Scruffy Dog and Sela have teamed up to produce Wonder Garden - an immersive experience offering 'limitless creativity' during Riyadh Season




This year's IAAPA Expo brought huge news from across the industry, with Falcon's Flight - the record-breaking coaster by Intamin coming to Six Flags Qiddiya - among the headliners




IAAPA Expo is making its grand return to Orlando's Orange County Convention Center this week, with the 2023 edition of the event selling out its trade show floor for the first time since 2019




AV specialist Christie will showcase product capabilities of MicroTiles LED technology with video wall at IAAPA Expo 2023




At this year's IAAPA Expo, BoldMove will host its first booth on the show floor, celebrating the milestone with the launch of a new IP for its Smash & Reload dark ride




At this year's IAAPA Expo, WhiteWater will launch a new zero-G waterslide alongside several new attractions




RWS Global will make its trade show debut at this year's IAAPA Expo, with the company set to showcase its projects from the past 12 months




Dual additions to accesso's product portfolio have strengthened the attractions technology provider's offering in 2023. Steve Drake, accesso's senior vice president of Global Initiatives, speaks to Planet Attractions




September saw the debut of a brand-new addition to Salt Lake City's Lagoon Park - a hybrid rollercoaster and dark ride experience known as Primordial. Planet Attractions speaks to Ernest Yale and Nol Van Genuchten about the experience and how its team brought the first-of-its-kind attraction to life




Sacoa Cashless System is set to reveal a number of new features for its payments solution at this year's IAAPA Expo, with the company also announcing a new partnership with Brazilian FEC chain HotZone




A coaster themed after gravy and Thanksgiving dinner is among the offerings this IAAPA season, with Vekoma highlighting a host of major projects set to open in 2024 at this year's Expo




Semnox will introduce a number of innovative new solutions at this year's IAAPA Expo, with a bigger booth and a larger team on-hand to welcome attendees to the Orlando show




Simworx is set to celebrate the opening of Europe's first Pegasus Flying Theatre attraction at IAAPA Expo, with the company also set to showcase several attractions innovations during this year's show




Intamin's Lukas Spieldiener speaks to Planet Attractions on the launch of a number of immersive projects this year, with further such attractions also in the pipeline for 2024 and beyond




Among its offerings at this year's IAAPA Expo, leading guest experience platform Attractions.io is set to launch its MapLayr mapping engine and wayfinding solution as a stand-alone software development kit with the product set to go on show at the annual attractions spectacular




Bringing together some of the industry's leading suppliers under one banner, the Attractions Technology Lab returns to Orlando next month to showcase a complete technical mock-up of a dark ride experience, with a behind the scenes look at how such an attraction comes to life




The Kennedy Space Center Visitor Complex has debuted a brand new 3D digital display at its entrance, with a six minute show offering guests a look at the past, present and future of the US space programme




Attractions.io has partnered with Alton Towers to introduce an industry-first in-app dynamic lighting map to be utilised at the operator's popular Scarefest and Ultimate Fireworks Spectacular events




A new free-roaming immersive Angry Birds experience has made its debut, with the Pigvasion sending players on a mission to recover stolen eggs from some villainous pigs




Morty - an experience app which describes itself as 'the ultimate social copilot for you and your friends' - has raised more than US$2.2m as the company expands operations into the haunted attractions market




Benoit Cornet shares a fascinating insight into the world of dark rides and the emergence of his new company - BoldMove Nation




ADG's Julie Kline speaks to Planet Attractions on everything the company has to offer, including the upcoming US$400m Okana development in Oklahoma




Alex Book, co-founder and chief strategy officer at Arcade – The Creative Reality Company, explains how attractions and cultural institutions can make use of immersive technologies to reach new audiences




Vekoma has a number of high-profile projects and products in development, with the company highlighting a number of major projects set to open in 2024 and beyond




How do you create a successful stay at the waterpark for families with young children? WhiteWater's Mark Weston has the answers




Intamin, Simworx and Vekoma are among the winners in this year's Park World Excellence Awards, with 2023's recipients named at a glamorous show in Vienna, Austria




Triotech has announced the launch of its latest project - a 'next generation interactive dark coaster at Salt Lake City's Lagoon Park




Rollercoaster manufacturer Vekoma is set to exhibit its new Family Launch and Super Boomerang Coasters at IAAPA Expo Europe




RWS Global will in attendance at this year's IAAPA Expo Europe to discuss major projects including the opening of the Hasbro City FEC, as well as several cruise line and resort partnerships




There's a transformative shift happening when it comes to use of technology in attractions management. Anthony Palermo, co-founder of Connect&GO, spoke to Tom Anstey...




IAAPA is gearing up for its largest EMEA event ever, with the 2023 edition of IAAPA Expo Europe taking place in Vienna between September 25 - 28. Here's everything you need to know about the event




Experiential design firm FORREC will showcase several of its latest projects, including the upcoming American Heartland Theme Park resort in Oklahoma, US




AV specialist Christie is to showcase new additions to its M 4K RGB projector series as well as new projects, including an immersive visitor attraction in Toronto, Canada




Experience UK's UK Pavilion will return at this year's IAAPA Expo Europe, with the booth offering an 'experiential showcase of British ingenuity' to all attendees




Triotech will showcase several new projects and rides at this year's IAAPA Expo Europe, including its Stand Up Theater and Qube attractions




Attractions technology provider accesso will showcase the capabilities of it's new PoS platform; accessoFreedom




Media-based attractions developer Brogent will showcase a new flying theatre attraction and film at this year's IAAPA Expo Europe




Attractions.io will showcase its guest experience platform at this year's IAAPA Expo Europe, with representatives on hand to guide visitors through the platform




WhiteWater is set to announce several new projects at this year's IAAPA Expo Europe. The waterpark manufacturer will also showcase its line of Blaster water rides at the event




Ticketing specialist Convious will host several education sessions on revenue, visitor experience and operations at this year's IAAPA Expo Europe in Vienna




At this year's IAAPA Expo Europe, Simworx will showcase a new turnkey ride concept, alongside its expansive portfolio of dynamic media-based attractions




A world-first SpongeBob interactive dark ride is coming to Las Vegas's Circus Circus, with Sally Dark Rides behind the US$6m development




Christie has worked with Maxin10sity to create a projection-mapped spectacle that has seen Germany's Karlsruhe Palace transformed into a digital masterpiece




A new Intamin-designed rollercoaster, combining water elements with a thrill ride experience, will open at Six Flags Over Georgia in 2024




Manufactured by Rocky Mountain Construction, Silver Dollar City's new Fire in the Hole indoor coaster is set to be the largest such attraction in the region when it opens in spring 2024




CGI studio Red Raion announces the launch of new CGI title 'Van Helsing - Rise from the Dark' in 5D, VR and Dome formats




The Gunpowder Plot is a multilayered immersive experience set at the Tower of London. Planet Attractions spoke to the team behind the development to see exactly how it came to life...




The Cincinnati Black Music Walk of Fame has opened following a two-year planning and design process led by JRA, part of RWS Global




Scruffy Dog Creative Group has been contracted to lead development design and handle design delivery at the upcoming Six Flags theme park in Riyadh, Saudi Arabia




Dive in as FlowRider's Joshua Atkinson explores the shift in consumer mindsets and its impact on the attractions industry




Connect&GO and Amilia have announced a strategic technology partnerships that will see the two companies work together in the development of cutting-edge solutions in eCommerce and attractions management




As the company continues its rapid expansion in 2023, guest experience platform Attractions.io has named Ted Ismert as its new chief operating officer




Cedar Point has announced a sequel to Top Thrill Dragster, with Zamperla behind the reimagined Top Thrill 2, which will break the record for the world's tallest and fastest triple-launch strata coaster when it opens in 2024




A major US$2bn theme park and resort development comparable to the likes of Disney and Universal is set to open in 2026 in the state of Oklahoma




Dronisos has broken the record for the largest drone show ever performed in Europe, with the company behind Disneyland Paris's Bastille Day nighttime spectacle




Connect&GO has announced two new partnerships in France that will see the attractions technology specialists integrate its Konnect all-in-one platform with leading French ticket providers Ticketmaster France and France Billet




Atlantic City is celebrating the launch of its latest attraction - a US$100m world-class indoor waterpark on the City Boardwalk




Attractions.io is seeking to partner with new vendors on its guest experience platform, introducing new technologies to further enhance its overall offering




accesso has announced the acquisition of leading ticketing and visitor management system provider VGS, with the award-winning SnApp platform to be rebranded accesso Horizon




WhiteWater's Grant Poje showcases five indoor waterpark projects that are helping to advance the sector and boost the sector's mainstream popularity




A new themed land has arrived at Kings Island, with Adventure Port taking visitors on a journey in search of an ancient lost city's forbidden temple




A new VR cinema attraction that allows guests to observe a family group of endangered mountain gorillas in Rwanda has opened at Zoo Atlanta




Miirage is a new modular holographic system bringing the virtual world to life without any additional need for mobile devices, screens or wearables. The creators behind the technology speak to Planet Attractions about the new product and exactly what it can do...




How can you leverage user-generated content and photo purchases to drive revenue and simultaneously promote your attraction? Attractions.io's Peter O'Dare has the answers...




Triotech has been selected to supply interactive dark rides for Saudi Arabia's upcoming Transformers attractions




RWS Entertainment Group has rebranded as RWS Global to consolidate its subsidiaries – JRA, ted, and ARC – and strengthen its position as a global leader in the live entertainment sector




Digital agency Rubber Cheese has teamed up with attractions management platform Convious to launch the 2023 edition of its Visitor Attraction Website Report. The survey was launched during this year's Museums + Heritage Show




WhiteWater has revealed details of more than 60 major projects across its waterpark, water ride and surf divisions opening worldwide throughout 2023




Attractions.io has teamed up with the Kennedy Space Center Visitor Complex to develop a brand new experience platform for guests of the popular destination




Le Pal has welcomed a brand new dark ride experience, with BoldMove Nation and Triotech joining forces to bring Champi'Folies to life at the French theme park and animal attraction




The first ever recipients of The King's Awards for Enterprise have been announced, with 7thSense recognised for demonstrating outstanding short-term growth and commercial success in international trade over the last three years




A first-of-its kind offering will make guests feel like they're at the heart of the action during live UFC events, with Cosm's 'shared reality' spectacles set to transform the way we watch live sporting events




Digital attractions platform Love To Visit has raised £2.1m as it aims to corner the UK tourism attractions market and expand its operations overseas




Koji Naito has been named the chairman and CEO of Christie, with Naito set to assume the role in addition to his current position as president and CEO of parent company Ushio




Arie Force One has been cleared for take off at Fun Spot America Atlanta, with the RMC steel coaster hybrid marking a major addition to the Georgia theme park




Christie has teamed up with Brazil's Museum of Image and Sound of Ceará on the installation of an immersive multimedia room as part of a revamp of the historic institution




Ferrari World Abu Dhabi's Mission Ferrari opened to the public to much fanfare in January. Holovis's James Lodder shares a decade-long journey to realise this incredible immersive rollercoaster experience




Fun Spot America Atlanta's hotly-anticipated RMC-manufactured ArieForce One is set to open later this month, with the major attraction representing the park's largest-ever investment




Keith James, president of JRA; Robin Breese-Davies, executive vice president of ted; and Danielle Kramer, executive vice president of RWS, speak to Planet Attractions about what looks to be a bumper year ahead for the company




From waterpark suppliers and media specialists to creative designers and dark ride producers, Planet Attractions has gone to every corner of the globe to find out what's hot in 2023




Norway's TusenFryd will soon launch Europe's first ever suspended triple launch coaster, with the NOK100m Storm - The Dragon Legend being described as the 'most important single investment' in the park's 34-year history




Media tech specialist 7thSense has been recognised for two products in its brand new Performer range at this year's ISE, which is currently underway in Barcelona




Connect&Go - a global leader in guest and attractions management technology - has grown significantly over the last decade. Its co-founder Anthony Palermo spoke to Planet Attractions




Chessington World of Adventures has unveiled what will become the world's first Jumanji-themed coaster when it opens later this year




Attractions.io has teamed up with SSA Group to provide a fully digital experience for visitors to cultural attractions in 2023




It's a new year with old records just waiting to be broken by some incredible new projects. Here are twelve blockbuster rollercoaster openings for the coming year




Trade body Experience UK has named David Willrich as its new chair




Simworx's new flying theatre concept delivers a thrilling and immersive experience within a limited footprint. Simworx CEO Terry Monkton and lead creative Matt Clarkson told Planet Attractions more about the Brass Ring Award-nominated attraction




When it comes to all-in-one solutions for visitor attractions, Semnox's Venue Management Software system has transformed operations at popular FEC Kokomo Joe's. Here's how the technology works




Convious has signed a multi-year deal with West Midland Safari Park to supply its fully-integrated eCommerce and guest experience platform




Developed specifically for attractions, nWave's newest title takes viewers on an adventure with skunk and martial artist Meg, as she searches for a missing relic




World-leading visitor transportation specialist Severn Lamb has announced a major move in the acquisition of US company Trams International




Dronisos is seeking partners in the US following a successful year, which saw the company serve as a technology partner for Disneyland Paris




More than 36,000 people travelled to Orlando in November for the annual spectacular known as IAAPA Expo. Planet Attractions was in attendance




The attractions industry and wider attractions community has paid tribute to the legendary Alberto Zamperla following his death last week aged 71




ProSlide will announce a major new project at this year's IAAPA Expo, with the company also revealing a record number of projects for 2023




WhiteWater will unveil six new products at IAAPA Expo, including three new waterslides, an all-in-one play structure and an innovation that 'has been years in the making.'




Extreme Engineering will announce four new Cloud Coaster projects as well as debut two new products at this year's IAAPA Expo in Orlando




A number of exhibitors will be using Christie technology at this year's IAAPA Expo, with the company also set to showcase its MicroTiles LED among the products on its own stand




Spree Interactive is getting into the Christmas spirit a little early this year, with the launch of its Christmas Crunch VR title at the upcoming IAAPA Expo in Orlando




Ride manufacturer Zamperla is behind the CA$9m development of what will be Canada's fastest launch coaster when it opens in 2024




RWS's Sponsored Spotlight will showcase the company's 'endless possibilities' following major acquisitions




IAAPA has unveiled the list of finalists for its prestigious Brass Ring Awards, with winners to be announced during a special ceremony at this year's IAAPA Expo in Orlando, Florida




Red Raion will offer an exclusive preview of its latest title - 'Around the World in 80 Days - Journey of Wonders' - at this year's IAAPA Expo




Frontgrid has launched its ParadropVR Pod attraction at Adventure Park Snowdonia in North Wales




The 2022 edition of IAAPA will see experience and attraction design firm Scruffy Dog return to the trade show floor for the first time since 2017




The dynamic media-based attractions specialist will showcase the attraction alongside its new Overdrive concept at the IAAPA Expo in Orlando, Florida




The immersive attractions designer will unveil details of its new attraction, new project and new ride content throughout this year's IAAPA Expo, which takes place at the Orange County Convention Center in Orlando in November




Gateway Ticketing Systems has appointed Joe Marshall to lead the company's UK operations




Convious showcased its digital engagement platform at this year's IAAPA Expo Europe. The company's managing director for the UK & Ireland, Andy Povey, tells Planet Attractions about everything the company has to offer




Leading experience designers Mather & Co have named Kim Kherlopian as the company's new managing director. Planet Attractions caught up with him at this year's IAAPA Expo Europe to find out more




Ahead of a special industry panel looking at iconic attractions, experts from WhiteWater have named their personal picks, explaining why they think their choice is an iconic attraction




Ohio's Kings Island theme park will introduce Adventure Port, its newest themed area, in 2023. The themed land will feature several attractions and enhanced theming on a classic rollercoaster




Creative firm Zeitgeist Design and Production is behind three of this year's haunted houses at Hersheypark's Halloween spectacular Dark Nights




WhiteWater brings a strong presence to each and every IAAPA Expo. The company's chief marketing officer, Una de Boer, tells Planet Attractions about everything the company has to offer




Industry veteran Paul Kent has been named as VP of global business development at Mad Systems




The entertainment group will provide full creative and production services for all live entertainment at this year's IAAPA Expo




Family-friendly active free-roam VR experiences provider Spree Interactive showcased its technology at this year's IAAPA Expo Europe. Co-founder and CEO Jonathan Nowak Delgado spoke to Planet Attractions at the show




Katapult brought its entire team down to this year's IAAPA Expo Europe in London. The company's creative strategist, Kelly Herrick, spoke to Planet Attractions




Simworx has partnered with Katapult to develop a new dark ride offering an adrenaline-fuelled car chase. Simworx CEO Terry Monkton and lead creative Matt Clarkson spoke with Planet Attractions about the exciting new project




Vantage announced the launch of The Joy Economy at this year's IAAPA Expo Europe. Planet Attractions spoke to the Whitewater division's new president, Michael Jungen, about the campaign and what he hopes to deliver with the technology




Experiential design collective Conductr made its first appearance at an IAAPA show this year as part of the Experience UK stand in London. Planet Attractions spoke to co-founder and CEO Peter Cliff about the start-up and its plans for the future




Triotech has landed a deal with Puy du Fou Asia that will see the dynamic attractions specialist supply several attractions to the upcoming SAGA attraction in Shanghai




BoldMove will offer attendees a close-up look at its AR Hybrid Quest attraction




OCT Group has debuted a first-of-its-kind attraction at its new Fabland Valley Resort in China. Triotech's Ernest Yale and Nol van Genuchten speak to Planet Attractions about the exciting new multi-path dark ride, how it came to be and what it could mean for future attractions




WhiteWater is set to offer attendees a first look at its record-breaking Icon Tower at this year's IAAPA Expo Europe




Planet Attractions recently travelled to meet the team behind IAAPA Expo Europe - the EMEA region's largest trade show for the attractions industry. Here's what to expect from this year's show.




Convious will recreate the guest experience to showcase the full capabilities of its cloud-based sales and marketing solution with an interactive, rocket ship-themed booth




Holovis has created an innovative two-in-one system that supports the delivery of two different media or real-time interactive experiences simultaneously within the same ride or attraction




accesso is set to showcase what it calls 'the future of mobile consumer engagement' at this year's IAAPA Expo Europe, with expanded solutions designed to help operators connect, engage and build loyalty with visitors




Alterface has revealed new theming and media packages for its award-winning Action League dark ride




Experience design firm FORREC will be on hand to discuss several of its high-profile projects, including the new Legoland Korea Resort, at this year's IAAPA Expo Europe




Attractions.io is adding a new feature to its mobile platform with the company set to showcase its new for 2022 wayfinding solution at this year's IAAPA Expo Europe




An immersive experience celebrating the life and music of rock legend Prince has opened in Chicago




FORREC and Sun Group have formed a long-term strategic partnership to develop world-class tourism projects in Vietnam




Media-based attractions specialist Triotech will showcase a new stand-up flying theatre attraction and announce a major European theme park project at this year's IAAPA Expo Europe




The dynamic media-based attractions specialist will showcase several new ride concepts at IAAPA Expo Europe




Mather & Co has developed the visitor experience for Hydro Ness - a new hydro scheme in Scotland on the River Ness that generates renewable energy using an Archimedes Screw




As we enter the busiest time of the year for most waterpark operators, the team at WhiteWater has offered some tips to ensure the season runs smoothly




Experiential design collective Conductr has appointed Ben Dowson to oversee the company's creative division




Colour deficient and colour-blind visitors to Australia's Chau Chak Wing Museum are now being offered special glasses to see works of art in clear, vibrant colour for the first time




FlowRider's FlowSurf technology was inspired by river waves and creates never-ending waves




The redeveloped 'The Open Era' gallery is now open to the public at the Wimbledon Lawn Tennis Museum




Holovis and Azimuth have teamed up with grand plans to develop an XR content creation and digital engineering team in Malaysia, making the country a hub for the Southeast Asia region in XR technology development




The Tropical Paradise waterpark - part of the VinWonders Nha Trang Amusement Park - has reopened its doors following an expansion featuring new Polin attractions




The concert series, the second such partnership between Sofar Sounds and Tiqets, will see artists perform at iconic attractions in London and San Francisco.




FORREC's Anthony Van Dam is set to leave the company after 34 years following his retirement announcement




How do you develop a POS system that caters to both digital natives and the generation before them? Convious's Miendu Dang has the answers




Following the RWS acquisition of The Experience Department, Planet Attractions travelled to ted HQ to meet RWS CEO Ryan Stana and ted CEO Robin Breese-Davies to see what's next following the landmark deal




The highly-anticipated 'Flying Eyes' dark ride opened at the Sun World Theme Park in late April




An iconic wedding destination is now home to a new visitor experience, with designers Mather & Co behind the newly-opened Gretna Green Experience




A number of attractions suppliers and manufacturers have been named winners of China's prestigious Golden Crown Awards




The Hettema Group and Themespace are to combine their talents to form a single independent creative studio known as THG




Ultraleap is introducing a new tool to allow the use of hand tracking while wearing a Pico Neo 3 VR headset




ted is the latest company to come under the RWS umbrella, with the entertainment group now able to add a number of new strings to its ever-expanding bow




Attractions.io's Peter O'Dare explains how user segmentation is transforming the visitor experience for the better




The hotly-anticipated Fønix from Vekoma has opened to the public at Fårup Sommerland with the new rollercoaster representing the park's largest investment ever




Marwell Zoo and Attractions.io have teamed up for the development of a brand new app designed to enhance the visitor's digital experience




The companies have entered into a three-year partnership that will see Accesso supply its point of sale solutions across four of Pyek Group's waterparks




WhiteWater will work alongside Swim Drink Fish to promote sustainability in the attractions industry and clear Canada's waterways




Walker joins the company with more than 20 years experience, having held senior creative roles at Universal Creative and Dynamic Attractions




The B&M-designed Emperor has opened to the public at SeaWorld San Diego




Leading experience designers Thinkwell have been acquired by Tait




How does an immersive experience tie in with the metaverse? John Munro, CEO and chief creative officer for storytellers Immersive has the answers




Polin has named Matteo Ferrarini new business development manager of its Western Europe team in Italy




Park operators have submitted a planning application for a four-acre interactive play land




Award-winning visual effects studio Moonraker is eyeing the planetarium market with the launch of its latest product - a full-dome experience that shows guests what it would be like to live and work on the moon




Attractions.io partnership with Merlin Entertainments has been expanded to include the supplier's mobile wallet technology at all Merlin-operated theme parks




With so many big things coming in the year ahead, we've rounded up all the key events taking place this year. Welcome to your attractions calendar for 2022.




WaterSlider VR is the latest offering from BoldMove, with the new product offering an underwater VR experience inside a life raft




A pair of highly anticipated John Wick and Now You See Me attractions are making their way to MOTIONGATE at Dubai Parks and Resorts. Planet Attractions spoke to FORREC's Eric O'Rourke about the record-breaking new additions




Lagotronics Projects will develop several media-based attractions, including a VR coaster and a dark ride for the upcoming Pradera Islands theme park




Cityneon has announced a deal with the Wuxi Jingkai Government to develop a global R&D facility in the city of Wuxi in China




Convious has named Andy Povey as its new managing director for the UK and Ireland, with Povey set to lead the company's ambitious growth plan for the region




We're not far off Mark Zuckerberg's big reveal of the metaverse and what that means for the future, but when it comes to attractions, there are some companies already well ahead of the curve. Andrew Jacobs, accesso's chief commercial officer, explains what it means for operators to be in a mobile-first world.




YellowRoc and ActiveLeisure have announced a partnership to deliver a complete construction and installation service for themed attractions




The water ride manufacturer will offer new sustainable services and products as part of its commitment to decarbonise the attractions industry




The company won prizes for best new product and best exhibit at this year's IAAPA Brass Ring Awards




The Ferrari Experience comprises immersive simulator rides, an eSports adrenaline hub and an exclusive themed dining experience




The concept combines lighting, projection, audio and special effects to create an immersive mini-golf experience




A new virtual reality platform from VRsenal can double efficiency, throughput and ROI in footprint and price compared to the company's previous single-player model




Simworx will be on hand to discuss several of its projects, including the newly opened Massameer Experience Ride at Boulevard RUH City in Riyadh, Saudi Arabia




ParadropVR Pod is a compact, attendant-free version of the company's Paradrop VR attraction




Gateway's immersive Guest Journey experience enables operators to experience their attraction from a guest perspective




Illuminarium Experiences and Accesso are teaming up once again, with the operator set to make its Las Vegas debut at the highly-popular AREA15 immersive entertainment venue in 2022




The new attraction combines cutting-edge multimedia with world-class storytelling with a flying theatre experience




Forrec has worked on several high-profile projects, including the Nickelodeon Universe indoor theme park at American Dream




7thSense will be exhibiting at IAAPA Expo Europe as part of the Experience UK Pavilion




Attractions.io has developed a direct-to-table in-app food ordering system for those who want to maintain social distancing




Smash & Reload is a family-friendly attraction that combines competitive gameplay with a fun and interactive IP




The upgraded Galaxy is an integrated solution combining ticketing, admission control, resource management




Simworx will showcase two new attractions aimed at smaller venues at family entertainment centres at this year's IAAPA Europe Expo




Battle Arena is a new interactive ride concept from Lagotronics Projects that pits riders against each other as they battle to score points




Kent will be responsible for leading business development for the company




Pixel Artworks has worked with Merlin Entertainments to develop Sundown Spectacular - an all-new lightshow at Warwick Castle celebrating the end of the British summer




China has welcomed a flying theatre to its Changbaishan Biosphere Reserve with Brogent Technologies supplying the landmark new attraction




The experience was developed to meet growing demands for high-end turnkey solutions and reliable technology




The Highland Council has appointed Mather & Co to help transform the castle into a world-class attraction




The Mobile Food Ordering system saves guests time and reduces the risk of COVID transmission








ArtasMedia


Attractions.io


Axon


BoldMove


Bolliger & Mabillard


Brogent


Cityneon


Convious


CynaSub


Extreme Engineering


Falcon Creative


Forrec


Gamepat Experience


Gateway Ticketing Solutions


Holovis


Imagine Exhibitions


Intamin


Jora Vision


JRA


Kids Industries


Kraftwerk


Lagotronics Projects


Legacy Entertainment


Mack NeXT



Magic Light Pictures


Martin Aquatic Design


Mather & Co


Maurer Rides


Microsoft


Murphys Waves


Oase Living Water


Forrec


Polin


Ponant


ProSlide


Red Raion


Round Room Live


7thSense Design


Sigma Services


SimEx-Iwerks


Simworx


SRO Associates


Technical Park


The Designer's Creative Studio


The Producers Group


Trafalgar Releasing


TrenDive


Triotech


Vekoma


Vision3


Visuals Attraction


VR Coaster


Vulcan Productions


Wartsila


WhiteWater


WrightTech Media


Zamperla







© Kazoo 5 Limited 2023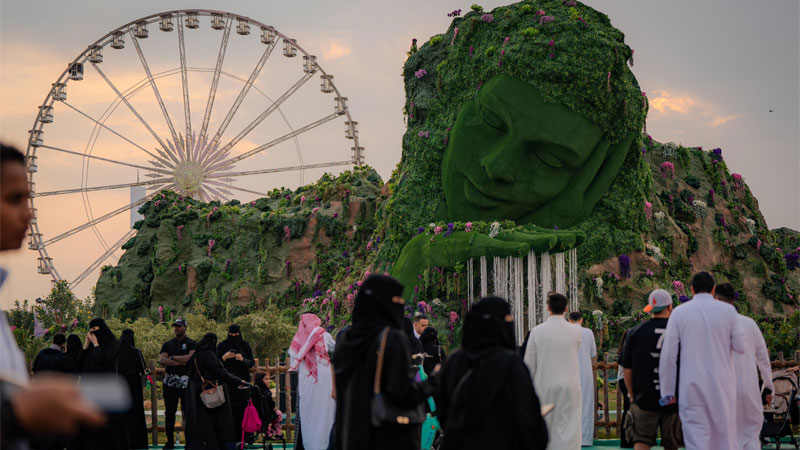 Scruffy Dog and Sela have teamed up to produce Wonder Garden - an immersive experience offering 'limitless creativity' during Riyadh Season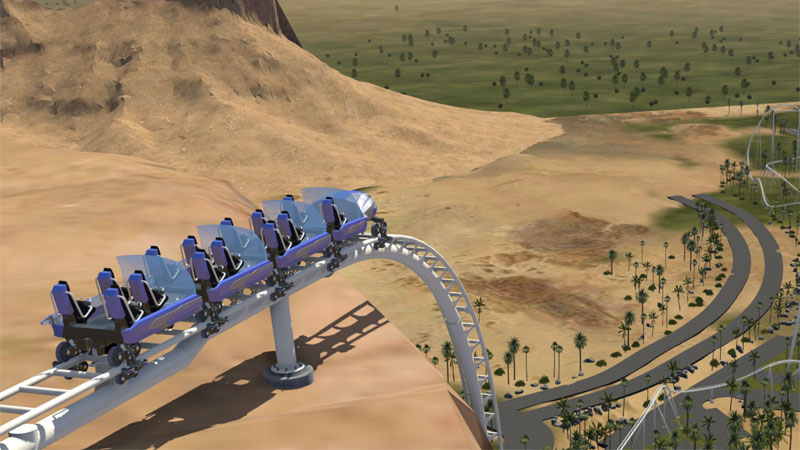 This year's IAAPA Expo brought huge news from across the industry, with Falcon's Flight - the record-breaking coaster by Intamin coming to Six Flags Qiddiya - among the headliners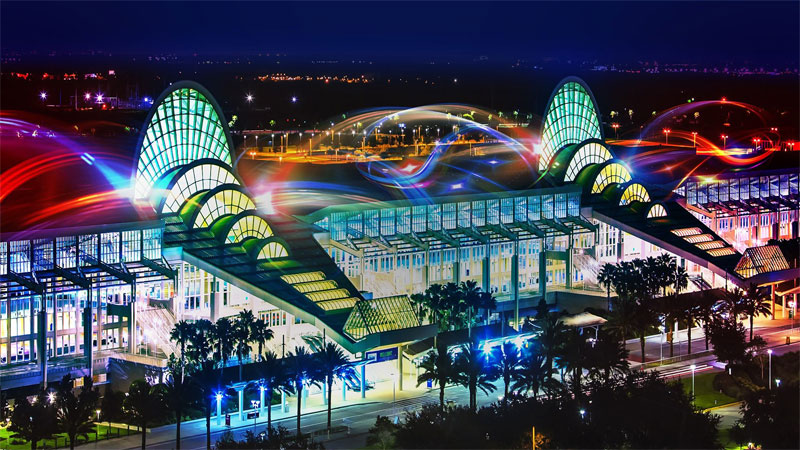 IAAPA Expo is making its grand return to Orlando's Orange County Convention Center this week, with the 2023 edition of the event selling out its trade show floor for the first time since 2019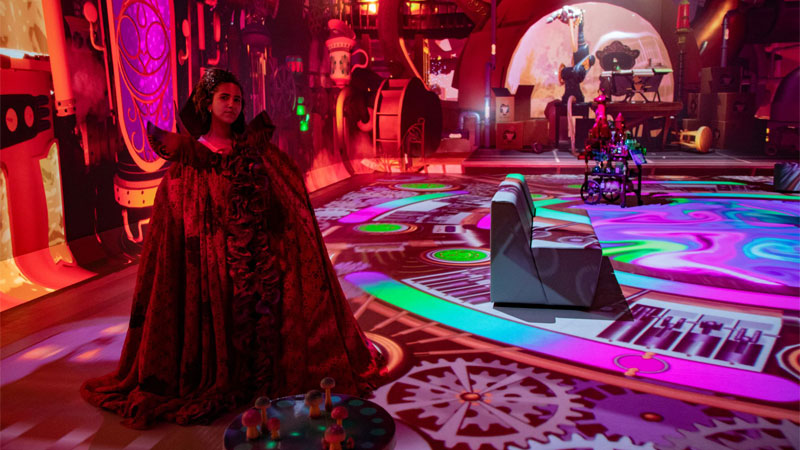 AV specialist Christie will showcase product capabilities of MicroTiles LED technology with video wall at IAAPA Expo 2023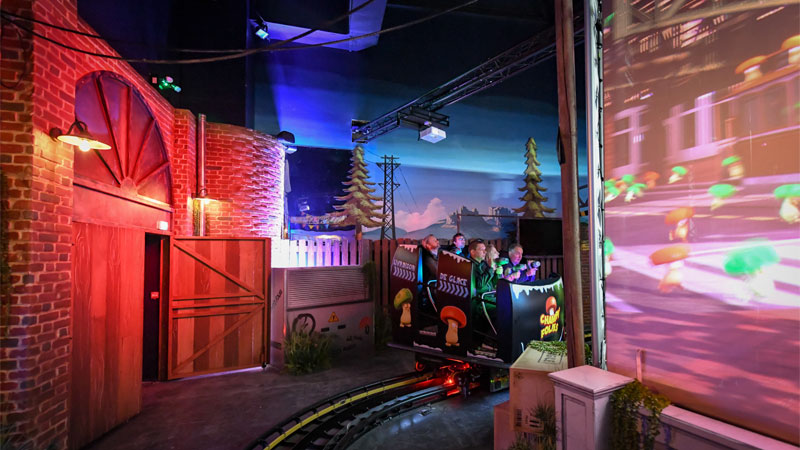 At this year's IAAPA Expo, BoldMove will host its first booth on the show floor, celebrating the milestone with the launch of a new IP for its Smash & Reload dark ride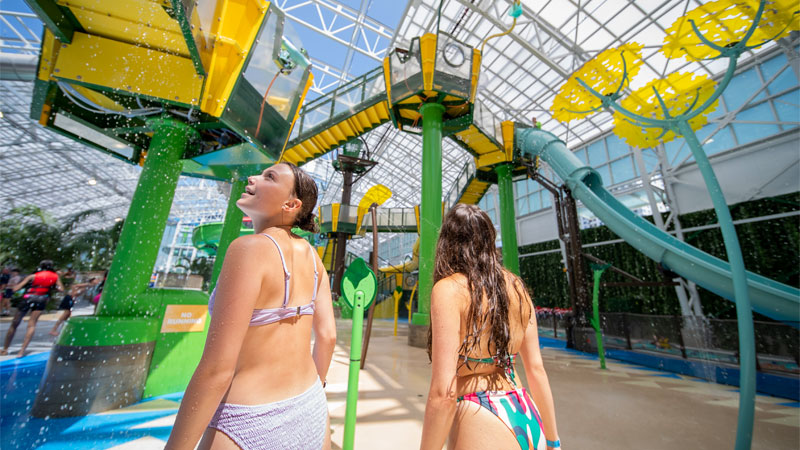 At this year's IAAPA Expo, WhiteWater will launch a new zero-G waterslide alongside several new attractions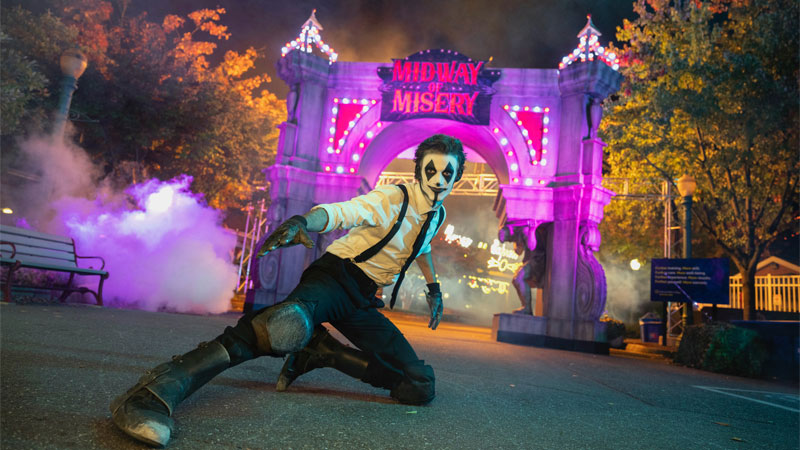 RWS Global will make its trade show debut at this year's IAAPA Expo, with the company set to showcase its projects from the past 12 months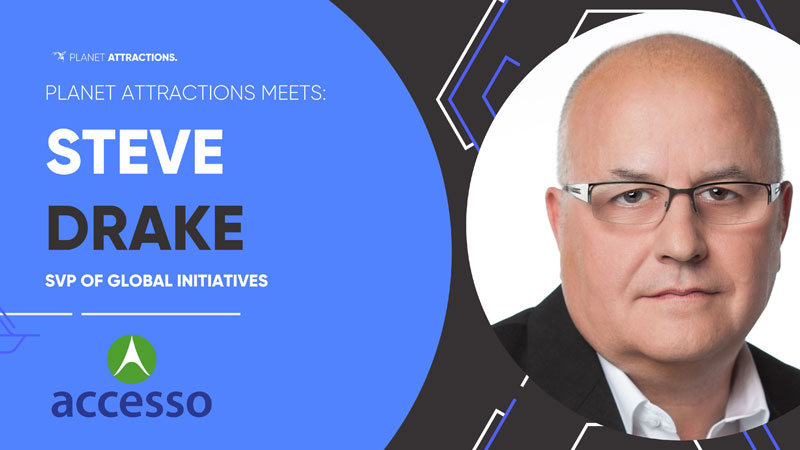 Dual additions to accesso's product portfolio have strengthened the attractions technology provider's offering in 2023. Steve Drake, accesso's senior vice president of Global Initiatives, speaks to Planet Attractions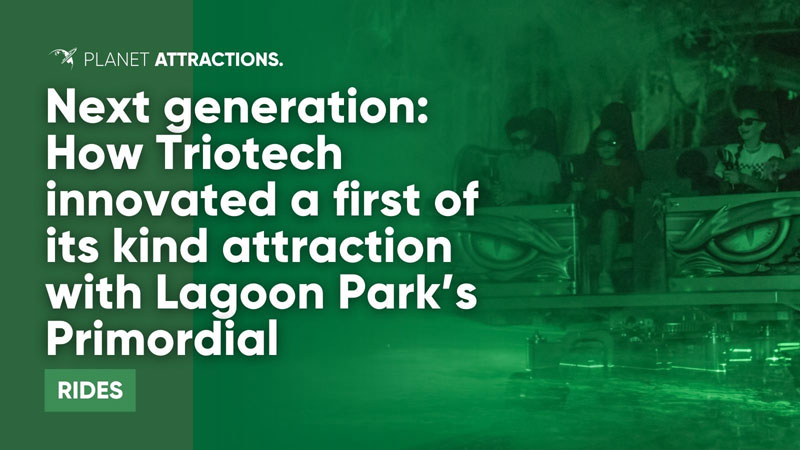 September saw the debut of a brand-new addition to Salt Lake City's Lagoon Park - a hybrid rollercoaster and dark ride experience known as Primordial. Planet Attractions speaks to Ernest Yale and Nol Van Genuchten about the experience and how its team brought the first-of-its-kind attraction to life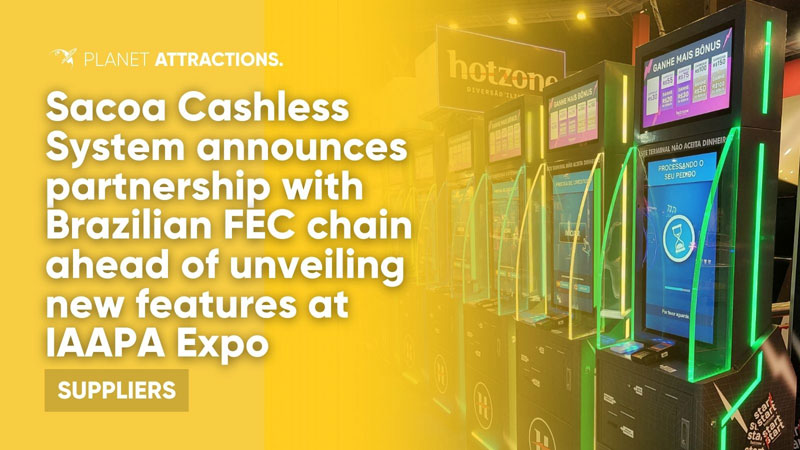 Sacoa Cashless System is set to reveal a number of new features for its payments solution at this year's IAAPA Expo, with the company also announcing a new partnership with Brazilian FEC chain HotZone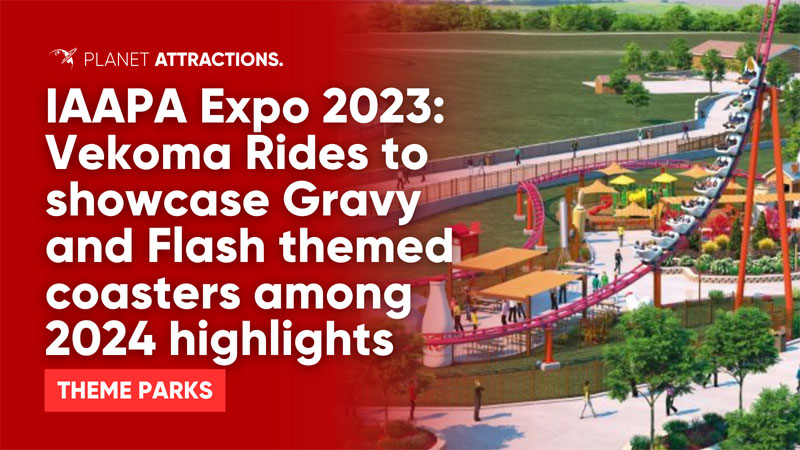 A coaster themed after gravy and Thanksgiving dinner is among the offerings this IAAPA season, with Vekoma highlighting a host of major projects set to open in 2024 at this year's Expo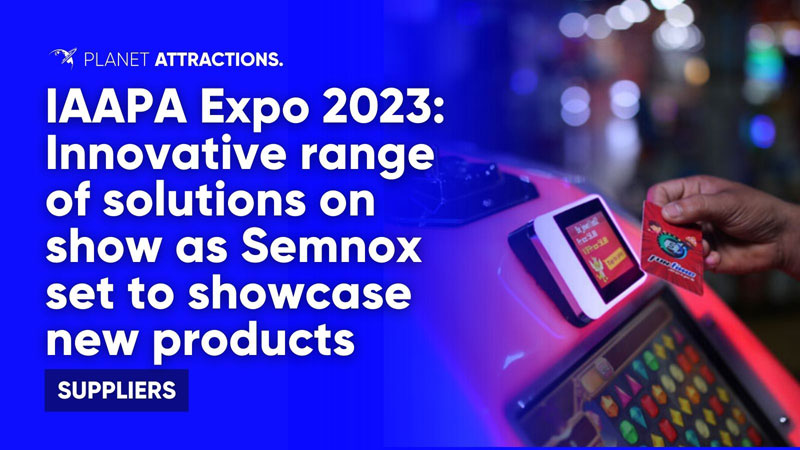 Semnox will introduce a number of innovative new solutions at this year's IAAPA Expo, with a bigger booth and a larger team on-hand to welcome attendees to the Orlando show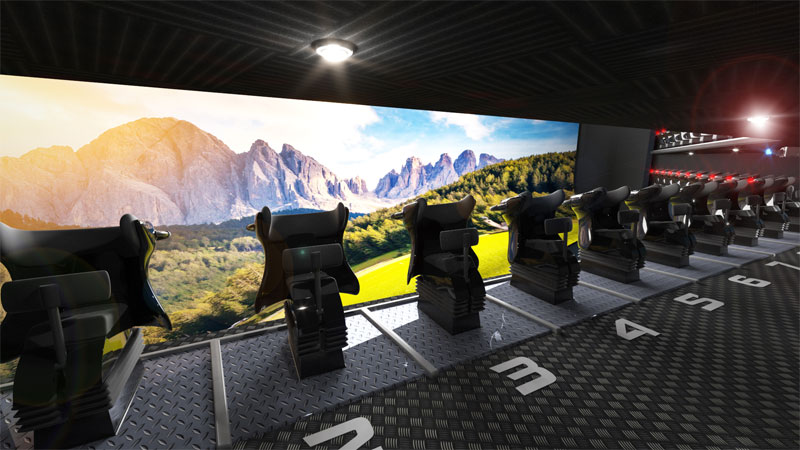 Simworx is set to celebrate the opening of Europe's first Pegasus Flying Theatre attraction at IAAPA Expo, with the company also set to showcase several attractions innovations during this year's show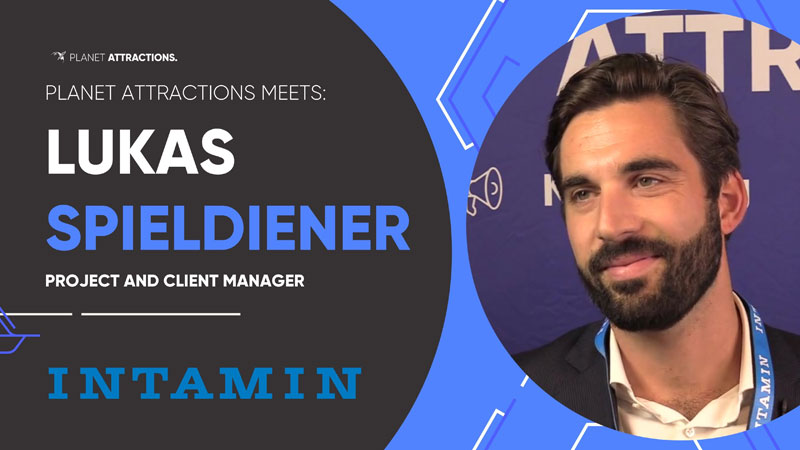 Intamin's Lukas Spieldiener speaks to Planet Attractions on the launch of a number of immersive projects this year, with further such attractions also in the pipeline for 2024 and beyond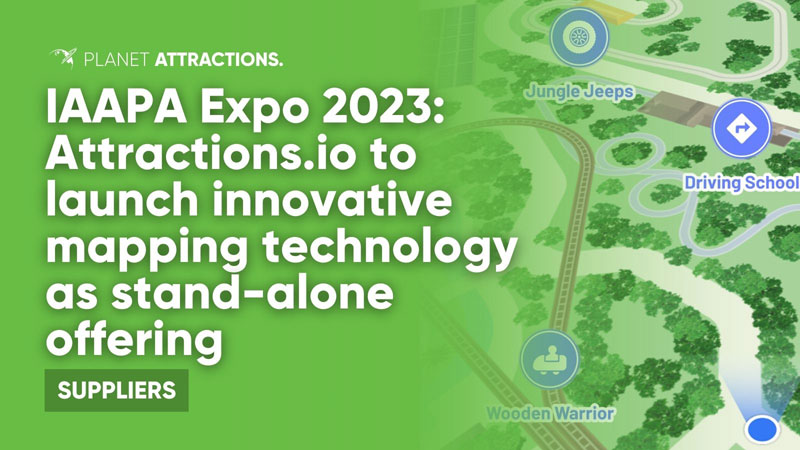 Among its offerings at this year's IAAPA Expo, leading guest experience platform Attractions.io is set to launch its MapLayr mapping engine and wayfinding solution as a stand-alone software development kit with the product set to go on show at the annual attractions spectacular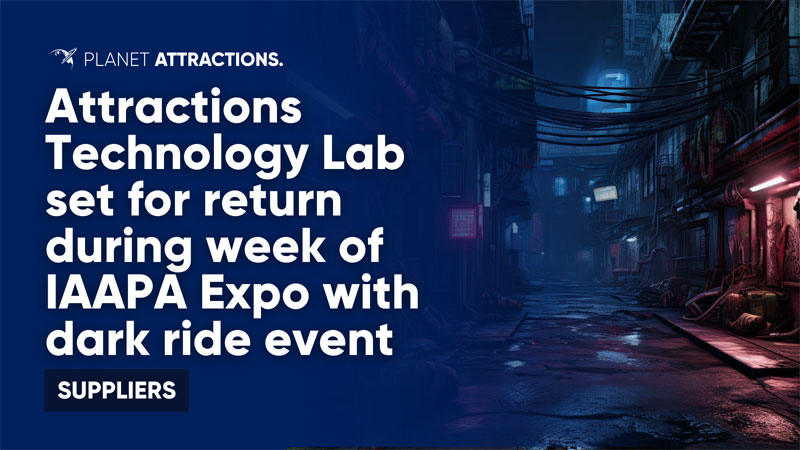 Bringing together some of the industry's leading suppliers under one banner, the Attractions Technology Lab returns to Orlando next month to showcase a complete technical mock-up of a dark ride experience, with a behind the scenes look at how such an attraction comes to life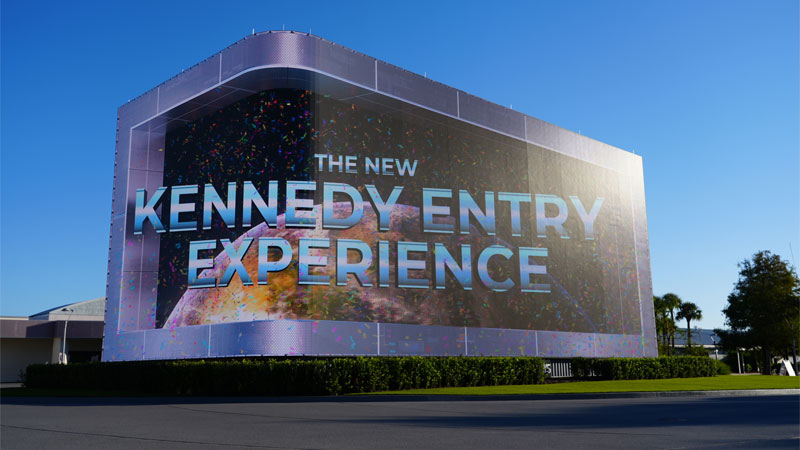 The Kennedy Space Center Visitor Complex has debuted a brand new 3D digital display at its entrance, with a six minute show offering guests a look at the past, present and future of the US space programme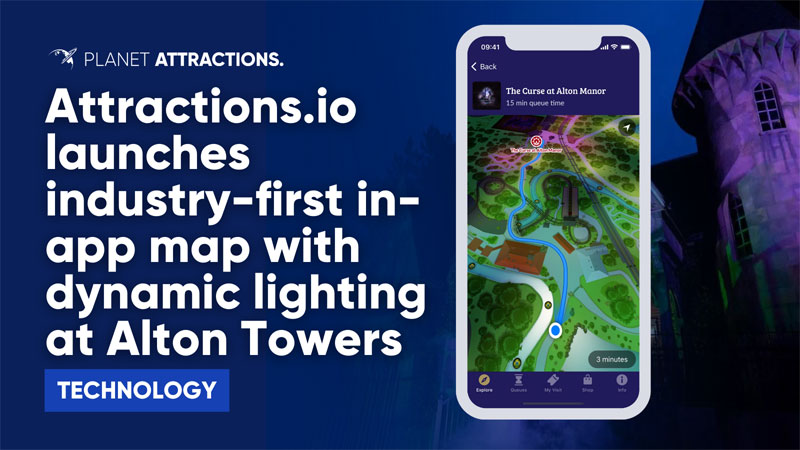 Attractions.io has partnered with Alton Towers to introduce an industry-first in-app dynamic lighting map to be utilised at the operator's popular Scarefest and Ultimate Fireworks Spectacular events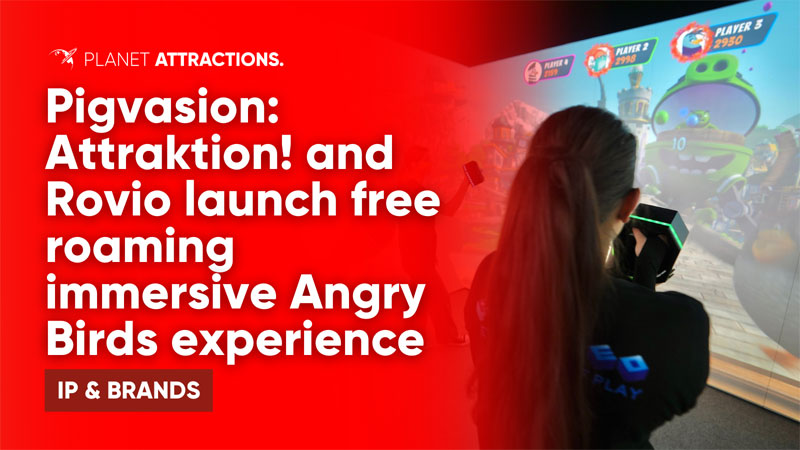 A new free-roaming immersive Angry Birds experience has made its debut, with the Pigvasion sending players on a mission to recover stolen eggs from some villainous pigs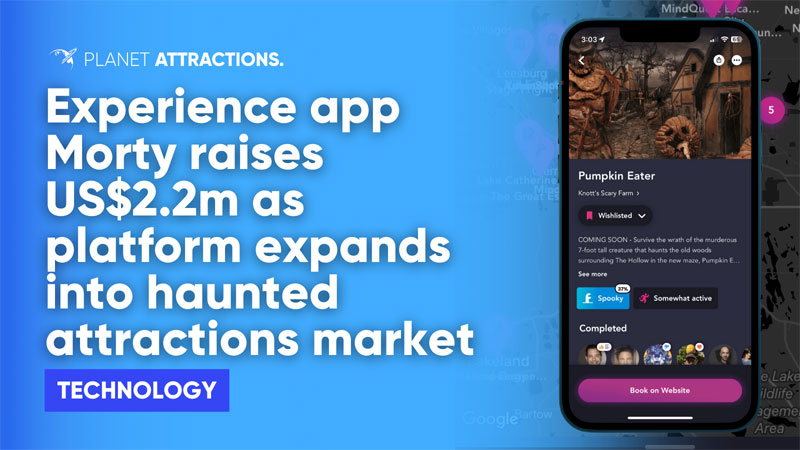 Morty - an experience app which describes itself as 'the ultimate social copilot for you and your friends' - has raised more than US$2.2m as the company expands operations into the haunted attractions market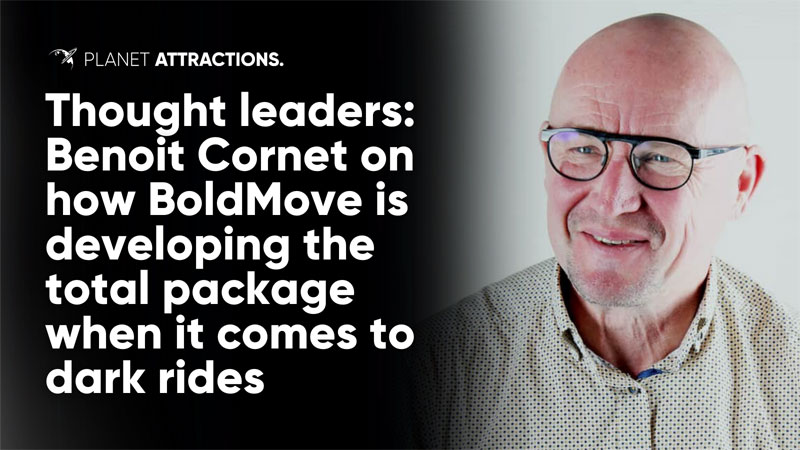 Benoit Cornet shares a fascinating insight into the world of dark rides and the emergence of his new company - BoldMove Nation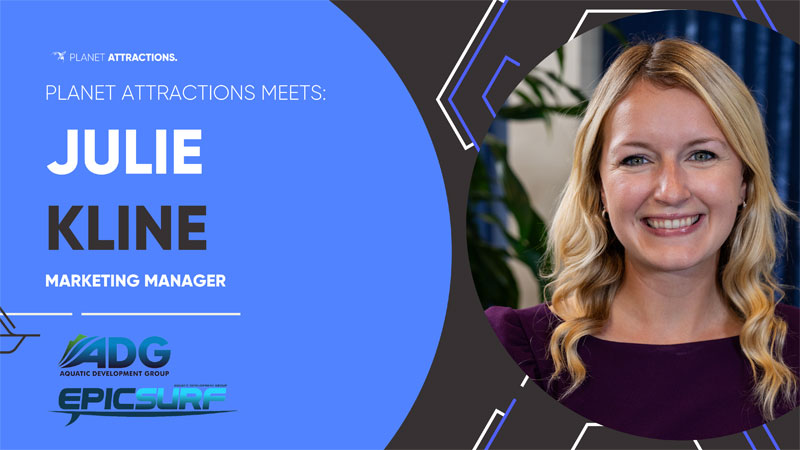 ADG's Julie Kline speaks to Planet Attractions on everything the company has to offer, including the upcoming US$400m Okana development in Oklahoma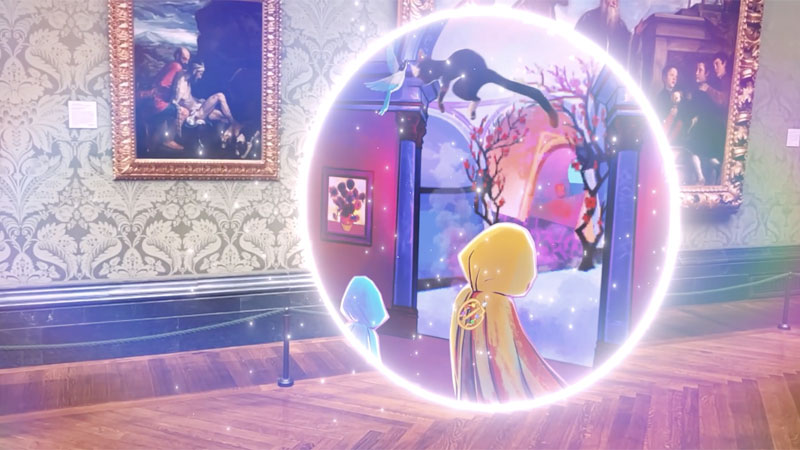 Alex Book, co-founder and chief strategy officer at Arcade – The Creative Reality Company, explains how attractions and cultural institutions can make use of immersive technologies to reach new audiences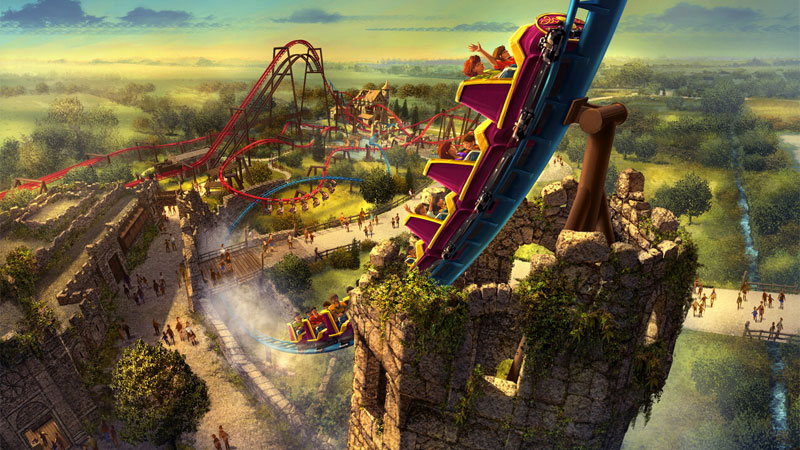 Vekoma has a number of high-profile projects and products in development, with the company highlighting a number of major projects set to open in 2024 and beyond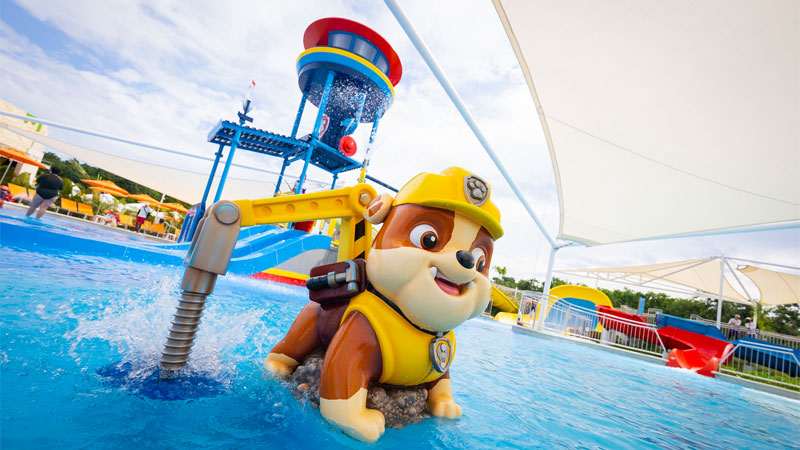 How do you create a successful stay at the waterpark for families with young children? WhiteWater's Mark Weston has the answers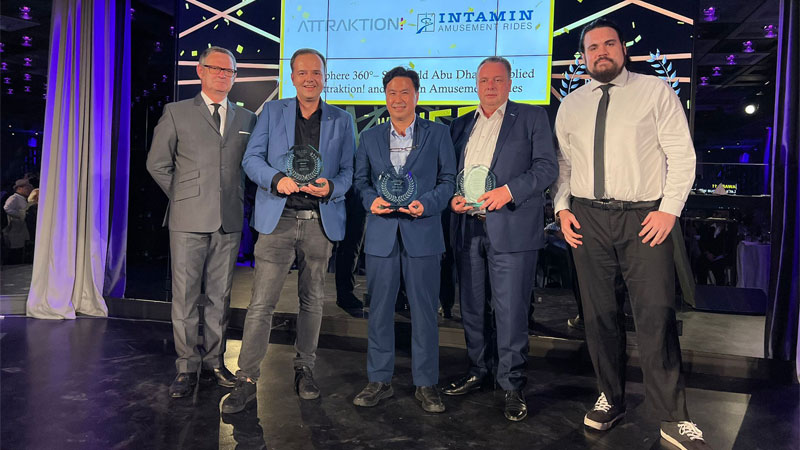 Intamin, Simworx and Vekoma are among the winners in this year's Park World Excellence Awards, with 2023's recipients named at a glamorous show in Vienna, Austria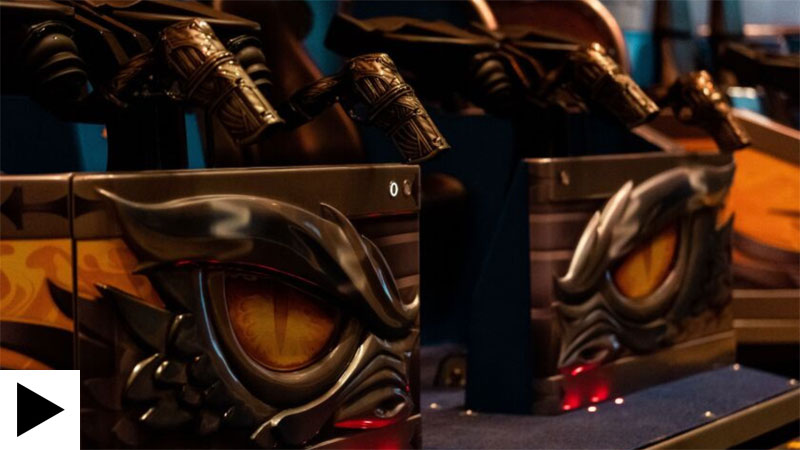 Triotech has announced the launch of its latest project - a 'next generation interactive dark coaster at Salt Lake City's Lagoon Park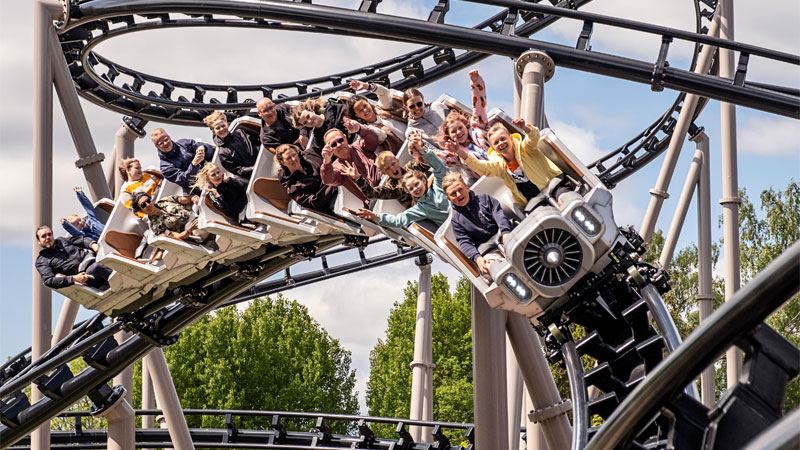 Rollercoaster manufacturer Vekoma is set to exhibit its new Family Launch and Super Boomerang Coasters at IAAPA Expo Europe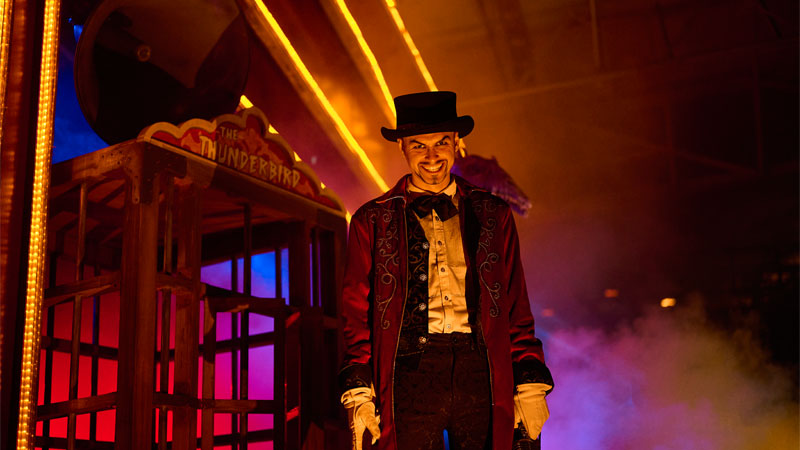 RWS Global will in attendance at this year's IAAPA Expo Europe to discuss major projects including the opening of the Hasbro City FEC, as well as several cruise line and resort partnerships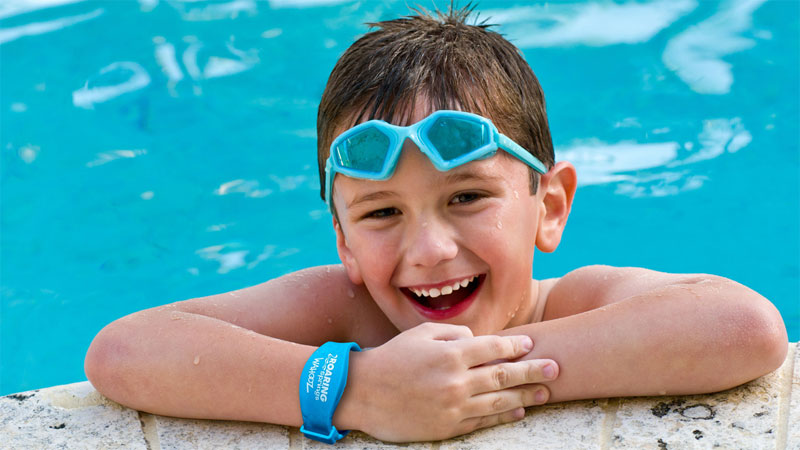 There's a transformative shift happening when it comes to use of technology in attractions management. Anthony Palermo, co-founder of Connect&GO, spoke to Tom Anstey...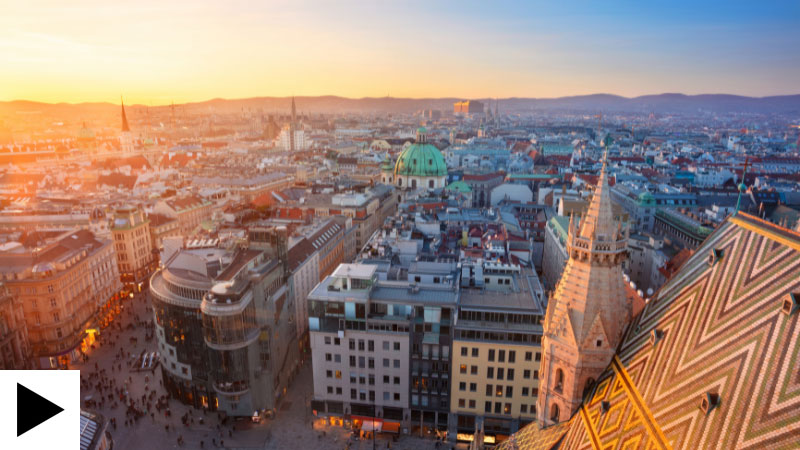 IAAPA is gearing up for its largest EMEA event ever, with the 2023 edition of IAAPA Expo Europe taking place in Vienna between September 25 - 28. Here's everything you need to know about the event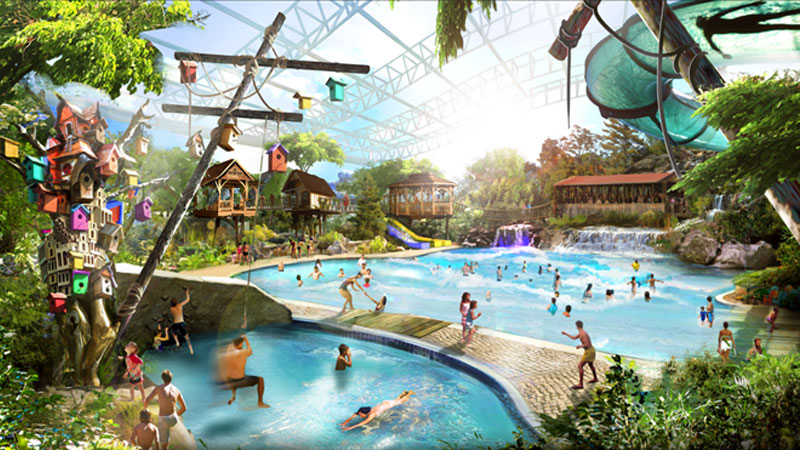 Experiential design firm FORREC will showcase several of its latest projects, including the upcoming American Heartland Theme Park resort in Oklahoma, US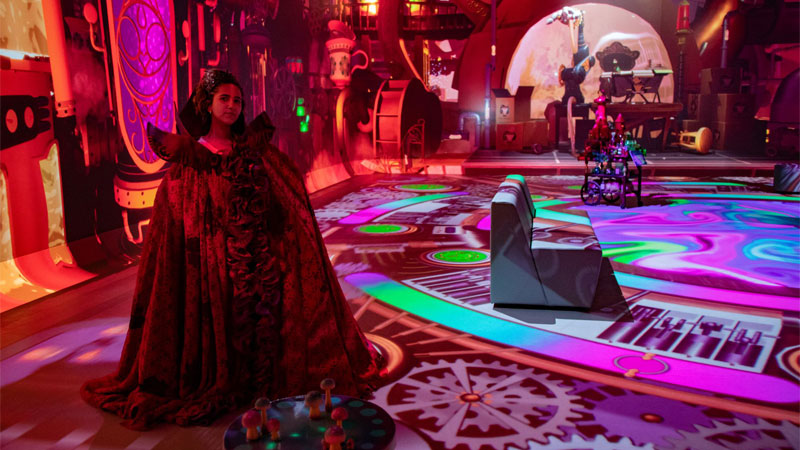 AV specialist Christie is to showcase new additions to its M 4K RGB projector series as well as new projects, including an immersive visitor attraction in Toronto, Canada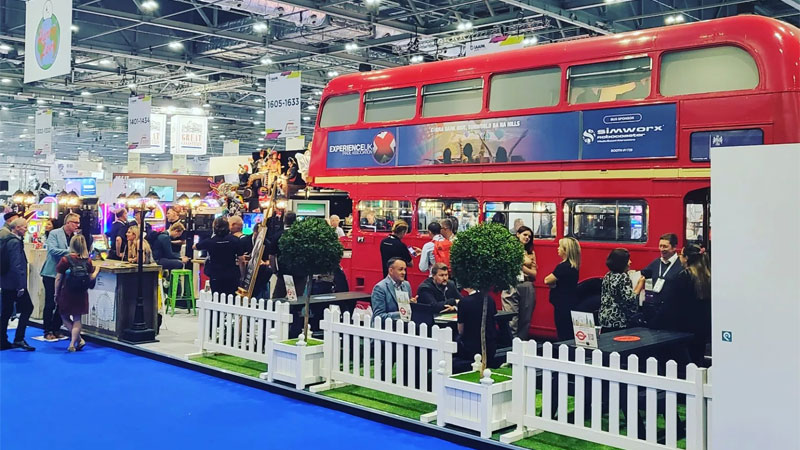 Experience UK's UK Pavilion will return at this year's IAAPA Expo Europe, with the booth offering an 'experiential showcase of British ingenuity' to all attendees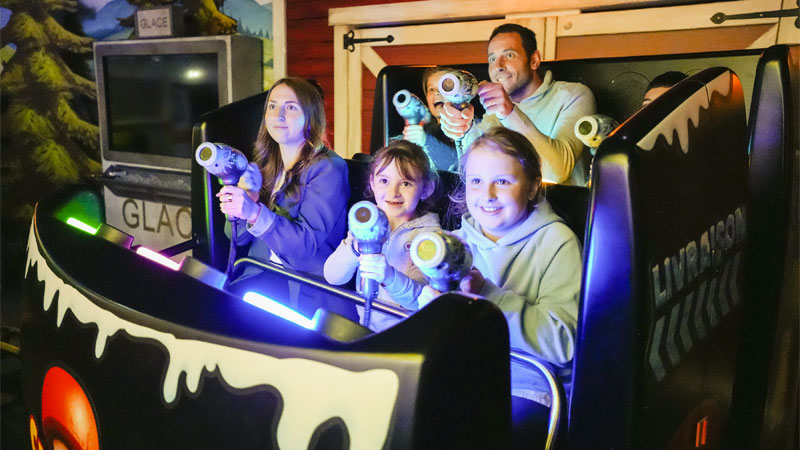 Triotech will showcase several new projects and rides at this year's IAAPA Expo Europe, including its Stand Up Theater and Qube attractions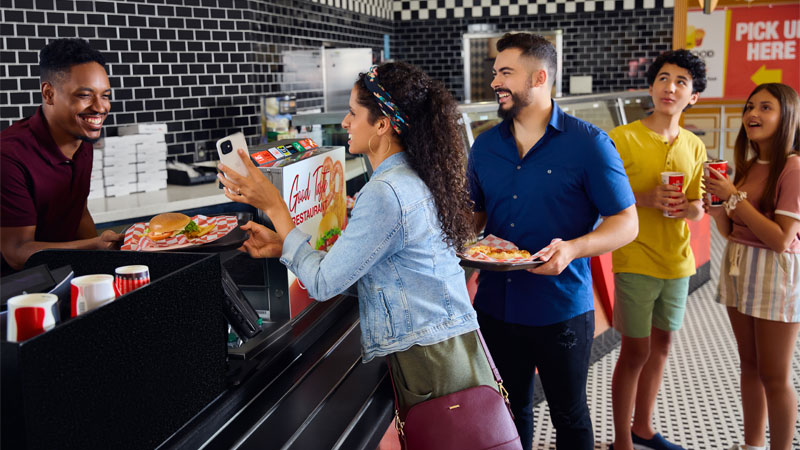 Attractions technology provider accesso will showcase the capabilities of it's new PoS platform; accessoFreedom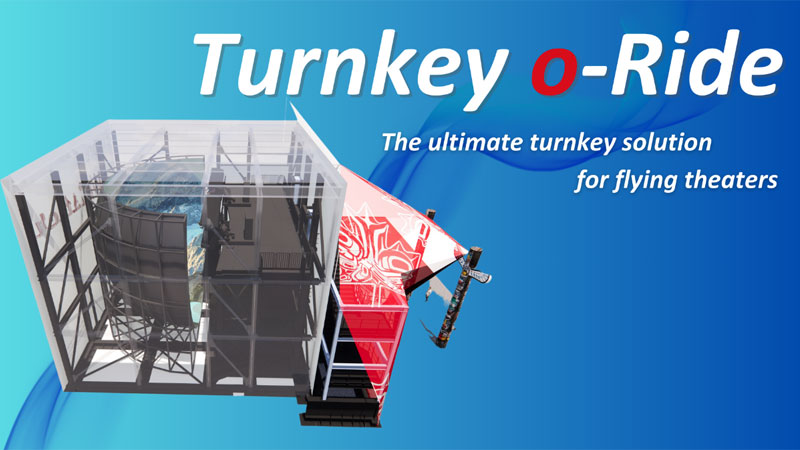 Media-based attractions developer Brogent will showcase a new flying theatre attraction and film at this year's IAAPA Expo Europe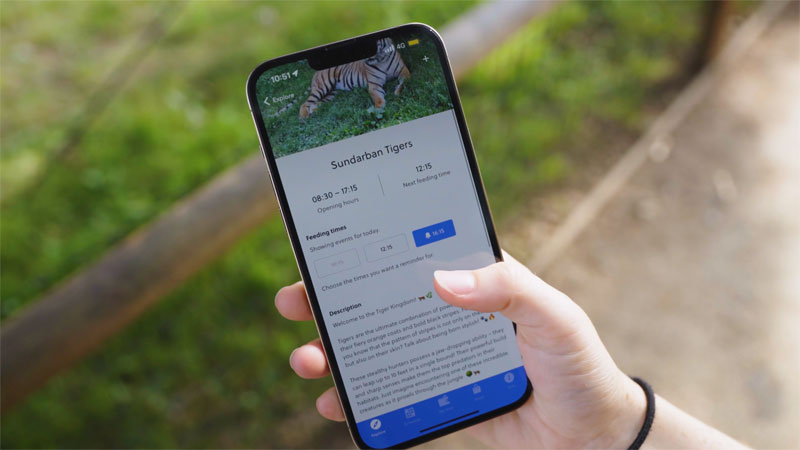 Attractions.io will showcase its guest experience platform at this year's IAAPA Expo Europe, with representatives on hand to guide visitors through the platform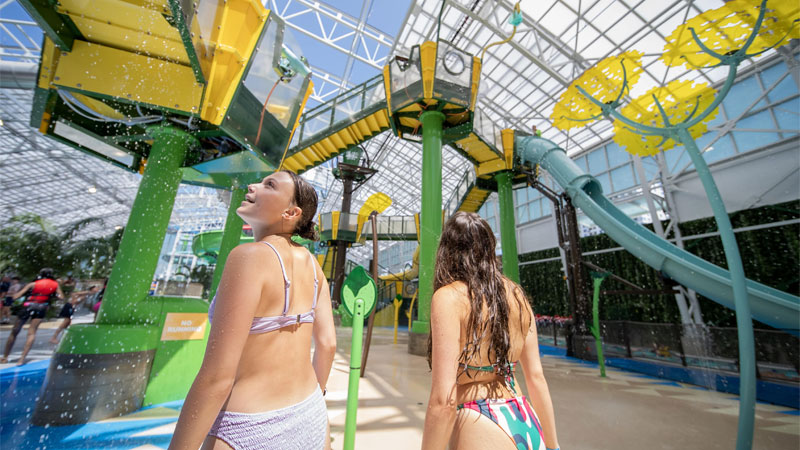 WhiteWater is set to announce several new projects at this year's IAAPA Expo Europe. The waterpark manufacturer will also showcase its line of Blaster water rides at the event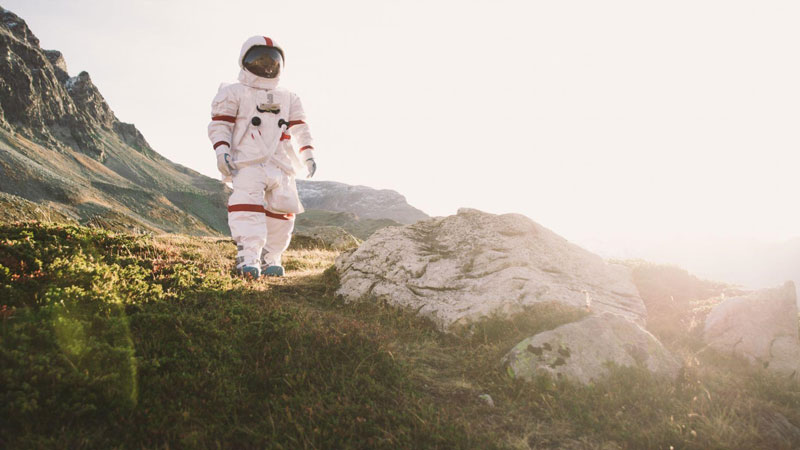 Ticketing specialist Convious will host several education sessions on revenue, visitor experience and operations at this year's IAAPA Expo Europe in Vienna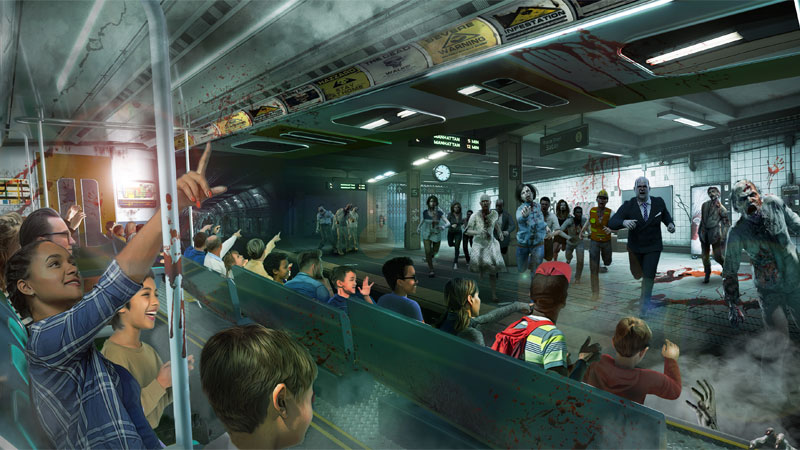 At this year's IAAPA Expo Europe, Simworx will showcase a new turnkey ride concept, alongside its expansive portfolio of dynamic media-based attractions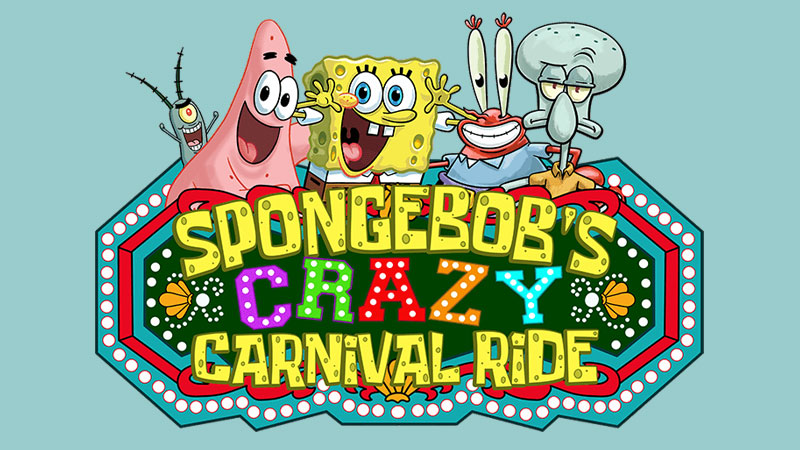 A world-first SpongeBob interactive dark ride is coming to Las Vegas's Circus Circus, with Sally Dark Rides behind the US$6m development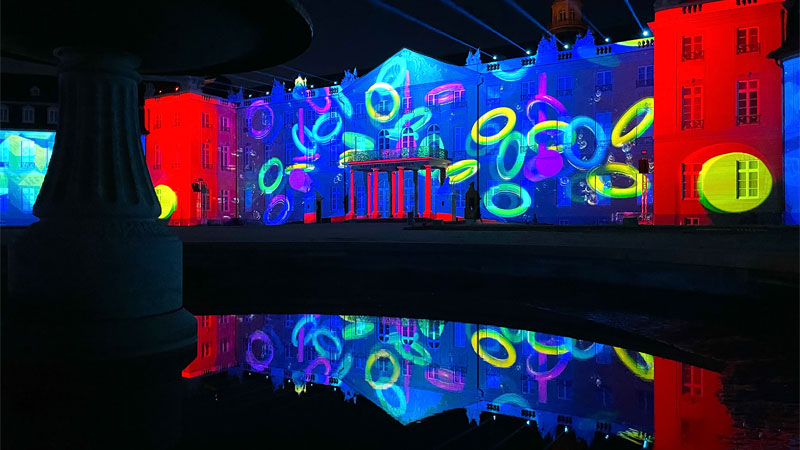 Christie has worked with Maxin10sity to create a projection-mapped spectacle that has seen Germany's Karlsruhe Palace transformed into a digital masterpiece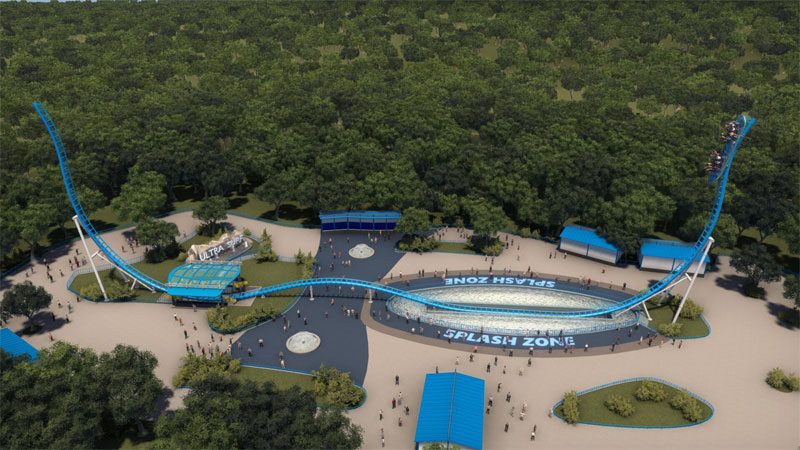 A new Intamin-designed rollercoaster, combining water elements with a thrill ride experience, will open at Six Flags Over Georgia in 2024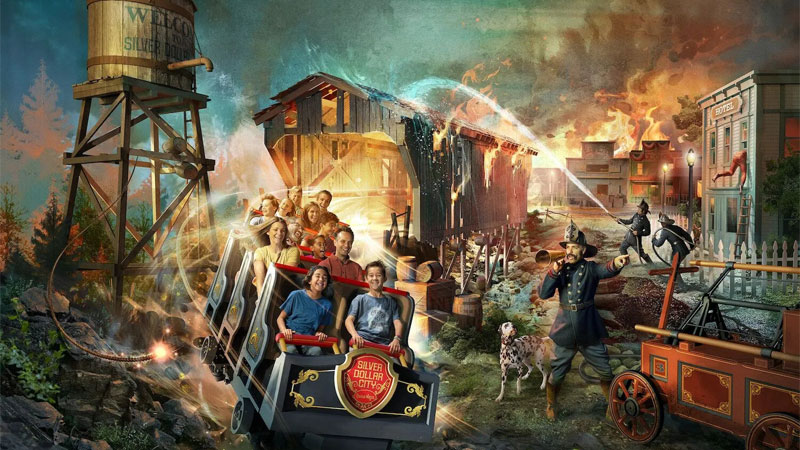 Manufactured by Rocky Mountain Construction, Silver Dollar City's new Fire in the Hole indoor coaster is set to be the largest such attraction in the region when it opens in spring 2024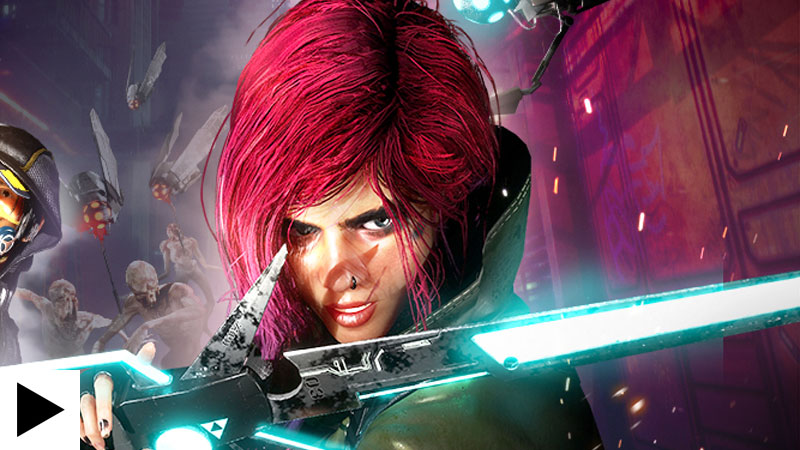 CGI studio Red Raion announces the launch of new CGI title 'Van Helsing - Rise from the Dark' in 5D, VR and Dome formats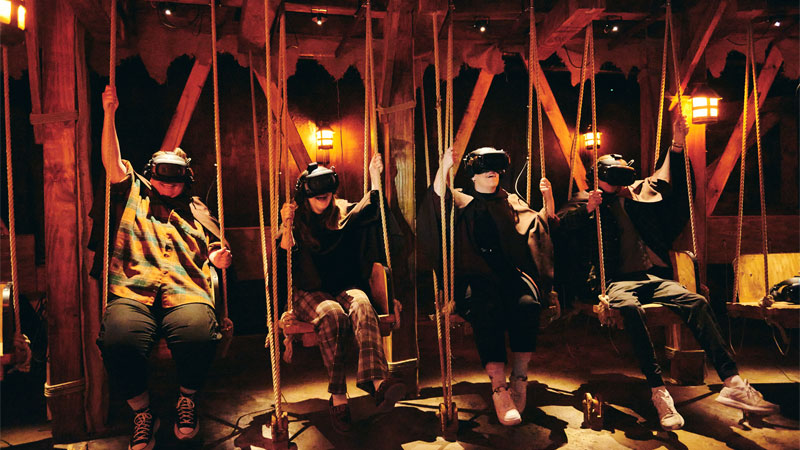 The Gunpowder Plot is a multilayered immersive experience set at the Tower of London. Planet Attractions spoke to the team behind the development to see exactly how it came to life...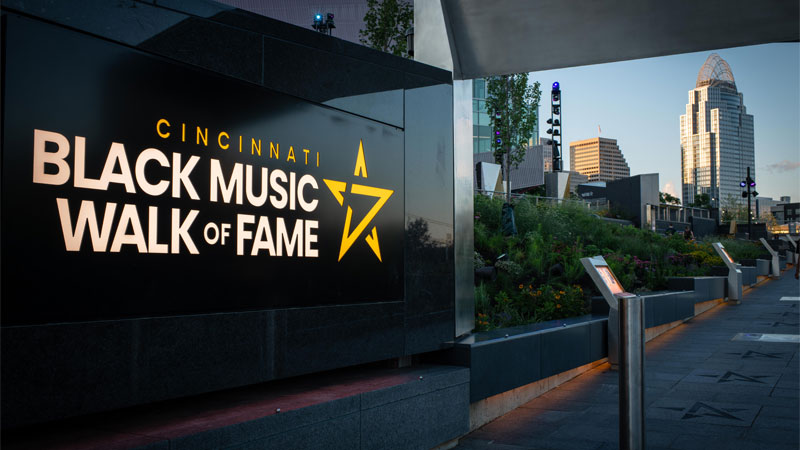 The Cincinnati Black Music Walk of Fame has opened following a two-year planning and design process led by JRA, part of RWS Global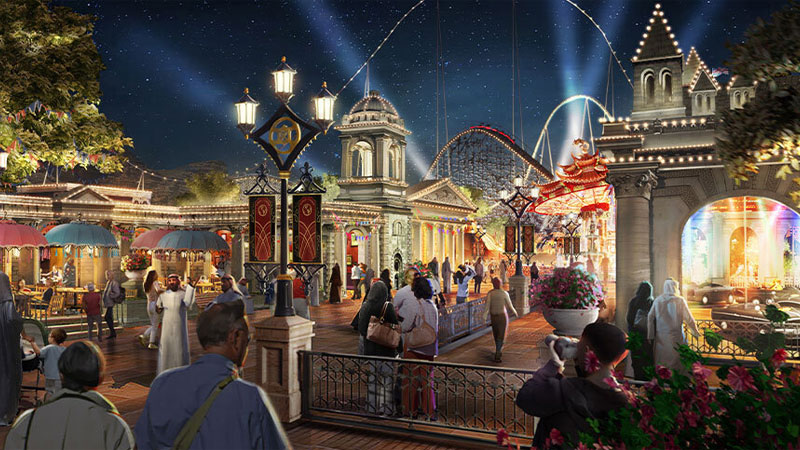 Scruffy Dog Creative Group has been contracted to lead development design and handle design delivery at the upcoming Six Flags theme park in Riyadh, Saudi Arabia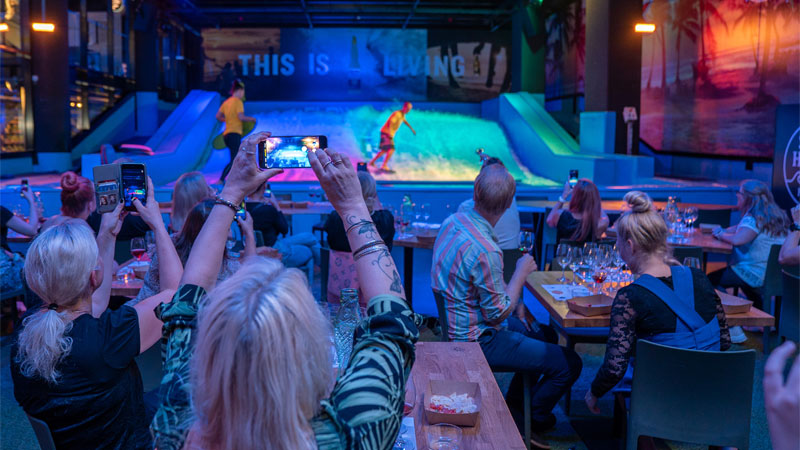 Dive in as FlowRider's Joshua Atkinson explores the shift in consumer mindsets and its impact on the attractions industry


Connect&GO and Amilia have announced a strategic technology partnerships that will see the two companies work together in the development of cutting-edge solutions in eCommerce and attractions management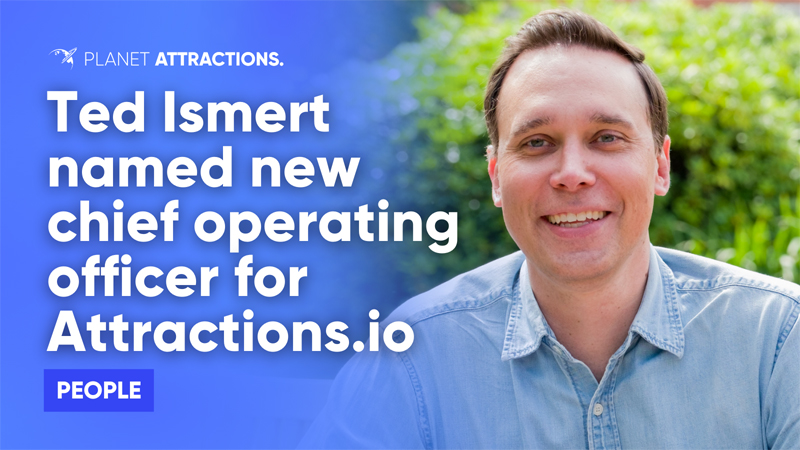 As the company continues its rapid expansion in 2023, guest experience platform Attractions.io has named Ted Ismert as its new chief operating officer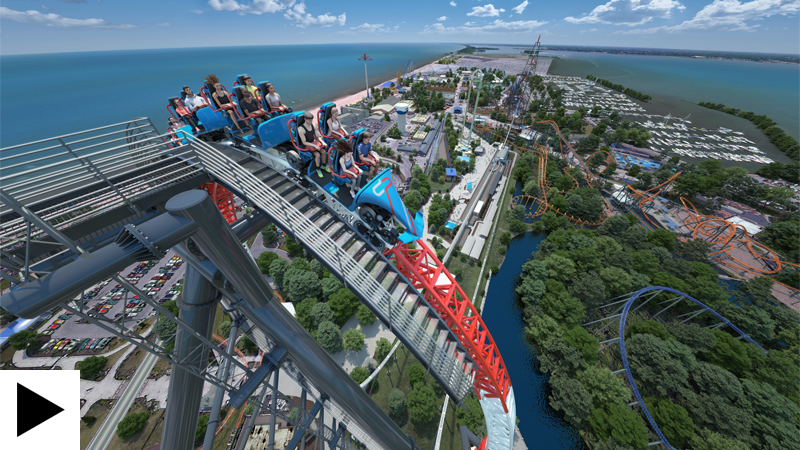 Cedar Point has announced a sequel to Top Thrill Dragster, with Zamperla behind the reimagined Top Thrill 2, which will break the record for the world's tallest and fastest triple-launch strata coaster when it opens in 2024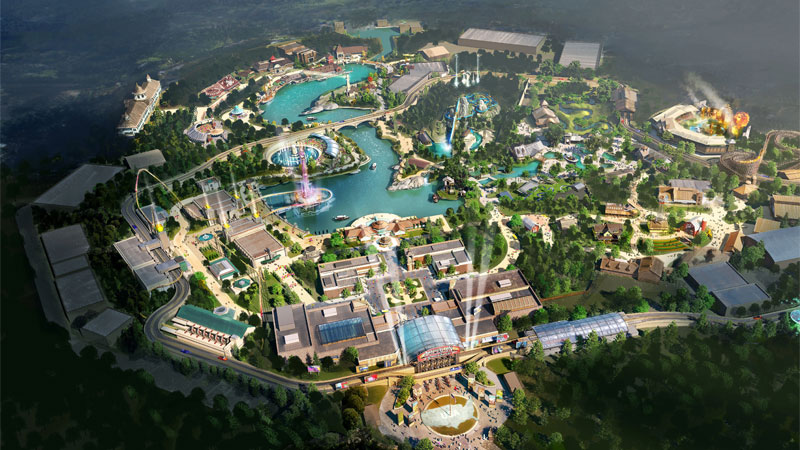 A major US$2bn theme park and resort development comparable to the likes of Disney and Universal is set to open in 2026 in the state of Oklahoma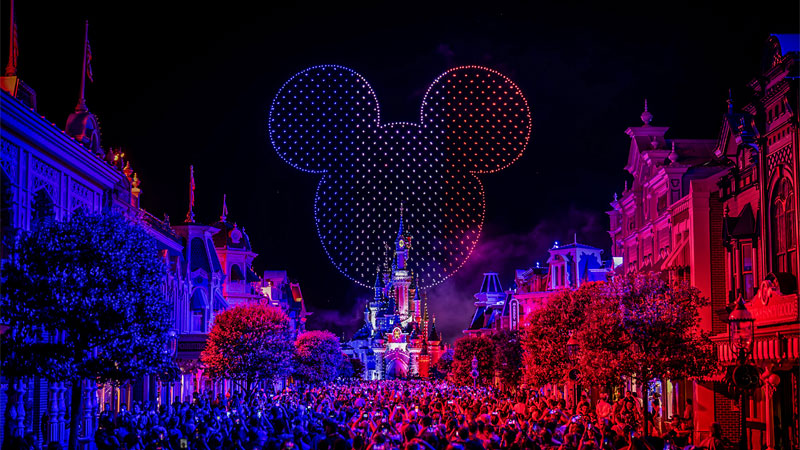 Dronisos has broken the record for the largest drone show ever performed in Europe, with the company behind Disneyland Paris's Bastille Day nighttime spectacle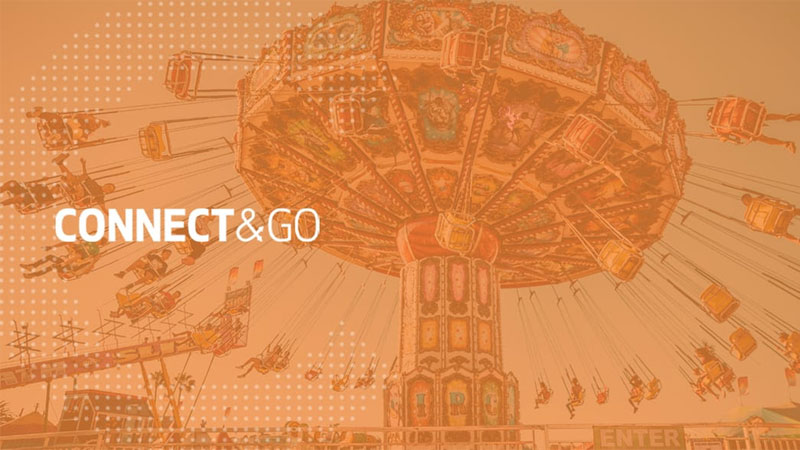 Connect&GO has announced two new partnerships in France that will see the attractions technology specialists integrate its Konnect all-in-one platform with leading French ticket providers Ticketmaster France and France Billet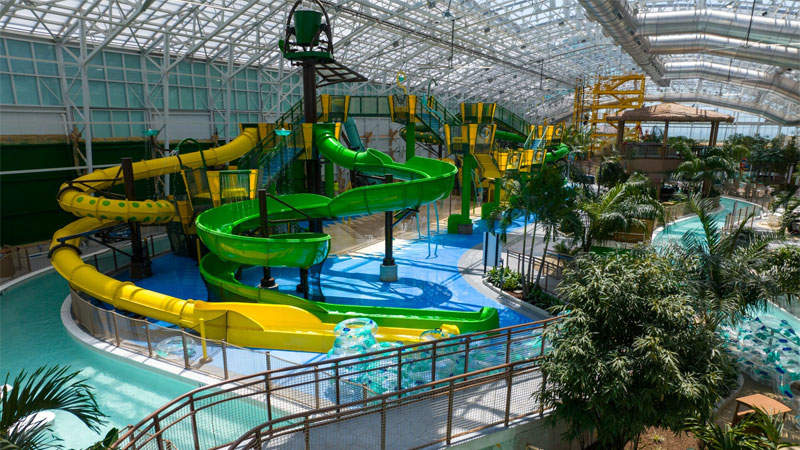 Atlantic City is celebrating the launch of its latest attraction - a US$100m world-class indoor waterpark on the City Boardwalk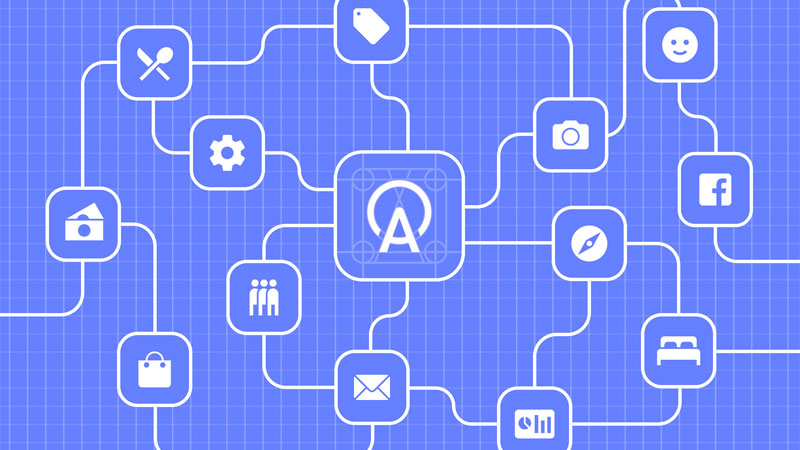 Attractions.io is seeking to partner with new vendors on its guest experience platform, introducing new technologies to further enhance its overall offering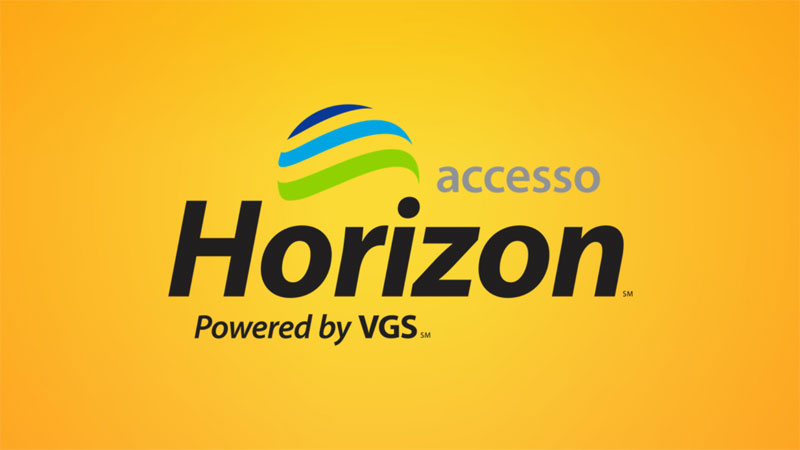 accesso has announced the acquisition of leading ticketing and visitor management system provider VGS, with the award-winning SnApp platform to be rebranded accesso Horizon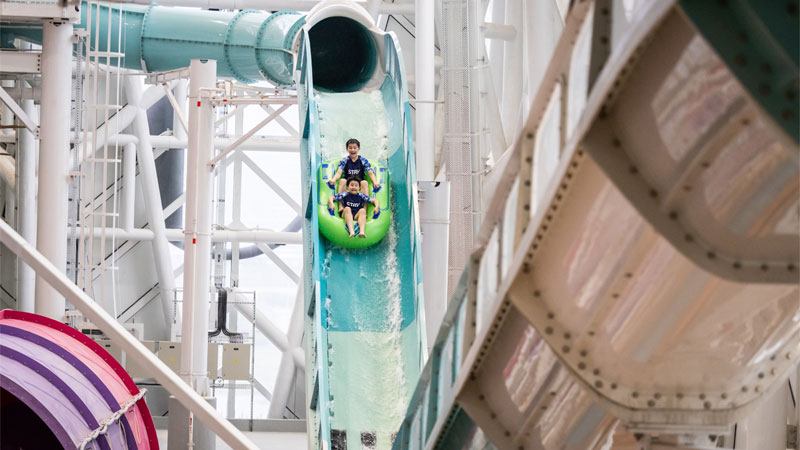 WhiteWater's Grant Poje showcases five indoor waterpark projects that are helping to advance the sector and boost the sector's mainstream popularity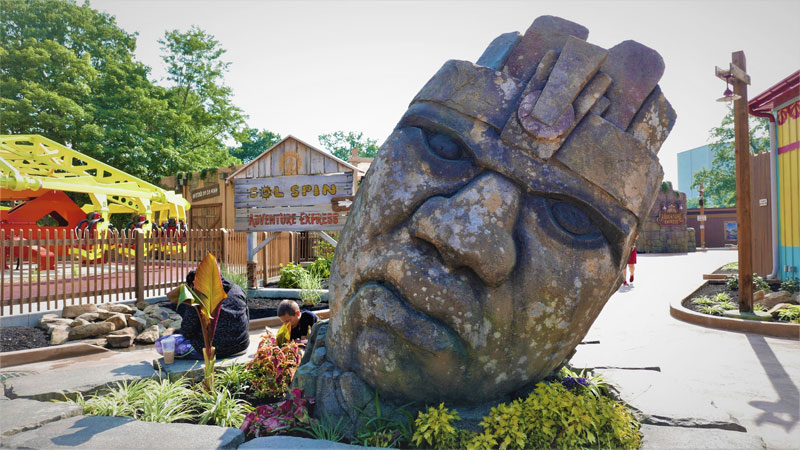 A new themed land has arrived at Kings Island, with Adventure Port taking visitors on a journey in search of an ancient lost city's forbidden temple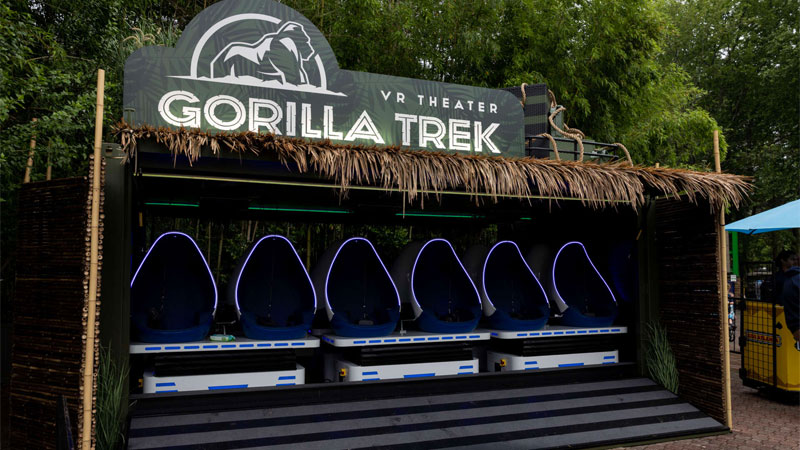 A new VR cinema attraction that allows guests to observe a family group of endangered mountain gorillas in Rwanda has opened at Zoo Atlanta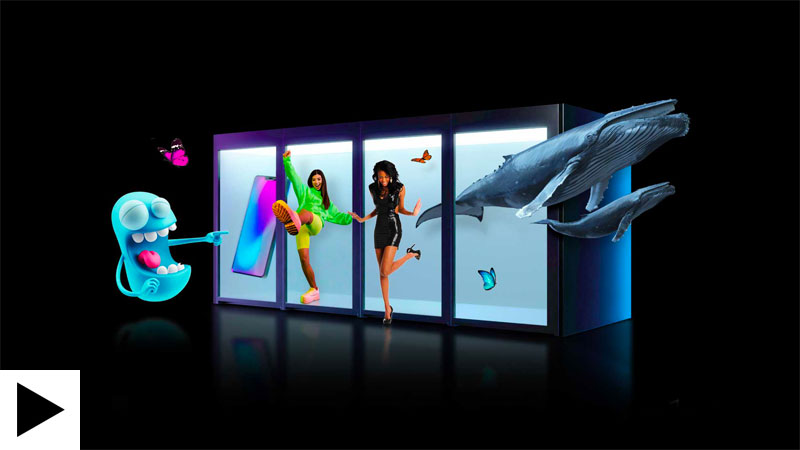 Miirage is a new modular holographic system bringing the virtual world to life without any additional need for mobile devices, screens or wearables. The creators behind the technology speak to Planet Attractions about the new product and exactly what it can do...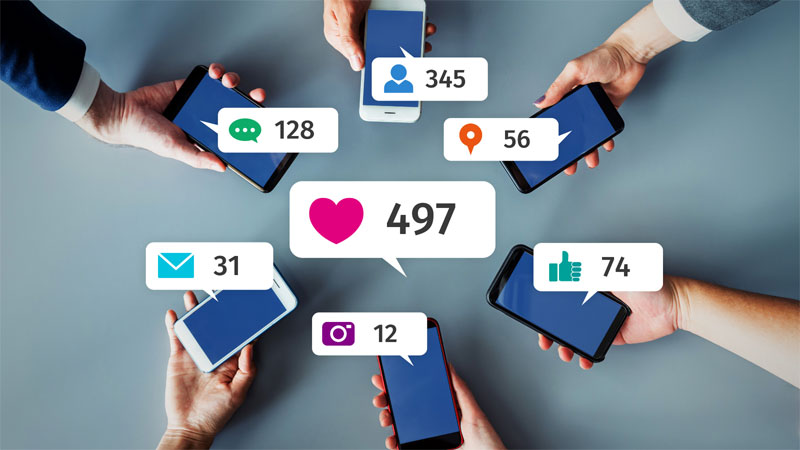 How can you leverage user-generated content and photo purchases to drive revenue and simultaneously promote your attraction? Attractions.io's Peter O'Dare has the answers...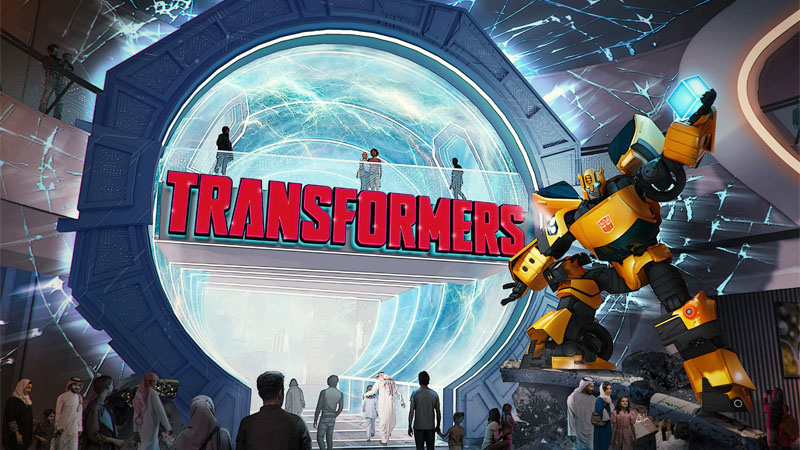 Triotech has been selected to supply interactive dark rides for Saudi Arabia's upcoming Transformers attractions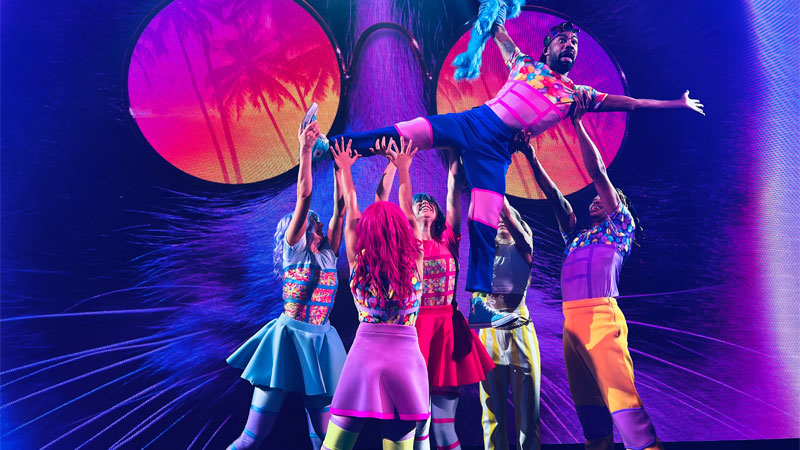 RWS Entertainment Group has rebranded as RWS Global to consolidate its subsidiaries – JRA, ted, and ARC – and strengthen its position as a global leader in the live entertainment sector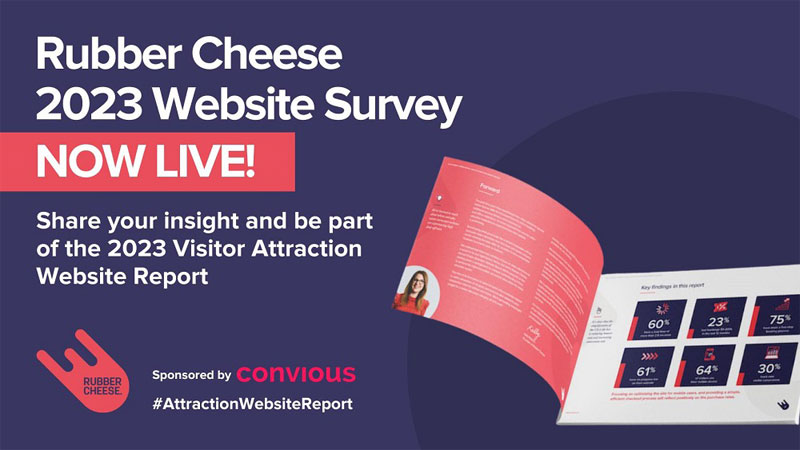 Digital agency Rubber Cheese has teamed up with attractions management platform Convious to launch the 2023 edition of its Visitor Attraction Website Report. The survey was launched during this year's Museums + Heritage Show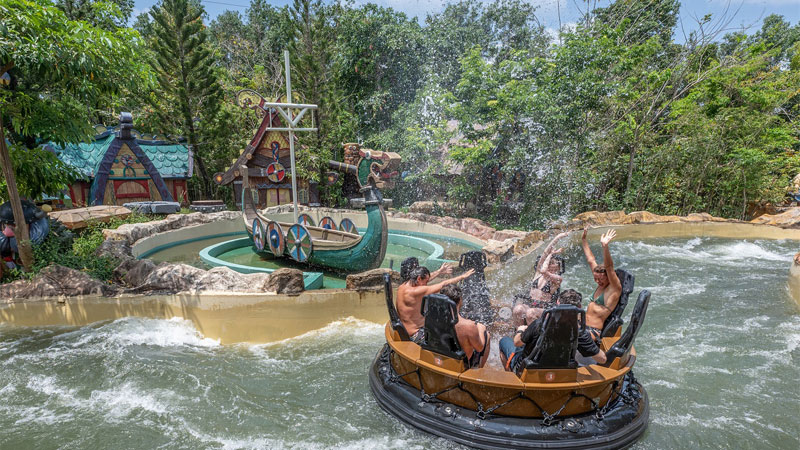 WhiteWater has revealed details of more than 60 major projects across its waterpark, water ride and surf divisions opening worldwide throughout 2023


Attractions.io has teamed up with the Kennedy Space Center Visitor Complex to develop a brand new experience platform for guests of the popular destination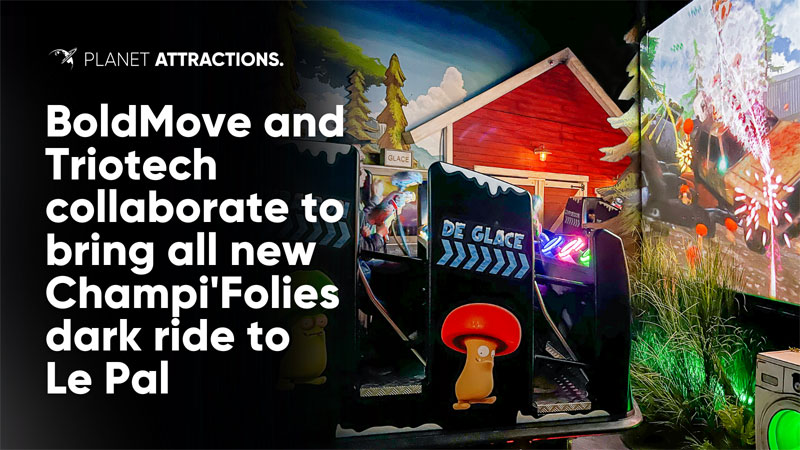 Le Pal has welcomed a brand new dark ride experience, with BoldMove Nation and Triotech joining forces to bring Champi'Folies to life at the French theme park and animal attraction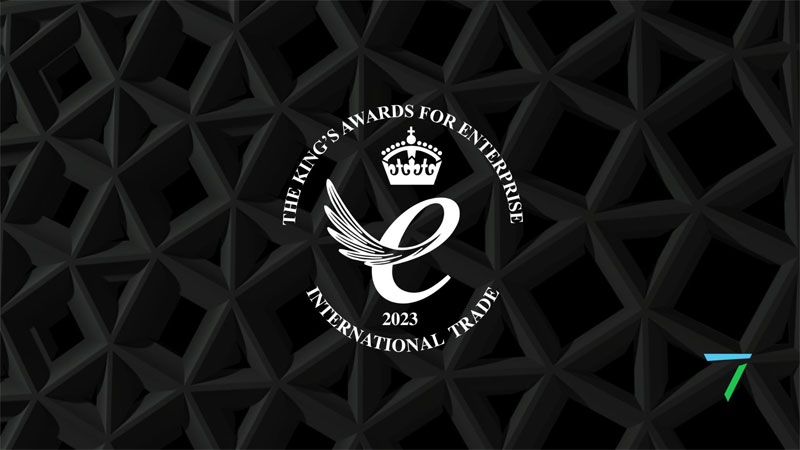 The first ever recipients of The King's Awards for Enterprise have been announced, with 7thSense recognised for demonstrating outstanding short-term growth and commercial success in international trade over the last three years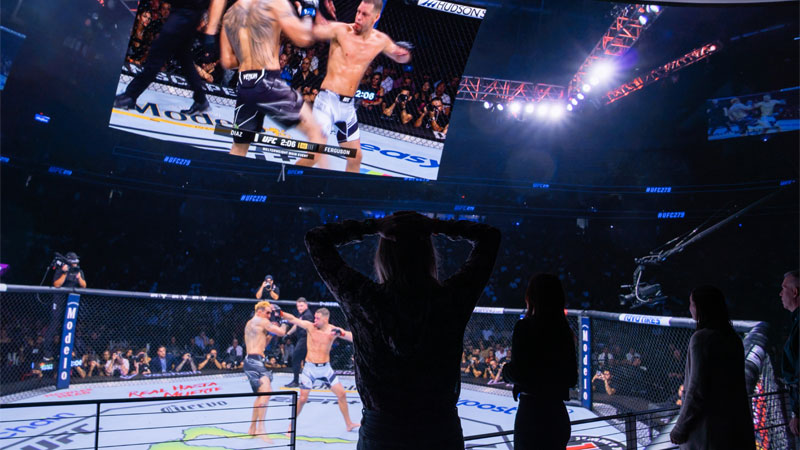 A first-of-its kind offering will make guests feel like they're at the heart of the action during live UFC events, with Cosm's 'shared reality' spectacles set to transform the way we watch live sporting events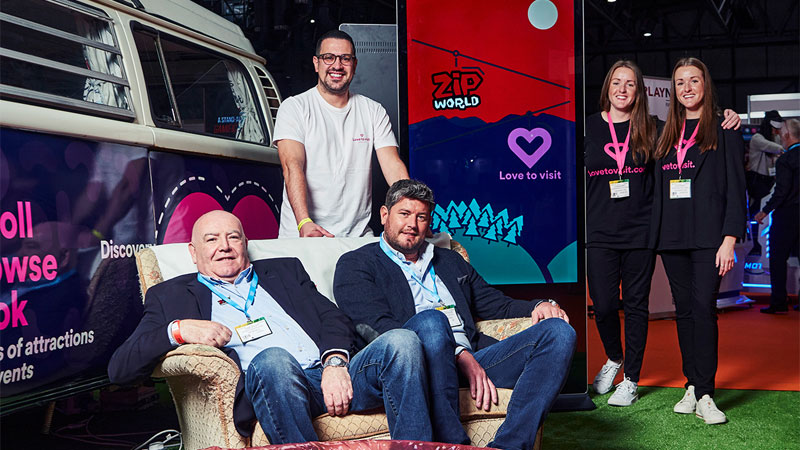 Digital attractions platform Love To Visit has raised £2.1m as it aims to corner the UK tourism attractions market and expand its operations overseas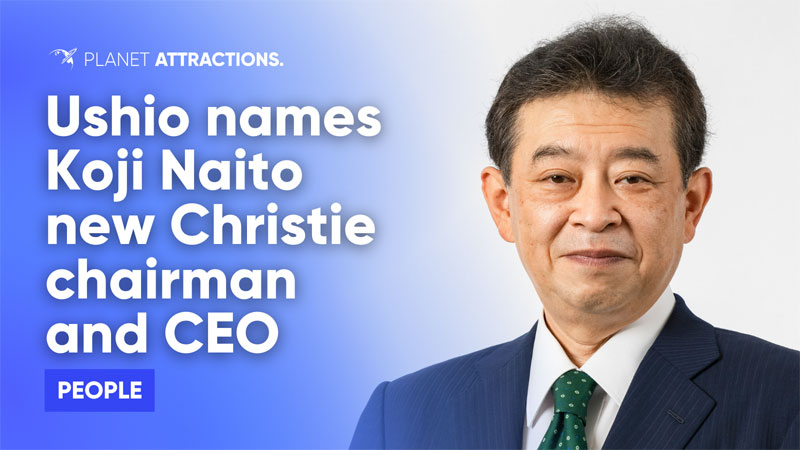 Koji Naito has been named the chairman and CEO of Christie, with Naito set to assume the role in addition to his current position as president and CEO of parent company Ushio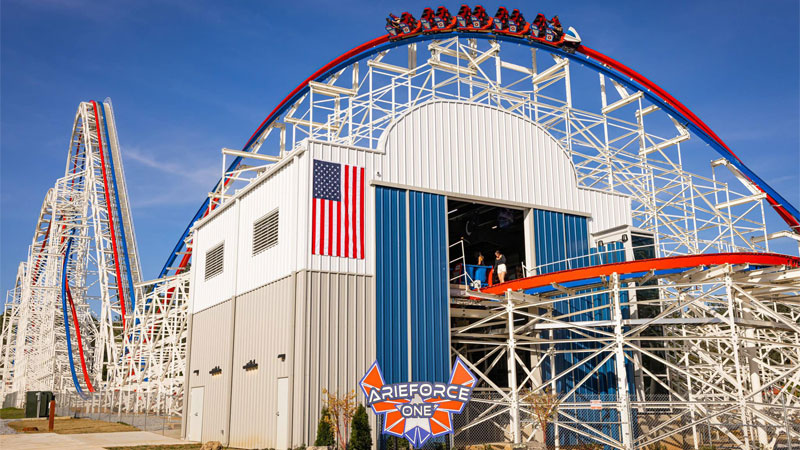 Arie Force One has been cleared for take off at Fun Spot America Atlanta, with the RMC steel coaster hybrid marking a major addition to the Georgia theme park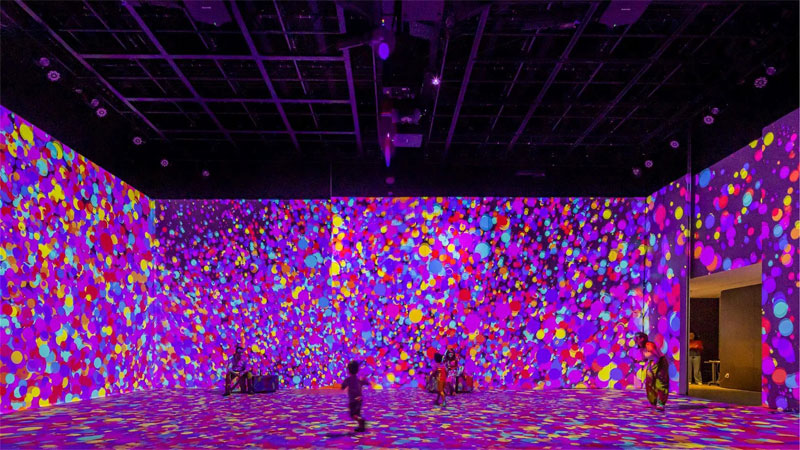 Christie has teamed up with Brazil's Museum of Image and Sound of Ceará on the installation of an immersive multimedia room as part of a revamp of the historic institution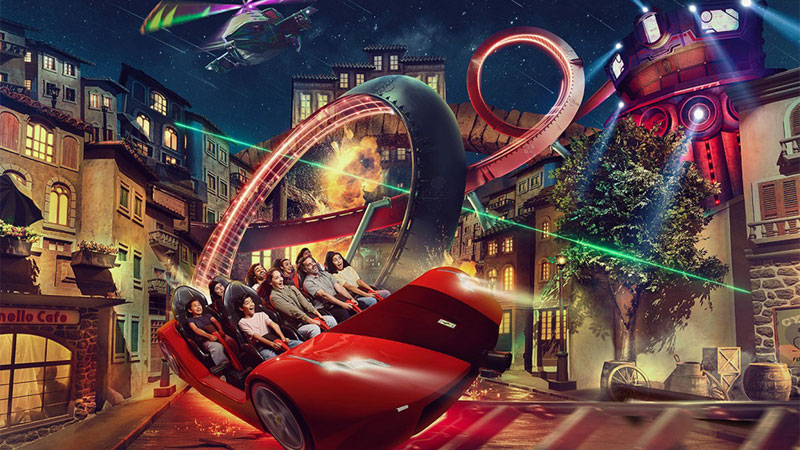 Ferrari World Abu Dhabi's Mission Ferrari opened to the public to much fanfare in January. Holovis's James Lodder shares a decade-long journey to realise this incredible immersive rollercoaster experience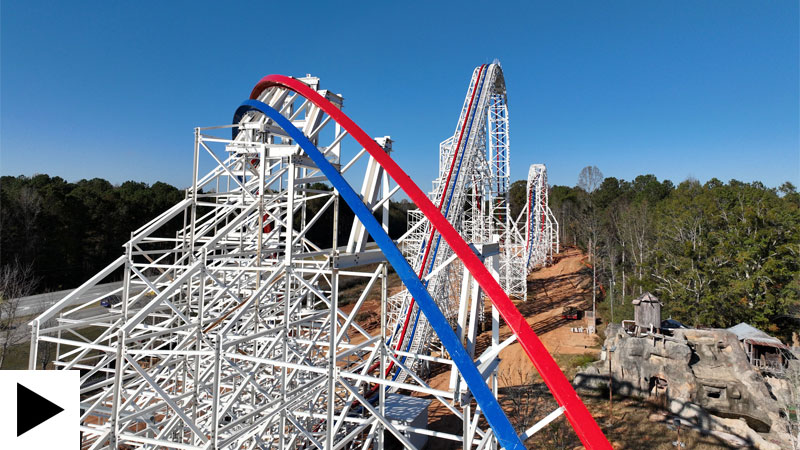 Fun Spot America Atlanta's hotly-anticipated RMC-manufactured ArieForce One is set to open later this month, with the major attraction representing the park's largest-ever investment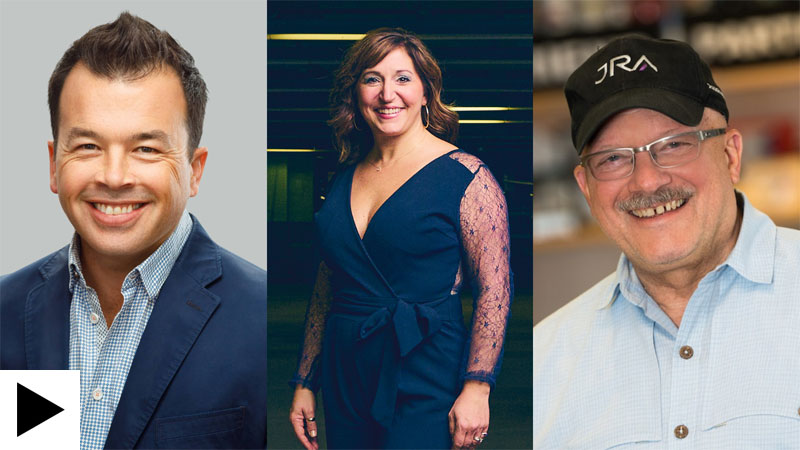 Keith James, president of JRA; Robin Breese-Davies, executive vice president of ted; and Danielle Kramer, executive vice president of RWS, speak to Planet Attractions about what looks to be a bumper year ahead for the company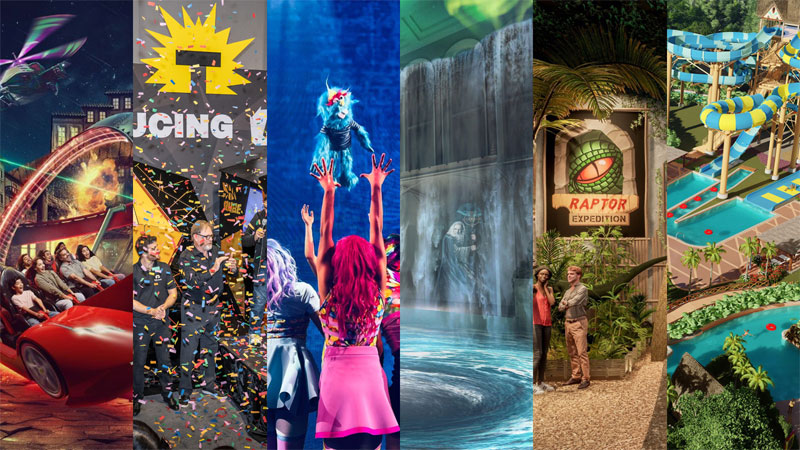 From waterpark suppliers and media specialists to creative designers and dark ride producers, Planet Attractions has gone to every corner of the globe to find out what's hot in 2023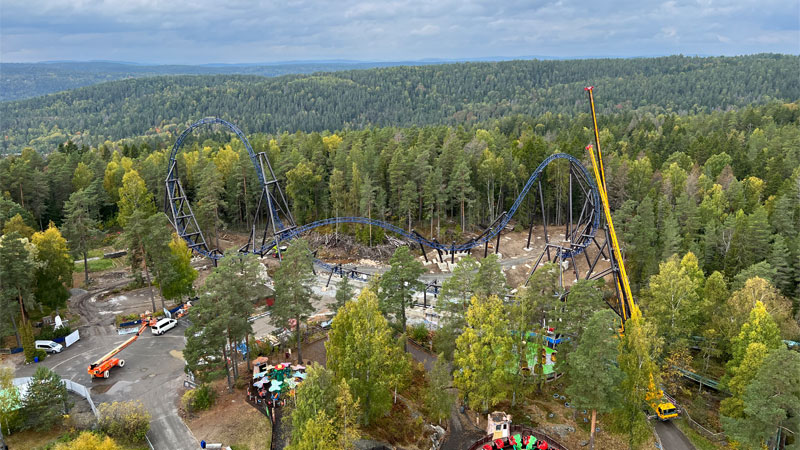 Norway's TusenFryd will soon launch Europe's first ever suspended triple launch coaster, with the NOK100m Storm - The Dragon Legend being described as the 'most important single investment' in the park's 34-year history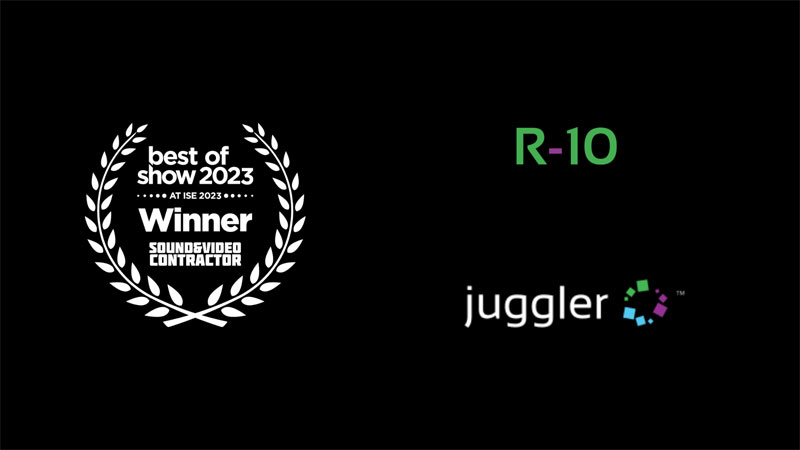 Media tech specialist 7thSense has been recognised for two products in its brand new Performer range at this year's ISE, which is currently underway in Barcelona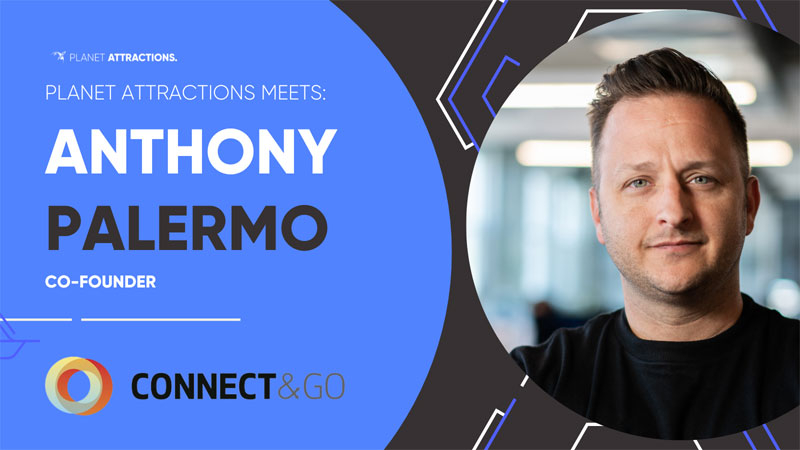 Connect&Go - a global leader in guest and attractions management technology - has grown significantly over the last decade. Its co-founder Anthony Palermo spoke to Planet Attractions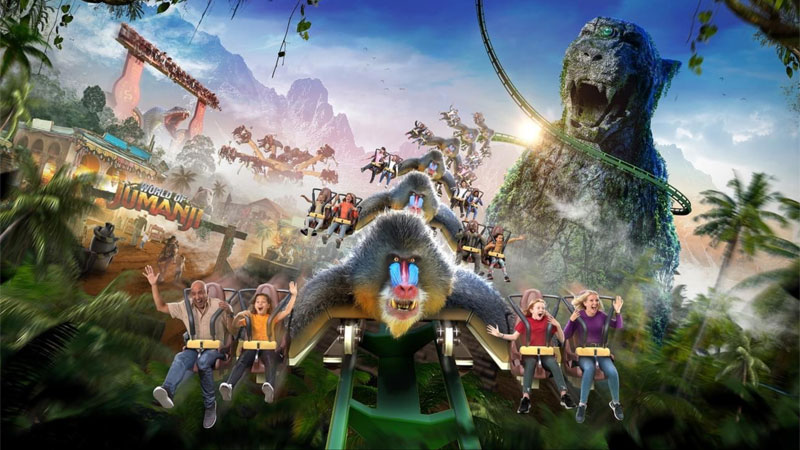 Chessington World of Adventures has unveiled what will become the world's first Jumanji-themed coaster when it opens later this year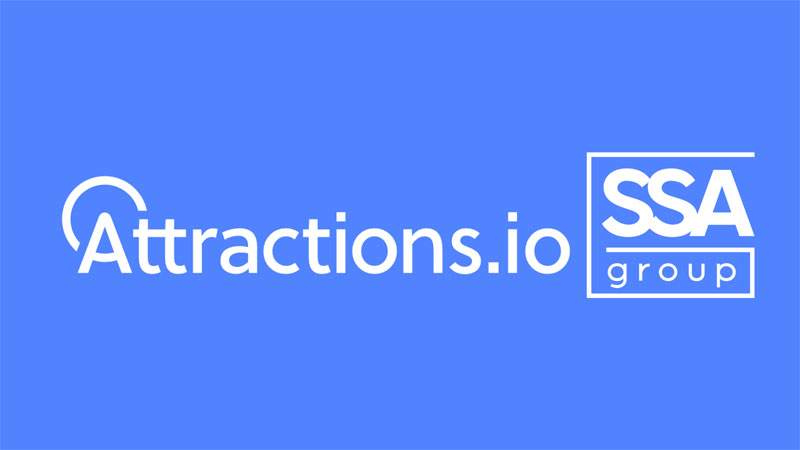 Attractions.io has teamed up with SSA Group to provide a fully digital experience for visitors to cultural attractions in 2023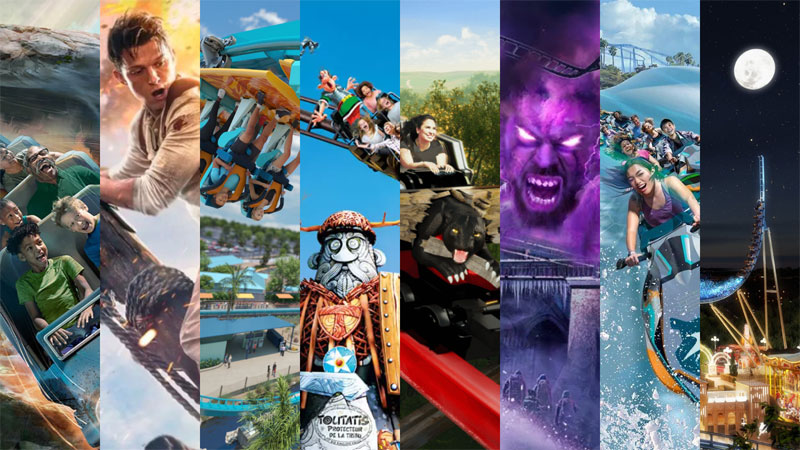 It's a new year with old records just waiting to be broken by some incredible new projects. Here are twelve blockbuster rollercoaster openings for the coming year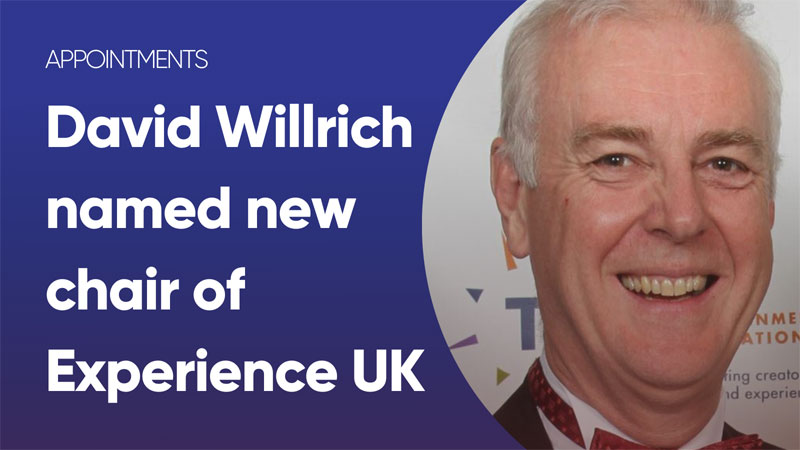 Trade body Experience UK has named David Willrich as its new chair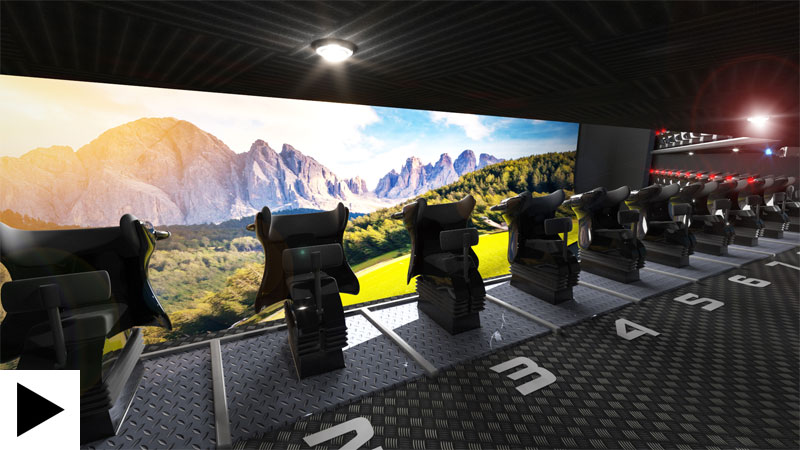 Simworx's new flying theatre concept delivers a thrilling and immersive experience within a limited footprint. Simworx CEO Terry Monkton and lead creative Matt Clarkson told Planet Attractions more about the Brass Ring Award-nominated attraction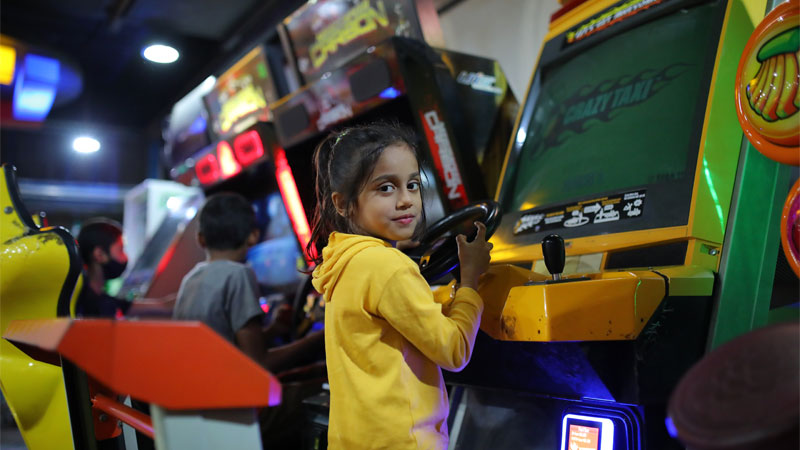 When it comes to all-in-one solutions for visitor attractions, Semnox's Venue Management Software system has transformed operations at popular FEC Kokomo Joe's. Here's how the technology works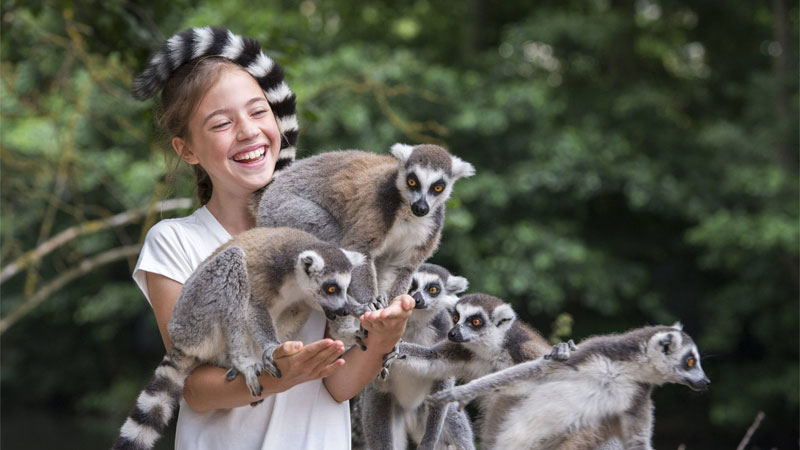 Convious has signed a multi-year deal with West Midland Safari Park to supply its fully-integrated eCommerce and guest experience platform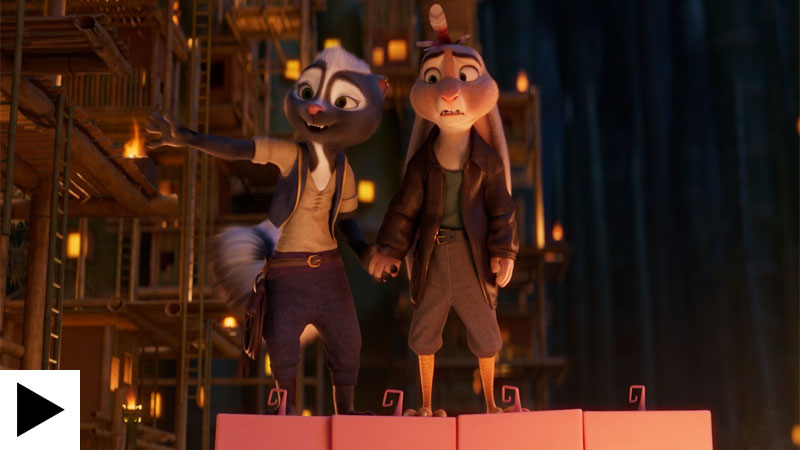 Developed specifically for attractions, nWave's newest title takes viewers on an adventure with skunk and martial artist Meg, as she searches for a missing relic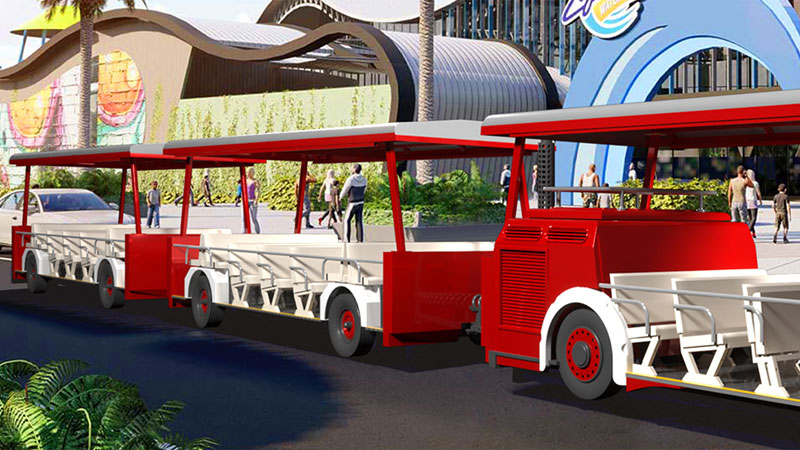 World-leading visitor transportation specialist Severn Lamb has announced a major move in the acquisition of US company Trams International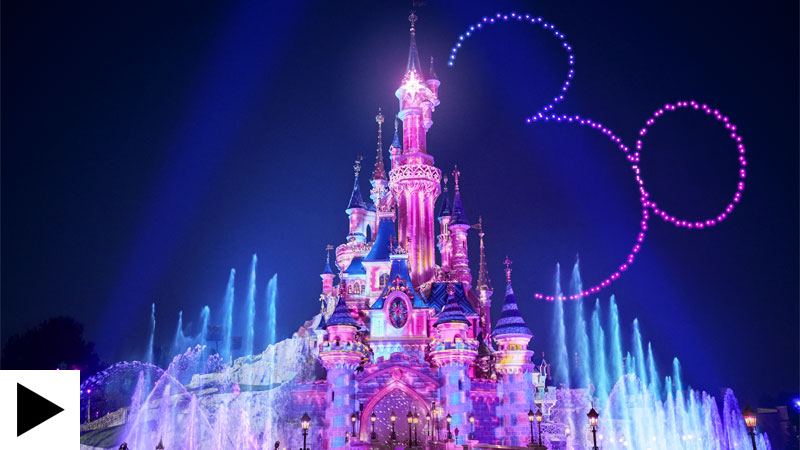 Dronisos is seeking partners in the US following a successful year, which saw the company serve as a technology partner for Disneyland Paris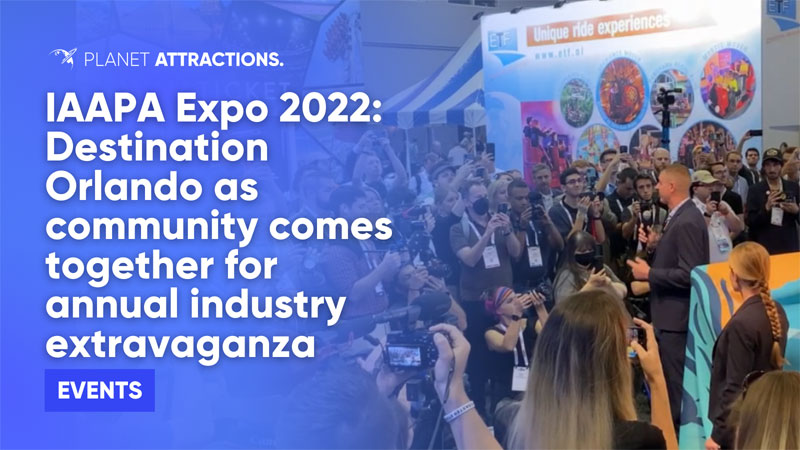 More than 36,000 people travelled to Orlando in November for the annual spectacular known as IAAPA Expo. Planet Attractions was in attendance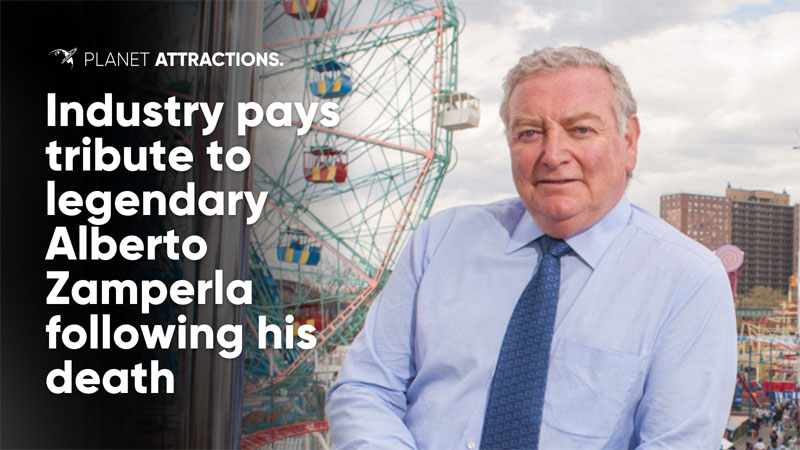 The attractions industry and wider attractions community has paid tribute to the legendary Alberto Zamperla following his death last week aged 71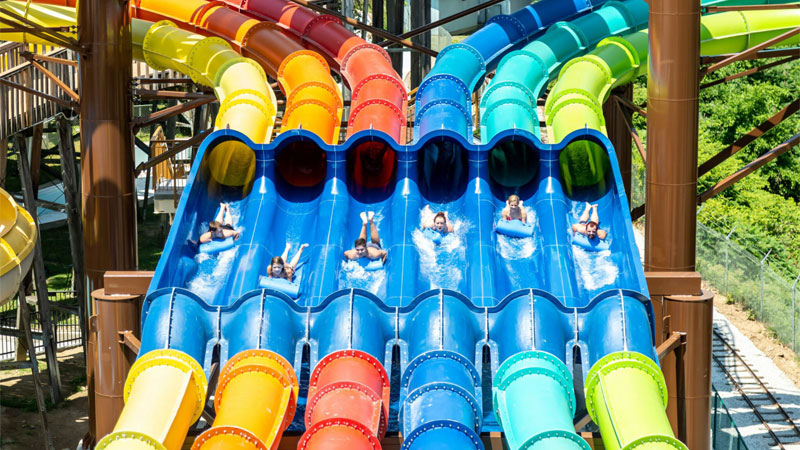 ProSlide will announce a major new project at this year's IAAPA Expo, with the company also revealing a record number of projects for 2023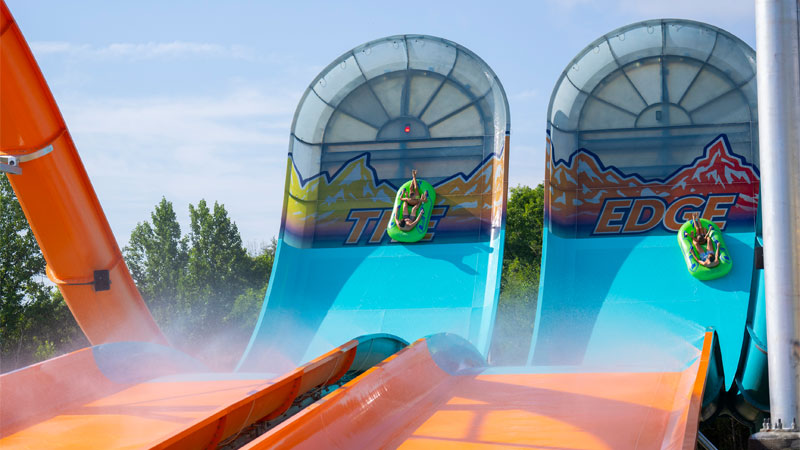 WhiteWater will unveil six new products at IAAPA Expo, including three new waterslides, an all-in-one play structure and an innovation that 'has been years in the making.'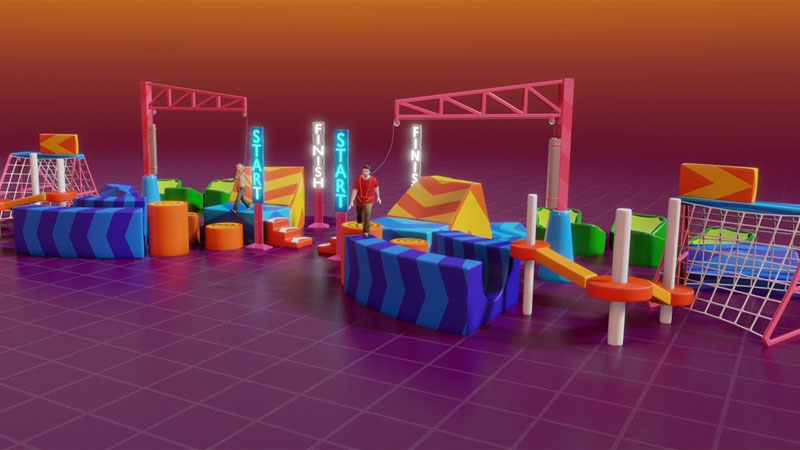 Extreme Engineering will announce four new Cloud Coaster projects as well as debut two new products at this year's IAAPA Expo in Orlando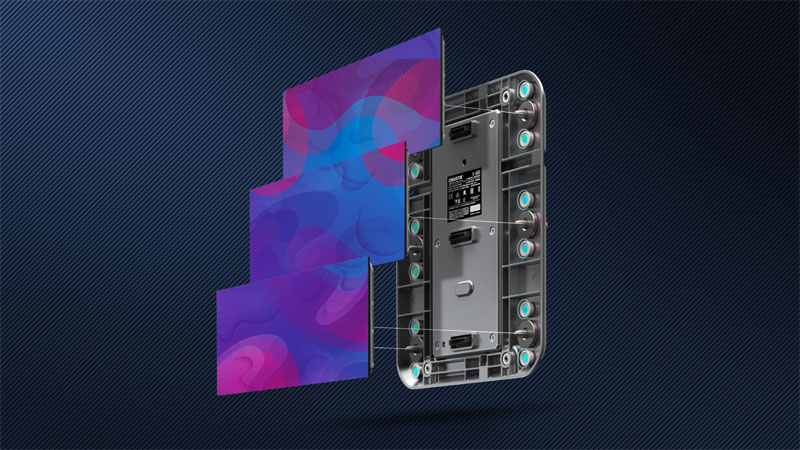 A number of exhibitors will be using Christie technology at this year's IAAPA Expo, with the company also set to showcase its MicroTiles LED among the products on its own stand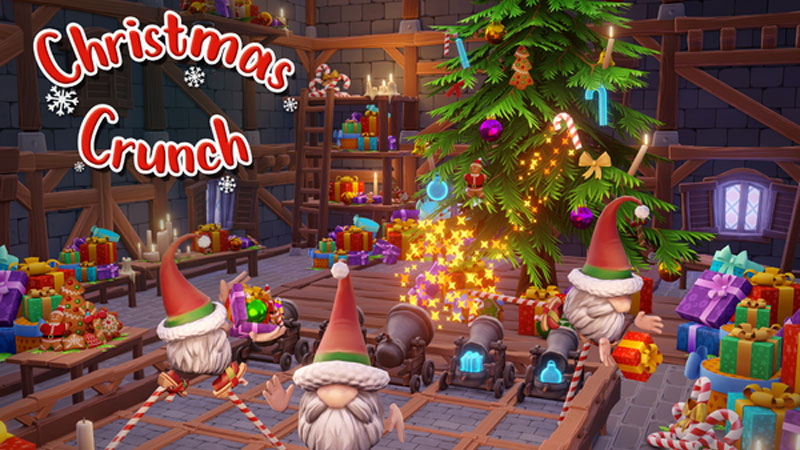 Spree Interactive is getting into the Christmas spirit a little early this year, with the launch of its Christmas Crunch VR title at the upcoming IAAPA Expo in Orlando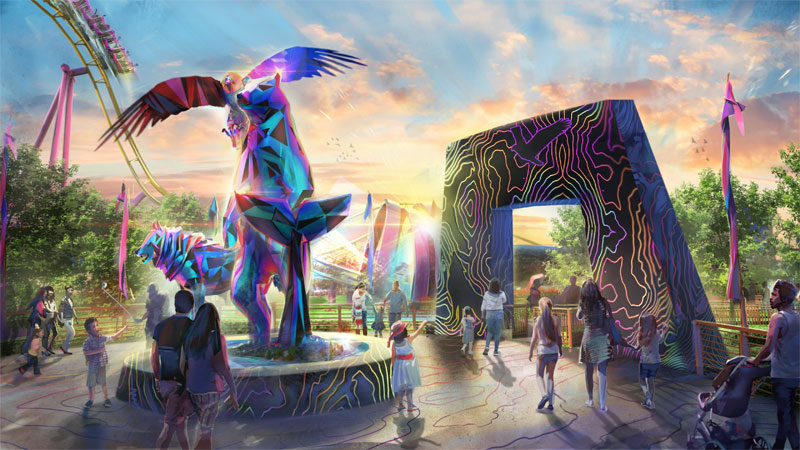 Ride manufacturer Zamperla is behind the CA$9m development of what will be Canada's fastest launch coaster when it opens in 2024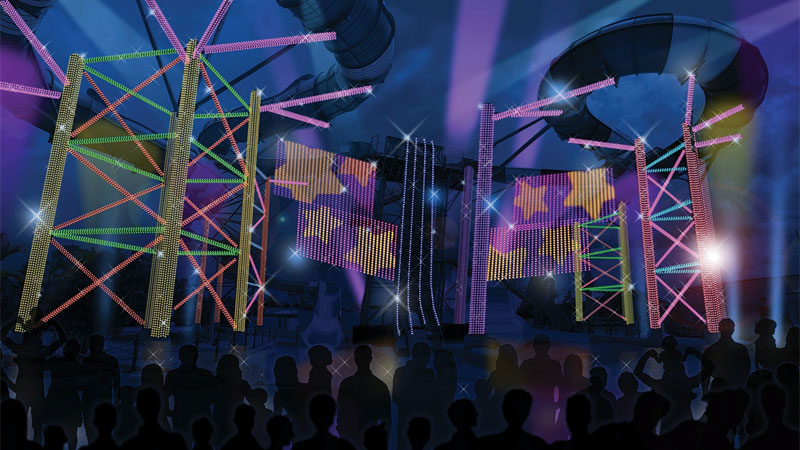 RWS's Sponsored Spotlight will showcase the company's 'endless possibilities' following major acquisitions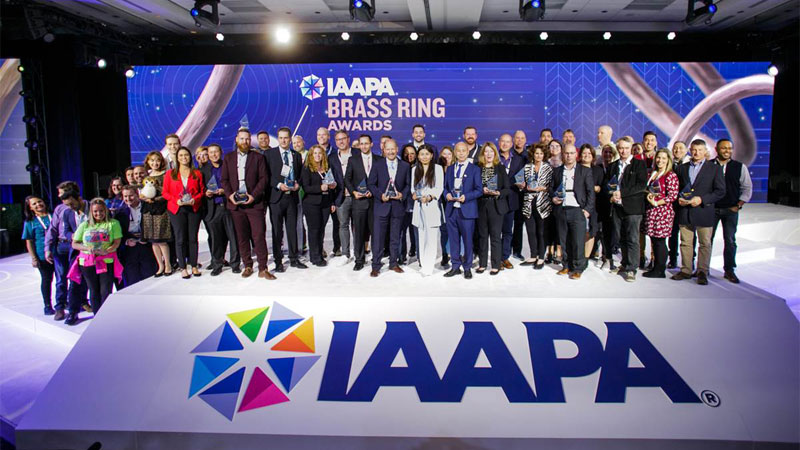 IAAPA has unveiled the list of finalists for its prestigious Brass Ring Awards, with winners to be announced during a special ceremony at this year's IAAPA Expo in Orlando, Florida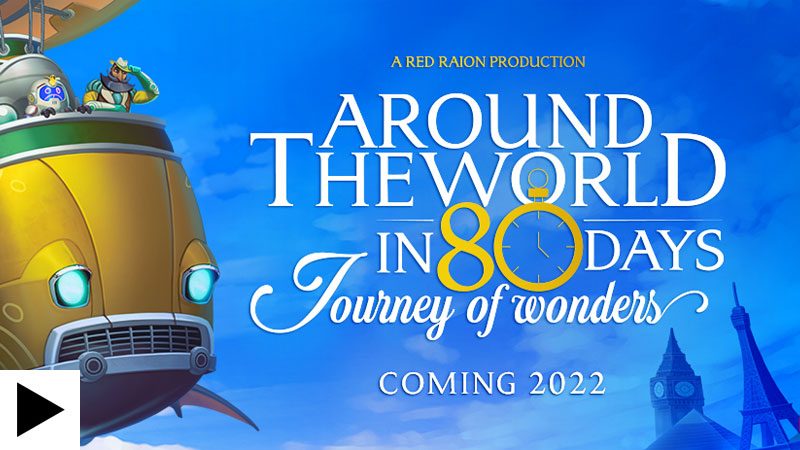 Red Raion will offer an exclusive preview of its latest title - 'Around the World in 80 Days - Journey of Wonders' - at this year's IAAPA Expo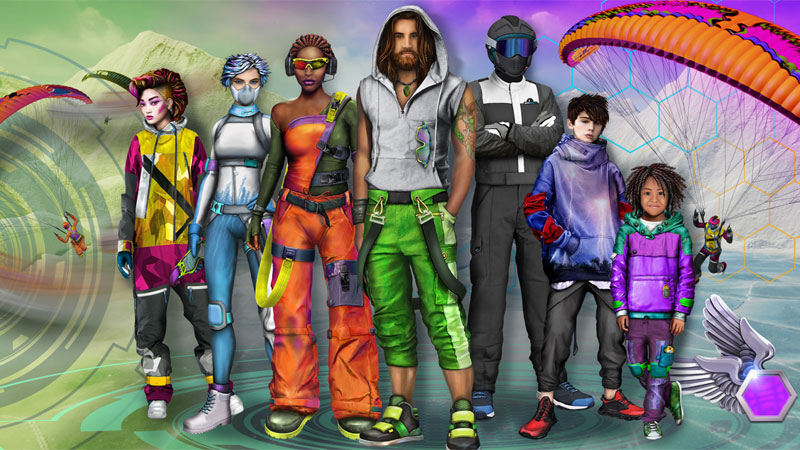 Frontgrid has launched its ParadropVR Pod attraction at Adventure Park Snowdonia in North Wales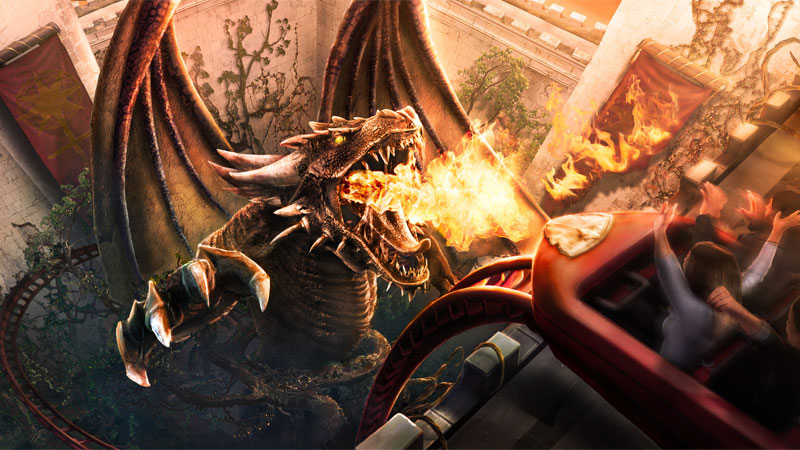 The 2022 edition of IAAPA will see experience and attraction design firm Scruffy Dog return to the trade show floor for the first time since 2017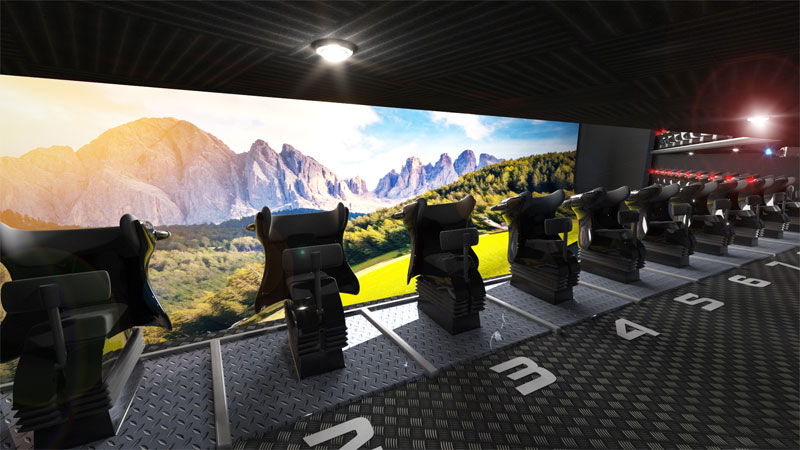 The dynamic media-based attractions specialist will showcase the attraction alongside its new Overdrive concept at the IAAPA Expo in Orlando, Florida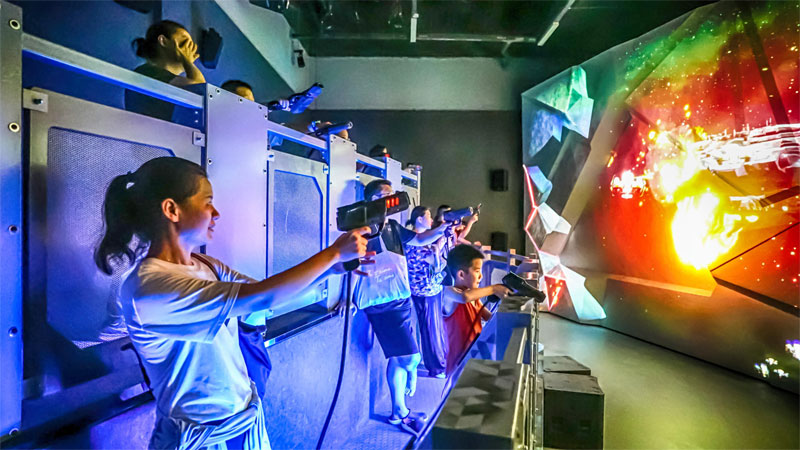 The immersive attractions designer will unveil details of its new attraction, new project and new ride content throughout this year's IAAPA Expo, which takes place at the Orange County Convention Center in Orlando in November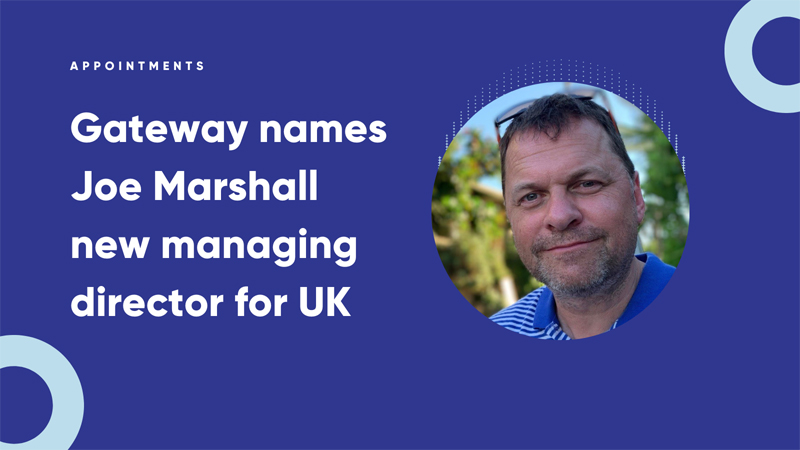 Gateway Ticketing Systems has appointed Joe Marshall to lead the company's UK operations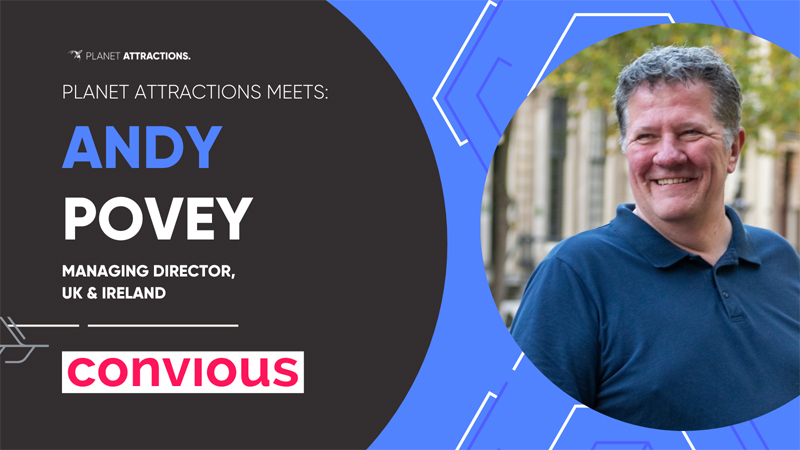 Convious showcased its digital engagement platform at this year's IAAPA Expo Europe. The company's managing director for the UK & Ireland, Andy Povey, tells Planet Attractions about everything the company has to offer


Leading experience designers Mather & Co have named Kim Kherlopian as the company's new managing director. Planet Attractions caught up with him at this year's IAAPA Expo Europe to find out more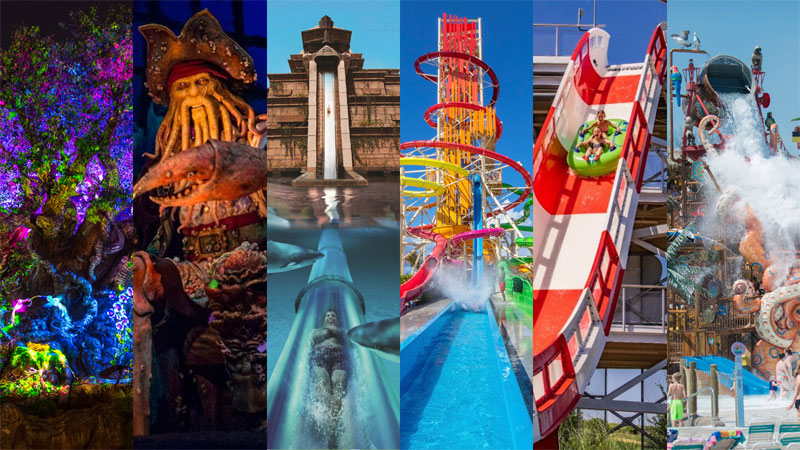 Ahead of a special industry panel looking at iconic attractions, experts from WhiteWater have named their personal picks, explaining why they think their choice is an iconic attraction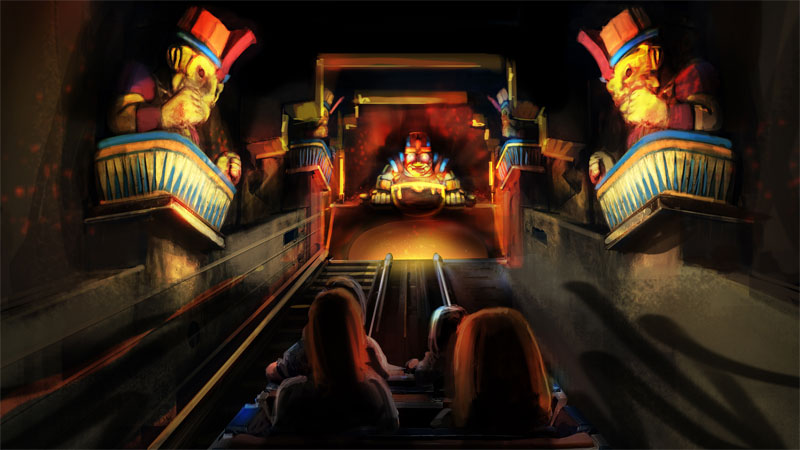 Ohio's Kings Island theme park will introduce Adventure Port, its newest themed area, in 2023. The themed land will feature several attractions and enhanced theming on a classic rollercoaster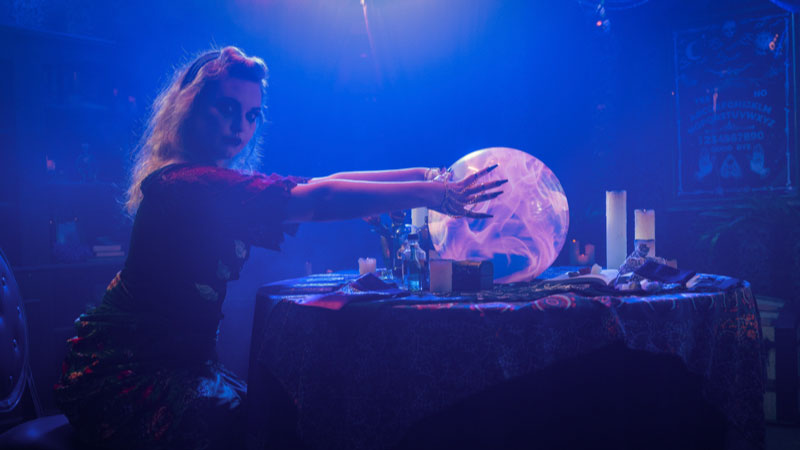 Creative firm Zeitgeist Design and Production is behind three of this year's haunted houses at Hersheypark's Halloween spectacular Dark Nights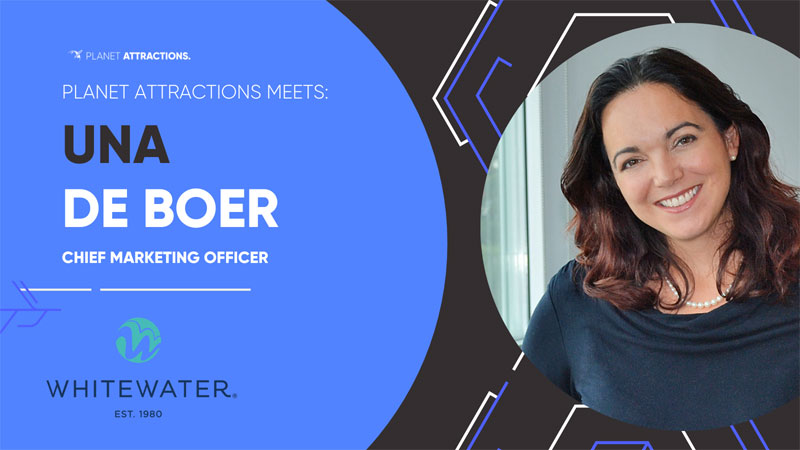 WhiteWater brings a strong presence to each and every IAAPA Expo. The company's chief marketing officer, Una de Boer, tells Planet Attractions about everything the company has to offer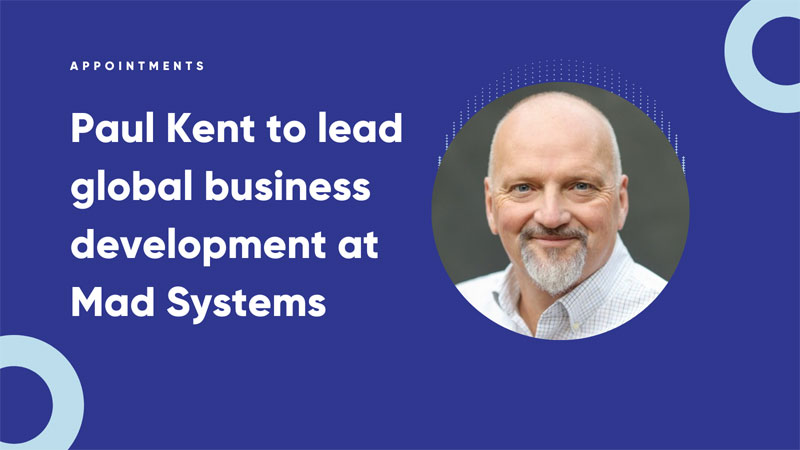 Industry veteran Paul Kent has been named as VP of global business development at Mad Systems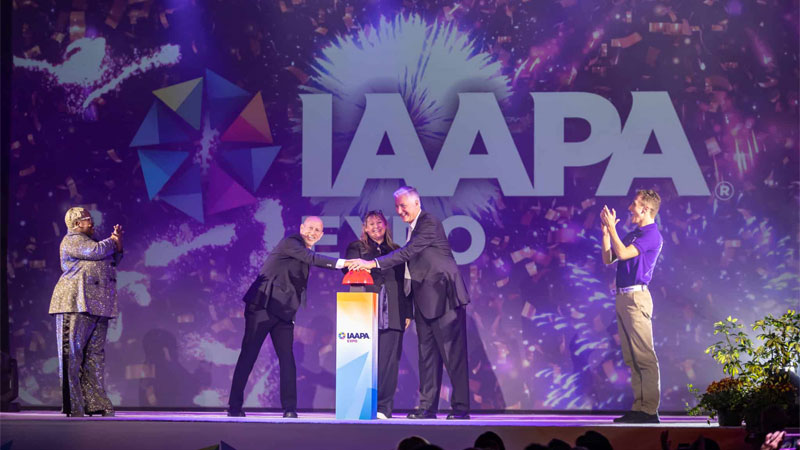 The entertainment group will provide full creative and production services for all live entertainment at this year's IAAPA Expo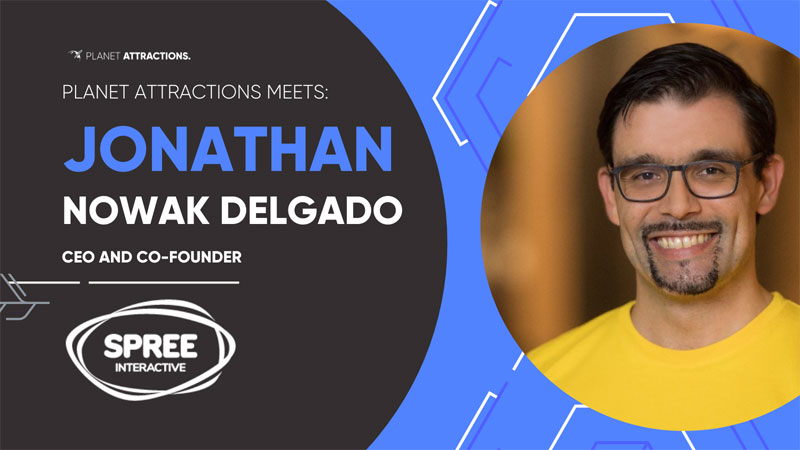 Family-friendly active free-roam VR experiences provider Spree Interactive showcased its technology at this year's IAAPA Expo Europe. Co-founder and CEO Jonathan Nowak Delgado spoke to Planet Attractions at the show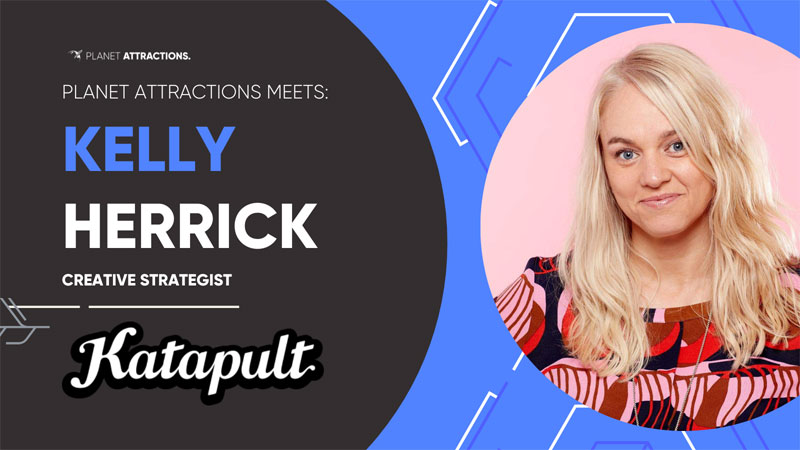 Katapult brought its entire team down to this year's IAAPA Expo Europe in London. The company's creative strategist, Kelly Herrick, spoke to Planet Attractions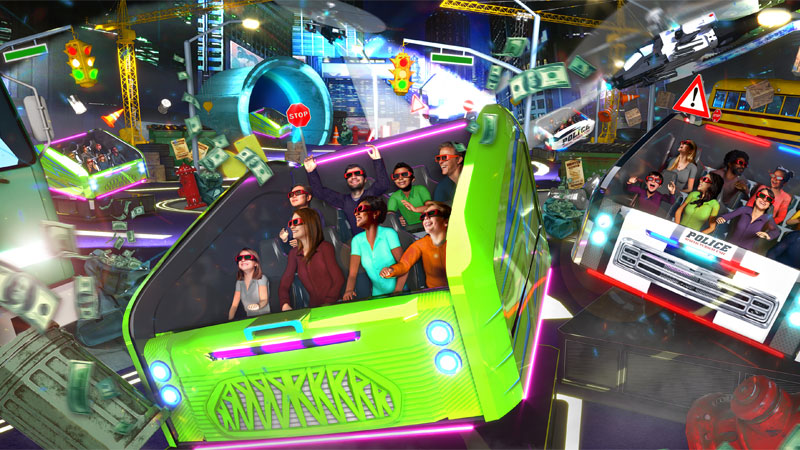 Simworx has partnered with Katapult to develop a new dark ride offering an adrenaline-fuelled car chase. Simworx CEO Terry Monkton and lead creative Matt Clarkson spoke with Planet Attractions about the exciting new project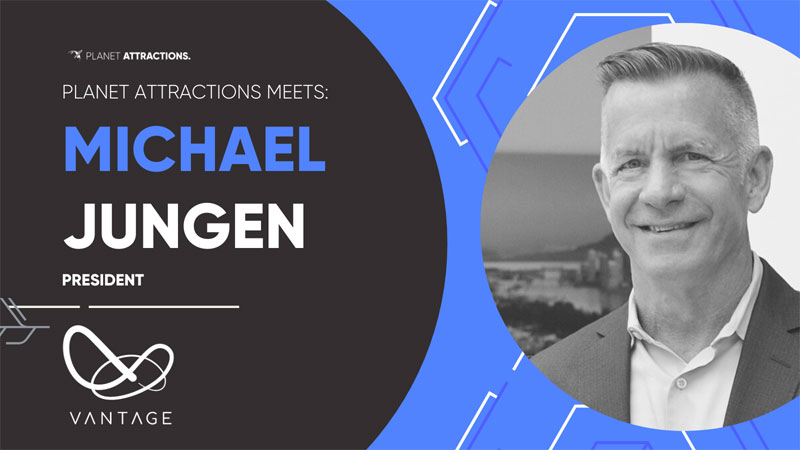 Vantage announced the launch of The Joy Economy at this year's IAAPA Expo Europe. Planet Attractions spoke to the Whitewater division's new president, Michael Jungen, about the campaign and what he hopes to deliver with the technology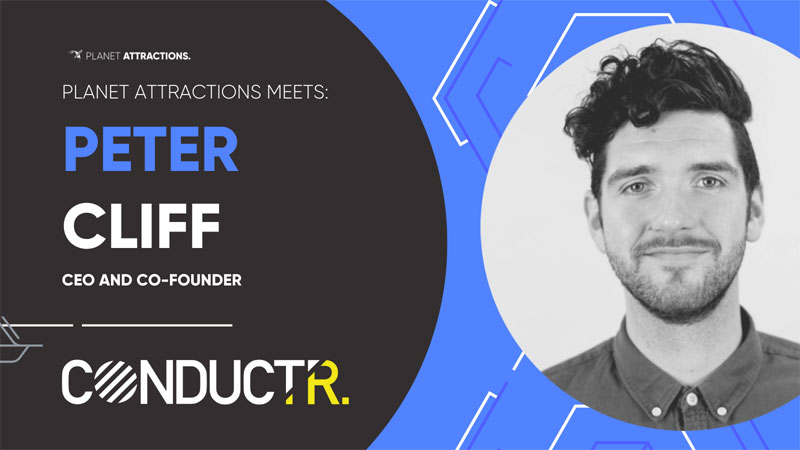 Experiential design collective Conductr made its first appearance at an IAAPA show this year as part of the Experience UK stand in London. Planet Attractions spoke to co-founder and CEO Peter Cliff about the start-up and its plans for the future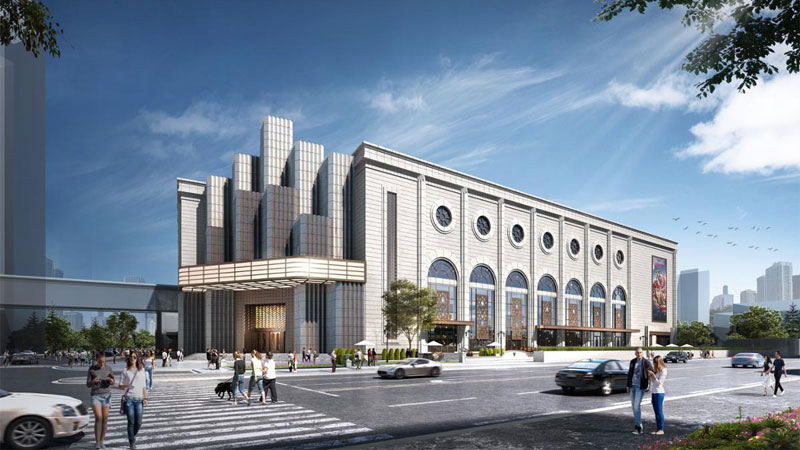 Triotech has landed a deal with Puy du Fou Asia that will see the dynamic attractions specialist supply several attractions to the upcoming SAGA attraction in Shanghai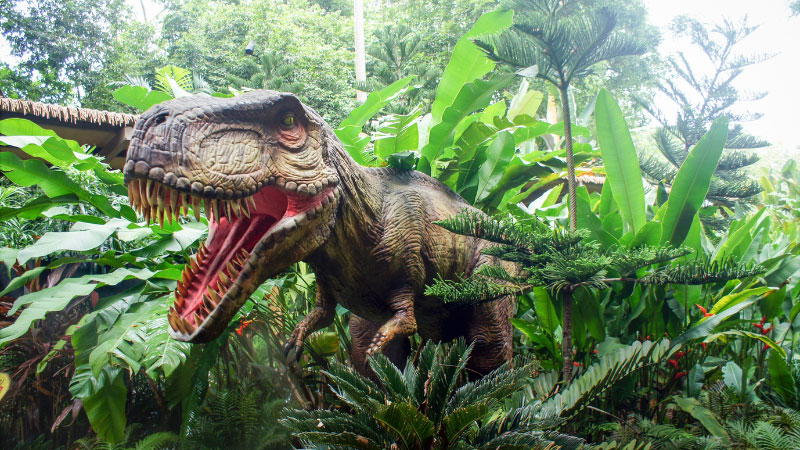 BoldMove will offer attendees a close-up look at its AR Hybrid Quest attraction


OCT Group has debuted a first-of-its-kind attraction at its new Fabland Valley Resort in China. Triotech's Ernest Yale and Nol van Genuchten speak to Planet Attractions about the exciting new multi-path dark ride, how it came to be and what it could mean for future attractions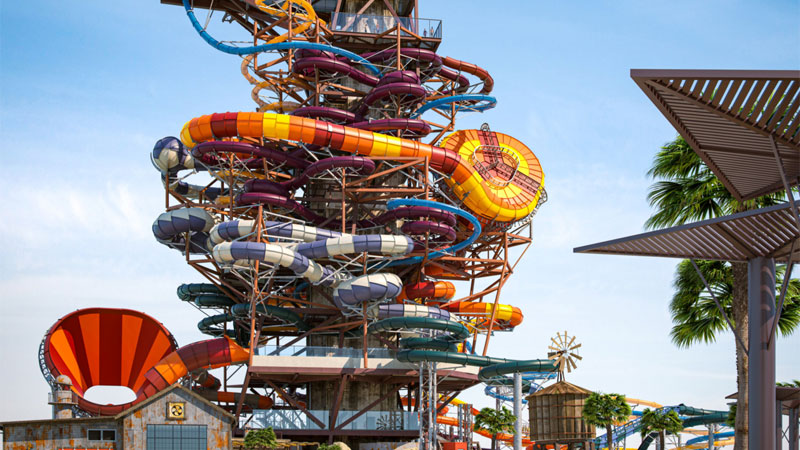 WhiteWater is set to offer attendees a first look at its record-breaking Icon Tower at this year's IAAPA Expo Europe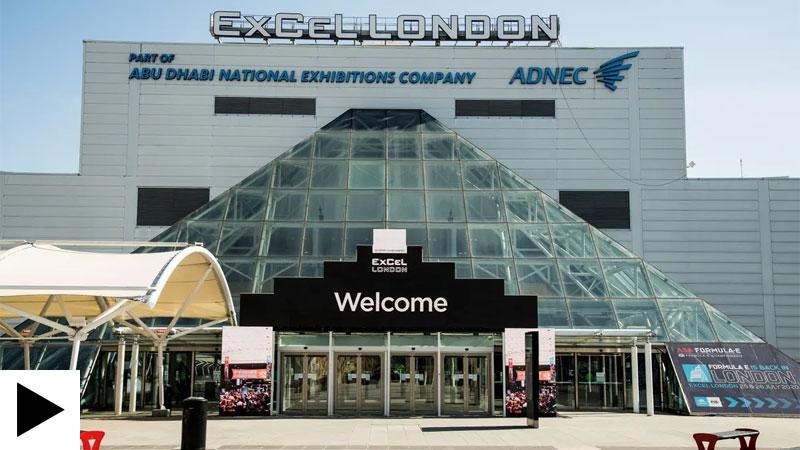 Planet Attractions recently travelled to meet the team behind IAAPA Expo Europe - the EMEA region's largest trade show for the attractions industry. Here's what to expect from this year's show.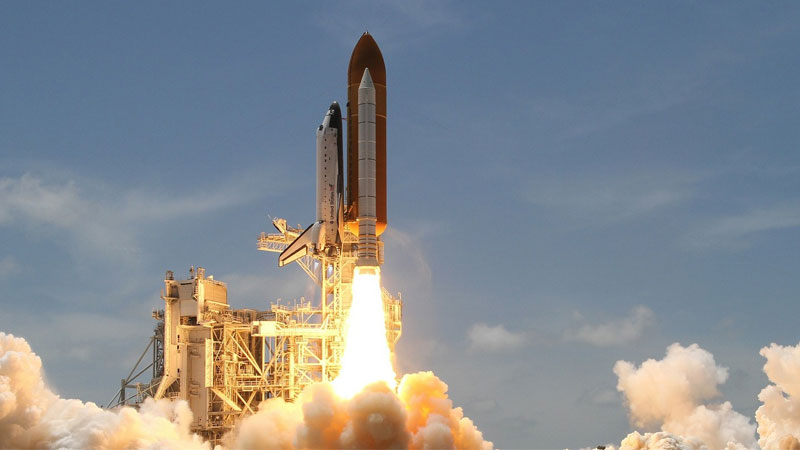 Convious will recreate the guest experience to showcase the full capabilities of its cloud-based sales and marketing solution with an interactive, rocket ship-themed booth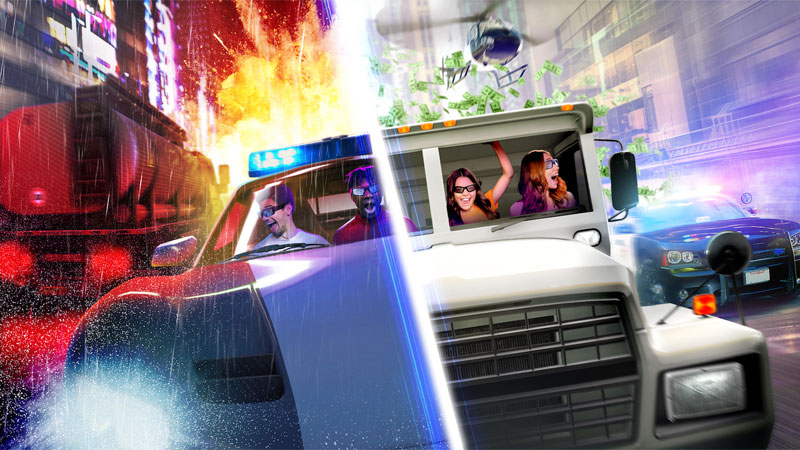 Holovis has created an innovative two-in-one system that supports the delivery of two different media or real-time interactive experiences simultaneously within the same ride or attraction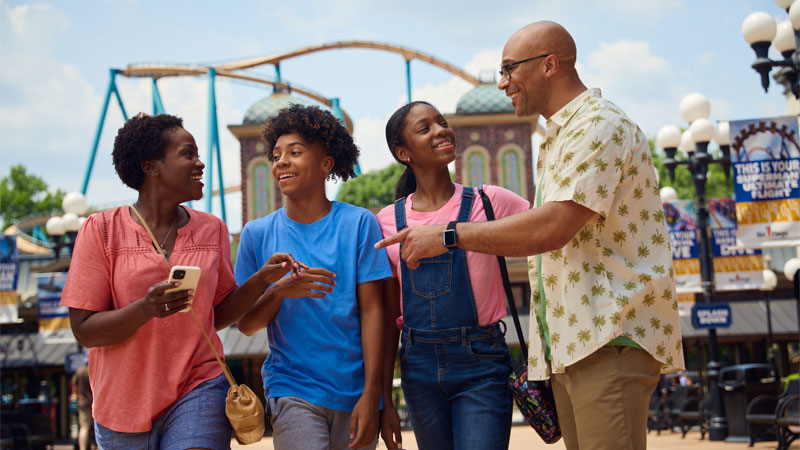 accesso is set to showcase what it calls 'the future of mobile consumer engagement' at this year's IAAPA Expo Europe, with expanded solutions designed to help operators connect, engage and build loyalty with visitors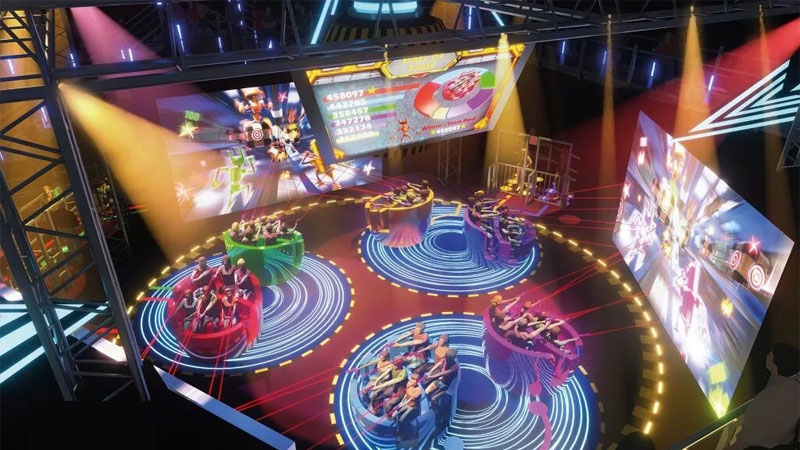 Alterface has revealed new theming and media packages for its award-winning Action League dark ride


Experience design firm FORREC will be on hand to discuss several of its high-profile projects, including the new Legoland Korea Resort, at this year's IAAPA Expo Europe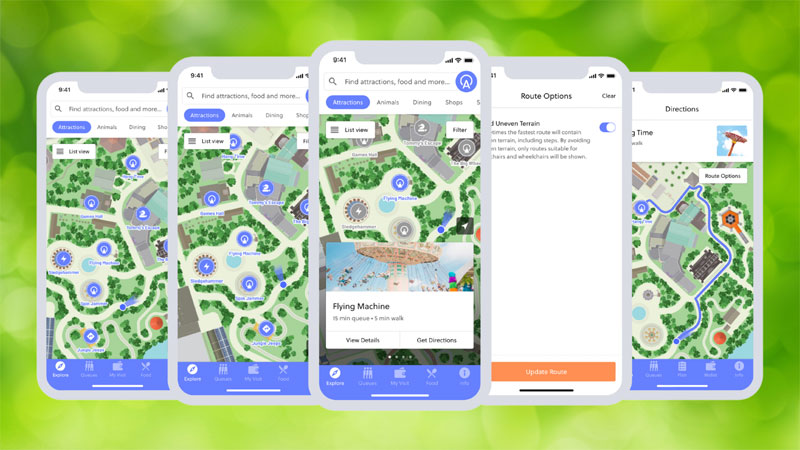 Attractions.io is adding a new feature to its mobile platform with the company set to showcase its new for 2022 wayfinding solution at this year's IAAPA Expo Europe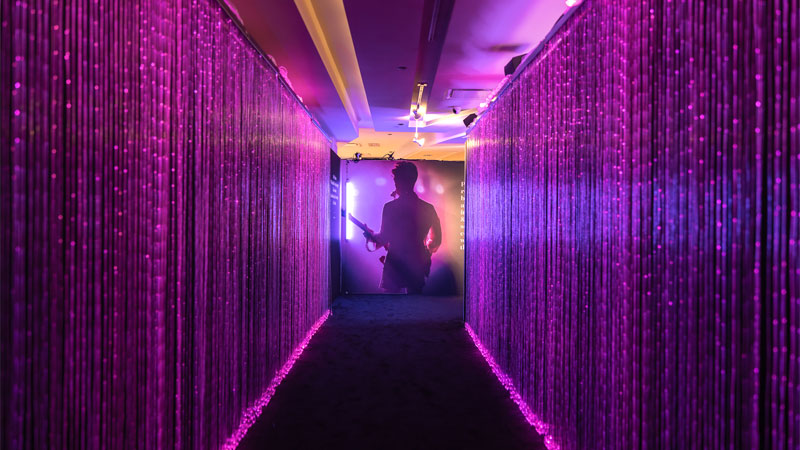 An immersive experience celebrating the life and music of rock legend Prince has opened in Chicago


FORREC and Sun Group have formed a long-term strategic partnership to develop world-class tourism projects in Vietnam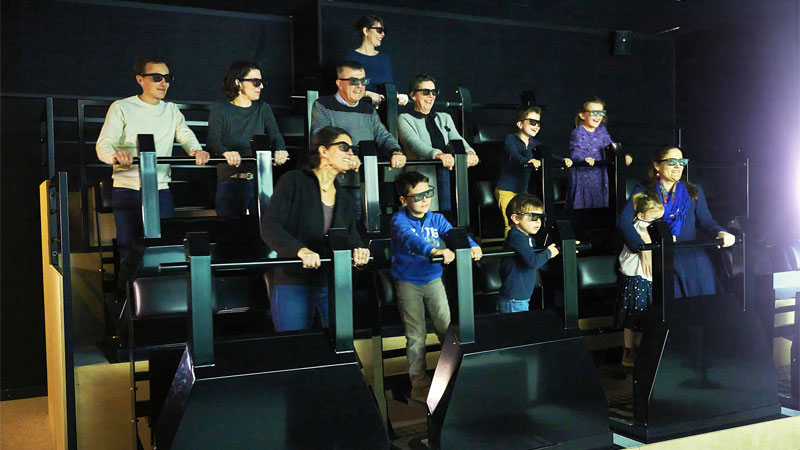 Media-based attractions specialist Triotech will showcase a new stand-up flying theatre attraction and announce a major European theme park project at this year's IAAPA Expo Europe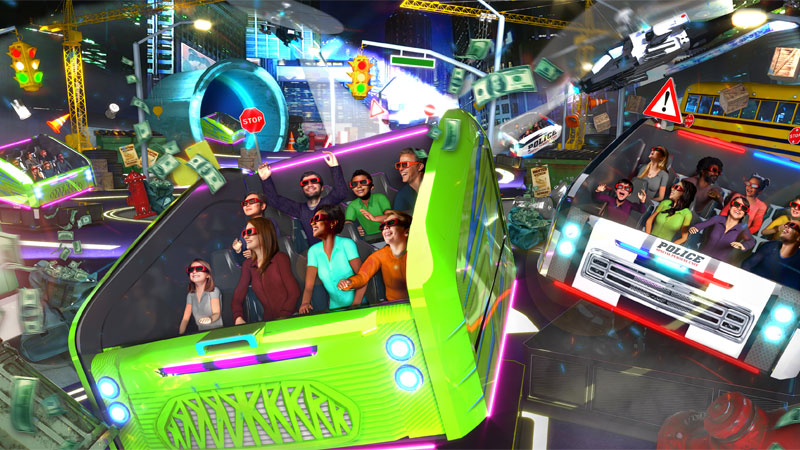 The dynamic media-based attractions specialist will showcase several new ride concepts at IAAPA Expo Europe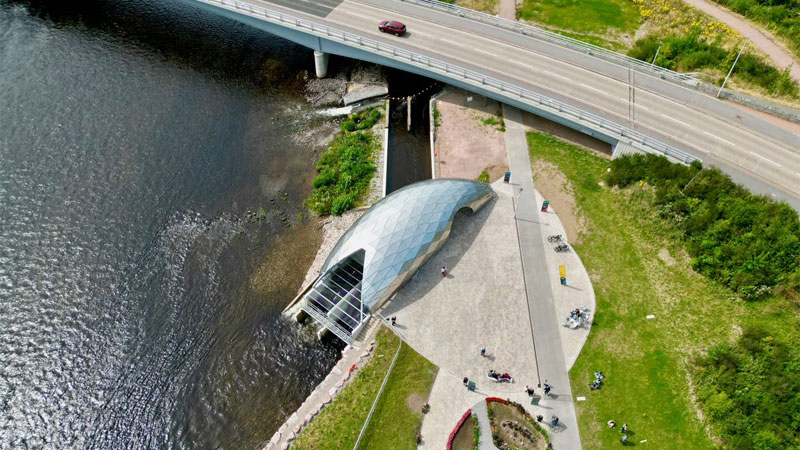 Mather & Co has developed the visitor experience for Hydro Ness - a new hydro scheme in Scotland on the River Ness that generates renewable energy using an Archimedes Screw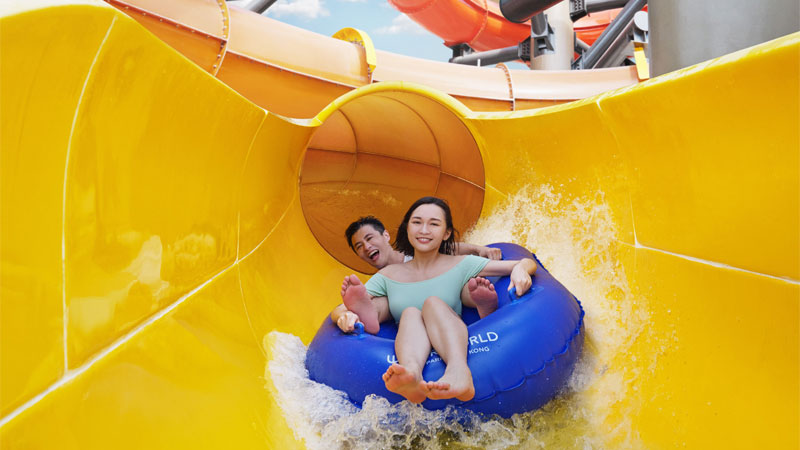 As we enter the busiest time of the year for most waterpark operators, the team at WhiteWater has offered some tips to ensure the season runs smoothly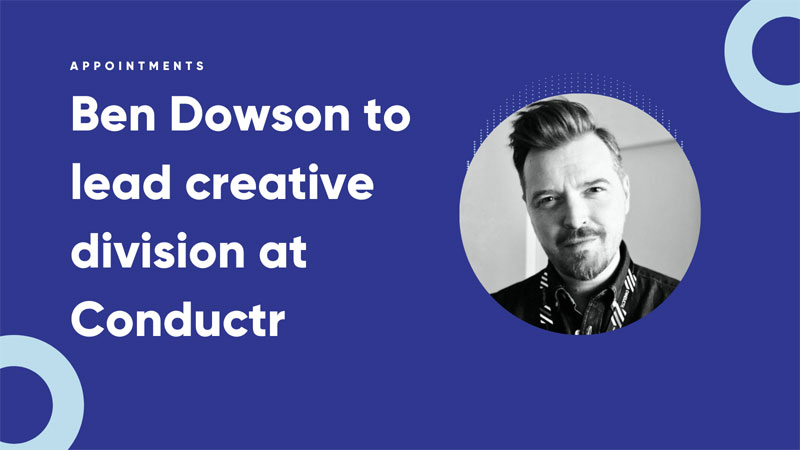 Experiential design collective Conductr has appointed Ben Dowson to oversee the company's creative division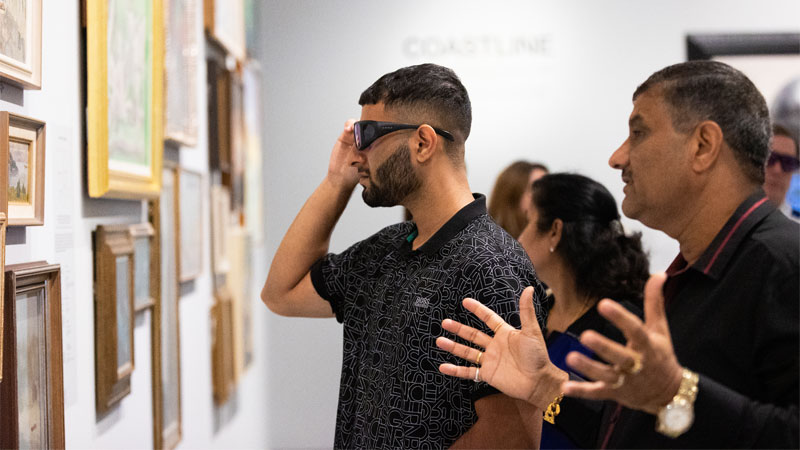 Colour deficient and colour-blind visitors to Australia's Chau Chak Wing Museum are now being offered special glasses to see works of art in clear, vibrant colour for the first time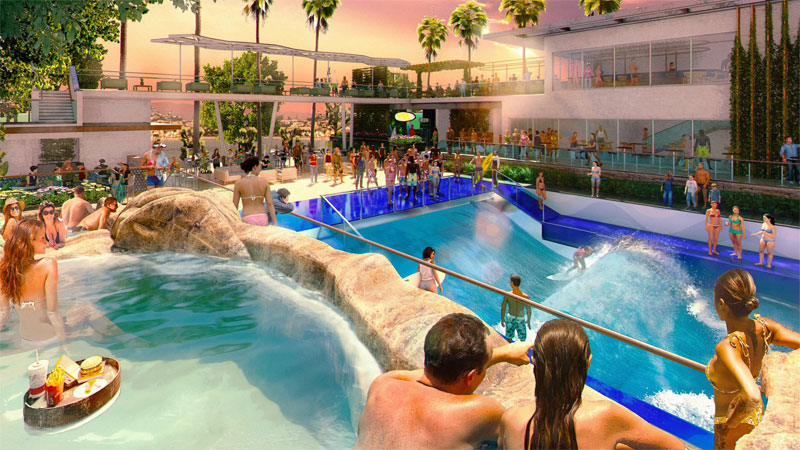 FlowRider's FlowSurf technology was inspired by river waves and creates never-ending waves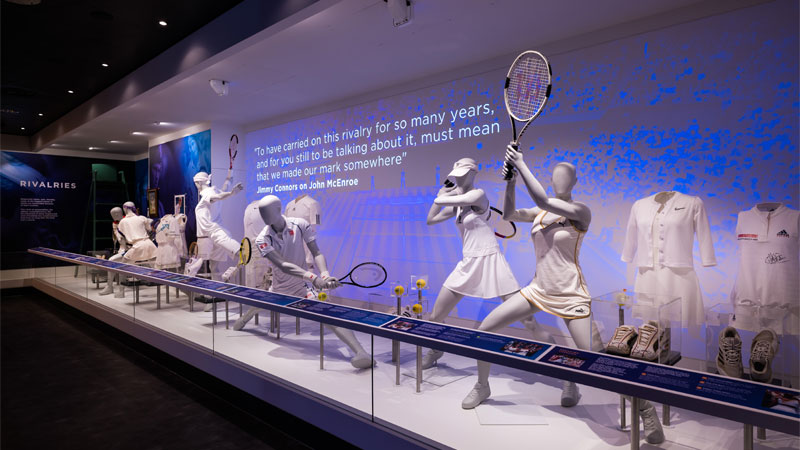 The redeveloped 'The Open Era' gallery is now open to the public at the Wimbledon Lawn Tennis Museum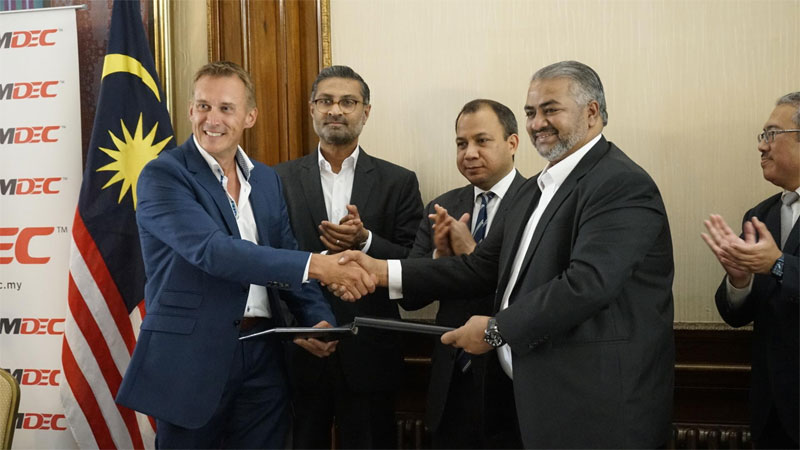 Holovis and Azimuth have teamed up with grand plans to develop an XR content creation and digital engineering team in Malaysia, making the country a hub for the Southeast Asia region in XR technology development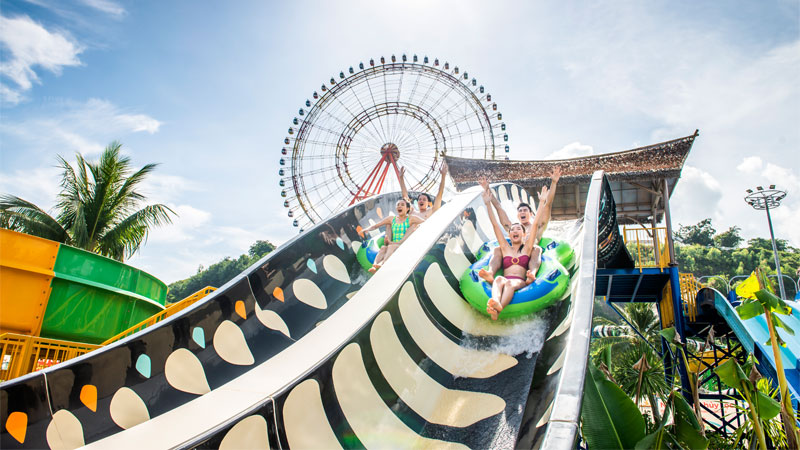 The Tropical Paradise waterpark - part of the VinWonders Nha Trang Amusement Park - has reopened its doors following an expansion featuring new Polin attractions


The concert series, the second such partnership between Sofar Sounds and Tiqets, will see artists perform at iconic attractions in London and San Francisco.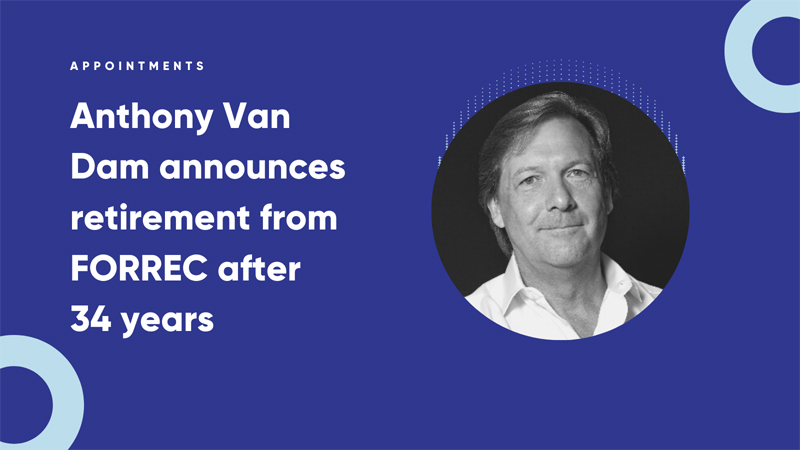 FORREC's Anthony Van Dam is set to leave the company after 34 years following his retirement announcement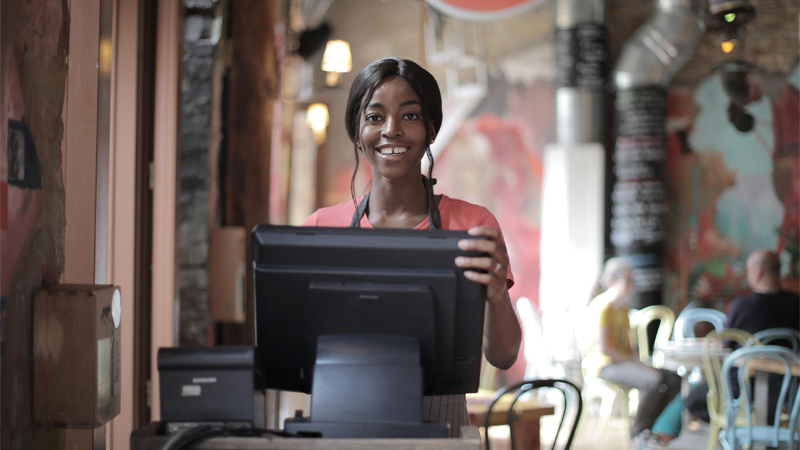 How do you develop a POS system that caters to both digital natives and the generation before them? Convious's Miendu Dang has the answers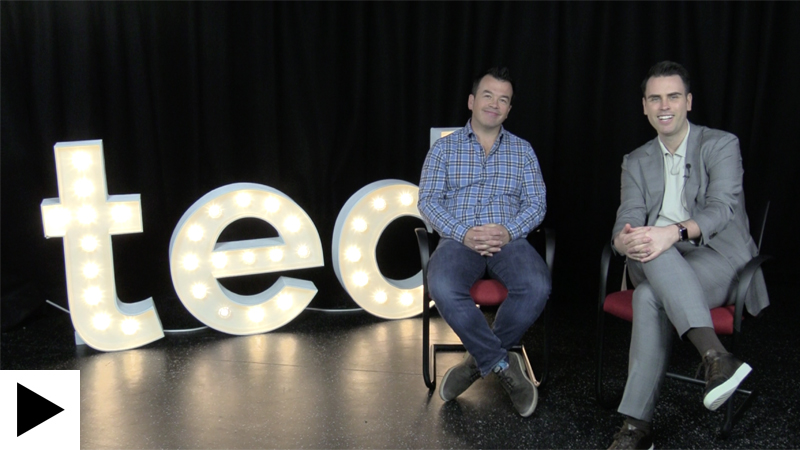 Following the RWS acquisition of The Experience Department, Planet Attractions travelled to ted HQ to meet RWS CEO Ryan Stana and ted CEO Robin Breese-Davies to see what's next following the landmark deal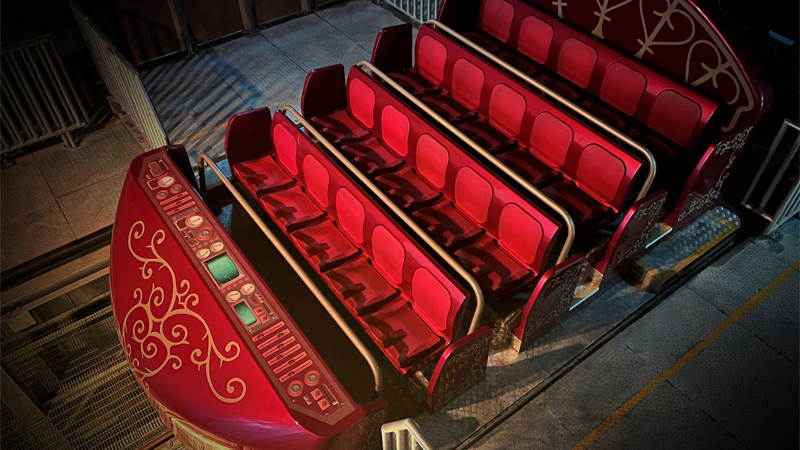 The highly-anticipated 'Flying Eyes' dark ride opened at the Sun World Theme Park in late April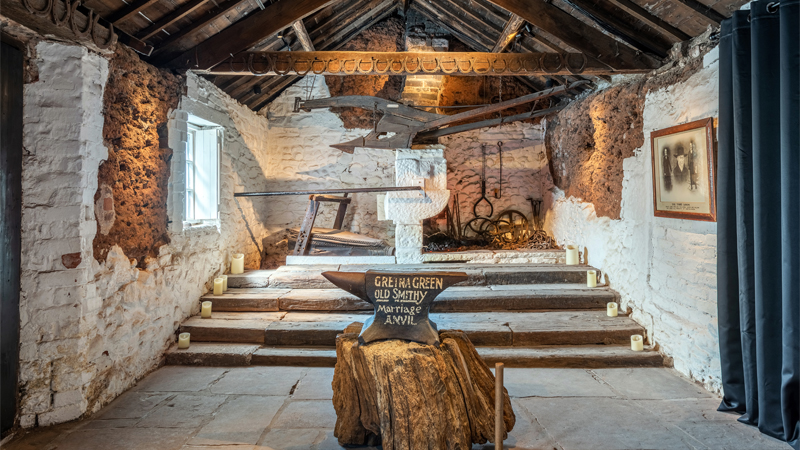 An iconic wedding destination is now home to a new visitor experience, with designers Mather & Co behind the newly-opened Gretna Green Experience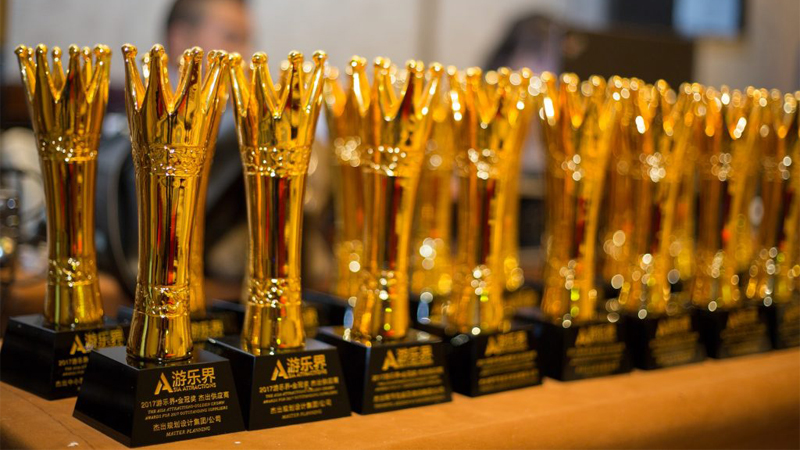 A number of attractions suppliers and manufacturers have been named winners of China's prestigious Golden Crown Awards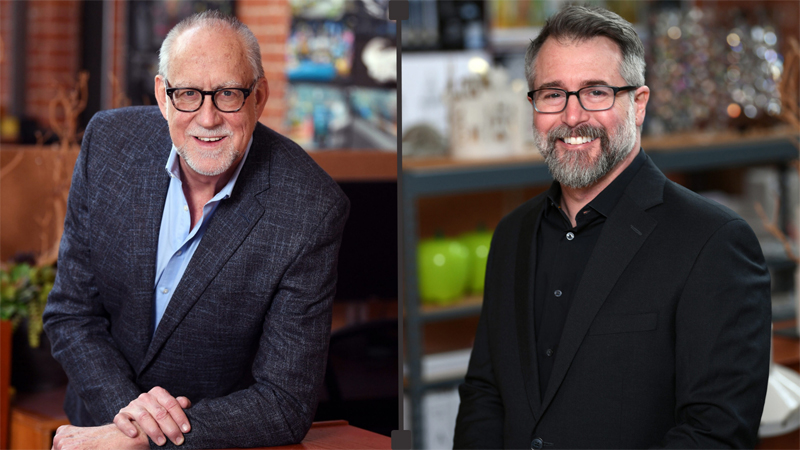 The Hettema Group and Themespace are to combine their talents to form a single independent creative studio known as THG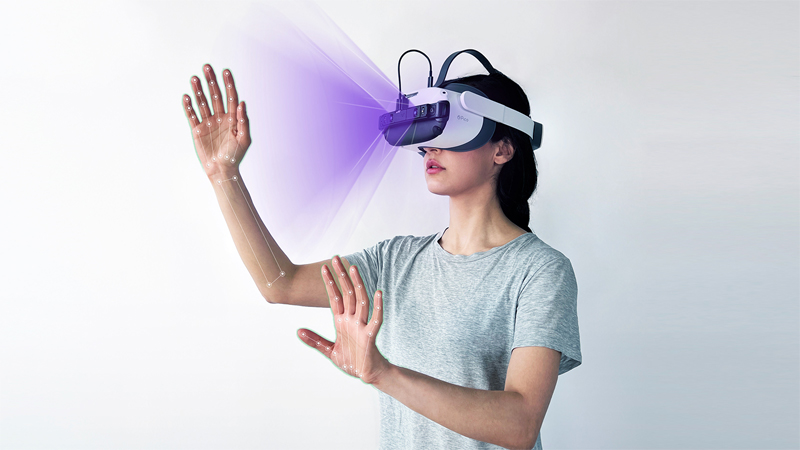 Ultraleap is introducing a new tool to allow the use of hand tracking while wearing a Pico Neo 3 VR headset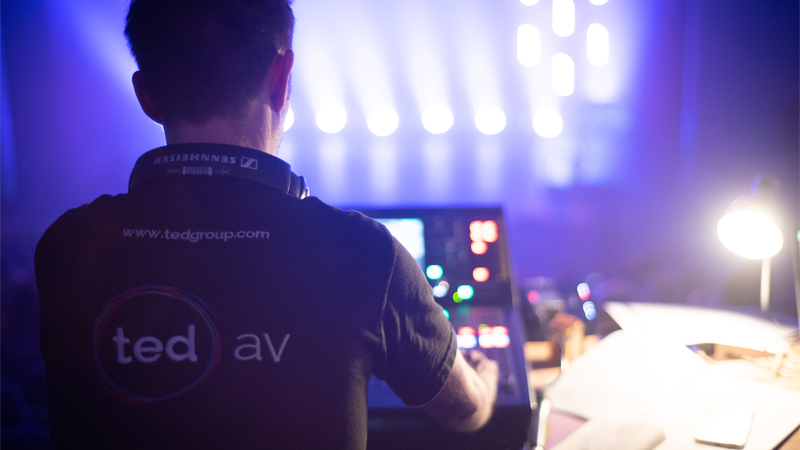 ted is the latest company to come under the RWS umbrella, with the entertainment group now able to add a number of new strings to its ever-expanding bow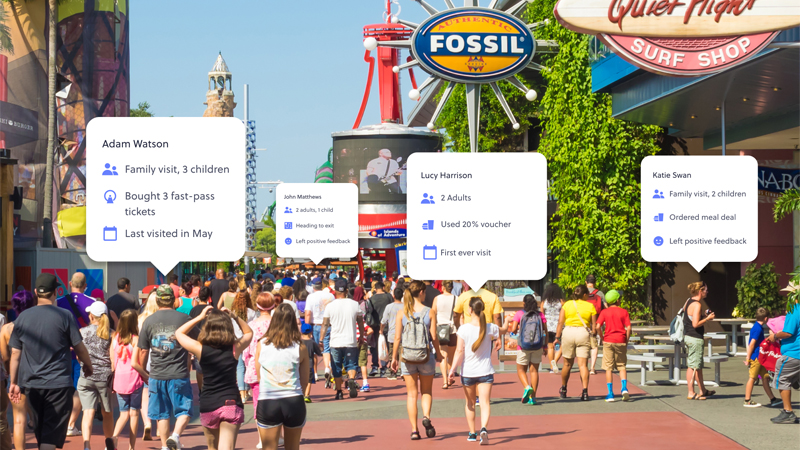 Attractions.io's Peter O'Dare explains how user segmentation is transforming the visitor experience for the better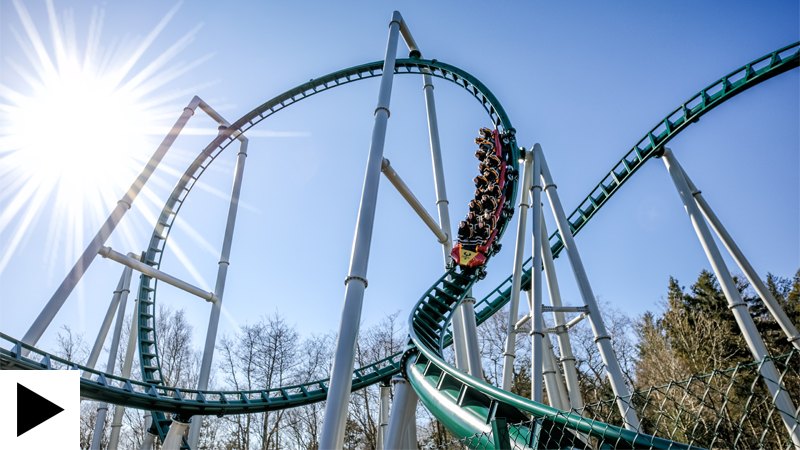 The hotly-anticipated Fønix from Vekoma has opened to the public at Fårup Sommerland with the new rollercoaster representing the park's largest investment ever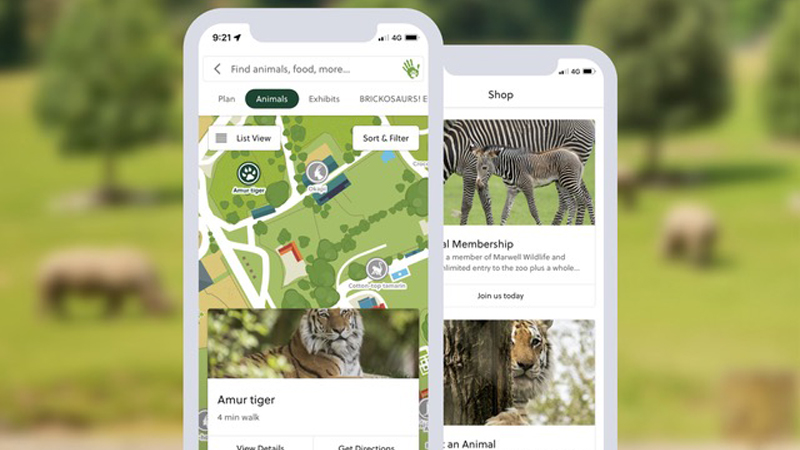 Marwell Zoo and Attractions.io have teamed up for the development of a brand new app designed to enhance the visitor's digital experience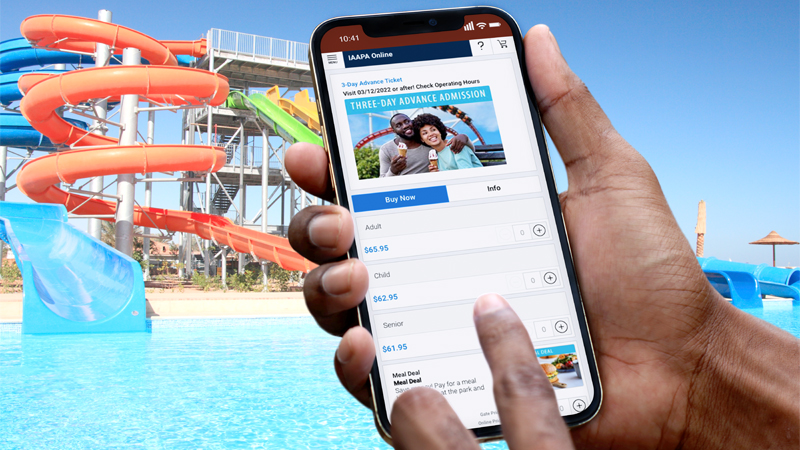 The companies have entered into a three-year partnership that will see Accesso supply its point of sale solutions across four of Pyek Group's waterparks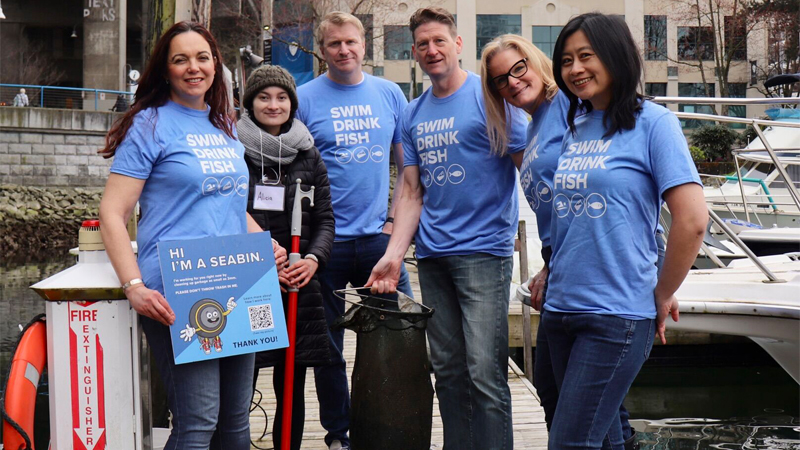 WhiteWater will work alongside Swim Drink Fish to promote sustainability in the attractions industry and clear Canada's waterways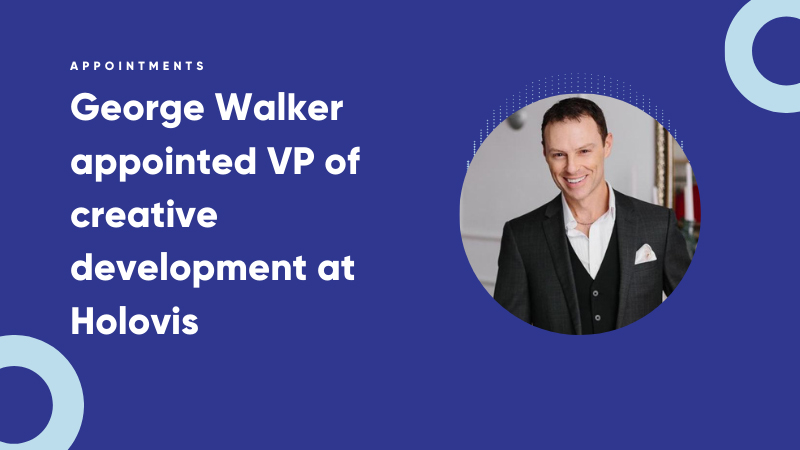 Walker joins the company with more than 20 years experience, having held senior creative roles at Universal Creative and Dynamic Attractions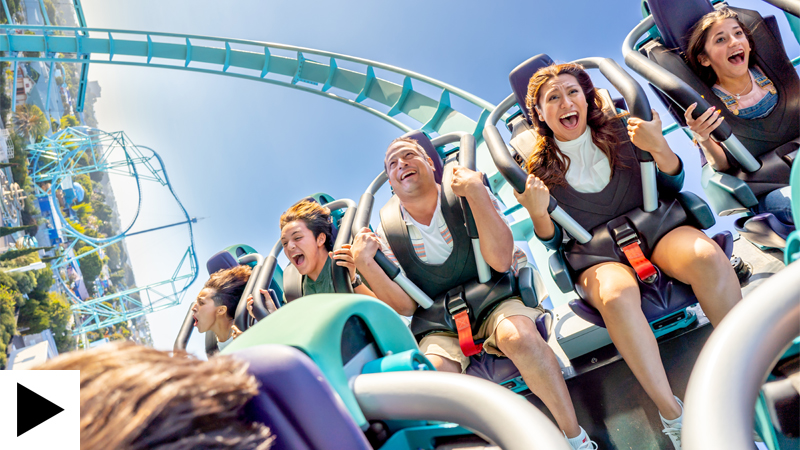 The B&M-designed Emperor has opened to the public at SeaWorld San Diego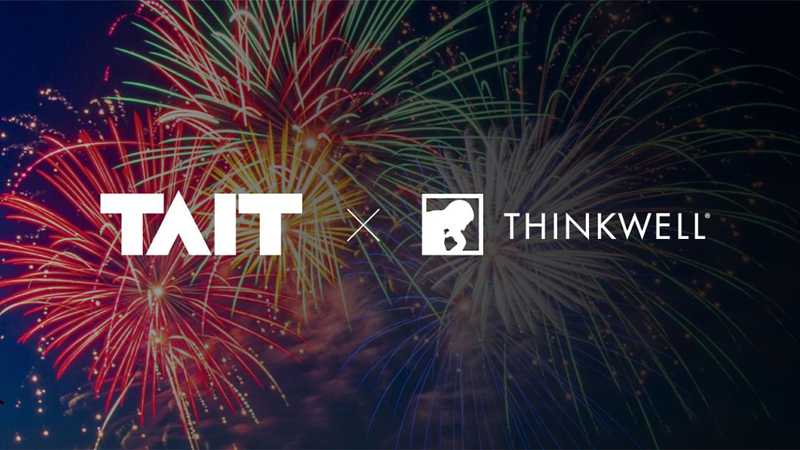 Leading experience designers Thinkwell have been acquired by Tait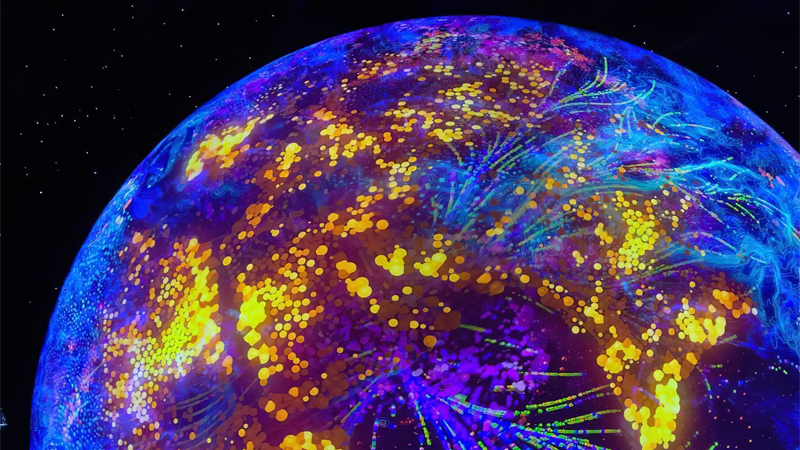 How does an immersive experience tie in with the metaverse? John Munro, CEO and chief creative officer for storytellers Immersive has the answers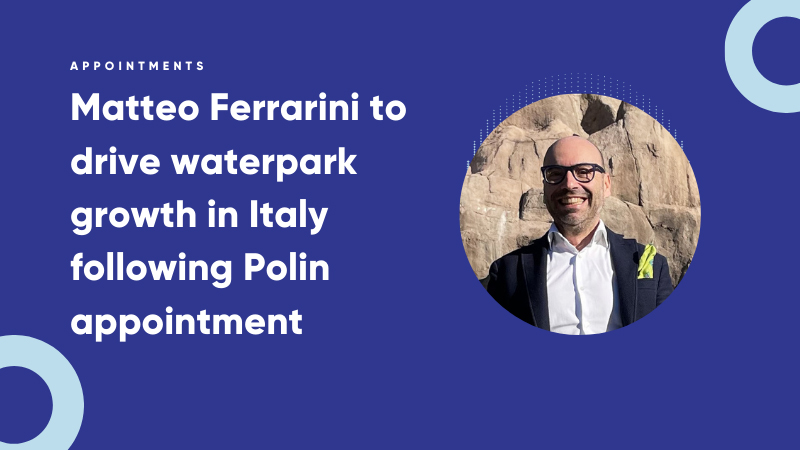 Polin has named Matteo Ferrarini new business development manager of its Western Europe team in Italy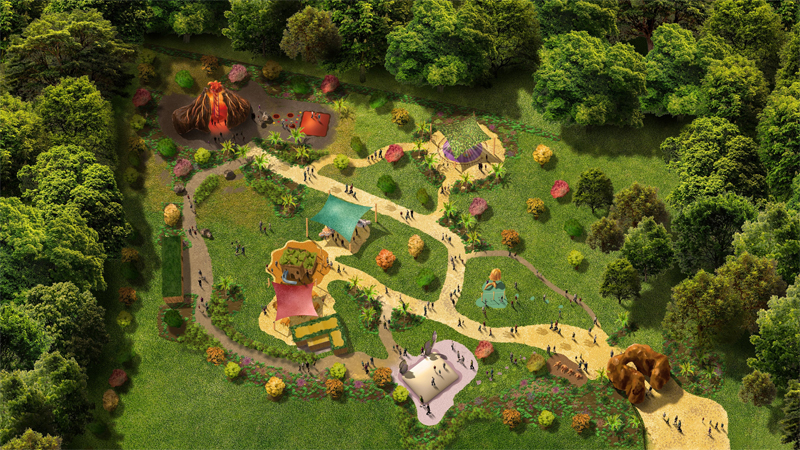 Park operators have submitted a planning application for a four-acre interactive play land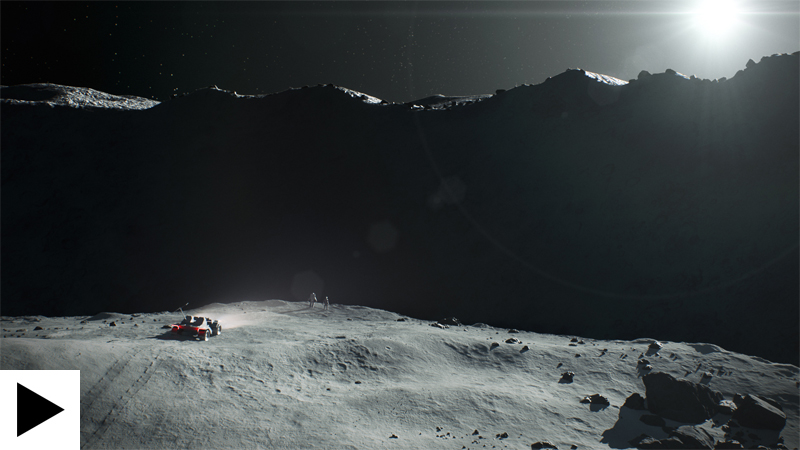 Award-winning visual effects studio Moonraker is eyeing the planetarium market with the launch of its latest product - a full-dome experience that shows guests what it would be like to live and work on the moon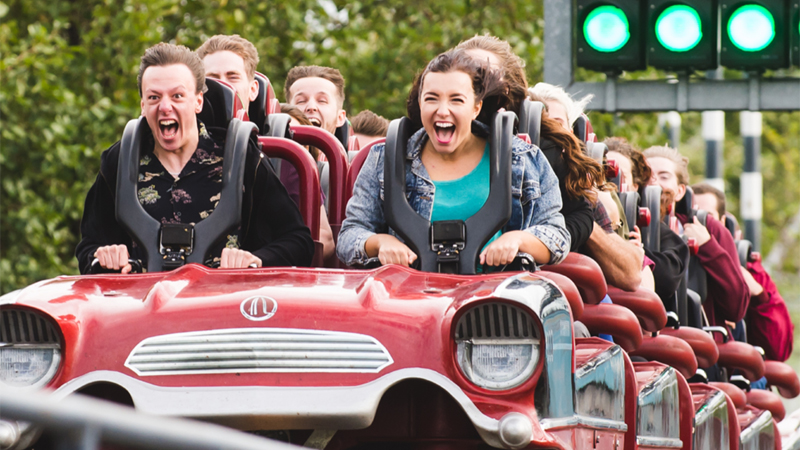 Attractions.io partnership with Merlin Entertainments has been expanded to include the supplier's mobile wallet technology at all Merlin-operated theme parks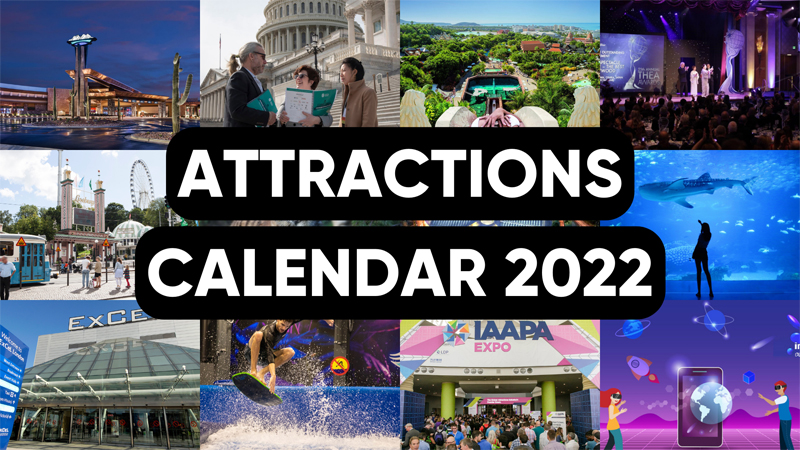 With so many big things coming in the year ahead, we've rounded up all the key events taking place this year. Welcome to your attractions calendar for 2022.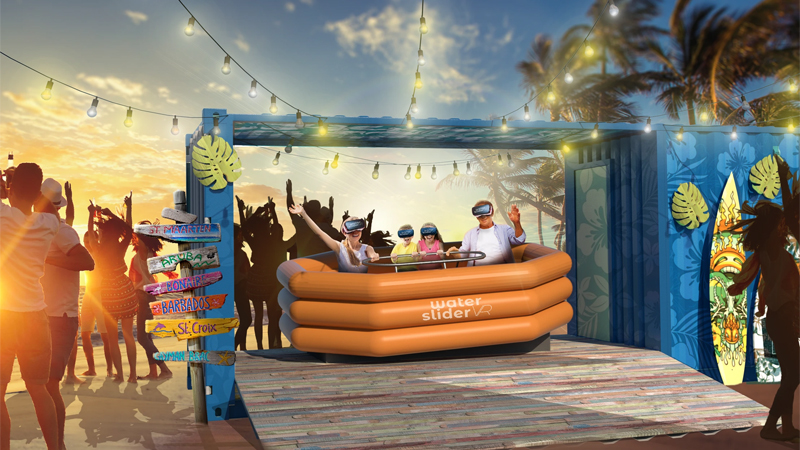 WaterSlider VR is the latest offering from BoldMove, with the new product offering an underwater VR experience inside a life raft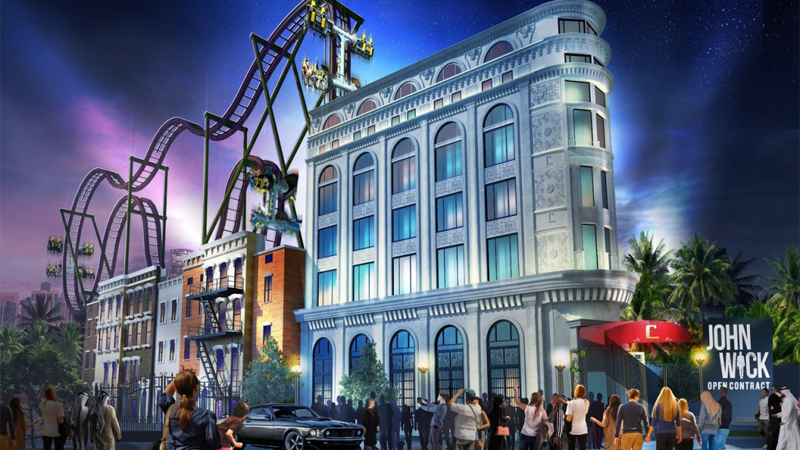 A pair of highly anticipated John Wick and Now You See Me attractions are making their way to MOTIONGATE at Dubai Parks and Resorts. Planet Attractions spoke to FORREC's Eric O'Rourke about the record-breaking new additions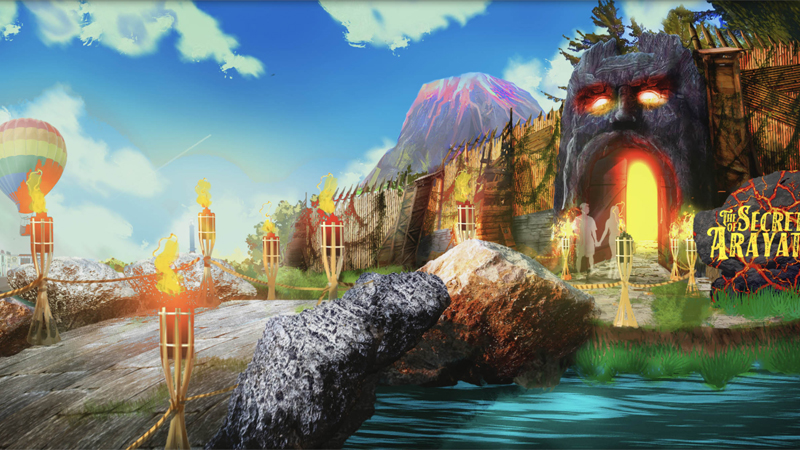 Lagotronics Projects will develop several media-based attractions, including a VR coaster and a dark ride for the upcoming Pradera Islands theme park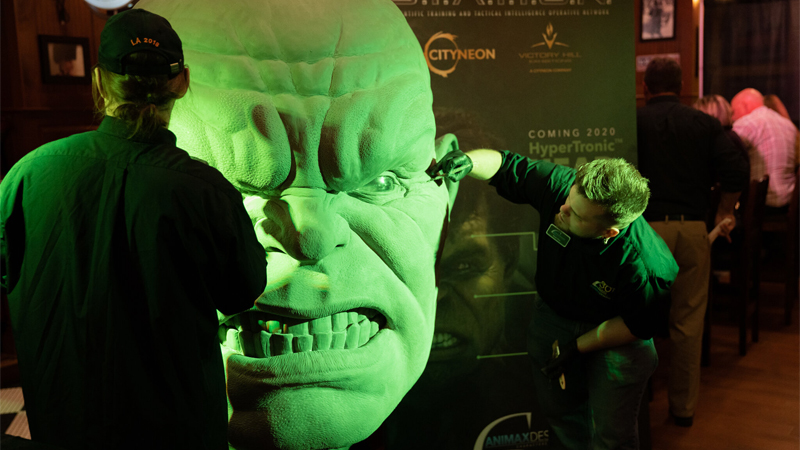 Cityneon has announced a deal with the Wuxi Jingkai Government to develop a global R&D facility in the city of Wuxi in China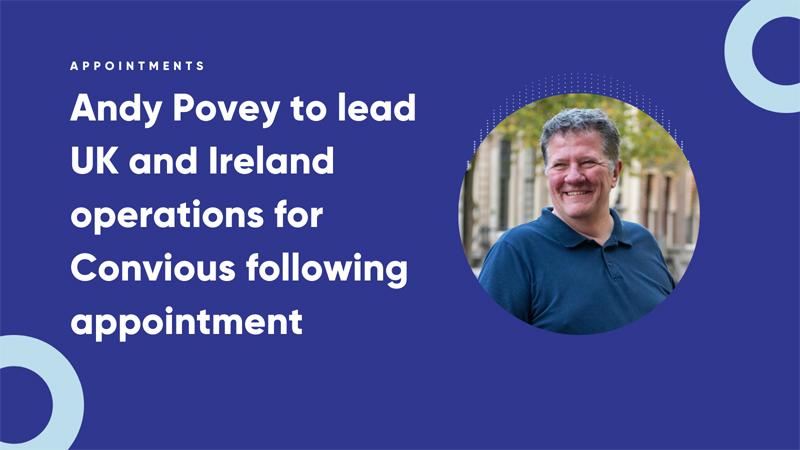 Convious has named Andy Povey as its new managing director for the UK and Ireland, with Povey set to lead the company's ambitious growth plan for the region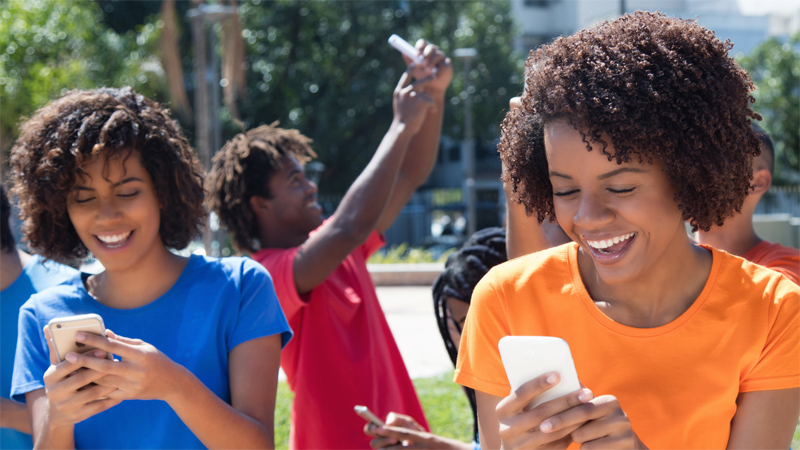 We're not far off Mark Zuckerberg's big reveal of the metaverse and what that means for the future, but when it comes to attractions, there are some companies already well ahead of the curve. Andrew Jacobs, accesso's chief commercial officer, explains what it means for operators to be in a mobile-first world.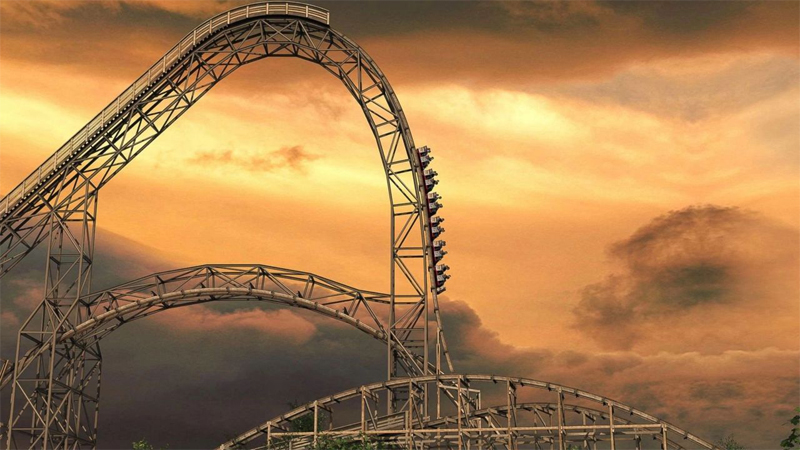 YellowRoc and ActiveLeisure have announced a partnership to deliver a complete construction and installation service for themed attractions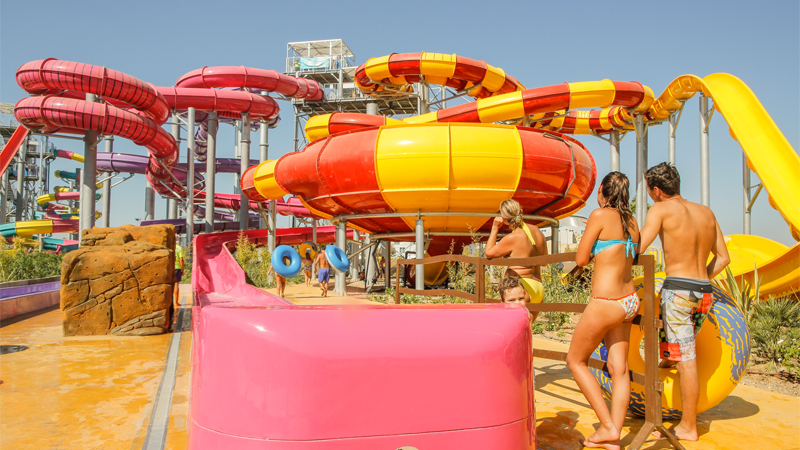 The water ride manufacturer will offer new sustainable services and products as part of its commitment to decarbonise the attractions industry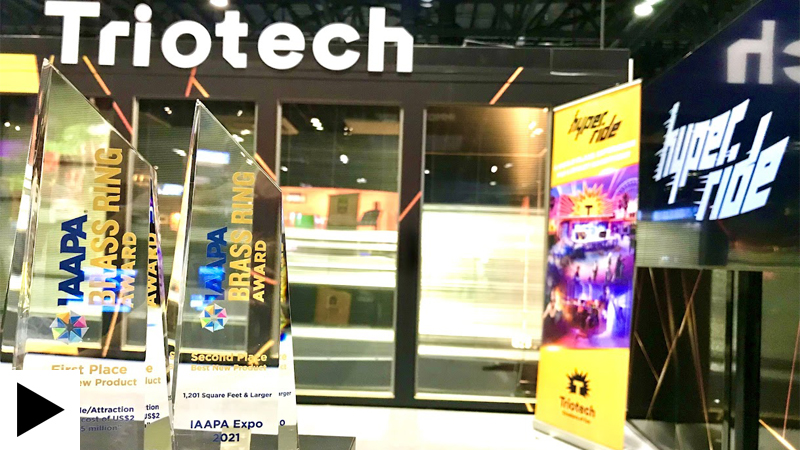 The company won prizes for best new product and best exhibit at this year's IAAPA Brass Ring Awards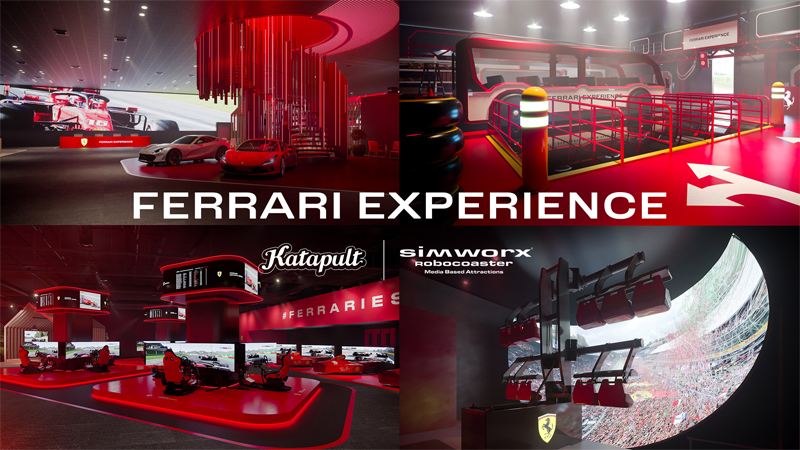 The Ferrari Experience comprises immersive simulator rides, an eSports adrenaline hub and an exclusive themed dining experience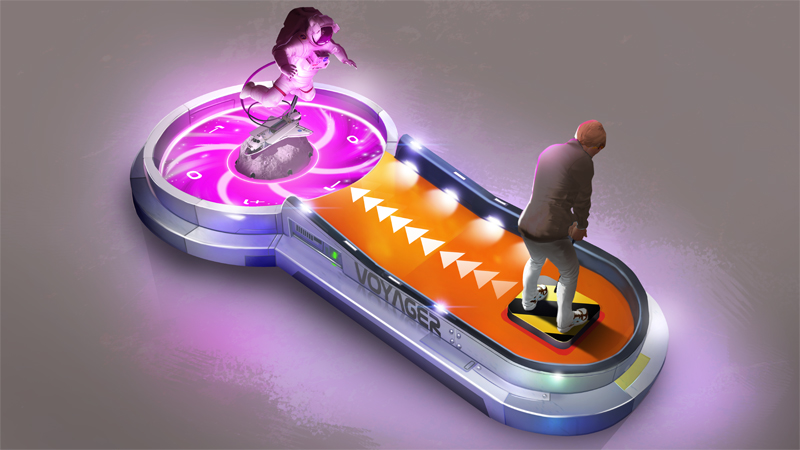 The concept combines lighting, projection, audio and special effects to create an immersive mini-golf experience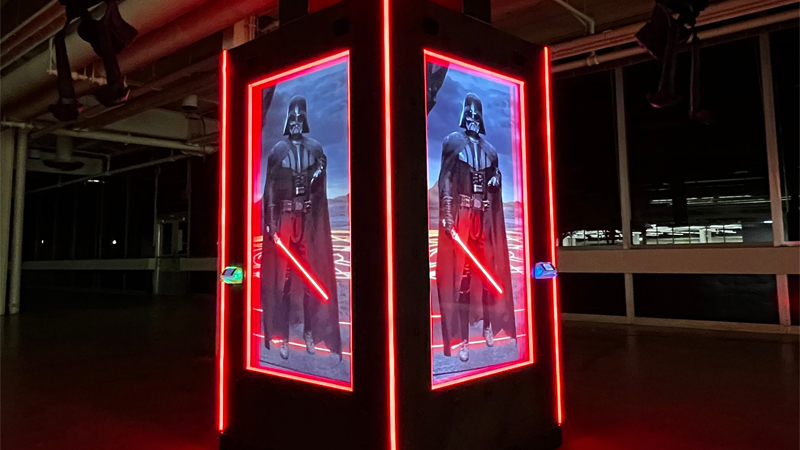 A new virtual reality platform from VRsenal can double efficiency, throughput and ROI in footprint and price compared to the company's previous single-player model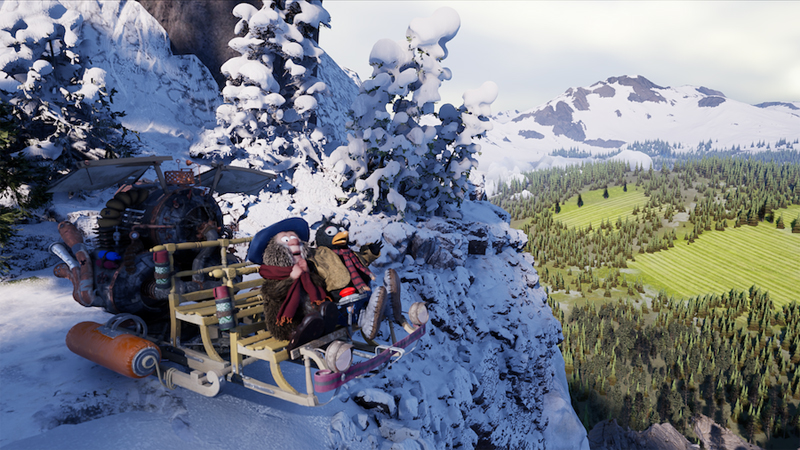 Simworx will be on hand to discuss several of its projects, including the newly opened Massameer Experience Ride at Boulevard RUH City in Riyadh, Saudi Arabia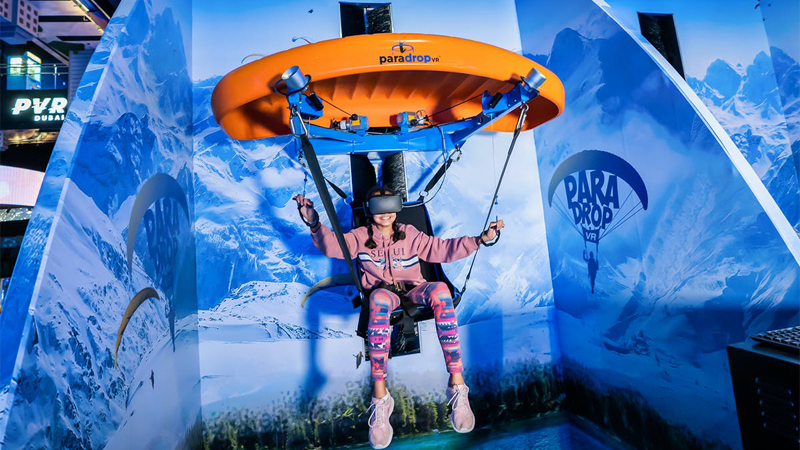 ParadropVR Pod is a compact, attendant-free version of the company's Paradrop VR attraction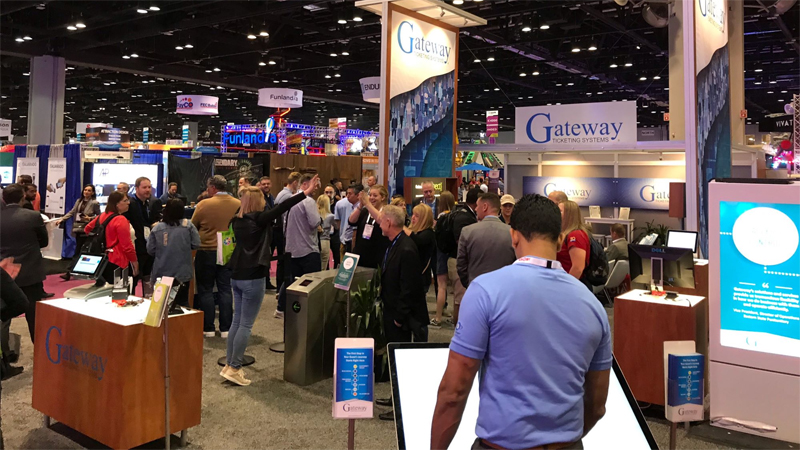 Gateway's immersive Guest Journey experience enables operators to experience their attraction from a guest perspective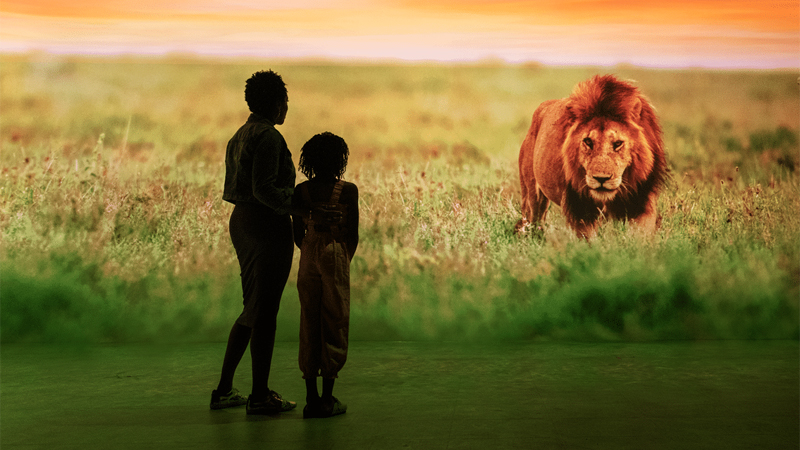 Illuminarium Experiences and Accesso are teaming up once again, with the operator set to make its Las Vegas debut at the highly-popular AREA15 immersive entertainment venue in 2022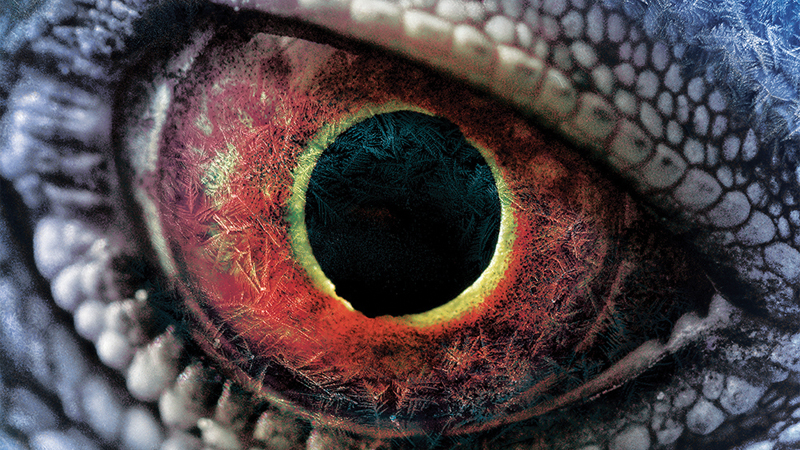 The new attraction combines cutting-edge multimedia with world-class storytelling with a flying theatre experience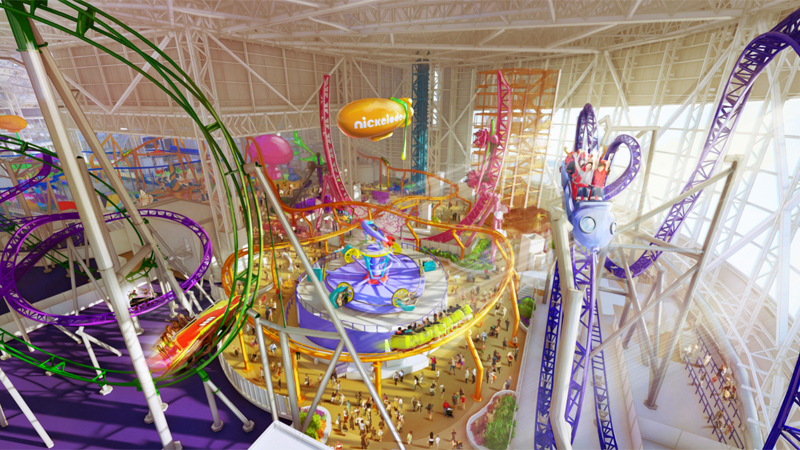 Forrec has worked on several high-profile projects, including the Nickelodeon Universe indoor theme park at American Dream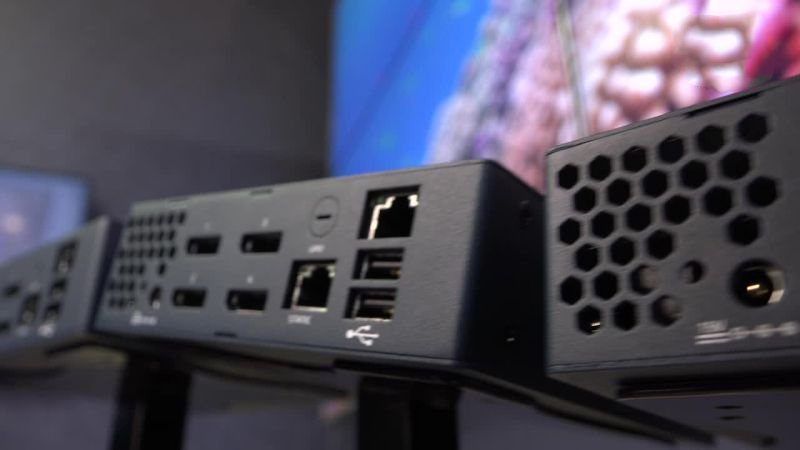 7thSense will be exhibiting at IAAPA Expo Europe as part of the Experience UK Pavilion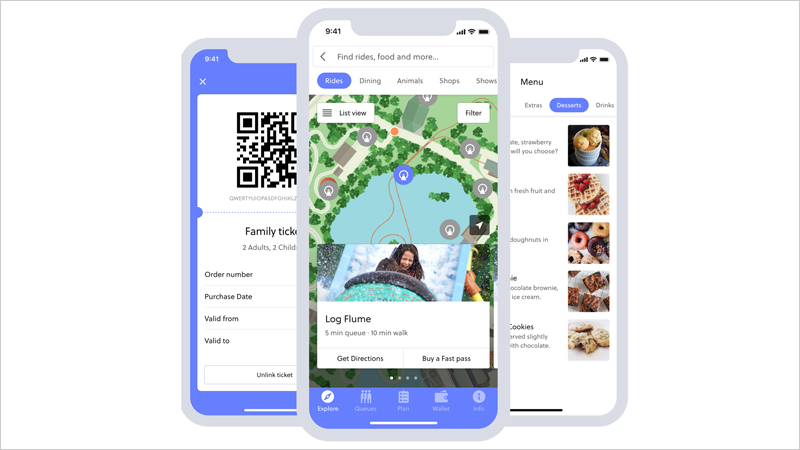 Attractions.io has developed a direct-to-table in-app food ordering system for those who want to maintain social distancing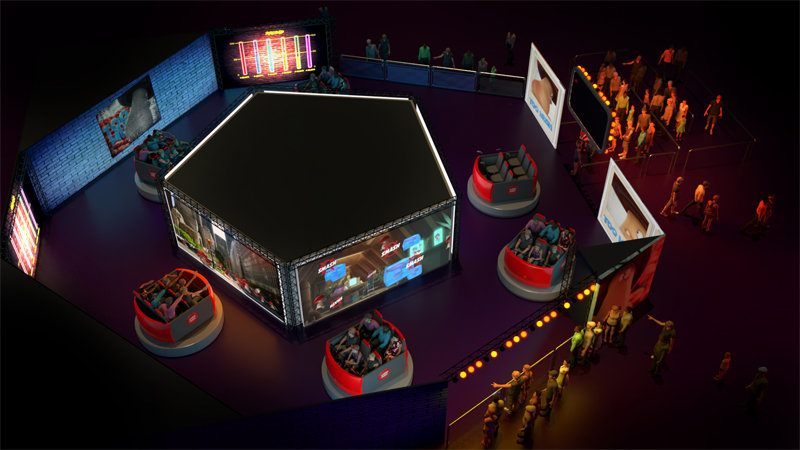 Smash & Reload is a family-friendly attraction that combines competitive gameplay with a fun and interactive IP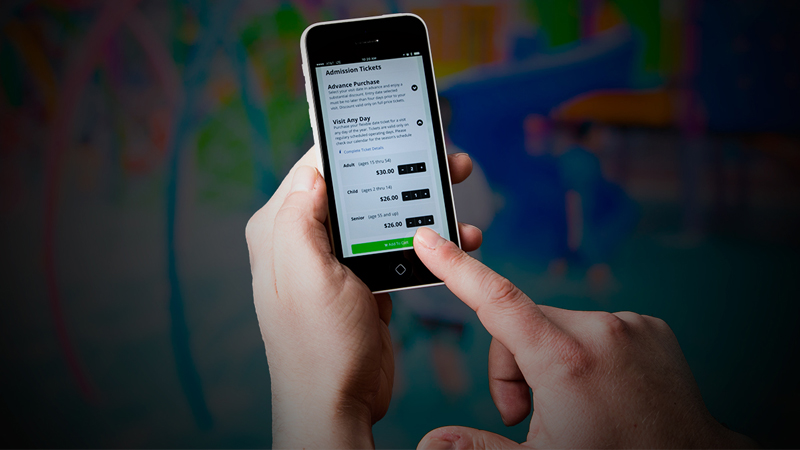 The upgraded Galaxy is an integrated solution combining ticketing, admission control, resource management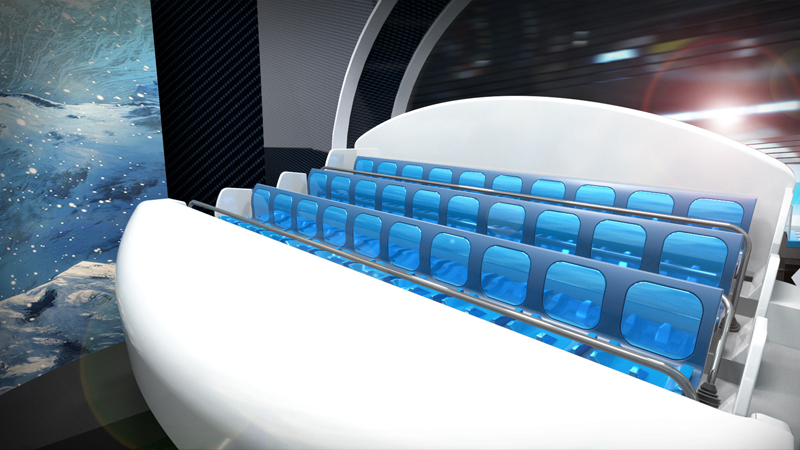 Simworx will showcase two new attractions aimed at smaller venues at family entertainment centres at this year's IAAPA Europe Expo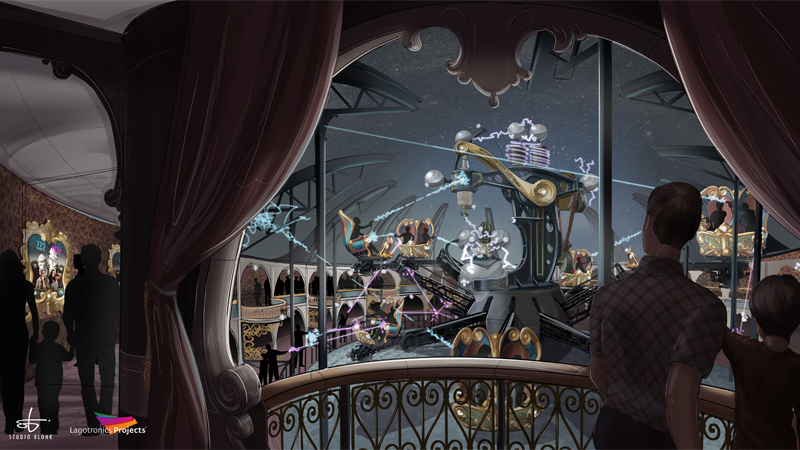 Battle Arena is a new interactive ride concept from Lagotronics Projects that pits riders against each other as they battle to score points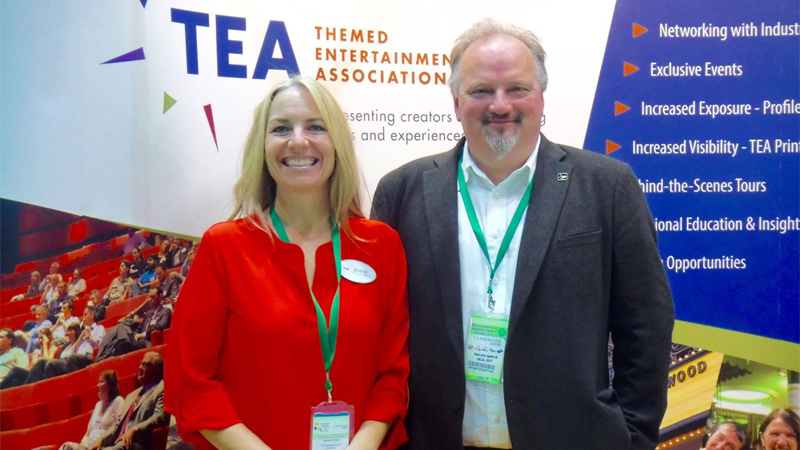 Kent will be responsible for leading business development for the company


Pixel Artworks has worked with Merlin Entertainments to develop Sundown Spectacular - an all-new lightshow at Warwick Castle celebrating the end of the British summer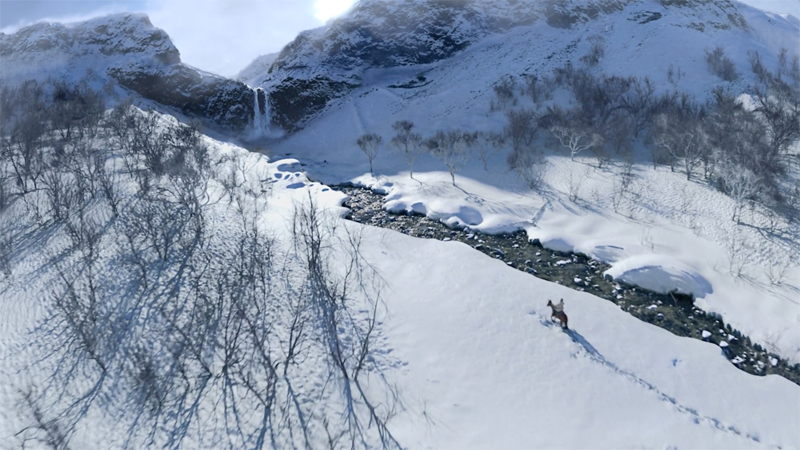 China has welcomed a flying theatre to its Changbaishan Biosphere Reserve with Brogent Technologies supplying the landmark new attraction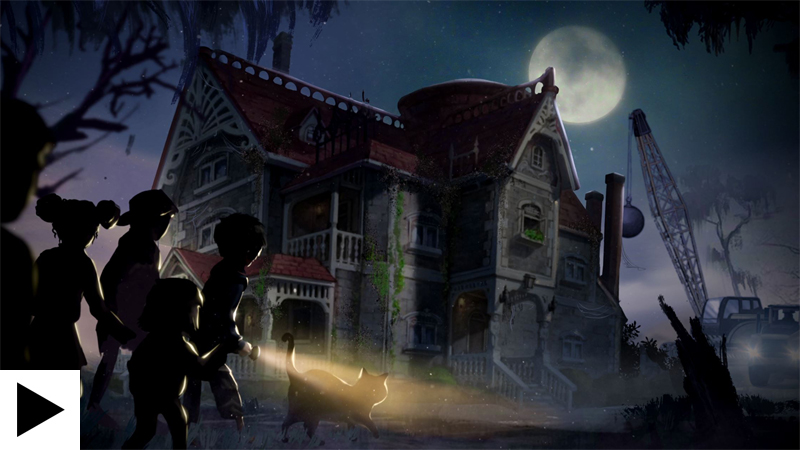 The experience was developed to meet growing demands for high-end turnkey solutions and reliable technology


The Highland Council has appointed Mather & Co to help transform the castle into a world-class attraction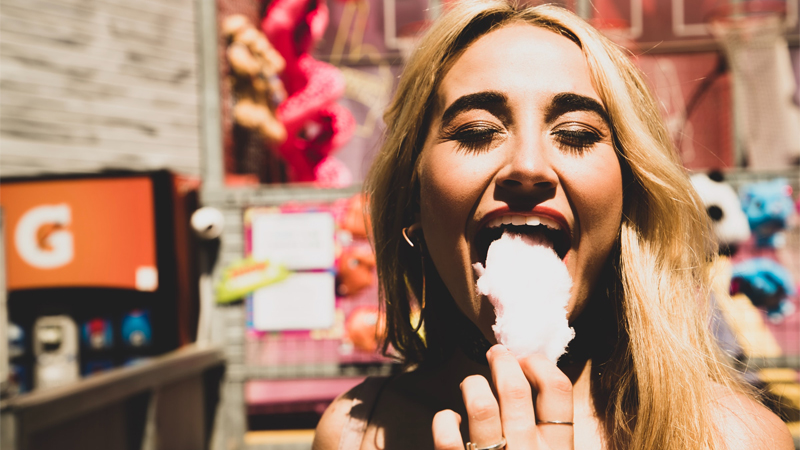 The Mobile Food Ordering system saves guests time and reduces the risk of COVID transmission





© Kazoo 5 Limited 2023