Kids Industries has created a range of immersive experiences such as Legoland's Lego Mythica: World of Mythical Creatures. Its CEO, Gary Pope, shares his thoughts on the arrival of Netflix's recently-launched 'Squid Game: The Challenge' and how this reflects on the growing LBE market




September saw the debut of a brand-new addition to Salt Lake City's Lagoon Park - a hybrid rollercoaster and dark ride experience known as Primordial. Planet Attractions speaks to Ernest Yale and Nol Van Genuchten about the experience and how its team brought the first-of-its-kind attraction to life




Benoit Cornet shares a fascinating insight into the world of dark rides and the emergence of his new company - BoldMove Nation




There's a transformative shift happening when it comes to use of technology in attractions management. Anthony Palermo, co-founder of Connect&GO, spoke to Tom Anstey...




IAAPA is gearing up for its largest EMEA event ever, with the 2023 edition of IAAPA Expo Europe taking place in Vienna between September 25 - 28. Here's everything you need to know about the event




Path Entertainment Group and Hasbro recently worked together to produce a world-first immersive Monopoly experience. Path CEO David Hutchinson shares all with Planet Attractions




Peter van der Schans has now been at the helm of IAAPA's EMEA operations for more than a year. He shares with Planet Attractions how that year has gone and the progress being made in the global attractions markets of Europe, the Middle East and Africa




The Gunpowder Plot is a multilayered immersive experience set at the Tower of London. Planet Attractions spoke to the team behind the development to see exactly how it came to life...




French theme park and animal attraction Le Pal is celebrating its 50th year in 2023. Its CEO, Arnaud Bennet speaks to Planet Attractions on half-a-century of one of the country's most popular offerings




Miirage is a new modular holographic system bringing the virtual world to life without any additional need for mobile devices, screens or wearables. The creators behind the technology speak to Planet Attractions about the new product and exactly what it can do...




How can you leverage user-generated content and photo purchases to drive revenue and simultaneously promote your attraction? Attractions.io's Peter O'Dare has the answers...




Andreas Andersen speaks to Planet Attractions about what's coming for Liseberg following the launch of Luna Park, the opening of the Grand Curiosa Hotel and the soon-to-open Oceana waterpark




A new brand home dedicated to Pilsner Urquell has opened its doors in Prague. BRC's Christian Lachel tells Planet Attractions how the attraction celebrates the brand's place in Czech history and culture




With the attractions and cruise industries seemingly closer than ever before, RWS CEO Ryan Stana speaks to Planet Attractions about what that means and the steps we can take to bring these two powerhouses under one metaphorical roof




Will AI take over the planet or could it just maybe develop your next new dark ride attraction? Tom Anstey asked an AI a few simple questions to see how it would do in developing such a ride concept




SeaTrade Cruise Global is returning to Florida. Here's everything you need to know...




Ferrari World Abu Dhabi's Mission Ferrari opened to the public to much fanfare in January. Holovis's James Lodder shares a decade-long journey to realise this incredible immersive rollercoaster experience




Keith James, president of JRA; Robin Breese-Davies, executive vice president of ted; and Danielle Kramer, executive vice president of RWS, speak to Planet Attractions about what looks to be a bumper year ahead for the company




DEAL is coming back to Dubai next month. Here's everything you need to know about the region's hottest attractions show




From waterpark suppliers and media specialists to creative designers and dark ride producers, Planet Attractions has gone to every corner of the globe to find out what's hot in 2023




After a difficult few years the museum sector is showing promising signs of recovery with several exciting projects set to open this year. Here are 14 of 2023's most anticipated museum openings




It's a new year with old records just waiting to be broken by some incredible new projects. Here are twelve blockbuster rollercoaster openings for the coming year




Simworx's new flying theatre concept delivers a thrilling and immersive experience within a limited footprint. Simworx CEO Terry Monkton and lead creative Matt Clarkson told Planet Attractions more about the Brass Ring Award-nominated attraction




When it comes to all-in-one solutions for visitor attractions, Semnox's Venue Management Software system has transformed operations at popular FEC Kokomo Joe's. Here's how the technology works




The highly-anticipated Pipeline surf coaster is coming to SeaWorld Orlando this spring. SeaWorld's vice president of rides and engineering, Jonathan Smith, spoke to Planet Attractions about the project




More than 36,000 people travelled to Orlando in November for the annual spectacular known as IAAPA Expo. Planet Attractions was in attendance




Ahead of a special industry panel looking at iconic attractions, experts from WhiteWater have named their personal picks, explaining why they think their choice is an iconic attraction




Simworx has partnered with Katapult to develop a new dark ride offering an adrenaline-fuelled car chase. Simworx CEO Terry Monkton and lead creative Matt Clarkson spoke with Planet Attractions about the exciting new project




The Giant - a mammoth moving attraction and exhibition - is coming to a city near you




IAAPA Expo Europe is coming to London this September. Here's everything you need to know about the event




OCT Group has debuted a first-of-its-kind attraction at its new Fabland Valley Resort in China. Triotech's Ernest Yale and Nol van Genuchten speak to Planet Attractions about the exciting new multi-path dark ride, how it came to be and what it could mean for future attractions




Blurring the lines between an experiential art gallery, interactive theme park and detailed film set, Wake the Tiger is a new attraction that just opened its doors in Bristol, UK. We spoke to co-founder Graham MacVoy about the new attraction, dubbed the world's first 'Amazement Park'




SeaWorld, Cedar Fair and Universal have all experienced strong second quarters with the operators also revealing some hints as to what's coming for each in the near future




Shark Week is back for 2022 and Planet Attractions has taken a deep dive to find a collection of shark-related content that you can take in during the event




Planet Attractions travelled to Belgium recently to meet Peter van der Schans, IAAPA's new executive director and vice president for the Europe, Middle East, and Africa region. Here's what he had to say




It's a busy year for WhiteWater, which has more than 70 waterpark projects across the world opening in 2022. We've rounded these projects up so you can keep track of everything happening this year




How do you develop a POS system that caters to both digital natives and the generation before them? Convious's Miendu Dang has the answers




Following the RWS acquisition of The Experience Department, Planet Attractions travelled to ted HQ to meet RWS CEO Ryan Stana and ted CEO Robin Breese-Davies to see what's next following the landmark deal




The new Gruffalo Discovery Land at Twycross Zoo opened to the public in April. Lauren Heath-Jones paid a visit to The Deep Dark Wood to find out more




Fast becoming one of the key industry events for the visitor attractions sector, here's everything you need to know about this year's Saudi Entertainment and Amusement Expo




Leaders in the themed entertainment industry gathered last month for the return of TEA Summit and Thea Awards Gala for the first time in two years. Christine Kerr on behalf of the TEA and Nicole Sangster from Thea Award recipients Simworx both report on the event




A number of attractions suppliers and manufacturers have been named winners of China's prestigious Golden Crown Awards




Attractions.io's Peter O'Dare explains how user segmentation is transforming the visitor experience for the better




The Dubai Entertainment, Amusement & Leisure Exhibition returned in 2022, bringing with it much success for attendees and exhibitors alike




Toronto Zoo is starting to undergo a major transformation. Its CEO Dolf DeJong spoke to Planet Attractions about the ambitious masterplan




Here are all the events you should be attending this month




With so many big things coming in the year ahead, we've rounded up all the key events taking place this year. Welcome to your attractions calendar for 2022.




The Jean Nouvel-designed Museum of Art Pudong has been in operation for six months. Alice Davis paid a visit to the cultural newcomer in Shanghai




Visitors to SeaWorld's US parks are being offered a new perspective on animal care, with a brand-new education programme taking them behind the scenes of its animal operations




A pair of highly anticipated John Wick and Now You See Me attractions are making their way to MOTIONGATE at Dubai Parks and Resorts. Planet Attractions spoke to FORREC's Eric O'Rourke about the record-breaking new additions




We're not far off Mark Zuckerberg's big reveal of the metaverse and what that means for the future, but when it comes to attractions, there are some companies already well ahead of the curve. Andrew Jacobs, accesso's chief commercial officer, explains what it means for operators to be in a mobile-first world.




Tis the season to be jolly AND to give gifts, so why not give a special gift to a special someone from your favourite attraction? We took a look at some of our favourite stocking fillers from the world's biggest attractions




We asked some of the industry's top names from Disney and Universal where it all started for them - with their first-ever ride experience




You'll need an armed military escort to get there but the reward will be great with a new museum dedicated to exploring themes of peace through art inside Korea's DMZ




IAAPA's international trade show is back with IAAPA Expo Europe emanating from Barcelona, Spain. Here's everything you need to know about the event




Cruise operator Carnival recently made headlines around the world with the debut of the first rollercoaster to operate at sea. Maurer Rides' Marco Hartwig explains how this all came about




Everything is about to get bigger (and smaller) as Disney continues to take the world by storm with its latest animatronic projects




China has welcomed a flying theatre to its Changbaishan Biosphere Reserve with Brogent Technologies supplying the landmark new attraction




The World Heritage Committee has inscribed 13 new sites in Europe, Asia and the Middle East to Unesco's World Heritage List




We spoke to Triotech's Ernest Yale and Nol van Genuchten about Knott's Berry Farm's iconic Bear-y Tales dark ride, which has been reimagined for a brand new audience more than three decades later




He's fast, he's blue and he might just be coming to an attraction near you. Here are Sega's attractions plans for Sonic the Hedgehog in 2022 and beyond




Disney has brought Marvel to life like never before with the launch of Avengers Campus at Disneyland California Adventure




Kazakhstan has welcomed the country's first flying theatre ride with Brogent Technologies behind the landmark new attraction




A museum dedicated to the Jewish refugees who fled Nazi Germany for Shanghai reopened after a major expansion and renovation project. Our contributor in Shanghai, Alice Davis, paid a visit




WAZA CEO Martin Zordan discusses the global disruption caused by COVID-19, the association's plans during another challenging year and how community has kept the world's animal attractions going through an unprecedented event




With the opening of the UK's hottest new attraction imminent, Gary Pope of Kids Industries has revealed how Legoland Windsor's newest addition - Lego Mythica - was brought to life




Peter Cliff explains how Lego is utilising Holovis technology to create a state-of-the-art interactive dark ride




After being named president for one of the world's leading waterpark manufacturers, we had a chat with Paul Chutter about his new role, working with his father and what it means for WhiteWater going forward




As the attractions industry struggled in 2020, Europa-Park was no exception. Company CEO Michael Mack explains how the Mack family business navigated these troubled waters, as well as detailing a number of exciting plans for when the world finally starts to turn once again




In part two of our exclusive interview with the man who advised on Jurassic Park and has his own army of robotic dinosaurs, 'Dino' Don Lessem returns to talk everything from the business of dinosaurs to the world-famous Trump Toilet




Europa Park and Mack Rides are two true titans of the theme park industry. On what would have been his 100th birthday, we take a look back at the man that started it all - the legendary Franz Mack




Don Lessem has gone from advising on Jurassic Park to building enough robotic dinosaurs that he could fill an entire zoo. In part one of our interview, we get a peek into the life of 'Dino Don', who talks about everything from Steven Spielberg to the real-life dinosaur that's been named after him




Adam Reeves has created a range of immersive experiences at home and has now turned his attention to a new rollercoaster-themed game show




As the world fights back against Covid, so does the visitor attractions community, which is offering its sites up as mass vaccination centres




There are parts of Chernobyl so dangerous you could die in minutes just standing there but that's not stopping tourists who are visiting the exclusion zone in record numbers




Businessman Mario Celso Lopes is planning to transform the economic landscape of his hometown by building one of the largest waterparks in Latin America




How do you operate a zoo when your customers aren't allowed to visit? Chester Zoo MD Jamie Christon tells Planet Attractions how the attraction made it through 2020 and what management's outlook is for 2021




Recognising the world's most astonishing attractions, Planet Attractions names 2021's Wonder Award winners




Holovis CEO Stuart Hetherington talks to Planet Attractions about the past 12 months, major projects and the future of technology in the world of attractions




Europa Nostra has announced which of Europe's heritage sites are most at risk




With voting currently underway for this year's Clamshell Awards, we've taken a look at each of the nominees.




Ultraleap's touchless technology could prove a game-changer for health-conscious attractions and their visitors.




Prof Theo Pagel, president of the World Association of Zoos and Aquariums (WAZA) and director of Germany's Cologne Zoo, looks back at a year of turmoil for his community, while also looking at the future for visitors, biodiversity, education and animal protection.




From The Simpsons to Black Mirror, we cross the entertainment multiverse to find the very best fictional attractions we wish existed, also offering you a real-world alternative.




Disney's strict costume rules at its parks led to a Disney fashion revolution. Lauren Heath-Jones finds out more.




While most of the world is in shutdown, China has managed to keep the ongoing pandemic in check. With the country successfully adapting to its new normal, Alice Davis takes a look at five major projects coming to one of its largest cities - Shanghai.




Who was Ota Benga? How did this happen and why did it take 114 years for the zoo in question to apologise?




A brand new Nickelodeon family entertainment centre is about to open its doors in Shenzhen, China. Planet Attractions spoke to China Leisure president, Linda Dong, about the upcoming project, the country's FEC market and the importance of major IPs to developments in China


































© Kazoo 5 Limited 2023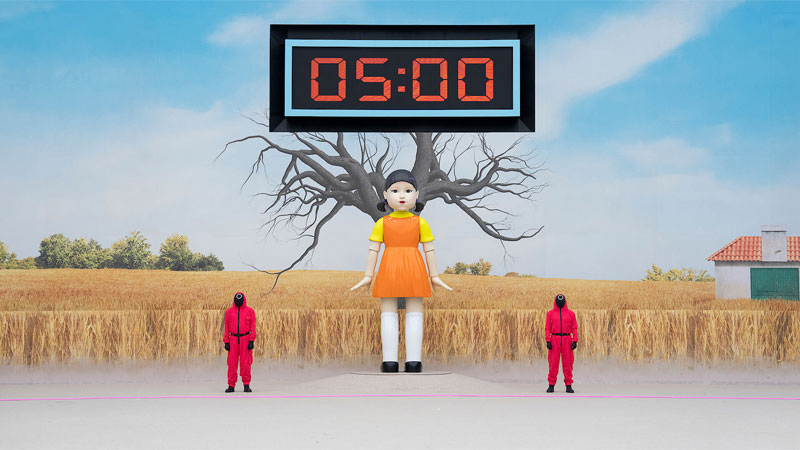 Kids Industries has created a range of immersive experiences such as Legoland's Lego Mythica: World of Mythical Creatures. Its CEO, Gary Pope, shares his thoughts on the arrival of Netflix's recently-launched 'Squid Game: The Challenge' and how this reflects on the growing LBE market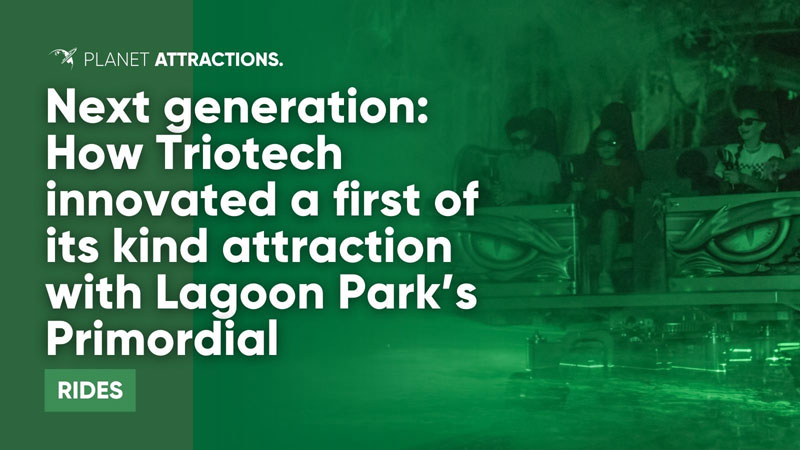 September saw the debut of a brand-new addition to Salt Lake City's Lagoon Park - a hybrid rollercoaster and dark ride experience known as Primordial. Planet Attractions speaks to Ernest Yale and Nol Van Genuchten about the experience and how its team brought the first-of-its-kind attraction to life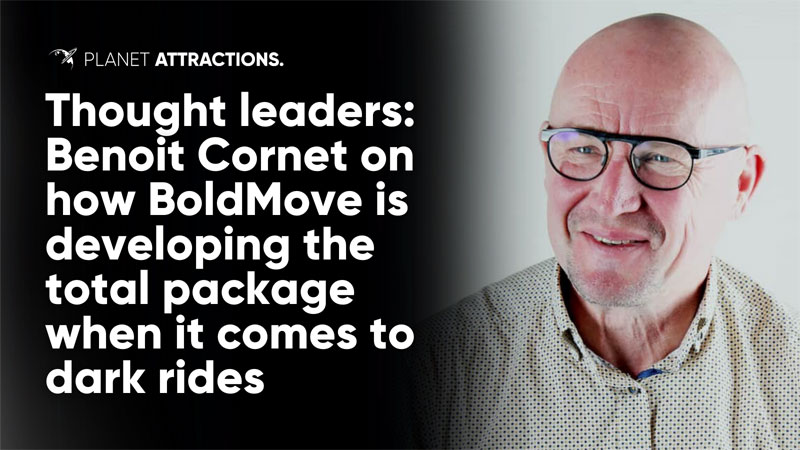 Benoit Cornet shares a fascinating insight into the world of dark rides and the emergence of his new company - BoldMove Nation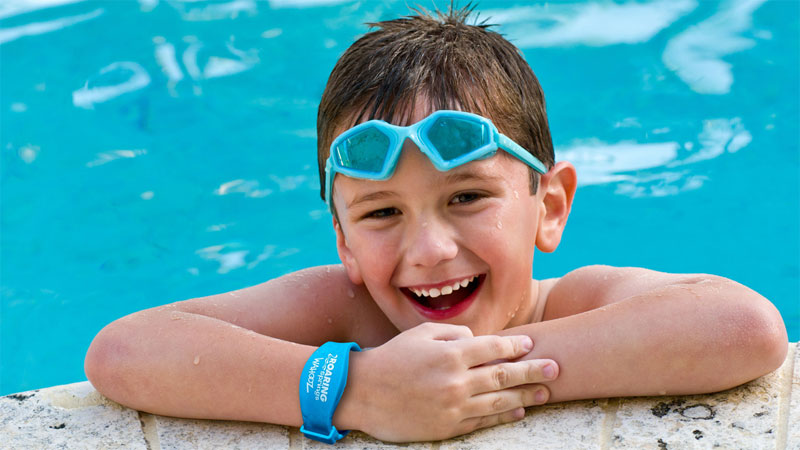 There's a transformative shift happening when it comes to use of technology in attractions management. Anthony Palermo, co-founder of Connect&GO, spoke to Tom Anstey...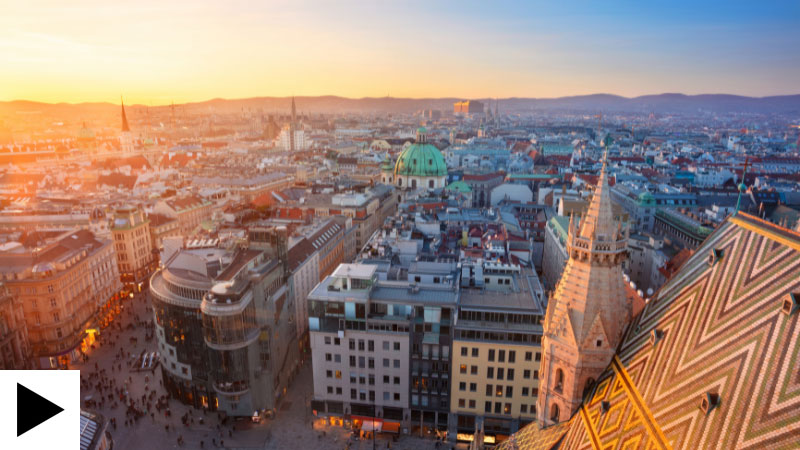 IAAPA is gearing up for its largest EMEA event ever, with the 2023 edition of IAAPA Expo Europe taking place in Vienna between September 25 - 28. Here's everything you need to know about the event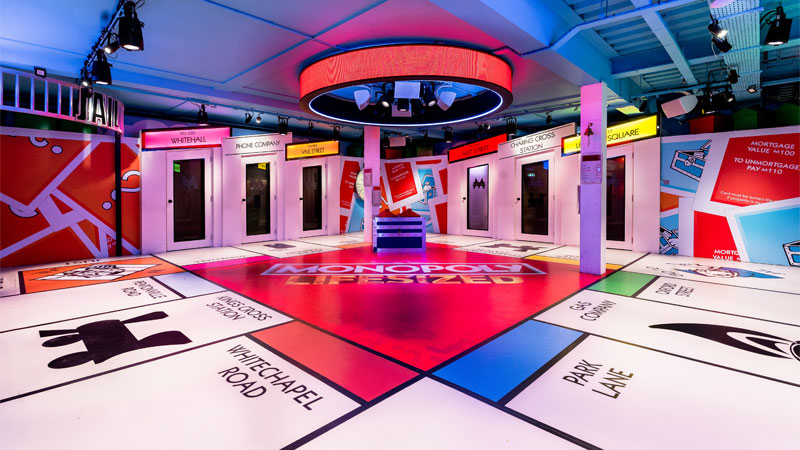 Path Entertainment Group and Hasbro recently worked together to produce a world-first immersive Monopoly experience. Path CEO David Hutchinson shares all with Planet Attractions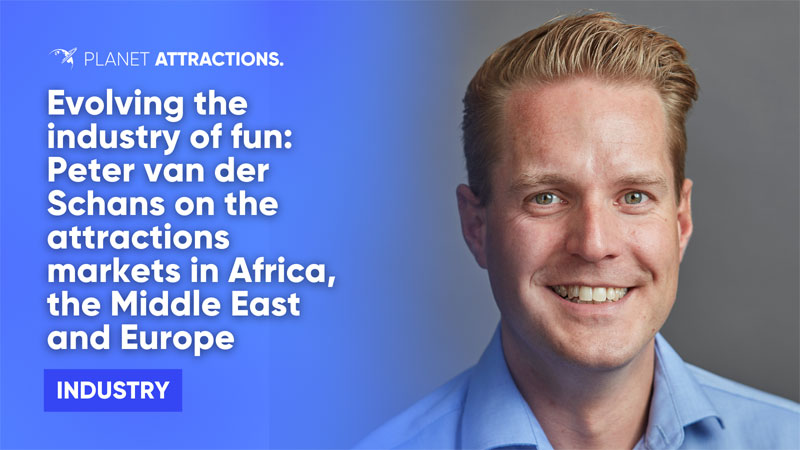 Peter van der Schans has now been at the helm of IAAPA's EMEA operations for more than a year. He shares with Planet Attractions how that year has gone and the progress being made in the global attractions markets of Europe, the Middle East and Africa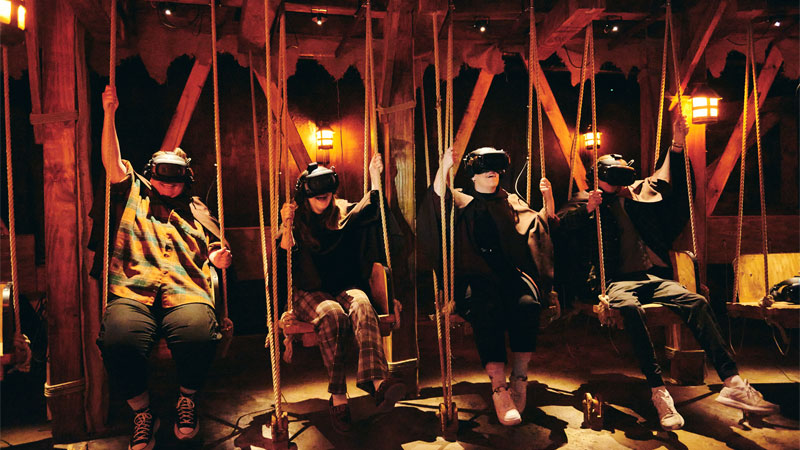 The Gunpowder Plot is a multilayered immersive experience set at the Tower of London. Planet Attractions spoke to the team behind the development to see exactly how it came to life...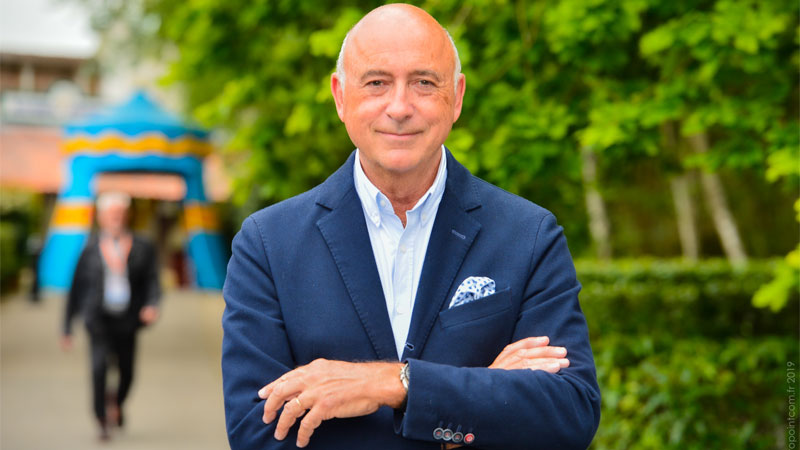 French theme park and animal attraction Le Pal is celebrating its 50th year in 2023. Its CEO, Arnaud Bennet speaks to Planet Attractions on half-a-century of one of the country's most popular offerings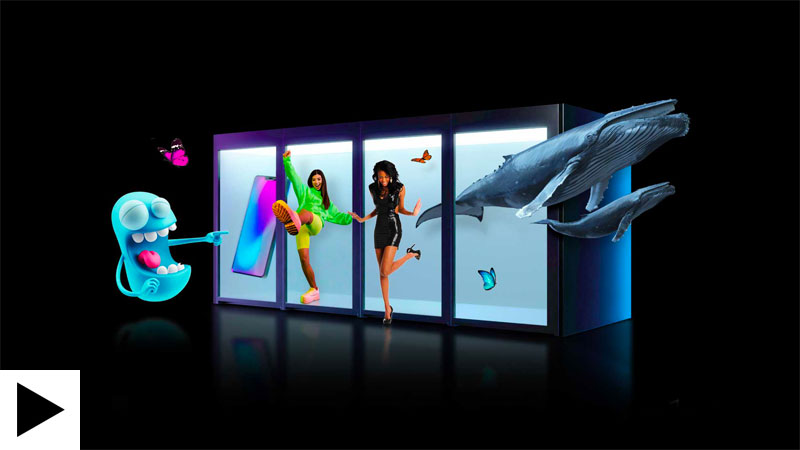 Miirage is a new modular holographic system bringing the virtual world to life without any additional need for mobile devices, screens or wearables. The creators behind the technology speak to Planet Attractions about the new product and exactly what it can do...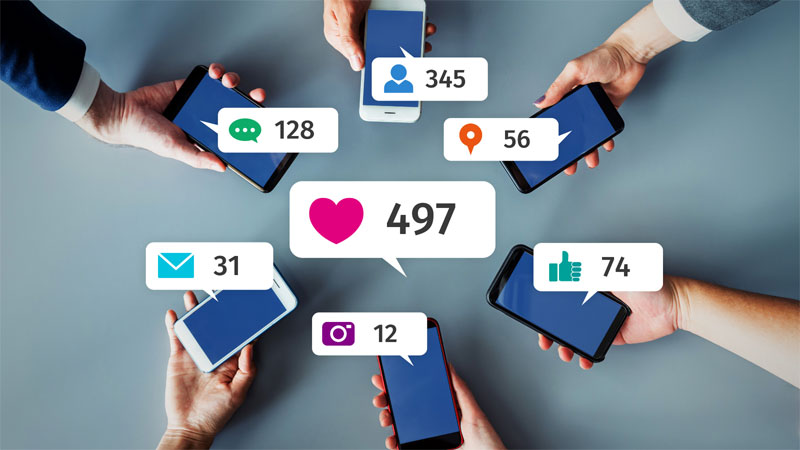 How can you leverage user-generated content and photo purchases to drive revenue and simultaneously promote your attraction? Attractions.io's Peter O'Dare has the answers...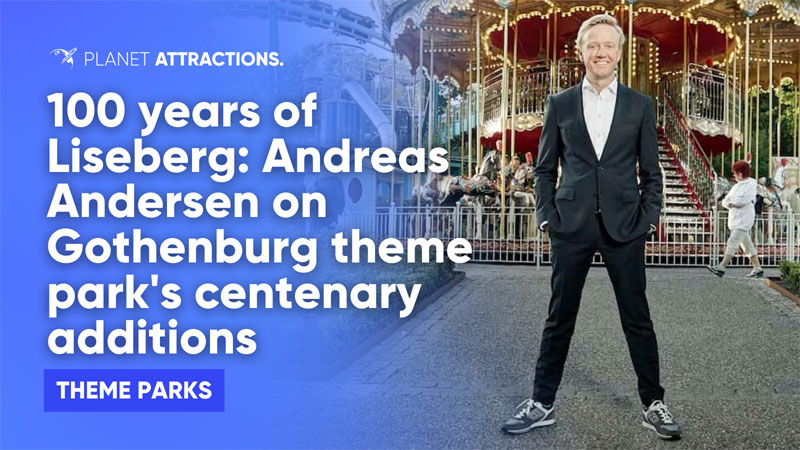 Andreas Andersen speaks to Planet Attractions about what's coming for Liseberg following the launch of Luna Park, the opening of the Grand Curiosa Hotel and the soon-to-open Oceana waterpark


A new brand home dedicated to Pilsner Urquell has opened its doors in Prague. BRC's Christian Lachel tells Planet Attractions how the attraction celebrates the brand's place in Czech history and culture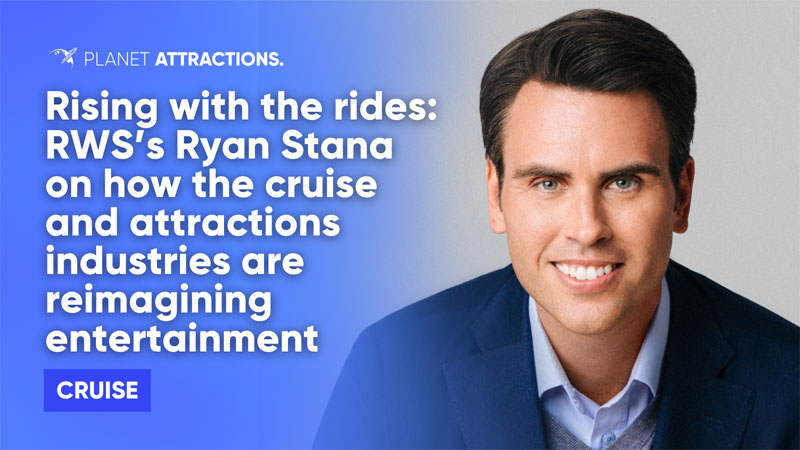 With the attractions and cruise industries seemingly closer than ever before, RWS CEO Ryan Stana speaks to Planet Attractions about what that means and the steps we can take to bring these two powerhouses under one metaphorical roof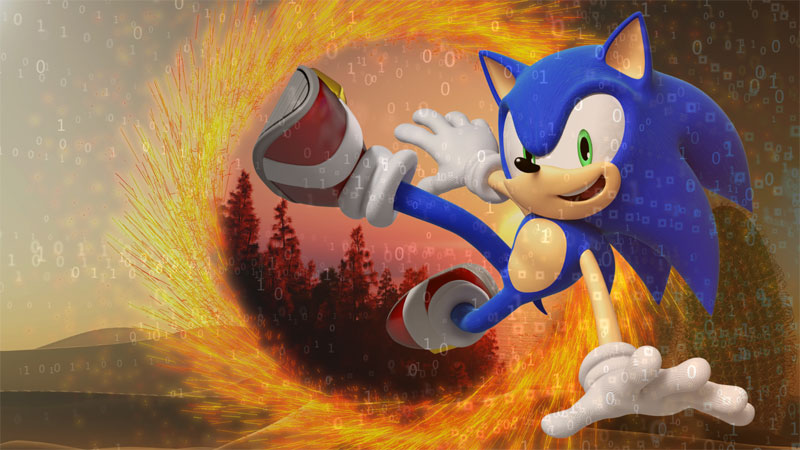 Will AI take over the planet or could it just maybe develop your next new dark ride attraction? Tom Anstey asked an AI a few simple questions to see how it would do in developing such a ride concept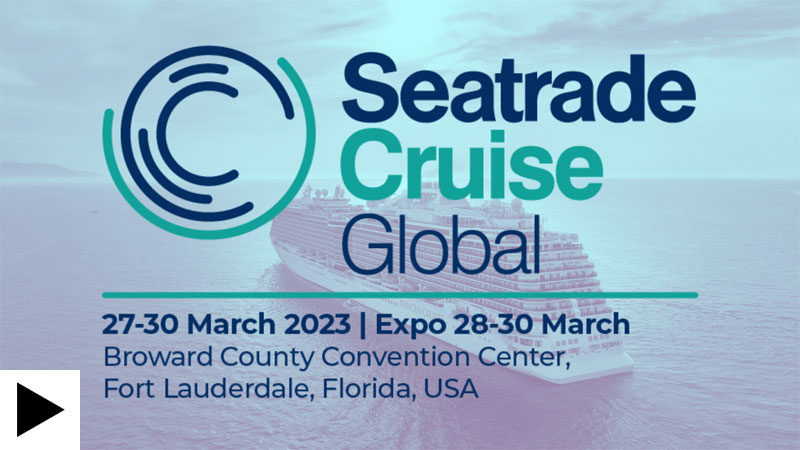 SeaTrade Cruise Global is returning to Florida. Here's everything you need to know...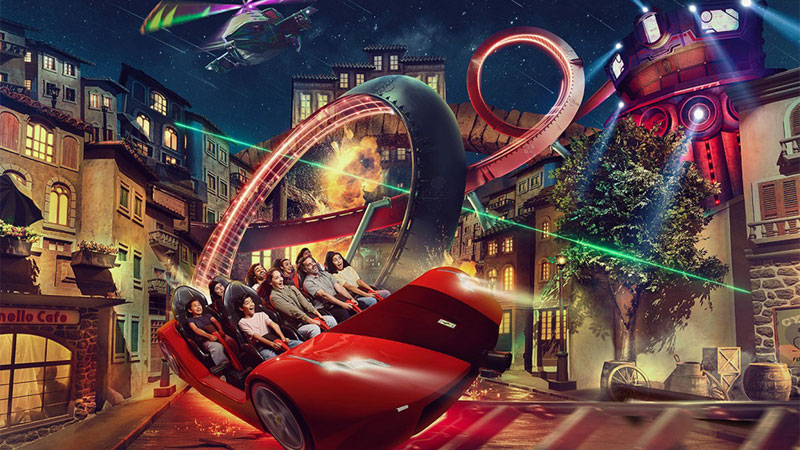 Ferrari World Abu Dhabi's Mission Ferrari opened to the public to much fanfare in January. Holovis's James Lodder shares a decade-long journey to realise this incredible immersive rollercoaster experience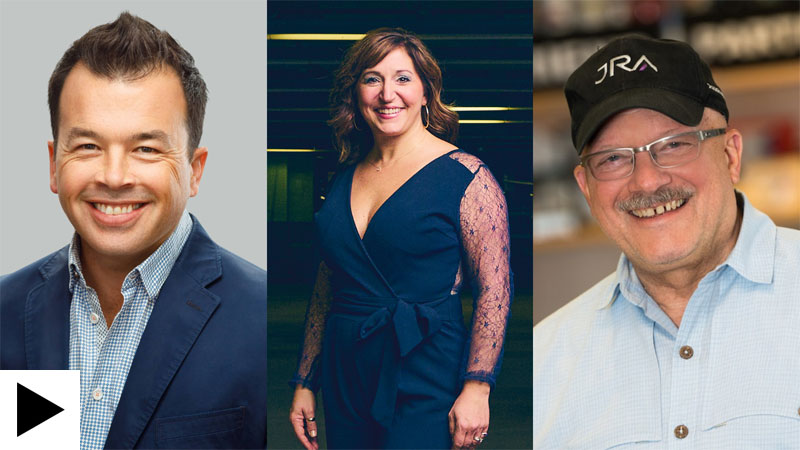 Keith James, president of JRA; Robin Breese-Davies, executive vice president of ted; and Danielle Kramer, executive vice president of RWS, speak to Planet Attractions about what looks to be a bumper year ahead for the company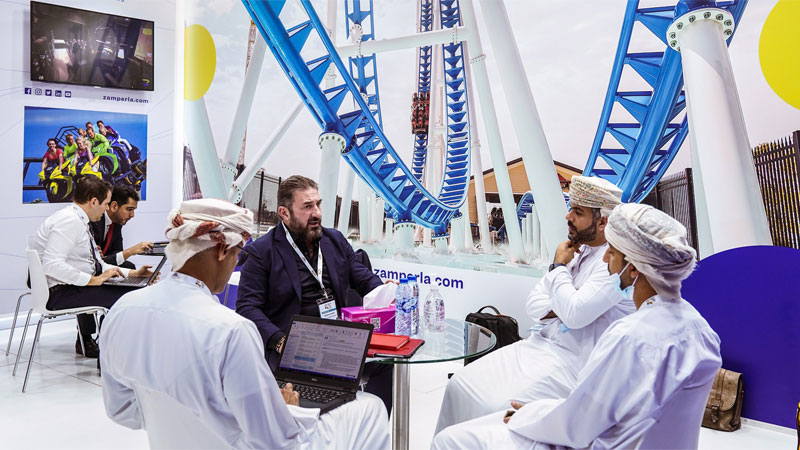 DEAL is coming back to Dubai next month. Here's everything you need to know about the region's hottest attractions show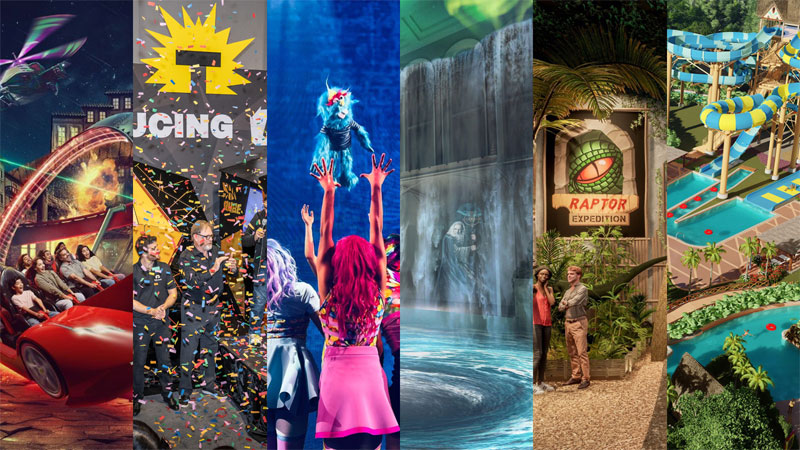 From waterpark suppliers and media specialists to creative designers and dark ride producers, Planet Attractions has gone to every corner of the globe to find out what's hot in 2023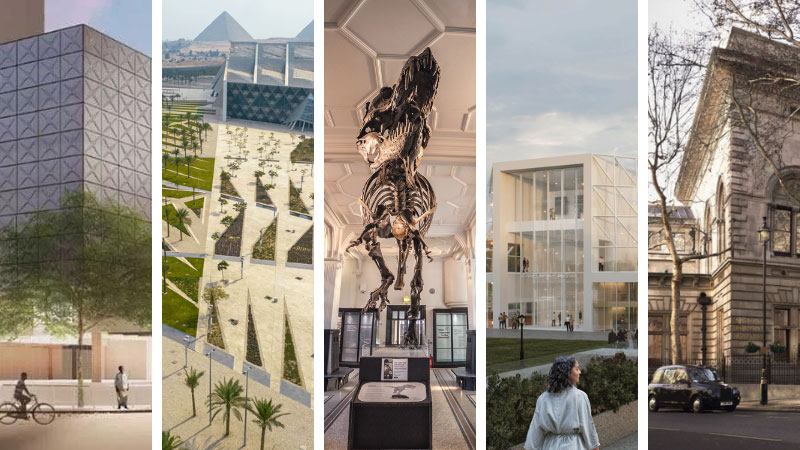 After a difficult few years the museum sector is showing promising signs of recovery with several exciting projects set to open this year. Here are 14 of 2023's most anticipated museum openings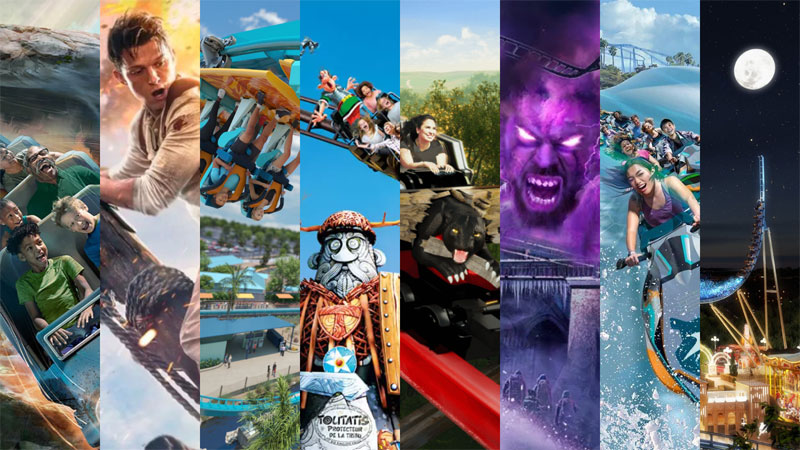 It's a new year with old records just waiting to be broken by some incredible new projects. Here are twelve blockbuster rollercoaster openings for the coming year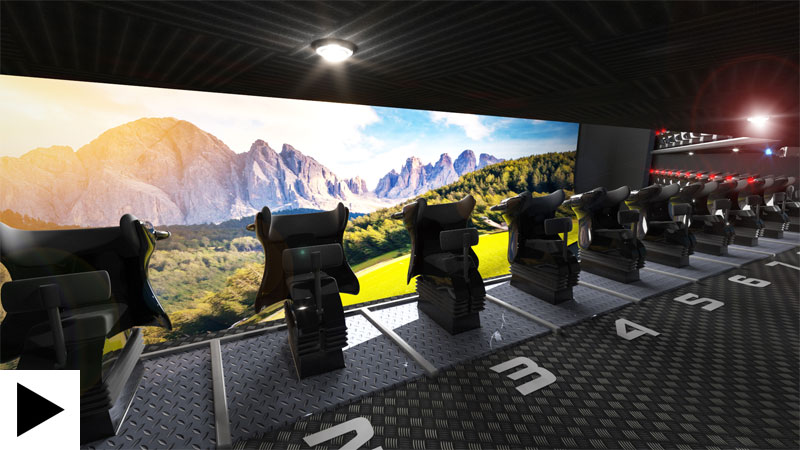 Simworx's new flying theatre concept delivers a thrilling and immersive experience within a limited footprint. Simworx CEO Terry Monkton and lead creative Matt Clarkson told Planet Attractions more about the Brass Ring Award-nominated attraction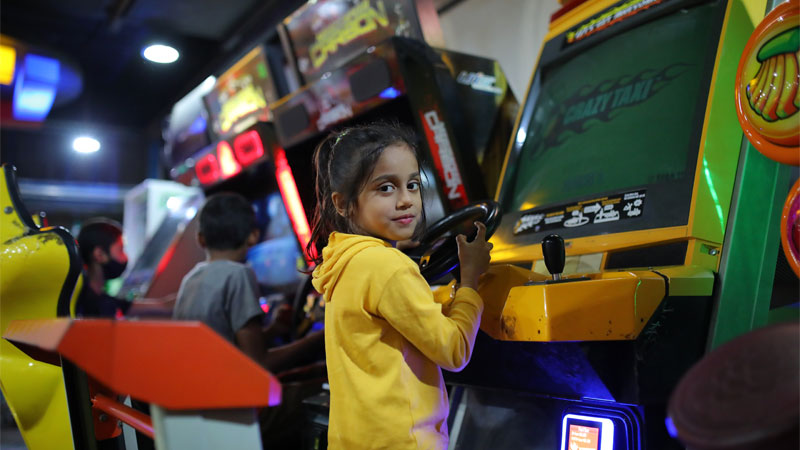 When it comes to all-in-one solutions for visitor attractions, Semnox's Venue Management Software system has transformed operations at popular FEC Kokomo Joe's. Here's how the technology works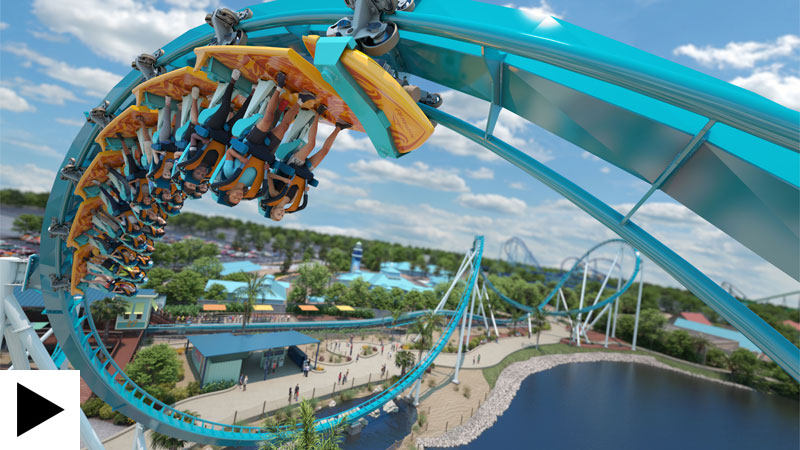 The highly-anticipated Pipeline surf coaster is coming to SeaWorld Orlando this spring. SeaWorld's vice president of rides and engineering, Jonathan Smith, spoke to Planet Attractions about the project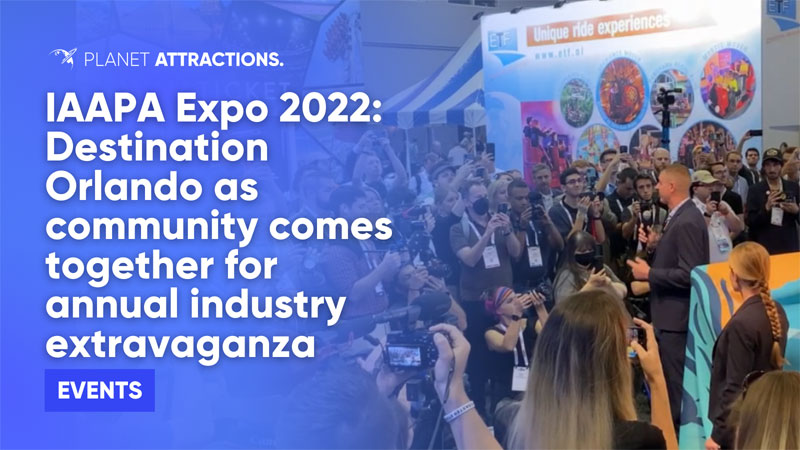 More than 36,000 people travelled to Orlando in November for the annual spectacular known as IAAPA Expo. Planet Attractions was in attendance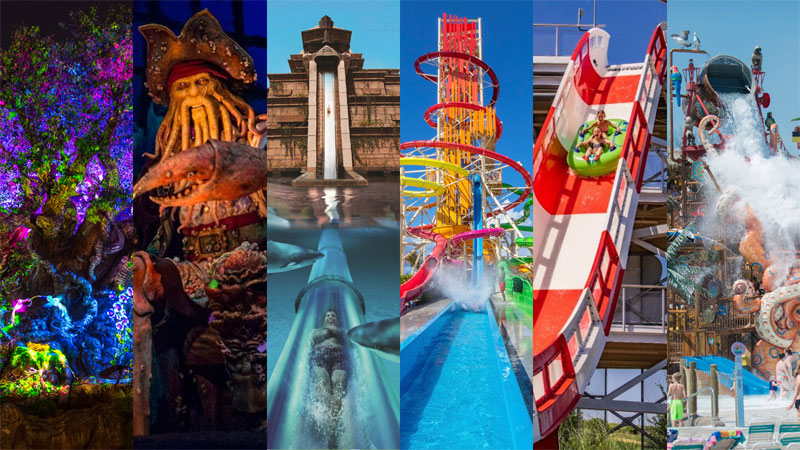 Ahead of a special industry panel looking at iconic attractions, experts from WhiteWater have named their personal picks, explaining why they think their choice is an iconic attraction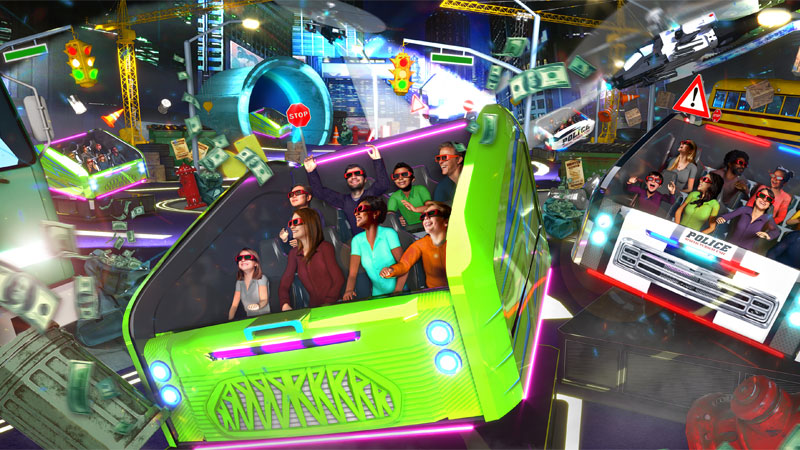 Simworx has partnered with Katapult to develop a new dark ride offering an adrenaline-fuelled car chase. Simworx CEO Terry Monkton and lead creative Matt Clarkson spoke with Planet Attractions about the exciting new project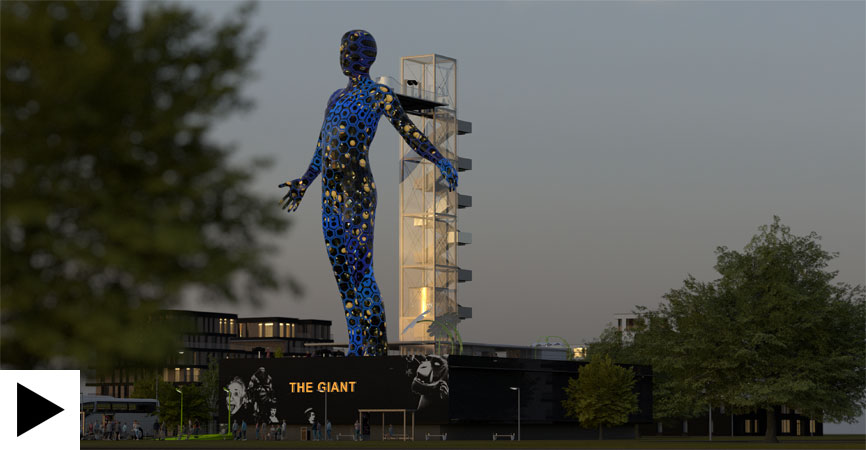 The Giant - a mammoth moving attraction and exhibition - is coming to a city near you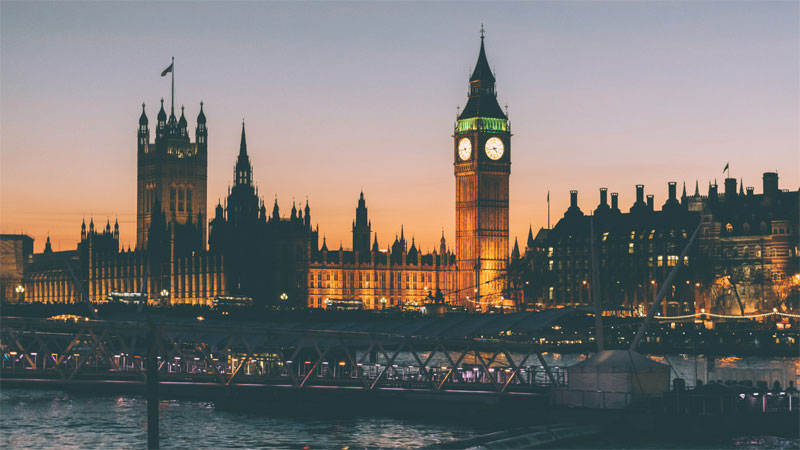 IAAPA Expo Europe is coming to London this September. Here's everything you need to know about the event


OCT Group has debuted a first-of-its-kind attraction at its new Fabland Valley Resort in China. Triotech's Ernest Yale and Nol van Genuchten speak to Planet Attractions about the exciting new multi-path dark ride, how it came to be and what it could mean for future attractions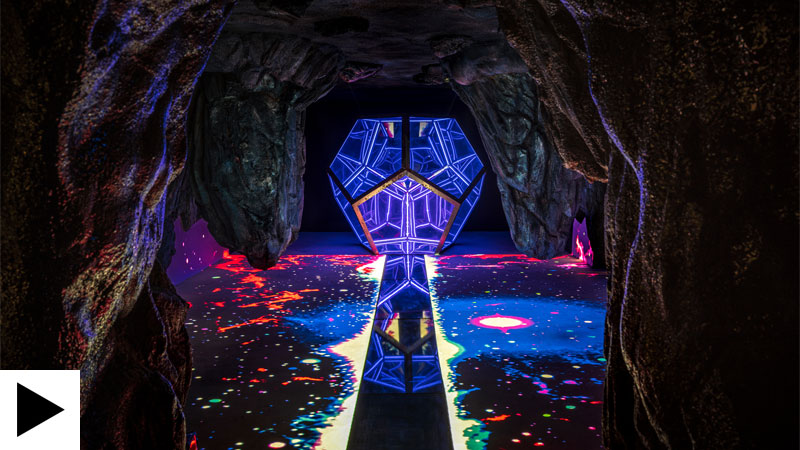 Blurring the lines between an experiential art gallery, interactive theme park and detailed film set, Wake the Tiger is a new attraction that just opened its doors in Bristol, UK. We spoke to co-founder Graham MacVoy about the new attraction, dubbed the world's first 'Amazement Park'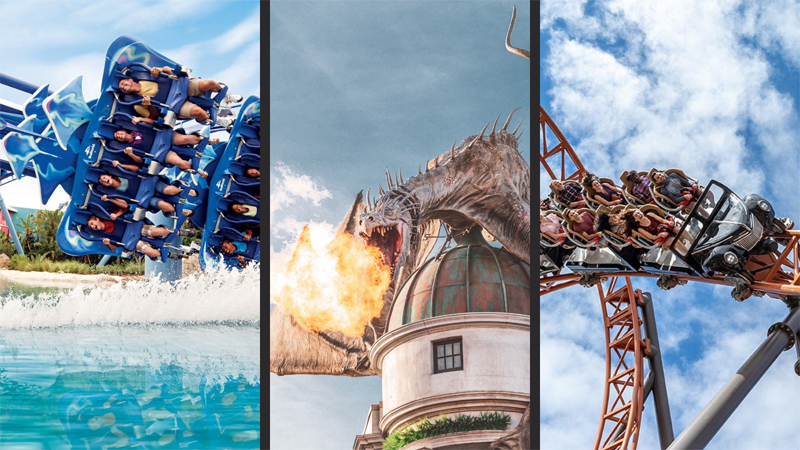 SeaWorld, Cedar Fair and Universal have all experienced strong second quarters with the operators also revealing some hints as to what's coming for each in the near future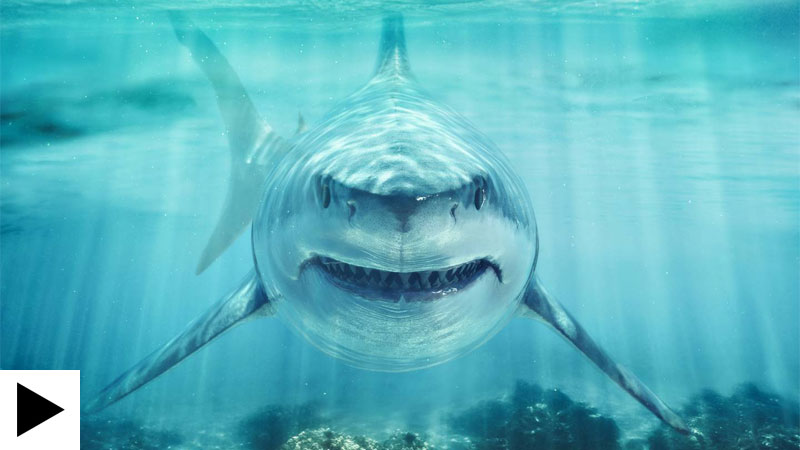 Shark Week is back for 2022 and Planet Attractions has taken a deep dive to find a collection of shark-related content that you can take in during the event


Planet Attractions travelled to Belgium recently to meet Peter van der Schans, IAAPA's new executive director and vice president for the Europe, Middle East, and Africa region. Here's what he had to say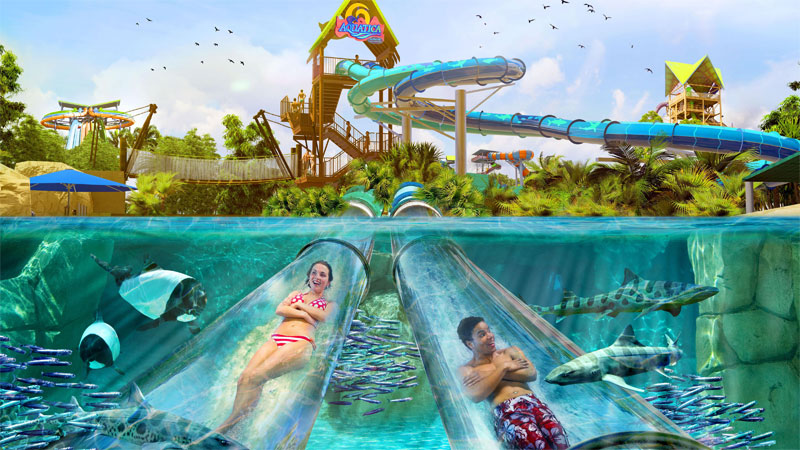 It's a busy year for WhiteWater, which has more than 70 waterpark projects across the world opening in 2022. We've rounded these projects up so you can keep track of everything happening this year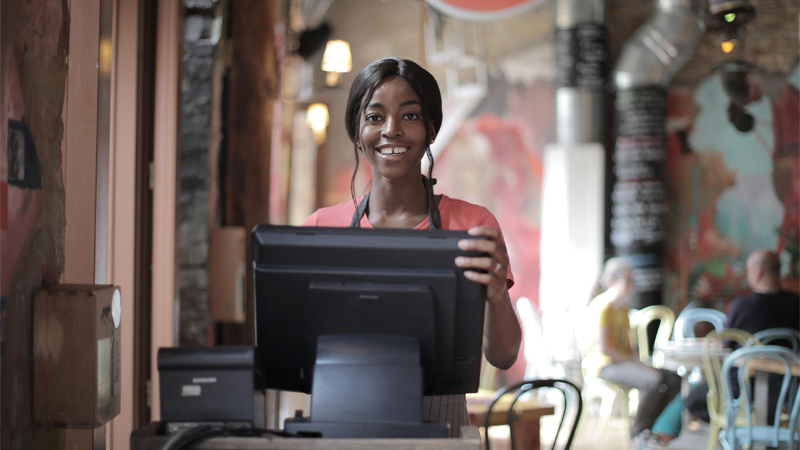 How do you develop a POS system that caters to both digital natives and the generation before them? Convious's Miendu Dang has the answers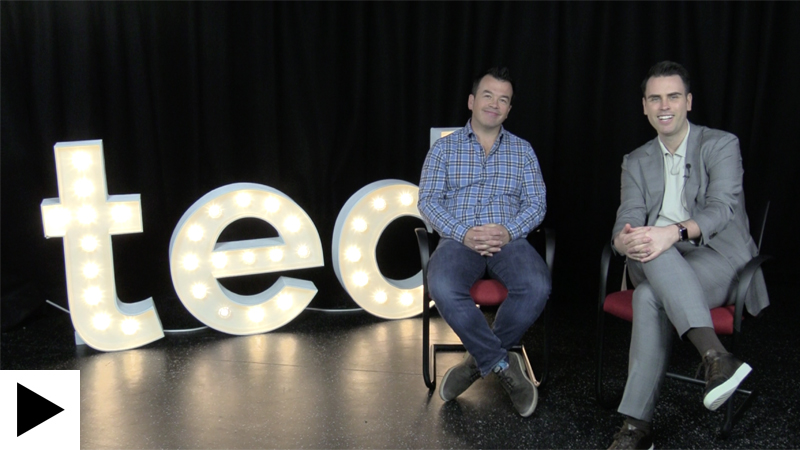 Following the RWS acquisition of The Experience Department, Planet Attractions travelled to ted HQ to meet RWS CEO Ryan Stana and ted CEO Robin Breese-Davies to see what's next following the landmark deal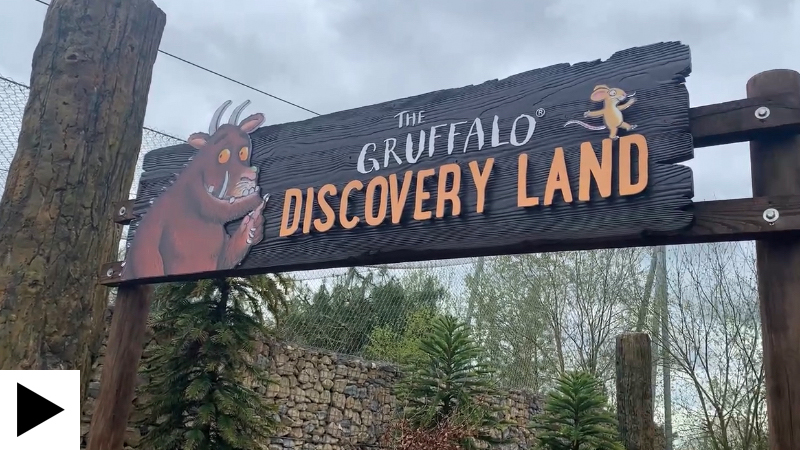 The new Gruffalo Discovery Land at Twycross Zoo opened to the public in April. Lauren Heath-Jones paid a visit to The Deep Dark Wood to find out more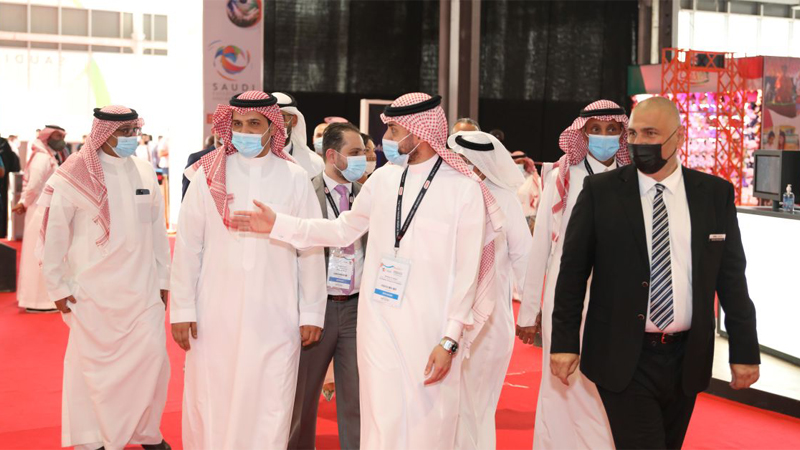 Fast becoming one of the key industry events for the visitor attractions sector, here's everything you need to know about this year's Saudi Entertainment and Amusement Expo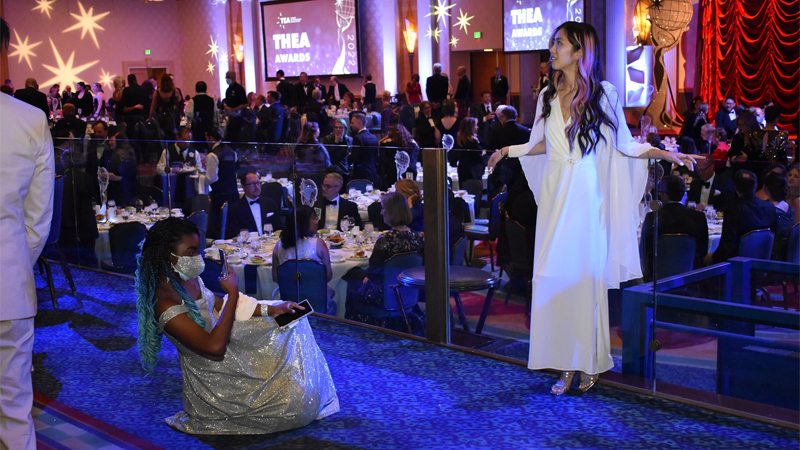 Leaders in the themed entertainment industry gathered last month for the return of TEA Summit and Thea Awards Gala for the first time in two years. Christine Kerr on behalf of the TEA and Nicole Sangster from Thea Award recipients Simworx both report on the event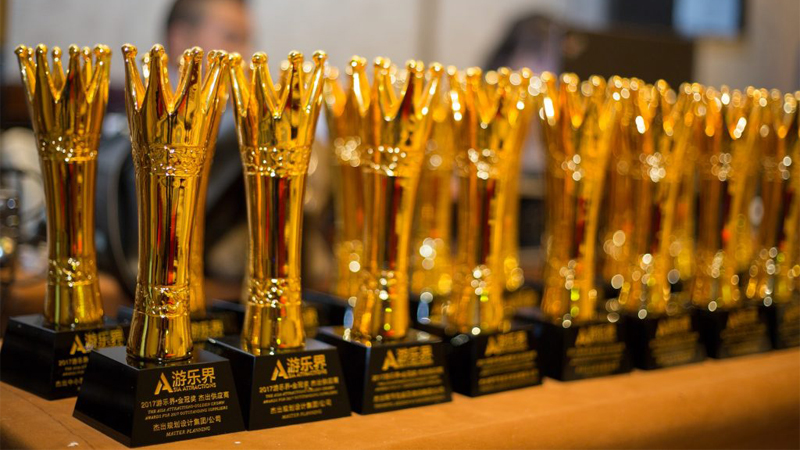 A number of attractions suppliers and manufacturers have been named winners of China's prestigious Golden Crown Awards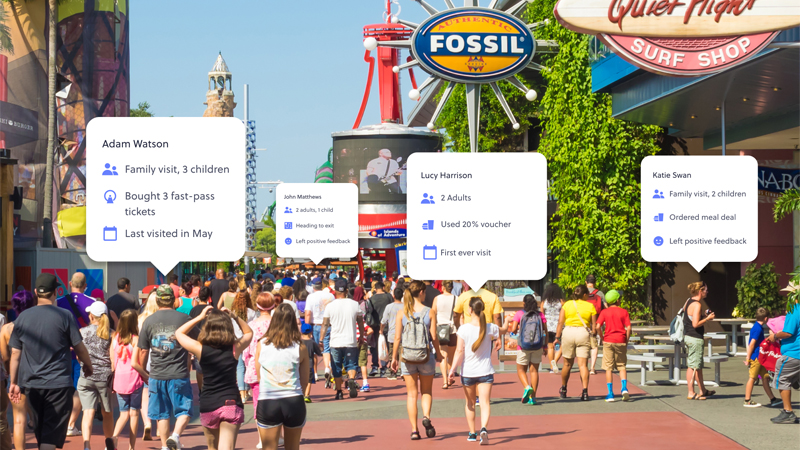 Attractions.io's Peter O'Dare explains how user segmentation is transforming the visitor experience for the better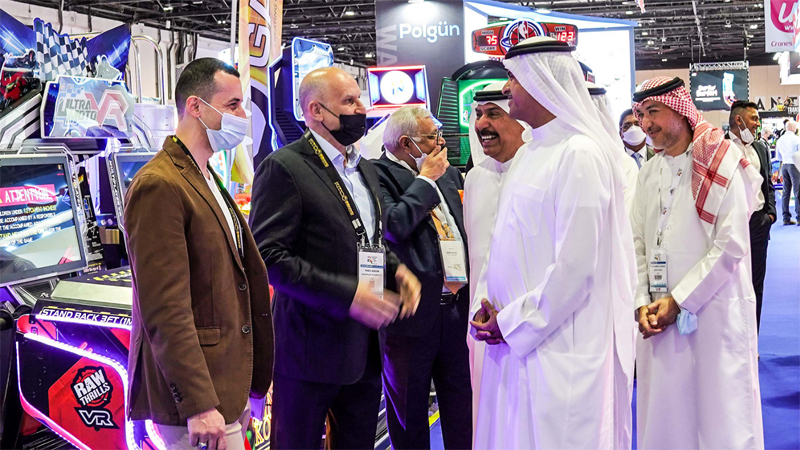 The Dubai Entertainment, Amusement & Leisure Exhibition returned in 2022, bringing with it much success for attendees and exhibitors alike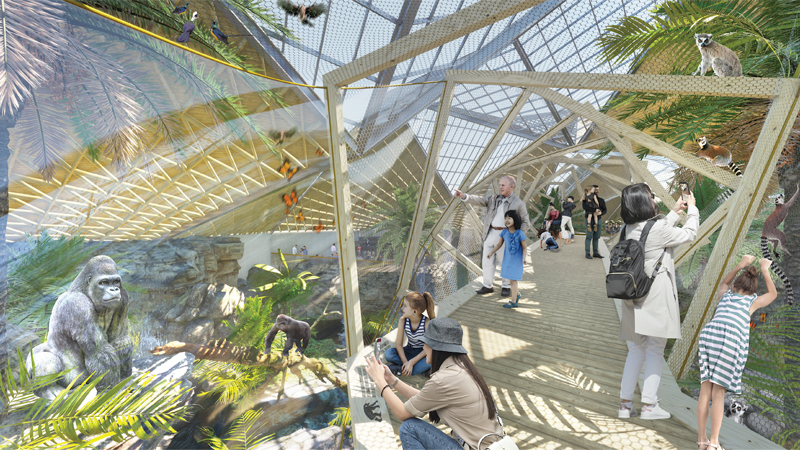 Toronto Zoo is starting to undergo a major transformation. Its CEO Dolf DeJong spoke to Planet Attractions about the ambitious masterplan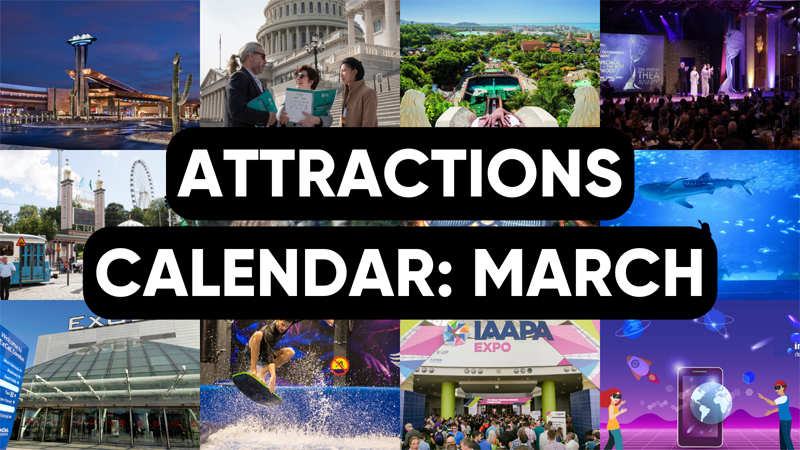 Here are all the events you should be attending this month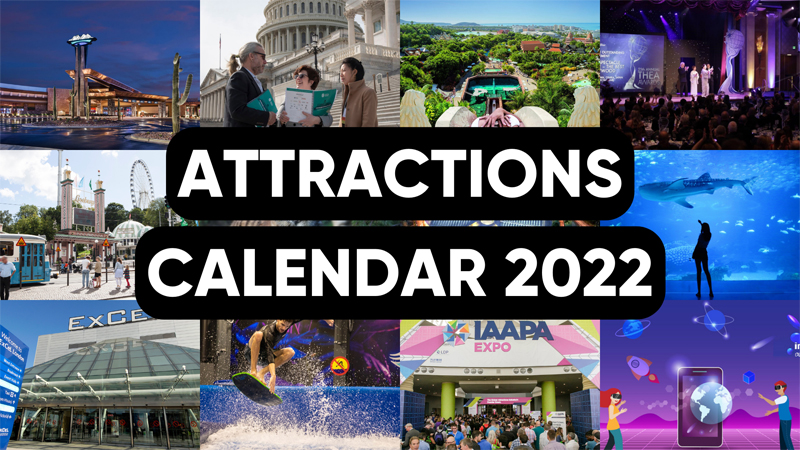 With so many big things coming in the year ahead, we've rounded up all the key events taking place this year. Welcome to your attractions calendar for 2022.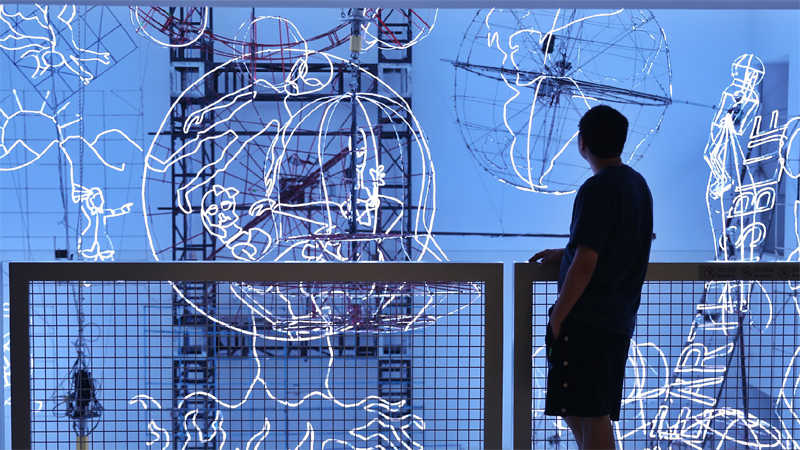 The Jean Nouvel-designed Museum of Art Pudong has been in operation for six months. Alice Davis paid a visit to the cultural newcomer in Shanghai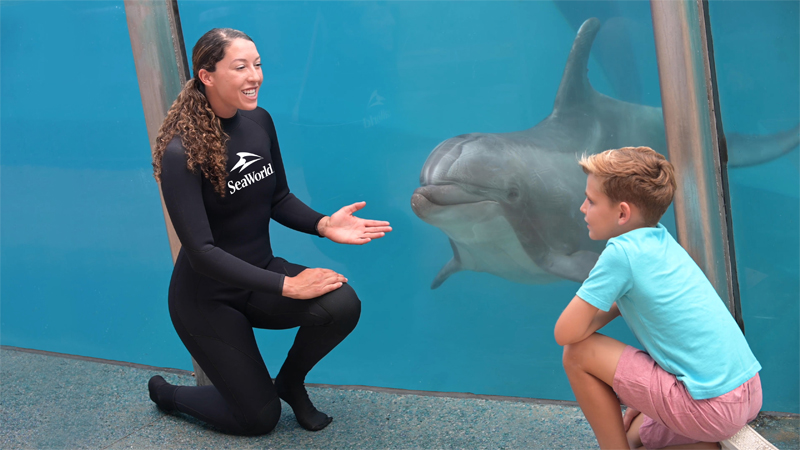 Visitors to SeaWorld's US parks are being offered a new perspective on animal care, with a brand-new education programme taking them behind the scenes of its animal operations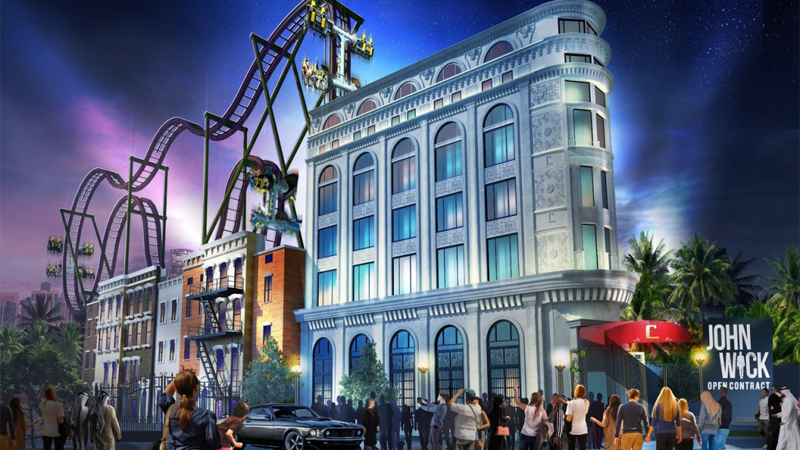 A pair of highly anticipated John Wick and Now You See Me attractions are making their way to MOTIONGATE at Dubai Parks and Resorts. Planet Attractions spoke to FORREC's Eric O'Rourke about the record-breaking new additions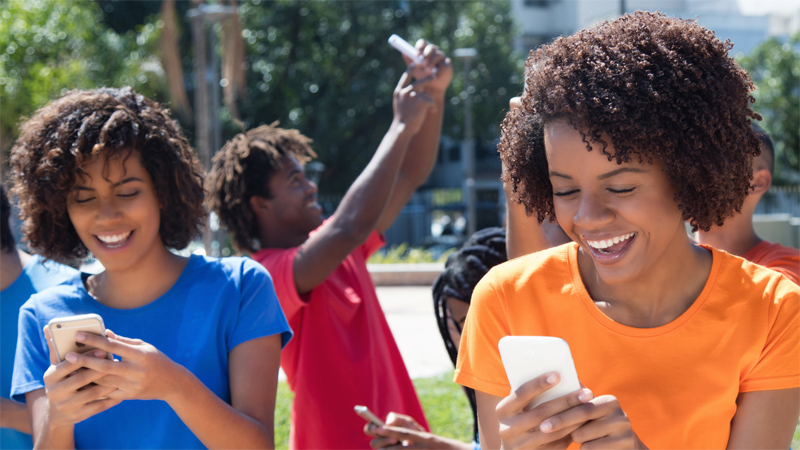 We're not far off Mark Zuckerberg's big reveal of the metaverse and what that means for the future, but when it comes to attractions, there are some companies already well ahead of the curve. Andrew Jacobs, accesso's chief commercial officer, explains what it means for operators to be in a mobile-first world.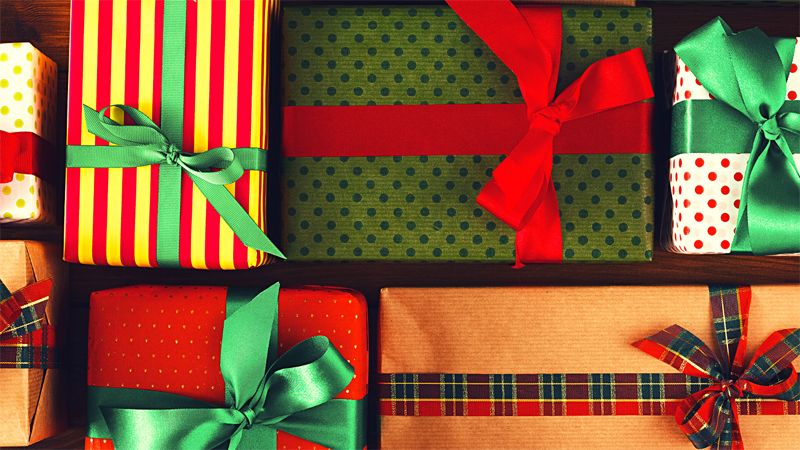 Tis the season to be jolly AND to give gifts, so why not give a special gift to a special someone from your favourite attraction? We took a look at some of our favourite stocking fillers from the world's biggest attractions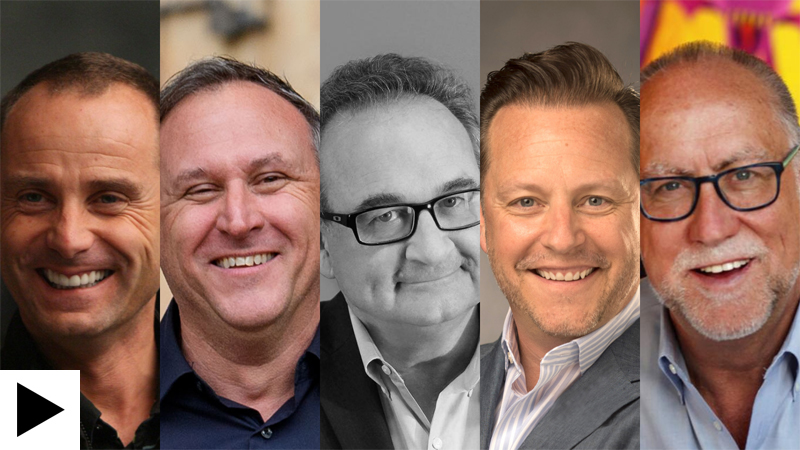 We asked some of the industry's top names from Disney and Universal where it all started for them - with their first-ever ride experience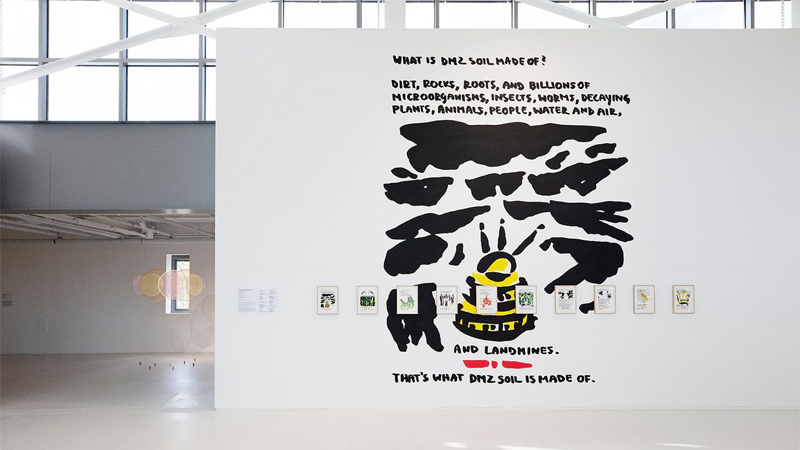 You'll need an armed military escort to get there but the reward will be great with a new museum dedicated to exploring themes of peace through art inside Korea's DMZ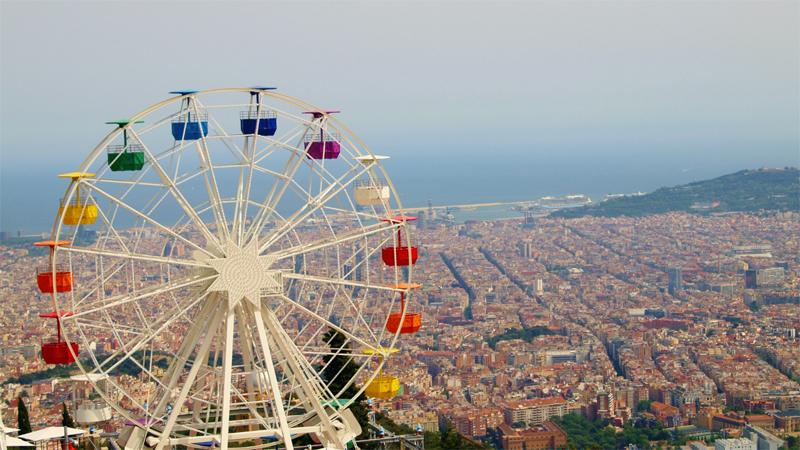 IAAPA's international trade show is back with IAAPA Expo Europe emanating from Barcelona, Spain. Here's everything you need to know about the event


Cruise operator Carnival recently made headlines around the world with the debut of the first rollercoaster to operate at sea. Maurer Rides' Marco Hartwig explains how this all came about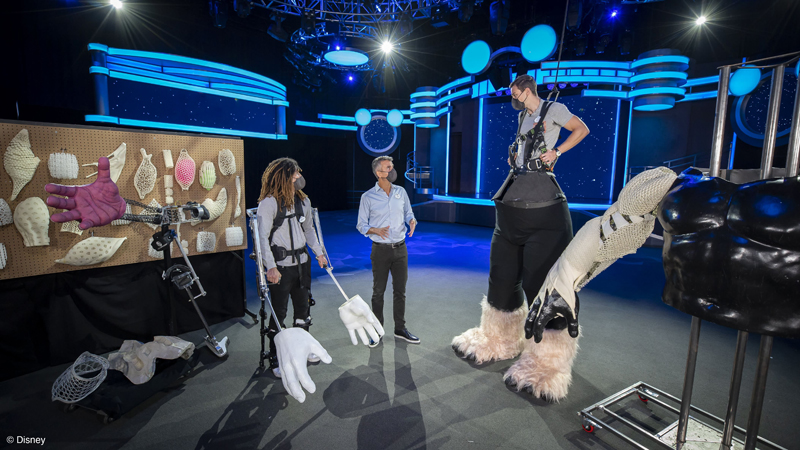 Everything is about to get bigger (and smaller) as Disney continues to take the world by storm with its latest animatronic projects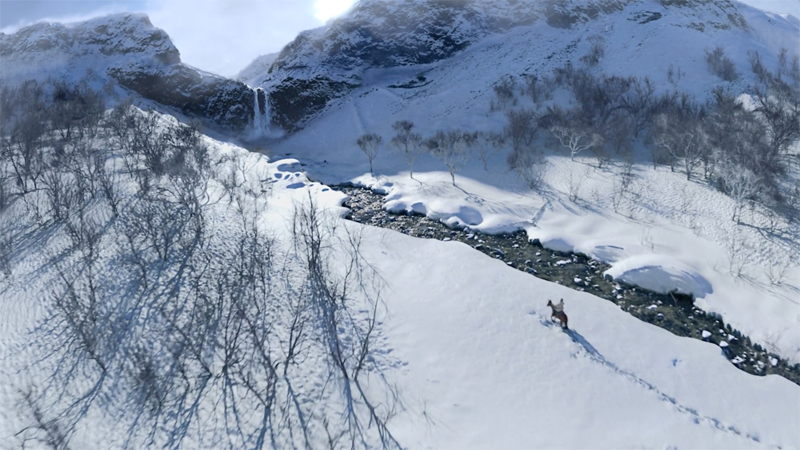 China has welcomed a flying theatre to its Changbaishan Biosphere Reserve with Brogent Technologies supplying the landmark new attraction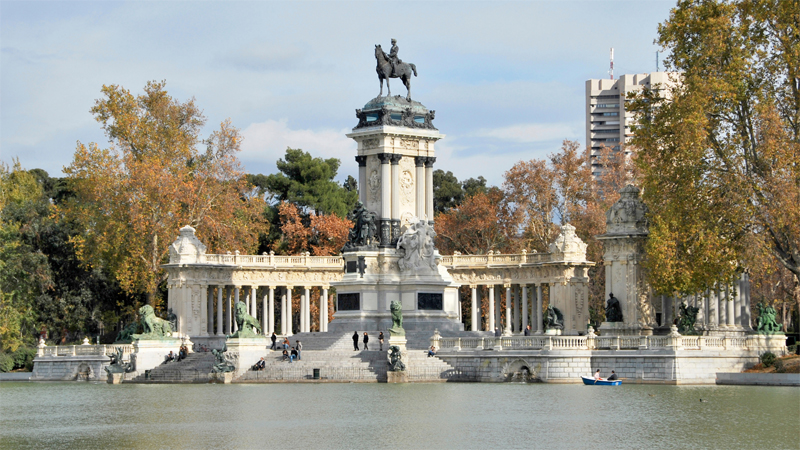 The World Heritage Committee has inscribed 13 new sites in Europe, Asia and the Middle East to Unesco's World Heritage List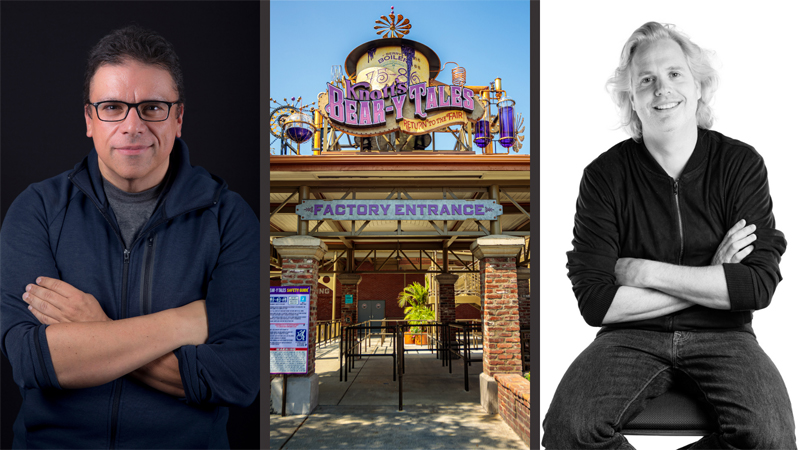 We spoke to Triotech's Ernest Yale and Nol van Genuchten about Knott's Berry Farm's iconic Bear-y Tales dark ride, which has been reimagined for a brand new audience more than three decades later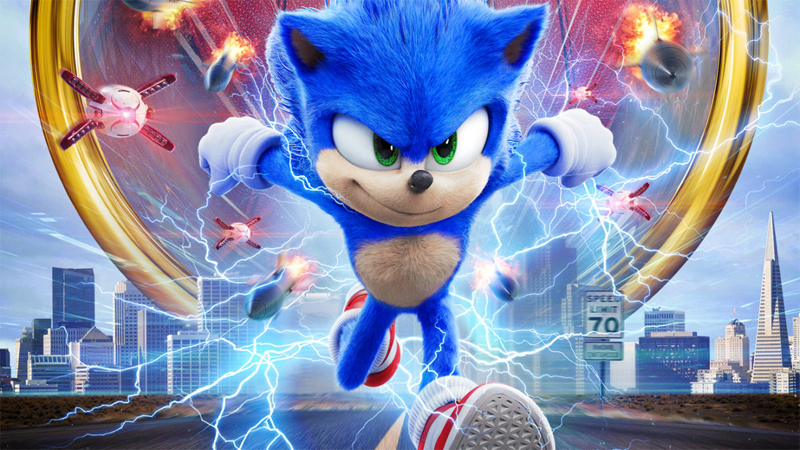 He's fast, he's blue and he might just be coming to an attraction near you. Here are Sega's attractions plans for Sonic the Hedgehog in 2022 and beyond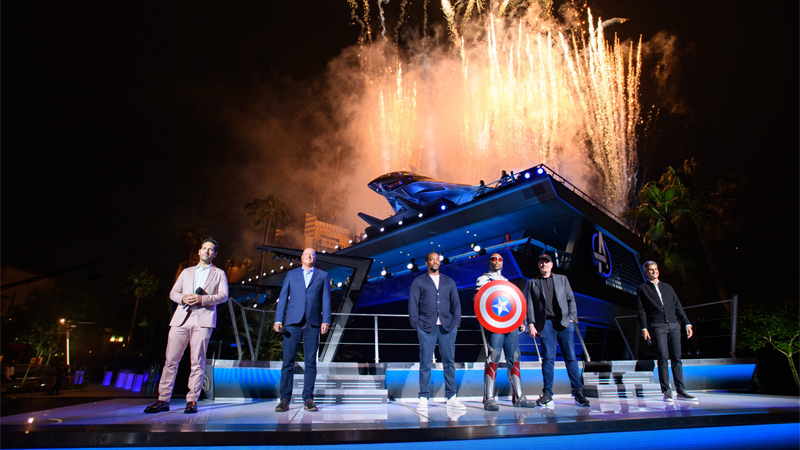 Disney has brought Marvel to life like never before with the launch of Avengers Campus at Disneyland California Adventure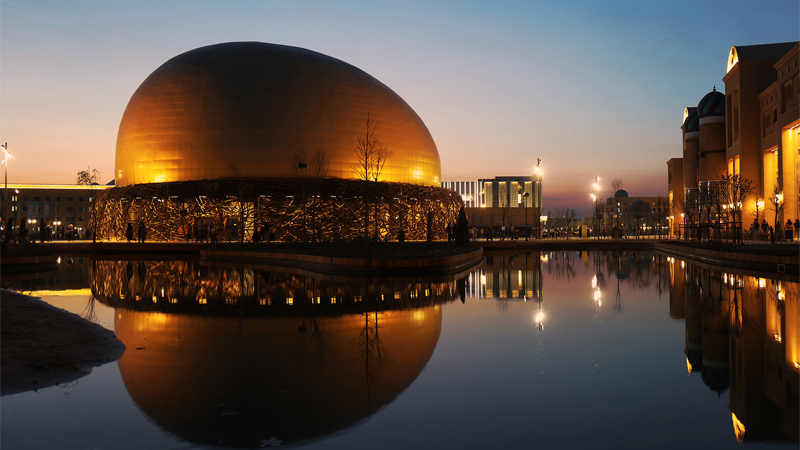 Kazakhstan has welcomed the country's first flying theatre ride with Brogent Technologies behind the landmark new attraction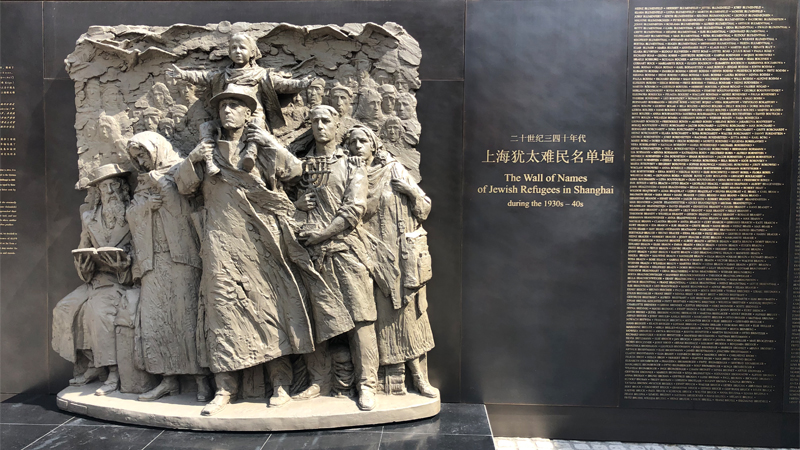 A museum dedicated to the Jewish refugees who fled Nazi Germany for Shanghai reopened after a major expansion and renovation project. Our contributor in Shanghai, Alice Davis, paid a visit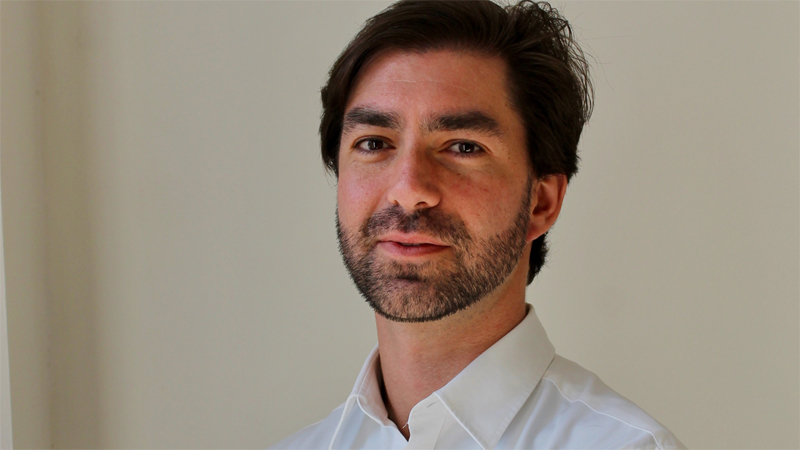 WAZA CEO Martin Zordan discusses the global disruption caused by COVID-19, the association's plans during another challenging year and how community has kept the world's animal attractions going through an unprecedented event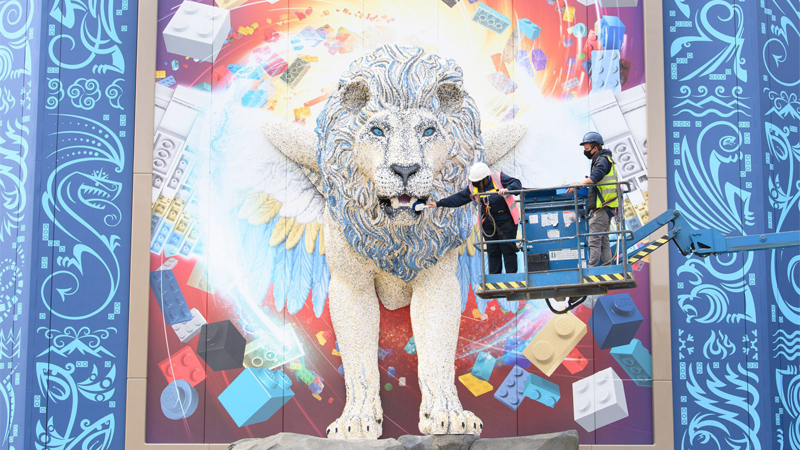 With the opening of the UK's hottest new attraction imminent, Gary Pope of Kids Industries has revealed how Legoland Windsor's newest addition - Lego Mythica - was brought to life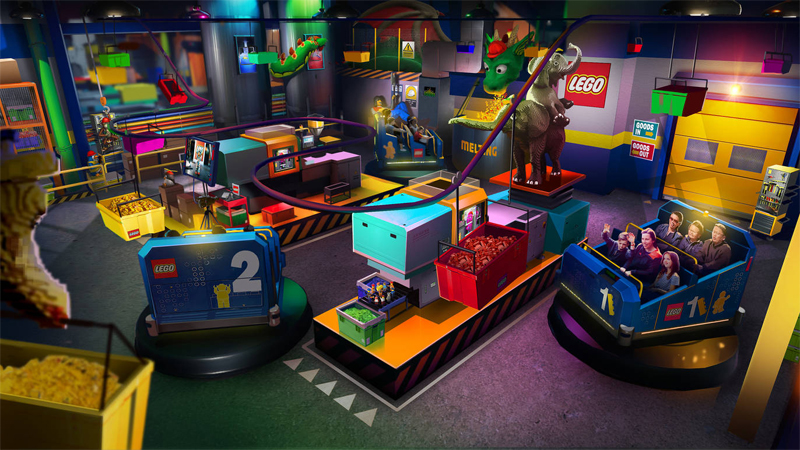 Peter Cliff explains how Lego is utilising Holovis technology to create a state-of-the-art interactive dark ride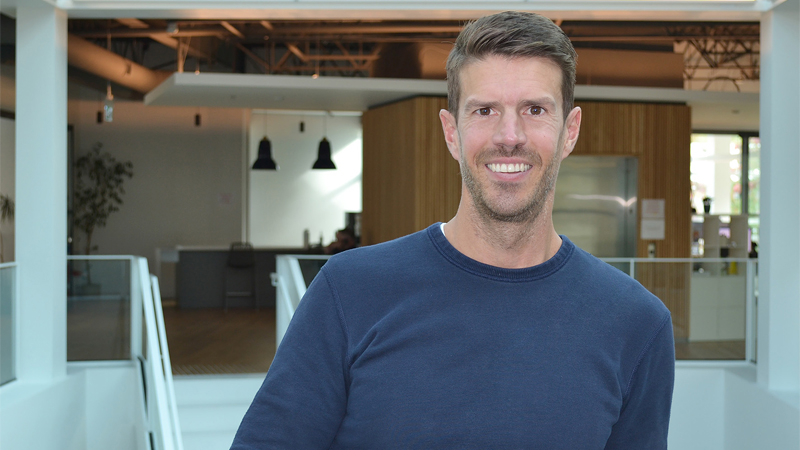 After being named president for one of the world's leading waterpark manufacturers, we had a chat with Paul Chutter about his new role, working with his father and what it means for WhiteWater going forward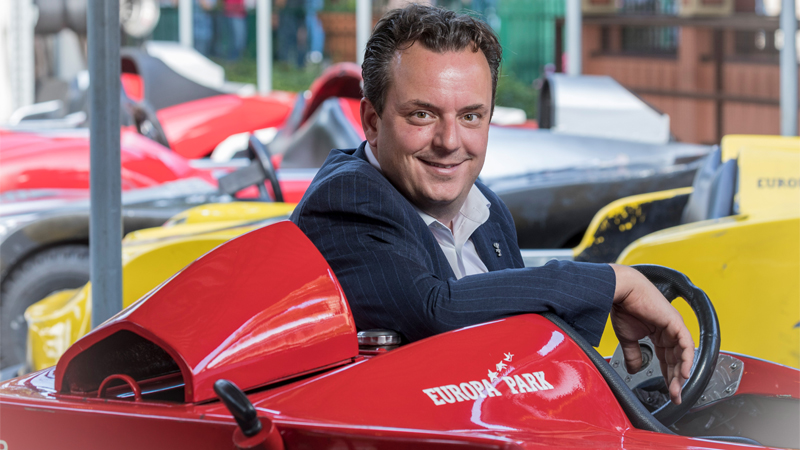 As the attractions industry struggled in 2020, Europa-Park was no exception. Company CEO Michael Mack explains how the Mack family business navigated these troubled waters, as well as detailing a number of exciting plans for when the world finally starts to turn once again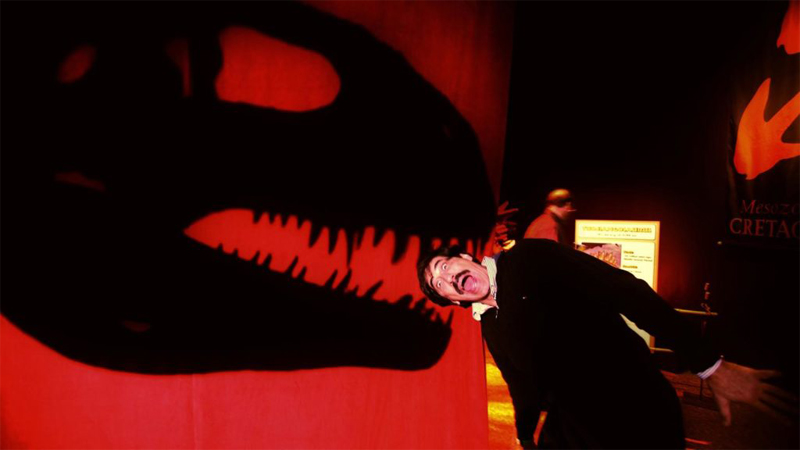 In part two of our exclusive interview with the man who advised on Jurassic Park and has his own army of robotic dinosaurs, 'Dino' Don Lessem returns to talk everything from the business of dinosaurs to the world-famous Trump Toilet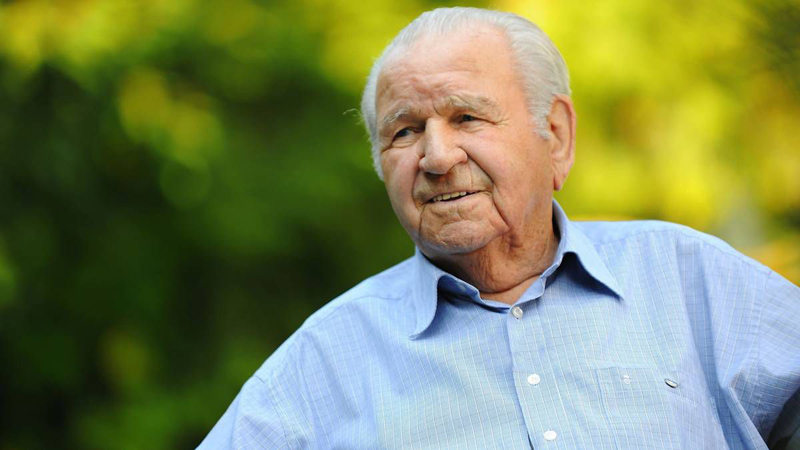 Europa Park and Mack Rides are two true titans of the theme park industry. On what would have been his 100th birthday, we take a look back at the man that started it all - the legendary Franz Mack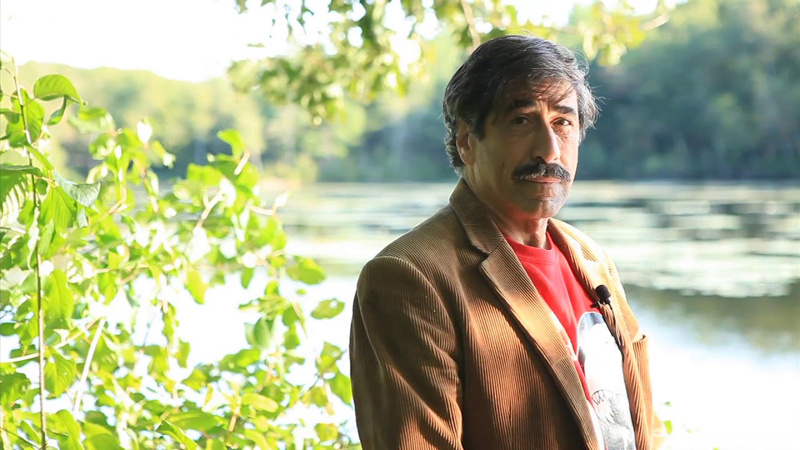 Don Lessem has gone from advising on Jurassic Park to building enough robotic dinosaurs that he could fill an entire zoo. In part one of our interview, we get a peek into the life of 'Dino Don', who talks about everything from Steven Spielberg to the real-life dinosaur that's been named after him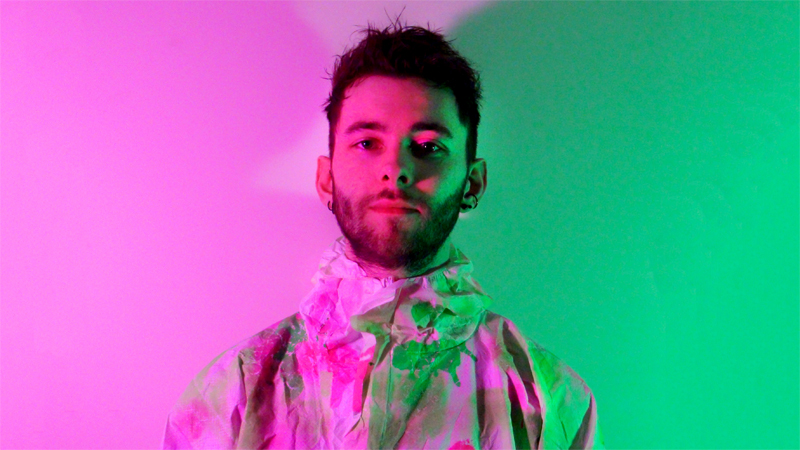 Adam Reeves has created a range of immersive experiences at home and has now turned his attention to a new rollercoaster-themed game show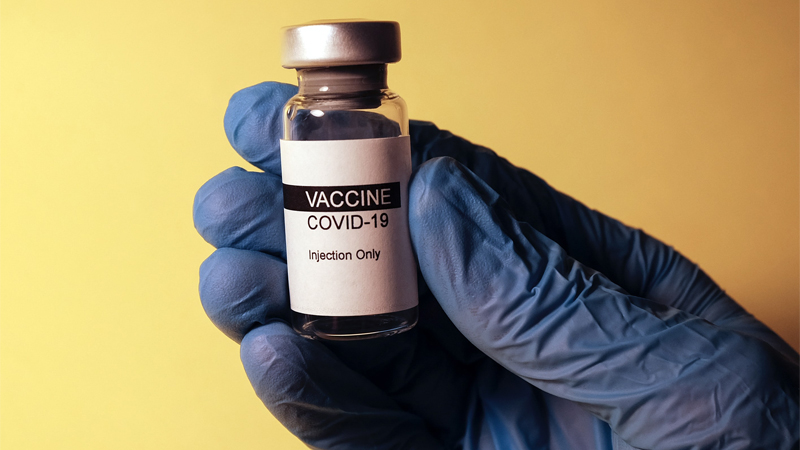 As the world fights back against Covid, so does the visitor attractions community, which is offering its sites up as mass vaccination centres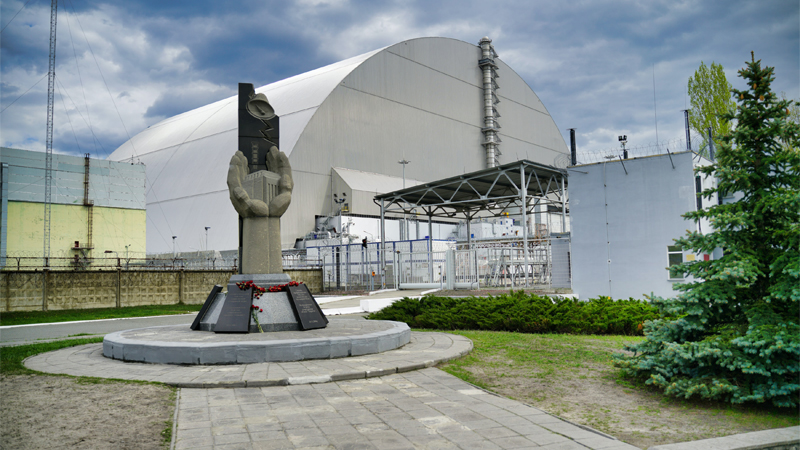 There are parts of Chernobyl so dangerous you could die in minutes just standing there but that's not stopping tourists who are visiting the exclusion zone in record numbers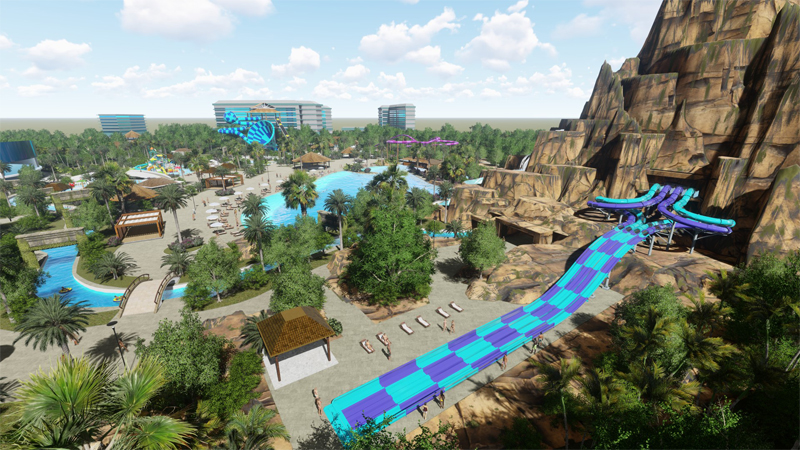 Businessman Mario Celso Lopes is planning to transform the economic landscape of his hometown by building one of the largest waterparks in Latin America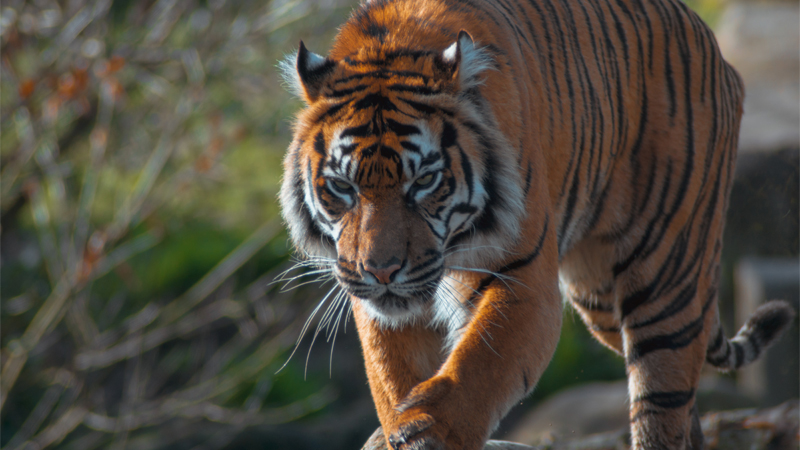 How do you operate a zoo when your customers aren't allowed to visit? Chester Zoo MD Jamie Christon tells Planet Attractions how the attraction made it through 2020 and what management's outlook is for 2021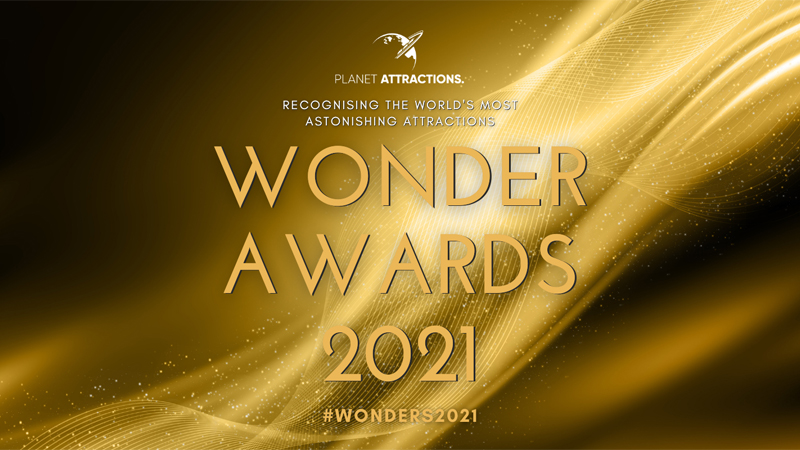 Recognising the world's most astonishing attractions, Planet Attractions names 2021's Wonder Award winners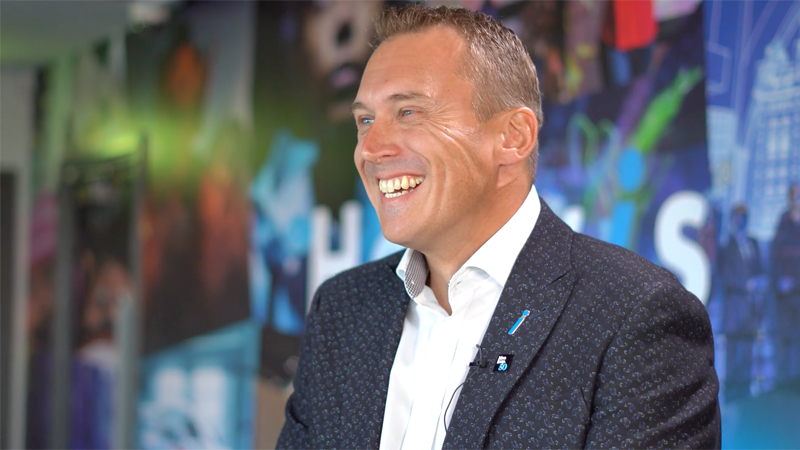 Holovis CEO Stuart Hetherington talks to Planet Attractions about the past 12 months, major projects and the future of technology in the world of attractions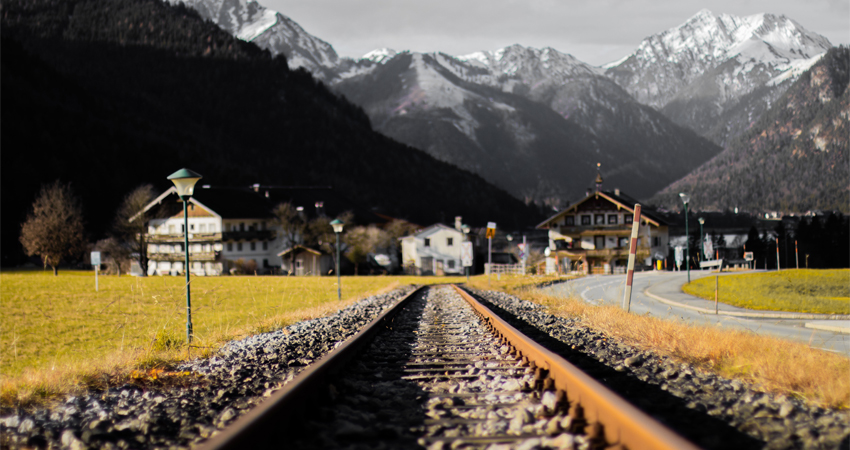 Europa Nostra has announced which of Europe's heritage sites are most at risk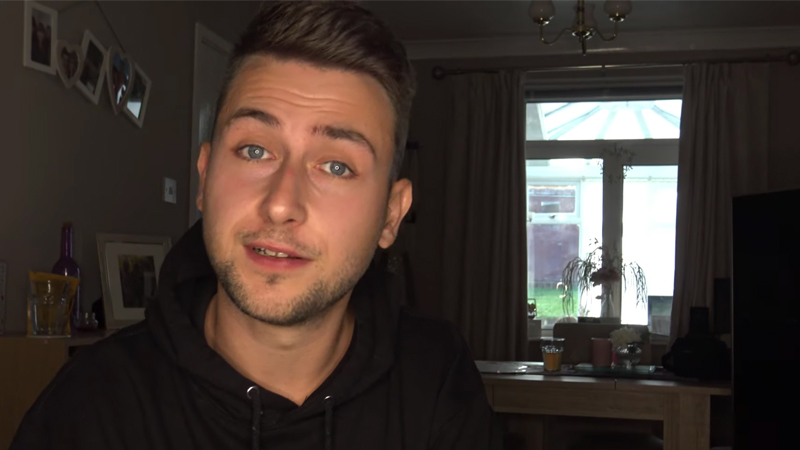 With voting currently underway for this year's Clamshell Awards, we've taken a look at each of the nominees.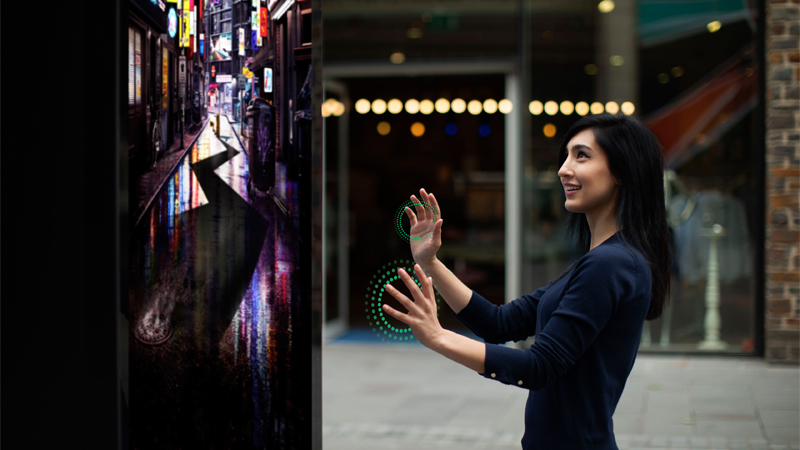 Ultraleap's touchless technology could prove a game-changer for health-conscious attractions and their visitors.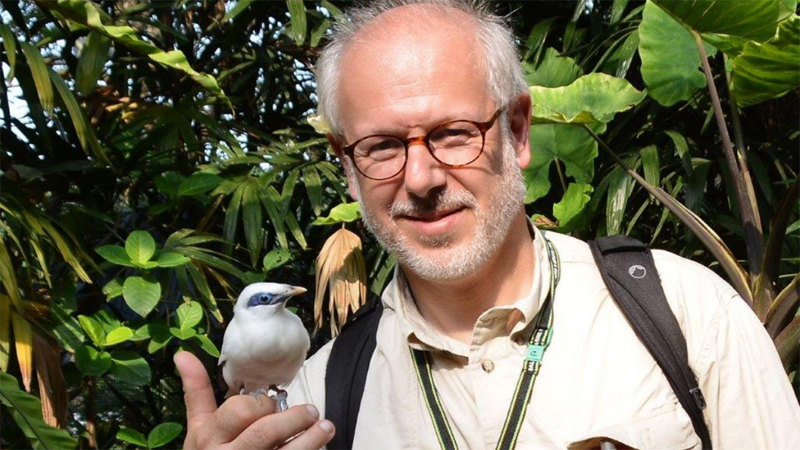 Prof Theo Pagel, president of the World Association of Zoos and Aquariums (WAZA) and director of Germany's Cologne Zoo, looks back at a year of turmoil for his community, while also looking at the future for visitors, biodiversity, education and animal protection.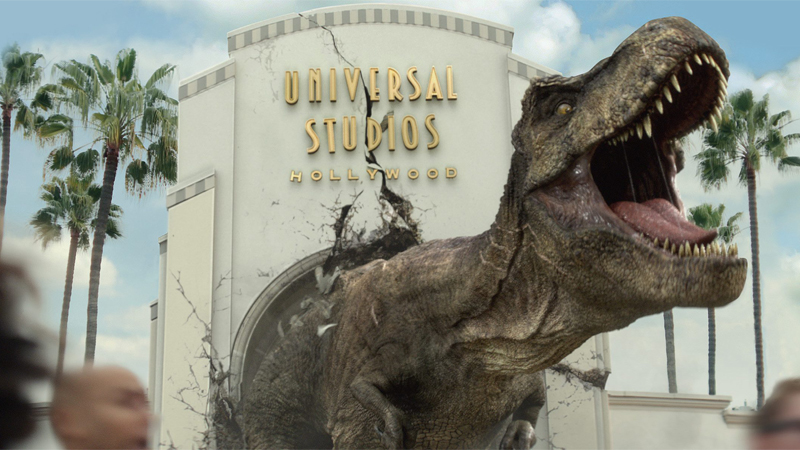 From The Simpsons to Black Mirror, we cross the entertainment multiverse to find the very best fictional attractions we wish existed, also offering you a real-world alternative.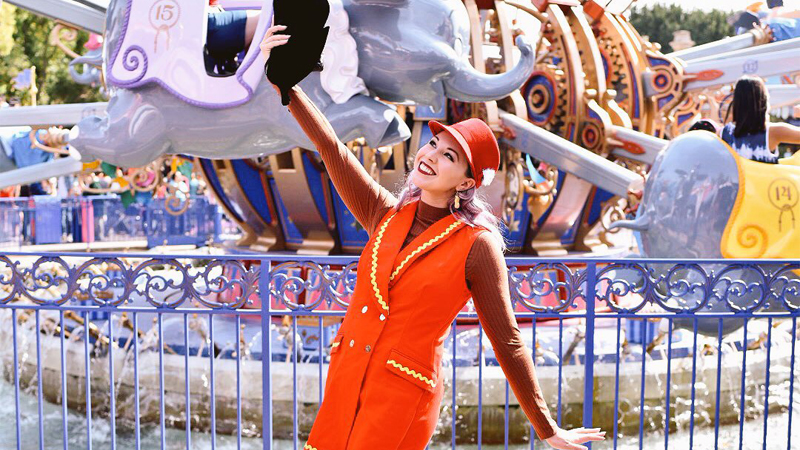 Disney's strict costume rules at its parks led to a Disney fashion revolution. Lauren Heath-Jones finds out more.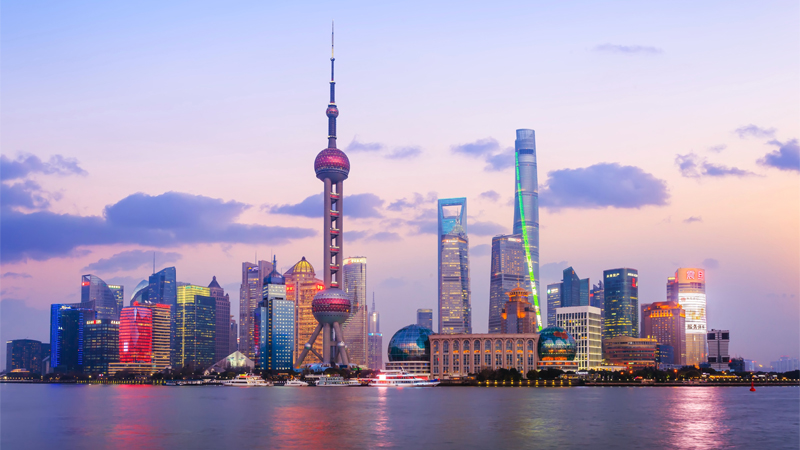 While most of the world is in shutdown, China has managed to keep the ongoing pandemic in check. With the country successfully adapting to its new normal, Alice Davis takes a look at five major projects coming to one of its largest cities - Shanghai.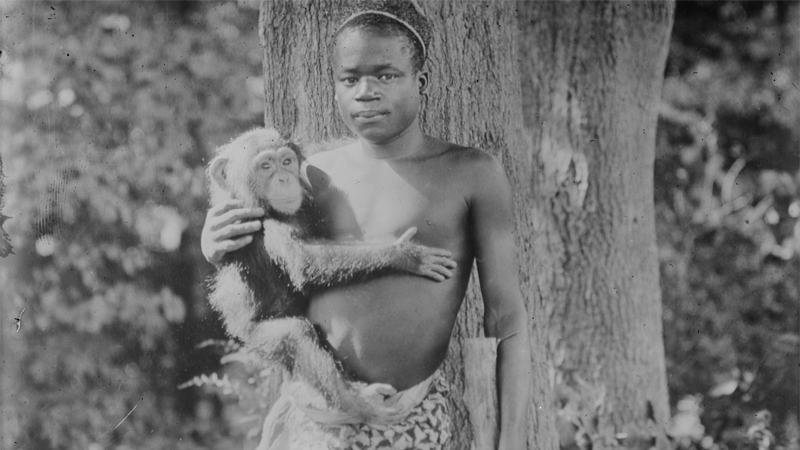 Who was Ota Benga? How did this happen and why did it take 114 years for the zoo in question to apologise?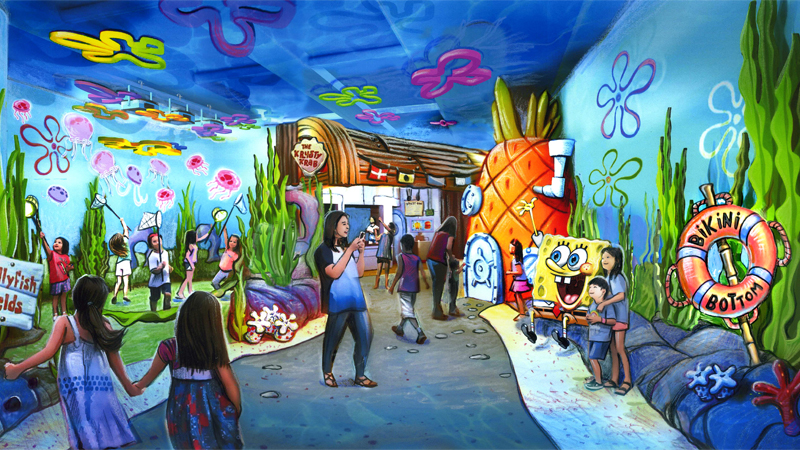 A brand new Nickelodeon family entertainment centre is about to open its doors in Shenzhen, China. Planet Attractions spoke to China Leisure president, Linda Dong, about the upcoming project, the country's FEC market and the importance of major IPs to developments in China





© Kazoo 5 Limited 2023