In depth

Into Overdrive: Inside the innovative new dark ride from Simworx

Simworx has partnered with Katapult to develop a new dark ride offering an adrenaline-fuelled car chase. Simworx CEO Terry Monkton and lead creative Matt Clarkson spoke with Planet Attractions about the exciting new project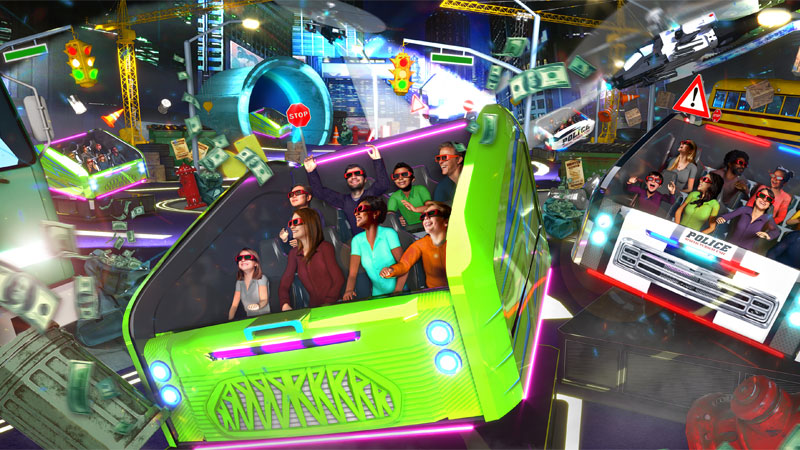 The Overdrive concept was officially launched at this year's IAAPA Expo Europe in London
Credit: Simworx
Leading dynamic media-based attractions specialist Simworx has teamed up with themed entertainment designer Katapult to develop a new high-octane ride concept.

Called Overdrive: Ultimate Heist, the concept can accommodate up to 1,100 riders per hour and was created for Simworx's AGV (Automated Guidance Vehicle) dark ride. It showcases the capabilities of its dynamic trackless ride system, as well as demonstrates the new heights that modern dark ride attractions are capable of reaching.

Officially launched at this year's IAAPA Expo Europe in London, Simworx showcased the concept on their stand with a working AGV Dark Ride unit, themed to look like a police car. Visitors to the booth were able to get a close-up look at the technology, while attendees could visualise the fully-realised attraction.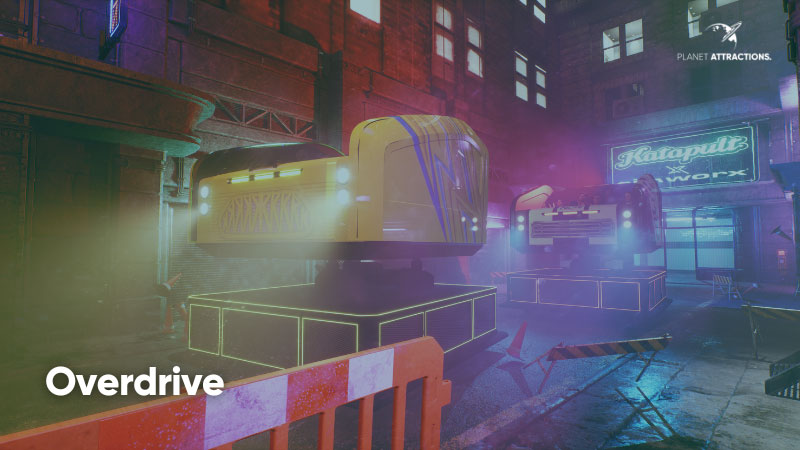 Billed as a duelling theme park experience "like no other", Overdrive delivers an adrenaline-fuelled car chase with guests roleplaying as either cops or robbers as they speed through a metropolis.

The storyline, crafted by Katapult, was designed around the AGV, utilising its trackless guidance system and interactive effects to create the immersive experience.

"Katapult looked at all the unique elements that really make the AGV special and worked that into the concept," Simworx CEO Terry Monkton tells Planet Attractions.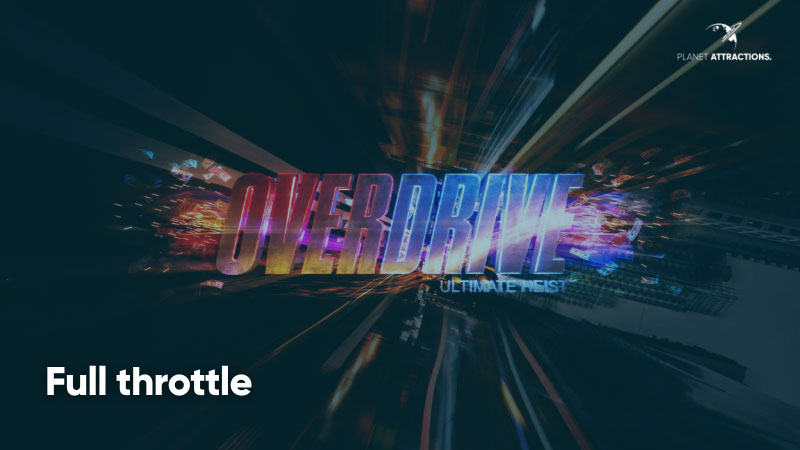 Drawing inspiration from popular driving franchises Need for Speed, Grand Theft Auto and Fast and Furious, Overdrive is an IP-free attraction offering a unique take on a fan-favourite narrative.

"A high-speed car chase is the perfect application," says Monkton, "With the AGV being the fastest trackless dark ride within the themed entertainment market, acceleration was a key component to integrate and focus on when imagining the kind of story we wanted to tell."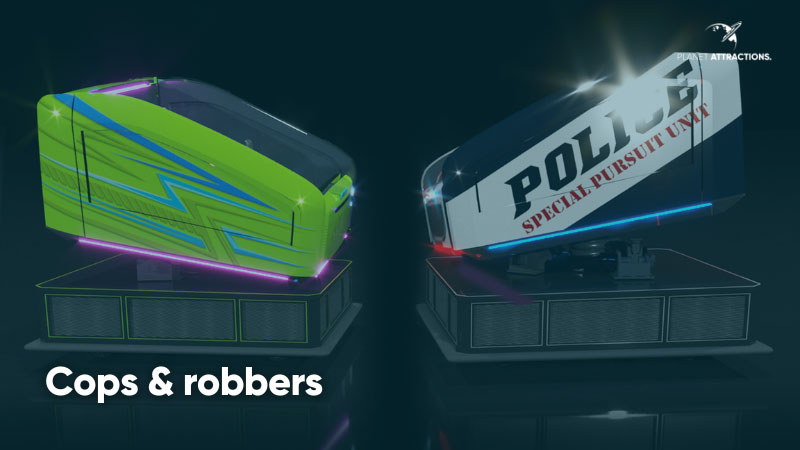 As guests approach the ride they are exposed to a chaotic scene with sirens and police barriers before they're tasked with making a vital decision: Are they good or bad?

Riders then enter a bank façade, where they're separated into different queues depending on their good or bad status, creating a tense but fun stand-off ahead of the ride experience.

Once boarded, guests are briefed on their mission based on the side they've chosen before heading out into the back streets of the metropolis.

In souped-up ride vehicles, riders navigate through underground tunnels, parking garages and construction sites.

The experience culminates in a breakneck race down the city's main highway, with a death-defying pursuit across a suspension bridge. The ride ends with both cars crashing into their respective unloading scenes.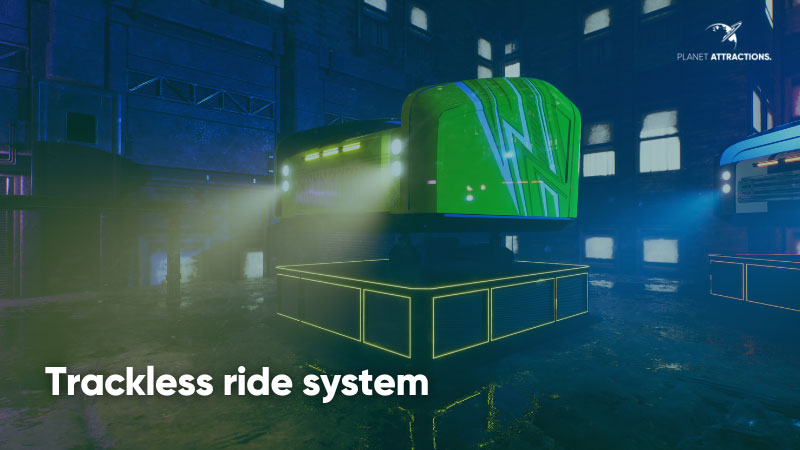 Overdrive consists of 10 AGV ride vehicles that, thanks to the trackless system, move seamlessly through the show space, with the AGVs able to chase and duel one another at multiple locations throughout the ride while avoiding hazards and other obstacles.

The system also means that the ride can be configured in such a way that screens and interactive media touchpoints can be reused during the ride.

Meanwhile, the immersive experience features 10 scenes with two possible end scenes that can be switched depending on the outcome of the chase.

The media will also include several key differences that will set the tone of the ride and hint at its outcome.

"We wanted to highlight the unpredictable motion of a trackless ride and how it could work in a duelling format where riders are pitted against one another as they experience multiple ride experiences and endings," says Simworx' lead creative, Matt Clarkson.

"The vehicles' ability to race into a dead end and then reverse back out at high speed is just one of the highlight details that make this attraction so unique."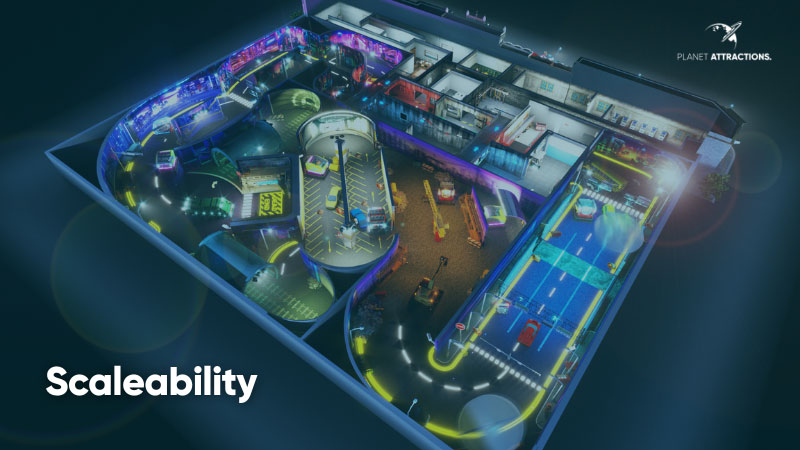 The concept also offers considerable scalability. For parks with greater throughput requirements, the ride can be scaled up to include more scenes and more vehicles, while for smaller parks it can be reduced.

In parks where it's not possible to use the AGV system, the concept can also be applied to several other products in the Simworx portfolio, including its Stargazers and Cobra motion simulators. In these cases, the experience will offer an interactive pursuit across two rooms, with cops in one and robbers in the other, retaining the original attraction's alternate endings and re-rideability.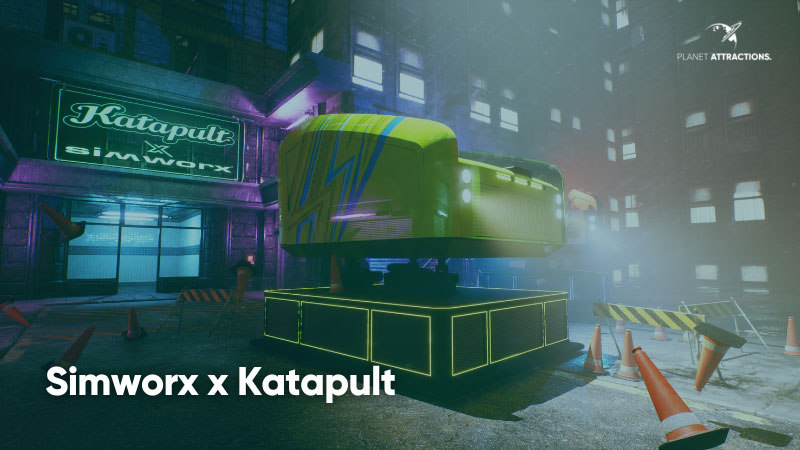 Overdrive is the latest of several partnerships between Simworx and Katapult, having previously worked together on Torchlight - a horror dark ride concept that transports guests to a mysterious woodland - where visitors are tasked with discovering the truth about several peculiar disappearances.

Both concepts were designed to incorporate the AGV's abilities to enhance the overall rider experience.

"Overdrive: The Ultimate Heist is a world-first, high-adrenaline, dark ride concept that takes full advantage of Simworx's AGV system," Katapult co-founder and CCO, Phil Higgins, tells Planet Attractions.

"We spotted a gap in the market for a ride concept including police chases and getaway cars, tapping into the wealth of popular movie and gaming franchises. The ride system's trackless feature, high acceleration and duelling capability will launch guests into a storyline with multiple endings - enthralling guests of all ages and enticing them back for another spin around the city."


Suppliers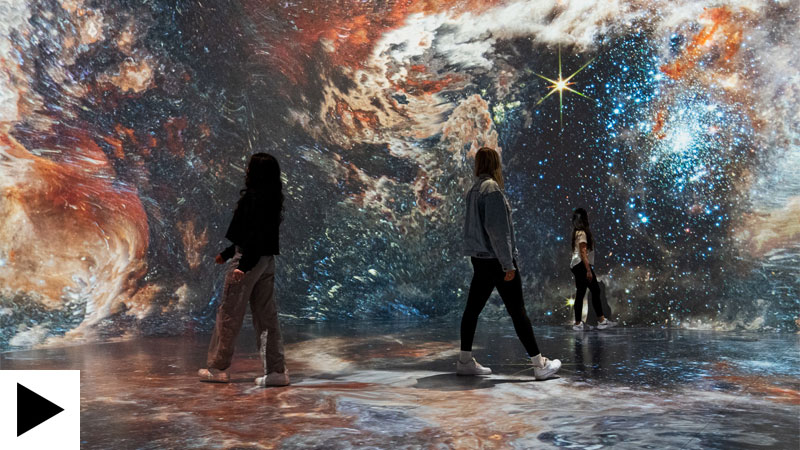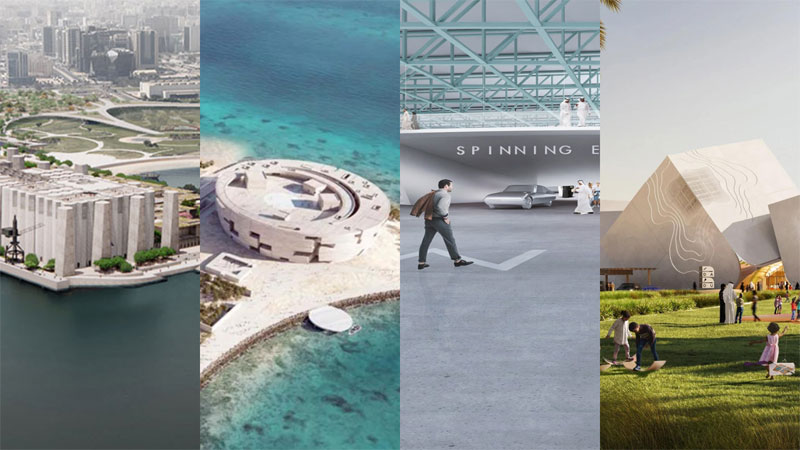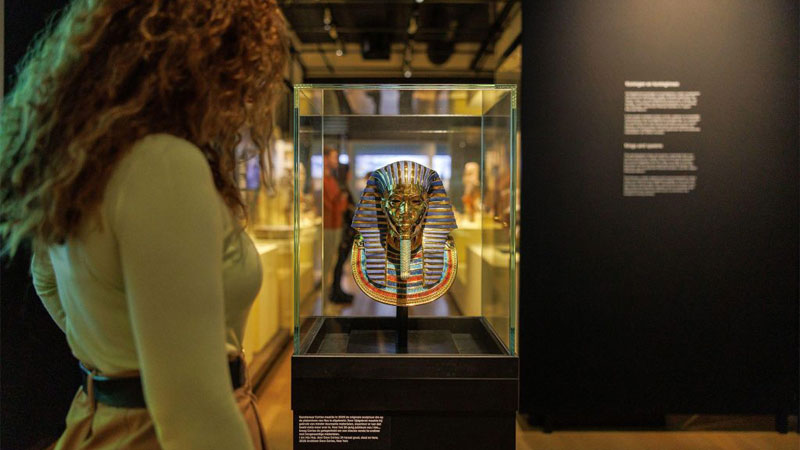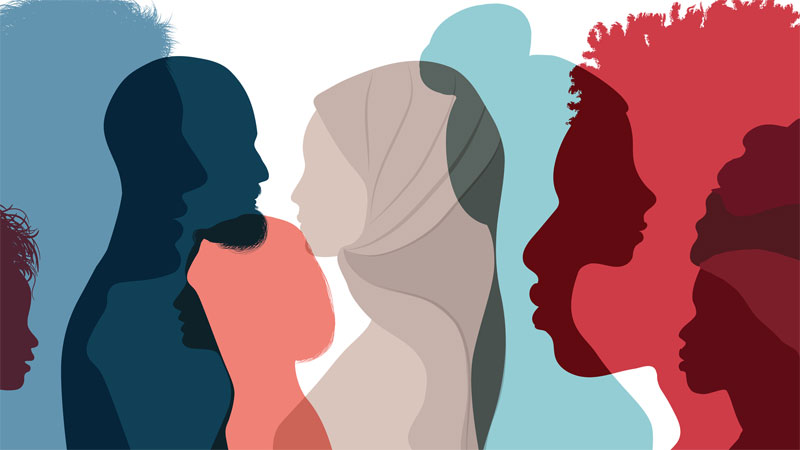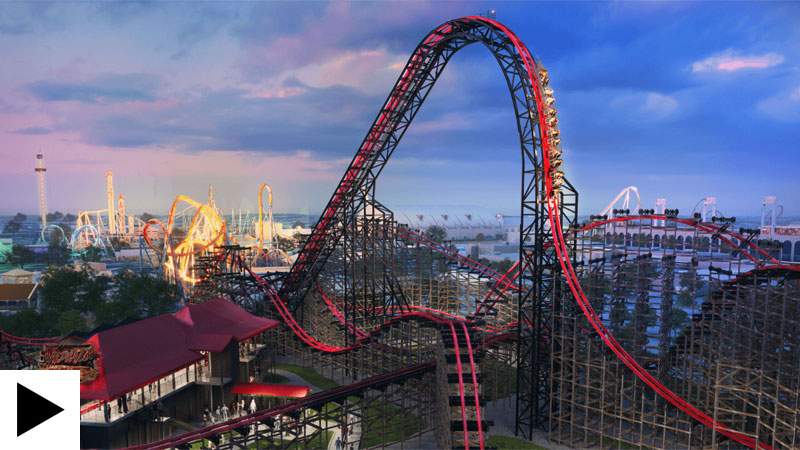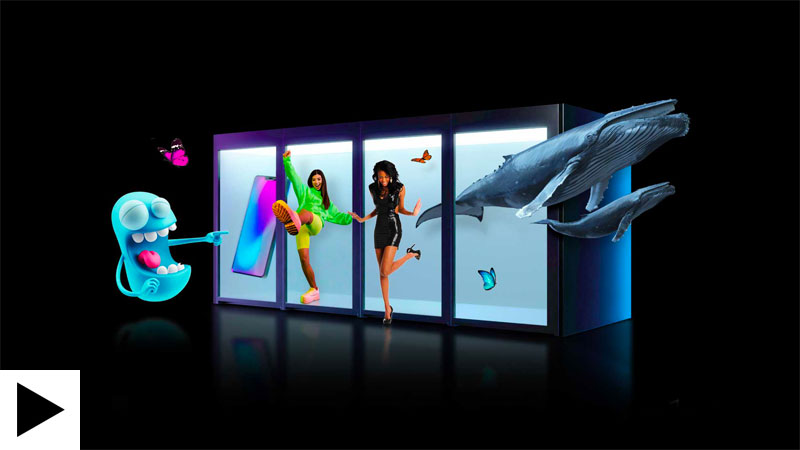 Bridging realities: How Miirage's no-glasses holographic experience could change the game for immersive experiences