In depth

Supplier Showcase 2023: The biggest attractions projects landing worldwide this year

From waterpark suppliers and media specialists to creative designers and dark ride producers, Planet Attractions has gone to every corner of the globe to find out what's hot in 2023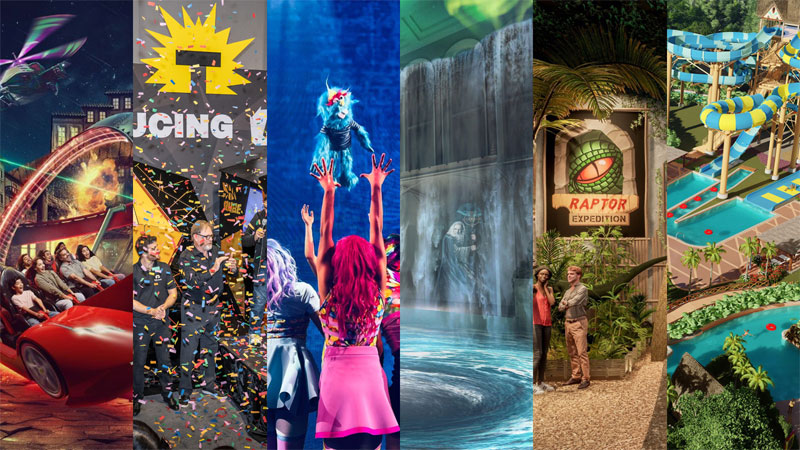 The Supplier Showcase takes a look at some of the most important upcoming projects and developments in the year ahead
We're only a couple of months into the year and already a host of attractions - powered, imagined and supported by the world's leading suppliers, designers and creatives - are open for business and taking the world by storm.

From waterpark suppliers and media specialists to creative designers and dark ride producers, Planet Attractions has journeyed to every corner of the world to find out what's coming in 2023.

Welcome to your official Supplier Showcase 2023.


---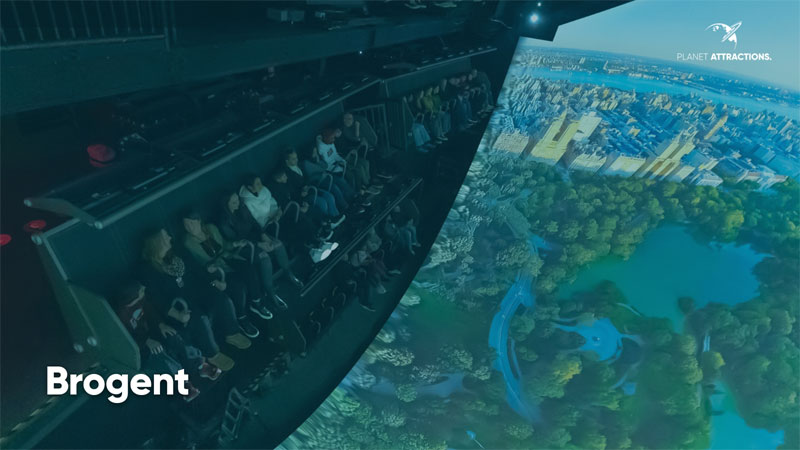 Brogent has a big year ahead as the company aims to push the boundaries of flying theatre technologies and other media-based attractions.

Entering its 23rd year, Brogent has added new upgrades and improvements to its existing i-Ride and m-Ride flying theatre systems, also introducing its o-Ride at the end of 2022. With the three offerings, Brogent now has the capability to offer a distinctive product range for a variety of budgets and creative intents.

The company is also investing in its AV systems with a number of projection system options and LED screens.

"A successful flying theatre depends not only on the state-of-the-art hardware but also on the quality and variety of content available," says Brogent. "Creating new and innovative media content has become a key factor to bring flying experiences to even more locations."

2023 is also a year in which Brogent will focus even more on its aerial filming and CGI offerings. Already cooperating with specialised studios, the result is an ever-expanding content library filled with cutting-edge media for clients to license.

In addition to its flying theatres, Brogent is working on other media-based attractions, utilising its mechanical rides, software and hardware integration to create products like RiseUp VR Airship and the t-Ride immersive tunnel. Among its products, this year will see the company debut an F1 simulator at the world-famous Hockenheim race track in Germany.


---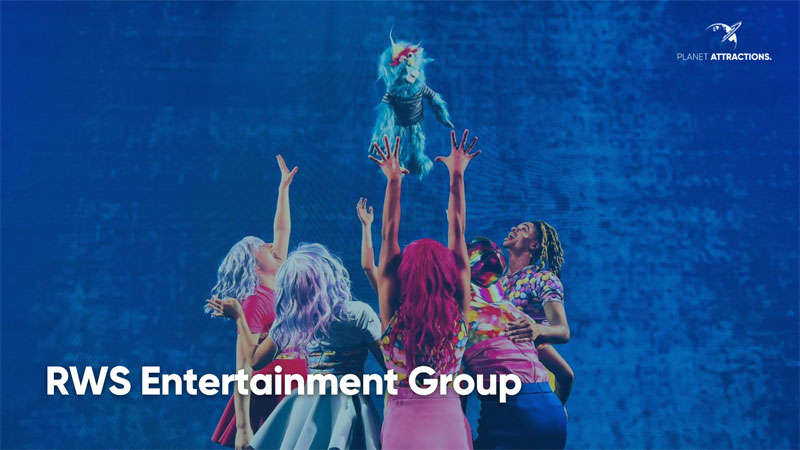 Under the RWS banner, ted and JRA have a host of live shows and experiences set for 2023, with dozens of spectacles set to wow audiences worldwide through the year.

With a combined team of more than 300 staff and 8,000 performers and technicians, RWS will produce a range of new decor products, entertainment, fitness and children's experiences for some of the world's most popular cruise lines while also creating themed entertainment for a range of theme parks and experiences worldwide, and expanding its retail and custom merchandise offerings.

Key projects through the spring and summer months include Hasbro City, the Louisville Slugger Museum and Factory, the View Boston observation experience, the National Corvette Museum Educational Gallery, Kings Island Adventure Port and the Cincinnati Black Music Walk of Fame.

"Join our bold makers and mould breakers on the road as we present sessions at Entertainment Experience Evolution 7-8 March and Seatrade Cruise Global 27-30 March and be on the lookout later this spring for the launch of our new global brand," said RWS.

"It's all part of our mission to raise the experience for our team members, talent, clients and audiences worldwide."


---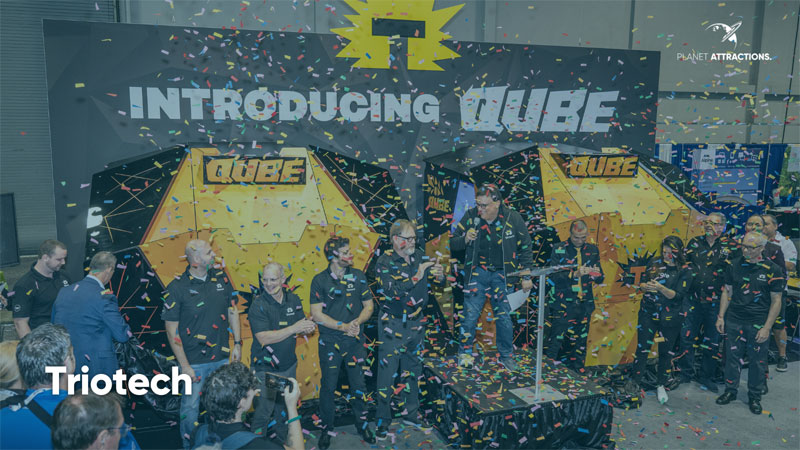 This year is set to be an exciting one for Triotech, with the dark ride and interactive attraction specialist set to open several major projects in Vietnam, France and the US in the coming months.

Of its featured projects, South Korea's Lotte World is set to welcome Battlegrounds World Agent. Based on the popular PUBG (Player Unknown's Battlegrounds) IP, the walkthrough attraction will feature three zones, each utilising media and projection mapping to immerse guests in the experience. Capable of accommodating 16 guests per cycle, players must work as a squad to evade their enemies and escape from the Sosnovka Military Base.

2023 will also see the first units of the Qube - the company's new coin media-based attraction - shipped out, with the attraction expected to become a mainstay at arcades and FECs around the globe.

Triotech has also revealed that it has a number of projects currently held under non disclosure agreements that will be revealed through the coming year.


---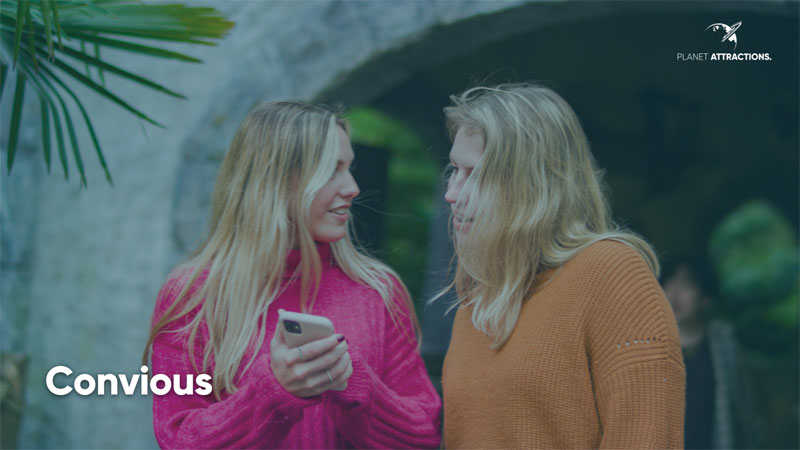 Attractions management platform Convious is set to grow its advertising module in 2023, with the technology creating a new solution to maximise promotion for its clients.

Specialising in the experience economy, Convious is one of the top data players in the entire attractions industry, with its platform offering the chance to "reach more people the right way" and to adjust an attraction's online strategy accordingly to its audience.

Also a certified partner with Google Things To Do - a platform that helps users discover new experiences - Convious can help its partners gain visibility and sell directly to customers through Google's search engine and map features.

"With third-parties cookies bound to disappear, you will need a solution you can trust for advertisement," said Convious. "Someone who already figured out how you can get the same results even without the use of such cookies to define your audiences."

Convious recently was named an eCommerce and ticketing partner to German film studio and visitor experience Bavaria Filmstadt. The company also recently signed up three new attractions partners, also in Germany, with Freizeitpark Plohn amusement park, Tripsdrill wildlife and theme park and boat tour operator Rössler-Linie all signing multi-year contracts to transform their digital customer journey.


---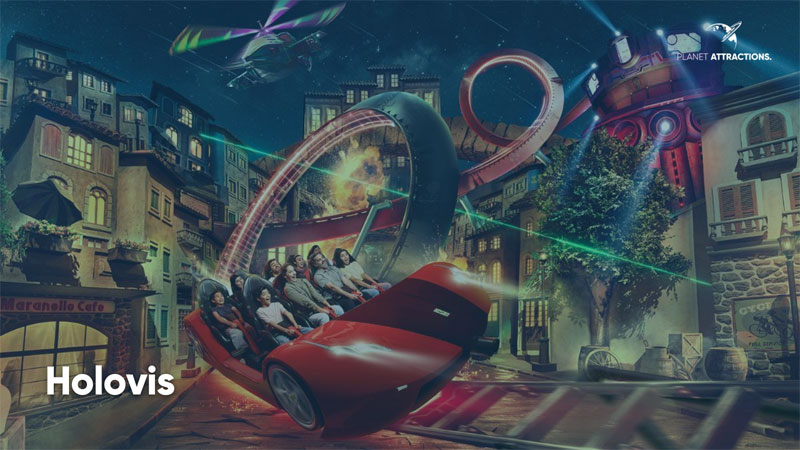 Holovis has revealed an exciting year ahead for the experiential design firm, which has already launched one major theme park project and has another on the way in 2023.

The first major attractions launch of 2023, Ferrari World Abu Dhabi's 5D "immersive mega coaster" Mission Ferrari opened to the public last month and was developed by Holovis alongside Dynamic Attractions and the Qiguang Group.

Featuring a world-first sideways coaster drop, an inverted loop and state-of-the-art special effects, the SFX story coaster, the indoor/outdoor ride covers 1,778ft (542m) and reaches speeds of up to 44.7mph (72kmph). Mission Ferrari also features five LSM launches.

Holovis created the show for the attraction as well as the complex AV. The company also wrote the scripts, storyboarded content, and even created the attraction using Holovis RideView - a real time experiential simulation software running in a virtual reality cave environment - to deliver an accurate replica of the final guest experience long before the coaster was complete.

Another new ride for 2023, Holovis also worked on DarKoaster, which is currently under construction at Busch Gardens Williamsburg in Virginia, US.

Set to bring a supernatural twist to the park's German-themed area, the indoor attraction is a 2,454-feet-long (750-metre) straddle-style launch coaster. It will be situated in the building that formerly housed the Curse of DarKastle ride and is themed around an abandoned fortress.

Mounting their snowmobiles, riders will encounter strange weather systems and weird phenomena, where "a supernatural force is imminent as explorers discover that they are evading more than just a raging storm." As the weather strikes, riders encounter four accelerating launches on this family-friendly dark ride experience. Holovis has worked with rollercoaster manufacturer Intamin on the experience.


---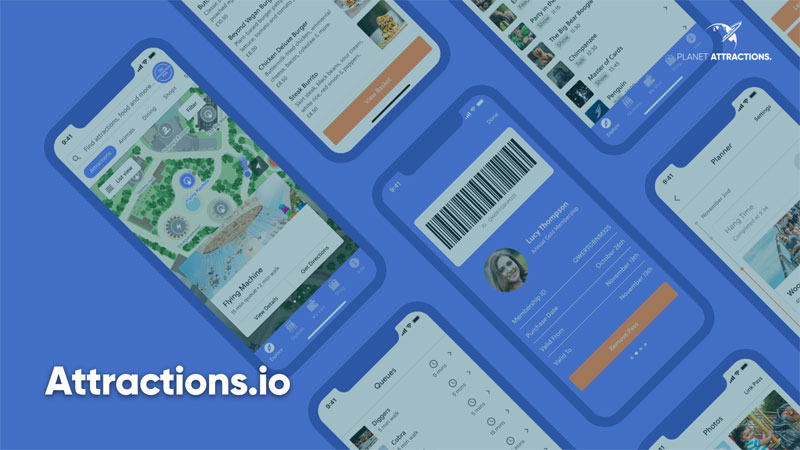 Attractions.io is set to expand its guest experience platform in 2023, with two new features launching in the spring.

The new updates – in-app photos and hotel booking – aim to provide a seamless end-to-end experience for both the guests and operators.

The in-app photo feature will enable operators to integrate their media services into the Attrations.io platform, where guests will be able to view, purchase and share photos and other media directly from the mobile app. The integration is currently being trialled at Alton Towers in Staffordshire, UK, with initial results showing an uplift in conversions and social reach.

Meanwhile, the hotel booking tool is designed to provide a smooth resort experience by simplifying both the reservation and check-in processes. Guests will be able to make reservations, view their bookings and check in via the app. Once checked in, guests will receive helpful notifications, letting them know when their room is available, when to get breakfast and how to get to their rooms.

"At Attractions.io, we believe that the value we create by connecting the guest journey and collaborating with industry partners is much greater than the sum of any individual parts," said Attractions.io founder and CEO, Mark Locker.

"On the back of our recent investment, we're growing our team so that we make connecting more of the services guests need to the platform a priority in 2023."


---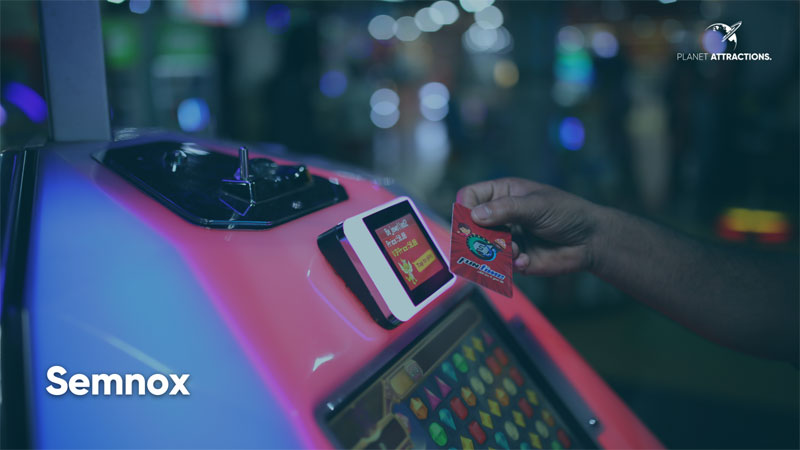 Digitalisation, self-servicing technologies and gamification are key concepts for Semnox, which has developed new innovations with a particular focus on the visitor attractions industry.

As the customer experience becomes more immersive, technology plays a bigger and bigger part but also needs to be a seamless experience.

Features that were already available via the operator website or through point-of-sale, the company's self-service kiosks have been enhanced to allow visitors to book attraction time slots and streamline guest flow.

"There was high demand for our kiosks and adding this feature was a no brainer," says Semnox. "Similarly, now we can support the cart functionality on the kiosk, which allows multiple attractions to be booked in one transaction. We also have the Kiosks enabled to be deployed in unmanned locations."

In addition to adding these new capabilities, after enabling its kiosks to directly work with the cloud, this will eliminate the full need for any server on site at an attraction, as well as completely securing data from unmanned locations.

In 2023, Semnox will also be significantly enhancing its F&B offerings, which it says is critical in order to have a world-class solution. These enhancements include multi-level menus, course-based orders, and order and customisation tracking at each guest level.


---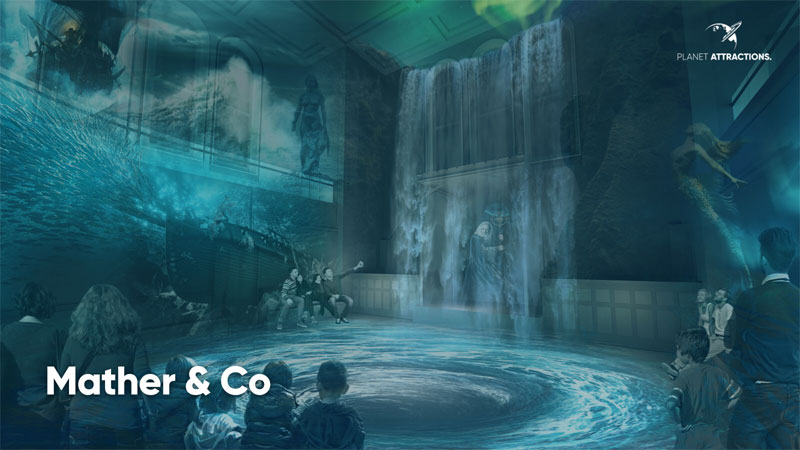 Following eight major openings in 2022, experience designer Mather & Co is set to replicate that success in 2023 with a number of project completions in the pipeline.

The coming 12 months will see the opening of several long-term UK projects including Durham History Centre, while work continues on both Manchester Town Hall and Ipswich Museum.

Scheduled to open in the latter half of the year, Durham History Centre will transform both access to and the preservation of the county's recorded heritage, as well as unite five collections and services in a single location in the city centre.

Meanwhile, the Ipswich Museum redevelopment, set to open in 2025, will see the attraction transformed from a Victorian colonial offering into a welcoming space to share the history of its collections. Mather has been working closely alongside the museum's curators, co-creation team and the local community to collect stories that authentically represent the experiences of the communities. Manchester Town Hall is set to reopen in 2024.

In Scotland, the company is currently overseeing the exhibition and content design at Inverness Castle. The heritage site is undergoing a major redevelopment with Mather telling the stories of the Highlands through an interactive storytelling experience.


---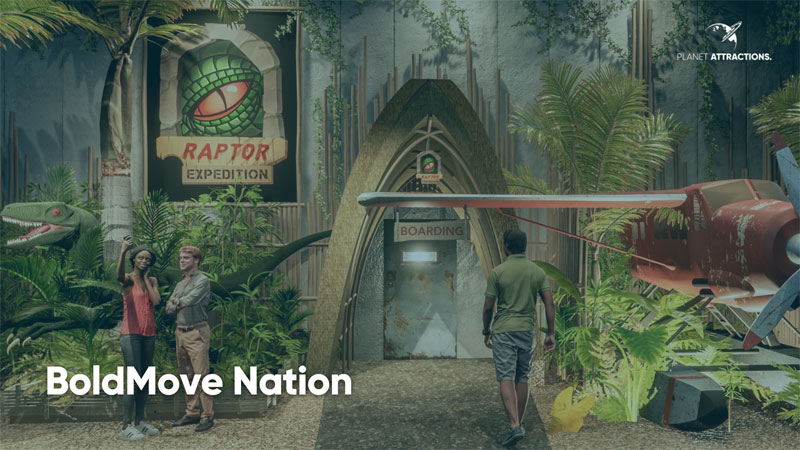 BoldMove Nation is developing two new 'phygital' worlds - attractions that use technology to bridge the digital world with the physical world with the purpose of providing a unique interactive experience for the user.

The first of these attractions is an interactive family dark ride coming to French theme park LePal in the spring. Called Champi'folies, the Smash & Reload model will hold six people per vehicle as they go through five different scenes through a 360-degree universe. In the attraction, the TooMush characters have been disturbed in the forest and are now scattered and heading towards the city. Through the ride players must stop the Mushies from multiplying.

The second attraction coming in 2023 is Raptor Expedition - a 'horror' dinosaur-themed augmented reality walkthrough experience. Armed with an AR visor, guests will explore a mysterious island as they search for hidden portals, which unlock a virtual world filled with ancient dinosaurs.

Both of these attractions are scalable and can be installed into an existing building or custom built into a compact space with low operating costs and high capacity. The BoldMove design team can also customise the attractions with IP, media and immersive theming.


---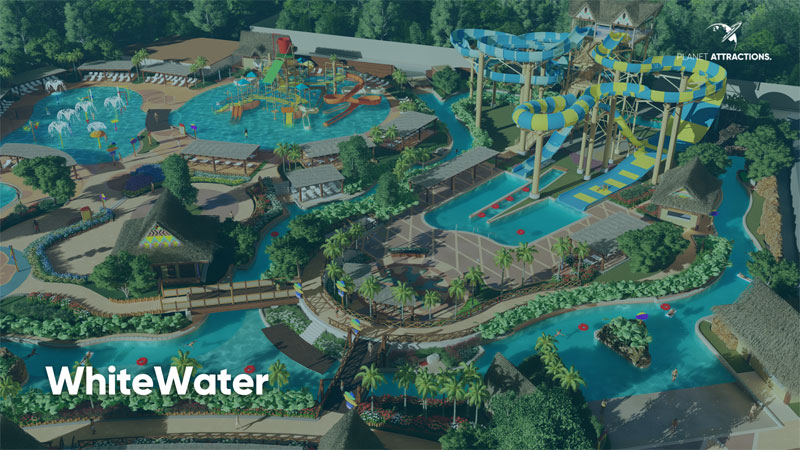 Just two months into the new year and leading waterpark manufacturer WhiteWater has already opened two water rides – Super Flume and River Raft at VinWonders in Phú Quốc, Vietnam.

Looking ahead, Whitewater is also involved in several projects at some of the world's largest waterparks including Mana Bay in Bangladesh; Wahoo Waterworld in West Java, Indonesia; SnowStar Water Park in Shanghai, China; Showboat in Atlantic City, US, and Legoland New York, in New York, US.

The company is also behind two waterparks aboard the Carnival Jubilee and MSC Euribia cruise ships, which will be christened later this year.

In Macau, Studio City's indoor waterpark will be opening in the coming months. It will be one of WhiteWater's most prominent project openings this year and follows an outdoor waterpark, which opened in 2021.

Finally, two projects – showcasing WhiteWater's 'first-in-industry' manufacturing advances – will open in the US at Kalahari Resorts Round Rock in Texas and Wilderness at the Smokies in Tennessee. Kalahari will open its new children's outdoor area, which will feature slides veiled with cute nature motifs, while Wilderness will open a Master Blaster with reverse AquaLucent patterns.


---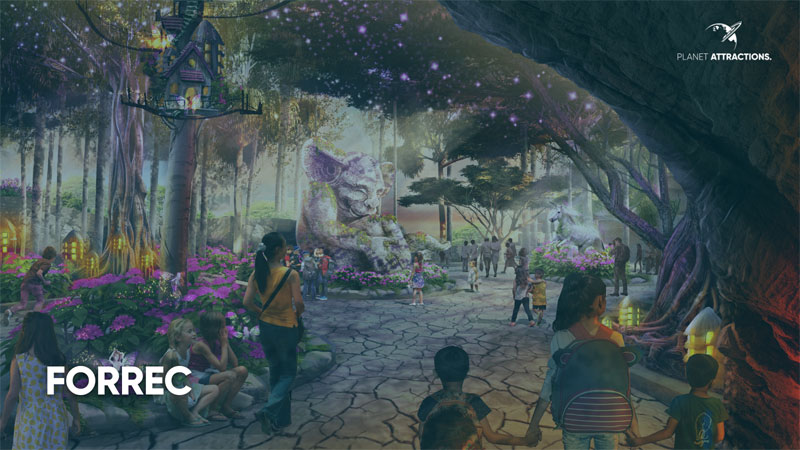 This year will see the opening of Ba Den Mountain Resort, a landmark tourist destination located two-hours northwest of Ho Chi Minh City in Vietnam.

Developed by Forrec, the mountaintop destination sits 986m (3,235ft) above sea level and is accessible by cable cars. It will act as a visual beacon for the five resorts anchored by a central village offering indoor attractions, dining and retail venues and a Royal Garden.

The mountain is topped by a 40m (131ft) statue of Guanyin, the Goddess of Mercy, and a supporting museum and pagoda to attract visitors to the mountaintop.

Forrec has offered a range of services for the attraction, including concept design, programme development, masterplanning, experience planning, design management, experience design, architecture design and more.
Suppliers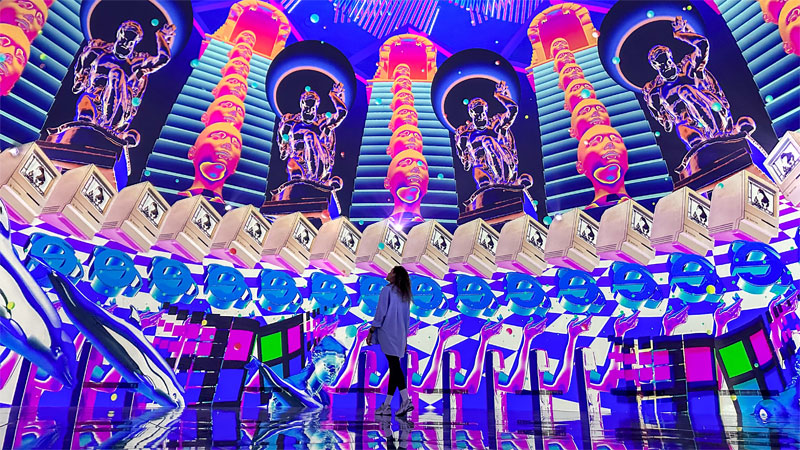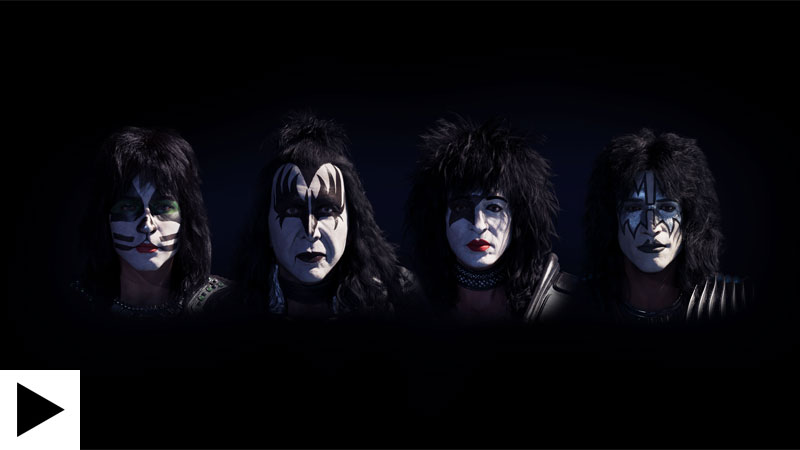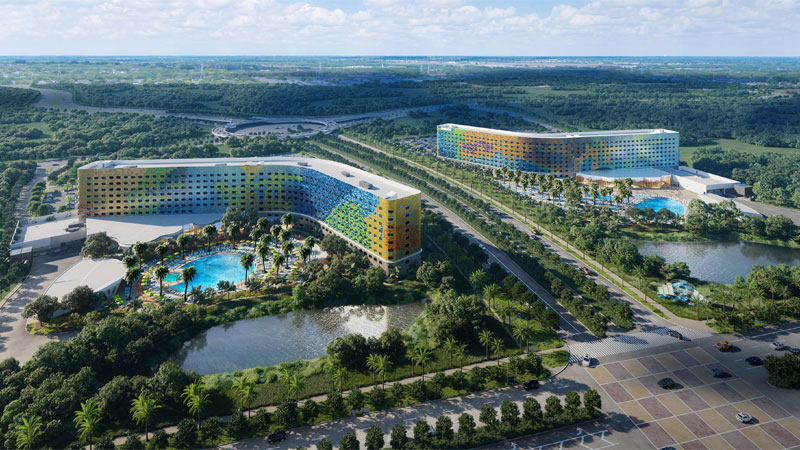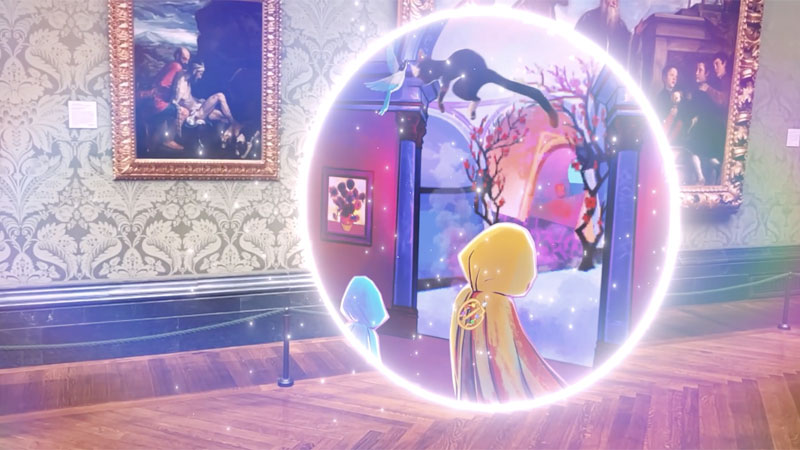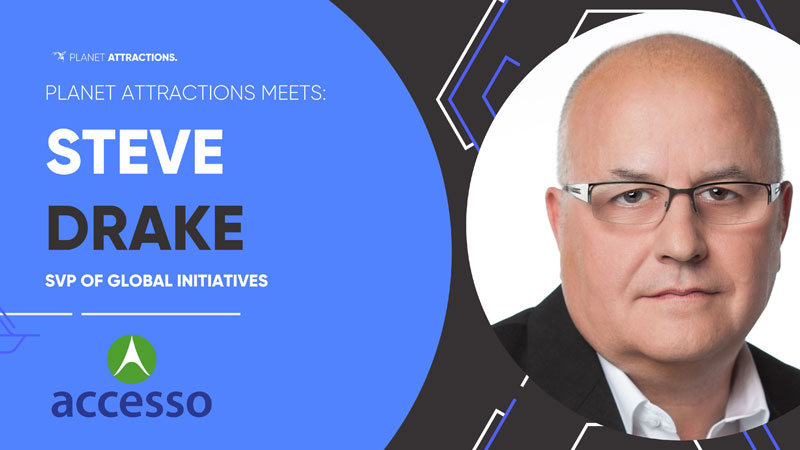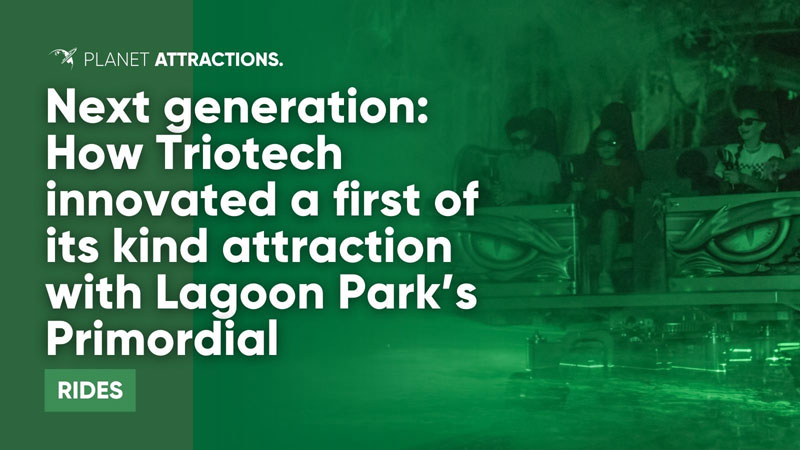 Next generation: How Triotech innovated a first of its kind attraction with Lagoon Park's Primordial