In depth

Everything you need to know about IAAPA Expo Europe 2023

IAAPA is gearing up for its largest EMEA event ever, with the 2023 edition of IAAPA Expo Europe taking place in Vienna between September 25 - 28. Here's everything you need to know about the event

The return of IAAPA Expo Europe, the premier event for the EMEA region's attractions and leisure industries, is imminent, with IAAPA gearing up for its largest ever European event in September.

Held at the Messe Wien Exhibition & Congress Centre in Vienna, Austria, between September 25 - 28, this year's event promises to be a celebration of the EMEA region's "innovation, entertainment and industry excellence."

In addition to the event's largest show floor to date, the expo will offer a comprehensive education programme, a number of exciting networking opportunities, and, according to IAAPA EMEA VP and executive director Peter van der Schans, several "new and exciting things."

New additions for the 2023 show include the Innovation Stage, which will offer micro education sessions led by industry experts directly from the show floor, and a special charity auction, offering a number of unique and exciting prizes to benefit the IAAPA Charity For Future Talent, which provides university scholarships through the IAAPA Foundation.

Open to all expo badge holders, the auction will offer attendees the opportunity to bid on several exciting lots, including an exclusive factory tour of the Mack Rides facility and four tickets to the grand opening of the Oceana waterpark, including an overnight stay at the recently-opened Liseberg Grand Curiosa Hotel at the Liseberg theme park resort in Sweden. A full list of the auction items is available here.

"IAAPA Expo Europe is a showcase of the innovation and creativity that define the attractions and amusement industry," said van der Schans

"We're delighted to host this extraordinary event in the culturally rich city of Vienna and look forward to showcasing the best that our industry has to offer. IAAPA Expo Europe 2023 will undoubtedly set new benchmarks for the future of entertainment in Europe."

Here's everything you need to know about IAAPA Expo Europe 2023.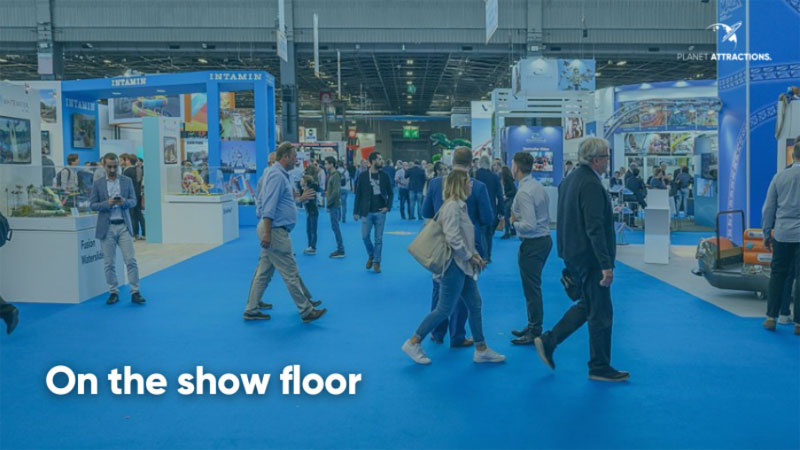 Opening on September 26, this year's trade show is set to be IAAPA Expo Europe's most expansive yet, with almost 600 companies from across the globe represented on the 17,000sq m (183,000sq ft) show floor. Here are just a few of the innovations set to be showcased at this year's event.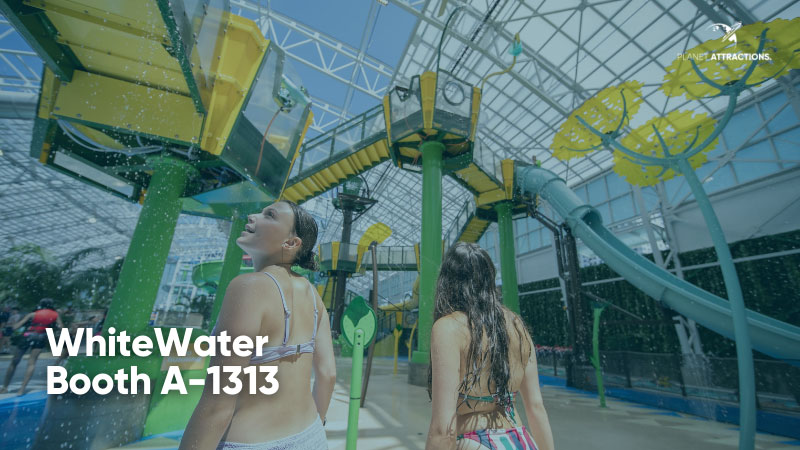 WhiteWater will announce several new projects, including details of the upcoming Oceana indoor waterpark at Liseberg in Gothenburg, Sweden.

The waterpark manufacturer will reveal the new projects during a press conference at 2:05pm on Tuesday, September 26.

This year's IAAPA Expo Europe marks a successful year for WhiteWater, with the company announcing the opening of more than 60 projects over the past 12 months.

Dubbed the year of the indoor waterpark, 2023 has seen WhiteWater open several such facilities including the Island Waterpark in New Jersey, US, and the Studio City Water Park, part of the Studio City entertainment complex, in Macau, China.

The company will also be showcasing its line of Blaster water slides, including its Infinity Master Blaster, which serves as the star attraction at Studio City, and hosting several education sessions.

More here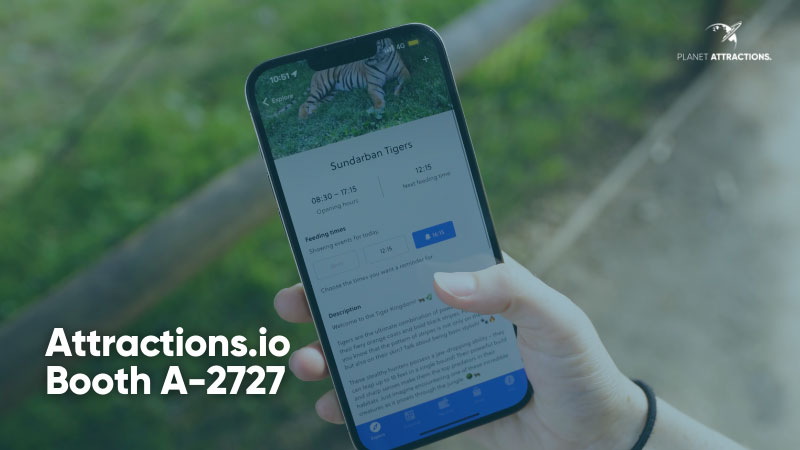 The team from Attractions.io will be on hand at this year's IAAPA Expo Europe to guide visitors through the company's guest experience platform.

Visitors to booth A-2727 will be able to take part in a discovery session where they can audit their existing guest experience before seeing how the Attractions.io platform can be used to enhance guest satisfaction and create a seamless guest journey.

The company, which has worked with attractions including Legoland, the Kennedy Space Center and the San Diego Zoo to enhance their visitor experiences with intuitive digital touchpoints, will also be demoing the platform's functionality features, including GPS-powered interactive wayfinding, mobile food ordering and in-app photos.

Additionally, Attractions.io partnerships manager Chris Antoine will be available to discuss opportunities to join Attractions.io's app ecosystem.

More here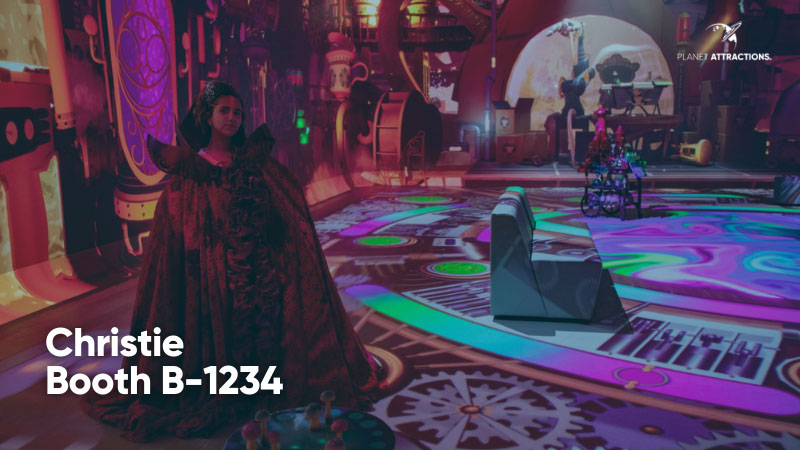 AV specialist Christie is set to showcase several of its newest releases and projects at this year's event.

Visitors to booth B-1234 will be able to learn about Christie's latest services, projects and technologies, including its newly launched range M 4K+15 RGB and M 4K15 RGB pure laser projectors.

Forming part of Christie's M 4K RGB series, the new projectors are designed to meet the "demanding requirements" of visitor attractions, including theme parks, museums, live events and projection mapping spectacles.

Christie will also be presenting its new partnership with Illuminarium Experiences and Secret Location, which has seen the company supply projectors and maintenance support to Illuminarium at The Distillery District, a new immersive attraction in Toronto, Canada.

More here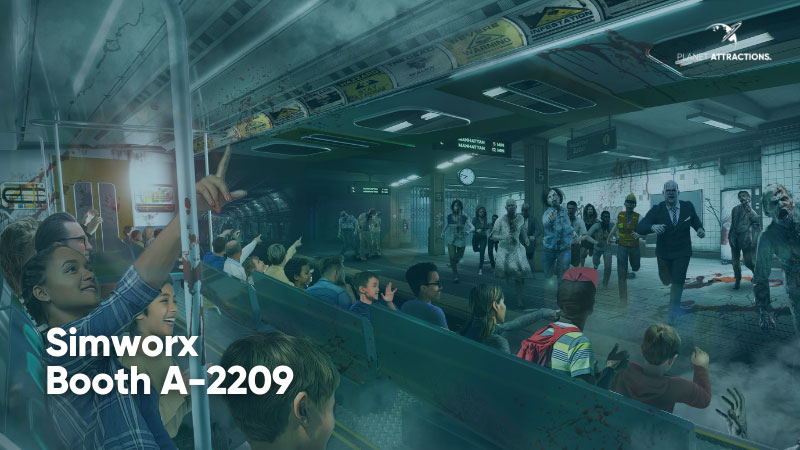 Simworx will be promoting several turnkey ride concepts alongside its extensive portfolio of dynamic media-based attractions.

The first concept, called Zombie Metro Mayhem, is designed to showcase the storytelling capabilities of Simworx's Metro Mover attraction and takes riders on a frightening and suspenseful journey through a post-apocalyptic cityscape overrun by zombies.

The company will also be promoting its Overdrive attraction. Debuted at the 2022 IAAPA Expo Europe in London, UK, Overdrive delivers an adrenaline-fuelled car chase, with riders roleplaying as cops and robbers as they speed through a city.

In addition, Simworx will be hosting a talk, entitled 'One Ride Fits All: The Scalability of Attractions', on the Innovation Stage at 3pm on September 26.

More here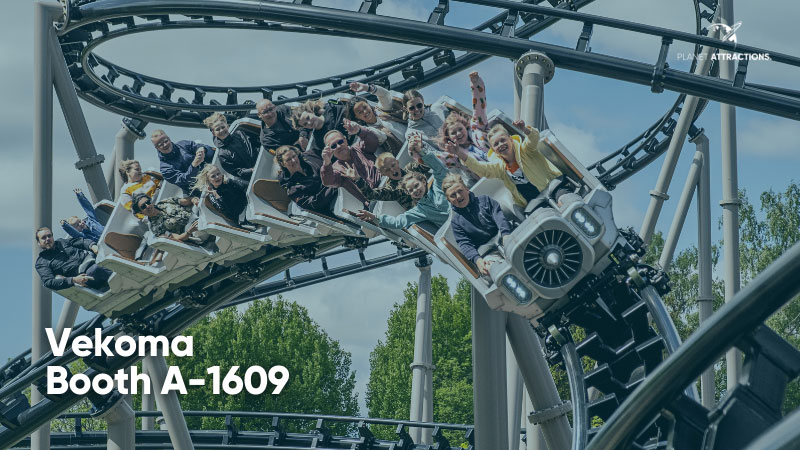 Rollercoaster manufacturer Vekoma will be exhibiting its new family launch coaster, two of which debuted earlier this year.

Called Lightning, the first of the two launch coasters opened at Furuvik in Sweden in the spring. Built for speed, the attraction is billed as the "fastest family launch coaster in the world" and sends visitors down 430m (1,410ft) of track, offering twists, turns and airtime, at speeds of up to 46mph (75km/h).

The second coaster, named Big Bear Mountain, opened at Dollywood in Tennessee, US, and is a custom-designed model that takes riders on an adrenaline-fuelled search for the legendary Big Bear.

The US$25m (€23.5m, £20.7m) steel coaster reaches speeds of up to 48mph (77.2kmph), reaching a maximum height of 66ft (20.1m), and features three separate launches, multiple airtime hills, high-speed carousel turns and tunnels, including a pass behind a real waterfall.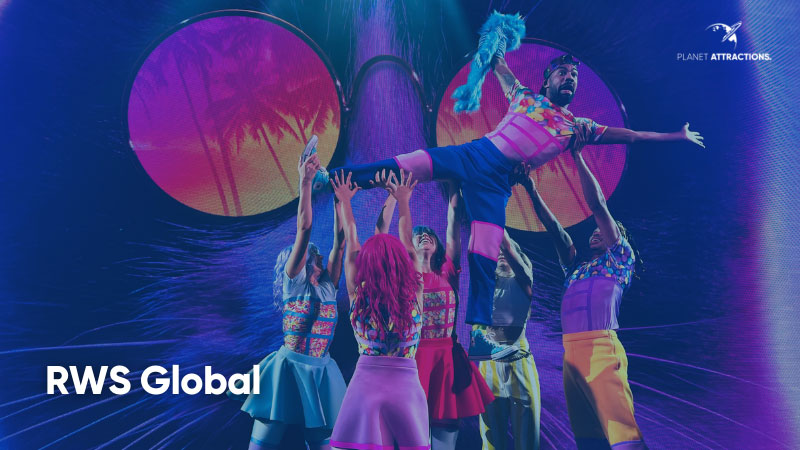 Representatives from RWS Global, a full-service provider of visitor attractions and live experiences, will be attending this year's IAAPA Expo Europe to discuss a number of its most recent projects.

The show comes after a successful year for the company, including a significant rebrand, which saw the company and its subsidiaries – JRA, ted and ARC – relaunch as RWS Global.

After producing and managing the summer entertainment for several major US theme parks including Hersheypark, Idlewild, Lost Island and Typhoon Texas, RWS Global's creative team is gearing up to create the décor, entertainment and more than 55 Halloween activations and mazes for operators such as Six Flags, Legoland and Hersheypark.

In addition, the company's partnership with Iberostar Resorts will see RWS Global provide turnkey creative and operational entertainment services, including stage productions, immersive F&B offerings and kids experiences, at more than 14 Iberostar hotels around the world.

More here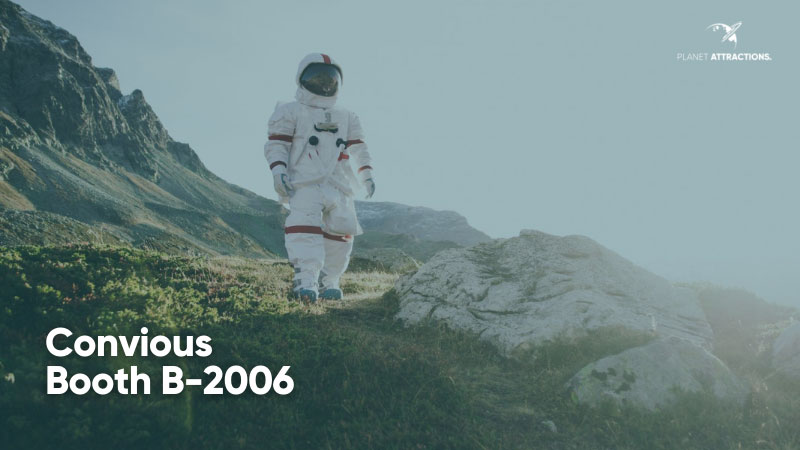 Visitors to the Convious booth at this year's IAAPA Expo Europe will be taken on a 'voyage of discovery' to Planet Revenue, Planet Visitor Experience and Planet Operations, the 'hidden worlds' of the experience economy 'solar system'.

The attractions management specialist is set to host a series of free education sessions based on the hidden worlds that will share insights into how AI features can streamline the digital journey for guests and operators alike, as well as increase revenue, boost visitor experience and reduce manual operations.

"Our free education sessions on the show floor will give leisure operators an insight into the tools available to connect with their visitors, enhance guest experiences, increase conversion rates and manage internal operations," said Werner Dullmaier, Convious' VP of business development EMEA.

More here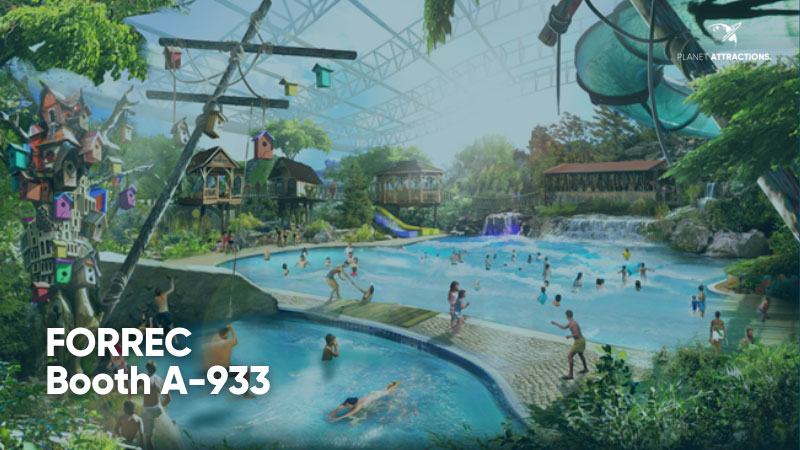 Experiential design firm FORREC will showcase several of its latest projects, including its recent work on the Mandai Bird Paradise wildlife reserve in Singapore.

Billed as the largest bird park in Asia, Mandai Bird Paradise occupies 17.3 hectares (42.7 acres) and offers a number of attractions including elevated walkways, waterfalls, indigenous huts, penguin enclosures and a bird show amphitheatre.

FORREC oversaw the park's transformation, providing several key services including planning, design, documentation and interpretation, as well as theming and exhibition design.

Another featured project is the American Heartland Theme Park resort in Oklahoma, US. Developed in partnership with the Mansion Entertainment Group, the resort will offer a 325-acre RV park, a themed hotel, 125-acre theme park and a waterpark, with FORREC creating three key areas including the hotel, water park and hero land.

More here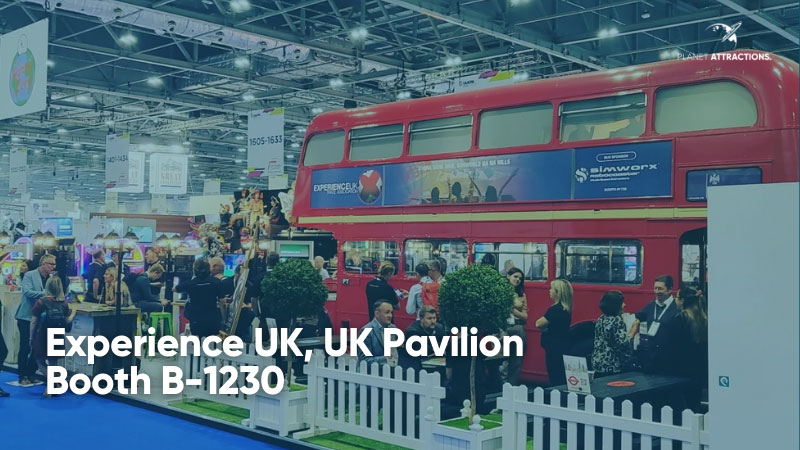 The UK Pavillion is set to return for the 2023 edition of IAAPA Expo Europe, with the booth delivering an "experiential showcase of British ingenuity, technology and creativity" to attendees.

Hosted by leading trade body Experience UK, the booth is presented in partnership with experiential design firm Katapult and business lounge hospitality sponsor Gravity, and will feature 11 British brands including Christie, Digital Projection, 7thSense, Katapult, Gravity, Interactive Imagination, Peel X and Photo Experience, among others.

"The Pavilion offers a comprehensive place on the showfloor where operators can find everything they need to take their destination experiences to the next level," said Experience UK CEO Ian Clappison.

More here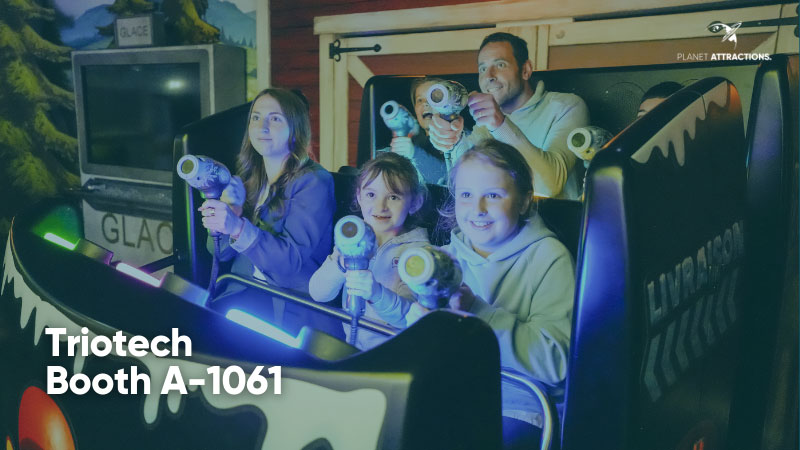 Canadian dark ride and interactive attractions specialist Triotech will showcase a number of its latest projects at this year's IAAPA Expo Europe.

Visitors to the booth will get a close up look at several of Triotech's innovations, including its stand-up flying theatre attraction and the Qube – a coin-operated, media-based attraction aimed at arcades and FECs.

The show comes after an exciting year for Triotech, which has recently announced a strategic partnership with Seven. The partnership will see the company design and construct several state-of-the-art dark rides, which promise to deliver a thrilling and immersive rider experience at entertainment venues across Saudi Arabia.

More here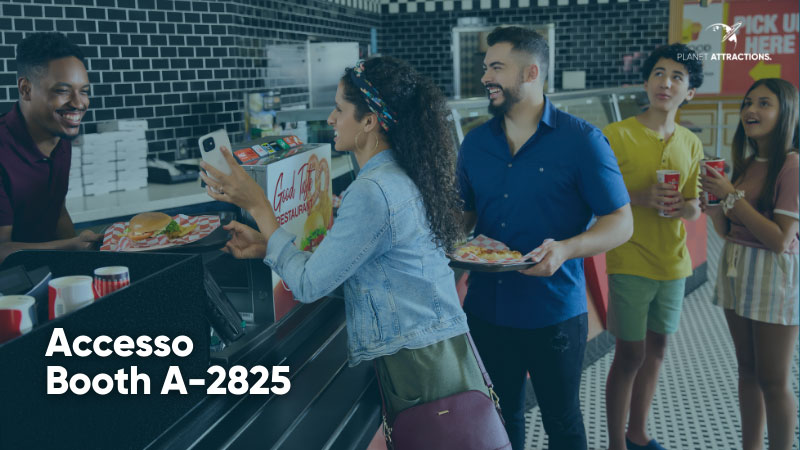 Attractions technology provider accesso has announced the newest addition to its suite of solutions, with accessoFreedom set to be showcased at this year's IAAPA Expo Europe.

A cloud-hosted platform created specifically for food and beverage and retail venues at theme parks, accessoFreedom is described as a "fast, frictionless, flexible and scalable delivery solution."

Designed to enhance the guest experience and improve operational efficiency, the platform offers cross-functionality, enabling it to be used in both food service and retail areas, with features including mobile ordering, self-service and automated check-out options, kiosks, loyalty programme support, cashless payments and comprehensive kitchen management tools.

accessoFreedom is also capable of integrating emerging technologies, such as voice-based transactions and chatbot ordering.

More here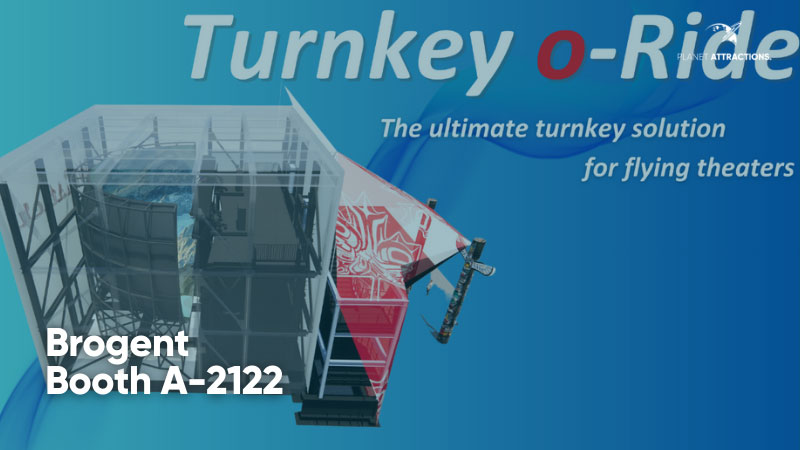 Brogent Technologies, a leading developer of media-based attractions, is set to debut a new 10K flying theatre film and turnkey attraction at this year's IAAPA Expo Europe.

The o-Ride Flying Theatre is described as an "innovative, efficient and budget-friendly" solution that enables operators of all sizes to offer this kind of attraction. It also includes a rapid set-up feature and, according to Brogent, is capable of accommodating flexible operational needs, guaranteeing a seamless guest experience.

The film, called It's Africa, was developed in partnership with Mack Animation and takes audiences on an "unparalleled aerial journey" across Africa, showcasing sites such as Kilimanjaro and Lake Turkana, as well as the wildlife's Great Migration.

More here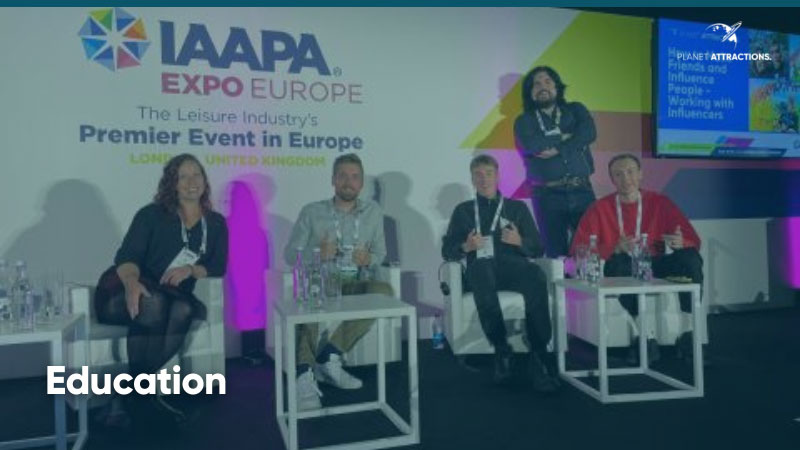 This year's education programme will include more than 50 sessions and special events. Among the highlights is the always popular CEO Talk, which will see some of IAAPA's top CEOs take to the stage to provide insight into industry innovation. Speakers for this session include Natacha Rafalski; présidente of Disneyland Paris, Amanda Thompson, OBE; CEO of Blackpool Pleasure Beach, and Susanne Mørch Koch; CEO of Tivoli Gardens.

Presented by the TEA, 'Masterplanning the Ever-changing Future' will share insights from Jakob Fagerström; Parks and Resorts Scandinavia, Julie Simon; Compagnie des Alpes, Edd Musgrove; THEMEDD Europe, and Clifford Warner; Mycotoo, on how attractions operators can future proof their master planning strategies.

Elsewhere, 'Is Everything OK Backstage? Mental Health – An Open Discussion with Friends' will tackle the very important topic of mental wellbeing. Speakers include Olivia Wyrick; Six Flags Qiddiya, Chris Lange; Creative Studio Berlin, Carlton Gajadhar; Barker Langham Project Management and Owen Ralph; Kirmes & Park International.

This year's Leadership Breakfast will provide senior-level attractions industry professionals with the opportunity to learn and network with regional and global colleagues. Set to speak at the session are Christine Armstrong; SPEAKER, Nora LAma; Wiener Riesenrad and François Fassier; Compagnie des Alpes.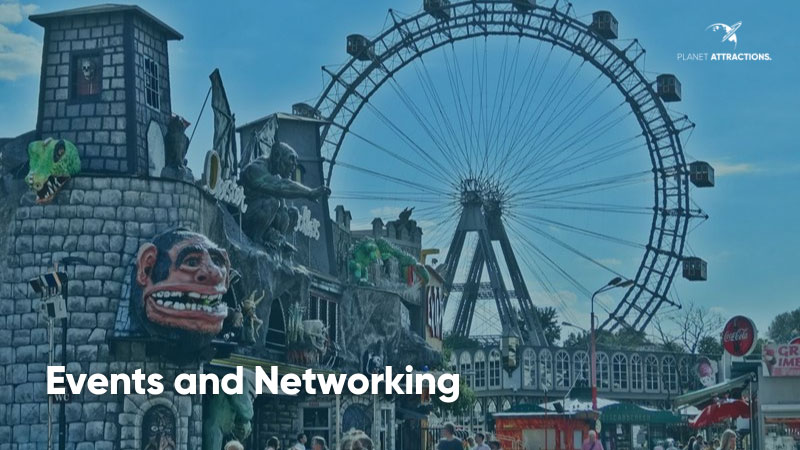 In addition to the comprehensive education programming, this year's show will include a number of special events and networking opportunities taking place throughout the week.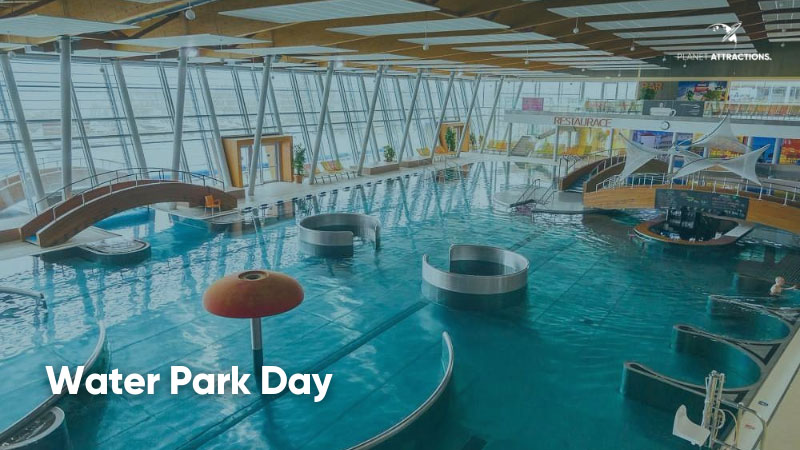 Water Park Day
When: September 25, 7:30am - 7pm
Where: Aqualand Moravia

Aimed at waterpark owners, operators, designers and manufacturers, Water Park Day is a "memorable, educational experience"that brings together industry professionals to share insight, best practices and ideas.

Held at Aqualand Moravia, this year's event promises to deliver a "sense of adventure" alongside a comprehensive education programme with sessions and panel talks exploring such topics as waterpark design, safety and key trends, as well as an EDUtour of Aqualand Moravia's facilities.

Water Park Day is a ticketed event, with prices starting from €145 (US$155, £125.50) for IAAPA members and €240 (US$257, £208) for non-members. Bus transport to Aqualand Moravia is included in the cost of the ticket.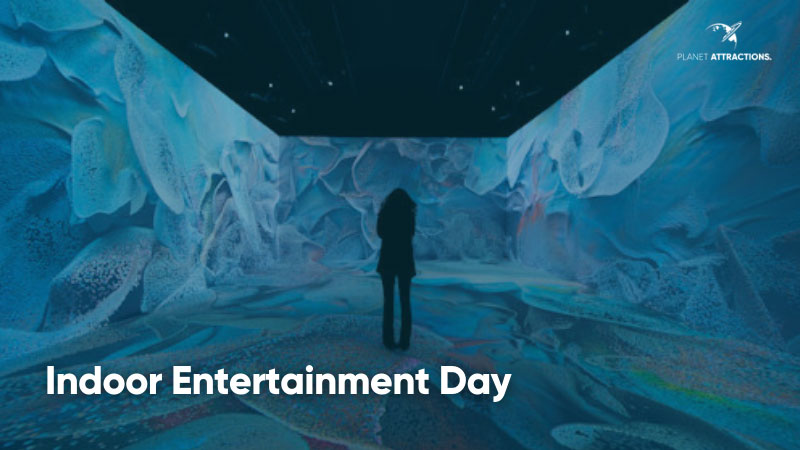 Indoor Entertainment Day
When: September 25, 7:30am - 7pm
Where: Conference Room 2, Messe Wien

Targeting indoor leisure facility and location-based entertainment (LBE) venue operators, Indoor Entertainment Day offers a morning of "inspirational education sessions", with keynote talks and panel discussions covering topics such as the future of immersive entertainment, IP in LBE, trends in indoor entertainment and health in sport indoor entertainment.

Speakers include Annable Rochfort; GM Blacklist Experience at Blacklist Creative Ltd, Duncan Phillips; founder and MD of DP Leisure Ltd, and Micahel Casper, VP of business development at Area15.

The afternoon, meanwhile, will be spent touring Vienna's leading indoor attractions, including: Mythos Mozart, Time Travel, NoWayOut Escape Room and Immersium. The event will also include networking opportunities and a drinks reception in the evening.

Indoor Entertainment Day is a ticketed event, with prices starting from €125 (US$134, £108) for IAAPA members and €210 (US$225, £182) for non-members.

This event is sold out, contact

[email protected]

to be added to the waiting list in the event of a cancellation.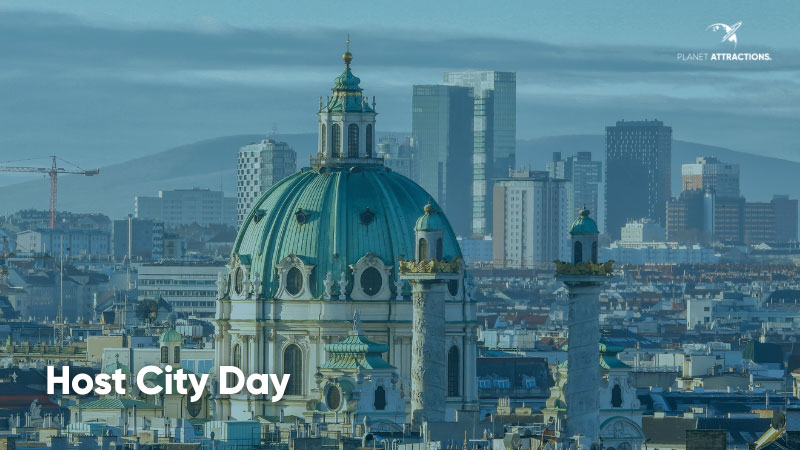 Host City Day
When: September 25, 8:30am - 7pm
Where: Messe Wien, City of Vienna, Schönbrunn Palace

This year's IAAPA Expo Europe will shine a spotlight on Vienna with its inaugural Host City Day. The event will offer three tours: Retail Deep-Dive, F&B Insights, and The Culture Business, each offering its own unique education sessions and networking opportunities.

Attendees on the Retail Deep-Dive tour will hear from an array of speakers offering insights into experience industry trends, before taking an EDUTour of Vienna's retailtainment offerings.

On the F&B Insights tour, meanwhile, attendees will enjoy a morning of education sessions before exploring Vienna's culinary scene, including a visit to the Sacher Hotel, birthplace of the world famous Sacher-Torte chocolate cake.

Finally, The Culture of Business Tour includes keynote speeches and a tour of the Schönbrunn Palace.

All three tours include a networking reception at the Schönbrunn Palace.

Host City Day is a ticketed event, with prices starting from €125 (US$134, £108) for IAAPA members and €210 (US$225, £182) for non-members. Tickets are still available.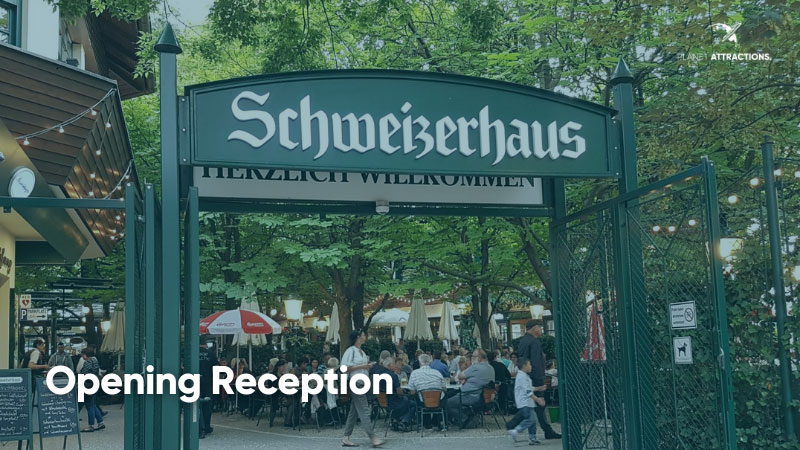 Opening Reception
When: September 26, 6:30pm - 9:30pm
Where: Shweizerhaus

Day One of the trade show concludes with a special sold out Opening Reception at the historic Schweizerhaus restaurant in the heart of Vienna.

Mingle with industry peers from around the world and celebrate the launch of this year's show with speciality food and drinks and Austrian hospitality.

The reception also includes exclusive ride time at the Prater Wien amusement park, which offers more than 250 attractions including Megablitz and Prater Turm.




TEA Mixer
When: September 27, 6pm - 10pm
Where: Schübel-Auer

The Themed Entertainment Association (TEA) is hosting its annual mixer for its Europe and Middle East Division at the Schübel-Auer restaurant in Vienna.

For TEA members only, this event will feature a traditional buffet, as well as a selection of wine, beer and soft drinks.

Tickets for the TEA Mixer start at US$110 (€103, £90) plus fees.

A full list of networking sessions is available on the IAAPA website.


---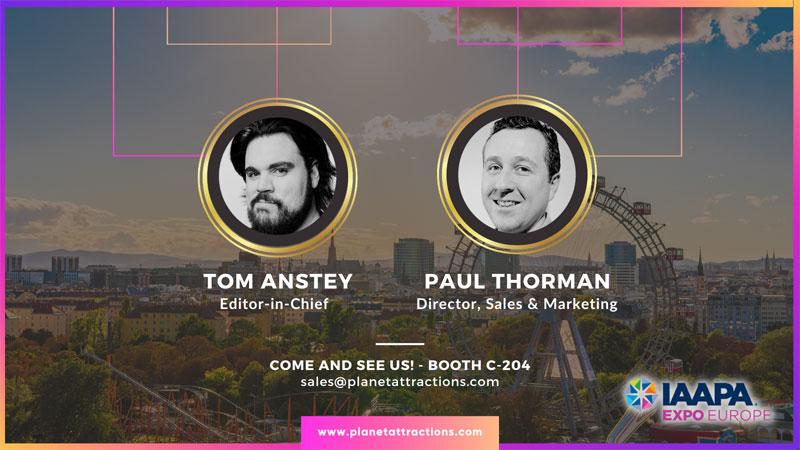 Planet Attractions will once again be in attendance at IAAPA Expo Europe, both as an exhibitor and as the event's official media partner, with Editor-in-Chief Tom Anstey and Director of Sales, Publishing and Marketing Paul Thorman roaming the show floor.

To book a meeting or an interview slot in the Planet Attractions Media Zone drop us an email -

[email protected]

- we'd love to see you.
Events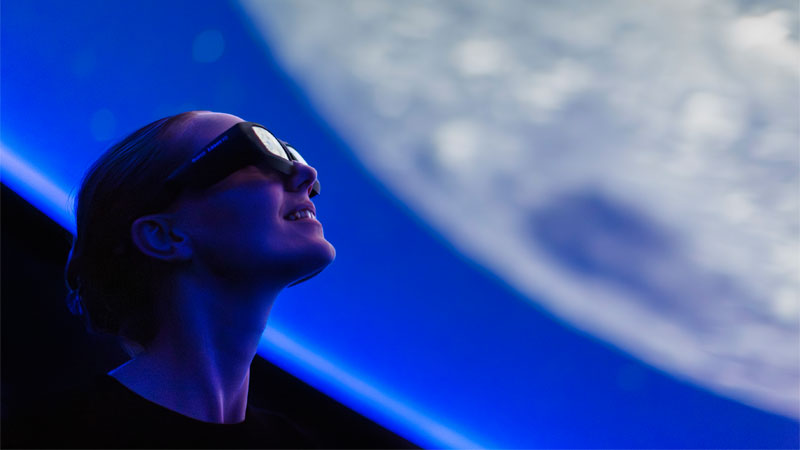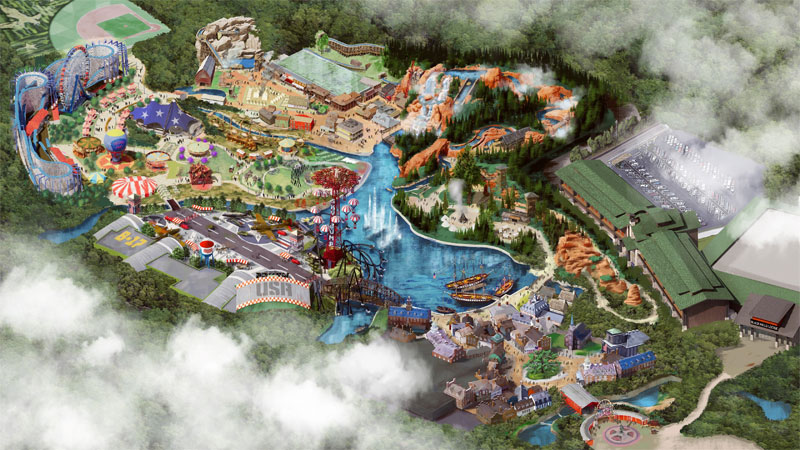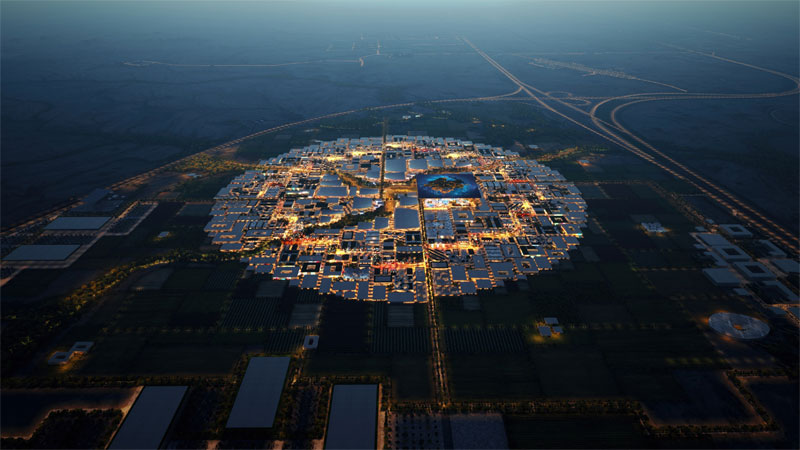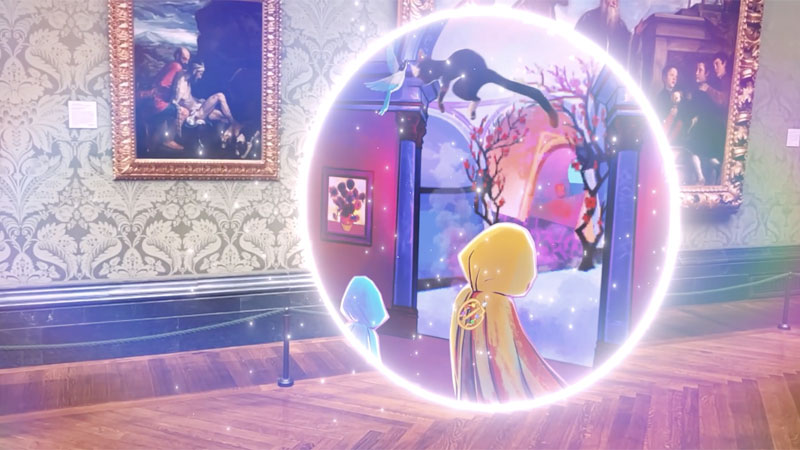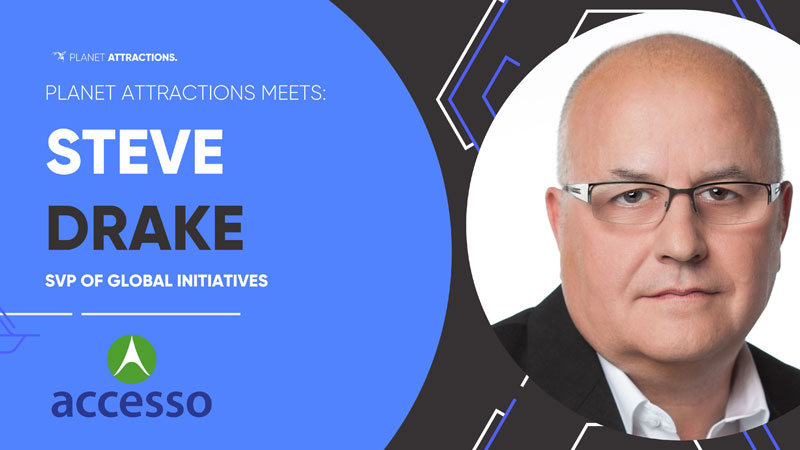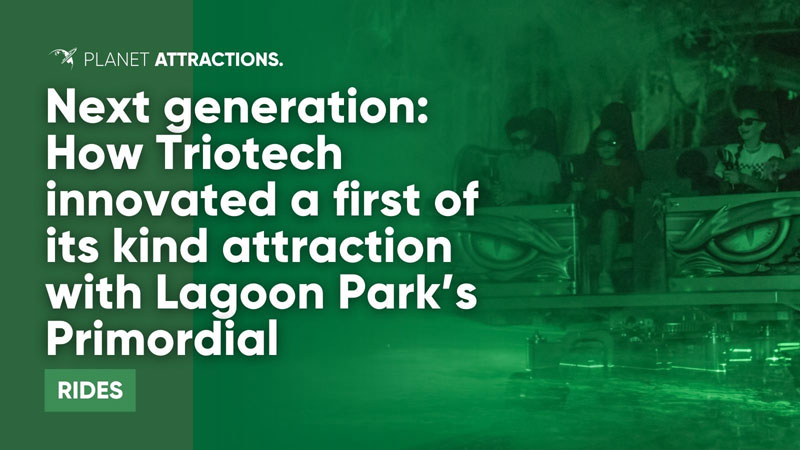 Next generation: How Triotech innovated a first of its kind attraction with Lagoon Park's Primordial