Christmas gifts: Thirteen special items you can get direct from your favourite attractions

Chase Mory named new director of operations at Gateway Ticketing Systems

€50m Tourism Business Continuity Programme to help sustain Ireland's tourism businesses in 2022

Leadership shakeup at Universal as corporate landscape changes with multiple appointments

Cruise stocks improve over Omicron outlook

T-ReXmas: Natural History museum fits dino with special Christmas jumper

Merlin announces plans to bring Peter Rabbit to Blackpool with brand new immersive attraction

IAAPA's Christmas Summit comes to Europa-Park

Belgian Zoo records first positive Covid cases in hippos

Stéphane Lefebvre named new Cirque du Soleil president and CEO

COVID outbreak confirmed on Norweigan Cruise Line ship

Which is the world's best rollercoaster?

Washington DC's National Gallery of Art to return looted Benin cockerel to Nigeria

World's second-largest cruise ship touches water for first time

'Hot Grinch' goes viral following Universal visitor interaction

New Bolt footage showcases incredible rollercoaster at sea

Clam Shell Awards start to heat up

Christmas comes to Alton Towers

TEA formally announced Thea Award winners

First Look at Peacock's The Making of Jurassic World VelociCoaster

SpaceX Falcon 9 Booster arrives at Kennedy Space Center Visitor Complex

Industry legends share their first ride experiences

Making of VelociCoaster now streaming on Peacock

UAE National Day celebrations kick off at Expo 2020

Disney appoints Susan Arnold as first female chair in its 98-year history

Planet Attractions turns one!

Planet Attractions launches new recruitment portal

Museum hosts inaugural exhibition after opening inside Korea's Demilitarised Zone

Nominations open for fifth annual Clamshell Awards

Disney Wish to transport guests under the sea with Broadway-style stage show of The Little Mermaid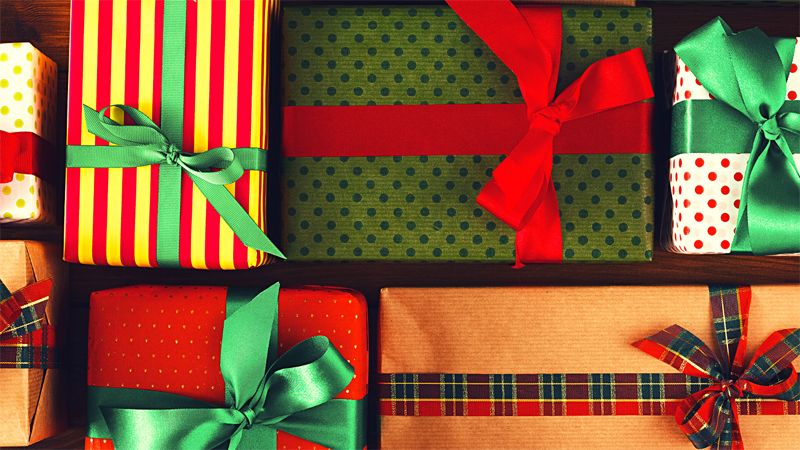 We've scoured the stores for some of the world's top attractions to bring you the very best gift ideas for this holiday season

Well we are well and truly into the holiday season and almost certainly you still have at least one or two gifts to get for your loved ones, or your Secret Santa… or maybe even yourself. With that in mind, Planet Attractions took a look at some of our favourite purchases available to purchase from your own home in the online stores of some of the world's biggest attractions.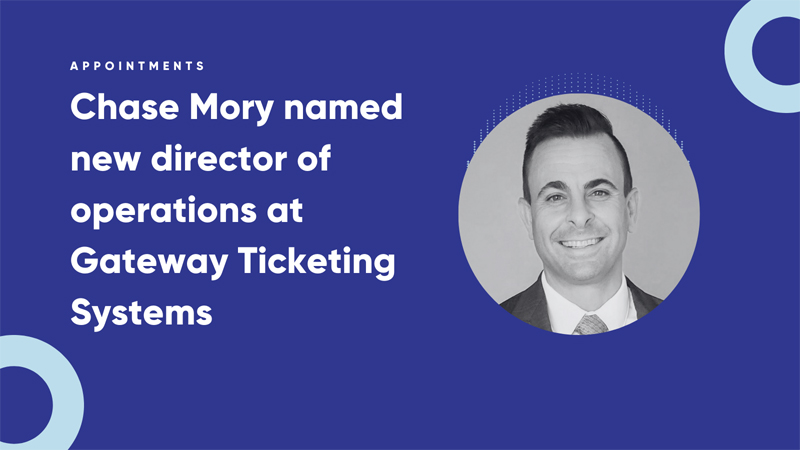 Ticketing specialist Gateway has announced the promotion of Chase Mory to its new director of operations.

Formerly the senior manager of delivery services, Mory now brings his 15 years of attractions and technology industry experience to the executive team at Gateway.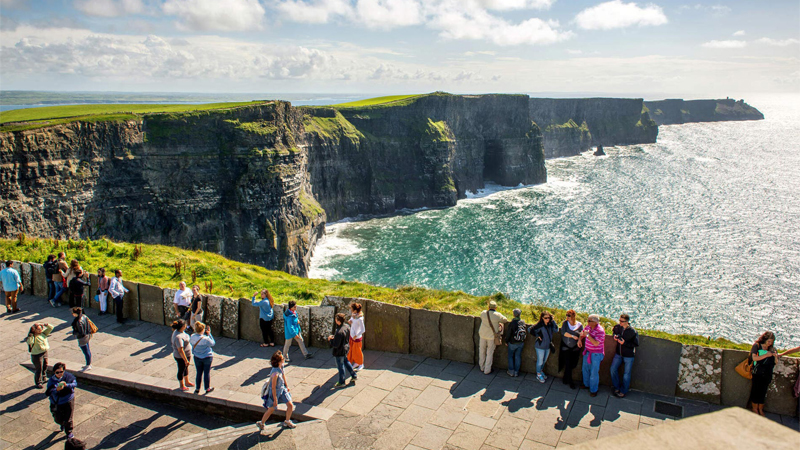 The Cliffs of Moher are among Ireland's most visited tourist attractions

Fáilte Ireland - the national tourism development authority for the Republic of Ireland - has today released details of its €50m (US$56.5m, £42.8m) Tourism Business Continuity Programme for 2022.

Announced at a virtual event for industry attended by over 2,500 tourism and hospitality providers, the €50m allocation was secured by Ireland's minister for Tourism, Culture, Arts, Sport, Gaeltacht and Media, Catherine Martin.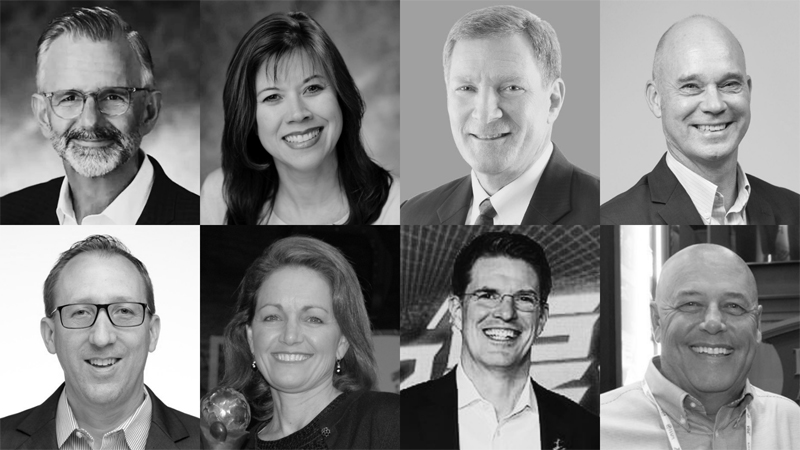 Top row then second row left to right: Mark Woodbury, Karen Irwin, Tom Mehrmann, JL Bonnier, Joe Hoskin, Alice Norsworthy, Page Thompson, Michael Hightower

Universal's parks and resorts division has made some big changes in terms of leadership, with several names taking new positions within the company.

Among the changes, Karen Irwin, the current president of Universal Studios Hollywood, will now become president of Universal Resort. Irwin replaces Bill Davis, who retires after 15 years on the role.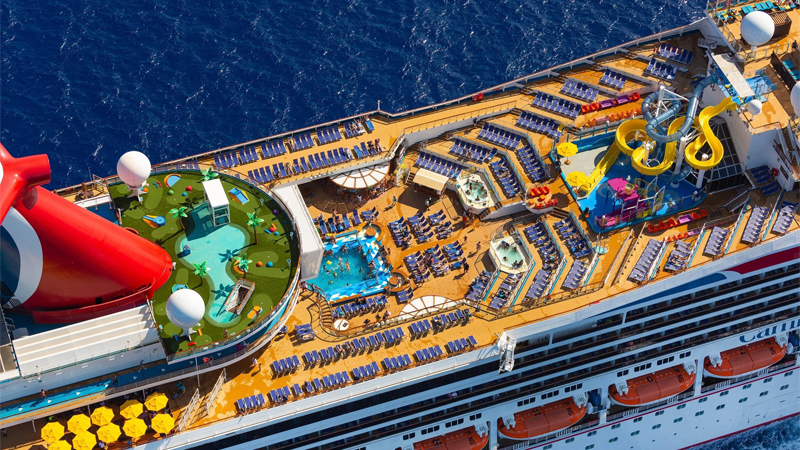 The cruise sector has performed well on the stock market following early data that suggested that the Omicron variant of Covid-19 may not lead to serious illness, hospitalisations or death - particularly with those that have been already vaccinated.

With strict Covid regulations in regards to the cruise sector, the news is welcome and also reflected in the market, with Carnival (CCL +10.6%), Royal Caribbean (RCL +10.9%), Norwegian Cruise Line Holdings (NCLH +12.5%) and Lindblad Expeditions Holdings (LIND +9.1%) all showing significant recovery following a drop after the initial emergence of variant.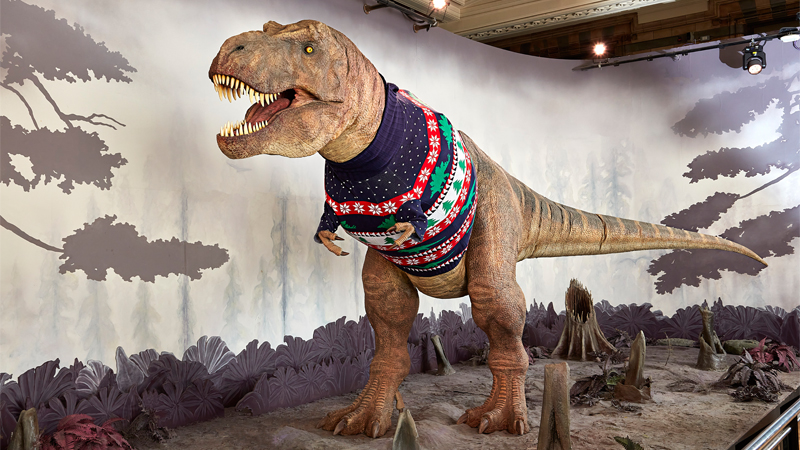 The festive jumper weights 12 times that of a normal one and took 100 hours to complete

London's Natural History Museum has given its Tyrannosaurus Rex a festive makeover for the holiday season, kitting it out with its own giant Christmas jumper.

The animatronic t-rex is now ready for the Christmas season, with the fearsome dino set to wear the 100% recycled yarn sweater until the museum closes for Christmas on December 24.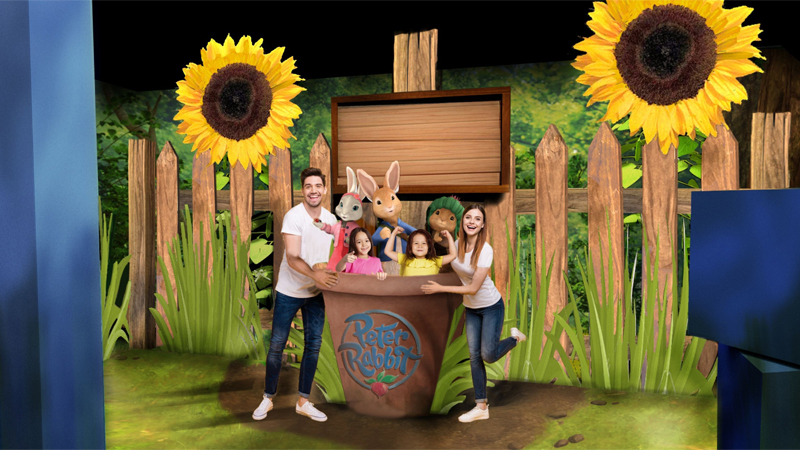 Visitors complete challenges and earn badges throughout the attraction

Merlin Entertainments has partnered with Silvergate Media and Penguin Ventures to develop a new attraction based on the Peter Rabbit animated series.

Scheduled to open in Blackpool, UK, in 2022, the £1m (US$1.3m, €1.2m) attraction has been in development for more than 18 months.

The standalone experience will be located alongside six existing Merlin attractions on the Blackpool seafront, including Blackpool Tower, Madame Tussauds and Sea Life.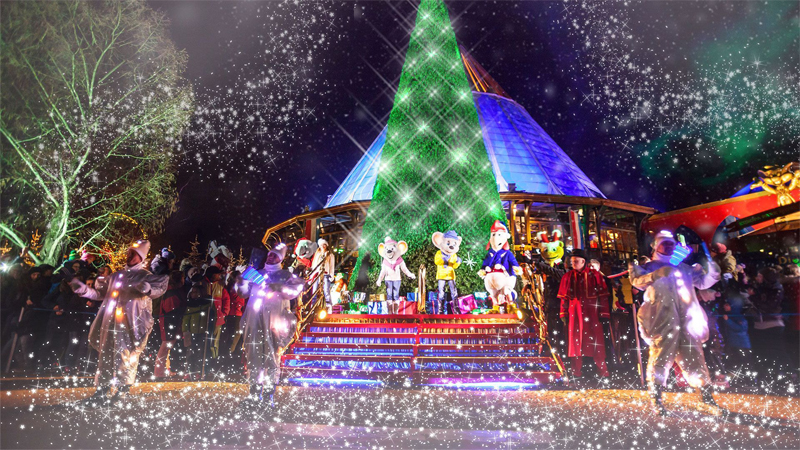 Hot on the heels of last month's IAAPA Expo in Orlando, Florida, the global organisation's next event is set for later this week, this time at Europa-Park in Rust, Germany.

Taking place December 9, the IAAPA EMEA Christmas Summit will not only bring the Christmas cheer, but will allow IAAPA members to meet with their industry peers, discover first-hand insights, and participate in special EDUTours.

During the event, attendees will hear from Europa-Park founder Roland Mack, while also gaining insight during a behind-the-scenes tour of the immersive waterpark attraction, Rulantica. They will also get a look at Pirates of Batavia, Europa-Park's iconic water dark ride which reopened after a 24-month period of reconstruction following a fire. The event will be rounded off with a special drinks reception and Christmas Dinner Show.

More info here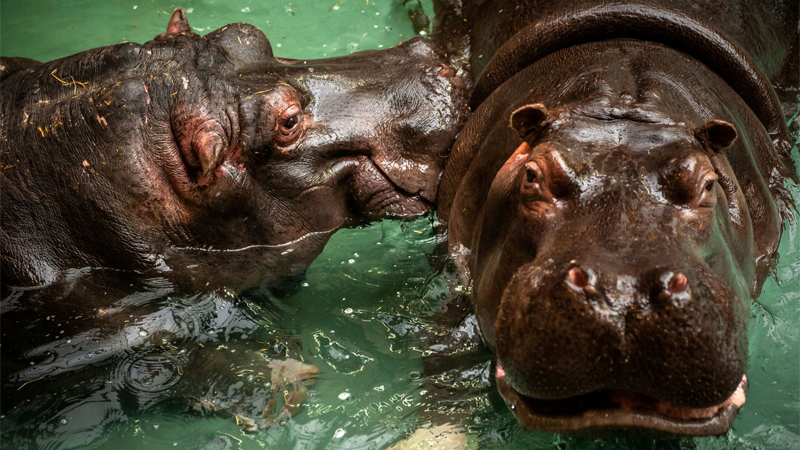 Hippos Imani, aged 14, and 41-year-old Hermien have no symptoms apart from a runny nose

Antwerp Zoo has announced both of its hippopotamuses have been taken into quarantine following positive Covid-19 tests.

Globally there have been many reports of captive and domestic animals becoming infected with Covid-19, however, this is the first positive case for the hippo species.

The Belgian zoo said both hippos - aged 14 and 41 - were doing well, with runny noses the only obvious symptoms.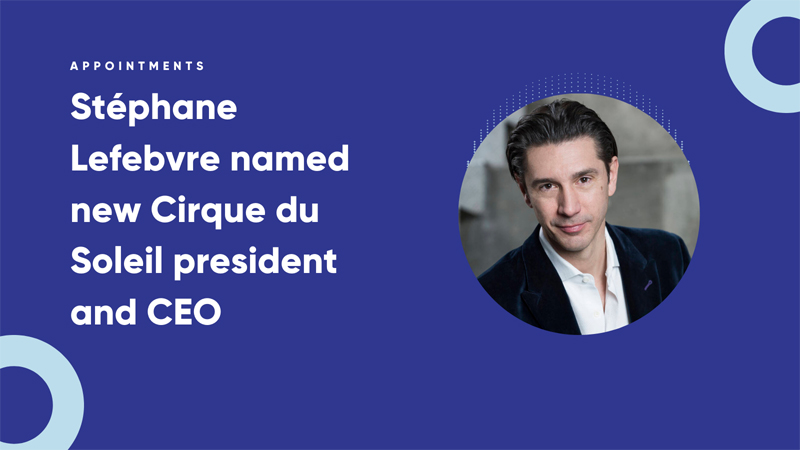 Cirque du Soleil has named Stéphane Lefebvre as its new president and CEO, with the current company COO now responsible for driving the continued growth of Cirque du Soleil across all of its markets.

Joining Cirque du Soleil in 2016, Lefebvre has been responsible for overseeing company finances, information technology, global procurement and risk management, as well as capital deployment and M&A in strategic areas of growth. During his time at the company, Lefebvre has been responsible for acquisitions including Blue Man Group, VStar Entertainment and The Works Entertainment. Prior to his role as CFO and COO of Cirque du Soleil, Stéphane Lefebvre held the position of Chief Financial Officer at CAE Inc, where he worked for nearly 20 years.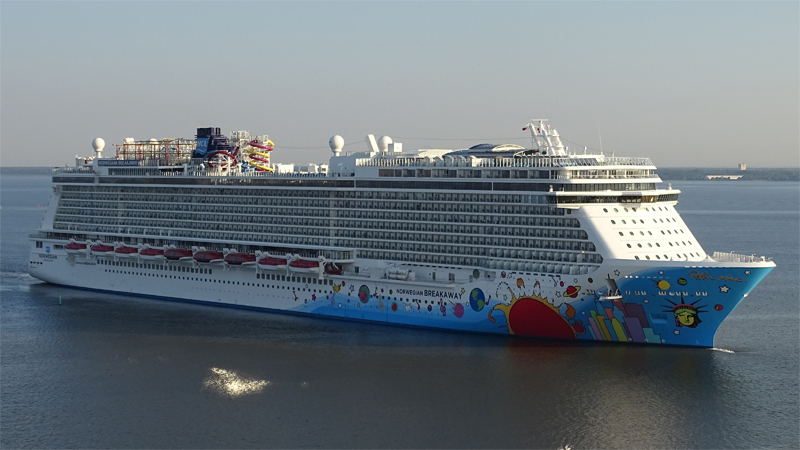 Norwegian Cruise line says it has identified "a handful" of cases among guests and crew onboard its 'Breakaway' vessel.

In a statement, the cruise line said that "all of the identified cases on board are asymptomatic. In addition to requiring that 100 percent of guests and crew are fully vaccinated, per the company's comprehensive health and safety protocols, we have implemented quarantine, isolation and contact tracing procedures for identified cases."

All passengers and crew underwent testing before disembarking the vessel on Sunday (December 5) with guests called deck-by-deck to be tested.

"Any guests who have tested positive will travel by personal vehicle to their personal residence or self-isolate in accommodations provided by the company," added the statement.

The total number of confirmed cases onboard was 17 people.




Which is the best rollercoaster in the world? That's the question Theme Park Insider is asking readers as part of its annual Theme Park Insider Awards.

Four our money we finally got a chance to ride the VelociCoaster at Islands of Adventure last month and it absolutely blew our minds. But what do you think? Have your say here.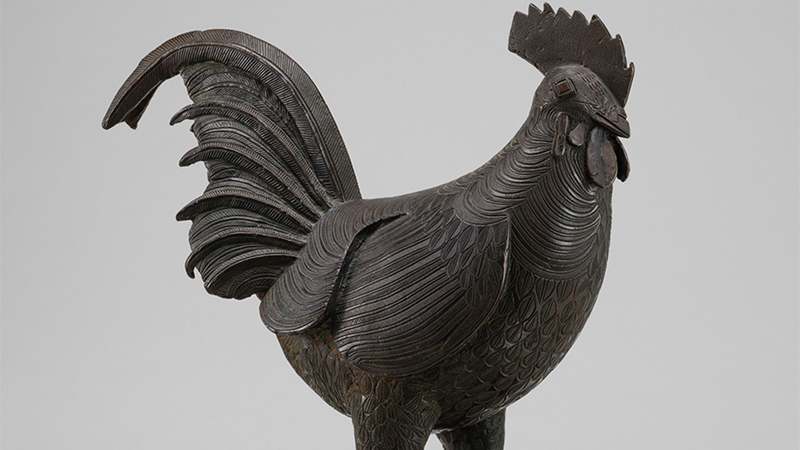 With museums across the world realising their roles directly or indirectly in colonialism, yet another looted treasure is set to be returned to its country of origin, with the National Gallery of Art in Washington, DC set to return a brass cockerel to Nigeria.

Looted in 1897 by British troops from the royal palace in Benin, the cockerel dates from the middle of the 18th century and was donated to the museum in 1955.

"The National Gallery is eager to work with the relevant parties in Nigeria, including the federal government of Nigeria, to transfer ownership and possession of this object on a mutually agreeable schedule and terms," said a spokesperson

After the 1897 looting by the British, artefacts from the royal palace were sold off and sent around the world; Benin objects are held by more than 160 international museums, with the National Gallery of Art the latest to start the process of returning these cultural items.


MSC Cruises' new 'World' cruise ships, the second-largest class of ships in the world, celebrated a construction milestone this past week when the first ship of the class touched water for the first time.

The float out for MSC World Europa took place at the shipyard in Saint-Nazaire, France. MSC's World vessels weigh 205,700 gross tons, with only the Oasis class from Royal Caribbean measuring larger.


More from Cruise Fever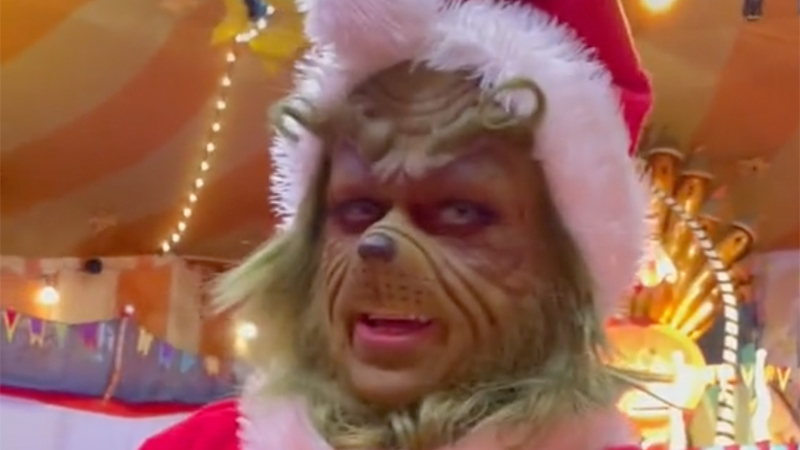 After going viral, many people took to the TikTok comment section to share their attraction for the grumpy character - calling him things like 'hot,' 'attractive,' and 'perfect'

An actor portraying the Grinch has received a five-star review for their improv acting skills after going viral on TikTok.

Dubbed 'Hot Grinch', the actor gives theme park reporter Alessa Dufresne a roasting, mocking her eyelashes before complimenting her contouring ability for her make up.




New footage released by ride manufacturer Maurer Rides has showcased the engineering marvel that is Bolt - the first-ever rollercoaster at sea.

Installed on the top deck of Carnival's brand-new cruise ship - the Mardi Gras - Bolt features a 220m (722ft) long track travelling across a large section of the gargantuan vessel dubbed the 'Ultimate Playground'.

Capable of accommodating two cars at a time and 190 people per hour, the ride reaches speeds of up to 40mph (60 kph), with 1.2Gs of acceleration comparable to that of a Formula One car.

Operating slightly differently from a traditional rollercoaster, guests are able to control the speed of their car using a pedal, with the ride raking about one minute to complete at full throttle. The track reaches a maximum height of 57m (187ft) above sea level, culminating in a hairpin bend around the ship's funnel.

Bolt was manufactured by German supplier Maurer Rides in 2019 but due to the Covid-19 pandemic, it remained berthed in Barcelona, Spain. It was only in June 2021 when relaxations around restrictions eased that the Mardi Gras and Bolt were able to finally head to their home base of Port Canaveral before setting sail in July.

For more on Bolt from project manager Marco Hartwig, click here




Everyone's favourite theme park enthusiast/rapper Arch Nemesis has just laid down the opposite of one of his usual diss tracks, this time encouraging people to vote for a number of content creators in this year's Clam Shell Awards.

The awards, created by Jordan Middleton of Cupcakes & Coasters, have been running since 2017 and were created as an answer to the Thea Awards, Golden Ticket Awards and IAAPA Awards, which all recognise excellence in industry, but don't acknowledge content creators and influencers.

Anyone can be nominated for an award until midnight GMT on December 12. From those nominated, a shortlist will be created and a voting period will follow.

For more information, click here




A new video has landed declaring Christmas to have arrived at Alton Towers Resort.

New for 2021 is the wondrous Lightopia Seasonal Wonderland - Europe's longest light and lantern trail that takes you on an immersive journey through the four seasons that will 'transport you to a land where you can control time'.

Also new for this year is the resort's free Christmas Market - Where visitors can try festive treats or explore more than 60 winter-themed market stalls.

With a Festive Day Out ticket, guests can also enjoy specially selected family attractions including Gangsta Granny: The Ride, CBeebies Land, Mutiny Bay, Hex: The Legend of the Towers and Spinball Whizzer.

Click here for more info.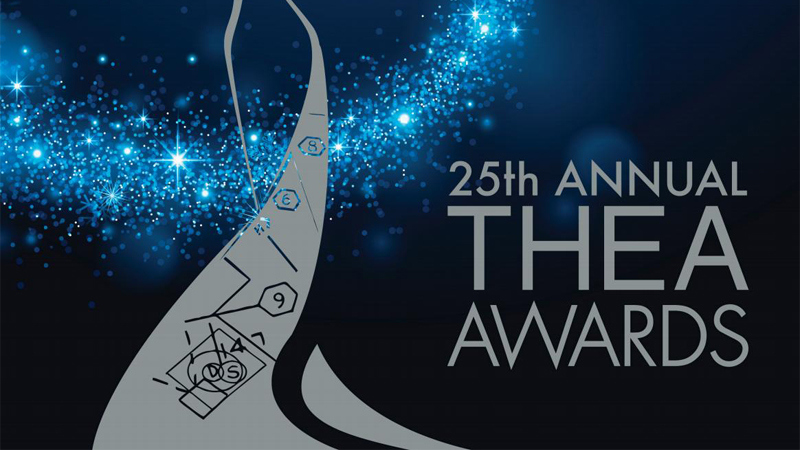 Following the announcement during this year's IAAPA Expo for the recipients of the 28th Annual Thea Awards, outgoing TEA International Board President Chuck Fawcett has donned a tuxedo for a formal announcement of the award winners.

"The Themed Entertainment Association (TEA) congratulates the new TEA Thea Awards recipients, representing excellence, innovation and leadership in the creation of compelling places and experiences," said TEA International Board President Chuck Fawcett.



Winners will be presented with their awards at a Gala Ceremony at the Disneyland Hotel in Anaheim, California, in April 2022. For more on this year's Thea recipients, click here.


Following the news that a new documentary looking at the creation of Jurassic World VelociCoaster had been released on US streaming platform Peacock, Universal Orlando Resort has shared a first peek at the show, as its creative team designs, builds, tests and launches the blockbuster attraction.



Stream the full-length version now on Peacock here



Some incredible footage today from the Kennedy Space Center, which has showcased the arrival of a SpaceX Falcon 9 booster, officially known as Booster 1023.

The booster is space-flown and supported two SpaceX missions. It will reside inside Kennedy Space Center Visitor Complex's newest attraction, Gateway: The Deep Space Launch Complex, which is set to open in March 2022.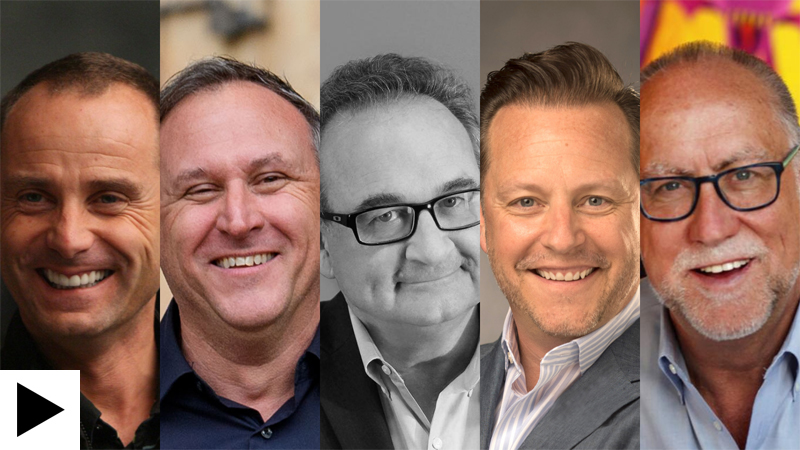 If you're reading this then you can probably remember your first ride experience.

For me, the first one from memory was the Mack Rides-designed Flying Fish family coaster at Thorpe Park. Opened in 1984 (four years before I was born) the steel coaster is a favourite for families, with parents still today taking their children on a ride they once rode at their age.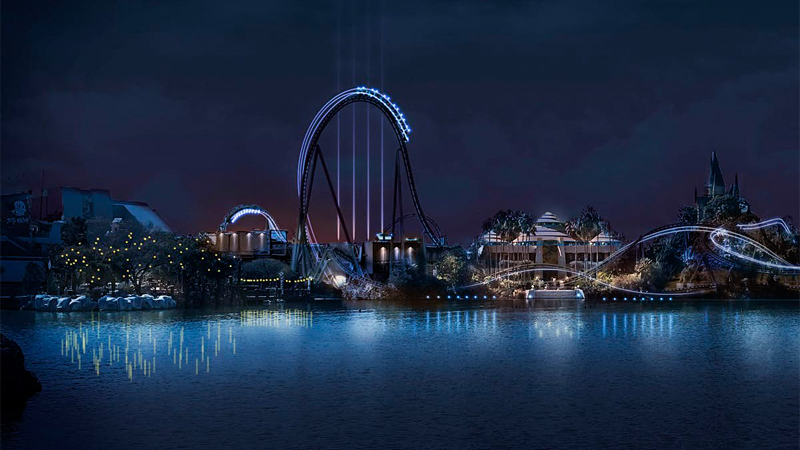 A new documentary on the making of Universal's VelociCoaster has been released on the US streaming service Peacock.

Announced by Gregory Hall, creative director at Universal Creative and art director on VelociCoaster, the 21-minute documentary offers an inside look at the creation of Islands of Adventure's newest rollercoaster - Florida's fastest, tallest and most intense launch coaster.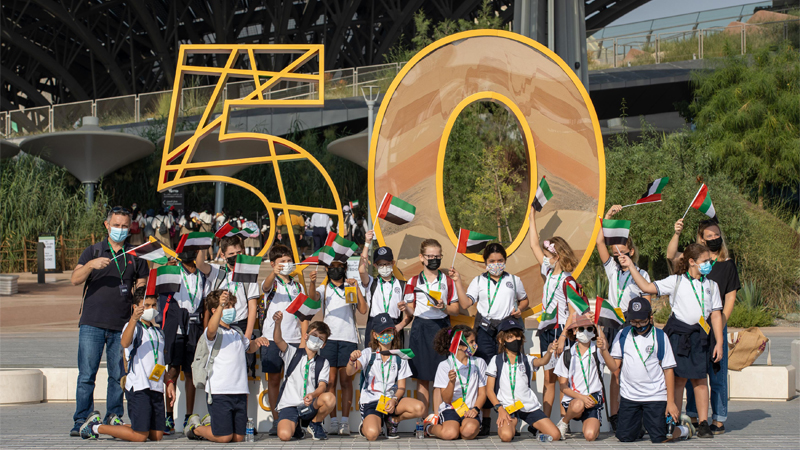 The UAE is celebrating its Golden Jubilee with a host of events lined up to celebrate the federal unification of the six emirates (seven in 1972 after Ras Al Khaimah joined) in 1971.

The UAE's 50th National Day celebrations officially kicked off at Expo 2020 on Thursday morning with the national flag hoisting and the singing of the national anthem. There was also a traditional Al Azi performance.

Expo 2020 has announced an action-packed events calendar to mark the UAE Year of 50, complete with fireworks, special shows and parades.

Most people will have the day off, including children, as both the public and private sectors have been granted a four-day holiday. Entry to the world's fair will be free for everyone on UAE National Day, with normal admittance costing AED95 (US$25).

More from Khaleej Times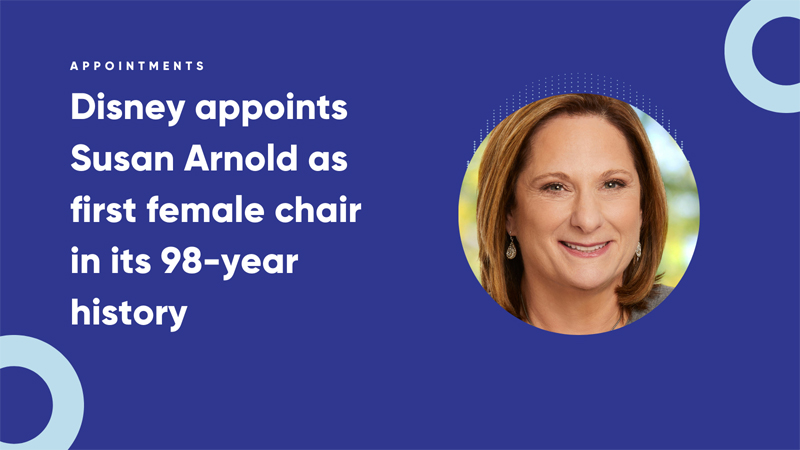 Susan Arnold has held a number of senior positions in some of the US's largest companies

Disney has elected a woman as its chair for the first time in the company's 98-year-history, with Susan Arnold set to succeed Bob Iger at the end of the year.

Formerly an executive at global investment firm Carlyle from 2013-2021, Arnold has been a Disney board member for 14 years. She also served as president of Global Business Units for consumer goods giant Procter & Gamble from 2007-2009 and acted as a director of McDonald's from 2008-2016.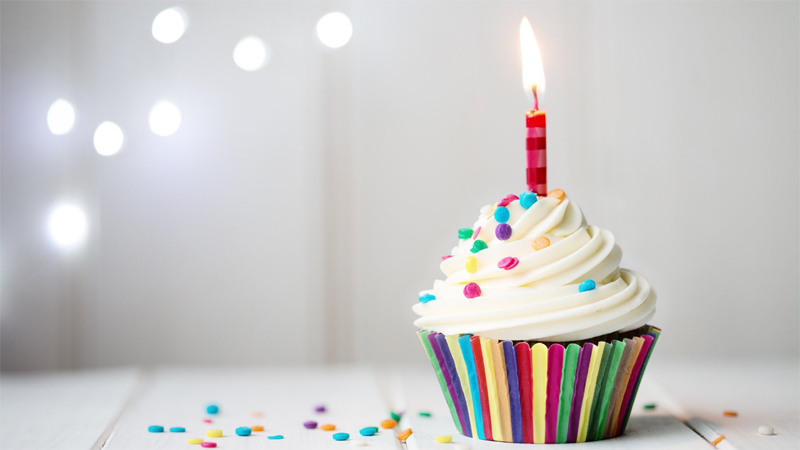 Today is a special day for us at Planet Attractions Towers as December 1 marks our one year anniversary.

The last year has been a wild ride and we'll be talking a little bit more about our year later this month. For now, to every one of our readers and to all of our supporters, thank you for embracing us and helping us continue to be a part of this incredible industry and community. Here's to many more years to come!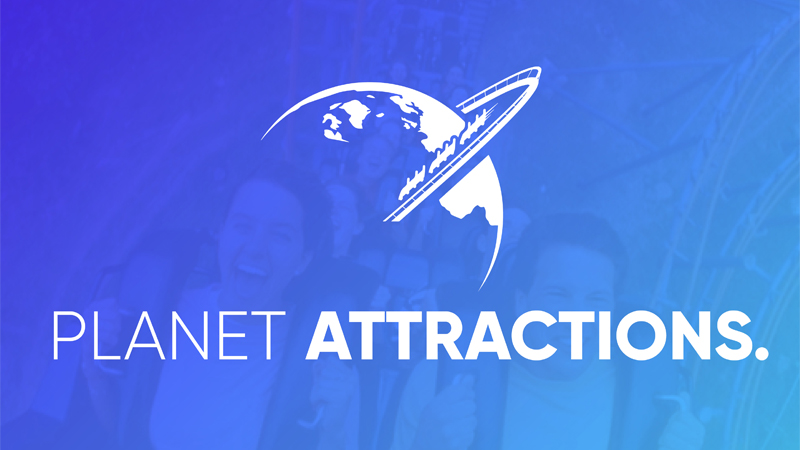 Planet Attractions Jobs is the latest addition to the Planet Attractions website

In a time where the attractions industry is showing significant signs of recovery, Planet Attractions has taken its next steps to support the industry with the launch of a dedicated jobs portal.

Offering new opportunities for everyone at every level in the attractions industry, Planet Attractions Jobs has launched with a variety of exciting job roles in a number of locations around the world.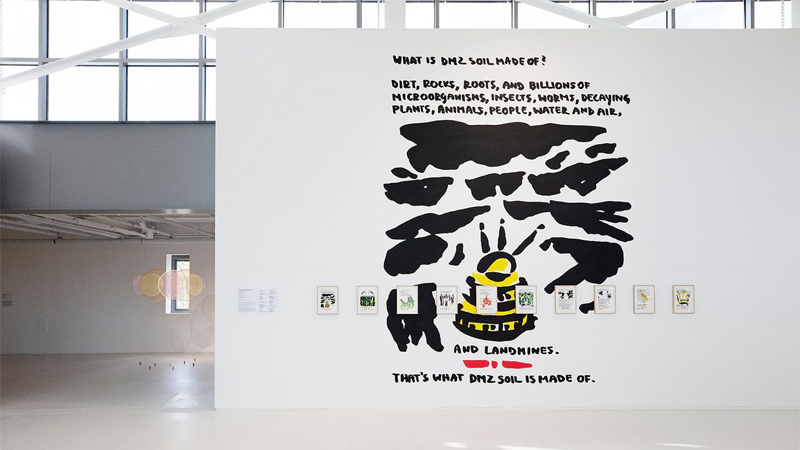 Korea's Cultural Cooperation Team hosted a successful concurrent exhibition in five venues in the DMZ between September and November

The thin strip of land that divides North Korea and South Korea is now home to an art museum, with the bold new venture just concluding its inaugural exhibition.

Placed firmly inside the Korean Demilitarised Zone - a 150 mile-long and 2.5 mile-wide border that spans the Korean Peninsula - the Unimaru museum requires a military escort to visit.

Originally built in 2003 as a temporary inter-Korean customs office, the facility had sat vacant since 2007. Since then, the building has undergone a significant renovation by Hyunjun Mihn, the architect who designed the Museum of Modern Contemporary Art in Seoul. As a result, the space has been completely transformed and is now capable of hosting artworks relating to its dramatic location.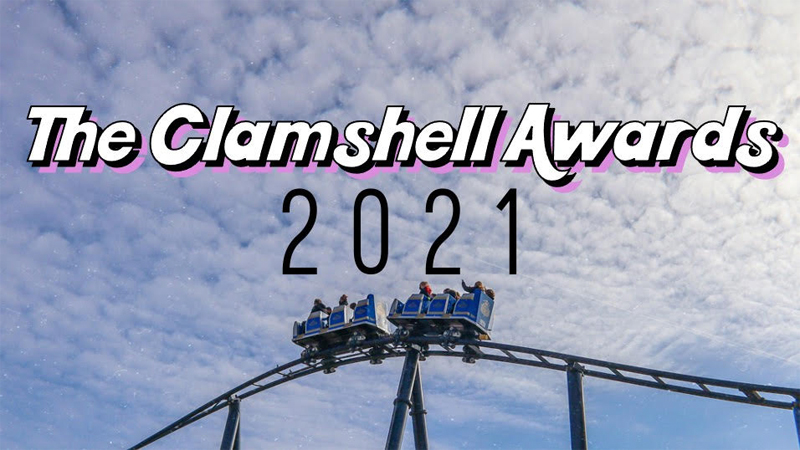 Who do you think are the best content creators and influencers in the theme park community? Well now you can have your say with the latest edition of the Clamshell Awards.

The awards, created by Jordan Middleton of Cupcakes & Coasters, have been running since 2017 and were created as an answer to the Thea Awards, Golden Ticket Awards and IAAPA Awards, which all recognise excellence in industry, but don't acknowledge content creators and influencers.

There are 12 different categories for this year's awards. These include:

• Best established channel
• Best newcomer channel
• Best small channel
• Best production
• Best vlogger
• Best social media - photography
• Best social media - video
• Best Facebook Group
• Funniest account
• Best podcast
• Best blogger
• Best live content

Anyone can be nominated for an award until midnight GMT on December 12. From those nominated, a shortlist will be created and a voting period will follow.

For more information, click here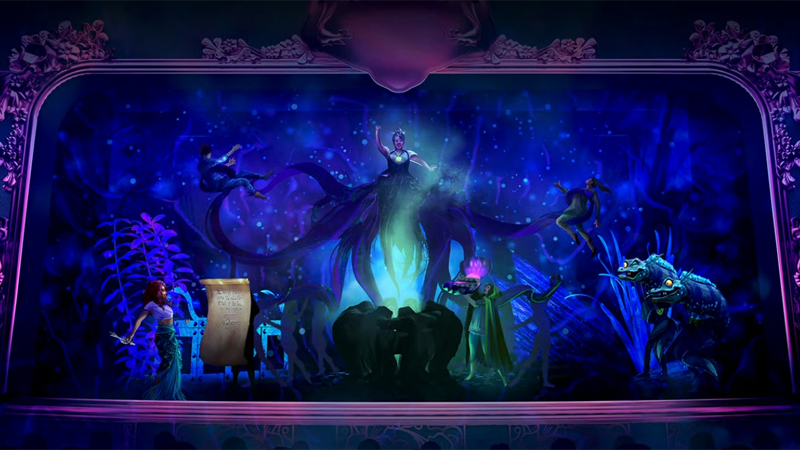 The show has been described as a modern retelling of the beloved 1989 Disney animation

Disney's upcoming cruise ship The Disney Wish will feature an original Broadway-style stage adaptation of Disney's 1989 animated movie; The Little Mermaid.

The show, developed exclusively for the ship, will headline the show's live entertainment offering.