European museums and police work together to fight illegal artefact trade

Travelling science exhibitions serve more than 500 million people in China

Bridging realities: How Miirage's no-glasses holographic experience could change the game for immersive experiences

Blackpool Zoo opens new £1.5m big cat habitat

Seouls' Changdeokgung Palace reopens for moonlight tours for first time since Covid

ProSlide-designed "ultimate thrill ride" opens at Zoomarine Algarve

Illuminarium Las Vegas launches space-themed experience

Qatar unveils 'next generation' of cultural institutions at Venice Biennale

Dutch museum faces backlash over Nas-Inspired Tutankhamun bust

Adjaye expansion will turn museum into India's largest art and culture centre

Science Centre Singapore debuts emerging technologies exhibition

Waterpark for dogs opens alongside sports bar in Florida

Planning permission denied for multi-million-pound whisky distillery and visitor attraction in Scotland

Lego and Merlin Entertainments partner with Katapult to develop creative play experience

London's Horniman Museum reveals plans for £10m 'Nature + Love' regeneration project

Natural and Cultural Heritage Fund commits £22m to attractions in the Scottish Highlands

Accesso expands offering with new accessoFreedom PoS platform

Stranger Things experience store opens in Las Vegas

Cairns Aquarium seeks investors as Colliers launches global search

Scottish heritage landmark in need of £12m renovation up for sale for £30,000

San Francisco seeks World Heritage status

Harry Potter exhibition heads to Macao on next stop of world tour

Hebrew Bible to go on display at Jewish Museum following US$38.1m purchase

Museum at the heart of plan for luxury eco-resort in Saudi Arabia's ancient city of AlUla

Simworx takes riders on a 'roarsome adventure' with new dinosaur attraction at Clacton Pier

Six Flags becomes first theme park operator to adopt Amazon's 'Just Walk Out' shopping technology

Industry descends on Riyadh for Saudi Entertainment and Amusement Expo

Madrid's Royal Collection Gallery to open in June

BBC Studios developing immersive experiences for the metaverse

Toshio Kagami stepping down as CEO of Tokyo Disneyland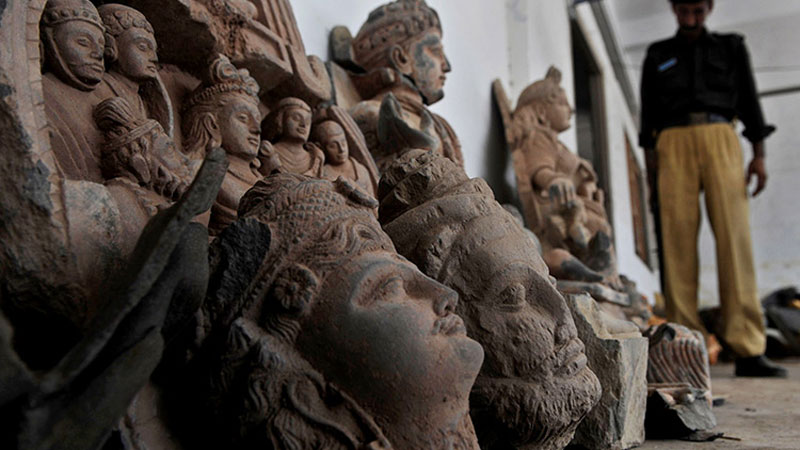 Three projects aimed at tackling stolen goods and protecting archaeological sites from looters, are the result of an action plan formed last year to step up the EU's fight against illegal trade in cultural goods.

Called Aurora, Anchise and Enigma, the plans outline a range of non-legislative steps that the EU, EU governments and national customs, police, judicial and cultural authorities can take to combat the problem, which saw more than 850,000 artefacts seized globally in 2020.

Aurora is looking for ways to label objects so they can be easily identified internationally, linking artefacts with chemical markers that could be quickly identified by authorities and cultural experts.

Anchise, which began in February and runs until early 2026, incorporates artefacts on ICOM's Red Lists, identifying them through a mobile application and checking it against national and international databases of stolen goods.

Enigma is a tool being developed to can police and ICOM databases for stolen or looted items. The scheme also wants to use AI to search the internet for images and information on objects that could be looted or stolen.

More from Horizon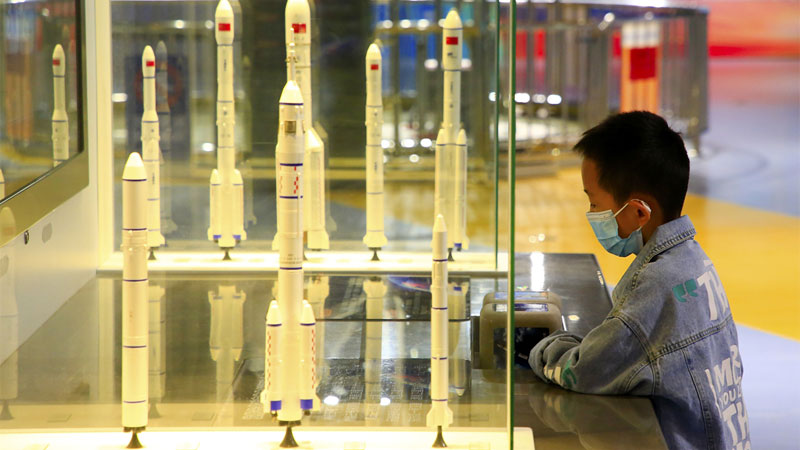 The China Science and Technology Museum says it has served more than 500 million people over the past two decades, with mobile projects aimed at popularising science taking place in some of the country's most remote regions.

In operation for 23 years, a fleet of science 'communication caravans' deliver science education tools to multiple communities, while in 2011 a series of nationwide mobile science and technology museum exhibition tours also started.

As of April, the exhibition tour project has traveled to 5,686 sites in 1,888 county-level administrative regions, serving over 171 million people.

As for the science caravans, they have held 391,000 events as of April, driving a total distance of over 53.7 million kilometers and serving over 338 million people.

More from China Daily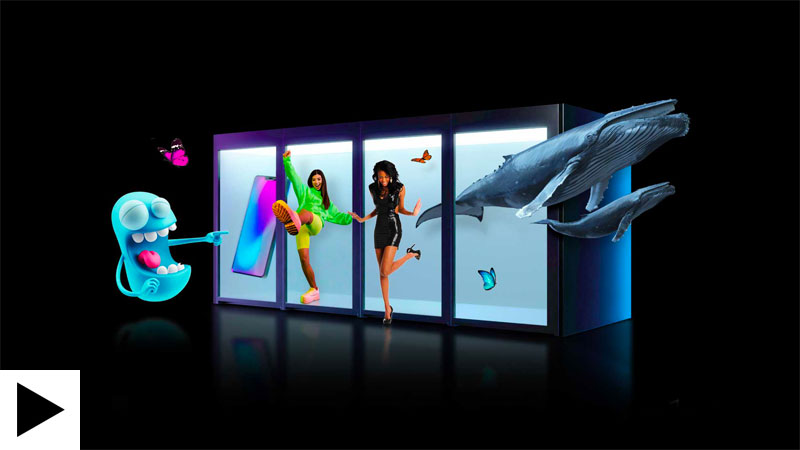 When it comes to visitor attractions, immersion seems to be the word coming out of everybody's mouths.

Easy to tout as a marketing tool but difficult to achieve in practice, the company behind a new augmented technology might just be able to say that what it offers can actually be described as truly 'immersive'.

Called Miirage, the technology is a modular system that utilises transparent LCDs to create ultra-realistic holograms that don't require 3D glasses, a mobile device or any other sort of screen to convince the viewer that they can see something in three dimensions. When looking at the impressive system, to the naked eye, it seems as though a person, character or object is moving around in three dimensional space, with the added bonus that the viewer can see this illusion in any brightness and from almost any angle.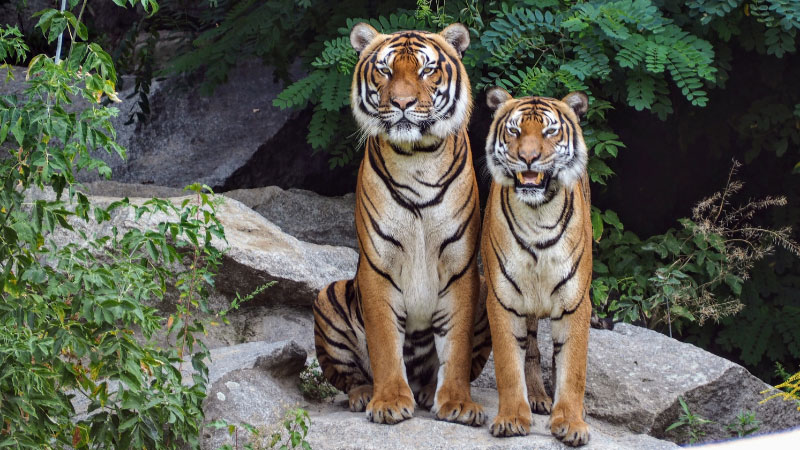 The habitat has been designed to encourage natural behaviour in the animals

Credit: Canva



A brand new big cat habitat has opened at Blackpool Zoo in Lancashire, UK.

The habitat has been designed to encourage natural behaviour and will enable the zoo to provide the best care for its big cat population, which includes several lions and tigers.

The result of a £1.5m (US$1.9m, €1.75m) investment, the habitat consists of a large outdoor area equipped with mock rocks, multi-level log platforms and several sunbathing and relaxation spaces.

It also features two large indoor spaces with heated rocks and extended viewing windows, as well as a new CCTV surveillance system that enables keepers and conservationists to monitor the animals and study their behaviour.

"We continually strive to improve our facilities for our animals and this significant investment is the latest in a long line of projects that demonstrate our commitment to excellence," said Darren Webster, director of Blackpool Zoo.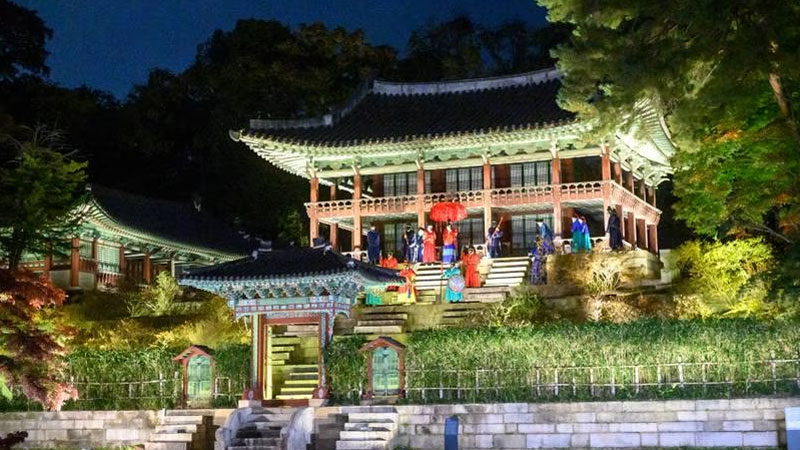 Changdeokgung Palace is one of the most visited landmarks in Korea

Credit: VisitKorea



Changdeokgung Palace, a Unesco World Cultural Heritage Site in Seoul, South Korea, has reopened for night tours.

The palace, which is among the most-visited tourist attractions in the city, is typically only open during the day. However, the beginning of June saw the landmark host its first English language moonlight tours since before the Covid-19 pandemic.

Lit by traditional Korean lanterns, the moonlight tours share the history of the palace. The tours last 100-minutes and are capable of accommodating 75 visitors per cycle. Ticket prices cost ₩30,000 (US$23, €22, £19) per person.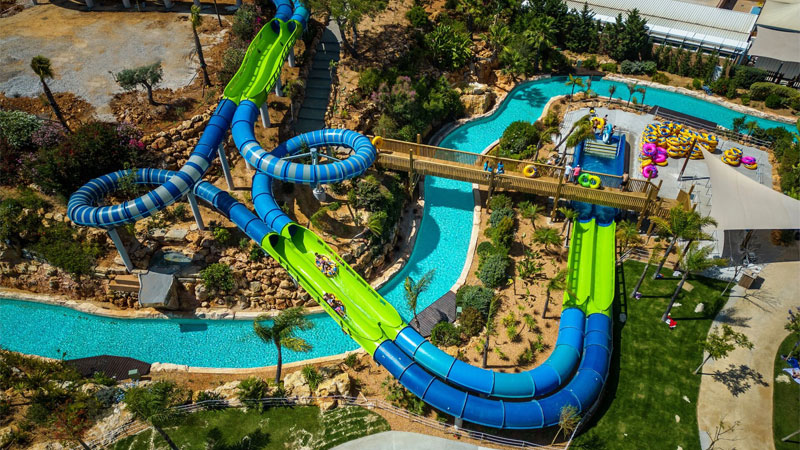 The Quetzal offers 178m of twists and turns and a dual track for riders to race down

A new "fast-paced" water slide, inspired by a Latin American bird, has opened at the Zoomarine Algarve marine park in Portugal.

Called The Quetzal, the ProSlide-designed attraction has been described as the "ultimate thrill ride" and features two tracks that riders can race down side-by-side, as well as 178m (584ft) of twisting and turning slides.

"ProSlide is very proud of our second collaboration with Zoomarine. This ride will bring a completely new, innovative and shared family experience to Portugal that doesn't exist anywhere on the peninsula," said Aaron Wilson, Proslide's VP of business development – Europe.

"We worked closely with the Zoomarine team to design a ride that would respect and complement the beautiful landscape and topography of the park, while also ensuring a fast paced ride to suit the high expectations of their visitors."

More on Portugal Resident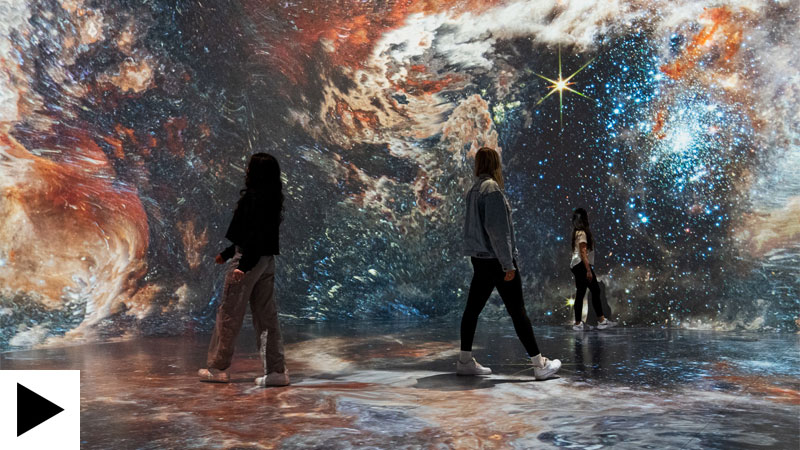 Illuminarium Las Vegas has expanded its show offering to include a new space-themed experience.

Called 'Space: A Journey to the Moon and Beyond', the new experience is housed inside the AREA15 immersive entertainment complex in Nevada, US, and features interactive imagery captured by the James Webb Space Telescope as well as a 3D recreation of the telescope's deployment in deep space.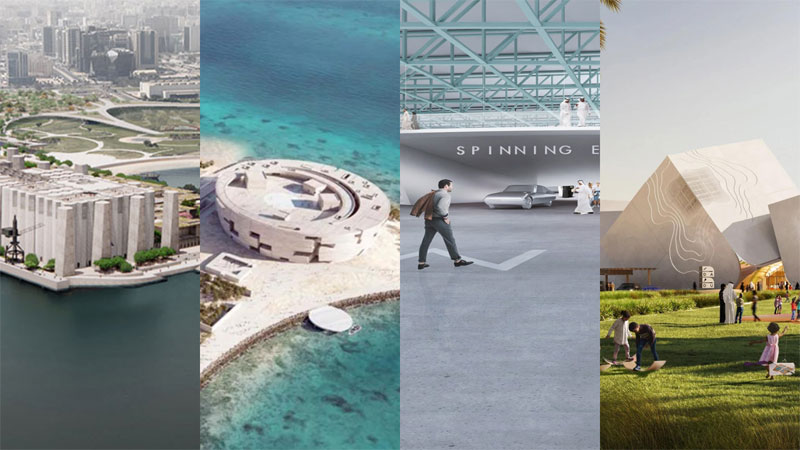 Qatar has announced plans for four new museums, with the cultural venues part of an ongoing transformation plan that will see the country share and celebrate its culture and heritage with the rest of the world.

Building on a legacy of investment in world class museum projects over the last 15 years, the announcement also looks ahead to the National Vision 2030 plan, which aims to make Qatar an advanced society capable of sustaining its development and providing a high standard of living for its people.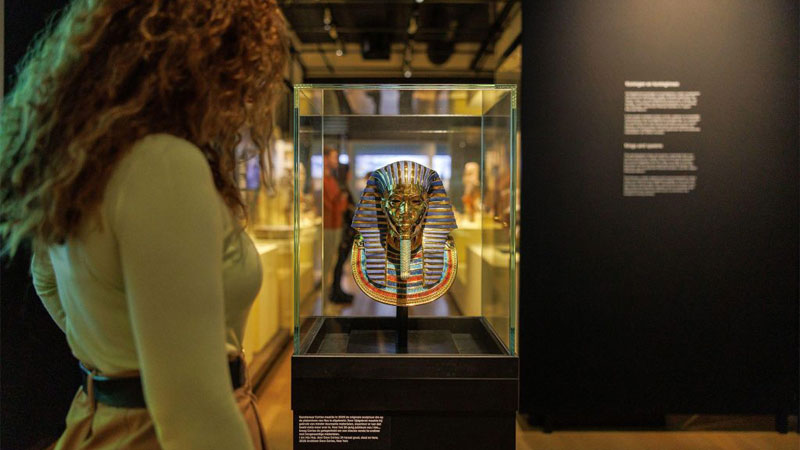 The bust, inspired by Nas's I Am album artwork, was designed by artist Dave Cortes

Credit: National Museum of Antiquities



A museum in the Netherlands has come under fire for cultural appropriation, after using the likeness of American rapper Nas' in a Tutankhamun-inspired bust.

The statue, created by artist Dave Cortes, forms part of an exhibition at the National Museum of Antiquities (NMA) in Leiden that explores music by Black artists that has been inspired by or references ancient Egypt and Nubia.

It depicts Nas as an Egyptian Pharoah reminiscent of King Tutankhamun's mask and the artist's I Am album cover.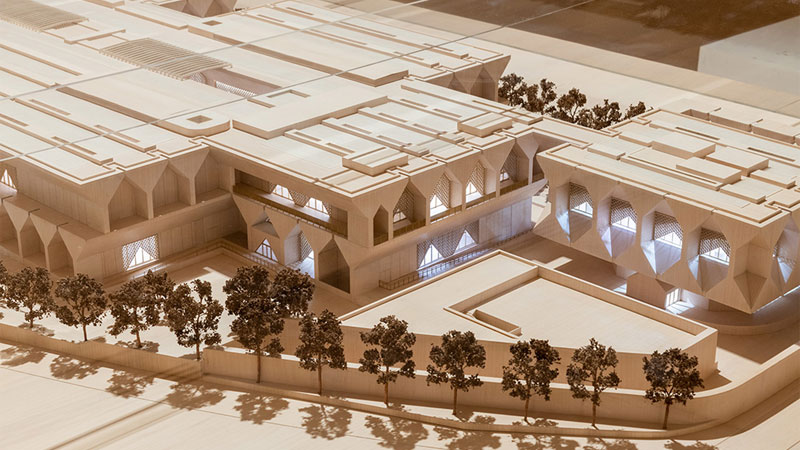 An expansion of the Kiran Nadar Museum of Art (KNMA) in Delhi will make the institution the largest art and culture centre in India when it opens in 2026.

Unveiled as a model at the Venice architecture biennale, the 100,000sq m building has been designed by Sir David Adjaye and architects S Ghosh & Associates.

"We are very excited to be unveiling the model of the new building," said Kiran Nadar, founder and chairperson of KNMA. "The newly built space of KNMA has been conceived as a world-class cultural centre, a state-of-the-art building and a cultural powerhouse open to all. At the heart of KNMA is the notion of giving back to society, preserving treasures of the cultural past and nurturing a young generation of creative practitioners and thinkers, while bridging the gap between art and the public."

Adjaye added: "KNMA provides an opportunity to embolden the rise of contemporary Indian art, releasing a new cultural offering for both the people of India, as well as for the wider global arts landscape. Its location in Delhi - one of the oldest cities in the world with a lineage of habitation that stretches to the 6th century BCE - gives new context to its position as a dynamic, living cultural force. As such, its specific location within the city directly influences the new building's form, rhythm and landscape."



Science Centre Singapore has debuted a new exhibition aimed at young people to immerse themselves in future technologies.

Called Smart Nation PlayScape, the permanent exhibition has eight zones explaining scientific concepts with gamified interactive elements.

Set up by the by the Smart Nation and Digital Government Group (SNDGG), the exhibition explores artificial intelligence, augmented and virtual reality, biometrics and cybersecurity, blockchain, geospatial, robotics sensors and user experience.

More from The Straits Times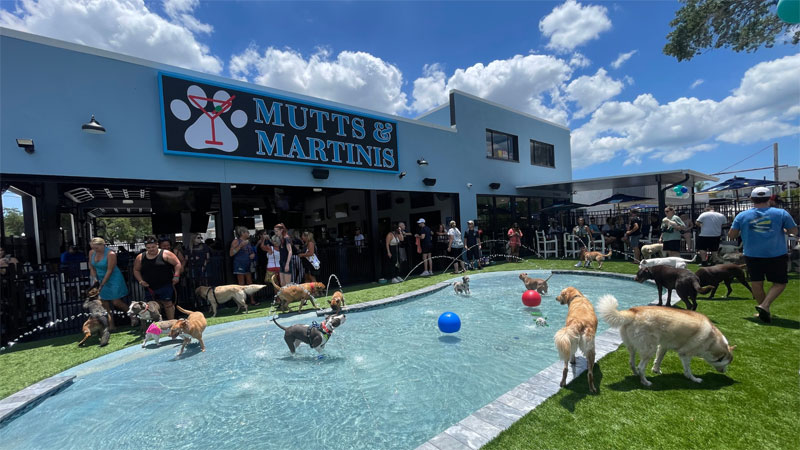 A waterpark with dogs complete with a bar for its human owners has opened in St Petersburg, Florida, US.

Called Mutts & Martinis, the sports bar's owners have dubbed the animal attraction as "Florida's first dog waterpark and full liquor bar".

For pets, an outdoor area features a splash pool and an extensive play area, as well as obstacles and toys.

For humans aged 21 and over, the sports bar offers dog-themed drinks and snacks. There are also dog-friendly frozen yoghurt treats on offer.

Mutts & Martinis offers annual memberships, three-month memberships and day passes. Owners wanting to bring their four-legged friends must supply proof of vaccination against rabies, distemper, parvovirus and Bordetella. Male dogs older than 18 months must also be neutered.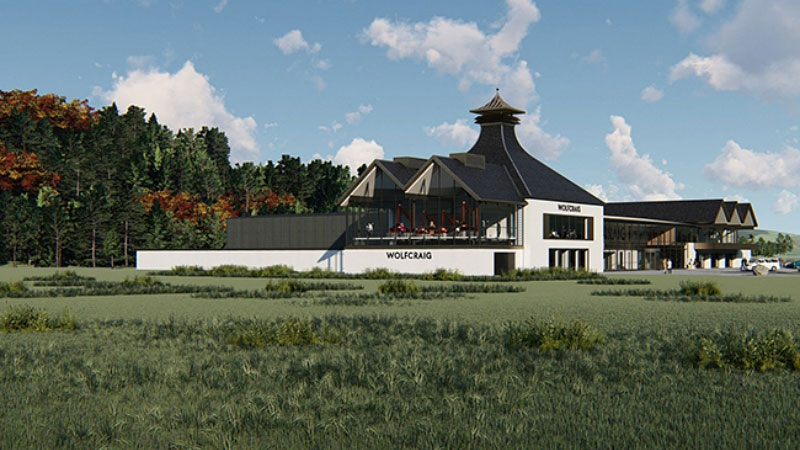 Plans for the distillery included an interactive visitor attraction and a private tasting room

Credit: Wolfcraig Distillers



Planning permission for a multi-million-pound whisky distillery and visitor attraction in Scotland has been refused for a second time.

Permission for the Wolfcraig Distillery was first denied in March 2022, due to its scale and potential impact on the surrounding open landscape. Stirling Council has now refused permission for the second time following an appeal in May.

Plans for the attraction, which was to be located at Craigforth Campus, included an interactive and education-focused visitor attraction, the distillery, a private tasting room and a 180-cover bistro and bar.

The company is now said to be seeking 'alternative locations' for the attraction.

"We are extremely disappointed by the Local Review Body's decision to refuse planning for the development of the distillery and visitor centre at Craigforth," said Jamie Lunn, co-founder of Wolfcraig Distillers.

"The distillery had the potential to inject millions into the local economy every year, and it's a shame Stirling will now be denied that opportunity."

More from The Spirits Business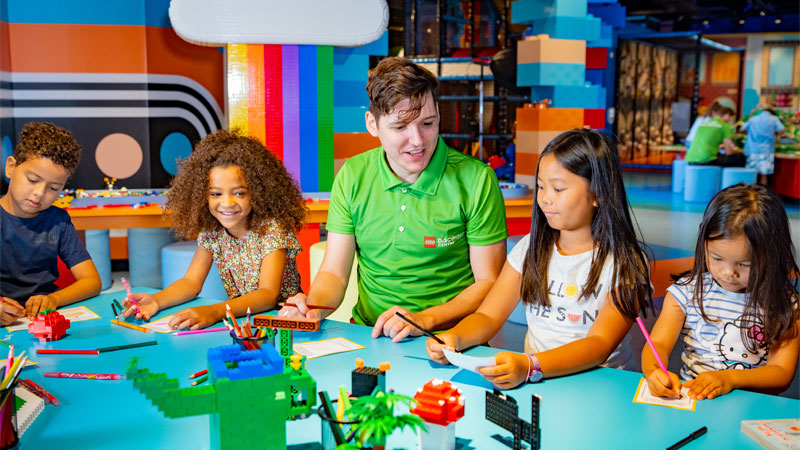 Lego Creative Club is designed to encourage creativity

Credit: Lego/Merlin Entertainments



Themed attraction designer Katapult has partnered with Lego and Merlin Entertainments to develop a new visitor experience for Lego Discovery Centres.

Called Lego Creative Club, the play experience encourages guests to 'let their imaginations run wild' and design their own original Lego creations.

After visitors are greeted by a Playmaker, they can explore the Lego library for inspiration, sketch out their ideas and build their creations using a variety of Lego bricks.

The experience, which has already seen increased levels of brand engagement, was launched at the Lego Discovery Centre in Brussels, Belgium, and will be a standard across new openings.

"It's been a pleasure working with both the Lego Group and Merlin Entertainments on this new experience at Lego Discovery Centres," said Katapult co-founder and CEO Dawn Foote.

"We implemented our testing and development process which helped ensure the experience would be successful once rolled-iut. Through iterative design and feedback from families, we were able to do just that."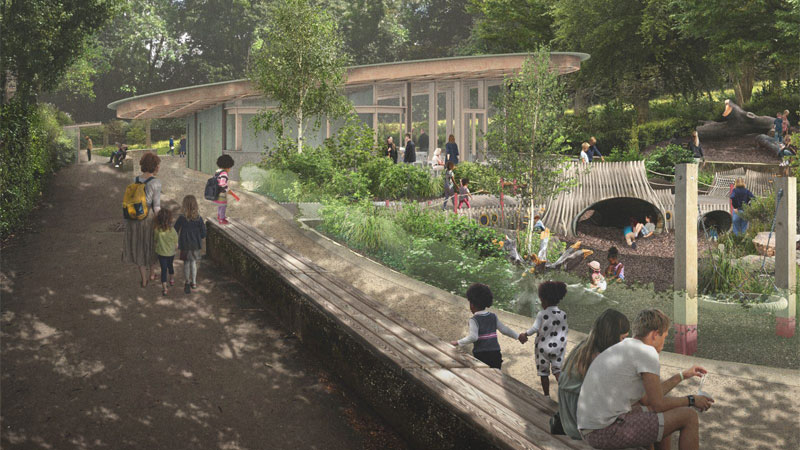 Works will include the addition of a new adventure zone with a children's café and nature-themed play area

Credit: Feilden Fowles



London's Horniman Museum is to undergo a £10m (US$13m, €12m) renovation that will 'reinvigorate and re-interpret' the Grade-Ilisted building and its surrounding hilltop gardens.

Helmed by London-based architecture practice Feilden Fowles and landscape architect J&L Gibbons, the project, dubbed 'Nature + Love', will see underused areas of the estate transformed into new visitor attractions, as well as improvements made to the museum's Natural History Gallery.

Works will also see the addition of a new adventure zone featuring a nature-themed play area and children's café.

"These plans brilliantly enact our ambition to celebrate and foster a love of nature, both inside the museum and outside in our gardens," said Nick Merriman, chief executive and content director at the Horniman Museum.

"I so often hear people say 'I love the Horniman', so it will be wonderful to give visitors even more to love, and to use the new spaces to engage and encourage a wider range of people to care for and protect the world we all share."

More from Architects Journal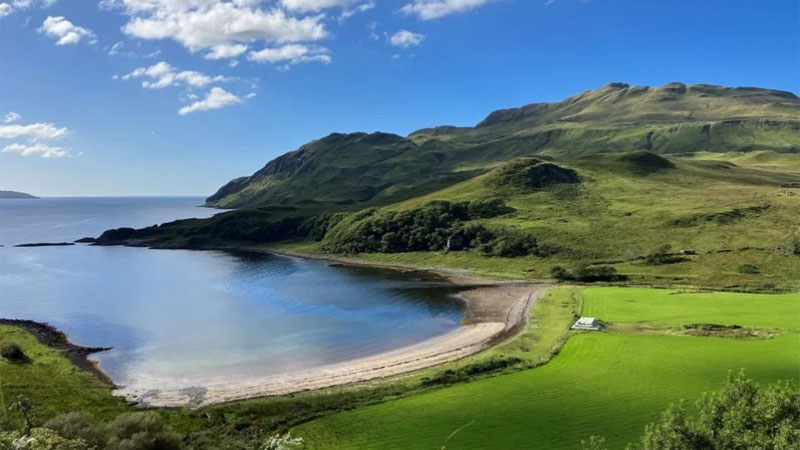 The funding aims to support projects that encourages tourists to visit the Highlands and Islands

Scotland's Natural & Cultural Heritage Fund (NCHF) has awarded a share of £22m (US$27m, €25m) to more than a dozen tourist attractions in the Scottish Highlands and Islands, as part of a new scheme to promote tourism in the area.

Led by NatureScot with support from the European Regional Development Fund (ERDF), the funding aims to support projects that encourage visitors to experience the Highlands and Islands' "unique nature and culture."

Among the attractions awarded are the visitor centres at Corrieshalloch Gorge and Dundreggan and a VR tour of archaeologically-significant sites along the Hebridean Walking Route.

"The NCHF programme has been a resounding success," said Eileen Stuart, deputy director at NatureScot.

"With its breathtaking scenery, the Highlands and Islands have always drawn people from far and wide, and there projects open the window even wider to the area's fascinating nature, culture and history."

More here

The platform is designed to optimise operational efficiency and improve guest experience

Credit: Canva



Attractions technology provider accesso has announced the launch of a new PoS platform for restaurant and retail areas in theme parks.

The cloud-hosted platform, called accessoFreedom, has been designed to enhance the guest experience and improve operational efficiency.

Described as a '"fast, fricitionless, flexible and scalable service delivery solution," the platform offers cross-functionality that enables it to be used in both retail and food service areas. Its features include mobile ordering, self-service and automated check-out options, kiosks, loyalty programme support, cashless payments and comprehensive kitchen management.

It can also be integrated with emerging technologies such as voice-based transactions and chatbot ordering.

"Today's guests require convenience and flexibility, and the industry needs a solution for restaurant and retail selling that can deliver on those demands," said accesso CEO Steve Brown.

"With the launch of accessoFreedom, we are proud to usher in a new era of consumer engagement for an expansive selection of venue types across the entire leisure, entertainment and hospitality sectors."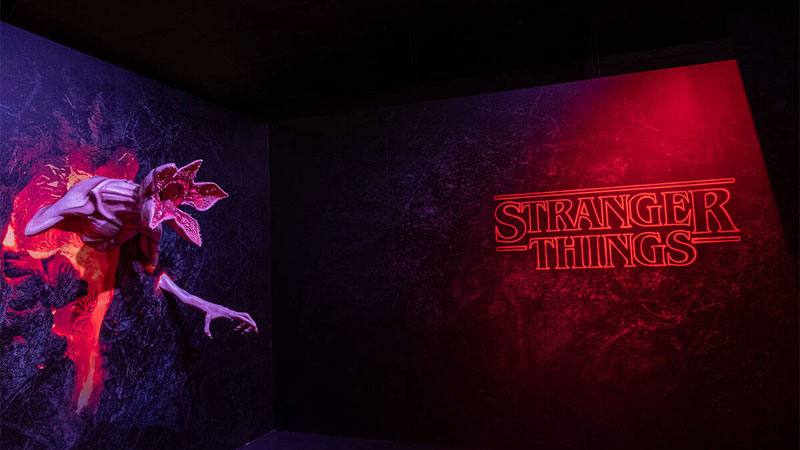 Guests will be able to explore iconic show locations such as the Upside Down and Vecna's attic

Credit: Netflix



The World's largest Stranger Things experience store has opened in Las Vegas, US.

Housed inside the Las Vegas Showcase Mall on the Vegas strip, the immersive experience transports visitors to Hawkins, Indiana, where they are able to purchase exclusive merchandise, discover Easter eggs from the hit series and explore iconic show locations including the Upside Down, Hawkins Lap, Vecna's attic, Palace Arcade and Joyce Byer's home.

"This is an exciting one for us," said Greg Lombardo, Netflix' VP of Live Experiences.

"It's our biggest Stranger Things immersive store yet. It features iconic elements, scenes from the series and some really incredible exclusive merchandise that's only available here."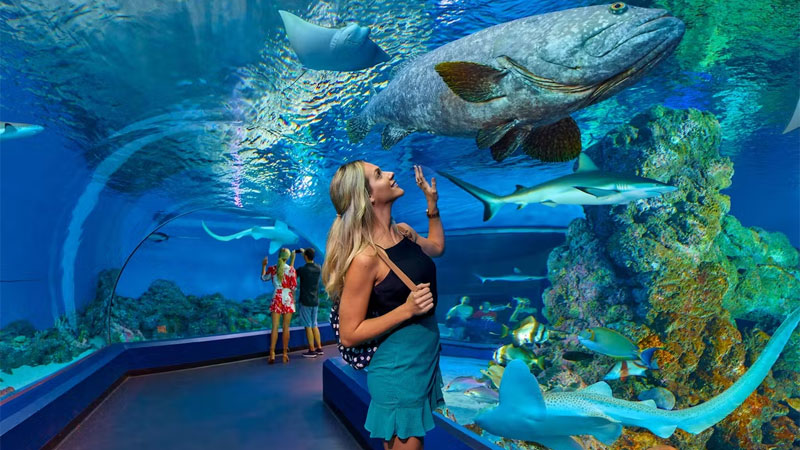 Cairns Aquarium is seeking new investment

Credit: Cairns Aquarium



Australia's Cairns Aquarium is planning to expand its business operations, with the animal attraction announcing that it has appointed Colliers to seek out potential investors for the popular Queensland attraction.

The aquarium, which opened to the public in 2017 at a cost of AU$54m (US$35.3m, €32.9m, £28.2m), is one of the city's top attractions.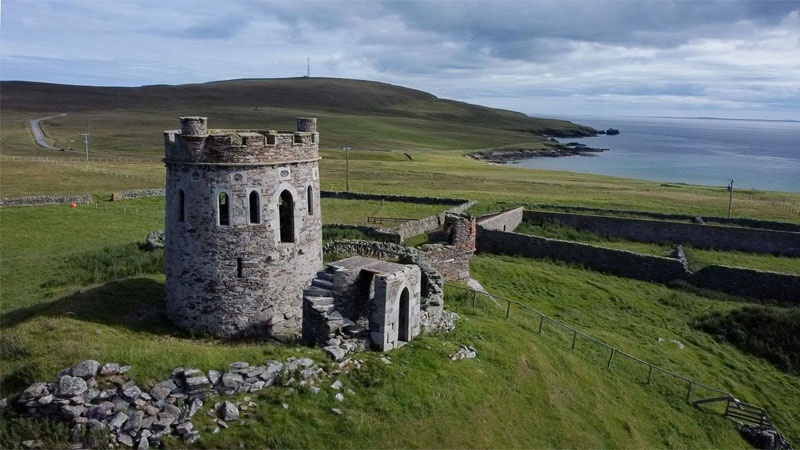 A castle in Shetland is on the market for just £30,000 - but any potential buyer will also need a spare £12m.

House-hunters could snap up Brough Lodge on the island of Fetlar for less than the price of a flat.

The 200-year-old property is set in 40 acres of land, with folly towers, a courtyard and walled gardens.

But investors have been warned they will need deep pockets to cover the cost of the renovations to the building, which dates back to 1820.

The Brough Lodge Trust - which was formed in 1998 to preserve the building - has appealed for... More from the BBC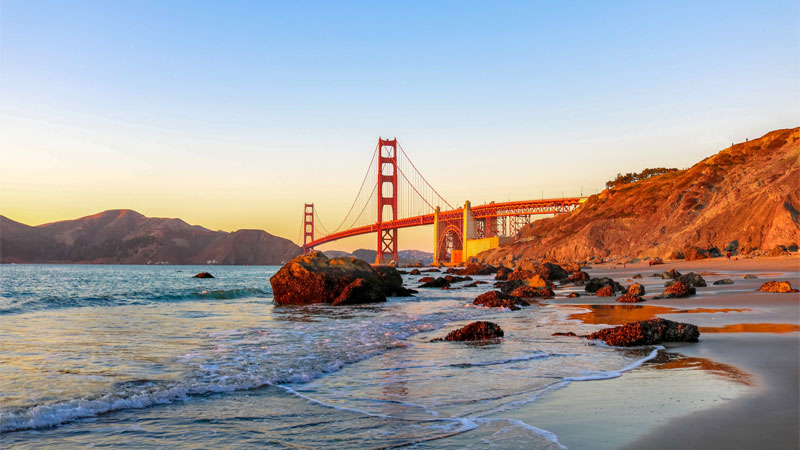 The city of San Francisco is aiming to become the first in the US to achieve World Heritage status, with a task force launched to pursue a nomination from Unesco.

Led by Karalyn Monteil, the former director of the nonprofit San Francisco Heritage, who is about to start a new position at Unesco, key stakeholders including Rich Hillis, San Francisco planning director, and Diane Matsuda, president of the Historic Preservation Commission, are also working on the nomination.

"We should highlight the LGBTQ history and culture of San Francisco," Montiel told The San Francisco Standard. "Because by doing so, it would be the only World Heritage site in the world with an LGBTQ theme."

A process that will take several years, a nomination would likely focus on natural and iconic landmarks, such as Golden Gate Park and the Golden Gate Bridge, which will help the city move forward with such a proposal.

More here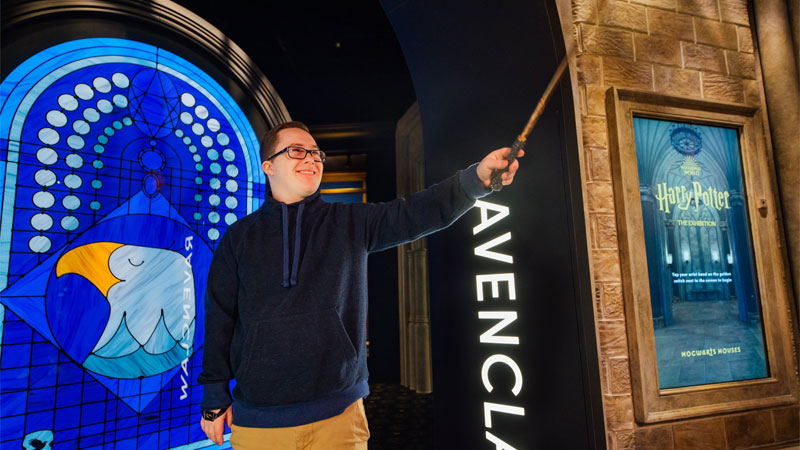 Harry Potter: The Exhibition - a travelling exhibition featuring props costumes and other artefacts from the Harry Potter films, is set to open in Macao, China, later this year.

Opening in December at The Londoner Macao, the exhibition makes its fifth stop in the Asia Pacific region, after visits to the cities of Sydney, Singapore, Tokyo and Shanghai.

Through the exhibition, visitors are immersed in the Wizarding World, where they can do things like visit Harry's cupboard under the stairs, choose their Hogwarts house and practice their Quidditch skills.


The exhibition is currently open in Paris, France, after opening in April, and arrived in New York, US, on May 19.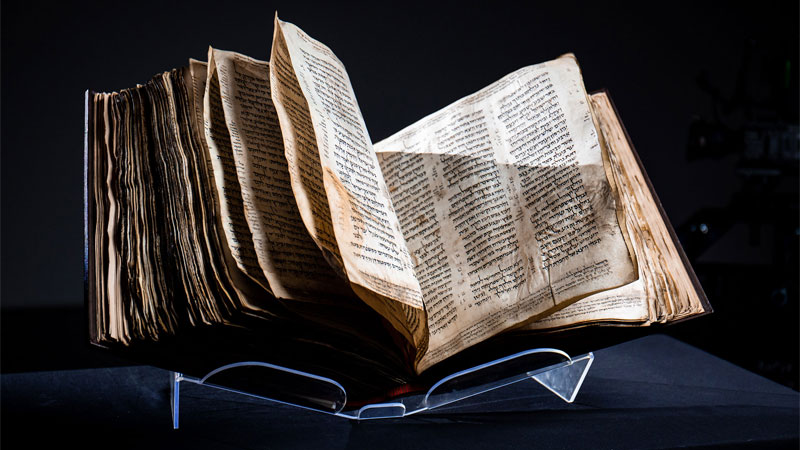 A late ninth- or early 10th-century book thought to be the earliest, most complete copy of the Hebrew Bible has sold at auction for US$38.1m (€35.5m, £30.5m), with the religious artefact set to become part of the permanent collection at the Museum of the Jewish People in Tel Aviv, Israel.

The purchase by the museum of the Codex Sasson, which represents one of the most expensive historical documents ever sold at auction, was made possible through a donation from Alfred H. Moses - a former US ambassador to Romania.

"The Hebrew Bible is the most influential book in history and constitutes the bedrock of Western civilization," said Moses.

"I rejoice in knowing that it belongs to the Jewish People. It was my mission, realising the historic significance of Codex Sassoon, to see that it resides in a place with global access to all people."

More from The Banner

The resort will feature a museum, VIP club and 76 luxury villas

Credit: Azulik



Saudi Arabia's Royal Commission for AlUla (RCU) has revealed plans to develop an eco-luxury resort in the ancient city that will offer its own museum.

Slated to open in 2027, the Azulik AlUla Resort forms part of the RCU's 'Journey Through Time' masterplan, which will see the development of 15 cultural institutions across Saudi Arabia, as well as the country's Vision 2030 plan, which aims to diversify its economy and reduce its dependence on oil by developing tourism and entertainment destinations.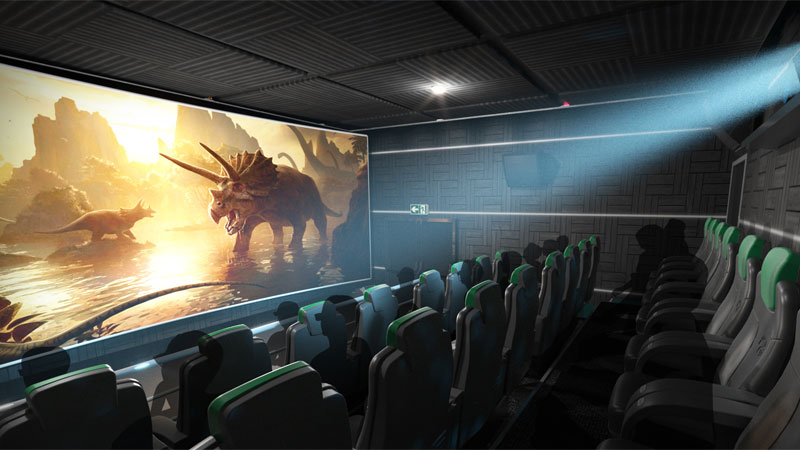 Jurassic Pier transports visitors to a prehistoric world where they come face-to-face with several dinosaur species, including a t-rex

Credit: Simworx



Leading dynamic media-based attractions specialist Simworx has installed a new 4D cinema attraction at Clacton Pier in the UK.

Called Jurassic Pier, the attraction transports visitors to a prehistoric world where they fly with pterodactyls, stomp with stegosauruses and even come face-to-face with a tyrannosaurus rex.

It can accommodate 24 guests per cycle and features 3DOF cinema seats offering in-theatre effects including smoke, wind effects, water spray and leg ticklers.

It also features a pre-show area, billed as a "roar-some dinosaur safari", where guests can interact with a plethora of animatronic dinosaurs, including a velociraptor, dilophosaurus bambiraptor, pterosaur, and, an eight-meter-long tyrannosauras rex.

"Working with Clacton Pier to develop this enticing experience for families has been a lot of fun," said Simworx COO Andy Roberts.

"Our team really enjoyed coming up with the concept and bringing it to life."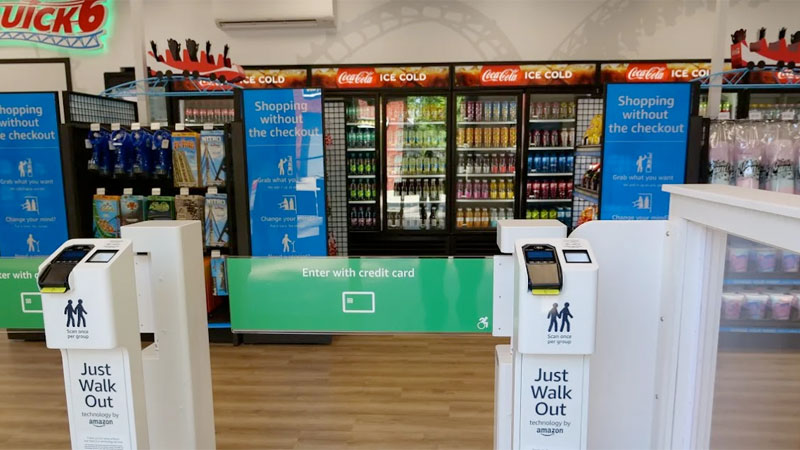 Amazon's Just Walk Out technology has previously been used in high-foot-traffic destinations to reduce customer wait times

Credit: Six Flags



Six Flags is set to become the first theme park operator to utilise Just Walk Out - Amazon's cashless and cashierless shopping experience.

The technology, which changes the face of retail completely, allows a customer to scan a smartphone app as they enter a store and be automatically billed for whatever purchases they make as they leave, eliminating any sort of payment steps traditionally associated with a retail transaction.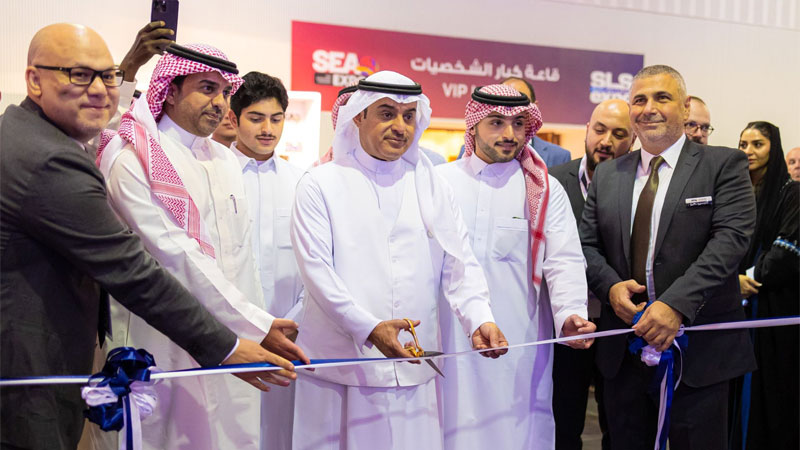 The Saudi Entertainment and Amusement Expo (SEA) is in full swing in Riyadh, Saudi Arabia, with the three-day event offering the chance for professionals to network during what is fast becoming one of the most important annual events on the industry calendar.

Taking place from May 28-30 at the Riyadh International Convention & Exhibition Center, SEA Expo 2023 gives attendees the opportunity to meet thousands of buyers and investors within Saudi Arabia's lucrative US$64bn entertainment and leisure sector.

Represented brands at this year's show include Whitewater GCI, Intamin, Vekoma, Triotech and more.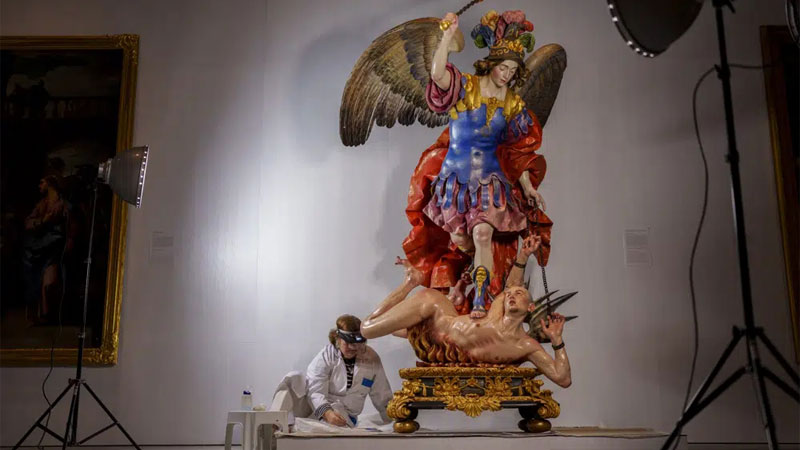 The gallery will explore 500 years of the Spanish monarchy, its collection includes masters paintings and sculptures

Credit: AP Photo/Manu Fernandez



The Royal Collection Gallery, a major new museum showcasing the history of the Spanish monarchy, is set to open in Madrid at the end of June.

Located inside the Royal Palace complex in the Spanish capital, the new museum will take visitors on a journey through 500 years of the Spanish monarchy, from the first rulers in the Middle Ages to Juan Carlos I, who reigned from 1975 until his abdication in 2014.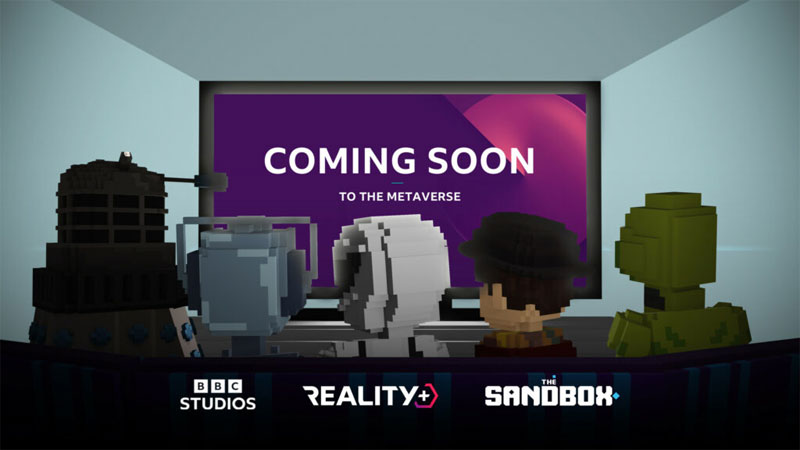 BBC Studios has partnered with Web3 specialist Reality+ to create immersive experiences for the metaverse

Credit: BBC Studios



BBC Studios has partnered with Reality+, a Web3 specialist, to develop a collection of immersive experiences for the metaverse.

Few details are currently known about the experiences, however, they will be designed around several BBC IPs, including Doctor Who and Top Gear, and are set to launch on The Sandbox - a VR gaming platform where fans can interact with immersive content and even build and monetise their own experiences.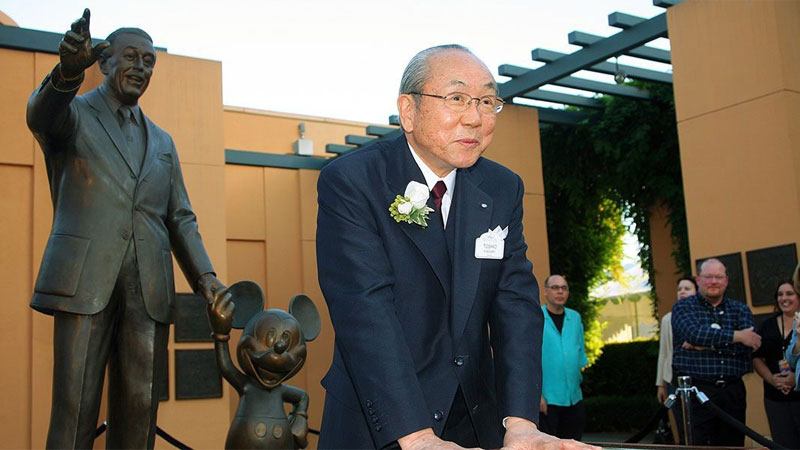 Toshio Kagami was a driving force behind the Tokyo Disneyland and Tokyo DisneySea resorts

Toshio Kagami is to step down as CEO of Tokyo Disneyland operator Oriental Land Co after more than 25 years.

Kagami, who is considered by many to be the "father" of the Tokyo Disneyland and Tokyo DisneySea resorts, will transition to the role of chairman of the board of directors. He will be replaced by executive vice president Yumiko Takano, who will become the first female CEO and chairman to lead the company.

The changes were announced during a board of directors meeting in May and are expected to be officially approved at a general shareholder's meeting on June 29.