IAAPA Expo Europe set for record attendance in Vienna

IAAPA Expo Europe 2023: Triotech celebrates launch of 'next generation' Primordial interactive dark coaster for US's Lagoon Park

Chesington named UK's best theme park as UK Theme Park Award winners revealed

IAAPA Expo Europe 2023: Vekoma to showcase new rollercoaster launches

IAAPA Expo Europe 2023: RWS Global to showcase major cruise line collaborations, resort partnerships and Hasbro City opening

Solving the puzzle: Connect&GO's Anthony Palermo on how technology is rapidly changing attractions management

Everything you need to know about IAAPA Expo Europe 2023

Disney stock drops after plan revealed to spend US$60bn on theme parks over next decade

Former Columbus Zoo executives indicted over US$2.2m corruption scheme

Balloon Museum heads to New York

Titanic exhibition set to arrive at Carnegie Science Centre

IAAPA Expo Europe 2023: American Heartland and Mandai Bird Paradise among projects to be showcased by FORREC

Black bear sighting forces partial Disney World closure

Danish artist told to repay museum €67,000 after displaying blank canvasses

Unesco urges British government to amend controversial Stonehenge road tunnel plan

Uganda's Tombs of the Kings of Buganda taken off Unesco's from World Heritage in Danger List

Funding boost for multi-million-pound legend of Merlin tourist centre

Amazon Freevee shares first look inside London Neighbours Experience

IAAPA Expo Europe 2023: Christie to present new technologies and projects in Vienna

IAAPA Expo Europe 2023: Experience UK gearing up for return of UK Pavilion

Ukrainian bear caught in conflict set to be adopted by Scottish zoo

Austrian zoo keeper killed in rhino attack

Major theme park planned for Mitsubishi Estate in Yokohama

First look at Hong Kong Disneyland's 'World of Frozen'

Mark Woodbury reveals new details of Universal's Epic Universe

How Dorset's Tank Museum became a global hit

IAAPA Expo Europe 2023: Triotech to showcase latest projects and attractions

Pokémon and Van Gogh collaboration to open at the end of September

Moon tree seedlings to be shared with public-facing STEM educators

IAAPA Expo Europe 2023: accesso to showcase new PoS platform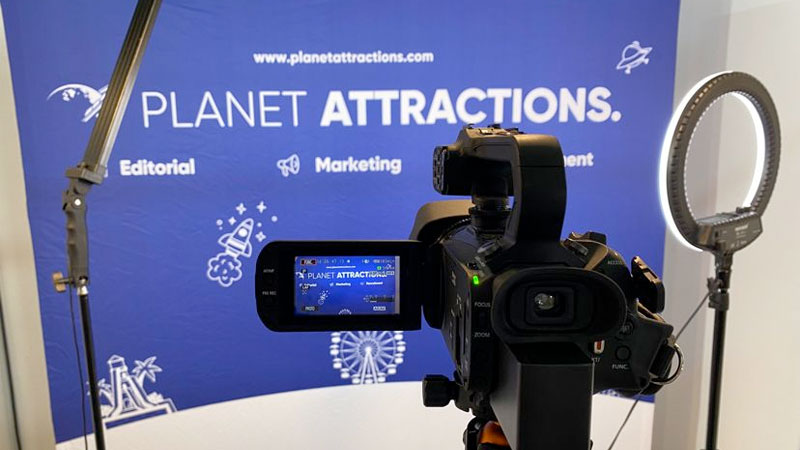 IAAPA is about to open it's largest ever European Expo and Planet Attractions is on the ground getting all the news from this year's event. If you're in attendance, pop over to the Planet Attractions media zone and say hello.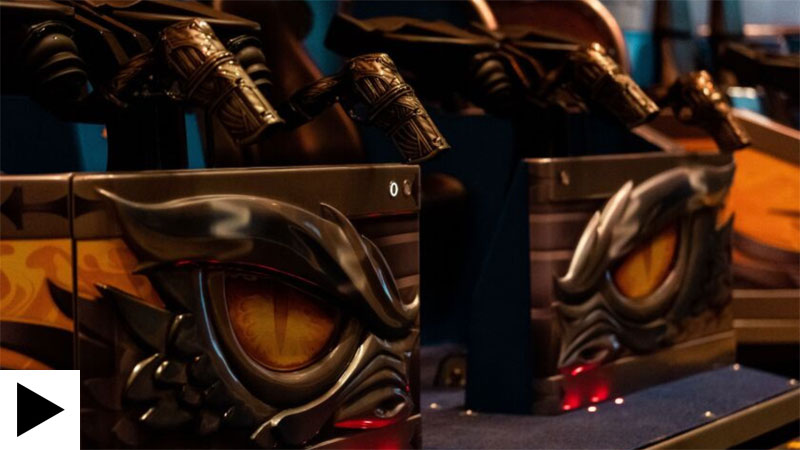 Triotech has announced the launch of its latest theme park attraction - with the company calling the interactive dark coaster at Salt Lake City's Lagoon Park a 'next generation' development.

Called 'Primordial' the collaboration between Triotech and Lagoon Park is a three-level coaster combined with an interactive dark ride attraction and opened to the public earlier this month.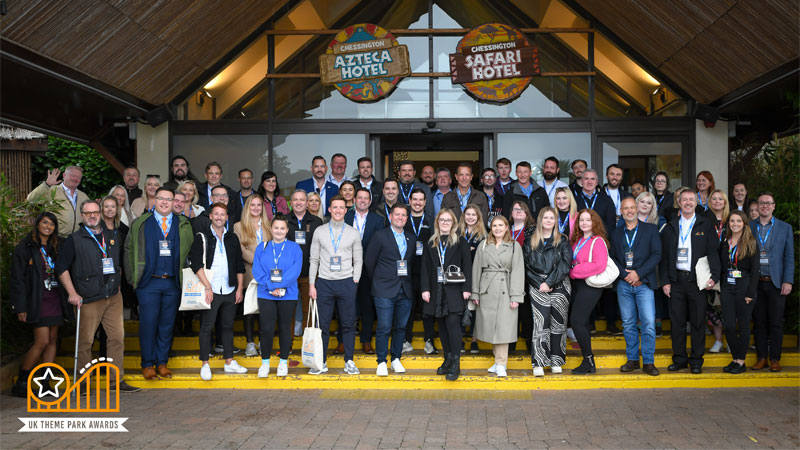 Representatives from across the country were in attendance at this year's UK Theme Park Awards

Credit: UK Theme Park Awards



The winners of the fourth annual UK Theme Park Awards have been announced, with Alton Towers, Drayton Manor and Blackpool Pleasure Beach among the big winners at this year's event.

Organised by ThemeParks-UK, 229,427 public votes were combined with scores from a judging panel including Planet Attractions Editor-in-Chief, Tom Anstey, with winners announced across 22 categories.

Hosted at Chessington World of Adventures and attended by more than 100 representatives from theme parks and attractions suppliers across the UK, Alton Towers picked up the most awards, with 11, while Drayton Manor and Blackpool Pleasure Beach both picked up eight.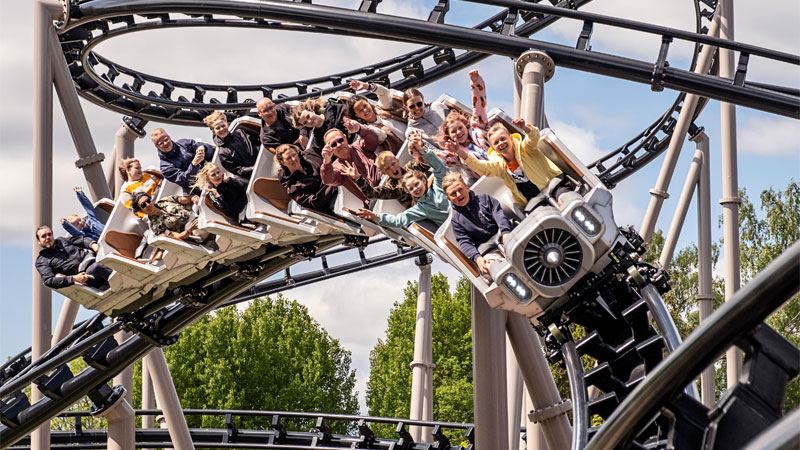 Two of Vekoma's family launch coasters opened earlier this year

Credit: Vekoma



At this year's IAAPA Expo Europe, rollercoaster manufacturer Vekoma will exhibit its new family launch coaster, two of which debuted earlier this year.

Called Lightning, the first of the two launch coasters opened at Furuvik in Sweden in the spring. Built for speed, the attraction is billed as the "fastest family launch coaster in the world" and sends visitors twice round a 430m (1,410ft) track, offering twists, turns and airtime, at speeds of 46mph (75km/h).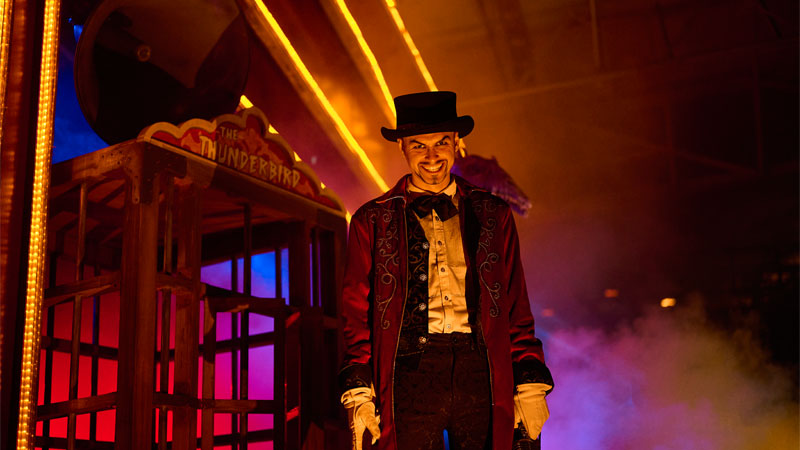 RWS Global has created more than 55 Halloween activations for operators such as Hersheypark (pictured) and Six Flags

Credit: RWS Global



Representatives from RWS Global, a full-service provider of visitor attractions and live experiences, will be attending this year's IAAPA Expo Europe to discuss a number of its most recent projects.

The company has enjoyed a successful year, including a significant rebrand, which saw RWS and its subsidiaries – JRA, ted and ARC – relaunch as RWS Global.

After producing and managing the summer entertainment for several major US theme parks including Hersheypark, Idlewild, Lost Island and Typhoon Texas, RWS Global's creative team is gearing up to create the décor, entertainment and more than 55 Halloween activations and mazes for operators such as Six Flags, Legoland and Hersheypark.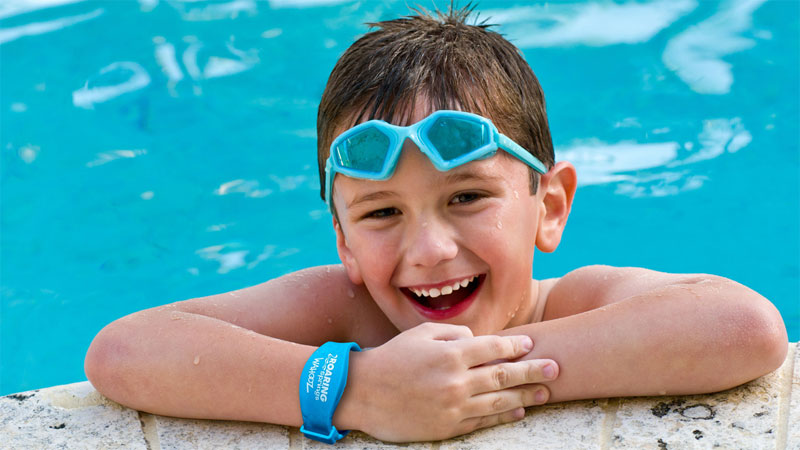 All-in-one systems offer a number of benefits, including payment via a wrist band or other wearable device

Credit: Connect&GO



The management of visitor attractions is rapidly changing as the technology surrounding operations evolves.

In a quest for operational efficiency and experiences that leave the visitor wanting to come back for more, attractions large and small are turning to solutions that integrate multiple parts of the guest experience into a single cohesive system, functioning as one collective mind for better operational output.

The popular way to do this is through cloud-based platforms that combine elements including eCommerce, point-of-sale (POS), access control and payment systems into one centralised system. This approach offers a number of advantages, including not only the ability to streamline operations, but to also better understand and accommodate guests on an individual basis.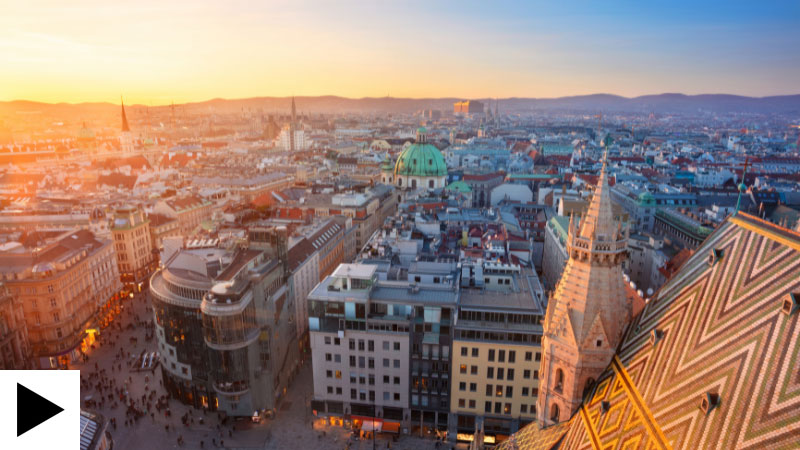 The return of IAAPA Expo Europe, the premier event for the EMEA region's attractions and leisure industries, is imminent, with IAAPA gearing up for its largest ever European event in September.

Held at the Messe Wien Exhibition & Congress Centre in Vienna, Austria, between September 25 - 28, this year's event promises to be a celebration of the EMEA region's "innovation, entertainment and industry excellence."

In addition to the event's largest show floor to date, the expo will offer a comprehensive education programme, a number of exciting networking opportunities, and, according to IAAPA EMEA VP and executive director Peter van der Schans, several "new and exciting things."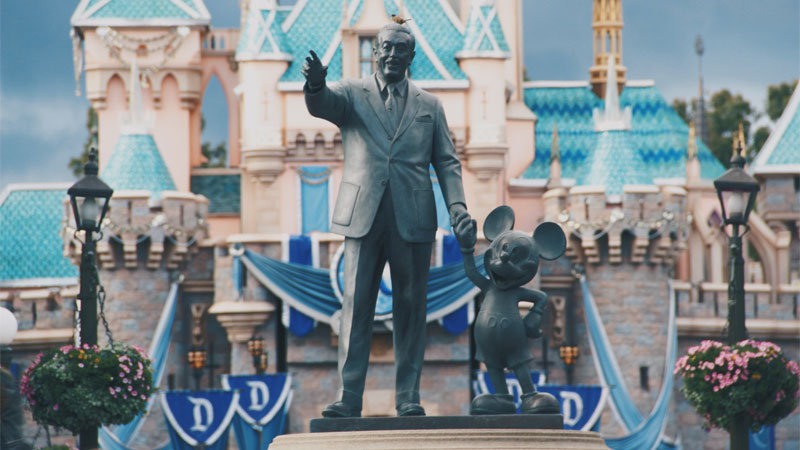 Disney said it would double spending on theme parks, resorts and cruise lines to $60bn over the next decade, sending shares lower despite a boost to the business segment that has driven profits over the past year.

Shares in Disney dipped more than 3 per cent following Tuesday's announcement, and have fallen almost 25 per cent over the past year.

Disney's theme parks had a robust performance in 2022 as fans returned after Covid-19 closures, and international parks saw a similar rebound this year, particularly in Shanghai.

The parks' strength comes as Disney's streaming business continues to lose... more on the Financial Times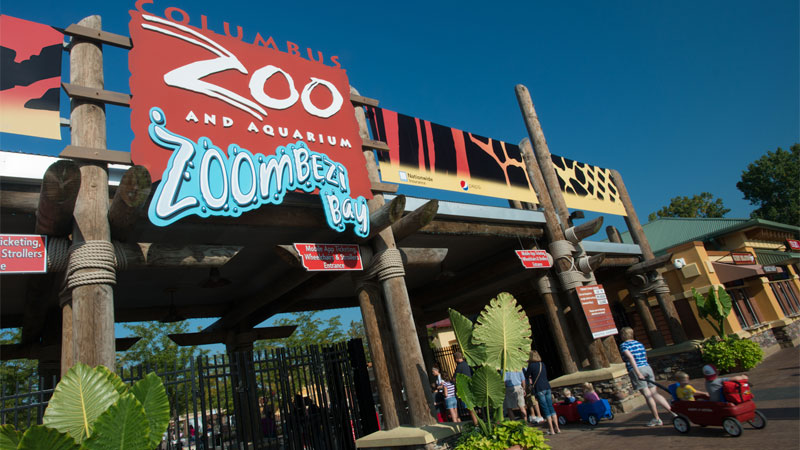 Three former Columbus Zoo and Aquarium executives engaged in a pattern of corrupt activity that cost the facility more than $2.2 million, according to an indictment.

Tom Stalf, who was the zoo's president and chief executive officer; ex-Chief Financial Officer Gregory Bell and Peter Fingerhut, its former marketing director "extorted, conspired, bribed and stole" while colluding with each other for over 10 years, Ohio Attorney General Dave Yost said in announcing the 90-count indictment on Monday.

The charges stem from a 2021 investigation by The Columbus Dispatch, which found the executives allowed relatives to live in houses owned or controlled by the zoo and used company funds to buy tickets for family members to various events. Subsequent audits initiated by the zoo's board found questionable business practices and improper spending on executives' personal items including concert tickets, golf memberships and vehicles.

The indictment alleges that Bell knew that invoices or reasons for the invoices were wrong, yet he approved them. It also states that... more on ABC News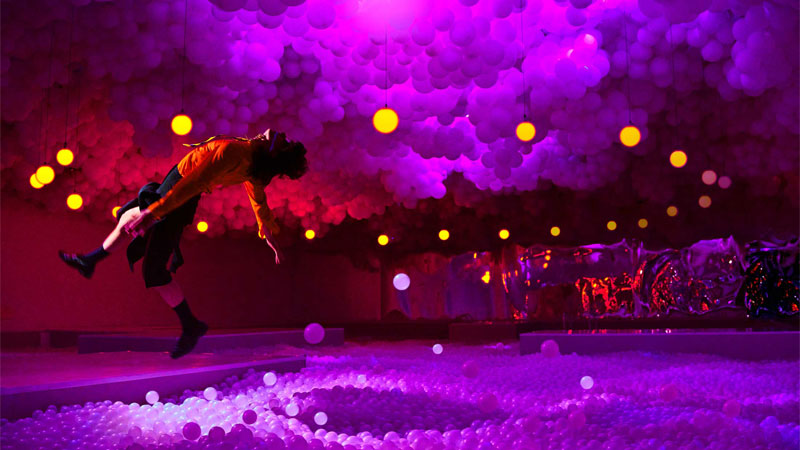 Following successful runs in Madrid, Milan, Paris and Rome, the Balloon Museum is officially set to take over Pier 36 in The Seaport this fall.

Set in and outside of the 80,000-square-foot space, the new cultural destination will make its debut on October 27 with a new exhibit titled "Let's Fly," scheduled to run through January 14, 2024.

Expect a variety of installations created by 18 different international artists and media studios to be on display, each one pertaining to the importance of modern art and exploring the nature of inflatables. Visitors are encouraged to interact with the art, touching and feeling the various pieces exhibited. Basically, the exact opposite of the "don't touch the art" mantra that dominates trips to more traditional museums.

Among the showcased artists will be muralist Camila... more on Time Out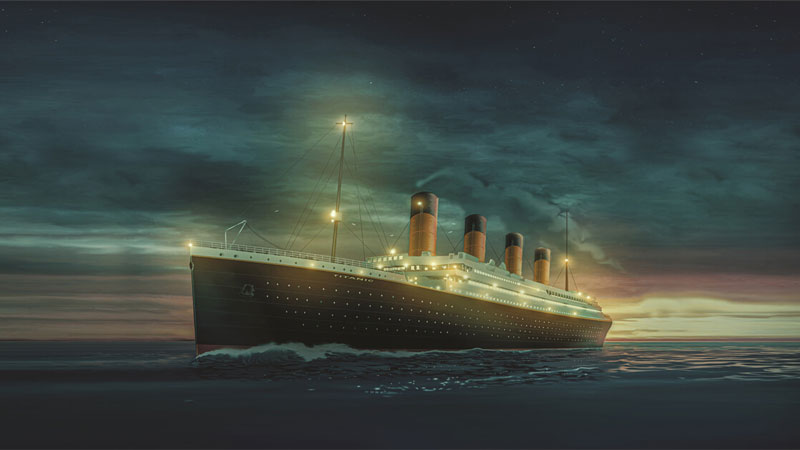 Pittsburgh's Carnegie Science Center is set to welcome a popular Titanic exhibition, with visitors to be immersed in full-scale room re-creations of the doomed vessel alongside 154 authentic artefacts when it opens to the public next month.

Called Titanic: The Artifact Exhibition, the exhibition has been viewed by more than 30 million people worldwide and takes visitors on a chronological journey through life on the Titanic, with a replica boarding pass featuring a real passenger's name; from the ship's construction to life on board, the fated sinking, and modern-day recovery efforts.

"We bring in touring exhibitions to share collections not easily accessible to the public and to bridge the gap between reading about history and experiencing it," said Jason Brown, Henry Buhl, Jr., director of Carnegie Science Center.

"Not only will you see authentic artifacts recovered from the wreck site of the famous Ship, but you will also be immersed in real stories of heroism, love, fear, and impossible decisions in the face of tragedy as well as the ongoing scientific efforts made to analyze and preserve the Titanic."

The exhibition will run from October 21 through to April 15, 2024.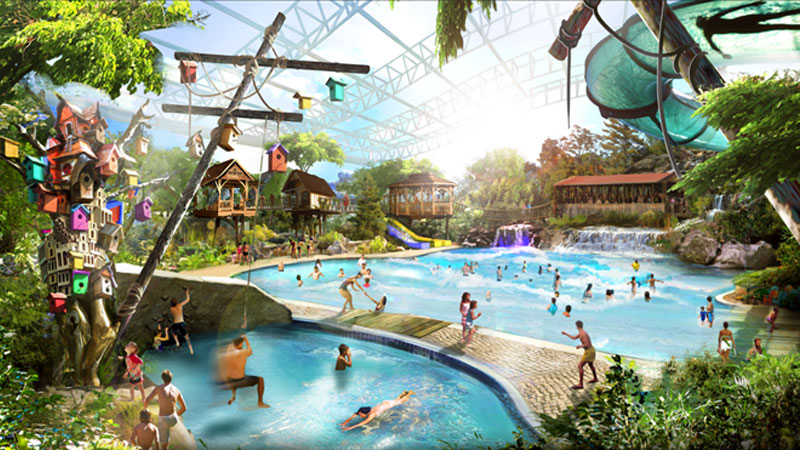 The American Heartland Theme Park resort will feature a theme park, RV holiday park and waterpark

Credit: FORREC



At this year's IAAPA Expo Europe, experiential design firm FORREC will showcase several of its latest projects, including its recent work on the Mandai Bird Paradise wildlife reserve in Singapore.

Billed as the largest bird park in Asia, Mandai Bird Paradise occupies 17.3 hectares (42.7 acres) and offers a number of attractions including elevated walkways, waterfalls, indigenous huts, penguin enclosures and a bird show amphitheatre.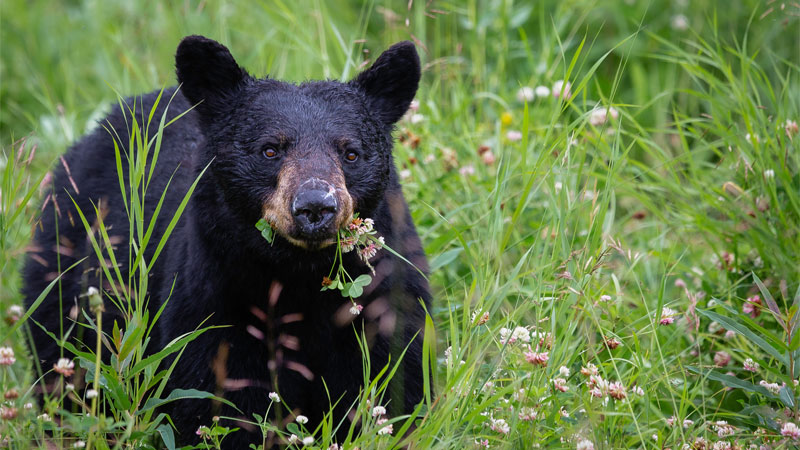 Parts of Disney World in Florida were forced to shut down after reports of a black bear on the loose.

The Orlando resort's Magic Kingdom closed a series of attractions after the bear was seen in a tree on Monday.

The animal was believed to be hunting for food ahead of the winter hibernation season.

Staff from the Florida Fish and Wildlife Conservation Commission (FWC) were deployed to capture the adult female bear.

The FWC said its biologists, staff from its bear management programme and law enforcement officers, worked together to... more on Sky News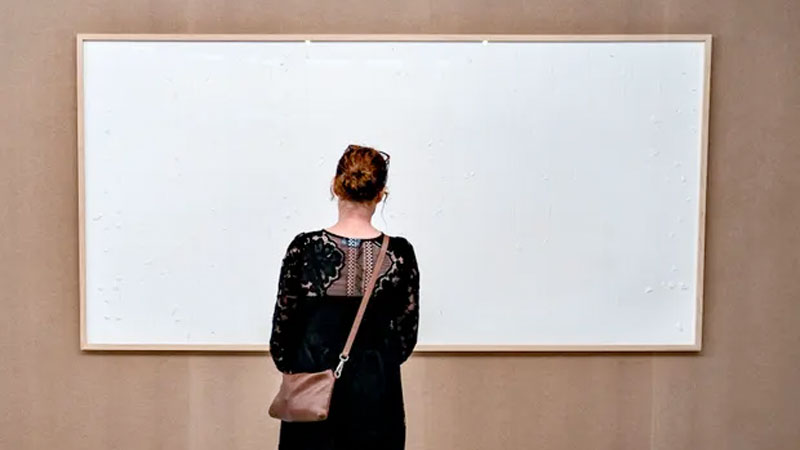 A Danish artist who pocketed large sums of money lent to him by a museum – and submitted empty frames as his artwork – has been ordered by a court to repay the funds.

Jens Haaning, a conceptual artist whose work focuses on power and inequality, was commissioned in 2021 by the Kunsten Museum of Modern Art in Aalborg, northern Denmark, to recreate two earlier works that used scores of banknotes to represent average incomes.

Haaning's 2007 work, An Average Danish Annual Income, displayed krone notes fixed to canvas in a frame, and a second 2011 work about Austrian incomes used euro bills.

The museum provided about 532,000 krone (£61,500) from its reserves to recreate artworks as well as... more on The Guardian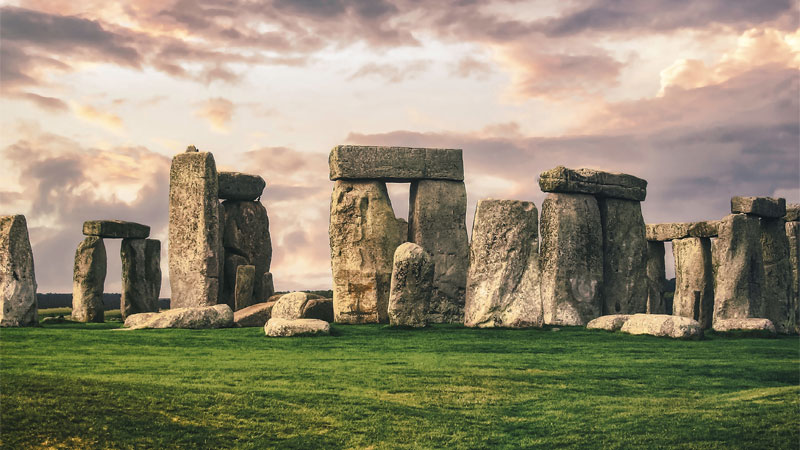 UN cultural body Unesco has urged the government to make amendments to a controversial plan for a road tunnel near Stonehenge.

The World Heritage Site (WHS) is at risk of being placed on the danger list if changes are not made to the proposed tunnel scheme on the A303.

National Highways' plans were approved by the government in July.

The government says the scheme is needed to tackle a "long-standing traffic bottleneck".

Unesco wants the government to act before the... more on the BBC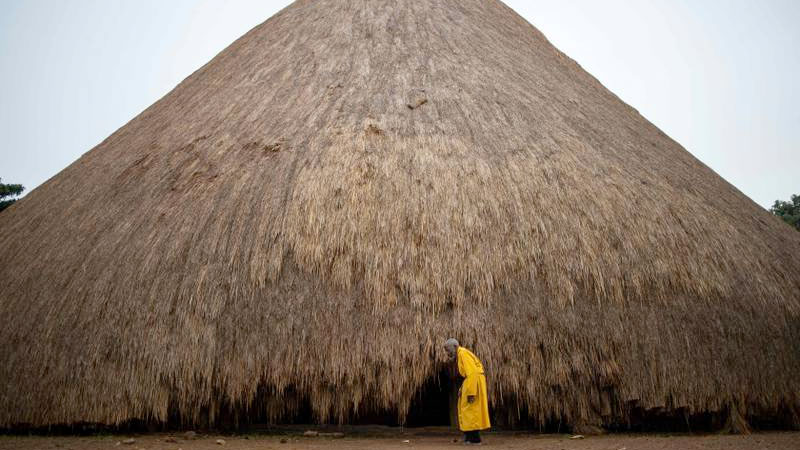 The site of the Tombs of the Buganda Kings in Kasubi, Uganda is being removed from Unesco's World Heritage in Danger List, the organisation announced on Tuesday.

The World Heritage Committee, which is meeting in Riyadh, Saudi Arabia until 25 September, made the decision after successful restoration work carried out by Uganda with Unesco's support.

The Tombs of the Kings of Buganda at Kasubi are inscribed on Unesco's World Heritage List and suffered a huge fire in 2010.

Due to the significant damage to the site, it was placed on the List of World Heritage in Danger, which... more on The National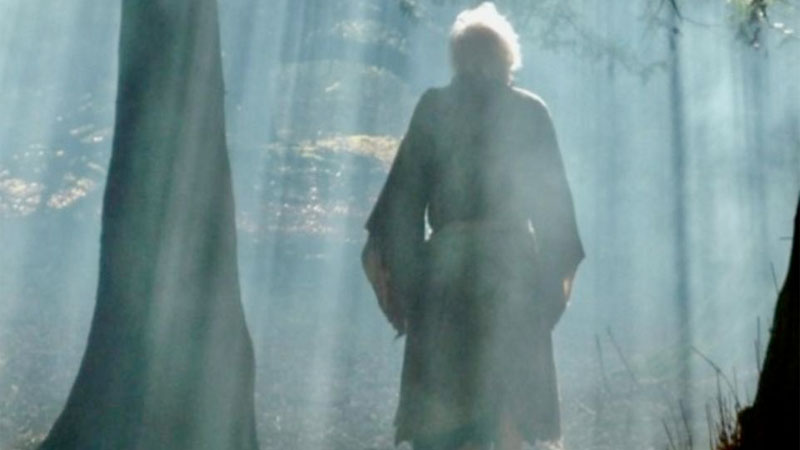 Plans to establish a tourist attraction detailing the legend of Merlin and its connection to Dumfriesshire have taken a step forward.

Clyde (Dumfries & Galloway) Community Fund, administered by Foundation Scotland, has announced a £10,000 grant to the Arthur Trail Association.

Together with grants from the Minnygap Community Fund and Annandale and Nithsdale Community Benefit Company completes a total budget of £30,000 for a feasibility study for a multi-million pound Dark Age Centre at Beattock and Moffat.

The proposed centre will be sited to attract traffic off the... more on The Herald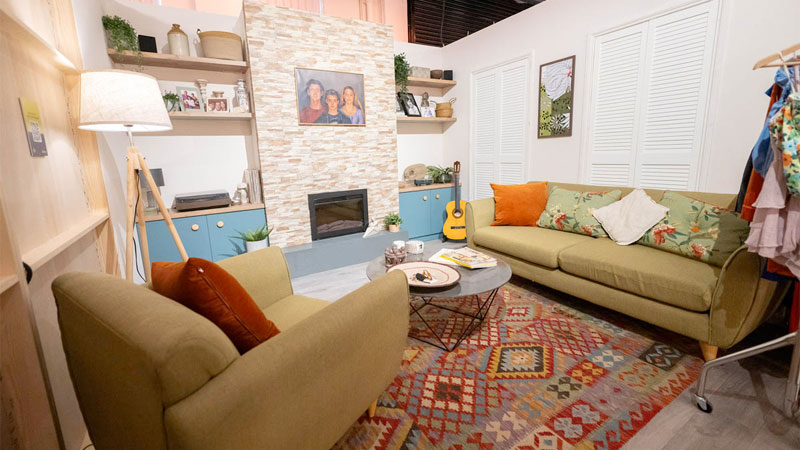 Amazon Freevee has revealed new photos of 'The Neighbours Experience', as it bringing parts of the world-famous Neighbours set to London ahead of the show's return to our screens on 18th September.

Starting 16th August, fans could secure their spot to visit The Neighbours Experience, an immersive set which brings Harold's Café, Lassiters, Karl and Susan Kennedy's living room and more to London... more on Back to the Bay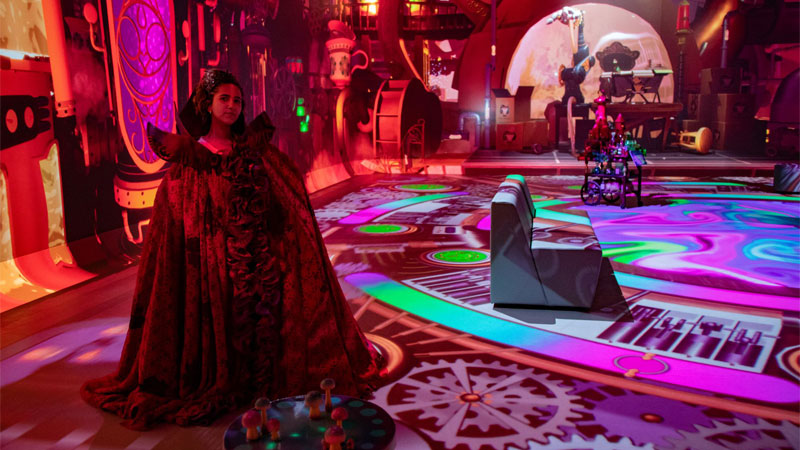 The Illuminarium at The Distillery District immersive visitor attraction in Toronto, Canada, features nearly 30 of Christie's RGB pure laser projectors

Credit: Christie



This year's IAAPA Expo Europe, will see AV specialist Christie showcase several of its newest releases and projects.

Visitors to booth B-1234, part of Experience UK's UK Pavilion, will be able to learn about Christie's latest services, projects and technologies, including its newly-launched range M 4K+15 RGB and M 4K15 RGB pure laser projectors.

Forming part of Christie's M 4K RGB series, the new projectors are designed to meet the "demanding requirements" of visitor attractions, including theme parks, museums, live events and projection mapping spectacles.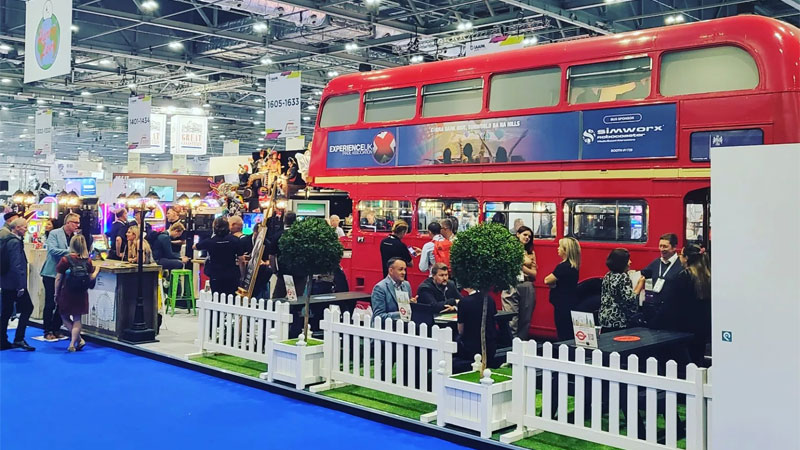 11 UK British brands will be represented at this year's UK Pavilion

Credit: Experience UK



The UK Pavilion is set to return to this year's IAAPA Expo Europe, with the booth delivering an "experiential showcase of British ingenuity, technology and creativity" to attendees.

Hosted by leading trade body Experience UK, the booth is presented in partnership with experiential design firm Katapult and business lounge hospitality sponsor Gravity, and will feature 11 British brands, including Christie, Digital Projection, 7thSense, Katapult, Gravity, Interactive Imagination, Peel X and Photo Experience, among others.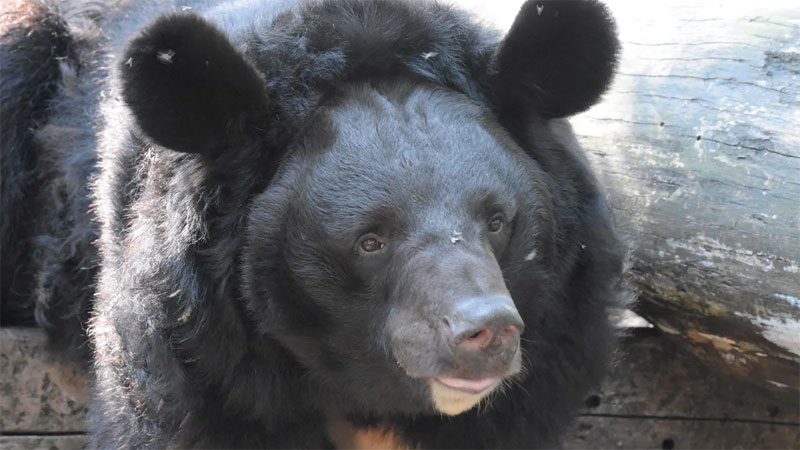 An Asiatic black bear, which endured severe trauma in a zoo in Russian-occupied Ukraine, is set to be adopted by a zoo in Scotland.

In October 2022, according to posts on a Ukrainian rescue center's social media, Ukrainian soldiers entered the abandoned zoo in the village of Yampil, Donetsk, which had been under Russian occupation. They found that almost all of the 200 animals at the zoo had been killed.

A 12-year-old bear was one of the few left alive. He, too, was badly injured – he had been concussed when a shell had exploded near his cage and was just days away from dying, according to a statement released by the Five Sisters Zoo in Scotland.

Now, Yampil – named after the village where he was found – will get a new start in life as he is set to be... more on CNN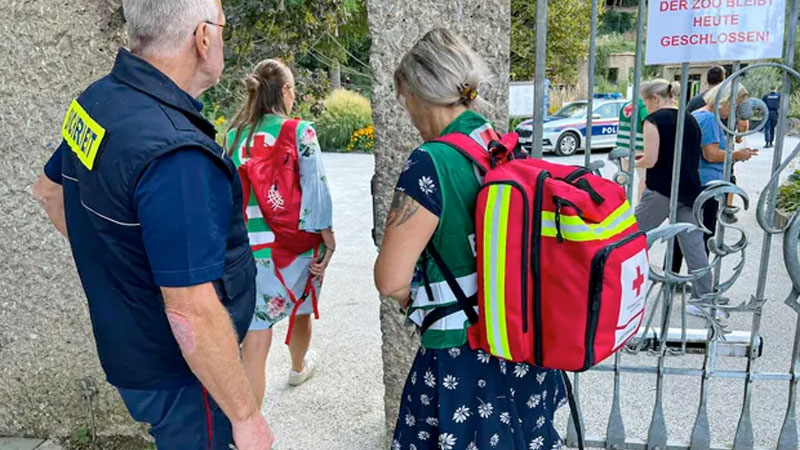 A rhino at a zoo in Austria has attacked a married zookeeper couple, killing the woman and seriously injuring the man.

Sabine Grebner, the director of the Hellbrunn zoo in Salzburg, told reporters on Tuesday that the 33-year-old woman had been assigned to put an insect deterrent on the rhino.

It was then that the 30-year-old female rhino, Jeti, attacked the keeper, though it was not clear why, Austria's APA news agency cited Grebner as saying.

Salzburg police said that... more on the Guardian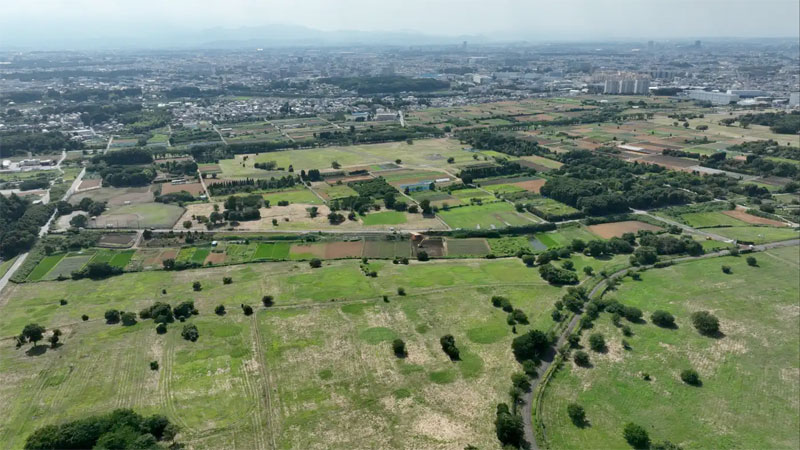 Japan's Mitsubishi Estate is set to build a theme park in the city of Yokohama that will rival the size of Tokyo Disneyland.

Yokohama's municipal government announced on Thursday that it had selected the real estate giant to redevelop part of a piece of land in the city's Seya district that was previously used as a U.S. military site.

Mitsubishi plans to open the park in 2031, initially targeting at least 12 million visitors a year.

The chunk of land, formerly home to a... more on Nikkei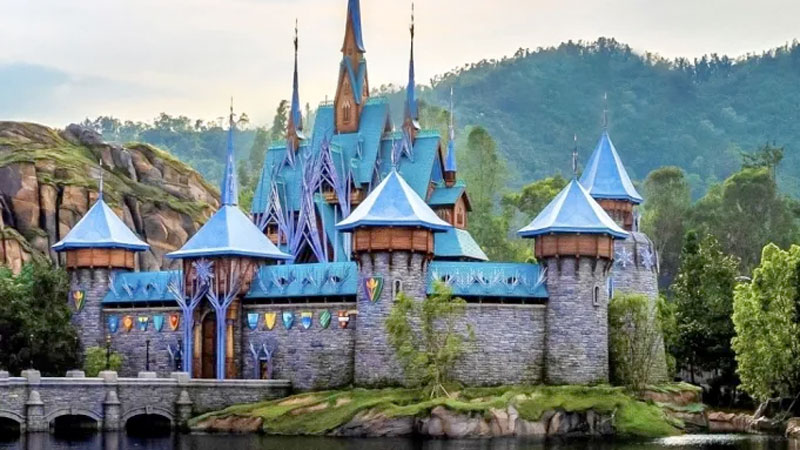 Hong Kong Disneyland has confirmed Nov. 20 as the opening date for the World of Frozen themed land based on the hit animated movies "Frozen" and "Frozen 2." And, with two months until opening, first look images are now being released.

The cinematic land of Arendelle contains attractions that enable guests to participate in Summer Snow Day, the day that the film's Princess Anna saved Elsa and the kingdom with an act of love, meet Elsa at her Ice Palace, board Wandering Oaken's Sliding Sleighs and enjoy an interactive play experience with the characters at Playhouse in the Woods.

The films' Anna, Elsa and Kristoff characters are represented by fully-electric 'Audio-Animatronics' figures, which Walt Disney Imagineering says... more on Variety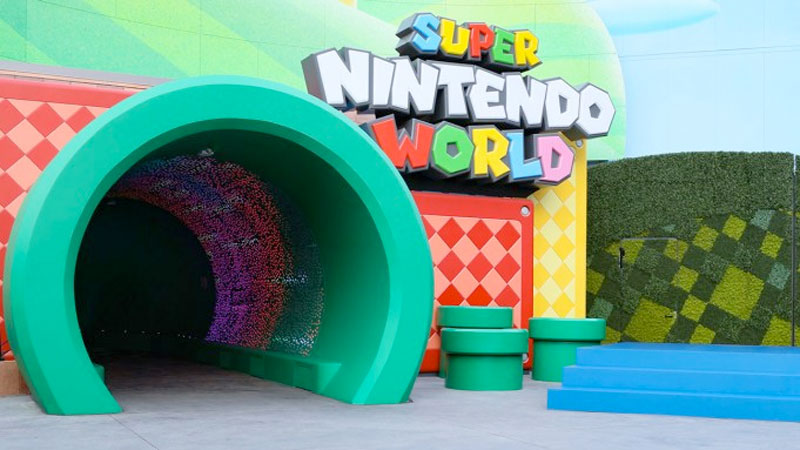 NBCUniversal's Mark Woodbury, CEO of Universal Destinations & Experiences, revealed new details Thursday about the planned Universal Epic Universe theme park, which is scheduled to open in Florida in 2025.

Speaking at the Bank of America Media, Communications and Entertainment Conference, Woodbury said the new park is the "most technologically advanced park" yet for Universal. This park will also usher in the use of "facial recognition, photo validation technology" that will allow guests to have a "frictionless experience" at this park, as well as at the company's other parks in Orlando.

"It's the most technologically advanced park we've ever done," Woodbury said. "And that speaks to both the attractions themselves, the next generation of robotics drone technology, all the way through to the guest experience. The full guest journey is really being taken to... more on The Hollywood Reporter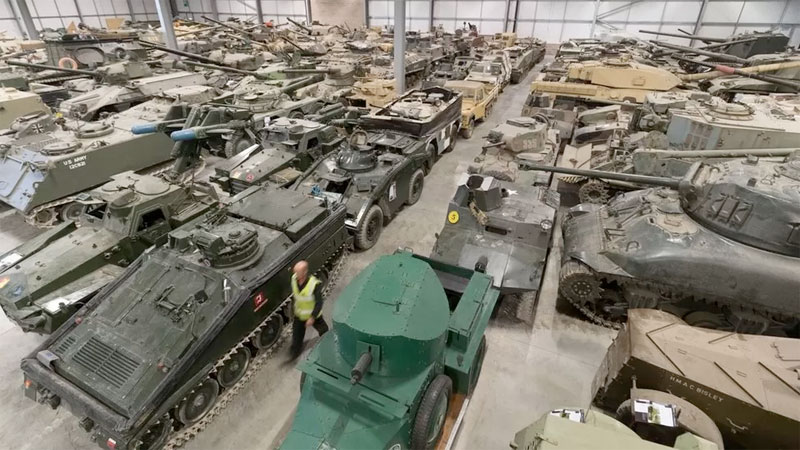 A museum tucked away in rural Dorset has described how tank enthusiasts from around the world have made it an unlikely YouTube success.

The Tank Museum in Bovington has more than 100 million views on its channel.

This means it reaches a greater audience on the video sharing platform than the likes of the Louvre in Paris and the Met in New York.

It puts the social media success down to the "passion and knowledge" of its expert... more on the BBC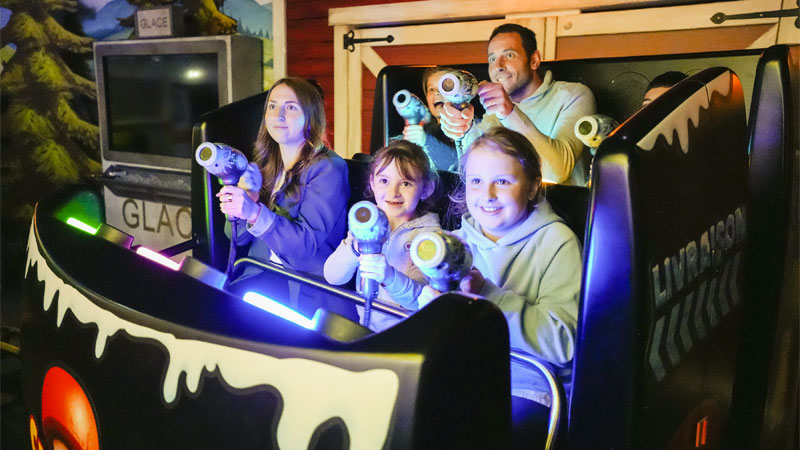 Triotech's Champi'Foilies dark ride opened at French theme park Le Pal in May

Credit: Triotech



Canadian dark ride and interactive attractions specialist Triotech will be showcasing a number of its latest projects at this year's IAAPA Expo Europe.

Visitors to booth A-1601, will get a close up look at several of Triotech's innovations, including its stand-up flying theatre attraction and the Qube - a coin-operated media-based attraction aimed at arcades and FECs.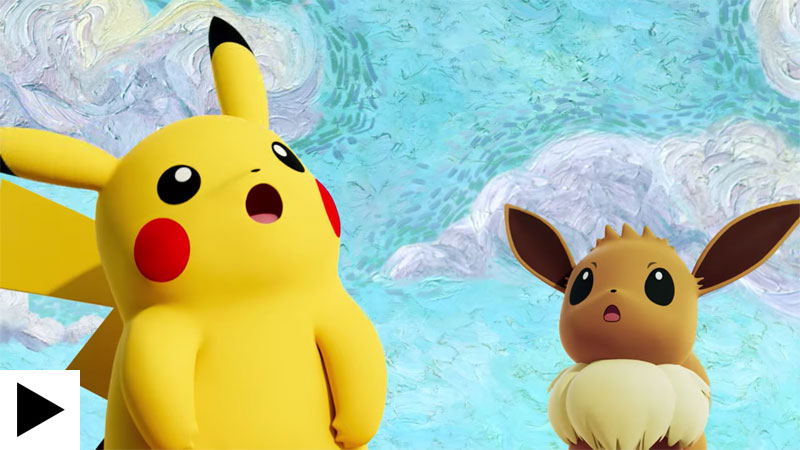 The Van Gogh Museum in Amsterdam has announced an unlikely team up with The Pokémon Company with a new video announcing a partnership that will see the Pokémon undergo a post-impressionist makeover.

A teaser video released on the official Pokémon YouTube channel shows Pikachu and Eevee running and playing in a field of sunflowers before looking up into the sky, which transforms into Van Gogh-style painting. We then see the field of sunflowers transformed into the Sunflora Pokémon before seeing a Sunflora added to Van Gogh's iconic painting Sunflowers.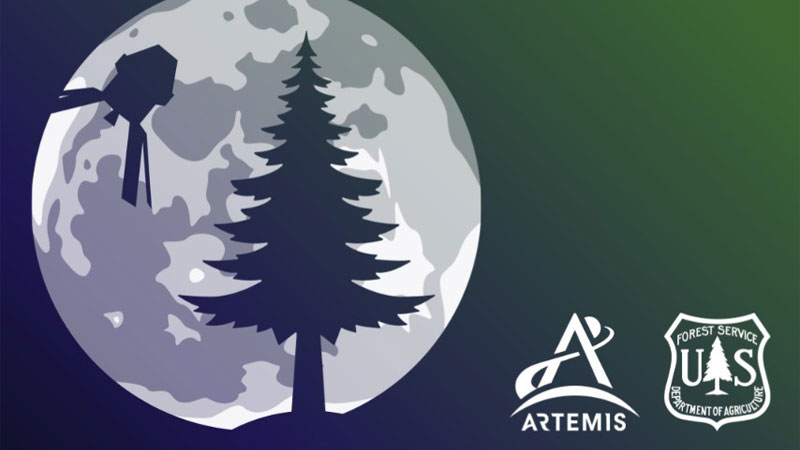 Moon Trees will be planted to encourage active engagement in STEM and conservation

Credit: NASA



Education and community organisations are being invited to apply for a seedling grown from a tree seed that flew around the moon.

Designed to encourage interest in STEM education, nearly 2,000 tree seeds were sent on their journey as part of NASA's Artemis I mission in late 2022.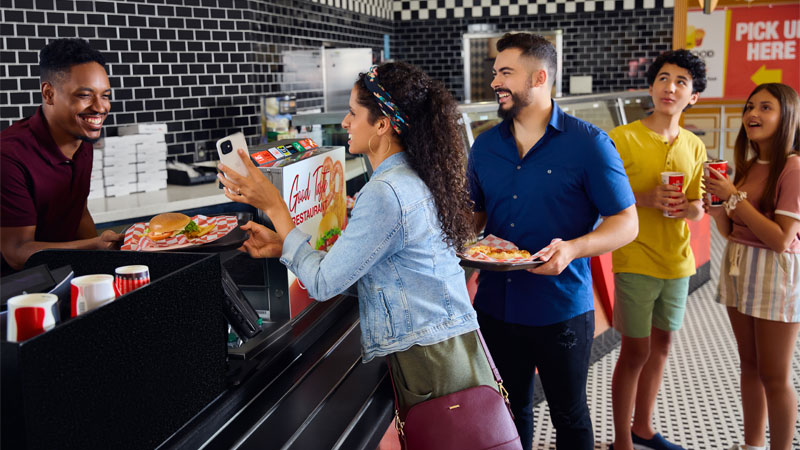 accessoFreedom is designed specifically for food service and retail areas in theme parks

Credit: accesso



Attractions technology provider accesso has announced the newest addition to its suite of solutions, with accessoFreedom set to be showcased at this year's IAAPA Expo Europe.

A cloud-hosted platform created specifically for food and beverage and retail venues at theme parks, accessoFreedom is described as a "fast, frictionless, flexible and scalable delivery solution."