Legoland construction starts up again as Covid lockdown starts to ease

Land, sea and everywhere in between: WhiteWater's global openings for 2022

Google uses augmented reality to bring fine art to life for International Museum Day

National Football Museum and Royal Botanic Gardens get share of £553m in carbon reduction scheme

WhiteWater named one of Canada's best-managed companies

Nesting birds delay Drayton Manor ride opening

Volcano Bay turns five

JRA appoints Sam Xu to drive growth in Asia-Pacific region

Saudi Arabia starts work on Riyadh's Royal Arts Complex

Butlin's to open record-breaking Skypark playground attraction in 2023

Robert Irwin gets gallery upgrade at Australia Zoo

Harry Potter star Tom Felton stars in Gunpowder Plot show at Tower of London

Andy Warhol Museum announces plan to launch US$60m 'Pop District' in Pittsburgh

Disney's Animal Kingdom launches new fitness initiative for African rhinos

Whitney Museum workers protest at fundraising gala

Rima Abdul Malak named France's new minister of culture

Netflix partners with Fever to launch live-action Stranger Things experience in London

London's Natural History Museum announces plan to open major new research centre with the University of Reading

Chris Evans announces sneak peek of upcoming 'Lightyear' at Disney Parks

ProSlide debuts world-first Dueling FlyingSaucer at SeaWorld's Adventure Island waterpark

Get ready for #MuseumWeek 2022

Dinosauria set for Detroit Zoo return

Industry veteran Anthony Van Dam announces retirement from FORREC after 34 years

Wildlands zoo welcomes robot server in restaurant

Vikings set for debut at Drayton Manor

The generation game: How modern POS is transforming attractions operations

Science Museum teams up with Marvel to bring Black Panther to major new exhibition

Christopher U. Browne named director of the Smithsonian's National Air and Space Museum

French Ministry of Culture invites NEMO to speak at EU event

Fisher Price dark ride concept unveiled by Simtec and Scruffy Dog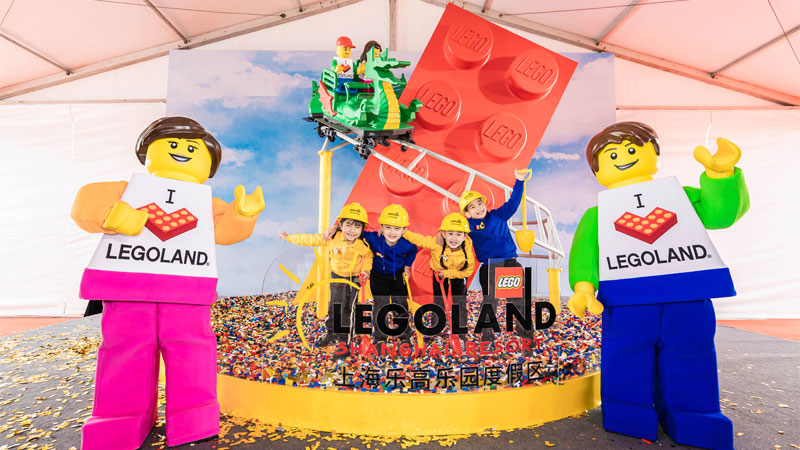 Work was forced to a halt on the Legoland site just three months after its November groundbreaking ceremony

The construction staff on the upcoming Legoland Shanghai Resort are back on site, resuming work after a forced hiatus caused by the Chinese city's severe anti-covid lockdowns.

The location in Jinshan District, about 70 kilometres from downtown Shanghai, has seen some easing in its lockdown, allowing people to go outside and return to workplaces after two months of standstill.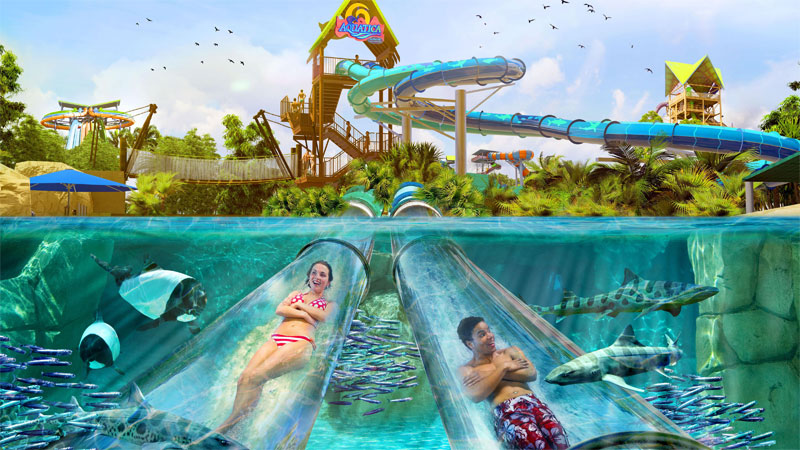 Aquatica opened its new "Reef Plunge" slide earlier this year

Credit: SeaWorld Aquatica



With the summer season rapidly approaching and 2022 promising to be a celebration of comebacks, we've taken a look at one of the world's leading waterpark suppliers in WhiteWater to see what projects are set to launch globally in the coming months.

Covering projects all over the world, both on land and at sea, WhiteWater is undoubtedly having a landmark year, with more than 70 different projects slated to open as the global attractions industry starts to show growth and recovery from the effects of the global pandemic.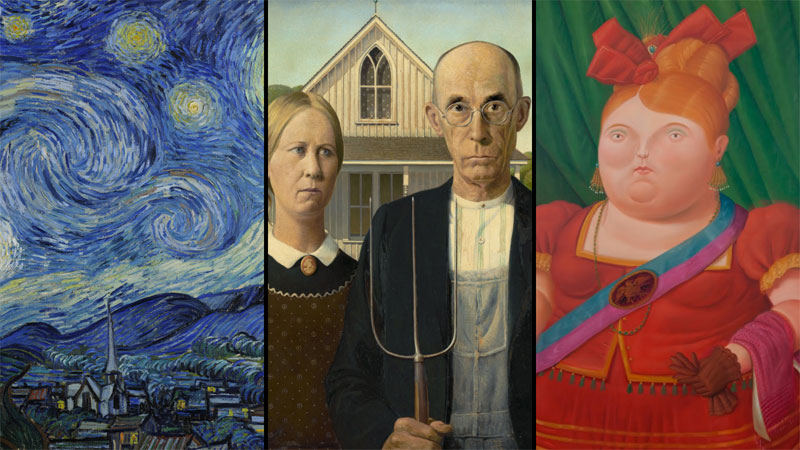 Three classic works of art have been brought to life using AR technology

Google Arts & Culture celebrated this month's International Museum Day by taking some classic works of art and bringing them to life using augmented reality (AR) technology.

Google introduced three new Art Filter options via its Arts & Culture app, which sees users able to immerse themselves in works by Vincent van Gogh, Grant Wood, and Fernando Botero.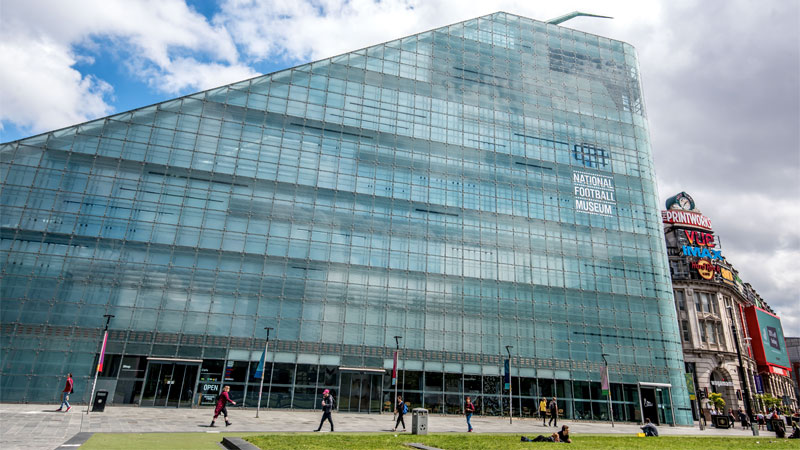 The National Football Museum will receive a share of £15m to install low carbon heating

Credit: National Football Museum



The National Football Museum in Manchester and Royal Botanic Gardens, Kew, in London, are among a number of public sector entities to receive a share of £553m (US$695.4m, €648.9m) for low carbon heating and energy efficiency initiatives.

The fund will help hundreds of museums and leisure centres, as well as hospitals, schools and libraries across the UK save an average of £650m (US$817m, €762.8m) of public organisation and taxpayer money per year on energy bills over the course of the next 15 years.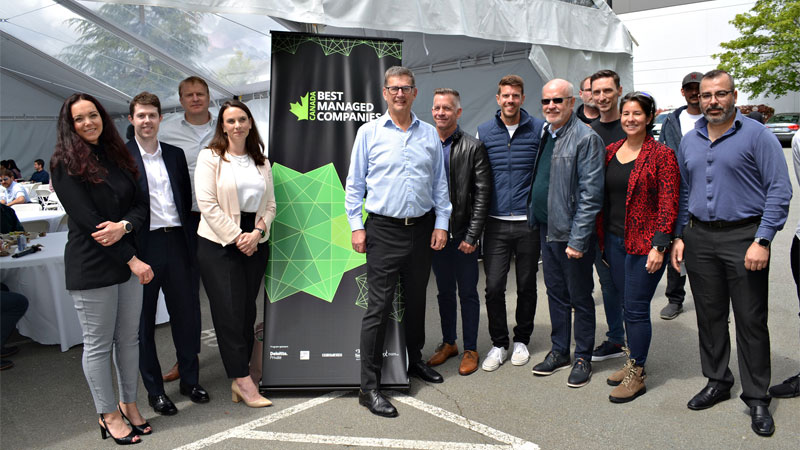 Waterpark supplier WhiteWater has been awarded the prestigious Gold Standard status as one of Canada's best-managed companies.

Presented by Deloitte, Gold Standard is awarded to firms who have maintained multiyear Best Managed status and demonstrated their commitment to the programme.

The award recognises outstanding business performance of companies that are headquartered in Canada or are Canadian owned or managed and have a revenue of CA$50m (US$39.1m, €36.5m, £31m) or more.

Of those awarded Best Managed status, WhiteWater is the only one in the attractions sector.

"The Gold Standard status recognises WhiteWater's consistency in pursuing excellence in all areas of the business, from strategic planning to corporate culture to how we adapt to changing market conditions," said company CEO Geoff Chutter.

"It acknowledges the efforts of the entire organisation and serves as an additional testimony for clients who are looking for a strong partner to collaborate with and for talented individuals who are looking for a great place to work."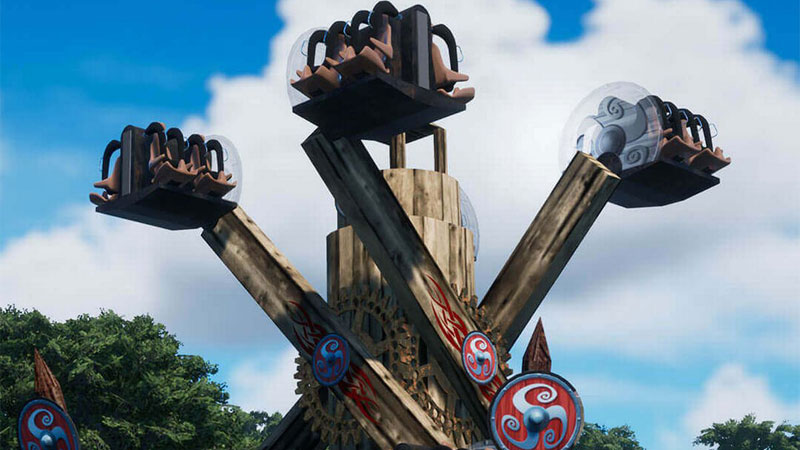 Drayton Manor has been forced to delay the opening of a brand new attraction after nesting birds decided to call the upcoming 'Loki' home.

Originally set to open to the public on Sunday (May 29) along with the rest of the park's new Vikings land, Loki is the first Zamperla Nebulaz attraction to come to the UK. When in operation, the family thrill ride features eight gondolas and four arms, which rotate in a fast-intermeshing orbit.

"One of the new rides in the Vikings area, Loki, will not be opening as planned this week due to the conservation of nesting birds on the rides, which is limiting access to a main mechanical area," a park representative told Planet Attractions, adding that the wider area will still open this weekend as scheduled.

An all-new experience, the immersive multi-million-pound attraction also offers a Thor-themed Disk'O Coaster and Sleipnir - a mechanical horse ride. The main attraction for the area is Jormungandr - a refurbished Zamperla rollercoaster that originally opened in 1988 as Buffalo Coaster.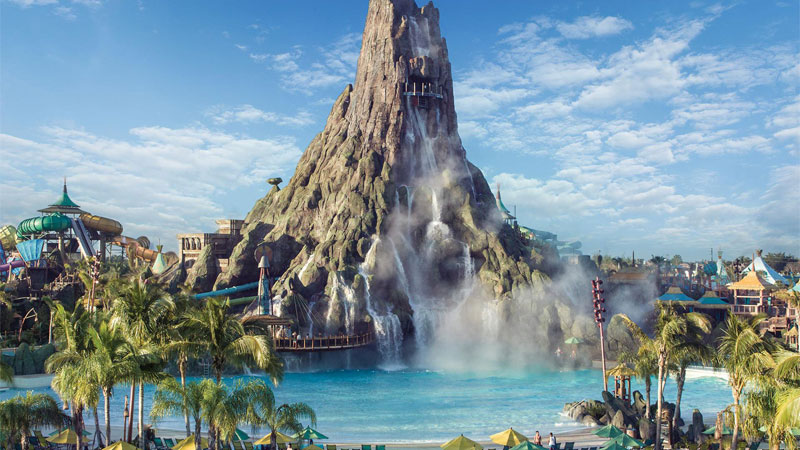 Orlando's popular Volcano Bay waterpark hit a landmark this week, with Universal celebrating five years since the Florida attraction opened to the public for the first time.

Opened May 25, 2017, and featuring a combination of 21 waterslides and attractions, Volcano Bay is famous for its Iconic 200 foot-tall (61m) volcano, which can be seen from afar in the Orlando area.

Volcano Bay was also known for its innovation, as the park introduced TapuTapu - a then first-of-its-kind virtual line system connected to a wearable device.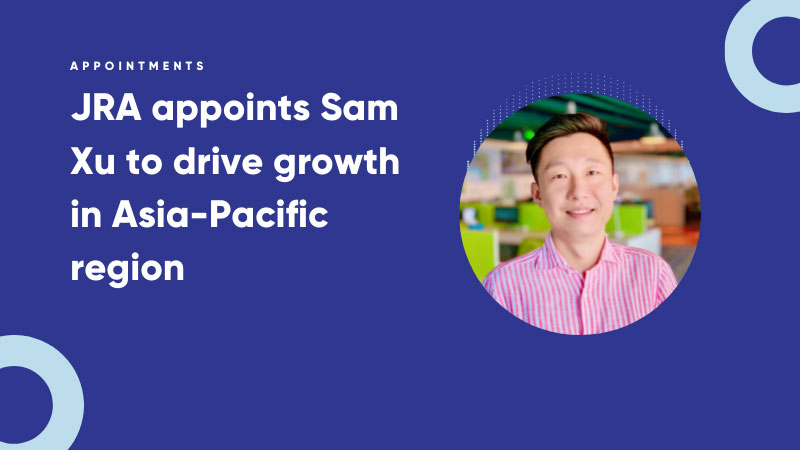 JRA, part of the RWS Entertainment Group, has appointed Sam Xu to lead business development in the Asia-Pacific region.

Xu joins the company from experience design firm Thinkwell, where he served as group director. He's also held management positions at companies such as Kingsmen Beijing Co. Ltd. and Fu Expo, Beijing, and has worked on several high-profile attractions in Asia including Universal Beijing, Oriental Pearl Tower Park and Sunac Hangzhou Bay Theme Park.

In his new role, Xu will serve as the face of JRA in the region. He will focus on the attractions, tourism, leisure, hospitality and retail markets and will be responsible for raising brand awareness and driving growth in B2B experiences, as well as design, project management and master planning.

Commenting on Xu's appointment, JRA vice-president Chloe Hausfeld, said: "While JRA has been working in the Asia-Pacific region for over four decades, hiring Sam further solidifies our commitment to the region and our belief in its potential."

"Sam will bring a whole new level of service to the region. Each client will benefit from the strength of the entire international team, elevating the guest experience and bringing more smiles to visitors across the globe," she added.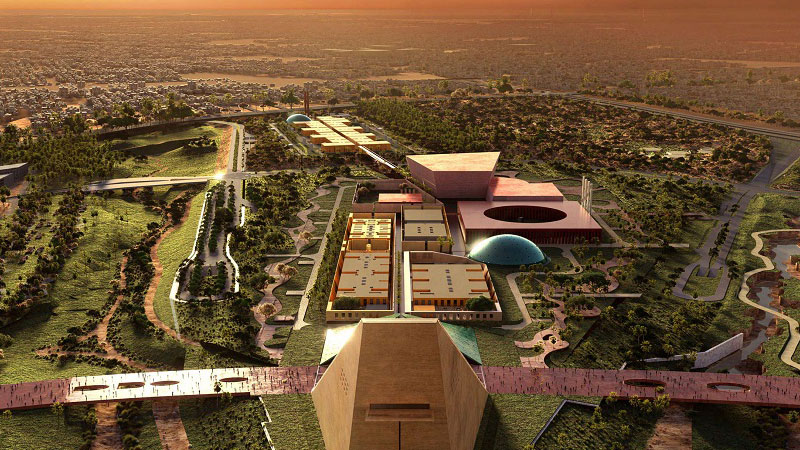 The Royal Arts Complex will become a culture hub for the city of Riyadh

Credit: King Salman Park Foundation



The King Salman Park Foundation has started construction on its upcoming Royal Arts Complex - a project spanning more than 500,000sq m (5.4 million sq ft) and featuring immersive experiences designed to cater to culture and art in all of its forms.

Designed by the late Ricardo Bofill, the complex in Riyadh, Saudi Arabia, has been thought up with a blend of modern and traditional Saudi architecture, combining the two to honour the kingdom's heritage.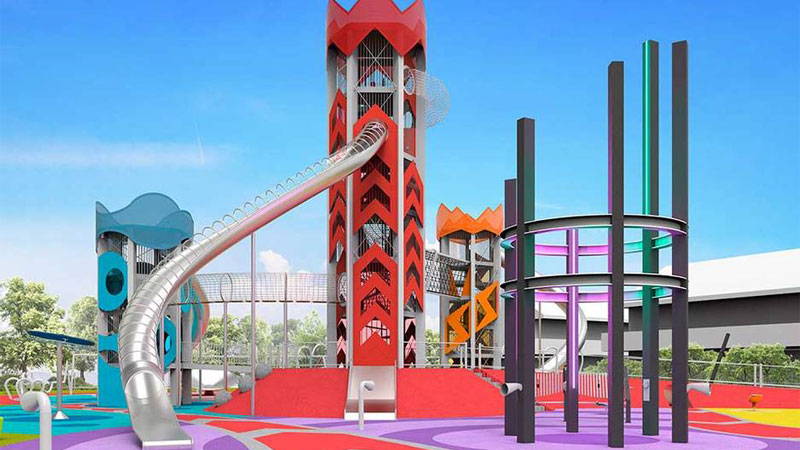 The Butlin's chain of seaside resorts in the UK has announced a brand new £2.5m attraction, which will be the largest of its size in the country when it opens next year..

Called Skypark, the playground attraction is coming to Butlin's Skegness resort for Easter 2023. It will feature six themed zones, a 14m (46ft) tower with panoramic views, a 10m (33ft) slide and the UK's longest seesaw. The attraction will also feature climbing towers, tunnel slides and interactive play. Skypark will also feature a wheelchair-accessible trampoline and roundabout, as well as basket and sit-up swings for support and sociability.

"Our new Skypark is going to be incredible," said Simon Cope, commercial and marketing director at Butlin's.

"It's a fantastic addition to our Skegness resort and has been purpose-built with inclusion in mind. As the home of entertainment, we offer fun for the whole family, with so much included in the price.

"Skypark will be free to access along with all our amazing live shows, free flow entry to our Splash Waterworld pool and unlimited fairground rides. We're counting down the days and can't wait for families to enjoy the best playground in the UK - day and night!"

More from LincolnshireLive



Robert Irwin - the son of the legendary 'Crocodile Hunter' Steve Irwin - has had his photography gallery at the Australia Zoo in Queensland undergo a major upgrade.

"My photography gallery has been open for a few years at the zoo, and it was definitely due for a bit of an upgrade," said Irwin.

"The team have done a great job stripping everything back, repainting, putting new vinyl up and completely changing the space to be the ultimate showcase for wildlife photography."

The gallery is now open to the public, with canvas prints of Irwin's work available for purchase from the Australia Zoo store.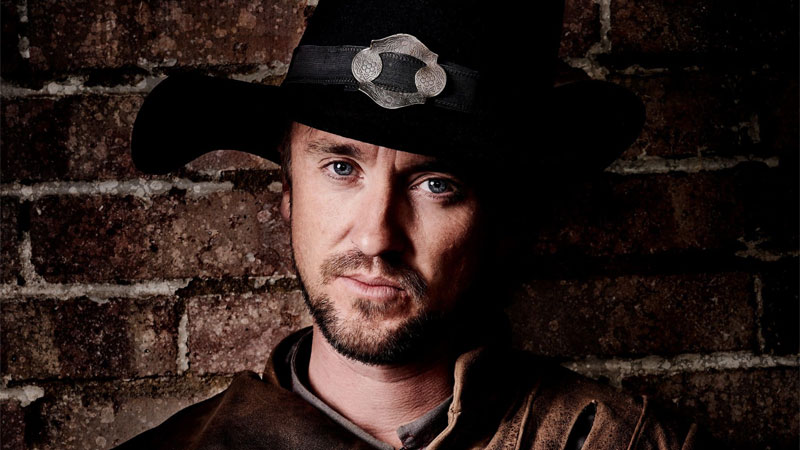 A new immersive experience that recently debuted at the Tower of London's Tower Vaults has a major star tied to the production, with actor Tom Felton guiding visitors through the notorious Gunpowder Plot as the infamous Guy Fawkes.

Taking place in a purpose-designed immersive theatre space in Tower Vaults, The Gunpowder Plot: The Immersive Experience opened this month with visitors learning the story behind the 1605 attempt by Fawkes to assassinate King James I by blowing up the Houses of Parliament.

The experience is a collaboration between Layered Reality and Historic Royal Palaces, with Felton, famous for his portrayal of Draco Malfoy in the Harry Potter movies, engaging with the audiences in pre-recorded virtual reality scenes.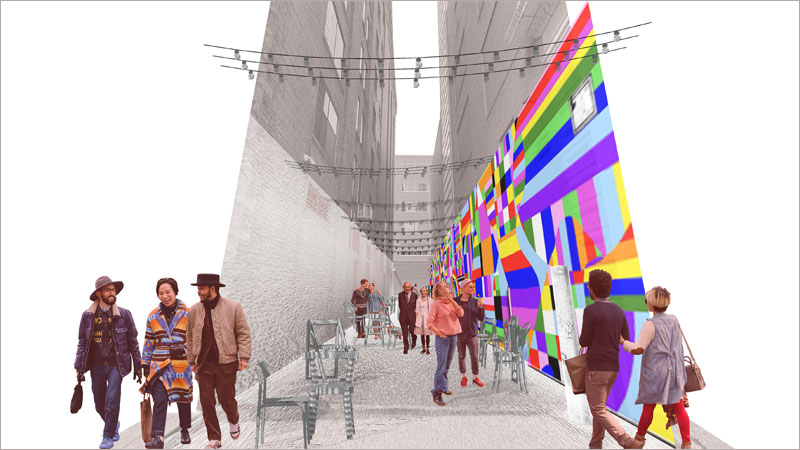 The Pop District will aim to be a new culture hub for the city of Pittsburgh

Credit: Andy Warhol Museum



The Andy Warhol Museum in Pittsburgh, Pennsylvania, US, has announced that it will spearhead a major new cultural and economic development project that will see a six-block section of the neighbourhood surrounding the museum transformed into a hub for cultural programming and creative workforce development.

Known as 'The Pop District', the US$60m (€56.2m, £47.75m) project - master planned by the DC-based SmithGroup - will "use the power of public art, digital media production, live music and performance to create a museum-led destination in the city where Andy Warhol was born".



Disney is introducing a new health initiative for the rhinos at its Animal Kingdom park, with its residents now sporting an activity tracker in order to monitor their daily movement.

Focussing on physical fitness, keepers at the animal attractions are monitoring heart rate, body fat percentage and the animals' behaviour and activity while roaming their exhibit.

Disney is hoping that most of the animal attractions in North America with African rhinos will participate in the programme, so key data can be collected to see how rhinos behave in different types of habitat.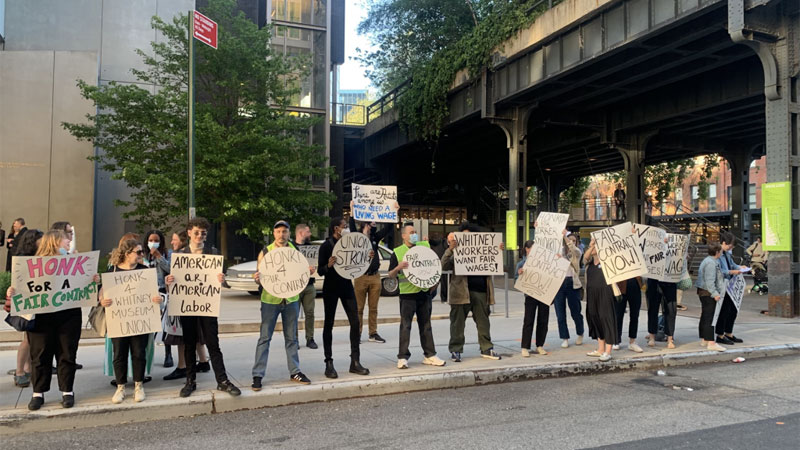 Credit: Maida Rosenstein
A group of around 100 people gathered at the Whitney Museum during its annual fundraising gala event, with the members of the Whitney Museum Union (WMU) protesting over a pay dispute.

Formed in August last year, WMU is made up of almost 200 people across several museum departments. The WMU was protesting against a number of issues, including working conditions and wages. The museum has been negotiating with the museum over a union contract for the last six months.

"People need to be aware that the Whitney is not the same as the way it wants to brand itself as some progressive, forward-thinking institution," said Local 2110 UAW president Maida Rosenstein. "When it comes to its own workers, they're actually quite abusive and exploitative, and they like to pretend that there aren't any workers around and that they're very pro-artists, but they're not very pro-workers."

More from The Art Newspaper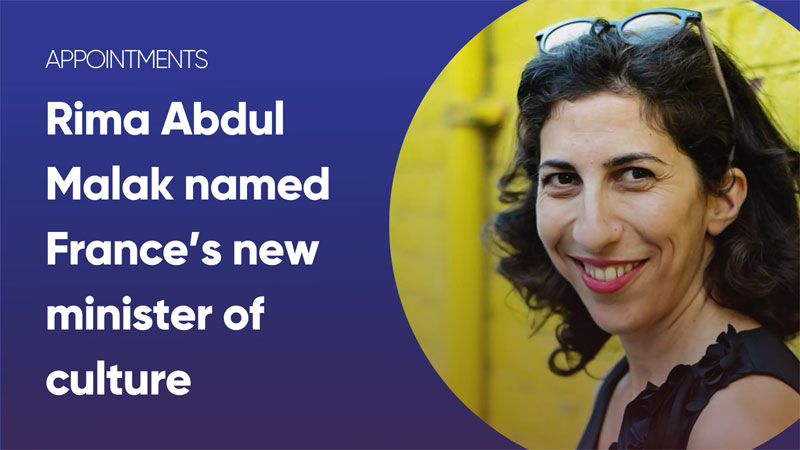 Following his re-election as France's President last month, Emmanuel Macron has announced that Lebanese-born politician Rima Abdul Malak will take up the role of minister of culture.

Serving as an advisor on culture and communications to Macron since 2017, Abdul Malak previously worked as head of contemporary music at the Institut Français from 2007 and as cultural advisor to Paris's then mayor Bertrand Delanoë from 2012.

Following her appointment, Malak promised to "defend France's cultural sovereignty" to reinforce the position of "French creation, the French language and French innovation in the digital ocean, and soon in the metaverse".

Malak replaces Roselyne Bachelot who took up the post in July 2020 under the former prime minister Jean Castex.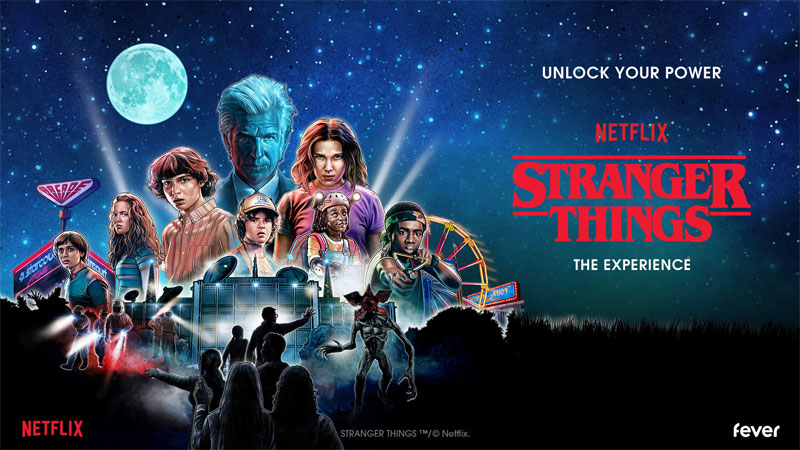 Visitors will embark on a perilous adventure to save the town of Hawkins

Netflix has partnered with live-entertainment discovery platform Fever to launch a new immersive Stranger Things experience in London.

Scheduled to open in the summer, following the release of the show's fourth season on Netflix, Stranger Things: The Experience is a live-action, multi-media experience that transports visitors to the town of Hawkins, Indiana.

Visitors will see a new story, developed in partnership with the show's creators, unfold before their eyes, as they embark on a perilous adventure to save the town.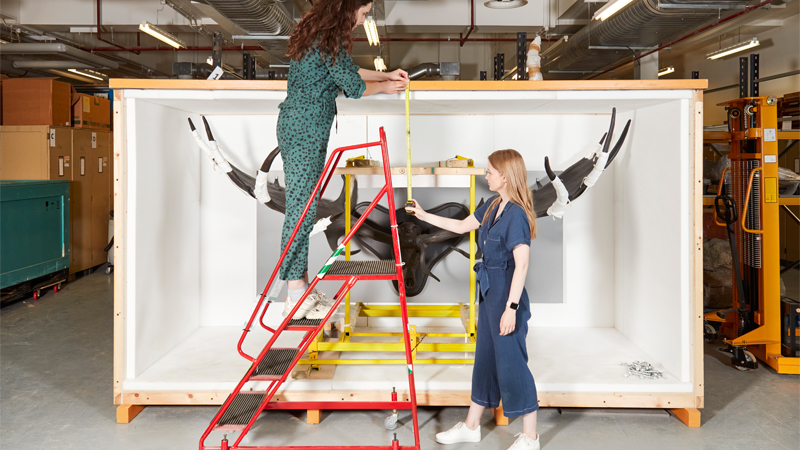 Natural History Museum staff measure up a megaloceros specimen

Credit: Trustees of the Natural History Museum



The Natural History Museum in London has announced a partnership with the University of Reading which will see a state-of-the-art science and digitisation centre created at Thames Valley Science Park.

The new centre - which has been enabled through major investment from the British government's Department for Digital, Culture, Media and Sport (DCMS) as part of a UK scheme to increase investment in R&D - will help ensure the collections and the vast data contained in them are safe, accessible and digitally available for researchers all over the world.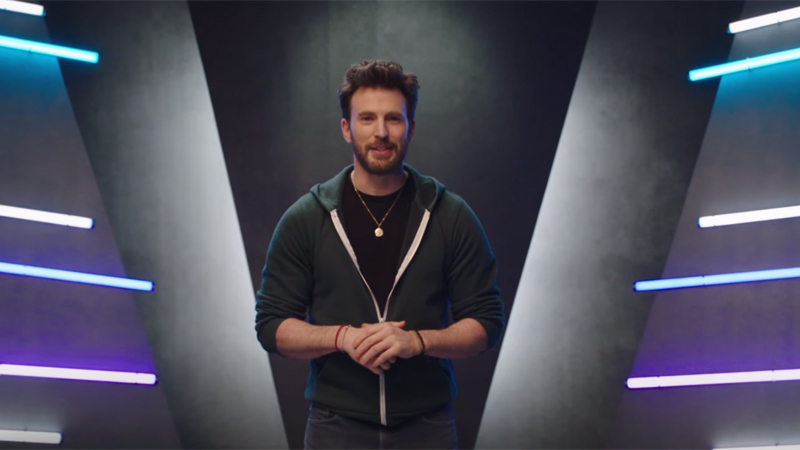 Actor Chris Evans has revealed that starting tomorrow (May 20th), guests visiting Disney's Hollywood Studios at the Disney World Resort will be able to get an early look at scenes from Disney and Pixar's newest sci-fi adventure, Lightyear.

Also coming soon to Disneyland Paris and Disney Cruise Line, Evans, who voices Buzz Lightyear in the animated feature, shared the special announcement on the Disney Parks' social channels.

"Coming soon, you can see a special sneak peek of the film at Disney Parks, "said Evans. "Get ready to launch into an adventure that's truly out of this world, to infinity and beyond."

Lightyear hits cinemas June 17th.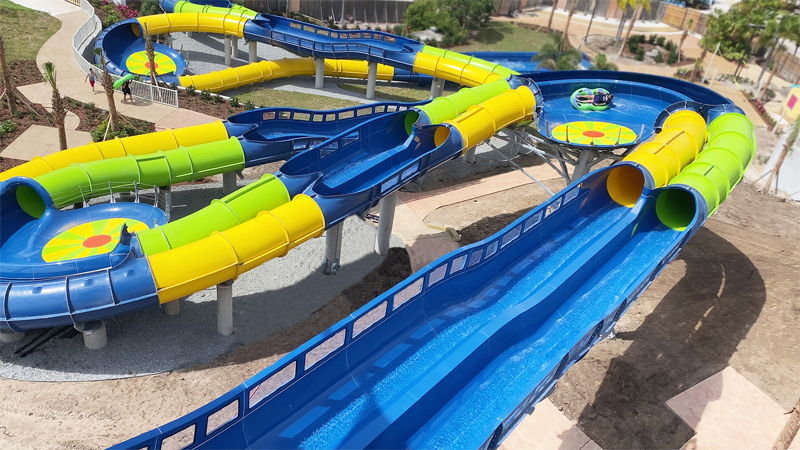 SeaWorld's Adventure Island waterpark in Tampa, Florida, has welcomed a new addition in the form of Rapids Racer - the world's first ProSlide Dueling FlyingSaucer.

A new innovation from ProSlide, the water ride combines aspects of ProSlide's Dueling Pipeline and FlyingSaucer into a single water ride feature.

"These are two of our most popular water rides around the world", said Greg White, ProSlide's vice-president of products. "Both draw a tremendous amount of their inspiration from our company's history in competitive ski racing, so combining them into a single experience was a natural progression for us."

With the Dueling FlyingSaucer, two vehicles enter via two closed duelling flumes. As riders descend "like world cup skiers through a giant slalom ski turn", they can see and hear their competition, creating a neck-and-neck competitive racing experience.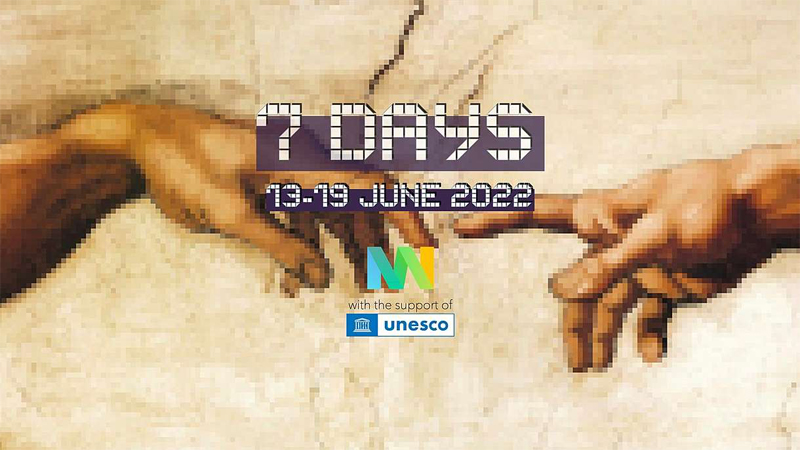 With the support of Unesco, the worldwide #MuseumWeek event is set to take place next month, with museums being encouraged to share seven posts over seven days on seven topics with seven different hashtags on the theme of culture, society and innovation.

Taking place between June 13-19 across all social media platforms, #MuseumWeek presents an opportunity for museum operators to share their collections with a wider audience, using the digital sphere to showcase their offerings.

During the event, the Network of European Museum Organisations (NEMO) is encouraging smaller museums to check out the hashtags to find inspiration for future social media posts by seeing how international museums communicate about their collections and how they address current issues.

More information here



An immersive walk-through experience is set to make its return to Detroit Zoo in Michigan, US, with visitors set to travel back in time to a prehistoric world in the form of Dinosauria.

Featuring 29 life-like animatronic dinosaurs, including a towering, 65-foot-long brachiosaurus, the experience takes place over three acres (12,100sq m), with multiple hands-on fossil dig sites, a predator vs prey exhibit and a t-rex photo op.

The event kicks off on May 28th, running until September 5th.

Click here for more information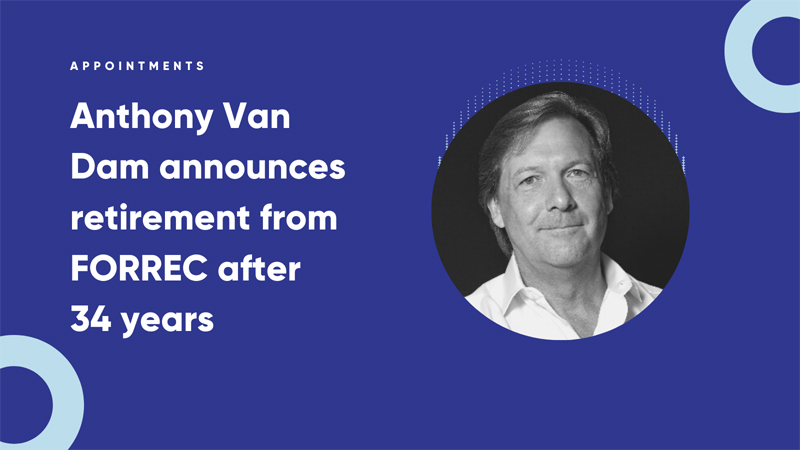 Anthony Van Dam - a long-serving executive with experience design firm FORREC - has announced his retirement after 34 years with the company.

Joining FORREC as a junior designer in 1988, Van Dam quickly worked his way up the ranks, spending 20 years on the company board and 10 years as head of global business development. Van Dam also spent time on the board of the Themed Entertainment Association's Asia-Pacific region, holding the role until 2019.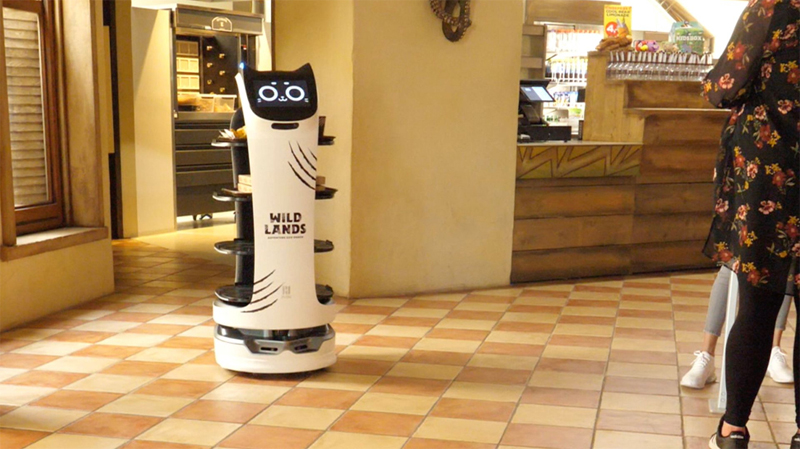 Wildlands - a popular zoo in Emmen, Netherlands - has welcomed its newest member of staff - AISA the serving robot.

Short for Artificial Intelligence Serving Assistant, AISA is supporting its human members of staff in the zoo's Momma's Restaurant, with guests using a QR code to process their order with AISA then delivering them their meals.

AISA is also a unique draw for guests, being the first such robot to be used by a zoo.

"As a park, we like to pioneer and we are known for our adventurous character," said Richard Dekkers, retail manager at Wildlands. "AISA is a nice addition to this. It's not only useful but also provides an extra experience for visitors. AISA is electrically powered, so is sustainable too."

More from RTV Drenthe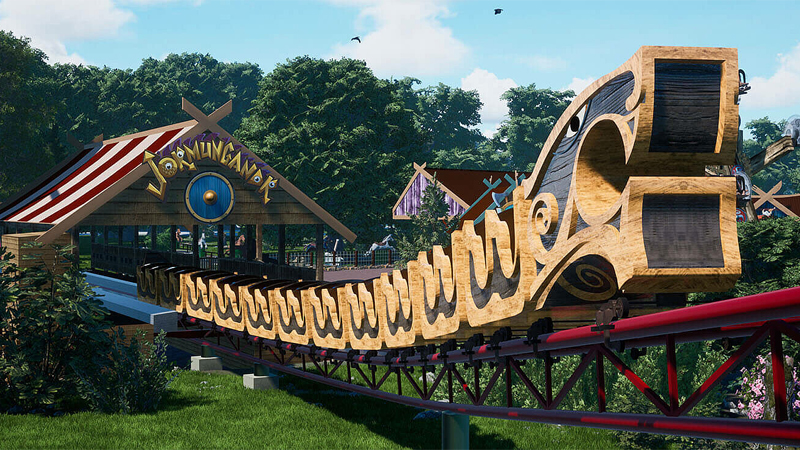 Drayton Manor in the UK is gearing up for the launch of its newest land, the multi-million pound 'Vikings'.

An all-new experience, the immersive attraction is set to open on May 28 and offers a Thor-themed Disk'O Coaster and the UK's first Zamperla Nebulaz ride. For younger guests there is Sleipnir - a mechanical horse ride. The main attraction for the area is Jormungandr - a refurbished Zamperla rollercoaster that originally opened in 1988 as Buffalo Coaster.

"We know so many guests have been on the edge of their seats waiting for the official launch date announcement, and we can't wait to welcome them to experience the immersive new action-packed area, and the exhilarating rides and attractions we have in store, including a UK-first," said Victoria Lynn, managing director at Drayton Manor.

"We're so thankful to our amazing team, who have been working incredibly hard behind the scenes to get Vikings ready for fun-seekers all over the UK. The area is designed with each member of the family in mind, so there really is something for everyone. We know our guests will love it and can't wait to throw open the gates and welcome thrill seekers of all ages."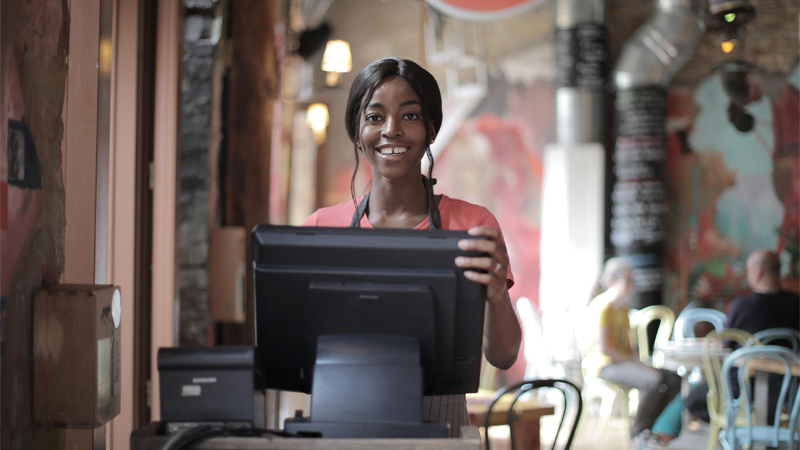 Convious has developed its POS system with both the millennial and Gen Z user in mind

Credit: Convious



When it comes to making an attraction run smoothly, an effective Point of Sale (POS) system is key.

Managing everything from operations to marketing, traditional or older POS systems all have similar issues.

From a limited capacity of users - with those users having to be heavily trained to use the system - to hardware that's difficult to update and can only run on legacy systems, attractions were, and in some cases still are, operating on outdated technology that doesn't stand up when it comes to the current generation of users.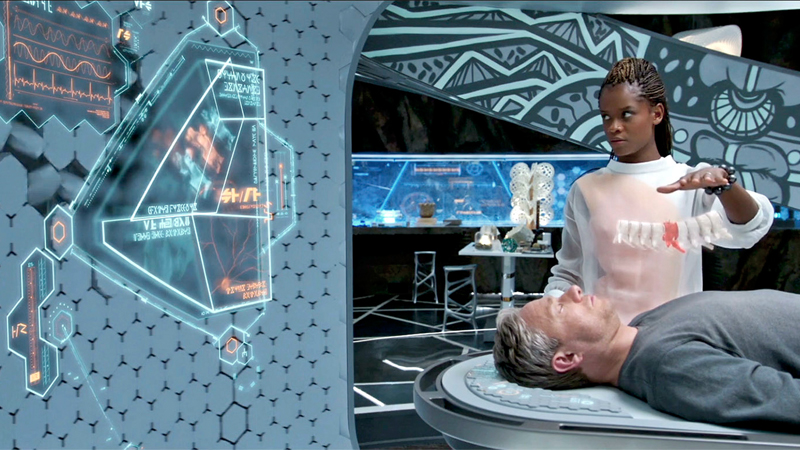 Shuri's Lab from Black Panther will be brought to life as part of a new exhibition looking at the role of technicians

Credit: Marvel



A new Black Panther exhibit will form part of a major new exhibition at the London Science Museum, with the new addition seeing Marvel team up with the famous institution to teach visitors about the important role of technicians.

Set to open later this year, Technicians: The David Sainsbury Gallery will see the Science Museum work with the NHS, National Grid and Sheffield University on the new addition, which is dedicated to explaining the work of technicians across four key sectors: advanced manufacturing, creative industries, health science, and energy networks.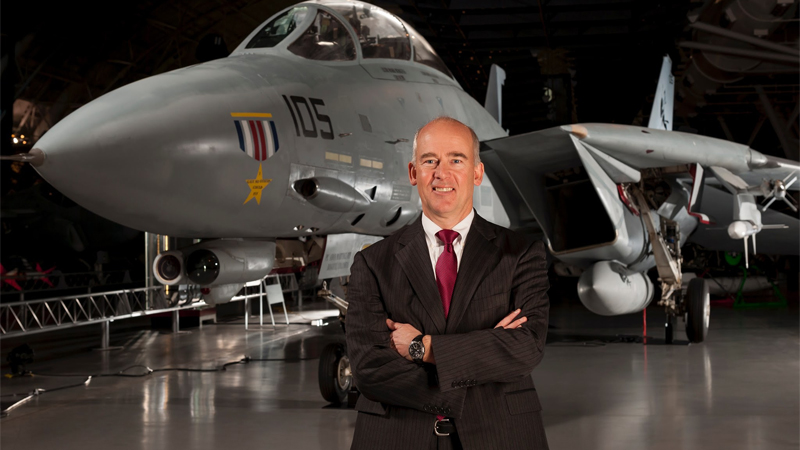 The Smithsonian's National Air and Space Museum in Washington, DC, has announced the appointment of Christopher U. Browne as its new director.

Browne has served as acting director of the Museum since 2021 and before that deputy director since 2017, helping lead a multi-year renovation of the museum's flagship building in US capital.

Before coming to Air and Space, Browne had an accomplished career in the Navy and in airport management. A graduate of the U.S. Navy's "Top Gun" Fighter Weapons School, he served as a naval flight officer from 1980 to 1985, and from 1986 to 1987, he was a senior operations briefer for the secretary of the Navy and chief of naval operations, where he was awarded the Navy's Commendation Medal for excellent performance.

"I'm incredibly honoured to help lead the nation's most prominent aviation and aerospace museum," said Browne. "The ability of this treasured cultural institution to change lives and inspire greatness is unmatched. Our collection, exhibits, scholarship, research, education and storytelling will continue to excite learners and dreamers for years to come."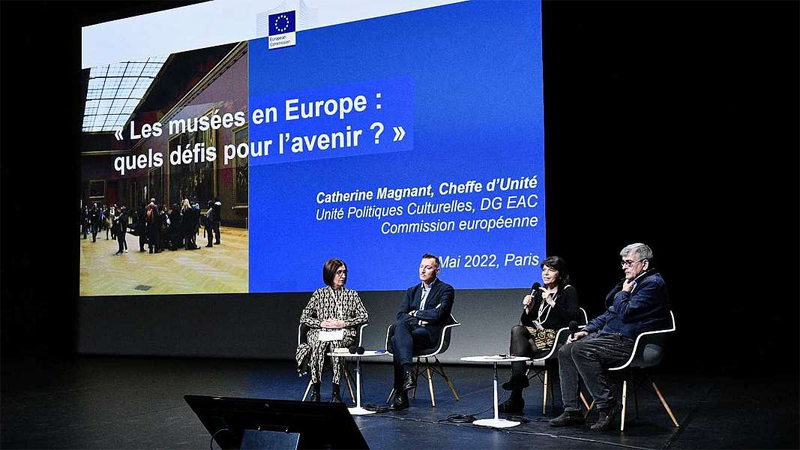 Credit: NEMO
NEMO - the Network of European Museum Organisations - was recently represented at a major conference at the invitation of the French Ministry of Culture.

Called 'Museums in Europe: what challenges for the future?', the event took place at the Centre Pompidou in Paris, France earlier this month.

David Vuillaume, chair of NEMO, contributed with a presentation looking at encouraging mobility and creating a community of museum professionals in Europe.

He was joined on the stage by Jean-François Chougnet, president of the Musée des Civilisations de l'Europe et de la Méditerranée (MUCEM), Catherine Magnant, head of the Culture Unit, European Commission, and Clara Camacho, museologist and researcher at the Directorate-General for Cultural Heritage and National Plan for the Arts.

Organised within the framework of the French presidency of the Council of the European Union, the event covered two main themes - 'Museums in Europe: strengths, weaknesses, perspectives of European museum models?' and 'What joint projects for a Europe of museums after the crisis?'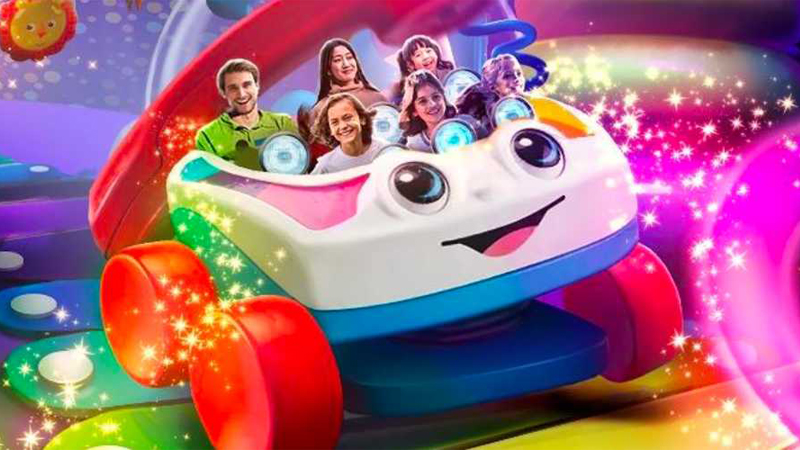 A new dark ride concept based on the iconic Fisher Price IP from Mattel has been unveiled, with the new attraction utilising a number of the brand's popular children's toys, which will be blown up into epic proportions for the experience.

Experience design company Scruffy Dog will be responsible for the theming and realisation of the new attraction. Simulator specialists Simtec, meanwhile, will deliver its first-ever trackless ride system, along with the ride technology and ride chassis.

"Teaming up with Mattel and Simtec is a fantastic collaboration," said Joe Bright, CEO at Scruffy Dog. "The ride system can be designed to work with all the various iconic Fisher Price themes, which gives our clients options and variations."

Andreas Stickel, business development director at Simtec, added: "This is a huge advantage for clients worldwide as we can deliver a first-class IP attraction as a turnkey solution including the ride system, design and theming, media, decor, and licensing fees."

Both Simtec and Scruffy Dog are currently exhibiting at the Saudi Entertainment Amuseument Expo (SEA), which is currently taking place in Riyadh. For more on this new concept, visit their booths at 4B31 for Simtec and 3B49 for Scruffy Dog.