news

Everything you need to know about IAAPA Expo 2023

IAAPA Expo is making its grand return to Orlando's Orange County Convention Center this week, with the 2023 edition of the event selling out its trade show floor for the first time since 2019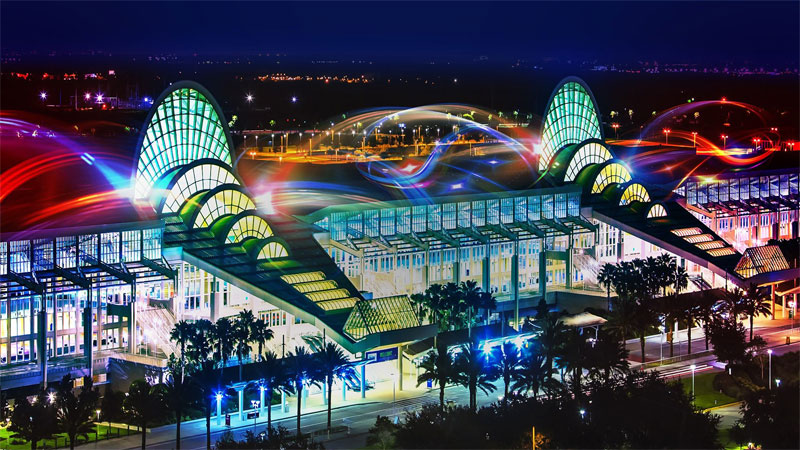 IAAPA Expo returns to Orlando for its annual spectacular
This year's IAAPA Expo is set to make a triumphant return, with the premier attractions industry event having sold out its exhibition space for the first time since the Covid-19 pandemic.

More than 20,000 industry professionals and 1,100 exhibitors are expected to descend on the Orange County Convention Center, with the event taking place in Orlando, Florida, from November 13 - 17.

In addition to the extensive trade show floor, this year's Expo will offer a comprehensive education programme covering topics such as the metaverse, digital marketing, sustainability, risk, subscription and membership models, guest experience, employee satisfaction and more, as well as host several exciting networking opportunities.

New additions to the 2023 Expo include a new Alcohol, Beverage and Innovation pavilion with a fully functioning bar and networking space. The pavilion, located separately from the Food and Beverage pavilion, will provide beverage offerings from the likes of Twisted Tea, Dogfish Head, BuzzBallz, Taub Family Wines, 375 Park Avenue Spirits, Beverage Management and Liquid I.V.

A new partnership with toy manufacturer Hasbro, meanwhile, has seen the development of the exclusive IAAPA Expo Insider Booklet. The booklet will serve as the key to an event-wide, attractions-themed game of Clue, also known as Cluedo, that will encourage attendees to seek out clues and solve the mystery for a chance to win a prize.

A new feature has also been added to IAAPA's official mobile app Connect+, which includes the show's programming, networking events and exhibitor list. The new feature is supported by CaptureLife and will enable photographers to scan attendee's badges and sync event photos to the app, creating personalised photo galleries for users to remember the event by.

The 2023 edition of the IAAPA Expo will also host four spectacular drone shows in partnership with drone entertainment agency SkyElements. The "thrilling" aerial displays will light up the night sky above the convention centre on select evenings between November 10 and 17.

"IAAPA 2033 is going to be great," said IAAPA CEO Jakob Wahl. "The team has outdone themselves with the number and creativity of sponsorships and only-at-IAAPA Expo programming being offered this year.

"We wanted to bring new offerings to the participants this year and the team has come up, together with our partners, with many fun ideas to present to the larger attractions industry."

Here's what to expect from this year's show.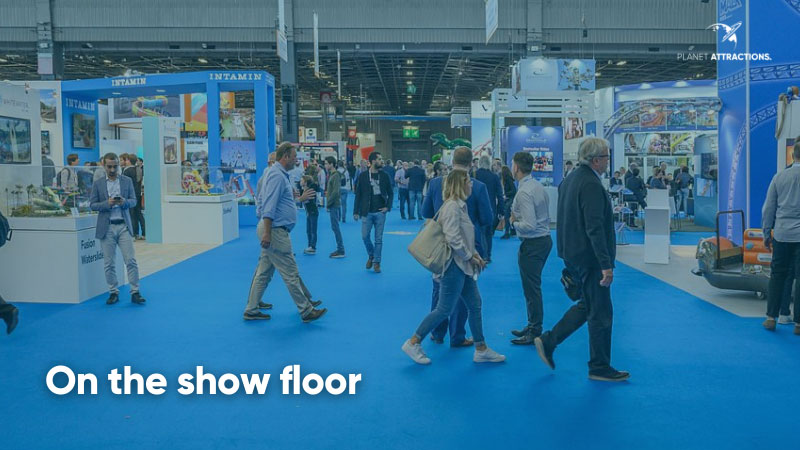 Opening on November 14, this year's trade show will offer more than 550,000sq ft (51,096sq ft) of show floor, featuring 1,100 companies from around the world exhibiting the latest products and services. Here are just some of the innovations being exhibited at this year's event.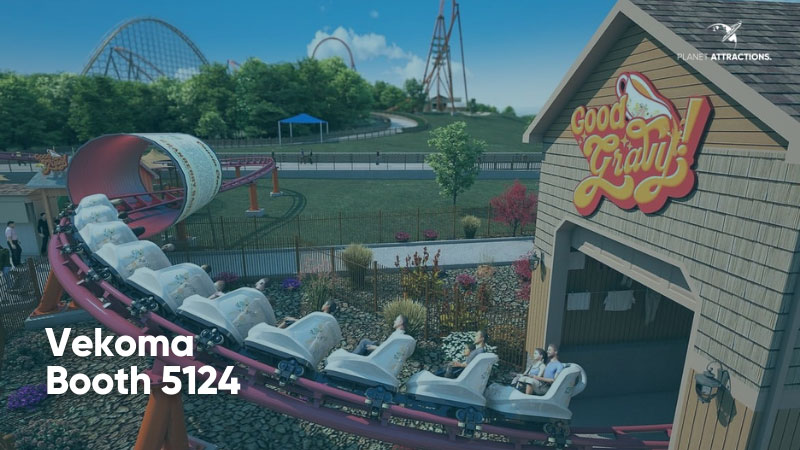 Vekoma will showcase some of its biggest openings from this year and beyond at this year's expo.

The rollercoaster manufacturer will unveil several major projects during the show, with announcements including 'The Flash: Vertical Velocity', which will open at Six Flags Great Adventure in New Jersey, US, and the custom 'Good Gravy!' coaster, opening in the Thanksgiving area at Holiday World & Splashin' Safari in Indiana, US, in 2024.

Inspired by the DC superhero of the same name, The Flash: Vertical Velocity is the first of its kind in North America and offers a 180-degree twisted drop and a Zero-G roll while reaching speeds of up to 59mph (95kmph).

Good Gravy!, meanwhile, is inspired by a traditional Thanksgiving dinner, with ride vehicles themed to resemble gravy boats. Riders are pulled backwards uphill before dropping forwards through the station and narrowly avoiding giant kitchen utensils, including a 20ft (6m) whisk and 18ft (5.4m) rolling pin at speeds of 37mph (60kmph)

Vekoma will also be showcasing the Tilt Coaster 'Circuit Breaker' at Cotaland, the horus family coaster 'Midnight Flyer', which will open at Santa's Village, and a family boomerang rebound 'Snoopy's Soap Box Racers', which is set to open at Kings Island.

More here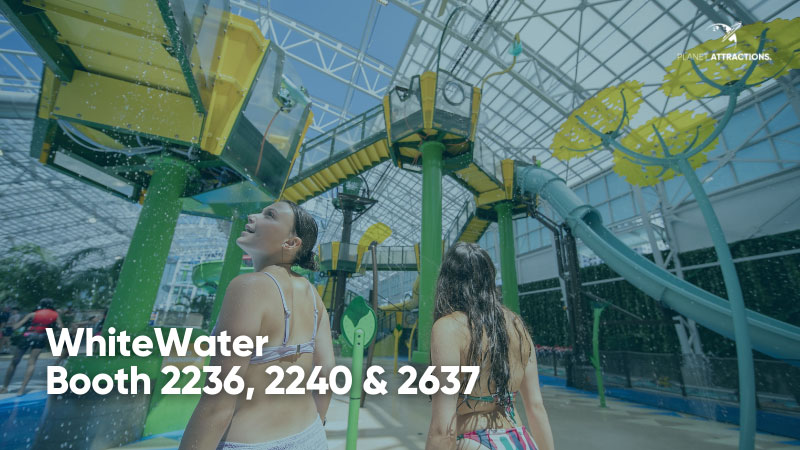 WhiteWater has announced plans to unveil several new products during this year's IAAPA Expo, with the new additions including an "innovative" waterslide.

Few details are currently known about the new attraction, however, it promises a unique Zero-G ride experience "never before seen in the industry".

It will be launched alongside the Infinity Master Blaster and Mini Blaster attractions, and Elevated AquaForms, all of which were introduced earlier this year.

The Infinity Master Blaster and Mini Blaster form part of the brand's Blaster water ride line, while Elevate Aquaforms is a highly configurable aquatic play structure. Visitors to the booth will even be invited to create their own "play paradise" by building their own mini Aquaform structures.

More here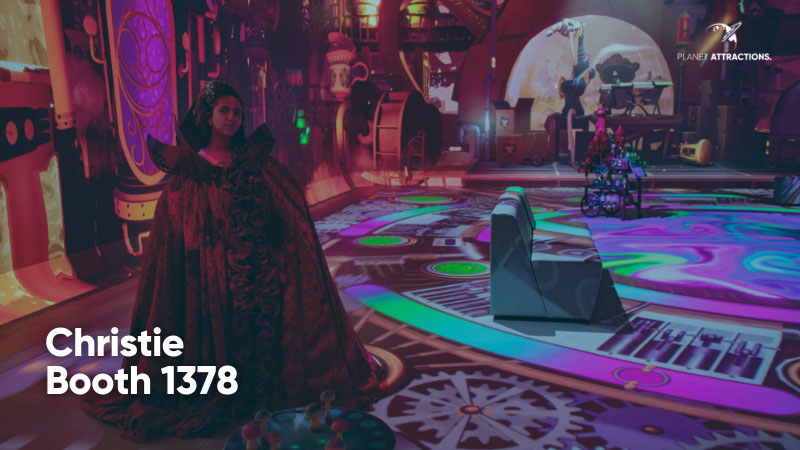 Christie will exhibit its latest technologies at this year's IAAPA Expo, with the AV specialist hosting an impressive booth at the event.

Visitors to booth #1378 will be able to explore Christie's MicroTiles LED technology, with a curved video display demonstrating the product's capabilities. The video wall will consist of four pixel pitches of varying sizes, including 0.75mm, 1.0mm, 1.2mm and 1.5mm.

A second, stand-alone display of 1.00mm Micro Tiles LED, meanwhile, will showcase the benefits of LED encapsulation, which provides a protective surface from dust, dirt and scratches, as well as provides enhanced optical performance, resulting in increased black-level performance and perceived contrast.

In addition, a static M 4K25 RGB pure laser projector will be on display so that attendees can get an up-close look at the compact projector.

More here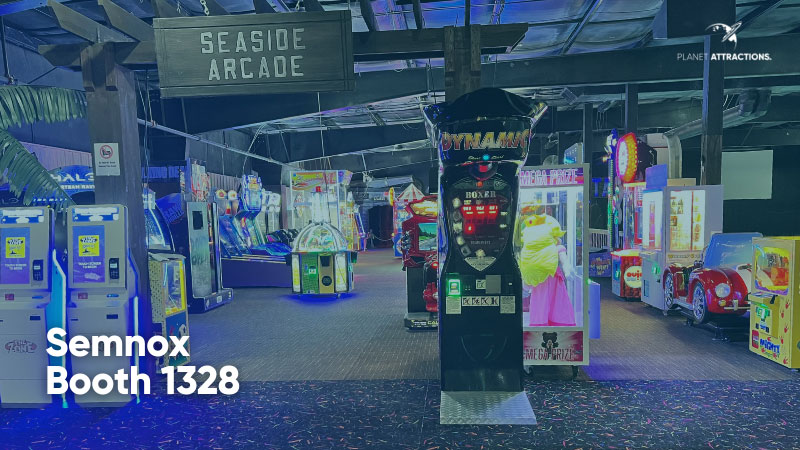 Semnox is inviting attendees to this year's IAAPA Expo in Orlando, Florida, to discover some of the new cutting-edge technologies it has on offer, with the company utilising an expanded booth on this year's trade show floor to showcase its products.

For 2023, the company will have a number of innovative solutions to be introduced at the show. Semnox's new PoS platform will be a main feature, with the system promising to "change the competitive landscape, with the solution giving operators the choice of being cloud-based".

The company will also be announcing several other innovations at the show, including the Kompact tabletop/wall mount kiosk, the new RFID/lighting/haptic technology-based smart Radian wristband and its attraction booking kiosk.

More here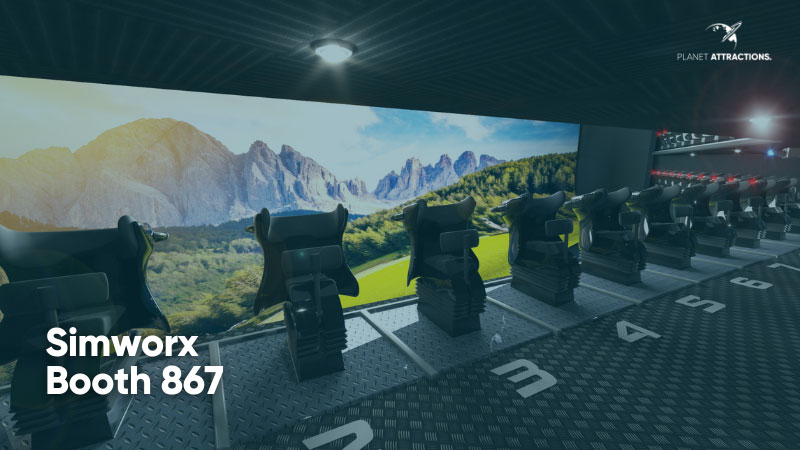 Simworx is set to showcase several new projects at this year's expo, including the launch of the company's first Pegasus Flying Theatre attraction in Europe.

Opening to the public in November, the Pegasus Flying Theatre is a scalable attraction that offers a thrilling and immersive guest experience for venues of all sizes and capacities.

The company will also be presenting its new turnkey attraction concepts: Zombie Metro Mayhem and Overdrive, alongside its entire portfolio of media-based attractions.

More here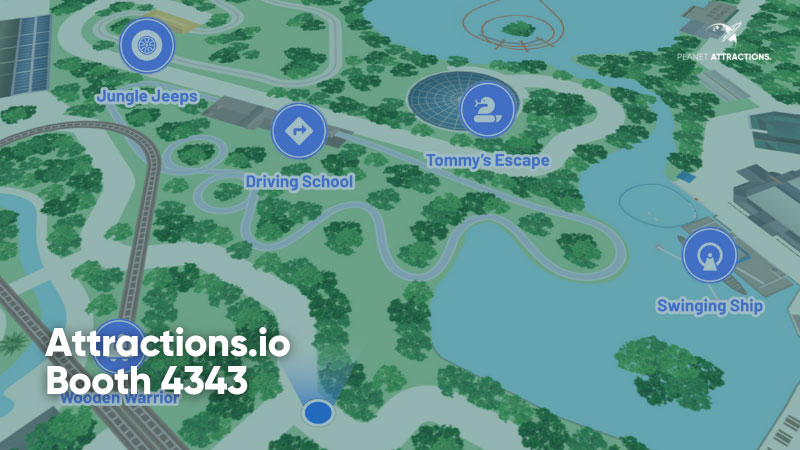 Guest experience platform Attractions.io has revealed its full showcase for this year's IAAPA Expo, with the company's innovative MapLayr to be launched for the first time as a stand-alone product.

Designed and built as Attractions.io's own mapping engine and wayfinding solution, MapLayr represents one of the most advanced mapping solutions for location-based businesses on the market today.

The mapping features have been a driving force behind the Attractions.io platform, which is constantly evolving with new additions and investments in new technology.

In 2022, Attractions.io added rotatable and tiltable map functionality, while a recent addition in 2023 includes the launch of a new night mode with a dynamic lighting feature.

More here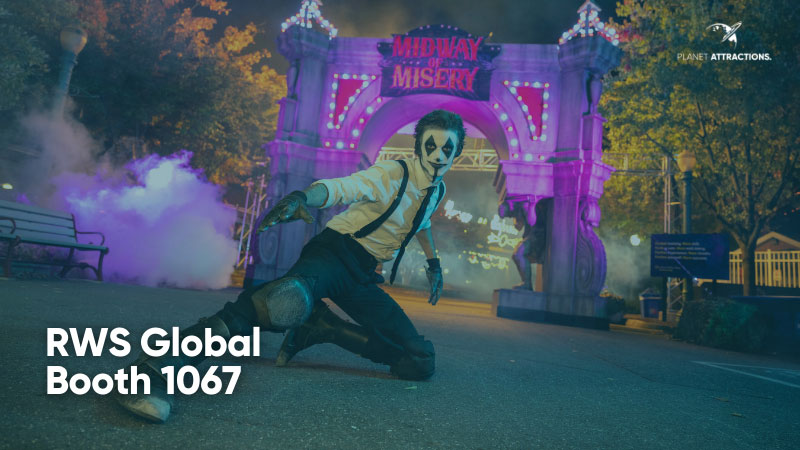 RWS Global, a full-service provider of visitor attractions and live experiences, will debut its first-ever booth at this year's IAAPA Expo.

The booth will offer attendees a glimpse at RWS Global and its subsidiaries JRA, ted and ARC's diverse portfolio of services, which encompass the full spectrum of live entertainment creation; from master planning, music and media and show production, as well as retail and merchandising and seasonal decór.

Representatives from RWS Global will also be on hand to discuss its recent projects, which include the production and management of more than 55 Halloween-themed activations and mazes for the likes of Six Flags, Legoland and Hersheypark, among others.

In addition, the company's partnership with Iberostar Resorts will see RWS Global provide turnkey creative and operational entertainment services, including immersive F&B offerings, kids experiences and stage productions, at more than 14 Iberostar hotels around the world.

More here




BoldMove is also set to make its IAAPA Expo trade show debut, with the media-based attractions developer hosting its first booth at this year's show.

Celebrating its first-time presence at the show, the company is launching a new IP targeting the US and international markets at the expo.

Called VooDoo Festival, the IP transports guests to a Mardi Gras-themed fun fair where voodoo dolls are being brought to life by a mysterious curse. Riders must fling good luck bags at the dolls in order to break the spell and save the festival.

The IP is designed for BoldMove's Smash & Reload dark ride attraction, which offers an immersive experience within a compact footprint and can accommodate up to 430 riders per hour. It combines customisable media content, which can be adapted for seasonal events such as Halloween or Christmas, with competitive gameplay to encourage repeat visits.

More here




Sacoa Cashless System is set to unveil a series of new features for its payment solution offerings at this year's IAAPA Expo, with the company also announcing a new partnership with major Brazilian FEC chain HotZone.

Sacoa will be sharing a number of announcements at the show in Orlando, including new enhancements that have been integrated into several of its products and solutions. These enhancements, says the company, will elevate the solution's functionality and deliver a more comprehensive experience for both operators and guests.

The company also recently announced that popular Brazilian FEC chain HotZone had transitioned to its cashless system, additionally incorporating 49 of Sacoa's K4 Kiosk self-service stations and acquiring the complete suite of online products offered by Sacoa to expand and increase its revenue through digital sales channels.

More here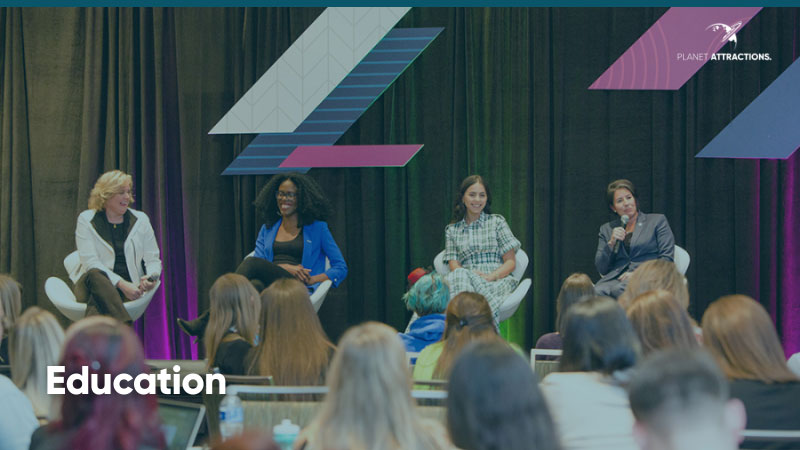 This year's education programme will include more than 149 sessions and special events. Among the highlights is the always-popular Legends Panel. Helmed by attractions industry icon and BRC founder Bob Rogers, this year's panel will explore the trails faced by the Universal Beijing Resort before its opening in 2021.

Taking place on November 15, this year's panel includes legends such as Tom Mehrmann, who served as president and general manager of Universal Beijing during its development, as well as president of Habas Entertainment, Sylvia Hase, and former president of Universal Creative, Mike Hightower.

The group will share the "valuable lessons, tools and strategies" utilised by the resort to successfully open despite facing major challenges including the Covid-19 pandemic and the resulting global lockdowns.

More here

Other highlights include 'The Intersection of Guest and Employee Experience'.The session, led by Josh Liebman, co-founder of AttractionPros, will share insight into how applying company culture initiatives can contribute to a thriving employee experience, improving the guest experience.

'The Metaverse and the Future of Live Entertainment', meanwhile, will explore the potential the metaverse has to revolutionise visitor attractions and how consumers experience entertainment. Speakers include Dana Ware; around AR, Gregg Katano; Cosmos Collab, and Alexandre Teodoresco; 7Doigts de la main.

Elsewhere, the Global Sustainability Summit, will see speakers share their experiences, best practices and ideas about how sustainability is shaping the future of the attractions industry. Speakers include IAAPA CEO Jakob Wahl, Choni Fernández; Port Aventura, Jeff Fromm; Lane Terralever, Ken Whiting; Whitings Foods and David Rosenberg; Monterey Bay Aquarium.

This year's Leadership Breakfast will provide senior-level attractions industry professionals with the opportunity to learn and network with regional and global colleagues, with attendees able to access leaders from across the global attractions industry. The breakfast will also include a keynote address from Merlin Entertainments CEO, Scott O'Neil.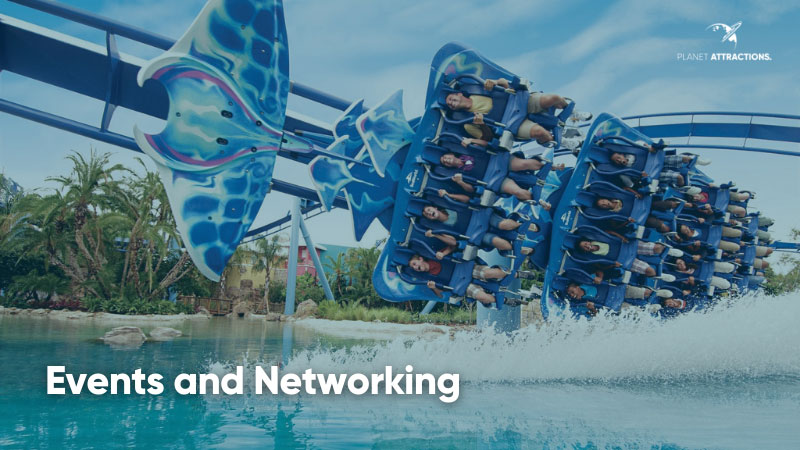 In addition to the comprehensive education programming, this year's IAAPA Expo will include a number of special events and networking opportunities taking place throughout the week.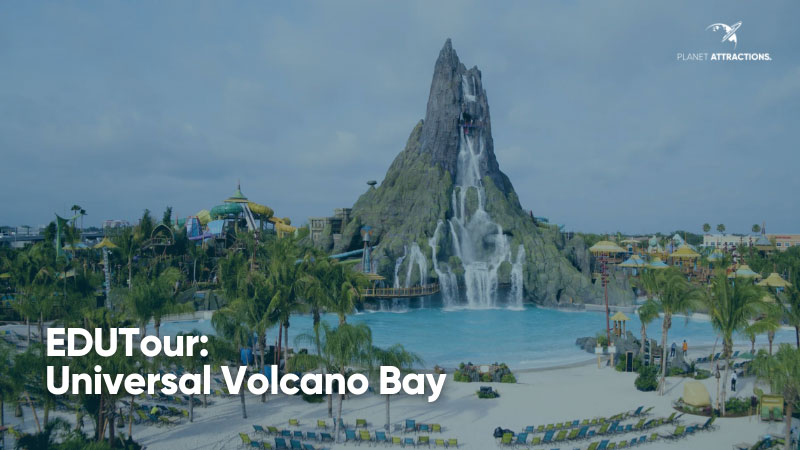 EDUTour: Premium Guest Experiences and Revenue Streams at Universal's Volcano Bay
When: November 13, 7:30 am - 12:00 pm
Where: Universal Volcano Bay

Attendees will be taken on a behind-the-scenes tour of Universal Volcano Bay, with park representatives showcasing the park's premium services and innovative technologies that enable the attraction to deliver on its "promise of thrills, indulgence and relaxation."

Visitors will also hear from Universal Orlando's leadership team about their methods to boost guest spend.

In addition, attendees will also gain insight into Volcano Bay's private cabana rental programme, as well as see a demonstration of the park's premium food and beverage offerings.

EDUTour: Premium Guest Experiences and Revenue Streams at Universal's Volcano Bay is a ticketed event, with tickets costing US$189 (€176, £155) for members and US$319 (€298, £261) for non-members. Buses leave from the Orange County Convention Center's South Concourse at 7:30 am and return at 12:00 pm, attendees are encouraged to arrive at the concourse 15 minutes before departure.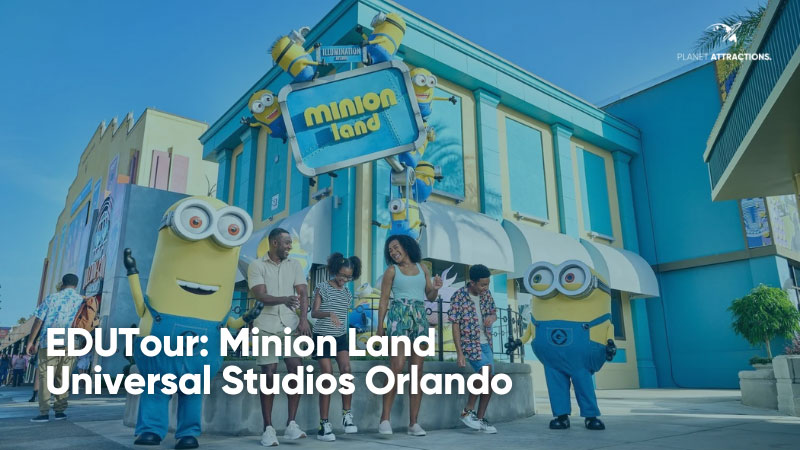 EDUTour: Minion Land on Illumination Avenue at Universal Studios Orlando
When: November 13, 7:30 am - 12:00 pm
Where: Universal Studios Orlando

Participants are invited to explore Universal Studios Orlando's new Minion Land, with attendees able to experience the land's flagship attraction: Villain-Con Minion Blast, which combines interactive gaming technology with an original storyline, immersive sets and bespoke animation.

Guests will also sample the land's food and beverage offerings at the Minion Café and Bake My Day bakery.

EDUTour: Minion Land on Illumination Avenue at Universal Orlando Resort is a ticketed event, with tickets costing US$189 (€176, £155) for members and US$319 (€298, £261) for non-members. Buses leave from the Orange County Convention Center's South Concourse at 7:30 am and return at 12:00 pm, attendees are encouraged to arrive at the concourse 15 minutes before departure.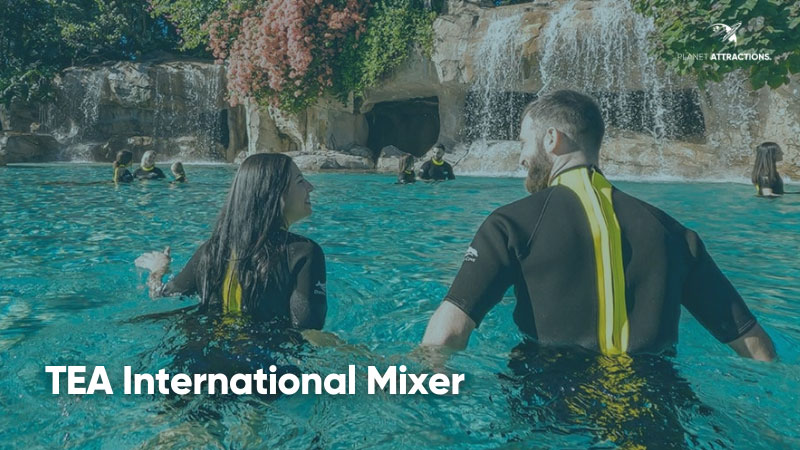 TEA International Mixer
When: November 14, 7:00 pm - 10:30 pm
Where: Discovery Cove

The Themed Entertainment Association (TEA) is hosting its annual international mixer at Orlando's Discovery Cove.

According to the TEA, this year's mixer will be "filled with food, fun and opportunities to connect with themed entertainment professionals from around the world."

In addition, the TEA will also announce the recipients of the 30th Annual Thea Awards during the event.

The TEA's International Mixer is for TEA members only. Tickets for this event are no longer on sale.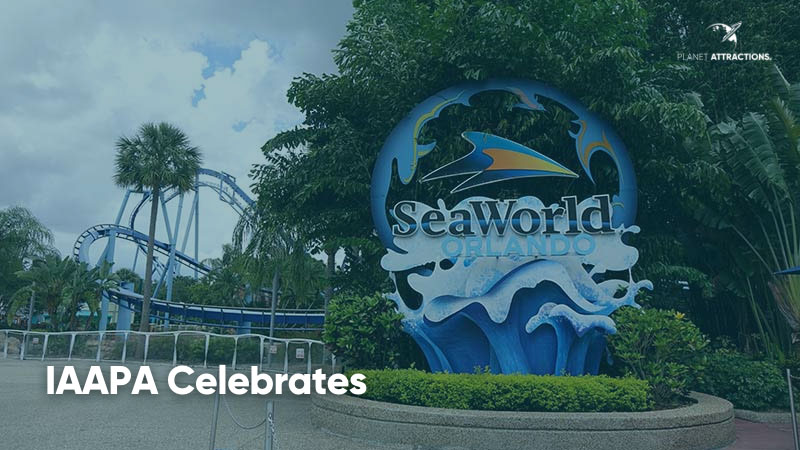 IAAPA Celebrates
When: November 16, 7:00pm - 10:30pm
Where: SeaWorld Orlando

Day four of the IAAPA Expo concludes with a special, ticketed event at SeaWorld Orlando, with guests able to mingle with industry peers from across the globe during an "extraordinary night of mesmerising marine life, thrilling rides and captivating attractions."

Doors open at 7:00 pm with buses departing from the Orange County Convention Centre at 6:45 pm.

Tickets for IAAPA Celebrates cost US$199 (€186, £163) for members and US$349 (€326, £286) for non-members.


---

Carrying on from Vienna, Austria, where it served as a key media partner for IAAPA Expo Europe in September, Planet Attractions will be in attendance as a media partner in Orlando, bringing you the latest news and updates directly from the show floor and meeting the many companies that bring visitor attractions to life.

To book a meeting with Planet Attractions at IAAPA Expo please contact our publisher Paul Thorman at

[email protected]

– we'd love to see you!
Events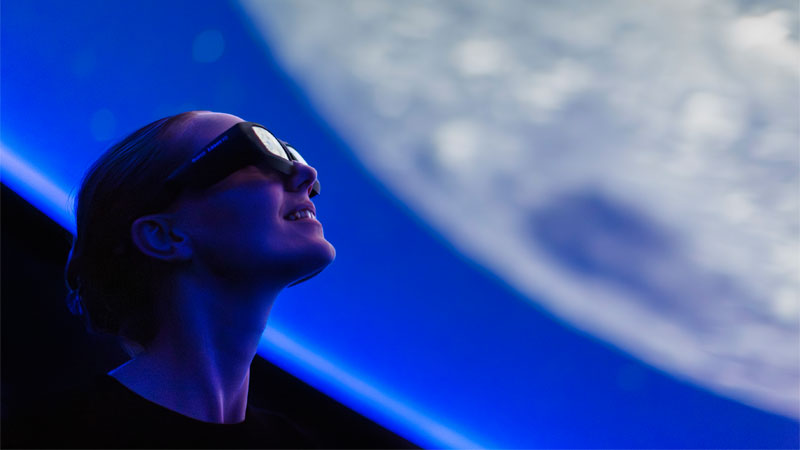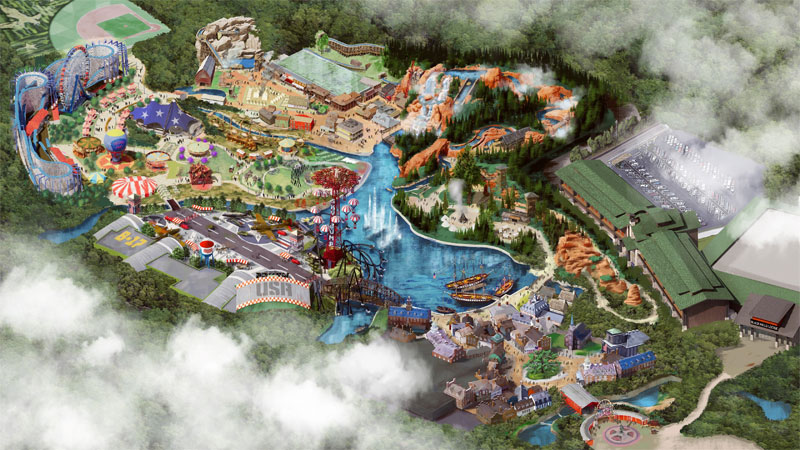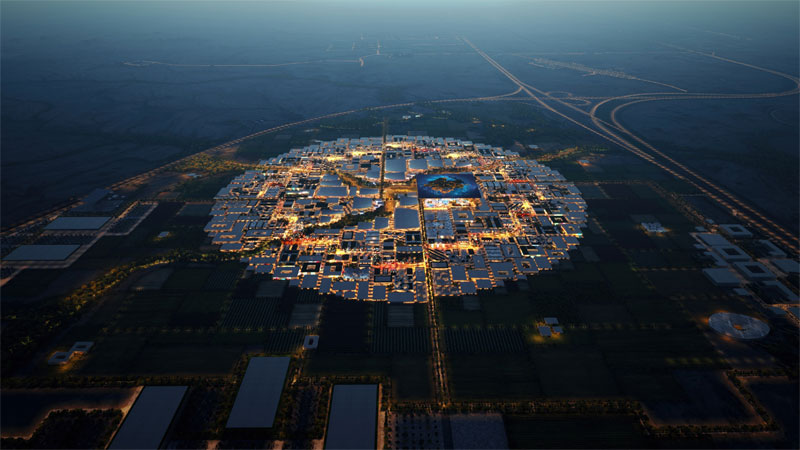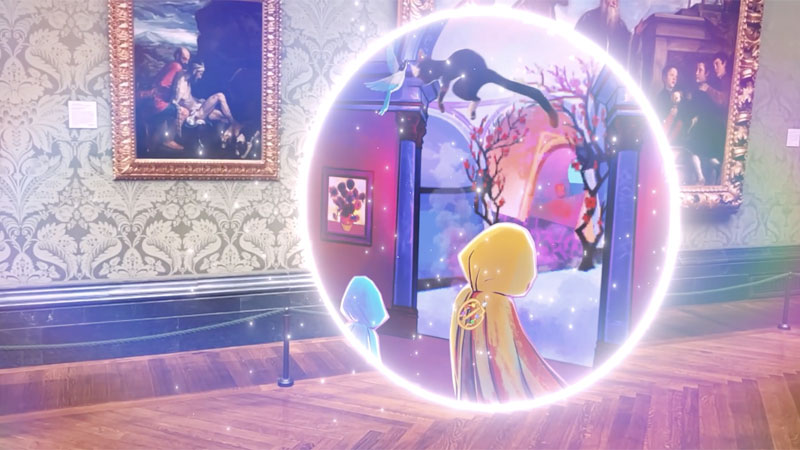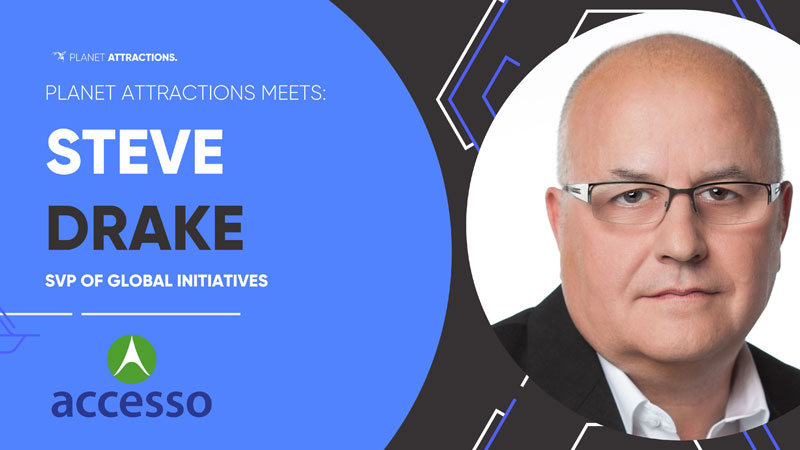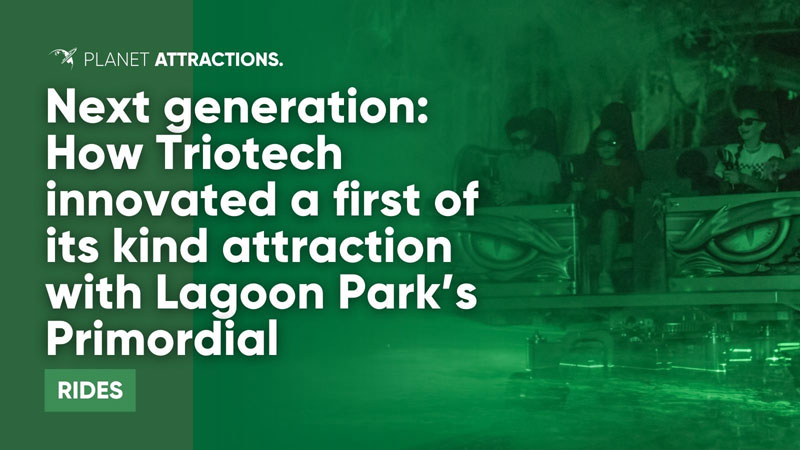 Next generation: How Triotech innovated a first of its kind attraction with Lagoon Park's Primordial