news

Industry pays tribute to legendary Alberto Zamperla following his death

The attractions industry and wider attractions community has paid tribute to the legendary Alberto Zamperla following his death last week aged 71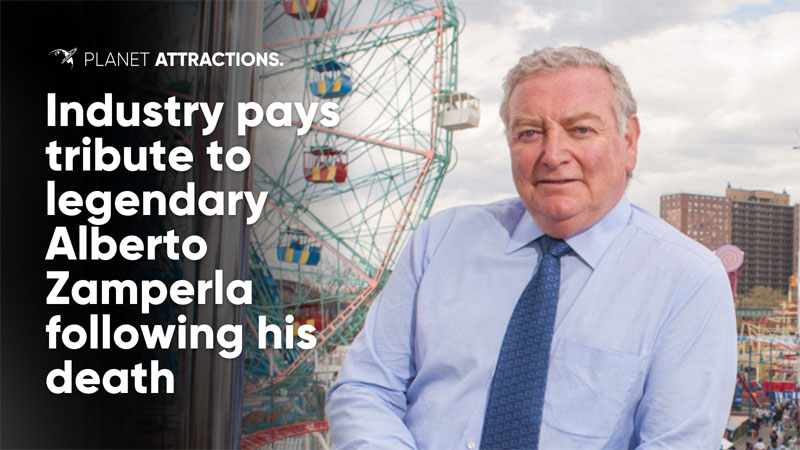 Members of the attractions community from all over the world have paid tribute to industry legend Alberto Zamperla – the second-generation president of global amusement manufacturer Zamperla Group – who died suddenly on November 17.

Born in Italy in 1951, Zamperla would dedicate his life to the attractions and amusements industries, leaving Italy for the US in 1976 to further pursue dreams of following in the footsteps of his father – Zamperla Group founder Antonio Zamperla – to create innovative rides and attractions.

Alberto would go on to become a visionary and innovator in his own right, developing hundreds of rides for the likes of Disneyland Paris, Universal, Paramount and Six Flags, that would prove transformational for the industry for generations to come.

In 2010, Zamperla relaunched Coney Island's iconic Luna Park, where for more than a decade he and his family have dedicated their efforts to transforming the historic seaside attraction into a global tourist destination.

As a result of his accomplishments, in 2019 he was inducted into the prestigious IAAPA Hall of Fame, joining his father and fellow industry giant Antonio Zamperla.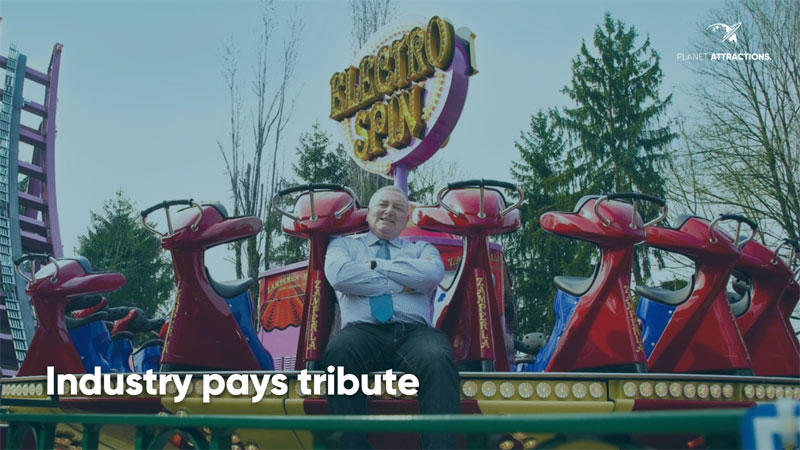 Hundreds of leading industry professionals and community members alike have paid tribute to Alberto in the days following his death. Among them, former IAAPA chair and Blackpool Pleasure Beach CEO, Amanda Thompson, said: "Alberto Zamperla Rest in peace. You will be missed by us all. A wonderful man who has become a true industry legend. This is a sad time for our industry as we remember all the magic he has created for so many. My condolences go to Antonio and Alessandro and all the Zamperla family."

Michael Mack, part of another famous family in the attractions industry and the managing director of Germany's Europa Park, also shared his respects.

"With the passing of Alberto Zamperla, a true legend of our attractions industry has left us. He made his family business flourish by taking it all over the world," he said. "My thoughts are with his sons Antonio Jr. and Alessandro, his family, and the entire Zamperla team."

Ride manufacturer Premier Rides released a statement saying: "We are deeply saddened by the loss of industry leader Alberto Zamperla. His vision and passion brought joy to millions globally. He will be remembered as a man of great style and more importantly as a dear friend.

"In questa triste circostanza porgiamo sentite condoglianze (On this sad occasion, we offer our sincere condolences)."

The global attractions association IAAPA also expressed its sympathies.

"It is with great sadness that we mourn the loss of Alberto Zamperla, a true pioneer in the global attractions industry and an IAAPA Hall of Fame inductee," said the association in a statement.

"Alberto was inducted into our Hall of Fame in 2019, when he was selected for the honor. The Zamperla name is best associated with the construction and design of rollercoasters, and family and thrill rides all around the world.

"IAAPA offers its deepest condolences to his immediate family during this difficult time, and to our friends and partners within the Zamperla Amusement Group. It was our joy to know him and call him a colleague, inspiration and friend."

Not only did Zamperla have a huge impact on the attractions industry, but also on his home nation of Italy. Antonio Tajani, Italy's deputy Prime Minister, was among those to pay tribute.

"With the death of Alberto Zamperla, Italy loses a great entrepreneur," said Tajani. "An innovator in the construction of attractions for amusement parks, able to establish itself all over the world. Rest in peace."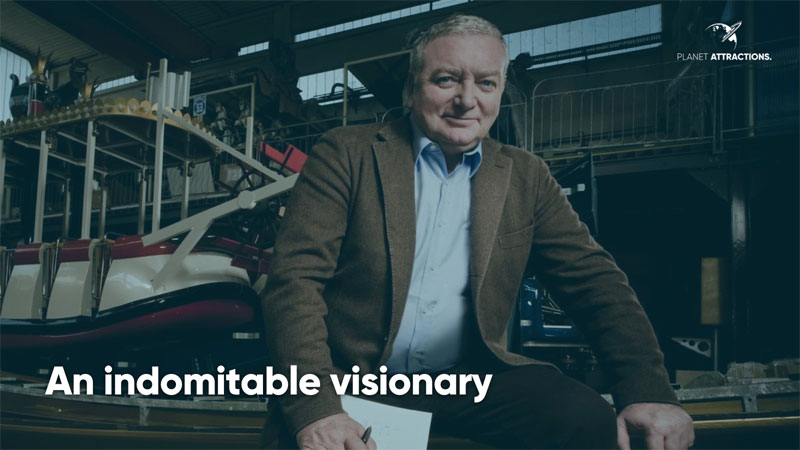 With Alberto Zamperla's death occuring at the same time as the IAAPA Expo in Orlando, Florida, the Zamperla booth acted as a memorial for the industry, with its large screen showing a photo of Alberto, as well as a simple statement - In loving memory, Alberto Zamperla, 1951-2022.

Following his death, Zamperla Group shared the following quote from Alberto, a quote that showed his passion for the industry and for the entire world: "I like to fly in the clouds around our beautiful planet, for at least one hundred days every year. I love living in New York City. I am proud to be an Italian Alpino. I am proud to be, above all, a citizen of the world. I enjoy knowing that my profession makes children of all ages happy across the globe."

In a statement, Zamperla Group said: "The Zamperla Group has lost an indomitable visionary and pioneer, who has revolutionized the amusement industry while bringing fun to billions of people thanks to his endless creativity.

"Alberto will be missed by all who got to know his extraordinary love of life but his spirit will forever be our foundation."

Alberto is survived by his wife Paola, his sons Antonio, Alessandro, and Adriano, and his three grandchildren.
People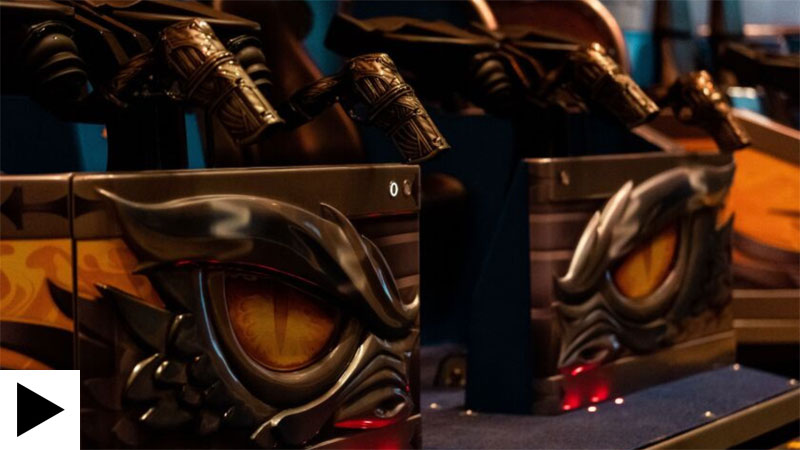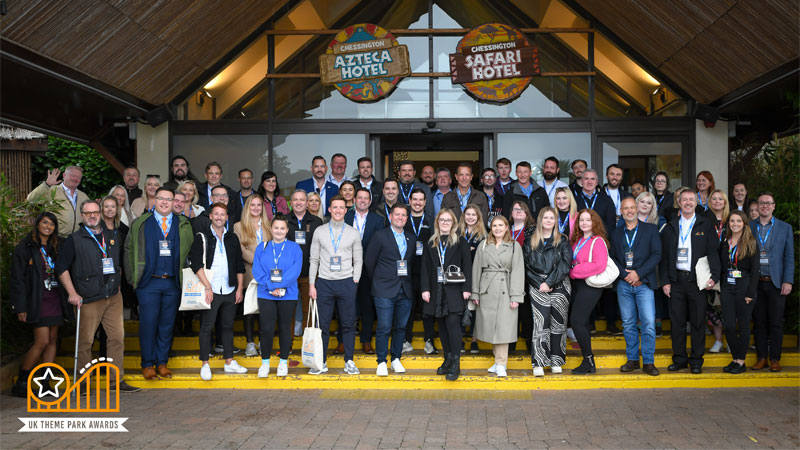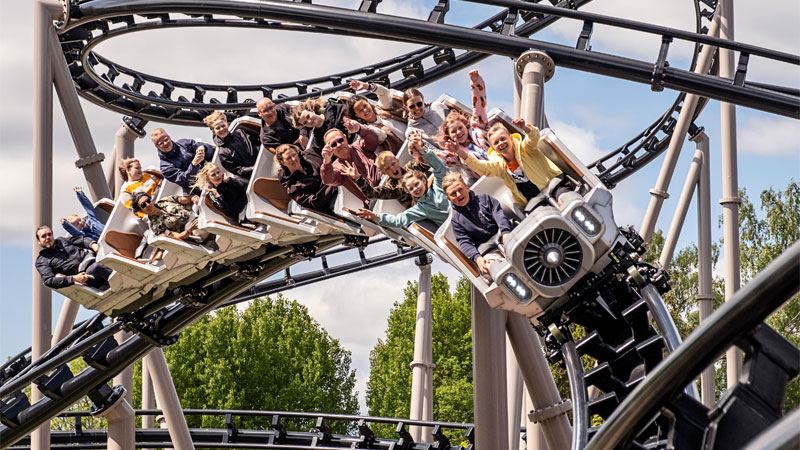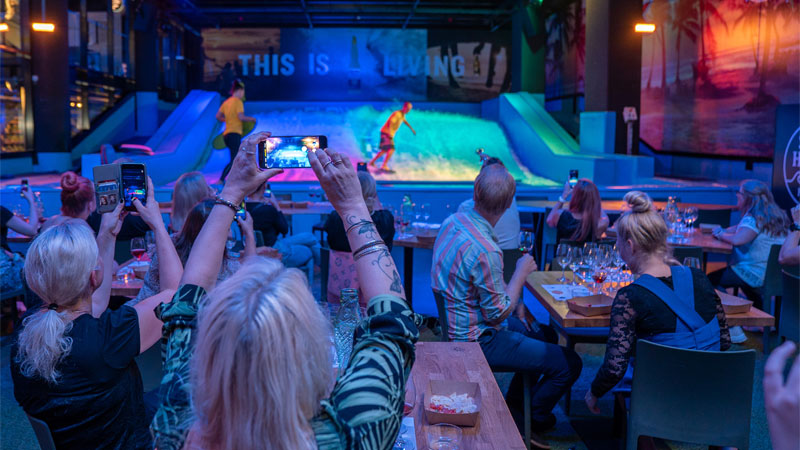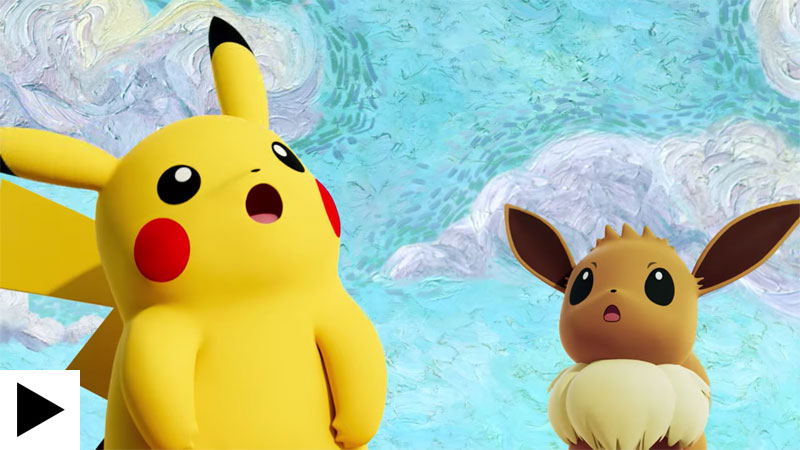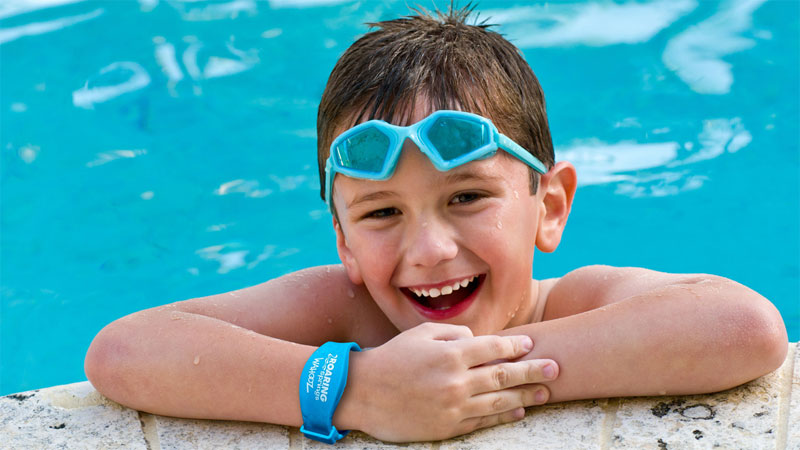 Solving the puzzle: Connect&GO's Anthony Palermo on how technology is rapidly changing attractions management