industry

Five indoor waterparks that are forecasting future trends

WhiteWater's Grant Poje showcases five indoor waterpark projects that are helping to advance the sector and boost the sector's mainstream popularity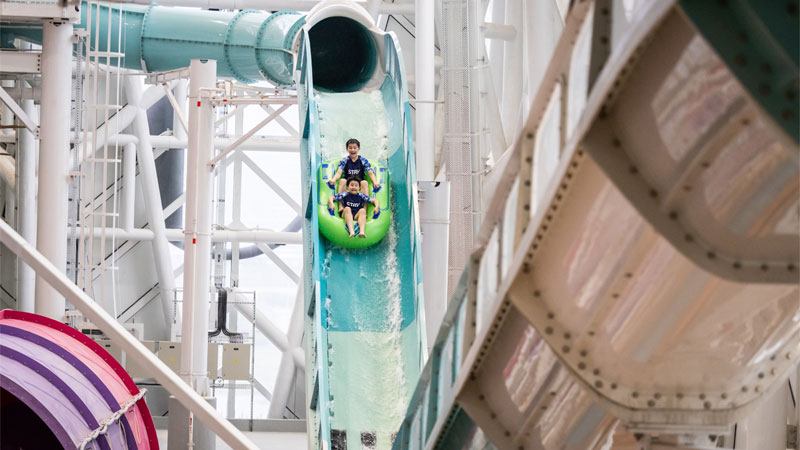 WhiteWater's Master Blaster in action at Studio City, Macau, China
Credit: WhiteWater
Formerly looked at as a challenging venue type, indoor waterparks have long been recognised for their unique set of operational requirements.

Growing steadily over the past few years, the indoor waterpark market has outgrown this perceived disadvantage, with developers recognising the benefits of year-round operations rather than being limited by the changing seasons.

A recent report by IBISWorld echoes this statement, highlighting that indoor waterparks generated over US$1bn (€910m, £780m) in annual revenue in the US alone. With this venue type continuing to become more and more mainstream worldwide, I have selected five indoor waterpark projects that have recently opened, or are in their final construction stages, that I believe are contributing to the industry's mainstream popularity and helping to advance the sector.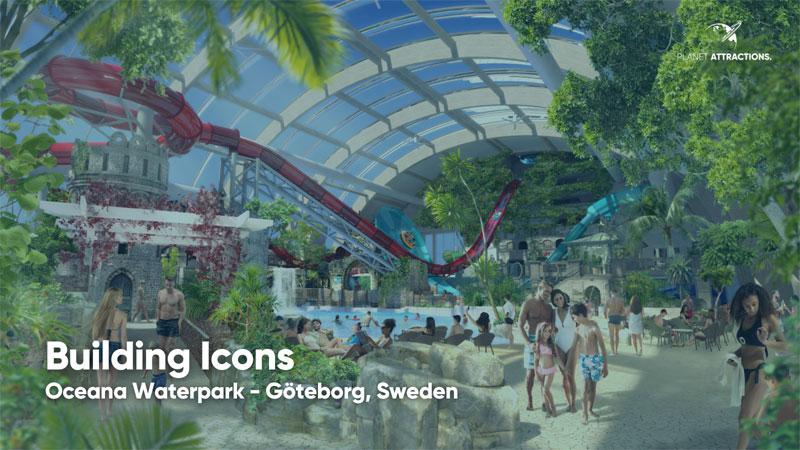 Opening in 2024, Oceana Waterpark will encompass a total area of 14,000sq m (150,000sq ft).

Making the most of their footprint, the indoor and outdoor waterpark - an extension of Liseberg - offers a lot of new features, and that's not just for the Swedish market.

The 'wow' factor at Oceana will be their mix of big, thrill inducing attractions, including the first six-person raft rides in Europe and the highest mega-drop Master Blaster in the world. Enabling large groups of families and friends to ride together, the six-person raft rides will allow guests to share the experience with one another as they face faster speeds and higher ascensions compared to the traditional one or two person inner tube experience.

And it's not just the rides that make Oceana stand out and push the indoor waterpark market forward.

Being conscious of the experience they will be offering guests, the team at Liseberg are paying special attention to the attraction's theming, creating an environment inspired by the history of Gothenburg and the East India Company. Commonplace in theme parks, theming is something that the world's best brands such as Disney and Universal embrace. A well developed and well executed theme is important in the leisure market as it can help to transform a space into a retreat where guests want to stay, photograph, and share on their social channels.

With the foundation of the exciting theme and lush greenery, Oceana aims to create a unique ambiance unmatched anywhere else in Europe, with an anticipated guest count of up to 500,000 visitors each year.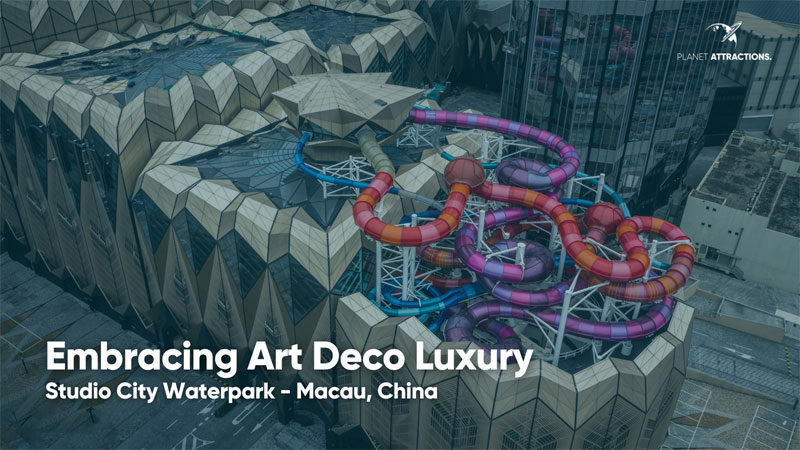 While it used to be known for its casinos, the city of Macau is repositioning itself as a major entertainment destination.

Opening an outdoor waterpark in 2021 and an indoor waterpark in 2023, Melco Resorts and Entertainment wanted to build on the success of the complex's existing outdoor waterpark. Unlike an outdoor waterpark, however, indoor waterparks are often faced with tight space constraints, which result in a confined footprint.

To get around this, the WhiteWater team designed attractions both in and outside of the building's exterior to help free up some of the floorspace to create better sightlines and passive capacity zones. This created another challenge as the venue wanted to integrate the fiberglass slides with the building exterior matching the look and feel of the architecture created by renowned firm, Zaha Hadid Architects.

Using a new technique, WhiteWater was able to mirror the modern interpretation of Art Deco on the building's façade by using bold metallic tones of gold and silver waterslide finishes to create a stunning elegance found in no other waterpark anywhere else in the world. This earns Studio City Waterpark a place on this list for its modern aesthetic and innovative use of fiberglass-reinforced plastics (FRP) effects.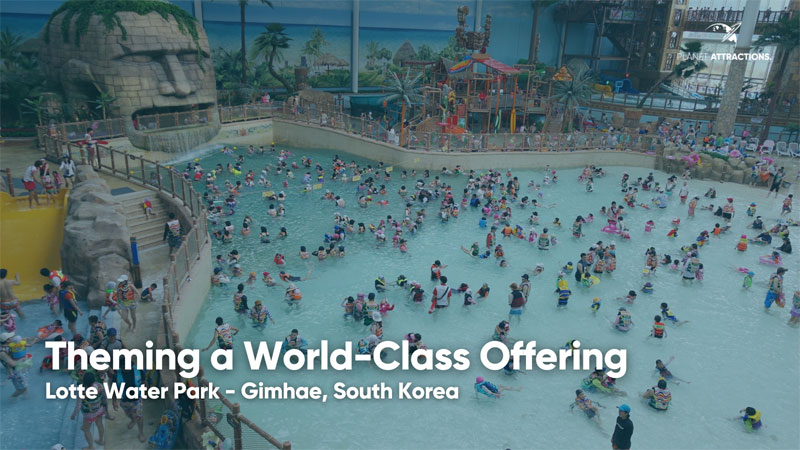 Lotte Water Park in South Korea stands out as a world-class destination by incorporating elements from other renowned waterparks.

Covering an expansive 120,000sq m (1.3 million sq ft), this exceptional park combines indoor and outdoor attractions, drawing inspiration from waterparks in the Americas which utilise indoor and outdoor combination to increase their operating season.

Indoors, guests can unwind in the European-inspired healing zones, featuring soothing mineral water to alleviate stress and fatigue. The indoor area also offers an impressive array of 16 pools and slides, including the country's largest indoor wave pool.

Theming holds a prominent role at Lotte Water Park, with even the building's structural components tying into the immersive atmosphere.

From stonework adorning the columns to the use of exotic plants, Polynesian stones, and a stunning ocean mural, the indoor waterpark transports visitors to a tropical island paradise. This meticulous theming not only adds visual interest and aesthetic appeal but also invites exploration and discovery throughout the different areas of the park.




Another property with a storied past, the Showboat Hotel at Atlantic City in New Jersey, US, is reviving their 36-year-old property with a US$100m (€91.3m, £78.2m) investment.

The focus of this resurgence project will be converting more than 300 hotel rooms on the Boardwalk into studio apartments - in addition to building the world's largest indoor beachfront waterpark with 11 exhilarating water slides, two AquaForms aquatic play structures, and a FlowRider Double.

The addition of the FlowRider is particularly significant for this mixed-use development, as it offers residents who are physically active an accessible avenue to engage in a new sport and seek fresh challenges. Whether it's parents seeking to divert their children's attention away from screens or teenagers in search of an Instagrammable activity, the FlowRider has the power to attract a diverse audience and foster repeat visitation.

Like a skatepark or ski-hill, this exciting attraction has the potential to captivate visitors, encouraging them to return and master a new skill or enjoy quality time with friends. The use of a surf simulator is part of a growing trend of 'retailtainment', where groups take turns on the wave hanging out and enjoying the novelty of a water sport on dry land. Moreover, in addition to offering flowboarding sessions, the FlowRider enables Island Waterpark to have additional revenue opportunities by hosting competitions, professional surf shows, live bands, and private or corporate events - making it a location worthy of the top five up and coming indoor waterparks.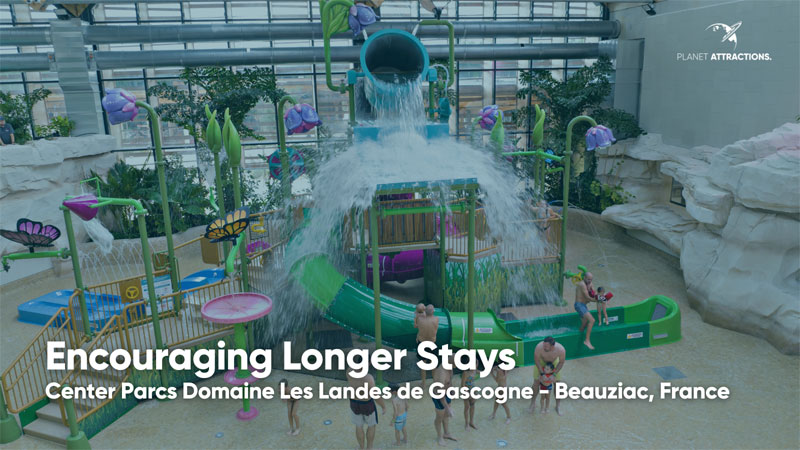 Early adopters of combining lodging with aquatic amenities, Center Parcs operates 29 European holiday parks that attract eight million guests annually. While the operator has been in existence for nearly 50 years, what sets it apart in the thriving indoor waterpark industry is its innovative use of colour and strategic attraction selection.

Unlike outdoor waterparks that benefit from abundant natural light, indoor venues face challenges such as reduced lighting making the entire park feel dark. A standout example is Center Parcs' Les Landes de Gascogne location, where the decision was made to brighten the indoor waterpark space using creative techniques, of green and blue fiberglass to mirror the surrounding forest and help to extend the brand's overarching theme of authentic nature experiences into its waterpark.

To entice guests and keep them on-site for longer durations, hotels must prioritise rides that encourage repeat enjoyment, whether by fostering shared experiences (as Oceana does) or by stimulating a sense of competition. Center Parcs' Les Landes de Gascogne successfully accomplishes the latter with Europe's first Parallel Pursuit.

An innovative racing water slide, Parallel Pursuit pits riders against each other as they navigate thrilling tight turns. By incorporating a low separating wall, the slide offers a tantalising glimpse of the competition, building suspense among riders.

With its high capacity, this astute ride selection not only reduces queue lines but also entices visitors to ride repeatedly as they explore different riding techniques and challenge various friends or family members.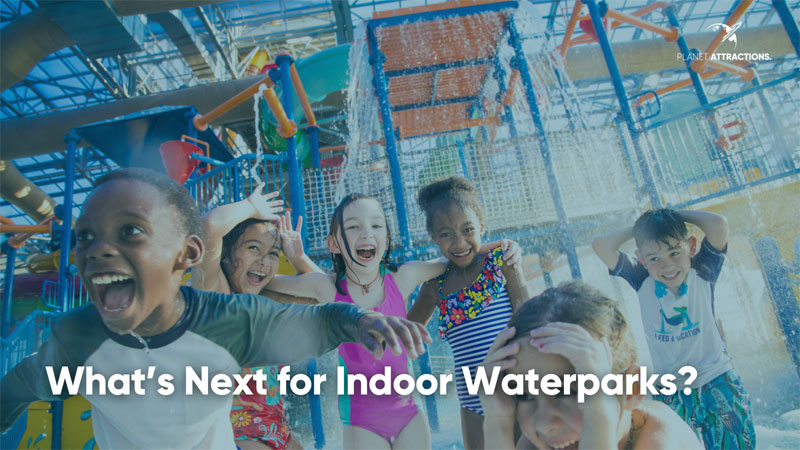 The indoor waterpark industry continues to experience steady growth, driven by its capacity to generate substantial revenue and extend the operating season beyond traditional outdoor parks. This trend is propelling indoor waterparks into the mainstream and pushing the industry forward.

The five indoor waterparks exemplified here demonstrate the industry's progression and commitment to delivering unique experiences, attracting diverse demographics, and broadening the appeal of indoor waterpark venues. As the market continues to expand, we anticipate further innovations and advancements will shape the future of indoor waterparks, making them even more enticing for visitors worldwide.


---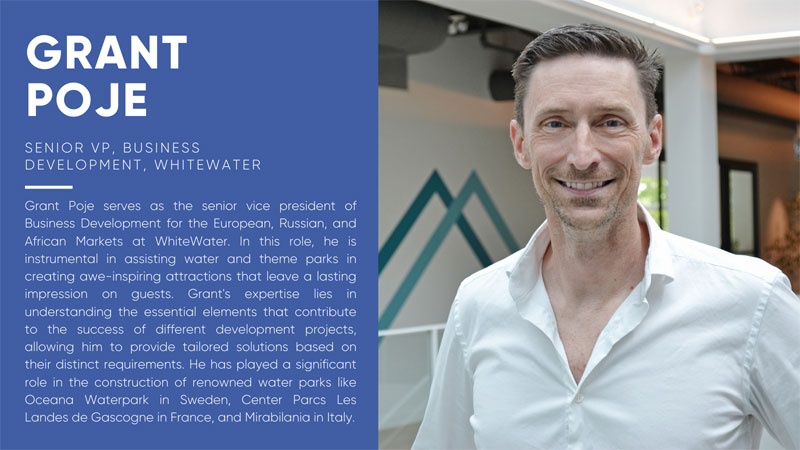 Among its services, WhiteWater offers its expertise in helping parks "dream big in small spaces, kicking space constraints to the curb". To find out more, click here.
Waterparks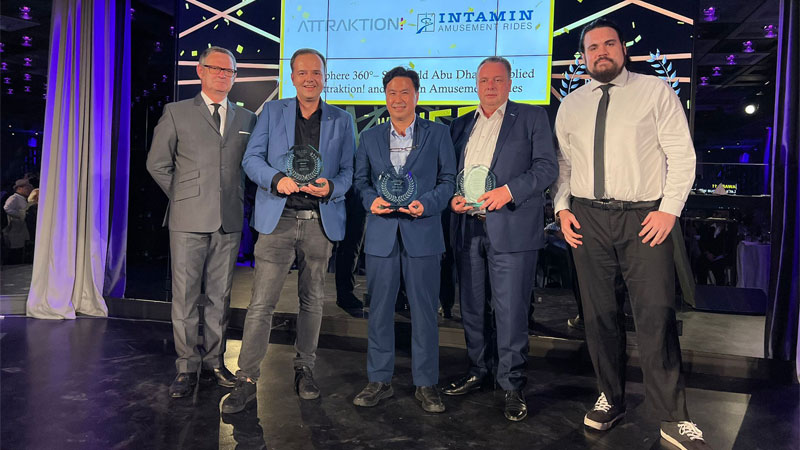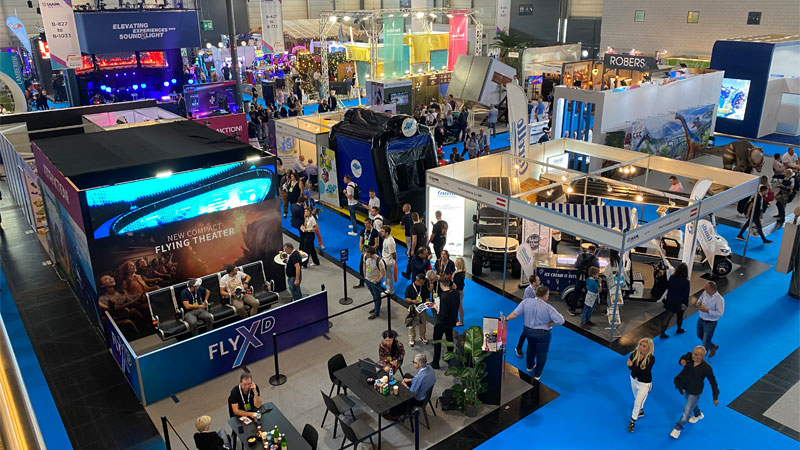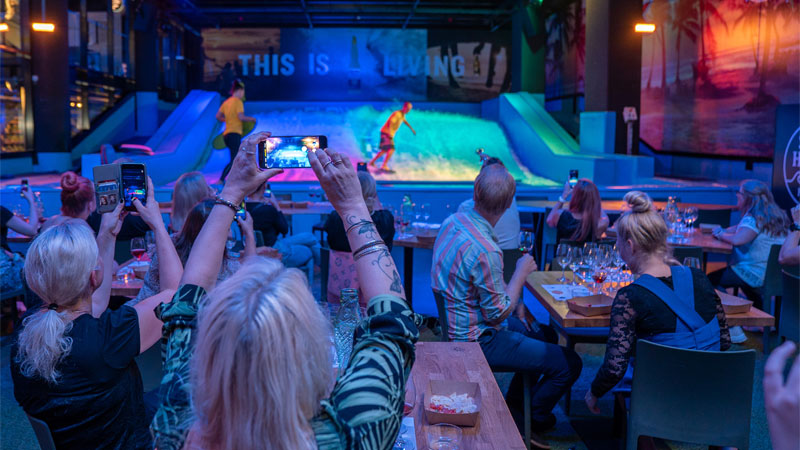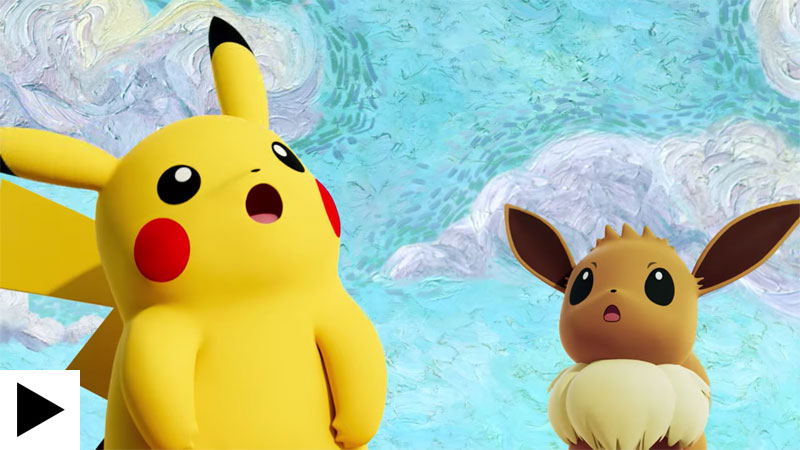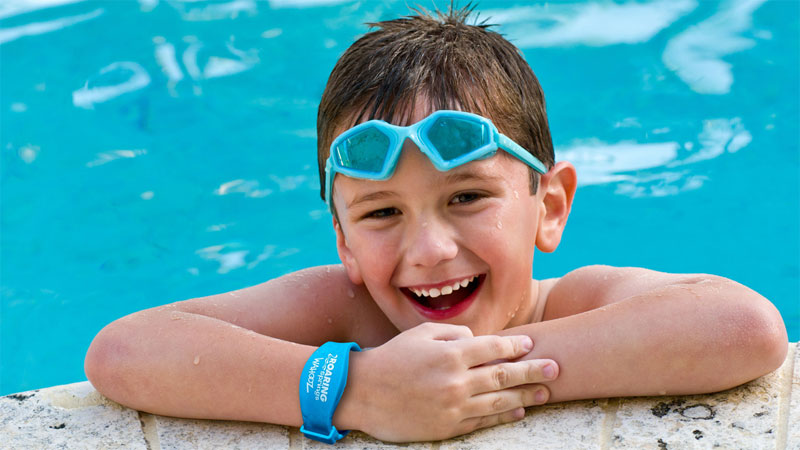 Solving the puzzle: Connect&GO's Anthony Palermo on how technology is rapidly changing attractions management