news

Kennedy Space Center debuts 3D entrance plaza display

The Kennedy Space Center Visitor Complex has debuted a brand new 3D digital display at its entrance, with a six minute show offering guests a look at the past, present and future of the US space programme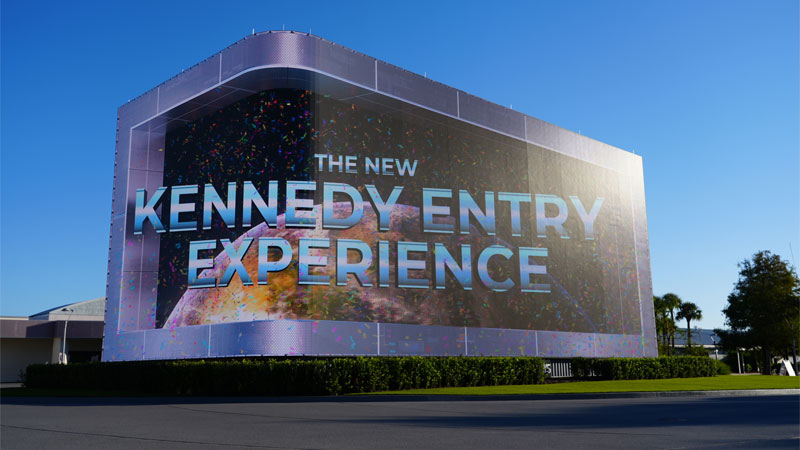 The Kennedy Entry Experience is now on display at the Kennedy Space Center Visitor Complex
Credit: Kennedy Space Center
Florida's Kennedy Space Center Visitor Complex has unveiled a new digital display, with a 3,000sq ft (280sq m) LED video wall offering a glimpse of the past, present and future of the US space programme.

Using technology by SNA Displays, the large screen produces 3D images produced by animation company Blunt Action of rocket parts, experiences within the attraction, and iconic space travel milestones.

Presented is a six minute video, which plays through the day on loop, the display features moments such as former President John F. Kennedy's famous "We choose to go to the Moon" speech, as well as iconic artefacts guests on display at the attraction, moments in history that changed space exploration forever, and a look at the future of NASA.

"John F. Kennedy is an important part of NASA's history, he committed the nation to an ambitious goal of landing humans on the moon. You will note that his words are used throughout the visitor complex as a reminder of that time period and what motivated and guided NASA's space program," Therrin Protze, chief operating officer of the Kennedy Space Center Visitor Complex, told collectSPACE. "His speech was used as a guideline for the story the entrance experience tells."

Not only does the wall act as a promotional and educational tool, but it is also integrated into the emergency system to alert park guests of inclement weather events. In the future, the display will also be able to stream launches and special events, with the new Kennedy Entry Experience standing next to the centre's iconic NASA logo sculpture.


STEM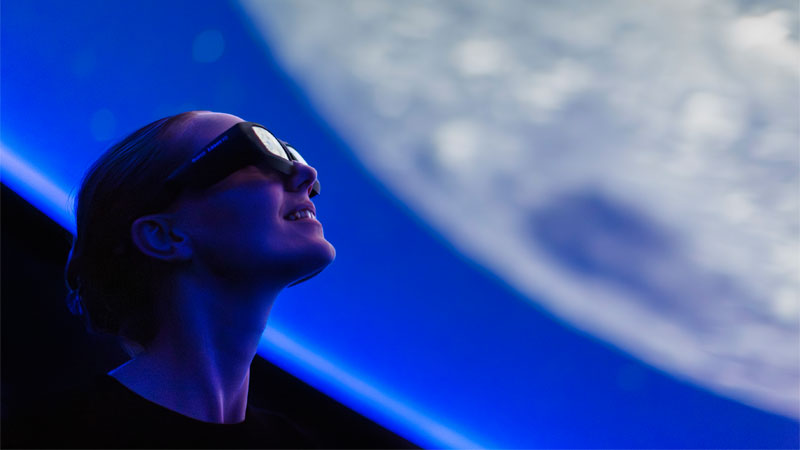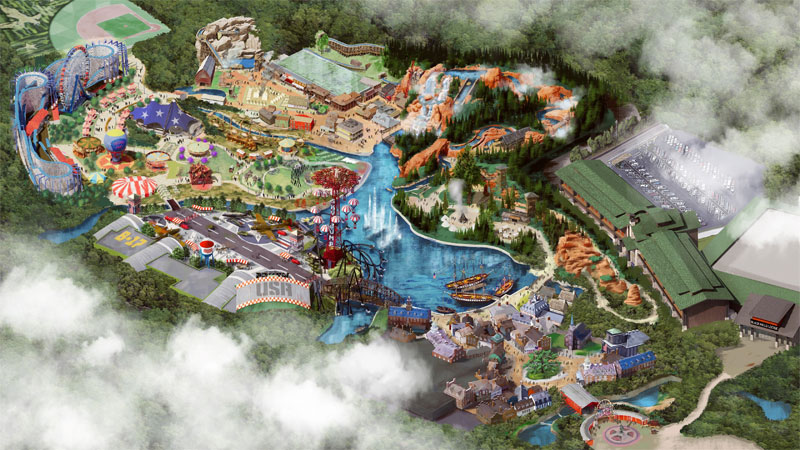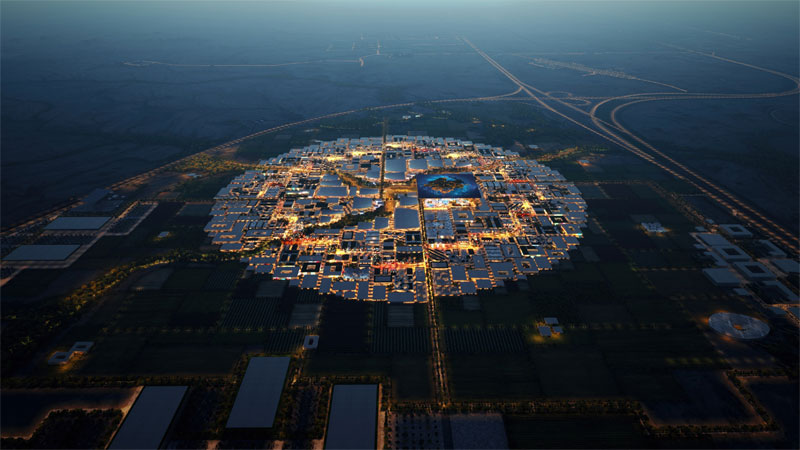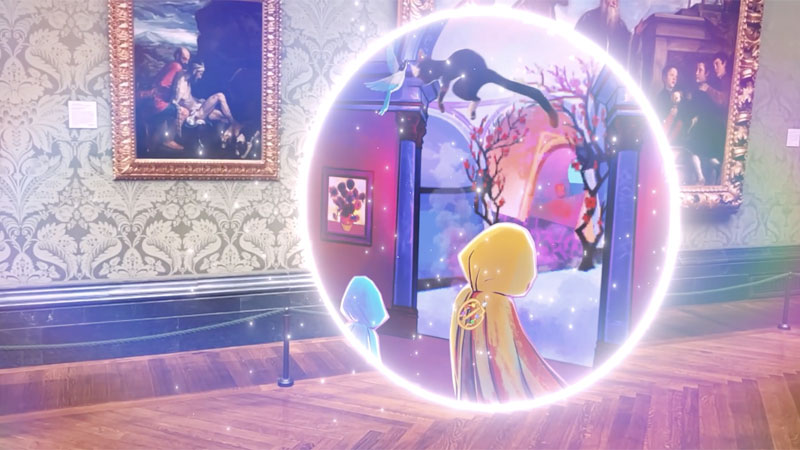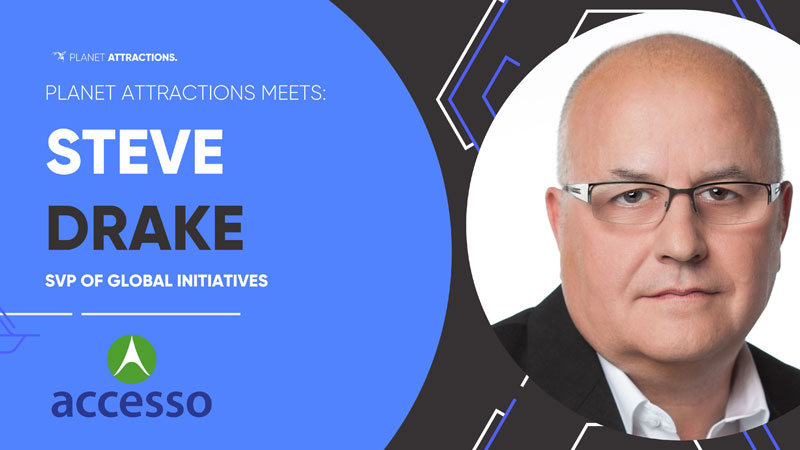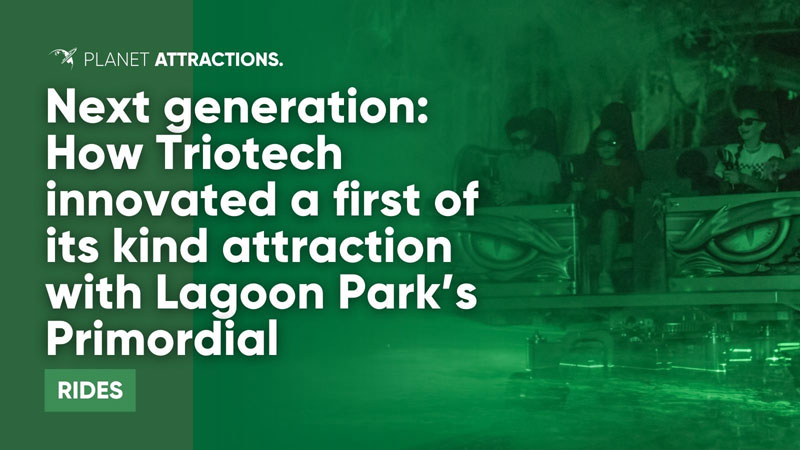 Next generation: How Triotech innovated a first of its kind attraction with Lagoon Park's Primordial