Miirage is a new modular holographic system bringing the virtual world to life without any additional need for mobile devices, screens or wearables. The creators behind the technology speak to Planet Attractions about the new product and exactly what it can do...




Toshio Kagami is to step down as CEO of Tokyo Disneyland operator Oriental Land Co after more than 25 years.




Canadian ride manufacturer Dynamic Attractions is set to be sold to Hong Kong-based financial services firm Promising Expert Limited (PEL) in a deal worth US$2m (€1.9m, £1.6m).




Voting has opened for the European categories of the World Travel Awards, with the Game of Thrones Studio Tour, Puy du Fou Espana and Alton Towers all selected as nominees for the prestigious prize.




US civil rights organisation the NAACP has warned minority tourists against visiting Florida due to several 'discriminatory' laws supported by Republican governor Ron DeSantis




Disney has announced that its Star Wars Galactic Starcruise experience will cease operations permanently in September 2023 after only 18 months




Disney has scrapped plans for a US$1bn corporate campus in Lake Nono, Florida, as the company's public feud with Florida governor Ron DeSantis continues




Universal Studios Japan has announced the closure of The Amazing Adventures of Spider-Man: The Ride, with the attraction to cease operations permanently in early 2024




Disney Imagineering has shared a sneak peek at its first-ever Frozen rollercoaster, which is currently under construction at Hong Kong Disneyland




Disney's parks division generated US$7.8bn in revenue in its second quarter - a 17% increase year-on-year for the operator.




The board appointed by Florida governor Ron DeSantis has filed a lawsuit against Disney just days after the entertainment giant sued the board for stripping it of its self-governed status




Disney has sued Florida governor and presidential hopeful Ron DeSantis, claiming the state's retaliation for its stance on LGBTQ+ issues violates its constitutional rights




The dragon from Disneyland's Fantastmic show accidentally burst into flames this weekend, with the 45-foot structure's head and then body quickly engulfed by the fire.




The first ever recipients of The King's Awards for Enterprise have been announced, with 7thSense recognised for demonstrating outstanding short-term growth and commercial success in international trade over the last three years




Disney's leadership structure continues to change, with Bob Iger naming company veteran Asad Ayaz as the company's first-ever chief brand officer




The highly-anticipated Tron/Lightcycle Run rollercoaster will open today (April 4) at Disney's Magic Kingdom. The ride was originally scheduled to open in 2021 but experienced several setbacks due to the Covid-19 pandemic




Bob Iger has slammed Florida governor Ron DeSantis for for being 'anti-business' and 'anti-Florida' following moves to try and strip Disney of its self-governing power




The Big Thunder Mountain rollercoaster has reopened at the Disneyland Paris resort after undergoing a month-long renovation.




Disney has managed to strip power from the newly-appointed board governing its Florida parks by invoking the name of King Charles III in an ongoing dispute with governor Ron DeSantis




Disney Cruise Line (DCL) and the Singapore Tourism Board (STB) have announced plans to bring Disney cruises to the southeast Asia region for the first time.




More musical fun at Seatrade this time from the Aruba stand with a tune that will surely be familiar to the Disney faithful.




A union representing around 45,000 Disney employees has reached a deal with the company to pay its employees a minimum wage of US$18 per hour.




Sonia Coleman has been appointed to lead human resources at Disney after being named executive vice president and chief human resources officer.




Disney has revealed a 'real' lightsaber at this year's SXSW, an arts and technology festival currently underway in Austin, Texas




Bruce Vaughn is set to return to Disney Imagineering as chief creative officer, co-leading the division alongside Imagineering president Barbara Bouza




The Disney World resort in Orlando, Florida, has introduced a new wheelchair-bound character to the 'It's a Small World' attraction.




Florida's Republican governor has declared an end to Disney's 'corporate kingdom' with new legislation seeing the state gaining effective control of the company's Florida operations




Disney has grand plans for its Spider-Man attractions, with the operator developing new interactive merchandise based on future films featuring the web-slinger, as well as possibly inserting new scenes to keep the ride current.




IAAPA has partnered with Saudi Arabia's General Entertainment Authority (GEA) to launch a new trade summit dedicated to the region.




Disney continues to celebrate its centenary, with the company unveiling a new video looking back at the last 100 years.




Disney is set to axe 7,000 people as part of a US$5.5bn cost cutting plan following its Q1 results. The operator's parks however continue to thrive with the Parks, Experiences and Products division performing strongly




Mickey and Minnie's Runaway Railway is the featured addition to Disneyland as the park celebrates 100 years of Disney with a host of new attractions and experiences




Disney has been recognised as the top-ranked media and entertainment company on




Disney World has offered a look at the annual dismantling of its holiday gingerbread displays, sharing how it resues the massive structures to help support its bee populations.




Tron Lightcycle/Run will open at Magic Kingdom on April 4, 2023, Disney World has revealed alongside a preview of the highly-anticipated attraction.




A new report exploring the market dynamics of the global amusement and theme park industries estimates the sector to grow to $85bn in the next five years




Disney is celebrating 100 years with an adult-oriented immersive experience coming to London, Berlin and Paris in 2023




Disney's Lunar New Year Celebrations have made a triumphant return to the Disneyland Resort in Anaheim, California, US.




A new report from financial market specialist




Disney is facing criticism from a high-profile investor that is unusual in the business world: that it is squeezing money out of its theme park customers.




Nike chair and Disney director Mark Parker is set to succeed Susan Arnold as Disney's new chairman




A ride under construction for more than five years thanks to the pandemic, Tron Lightcycle / Run is nearing completion with the attraction finally given an official opening date.




Disney is introducing a number of consumer-friendly changes to its US parks, including an increase on the number of days its lowest-priced ticket will be available and increased access for annual passholders




It's a new year with old records just waiting to be broken by some incredible new projects. Here are twelve blockbuster rollercoaster openings for the coming year




Disney CEO Bob Iger told hybrid employees on Monday (January 9) that they must return to corporate offices four days a week.




A new version of Amazon's Alexa digital voice assistant will come complete with Disney branding and the ability to work alongside the operator's MagicBand+ technology




A new museum dedicated to Broadway has opened its doors in New York City.




Ken Griffin, CEO of multinational hedge fund and financial services company Citadel, has given 10,000 members of staff and their families a trip to Disney World.




Following Bob Iger's unexpected and sudden return to Disney last month, the company's chief financial officer Christine McCarthy has emerged as a leading contender to eventually take over the attraction's industry's top job.




Disney has announced that Splash Mountain will close its doors in January ahead of a refurbishment and retheming that will take out references to the controversial




Disney Parks has teamed up with the Russell Innovation Center for Entrepreneurs (RICE) to introduce a supply chain accelerator programme focused on transforming the businesses of diverse entrepreneurs




A sculpture famously part of Banksy's Dismaland is about to be auctioned off with half the proceeds going to aid the refugees depicted in the art work.




Shanghai Disneyland has been temporarily shut down once again thanks to Covid-19 protocols in China.




Real Madrid's president Florentino Perez worked with a team of Disney executives including former CEO Michael Eisner on a plan to turn the world-famous football club into a theme park




A report from The Wall Street Journal has suggested that Bob Iger, who this week was reappointed as Disney CEO, disapproved of a number of decisions made by his successor and now also predecessor, Bob Chapek.




Dronisos is seeking partners in the US following a successful year, which saw the company serve as a technology partner for Disneyland Paris




The Themed Entertainment Association (TEA) has recognised Futuroscope's Chasseurs de Tornades (Tornado Chaser) with a Thea Award for Outstanding Achievement.




More than 36,000 people travelled to Orlando in November for the annual spectacular known as IAAPA Expo. Planet Attractions was in attendance




The attractions industry and wider attractions community has paid tribute to the legendary Alberto Zamperla following his death last week aged 71




In a shocking move, Disney has reappointed Bob Iger as CEO, effective immediately, as Bob Chapek is ousted after less than three years in the role




We're in a packed theatre for this year's Legends Panel, talking Epcot and creativity with Rick Rothschild, Bob Weiss, Jodi McLaughlin, Kartika Rodriguez and panel host Bob Rogers.




IAAPA has unveiled the list of finalists for its prestigious Brass Ring Awards, with winners to be announced during a special ceremony at this year's IAAPA Expo in Orlando, Florida




The 2022 edition of IAAPA will see experience and attraction design firm Scruffy Dog return to the trade show floor for the first time since 2017




Industry legends Joan Ganz Cooney, Xavier Lopez Ancona, Darrell Metzger and Dennis Speigel are all set to be inducted into IAAPA's prestigious Hall of Fame at this month's IAAPA Expo




Visitors to Shanghai Disney were shut inside the park, with people not allowed to leave the popular theme park until they were able to show a negative Covid test.




Disney World's Blizzard Beach waterpark will reopen to the public next month with new Frozen additions following a lengthy refurbishment




Creative firm Zeitgeist Design and Production is behind three of this year's haunted houses at Hersheypark's Halloween spectacular Dark Nights




A world-first theme and waterpark utilising Sony IPs has opened its doors in Pattaya, Thailand




AVIXA produces a number of popular events around the world, including InfoComm and Integrated Systems Europe. The organisation's regional manager for the UK and Ireland, Ben Barnard, spoke to Planet Attractions




Tokyo Disneyland and Tokyo DisneySea are set to reduce annual visitor numbers by 20% by 2024 - a major shift in emphasis for the park to provide greater customer satisfaction from less congestion and shorter wait times for attractions.




A panel of industry legends will share their stories about the creation and evolution of Disney's Epcot at this year's IAAPA Expo in Orlando, Florida




More than a foot of rain fell overnight in Orange County last night with winds of up to 80mph, according to reports, with Disney World, Universal and other major theme parks in the area affected by the weather event.




Katapult brought its entire team down to this year's IAAPA Expo Europe in London. The company's creative strategist, Kelly Herrick, spoke to Planet Attractions




Vantage announced the launch of The Joy Economy at this year's IAAPA Expo Europe. Planet Attractions spoke to the Whitewater division's new president, Michael Jungen, about the campaign and what he hopes to deliver with the technology




After initially monitoring the approach of Hurricane Ian, Florida's major theme parks have all taken the decision to close for both today (September 28) and Thursday (September 29).




As Florida prepares for the arrival of Hurricane Ian, here's how the state's theme parks are handling the situation




Leading drone entertainment specialist Dronisos has confirmed that Disneyland Paris' has extended the run of its DLight daily show for an additional 12 months.




IAAPA Expo Europe is coming to London this September. Here's everything you need to know about the event




OCT Group has debuted a first-of-its-kind attraction at its new Fabland Valley Resort in China. Triotech's Ernest Yale and Nol van Genuchten speak to Planet Attractions about the exciting new multi-path dark ride, how it came to be and what it could mean for future attractions




The multi-million-euros project will enable PortAventura to get one-third of its annual energy from clean electricity, and should be ready to power the park by the end of the year




As well as multi-sensory, playful and colourful installations, the attraction has a café, bar and retail store




Disney has shared the latest update in its ongoing overhaul of Epcot - a brand new Moana attraction inspired by water.




Disney's Big Thunder Mountain is about to get the Hollywood treatment with the classic ride set to be turned into its own feature film.




Bob Chapek has been questioned about anger on social media over increasing park prices with the Disney CEO telling




SeaWorld, Cedar Fair and Universal have all experienced strong second quarters with the operators also revealing some hints as to what's coming for each in the near future




Whispering Canyon Café, an eatery located inside Disney's Wilderness Lodge at the Disney World resort, offers a unique dining experience for its visitors.




While Shangai Disney Resort has not revealed an opening date for its Zootopia attraction, the immersive land is coming together with new images showing skyscrapers being lifted into the park for installation.




Following news that Mickey Mouse - the mascot of Disney and an icon of the entertainment giant's theme parks - could soon follow in the footsteps of Winnie the Pooh and become public domain in 2024, the future of the mouse's likeness has been revealed, and it's good news for Disney.




Disneyland's Finding Nemo attraction has undergone a complete renovation, with the new attraction reopening to the public after a year-long closure




Disney is about to launch its upgraded MagicBand+, with the wearable technology offering a host of new features for visitors




Rounding up all the biggest news from fans and influencers, here is your latest edition of From the Community from Planet Attractions




Planet Attractions travelled to Belgium recently to meet Peter van der Schans, IAAPA's new executive director and vice president for the Europe, Middle East, and Africa region. Here's what he had to say




The Avengers have assembled, this time in Paris for the launch of Avengers Campus at Disneyland Paris with stars Brie Larson, Pom Klementieff and Iman Vellani (and even Bob Chapek) all on-hand for the spectacular opening event




Actor and former professional wrestler Dave Bautista took a trip to Epcot this week, with Drax the Destroyer himself taking a ride on Guardians of the Galaxy: Cosmic Rewind.




It's back! Rounding up all the biggest news from fans and influencers, here is your latest edition of From the Community from Planet Attractions




Following its official christening yesterday, Disney Cruise Line has released new imagery from the ceremony, celebrating the landmark launch.




The Disney Wish will soon set sail with visitors on board following a special christening event in Port Canaveral, Florida




After months of speculation, Disney has extended the contract of Bob Chapek, with the company CEO set to stay at its head until at least 2025




Navigating through the pandemic and handling operations not only in parks, but across all of Disney's various outlets, stepping into Bob Iger's shoes has not been an easy task for Bob Chapek.




The new Finding Nemo production opened at Animal Kingdom in early June and features a new script and set design




Shanghai is awaiting the full reopening of Shanghai Disney Resort, and a return to normality in general by the end of June, with a partial reopening this week signalling the first steps towards that goal in the Chinese city.




During a traditional maritime ceremony held yesterday (June 9) in Bremerhaven, Germany, Disney Cruise Line (DCL) took delivery of its newest ship, the Disney Wish.




You might remember a few months ago a cleverly-edited video made it look like the Spider-Man animatronic at Avengers Campus had crashed into a wall. Well, you no longer need the edited version, as Peter Parker really did endure a crash landing, causing some damage to Avengers Campus in the process.




With Guardians of the Galaxy: Cosmic Rewind now open at Walt Disney World, Disney has released a behind-the-scenes look at how the attraction and its special scenes have been brought to life




Shanghai Disney Resort has said that it will reopen some retail and park areas from Friday but the main Disneyland park, Disneytown and its two resort hotels will remain closed until further notice.




Thank You Walt Disney, Inc has launched a virtual tour of Walt Disney's historic Laugh-O-Gram Studio, with the historic animation site set to open to the public following work in Q4 2023




Anika Noni Rose, who voiced Tiana in the 2009 hit, revealed that The Princess and the Frog ride could open in 2024 during an appearance on US morning show Live with Kelly and Ryan




Staffing struggles following pandemic cutbacks continue to cause issues for a number of industries, especially the visitor attractions industry, which is now having to deal with larger crowds following restricted audiences for the last two years.




A new report from




The cartoon twins are popular in Malaysia and Indonesia, and will be used as the IP for the proposed attraction




Actor Chris Evans has revealed that starting tomorrow (May 20th), guests visiting Disney's Hollywood Studios at the Disney World Resort will be able to get an early look at scenes from Disney and Pixar's newest sci-fi adventure,




How do you develop a POS system that caters to both digital natives and the generation before them? Convious's Miendu Dang has the answers




Returning this Autumn, Disney Cruise Line's Halloween on the High Seas will include new one-of-a-kind Halloween experiences




Following the RWS acquisition of The Experience Department, Planet Attractions travelled to ted HQ to meet RWS CEO Ryan Stana and ted CEO Robin Breese-Davies to see what's next following the landmark deal




The Delaware Museum of Nature and Science is set to reopen on May 23 following an extensive renovation




Former Disney man Michael Jungen has taken up a new position as the president of WhiteWater's Vantage division.




What can the House of Gucci movie teach us about sustainability? WhiteWater's Una de Boer tells all




Leaders in the themed entertainment industry gathered last month for the return of TEA Summit and Thea Awards Gala for the first time in two years. Christine Kerr on behalf of the TEA and Nicole Sangster from Thea Award recipients Simworx both report on the event




Lin-Manuel Miranda says that Disney's Imagineers 'are on it' when it comes to the development of a new Encanto attraction for Disney's theme parks




Disney has parted ways with its head of corporate affairs, following a turbulent few months for the company in terms of public relations.




As part of its continued transformation, Disney World's Epcot has officially opened Connections Café - a new addition promising a unique dining experience for its visitors.




Tarzan's Treehouse at Disneyland in California, US, is set to get a complete overhaul for the second time in its 59-year history, with the attraction to be rethemed with a new IP in 2022.




While Florida's governor Ron DeSantis may have targetted Disney last week with a bill that sees the company lose control of its ability to self-govern its theme parks and resorts in the state, hundreds of millions of dollars in tax breaks recently lavished on the entertainment giant will reportedly remain untouched.




The Hettema Group and Themespace are to combine their talents to form a single independent creative studio known as THG




With Hong Kong's worst outbreak of Covid-19 finally starting to subside, authorities have relaxed pandemic restrictions, meaning that Disneyland and Ocean Park can finally reopen their doors.




ted is the latest company to come under the RWS umbrella, with the entertainment group now able to add a number of new strings to its ever-expanding bow




Disney's opposition to Florida's contentious new state law which limits discussion of LGBTQ issues in schools could see the operator lose its self-governing status as a result of suspending political donations




Cityneon, Disney Location-Based Experiences and Lightstorm Entertainment have collaborated to develop an all-new Avatar attraction coming to Singapore's Gardens by the Bay later this year




With Marvel's




Could Bob Iger be Chelsea FC's co-saviour? The former Disney man has been linked as an investor for the Premier League club alongside Steve Pagliuca




You CAN talk about Bruno at Disneyland this spring, with the multi-Platinum-certified song set to take over the iconic It's a Small World ride as part of an Encanto celebration




Walkman's at the ready, Guardians of the Galaxy: Cosmic Rewind finally has its launch date, with the Vekoma reverse launch coaster set to make its debut in May.




Disney continues to do damage control over Florida's controversial 'Don't Say Gay' bill with some employees staging a walkout over its response to the legislation.




Shanghai Planetarium, Shanghai Museum and more than 100 city parks have already closed to the public




The immersive experiential design firm won in the category for 'Best Use of VR' for its Machu Picchu and the Spirit of the Condor virtual reality (VR) experience




Disney's Bob Chapek has denounced a bill aimed at banning the discussion of LGBTQ+ issues in the classroom but the Human Rights Campaign has refused a Disney donation, saying the statement doesn't go far enough




Shanghai Disney Resort and McDonald's China have announced a strategic alliance agreement for a multi-year collaboration that will see Disney products supplied as part of Chinese Happy Meals.




Discussing rising ticket costs at Disney's parks, company CFO Christine McCarthy has defended prices, saying that new price tiers will cater to all audiences.




Leading experience designers Thinkwell have been acquired by Tait




Disney's Imagination Campus has released a new look at the iconic Space Mountain from a STEM perspective, exploring the science and technology behind the attraction while also looking at the role that energy and acceleration play in the design of rollercoasters.




Disney has shared a sneak peek at Disney's upcoming Guardians of the Galaxy: Cosmic Rewind ride at Epcot, with Liz Diaz, senior ride development engineer for Disney Imagineering unveiling the load station and Starjumpers for the hotly-anticipated attraction.




Tokyo Disneyland and Tokyo DisneySea have welcomed a combined 800 million visitors since opening in 1983 and 2001, the Tokyo Disney Resort has revealed.




Gail Evans has been named executive vice president, chief digital and technology officer for Disney Parks, Experiences and Products.




Disney has released a statement in response to the Ukraine crisis, which includes a pause on its theatrical releases in Russia and a pledge to provide aid and assistance to refugees.




Visitors to Avengers Campus at Disney Calfornia Adventure can now see a plaque honouring 100 years of the legacy of Stan Lee as they enter the land.




One Twitter user has taken lessons learned from Imagineering in a Box - Disney Imagineering's free, online educational curriculum from the Kahn Academy - to recreate the Yeti at Animal Kingdom using just Lego, wool and modelling clay.




How does an immersive experience tie in with the metaverse? John Munro, CEO and chief creative officer for storytellers Immersive has the answers




Continuing a long-running Super Bowl tradition, three Super Bowl-winning members of the Los Angeles Rams are making their way to Disneyland




Disney doubled revenues at its parks in its second quarter, with Bob Chapek saying that there is more storytelling infused into every aspect of a visit to a Disney park than ever before




SeaWorld has looked to Disney for its most recent senior appointment, with the operator naming industry veteran Jim Lake as the new president of its San Diego theme park.




One of Asia's most anticipated theme parks has finally opened its doors with Genting SkyWorlds offering a number of Fox IPs and attractions following a near-decade-long wait




Disney has been named one of the most admired companies in the world, with the operator ranking high in the annual list from




Disney is celebrating Black History Month through February with a series of productions honouring the contributions of its black cast members, creators, fans and guests.




With so many big things coming in the year ahead, we've rounded up all the key events taking place this year. Welcome to your attractions calendar for 2022.




Disney Animation has revealed that parts of Encanto were inspired by dark rides, leading to fans calling for the smash hit to get its own attraction at Epcot




Disney Imagineer Zach Riddley has offered a sneak peek at Epcot's upcoming attraction - Guardian's of the Galaxy: Cosmic Rewind - sharing new images of the Nova Crops Starblaster ship currently being installed at the park.




The Avengers are leading the way for Disneyland Paris' 30th-anniversary celebrations, with the rest of the Disney gang not too far behind in an exciting year for the French attraction




Set to premiere in 2023, Pixar Day at Sea is a brand new voyage from the Disney Cruise Line, with the exclusive event coming to the operator's Disney Fantasy ship next January




Honouring East Asian traditions, Disney's Lunar New Year celebration has returned to the Disneyland Resort in California




Both Bob Iger and Bob Chapek received huge pay boosts in 2021, with Disney's top men pulling in a staggering US$74.8m between them last year




Just in time to celebrate its 30th anniversary this year, the Sleeping Beauty Castle has reopened to guests at Disneyland Paris following a 12 months renovation period




The French government has now made it legally necessary to be vaccinated to access cultural events, theme parks, ski lifts, eateries, bars and most forms of long-distance transport - the bill was passed on Sunday (January 16) and will likely be in place by Friday (January 21).




Check out this epic creation from Kragle Kreations, who has recreated the entire Magic Kingdom at Disney World from Lego.




The video of Spider-Man having a less than graceful landing so far has more than 822,000 likes with 4.3 million views but don't panic! Spidey is all good.




Disney World has revealed how it doesn't let its life-sized gingerbread Christmas displays go to waste - by donating them to swarms of bees.




Design group and immersive experience creators Thinkwell have announced the promotion of Jason McManus to the new role of principal.




We're not far off Mark Zuckerberg's big reveal of the metaverse and what that means for the future, but when it comes to attractions, there are some companies already well ahead of the curve. Andrew Jacobs, accesso's chief commercial officer, explains what it means for operators to be in a mobile-first world.




Rounding up all the biggest news from both publications and associations, here is your latest edition of From the Industry from Planet Attractions




Disney's recently-departed CEO, Bob Iger, has stated his belief that a merger deal between Disney and Apple would likely have "gotten there" over time.




ShopDisney has launched a collectable Cinderella doll in honour of Disney World's 50th anniversary.




Orange County – the home of both Universal and Disney's Florida operations – has been declared a Covid-19 hotspot




The news has been making the rounds this weekend that Disney boss Bob Chapek does not want to be seen as a 'cost-cutter'.




Is it really Christmas without a bit of a singsong? We don't think so and neither it seems does Disneyland Paris, which has shared a singalong version of its new parade song; 'Shine A Light, Shine A Light!'




The Met is taking its first-ever look at Disney's theme parks as part of a special exhibition dedicated to the inspirations behind Walt Disney's most iconic creations




Tis the season to be jolly AND to give gifts, so why not give a special gift to a special someone from your favourite attraction? We took a look at some of our favourite stocking fillers from the world's biggest attractions




Following the announcement during this year's IAAPA Expo for the recipients of the 28th Annual Thea Awards, outgoing TEA International Board President Chuck Fawcett has donned a tuxedo for a formal announcement of the award winners.




We asked some of the industry's top names from Disney and Universal where it all started for them - with their first-ever ride experience




Bob Iger is set to hand the reins over to Susan Arnold, who becomes the first woman to be appointed Disney chairman in the company's history




The show has been exclusively developed for the Disney Wish and will feature a reimagined script and score




Winners were announced in a special ceremony during the IAAPA Attractions Expo in Orlando, Florida




The six-zone Paramount Film and Television Park is part of a US$8 billion tourism development and is expected to open in Yunnan province in 2024




A six-storey ski paradise and Viking-themed waterpark are set to open next year in Shanghai




For a limited time starting November 21, visitors to Downtown Disney will be able to experience Star Wars: Tales from the Galaxy's Edge in virtual reality




A large number of countries can now travel to the US, with the UK, Brazil, China, India, Ireland, South Africa, Iran and the Schengen countries - a group of 26 European nations - all able to travel under COVID-related restrictions.




Meow Wolf, Grona Lund and Xcaret are among the winners of this year's Brass Ring Awards




Disney World isn't the only one celebrating 50 years, with one of Australia's most popular enterprises - Sea World - turning 50 on Saturday (October 30).




Alice in Wonderland has reached the grand old age of 70 and as a result the Disney Imagination Campus has taken a look at the science behind its historic Mad Tea Party attraction




Shanghai Disneyland is reopening to the public after a single case of Covid-19 caused the park to be shut down and all of its guests tested




Disney is entering the running early this year for the Christmas ad to warm your heart. Check out 'The Stepdad' below.




The Shanghai Disney Resort has been placed under temporary lockdown as the resort cooperated with pandemic investigation in another province.




Delayed due to the pandemic, the Toy Story Hotel at Tokyo Disney Resort has finally been given its opening date - April 5, 2022.




When it comes to global trends this is THE next big thing and there's a good chance you don't quite know what it means yet. Welcome to the metaverse and here's exactly why you need to get in on the ground floor.




IAAPA has named Kelly Repass as its new director of global research, with Repass set to develop a new strategy for the IAAPA research programme, also overseeing its implementation and execution.




Paul Rudd, Evangeline Lily, Anthony Mackie, Brie Larson and more have lent their talents to the Disney Cruise Line's upcoming Marvel Experience




The Disneyland Resort in California has announced some adjustments to its theme park ticket pricing, with the attraction moving from a five-tier demand pricing structure for one-day tickets to a six-tier system.




It's back! Rounding up all the biggest news from fans and influencers, here is your latest edition of From the Community from Planet Attractions




Did you know that Wayne Brady once played Tigger at Disney World? It was one of the TV star's first jobs ever and was just the beginning of what would be a stellar career in entertainment.




Disney has debuted it's brand new Disney Genie app at Walt Disney World, with the service coming soon to Disneyland as well.




Visitors to Disney's Hollywood Studios can now get a sneak peak at the upcoming Disney Wish cruise shop with a special exhibition exploring the upcoming vessel.




Disneyland is getting its first movie with Halloween's David Gordon Green lined up to direct the origin story of origin stories




The popular Museum of Ice Cream is coming to Chicago in 2022, with the interactive experience set to make its debut inside the historic Tribune Tower




As part of its 50-year anniversary celebrations, Disney World has teamed up with McDonald's to bring the magic to its Happy Meals.




A panel of industry legends will share their stories about the creation of Universal's ever-popular Amazing Adventures of Spider-Man dark ride at this year's IAAPA Expo in Orlando




With Evergande at risk of complete collapse thanks to US$305bn worth of debts, the future of its portfolio of 15 theme parks across China is currently uncertain




From October 7 Universal Studios Hollywood and Six Flags Magic Mountain will both be affected by new rules that require proof of vaccination before entry




An all-new holiday store called Plaza Point is opening soon at Disneyland. A new video released by Disney takes viewers behind the scenes to learn about some of the store details and get a look at some of the skilled artistry that's underway in preparation for opening day.




October 1 marks a huge landmark for Disney World, which has kicked off celebrations for its 50th anniversary.




Rounding up all the biggest news from both publications and associations, here is your latest edition of From the Industry from Planet Attractions




Bob Chapek believes Disney's parks division has emerged stronger than when the company entered the global pandemic




2022 is looking good for the Disney Cruise Line, with Disney boss Bob Chapek revealing an upward booking trajectory in terms of demand through the next year




Remy's Ratatouille Adventure is the main feature of the expanded French pavilion which will make its debut next month to kickstart Disney World's 50th-anniversary celebrations




Rounding up all the biggest news from both publications and associations, here is your latest edition of From the Industry from Planet Attractions




Everything is about to get bigger (and smaller) as Disney continues to take the world by storm with its latest animatronic projects




Disney has introduced a new digital service offering personalised itineraries for visitors wanting to get the most out of their day at one of the operator's parks




Disney's NBA attraction hasn't been a slam dunk for the operator, with reports suggesting the attraction will not reopen following its COVID-enforced closure in 2020




The spookiest time of the year has started at the Magic Kingdom




Biden's installation forms part of a recent renovation of the attraction, which reopened in early August




The poster features several Star Wars figures, which, according to Disney, are meant to represent the guests and the choose-your-own-adventure-style experience they'll undertake at the hotel




Hailed as one of the world's best dark ride attractions, Universal's Spider-Man dark ride will be celebrated at this year's IAAPA Expo in Orlando with the return of the popular Legends Panel event




Disney has released a new docuseries exploring how it managed to bring some of its most popular attractions to life




Disney's Jungle Cruise has undergone a full reimagining, with the ride experience completely modernised to 'better reflect and value diversity'




We spoke to Triotech's Ernest Yale and Nol van Genuchten about Knott's Berry Farm's iconic Bear-y Tales dark ride, which has been reimagined for a brand new audience more than three decades later


































© Kazoo 5 Limited 2023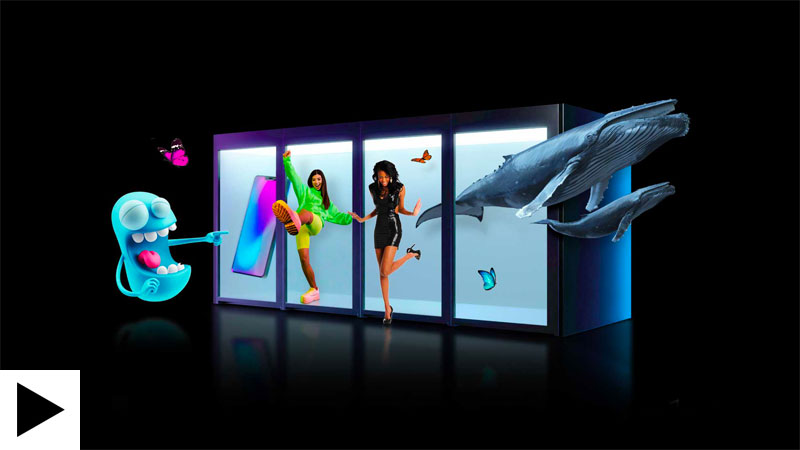 Miirage is a new modular holographic system bringing the virtual world to life without any additional need for mobile devices, screens or wearables. The creators behind the technology speak to Planet Attractions about the new product and exactly what it can do...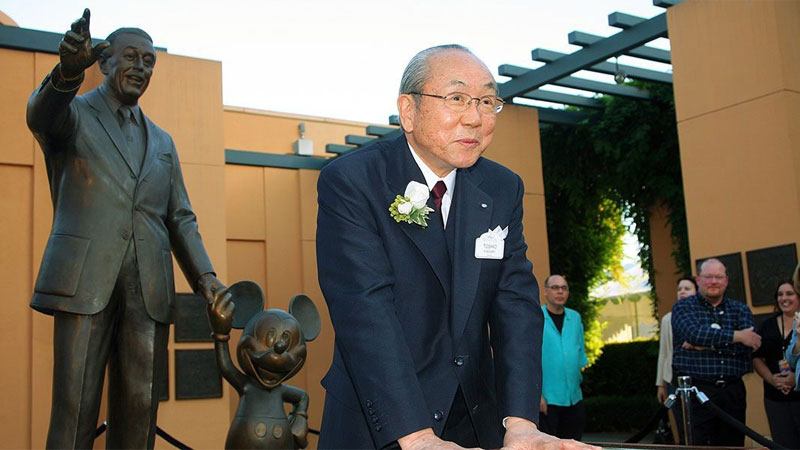 Toshio Kagami is to step down as CEO of Tokyo Disneyland operator Oriental Land Co after more than 25 years.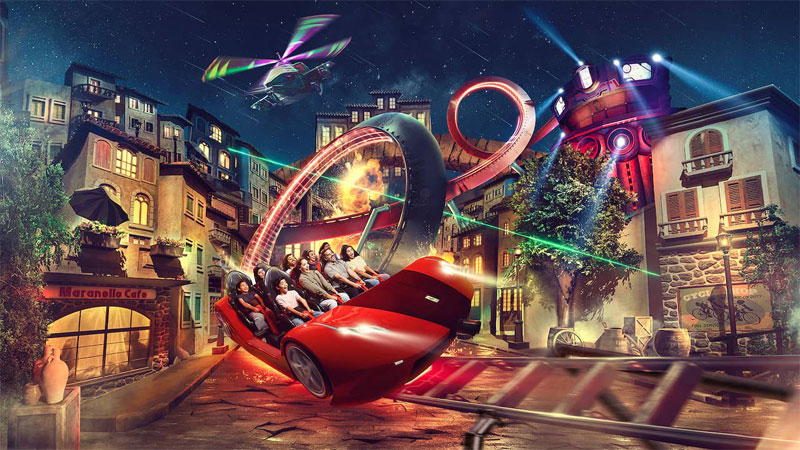 Canadian ride manufacturer Dynamic Attractions is set to be sold to Hong Kong-based financial services firm Promising Expert Limited (PEL) in a deal worth US$2m (€1.9m, £1.6m).


Voting has opened for the European categories of the World Travel Awards, with the Game of Thrones Studio Tour, Puy du Fou Espana and Alton Towers all selected as nominees for the prestigious prize.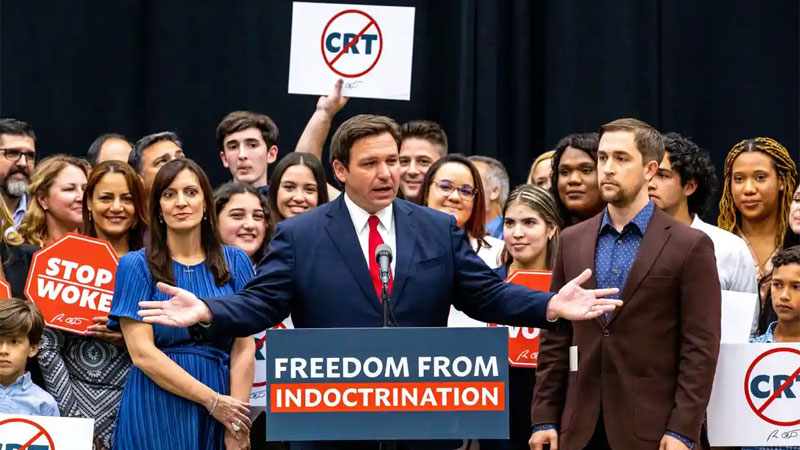 US civil rights organisation the NAACP has warned minority tourists against visiting Florida due to several 'discriminatory' laws supported by Republican governor Ron DeSantis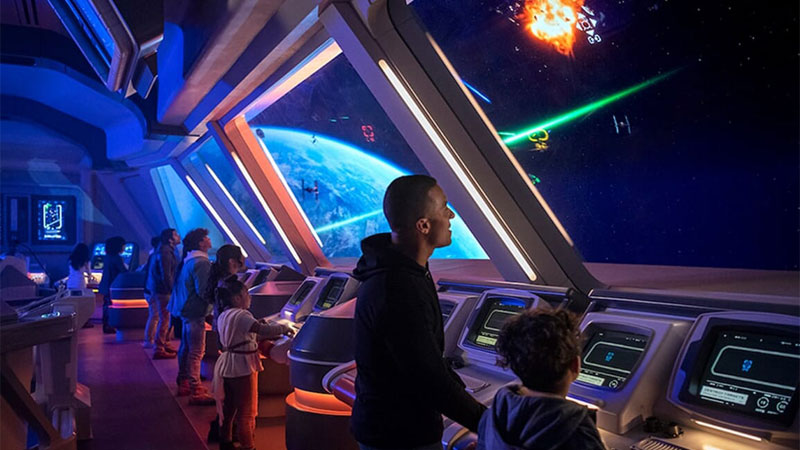 Disney has announced that its Star Wars Galactic Starcruise experience will cease operations permanently in September 2023 after only 18 months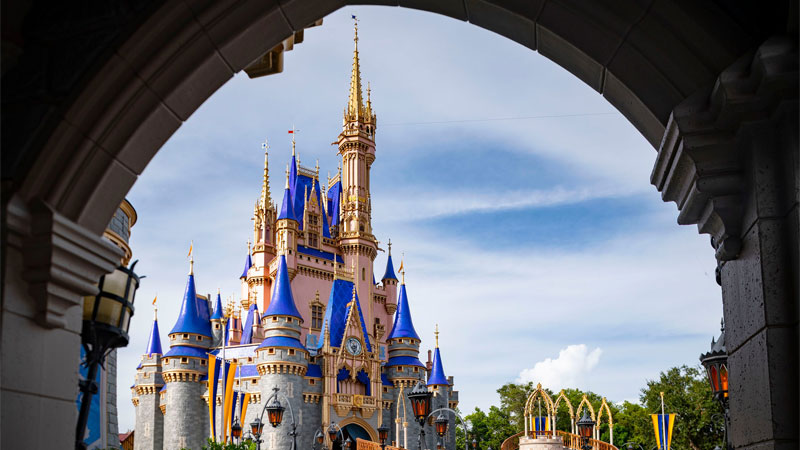 Disney has scrapped plans for a US$1bn corporate campus in Lake Nono, Florida, as the company's public feud with Florida governor Ron DeSantis continues


Universal Studios Japan has announced the closure of The Amazing Adventures of Spider-Man: The Ride, with the attraction to cease operations permanently in early 2024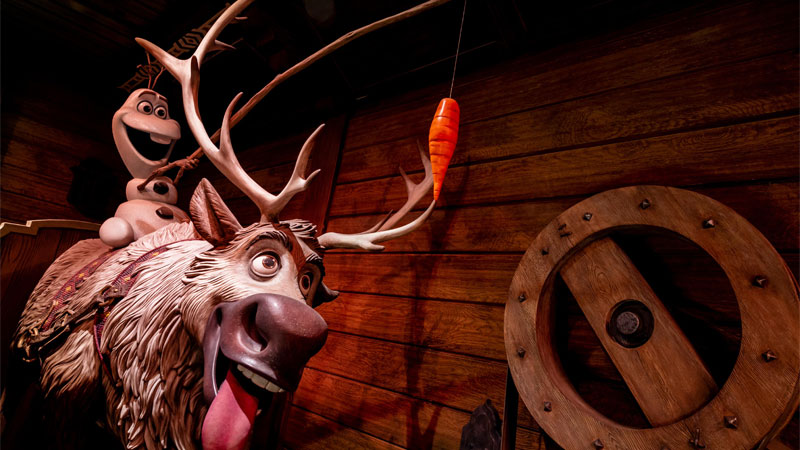 Disney Imagineering has shared a sneak peek at its first-ever Frozen rollercoaster, which is currently under construction at Hong Kong Disneyland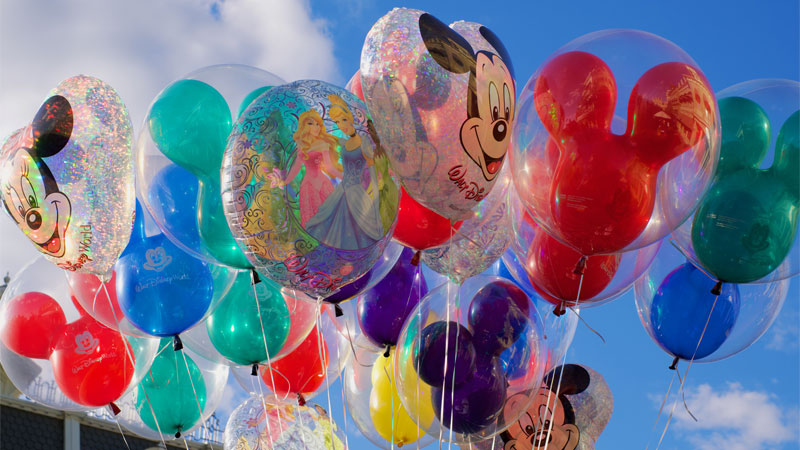 Disney's parks division generated US$7.8bn in revenue in its second quarter - a 17% increase year-on-year for the operator.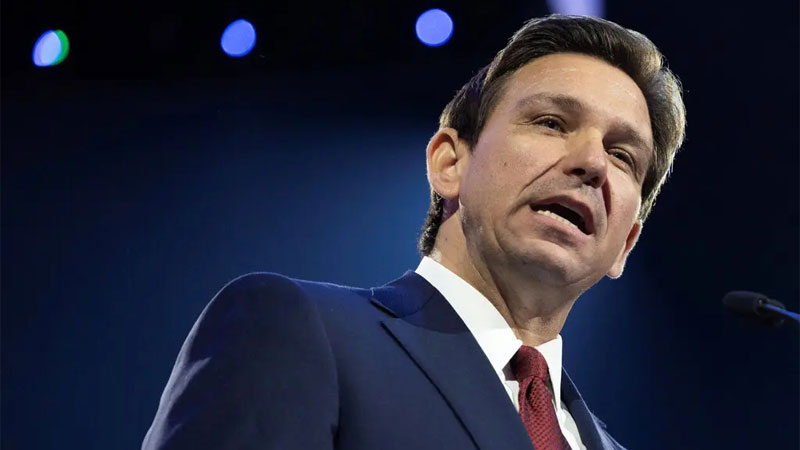 The board appointed by Florida governor Ron DeSantis has filed a lawsuit against Disney just days after the entertainment giant sued the board for stripping it of its self-governed status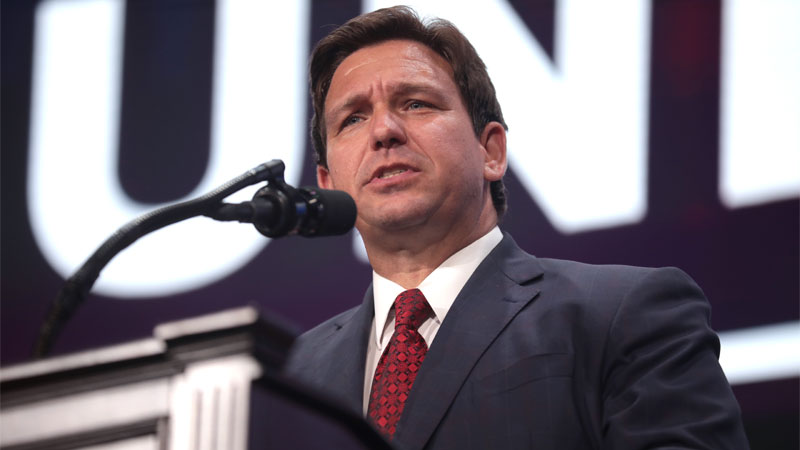 Disney has sued Florida governor and presidential hopeful Ron DeSantis, claiming the state's retaliation for its stance on LGBTQ+ issues violates its constitutional rights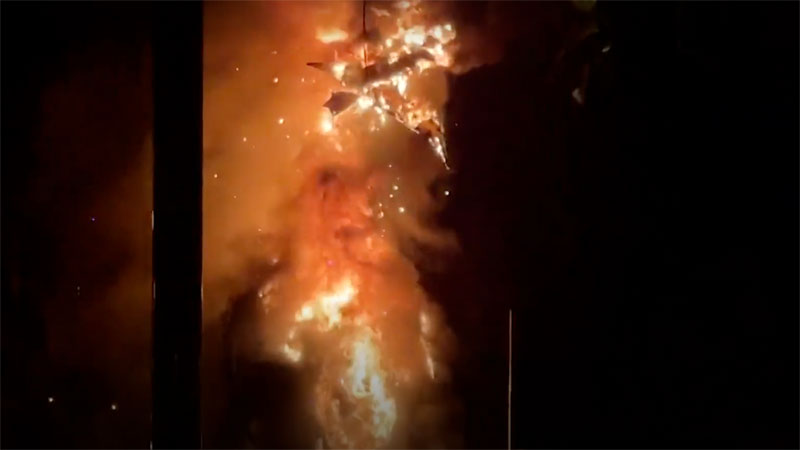 The dragon from Disneyland's Fantastmic show accidentally burst into flames this weekend, with the 45-foot structure's head and then body quickly engulfed by the fire.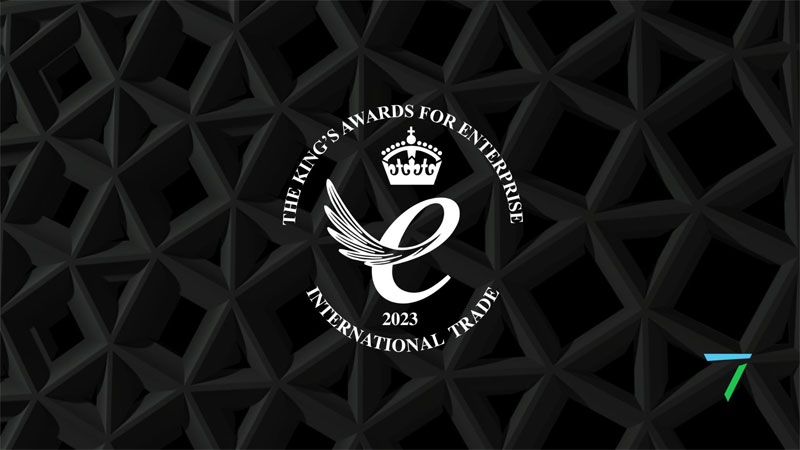 The first ever recipients of The King's Awards for Enterprise have been announced, with 7thSense recognised for demonstrating outstanding short-term growth and commercial success in international trade over the last three years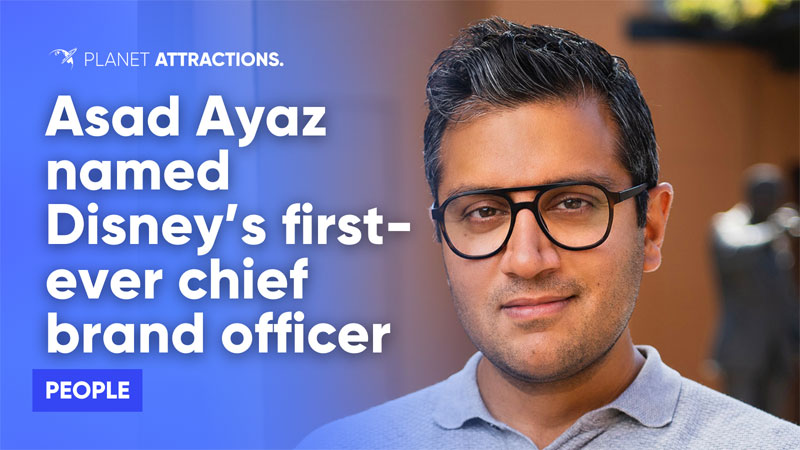 Disney's leadership structure continues to change, with Bob Iger naming company veteran Asad Ayaz as the company's first-ever chief brand officer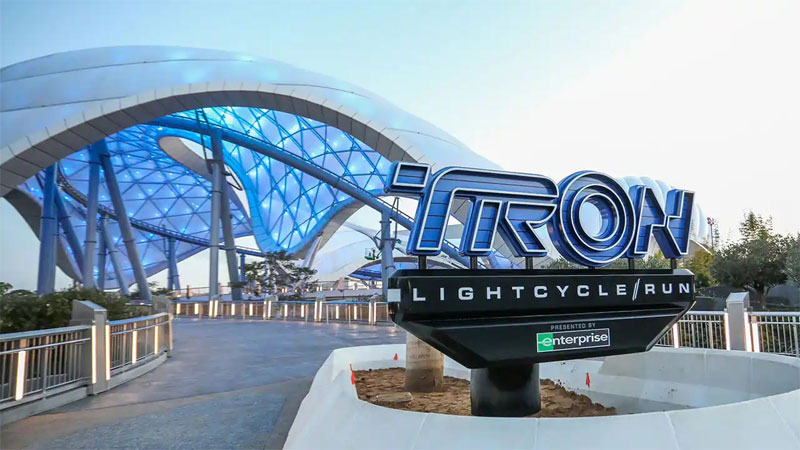 The highly-anticipated Tron/Lightcycle Run rollercoaster will open today (April 4) at Disney's Magic Kingdom. The ride was originally scheduled to open in 2021 but experienced several setbacks due to the Covid-19 pandemic


Bob Iger has slammed Florida governor Ron DeSantis for for being 'anti-business' and 'anti-Florida' following moves to try and strip Disney of its self-governing power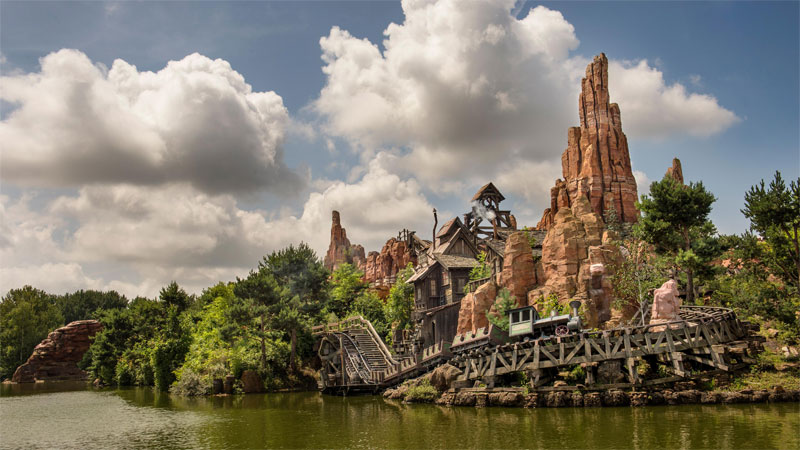 The Big Thunder Mountain rollercoaster has reopened at the Disneyland Paris resort after undergoing a month-long renovation.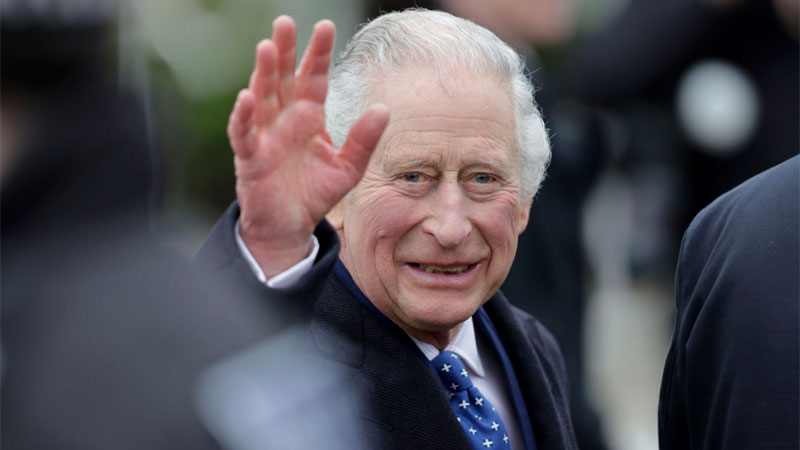 Disney has managed to strip power from the newly-appointed board governing its Florida parks by invoking the name of King Charles III in an ongoing dispute with governor Ron DeSantis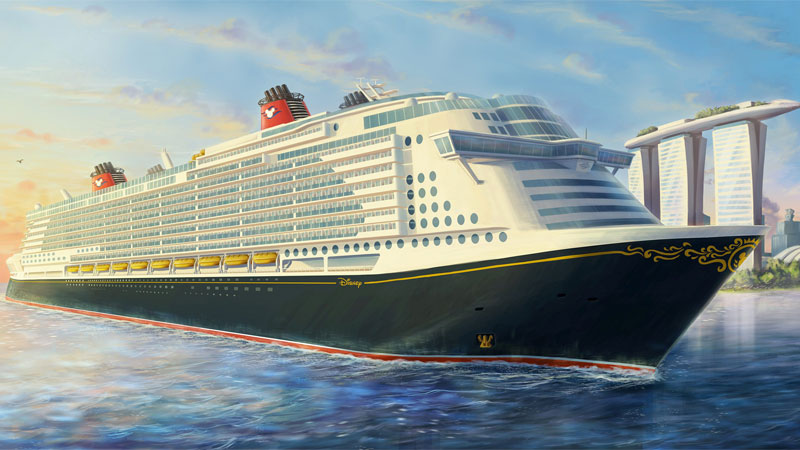 Disney Cruise Line (DCL) and the Singapore Tourism Board (STB) have announced plans to bring Disney cruises to the southeast Asia region for the first time.


More musical fun at Seatrade this time from the Aruba stand with a tune that will surely be familiar to the Disney faithful.


A union representing around 45,000 Disney employees has reached a deal with the company to pay its employees a minimum wage of US$18 per hour.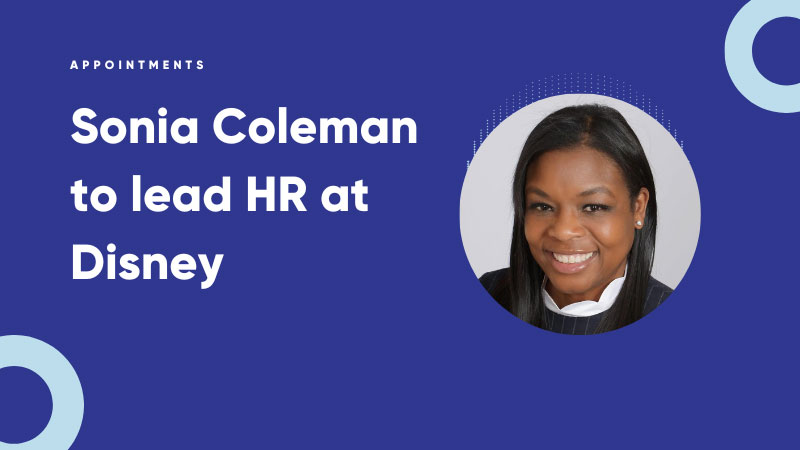 Sonia Coleman has been appointed to lead human resources at Disney after being named executive vice president and chief human resources officer.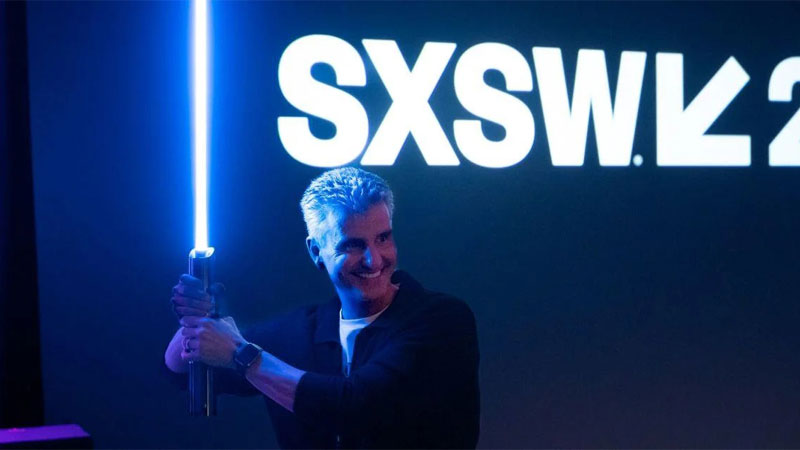 Disney has revealed a 'real' lightsaber at this year's SXSW, an arts and technology festival currently underway in Austin, Texas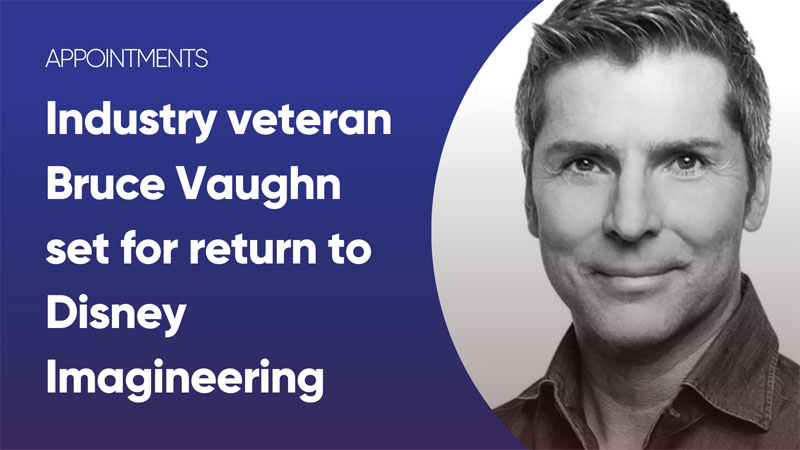 Bruce Vaughn is set to return to Disney Imagineering as chief creative officer, co-leading the division alongside Imagineering president Barbara Bouza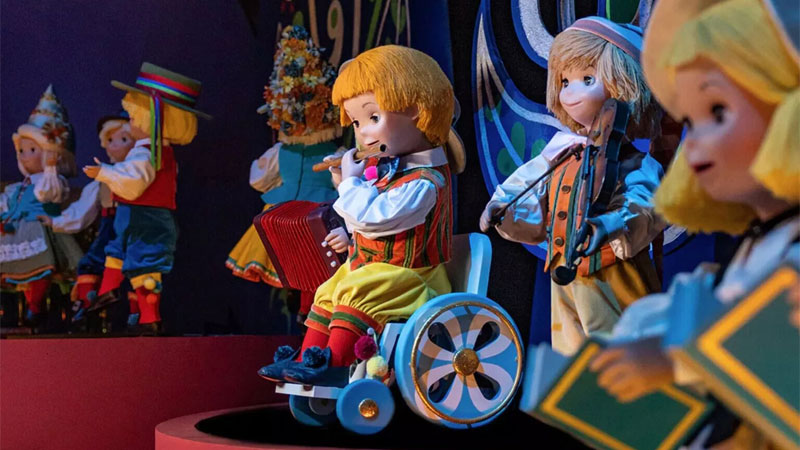 The Disney World resort in Orlando, Florida, has introduced a new wheelchair-bound character to the 'It's a Small World' attraction.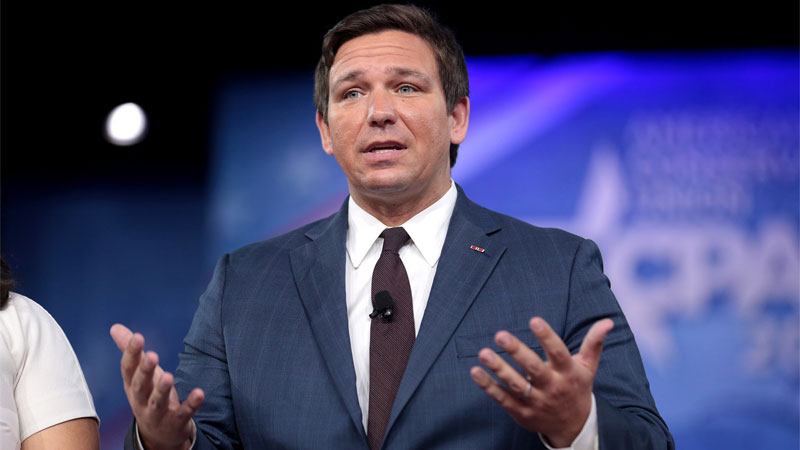 Florida's Republican governor has declared an end to Disney's 'corporate kingdom' with new legislation seeing the state gaining effective control of the company's Florida operations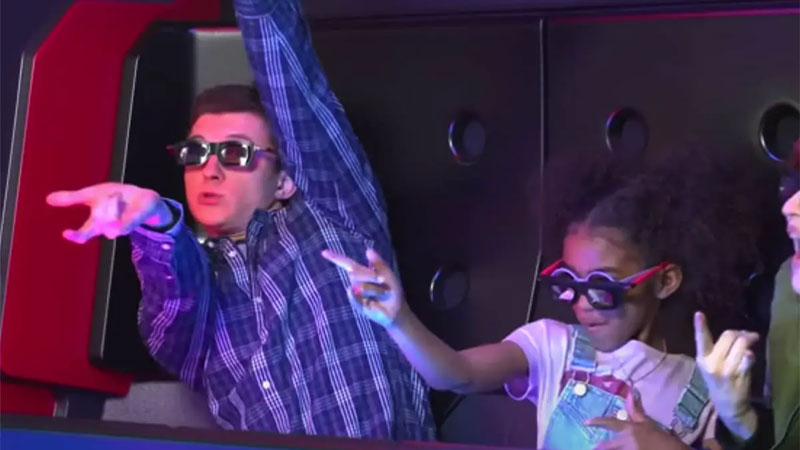 Disney has grand plans for its Spider-Man attractions, with the operator developing new interactive merchandise based on future films featuring the web-slinger, as well as possibly inserting new scenes to keep the ride current.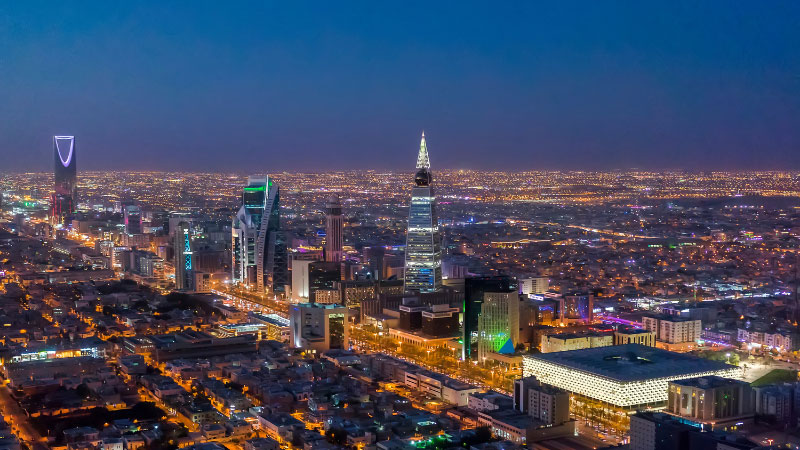 IAAPA has partnered with Saudi Arabia's General Entertainment Authority (GEA) to launch a new trade summit dedicated to the region.


Disney continues to celebrate its centenary, with the company unveiling a new video looking back at the last 100 years.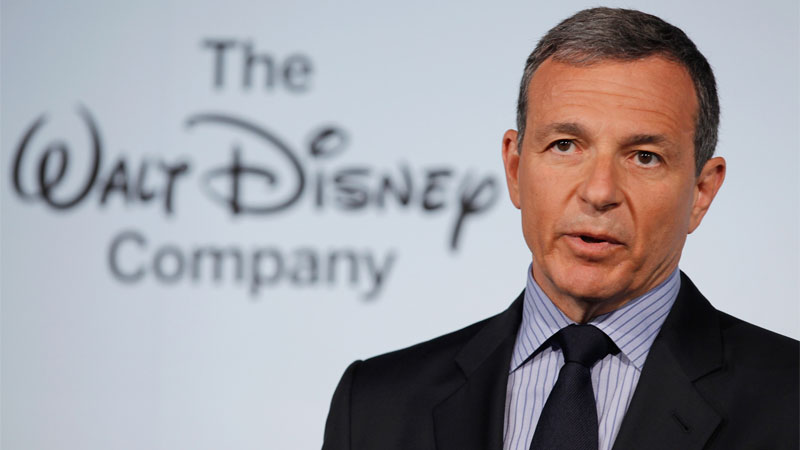 Disney is set to axe 7,000 people as part of a US$5.5bn cost cutting plan following its Q1 results. The operator's parks however continue to thrive with the Parks, Experiences and Products division performing strongly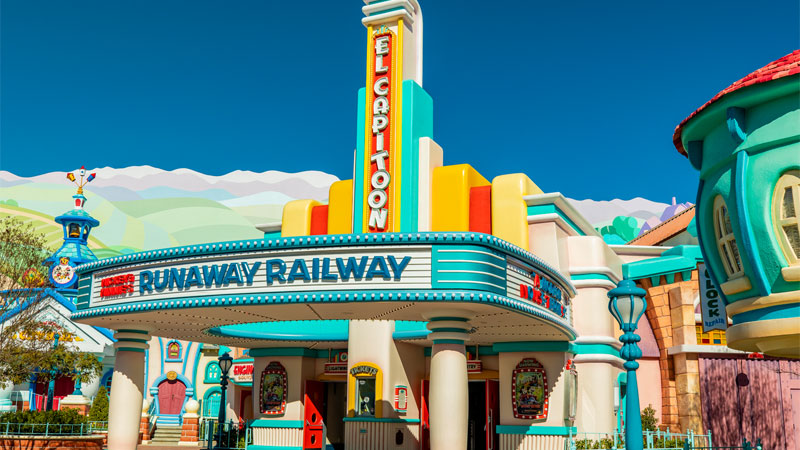 Mickey and Minnie's Runaway Railway is the featured addition to Disneyland as the park celebrates 100 years of Disney with a host of new attractions and experiences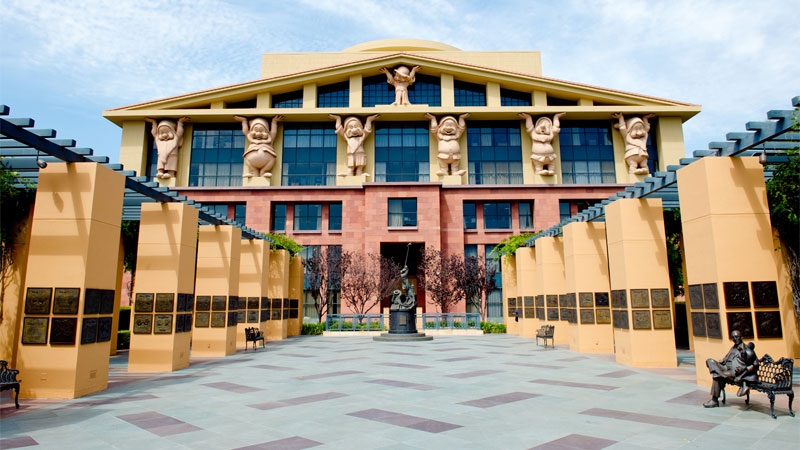 Disney has been recognised as the top-ranked media and entertainment company on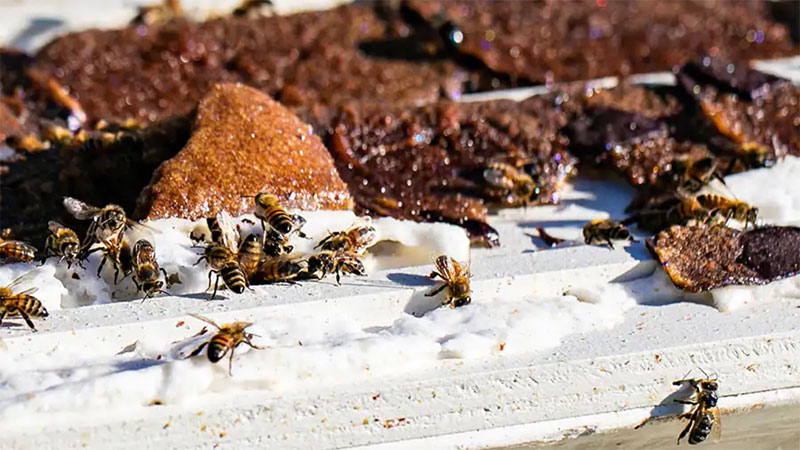 Disney World has offered a look at the annual dismantling of its holiday gingerbread displays, sharing how it resues the massive structures to help support its bee populations.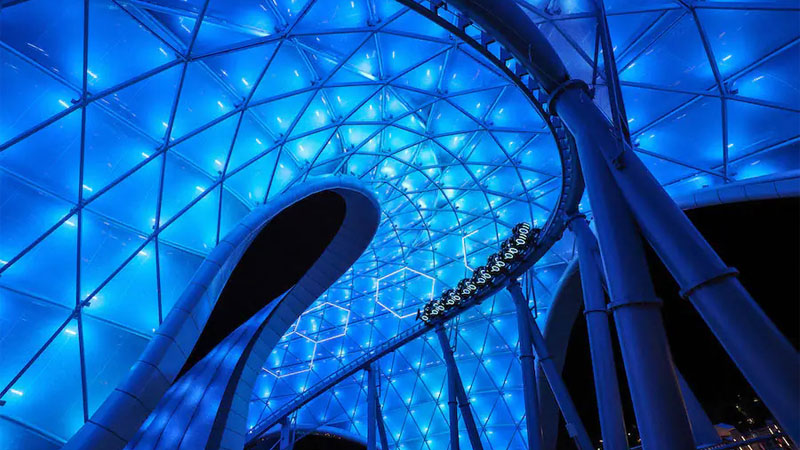 Tron Lightcycle/Run will open at Magic Kingdom on April 4, 2023, Disney World has revealed alongside a preview of the highly-anticipated attraction.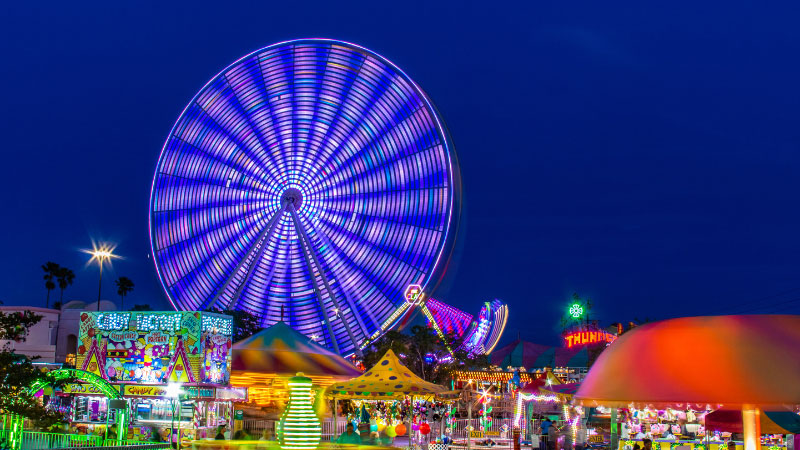 A new report exploring the market dynamics of the global amusement and theme park industries estimates the sector to grow to $85bn in the next five years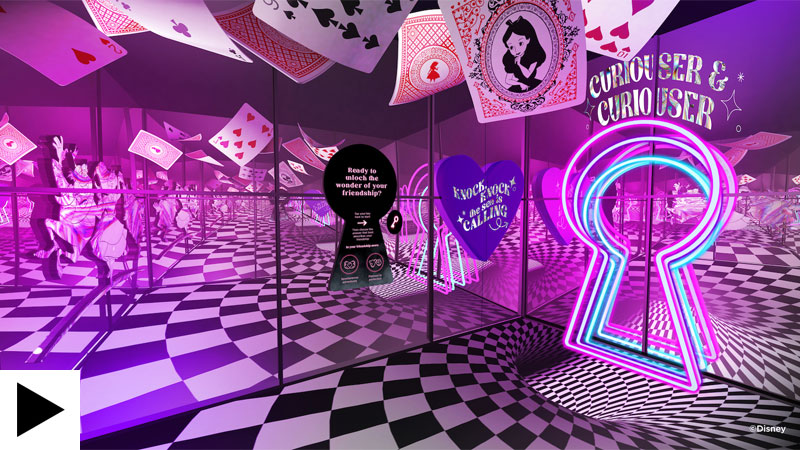 Disney is celebrating 100 years with an adult-oriented immersive experience coming to London, Berlin and Paris in 2023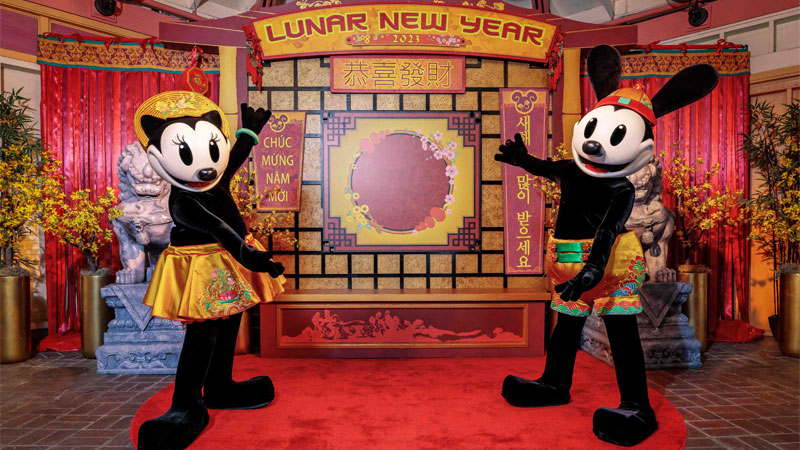 Disney's Lunar New Year Celebrations have made a triumphant return to the Disneyland Resort in Anaheim, California, US.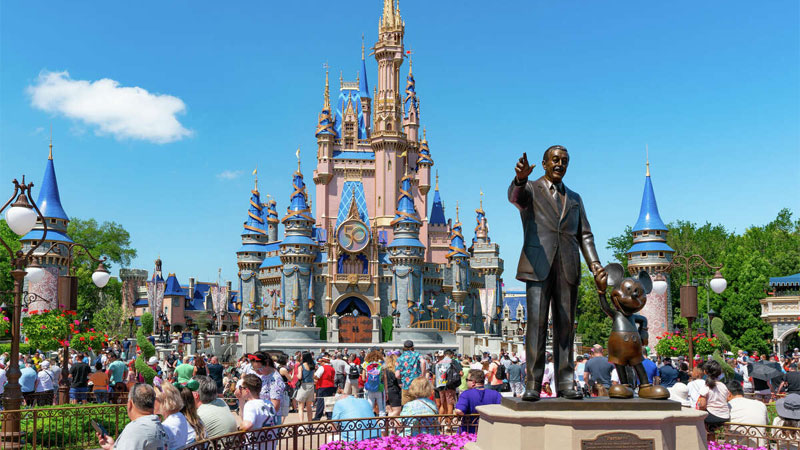 A new report from financial market specialist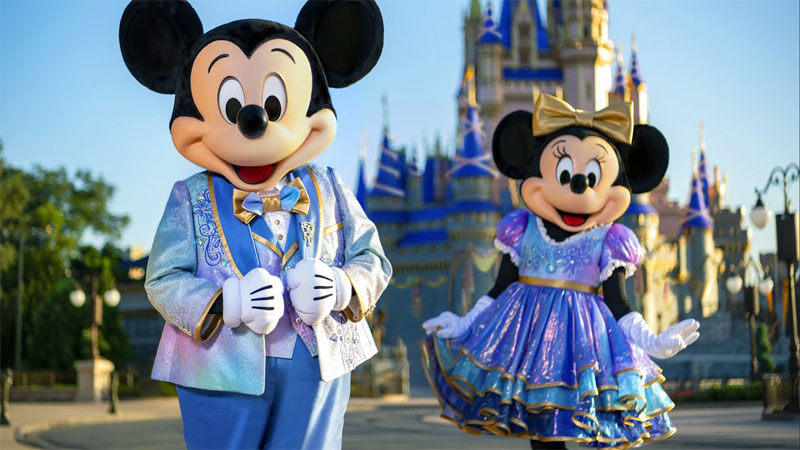 Disney is facing criticism from a high-profile investor that is unusual in the business world: that it is squeezing money out of its theme park customers.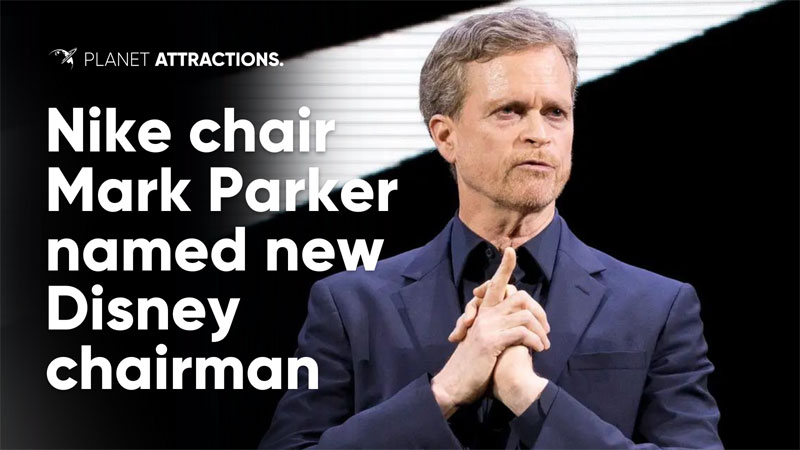 Nike chair and Disney director Mark Parker is set to succeed Susan Arnold as Disney's new chairman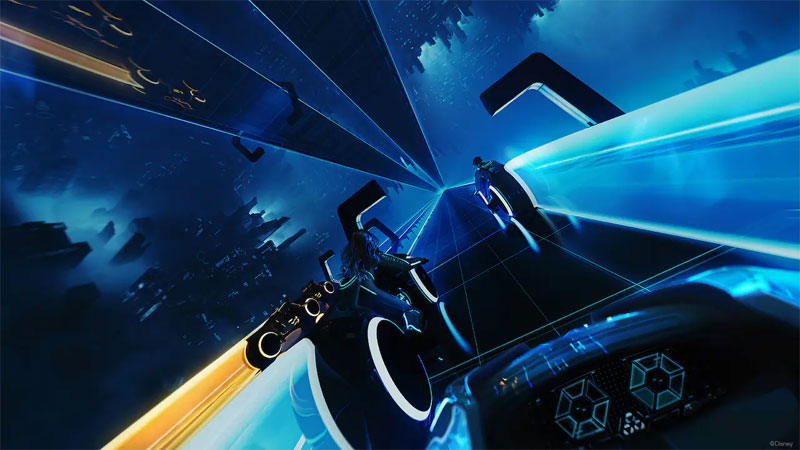 A ride under construction for more than five years thanks to the pandemic, Tron Lightcycle / Run is nearing completion with the attraction finally given an official opening date.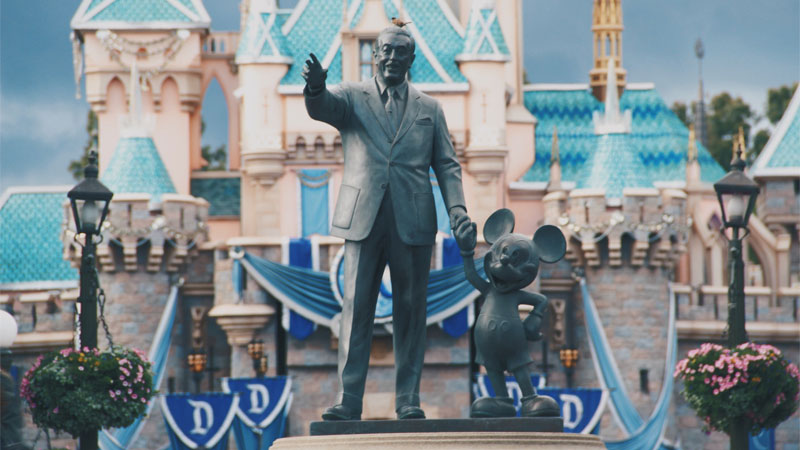 Disney is introducing a number of consumer-friendly changes to its US parks, including an increase on the number of days its lowest-priced ticket will be available and increased access for annual passholders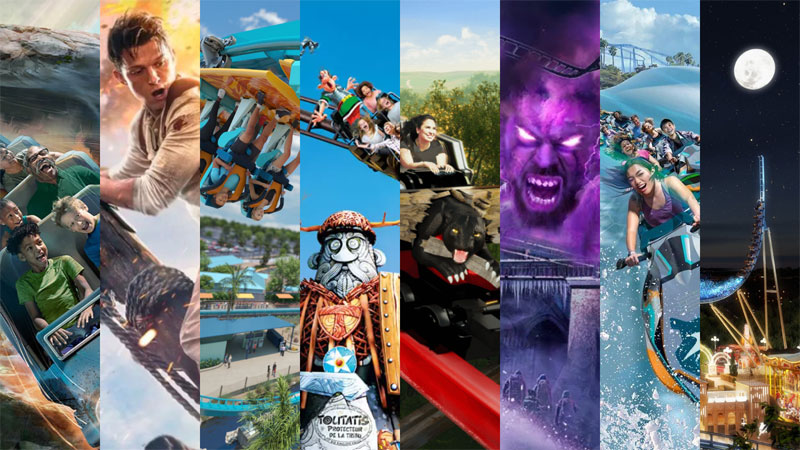 It's a new year with old records just waiting to be broken by some incredible new projects. Here are twelve blockbuster rollercoaster openings for the coming year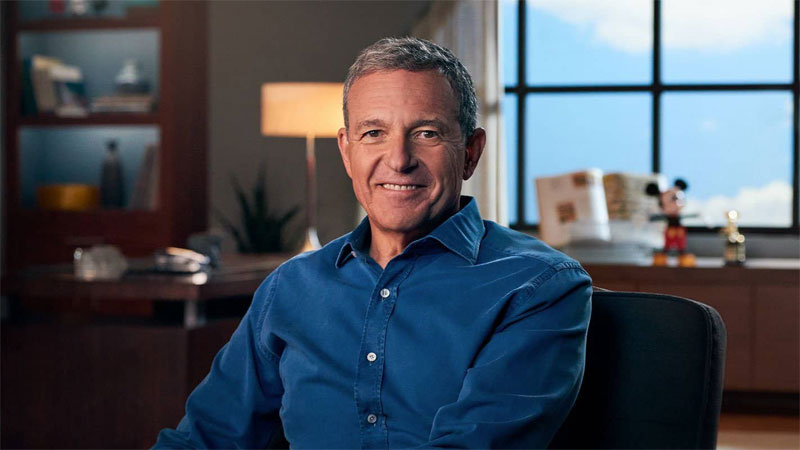 Disney CEO Bob Iger told hybrid employees on Monday (January 9) that they must return to corporate offices four days a week.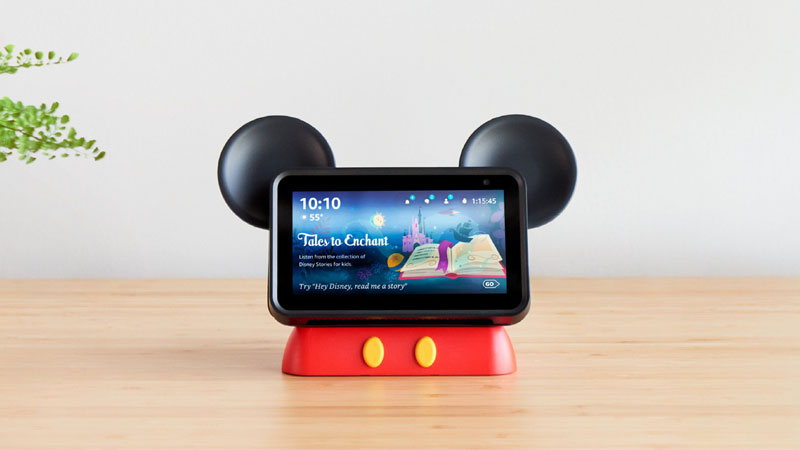 A new version of Amazon's Alexa digital voice assistant will come complete with Disney branding and the ability to work alongside the operator's MagicBand+ technology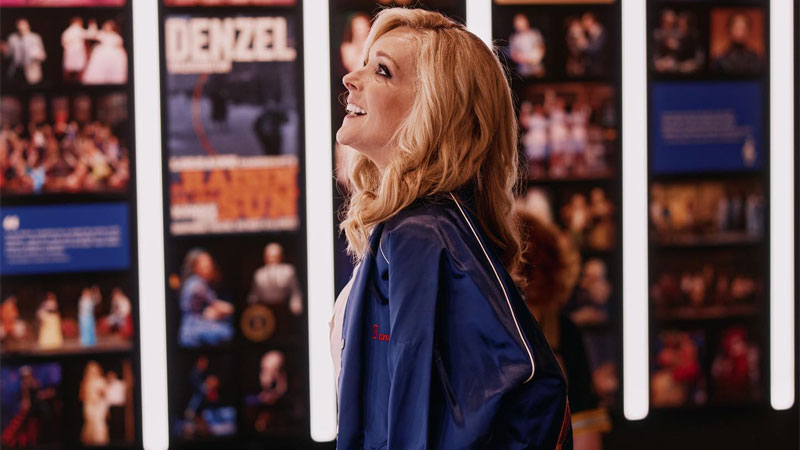 A new museum dedicated to Broadway has opened its doors in New York City.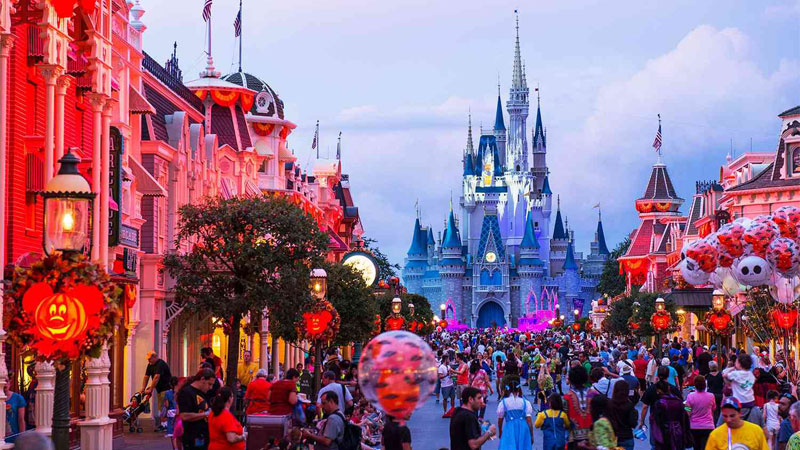 Ken Griffin, CEO of multinational hedge fund and financial services company Citadel, has given 10,000 members of staff and their families a trip to Disney World.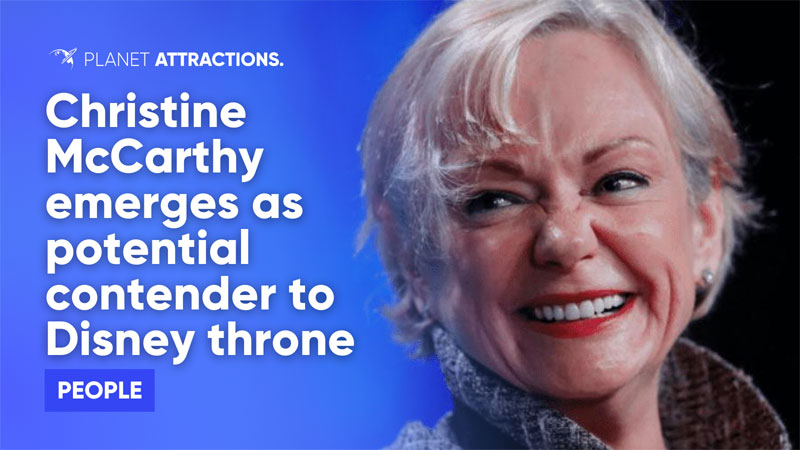 Following Bob Iger's unexpected and sudden return to Disney last month, the company's chief financial officer Christine McCarthy has emerged as a leading contender to eventually take over the attraction's industry's top job.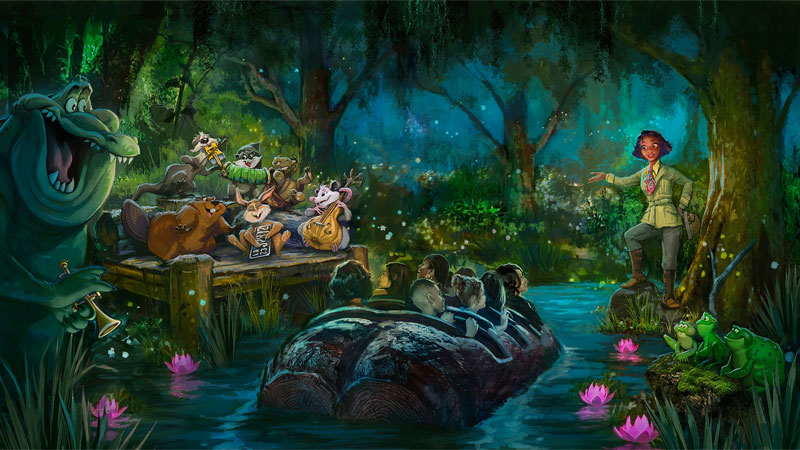 Disney has announced that Splash Mountain will close its doors in January ahead of a refurbishment and retheming that will take out references to the controversial


Disney Parks has teamed up with the Russell Innovation Center for Entrepreneurs (RICE) to introduce a supply chain accelerator programme focused on transforming the businesses of diverse entrepreneurs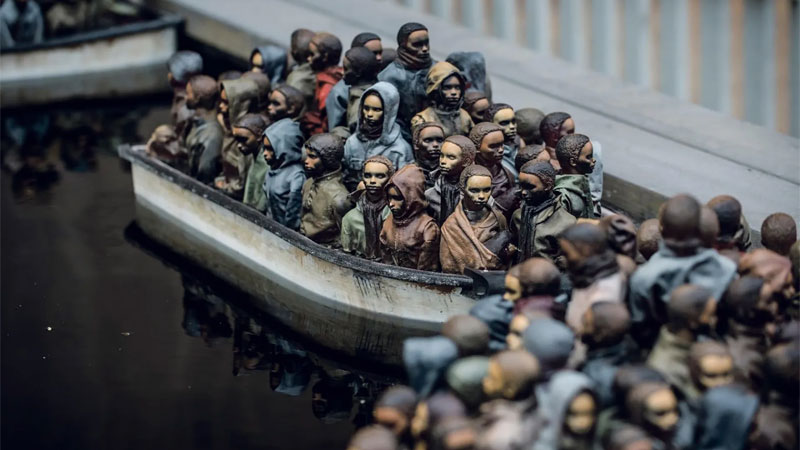 A sculpture famously part of Banksy's Dismaland is about to be auctioned off with half the proceeds going to aid the refugees depicted in the art work.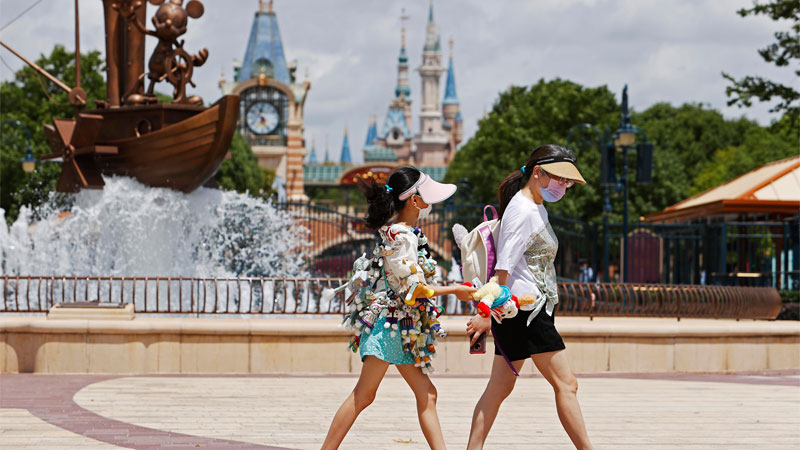 Shanghai Disneyland has been temporarily shut down once again thanks to Covid-19 protocols in China.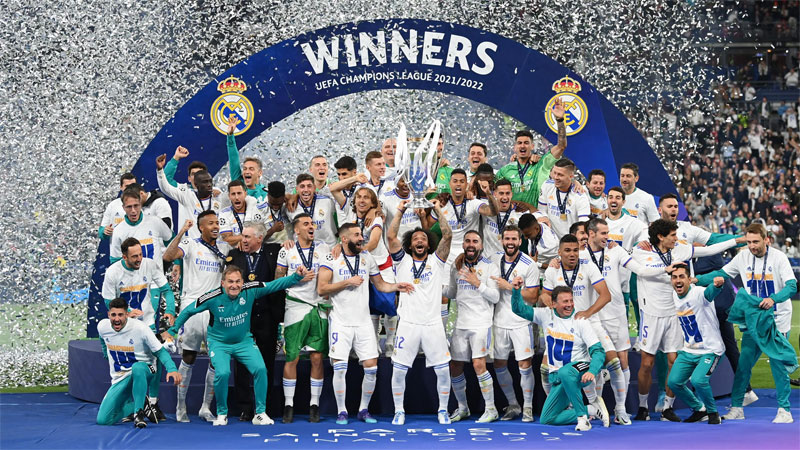 Real Madrid's president Florentino Perez worked with a team of Disney executives including former CEO Michael Eisner on a plan to turn the world-famous football club into a theme park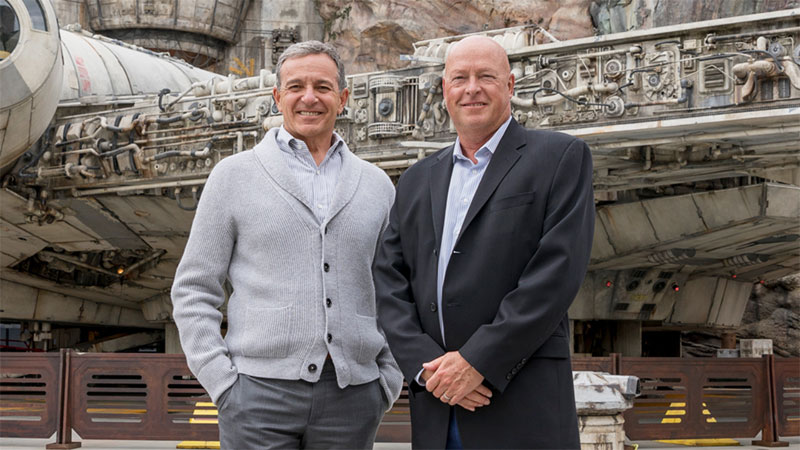 A report from The Wall Street Journal has suggested that Bob Iger, who this week was reappointed as Disney CEO, disapproved of a number of decisions made by his successor and now also predecessor, Bob Chapek.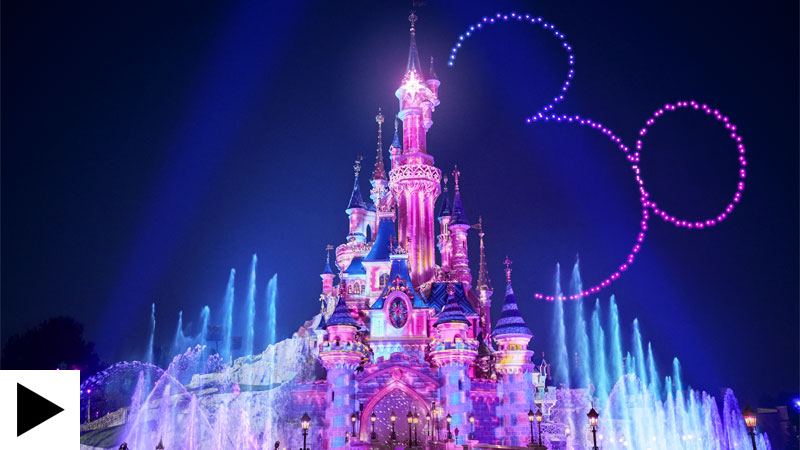 Dronisos is seeking partners in the US following a successful year, which saw the company serve as a technology partner for Disneyland Paris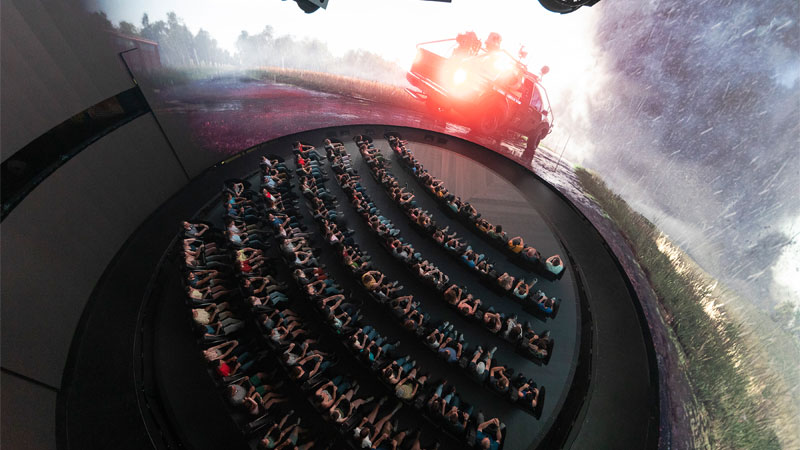 The Themed Entertainment Association (TEA) has recognised Futuroscope's Chasseurs de Tornades (Tornado Chaser) with a Thea Award for Outstanding Achievement.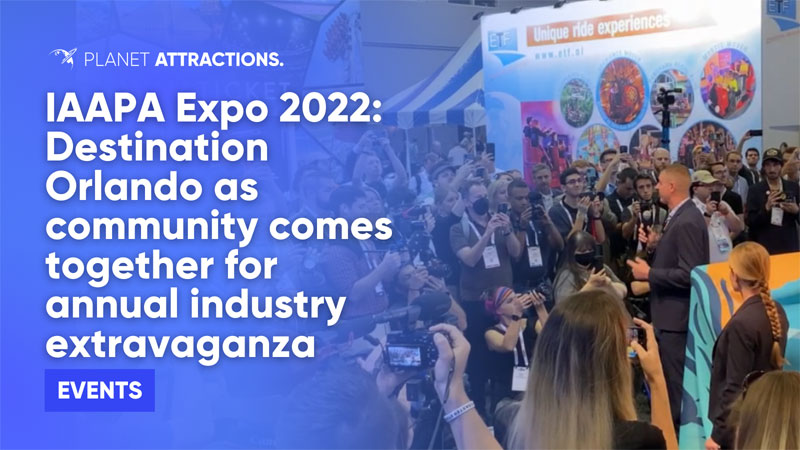 More than 36,000 people travelled to Orlando in November for the annual spectacular known as IAAPA Expo. Planet Attractions was in attendance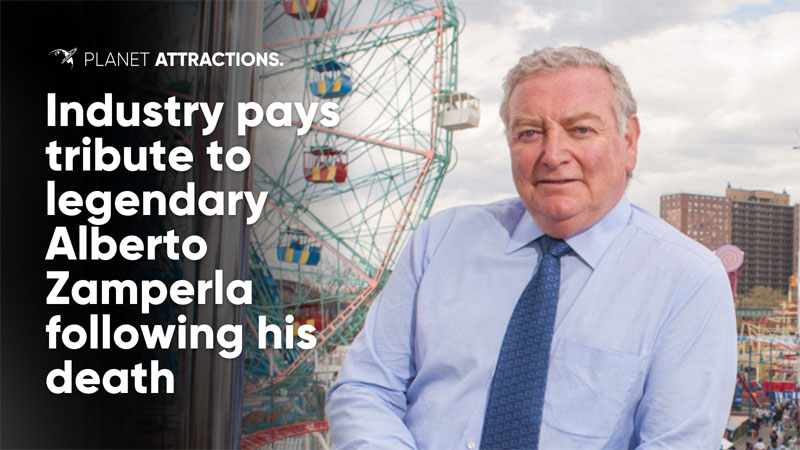 The attractions industry and wider attractions community has paid tribute to the legendary Alberto Zamperla following his death last week aged 71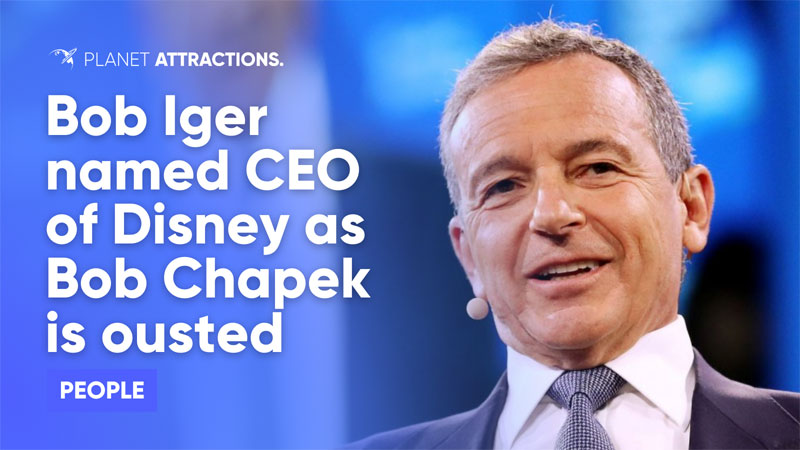 In a shocking move, Disney has reappointed Bob Iger as CEO, effective immediately, as Bob Chapek is ousted after less than three years in the role


We're in a packed theatre for this year's Legends Panel, talking Epcot and creativity with Rick Rothschild, Bob Weiss, Jodi McLaughlin, Kartika Rodriguez and panel host Bob Rogers.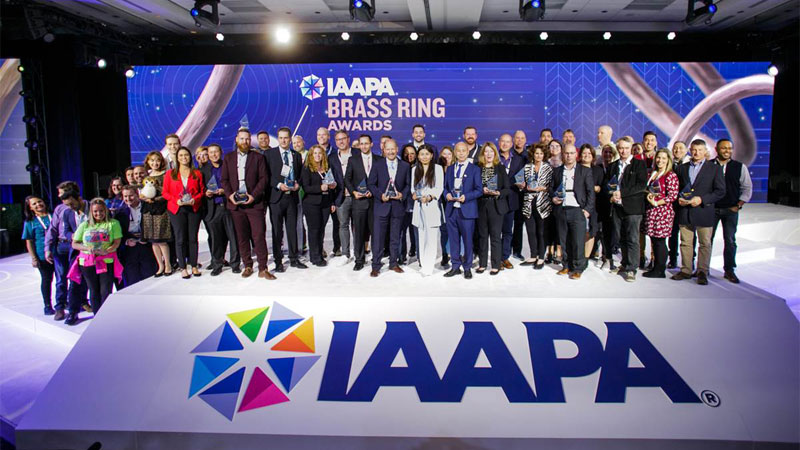 IAAPA has unveiled the list of finalists for its prestigious Brass Ring Awards, with winners to be announced during a special ceremony at this year's IAAPA Expo in Orlando, Florida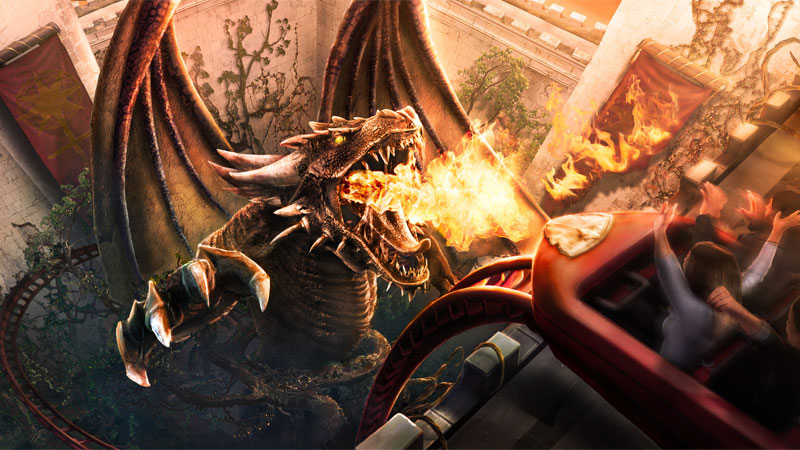 The 2022 edition of IAAPA will see experience and attraction design firm Scruffy Dog return to the trade show floor for the first time since 2017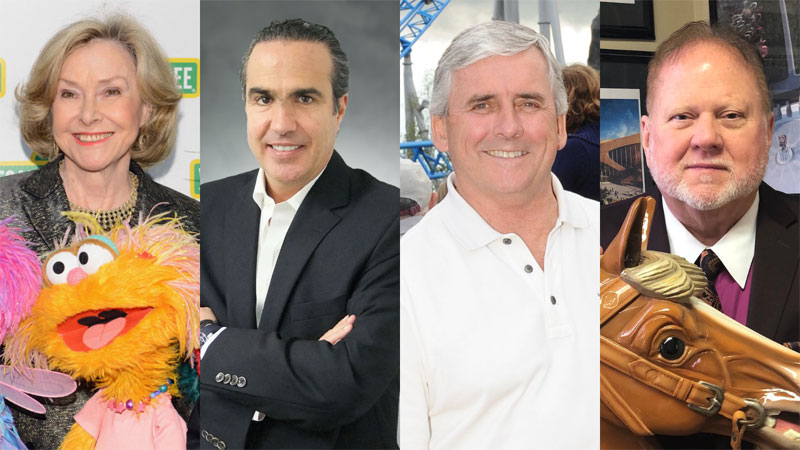 Industry legends Joan Ganz Cooney, Xavier Lopez Ancona, Darrell Metzger and Dennis Speigel are all set to be inducted into IAAPA's prestigious Hall of Fame at this month's IAAPA Expo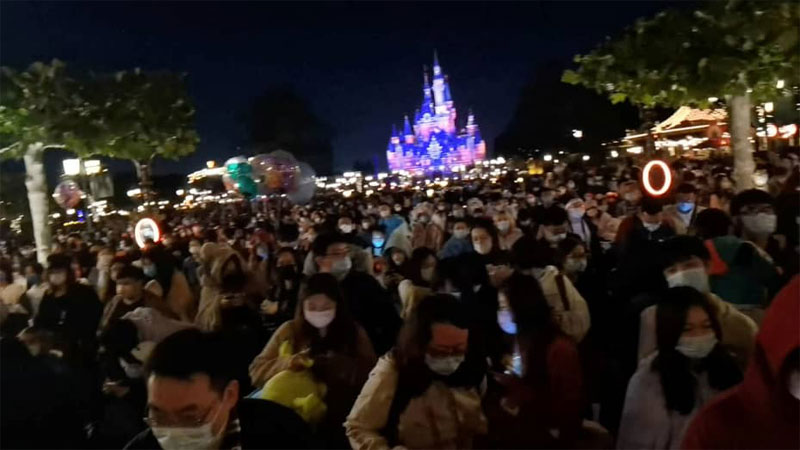 Visitors to Shanghai Disney were shut inside the park, with people not allowed to leave the popular theme park until they were able to show a negative Covid test.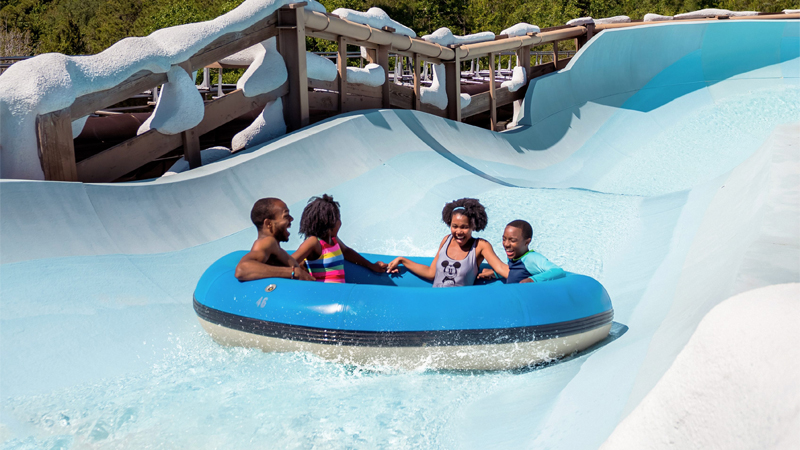 Disney World's Blizzard Beach waterpark will reopen to the public next month with new Frozen additions following a lengthy refurbishment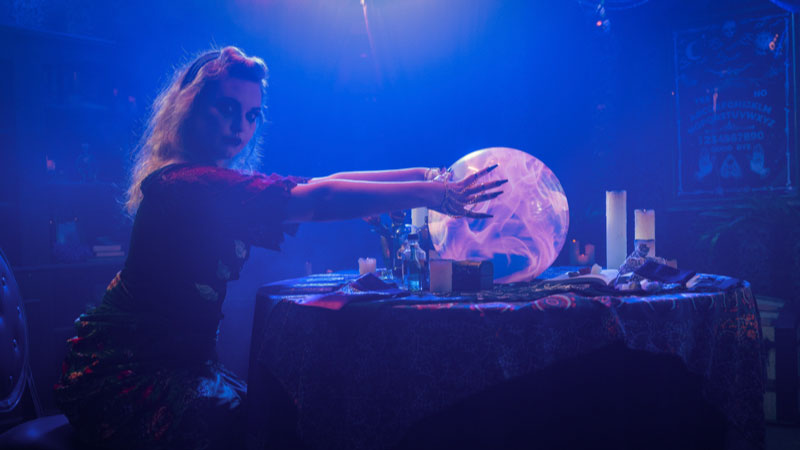 Creative firm Zeitgeist Design and Production is behind three of this year's haunted houses at Hersheypark's Halloween spectacular Dark Nights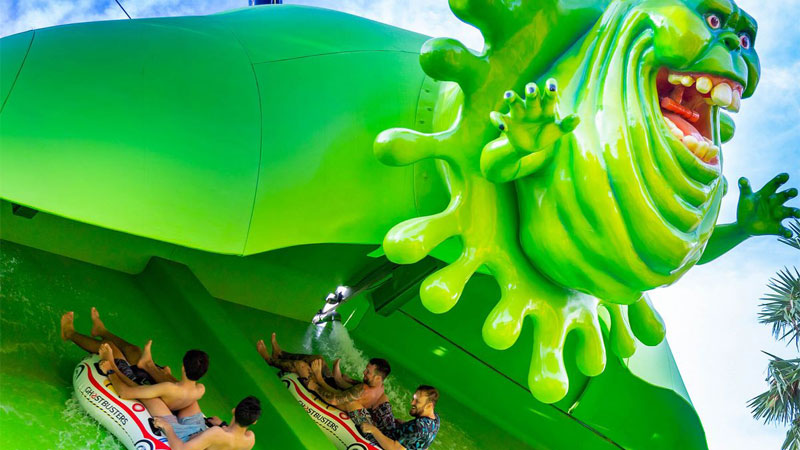 A world-first theme and waterpark utilising Sony IPs has opened its doors in Pattaya, Thailand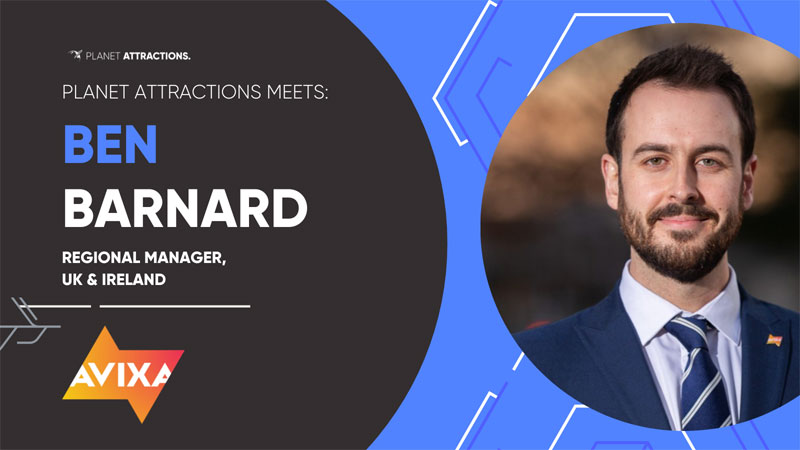 AVIXA produces a number of popular events around the world, including InfoComm and Integrated Systems Europe. The organisation's regional manager for the UK and Ireland, Ben Barnard, spoke to Planet Attractions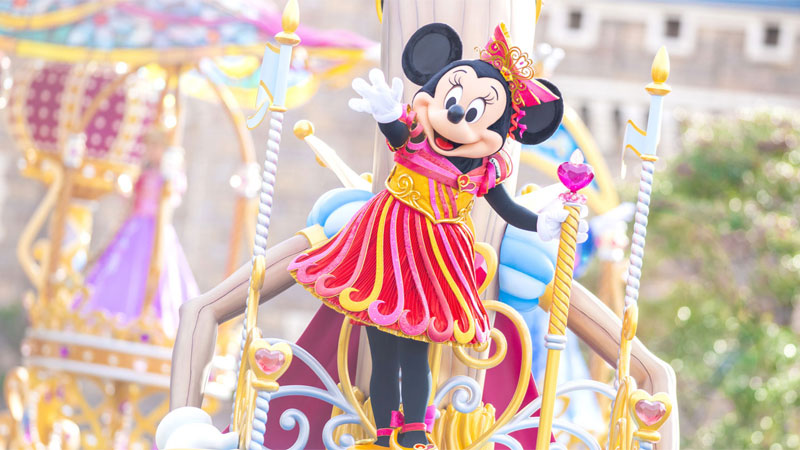 Tokyo Disneyland and Tokyo DisneySea are set to reduce annual visitor numbers by 20% by 2024 - a major shift in emphasis for the park to provide greater customer satisfaction from less congestion and shorter wait times for attractions.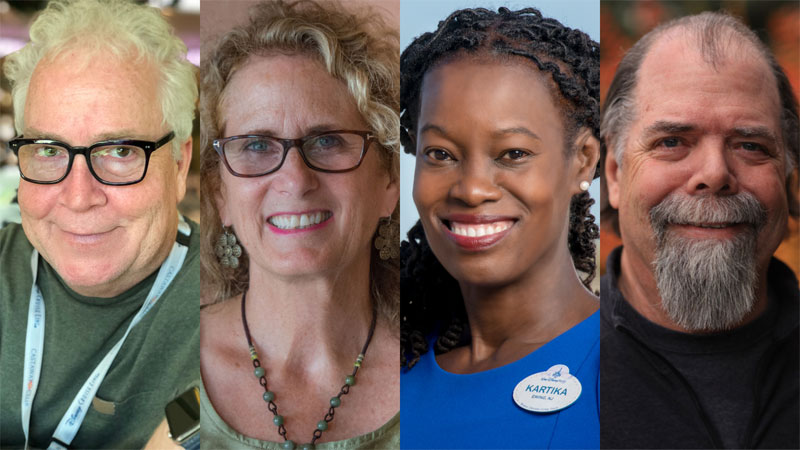 A panel of industry legends will share their stories about the creation and evolution of Disney's Epcot at this year's IAAPA Expo in Orlando, Florida


More than a foot of rain fell overnight in Orange County last night with winds of up to 80mph, according to reports, with Disney World, Universal and other major theme parks in the area affected by the weather event.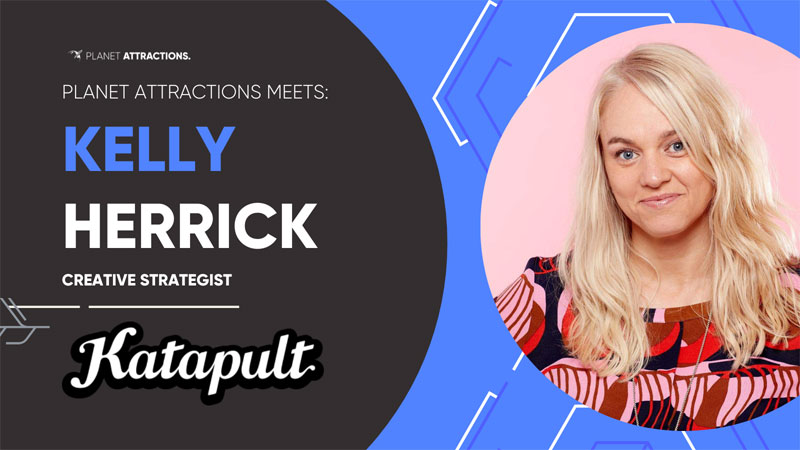 Katapult brought its entire team down to this year's IAAPA Expo Europe in London. The company's creative strategist, Kelly Herrick, spoke to Planet Attractions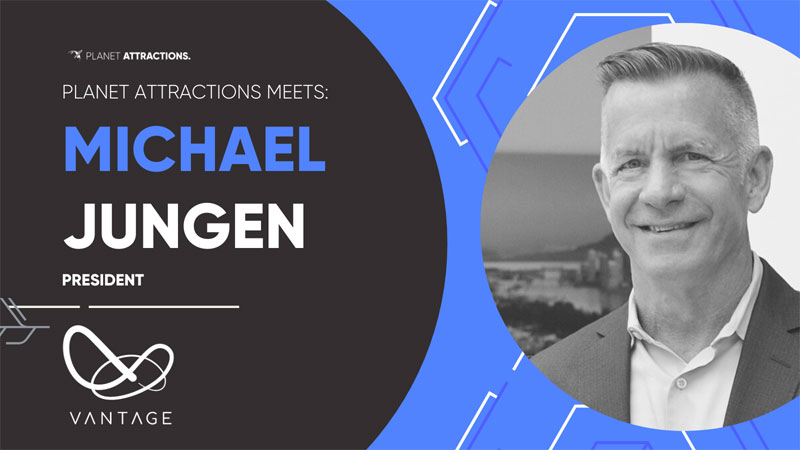 Vantage announced the launch of The Joy Economy at this year's IAAPA Expo Europe. Planet Attractions spoke to the Whitewater division's new president, Michael Jungen, about the campaign and what he hopes to deliver with the technology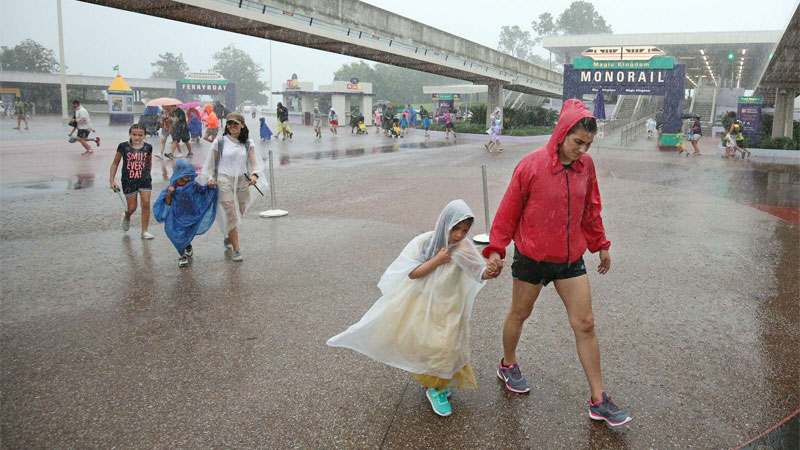 After initially monitoring the approach of Hurricane Ian, Florida's major theme parks have all taken the decision to close for both today (September 28) and Thursday (September 29).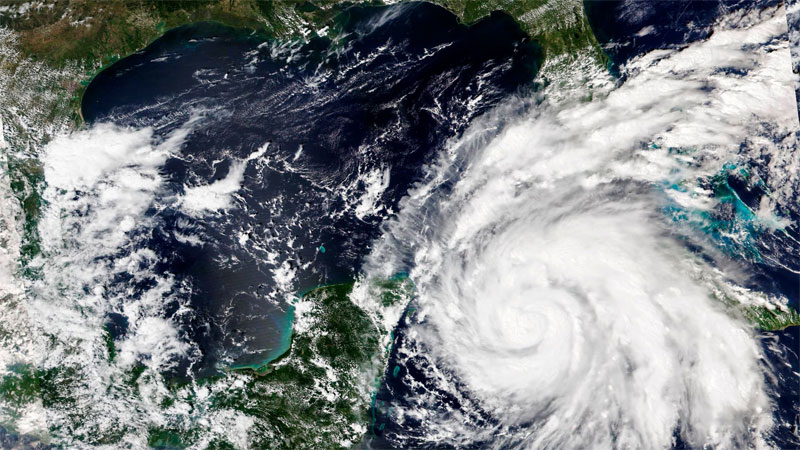 As Florida prepares for the arrival of Hurricane Ian, here's how the state's theme parks are handling the situation


Leading drone entertainment specialist Dronisos has confirmed that Disneyland Paris' has extended the run of its DLight daily show for an additional 12 months.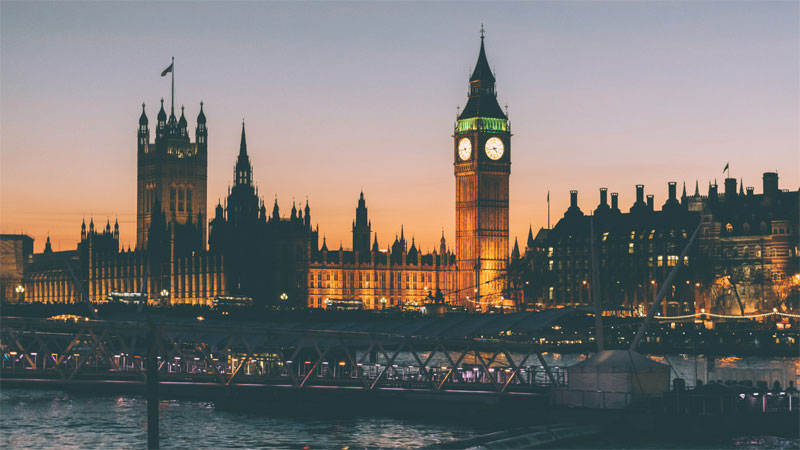 IAAPA Expo Europe is coming to London this September. Here's everything you need to know about the event


OCT Group has debuted a first-of-its-kind attraction at its new Fabland Valley Resort in China. Triotech's Ernest Yale and Nol van Genuchten speak to Planet Attractions about the exciting new multi-path dark ride, how it came to be and what it could mean for future attractions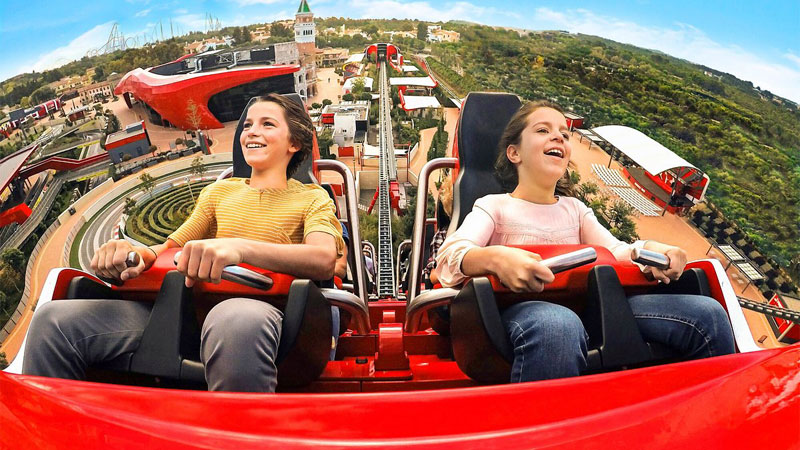 The multi-million-euros project will enable PortAventura to get one-third of its annual energy from clean electricity, and should be ready to power the park by the end of the year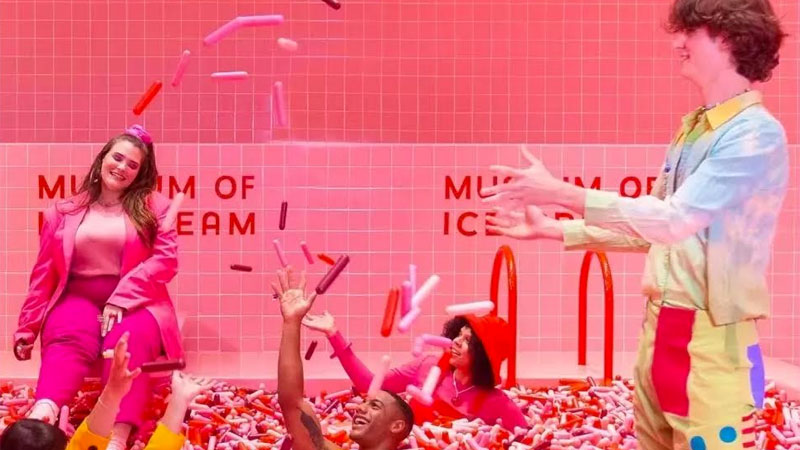 As well as multi-sensory, playful and colourful installations, the attraction has a café, bar and retail store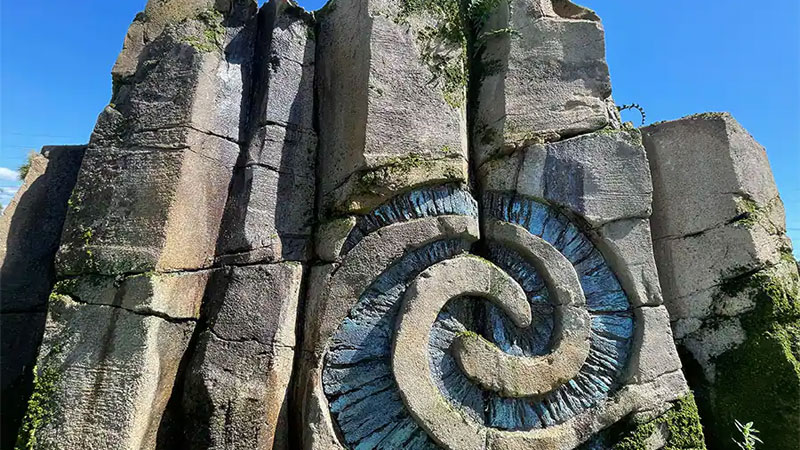 Disney has shared the latest update in its ongoing overhaul of Epcot - a brand new Moana attraction inspired by water.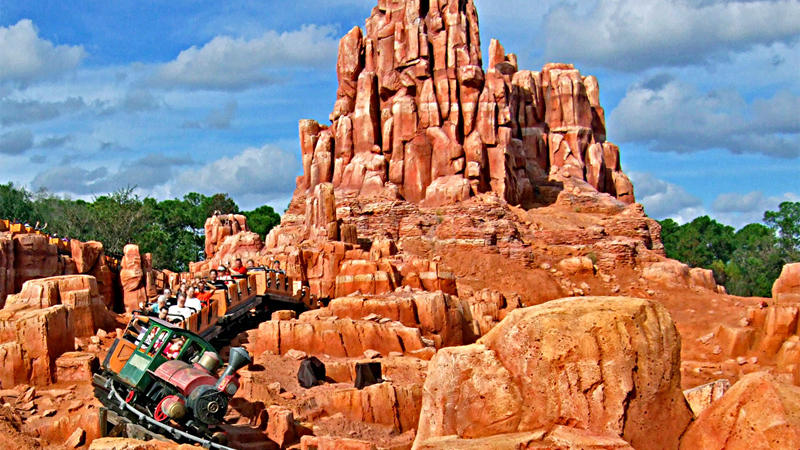 Disney's Big Thunder Mountain is about to get the Hollywood treatment with the classic ride set to be turned into its own feature film.


Bob Chapek has been questioned about anger on social media over increasing park prices with the Disney CEO telling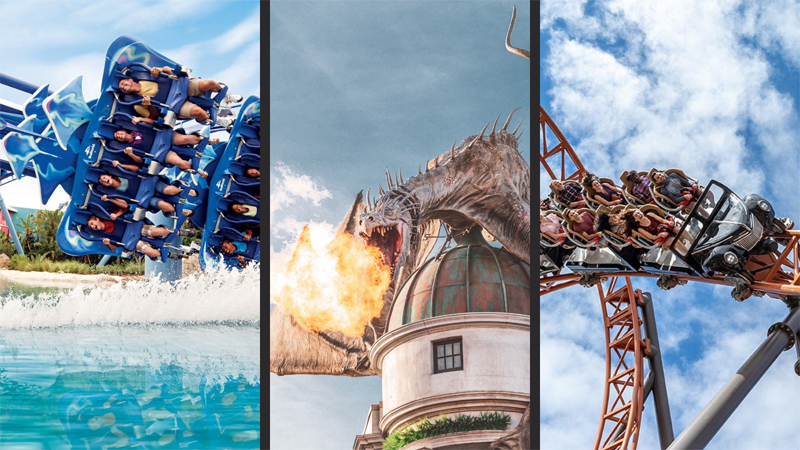 SeaWorld, Cedar Fair and Universal have all experienced strong second quarters with the operators also revealing some hints as to what's coming for each in the near future


Whispering Canyon Café, an eatery located inside Disney's Wilderness Lodge at the Disney World resort, offers a unique dining experience for its visitors.


While Shangai Disney Resort has not revealed an opening date for its Zootopia attraction, the immersive land is coming together with new images showing skyscrapers being lifted into the park for installation.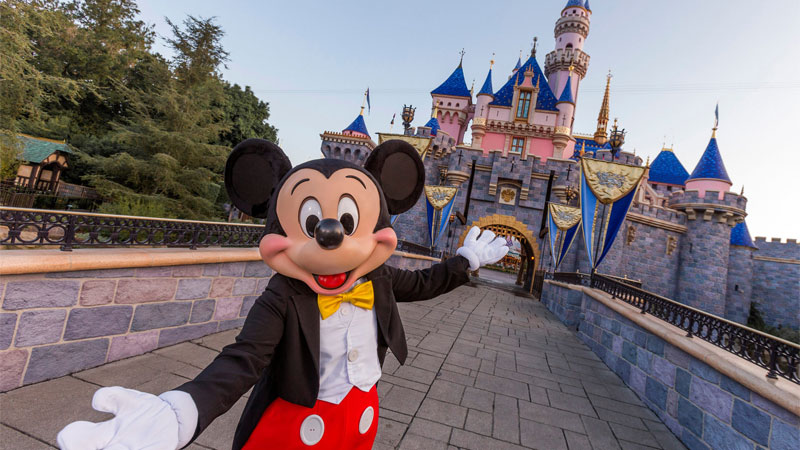 Following news that Mickey Mouse - the mascot of Disney and an icon of the entertainment giant's theme parks - could soon follow in the footsteps of Winnie the Pooh and become public domain in 2024, the future of the mouse's likeness has been revealed, and it's good news for Disney.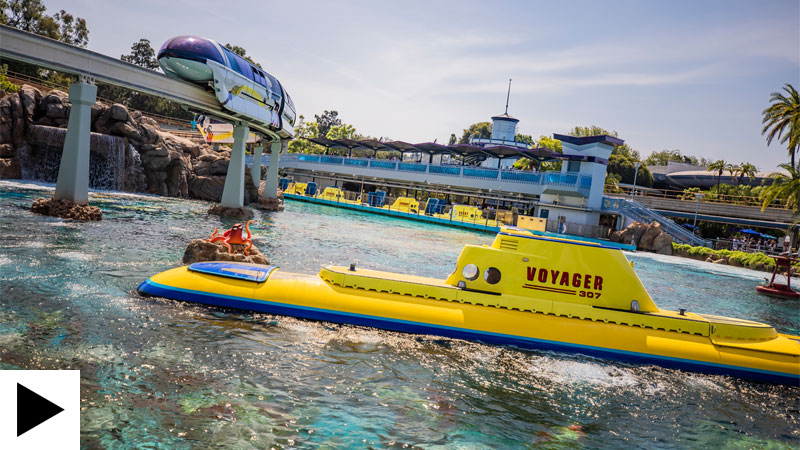 Disneyland's Finding Nemo attraction has undergone a complete renovation, with the new attraction reopening to the public after a year-long closure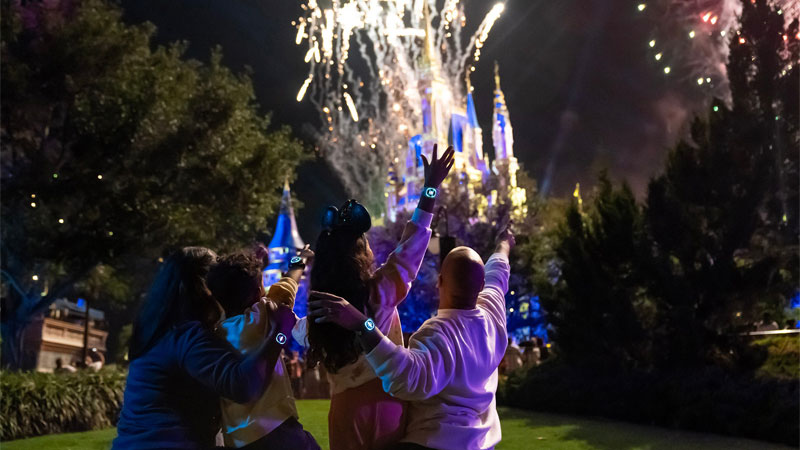 Disney is about to launch its upgraded MagicBand+, with the wearable technology offering a host of new features for visitors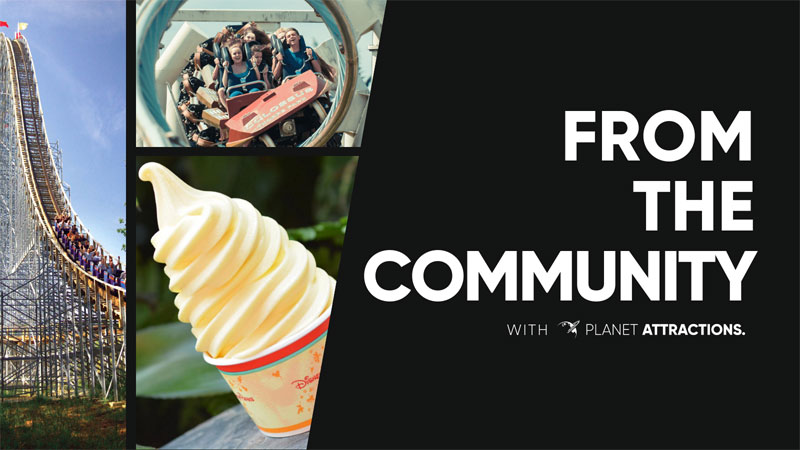 Rounding up all the biggest news from fans and influencers, here is your latest edition of From the Community from Planet Attractions


Planet Attractions travelled to Belgium recently to meet Peter van der Schans, IAAPA's new executive director and vice president for the Europe, Middle East, and Africa region. Here's what he had to say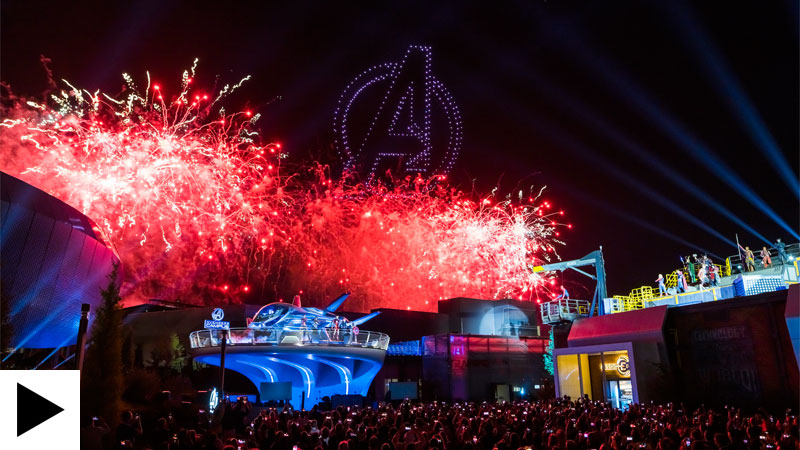 The Avengers have assembled, this time in Paris for the launch of Avengers Campus at Disneyland Paris with stars Brie Larson, Pom Klementieff and Iman Vellani (and even Bob Chapek) all on-hand for the spectacular opening event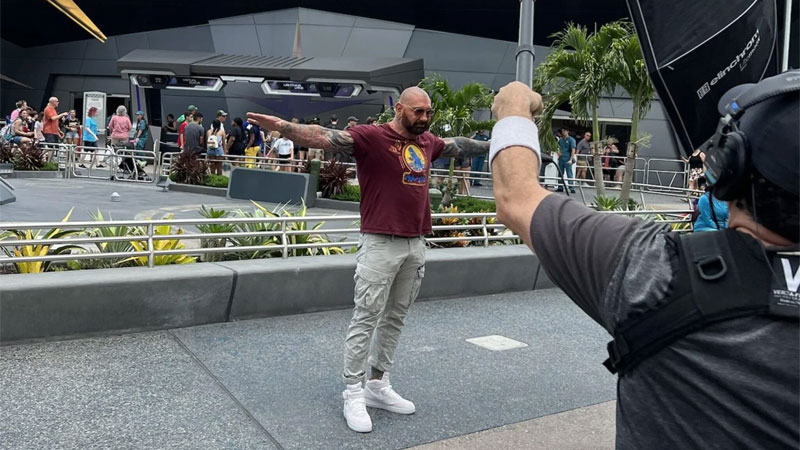 Actor and former professional wrestler Dave Bautista took a trip to Epcot this week, with Drax the Destroyer himself taking a ride on Guardians of the Galaxy: Cosmic Rewind.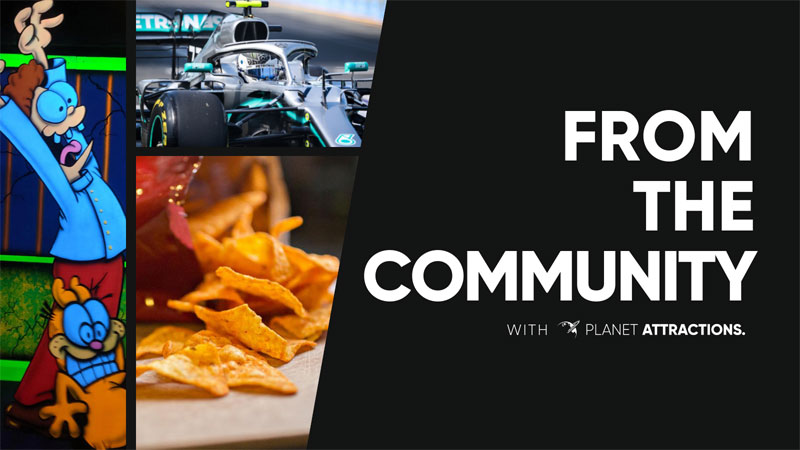 It's back! Rounding up all the biggest news from fans and influencers, here is your latest edition of From the Community from Planet Attractions


Following its official christening yesterday, Disney Cruise Line has released new imagery from the ceremony, celebrating the landmark launch.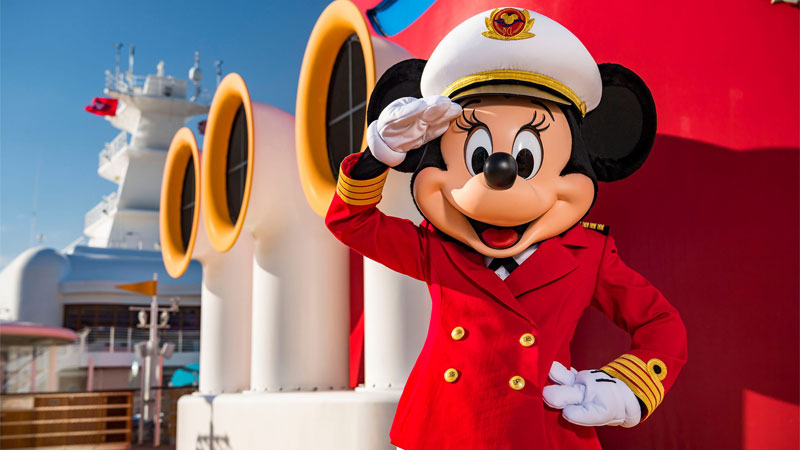 The Disney Wish will soon set sail with visitors on board following a special christening event in Port Canaveral, Florida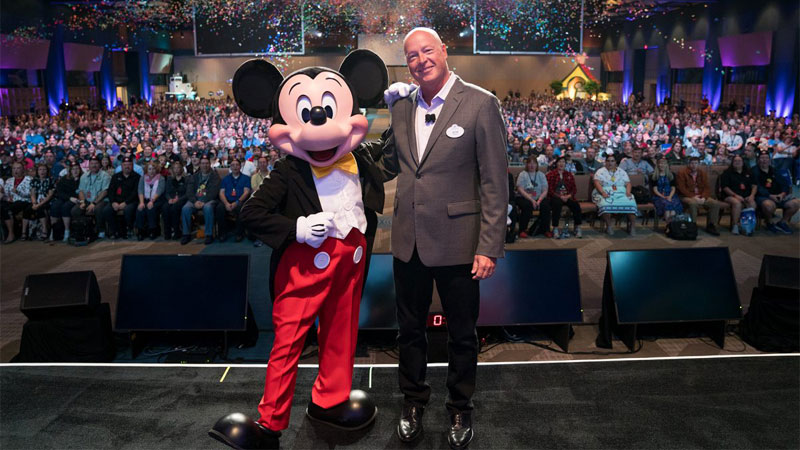 After months of speculation, Disney has extended the contract of Bob Chapek, with the company CEO set to stay at its head until at least 2025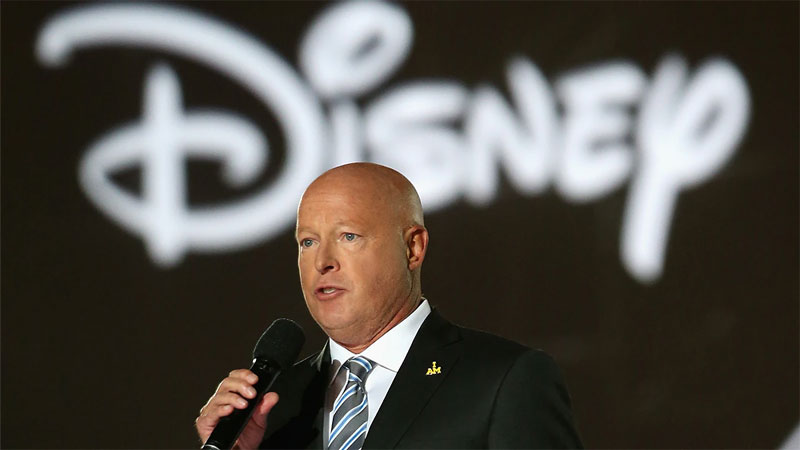 Navigating through the pandemic and handling operations not only in parks, but across all of Disney's various outlets, stepping into Bob Iger's shoes has not been an easy task for Bob Chapek.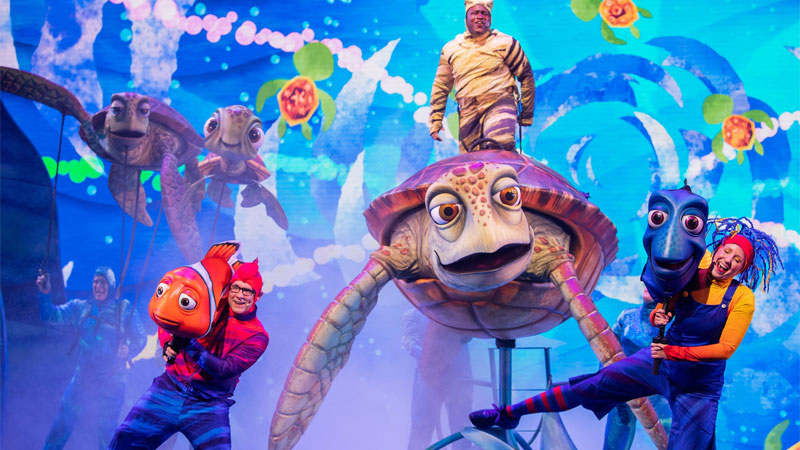 The new Finding Nemo production opened at Animal Kingdom in early June and features a new script and set design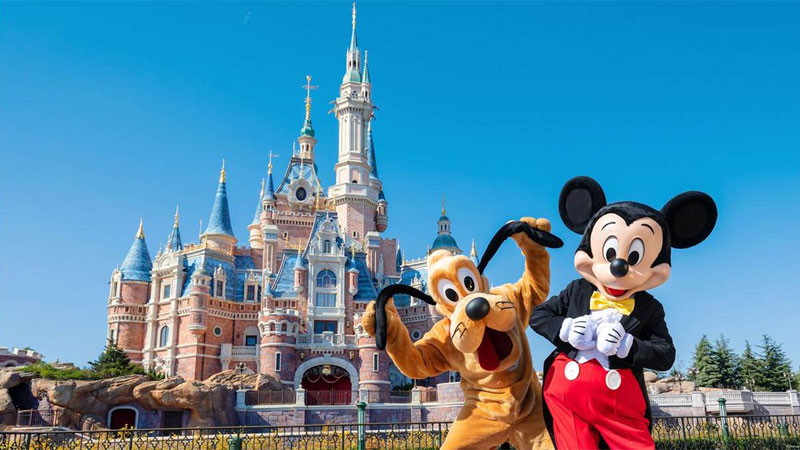 Shanghai is awaiting the full reopening of Shanghai Disney Resort, and a return to normality in general by the end of June, with a partial reopening this week signalling the first steps towards that goal in the Chinese city.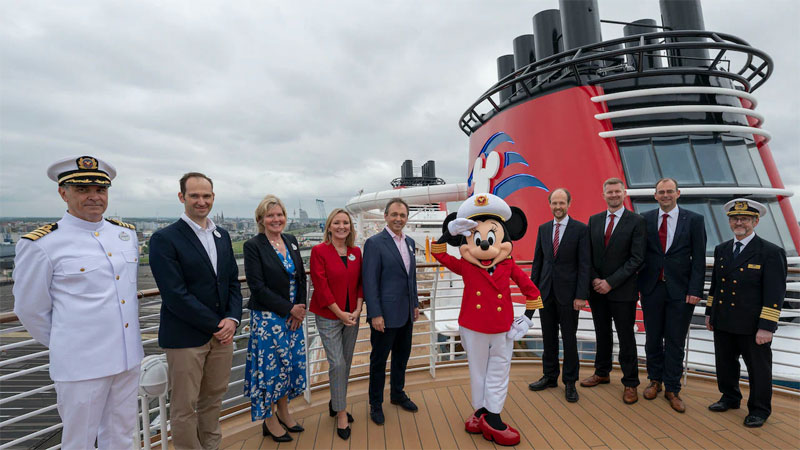 During a traditional maritime ceremony held yesterday (June 9) in Bremerhaven, Germany, Disney Cruise Line (DCL) took delivery of its newest ship, the Disney Wish.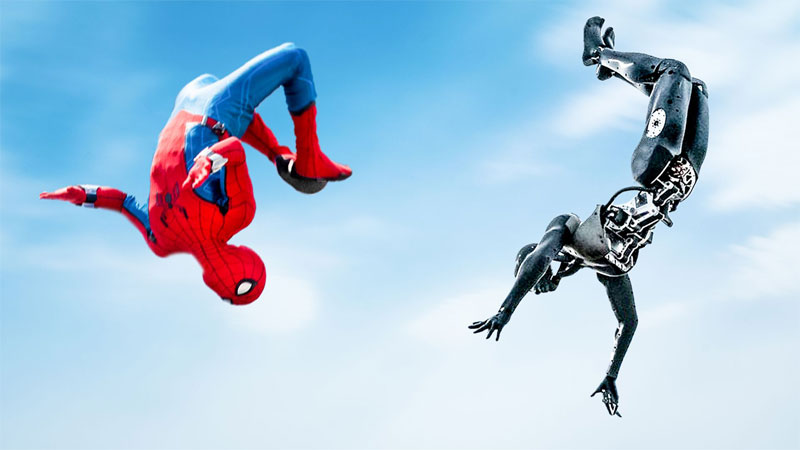 You might remember a few months ago a cleverly-edited video made it look like the Spider-Man animatronic at Avengers Campus had crashed into a wall. Well, you no longer need the edited version, as Peter Parker really did endure a crash landing, causing some damage to Avengers Campus in the process.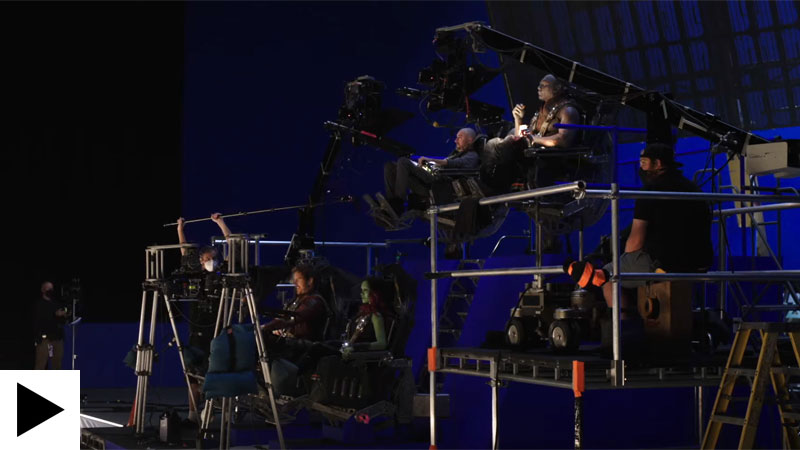 With Guardians of the Galaxy: Cosmic Rewind now open at Walt Disney World, Disney has released a behind-the-scenes look at how the attraction and its special scenes have been brought to life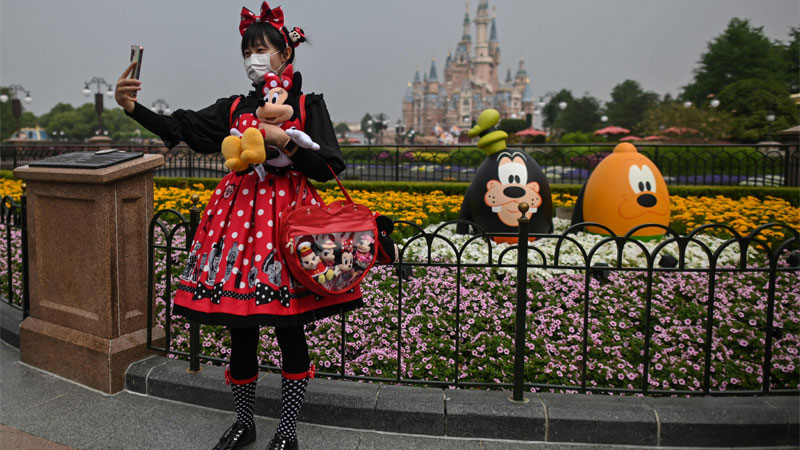 Shanghai Disney Resort has said that it will reopen some retail and park areas from Friday but the main Disneyland park, Disneytown and its two resort hotels will remain closed until further notice.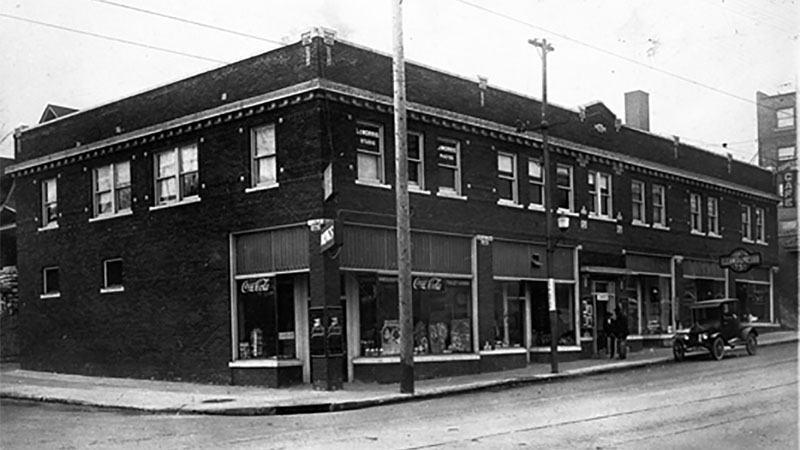 Thank You Walt Disney, Inc has launched a virtual tour of Walt Disney's historic Laugh-O-Gram Studio, with the historic animation site set to open to the public following work in Q4 2023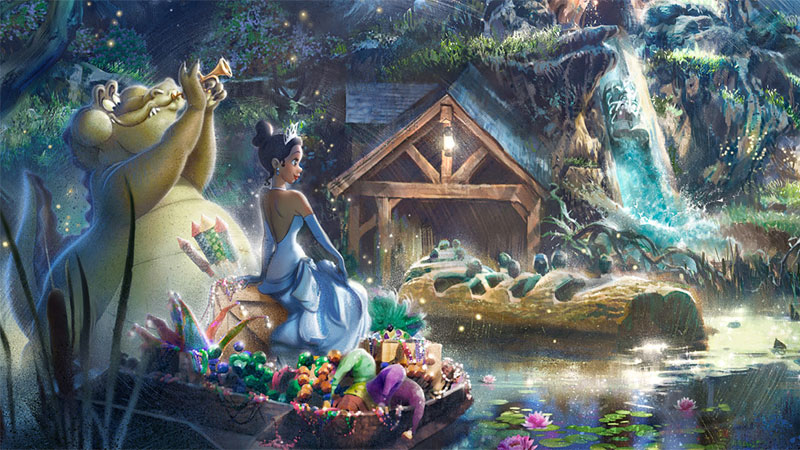 Anika Noni Rose, who voiced Tiana in the 2009 hit, revealed that The Princess and the Frog ride could open in 2024 during an appearance on US morning show Live with Kelly and Ryan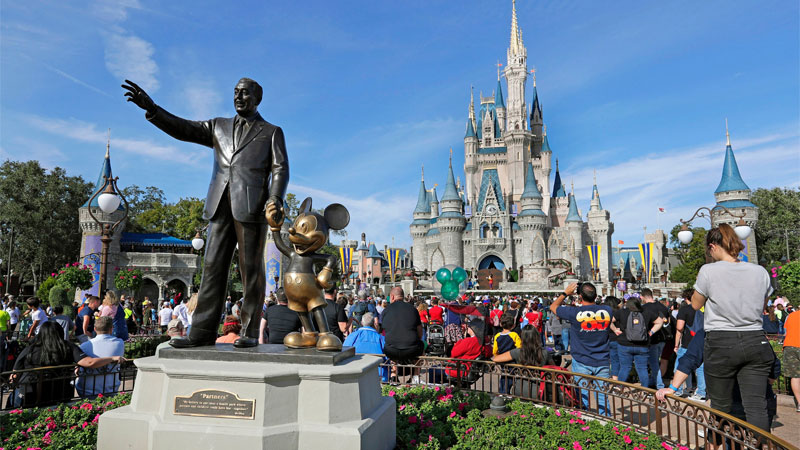 Staffing struggles following pandemic cutbacks continue to cause issues for a number of industries, especially the visitor attractions industry, which is now having to deal with larger crowds following restricted audiences for the last two years.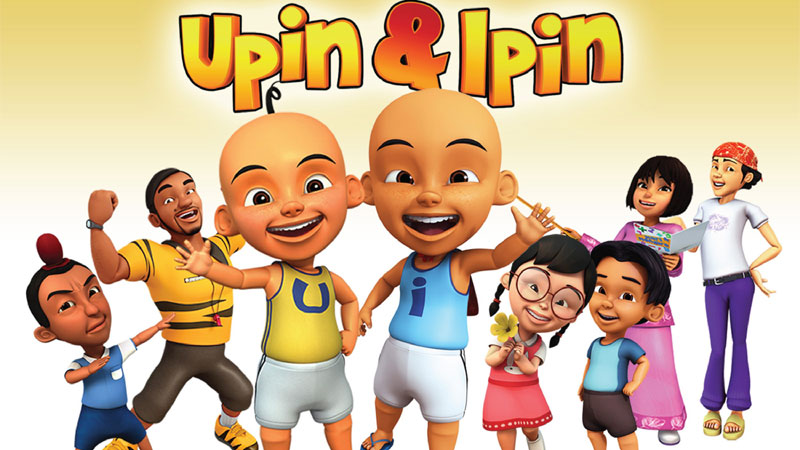 The cartoon twins are popular in Malaysia and Indonesia, and will be used as the IP for the proposed attraction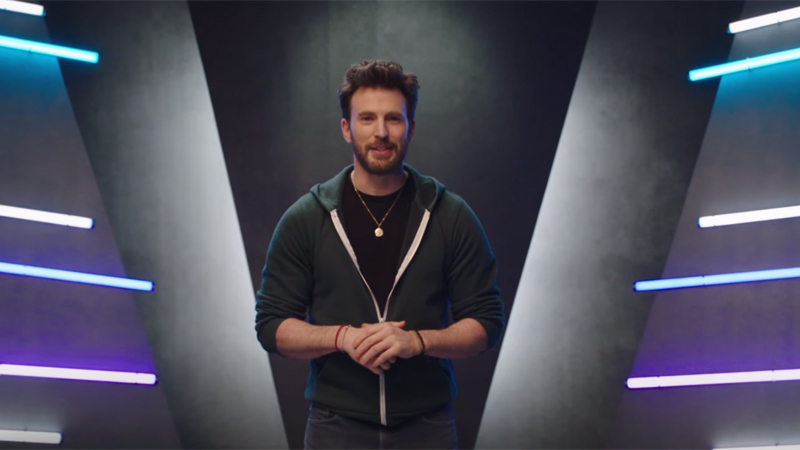 Actor Chris Evans has revealed that starting tomorrow (May 20th), guests visiting Disney's Hollywood Studios at the Disney World Resort will be able to get an early look at scenes from Disney and Pixar's newest sci-fi adventure,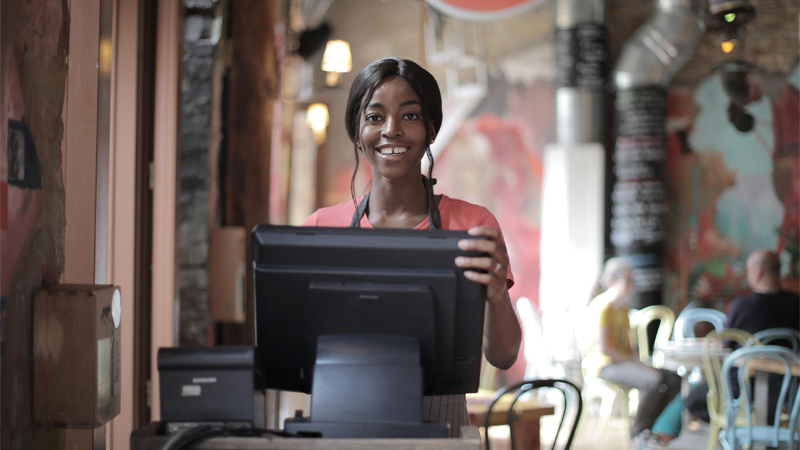 How do you develop a POS system that caters to both digital natives and the generation before them? Convious's Miendu Dang has the answers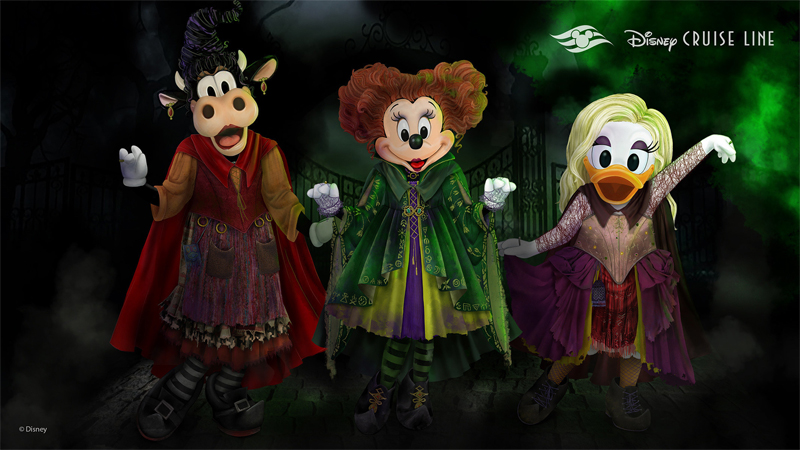 Returning this Autumn, Disney Cruise Line's Halloween on the High Seas will include new one-of-a-kind Halloween experiences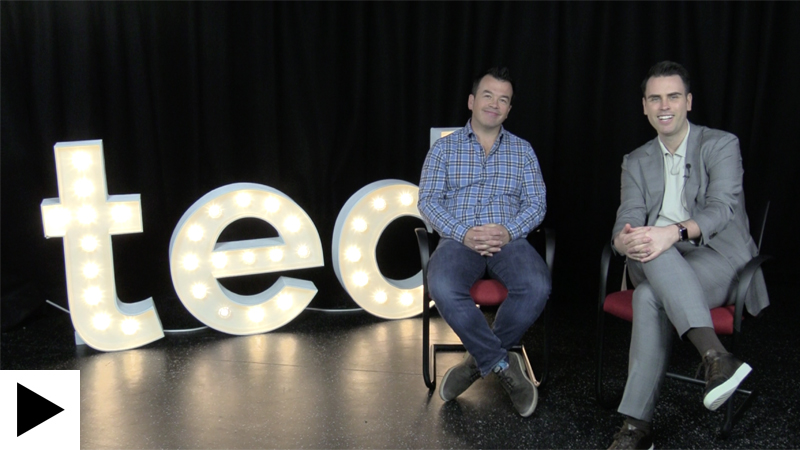 Following the RWS acquisition of The Experience Department, Planet Attractions travelled to ted HQ to meet RWS CEO Ryan Stana and ted CEO Robin Breese-Davies to see what's next following the landmark deal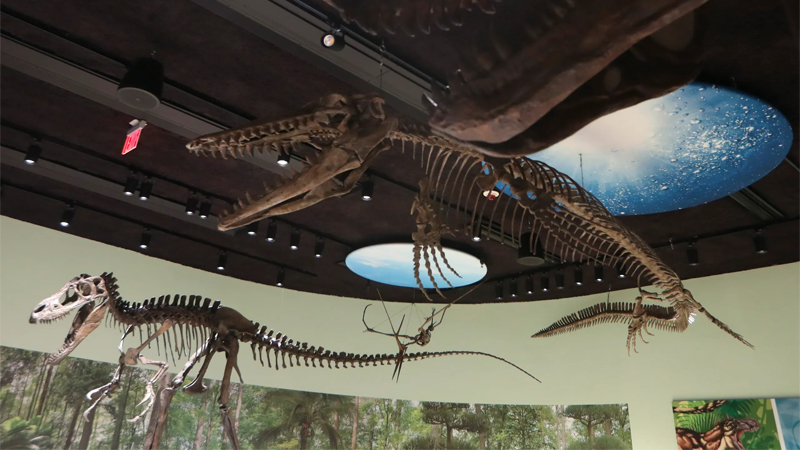 The Delaware Museum of Nature and Science is set to reopen on May 23 following an extensive renovation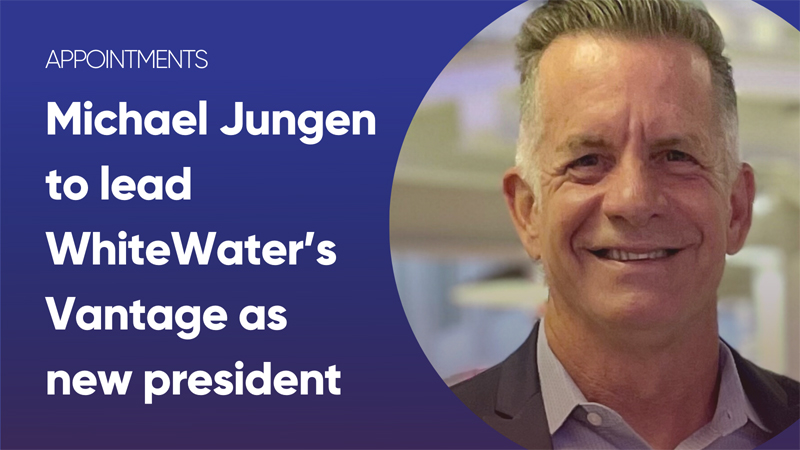 Former Disney man Michael Jungen has taken up a new position as the president of WhiteWater's Vantage division.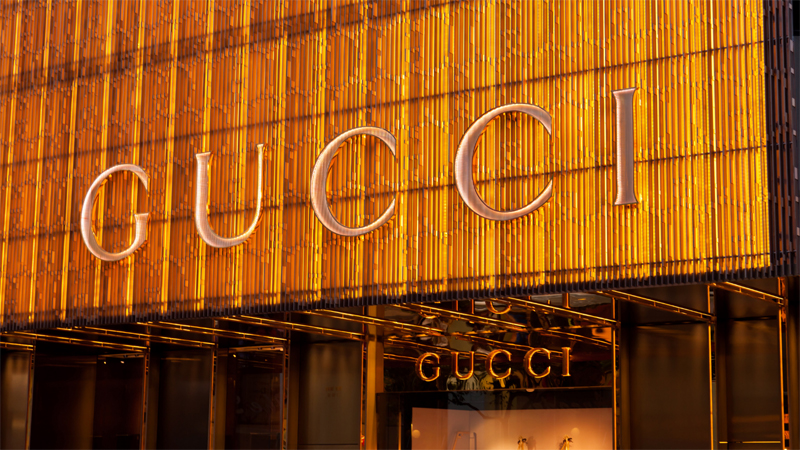 What can the House of Gucci movie teach us about sustainability? WhiteWater's Una de Boer tells all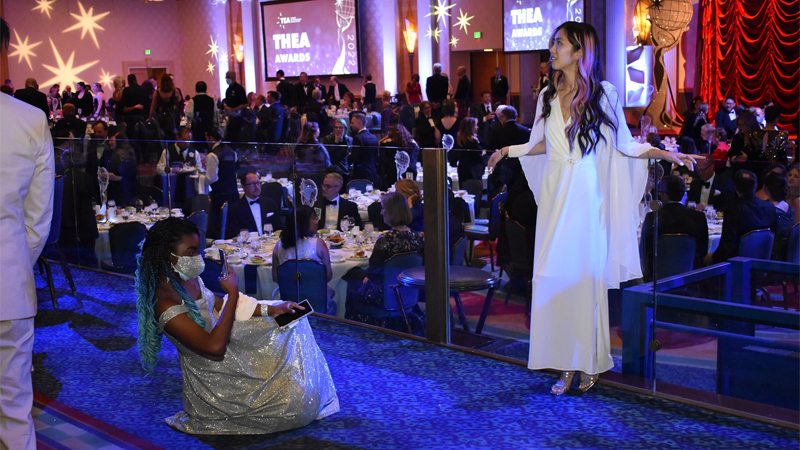 Leaders in the themed entertainment industry gathered last month for the return of TEA Summit and Thea Awards Gala for the first time in two years. Christine Kerr on behalf of the TEA and Nicole Sangster from Thea Award recipients Simworx both report on the event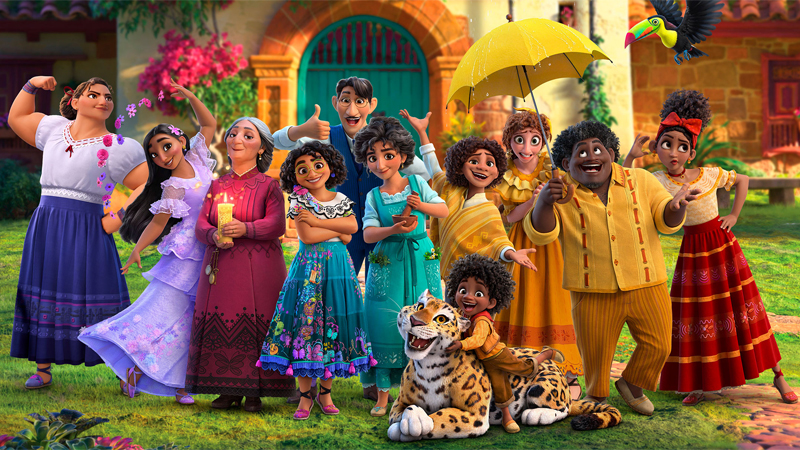 Lin-Manuel Miranda says that Disney's Imagineers 'are on it' when it comes to the development of a new Encanto attraction for Disney's theme parks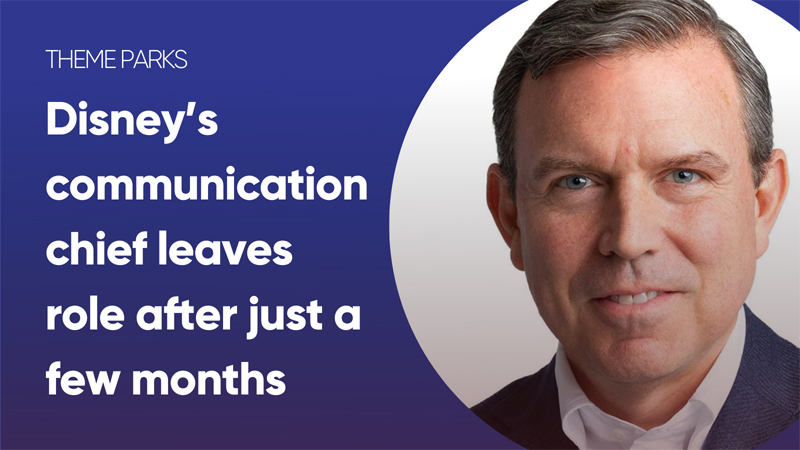 Disney has parted ways with its head of corporate affairs, following a turbulent few months for the company in terms of public relations.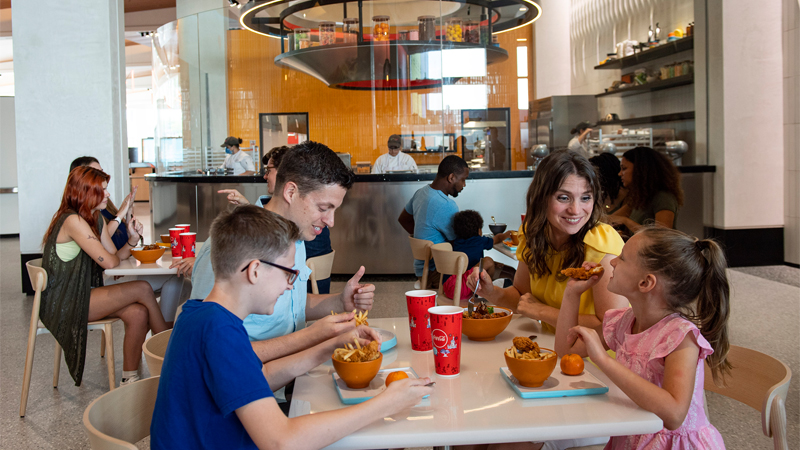 As part of its continued transformation, Disney World's Epcot has officially opened Connections Café - a new addition promising a unique dining experience for its visitors.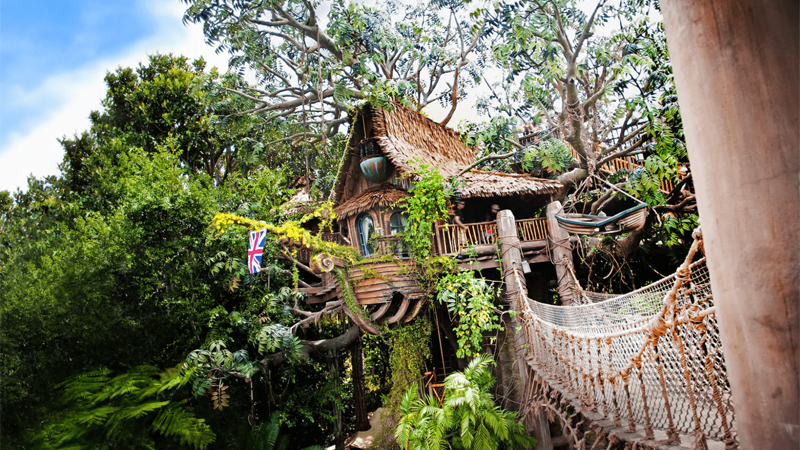 Tarzan's Treehouse at Disneyland in California, US, is set to get a complete overhaul for the second time in its 59-year history, with the attraction to be rethemed with a new IP in 2022.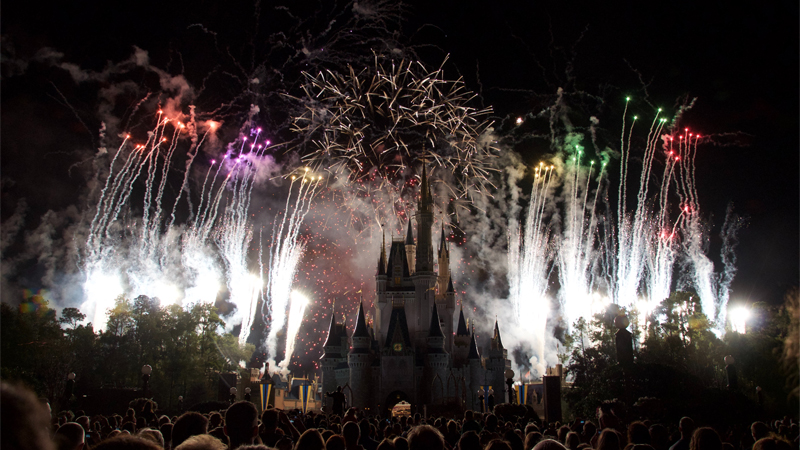 While Florida's governor Ron DeSantis may have targetted Disney last week with a bill that sees the company lose control of its ability to self-govern its theme parks and resorts in the state, hundreds of millions of dollars in tax breaks recently lavished on the entertainment giant will reportedly remain untouched.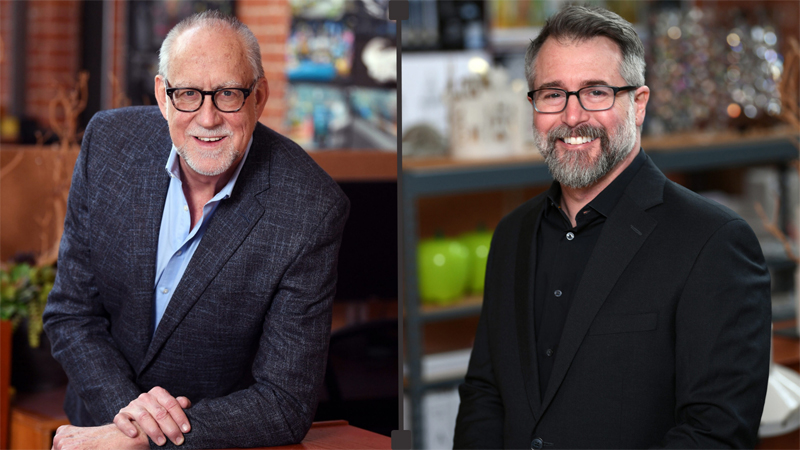 The Hettema Group and Themespace are to combine their talents to form a single independent creative studio known as THG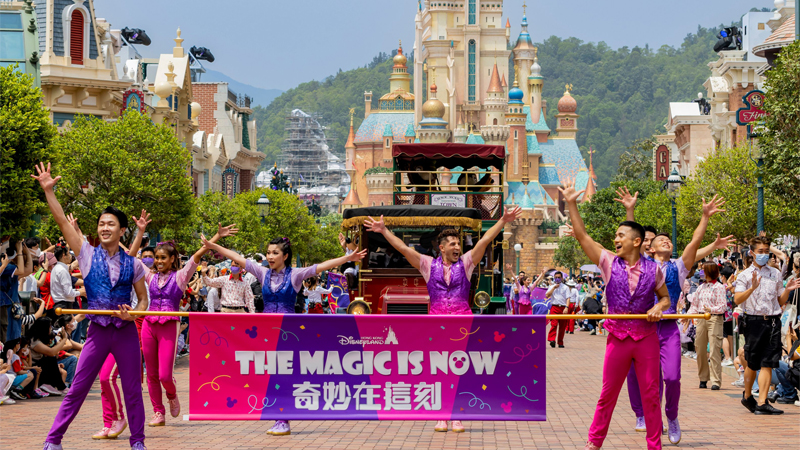 With Hong Kong's worst outbreak of Covid-19 finally starting to subside, authorities have relaxed pandemic restrictions, meaning that Disneyland and Ocean Park can finally reopen their doors.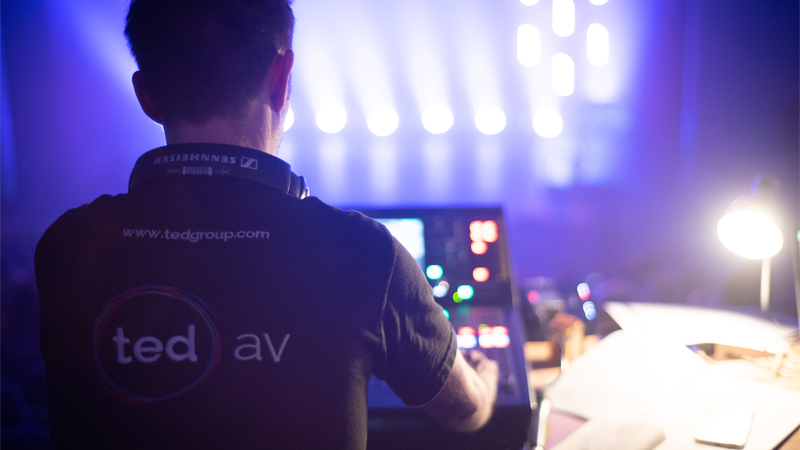 ted is the latest company to come under the RWS umbrella, with the entertainment group now able to add a number of new strings to its ever-expanding bow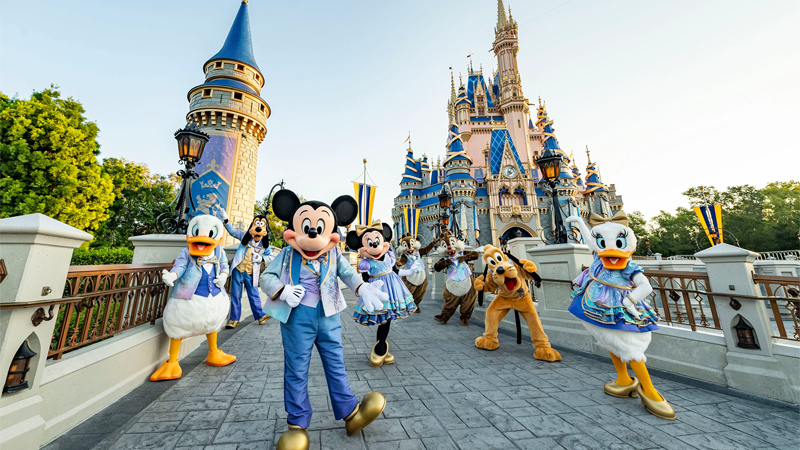 Disney's opposition to Florida's contentious new state law which limits discussion of LGBTQ issues in schools could see the operator lose its self-governing status as a result of suspending political donations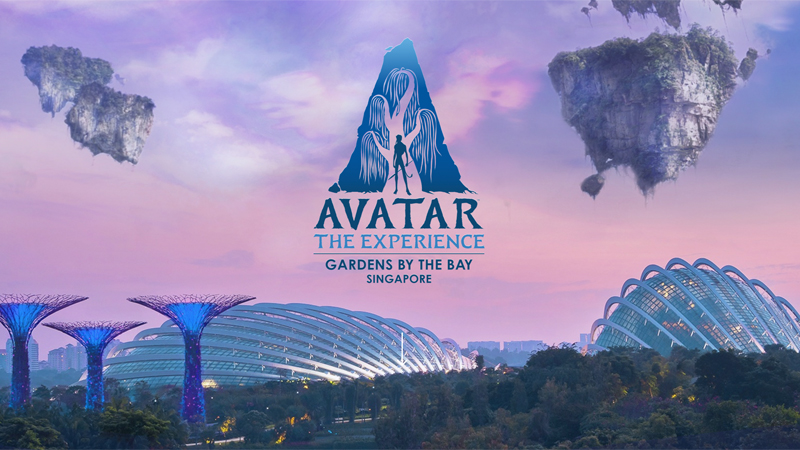 Cityneon, Disney Location-Based Experiences and Lightstorm Entertainment have collaborated to develop an all-new Avatar attraction coming to Singapore's Gardens by the Bay later this year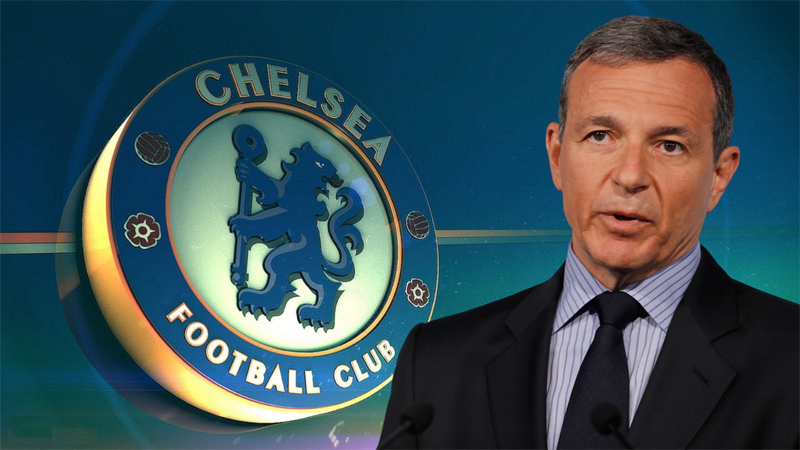 Could Bob Iger be Chelsea FC's co-saviour? The former Disney man has been linked as an investor for the Premier League club alongside Steve Pagliuca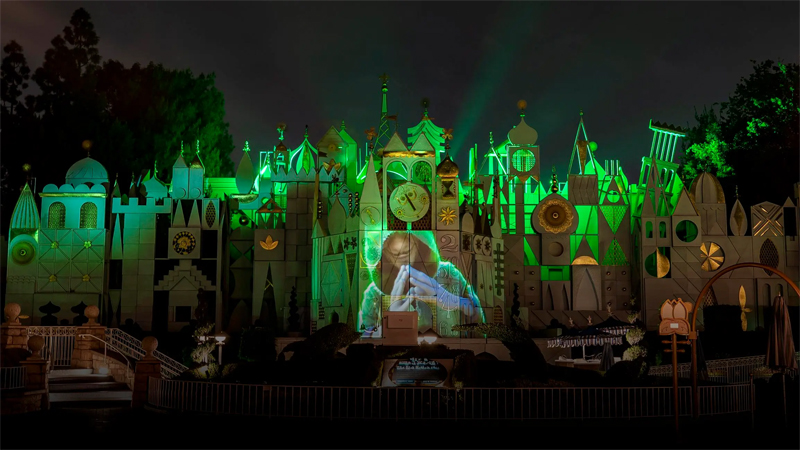 You CAN talk about Bruno at Disneyland this spring, with the multi-Platinum-certified song set to take over the iconic It's a Small World ride as part of an Encanto celebration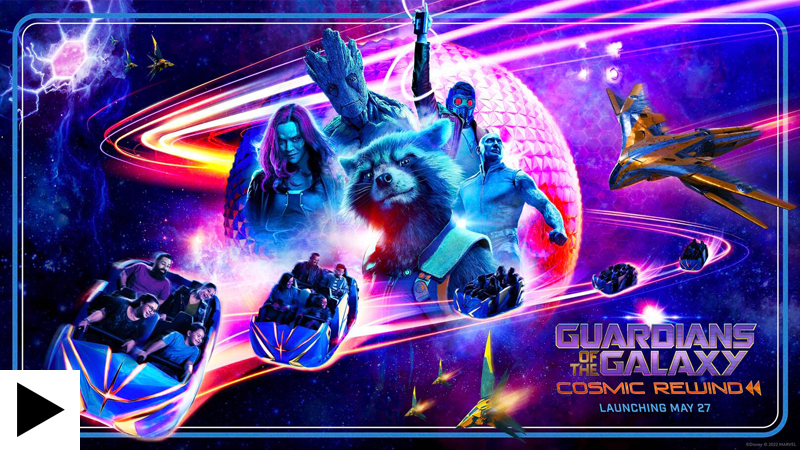 Walkman's at the ready, Guardians of the Galaxy: Cosmic Rewind finally has its launch date, with the Vekoma reverse launch coaster set to make its debut in May.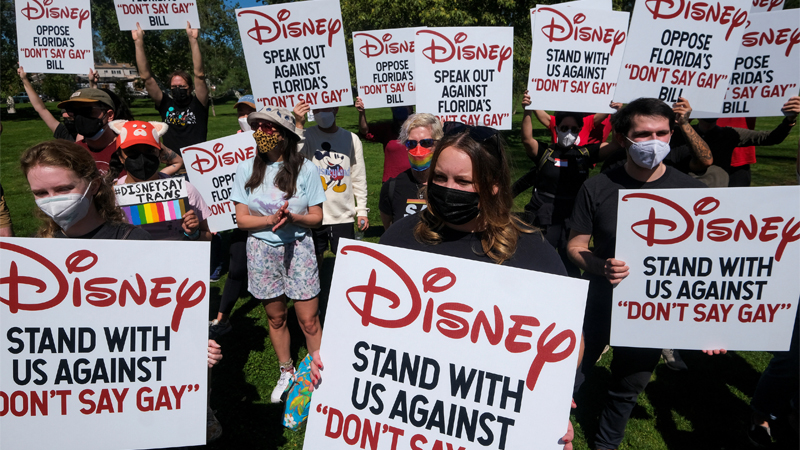 Disney continues to do damage control over Florida's controversial 'Don't Say Gay' bill with some employees staging a walkout over its response to the legislation.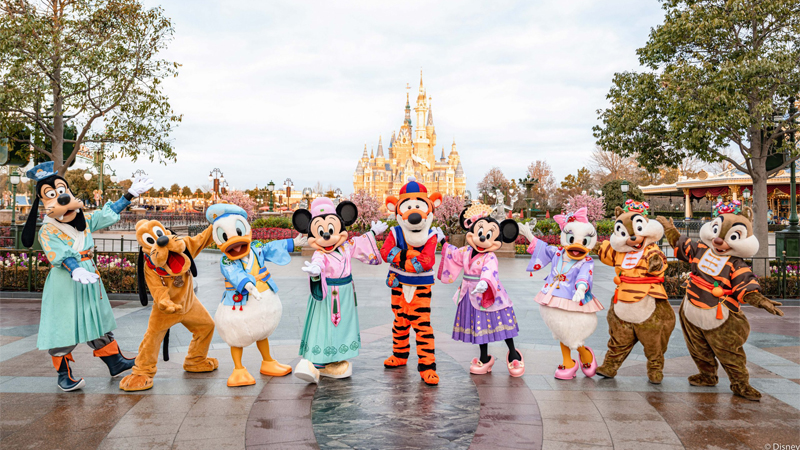 Shanghai Planetarium, Shanghai Museum and more than 100 city parks have already closed to the public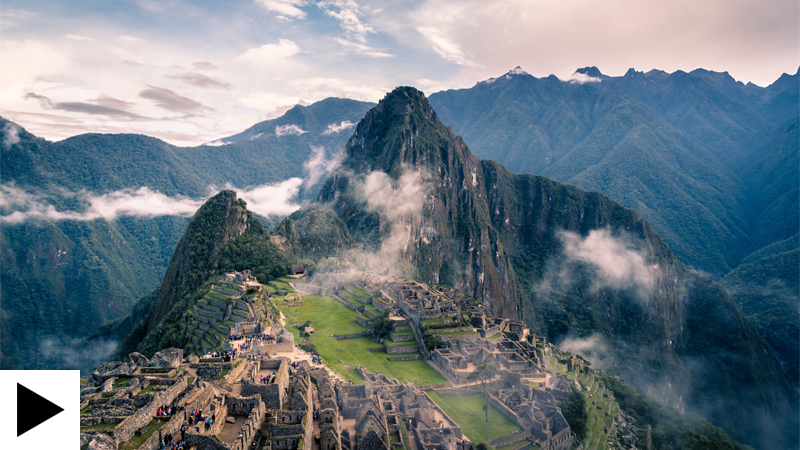 The immersive experiential design firm won in the category for 'Best Use of VR' for its Machu Picchu and the Spirit of the Condor virtual reality (VR) experience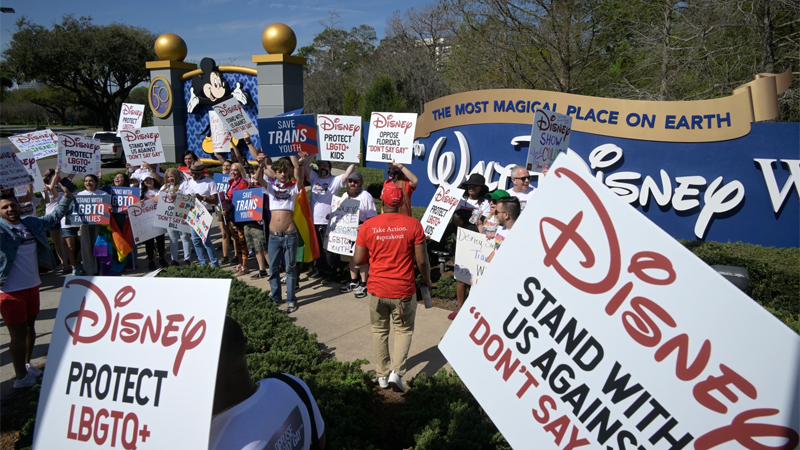 Disney's Bob Chapek has denounced a bill aimed at banning the discussion of LGBTQ+ issues in the classroom but the Human Rights Campaign has refused a Disney donation, saying the statement doesn't go far enough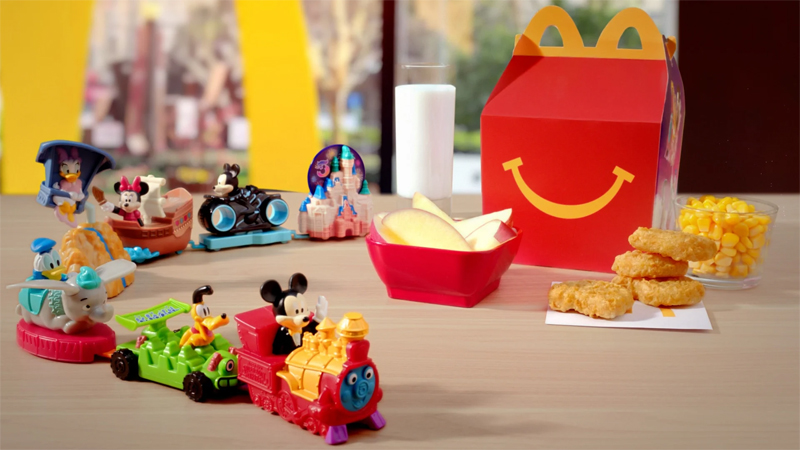 Shanghai Disney Resort and McDonald's China have announced a strategic alliance agreement for a multi-year collaboration that will see Disney products supplied as part of Chinese Happy Meals.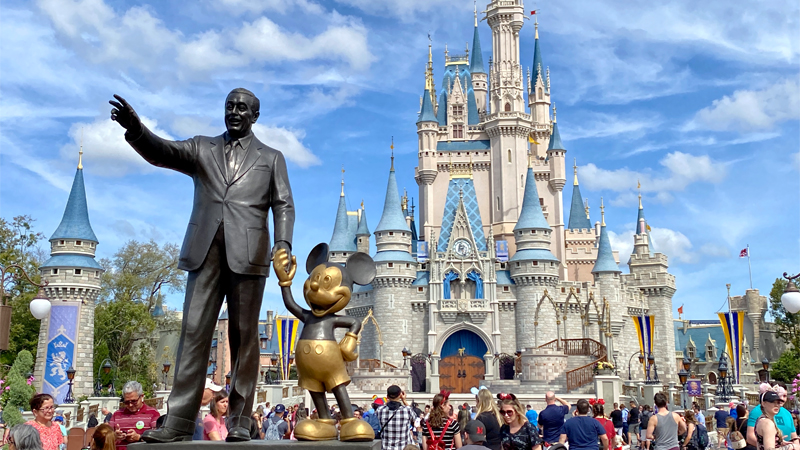 Discussing rising ticket costs at Disney's parks, company CFO Christine McCarthy has defended prices, saying that new price tiers will cater to all audiences.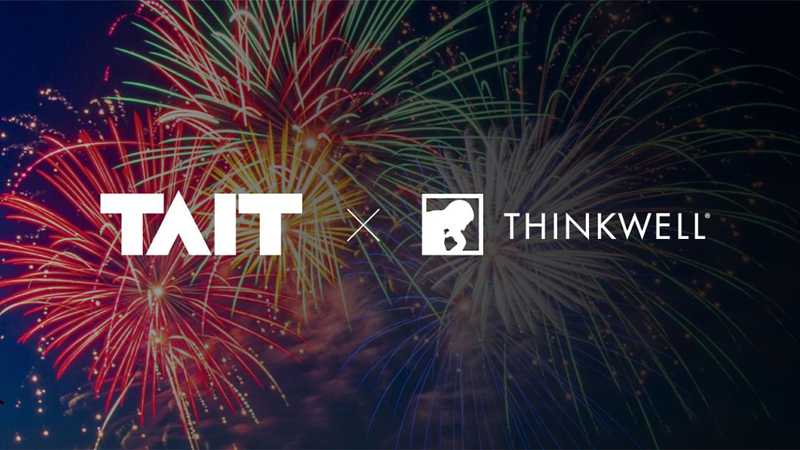 Leading experience designers Thinkwell have been acquired by Tait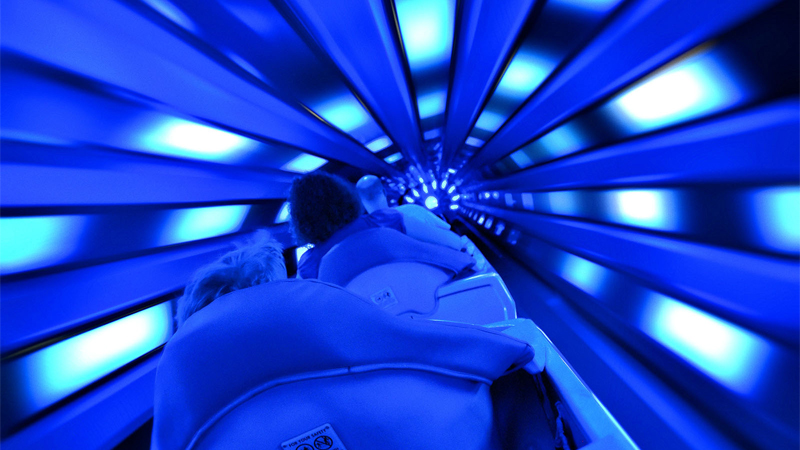 Disney's Imagination Campus has released a new look at the iconic Space Mountain from a STEM perspective, exploring the science and technology behind the attraction while also looking at the role that energy and acceleration play in the design of rollercoasters.


Disney has shared a sneak peek at Disney's upcoming Guardians of the Galaxy: Cosmic Rewind ride at Epcot, with Liz Diaz, senior ride development engineer for Disney Imagineering unveiling the load station and Starjumpers for the hotly-anticipated attraction.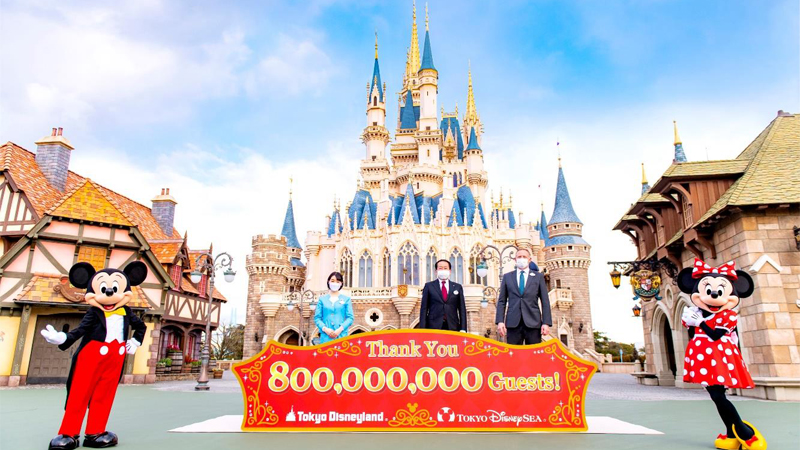 Tokyo Disneyland and Tokyo DisneySea have welcomed a combined 800 million visitors since opening in 1983 and 2001, the Tokyo Disney Resort has revealed.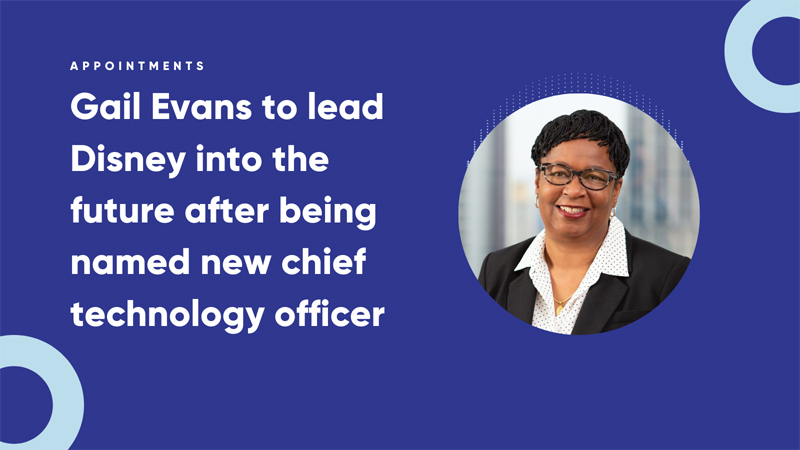 Gail Evans has been named executive vice president, chief digital and technology officer for Disney Parks, Experiences and Products.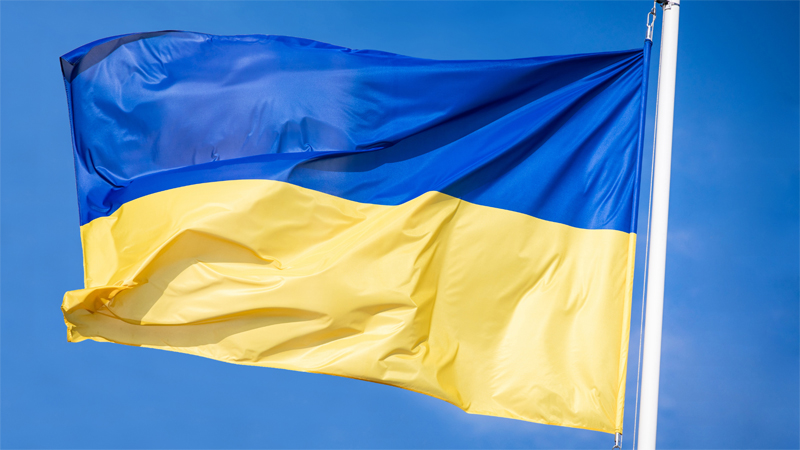 Disney has released a statement in response to the Ukraine crisis, which includes a pause on its theatrical releases in Russia and a pledge to provide aid and assistance to refugees.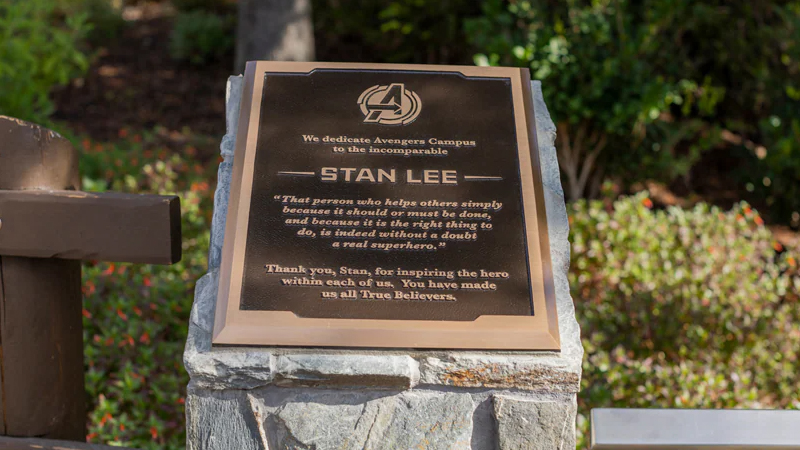 Visitors to Avengers Campus at Disney Calfornia Adventure can now see a plaque honouring 100 years of the legacy of Stan Lee as they enter the land.


One Twitter user has taken lessons learned from Imagineering in a Box - Disney Imagineering's free, online educational curriculum from the Kahn Academy - to recreate the Yeti at Animal Kingdom using just Lego, wool and modelling clay.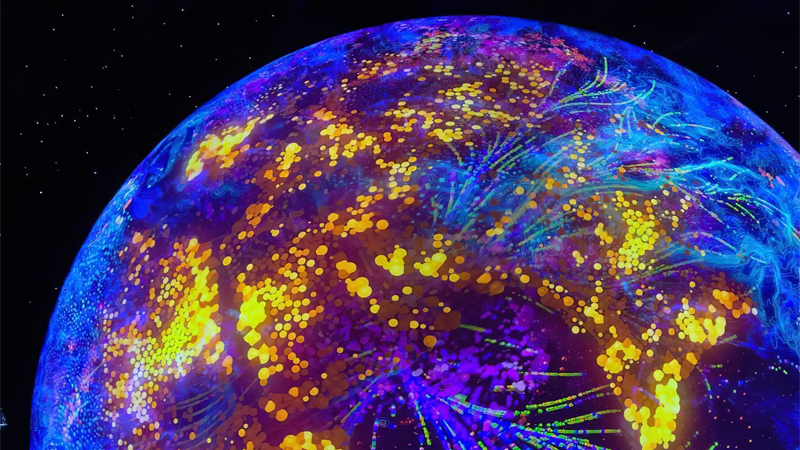 How does an immersive experience tie in with the metaverse? John Munro, CEO and chief creative officer for storytellers Immersive has the answers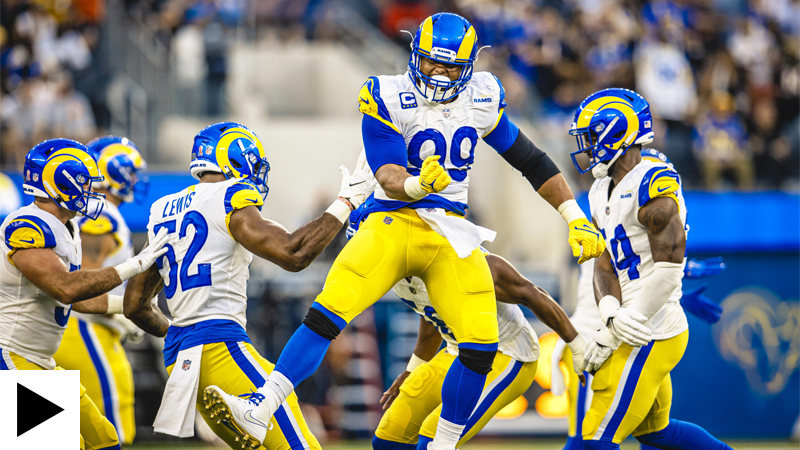 Continuing a long-running Super Bowl tradition, three Super Bowl-winning members of the Los Angeles Rams are making their way to Disneyland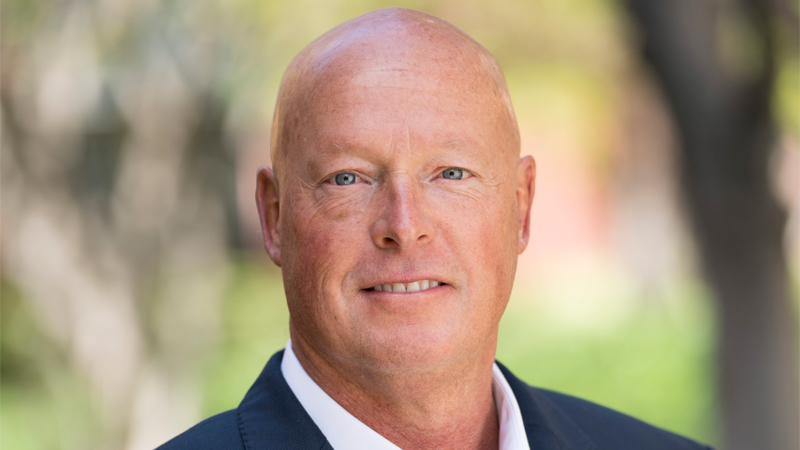 Disney doubled revenues at its parks in its second quarter, with Bob Chapek saying that there is more storytelling infused into every aspect of a visit to a Disney park than ever before


SeaWorld has looked to Disney for its most recent senior appointment, with the operator naming industry veteran Jim Lake as the new president of its San Diego theme park.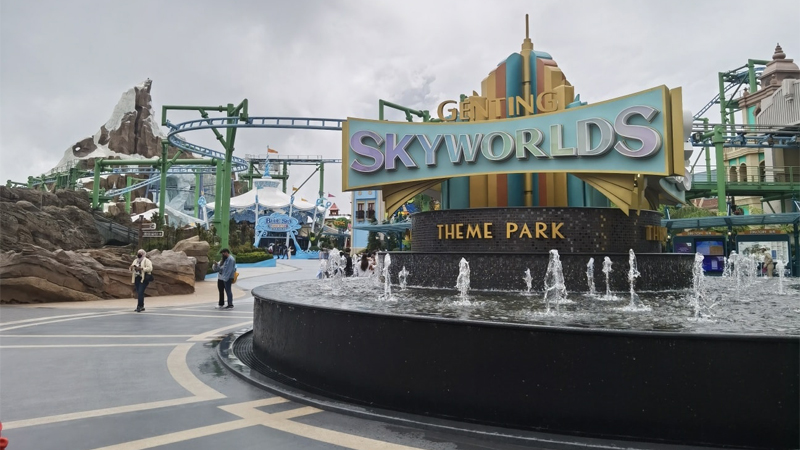 One of Asia's most anticipated theme parks has finally opened its doors with Genting SkyWorlds offering a number of Fox IPs and attractions following a near-decade-long wait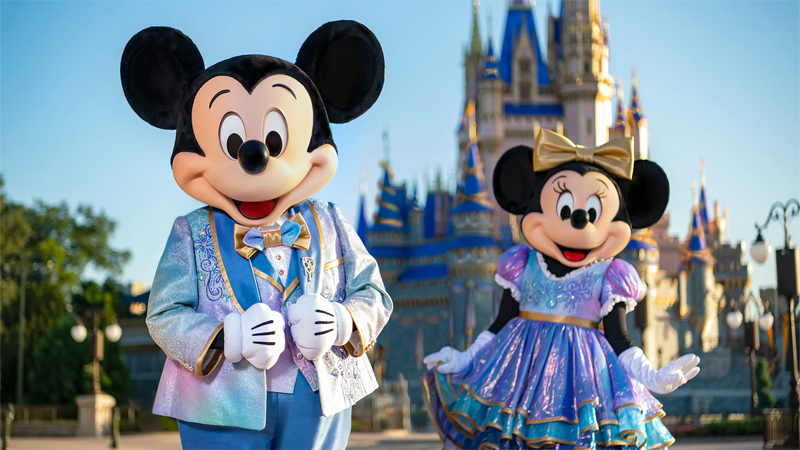 Disney has been named one of the most admired companies in the world, with the operator ranking high in the annual list from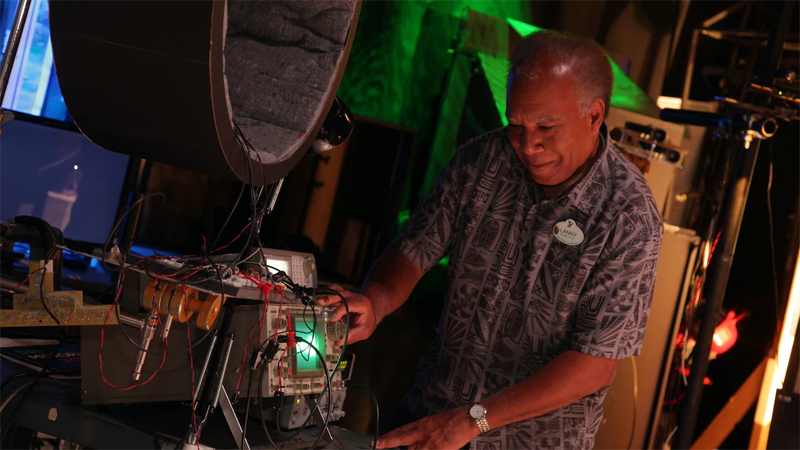 Disney is celebrating Black History Month through February with a series of productions honouring the contributions of its black cast members, creators, fans and guests.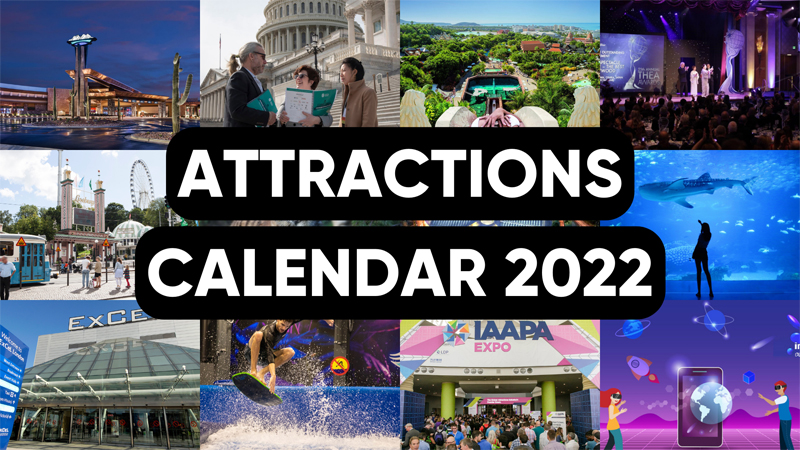 With so many big things coming in the year ahead, we've rounded up all the key events taking place this year. Welcome to your attractions calendar for 2022.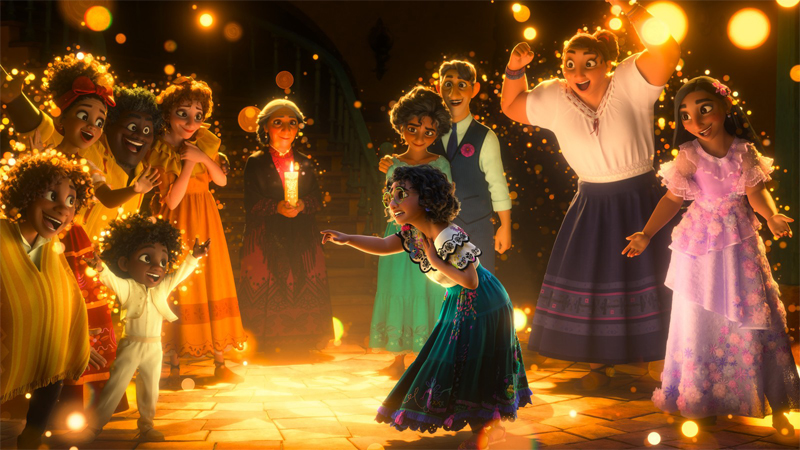 Disney Animation has revealed that parts of Encanto were inspired by dark rides, leading to fans calling for the smash hit to get its own attraction at Epcot


Disney Imagineer Zach Riddley has offered a sneak peek at Epcot's upcoming attraction - Guardian's of the Galaxy: Cosmic Rewind - sharing new images of the Nova Crops Starblaster ship currently being installed at the park.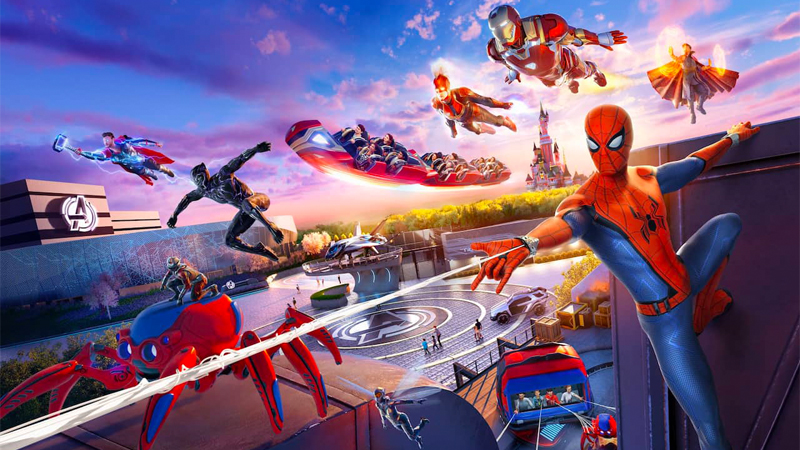 The Avengers are leading the way for Disneyland Paris' 30th-anniversary celebrations, with the rest of the Disney gang not too far behind in an exciting year for the French attraction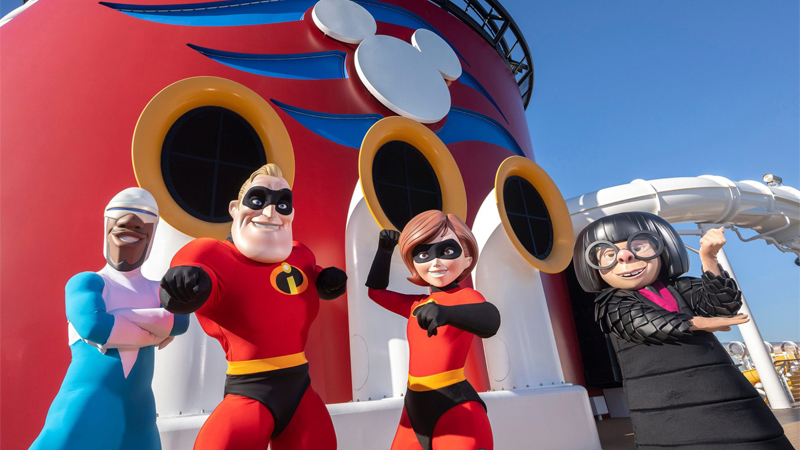 Set to premiere in 2023, Pixar Day at Sea is a brand new voyage from the Disney Cruise Line, with the exclusive event coming to the operator's Disney Fantasy ship next January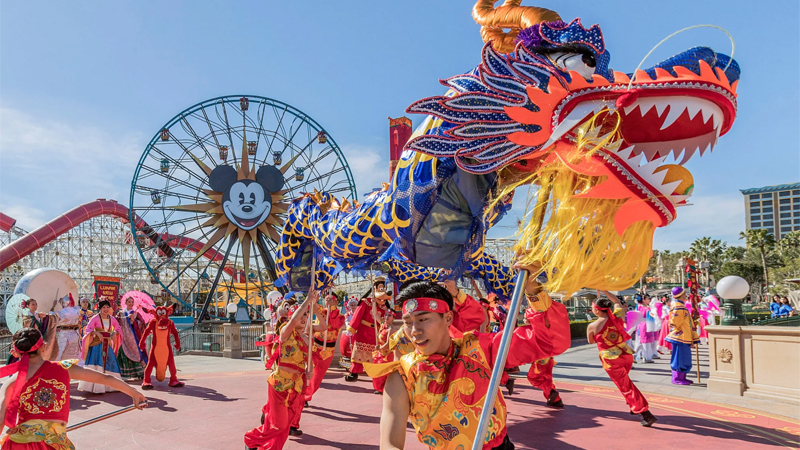 Honouring East Asian traditions, Disney's Lunar New Year celebration has returned to the Disneyland Resort in California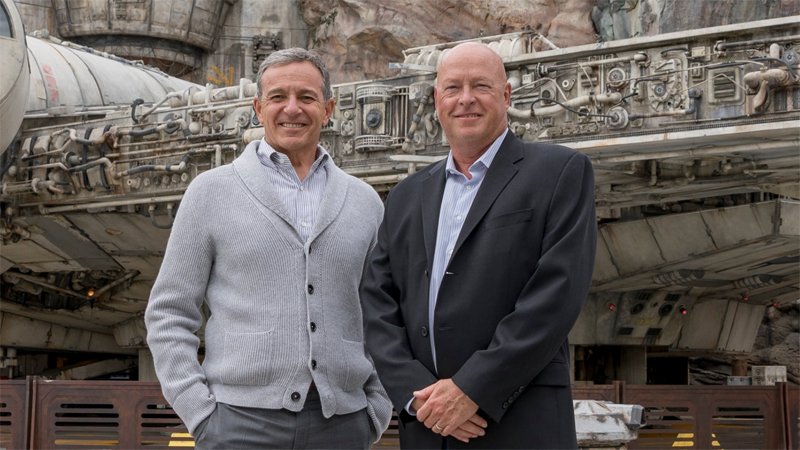 Both Bob Iger and Bob Chapek received huge pay boosts in 2021, with Disney's top men pulling in a staggering US$74.8m between them last year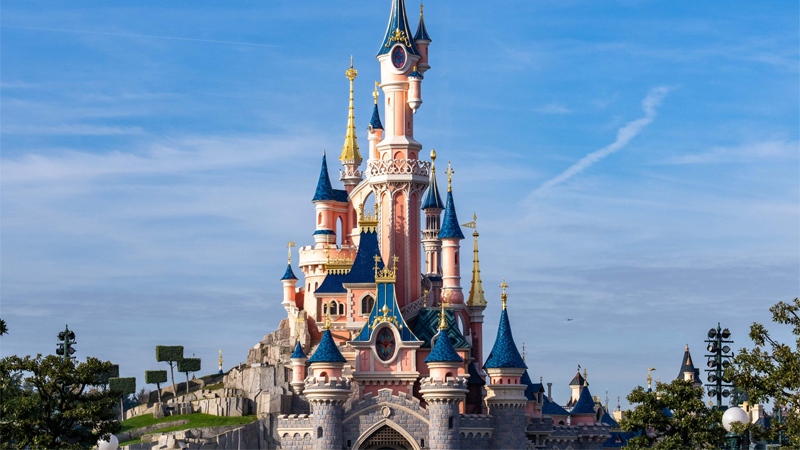 Just in time to celebrate its 30th anniversary this year, the Sleeping Beauty Castle has reopened to guests at Disneyland Paris following a 12 months renovation period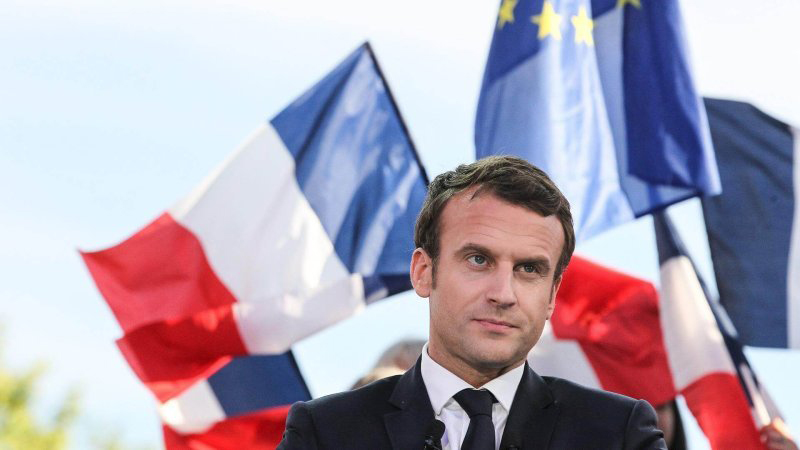 The French government has now made it legally necessary to be vaccinated to access cultural events, theme parks, ski lifts, eateries, bars and most forms of long-distance transport - the bill was passed on Sunday (January 16) and will likely be in place by Friday (January 21).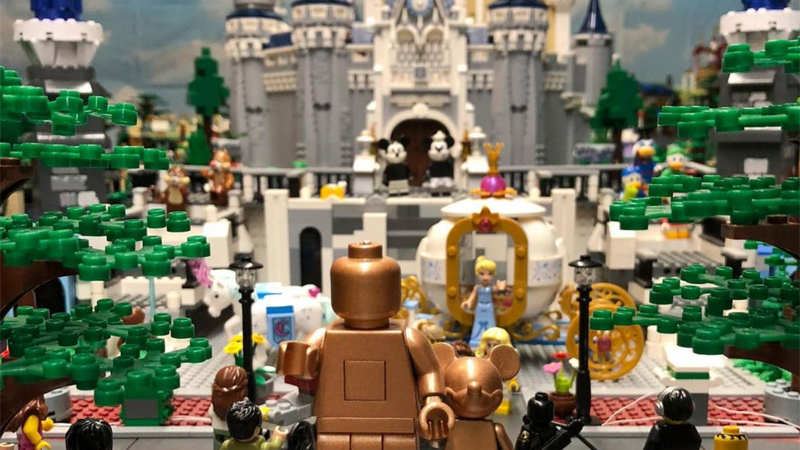 Check out this epic creation from Kragle Kreations, who has recreated the entire Magic Kingdom at Disney World from Lego.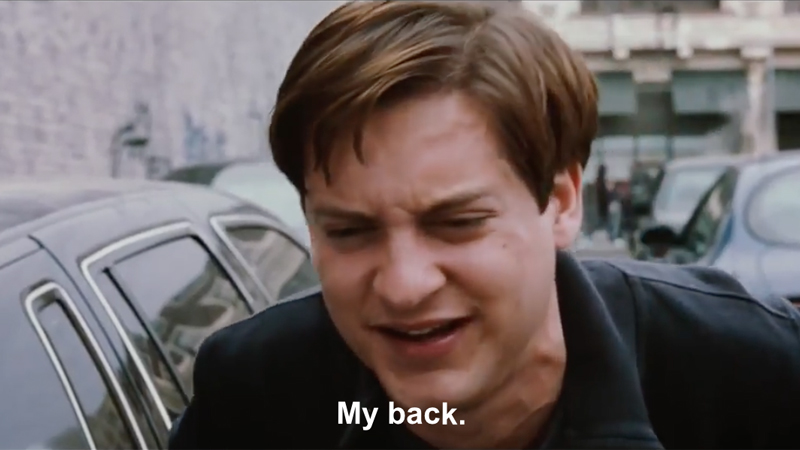 The video of Spider-Man having a less than graceful landing so far has more than 822,000 likes with 4.3 million views but don't panic! Spidey is all good.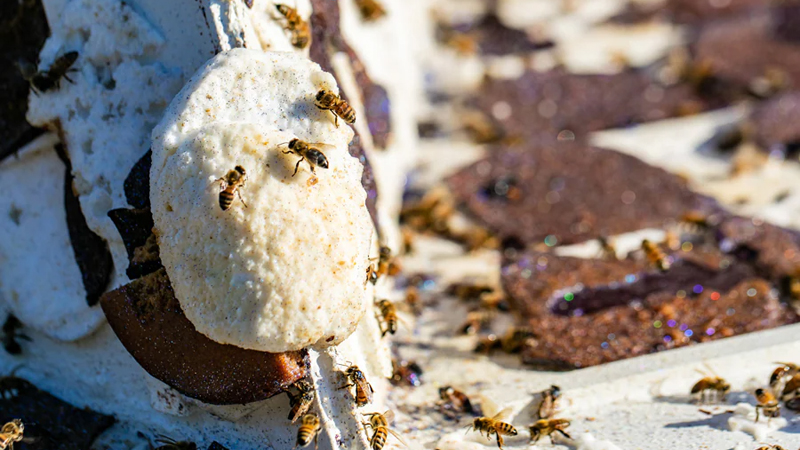 Disney World has revealed how it doesn't let its life-sized gingerbread Christmas displays go to waste - by donating them to swarms of bees.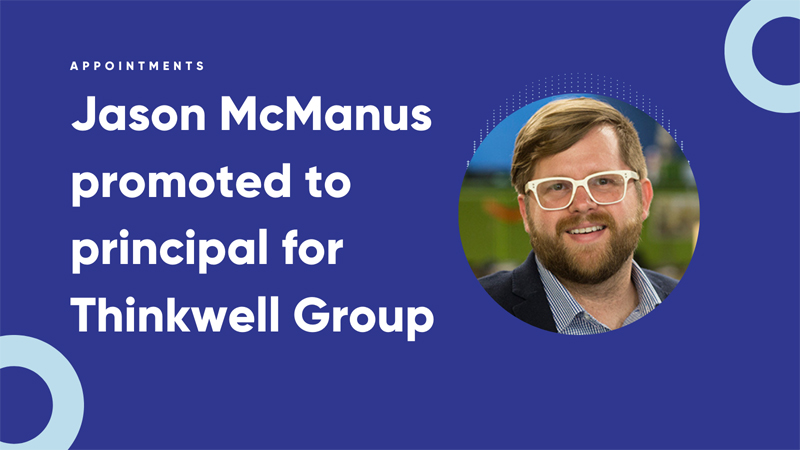 Design group and immersive experience creators Thinkwell have announced the promotion of Jason McManus to the new role of principal.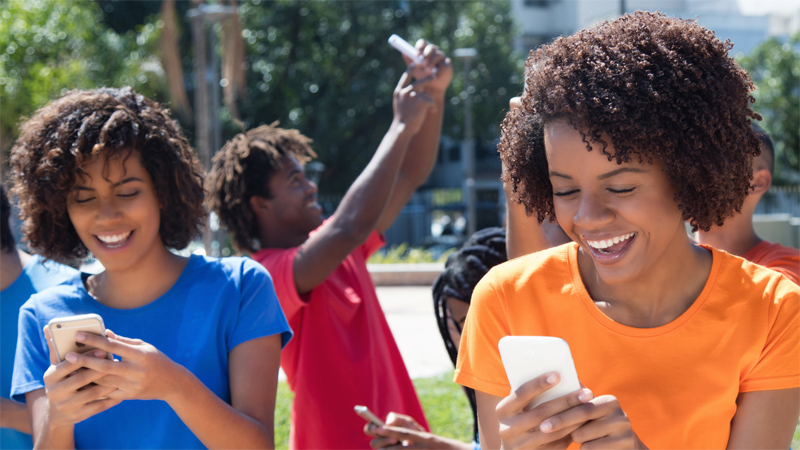 We're not far off Mark Zuckerberg's big reveal of the metaverse and what that means for the future, but when it comes to attractions, there are some companies already well ahead of the curve. Andrew Jacobs, accesso's chief commercial officer, explains what it means for operators to be in a mobile-first world.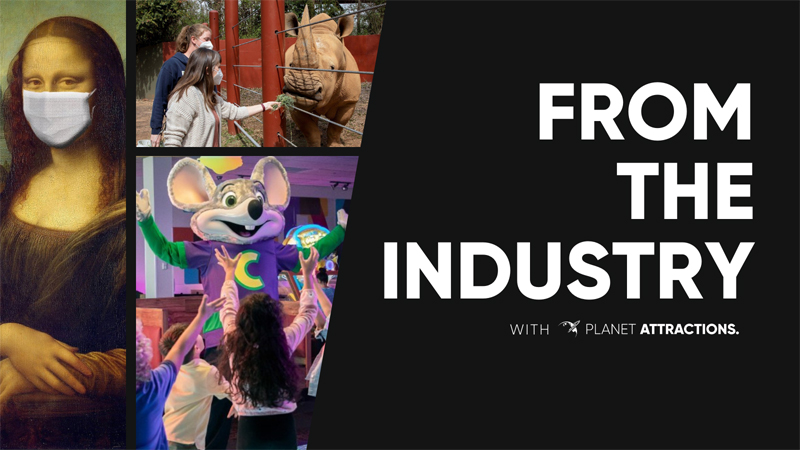 Rounding up all the biggest news from both publications and associations, here is your latest edition of From the Industry from Planet Attractions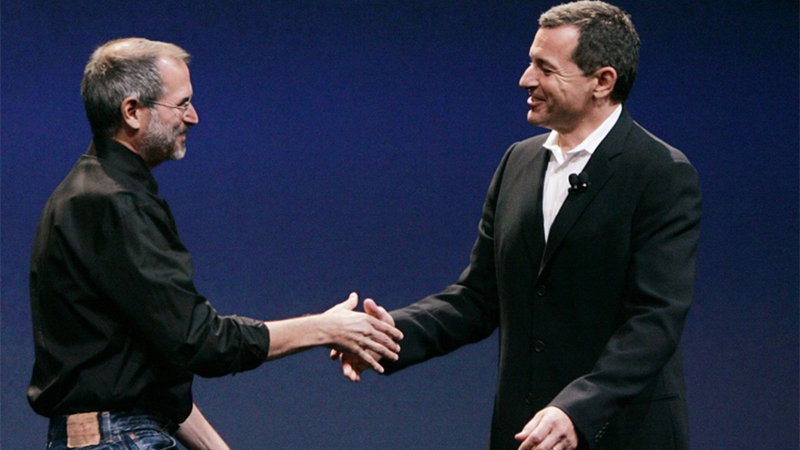 Disney's recently-departed CEO, Bob Iger, has stated his belief that a merger deal between Disney and Apple would likely have "gotten there" over time.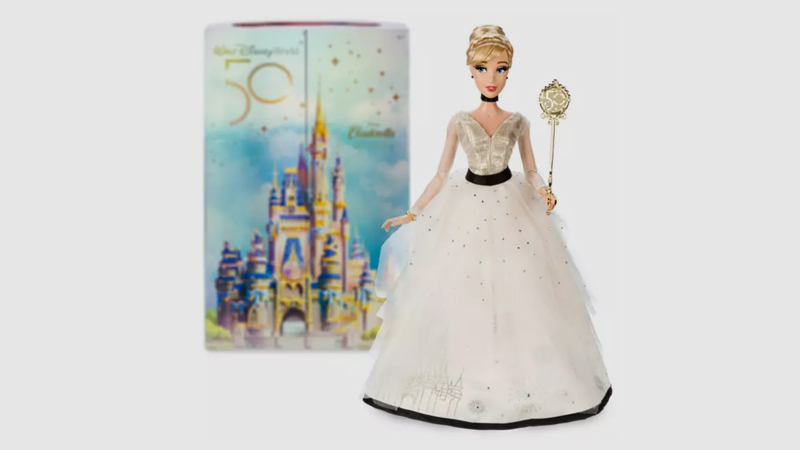 ShopDisney has launched a collectable Cinderella doll in honour of Disney World's 50th anniversary.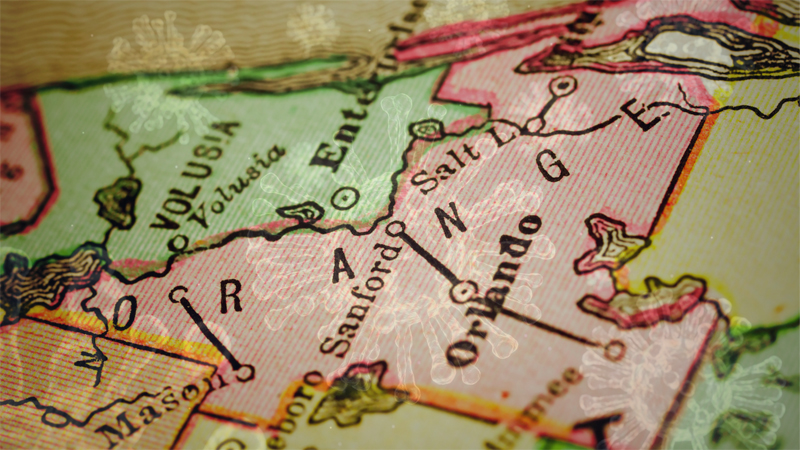 Orange County – the home of both Universal and Disney's Florida operations – has been declared a Covid-19 hotspot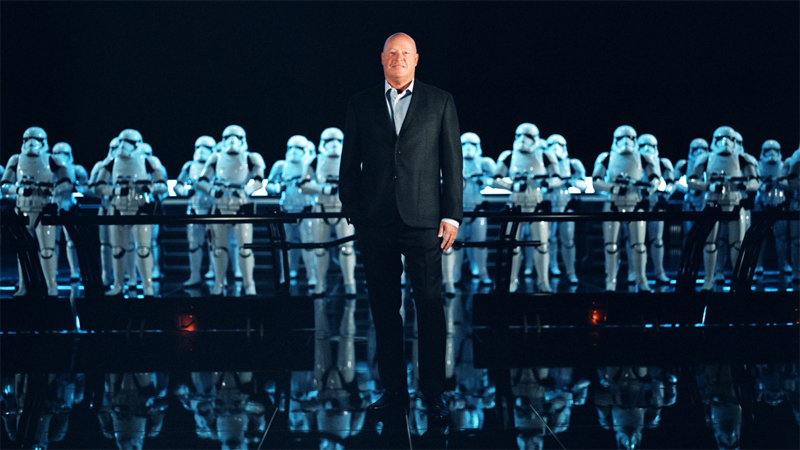 The news has been making the rounds this weekend that Disney boss Bob Chapek does not want to be seen as a 'cost-cutter'.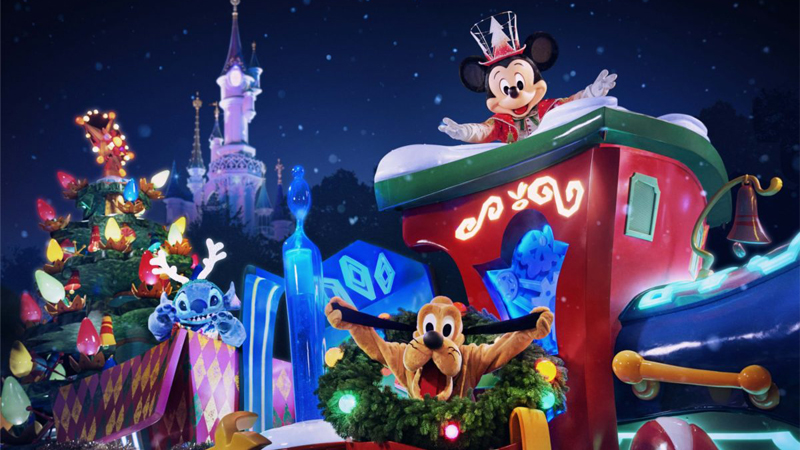 Is it really Christmas without a bit of a singsong? We don't think so and neither it seems does Disneyland Paris, which has shared a singalong version of its new parade song; 'Shine A Light, Shine A Light!'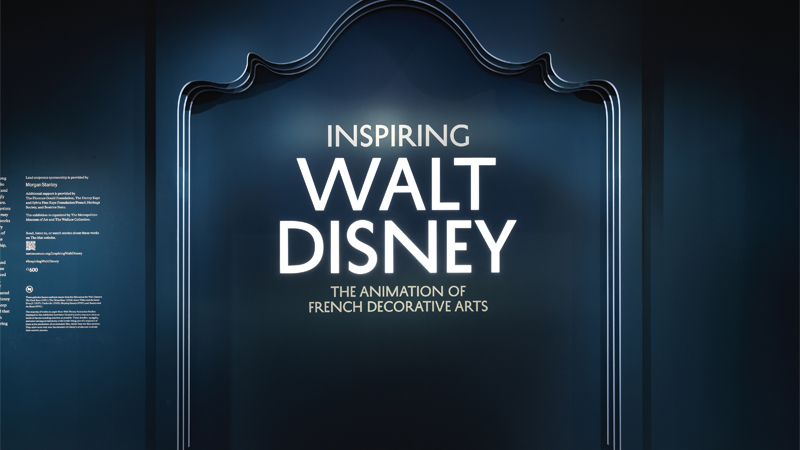 The Met is taking its first-ever look at Disney's theme parks as part of a special exhibition dedicated to the inspirations behind Walt Disney's most iconic creations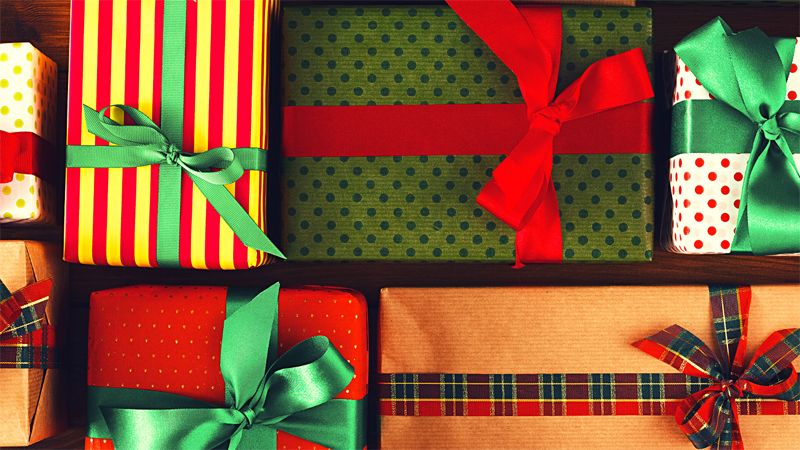 Tis the season to be jolly AND to give gifts, so why not give a special gift to a special someone from your favourite attraction? We took a look at some of our favourite stocking fillers from the world's biggest attractions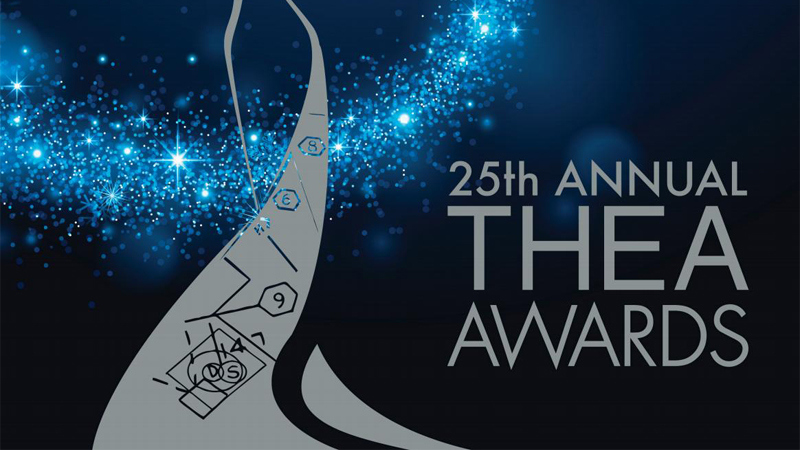 Following the announcement during this year's IAAPA Expo for the recipients of the 28th Annual Thea Awards, outgoing TEA International Board President Chuck Fawcett has donned a tuxedo for a formal announcement of the award winners.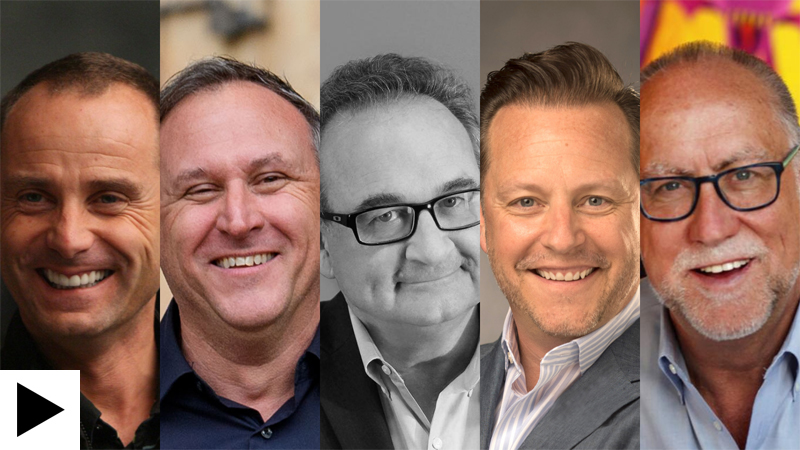 We asked some of the industry's top names from Disney and Universal where it all started for them - with their first-ever ride experience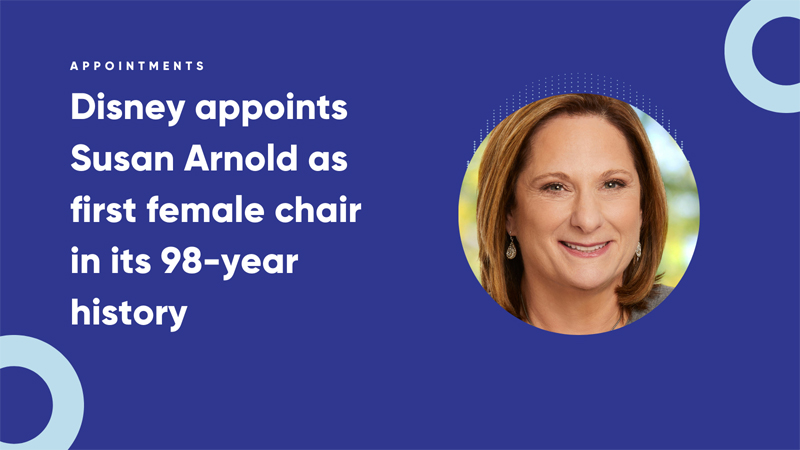 Bob Iger is set to hand the reins over to Susan Arnold, who becomes the first woman to be appointed Disney chairman in the company's history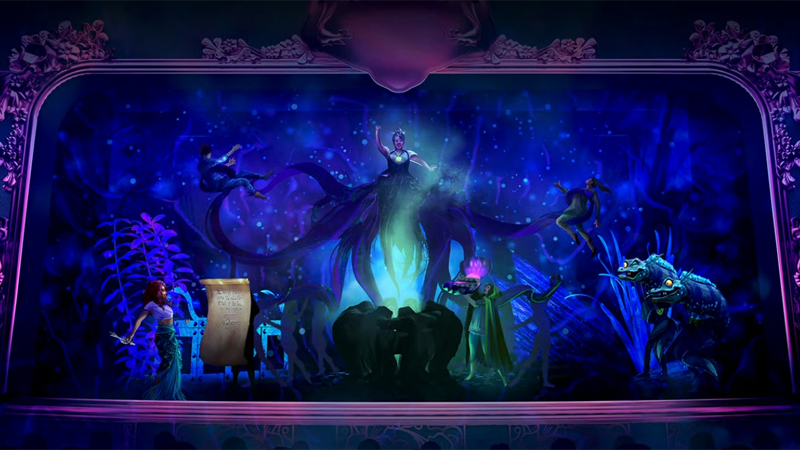 The show has been exclusively developed for the Disney Wish and will feature a reimagined script and score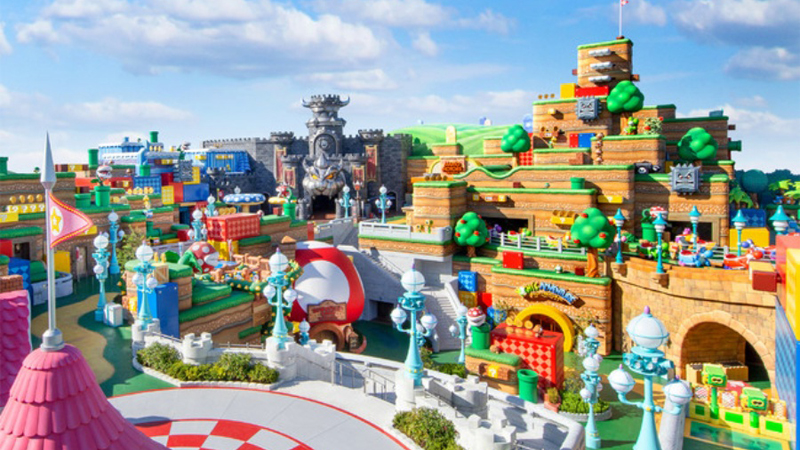 Winners were announced in a special ceremony during the IAAPA Attractions Expo in Orlando, Florida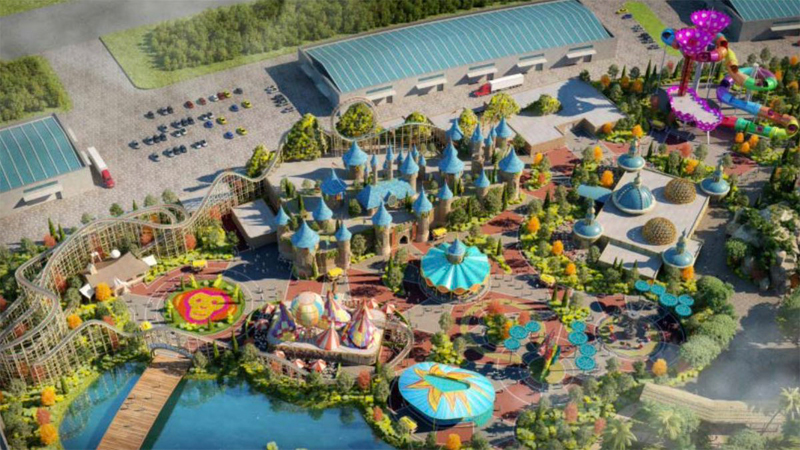 The six-zone Paramount Film and Television Park is part of a US$8 billion tourism development and is expected to open in Yunnan province in 2024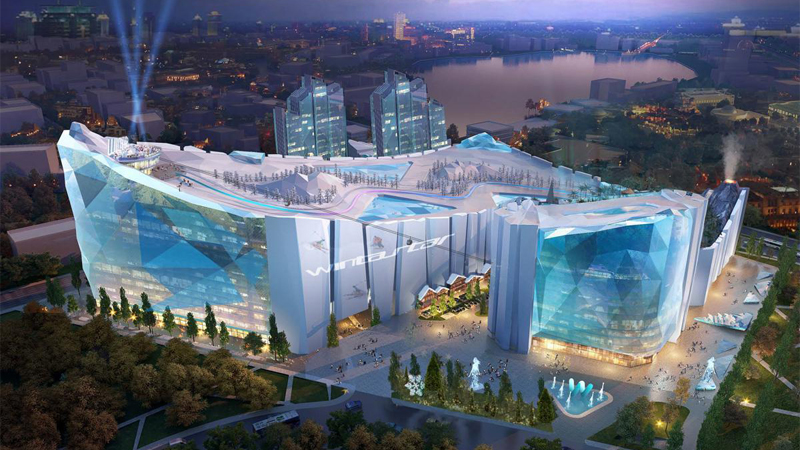 A six-storey ski paradise and Viking-themed waterpark are set to open next year in Shanghai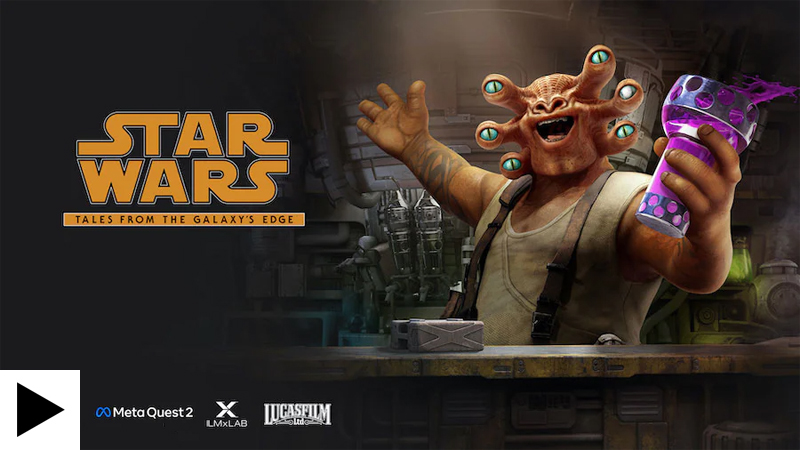 For a limited time starting November 21, visitors to Downtown Disney will be able to experience Star Wars: Tales from the Galaxy's Edge in virtual reality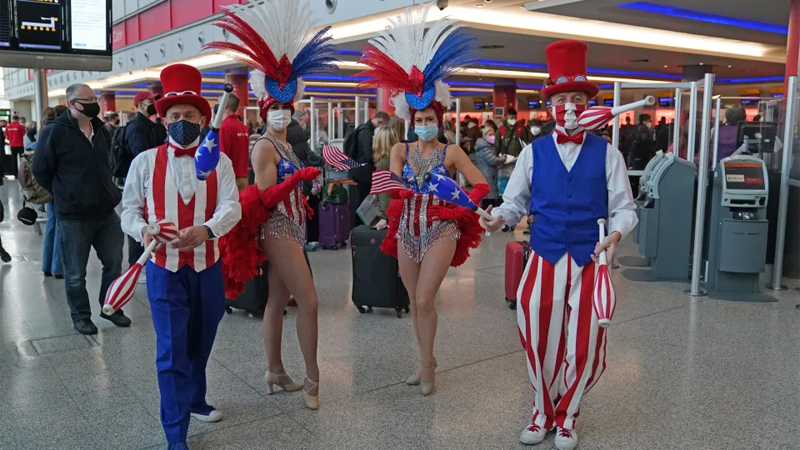 A large number of countries can now travel to the US, with the UK, Brazil, China, India, Ireland, South Africa, Iran and the Schengen countries - a group of 26 European nations - all able to travel under COVID-related restrictions.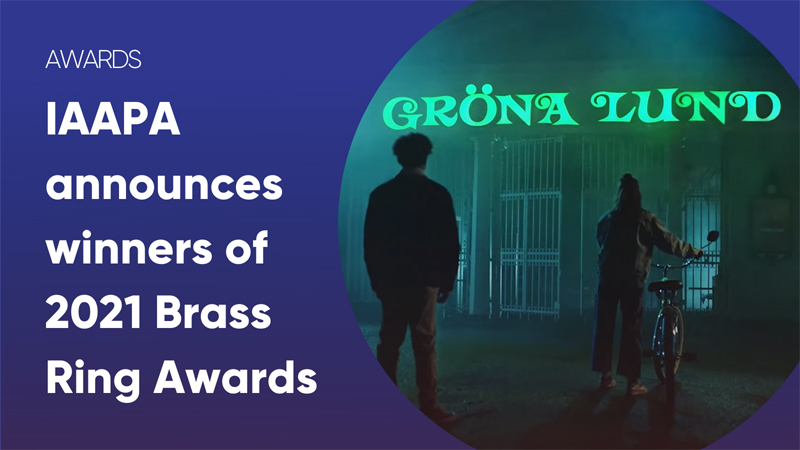 Meow Wolf, Grona Lund and Xcaret are among the winners of this year's Brass Ring Awards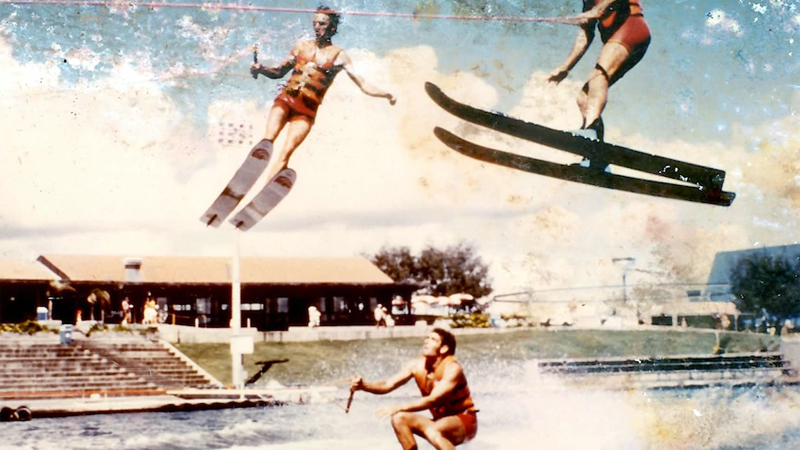 Disney World isn't the only one celebrating 50 years, with one of Australia's most popular enterprises - Sea World - turning 50 on Saturday (October 30).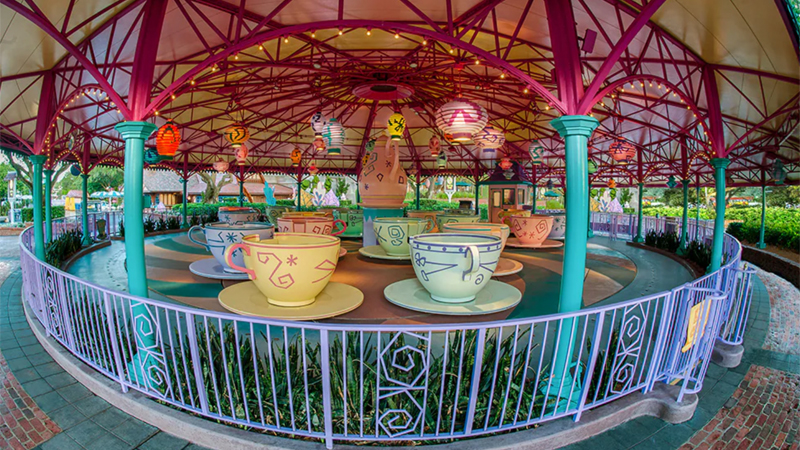 Alice in Wonderland has reached the grand old age of 70 and as a result the Disney Imagination Campus has taken a look at the science behind its historic Mad Tea Party attraction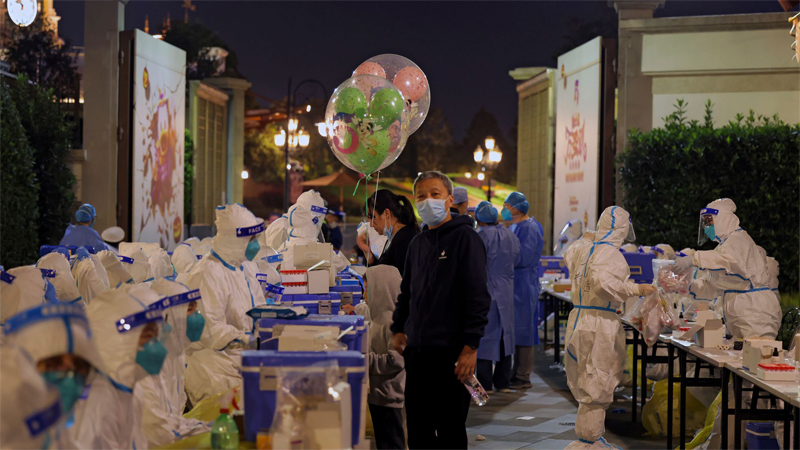 Shanghai Disneyland is reopening to the public after a single case of Covid-19 caused the park to be shut down and all of its guests tested


Disney is entering the running early this year for the Christmas ad to warm your heart. Check out 'The Stepdad' below.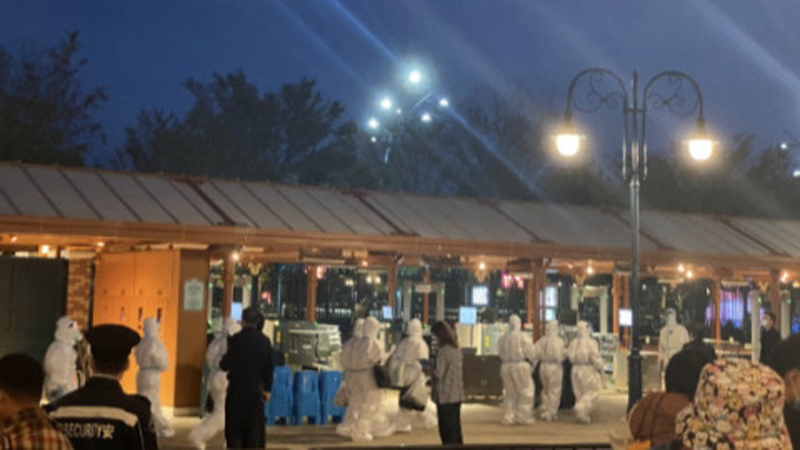 The Shanghai Disney Resort has been placed under temporary lockdown as the resort cooperated with pandemic investigation in another province.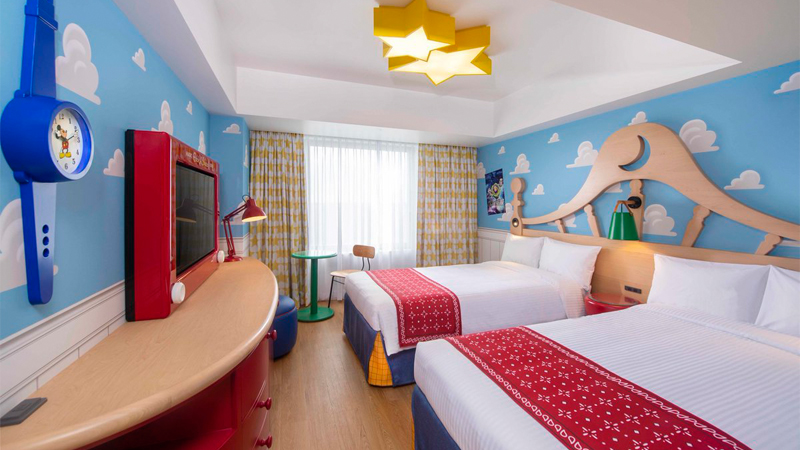 Delayed due to the pandemic, the Toy Story Hotel at Tokyo Disney Resort has finally been given its opening date - April 5, 2022.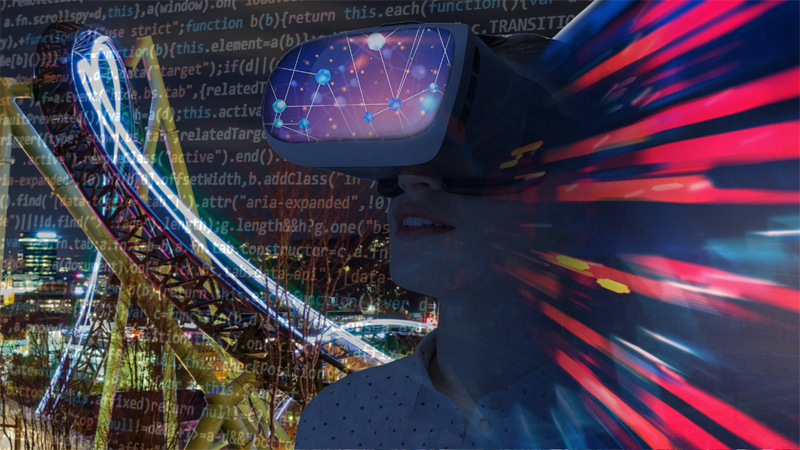 When it comes to global trends this is THE next big thing and there's a good chance you don't quite know what it means yet. Welcome to the metaverse and here's exactly why you need to get in on the ground floor.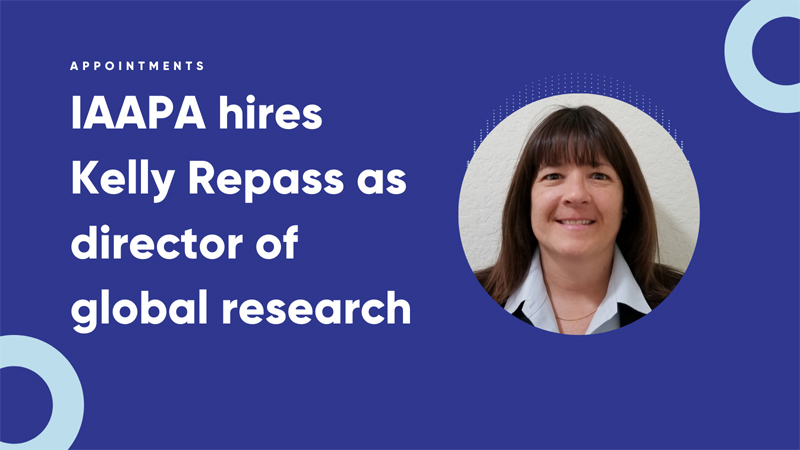 IAAPA has named Kelly Repass as its new director of global research, with Repass set to develop a new strategy for the IAAPA research programme, also overseeing its implementation and execution.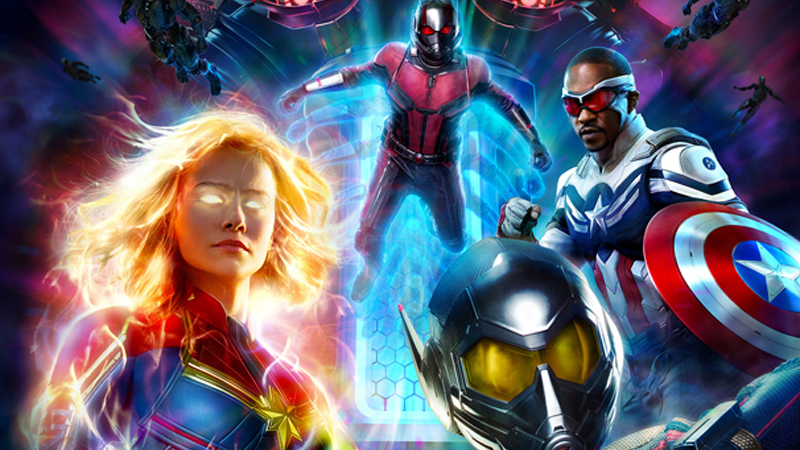 Paul Rudd, Evangeline Lily, Anthony Mackie, Brie Larson and more have lent their talents to the Disney Cruise Line's upcoming Marvel Experience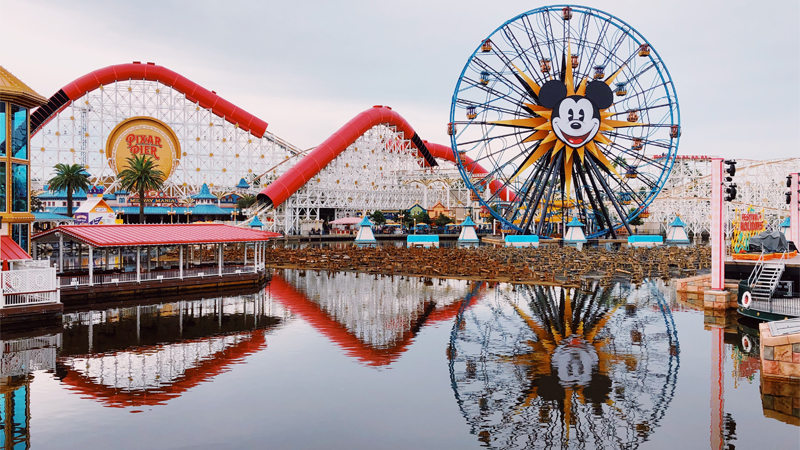 The Disneyland Resort in California has announced some adjustments to its theme park ticket pricing, with the attraction moving from a five-tier demand pricing structure for one-day tickets to a six-tier system.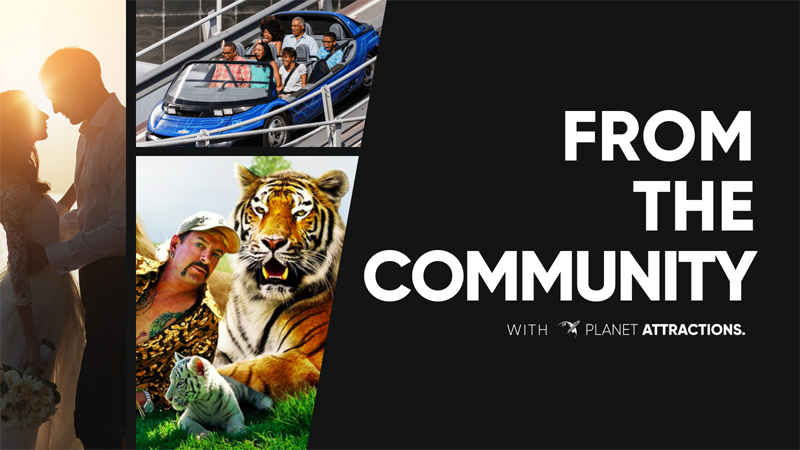 It's back! Rounding up all the biggest news from fans and influencers, here is your latest edition of From the Community from Planet Attractions


Did you know that Wayne Brady once played Tigger at Disney World? It was one of the TV star's first jobs ever and was just the beginning of what would be a stellar career in entertainment.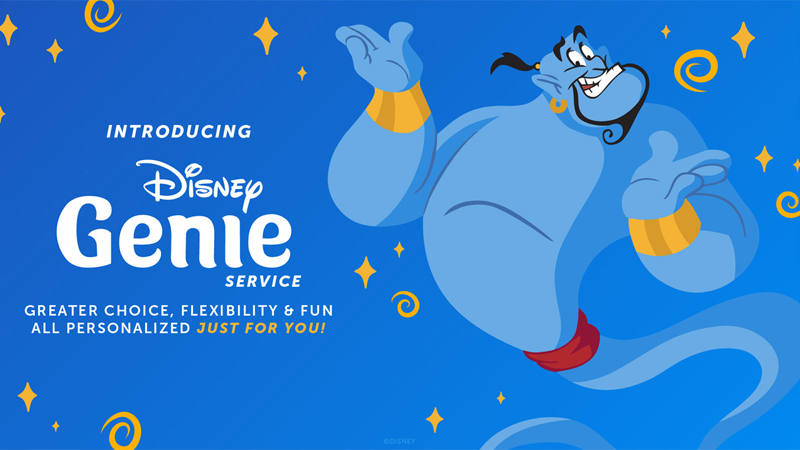 Disney has debuted it's brand new Disney Genie app at Walt Disney World, with the service coming soon to Disneyland as well.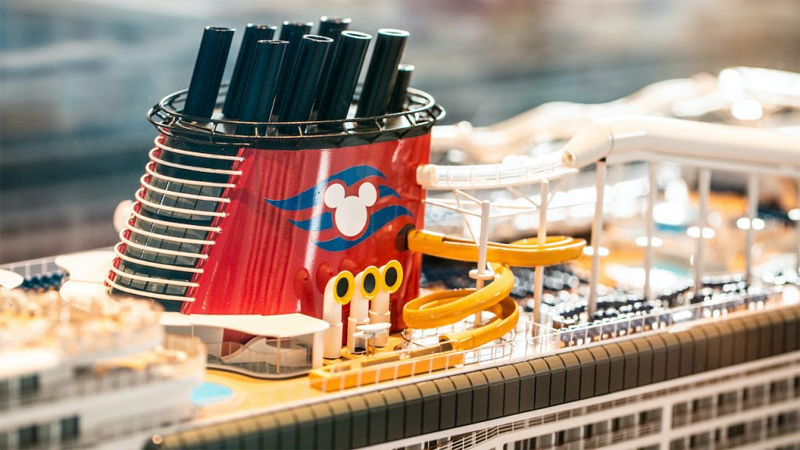 Visitors to Disney's Hollywood Studios can now get a sneak peak at the upcoming Disney Wish cruise shop with a special exhibition exploring the upcoming vessel.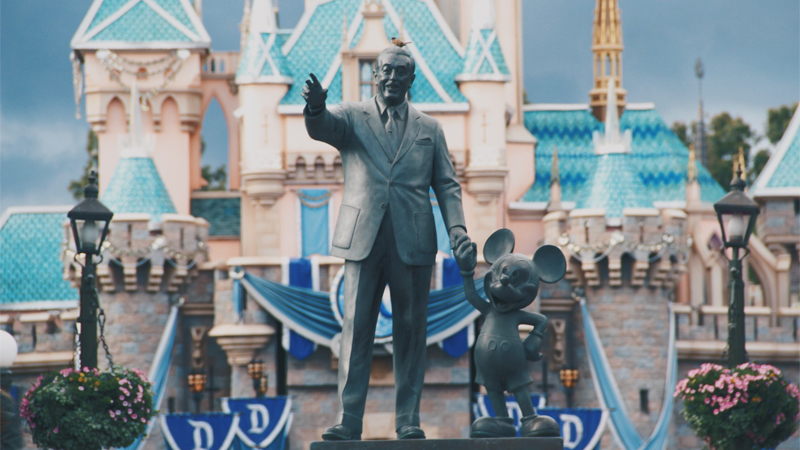 Disneyland is getting its first movie with Halloween's David Gordon Green lined up to direct the origin story of origin stories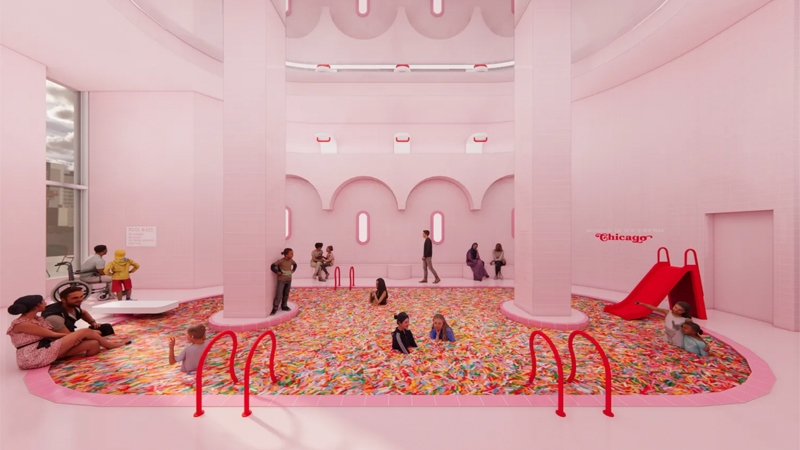 The popular Museum of Ice Cream is coming to Chicago in 2022, with the interactive experience set to make its debut inside the historic Tribune Tower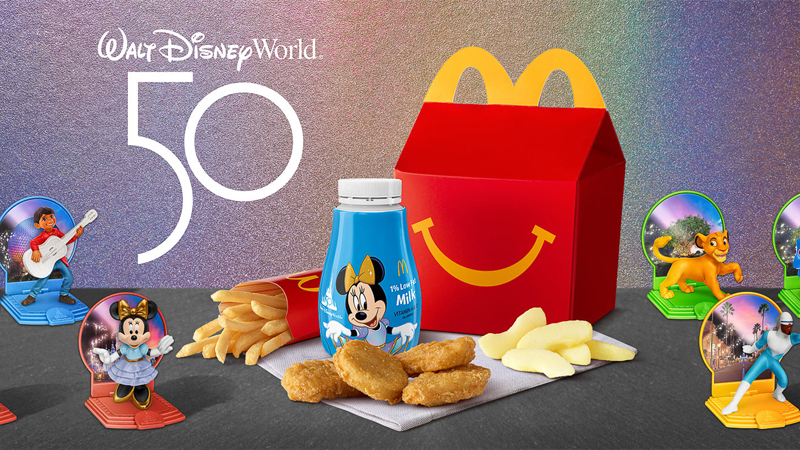 As part of its 50-year anniversary celebrations, Disney World has teamed up with McDonald's to bring the magic to its Happy Meals.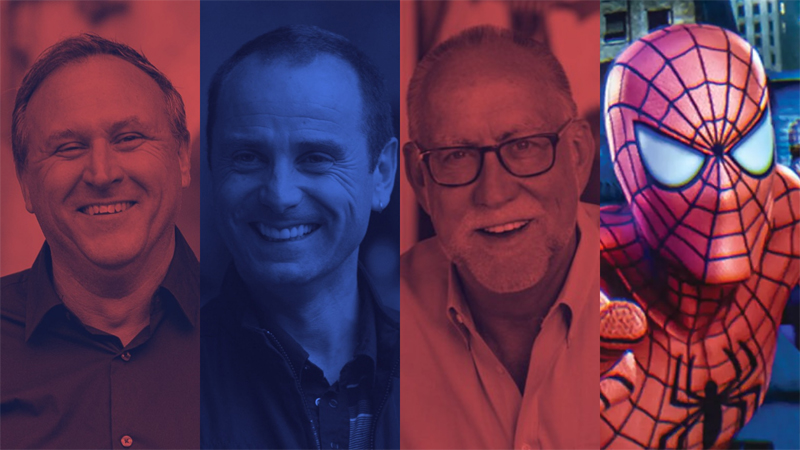 A panel of industry legends will share their stories about the creation of Universal's ever-popular Amazing Adventures of Spider-Man dark ride at this year's IAAPA Expo in Orlando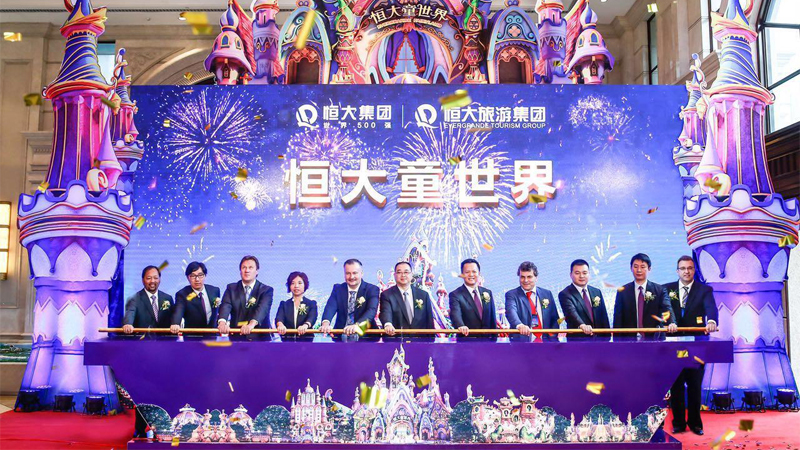 With Evergande at risk of complete collapse thanks to US$305bn worth of debts, the future of its portfolio of 15 theme parks across China is currently uncertain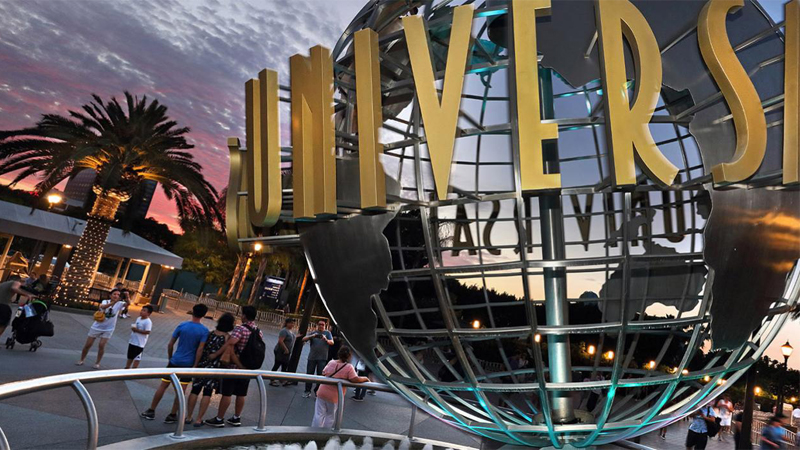 From October 7 Universal Studios Hollywood and Six Flags Magic Mountain will both be affected by new rules that require proof of vaccination before entry


An all-new holiday store called Plaza Point is opening soon at Disneyland. A new video released by Disney takes viewers behind the scenes to learn about some of the store details and get a look at some of the skilled artistry that's underway in preparation for opening day.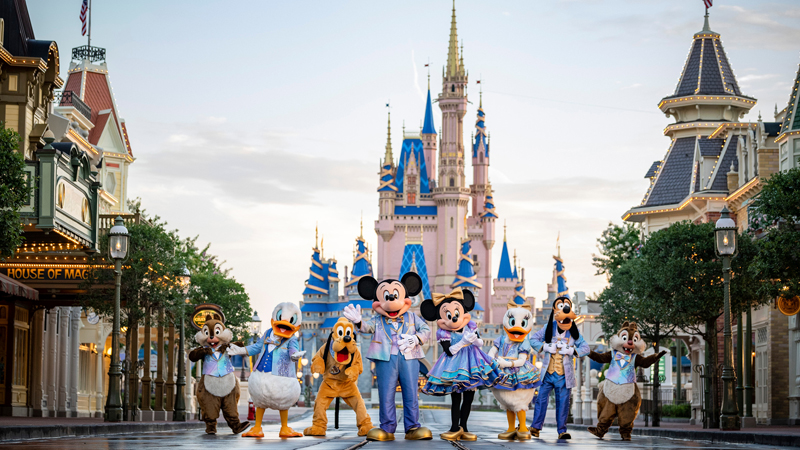 October 1 marks a huge landmark for Disney World, which has kicked off celebrations for its 50th anniversary.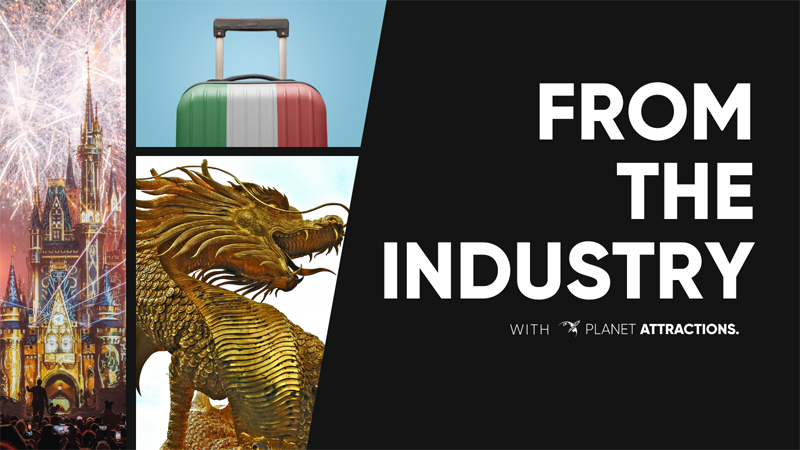 Rounding up all the biggest news from both publications and associations, here is your latest edition of From the Industry from Planet Attractions


Bob Chapek believes Disney's parks division has emerged stronger than when the company entered the global pandemic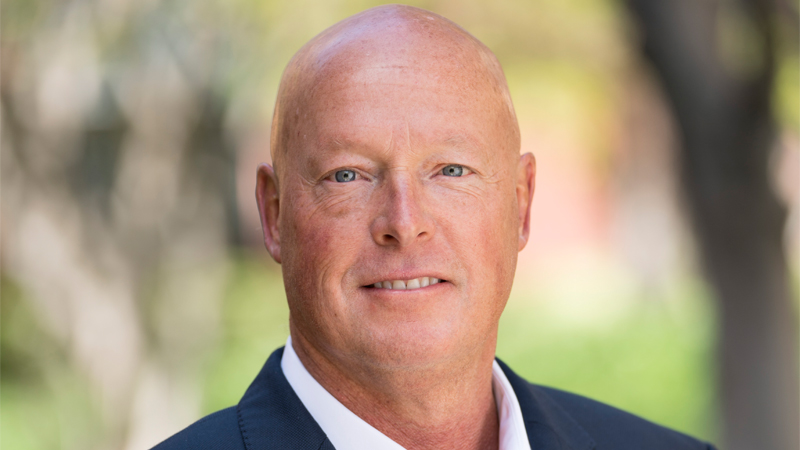 2022 is looking good for the Disney Cruise Line, with Disney boss Bob Chapek revealing an upward booking trajectory in terms of demand through the next year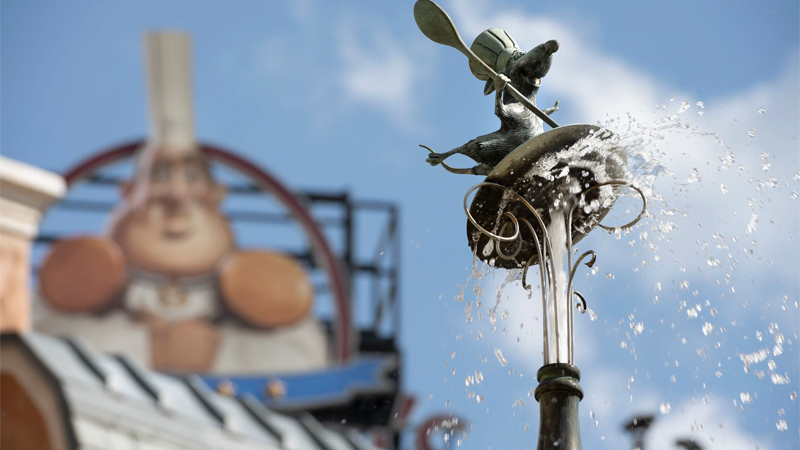 Remy's Ratatouille Adventure is the main feature of the expanded French pavilion which will make its debut next month to kickstart Disney World's 50th-anniversary celebrations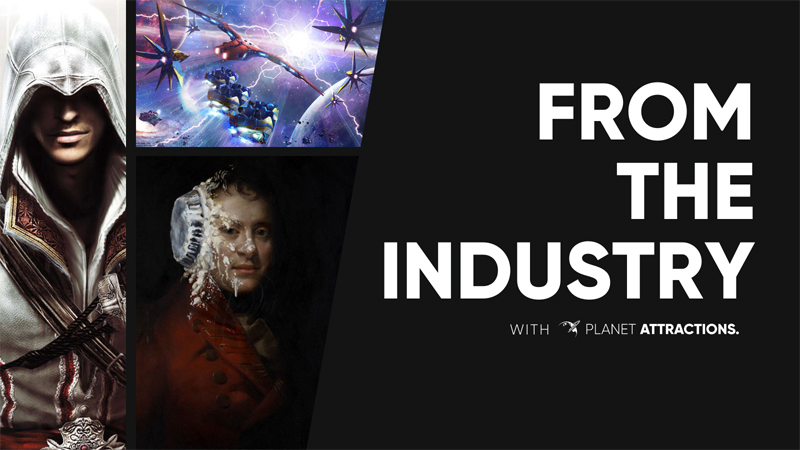 Rounding up all the biggest news from both publications and associations, here is your latest edition of From the Industry from Planet Attractions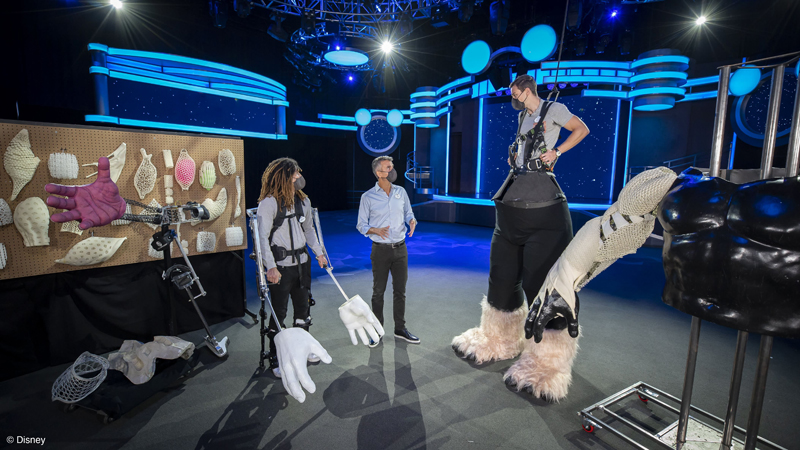 Everything is about to get bigger (and smaller) as Disney continues to take the world by storm with its latest animatronic projects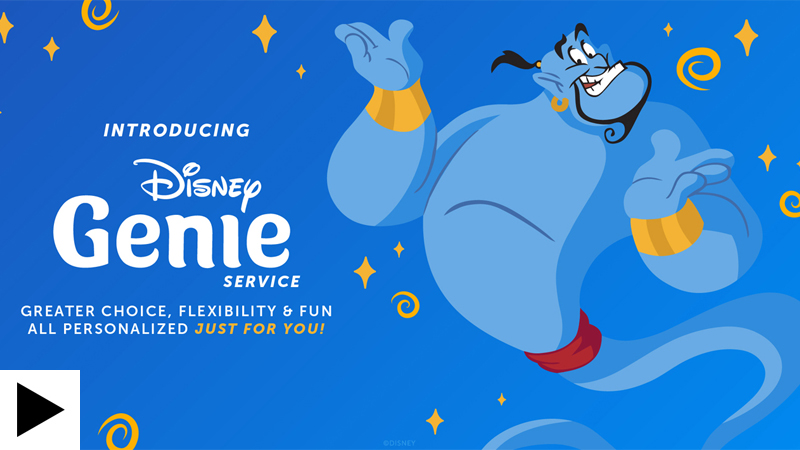 Disney has introduced a new digital service offering personalised itineraries for visitors wanting to get the most out of their day at one of the operator's parks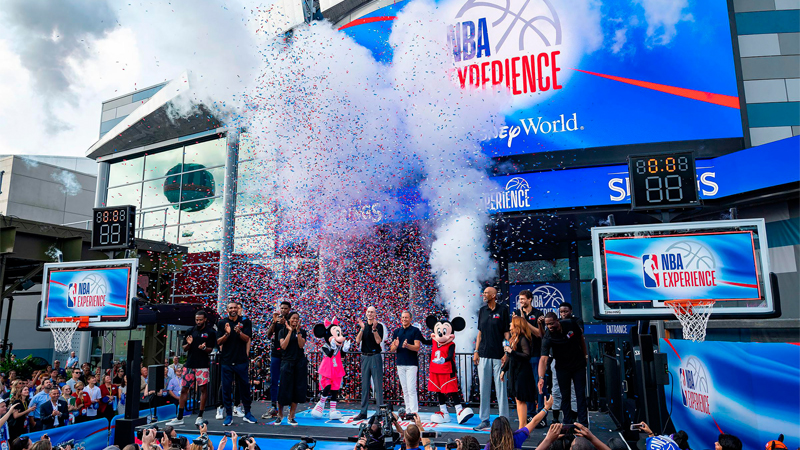 Disney's NBA attraction hasn't been a slam dunk for the operator, with reports suggesting the attraction will not reopen following its COVID-enforced closure in 2020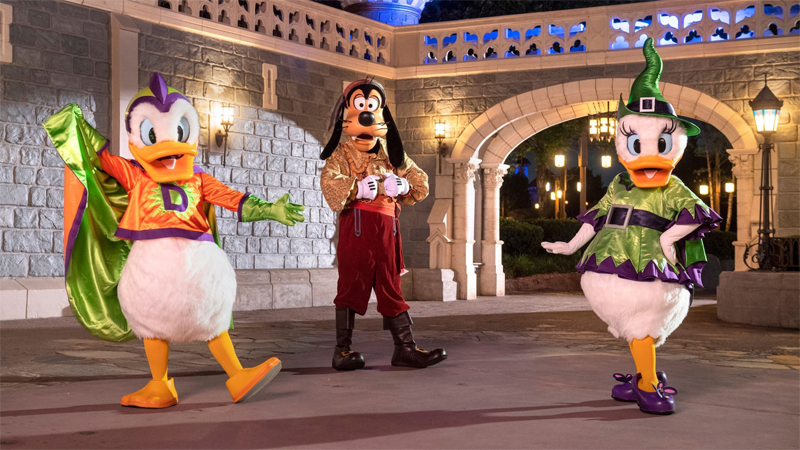 The spookiest time of the year has started at the Magic Kingdom


Biden's installation forms part of a recent renovation of the attraction, which reopened in early August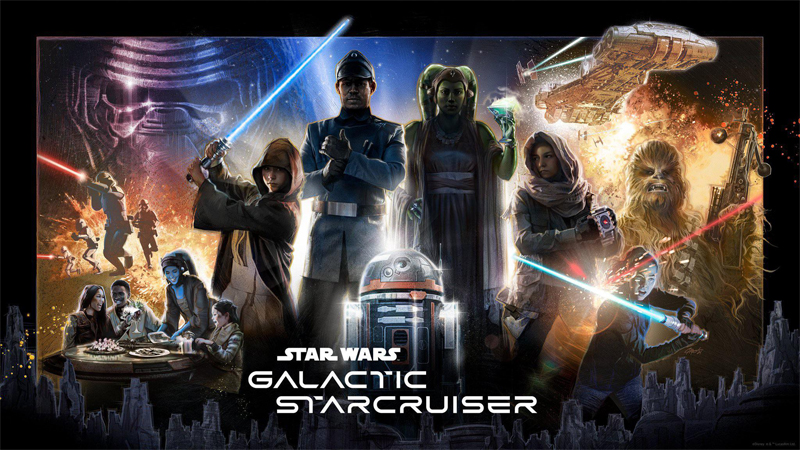 The poster features several Star Wars figures, which, according to Disney, are meant to represent the guests and the choose-your-own-adventure-style experience they'll undertake at the hotel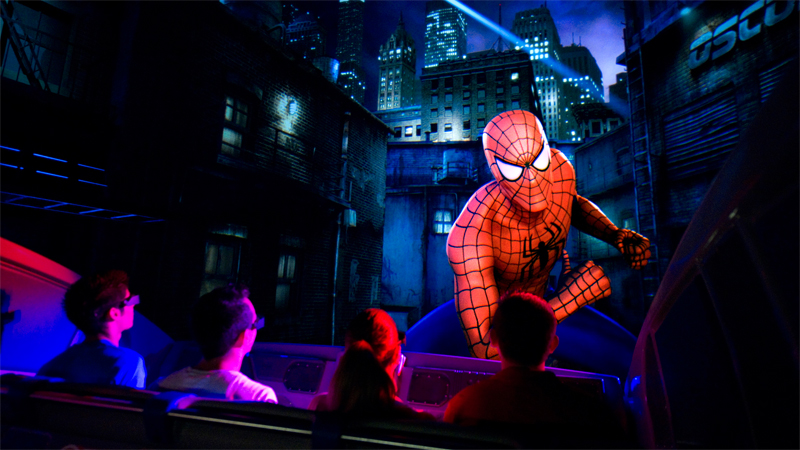 Hailed as one of the world's best dark ride attractions, Universal's Spider-Man dark ride will be celebrated at this year's IAAPA Expo in Orlando with the return of the popular Legends Panel event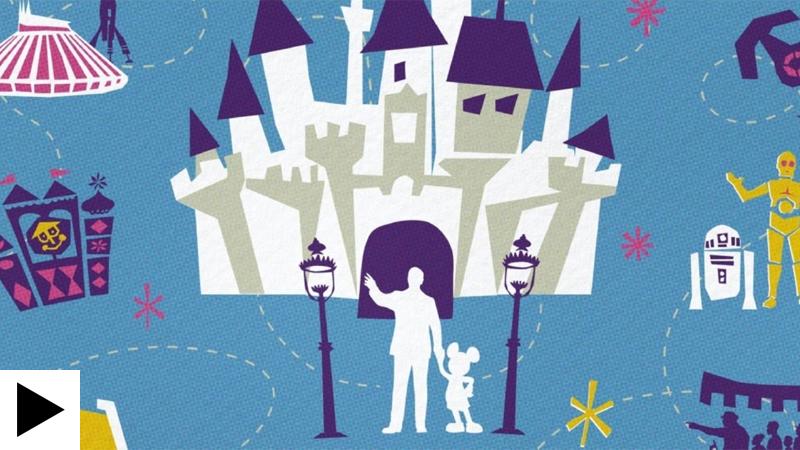 Disney has released a new docuseries exploring how it managed to bring some of its most popular attractions to life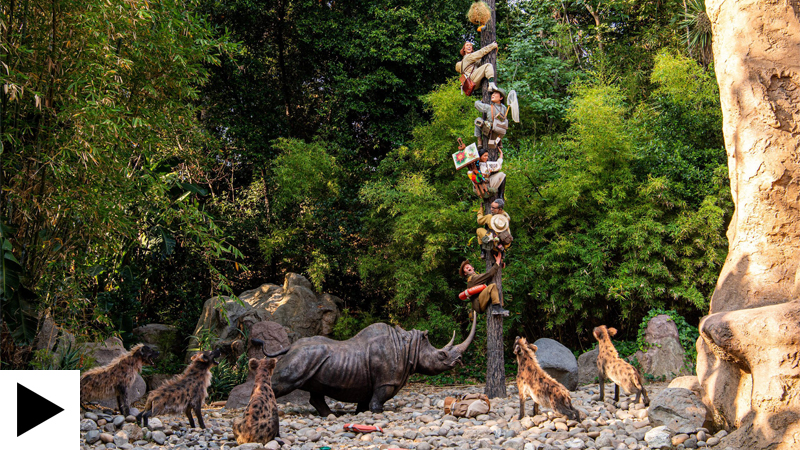 Disney's Jungle Cruise has undergone a full reimagining, with the ride experience completely modernised to 'better reflect and value diversity'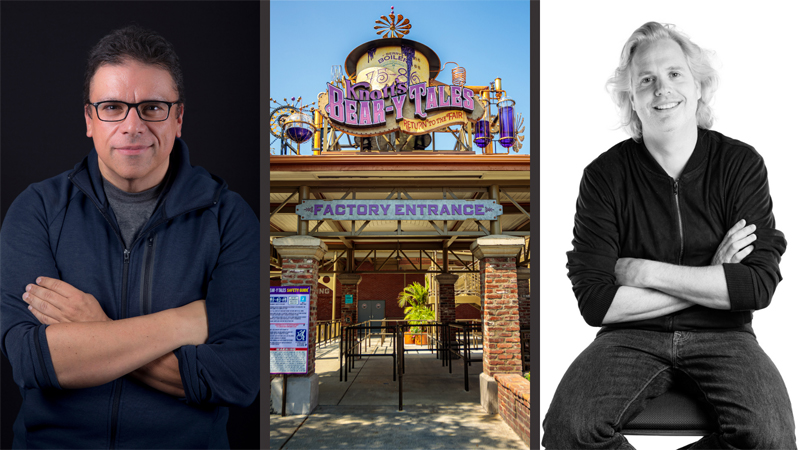 We spoke to Triotech's Ernest Yale and Nol van Genuchten about Knott's Berry Farm's iconic Bear-y Tales dark ride, which has been reimagined for a brand new audience more than three decades later





© Kazoo 5 Limited 2023