The Amusement-Attraction, Park-Recreation Industry and Services Exhibition - offering the only specialised exhibition for companies focused on realising large projects in the entertainment industry in Turkey and its neighbouring countries.




An educational event for FEC owners and operators, the IAAPA FEC Summit is a must-attend for those working in the FEC sector.




IAAPI Amusement Expo brings a comprehensive range of products and services offered by the industry under one roof.




Dubai Entertainment Amusement & Leisure Show (DEAL) is the No. 1 Trade Event for the Entertainment, Amusement and Leisure Industries in the MEA Region.




The SXSW Conference & Festivals celebrate the convergence of the tech, film, and music industries.




AEI is the only conference and trade show to receive direct support from The American Amusement Machine Association (AAMA) and Amusement & Music Operators Association (AMOA), who both represent areas covered in the show.




Take advantage of four days of networking, content and sourcing opportunities alongside cruise professionals from every sector and region of the world.




Celebrating its 6th year, Saudi Entertainment and Amusement Expo is the largest gathering of the entertainment & leisure industry in the region.




The Saudi Entertainment and Amusement (SEA) Expo brings together professionals from the world of entertainment and attraction under one roof, creating a unique global experience for like-minded individuals to connect.




The sector's largest free-to-attend event, the annual Museums + Heritage Show is the place to build knowledge, network with colleagues and to source new products and services.




The AAM Annual Meeting is the only event of its scope and scale. It brings together museums of all types and sizes - from art and history museums to zoos and botanic gardens - to share ideas and make connections that are transformational.




Licensing Expo provides the best opportunity to secure the rights to thousands of consumer brands, entertainment icons, and more for exhibiting and attending product suppliers or retailers.




InfoComm is the largest professional audiovisual trade show in North America, with thousands of products for audio, unified communications and collaboration, display, video, control, digital signage, home automation, security, VR, and live events.




The Association of Zoos & Aquariums (AZA) organizes every year the AZA Annual Conference, the largest and most comprehensive zoo and aquarium professionals' event in the country.








































© Kazoo 5 Limited 2023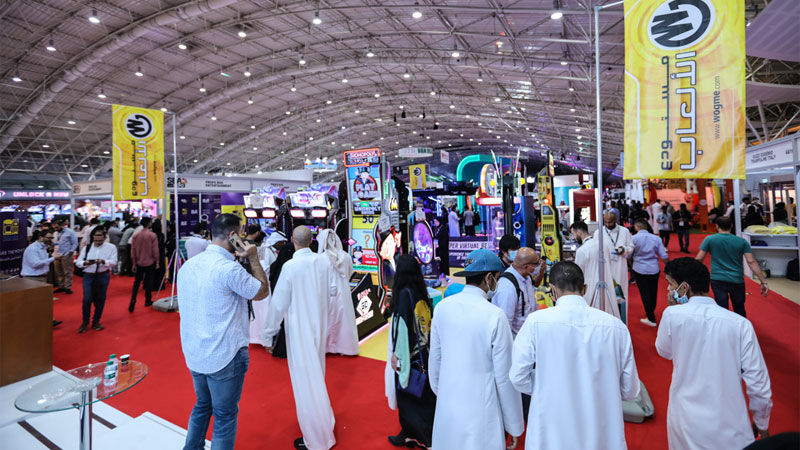 Riyadh Front Exhibition and Conference Center (RFECC)

For sales enquiry:
Email: [email protected]
Call: +971 4438 0355

For Marketing & Press Relations
Email: [email protected]
Call: +971 4438 0355





© Kazoo 5 Limited 2023