In depth

Twelve of the biggest rollercoaster openings of 2023

It's a new year with old records just waiting to be broken by some incredible new projects. Here are twelve blockbuster rollercoaster openings for the coming year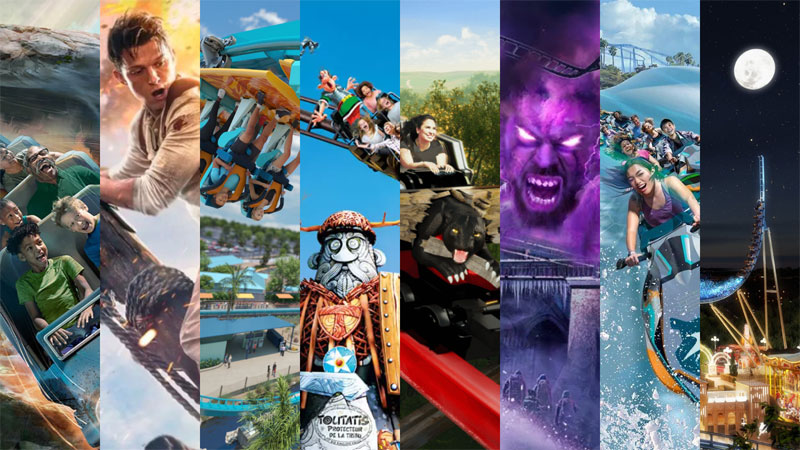 A host of spectacular rollercoaster rides are set to open in 2023
As we enter a new year, we enter a year of records about to be broken, innovations about to be unveiled and visitors set to enjoy a host of hair-raising thrills. For theme park enthusiasts this often centres almost entirely around the world's most exciting, adrenaline-fuelled rollercoasters.

From RMCs to Intamin innovations, headline-grabbing coasters can often mean the difference between a good season and a bad season for a theme park. As parks across the world announce their plans for the 2023, Planet Attractions has rounded up its 12 favourite rollercoaster projects set to open this year. So sit back, let the overhead restraint lock you in position and get ready for launch as we take you on this journey.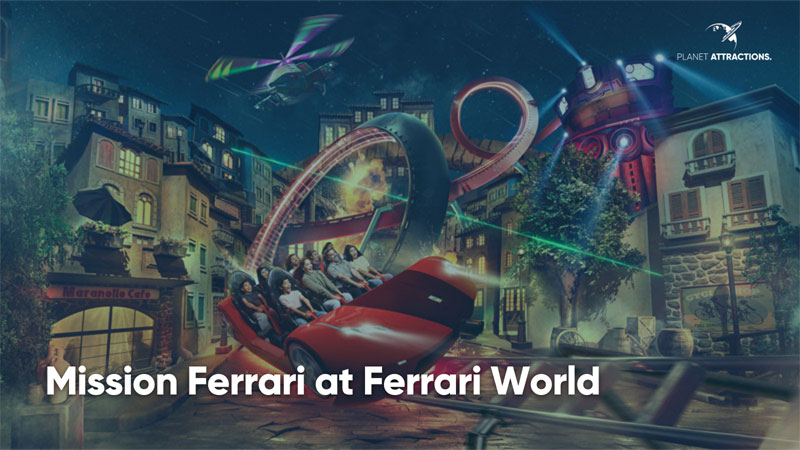 The first major launch of 2023, Ferrari World Abu Dhabi will debut its 5D "immersive mega coaster" to the general public on January 12.

Called Mission Ferrari, the ride - which is manufactured by Dynamic Attractions and the Qiguang Group - features a world-first sideways coaster drop, an inverted loop and state of the art special effects.

An SFX coaster, the indoor/outdoor ride covers 1,778ft (542m) and reaches speeds of up to 44.7mph (72kmph). Mission Ferrari also features five LSM launches.

The ride is already open to annual pass holders, who were given access starting January 5.




---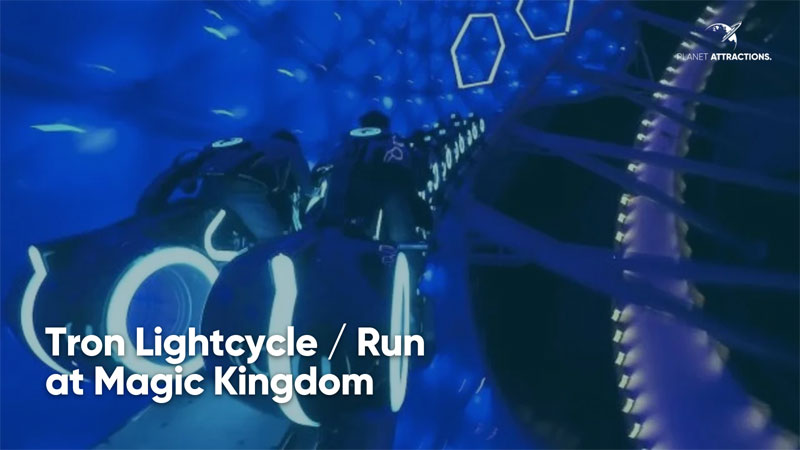 A ride under construction for more than five years thanks to the pandemic, Tron Lightcycle / Run is nearing completion with the attraction set to open in the spring.

Disney's first big opening of 2023, guests can climb on board their own Lightcycle at Magic Kingdom as they race against the Grid's programmes, crossing though light gates at speeds of up to 60mph (97kmph) - the fastest of any Disney coaster.

The new Tron attraction will be located in a brand new section of Tomorrowland, north of Space Mountain.

The Vekoma ride was originally scheduled to open in the autumn of 2021. Thanks to delays caused by the global pandemic, the ride will now open in 2023.

Tron Lightcycle / Run is of course inspired by the 80's videogame world of Tron, which sees Jeff Bridges as Kevin Flynn transported inside a digital virtual reality, where he interacts with different programmes in his quest to escape.

If you just can't wait to try out the new attraction, the good news is you already can, with Tron Lightcyle Power Run at Shanghai Disneyland, which is very similar to the new attraction.




---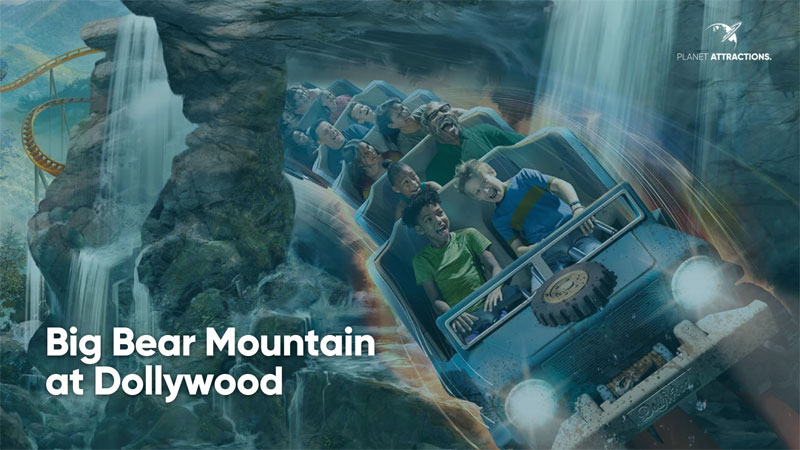 Promising to go "BIG" in 2023, Big Bear Mountain does just that for Dollywood. Set to open in the spring, the orange track and SUV-styled coaster cars take riders on an adventure into the wilderness to find "Big Bear".

The single-largest investment in the history of Dollywood, the US$25m (€23.5m, £20.7m) Vekoma-designed steel coaster will feature three separate launches, multiple airtime hills, high-speed carousel turns and tunnels, including a pass behind a real waterfall.

Travelling along the edges of the park's Wildwood Grove, the ride will reach speeds of up to 48mph (77.2kmph), reaching a maximum height of 66ft (20.1m).

The gigantic coaster is also a longer experience, with the ride lasting nearly two minutes over 3,990ft (1,216m) of track. Big Bear Mountain also features onboard audio, including music and announcements from Ned Oakley - Benjamin Bear's caretaker.




---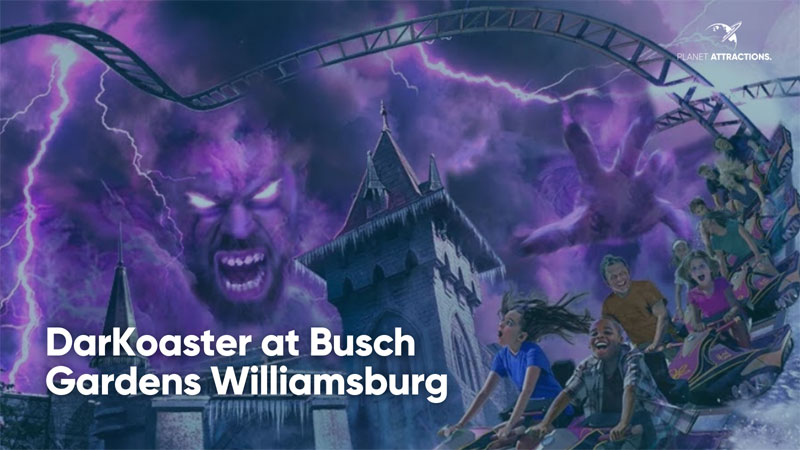 Another new ride for 2023, DarKoaster, is under construction at Busch Gardens Williamsburg in Virginia, US, and is set to bring a supernatural twist to the park's German-themed area.

The indoor ride, a 2,454-feet-long (750-metre) straddle-style launch coaster, will be situated in the building that formerly housed the Curse of DarKastle ride. Featuring four launches, the 26mph (42kmph) dark ride experience is themed around an abandoned fortress.

Mounting their snowmobiles, riders will encounter strange weather systems and weird phenomena, where "a supernatural force is imminent as explorers discover that they are evading more than just a raging storm."

The family coaster is made by Intamin and follows the successful 2022 launch of Pantheon - the world's fastest multi-launch coaster with 15 airtime moments and speeds of 73mph.




---


After an announcement last year that the GCI-manufactured Wildcat's final ride at Pennsylvania's Hersheypark, would be closing in its current format at the end of July after 25 years in operation. Sadness turned to joy, however, when it was revealed that Rocky Mountain Construction was behind a reimagining of the ride to open in 2023.

Dubbed Wildcat's Revenge, the converted hybrid wood and steel coaster will reach speeds of up to 62mph (100kmph), with four inversions and an 82 degree drop from 140ft (42.7m) in the air. The ride will feature the world's largest underflip inversion, which Hersheypark says will ascend upwards before the train twists counterclockwise into a 270degree roll before descending. The ride will run over 3,510ft (1,070m) of track, with one ride taking two minutes and 36 seconds.

The ride's trains were unveiled at the 2022 IAAPA Expo in Orlando, Florida. The trains featured a wildcat bursting out of the front of the ride, with black, charcoal and silver colouring.




---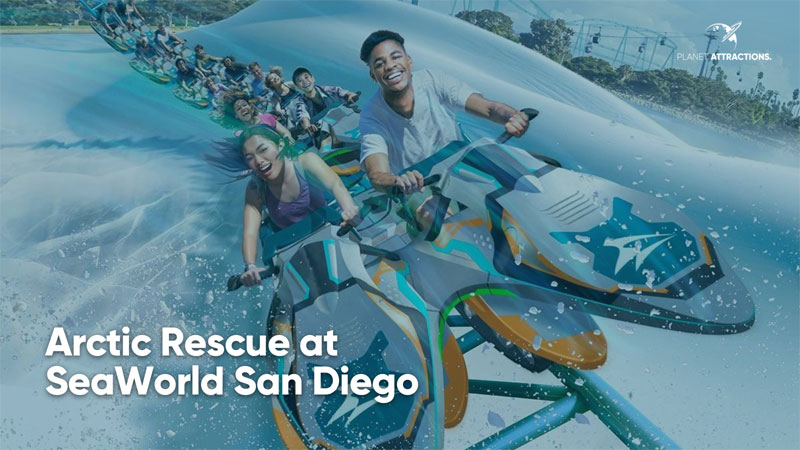 SeaWorld's commitment to ride investments in recent years has been significant, with Arctic Rescue one of several new attractions set to open to the public in late spring 2023 at SeaWorld San Diego.

Taking riders through a chilly climate on a snowmobile-style vehicle, the Intamin-manufactured steel coaster will be the longest straddle coaster on the West Coast of the US with the new attraction replacing the former helicopter ride in the park's Wild Arctic area.

Launching at speeds of 40mph (64kmph), construction is progressing well on the family-friendly ride, which reaches a maximum height of 30ft (9.1m) and covers 2,800ft (853m) of track. Two trains will hold 16 riders in eight, two-person rows.

Arctic Rescue brings the coaster count at SeaWorld San Diego to six. Like its other new attractions, each is inspired by the animal rescue work the park takes part in. For this ride, SeaWorld wants visitors to know and understand the continued effects of climate change and the impact it is having on animals in the arctic. As people exit the ride area, they will go directly into the Wild Arctic exhibit, which is home to belugas, walruses, and a ring seal.




---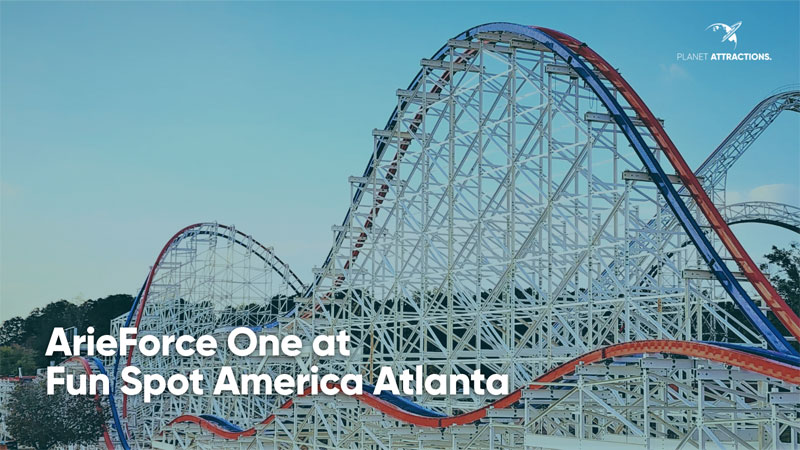 ArieForce One is a major investment for the Atlanta-based Fun Spot America with the new attraction promising to be one of the park's most exhilarating additions for 2023.

Manufactured by Rocky Mountain Construction (RMC), the US$13m (€12.2m, £10.75m) steel coaster hybrid was originally set to open last year, but delays pushed the opening to March 3, 2023.

The new coaster stands 154 ft (47m) tall and once open will send riders down a 3,400 ft (1,000m) track, featuring a 146ft (45m) drop and four inversions, reaching speeds of up to 64mph (103kmph).

The ride will also feature a themed queue line and is inspired by FunSpot founder John Arie Sr's childhood passion for aviation, with the ride experience featuring a number of airtime moments.




---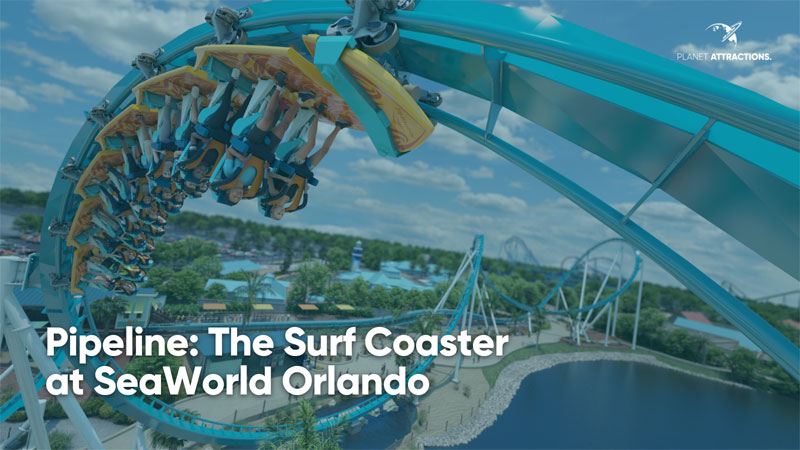 Another SeaWorld addition, this time in Orlando, Pipeline was one of the most anticipated showcases at November's IAAPA Expo, with the ride car officially unveiled at the event.

Described as a "new genre of rollercoaster", an innovation from manufacturer B&M creates a distinctly different ride action for this coaster with its flexible standing position. The coaster is designed to look and feel like the rider is using a surfboard, with the ride's restraints rising and falling to mimic the sensation of surfing on a wave. The ride's inversions have also been designed to mimic the movements made by surfers on a wave, with five airtime movements and a 'wave curl' inversion.

Reaching speeds of up to 60mph (97kmph) and a maximum height of 110ft (33.5m), the 2,950ft (899.2m) track features a 'wave curl' inversion and five airtime movements. The 110ft tall (33.5m) surf coaster will be capable of reaching speeds of up to 60mph (97kmph) when it opens in the spring.

Pipeline will be SeaWorld Orlando's seventh coaster.




---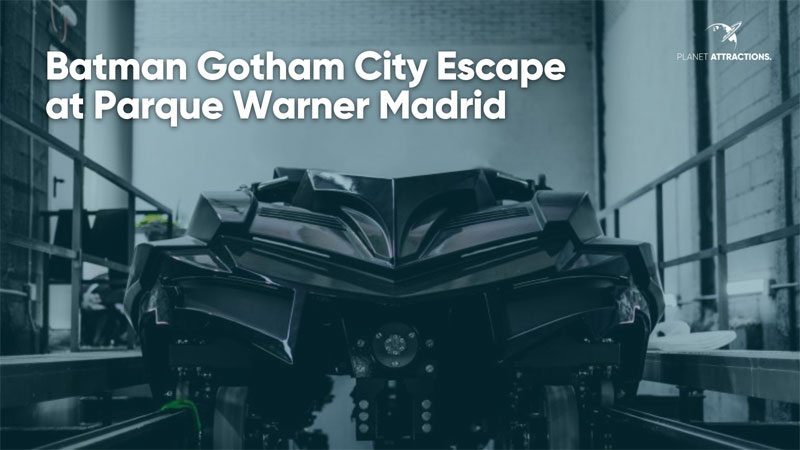 Possibly one of the coolest looking new ride cars you're going to see in 2023, the Nolan-era Batmobile-style trains for Parque Warner Madrid's Gotham City Escape are enough to get the motors of any DC fan running.

Designed by Intamin, the steel launched coaster is Batman themed with four inversions through 3,313ft (1,010m) of track.

Reaching speeds of up to 64.6mph (104kmph) the ride will reach heights of 147.6ft (45m) with features including a top hat, two corkscrews, a vertical roll back, Zero-G Stall and reverse sidewinder. The 1 minute 51 second ride experience also features two LSM launches.

Beyond its general theme, not much has been revealed about the ride experience, only that it will come out of the Wayne's Mansion, implying a launch from the Bat Cave as the ride station.

One note that will get rollercoaster enthusiasts drooling is the ride's comparison to Universal Studios Orlando's incredibly popular Velocicoaster, which shares the same manufacturer. If there's anyone that can match up to dinosaurs, it's surely Batman.

The ride has no official launch date at present, only that it will be during 2023.




---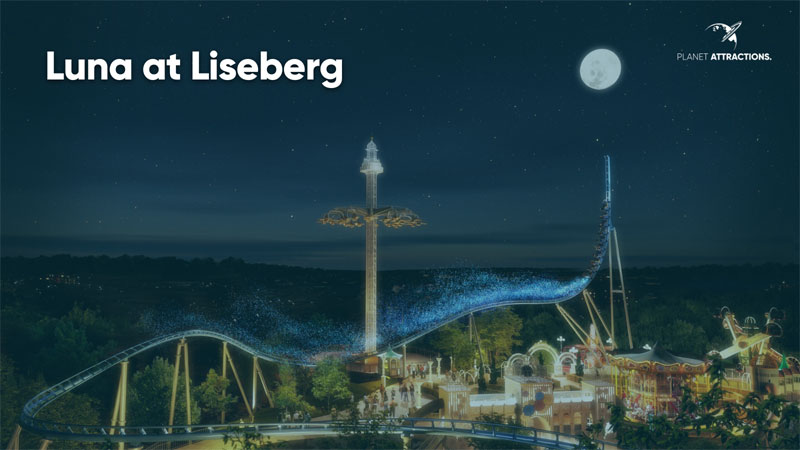 Sweden's Liseberg is planning to celebrate its 100th year in style with the launch of several new attractions, the most exciting of which is Luna, a family coaster, described as the "jewel in the crown", that serves as a focal point for a brand new area of the park.

Set to open on April 22, the Vekoma-manufactured Luna is a custom Boomerang model set to reach heights of 109.9ft (33.5m) and speeds of up to 42.3mph (68kmph), with the ride being constructed atop Liseberg Hill - the park's highest point.

Offering "flights to the moon", the ride car, which resembles a rocket ship, will carry guests forwards then backwards over the 738ft (225m) track, with Luna being the tallest and fastest of its kind anywhere in the world.

Luna will open alongside two already launched family attractions - the Technical Park-manufactured Turbo motorcycle ride and the Zamperla-manufactured Tempmus spinning tower ride.




---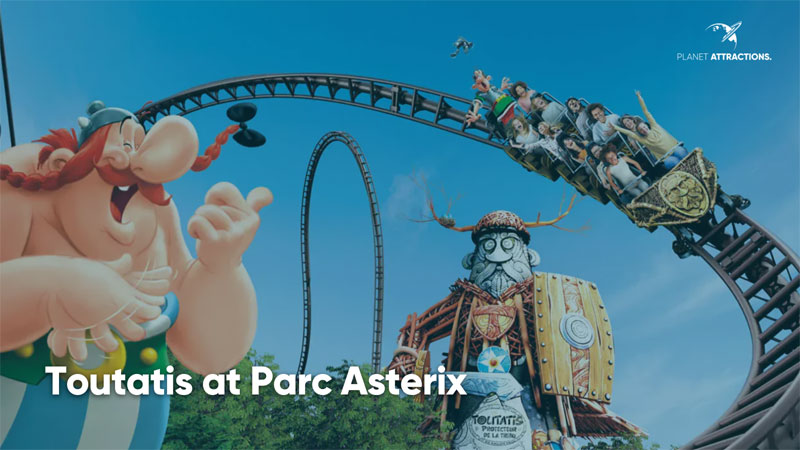 An Intamin manufactured rollercoaster, the steel LSM launch coaster Toutatis is set to become a signature attraction for France's Parx Asterix when it opens to the public later this year.

Set for launch on April 8, the new attraction is themed around the Celtic god Toutatis - a deity who was worshipped in ancient Gaul and Britain and is regularly referenced in the Asterix series as a way of expressing strong emotion.

Covering 3,526.9ft (1,075m), the ride features 23 airtime points - a world record for a steel coaster - and reaches speeds of up to 66.5mph (110kmph). Its peak stands at 167.3ft (51m) with a vertical drop of 101 degrees.

The ride's triple half-pipe launch will send visitors forwards, backwards and forwards again, with the train eventually reaching enough speed to make it over the ride's peak. Intamin says that the ride will hold a European record for the most launches on a rollercoaster.

Originally scheduled for 2021, the build was delayed for a number of reasons, including the pandemic and the layout impeding a number of protected trees in the adjacent National Forest.

Toutatis will be part of a larger new themed area of the park dubbed Toutatis Festival. The new space will also offer a Zamperla-manufactured spinning tower, a playground, a restaurant and a shop.




---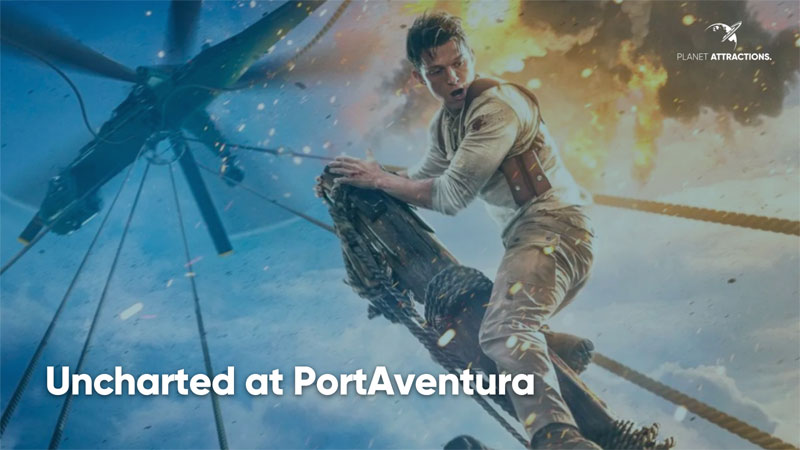 Spanish theme park resort PortAventura has teamed up with Sony Pictures for the development of a world-first dark ride rollercoaster dedicated to the Uncharted franchise.

One of the world's most successful gaming franchises, the new dark ride attraction will be based on the movie version of Uncharted starring Tom Holland and Mark Wahlberg, with the ride expected to open in the middle of 2023.

The coaster, which is being developed at a cost of €25m (US$25.8m, £21.6m), will be 700m (2,300ft) in length, reaching heights of up to 12m (39ft) and will be entirely located inside a 4,800sq m (51,700sq ft), 16m (52ft) high immersive space.

Located in the Far West area of the park, the location is fitting for the story, which will see riders go on a hunt for one of the greatest treasures ever discovered.

The ride has significant pedigree behind it, with both Intamin and Sally Dark Rides both working on the new attraction.


Theme park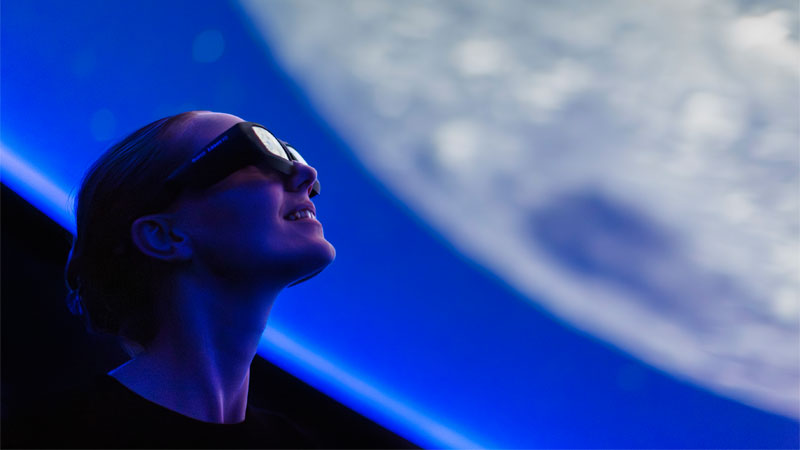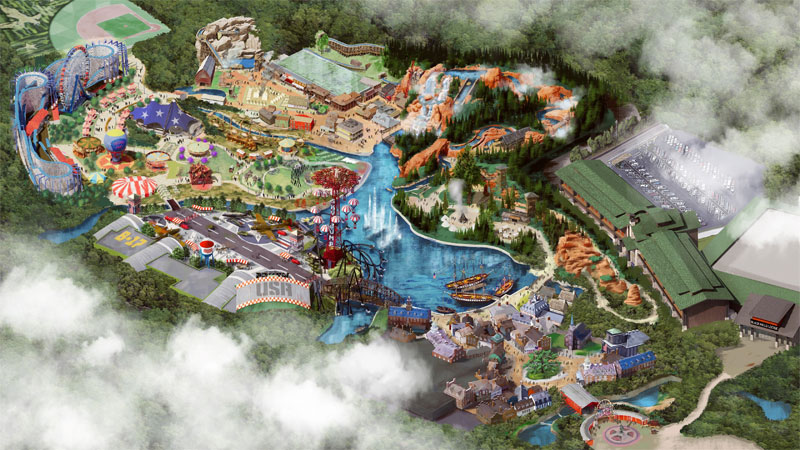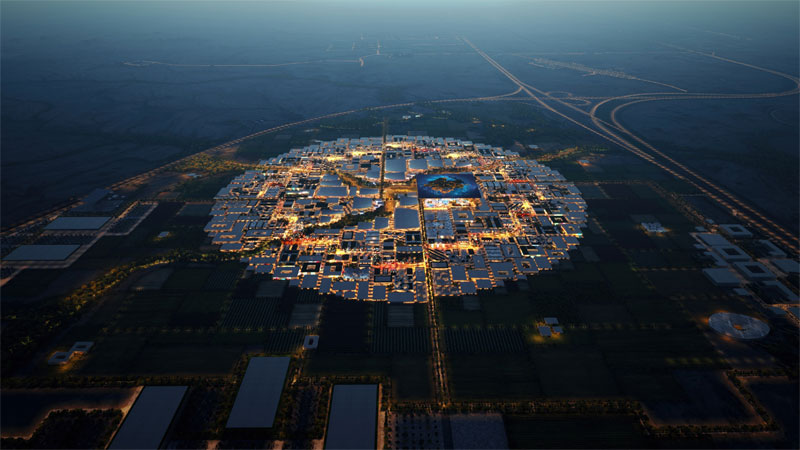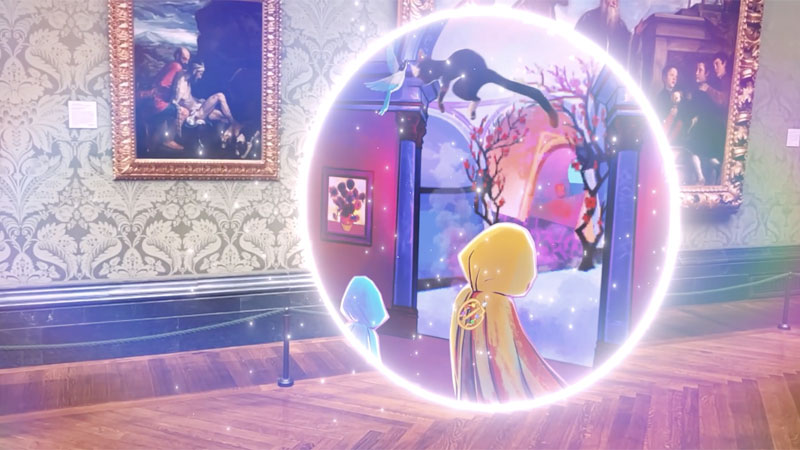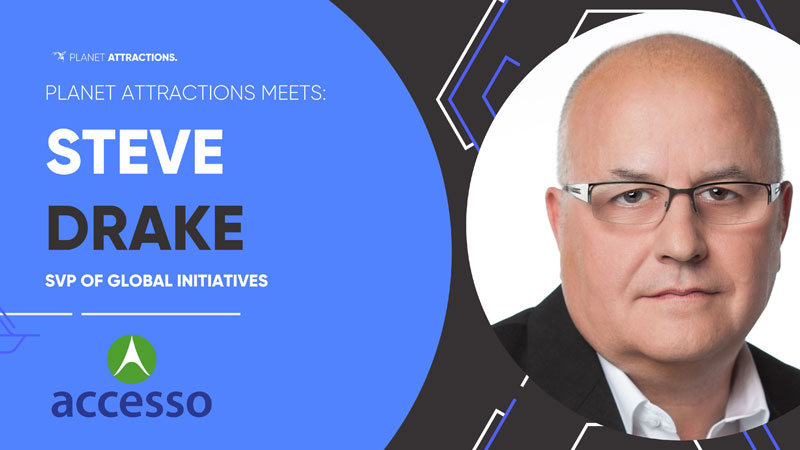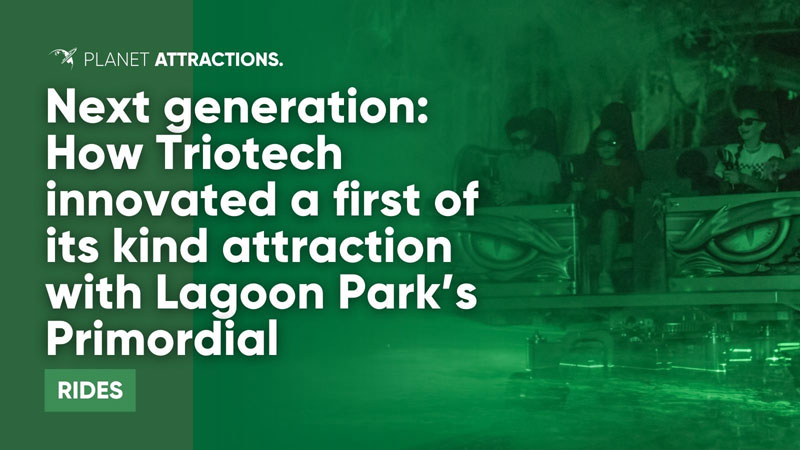 Next generation: How Triotech innovated a first of its kind attraction with Lagoon Park's Primordial