Andreas Andersen speaks to Planet Attractions about what's coming for Liseberg following the launch of Luna Park, the opening of the Grand Curiosa Hotel and the soon-to-open Oceana waterpark




A new brand home dedicated to Pilsner Urquell has opened its doors in Prague. BRC's Christian Lachel tells Planet Attractions how the attraction celebrates the brand's place in Czech history and culture




Ferrari World Abu Dhabi's Mission Ferrari opened to the public to much fanfare in January. Holovis's James Lodder shares a decade-long journey to realise this incredible immersive rollercoaster experience




Keith James, president of JRA; Robin Breese-Davies, executive vice president of ted; and Danielle Kramer, executive vice president of RWS, speak to Planet Attractions about what looks to be a bumper year ahead for the company




Connect&Go - a global leader in guest and attractions management technology - has grown significantly over the last decade. Its co-founder Anthony Palermo spoke to Planet Attractions




When it comes to all-in-one solutions for visitor attractions, Semnox's Venue Management Software system has transformed operations at popular FEC Kokomo Joe's. Here's how the technology works




The highly-anticipated Pipeline surf coaster is coming to SeaWorld Orlando this spring. SeaWorld's vice president of rides and engineering, Jonathan Smith, spoke to Planet Attractions about the project




Following a special panel session featuring some of the UK's top theme park content creators, Planet Attractions joined Jack Silkstone, Sean and Jo Dyer, and Kieran Adams as they explored this year's IAAPA Expo Europe in London




Convious showcased its digital engagement platform at this year's IAAPA Expo Europe. The company's managing director for the UK & Ireland, Andy Povey, tells Planet Attractions about everything the company has to offer




Leading experience designers Mather & Co have named Kim Kherlopian as the company's new managing director. Planet Attractions caught up with him at this year's IAAPA Expo Europe to find out more




IAAPA's president and CEO, Hal McEvoy spoke to Planet Attractions about this year's IAAPA Expo Europe, the industry's post-Covid recovery, his retirement plans and more




WhiteWater brings a strong presence to each and every IAAPA Expo. The company's chief marketing officer, Una de Boer, tells Planet Attractions about everything the company has to offer




AVIXA produces a number of popular events around the world, including InfoComm and Integrated Systems Europe. The organisation's regional manager for the UK and Ireland, Ben Barnard, spoke to Planet Attractions




IAAPA's director, Global Communications, Caitlin Dineen, spoke to Planet Attractions at this year's IAAPA Expo Europe about her new role and what goes into putting on an event of such magnitude




Family-friendly active free-roam VR experiences provider Spree Interactive showcased its technology at this year's IAAPA Expo Europe. Co-founder and CEO Jonathan Nowak Delgado spoke to Planet Attractions at the show




Katapult brought its entire team down to this year's IAAPA Expo Europe in London. The company's creative strategist, Kelly Herrick, spoke to Planet Attractions




Vantage announced the launch of The Joy Economy at this year's IAAPA Expo Europe. Planet Attractions spoke to the Whitewater division's new president, Michael Jungen, about the campaign and what he hopes to deliver with the technology




Experiential design collective Conductr made its first appearance at an IAAPA show this year as part of the Experience UK stand in London. Planet Attractions spoke to co-founder and CEO Peter Cliff about the start-up and its plans for the future




The Giant - a mammoth moving attraction and exhibition - is coming to a city near you




Blurring the lines between an experiential art gallery, interactive theme park and detailed film set, Wake the Tiger is a new attraction that just opened its doors in Bristol, UK. We spoke to co-founder Graham MacVoy about the new attraction, dubbed the world's first 'Amazement Park'




Planet Attractions travelled to Belgium recently to meet Peter van der Schans, IAAPA's new executive director and vice president for the Europe, Middle East, and Africa region. Here's what he had to say




Following the RWS acquisition of The Experience Department, Planet Attractions travelled to ted HQ to meet RWS CEO Ryan Stana and ted CEO Robin Breese-Davies to see what's next following the landmark deal




Attractions.io's Peter O'Dare explains how user segmentation is transforming the visitor experience for the better




Toronto Zoo is starting to undergo a major transformation. Its CEO Dolf DeJong spoke to Planet Attractions about the ambitious masterplan




A pair of highly anticipated John Wick and Now You See Me attractions are making their way to MOTIONGATE at Dubai Parks and Resorts. Planet Attractions spoke to FORREC's Eric O'Rourke about the record-breaking new additions




WAZA CEO Martin Zordan discusses the global disruption caused by COVID-19, the association's plans during another challenging year and how community has kept the world's animal attractions going through an unprecedented event




After being named president for one of the world's leading waterpark manufacturers, we had a chat with Paul Chutter about his new role, working with his father and what it means for WhiteWater going forward




As the attractions industry struggled in 2020, Europa-Park was no exception. Company CEO Michael Mack explains how the Mack family business navigated these troubled waters, as well as detailing a number of exciting plans for when the world finally starts to turn once again




In part two of our exclusive interview with the man who advised on Jurassic Park and has his own army of robotic dinosaurs, 'Dino' Don Lessem returns to talk everything from the business of dinosaurs to the world-famous Trump Toilet




Don Lessem has gone from advising on Jurassic Park to building enough robotic dinosaurs that he could fill an entire zoo. In part one of our interview, we get a peek into the life of 'Dino Don', who talks about everything from Steven Spielberg to the real-life dinosaur that's been named after him




In the pandemic world, museums engaging with their audience through digital has become an essential process. Klaus Sommer Paulsen explores this evolution to and asks how it will define the museum of the future




Kept indoors by the global pandemic and missing Disney's parks, this fan recreated the iconic fireworks show at home using a projector and a 3D printer




Businessman Mario Celso Lopes is planning to transform the economic landscape of his hometown by building one of the largest waterparks in Latin America




How do you operate a zoo when your customers aren't allowed to visit? Chester Zoo MD Jamie Christon tells Planet Attractions how the attraction made it through 2020 and what management's outlook is for 2021




Holovis CEO Stuart Hetherington talks to Planet Attractions about the past 12 months, major projects and the future of technology in the world of attractions




Ultraleap's touchless technology could prove a game-changer for health-conscious attractions and their visitors.




Prof Theo Pagel, president of the World Association of Zoos and Aquariums (WAZA) and director of Germany's Cologne Zoo, looks back at a year of turmoil for his community, while also looking at the future for visitors, biodiversity, education and animal protection.




Disney's strict costume rules at its parks led to a Disney fashion revolution. Lauren Heath-Jones finds out more.




A brand new Nickelodeon family entertainment centre is about to open its doors in Shenzhen, China. Planet Attractions spoke to China Leisure president, Linda Dong, about the upcoming project, the country's FEC market and the importance of major IPs to developments in China


































© Kazoo 5 Limited 2023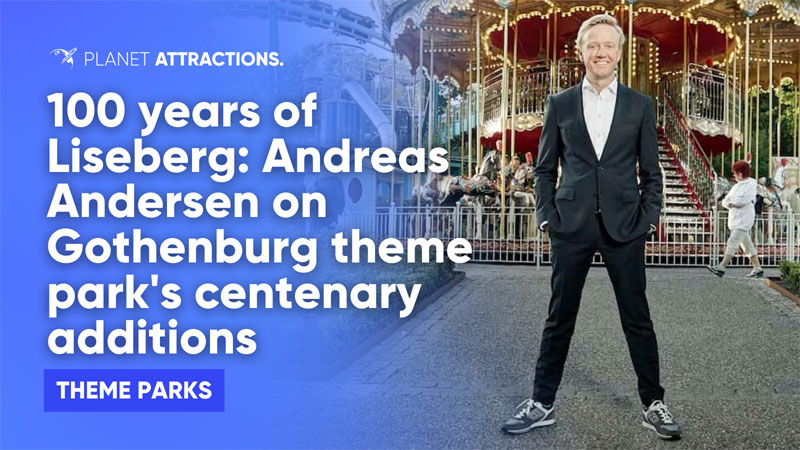 Andreas Andersen speaks to Planet Attractions about what's coming for Liseberg following the launch of Luna Park, the opening of the Grand Curiosa Hotel and the soon-to-open Oceana waterpark


A new brand home dedicated to Pilsner Urquell has opened its doors in Prague. BRC's Christian Lachel tells Planet Attractions how the attraction celebrates the brand's place in Czech history and culture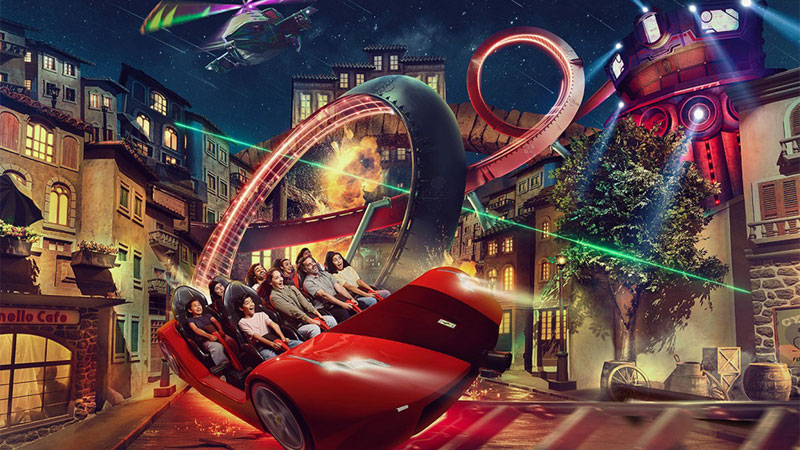 Ferrari World Abu Dhabi's Mission Ferrari opened to the public to much fanfare in January. Holovis's James Lodder shares a decade-long journey to realise this incredible immersive rollercoaster experience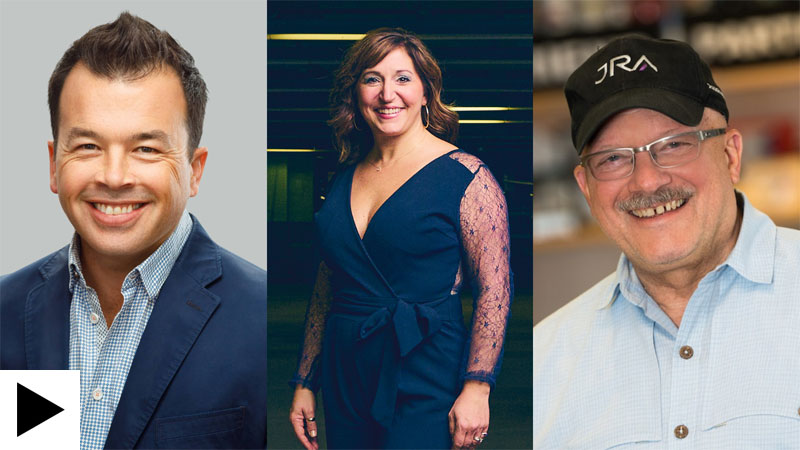 Keith James, president of JRA; Robin Breese-Davies, executive vice president of ted; and Danielle Kramer, executive vice president of RWS, speak to Planet Attractions about what looks to be a bumper year ahead for the company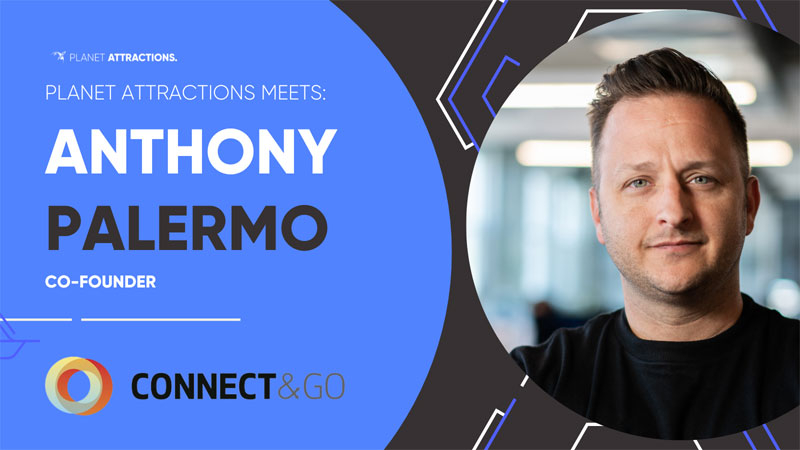 Connect&Go - a global leader in guest and attractions management technology - has grown significantly over the last decade. Its co-founder Anthony Palermo spoke to Planet Attractions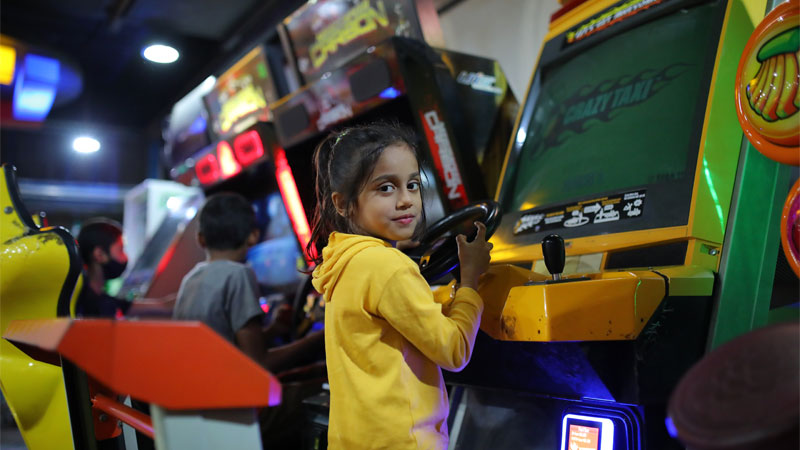 When it comes to all-in-one solutions for visitor attractions, Semnox's Venue Management Software system has transformed operations at popular FEC Kokomo Joe's. Here's how the technology works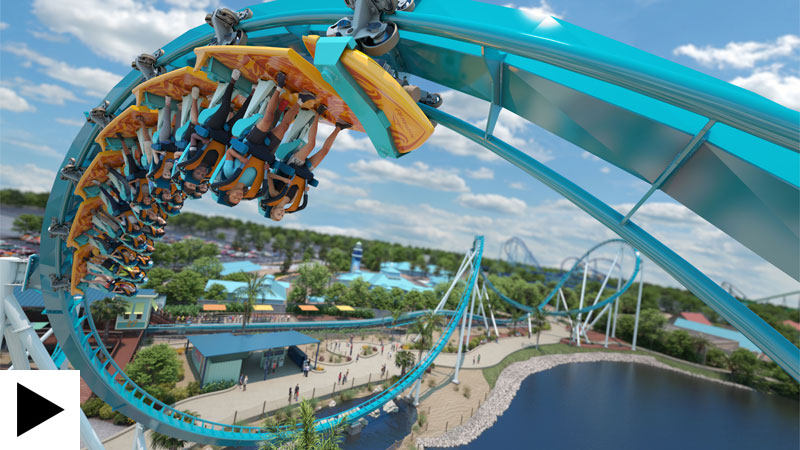 The highly-anticipated Pipeline surf coaster is coming to SeaWorld Orlando this spring. SeaWorld's vice president of rides and engineering, Jonathan Smith, spoke to Planet Attractions about the project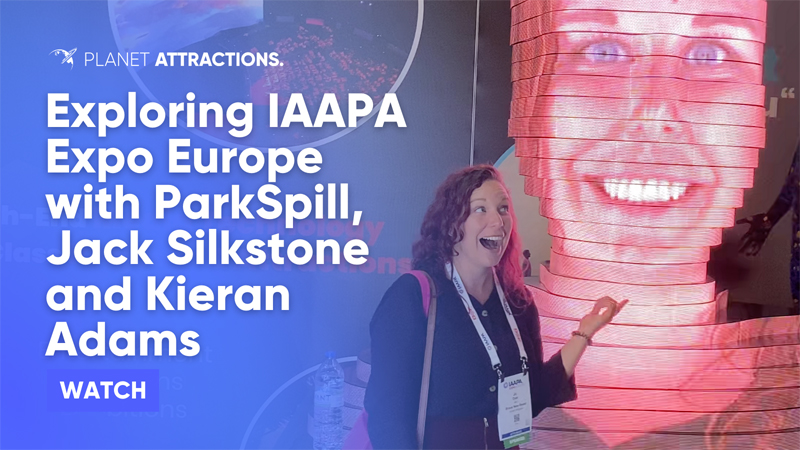 Following a special panel session featuring some of the UK's top theme park content creators, Planet Attractions joined Jack Silkstone, Sean and Jo Dyer, and Kieran Adams as they explored this year's IAAPA Expo Europe in London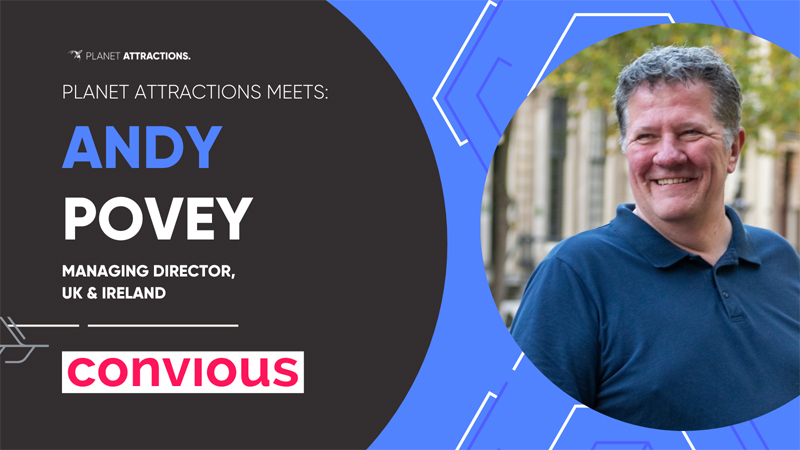 Convious showcased its digital engagement platform at this year's IAAPA Expo Europe. The company's managing director for the UK & Ireland, Andy Povey, tells Planet Attractions about everything the company has to offer


Leading experience designers Mather & Co have named Kim Kherlopian as the company's new managing director. Planet Attractions caught up with him at this year's IAAPA Expo Europe to find out more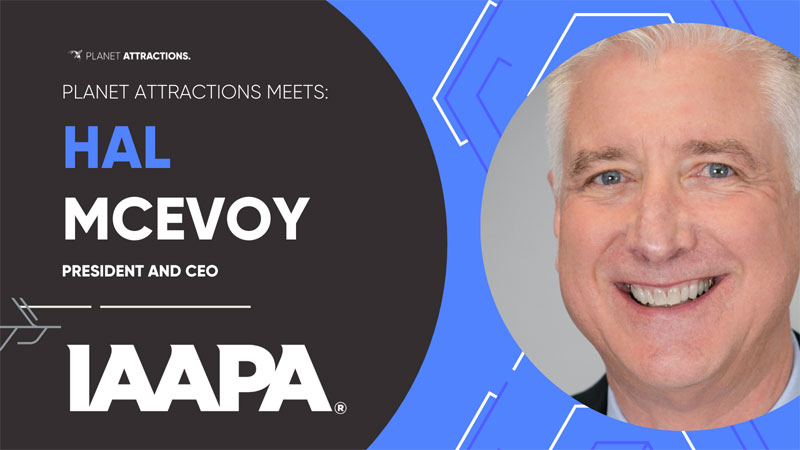 IAAPA's president and CEO, Hal McEvoy spoke to Planet Attractions about this year's IAAPA Expo Europe, the industry's post-Covid recovery, his retirement plans and more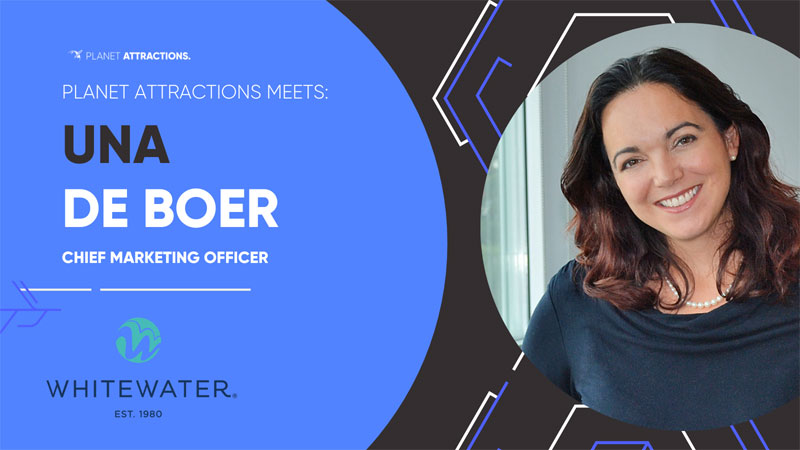 WhiteWater brings a strong presence to each and every IAAPA Expo. The company's chief marketing officer, Una de Boer, tells Planet Attractions about everything the company has to offer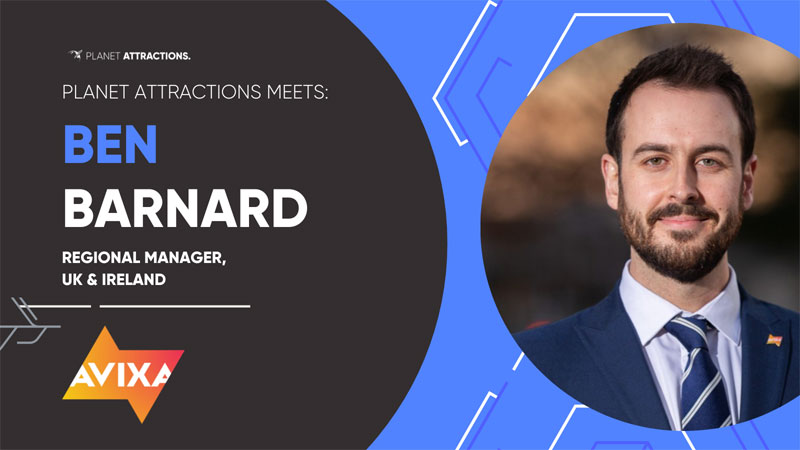 AVIXA produces a number of popular events around the world, including InfoComm and Integrated Systems Europe. The organisation's regional manager for the UK and Ireland, Ben Barnard, spoke to Planet Attractions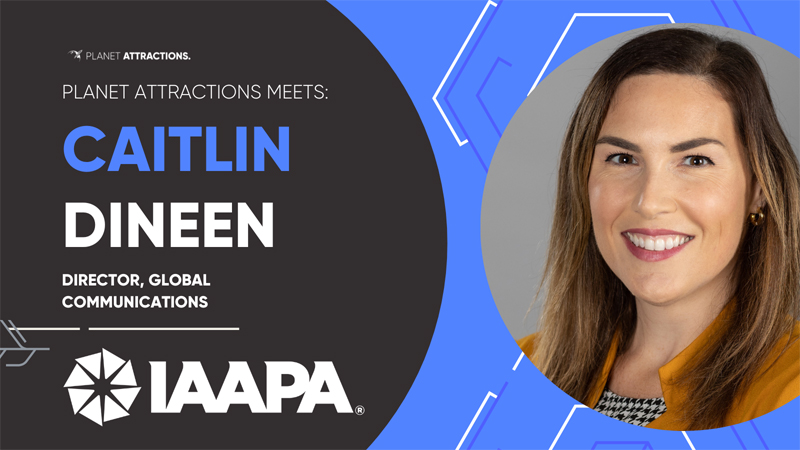 IAAPA's director, Global Communications, Caitlin Dineen, spoke to Planet Attractions at this year's IAAPA Expo Europe about her new role and what goes into putting on an event of such magnitude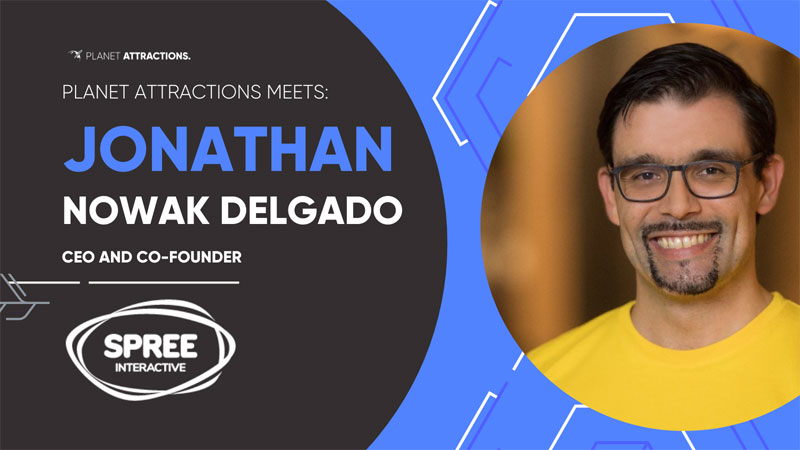 Family-friendly active free-roam VR experiences provider Spree Interactive showcased its technology at this year's IAAPA Expo Europe. Co-founder and CEO Jonathan Nowak Delgado spoke to Planet Attractions at the show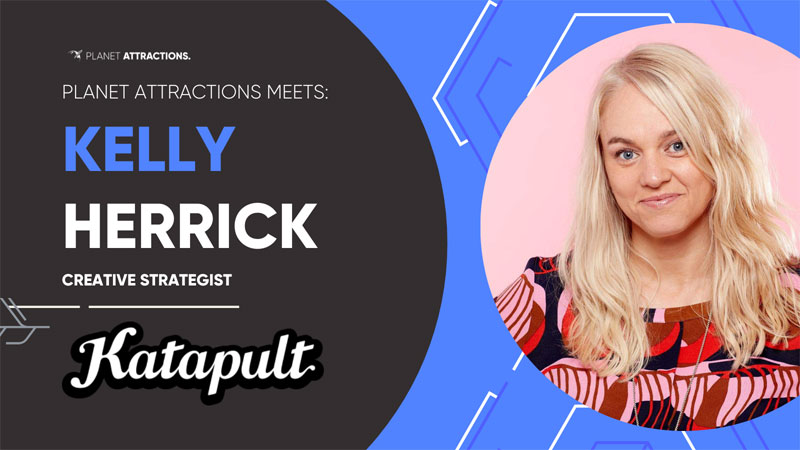 Katapult brought its entire team down to this year's IAAPA Expo Europe in London. The company's creative strategist, Kelly Herrick, spoke to Planet Attractions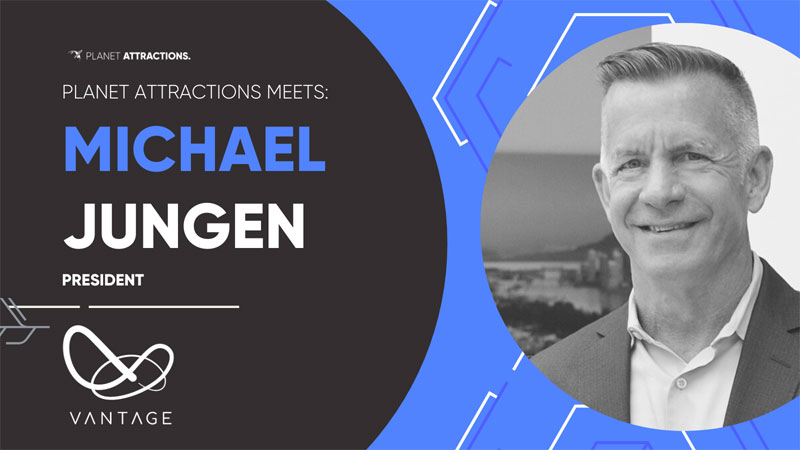 Vantage announced the launch of The Joy Economy at this year's IAAPA Expo Europe. Planet Attractions spoke to the Whitewater division's new president, Michael Jungen, about the campaign and what he hopes to deliver with the technology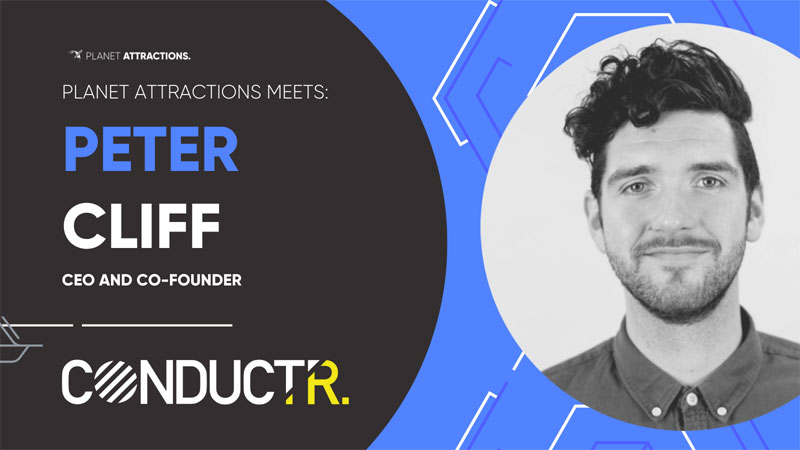 Experiential design collective Conductr made its first appearance at an IAAPA show this year as part of the Experience UK stand in London. Planet Attractions spoke to co-founder and CEO Peter Cliff about the start-up and its plans for the future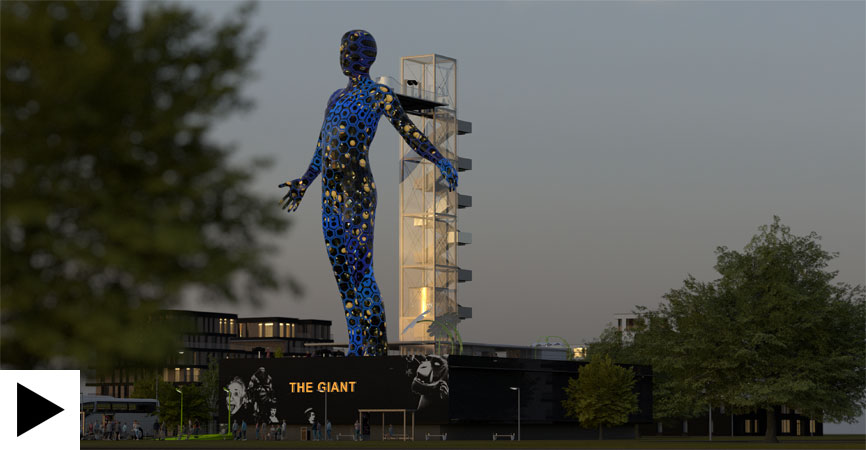 The Giant - a mammoth moving attraction and exhibition - is coming to a city near you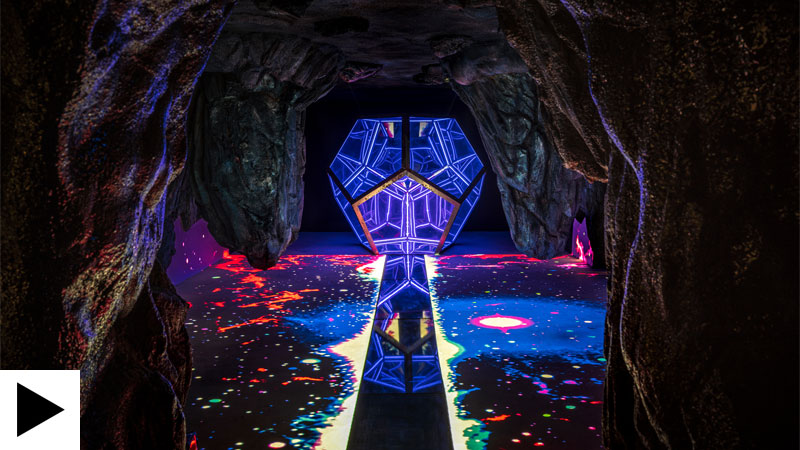 Blurring the lines between an experiential art gallery, interactive theme park and detailed film set, Wake the Tiger is a new attraction that just opened its doors in Bristol, UK. We spoke to co-founder Graham MacVoy about the new attraction, dubbed the world's first 'Amazement Park'


Planet Attractions travelled to Belgium recently to meet Peter van der Schans, IAAPA's new executive director and vice president for the Europe, Middle East, and Africa region. Here's what he had to say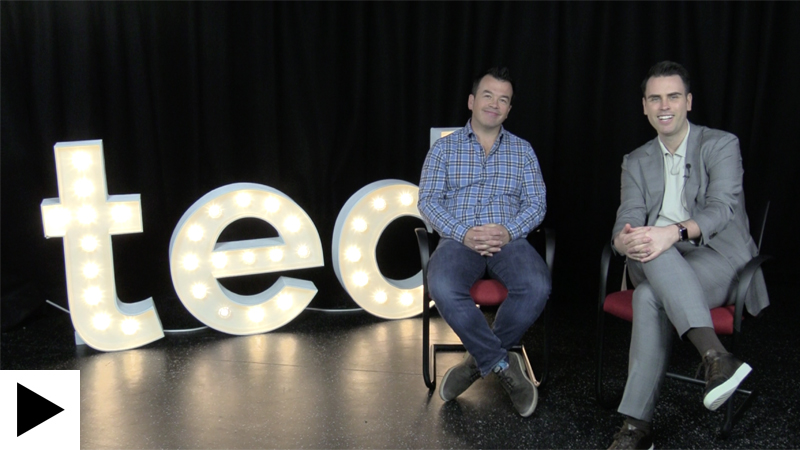 Following the RWS acquisition of The Experience Department, Planet Attractions travelled to ted HQ to meet RWS CEO Ryan Stana and ted CEO Robin Breese-Davies to see what's next following the landmark deal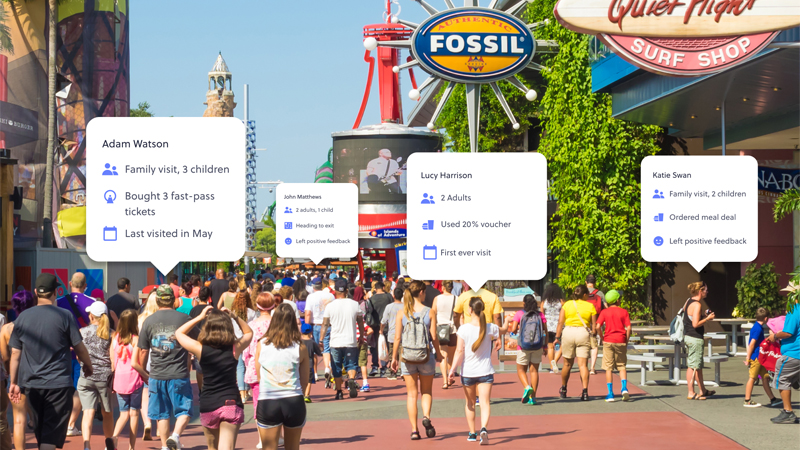 Attractions.io's Peter O'Dare explains how user segmentation is transforming the visitor experience for the better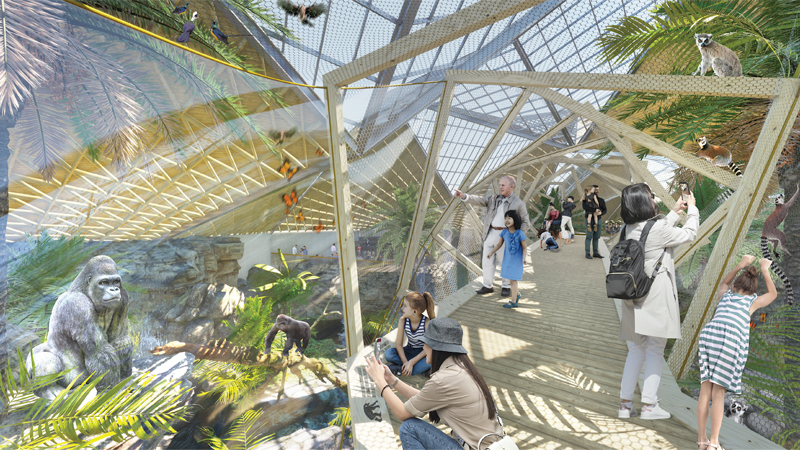 Toronto Zoo is starting to undergo a major transformation. Its CEO Dolf DeJong spoke to Planet Attractions about the ambitious masterplan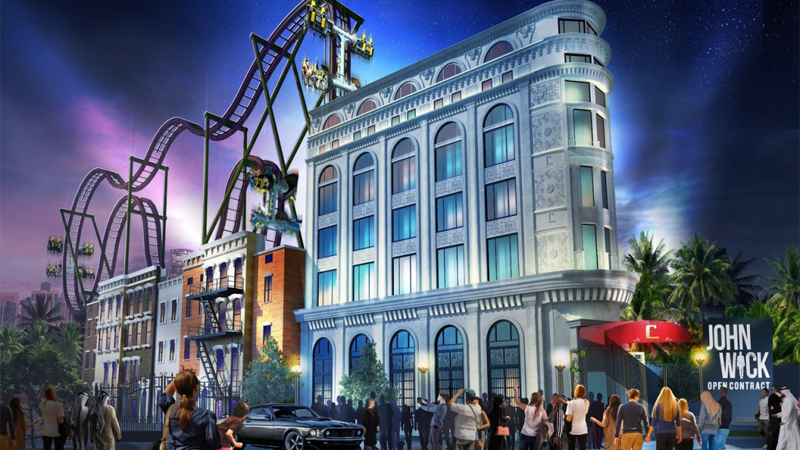 A pair of highly anticipated John Wick and Now You See Me attractions are making their way to MOTIONGATE at Dubai Parks and Resorts. Planet Attractions spoke to FORREC's Eric O'Rourke about the record-breaking new additions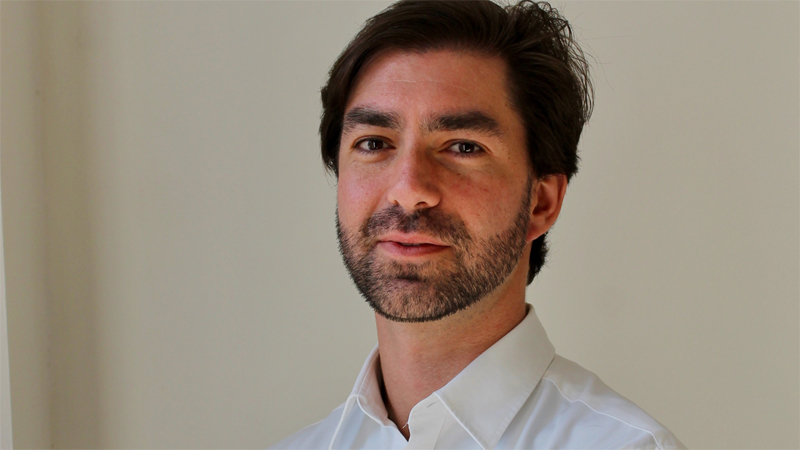 WAZA CEO Martin Zordan discusses the global disruption caused by COVID-19, the association's plans during another challenging year and how community has kept the world's animal attractions going through an unprecedented event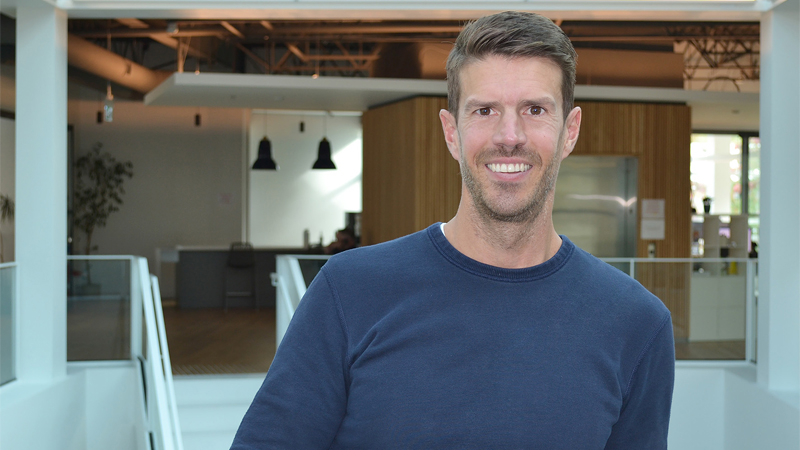 After being named president for one of the world's leading waterpark manufacturers, we had a chat with Paul Chutter about his new role, working with his father and what it means for WhiteWater going forward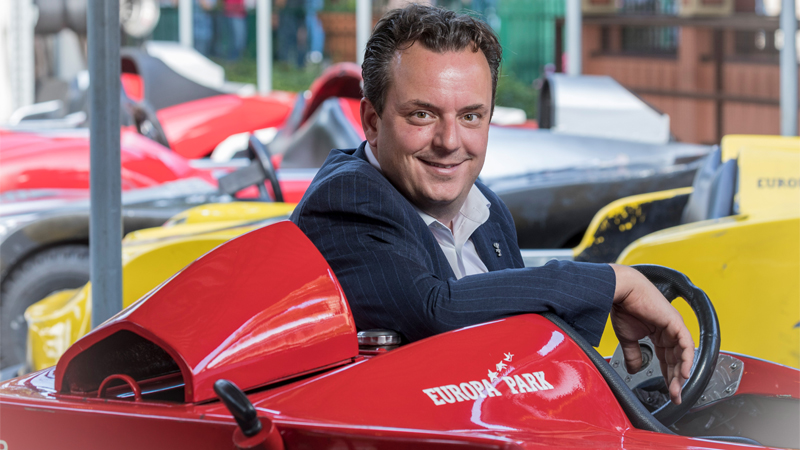 As the attractions industry struggled in 2020, Europa-Park was no exception. Company CEO Michael Mack explains how the Mack family business navigated these troubled waters, as well as detailing a number of exciting plans for when the world finally starts to turn once again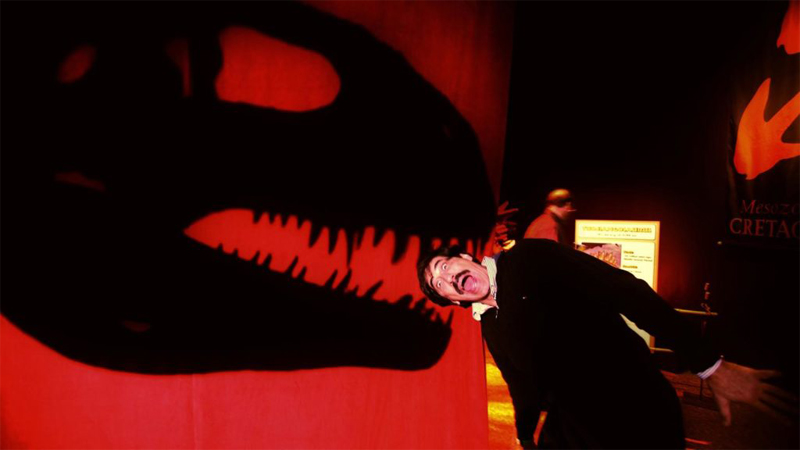 In part two of our exclusive interview with the man who advised on Jurassic Park and has his own army of robotic dinosaurs, 'Dino' Don Lessem returns to talk everything from the business of dinosaurs to the world-famous Trump Toilet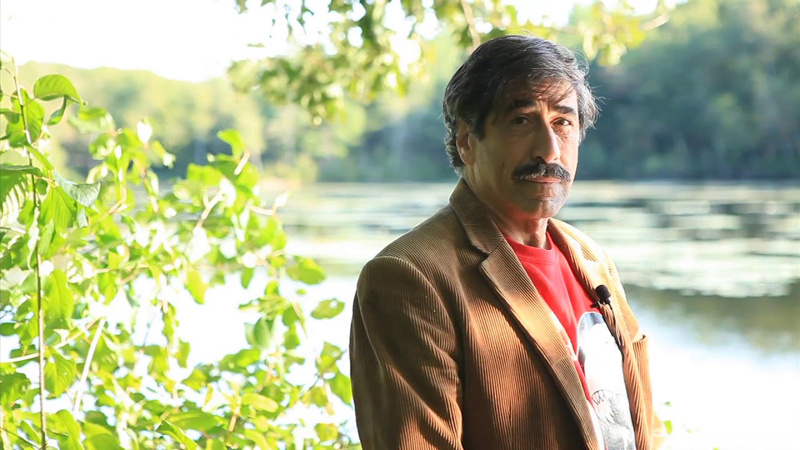 Don Lessem has gone from advising on Jurassic Park to building enough robotic dinosaurs that he could fill an entire zoo. In part one of our interview, we get a peek into the life of 'Dino Don', who talks about everything from Steven Spielberg to the real-life dinosaur that's been named after him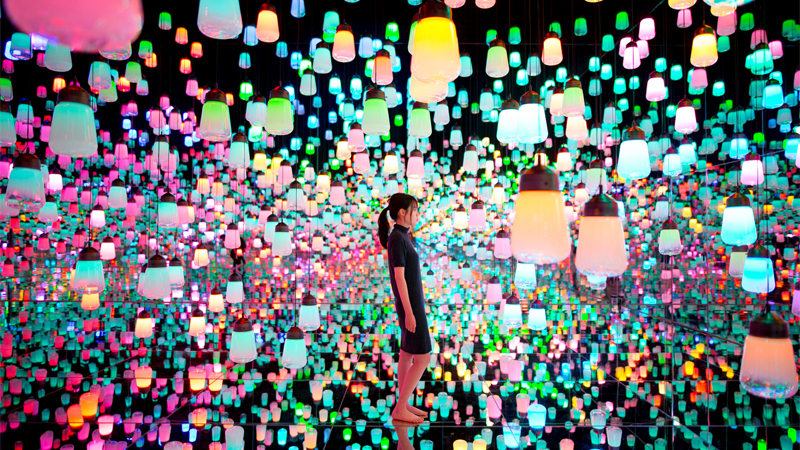 In the pandemic world, museums engaging with their audience through digital has become an essential process. Klaus Sommer Paulsen explores this evolution to and asks how it will define the museum of the future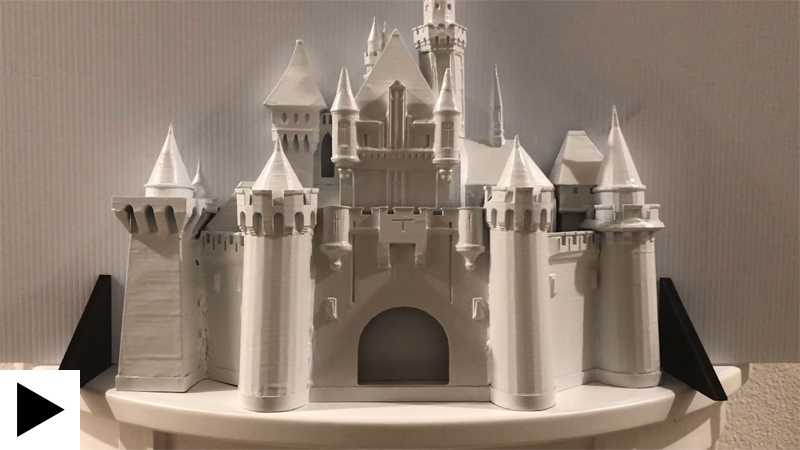 Kept indoors by the global pandemic and missing Disney's parks, this fan recreated the iconic fireworks show at home using a projector and a 3D printer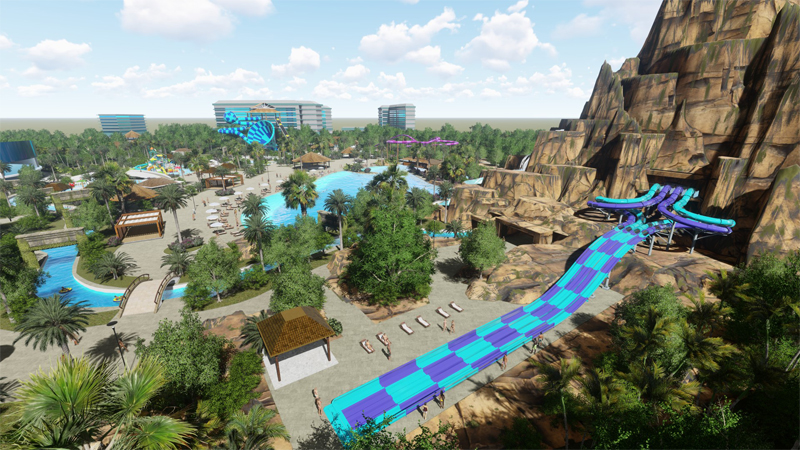 Businessman Mario Celso Lopes is planning to transform the economic landscape of his hometown by building one of the largest waterparks in Latin America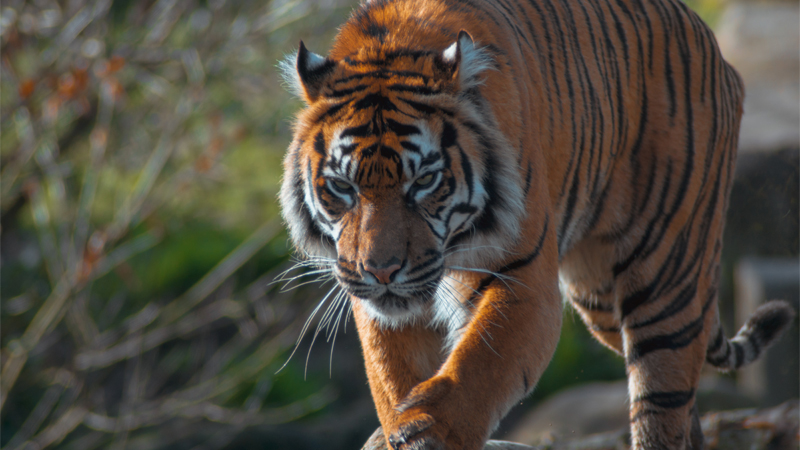 How do you operate a zoo when your customers aren't allowed to visit? Chester Zoo MD Jamie Christon tells Planet Attractions how the attraction made it through 2020 and what management's outlook is for 2021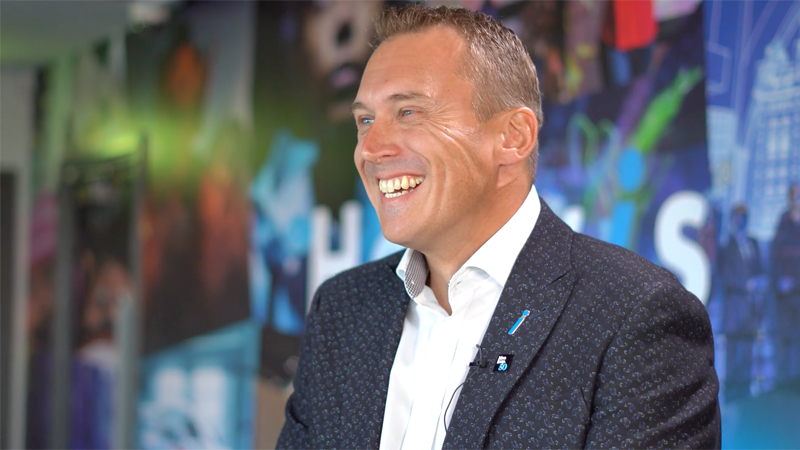 Holovis CEO Stuart Hetherington talks to Planet Attractions about the past 12 months, major projects and the future of technology in the world of attractions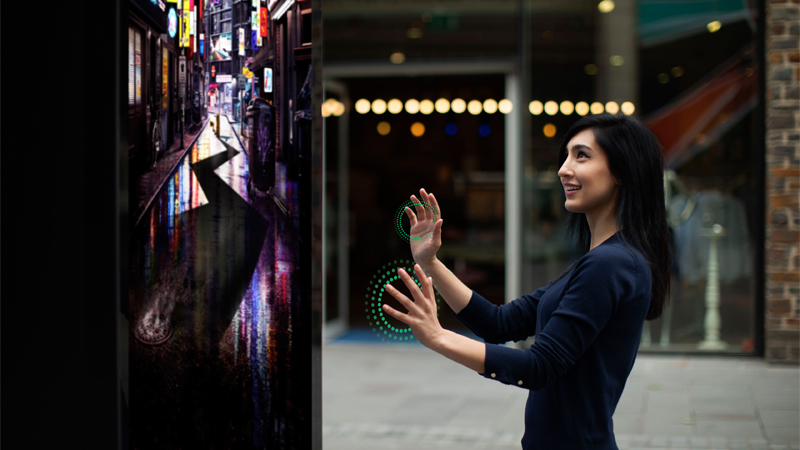 Ultraleap's touchless technology could prove a game-changer for health-conscious attractions and their visitors.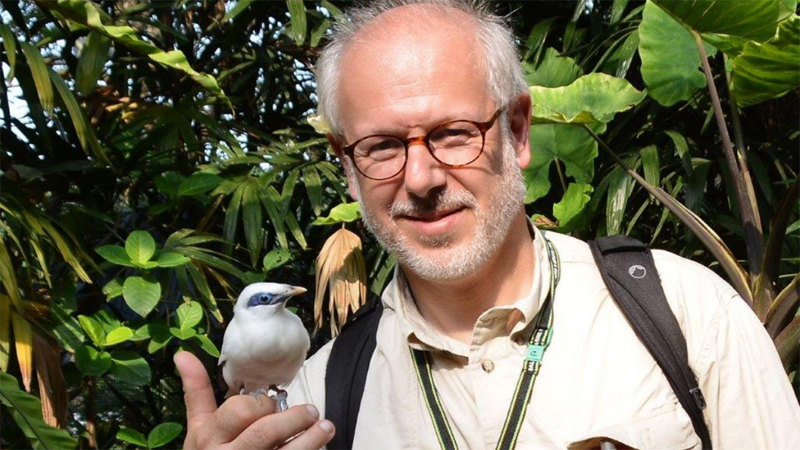 Prof Theo Pagel, president of the World Association of Zoos and Aquariums (WAZA) and director of Germany's Cologne Zoo, looks back at a year of turmoil for his community, while also looking at the future for visitors, biodiversity, education and animal protection.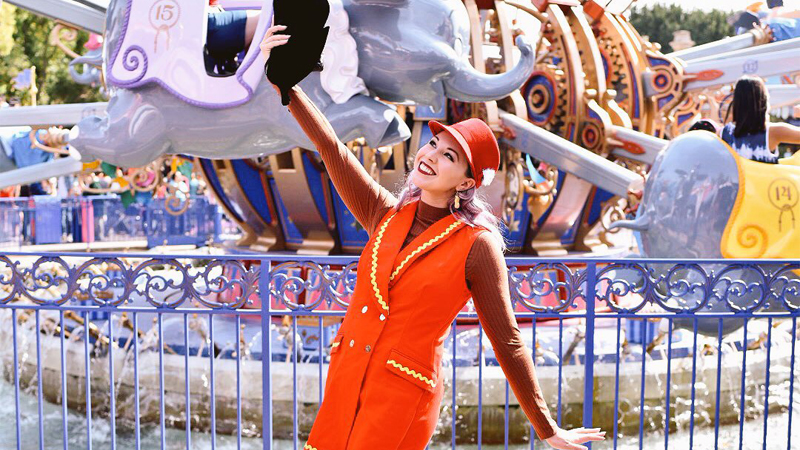 Disney's strict costume rules at its parks led to a Disney fashion revolution. Lauren Heath-Jones finds out more.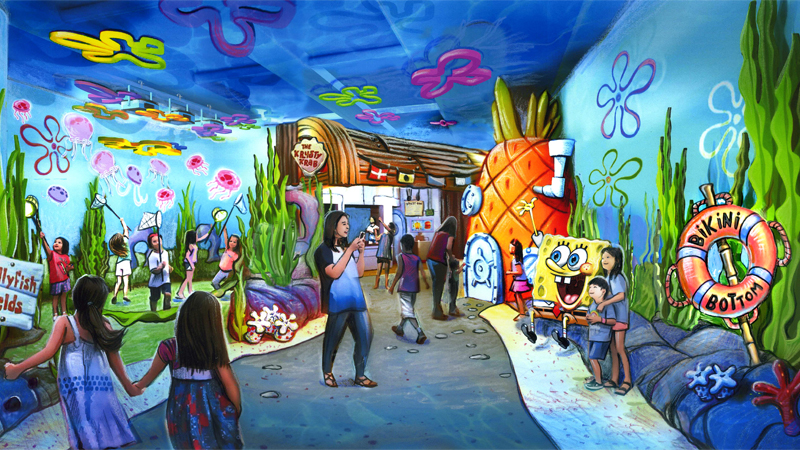 A brand new Nickelodeon family entertainment centre is about to open its doors in Shenzhen, China. Planet Attractions spoke to China Leisure president, Linda Dong, about the upcoming project, the country's FEC market and the importance of major IPs to developments in China





© Kazoo 5 Limited 2023