In depth

It takes a village: How to increase spending and social reach through micro-influencing with Attractions.io

How can you leverage user-generated content and photo purchases to drive revenue and simultaneously promote your attraction? Attractions.io's Peter O'Dare has the answers...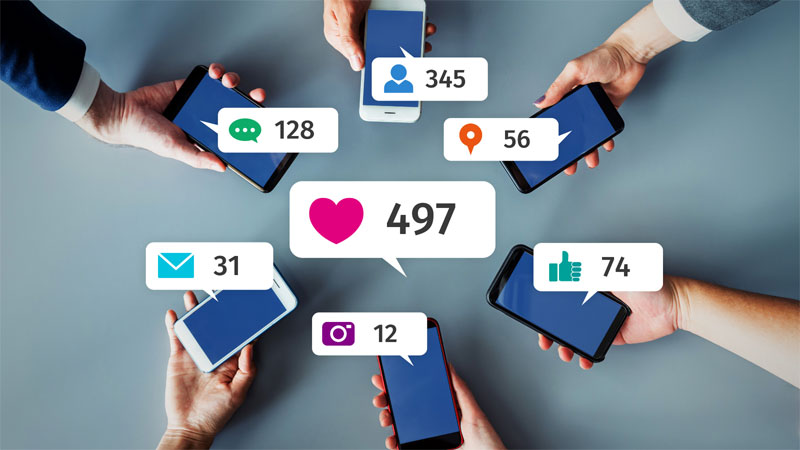 Micro-influencing can be used to increase secondary spend while also enhancing social reach through authentic messages
Credit: Canva
"It takes a village to raise a child" is a famous proverb that suggests an entire community of people must provide for and interact positively with children for those children to experience and grow in a safe and healthy environment.

You can take this same idea and apply it to social media outreach. You're not looking for the most successful or the most powerful person in a select community to spread the word, rather you aim to utilise everyone - from A to Z - to drive your message, promote your products and, in turn, influence other members of the community to try your product.

Also dubbed the nano-influencer, the so-called 'micro-influencer' could literally have 30 followers, all of which are family, colleagues and friends from school.

In the same category but maybe on a slightly larger and more defined scale, you can have your bloggers, people with small social channels, enthusiasts and other content creators.

They could, again, have 30 followers. They could have 30,000 followers - it doesn't hugely matter. The important thing is they are one piece of a larger puzzle - an ever-expanding and branching tree that sees each person in the line influence the next. This digital word of mouth from a trusted source acts as a truly authentic message.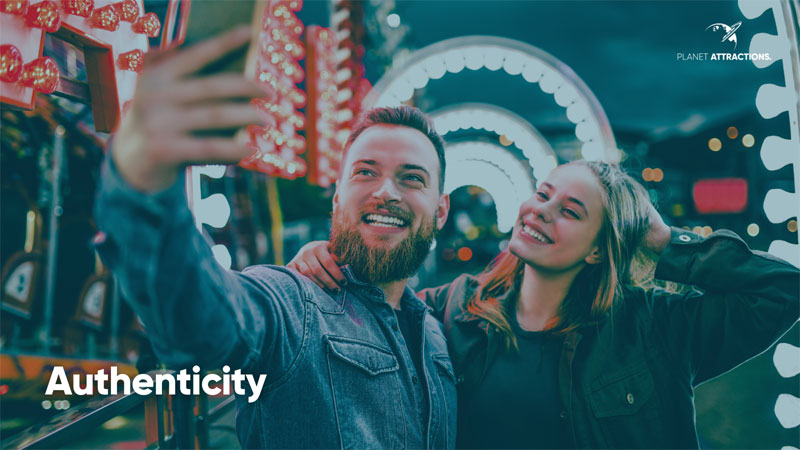 So what does authenticity mean, and why is it so important?

When a celebrity shares a product or experience, there's every chance you will see something along the lines of 'PAID FOR PROMOTION' or 'ADVERTISEMENT' somewhere in the text.

When your average visitor, enthusiast or small blogger chooses to post any kind of content, that language is largely removed. The viewer knows that what they are reading, seeing or watching is completely real, increasing the authenticity of the posts and creating an endorsement that a celebrity or even your own social accounts can't do themselves.

This is the power the micro-influencer unwittingly holds over the celebrity with millions of followers. In an age where authenticity can truly connect a business to its customers on a personal level, it's the everyday person who can drive things like visitation, spending and positive (or negative) public perception. This is backed up by research from Nielsen, which says that 92% of people will believe recommendations from people they know over any type of advertisement.

Influence is the power to change a person's behaviour. This can come from relevant expertise, community standing or personal relationships. An influencer on any level can have one, two or all of these things, and your job as an attraction or promoter is to try and get them to utilise these tools in your favour.

So how do you encourage this behaviour, and how can you get the added bonus of profiting from it?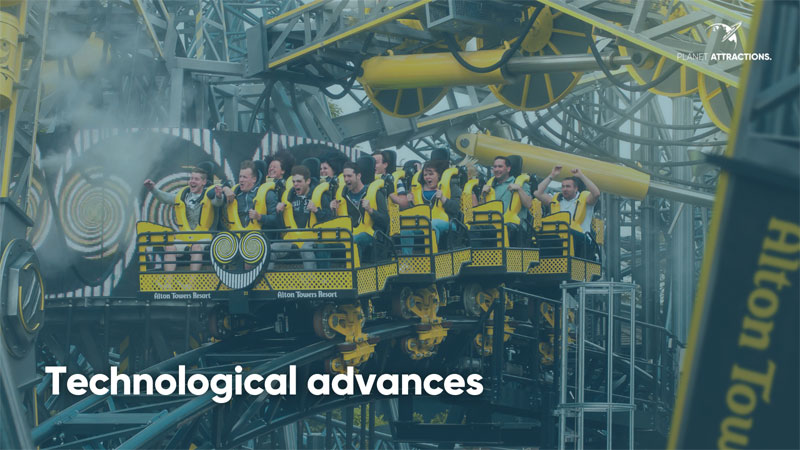 Attractions.io recently partnered with PomVom with the idea of creating new tools that increase a visitor's secondary spending and significantly expand an attraction's social reach.

The two companies joined forces to integrate PomVom's digital photo solution into the Attractions.io ecosystem, using the technology to allow guests to easily capture in-park photography and other media from the Alton Towers app, and to allow them to view, purchase and share this content following their visit.

"The idea is that you can associate all of your photos in the app as you go around the park," says Peter O'Dare, head of product at Attractions.io, speaking to Planet Attractions.

"For the classic photo, when you come off the ride, traditionally, there's some friction at photo kiosks when people are already queuing. You might not want to have to wait to go and speak to someone to ask for your photo. We hear from a lot of guests where it's like 'oh that photo's nice. But I want to run to the next ride'. Taking the photos mobile gives them the opportunity to do both and browse or buy at their leisure."

Recently trialled at the Merlin Entertainments-operated Alton Towers in the UK, the in-app photo feature offers guests unlimited consideration time, with media taken at an attraction remaining visible in the app long after guests finish their visit.

Removing not only the on-the-spot decision about whether to purchase a ride photo, but also the decision to then carry that photo around with them for the entirety of their visit, guests can now take the time to choose their favourite photos, purchase them, and then directly share them to their chosen social media platform. Simply by scanning or entering a code, or by using a self-service kiosk, media can be sent directly to the user via the app.

"You get as much media associated with your visit and your device as possible during the time frame of your visit," says O'Dare.

"If we know that people have watermarked photos on their device, that means they've engaged with that feature, and they haven't purchased them yet.

"By integrating PomVom's technology within Attractions.io, we can leverage user data from across the entire guest journey. Using this data, you can get really targeted with your engagement. For example, if someone said that they had a really bad time, they're unlikely to buy a photo. However, if they have a great time but forgot to buy their photos on the day they visited, you'll have a much higher conversion rate by sending them a well-timed reminder."

Operators can use other features within the app, like guest sentiment data, to filter contact lists and then send targeted offers to users with specific traits. For example, operators can send a push message to encourage users to unlock all of their photos for a special price. Using a one-tap payment process, all the complication is removed, and when the purchase is confirmed, the user can instantly download and post the photos to any platform they desire.

"That brings this experience round to influencing," says O'Dare. "If we can get guests to be the biggest advocates of the visitor experience, it takes a big load off the park's marketing team."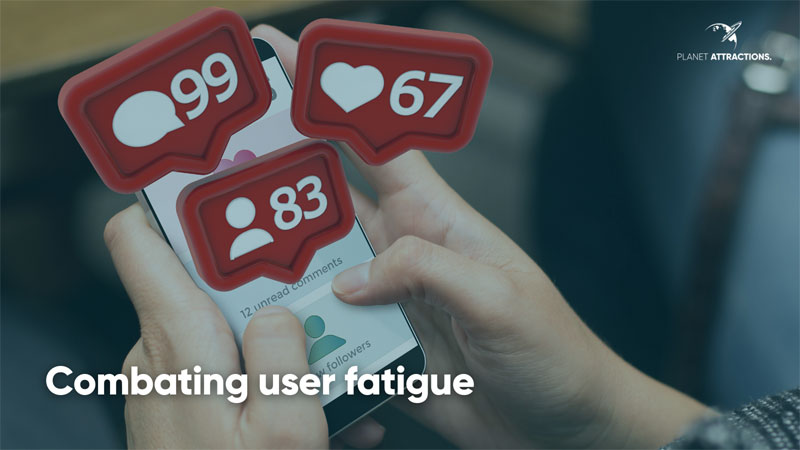 While someone who has had a great experience being encouraged to share their media will likely have a positive outcome, you don't want to overdo it. Too much encouragement, a bombardment of messages, for example, will result in the opposite of what you're trying to achieve.

O'Dare explains: "The biggest challenge with these very specific feature rollouts is you've got to incorporate them into a larger marketing strategy, and we don't want to create user fatigue where it's like, 'I got another message about another thing?' People hate that. It's why they turn off notifications and disengage with brands.

"We're in a unique position because we collect data from the entire guest journey and combine that with external data provided through integrations with ticketing vendors and other attraction management systems. We can target guests with the right message, at the right time and place as part of an integrated marketing strategy. The messages are highly relevant which minimises the risk of fatigue and maximises conversions.

"In the enterprise market, driving adoption of apps and guest experience platforms is a huge goal. They want to get as many people onto the app as possible because they understand that it's a powerful source of data, and it allows them to send targeted offers and content that align with users' needs, which benefits their marketing strategy.

"If they can bring guests to one channel and really focus on making that experience really high-end, it means that they don't have to spend as much effort across multiple channels and multiple promotion points."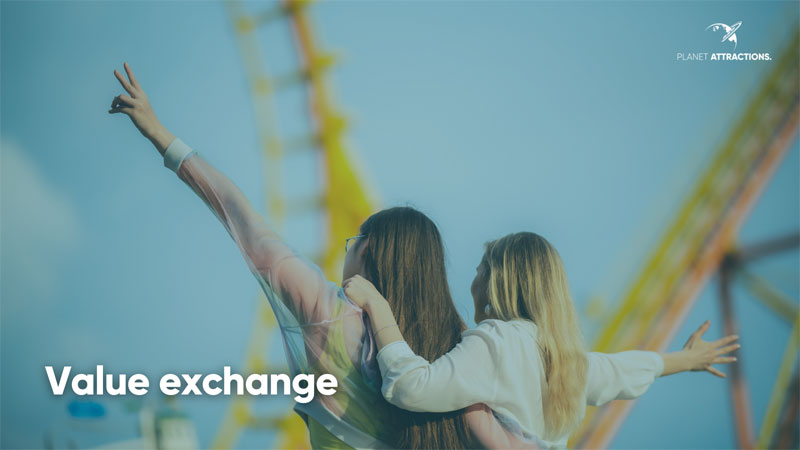 This targeted marketing approach will not only prove more cost-effective for an attraction, but it will improve its bottom line and available data, creating a cycle that, in the long run, should enhance the overall experience and encourage visitors to act as brand ambassadors.

"We really focus on the value exchange," says O'Dare. "If guests put in a little bit of effort in, they get a lot out of the platform. Just by signing up and using the app, they get personal suggestions about what they should do or activities they can explore to make their visit better.

The in-app photo feature has been launched at Alton Towers following a successful trial during the park and wider resort's Christmas event and through Q1. In-app photos complement a suite of tools that Attractions.io has rolled out over the last six months, including hotel check-in capabilities and expanded native payment integrations. With the addition of photography, it enhances the ability to turn its customers into its most valuable assets.

"Everything we try and do, we're always trying to add value for the guests in the resort at the same time to make sure it delivers tangible results for operators," says O'Dare.

"We want to make sure that this is as frictionless as possible because we want to be an enabler of a great experience, not just the experience itself. We're not building apps for the sake of building apps. We want to make the guest experience frictionless, easy to understand, and help guests make incredible memories with their loved ones.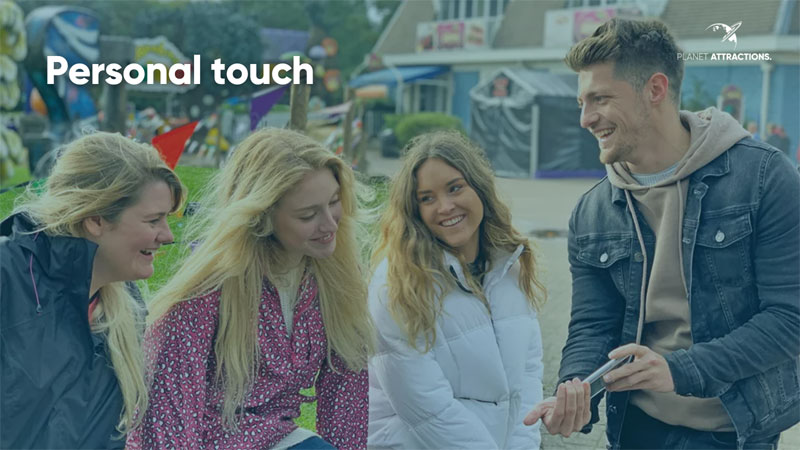 So now the product has been rolled out at Alton Towers, what does Merlin-operated park - one of the most visited in the UK - think of the solution?

"Our mobile app is the foundation of our digital guest experience and the new photo feature is already proving to be a fantastic digital option for our visitors," says Chris Wilson, E-commerce manager at Alton Towers.

"Working and collaborating with both Attractions.io and Pomvom to add photos to the app is the next step for us to build the ultimate digital companion for our visitors."

In addition to in-app photos, Attractions.io has also rolled out a number of features in the last six months, including hotel check-in capabilities and expanded native payment integrations.

"Adding these features alongside in-app photos has enhanced our digital offering, and provides an invaluable tool for guests visiting Alton Towers," says Wilson. "They can now manage their entire in-park experience entirely from their smart device."

So from technology to marketing to the end-user experience, when you think about what your customers can do for you, just remember that it takes a village.

To learn more about Attractions.io's photo integrations, click here
Technology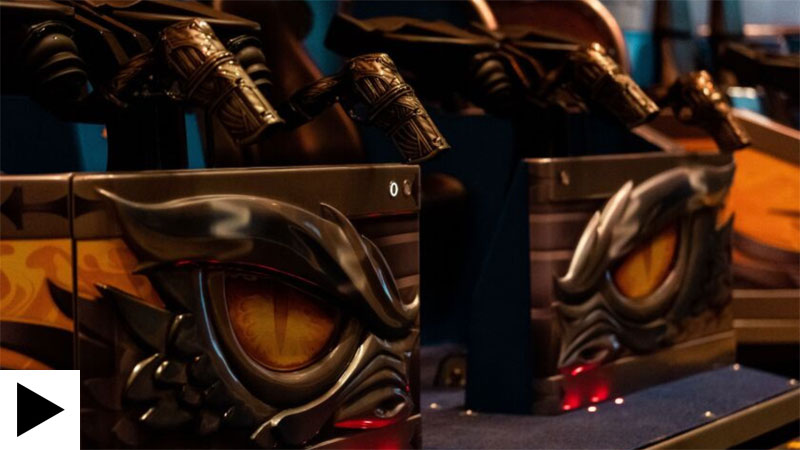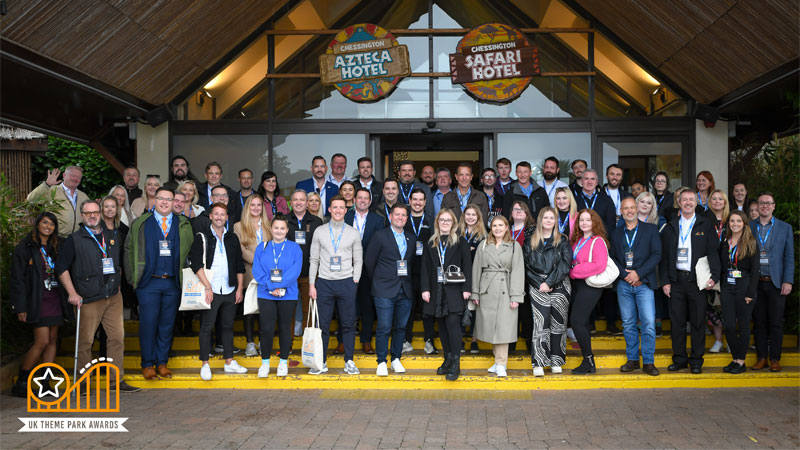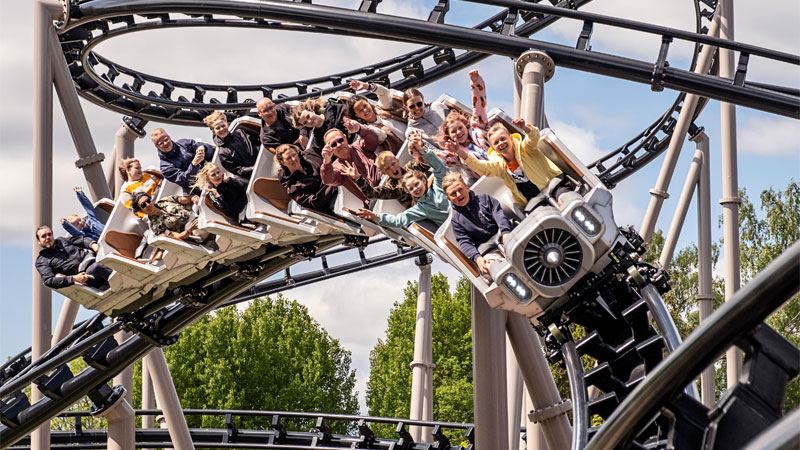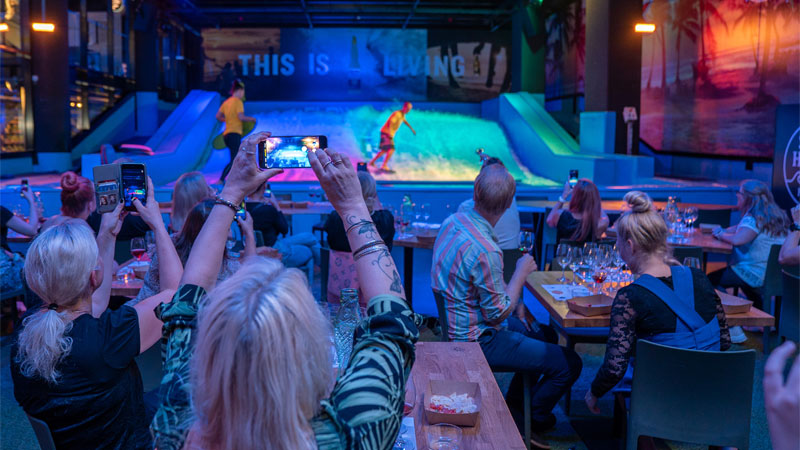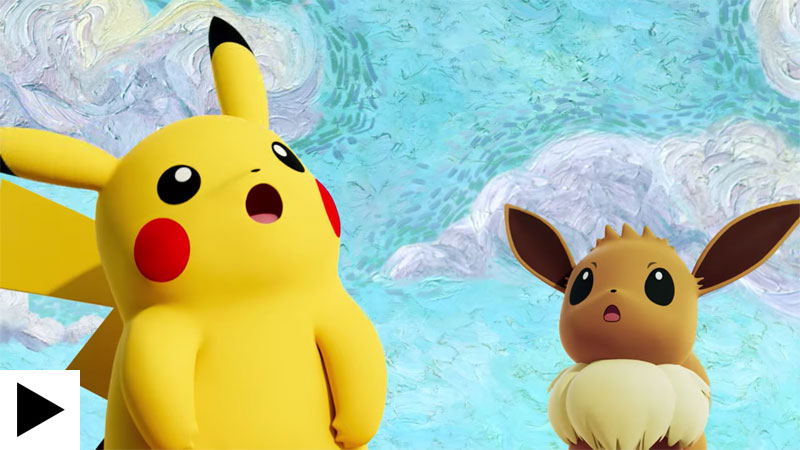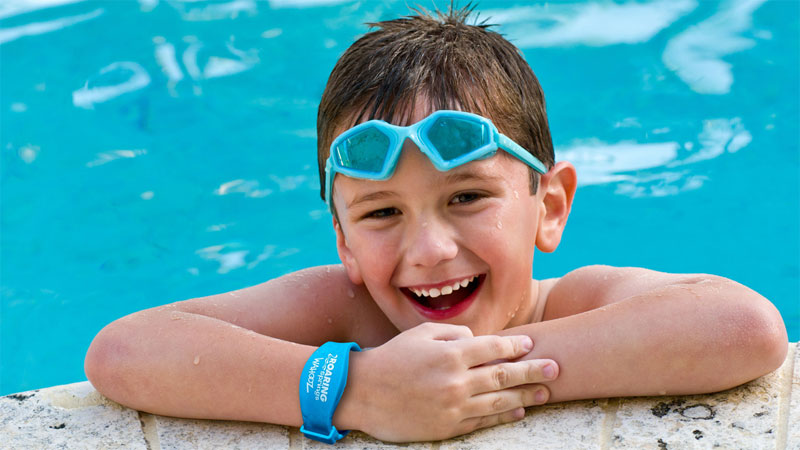 Solving the puzzle: Connect&GO's Anthony Palermo on how technology is rapidly changing attractions management