AV specialist Christie will showcase product capabilities of MicroTiles LED technology with video wall at IAAPA Expo 2023




Dual additions to accesso's product portfolio have strengthened the attractions technology provider's offering in 2023. Steve Drake, accesso's senior vice president of Global Initiatives, speaks to Planet Attractions




Attractions.io has partnered with Alton Towers to introduce an industry-first in-app dynamic lighting map to be utilised at the operator's popular Scarefest and Ultimate Fireworks Spectacular events




Morty - an experience app which describes itself as 'the ultimate social copilot for you and your friends' - has raised more than US$2.2m as the company expands operations into the haunted attractions market




Benoit Cornet shares a fascinating insight into the world of dark rides and the emergence of his new company - BoldMove Nation




Alex Book, co-founder and chief strategy officer at Arcade – The Creative Reality Company, explains how attractions and cultural institutions can make use of immersive technologies to reach new audiences




A new exhibit from the National WWII Museum in New Orleans will give its visitors the opportunity to have conversations with some of the heroes of World War II, with AI technology powering the upcoming Voices from the Front experience




There's a transformative shift happening when it comes to use of technology in attractions management. Anthony Palermo, co-founder of Connect&GO, spoke to Tom Anstey...




IAAPA is gearing up for its largest EMEA event ever, with the 2023 edition of IAAPA Expo Europe taking place in Vienna between September 25 - 28. Here's everything you need to know about the event




AV specialist Christie is to showcase new additions to its M 4K RGB projector series as well as new projects, including an immersive visitor attraction in Toronto, Canada




Experience UK's UK Pavilion will return at this year's IAAPA Expo Europe, with the booth offering an 'experiential showcase of British ingenuity' to all attendees




Triotech will showcase several new projects and rides at this year's IAAPA Expo Europe, including its Stand Up Theater and Qube attractions




Attractions technology provider accesso will showcase the capabilities of it's new PoS platform; accessoFreedom




Ticketing specialist Convious will host several education sessions on revenue, visitor experience and operations at this year's IAAPA Expo Europe in Vienna




Six Flags has teamed up with Google Cloud to transform its digital offering and enhance the guest experience




Christie has worked with Maxin10sity to create a projection-mapped spectacle that has seen Germany's Karlsruhe Palace transformed into a digital masterpiece




Dive in as FlowRider's Joshua Atkinson explores the shift in consumer mindsets and its impact on the attractions industry




Connect&GO and Amilia have announced a strategic technology partnerships that will see the two companies work together in the development of cutting-edge solutions in eCommerce and attractions management




Dronisos has broken the record for the largest drone show ever performed in Europe, with the company behind Disneyland Paris's Bastille Day nighttime spectacle




Merlin Entertainments has partnered with RAW Charging to install electric vehicle charging points at five UK attractions this summer




Connect&GO has announced two new partnerships in France that will see the attractions technology specialists integrate its Konnect all-in-one platform with leading French ticket providers Ticketmaster France and France Billet




Engineering company Sanvik has used artificial intelligence to design a statue that draws on the styles of famous artists spanning three continents and 500 years, with the resulting work on display in Sweden's Tekniska Museet




A virtual Disney theme park in the Metaverse remains a long-term possibility following a partnership between Disney and Apple's upcoming Vision Pro headset




Virgin Voyages has partnered with Jennifer Lopez to launch Jen A.I. a new tool that enables guests to receive personalised invitations from the pop superstar




accesso has announced the acquisition of leading ticketing and visitor management system provider VGS, with the award-winning SnApp platform to be rebranded accesso Horizon




Amazon has launched a new immersive shopping feature that could be utilised in theme parks and attractions




A new VR cinema attraction that allows guests to observe a family group of endangered mountain gorillas in Rwanda has opened at Zoo Atlanta




BT has launched an all-new experience in the UK that uses camera and HD projection to bring 360° content to life in a range of realities powered by 5G




Crypto membership collective TemDAO is using blockchain technology to preserve cultural and world heritage sites, with its innovative new approach potentially a game changer when its comes to heritage funding




Miirage is a new modular holographic system bringing the virtual world to life without any additional need for mobile devices, screens or wearables. The creators behind the technology speak to Planet Attractions about the new product and exactly what it can do...




Six Flags will become the first theme park operator to utilise Amazon's Just Walk Out technology, with the cashless and cashierless shopping experience coming first to Six Flags Great Adventure in June




BBC Studios is to launch a collection of immersive experiences on metaverse platform; The Sandbox later this year




MSC Eurbia will become the world's first net zero greenhouse gas emissions cruise when it sets sail next week




How can you leverage user-generated content and photo purchases to drive revenue and simultaneously promote your attraction? Attractions.io's Peter O'Dare has the answers...




Attractions.io has teamed up with the Kennedy Space Center Visitor Complex to develop a brand new experience platform for guests of the popular destination




You can hear Avenged Sevenfold's upcoming Life Is But A Dream early thanks to a 360º Immersive Album Experience coming to AREA15 in Las Vegas next month




A first-of-its kind offering will make guests feel like they're at the heart of the action during live UFC events, with Cosm's 'shared reality' spectacles set to transform the way we watch live sporting events




Digital attractions platform Love To Visit has raised £2.1m as it aims to corner the UK tourism attractions market and expand its operations overseas




Meyer Group has unveiled the cruise ship of the future with its Reverse concept showing what such a vessel could look like in the year 2100




Christie has teamed up with Brazil's Museum of Image and Sound of Ceará on the installation of an immersive multimedia room as part of a revamp of the historic institution




Disney has revealed a 'real' lightsaber at this year's SXSW, an arts and technology festival currently underway in Austin, Texas




Universal wants to enhance its interactive experiences on offer, with the operator filing two new patents for character and wand technologies at its parks




3D printing has been used to create a full-size replica of a World Heritage site in China, offering visitors an up close and personal experience while also securing crucial data for future world heritage protection




From waterpark suppliers and media specialists to creative designers and dark ride producers, Planet Attractions has gone to every corner of the globe to find out what's hot in 2023




Media tech specialist 7thSense has been recognised for two products in its brand new Performer range at this year's ISE, which is currently underway in Barcelona




Patients at a number of children's hospitals across the state of South Carolina can now explore Charleston's popular aquarium remotely, using a robot to interact with the exhibits and take part in tours




Universal Studios Hollywood is levelling up the experience at the upcoming Super Nintendo World with its all-new Power-Up Band. Here's what the technology does




Connect&Go - a global leader in guest and attractions management technology - has grown significantly over the last decade. Its co-founder Anthony Palermo spoke to Planet Attractions




A new technology from the Industrial Technology Research Institute can display information about different animals inside aquariums by tracking the eye movements of the user




The virtual band worked with Google to host two first-of-their-kind AR experiences in New York and London to promote their new single




A new version of Amazon's Alexa digital voice assistant will come complete with Disney branding and the ability to work alongside the operator's MagicBand+ technology




When it comes to all-in-one solutions for visitor attractions, Semnox's Venue Management Software system has transformed operations at popular FEC Kokomo Joe's. Here's how the technology works




Convious has signed a multi-year deal with West Midland Safari Park to supply its fully-integrated eCommerce and guest experience platform




Dronisos is seeking partners in the US following a successful year, which saw the company serve as a technology partner for Disneyland Paris




Spree Interactive is getting into the Christmas spirit a little early this year, with the launch of its Christmas Crunch VR title at the upcoming IAAPA Expo in Orlando




Family-friendly active free-roam VR experiences provider Spree Interactive showcased its technology at this year's IAAPA Expo Europe. Co-founder and CEO Jonathan Nowak Delgado spoke to Planet Attractions at the show




Vantage announced the launch of The Joy Economy at this year's IAAPA Expo Europe. Planet Attractions spoke to the Whitewater division's new president, Michael Jungen, about the campaign and what he hopes to deliver with the technology




The Giant - a mammoth moving attraction and exhibition - is coming to a city near you




OCT Group has debuted a first-of-its-kind attraction at its new Fabland Valley Resort in China. Triotech's Ernest Yale and Nol van Genuchten speak to Planet Attractions about the exciting new multi-path dark ride, how it came to be and what it could mean for future attractions




Holovis has created an innovative two-in-one system that supports the delivery of two different media or real-time interactive experiences simultaneously within the same ride or attraction




accesso is set to showcase what it calls 'the future of mobile consumer engagement' at this year's IAAPA Expo Europe, with expanded solutions designed to help operators connect, engage and build loyalty with visitors




Attractions.io is adding a new feature to its mobile platform with the company set to showcase its new for 2022 wayfinding solution at this year's IAAPA Expo Europe




A new art installation powered by data from London's Natural History Museum will provide an ever-changing visual representation of how society's choices impact the natural world




Disney is about to launch its upgraded MagicBand+, with the wearable technology offering a host of new features for visitors




The projection mapping market could be worth as much as US$8bn according to a new report on the technology




Detailed replicas of the controversial Elgin or Parthenon Marbles, created by a robot, will soon go on display in London




Six Flags is offering improved access for its guests with physical disabilities with a specialised restraint harness that allows them to experience rides they would otherwise be unable to




Colour deficient and colour-blind visitors to Australia's Chau Chak Wing Museum are now being offered special glasses to see works of art in clear, vibrant colour for the first time




Paris Hilton has made a significant donation to the Los Angeles County Museum of Art that will enable the museum to acquire digital artworks by female artists




Holovis and Azimuth have teamed up with grand plans to develop an XR content creation and digital engineering team in Malaysia, making the country a hub for the Southeast Asia region in XR technology development




Pop supergroup ABBA need to earn £140m from ticket sales of their London residency Voyage to cover the cost of the virtual spectacle




Google Arts & Culture celebrated Internation Museum Day with the launch of three new mind-bending AR art filters




How do you develop a POS system that caters to both digital natives and the generation before them? Convious's Miendu Dang has the answers




A number of attractions suppliers and manufacturers have been named winners of China's prestigious Golden Crown Awards




Would you pay US$125,000 to travel into space via a hydrogen balloon? Well that's exactly what you can do in the Space Lounge, launching from Florida in 2024




Ultraleap is introducing a new tool to allow the use of hand tracking while wearing a Pico Neo 3 VR headset




Attractions.io's Peter O'Dare explains how user segmentation is transforming the visitor experience for the better




Marwell Zoo and Attractions.io have teamed up for the development of a brand new app designed to enhance the visitor's digital experience




How does an immersive experience tie in with the metaverse? John Munro, CEO and chief creative officer for storytellers Immersive has the answers




Award-winning visual effects studio Moonraker is eyeing the planetarium market with the launch of its latest product - a full-dome experience that shows guests what it would be like to live and work on the moon




Attractions.io partnership with Merlin Entertainments has been expanded to include the supplier's mobile wallet technology at all Merlin-operated theme parks




With so many big things coming in the year ahead, we've rounded up all the key events taking place this year. Welcome to your attractions calendar for 2022.




WaterSlider VR is the latest offering from BoldMove, with the new product offering an underwater VR experience inside a life raft




Cityneon has announced a deal with the Wuxi Jingkai Government to develop a global R&D facility in the city of Wuxi in China




The new museum will provide a space where visitors can physically interact with digital artworks and NFTs




A new initiative from France's Grand Palais will see the development of digital experiences for some of the world's most iconic artworks, starting with a debut exhibition on the Louvre's Mona Lisa




What does the future look like for immersive experiences when it comes to location-based entertainment? Michael Mascioni has the answers




The British Museum is returning to the NFT market with the listing of a rare collection of JMW Turner paintings in digital form




We're not far off Mark Zuckerberg's big reveal of the metaverse and what that means for the future, but when it comes to attractions, there are some companies already well ahead of the curve. Andrew Jacobs, accesso's chief commercial officer, explains what it means for operators to be in a mobile-first world.




Brazil's Beach Park has teamed up with musician Alok and waterpark supplier Polin to develop a first of its kind attraction for the Latin America region




Alterface, Storyland and Studios Occitanie are collaborating with the video game company on the project, which is slated to open in 2025




A new virtual reality platform from VRsenal can double efficiency, throughput and ROI in footprint and price compared to the company's previous single-player model




For a limited time starting November 21, visitors to Downtown Disney will be able to experience Star Wars: Tales from the Galaxy's Edge in virtual reality




Illuminarium Experiences and Accesso are teaming up once again, with the operator set to make its Las Vegas debut at the highly-popular AREA15 immersive entertainment venue in 2022




When it comes to global trends this is THE next big thing and there's a good chance you don't quite know what it means yet. Welcome to the metaverse and here's exactly why you need to get in on the ground floor.




Telecommunications giant Vodafone is supporting the development of a brand-new digital museum dedicated to the history of the mobile phone




Available for free, the Virtual Experience of Dale Chihuly: Glass in Bloom exhibition will allow visitors from all over the world to experience the works of the famous glass artist




Foul play is thought to be the reason that hundreds of drones crashed to the ground during a special performance earlier this month.




Attractions.io has developed a direct-to-table in-app food ordering system for those who want to maintain social distancing




Cruise operator Carnival recently made headlines around the world with the debut of the first rollercoaster to operate at sea. Maurer Rides' Marco Hartwig explains how this all came about




Security specialists Axon have supplied Six Flags' US theme parks with body cameras for staff




Covid concerns have sent Burning Man into the VR realm, though an unofficial festival has appeared in its place, with 10,000 people gathering in the desert for 'Renegade Burn'




Park Beyond's 'impossification' system promises to let your imagination run wild with a new theme park simulator unlike any we've ever seen on modern systems




Everything is about to get bigger (and smaller) as Disney continues to take the world by storm with its latest animatronic projects




China has welcomed a flying theatre to its Changbaishan Biosphere Reserve with Brogent Technologies supplying the landmark new attraction




The experience was developed to meet growing demands for high-end turnkey solutions and reliable technology




A carbon-neutral cruise ship could be realised in the not-too-distant future, with MSC Group announcing a feasibility study for a hydrogen-powered vessel




We spoke to Triotech's Ernest Yale and Nol van Genuchten about Knott's Berry Farm's iconic Bear-y Tales dark ride, which has been reimagined for a brand new audience more than three decades later




The Mobile Food Ordering system saves guests time and reduces the risk of COVID transmission




A new permanent immersive light and spatial audio installation at St. Michael's Cave will boost the Rock's visitor experience in time for Summer 2021




Historic England's virtual dive trail tells the story of Stirling Castle, a 70-gun warship that was destroyed in the Great Storm of 1703




The trend for autonomous vehicles continues to grow, with Amsterdam currently testing the use of self-driving electric boats in its waterways




Kazakhstan has welcomed the country's first flying theatre ride with Brogent Technologies behind the landmark new attraction




A 4D dome experience at the National Center of Meteorology has opened its doors to the public as part of an engagement strategy that helps audiences understand weather data and meteorological research




The Gruffalo Spotter 2 app combines augmented reality with animated versions of Julia Donaldson's beloved characters




Snorri Snorkling VR at Europa Park's Rulantica is ready to roll, though the launch has been slightly delayed thanks to local restrictions




The first duelling water coaster to come to Latin America has made its debut at the Cafalandia waterpark in Colombia




Could LED technology take the market from traditional projection in the coming years? Holovis' Jon Tozer weighs up the pros and cons of both technologies




Industry veterans Caulonque and Thatcher have joined Endless Surf as demand grows for WhiteWater's next-gen wave technology




Coming to the hotly-anticipated Star Wars Galactic Starcruiser hotel experience, Disney has unveiled what looks like the most realistic lightsaber ever created




The famed dinosaur expert will appear on the show in an attempt to raise funding for a touring exhibition featuring his animatronic dinosaurs




Knott's Bear-y Tales: Return To The Fair will not only celebrate 100 years of Knott's Berry Farm but also the reopening of the park following a year-long closure




Characters like Grogu and Rocket Racoon could soon come to life in Disney's parks following the unveiling of a walking, talking and even dancing version of the Guardians of the Galaxy favourite Groot by Disney Imagineering




YouTuber CoasterWriter has built a gargantuan rollercoaster entirely out of K'nex, with the mega ride filling his entire back garden




Falcon's Creative has introduced its new ÄEONXP system - an application designed to further immerse visitors in themed entertainment experiences




Merlin has offered a behind-the-scenes look at the creation of the giant Lego Sky Lion for its upcoming Mythica attraction at Legoland Windsor




The ride will take guests on a madcap adventure with characters from the Flåklypa Universe




It's been a landmark few weeks for Amazon, which recently launched its first till-less 'just walk out' stores in the UK. The shops remove tills and make retail a completely frictionless experience - something the visitor attractions sector should certainly be looking at




Peter Cliff explains how Lego is utilising Holovis technology to create a state-of-the-art interactive dark ride




A new 'at the door' Covid test will give a result back in seconds, which could be huge in working towards bringing the visitor attractions sector back to full capacity attendance




It's time to tackle an army of mutated mushrooms in a new collaboration from BoldMove and Triotech




Zoo Guardians is available now on Android and iOS




Could the Diamond Balloon soon be coming to a city near you?




Don Lessem has gone from advising on Jurassic Park to building enough robotic dinosaurs that he could fill an entire zoo. In part one of our interview, we get a peek into the life of 'Dino Don', who talks about everything from Steven Spielberg to the real-life dinosaur that's been named after him




The CultArm3D has been developed to help museums digitise their collections




The success of an immersive attraction can be determined by the flow of people entering and exiting the space. Michelle Hicks explains how effective operations can help to optimise these experiences




Omega Mart is officially open and with it comes Meow Wolf's 'man made high' Projected Desert




The Art of Engineering has developed a program capable of designing optimised track layouts




New research could change the way plastic is recycled, offering attractions a greener alternative in the future




Almost cold as ice, Bart Dohmen, CEO of Unlimited Snow, explains how new technology is transforming the snow play experience for visitors and improving the bottom line




Kept indoors by the global pandemic and missing Disney's parks, this fan recreated the iconic fireworks show at home using a projector and a 3D printer




Did you know that Efteling and Legoland had their own videogames? Which was your favourite? This is a brief history of theme park management games.




Step into Claudia Bueno's aquarium-style installation at Meow Wolf Las Vegas and experience the slow, oscillating movements of natural life




'Sparking visitors with hope, light and connectivity', Bruge's WinterGlow returned in December for a series of installations across the historic city




The experience will feature memorabilia and memories curated by Def Leppard




Here are the top stories from Planet Attractions since the start of the year




The 'cinematic' performance follows the tragic story of poet André Chénier who was executed during the French Revolution




If Skynet does enslave us, we sincerely hope it's through the art of dance...




See the Dickens Museum take its performance of 'A Christmas Carol' online with actor Dominic Gerrard




Holovis CEO Stuart Hetherington talks to Planet Attractions about the past 12 months, major projects and the future of technology in the world of attractions




With attractions forced to close and the public ordered to stay at home, it might not be a surprise that 'virtual museum tours' experienced a huge surge in Google searches for 2020.




Gundam Factory Yokohama makes its official debut later this month




Ultraleap's touchless technology could prove a game-changer for health-conscious attractions and their visitors.




Lego has turned Rome's historic colosseum into a 9,036-piece construction, which is now available to buy




Viewers from all around the world will be able to marvel at the annual Stonehenge winter solstice




Fans in and out of Disney's parks will be able to get their hands on a Spider-Bot from December 4




Visitors will be able to snorkel in virtual reality with the German waterpark's octopus mascot Snorri Touren






















© Kazoo 5 Limited 2023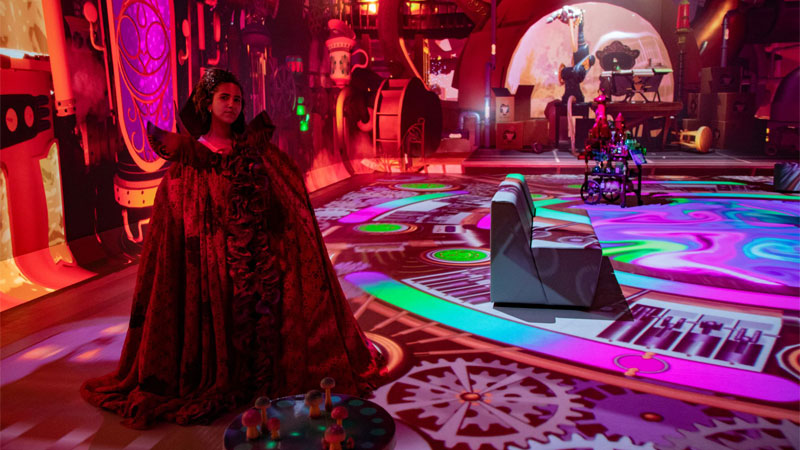 AV specialist Christie will showcase product capabilities of MicroTiles LED technology with video wall at IAAPA Expo 2023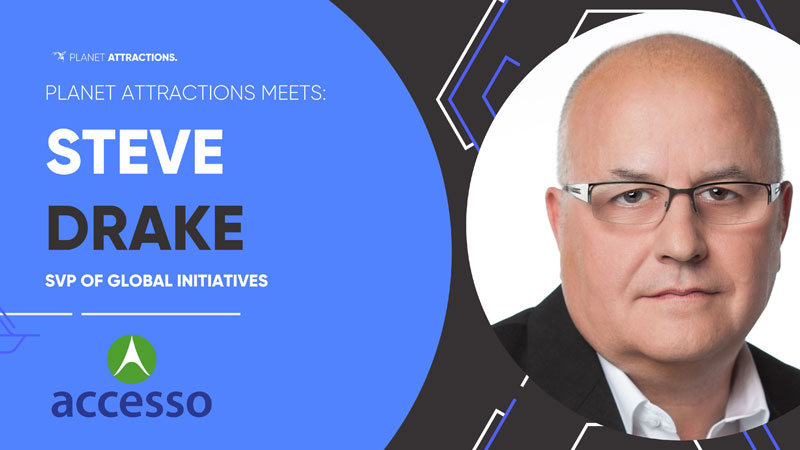 Dual additions to accesso's product portfolio have strengthened the attractions technology provider's offering in 2023. Steve Drake, accesso's senior vice president of Global Initiatives, speaks to Planet Attractions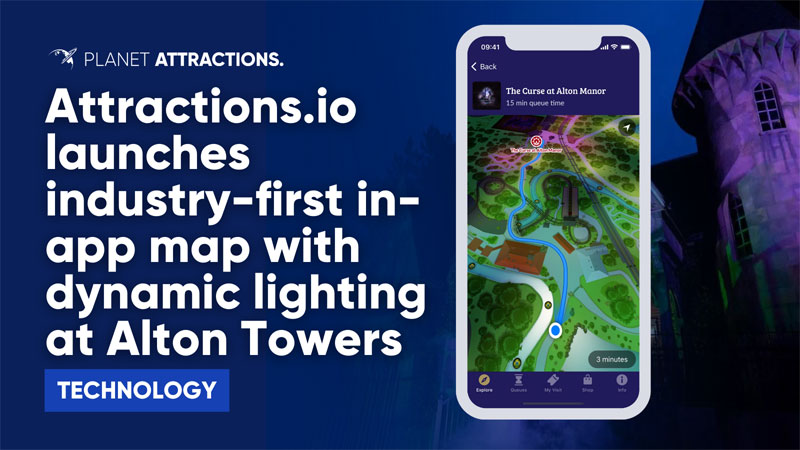 Attractions.io has partnered with Alton Towers to introduce an industry-first in-app dynamic lighting map to be utilised at the operator's popular Scarefest and Ultimate Fireworks Spectacular events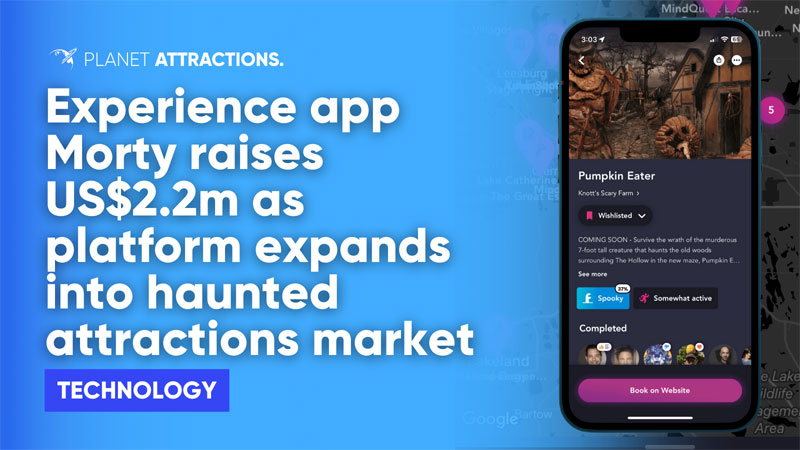 Morty - an experience app which describes itself as 'the ultimate social copilot for you and your friends' - has raised more than US$2.2m as the company expands operations into the haunted attractions market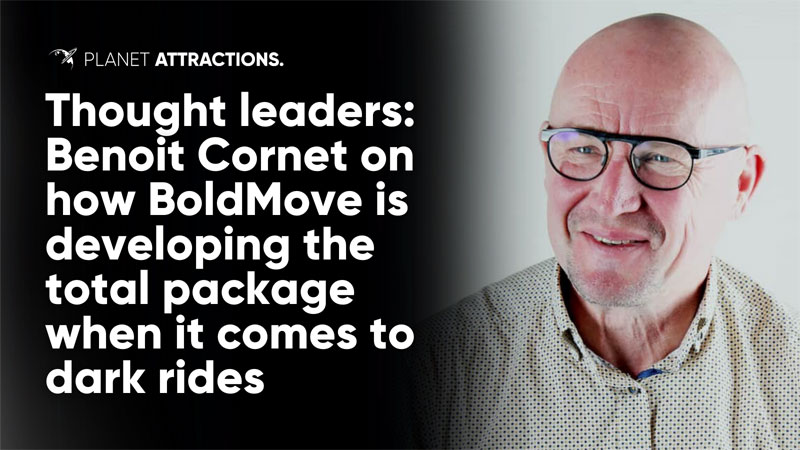 Benoit Cornet shares a fascinating insight into the world of dark rides and the emergence of his new company - BoldMove Nation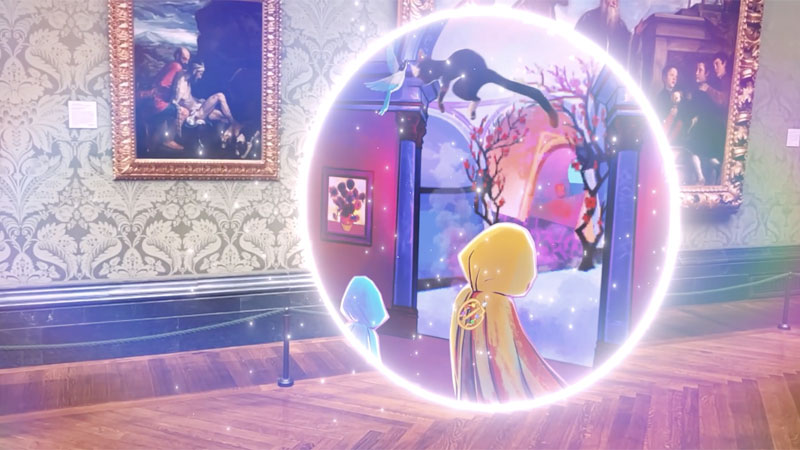 Alex Book, co-founder and chief strategy officer at Arcade – The Creative Reality Company, explains how attractions and cultural institutions can make use of immersive technologies to reach new audiences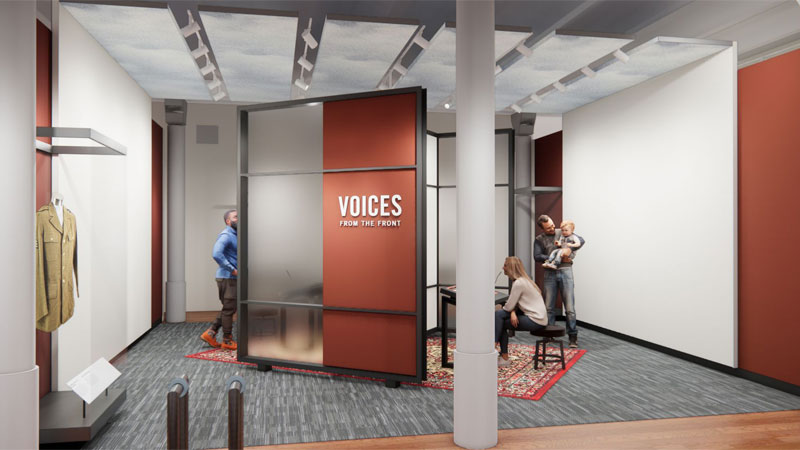 A new exhibit from the National WWII Museum in New Orleans will give its visitors the opportunity to have conversations with some of the heroes of World War II, with AI technology powering the upcoming Voices from the Front experience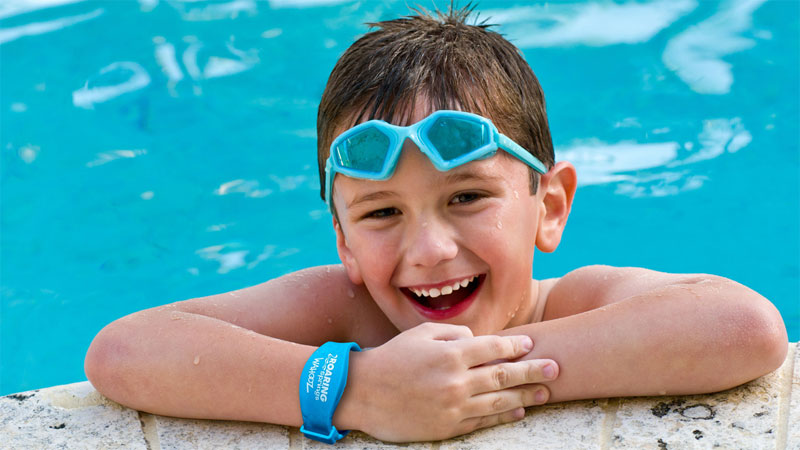 There's a transformative shift happening when it comes to use of technology in attractions management. Anthony Palermo, co-founder of Connect&GO, spoke to Tom Anstey...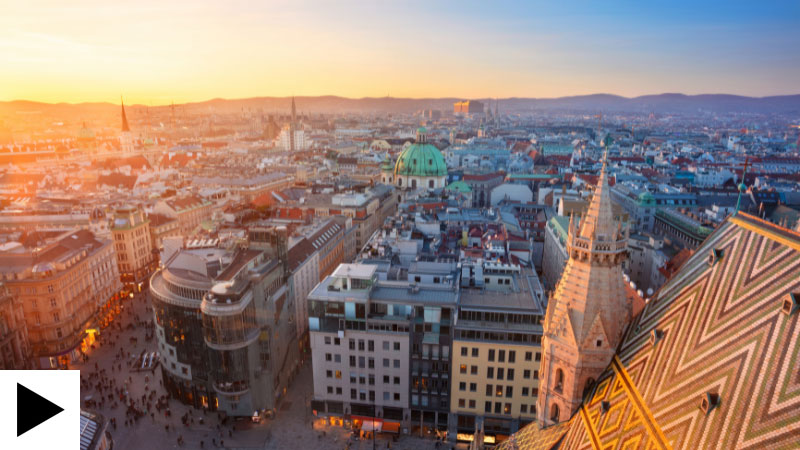 IAAPA is gearing up for its largest EMEA event ever, with the 2023 edition of IAAPA Expo Europe taking place in Vienna between September 25 - 28. Here's everything you need to know about the event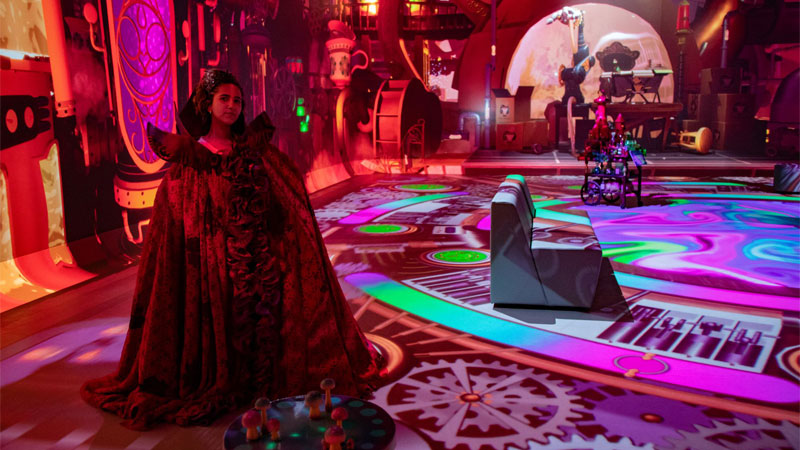 AV specialist Christie is to showcase new additions to its M 4K RGB projector series as well as new projects, including an immersive visitor attraction in Toronto, Canada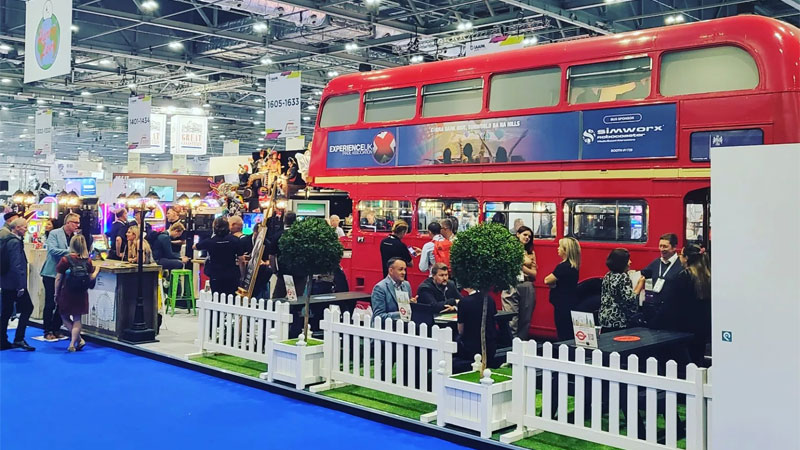 Experience UK's UK Pavilion will return at this year's IAAPA Expo Europe, with the booth offering an 'experiential showcase of British ingenuity' to all attendees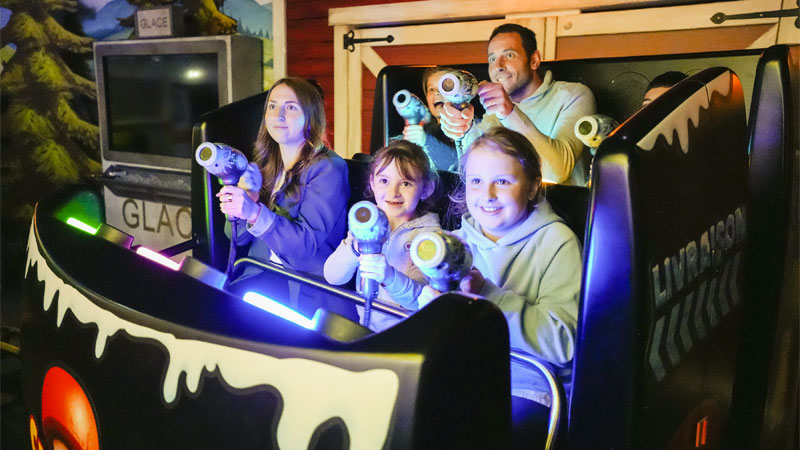 Triotech will showcase several new projects and rides at this year's IAAPA Expo Europe, including its Stand Up Theater and Qube attractions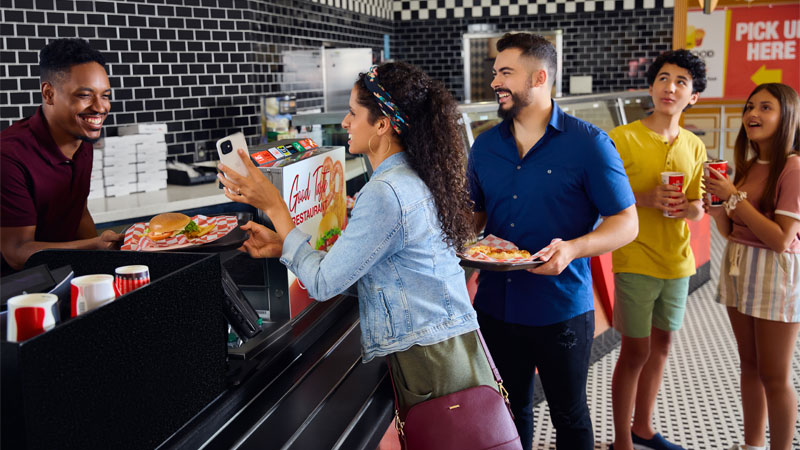 Attractions technology provider accesso will showcase the capabilities of it's new PoS platform; accessoFreedom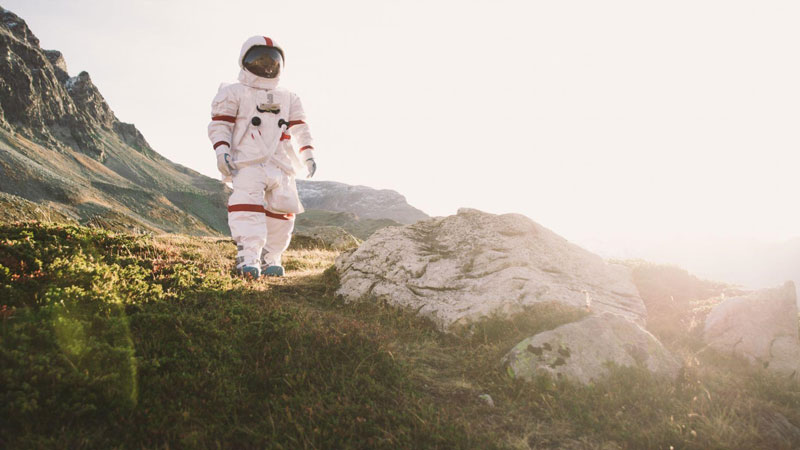 Ticketing specialist Convious will host several education sessions on revenue, visitor experience and operations at this year's IAAPA Expo Europe in Vienna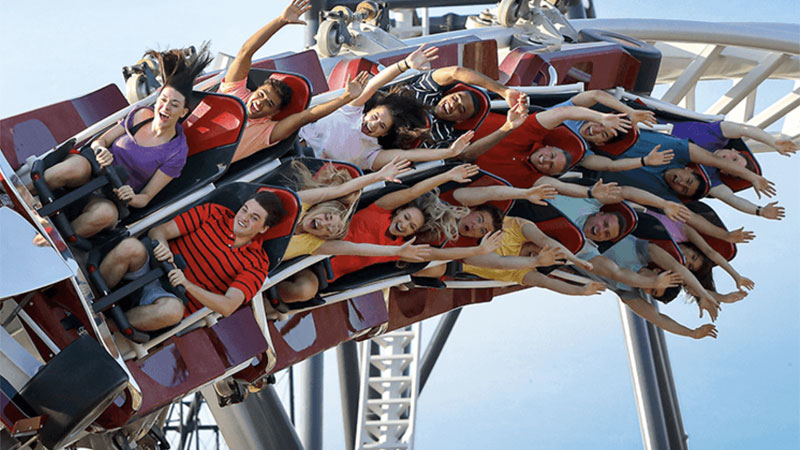 Six Flags has teamed up with Google Cloud to transform its digital offering and enhance the guest experience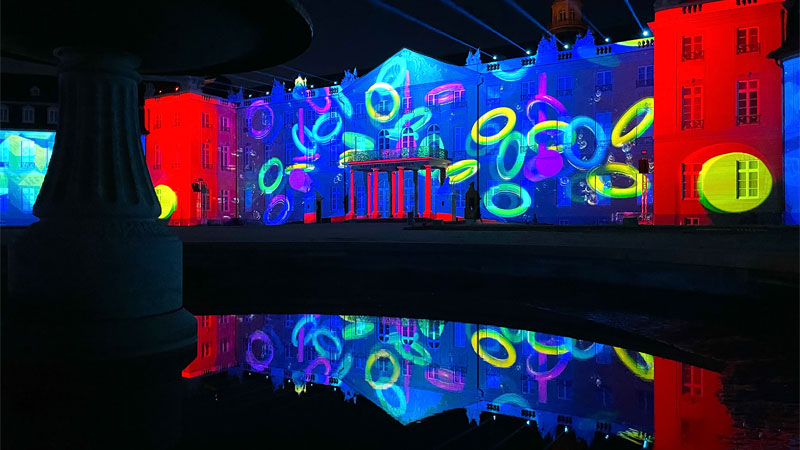 Christie has worked with Maxin10sity to create a projection-mapped spectacle that has seen Germany's Karlsruhe Palace transformed into a digital masterpiece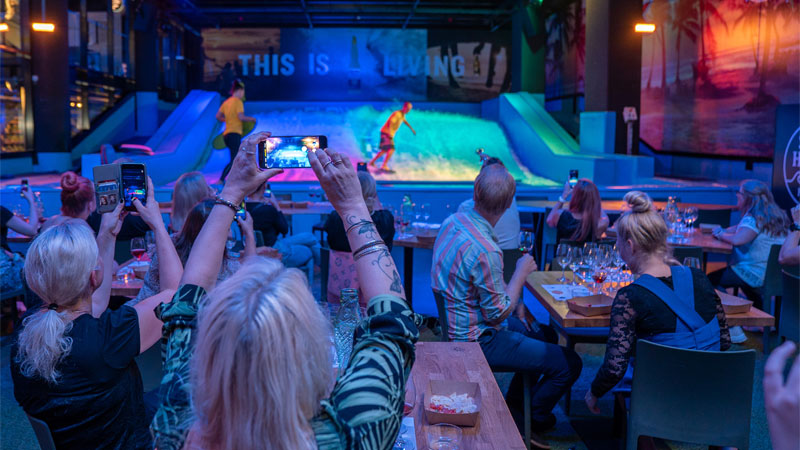 Dive in as FlowRider's Joshua Atkinson explores the shift in consumer mindsets and its impact on the attractions industry


Connect&GO and Amilia have announced a strategic technology partnerships that will see the two companies work together in the development of cutting-edge solutions in eCommerce and attractions management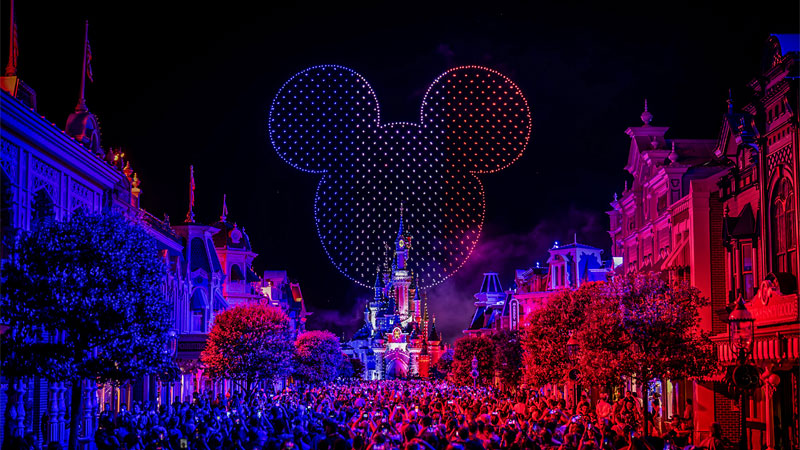 Dronisos has broken the record for the largest drone show ever performed in Europe, with the company behind Disneyland Paris's Bastille Day nighttime spectacle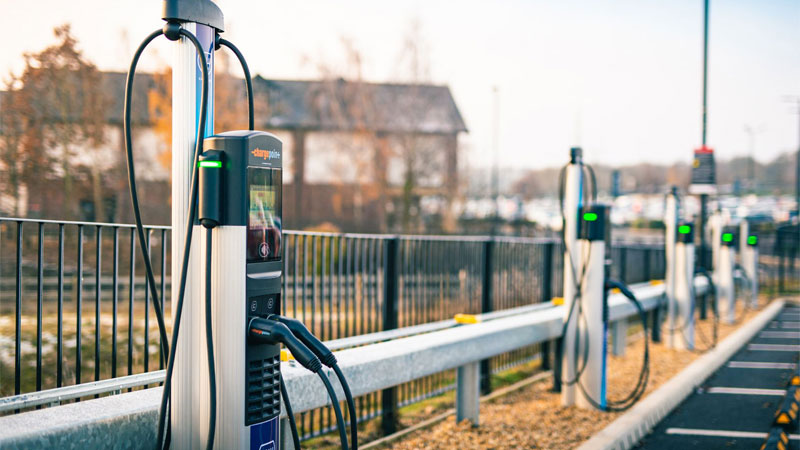 Merlin Entertainments has partnered with RAW Charging to install electric vehicle charging points at five UK attractions this summer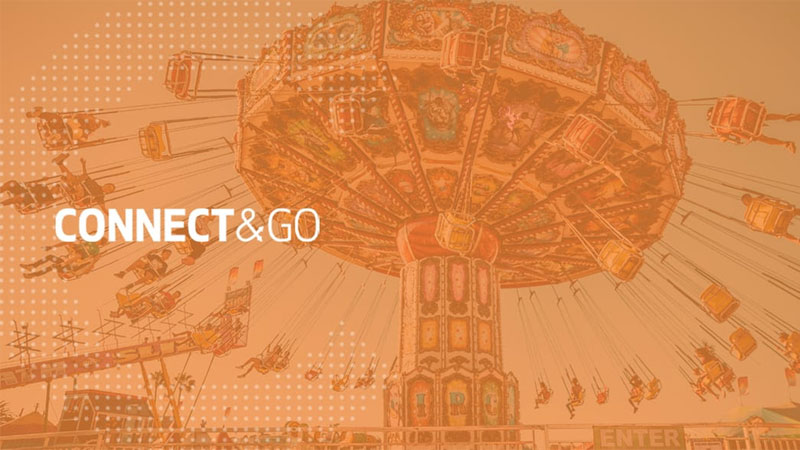 Connect&GO has announced two new partnerships in France that will see the attractions technology specialists integrate its Konnect all-in-one platform with leading French ticket providers Ticketmaster France and France Billet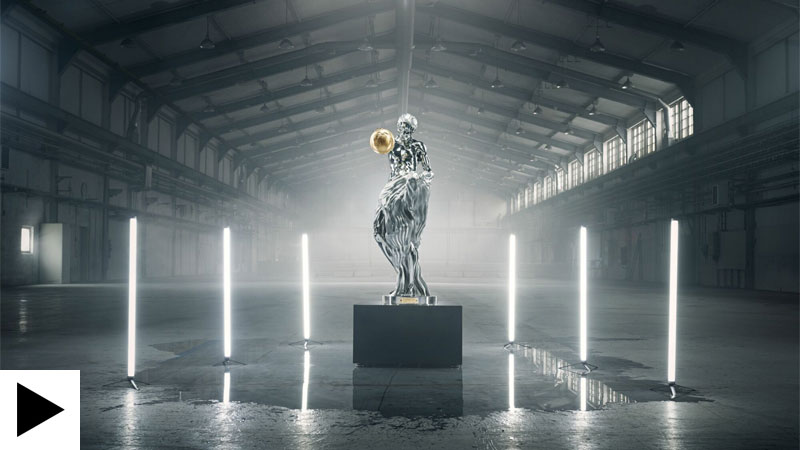 Engineering company Sanvik has used artificial intelligence to design a statue that draws on the styles of famous artists spanning three continents and 500 years, with the resulting work on display in Sweden's Tekniska Museet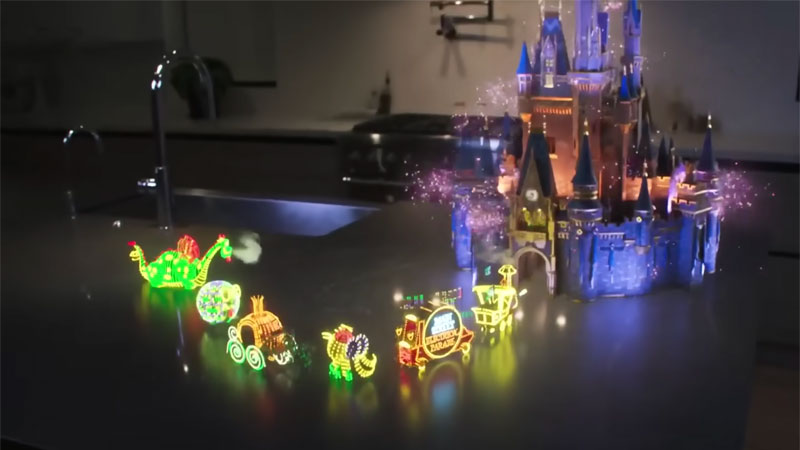 A virtual Disney theme park in the Metaverse remains a long-term possibility following a partnership between Disney and Apple's upcoming Vision Pro headset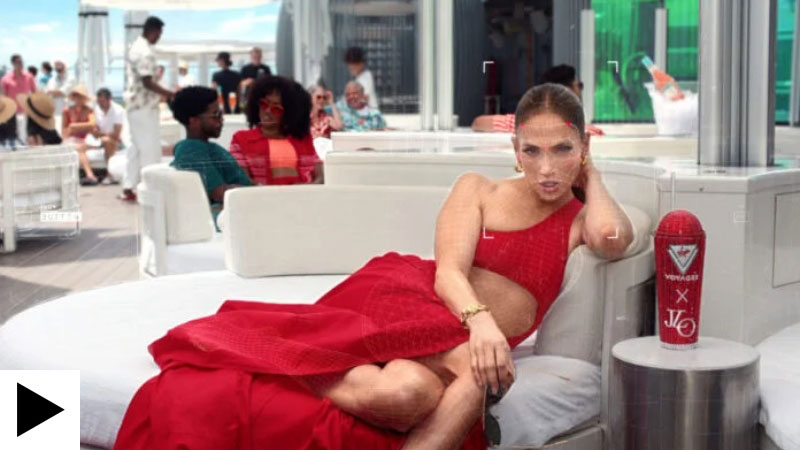 Virgin Voyages has partnered with Jennifer Lopez to launch Jen A.I. a new tool that enables guests to receive personalised invitations from the pop superstar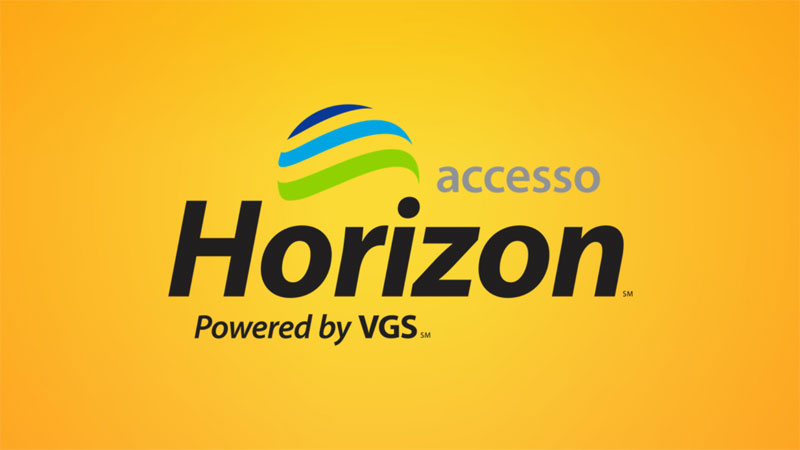 accesso has announced the acquisition of leading ticketing and visitor management system provider VGS, with the award-winning SnApp platform to be rebranded accesso Horizon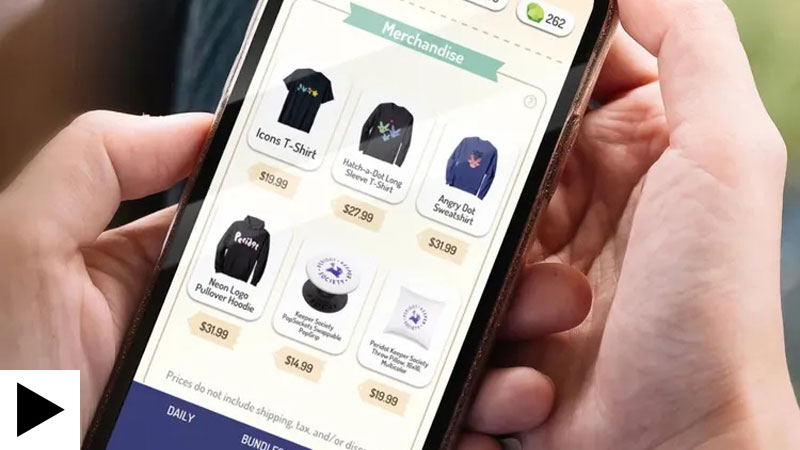 Amazon has launched a new immersive shopping feature that could be utilised in theme parks and attractions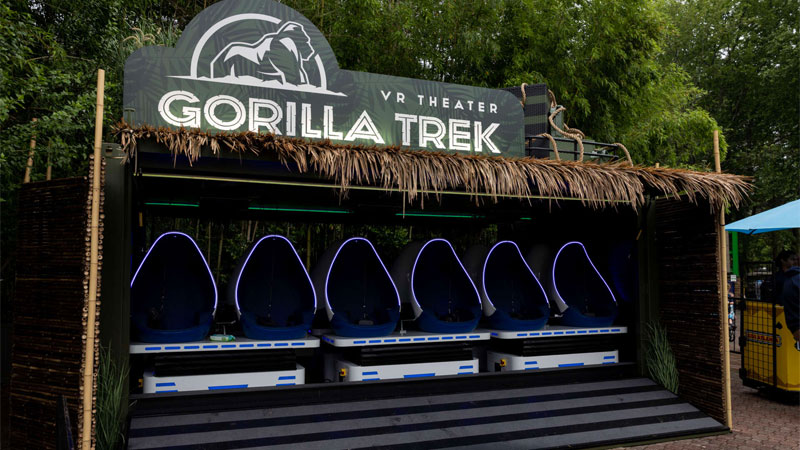 A new VR cinema attraction that allows guests to observe a family group of endangered mountain gorillas in Rwanda has opened at Zoo Atlanta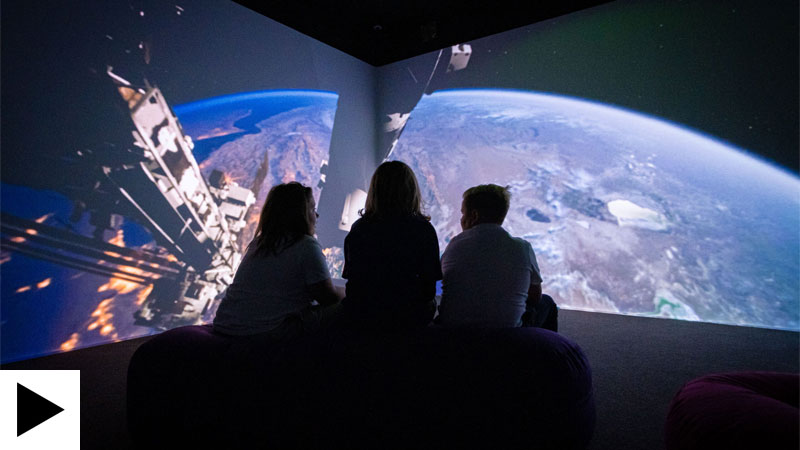 BT has launched an all-new experience in the UK that uses camera and HD projection to bring 360° content to life in a range of realities powered by 5G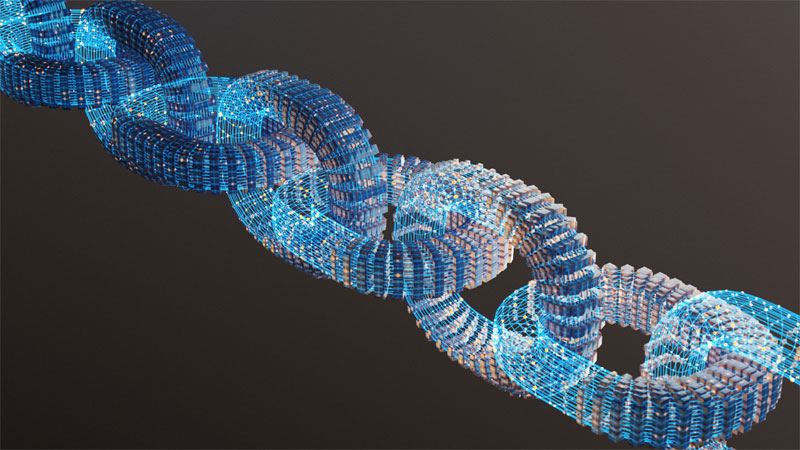 Crypto membership collective TemDAO is using blockchain technology to preserve cultural and world heritage sites, with its innovative new approach potentially a game changer when its comes to heritage funding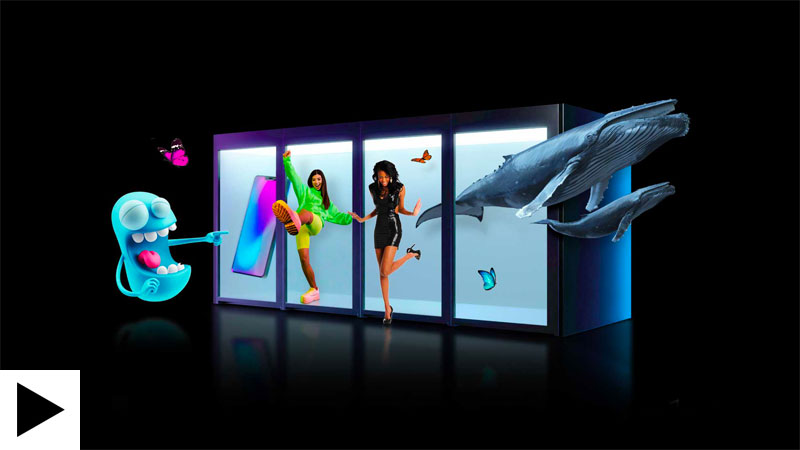 Miirage is a new modular holographic system bringing the virtual world to life without any additional need for mobile devices, screens or wearables. The creators behind the technology speak to Planet Attractions about the new product and exactly what it can do...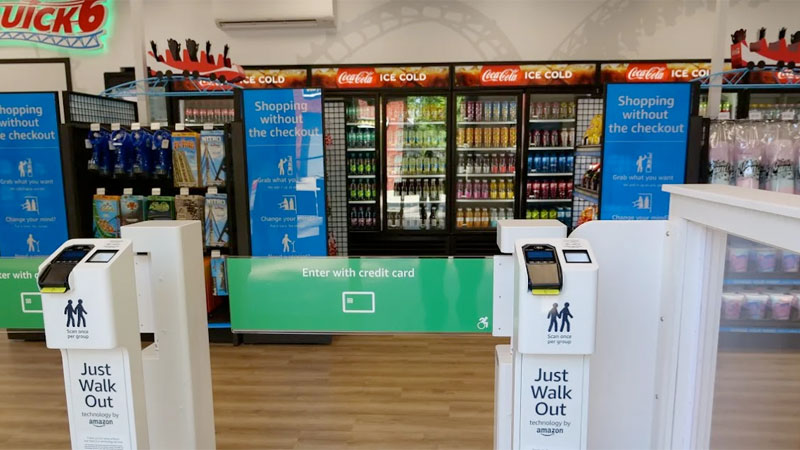 Six Flags will become the first theme park operator to utilise Amazon's Just Walk Out technology, with the cashless and cashierless shopping experience coming first to Six Flags Great Adventure in June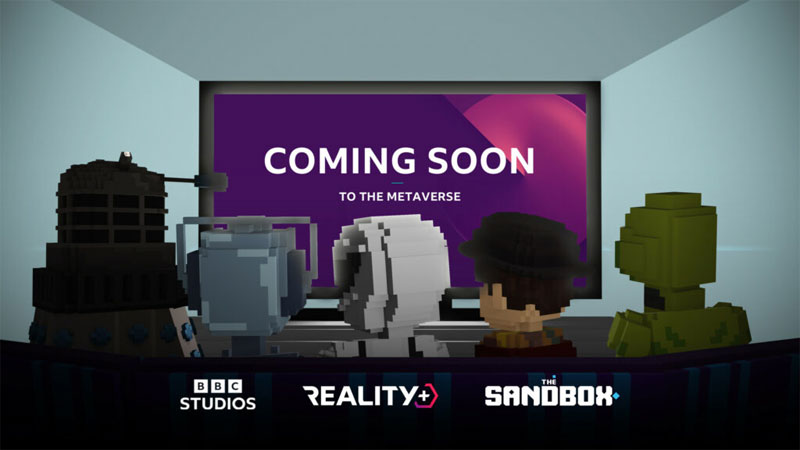 BBC Studios is to launch a collection of immersive experiences on metaverse platform; The Sandbox later this year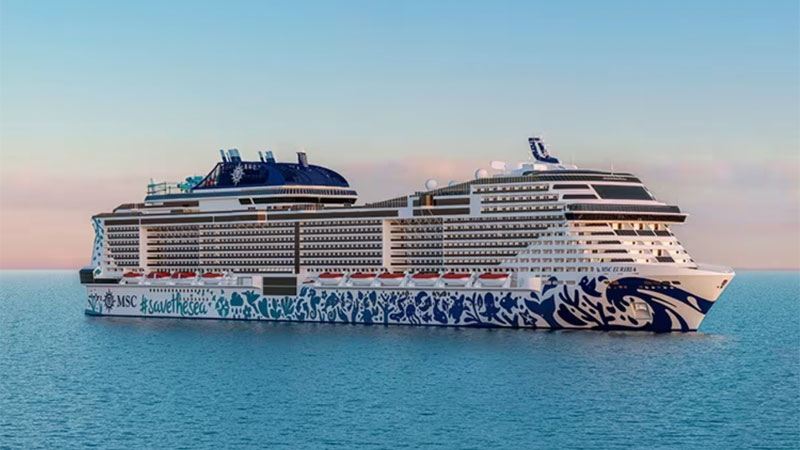 MSC Eurbia will become the world's first net zero greenhouse gas emissions cruise when it sets sail next week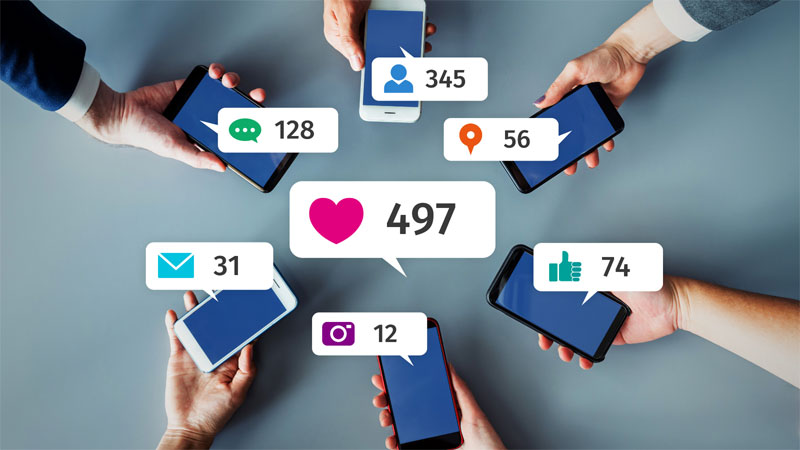 How can you leverage user-generated content and photo purchases to drive revenue and simultaneously promote your attraction? Attractions.io's Peter O'Dare has the answers...


Attractions.io has teamed up with the Kennedy Space Center Visitor Complex to develop a brand new experience platform for guests of the popular destination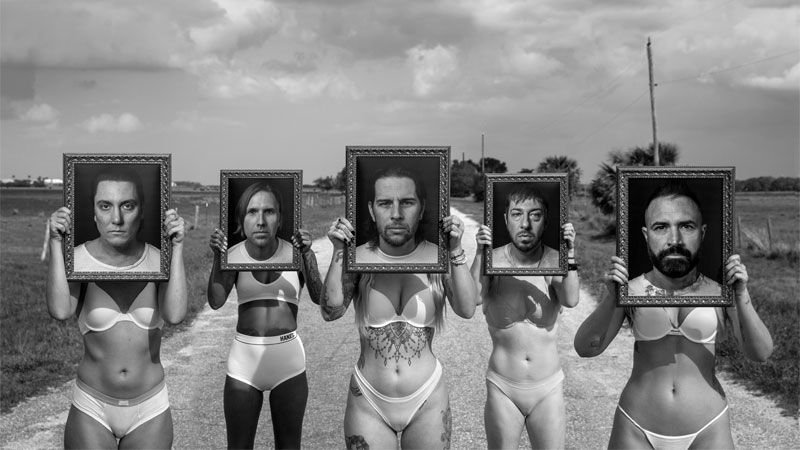 You can hear Avenged Sevenfold's upcoming Life Is But A Dream early thanks to a 360º Immersive Album Experience coming to AREA15 in Las Vegas next month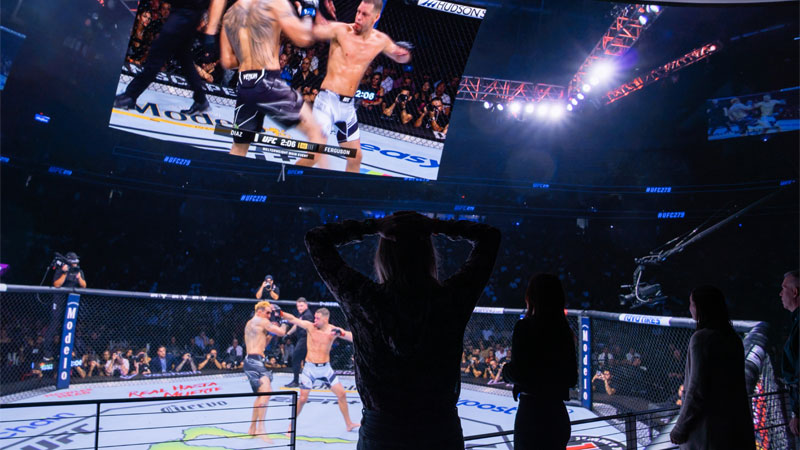 A first-of-its kind offering will make guests feel like they're at the heart of the action during live UFC events, with Cosm's 'shared reality' spectacles set to transform the way we watch live sporting events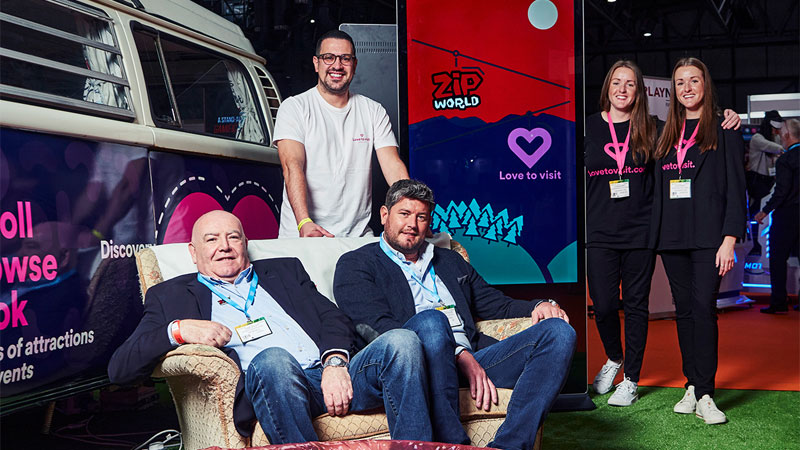 Digital attractions platform Love To Visit has raised £2.1m as it aims to corner the UK tourism attractions market and expand its operations overseas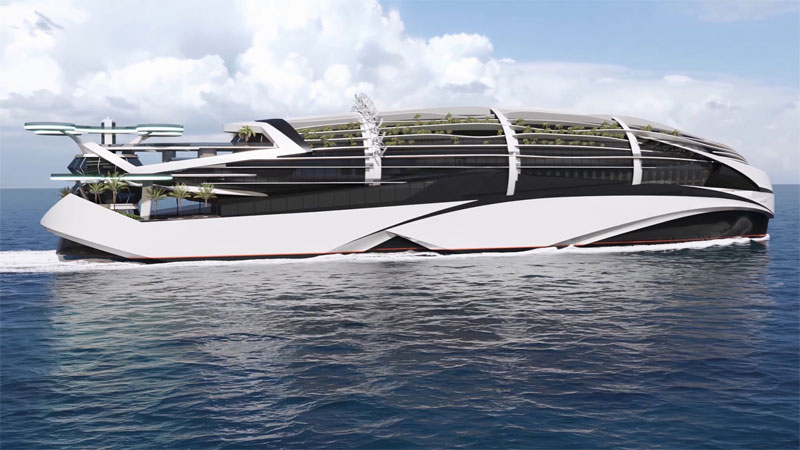 Meyer Group has unveiled the cruise ship of the future with its Reverse concept showing what such a vessel could look like in the year 2100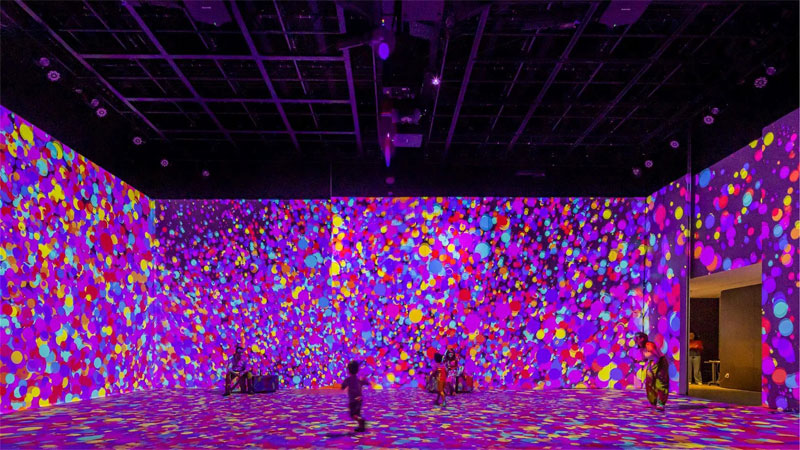 Christie has teamed up with Brazil's Museum of Image and Sound of Ceará on the installation of an immersive multimedia room as part of a revamp of the historic institution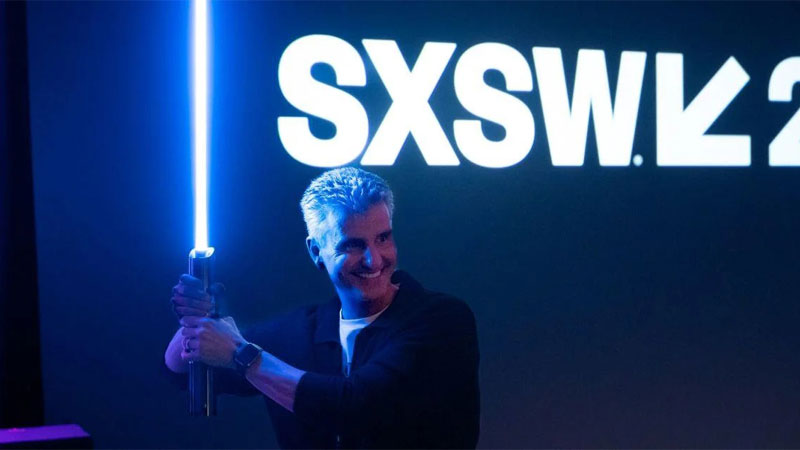 Disney has revealed a 'real' lightsaber at this year's SXSW, an arts and technology festival currently underway in Austin, Texas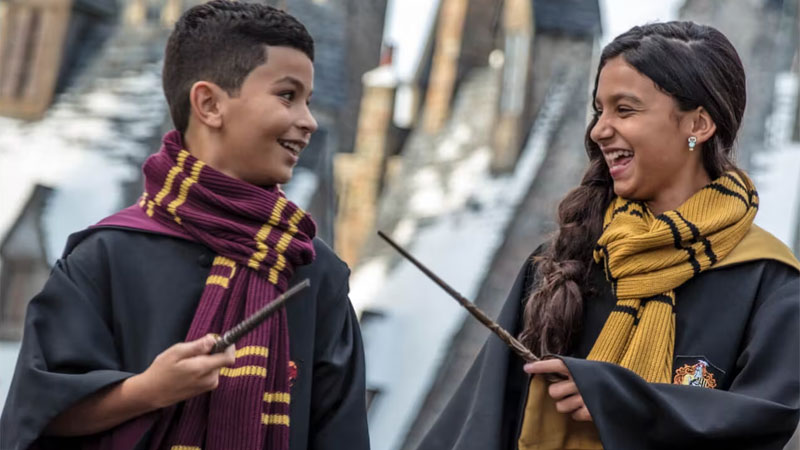 Universal wants to enhance its interactive experiences on offer, with the operator filing two new patents for character and wand technologies at its parks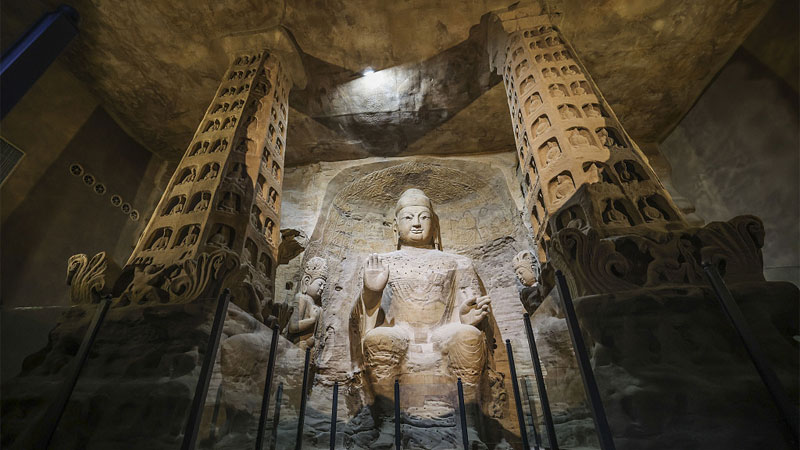 3D printing has been used to create a full-size replica of a World Heritage site in China, offering visitors an up close and personal experience while also securing crucial data for future world heritage protection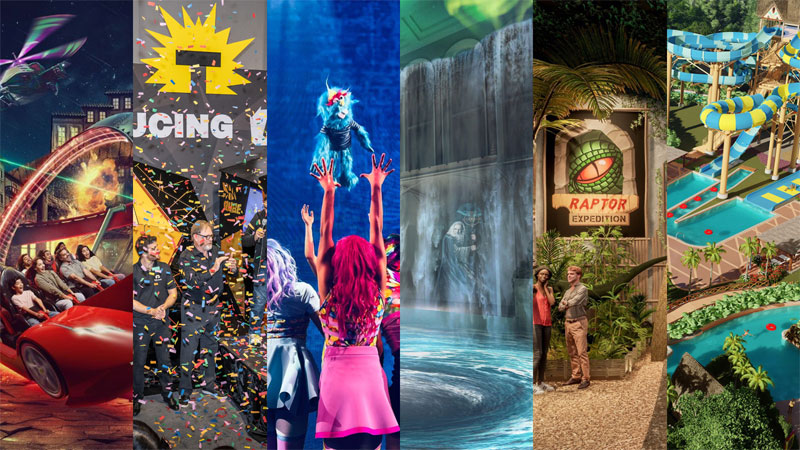 From waterpark suppliers and media specialists to creative designers and dark ride producers, Planet Attractions has gone to every corner of the globe to find out what's hot in 2023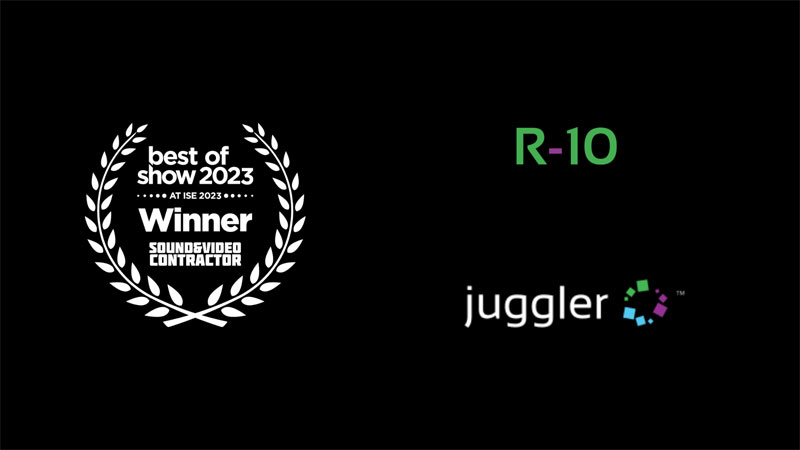 Media tech specialist 7thSense has been recognised for two products in its brand new Performer range at this year's ISE, which is currently underway in Barcelona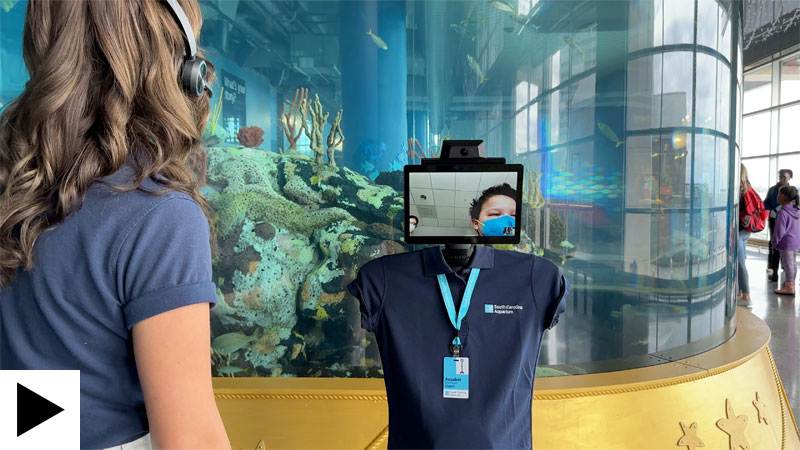 Patients at a number of children's hospitals across the state of South Carolina can now explore Charleston's popular aquarium remotely, using a robot to interact with the exhibits and take part in tours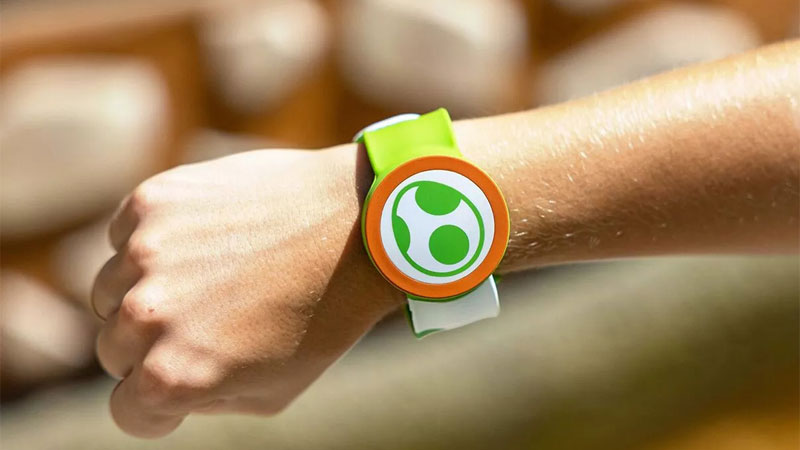 Universal Studios Hollywood is levelling up the experience at the upcoming Super Nintendo World with its all-new Power-Up Band. Here's what the technology does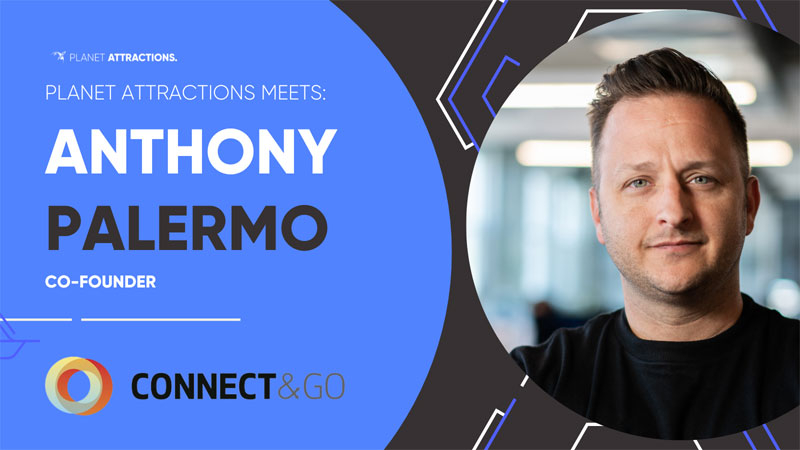 Connect&Go - a global leader in guest and attractions management technology - has grown significantly over the last decade. Its co-founder Anthony Palermo spoke to Planet Attractions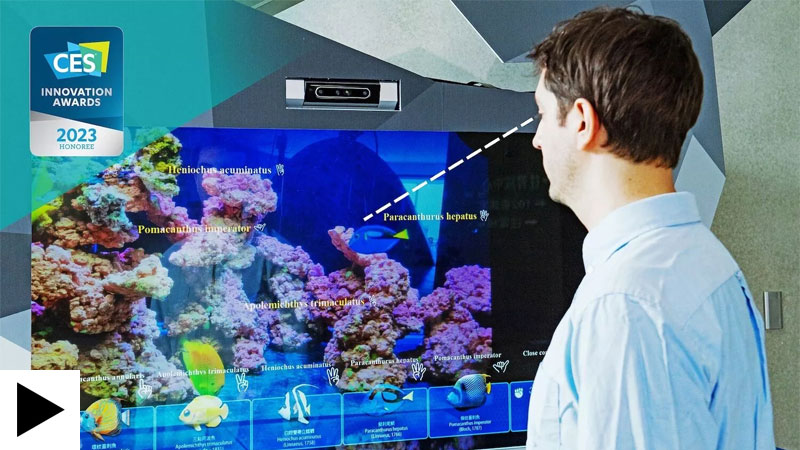 A new technology from the Industrial Technology Research Institute can display information about different animals inside aquariums by tracking the eye movements of the user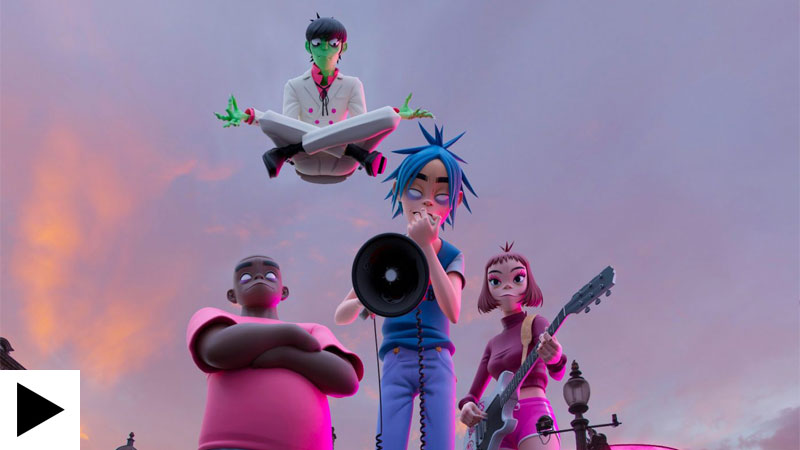 The virtual band worked with Google to host two first-of-their-kind AR experiences in New York and London to promote their new single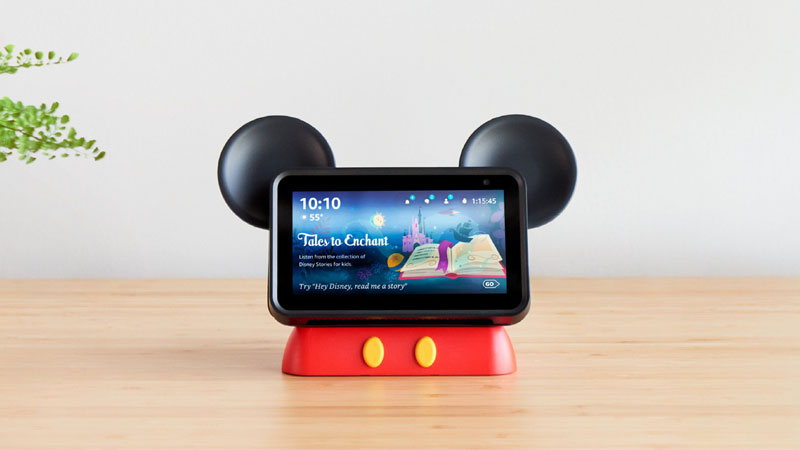 A new version of Amazon's Alexa digital voice assistant will come complete with Disney branding and the ability to work alongside the operator's MagicBand+ technology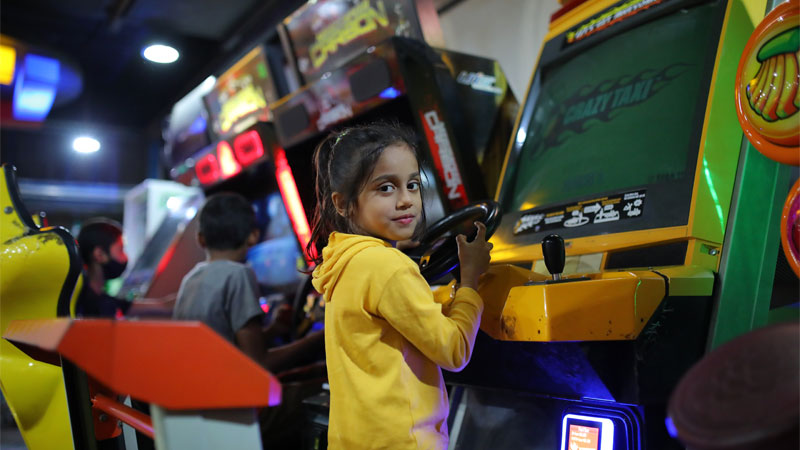 When it comes to all-in-one solutions for visitor attractions, Semnox's Venue Management Software system has transformed operations at popular FEC Kokomo Joe's. Here's how the technology works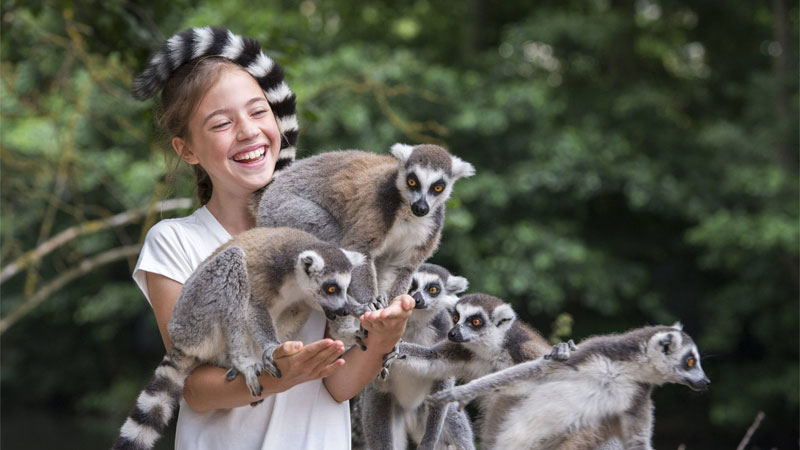 Convious has signed a multi-year deal with West Midland Safari Park to supply its fully-integrated eCommerce and guest experience platform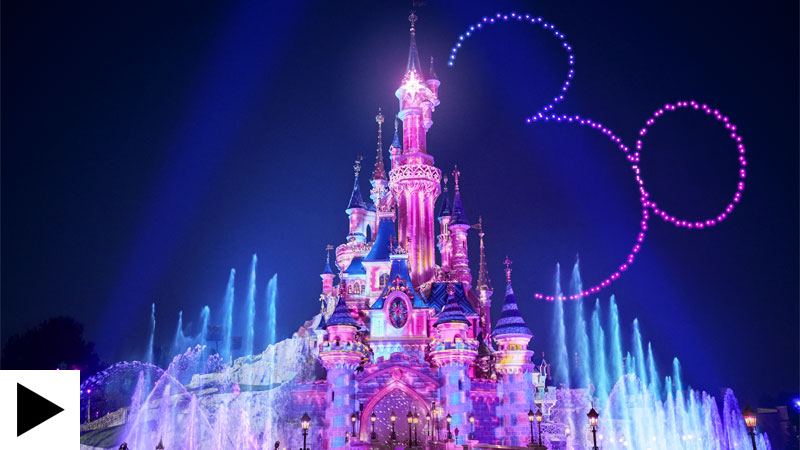 Dronisos is seeking partners in the US following a successful year, which saw the company serve as a technology partner for Disneyland Paris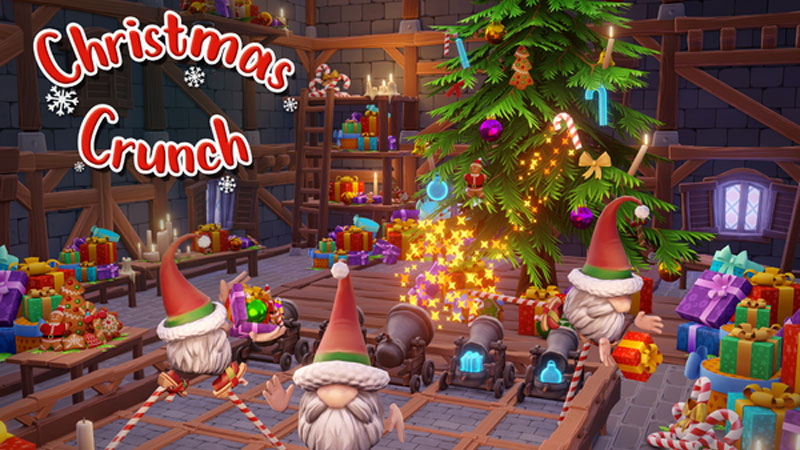 Spree Interactive is getting into the Christmas spirit a little early this year, with the launch of its Christmas Crunch VR title at the upcoming IAAPA Expo in Orlando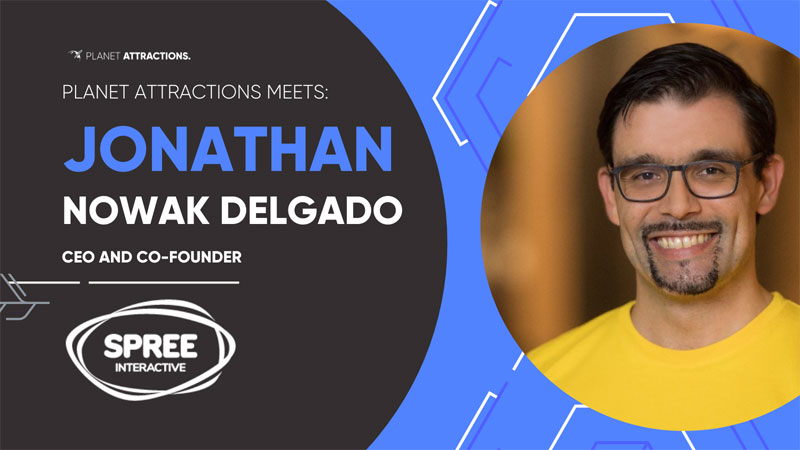 Family-friendly active free-roam VR experiences provider Spree Interactive showcased its technology at this year's IAAPA Expo Europe. Co-founder and CEO Jonathan Nowak Delgado spoke to Planet Attractions at the show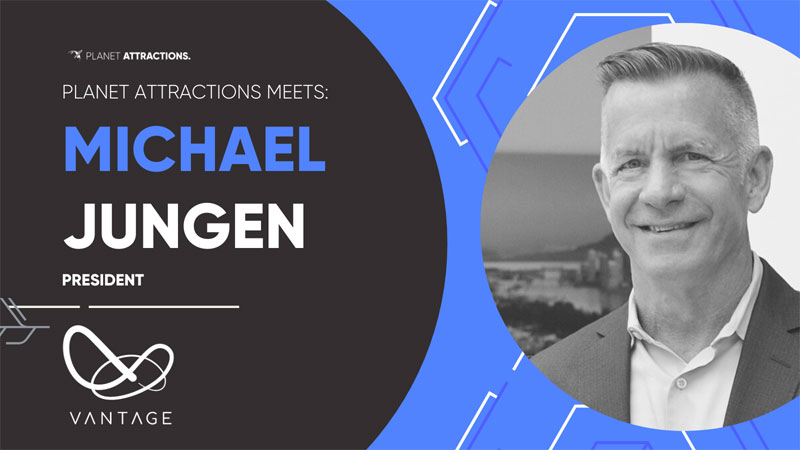 Vantage announced the launch of The Joy Economy at this year's IAAPA Expo Europe. Planet Attractions spoke to the Whitewater division's new president, Michael Jungen, about the campaign and what he hopes to deliver with the technology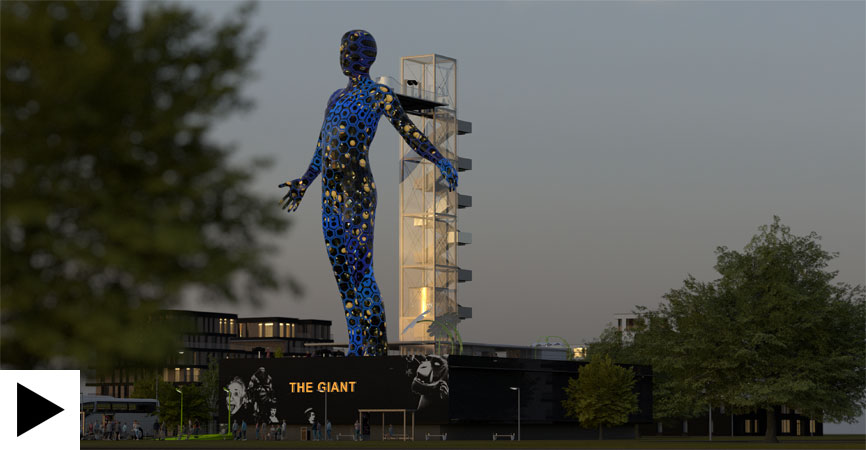 The Giant - a mammoth moving attraction and exhibition - is coming to a city near you


OCT Group has debuted a first-of-its-kind attraction at its new Fabland Valley Resort in China. Triotech's Ernest Yale and Nol van Genuchten speak to Planet Attractions about the exciting new multi-path dark ride, how it came to be and what it could mean for future attractions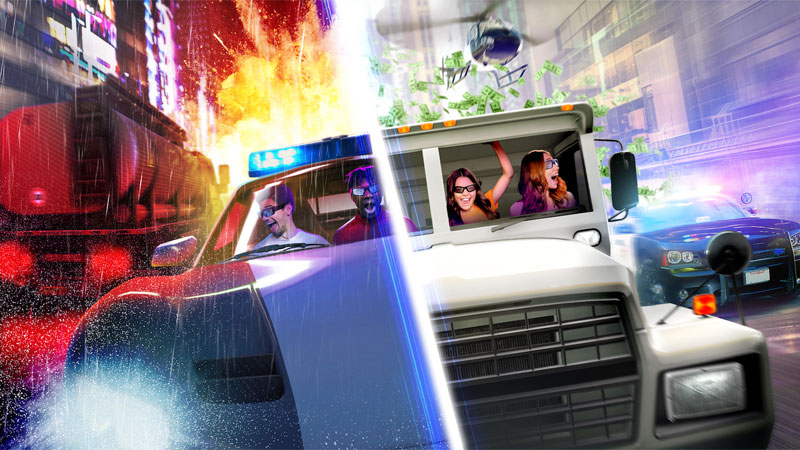 Holovis has created an innovative two-in-one system that supports the delivery of two different media or real-time interactive experiences simultaneously within the same ride or attraction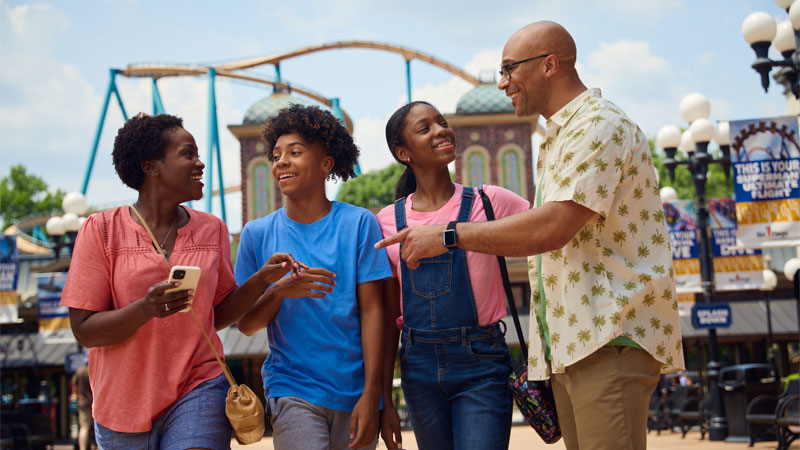 accesso is set to showcase what it calls 'the future of mobile consumer engagement' at this year's IAAPA Expo Europe, with expanded solutions designed to help operators connect, engage and build loyalty with visitors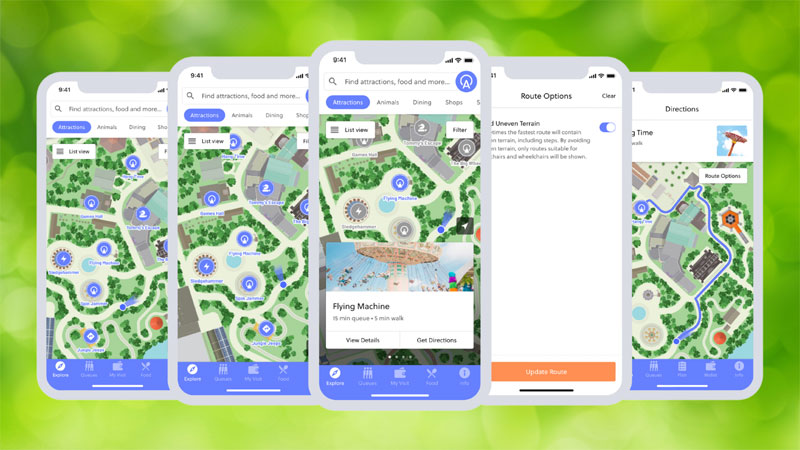 Attractions.io is adding a new feature to its mobile platform with the company set to showcase its new for 2022 wayfinding solution at this year's IAAPA Expo Europe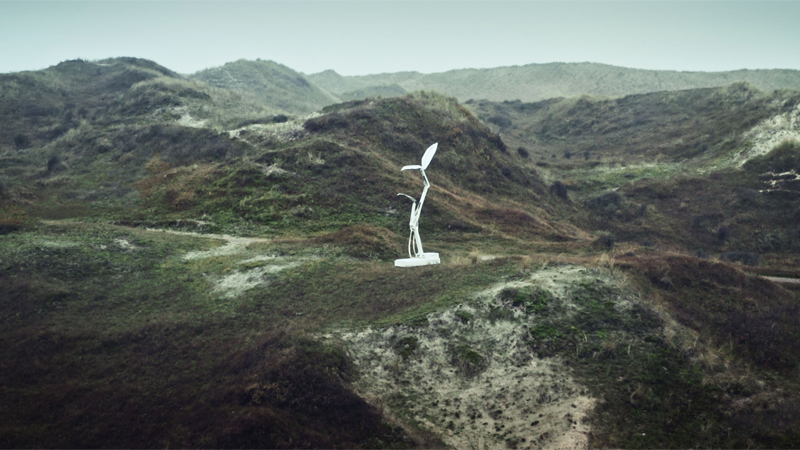 A new art installation powered by data from London's Natural History Museum will provide an ever-changing visual representation of how society's choices impact the natural world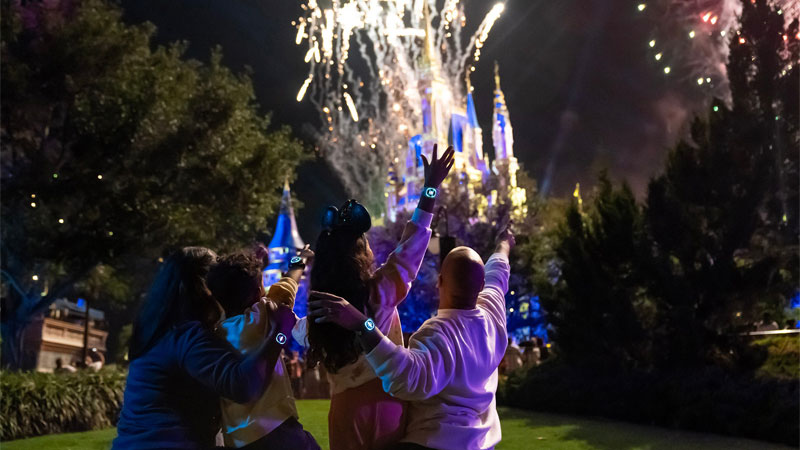 Disney is about to launch its upgraded MagicBand+, with the wearable technology offering a host of new features for visitors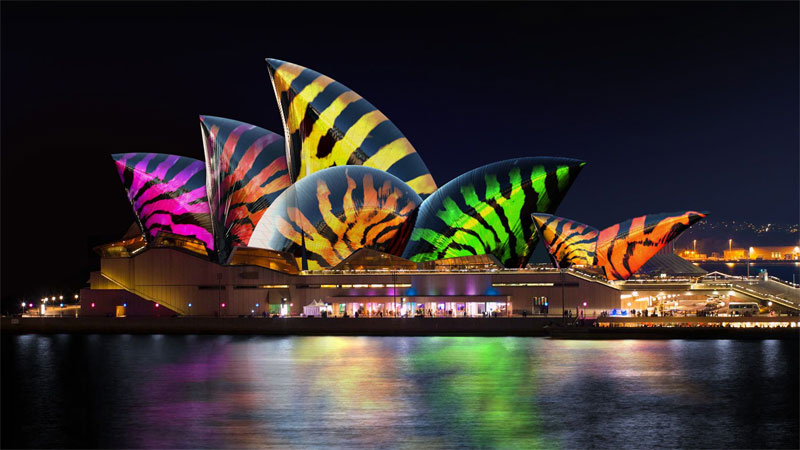 The projection mapping market could be worth as much as US$8bn according to a new report on the technology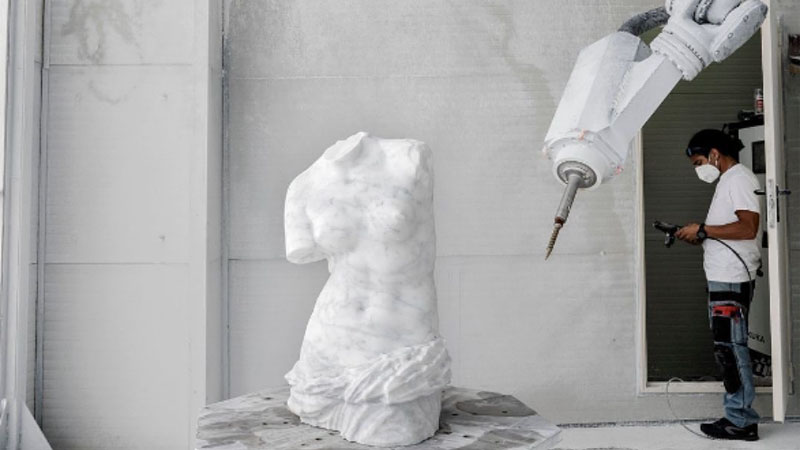 Detailed replicas of the controversial Elgin or Parthenon Marbles, created by a robot, will soon go on display in London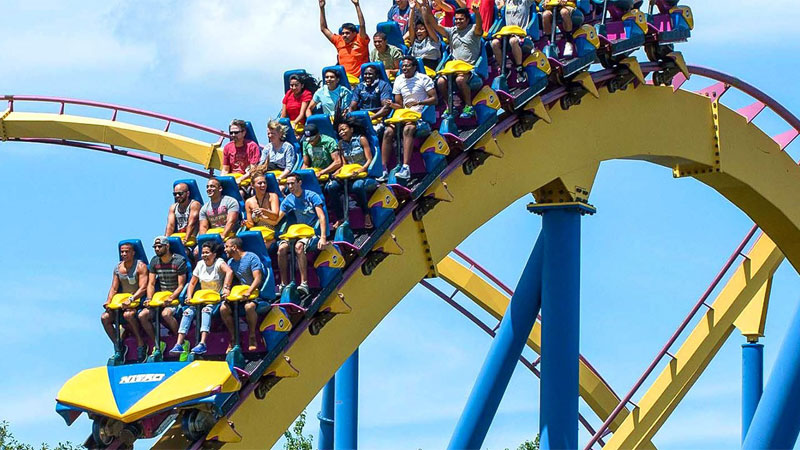 Six Flags is offering improved access for its guests with physical disabilities with a specialised restraint harness that allows them to experience rides they would otherwise be unable to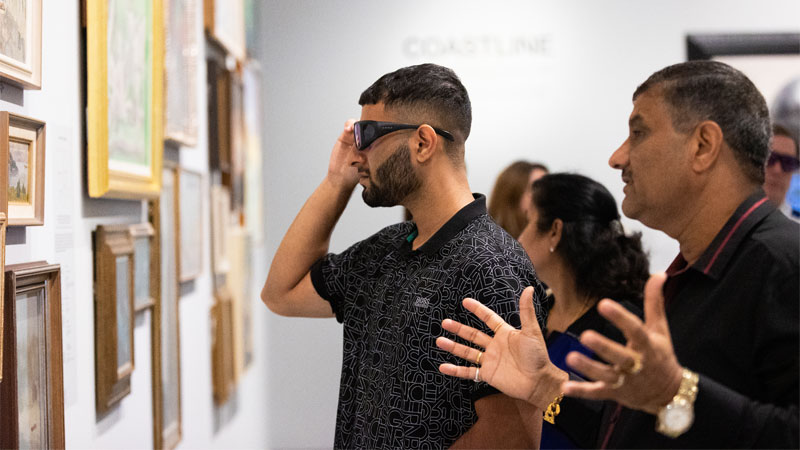 Colour deficient and colour-blind visitors to Australia's Chau Chak Wing Museum are now being offered special glasses to see works of art in clear, vibrant colour for the first time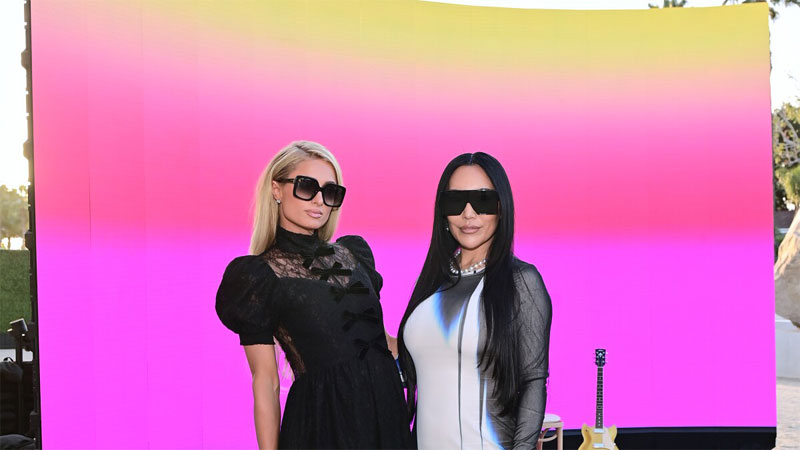 Paris Hilton has made a significant donation to the Los Angeles County Museum of Art that will enable the museum to acquire digital artworks by female artists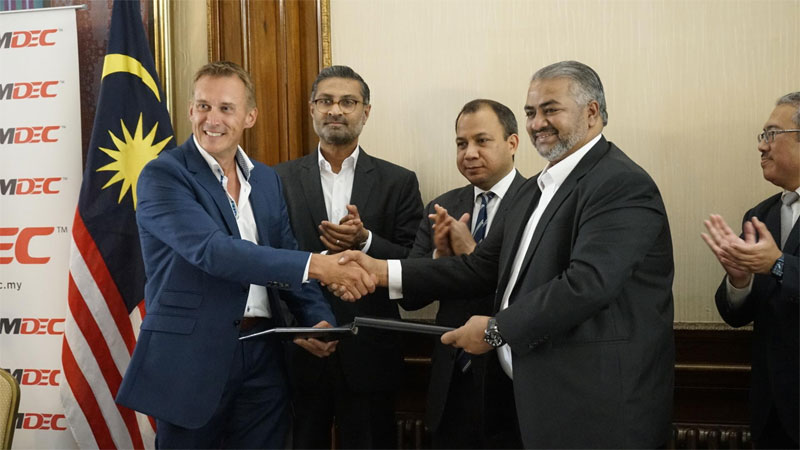 Holovis and Azimuth have teamed up with grand plans to develop an XR content creation and digital engineering team in Malaysia, making the country a hub for the Southeast Asia region in XR technology development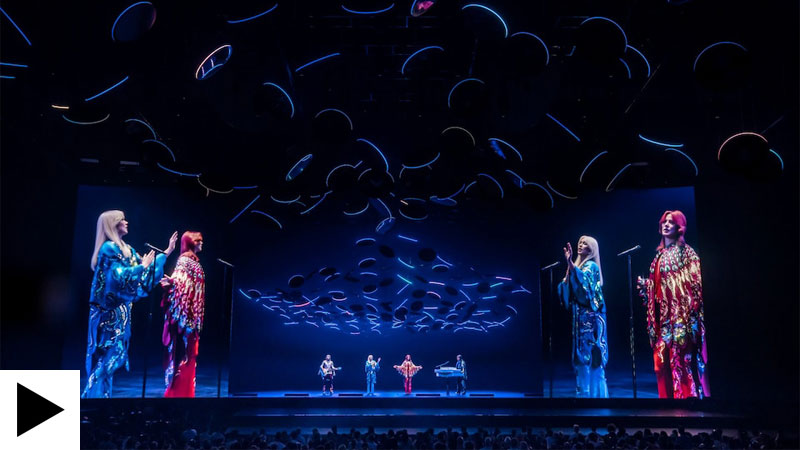 Pop supergroup ABBA need to earn £140m from ticket sales of their London residency Voyage to cover the cost of the virtual spectacle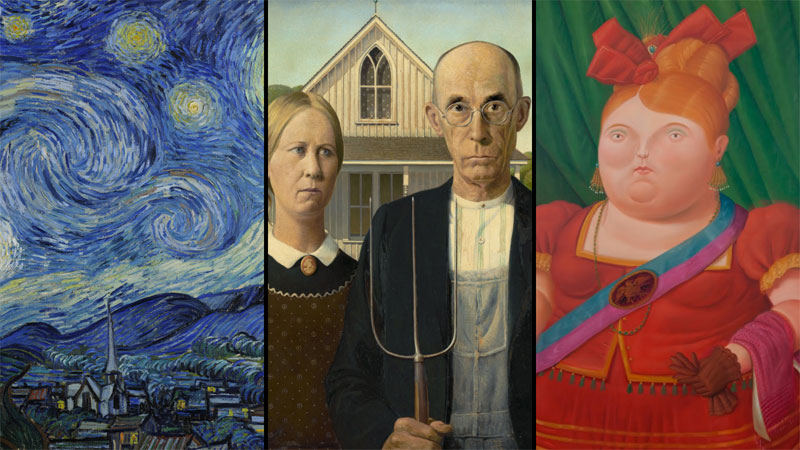 Google Arts & Culture celebrated Internation Museum Day with the launch of three new mind-bending AR art filters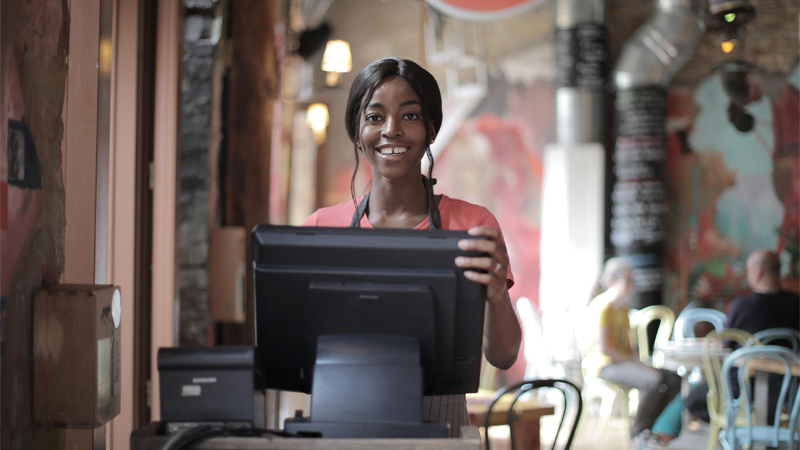 How do you develop a POS system that caters to both digital natives and the generation before them? Convious's Miendu Dang has the answers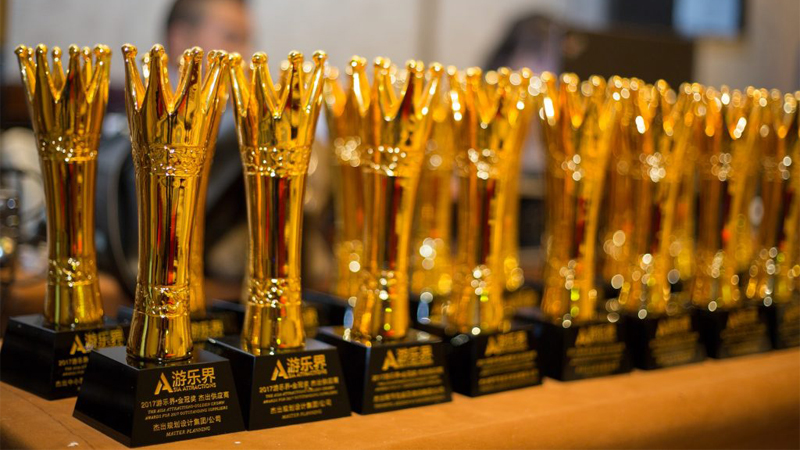 A number of attractions suppliers and manufacturers have been named winners of China's prestigious Golden Crown Awards


Would you pay US$125,000 to travel into space via a hydrogen balloon? Well that's exactly what you can do in the Space Lounge, launching from Florida in 2024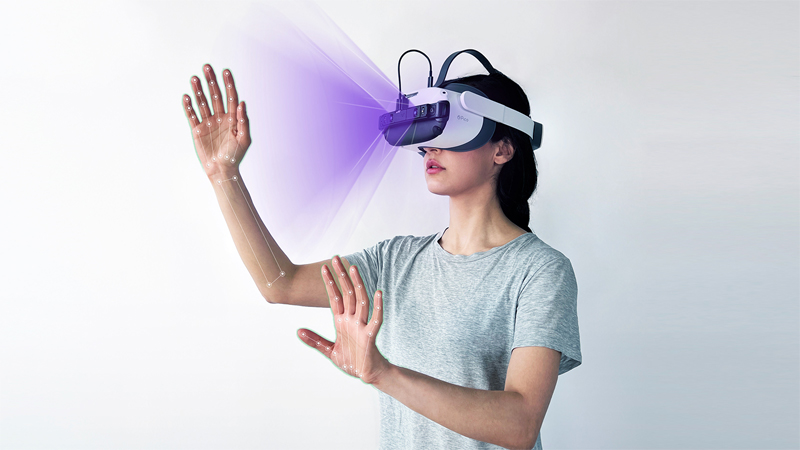 Ultraleap is introducing a new tool to allow the use of hand tracking while wearing a Pico Neo 3 VR headset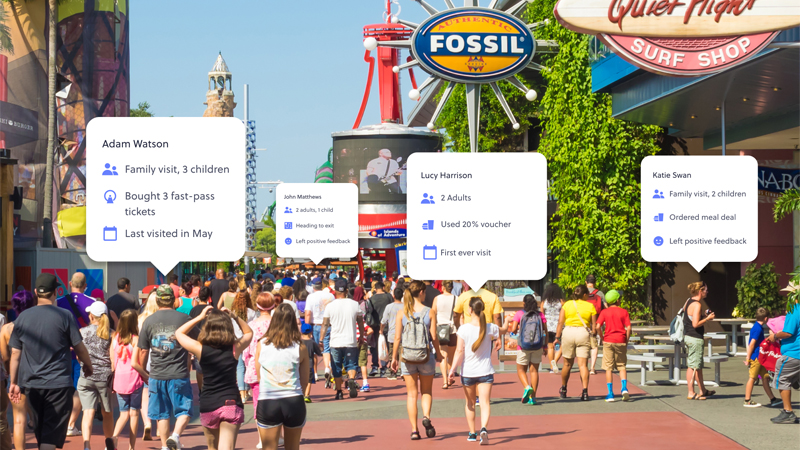 Attractions.io's Peter O'Dare explains how user segmentation is transforming the visitor experience for the better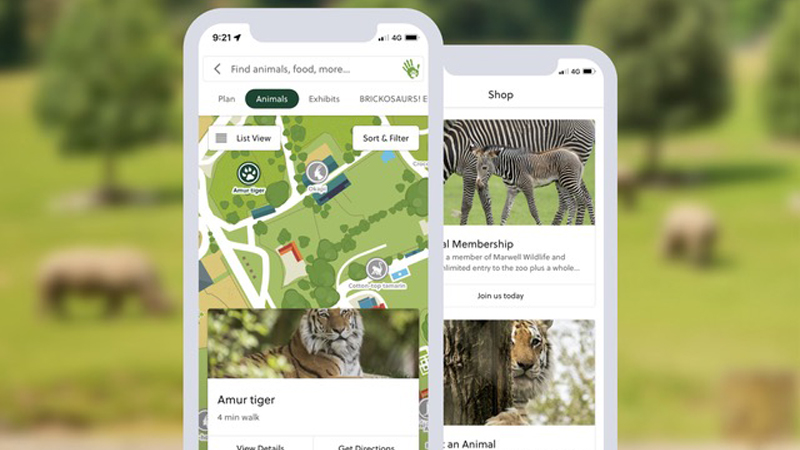 Marwell Zoo and Attractions.io have teamed up for the development of a brand new app designed to enhance the visitor's digital experience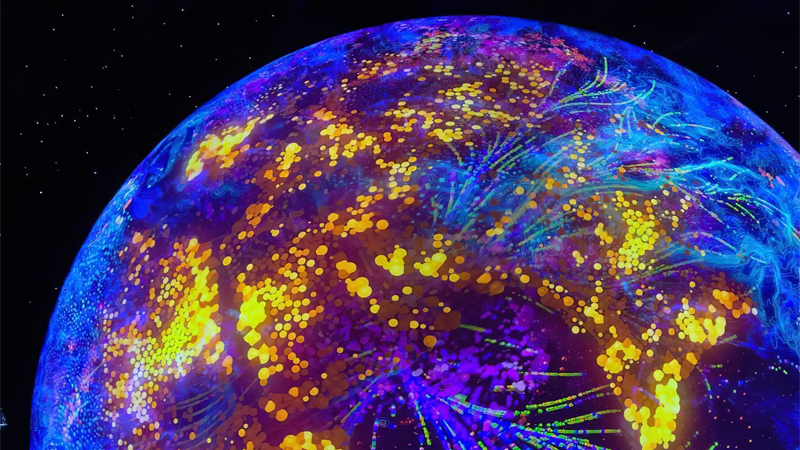 How does an immersive experience tie in with the metaverse? John Munro, CEO and chief creative officer for storytellers Immersive has the answers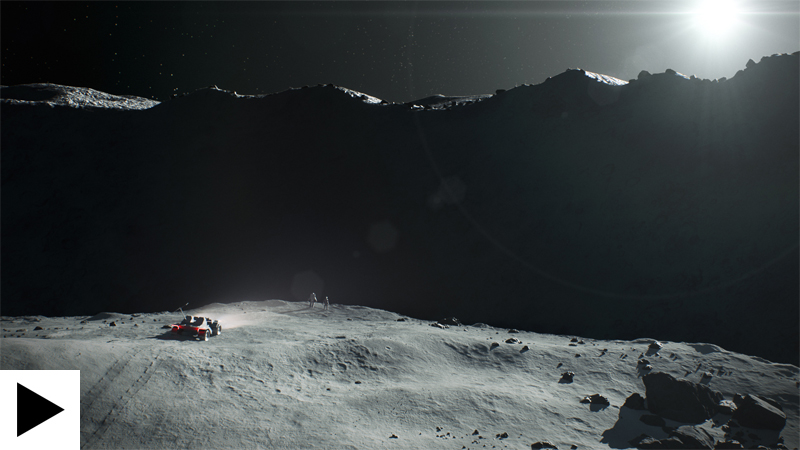 Award-winning visual effects studio Moonraker is eyeing the planetarium market with the launch of its latest product - a full-dome experience that shows guests what it would be like to live and work on the moon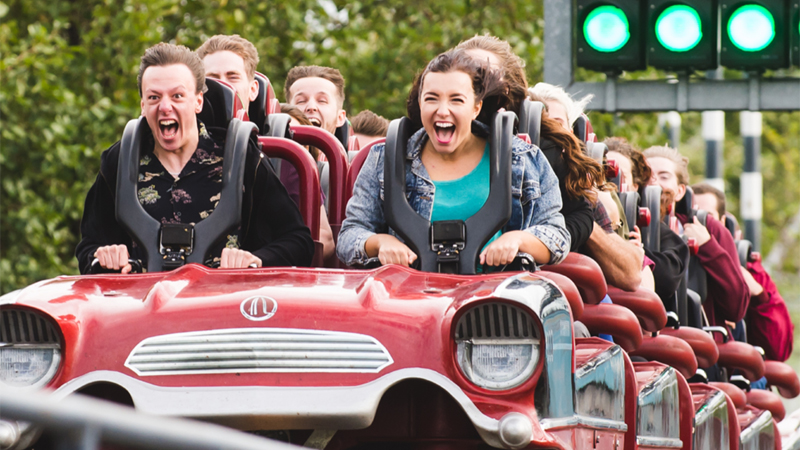 Attractions.io partnership with Merlin Entertainments has been expanded to include the supplier's mobile wallet technology at all Merlin-operated theme parks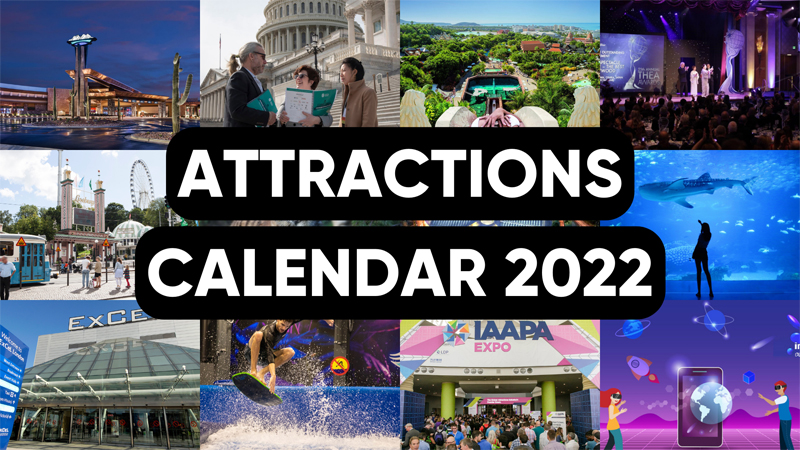 With so many big things coming in the year ahead, we've rounded up all the key events taking place this year. Welcome to your attractions calendar for 2022.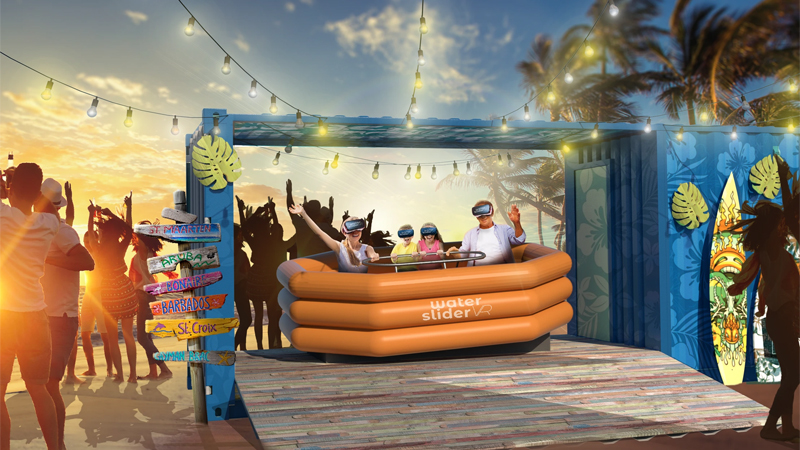 WaterSlider VR is the latest offering from BoldMove, with the new product offering an underwater VR experience inside a life raft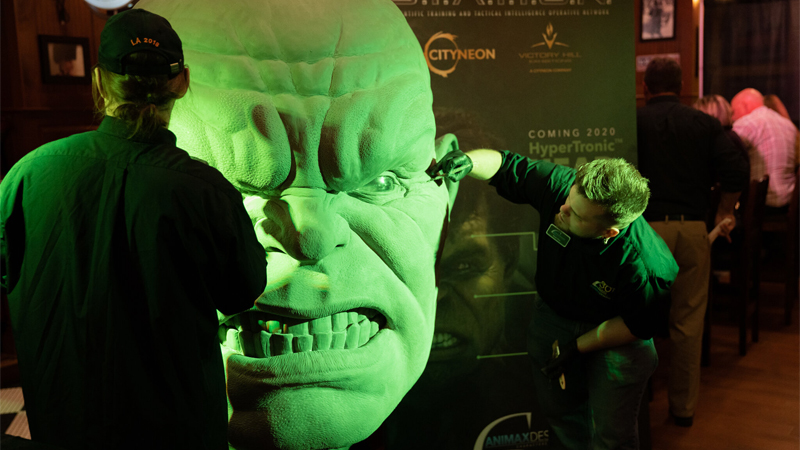 Cityneon has announced a deal with the Wuxi Jingkai Government to develop a global R&D facility in the city of Wuxi in China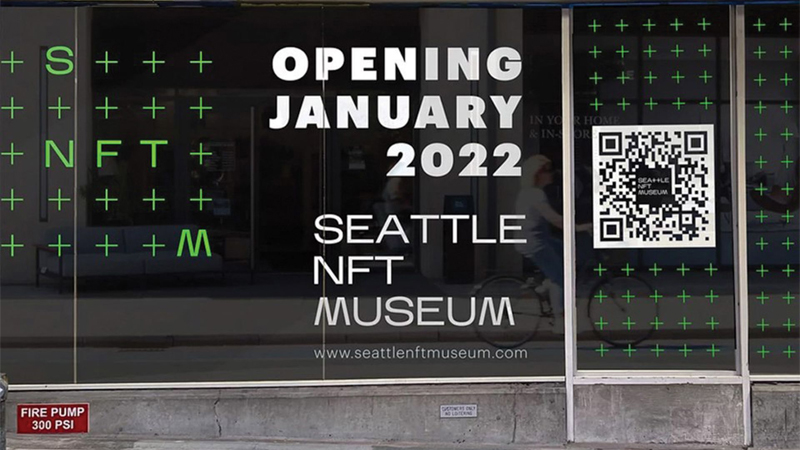 The new museum will provide a space where visitors can physically interact with digital artworks and NFTs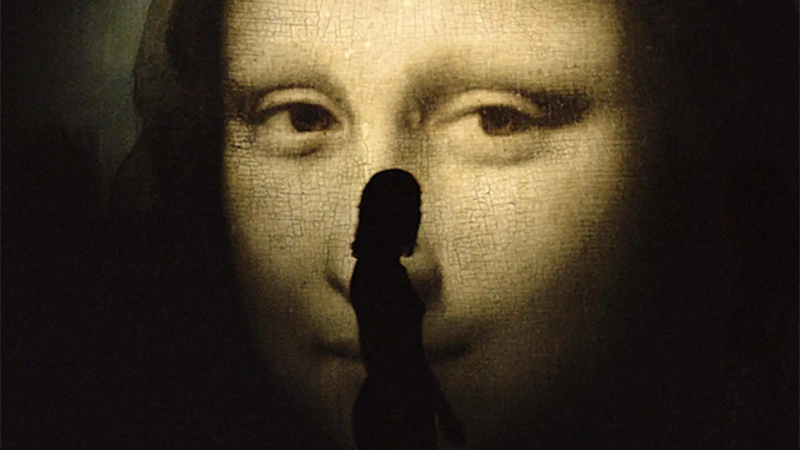 A new initiative from France's Grand Palais will see the development of digital experiences for some of the world's most iconic artworks, starting with a debut exhibition on the Louvre's Mona Lisa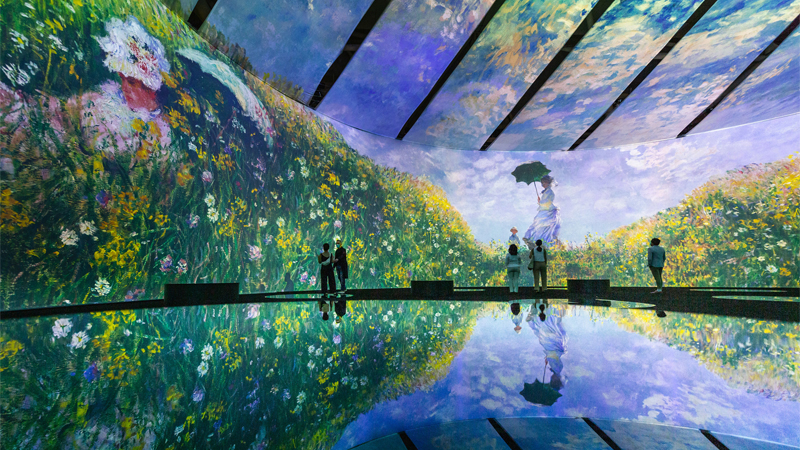 What does the future look like for immersive experiences when it comes to location-based entertainment? Michael Mascioni has the answers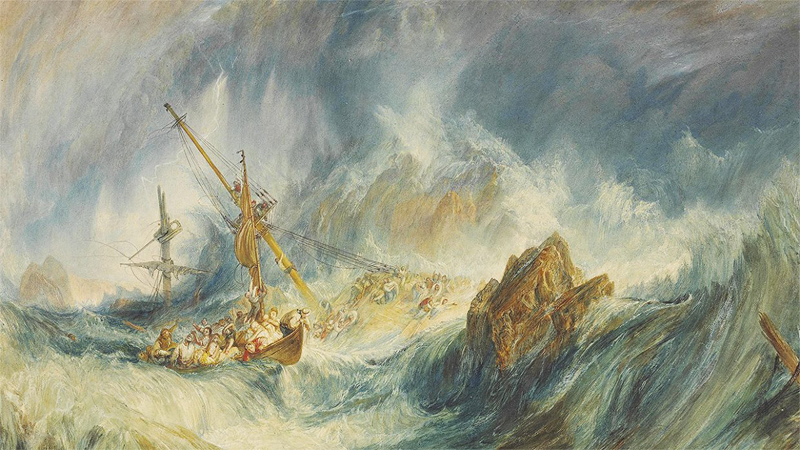 The British Museum is returning to the NFT market with the listing of a rare collection of JMW Turner paintings in digital form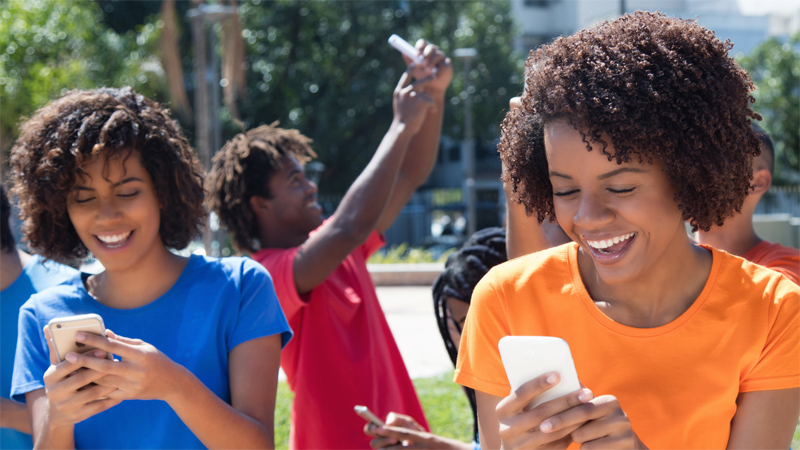 We're not far off Mark Zuckerberg's big reveal of the metaverse and what that means for the future, but when it comes to attractions, there are some companies already well ahead of the curve. Andrew Jacobs, accesso's chief commercial officer, explains what it means for operators to be in a mobile-first world.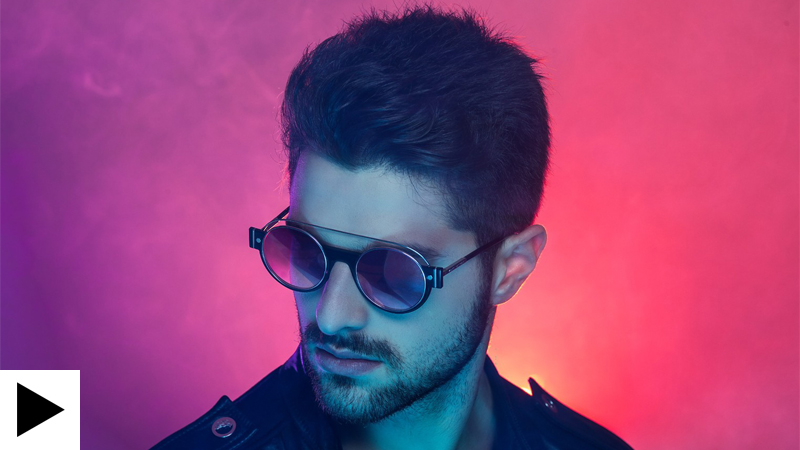 Brazil's Beach Park has teamed up with musician Alok and waterpark supplier Polin to develop a first of its kind attraction for the Latin America region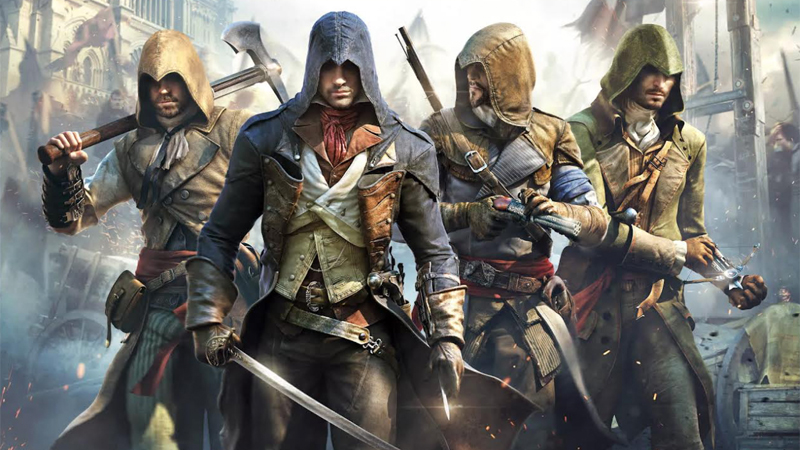 Alterface, Storyland and Studios Occitanie are collaborating with the video game company on the project, which is slated to open in 2025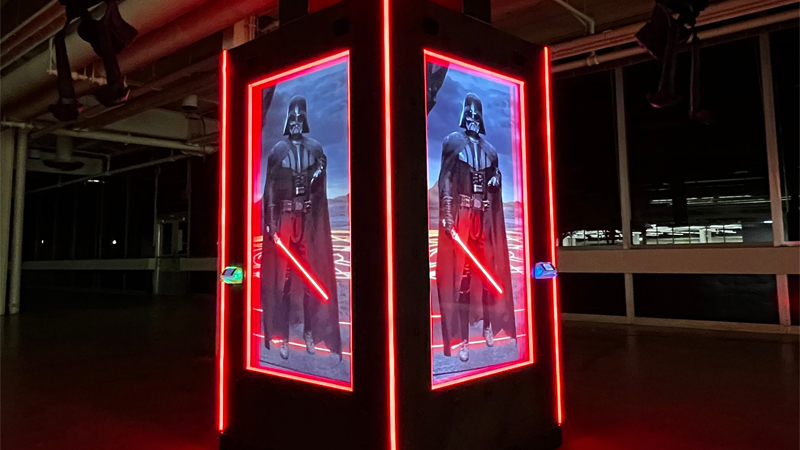 A new virtual reality platform from VRsenal can double efficiency, throughput and ROI in footprint and price compared to the company's previous single-player model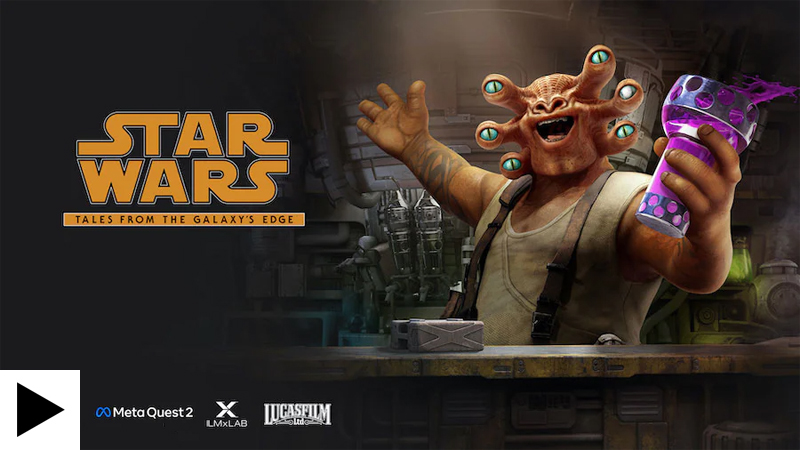 For a limited time starting November 21, visitors to Downtown Disney will be able to experience Star Wars: Tales from the Galaxy's Edge in virtual reality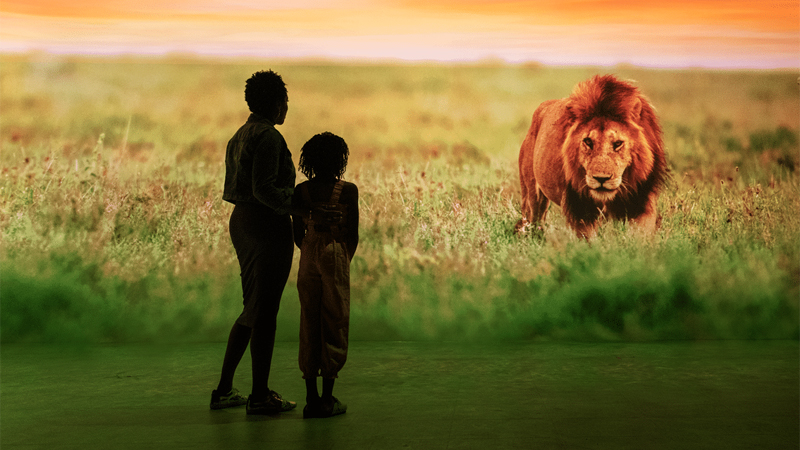 Illuminarium Experiences and Accesso are teaming up once again, with the operator set to make its Las Vegas debut at the highly-popular AREA15 immersive entertainment venue in 2022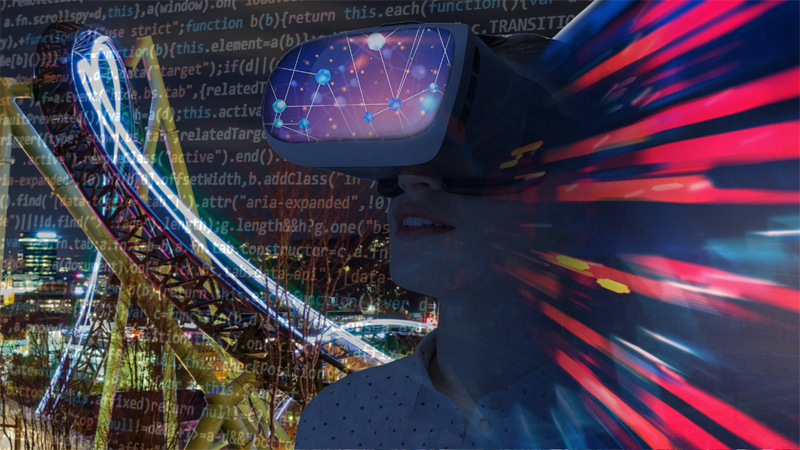 When it comes to global trends this is THE next big thing and there's a good chance you don't quite know what it means yet. Welcome to the metaverse and here's exactly why you need to get in on the ground floor.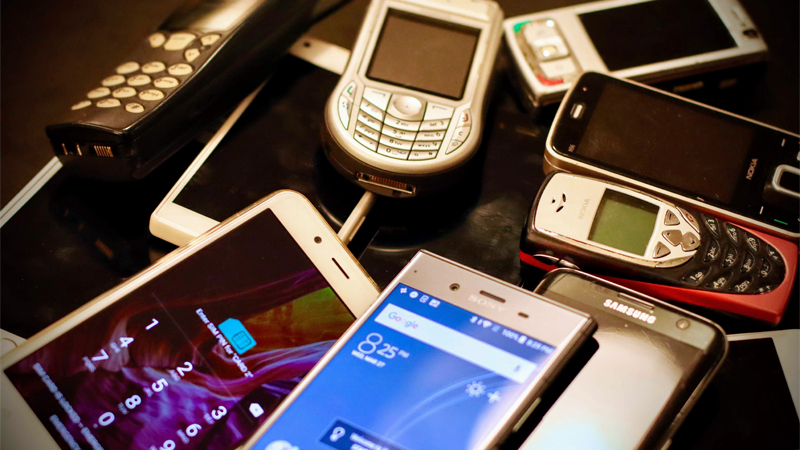 Telecommunications giant Vodafone is supporting the development of a brand-new digital museum dedicated to the history of the mobile phone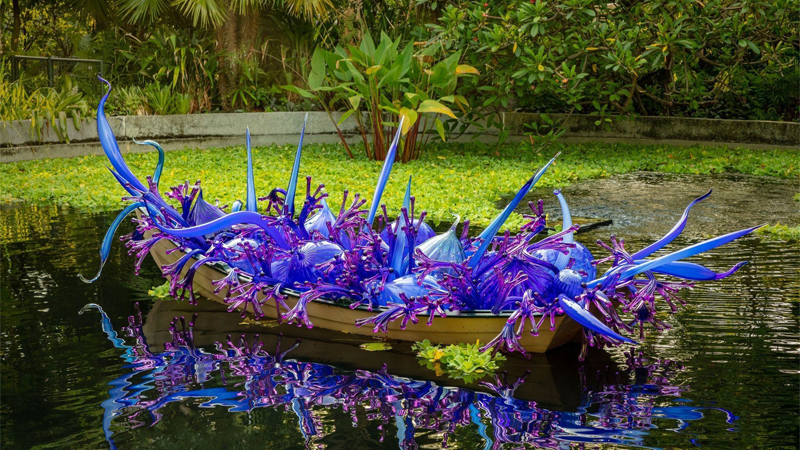 Available for free, the Virtual Experience of Dale Chihuly: Glass in Bloom exhibition will allow visitors from all over the world to experience the works of the famous glass artist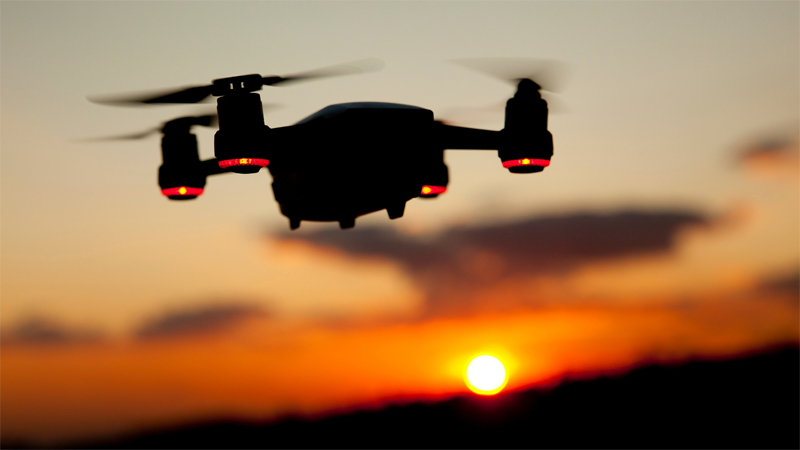 Foul play is thought to be the reason that hundreds of drones crashed to the ground during a special performance earlier this month.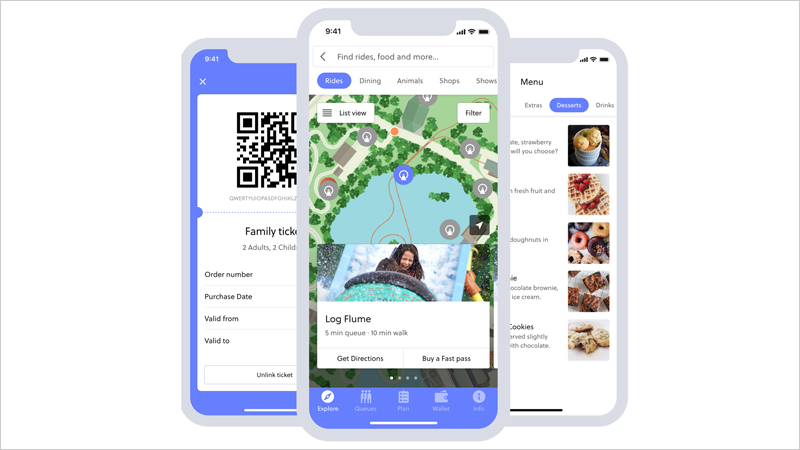 Attractions.io has developed a direct-to-table in-app food ordering system for those who want to maintain social distancing


Cruise operator Carnival recently made headlines around the world with the debut of the first rollercoaster to operate at sea. Maurer Rides' Marco Hartwig explains how this all came about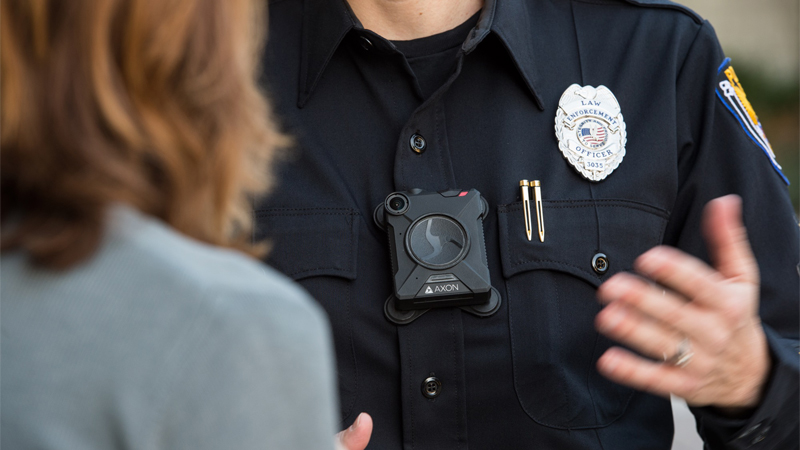 Security specialists Axon have supplied Six Flags' US theme parks with body cameras for staff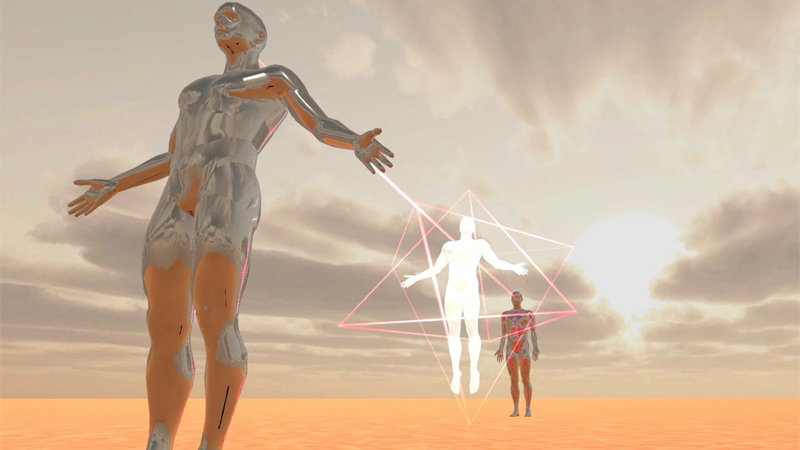 Covid concerns have sent Burning Man into the VR realm, though an unofficial festival has appeared in its place, with 10,000 people gathering in the desert for 'Renegade Burn'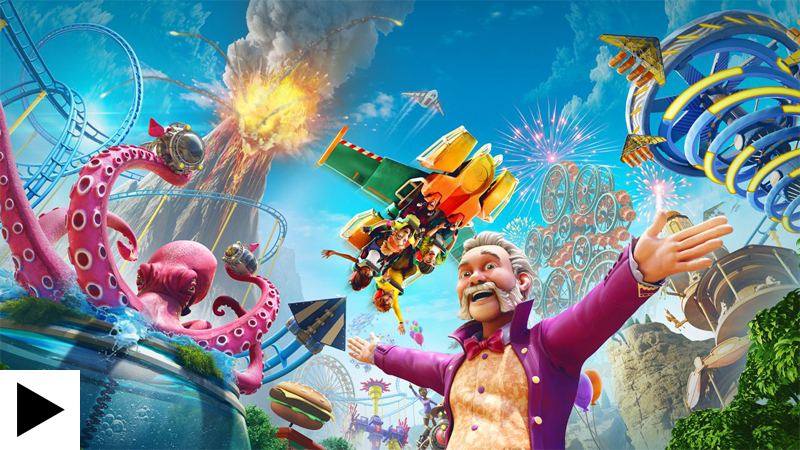 Park Beyond's 'impossification' system promises to let your imagination run wild with a new theme park simulator unlike any we've ever seen on modern systems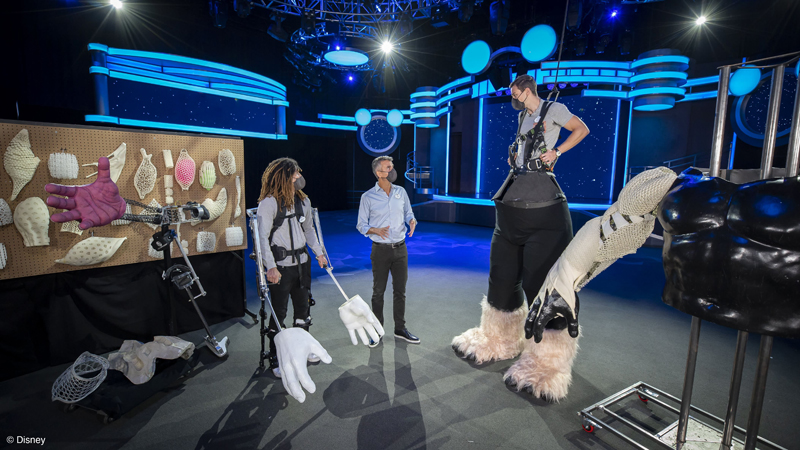 Everything is about to get bigger (and smaller) as Disney continues to take the world by storm with its latest animatronic projects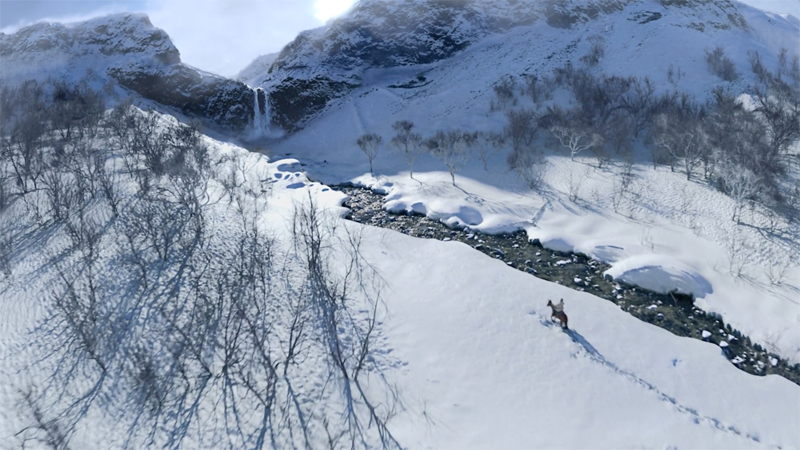 China has welcomed a flying theatre to its Changbaishan Biosphere Reserve with Brogent Technologies supplying the landmark new attraction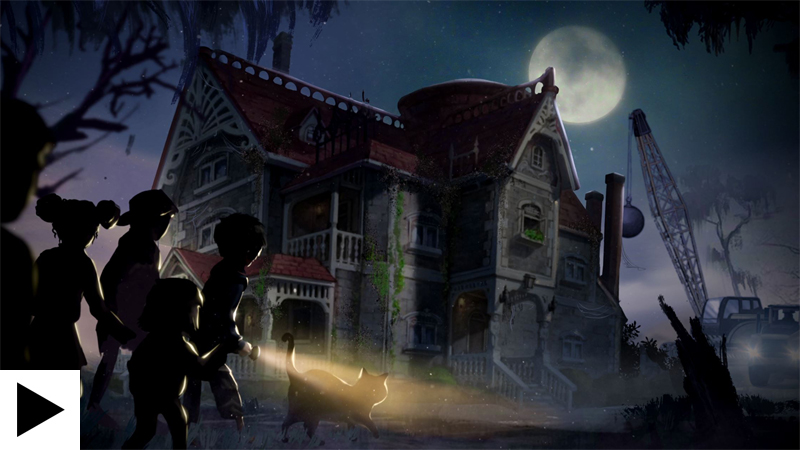 The experience was developed to meet growing demands for high-end turnkey solutions and reliable technology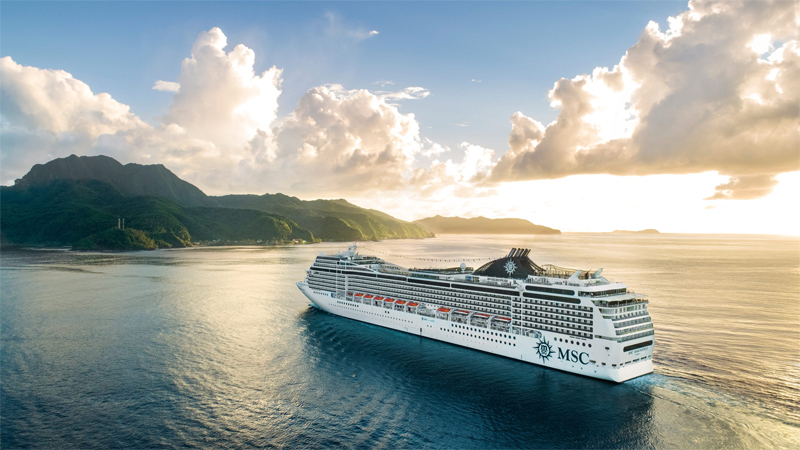 A carbon-neutral cruise ship could be realised in the not-too-distant future, with MSC Group announcing a feasibility study for a hydrogen-powered vessel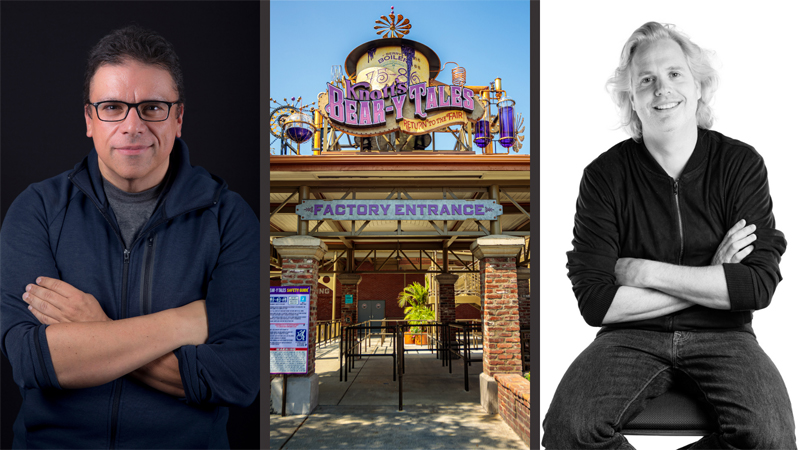 We spoke to Triotech's Ernest Yale and Nol van Genuchten about Knott's Berry Farm's iconic Bear-y Tales dark ride, which has been reimagined for a brand new audience more than three decades later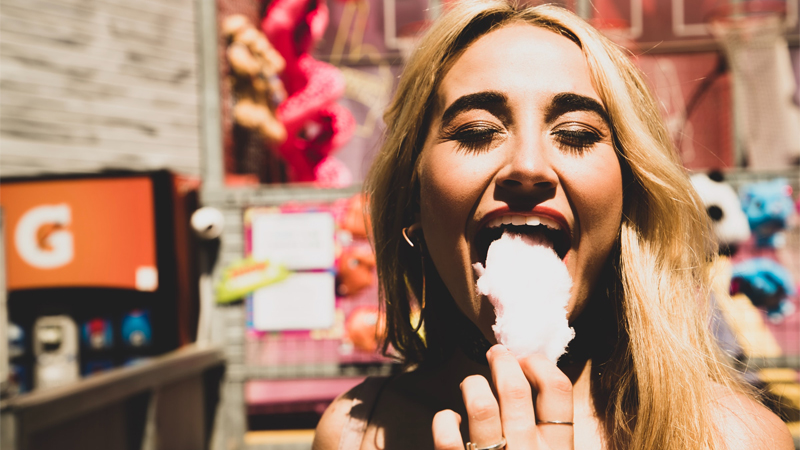 The Mobile Food Ordering system saves guests time and reduces the risk of COVID transmission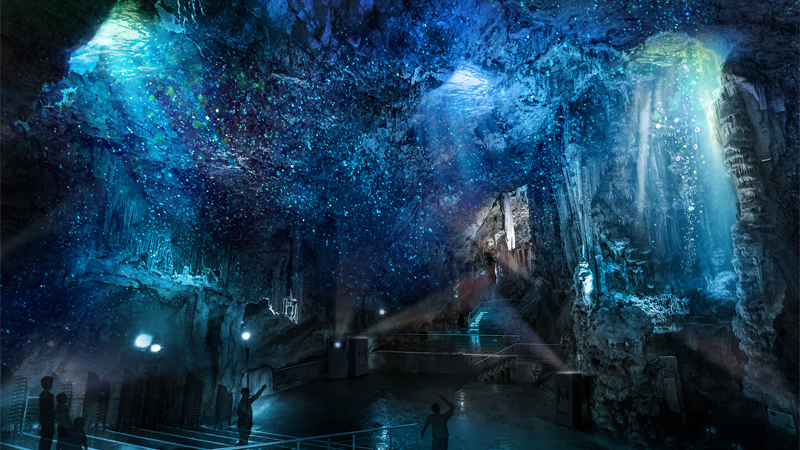 A new permanent immersive light and spatial audio installation at St. Michael's Cave will boost the Rock's visitor experience in time for Summer 2021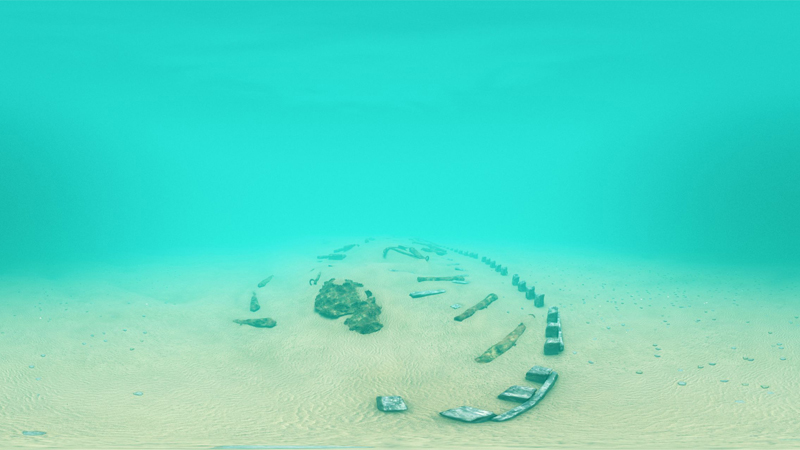 Historic England's virtual dive trail tells the story of Stirling Castle, a 70-gun warship that was destroyed in the Great Storm of 1703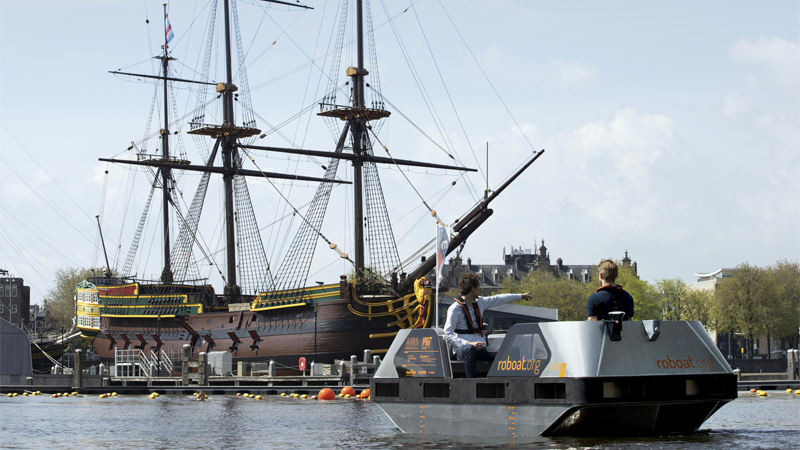 The trend for autonomous vehicles continues to grow, with Amsterdam currently testing the use of self-driving electric boats in its waterways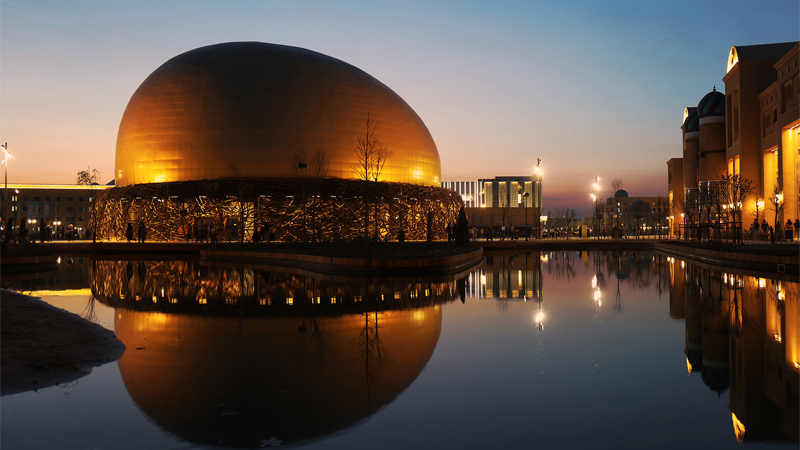 Kazakhstan has welcomed the country's first flying theatre ride with Brogent Technologies behind the landmark new attraction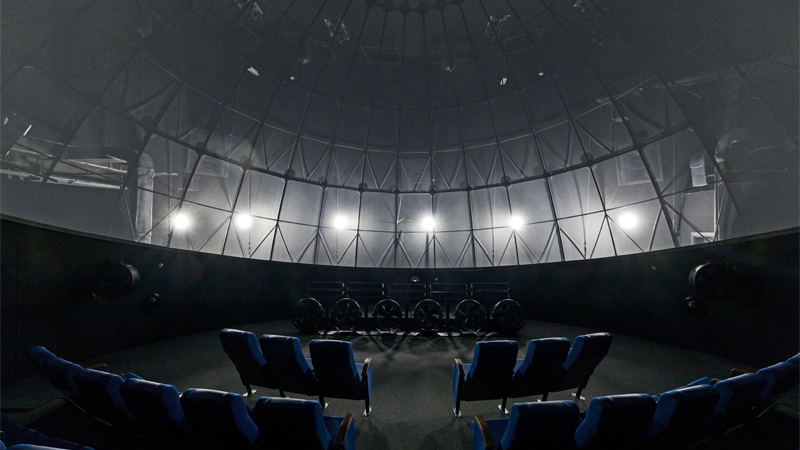 A 4D dome experience at the National Center of Meteorology has opened its doors to the public as part of an engagement strategy that helps audiences understand weather data and meteorological research


The Gruffalo Spotter 2 app combines augmented reality with animated versions of Julia Donaldson's beloved characters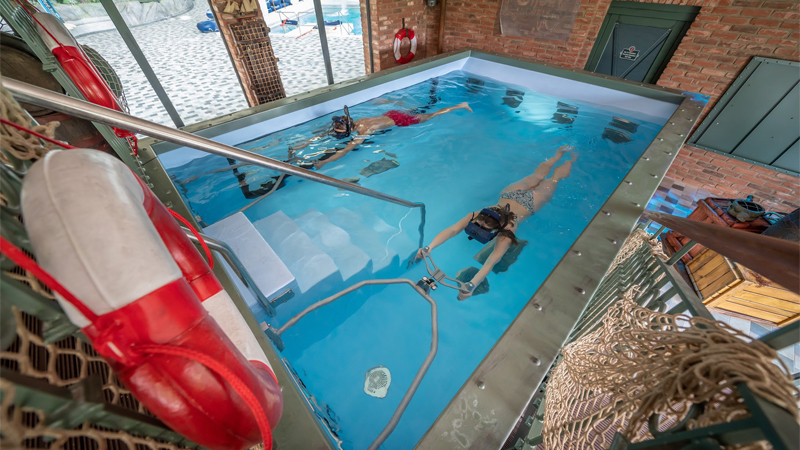 Snorri Snorkling VR at Europa Park's Rulantica is ready to roll, though the launch has been slightly delayed thanks to local restrictions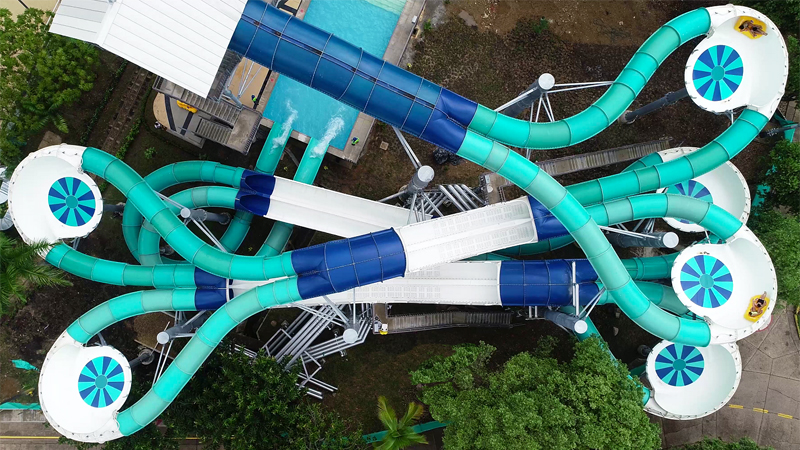 The first duelling water coaster to come to Latin America has made its debut at the Cafalandia waterpark in Colombia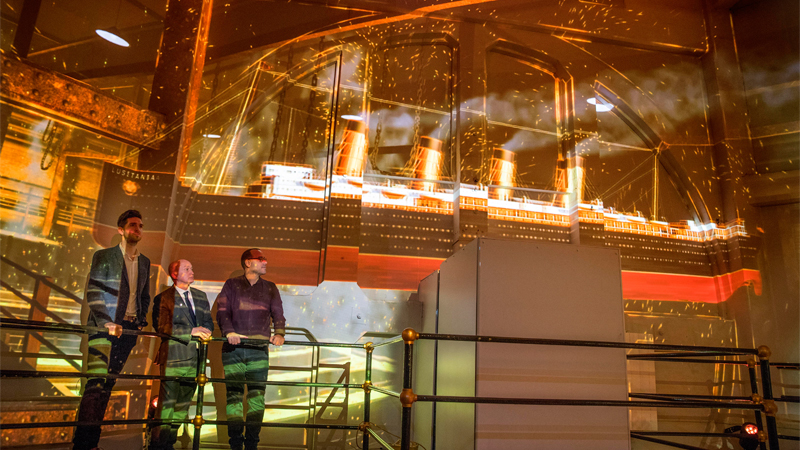 Could LED technology take the market from traditional projection in the coming years? Holovis' Jon Tozer weighs up the pros and cons of both technologies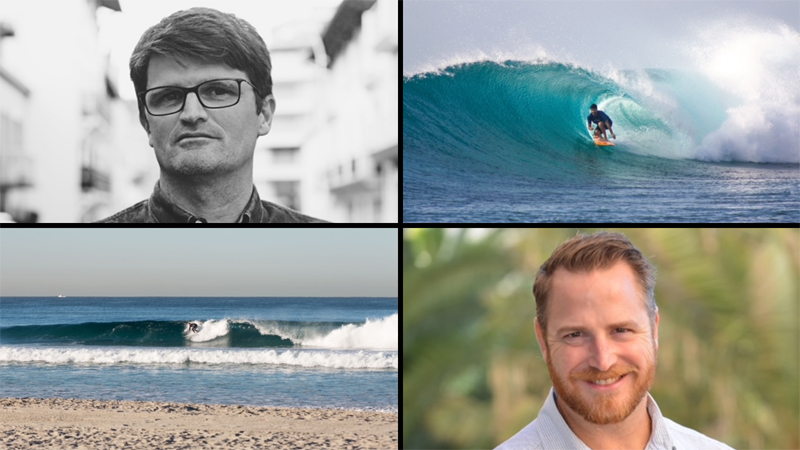 Industry veterans Caulonque and Thatcher have joined Endless Surf as demand grows for WhiteWater's next-gen wave technology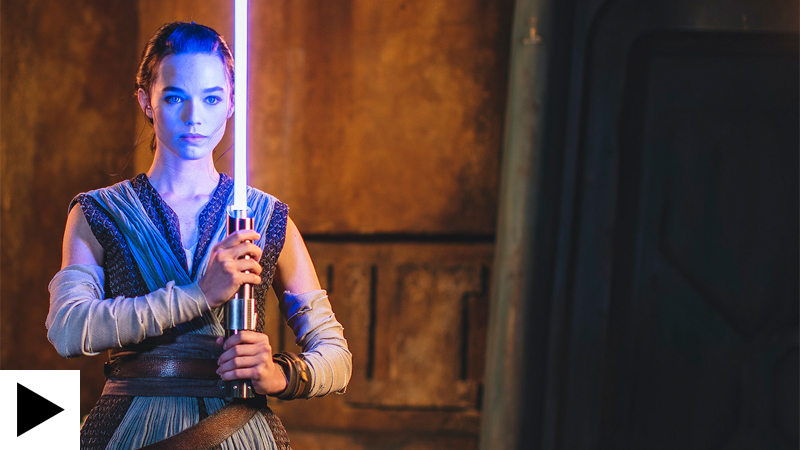 Coming to the hotly-anticipated Star Wars Galactic Starcruiser hotel experience, Disney has unveiled what looks like the most realistic lightsaber ever created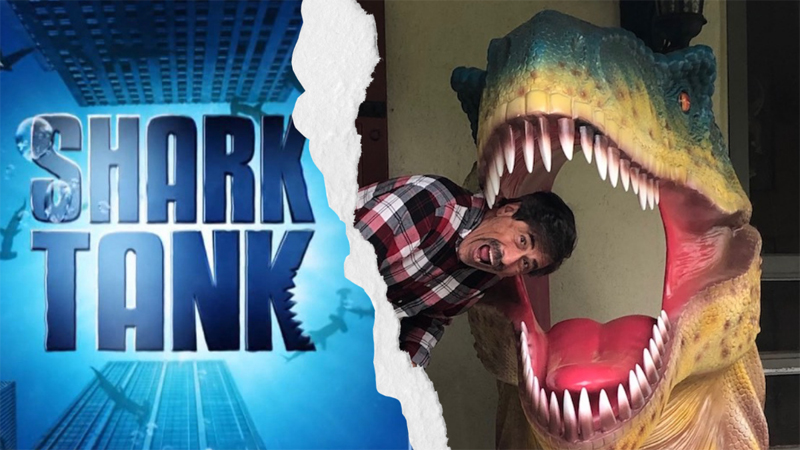 The famed dinosaur expert will appear on the show in an attempt to raise funding for a touring exhibition featuring his animatronic dinosaurs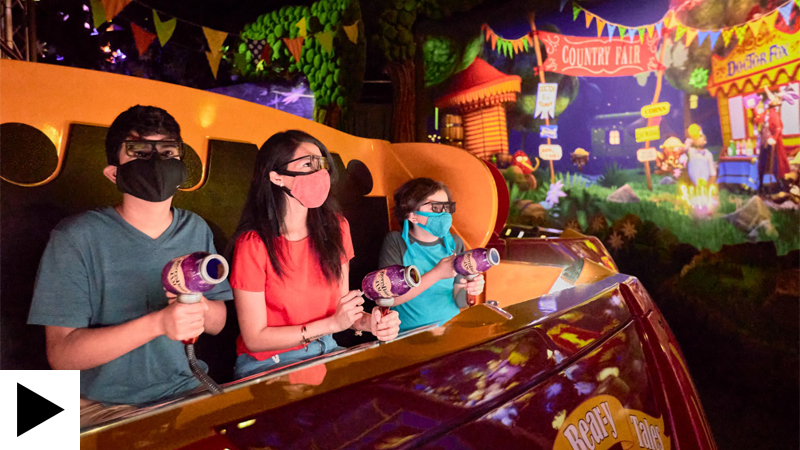 Knott's Bear-y Tales: Return To The Fair will not only celebrate 100 years of Knott's Berry Farm but also the reopening of the park following a year-long closure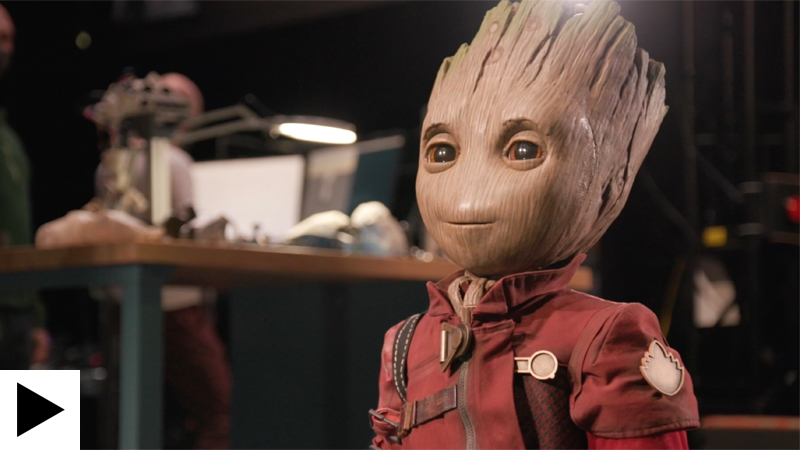 Characters like Grogu and Rocket Racoon could soon come to life in Disney's parks following the unveiling of a walking, talking and even dancing version of the Guardians of the Galaxy favourite Groot by Disney Imagineering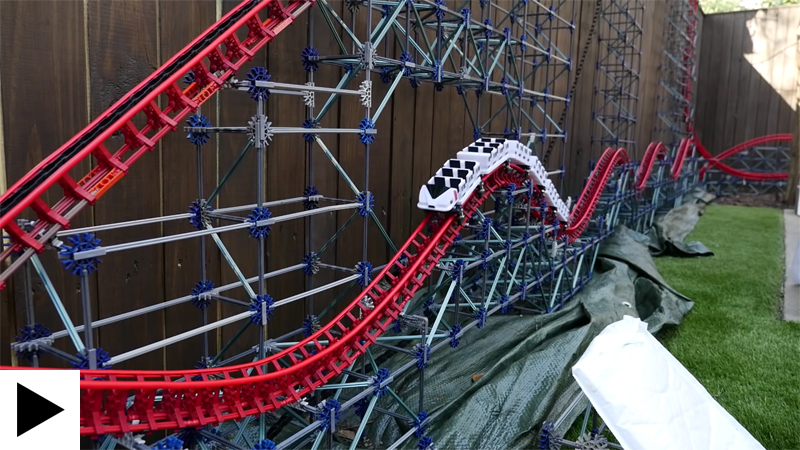 YouTuber CoasterWriter has built a gargantuan rollercoaster entirely out of K'nex, with the mega ride filling his entire back garden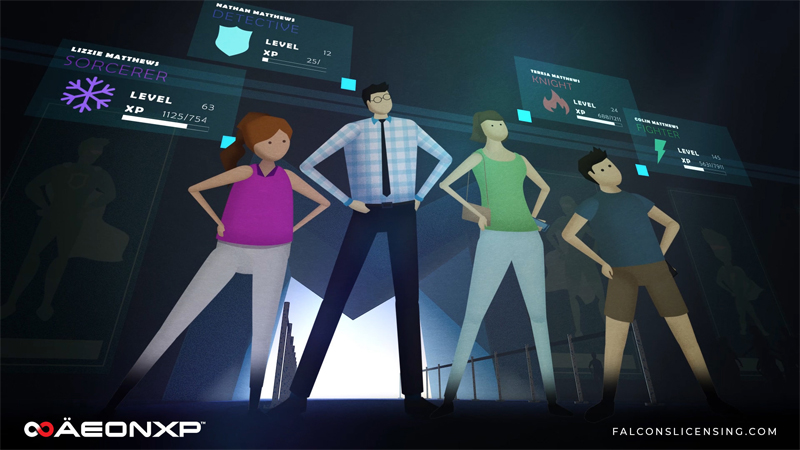 Falcon's Creative has introduced its new ÄEONXP system - an application designed to further immerse visitors in themed entertainment experiences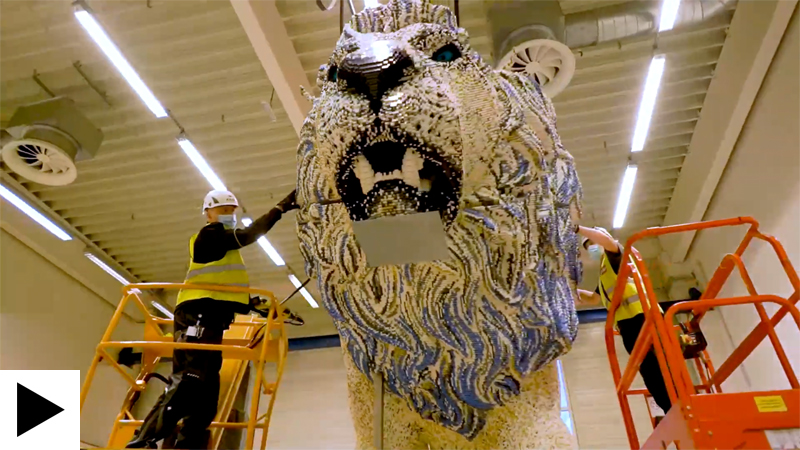 Merlin has offered a behind-the-scenes look at the creation of the giant Lego Sky Lion for its upcoming Mythica attraction at Legoland Windsor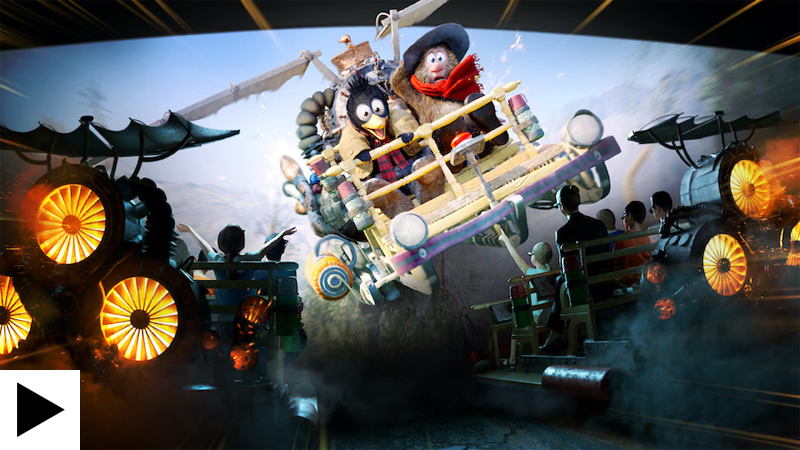 The ride will take guests on a madcap adventure with characters from the Flåklypa Universe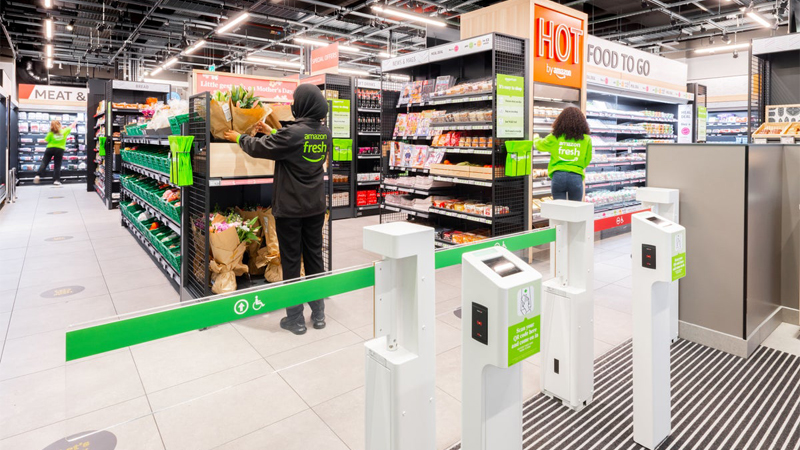 It's been a landmark few weeks for Amazon, which recently launched its first till-less 'just walk out' stores in the UK. The shops remove tills and make retail a completely frictionless experience - something the visitor attractions sector should certainly be looking at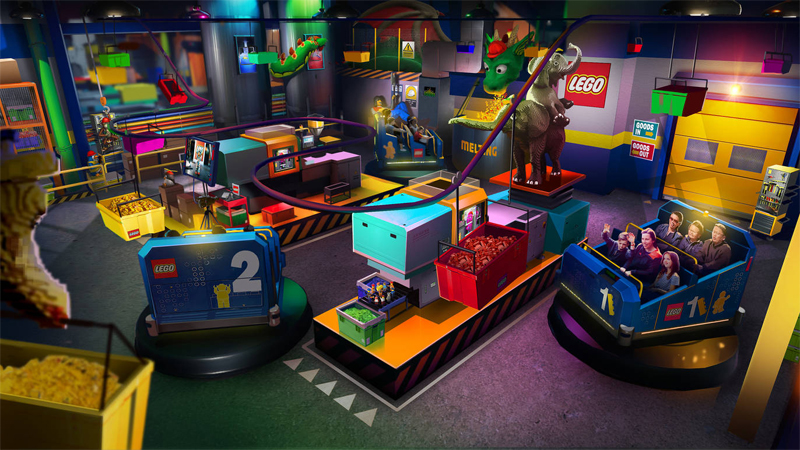 Peter Cliff explains how Lego is utilising Holovis technology to create a state-of-the-art interactive dark ride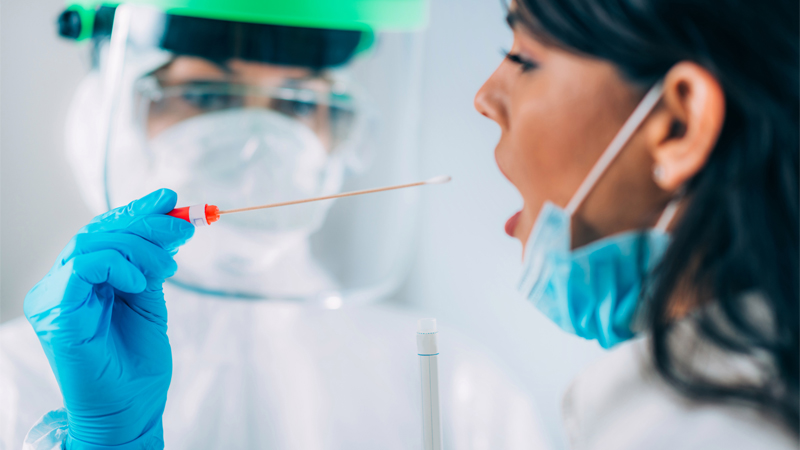 A new 'at the door' Covid test will give a result back in seconds, which could be huge in working towards bringing the visitor attractions sector back to full capacity attendance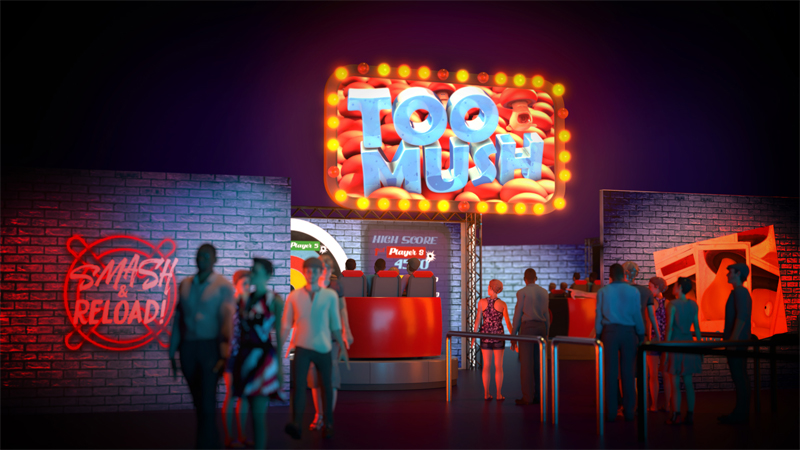 It's time to tackle an army of mutated mushrooms in a new collaboration from BoldMove and Triotech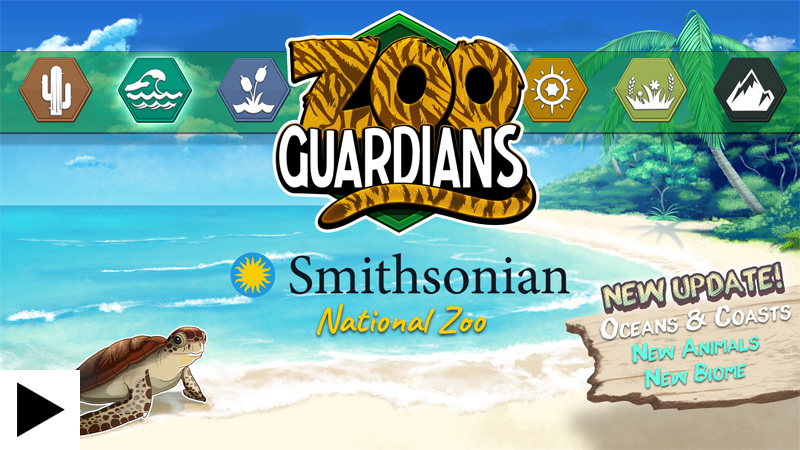 Zoo Guardians is available now on Android and iOS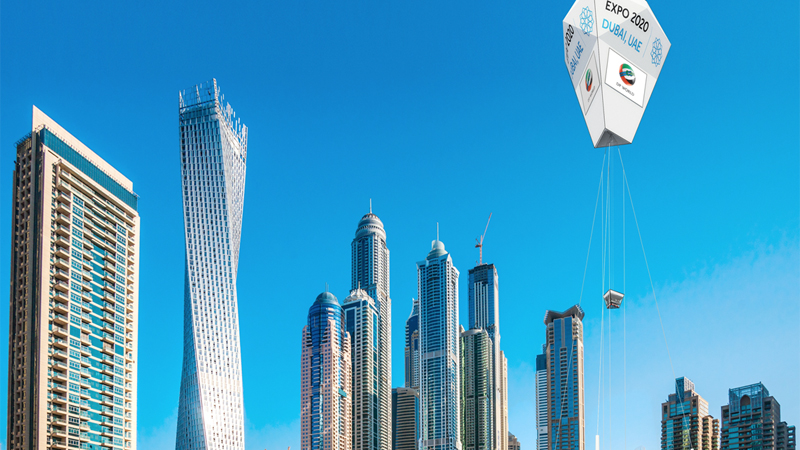 Could the Diamond Balloon soon be coming to a city near you?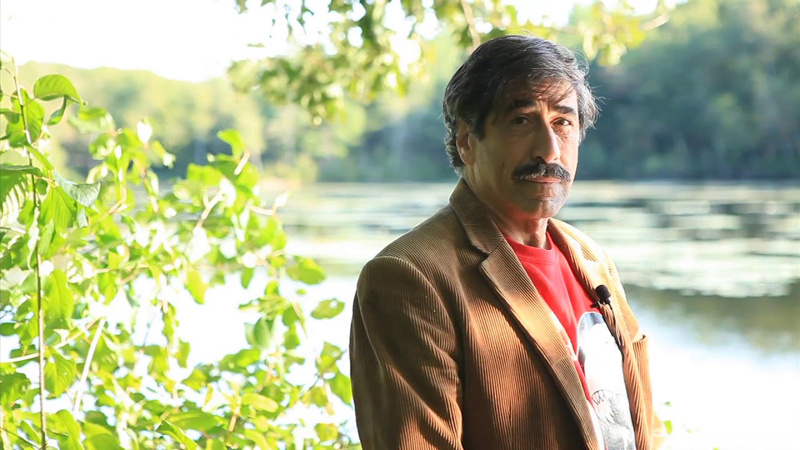 Don Lessem has gone from advising on Jurassic Park to building enough robotic dinosaurs that he could fill an entire zoo. In part one of our interview, we get a peek into the life of 'Dino Don', who talks about everything from Steven Spielberg to the real-life dinosaur that's been named after him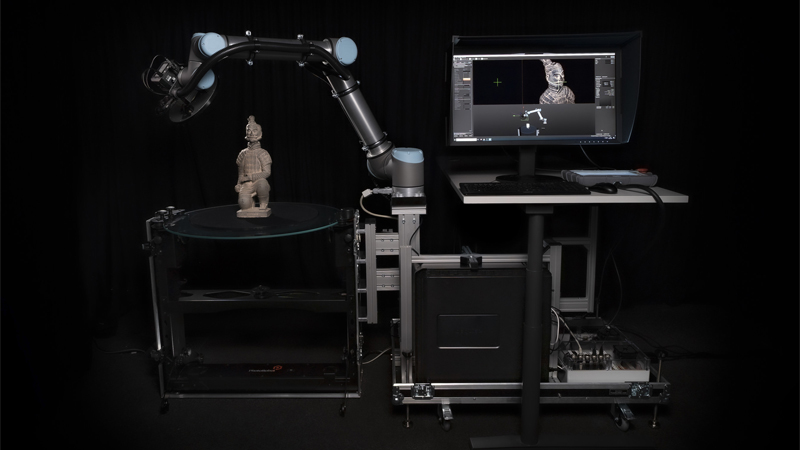 The CultArm3D has been developed to help museums digitise their collections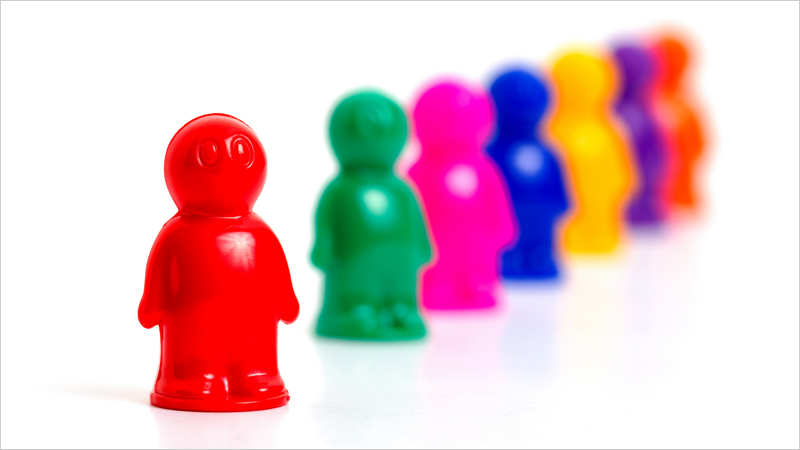 The success of an immersive attraction can be determined by the flow of people entering and exiting the space. Michelle Hicks explains how effective operations can help to optimise these experiences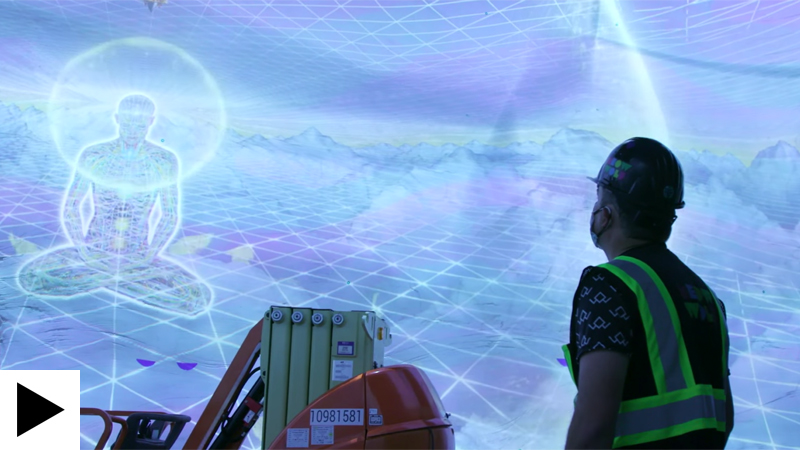 Omega Mart is officially open and with it comes Meow Wolf's 'man made high' Projected Desert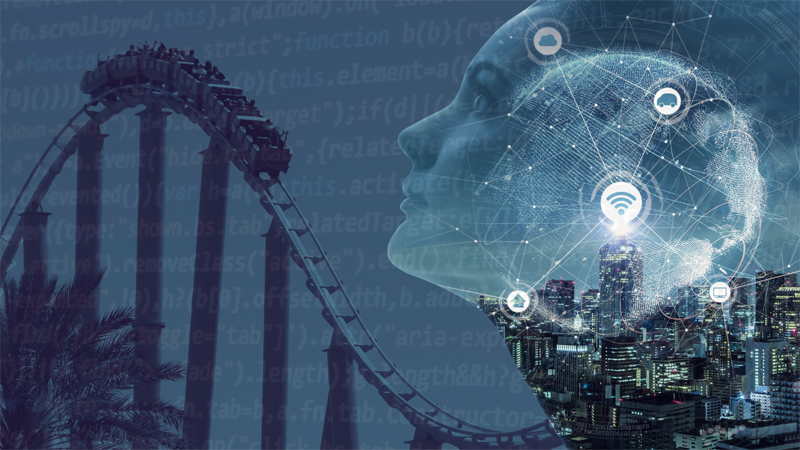 The Art of Engineering has developed a program capable of designing optimised track layouts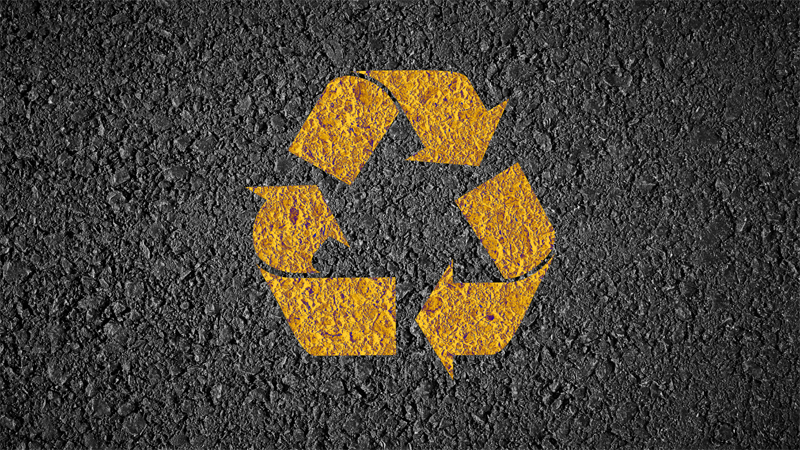 New research could change the way plastic is recycled, offering attractions a greener alternative in the future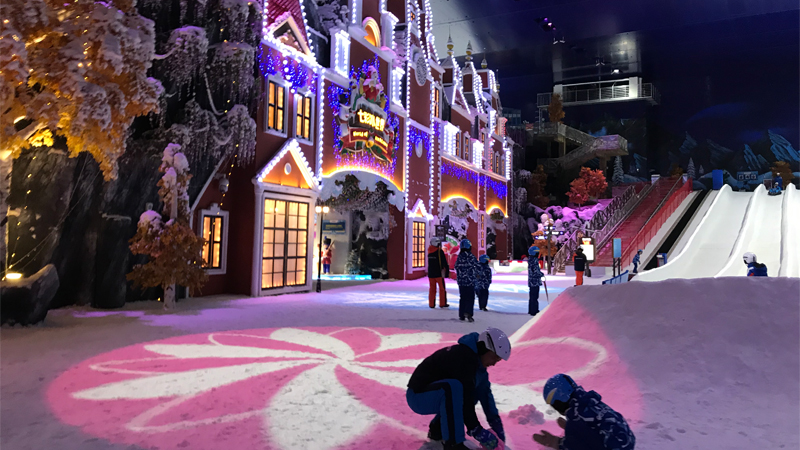 Almost cold as ice, Bart Dohmen, CEO of Unlimited Snow, explains how new technology is transforming the snow play experience for visitors and improving the bottom line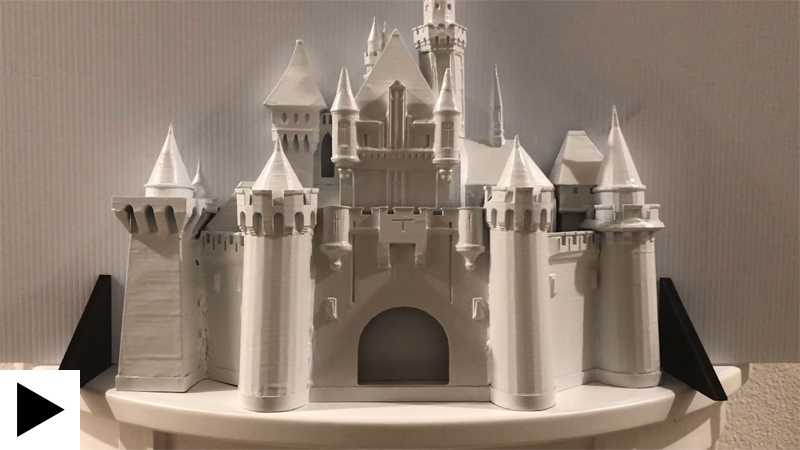 Kept indoors by the global pandemic and missing Disney's parks, this fan recreated the iconic fireworks show at home using a projector and a 3D printer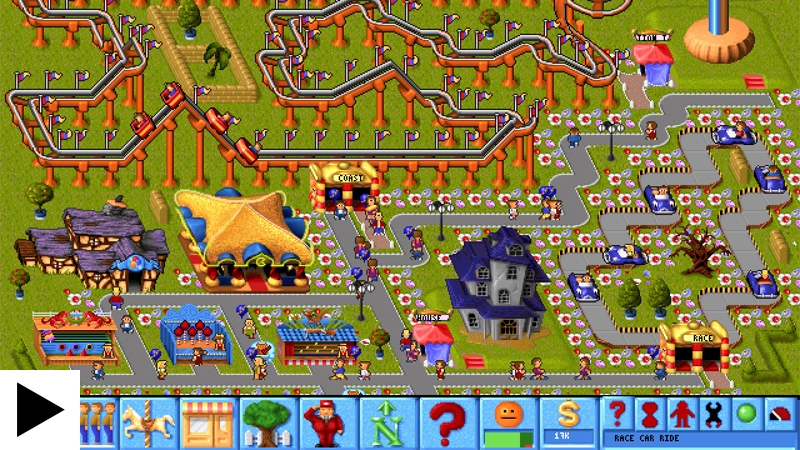 Did you know that Efteling and Legoland had their own videogames? Which was your favourite? This is a brief history of theme park management games.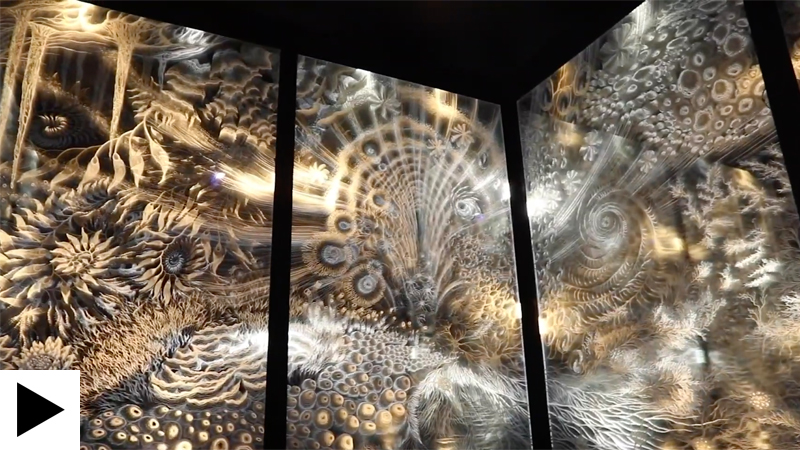 Step into Claudia Bueno's aquarium-style installation at Meow Wolf Las Vegas and experience the slow, oscillating movements of natural life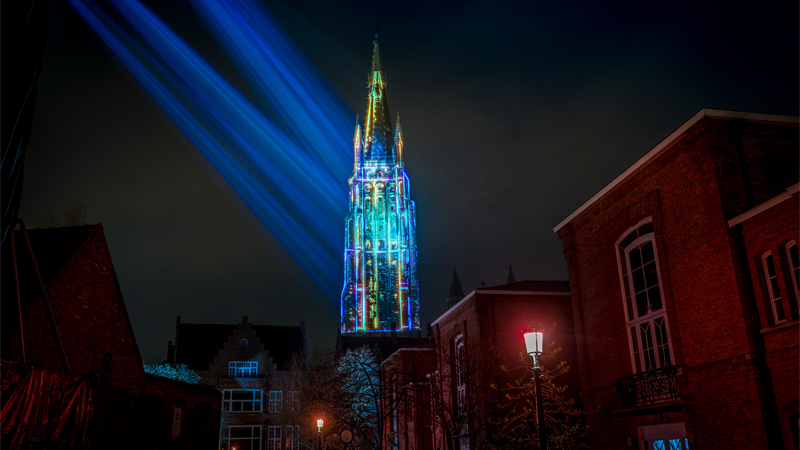 'Sparking visitors with hope, light and connectivity', Bruge's WinterGlow returned in December for a series of installations across the historic city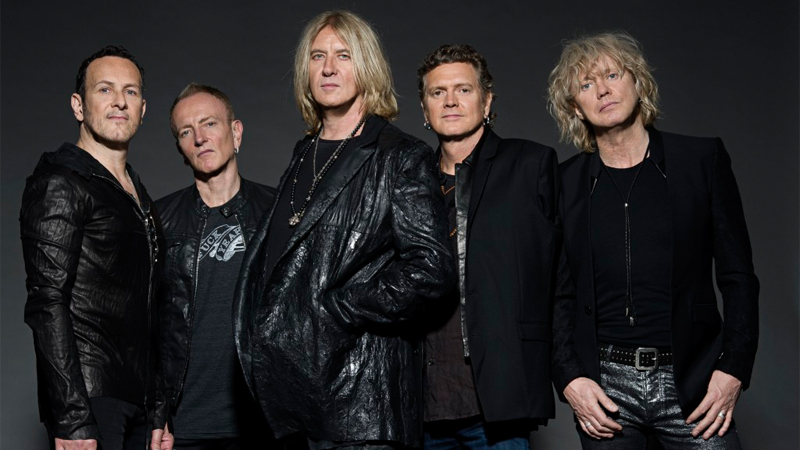 The experience will feature memorabilia and memories curated by Def Leppard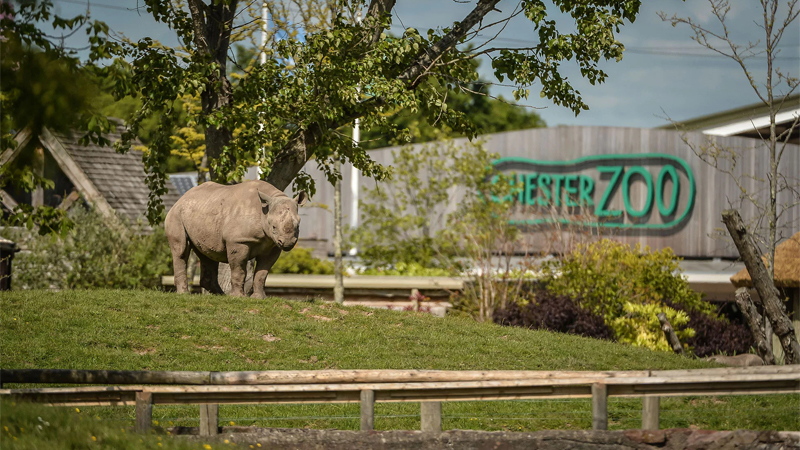 Here are the top stories from Planet Attractions since the start of the year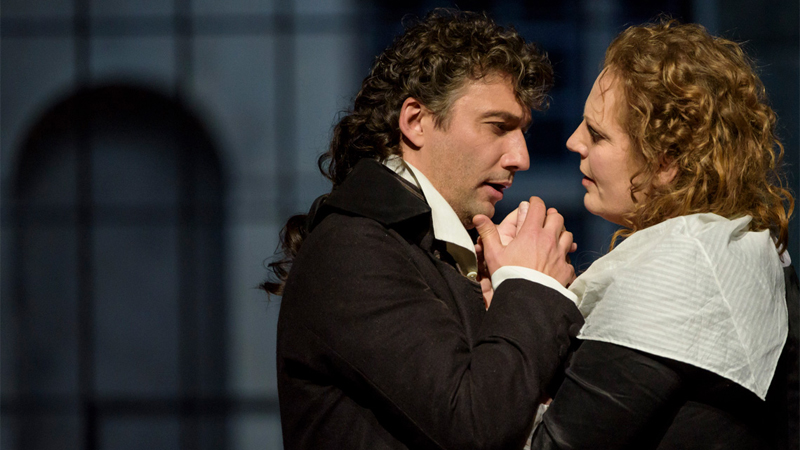 The 'cinematic' performance follows the tragic story of poet André Chénier who was executed during the French Revolution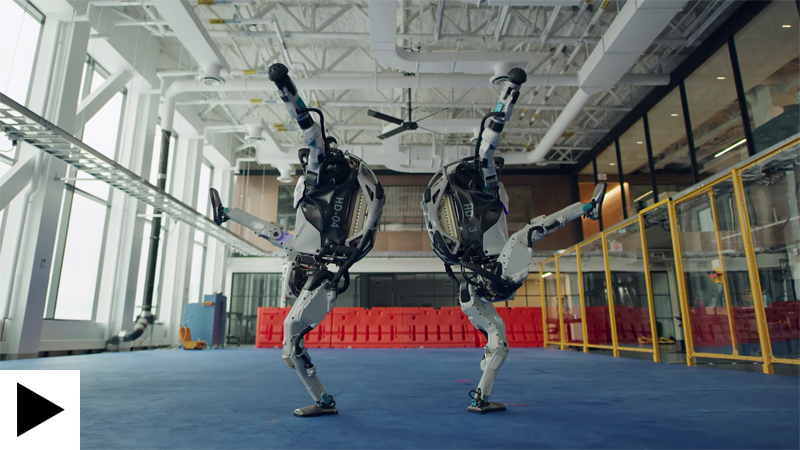 If Skynet does enslave us, we sincerely hope it's through the art of dance...


See the Dickens Museum take its performance of 'A Christmas Carol' online with actor Dominic Gerrard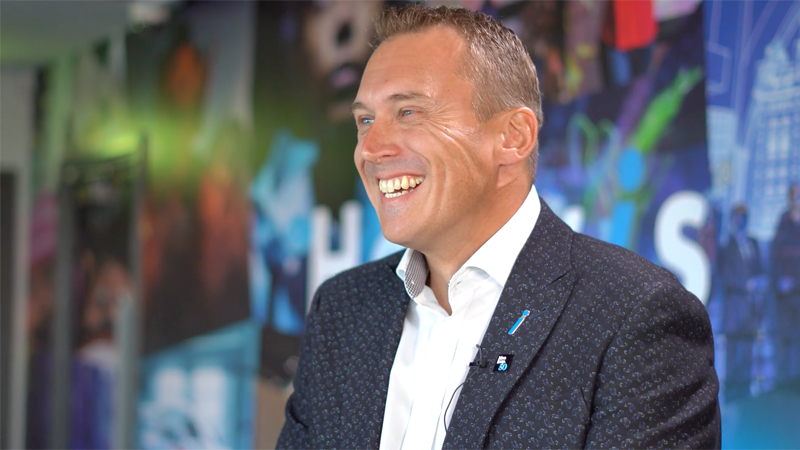 Holovis CEO Stuart Hetherington talks to Planet Attractions about the past 12 months, major projects and the future of technology in the world of attractions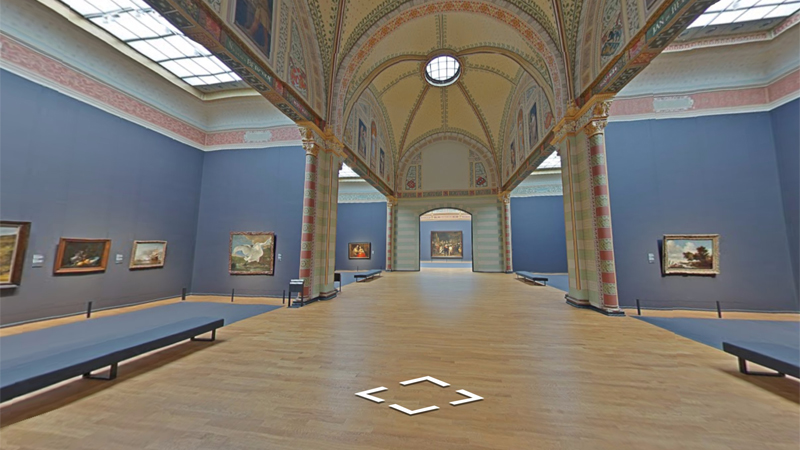 With attractions forced to close and the public ordered to stay at home, it might not be a surprise that 'virtual museum tours' experienced a huge surge in Google searches for 2020.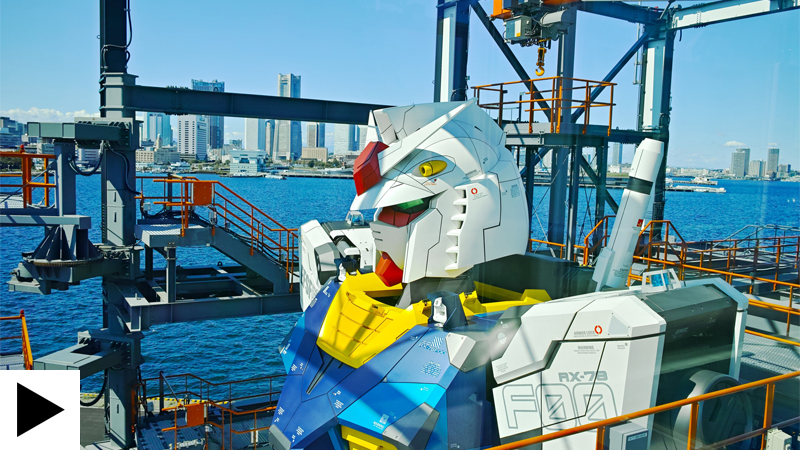 Gundam Factory Yokohama makes its official debut later this month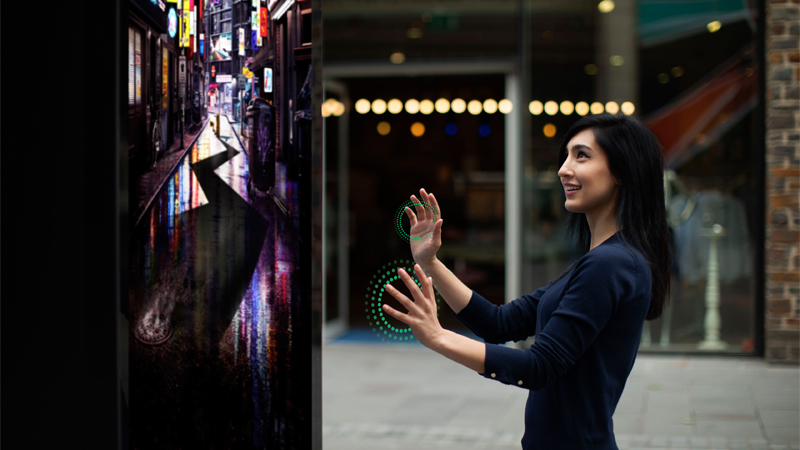 Ultraleap's touchless technology could prove a game-changer for health-conscious attractions and their visitors.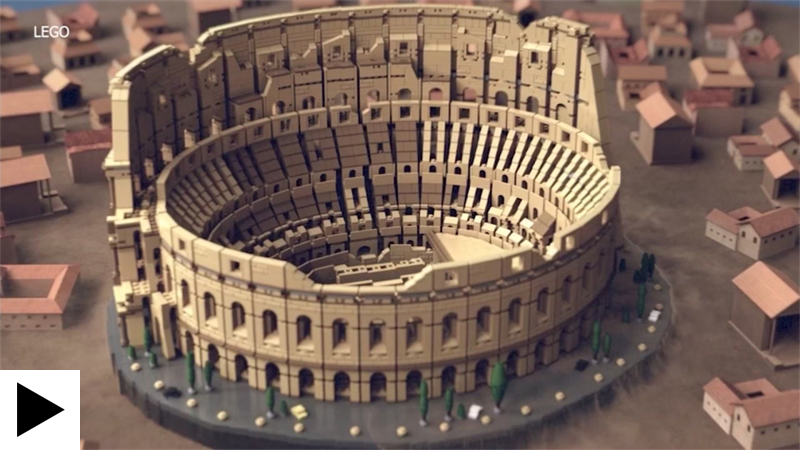 Lego has turned Rome's historic colosseum into a 9,036-piece construction, which is now available to buy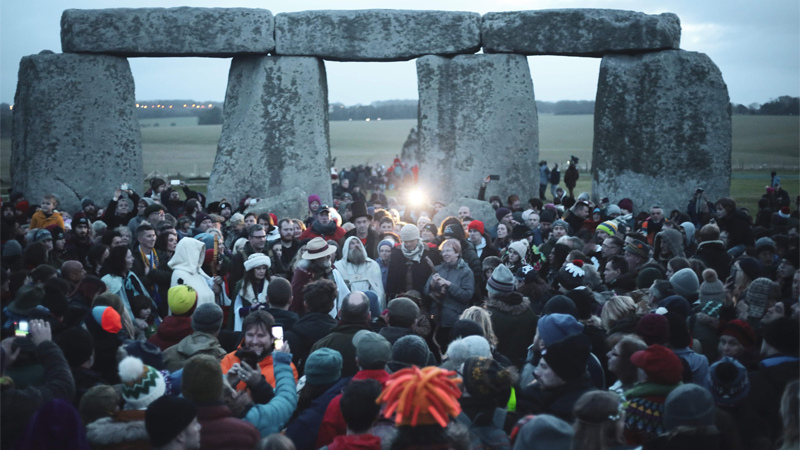 Viewers from all around the world will be able to marvel at the annual Stonehenge winter solstice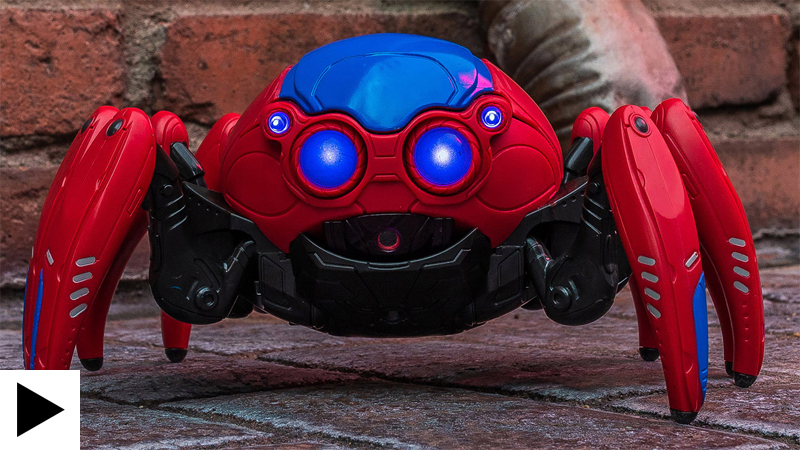 Fans in and out of Disney's parks will be able to get their hands on a Spider-Bot from December 4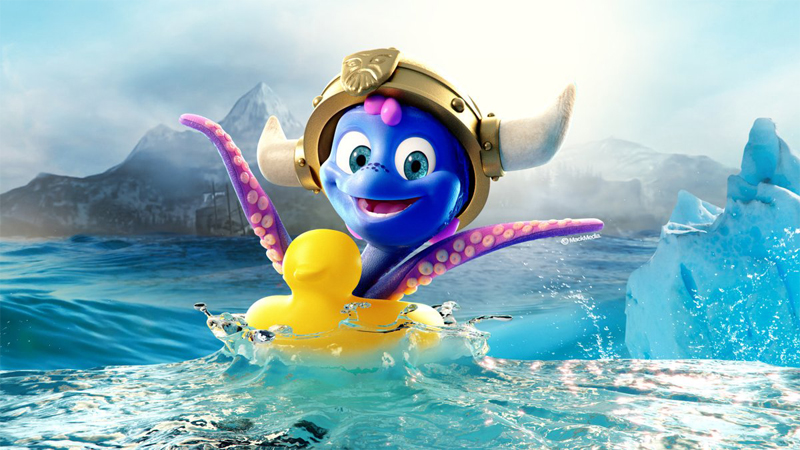 Visitors will be able to snorkel in virtual reality with the German waterpark's octopus mascot Snorri Touren





© Kazoo 5 Limited 2023