In depth

Attractions Calendar: Your diary dates for 2022

With so many big things coming in the year ahead, we've rounded up all the key events taking place this year. Welcome to your attractions calendar for 2022.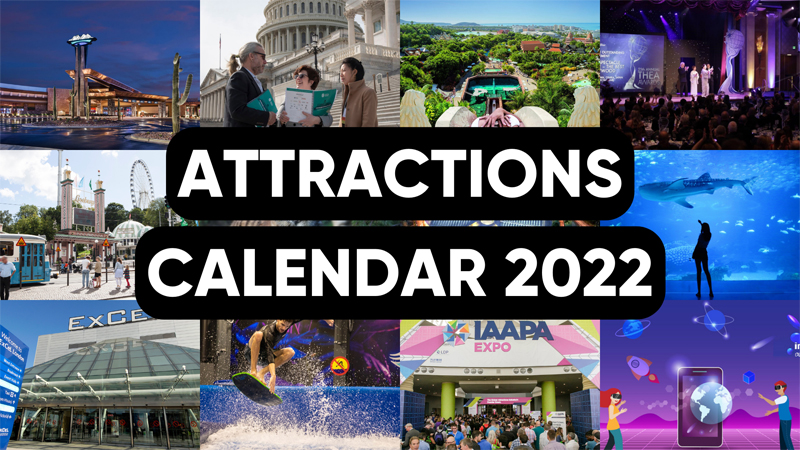 Following a year that saw parks, museums, zoos, waterparks and every other kind of attraction finally allowed to reopen their doors, 2021 was certainly a platform for rebuilding and recovery. 2021 was big but 2022 is even bigger.

In terms of events last year, some returned, some remained virtual and some remained dormant. But now in 2022, the shop window is open and it's time for attractions to rightfully take their place on the grandest stage, both for the industry and for the fans.

As such, Planet Attractions has lined up some of the biggest events set to take place this year, enabling you to plan out your 2022 and ensure you don't miss any of the most important events coming over the next 12 months. Welcome to Attractions Calendar 2022.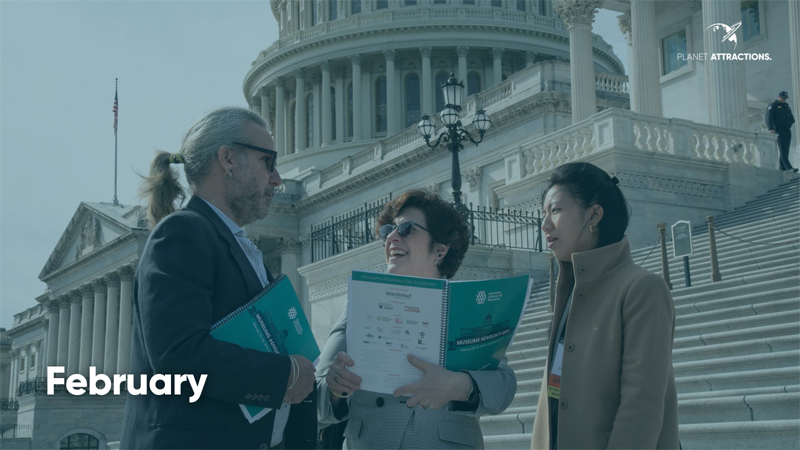 Museums Advocacy Day was created to help museums have their voices heard at the highest level of government


ATRAX
Where Istanbul Expo Center, Turkey
When February 3-5

ATRAX – The Amusement-Attraction, Park-Recreation Industry and Services Exhibition - is the first and only specialised exhibition for companies focused on realising large projects in the entertainment industry in Turkey and its neighbouring countries

Attracting a record number of visitors from Europe, Africa, and the Middle East at its most recent edition, the event is well placed to open up markets in Russia, the Balkans, the UAE and the Turkic Republics.

Following the slogan "We Play Big" for 2022, ATRAX says that its new mission is to revitalise the Covid-hit attractions sector, bringing together stakeholders to achieve big business goals in the new year.

Click here for more information


IAAPA Middle East Summit 2022
Where Dubai, UAE
When February 21-23
Cost €1,390-€3,600

Join IAAPA for its Middle East Summit on a very special year at the Covid-delayed Expo 2020.

Well-known for iconic landmarks and numerous spectacular attraction developments, IAAPA is inviting delegates to learn about the Middle East and connect with their peers.

During the three-day event, delegates will discover Expo 2020 and visit unique attractions such as the recently opened Ain Dubai - the world's highest observation wheel; Aquaventure at Atlantis Dubai; and the Museum Of The Future.

The participation fee includes two nights at Lapita at Dubai Parks and Resorts.

Click here for more information


Museums Advocacy Day
Where Virtual/Washington DC, US
When February 28 - March 1
Cost US$25-US$249

For more than ten years, Museums Advocacy Day has been providing essential training and support to advocates working with US Congress.

The one-day event provides a unique opportunity for advocates to meet with museum colleagues and supporters from across America to reaffirm values and share collective contributions and aspirations while making the critical case for museums directly to Congress.

Starting February 1, an on-demand video library will provide information and inspiration for advocates, while a series of weekly webinars, held every Wednesday throughout February, will provide opportunities to connect, learn, and prepare for Congressional meetings and other advocacy opportunities.

From February 28 the Museums Advocacy Day virtual programme will provide advocates with the essential information they need to advocate effectively for museums. Then on March 1, the American Alliance of Museums will schedule Congressional meetings, with participants receiving a personalised schedule for the event.

Click here for more information


Museums, Games and Play Summit
Where Virtual
When February 28 - March 2
Cost £25-£240

The Museums, Games and Play Summit is one of several virtual events hosted by conference provider MuseumNext taking place throughout 2022.

According to MuseumNext, museums are typically thought of as destinations to house and display art, artefacts and collections of cultural interest. But in an age of shortened attention spans, being visually appealing is not enough, museums must actively engage their visitors.

The summit will unite museum professionals from around the globe to share best practices in creating engaging playful experiences both in the museum and online.

Click here for more information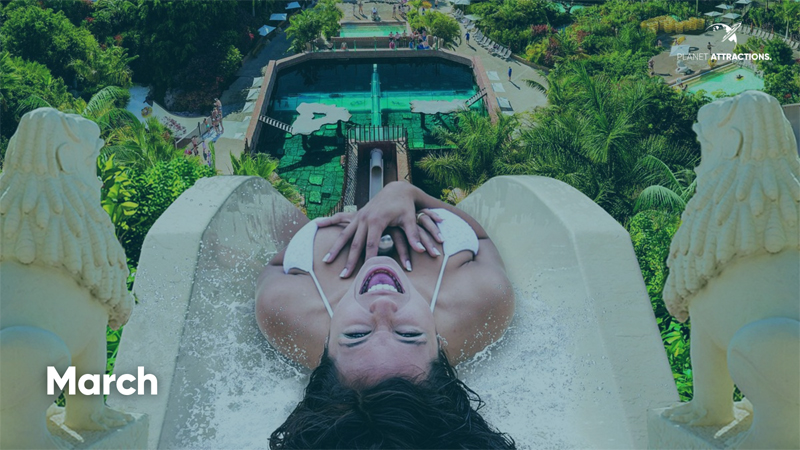 Siam Park is set to host the TEA in March as the organisation explores the Canary Islands


EAG International Expo 2022
Where ExCeL London, UK
When March 1-3
Cost Free

The Entertainment, Attractions & Gaming International Expo (EAG 2022), returns to ExCeL London as a face-to-face event this March.

The leisure industry's leading coin-operated amusements show, the event offers a great opportunity to keep abreast of what's new in coin-op visitor attractions, entertainment and gaming.

According to organiser bacta - the trade body that represents the interests of Britain's amusements and high street gaming manufacturers and operators - the event is the perfect place to see the latest revenue-boosting products and source fresh ideas to increase footfall to your establishment. Attendees will also be able to learn from world-class seminars and network with fellow professionals during the show.

Originally meant to take place in January, the show was delayed until March, due to the rise of the Omicron variant in the UK. However, more than 200 exhibitors and 5,000 buyers are expected to attend, while a combined spend of £20m is projected.

Click here for more information


South by Southwest (SXSW)
Where Austin, Texas, US/Virtual
When March 11-20
Cost US$189-US$1,625

South by Southwest (SXSW) celebrates the convergence of the tech, film, and music industries.

Taking place in March, attendees can experience discovery, learning, professional development, and networking with creatives from around the world. The event is made up of conference sessions, film screenings, music festival showcases, exhibitions, networking opportunities, competitions, awards ceremonies and more.

This year's event will also take place digitally, with SXSW introducing a virtual component to the show. The digital SXSW includes live-streamed content from the planned conference sessions, as well as viewings of the film and music festivals. Digital viewers can also enjoy digital networking opportunities with industry creatives.

Click here for more information


Amusement Expo International 2022
Where Las Vegas Convention Center, Las Vegas, Nevada, US
When March 15-17
Cost US$75-US$500

AEI is the only conference and trade show to receive direct support from The American Amusement Machine Association (AAMA) and Amusement & Music Operators Association (AMOA), who both represent areas covered in the show.

Covering coin-operated amusements, family entertainment centres (FECs), virtual reality, bulk vending, laser tag and professional service providers, AEI takes place over three days, with more than 3,000 expected attendees, 200 sales booths and 25 education sessions.

Attendees will get hands-on experience with the latest entertainment technologies, such as VR, and will also be offered the opportunity to dive into best practices through a series of informative educational sessions.

Click here for more information


RAAPA Expo
Where VDNH, Moscow, Russia
When 16-18 March
Cost €375

The Russian Association of Amusement Parks and Attractions (RAAPA) is hosting its 24th annual visitor attractions expo in Moscow, Russia, this coming March.

This year's event will see representatives from the country's regions and city's administrations, industry figures from theme parks, waterparks, FEC's, resorts, leisure enterprises, as well as businessmen and other parties of concern invited to attend.

RAAPA Expo is Russia's largest amusement industry event. Attendees can expect to see all areas of the attractions industry covered, with more than 4,000 people expected to attend.

The show will also include the Golden Pony Awards, which recognise achievements and excellence within the attractions industry.

Click here for more information


TEA Explores The Canary Islands
Where Tenerife, Canary Islands
When March 21-23
Cost TBC

The Themed Entertainment Association (TEA) has delayed its winter trip to the Canary Islands to March as a result of the pandemic and current European restrictions.

Welcomed to both Siam Park and Loro Parque, attendees will be educated on tourism, waterparks, animal conservation and future expansion for the themed entertainment industry. This will be followed by networking opportunities and a dedicated moment to enjoy the parks, slides and the island itself.

Guests will stay in the Loro Parque Group-operated Hotel Botanico, with a special keynote presentation by Loro Parque Group vice president Christoph Kiessling also set to take place.

Click here for more information


EAZA Animal Welfare Forum
Where Apenheul Primate Park, Apeldoorn, Netherlands
When March 21-25
Cost €137-€400

The Animal Welfare Forum brings together around 200 representatives of zoos and aquariums, welfare organisations and academic institutions for three days of workshops, presentations and other activities, discussing and highlighting an evidence-based approach to animal welfare and bridging the gap between welfare research and application.

Taking place this year at Apenheul Primate Park in the Netherlands, the event kicks off on March 21 with an academy course and ice breaker event. The following three days will feature the actual conference, with a final day on March 25 offering a tour of Apenheul plus a visit to the AAP Foundation - an animal protection organisation in Almere.

In the even that the forum is cancelled due to local Covid restrictions and/or national increased Covid prevention measures, attendees will receive a full refund minus €30. The same policy applies if a registered participant has to cancel due to Covid-related illness and/or travel restrictions caused by Covid.

The StayoKay hostel Apeldoorn is offering delegates the lowest accommodation rate and is within a 10 minute walking distance of the venue.

Click here for more information


DEAL 2022
Where Dubai World Trade Center, Dubai, UAE
When 28-30 March

The premium trade show event for the Middle Eastern attractions market, DEAL (Dubai Entertainment and Leisure Exhibition) is the largest event of its kind in the region, attracting participants from all over the world.

Now in its 28th edition, DEAL is a key marketplace for the latest products, launches, technology and industry trends.

DEAL also offers the chance to network with industry peers and learn from leaders through education sessions, which are co-run by DEAL, TUV-SUD and MENALAC.

The event also takes place during a special year where the Dubai Expo has welcomed more than 10 million visitors.

Click here for more information


MuseumNext: Green Museums Summit
Where Virtual
When March 28-30
Cost £25-£240

The Green Museums Summit is one another of MuseumNext's virtual events.

According to MuseumNext, the Green Museums Summit will bring together museum professionals from around the globe to share inspiration, actionable ideas and new ways of working.

Available on-demand until the end of 2022, the event will explore how museums can champion sustainable choices and educate the public about environmental impact.

Click here for more information


Museum Connections 2022
Where Parc des Expositions de la Porte de Versailles, Paris, France
When March 30-31
Cost €20-€30

Debuting in 1994, Museum Connections is an international trade fair focussing on the business and sustainable challenges of museums, cultural and touristic venues.

Taking place every year in Paris, France, the event will include the signature trade fair, as well as conferences, business meetings, events, demonstrations, exhibitions, VR and "a true think tank in the world of culture".

Pre-pandemic, 2019's edition of the show saw 340 companies exhibit, while 4,288 people attended the multi-day event.

Click here for more information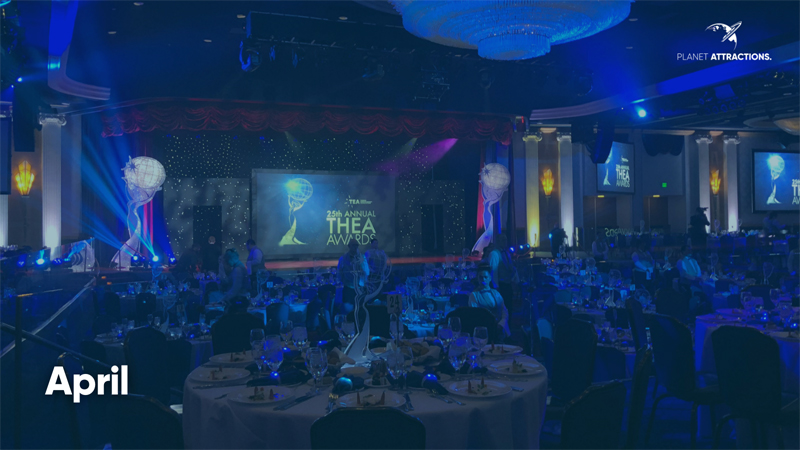 The Thea Awards take place in April following the TEA Summit


Greenloop
Where Virtual
When April 19-20

Blooloop's sustainability conference returns in 2022, with this year's greenloop event set to feature a stellar line-up of speakers from across the visitor attractions sector.

With names from Walt Disney Imagineering, PortAventura and the Eden Project all set to speak, this event is a must-watch for those seeking the latest trends and developments in the areas of sustainability and green development.

Click here for more information


Theme Park Expo Cambodia
Where Diamond Island Convention and Exhibition Center, Phnom Penh, Cambodia
When April 20-22
Cost Free

The attractions industry is waking up to the opportunities offered by Cambodia's buoyant economy and its rising middle class, with the region increasingly being viewed as ripe for leisure development.

Hosted inside one of Cambodia's most important conference and exhibition venues, the Diamond Island Convention and Exhibition Centre in Phnom Penh, Theme Park Expo Cambodia is the country's only international exhibition dedicated to the theme park, waterpark and wider attractions industry.

The event is free-to-visit with attendance restricted to trade professionals only and is co-located with the Cambodia International Attractions Conference and incorporating Waterpark Expo Cambodia and Electronic Gaming Expo Cambodia.

The event is hosted by the Fireworks Trade Media Group, which is also responsible for the annual Vietnam Theme Park Expo.

Click here for more information


TEA Summit 2022 and 29th Annual Thea Awards Gala
Where Disneyland, Anaheim, California, US
When April 21-23
Cost US$150 - US$795

The TEA Summit and Thea Awards Gala are two events run back-to-back annually by the Themed Entertainment Association and mark the signature event on the association's calendar.

The TEA Summit takes place over two days, with the educational event including presentations and panels related to the year's award recipients and the state of the themed entertainment industry.

Day one represents an opportunity to bring current, relevant topics to the forefront, and focus on the "why" behind business decisions made, and their outcomes.

Day two is Thea Case Studies Day, which celebrates Thea Award recipients, while also highlighting the process that led them to pick up the prestigious awards.

Following the Summit is the Thea Awards Gala - a black-tie dinner event celebrating the winners of the Thea Awards themselves.

Click here for more information


AZA Mid-Year Meeting
Where Aquarium of the Pacific, Long Beach, California, US
When April 19-24

Representing the first in-person meeting for the Association of Zoos and Aquariums in more than two years, the 2022 Mid-Year Meeting will provide the animal attraction community with a range of networking, programming, and events, with workshops, summits, working meetings, general sessions, exhibitors, an aquarium day and more lined up.

The event will also feature limited virtual elements, with select sessions set to be live-streamed.

The event follows strict Covid protocols, with attendees required to provide proof of vaccination (and booster if applicable) to attend.

Click here for more information


IAAPA Summit: Latin America, Caribbean and Post Tour 2022
Where Iguazu, Brazil and Rio de Janeiro, Brazil
When April 25-29
Cost US$590-US$790

The IAAPA Summit: Latin America, Caribbean offers an opportunity to connect with the entertainment and attractions industry in the Latin America and Caribbean regions.

Opening the doors behind the scenes of some of the popular attractions of Foz do Iguazu in Brazil, the Summit will take place April 25-27, with a post-Summit tour of top attractions taking place in Rio de Janeiro from April 27-29.

This Summit, says IAAPA, brings together owners, CEOs, and senior managers of the parks, attractions, and companies in the region in an exclusive environment in which they can learn, exchange experiences and create new business opportunities.

Click here for more information


Seatrade Cruise Global
Where Miami Beach Convention Center, Florida, US
When April 25-28
Cost US$125-US$1,899

Bringing together all elements of the cruise industry, Seatrade Cruise Global joins cruise lines, suppliers, travel agents and event partners for several days of conference events and exhibiting.

This year's conference theme is 'resilience', with more than 50 hours worth of conference content, thought-leadership and future forecasting taking place through the week.

On the exhibition side, more than 80 cruise line brands will be represented at the event, with exhibitors broken up into several different categories, including design, entertainment, environment and health, hotel operations and concessions, IT, ports and destinations, security and shipbuilding. The show floor has been called "the home of cruise innovation".

The show will welcome attendees from more than 140 countries with over 45 hours of networking opportunities on tap through the course of the event.

Click here for more information


CinemaCon
Where Caesars Palace, Las Vegas, Nevada, US
When April 25-28
Cost US$525-US$1,470

Debuting in 2011, CinemaCon has since grown to become one of the largest and most important gathering points for the worldwide motion picture theatre industry.

Attracting attendees from more than 80 countries, this year's event will mark the tenth iteration of the event, which returns to Caesars Palace in Las Vegas on April 25.

Among its offerings, CinemaCon will feature the largest cinema trade show in the world.

The event is run by the National Association of Theatre Owners (NATO), which is the largest exhibition trade organisation for cinemas in the world, representing nearly 35,000 movie screens in all 50 states, and additional cinemas in 101 countries worldwide.

Click here for more information


InterFun Expo
Where Royal Armouries, Leeds, UK
When April 26-27
Cost Free

Whether you run a dedicated FEC, leisure venue or family attraction, or incorporate a gaming, play or adventure zone within your facility, the InterFun Expo is a great opportunity to find out about the latest product innovations and learn about current trends and new tech to help you drive more visitors to your attraction.

Taking place in Leeds, UK, the free-to-visit show is open to anyone in the business of providing fun activities for families and friends.

The event, says the organiser, will see visitors attend from the FEC, arcade, outdoor park, adventure zone, visitor attraction, leisure centre, play zone, trampoline park, farm, mall, family resort, theme park, historic home and gardens, museum, pub and family eatery sectors.

Products on offer from exhibitors will include aerial adventure, soft play, arcade, edutainment, mini sports, inflatables, family rides, playground equipment, laser tag, paintball, table games, digital content, VR and AR, and interactive surfaces.

Click here for more information


Midwest Gaming Classic
Where Wisconsin Center, Milwaukee, Wisconsin, US
When April 29 - May 1
Cost US$25-US$175

The Midwest Gaming Classic is a trade show and convention featuring more than 150,000sq ft (14,000sq m) of retro and modern home video game consoles, pinball machines, arcade video games, tabletop RPGs, computers, tabletop board games, crane games, collectable card games, air hockey, and more.

Since launching in 2001, attendance has skyrocketed from less than 100 visitors at its debut to in excess of 10,000 people annually since 2015.

The event pitches itself as a celebration of gaming, trying new things, learning about the gaming hobby, meeting others who share the love of gaming, and having fun doing it.

Welcoming fans and businesses alike, the event will feature more than 100 vendors. The event has moved several times over the years but has always called the Milwaukee area home.

Click here for more information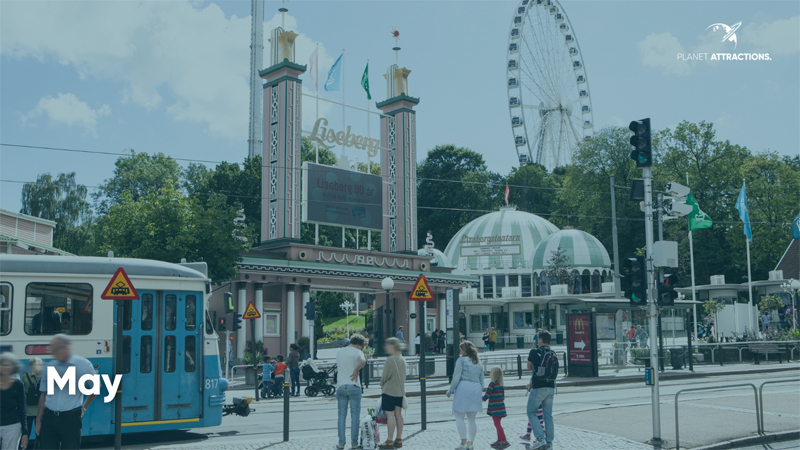 This year's SATE Europe event takes place at Liseberg in Sweden


TEA SATE Europe 2022
Where Liseberg, Gothenburg, Sweden
When May 4-7
Cost US$375-US$1,300

Heading to the iconic Liseberg theme park in Gothenburg, Sweden, the TEA's SATE Europe event arrives in May, with two full days of conferencing, as well as special events.

This year's SATE event will follow the theme of 'celebrations', with this topic being used to explore new trends, concepts and ideas.

The event starts on May 4 with arrivals and speaker rehearsals, followed by the first day of the conference on May 5, which is followed by a themed dinner. May 6 sees the second day of the conference with May 7 featuring a hard hat tour of Liseberg's ongoing expansion project.

Click here for more information


PAAZA Annual Conference
Where Glenburn Lodge, Gauteng, South Africa
When May 7-12

Postponed from 2021, the PAAZA (Pan-African Association of Zoos and Aquaria) Conference will offer the opportunity for networking with delegates sharing a common vision for animal care in Africa. The event will also feature informative sessions of shared knowledge, while the annual general meeting will contribute towards the direction of PAAZA as a whole.

Click here for more information


Integrated Systems Europe
Where Fira Barcelona, Spain
When May 10-13
Cost €145-€175

Moved from February to May as a result of the impact of the Omicron variant of Covid-19, Integrated Systems Europe is a world-leading AV and systems integration exhibition.

In addition to a vast show floor showcasing the world's leading technology innovators and solutions providers, the five-day event will also feature a series of summits, seminars, events and experiences.

ISE attracts a very broad range of attendees from a wide variety of companies, broken down into AV channel and AV end-users. Sectors covered include, enterprise and IT, education and training, live events, hospitality, retail and smart homes.

Click here for more information


Asia VR&AR Fair and Summit
Where China Import&Export Fair Complex, Guangzhou, China
When May 10-12
Cost Free

Covering 50,000sq m and with more than 450 exhibitors and 25,000 global buyers expected to attend, the Asia VR&AR Fair and Summit is the meeting place for people interested in VR and AR products.

Supported by a strong advisor lineup comprised of influential organisations such as the VR/AR Association, Heilongjiang VR Technology Society, and leading enterprises like HTC, Huawei, Netvios, Pico, the event will showcase a wide array of VR, AR, XR and MR technology, covering hardware, systems, parts, accessories, software and contents. Each of these solutions is applicable to a number of areas, including entertainment, education, tourism, manufacturing and more.

The show runs alongside two other events - AVE 2022 and the Asia Digital Display & Showcase Expo (DDSE).

Click here for more information


Asia Amusement & Attractions Expo (AAA)
Where China Import & Export Fair Complex, Guangzhou, China
When May 10-12

Annually held in Guangzhou, the Asia Amusement & Attraction Expo (AAA) is one of the region's largest attractions events, with the 2020 edition drawing more than 1,000 exhibitors and 21,300 buyers despite the outbreak of Covid-19 that year.

Taking place over three days, exhibitor groups for the trade show include tourism real estate developers, theme park operating agencies, equipment and service providers and suppliers. Through the course of the show, all of these exhibitors will be presented with the opportunity to showcase the latest products and industry trends.

Click here for more information


Museums + Heritage Show
Where London Olympia, London, UK
When May 11-12
Cost Free

The largest event of its kind for museums and heritage in the UK, the Museums + Heritage Show returns to Olympia London in May for its 30th-anniversary celebration.

Free-to-attend, the show attracts more than 2,500 heritage professionals each year and features more than 150 leading suppliers, as well as a full schedule of talks spread out over the course of two days.

The show also sees the announcement of the winners of the prestigious Museums + Heritage Awards, which celebrate the very best in the world of museums, galleries, cultural and heritage visitor attractions.

Click here for more information


IAAPA EMEA Spring Summit 2022
Where Rome, Italy
When May 11-13
Cost TBC

Click here for more information


Join industry colleagues from all over the EMEA region for a unique opportunity to network, learn, and experience a close-up look at the attractions of Rome, Italy.

This event features a series of high-level networking sessions, seminars and carefully-selected EDUTours that make the Spring Summit a must for professionals with an eye on the future.

Click here for more information


Saudi Entertainment & Amusement Expo
Where Riyadh International Convention & Exhibition Center, Saudi Arabia
When May 16-18

SEA Expo 2022 gives attendees the opportunity to meet thousands of buyers and investors within Saudi Arabia's lucrative US$64bn entertainment and leisure sector.

In the years since its inception, the event has already established itself as the largest platform for international and local suppliers of entertainment leisure products and services with more than 5,000 key buyers from the region.

Set to take place in May, the event will enable the industry to come together to identify upcoming opportunities, make the necessary contacts to penetrate the market, and build long-lasting business relationships at this extremely crucial time when 62% of MENA industry suppliers expect Saudi Arabia to be their top regional market in terms of revenues by 2025.

Click here for more information


AALARA 2022
Where Sea World Resort, Gold Coast, Australia
When May 16-18
Cost AUS$450-AUS$1,300

Representing Australia's only attractions, amusements, leisure and recreation industry showcase, AALARA 2022 connects buyers from throughout Australia, New Zealand, and the Pacific region with industry manufacturers, distributors, suppliers and consultants.

In addition to a trade show floor, the event also features a range of keynote speakers, performer panels and information sessions. The theme of this year's AALARA Conference is 'Doing Business in 2022 & Beyond'.

The show kicks off on May 16 with the Regulators Forum and welcome drinks. The following day will start the conference sessions, as well as the trade showcase and mid-conference function. The event comes to a close on May 18, with a further day of conferencing and trade showcases, as well as site tours and a gala dinner.

The event is run by its namesake - AALARA (The Australian Amusement Leisure & Recreation Association).

Click here for more information


EAZA Conservation Forum
Where Zoo Zagreb, Zagreb, Croatia
When May 17-20
Cost €93-€335

Zoo Zagreb and EAZA are inviting members to attend the EAZA Conservation Forum, which in 2022 will explore how we can become more progressive, efficient and better connected.

According to EAZA, as the disastrous pressure on nature and the environment strengthens day by day, only changing the way we think and live can lead us to a quality future. Here, it says, is also the huge niche for the zoos and all other institutions and individuals that implement conservation work in their mission and make it an indispensable part of everyday life.

The event in Zagreb will explore this in more depth by offering insights into projects while meeting present and future partners ready to share their inspirations.

The venue for the EAZA Conservation Forum 2022 is Hotel International, which is located in the heart of the city's business district.

Click here for more information


AAM Annual Meeting & MuseumExpo
Where Boston, Massachusetts, US
When May 19-22
Cost US$250-US$795

The American Alliance of Museums (AAM) is hosting its Annual Meeting this year in Boston, where attendees will be able to explore solutions to the biggest challenges facing museums today. It's also hosting its MuseumExpo, the largest event of its kind in the US.

Plans are currently evolving based on the global pandemic, which could lead to changes as AAM determines how to best bring the museum field together safely.

AAM is working closely with Boston health officials in establishing a comprehensive safety plan for the 2022 AAM Annual Meeting & MuseumExpo. The organisation also says that it plans to disrupt the traditional conference model to create a one-of-a-kind experience, something it describes as "the most dynamic and interactive Annual Meeting yet".

Click here for more information


Licensing Expo
Where Mandalay Bay Convention Center, Las Vegas, Nevada, US/Virtual
When May 24 - June 3
Cost Free

The world's largest licensing trade show, Licensing Expo has connected the world's most influential entertainment, character, art, and corporate brand owners and agents with consumer goods manufacturers, licensees and retailers for more than 40 years.

The event reconvenes in-person for the first time in two years, with its 40th edition taking both in-person and virtually, with a three-day event in Las Vegas, Nevada, followed by six days of virtual seminars, meetings and networking opportunities.

Licensing Expo will also adopt a theme for the first time ever, with 2022 spotlighting Location-Based Experiences: immersive, interactive out of home experiences like theme parks, escape rooms, gaming arcades, amusement parks, bowling alleys, VR worlds, and much more. LBE will be the focal point for one of Licensing Expo's two in-person keynotes, in addition to interactive LBE activations on the show floor highlighting the creativity and consumer engagement possible when brands and experiences collaborate.

Click here for more information


Expo Festas & Parques
Where Expo Center Norte, São Paulo, Brazil
When May 26-29

For 15 years, Expo Festas & Parques has contributed to the promotion and consolidation of the entertainment and party industry in Brazil.

The fair is considered the complete business and trend platform, offering networking, business opportunities, professional training and high-level knowledge.

Expo Festas & Parques is also presented as the definitive showcase for the best products, launches and inspiration to reignite and drive the industry.

Click here for more information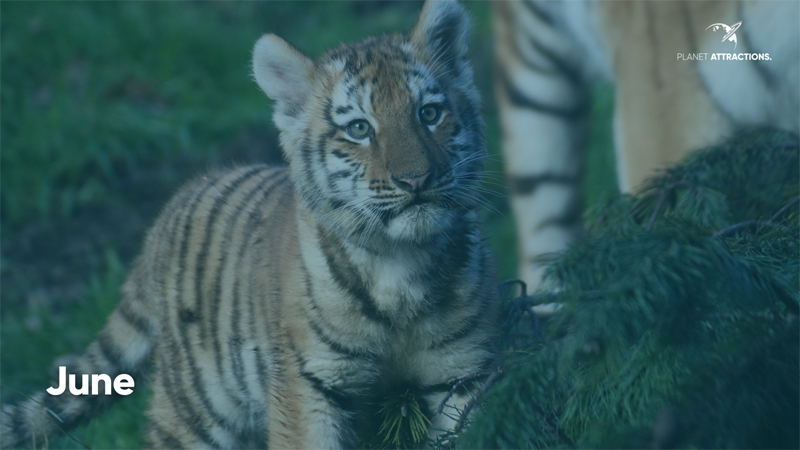 Dublin Zoo will host BIAZA for its 2022 Annual Conference


Ecsite Conference
Where Experimenta, Heilbronn, Germany
When June 2-4
Cost TBC

Offering an intense mix of intellectual stimulation, purposeful and creative sessions, business and networking opportunities, the 2022 Ecsite Conference will this year be hosted at Experimenta - Germany's largest and most innovative science centre.

With its unique spaces, the former historic storehouse will provide places and moments "for reflection and inspiring encounters"

During the three-day event, questions will be asked, such as how do we best confront the global challenges we are facing, how do we empower citizens to engage and participate in science and how do we encourage sharing and working together in our community?

The unusual conference setting, says Ecsite, will inspire delegates to develop fresh answers to these questions.

Click here for more information


InfoComm
Where Las Vegas Convention Center, Las Vegas, Nevada, US
When June 4-10

InfoComm brings together AV and IT integrators; enterprise buyers from vertical markets like higher education, government, and corporate; live events pros and decision-makers in related fields like content creation, design, and architecture.

During the show, visitors can explore a range of AV products, enjoy professional networking sessions and take technical education courses to learn about industry trends from top-level experts.

Click here for more information


MuseumNext: Digital Summit
Where Virtual
When June 6-8
Cost £25-£240

Part of MuseumNext's series of online educational events, the Digital Summit will bring together more than 40 international speakers to share action-orientated presentations to help museums find digital success.

In addition to digital sessions, viewers will be able to connect with more than 6,000 members in MuseumNext's online community.

Click here for more information


IAAPA Expo Asia
Where Hong Kong, China
When June 7-10
Cost TBC

IAAPA Expo Asia is the largest tradeshow in Asia for leisure and attractions industry professionals including operators, suppliers, investors and developers from over 50 countries around the world.

This year's event in Hong Kong will mark IAAPA's return to Asia, following two cancelled events as a result of the Covid-19 pandemic.

The signature event for IAAPA in Asia, attendees can see the latest innovations on the vast show floor, while also learning from thought leaders and networking with industry peers throughout the week.

Click here for more information


BIAZA Annual Conference 2022
Where Dublin Zoo, Dublin, Ireland
When June 15-27

The British and Irish Association of Zoos and Aquariums (BIAZA) is telling its members to save the date for its Annual Conference, which is scheduled to take place at one of Ireland's most visited attractions - Dublin Zoo.

Representing an opportunity to meet and network with other members of the zoo community in Britain and Ireland, the conference kicks off June 15, with further details from BIAZA to follow.

Click here for more information


Creative Museum Summit
Where Virtual
When June 27-29
Cost £25-£240

How are museums building creativity into their organisations, and how they're providing new opportunities to make, learn and collaborate?

That's the question asked in MuseumNext's Creative Museum Summit, which will bring together museum professionals from around the globe to share case studies, actionable strategies, and new ideas on creativity in museums.

Available live or on-demand, the event will explore museums as engines of creativity, offering audiences opportunities to make, learn and collaborate.

Click here for more information


45th session of the World Heritage Committee
Where Kazan, Russia
When June 19-30

The World Heritage Committee of Unesco meets once a year to discuss the management of existing World Heritage Sites, and accept nominations by countries for new sites.

In addition to nominating new World Heritage sites, the committee also discusses delisting sites that are not fulfilling their sustainability commitments.

This session will be dedicated to the 50th anniversary of the 1972 Convention Concerning the Protection of the World Cultural and Natural Heritage.

Click here for more information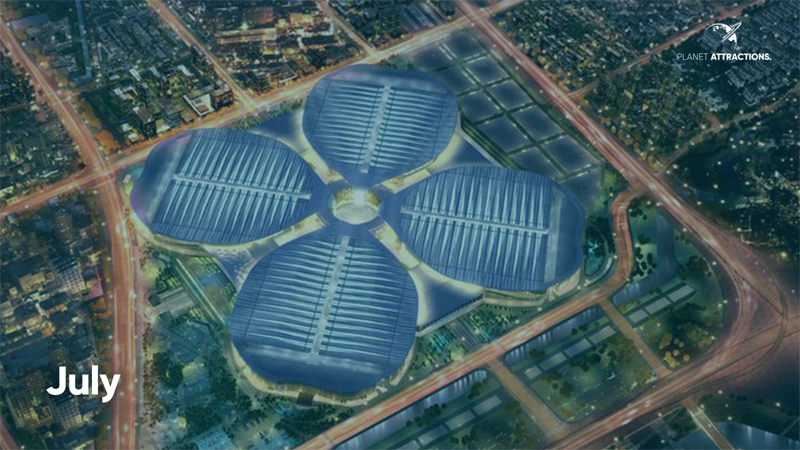 The NECC Shanghai will act as the gateway to China's licensing market for China Licensing Expo 2022


China Licensing Expo 2022
Where NECC Shanghai, China
When July 6-8
Cost Free

Organized by Informa Markets, Licensing Expo Shanghai is your gateway to China's licensing market, which provides the best opportunity to secure the rights to thousands of consumer brands, entertainment icons, and more for products, attractions and more.

Attending the show is the most efficient way to learn about licensing and bring brands and products together, with more than 1,500 brands and properties expected to exhibit this year.

Click here for more information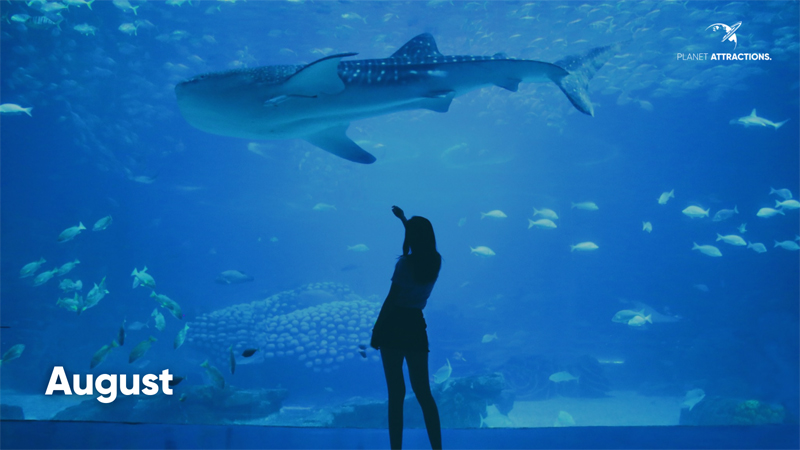 August sees the AZA meet at the National Aquarium and Maryland Zoo for the organisation's Annual Conference


Theme Park Expo Vietnam
Where Tan Son Nhat Pavillon Convention Center, Ho Chi Minh, Vietnam
When August 24-25

Returning in person for the first time since the start of the global pandemic, Theme Park Expo Vietnam features a full conference schedule and trade show floor, and is the largest event of its kind in the country.

More than 3,000 key buyers from Vietnam's attractions industry are expected to attend this year's show, with more than 100 company's expected to exhibit during the event.

Planet Attractions is also a media partner for the event, which took place virtually this year due to strict travel restrictions in Vietnam.

The 2022 event is currently scheduled to take place in person, with the last show concluding with more than US$20m worth of potential deals lined up.

Click here for more information


AZA Annual Conference
Where National Aquarium and Maryland Zoo, Baltimore, Maryland, US
When August 27 - September 1

Following a two-year absence, the Association of Zoos and Aquariums (AZA) Annual Conference makes its long-awaited return, with the event set to be hosted at both the National Aquarium and Baltimore Zoo,

The conference will follow a strict policy requiring proof of full Covid-19 vaccination (and booster, if eligible) in order to attend all meetings, conferences, and professional development courses in 2022.

More information about the event is set to be released in due course.

Click here for more information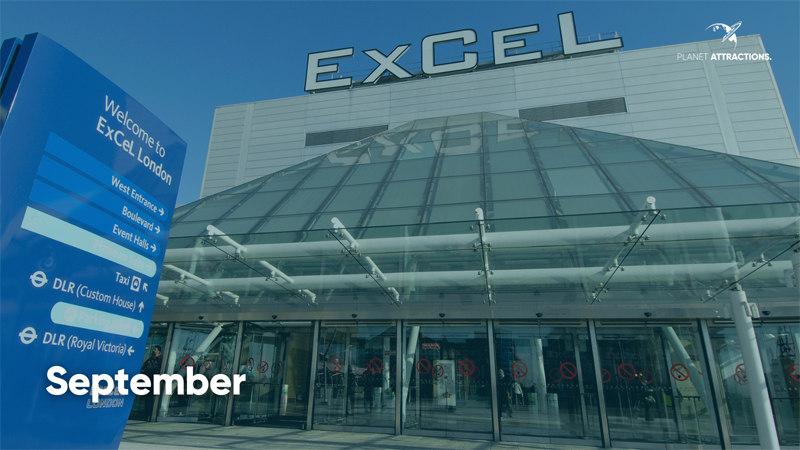 The ExCeL in London is the home of this year's IAAPA Expo Europe


IAAPA Conference: Latin America, Caribbean
Where Cancun, Mexico and Virtual
When September 6-7
Cost TBD

IAAPA's Latin America and Caribbean Conference will take place this year both digitally and in-person, with the physical event set to take place in Cancun, Mexico for 2022.

The event, says IAAPA, offers delegates the chance to connect with entertainment industry leaders and operators in the region who will gather to share, create, and design the present and future of the attractions industry.

Targeted at mid-level managers and executives involved in the attractions industry, sessions will be presented in both Spanish and English, with simultaneous Spanish-English translation available during the event.

Click here for more information


ASTC 2022 Annual Conference
Where Pittsburgh, Pennsylvania, US
When September 12-15

The Association of Science and Technology Centers (ASTC) is bringing together the STEM community for the biggest event on the group's calendar - its Annual Conference.

Following two years of virtual events, ASTC 2022 returns as an in-person conference, with the event expected to bring together thousands of professionals working in science communications, STEM learning and the broader intersections between science, technology and society.

This year's conference theme is 'Traversing Tomorrow Together', with seminars, networking events, social events, museum experiences, an exhibition hall and more set to take place.

Click here for more information


IAAPA Expo Europe 2022
Where ExCeL Centre, London, UK
When September 12-15

Coming to London, one year later than originally planned as a result of the global pandemic, IAAPA Expo Europe is the place where thousands of attractions professionals gather to learn what's new and trending.

Running from September 12 until September 15, the four-day event will be held at the ExCeL Centre and will feature education sessions, networking opportunities and a tradeshow.

The largest event of its kind in Europe, the show will see hundreds of suppliers showcase their innovations across an expansive trade show floor.

Click here for more information


Seatrade Cruise Med
Where Trade Fairs and Congress Center, Málaga, Spain
When September 14-15

With more than 4,300 attendees and 170 exhibitors from 89 different countries worldwide, Seatrade Cruise Med acts as a gateway to the Mediterranean cruise market.

The premier cruise trade event and conference for the region, the event will facilitate major global business in the Mediterranean and its adjoining seas.

The show's organisers are encouraging industry professionals to come together with fellow colleagues from every sector to source new solutions, build profitable partnerships and expand their cruise networks.

Click here for more information


Brand Licensing Europe
Where ExCeL London, UK
When September 20-22

Brand Licensing Europe (BLE) is the only pan-European event dedicated to licensing and brand extension, bringing together retailers, licensees and manufacturers for three days of deal-making, networking and trend spotting.

According to its organisers, BLE is a must-attend event for businesses looking to discover and secure deals with the most sought-after brands, characters and images available for licensing.

In 2019, the event welcomed more than 8,000 retailers, licensees and licensors, with more than 3,500 meetings taking place and more than 260 companies exhibiting.

Click here for more information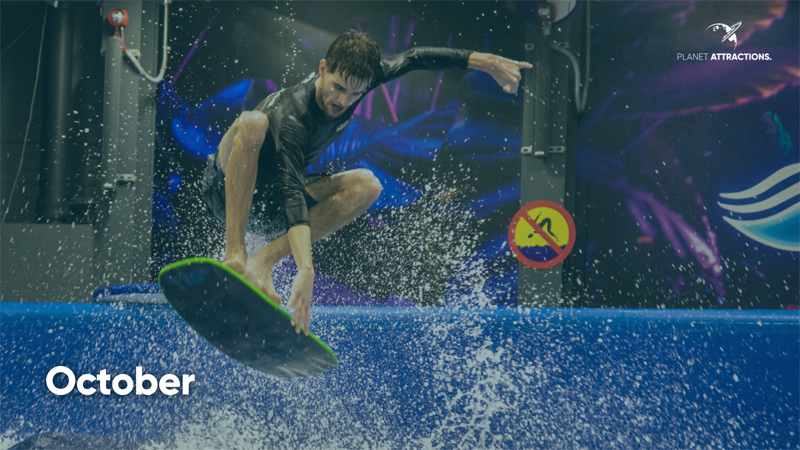 The WWA brings its Annual Symposium and Trade Show to Las Vegas in 2022


World Waterpark Association's Annual Symposium and Trade Show
Where Caesars Forum Convention Center and Harrah's, Las Vegas, Nevada, US
When October 4-7

The WWA Show presents itself as the water leisure industry's most comprehensive marketplace for the waterpark industry, with the event offering a number of opportunities for professional growth and development.

The WWA's educational program is supported by the world's largest gathering of waterpark experts with real-world experience who present information in all-day workshops and hour-long breakout sessions. Meanwhile, the trade show floor represents the greatest number of waterpark exhibitors in the same place at the same time anywhere in the world.

The 2021 event, which took place in San Antonio, Texas, saw more than 1,400 owners, operators, developers and suppliers gather, with 235 first-time attendees.

Click here for more information


WAZA Annual Conference
Where Loro Parque, Tenerife, Canary Islands, Spain
When October 23-27

Taking place in-person for the first time in two years, the 77th WAZA Annual Conference heads to Tenerife in the Canary Islands for five days of networking and conferencing.

The event will offer the opportunity for people in the aquarium and zoo communities to meet with other professionals to discuss key issues such as animal welfare, conservation, climate change, plastic pollution and the future of zoos and aquariums.

Click here for more information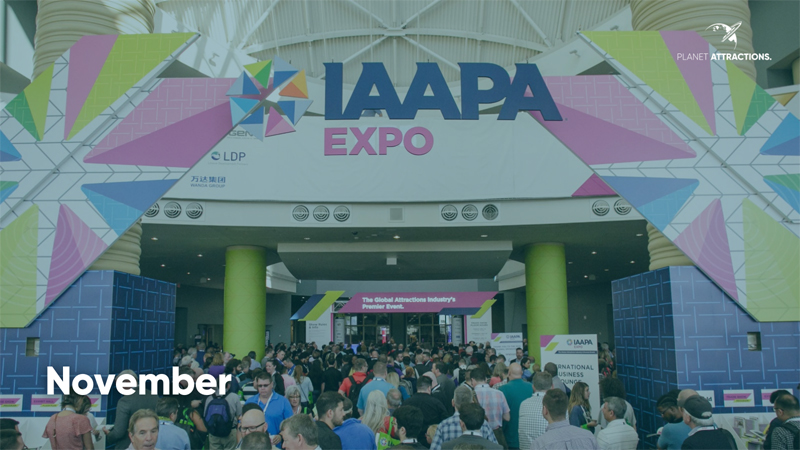 IAAPA Expo is the largest show of its kind for the visitor attractions industry


The Next 50
Where Florence, Italy
When November

In 2022, the World Heritage Convention marks its 50th anniversary. Celebrating its 1,154 natural and cultural heritage sites in over 160 countries, the Next 50 Conference will provide a space for conversation and exploration on the role of the World Heritage.

As well as World Heritage, the conference will also look at the challenges for non-listed heritage in the face of global challenges. Prominent thinkers and luminaries from diverse fields including science and social and human sciences will also be invited to imagine World Heritage at its 100th anniversary in 50 years time.

Click here for more information


Family Attraction Expo
Where NEC, Birmingham, UK
When November 2-3
Cost Free

Running alongside five other shows, the Family Attraction Expo is one of Europe's largest exhibitions of its kind, bringing together industry specialists every year in Birmingham, UK.

Aiming to provide attendees with the means to "navigate the ever-evolving possibilities of the family attraction world", the exhibition attracts companies from all areas of the family attraction industry.

The 2021 edition of the event welcomed 4,544 visitors, with more than 500 exhibitors on the show floor and 250 speakers from across the family attractions sector.

Click here for more information


Museums Association Conference
Where Edinburgh International Conference Centre, Edinburgh, Scotland/Virtual
When November 3-5
Cost £45-£600

Set to be held in Edinburgh, Scotland, the Museums Association Conference will this year explore how museums can create better places to live and work in a post-Covid world.

Conference sessions will cover a number of topics, including how museums can become more sustainable, what systemic racism is, wellbeing and how museums can support workforce wellbeing, and the legacy of empire and slavery, including how can we empower communities to help decolonise our museums in a dynamic, collaborative and inclusive way.

The event this year takes place both in-person and virtually, with alternate prices for online or in-person attendance.

Click here for more information


WTM 2022
Where ExCeL, London, UK
When November 7-9
Cost Free

WTM London is one of the world's largest event dedicated to travel and tourism-related businesses.

First launched in 1980 and taking place every year in London, WTM brings travel professionals together from around the world to engage in networking opportunities and education sessions, while also exploring the vast trade-show floor, which has booths representing almost every country in the world.

An estimated 51,000 people attend the show each year, with a virtual edition of the show complimenting this year's event. The exhibition floor is organised by geography and sector, with more than 5,000 visitor destinations represented.

More than US$3bn in contracts are thought to be signed each year with the event also attracting an estimated 9,000 key decision-makers.

Click here for more information


Brand & Licensing Innovation Summit
Where New York, US
When November 8-9

Returning in 2022 following a 2021 cancellation thanks to the global pandemic, the Brand & Licensing Innovation Summit (B&LIS) brings together 200+ industry leaders and delivers thought-provoking content and networking opportunities to help drive the industry forward and get the business insights to address critical topics.

Topics on the agenda for this year's show include 'brands with purpose', sustainability, retail disruption, subscription video on demand, influencers, NFTs and diversity.

The inaugural edition of the event took place in 2020 and saw more than 30 sessions take place with speakers from IKEA, The Smurfs, Wayfair, The UN, Hasbro, Kantar, GfK and more on the latest innovation and trends across the world of brand licensing.

Click here for more information


IAAPA Expo 2022
Where Orange County Convention Center, Orlando, Florida
When November 15-18
Cost TBC

The world's largest and most important visitor attractions show, IAAPA Expo sees more than 35,000 industry professionals from around the world come together to learn and experience what's new, what's innovative, and what's next.

2021's IAAPA Expo marked IAAPA's in-person return to the US following a very successful show in Barcelona, Spain, for IAAPA Expo Europe.

The event covers every aspect of the visitor attractions industry, with a trade show floor and education sessions exploring areas including theme parks, amusement parks, museums, FECs, integrated hotels, zoos, aquariums, and waterparks. The 2021 show featured representatives from more than 900 companies around the world.

Click here for more information


LeisurUp by MAPIC
Where Cannes, France
When November 29 - December 1

MAPIC is the only place where you can identify, meet and sign deals with all leaders from the retail, property, food and leisure industries. Its specialist event, LeisurUp, is MAPIC's dedicated summit on leisure and entertainment opportunities for the retail sector.

In 2021, LeisurUp featured more than 60 leading international leisure exhibitors as part of the wider MAPIC Show, with the event also featuring a series of leisure talks to discover the latest concepts, as well as an exclusive leisure workshop and more than 10 special networking events over the course of the show.

Click here for more information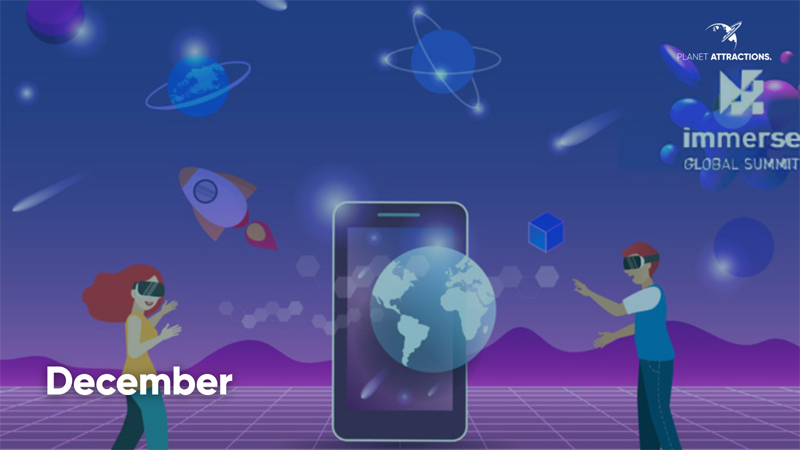 The Immerse Global Summit brings together people from around the world to discuss everything immersion


Immerse Global Summit
Where Fontainebleau Miami Beach, Miami, Florida, US
When December 5-7
Cost US$399 - US$1,299

The Immerse Global Summit (IGS) is pitched as the best event to bring together the most enthusiastic tech developers, creators, leaders, and visionaries from around the world.
Taking place in Miami, Florida, IGS offers a platform for education and connection with tech developers and leaders to connect with customers and consumers. The show also provides a venue to learn, demo, teach, market and promote to the right crowd.

More than 1,000 attendees are expected to attend this year's show, with more than 500 companies set to exhibit and 300 industry professionals set to speak.

Click here for more information

Visitor attractions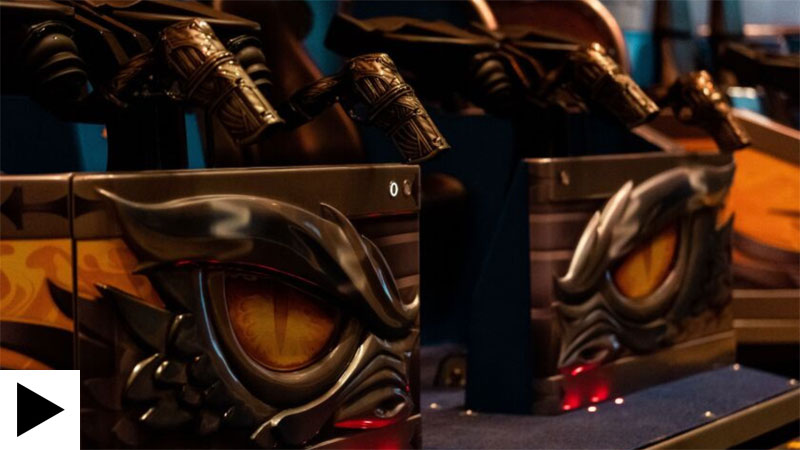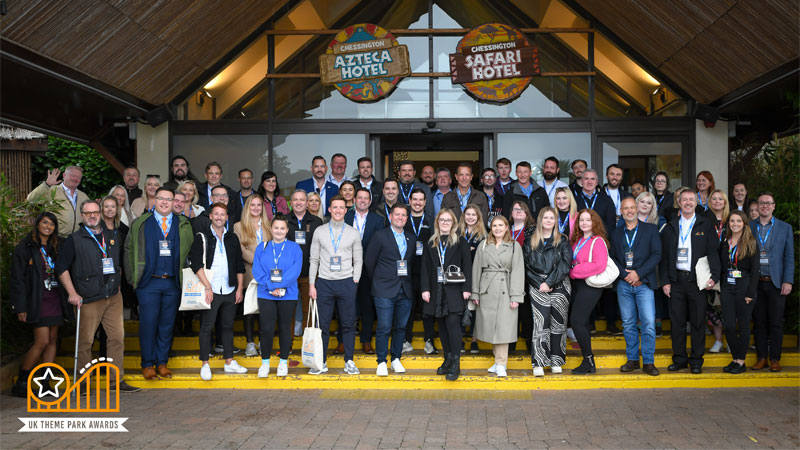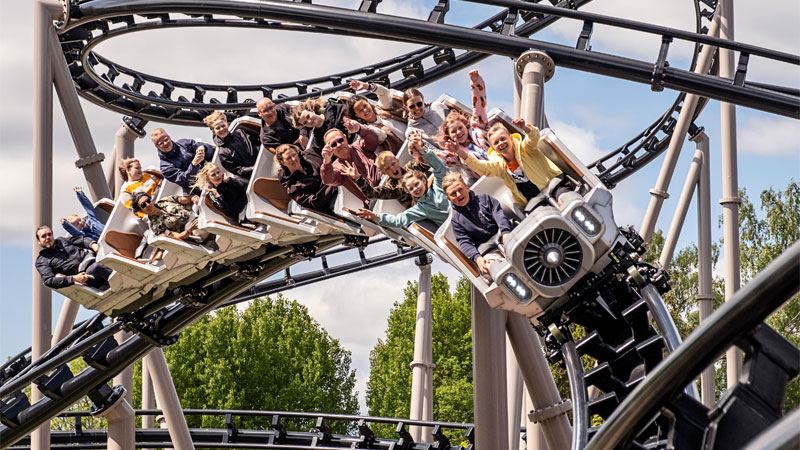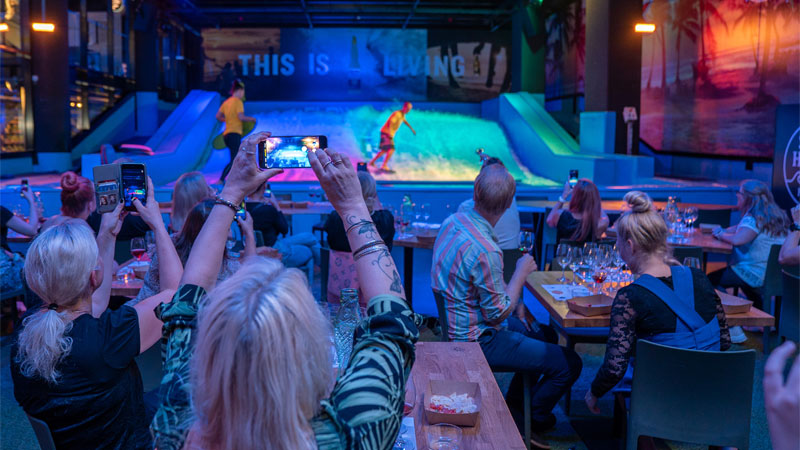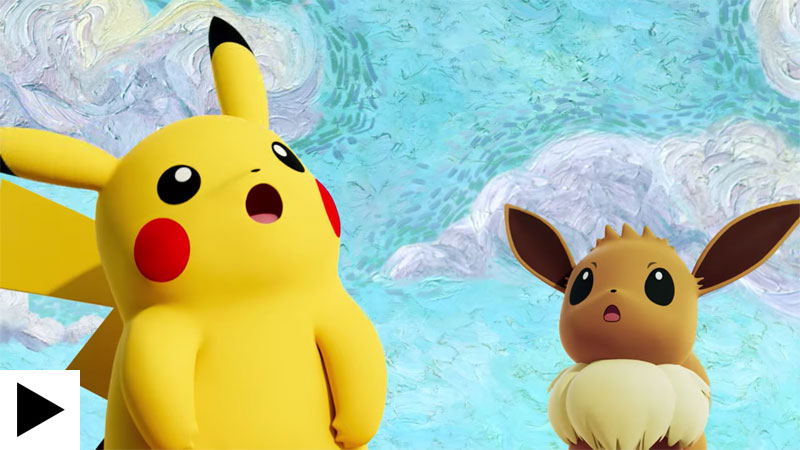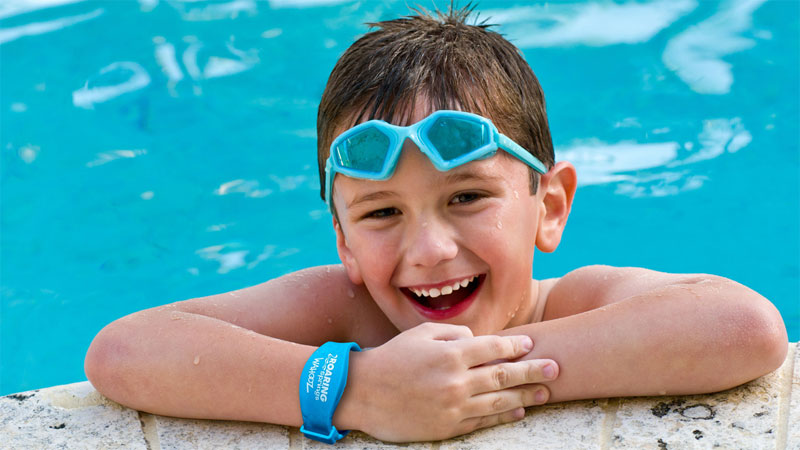 Solving the puzzle: Connect&GO's Anthony Palermo on how technology is rapidly changing attractions management