news

New 15-second Covid test could prove gamechanger for attractions

A new 'at the door' Covid test will give a result back in seconds, which could be huge in working towards bringing the visitor attractions sector back to full capacity attendance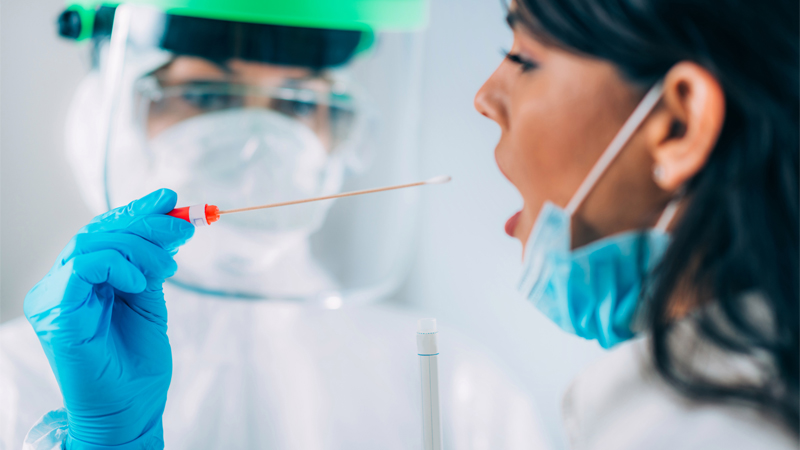 A new saliva test produces a result in seconds, making it perfect for the entertainment industry
Credit: Unsplash
A new type of test for Covid-19 could be ideal for attractions and venues trying to operate safely during the pandemic, with the alternate method for testing offering a result in just 15 seconds.

Since the start of the pandemic in March 2020, testing has become a regular occurrence for many, and in some cases a part of day-to-day life as multiple negative tests results are required to adhere to restrictions.

Developed by Graphene Leaders Canada Medical (GLCM), the GLCM SARS-CoV-2 'Insta Test', provides a result almost instantly, making it perfect for places where large crowds are gathering, such as theme parks.

The new method of testing works by producing an almost instant signal when exposed to Covid-19 antigens, using saliva analysis rather than the current nasopharyngeal test, better known as the swab test.

Many have found the swab test to be uncomfortable and invasive, so a test eliminating the need for that will also be a welcome development.

Its developers have dubbed the test an 'at the door' technology, with the method already being considered for the potential uses it has in many sectors as a measure of screening people.

As the result provided is instant this would prove to be a landmark step in combating Covid-19. In addition to benefiting the entertainment sector, businesses in the most struggling sectors would be able to reopen if they had the capability of quick testing available at the door, and essential workplaces such as schools and care homes would be able to have improved safety measures for their workers.

The test comes as a welcome addition in the fight against Covid-19, and as a step towards the return of normal life.

"Insta-Testing is essential to quickly identify and manage regions with high infection rates. The more testing we are able to do, the more confidence we will have in the safety of our environments," said Donna Mandau, president and CEO of GLC Medical.

"As we hear ongoing news about a potential third wave, and new variants creating even more challenges for the world, we're pleased to offer our innovative and revolutionary Insta-Test, an urgently needed solution to help us cope with this global pandemic.

"The successful completion of this development introduces an effective platform for future testing solutions as GLCM's graphene is tailorable and offers a rapid solution to emerging and future strains of SARS and other viral diseases. We look forward to sharing more information in the coming weeks as we enter clinical trials and plan for market deployment."




© Kazoo 5 Limited 2021