Swedish engineering firm Sandvik has used artificial intelligence to design a statue incorporating the styles of five famous sculptors from history.

On display at Tekniska Museet - Sweden's National Museum of Science and Technology - 'The Impossible Statue' is an AI-enabled collaboration between Michelangelo, Rodin, Kollwitz, Kotaro and Savage, whose works span three continents and 500 years.

Crafted from stainless steel, Sandvik engineers taught AI systems aspects of famous sculptors' styles, combining them to create a complete 3D image, which was then cut using computer-aided manufacturing.

"The Impossible Statue is a great example of what the combination of modern technology and human brilliance can create," said Peter Skogh, director at Tekniska Museet. "Our mission is to create a broader understanding of the possibilities of technology and to stimulate the next generation to pursue a career within STEM-topics. This project is ticking all the boxes for us and I'm excited to offer our visitors the opportunity to see the statue."

The final statue weighs 500kg, stands at 150cm tall and takes the form of a human with an outstretched hand holding a globe. The figure, says the museum, symbolises the power and unity of art and technology.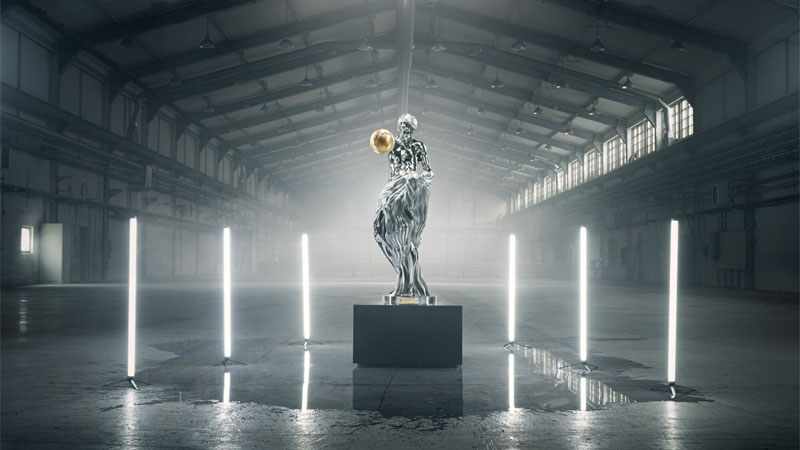 The statue is now on display at Tekniska Museet
Check out the video above for more