industry

New horizons for immersive experiences in leisure facilities

What does the future look like for immersive experiences when it comes to location-based entertainment? Michael Mascioni has the answers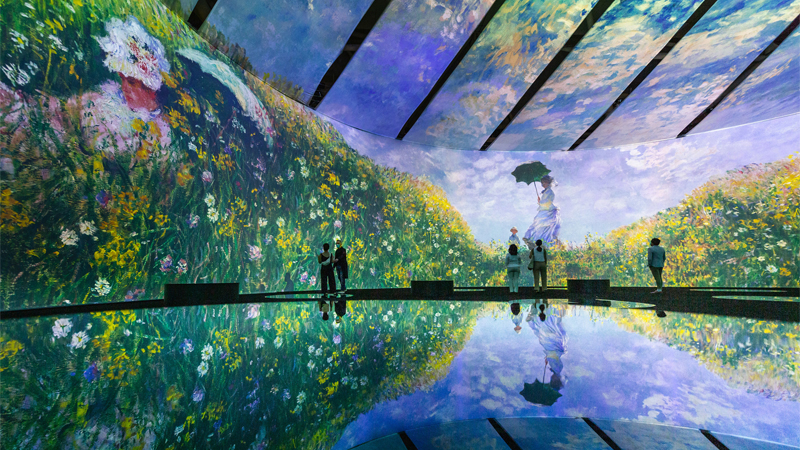 With a rapid rise in technology, the level to which we can immerse visitors in experiences has significantly increased
Credit: CNW Group/Beyond Exhibitions
Immersive has become a buzzword in the leisure entertainment sector over the past four years.

Certainly, it's been overused and overhyped at times. But the scope of immersive entertainment experiences has broadened considerably due to technological and creative enhancements and innovations.

To some extent, immersive location-based entertainment has been recalibrated and better integrated into broader attraction portfolios and agendas, partly due to a greater understanding of guest response and operational consideration, but also due to external conditions, such as the pandemic.

Location-based immersive experiences are generally more organic. Immersive experiences generally seem to add more dimensions to amusement parks and other leisure facilities and are increasingly aimed at broader audiences.

In this context, a number of key trends have emerged in the application of VR, AR, 3D projection mapping, and other immersive technologies in leisure facilities.

These include the following:

    • The increasing appearance of hybrid immersive entertainment forms, such as escape games combining live and virtual features, laser games fused with VR, such as Tower Tag and Spree Interactive's VR laser tag game package, and drone games incorporating augmented reality.

    • The increasing integration of physical and virtual immersive experiences in amusement parks, location-based entertainment centres, and other leisure facilities. Examples include the planned interactive Pokémon attractions at Universal Studios Japan, which will combine virtual and physical elements.

    • The increasing development of immersive experiences in amusement parks, museums, and other leisure facilities focused on alternative content, such as immersive artainment and wellness.

    • The emergence of escape games as a factor in such alternative venues as amusement parks and specially designed location-based entertainment centres, such as the Batman-themed escape rooms planned by Warner Brothers and Dama Dreams for introduction in Paris in 2022.

    • The increasing appearance of pop-up immersive attractions, exhibits, and other experiences in amusement parks, museums, stores, and other public places, such as Pepsi Pop Star at Hershey Park.

    • The early use of haptic technology in immersive attractions, generating more dynamic and frictionless immersive experiences.

    • The increasing appearance of more diverse social immersive attractions and experiences.

    • The emergence of compelling underwater immersive systems and experiences, one example being Ballast VR's VR Slide.

    • The increasing appearance of immersive parks and more layered and "tiered" immersive experiences designed to appeal to different audiences.

    • The continued development of a more robust infrastructure for immersive location-based entertainment, especially in terms of enhanced content distribution and platform development, such as Immersive Tech's Uncontained VR platform.

    • The greater introduction of immersive experiences built into physical environments and structures, such as tables and walls, as part of the trend towards "ambient interactivity."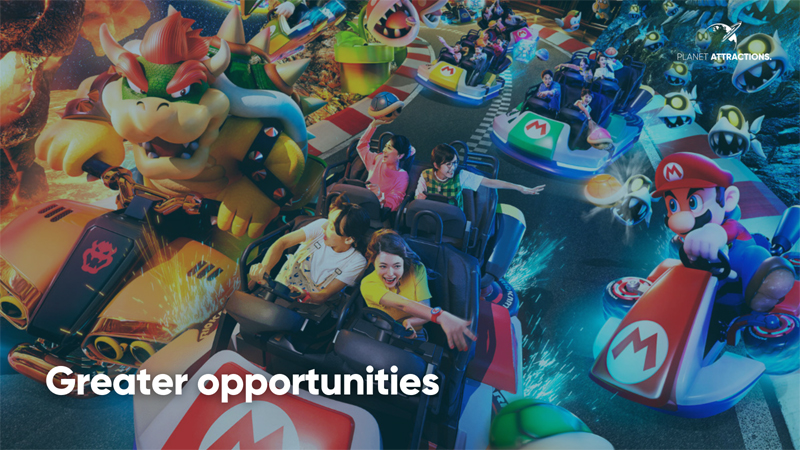 CREDIT: Universal Studios Japan

Kevin Williams, the founder of out-of-home leisure entertainment consultancy KWP, sees greater opportunities for mixed reality (MR) in the attractions market. As he explains: "The investment in MR experiences for attraction deployment reached a new level with the launch of Super Nintendo World, and the Mario Kart MR attraction. The development of a motion ride experience, with virtual representations of the Mario characters superimposed on the physical ride attraction, has offered a tantalising glimpse at the type of next-generation immersive experiences we can expect.

"Obviously, parks continue to consider what role VR and AR headsets will play in large-throughput attractions, though there is evidence that the returning audience is still totally enamoured with the opportunity that VR and AR offers. The next generation of MR experiences seems to involve the combination of digital display technology, including upgraded LED panels, with the latest in motion-tracked interfaces.

"The hope is that a clear partnership between digital and physical immersion employing the latest display technology can be achieved. We have to remember that the latest display tech is able to achieve 8K and even 10K resolutions that far surpass anything we can currently achieve, or even hope to achieve, in the future with head-mounted displays."

Williams also highlights the increasingly important role of VR escape games.

"The development of VR escape gaming has been a major trend we were charting before the upheaval in the business last year," he says. "Corporations such as Ubisoft have supplemented their considerable consumer game publishing operations with a dedicated division in this area, as exemplified by Ubisoft Escape Games. They're able to employ extensive brand IP in their own specially-created multiplayer VR experiences for LBE deployment."

There are other major entrants into this sector that have built a reputation for VR based escape games - the new Las Vegas Area 15 entertainment venue has partnered with Backlight to include their 'OZ Immersion' VR experience, which includes VR escape gaming content.

Fundamentally, VR versions of the experience (which are digital) unlike those in physical rooms, are simple to change and can offer multiple experiences so that they effectively never become stale.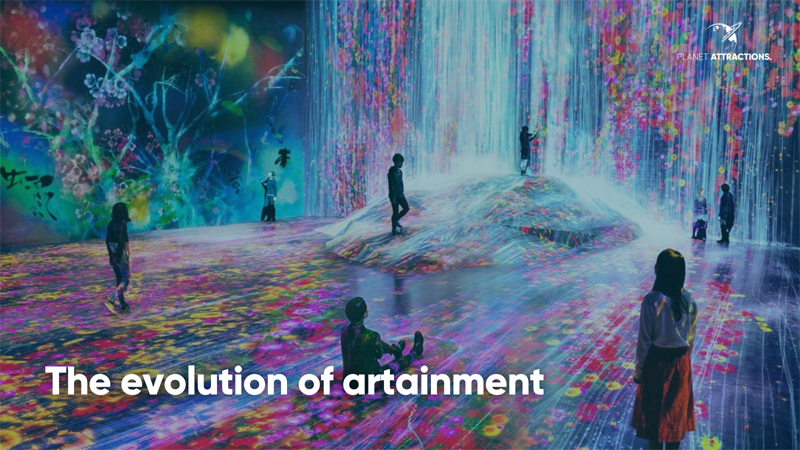 CREDIT: teamLab

Williams is unsurprised by the increasing appearance of immersive artainment in museums and galleries, though he expresses some scepticism about the economic viability of this new content form.

"The growth of gallery and art installations is not a new phenomenon in the immersive technology landscape, though the explosion of interest in that area recently speaks to a perception of investors regarding the pent-up needs of the audience," he says.

"Meow Wolf is interesting - it evolved from a Santa Fe artist collective - the operation has never really shaken off its funhouse meets art installation roots. Even with 'Omega Mart' at Area 15, the operation has created a critically acclaimed art installation that also conceals immersive entertainment under its belly. The reality is, however, that "artainment" is still a concept that has to find its real footing. The schizophrenia of this concept suggests that an art installation must also offer entertainment value, and that value will be measured by the revenue it generates."

Many artists have never been confronted with a monetary goal regarding their work. That said, we have seen amazingly successful immersive installations being deployed.

The 'Van Gogh: The Immersive Experience' is a good example of a travelling immersive experience that achieves the marriage of the latest audience entertainment with the deployment of art in a fusion of immersive projection experience and exhibition. The concept uses the latest digital projection technology from Panasonic to create a highly compelling environment wrapped in the artwork of the great master.

Another company partnering with Panasonic to deploy new versions of the laser light projection systems is Illuminarium Experiences. Billed as a next-generation immersive entertainment concept offering a sensory experience, the operation has just raised some US$100m (€88.6m, £73.9m) in initial funding towards rolling out across major cities in the world. Their first experience opened up this summer in Atlanta, with 'WILD: A Safari Experience.' There is a myriad of other such applications and developments about to emerge.

Williams highlights two trends in underwater VR systems and experiences: "The first is the immersive water attraction that realises an experiential presentation, such as the Immotion theatre experience for Mandalay Bay resort, marrying motion seats with VR, and specially created underwater immersive content to create a compelling visitor experience.

"The second approach is the unique deployment of waterproof VR hardware, such as the system by Ballast VR and another platform from VRCoaster. These systems have guests entering special swimming pool environments, which combine buoyancy and water effects with the VR content that the guests are experiencing. Ballast VR has even adapted their waterproof VR experience to water floom rides."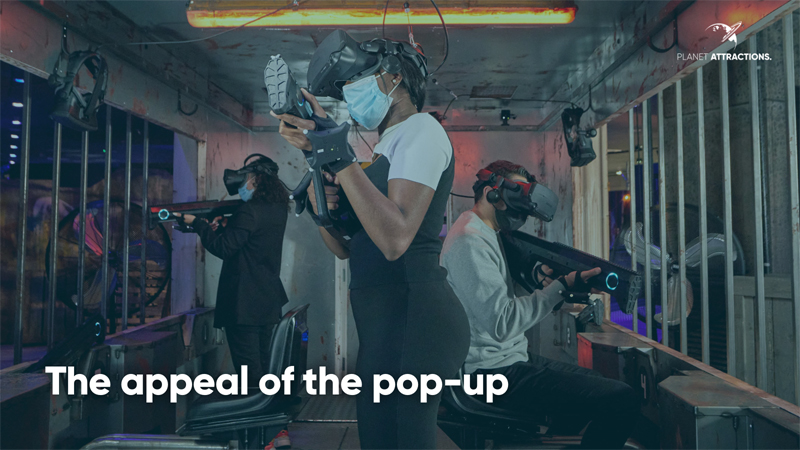 CREDIT: Westfield

Pop-up immersive attractions have growing appeal because of the intersection of some key trends. As Williams puts it: "The interest in pop-up immersive attractions combines the best of both worlds. In a market that favours 'Super-Staycations', offering the greatest number of attractions to appeal to audiences is essential, and not everyone has the space within their business to add a VR attraction."

Companies such as ImmersiveTech are viewing this as a phenomenal opportunity and have developed their 'Uncontained' VR attraction, which offers a wireless VR experience for two groups of three players within a shipping container that can be simply delivered to the venue and utilise their available space.

Pop-up VR installations have been used as IP and marketing promotional tools, one such example being 'Army of the Dead - Viva Las Vengeance: A VR Experience'. In addition, Positron's 'Voyager' VR chair system has been deployed in numerous promotional experience deployments. We can expect that the continuing popularity of staycations will induce more developers to consider creating quick and convenient mobile packages and pop-up variants of their existing platforms to capitalise on this trend.

Certainly, concerns about the long term viability of VR attractions remain, especially as the "novelty factor" wears off. But due to the intersection of a number of key trends, greater momentum is building for a significant expansion and diversification in immersive experiences in amusement parks, location-based entertainment centres, museums, shopping malls, and other leisure facilities over the next 5-10 years.


---
Highlighting the trends mentioned in this article, Mascioni has written a chapter in 50:50 - Scenarios for the Next 50 Years - a new book set to be published in March 2022. For more information, click here.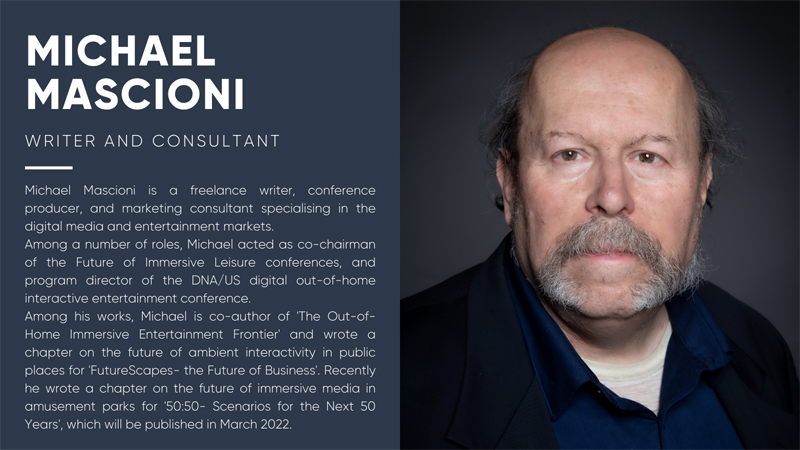 Technology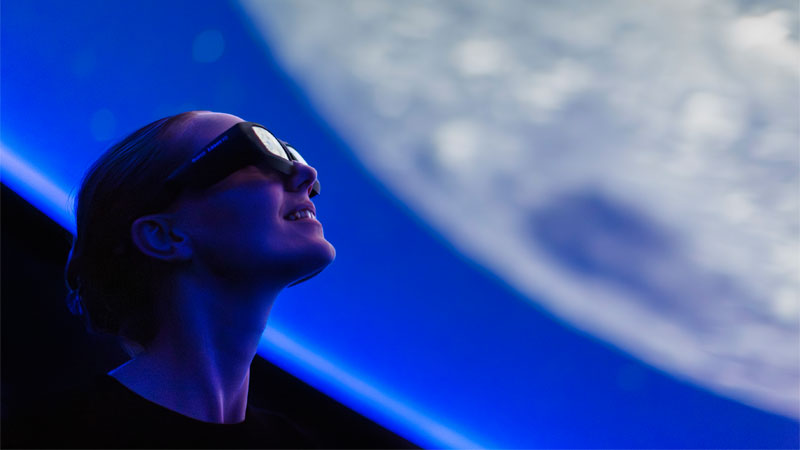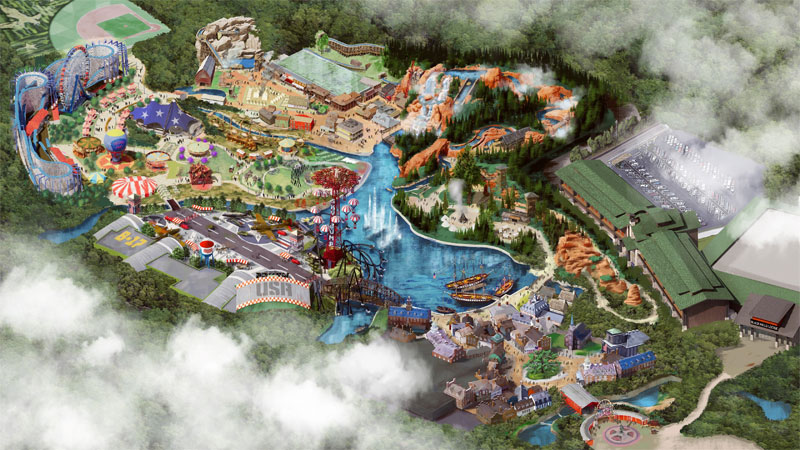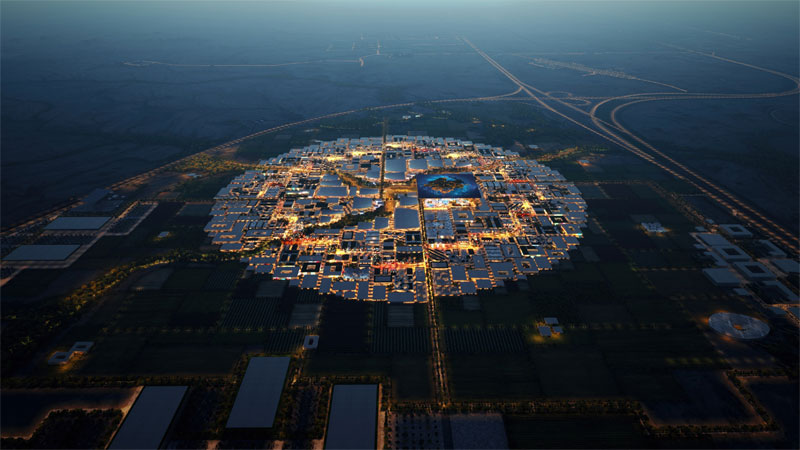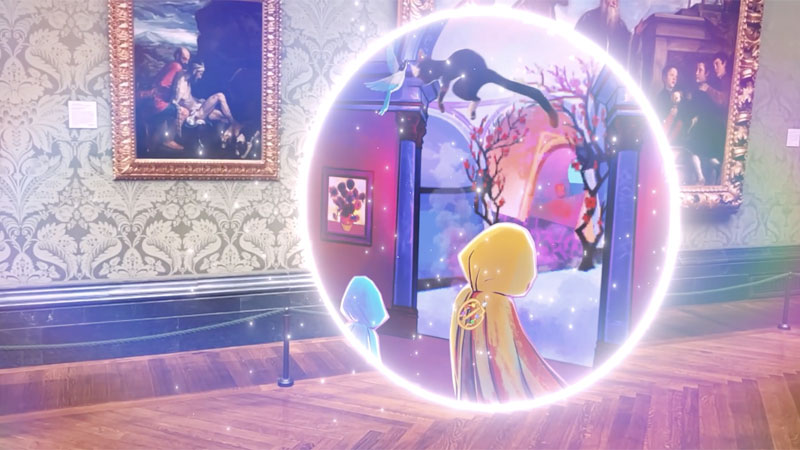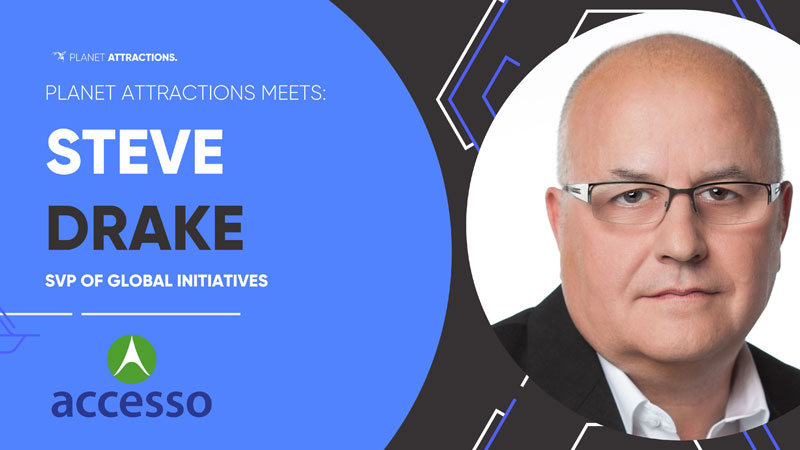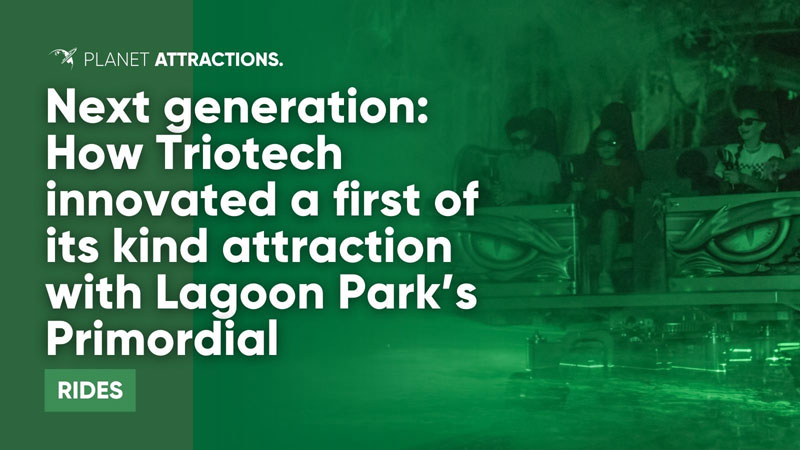 Next generation: How Triotech innovated a first of its kind attraction with Lagoon Park's Primordial