industry

Visitor attractions need to be paying attention to the metaverse

When it comes to global trends this is THE next big thing and there's a good chance you don't quite know what it means yet. Welcome to the metaverse and here's exactly why you need to get in on the ground floor.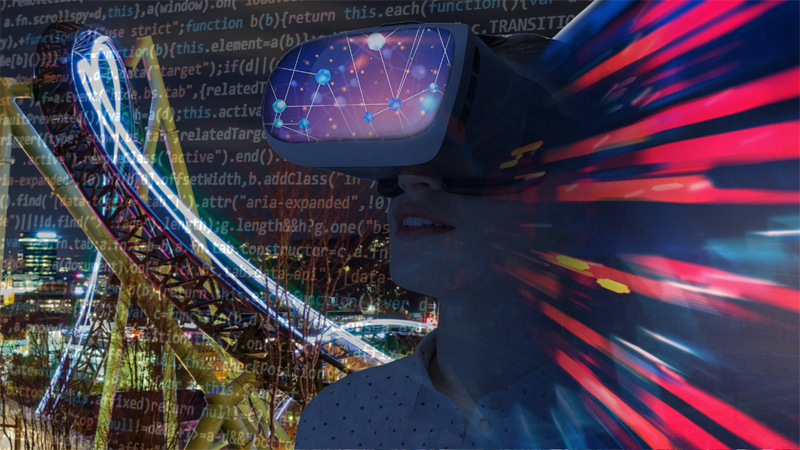 The metaverse could potentially act as an entirely new operating system for visitor attractions
With the attractions industry's prime focus obviously being on getting as many visitors through the door as possible, an often-overlooked realm is one that people don't even need to leave their living room to reach - the metaverse.

Touted by some as the future of the internet, the metaverse - a term coined in the 1992 dystopian novel Snow Crash - will effectively be for virtual reality, what the internet is today compared to its birth on January 1, 1983.

The term metaverse generally refers to how a virtual reality-based Internet might evolve in the near future. Today it does exist in a very basic format, and is widely used to describe immersive, shared digital worlds, where multiple people can interact in a 3D environment.

Not designed to operate purely through a computer, users entering the metaverse will do so through immersive technologies, such as VR headsets, to enter the virtual world, which has the potential to connect anything and everything.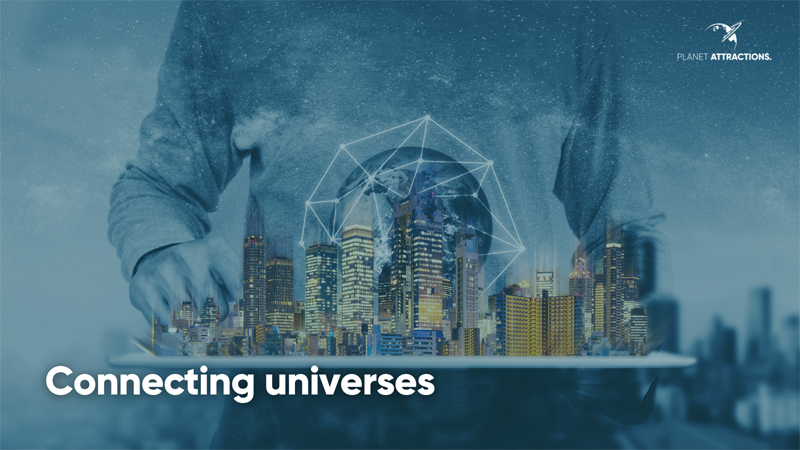 VR today is primarily used for gaming. In the metaverse, this element will of course play a huge role, but it will be used for everything you could imagine - socialising, going to the cinema, seeing your favourite band, visiting your favourite theme park, even going to work. It could almost be considered a much friendlier version of the Matrix - definitely with fewer aliens and sinister AIs trying to destroy us.

If you've seen Wreck-It Ralph Breaks the Internet, the animated film's version of the world wide web is an apt way of showing the concept of the metaverse in a very simplistic way. Everyone will have their own avatar and they can effectively venture through the internet as though it was a real place.



This of course is almost entirely hypothetical right now. No one knows exactly what form the advanced metaverse will take, but it's certainly attracting interest from a number of major companies looking to kickstart the evolution and subsequent revolution of the internet.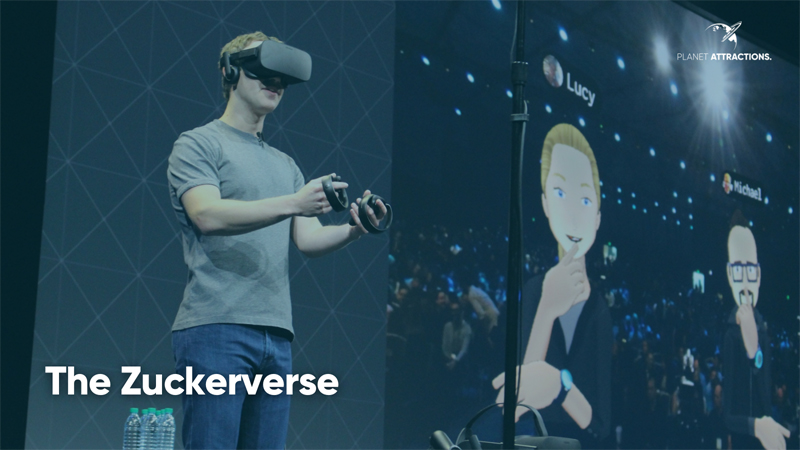 Among these companies, Facebook recently announced plans to hire 10,000 people in Europe to develop its own metaverse, with CEO Mark Zuckerberg acting as a leading voice for the digital world and making its development one of the company's biggest priorities.

"The metaverse is a vision that spans many companies - the whole industry," said Zuckerberg, speaking to The Verge earlier this year.

"You can think about it as the successor to the mobile internet. And it's certainly not something that any one company is going to build, but I think a big part of our next chapter is going to hopefully be contributing to building that, in partnership with a lot of other companies and creators and developers.

"You can think about the metaverse as an embodied internet, where instead of just viewing content - you are in it. And you feel present with other people as if you were in other places, having different experiences that you couldn't necessarily do on a 2D app or webpage, like dancing, for example, or different types of fitness."



In addition to its own work, Facebook has invested US$50m (€42.8m, £36.2m) into funding non-profit groups to help "build the metaverse responsibly". Zuckerberg, in fact, believes so much in the Metaverse that the future of his social ambitions is second to a functioning metaverse, even going as far as to rename the parent company of the Facebook social platform from Facebook to Meta.

"My hope, if we do this well, I think over the next five years or so, in this next chapter of our company, I think we will effectively transition from people seeing us as primarily being a social media company to being a metaverse company," he said.

"I think about the computing platforms that we have. We have these phones. They're relatively small. A lot of the time that we're spending, we're basically mediating our lives and our communication through these small, glowing rectangles.

"I'm really looking forward to helping to play some role in building out this next chapter for the internet."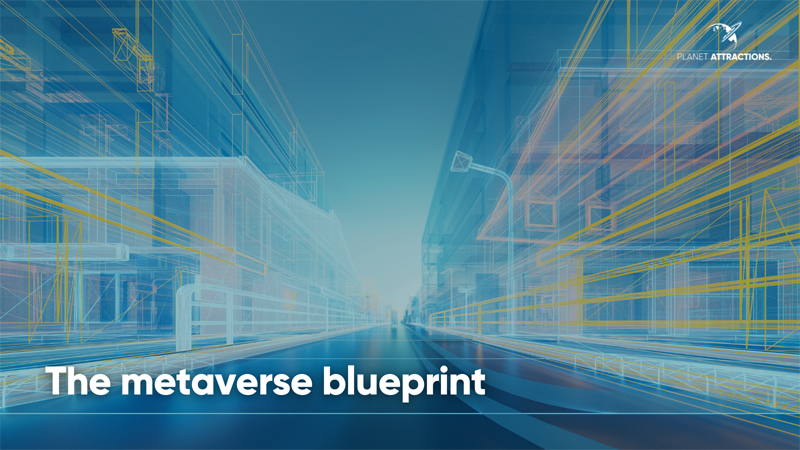 There's a huge amount of excitement from big tech firms over the metaverse. With advancements in VR and AR developing rapidly in recent years, we are getting closer to the realistic possibility of a mass platform everyone could, and most importantly would use with ease. If you're going to effectively replace the internet, internet 2.0 has to be something special.

While the metaverse isn't expected to be up and running tomorrow (estimates put it at at least 10-15 years before we have an all-encompassing metaverse) it's certainly something that companies need to start thinking about right now.

If you want an example of a functioning metaverse today, then you should probably look to Epic Games - the creator of the gaming sensation Fortnite.

Since taking the world by storm, Fornite has significantly expanded from being just a free-to-play online shooter. Now the game not only functions in its original format, but it also hosts concerts with the likes of Ariana Grande, features special events with branded IPs and more in its own mini version of a metaverse.

Tim Sweeney, CEO of Epic Games, has spoken about his belief that the internet is "broken" and that he has the blueprint to fix it - with his own version of the metaverse.

According to Sweeney, the social media era of the internet herds users to specific targets rather than allowing them to freely explore.

"We're in a closed platform wave, and Apple and Google are surfing that wave too," Sweeney recently told the Washington Post. "As we get out of this, everybody is going to realise, 'Okay we spent the last decade being taken advantage of'."

For Sweeney, the metaverse is an evolution of how users interact with brands, intellectual properties and each other on the Internet - an expansive digitised communal space where users can interact with each other and with brands in ways that "permit self-expression and spark joy". It would not, according to Sweeney, be an "ad-laden news feed" presented by social platforms like Facebook.

"A carmaker who wants to make a presence in the metaverse isn't going to run ads," said Sweeney. "They're going to drop their car into the world in real-time and you'll be able to drive it around. And they're going to work with lots of content creators with different experiences to ensure their car is playable here and there, and that it's receiving the attention it deserves."

And it's not just a virtual space that will come with a metaverse, but also a fully functioning virtual economy.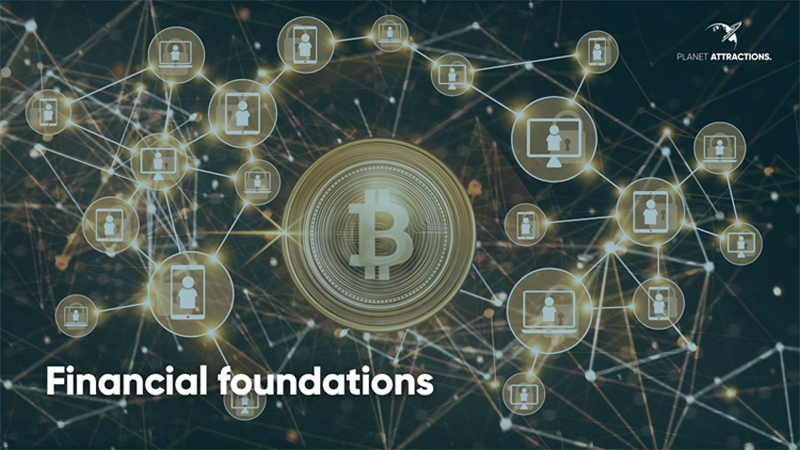 Already we see currencies such as bitcoin taking the world by storm, with the value of cryptocurrency and its lack of ties to any one nation seeing its value skyrocket.

Add to this the rise of NFTs - a new form of reliably tracking the ownership of virtual goods and in a space like a metaverse, both these digital elements suddenly become incredibly important.

NFT's in particular are becoming extremely prevalent in the art world. Critics say it's a bubble waiting to burst but the numbers don't lie and NFT art sales so far in the first three quarters of 2021 have hit a staggering US$3.5bn (€3bn, £2.5bn).

"Although the art itself might be perceived by critics as trivial, the combination of uniqueness, ownership, gamification, and storytelling is fuelling sales and speculation among a new generation of collectors and investors," said a report by Hiscox. "Art and NFTs are here to stay," the report adds.

With this crypto art, of course, comes the crypto art gallery, with both virtual and physical versions dedicated to crypto-owned artworks starting to appear over the last year. The Hiscox report questions whether more physical NFT galleries will open, or whether the NFT and traditional art world will gradually merge, something bound to happen as the metaverse takes shape.

For the virtual and augmented reality economy, which the metaverse economy is based on, as a whole, global consulting firm PwC is predicting that the market will grow from US$46.4bn (€39.64bn, £33.52bn) in 2019 to US$1.5tn (€1.28tn, £1.09tn) by 2030.

These are very impressive figures. So what impact could the metaverse have outside of galleries in the wider attractions world?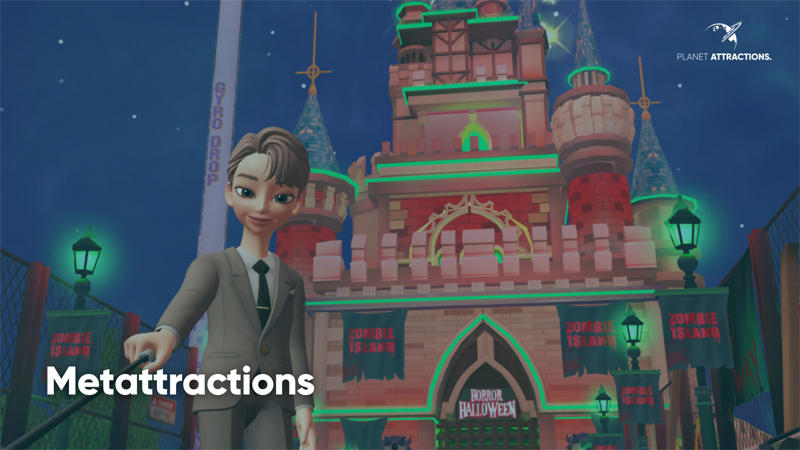 Imagine your theme park, your museum, your zoo, your anything, is sitting on the other side of the world from an avid fan who wants to explore and be a part of everything you do. With travel bans related to COVID-19, this year more than ever, that's a tangible feeling.

Universal's Velocicoaster comes to mind as one of the most hyped attractions of the year, with an army of theme park fans who have been cut off from experiencing it thanks to the US travel ban (one thankfully lifting for most countries starting next month).

Previously you would only be able to watch a first-person video of the ride on YouTube or other social platforms. If you're lucky, it might have been filmed on a 360-degree camera so you can move around on an axis and take in the experience.

But imagine you could take your attraction and create a fully explorable virtual replica. One that fans could walk around freely, speak to other guests, meet characters and even ride the attractions and buy merchandise. The full package, so to speak. That is what a metaverse can offer.

One attraction that has jumped early onto the metaverse train is South Korea's Lotte World, which has built its Magic Island section of the park into Naver's Zepeto app.

Developed by Snow Corp, Zepeto is an app that lets you create a 3D animated version of yourself to use in in-app chatrooms. You take a picture of yourself and it'll create a personalised character for you (that you can also edit). You can 'meet' other Zepeto characters on 'Zepeto street', play games and take pictures with other Zepeto characters.

Already boasting 200 million users - primarily teenagers - this relatively primitive metaverse, which launched in 2018, focuses solely on being a social platform and now has its own real-world theme park.

Launched on October 21, users are now able to visit Lotte World and experience attractions such as the park's Magic Castle, ride the Atlantis Adventure Rollercoaster and experience season events. Currently, in the Halloween period, users are met by zombified avatars, which roam the park and greet visitors as they explore virtually.

According to Lotte World, "the park will grow more popular in the virtual space as a new hotspot for millennials and generation Z users," with plans to diversify the business by utilising its existing characters and other content.

For wider South Korea, the metaverse is considered extremely important, with the country's Ministry of Economy and Finance designating it as one of the five new industries for the future alongside cloud technology, blockchain, intelligent robotics and digital healthcare.

Accelerated by the global pandemic, South Korea's government believes that there is rapidly increased interest in the metaverse centred on the MZ generation due to the increase in activities that could take place face-to-face over the last 18 months.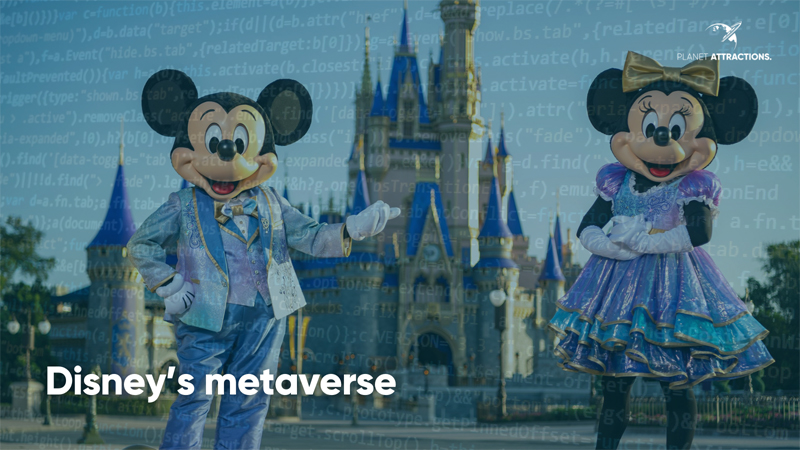 You can also look back to Disney's appearance (virtually) at last year's IAAPA Expo, which takes yet another approach to what a metaverse actually is.

During his keynote address during the education conference, Tilak Mandadi, executive vice president and digital & global chief technology officer at Disney, shared the company's vision of linking together physical and digital experiences that are personalised and social, creating a "theme park metaverse."

For Disney, this emerging idea combines both the digital and the physical, using wearables smartphones and digital access points to immerse guests in a 'metaversal' experience.

In this iteration of the metaverse, technologies enable multi-layered visitor experiences while never getting in the way of the experience itself.

The appetite is clearly there both literally and figuratively when it came to ordering food at Disney's parks. During the pandemic, Disney saw mobile orders of F&B rise from 9% to 84%, with 90% of all payments across its sites now being contactless.

With Disney's approach, if you wait 10 or 20 years, you could potentially see visitors exploring a real space, maybe wearing a headset or a wristband, which creates a multi-functional approach integrating digital and physical in ways we can't even imagine today.

And if you're an operator thinking Disney's approach might be unobtainable right now purely because of cost, as the metaverse is integrated into our everyday lives, those costs will lower and such a service will become much more affordable. There's nothing more important than staying connected with your customers and there is no better way to do that than with a metaverse.

Taking the physical away for a moment, if we found ourselves faced with another pandemic situation, a metaverse would give us the opportunity to adapt what we do and explore our favourite attractions, our favourite worlds in an entirely new way.

The metaverse is a hugely exciting prospect and one that could very well fit into the current storytelling popularity of a multiverse. With such a creation, the possibilities are truly limitless. The only thing that will really limit what we can do in a metaverse space is our collective imagination.


---
---
Technology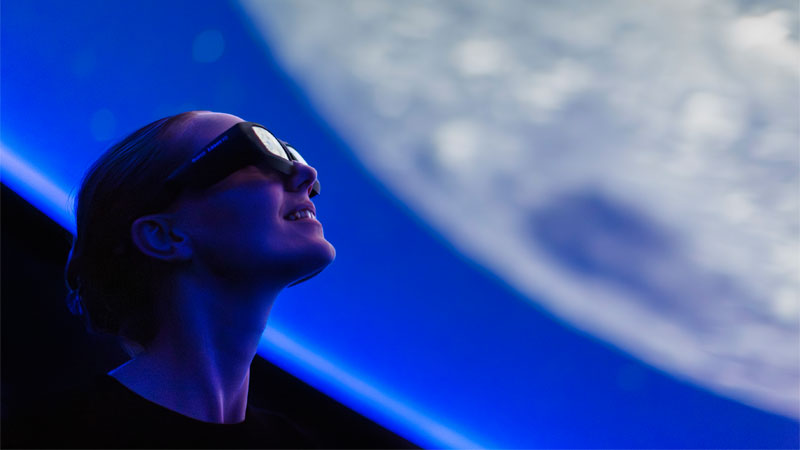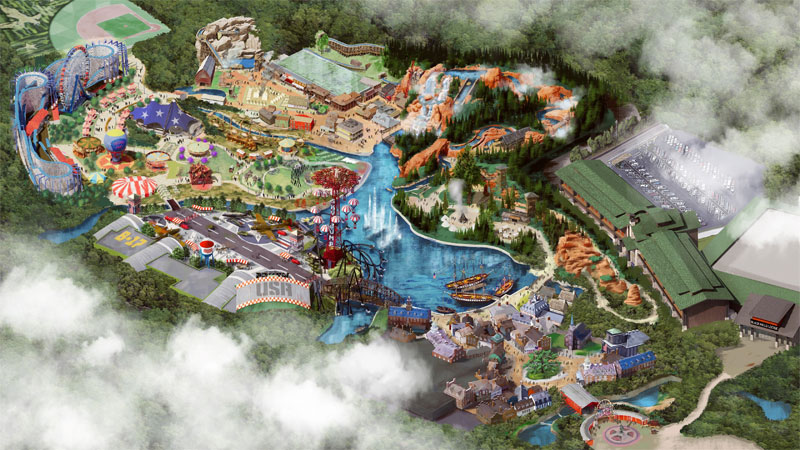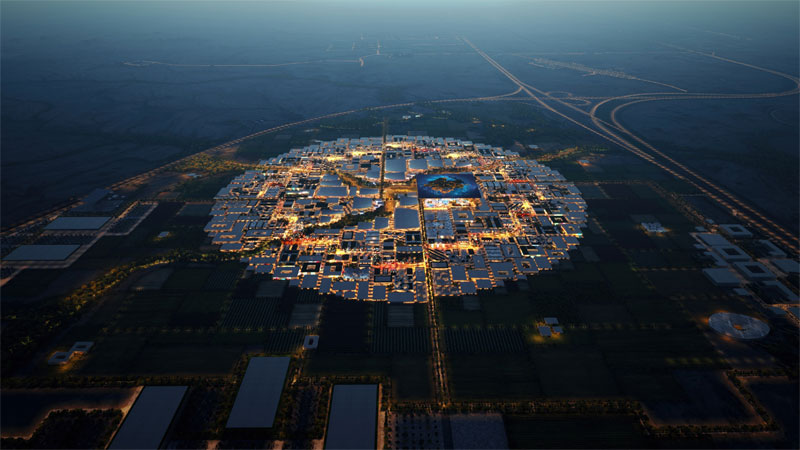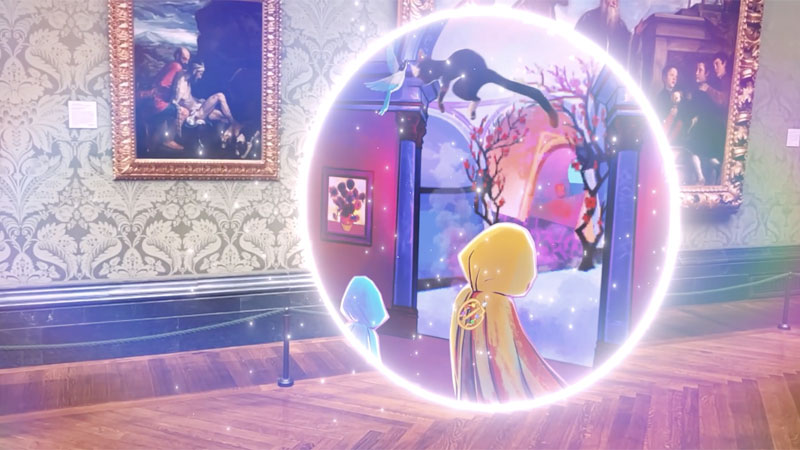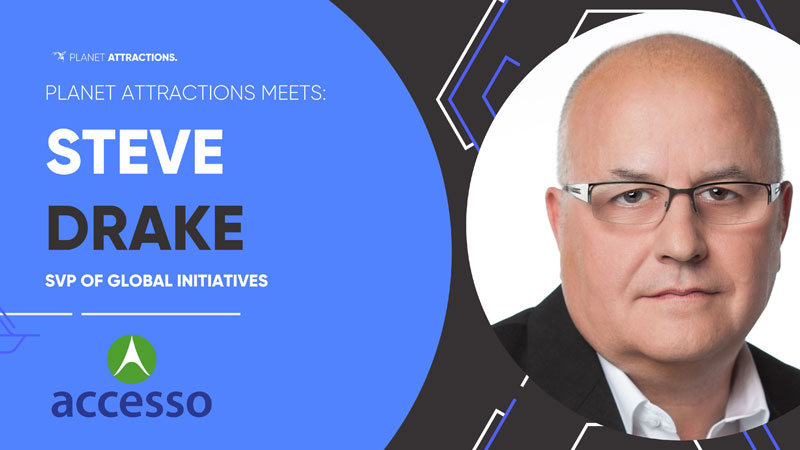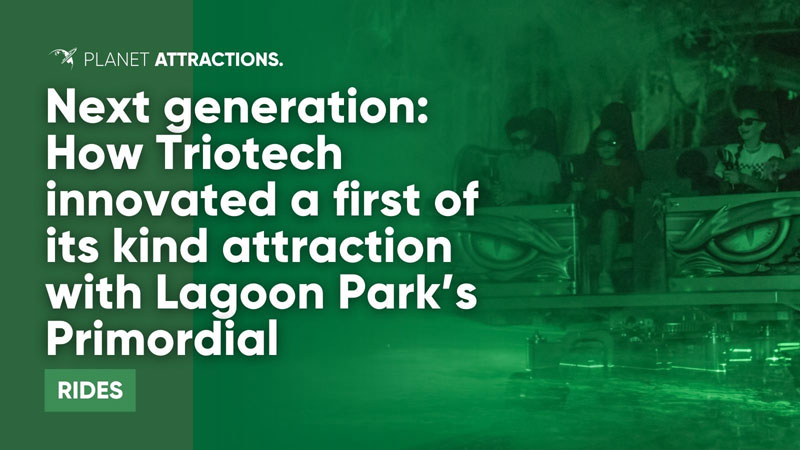 Next generation: How Triotech innovated a first of its kind attraction with Lagoon Park's Primordial