video

Welcome to the Space Lounge: Space tourism venture sees visitors climb 20 miles via balloon

Would you pay US$125,000 to travel into space via a hydrogen balloon? Well that's exactly what you can do in the Space Lounge, launching from Florida in 2024

A new tourism startup called Space Perspective has revealed its design for the Space Lounge - a cabin that one day will ascend more than 100,000ft (20 miles) into the air suspended from a giant high altitude balloon.

Offering stunning 'out of this world' views from its floor-to-ceiling windows, the capsule, built to look like a fancy lounge, is being touted as "the world's only carbon-neutral spaceship".

To ride Space Perspective, no special training is required. The balloon, which is hydrogen-powered, will climb at 12mph (19kmph), taking two hours to reach its maximum altitude, before spending two hours gliding and then taking another two hours to return to earth, landing in the ocean. Being at the edge of the atmosphere rather than in space, however, means that passengers won't experience weightlessness during their flight.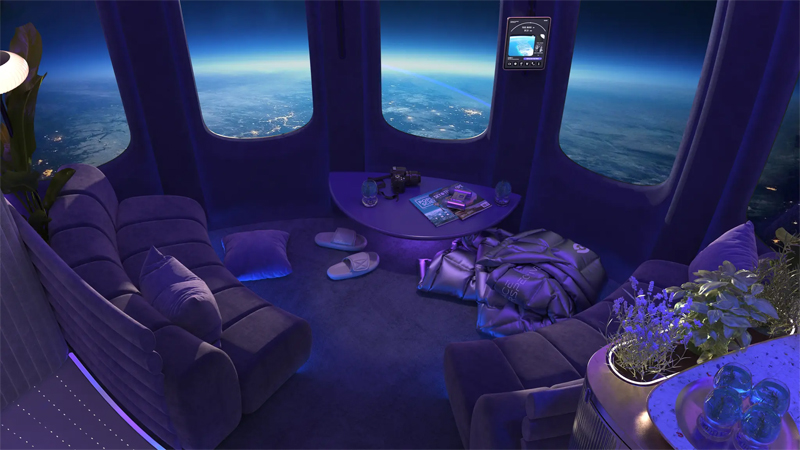 The interior of the ship has been designed as comfortable lounge area   CREDIT: SPACE PERSPECTIVE


While cheaper than the majority of space tourism experiences, a ticket for the Space Perspective experience is by no means cheap, with tickets selling at US$125,000 (€116,000, £98,000) per person. That hefty sum isn't seeming to put off willing customers though, with more than 600 tickets already sold for the six-hour experience and 25 flights planned in the first year.

By contrast, the 20-mile altitude of Space Lounge is some way off that of competitors such as Virgin Galactic, which reaches about 50 miles high, or Blue Origin, which breaches the Karman Line 62 miles above the earth on the internationally-recognised border between the earth and space. Beyond that, Elon Musk's SpaceX goes even further with planned flights around the moon.

Space Perspective plans for its maiden voyage to take place in late 2024. The balloon will launch from Florida's Kennedy Space Center.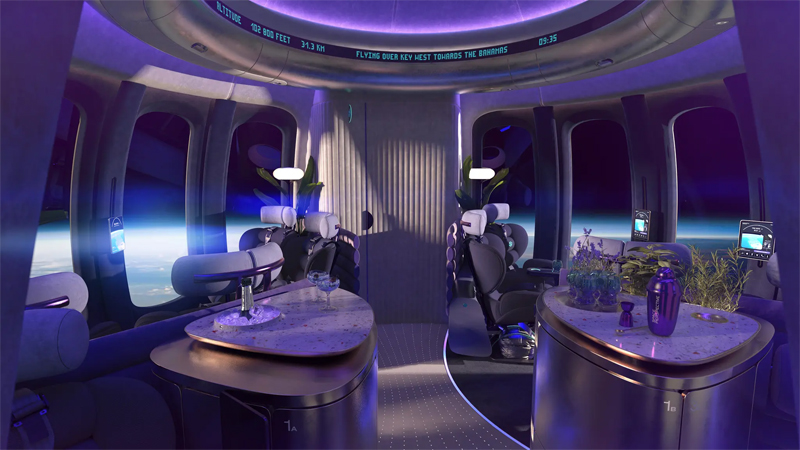 Space Perspective comes with a fully-stocked bar   CREDIT: SPACE PERSPECTIVE
Visitor attractions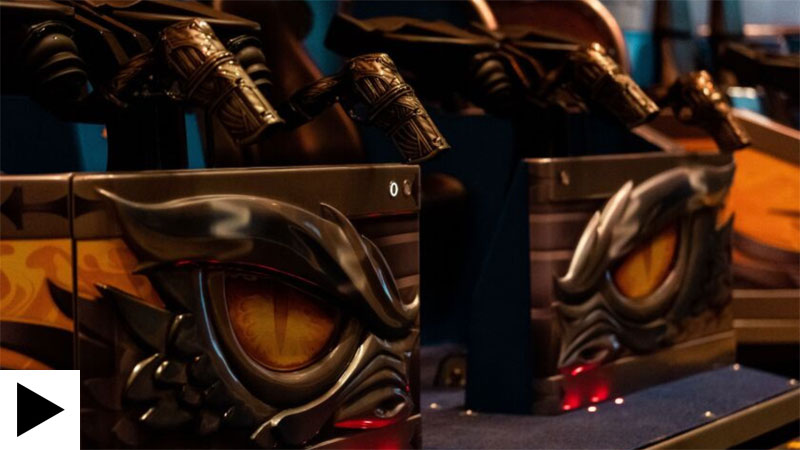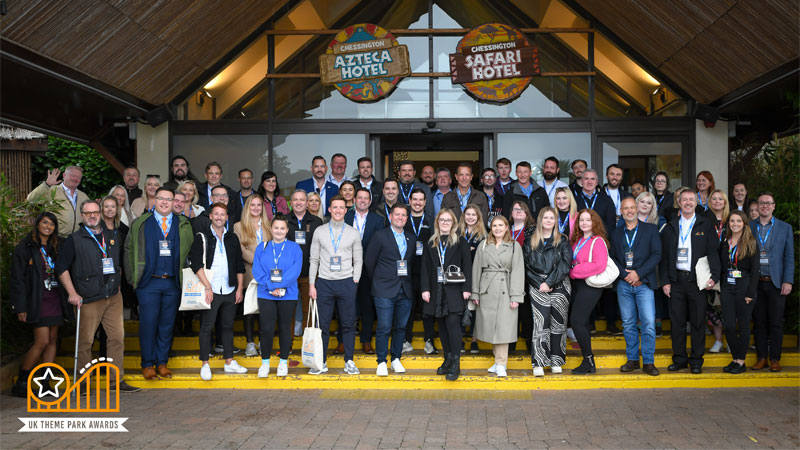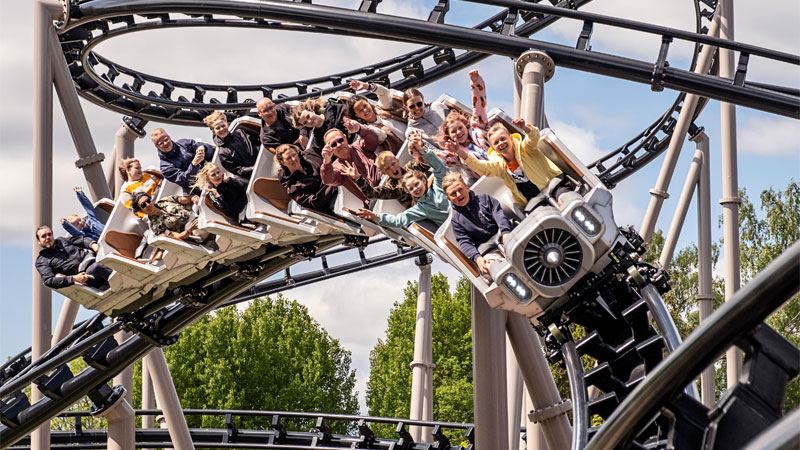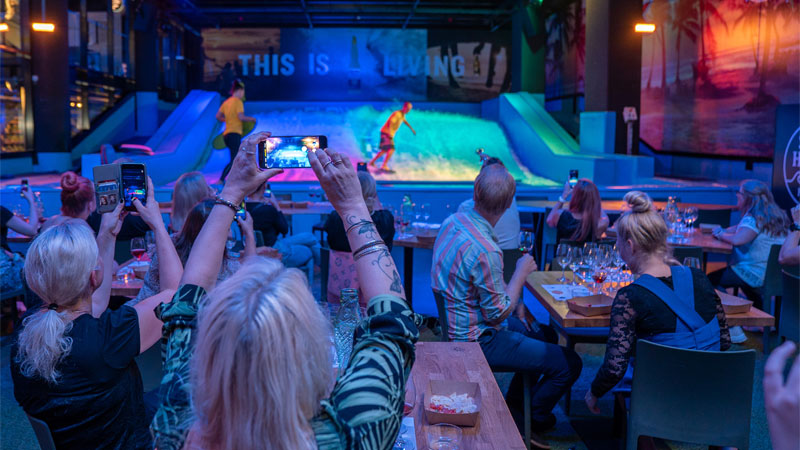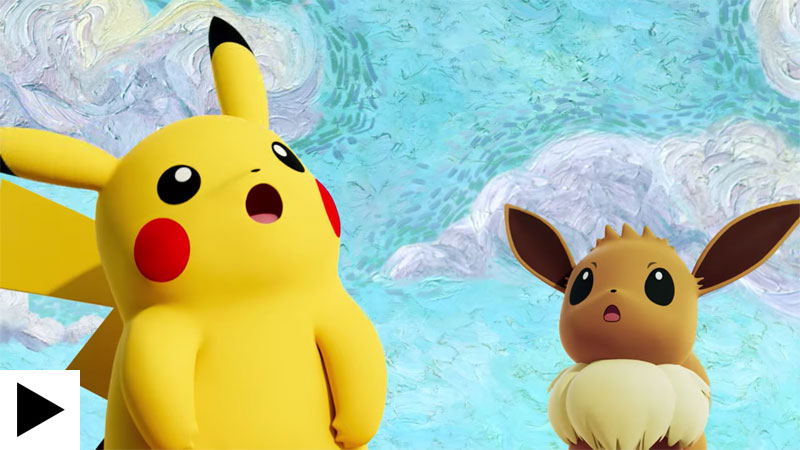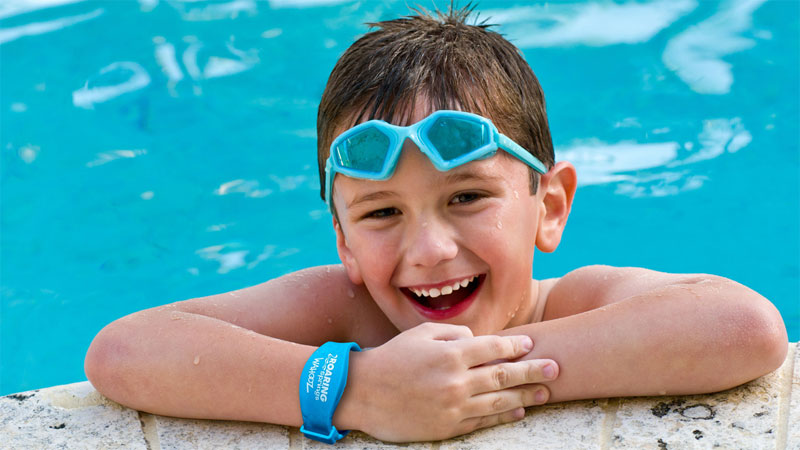 Solving the puzzle: Connect&GO's Anthony Palermo on how technology is rapidly changing attractions management