You can experience Carnegie Science Center with a roaring twenties twist on April 14, with the popular attraction set to host a special adults-only speakeasy night




Planet Attractions and Park World have announced a new partnership that will see both publications work in partnership on this year's Park World Excellence Awards




Leading trade body Experience UK is gearing up for its first-ever 'Experience on Main Street' conference




SeaTrade Cruise Global is returning to Florida. Here's everything you need to know...




DEAL is coming back to Dubai next month. Here's everything you need to know about the region's hottest attractions show




The fifth annual MENALAC Awards ceremony will take place in Dubai, with the event bringing together senior leaders to celebrate attractions across the Middle East and North Africa




More than 36,000 people travelled to Orlando in November for the annual spectacular known as IAAPA Expo. Planet Attractions was in attendance




ProSlide will announce a major new project at this year's IAAPA Expo, with the company also revealing a record number of projects for 2023




WhiteWater will unveil six new products at IAAPA Expo, including three new waterslides, an all-in-one play structure and an innovation that 'has been years in the making.'




Extreme Engineering will announce four new Cloud Coaster projects as well as debut two new products at this year's IAAPA Expo in Orlando




A number of exhibitors will be using Christie technology at this year's IAAPA Expo, with the company also set to showcase its MicroTiles LED among the products on its own stand




Spree Interactive is getting into the Christmas spirit a little early this year, with the launch of its Christmas Crunch VR title at the upcoming IAAPA Expo in Orlando




Ride manufacturer Zamperla is behind the CA$9m development of what will be Canada's fastest launch coaster when it opens in 2024




RWS's Sponsored Spotlight will showcase the company's 'endless possibilities' following major acquisitions




IAAPA has unveiled the list of finalists for its prestigious Brass Ring Awards, with winners to be announced during a special ceremony at this year's IAAPA Expo in Orlando, Florida




Red Raion will offer an exclusive preview of its latest title - 'Around the World in 80 Days - Journey of Wonders' - at this year's IAAPA Expo




Frontgrid has launched its ParadropVR Pod attraction at Adventure Park Snowdonia in North Wales




The 2022 edition of IAAPA will see experience and attraction design firm Scruffy Dog return to the trade show floor for the first time since 2017




The dynamic media-based attractions specialist will showcase the attraction alongside its new Overdrive concept at the IAAPA Expo in Orlando, Florida




The immersive attractions designer will unveil details of its new attraction, new project and new ride content throughout this year's IAAPA Expo, which takes place at the Orange County Convention Center in Orlando in November




Ahead of a special industry panel looking at iconic attractions, experts from WhiteWater have named their personal picks, explaining why they think their choice is an iconic attraction




IAAPA's president and CEO, Hal McEvoy spoke to Planet Attractions about this year's IAAPA Expo Europe, the industry's post-Covid recovery, his retirement plans and more




AVIXA produces a number of popular events around the world, including InfoComm and Integrated Systems Europe. The organisation's regional manager for the UK and Ireland, Ben Barnard, spoke to Planet Attractions




IAAPA's director, Global Communications, Caitlin Dineen, spoke to Planet Attractions at this year's IAAPA Expo Europe about her new role and what goes into putting on an event of such magnitude




The entertainment group will provide full creative and production services for all live entertainment at this year's IAAPA Expo




A panel of industry legends will share their stories about the creation and evolution of Disney's Epcot at this year's IAAPA Expo in Orlando, Florida




Katapult brought its entire team down to this year's IAAPA Expo Europe in London. The company's creative strategist, Kelly Herrick, spoke to Planet Attractions




More than 200,000 people have voted in this year's UK Theme Park Awards 2022 with Alton Towers, Flamingo Land, Drayton Manor and more coming out with some of the top accolades




IAAPA Expo Europe saw a 30% increase in attendees to its 2022 show in London, compared to its previous year in Barcelona




BoldMove will offer attendees a close-up look at its AR Hybrid Quest attraction




IAAPA Expo Europe is coming to London this September. Here's everything you need to know about the event




WhiteWater is set to offer attendees a first look at its record-breaking Icon Tower at this year's IAAPA Expo Europe




Planet Attractions recently travelled to meet the team behind IAAPA Expo Europe - the EMEA region's largest trade show for the attractions industry. Here's what to expect from this year's show.




Convious will recreate the guest experience to showcase the full capabilities of its cloud-based sales and marketing solution with an interactive, rocket ship-themed booth




Holovis has created an innovative two-in-one system that supports the delivery of two different media or real-time interactive experiences simultaneously within the same ride or attraction




accesso is set to showcase what it calls 'the future of mobile consumer engagement' at this year's IAAPA Expo Europe, with expanded solutions designed to help operators connect, engage and build loyalty with visitors




Alterface has revealed new theming and media packages for its award-winning Action League dark ride




Experience design firm FORREC will be on hand to discuss several of its high-profile projects, including the new Legoland Korea Resort, at this year's IAAPA Expo Europe




Attractions.io is adding a new feature to its mobile platform with the company set to showcase its new for 2022 wayfinding solution at this year's IAAPA Expo Europe




The Natural History Museum's Generation Hope: Act for the Planet programme will offer a series of free in-person and online events aimed at young people to help drive positive change for the planet




RWS Entertainment Group will showcase its capabilities as a full-service provider of visitor attractions and experiences at this year's IAAPA Expo Europe following two major acquisitions




Planet Attractions is set to be joined by some of the UK's top content creators this September for a special panel session to be held at IAAPA Expo Europe in London




Registration is now open for this year's IAAPA Expo in Orlando, Florida




The concert series, the second such partnership between Sofar Sounds and Tiqets, will see artists perform at iconic attractions in London and San Francisco.




Planet Attractions and IAAPA Europe have announced a partnership that will see them work together on, media, content creation and more for this year's IAAPA Expo Europe at London's ExCeL Centre




A new Supreme Committee has been formed to plan and implement the future of the Expo 2020 Dubai district




Fast becoming one of the key industry events for the visitor attractions sector, here's everything you need to know about this year's Saudi Entertainment and Amusement Expo




Leaders in the themed entertainment industry gathered last month for the return of TEA Summit and Thea Awards Gala for the first time in two years. Christine Kerr on behalf of the TEA and Nicole Sangster from Thea Award recipients Simworx both report on the event




The Dubai Entertainment, Amusement & Leisure Exhibition returned in 2022, bringing with it much success for attendees and exhibitors alike




The event will feature an extensive tradeshow and the MENALAC LEA Conference and awards




The effects of Covid-19 continue to affect China, with IAAPA Expo Asia cancelled again as a result of the pandemic




Here are all the events you should be attending this month




The RAAPA Expo will go ahead as scheduled despite the difficulties being caused for people and businesses in Russia following Vladimir Putin's invasion of Ukraine




With so many big things coming in the year ahead, we've rounded up all the key events taking place this year. Welcome to your attractions calendar for 2022.




Planet Attractions' Editor-in-Chief Tom Anstey is set to host a panel looking at trends emerging from Vietnam's growing attractions industry




The K-pop music arena plans to host some 190 concerts per year




The winners of IAAPA's prestigious award programmes, including the Hall of Fame, Service Awards and Brass Rings, will now be announced in advance of the IAAPA Expo via Facebook




A panel of industry legends will share their stories about the creation of Universal's ever-popular Amazing Adventures of Spider-Man dark ride at this year's IAAPA Expo in Orlando




The Innovation Awards were created to recognise excellence and innovation in the attractions and themed entertainment industries




With the US still not setting a firm date in November to open up to international visitors, IAAPA is working with the government to help its members attend the biggest attractions show of the year




IAAPA's international trade show is back with IAAPA Expo Europe emanating from Barcelona, Spain. Here's everything you need to know about the event




The Met is offering visitors a chance to connect with artists and community partners from across New York City during a daylong celebration held inside and outside of the historic institution




Battle Arena is a new interactive ride concept from Lagotronics Projects that pits riders against each other as they battle to score points




The event was cancelled last year and is set to return this Halloween




The four-day event will include an extensive tradeshow, networking opportunities and educational programming




The four-day event will feature educational presentations, success stories, breakout sessions and networking opportunities




IAAPA has put together a diverse and knowledgeable line-up of speakers for an expanded educational offering at this year's IAAPA Expo Asia




Following a successful launch in 2020, Oktoberfest is making its way back to Thorpe Park this year with a special event celebrating the Bavarian festival




IAAPA to bring back its three major shows in person for the first time since the start of the global pandemic




The IAAPA Virtual Conference wants to help the industry 'rebound, rebuild, and return to the fun'




'All Together For Animals' is happening in aid of the Association of Zoos and Aquariums' members




Visit Orlando has collaborated with a number of major theme parks for a consumer-facing virtual travel show




The world-famous Glastonbury music festival will not go ahead in 2021 'with great regret'




IAAPA has moved its annual Asian Expo to Shanghai




Star studded line-up has paid homage to rock legends




'greenloop' will look at sustainability issues across the visitor attractions sector






















© Kazoo 5 Limited 2023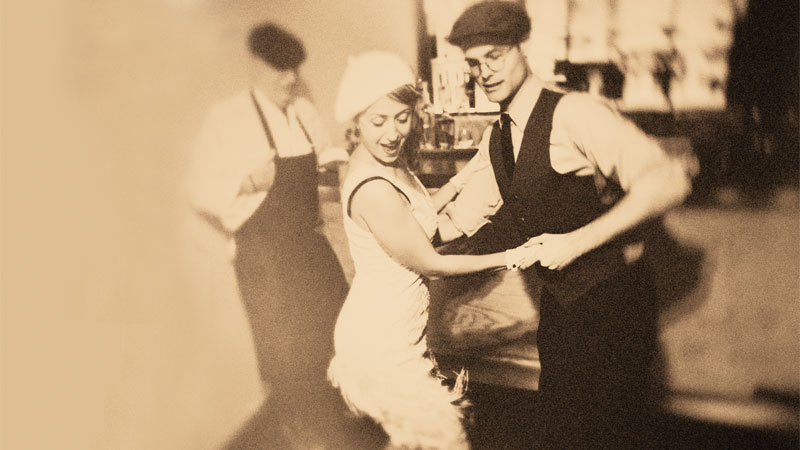 You can experience Carnegie Science Center with a roaring twenties twist on April 14, with the popular attraction set to host a special adults-only speakeasy night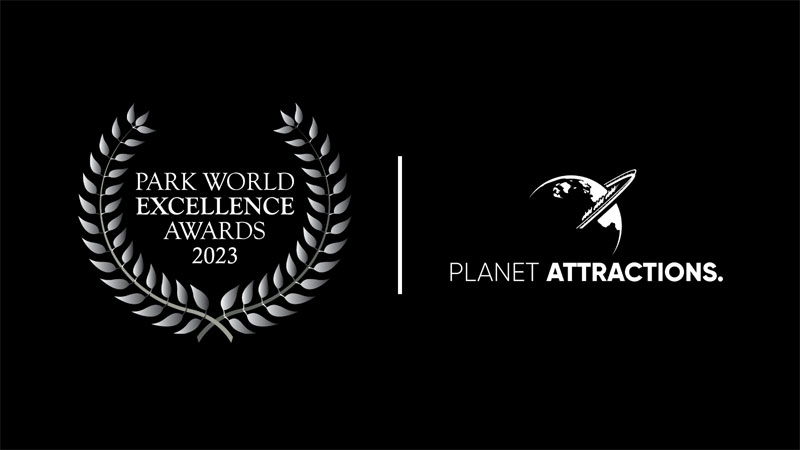 Planet Attractions and Park World have announced a new partnership that will see both publications work in partnership on this year's Park World Excellence Awards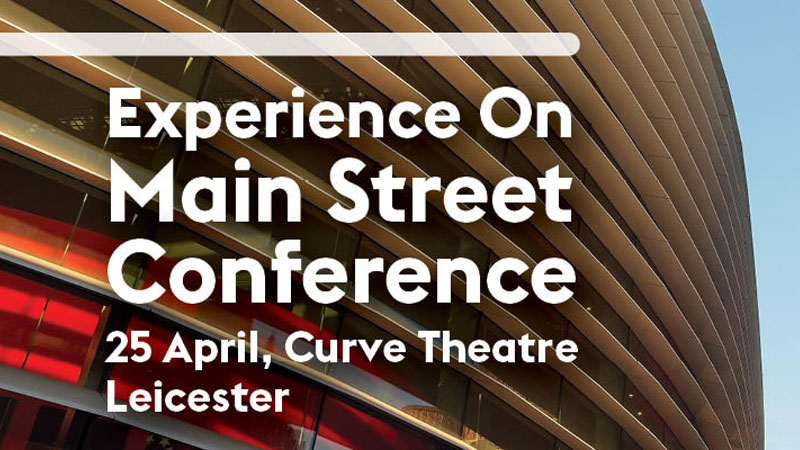 Leading trade body Experience UK is gearing up for its first-ever 'Experience on Main Street' conference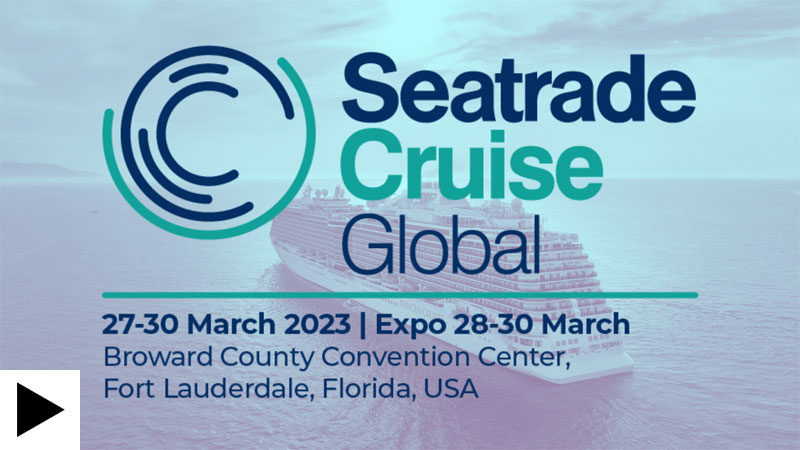 SeaTrade Cruise Global is returning to Florida. Here's everything you need to know...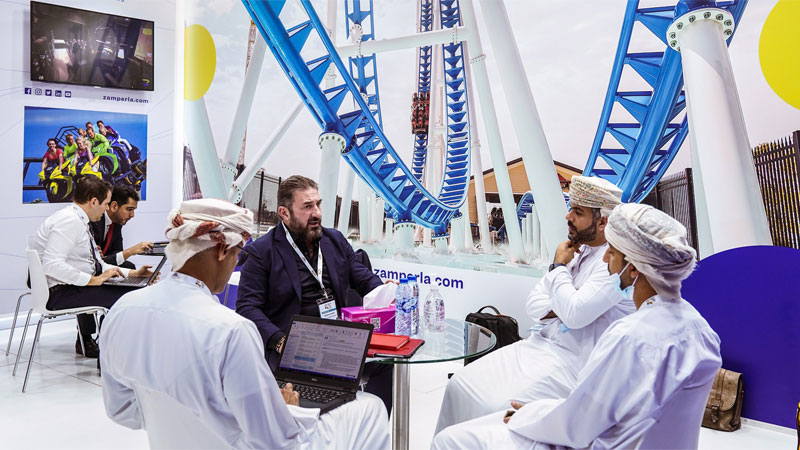 DEAL is coming back to Dubai next month. Here's everything you need to know about the region's hottest attractions show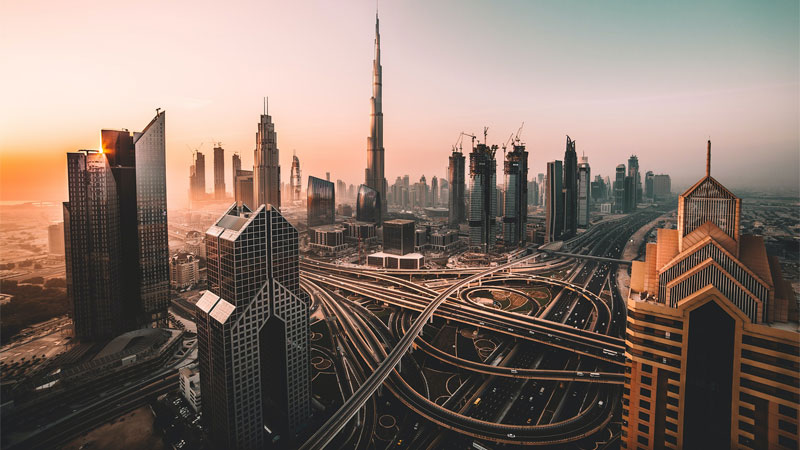 The fifth annual MENALAC Awards ceremony will take place in Dubai, with the event bringing together senior leaders to celebrate attractions across the Middle East and North Africa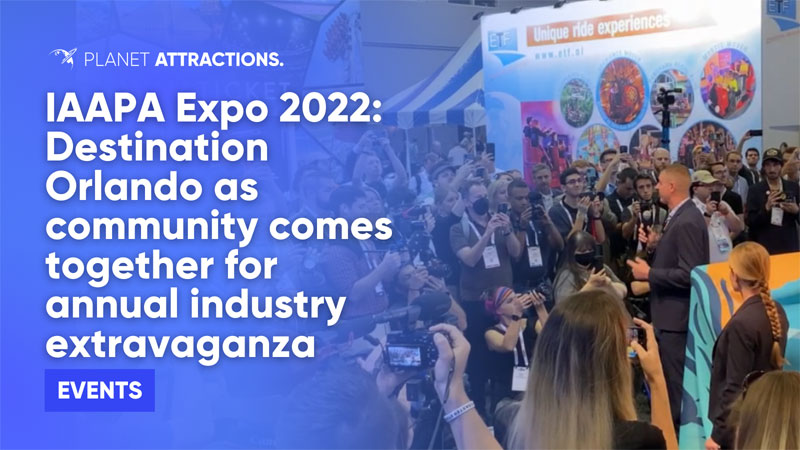 More than 36,000 people travelled to Orlando in November for the annual spectacular known as IAAPA Expo. Planet Attractions was in attendance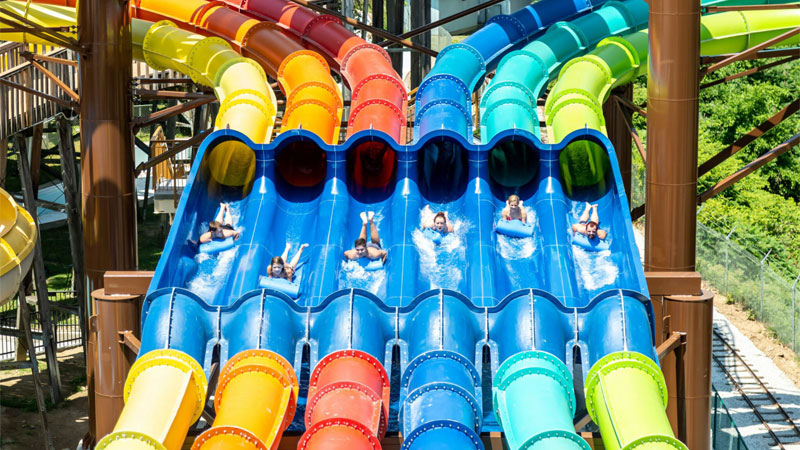 ProSlide will announce a major new project at this year's IAAPA Expo, with the company also revealing a record number of projects for 2023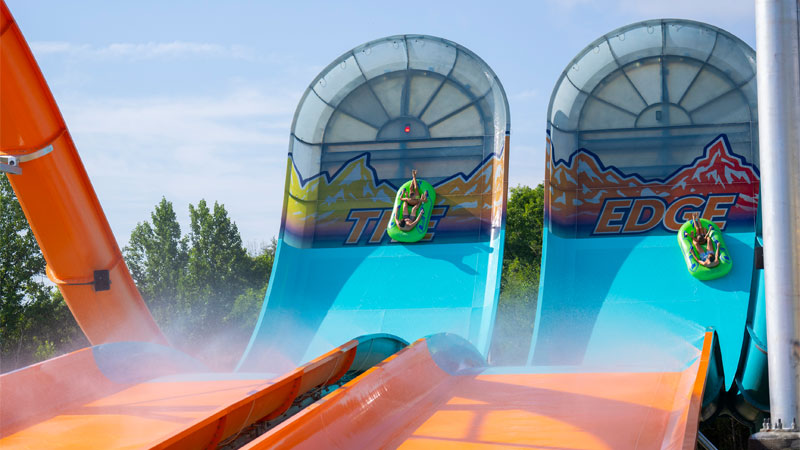 WhiteWater will unveil six new products at IAAPA Expo, including three new waterslides, an all-in-one play structure and an innovation that 'has been years in the making.'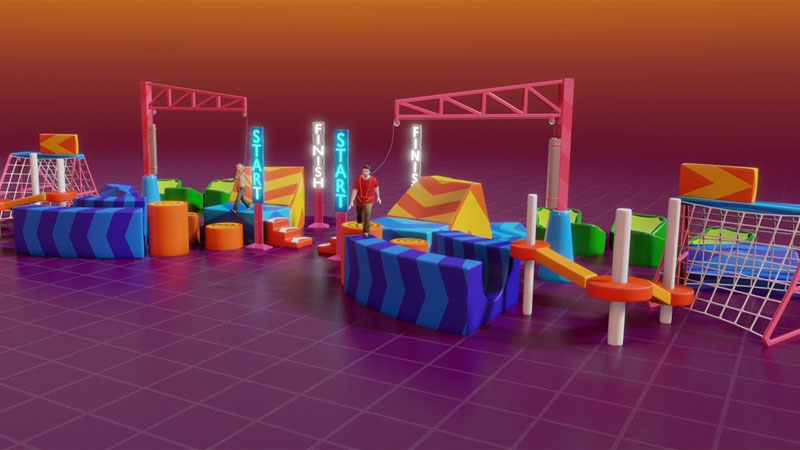 Extreme Engineering will announce four new Cloud Coaster projects as well as debut two new products at this year's IAAPA Expo in Orlando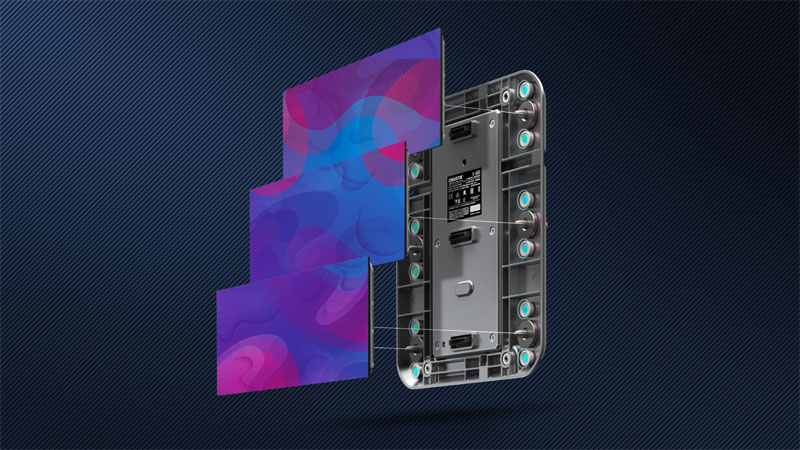 A number of exhibitors will be using Christie technology at this year's IAAPA Expo, with the company also set to showcase its MicroTiles LED among the products on its own stand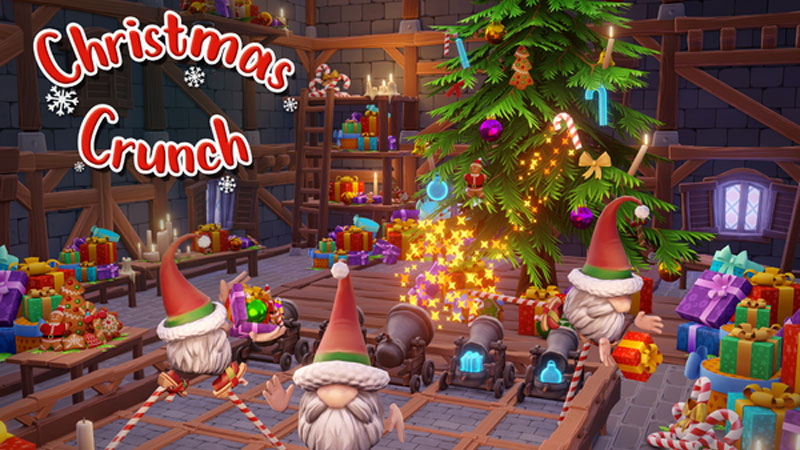 Spree Interactive is getting into the Christmas spirit a little early this year, with the launch of its Christmas Crunch VR title at the upcoming IAAPA Expo in Orlando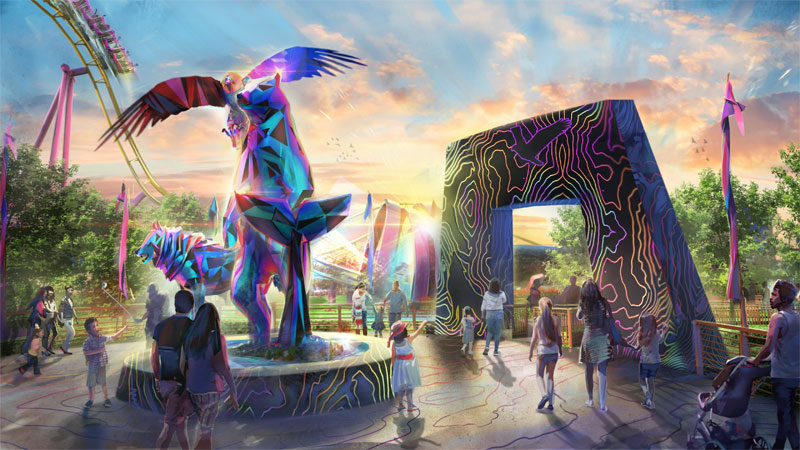 Ride manufacturer Zamperla is behind the CA$9m development of what will be Canada's fastest launch coaster when it opens in 2024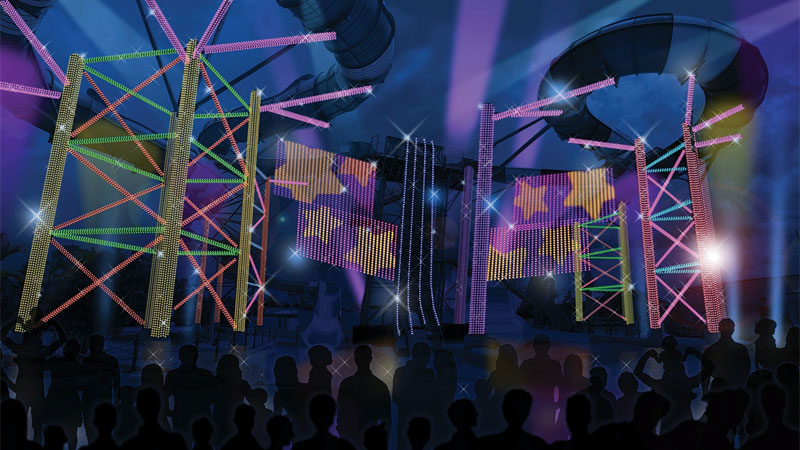 RWS's Sponsored Spotlight will showcase the company's 'endless possibilities' following major acquisitions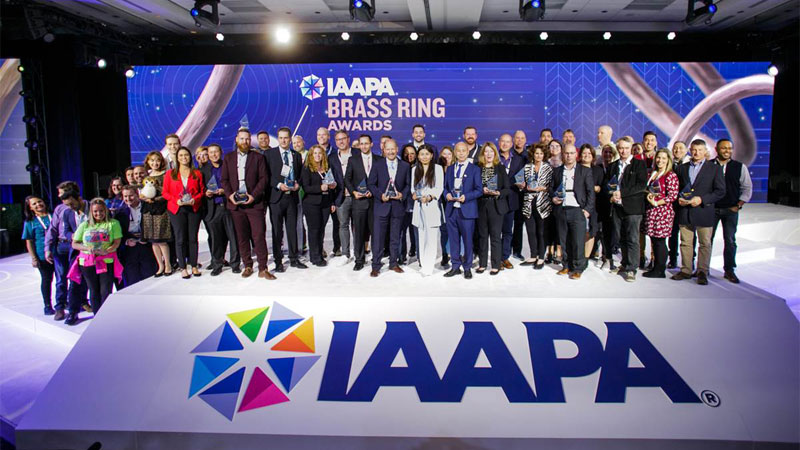 IAAPA has unveiled the list of finalists for its prestigious Brass Ring Awards, with winners to be announced during a special ceremony at this year's IAAPA Expo in Orlando, Florida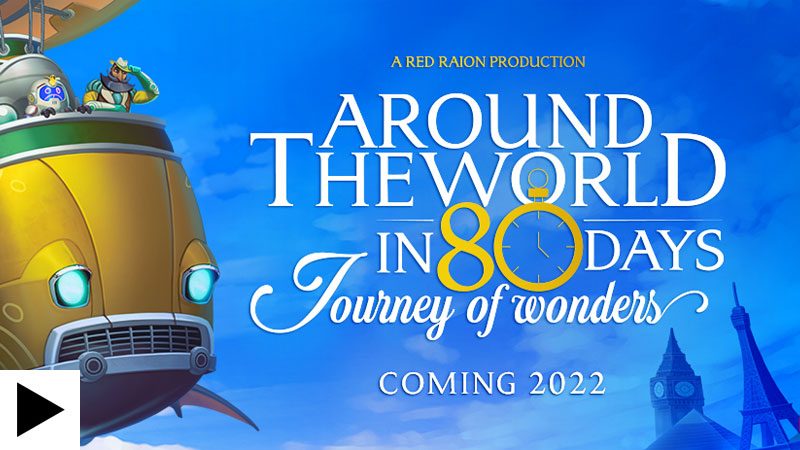 Red Raion will offer an exclusive preview of its latest title - 'Around the World in 80 Days - Journey of Wonders' - at this year's IAAPA Expo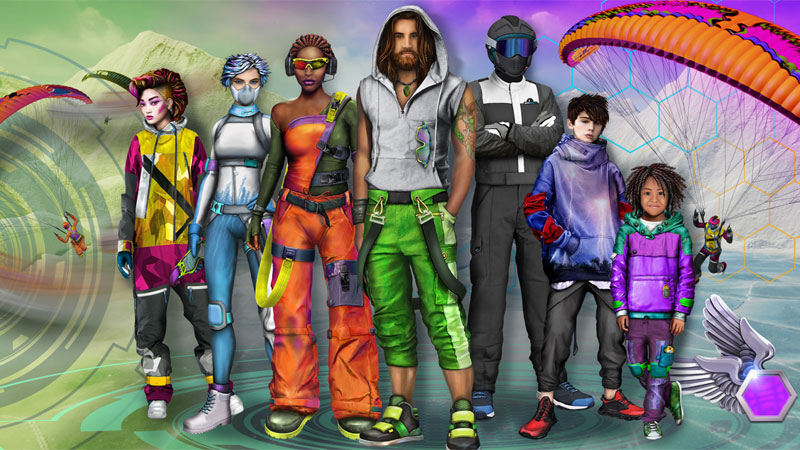 Frontgrid has launched its ParadropVR Pod attraction at Adventure Park Snowdonia in North Wales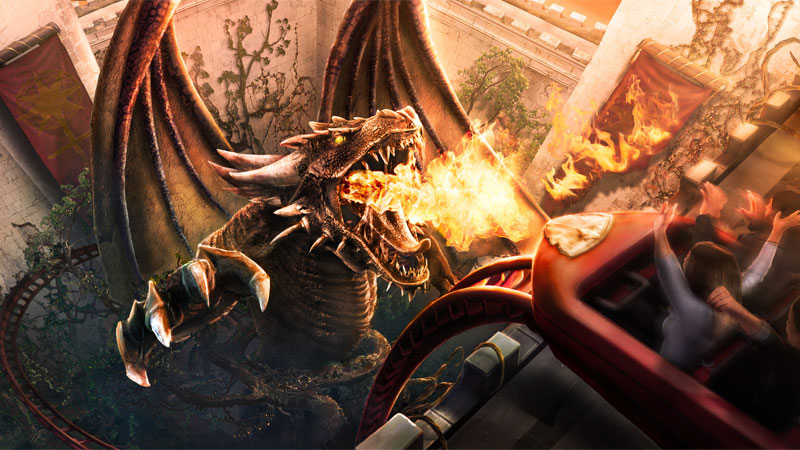 The 2022 edition of IAAPA will see experience and attraction design firm Scruffy Dog return to the trade show floor for the first time since 2017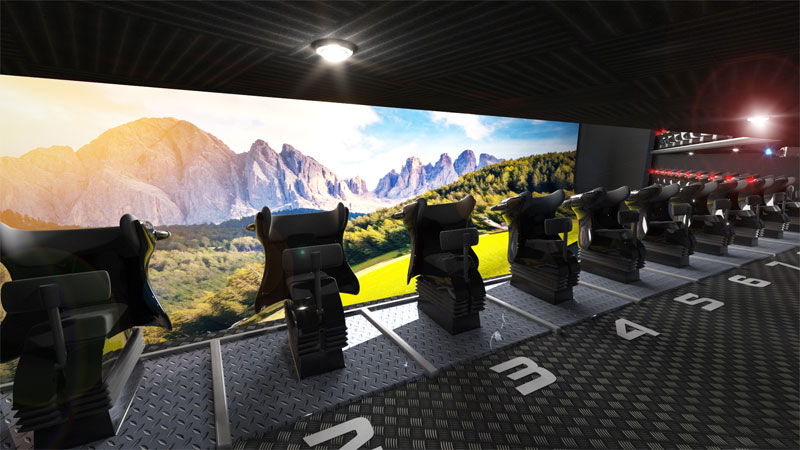 The dynamic media-based attractions specialist will showcase the attraction alongside its new Overdrive concept at the IAAPA Expo in Orlando, Florida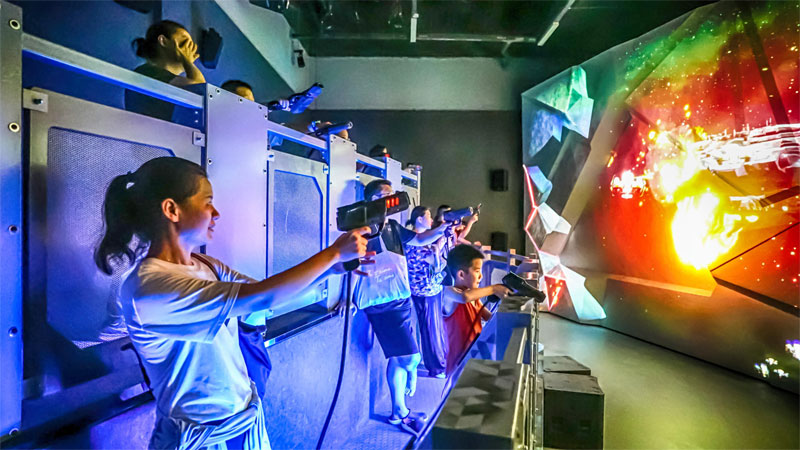 The immersive attractions designer will unveil details of its new attraction, new project and new ride content throughout this year's IAAPA Expo, which takes place at the Orange County Convention Center in Orlando in November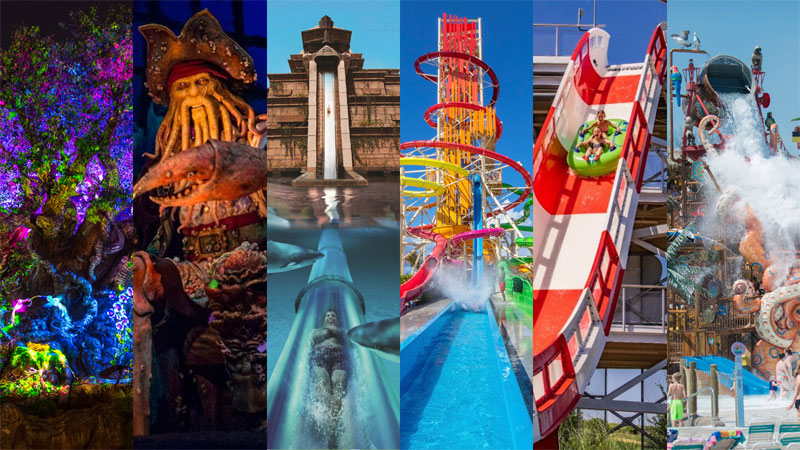 Ahead of a special industry panel looking at iconic attractions, experts from WhiteWater have named their personal picks, explaining why they think their choice is an iconic attraction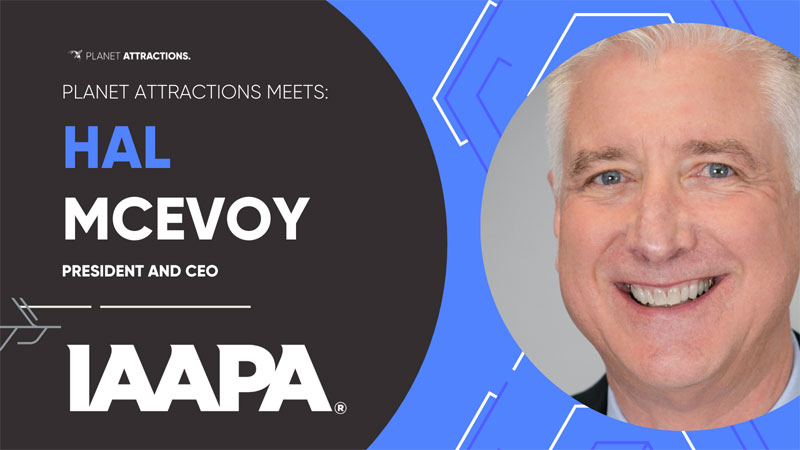 IAAPA's president and CEO, Hal McEvoy spoke to Planet Attractions about this year's IAAPA Expo Europe, the industry's post-Covid recovery, his retirement plans and more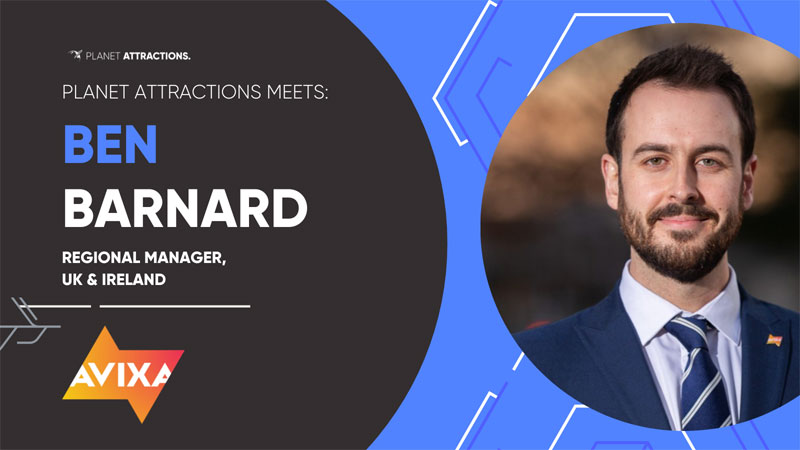 AVIXA produces a number of popular events around the world, including InfoComm and Integrated Systems Europe. The organisation's regional manager for the UK and Ireland, Ben Barnard, spoke to Planet Attractions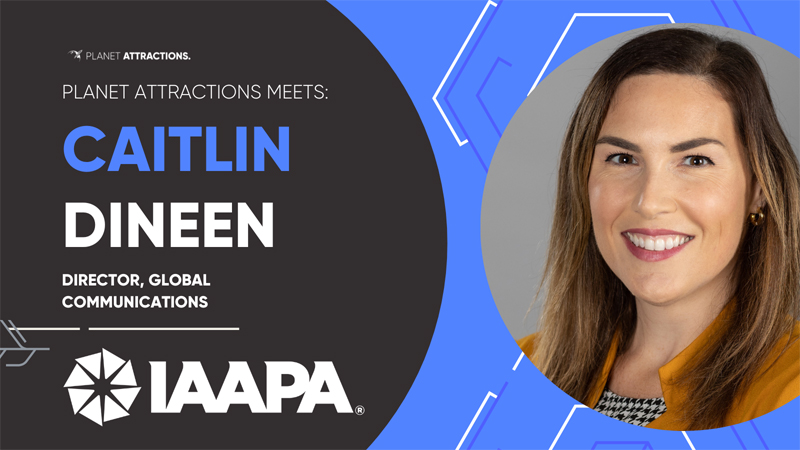 IAAPA's director, Global Communications, Caitlin Dineen, spoke to Planet Attractions at this year's IAAPA Expo Europe about her new role and what goes into putting on an event of such magnitude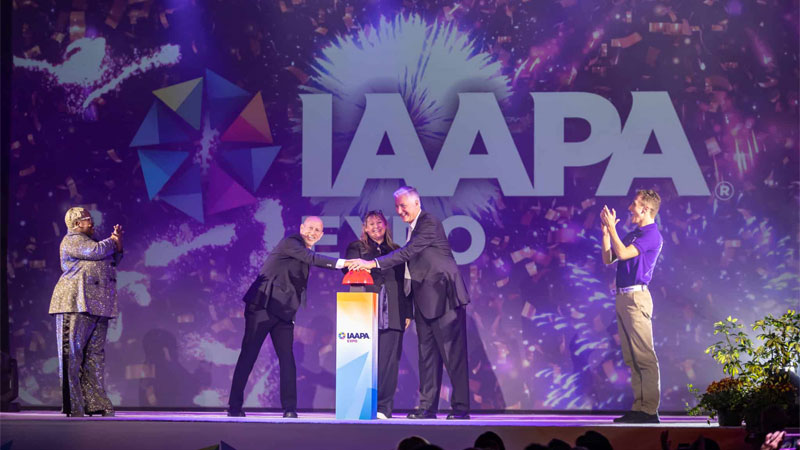 The entertainment group will provide full creative and production services for all live entertainment at this year's IAAPA Expo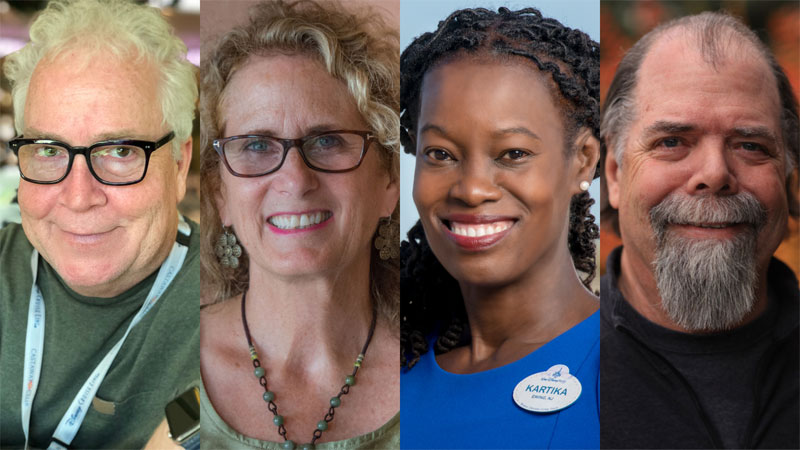 A panel of industry legends will share their stories about the creation and evolution of Disney's Epcot at this year's IAAPA Expo in Orlando, Florida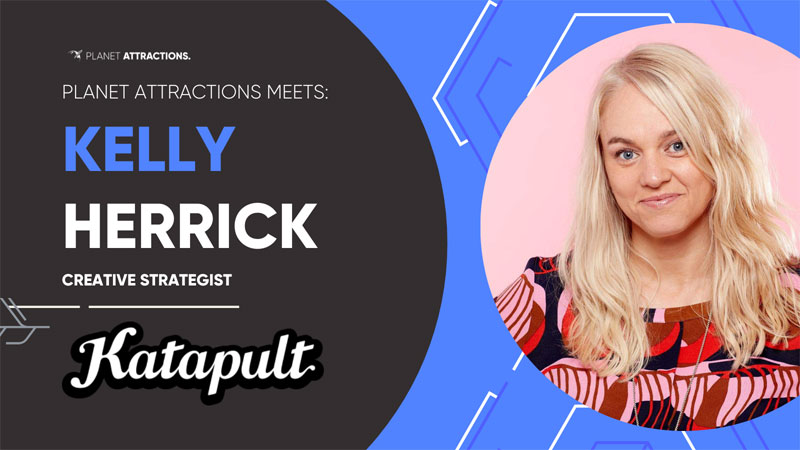 Katapult brought its entire team down to this year's IAAPA Expo Europe in London. The company's creative strategist, Kelly Herrick, spoke to Planet Attractions


More than 200,000 people have voted in this year's UK Theme Park Awards 2022 with Alton Towers, Flamingo Land, Drayton Manor and more coming out with some of the top accolades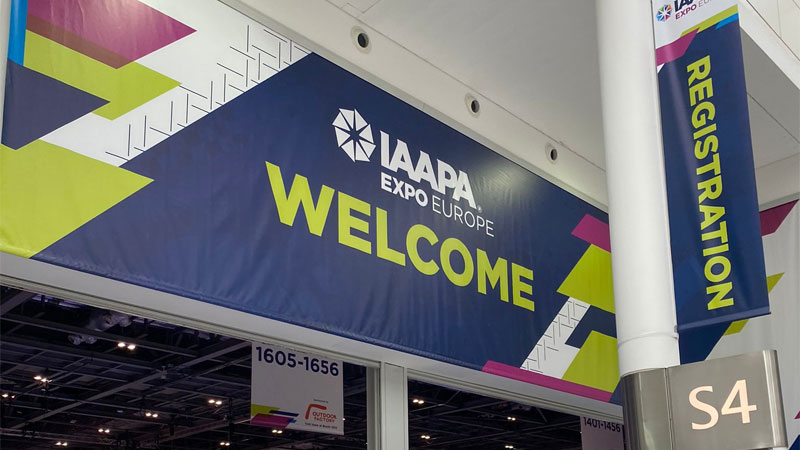 IAAPA Expo Europe saw a 30% increase in attendees to its 2022 show in London, compared to its previous year in Barcelona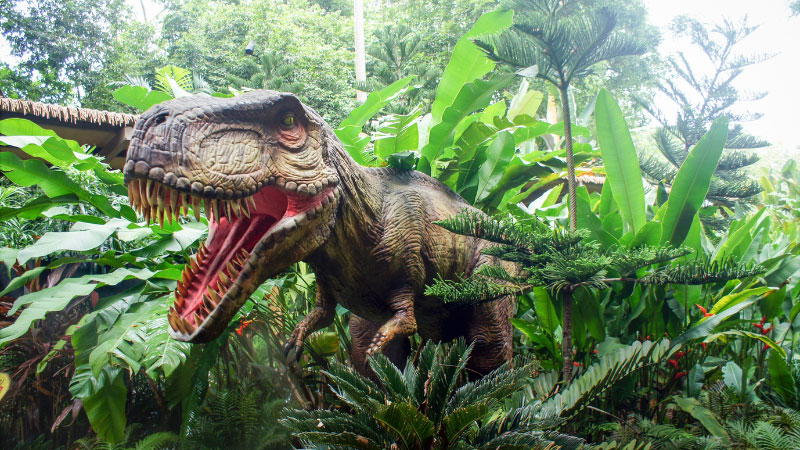 BoldMove will offer attendees a close-up look at its AR Hybrid Quest attraction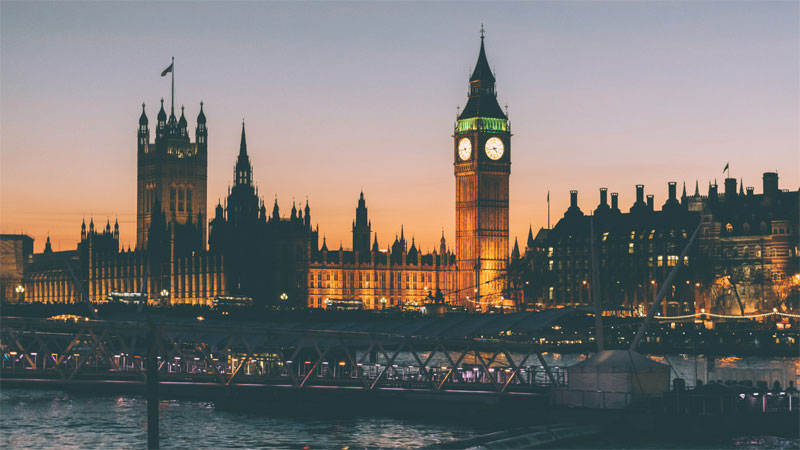 IAAPA Expo Europe is coming to London this September. Here's everything you need to know about the event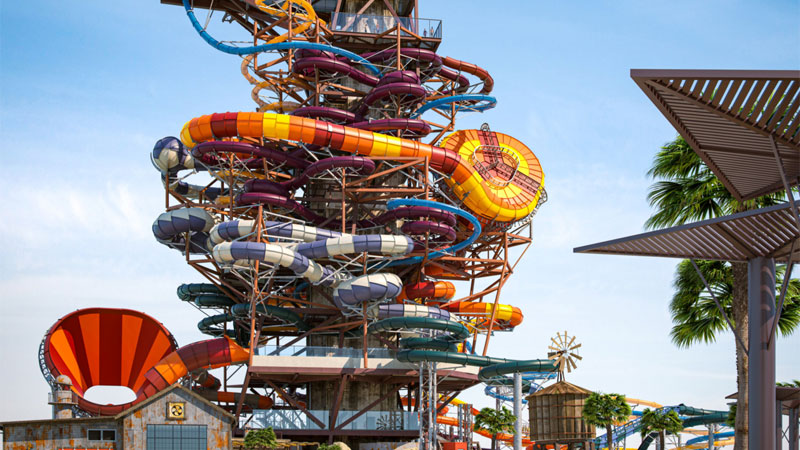 WhiteWater is set to offer attendees a first look at its record-breaking Icon Tower at this year's IAAPA Expo Europe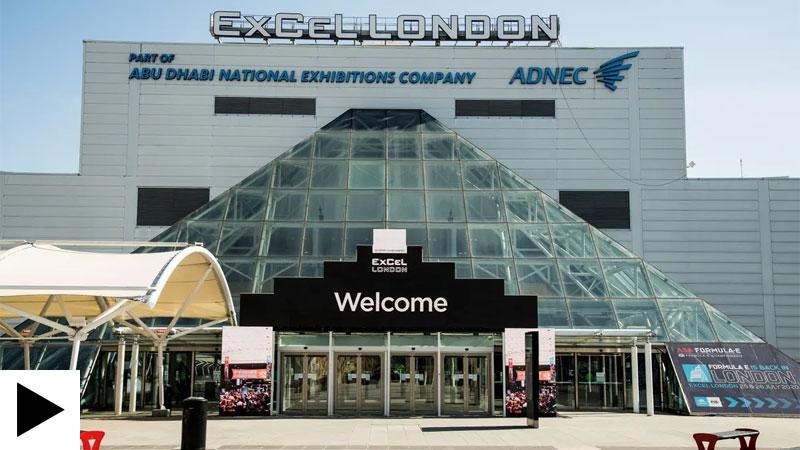 Planet Attractions recently travelled to meet the team behind IAAPA Expo Europe - the EMEA region's largest trade show for the attractions industry. Here's what to expect from this year's show.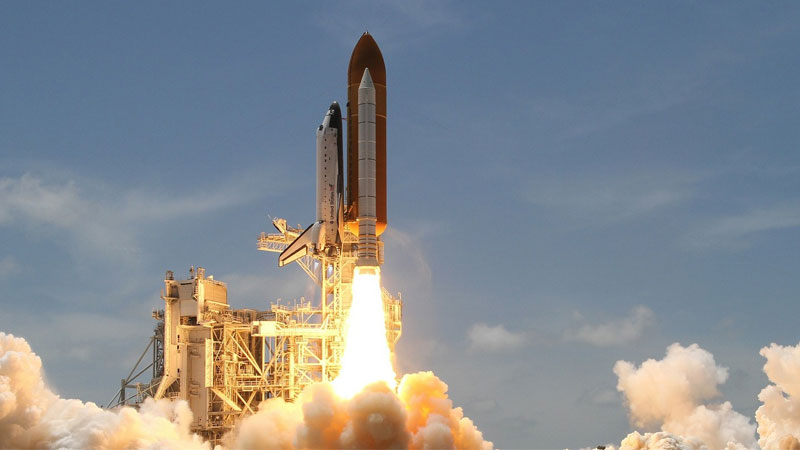 Convious will recreate the guest experience to showcase the full capabilities of its cloud-based sales and marketing solution with an interactive, rocket ship-themed booth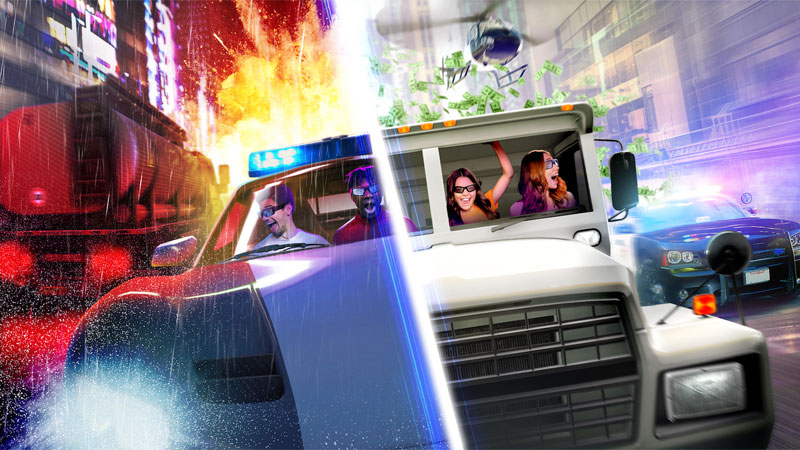 Holovis has created an innovative two-in-one system that supports the delivery of two different media or real-time interactive experiences simultaneously within the same ride or attraction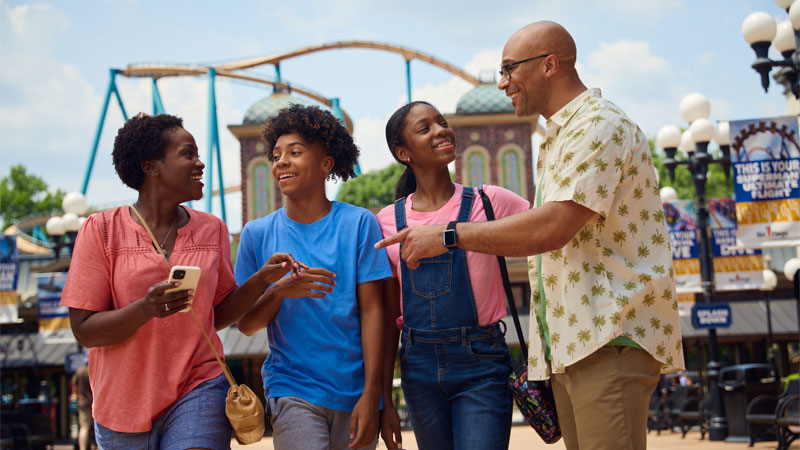 accesso is set to showcase what it calls 'the future of mobile consumer engagement' at this year's IAAPA Expo Europe, with expanded solutions designed to help operators connect, engage and build loyalty with visitors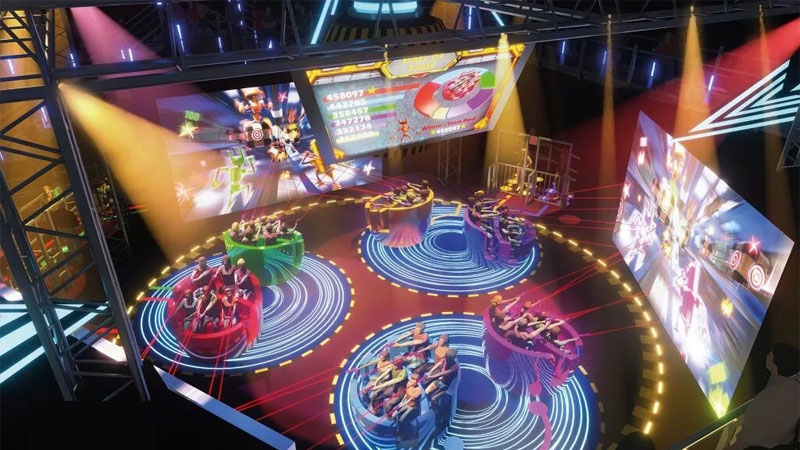 Alterface has revealed new theming and media packages for its award-winning Action League dark ride


Experience design firm FORREC will be on hand to discuss several of its high-profile projects, including the new Legoland Korea Resort, at this year's IAAPA Expo Europe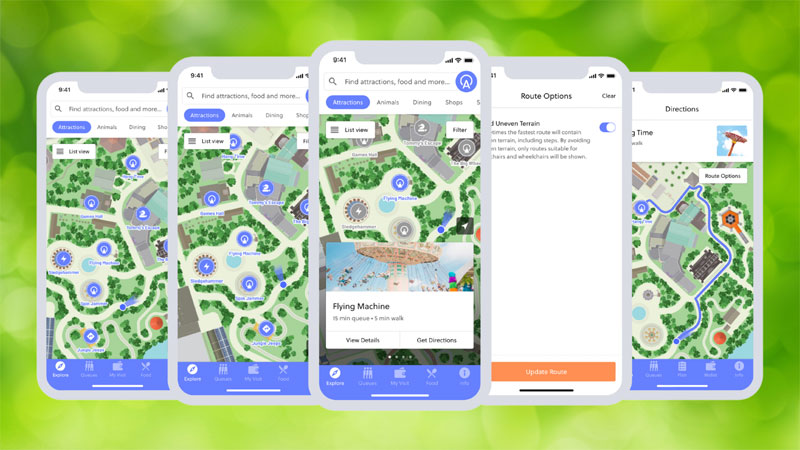 Attractions.io is adding a new feature to its mobile platform with the company set to showcase its new for 2022 wayfinding solution at this year's IAAPA Expo Europe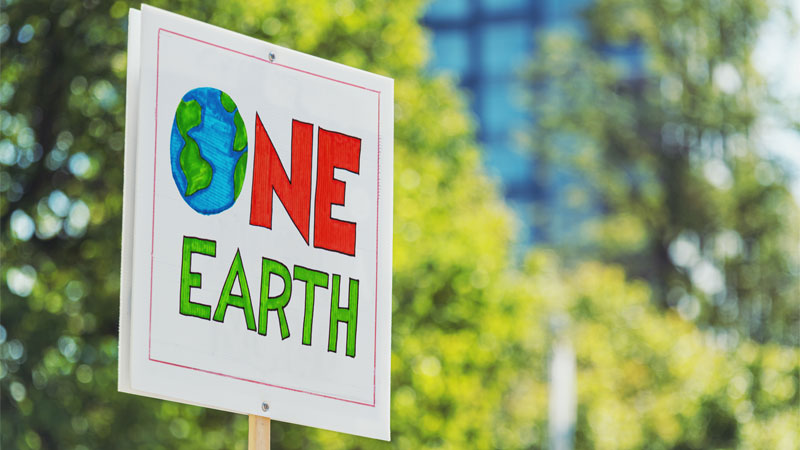 The Natural History Museum's Generation Hope: Act for the Planet programme will offer a series of free in-person and online events aimed at young people to help drive positive change for the planet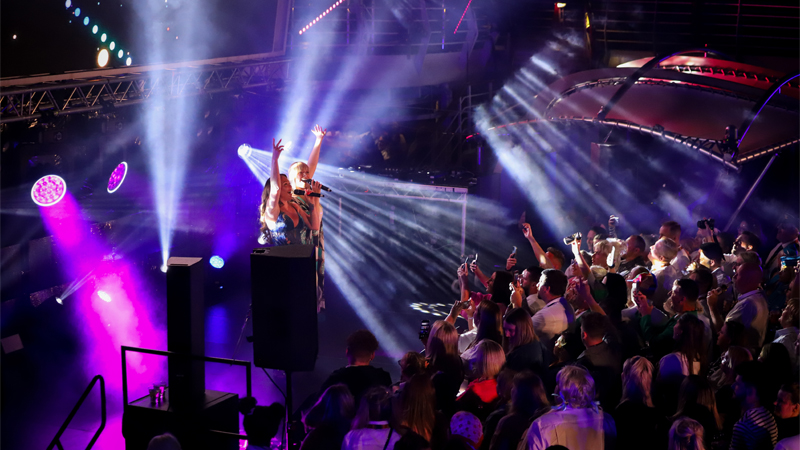 RWS Entertainment Group will showcase its capabilities as a full-service provider of visitor attractions and experiences at this year's IAAPA Expo Europe following two major acquisitions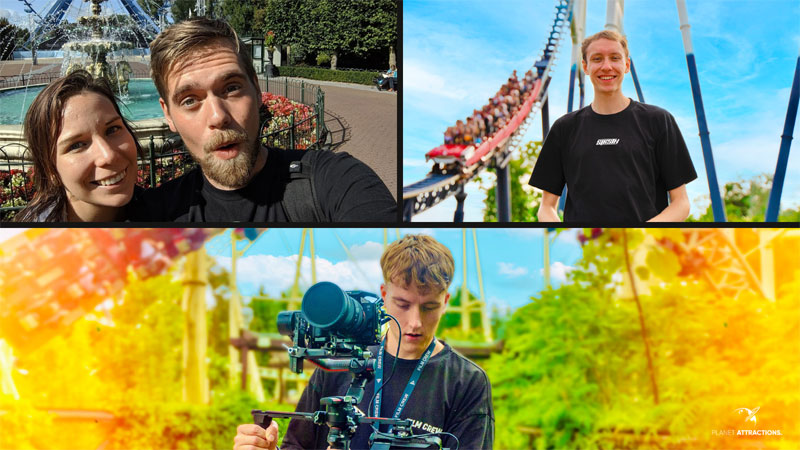 Planet Attractions is set to be joined by some of the UK's top content creators this September for a special panel session to be held at IAAPA Expo Europe in London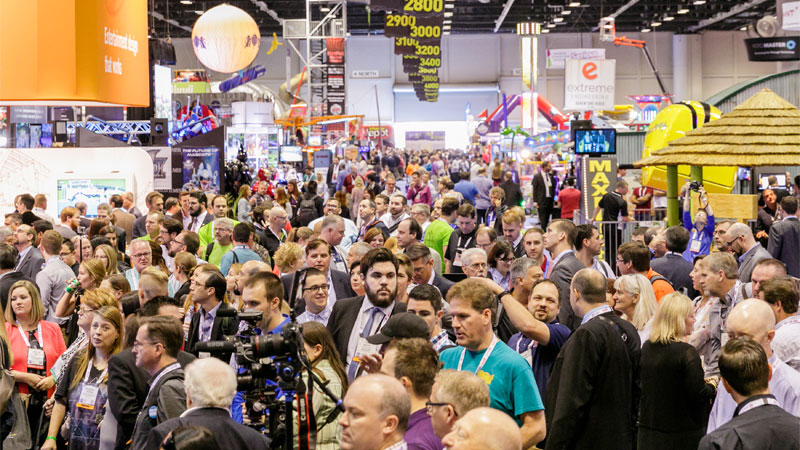 Registration is now open for this year's IAAPA Expo in Orlando, Florida


The concert series, the second such partnership between Sofar Sounds and Tiqets, will see artists perform at iconic attractions in London and San Francisco.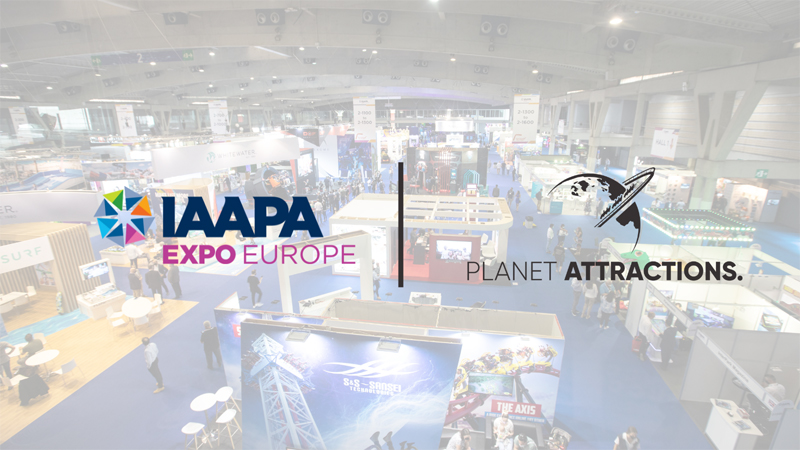 Planet Attractions and IAAPA Europe have announced a partnership that will see them work together on, media, content creation and more for this year's IAAPA Expo Europe at London's ExCeL Centre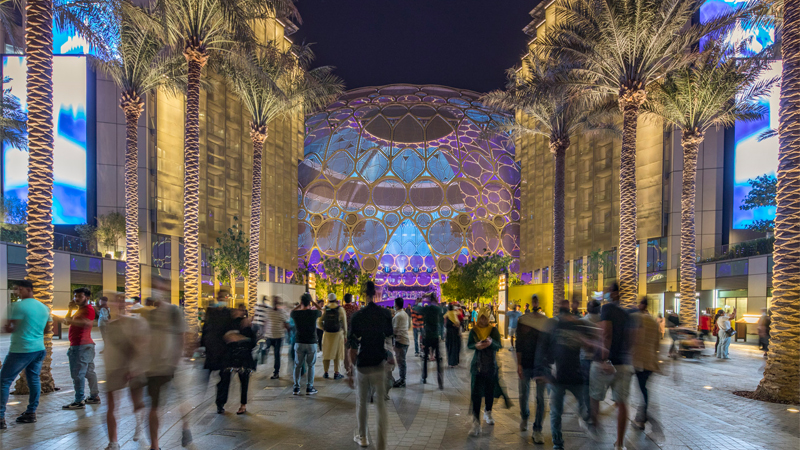 A new Supreme Committee has been formed to plan and implement the future of the Expo 2020 Dubai district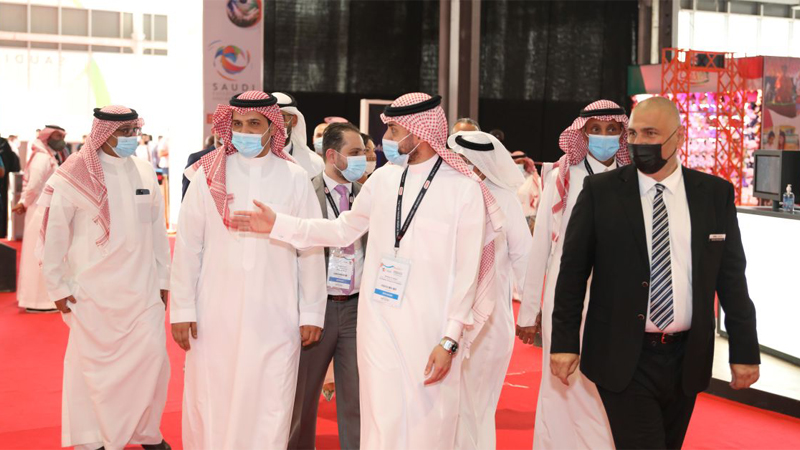 Fast becoming one of the key industry events for the visitor attractions sector, here's everything you need to know about this year's Saudi Entertainment and Amusement Expo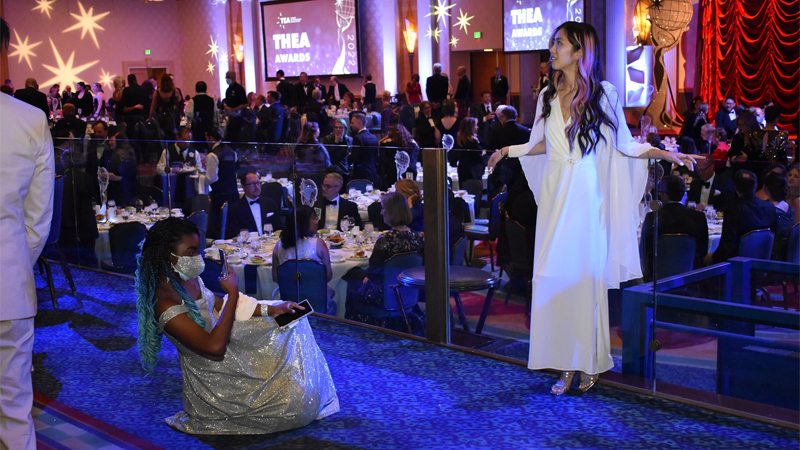 Leaders in the themed entertainment industry gathered last month for the return of TEA Summit and Thea Awards Gala for the first time in two years. Christine Kerr on behalf of the TEA and Nicole Sangster from Thea Award recipients Simworx both report on the event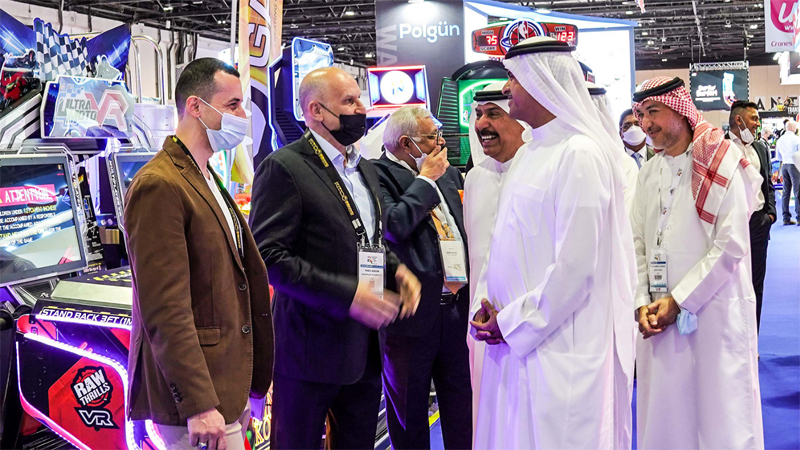 The Dubai Entertainment, Amusement & Leisure Exhibition returned in 2022, bringing with it much success for attendees and exhibitors alike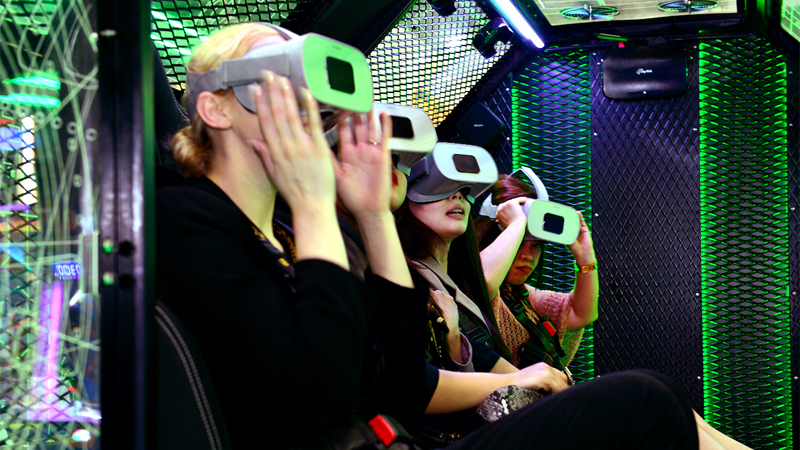 The event will feature an extensive tradeshow and the MENALAC LEA Conference and awards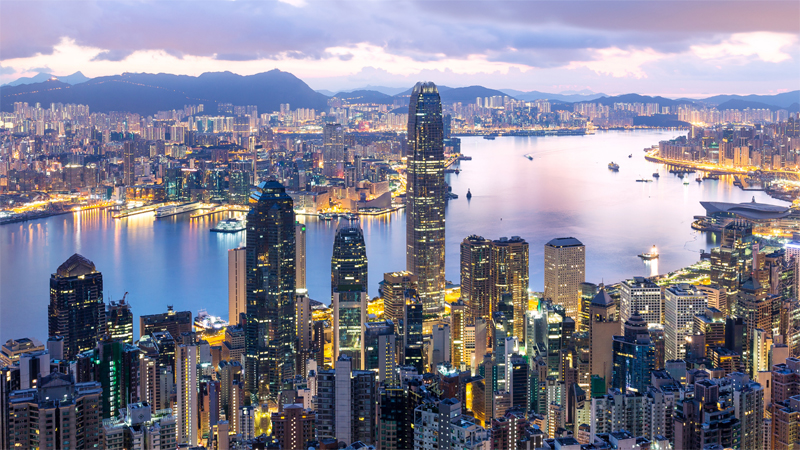 The effects of Covid-19 continue to affect China, with IAAPA Expo Asia cancelled again as a result of the pandemic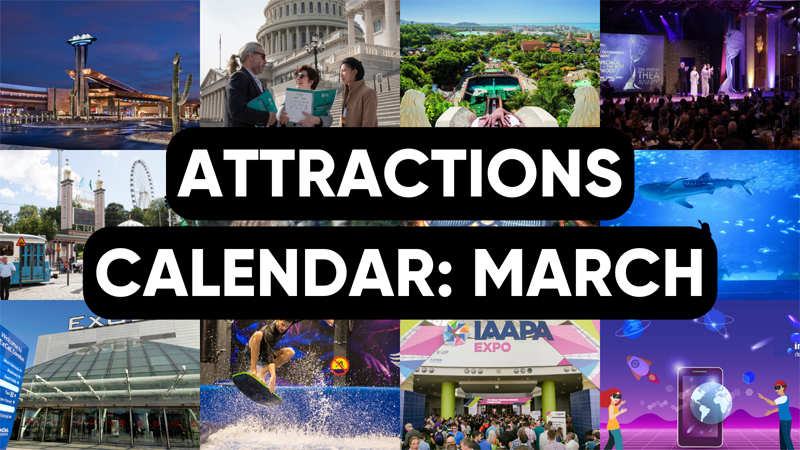 Here are all the events you should be attending this month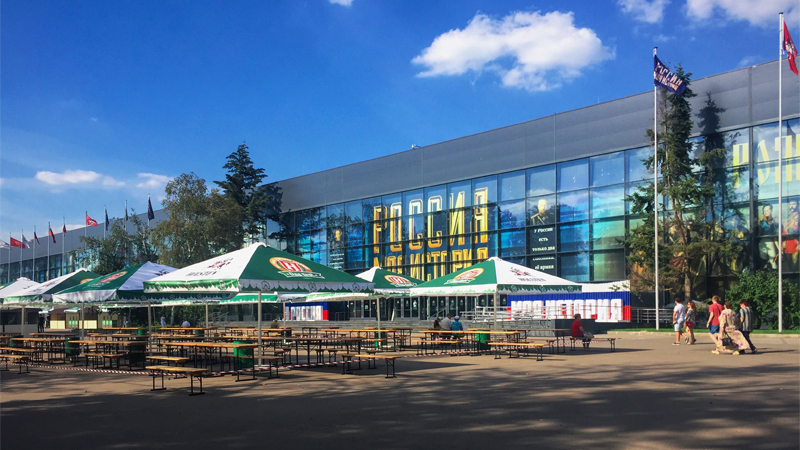 The RAAPA Expo will go ahead as scheduled despite the difficulties being caused for people and businesses in Russia following Vladimir Putin's invasion of Ukraine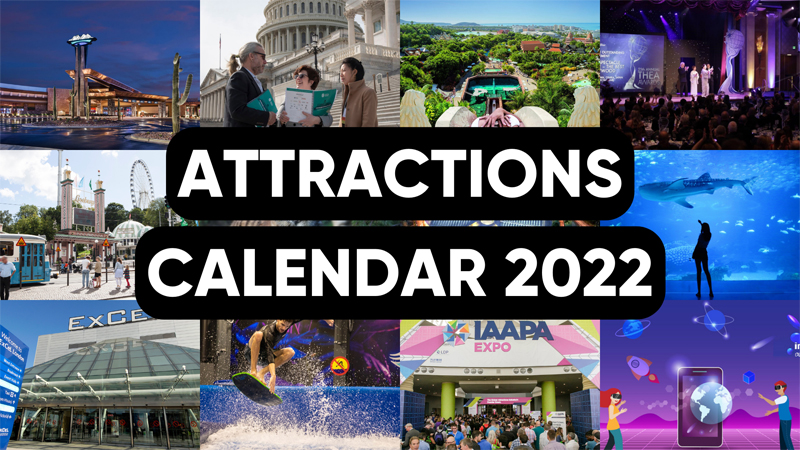 With so many big things coming in the year ahead, we've rounded up all the key events taking place this year. Welcome to your attractions calendar for 2022.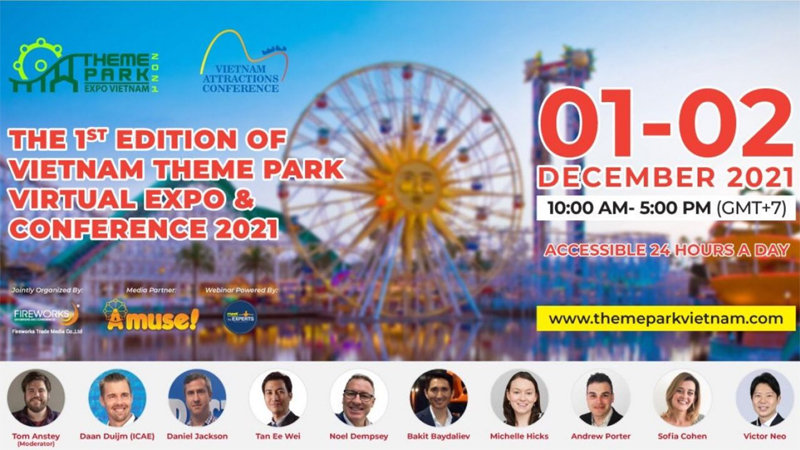 Planet Attractions' Editor-in-Chief Tom Anstey is set to host a panel looking at trends emerging from Vietnam's growing attractions industry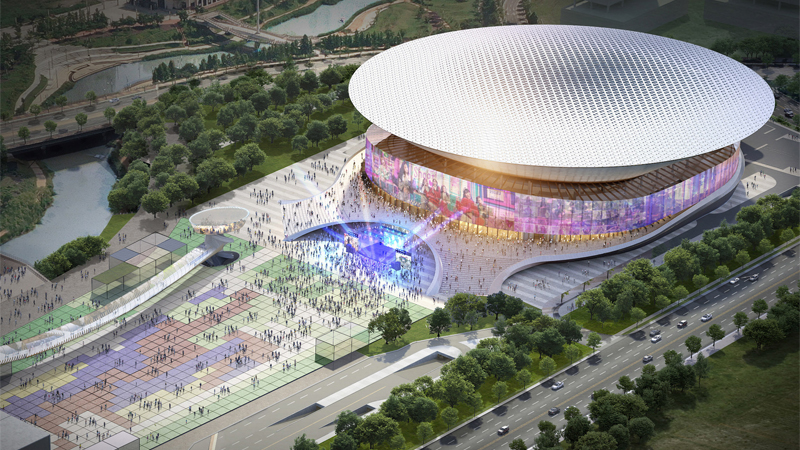 The K-pop music arena plans to host some 190 concerts per year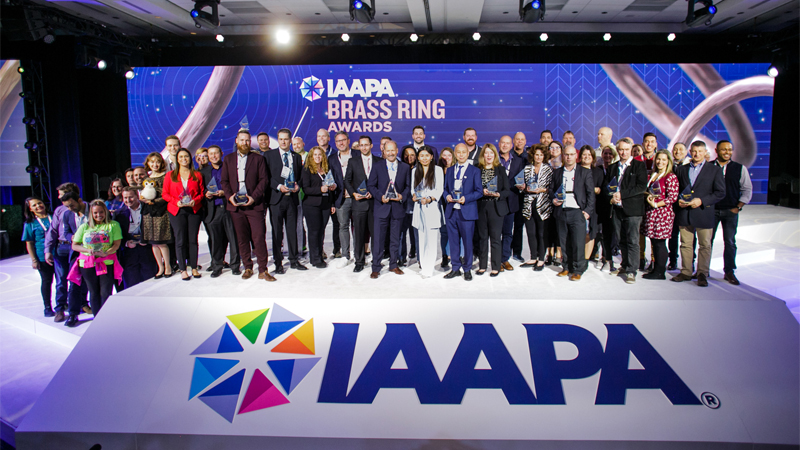 The winners of IAAPA's prestigious award programmes, including the Hall of Fame, Service Awards and Brass Rings, will now be announced in advance of the IAAPA Expo via Facebook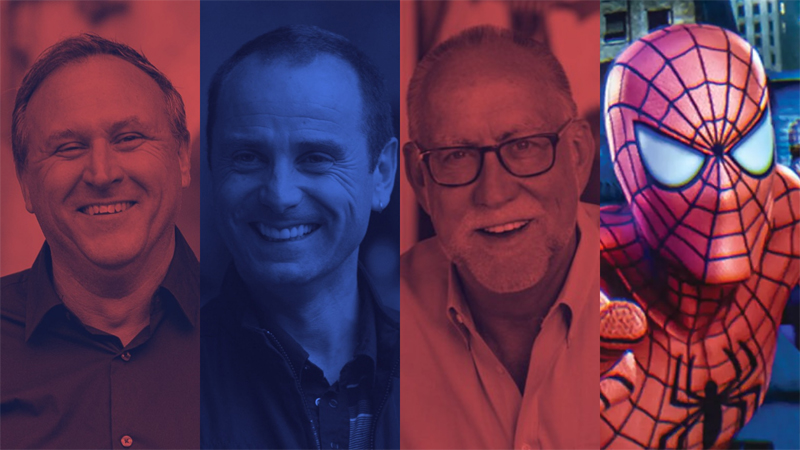 A panel of industry legends will share their stories about the creation of Universal's ever-popular Amazing Adventures of Spider-Man dark ride at this year's IAAPA Expo in Orlando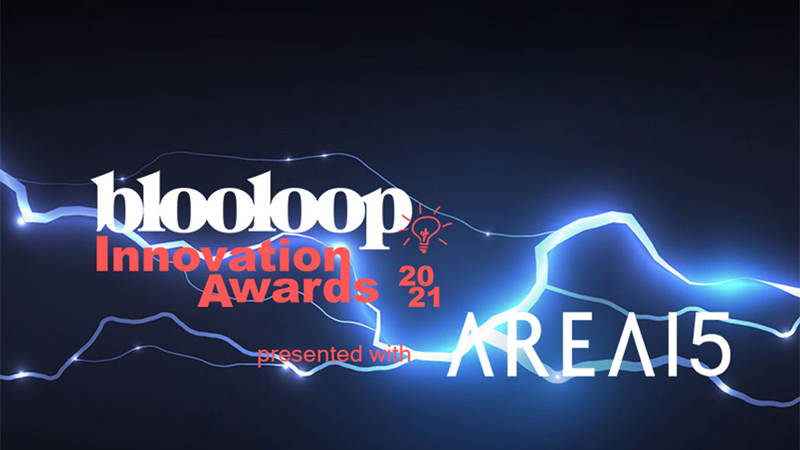 The Innovation Awards were created to recognise excellence and innovation in the attractions and themed entertainment industries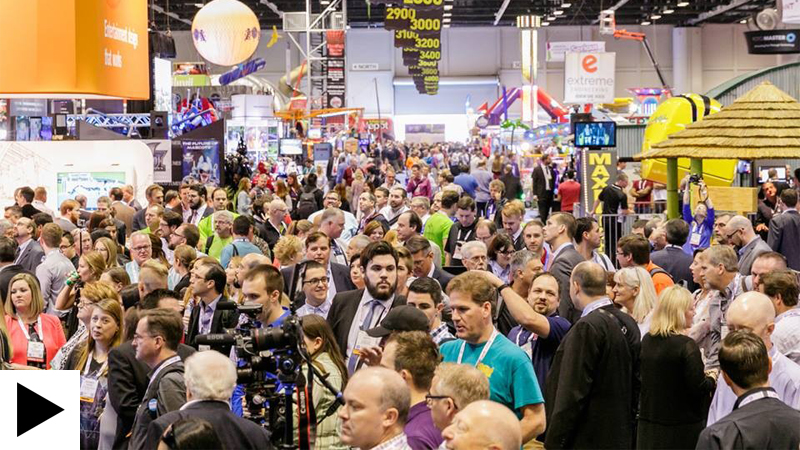 With the US still not setting a firm date in November to open up to international visitors, IAAPA is working with the government to help its members attend the biggest attractions show of the year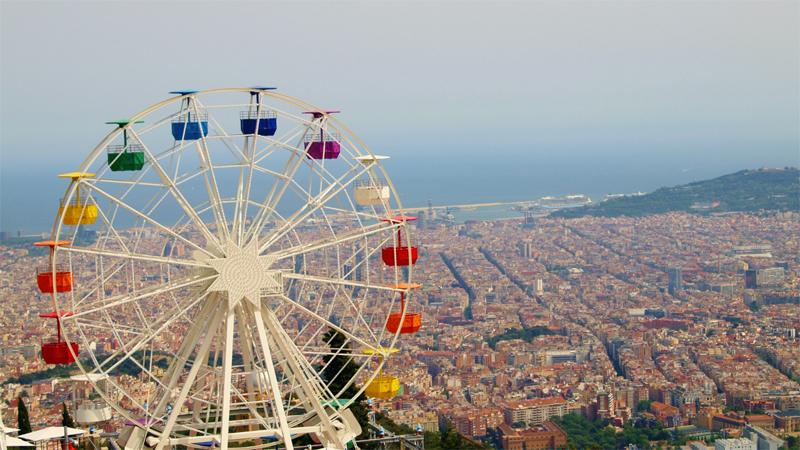 IAAPA's international trade show is back with IAAPA Expo Europe emanating from Barcelona, Spain. Here's everything you need to know about the event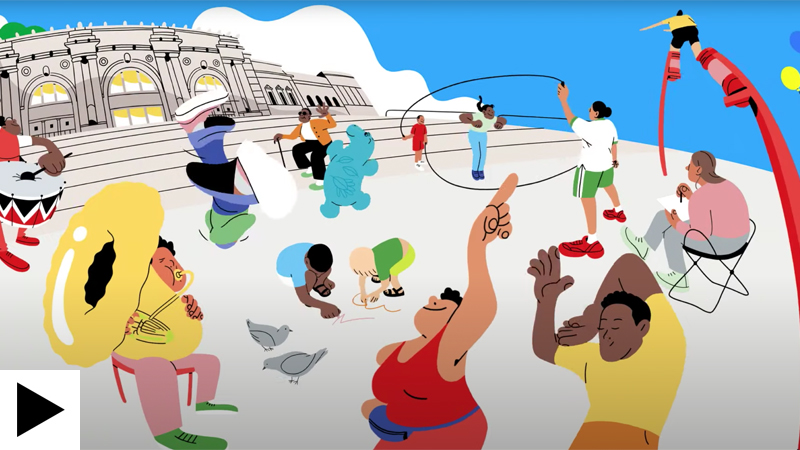 The Met is offering visitors a chance to connect with artists and community partners from across New York City during a daylong celebration held inside and outside of the historic institution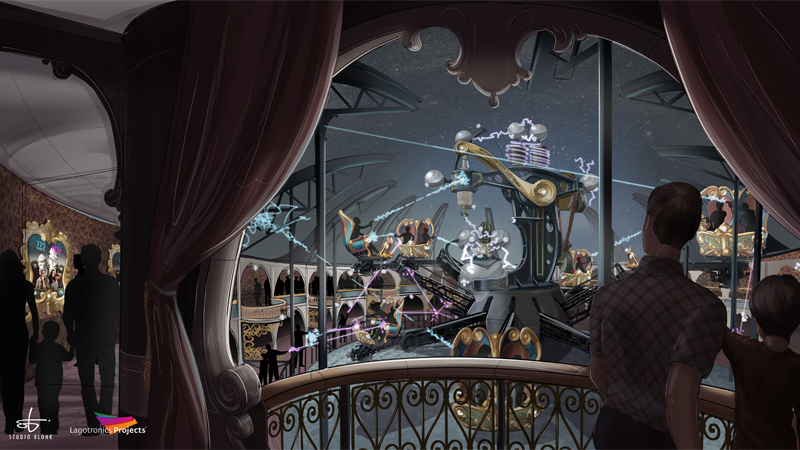 Battle Arena is a new interactive ride concept from Lagotronics Projects that pits riders against each other as they battle to score points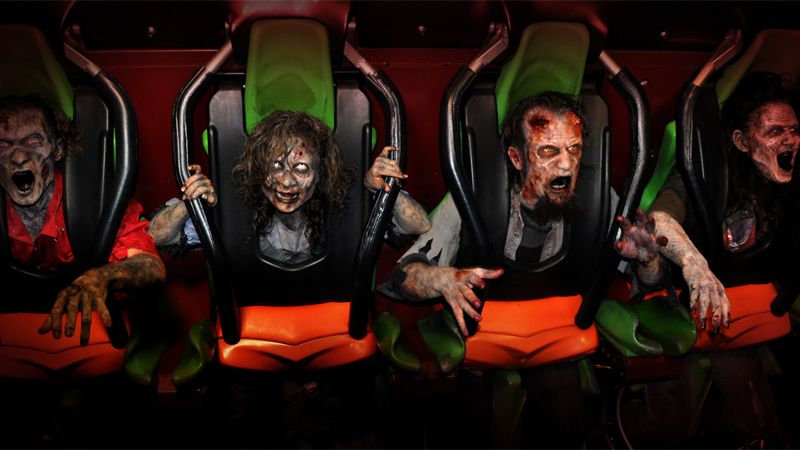 The event was cancelled last year and is set to return this Halloween


The four-day event will include an extensive tradeshow, networking opportunities and educational programming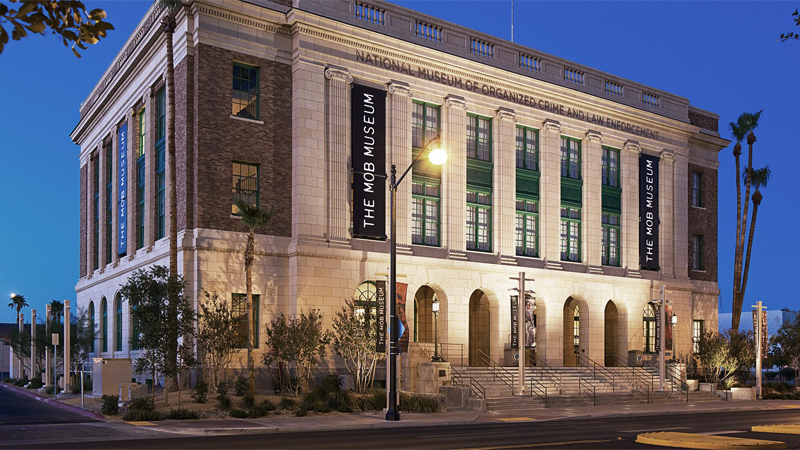 The four-day event will feature educational presentations, success stories, breakout sessions and networking opportunities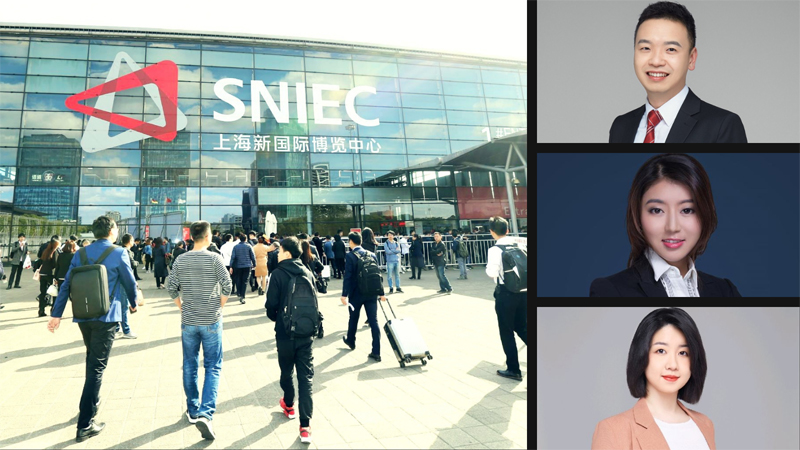 IAAPA has put together a diverse and knowledgeable line-up of speakers for an expanded educational offering at this year's IAAPA Expo Asia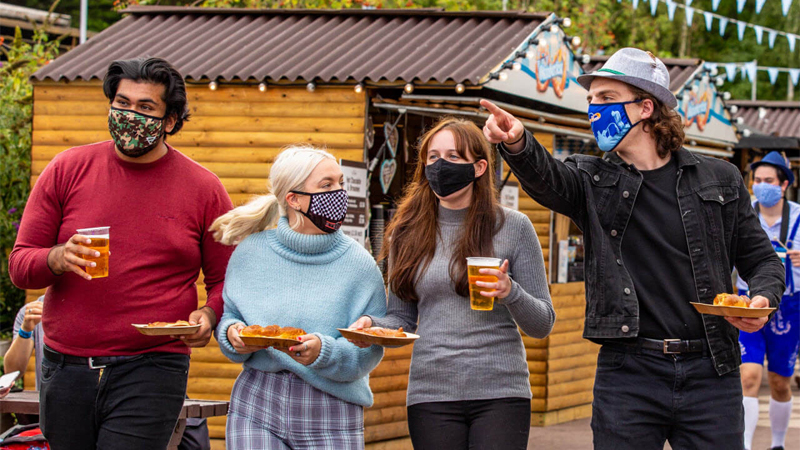 Following a successful launch in 2020, Oktoberfest is making its way back to Thorpe Park this year with a special event celebrating the Bavarian festival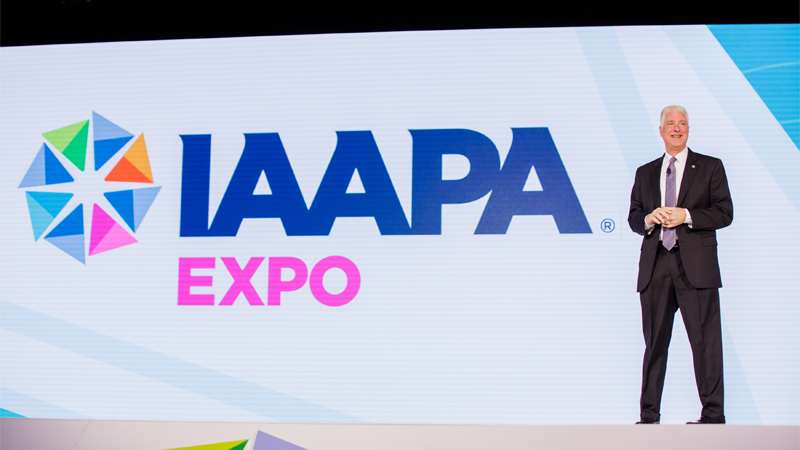 IAAPA to bring back its three major shows in person for the first time since the start of the global pandemic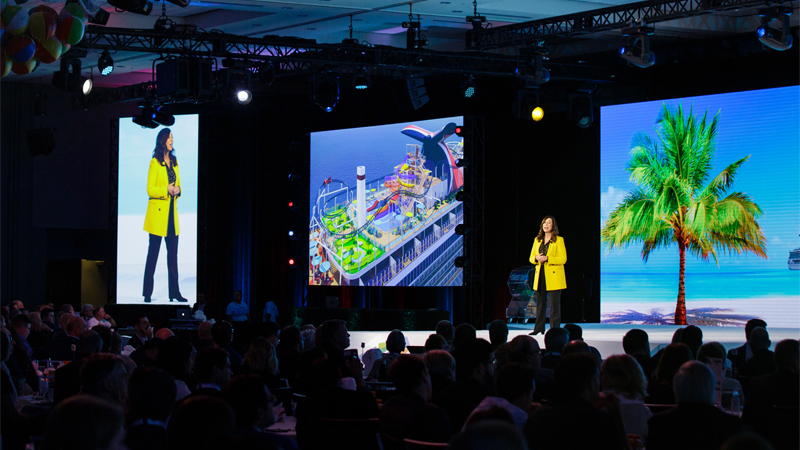 The IAAPA Virtual Conference wants to help the industry 'rebound, rebuild, and return to the fun'


'All Together For Animals' is happening in aid of the Association of Zoos and Aquariums' members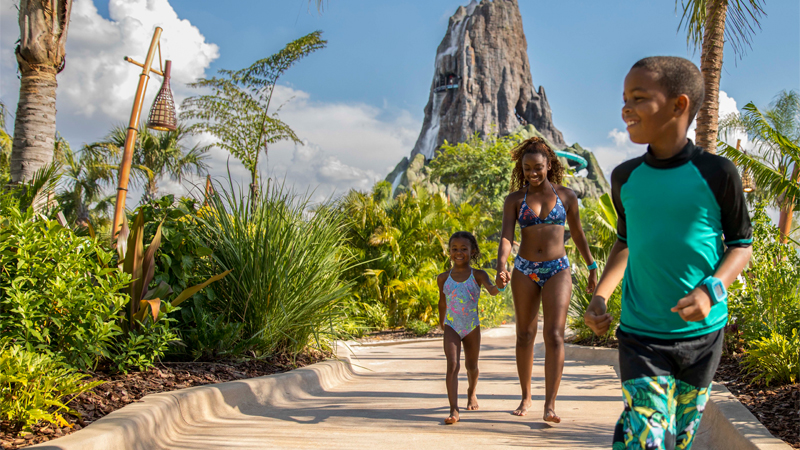 Visit Orlando has collaborated with a number of major theme parks for a consumer-facing virtual travel show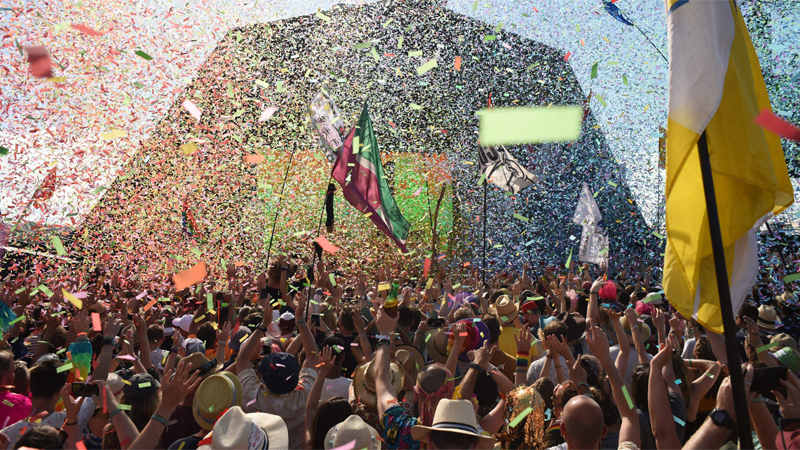 The world-famous Glastonbury music festival will not go ahead in 2021 'with great regret'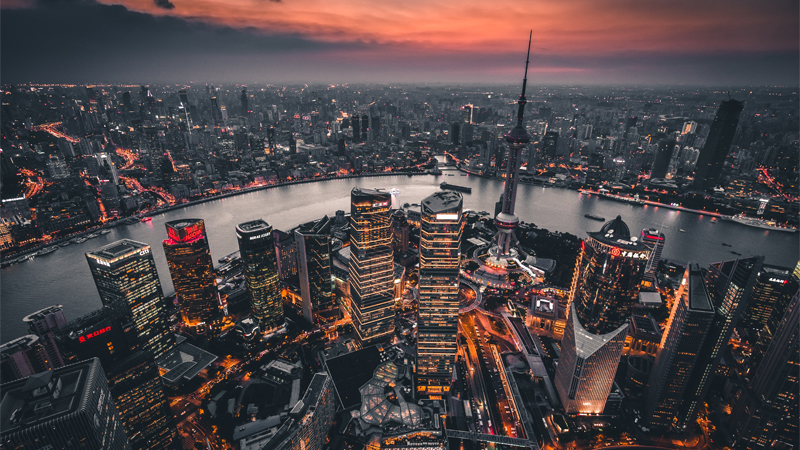 IAAPA has moved its annual Asian Expo to Shanghai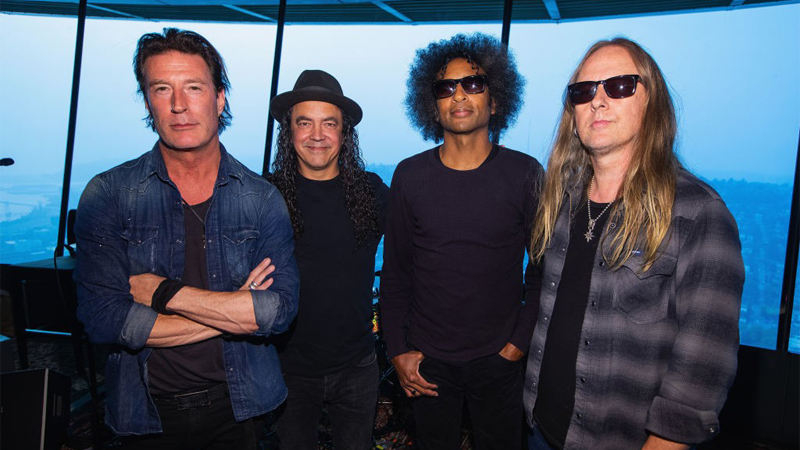 Star studded line-up has paid homage to rock legends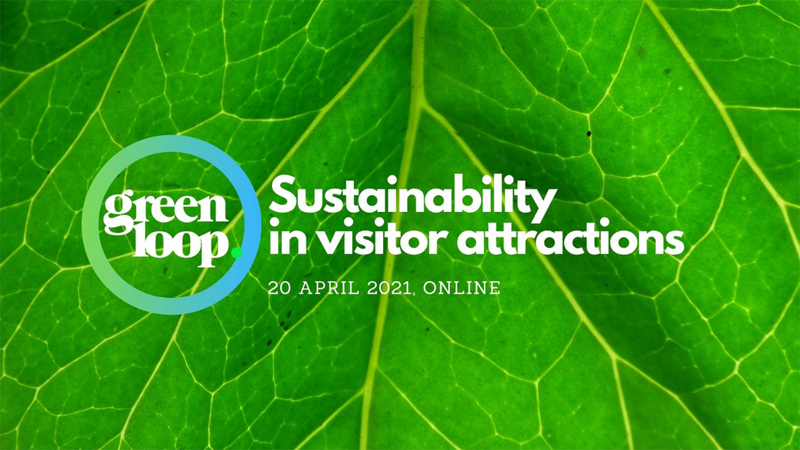 'greenloop' will look at sustainability issues across the visitor attractions sector





© Kazoo 5 Limited 2023