In depth

Everything you need to know about IAAPA Expo Europe 2022

IAAPA Expo Europe is coming to London this September. Here's everything you need to know about the event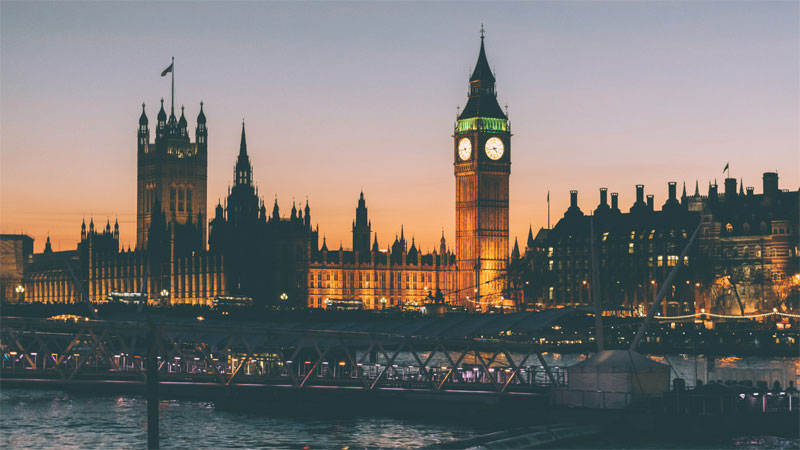 IAAPA Expo Europe returns to London for the first time since 2011
Credit: Canva
The largest international trade show and conference for the visitor attractions industry in Europe, the Middle East and Africa, IAAPA Expo Europe is back on the big stage as the event returns to London for the first time since the start of the Covid-19 pandemic with no restrictions in place.

Starting Monday, September 12 and running through to Thursday, September 15, this year's Expo is expected to reach pre-pandemic levels in terms of attendance, with in excess of 10,000 people expected to visit the show, while more than 500 companies are set to exhibit.

Returning to London for the first time since 2011, this year's Expo is set inside the ExCel Centre by the Docklands in London's East End and will feature education sessions, networking opportunities and an expansive trade show floor.

Recovery and ongoing world challenges will be on the agenda this year, with conference programming designed to help attendees and their businesses navigate the continuing impact of the Covid-19 pandemic, the impact of the war in Ukraine, the energy crisis and more.

This year's show also marks the first time that Planet Attractions will be exhibiting at the show. Located at Booth 234, the Planet Attractions Media Zone will act as a space for exhibitors to share their latest news coming out of this year's show. Planet Attractions' editor-in-chief, Tom Anstey, will also be hosting a special education panel titled 'How to Make Friends and Influence People - Working with Influencers'.

"We're very excited to be back in the UK because, of course, it's a huge market and it's good to be back," Peter van der Schans, executive director and vice president of IAAPA EMEA, told Planet Attractions

"If we look at Barcelona last year it was a smaller show, a good show, but a smaller show of course, due to restrictions and the pandemic still going on.

"This will be the first show where we collectively feel that we're over that. We're very optimistic and I think the industry is very optimistic for this year.

"It's also about sharing that optimistic story - we're the industry of fun and it's time to have fun again. It's good to share that common feeling that, yes, we're there and going strong and sharing that common goal of entertaining the world. So I'm very excited about our conference programme."


---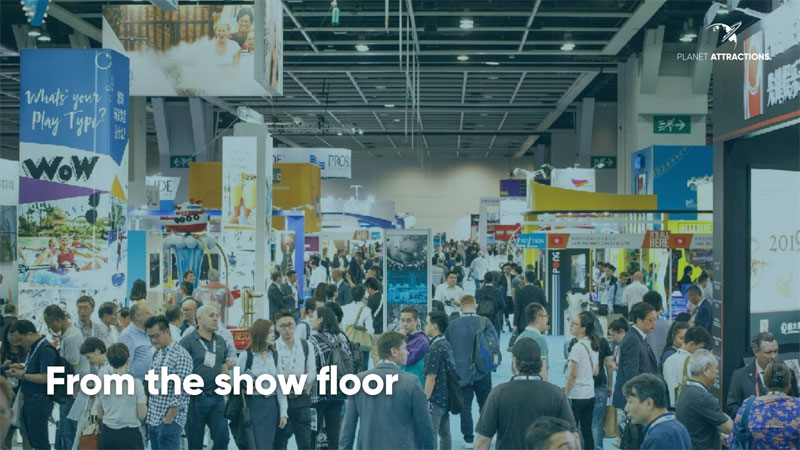 The giant trade show floor opens on September 13 and will host more than 500 exhibitors showcasing new products. Here are just some of the highlights from this year's event.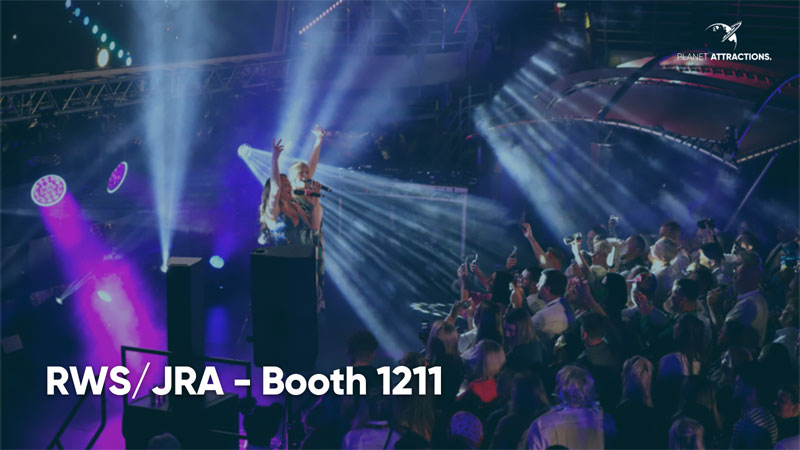 RWS Entertainment Group will showcase its expaded capabilities at this year's IAAPA Expo Europe, following two major acquisitions that have positioned the company as one of the world's largest full-service providers of visitor attractions and experiences.

Earlier this year, the group acquired UK-based The Experience Department, also known as ted, a major industry player specialising in entertainment, audio-visual, fitness and custom merchandise.

The ted acquisition came shortly after the announcement that the company had expanded its portfolio to include award-winning experience design and project management company JRA.

More here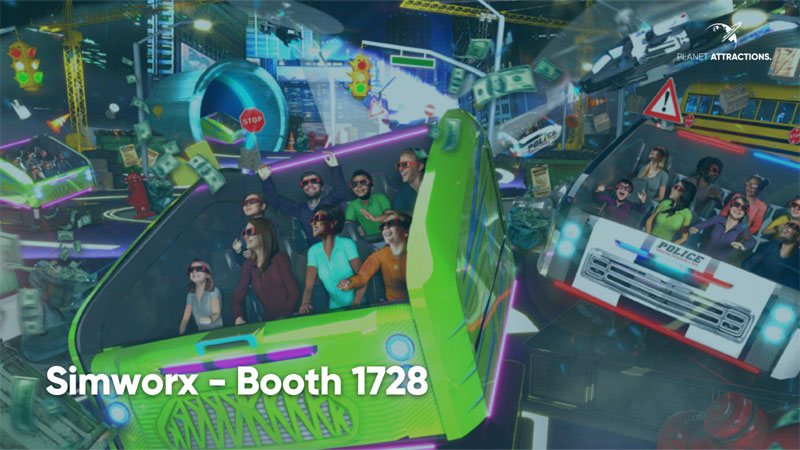 Dynamic media-based attractions specialist Simworx will have a functioning AGV Dark Ride unit on its booth with visitors able to get a close-up look at the technology on the trade show floor.

The UK-based company will also be showcasing several new ride concepts, including Overdrive - a dark ride concept developed in partnership with experiential design firm Katapult. Throughout the experience, guests role-play as cops and robbers in an adrenaline-fuelled police chase through a metropolis.

The new concept also showcases the capabilities of Simworx' AGV dynamic trackless ride system and, according to the company, demonstrates the new heights that dark rides are capable of reaching.

More here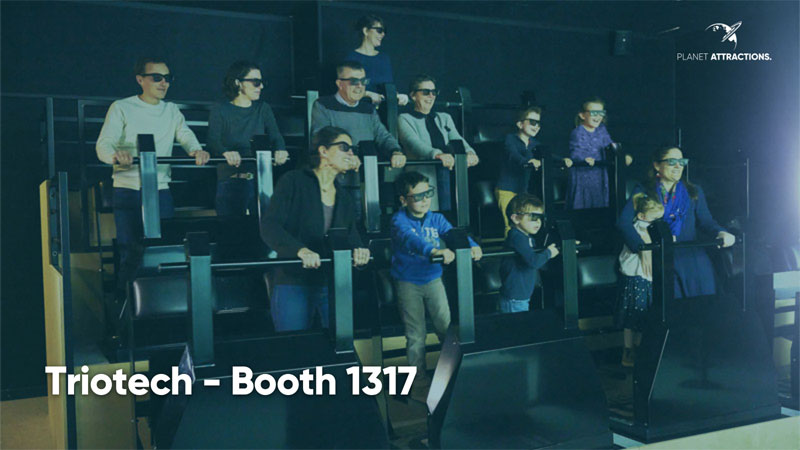 Triotech will be using its show floor space to showcase a new stand-up flying theatre attraction.

The new attraction has been described as part dynamic simulator and part flying theatre. Guests remain standing on two-by-two platforms, with this position enhancing the ride's motion, while special effects, such as scent, blast, leg ticklers, water and wind, immerse riders in the on-screen action.

Aimed at smaller venues such as FECs and amusement parks, the new attraction occupies a smaller footprint, while the standing platforms offer a higher ride capacity.

More here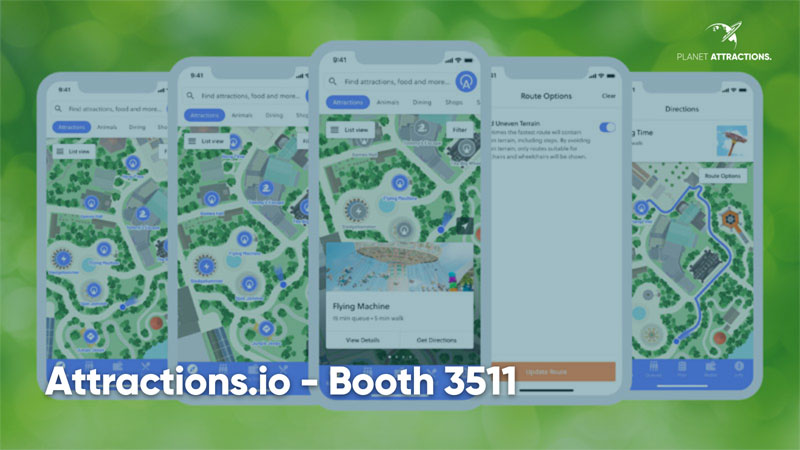 Attractions.io is set to showcase improvements to its native wayfinding solution at this year's IAAPA Expo Europe, with the leading technology providing a seamless and user-friendly navigation experience for guests to use to find their way around an attraction.

New for 2022, the enhancements to Attractions.io's GPS-enabled technology allows guests to zoom into an attraction's hand-illustrated maps to explore themed areas, exhibits, eateries and facilities in detail. They can also rotate their map to easily orient themselves during their visit.

Previously only available to users of Attractions.io's mobile app solution, wayfinding will now be offered as a stand-alone feature, giving attractions of all sizes the option to integrate the technology with their existing guest experience solution or migrate entirely to Attractions.io's core platform, which combines wayfinding, messaging, food ordering, a digital wallet and more into a complete digital concierge for guests.

More here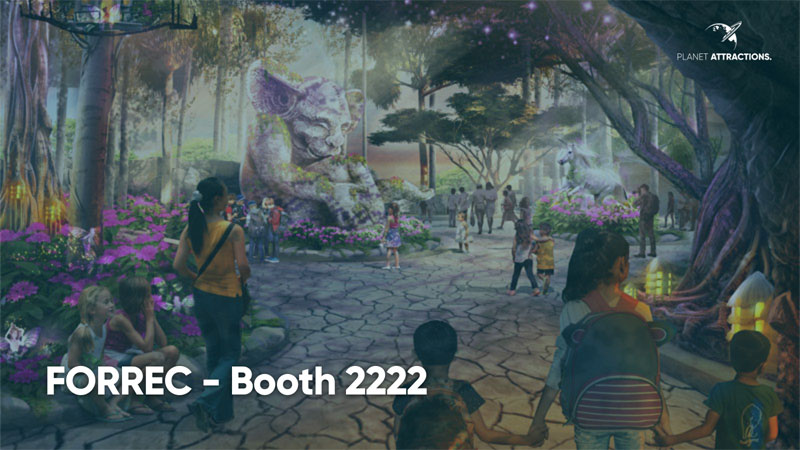 Experience design firm FORREC will be on hand to showcase several of its latest projects, including Ba Den Mountain Resort, a tourist destination set 986 m (3,235 ft) above sea level that features five resorts anchored by a central village offering indoor attractions, dining and retail venues and a Royal Garden.

The mountain is topped by a 40 m (131 ft) statue of Guanyin, the Goddess of Mercy, and a supporting museum and pagoda to attract visitors to the mountaintop.

FORREC took on a large scope of work for the project, creating several of the resort's themed areas.

More here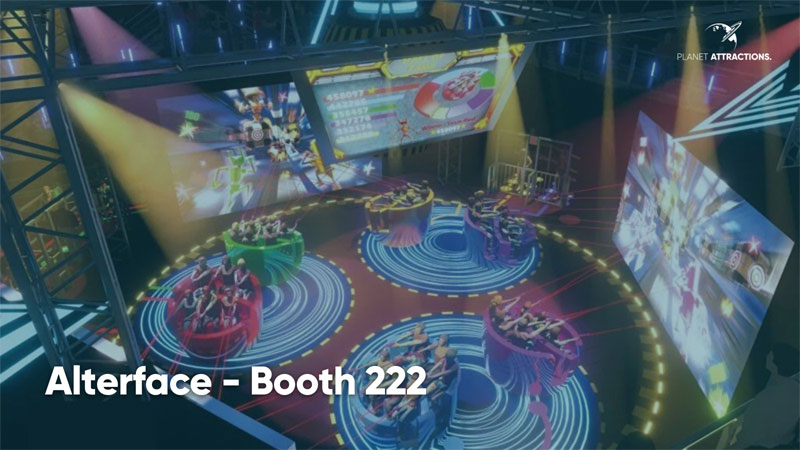 Alterface has unveiled three new theme designs for its award-winning Action League dark ride concept.

Launched in 2020, Action League is a tournament-style dark ride that combines interactive duel shooting with competitive gameplay and a dynamic, multi-axis rotation platform.

An entirely scalable attraction, the experience can accommodate up to 1,000 riders per hour and is completed by an interactive queue line that offers riders a glimpse into the on-ride action.

More here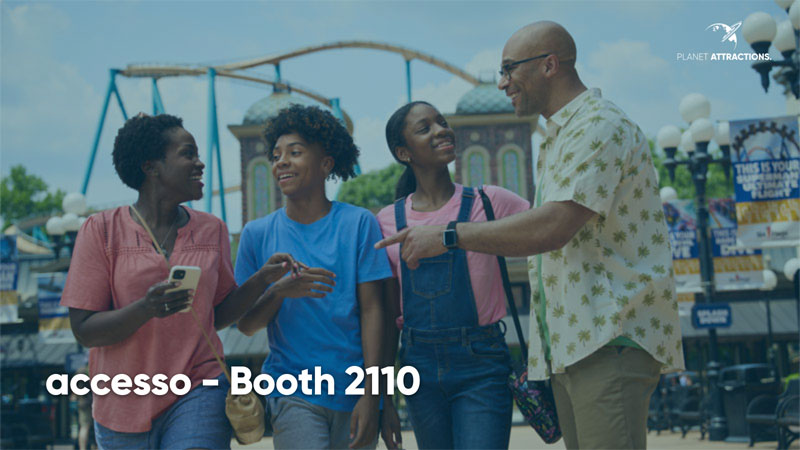 accesso has revealed that it will showcase what it calls "the future of mobile consumer engagement", with expanded solutions designed to help operators connect, engage and build loyalty with their guests.

Set to showcase its products at the landmark event in London, the guest experience management, ticketing, eCommerce, queuing and distribution specialist will demonstrate how its technology can be used to help operators deliver on the modern expectations of the digital user.

More here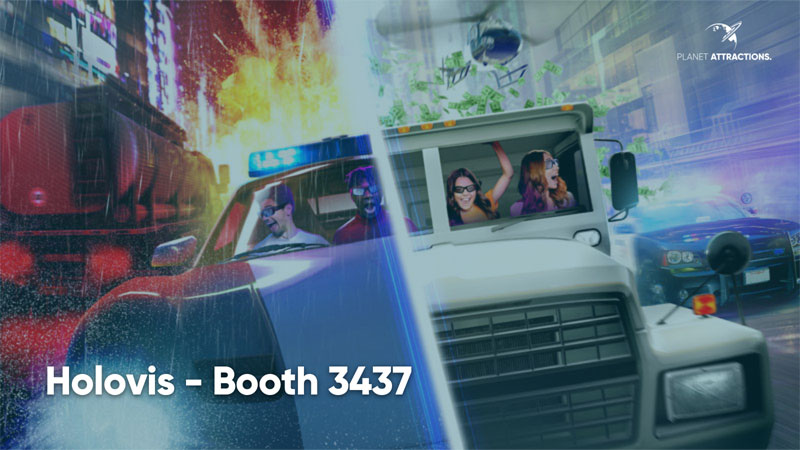 Experiential design firm Holovis has announced the launch of a new two-in-one (TiO) solution, with the new technology offering different experiences and perspectives within the same attraction.

According to Holovis, the patent-pending TiO system supports the delivery of two different media or real-time interactive experiences simultaneously within the same ride or attraction.

The system is designed to offer intertwined storytelling narratives and a 're-rideable' experience. It utilises similar technology to that used in 3D theatres to show an immersive video or interactive gameplay to one set of guests while showing a different video or gaming experience to another set of guests in the same ride vehicle, scene or walk-through via the same screen.

More here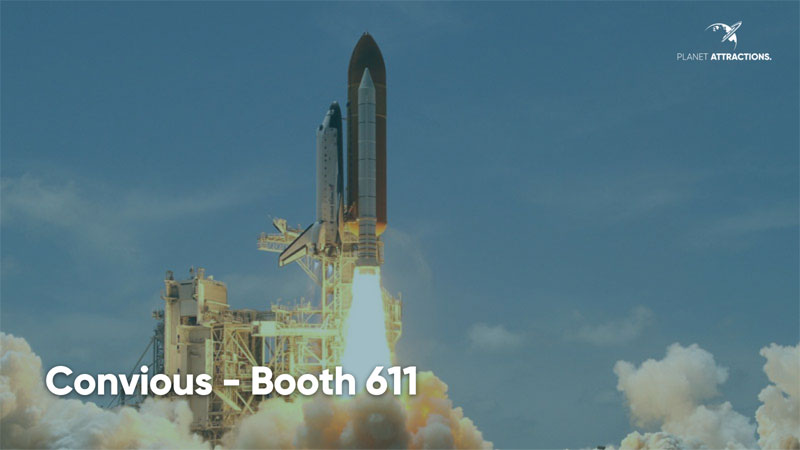 Software and app developer Convious will demonstrate the full capabilities of its cloud-based eCommerce platform.

A cloud-based, end-to-end sales and marketing solution, the platform provides attractions and leisure operators with the tools needed to manage internal operations, increase conversion rates, enhance the guest experience and connect with their visitors.

On its rocket ship-themed stand, the company will showcase the platform's capabilities by recreating the guest experience before, during and after a visit. As visitors explore the stand, including a 'Mission Control' deck, they will see first-hand how guests can use the platform to book tickets and access venue information, as well as the central control panel used by operators.

More here




WhiteWater is offering guests a first look at its new Icon Tower attraction at this year's IAAPA Expo Europe, with the manufacturer set to showcase a model of the innovation on its stand (Booth 728) during the event.

Currently under construction, Icon Tower will debut at Meryal, an upcoming waterpark scheduled to open in Qatar, later this year ahead of the 2022 FIFA World Cup.

Once complete, the tower will stand at 80m (262ft) tall and will hold two world records: tallest water slide and the most water slides to come off a single complex with 12 slides. The wider waterpark will be the anchor attraction of Qatar's Qetaifan Island North development.

More here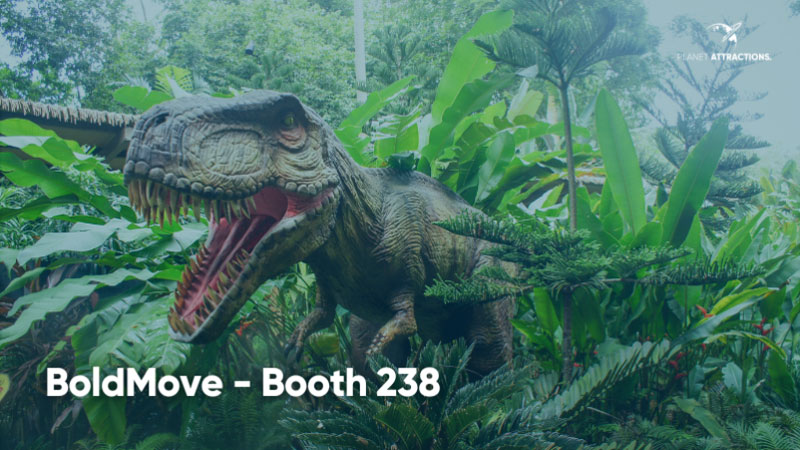 BoldMove will offer attendees a close-up look at its AR Hybrid Quest attraction.

Aimed at theme parks, AR Hybrid Quest is a mixed reality game that guests play on their smartphones.

Set in a dedicated area of the park, visitors enter the game via a virtual gate in a physical location, before being sent to stations throughout the park where they are given virtual tasks.

BoldMove will showcase the attraction's capabilities with a virtual AR Portal on the stand.

More here


---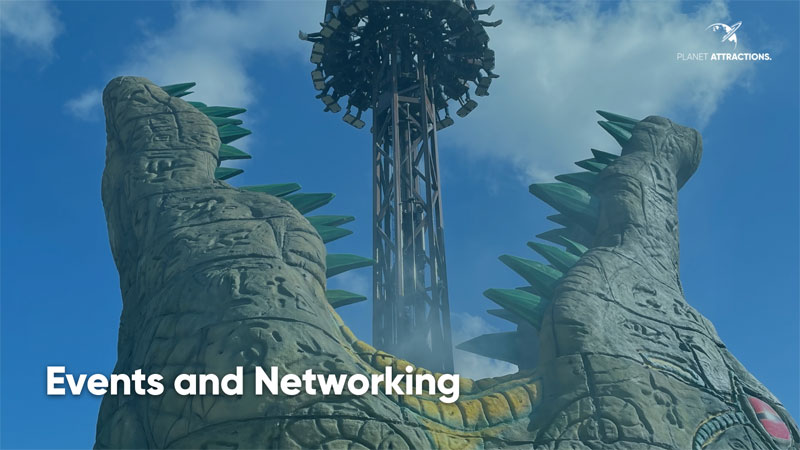 In addition to a packed schedule of meetings and education sessions, there are a number of special events and networking opportunities taking place throughout the week.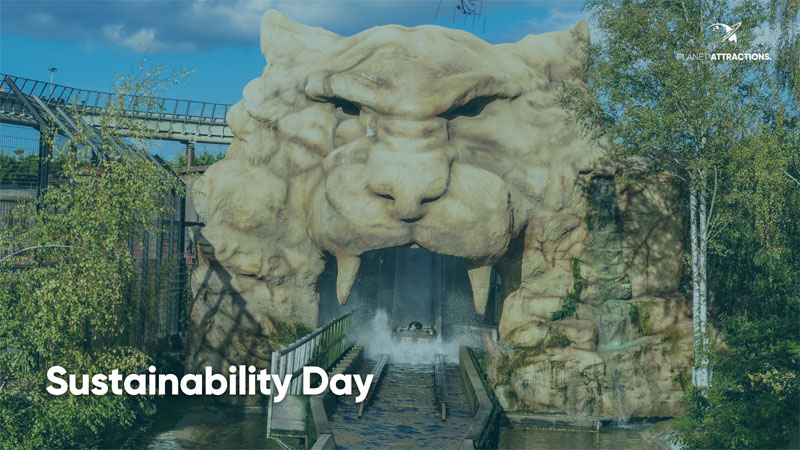 When: September 12, ALL DAY
Where: Chessington World of Adventures Resort

A full-day programme dedicated to the important issues facing the global attractions industry regarding environmental, social, economical and sustainable operations.

Taking place at the Merlin-operated Chessington World of Adventures in Surrey, the full-day event aims to educate participants about Merlin's strategic approach to sustainable operations.

A safety day event and EDUTour will also be held at the park, with all three events culminating in a joint networking reception.

The ticketed event costs £120 for IAAPA members and £180 for non members. This event is sold out.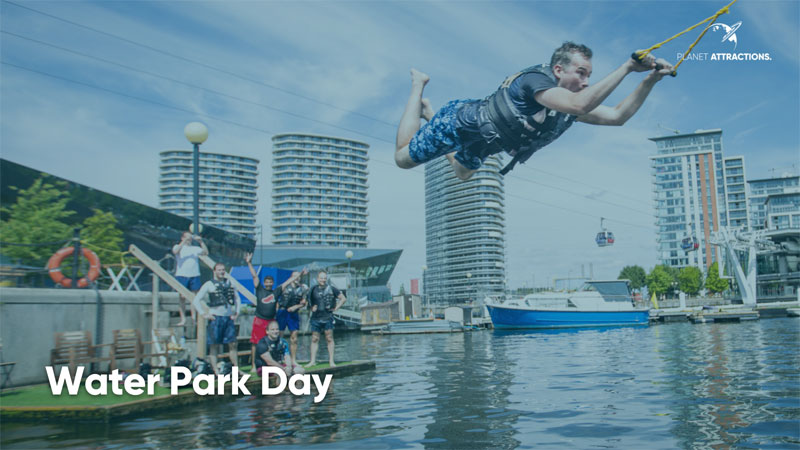 When: September 12, 10am-6pm
Where: ExCel

Water Park Day sees waterpark owners, operators, designers, and manufacturers come together to share best practices and learn about current trends in the water park industry including the psychology of play, water park health and safety issues, revenue operations, and design principles.

Taking place on-site, this year's event will conclude with an EDUTour and networking reception at WakeUp Docklands.

This event is sold out.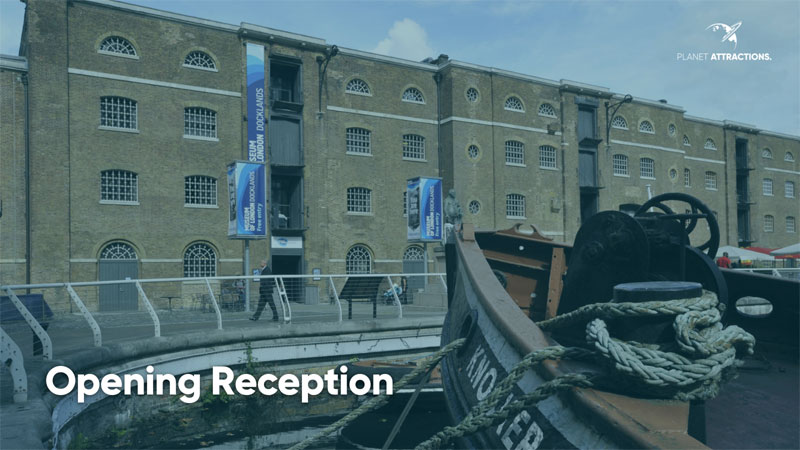 When: September 13, 6:30pm-9pm
Where: Museum of London Docklands

Attendees can conclude Day One of the trade show with a special Opening Reception event taking place at the Museum of London Docklands.

Mingle with industry peers from around the world and celebrate the launch of this year's show with speciality food and drinks.

The ticketed event costs £120 for members and £180 for non-members.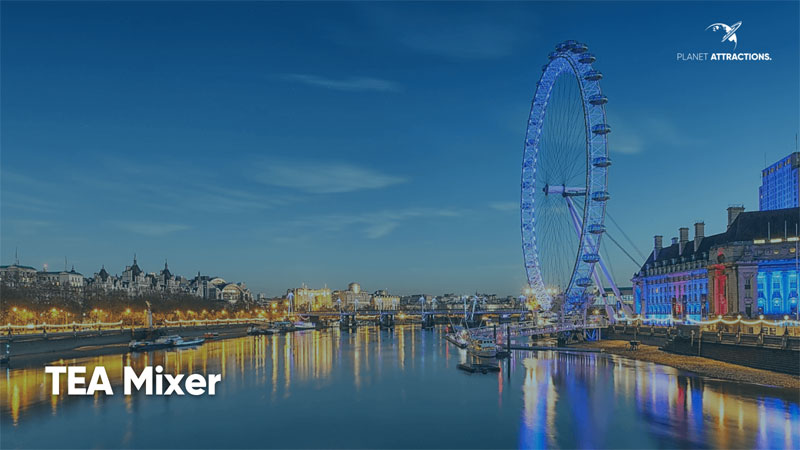 When: September 14, 6pm-10pm
Where: River Thames

Join the Themed Entertainment Association (TEA) on a cruise up the river Thames, departing from The Royal Victoria Dock at the entrance to the London ExCel before travelling up to Tower Bridge Quay and concluding at Westminster Pier.

For TEA Members only, this event will feature a selection of hot and cold food, plus beer, wine and soft drinks.

This ticketed event costs £113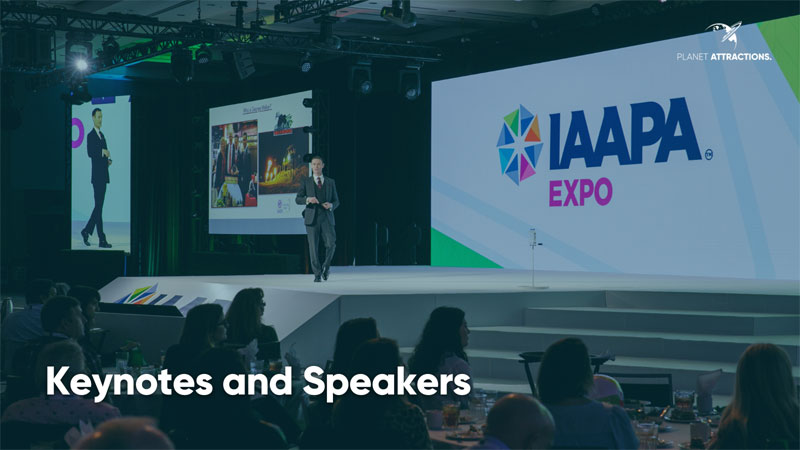 There are more than 20 education sessions and special events taking place through IAAPA Expo Europe.

Among the highlights, Planet Attractions presents 'How to Make Friends and Influence People - Working with Influencers'. Moderated by Tom Anstey, Editor-in-Chief at Planet Attractions, four of Britain's most influential members of the attractions community will take part in the discussion, exploring how those working in the consumer-facing side of the attractions industry can work with their fanbase in a constructive way, helping them to create content and experiences which will ultimately benefit all parties.

Elsewhere, the popular CEO Talk panel will see The Continuum Group's Juliana Delaney, Chester Zoo's Jamie Christon, Lund Group's Hakon Lund, Barbara Smith of Diaego and Puttshack's Hugh Knowles take part in an engaging discussion.

Presented by the TEA, 'The Things We Miss When Creating Attractions' will see speakers from Walt Disney Imagineering, THEMEDD Design, 7th Sense, Liseberg and BRC look at the creation process and uncover what is essential to remember.

This year's Leadership Breakfast will provide senior-level attractions industry professionals with the opportunity to learn and network with regional and global colleagues. Set to speak at the session are Renato Lenzi, Zoonarine Italia Spa, and Matthew Griffin, 311 Institute.

For a full list of networking sessions, check out the IAAPA website.


---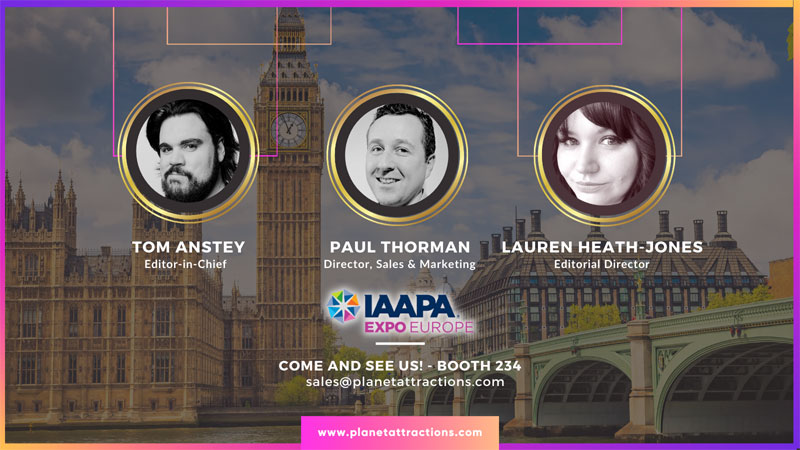 Planet Attractions' Editor-in-Chief, Tom Anstey, Director of Sales, Publishing and Marketing, Paul Thorman, Editorial Director, Lauren Heath-Jones will be roaming the show floor and attending networking events all week long. You can also come and say hi at the Planet Attractions Media Zone on Booth 234 or drop us an email [email protected] to arrange a meeting. We'd love to see you.
Events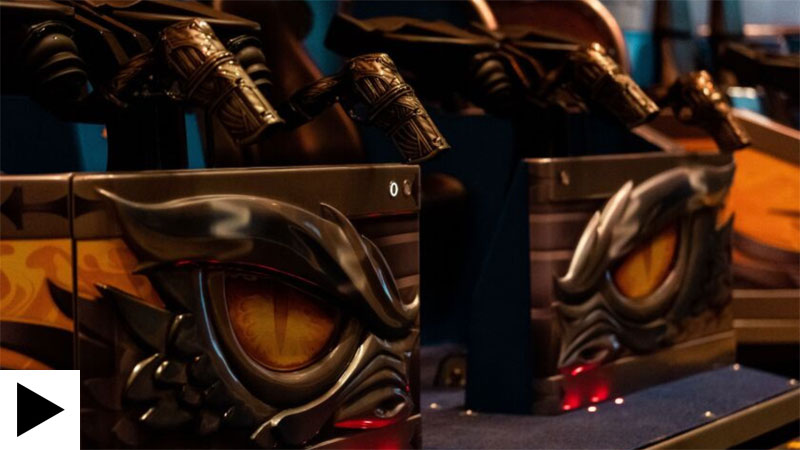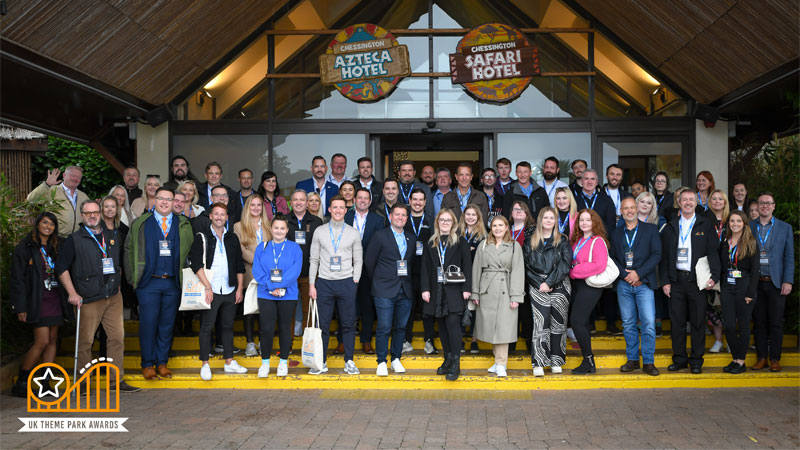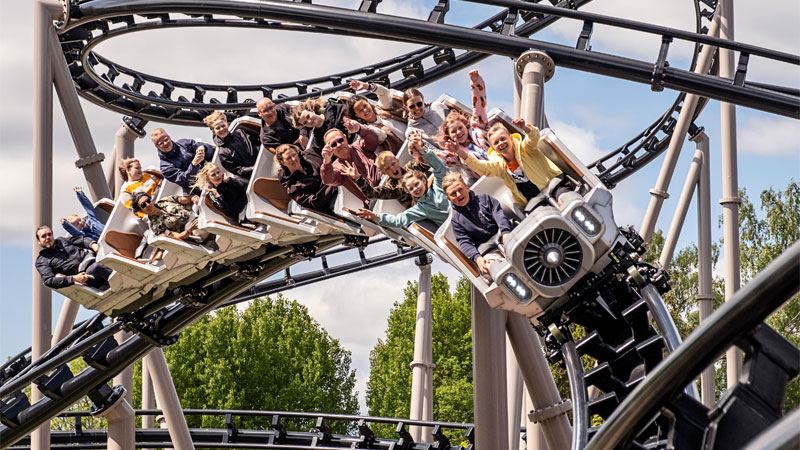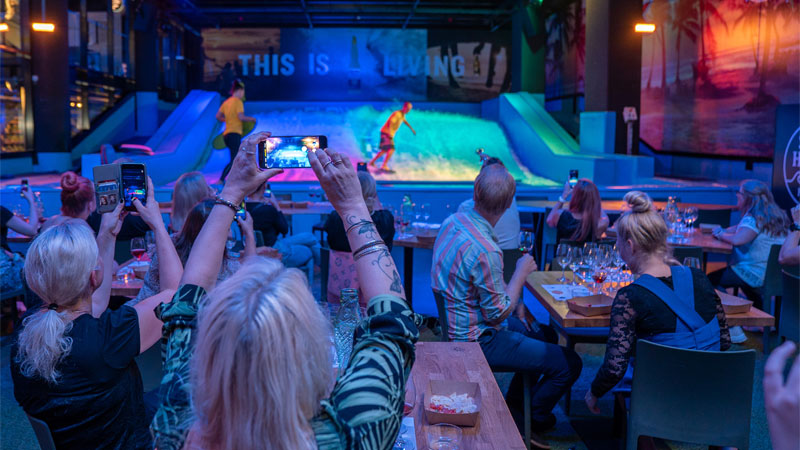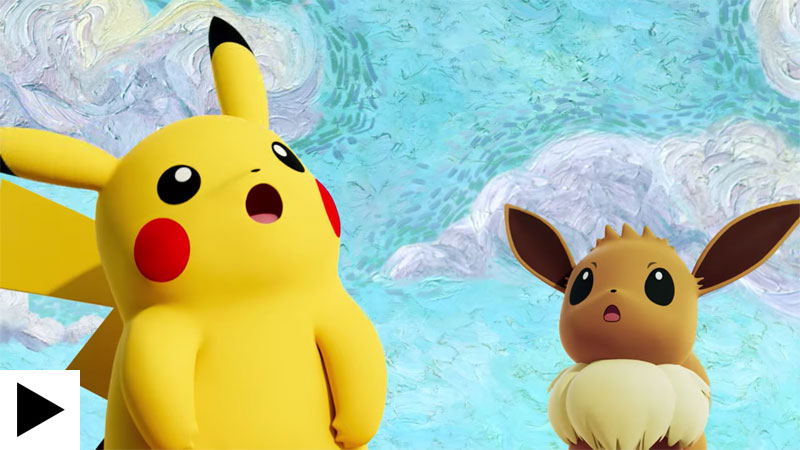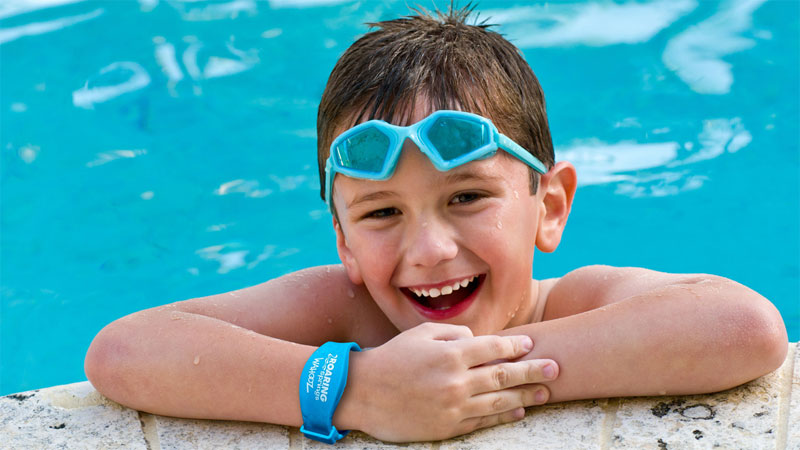 Solving the puzzle: Connect&GO's Anthony Palermo on how technology is rapidly changing attractions management