news

Big prizes up for grabs in Vienna as charity auction announced for IAAPA Expo Europe

Visitors to this year's IAAPA Expo Europe will be able to walk away with a number of unique items and VIP experiences thanks to a charity auction to be held at the event in Vienna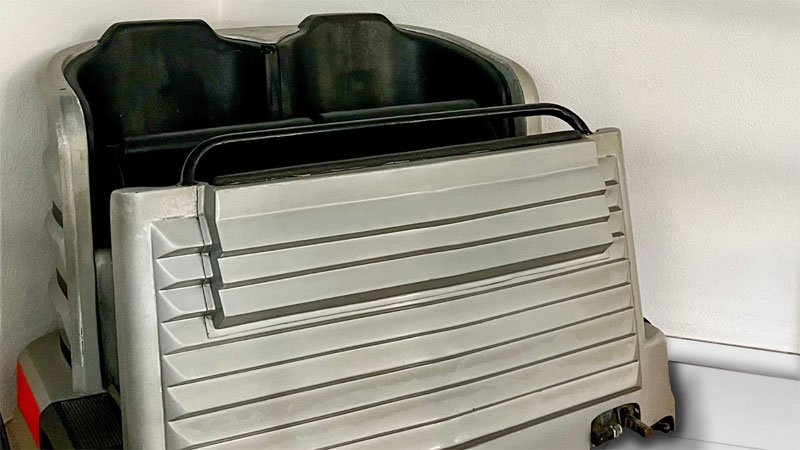 Bidders will be able to get their hands on an actual Eurosat Coaster Car from Germany's Europa-Park as part of the auction
Credit: IAAPA
Attendees at this year's IAAPA Expo Europe will have the chance to walk away with a number of unique items and experiences, with plans revealed to host a special charity auction during the event.

Set to take place on Wednesday 27 September at 11:00am-11:30am in the Press Conference Room, there will be 10 exclusive theme park lots to bid for.

Open to everyone with an Expo badge, money raised during the auction will go towards the IAAPA Charity For Future Talent, an initiative that provides university scholarships through the IAAPA Foundation. In addition to money raised, IAAPA has pledged to match the total and also contribute that to the IAAPA Charity For Future Talent.

Among the items and experiences on offer, attendees will get a chance to bid on a Eurosat Coaster Car from Germany's Europa-Park. Opened in 1989, the Mack Rides-designed attraction is situated inside a 45-metre (148 ft) high geodesic dome - one of the park's more notable landmarks. The ride received a major refurbishment in 2017, reopening in 2018 as Eurosat - CanCan Coaster with Moulin Rouge theming.

Also on offer, Sweden's Liseberg is offering four invitations to the grand opening of its Oceana waterpark, alongside a stay at the recently-opened Liseberg Grand Curiosa Hotel. Described as "the most fantasy-filled family hotel in Sweden", the star-shaped hotel building is nine storeys high and has 457 rooms. It also acts as an anchor point between the theme park and the Oceana waterpark, which will feature everything from quiet sandy beaches to high action waterslides when it opens in the spring of 2024.

For the real enthusiast, Mack Rides has listed an exclusive factory tour of its facility, which includes a visit to the private home of Franz Mack. Starting his career as a coach builder, Mack would go on to found Europa-Park in 1975, with the park still operated today by the famous Mack family.

Charity lots include:

    • (Lot 1A and 1B) An extra large IAAPA cookie reading 'I love IAAPA' and a second extra large cookie reading 'Be a Good Cookie'
    • (Lot 2) Four all access passes to Emerald Park for 2024 along with a track climb of the wooden Cú Chulainn coaster
    • (Lot 3) An exclusive factory tour for four people at Mack Rides including a visit to the private house of Franz Mack
    • (Lot 4) Be among the very first people to experience Thorpe Park's upcoming epic new rollercoaster, currently named Project Exodus, ahead of its public opening in 2024. Includes access for two people, a Thorpe Park goody bag with a selection of merchandise and the chance to exclusively interview one of the team involved in the creation of the ride
    • (Lot 5) Two opening night tickets to Hot Ice 2024 at Blackpool Pleasure Beach and an overnight stay in an exclusive suite at the BLVD Hotel, as well as two tickets to visit the park itself
    • (Lot 6) Ten VIP tickets to Parque Warner along with direct VIP access to the all-new Batman Gotham City Escape coaster
    • (Lot 7) Four tickets for Attractiepark Toverland alongside a track climb of the Fēnix steel wing coaster
    • (Lot 8) Four VIP tickets to Efteling, as well as an exclusive A VIP package at Efteling behind-the-scenes tour of award winning darkride Symbolica before opening time with Jaap den Bleker, Team Lead Project Support at Efteling. Also includes a one-night stay for four people in Efteling accommodation
    • (Lot 9) An invitation for four people to the opening of Oceana at Liseberg alongside a two-night stay at the Grand Curiosa Hotel
    • (Lot 10) Eurosat Coaster Car along with shipment to the address provided to the auction winner (an on-site auction will determine the starting bid for an online auction after the show. If the online auction doesn't meet the on-site price, then the winner of the item will be the on-site bidder)

"I am very happy that we have started efforts on this year's Expo Europe to support the IAAPA Foundation and therefore the future of our industry," said Peter van der Schans, IAAPA's executive director and vice president for the Europe, Middle East, and Africa region. "With the current labour shortage, it is more relevant than ever. I am thankful to our donors and I hope we will see this become a new IAAPA Expo Europe tradition."

Auctioneers for the event are current IAAPA chairman Jim Pattison, Jr, president of Ripley Entertainment; and second vice chair Massimiliano Freddi, founder of Wonderwood.

"It's incredibly important that our industry take seriously the need to fund future talent and support tomorrow's great leaders," said Pattison, Jr.

"With a list of industry exclusive items up for bid, this charity auction directly supports the IAAPA Foundation in a way only our industry can. I encourage all attendees to be part of this new expo offering and join the fun in person in Vienna."


---

IAAPA Expo Europe 2023

This year's IAAPA Expo Europe takes place from September 25-28 at the Messe Wien Exhibition & Congress Center in Vienna, Austria.

More than 570 companies are set to exhibit at the landmark event, which boasts an extensive show floor stretching more than 17,000sq m (183,000sq ft).

In addition to the trade show, which will showcase the latest innovations, the event also features a comprehensive education programme, including talks from more than 100 industry leaders, and a number of networking opportunities.

Planet Attractions will once again be in attendance at IAAPA Expo Europe, both as an exhibitor and as the event's official media partner, with Editor-in-Chief Tom Anstey and Director of Sales, Publishing and Marketing Paul Thorman roaming the show floor.

To book a meeting or an interview slot in the Planet Attractions Media Zone drop us an email -

[email protected]

- we'd love to see you.


Events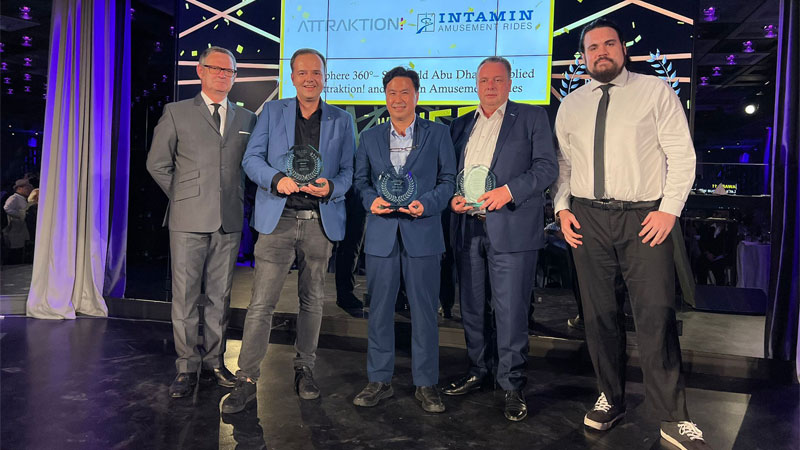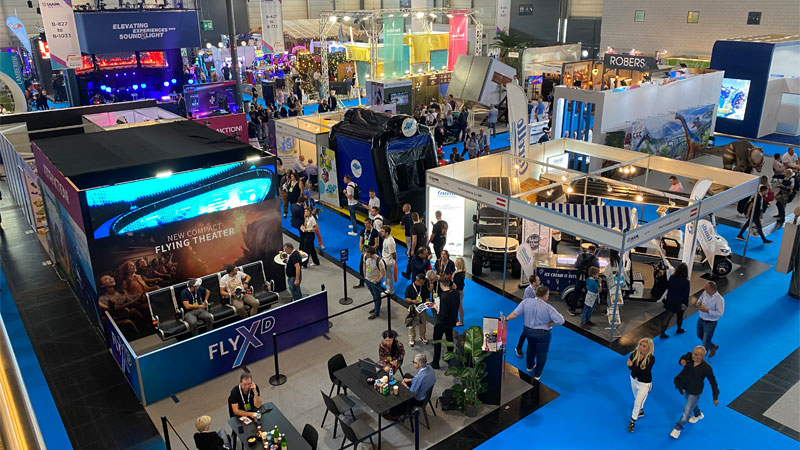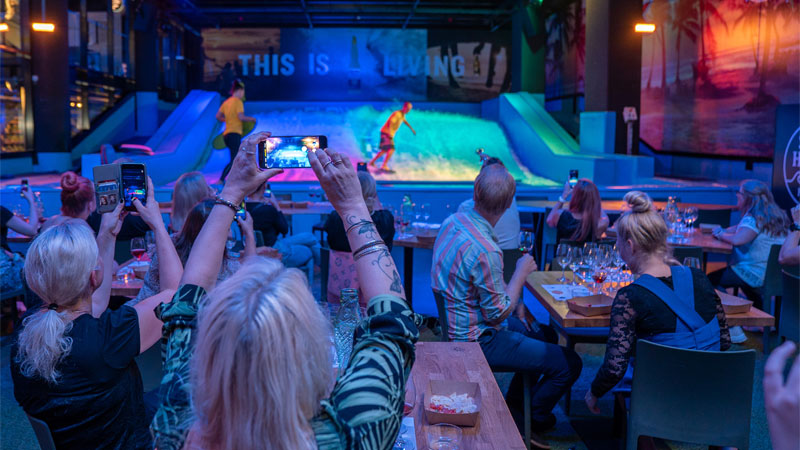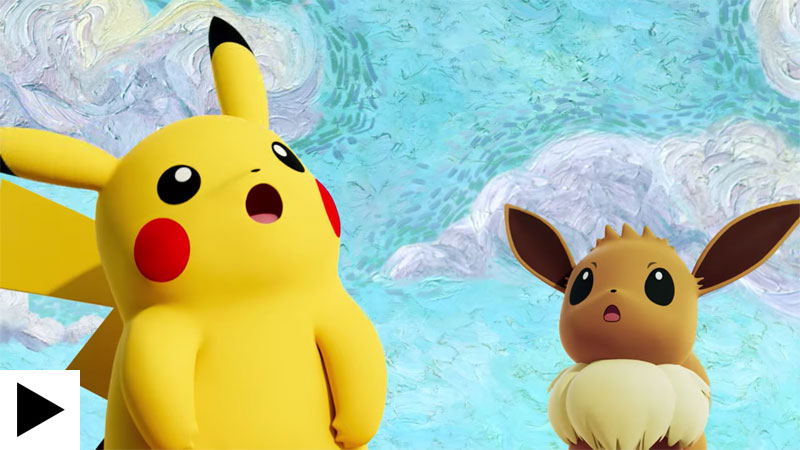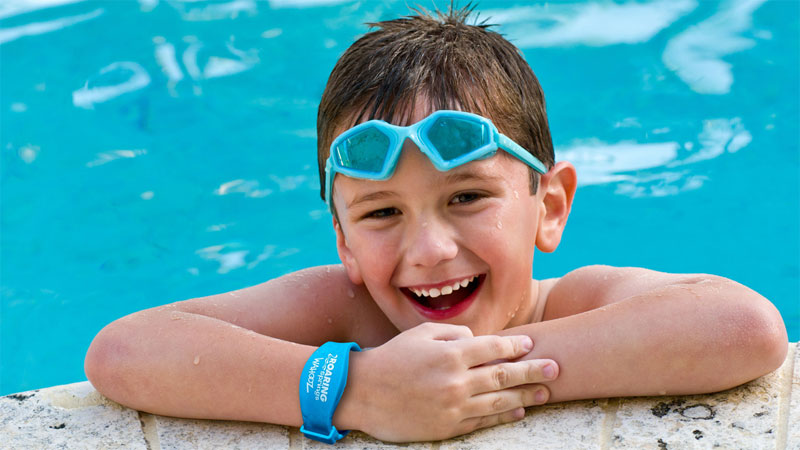 Solving the puzzle: Connect&GO's Anthony Palermo on how technology is rapidly changing attractions management