In depth

Everything you need to know about IAAPA Expo Europe 2021

IAAPA's international trade show is back with IAAPA Expo Europe emanating from Barcelona, Spain. Here's everything you need to know about the event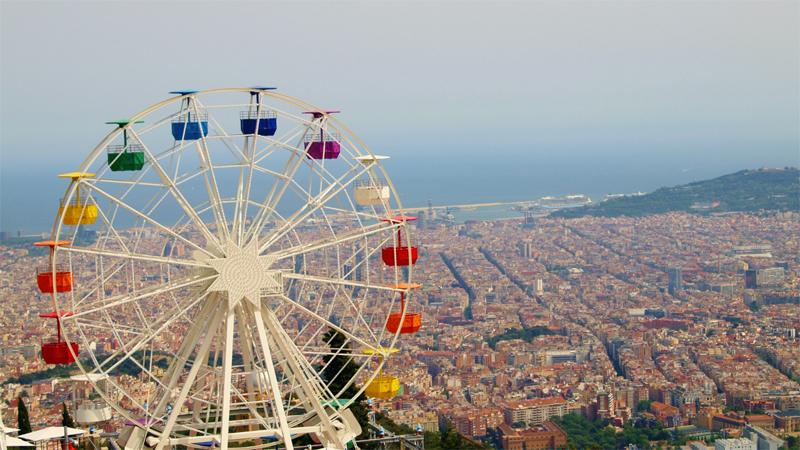 Overlooking the city of Barcelona, Tibidabo will play host to the event's opening reception
Credit: Canva
The largest international trade show and conference for the visitor attractions industry in Europe, the Middle East and Africa, IAAPA Expo Europe also represents the first return to the global stage for any IAAPA Expo since the start of the global pandemic.

Starting Monday, September 27 and running through to Thursday, September 30, this year's Expo, operating under special Covid regulations, has more than 5,600 people registered to attend.

Recovery is the theme for this year's event, with conference programming designed to help attendees and their businesses navigate the process of reopening in the wake of the COVID-19 pandemic.

Taking place at the Fira Barcelona Gran Via exhibition centre in the Spanish city's business district, the event will feature education sessions, networking opportunities and the expansive trade show floor.

"This past year has been unlike any other our industry has encountered," says Hal McEvoy, IAAPA's president and CEO.

"Members have been looking to us to help them push forward so guests around the world can safely return to the fun we are known for. The best way we can do this is by bringing the industry together for our global Expos.

"No matter what stage or re-opening, re-emerging or recovery members are in, they will be able to find inspiration, solutions and new connections in Barcelona."


---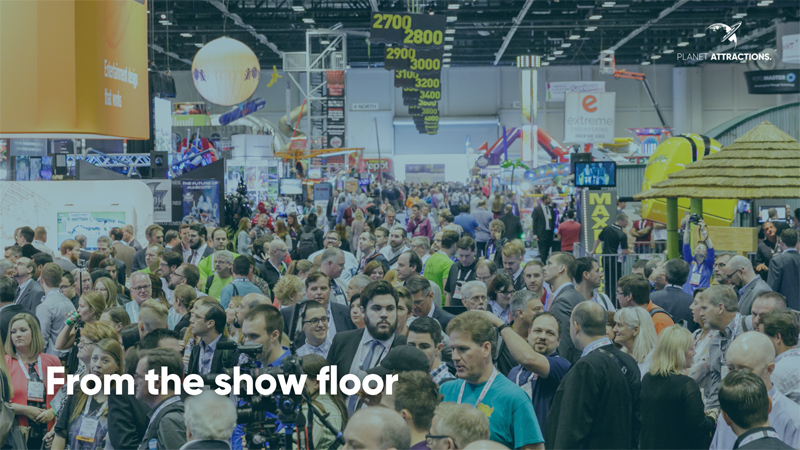 The 14,000sq m (150,000sq ft) trade show floor opens on September 28 and will host more than 460 exhibitors showcasing new products. Here are just some of the highlights from this year's event.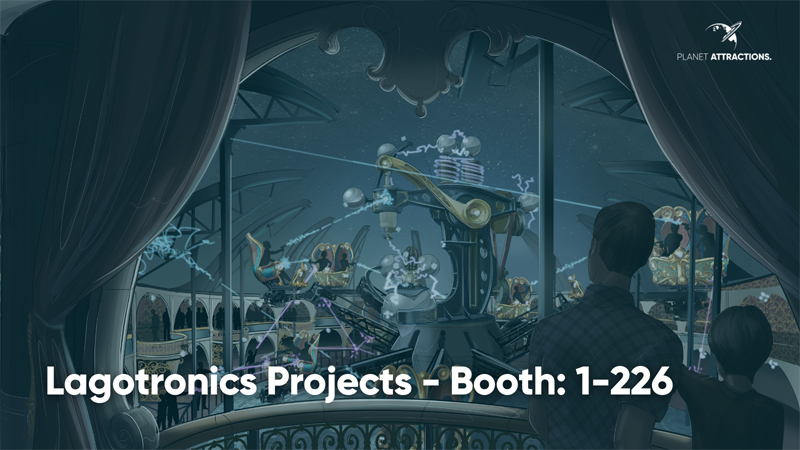 Media-based attractions specialist Lagotronics Projects, will showcase a new interactive ride concept at this year's IAAPA Expo Europe.

Aimed at several entertainment venues, including theme parks and FECs, Battle Arena can be installed both indoors and outdoors, requiring only a footprint of 350 sq m (3,800 sq ft).

Accommodating 24 riders per cycle, the ride pits players against each other as they compete for the highest score. Riders - playing either in teams or by themselves - score points by hitting targets placed throughout the attraction. They can also steal points from their opponents by hitting targets on opposing ride vehicles.

Read more here




Simworx, a UK-based developer of dynamic media-based attractions, is set to showcase two new additions to its product portfolio at this year's IAAPA Expo Europe.

First is the new Alpine Racer VR attraction. Aimed at smaller venues and family entertainment centres (FECs), Alpine Racer VR is billed as a compact and affordable attraction that combines competitive gameplay with a virtual reality experience.

Secondly, is the new Fly Motion attraction, an expansion of the company's Flying Theatre product range. Described as a hybrid of Simworx's Immersive Tunnel and Cobra Dark Ride Theatres, Fly Motion is designed to offer an accessible Flying Theatre experience for smaller venues with lower ceilings.

Read more here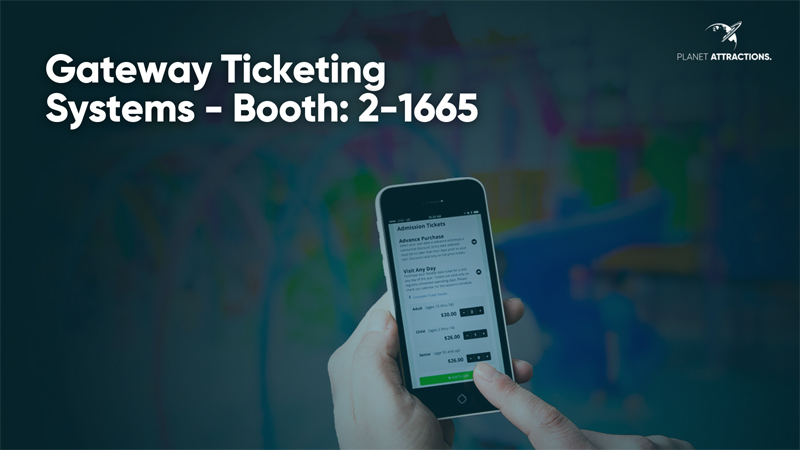 Gateway Ticketing Systems is set to showcase the latest version of its Galaxy ticketing solution at this year's IAAPA Expo Europe in Barcelona.

Designed to enhance the guest experience, the upgraded Galaxy is an integrated solution offering ticketing, admission control, resource management and group sales systems, as well as online ticketing sales, retail, food and beverage, reporting and customer relationship management systems.

New features include integrated Apple Pay and an updated sales interface, designed for ease of use, as well as improved data and fraud security.

Read more here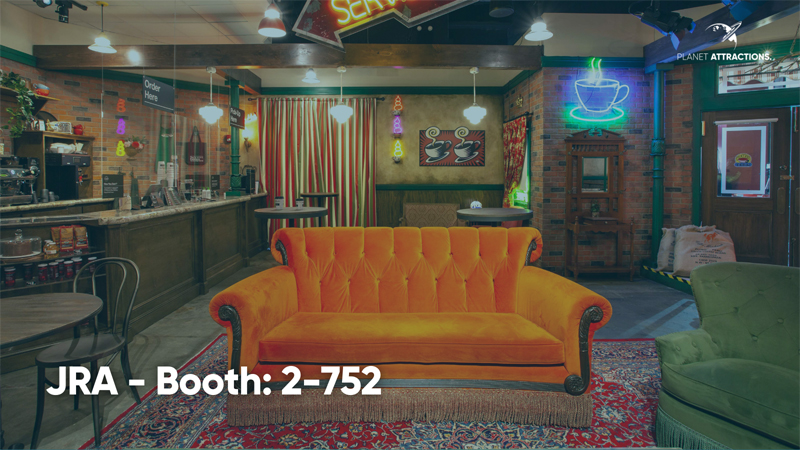 JRA will be showcasing a number of its recent projects at IAAPA Expo Europe, including The Friends Experience, which has drawn audiences far and wide across the US over the past couple of years. JRA collaborated with Superfly X's internal creative and production teams to provide planning, design and implementation for both the pop-up and flagship experiences in New York, Boston, Chicago, and Atlanta.

JRA will also showcase Nickelodeon's first FEC in China and share details of Kidzplorer, a STEM-oriented play centre now fully integrated into a commercial development project in Southwest China. The company has also developed a children's sports attraction in Jamestown, New York, with TheZone acting as an interactive play space for children ages 2 through 12.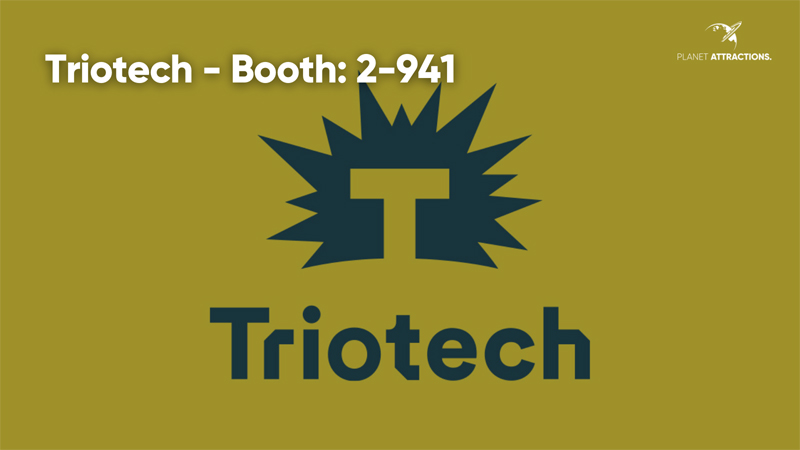 Triotech will be previewing its brand new product Hyper Ride in advance of its official launch at IAAPA Expo Orlando. A scale model will be on display and the Triotech team will be on hands to share information on this new media-based attraction.

Triotech has promised that the new attraction will deliver a "world-class experience at a smart investment level".

"It is a media-based dark ride that changes the equation of investment, space, and THRC to a point where it makes it possible to install in smaller parks, large FECs, and tourist locations as a stand-alone attraction."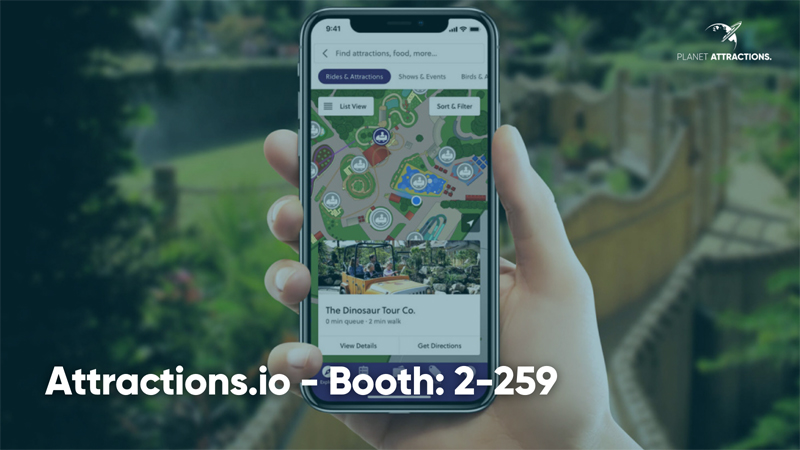 Attractions.io will showcase the full capabilities of its technology at this year's IAAPA Expo Europe.

The company, a creator of mobile visitor apps for the attractions industry, will demonstrate a host of app features, including the new direct-to-table in-app food ordering solution.

An expansion of the company's existing in-app food ordering system, the new system enables operators to offer direct-to-table ordering at its more premium restaurants. It's aimed at guests looking to enjoy a sit-down meal while maintaining social distancing.

The system also cuts down on wait times and allows guests to peruse menus at their leisure. Attractions.io's apps are designed to drive visitor satisfaction and spend by connecting operators to guests throughout the entire guest journey.

Read more here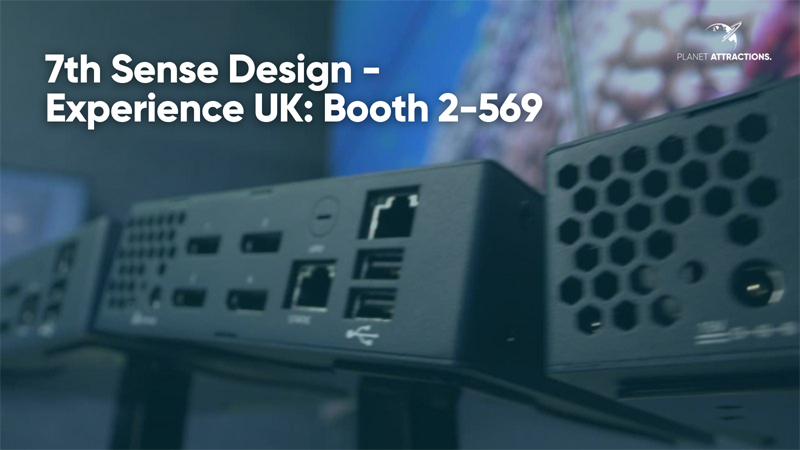 High-performance media specialists 7thSense will be exhibiting as part of the Experience UK Pavilion.

The company will be showcasing its Pico media server, which will be used to power the large screen displays on the Experience UK stand.

Pico - a small form factor 4K60 fully uncompressed high-performance media player - features a ruggedised design with internal features that enables it to be used on motion platforms, such as ride cars, and in high-temperature environments.

The system is available in three memory storage options: 225GB, 450GB and 900GB, and can be used to power wall displays and small-scale and mobile installations.

Read more here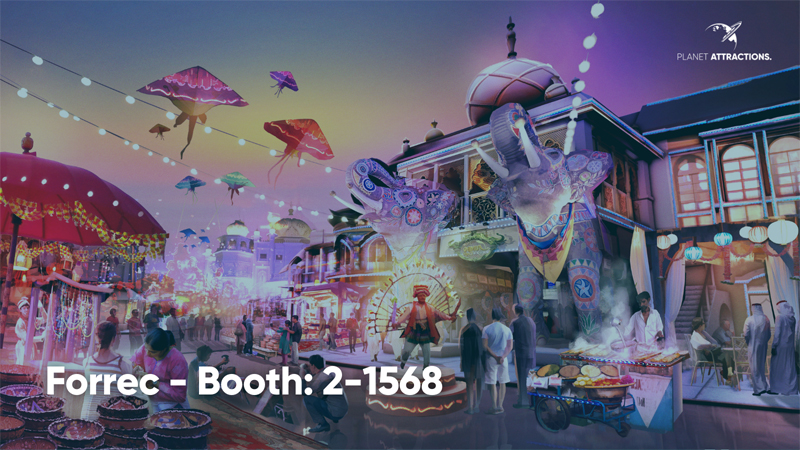 At this year's IAAPA Expo Europe, entertainment design company Forrec will be on hand to discuss and showcase several of its recent projects, including the Nickelodeon Universe indoor theme park at the American Dream mall in New Jersey, US.

The biggest indoor theme park in the US, Nickelodeon Universe features more than 35 attractions, including The Shredder, a Teenage Mutant Ninja Turtles-themed spinning coaster and The Shellraiser, a 43m (140ft) high roller coaster that reaches speeds of 100km per hour.

Working with Triple Five, Forrec developed the concept and thematic elements of the park.

Read more here


---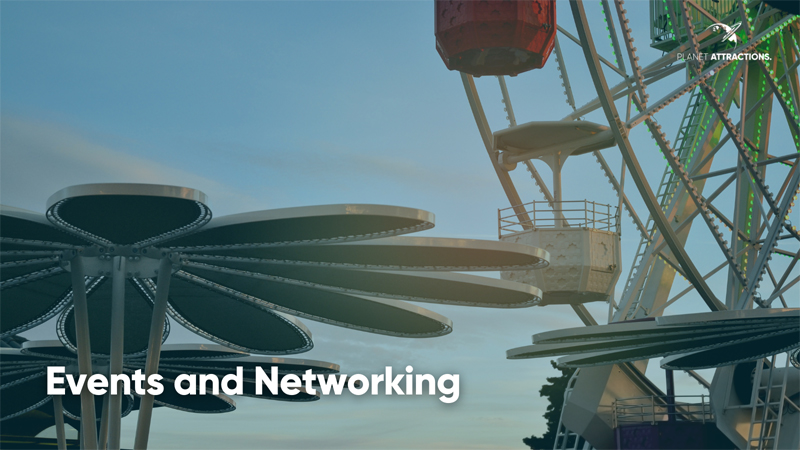 In addition to a packed schedule of meetings and education sessions, there are a number of special events and networking opportunities taking place throughout the week.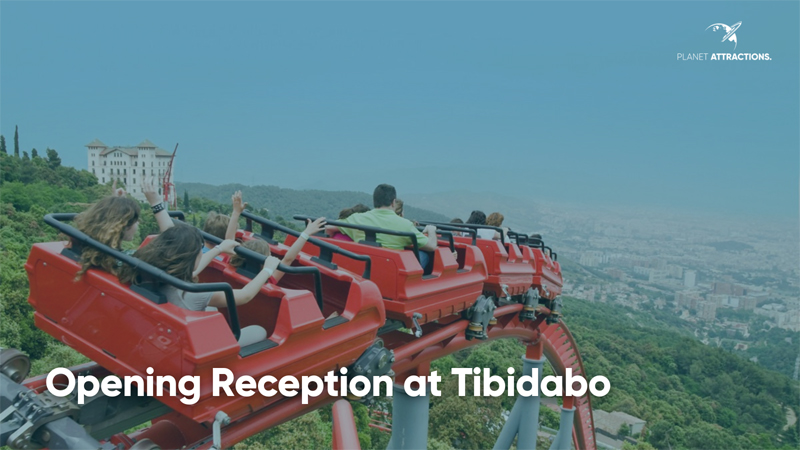 When: 18:30-21:30
Where: Parque de atracciones Tibidabo

Built in 1899 and opened in 1905, Tibidabo - one of the world's oldest and still functioning theme parks - will play host to the Opening Reception.

There, attendees can mingle with industry peers from around the world and enjoy speciality food and beverages.

A number of rides will also be open for the special event, including Giradabo, Talaia, Carrousel, Tibiair, Automata museum (guided tour), Interactibi, Embruixabruixes, Crash Cars, Diavolo, Express VR, Castell dels Contes, Piratta and Roller Coaster. There will also be live music.

Buses will depart Fira Barcelona Gran Via from 18:00, though participants may drive separately to the event.

This is a ticketed networking session, with a €157 online cost for IAAPA members and a €220 cost for non-members. Tickets should be purchased in advance as space is limited and may sell out.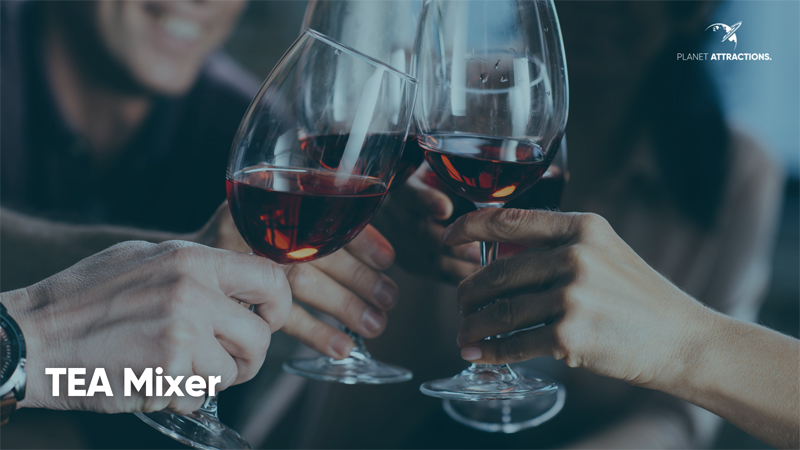 When: September 29, 6pm-8pm
Where: Hotel Porta Fira

The Themed Entertainment Association is hosting its own mixer event at IAAPA Expo Europe, with the event open to both members and non-members of the organisation.

Taking place right at the exit of the Fira Gran Via at the Hotel Porta Fira, the session starts as the show floor closes, with attendees receiving a welcome drink plus a selection of two complimentary drinks.

This is a ticketed networking session, with TEA Member Tickets available for US$25, Non-Member Tickets for US$40 and TEA NextGen Tickets for US$15.

Tickets here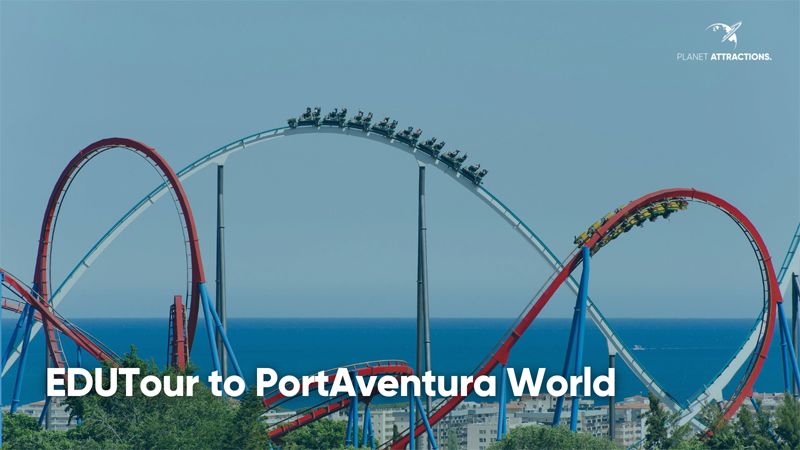 When: September 27, 2021: 0800 - 2000
Where: PortAventura World

Organised by IAAPA, this backstage tour at PortAventura World will see attendees learn how the attraction delivers thrills, excitement, and an excellent guest experience each and every day.

The event will also conclude with a joint networking reception at the park, which is also hosting the Sustainability Day and Safety Institute.

This is a ticketed event, with a €157 online cost for IAAPA members and a €220 cost for non-members. Tickets should be purchased in advance as space is limited and may sell out. Expo registration is also required.


---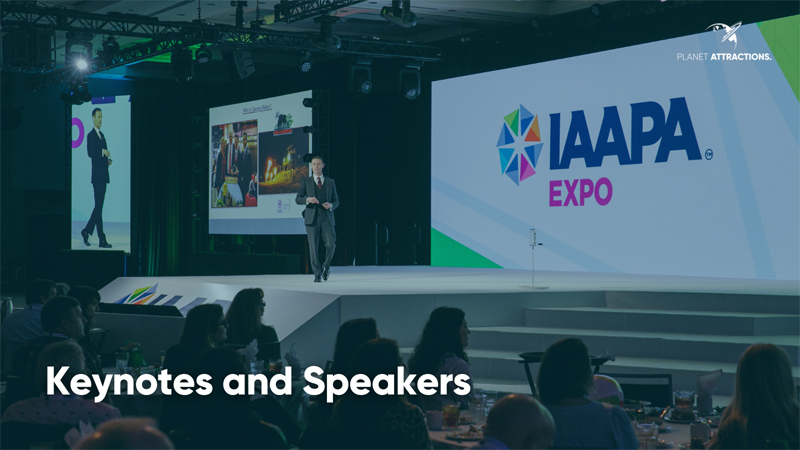 There are more than 20 education sessions taking place through IAAPA Expo Europe.

Distinguished travel journalist and advisor Doug Lansky will deliver the event's keynote speech on how attractions can find a balance between profit and smart preparation – aka "futureproofing". Following an unprecedented year as a result of the global pandemic, Lansky will discuss lessons learned – and not learned – from COVID-19, how to prepare for a crisis, and most importantly how to stay open and gain guests' trust.

Covering the creation of iconic attractions, Michelle Hicks of Firefly Creations, Grant Poje of WhiteWater, Julien Simon of Compagnie Des Alpes and Liseberg's Thomas Sjöstrand are all scheduled to speak in a joint panel session.

Presented by the TEA, Robert Arvidsson, Coen Bertens, Piet de Conick, Chris Lange and David Ginnuttis will talk about what´s key in creating popular IPs and characters that can be transferred to the outside world.

Also taking place is the CEO Talk, which will bring together Linnanmaki Amusement Park's Pia Adlivankin, Whiting's Foods' Ken Whiting, The Continuum Group's Juliana Delaney, and John Wood of Sally Dark Rides to share how they innovate and listen to their examples of bringing the new and fresh into play; and what is most innovative in our industry.

The host country of Spain will also be celebrated with a special event looking at the future plans of some of its most popular attractions, including PortAventura World and Tibidabo.

For a full list of networking sessions, check out the IAAPA website.


---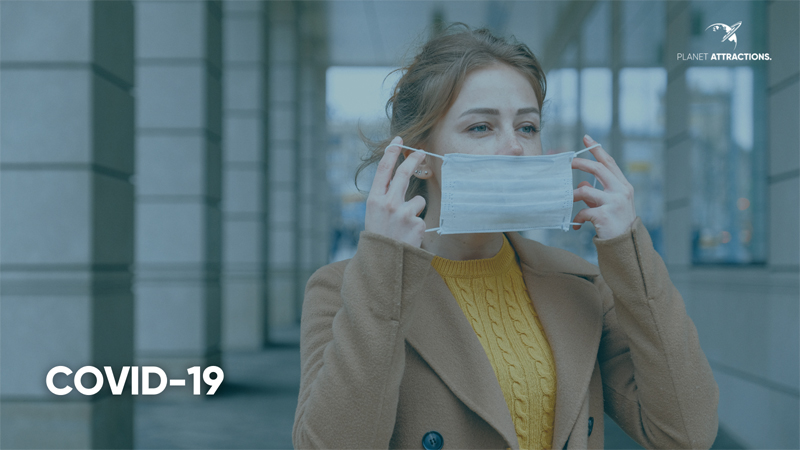 IAAPA Expo Europe marks the first major IAAPA event in person since the COVID-19 outbreak. As a result, there are a number of rules and regulations in place in terms of travel and attendance to the show, which will affect certain elements of the event and any networking. Here's a brief breakdown of the latest goings-on.

Travel

The Spanish government has implemented a series of measures to protect the general public's health, including health control of passengers upon their arrival in Spain.

At present, all those passengers from a country/area that has an identified Coronavirus risk must present, a certificate or document certifying vaccination against COVID-19 or a negative test in order to enter Spain.

The Spanish government publishes and reviews its list of 'risk countries' every seven days.

Rules and restrictions

While the State of Emergency declared by the Spanish government ended in May, some restrictions and curfews remain in force.

The use of face coverings continues to be mandatory for anyone over the age of six years old on all forms of public transport in Spain, in any enclosed space open to the public, and outdoors where social distancing of 1.5 metres cannot be observed. Local and regional restrictions may also be introduced at short notice.

In the Catalonia region where IAAPA Expo Europe is taking place, curfew restrictions were removed on August 27. There is however a ban on any public activity from 12.30am, including nightlife and culture events.

Cultural venues are open at 70% capacity with at most 1,000 people indoors or 3,000 outdoors or inside if the facilities are adequately ventilated.

For theme parks, they can open at 70% capacity, with up to 500 people indoors, and 1,000 outdoors. They can also remain open until 12.30 am.

IAAPA Expo Europe

For the IAAPA Expo Europe, participants are requested to be fully vaccinated or to have a negative Covid-19 test. All individuals aged six and up will be required to wear a face mask while in the facility and taking part in off-site Expo-related events.

Face masks can be removed when actively eating food and beverage in a stationary position and maintaining appropriate physical distancing. Complimentary masks will be available for those that need one.

To help reduce the potential spread of germs and to maintain a two-metre (six foot) physical distance, IAAPA requests no handshakes, hugging or touching others. Suggested alternative greetings include "saying hello, waving to the person, giving a nod, miming a fist bump, or showing your jazz hands".

As a result of the pandemic, IAAPA Expo Europe 2021 participants receive COVID-19 insurance in the event of a positive PCR test result. This insurance will cover an extension of a hotel stay up to 15 days, medical transport to the country of origin and medical expenses up to €100,000.

All attendees are invited to follow the Spanish heath control process and fill the necessary forms here

Check the current travel rules for travelling to Spain for each country here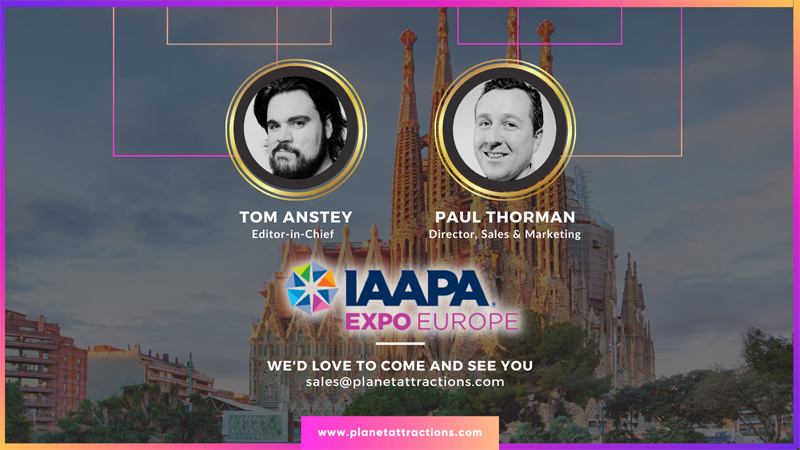 Planet Attractions' Editor-in-Chief, Tom Anstey, and its Director of Sales, Publishing and Marketing, Paul Thorman, are roaming the show floor and attending networking events all week long. Come and say hi or drop us an email [email protected] to arrange a meeting. We'd love to come and see you.
Events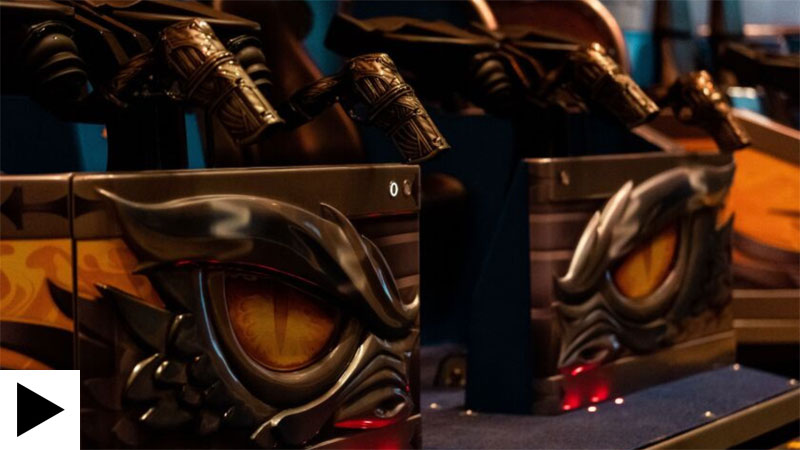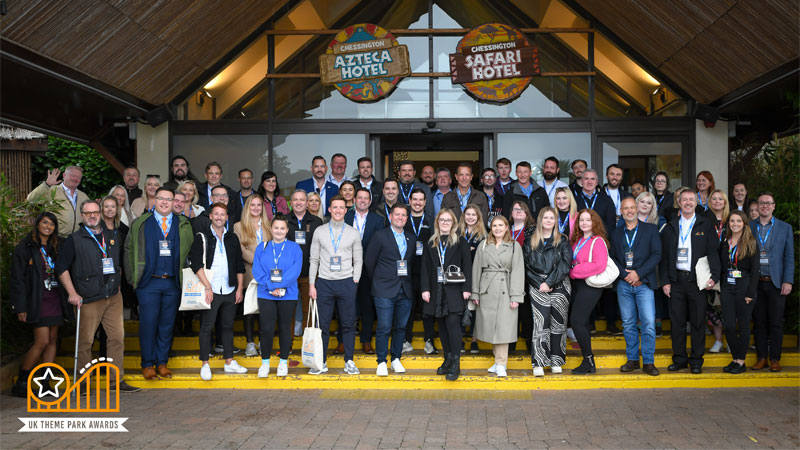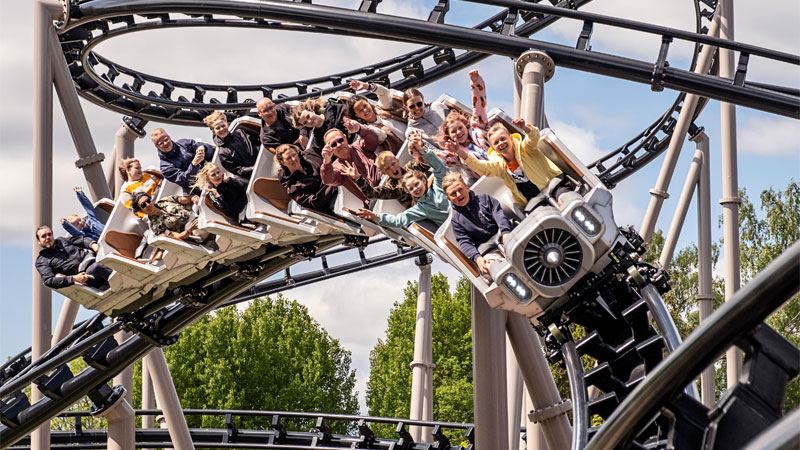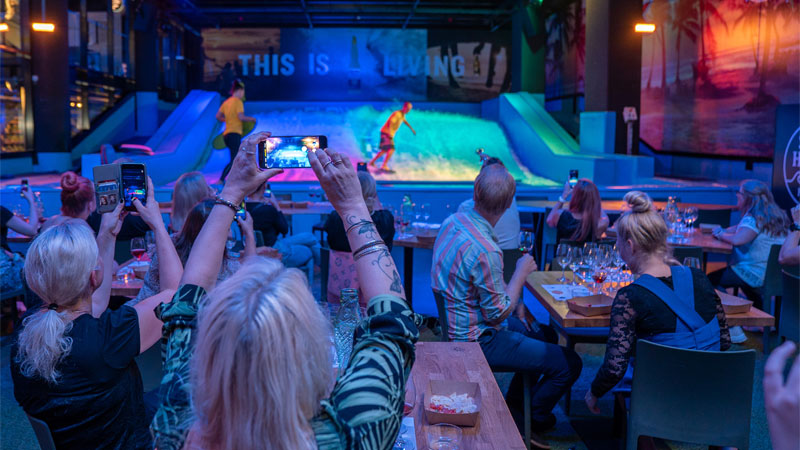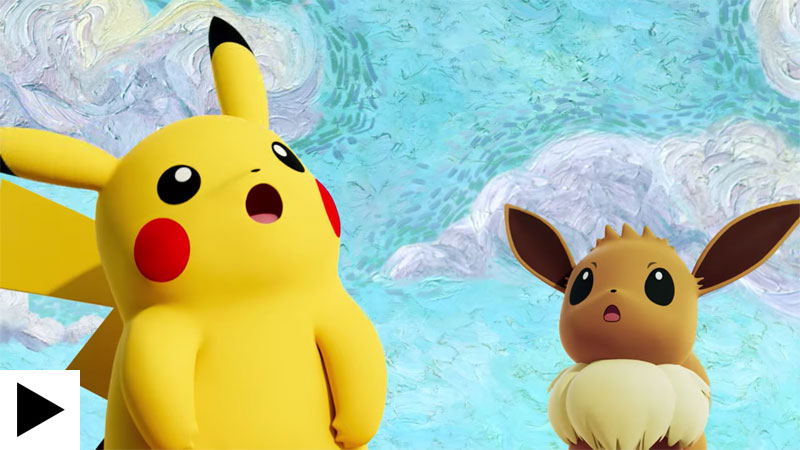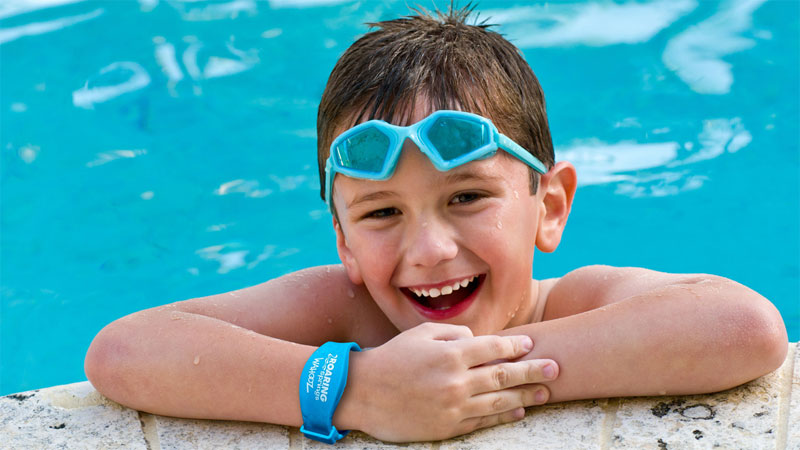 Solving the puzzle: Connect&GO's Anthony Palermo on how technology is rapidly changing attractions management