In depth

Everything you need to know about SEA Expo 2022

Fast becoming one of the key industry events for the visitor attractions sector, here's everything you need to know about this year's Saudi Entertainment and Amusement Expo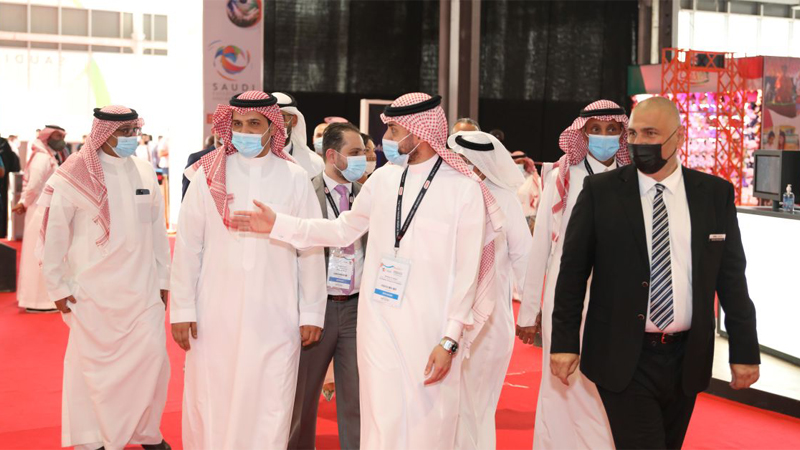 Leaders in the global entertainment, leisure, and amusement sectors are set to convene in Riyadh for this year's SEA Expo
Credit: SEA Expo
What is fast becoming one of the most important events on the industry calendar is set for this month when attractions professionals travel to Riyadh for the Saudi Entertainment and Amusement Expo (SEA).

Taking place from May 16-18 at the Riyadh International Convention & Exhibition Center, SEA Expo 2022 gives attendees the opportunity to meet thousands of buyers and investors within Saudi Arabia's lucrative US$64bn (€60.66bn, £51.87bn) entertainment and leisure sector.

Supported by The Federation of Saudi Chambers and having the National Entertainment Committee (NEC) as the event's strategic partner, entering its fourth year, SEA has already established itself as the largest platform for international and local suppliers of entertainment leisure products and services in the region with more than 10,000 visitors expected to attend the event.

According to its organisers, SEA will enable the industry to come together to identify upcoming opportunities, make the necessary contacts to penetrate the market, and build long-lasting business relationships at this extremely crucial time when 62% of MENA industry suppliers expect Saudi Arabia to be their top regional market in terms of revenues by 2025.

"Saudi Entertainment and Amusement (SEA) Expo offers a great opportunity for all stakeholders in the industry to get involved with conversations surrounding the future of entertainment in the Kingdom," says Alwalid Albatan, president of the NEC.

"Industry leaders and experts are set to travel from all over the world to share insights and join efforts to make Saudi Arabia the first entertainment destination."

The show will also feature an educational component, with the SEA Summit sharing the insights, experiences and tactics of the region's most successful stakeholders, while also exploring some of its most exciting projects. Among this year's speakers will be Alwaleed Albaltan, president of the National Entertainment Committee Council of Saudi Chambers; Ahmed Arab, deputy minister of the Strategy and Business Intelligence Ministry of Tourism for Saudi Arabia; and Damien Latham, chief attractions officer for Saudi Entertainment Ventures.

"Working through the SEA Expo and Summit programmes, we wanted to ensure our speakers and exhibitors reflect the change and demand in the Kingdom's entertainment sector," said Sarkis Kahwajian, event director for SEA Expo. "We also want to offer a platform where buyers and suppliers can learn about upcoming trends, discuss industry requirements and do business."

For those wanting special services related to light and sound, SEA Expo is also launching Saudi Light & Sound (SLS) Expo - a brand new event that takes place alongside SEA Expo to help meet the rising demand for world-class immersive experiences.

According to the organisers, SLS Expo will offer a stage where people can see, hear and experience the latest developments and illuminating innovations in lighting, sound and AV. The event will also be accompanied by the SLS Summit, which is an educational event focused on lighting, sound and AV production.


---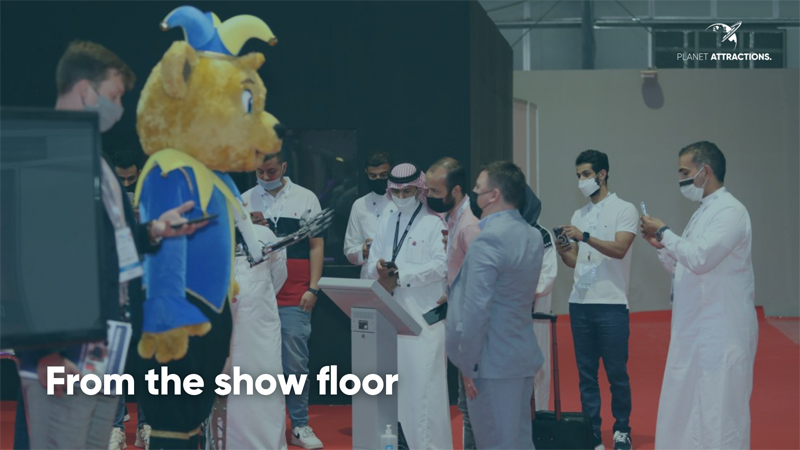 With hundreds of exhibitors to choose from at this year's show, here are some who have offered a sneak peek at what to expect in Riyadh.




Triotech will be showcasing its new award-winning attraction Hyper Ride at this year's SEA Expo.

The attraction, which picked up the IAAPA Brass Ring Award 2021 for Best New Product, recently won the MENALAC Award 2022 for Best New Concept in Dubai.

A first of its kind media-based attraction that delivers a dynamic, action-packed experience in a small footprint, Hyper Ride also features a library of interactive content.

According to Triotech, these benefits make Hyper Ride accessible to local amusement parks, FECs, shopping malls, and other locations that usually cannot afford this type of attraction, usually found in larger theme parks.

Find out more by visiting the Triotech team at Booth #3E61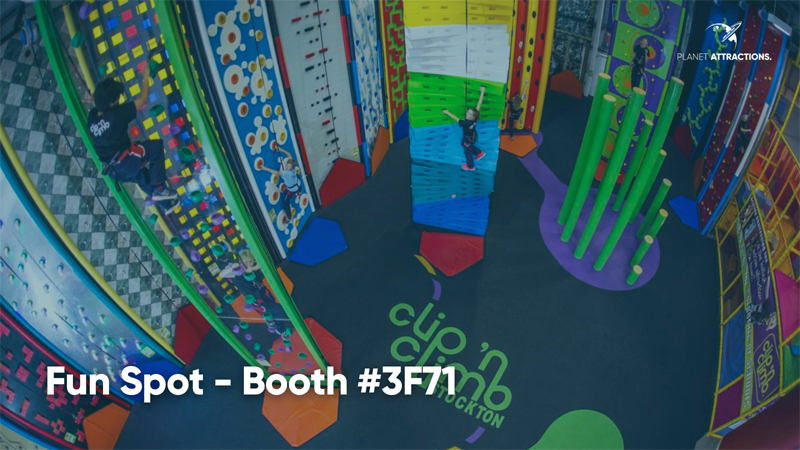 Fun Spot is looking to add to its 13 projects in the Middle East region, with the operator, alongside Clip 'n Climb, set to exhibit at this year's SEA Expo.

Offering up a full portfolio of 'sportainment', Fun Spot's offerings include trampolines, Clip 'n Climb courses, ropes courses, ninja courses, indoor playgrounds and more.

Entering the MENA region two years ago, Fun Spot manages a total of 83 projects worldwide, with its investors and existing parks benefitting from services including turn-key designs, manufacturing and operational consulting.

The company also offers various types of centres, which can be varied based on size and location.

Fun Spot's EMEA representatives will be on hand at SEA Expo. They can be found at Booth #3F71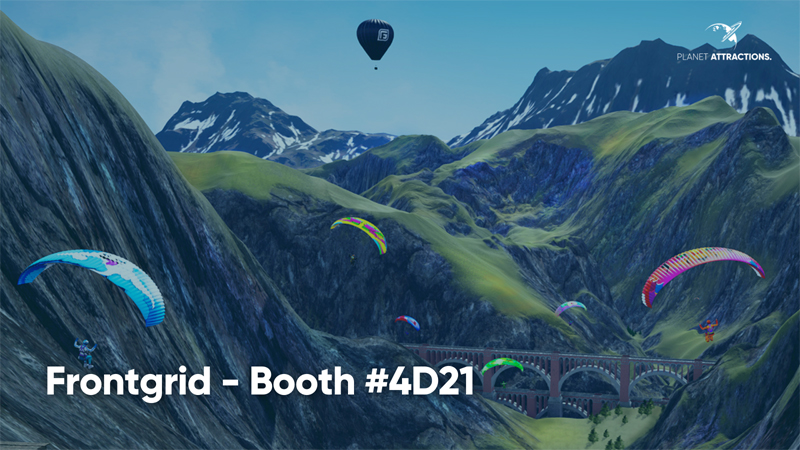 Frontgrid is bringing its market-leading VR experience, ParadropVR, to this year's SEA Expo.

Boasting multiplayer VR, exciting game content and an online global league, ParadropVR is an immersive adventure attraction themed around paragliding. The ride features a full range of motion, giving riders complete control over both their physical and virtual gameplay.

Ahead of the show, the company has announced that ParadropVR will soon be opening in Kuwait. The company already has several installations operating in the region, with ParadropVR attractions at Dubai Mall, in Dubai; at Doha Quest, in Qatar; and at the Red Sea Mall, in Saudi Arabia. The Kuwait installation will see ParadropVR represented in 12 countries.

During the show, Frontgrid CEO Matt Wells will be joining Amusement Services International (ASI), the company's exclusive distributor in the Middle East, at Booth #4D21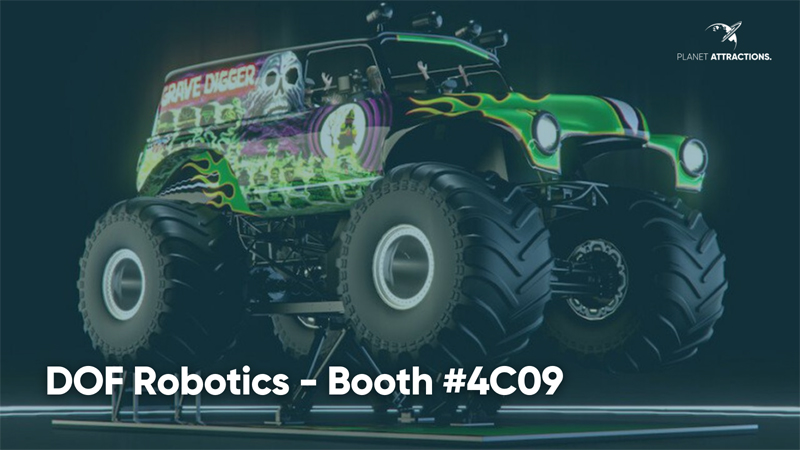 Since it was founded in 2006, the Turkey-based DOF Robotics has enhanced the amusement industry by producing high-tech immersive VR and AR attractions, motion simulators and interactive VR games.

Offering a one-stop-shop service from project design to maintenance and training, the company will be in attendance at this year's SEA Expo, showing off its Monster Jam Truck Grave Digger among other innovations.

Meet a DOF representative and enjoy a demo of their latest technologies by visiting Booth #4C09.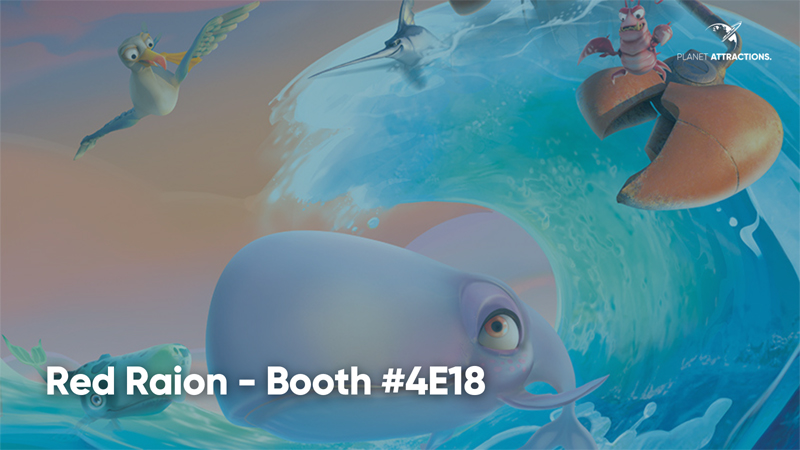 Red Raion, the CGI studio specialising in media-based attractions, will be showcasing its newest CGI title for licensing - Moby Dick - Friends to the Rescue!

Launching soon in 5D, VR, and Dome formats, the movie is an underwater adventure for children and families, following the adventures of the Willa, the daughter of Moby Dick, and her endless pursuit by Captain Ahab.

Red Raion is aiming to expand its presence in the MENA region, with SEA Expo the perfect setting to meet its ambitions.

"This is Red Raion's first SEA Expo, and the second event in the Middle East this year," said Valeria Rizzo, business development director at Red Raion.

"The entertainment industry in this region is flourishing as never before, and it's essential for us to be present at such a fundamental event.

"We want to give all the operators who are contributing to this growing market the opportunity to discover the benefits of collaborating with a company that's specialised in CGI content for media-based attractions, and help them choose the best content for the digital attractions in their pipeline."

If you're attending SEA Expo, take the chance to visit Red Raion at Booth #4E18.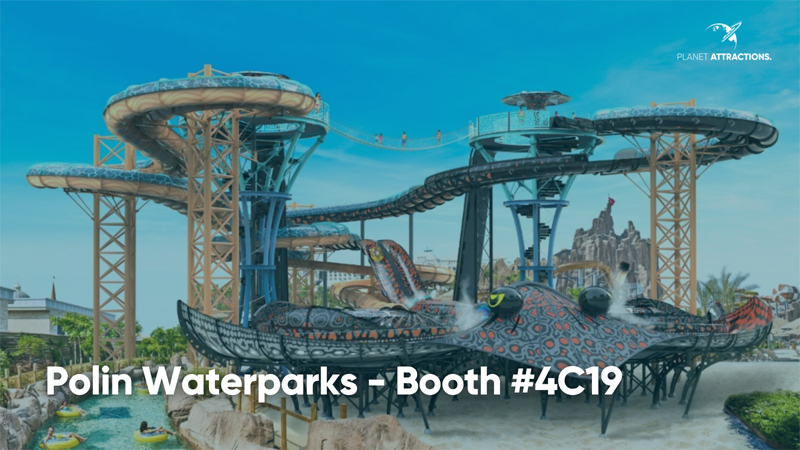 Polin is a world leader in the design, engineering, manufacturing, and installation of water parks and water-play attractions.

Working across the world, Polin has completed more than 3,500 waterpark projects in 112 countries and is the biggest water slide supplier in the Eurasia region.

According to Polin, working with a wide variety of clients has helped the company reach several milestones including the installation of the first waterparks in many countries and many other award-winning rides at parks with world-renowned reputations.

Polin will be exhibiting at this year's SEA Expo. Visit them at Booth #4C19


---
Planet Attractions has teamed with SEA Expo as a media partner on this year's event. Check back here for all the latest news from the show.
Events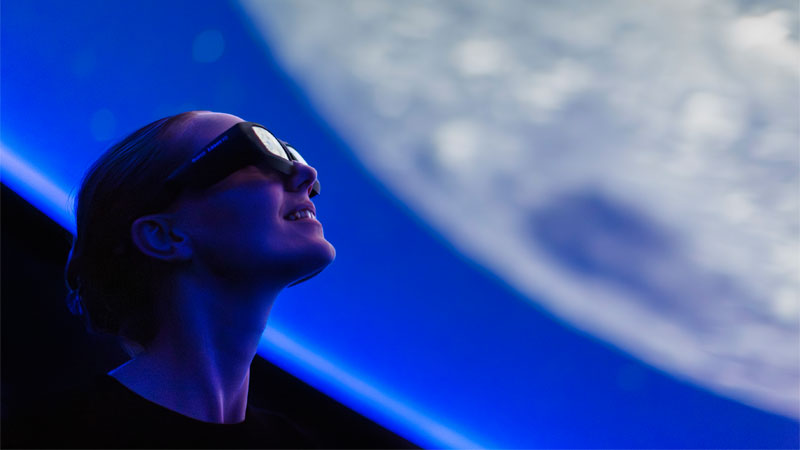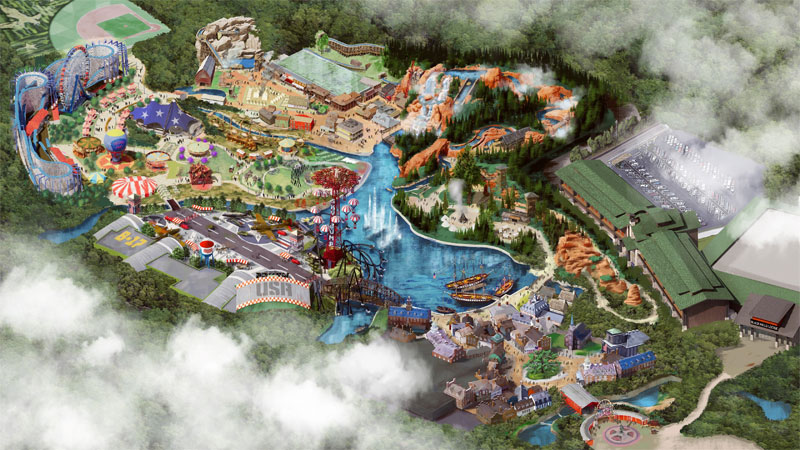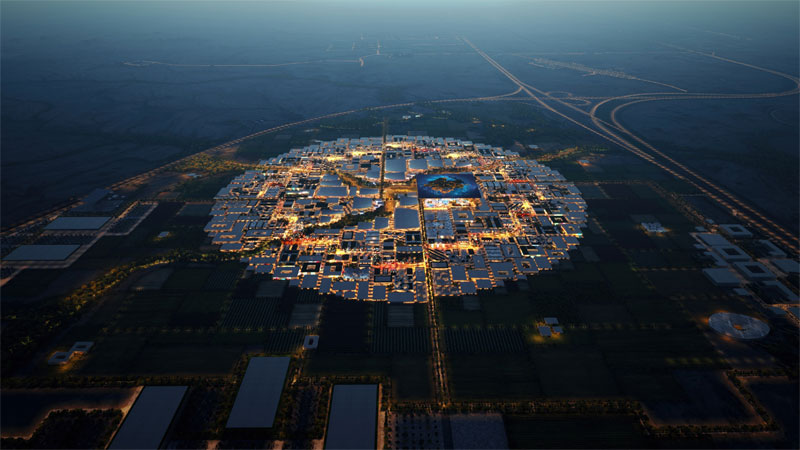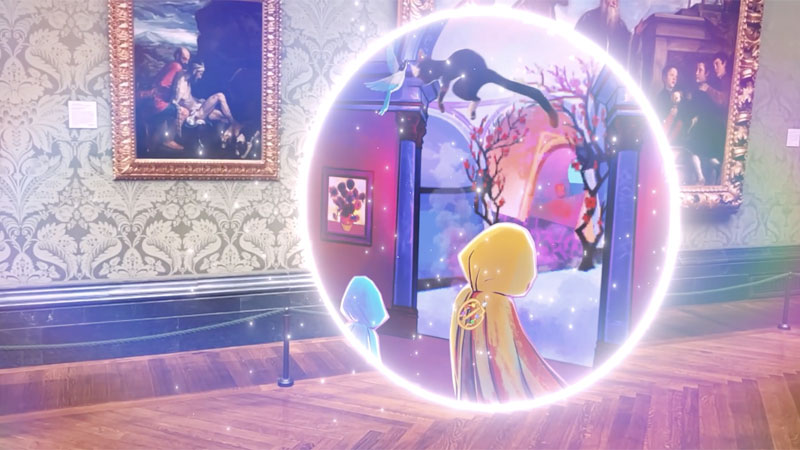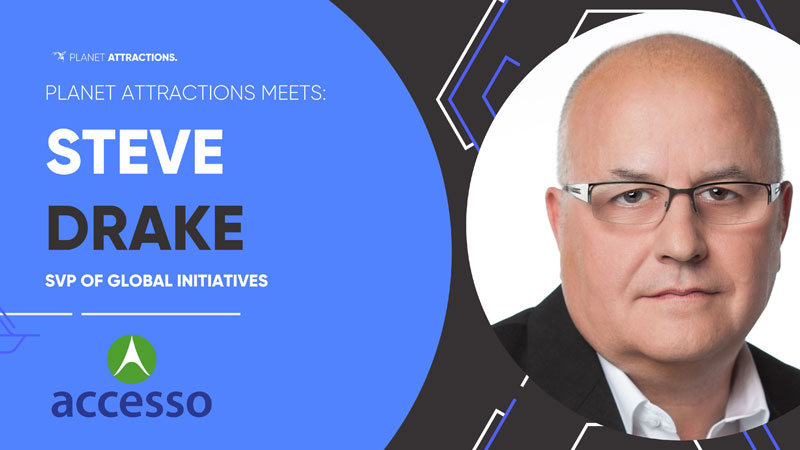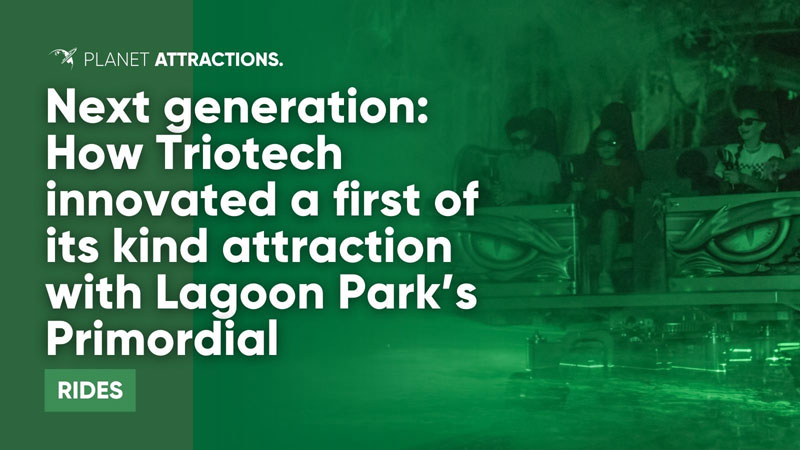 Next generation: How Triotech innovated a first of its kind attraction with Lagoon Park's Primordial