news

Cancelled: Glastonbury gets the axe as Covid continues to decimate festival sector

The world-famous Glastonbury music festival will not go ahead in 2021 'with great regret'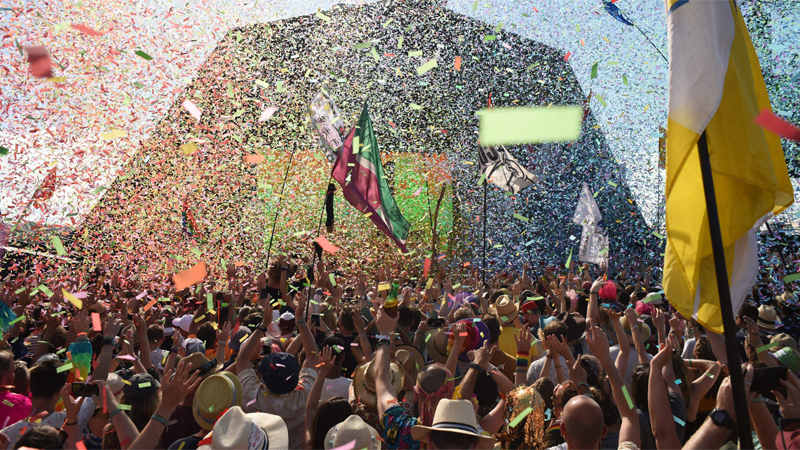 Glastonbury is one most significant events on the global cultural calendar
Credit: AFP
The effects of the pandemic continue to be felt, with the iconic Glastonbury Festival cancelled for the second consecutive year as a direct result of the global crisis.

In a statement, released by the festival's organisers, Michael and Emily Eavis, it was said the cancellation has come with "great regret".

"In spite of our efforts to move heaven and earth, it's become clear that we simply will not be able to make the Festival happen this year," said the statement. "We are sorry to let you all down".

Glastonbury, which takes place nearly every year in Somerset, England, is traditionally the UK's largest music festival and a major event in global culture.

In operation since 1970, previous breaks in the festival calendar occurred roughly every five years to allow the farmland on-site a chance to recover. Called fallow years, this will be the first time since the 1970s that the event hasn't taken place in more than a two year period.

Damage to the sector

The live music and festival sector in the UK has been hit particularly hard by the COVID-19 pandemic, with large events unable to operate since the initial lockdown in March 2020.

At the start of this month, MPs were told that many, if not all, of the UK's largest music festivals could be called off by the end of January.

Over the course of 2020, British music festivals such as Glastonbury, Download and V Festival saw operations almost completely grind to a halt, with revenues year-on-year down an estimated 90%.

"We have repeatedly called for ministers to act to protect our world-renowned festivals like this one with a government-backed insurance scheme," said Julian Knight chair of the British Government's Digital, Culture, Media and Sport Committee.

"Our plea fell on deaf ears and now the chickens have come home to roost.

"The jewel in the crown will be absent but surely the government cannot ignore the message any longer - it must act now to save this vibrant and vital festivals sector."

© Kazoo 5 Limited 2021