In depth

Deals at DEAL: Middle East attractions show hails successful return to Dubai in 2022

The Dubai Entertainment, Amusement & Leisure Exhibition returned in 2022, bringing with it much success for attendees and exhibitors alike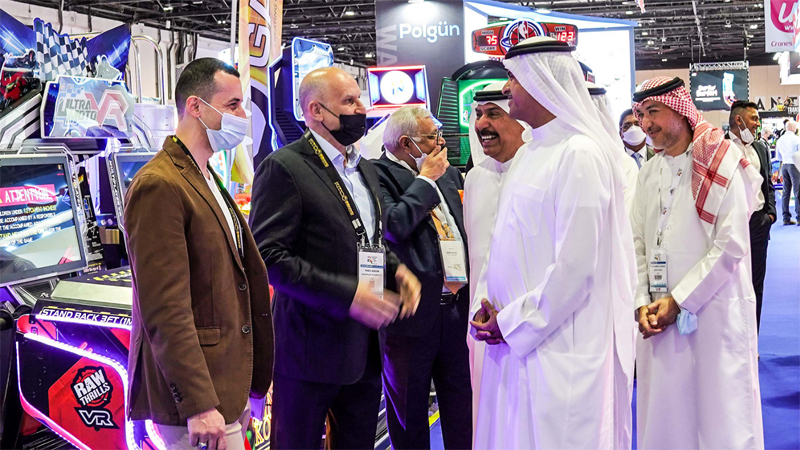 Visitors from nearly 100 countries attended this year's DEAL show
Credit: DEAL
In a year where the UAE welcomed the highly-anticipated Dubai Expo, and we finally emerged from the worst of the pandemic, it was almost inevitable that the 2022 edition of the Dubai Entertainment, Amusement & Leisure Exhibition (DEAL) would also come out swinging.

The premium trade show event for the Middle Eastern attractions market, DEAL represents the largest event of its kind in the region, and this year's event was no different, with buyers visiting the show from nearly 100 different countries across the globe.

Encompassing an extensive tradeshow floor with exhibitors showcasing the latest industry innovations, this year's show, which took place between March 28-30, was held at the Dubai World Trade Centre, with the event officially inaugurated by Buti Saeed Al Ghandi, second vice-chairman of the Board for the Dubai World Trade Centre Authority.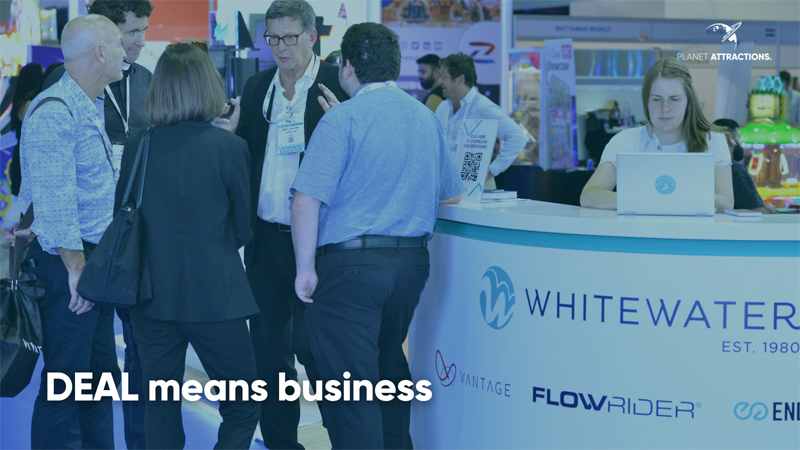 More than 300 exhibitors were in attendance at this year's show – including several major industry players such as Zamperla, Polin Waterparks and ProSlide – with suppliers showcasing their products and services across six major categories: Amusement rides, entertainment, games & devices, gifts & souvenirs, museums & galleries and themed retail & entertainment.

"DEAL has always attracted quality and serious trade visitors from across the globe," says Abdul Rahman Falaknaz, chairman of the show's organisers - International Expo Consults.

"DEAL means more business. Despite the pandemic and global political environment, this year's event once again delivered another success story."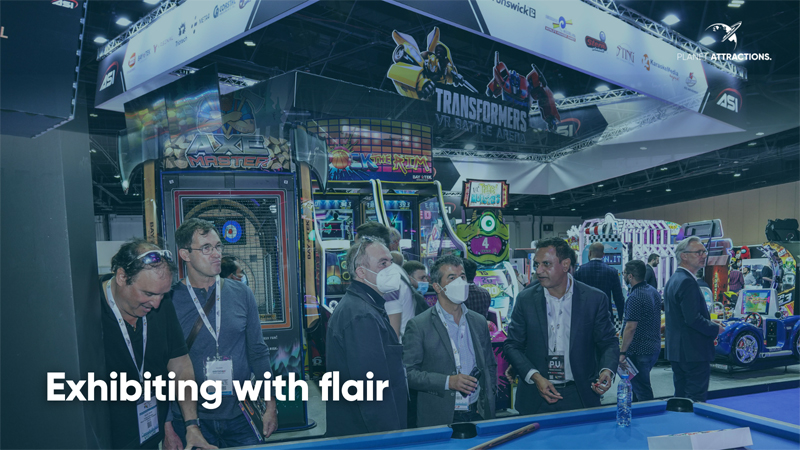 Among this year's visitors, Amusement Services International (ASI) followed the theme of "Level 22 Unlocked" - something that was designed to cater to a new experience economy.

A number of new concepts and products on show at DEAL enabled ASI to offer "experiential demands" to its client's customers, with products including VR, cutting edge video, novelty offerings, redemption games, children's options and carnival games.

Another exhibitor - Semnox Solutions - said the show offered the opportunity to meet existing clients and speak to prospective ones as well, with a number of leads generated during the event.

"DEAL has brought the industry together and it's great to see so many new innovations build up in the entertainment industry," says Umesh Prabhu, director at Semnox.

"This is a great sign for the industry, and we look forward to showcasing more of our innovations and solution offerings in times to come".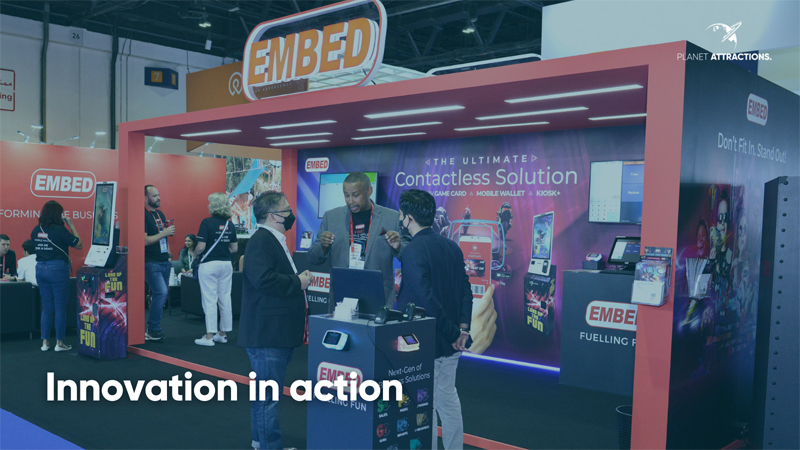 Leading waterpark supplier WhiteWater was in attendance at this year's show, showcasing its Endless Surf technology along with a number of other technologies, including Flowrider, Vantage and more.

Endless Surf - the next generation of powerful, efficient, and customisable waves for the world of in-land surfing - is a key part of WhiteWater's new mixed-use development model, and can provide iconic inland surfing that aims to draw guests of all ages to surf parks worldwide.

Also at the show, cashless solutions provider Embed found commercial success, garnering positive feedback and interest for new product launches globally.

During the event, the supplier championed two major tech innovations - its KIOSK+, Breakaway Game Card and its Mobile Wallet solution.

KIOSK+ was first unveiled in November during the IAAPA Expo in Orlando, Florida. The self-service kiosk offers a smaller footprint than other self-serve kiosks in the industry, meaning that it doesn't take up as much space on the floor that could otherwise be given over to revenue-generating games.

Meanwhile, Embed's Mobile Wallet is the only FEC business solution that is Apple iOS and Google Android compliant, with software that can be linked to any FEC app.

"At Embed, we aim to enable, empower, and ease the business of fun, transforming it with our technology innovation," says Renee Welsh, CEO, Embed.

"We have a clear vision of the FEC of the future, and KIOSK+ is a product that will transform what FECs are willing to accept from their business solutions providers; no more space-consuming bulky kiosks.

"With our technology, operators can maximise their game room floor with revenue-generating games, lower their costs, and achieve their business goals through this innovation."

Showing innovation in action, Intercard, which also provides cashless technology solutions, unveiled two innovative software platforms during the event, showcasing its iTellerPlus software and E-commerce platform.

Using iTellerPlus - the most advanced kiosk in its class - guests to attractions can buy timed play, gate passes and package deals in addition to gameplay, which is stored on the same game card. The E-commerce platform meanwhile offers customers the ability to purchase game cards, packages, or gifts cards, on the go or in the comfort of their own homes.




New beginnings were also a theme at this year's show, with millions of dollars worth of deals taking place across the show floor.

Among these deals, a new partnership agreement between Al Hokair Group for Tourism and Development and the entertainment brand Brass Monkey was signed during the event.

The partnership will see Al Hokair Group develop a range of destinations across several regions where customers can enjoy Brass Monkey's unique approach to entertainment and fun. Established in the UAE, Brass Monkey has been combining good times with top dining featuring American and Asian dishes since it launched in 2020.

Meanwhile, Warehouse of Games - a leading supplier, designer and support team for arcades and amusements worldwide - closed a major deal on the DEAL show floor, signing an agreement with one of the fastest-growing FEC operators in Saudi Arabia - Asateer Entertainment.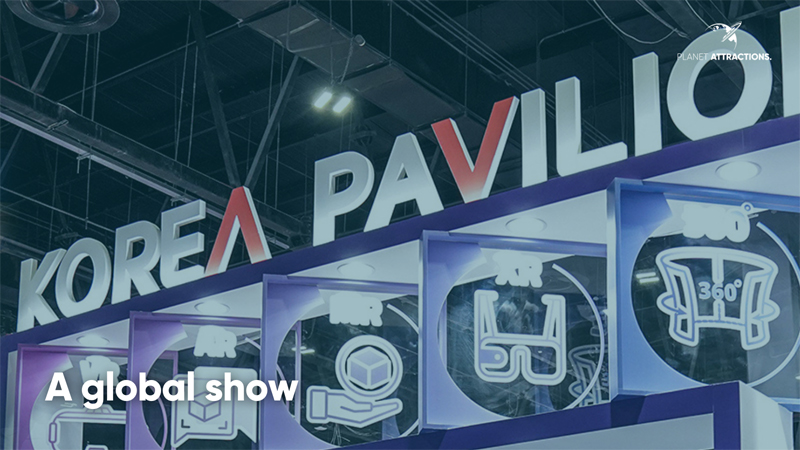 A number of exhibitors travelled to Dubai from the US for this year's show, including Breeze Creative, Aquatic Development Group (ADG), Great Coasters, Daldorado, Freestyle Slides and Mobooths.

Meanwhile, a group of Chinese FEC and theme park-focussed companies were in attendance despite ongoing travel challenges in China related to the ongoing pandemic.

In addition, the Korea Creative Content Agency (KOCCA) - a governmental agency for South Korea that oversees and coordinates the promotion of the Korean content industry - attended the show with a number of industry leaders from the region, including Argo Creative, J Wonder, Live K, Mangrove Inc, Motion Technologies, Victoria Productions and Vuidea.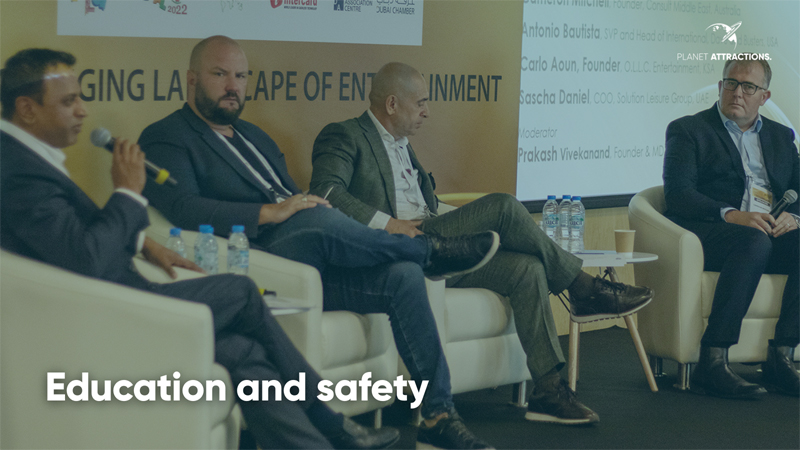 MENALAC's (Middle East and North Africa Leisure & Attractions Council) Leisure, Entertainment and Attractions Conference also returned for its fifth edition at the 2022 DEAL show.

Co-run by DEAL, TUV-SUD and MENALAC, the sessions saw a gathering of prominent thought leaders and stalwarts from across the industry coming together under one roof to share insight and experiences.

MENALAC also brought a strong health and safety element to the education sessions, introducing a special Safety Day, which focussed on innovations and the digitising of health and safety.

As well as a chance to learn, the sessions offered delegates the chance to network with industry peers in a number of fields. The conference also featured the MENALAC awards, which recognise excellence and achievement in the Middle East and North African attractions industries.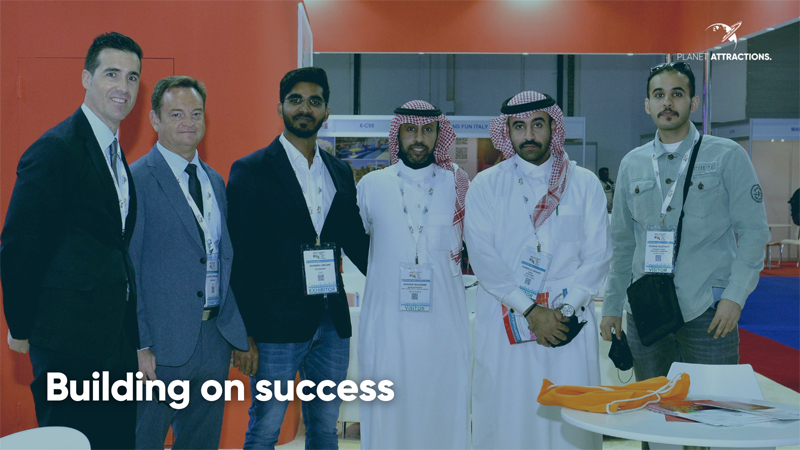 According to Sharif Rahman, CEO of International Expo Consults, post-show feedback from the event has been "highly positive", with a number of trade visitors from this year's event already planning to exhibit at the show's 29th edition in 2023.

"DEAL 2022 is the reflection of the theme park and amusement industry and showcases the latest concepts from across the globe," says Rahman.

"With a curated and proven business model, we've replicated this success story for 28 consecutive years."

Following a triumphant year in the wake of the pandemic and buoyed by record visitor numbers to Dubai following Expo 2020, Rahman sees 2023's event as another home run.

"After hosting the global theme parks and amusement industry this year, the organisers aim to script another success story in 2023," he says.

"The DEAL show has enabled many global brands to establish a very firm footprint in the region and apart from a strong brand presence, we've also enabled them to multiply their profits.

"DEAL is a permanent home to some of the leading global exhibitors that have been participating since the very first edition which showcases the trust that the industry has in DEAL. The 29th edition will be one of the largest editions of the show and will propel the industry further ahead."
Events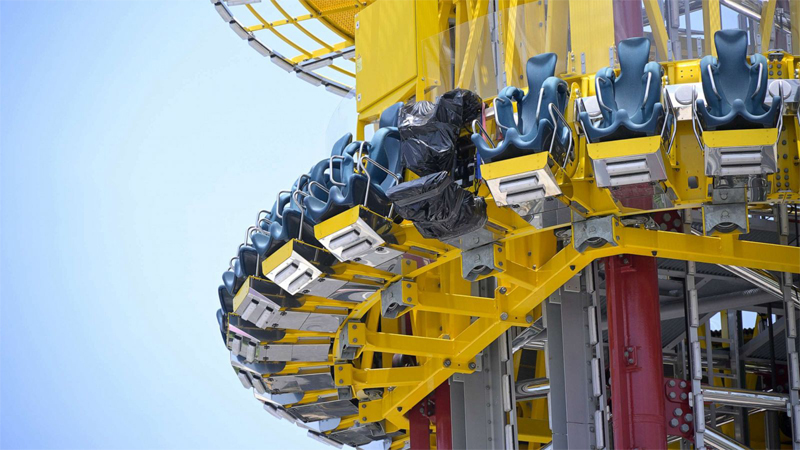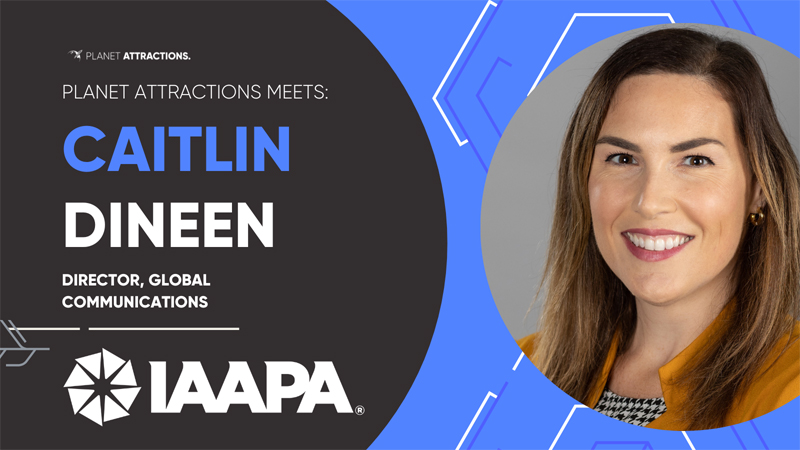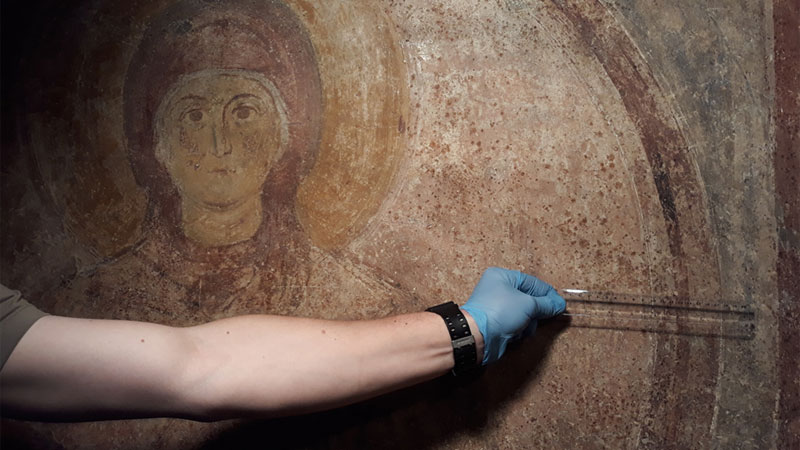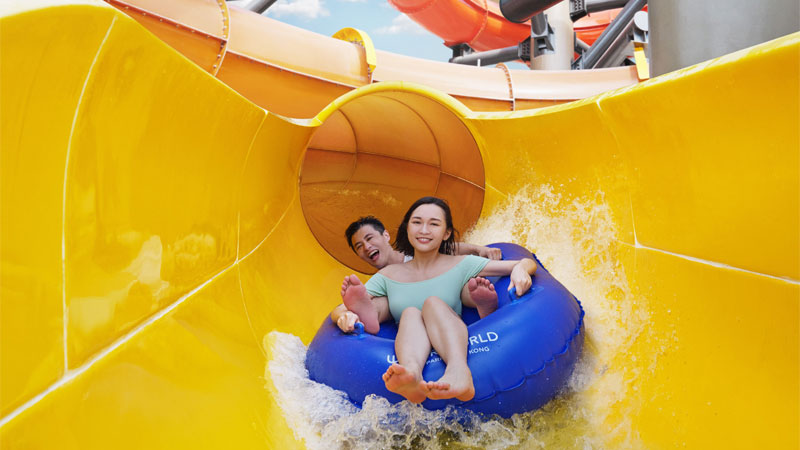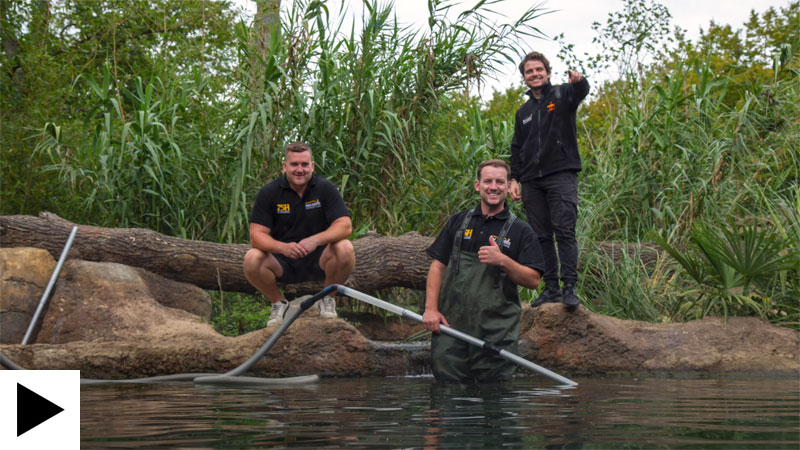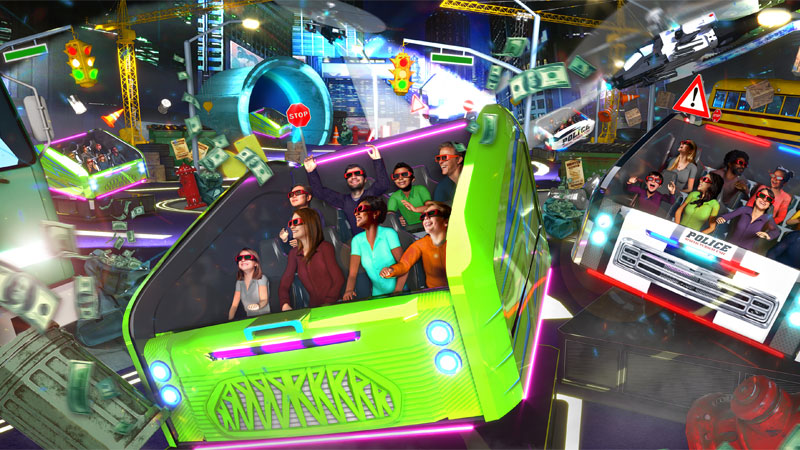 Into Overdrive: Inside the innovative new dark ride from Simworx