RWS Global will in attendance at this year's IAAPA Expo Europe to discuss major projects including the opening of the Hasbro City FEC, as well as several cruise line and resort partnerships




Disney said it would double spending on theme parks, resorts and cruise lines to $60bn over the next decade, sending shares lower despite a boost to the business segment that has driven profits over the past year.




The famous Italian city of Venice is set to tackle over-tourism with the introduction of a €5 a day entry fee for visitors to the Unesco World Heritage Site




WhiteWater is set to announce several new projects at this year's IAAPA Expo Europe. The waterpark manufacturer will also showcase its line of Blaster water rides at the event




The Disney Treasure cruise ship will set sail at the end of next year, with Disney unveiling its latest offering in a rapid expansion of its popular cruise operation




Norway's cruise industry is booming, with 5.5 million passengers expected to make a port call during 2023 as individual visits shoot up by 29%




Peter van der Schans has now been at the helm of IAAPA's EMEA operations for more than a year. He shares with Planet Attractions how that year has gone and the progress being made in the global attractions markets of Europe, the Middle East and Africa




ted, part of RWS Global, has developed 40 brand new entertainment experiences onboard the Marella Voyager, the newest addition to the Marella Cruises' fleet.




Disney's parks and experiences division has reported US$8.3bn in revenue for Q3 2023, despite rising operational costs and lower guest attendance at the Disney World resort in Florida




Dive in as FlowRider's Joshua Atkinson explores the shift in consumer mindsets and its impact on the attractions industry




Luxury cruise operator Mundy Cruising has said that use of artificial intelligence (AI) will "unlock a host of developments in ship design and on-board experience".




Adam Savage, the original co-host of Discovery Channel's




The Public Investment Fund of Saudi Arabia has announced the launch of Asfar - a new company designed to support the growth of the kingdom's tourism sector




Disney Cruise Line (DCL) has debuted a new progress report that enables fans to track the construction of its upcoming cruise ship - the Disney Treasure.




Amsterdam has banned cruise ships from the city's centre in an attempt to limit visitor numbers and curb pollution levels.




Passenger and freight shipping company Arctic Umiaq Line and cruise operator Hurtigruten Norway have announced a new partnership designed to boost growth and opportunities in Greenland's tourism industry.




In the midst of its global and domestic investment spree, Saudi Arabia's Public Investment Fund has declared a loss on investments of US$11bn for last year




Carnival's Holland America has announced the launch of National Geographic Day Tours - experiences that allow guests to connect in a sustainable way with destinations in the Mediterranean.




Virgin Voyages has partnered with Jennifer Lopez to launch Jen A.I. a new tool that enables guests to receive personalised invitations from the pop superstar




Hamburg, Germany, is set to welcome back Seatrade Europe from September 6-8, marking the first return of the event to the continent since the emergence of the global pandemic.




Princess Cruises has said it will not be adding a rollercoaster or waterpark to its offerings, after announcing a new activity zone onboard its upcoming Sun Princess.




Cruise operator Hurtigruten Norway has unveiled plans for the company's first zero-emission ship.




Carnival is debuting what it calls 'the most engaging family activity zone ever featured on a Princess cruise ship' with Park19 set to make its debut on board the upcoming Sun Princess in February 2024




MrBeast has released a new video which sees the world's biggest YouTuber take over Royal Caribbean's gigantic Harmony of the Seas cruise ship




Disney Cruise Line (DCL) has teamed up with several community organisations in the Bahamas to build a new garden at the Ranfurly Homes for Children, which is hoped will inspire the young residents to grow and eat their own produce.




Paul Ludlow, president of P&O Cruises, has been named president of Carnival UK in a new consolidated position.




Miirage is a new modular holographic system bringing the virtual world to life without any additional need for mobile devices, screens or wearables. The creators behind the technology speak to Planet Attractions about the new product and exactly what it can do...




MSC Eurbia will become the world's first net zero greenhouse gas emissions cruise when it sets sail next week




UN experts have expressed alarm after three people evicted from homes to make way for Saudi Arabia's The Line, now face the death penalty




Disney has announced that its Star Wars Galactic Starcruise experience will cease operations permanently in September 2023 after only 18 months




The Carnival Dream cruise liner helped a number of people in need after their boat capsized in the Belize Channel.




Cruise line operator Royal Caribbean could be planning to expand its reach in the Bahamas, after a team was sent to scout Rum Cay as a potential new private island destination




WhiteWater has revealed details of more than 60 major projects across its waterpark, water ride and surf divisions opening worldwide throughout 2023




Showcasing exactly what it means to produce an immersive entertainment experience, RWS Entertainment Group and MSC Cruises have turned their eyes to fitness and wellbeing, with a new programme on MSC's Euribia debuting in May and June for teens and kids.




Nassau Cruise Port in the Bahamas is scheduled to reopen next month following a US$300m renovation targeting increased visitor numbers and an enhanced visitor experience




With the attractions and cruise industries seemingly closer than ever before, RWS CEO Ryan Stana speaks to Planet Attractions about what that means and the steps we can take to bring these two powerhouses under one metaphorical roof




Hong Kong's tourism board has announced its "return to its position as Asia's cruise hub", following 160 ship calls from 16 cruise lines so far in 2023.




JRA has announced a new company structure that sees Mark Amos promoted to the role of executive VP, while former president Keith James becomes chairman




The Caribbean's most popular cruise destination is about to gain a major new port, with work on Calypso Cove to start towards the end of this year




Disney's leadership structure continues to change, with Bob Iger naming company veteran Asad Ayaz as the company's first-ever chief brand officer




Meyer Group has unveiled the cruise ship of the future with its Reverse concept showing what such a vessel could look like in the year 2100




Colombian tourism has been showing unprecedented rise in numbers with the cruising industry pivotal to the whole sector's growth.




Disney Cruise Line (DCL) and the Singapore Tourism Board (STB) have announced plans to bring Disney cruises to the southeast Asia region for the first time.




The Taiwan Tourism Bureau and Taiwan International Ports Corporation have joined forces to showcase the country's cruise tourism opportunities, with the aim of driving economic growth and expediting the revival of Taiwan's cruise market.




More musical fun at Seatrade this time from the Aruba stand with a tune that will surely be familiar to the Disney faithful.




Among the exhibitors at this year's Seatrade are a range of tourism bodies representing all the global cruise ports and related attractions from around the world. Over at the Virgin Islands stand, this colourful character was showcasing some of the destinations culture for attendees.




With the show floor open, we've taken a time-lapsed walk around Seatrade Cruise Global. Split between suppliers, ports and operators there's a lot to see at this year's show and plenty for attractions operators and suppliers to sink their teeth into. Check out the video below!




Kicking off the conference portion of the event yesterday, Seatrade Cruise Global today opened its show floor, with exhibitors from across the globe showcasing their products and destinations.




SeaTrade Cruise Global has returned to Tampa, Florida, US, with a day of conferencing ahead of the launch of the show floor tomorrow (March 28).




Icon of the Seas will feature the largest waterpark at sea when it sets sail for the first time in 2024, here's what went into developing the record-breaking attraction




A cargo port controversially seized from a US company last week by the Mexican government has been earmarked for an XCaret style water and theme park, as well as a docking point for cruise ships




Cruise line operator Royal Caribbean has announced the permanent closure of its Sky Pad attraction.




SeaTrade Cruise Global is returning to Florida. Here's everything you need to know...




David Herrera has been named the new president of Norwegian Cruise Line, with Harry Sommer transitioning to be the next president and chief executive officer of parent company Norwegian Cruise Line Holdings




Disney has revealed a 'real' lightsaber at this year's SXSW, an arts and technology festival currently underway in Austin, Texas




A new report exploring the market dynamics of the global cruise industry estimates the sector to grow to $16.7bn over the next several years




A cruise ship that bought aid and anchored at Tosyalı İskenderun Port in the southern province of Hatay has opened its doors in service of the quake survivors who lost everything in the deadly quakes of February 6.




We're still early into 2023 and leading waterpark manufacturer WhiteWater has already opened two water rides – Super Flume and River Raft at VinWonders in Phú Quốc, Vietnam.




Cruise Saudi welcomed a record number of tourists, with almost 9,000 visitors from three cruise ships passing through two Cruise Saudi ports on Saudi Founding Day at the end of February.




Keith James, president of JRA; Robin Breese-Davies, executive vice president of ted; and Danielle Kramer, executive vice president of RWS, speak to Planet Attractions about what looks to be a bumper year ahead for the company




Nicole Scherzinger has partnered with P&O Cruises in a deal that will see the multi-award-winning performer create "spectacular music and dance extravaganzas" for the operator in an exclusive entertainment partnership.




Cruise operator Hurtigruten Expeditions has welcomed explorer Alex McNeil to its team, with McNeil set to develop the company's next generation of expedition cruises.




Under the RWS banner, ted and JRA have a host of live shows and experiences set for 2023, with dozens of spectacles set to wow audiences worldwide through the year.




DEAL is coming back to Dubai next month. Here's everything you need to know about the region's hottest attractions show




Cruise line MSC Group is set to expand its fleet with two new ships in 2023.




From waterpark suppliers and media specialists to creative designers and dark ride producers, Planet Attractions has gone to every corner of the globe to find out what's hot in 2023




'More people than ever' are exploring the possibility of booking a cruise, with new research showing a 10% increase in the number of people planning such a journey.




Luxury cruise line Cunard is offering guests joining its Queen Elizabeth ship in Alaska the opportunity to experience the world-famous Rocky Mountaineer train through the Canadian Rockies.




Ukrainian refugees living on an Ambassador Cruise Line ship in Glasgow are to be rehomed as the Scottish government's contract with the vessel comes to an end.




MSC and the New York Knicks have announced a multi-year marketing partnership that sees MSC become the official cruise line of the NBA side




Solo travel is becoming a more popular choice for holidaymakers, according to new research released by Norwegian Cruise Line.




Saudi Arabia's planned linear city, The Line, will become a global hub for the cruise industry, a senior executive behind the project has said.




Dronisos is seeking partners in the US following a successful year, which saw the company serve as a technology partner for Disneyland Paris




The Themed Entertainment Association (TEA) has recognised Futuroscope's Chasseurs de Tornades (Tornado Chaser) with a Thea Award for Outstanding Achievement.




Princess Cruises has debuted a brand new immersive experience that combines dining, storytelling, music, scent and more for a one-of-a-kind journey through the Mediterranean




RWS's Sponsored Spotlight will showcase the company's 'endless possibilities' following major acquisitions




IAAPA has unveiled the list of finalists for its prestigious Brass Ring Awards, with winners to be announced during a special ceremony at this year's IAAPA Expo in Orlando, Florida




Cunard has announced its 2023 Insights enrichment programme, with adventurer Bear Grylls taking centre stage for the operator's maiden 2023 voyage to Alaska




Cruise operator Holland America Line is celebrating 150 years with the announcement of a partnership with the Statue of Liberty-Ellis Island Foundation




In celebration of World Space Week, Carnival has announced a partnership with the Kennedy Space Center Visitor Complex to launch a children's space programme featuring activities inspired by NASA science.




A panel of industry legends will share their stories about the creation and evolution of Disney's Epcot at this year's IAAPA Expo in Orlando, Florida




Vantage announced the launch of The Joy Economy at this year's IAAPA Expo Europe. Planet Attractions spoke to the Whitewater division's new president, Michael Jungen, about the campaign and what he hopes to deliver with the technology




After initially monitoring the approach of Hurricane Ian, Florida's major theme parks have all taken the decision to close for both today (September 28) and Thursday (September 29).




IAAPA Expo Europe is coming to London this September. Here's everything you need to know about the event




The kind of robotic technology seen at theme park rides worldwide will soon be available to cruise passengers out at sea




With an influx of Ukranian refugees threatening to overwhelm available housing in Scotland, the government has announced plans to accommodate up to 1,750 people onboard Ambassador Cruise Line's Ambition on a temporary basis




Starting this September, cruise operator Royal Caribbean has removed the requirement for its passengers departing in the US from California, Louisiana or Texas, and any European country, to be vaccinated against Covid-19.




Carnival's new sustainability plan will cut its emissions by 500,000 metric tons per year and save US$150m annually in fuel costs




Shark Week is back for 2022 and Planet Attractions has taken a deep dive to find a collection of shark-related content that you can take in during the event




Royal Caribbean has received approval to acquire the "ultra-luxury" cruise ship Endeavor, which was originally delivered to Crystal Cruises in 2021.




Rounding up all the biggest news from fans and influencers, here is your latest edition of From the Community from Planet Attractions




Planet Attractions travelled to Belgium recently to meet Peter van der Schans, IAAPA's new executive director and vice president for the Europe, Middle East, and Africa region. Here's what he had to say




Following its official christening yesterday, Disney Cruise Line has released new imagery from the ceremony, celebrating the landmark launch.




A gargantuan 9,000-passenger cruise ship will go on its maiden voyage to the scrap heap after the ship maker building the vessel went bust earlier this year




The Disney Wish will soon set sail with visitors on board following a special christening event in Port Canaveral, Florida




Royal Caribbean Cruises has filed a request that if approved will see SpaceX's Starlink satellite internet service rolled out across the operator's entire fleet




For the first time since the pandemic, flight bookings have exceeded 2019 levels, while spending on cruise lines, buses and trains saw sharp improvements in 2022, according to a new report from Mastercard Economics Institute.




During a traditional maritime ceremony held yesterday (June 9) in Bremerhaven, Germany, Disney Cruise Line (DCL) took delivery of its newest ship, the Disney Wish.




The concert series, the second such partnership between Sofar Sounds and Tiqets, will see artists perform at iconic attractions in London and San Francisco.




It's a busy year for WhiteWater, which has more than 70 waterpark projects across the world opening in 2022. We've rounded these projects up so you can keep track of everything happening this year




Actor Chris Evans has revealed that starting tomorrow (May 20th), guests visiting Disney's Hollywood Studios at the Disney World Resort will be able to get an early look at scenes from Disney and Pixar's newest sci-fi adventure,




Returning this Autumn, Disney Cruise Line's Halloween on the High Seas will include new one-of-a-kind Halloween experiences




Following the RWS acquisition of The Experience Department, Planet Attractions travelled to ted HQ to meet RWS CEO Ryan Stana and ted CEO Robin Breese-Davies to see what's next following the landmark deal




Former Disney man Michael Jungen has taken up a new position as the president of WhiteWater's Vantage division.




Leaders in the themed entertainment industry gathered last month for the return of TEA Summit and Thea Awards Gala for the first time in two years. Christine Kerr on behalf of the TEA and Nicole Sangster from Thea Award recipients Simworx both report on the event




Cruise operator MSC has announced that starting at the end of May, two of its ships will begin using shore power in an attempt to cut emissions.




Carnival's current CEO Arnold Donald will step down from his position in August with company veteran Josh Weinstein waiting in the wings to take up the role going forward




ted is the latest company to come under the RWS umbrella, with the entertainment group now able to add a number of new strings to its ever-expanding bow




Holland America Line's Koningsdam will be the first cruise ship to come to Canada in more than two years following the industry-wide pause that came as a result of the global pandemic.




Norwegian Cruise Line has announced plans to "sail into the Metaverse" with the launch of its own NFT collection.




For the first time in more than two years, the US Centers for Disease Control and Prevention (CDC) has removed its warning against cruise ship travel, with the body no longer cautioning against boarding a ship.




Cruise operator Hurtigruten Norway has initiated one of Europe's largest environmental ship upgrades, with rebuilt ships set to cut CO2 emissions by 25% and NOx emissions by as much as 80%.




Leading experience designers Thinkwell have been acquired by Tait




Royal Caribbean's Wonder of the Seas, the largest cruise ship ever built, is set to depart on its maiden voyage next week when it sets sail for a week-long cruise to the Caribbean and the Bahamas.




The cruise industry could soon face taxes in excess of US$2bn a year should a new tax levy on carbon emissions gain approval




Disney doubled revenues at its parks in its second quarter, with Bob Chapek saying that there is more storytelling infused into every aspect of a visit to a Disney park than ever before




Crossing four continents and stopping off at more than 100 landing sites, Hurtigruten Expeditions has announced a series of cruises set to travel all the way from the Arctic to Antarctica




With so many big things coming in the year ahead, we've rounded up all the key events taking place this year. Welcome to your attractions calendar for 2022.




Set to premiere in 2023, Pixar Day at Sea is a brand new voyage from the Disney Cruise Line, with the exclusive event coming to the operator's Disney Fantasy ship next January




Norwegian Cruise Line has been forced to cancel cruises throughout January




Ruth Venn has been appointed as director of sales for P&O Cruises, replacing Nathaniel Sherborne who will leave the business in early March.




Rounding up all the biggest news from both publications and associations, here is your latest edition of From the Industry from Planet Attractions




A number of Covid outbreaks over the New Year period are causing chaos for the already disrupted cruise industry




Funderstruck. Adjective. Shocked and amazed by the power of fun on Carnival. Well, that's what the cruise operator is saying in its new ad campaign at least!




The cruise sector has performed well on the stock market following early data that suggested that the Omicron variant of Covid-19 may not lead to serious illness, hospitalisations or death - particularly with those that have been already vaccinated.




Norwegian Cruise line says it has identified "a handful" of cases among guests and crew onboard its 'Breakaway' vessel.




MSC Cruises' new 'World' cruise ships, the second-largest class of ships in the world, celebrated a construction milestone this past week when the first ship of the class touched water for the first time.




The show has been exclusively developed for the Disney Wish and will feature a reimagined script and score




The six-zone Paramount Film and Television Park is part of a US$8 billion tourism development and is expected to open in Yunnan province in 2024




After serving for 33 years as CEO of Royal Caribbean Group, Richard Fain has decided to step down as CEO of the cruise operator effective January 3, 2022.




IAAPA has named Kelly Repass as its new director of global research, with Repass set to develop a new strategy for the IAAPA research programme, also overseeing its implementation and execution.




Paul Rudd, Evangeline Lily, Anthony Mackie, Brie Larson and more have lent their talents to the Disney Cruise Line's upcoming Marvel Experience




Carnival Cruise Line has christened its Mardi Gras vessel in Port Canaveral, Florida at a "Universe of Fun" celebration - the first ship naming ceremony held in the US since the cruise industry's restart this summer.




It's back! Rounding up all the biggest news from fans and influencers, here is your latest edition of From the Community from Planet Attractions




The Rig is a unique venture that will transform a former oil rig in the Arabian Gulf into a resort featuring theme parks, hotels, restaurants and even actual sky diving!




Visitors to Disney's Hollywood Studios can now get a sneak peak at the upcoming Disney Wish cruise shop with a special exhibition exploring the upcoming vessel.




Disneyland is getting its first movie with Halloween's David Gordon Green lined up to direct the origin story of origin stories




The first ship from Virgin Voyages fleet of cruise ships has completed its journey from PortMiami to Nassau and Bimini in the Bahamas




Making cruise ships more environmentally friendly could help attract tourists interested in eco-friendly holidays.




Rounding up all the biggest news from both publications and associations, here is your latest edition of From the Industry from Planet Attractions




2022 is looking good for the Disney Cruise Line, with Disney boss Bob Chapek revealing an upward booking trajectory in terms of demand through the next year




Cruise operator Carnival recently made headlines around the world with the debut of the first rollercoaster to operate at sea. Maurer Rides' Marco Hartwig explains how this all came about




Rounding up all the biggest news from both publications and associations, here is your latest edition of From the Industry from Planet Attractions




This is the first cruise the company has done in almost a year and a half




The poster features several Star Wars figures, which, according to Disney, are meant to represent the guests and the choose-your-own-adventure-style experience they'll undertake at the hotel




A carbon-neutral cruise ship could be realised in the not-too-distant future, with MSC Group announcing a feasibility study for a hydrogen-powered vessel




Disney has released a new docuseries exploring how it managed to bring some of its most popular attractions to life




Disney's Jungle Cruise has undergone a full reimagining, with the ride experience completely modernised to 'better reflect and value diversity'




Disney is promising a first-ever Marvel-cinematic dining adventure with the debut of Avengers: Quantum Encounter on board the Disney Wish




Captain America, Ant-Man and Bob Chapek assemble for the launch of Avengers Campus, Chris Jericho rides the Voyage, a UK-only cruise is barred from the UK and Amsterdam starts trailing the use of autonomous boats. Welcome to the latest edition of The Week from Planet Attractions




A UK-only cruise has been barred from docking in Greenock by the Scottish government




The trend for autonomous vehicles continues to grow, with Amsterdam currently testing the use of self-driving electric boats in its waterways




It's got a capacity shy of 4,000 but more than a quarter-of-a-million people are eager to be the first on-board the Freedom of the Seas, as Royal Carribean tests the waters for a return to cruising in the US




It's been a year of turmoil for the theme park industry, with Disney boss Bob Chapek hoping for an end to the chaos towards the end of 2021




The Smithsonian has partnered with cruise operator Ponant to offer educational voyages to a number of destinations worldwide




Fit for a Disney prince or princess, the penthouse suite aboard the upcoming Disney Wish cruise liner is promising to be one of the operator's most spectacular accommodation offerings ever




Rounding up all the biggest news from both publications and associations, here is your latest edition of From the Industry from Planet Attractions




"We're powering the magic by harnessing the power of the sun"




Coming to the hotly-anticipated Star Wars Galactic Starcruiser hotel experience, Disney has unveiled what looks like the most realistic lightsaber ever created




A new ride from Triotech celebrating 100 years of Knott's Berry Farm, the Jurassic world exhibition coming to North America, Disney's next step in robotics and WWE looking at building a physical Hall of Fame. Welcome to the latest edition of The Week from Planet Attractions




Rounding up all the biggest news from both publications and associations, here is your latest edition of From the Industry from Planet Attractions




Royal Caribbean's Richard Fain is eyeing a careful and considered approach for the return of the US cruise industry following a year long absence




Disney Wish will set sail for the first time in June 2022




The US cruise industry is a step closer to resuming operations, the creation of the Lego Sky Lion at Legoland Windsor, the fan who built a gargantuan rollercoaster entirely out of K'nex and the operator's role as a custodian of treasured memories. Welcome to the latest edition of The Week from Planet Attractions




Royal Caribbean's Richard Fain has hailed positive discussions with the CDC, bringing the US cruise industry a step closer to a return to operations




Rounding up all the biggest news from both publications and associations, here is your latest edition of From the Industry from Planet Attractions




The head of the island's tourism commission takes the helm from May




The eagle-eyed fan who might have spotted Wakanda is Disneyland's expansion plan, vital funding for the Game of Thrones Studio Tour, a long-awaited ban on cruise ships in central Venice and the technology powering Legoland New York's most anticipated attraction. Welcome to the latest edition of The Week from Planet Attractions




Rounding up all the biggest news from both publications and associations, here is your latest edition of From the Industry from Planet Attractions




Cruise ships are no longer welcome in Venice following a ruling by the Italian government




With Warner Bros ending its live owl performances, Benedict Cumberbatch sending out a message of hope for the struggling culture sector, the first apes to be vaccinated against Covid and the luchadores taking a stand against non mask wearers, welcome to the latest edition of The Week with Planet Attractions




The Disney Cruise Line's Lighthouse Project second port in the Bahamas has taken another step to becoming a reality after passing its environmental impact assessment




Universal is rethinking elements of its Dr Seuss attractions after the book's publisher removed number of titles from circulation




Rounding up all the biggest news from both publications and associations, here is this week's edition of From the Industry




As Disney celebrates Black History Month, Carmen Smith explains how the company is making efforts to ensure its attractions and experiences are relevant to guests




Combined Q1 results saw losses of US$1.06bn for Disney's theme parks domestically and globally




Rounding up all the biggest news from both publications and associations, here is this week's edition of From the Industry




Cruise Saudi will develop ports and terminals in several cities and tourist destinations, as well as itineraries that explore Saudi heritage and culture




Featuring Men in Black, Willie Nelson, Chernobyl and of course Yoda, welcome to the latest edition of The Week with Planet Attractions




The boat ride, first opened in 1955, is getting an overhaul 'to reflect and value diversity'




Taking a look at all the top stories from the last seven days, The Week will be available right here on planetattractions.com




Saga will now resume operations in May in order to allow its customers enough time to get vaccinated




Imagineering veteran and founder of the Designer's Creative Studio, Theron Skees, reveals how to take a brand concept and transform it into a physical environment




Oceania Cruises will set sail for a new cruise in their "Around The World In 180 Days" sailings.




Disney report outlines company's plans to reduce greenhouse gas emissions and plastic waste by 2030




Bolt will become the world's first rollercoaster to operate at sea when Carnival's Mardis Gras sets sail in April




Wish fulfilled! Disney has offered a first look at the newest ship in its fleet - 'Disney Wish'




New training courses for themed entertainment professional will be available in January




Multiple names take up positions on the corporate side of Carnival's business


































© Kazoo 5 Limited 2023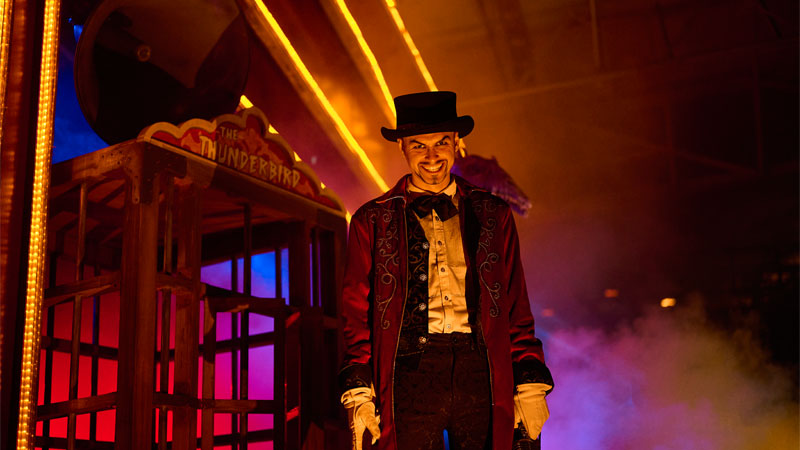 RWS Global will in attendance at this year's IAAPA Expo Europe to discuss major projects including the opening of the Hasbro City FEC, as well as several cruise line and resort partnerships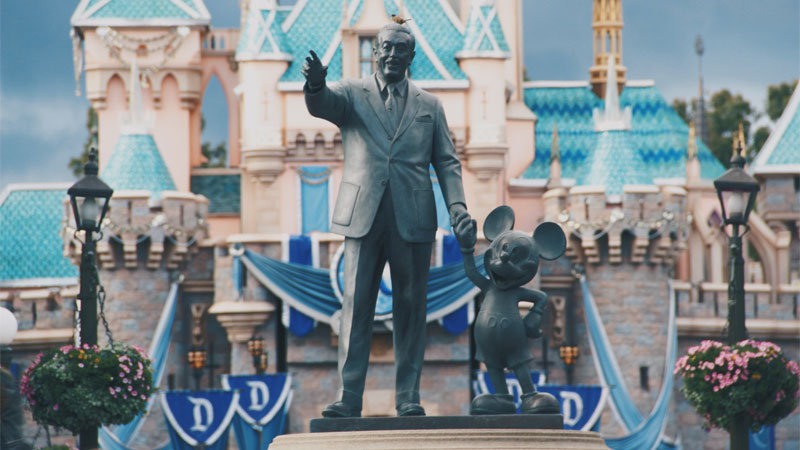 Disney said it would double spending on theme parks, resorts and cruise lines to $60bn over the next decade, sending shares lower despite a boost to the business segment that has driven profits over the past year.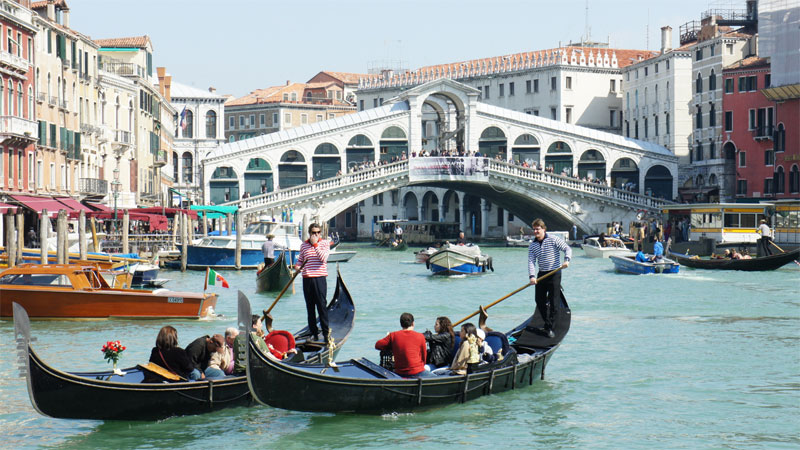 The famous Italian city of Venice is set to tackle over-tourism with the introduction of a €5 a day entry fee for visitors to the Unesco World Heritage Site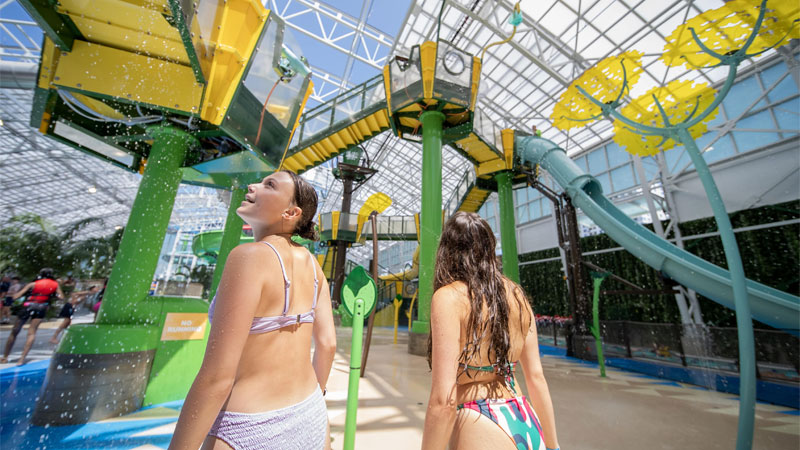 WhiteWater is set to announce several new projects at this year's IAAPA Expo Europe. The waterpark manufacturer will also showcase its line of Blaster water rides at the event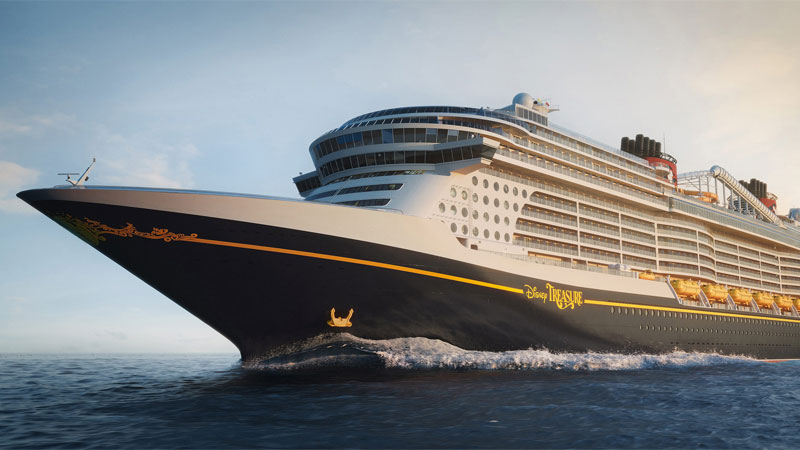 The Disney Treasure cruise ship will set sail at the end of next year, with Disney unveiling its latest offering in a rapid expansion of its popular cruise operation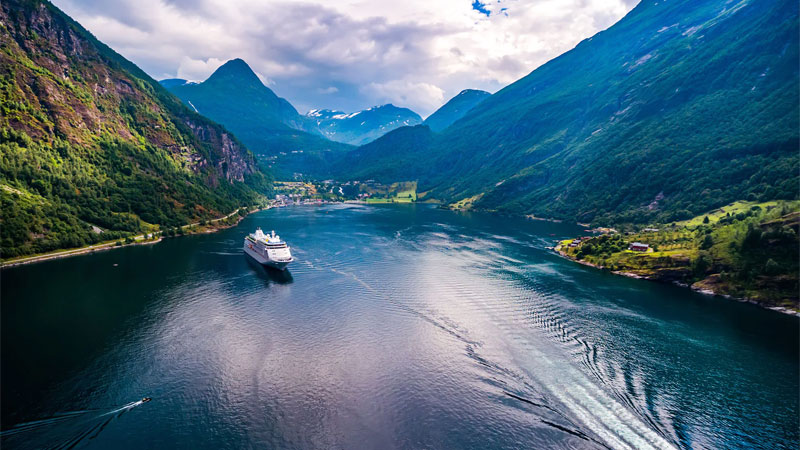 Norway's cruise industry is booming, with 5.5 million passengers expected to make a port call during 2023 as individual visits shoot up by 29%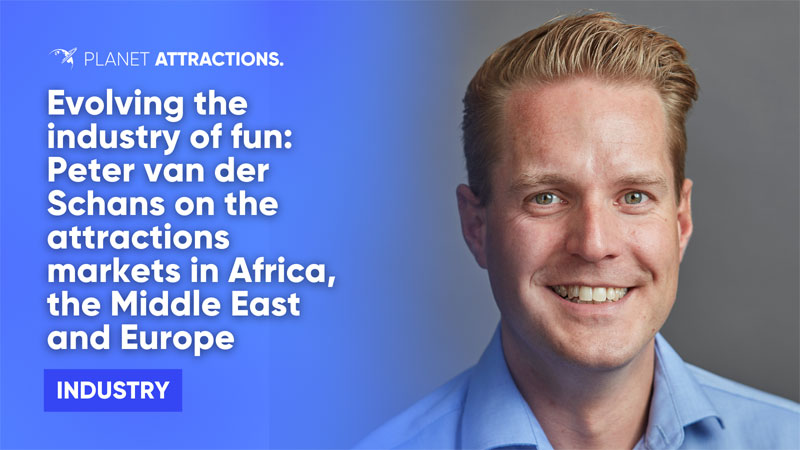 Peter van der Schans has now been at the helm of IAAPA's EMEA operations for more than a year. He shares with Planet Attractions how that year has gone and the progress being made in the global attractions markets of Europe, the Middle East and Africa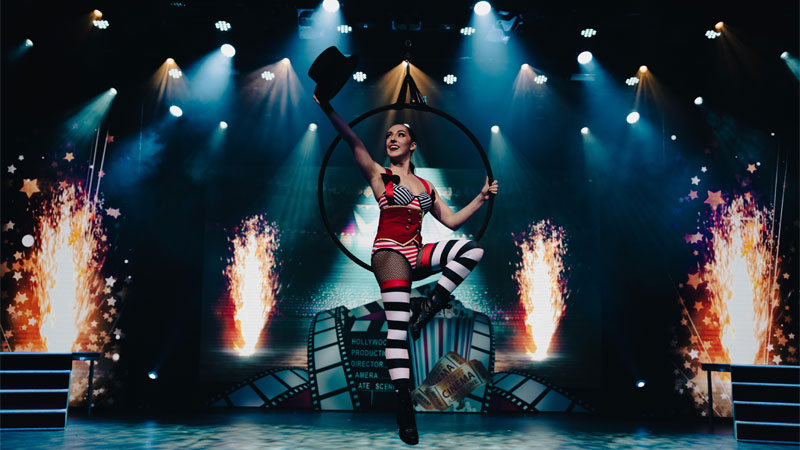 ted, part of RWS Global, has developed 40 brand new entertainment experiences onboard the Marella Voyager, the newest addition to the Marella Cruises' fleet.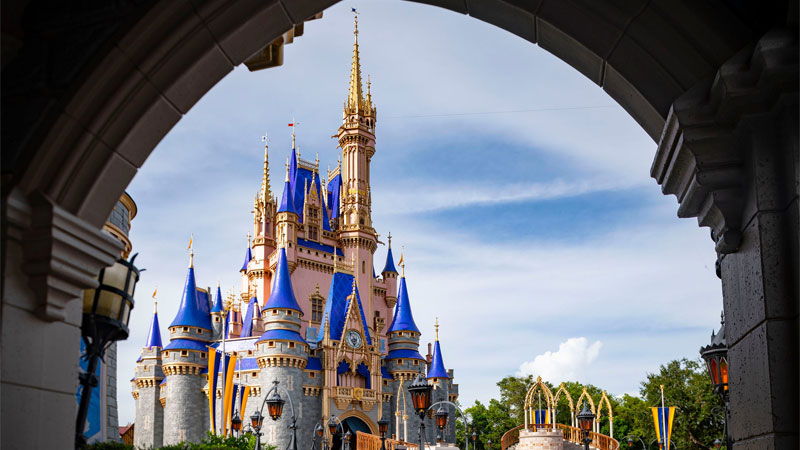 Disney's parks and experiences division has reported US$8.3bn in revenue for Q3 2023, despite rising operational costs and lower guest attendance at the Disney World resort in Florida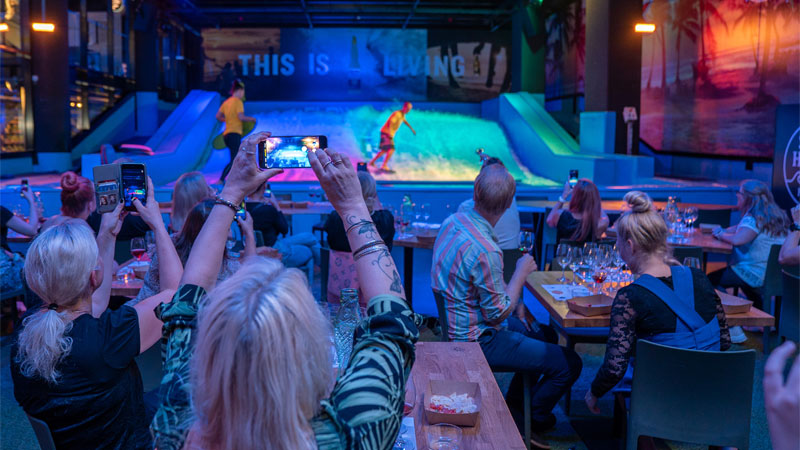 Dive in as FlowRider's Joshua Atkinson explores the shift in consumer mindsets and its impact on the attractions industry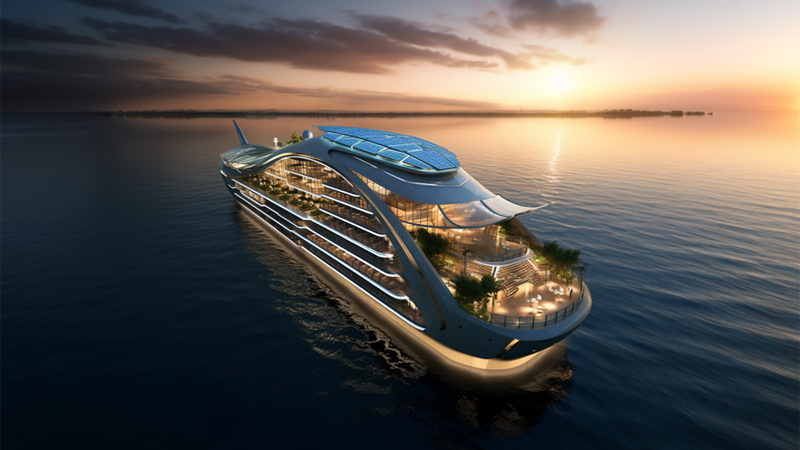 Luxury cruise operator Mundy Cruising has said that use of artificial intelligence (AI) will "unlock a host of developments in ship design and on-board experience".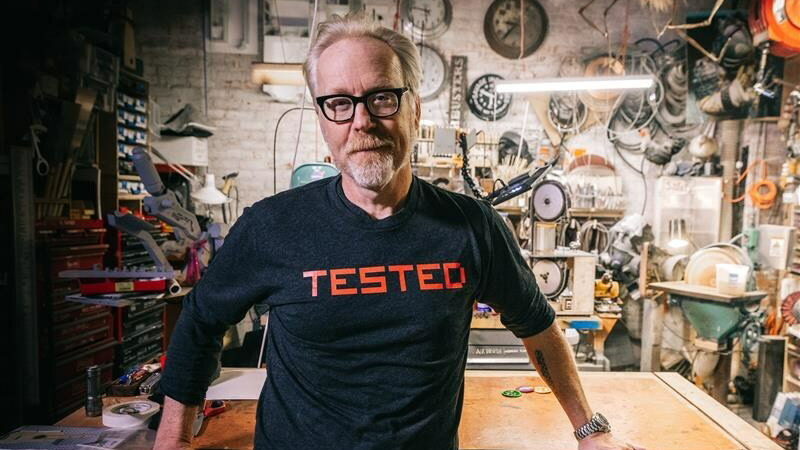 Adam Savage, the original co-host of Discovery Channel's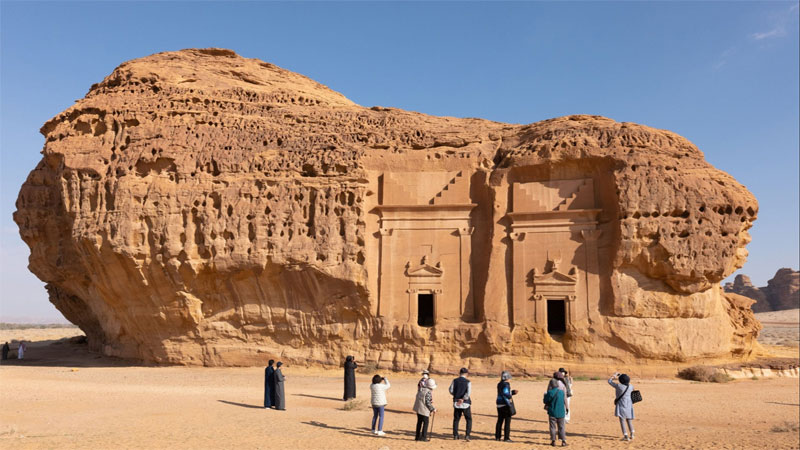 The Public Investment Fund of Saudi Arabia has announced the launch of Asfar - a new company designed to support the growth of the kingdom's tourism sector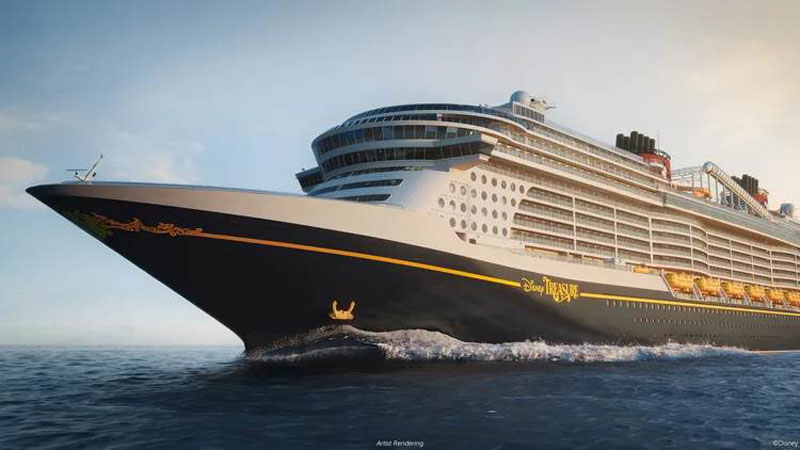 Disney Cruise Line (DCL) has debuted a new progress report that enables fans to track the construction of its upcoming cruise ship - the Disney Treasure.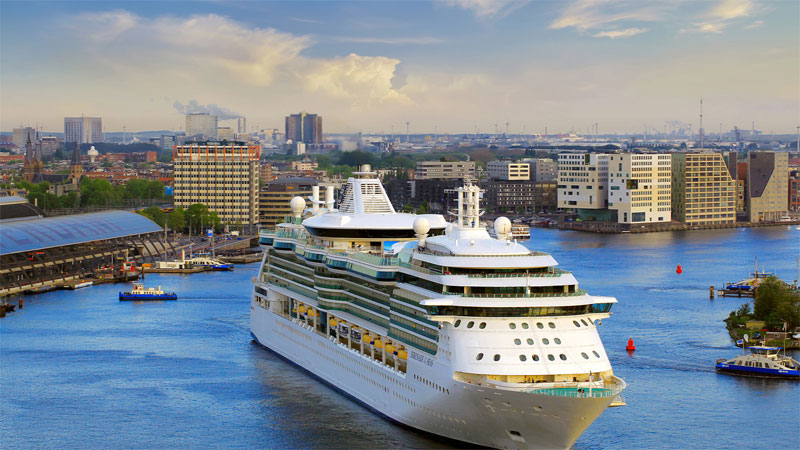 Amsterdam has banned cruise ships from the city's centre in an attempt to limit visitor numbers and curb pollution levels.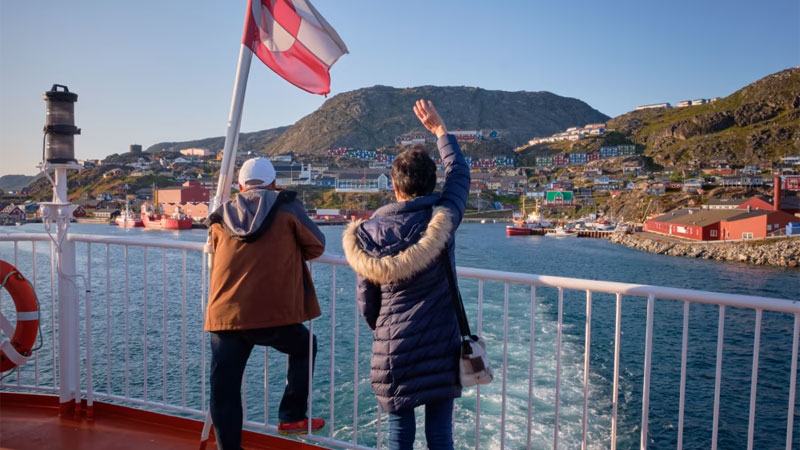 Passenger and freight shipping company Arctic Umiaq Line and cruise operator Hurtigruten Norway have announced a new partnership designed to boost growth and opportunities in Greenland's tourism industry.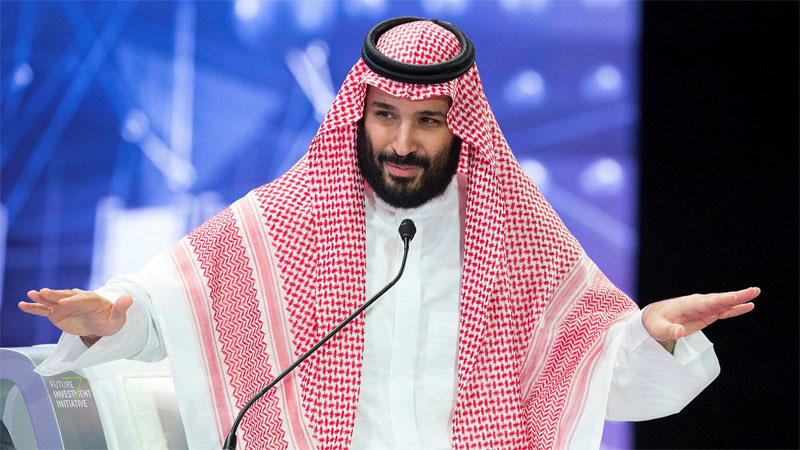 In the midst of its global and domestic investment spree, Saudi Arabia's Public Investment Fund has declared a loss on investments of US$11bn for last year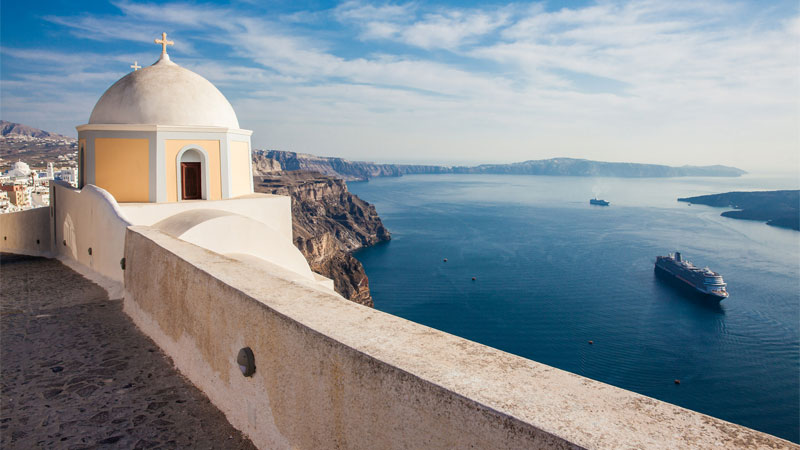 Carnival's Holland America has announced the launch of National Geographic Day Tours - experiences that allow guests to connect in a sustainable way with destinations in the Mediterranean.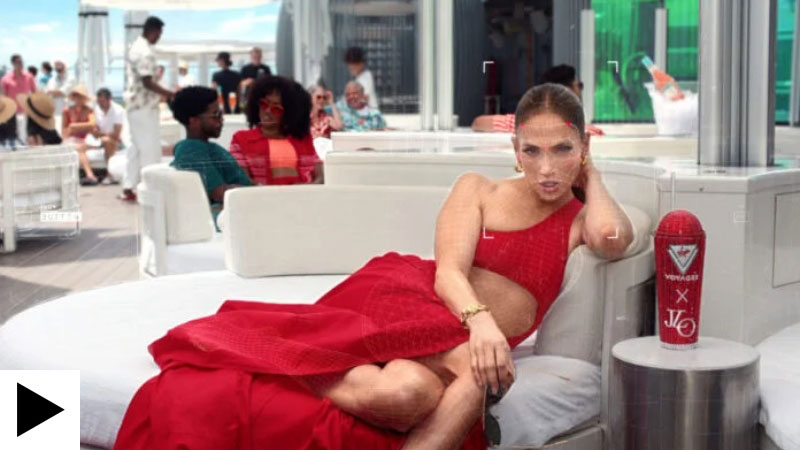 Virgin Voyages has partnered with Jennifer Lopez to launch Jen A.I. a new tool that enables guests to receive personalised invitations from the pop superstar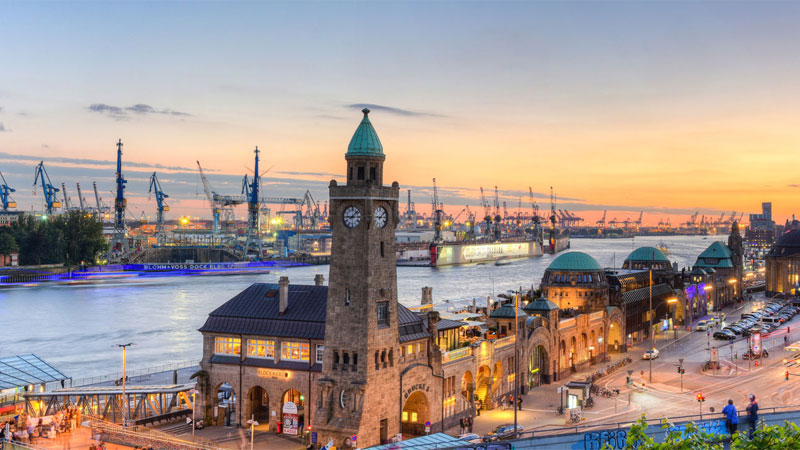 Hamburg, Germany, is set to welcome back Seatrade Europe from September 6-8, marking the first return of the event to the continent since the emergence of the global pandemic.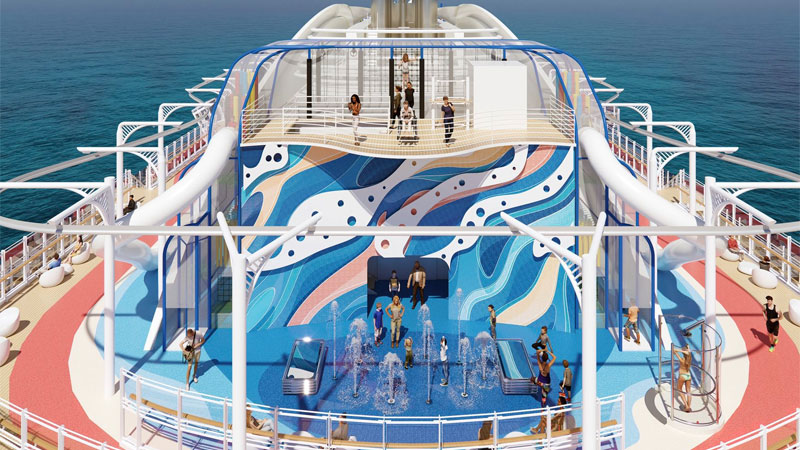 Princess Cruises has said it will not be adding a rollercoaster or waterpark to its offerings, after announcing a new activity zone onboard its upcoming Sun Princess.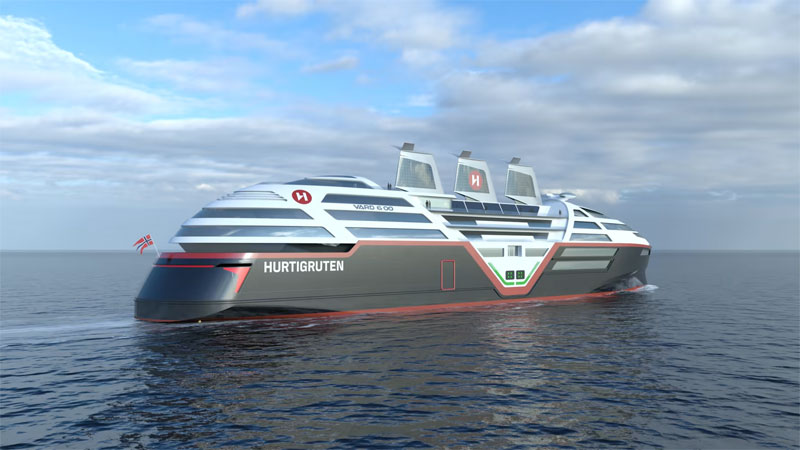 Cruise operator Hurtigruten Norway has unveiled plans for the company's first zero-emission ship.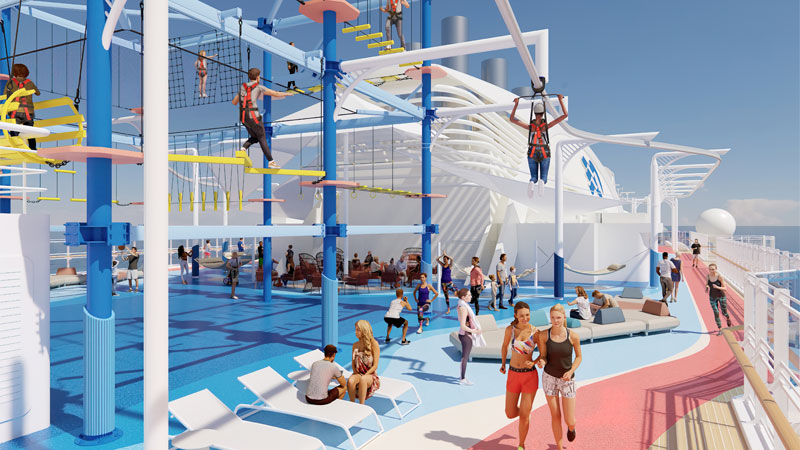 Carnival is debuting what it calls 'the most engaging family activity zone ever featured on a Princess cruise ship' with Park19 set to make its debut on board the upcoming Sun Princess in February 2024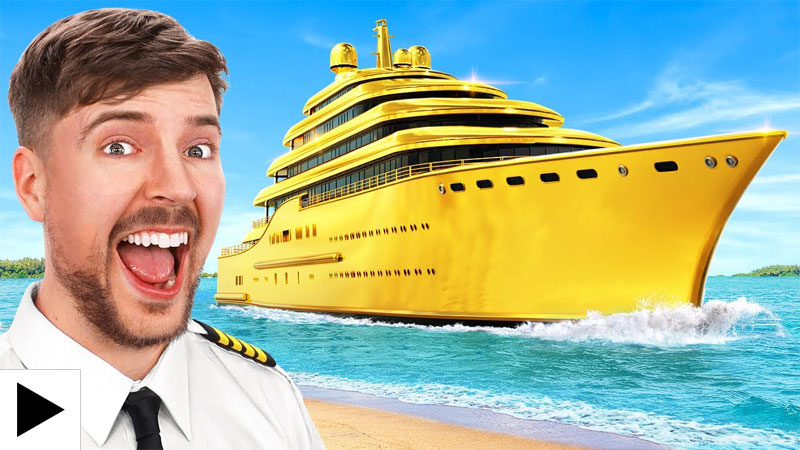 MrBeast has released a new video which sees the world's biggest YouTuber take over Royal Caribbean's gigantic Harmony of the Seas cruise ship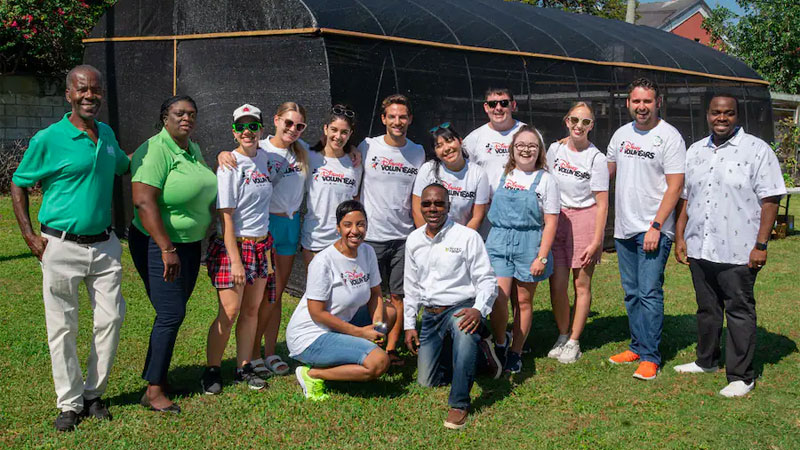 Disney Cruise Line (DCL) has teamed up with several community organisations in the Bahamas to build a new garden at the Ranfurly Homes for Children, which is hoped will inspire the young residents to grow and eat their own produce.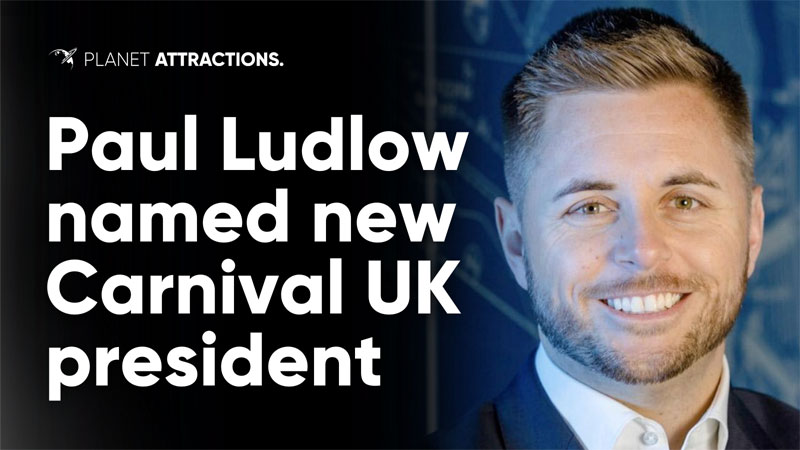 Paul Ludlow, president of P&O Cruises, has been named president of Carnival UK in a new consolidated position.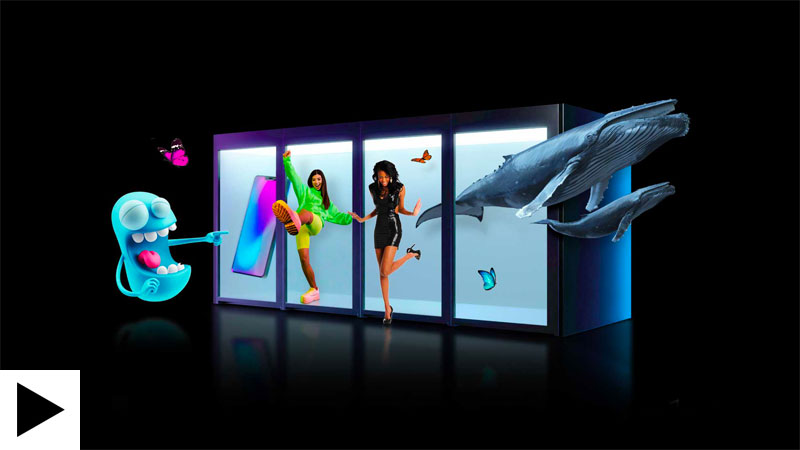 Miirage is a new modular holographic system bringing the virtual world to life without any additional need for mobile devices, screens or wearables. The creators behind the technology speak to Planet Attractions about the new product and exactly what it can do...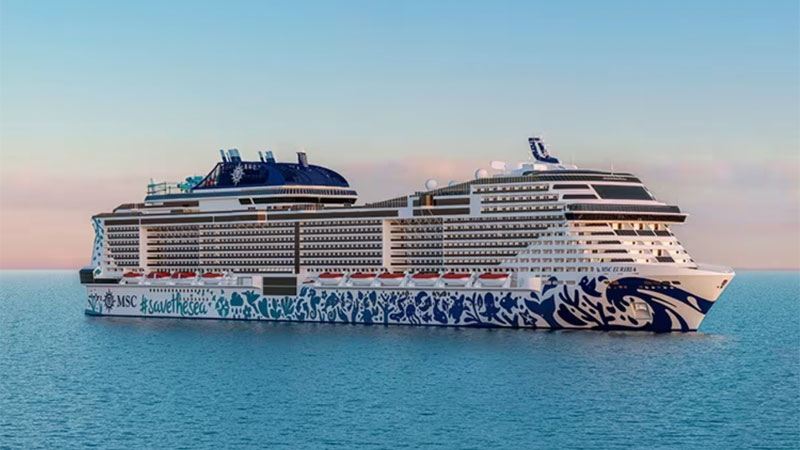 MSC Eurbia will become the world's first net zero greenhouse gas emissions cruise when it sets sail next week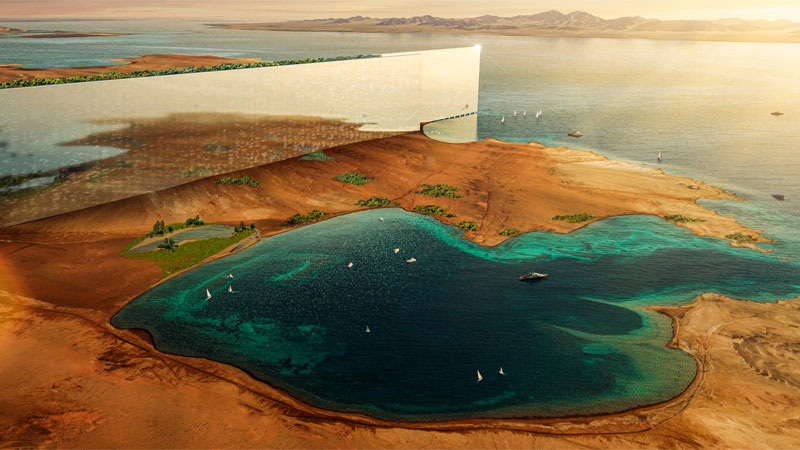 UN experts have expressed alarm after three people evicted from homes to make way for Saudi Arabia's The Line, now face the death penalty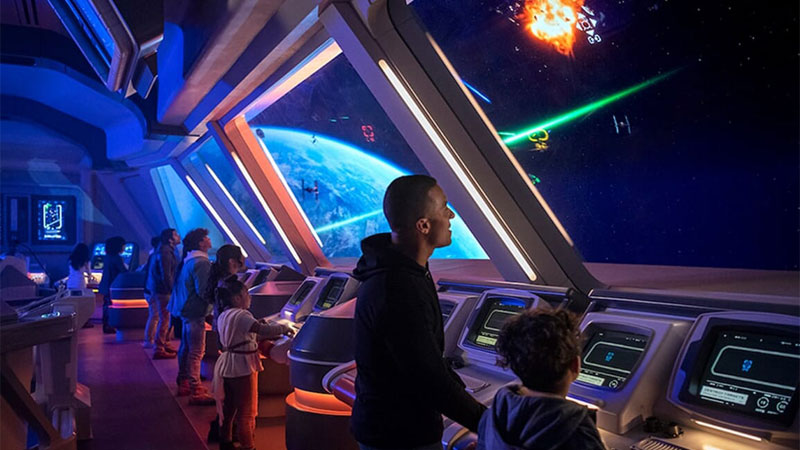 Disney has announced that its Star Wars Galactic Starcruise experience will cease operations permanently in September 2023 after only 18 months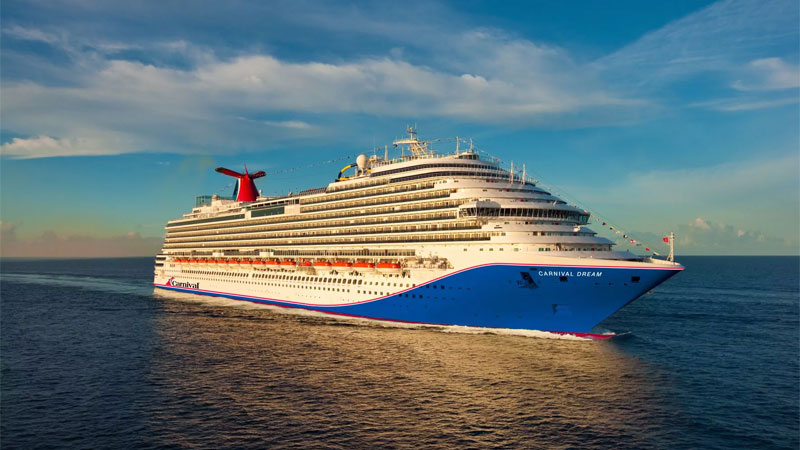 The Carnival Dream cruise liner helped a number of people in need after their boat capsized in the Belize Channel.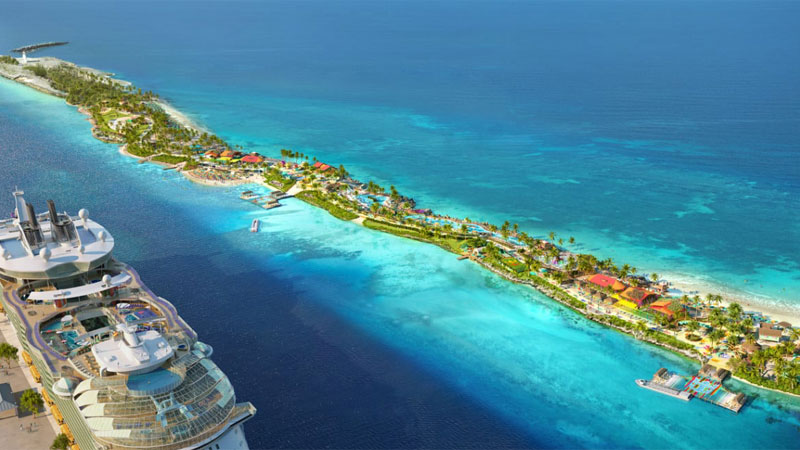 Cruise line operator Royal Caribbean could be planning to expand its reach in the Bahamas, after a team was sent to scout Rum Cay as a potential new private island destination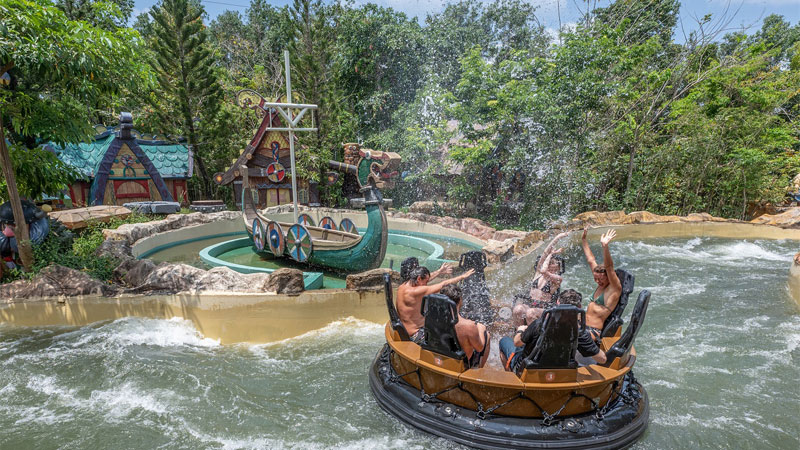 WhiteWater has revealed details of more than 60 major projects across its waterpark, water ride and surf divisions opening worldwide throughout 2023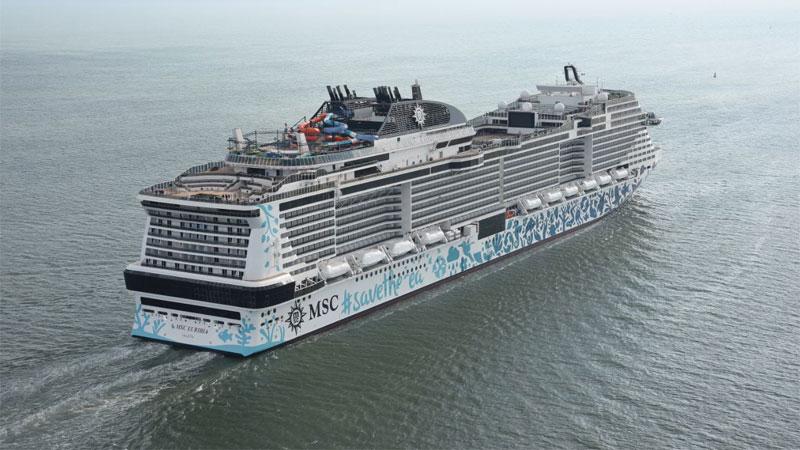 Showcasing exactly what it means to produce an immersive entertainment experience, RWS Entertainment Group and MSC Cruises have turned their eyes to fitness and wellbeing, with a new programme on MSC's Euribia debuting in May and June for teens and kids.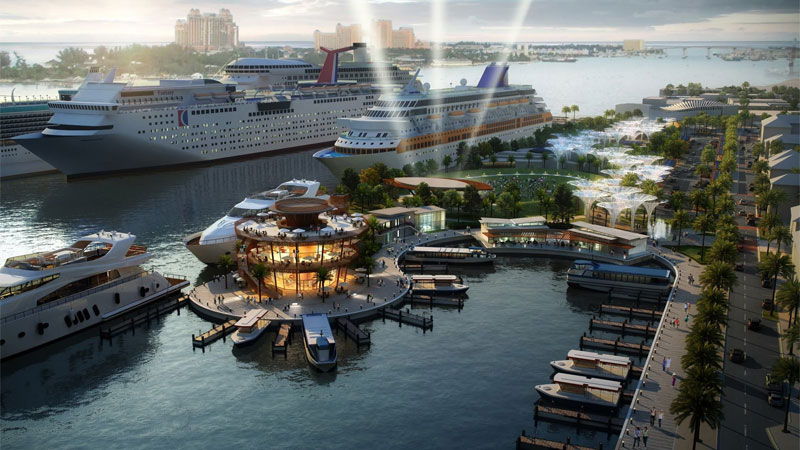 Nassau Cruise Port in the Bahamas is scheduled to reopen next month following a US$300m renovation targeting increased visitor numbers and an enhanced visitor experience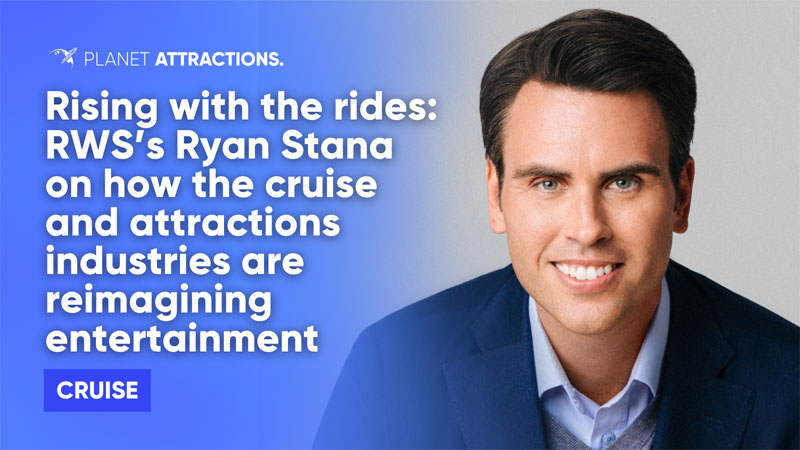 With the attractions and cruise industries seemingly closer than ever before, RWS CEO Ryan Stana speaks to Planet Attractions about what that means and the steps we can take to bring these two powerhouses under one metaphorical roof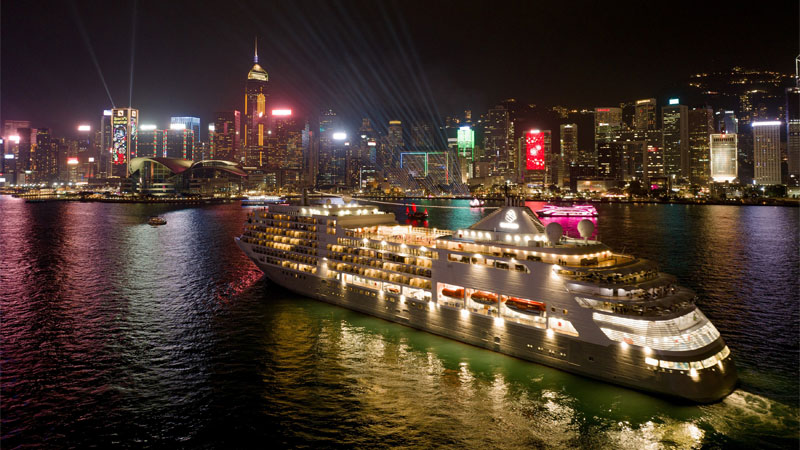 Hong Kong's tourism board has announced its "return to its position as Asia's cruise hub", following 160 ship calls from 16 cruise lines so far in 2023.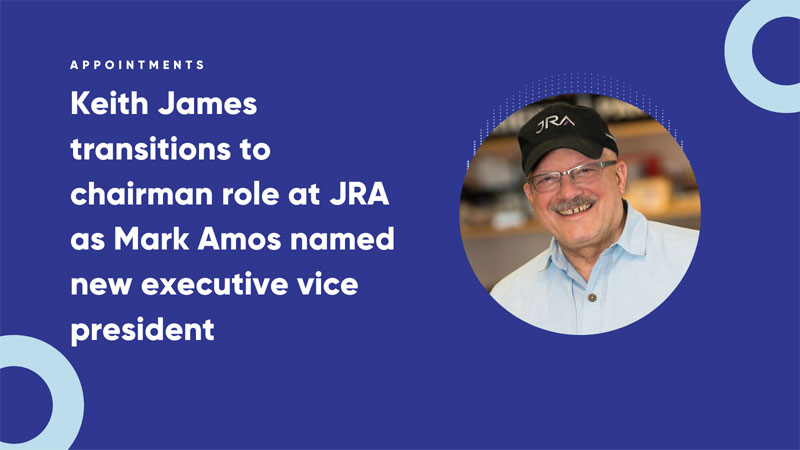 JRA has announced a new company structure that sees Mark Amos promoted to the role of executive VP, while former president Keith James becomes chairman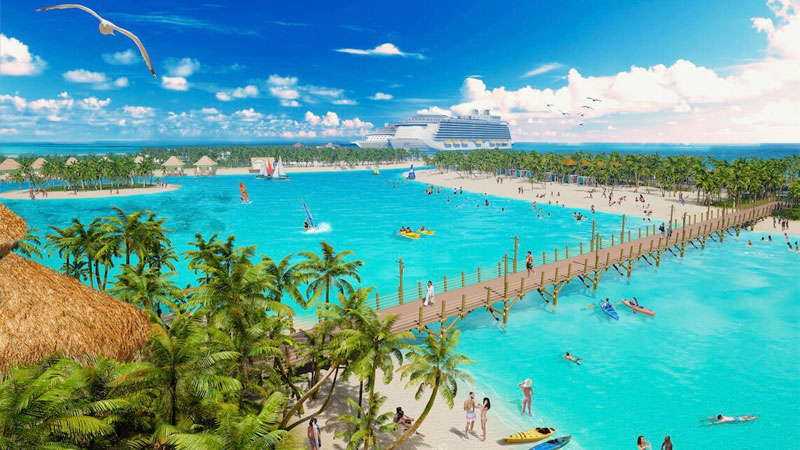 The Caribbean's most popular cruise destination is about to gain a major new port, with work on Calypso Cove to start towards the end of this year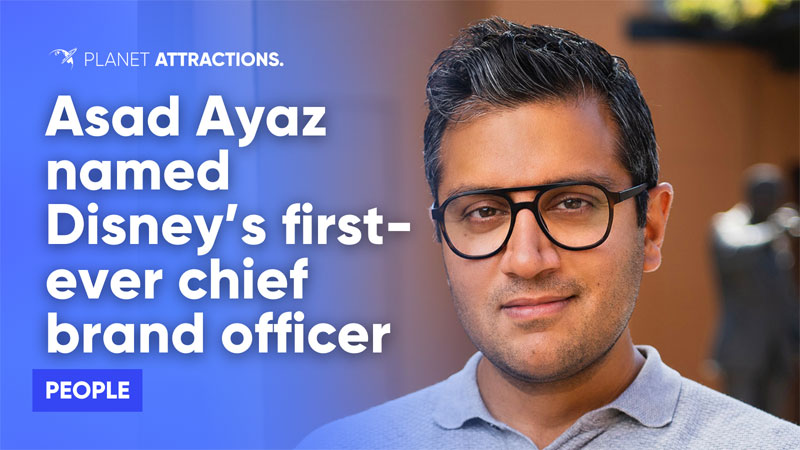 Disney's leadership structure continues to change, with Bob Iger naming company veteran Asad Ayaz as the company's first-ever chief brand officer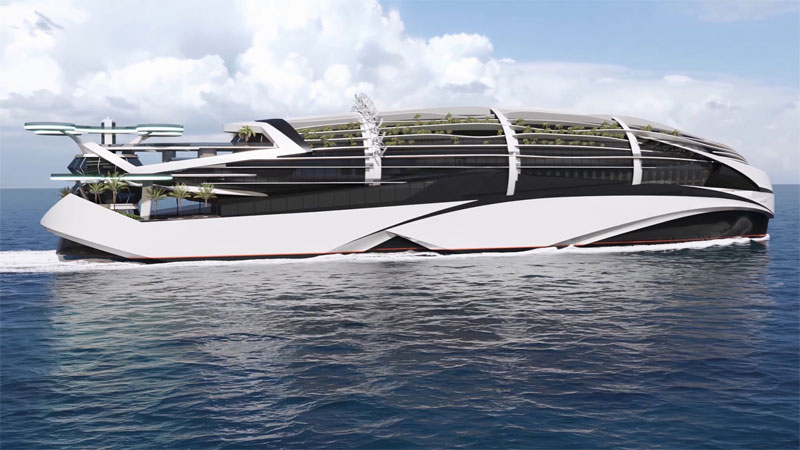 Meyer Group has unveiled the cruise ship of the future with its Reverse concept showing what such a vessel could look like in the year 2100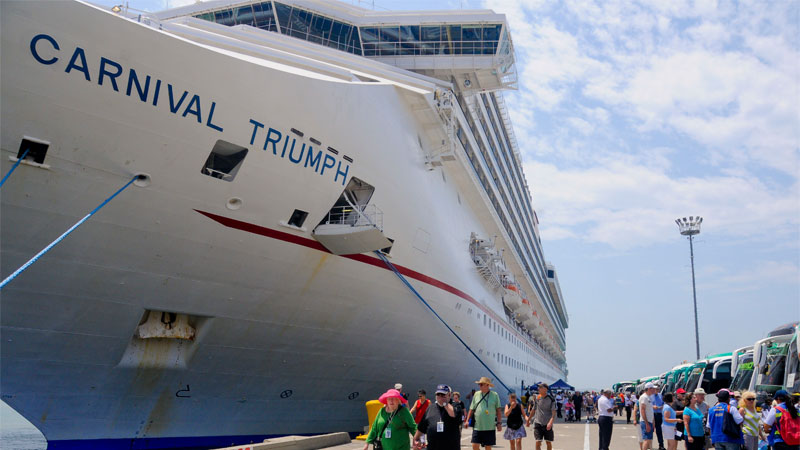 Colombian tourism has been showing unprecedented rise in numbers with the cruising industry pivotal to the whole sector's growth.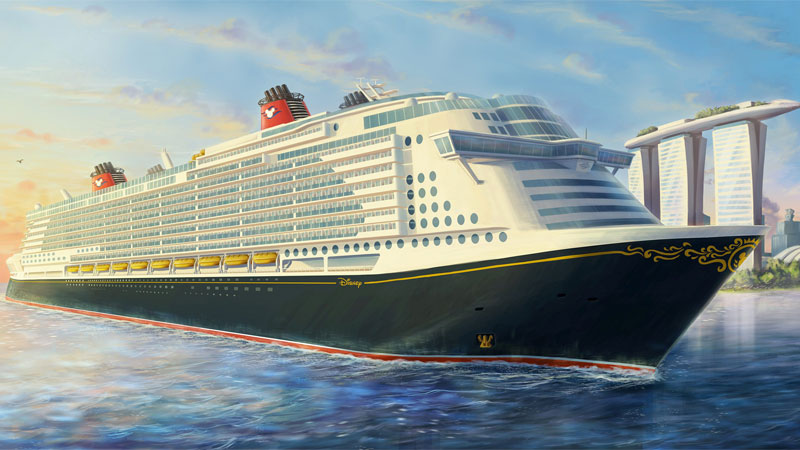 Disney Cruise Line (DCL) and the Singapore Tourism Board (STB) have announced plans to bring Disney cruises to the southeast Asia region for the first time.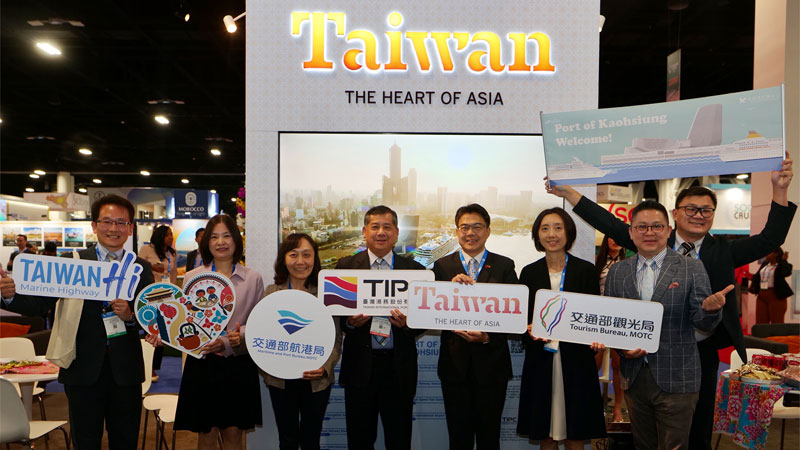 The Taiwan Tourism Bureau and Taiwan International Ports Corporation have joined forces to showcase the country's cruise tourism opportunities, with the aim of driving economic growth and expediting the revival of Taiwan's cruise market.


More musical fun at Seatrade this time from the Aruba stand with a tune that will surely be familiar to the Disney faithful.


Among the exhibitors at this year's Seatrade are a range of tourism bodies representing all the global cruise ports and related attractions from around the world. Over at the Virgin Islands stand, this colourful character was showcasing some of the destinations culture for attendees.


With the show floor open, we've taken a time-lapsed walk around Seatrade Cruise Global. Split between suppliers, ports and operators there's a lot to see at this year's show and plenty for attractions operators and suppliers to sink their teeth into. Check out the video below!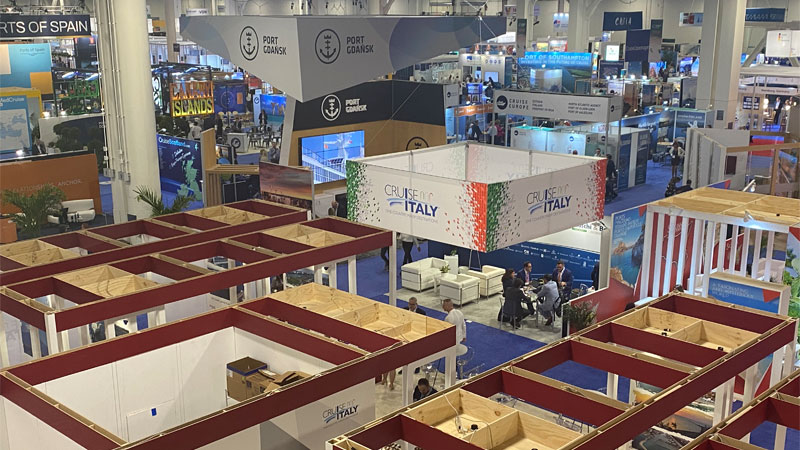 Kicking off the conference portion of the event yesterday, Seatrade Cruise Global today opened its show floor, with exhibitors from across the globe showcasing their products and destinations.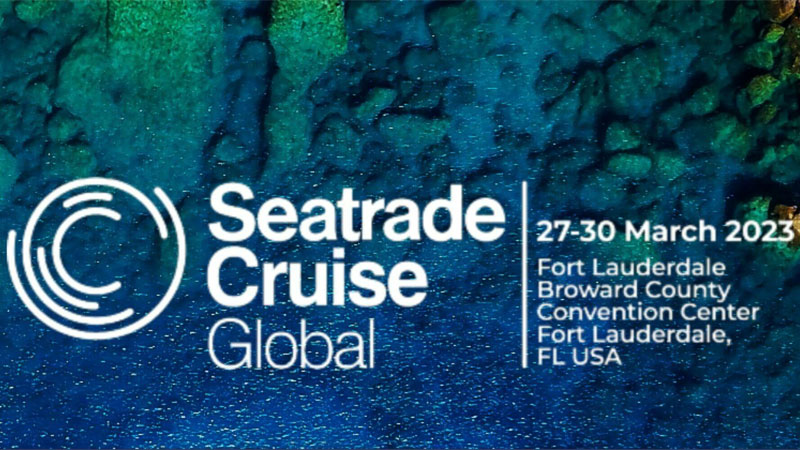 SeaTrade Cruise Global has returned to Tampa, Florida, US, with a day of conferencing ahead of the launch of the show floor tomorrow (March 28).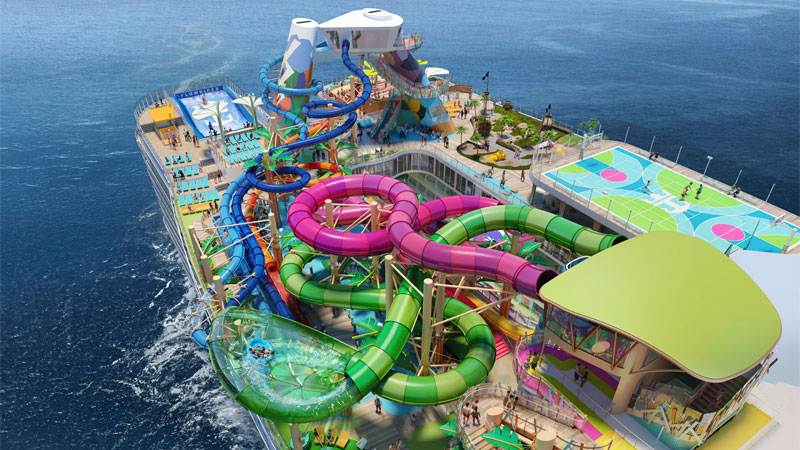 Icon of the Seas will feature the largest waterpark at sea when it sets sail for the first time in 2024, here's what went into developing the record-breaking attraction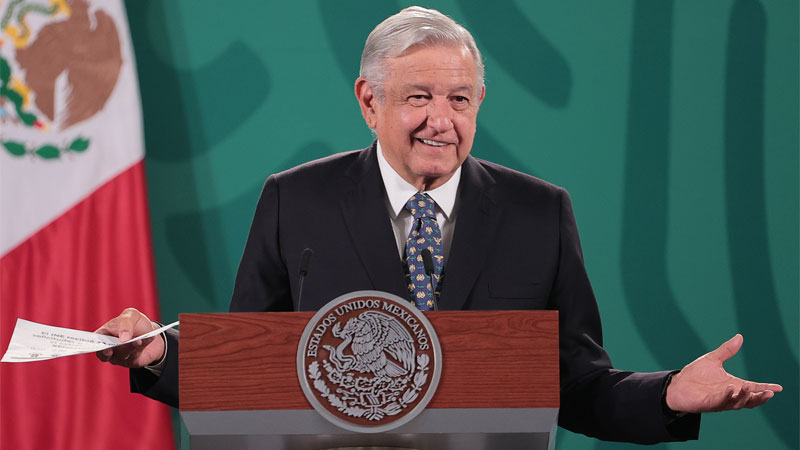 A cargo port controversially seized from a US company last week by the Mexican government has been earmarked for an XCaret style water and theme park, as well as a docking point for cruise ships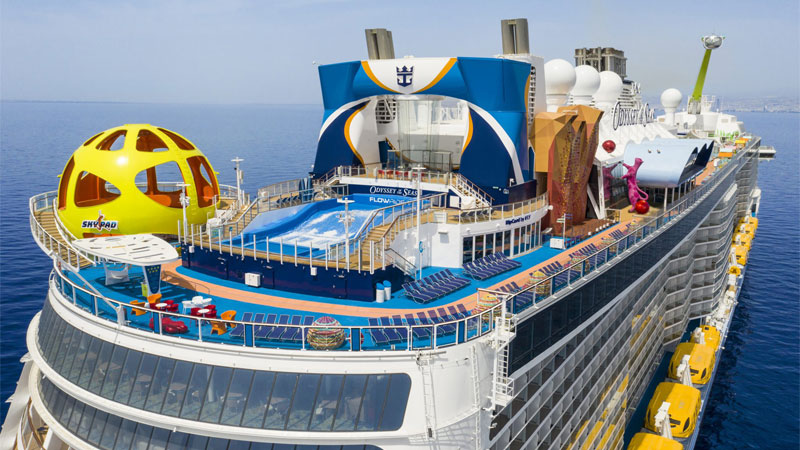 Cruise line operator Royal Caribbean has announced the permanent closure of its Sky Pad attraction.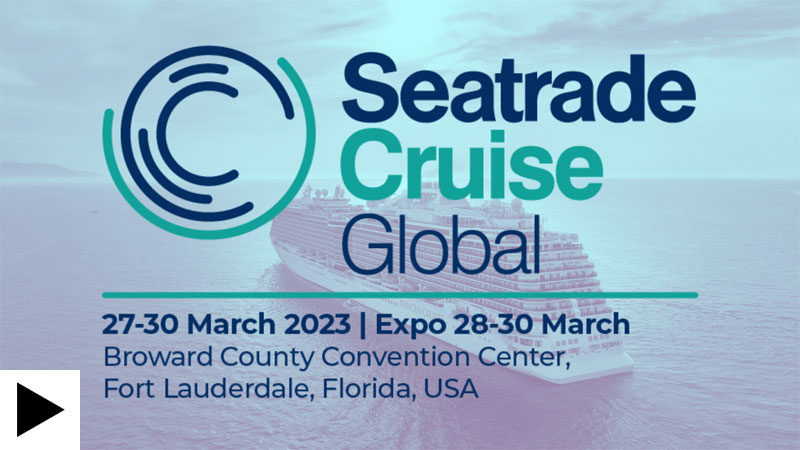 SeaTrade Cruise Global is returning to Florida. Here's everything you need to know...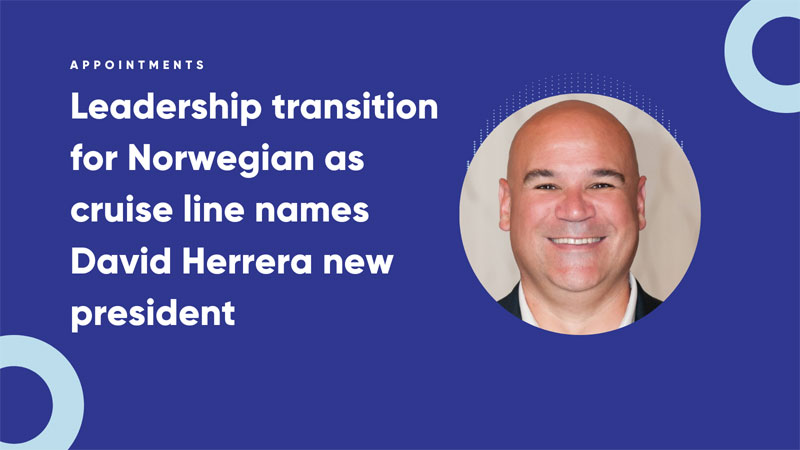 David Herrera has been named the new president of Norwegian Cruise Line, with Harry Sommer transitioning to be the next president and chief executive officer of parent company Norwegian Cruise Line Holdings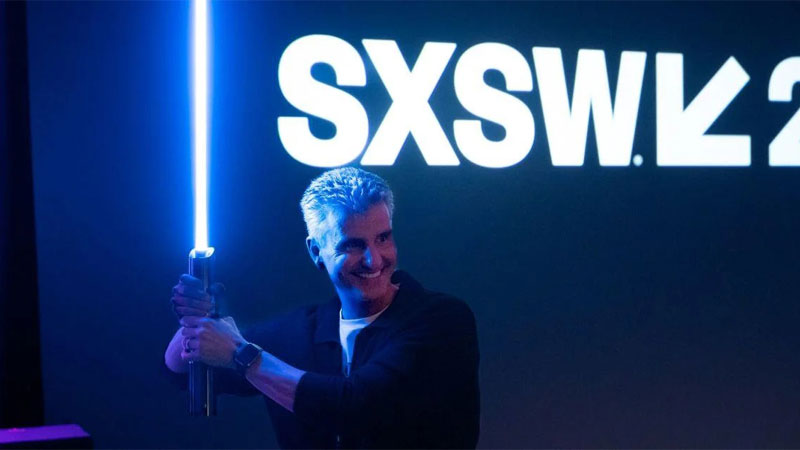 Disney has revealed a 'real' lightsaber at this year's SXSW, an arts and technology festival currently underway in Austin, Texas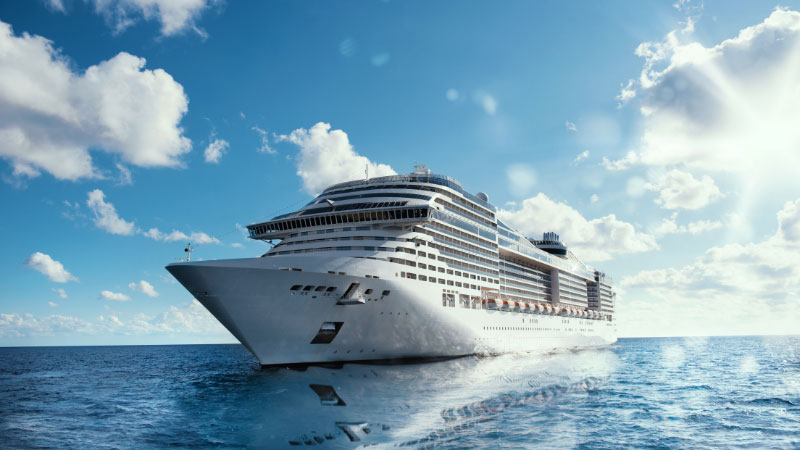 A new report exploring the market dynamics of the global cruise industry estimates the sector to grow to $16.7bn over the next several years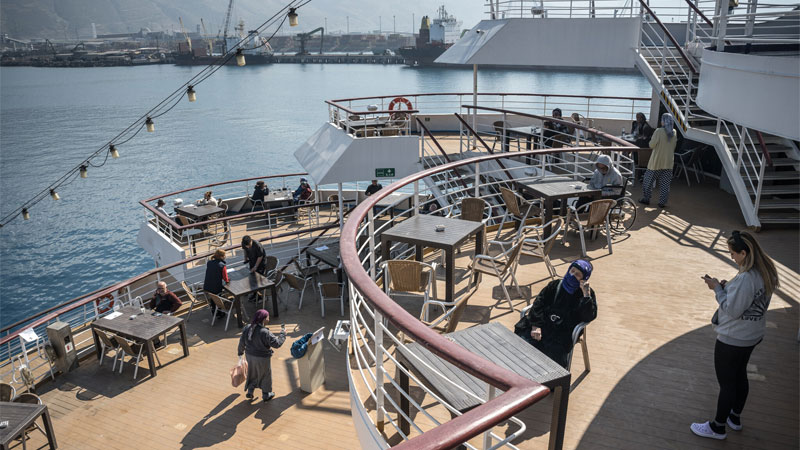 A cruise ship that bought aid and anchored at Tosyalı İskenderun Port in the southern province of Hatay has opened its doors in service of the quake survivors who lost everything in the deadly quakes of February 6.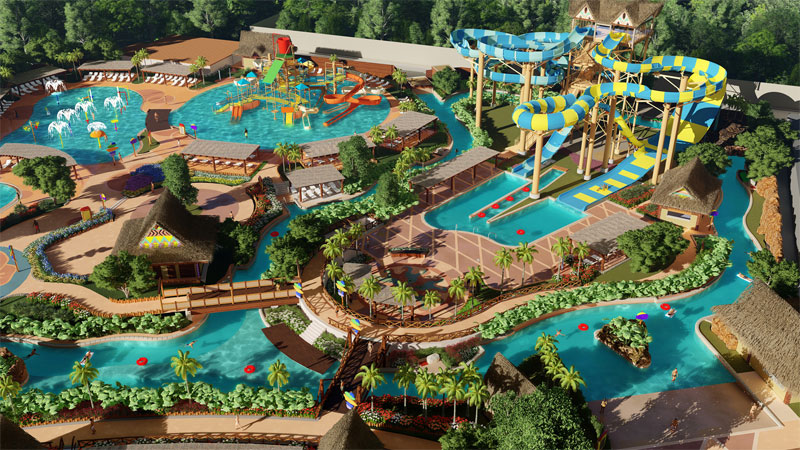 We're still early into 2023 and leading waterpark manufacturer WhiteWater has already opened two water rides – Super Flume and River Raft at VinWonders in Phú Quốc, Vietnam.


Cruise Saudi welcomed a record number of tourists, with almost 9,000 visitors from three cruise ships passing through two Cruise Saudi ports on Saudi Founding Day at the end of February.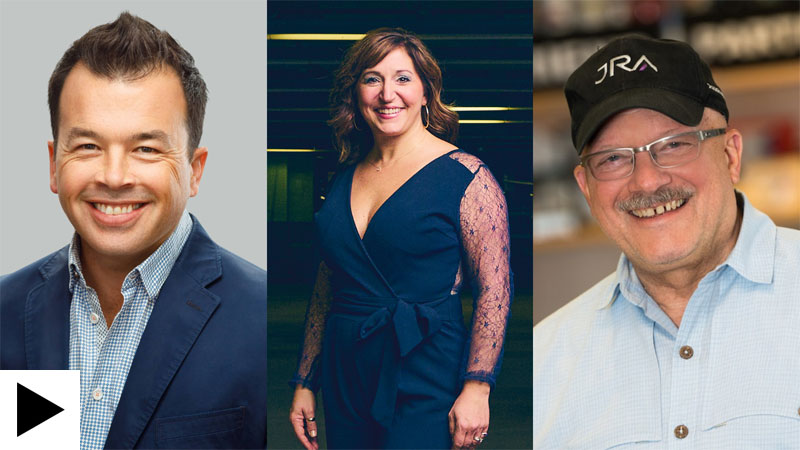 Keith James, president of JRA; Robin Breese-Davies, executive vice president of ted; and Danielle Kramer, executive vice president of RWS, speak to Planet Attractions about what looks to be a bumper year ahead for the company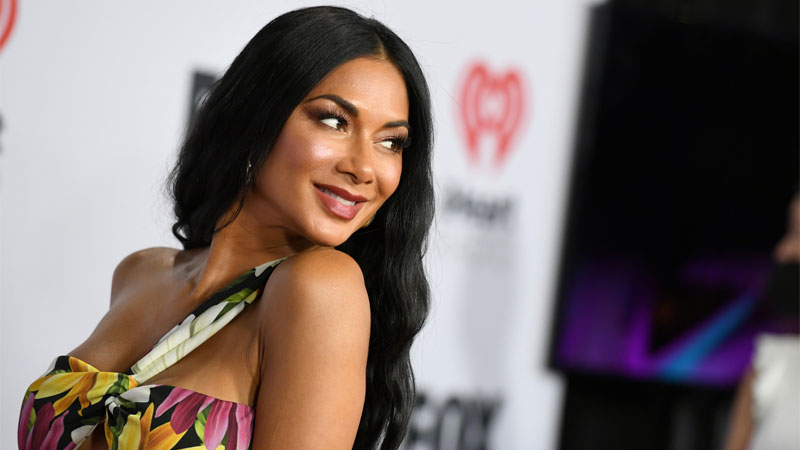 Nicole Scherzinger has partnered with P&O Cruises in a deal that will see the multi-award-winning performer create "spectacular music and dance extravaganzas" for the operator in an exclusive entertainment partnership.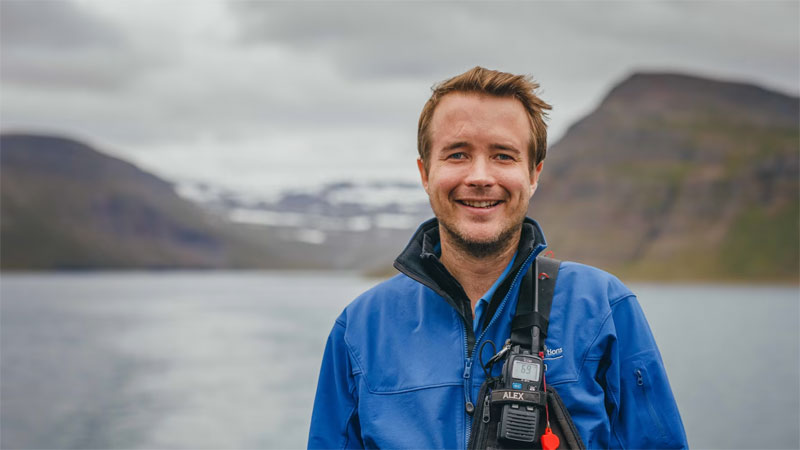 Cruise operator Hurtigruten Expeditions has welcomed explorer Alex McNeil to its team, with McNeil set to develop the company's next generation of expedition cruises.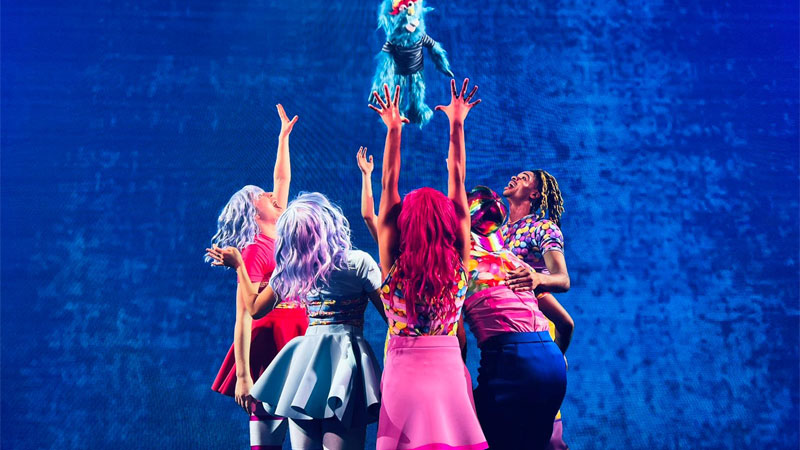 Under the RWS banner, ted and JRA have a host of live shows and experiences set for 2023, with dozens of spectacles set to wow audiences worldwide through the year.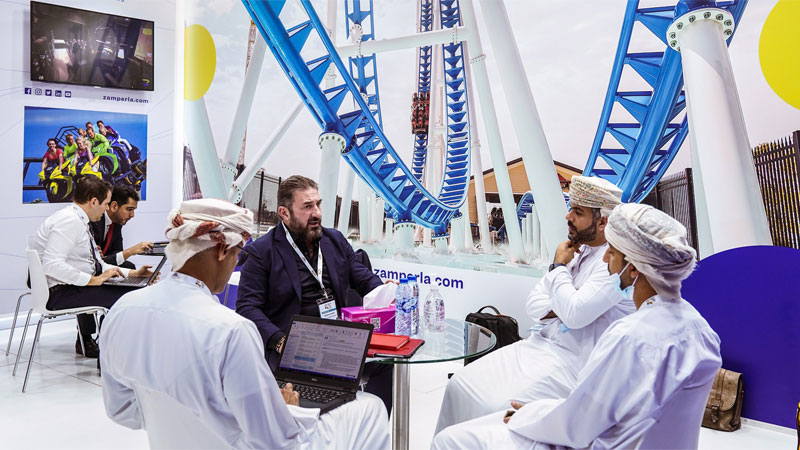 DEAL is coming back to Dubai next month. Here's everything you need to know about the region's hottest attractions show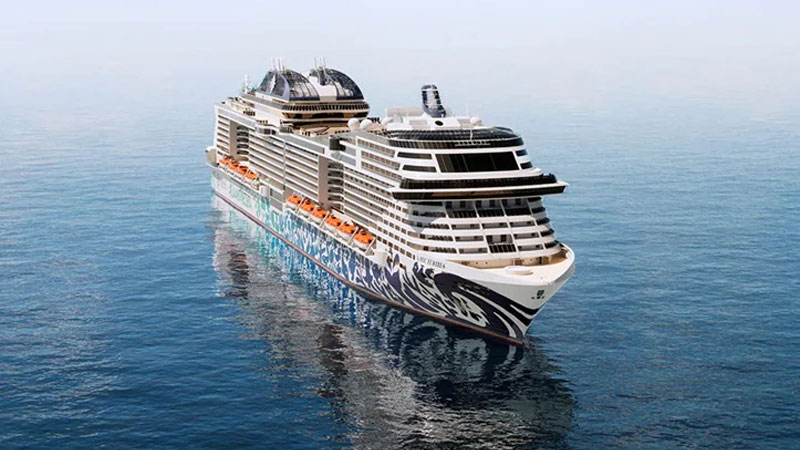 Cruise line MSC Group is set to expand its fleet with two new ships in 2023.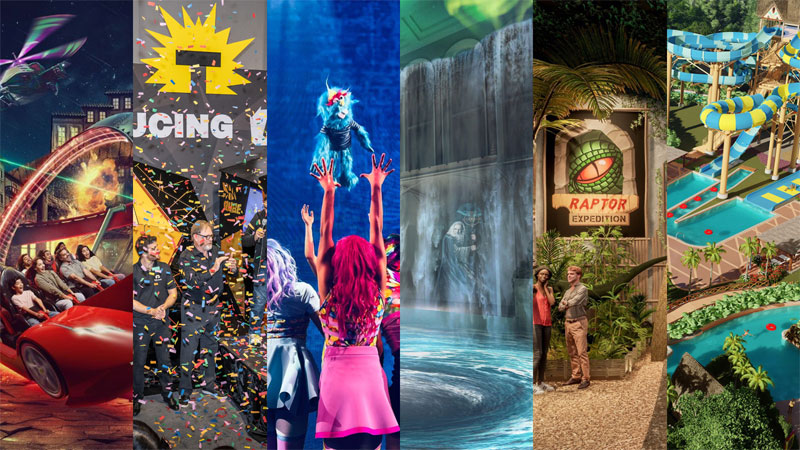 From waterpark suppliers and media specialists to creative designers and dark ride producers, Planet Attractions has gone to every corner of the globe to find out what's hot in 2023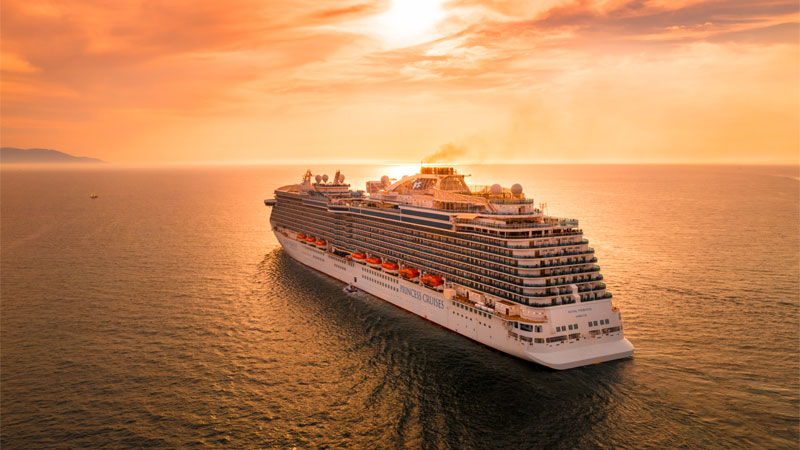 'More people than ever' are exploring the possibility of booking a cruise, with new research showing a 10% increase in the number of people planning such a journey.


Luxury cruise line Cunard is offering guests joining its Queen Elizabeth ship in Alaska the opportunity to experience the world-famous Rocky Mountaineer train through the Canadian Rockies.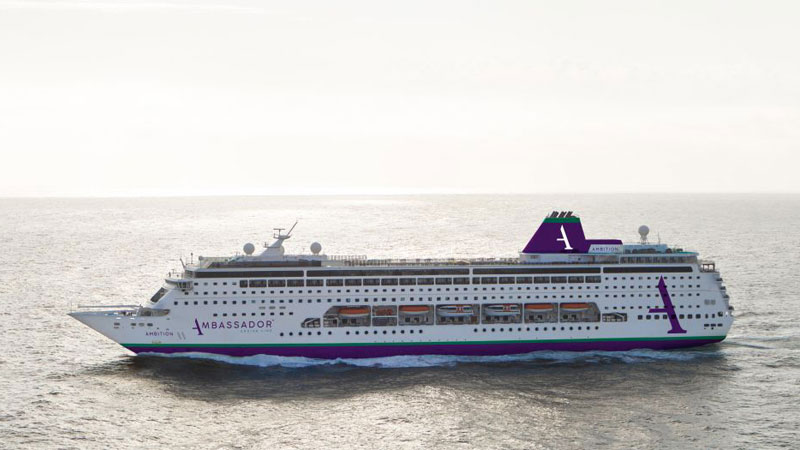 Ukrainian refugees living on an Ambassador Cruise Line ship in Glasgow are to be rehomed as the Scottish government's contract with the vessel comes to an end.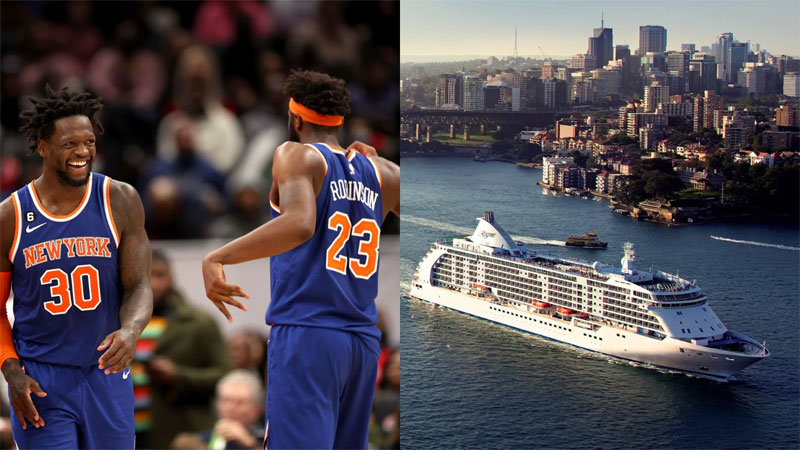 MSC and the New York Knicks have announced a multi-year marketing partnership that sees MSC become the official cruise line of the NBA side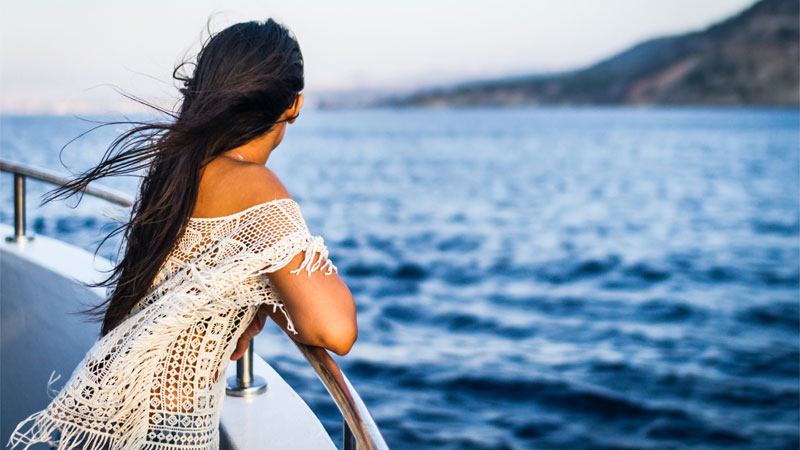 Solo travel is becoming a more popular choice for holidaymakers, according to new research released by Norwegian Cruise Line.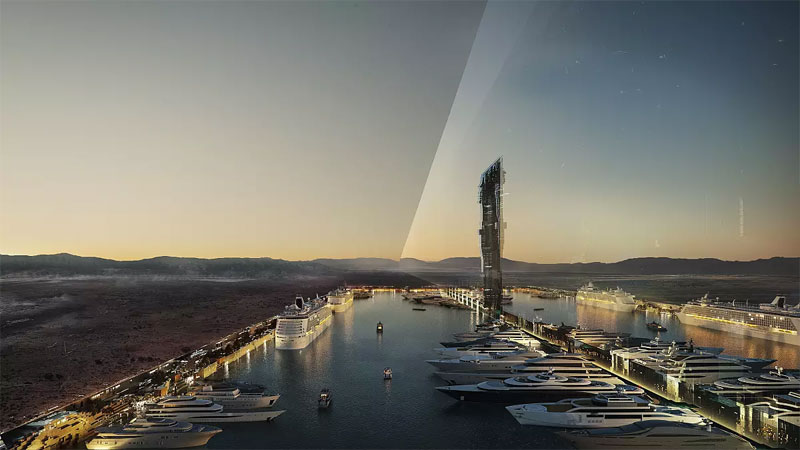 Saudi Arabia's planned linear city, The Line, will become a global hub for the cruise industry, a senior executive behind the project has said.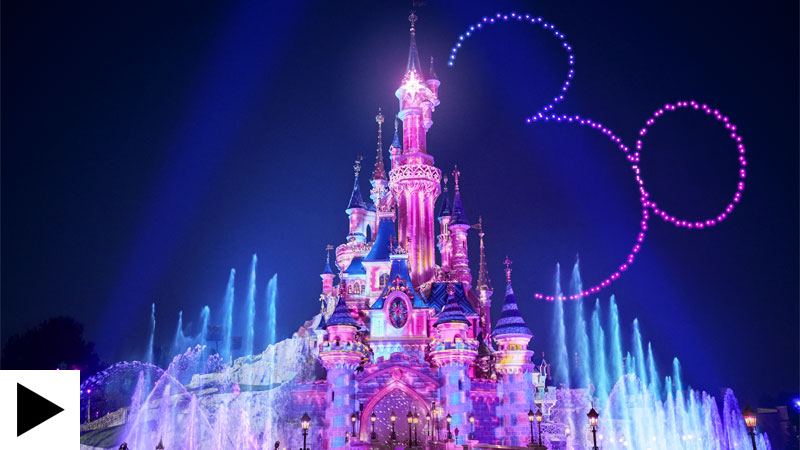 Dronisos is seeking partners in the US following a successful year, which saw the company serve as a technology partner for Disneyland Paris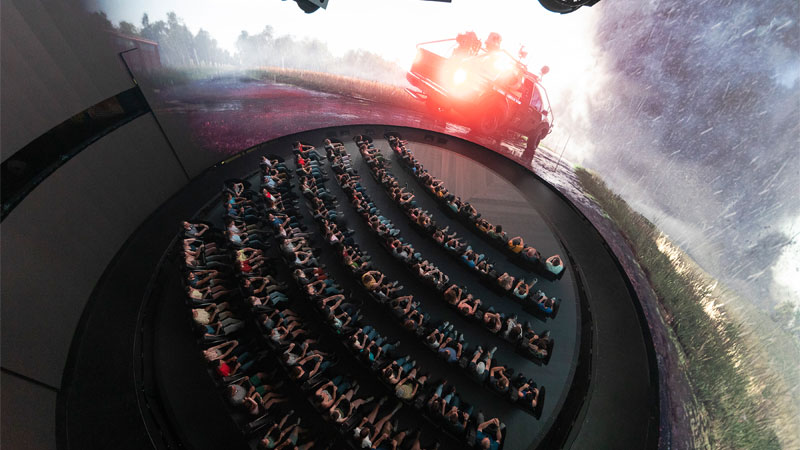 The Themed Entertainment Association (TEA) has recognised Futuroscope's Chasseurs de Tornades (Tornado Chaser) with a Thea Award for Outstanding Achievement.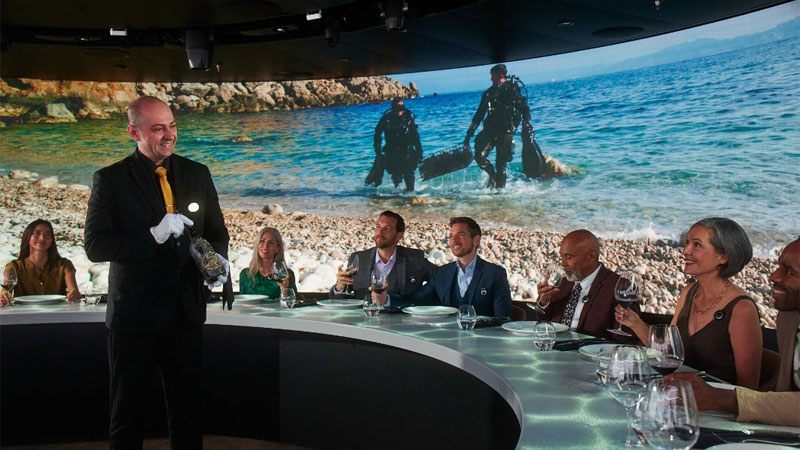 Princess Cruises has debuted a brand new immersive experience that combines dining, storytelling, music, scent and more for a one-of-a-kind journey through the Mediterranean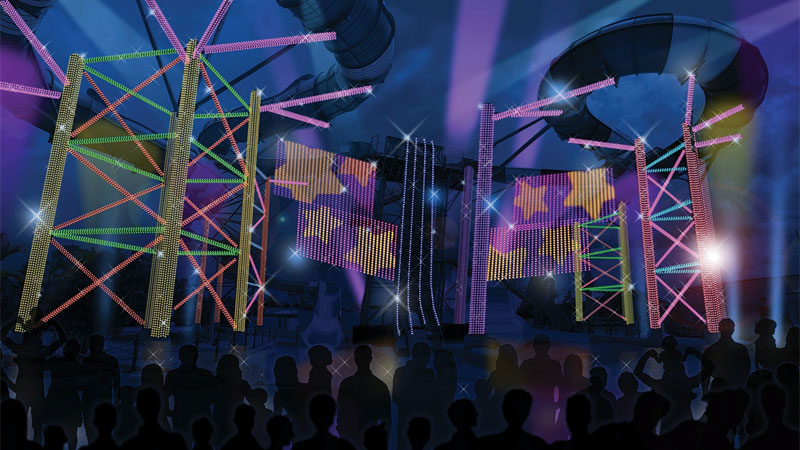 RWS's Sponsored Spotlight will showcase the company's 'endless possibilities' following major acquisitions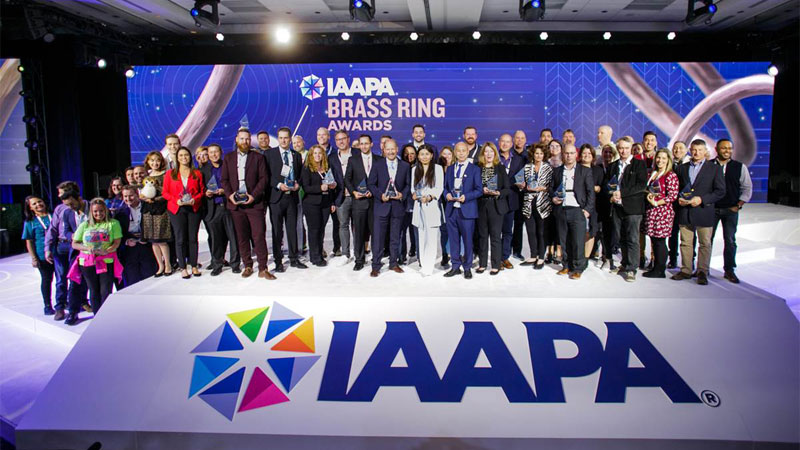 IAAPA has unveiled the list of finalists for its prestigious Brass Ring Awards, with winners to be announced during a special ceremony at this year's IAAPA Expo in Orlando, Florida


Cunard has announced its 2023 Insights enrichment programme, with adventurer Bear Grylls taking centre stage for the operator's maiden 2023 voyage to Alaska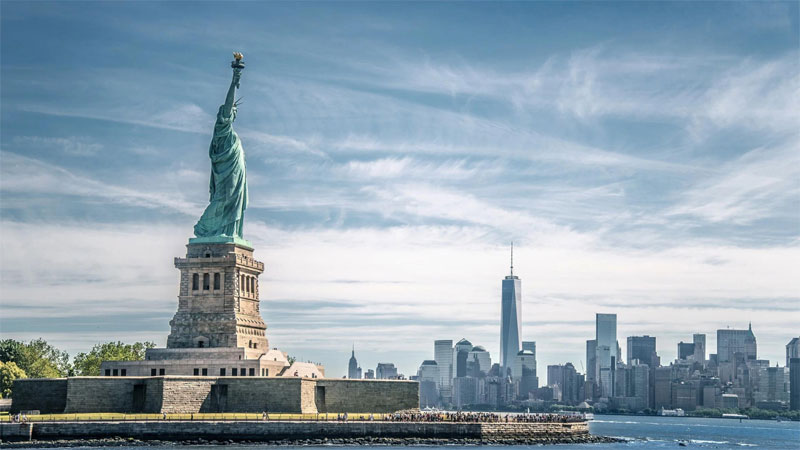 Cruise operator Holland America Line is celebrating 150 years with the announcement of a partnership with the Statue of Liberty-Ellis Island Foundation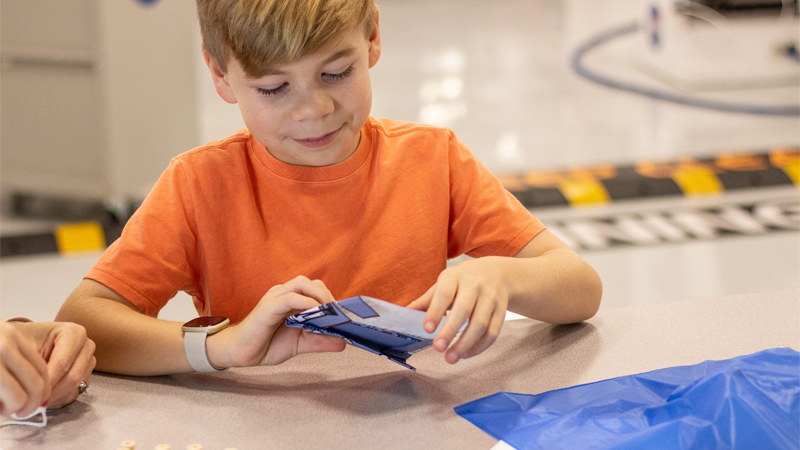 In celebration of World Space Week, Carnival has announced a partnership with the Kennedy Space Center Visitor Complex to launch a children's space programme featuring activities inspired by NASA science.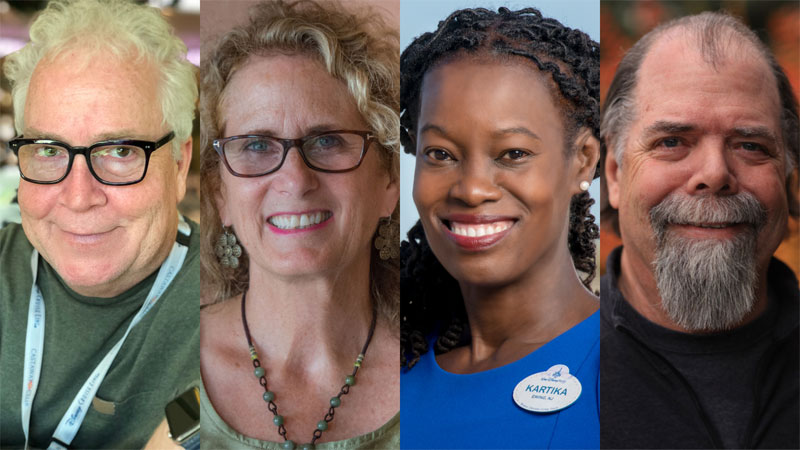 A panel of industry legends will share their stories about the creation and evolution of Disney's Epcot at this year's IAAPA Expo in Orlando, Florida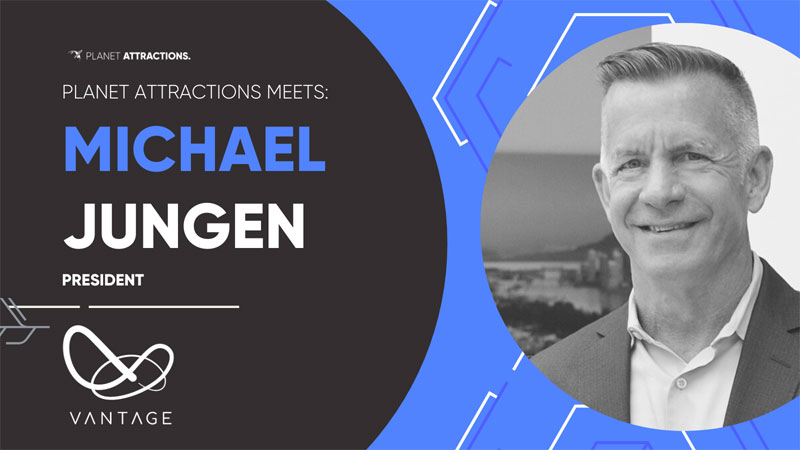 Vantage announced the launch of The Joy Economy at this year's IAAPA Expo Europe. Planet Attractions spoke to the Whitewater division's new president, Michael Jungen, about the campaign and what he hopes to deliver with the technology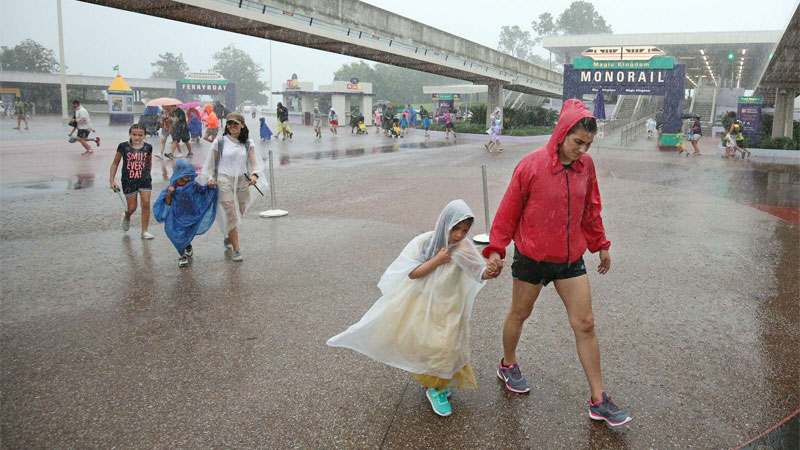 After initially monitoring the approach of Hurricane Ian, Florida's major theme parks have all taken the decision to close for both today (September 28) and Thursday (September 29).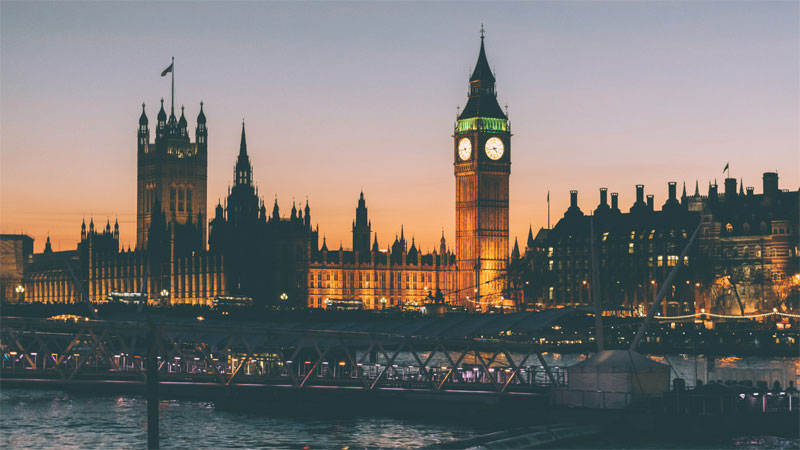 IAAPA Expo Europe is coming to London this September. Here's everything you need to know about the event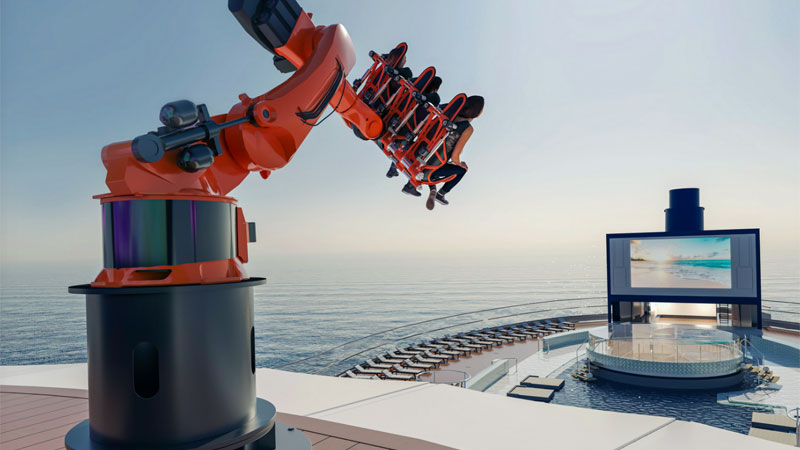 The kind of robotic technology seen at theme park rides worldwide will soon be available to cruise passengers out at sea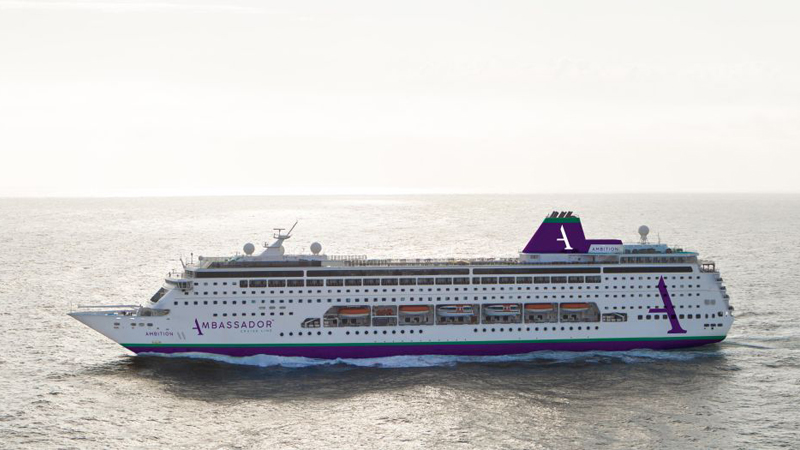 With an influx of Ukranian refugees threatening to overwhelm available housing in Scotland, the government has announced plans to accommodate up to 1,750 people onboard Ambassador Cruise Line's Ambition on a temporary basis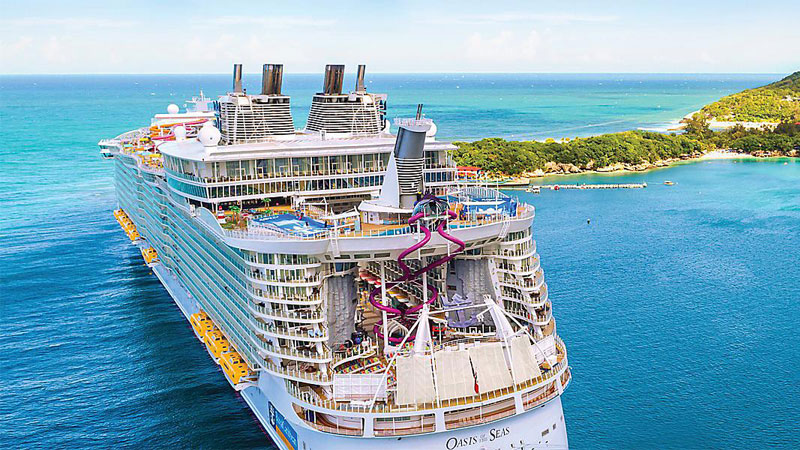 Starting this September, cruise operator Royal Caribbean has removed the requirement for its passengers departing in the US from California, Louisiana or Texas, and any European country, to be vaccinated against Covid-19.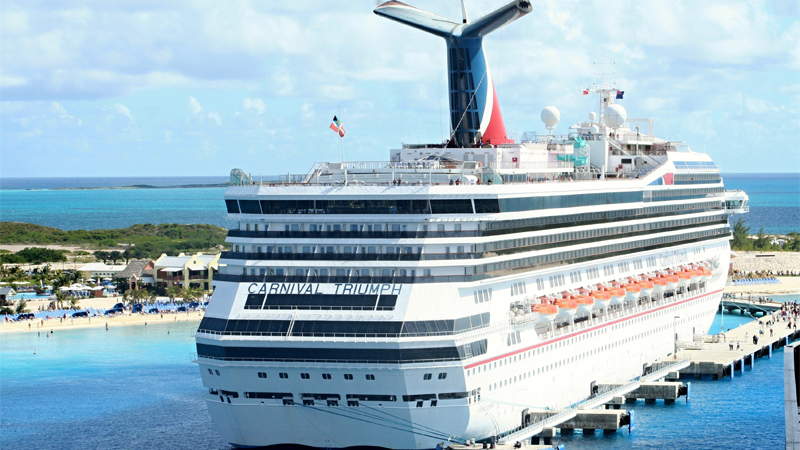 Carnival's new sustainability plan will cut its emissions by 500,000 metric tons per year and save US$150m annually in fuel costs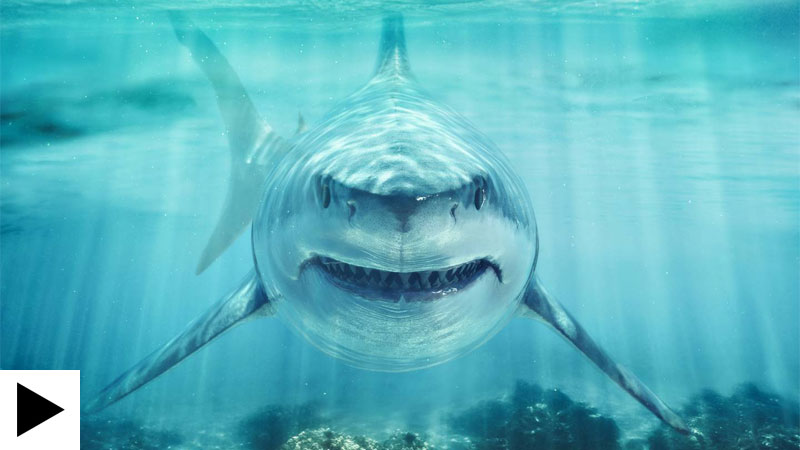 Shark Week is back for 2022 and Planet Attractions has taken a deep dive to find a collection of shark-related content that you can take in during the event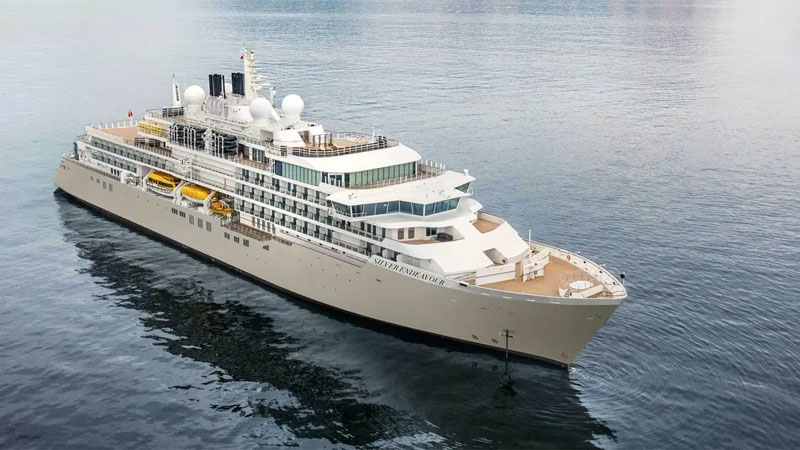 Royal Caribbean has received approval to acquire the "ultra-luxury" cruise ship Endeavor, which was originally delivered to Crystal Cruises in 2021.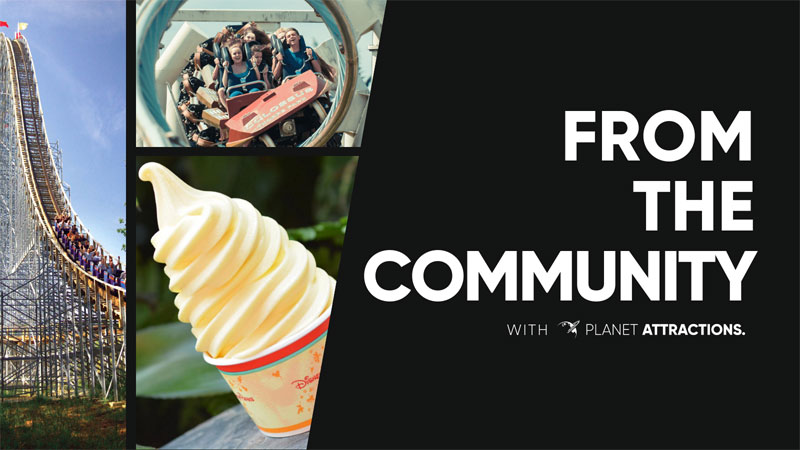 Rounding up all the biggest news from fans and influencers, here is your latest edition of From the Community from Planet Attractions


Planet Attractions travelled to Belgium recently to meet Peter van der Schans, IAAPA's new executive director and vice president for the Europe, Middle East, and Africa region. Here's what he had to say


Following its official christening yesterday, Disney Cruise Line has released new imagery from the ceremony, celebrating the landmark launch.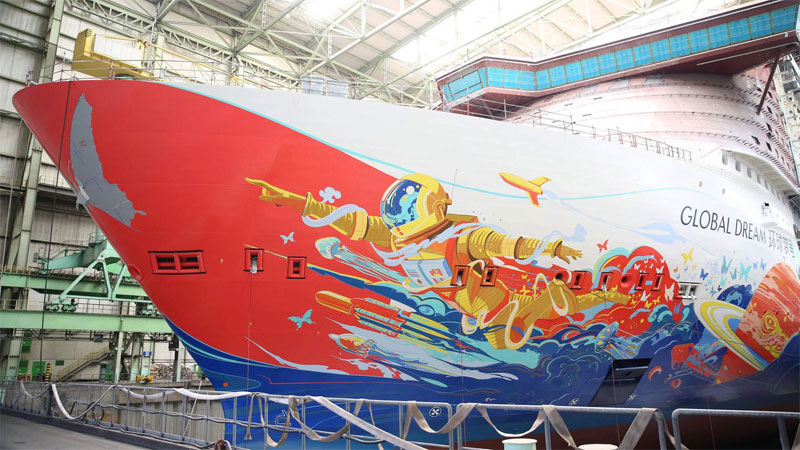 A gargantuan 9,000-passenger cruise ship will go on its maiden voyage to the scrap heap after the ship maker building the vessel went bust earlier this year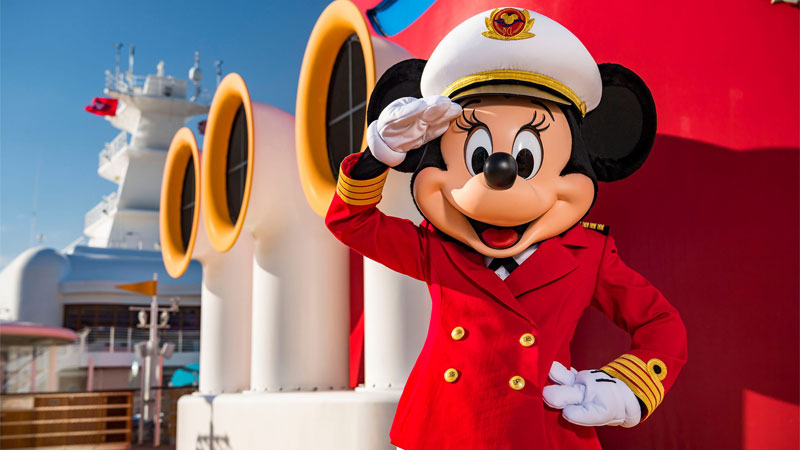 The Disney Wish will soon set sail with visitors on board following a special christening event in Port Canaveral, Florida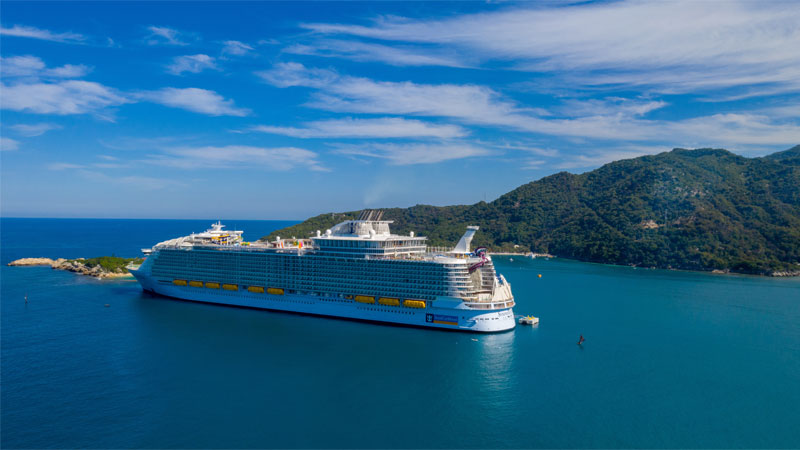 Royal Caribbean Cruises has filed a request that if approved will see SpaceX's Starlink satellite internet service rolled out across the operator's entire fleet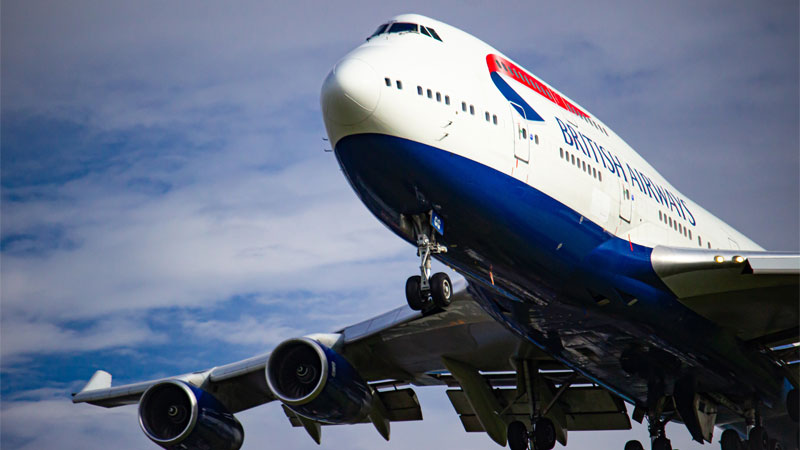 For the first time since the pandemic, flight bookings have exceeded 2019 levels, while spending on cruise lines, buses and trains saw sharp improvements in 2022, according to a new report from Mastercard Economics Institute.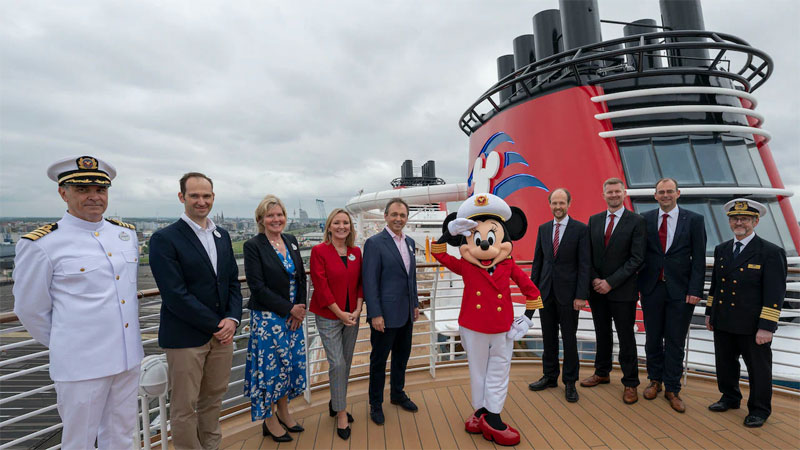 During a traditional maritime ceremony held yesterday (June 9) in Bremerhaven, Germany, Disney Cruise Line (DCL) took delivery of its newest ship, the Disney Wish.


The concert series, the second such partnership between Sofar Sounds and Tiqets, will see artists perform at iconic attractions in London and San Francisco.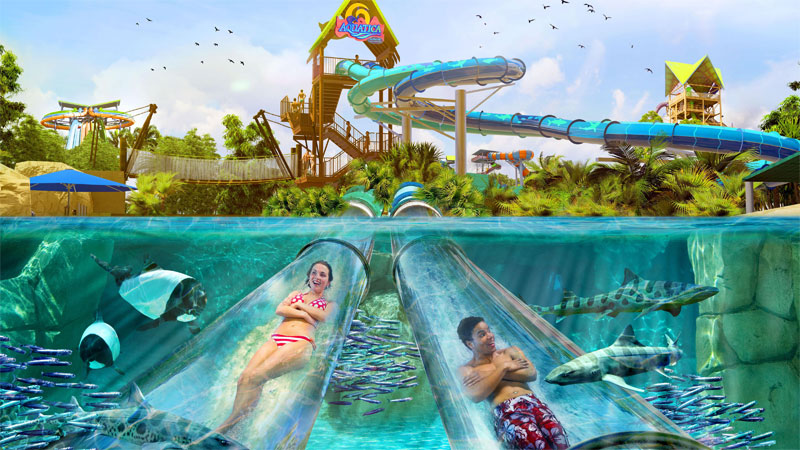 It's a busy year for WhiteWater, which has more than 70 waterpark projects across the world opening in 2022. We've rounded these projects up so you can keep track of everything happening this year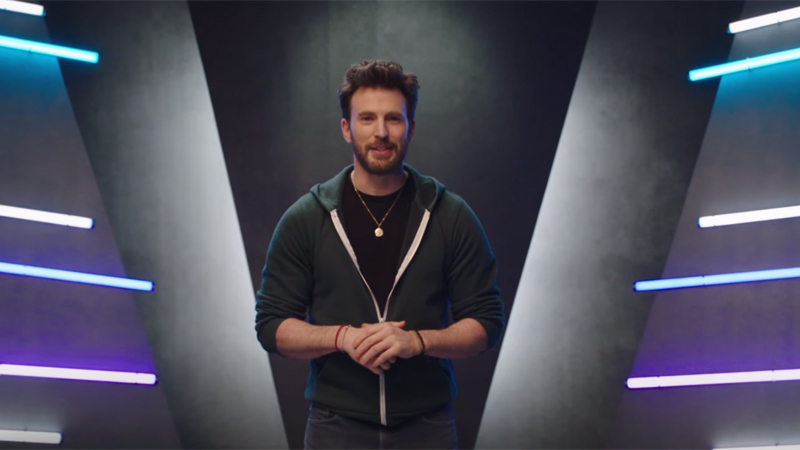 Actor Chris Evans has revealed that starting tomorrow (May 20th), guests visiting Disney's Hollywood Studios at the Disney World Resort will be able to get an early look at scenes from Disney and Pixar's newest sci-fi adventure,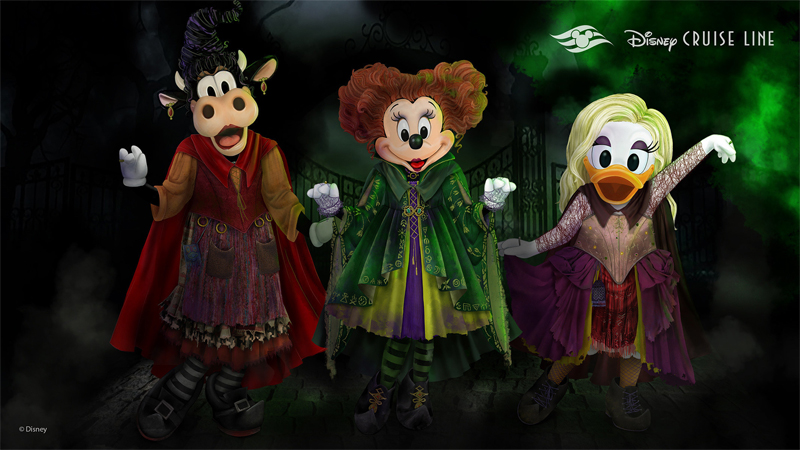 Returning this Autumn, Disney Cruise Line's Halloween on the High Seas will include new one-of-a-kind Halloween experiences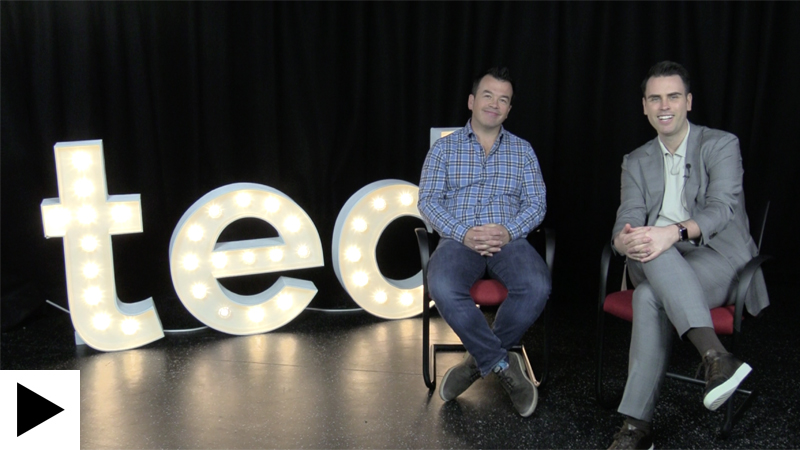 Following the RWS acquisition of The Experience Department, Planet Attractions travelled to ted HQ to meet RWS CEO Ryan Stana and ted CEO Robin Breese-Davies to see what's next following the landmark deal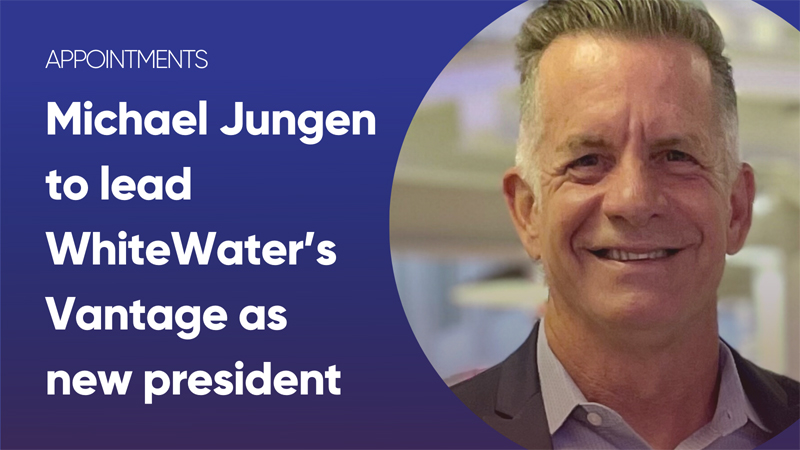 Former Disney man Michael Jungen has taken up a new position as the president of WhiteWater's Vantage division.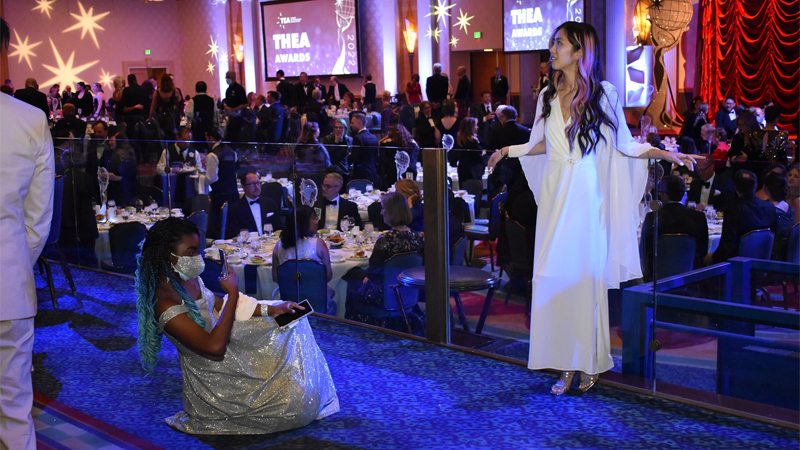 Leaders in the themed entertainment industry gathered last month for the return of TEA Summit and Thea Awards Gala for the first time in two years. Christine Kerr on behalf of the TEA and Nicole Sangster from Thea Award recipients Simworx both report on the event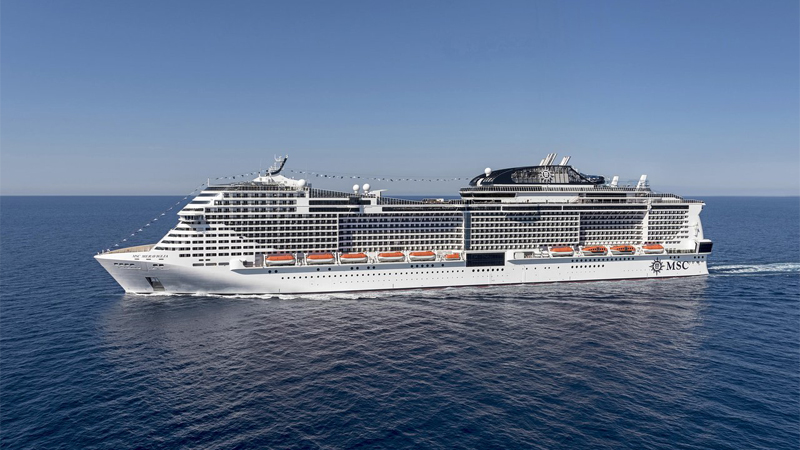 Cruise operator MSC has announced that starting at the end of May, two of its ships will begin using shore power in an attempt to cut emissions.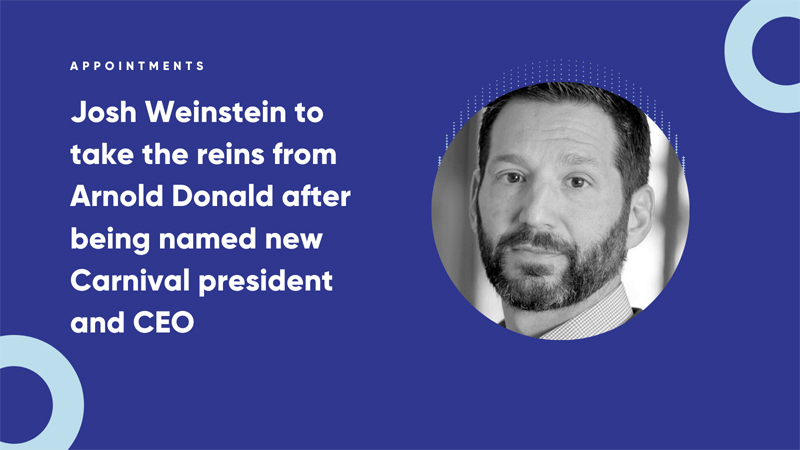 Carnival's current CEO Arnold Donald will step down from his position in August with company veteran Josh Weinstein waiting in the wings to take up the role going forward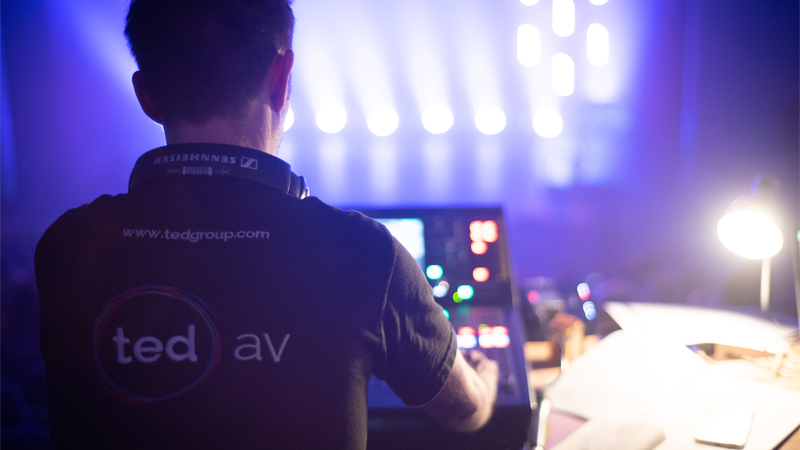 ted is the latest company to come under the RWS umbrella, with the entertainment group now able to add a number of new strings to its ever-expanding bow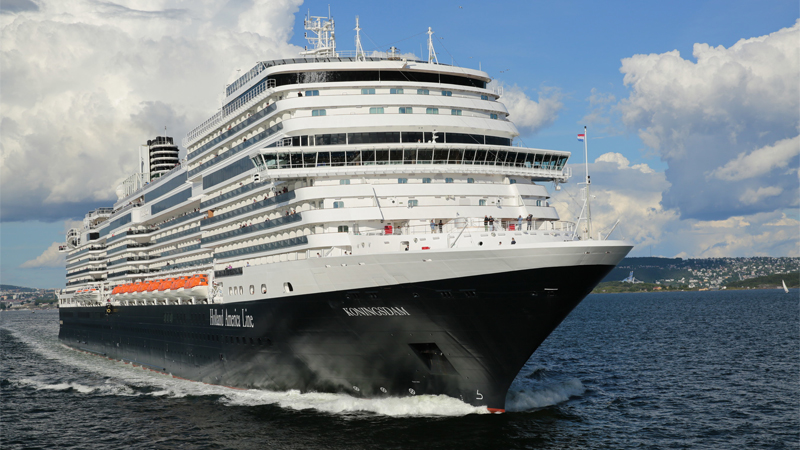 Holland America Line's Koningsdam will be the first cruise ship to come to Canada in more than two years following the industry-wide pause that came as a result of the global pandemic.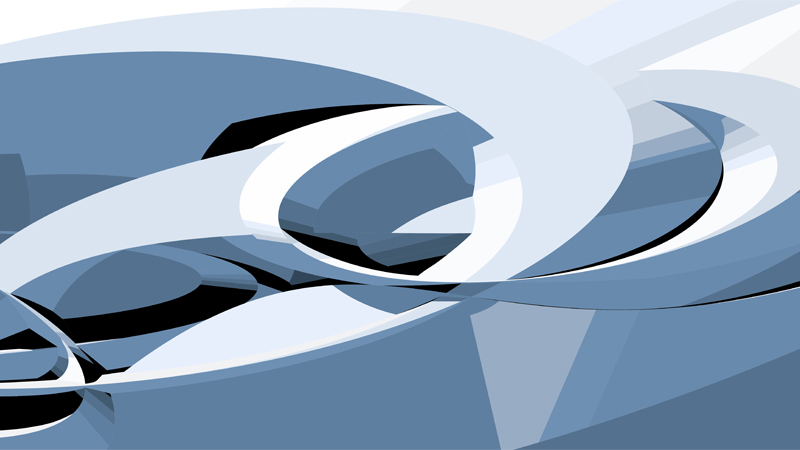 Norwegian Cruise Line has announced plans to "sail into the Metaverse" with the launch of its own NFT collection.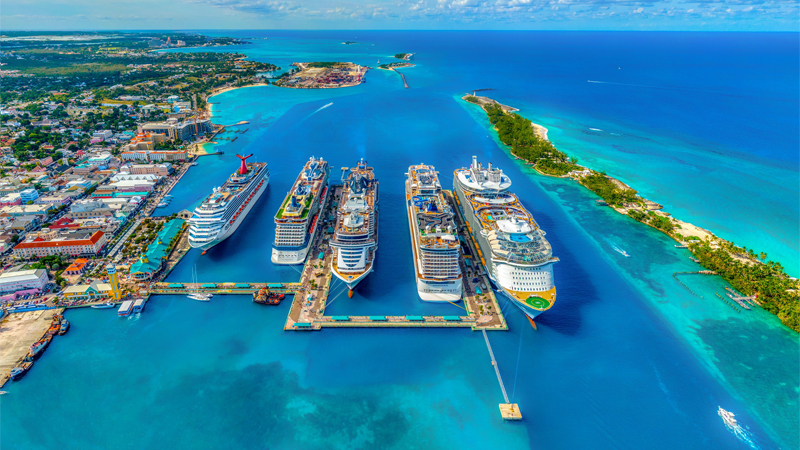 For the first time in more than two years, the US Centers for Disease Control and Prevention (CDC) has removed its warning against cruise ship travel, with the body no longer cautioning against boarding a ship.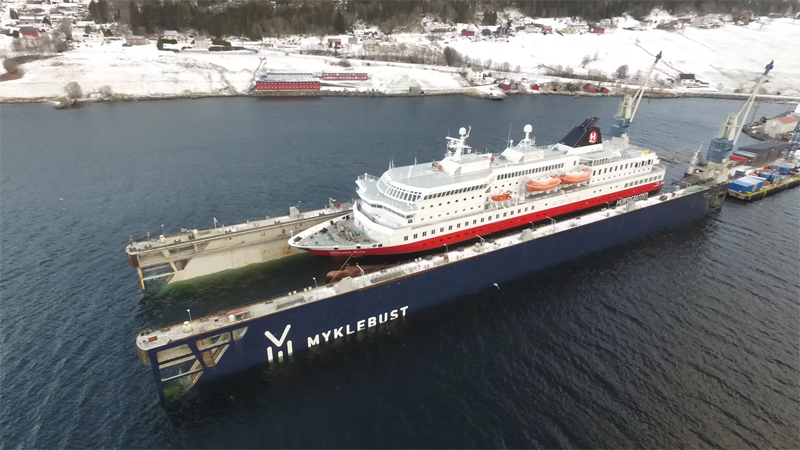 Cruise operator Hurtigruten Norway has initiated one of Europe's largest environmental ship upgrades, with rebuilt ships set to cut CO2 emissions by 25% and NOx emissions by as much as 80%.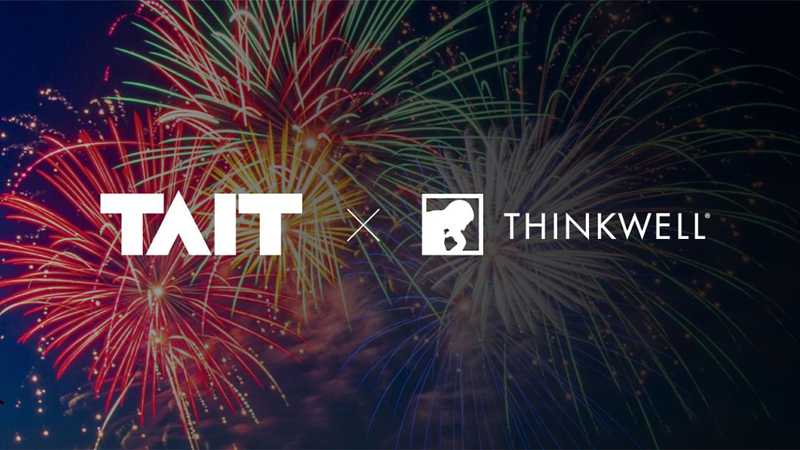 Leading experience designers Thinkwell have been acquired by Tait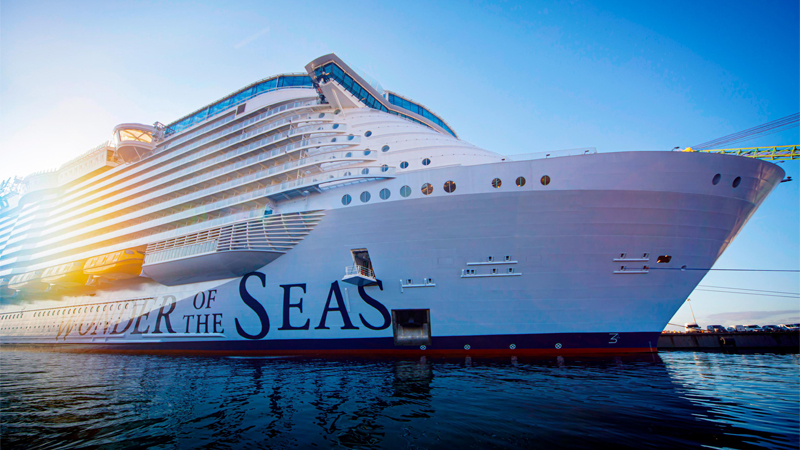 Royal Caribbean's Wonder of the Seas, the largest cruise ship ever built, is set to depart on its maiden voyage next week when it sets sail for a week-long cruise to the Caribbean and the Bahamas.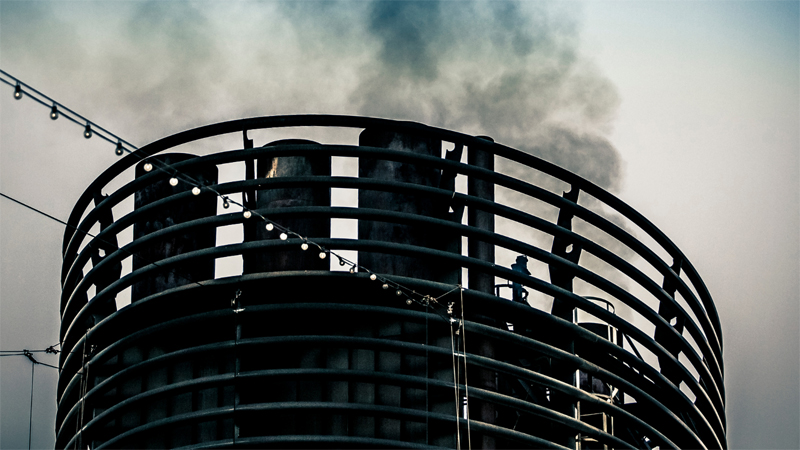 The cruise industry could soon face taxes in excess of US$2bn a year should a new tax levy on carbon emissions gain approval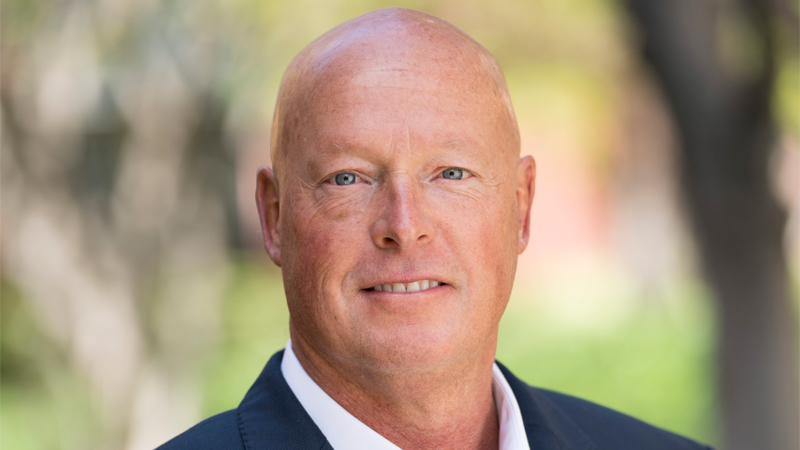 Disney doubled revenues at its parks in its second quarter, with Bob Chapek saying that there is more storytelling infused into every aspect of a visit to a Disney park than ever before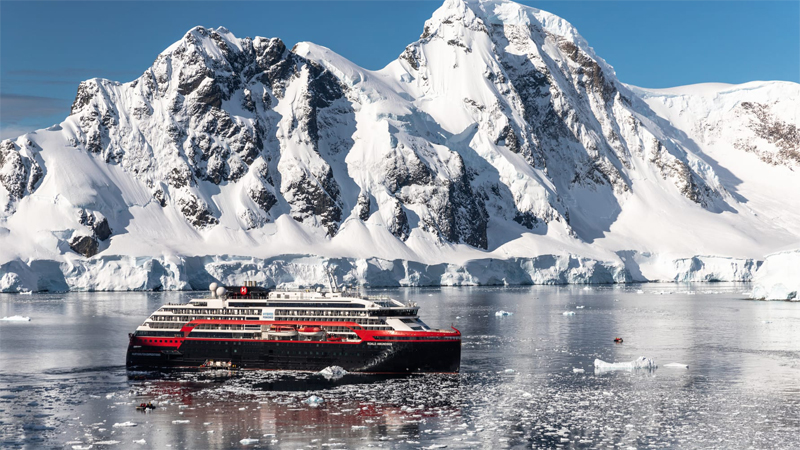 Crossing four continents and stopping off at more than 100 landing sites, Hurtigruten Expeditions has announced a series of cruises set to travel all the way from the Arctic to Antarctica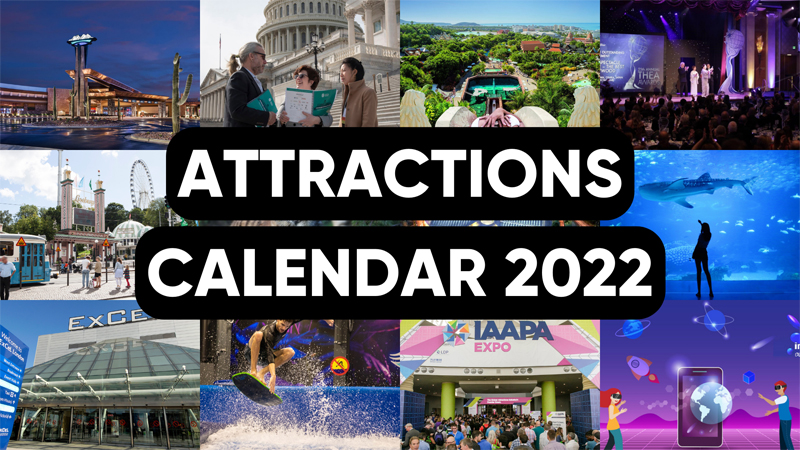 With so many big things coming in the year ahead, we've rounded up all the key events taking place this year. Welcome to your attractions calendar for 2022.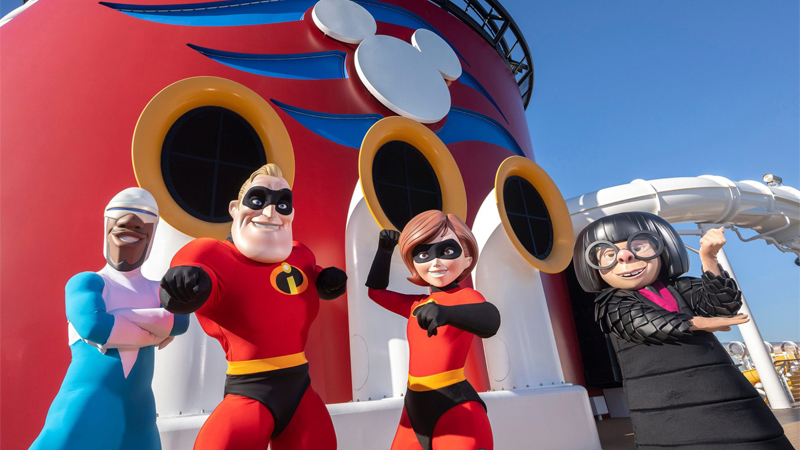 Set to premiere in 2023, Pixar Day at Sea is a brand new voyage from the Disney Cruise Line, with the exclusive event coming to the operator's Disney Fantasy ship next January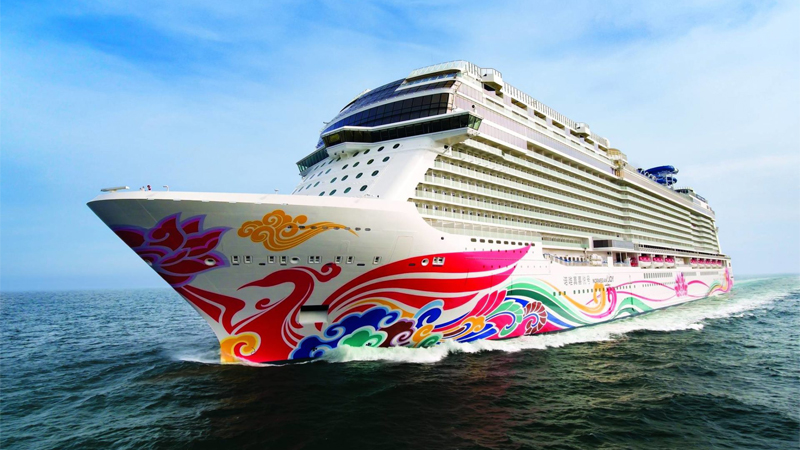 Norwegian Cruise Line has been forced to cancel cruises throughout January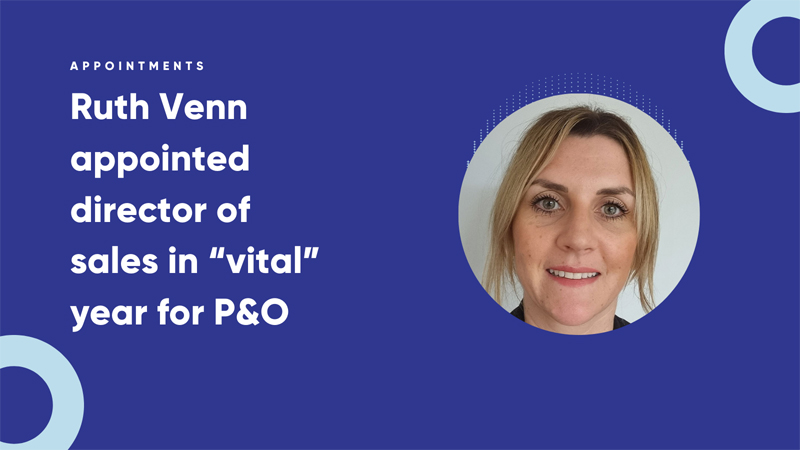 Ruth Venn has been appointed as director of sales for P&O Cruises, replacing Nathaniel Sherborne who will leave the business in early March.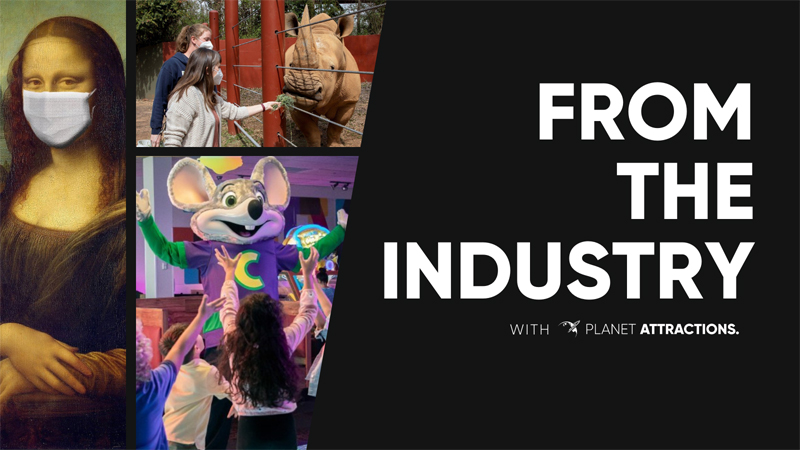 Rounding up all the biggest news from both publications and associations, here is your latest edition of From the Industry from Planet Attractions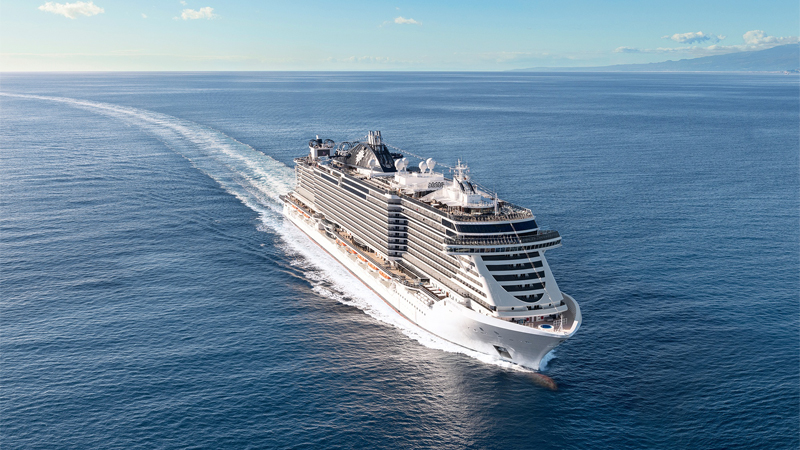 A number of Covid outbreaks over the New Year period are causing chaos for the already disrupted cruise industry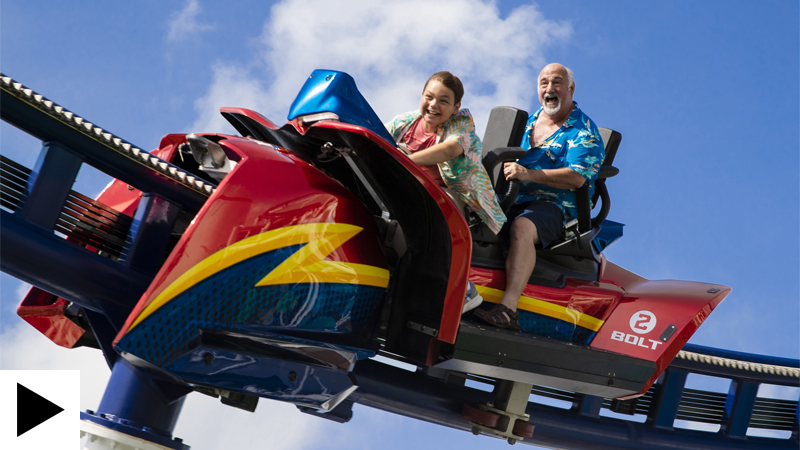 Funderstruck. Adjective. Shocked and amazed by the power of fun on Carnival. Well, that's what the cruise operator is saying in its new ad campaign at least!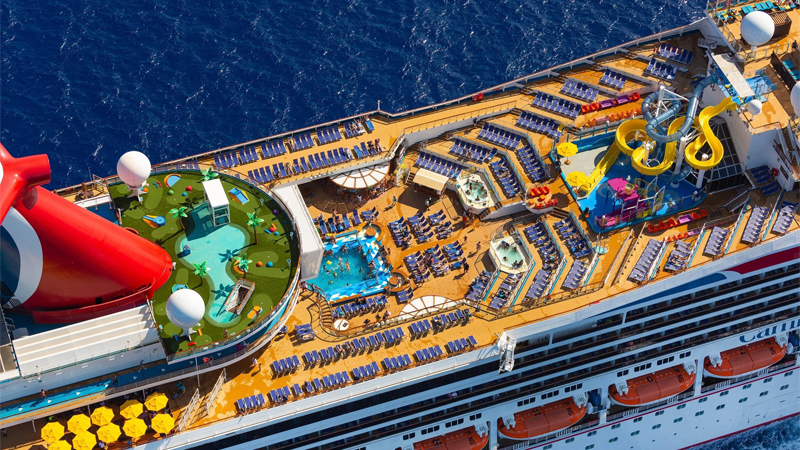 The cruise sector has performed well on the stock market following early data that suggested that the Omicron variant of Covid-19 may not lead to serious illness, hospitalisations or death - particularly with those that have been already vaccinated.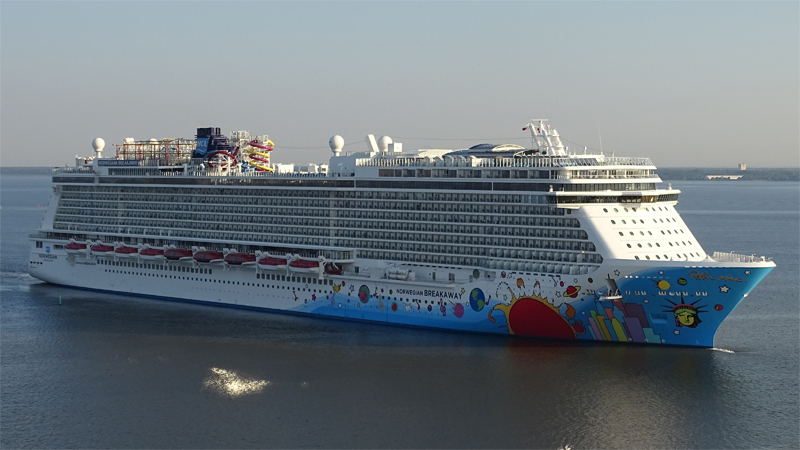 Norwegian Cruise line says it has identified "a handful" of cases among guests and crew onboard its 'Breakaway' vessel.


MSC Cruises' new 'World' cruise ships, the second-largest class of ships in the world, celebrated a construction milestone this past week when the first ship of the class touched water for the first time.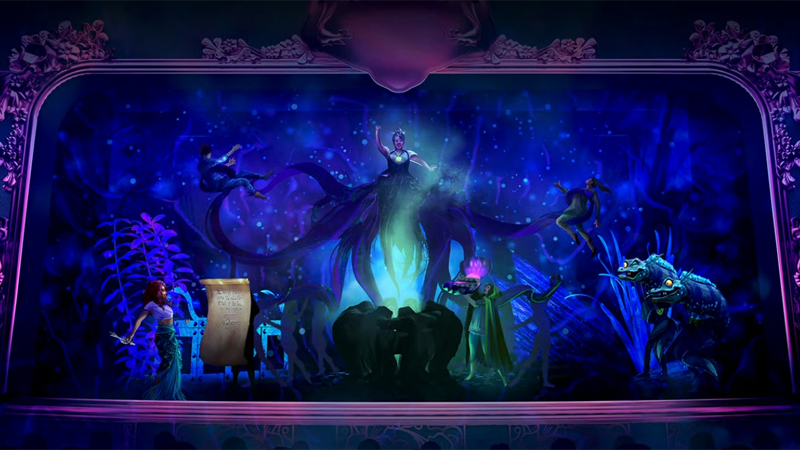 The show has been exclusively developed for the Disney Wish and will feature a reimagined script and score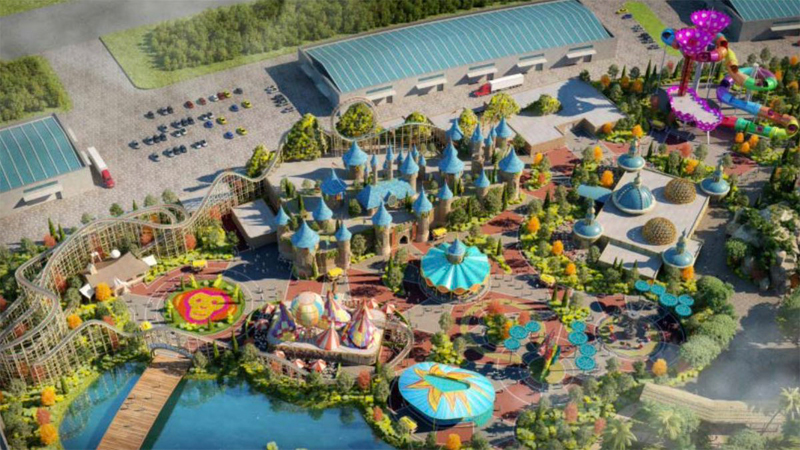 The six-zone Paramount Film and Television Park is part of a US$8 billion tourism development and is expected to open in Yunnan province in 2024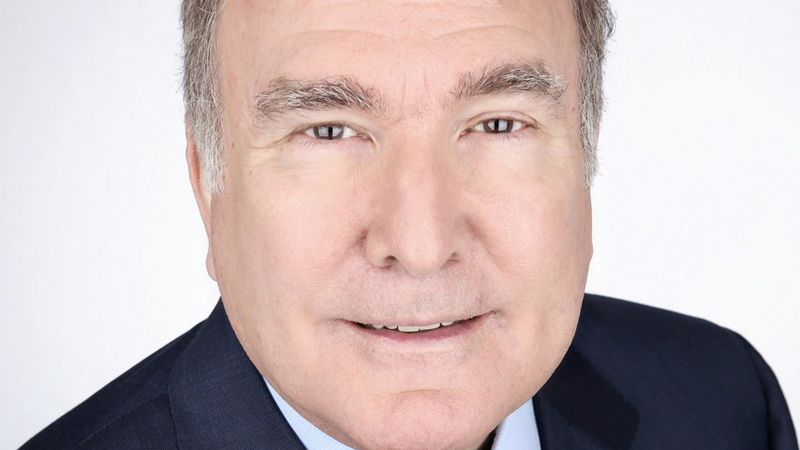 After serving for 33 years as CEO of Royal Caribbean Group, Richard Fain has decided to step down as CEO of the cruise operator effective January 3, 2022.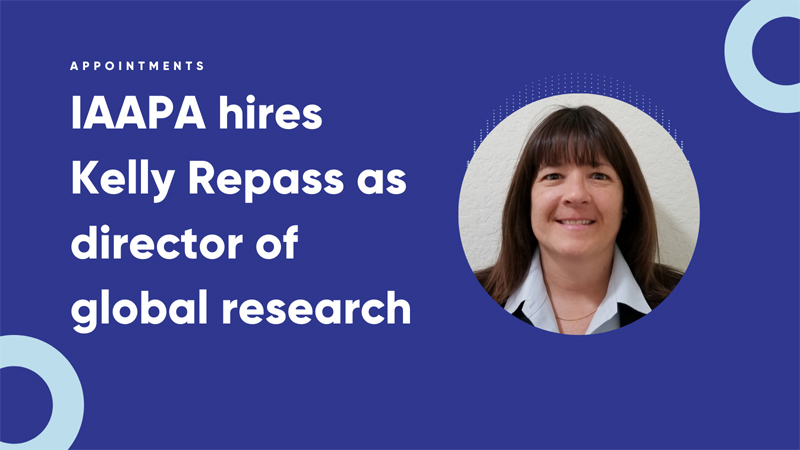 IAAPA has named Kelly Repass as its new director of global research, with Repass set to develop a new strategy for the IAAPA research programme, also overseeing its implementation and execution.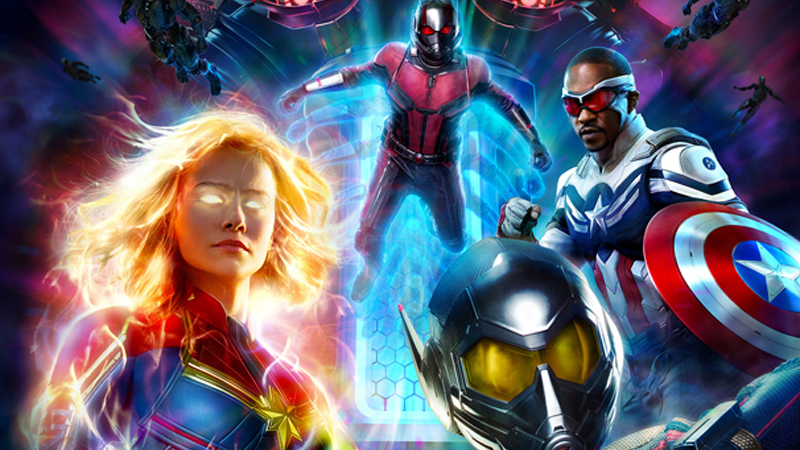 Paul Rudd, Evangeline Lily, Anthony Mackie, Brie Larson and more have lent their talents to the Disney Cruise Line's upcoming Marvel Experience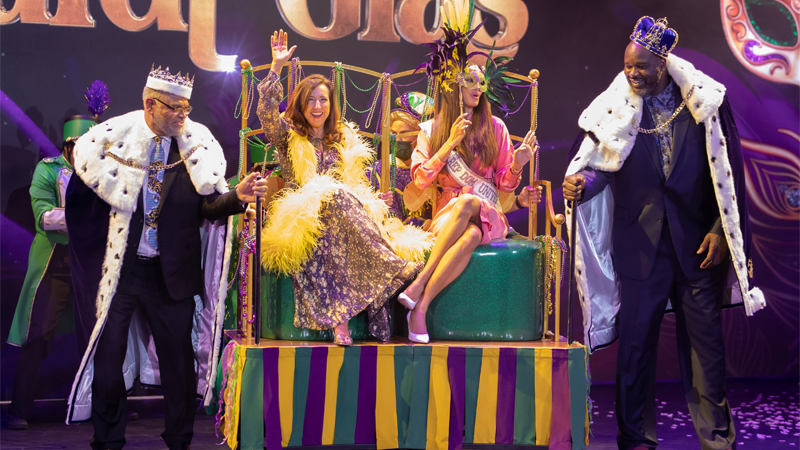 Carnival Cruise Line has christened its Mardi Gras vessel in Port Canaveral, Florida at a "Universe of Fun" celebration - the first ship naming ceremony held in the US since the cruise industry's restart this summer.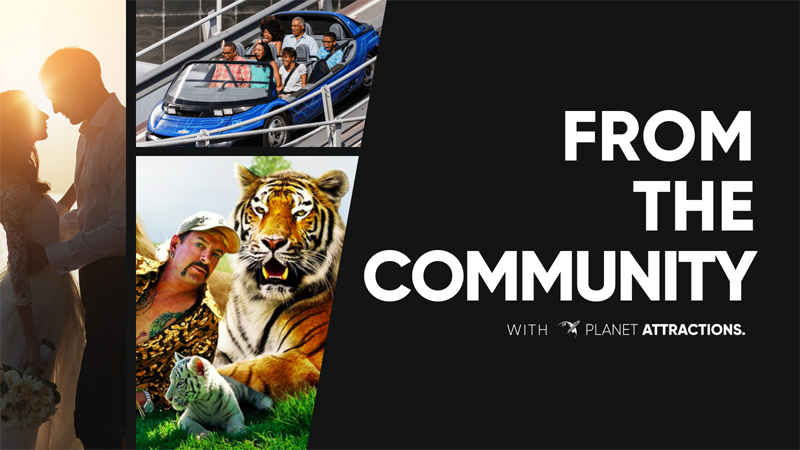 It's back! Rounding up all the biggest news from fans and influencers, here is your latest edition of From the Community from Planet Attractions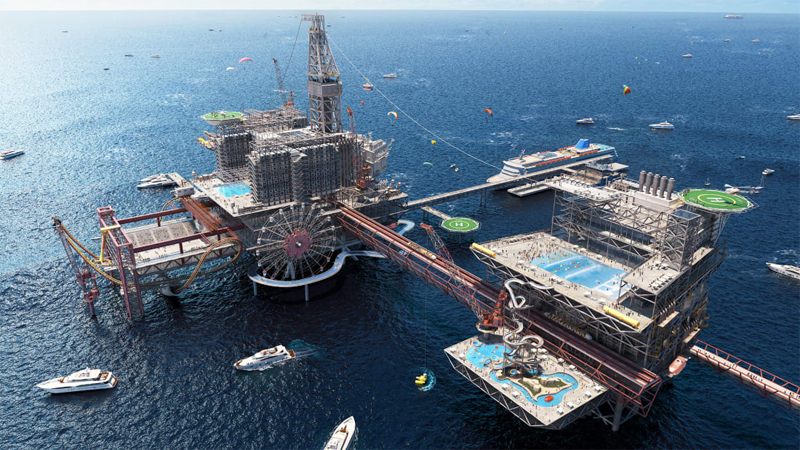 The Rig is a unique venture that will transform a former oil rig in the Arabian Gulf into a resort featuring theme parks, hotels, restaurants and even actual sky diving!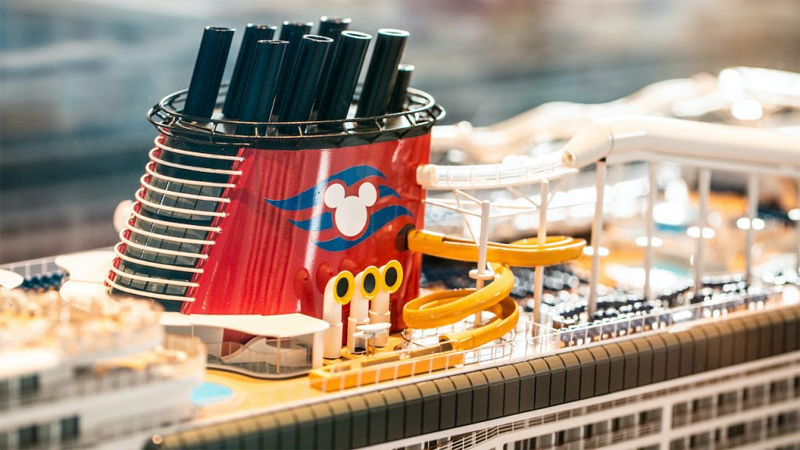 Visitors to Disney's Hollywood Studios can now get a sneak peak at the upcoming Disney Wish cruise shop with a special exhibition exploring the upcoming vessel.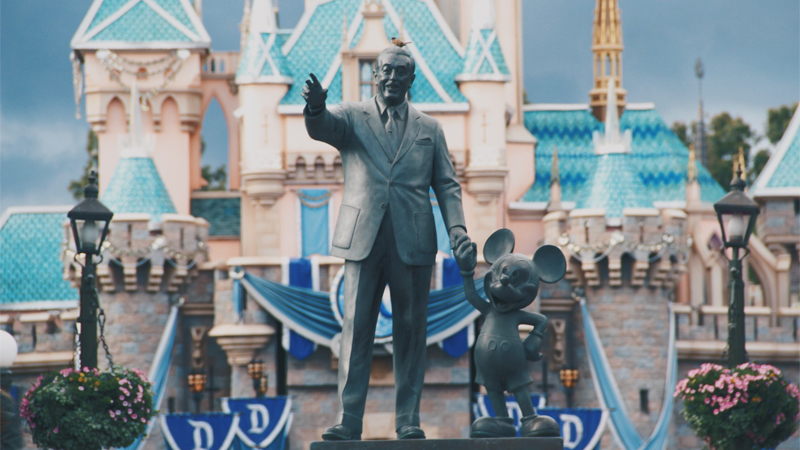 Disneyland is getting its first movie with Halloween's David Gordon Green lined up to direct the origin story of origin stories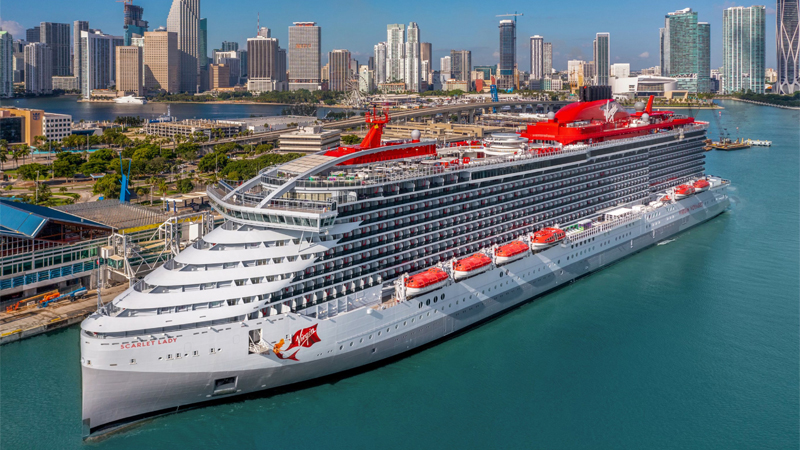 The first ship from Virgin Voyages fleet of cruise ships has completed its journey from PortMiami to Nassau and Bimini in the Bahamas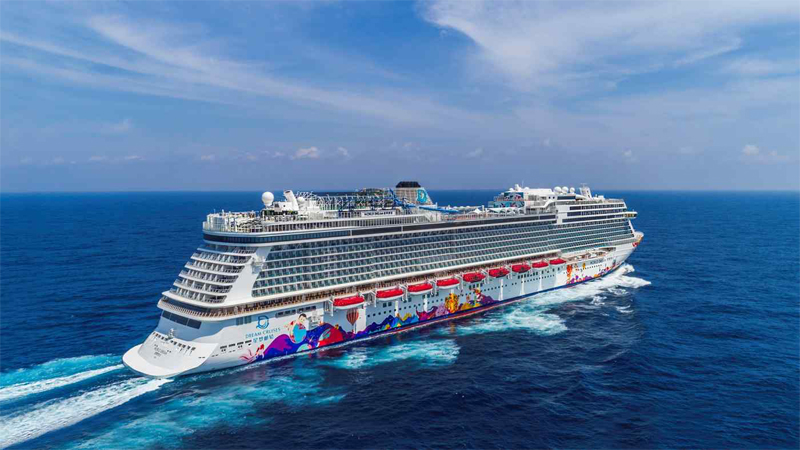 Making cruise ships more environmentally friendly could help attract tourists interested in eco-friendly holidays.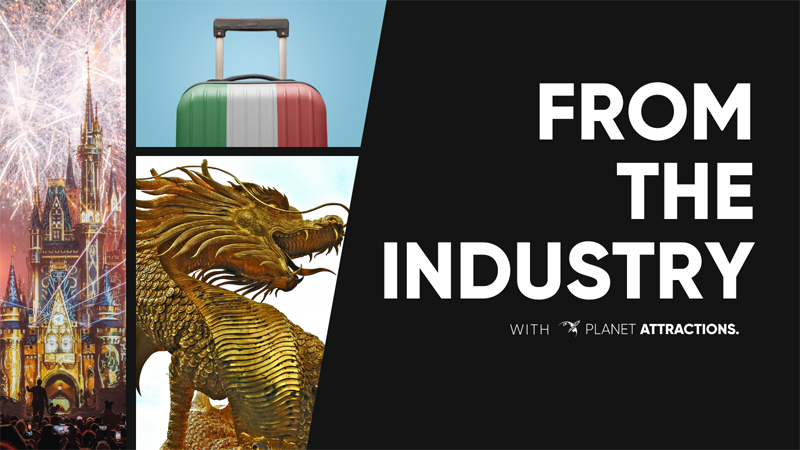 Rounding up all the biggest news from both publications and associations, here is your latest edition of From the Industry from Planet Attractions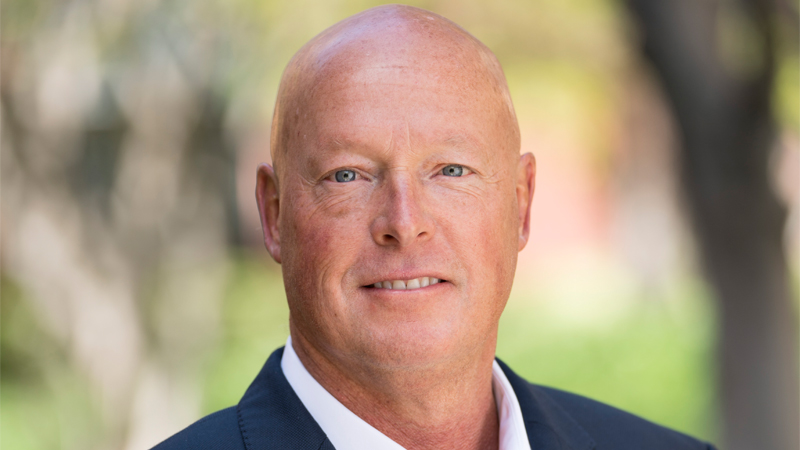 2022 is looking good for the Disney Cruise Line, with Disney boss Bob Chapek revealing an upward booking trajectory in terms of demand through the next year


Cruise operator Carnival recently made headlines around the world with the debut of the first rollercoaster to operate at sea. Maurer Rides' Marco Hartwig explains how this all came about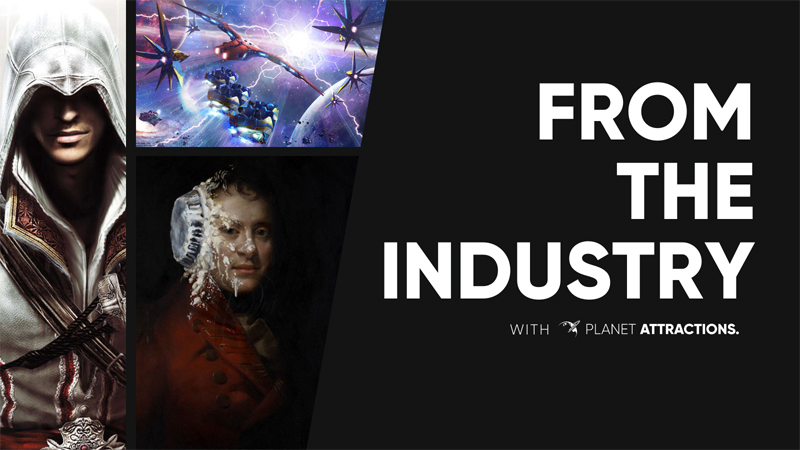 Rounding up all the biggest news from both publications and associations, here is your latest edition of From the Industry from Planet Attractions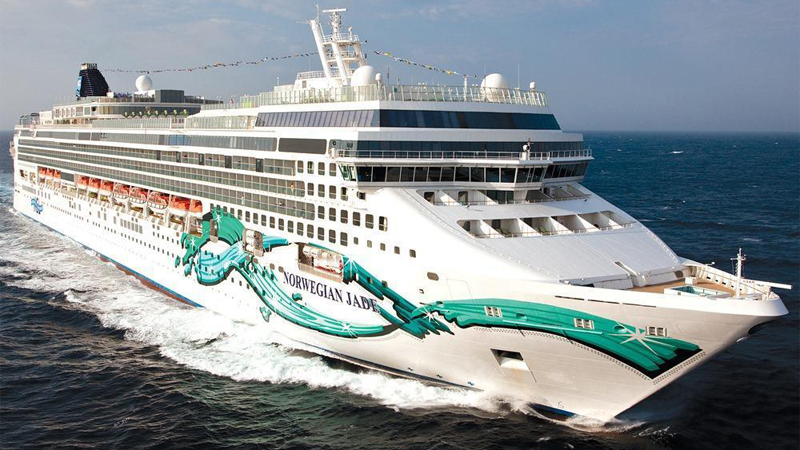 This is the first cruise the company has done in almost a year and a half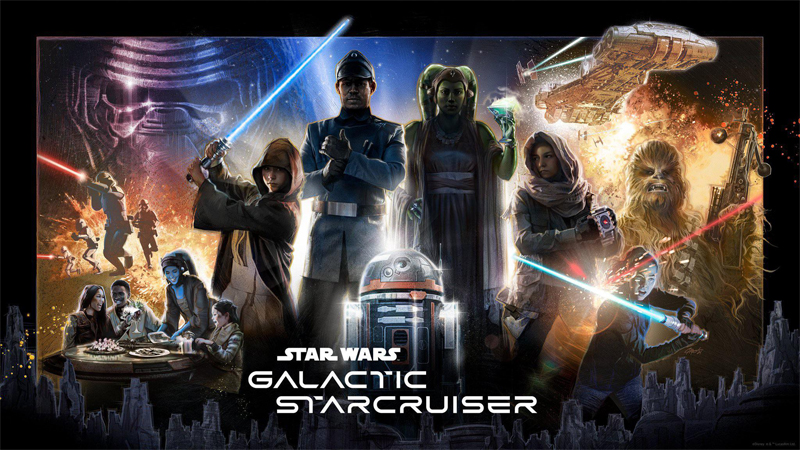 The poster features several Star Wars figures, which, according to Disney, are meant to represent the guests and the choose-your-own-adventure-style experience they'll undertake at the hotel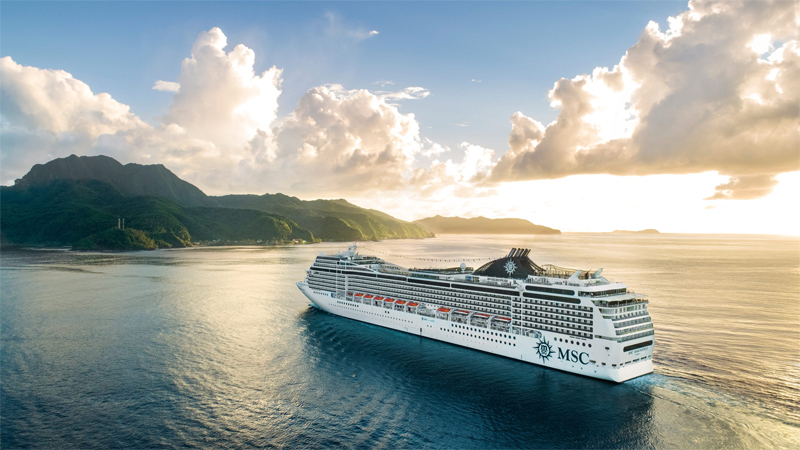 A carbon-neutral cruise ship could be realised in the not-too-distant future, with MSC Group announcing a feasibility study for a hydrogen-powered vessel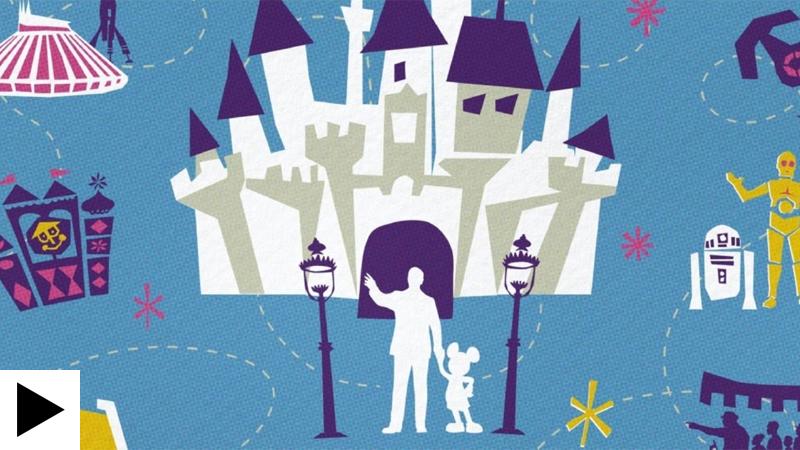 Disney has released a new docuseries exploring how it managed to bring some of its most popular attractions to life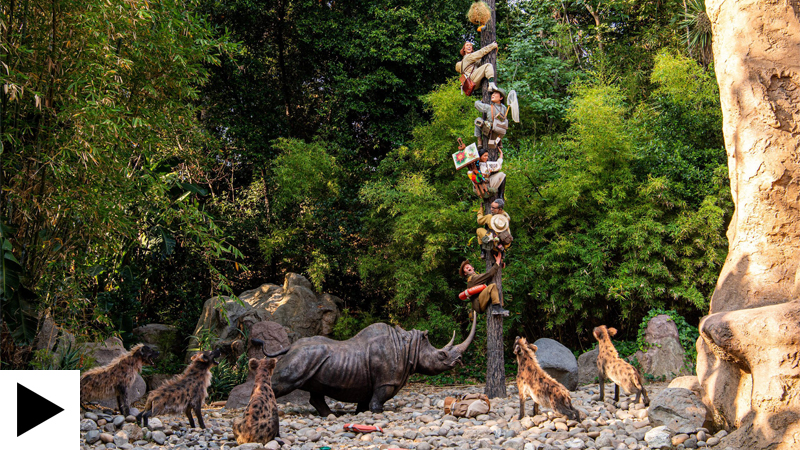 Disney's Jungle Cruise has undergone a full reimagining, with the ride experience completely modernised to 'better reflect and value diversity'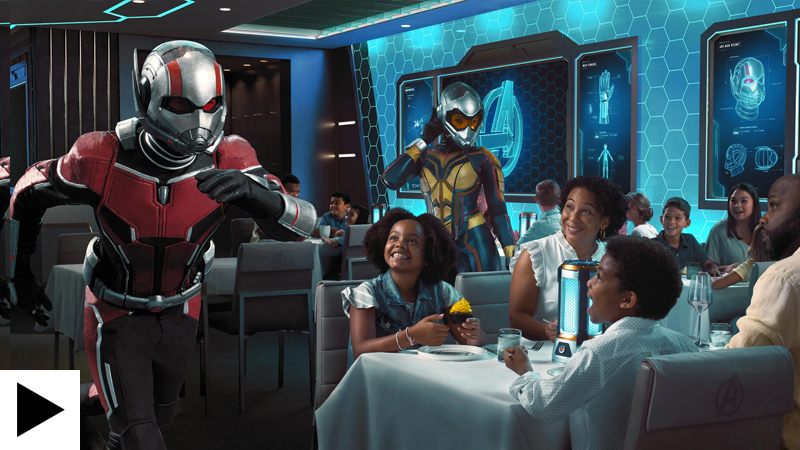 Disney is promising a first-ever Marvel-cinematic dining adventure with the debut of Avengers: Quantum Encounter on board the Disney Wish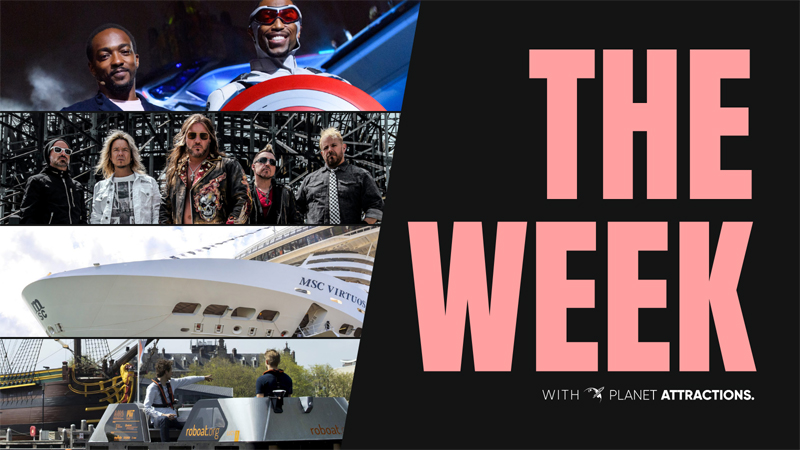 Captain America, Ant-Man and Bob Chapek assemble for the launch of Avengers Campus, Chris Jericho rides the Voyage, a UK-only cruise is barred from the UK and Amsterdam starts trailing the use of autonomous boats. Welcome to the latest edition of The Week from Planet Attractions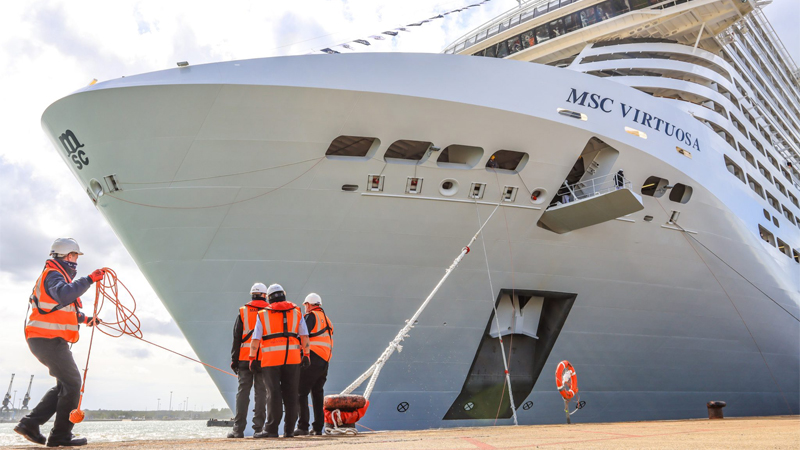 A UK-only cruise has been barred from docking in Greenock by the Scottish government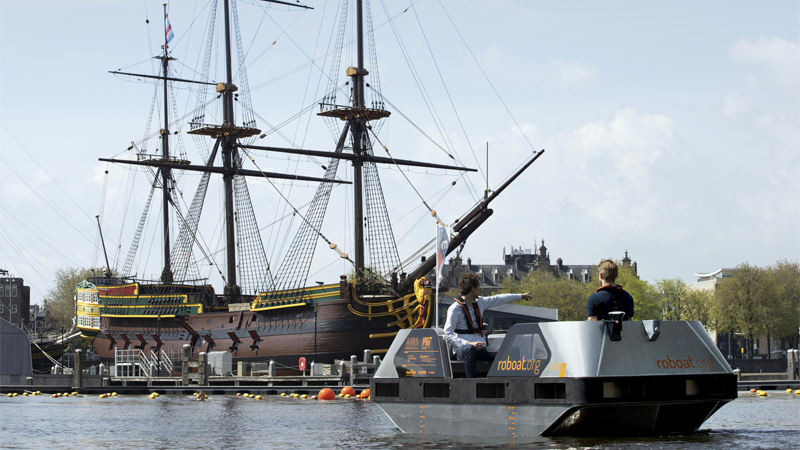 The trend for autonomous vehicles continues to grow, with Amsterdam currently testing the use of self-driving electric boats in its waterways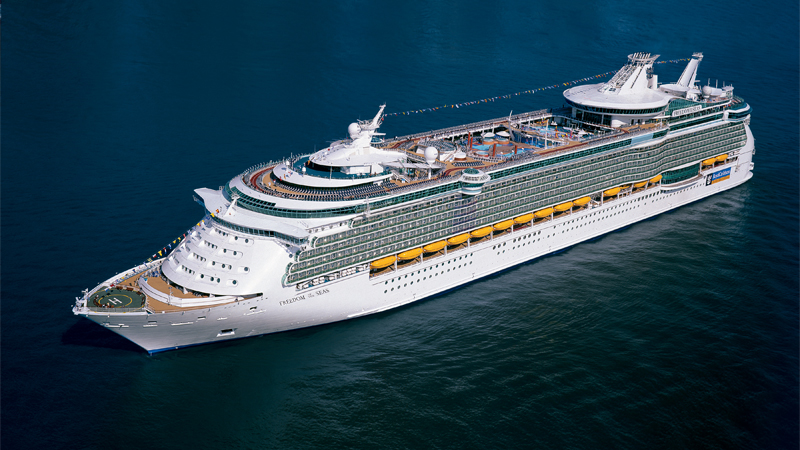 It's got a capacity shy of 4,000 but more than a quarter-of-a-million people are eager to be the first on-board the Freedom of the Seas, as Royal Carribean tests the waters for a return to cruising in the US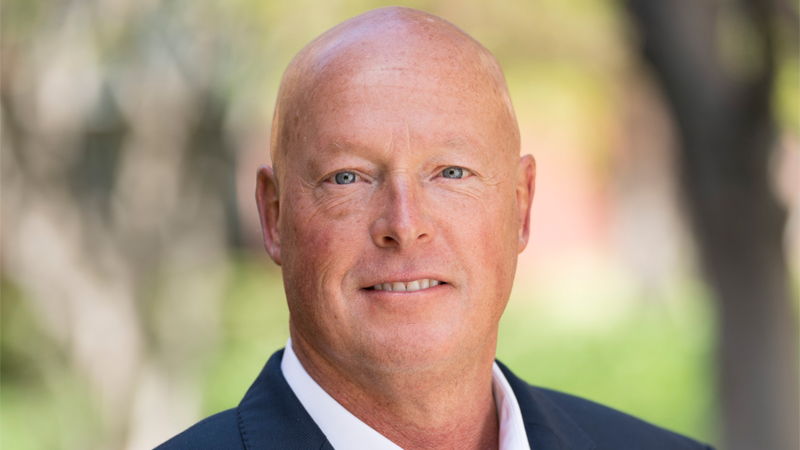 It's been a year of turmoil for the theme park industry, with Disney boss Bob Chapek hoping for an end to the chaos towards the end of 2021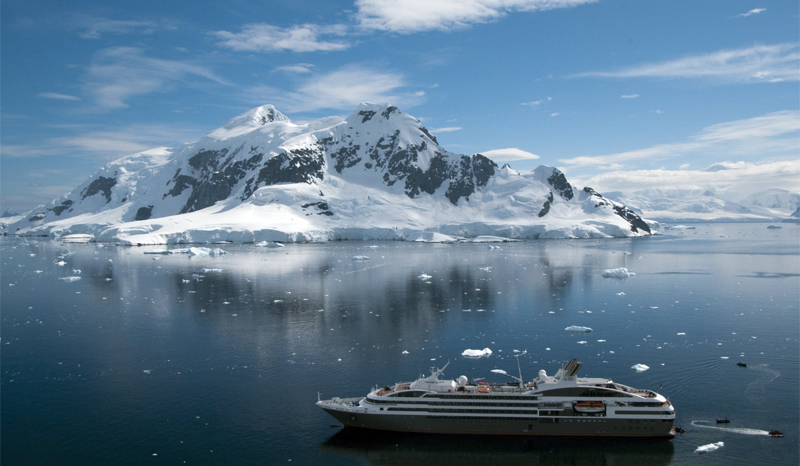 The Smithsonian has partnered with cruise operator Ponant to offer educational voyages to a number of destinations worldwide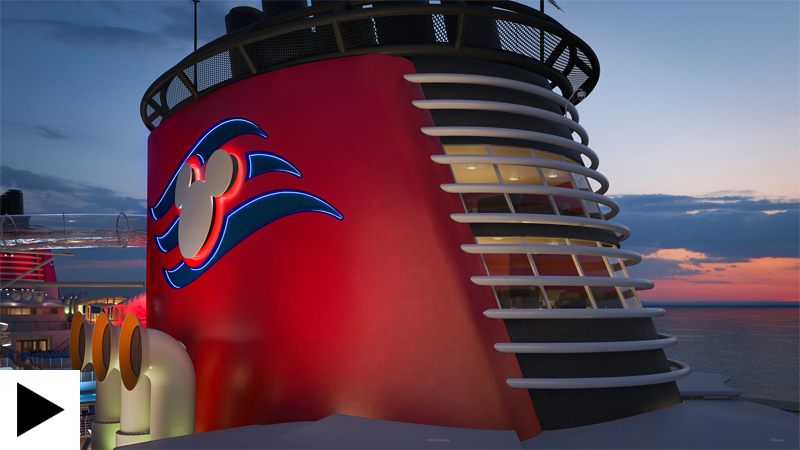 Fit for a Disney prince or princess, the penthouse suite aboard the upcoming Disney Wish cruise liner is promising to be one of the operator's most spectacular accommodation offerings ever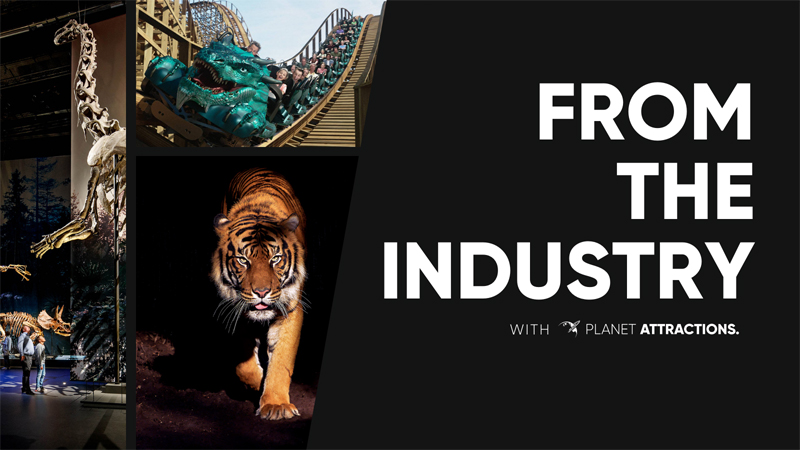 Rounding up all the biggest news from both publications and associations, here is your latest edition of From the Industry from Planet Attractions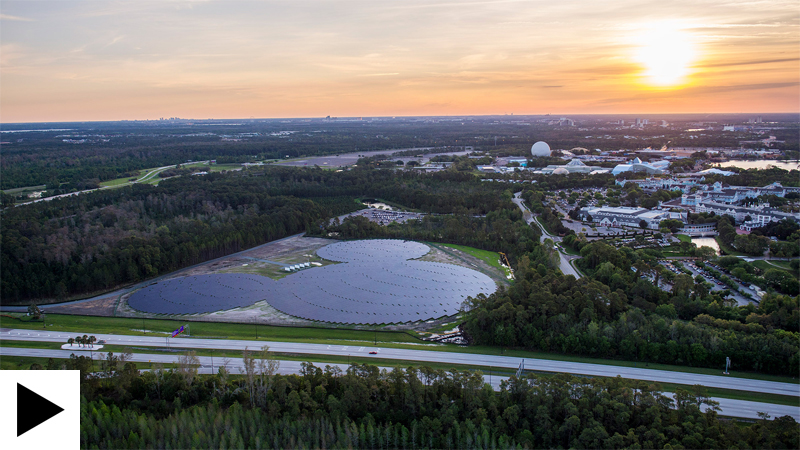 "We're powering the magic by harnessing the power of the sun"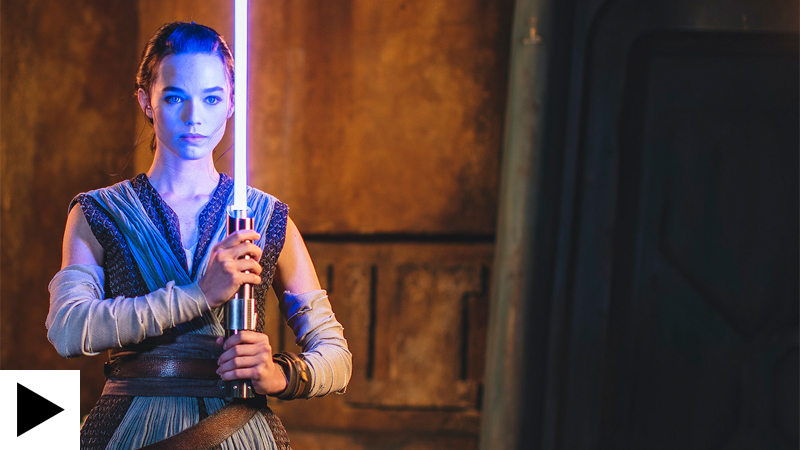 Coming to the hotly-anticipated Star Wars Galactic Starcruiser hotel experience, Disney has unveiled what looks like the most realistic lightsaber ever created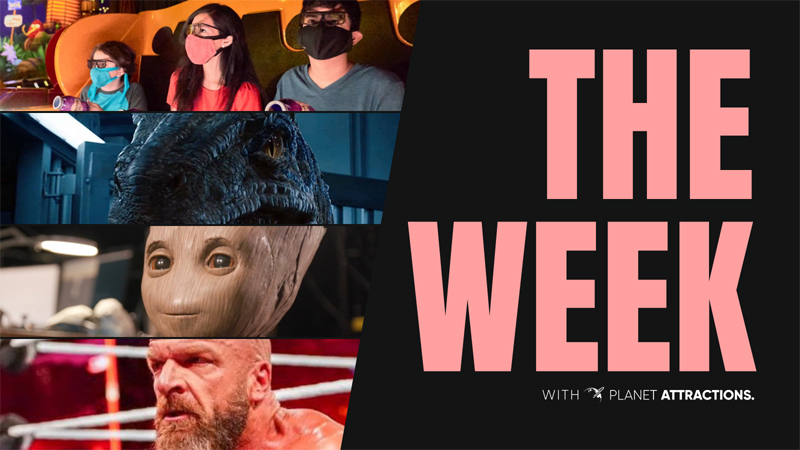 A new ride from Triotech celebrating 100 years of Knott's Berry Farm, the Jurassic world exhibition coming to North America, Disney's next step in robotics and WWE looking at building a physical Hall of Fame. Welcome to the latest edition of The Week from Planet Attractions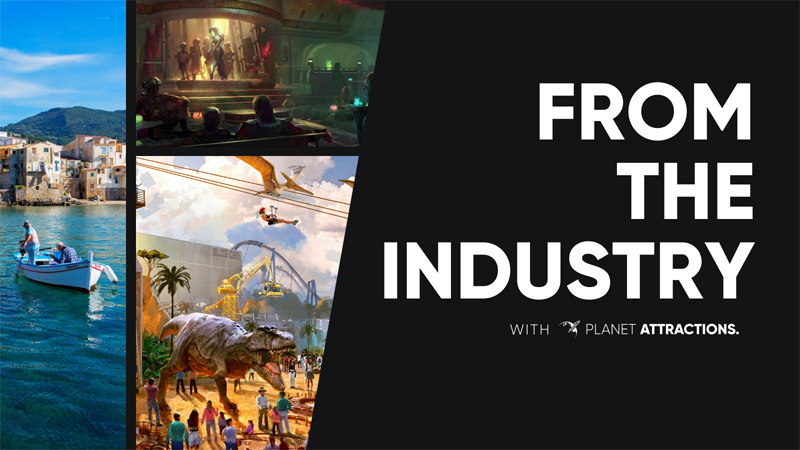 Rounding up all the biggest news from both publications and associations, here is your latest edition of From the Industry from Planet Attractions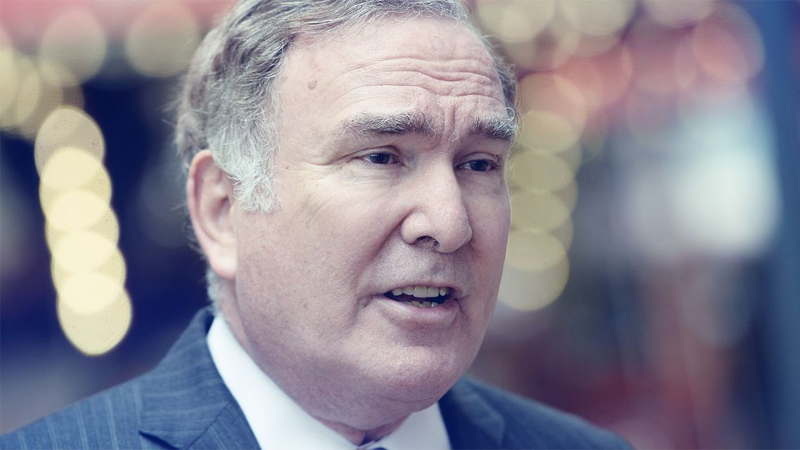 Royal Caribbean's Richard Fain is eyeing a careful and considered approach for the return of the US cruise industry following a year long absence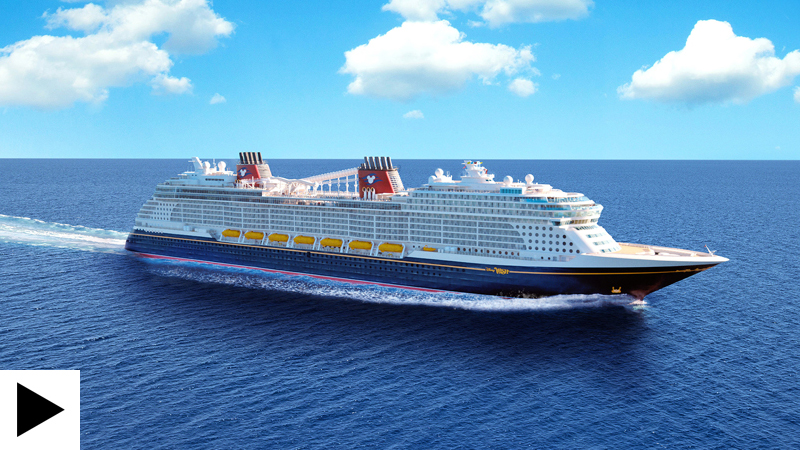 Disney Wish will set sail for the first time in June 2022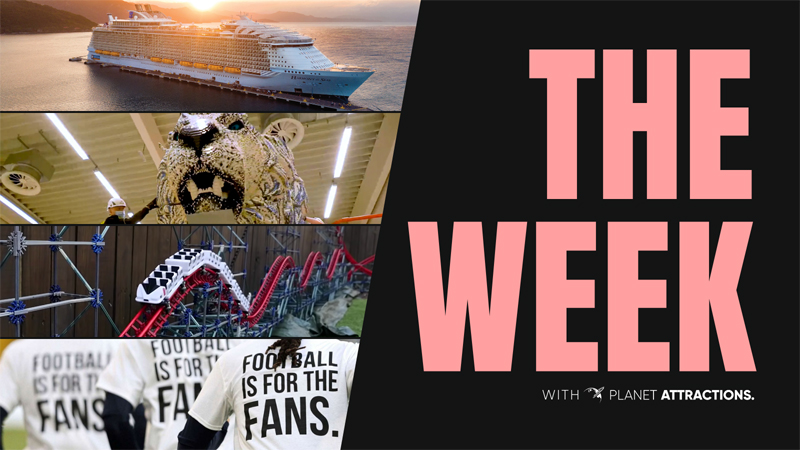 The US cruise industry is a step closer to resuming operations, the creation of the Lego Sky Lion at Legoland Windsor, the fan who built a gargantuan rollercoaster entirely out of K'nex and the operator's role as a custodian of treasured memories. Welcome to the latest edition of The Week from Planet Attractions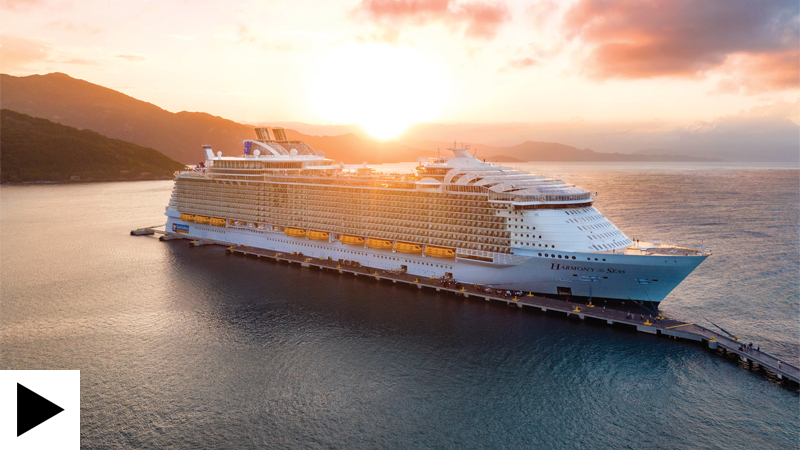 Royal Caribbean's Richard Fain has hailed positive discussions with the CDC, bringing the US cruise industry a step closer to a return to operations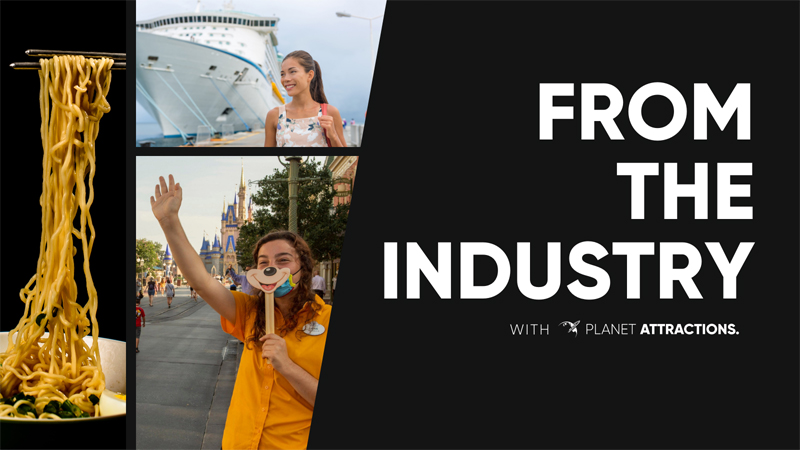 Rounding up all the biggest news from both publications and associations, here is your latest edition of From the Industry from Planet Attractions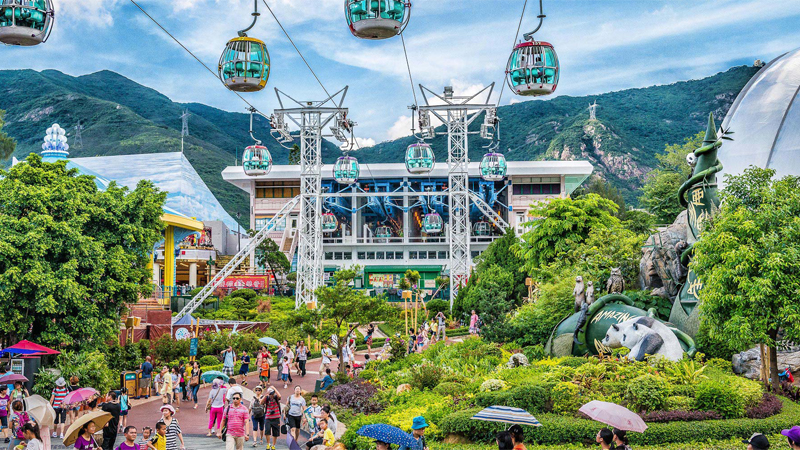 The head of the island's tourism commission takes the helm from May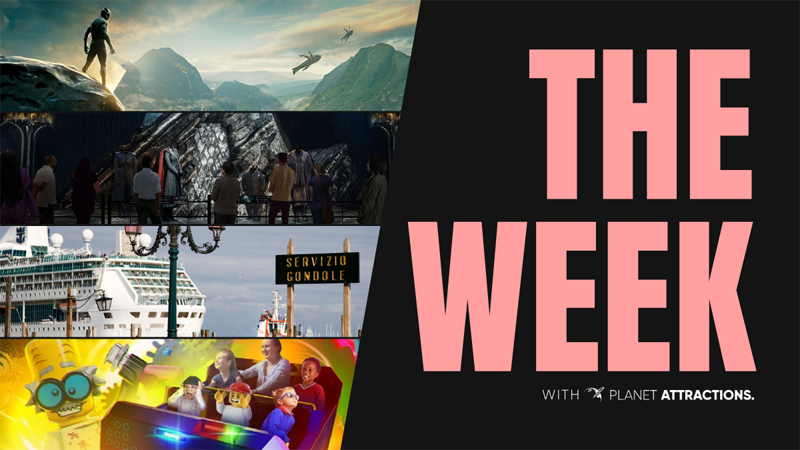 The eagle-eyed fan who might have spotted Wakanda is Disneyland's expansion plan, vital funding for the Game of Thrones Studio Tour, a long-awaited ban on cruise ships in central Venice and the technology powering Legoland New York's most anticipated attraction. Welcome to the latest edition of The Week from Planet Attractions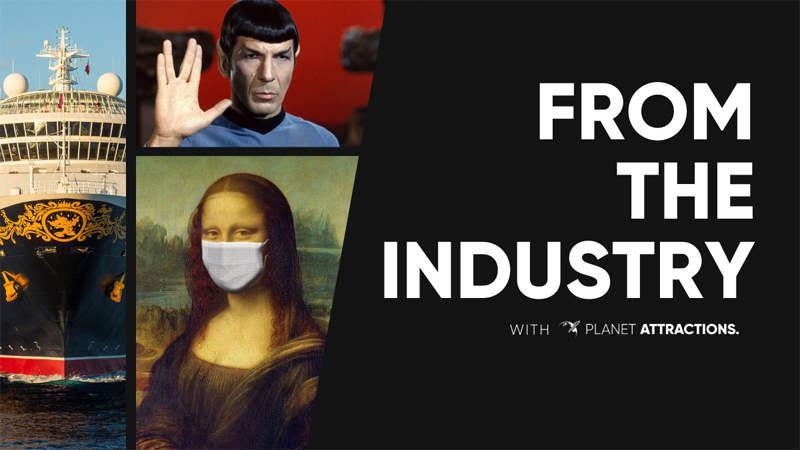 Rounding up all the biggest news from both publications and associations, here is your latest edition of From the Industry from Planet Attractions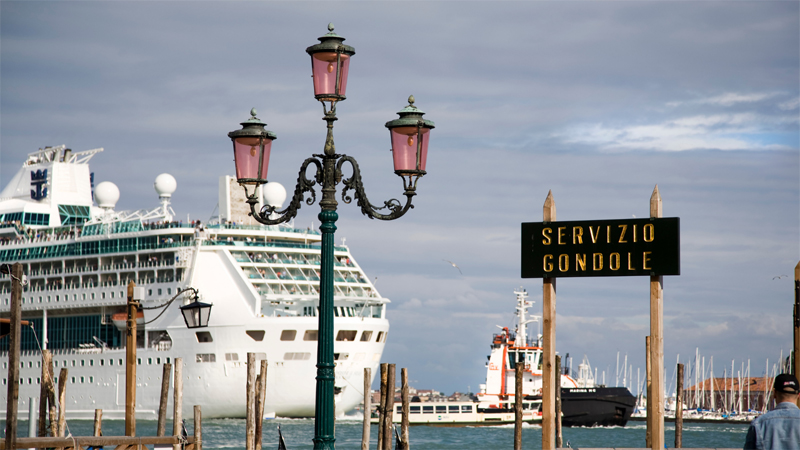 Cruise ships are no longer welcome in Venice following a ruling by the Italian government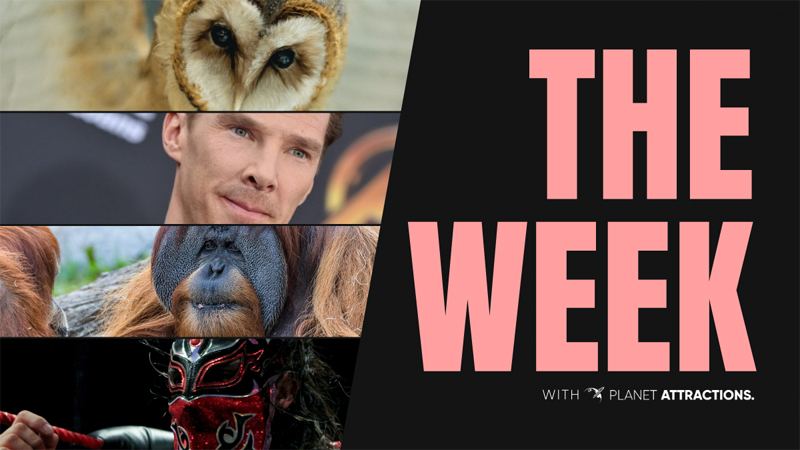 With Warner Bros ending its live owl performances, Benedict Cumberbatch sending out a message of hope for the struggling culture sector, the first apes to be vaccinated against Covid and the luchadores taking a stand against non mask wearers, welcome to the latest edition of The Week with Planet Attractions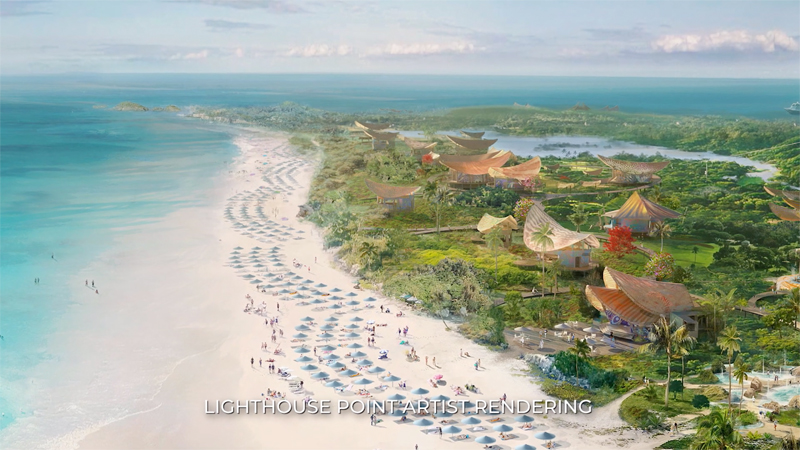 The Disney Cruise Line's Lighthouse Project second port in the Bahamas has taken another step to becoming a reality after passing its environmental impact assessment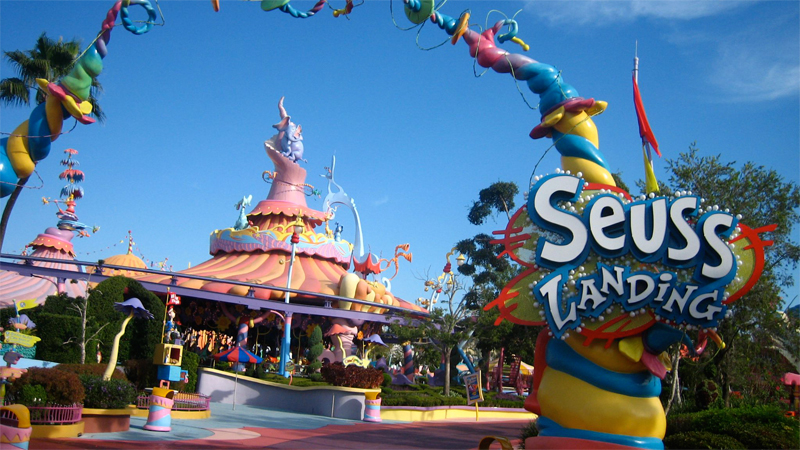 Universal is rethinking elements of its Dr Seuss attractions after the book's publisher removed number of titles from circulation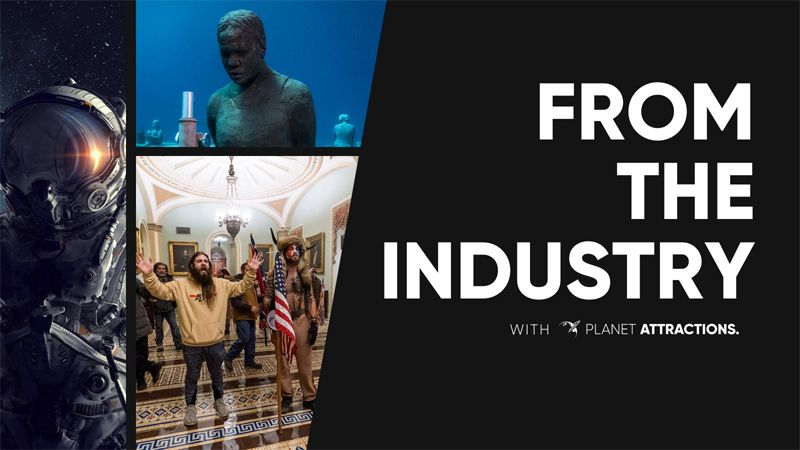 Rounding up all the biggest news from both publications and associations, here is this week's edition of From the Industry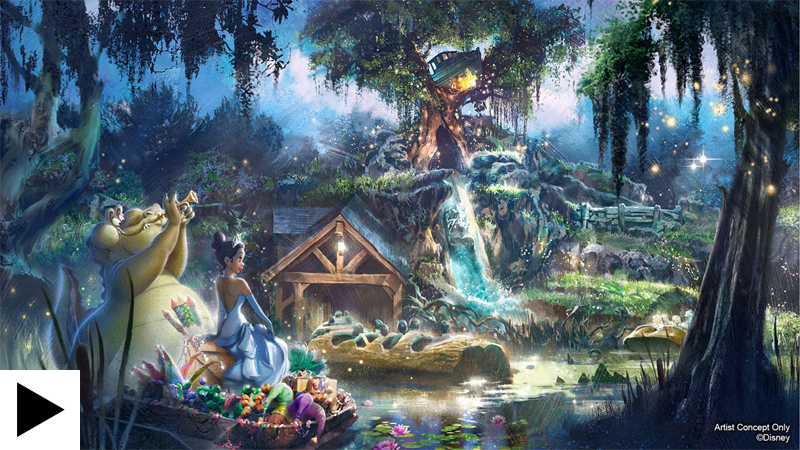 As Disney celebrates Black History Month, Carmen Smith explains how the company is making efforts to ensure its attractions and experiences are relevant to guests


Combined Q1 results saw losses of US$1.06bn for Disney's theme parks domestically and globally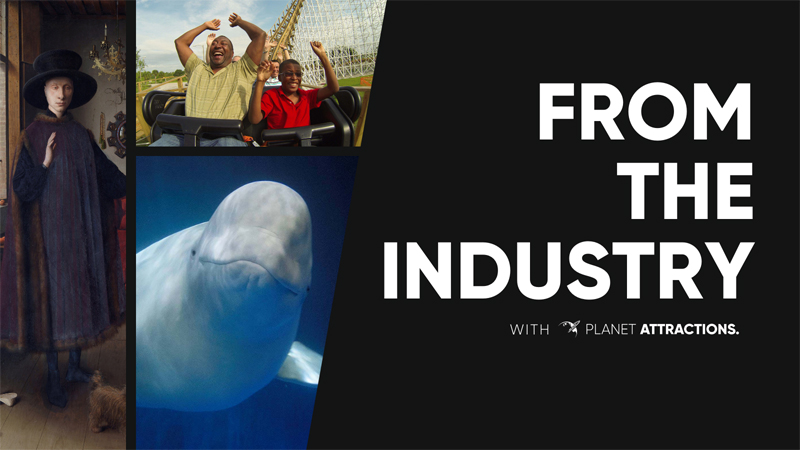 Rounding up all the biggest news from both publications and associations, here is this week's edition of From the Industry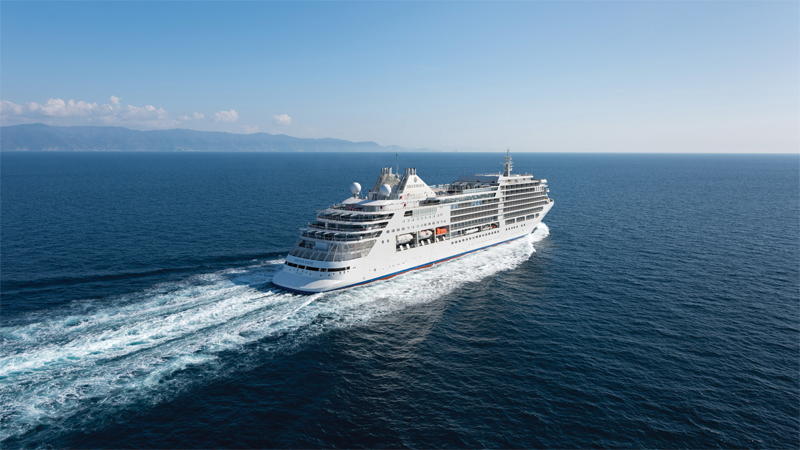 Cruise Saudi will develop ports and terminals in several cities and tourist destinations, as well as itineraries that explore Saudi heritage and culture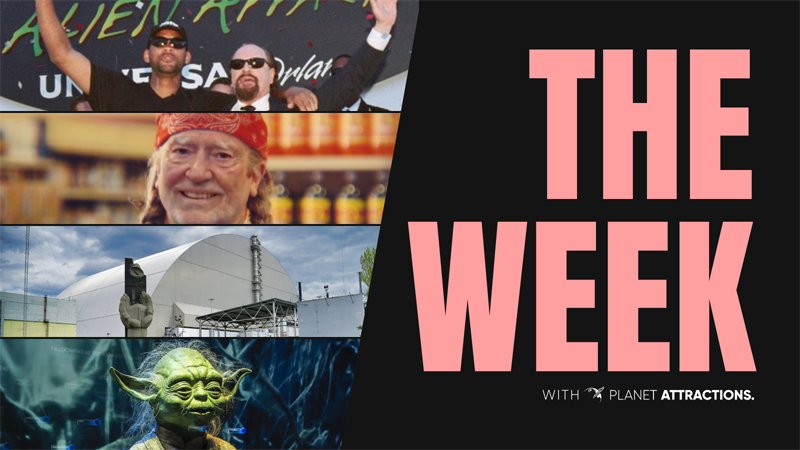 Featuring Men in Black, Willie Nelson, Chernobyl and of course Yoda, welcome to the latest edition of The Week with Planet Attractions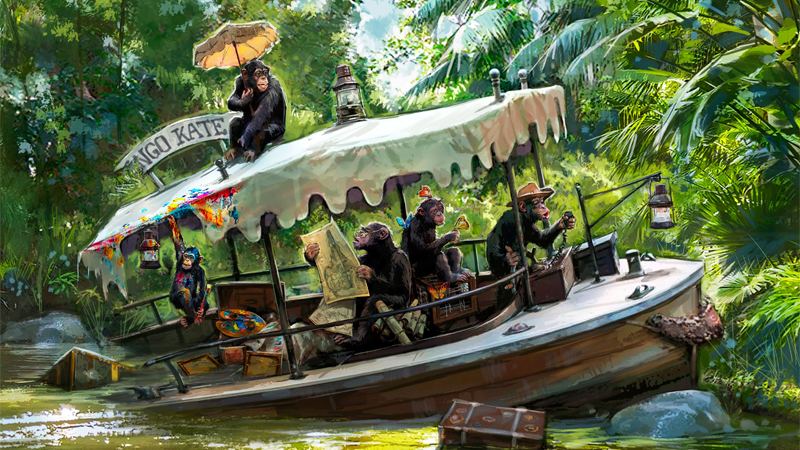 The boat ride, first opened in 1955, is getting an overhaul 'to reflect and value diversity'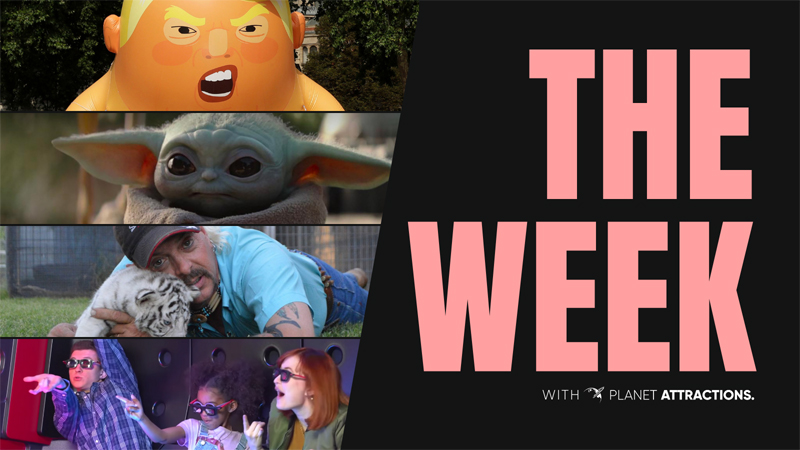 Taking a look at all the top stories from the last seven days, The Week will be available right here on planetattractions.com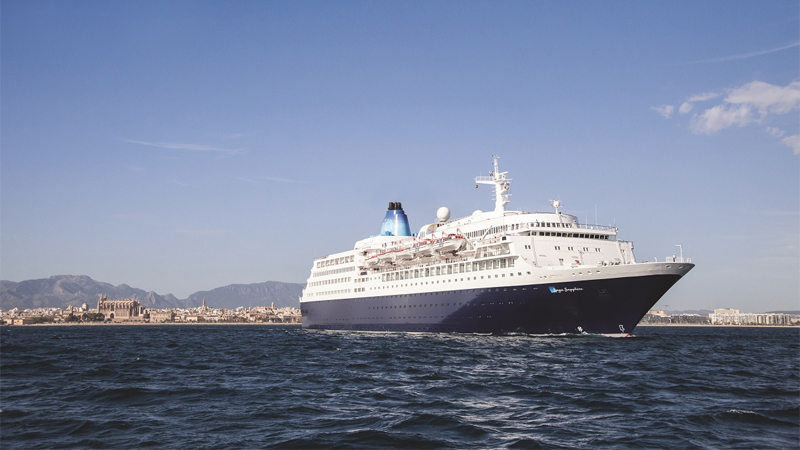 Saga will now resume operations in May in order to allow its customers enough time to get vaccinated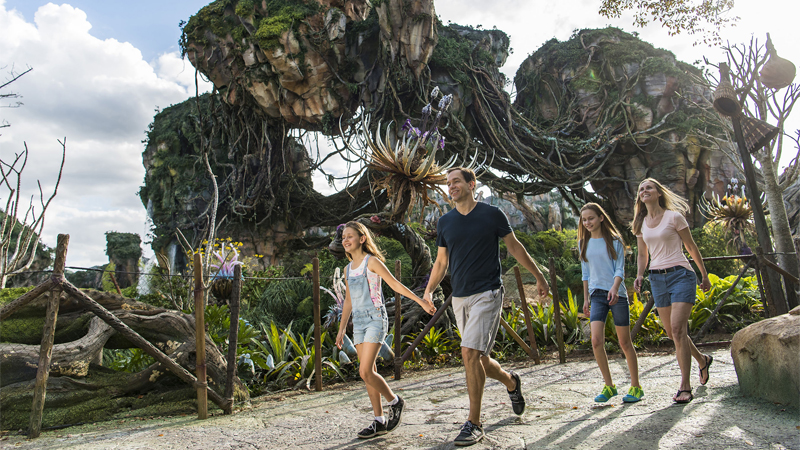 Imagineering veteran and founder of the Designer's Creative Studio, Theron Skees, reveals how to take a brand concept and transform it into a physical environment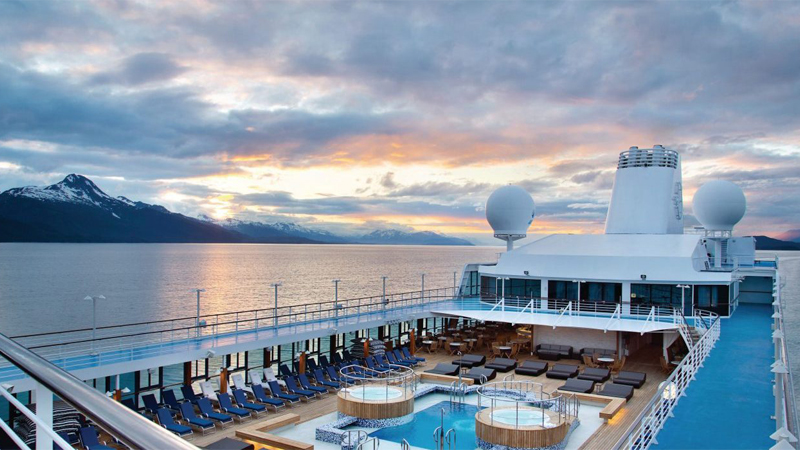 Oceania Cruises will set sail for a new cruise in their "Around The World In 180 Days" sailings.


Disney report outlines company's plans to reduce greenhouse gas emissions and plastic waste by 2030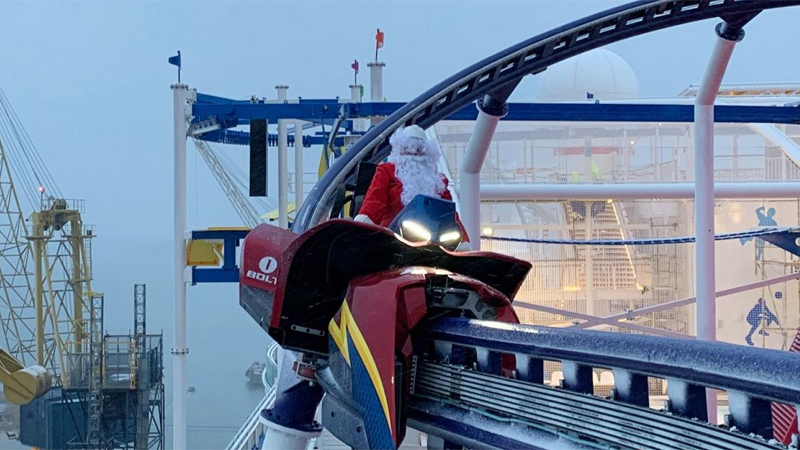 Bolt will become the world's first rollercoaster to operate at sea when Carnival's Mardis Gras sets sail in April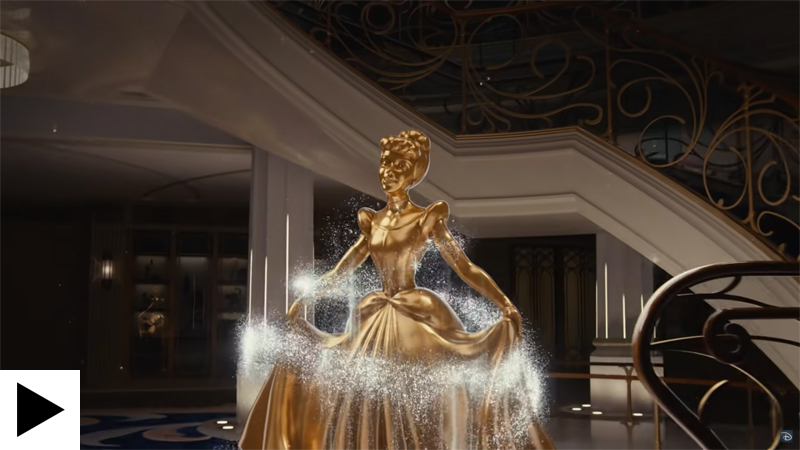 Wish fulfilled! Disney has offered a first look at the newest ship in its fleet - 'Disney Wish'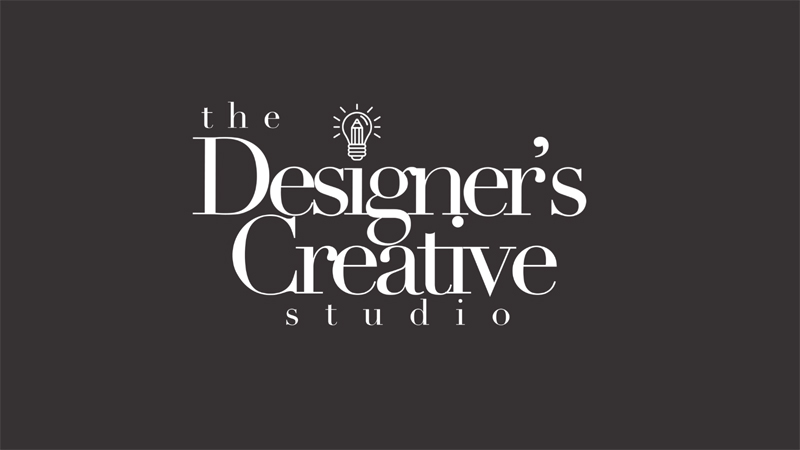 New training courses for themed entertainment professional will be available in January


Multiple names take up positions on the corporate side of Carnival's business





© Kazoo 5 Limited 2023