In depth

Evolving the industry of fun: Peter van der Schans on the attractions markets in Africa, the Middle East and Europe

Peter van der Schans has now been at the helm of IAAPA's EMEA operations for more than a year. He shares with Planet Attractions how that year has gone and the progress being made in the global attractions markets of Europe, the Middle East and Africa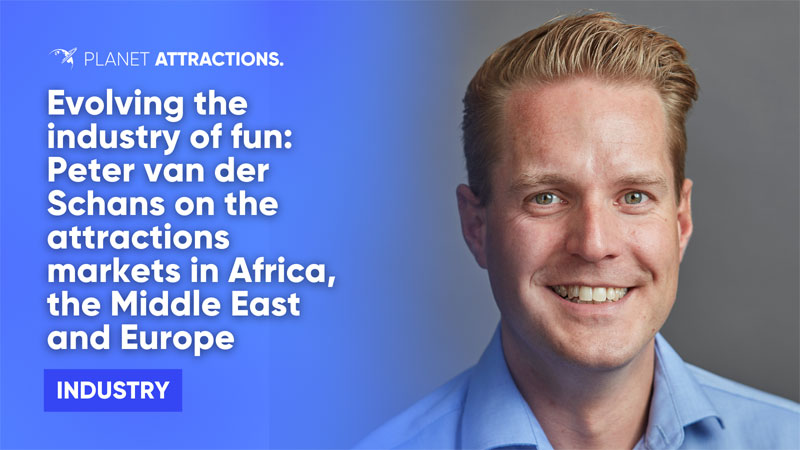 It was April last year when IAAPA appointed Peter van der Schans as its new executive director and vice president for the Europe, Middle East, and Africa region.

Entering the role with significant pedigree, van der Schans has had just over a year to get acclimatised, working in that time to serve IAAPA's members across the EMEA region, while also tackling the challenges that come with the role.

Already, van der Schans has overseen one of the most successful IAAPA Expo Europe events of all time, with the London show seeing thousands descend on the British capital as they sought out new ideas, products and meeting points.

In that same time, the Middle East is booming, with IAAPA EMEA currently planning to plant firm roots in the region as locations such as Saudi Arabia expand their attractions presence at a rapid pace.

This year's IAAPA Expo Europe is also rapidly approaching, with the event set to take place in Austria, Vienna, from September 25-28 at the Messe Wien Exhibition and Congress Centre. The 2023 edition of the event builds on the London show with a number of new additions and a deep dive into the city itself.

So just over a year in, van der Schans speak once again to Planet Attractions about his start to life with IAAPA, the challenges facing the industry and the opportunities on the table for everyone right now.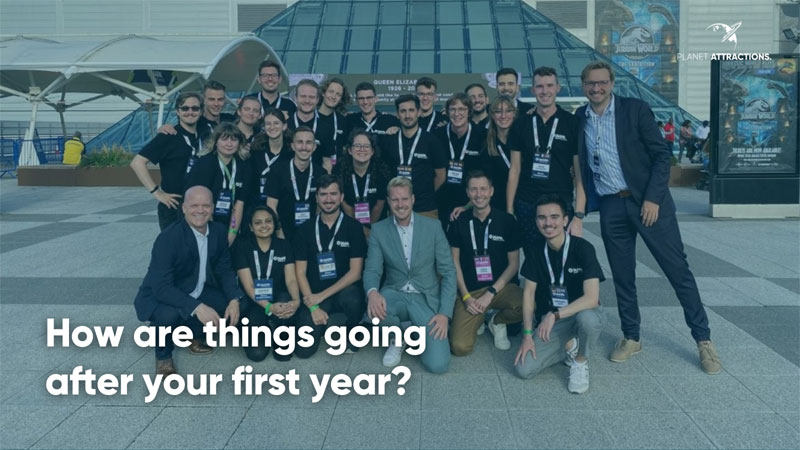 "A year in, I feel that I've grown more into the role and have been able to set out my own vision.

With the Expo, we've done quite a few new and exciting things. I think in the end I found my place here and have got to know the industry better and better.

We've looked over the last year at what we can do well and what we can improve on. I'm really enjoying it. I get to meet a lot of good people and see a lot of good places. I'm trying to do good for the attractions industry."




"We're trying to focus now on how we can support the Africa region and we're working on a plan to get more membership there.

Right now we have 18 members across the continent, so there's definitely room to grow. Not only because we want to grow members, of course, as it's always good to have more members, but in the end, I feel that we're missing out on both sides. We're not currently there to provide possible members with support and as a result, we can't learn from them in the other direction. I always see it as a two-way street where the farther we go the more we can learn.

The same applies when looking not only at theme parks but also things like cruise lines. I always feel we learn from them collectively in a different way. That's why I see this as a win-win."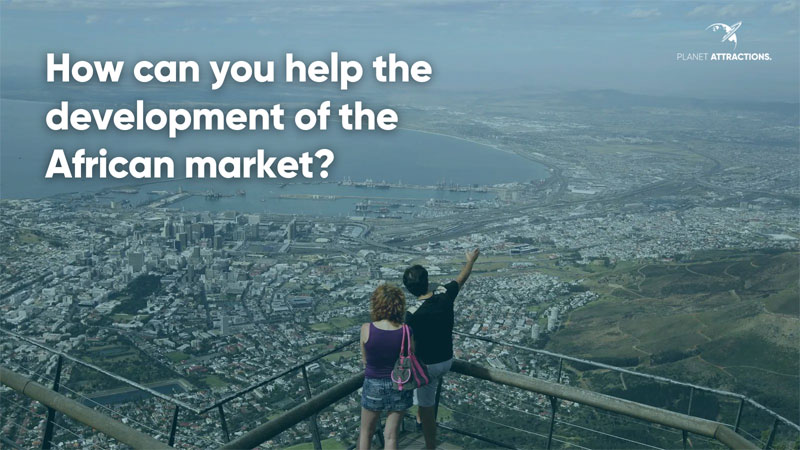 "Right now the economic situation needs to be improved for theme parks to start and to actually get the industry rolling like we are seeing in the Middle East right now. We want to see how we can support a start-up industry to learn from what we see there.

We have good contacts with our colleagues in Latin America, for example, where a lot of development is also going on, to see how we can apply that in Africa.

There are, of course, existing visitor attractions in Africa. It's maybe not the obvious theme park that we know in Europe, but there are a lot of nature reserves, safari parks and active adventure parks.

It's a different approach where we need to find those leisure activities, see if we can reach out to them, connect with them and get them to become members. To do that, we need to be present.

We're working together with the African Association of Visitor Experiences and Attractions (AAVEA). We want to set up an event from both sides and create value for the people there and the membership base. That's our starting point."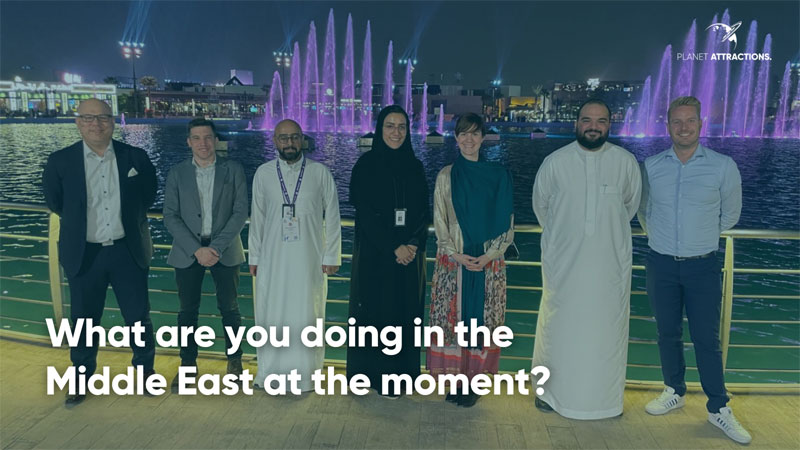 "We want to improve our base in the Middle East, so we're opening an office in Dubai very soon. We're working on applications right now to have our first employee in the Middle East. We hope to complete that search soon.

Events wise, we have more opportunity. Having a person on the ground in the Middle East means we can host smaller events where we can work on connections. We are investing in having structure there and will soon be able to provide support in a more consistent manner.

We're also rolling out our ride safety report for the Middle East right now. So we're connecting with our members at this moment to gather information. We've been doing this in Europe for more than a decade and now we are replicating that in the Middle East.

In Saudi Arabia, we also hosted the Middle East trade summit in March this year, which was a big success. We had over 800 participants and worked with the General Entertainment Authority to actually complete that."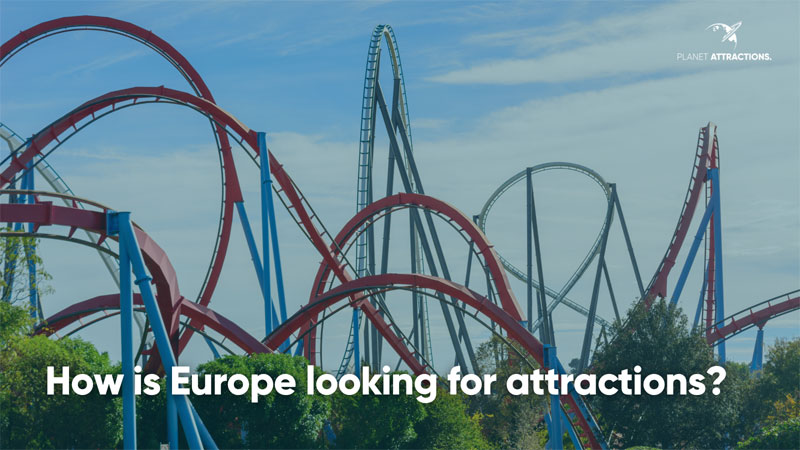 "It's an interesting time. If we look around and we talk to our members in Europe, we get different answers. Overall, it's going well. People seem to be happy and parks seem to be satisfied, as well as the manufacturers and suppliers. But you feel that there's a little hesitance about the current economic situation.

People still tend to spend more after Covid but it's a question of whether that remains or if that's something temporary. That uncertainty is something that we get back every now and then.

Overall, the signals are really positive, results are good. So that's a good thing. Looking forward to the future, it's a positive outlook but with a little hesitation about what's going on in the world and the economic situation."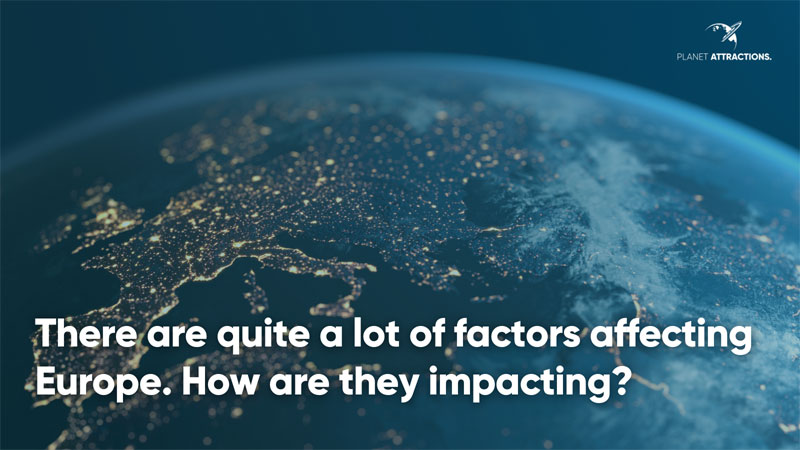 "That's the uncertainty. Everything is going well, but there are lots of things going on in the world.

Everyone in Europe is sad about the war in Ukraine and also cautious about what that outlook will be in the future.

If you look at what's been going on for the last year, then obviously theme park related or visitor attraction related, it's been energy prices. That's been affecting those facilities significantly. On the manufacturer and supplier side, of course they need energy as well.

It's odd because you have these contradicting stories where actually it's going quite well but all those uncertain things cause hesitation in looking to the future. Last year, we were looking forward to the new normal and coming back after Covid. I think people are realising now that there is no new normal and that leaves that uncertain feeling."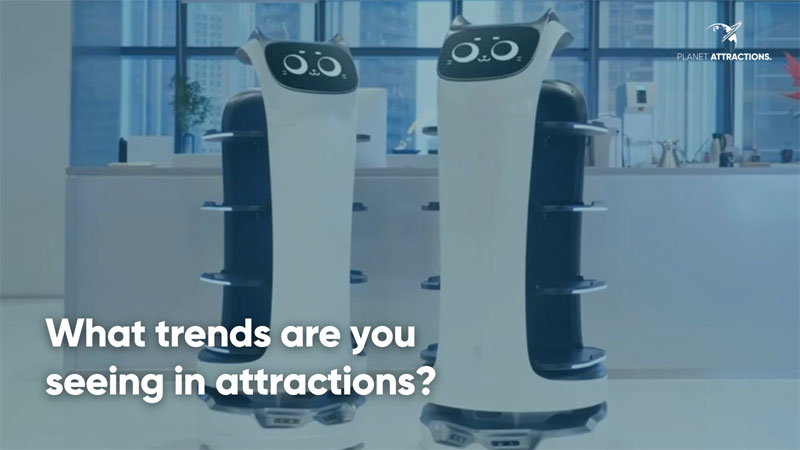 "Overall technology continues to be a very important topic. Especially with labour shortages, we feel that there is a need for parks to invest in technology.

If you go to any average park right now, you see at least one robot as a waiter. Those are things that used to be very special but now you see them almost everywhere. It's a good solution to provide for those labour shortages, which are still on the minds of many parks unfortunately.

Technology improvements like ordering food from your mobile can really help to improve the experience of the parks and improve the guest experience.

In the past you saw parks ask how they can work with less staff to cut costs but now they find they can't get the staff, but want the new restaurant. So how can they make that work with as few people as possible?

Sustainability is a huge topic. Attractions want to and are improving when it comes to sustainability.

Safety, of course, is always on everyone's minds. It's always our top priority. So that never really loses focus."




"We have a few sessions at IAAPA Expo Europe about AI. I'm curious to see where it goes.

If you look at VR, for example, ten years ago that was a big hit. I'm not saying VR is not cool because I think it's really cool and can do great things with it. But I also think we didn't really see the exploding growth that we expected at the beginning.

I'm curious to see what AI will bring. It can lead to a lot of good benefits for parks. If you ride a dark ride, then we can actually make you communicate with animatronics and have a conversation with them. How awesome would that be? I hope that's where it goes.

In the back office, it can mean so much in predicting visitor flows. It's actually limitless. We're at the verge of discovering what we can actually do with it. I think it takes quite some time to actually make it work well but this is definitely a topic that is on our mind and something that we want to get to know more of."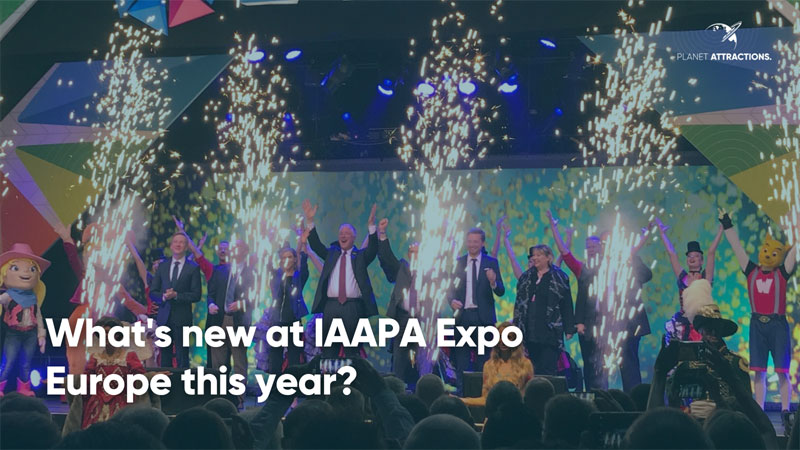 "At IAAPA Expo Europe, we're introducing an innovation stage on the show floor. It's an openly-designed space where we will have short talks a maximum of 20 minutes discussing innovations. That can be in operations and in safety technology, so it's quite broad but we want to highlight those on the innovation stage and on the show floor.

Also new is the host City Day. The good thing about IAAPA Expo Europe is that we travel around Europe and we go to different places, different cities. Sometimes we hear that we don't do enough in the host city.

Host City Day focuses this year on Vienna, where we have three tracks. The first is on museums and culture and the second is about F&B. The third one is about retail, where we go to different experience stores, so people can learn what's new in retail. It's about exploring the city, combined with what is special in Vienna. What can we learn from what's going on in that city and apply that in the theme park industry?"

Keep an eye on Planet Attractions for more from van der Schans as we take a deep dive into this year's IAAPA Expo Europe, coming to Vienna, Austria, from 25-28 September.
People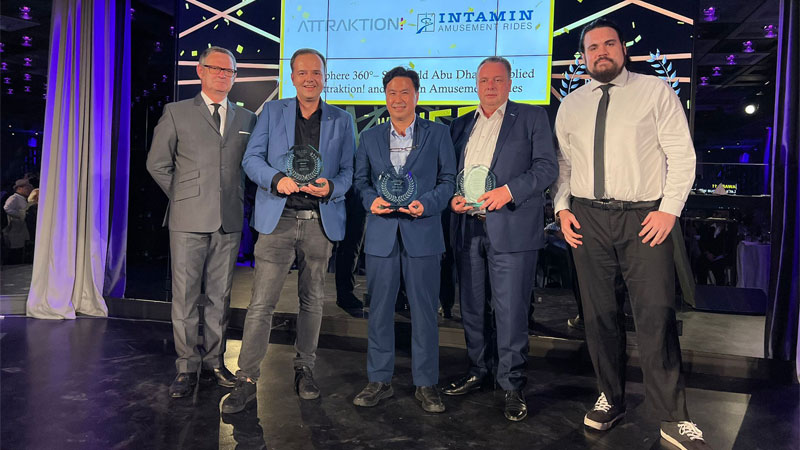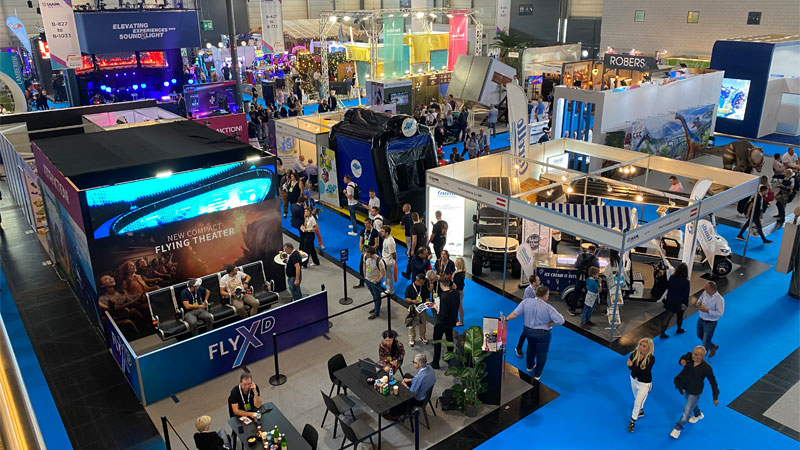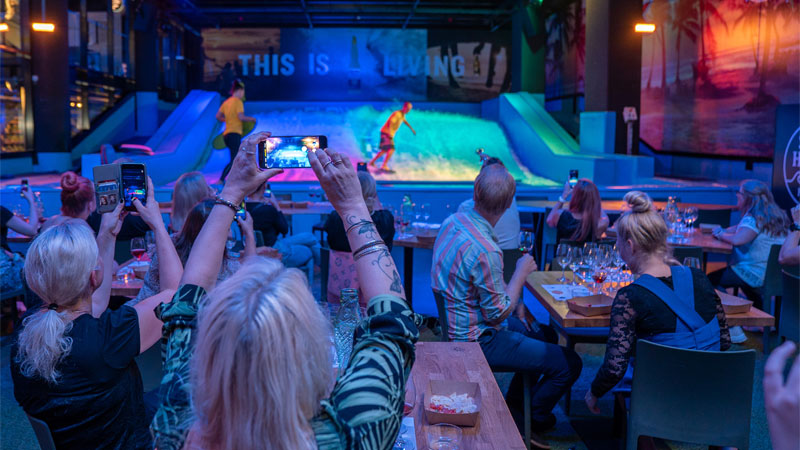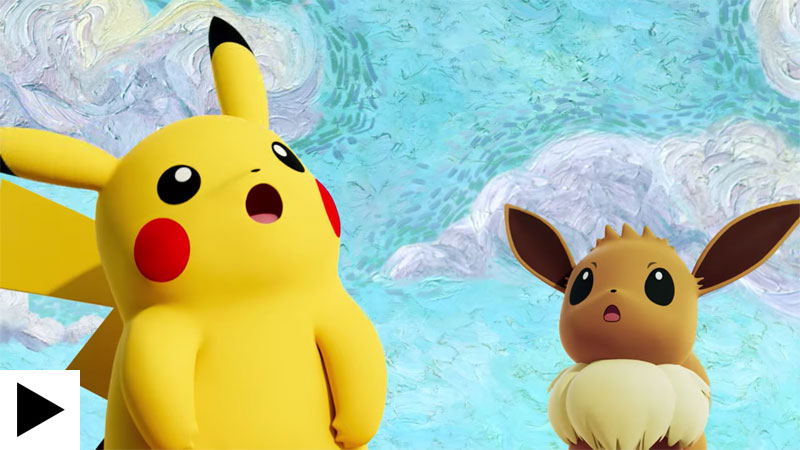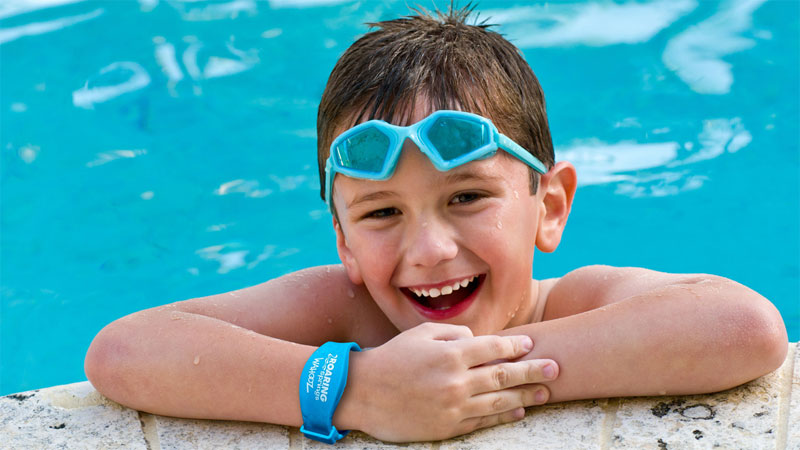 Solving the puzzle: Connect&GO's Anthony Palermo on how technology is rapidly changing attractions management