news

How do you fit a record-breaking waterpark onto a cruise ship?

Icon of the Seas will feature the largest waterpark at sea when it sets sail for the first time in 2024, here's what went into developing the record-breaking attraction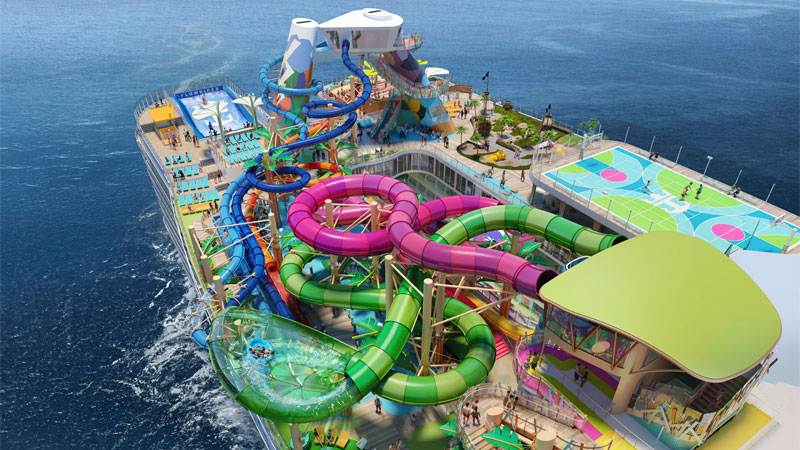 Category 6 will be largest waterpark at sea when it opens in 2024
Credit: Royal Caribbean
Icon of the Seas is the latest project from cruise operator Royal Caribbean, with the vessel set to be the first of its Icon Class ships when it launches in 2024.

Marking a first new type of vessel for the operator since 2014, the ship will be able to hold up to 7,600 passengers and will be around 6% larger than Royal Caribbean's existing largest vessel - Wonder of the Seas - making Icon of the Seas the largest cruise ship in the world.

A number of new features are included on board, one such element of which is a new on-board waterpark - the largest at sea.

Called Category 6, the new 17,000sq ft (650sq m) waterpark will feature six water slides, including an open free-fall slide, the tallest drop slide at sea, family raft slides that accommodate four riders at once and two mat-racing slides. There will also be one of WhiteWater's FlowRider surf simulators onboard, as well as a number of other attractions as part of the larger Thrill Island neighbourhood.

Building a waterpark at sea, however, offers challenges that a land-based one does not. In a recent post on the Royal Caribbean Blog, several experts explained some of these issues.

In total, Icon of the Seas will feature 62% more water surface area than any other Royal Caribbean ship - around a thousand tonnes of water compared to the usual 200 hundred or so tonnes. Not wanting to compromise things like the speed or height of the waterslides, the company worked not only with waterpark experts, but also designers, architects and naval architects to ensure the attractions would be technically sound.

"We had a weight reservation; we had a water reservation. We always have to work within certain boundaries. We make tradeoffs. We study what we think guests are going to love," said Jay Schneider, chief product innovation officer for Royal Caribbean.

"And really it was working closely with all of the partners throughout the company, including our site office, to make sure that we could push the boundary as really far as we could."

To make sure the slides would work with the main structural elements of the ship, and because they themselves are large and complex, they have been built off-site and will later be barged next to Icon of the Seas and transferred to the top deck.

"I think that there will be so many intricacies, so many complex ways of getting everything that we want on the ship, but that is kind of the Royal Caribbean way as well, right?" said Jennifer Goswami, director, product development for Royal Caribbean.

"We knew we wanted water everywhere, so we started there and then we built the rest of the ship around that," she added.

Icon of the Seas will begin offering cruises from Miami, Florida, US, starting January 27, 2024. When the ship enters service, it will offer weeklong Eastern and Western Caribbean itineraries that include a visit to Royal Caribbean's private island, Perfect Day at CocoCay.
Cruise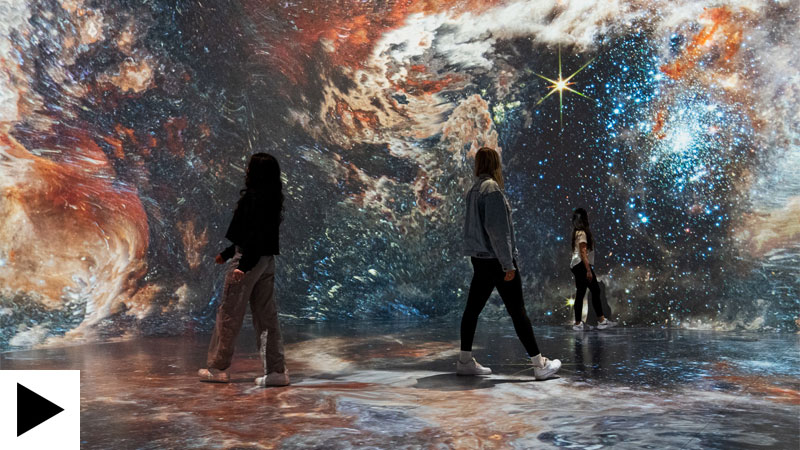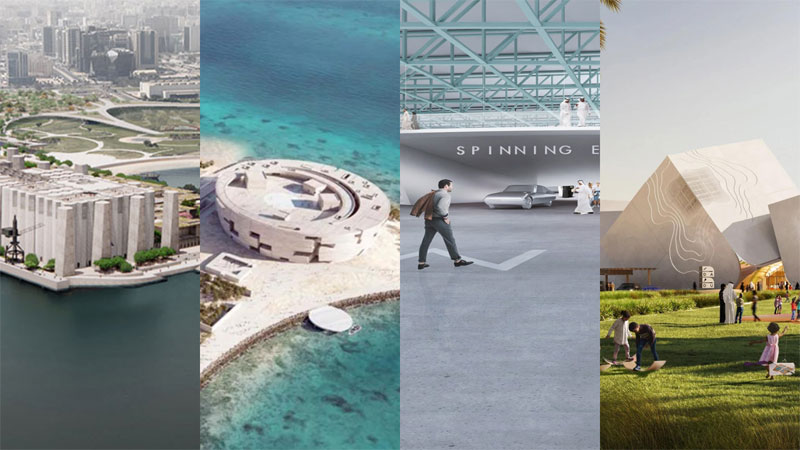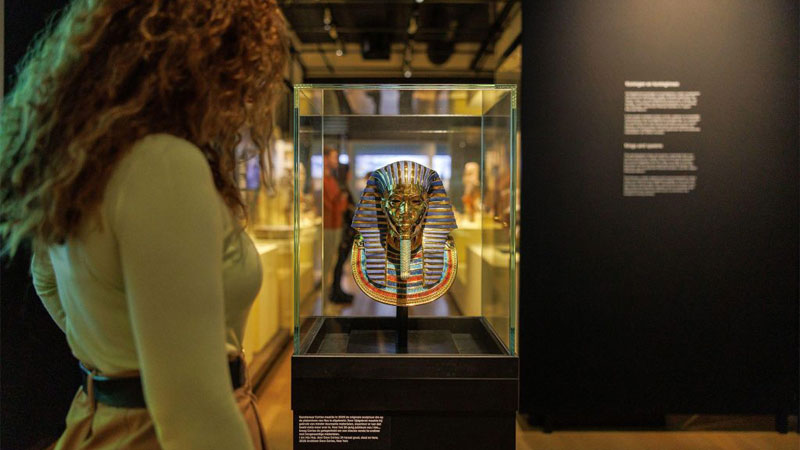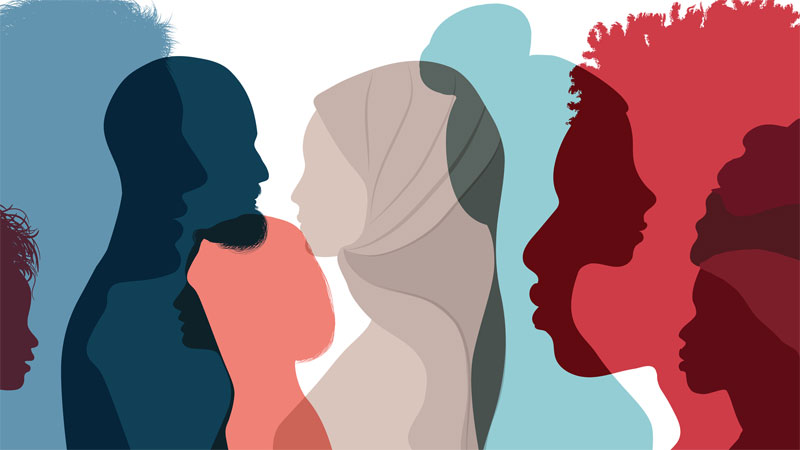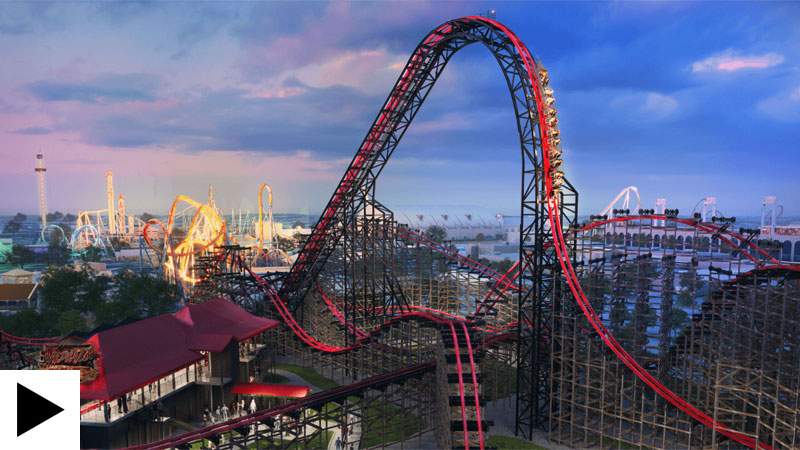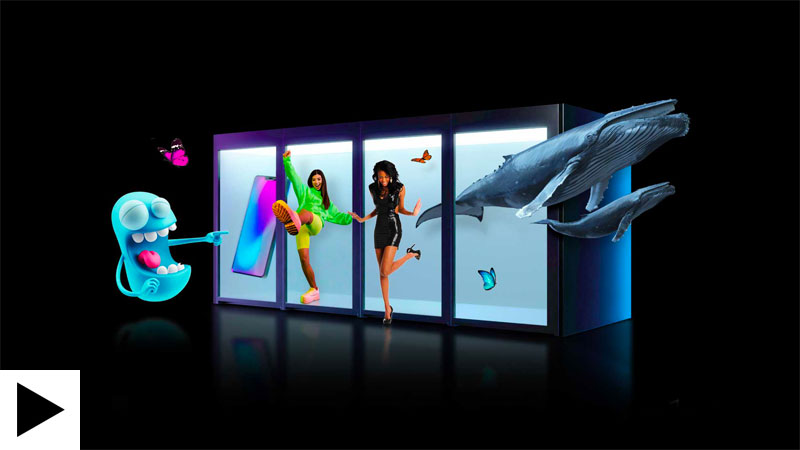 Bridging realities: How Miirage's no-glasses holographic experience could change the game for immersive experiences