In depth

Everything you need to know about Shark Week

Shark Week is back for 2022 and Planet Attractions has taken a deep dive to find a collection of shark-related content that you can take in during the event

Shark Week takes place in 2022 from July 24 to July 31
The annual tooth-filled extravaganza is back for another year as July 24 to 31 represents Shark Week - the popular event from the Discovery Channel that takes a deep dive into everything shark.

Launched in 1988, the annual summer series is devoted to conservation efforts and correcting misconceptions about sharks.

Over time, the event has significantly grown in popularity and since 2010 has been the longest-running cable television programming event in history, with Shark Week also broadcast in over 72 countries worldwide.

Planet Attractions has taken a deep dive of its own and rounded up a collection of shark-related content that you can take in yourself during this year's Shark Week.




Kicked off at the Cabrillo Marine Aquarium in San Pedro, the Red Cross has partnered with Discovery for events all over the country that is seeing people donate blood for shark week. For taking part in the special blood drive, donors are given a free shark week t-shirt and a fin hat.

The blood drive will continue across the US through the end of the month in various locations.

"The Red Cross is teaming up with Discovery and Shark Week to help avoid frequent summer blood shortages," said Rob Bahler, the American Red Cross Los Angeles Region's blood services district manager.

"We encourage community members to help save lives with a blood or platelet donation this month. An appointment made could mean a life saved."

Those who give blood by July 31 at an American Red Cross location will also be automatically entered into a chance to win more Shark Week merchandise, including a stand-up paddle board, beach cruiser bicycle, smokeless portable fire pit, one-seater kayak and a US$500 gift card for outdoor accessories.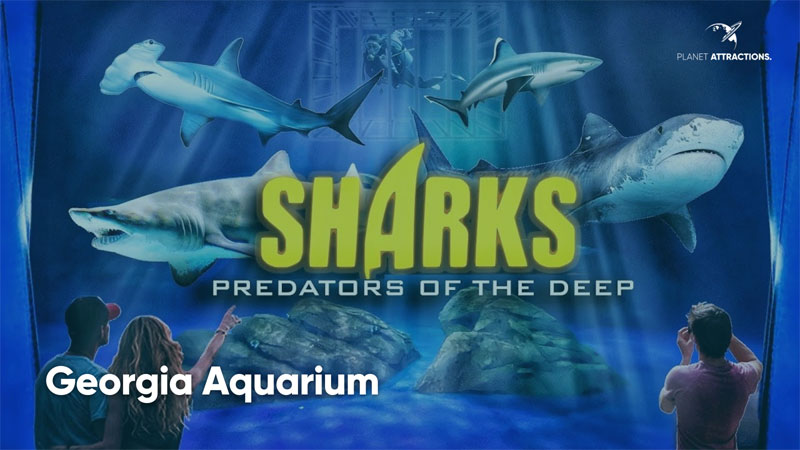 Discovery has teamed up again with Georgia Aquarium for Shark Week, with film screenings, T-shirts, branded signage and more related to the event posted around the attraction.

On visits to the aquarium during Shark Week, visitors can meet Rose the seal and test their knowledge with seal trivia.

The aquarium also allows guests to go down into the shark tank in a cage, promising to turn 'fear into fascination', while visitors can stay dry as they explore the exhibition Sharks! Predators of the Deep - one of the largest and most dynamic shark exhibits in North America.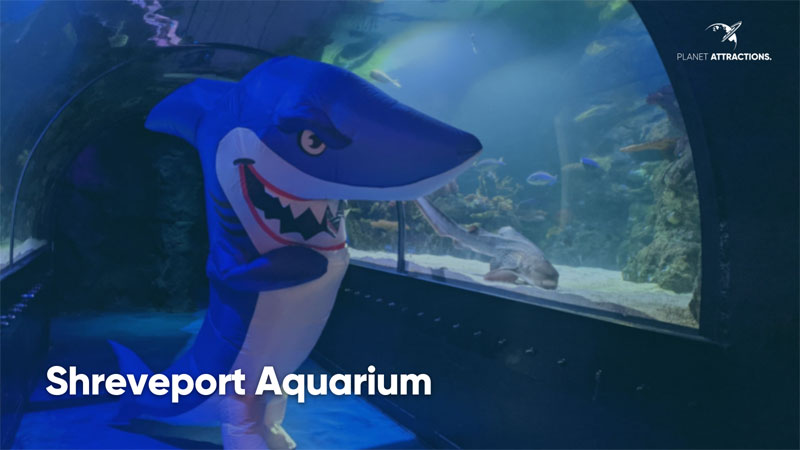 Shreveport Aquarium is teaching its visitors about sharks' important role in the environment, with activities catering to both adults and children.

The SharkLaTex Blood Drive helped kick off Shark week, with a second event coming on July 30.

Among the activities on offer inside the aquarium, children aged 6 to 11 can take part in Shark Week Camp Aqua, with the event taking place every weekday from 9 am to noon.

July 26 sees Zenon the zebra shark to five, with the shark presented with a clam-flavoured birthday cake, while a clam-free cake is available for visitors.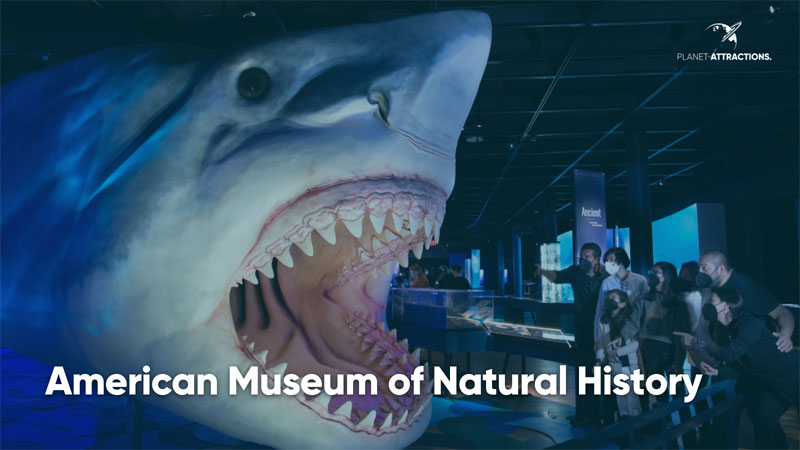 Probably not somewhere you'd immediately think of when it comes to Shark Week, but New York's American Museum of Natural History is proudly displaying its Sharks exhibition through Shark Week and beyond.

In this special exhibition, visitors can get up close with dozens of life-sized models of sharks, including the megalodon - a mega predator that measured roughly 50ft (15m) in length and is significantly larger than the great white shark - the largest predatory fish living today. Discovery has also contributed resources to the exhibition.



Sharks runs until September 4, 2023.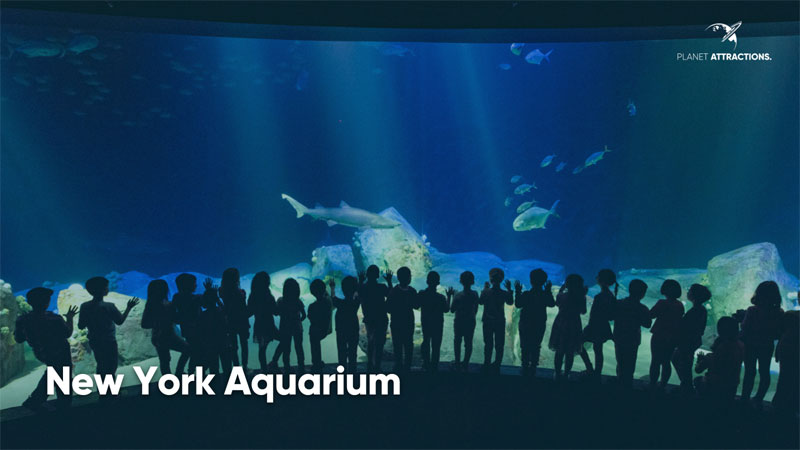 Finally fully reopened for the first time since it was devastated by Hurricane Sandy a decade ago, Coney Island's New York Aquarium features a breathtaking shark display in the shape of Ocean Wonders: Sharks!.

Populated by the sharks, rays, sea turtles and more that live right off the Coney Island Boardwalk, the exhibit, which opened in 2018, is populated by more than 115 marine species, with 18 different kinds of sharks and rays.

A new exhibit - Sea Change - is the final piece of the puzzle for the now complete aquarium, with the exhibit exploring climate change and how it impacts marine ecosystems and ocean life.




Taking place July 23 to 29, Cox Science Center and Aquarium is hosting 'Shark Preservation Week' - an event that focuses on strengthening shark knowledge through fun activities, labs, presentations and more.

During the week visitors will be able to enjoy a daily touch tank and shark presentations in the Cox Science Center's 10,000-gallon fresh and saltwater aquariums, while there will also be afternoon feedings and ocean-themed crafts.

In addition to these events, throughout the science centre, various vendors will be on-hand to provide their knowledge of the field.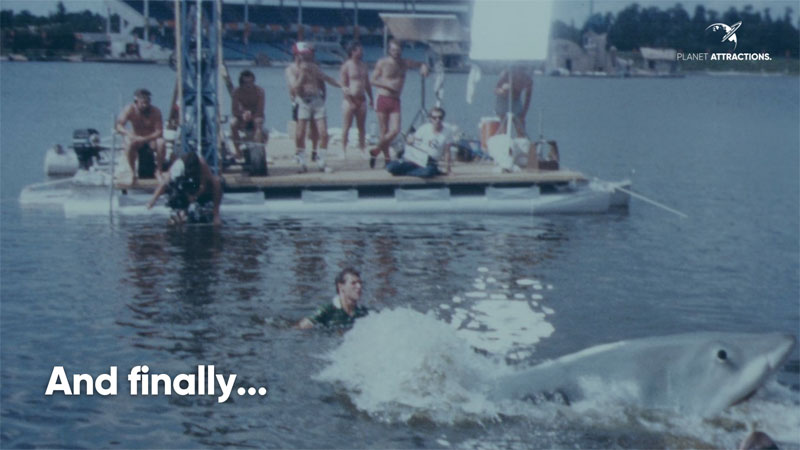 Travelling all the way back to 1983, here's a shot of Jaws III being filmed at SeaWorld Orlando in front of the Bayside Stadium.

While we're at SeaWorld Orlando, let's not forget the incredible Mako - the B&M-manufactured hypercoaster that opened to much fanfare in 2016. Standing 200ft (61m) tall with a top speed of 73 mph (117.5 kph). The ride has been designed to emulate the speed, agility and feel of the Mako shark. It also offers an educational aspect, which is introduced at the ride's entrance in the queue station.


Animal attractions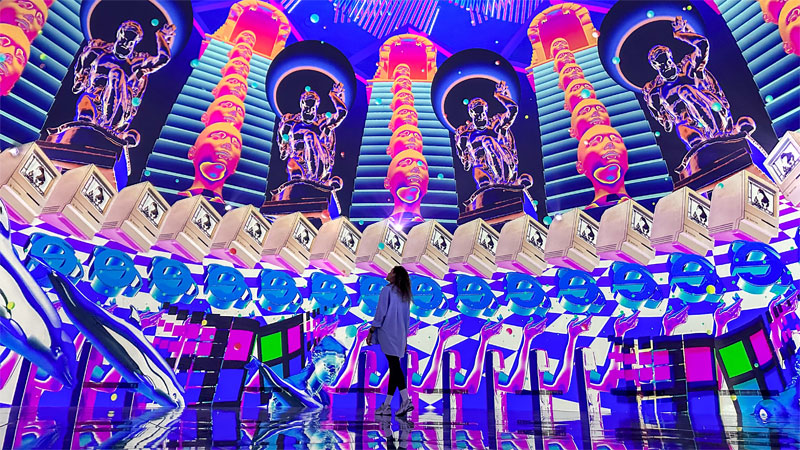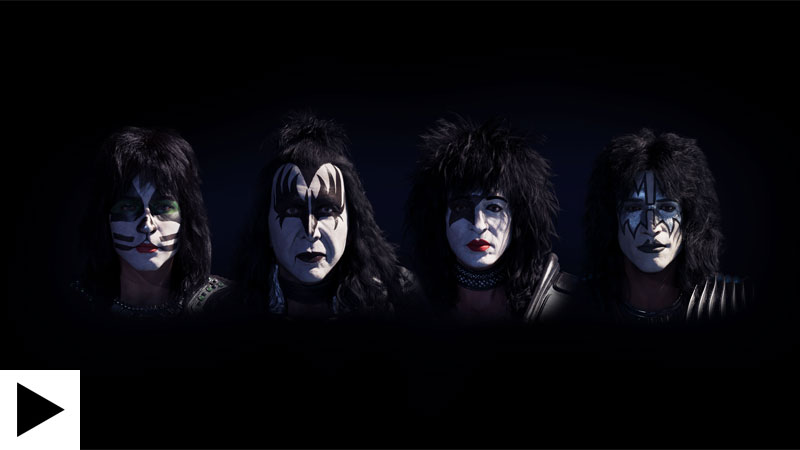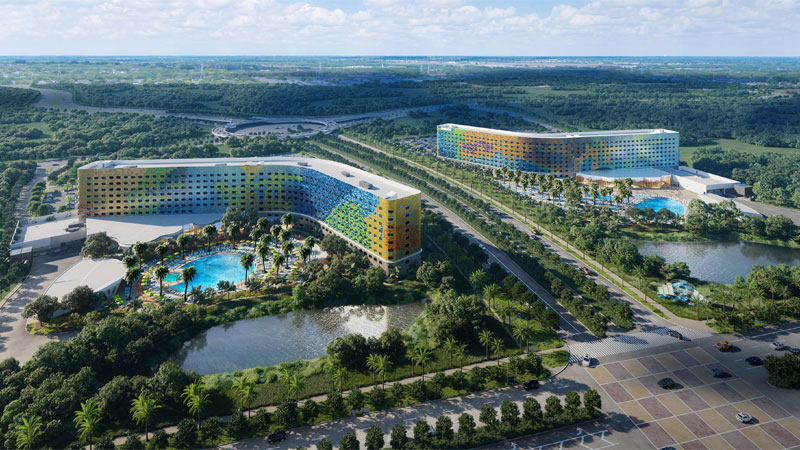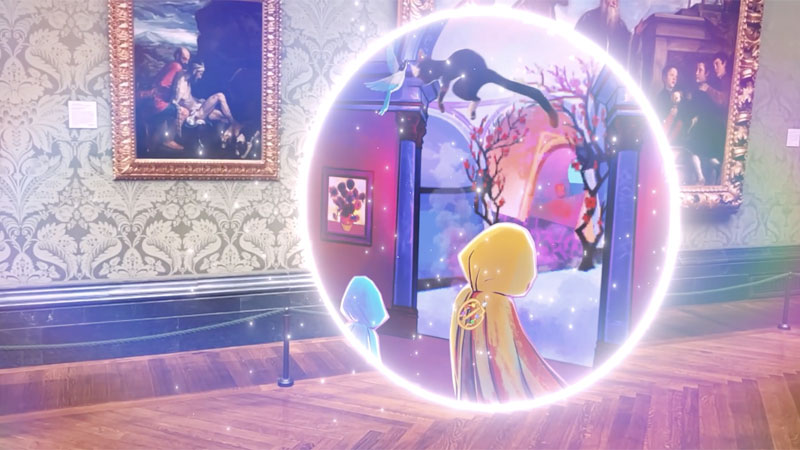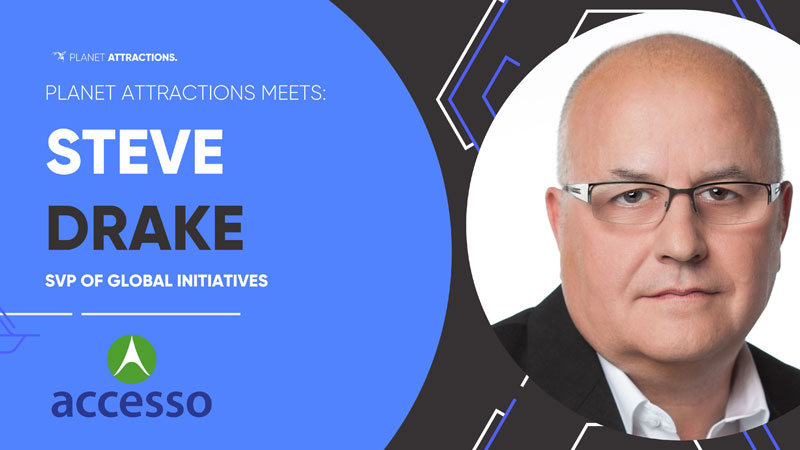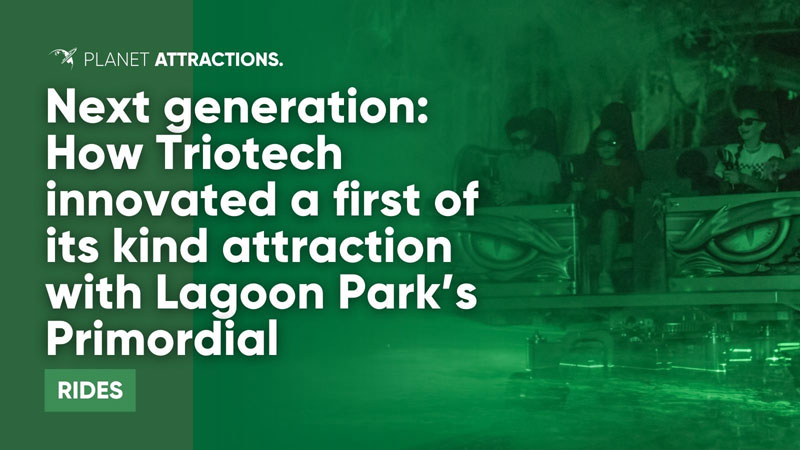 Next generation: How Triotech innovated a first of its kind attraction with Lagoon Park's Primordial