Disney has unveiled its official poster for Star Wars: Galactic Starcruiser ahead of its opening at the Disneyworld resort in Orlando, Florida, in 2022.

The poster, which features fan favourite Chewbacca, as well as an R-series droid, a First Order officer, a Twi'lek and a young Jedi, offers a sneak peek into the immersive hotel experience.

"These figures are meant to represent you, the travellers," said Disney in a statement.

"Star Wars: Galactic Starcruiser is about your choices and how you live your personal Star Wars stories."

"Do you want to support the First Order? Live like a Jedi in training? Or perhaps become a member of high galactic society? It's all waiting there for you to discover and decide."

Also featured is the Halcyon starcruiser alongside images from the lightsaber training experience and the Starcruiser's immersive dining experience.

Story living

Located in Epcot, the Star Wars: Galactic Starcruiser offers a two-night immersive experience that sees guests become the heroes of their own Star Wars-themed adventure.

The experience begins at check-in, where guests board a Launch Pod that transports them through space to the Halcyon Starcruiser.

Throughout their stay guests take part in an interactive, multi-day story, described by Disney as "story living", that will see them sleep in Star Wars-inspired 'bunkers' and interact with Star Wars characters and heroes of the Resistance, as well as crew members, including the ship's mechanic and the captain, and other passengers.

Activities on offer include a lightsaber training school, where guests can learn "the ancient ways of the lightsaber", and visits to the Starcruiser Bridge, where they can learn about the ship's navigation systems.

An experiential dining room; called Crown of Corellia Dining Room, offers a multi-course menu 'of otherworldly and familiar origins', as well as live musical performances from a 'galactic superstar'.

Guests can also explore the planet of Batuu, where they can discover a hidden Resistance base and investigate the Black Spire Outpost, and will have the chance to visit Star Wars: Galaxy's Edge at Disney's Hollywood Studios.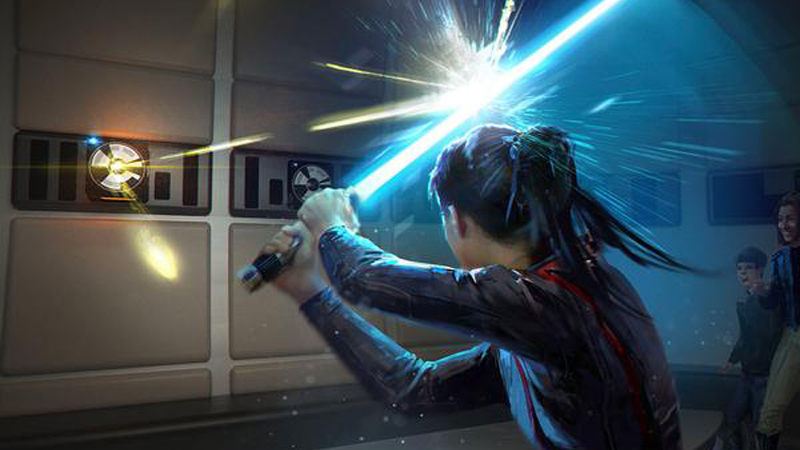 Young Jedi's can learn the 'ancient ways of the lightsaber' at the lightsaber training school   CREDIT: Disney/LucasfilmTM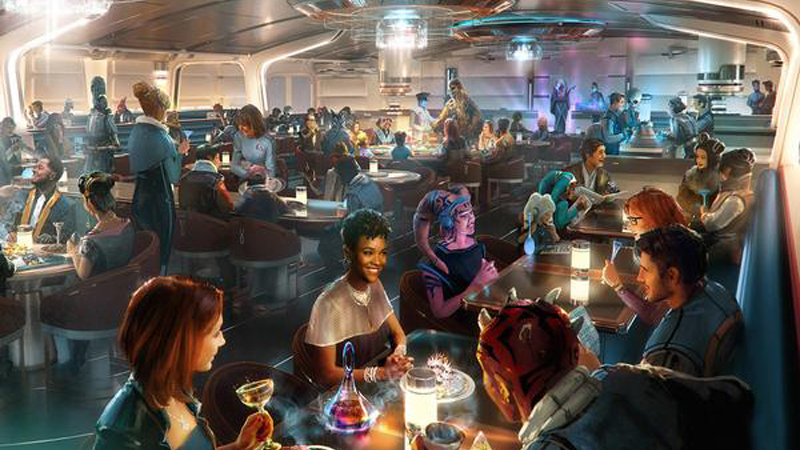 The immersive dining experience combines live entertainment with a lavish multi-course menu 'of otherworldly and familiar origins'   CREDIT: Disney/LucasfilmTM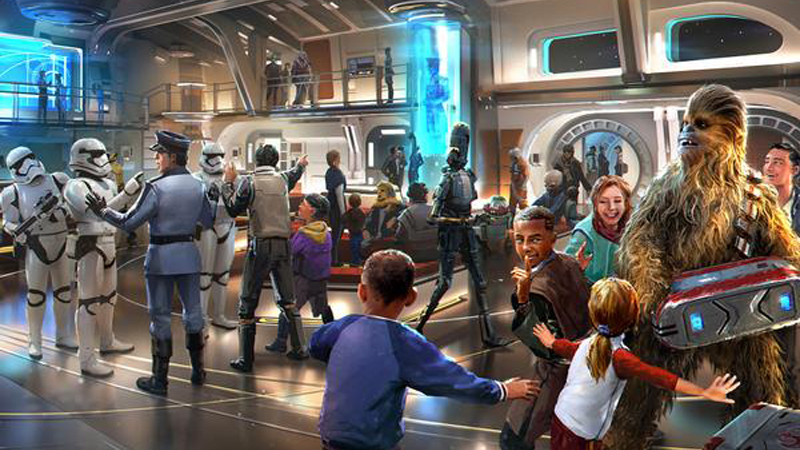 Throughout their stay guests will be able to interact with Star Wars characters, including fan favourite Chewbacca   CREDIT: Disney/LucasfilmTM
Guests will sleep in Star Wars-inspired rooms resembling space bunkers   CREDIT: Disney/LucasfilmTM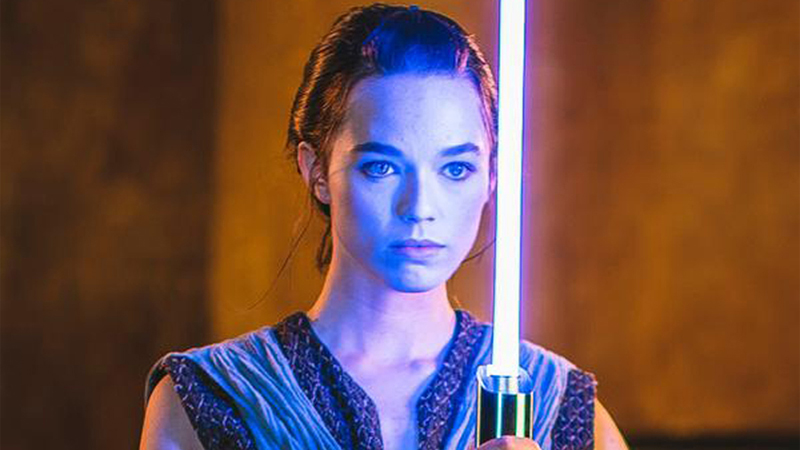 Walt Disney Imagineers have developed a realistic lightsaber for the experience   CREDIT: Disney/LucasfilmTM