Triotech has announced the launch of its latest project - a 'next generation interactive dark coaster at Salt Lake City's Lagoon Park




Chessington World of Adventures is your 2023 UK Theme Park of the Year, with Alton Towers, Drayton Manor and Blackpool Pleasure Beach also picking up big wins in this year's UK Theme Park Awards




RWS Global will in attendance at this year's IAAPA Expo Europe to discuss major projects including the opening of the Hasbro City FEC, as well as several cruise line and resort partnerships




Experiential design firm FORREC will showcase several of its latest projects, including the upcoming American Heartland Theme Park resort in Oklahoma, US




Visitors to this year's IAAPA Expo Europe will be able to walk away with a number of unique items and VIP experiences thanks to a charity auction to be held at the event in Vienna




A new Nerf-themed attraction is coming to Pigeon Forge, Tennessee, with the major new addition to the area set to open in 2024




A world-first SpongeBob interactive dark ride is coming to Las Vegas's Circus Circus, with Sally Dark Rides behind the US$6m development




Six Flags has teamed up with Google Cloud to transform its digital offering and enhance the guest experience




The Disney World resort has hosted its largest-ever wish-granting event with more than 50 children invited to the resort for its Once Upon A Wish Party




Attractions across Florida have made preparations and many have closed following the arrival of Hurricane Idalia and predicted storm surges




An extreme heat policy introduced to all SeaWorld operations in the US could see other operators follow suit following a tough weather-related summer for theme parks




Peter van der Schans has now been at the helm of IAAPA's EMEA operations for more than a year. He shares with Planet Attractions how that year has gone and the progress being made in the global attractions markets of Europe, the Middle East and Africa




A new Intamin-designed rollercoaster, combining water elements with a thrill ride experience, will open at Six Flags Over Georgia in 2024




Republican governor Ron DeSantis has called for Disney CEO Bob Iger to drop the company's federal lawsuit against the state of Florida




Manufactured by Rocky Mountain Construction, Silver Dollar City's new Fire in the Hole indoor coaster is set to be the largest such attraction in the region when it opens in spring 2024




A new immersive land, dedicated to Illumination's Minions and Despicable Me franchises, has opened at the Universal Orlando Resort in Florida, US




CGI studio Red Raion announces the launch of new CGI title 'Van Helsing - Rise from the Dark' in 5D, VR and Dome formats




Disney's parks and experiences division has reported US$8.3bn in revenue for Q3 2023, despite rising operational costs and lower guest attendance at the Disney World resort in Florida




SeaWorld Entertainment has seen a decline in both visitor attendance and revenue in the first half of 2023




Chessington World of Adventures has been announced as the host for this year's UK Theme Park Awards, with George Akid set to return to his role as presenter during the awards ceremony at the popular attraction




The upcoming Mattel Adventure Park is set to open in 2024 with several attractions dedicated to several IPs including Barbie and Hot Wheels




Scruffy Dog Creative Group has been contracted to lead development design and handle design delivery at the upcoming Six Flags theme park in Riyadh, Saudi Arabia




French theme park and animal attraction Le Pal is celebrating its 50th year in 2023. Its CEO, Arnaud Bennet speaks to Planet Attractions on half-a-century of one of the country's most popular offerings




Work is set to start on Bali's highly-anticipated Paramount theme park, with the major development representing the largest of its kind for the Indonesian tourist destination




Cedar Point has announced a sequel to Top Thrill Dragster, with Zamperla behind the reimagined Top Thrill 2, which will break the record for the world's tallest and fastest triple-launch strata coaster when it opens in 2024




A number of wildlife organisations have called on the UK's Levelling Up secretary Michael Gove to revoke the controversial London Resort's status as a Nationally Significant Infrastructure Project




Universal's theme parks have set revenue and profitability records with the division continuing to perform for the operator's parent company Comcast




You can now vote on the Britain's best theme parks for 2023 following the opening of the public vote for this year's UK Theme Park Awards




Japan's Ghibli Park has confirmed the opening dates for Mononoke Village and Valley of Witches with the areas set to open in late 2023 and early 2024




A major US$2bn theme park and resort development comparable to the likes of Disney and Universal is set to open in 2026 in the state of Oklahoma




Universal has revealed a first look at its upcoming Stranger Things experience ahead of its Halloween Horror Nights event




Dronisos has broken the record for the largest drone show ever performed in Europe, with the company behind Disneyland Paris's Bastille Day nighttime spectacle




Bob Iger has had his Disney contract extended by two years as the company continues to search for a successor following his surprise return as CEO last year




Disney is seeking 100 applicants from black and underrepresented communities across the US for the 2024 edition of its Dreamers Academy scheme




Merlin Entertainments has partnered with RAW Charging to install electric vehicle charging points at five UK attractions this summer




Tokyo's Hanayashiki theme park is set to introduce an array of new additions, with the 170-year-old theme park about to launch a number of new attractions and a new themed zone later this month




Molly Murphy has been named the new president of Universal Creative, with the former Gensler principal set to lead the design and creation of Universal theme park experiences across the world




Marvel's 'Rogers: The Musical' has been brought to life with a limited time run of the musical seen in Hawkeye now on show at Disney California Adventure Park




A virtual Disney theme park in the Metaverse remains a long-term possibility following a partnership between Disney and Apple's upcoming Vision Pro headset




The finalists in this year's UK Theme Park Awards have been announced, with Alton Towers, Chessington World of Adventures and Blackpool Pleasure Beach among the major contenders in the running for this year's top prize




Disney has revealed a first look at San Fransokyo Square, a new Big Hero 6-themed land opening at the Disneyland Resort in California in August




All of Us Are Dead will be the first Korean horror series to make its way to a Universal park, after being announced for this year's Halloween Horror Nights at Universal Studios Singapore




One person has died and nine have been left seriously injured after a rollercoaster car derailed at Sweden's Gröna Land amusement park




Europa-Park has reopened following a major fire at the park earlier this week




Planet Attractions will partner with this year's UK Theme Park Awards, joining the expert judging panel and acting as media partner for the awards




After Disney announced that its CFO Christine McCarthy is taking a family medical leave of absence from the company, it has been suggested that Bob Iger could stay on as CEO beyond his planned departure from the company in 2024




The Last of Us is the first major new IP to be announced for this year's Halloween Horror Nights at Universal Studios




Saudi Arabia is set to invest a further US$800bn on top of the US$1tn investment it has already made in tourism, with even more new projects set to come up in the kingdom over the course of the next decade




Catherine Zeta-Jones, Mark Wahlberg, Jaime Camil and Abraham Ancer are the figureheads for a star-studded promotional campaign for the upcoming Vidanta World theme park, which is set to open in its first phase later this year




A new themed land has arrived at Kings Island, with Adventure Port taking visitors on a journey in search of an ancient lost city's forbidden temple




World of Frozen is currently under construction at Hong Kong Disneyland. Here's how it's looking at the moment




Six Flags will become the first theme park operator to utilise Amazon's Just Walk Out technology, with the cashless and cashierless shopping experience coming first to Six Flags Great Adventure in June




Donald Finley, owner of the Bayville Adventure Park on Long Island, New York, has pleaded guilty to fraudulently obtaining US$3m in Covid relief funding to buy himself a house




How can you leverage user-generated content and photo purchases to drive revenue and simultaneously promote your attraction? Attractions.io's Peter O'Dare has the answers...




SeaWorld and Miral are celebrating the launch of SeaWorld Abu Dhabi - the first SeaWorld-branded attraction to open in more than thirty years and the first to open outside the US




Merlin's Scott O'Neil and Sony's Jeffrey Godsick have hinted at the use of further Sony IPs in Merlin attractions following the launch of World of Jumanji at Chessington World of Adventures in the UK




Disney has announced that its Star Wars Galactic Starcruise experience will cease operations permanently in September 2023 after only 18 months




Disney has scrapped plans for a US$1bn corporate campus in Lake Nono, Florida, as the company's public feud with Florida governor Ron DeSantis continues




Universal Orlando has revealed details and renderings of its upcoming Minion Land, with the hotly-anticipated attraction set to open to the public this summer




Global attractions association IAAPA has launched its 2022-2026 Global Theme and Amusement Park Outlook report, with the research forecasting a 7% increase in attendance at North American theme parks




Universal Studios Japan has announced the closure of The Amazing Adventures of Spider-Man: The Ride, with the attraction to cease operations permanently in early 2024




Disney Imagineering has shared a sneak peek at its first-ever Frozen rollercoaster, which is currently under construction at Hong Kong Disneyland




Le Pal has welcomed a brand new dark ride experience, with BoldMove Nation and Triotech joining forces to bring Champi'Folies to life at the French theme park and animal attraction




Ahead of the launch of SeaWorld Abu Dhabi, SeaWorld CEO Marc Swanson has said the company would look at domestic licensing or joint venture projects should the 'right opportunity' present itself




Andreas Andersen speaks to Planet Attractions about what's coming for Liseberg following the launch of Luna Park, the opening of the Grand Curiosa Hotel and the soon-to-open Oceana waterpark




The board appointed by Florida governor Ron DeSantis has filed a lawsuit against Disney just days after the entertainment giant sued the board for stripping it of its self-governed status




Europe's answer to the Velocicoaster has its opening date, with the highly-anticipated Batman-themed Gotham City Escape set to launch on May 13




Disney has sued Florida governor and presidential hopeful Ron DeSantis, claiming the state's retaliation for its stance on LGBTQ+ issues violates its constitutional rights




Disney's leadership structure continues to change, with Bob Iger naming company veteran Asad Ayaz as the company's first-ever chief brand officer




Will AI take over the planet or could it just maybe develop your next new dark ride attraction? Tom Anstey asked an AI a few simple questions to see how it would do in developing such a ride concept




The highly-anticipated Tron/Lightcycle Run rollercoaster will open today (April 4) at Disney's Magic Kingdom. The ride was originally scheduled to open in 2021 but experienced several setbacks due to the Covid-19 pandemic




Bob Iger has slammed Florida governor Ron DeSantis for for being 'anti-business' and 'anti-Florida' following moves to try and strip Disney of its self-governing power




Arie Force One has been cleared for take off at Fun Spot America Atlanta, with the RMC steel coaster hybrid marking a major addition to the Georgia theme park




The highly-anticipated Katmandu Park Punta Cana has opened in the Dominican Republic. Developed by Falcon's Beyond, the park features cutting-edge rides and attractions themed around the company's 'The Hidden Realms of Katmandu' IP




Disney has managed to strip power from the newly-appointed board governing its Florida parks by invoking the name of King Charles III in an ongoing dispute with governor Ron DeSantis




A cargo port controversially seized from a US company last week by the Mexican government has been earmarked for an XCaret style water and theme park, as well as a docking point for cruise ships




Immersive attractions developer Miral has confirmed that SeaWorld Abu Dhabi will open in May




Ferrari World Abu Dhabi's Mission Ferrari opened to the public to much fanfare in January. Holovis's James Lodder shares a decade-long journey to realise this incredible immersive rollercoaster experience




Staffordshire-based theme park Alton Towers has unveiled details of its upcoming Curse at Alton Manor dark ride ahead of its opening on March 18




Universal's Parks & Resorts division will now be called Universal Destinations & Experiences following a rebranding




Bruce Vaughn is set to return to Disney Imagineering as chief creative officer, co-leading the division alongside Imagineering president Barbara Bouza




Fun Spot America Atlanta's hotly-anticipated RMC-manufactured ArieForce One is set to open later this month, with the major attraction representing the park's largest-ever investment




Universal wants to enhance its interactive experiences on offer, with the operator filing two new patents for character and wand technologies at its parks




Florida's Republican governor has declared an end to Disney's 'corporate kingdom' with new legislation seeing the state gaining effective control of the company's Florida operations




Rumours that a Peaky Blinders theme park is in the works are not to be believed but officials have said there are potential plans for a permanent attraction based on the popular IP




Fancy a job as a rollercoaster test rider? Well good news - Blackpool Pleasure Beach is on the hunt...




Cedar Fair has broken revenue and earnings records, with the operator bouncing back from the effects of the global pandemic




SeaWorld is expanding its network of rescue centres with the launch of Yas SeaWorld Research and Rescue - the first such SeaWorld site to open outside of the US




Disney is set to axe 7,000 people as part of a US$5.5bn cost cutting plan following its Q1 results. The operator's parks however continue to thrive with the Parks, Experiences and Products division performing strongly




Mickey and Minnie's Runaway Railway is the featured addition to Disneyland as the park celebrates 100 years of Disney with a host of new attractions and experiences




The former Pleasure Island could find new life as a tourist destination after plans were submitted to turn the former theme park into a £65.9m holiday site




Hersheypark has revealed the official video for the highly anticipated Wildcat's Revenge, showing for the first time the full track layout of the upcoming hybrid coaster in first person




SeaWorld has announced a shakeup of its leadership structure, making eight new appointments as the company seeks to accelerate growth




Norway's TusenFryd will soon launch Europe's first ever suspended triple launch coaster, with the NOK100m Storm - The Dragon Legend being described as the 'most important single investment' in the park's 34-year history




A new report exploring the market dynamics of the global amusement and theme park industries estimates the sector to grow to $85bn in the next five years




Universal parent company Comcast revealed a nearly 50% increase in revenue driven by theme park attendance in its annual financial report




Universal Studios Hollywood is levelling up the experience at the upcoming Super Nintendo World with its all-new Power-Up Band. Here's what the technology does




Chessington World of Adventures has unveiled what will become the world's first Jumanji-themed coaster when it opens later this year




A family-friendly Universal theme park is coming to Texas while a permanent Horror Nights experience is making its way to Las Vegas




Nike chair and Disney director Mark Parker is set to succeed Susan Arnold as Disney's new chairman




Disney is introducing a number of consumer-friendly changes to its US parks, including an increase on the number of days its lowest-priced ticket will be available and increased access for annual passholders




It's a new year with old records just waiting to be broken by some incredible new projects. Here are twelve blockbuster rollercoaster openings for the coming year




A new version of Amazon's Alexa digital voice assistant will come complete with Disney branding and the ability to work alongside the operator's MagicBand+ technology




Py Gerbeau is leaving the London Resort project with those in charge saying the development will be significantly scaled back to accommodate a number of environmental concerns




The Italian theme park will open a new themed maze attraction inspired by the multi-billion-dollar movie franchise




The opening marks the North American debut of the attraction, which first opened at Universal Studios Japan in 2021




The highly-anticipated Pipeline surf coaster is coming to SeaWorld Orlando this spring. SeaWorld's vice president of rides and engineering, Jonathan Smith, spoke to Planet Attractions about the project




Disney Parks has teamed up with the Russell Innovation Center for Entrepreneurs (RICE) to introduce a supply chain accelerator programme focused on transforming the businesses of diverse entrepreneurs




PortAventura has announced plans for a new Uncharted dark ride coaster with Sally Dark Rides and Intamin behind the €25m attraction




Real Madrid's president Florentino Perez worked with a team of Disney executives including former CEO Michael Eisner on a plan to turn the world-famous football club into a theme park




Merlin executive Fiona Eastwood has been promoted to oversee the operator's global portfolio of theme parks and midway attractions




The world-first theme park will feature several key attractions inspired by iconic Mattel brands including Barbie, Thomas & Friends and Hot Wheels




More than 36,000 people travelled to Orlando in November for the annual spectacular known as IAAPA Expo. Planet Attractions was in attendance




The attractions industry and wider attractions community has paid tribute to the legendary Alberto Zamperla following his death last week aged 71




In a shocking move, Disney has reappointed Bob Iger as CEO, effective immediately, as Bob Chapek is ousted after less than three years in the role




Ride manufacturer Zamperla is behind the CA$9m development of what will be Canada's fastest launch coaster when it opens in 2024




Following a special panel session featuring some of the UK's top theme park content creators, Planet Attractions joined Jack Silkstone, Sean and Jo Dyer, and Kieran Adams as they explored this year's IAAPA Expo Europe in London




Ahead of a special industry panel looking at iconic attractions, experts from WhiteWater have named their personal picks, explaining why they think their choice is an iconic attraction




Ohio's Kings Island theme park will introduce Adventure Port, its newest themed area, in 2023. The themed land will feature several attractions and enhanced theming on a classic rollercoaster




Creative firm Zeitgeist Design and Production is behind three of this year's haunted houses at Hersheypark's Halloween spectacular Dark Nights




A world-first theme and waterpark utilising Sony IPs has opened its doors in Pattaya, Thailand




The world's tallest freestanding drop tower will be dismantled in Orlando following the death of a 14-year-old boy on the ride




A panel of industry legends will share their stories about the creation and evolution of Disney's Epcot at this year's IAAPA Expo in Orlando, Florida




Simworx has partnered with Katapult to develop a new dark ride offering an adrenaline-fuelled car chase. Simworx CEO Terry Monkton and lead creative Matt Clarkson spoke with Planet Attractions about the exciting new project




As Florida prepares for the arrival of Hurricane Ian, here's how the state's theme parks are handling the situation




With sizeable business growth and the need for new team members, HB Leisure has embarked on a recruitment drive, with the company aiming to expand its workforce in multiple locations worldwide




More than 200,000 people have voted in this year's UK Theme Park Awards 2022 with Alton Towers, Flamingo Land, Drayton Manor and more coming out with some of the top accolades




OCT Group has debuted a first-of-its-kind attraction at its new Fabland Valley Resort in China. Triotech's Ernest Yale and Nol van Genuchten speak to Planet Attractions about the exciting new multi-path dark ride, how it came to be and what it could mean for future attractions




The attractions community has been sharing stories of the profound impact Queen Elizabeth II had on some of Britain's most beloved institutions, paying tribute to the monarch following her death, aged 96




Riders will face stormy weather and supernatural mysteries on this Intamin launch coaster




The multi-million-euros project will enable PortAventura to get one-third of its annual energy from clean electricity, and should be ready to power the park by the end of the year




Blurring the lines between an experiential art gallery, interactive theme park and detailed film set, Wake the Tiger is a new attraction that just opened its doors in Bristol, UK. We spoke to co-founder Graham MacVoy about the new attraction, dubbed the world's first 'Amazement Park'




More than 30 people have been injured after two rollercoaster trains crashed into each other at Legoland Germany




SeaWorld, Cedar Fair and Universal have all experienced strong second quarters with the operators also revealing some hints as to what's coming for each in the near future




Planet Attractions is set to be joined by some of the UK's top content creators this September for a special panel session to be held at IAAPA Expo Europe in London




Michael Myers, Dracula and now The Weeknd will be offering the scares at this year's Halloween Horror Nights, with the Grammy Award-winning singer-songwriter set to debut an all-new horror experience




Disneyland's Finding Nemo attraction has undergone a complete renovation, with the new attraction reopening to the public after a year-long closure




Disney is about to launch its upgraded MagicBand+, with the wearable technology offering a host of new features for visitors




Merlin Entertainments has partnered with Coca-Cola to offer exclusive experiences to guests who recycle their used plastic bottles at Merlin attractions




Six Flags is offering improved access for its guests with physical disabilities with a specialised restraint harness that allows them to experience rides they would otherwise be unable to




The Avengers have assembled, this time in Paris for the launch of Avengers Campus at Disneyland Paris with stars Brie Larson, Pom Klementieff and Iman Vellani (and even Bob Chapek) all on-hand for the spectacular opening event




Almost 70 European theme park enthusiasts made their way to the US last month for the trip of a lifetime, gathering to visit seven of the country's top theme parks




Merlin is introducing a new education scheme that will offer training opportunities to guest-facing staff members to help elevate their careers and encourage diversity in the company's senior ranks




California's Great America will cease to operate by 2033 after Cedar Fair announced the US$310m sale of the land the park is built on




After months of speculation, Disney has extended the contract of Bob Chapek, with the company CEO set to stay at its head until at least 2025




Universal's Halloween Horror Nights 2022 will see the debut of a new Mummy as fans await the reopening of iconic Revenge of the Mummy attraction




The new Finding Nemo production opened at Animal Kingdom in early June and features a new script and set design




NBCUniversal CEO Jeff Shell has revealed that Universal theme parks are experiencing 'historic' park attendance and hotel bookings




With Guardians of the Galaxy: Cosmic Rewind now open at Walt Disney World, Disney has released a behind-the-scenes look at how the attraction and its special scenes have been brought to life




Universal has revealed the return of Michael Myers for this year's Halloween Horror Nights, with the iconic slasher set to deliver the frights for the always popular horror spectacular




Anika Noni Rose, who voiced Tiana in the 2009 hit, revealed that The Princess and the Frog ride could open in 2024 during an appearance on US morning show Live with Kelly and Ryan




Is Kanye West planning to enter the attractions realm?




The cartoon twins are popular in Malaysia and Indonesia, and will be used as the IP for the proposed attraction




Site workers will be kept inside a 'closed-loop' system following strict prevention and control measures




The highly-anticipated 'Flying Eyes' dark ride opened at the Sun World Theme Park in late April




Visitation and revenue soared for SeaWorld in the first three months of the year, with the most visitors in Q1 since 2013 and record all-time revenue for the period




Cedar Fair has reported its Q1 earnings for 2022 with announced losses despite net revenues surging after a Covid-hit period in 2021




Lin-Manuel Miranda says that Disney's Imagineers 'are on it' when it comes to the development of a new Encanto attraction for Disney's theme parks




Nick Varney who has led Merlin since its inception and Mark Fisher, who played a key role in the company's formation, have both announced their intention to leave the attractions giant in 2023




The iconic Nerf brand will gain its first themed land in its 53-year history with the debut of a new attraction coming to Brazil's Beto Carrero World in 2023




A number of attractions suppliers and manufacturers have been named winners of China's prestigious Golden Crown Awards




ted is the latest company to come under the RWS umbrella, with the entertainment group now able to add a number of new strings to its ever-expanding bow




Disney's opposition to Florida's contentious new state law which limits discussion of LGBTQ issues in schools could see the operator lose its self-governing status as a result of suspending political donations




Attractions.io's Peter O'Dare explains how user segmentation is transforming the visitor experience for the better




The former tallest rollercoaster in the world is being dismantled following an accident on a separate ride that has seen the complete demolition of Mexico City's La Feria de Chapultepec theme park




The hotly-anticipated Fønix from Vekoma has opened to the public at Fårup Sommerland with the new rollercoaster representing the park's largest investment ever




Honor of Kings, Minions and Jurassic World are all set to feature in a range of new themed experiences coming to Universal Beijing this year




Swedish theme park Gröna Lund has recruited popular actor Felix Herngren to voice an alien in its new advertising campaign for the 2022 season




Efteling will break ground on a new hotel at the end of this year's summer season, with the 143-bedroom development to open its doors in 2024




Could Bob Iger be Chelsea FC's co-saviour? The former Disney man has been linked as an investor for the Premier League club alongside Steve Pagliuca




You CAN talk about Bruno at Disneyland this spring, with the multi-Platinum-certified song set to take over the iconic It's a Small World ride as part of an Encanto celebration




Walkman's at the ready, Guardians of the Galaxy: Cosmic Rewind finally has its launch date, with the Vekoma reverse launch coaster set to make its debut in May.




With a number of ongoing issues, the London Resort theme park development has withdrawn its current planning application with a new proposal set to be resubmitted later in the year




Shanghai Planetarium, Shanghai Museum and more than 100 city parks have already closed to the public




Merlin will develop and operate exclusive Jumanji-themed attractions




The B&M-designed Emperor has opened to the public at SeaWorld San Diego




Disney's Bob Chapek has denounced a bill aimed at banning the discussion of LGBTQ+ issues in the classroom but the Human Rights Campaign has refused a Disney donation, saying the statement doesn't go far enough




Super Nintendo World is making its US debut in 2023, with the attraction now under construction at Universal Studios Hollywood




In order for theme parks to run operations in a smooth and efficient manner, internal communications are key. Ross McCaw, CEO and founder of OurPeople, tells us more




Gail Evans has been named executive vice president, chief digital and technology officer for Disney Parks, Experiences and Products.




The RAAPA Expo will go ahead as scheduled despite the difficulties being caused for people and businesses in Russia following Vladimir Putin's invasion of Ukraine




A combined US$400m investment, Resorts World Sentosa is launching the first phase of its RWS 2.0 expansion plan, with an all-new Minions land at Universal Studios Singapore and the redevelopment of the rebranded and reimagined Singapore Oceanarium




Sesame Place San Diego is set to open next month, with the location set to include an interactive Sesame Street Neighbourhood along with themed attractions




Continuing a long-running Super Bowl tradition, three Super Bowl-winning members of the Los Angeles Rams are making their way to Disneyland




Disney doubled revenues at its parks in its second quarter, with Bob Chapek saying that there is more storytelling infused into every aspect of a visit to a Disney park than ever before




Long-time Studio Ghibli producer Toshio Suzuki has detailed how studio co-founder, Hayao Miyazaki, was convinced to go ahead with the project




One of Asia's most anticipated theme parks has finally opened its doors with Genting SkyWorlds offering a number of Fox IPs and attractions following a near-decade-long wait




The first phase of the long-awaited Ghibli Park in Japan will open in November 2022 with a themed land inspired by the studio's My Neighbor Totoro animation




SeaWorld Entertainment has made a bid of US$3.4bn for Cedar Fair, with the bid sending company stocks soaring ahead of the proposed takeover




With so many big things coming in the year ahead, we've rounded up all the key events taking place this year. Welcome to your attractions calendar for 2022.




Disney Animation has revealed that parts of Encanto were inspired by dark rides, leading to fans calling for the smash hit to get its own attraction at Epcot




Efteling must cut its nitrogen emissions or cap its visitor numbers to five million people a year




The Avengers are leading the way for Disneyland Paris' 30th-anniversary celebrations, with the rest of the Disney gang not too far behind in an exciting year for the French attraction




The Circus Bumba land was inspired by Flemish children's TV show Bumba and has been in development for several years




Visitors to SeaWorld's US parks are being offered a new perspective on animal care, with a brand-new education programme taking them behind the scenes of its animal operations




Honouring East Asian traditions, Disney's Lunar New Year celebration has returned to the Disneyland Resort in California




A pair of highly anticipated John Wick and Now You See Me attractions are making their way to MOTIONGATE at Dubai Parks and Resorts. Planet Attractions spoke to FORREC's Eric O'Rourke about the record-breaking new additions




Both Bob Iger and Bob Chapek received huge pay boosts in 2021, with Disney's top men pulling in a staggering US$74.8m between them last year




Just in time to celebrate its 30th anniversary this year, the Sleeping Beauty Castle has reopened to guests at Disneyland Paris following a 12 months renovation period




Lagotronics Projects will develop several media-based attractions, including a VR coaster and a dark ride for the upcoming Pradera Islands theme park




Gardaland has offered a first look at the ride vehicle for the upcoming Jumani - The Adventure dark ride attraction




Have you ever wanted to own an actual piece of rollercoaster track? Well now you can, with Blackpool Pleasure Beach now selling parts of the Big One for the most avid of theme park enthusiasts




We're not far off Mark Zuckerberg's big reveal of the metaverse and what that means for the future, but when it comes to attractions, there are some companies already well ahead of the curve. Andrew Jacobs, accesso's chief commercial officer, explains what it means for operators to be in a mobile-first world.




Reanimated and ready to take a bite out of its visitors, the former Camelot Theme Park is being resurrected as an immersive cinematic zombie experience




New attractions based on Hey Duggie, JoJo & Gran Gran and Andy's Dinosaur Adventures will open at CBeebies Land at the Alton Towers Resort later this year




You can now vote for your favourite influencers and content creators in the 2021 Clamshell Awards from Cupcakes & Coasters




Work on a new dinosaur-themed rollercoaster at Tayto Park is currently underway, while construction is also expected to begin on two steel coasters next year




Orange County – the home of both Universal and Disney's Florida operations – has been declared a Covid-19 hotspot




YellowRoc and ActiveLeisure have announced a partnership to deliver a complete construction and installation service for themed attractions




The Met is taking its first-ever look at Disney's theme parks as part of a special exhibition dedicated to the inspirations behind Walt Disney's most iconic creations




Tis the season to be jolly AND to give gifts, so why not give a special gift to a special someone from your favourite attraction? We took a look at some of our favourite stocking fillers from the world's biggest attractions




Change is coming for Universal, with the incoming chairman and CEO, Mark Woodbury, handing new senior positions to Karen Irwin, Tom Mehrmann and more in a major shakeup of the company's leadership structure




The Grinch might have stolen Christmas but apparently he did while looking good




We asked some of the industry's top names from Disney and Universal where it all started for them - with their first-ever ride experience




Bob Iger is set to hand the reins over to Susan Arnold, who becomes the first woman to be appointed Disney chairman in the company's history




Planet Attractions' Editor-in-Chief Tom Anstey is set to host a panel looking at trends emerging from Vietnam's growing attractions industry




Vice chair Woodbury, who has played a key role in the Comcast company's parks expansion worldwide, steps up in March 2022




Alterface, Storyland and Studios Occitanie are collaborating with the video game company on the project, which is slated to open in 2025




Michael Spanos steps down after two years as CEO; Ben Baldanza takes Bassoul's former position as chairman of the board




Eleven major new ride attractions to open at waterparks and theme parks in 2022 – the most "significant and exciting lineup" in SeaWorld history




The six-zone Paramount Film and Television Park is part of a US$8 billion tourism development and is expected to open in Yunnan province in 2024




The three-part zone, opening next spring, allows guests to get creative as they design and build their own Lego cars and take part in a virtual race




Despite a lack of international visitors and a decline in overall visitor numbers, SeaWorld Entertainment has seen record earnings for its third quarter, marking continued recovery from a COVID-hit 2020 for the operator




For a limited time starting November 21, visitors to Downtown Disney will be able to experience Star Wars: Tales from the Galaxy's Edge in virtual reality




As part of its mission to become a full-fledged resort and leisure destination, Ocean Park is hosting a month-long wellness event with yoga, hiking and glamping starting November 7




Alice in Wonderland has reached the grand old age of 70 and as a result the Disney Imagination Campus has taken a look at the science behind its historic Mad Tea Party attraction




Shanghai Disneyland is reopening to the public after a single case of Covid-19 caused the park to be shut down and all of its guests tested




The founder of Madame Tussauds and the father of the Latin American attractions industry have both taken their rightful place as a part of the IAAPA Hall of Fame




Universal's theme park attendance has surged in Q3, with Universal Orlando at the forefront after recording its most profitable quarter ever




When it comes to global trends this is THE next big thing and there's a good chance you don't quite know what it means yet. Welcome to the metaverse and here's exactly why you need to get in on the ground floor.




Six Flags has seen staff costs more than double since the pandemic with cost-cutting measures taking place elsewhere in the business to accommodate the sharp rise in labour expenses




Six Flags continues to show positive recovery from a COVID-affected 2020 with visitor numbers almost reaching pre-pandemic levels in its latest earnings report




The Rig is a unique venture that will transform a former oil rig in the Arabian Gulf into a resort featuring theme parks, hotels, restaurants and even actual sky diving!




Universal has released first person footage of what it's like to ride its brand new Velocicoaster at night




Disneyland is getting its first movie with Halloween's David Gordon Green lined up to direct the origin story of origin stories




The team behind Universal Studios' iconic Horror Nights in Singapore has launched an exhibition exploring what goes into planning the horrifying event.




New experiences for the visually impaired are set to be rolled out at a number of Merlin attractions, including Legoland Parks, Legoland Discovery Centres and Sea Life aquariums




A panel of industry legends will share their stories about the creation of Universal's ever-popular Amazing Adventures of Spider-Man dark ride at this year's IAAPA Expo in Orlando




This year's event will offer a host of horror-themed attractions, including new scare zones and horror mazes




Pokémon is set to make its mark at Universal Studios Japan following a landmark deal to bring the popular IP to the park starting in 2022




With Evergande at risk of complete collapse thanks to US$305bn worth of debts, the future of its portfolio of 15 theme parks across China is currently uncertain




From October 7 Universal Studios Hollywood and Six Flags Magic Mountain will both be affected by new rules that require proof of vaccination before entry




With the US still not setting a firm date in November to open up to international visitors, IAAPA is working with the government to help its members attend the biggest attractions show of the year




Inka Park will be the first leisure destination of its kind in Latin America




Starting in October De Grote Efteling Koekoekshow will tour both the Netherlands and Belgium




Bob Chapek believes Disney's parks division has emerged stronger than when the company entered the global pandemic




Cruise operator Carnival recently made headlines around the world with the debut of the first rollercoaster to operate at sea. Maurer Rides' Marco Hartwig explains how this all came about




Security specialists Axon have supplied Six Flags' US theme parks with body cameras for staff




Remy's Ratatouille Adventure is the main feature of the expanded French pavilion which will make its debut next month to kickstart Disney World's 50th-anniversary celebrations




The tourism development plan will encourage the predicted 10 million visitors a year to Universal Studios to explore the wider Beijing area






















© Kazoo 5 Limited 2023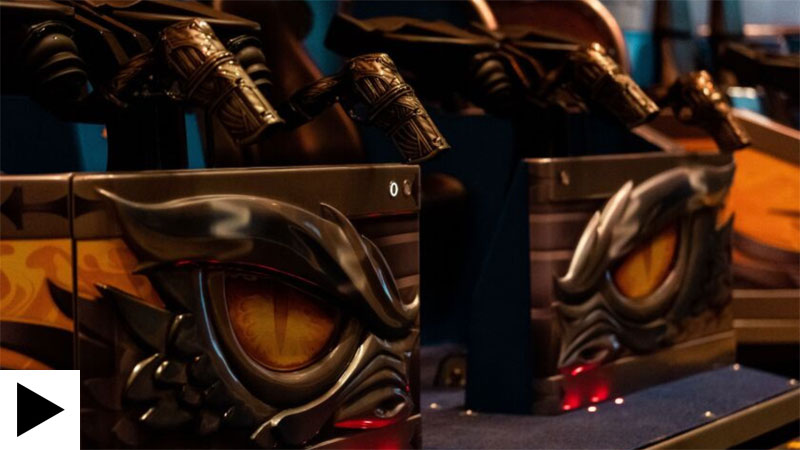 Triotech has announced the launch of its latest project - a 'next generation interactive dark coaster at Salt Lake City's Lagoon Park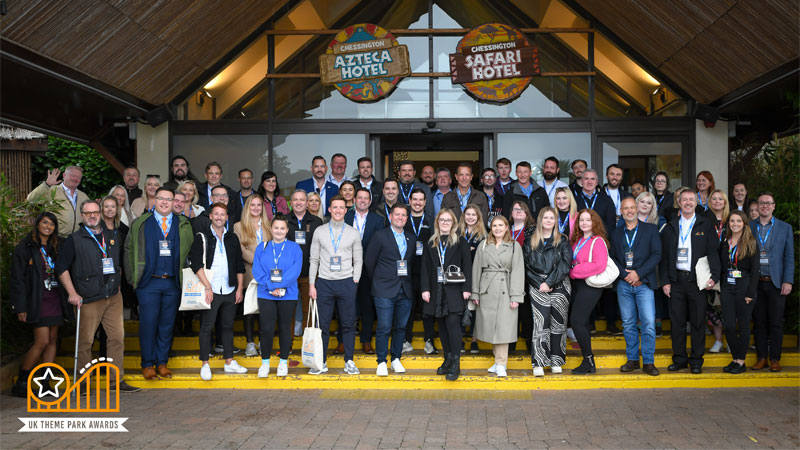 Chessington World of Adventures is your 2023 UK Theme Park of the Year, with Alton Towers, Drayton Manor and Blackpool Pleasure Beach also picking up big wins in this year's UK Theme Park Awards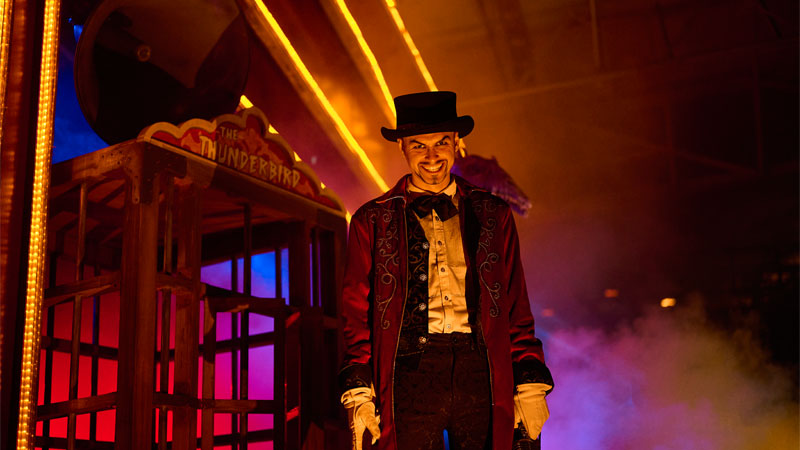 RWS Global will in attendance at this year's IAAPA Expo Europe to discuss major projects including the opening of the Hasbro City FEC, as well as several cruise line and resort partnerships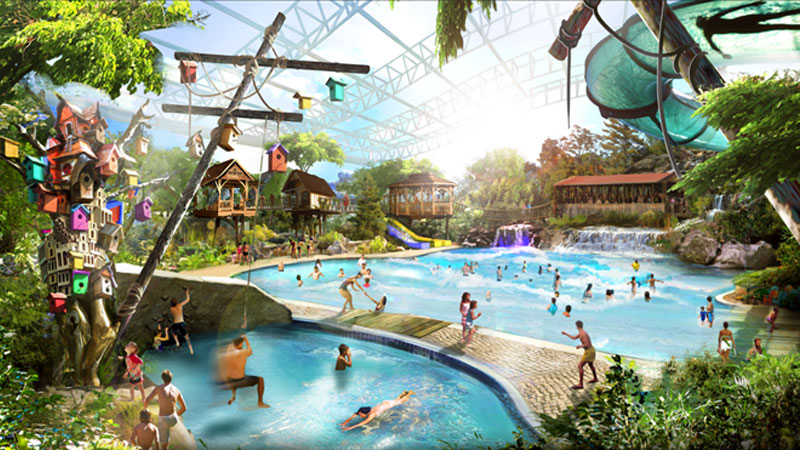 Experiential design firm FORREC will showcase several of its latest projects, including the upcoming American Heartland Theme Park resort in Oklahoma, US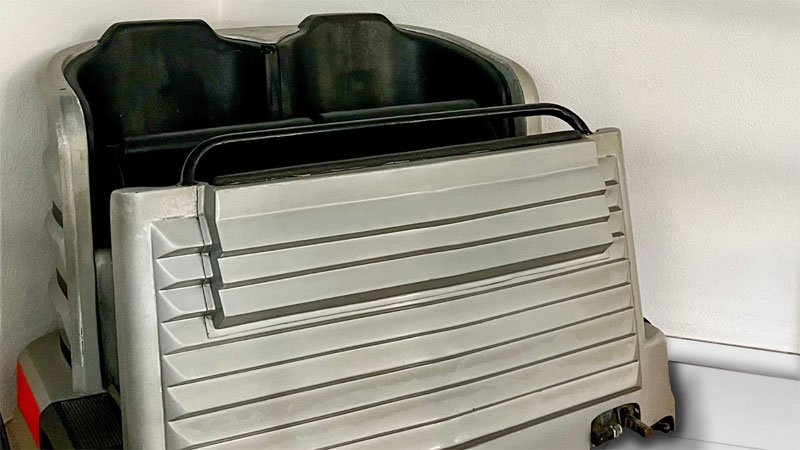 Visitors to this year's IAAPA Expo Europe will be able to walk away with a number of unique items and VIP experiences thanks to a charity auction to be held at the event in Vienna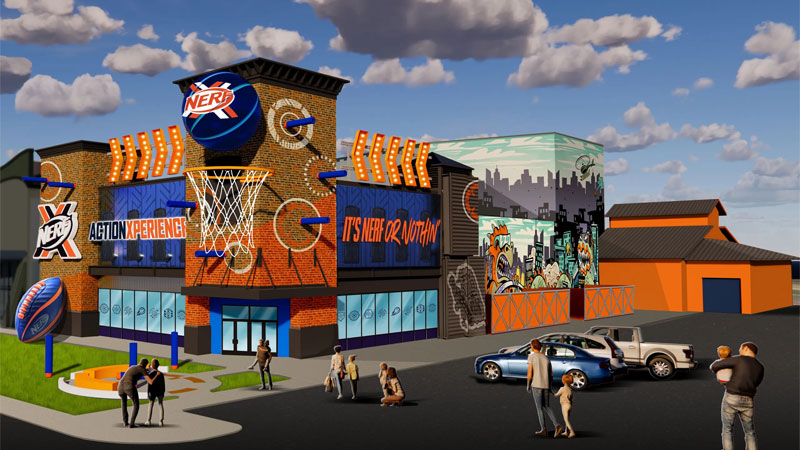 A new Nerf-themed attraction is coming to Pigeon Forge, Tennessee, with the major new addition to the area set to open in 2024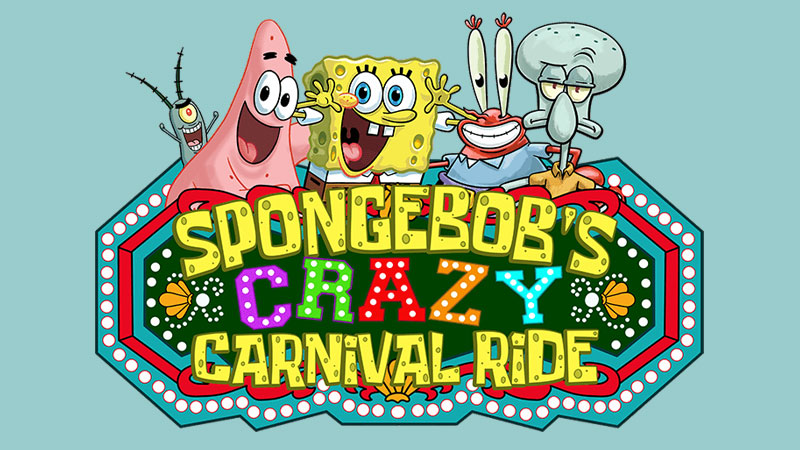 A world-first SpongeBob interactive dark ride is coming to Las Vegas's Circus Circus, with Sally Dark Rides behind the US$6m development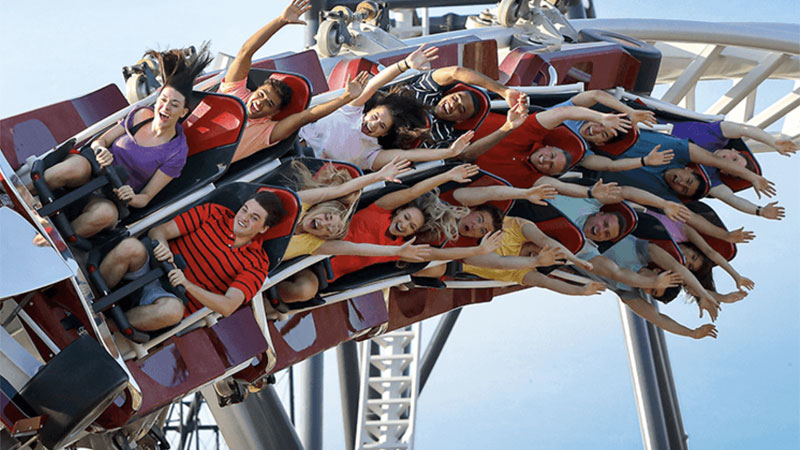 Six Flags has teamed up with Google Cloud to transform its digital offering and enhance the guest experience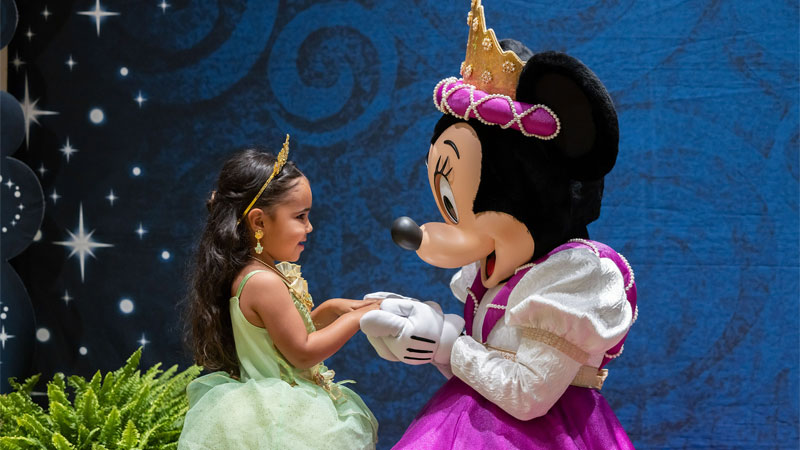 The Disney World resort has hosted its largest-ever wish-granting event with more than 50 children invited to the resort for its Once Upon A Wish Party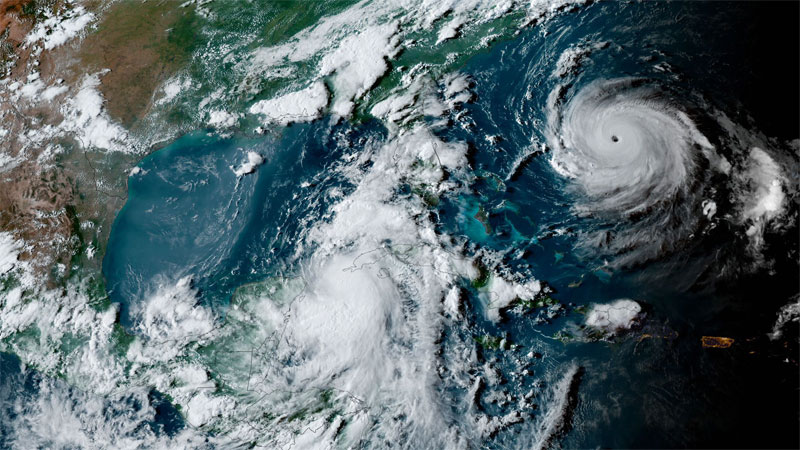 Attractions across Florida have made preparations and many have closed following the arrival of Hurricane Idalia and predicted storm surges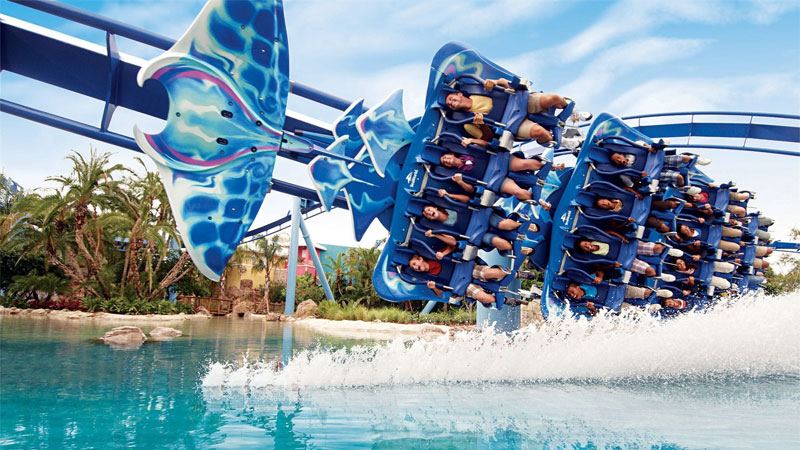 An extreme heat policy introduced to all SeaWorld operations in the US could see other operators follow suit following a tough weather-related summer for theme parks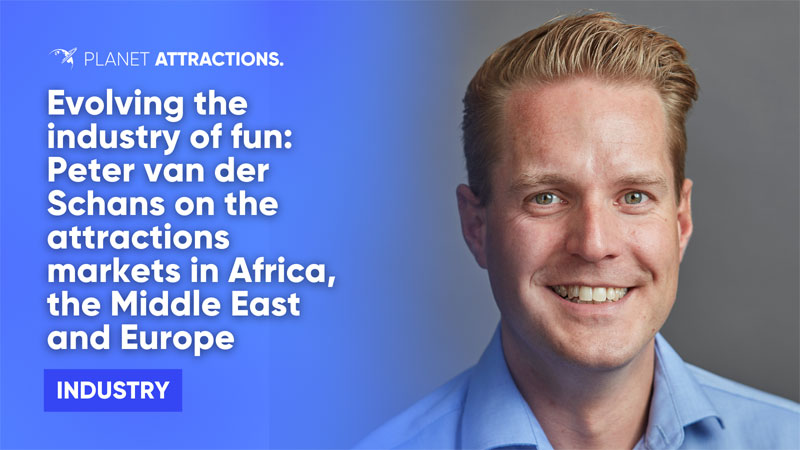 Peter van der Schans has now been at the helm of IAAPA's EMEA operations for more than a year. He shares with Planet Attractions how that year has gone and the progress being made in the global attractions markets of Europe, the Middle East and Africa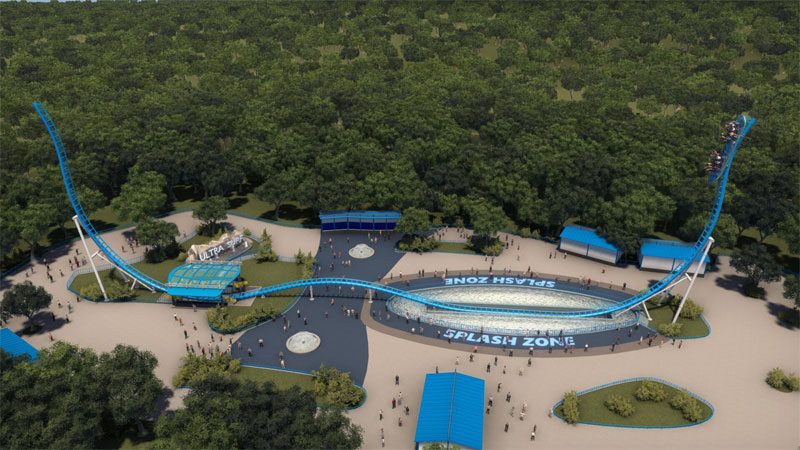 A new Intamin-designed rollercoaster, combining water elements with a thrill ride experience, will open at Six Flags Over Georgia in 2024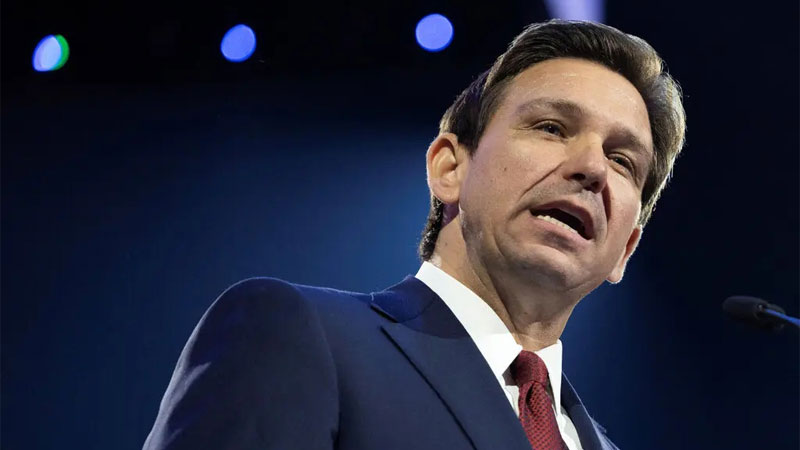 Republican governor Ron DeSantis has called for Disney CEO Bob Iger to drop the company's federal lawsuit against the state of Florida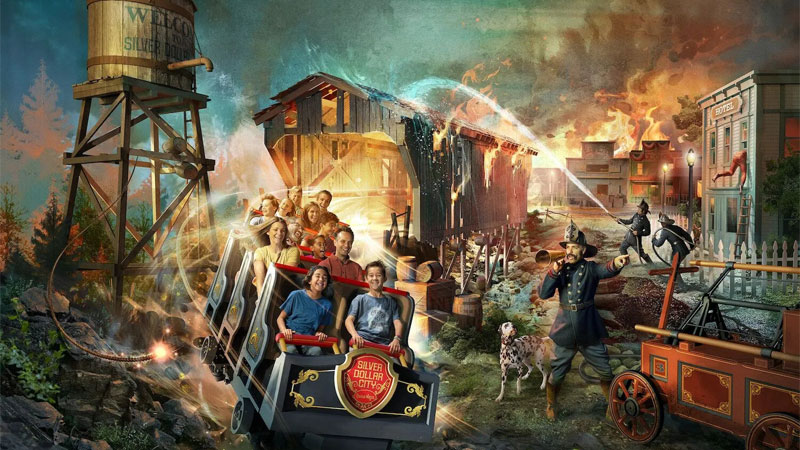 Manufactured by Rocky Mountain Construction, Silver Dollar City's new Fire in the Hole indoor coaster is set to be the largest such attraction in the region when it opens in spring 2024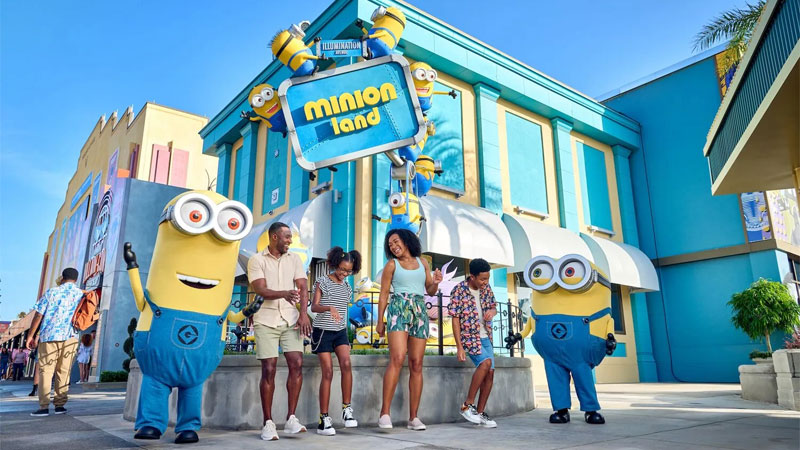 A new immersive land, dedicated to Illumination's Minions and Despicable Me franchises, has opened at the Universal Orlando Resort in Florida, US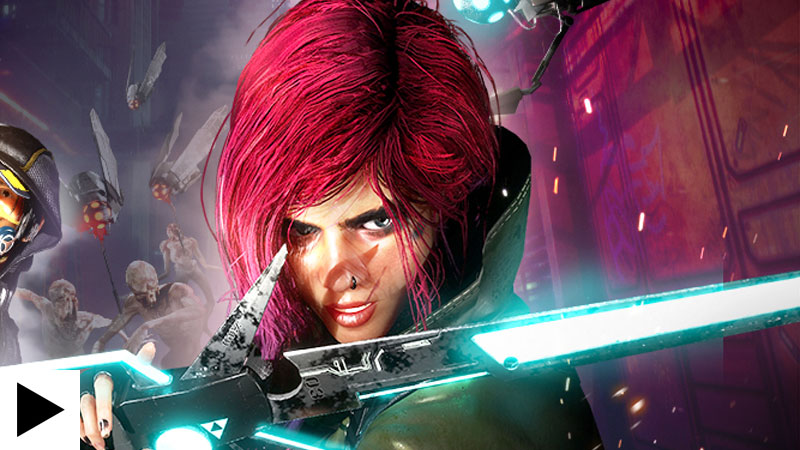 CGI studio Red Raion announces the launch of new CGI title 'Van Helsing - Rise from the Dark' in 5D, VR and Dome formats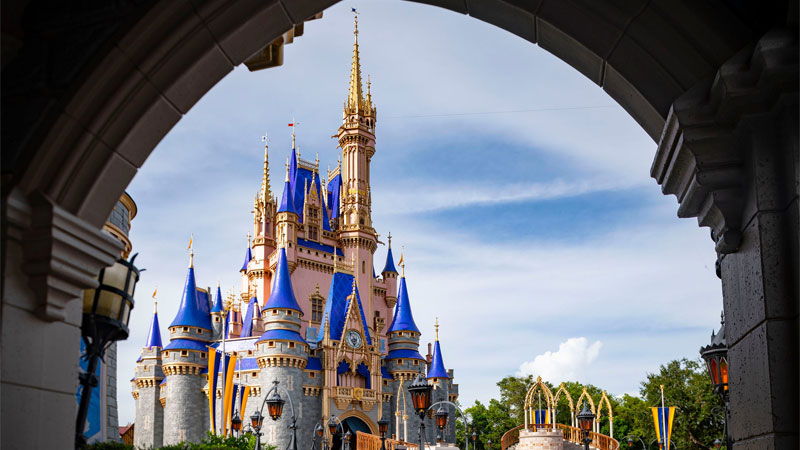 Disney's parks and experiences division has reported US$8.3bn in revenue for Q3 2023, despite rising operational costs and lower guest attendance at the Disney World resort in Florida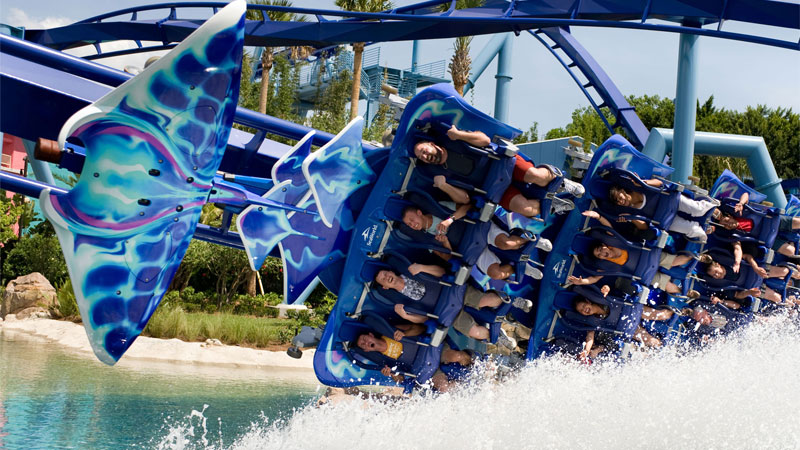 SeaWorld Entertainment has seen a decline in both visitor attendance and revenue in the first half of 2023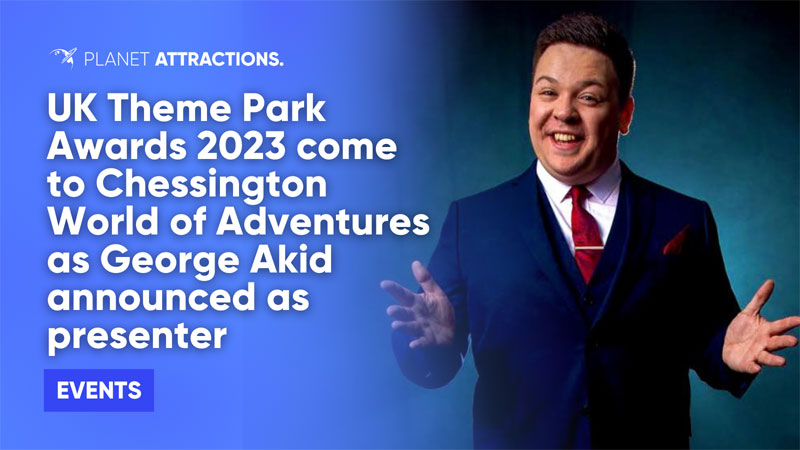 Chessington World of Adventures has been announced as the host for this year's UK Theme Park Awards, with George Akid set to return to his role as presenter during the awards ceremony at the popular attraction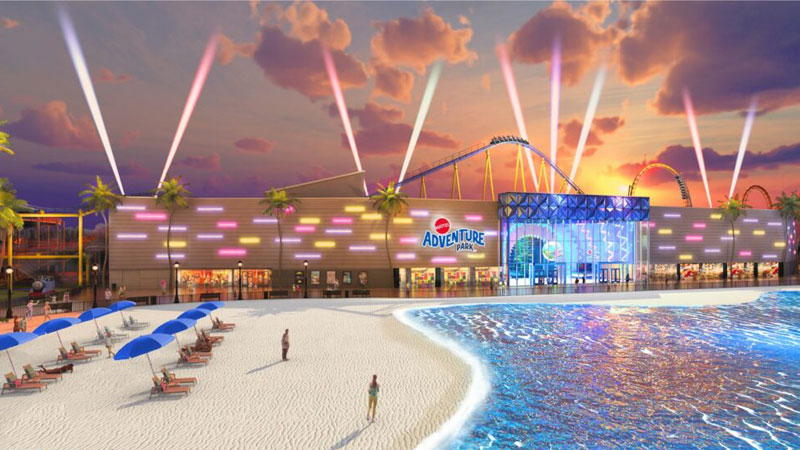 The upcoming Mattel Adventure Park is set to open in 2024 with several attractions dedicated to several IPs including Barbie and Hot Wheels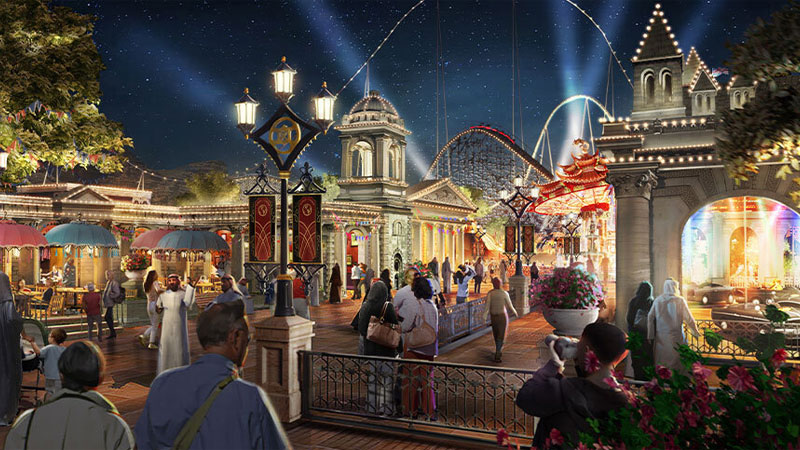 Scruffy Dog Creative Group has been contracted to lead development design and handle design delivery at the upcoming Six Flags theme park in Riyadh, Saudi Arabia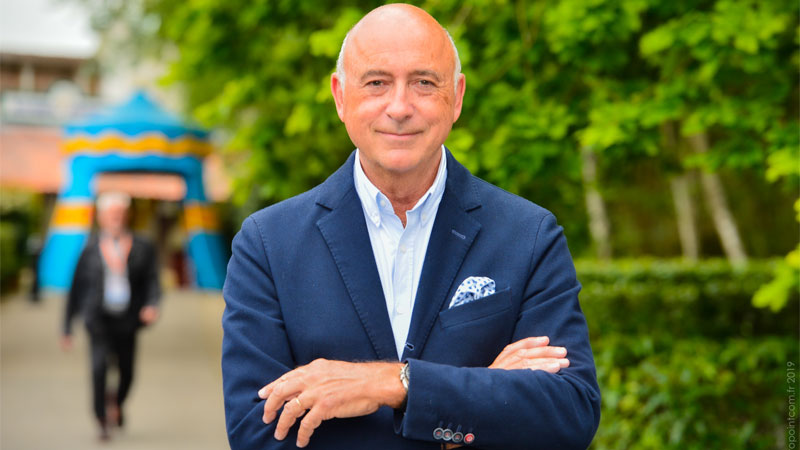 French theme park and animal attraction Le Pal is celebrating its 50th year in 2023. Its CEO, Arnaud Bennet speaks to Planet Attractions on half-a-century of one of the country's most popular offerings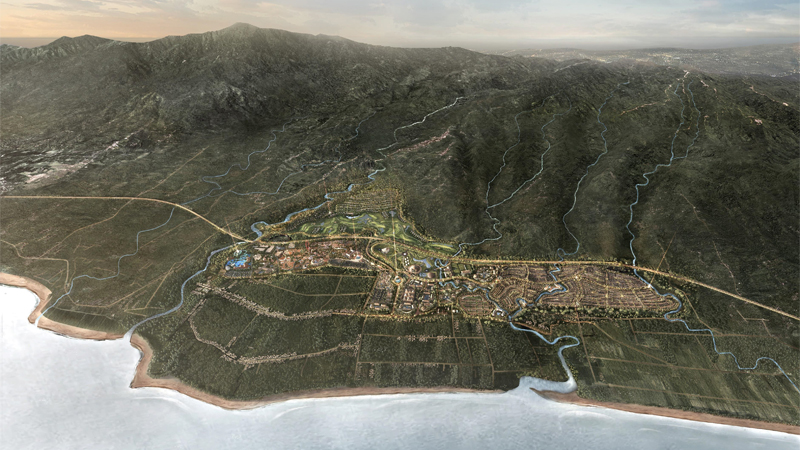 Work is set to start on Bali's highly-anticipated Paramount theme park, with the major development representing the largest of its kind for the Indonesian tourist destination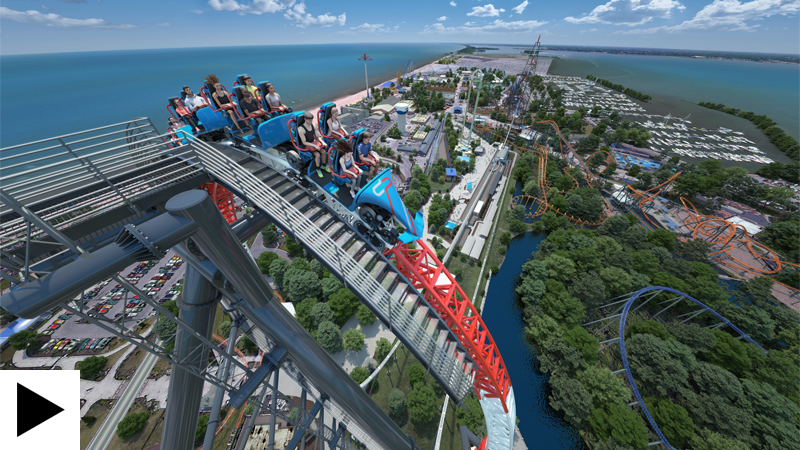 Cedar Point has announced a sequel to Top Thrill Dragster, with Zamperla behind the reimagined Top Thrill 2, which will break the record for the world's tallest and fastest triple-launch strata coaster when it opens in 2024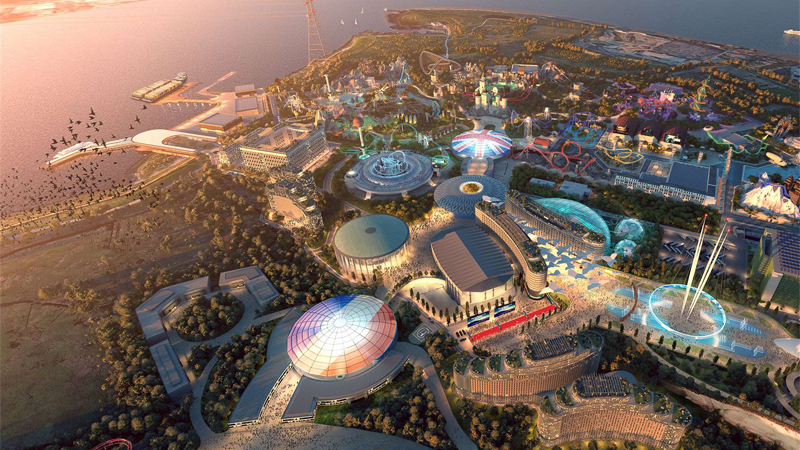 A number of wildlife organisations have called on the UK's Levelling Up secretary Michael Gove to revoke the controversial London Resort's status as a Nationally Significant Infrastructure Project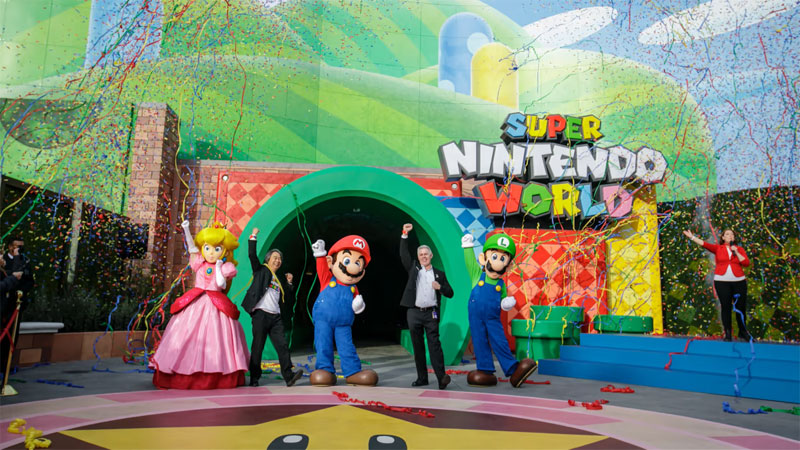 Universal's theme parks have set revenue and profitability records with the division continuing to perform for the operator's parent company Comcast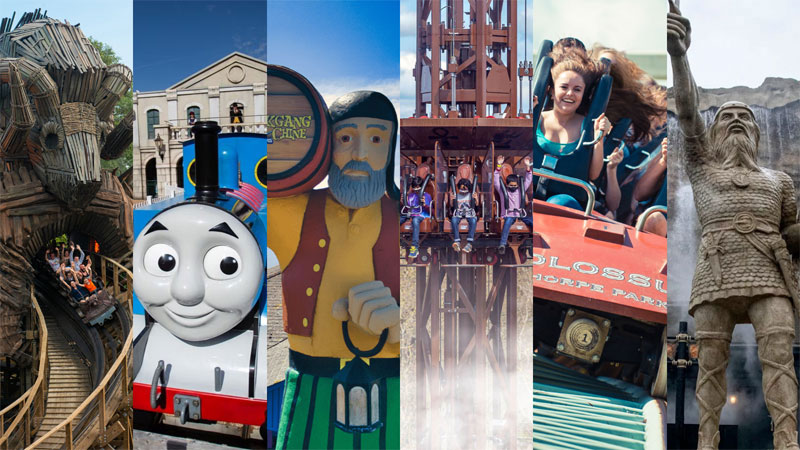 You can now vote on the Britain's best theme parks for 2023 following the opening of the public vote for this year's UK Theme Park Awards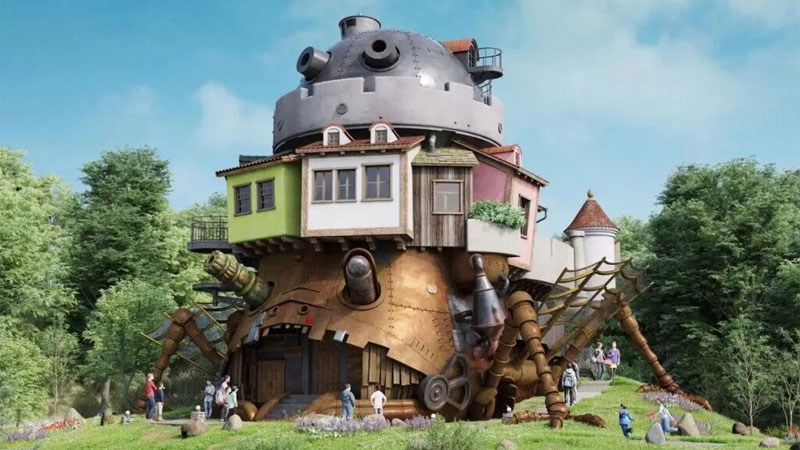 Japan's Ghibli Park has confirmed the opening dates for Mononoke Village and Valley of Witches with the areas set to open in late 2023 and early 2024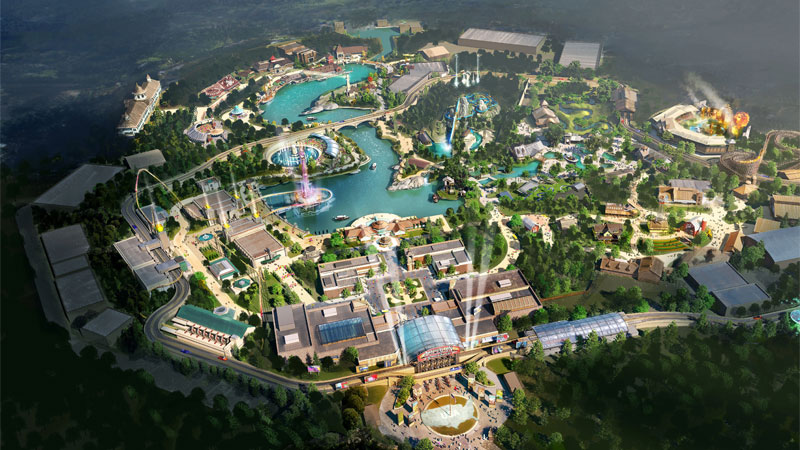 A major US$2bn theme park and resort development comparable to the likes of Disney and Universal is set to open in 2026 in the state of Oklahoma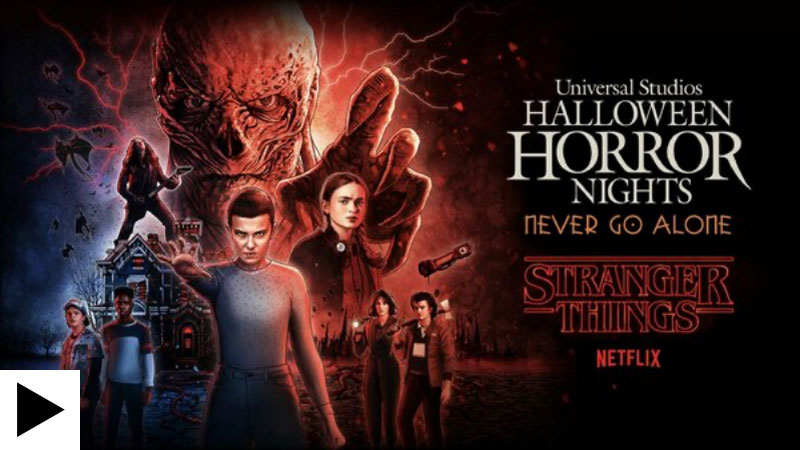 Universal has revealed a first look at its upcoming Stranger Things experience ahead of its Halloween Horror Nights event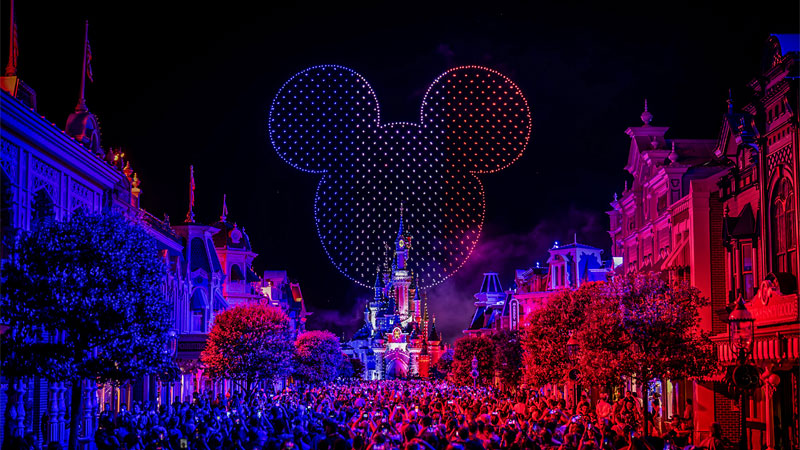 Dronisos has broken the record for the largest drone show ever performed in Europe, with the company behind Disneyland Paris's Bastille Day nighttime spectacle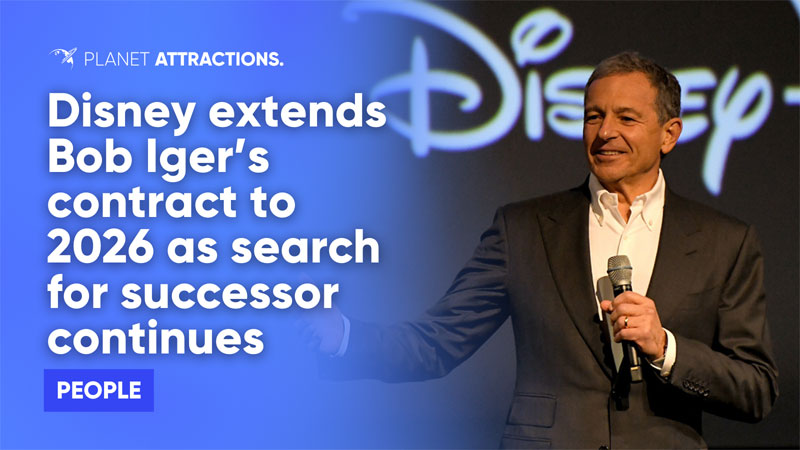 Bob Iger has had his Disney contract extended by two years as the company continues to search for a successor following his surprise return as CEO last year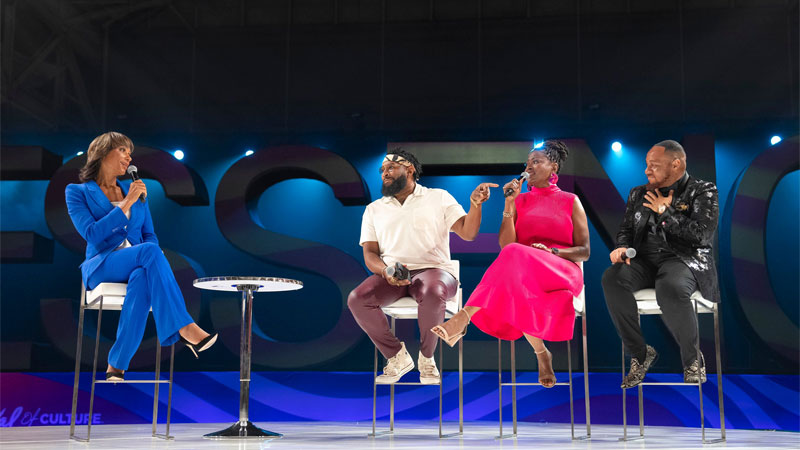 Disney is seeking 100 applicants from black and underrepresented communities across the US for the 2024 edition of its Dreamers Academy scheme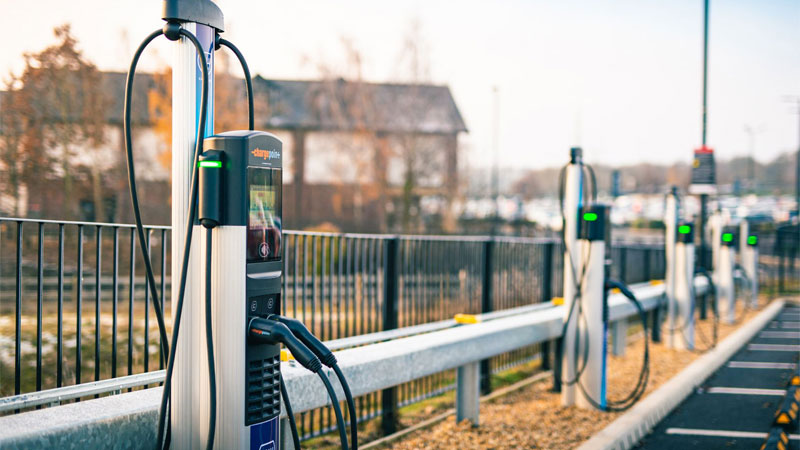 Merlin Entertainments has partnered with RAW Charging to install electric vehicle charging points at five UK attractions this summer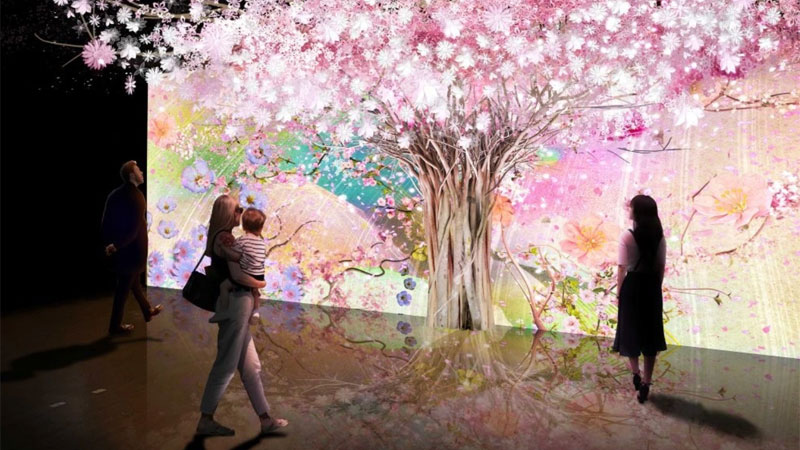 Tokyo's Hanayashiki theme park is set to introduce an array of new additions, with the 170-year-old theme park about to launch a number of new attractions and a new themed zone later this month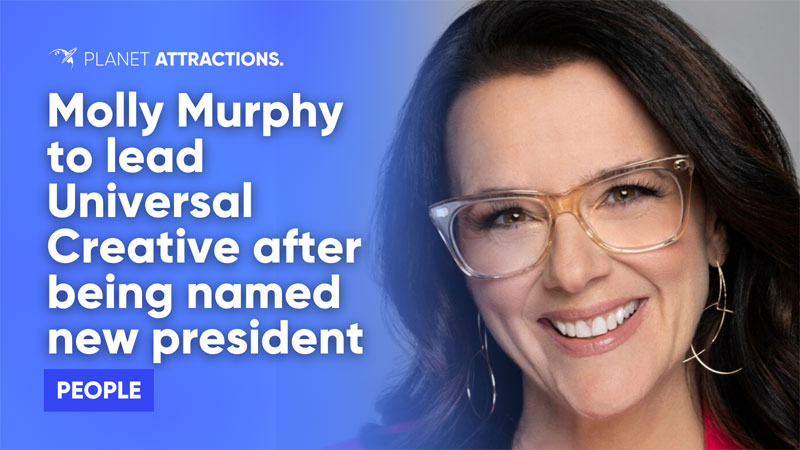 Molly Murphy has been named the new president of Universal Creative, with the former Gensler principal set to lead the design and creation of Universal theme park experiences across the world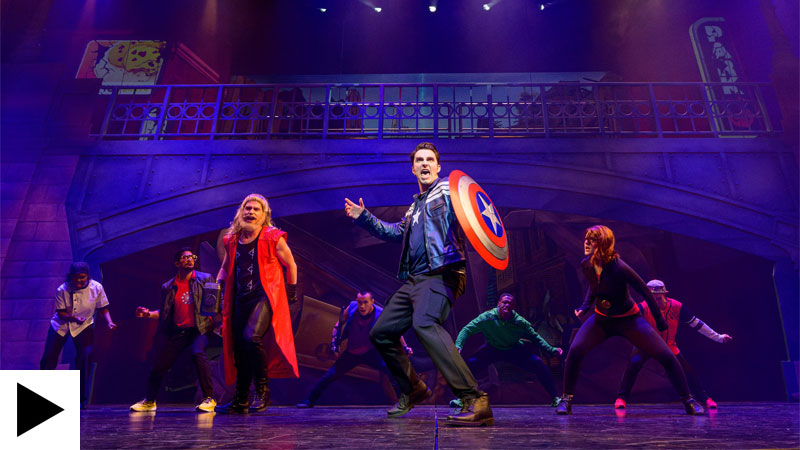 Marvel's 'Rogers: The Musical' has been brought to life with a limited time run of the musical seen in Hawkeye now on show at Disney California Adventure Park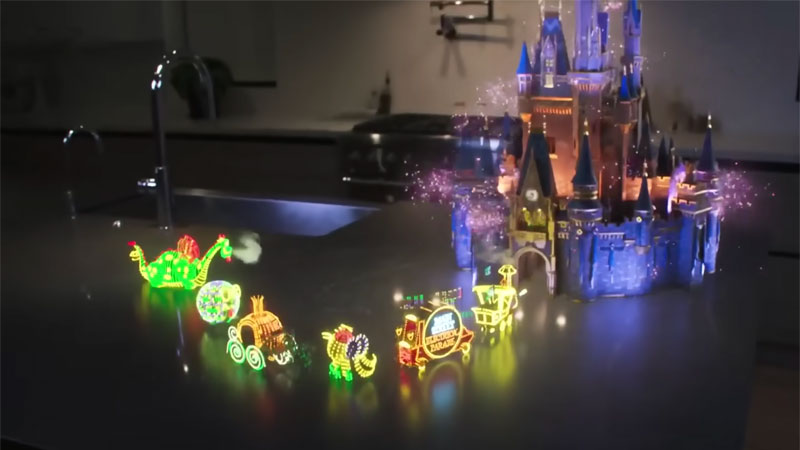 A virtual Disney theme park in the Metaverse remains a long-term possibility following a partnership between Disney and Apple's upcoming Vision Pro headset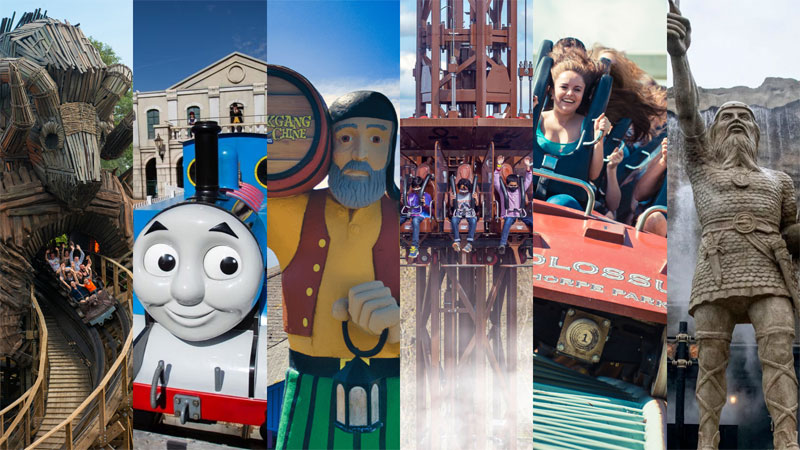 The finalists in this year's UK Theme Park Awards have been announced, with Alton Towers, Chessington World of Adventures and Blackpool Pleasure Beach among the major contenders in the running for this year's top prize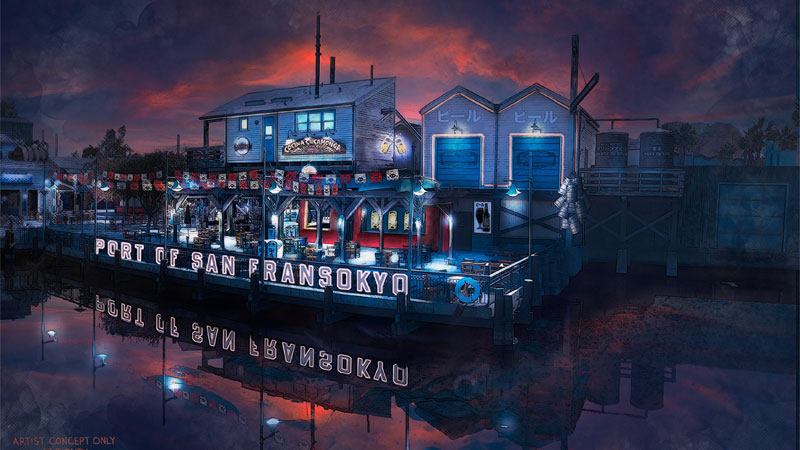 Disney has revealed a first look at San Fransokyo Square, a new Big Hero 6-themed land opening at the Disneyland Resort in California in August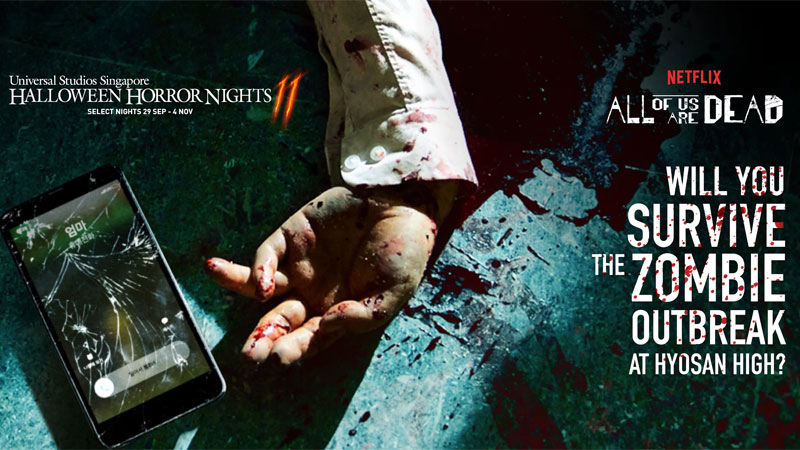 All of Us Are Dead will be the first Korean horror series to make its way to a Universal park, after being announced for this year's Halloween Horror Nights at Universal Studios Singapore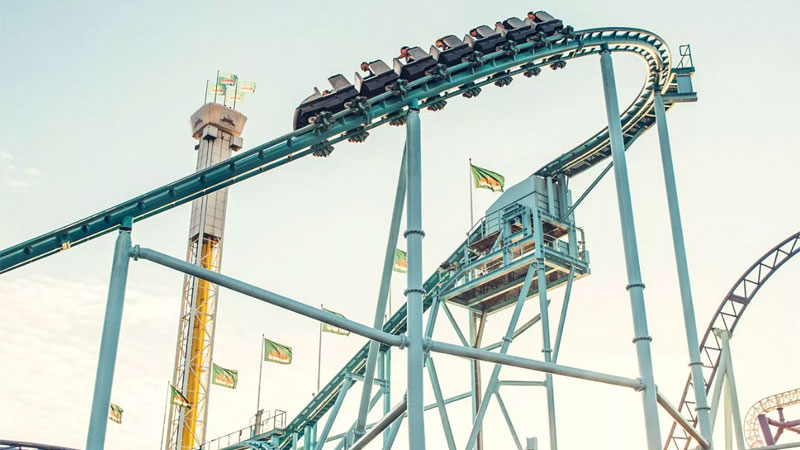 One person has died and nine have been left seriously injured after a rollercoaster car derailed at Sweden's Gröna Land amusement park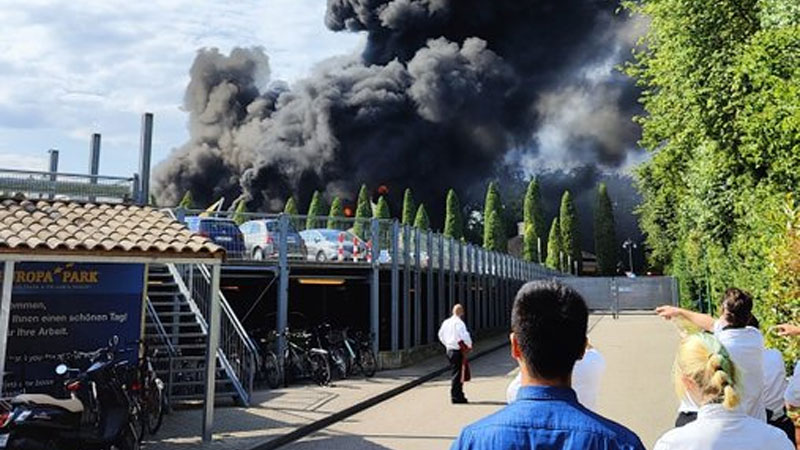 Europa-Park has reopened following a major fire at the park earlier this week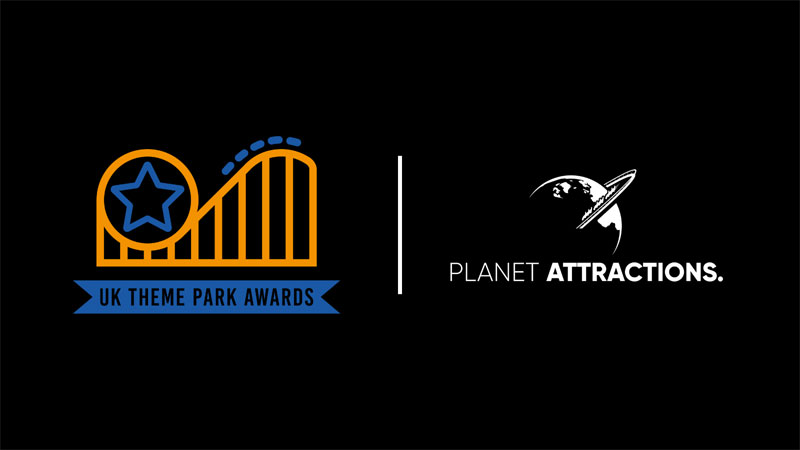 Planet Attractions will partner with this year's UK Theme Park Awards, joining the expert judging panel and acting as media partner for the awards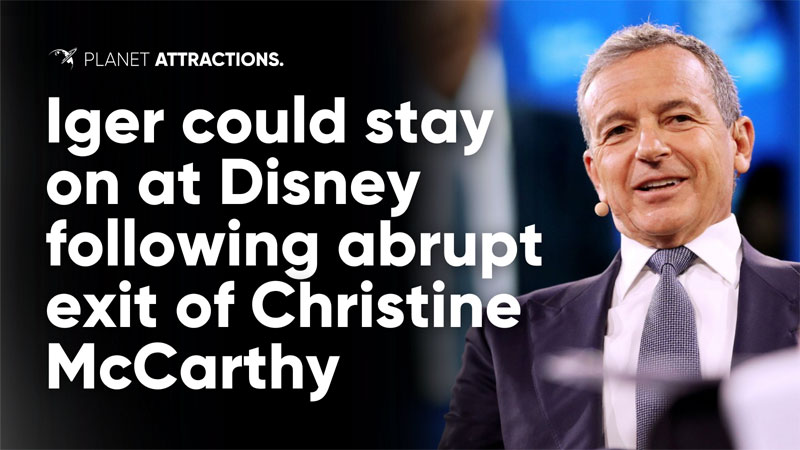 After Disney announced that its CFO Christine McCarthy is taking a family medical leave of absence from the company, it has been suggested that Bob Iger could stay on as CEO beyond his planned departure from the company in 2024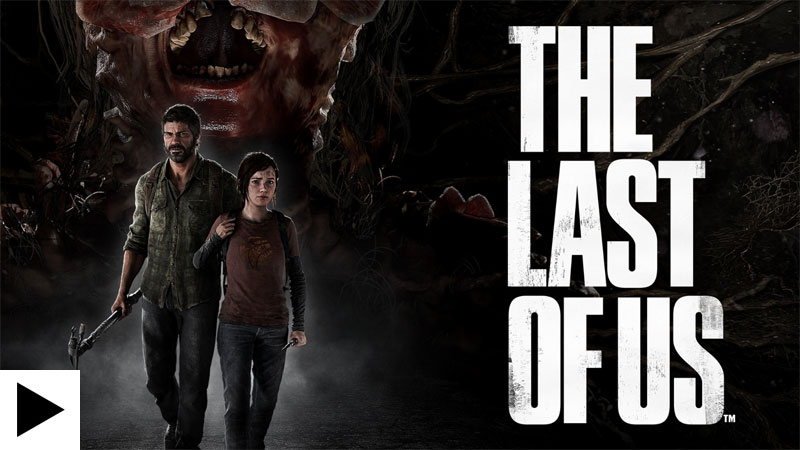 The Last of Us is the first major new IP to be announced for this year's Halloween Horror Nights at Universal Studios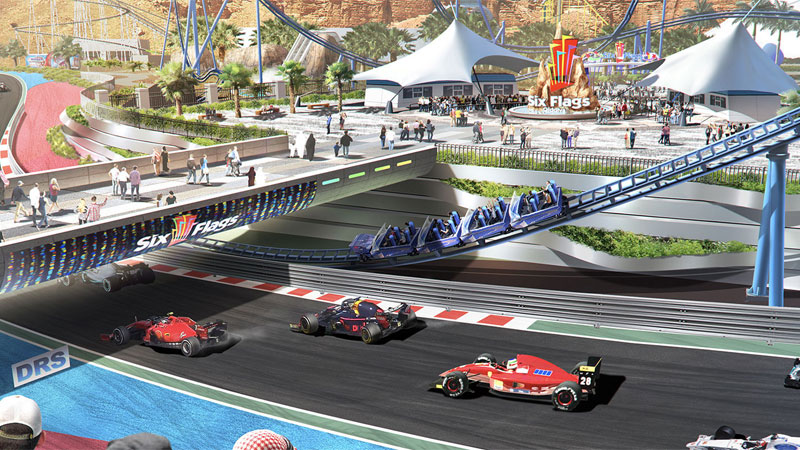 Saudi Arabia is set to invest a further US$800bn on top of the US$1tn investment it has already made in tourism, with even more new projects set to come up in the kingdom over the course of the next decade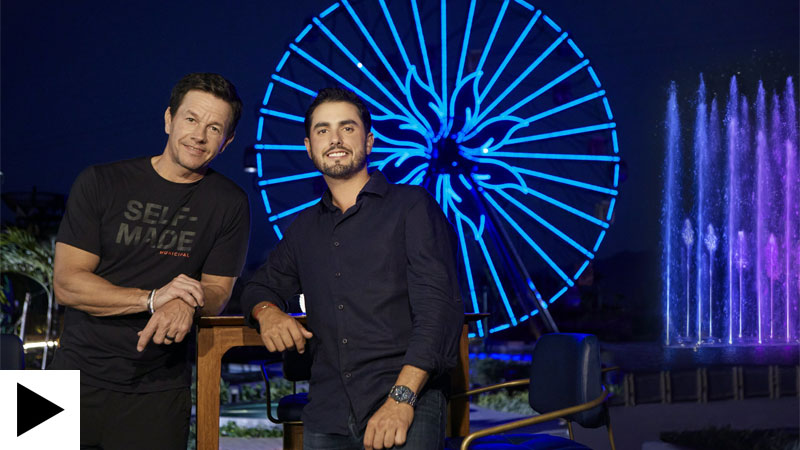 Catherine Zeta-Jones, Mark Wahlberg, Jaime Camil and Abraham Ancer are the figureheads for a star-studded promotional campaign for the upcoming Vidanta World theme park, which is set to open in its first phase later this year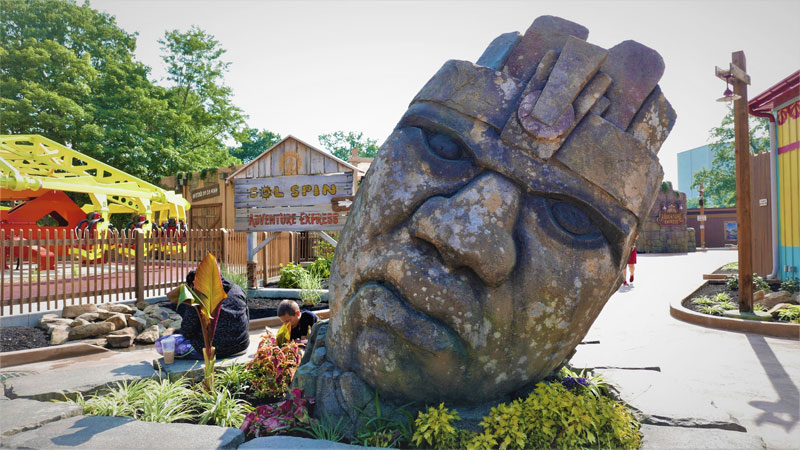 A new themed land has arrived at Kings Island, with Adventure Port taking visitors on a journey in search of an ancient lost city's forbidden temple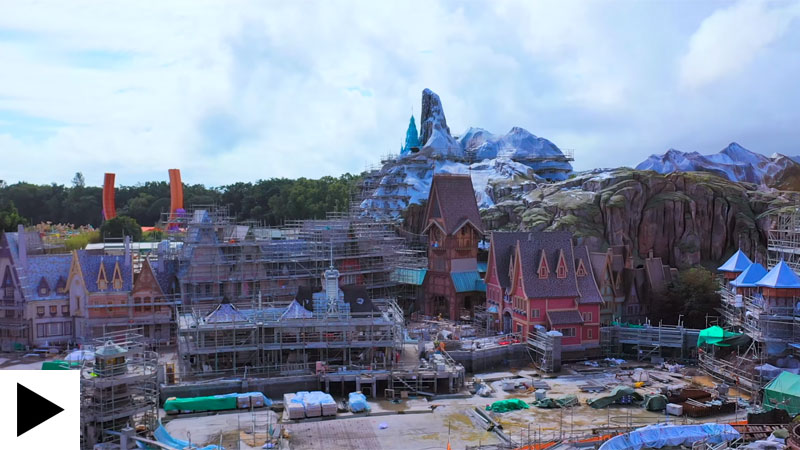 World of Frozen is currently under construction at Hong Kong Disneyland. Here's how it's looking at the moment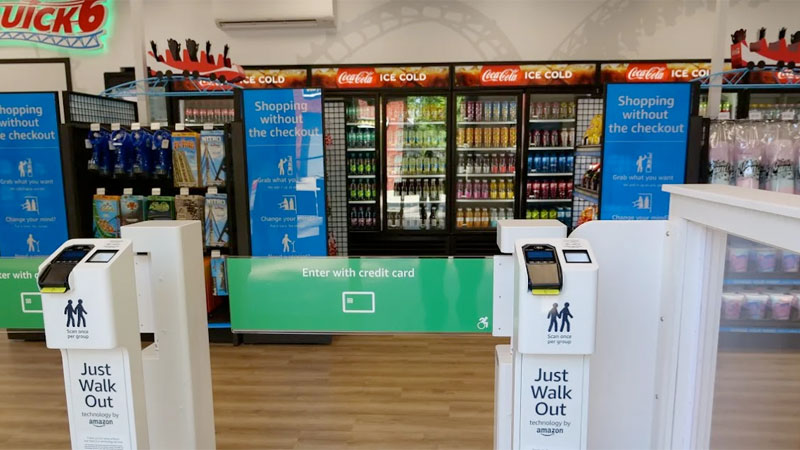 Six Flags will become the first theme park operator to utilise Amazon's Just Walk Out technology, with the cashless and cashierless shopping experience coming first to Six Flags Great Adventure in June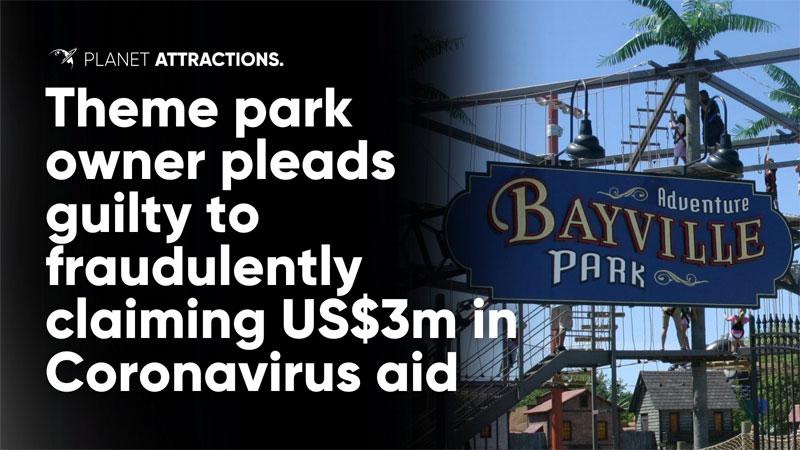 Donald Finley, owner of the Bayville Adventure Park on Long Island, New York, has pleaded guilty to fraudulently obtaining US$3m in Covid relief funding to buy himself a house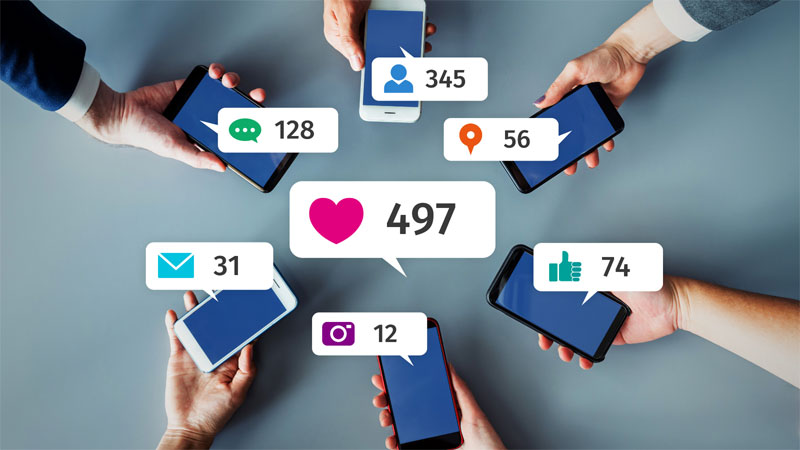 How can you leverage user-generated content and photo purchases to drive revenue and simultaneously promote your attraction? Attractions.io's Peter O'Dare has the answers...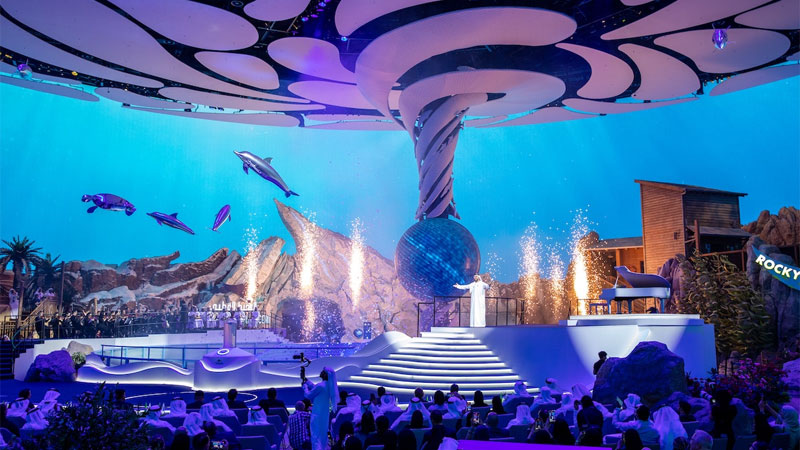 SeaWorld and Miral are celebrating the launch of SeaWorld Abu Dhabi - the first SeaWorld-branded attraction to open in more than thirty years and the first to open outside the US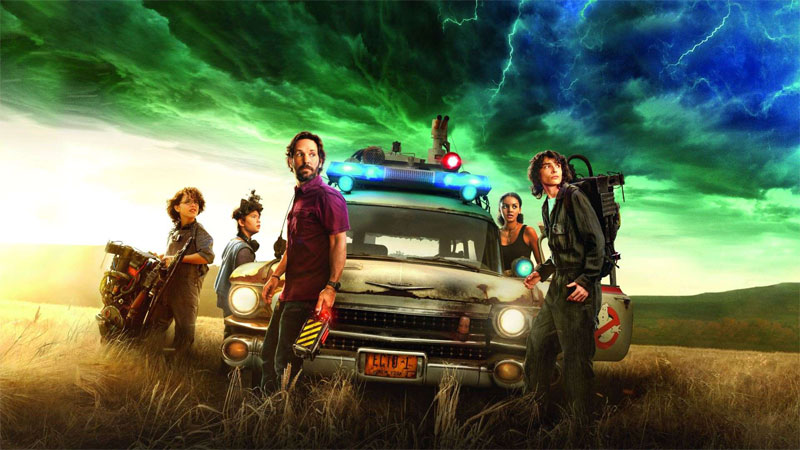 Merlin's Scott O'Neil and Sony's Jeffrey Godsick have hinted at the use of further Sony IPs in Merlin attractions following the launch of World of Jumanji at Chessington World of Adventures in the UK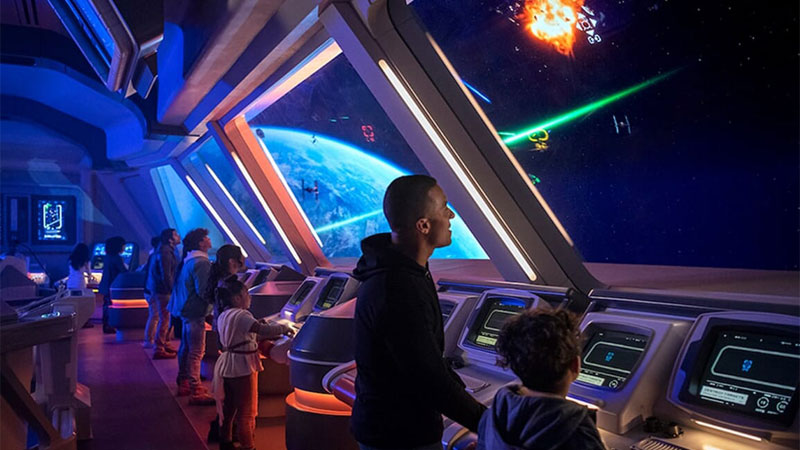 Disney has announced that its Star Wars Galactic Starcruise experience will cease operations permanently in September 2023 after only 18 months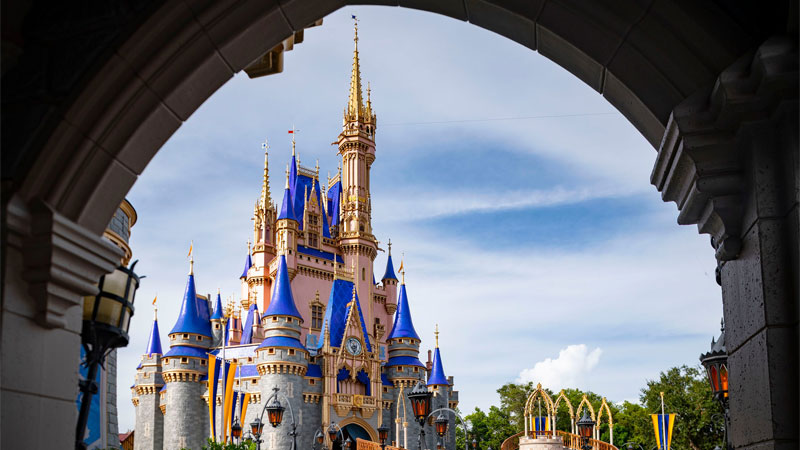 Disney has scrapped plans for a US$1bn corporate campus in Lake Nono, Florida, as the company's public feud with Florida governor Ron DeSantis continues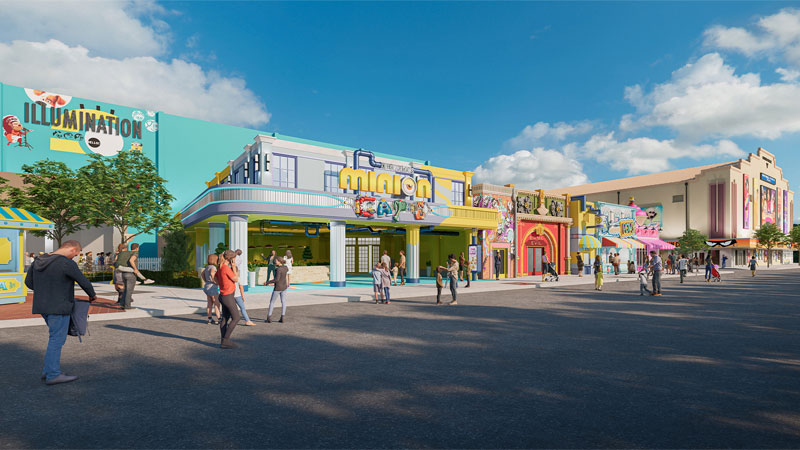 Universal Orlando has revealed details and renderings of its upcoming Minion Land, with the hotly-anticipated attraction set to open to the public this summer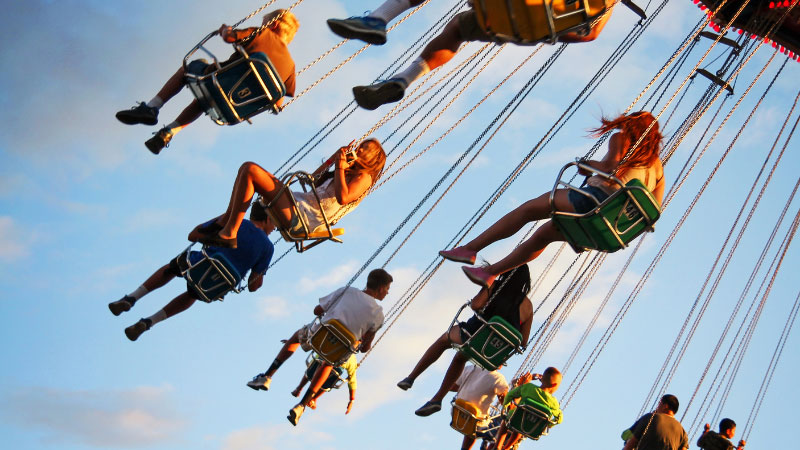 Global attractions association IAAPA has launched its 2022-2026 Global Theme and Amusement Park Outlook report, with the research forecasting a 7% increase in attendance at North American theme parks


Universal Studios Japan has announced the closure of The Amazing Adventures of Spider-Man: The Ride, with the attraction to cease operations permanently in early 2024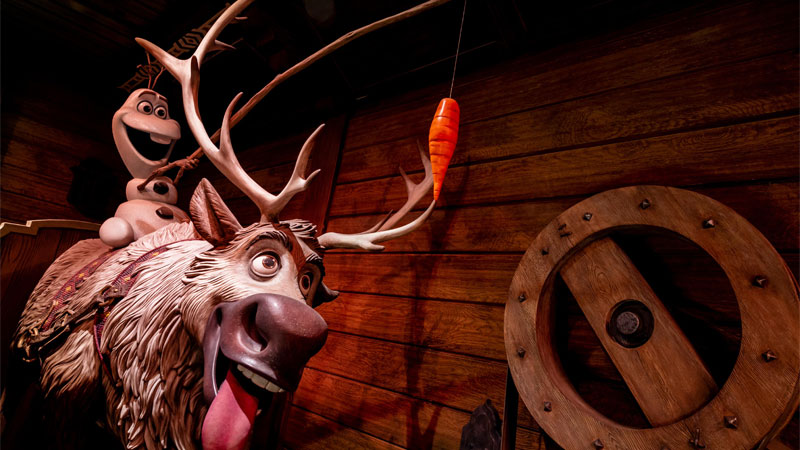 Disney Imagineering has shared a sneak peek at its first-ever Frozen rollercoaster, which is currently under construction at Hong Kong Disneyland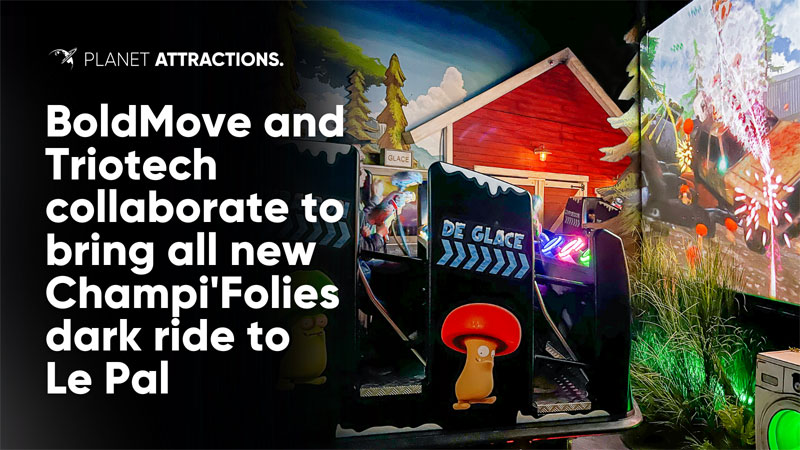 Le Pal has welcomed a brand new dark ride experience, with BoldMove Nation and Triotech joining forces to bring Champi'Folies to life at the French theme park and animal attraction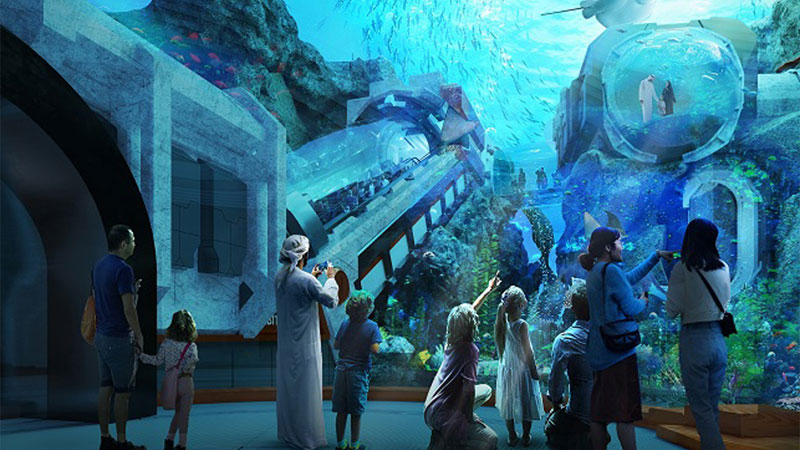 Ahead of the launch of SeaWorld Abu Dhabi, SeaWorld CEO Marc Swanson has said the company would look at domestic licensing or joint venture projects should the 'right opportunity' present itself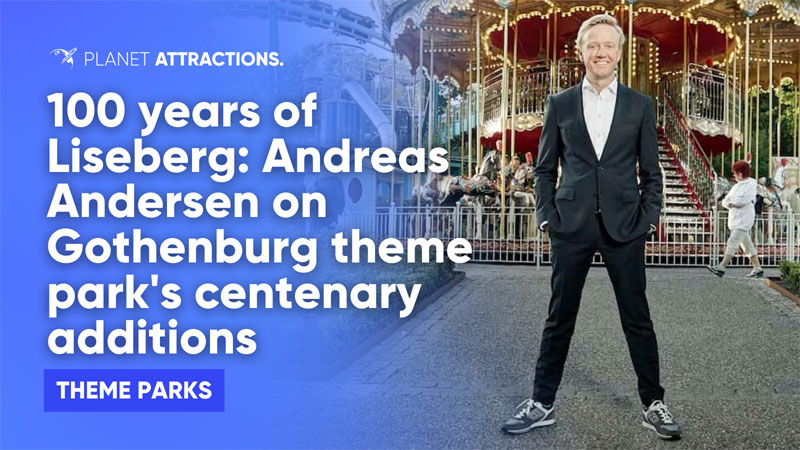 Andreas Andersen speaks to Planet Attractions about what's coming for Liseberg following the launch of Luna Park, the opening of the Grand Curiosa Hotel and the soon-to-open Oceana waterpark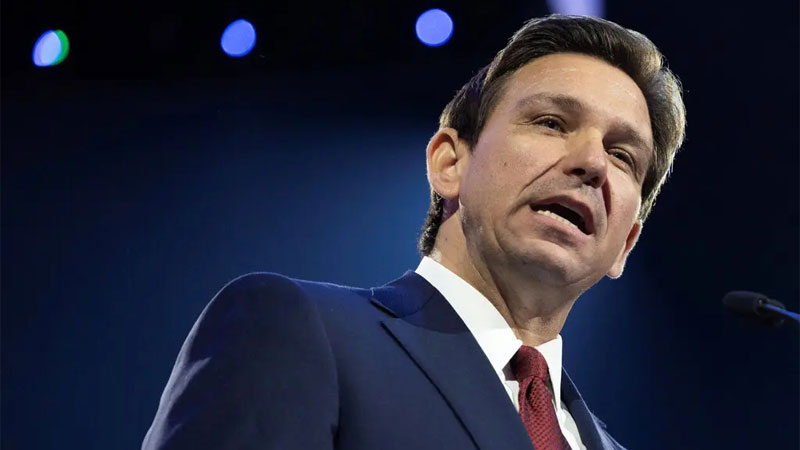 The board appointed by Florida governor Ron DeSantis has filed a lawsuit against Disney just days after the entertainment giant sued the board for stripping it of its self-governed status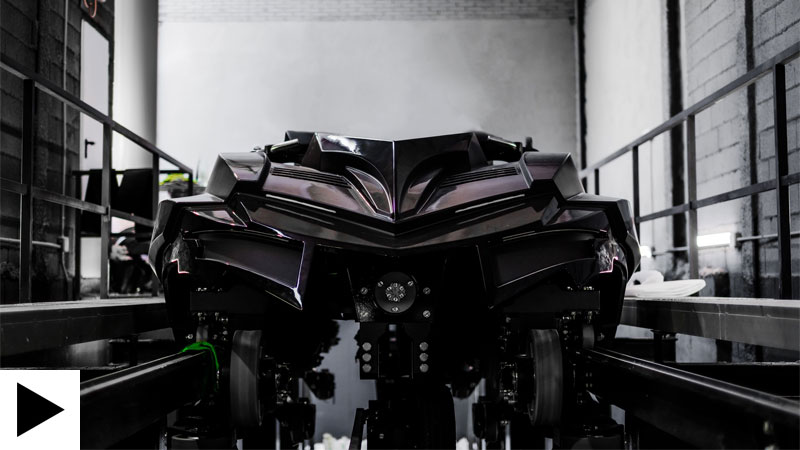 Europe's answer to the Velocicoaster has its opening date, with the highly-anticipated Batman-themed Gotham City Escape set to launch on May 13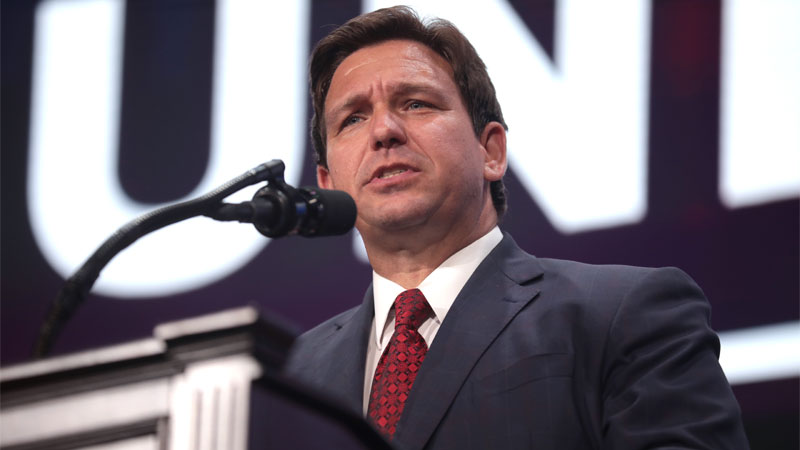 Disney has sued Florida governor and presidential hopeful Ron DeSantis, claiming the state's retaliation for its stance on LGBTQ+ issues violates its constitutional rights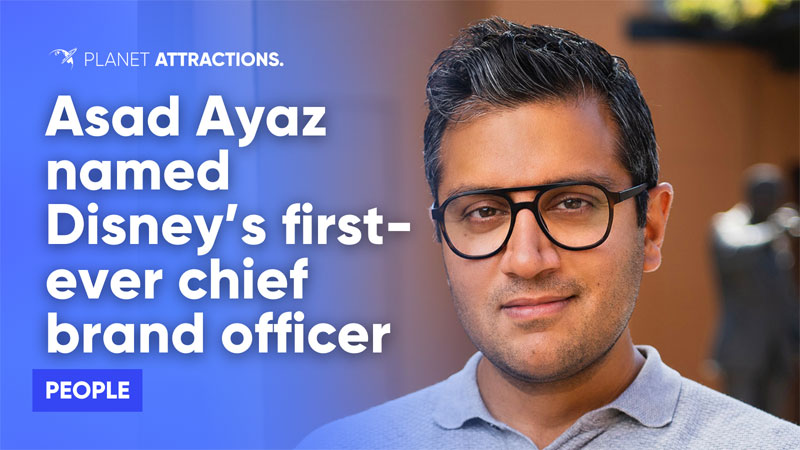 Disney's leadership structure continues to change, with Bob Iger naming company veteran Asad Ayaz as the company's first-ever chief brand officer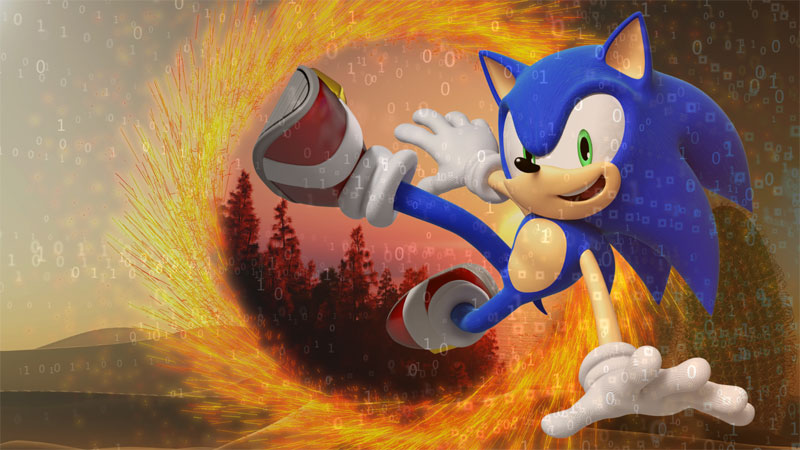 Will AI take over the planet or could it just maybe develop your next new dark ride attraction? Tom Anstey asked an AI a few simple questions to see how it would do in developing such a ride concept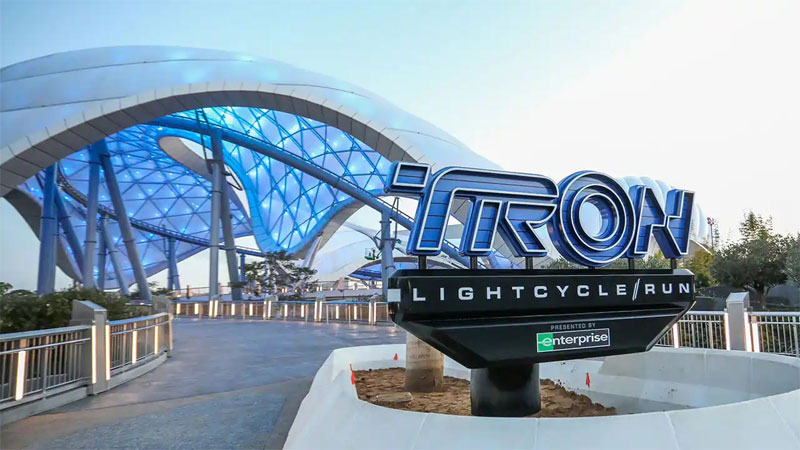 The highly-anticipated Tron/Lightcycle Run rollercoaster will open today (April 4) at Disney's Magic Kingdom. The ride was originally scheduled to open in 2021 but experienced several setbacks due to the Covid-19 pandemic


Bob Iger has slammed Florida governor Ron DeSantis for for being 'anti-business' and 'anti-Florida' following moves to try and strip Disney of its self-governing power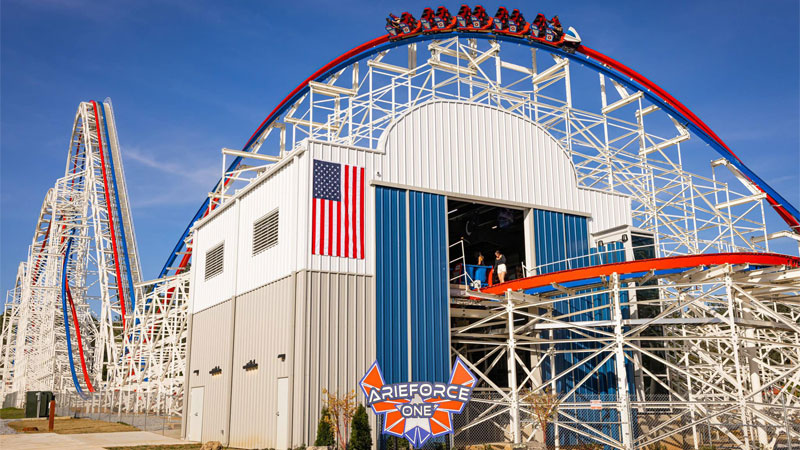 Arie Force One has been cleared for take off at Fun Spot America Atlanta, with the RMC steel coaster hybrid marking a major addition to the Georgia theme park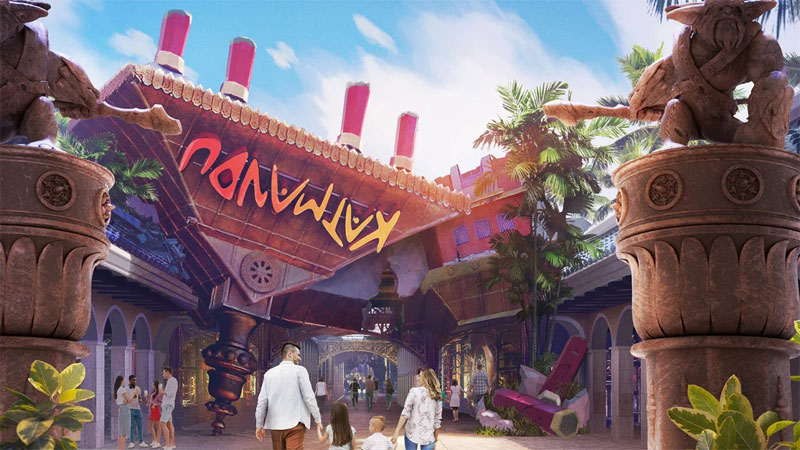 The highly-anticipated Katmandu Park Punta Cana has opened in the Dominican Republic. Developed by Falcon's Beyond, the park features cutting-edge rides and attractions themed around the company's 'The Hidden Realms of Katmandu' IP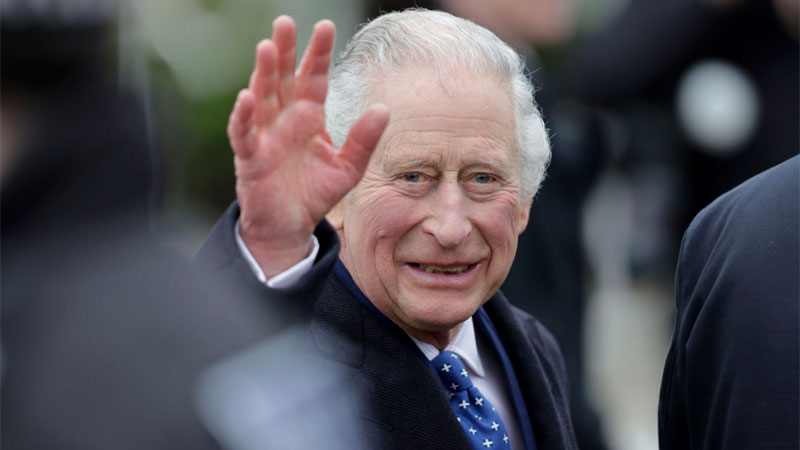 Disney has managed to strip power from the newly-appointed board governing its Florida parks by invoking the name of King Charles III in an ongoing dispute with governor Ron DeSantis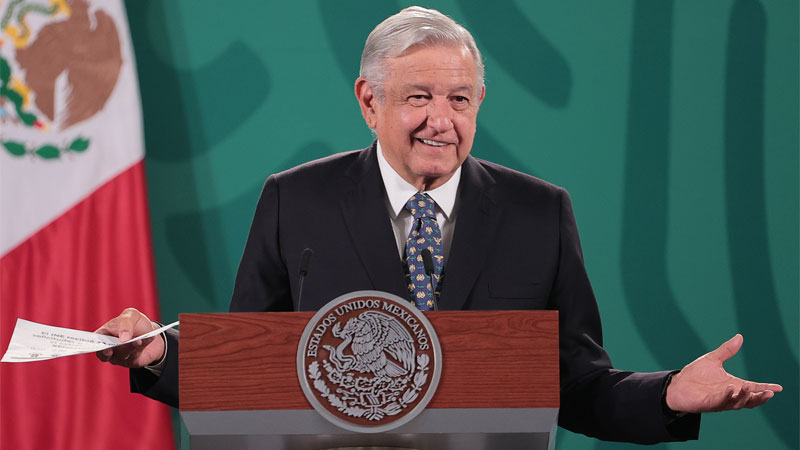 A cargo port controversially seized from a US company last week by the Mexican government has been earmarked for an XCaret style water and theme park, as well as a docking point for cruise ships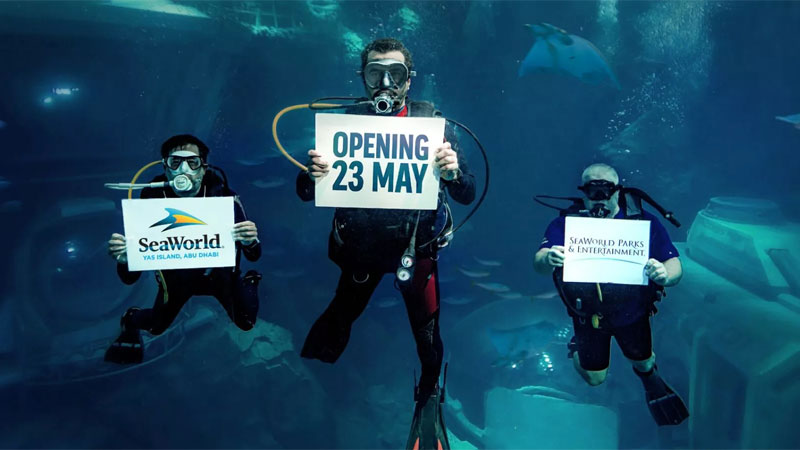 Immersive attractions developer Miral has confirmed that SeaWorld Abu Dhabi will open in May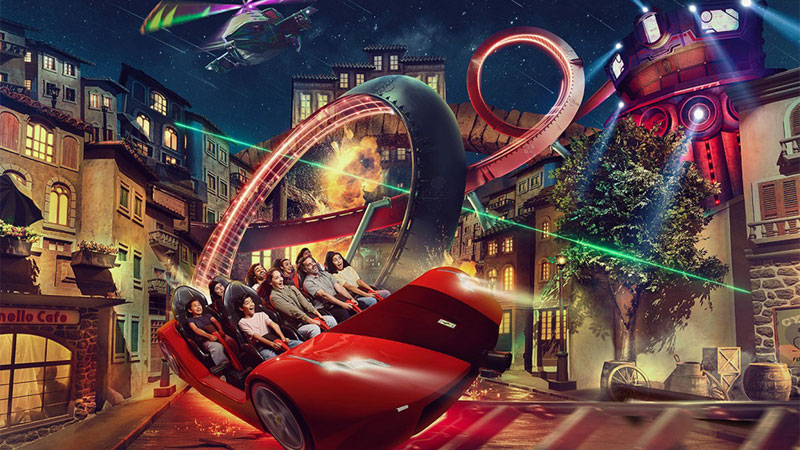 Ferrari World Abu Dhabi's Mission Ferrari opened to the public to much fanfare in January. Holovis's James Lodder shares a decade-long journey to realise this incredible immersive rollercoaster experience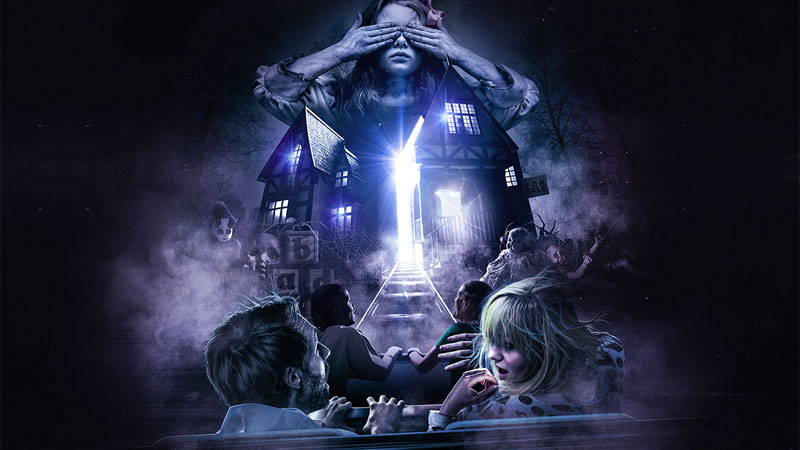 Staffordshire-based theme park Alton Towers has unveiled details of its upcoming Curse at Alton Manor dark ride ahead of its opening on March 18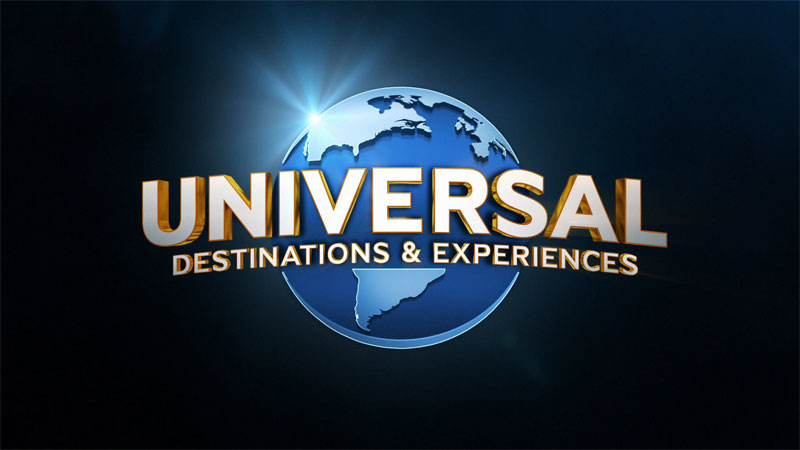 Universal's Parks & Resorts division will now be called Universal Destinations & Experiences following a rebranding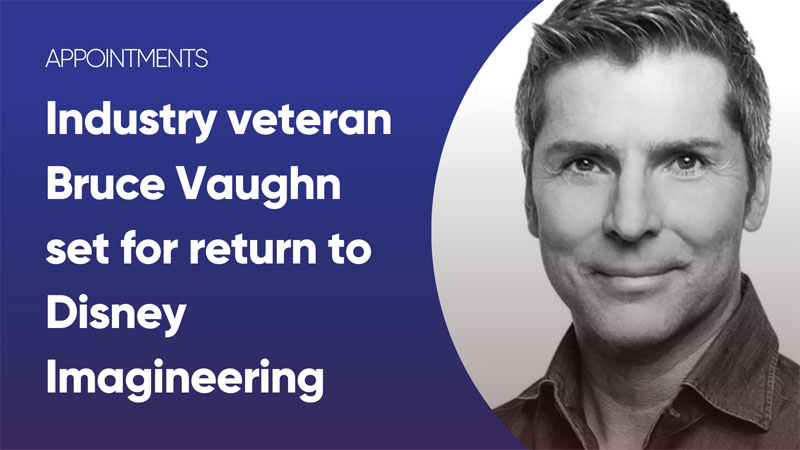 Bruce Vaughn is set to return to Disney Imagineering as chief creative officer, co-leading the division alongside Imagineering president Barbara Bouza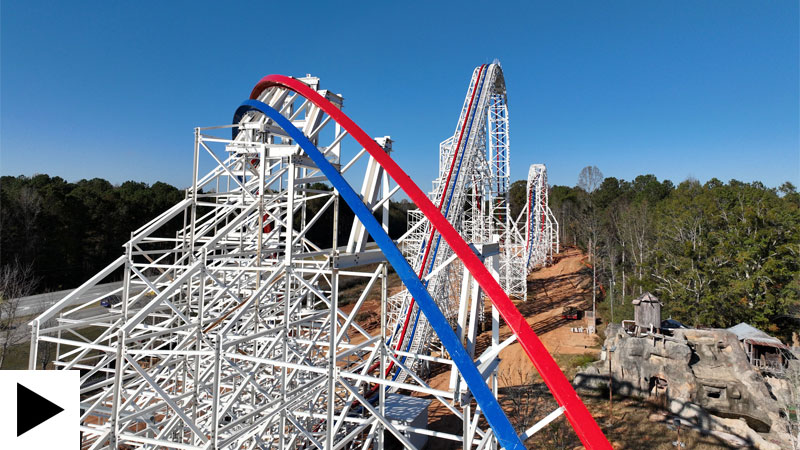 Fun Spot America Atlanta's hotly-anticipated RMC-manufactured ArieForce One is set to open later this month, with the major attraction representing the park's largest-ever investment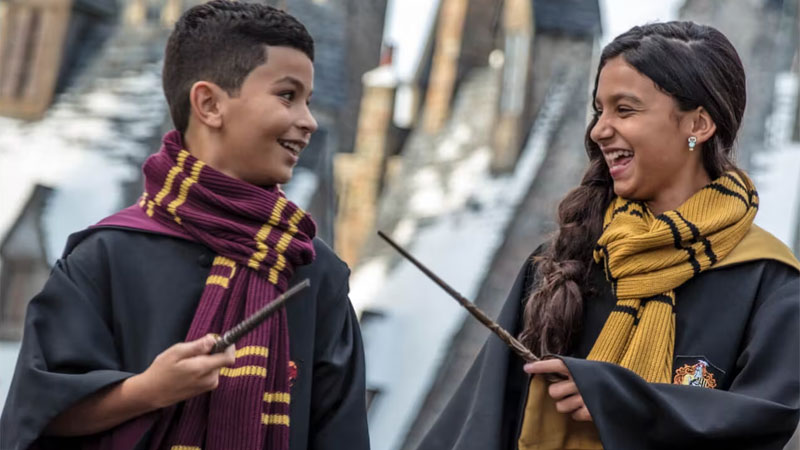 Universal wants to enhance its interactive experiences on offer, with the operator filing two new patents for character and wand technologies at its parks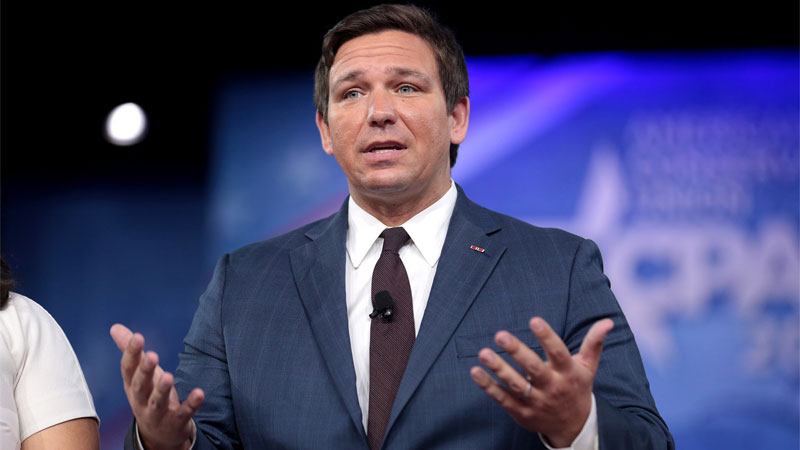 Florida's Republican governor has declared an end to Disney's 'corporate kingdom' with new legislation seeing the state gaining effective control of the company's Florida operations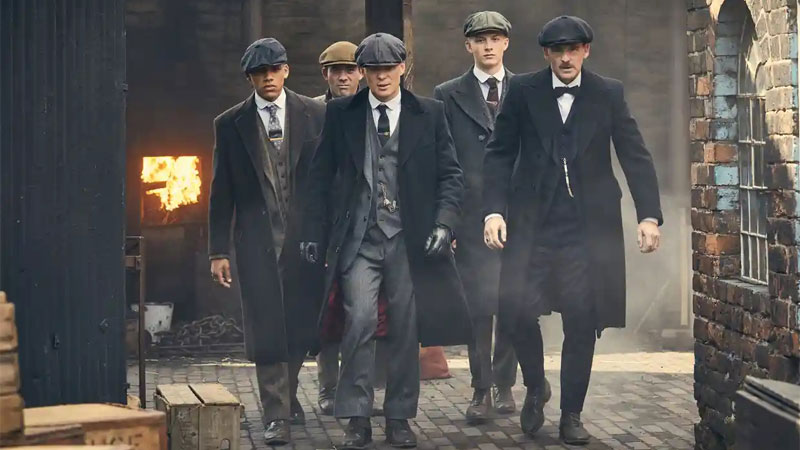 Rumours that a Peaky Blinders theme park is in the works are not to be believed but officials have said there are potential plans for a permanent attraction based on the popular IP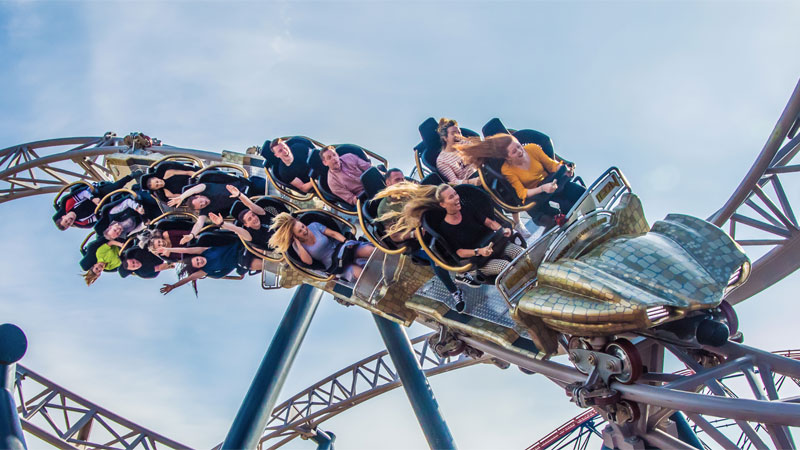 Fancy a job as a rollercoaster test rider? Well good news - Blackpool Pleasure Beach is on the hunt...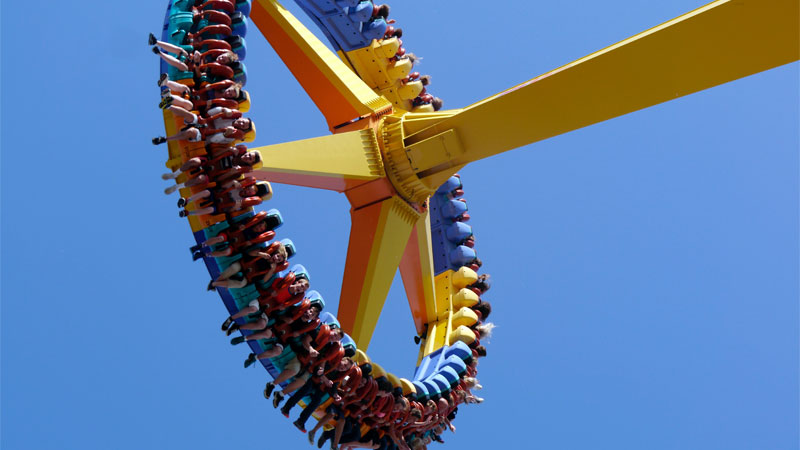 Cedar Fair has broken revenue and earnings records, with the operator bouncing back from the effects of the global pandemic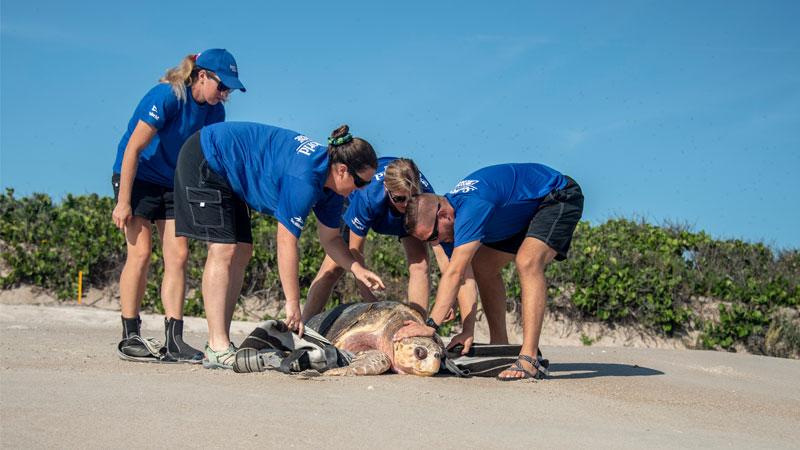 SeaWorld is expanding its network of rescue centres with the launch of Yas SeaWorld Research and Rescue - the first such SeaWorld site to open outside of the US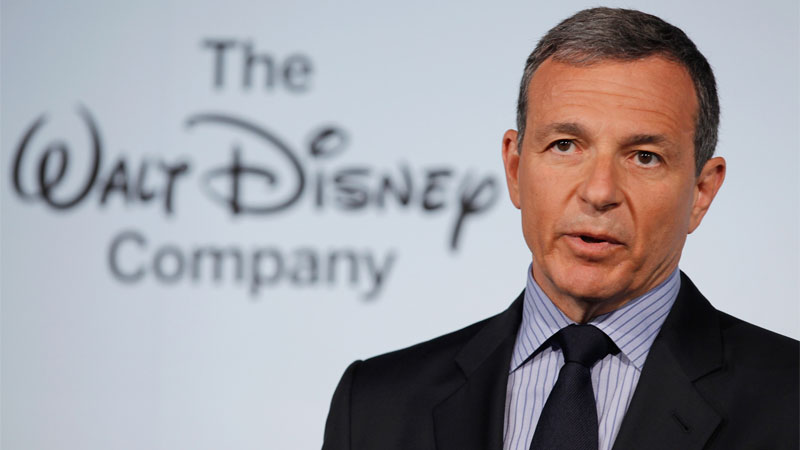 Disney is set to axe 7,000 people as part of a US$5.5bn cost cutting plan following its Q1 results. The operator's parks however continue to thrive with the Parks, Experiences and Products division performing strongly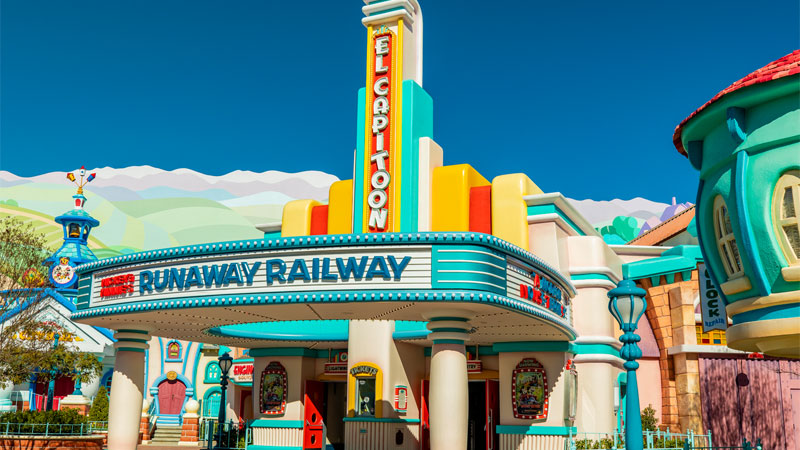 Mickey and Minnie's Runaway Railway is the featured addition to Disneyland as the park celebrates 100 years of Disney with a host of new attractions and experiences


The former Pleasure Island could find new life as a tourist destination after plans were submitted to turn the former theme park into a £65.9m holiday site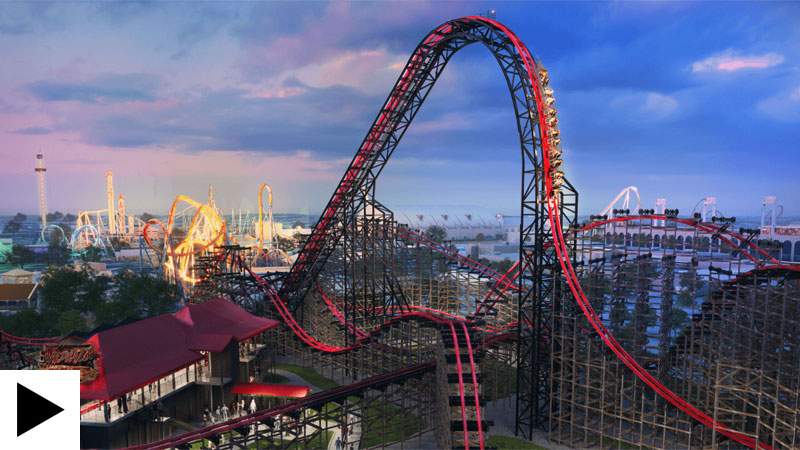 Hersheypark has revealed the official video for the highly anticipated Wildcat's Revenge, showing for the first time the full track layout of the upcoming hybrid coaster in first person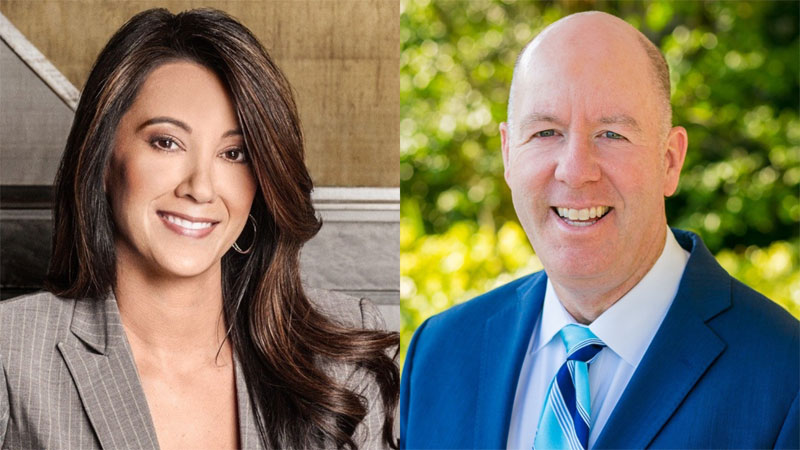 SeaWorld has announced a shakeup of its leadership structure, making eight new appointments as the company seeks to accelerate growth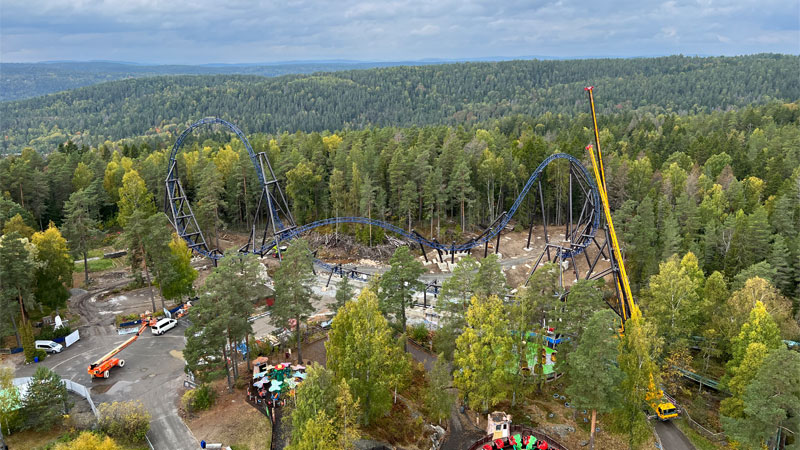 Norway's TusenFryd will soon launch Europe's first ever suspended triple launch coaster, with the NOK100m Storm - The Dragon Legend being described as the 'most important single investment' in the park's 34-year history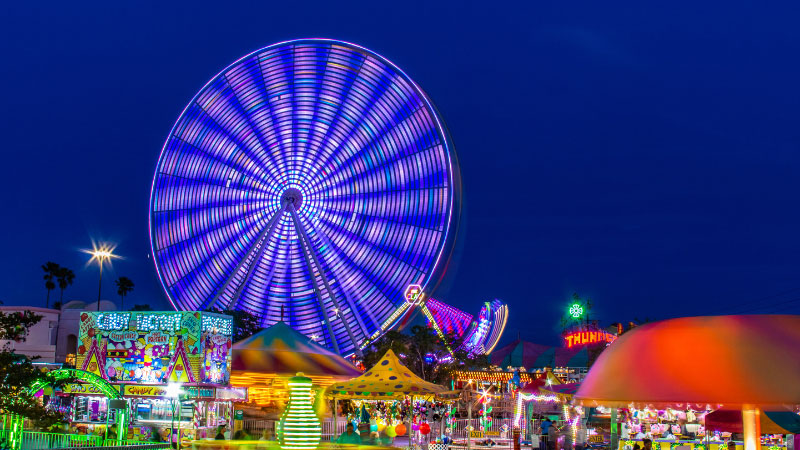 A new report exploring the market dynamics of the global amusement and theme park industries estimates the sector to grow to $85bn in the next five years


Universal parent company Comcast revealed a nearly 50% increase in revenue driven by theme park attendance in its annual financial report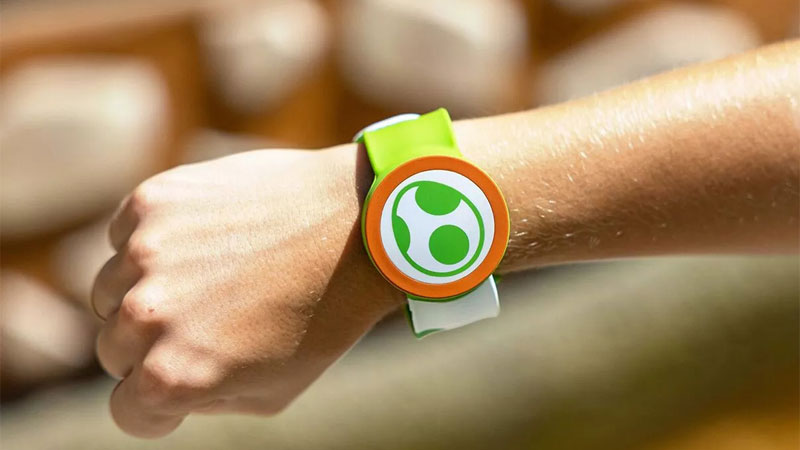 Universal Studios Hollywood is levelling up the experience at the upcoming Super Nintendo World with its all-new Power-Up Band. Here's what the technology does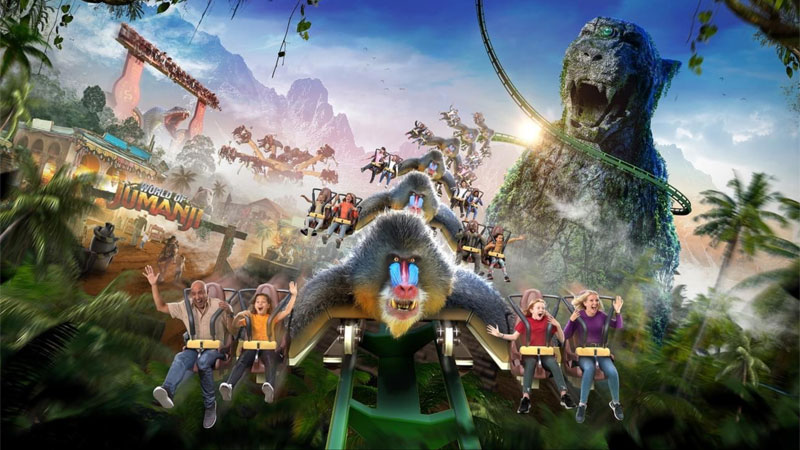 Chessington World of Adventures has unveiled what will become the world's first Jumanji-themed coaster when it opens later this year


A family-friendly Universal theme park is coming to Texas while a permanent Horror Nights experience is making its way to Las Vegas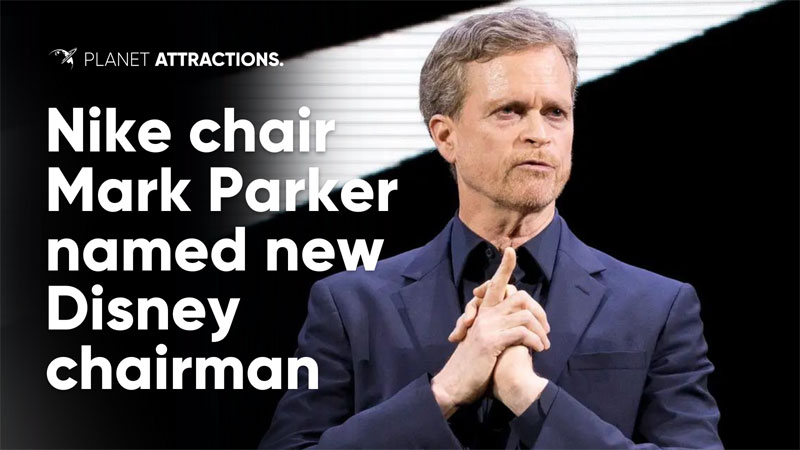 Nike chair and Disney director Mark Parker is set to succeed Susan Arnold as Disney's new chairman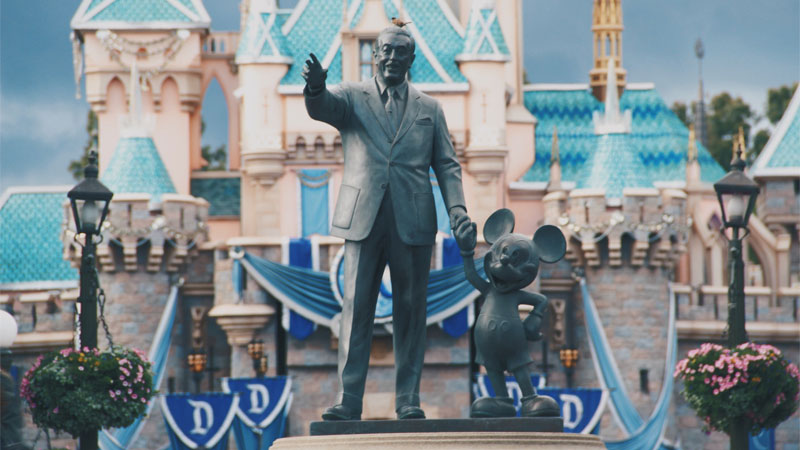 Disney is introducing a number of consumer-friendly changes to its US parks, including an increase on the number of days its lowest-priced ticket will be available and increased access for annual passholders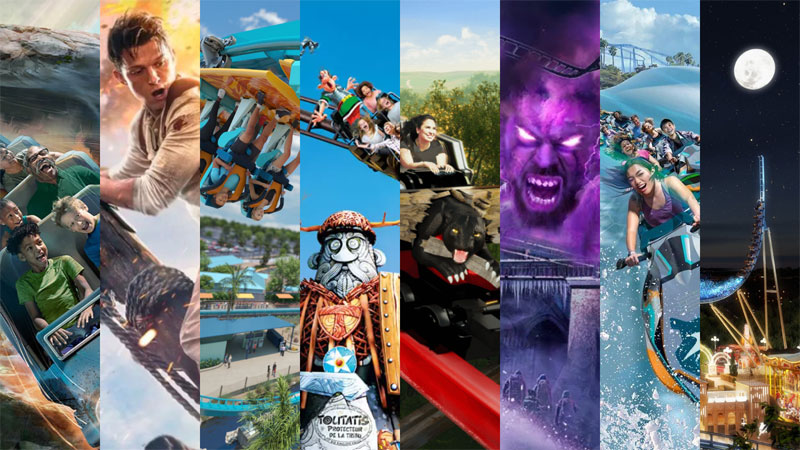 It's a new year with old records just waiting to be broken by some incredible new projects. Here are twelve blockbuster rollercoaster openings for the coming year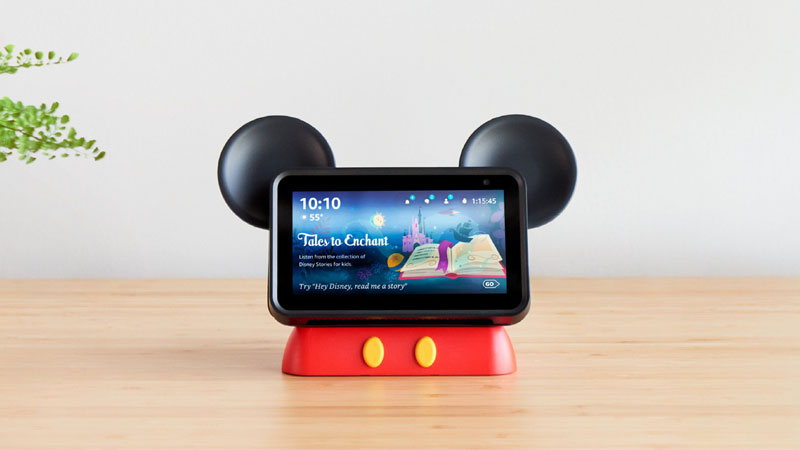 A new version of Amazon's Alexa digital voice assistant will come complete with Disney branding and the ability to work alongside the operator's MagicBand+ technology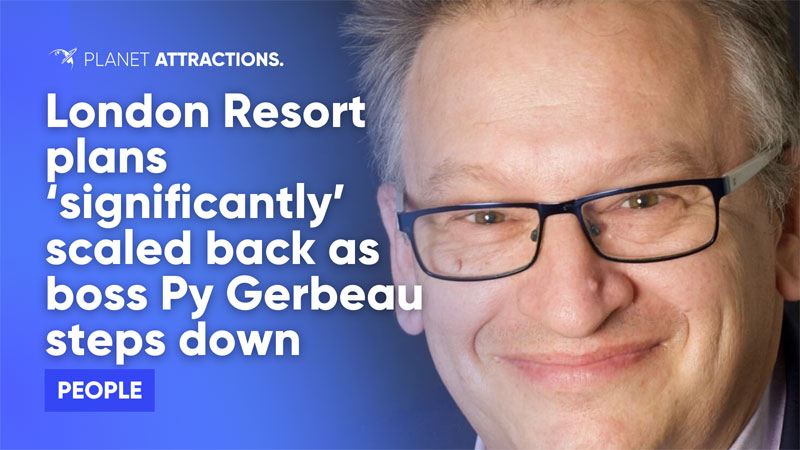 Py Gerbeau is leaving the London Resort project with those in charge saying the development will be significantly scaled back to accommodate a number of environmental concerns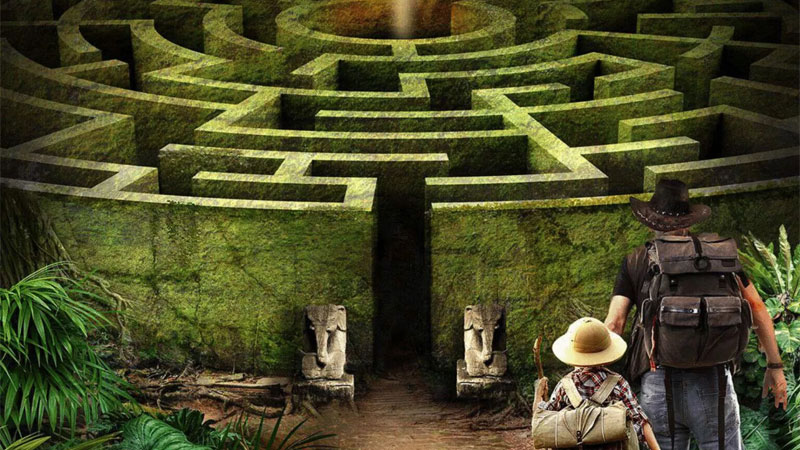 The Italian theme park will open a new themed maze attraction inspired by the multi-billion-dollar movie franchise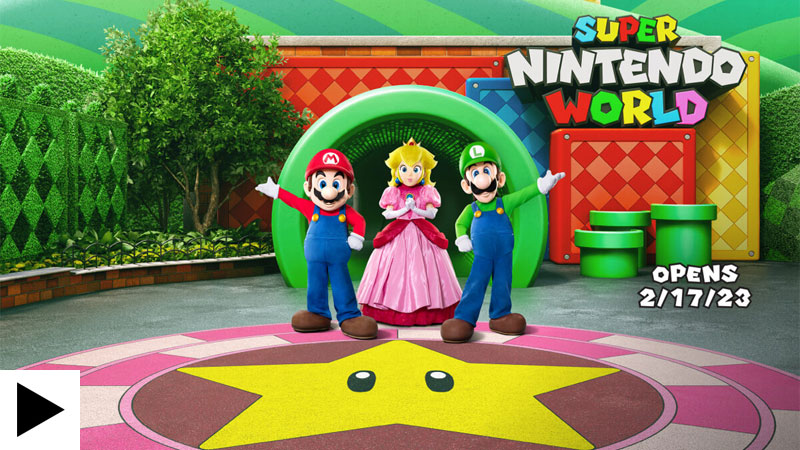 The opening marks the North American debut of the attraction, which first opened at Universal Studios Japan in 2021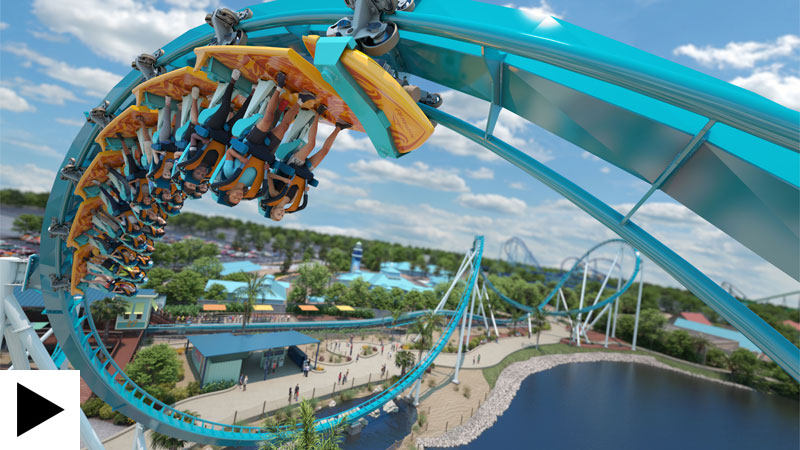 The highly-anticipated Pipeline surf coaster is coming to SeaWorld Orlando this spring. SeaWorld's vice president of rides and engineering, Jonathan Smith, spoke to Planet Attractions about the project


Disney Parks has teamed up with the Russell Innovation Center for Entrepreneurs (RICE) to introduce a supply chain accelerator programme focused on transforming the businesses of diverse entrepreneurs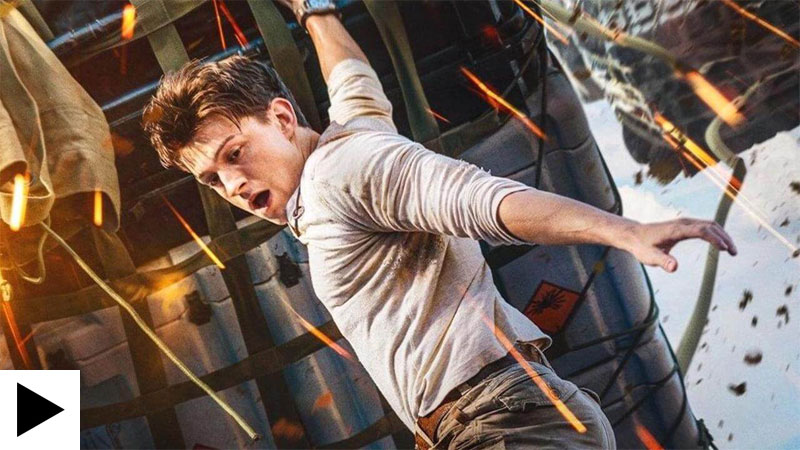 PortAventura has announced plans for a new Uncharted dark ride coaster with Sally Dark Rides and Intamin behind the €25m attraction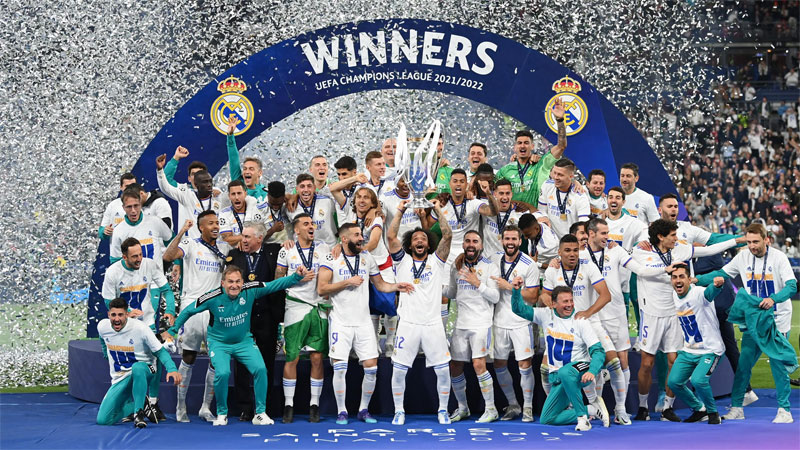 Real Madrid's president Florentino Perez worked with a team of Disney executives including former CEO Michael Eisner on a plan to turn the world-famous football club into a theme park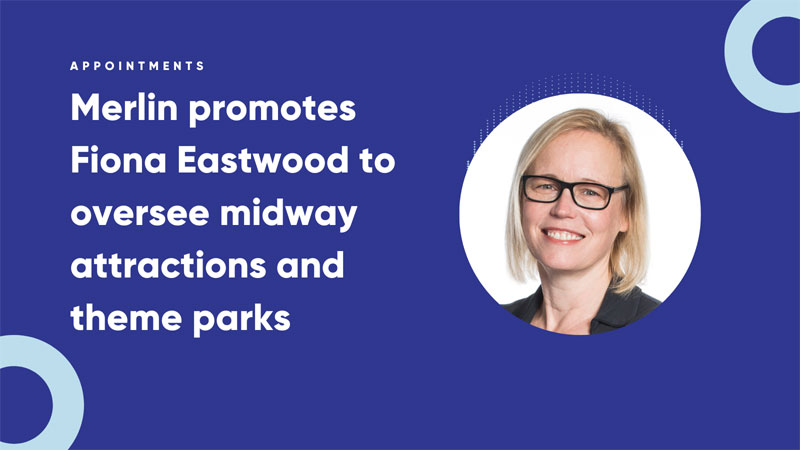 Merlin executive Fiona Eastwood has been promoted to oversee the operator's global portfolio of theme parks and midway attractions


The world-first theme park will feature several key attractions inspired by iconic Mattel brands including Barbie, Thomas & Friends and Hot Wheels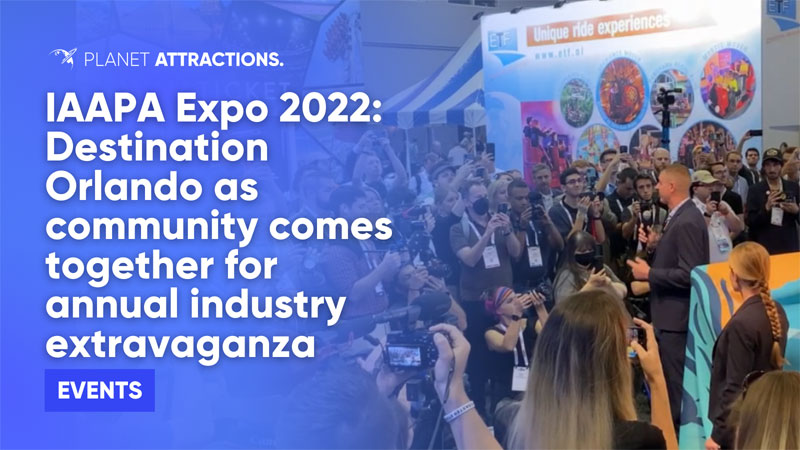 More than 36,000 people travelled to Orlando in November for the annual spectacular known as IAAPA Expo. Planet Attractions was in attendance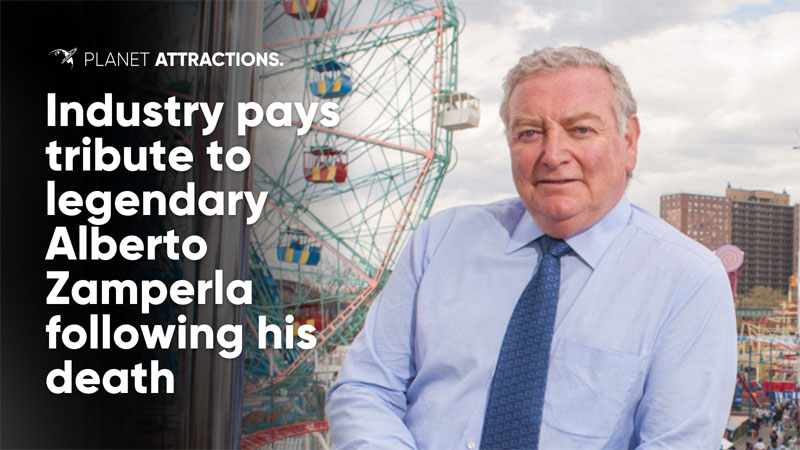 The attractions industry and wider attractions community has paid tribute to the legendary Alberto Zamperla following his death last week aged 71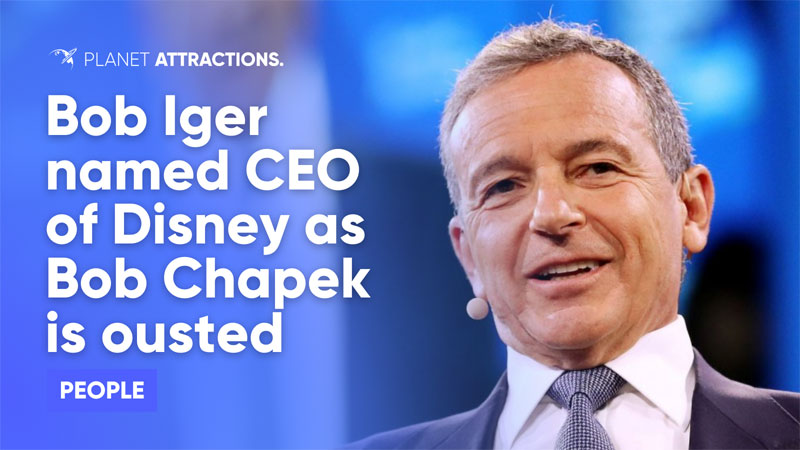 In a shocking move, Disney has reappointed Bob Iger as CEO, effective immediately, as Bob Chapek is ousted after less than three years in the role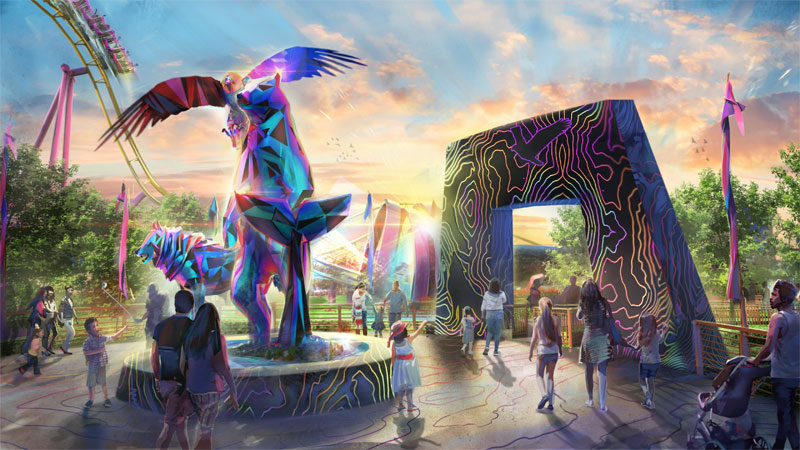 Ride manufacturer Zamperla is behind the CA$9m development of what will be Canada's fastest launch coaster when it opens in 2024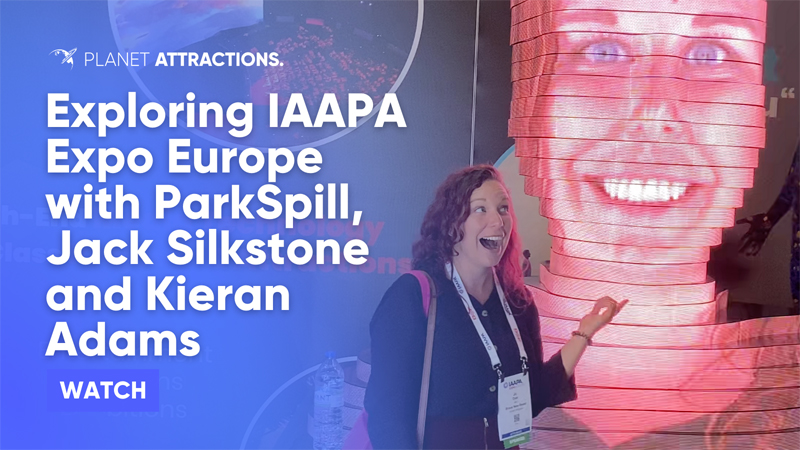 Following a special panel session featuring some of the UK's top theme park content creators, Planet Attractions joined Jack Silkstone, Sean and Jo Dyer, and Kieran Adams as they explored this year's IAAPA Expo Europe in London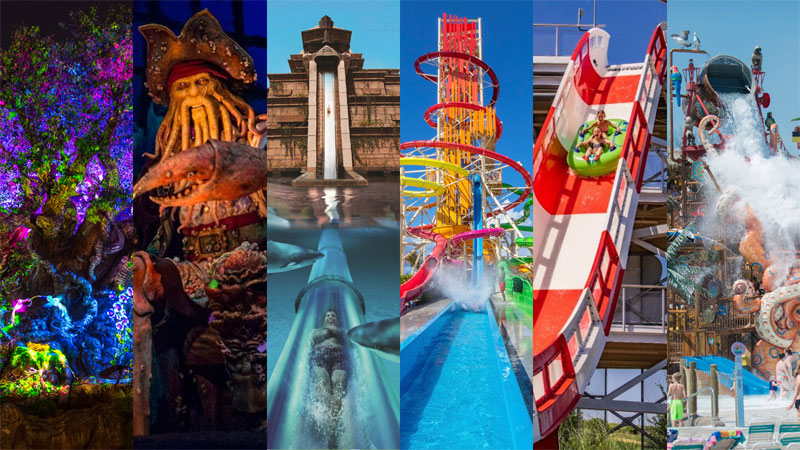 Ahead of a special industry panel looking at iconic attractions, experts from WhiteWater have named their personal picks, explaining why they think their choice is an iconic attraction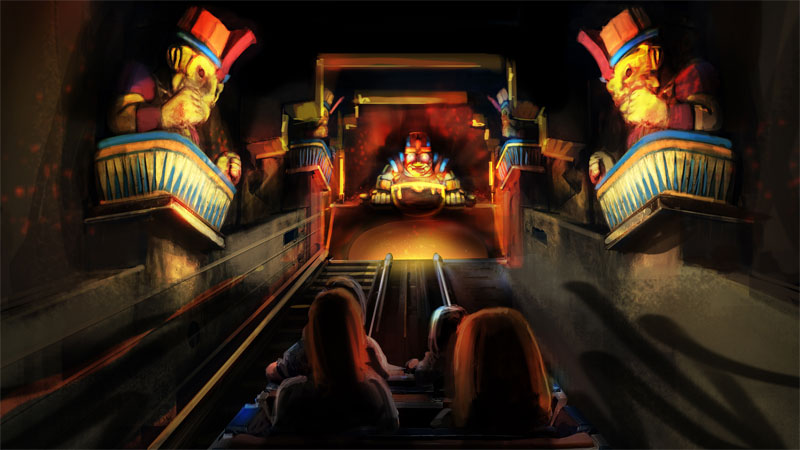 Ohio's Kings Island theme park will introduce Adventure Port, its newest themed area, in 2023. The themed land will feature several attractions and enhanced theming on a classic rollercoaster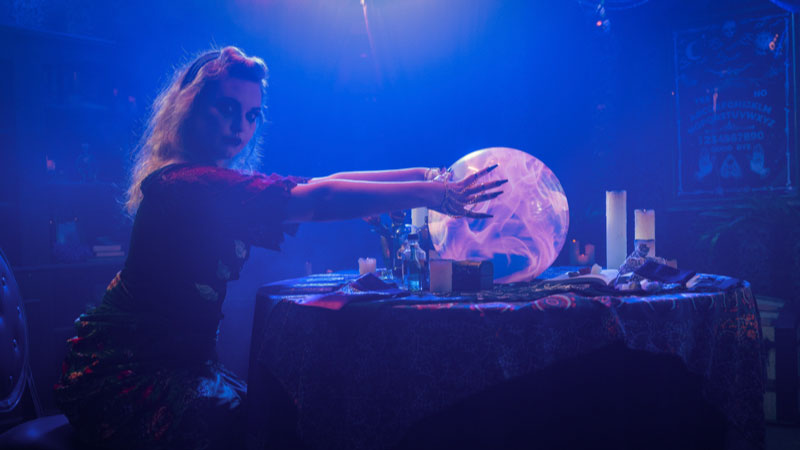 Creative firm Zeitgeist Design and Production is behind three of this year's haunted houses at Hersheypark's Halloween spectacular Dark Nights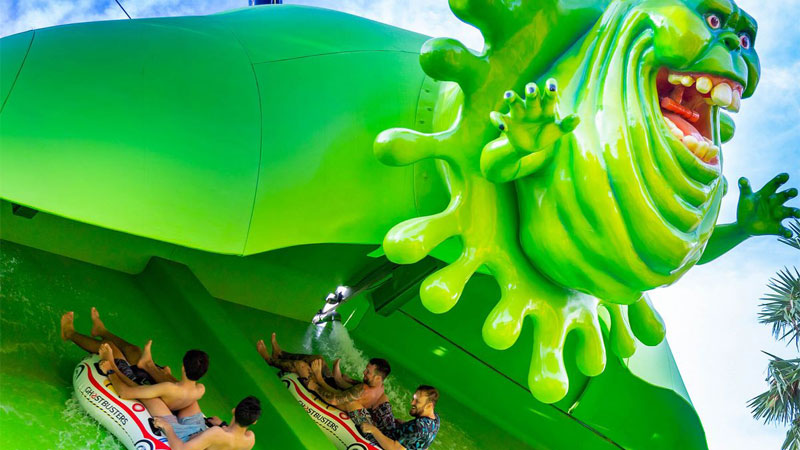 A world-first theme and waterpark utilising Sony IPs has opened its doors in Pattaya, Thailand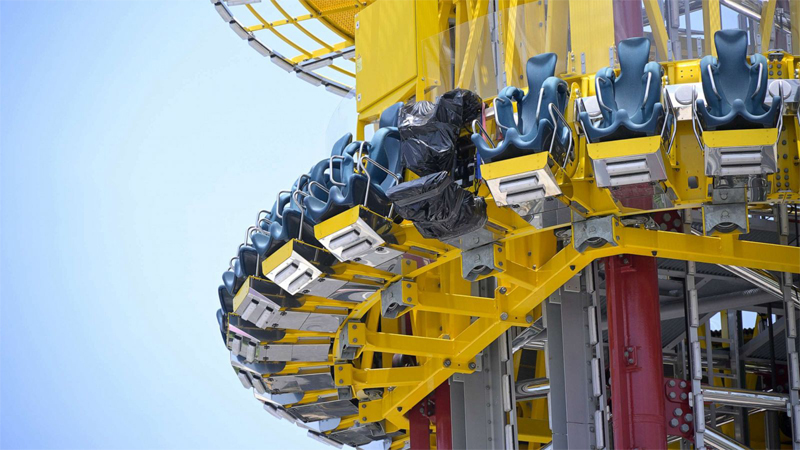 The world's tallest freestanding drop tower will be dismantled in Orlando following the death of a 14-year-old boy on the ride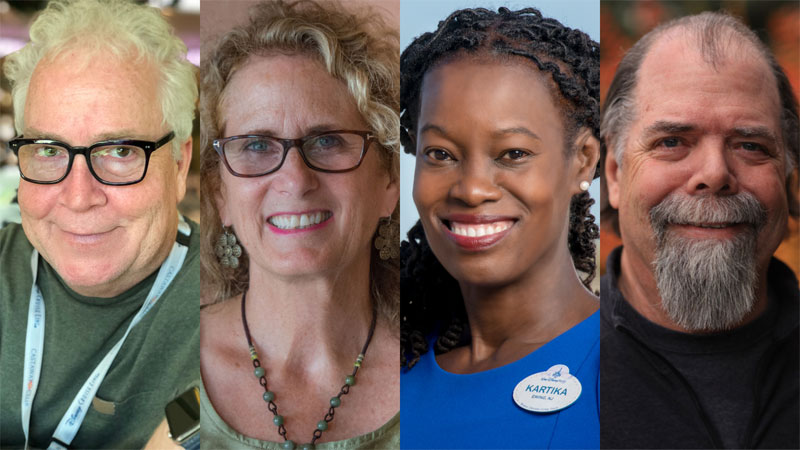 A panel of industry legends will share their stories about the creation and evolution of Disney's Epcot at this year's IAAPA Expo in Orlando, Florida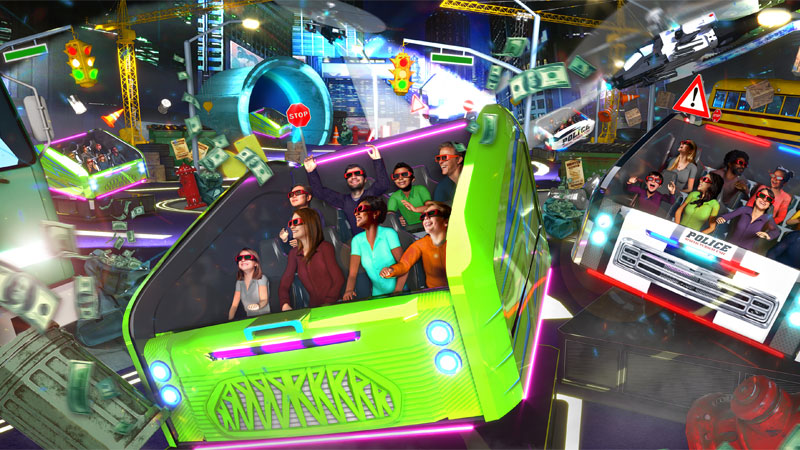 Simworx has partnered with Katapult to develop a new dark ride offering an adrenaline-fuelled car chase. Simworx CEO Terry Monkton and lead creative Matt Clarkson spoke with Planet Attractions about the exciting new project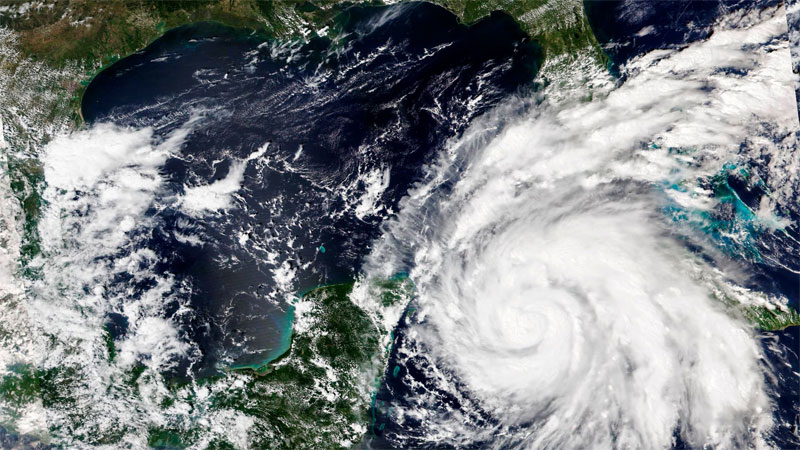 As Florida prepares for the arrival of Hurricane Ian, here's how the state's theme parks are handling the situation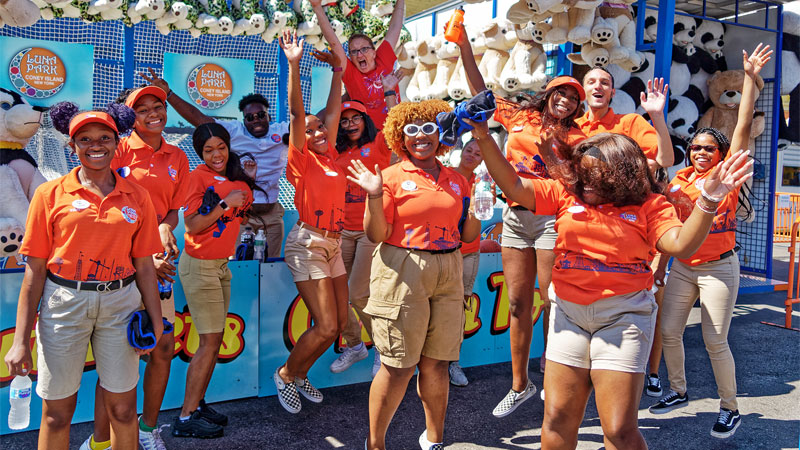 With sizeable business growth and the need for new team members, HB Leisure has embarked on a recruitment drive, with the company aiming to expand its workforce in multiple locations worldwide


More than 200,000 people have voted in this year's UK Theme Park Awards 2022 with Alton Towers, Flamingo Land, Drayton Manor and more coming out with some of the top accolades


OCT Group has debuted a first-of-its-kind attraction at its new Fabland Valley Resort in China. Triotech's Ernest Yale and Nol van Genuchten speak to Planet Attractions about the exciting new multi-path dark ride, how it came to be and what it could mean for future attractions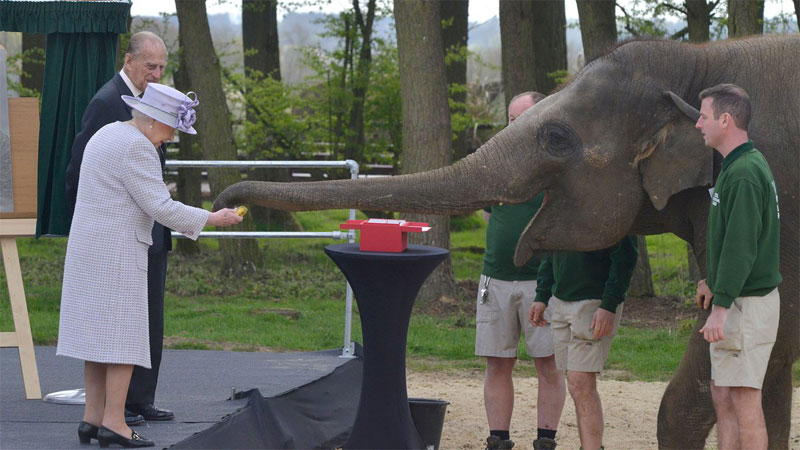 The attractions community has been sharing stories of the profound impact Queen Elizabeth II had on some of Britain's most beloved institutions, paying tribute to the monarch following her death, aged 96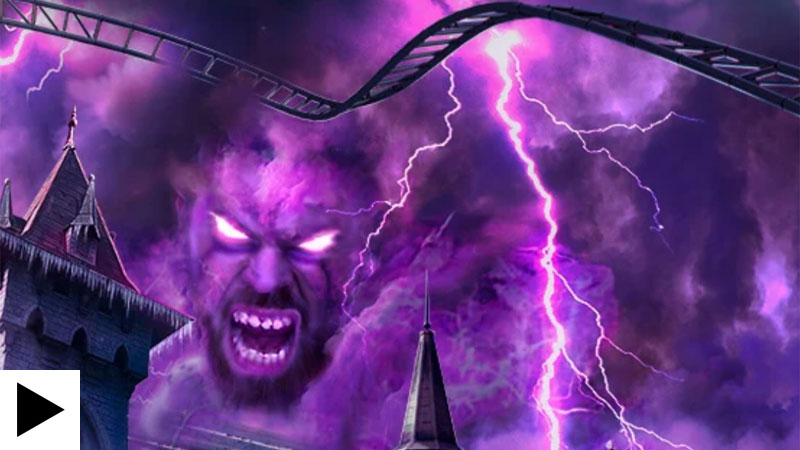 Riders will face stormy weather and supernatural mysteries on this Intamin launch coaster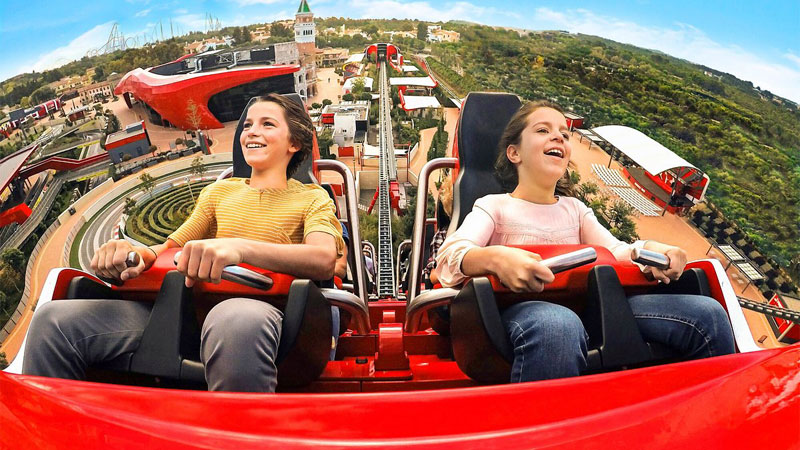 The multi-million-euros project will enable PortAventura to get one-third of its annual energy from clean electricity, and should be ready to power the park by the end of the year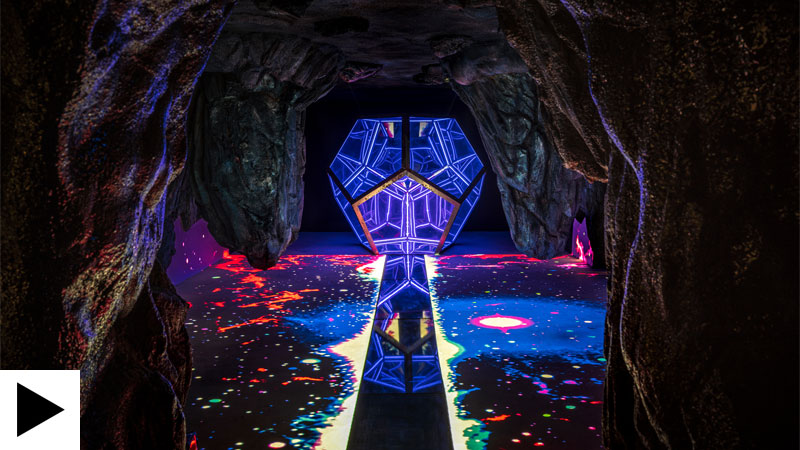 Blurring the lines between an experiential art gallery, interactive theme park and detailed film set, Wake the Tiger is a new attraction that just opened its doors in Bristol, UK. We spoke to co-founder Graham MacVoy about the new attraction, dubbed the world's first 'Amazement Park'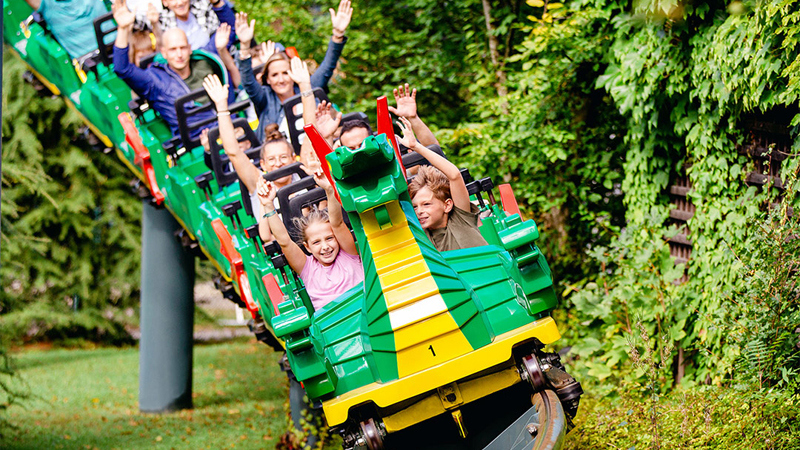 More than 30 people have been injured after two rollercoaster trains crashed into each other at Legoland Germany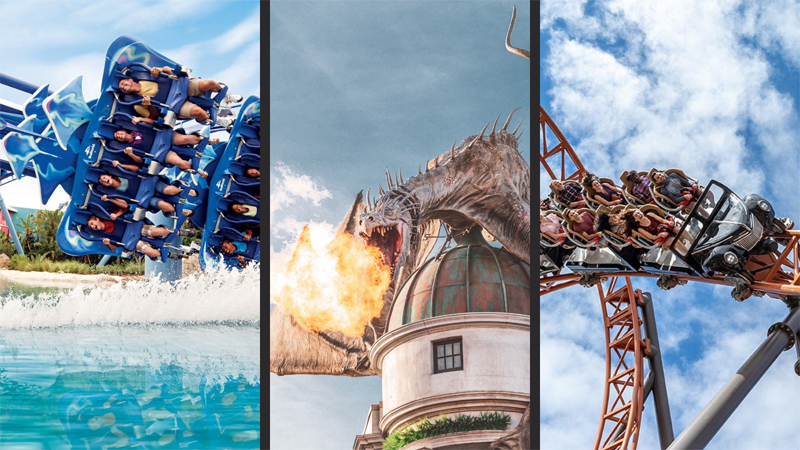 SeaWorld, Cedar Fair and Universal have all experienced strong second quarters with the operators also revealing some hints as to what's coming for each in the near future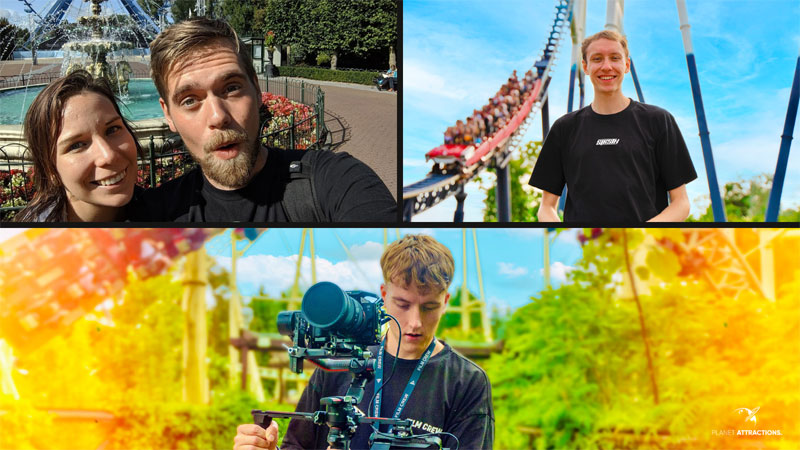 Planet Attractions is set to be joined by some of the UK's top content creators this September for a special panel session to be held at IAAPA Expo Europe in London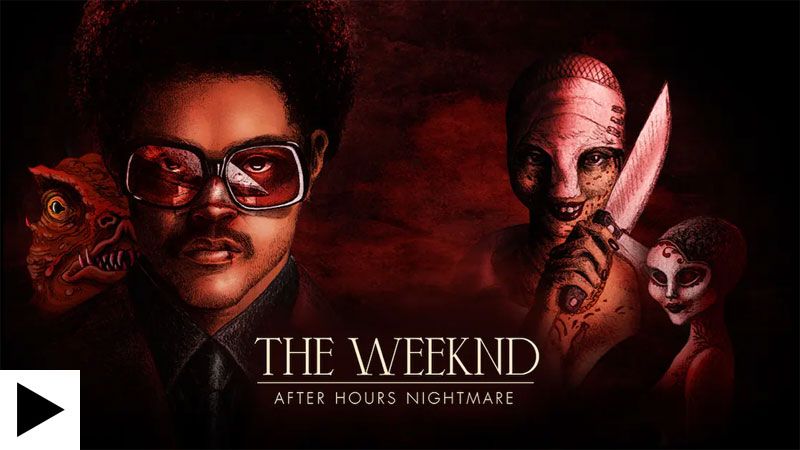 Michael Myers, Dracula and now The Weeknd will be offering the scares at this year's Halloween Horror Nights, with the Grammy Award-winning singer-songwriter set to debut an all-new horror experience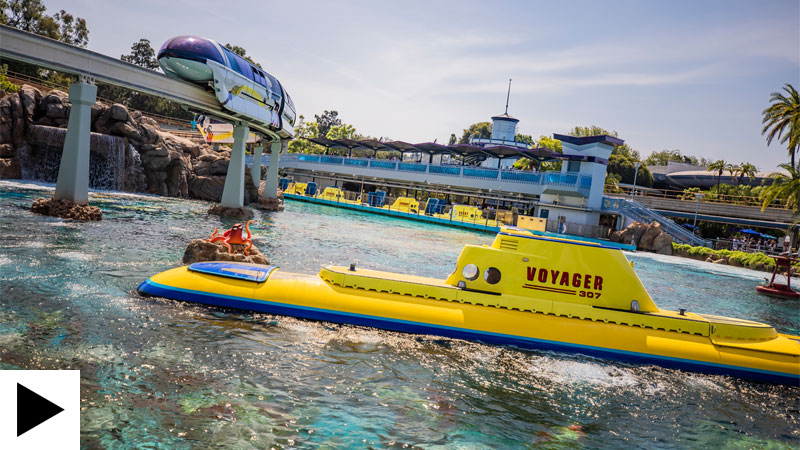 Disneyland's Finding Nemo attraction has undergone a complete renovation, with the new attraction reopening to the public after a year-long closure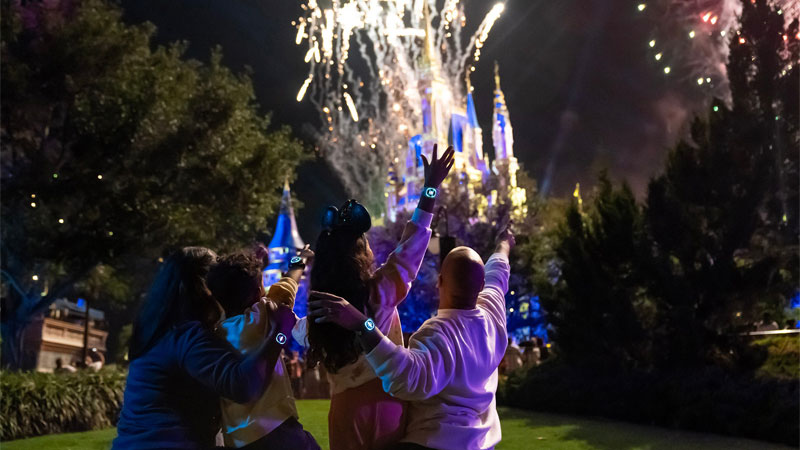 Disney is about to launch its upgraded MagicBand+, with the wearable technology offering a host of new features for visitors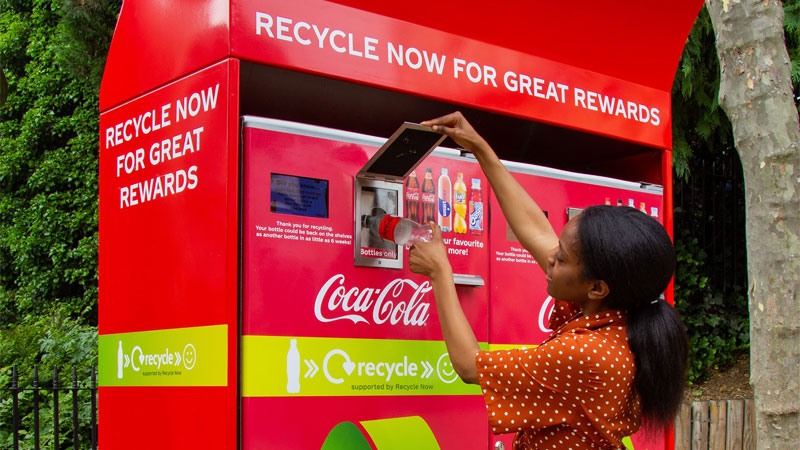 Merlin Entertainments has partnered with Coca-Cola to offer exclusive experiences to guests who recycle their used plastic bottles at Merlin attractions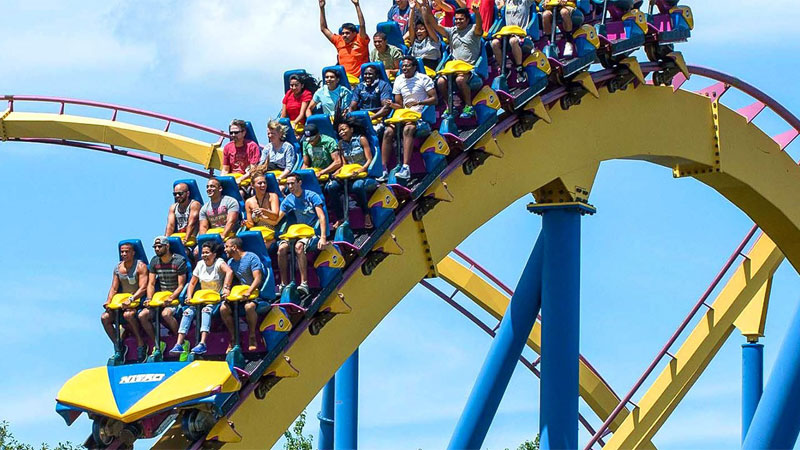 Six Flags is offering improved access for its guests with physical disabilities with a specialised restraint harness that allows them to experience rides they would otherwise be unable to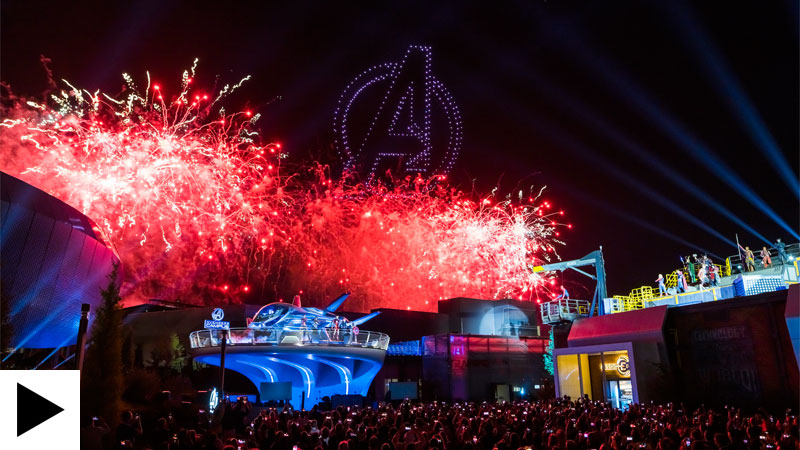 The Avengers have assembled, this time in Paris for the launch of Avengers Campus at Disneyland Paris with stars Brie Larson, Pom Klementieff and Iman Vellani (and even Bob Chapek) all on-hand for the spectacular opening event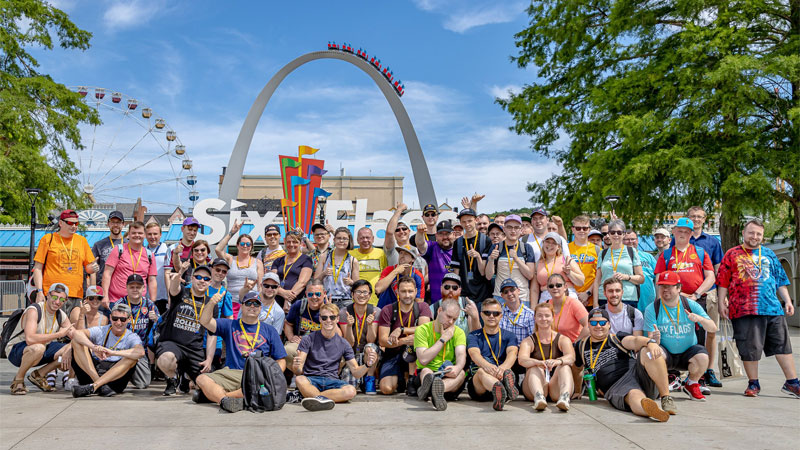 Almost 70 European theme park enthusiasts made their way to the US last month for the trip of a lifetime, gathering to visit seven of the country's top theme parks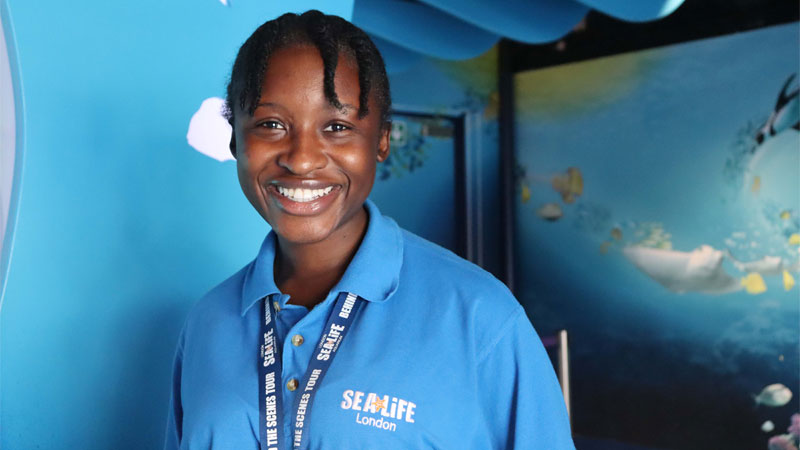 Merlin is introducing a new education scheme that will offer training opportunities to guest-facing staff members to help elevate their careers and encourage diversity in the company's senior ranks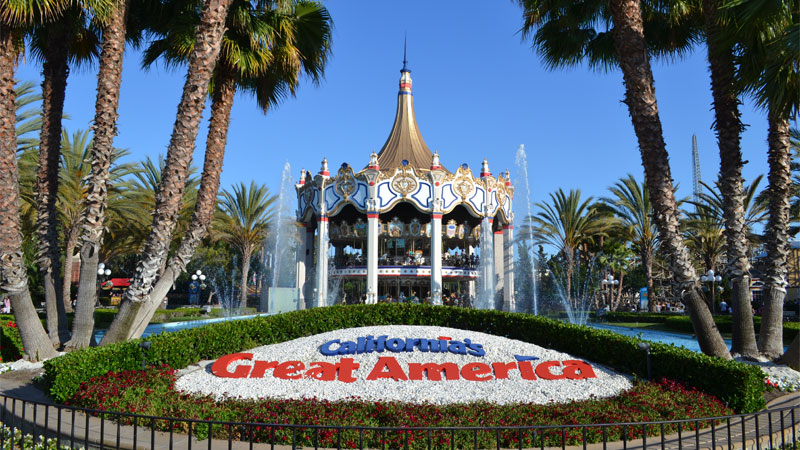 California's Great America will cease to operate by 2033 after Cedar Fair announced the US$310m sale of the land the park is built on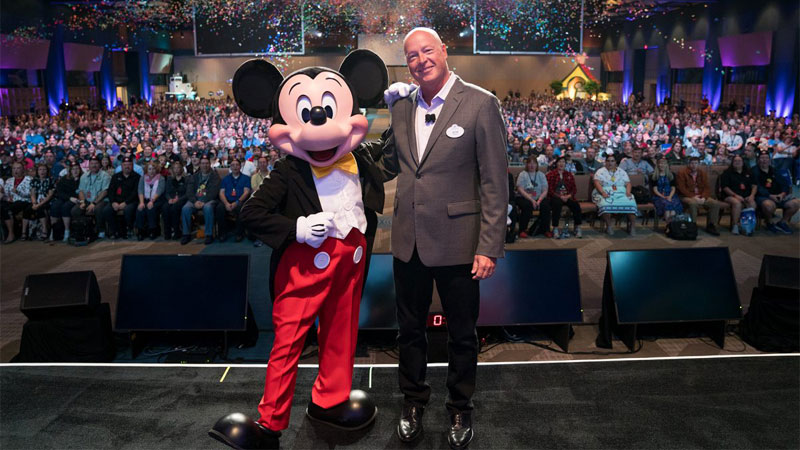 After months of speculation, Disney has extended the contract of Bob Chapek, with the company CEO set to stay at its head until at least 2025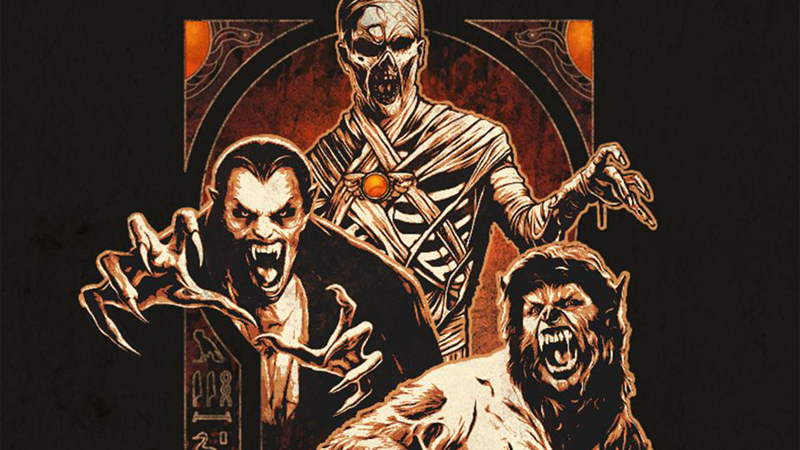 Universal's Halloween Horror Nights 2022 will see the debut of a new Mummy as fans await the reopening of iconic Revenge of the Mummy attraction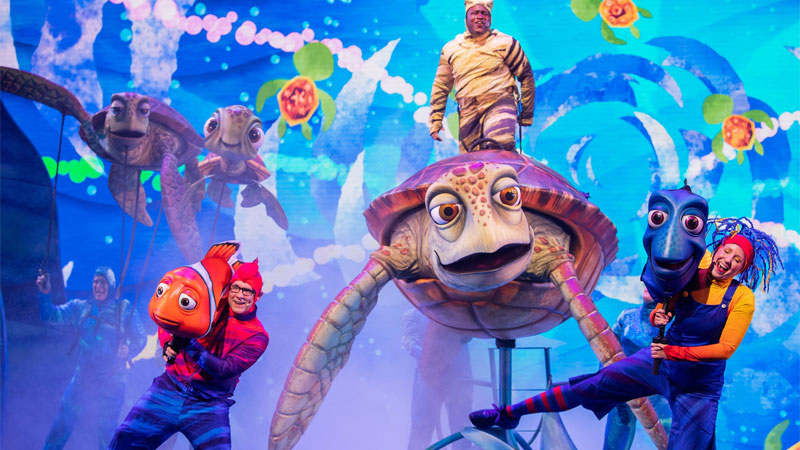 The new Finding Nemo production opened at Animal Kingdom in early June and features a new script and set design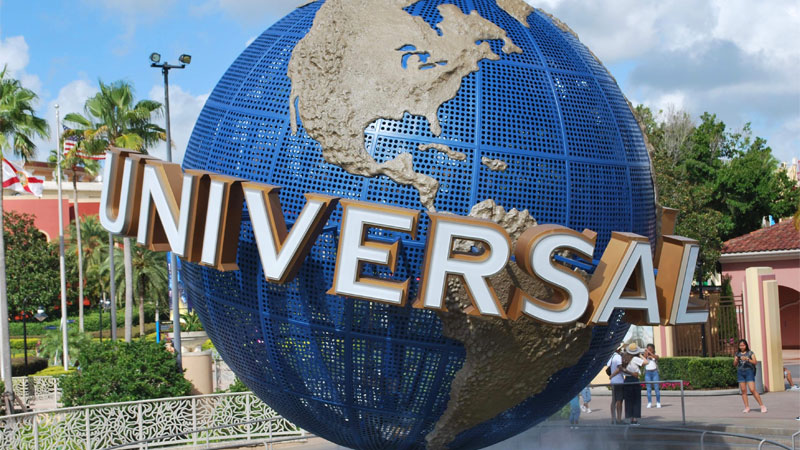 NBCUniversal CEO Jeff Shell has revealed that Universal theme parks are experiencing 'historic' park attendance and hotel bookings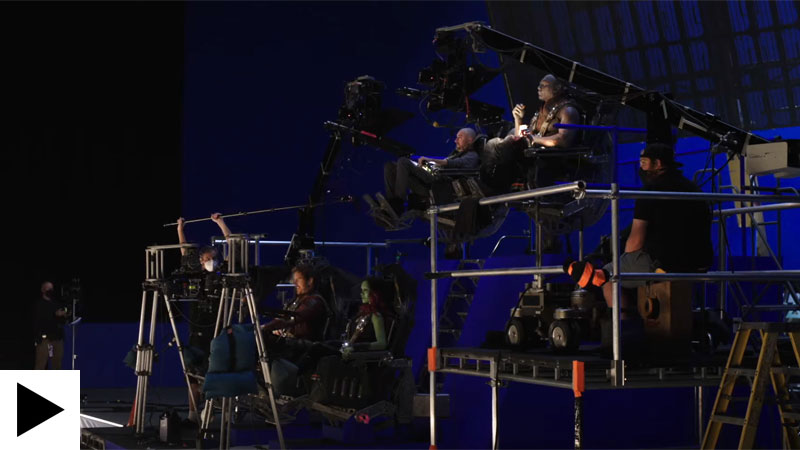 With Guardians of the Galaxy: Cosmic Rewind now open at Walt Disney World, Disney has released a behind-the-scenes look at how the attraction and its special scenes have been brought to life


Universal has revealed the return of Michael Myers for this year's Halloween Horror Nights, with the iconic slasher set to deliver the frights for the always popular horror spectacular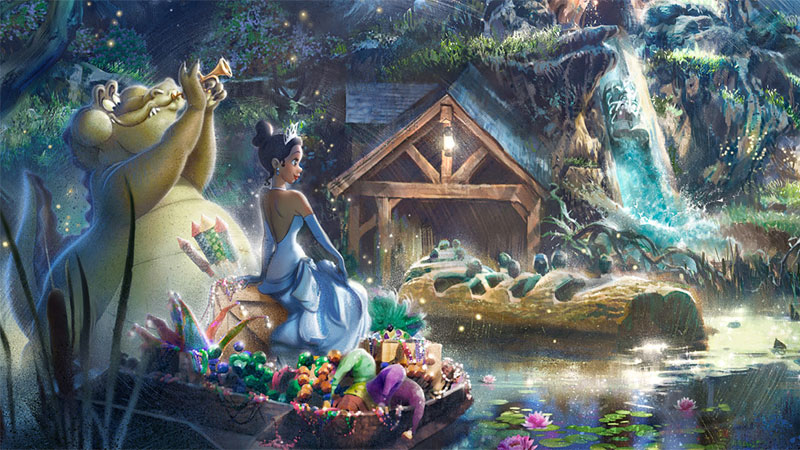 Anika Noni Rose, who voiced Tiana in the 2009 hit, revealed that The Princess and the Frog ride could open in 2024 during an appearance on US morning show Live with Kelly and Ryan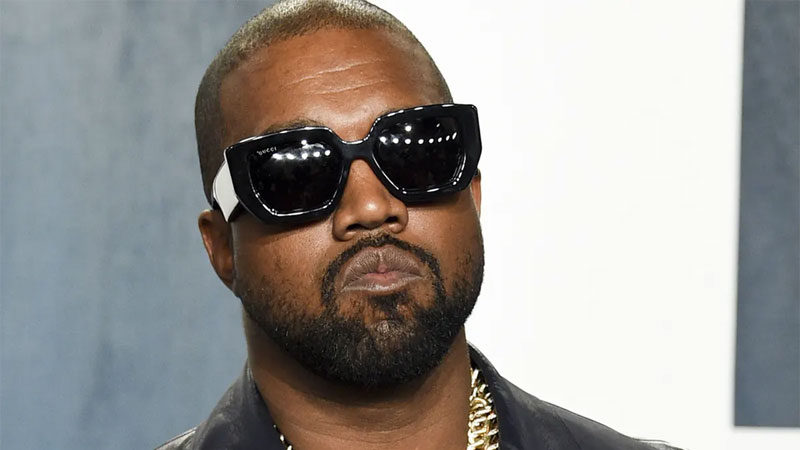 Is Kanye West planning to enter the attractions realm?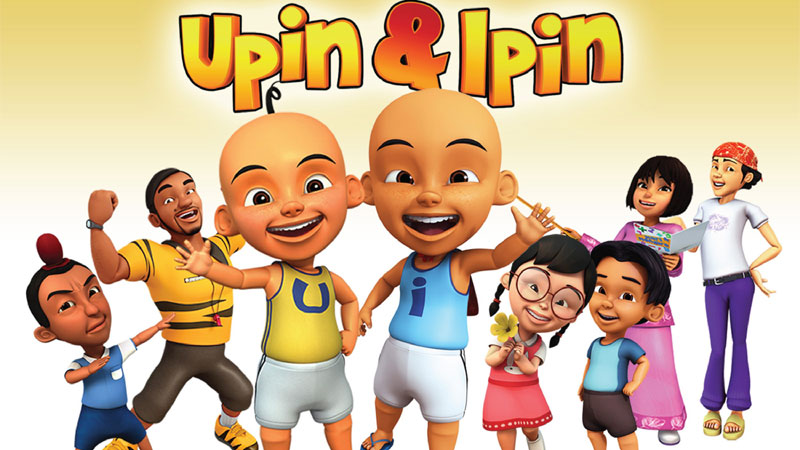 The cartoon twins are popular in Malaysia and Indonesia, and will be used as the IP for the proposed attraction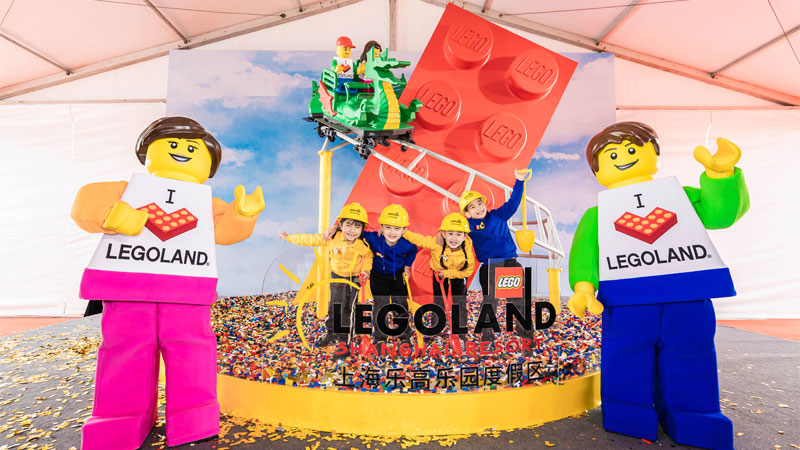 Site workers will be kept inside a 'closed-loop' system following strict prevention and control measures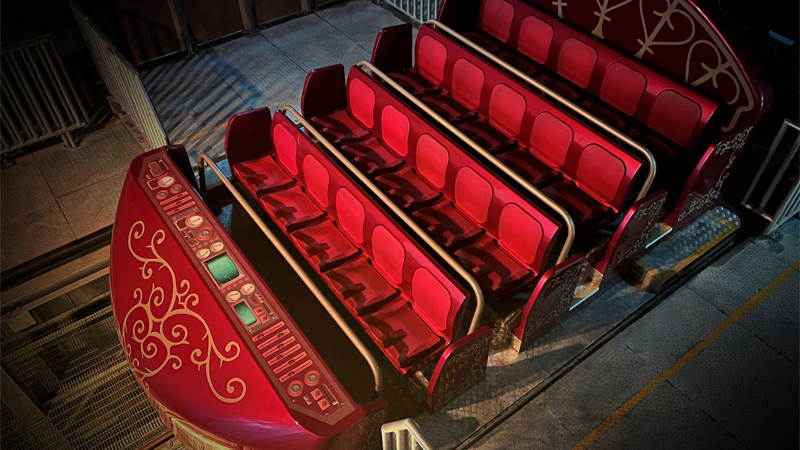 The highly-anticipated 'Flying Eyes' dark ride opened at the Sun World Theme Park in late April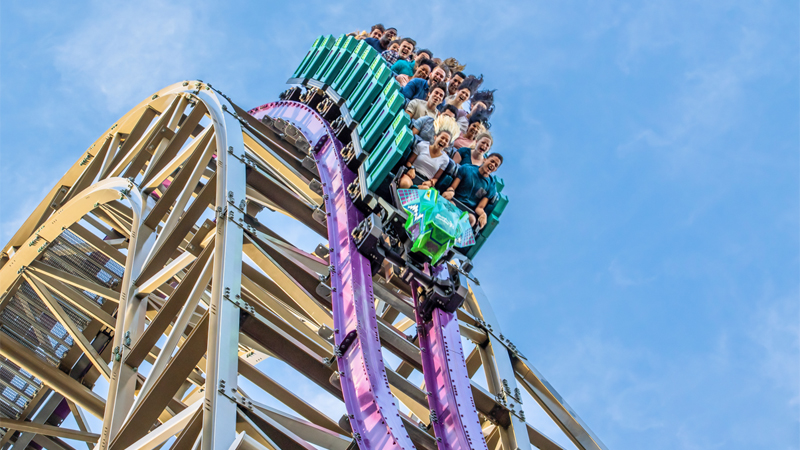 Visitation and revenue soared for SeaWorld in the first three months of the year, with the most visitors in Q1 since 2013 and record all-time revenue for the period


Cedar Fair has reported its Q1 earnings for 2022 with announced losses despite net revenues surging after a Covid-hit period in 2021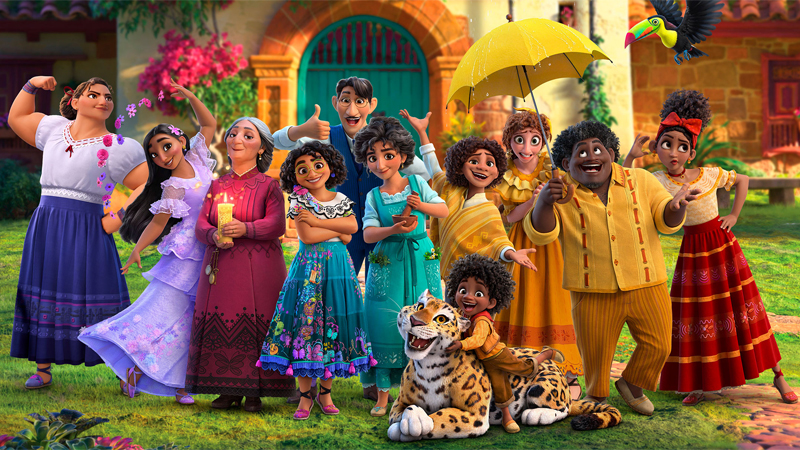 Lin-Manuel Miranda says that Disney's Imagineers 'are on it' when it comes to the development of a new Encanto attraction for Disney's theme parks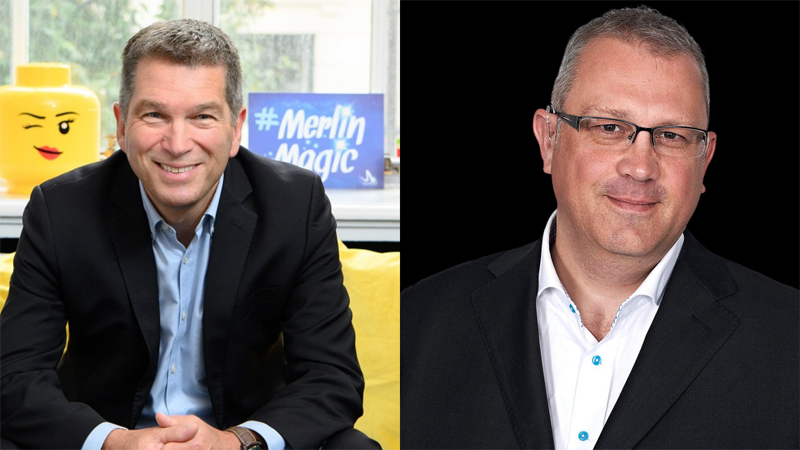 Nick Varney who has led Merlin since its inception and Mark Fisher, who played a key role in the company's formation, have both announced their intention to leave the attractions giant in 2023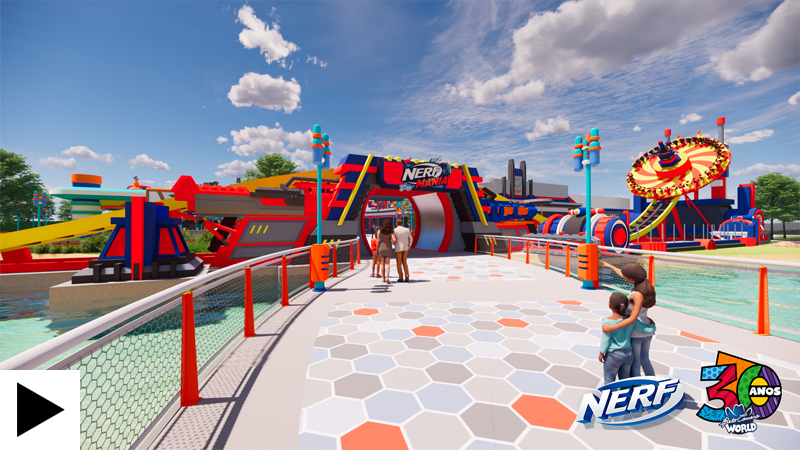 The iconic Nerf brand will gain its first themed land in its 53-year history with the debut of a new attraction coming to Brazil's Beto Carrero World in 2023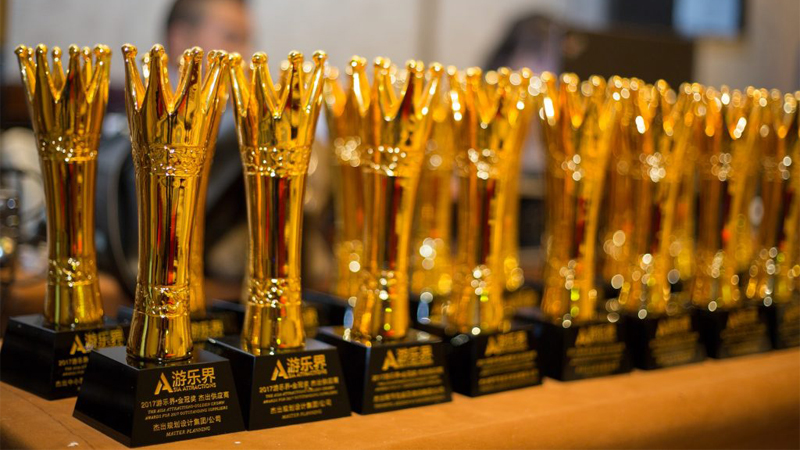 A number of attractions suppliers and manufacturers have been named winners of China's prestigious Golden Crown Awards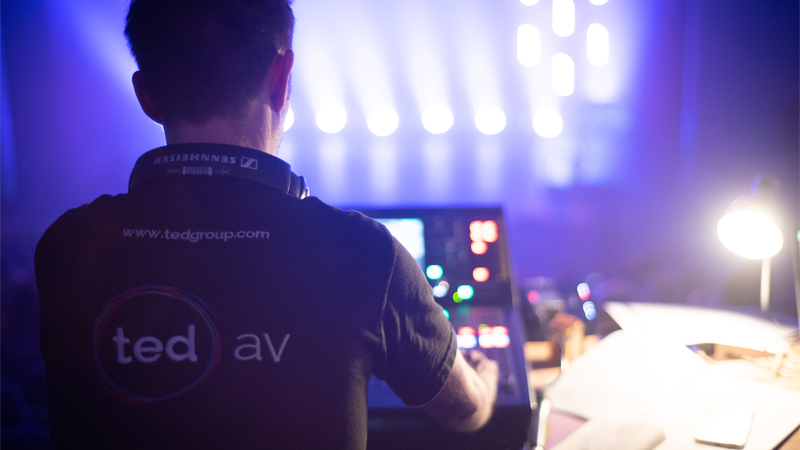 ted is the latest company to come under the RWS umbrella, with the entertainment group now able to add a number of new strings to its ever-expanding bow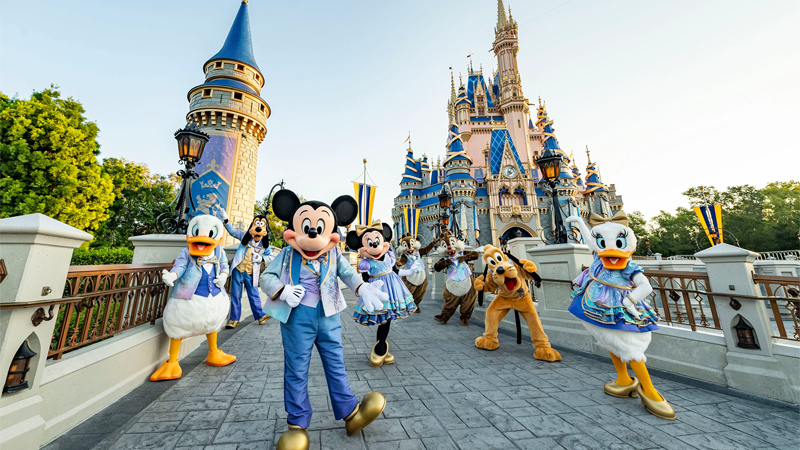 Disney's opposition to Florida's contentious new state law which limits discussion of LGBTQ issues in schools could see the operator lose its self-governing status as a result of suspending political donations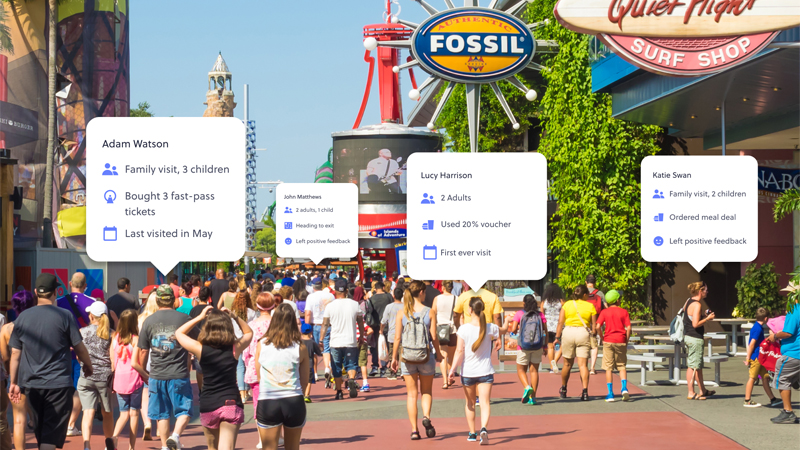 Attractions.io's Peter O'Dare explains how user segmentation is transforming the visitor experience for the better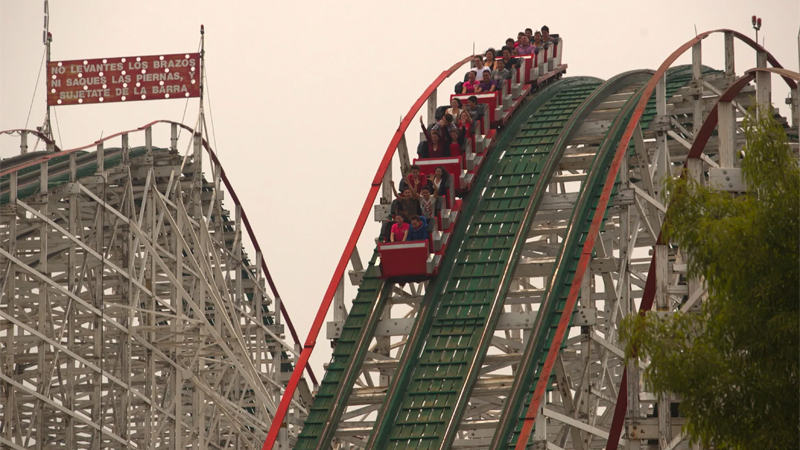 The former tallest rollercoaster in the world is being dismantled following an accident on a separate ride that has seen the complete demolition of Mexico City's La Feria de Chapultepec theme park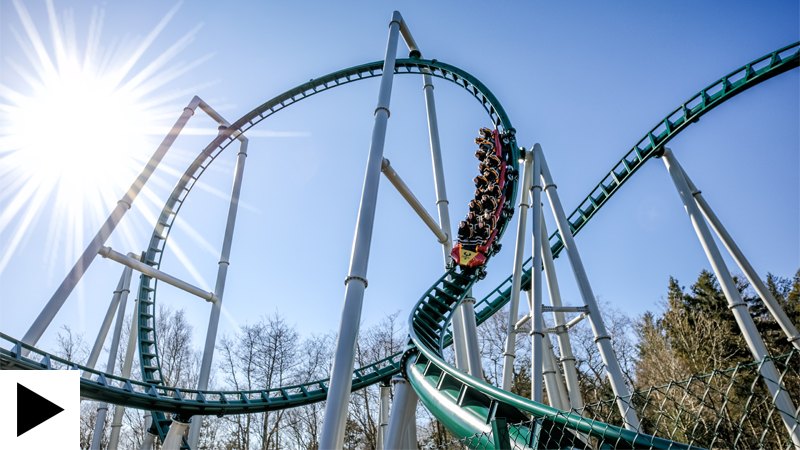 The hotly-anticipated Fønix from Vekoma has opened to the public at Fårup Sommerland with the new rollercoaster representing the park's largest investment ever


Honor of Kings, Minions and Jurassic World are all set to feature in a range of new themed experiences coming to Universal Beijing this year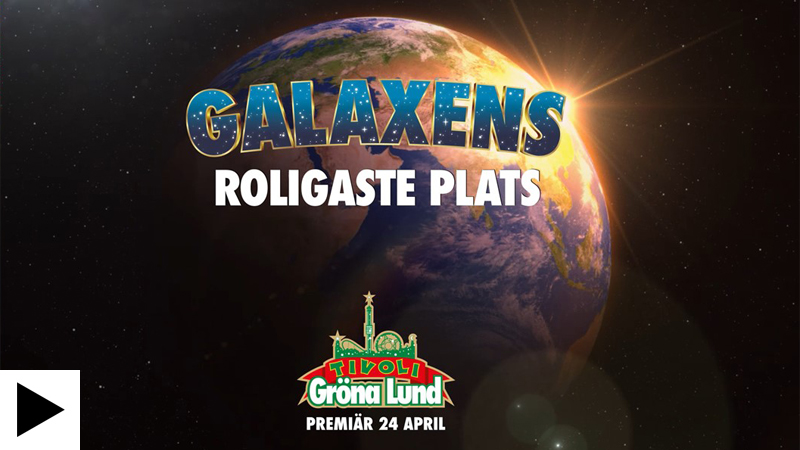 Swedish theme park Gröna Lund has recruited popular actor Felix Herngren to voice an alien in its new advertising campaign for the 2022 season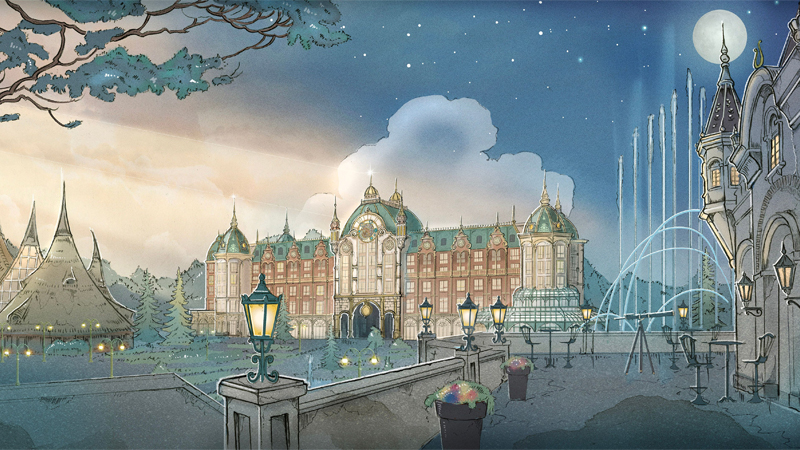 Efteling will break ground on a new hotel at the end of this year's summer season, with the 143-bedroom development to open its doors in 2024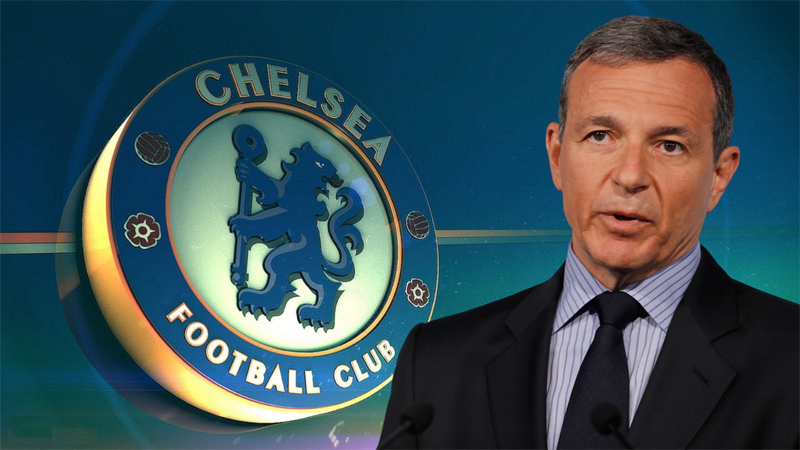 Could Bob Iger be Chelsea FC's co-saviour? The former Disney man has been linked as an investor for the Premier League club alongside Steve Pagliuca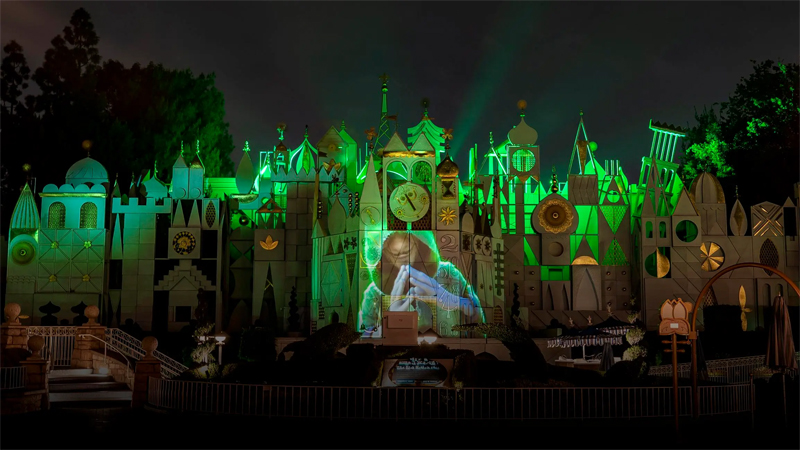 You CAN talk about Bruno at Disneyland this spring, with the multi-Platinum-certified song set to take over the iconic It's a Small World ride as part of an Encanto celebration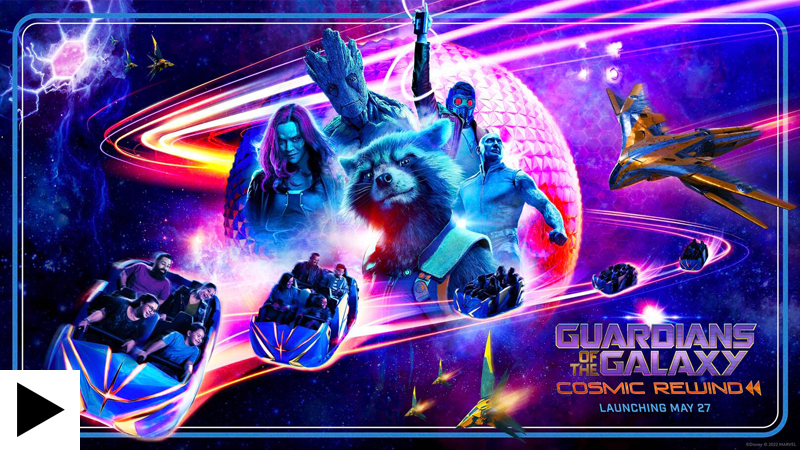 Walkman's at the ready, Guardians of the Galaxy: Cosmic Rewind finally has its launch date, with the Vekoma reverse launch coaster set to make its debut in May.


With a number of ongoing issues, the London Resort theme park development has withdrawn its current planning application with a new proposal set to be resubmitted later in the year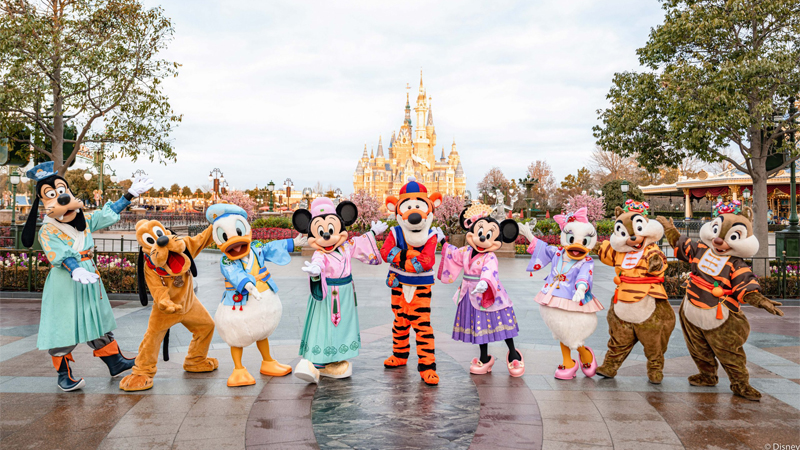 Shanghai Planetarium, Shanghai Museum and more than 100 city parks have already closed to the public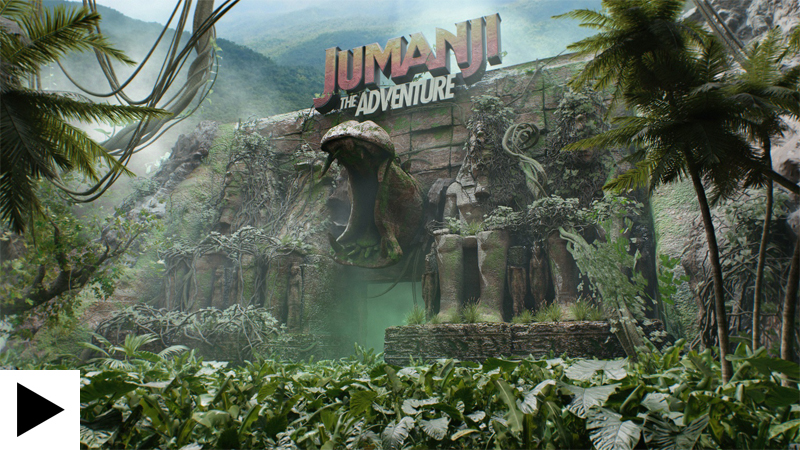 Merlin will develop and operate exclusive Jumanji-themed attractions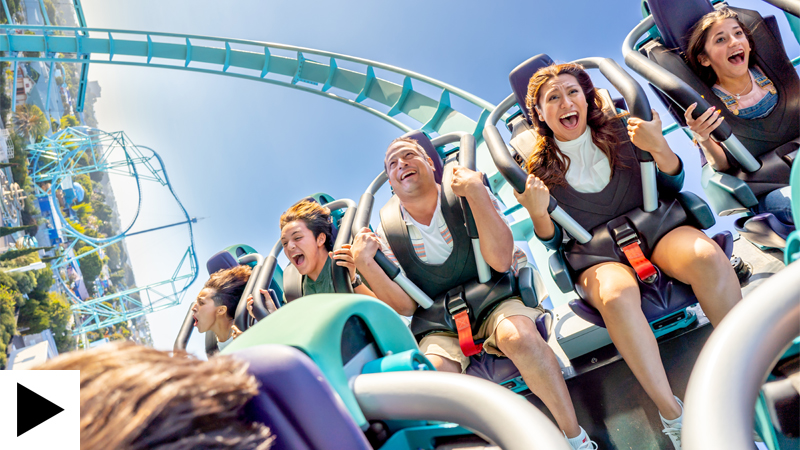 The B&M-designed Emperor has opened to the public at SeaWorld San Diego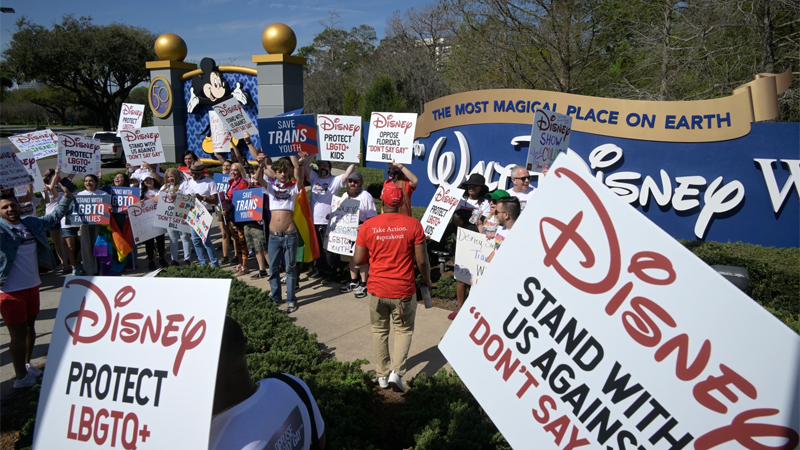 Disney's Bob Chapek has denounced a bill aimed at banning the discussion of LGBTQ+ issues in the classroom but the Human Rights Campaign has refused a Disney donation, saying the statement doesn't go far enough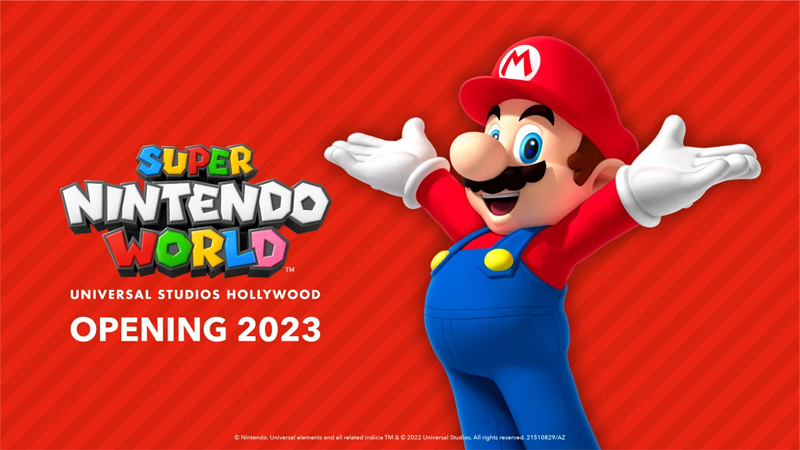 Super Nintendo World is making its US debut in 2023, with the attraction now under construction at Universal Studios Hollywood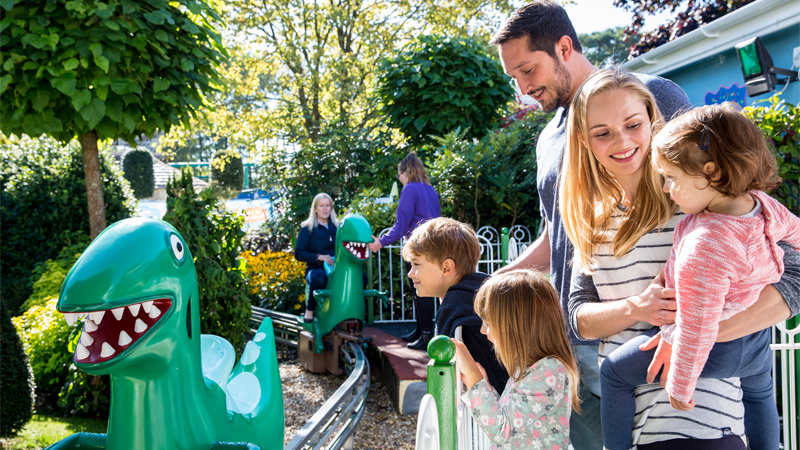 In order for theme parks to run operations in a smooth and efficient manner, internal communications are key. Ross McCaw, CEO and founder of OurPeople, tells us more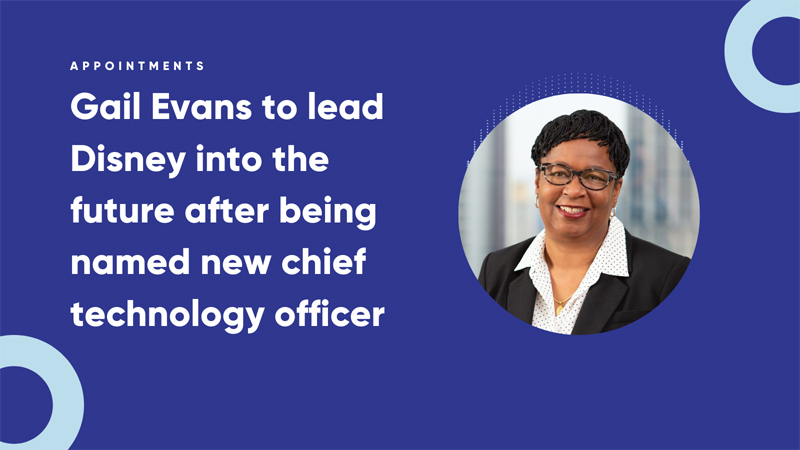 Gail Evans has been named executive vice president, chief digital and technology officer for Disney Parks, Experiences and Products.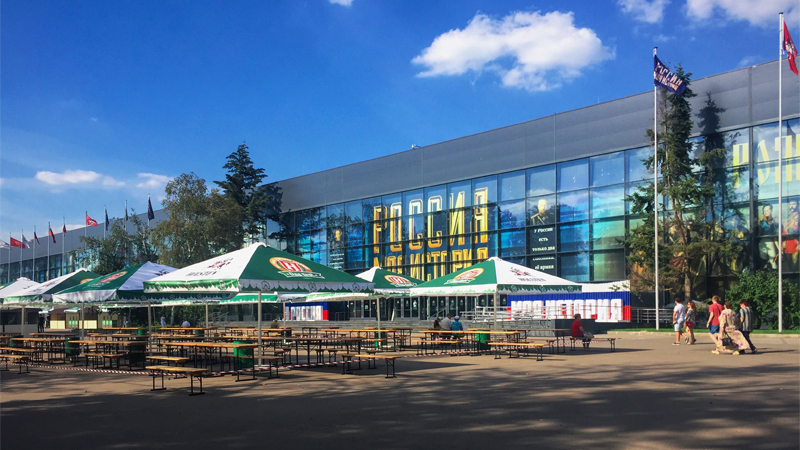 The RAAPA Expo will go ahead as scheduled despite the difficulties being caused for people and businesses in Russia following Vladimir Putin's invasion of Ukraine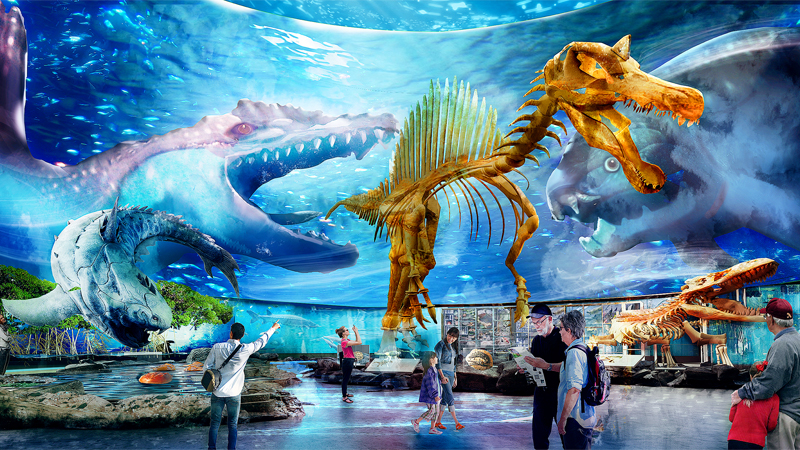 A combined US$400m investment, Resorts World Sentosa is launching the first phase of its RWS 2.0 expansion plan, with an all-new Minions land at Universal Studios Singapore and the redevelopment of the rebranded and reimagined Singapore Oceanarium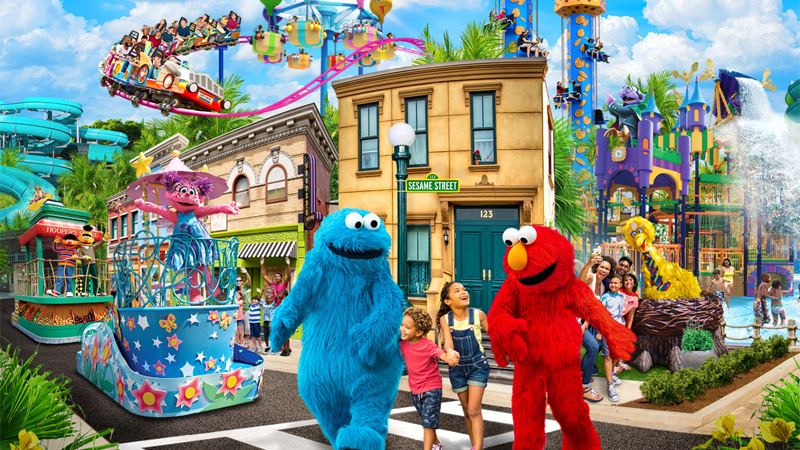 Sesame Place San Diego is set to open next month, with the location set to include an interactive Sesame Street Neighbourhood along with themed attractions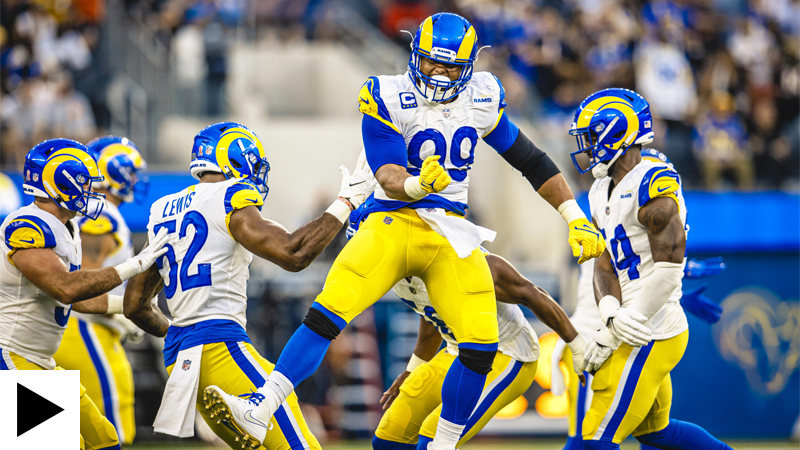 Continuing a long-running Super Bowl tradition, three Super Bowl-winning members of the Los Angeles Rams are making their way to Disneyland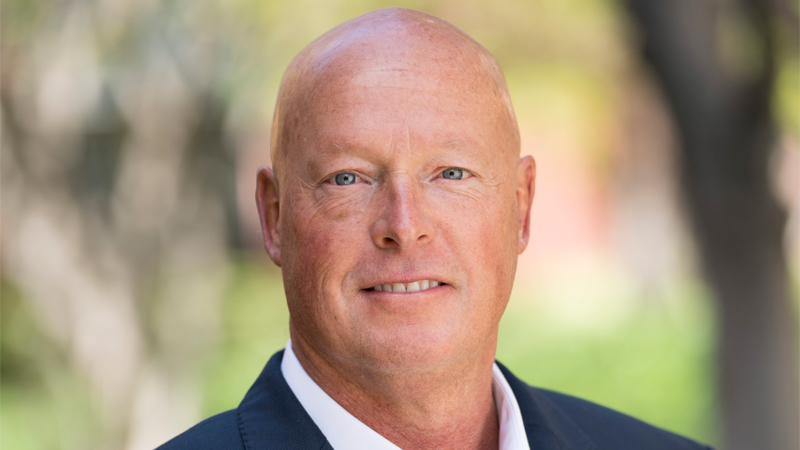 Disney doubled revenues at its parks in its second quarter, with Bob Chapek saying that there is more storytelling infused into every aspect of a visit to a Disney park than ever before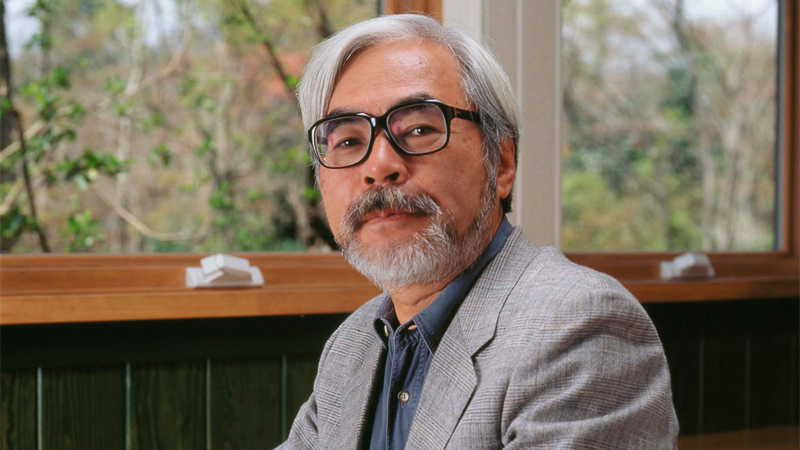 Long-time Studio Ghibli producer Toshio Suzuki has detailed how studio co-founder, Hayao Miyazaki, was convinced to go ahead with the project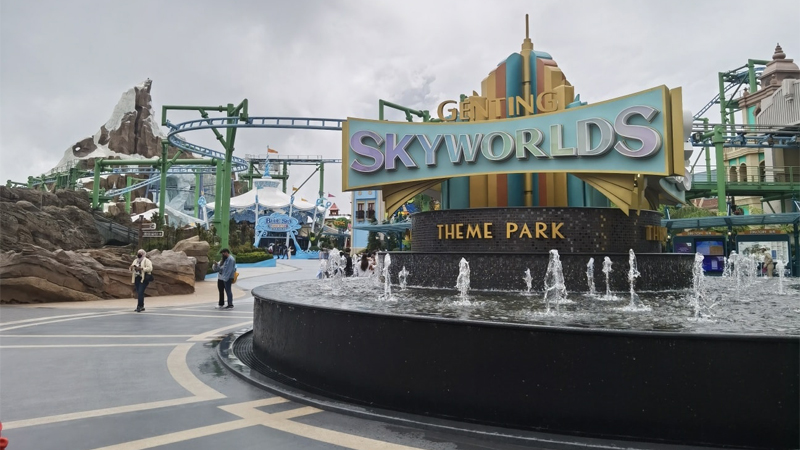 One of Asia's most anticipated theme parks has finally opened its doors with Genting SkyWorlds offering a number of Fox IPs and attractions following a near-decade-long wait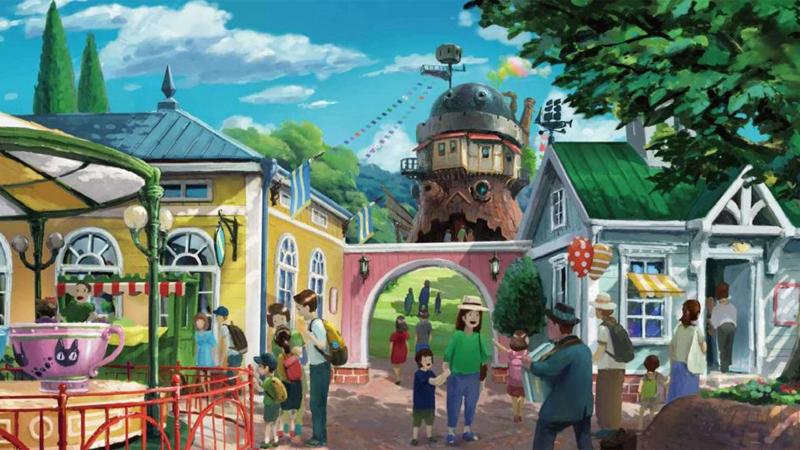 The first phase of the long-awaited Ghibli Park in Japan will open in November 2022 with a themed land inspired by the studio's My Neighbor Totoro animation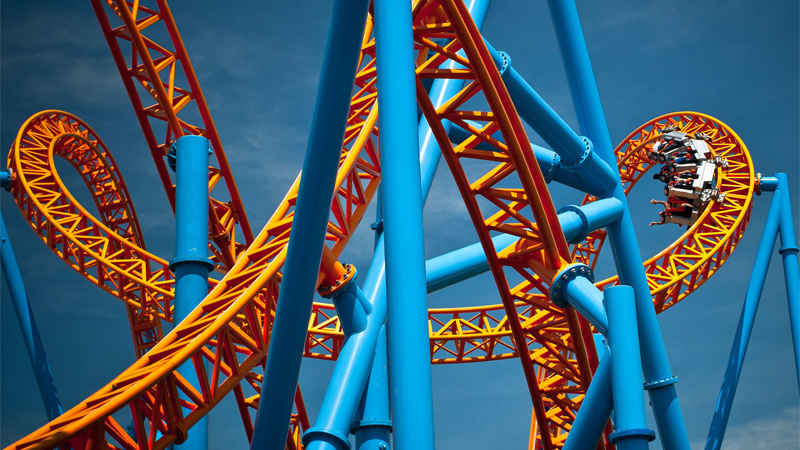 SeaWorld Entertainment has made a bid of US$3.4bn for Cedar Fair, with the bid sending company stocks soaring ahead of the proposed takeover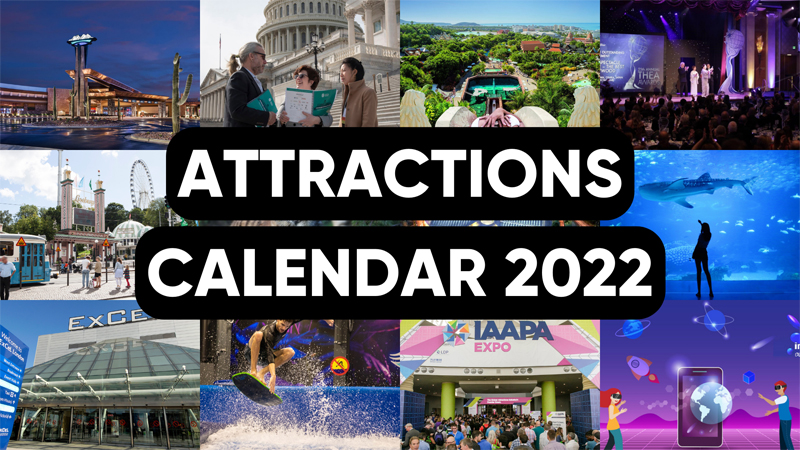 With so many big things coming in the year ahead, we've rounded up all the key events taking place this year. Welcome to your attractions calendar for 2022.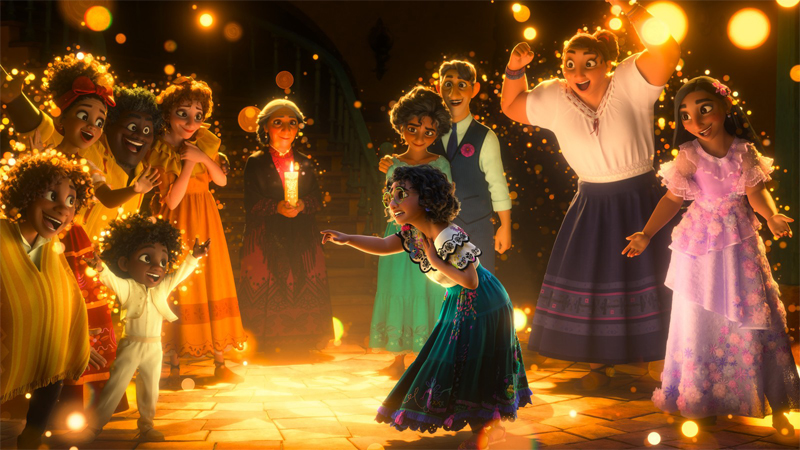 Disney Animation has revealed that parts of Encanto were inspired by dark rides, leading to fans calling for the smash hit to get its own attraction at Epcot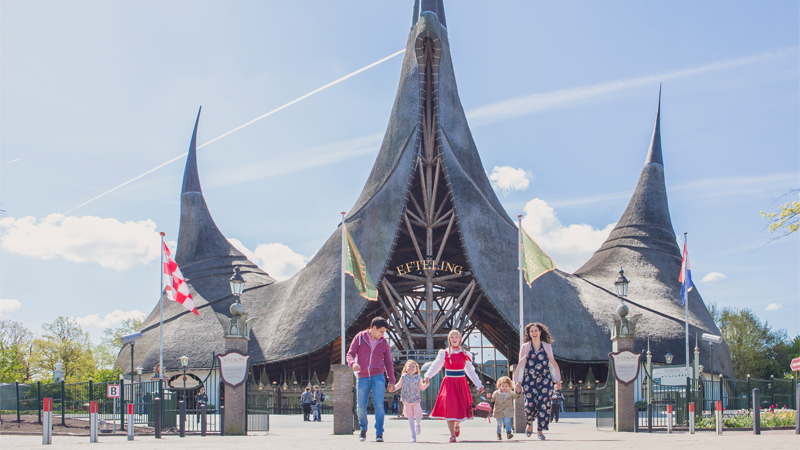 Efteling must cut its nitrogen emissions or cap its visitor numbers to five million people a year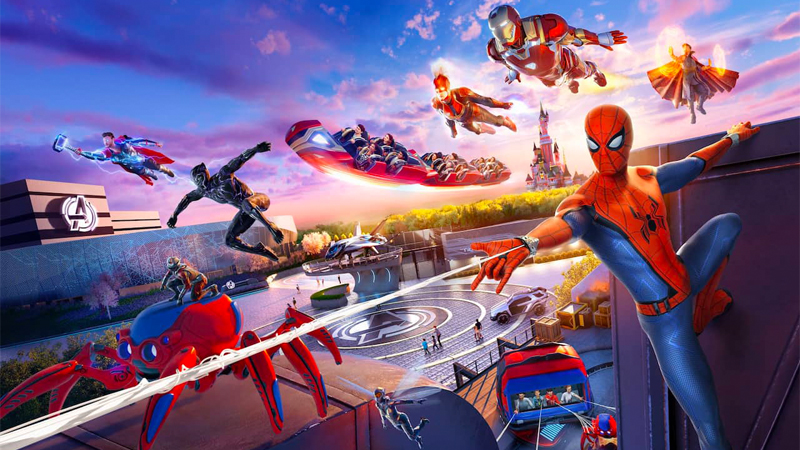 The Avengers are leading the way for Disneyland Paris' 30th-anniversary celebrations, with the rest of the Disney gang not too far behind in an exciting year for the French attraction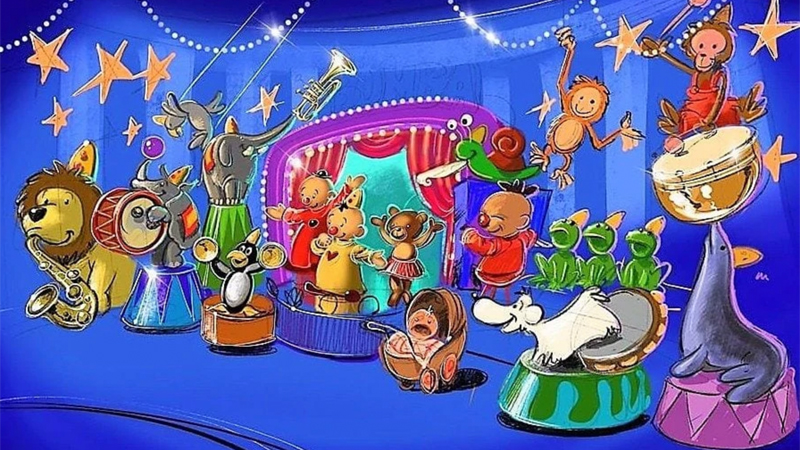 The Circus Bumba land was inspired by Flemish children's TV show Bumba and has been in development for several years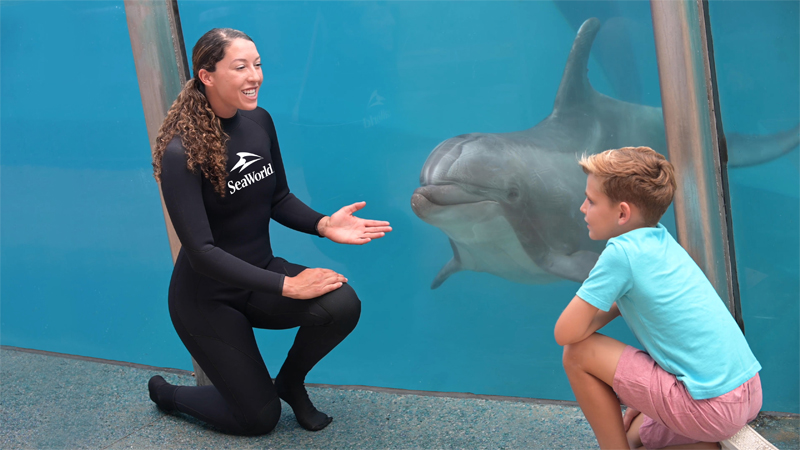 Visitors to SeaWorld's US parks are being offered a new perspective on animal care, with a brand-new education programme taking them behind the scenes of its animal operations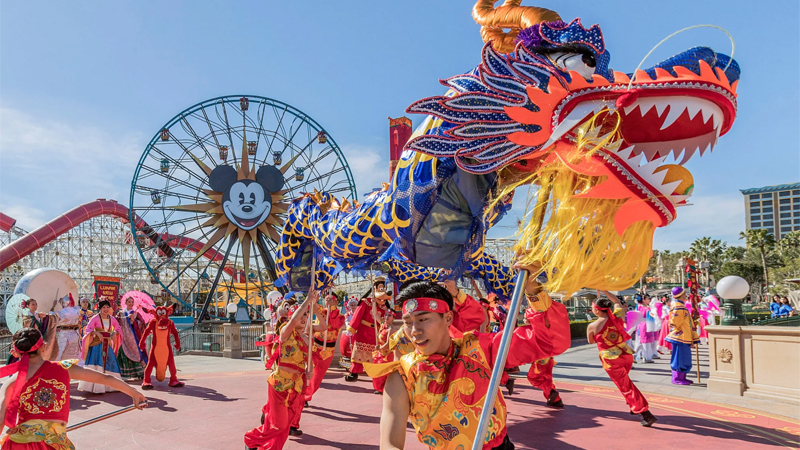 Honouring East Asian traditions, Disney's Lunar New Year celebration has returned to the Disneyland Resort in California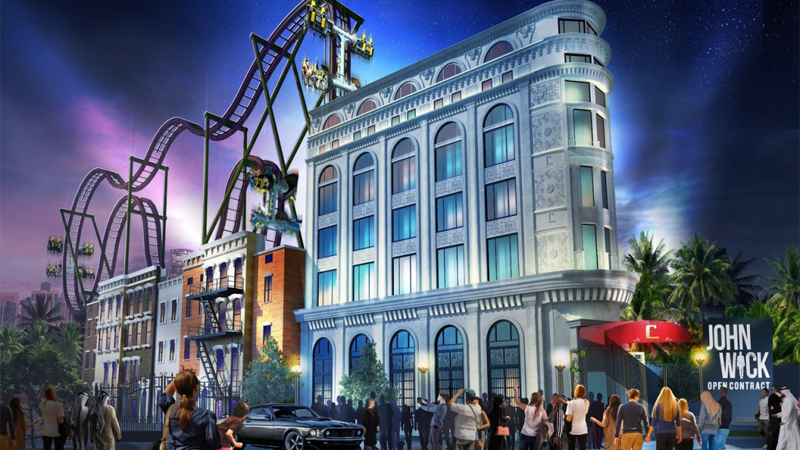 A pair of highly anticipated John Wick and Now You See Me attractions are making their way to MOTIONGATE at Dubai Parks and Resorts. Planet Attractions spoke to FORREC's Eric O'Rourke about the record-breaking new additions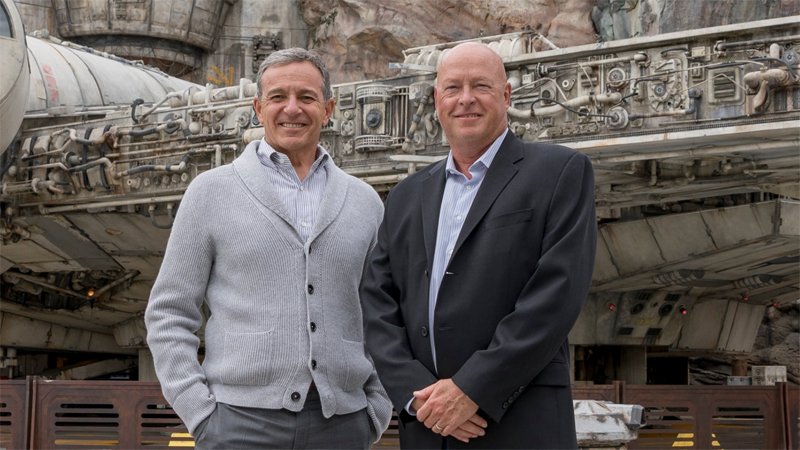 Both Bob Iger and Bob Chapek received huge pay boosts in 2021, with Disney's top men pulling in a staggering US$74.8m between them last year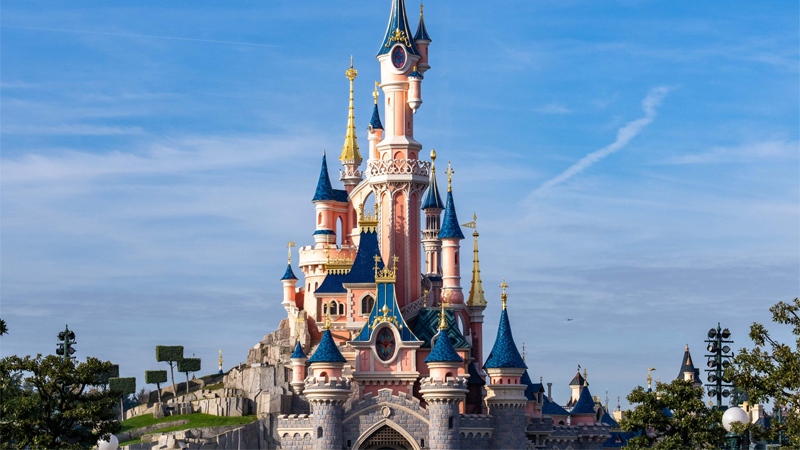 Just in time to celebrate its 30th anniversary this year, the Sleeping Beauty Castle has reopened to guests at Disneyland Paris following a 12 months renovation period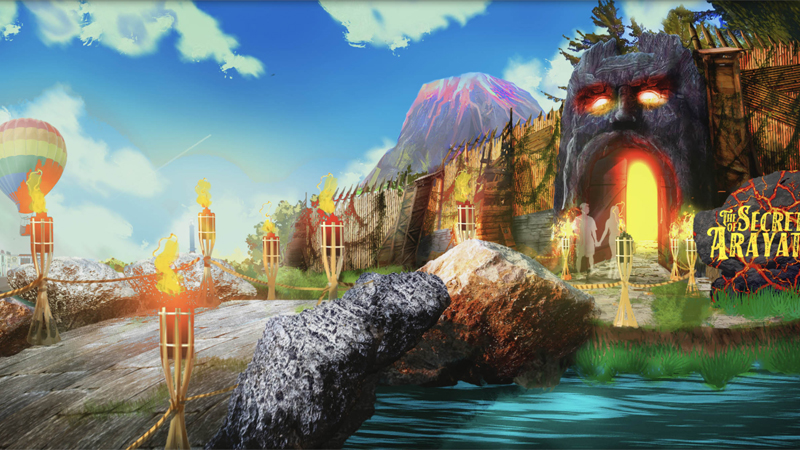 Lagotronics Projects will develop several media-based attractions, including a VR coaster and a dark ride for the upcoming Pradera Islands theme park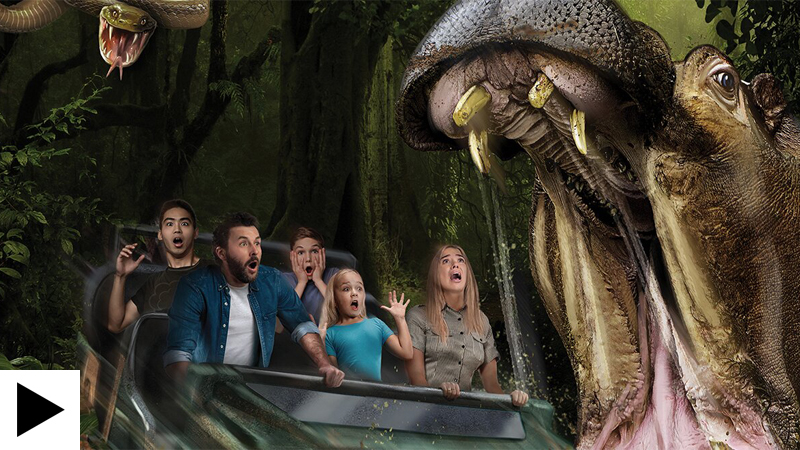 Gardaland has offered a first look at the ride vehicle for the upcoming Jumani - The Adventure dark ride attraction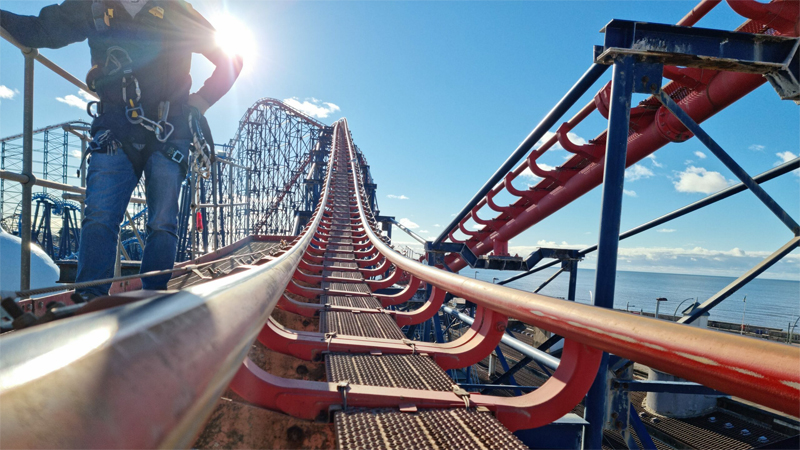 Have you ever wanted to own an actual piece of rollercoaster track? Well now you can, with Blackpool Pleasure Beach now selling parts of the Big One for the most avid of theme park enthusiasts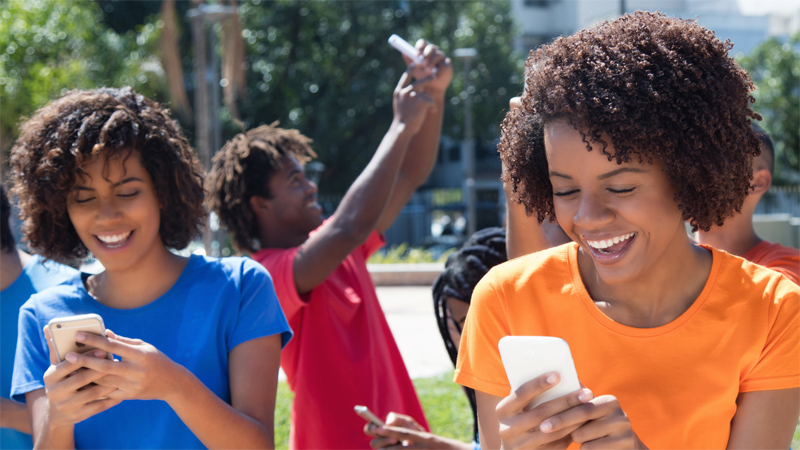 We're not far off Mark Zuckerberg's big reveal of the metaverse and what that means for the future, but when it comes to attractions, there are some companies already well ahead of the curve. Andrew Jacobs, accesso's chief commercial officer, explains what it means for operators to be in a mobile-first world.


Reanimated and ready to take a bite out of its visitors, the former Camelot Theme Park is being resurrected as an immersive cinematic zombie experience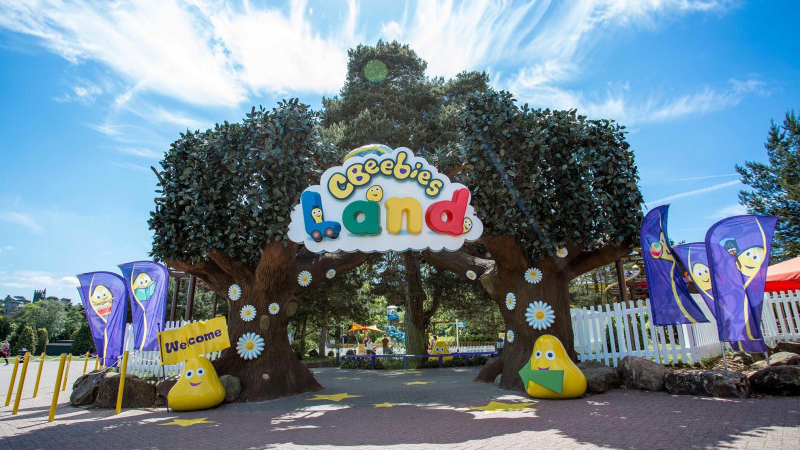 New attractions based on Hey Duggie, JoJo & Gran Gran and Andy's Dinosaur Adventures will open at CBeebies Land at the Alton Towers Resort later this year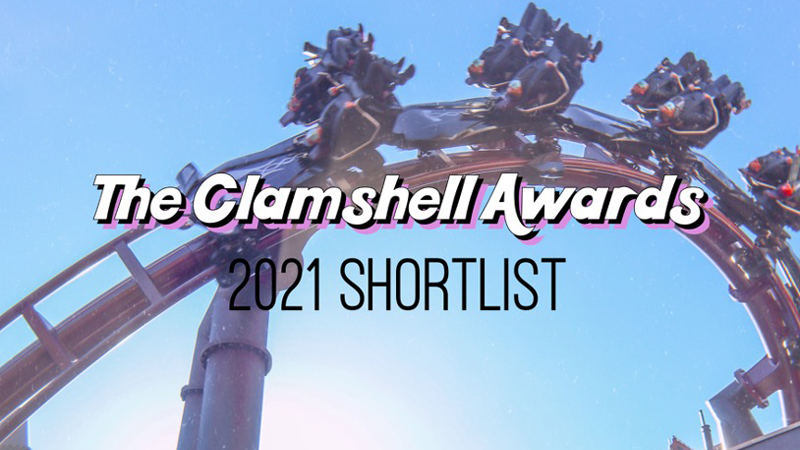 You can now vote for your favourite influencers and content creators in the 2021 Clamshell Awards from Cupcakes & Coasters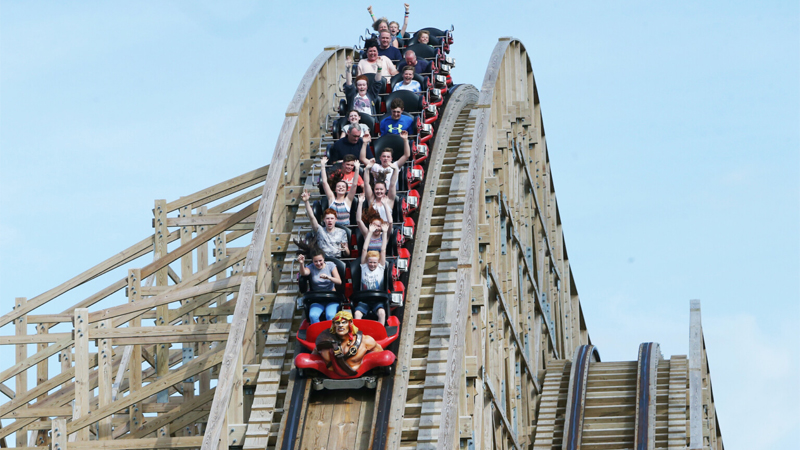 Work on a new dinosaur-themed rollercoaster at Tayto Park is currently underway, while construction is also expected to begin on two steel coasters next year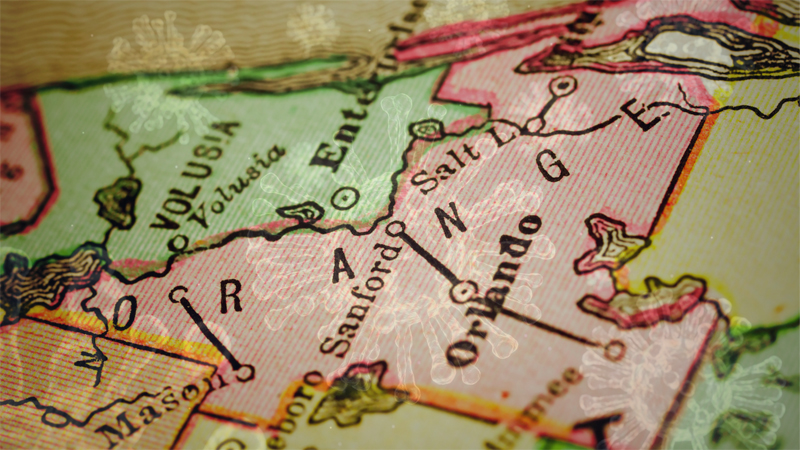 Orange County – the home of both Universal and Disney's Florida operations – has been declared a Covid-19 hotspot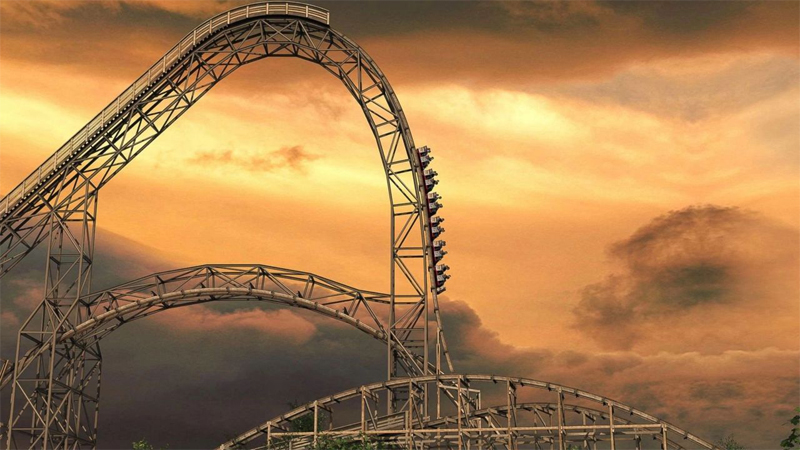 YellowRoc and ActiveLeisure have announced a partnership to deliver a complete construction and installation service for themed attractions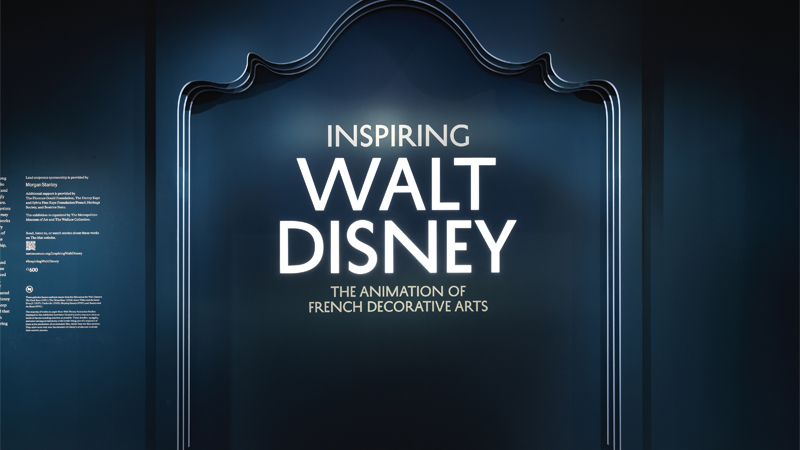 The Met is taking its first-ever look at Disney's theme parks as part of a special exhibition dedicated to the inspirations behind Walt Disney's most iconic creations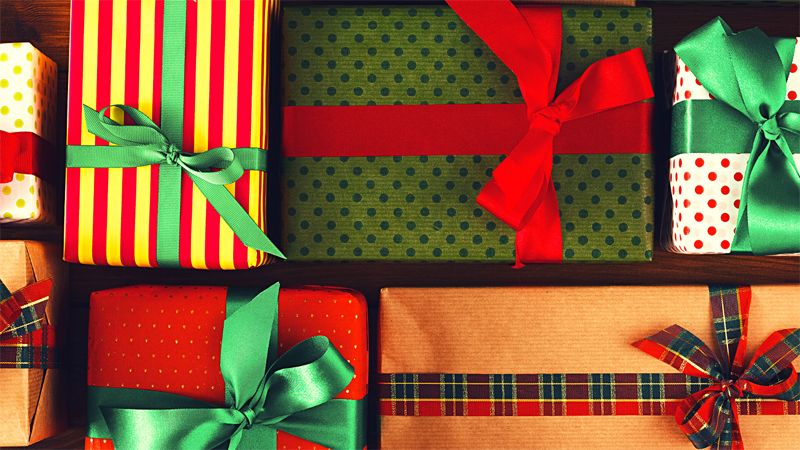 Tis the season to be jolly AND to give gifts, so why not give a special gift to a special someone from your favourite attraction? We took a look at some of our favourite stocking fillers from the world's biggest attractions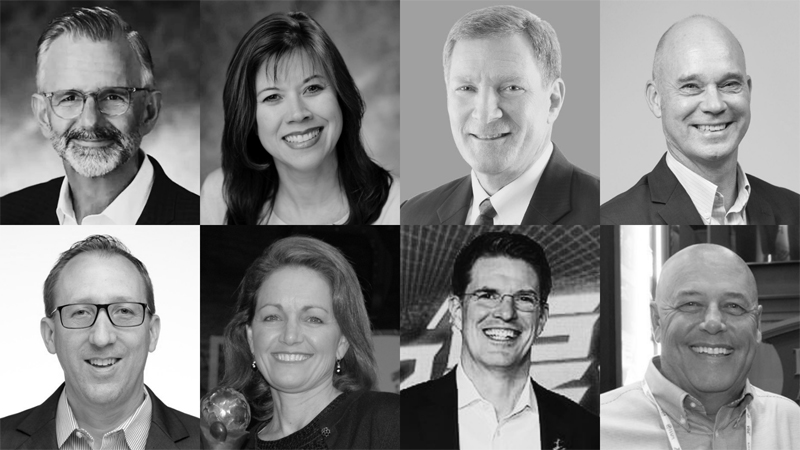 Change is coming for Universal, with the incoming chairman and CEO, Mark Woodbury, handing new senior positions to Karen Irwin, Tom Mehrmann and more in a major shakeup of the company's leadership structure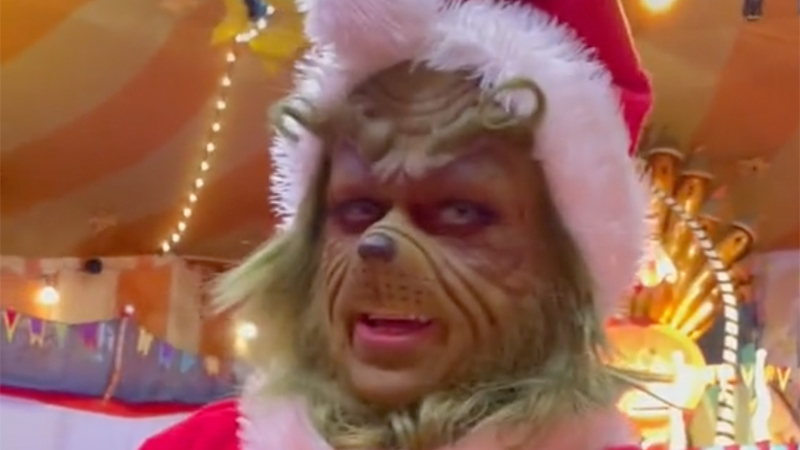 The Grinch might have stolen Christmas but apparently he did while looking good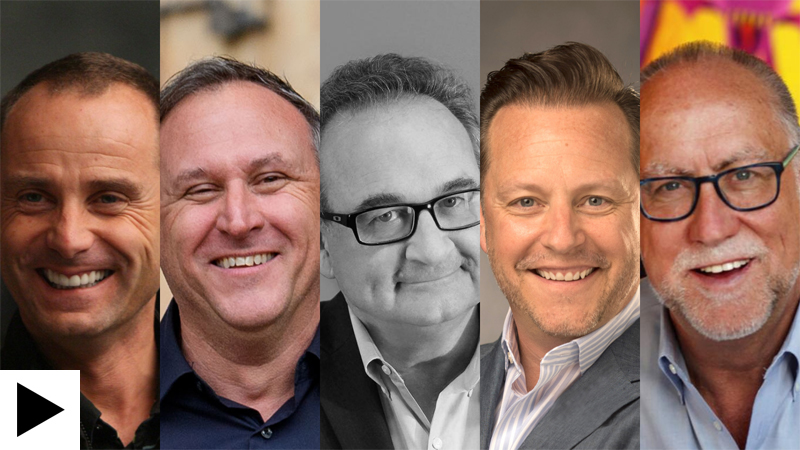 We asked some of the industry's top names from Disney and Universal where it all started for them - with their first-ever ride experience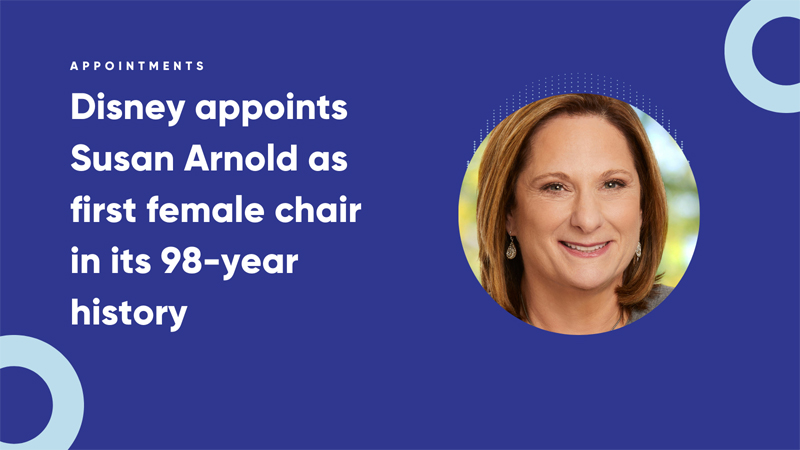 Bob Iger is set to hand the reins over to Susan Arnold, who becomes the first woman to be appointed Disney chairman in the company's history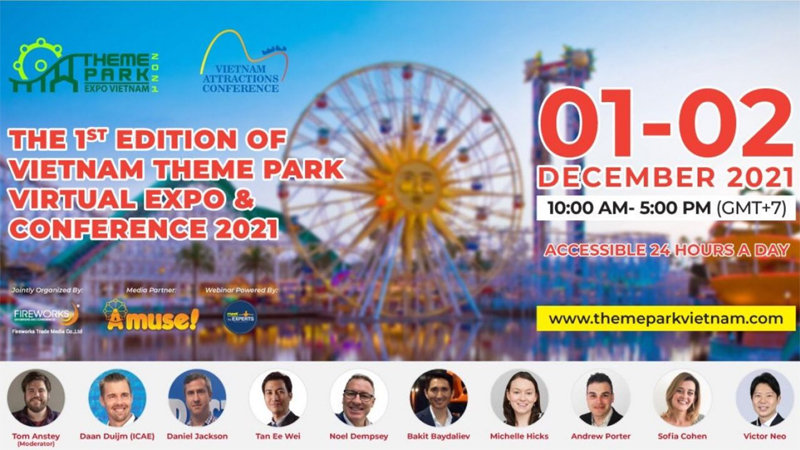 Planet Attractions' Editor-in-Chief Tom Anstey is set to host a panel looking at trends emerging from Vietnam's growing attractions industry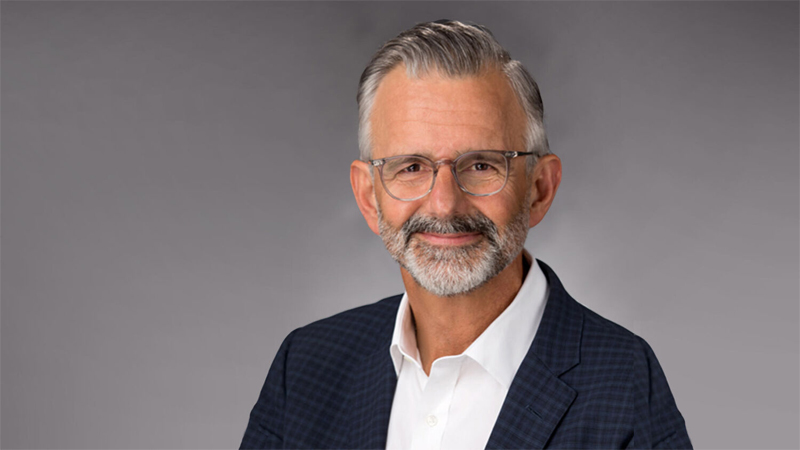 Vice chair Woodbury, who has played a key role in the Comcast company's parks expansion worldwide, steps up in March 2022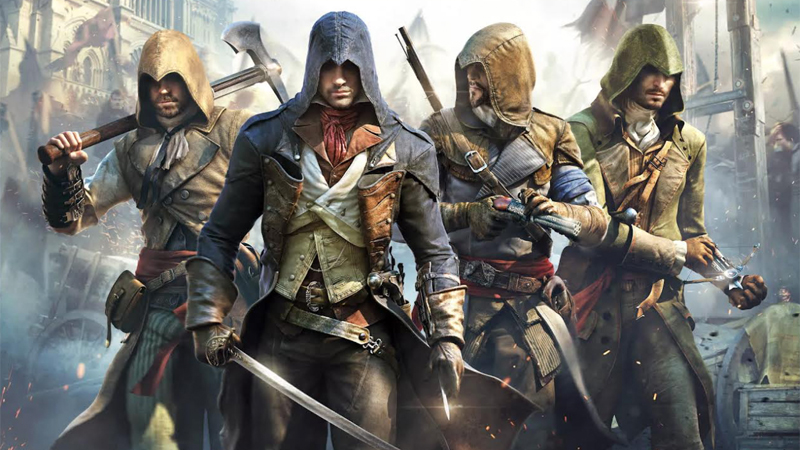 Alterface, Storyland and Studios Occitanie are collaborating with the video game company on the project, which is slated to open in 2025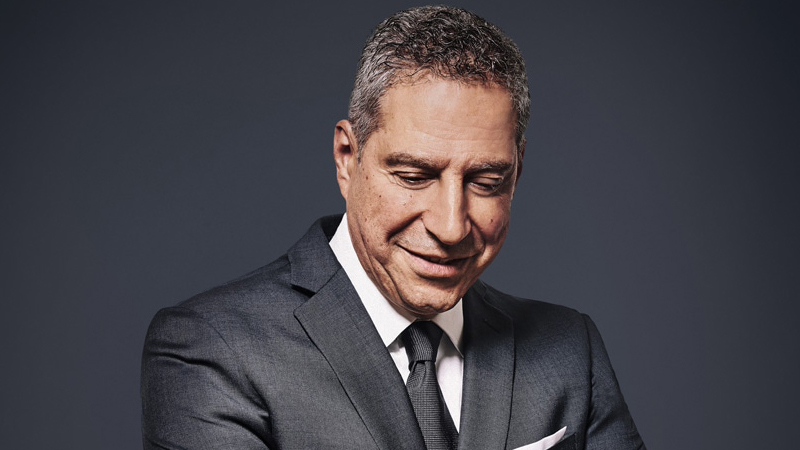 Michael Spanos steps down after two years as CEO; Ben Baldanza takes Bassoul's former position as chairman of the board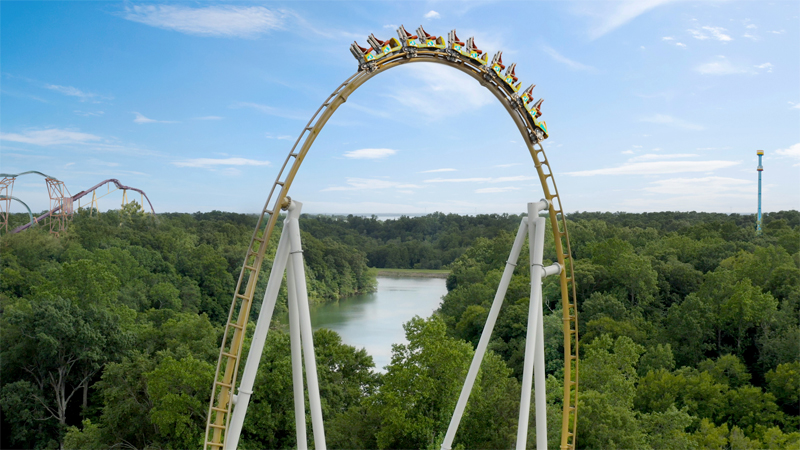 Eleven major new ride attractions to open at waterparks and theme parks in 2022 – the most "significant and exciting lineup" in SeaWorld history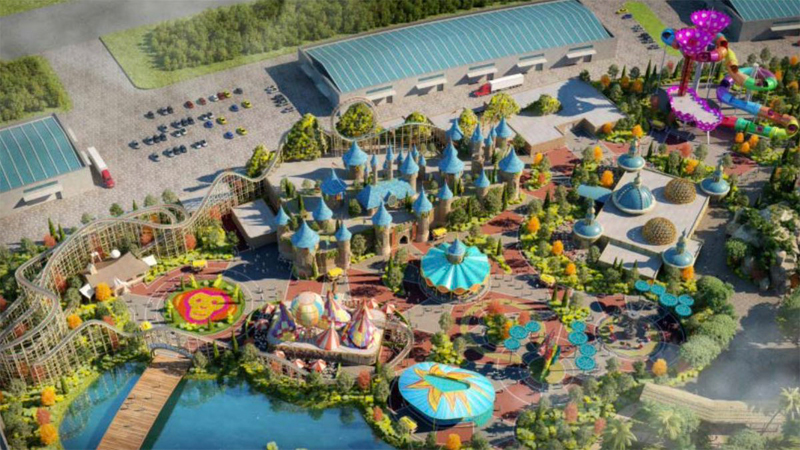 The six-zone Paramount Film and Television Park is part of a US$8 billion tourism development and is expected to open in Yunnan province in 2024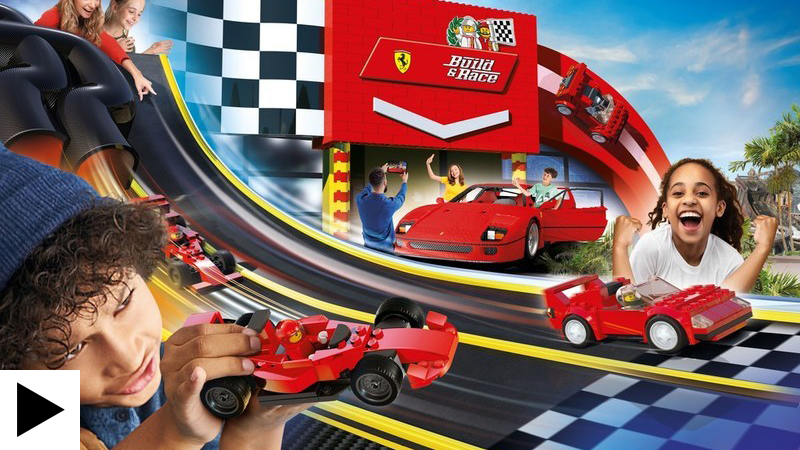 The three-part zone, opening next spring, allows guests to get creative as they design and build their own Lego cars and take part in a virtual race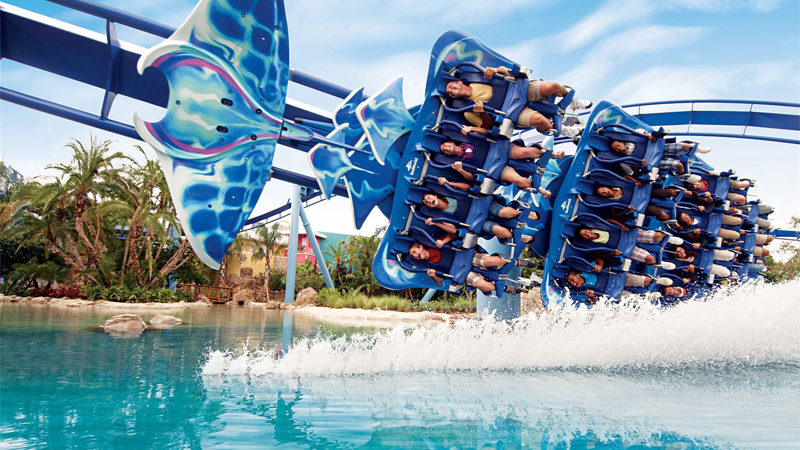 Despite a lack of international visitors and a decline in overall visitor numbers, SeaWorld Entertainment has seen record earnings for its third quarter, marking continued recovery from a COVID-hit 2020 for the operator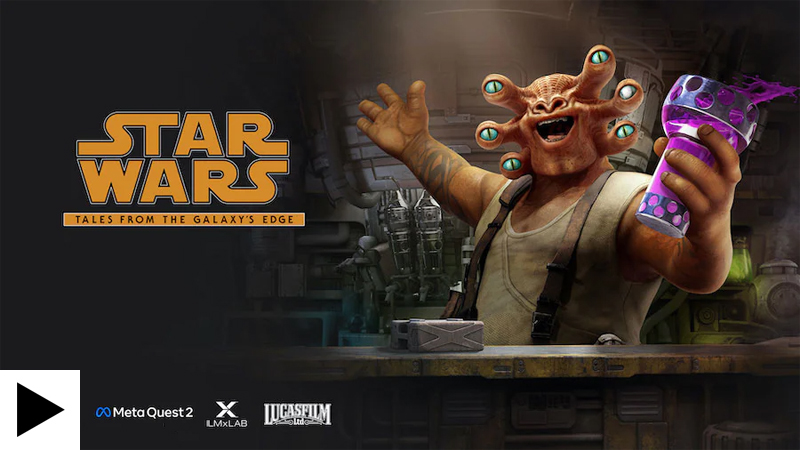 For a limited time starting November 21, visitors to Downtown Disney will be able to experience Star Wars: Tales from the Galaxy's Edge in virtual reality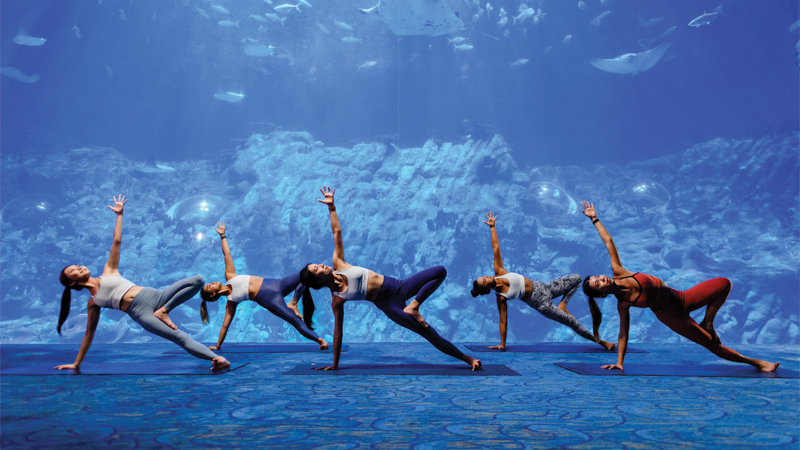 As part of its mission to become a full-fledged resort and leisure destination, Ocean Park is hosting a month-long wellness event with yoga, hiking and glamping starting November 7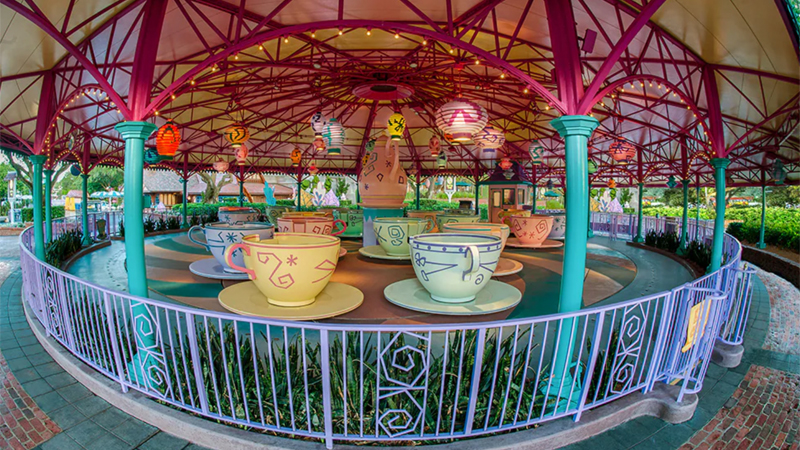 Alice in Wonderland has reached the grand old age of 70 and as a result the Disney Imagination Campus has taken a look at the science behind its historic Mad Tea Party attraction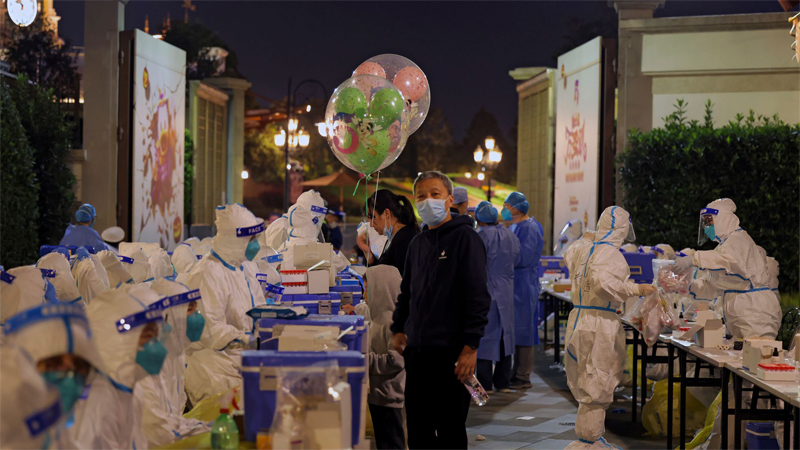 Shanghai Disneyland is reopening to the public after a single case of Covid-19 caused the park to be shut down and all of its guests tested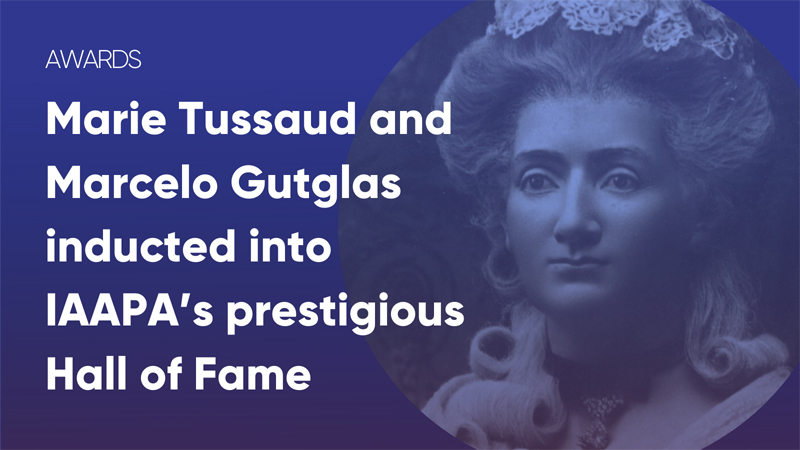 The founder of Madame Tussauds and the father of the Latin American attractions industry have both taken their rightful place as a part of the IAAPA Hall of Fame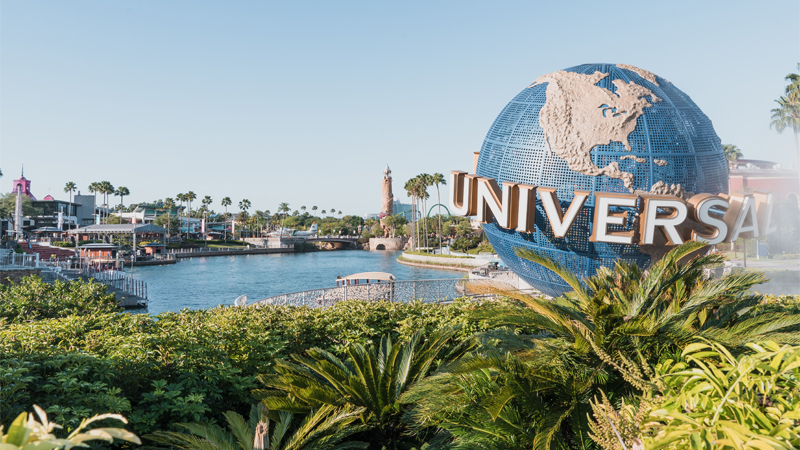 Universal's theme park attendance has surged in Q3, with Universal Orlando at the forefront after recording its most profitable quarter ever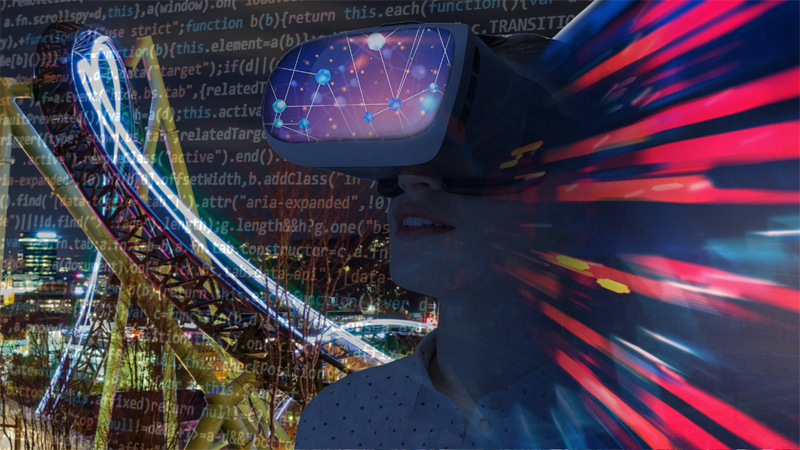 When it comes to global trends this is THE next big thing and there's a good chance you don't quite know what it means yet. Welcome to the metaverse and here's exactly why you need to get in on the ground floor.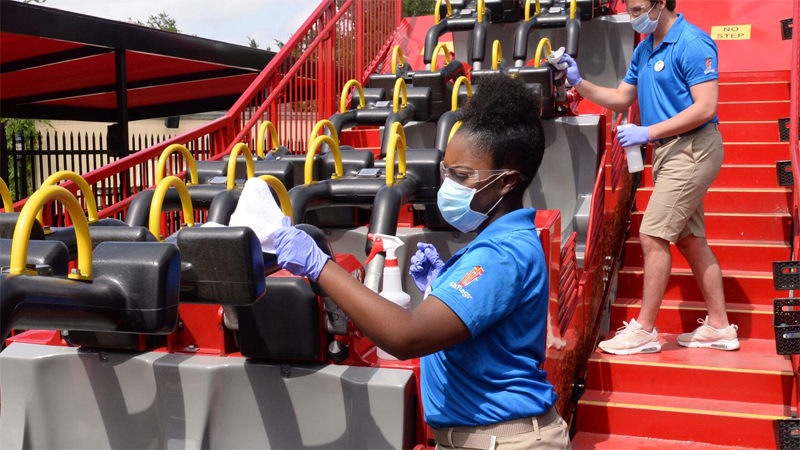 Six Flags has seen staff costs more than double since the pandemic with cost-cutting measures taking place elsewhere in the business to accommodate the sharp rise in labour expenses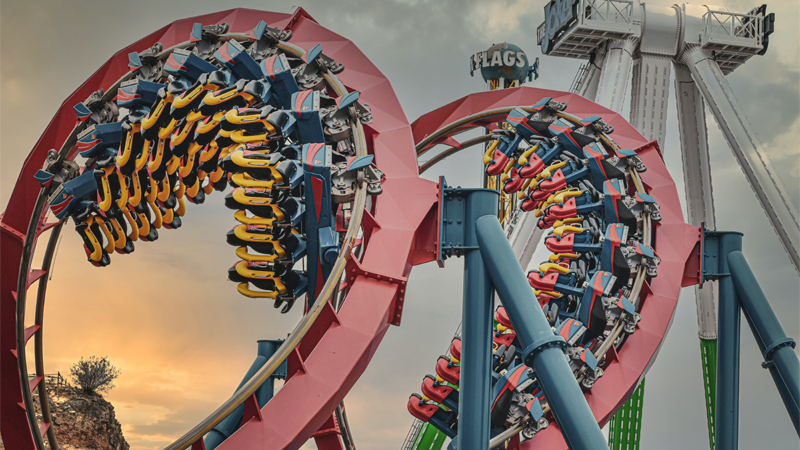 Six Flags continues to show positive recovery from a COVID-affected 2020 with visitor numbers almost reaching pre-pandemic levels in its latest earnings report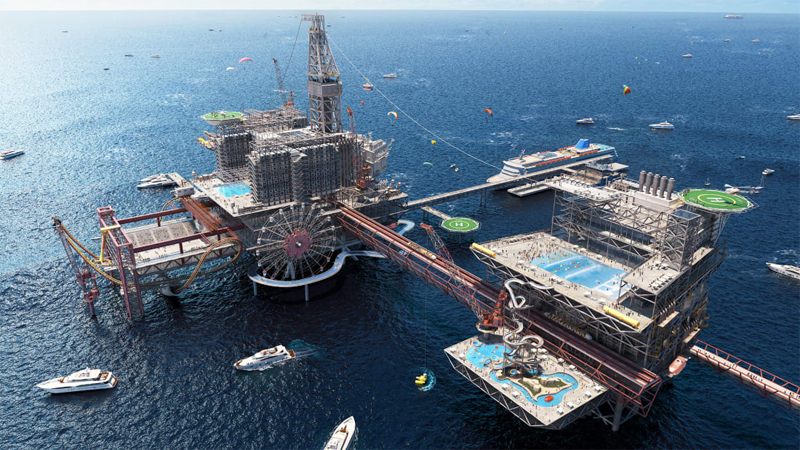 The Rig is a unique venture that will transform a former oil rig in the Arabian Gulf into a resort featuring theme parks, hotels, restaurants and even actual sky diving!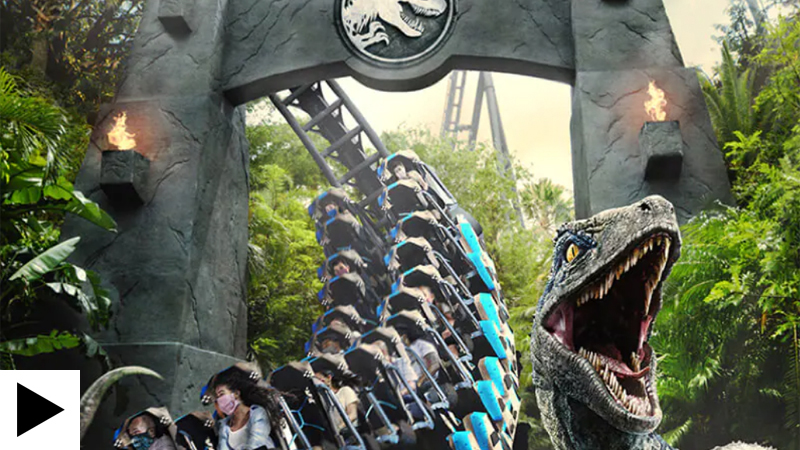 Universal has released first person footage of what it's like to ride its brand new Velocicoaster at night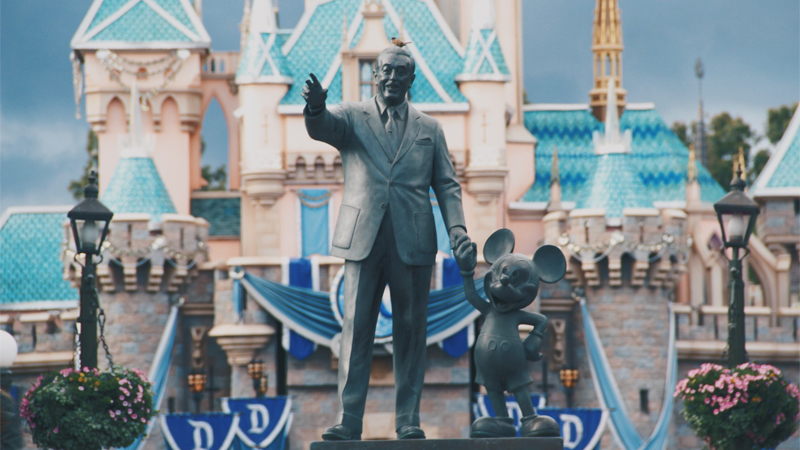 Disneyland is getting its first movie with Halloween's David Gordon Green lined up to direct the origin story of origin stories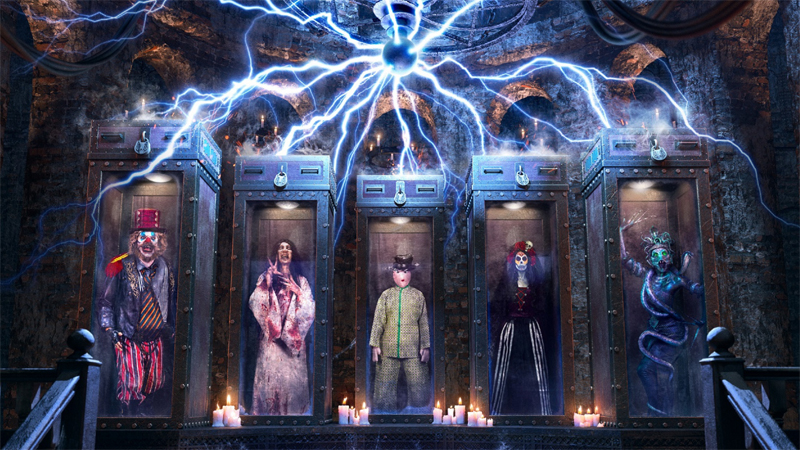 The team behind Universal Studios' iconic Horror Nights in Singapore has launched an exhibition exploring what goes into planning the horrifying event.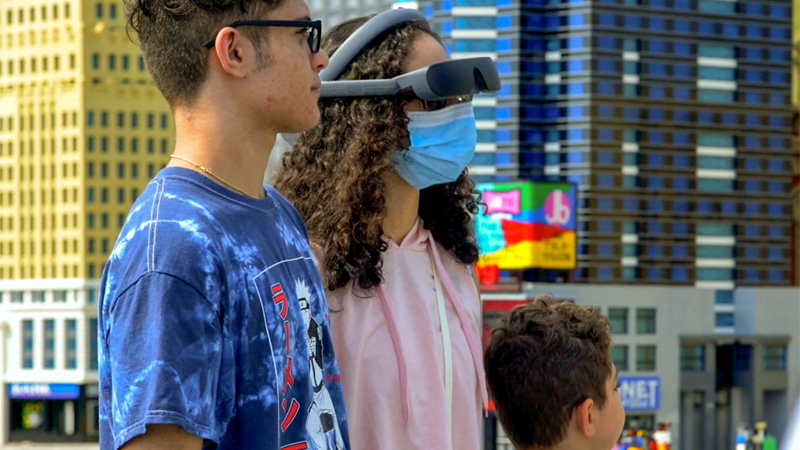 New experiences for the visually impaired are set to be rolled out at a number of Merlin attractions, including Legoland Parks, Legoland Discovery Centres and Sea Life aquariums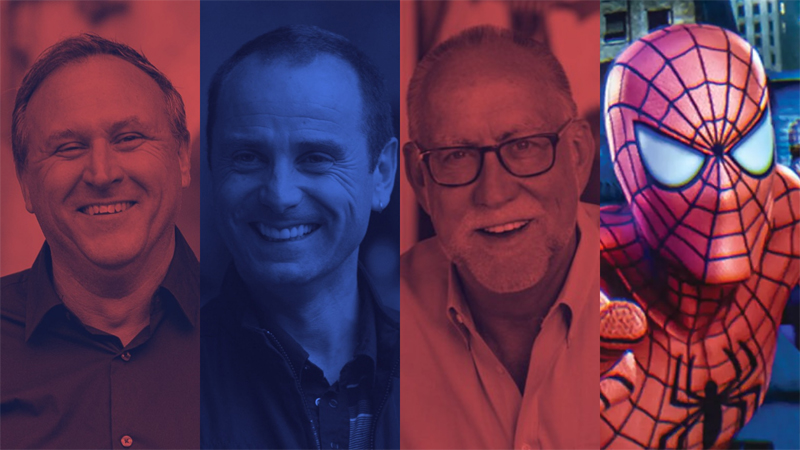 A panel of industry legends will share their stories about the creation of Universal's ever-popular Amazing Adventures of Spider-Man dark ride at this year's IAAPA Expo in Orlando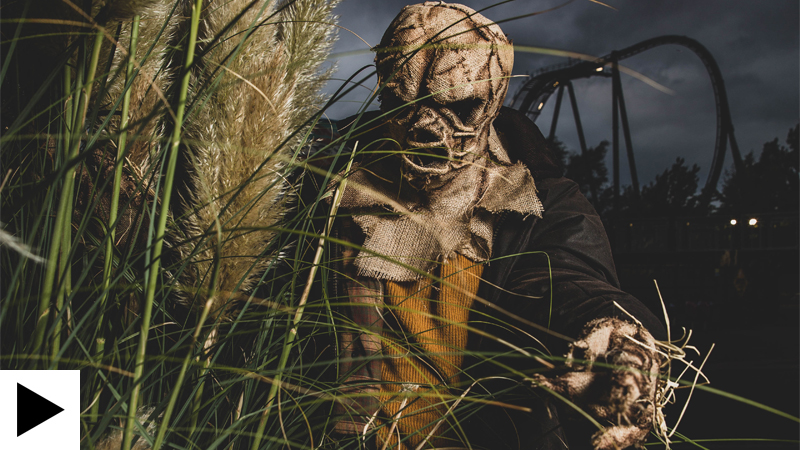 This year's event will offer a host of horror-themed attractions, including new scare zones and horror mazes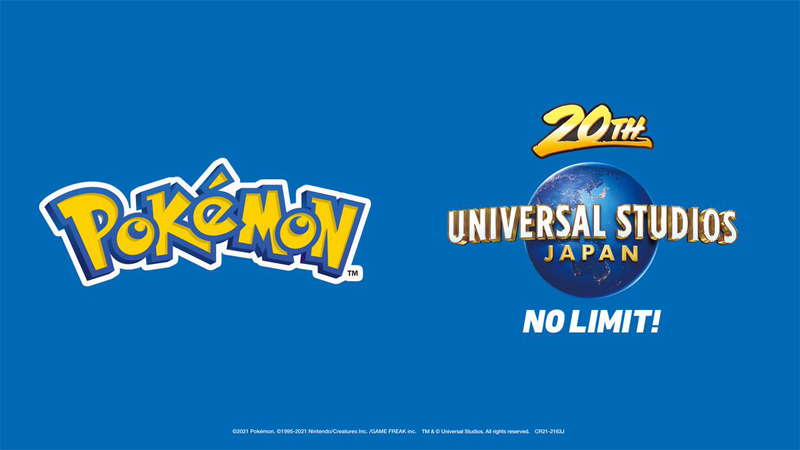 Pokémon is set to make its mark at Universal Studios Japan following a landmark deal to bring the popular IP to the park starting in 2022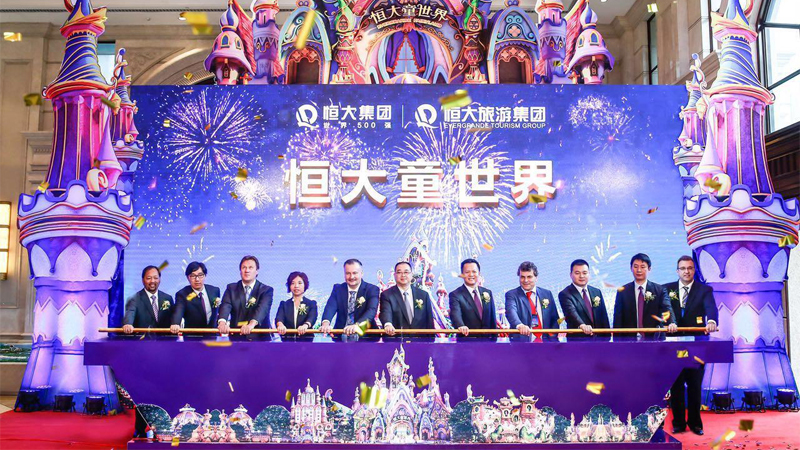 With Evergande at risk of complete collapse thanks to US$305bn worth of debts, the future of its portfolio of 15 theme parks across China is currently uncertain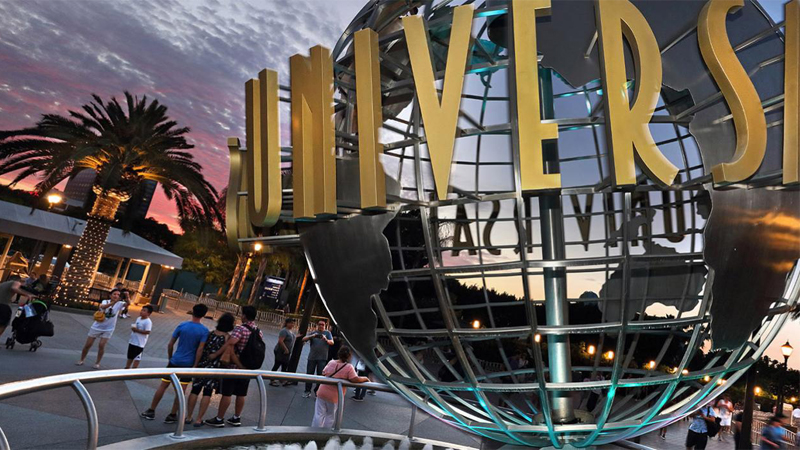 From October 7 Universal Studios Hollywood and Six Flags Magic Mountain will both be affected by new rules that require proof of vaccination before entry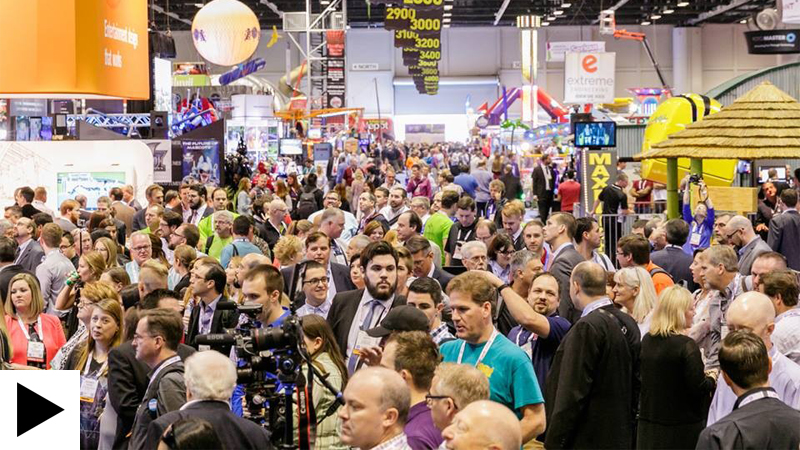 With the US still not setting a firm date in November to open up to international visitors, IAAPA is working with the government to help its members attend the biggest attractions show of the year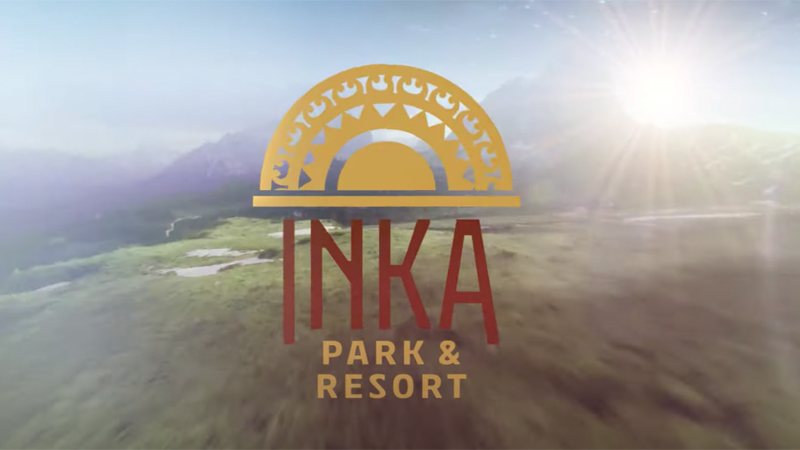 Inka Park will be the first leisure destination of its kind in Latin America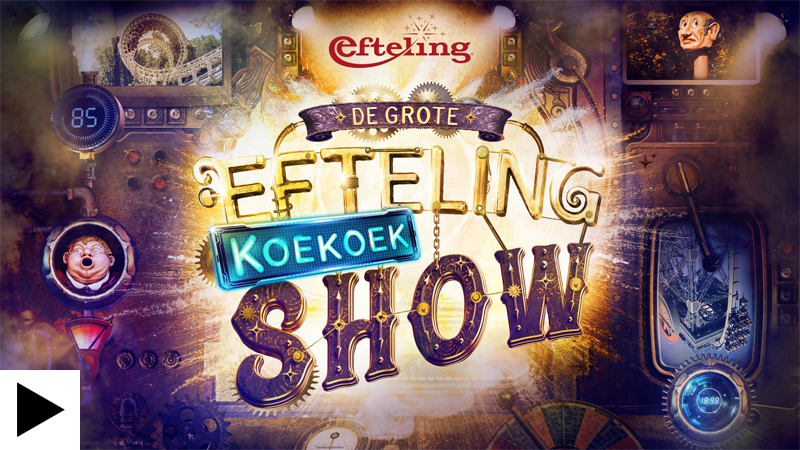 Starting in October De Grote Efteling Koekoekshow will tour both the Netherlands and Belgium


Bob Chapek believes Disney's parks division has emerged stronger than when the company entered the global pandemic


Cruise operator Carnival recently made headlines around the world with the debut of the first rollercoaster to operate at sea. Maurer Rides' Marco Hartwig explains how this all came about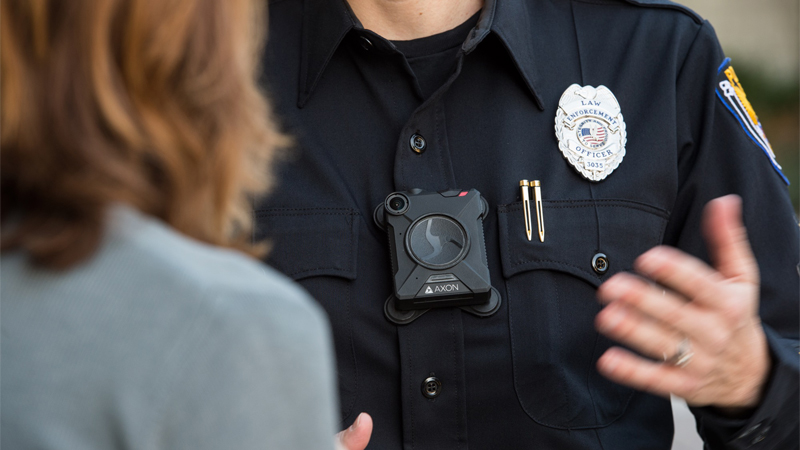 Security specialists Axon have supplied Six Flags' US theme parks with body cameras for staff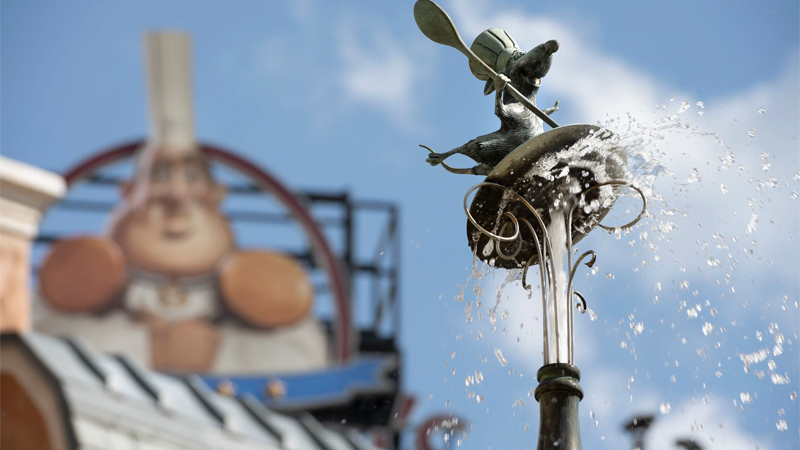 Remy's Ratatouille Adventure is the main feature of the expanded French pavilion which will make its debut next month to kickstart Disney World's 50th-anniversary celebrations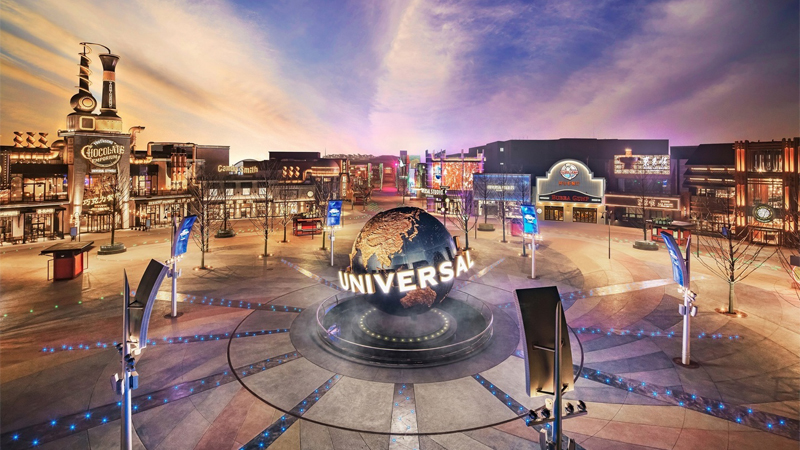 The tourism development plan will encourage the predicted 10 million visitors a year to Universal Studios to explore the wider Beijing area





© Kazoo 5 Limited 2023