The soon-to-open Wisdome Stockholm at Tekniska Museet is the latest development as part of a national project to boost STEM activities and encourage sustainable construction methods across Sweden




Storyland Studios is behind the development of Libertyland USA - a world class theme park and resort development coming to South Dakota in 2026




Saudi Arabia has won a bid to host World Expo 2030 in Riyadh, with US$7.8bn set to be invested into building a site that focuses on 'shaping a prosperous and sustainable future'




Scruffy Dog and Sela have teamed up to produce Wonder Garden - an immersive experience offering 'limitless creativity' during Riyadh Season




Kids Industries has created a range of immersive experiences such as Legoland's Lego Mythica: World of Mythical Creatures. Its CEO, Gary Pope, shares his thoughts on the arrival of Netflix's recently-launched 'Squid Game: The Challenge' and how this reflects on the growing LBE market




Formula 1 and Tottenham Hotspur are joining forces to deliver a first-of-its-kind karting experience that will allow people of all abilities to feel as though they are part of an F1 Grand Prix




September saw the debut of a brand-new addition to Salt Lake City's Lagoon Park - a hybrid rollercoaster and dark ride experience known as Primordial. Planet Attractions speaks to Ernest Yale and Nol Van Genuchten about the experience and how its team brought the first-of-its-kind attraction to life




Intamin's Lukas Spieldiener speaks to Planet Attractions on the launch of a number of immersive projects this year, with further such attractions also in the pipeline for 2024 and beyond




Bringing together some of the industry's leading suppliers under one banner, the Attractions Technology Lab returns to Orlando next month to showcase a complete technical mock-up of a dark ride experience, with a behind the scenes look at how such an attraction comes to life




The Messi Experience - an immersive visitor attraction dedicated to global footballing megastar Lionel Messi - will open its doors in Miami in April next year




The Kennedy Space Center Visitor Complex has debuted a brand new 3D digital display at its entrance, with a six minute show offering guests a look at the past, present and future of the US space programme




A major cultural attraction has opened its doors in Manchester, with the £210m Aviva Studios representing the largest investment in a national cultural project since the opening of Tate Modern in 2000




Attractions.io has partnered with Alton Towers to introduce an industry-first in-app dynamic lighting map to be utilised at the operator's popular Scarefest and Ultimate Fireworks Spectacular events




A new free-roaming immersive Angry Birds experience has made its debut, with the Pigvasion sending players on a mission to recover stolen eggs from some villainous pigs




Morty - an experience app which describes itself as 'the ultimate social copilot for you and your friends' - has raised more than US$2.2m as the company expands operations into the haunted attractions market




Benoit Cornet shares a fascinating insight into the world of dark rides and the emergence of his new company - BoldMove Nation




Bowling operator Lane7 has announced the launch of its largest site to date, with further plans to open its first location in the British capital and its first site overseas as the company continues to grow




The Association of Science and Technology Centers has announced the winners of this year's Roy L. Shafer Leading Edge Awards, with each recognised for their dedication to increasing the understanding of and engagement with science and technology among all people




A redeveloped shopping venue will soon become home to Immersive Fort Tokyo - an all new immersive theme park experience which its developers say will be the first of its kind




Seattle Aquarium is promising comic mischief following the launch of an Animal Crossing exhibit at the popular attraction with the Nintendo partnership running through to the end of the year




Record numbers of retailers and visitors from France, Germany, Italy and Spain were in attendance at this year's Brand Licensing Europe (BLE), with this year's event placing special emphasis on location based entertainment (LBE).




Intamin, Simworx and Vekoma are among the winners in this year's Park World Excellence Awards, with 2023's recipients named at a glamorous show in Vienna, Austria




One of the Isle of Wight's most popular attractions is up for sale, with Robin Hill now on the market following a 'prolonged period of financial turbulence'




IAAPA Expo Europe has come to its conclusion, with lots of news coming out of the record-breaking event in Vienna




Triotech has announced the launch of its latest project - a 'next generation interactive dark coaster at Salt Lake City's Lagoon Park




RWS Global will in attendance at this year's IAAPA Expo Europe to discuss major projects including the opening of the Hasbro City FEC, as well as several cruise line and resort partnerships




There's a transformative shift happening when it comes to use of technology in attractions management. Anthony Palermo, co-founder of Connect&GO, spoke to Tom Anstey...




IAAPA is gearing up for its largest EMEA event ever, with the 2023 edition of IAAPA Expo Europe taking place in Vienna between September 25 - 28. Here's everything you need to know about the event




The Pokémon Company has announced an unusual collaboration that will see the popular Pokémon IP arrive at the Vincent Van Gogh Museum for a special event




Visitors to this year's IAAPA Expo Europe will be able to walk away with a number of unique items and VIP experiences thanks to a charity auction to be held at the event in Vienna




The famous Italian city of Venice is set to tackle over-tourism with the introduction of a €5 a day entry fee for visitors to the Unesco World Heritage Site




A US$14.5m project, including a new planetarium, has been approved for the town of Spartanburg in South Carolina, US




The Great Wall of China has suffered 'irreversible damage' after two people dug a hole through the wall with an excavator to create a shortcut




Path Entertainment Group and Hasbro recently worked together to produce a world-first immersive Monopoly experience. Path CEO David Hutchinson shares all with Planet Attractions




Attractions across Florida have made preparations and many have closed following the arrival of Hurricane Idalia and predicted storm surges




Visit Carlsberg in Copenhagen, Denmark, is to reopen as Home of Carlsberg this December after undergoing extensive improvement works




The Gorman Museum of Native American Art will reopen next month with a celebratory weekend marking the institution's 50th anniversary




An extreme heat policy introduced to all SeaWorld operations in the US could see other operators follow suit following a tough weather-related summer for theme parks




The Museums Association has said 'categorically' that theft from collections is 'incredibly rare, after more than 1,500 priceless artefacts were found to have been stolen from the British Museum




Peter van der Schans has now been at the helm of IAAPA's EMEA operations for more than a year. He shares with Planet Attractions how that year has gone and the progress being made in the global attractions markets of Europe, the Middle East and Africa




An exhibition inspired by hit-series Derry Girls has drawn a record number of visitors to Londonderry's Tower Museum




The Gunpowder Plot is a multilayered immersive experience set at the Tower of London. Planet Attractions spoke to the team behind the development to see exactly how it came to life...




The Cincinnati Black Music Walk of Fame has opened following a two-year planning and design process led by JRA, part of RWS Global




French theme park and animal attraction Le Pal is celebrating its 50th year in 2023. Its CEO, Arnaud Bennet speaks to Planet Attractions on half-a-century of one of the country's most popular offerings




Work is set to start on Bali's highly-anticipated Paramount theme park, with the major development representing the largest of its kind for the Indonesian tourist destination




A new immersive experience showcasing the work of French impressionist painter Claude Monet is coming to London, UK




London's Horniman Museum has been awarded £5.7m by the National Lottery Heritage Fund for its Nature + Love project




Seven has announced the latest entertainment mega destination to come to Saudi Arabia following the breaking ground of its SAR1.3bn development in the city of Al-Madinah




A number of wildlife organisations have called on the UK's Levelling Up secretary Michael Gove to revoke the controversial London Resort's status as a Nationally Significant Infrastructure Project




The Public Investment Fund of Saudi Arabia has announced the launch of Asfar - a new company designed to support the growth of the kingdom's tourism sector




Unesco says it's deeply dismayed over an attack carried out by the Russian forces, which hit several cultural sites in the city centre of Odesa, while President, Volodymyr Zelenskyy has pledged retaliation for the act




The Indianapolis Motor Speedway Museum has announced the public phase of a US$89m capital campaign to fund a complete transformation of the museum, its first significant renovation in nearly 40 years




A touring exhibition celebrating 100 years of Disney is to open in London in October




Extreme flooding in northern India has seen water make it all the way to the walls of the Taj Mahal - the first time such an occurrence has happened in 45 years




The First Bank of the United States in Philadelphia has been granted US$22m in federal funding to turn the historic building into an interactive museum




The proposed Eden Project Dundee attraction has begun the formal planning process after submitting a proposal of application notice to Dundee City Council




Kuwait is eyeing major investment in its domestic market, with plans to launch a sovereign investment fund, to accelerate the growth of its own economy




New York's Strong National Museum of Play has reopened following a US$75m transformation, described as a "once-in-a-lifetime opportunity" to create a unique destination centred around play




Meow Wolf's The Real Unreal is a psychedelic playground for adults and kids alike and its about to open in Grapevine, Texas




In the midst of its global and domestic investment spree, Saudi Arabia's Public Investment Fund has declared a loss on investments of US$11bn for last year




Merlin Entertainments has partnered with RAW Charging to install electric vehicle charging points at five UK attractions this summer




Tokyo's Hanayashiki theme park is set to introduce an array of new additions, with the 170-year-old theme park about to launch a number of new attractions and a new themed zone later this month




The Sphere, MSG's new entertainment arena in Las Vegas, US, was lit up for the first time this month as part of a pre-launch ahead of its official debut in September




Engineering company Sanvik has used artificial intelligence to design a statue that draws on the styles of famous artists spanning three continents and 500 years, with the resulting work on display in Sweden's Tekniska Museet




Atlantic City is celebrating the launch of its latest attraction - a US$100m world-class indoor waterpark on the City Boardwalk




A virtual Disney theme park in the Metaverse remains a long-term possibility following a partnership between Disney and Apple's upcoming Vision Pro headset




Football could be coming home to Sheffield in the UK, following an application to develop an immersive football experience in a disused timber depot in the city




Registration is now open for this year's IAAPA Expo Europe event, which is set to make its return to Vienna, Austria, in September




London Mayor Sadiq Khan has said that the UK and Greece should come to an agreement to share the controversial Parthenon Marbles currently on display at the British Museum




The finalists in this year's UK Theme Park Awards have been announced, with Alton Towers, Chessington World of Adventures and Blackpool Pleasure Beach among the major contenders in the running for this year's top prize




Paradise Wildlife Park has welcomed KSI and The Sidemen to the animal attraction for a viral game of hide and seek




Attractions.io is seeking to partner with new vendors on its guest experience platform, introducing new technologies to further enhance its overall offering




Warner Bros and Neon are working in collaboration to develop a new contemporary art experience based on the world of Harry Potter




The leaders of London's National Portrait Gallery say the historic institution is now more accessible to all, with a complete reimagining of the attraction focused on increasing representation and inspiring people




The Smurfs are making their way to the US in the form of an immersive touring location-based experience set to make its debut in 2024




Lionel Messi is about to get his own touring attraction, with 'The Messi Experience, A Dream Come True' set to debut in the US in 2024




All of Us Are Dead will be the first Korean horror series to make its way to a Universal park, after being announced for this year's Halloween Horror Nights at Universal Studios Singapore




The PIF-owned Red Sea Global has been announced as the sponsor of the Al-Ahli Football Club, also owned by PIF, in Saudi Arabia's Saudi Pro League




Oman's Ministry of Housing and Urban Planning has revealed plans to open three significant leisure and entertainment destinations over the next five years




A world-class surfing attraction, a velodrome and a sprawling urban park are among the features included in a major new development for Abu Dhabi




Morph has arrived in London for a wheelchair accessible public art trail, with the event to run until August in an effort to raise money for the children's charity Whizz Kidz




Concerns have been raised after local government passed a bill allowing intensive irrigated strawberry farming on a World Heritage-protected wetland in Spain




Europa-Park has reopened following a major fire at the park earlier this week




WhiteWater's Grant Poje showcases five indoor waterpark projects that are helping to advance the sector and boost the sector's mainstream popularity




After Disney announced that its CFO Christine McCarthy is taking a family medical leave of absence from the company, it has been suggested that Bob Iger could stay on as CEO beyond his planned departure from the company in 2024




Open for the summer season, the Kalahari Resort in Round Rock has significantly expanded its outdoor waterpark with the addition of a lazy river, a new kids area, a swim up bar and more




Saudi Arabia is set to invest a further US$800bn on top of the US$1tn investment it has already made in tourism, with even more new projects set to come up in the kingdom over the course of the next decade




IAAPA Expo Asia has made its long-awaited return with the event in Singapore marking its first appearance in-person since 2019




A new visitor experience inspired by beloved British soap opera Coronation Street has opened in Manchester, UK




MrBeast has released a new video which sees the world's biggest YouTuber take over Royal Caribbean's gigantic Harmony of the Seas cruise ship




Catherine Zeta-Jones, Mark Wahlberg, Jaime Camil and Abraham Ancer are the figureheads for a star-studded promotional campaign for the upcoming Vidanta World theme park, which is set to open in its first phase later this year




A new immersive visitor attraction will open its doors at the Dubai Mall later this year




A new themed land has arrived at Kings Island, with Adventure Port taking visitors on a journey in search of an ancient lost city's forbidden temple




A new VR cinema attraction that allows guests to observe a family group of endangered mountain gorillas in Rwanda has opened at Zoo Atlanta




BT has launched an all-new experience in the UK that uses camera and HD projection to bring 360° content to life in a range of realities powered by 5G




Majid Al Futtaim Entertainment is offering sub-zero temperatures to visitors in the UAE with the launch of its newest attraction - Snow Abu Dhabi




Miirage is a new modular holographic system bringing the virtual world to life without any additional need for mobile devices, screens or wearables. The creators behind the technology speak to Planet Attractions about the new product and exactly what it can do...




A new experience exploring space and featuring images from the James Webb Space Telescope has launched at Illuminarium Las Vegas




A museum in the Netherlands has come under fire for cultural appropriation, after using the likeness of American rapper Nas' in a Tutankhamun-inspired bust




Cairns Aquarium is on the hunt for a new investor, with Colliers appointed to seek expressions of interest for the popular Queensland attraction




The Royal Commission for the ancient Saudi Arabian city of AlUla has approved plans for a new eco-luxury destination with its own museum




Build-A-Bear is on the hunt for new partners in locations offering family experiences, with the company announcing a new partnership to bring its Workshops to all four of Kalahari's US waterpark resort destinations




Donald Finley, owner of the Bayville Adventure Park on Long Island, New York, has pleaded guilty to fraudulently obtaining US$3m in Covid relief funding to buy himself a house




Triotech has been selected to supply interactive dark rides for Saudi Arabia's upcoming Transformers attractions




The former home of both George Frideric Handel and Jimi Hendrix has reopened to the public in London following a two-year, £3m renovation




SeaWorld and Miral are celebrating the launch of SeaWorld Abu Dhabi - the first SeaWorld-branded attraction to open in more than thirty years and the first to open outside the US




UN experts have expressed alarm after three people evicted from homes to make way for Saudi Arabia's The Line, now face the death penalty




Merlin's Scott O'Neil and Sony's Jeffrey Godsick have hinted at the use of further Sony IPs in Merlin attractions following the launch of World of Jumanji at Chessington World of Adventures in the UK




Five cultural institutions are in the running for this year's Art Fund Museum of the Year 2023




A new exhibition celebrating and exploring the life and times of iconic English footballer Paul Gascoigne has opened its doors in London




Universal Orlando has revealed details and renderings of its upcoming Minion Land, with the hotly-anticipated attraction set to open to the public this summer




Global attractions association IAAPA has launched its 2022-2026 Global Theme and Amusement Park Outlook report, with the research forecasting a 7% increase in attendance at North American theme parks




Digital agency Rubber Cheese has teamed up with attractions management platform Convious to launch the 2023 edition of its Visitor Attraction Website Report. The survey was launched during this year's Museums + Heritage Show




A Fjordarium with a literal window to the ocean is at the heart of a proposed development in Oslo, with the plans forming 'an important part of the regeneration and conservation of the fjords of Norway'




Attractions.io has teamed up with the Kennedy Space Center Visitor Complex to develop a brand new experience platform for guests of the popular destination




The Nerja Caves has launched a new VR experience that allows visitors to access parts of the caves that have previously been closed to the public




A major Transformers attraction is planned for Seven's upcoming entertainment destination in Riyadh, with plans for two further attractions in the kingdom as Saudi Arabia's PIF continues to expand its entertainment offerings




A new brand home dedicated to Pilsner Urquell has opened its doors in Prague. BRC's Christian Lachel tells Planet Attractions how the attraction celebrates the brand's place in Czech history and culture




An official location tour dedicated to hit BBC series 'Call the Midwife' has opened at The Historic Dockyard Chatham in Kent, UK




Pembrokeshire County Council has approved plans to transform a grade II-listed prison in Haverfordwest, Wales, into a visitor attraction




Audubon Aquarium will reopen in June following a major renovation project that creates a combined experience with the newly-relocated Audubon Insectarium




Disney has sued Florida governor and presidential hopeful Ron DeSantis, claiming the state's retaliation for its stance on LGBTQ+ issues violates its constitutional rights




Chester Zoo is set to host "Planet Shark: Predator or Prey," a touring exhibition dedicated to sharks. Taking visitors through 310 million years of shark evolution, the immersive experience debuts in May




Nassau Cruise Port in the Bahamas is scheduled to reopen next month following a US$300m renovation targeting increased visitor numbers and an enhanced visitor experience




A new blockbuster exhibition based on hit CBBC show Operation Ouch! will open at the Science and Industry Museum (SIM) in Manchester, UK, in July




You can hear Avenged Sevenfold's upcoming Life Is But A Dream early thanks to a 360º Immersive Album Experience coming to AREA15 in Las Vegas next month




With the attractions and cruise industries seemingly closer than ever before, RWS CEO Ryan Stana speaks to Planet Attractions about what that means and the steps we can take to bring these two powerhouses under one metaphorical roof




Work has started on a new agriculture museum dedicated to cannabis in Atlantic City. The museum is one of several marijuana-themed projects greenlit by the city in the hopes of attracting a new wave of 'weed tourists'




A first-of-its kind offering will make guests feel like they're at the heart of the action during live UFC events, with Cosm's 'shared reality' spectacles set to transform the way we watch live sporting events




A major museum dedicated to William Shakespeare will be built on the foundations of the theatre where the famed playwright hosted some of his first works




Sega Sammy Holdings has agreed a deal to acquire Rovio, with Sega aiming to accelerate its mobile gaming capabilities while also acquiring a powerful IP in the world of entertainment




A major new development in Tennessee has broken ground, with The 407: Gateway to Adventure's 'Smoky Gap' entertainment district promising to feature world-class attractions when it opens in 2025




Continuum Attractions has taken up operations of the Loch Ness Centre, which is set to reopen next month following a £1.5m redevelopment




You can experience Carnegie Science Center with a roaring twenties twist on April 14, with the popular attraction set to host a special adults-only speakeasy night




Digital attractions platform Love To Visit has raised £2.1m as it aims to corner the UK tourism attractions market and expand its operations overseas




Amnesty International says that Cambodian officials are forcing residents of the Angkor Wat World Heritage site to 'voluntarily' leave in the name of preserving the popular heritage attraction, with the move affecting an estimated 10,000 families




The Caribbean's most popular cruise destination is about to gain a major new port, with work on Calypso Cove to start towards the end of this year




Will AI take over the planet or could it just maybe develop your next new dark ride attraction? Tom Anstey asked an AI a few simple questions to see how it would do in developing such a ride concept




Arie Force One has been cleared for take off at Fun Spot America Atlanta, with the RMC steel coaster hybrid marking a major addition to the Georgia theme park




Disney has managed to strip power from the newly-appointed board governing its Florida parks by invoking the name of King Charles III in an ongoing dispute with governor Ron DeSantis




A cargo port controversially seized from a US company last week by the Mexican government has been earmarked for an XCaret style water and theme park, as well as a docking point for cruise ships




Development company Seven is to launch the world's first Play-Doh-themed attractions in partnership with Hasbro




Ferrari World Abu Dhabi's Mission Ferrari opened to the public to much fanfare in January. Holovis's James Lodder shares a decade-long journey to realise this incredible immersive rollercoaster experience




Disney has revealed a 'real' lightsaber at this year's SXSW, an arts and technology festival currently underway in Austin, Texas




Equity is different from equality, and on International Women's Day Una de Boer reflects how to support this foundational step towards a more just world




Fun Spot America Atlanta's hotly-anticipated RMC-manufactured ArieForce One is set to open later this month, with the major attraction representing the park's largest-ever investment




Scandinavian artist Olafur Eliasson has collaborated with author Robert MacFarlance to create a permanent art installation on the West Cumbria coastline




Keith James, president of JRA; Robin Breese-Davies, executive vice president of ted; and Danielle Kramer, executive vice president of RWS, speak to Planet Attractions about what looks to be a bumper year ahead for the company




The UK's National Lottery Heritage Fund has announced several changes to its funding priorities to address concerns for the 'health and future of the nation's heritage'




Adam Hattan explains how content creators can be effectively used to drive new and returning guests to your attraction




Florida's Republican governor has declared an end to Disney's 'corporate kingdom' with new legislation seeing the state gaining effective control of the company's Florida operations




Ukrainian security company Ajax Systems has installed US$13,000 worth of security equipment to protect several Banksy artworks in Kyiv created by the artist during the Russian invasion




Saudi Arabia's Crown Prince has announced plans for New Murabba - a US$48bn commercial downtown development in Riyadh, anchored by a cube-shaped skyscraper large enough to accommodate 20 Empire State buildings




Merlin Entertainments is adding to its cluster of attractions in Blackpool, with a £2.3m Gruffalo-themed attraction set to open later this year




Original costumes, set designs, drawings and handwritten lyrics will allow visitors to V&A East to trace David Bowie's creative process across six decades




Romain Grosjean's torched F1 car from the 2020 Bahrain Grand Prix is set to go on display as part of a wider touring exhibition looking at the world of F1




A riverside retreat featuring Manhattan's first public beach is set to open in New York City this summer




DEAL is coming back to Dubai next month. Here's everything you need to know about the region's hottest attractions show




3D printing has been used to create a full-size replica of a World Heritage site in China, offering visitors an up close and personal experience while also securing crucial data for future world heritage protection




Fancy a job as a rollercoaster test rider? Well good news - Blackpool Pleasure Beach is on the hunt...




London is set to emulate New York's Highline with its own version running from Camden to St Pancras. Here's everything you need to know about the £14m project




Unesco has offered its support to the victims of the devastating earthquake that rocked Turkey and Syria this week as concern grows for a number of historically important World Heritage sites in the region




The popular Titanic Belfast attraction will reopen next month with four new galleries and a 7.6m-long replica of the iconic ship following a multi-million pound revamp




Mickey and Minnie's Runaway Railway is the featured addition to Disneyland as the park celebrates 100 years of Disney with a host of new attractions and experiences




The former Pleasure Island could find new life as a tourist destination after plans were submitted to turn the former theme park into a £65.9m holiday site




Operator Great Wolf has broken ground on a new US$300m resort in Connecticut, with a 91,000sq ft indoor waterpark set to be the development's main attraction




SeaWorld has announced a shakeup of its leadership structure, making eight new appointments as the company seeks to accelerate growth




Norway's TusenFryd will soon launch Europe's first ever suspended triple launch coaster, with the NOK100m Storm - The Dragon Legend being described as the 'most important single investment' in the park's 34-year history




South Carolina's Greenville Zoo is looking at changing to a nonprofit operation following a city consultation last month




Workers at the British Museum along with a number of other institutions across the UK are set to go on strike in February




Patients at a number of children's hospitals across the state of South Carolina can now explore Charleston's popular aquarium remotely, using a robot to interact with the exhibits and take part in tours




Disney is celebrating 100 years with an adult-oriented immersive experience coming to London, Berlin and Paris in 2023




An interactive experience taking visitors inside hit NBC sitcom 'The Office' is set to open in Toronto later this year




Another mega project has been announced for Saudi Arabia, with the PIF's Seven announcing plans for a SAR1bn entertainment destination in the city of Tabuk




Connect&Go - a global leader in guest and attractions management technology - has grown significantly over the last decade. Its co-founder Anthony Palermo spoke to Planet Attractions




Chessington World of Adventures has unveiled what will become the world's first Jumanji-themed coaster when it opens later this year




The fifth annual MENALAC Awards ceremony will take place in Dubai, with the event bringing together senior leaders to celebrate attractions across the Middle East and North Africa




Attractions.io has teamed up with SSA Group to provide a fully digital experience for visitors to cultural attractions in 2023




A 'radical, once-in-a-generation' development will see Bradford's National Science and Media Museum undergo a year-long transformation starting in June




After a difficult few years the museum sector is showing promising signs of recovery with several exciting projects set to open this year. Here are 14 of 2023's most anticipated museum openings




Following Argentina's historic win at the 2022 World Cup, the student accommodation that global footballing icon Lionel Messi stayed in is set to be turned into its own mini museum




Nike chair and Disney director Mark Parker is set to succeed Susan Arnold as Disney's new chairman




Disney is introducing a number of consumer-friendly changes to its US parks, including an increase on the number of days its lowest-priced ticket will be available and increased access for annual passholders




It's a new year with old records just waiting to be broken by some incredible new projects. Here are twelve blockbuster rollercoaster openings for the coming year




Arguably Britain's most well known dinosaur - the Natural History Museum's iconic 'Dippy' the diplodocus - is set for a three year move to Coventry starting next month




Trade body Experience UK has named David Willrich as its new chair




A Ukrainian activist who tried to take a Banksy work from Kyiv faces a 12-year prison sentence for an act he says was intended to support the work of the country's army




Just a quick message from everyone at Planet Attractions to say thank you and to wish you a happy holiday




The Museum of Sex is expanding, with the New York attraction announcing plans to open a new Miami location in the spring




When it comes to all-in-one solutions for visitor attractions, Semnox's Venue Management Software system has transformed operations at popular FEC Kokomo Joe's. Here's how the technology works




A world-first Discovery entertainment centre is coming to Saudi Arabia with more to follow in the coming years




The highly-anticipated Pipeline surf coaster is coming to SeaWorld Orlando this spring. SeaWorld's vice president of rides and engineering, Jonathan Smith, spoke to Planet Attractions about the project




London Eye operator Merlin Entertainments has applied to extend the attraction's planning permission ahead of its 2028 deadline




Hasbro's Monopoly Lifesized has opened in Riyadh following a three-way partnership between the toy manufacturer, the Al Hokair Group and The Path Entertainment Group




New online courses from the Natural History Museum will share exciting insights into the institution's research




Culture, heritage and sport sites are set to receive £4.5m over the next three years to support actions in the Welsh Government's Anti-Racist Wales Action Plan




Disney Parks has teamed up with the Russell Innovation Center for Entrepreneurs (RICE) to introduce a supply chain accelerator programme focused on transforming the businesses of diverse entrepreneurs




PortAventura has announced plans for a new Uncharted dark ride coaster with Sally Dark Rides and Intamin behind the €25m attraction




Audiences around the world will soon get to see record-breaking stunt performers pushing the boundaries of what is possible with Guinness World Records and Mirage Entertainment Design announcing the launch of an exciting new show




Saudi Entertainment Ventures - part of Saudi Arabia's Public Investment Fund - will develop more than 150 new attractions in the kingdom across 21 integrated entertainment destinations




Merlin executive Fiona Eastwood has been promoted to oversee the operator's global portfolio of theme parks and midway attractions




Directors from The Met, British Museum, Louvre and National Gallery have signed an open letter published by ICOM condemning the 'risky endangerment' of irreplaceable artworks in climate demonstrations




Dronisos is seeking partners in the US following a successful year, which saw the company serve as a technology partner for Disneyland Paris




More than 36,000 people travelled to Orlando in November for the annual spectacular known as IAAPA Expo. Planet Attractions was in attendance




Footballing legend Cristiano Ronaldo has taken over the iconic Times Square to unveil a new waxwork for Madame Tussauds New York




Longtime member and actor Helena Bonham Carter CBE has become the first female president of The London Library




The attractions industry and wider attractions community has paid tribute to the legendary Alberto Zamperla following his death last week aged 71




Ride manufacturer Zamperla is behind the CA$9m development of what will be Canada's fastest launch coaster when it opens in 2024




IAAPA has appointed Jakob Wahl as its new president and CEO. Wahl will assume the role at the beginning of 2023




Industry legends Joan Ganz Cooney, Xavier Lopez Ancona, Darrell Metzger and Dennis Speigel are all set to be inducted into IAAPA's prestigious Hall of Fame at this month's IAAPA Expo




Following a special panel session featuring some of the UK's top theme park content creators, Planet Attractions joined Jack Silkstone, Sean and Jo Dyer, and Kieran Adams as they explored this year's IAAPA Expo Europe in London




Disney World's Blizzard Beach waterpark will reopen to the public next month with new Frozen additions following a lengthy refurbishment




Gateway Ticketing Systems has appointed Joe Marshall to lead the company's UK operations




Flight bookings to Qatar and the UAE are currently 10 times higher than pre-pandemic levels ahead of this winter's FIFA World Cup




Convious showcased its digital engagement platform at this year's IAAPA Expo Europe. The company's managing director for the UK & Ireland, Andy Povey, tells Planet Attractions about everything the company has to offer




Leading experience designers Mather & Co have named Kim Kherlopian as the company's new managing director. Planet Attractions caught up with him at this year's IAAPA Expo Europe to find out more




Ahead of a special industry panel looking at iconic attractions, experts from WhiteWater have named their personal picks, explaining why they think their choice is an iconic attraction




Ohio's Kings Island theme park will introduce Adventure Port, its newest themed area, in 2023. The themed land will feature several attractions and enhanced theming on a classic rollercoaster




IAAPA's president and CEO, Hal McEvoy spoke to Planet Attractions about this year's IAAPA Expo Europe, the industry's post-Covid recovery, his retirement plans and more




Creative firm Zeitgeist Design and Production is behind three of this year's haunted houses at Hersheypark's Halloween spectacular Dark Nights




WhiteWater brings a strong presence to each and every IAAPA Expo. The company's chief marketing officer, Una de Boer, tells Planet Attractions about everything the company has to offer




Industry veteran Paul Kent has been named as VP of global business development at Mad Systems




A world-first theme and waterpark utilising Sony IPs has opened its doors in Pattaya, Thailand




A wildfire on Easter Island which could have been started deliberately has caused 'irreparable' damage to the Unesco World Heritage Site's iconic moai head statues




Clearwater Marine Aquarium has debuted a new manatee exhibit to inform guests about the threats the species faces as well as the work being carried out by various groups to protect them




AVIXA produces a number of popular events around the world, including InfoComm and Integrated Systems Europe. The organisation's regional manager for the UK and Ireland, Ben Barnard, spoke to Planet Attractions




Russia's lethal barrage of strikes against Ukrainian cities this week has seen a number of cultural sites in the capital of Kyiv hit




The world's tallest freestanding drop tower will be dismantled in Orlando following the death of a 14-year-old boy on the ride




IAAPA's director, Global Communications, Caitlin Dineen, spoke to Planet Attractions at this year's IAAPA Expo Europe about her new role and what goes into putting on an event of such magnitude




Holla at your boy for the zoo work - Paradise Wildlife Park recently turned to professional pool cleaner turned social media influencer Miles Laflin - aka The Pool Guy - to clean the zoo's animal pools




The Louvre is among a number of French cultural institutions and landmarks turning their lights off in an attempt to cut soaring energy costs




Family-friendly active free-roam VR experiences provider Spree Interactive showcased its technology at this year's IAAPA Expo Europe. Co-founder and CEO Jonathan Nowak Delgado spoke to Planet Attractions at the show




A panel of industry legends will share their stories about the creation and evolution of Disney's Epcot at this year's IAAPA Expo in Orlando, Florida




Katapult brought its entire team down to this year's IAAPA Expo Europe in London. The company's creative strategist, Kelly Herrick, spoke to Planet Attractions




Vantage announced the launch of The Joy Economy at this year's IAAPA Expo Europe. Planet Attractions spoke to the Whitewater division's new president, Michael Jungen, about the campaign and what he hopes to deliver with the technology




As Florida prepares for the arrival of Hurricane Ian, here's how the state's theme parks are handling the situation




Experiential design collective Conductr made its first appearance at an IAAPA show this year as part of the Experience UK stand in London. Planet Attractions spoke to co-founder and CEO Peter Cliff about the start-up and its plans for the future




With sizeable business growth and the need for new team members, HB Leisure has embarked on a recruitment drive, with the company aiming to expand its workforce in multiple locations worldwide




More than 200,000 people have voted in this year's UK Theme Park Awards 2022 with Alton Towers, Flamingo Land, Drayton Manor and more coming out with some of the top accolades




Triotech has landed a deal with Puy du Fou Asia that will see the dynamic attractions specialist supply several attractions to the upcoming SAGA attraction in Shanghai




The Giant - a mammoth moving attraction and exhibition - is coming to a city near you




IAAPA Expo Europe saw a 30% increase in attendees to its 2022 show in London, compared to its previous year in Barcelona




IAAPA Expo Europe is coming to London this September. Here's everything you need to know about the event




OCT Group has debuted a first-of-its-kind attraction at its new Fabland Valley Resort in China. Triotech's Ernest Yale and Nol van Genuchten speak to Planet Attractions about the exciting new multi-path dark ride, how it came to be and what it could mean for future attractions




The attractions community has been sharing stories of the profound impact Queen Elizabeth II had on some of Britain's most beloved institutions, paying tribute to the monarch following her death, aged 96




Planet Attractions recently travelled to meet the team behind IAAPA Expo Europe - the EMEA region's largest trade show for the attractions industry. Here's what to expect from this year's show.




JRA has revitalised Bush's Visitor Center Museum in Tennessee, celebrating the brand's history and all things bean with an all-new guest experience




Attractions.io is adding a new feature to its mobile platform with the company set to showcase its new for 2022 wayfinding solution at this year's IAAPA Expo Europe




An immersive experience celebrating the life and music of rock legend Prince has opened in Chicago




FORREC and Sun Group have formed a long-term strategic partnership to develop world-class tourism projects in Vietnam






















© Kazoo 5 Limited 2023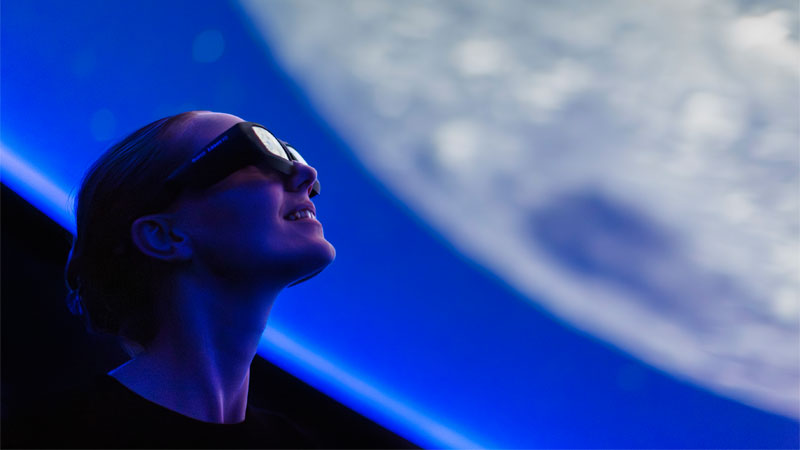 The soon-to-open Wisdome Stockholm at Tekniska Museet is the latest development as part of a national project to boost STEM activities and encourage sustainable construction methods across Sweden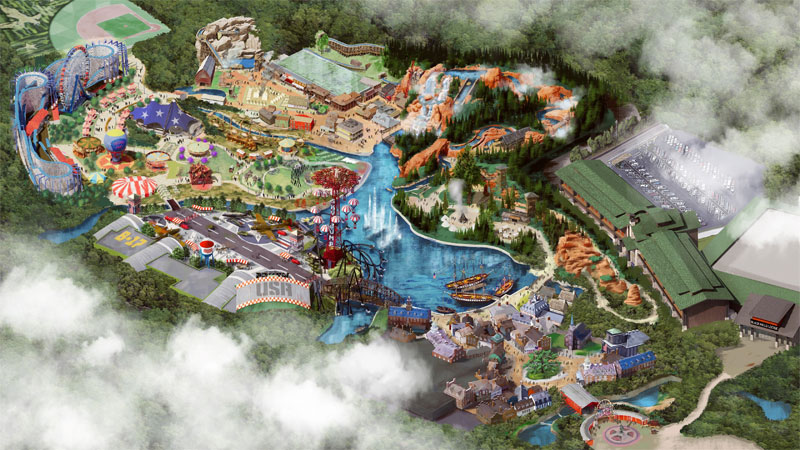 Storyland Studios is behind the development of Libertyland USA - a world class theme park and resort development coming to South Dakota in 2026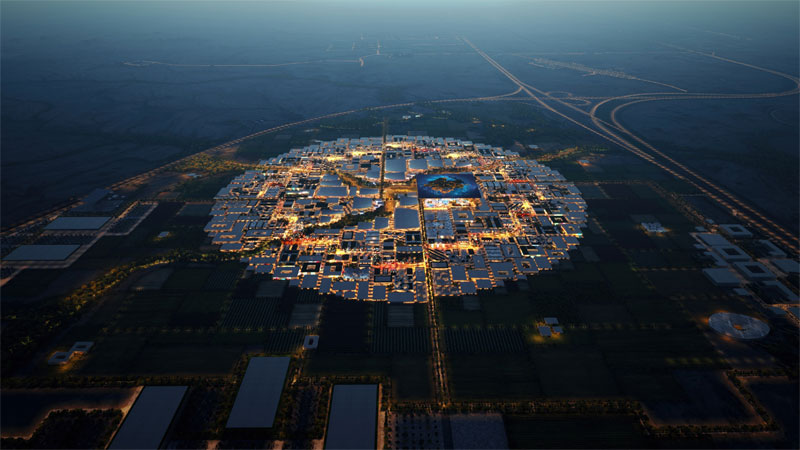 Saudi Arabia has won a bid to host World Expo 2030 in Riyadh, with US$7.8bn set to be invested into building a site that focuses on 'shaping a prosperous and sustainable future'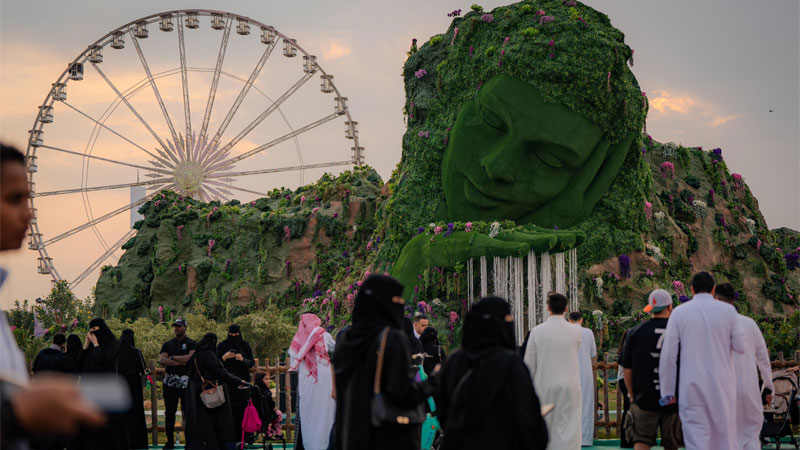 Scruffy Dog and Sela have teamed up to produce Wonder Garden - an immersive experience offering 'limitless creativity' during Riyadh Season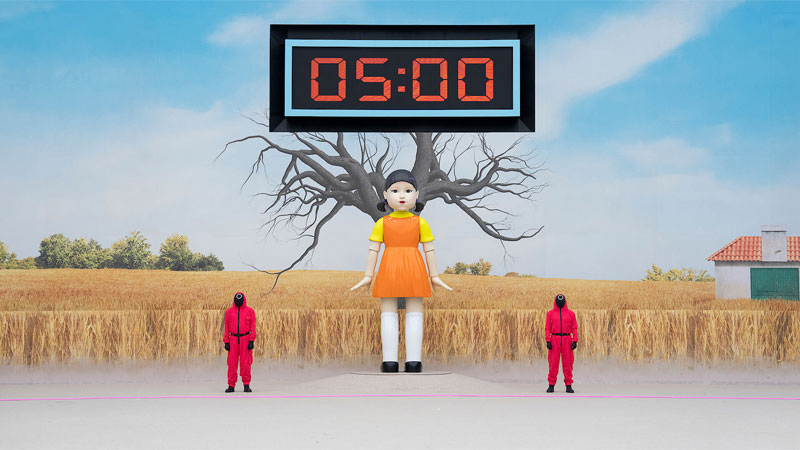 Kids Industries has created a range of immersive experiences such as Legoland's Lego Mythica: World of Mythical Creatures. Its CEO, Gary Pope, shares his thoughts on the arrival of Netflix's recently-launched 'Squid Game: The Challenge' and how this reflects on the growing LBE market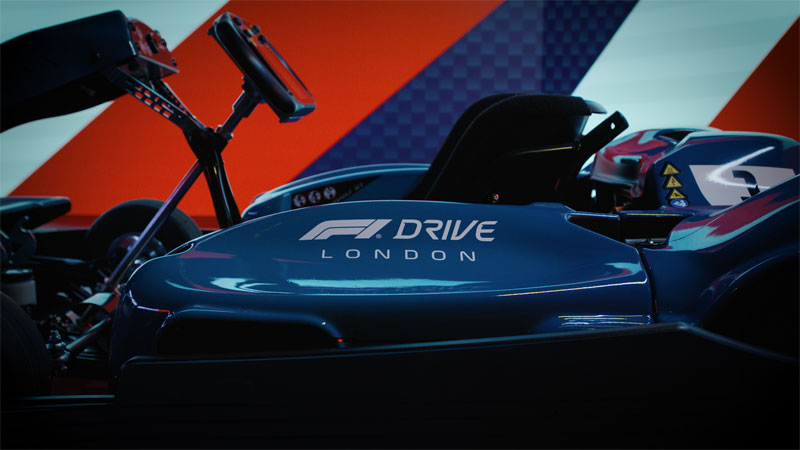 Formula 1 and Tottenham Hotspur are joining forces to deliver a first-of-its-kind karting experience that will allow people of all abilities to feel as though they are part of an F1 Grand Prix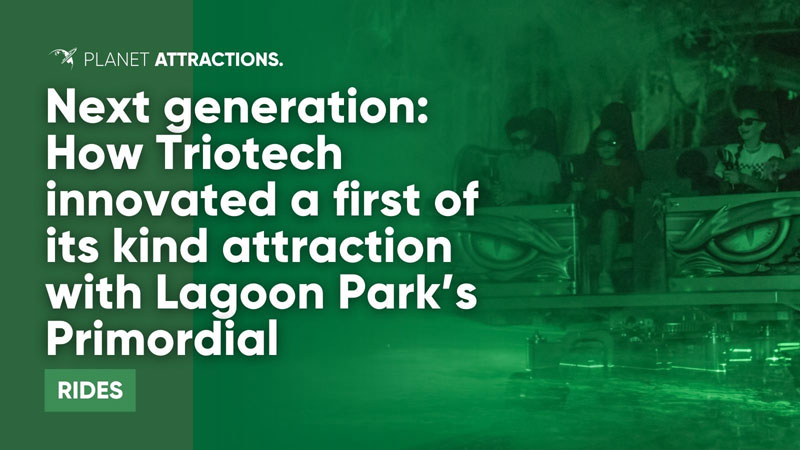 September saw the debut of a brand-new addition to Salt Lake City's Lagoon Park - a hybrid rollercoaster and dark ride experience known as Primordial. Planet Attractions speaks to Ernest Yale and Nol Van Genuchten about the experience and how its team brought the first-of-its-kind attraction to life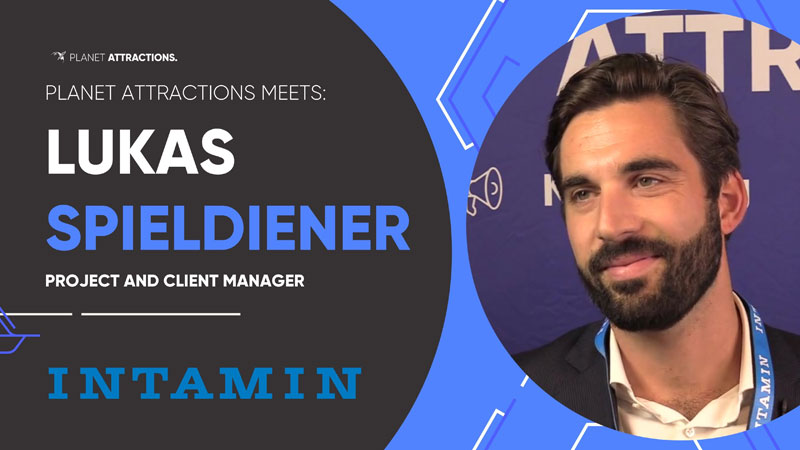 Intamin's Lukas Spieldiener speaks to Planet Attractions on the launch of a number of immersive projects this year, with further such attractions also in the pipeline for 2024 and beyond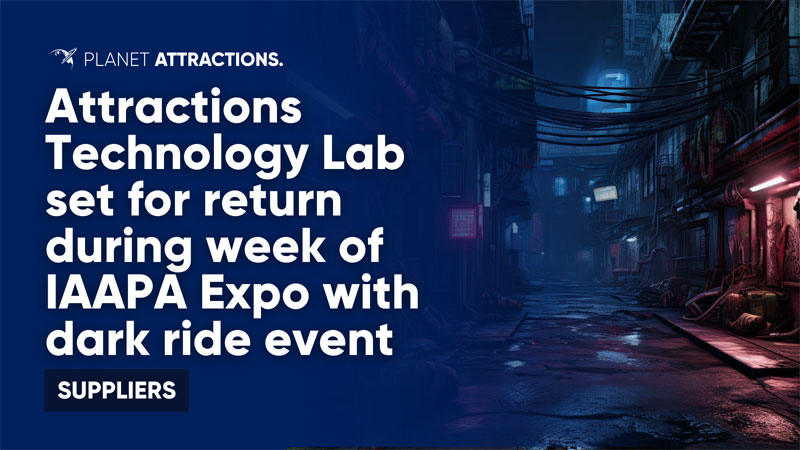 Bringing together some of the industry's leading suppliers under one banner, the Attractions Technology Lab returns to Orlando next month to showcase a complete technical mock-up of a dark ride experience, with a behind the scenes look at how such an attraction comes to life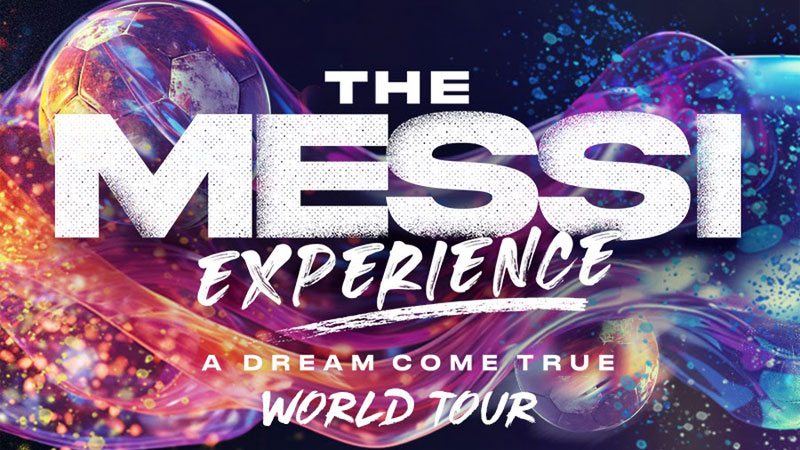 The Messi Experience - an immersive visitor attraction dedicated to global footballing megastar Lionel Messi - will open its doors in Miami in April next year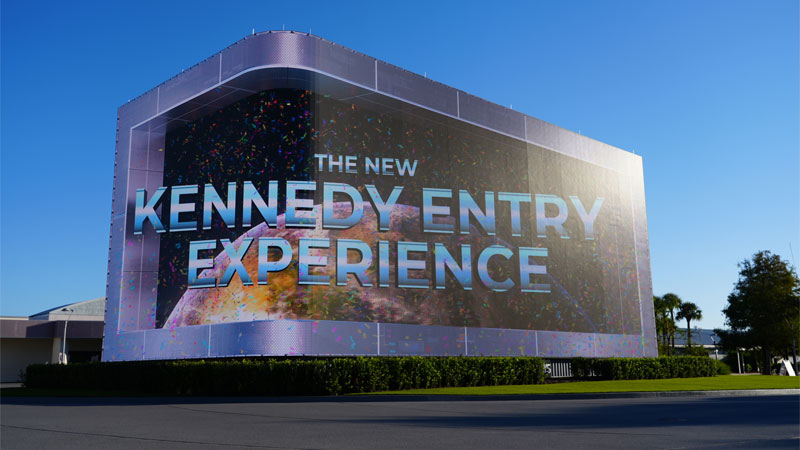 The Kennedy Space Center Visitor Complex has debuted a brand new 3D digital display at its entrance, with a six minute show offering guests a look at the past, present and future of the US space programme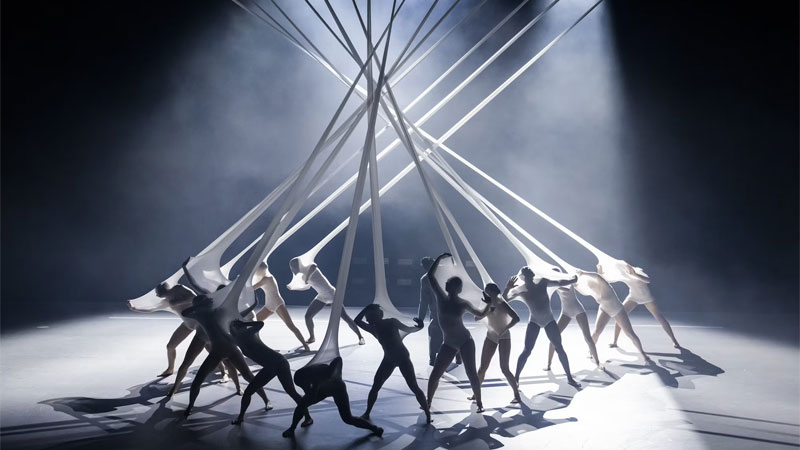 A major cultural attraction has opened its doors in Manchester, with the £210m Aviva Studios representing the largest investment in a national cultural project since the opening of Tate Modern in 2000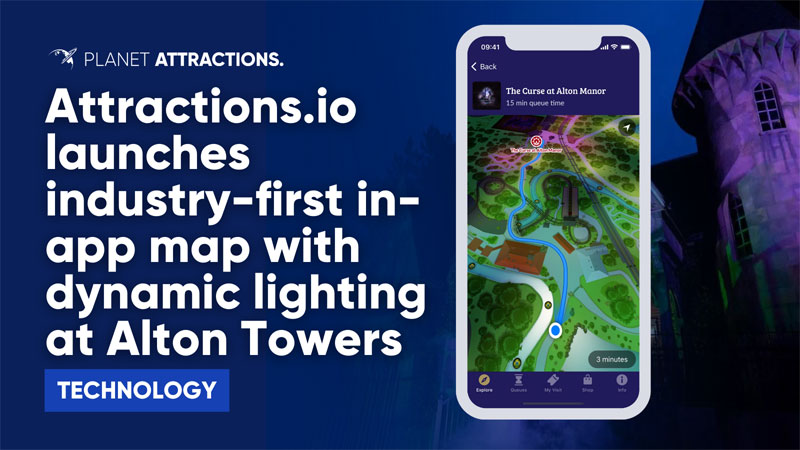 Attractions.io has partnered with Alton Towers to introduce an industry-first in-app dynamic lighting map to be utilised at the operator's popular Scarefest and Ultimate Fireworks Spectacular events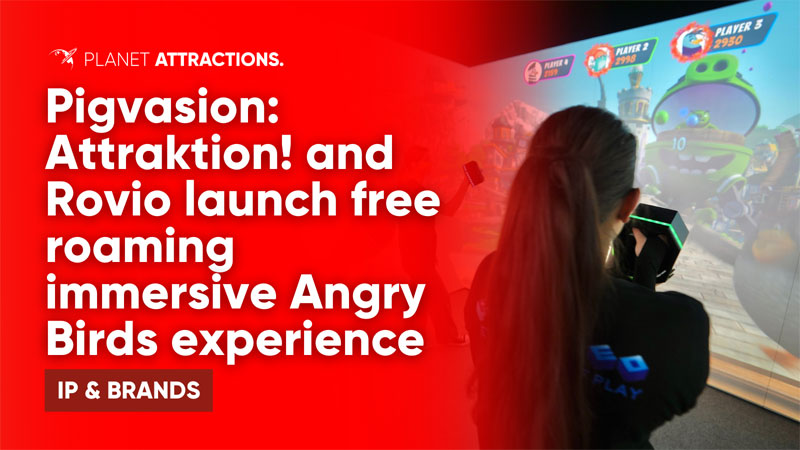 A new free-roaming immersive Angry Birds experience has made its debut, with the Pigvasion sending players on a mission to recover stolen eggs from some villainous pigs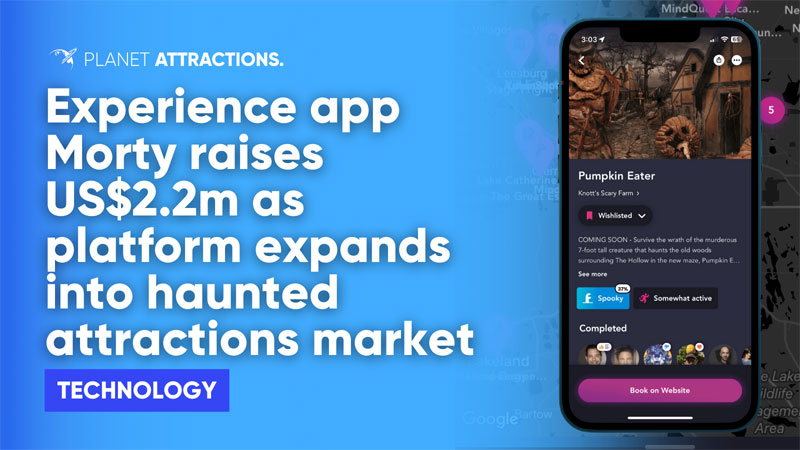 Morty - an experience app which describes itself as 'the ultimate social copilot for you and your friends' - has raised more than US$2.2m as the company expands operations into the haunted attractions market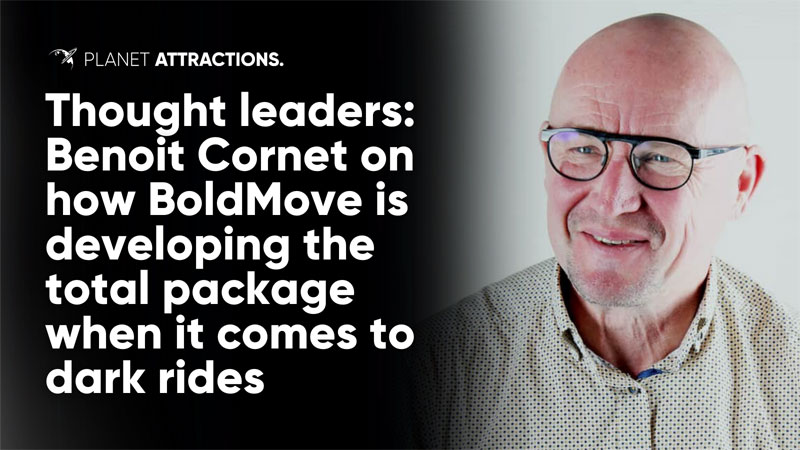 Benoit Cornet shares a fascinating insight into the world of dark rides and the emergence of his new company - BoldMove Nation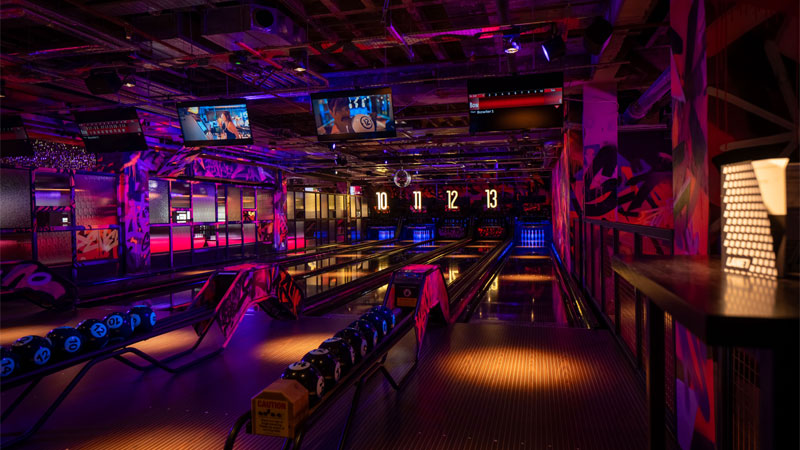 Bowling operator Lane7 has announced the launch of its largest site to date, with further plans to open its first location in the British capital and its first site overseas as the company continues to grow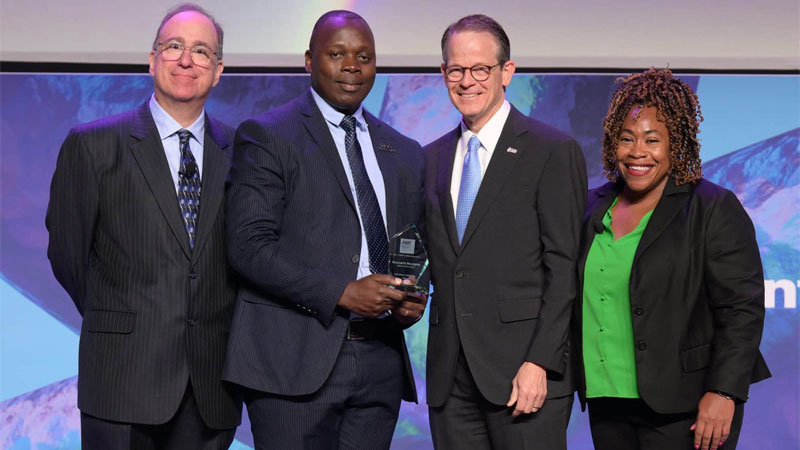 The Association of Science and Technology Centers has announced the winners of this year's Roy L. Shafer Leading Edge Awards, with each recognised for their dedication to increasing the understanding of and engagement with science and technology among all people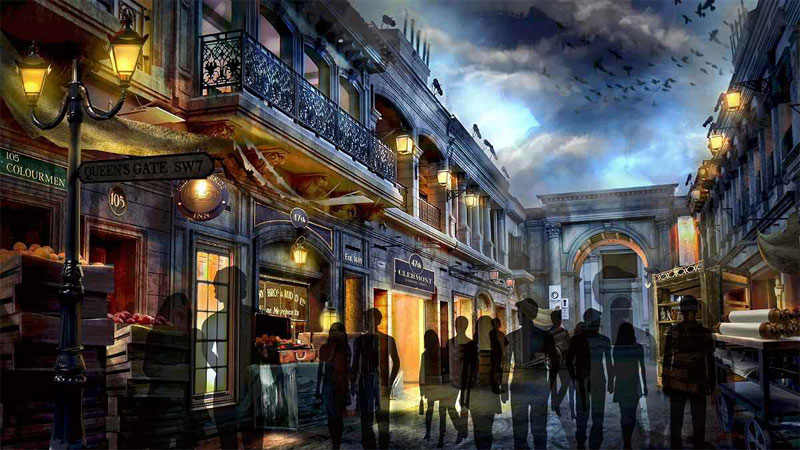 A redeveloped shopping venue will soon become home to Immersive Fort Tokyo - an all new immersive theme park experience which its developers say will be the first of its kind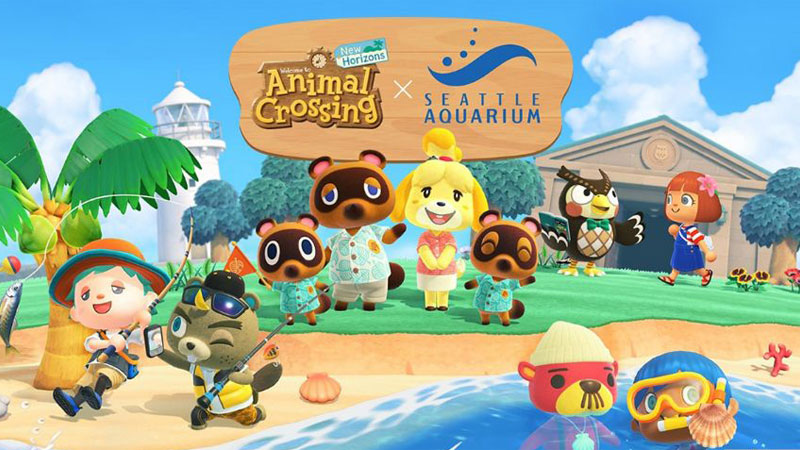 Seattle Aquarium is promising comic mischief following the launch of an Animal Crossing exhibit at the popular attraction with the Nintendo partnership running through to the end of the year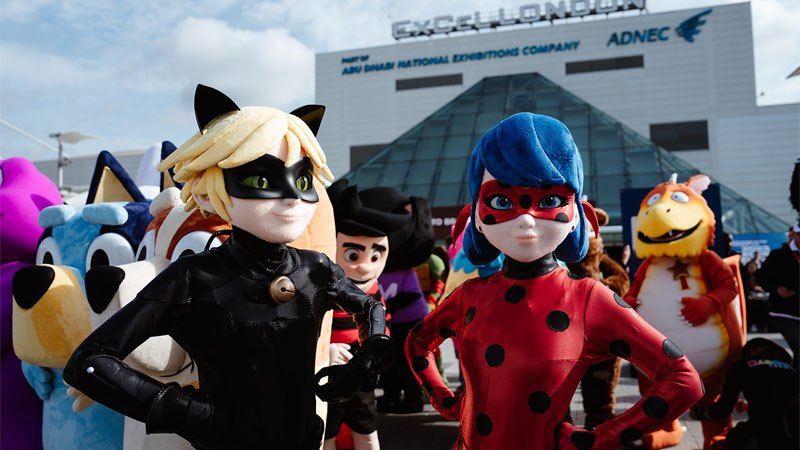 Record numbers of retailers and visitors from France, Germany, Italy and Spain were in attendance at this year's Brand Licensing Europe (BLE), with this year's event placing special emphasis on location based entertainment (LBE).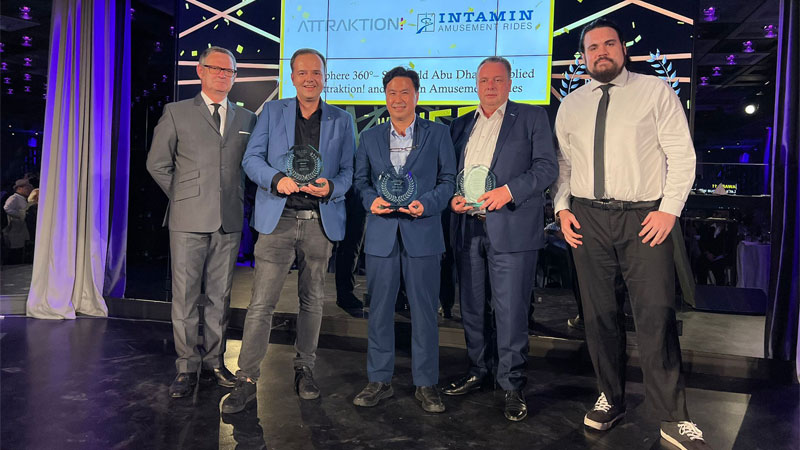 Intamin, Simworx and Vekoma are among the winners in this year's Park World Excellence Awards, with 2023's recipients named at a glamorous show in Vienna, Austria


One of the Isle of Wight's most popular attractions is up for sale, with Robin Hill now on the market following a 'prolonged period of financial turbulence'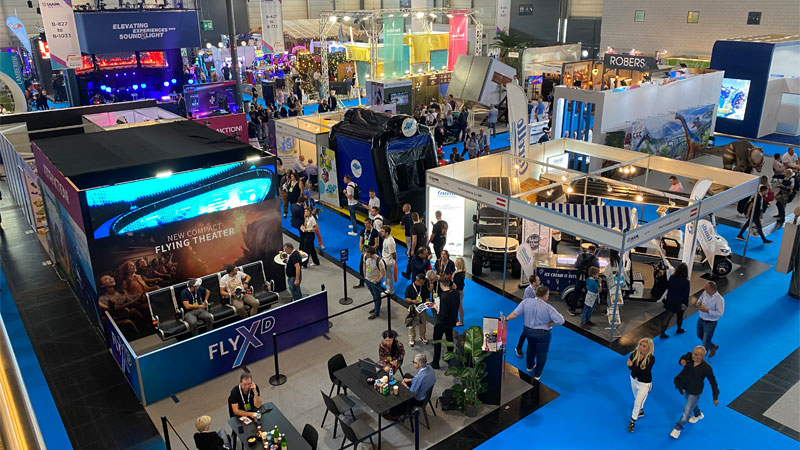 IAAPA Expo Europe has come to its conclusion, with lots of news coming out of the record-breaking event in Vienna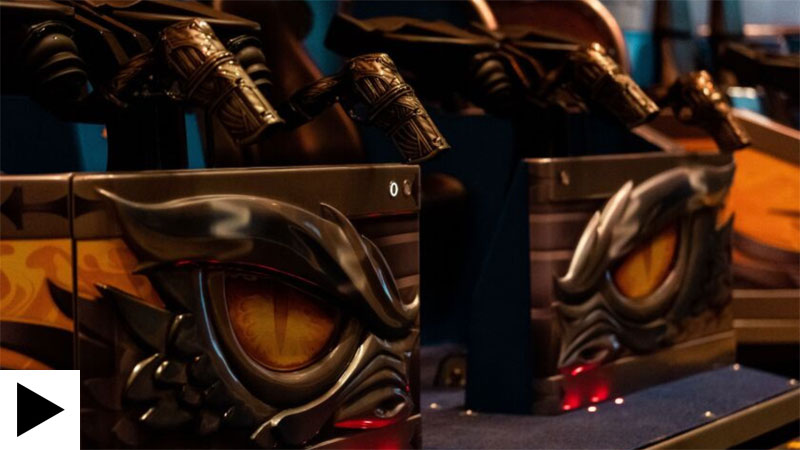 Triotech has announced the launch of its latest project - a 'next generation interactive dark coaster at Salt Lake City's Lagoon Park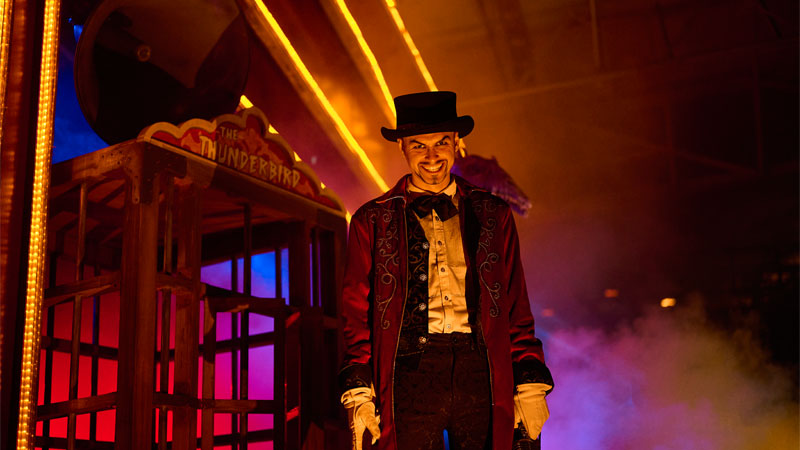 RWS Global will in attendance at this year's IAAPA Expo Europe to discuss major projects including the opening of the Hasbro City FEC, as well as several cruise line and resort partnerships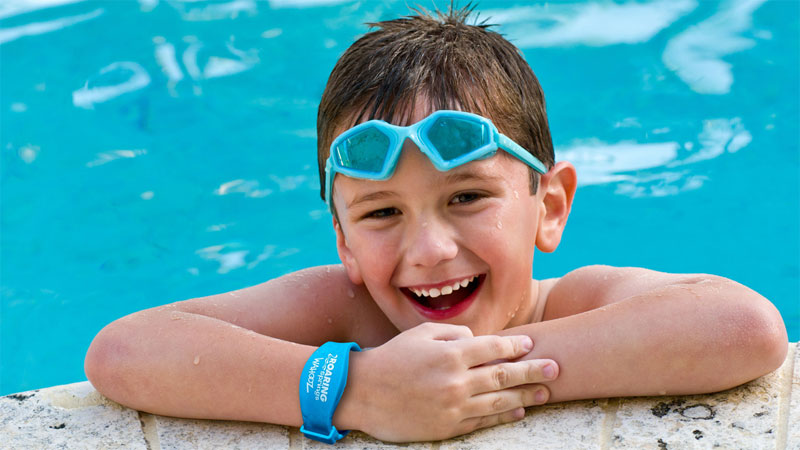 There's a transformative shift happening when it comes to use of technology in attractions management. Anthony Palermo, co-founder of Connect&GO, spoke to Tom Anstey...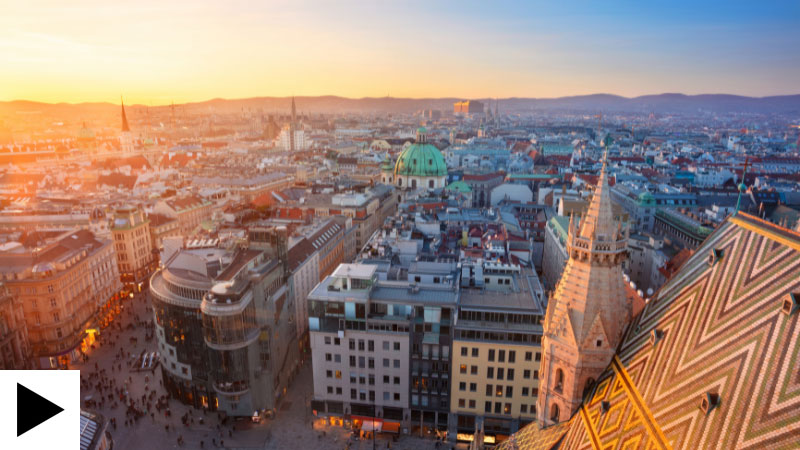 IAAPA is gearing up for its largest EMEA event ever, with the 2023 edition of IAAPA Expo Europe taking place in Vienna between September 25 - 28. Here's everything you need to know about the event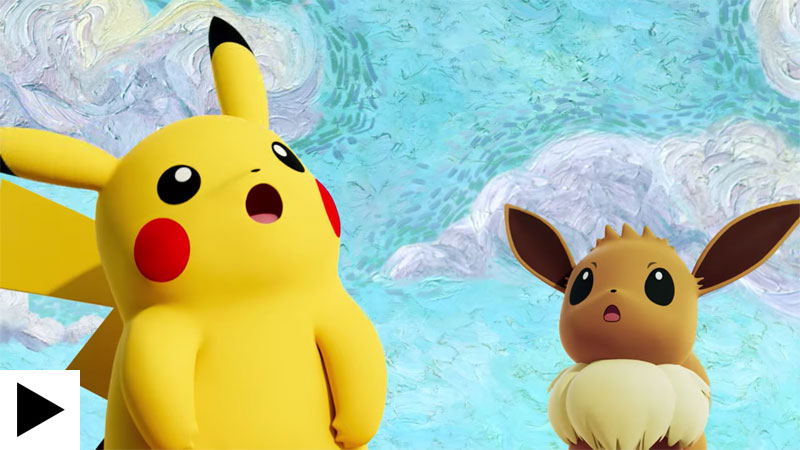 The Pokémon Company has announced an unusual collaboration that will see the popular Pokémon IP arrive at the Vincent Van Gogh Museum for a special event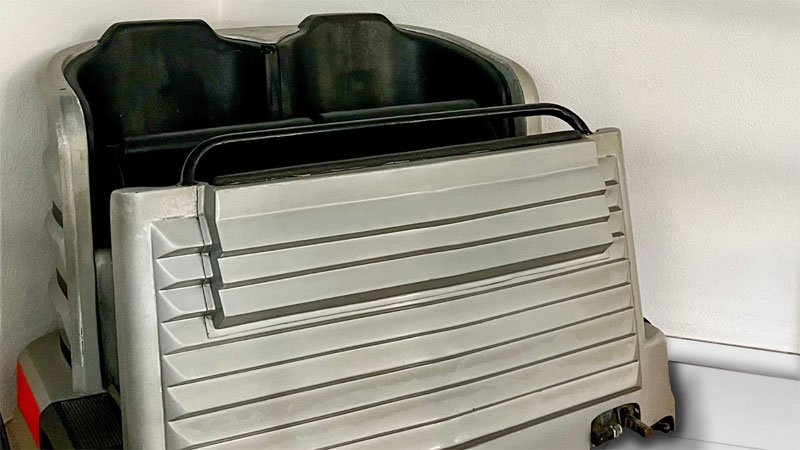 Visitors to this year's IAAPA Expo Europe will be able to walk away with a number of unique items and VIP experiences thanks to a charity auction to be held at the event in Vienna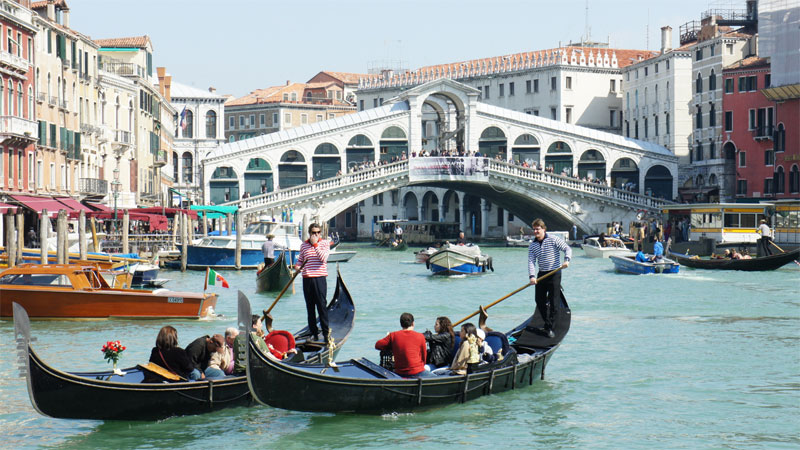 The famous Italian city of Venice is set to tackle over-tourism with the introduction of a €5 a day entry fee for visitors to the Unesco World Heritage Site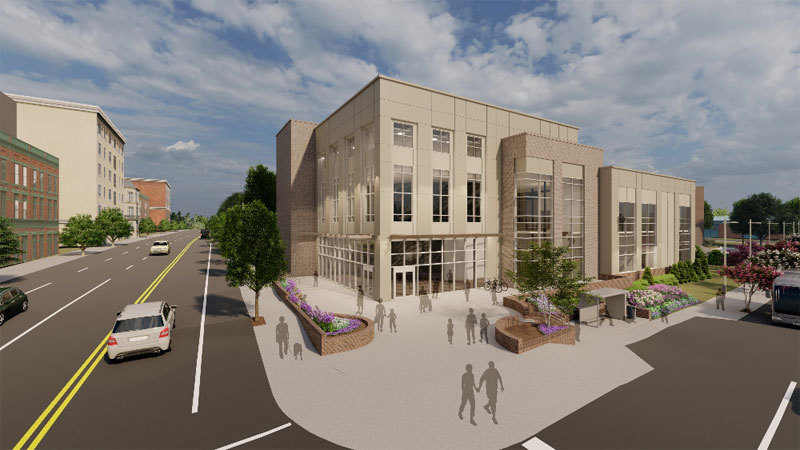 A US$14.5m project, including a new planetarium, has been approved for the town of Spartanburg in South Carolina, US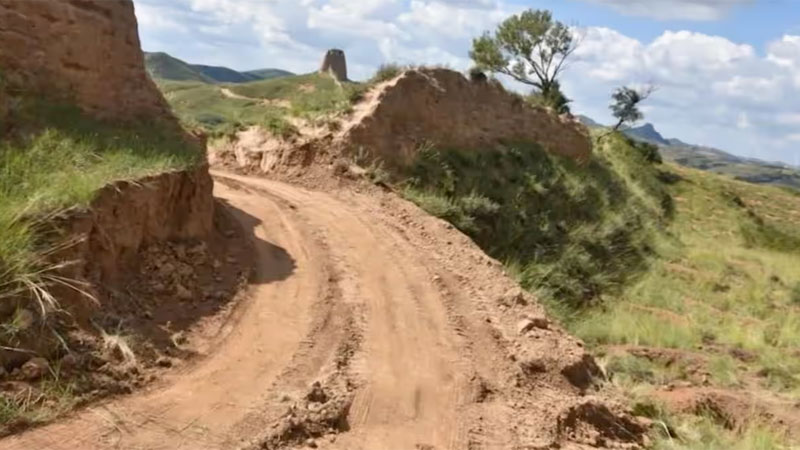 The Great Wall of China has suffered 'irreversible damage' after two people dug a hole through the wall with an excavator to create a shortcut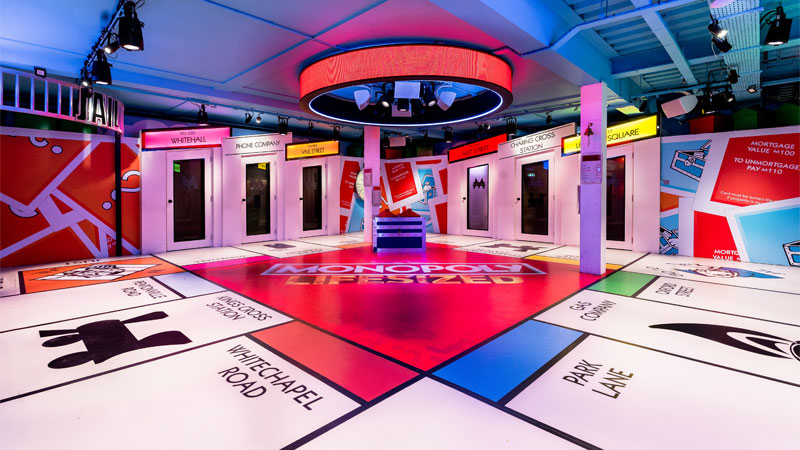 Path Entertainment Group and Hasbro recently worked together to produce a world-first immersive Monopoly experience. Path CEO David Hutchinson shares all with Planet Attractions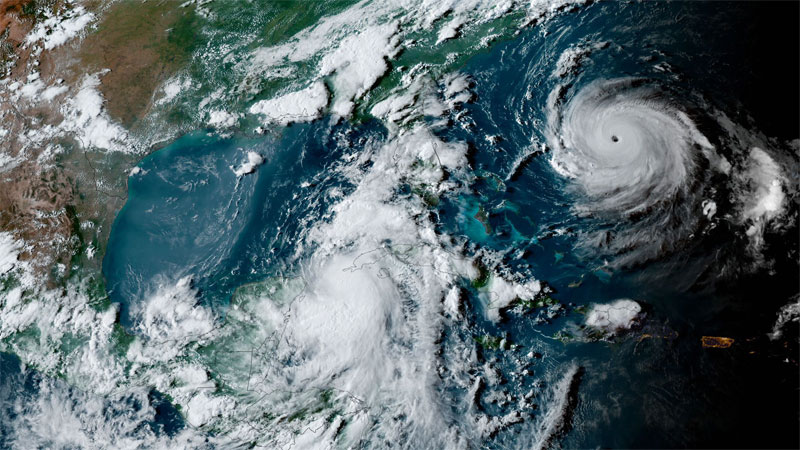 Attractions across Florida have made preparations and many have closed following the arrival of Hurricane Idalia and predicted storm surges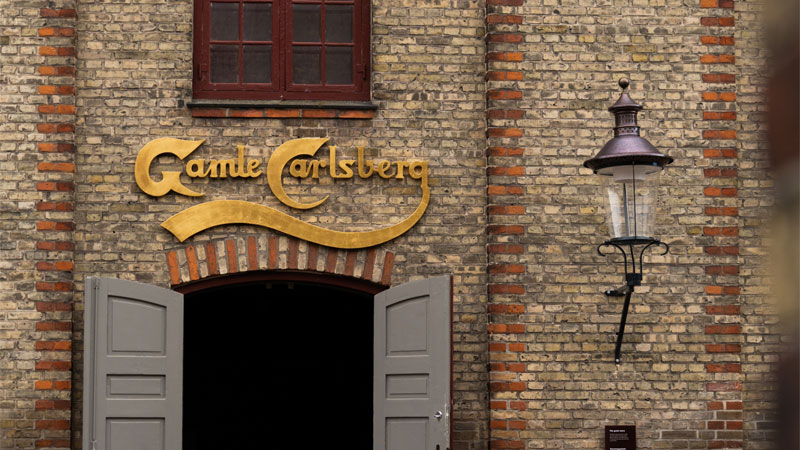 Visit Carlsberg in Copenhagen, Denmark, is to reopen as Home of Carlsberg this December after undergoing extensive improvement works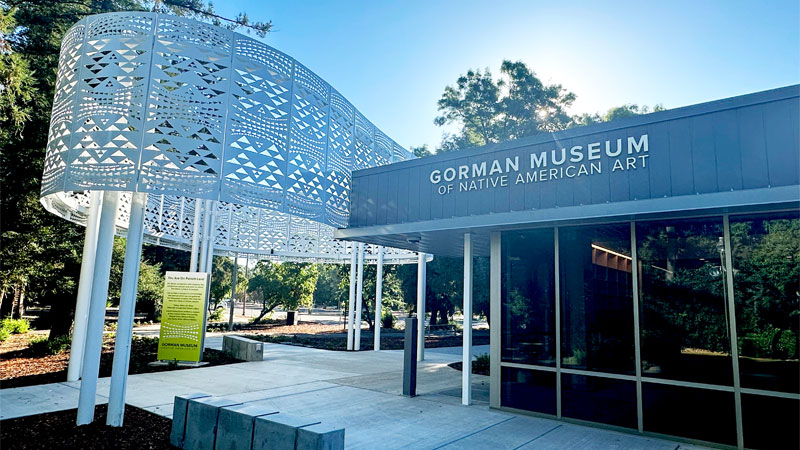 The Gorman Museum of Native American Art will reopen next month with a celebratory weekend marking the institution's 50th anniversary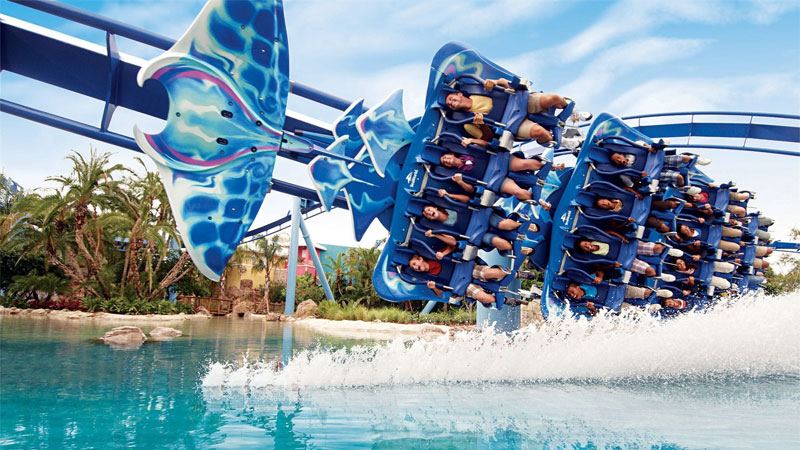 An extreme heat policy introduced to all SeaWorld operations in the US could see other operators follow suit following a tough weather-related summer for theme parks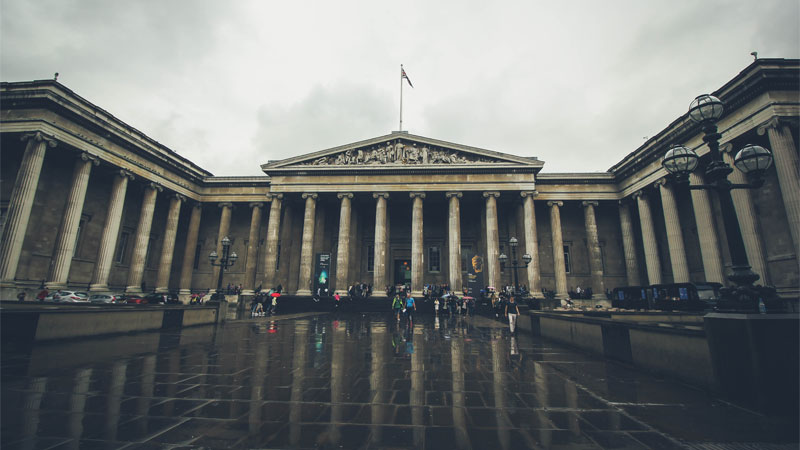 The Museums Association has said 'categorically' that theft from collections is 'incredibly rare, after more than 1,500 priceless artefacts were found to have been stolen from the British Museum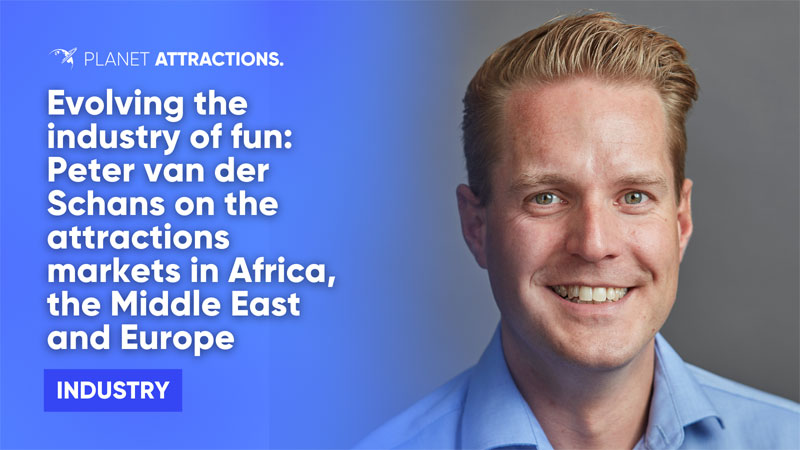 Peter van der Schans has now been at the helm of IAAPA's EMEA operations for more than a year. He shares with Planet Attractions how that year has gone and the progress being made in the global attractions markets of Europe, the Middle East and Africa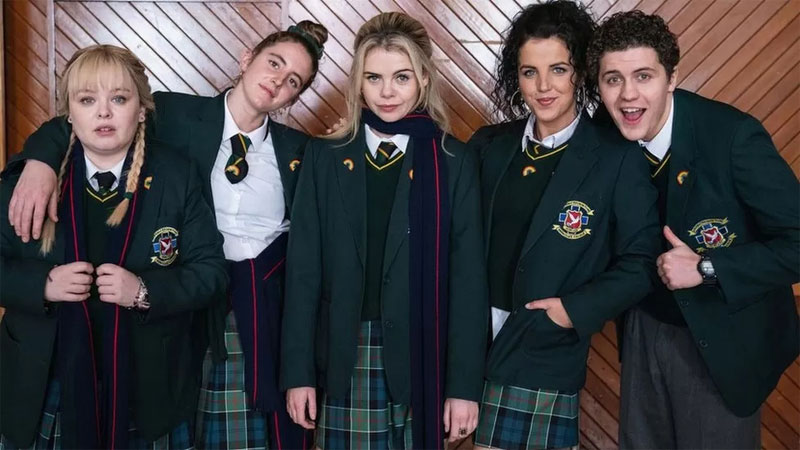 An exhibition inspired by hit-series Derry Girls has drawn a record number of visitors to Londonderry's Tower Museum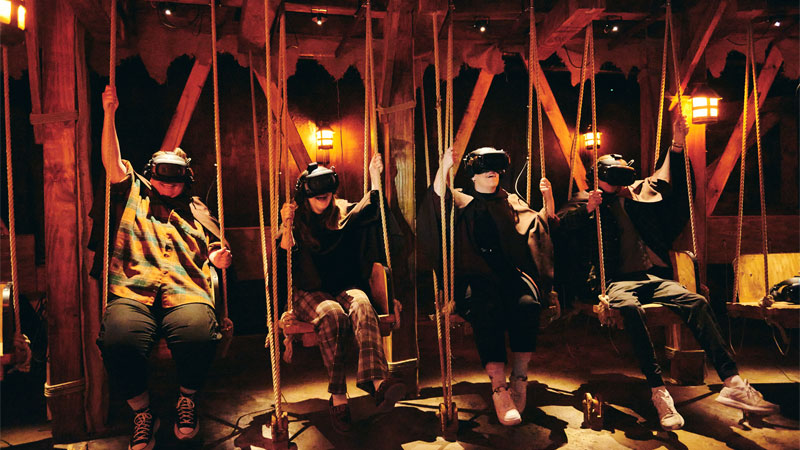 The Gunpowder Plot is a multilayered immersive experience set at the Tower of London. Planet Attractions spoke to the team behind the development to see exactly how it came to life...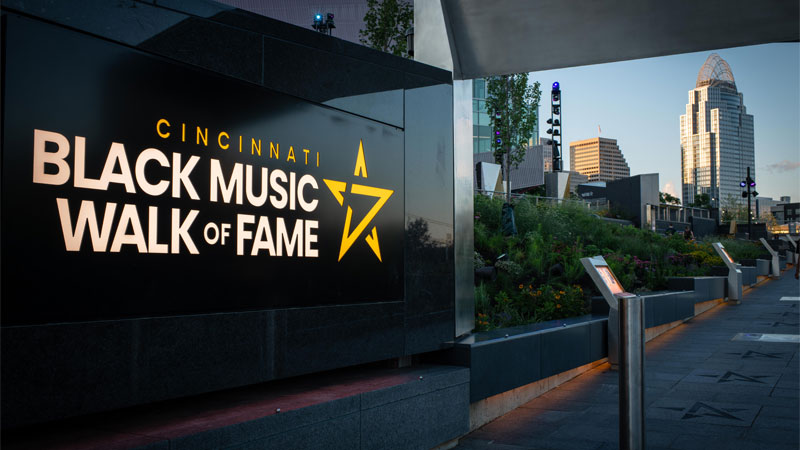 The Cincinnati Black Music Walk of Fame has opened following a two-year planning and design process led by JRA, part of RWS Global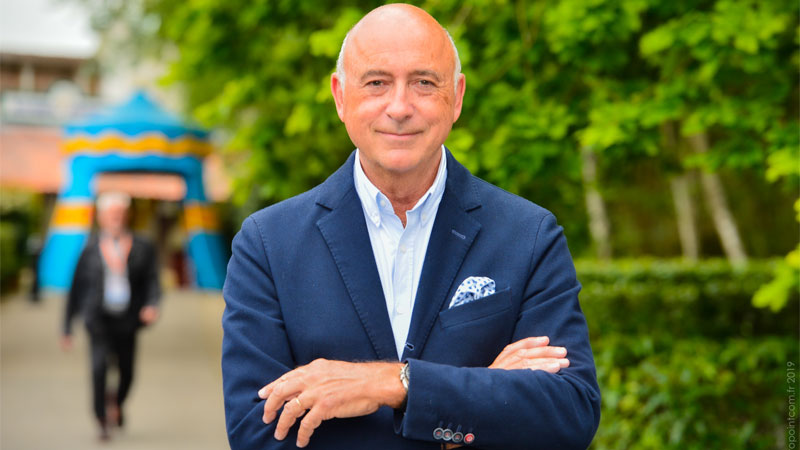 French theme park and animal attraction Le Pal is celebrating its 50th year in 2023. Its CEO, Arnaud Bennet speaks to Planet Attractions on half-a-century of one of the country's most popular offerings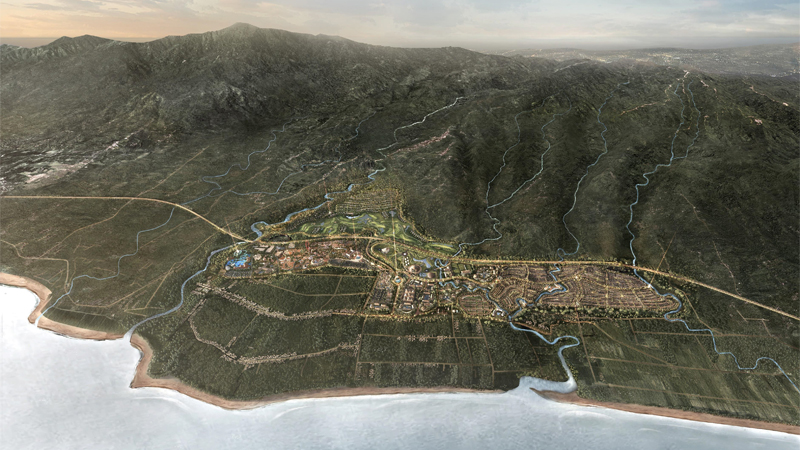 Work is set to start on Bali's highly-anticipated Paramount theme park, with the major development representing the largest of its kind for the Indonesian tourist destination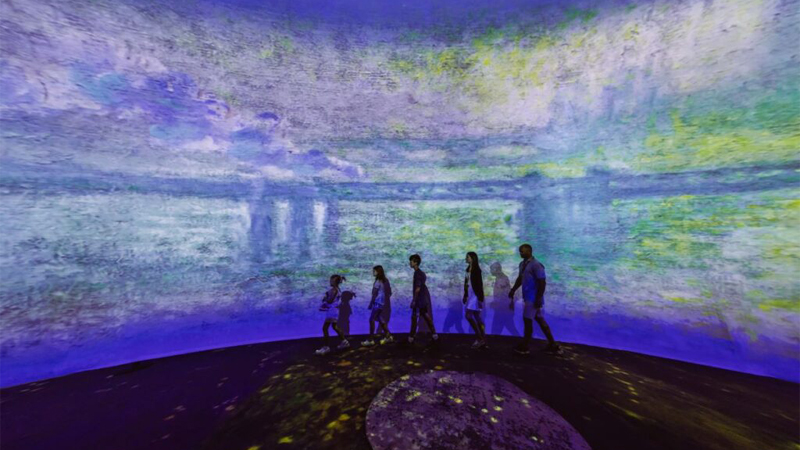 A new immersive experience showcasing the work of French impressionist painter Claude Monet is coming to London, UK


London's Horniman Museum has been awarded £5.7m by the National Lottery Heritage Fund for its Nature + Love project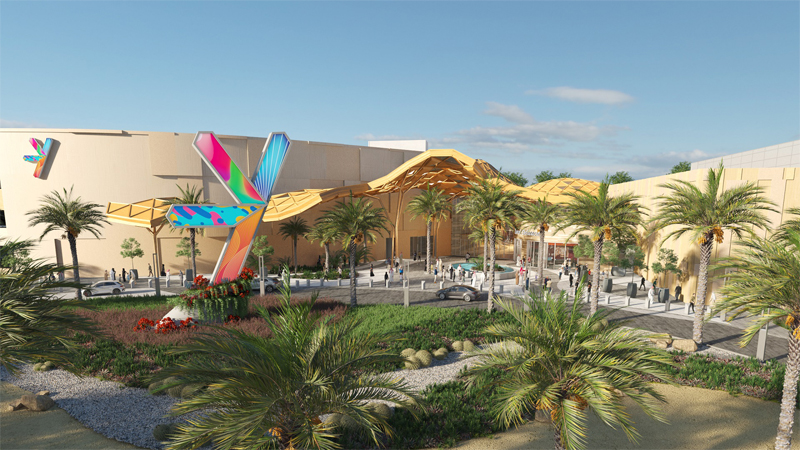 Seven has announced the latest entertainment mega destination to come to Saudi Arabia following the breaking ground of its SAR1.3bn development in the city of Al-Madinah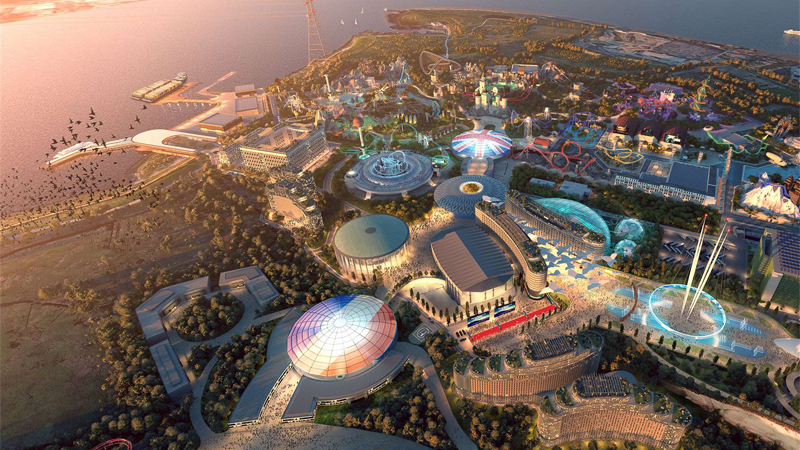 A number of wildlife organisations have called on the UK's Levelling Up secretary Michael Gove to revoke the controversial London Resort's status as a Nationally Significant Infrastructure Project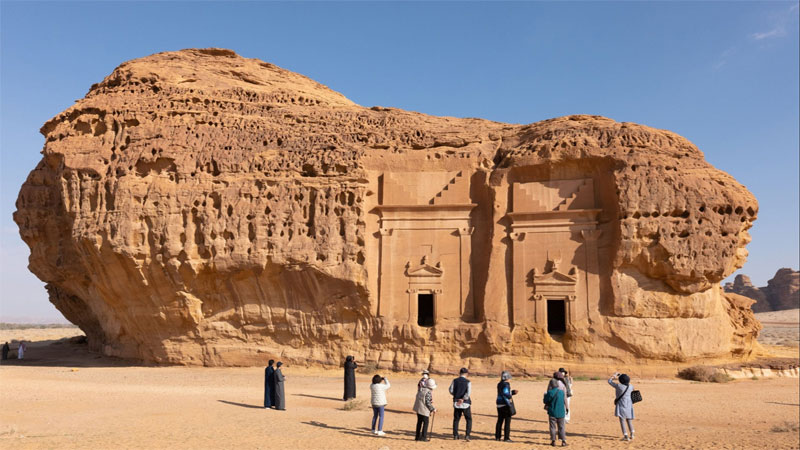 The Public Investment Fund of Saudi Arabia has announced the launch of Asfar - a new company designed to support the growth of the kingdom's tourism sector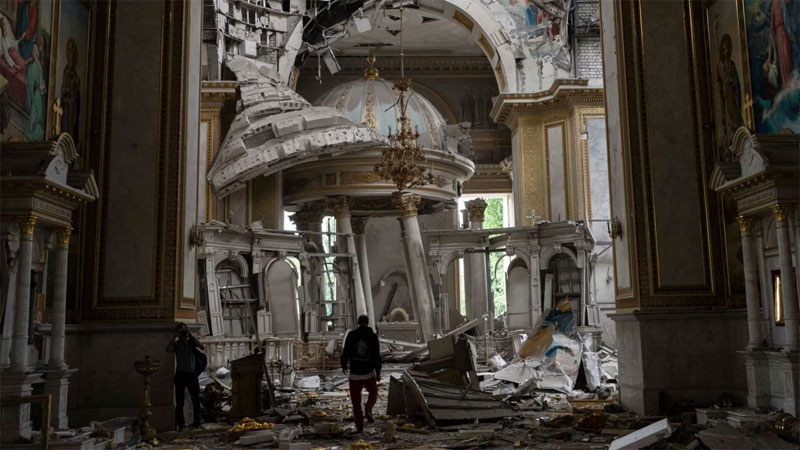 Unesco says it's deeply dismayed over an attack carried out by the Russian forces, which hit several cultural sites in the city centre of Odesa, while President, Volodymyr Zelenskyy has pledged retaliation for the act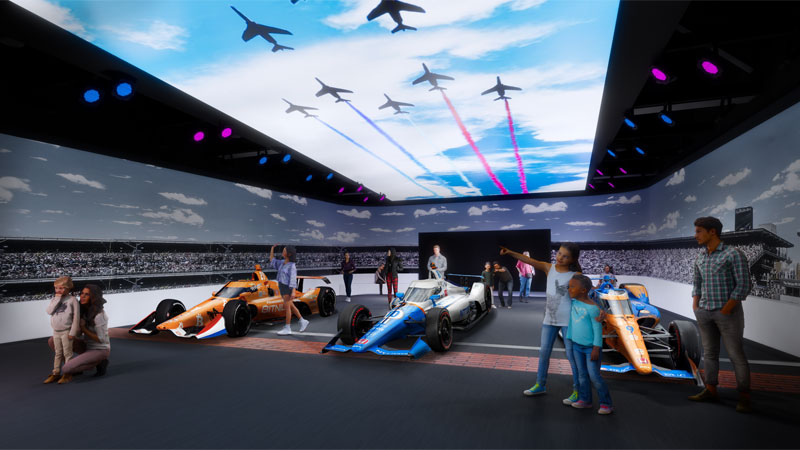 The Indianapolis Motor Speedway Museum has announced the public phase of a US$89m capital campaign to fund a complete transformation of the museum, its first significant renovation in nearly 40 years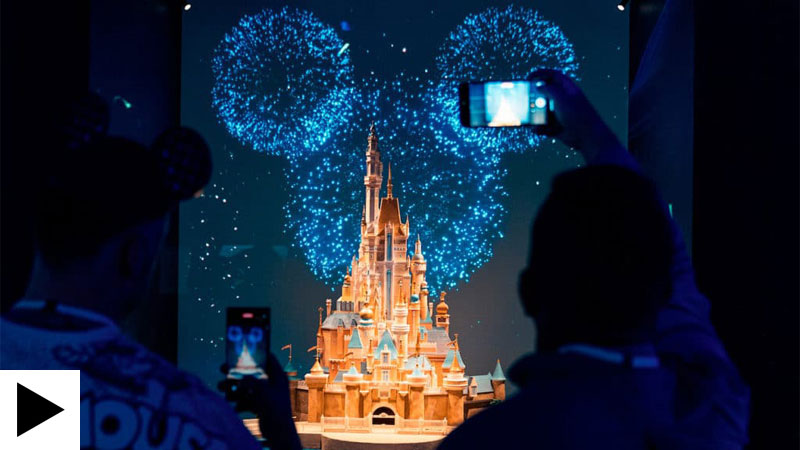 A touring exhibition celebrating 100 years of Disney is to open in London in October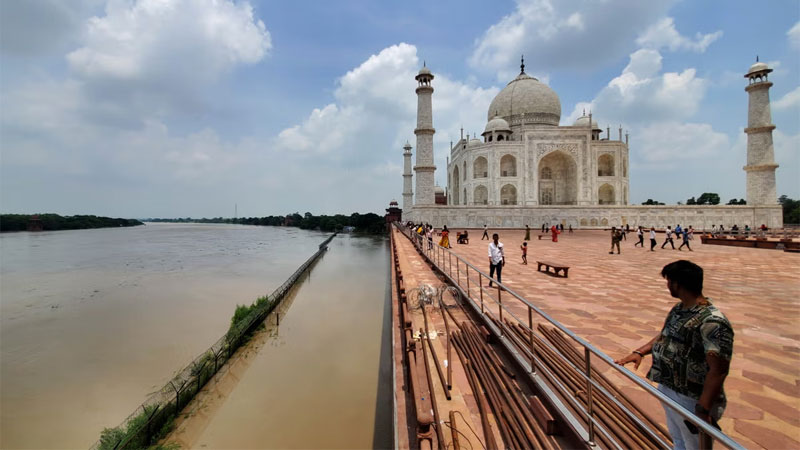 Extreme flooding in northern India has seen water make it all the way to the walls of the Taj Mahal - the first time such an occurrence has happened in 45 years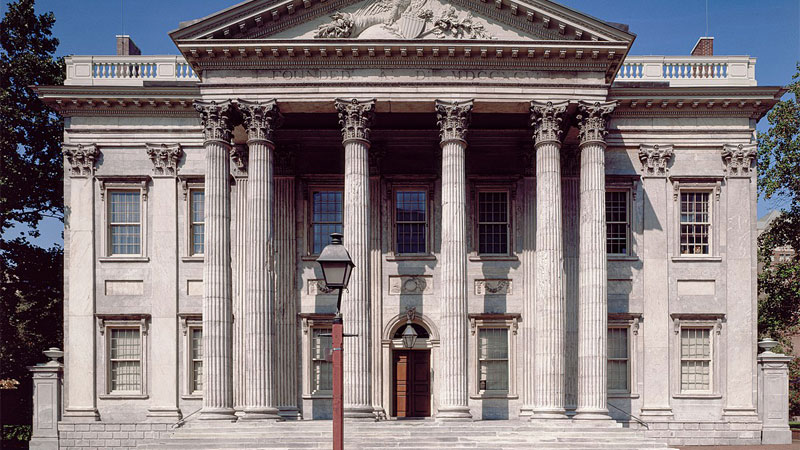 The First Bank of the United States in Philadelphia has been granted US$22m in federal funding to turn the historic building into an interactive museum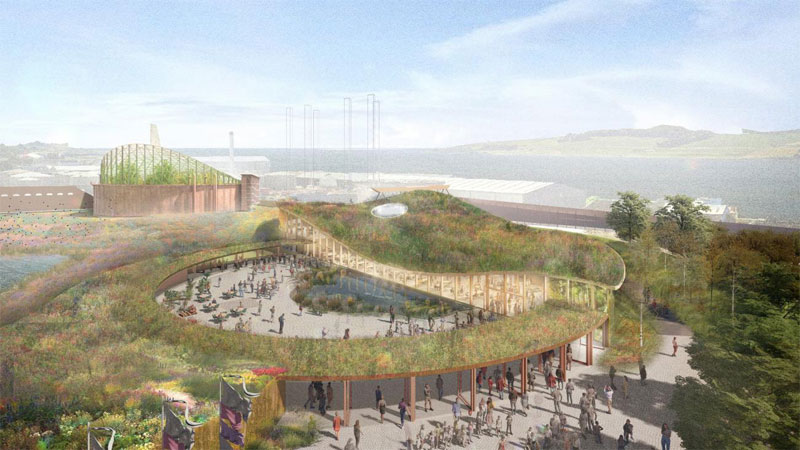 The proposed Eden Project Dundee attraction has begun the formal planning process after submitting a proposal of application notice to Dundee City Council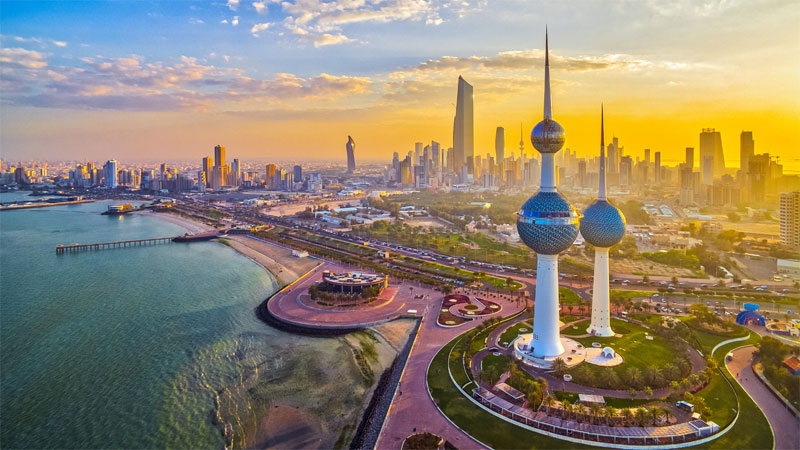 Kuwait is eyeing major investment in its domestic market, with plans to launch a sovereign investment fund, to accelerate the growth of its own economy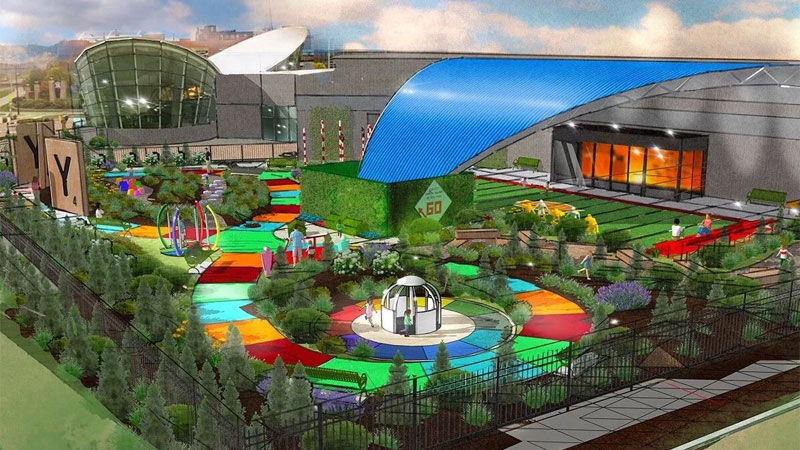 New York's Strong National Museum of Play has reopened following a US$75m transformation, described as a "once-in-a-lifetime opportunity" to create a unique destination centred around play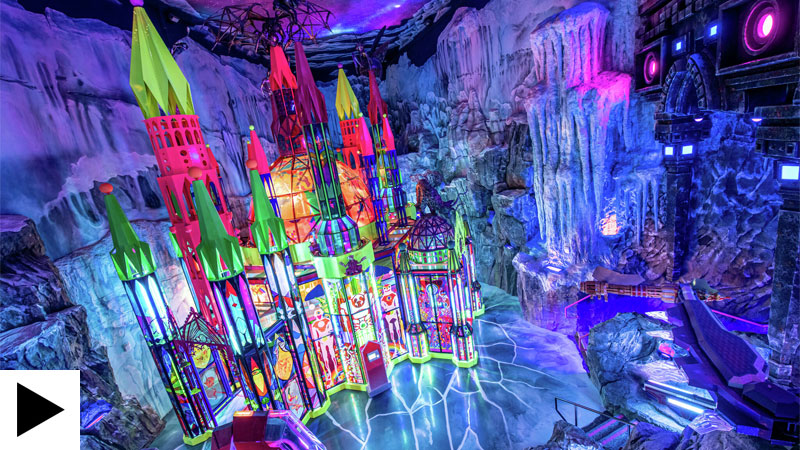 Meow Wolf's The Real Unreal is a psychedelic playground for adults and kids alike and its about to open in Grapevine, Texas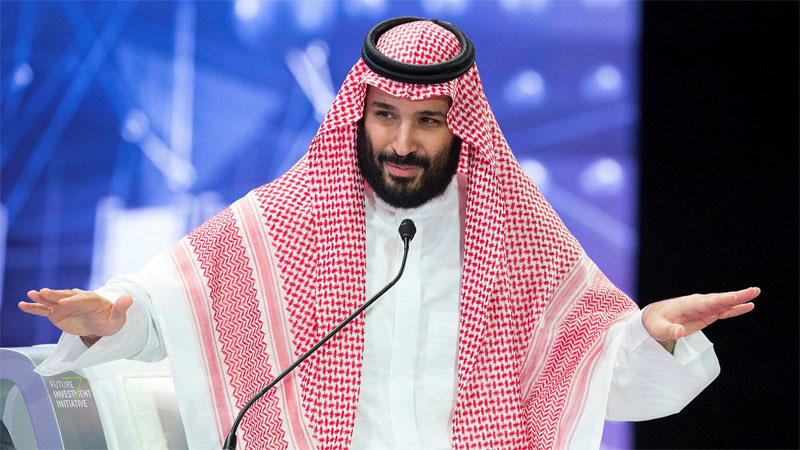 In the midst of its global and domestic investment spree, Saudi Arabia's Public Investment Fund has declared a loss on investments of US$11bn for last year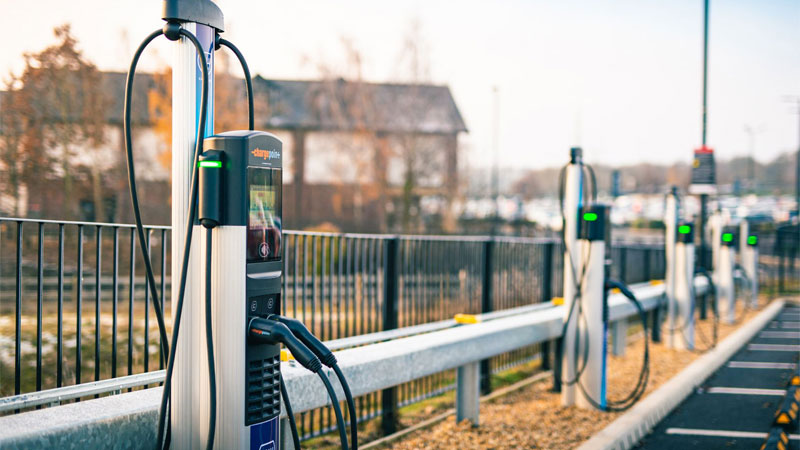 Merlin Entertainments has partnered with RAW Charging to install electric vehicle charging points at five UK attractions this summer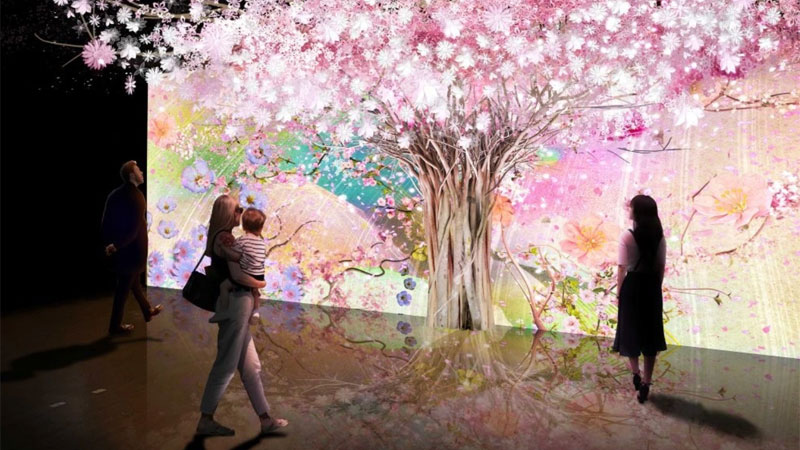 Tokyo's Hanayashiki theme park is set to introduce an array of new additions, with the 170-year-old theme park about to launch a number of new attractions and a new themed zone later this month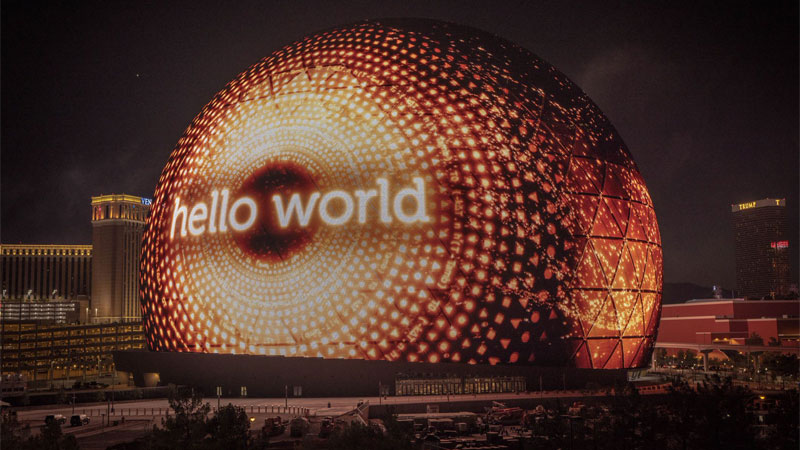 The Sphere, MSG's new entertainment arena in Las Vegas, US, was lit up for the first time this month as part of a pre-launch ahead of its official debut in September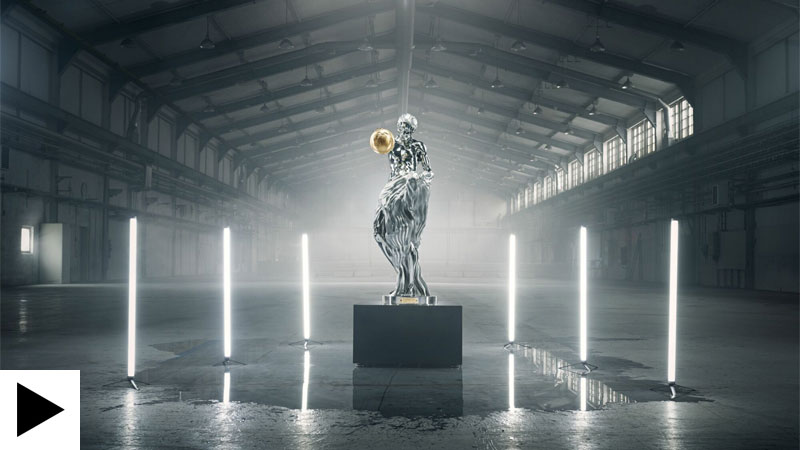 Engineering company Sanvik has used artificial intelligence to design a statue that draws on the styles of famous artists spanning three continents and 500 years, with the resulting work on display in Sweden's Tekniska Museet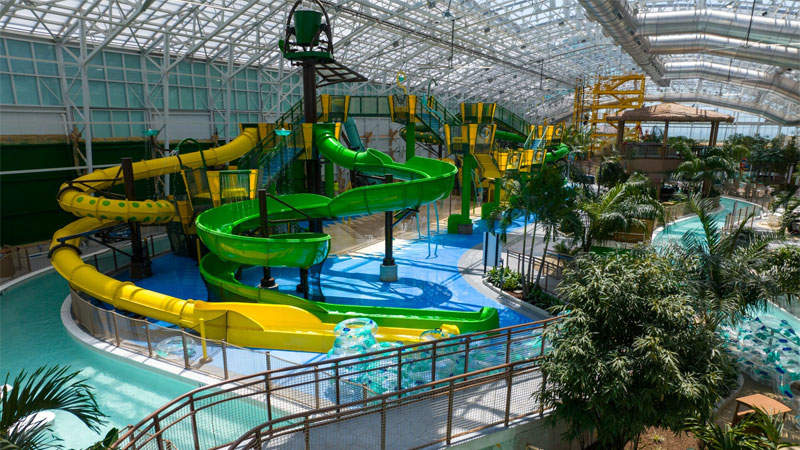 Atlantic City is celebrating the launch of its latest attraction - a US$100m world-class indoor waterpark on the City Boardwalk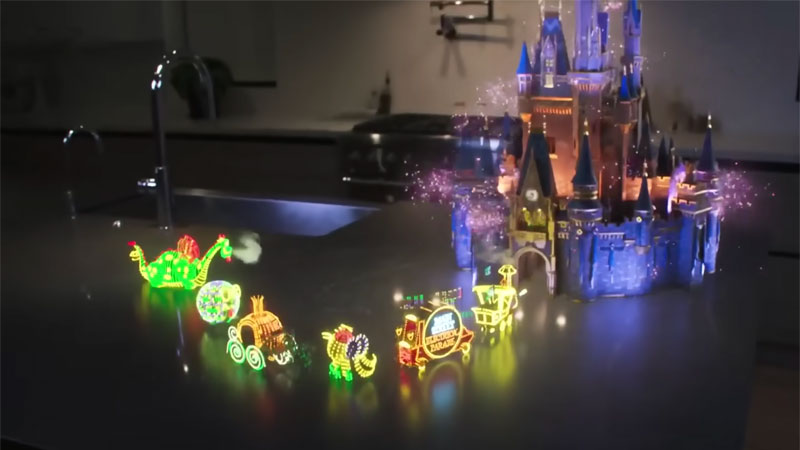 A virtual Disney theme park in the Metaverse remains a long-term possibility following a partnership between Disney and Apple's upcoming Vision Pro headset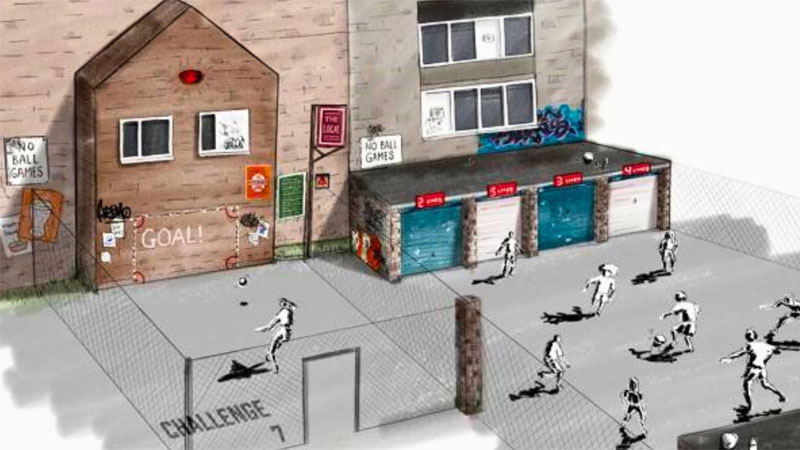 Football could be coming home to Sheffield in the UK, following an application to develop an immersive football experience in a disused timber depot in the city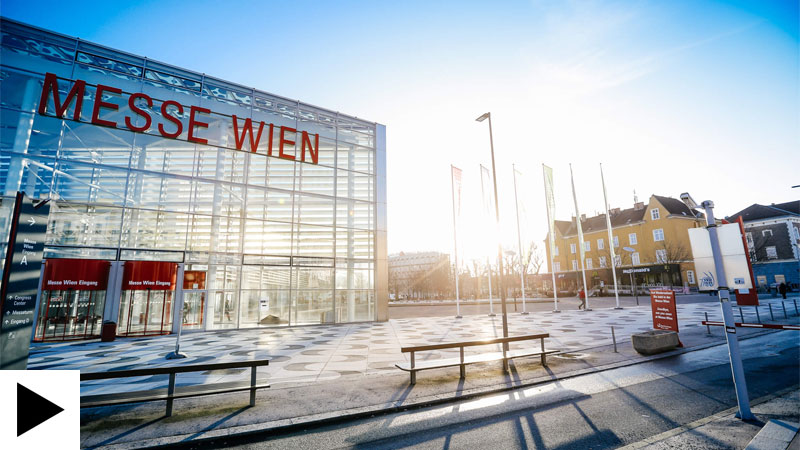 Registration is now open for this year's IAAPA Expo Europe event, which is set to make its return to Vienna, Austria, in September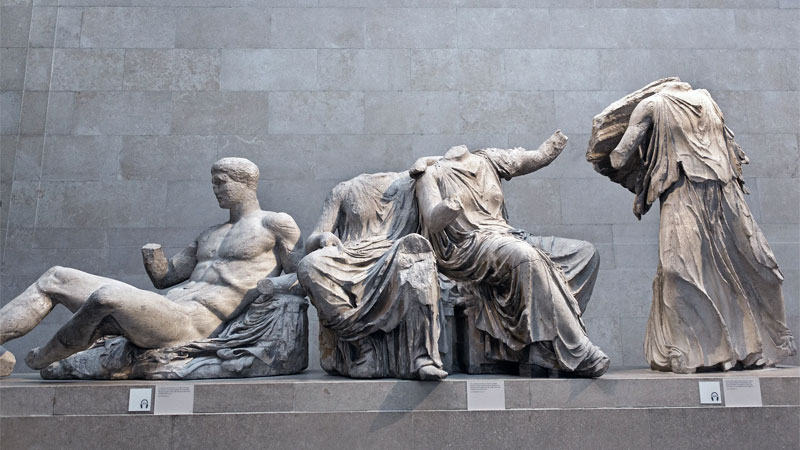 London Mayor Sadiq Khan has said that the UK and Greece should come to an agreement to share the controversial Parthenon Marbles currently on display at the British Museum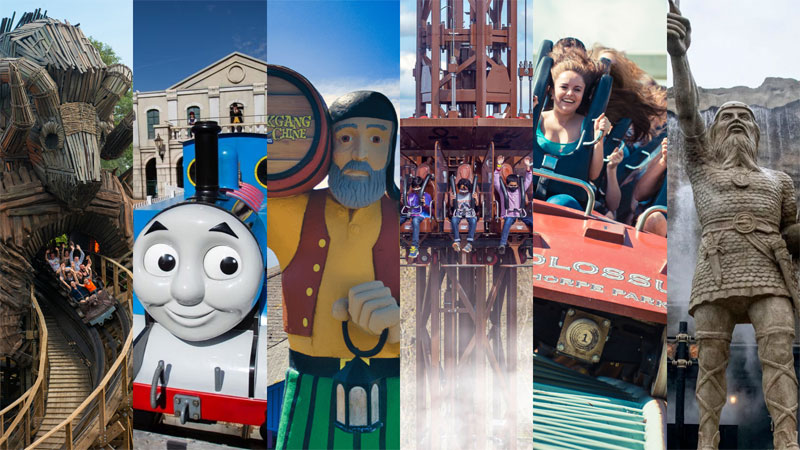 The finalists in this year's UK Theme Park Awards have been announced, with Alton Towers, Chessington World of Adventures and Blackpool Pleasure Beach among the major contenders in the running for this year's top prize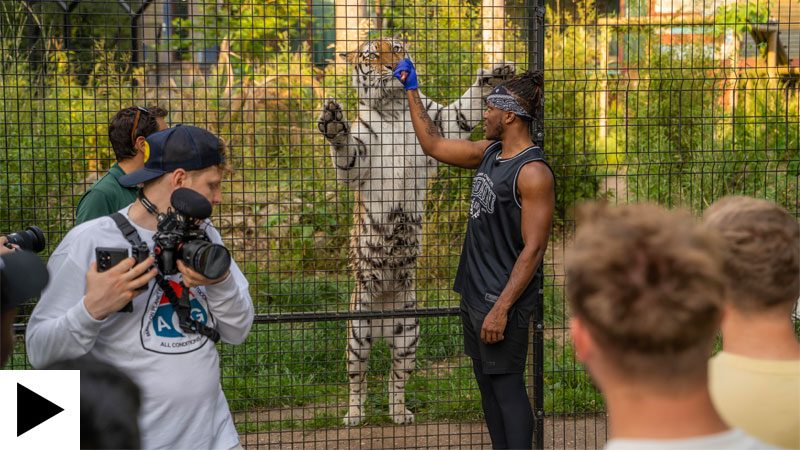 Paradise Wildlife Park has welcomed KSI and The Sidemen to the animal attraction for a viral game of hide and seek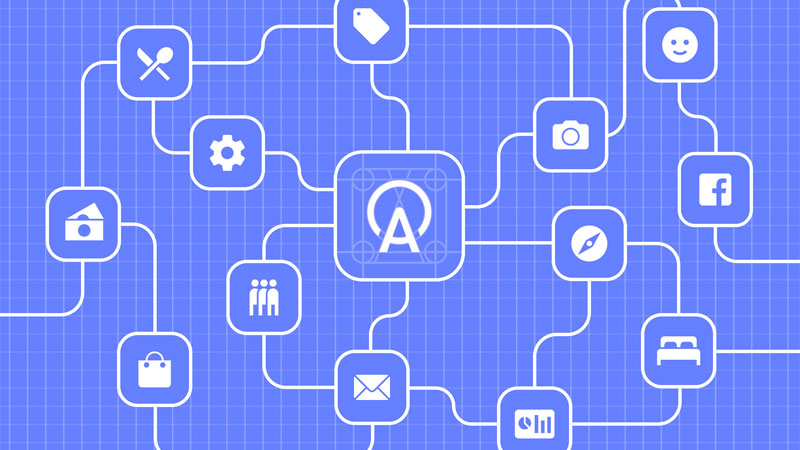 Attractions.io is seeking to partner with new vendors on its guest experience platform, introducing new technologies to further enhance its overall offering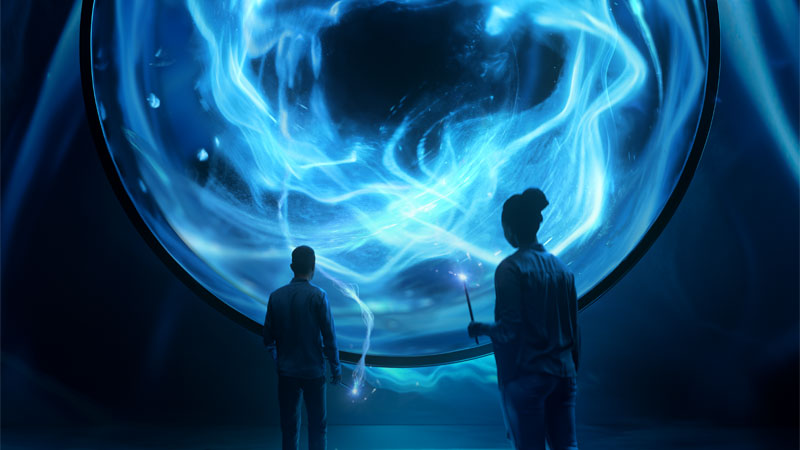 Warner Bros and Neon are working in collaboration to develop a new contemporary art experience based on the world of Harry Potter


The leaders of London's National Portrait Gallery say the historic institution is now more accessible to all, with a complete reimagining of the attraction focused on increasing representation and inspiring people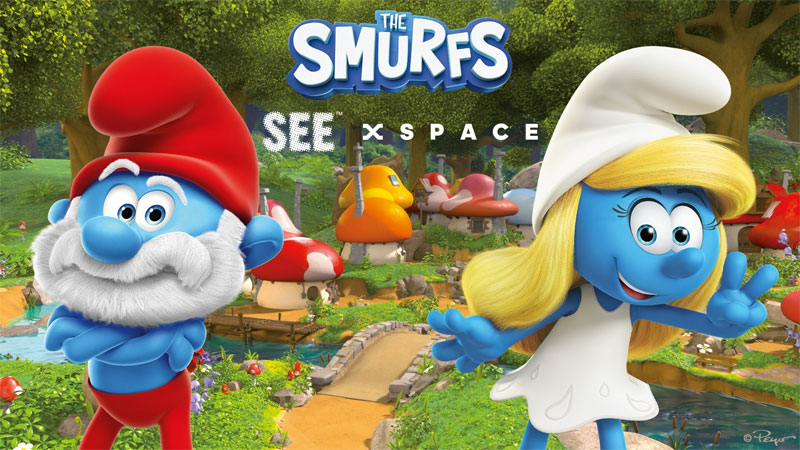 The Smurfs are making their way to the US in the form of an immersive touring location-based experience set to make its debut in 2024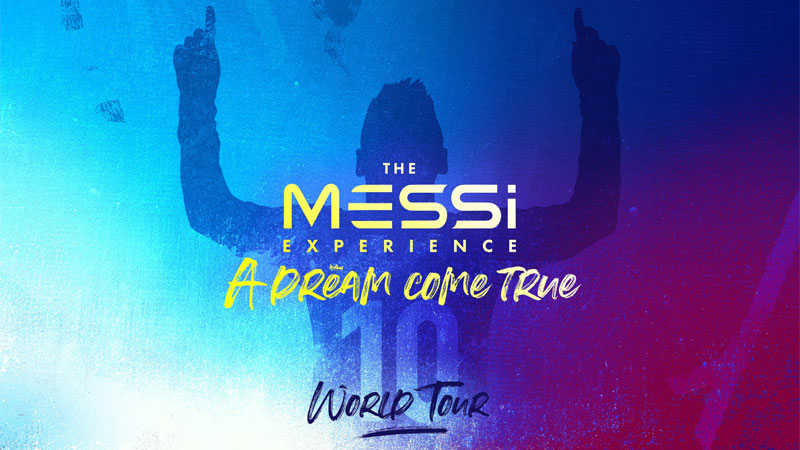 Lionel Messi is about to get his own touring attraction, with 'The Messi Experience, A Dream Come True' set to debut in the US in 2024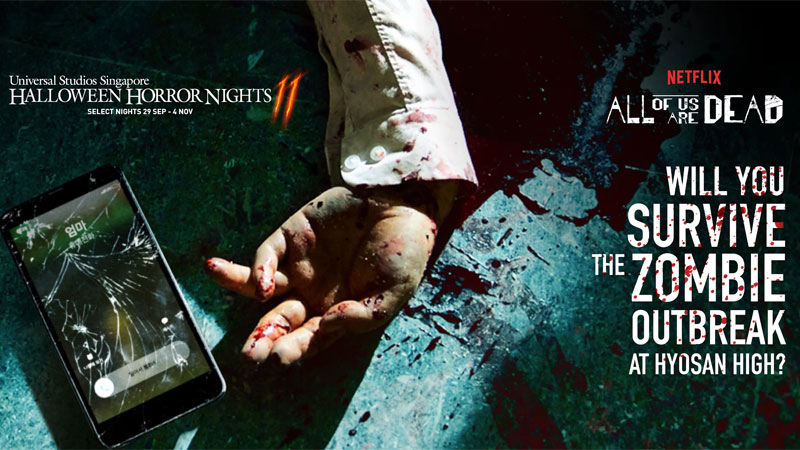 All of Us Are Dead will be the first Korean horror series to make its way to a Universal park, after being announced for this year's Halloween Horror Nights at Universal Studios Singapore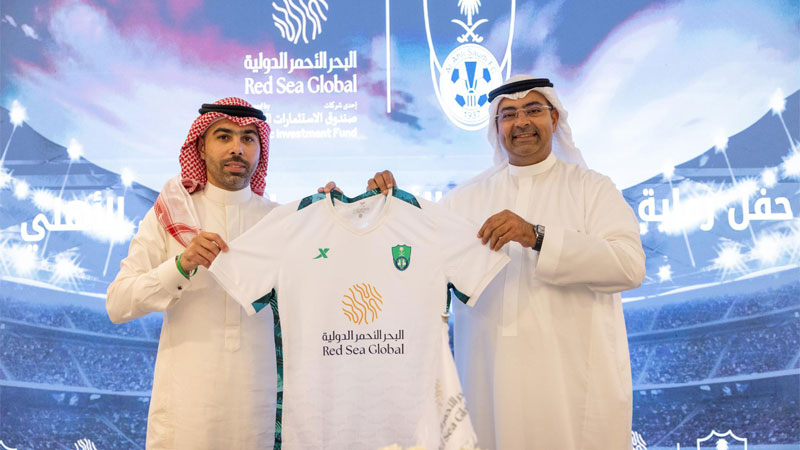 The PIF-owned Red Sea Global has been announced as the sponsor of the Al-Ahli Football Club, also owned by PIF, in Saudi Arabia's Saudi Pro League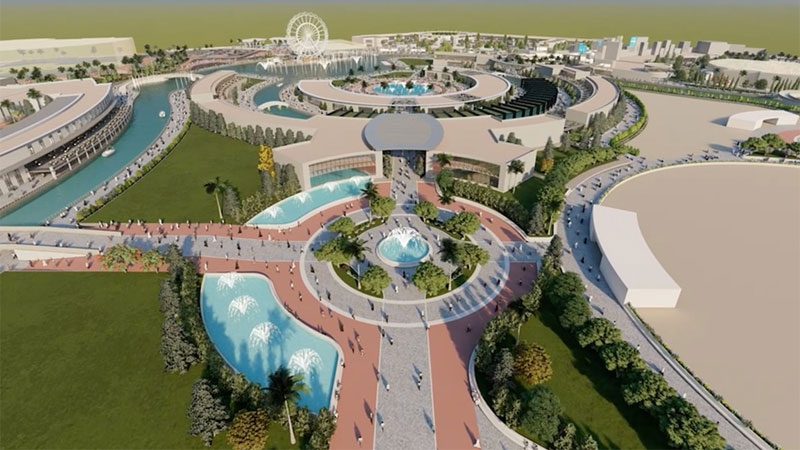 Oman's Ministry of Housing and Urban Planning has revealed plans to open three significant leisure and entertainment destinations over the next five years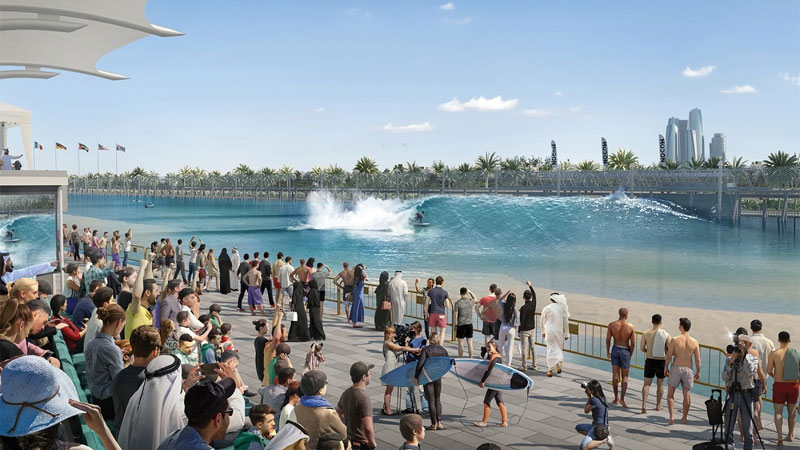 A world-class surfing attraction, a velodrome and a sprawling urban park are among the features included in a major new development for Abu Dhabi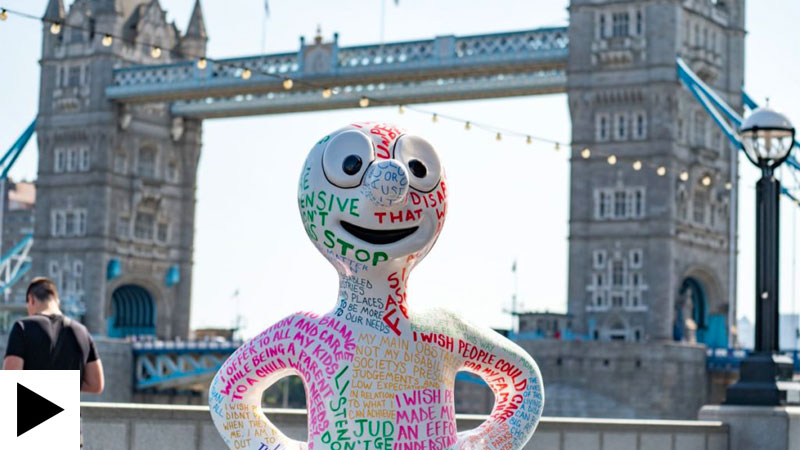 Morph has arrived in London for a wheelchair accessible public art trail, with the event to run until August in an effort to raise money for the children's charity Whizz Kidz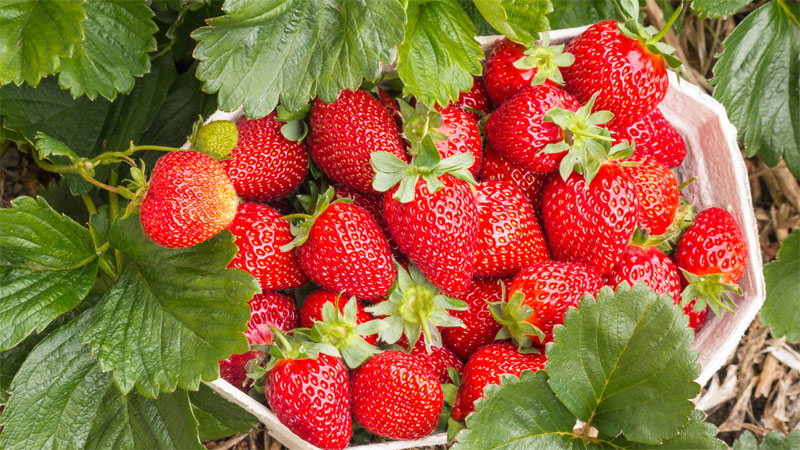 Concerns have been raised after local government passed a bill allowing intensive irrigated strawberry farming on a World Heritage-protected wetland in Spain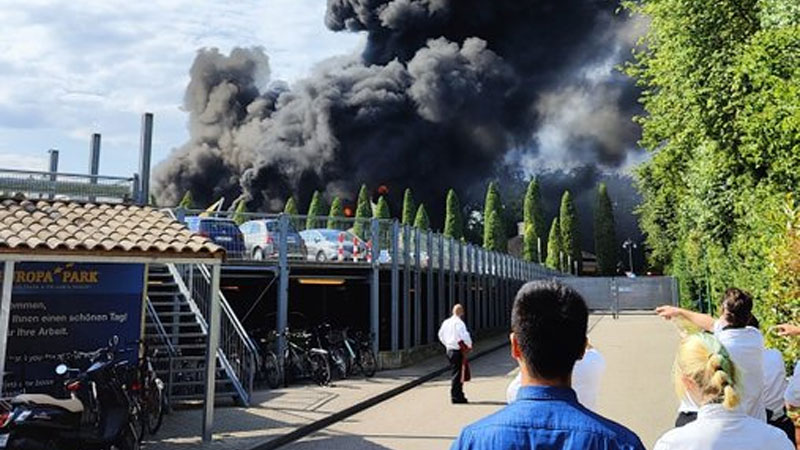 Europa-Park has reopened following a major fire at the park earlier this week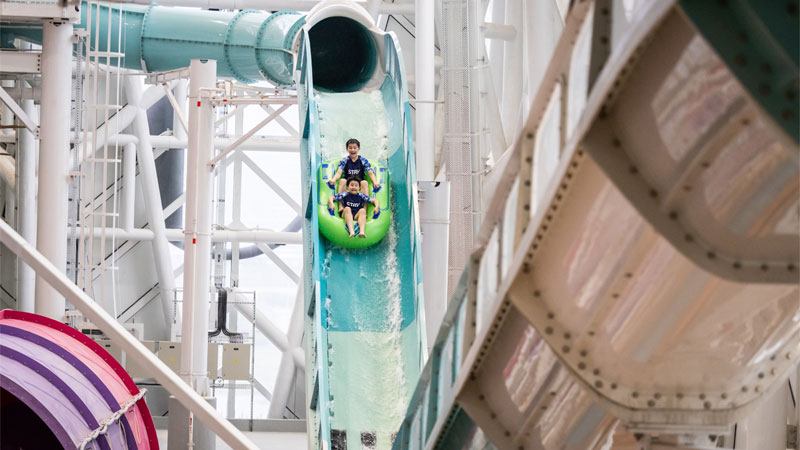 WhiteWater's Grant Poje showcases five indoor waterpark projects that are helping to advance the sector and boost the sector's mainstream popularity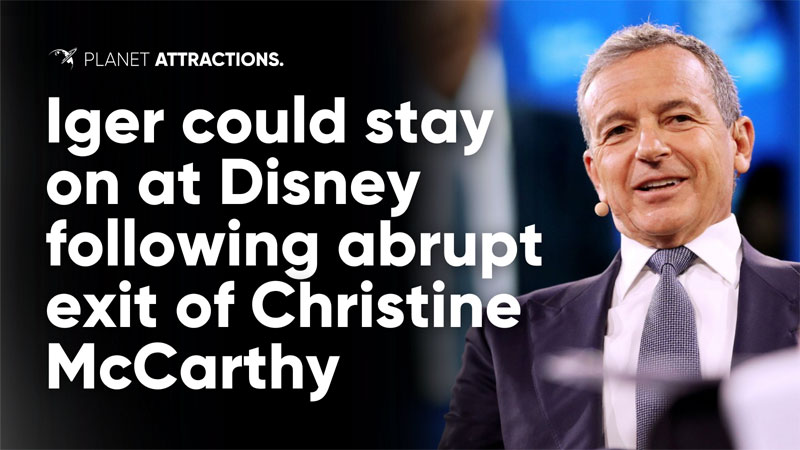 After Disney announced that its CFO Christine McCarthy is taking a family medical leave of absence from the company, it has been suggested that Bob Iger could stay on as CEO beyond his planned departure from the company in 2024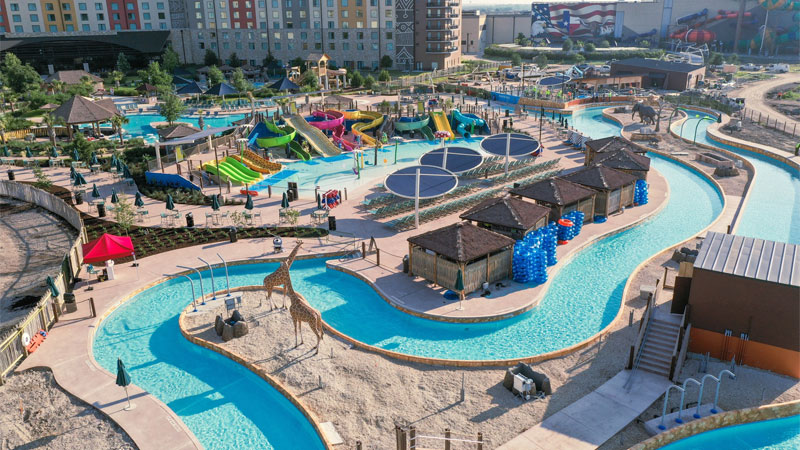 Open for the summer season, the Kalahari Resort in Round Rock has significantly expanded its outdoor waterpark with the addition of a lazy river, a new kids area, a swim up bar and more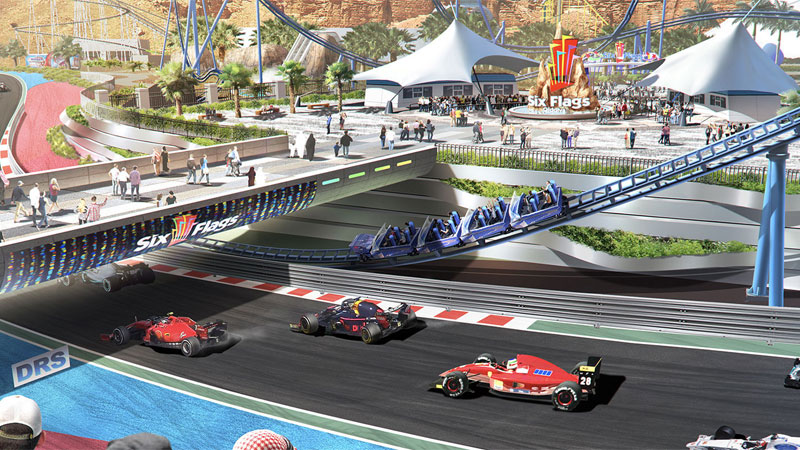 Saudi Arabia is set to invest a further US$800bn on top of the US$1tn investment it has already made in tourism, with even more new projects set to come up in the kingdom over the course of the next decade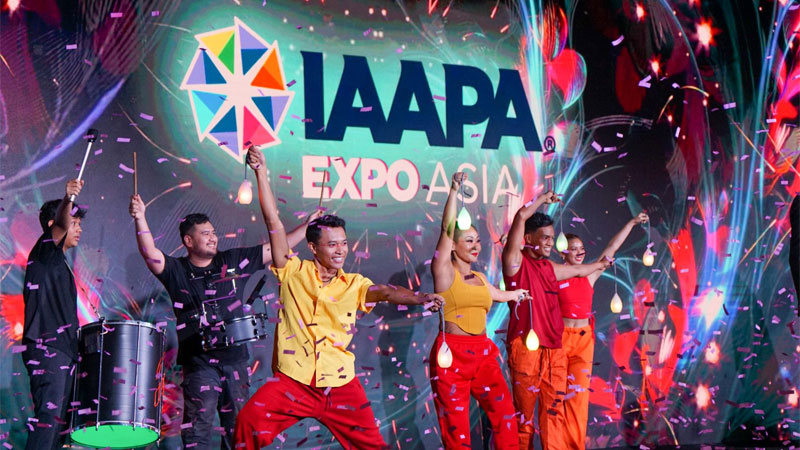 IAAPA Expo Asia has made its long-awaited return with the event in Singapore marking its first appearance in-person since 2019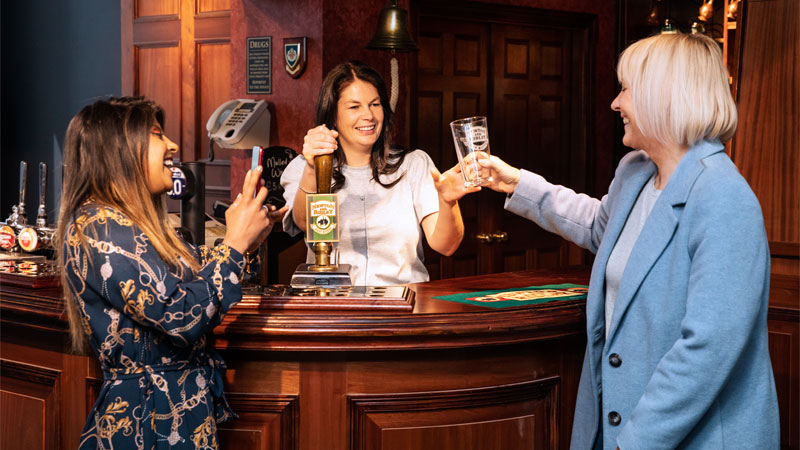 A new visitor experience inspired by beloved British soap opera Coronation Street has opened in Manchester, UK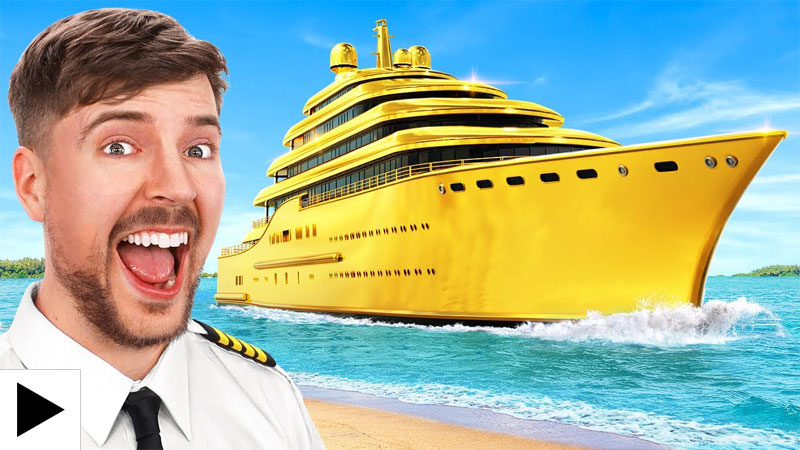 MrBeast has released a new video which sees the world's biggest YouTuber take over Royal Caribbean's gigantic Harmony of the Seas cruise ship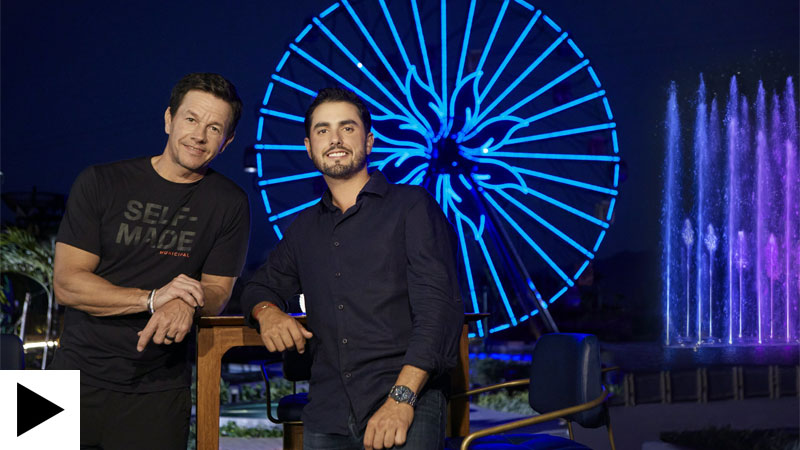 Catherine Zeta-Jones, Mark Wahlberg, Jaime Camil and Abraham Ancer are the figureheads for a star-studded promotional campaign for the upcoming Vidanta World theme park, which is set to open in its first phase later this year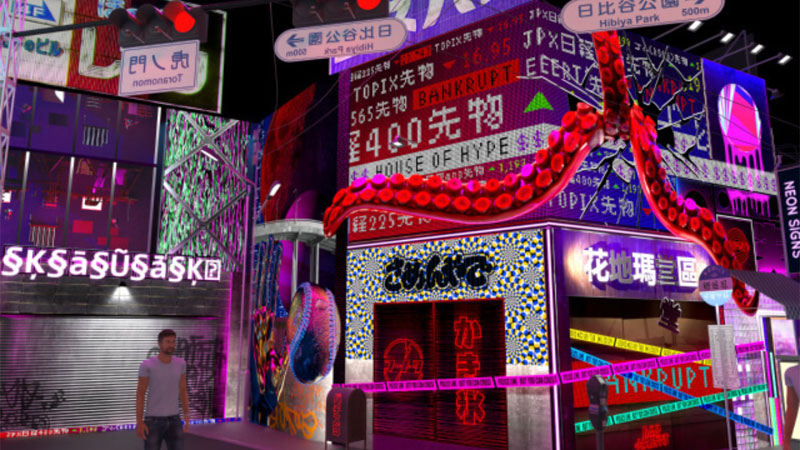 A new immersive visitor attraction will open its doors at the Dubai Mall later this year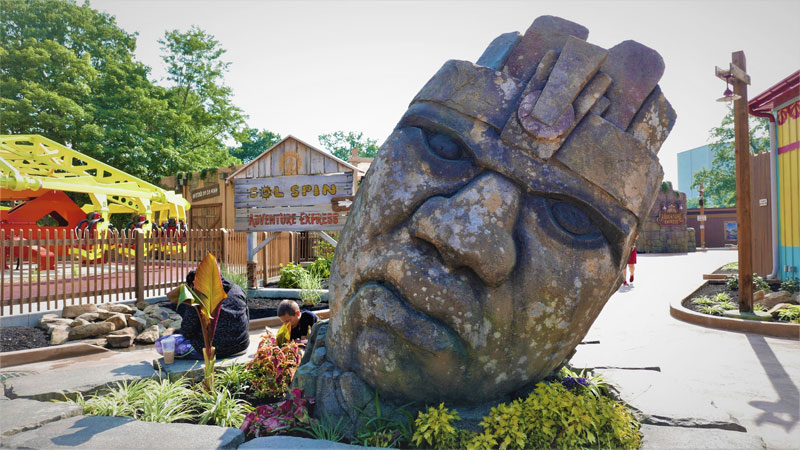 A new themed land has arrived at Kings Island, with Adventure Port taking visitors on a journey in search of an ancient lost city's forbidden temple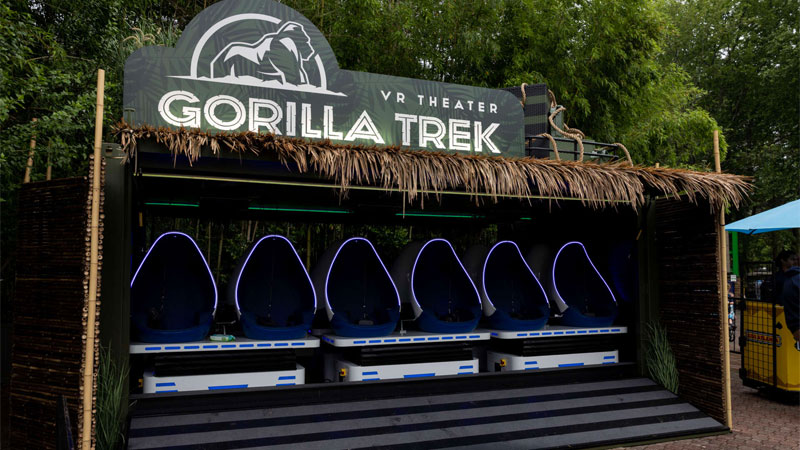 A new VR cinema attraction that allows guests to observe a family group of endangered mountain gorillas in Rwanda has opened at Zoo Atlanta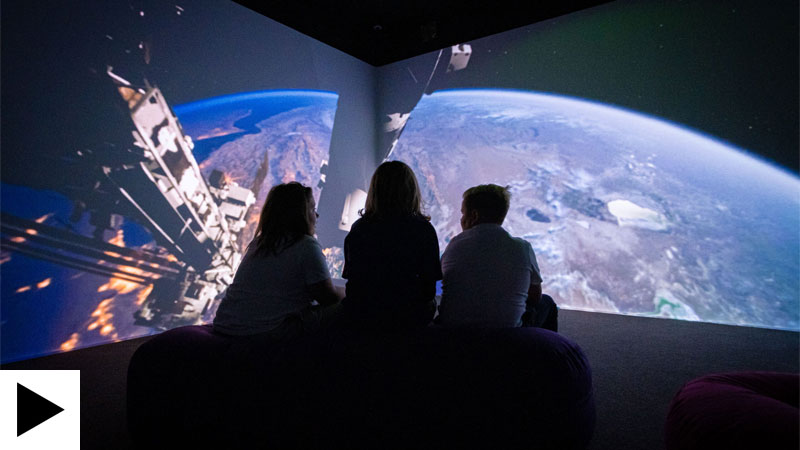 BT has launched an all-new experience in the UK that uses camera and HD projection to bring 360° content to life in a range of realities powered by 5G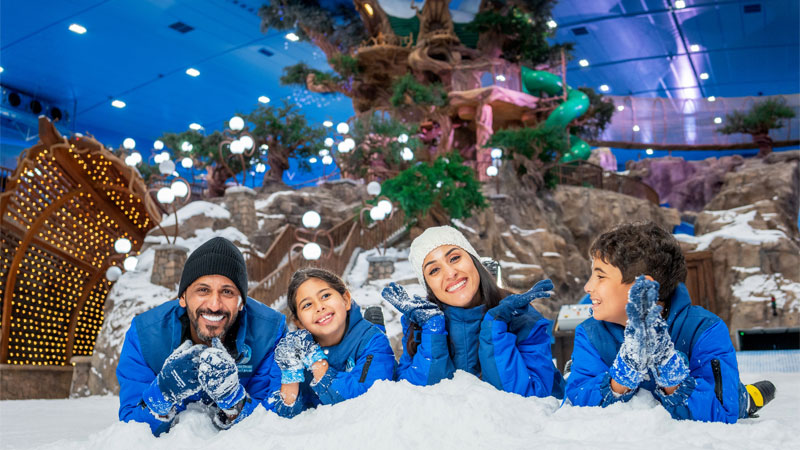 Majid Al Futtaim Entertainment is offering sub-zero temperatures to visitors in the UAE with the launch of its newest attraction - Snow Abu Dhabi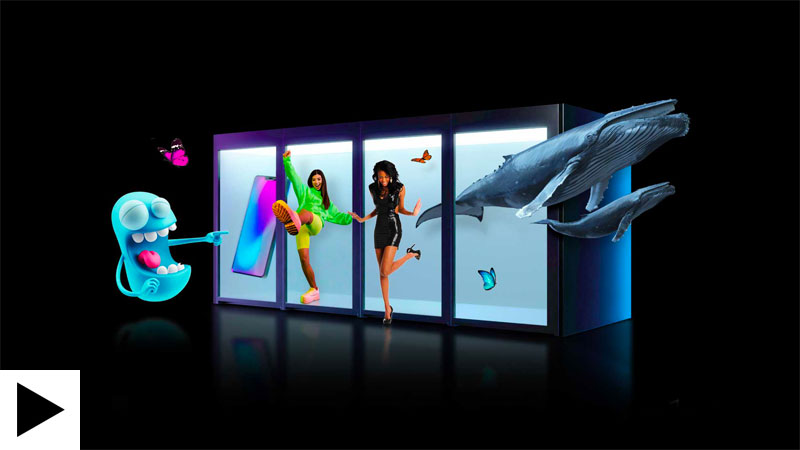 Miirage is a new modular holographic system bringing the virtual world to life without any additional need for mobile devices, screens or wearables. The creators behind the technology speak to Planet Attractions about the new product and exactly what it can do...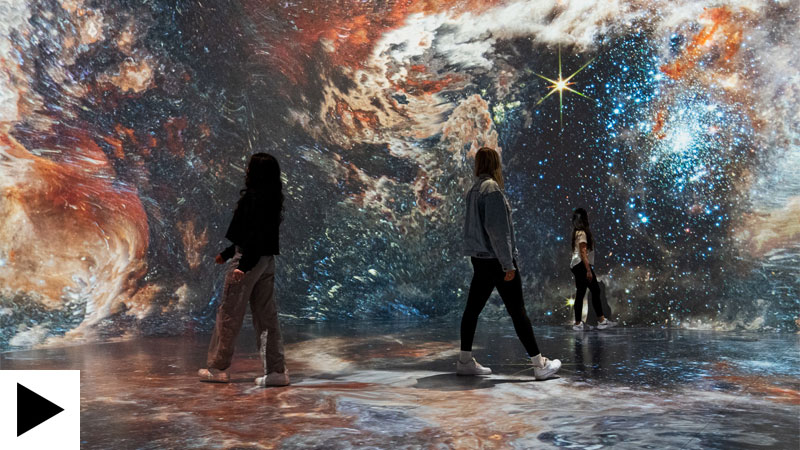 A new experience exploring space and featuring images from the James Webb Space Telescope has launched at Illuminarium Las Vegas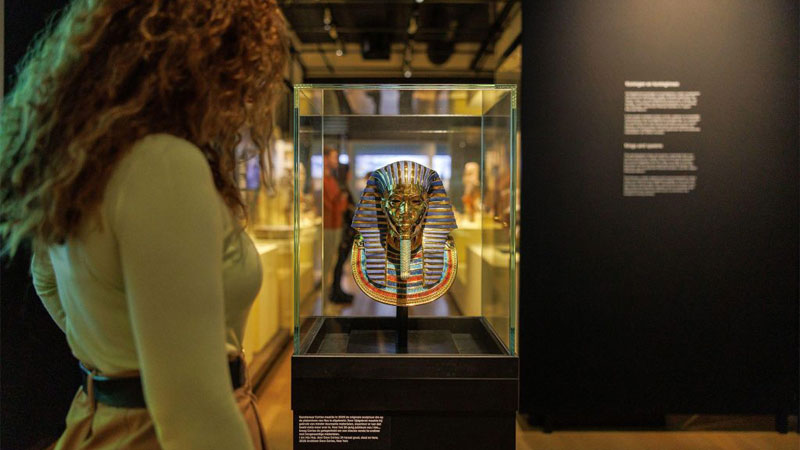 A museum in the Netherlands has come under fire for cultural appropriation, after using the likeness of American rapper Nas' in a Tutankhamun-inspired bust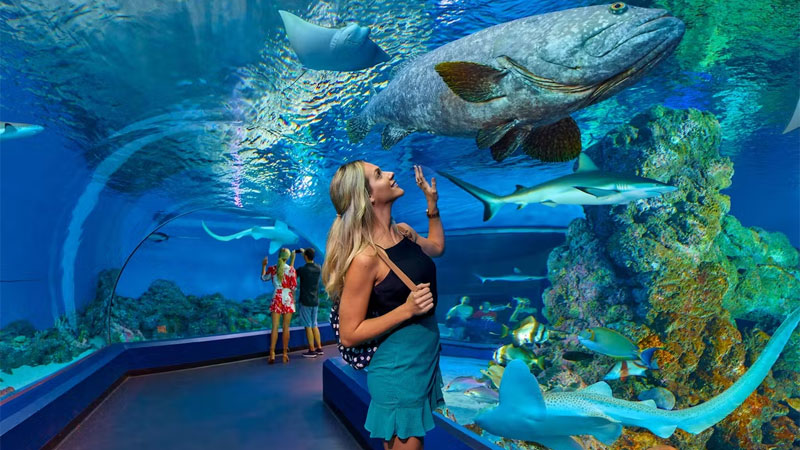 Cairns Aquarium is on the hunt for a new investor, with Colliers appointed to seek expressions of interest for the popular Queensland attraction


The Royal Commission for the ancient Saudi Arabian city of AlUla has approved plans for a new eco-luxury destination with its own museum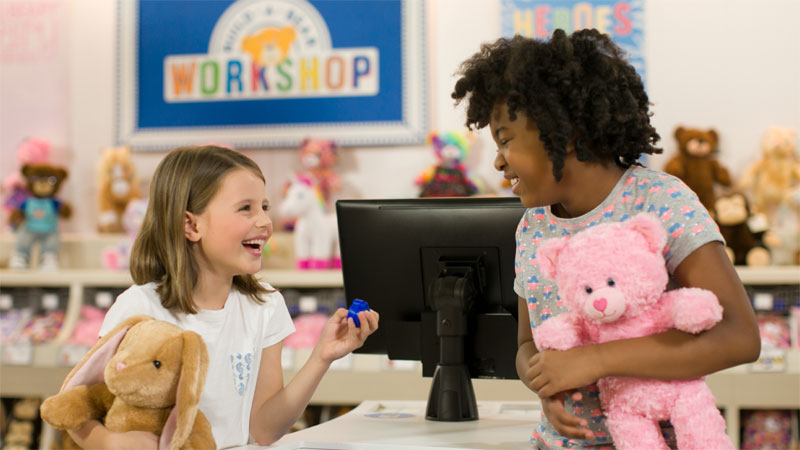 Build-A-Bear is on the hunt for new partners in locations offering family experiences, with the company announcing a new partnership to bring its Workshops to all four of Kalahari's US waterpark resort destinations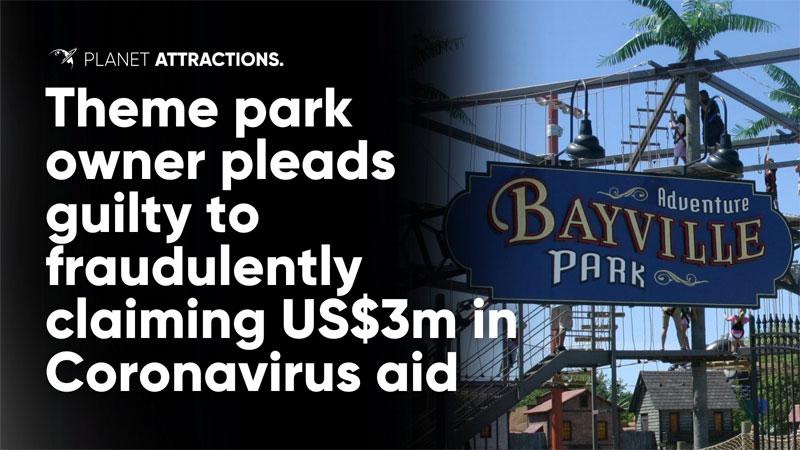 Donald Finley, owner of the Bayville Adventure Park on Long Island, New York, has pleaded guilty to fraudulently obtaining US$3m in Covid relief funding to buy himself a house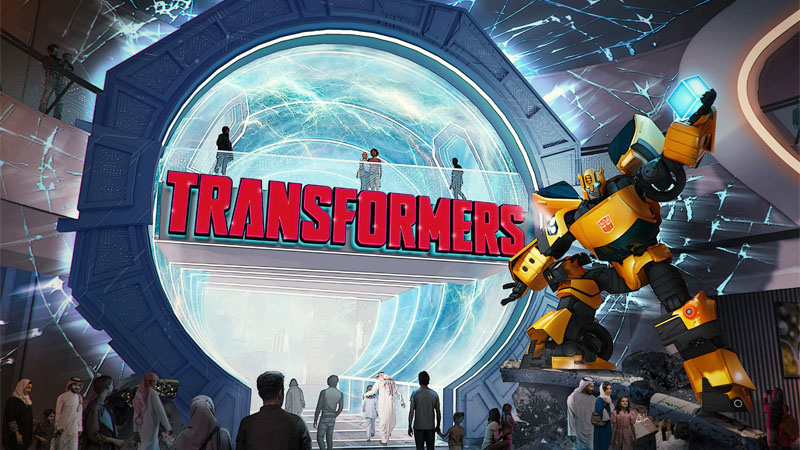 Triotech has been selected to supply interactive dark rides for Saudi Arabia's upcoming Transformers attractions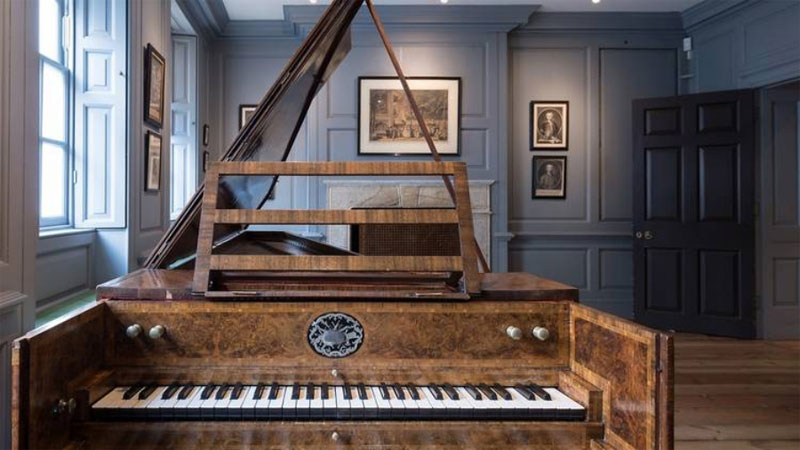 The former home of both George Frideric Handel and Jimi Hendrix has reopened to the public in London following a two-year, £3m renovation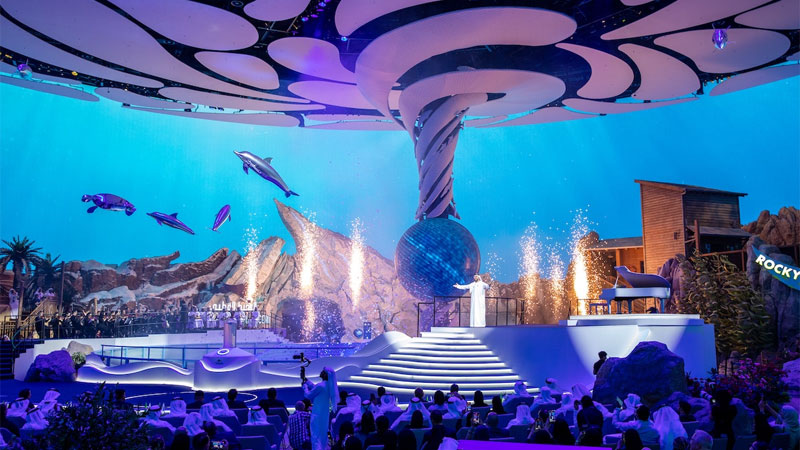 SeaWorld and Miral are celebrating the launch of SeaWorld Abu Dhabi - the first SeaWorld-branded attraction to open in more than thirty years and the first to open outside the US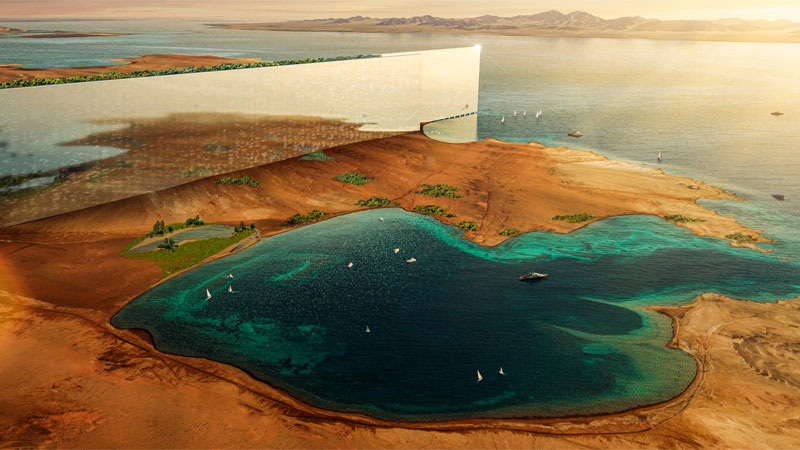 UN experts have expressed alarm after three people evicted from homes to make way for Saudi Arabia's The Line, now face the death penalty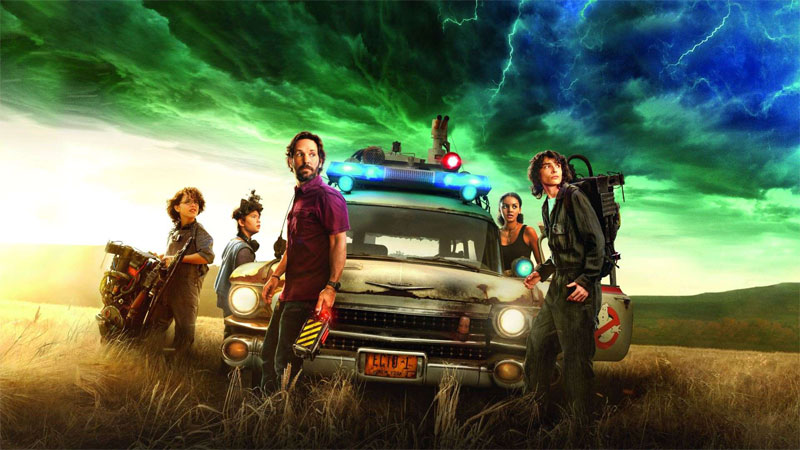 Merlin's Scott O'Neil and Sony's Jeffrey Godsick have hinted at the use of further Sony IPs in Merlin attractions following the launch of World of Jumanji at Chessington World of Adventures in the UK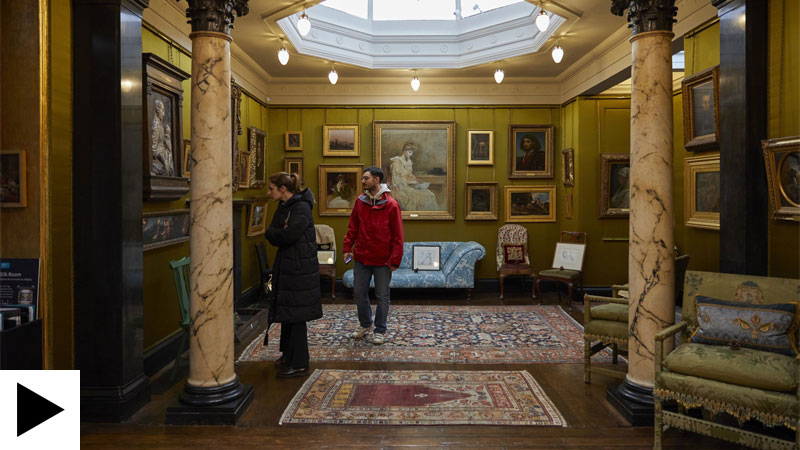 Five cultural institutions are in the running for this year's Art Fund Museum of the Year 2023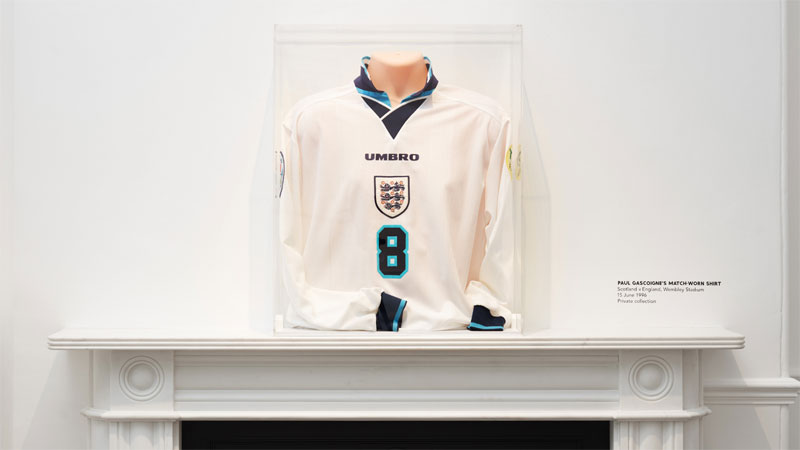 A new exhibition celebrating and exploring the life and times of iconic English footballer Paul Gascoigne has opened its doors in London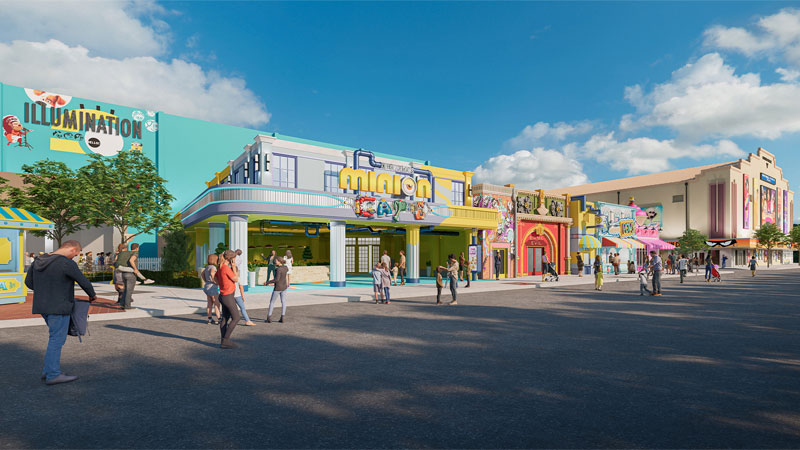 Universal Orlando has revealed details and renderings of its upcoming Minion Land, with the hotly-anticipated attraction set to open to the public this summer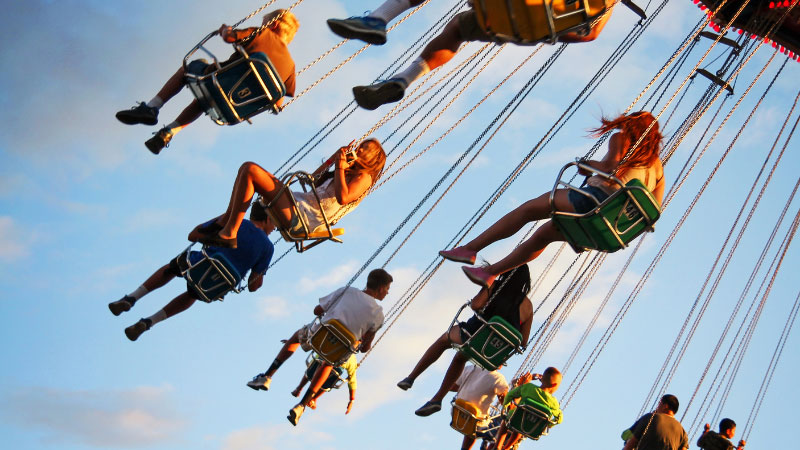 Global attractions association IAAPA has launched its 2022-2026 Global Theme and Amusement Park Outlook report, with the research forecasting a 7% increase in attendance at North American theme parks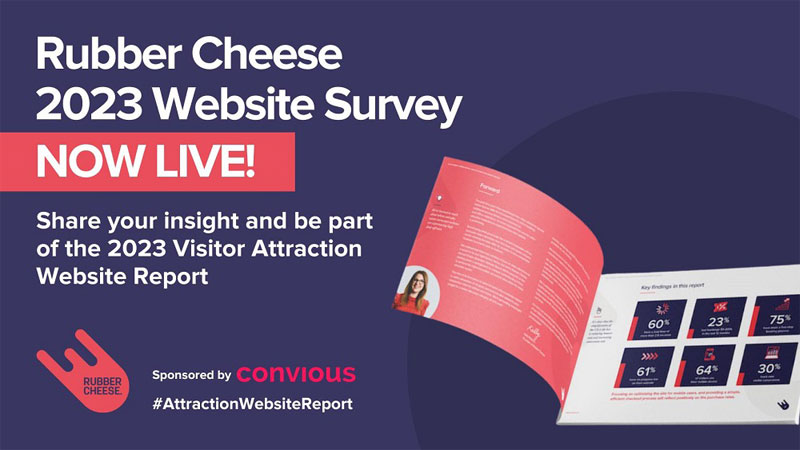 Digital agency Rubber Cheese has teamed up with attractions management platform Convious to launch the 2023 edition of its Visitor Attraction Website Report. The survey was launched during this year's Museums + Heritage Show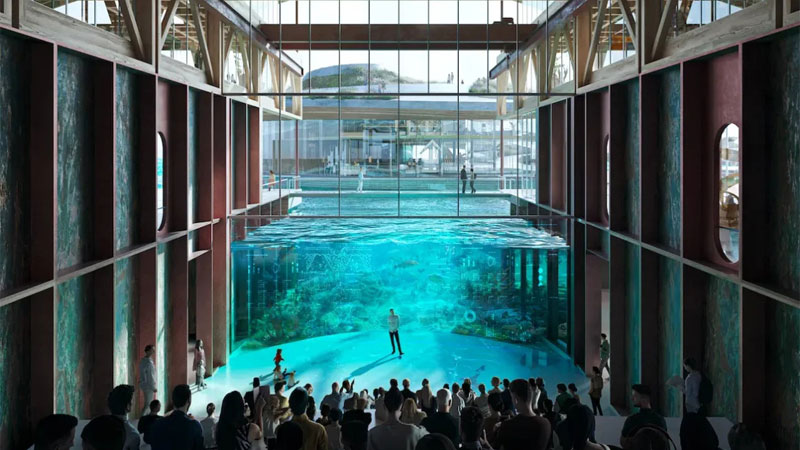 A Fjordarium with a literal window to the ocean is at the heart of a proposed development in Oslo, with the plans forming 'an important part of the regeneration and conservation of the fjords of Norway'


Attractions.io has teamed up with the Kennedy Space Center Visitor Complex to develop a brand new experience platform for guests of the popular destination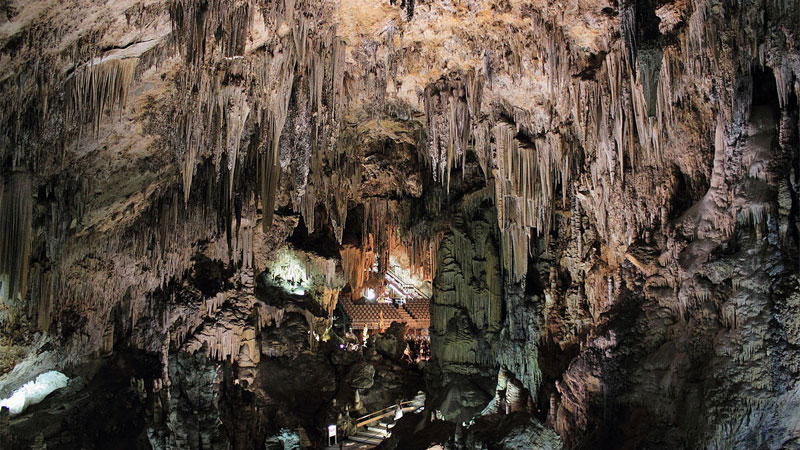 The Nerja Caves has launched a new VR experience that allows visitors to access parts of the caves that have previously been closed to the public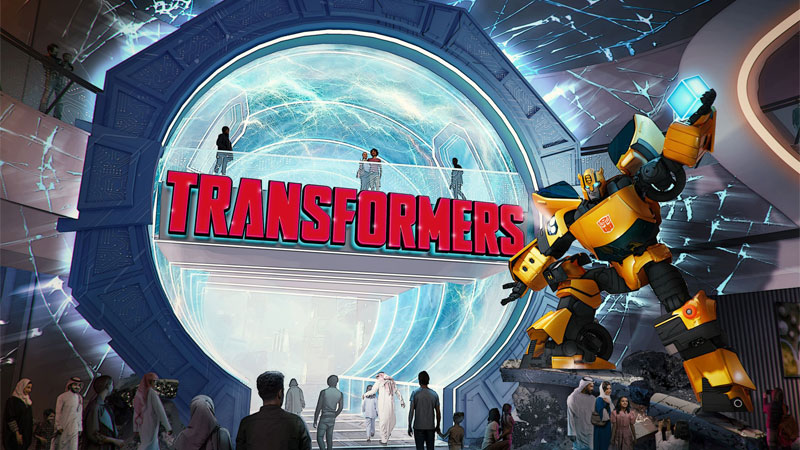 A major Transformers attraction is planned for Seven's upcoming entertainment destination in Riyadh, with plans for two further attractions in the kingdom as Saudi Arabia's PIF continues to expand its entertainment offerings


A new brand home dedicated to Pilsner Urquell has opened its doors in Prague. BRC's Christian Lachel tells Planet Attractions how the attraction celebrates the brand's place in Czech history and culture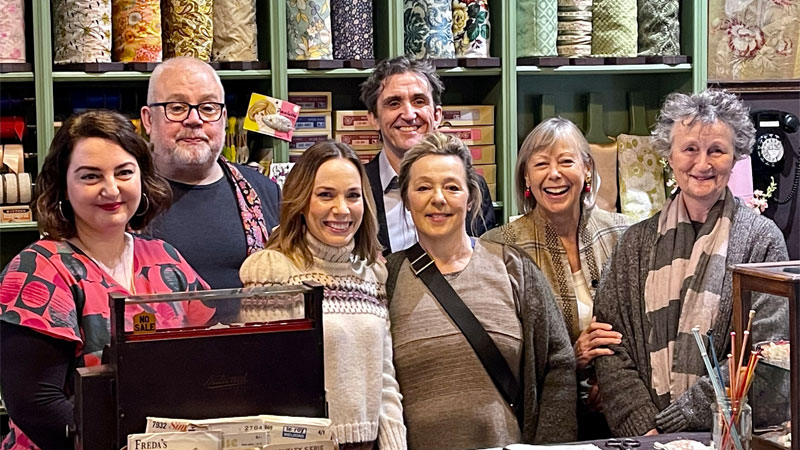 An official location tour dedicated to hit BBC series 'Call the Midwife' has opened at The Historic Dockyard Chatham in Kent, UK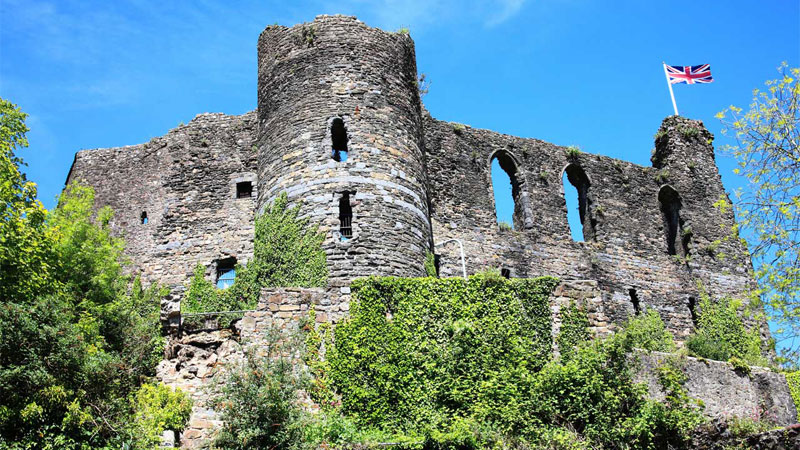 Pembrokeshire County Council has approved plans to transform a grade II-listed prison in Haverfordwest, Wales, into a visitor attraction


Audubon Aquarium will reopen in June following a major renovation project that creates a combined experience with the newly-relocated Audubon Insectarium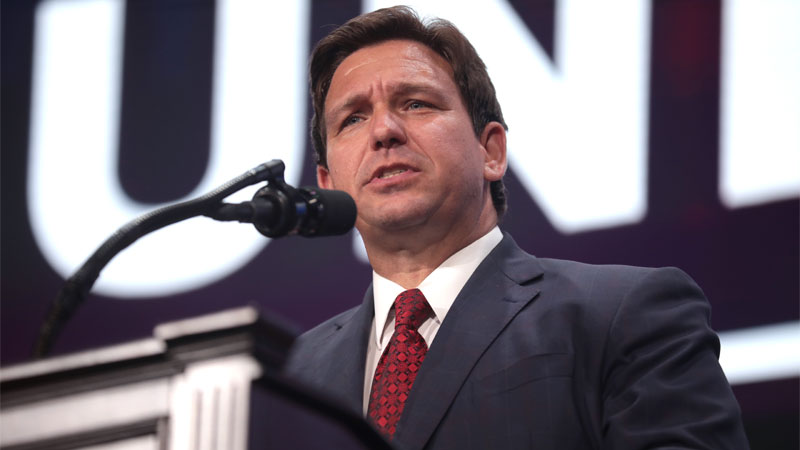 Disney has sued Florida governor and presidential hopeful Ron DeSantis, claiming the state's retaliation for its stance on LGBTQ+ issues violates its constitutional rights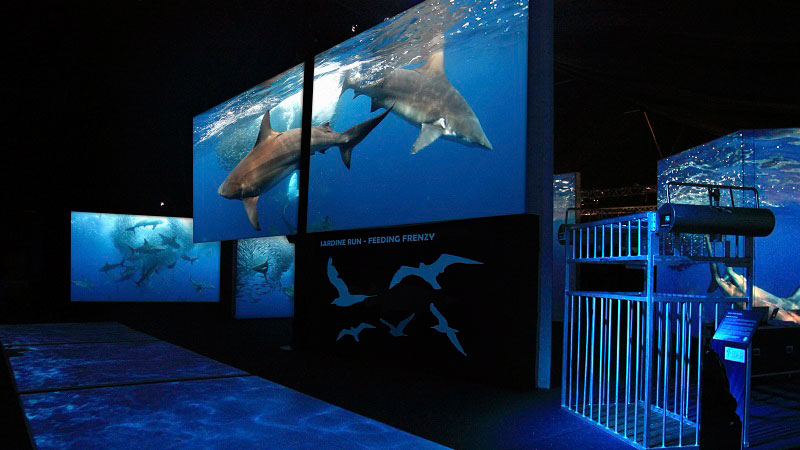 Chester Zoo is set to host "Planet Shark: Predator or Prey," a touring exhibition dedicated to sharks. Taking visitors through 310 million years of shark evolution, the immersive experience debuts in May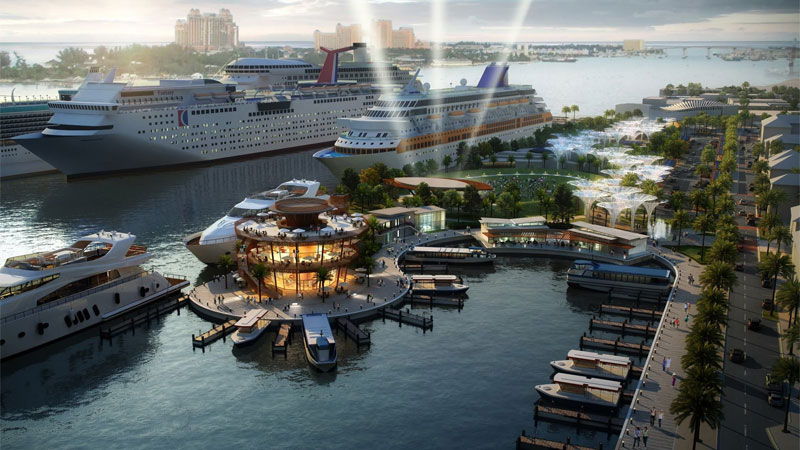 Nassau Cruise Port in the Bahamas is scheduled to reopen next month following a US$300m renovation targeting increased visitor numbers and an enhanced visitor experience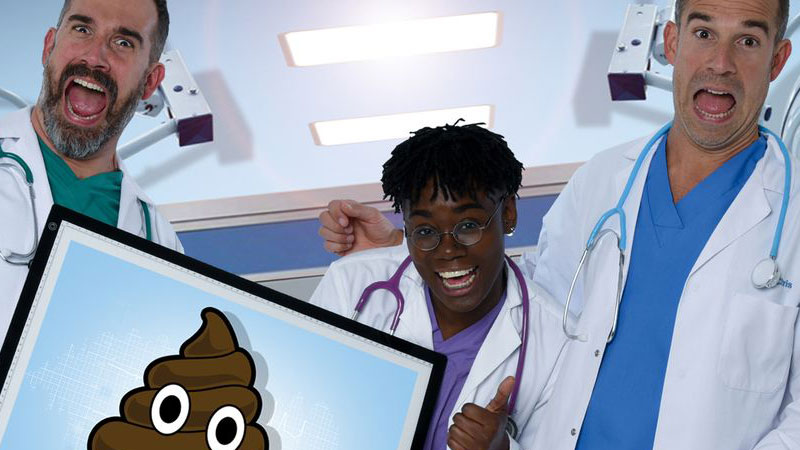 A new blockbuster exhibition based on hit CBBC show Operation Ouch! will open at the Science and Industry Museum (SIM) in Manchester, UK, in July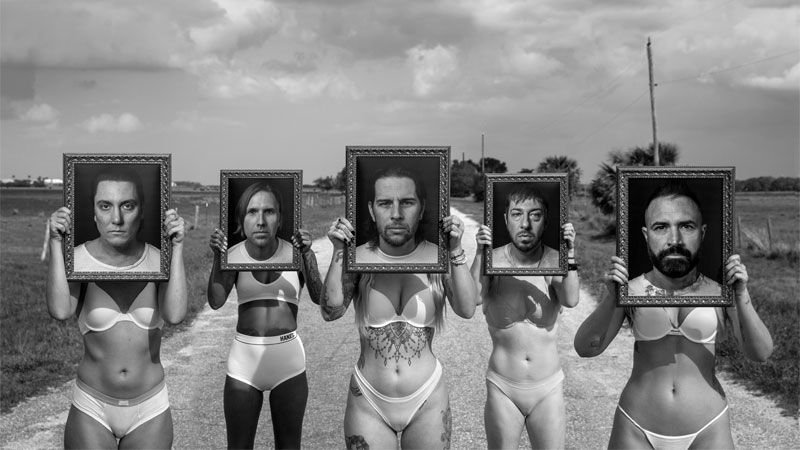 You can hear Avenged Sevenfold's upcoming Life Is But A Dream early thanks to a 360º Immersive Album Experience coming to AREA15 in Las Vegas next month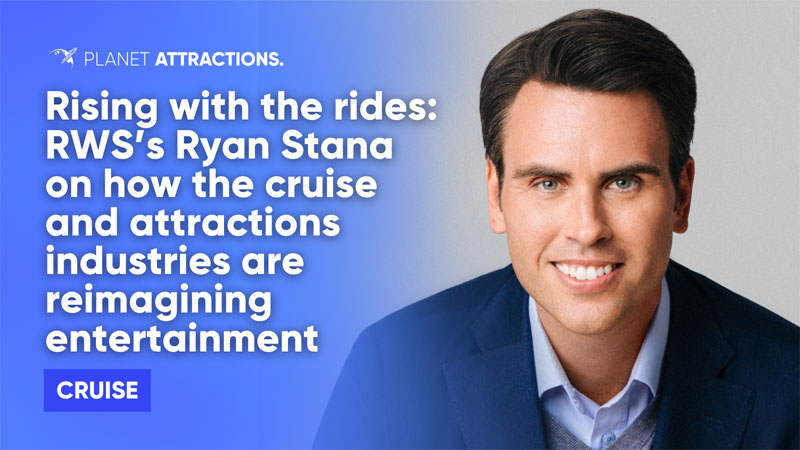 With the attractions and cruise industries seemingly closer than ever before, RWS CEO Ryan Stana speaks to Planet Attractions about what that means and the steps we can take to bring these two powerhouses under one metaphorical roof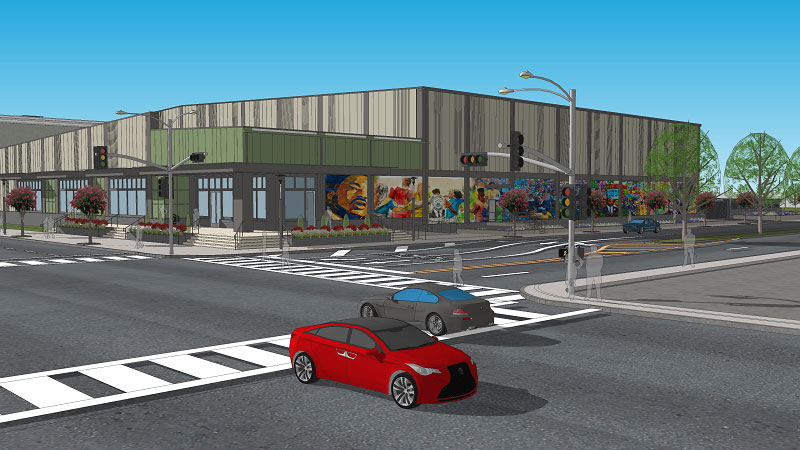 Work has started on a new agriculture museum dedicated to cannabis in Atlantic City. The museum is one of several marijuana-themed projects greenlit by the city in the hopes of attracting a new wave of 'weed tourists'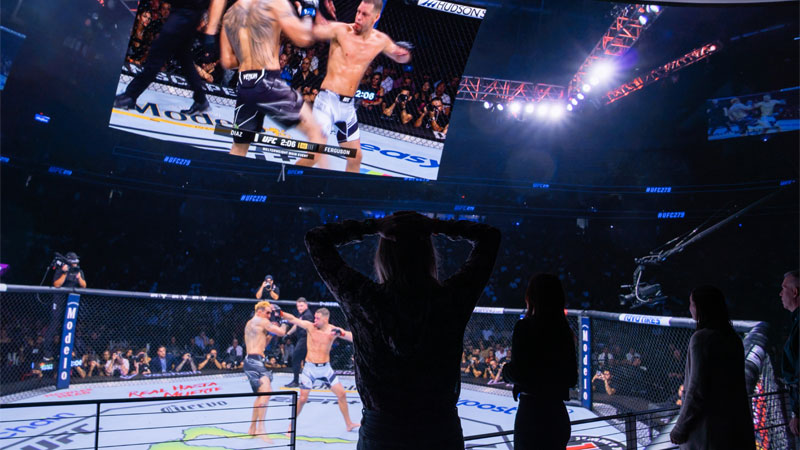 A first-of-its kind offering will make guests feel like they're at the heart of the action during live UFC events, with Cosm's 'shared reality' spectacles set to transform the way we watch live sporting events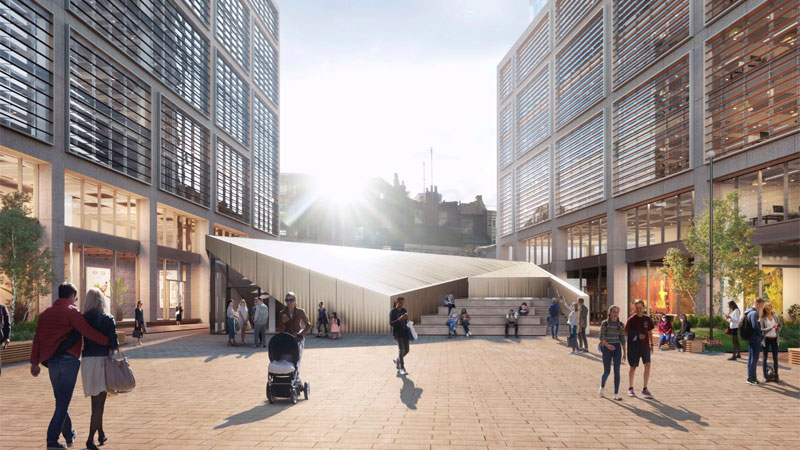 A major museum dedicated to William Shakespeare will be built on the foundations of the theatre where the famed playwright hosted some of his first works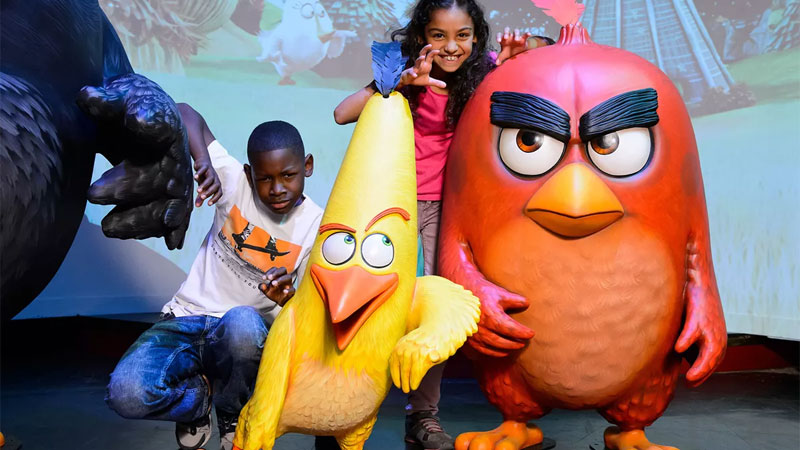 Sega Sammy Holdings has agreed a deal to acquire Rovio, with Sega aiming to accelerate its mobile gaming capabilities while also acquiring a powerful IP in the world of entertainment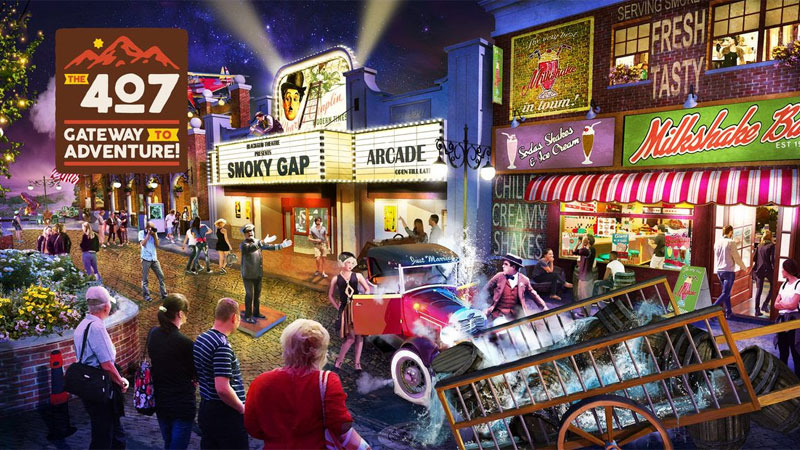 A major new development in Tennessee has broken ground, with The 407: Gateway to Adventure's 'Smoky Gap' entertainment district promising to feature world-class attractions when it opens in 2025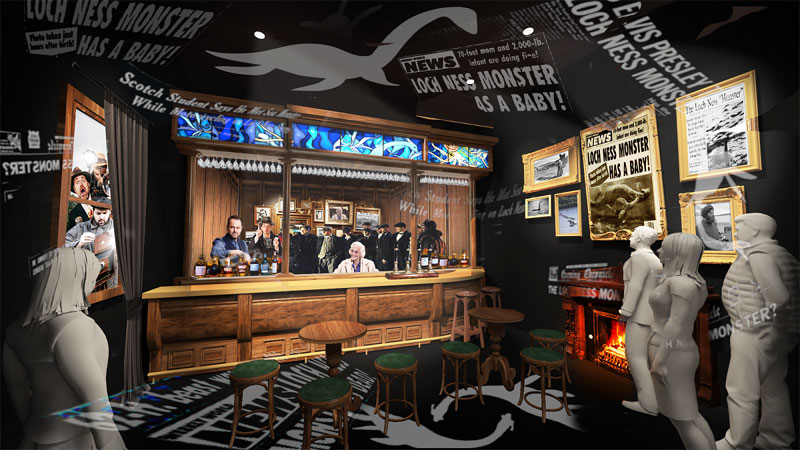 Continuum Attractions has taken up operations of the Loch Ness Centre, which is set to reopen next month following a £1.5m redevelopment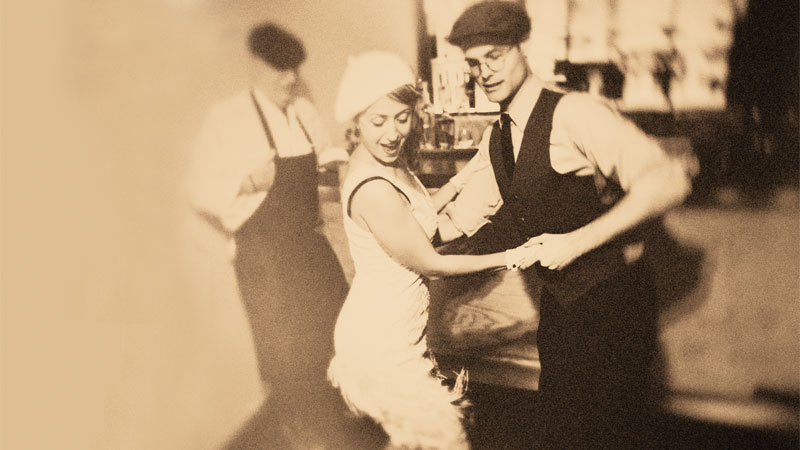 You can experience Carnegie Science Center with a roaring twenties twist on April 14, with the popular attraction set to host a special adults-only speakeasy night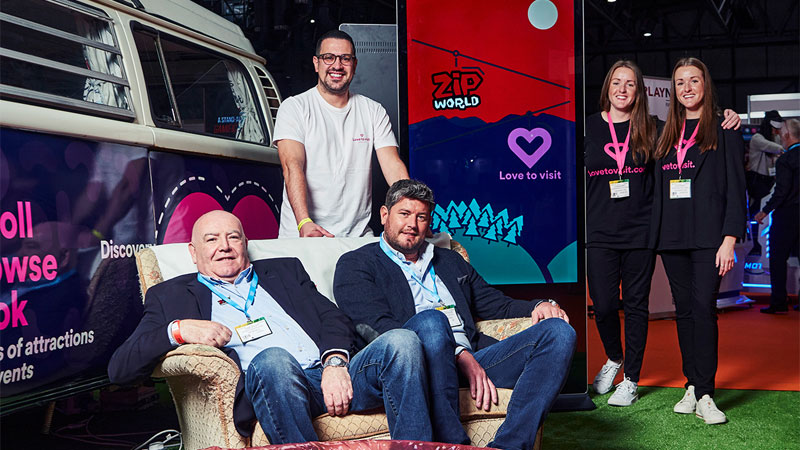 Digital attractions platform Love To Visit has raised £2.1m as it aims to corner the UK tourism attractions market and expand its operations overseas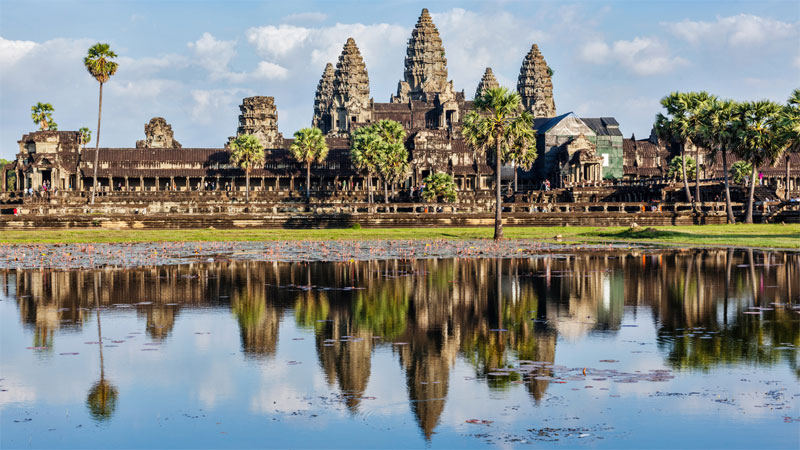 Amnesty International says that Cambodian officials are forcing residents of the Angkor Wat World Heritage site to 'voluntarily' leave in the name of preserving the popular heritage attraction, with the move affecting an estimated 10,000 families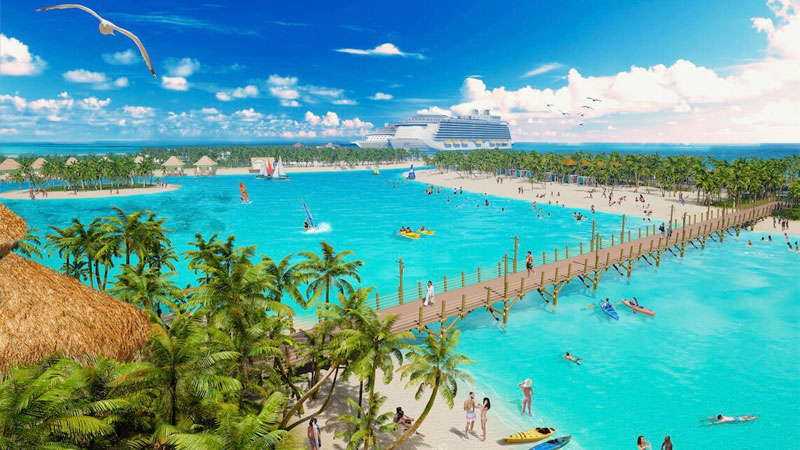 The Caribbean's most popular cruise destination is about to gain a major new port, with work on Calypso Cove to start towards the end of this year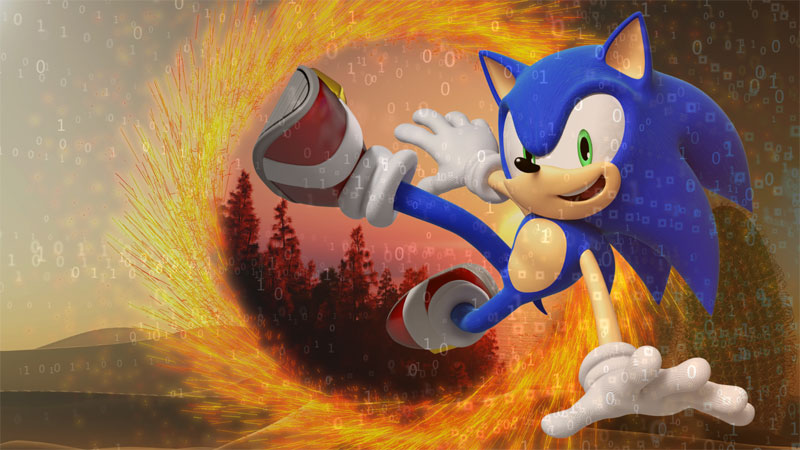 Will AI take over the planet or could it just maybe develop your next new dark ride attraction? Tom Anstey asked an AI a few simple questions to see how it would do in developing such a ride concept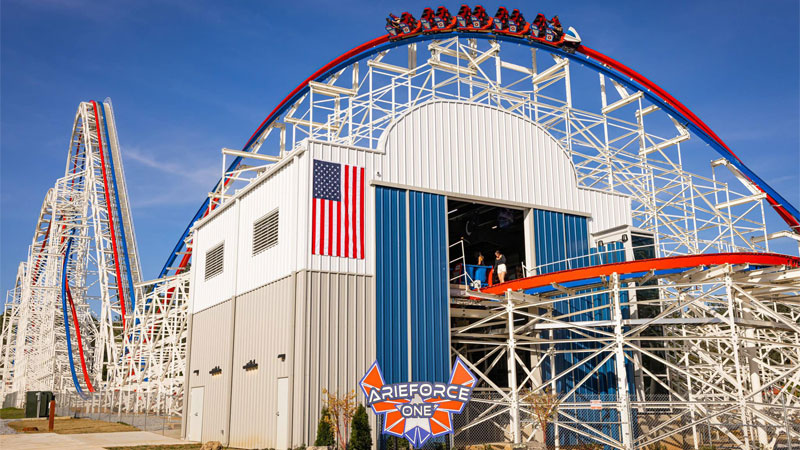 Arie Force One has been cleared for take off at Fun Spot America Atlanta, with the RMC steel coaster hybrid marking a major addition to the Georgia theme park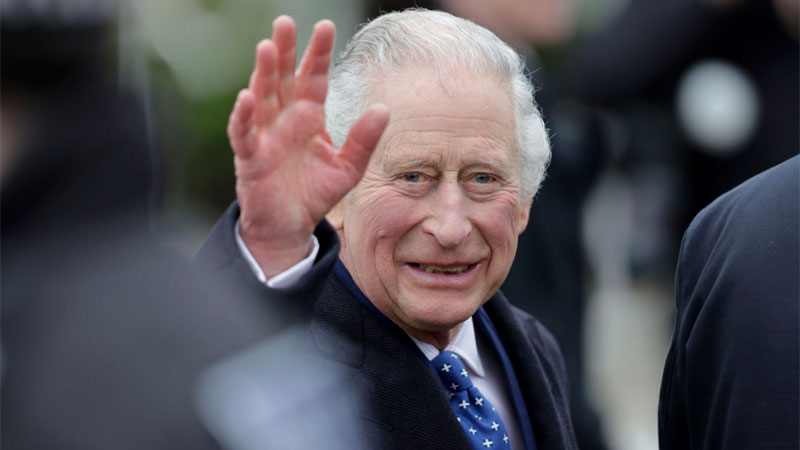 Disney has managed to strip power from the newly-appointed board governing its Florida parks by invoking the name of King Charles III in an ongoing dispute with governor Ron DeSantis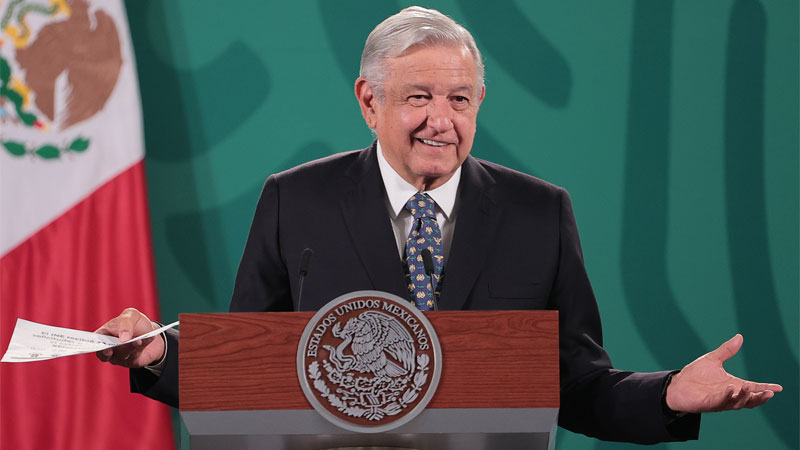 A cargo port controversially seized from a US company last week by the Mexican government has been earmarked for an XCaret style water and theme park, as well as a docking point for cruise ships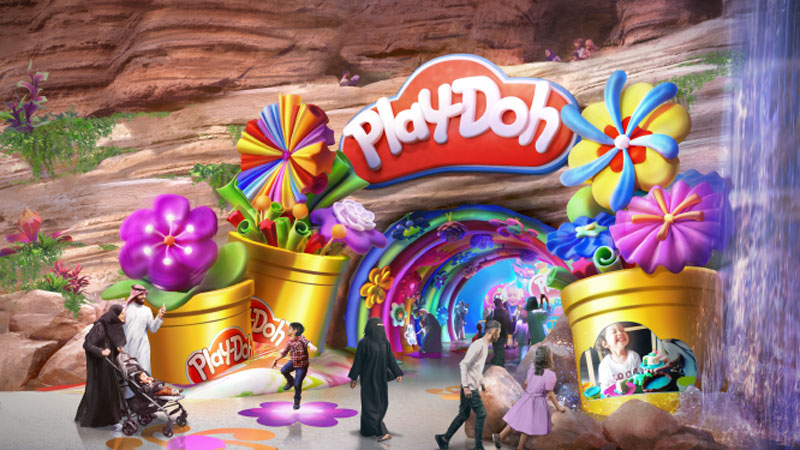 Development company Seven is to launch the world's first Play-Doh-themed attractions in partnership with Hasbro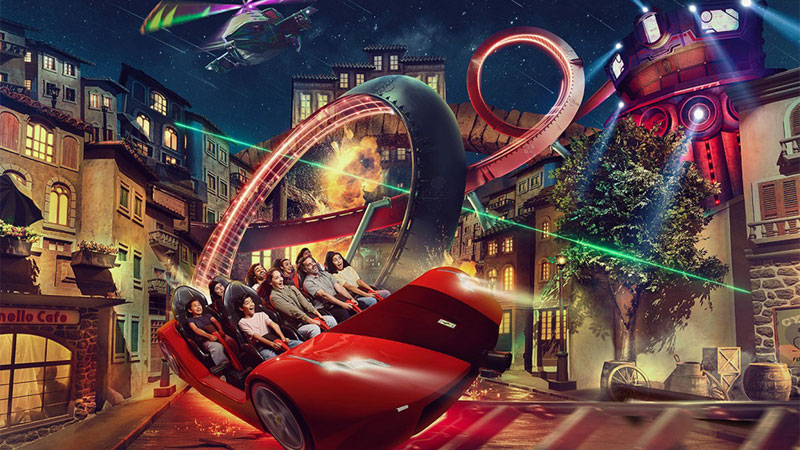 Ferrari World Abu Dhabi's Mission Ferrari opened to the public to much fanfare in January. Holovis's James Lodder shares a decade-long journey to realise this incredible immersive rollercoaster experience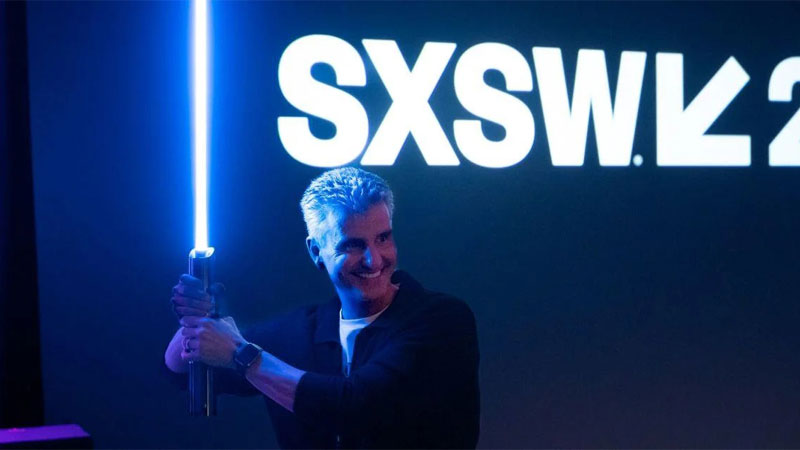 Disney has revealed a 'real' lightsaber at this year's SXSW, an arts and technology festival currently underway in Austin, Texas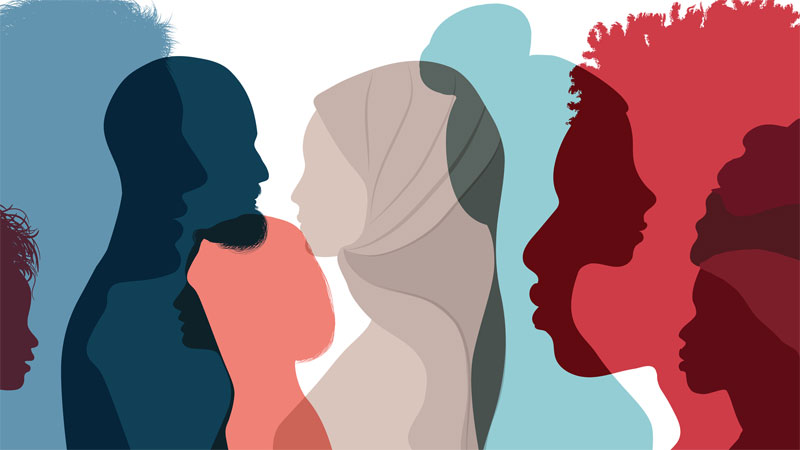 Equity is different from equality, and on International Women's Day Una de Boer reflects how to support this foundational step towards a more just world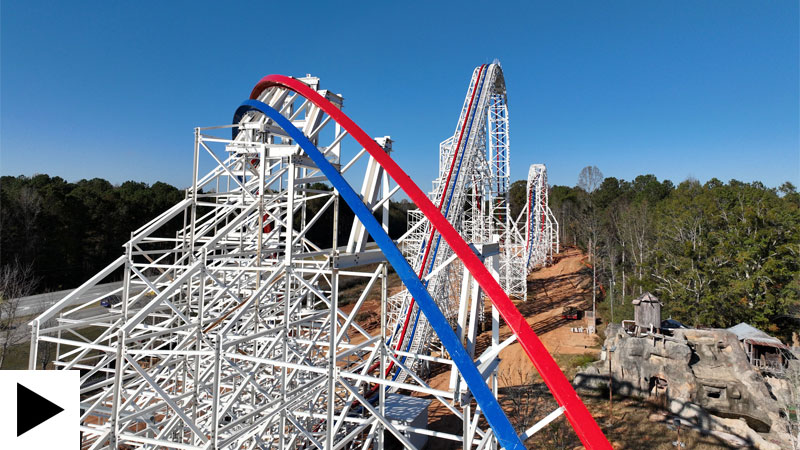 Fun Spot America Atlanta's hotly-anticipated RMC-manufactured ArieForce One is set to open later this month, with the major attraction representing the park's largest-ever investment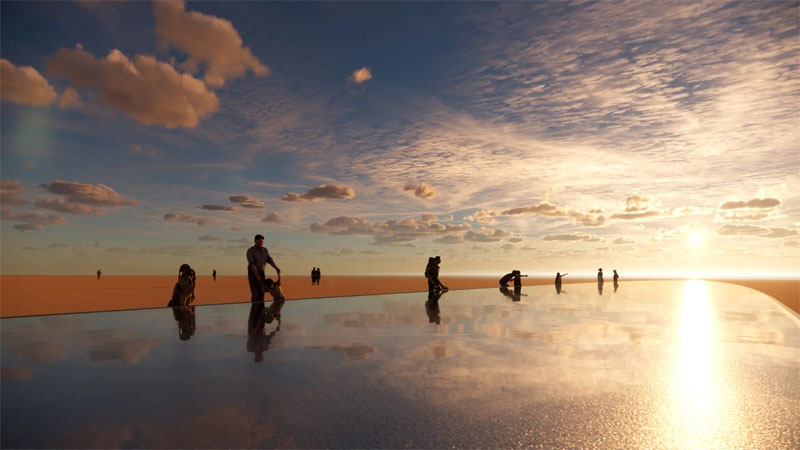 Scandinavian artist Olafur Eliasson has collaborated with author Robert MacFarlance to create a permanent art installation on the West Cumbria coastline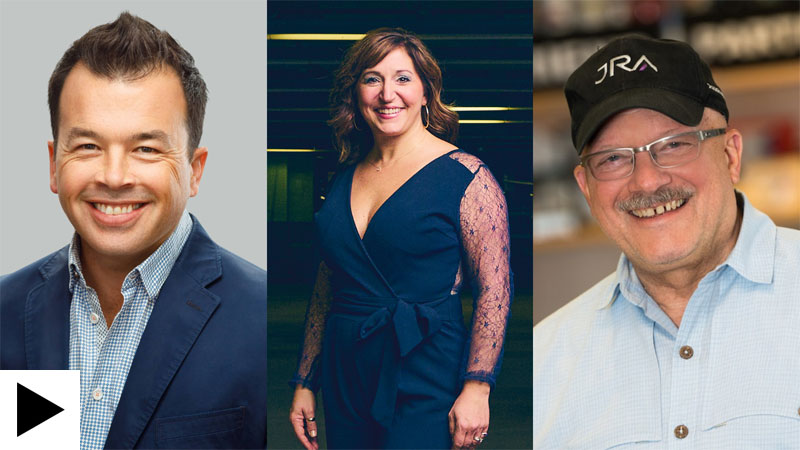 Keith James, president of JRA; Robin Breese-Davies, executive vice president of ted; and Danielle Kramer, executive vice president of RWS, speak to Planet Attractions about what looks to be a bumper year ahead for the company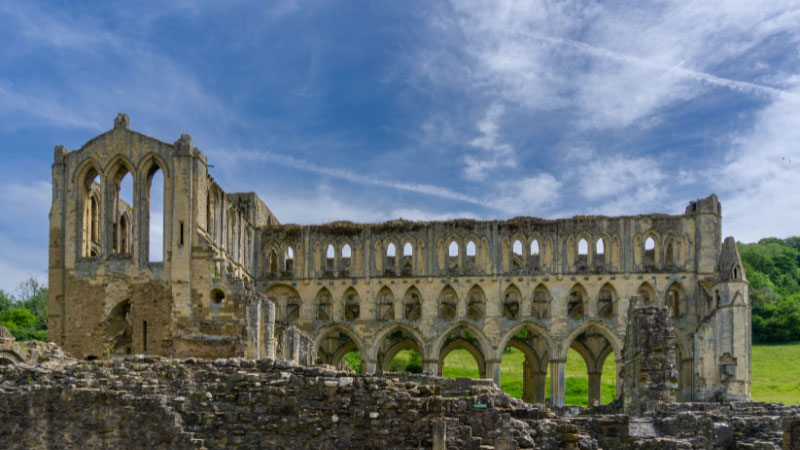 The UK's National Lottery Heritage Fund has announced several changes to its funding priorities to address concerns for the 'health and future of the nation's heritage'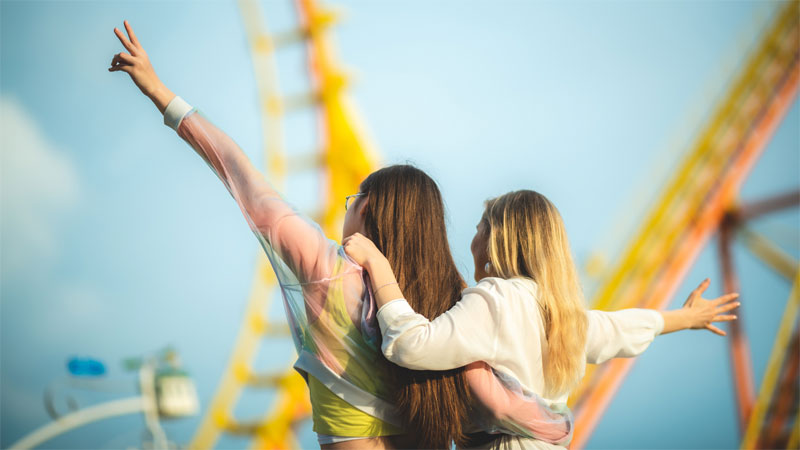 Adam Hattan explains how content creators can be effectively used to drive new and returning guests to your attraction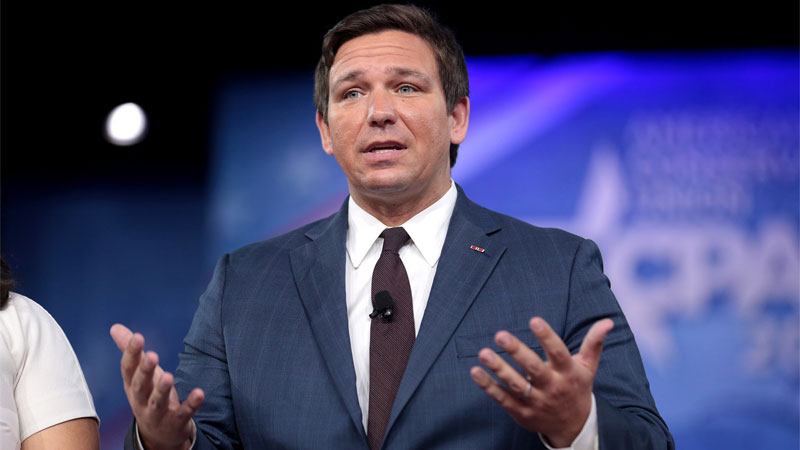 Florida's Republican governor has declared an end to Disney's 'corporate kingdom' with new legislation seeing the state gaining effective control of the company's Florida operations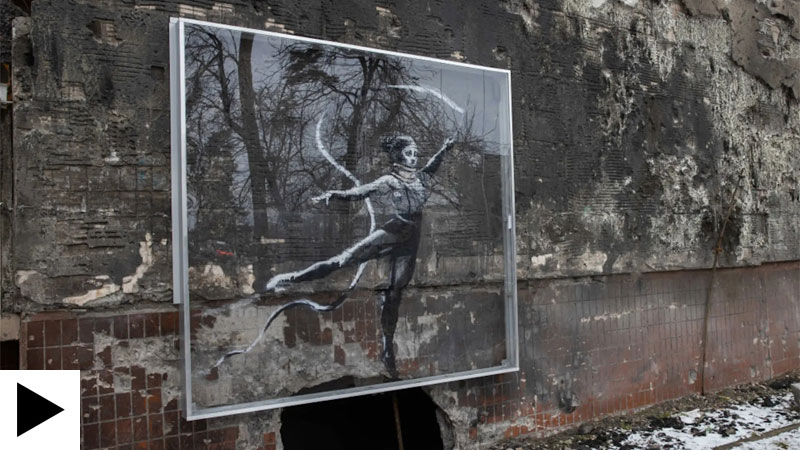 Ukrainian security company Ajax Systems has installed US$13,000 worth of security equipment to protect several Banksy artworks in Kyiv created by the artist during the Russian invasion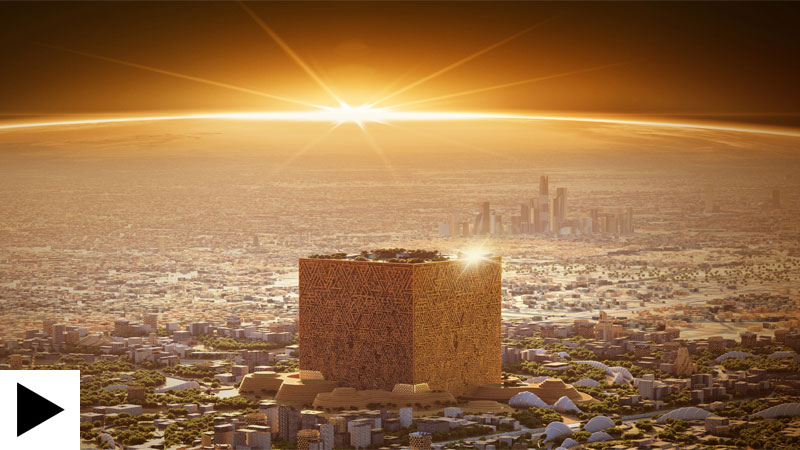 Saudi Arabia's Crown Prince has announced plans for New Murabba - a US$48bn commercial downtown development in Riyadh, anchored by a cube-shaped skyscraper large enough to accommodate 20 Empire State buildings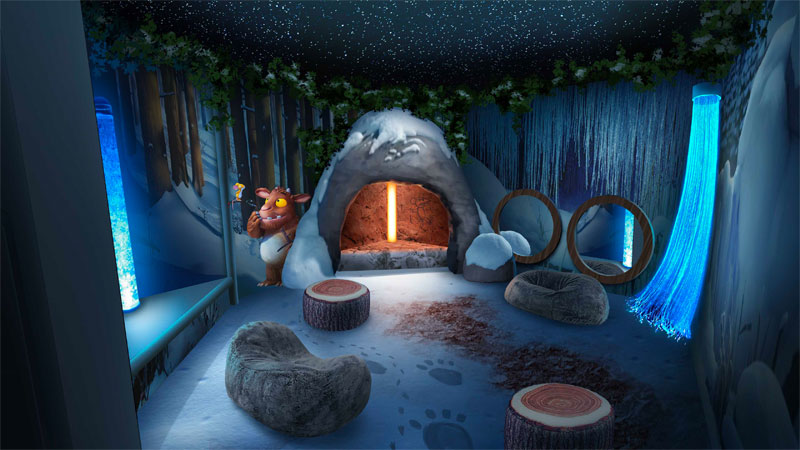 Merlin Entertainments is adding to its cluster of attractions in Blackpool, with a £2.3m Gruffalo-themed attraction set to open later this year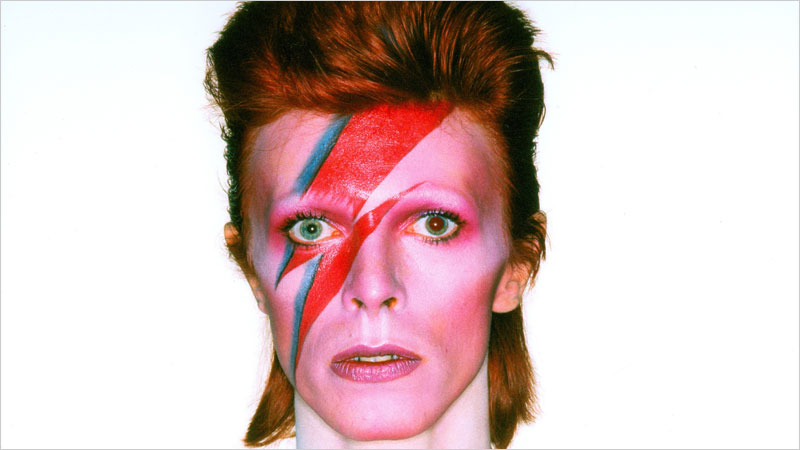 Original costumes, set designs, drawings and handwritten lyrics will allow visitors to V&A East to trace David Bowie's creative process across six decades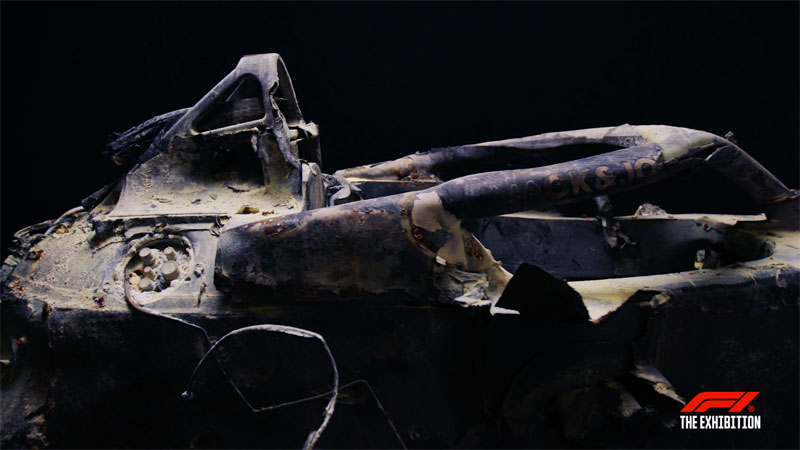 Romain Grosjean's torched F1 car from the 2020 Bahrain Grand Prix is set to go on display as part of a wider touring exhibition looking at the world of F1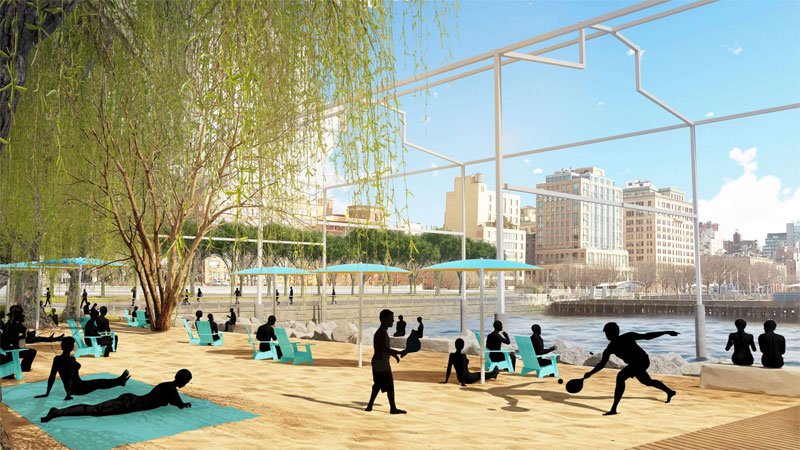 A riverside retreat featuring Manhattan's first public beach is set to open in New York City this summer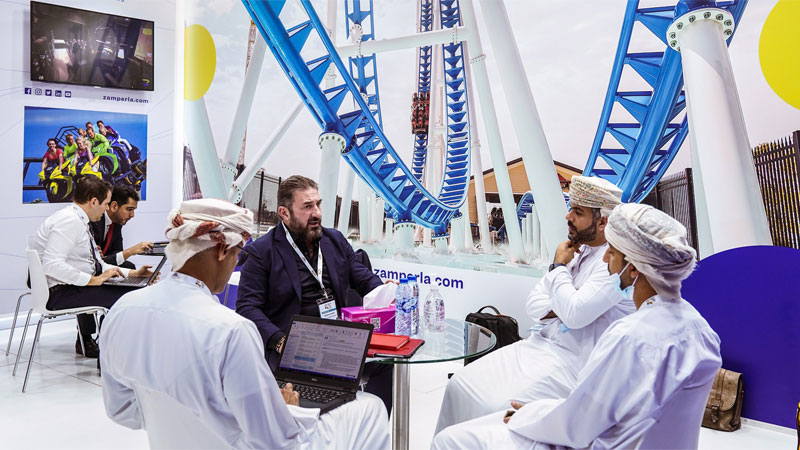 DEAL is coming back to Dubai next month. Here's everything you need to know about the region's hottest attractions show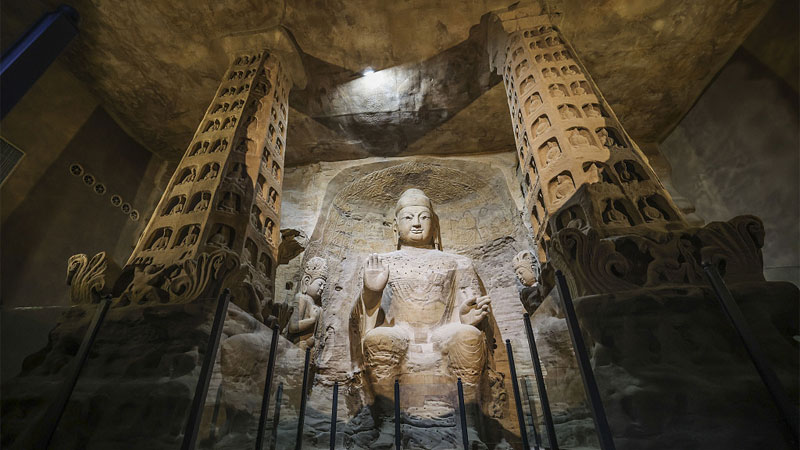 3D printing has been used to create a full-size replica of a World Heritage site in China, offering visitors an up close and personal experience while also securing crucial data for future world heritage protection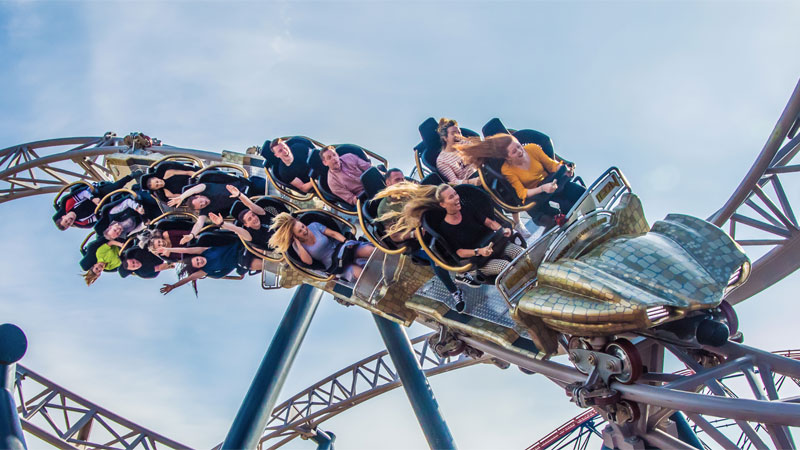 Fancy a job as a rollercoaster test rider? Well good news - Blackpool Pleasure Beach is on the hunt...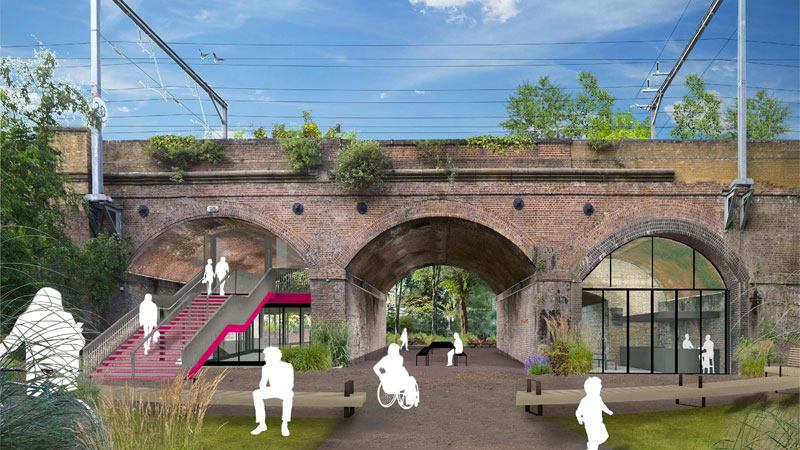 London is set to emulate New York's Highline with its own version running from Camden to St Pancras. Here's everything you need to know about the £14m project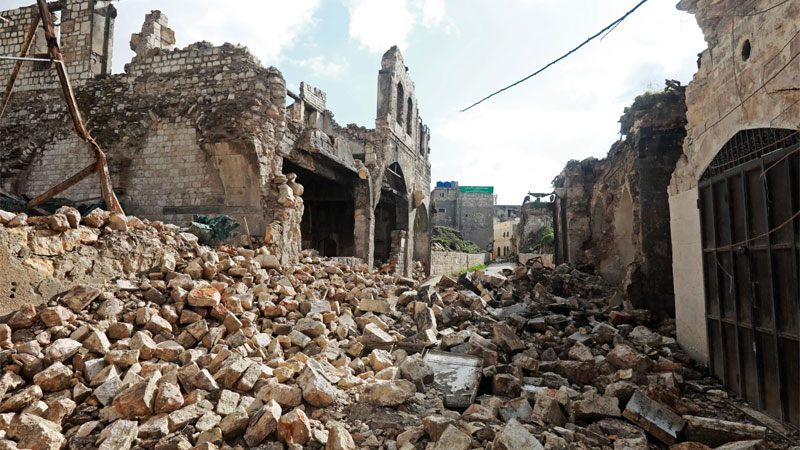 Unesco has offered its support to the victims of the devastating earthquake that rocked Turkey and Syria this week as concern grows for a number of historically important World Heritage sites in the region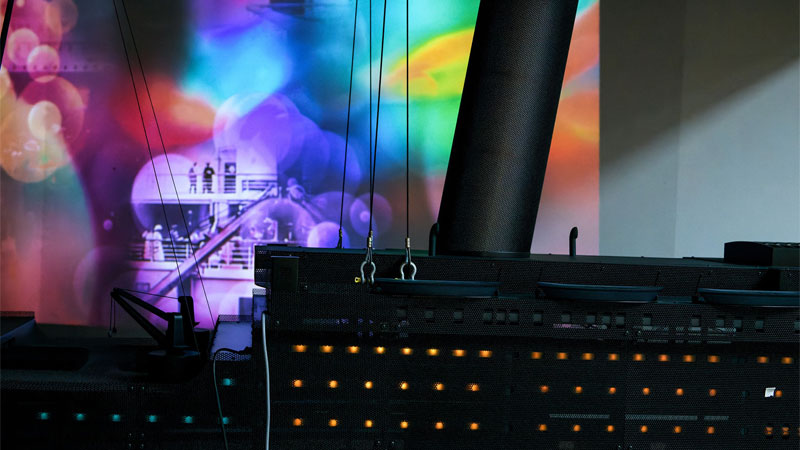 The popular Titanic Belfast attraction will reopen next month with four new galleries and a 7.6m-long replica of the iconic ship following a multi-million pound revamp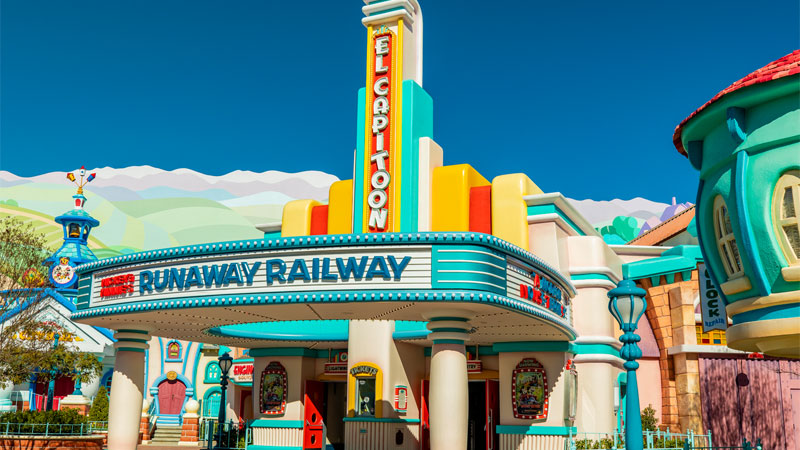 Mickey and Minnie's Runaway Railway is the featured addition to Disneyland as the park celebrates 100 years of Disney with a host of new attractions and experiences


The former Pleasure Island could find new life as a tourist destination after plans were submitted to turn the former theme park into a £65.9m holiday site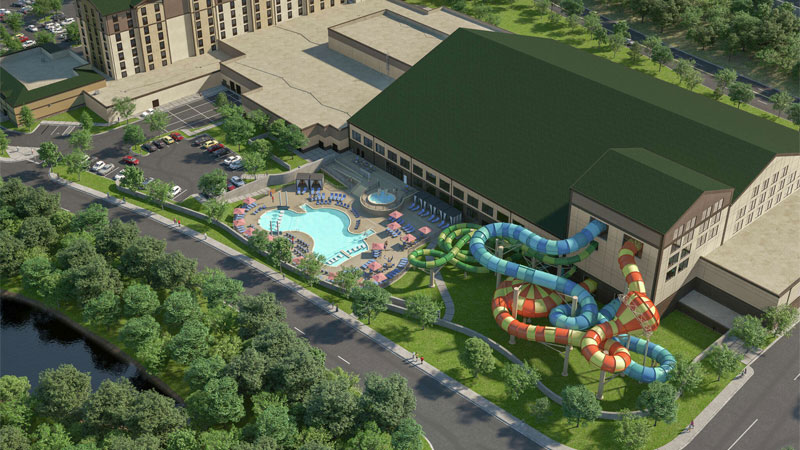 Operator Great Wolf has broken ground on a new US$300m resort in Connecticut, with a 91,000sq ft indoor waterpark set to be the development's main attraction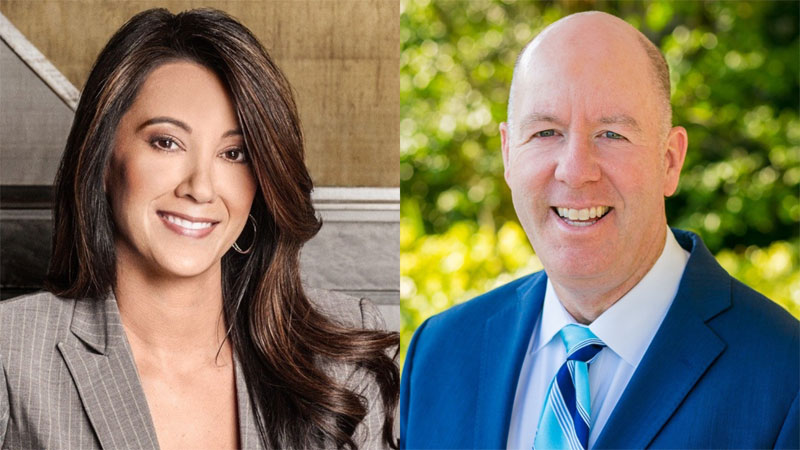 SeaWorld has announced a shakeup of its leadership structure, making eight new appointments as the company seeks to accelerate growth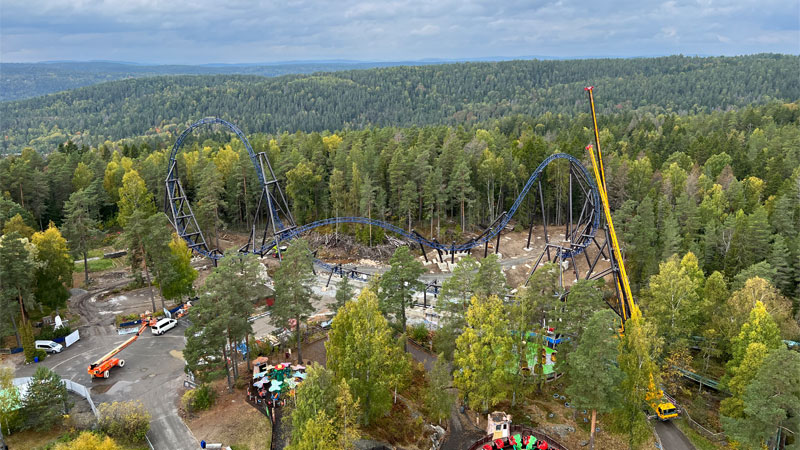 Norway's TusenFryd will soon launch Europe's first ever suspended triple launch coaster, with the NOK100m Storm - The Dragon Legend being described as the 'most important single investment' in the park's 34-year history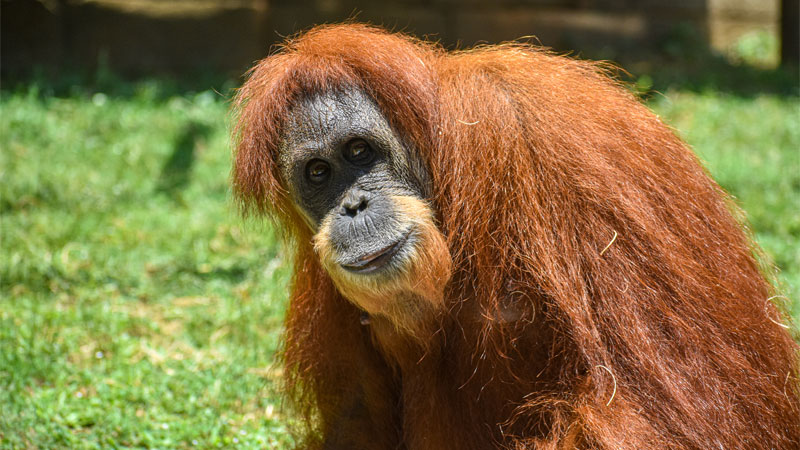 South Carolina's Greenville Zoo is looking at changing to a nonprofit operation following a city consultation last month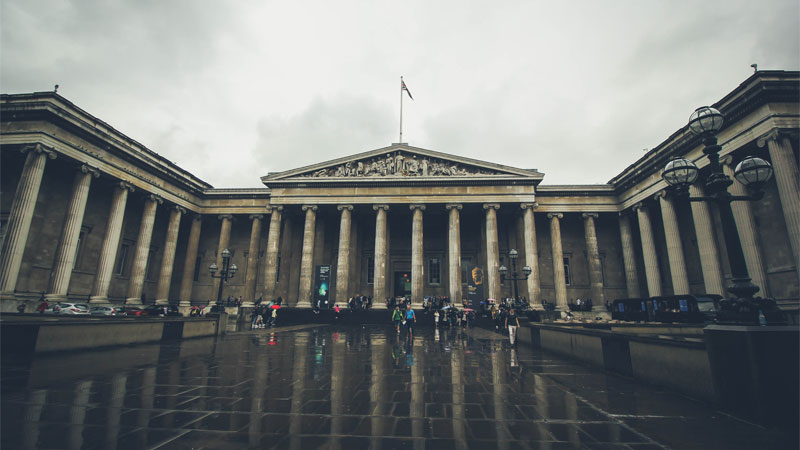 Workers at the British Museum along with a number of other institutions across the UK are set to go on strike in February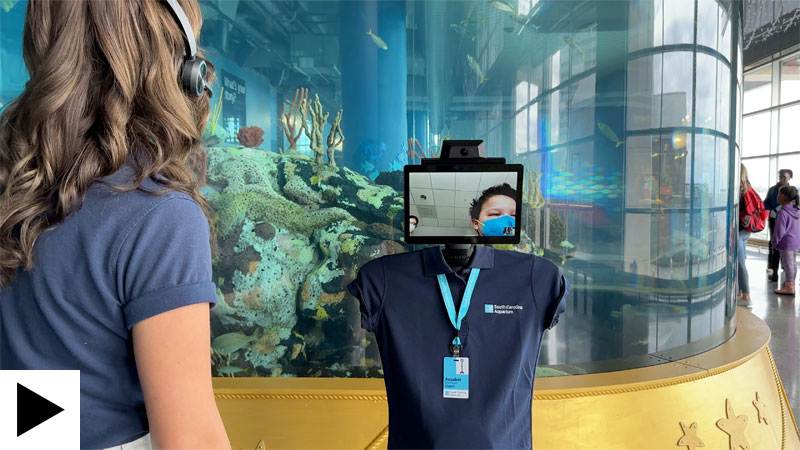 Patients at a number of children's hospitals across the state of South Carolina can now explore Charleston's popular aquarium remotely, using a robot to interact with the exhibits and take part in tours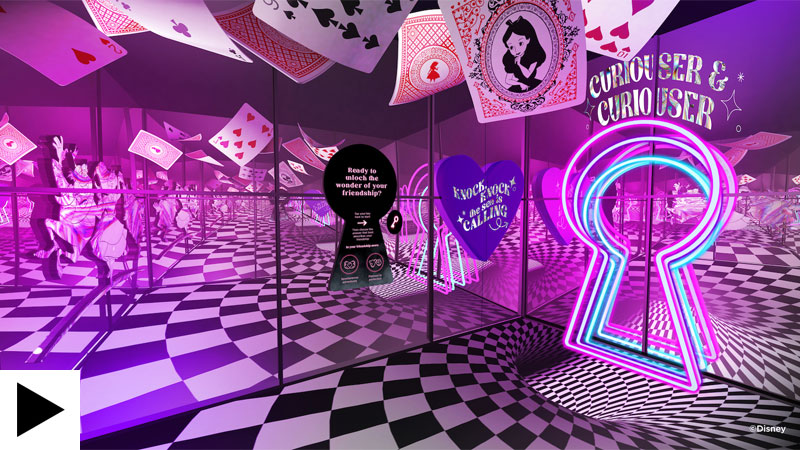 Disney is celebrating 100 years with an adult-oriented immersive experience coming to London, Berlin and Paris in 2023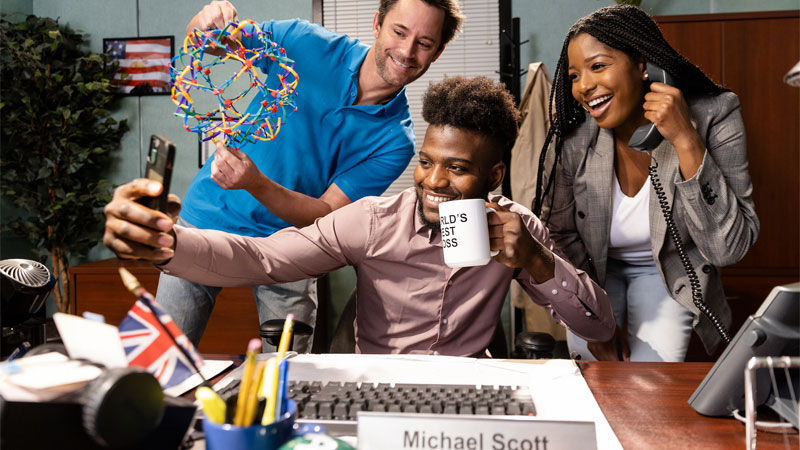 An interactive experience taking visitors inside hit NBC sitcom 'The Office' is set to open in Toronto later this year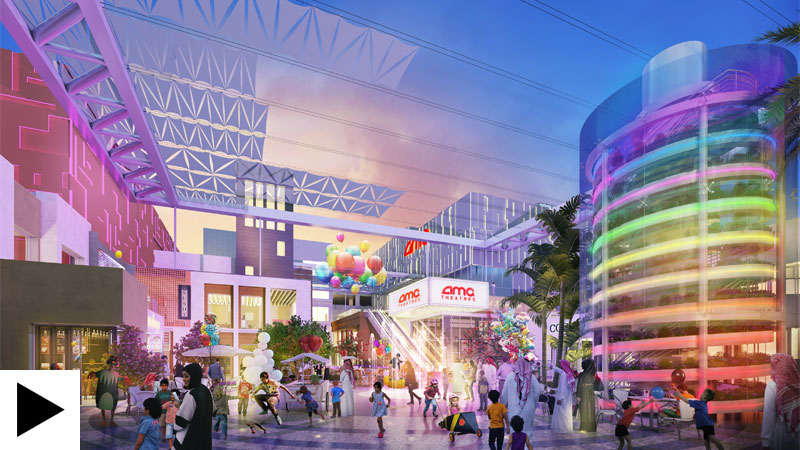 Another mega project has been announced for Saudi Arabia, with the PIF's Seven announcing plans for a SAR1bn entertainment destination in the city of Tabuk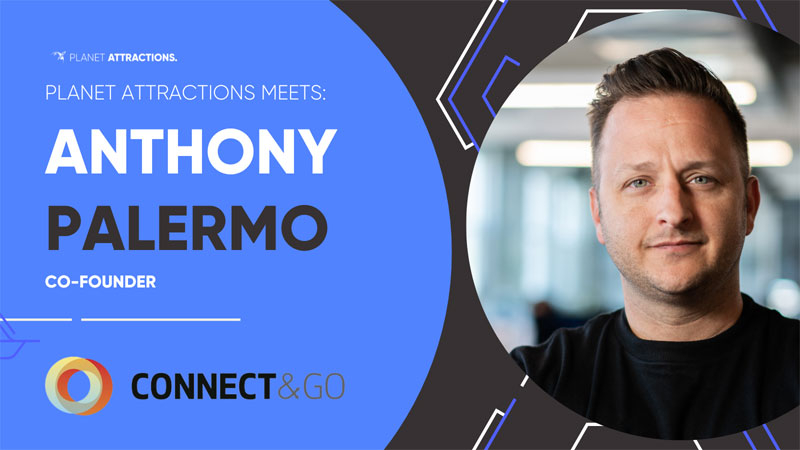 Connect&Go - a global leader in guest and attractions management technology - has grown significantly over the last decade. Its co-founder Anthony Palermo spoke to Planet Attractions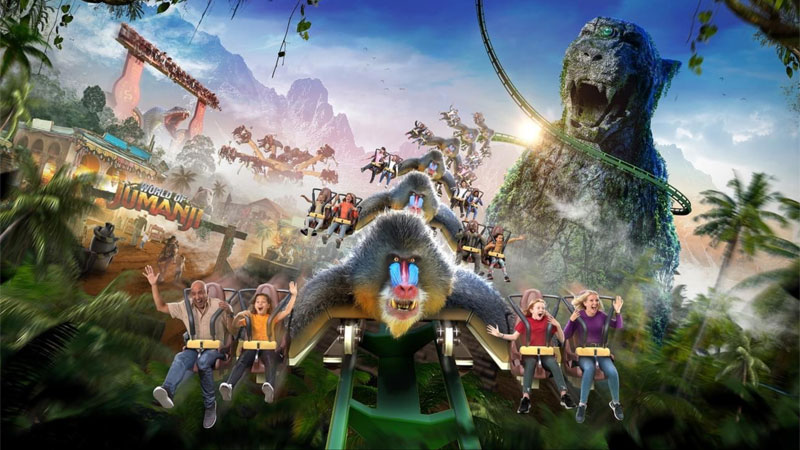 Chessington World of Adventures has unveiled what will become the world's first Jumanji-themed coaster when it opens later this year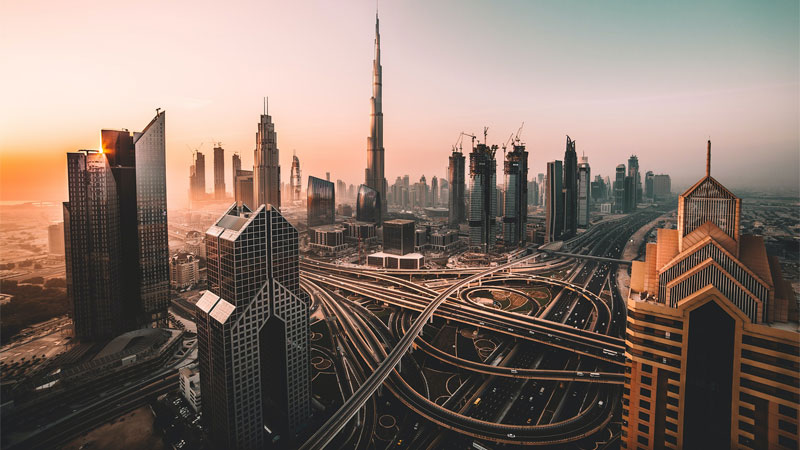 The fifth annual MENALAC Awards ceremony will take place in Dubai, with the event bringing together senior leaders to celebrate attractions across the Middle East and North Africa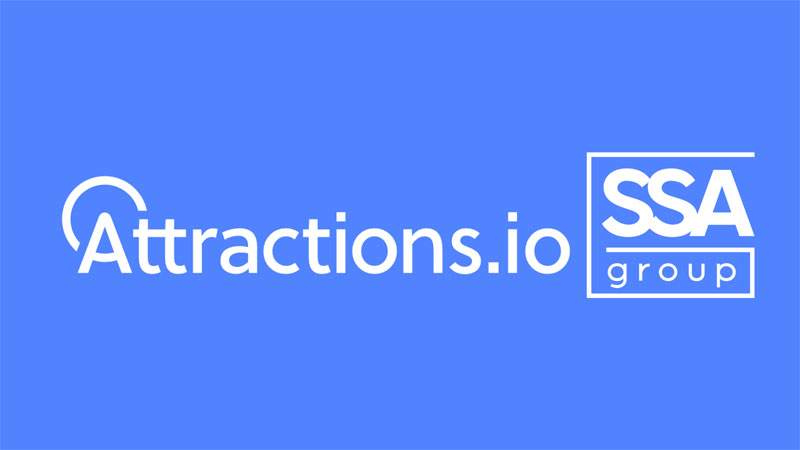 Attractions.io has teamed up with SSA Group to provide a fully digital experience for visitors to cultural attractions in 2023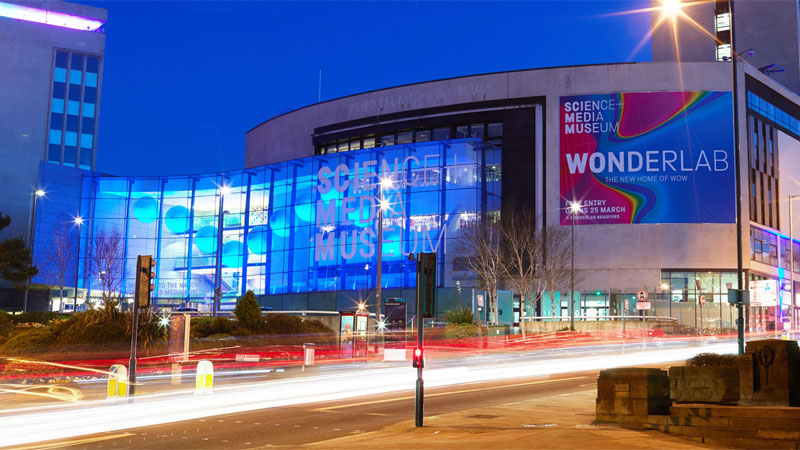 A 'radical, once-in-a-generation' development will see Bradford's National Science and Media Museum undergo a year-long transformation starting in June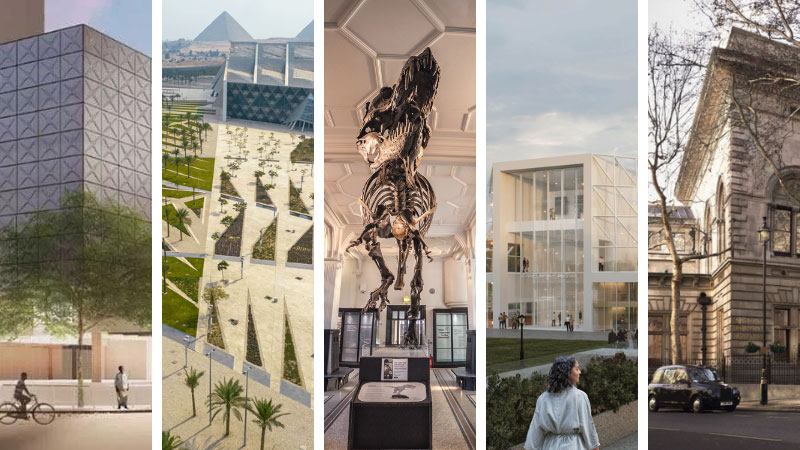 After a difficult few years the museum sector is showing promising signs of recovery with several exciting projects set to open this year. Here are 14 of 2023's most anticipated museum openings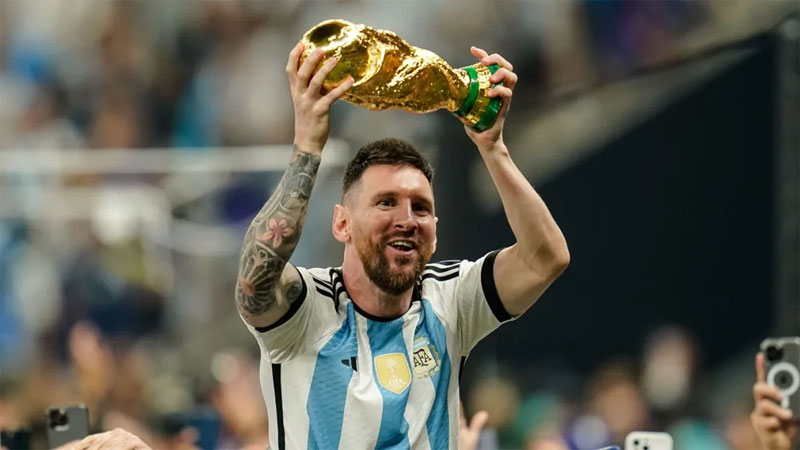 Following Argentina's historic win at the 2022 World Cup, the student accommodation that global footballing icon Lionel Messi stayed in is set to be turned into its own mini museum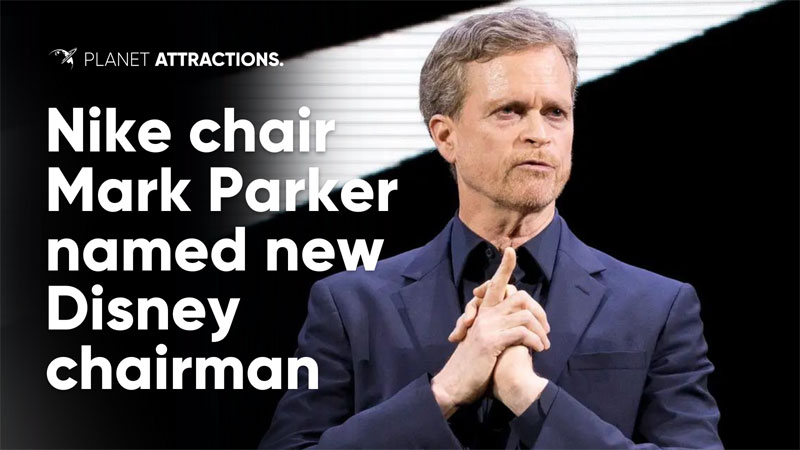 Nike chair and Disney director Mark Parker is set to succeed Susan Arnold as Disney's new chairman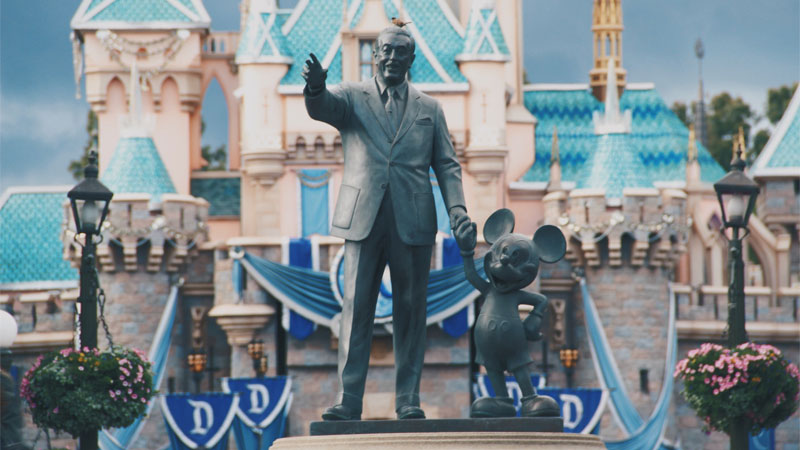 Disney is introducing a number of consumer-friendly changes to its US parks, including an increase on the number of days its lowest-priced ticket will be available and increased access for annual passholders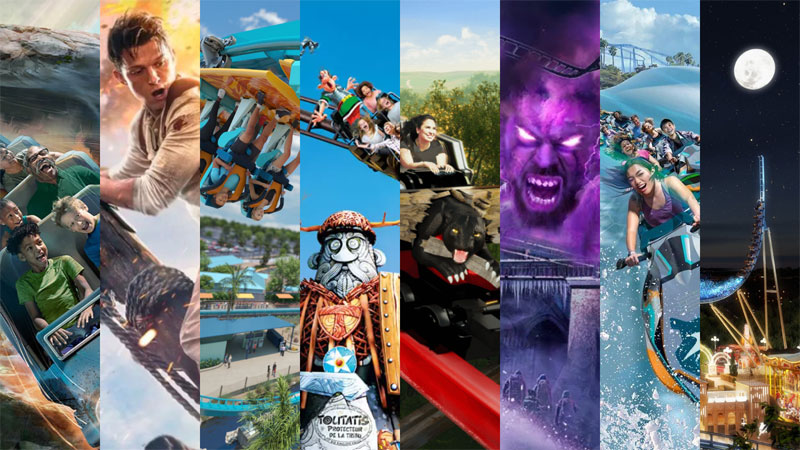 It's a new year with old records just waiting to be broken by some incredible new projects. Here are twelve blockbuster rollercoaster openings for the coming year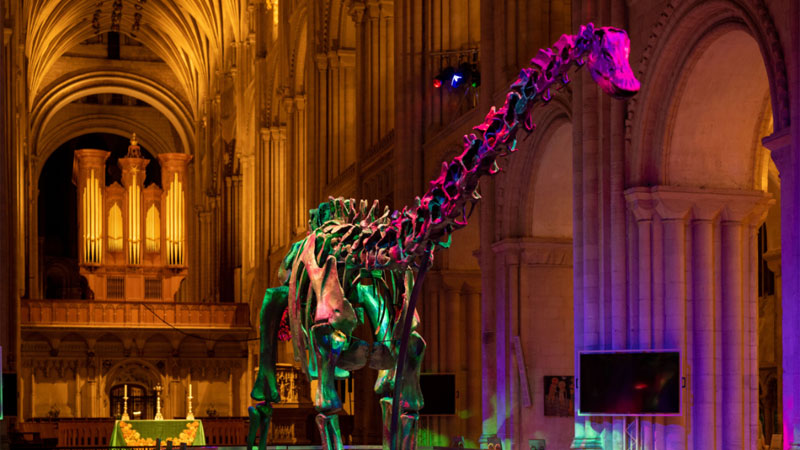 Arguably Britain's most well known dinosaur - the Natural History Museum's iconic 'Dippy' the diplodocus - is set for a three year move to Coventry starting next month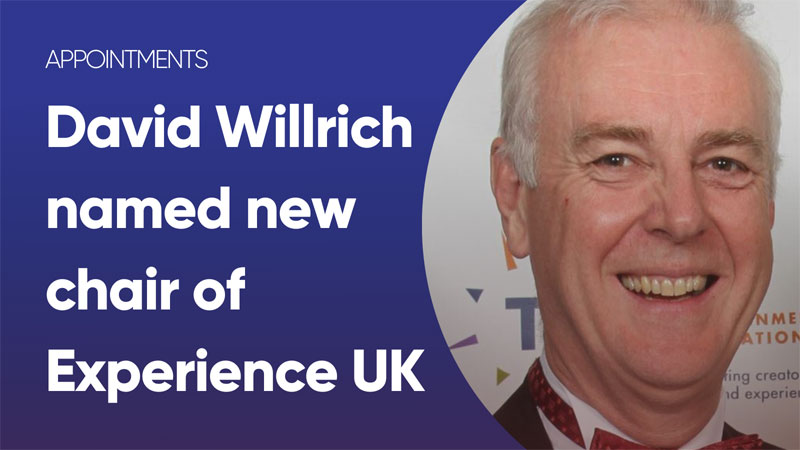 Trade body Experience UK has named David Willrich as its new chair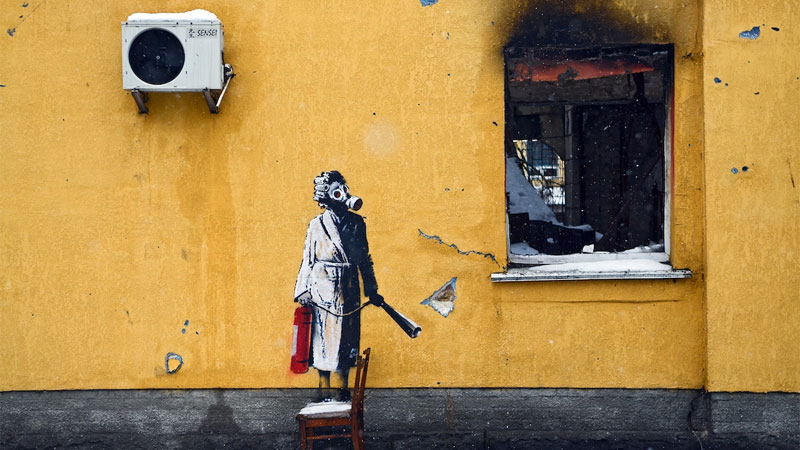 A Ukrainian activist who tried to take a Banksy work from Kyiv faces a 12-year prison sentence for an act he says was intended to support the work of the country's army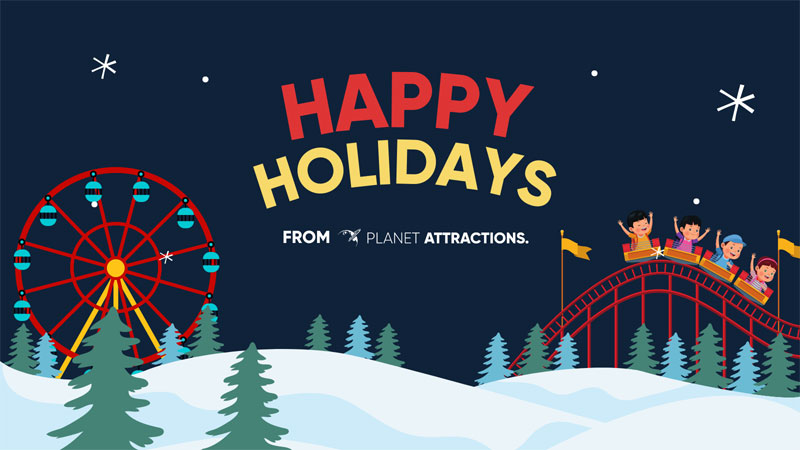 Just a quick message from everyone at Planet Attractions to say thank you and to wish you a happy holiday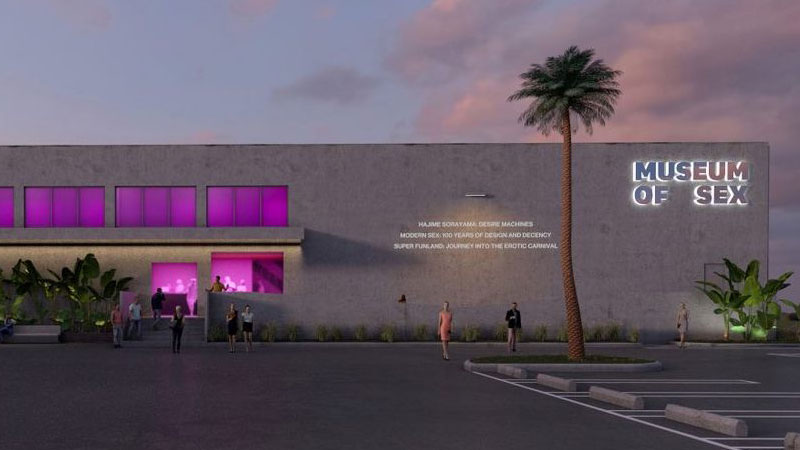 The Museum of Sex is expanding, with the New York attraction announcing plans to open a new Miami location in the spring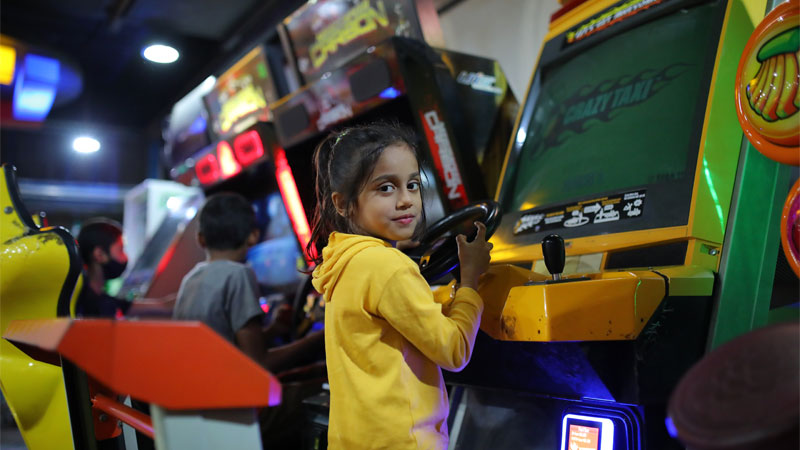 When it comes to all-in-one solutions for visitor attractions, Semnox's Venue Management Software system has transformed operations at popular FEC Kokomo Joe's. Here's how the technology works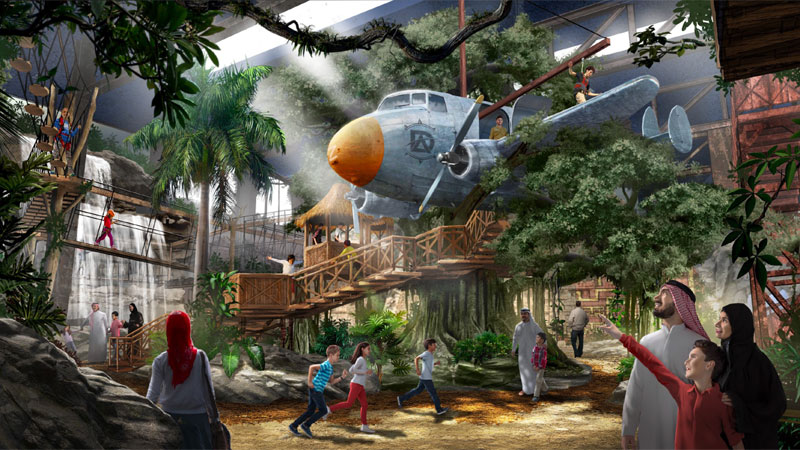 A world-first Discovery entertainment centre is coming to Saudi Arabia with more to follow in the coming years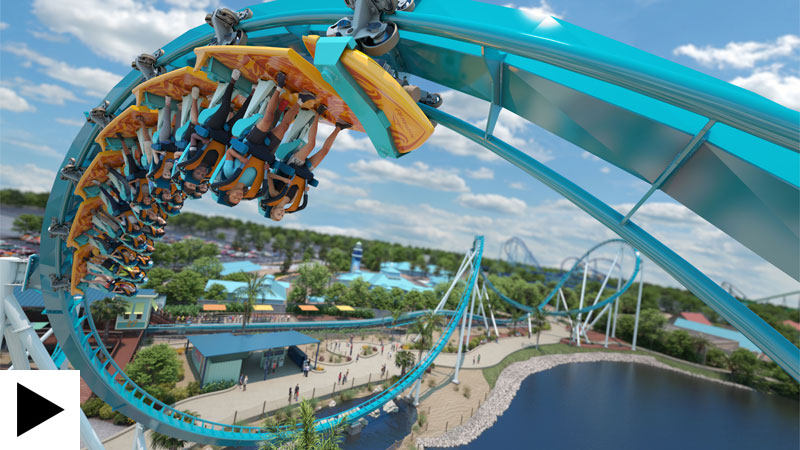 The highly-anticipated Pipeline surf coaster is coming to SeaWorld Orlando this spring. SeaWorld's vice president of rides and engineering, Jonathan Smith, spoke to Planet Attractions about the project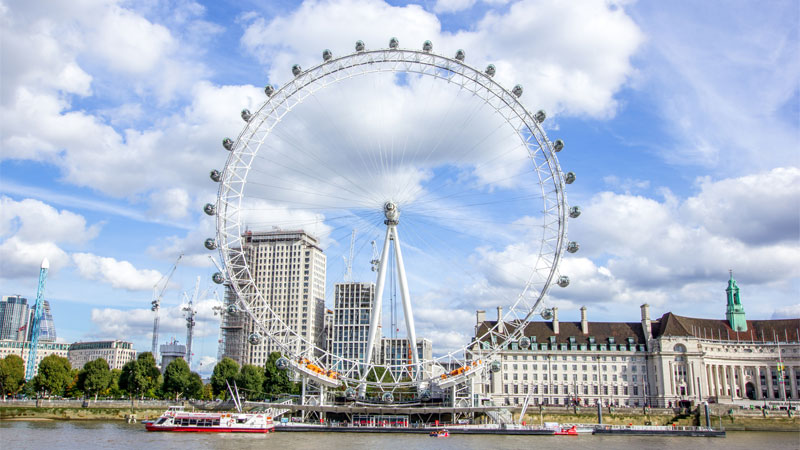 London Eye operator Merlin Entertainments has applied to extend the attraction's planning permission ahead of its 2028 deadline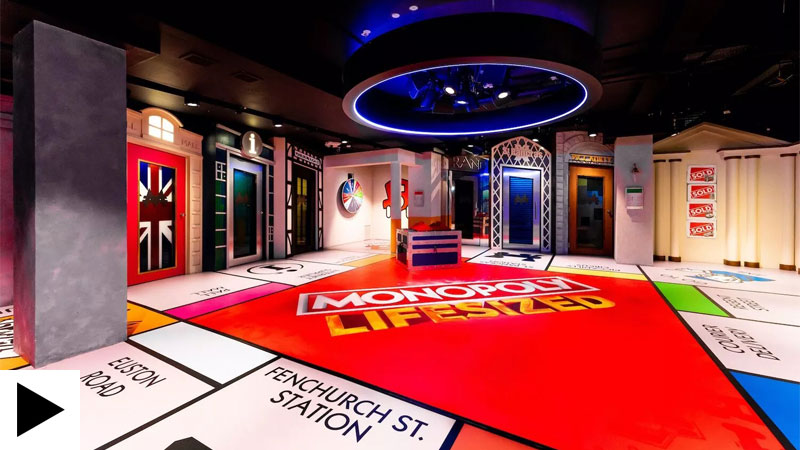 Hasbro's Monopoly Lifesized has opened in Riyadh following a three-way partnership between the toy manufacturer, the Al Hokair Group and The Path Entertainment Group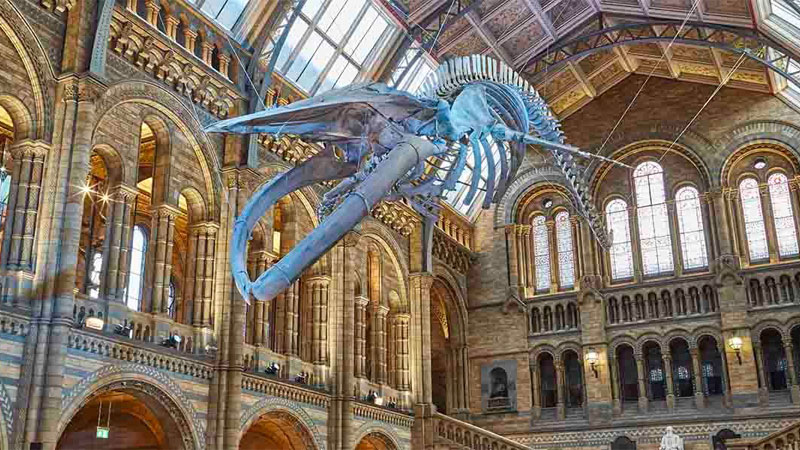 New online courses from the Natural History Museum will share exciting insights into the institution's research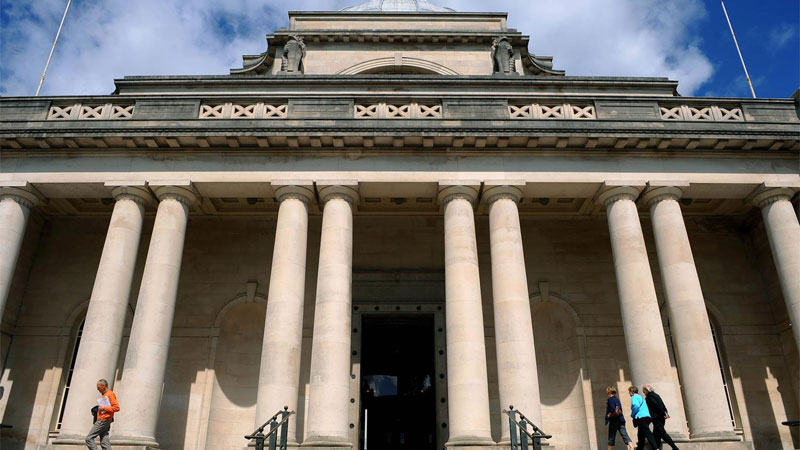 Culture, heritage and sport sites are set to receive £4.5m over the next three years to support actions in the Welsh Government's Anti-Racist Wales Action Plan


Disney Parks has teamed up with the Russell Innovation Center for Entrepreneurs (RICE) to introduce a supply chain accelerator programme focused on transforming the businesses of diverse entrepreneurs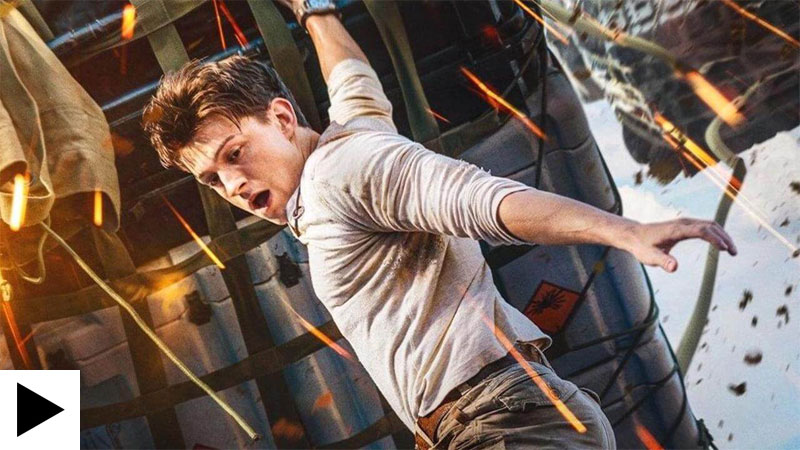 PortAventura has announced plans for a new Uncharted dark ride coaster with Sally Dark Rides and Intamin behind the €25m attraction


Audiences around the world will soon get to see record-breaking stunt performers pushing the boundaries of what is possible with Guinness World Records and Mirage Entertainment Design announcing the launch of an exciting new show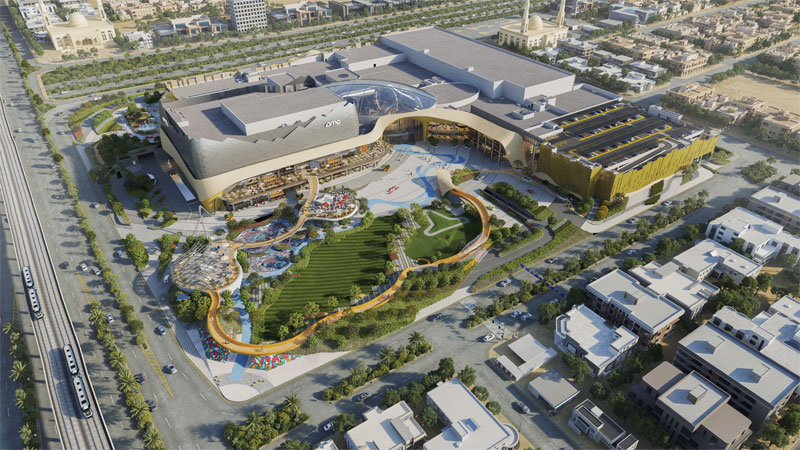 Saudi Entertainment Ventures - part of Saudi Arabia's Public Investment Fund - will develop more than 150 new attractions in the kingdom across 21 integrated entertainment destinations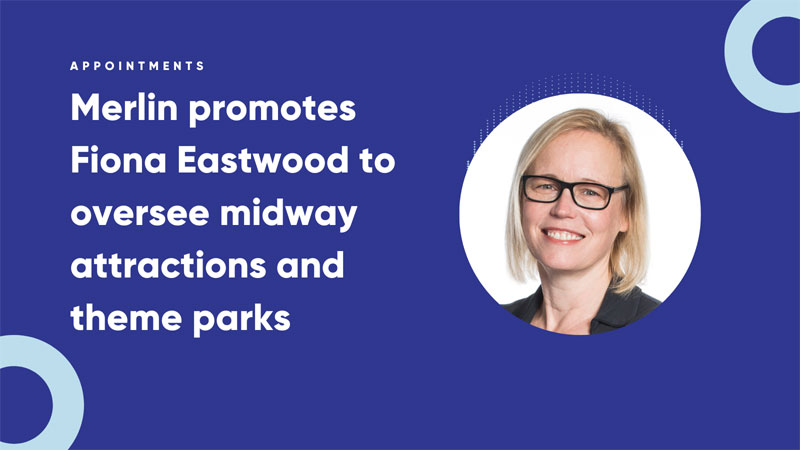 Merlin executive Fiona Eastwood has been promoted to oversee the operator's global portfolio of theme parks and midway attractions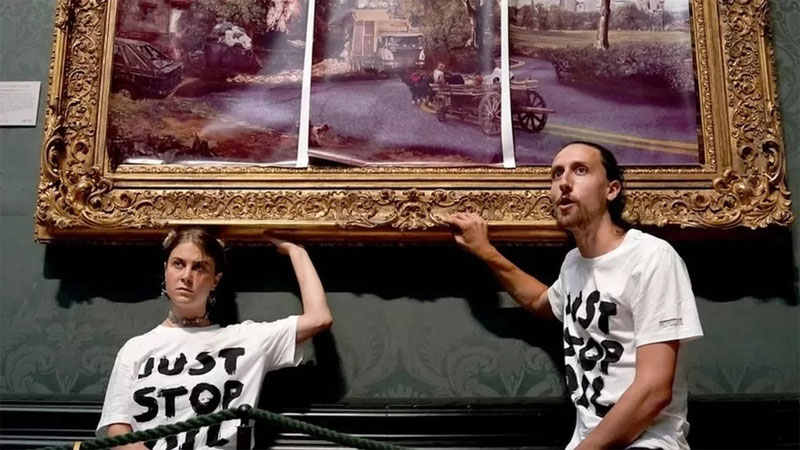 Directors from The Met, British Museum, Louvre and National Gallery have signed an open letter published by ICOM condemning the 'risky endangerment' of irreplaceable artworks in climate demonstrations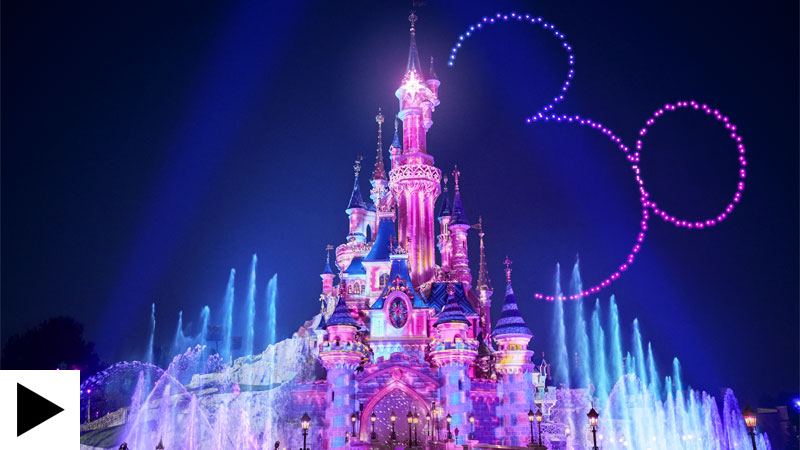 Dronisos is seeking partners in the US following a successful year, which saw the company serve as a technology partner for Disneyland Paris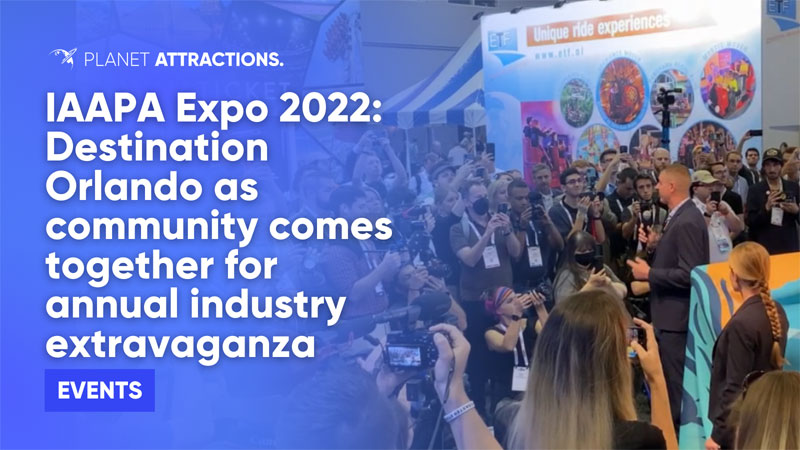 More than 36,000 people travelled to Orlando in November for the annual spectacular known as IAAPA Expo. Planet Attractions was in attendance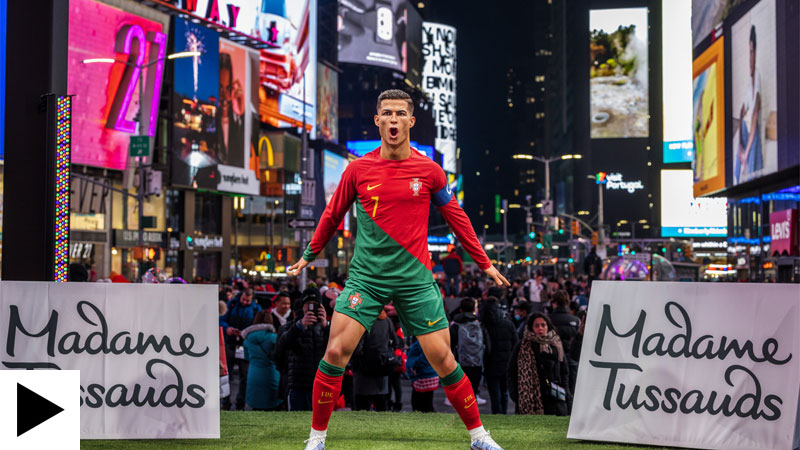 Footballing legend Cristiano Ronaldo has taken over the iconic Times Square to unveil a new waxwork for Madame Tussauds New York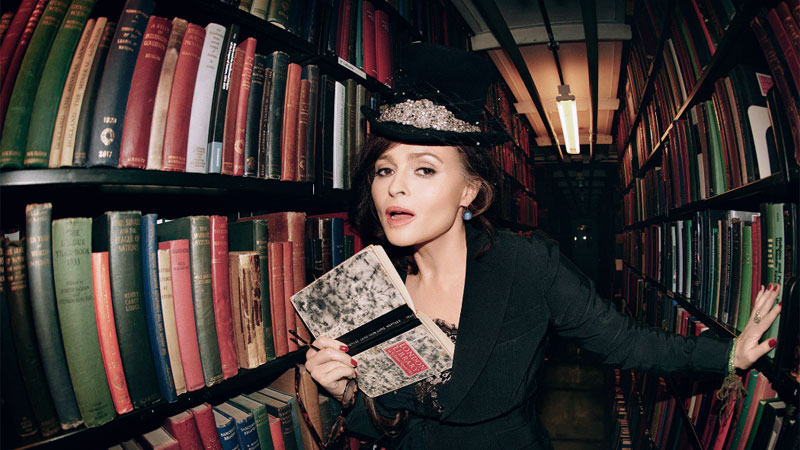 Longtime member and actor Helena Bonham Carter CBE has become the first female president of The London Library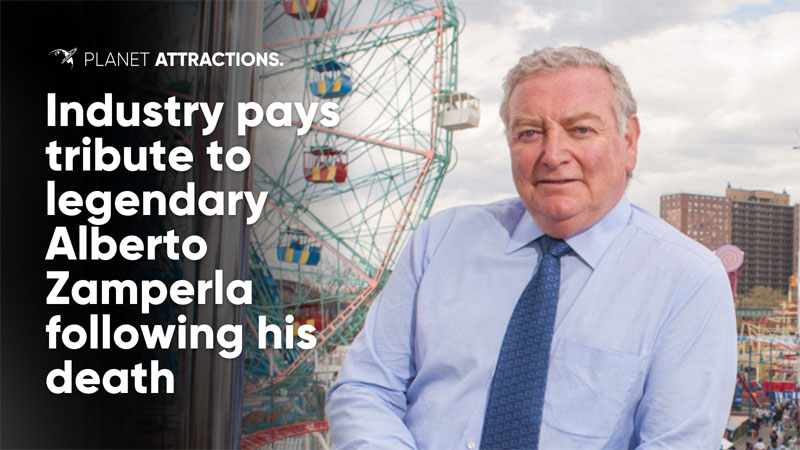 The attractions industry and wider attractions community has paid tribute to the legendary Alberto Zamperla following his death last week aged 71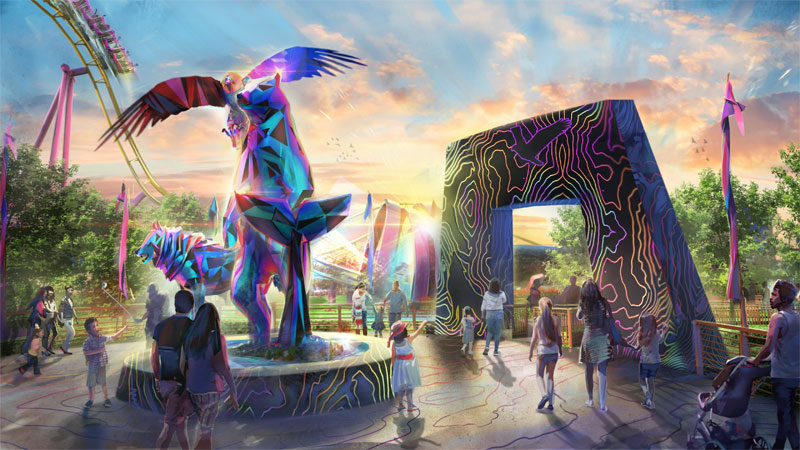 Ride manufacturer Zamperla is behind the CA$9m development of what will be Canada's fastest launch coaster when it opens in 2024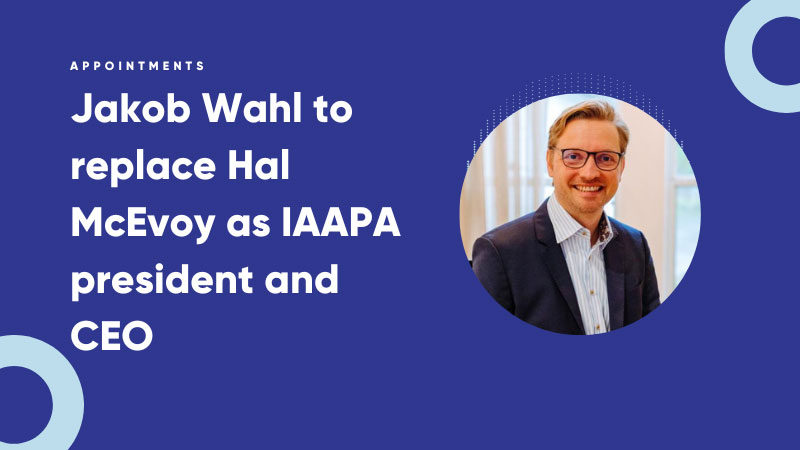 IAAPA has appointed Jakob Wahl as its new president and CEO. Wahl will assume the role at the beginning of 2023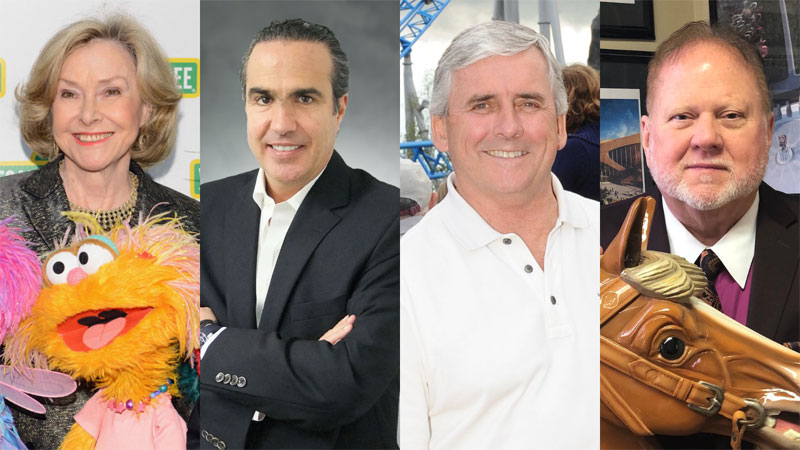 Industry legends Joan Ganz Cooney, Xavier Lopez Ancona, Darrell Metzger and Dennis Speigel are all set to be inducted into IAAPA's prestigious Hall of Fame at this month's IAAPA Expo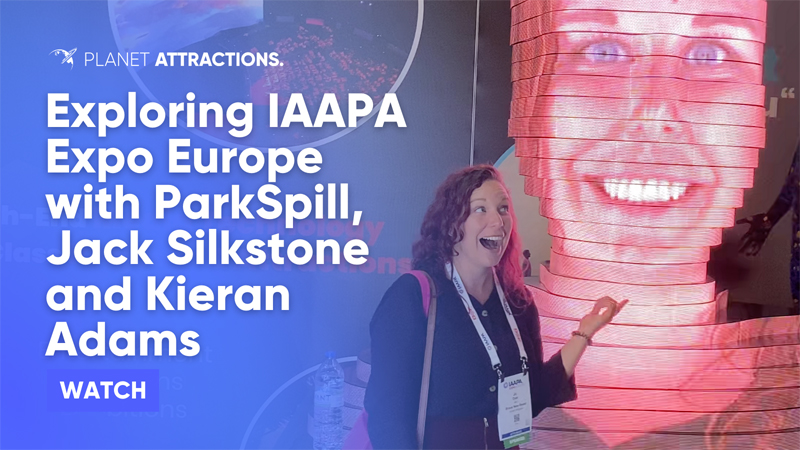 Following a special panel session featuring some of the UK's top theme park content creators, Planet Attractions joined Jack Silkstone, Sean and Jo Dyer, and Kieran Adams as they explored this year's IAAPA Expo Europe in London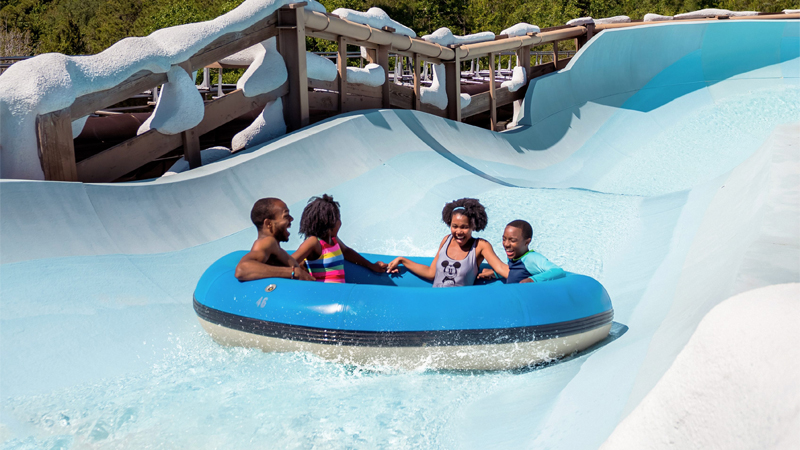 Disney World's Blizzard Beach waterpark will reopen to the public next month with new Frozen additions following a lengthy refurbishment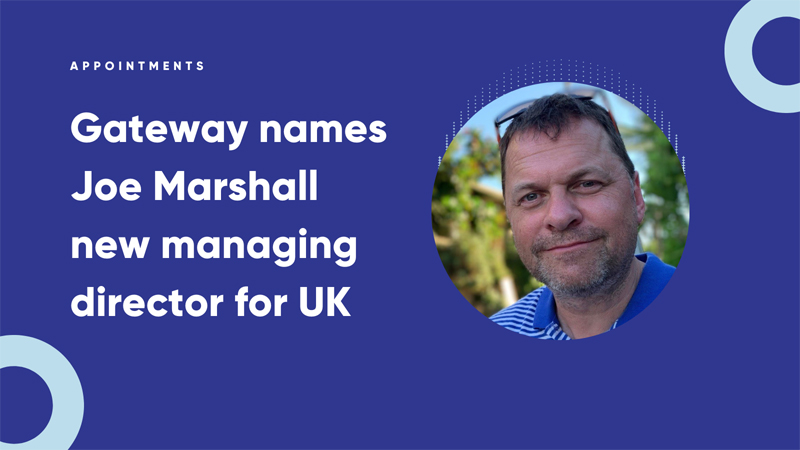 Gateway Ticketing Systems has appointed Joe Marshall to lead the company's UK operations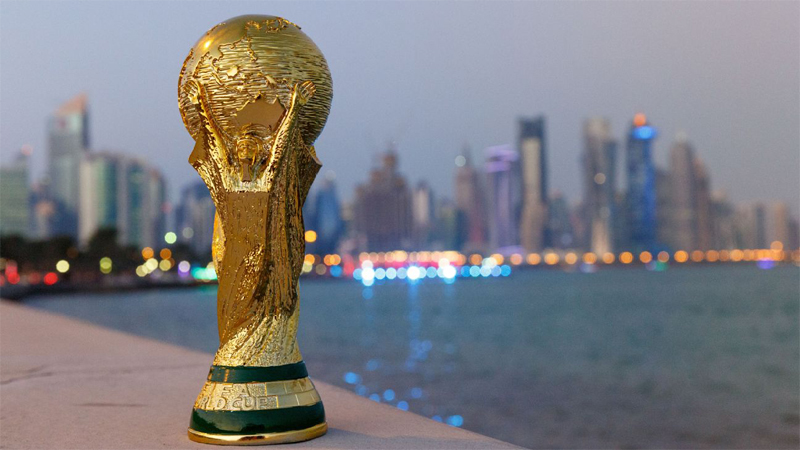 Flight bookings to Qatar and the UAE are currently 10 times higher than pre-pandemic levels ahead of this winter's FIFA World Cup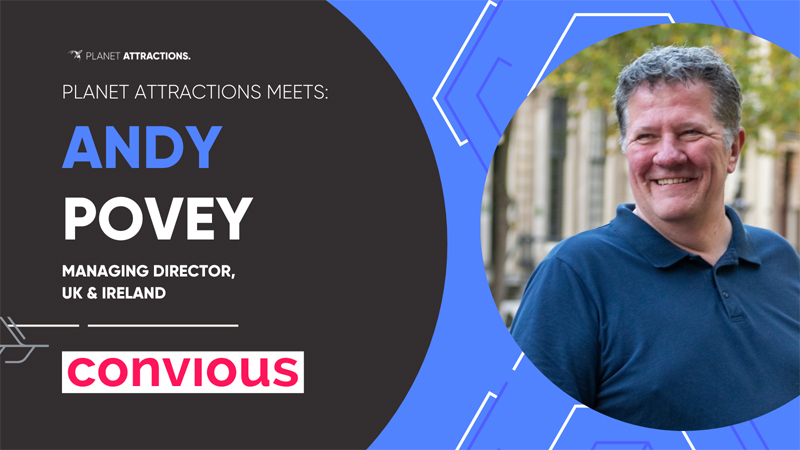 Convious showcased its digital engagement platform at this year's IAAPA Expo Europe. The company's managing director for the UK & Ireland, Andy Povey, tells Planet Attractions about everything the company has to offer


Leading experience designers Mather & Co have named Kim Kherlopian as the company's new managing director. Planet Attractions caught up with him at this year's IAAPA Expo Europe to find out more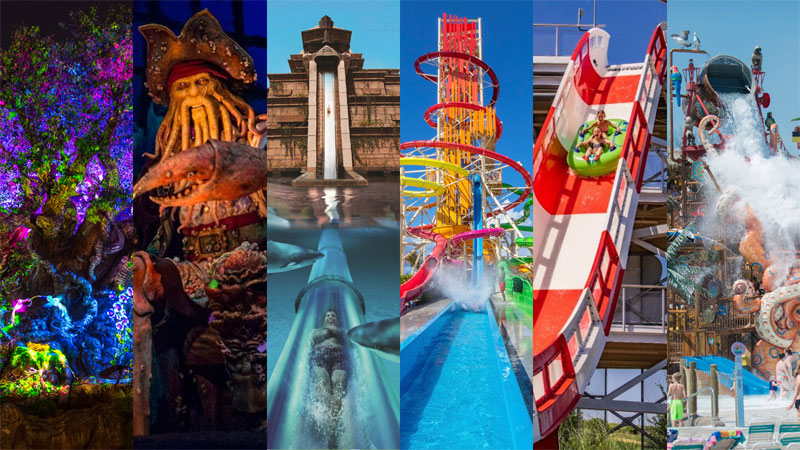 Ahead of a special industry panel looking at iconic attractions, experts from WhiteWater have named their personal picks, explaining why they think their choice is an iconic attraction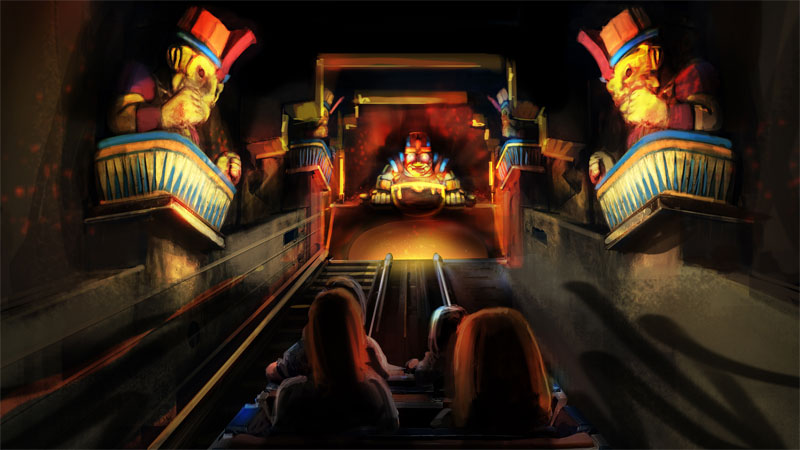 Ohio's Kings Island theme park will introduce Adventure Port, its newest themed area, in 2023. The themed land will feature several attractions and enhanced theming on a classic rollercoaster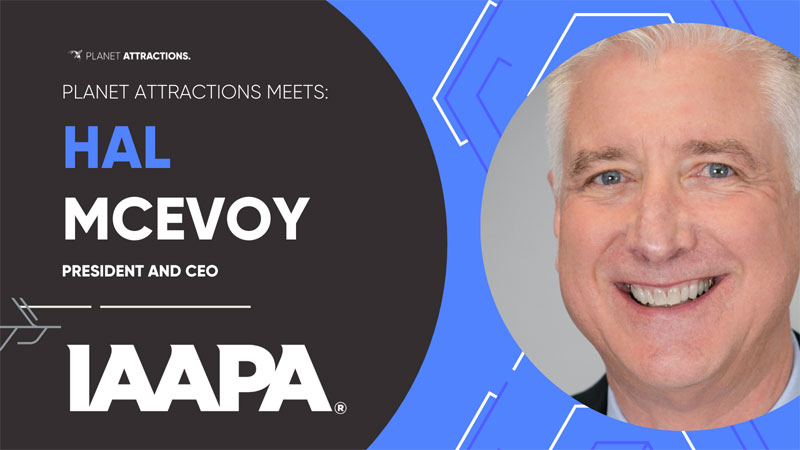 IAAPA's president and CEO, Hal McEvoy spoke to Planet Attractions about this year's IAAPA Expo Europe, the industry's post-Covid recovery, his retirement plans and more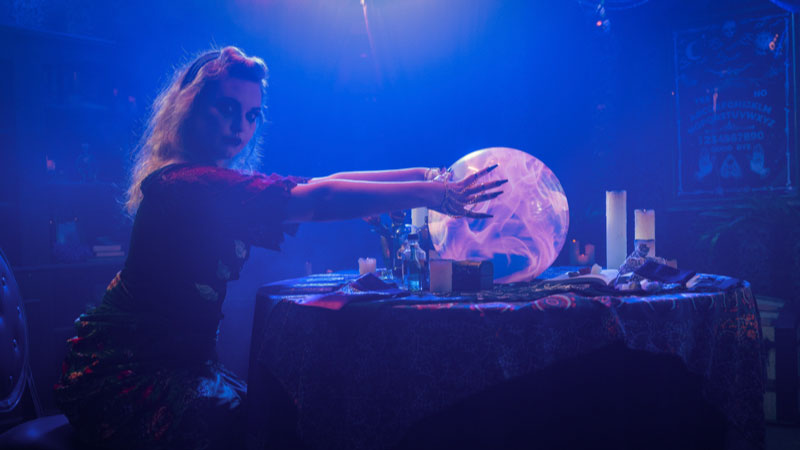 Creative firm Zeitgeist Design and Production is behind three of this year's haunted houses at Hersheypark's Halloween spectacular Dark Nights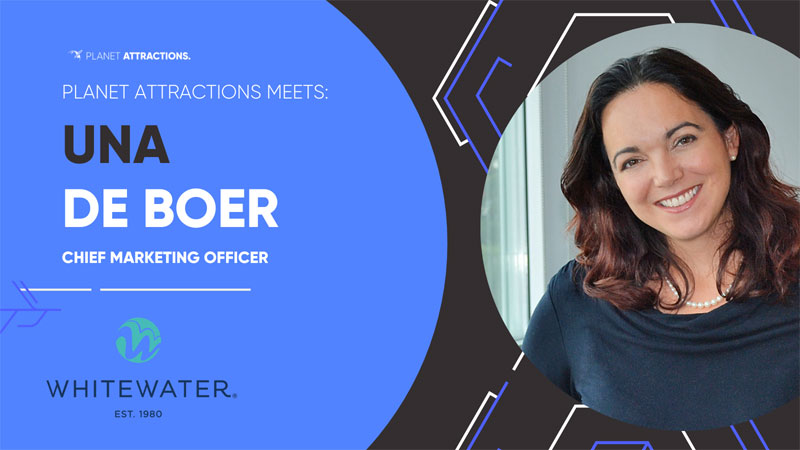 WhiteWater brings a strong presence to each and every IAAPA Expo. The company's chief marketing officer, Una de Boer, tells Planet Attractions about everything the company has to offer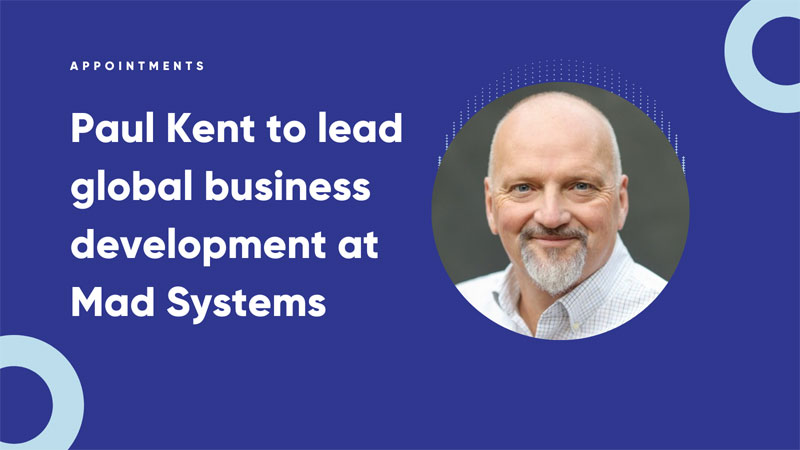 Industry veteran Paul Kent has been named as VP of global business development at Mad Systems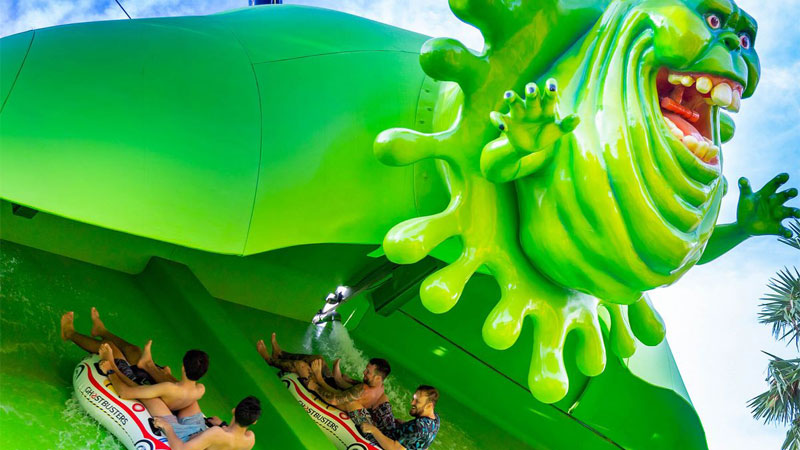 A world-first theme and waterpark utilising Sony IPs has opened its doors in Pattaya, Thailand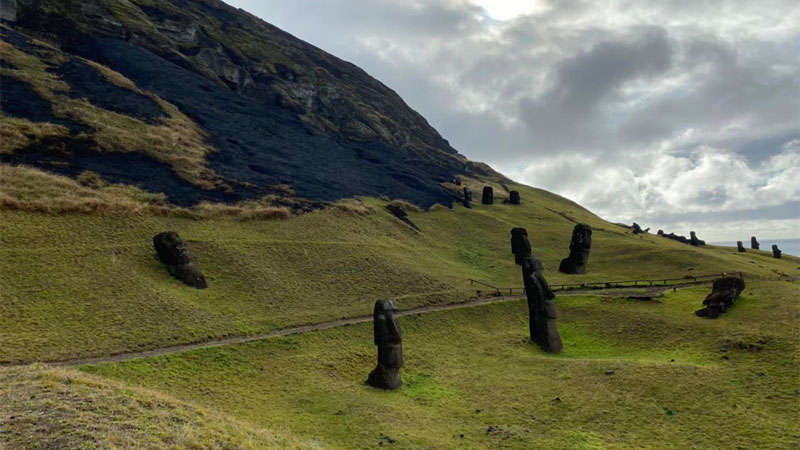 A wildfire on Easter Island which could have been started deliberately has caused 'irreparable' damage to the Unesco World Heritage Site's iconic moai head statues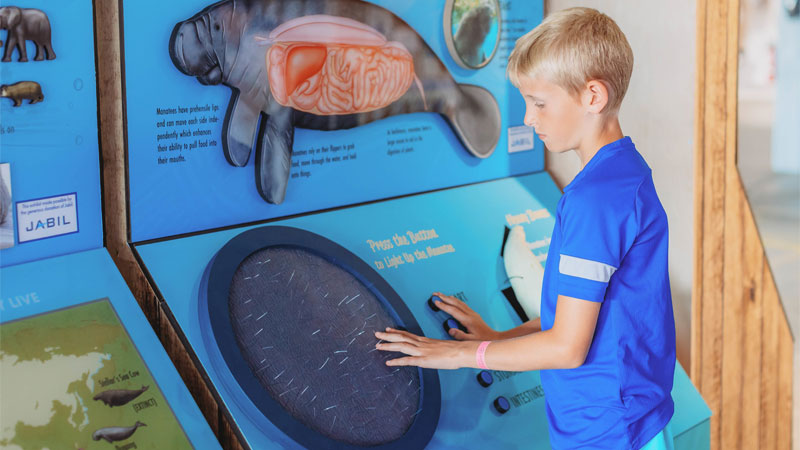 Clearwater Marine Aquarium has debuted a new manatee exhibit to inform guests about the threats the species faces as well as the work being carried out by various groups to protect them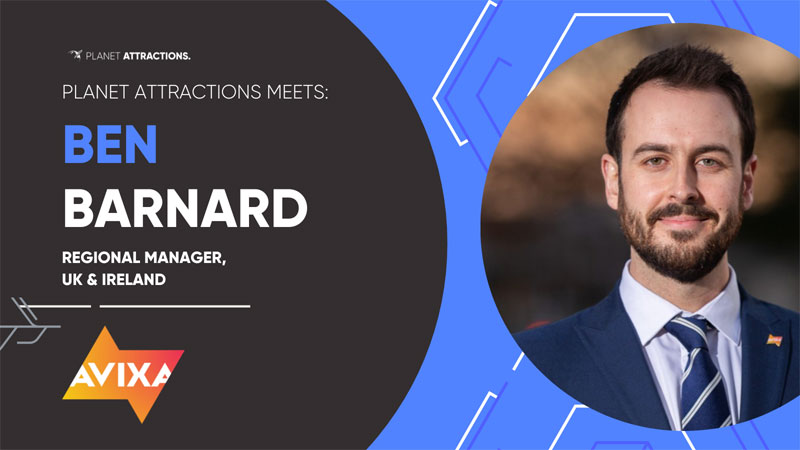 AVIXA produces a number of popular events around the world, including InfoComm and Integrated Systems Europe. The organisation's regional manager for the UK and Ireland, Ben Barnard, spoke to Planet Attractions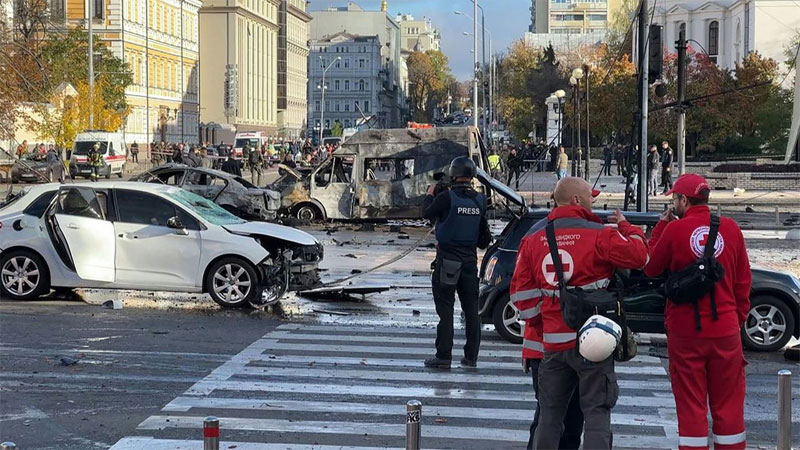 Russia's lethal barrage of strikes against Ukrainian cities this week has seen a number of cultural sites in the capital of Kyiv hit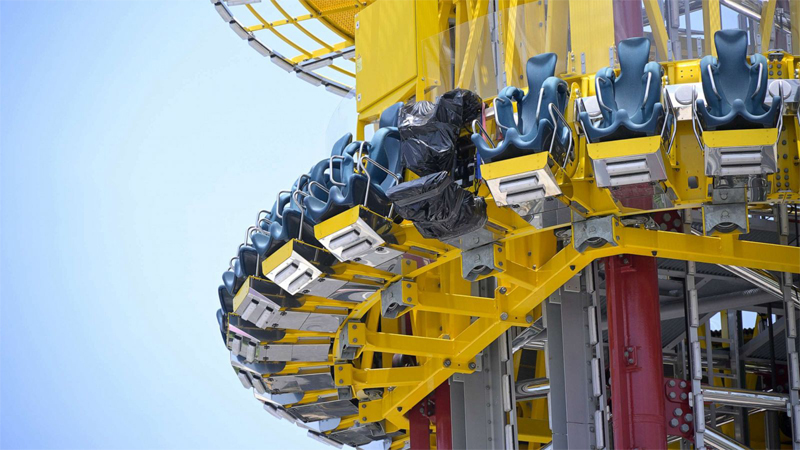 The world's tallest freestanding drop tower will be dismantled in Orlando following the death of a 14-year-old boy on the ride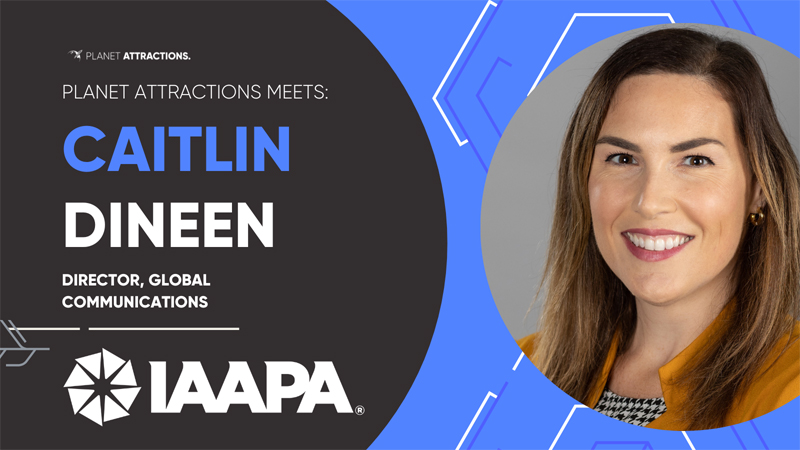 IAAPA's director, Global Communications, Caitlin Dineen, spoke to Planet Attractions at this year's IAAPA Expo Europe about her new role and what goes into putting on an event of such magnitude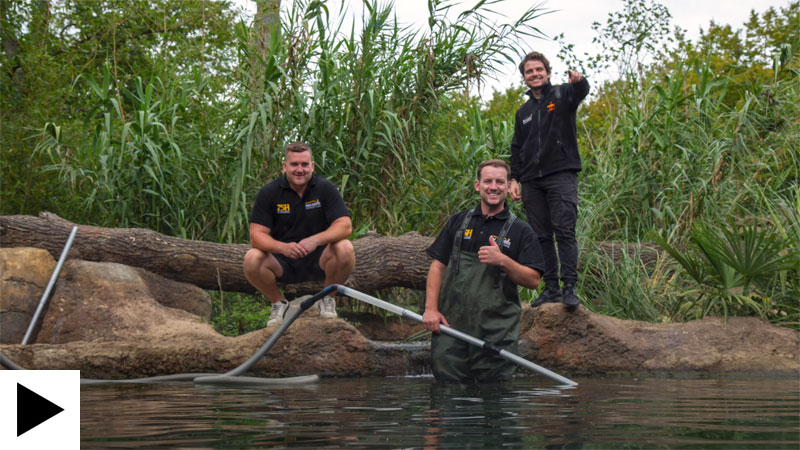 Holla at your boy for the zoo work - Paradise Wildlife Park recently turned to professional pool cleaner turned social media influencer Miles Laflin - aka The Pool Guy - to clean the zoo's animal pools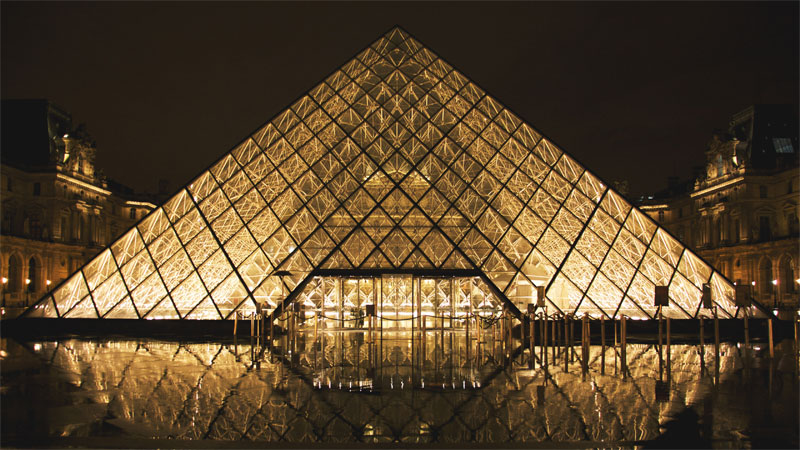 The Louvre is among a number of French cultural institutions and landmarks turning their lights off in an attempt to cut soaring energy costs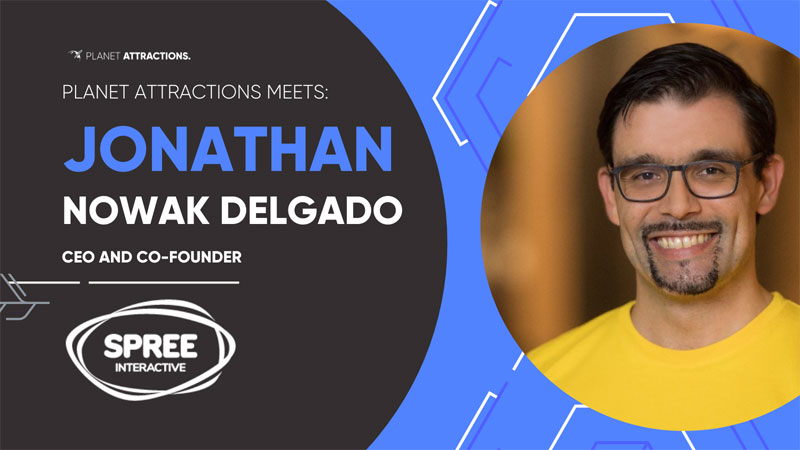 Family-friendly active free-roam VR experiences provider Spree Interactive showcased its technology at this year's IAAPA Expo Europe. Co-founder and CEO Jonathan Nowak Delgado spoke to Planet Attractions at the show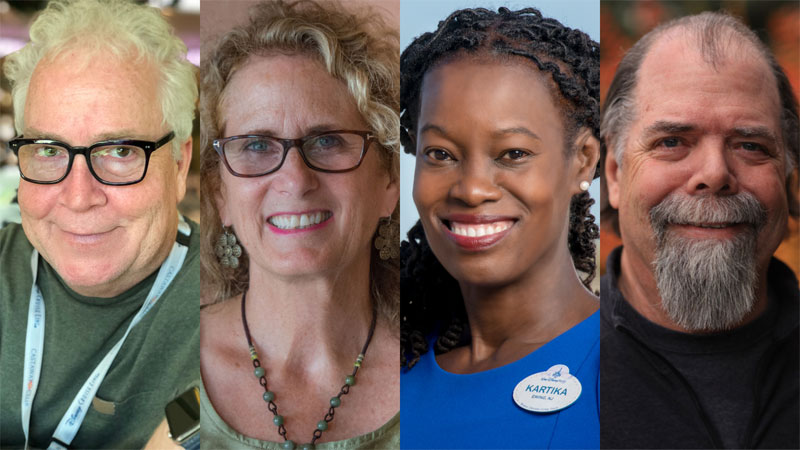 A panel of industry legends will share their stories about the creation and evolution of Disney's Epcot at this year's IAAPA Expo in Orlando, Florida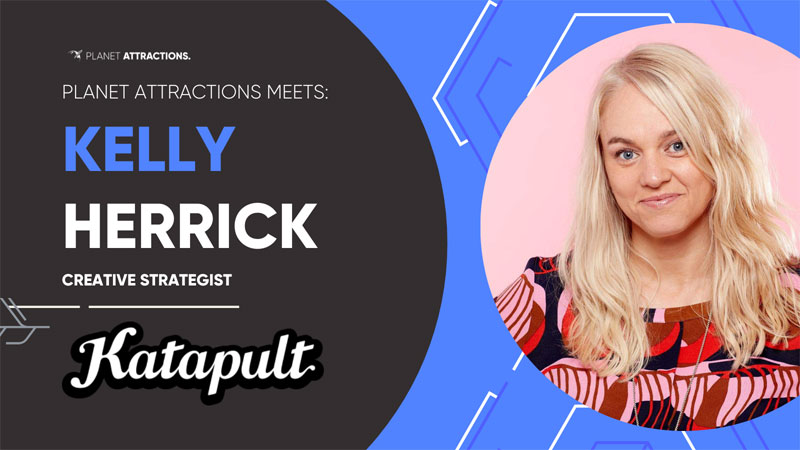 Katapult brought its entire team down to this year's IAAPA Expo Europe in London. The company's creative strategist, Kelly Herrick, spoke to Planet Attractions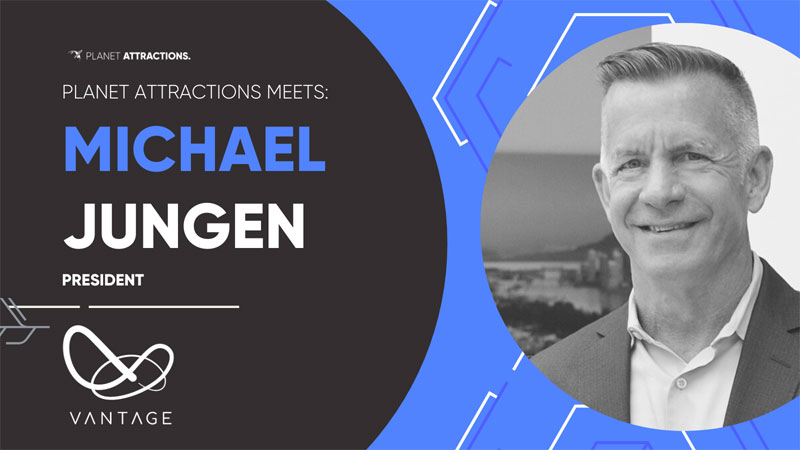 Vantage announced the launch of The Joy Economy at this year's IAAPA Expo Europe. Planet Attractions spoke to the Whitewater division's new president, Michael Jungen, about the campaign and what he hopes to deliver with the technology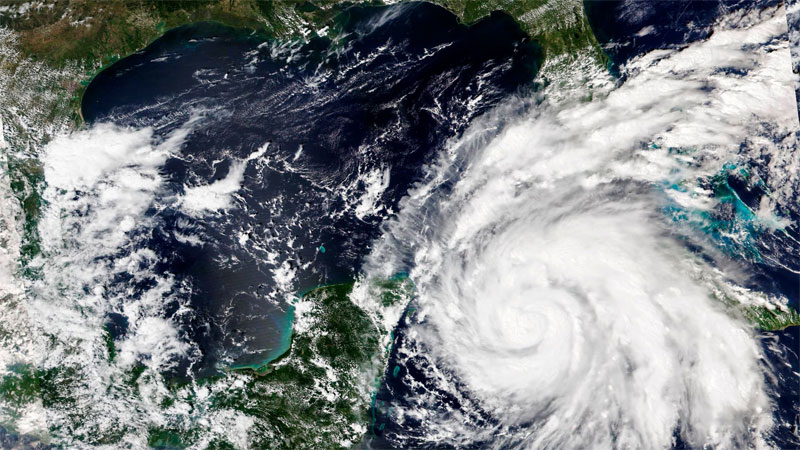 As Florida prepares for the arrival of Hurricane Ian, here's how the state's theme parks are handling the situation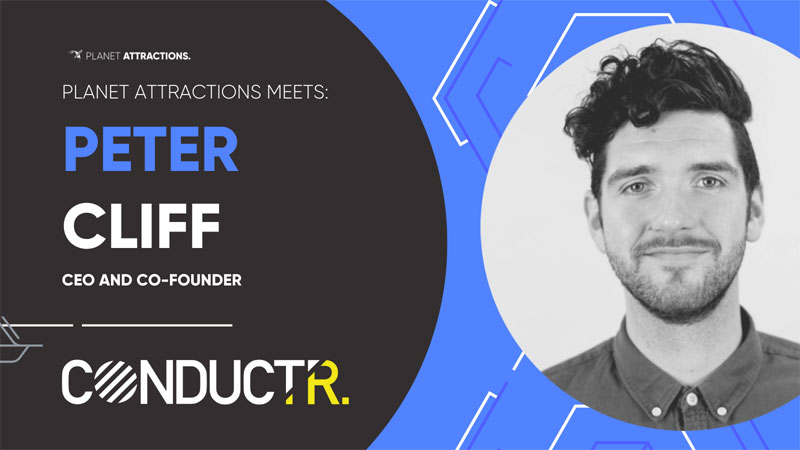 Experiential design collective Conductr made its first appearance at an IAAPA show this year as part of the Experience UK stand in London. Planet Attractions spoke to co-founder and CEO Peter Cliff about the start-up and its plans for the future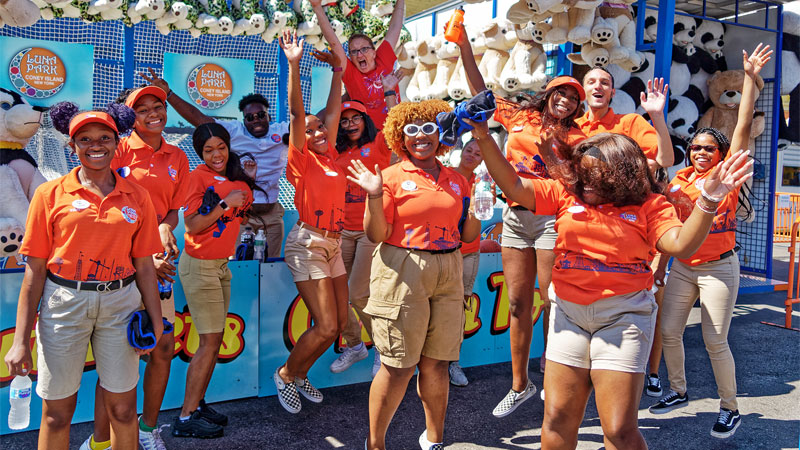 With sizeable business growth and the need for new team members, HB Leisure has embarked on a recruitment drive, with the company aiming to expand its workforce in multiple locations worldwide


More than 200,000 people have voted in this year's UK Theme Park Awards 2022 with Alton Towers, Flamingo Land, Drayton Manor and more coming out with some of the top accolades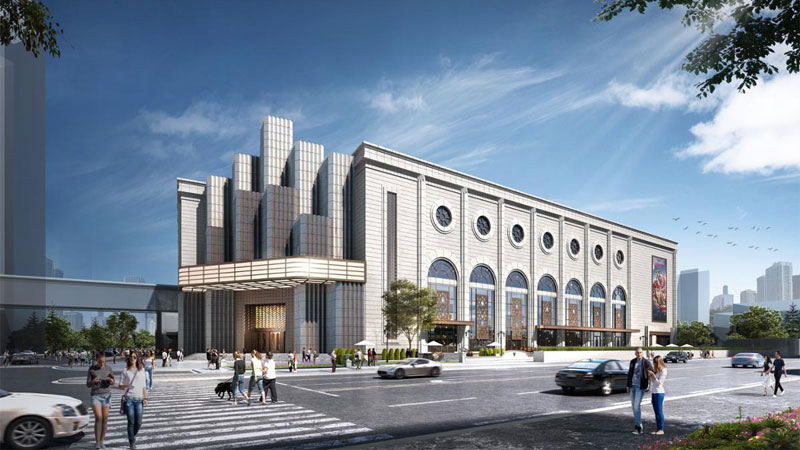 Triotech has landed a deal with Puy du Fou Asia that will see the dynamic attractions specialist supply several attractions to the upcoming SAGA attraction in Shanghai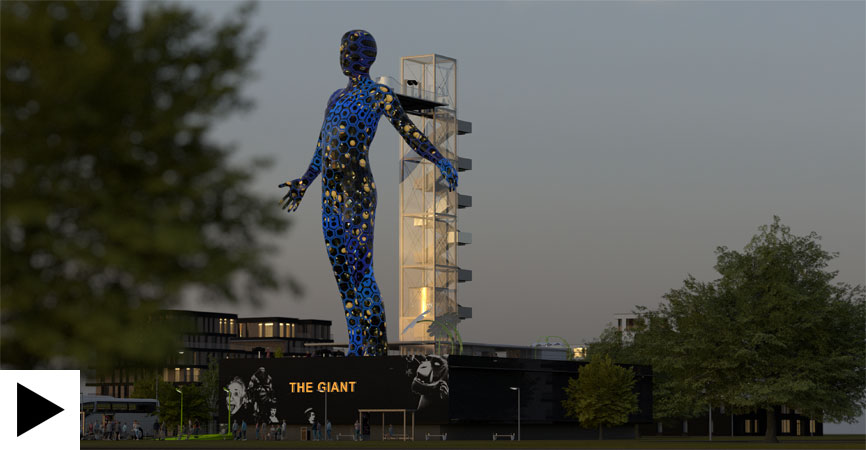 The Giant - a mammoth moving attraction and exhibition - is coming to a city near you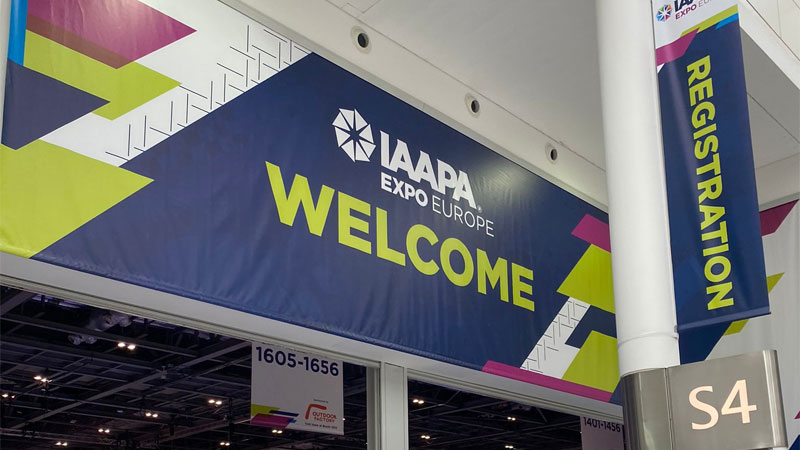 IAAPA Expo Europe saw a 30% increase in attendees to its 2022 show in London, compared to its previous year in Barcelona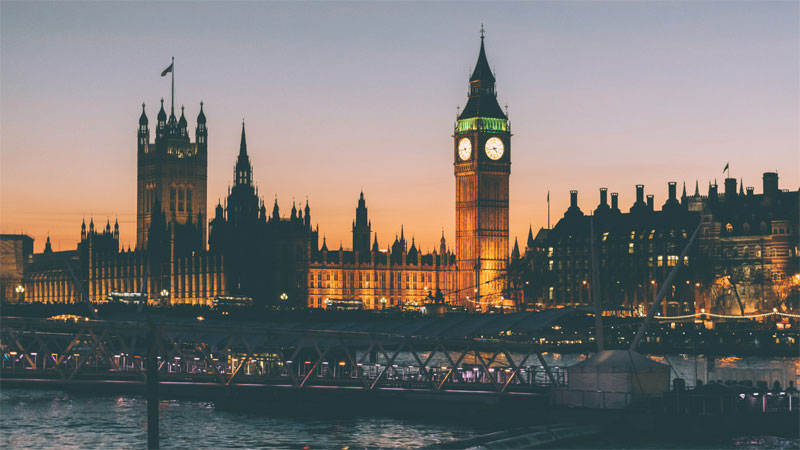 IAAPA Expo Europe is coming to London this September. Here's everything you need to know about the event


OCT Group has debuted a first-of-its-kind attraction at its new Fabland Valley Resort in China. Triotech's Ernest Yale and Nol van Genuchten speak to Planet Attractions about the exciting new multi-path dark ride, how it came to be and what it could mean for future attractions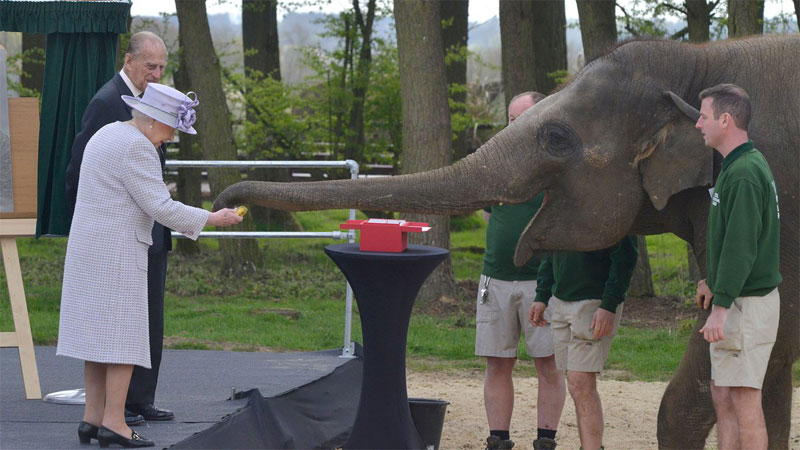 The attractions community has been sharing stories of the profound impact Queen Elizabeth II had on some of Britain's most beloved institutions, paying tribute to the monarch following her death, aged 96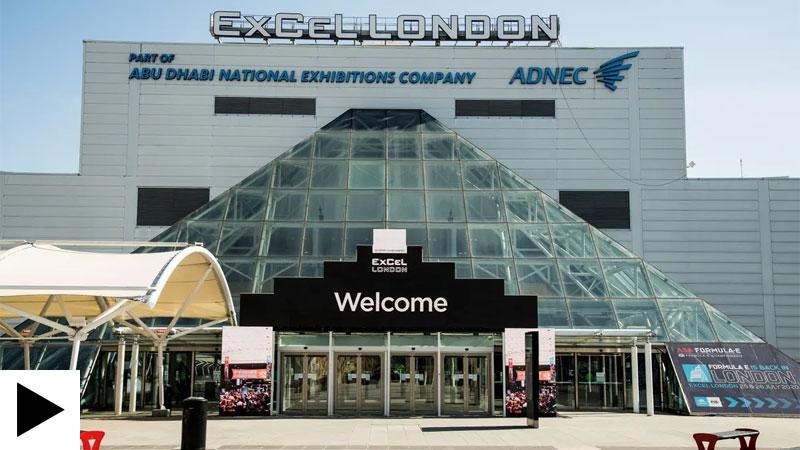 Planet Attractions recently travelled to meet the team behind IAAPA Expo Europe - the EMEA region's largest trade show for the attractions industry. Here's what to expect from this year's show.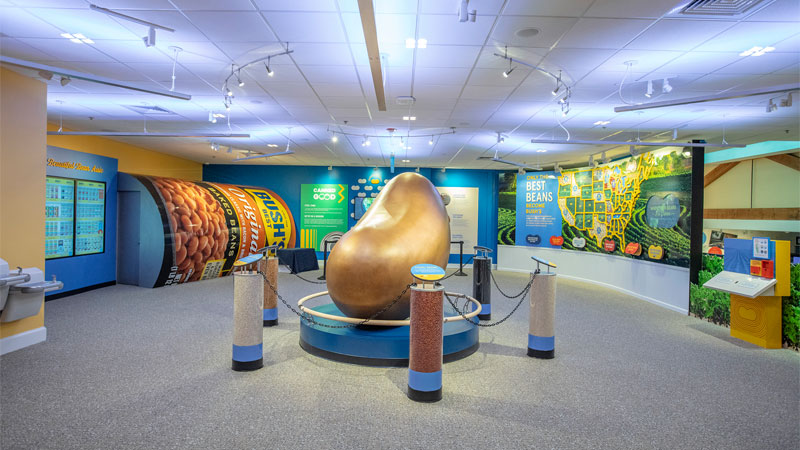 JRA has revitalised Bush's Visitor Center Museum in Tennessee, celebrating the brand's history and all things bean with an all-new guest experience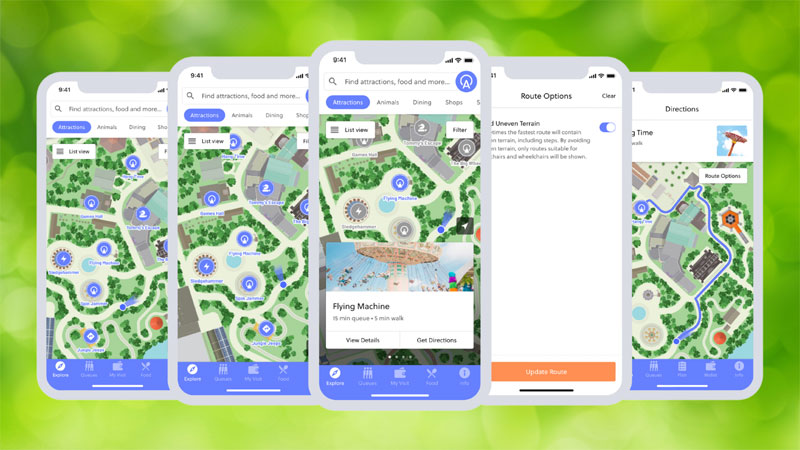 Attractions.io is adding a new feature to its mobile platform with the company set to showcase its new for 2022 wayfinding solution at this year's IAAPA Expo Europe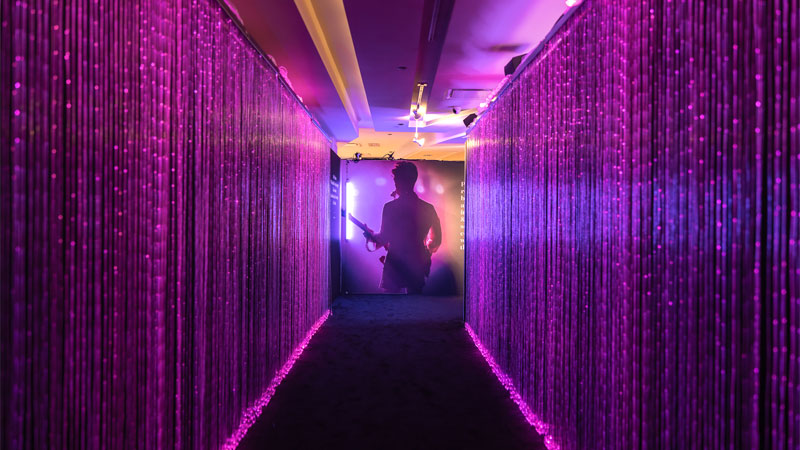 An immersive experience celebrating the life and music of rock legend Prince has opened in Chicago


FORREC and Sun Group have formed a long-term strategic partnership to develop world-class tourism projects in Vietnam





© Kazoo 5 Limited 2023