Italian rollercoaster manufacturer Zamperla has debuted two new attractions at this year's IAAPA Expo Europe, which is currently underway at the Messe Wien Exhibition & Congress Center in Vienna, Austria.




There's a transformative shift happening when it comes to use of technology in attractions management. Anthony Palermo, co-founder of Connect&GO, spoke to Tom Anstey...




IAAPA is gearing up for its largest EMEA event ever, with the 2023 edition of IAAPA Expo Europe taking place in Vienna between September 25 - 28. Here's everything you need to know about the event




Three former Columbus Zoo and Aquarium executives engaged in a pattern of corrupt activity that cost the facility more than $2.2 million, according to an indictment.




Experience UK's UK Pavilion will return at this year's IAAPA Expo Europe, with the booth offering an 'experiential showcase of British ingenuity' to all attendees




NASA and the USDA Forest Service are offering public facing STEM operations in the US the chance to plan a 'living piece of spaceflight history' with seedlings literally flown to the moon and back




Attractions.io will showcase its guest experience platform at this year's IAAPA Expo Europe, with representatives on hand to guide visitors through the platform




A US$14.5m project, including a new planetarium, has been approved for the town of Spartanburg in South Carolina, US




Ticketing specialist Convious will host several education sessions on revenue, visitor experience and operations at this year's IAAPA Expo Europe in Vienna




At this year's IAAPA Expo Europe, Simworx will showcase a new turnkey ride concept, alongside its expansive portfolio of dynamic media-based attractions




AV specialist Christie has partnered with Illuminarium Experiences and Secret Location to supply projectors and maintenance support to a new immersive attraction in Toronto, Canada.




The Museums Association has said 'categorically' that theft from collections is 'incredibly rare, after more than 1,500 priceless artefacts were found to have been stolen from the British Museum




Convious's eCommerce ticketing platform has reached new standards in data security and privacy after achieving Service Organisation Control 2 (SOC 2) Type 1 IT security compliance.




Integrated digital solutions provider, Semnox Solutions has announced a new partnership with Glitch, a family entertainment centre (FEC) in Dubai.




The Gunpowder Plot is a multilayered immersive experience set at the Tower of London. Planet Attractions spoke to the team behind the development to see exactly how it came to life...




The Ahmedabad Municipal Corporation (AMC) has announced plans to transform the Sanskar Kendra museum in India's Gujarat region into a World Heritage City museum.




As the company continues its rapid expansion in 2023, guest experience platform Attractions.io has named Ted Ismert as its new chief operating officer




Art dealers across the European Union EU) are lobbying their governments to take advantage of a new EU law to reduce value-added tax (VAT) rates on art sales.




Cedar Point has announced a sequel to Top Thrill Dragster, with Zamperla behind the reimagined Top Thrill 2, which will break the record for the world's tallest and fastest triple-launch strata coaster when it opens in 2024




Adam Savage, the original co-host of Discovery Channel's




The Dr Samuel D. Harris National Museum of Dentistry (NMD) in Baltimore, US, has been awarded a US$1.28m (€1.2m, £1m) grant from the Science Education Partnership Award to transform how young people are taught about oral health.




The Public Investment Fund of Saudi Arabia has announced the launch of Asfar - a new company designed to support the growth of the kingdom's tourism sector




The National Railway Museum in Yorkshire, UK, has opened its largest new gallery in more than a decade, with the launch of the £6m 'Wonderlab: The Bramall Gallery'.




Plans to create a new space and aviation museum in Kinross, Scotland, have taken a major step forward after the UK government approved £1.6m (US$2m, €1.9m) in funding for the project.




The Smithsonian Tropical Research Institute (STRI) has received a US$12m (€11m, £10m) grant from the Bezos Earth Fund to support a major forest carbon project.




The Indianapolis Motor Speedway Museum has announced the public phase of a US$89m capital campaign to fund a complete transformation of the museum, its first significant renovation in nearly 40 years




The First Bank of the United States in Philadelphia has been granted US$22m in federal funding to turn the historic building into an interactive museum




A former Disney Imagineer has said the operator's theme parks are more stressful and less fun for families.




The Sphere, MSG's new entertainment arena in Las Vegas, US, was lit up for the first time this month as part of a pre-launch ahead of its official debut in September




Connect&GO has announced two new partnerships in France that will see the attractions technology specialists integrate its Konnect all-in-one platform with leading French ticket providers Ticketmaster France and France Billet




Engineering company Sanvik has used artificial intelligence to design a statue that draws on the styles of famous artists spanning three continents and 500 years, with the resulting work on display in Sweden's Tekniska Museet




More than 80 projectors from Christie's Inspire Series have been selected by visitor attractions in China's southern Guangdong province as their preferred projection system.




Attractions.io is seeking to partner with new vendors on its guest experience platform, introducing new technologies to further enhance its overall offering




The Disney World resort in Orlando, Florida, US, has updated its Genie + ride reservation system so that guests can choose to use it on a single-park basis.




Park officials at California's Knott's Berry Farm hope to reopen its Xcelerator rollercoaster this summer.




The Smurfs are making their way to the US in the form of an immersive touring location-based experience set to make its debut in 2024




The PIF-owned Red Sea Global has been announced as the sponsor of the Al-Ahli Football Club, also owned by PIF, in Saudi Arabia's Saudi Pro League




On 18 May 2023, experts in resilience-based management and local teams from Unesco marine World Heritage sites met online to share best practices and first-hand insights on designing and implementing resilience strategies that take a holistic approach in addressing the impacts of climate change and help communities to adapt to the inevitable change.




Detroit Zoo has a "unique opportunity" to act as a leader in STEM education for diverse audiences, says the zoo's CEO, Hayley Murphy.




A new species of ankylosaur discovered on the Isle of Wight in the UK has been named after the London Natural History Museum's Paul Barrett.




Concerns have been raised after local government passed a bill allowing intensive irrigated strawberry farming on a World Heritage-protected wetland in Spain




accesso has announced the acquisition of leading ticketing and visitor management system provider VGS, with the award-winning SnApp platform to be rebranded accesso Horizon




The US and Canadian Coastguards are helming a major rescue mission to recover a missing tourist submarine that disappeared in the Atlantic Ocean less than two hours into an expedition to see the wreckage of the Titanic




The Aquarium of Niagara in New York, US, has appointed the Turner Construction Company to lead the development of its upcoming Great Lakes 360 experience.




The Sursock Museum in Beirut, Lebanon, has reopened to the public, almost three years after it was destroyed in a deadly explosion that claimed the lives of more than 200 people.




The Jamaican government has signed a Memorandum of Understanding (MoU) with Georgia Aquarium in the US, that will see the two parties work together on a number of projects, including the establishment of several marine life sanctuaries in the country.




Vennersys has announced a partnership with the Old Operating Theatre Museum and Herb Garret, which will see the online ticketing and integrated POS provider install its VenposCloud attraction management software at the heritage attraction.




Australia's government is providing greater protection to the Great Barrier Reef, announcing a AU$160m package to phase out commercial gill net fishing by 2027




Miirage is a new modular holographic system bringing the virtual world to life without any additional need for mobile devices, screens or wearables. The creators behind the technology speak to Planet Attractions about the new product and exactly what it can do...




A brand new big cat habitat has opened at Blackpool Zoo in Lancashire, UK.




A waterpark with dogs complete with a bar for its human owners has opened in St Petersburg, Florida, US.




Cairns Aquarium is on the hunt for a new investor, with Colliers appointed to seek expressions of interest for the popular Queensland attraction




The Royal Commission for the ancient Saudi Arabian city of AlUla has approved plans for a new eco-luxury destination with its own museum




How can you leverage user-generated content and photo purchases to drive revenue and simultaneously promote your attraction? Attractions.io's Peter O'Dare has the answers...




Japanese architecture firm Kengo Kuma & Associates has won an international design competition to design a new visitor centre at Butrint National Park in Albania




Brogent Technologies will soon introduce a new virtual racing experience in Qatar, with the attraction part of the country's largest indoor theme park - Doha Quest.




The Legend, one of the US' oldest wooden rollercoasters, is set to reopen at Arnolds Park in Iowa, US, this summer after a 10-year renovation process.




Universal Studios Japan has announced the closure of The Amazing Adventures of Spider-Man: The Ride, with the attraction to cease operations permanently in early 2024




A major Transformers attraction is planned for Seven's upcoming entertainment destination in Riyadh, with plans for two further attractions in the kingdom as Saudi Arabia's PIF continues to expand its entertainment offerings




Le Pal has welcomed a brand new dark ride experience, with BoldMove Nation and Triotech joining forces to bring Champi'Folies to life at the French theme park and animal attraction




Universal Destinations and Experiences has filed a patent for a new kind of wearable technology.




Connect&Go has announced a three-year partnership with Canada's Canyon Sainte-Anne nature attraction in Quebec.




A new brand home dedicated to Pilsner Urquell has opened its doors in Prague. BRC's Christian Lachel tells Planet Attractions how the attraction celebrates the brand's place in Czech history and culture




A man in the UK has died after getting stuck inside an indoor caving experience at a climbing centre.




Six Flags Magic Mountain is about to become home to the largest solar project in the US installed by a for-profit organisation, with the massive solar carport set to offset 100% of the theme park's energy usage with clean energy.




A new blockbuster exhibition based on hit CBBC show Operation Ouch! will open at the Science and Industry Museum (SIM) in Manchester, UK, in July




The first ever recipients of The King's Awards for Enterprise have been announced, with 7thSense recognised for demonstrating outstanding short-term growth and commercial success in international trade over the last three years




A first-of-its kind offering will make guests feel like they're at the heart of the action during live UFC events, with Cosm's 'shared reality' spectacles set to transform the way we watch live sporting events




You can experience Carnegie Science Center with a roaring twenties twist on April 14, with the popular attraction set to host a special adults-only speakeasy night




A new museum celebrating the legacy of Amelia Earhart is set to open its doors in the aviation legend's hometown of Atchison, Kansas




Attractions management technology specialist Connect&GO has announced a three-year contract renewal with Canada's Super Aqua Club waterpark in Quebec.




Universal Destinations & Experiences is seeking a patent that may offer a tease at one of the rumored attractions at its Epic Universe theme park under construction in Orlando.




Disney's leadership structure continues to change, with Bob Iger naming company veteran Asad Ayaz as the company's first-ever chief brand officer




Will AI take over the planet or could it just maybe develop your next new dark ride attraction? Tom Anstey asked an AI a few simple questions to see how it would do in developing such a ride concept




The highly-anticipated Tron/Lightcycle Run rollercoaster will open today (April 4) at Disney's Magic Kingdom. The ride was originally scheduled to open in 2021 but experienced several setbacks due to the Covid-19 pandemic




The Welsh Government has committed to investing £4m (US$4.93m, €4.55m in a bid to bring a new tourism attraction to Swansea.




Universal Parks & Resorts has filed a new ride patent that could hint at a future attraction at its upcoming Epic Universe resort in Orlando, Florida.




NASA is to award millions of dollars of funding to museum projects across the US that encourage student participation in STEM subjects




Meyer Group has unveiled the cruise ship of the future with its Reverse concept showing what such a vessel could look like in the year 2100




The former home of British King, Edward VIII, will be opened to the public for the first time when it opens next year as a museum.




The City Art Gallery in Southampton, UK, is set to undergo urgent roof repairs after receiving a £2.23m (US$2.74m, €2.52m) grant from the UK's Department of Culture, Media and Sport (DCMS).




Immersive attractions developer Miral has confirmed that SeaWorld Abu Dhabi will open in May




Ferrari World Abu Dhabi's Mission Ferrari opened to the public to much fanfare in January. Holovis's James Lodder shares a decade-long journey to realise this incredible immersive rollercoaster experience




Cashless solutions provider Embed will showcase a new tech innovation at this year's DEAL event in Dubai, with a new line of solutions developed alongside Amazon Web Services (AWS).




Universal wants to enhance its interactive experiences on offer, with the operator filing two new patents for character and wand technologies at its parks




Holovis has revealed an exciting year ahead for the experiential design firm, which has already launched one major theme park project and has another on the way in 2023.




Aquatic play structures are among the fundamentals needed for a waterpark. WhiteWater's Cassidy Newman tells us why...




Ukrainian security company Ajax Systems has installed US$13,000 worth of security equipment to protect several Banksy artworks in Kyiv created by the artist during the Russian invasion




Media-based attractions manufacturer Brogent Technologies has a big year ahead as the company aims to push the boundaries of flying theatre technologies and other media-based attractions.




Cruise line MSC Group is set to expand its fleet with two new ships in 2023.




From waterpark suppliers and media specialists to creative designers and dark ride producers, Planet Attractions has gone to every corner of the globe to find out what's hot in 2023




SeaWorld is expanding its network of rescue centres with the launch of Yas SeaWorld Research and Rescue - the first such SeaWorld site to open outside of the US




A 24-year-old man now linked to an unusual string of crimes that kept the Dallas Zoo on the lookout for missing animals told police that after he swiped two monkeys from their enclosure, he took them onto the city's light rail system to make his getaway, court records show.




Ticketing technology specialist Gateway Ticketing Systems has appointed Sharon Parker to the role of senior manager of marketing.




Media tech specialist 7thSense has been recognised for two products in its brand new Performer range at this year's ISE, which is currently underway in Barcelona




Connect&Go - a global leader in guest and attractions management technology - has grown significantly over the last decade. Its co-founder Anthony Palermo spoke to Planet Attractions




A new technology from the Industrial Technology Research Institute can display information about different animals inside aquariums by tracking the eye movements of the user




British astronaut Tim Peake has announced he will permanently step down from his role as a European astronaut to focus on his work as an ambassador for space and science.




Bavaria Filmstadt has switched its eCommerce and ticketing operations to Convious, following a new partnership with the experience economy specialist.




For the first time since the pandemic, California's Aquarium of the Pacific has relaunched its Aquarium on Wheels programme.




The Aquarium of Niagara is expanding and adding a second building to its campus.




It's a new year with old records just waiting to be broken by some incredible new projects. Here are twelve blockbuster rollercoaster openings for the coming year




Arguably Britain's most well known dinosaur - the Natural History Museum's iconic 'Dippy' the diplodocus - is set for a three year move to Coventry starting next month




A new version of Amazon's Alexa digital voice assistant will come complete with Disney branding and the ability to work alongside the operator's MagicBand+ technology




The Neobio Museum is a brand new attraction in Shanghai, China, offering experiential STEM education to young people




Simworx's new flying theatre concept delivers a thrilling and immersive experience within a limited footprint. Simworx CEO Terry Monkton and lead creative Matt Clarkson told Planet Attractions more about the Brass Ring Award-nominated attraction




When it comes to all-in-one solutions for visitor attractions, Semnox's Venue Management Software system has transformed operations at popular FEC Kokomo Joe's. Here's how the technology works




New online courses from the Natural History Museum will share exciting insights into the institution's research




Connecticut's Mystic Aquarium has partnered with the developers of the state's first offshore wind farm to conduct studies of the effects of the turbines on marine mammals and sea turtles.




EAG - the Entertainment, Attractions and Gaming International Expo - is on course for one of the largest shows in its history after its organisers revealed registration is up 58% on 2020's pre-pandemic figure.




A cast of the world's most complete Titanosaur – one of the largest dinosaurs ever discovered – will make its European debut in an exhibition at London's Natural History Museum (NHM) next spring.




A new permanent exhibition exploring life on Mars has opened at the Carnegie Science Center in Pittsburgh, US




Fresh off last week's IAAPA Expo, leading waterpark supplier Whitewater is celebrating after being honoured with three prestigious awards.




Extreme Engineering will announce four new Cloud Coaster projects as well as debut two new products at this year's IAAPA Expo in Orlando




IAAPA has unveiled the list of finalists for its prestigious Brass Ring Awards, with winners to be announced during a special ceremony at this year's IAAPA Expo in Orlando, Florida




Gateway Ticketing Systems has appointed Joe Marshall to lead the company's UK operations




WhiteWater brings a strong presence to each and every IAAPA Expo. The company's chief marketing officer, Una de Boer, tells Planet Attractions about everything the company has to offer




Industry veteran Paul Kent has been named as VP of global business development at Mad Systems




UK museums are struggling to meet skyrocketing energy bills, with the energy crisis posing a higher threat to the sector than the Covid-19 pandemic




Clearwater Marine Aquarium has debuted a new manatee exhibit to inform guests about the threats the species faces as well as the work being carried out by various groups to protect them




AVIXA produces a number of popular events around the world, including InfoComm and Integrated Systems Europe. The organisation's regional manager for the UK and Ireland, Ben Barnard, spoke to Planet Attractions




Online ticketing and integrated POS provider Vennersys has said that using a cloud-based ticketing solution could help save the environment.




Simworx has partnered with Katapult to develop a new dark ride offering an adrenaline-fuelled car chase. Simworx CEO Terry Monkton and lead creative Matt Clarkson spoke with Planet Attractions about the exciting new project




Vantage announced the launch of The Joy Economy at this year's IAAPA Expo Europe. Planet Attractions spoke to the Whitewater division's new president, Michael Jungen, about the campaign and what he hopes to deliver with the technology




Carnegie Science Center in Pittsburgh, Pennsylvania, US, has unveiled plans for a new permanent exhibition dedicated to "the next giant leap", Mars.




The Giant - a mammoth moving attraction and exhibition - is coming to a city near you




IAAPA Expo Europe is coming to London this September. Here's everything you need to know about the event




OCT Group has debuted a first-of-its-kind attraction at its new Fabland Valley Resort in China. Triotech's Ernest Yale and Nol van Genuchten speak to Planet Attractions about the exciting new multi-path dark ride, how it came to be and what it could mean for future attractions




Holovis has created an innovative two-in-one system that supports the delivery of two different media or real-time interactive experiences simultaneously within the same ride or attraction




Riders will face stormy weather and supernatural mysteries on this Intamin launch coaster




The dynamic media-based attractions specialist will showcase several new ride concepts at IAAPA Expo Europe




Blurring the lines between an experiential art gallery, interactive theme park and detailed film set, Wake the Tiger is a new attraction that just opened its doors in Bristol, UK. We spoke to co-founder Graham MacVoy about the new attraction, dubbed the world's first 'Amazement Park'




Carnival's new sustainability plan will cut its emissions by 500,000 metric tons per year and save US$150m annually in fuel costs




Merlin has announced that three of its 'next generation' Lego Discovery Centres are coming to the US in 2023




Following extensive renovation, the National Air and Space Museum in Washington DC, US, will reopen the west end of its National Mall building later this year.




Ticketing specialists Vennersys recently partnered with Clevedon Pier in Somerset, UK, to implement a new ticketing management system to help modernise the attraction's admission processes and deliver an integrated approach to managing revenue streams.




Fundraising has started for the Natural History Museum's Urban Nature Project, a scheme which will allow the museum to turn its five-acre site into a free-to-visit educational outdoor space




Shark Week is back for 2022 and Planet Attractions has taken a deep dive to find a collection of shark-related content that you can take in during the event




With just a few months to go until the grand opening of the highly-anticipated Ghibli Park in Nagoya, Japan, the attraction has revealed that tickets will be sold via a lottery-based booking system, with attendance to the attraction being limited to create an atmosphere likened to that of the Ghibli adventures themselves.




Coney Island's New York Aquarium is, for the first time since it was devastated by Hurricane Sandy, in full operation, with all public exhibits open to the public.




Six Flags is offering improved access for its guests with physical disabilities with a specialised restraint harness that allows them to experience rides they would otherwise be unable to




Alterface has shared details of three interactive projects opened last month featuring the supplier's interactive technology.




The under-construction SeaWorld Abu Dhabi is currently in the process of installing solar panels on its roof in an attempt to make the new mega attraction as clean as possible for the environment.




FlowRider's FlowSurf technology was inspired by river waves and creates never-ending waves




Royal Caribbean Cruises has filed a request that if approved will see SpaceX's Starlink satellite internet service rolled out across the operator's entire fleet




The Science and Industry Museum has received a generous donation from The Law Family Charitable Foundation for the refurbishment of its Power Hall




SeaWorld has pledged to ensure the long-term health of the world's oceans in accordance with the UN's Sustainability Development Goal 14




The Adler Planetarium in Chicago is one of a number of informal education institutions to receive NASA funding to serve students from communities underrepresented in STEM fields




It might seem like something straight out of Sci-Fi but flying taxis in Dubai came a step closer to reality in the last week following an agreement to introduce the first electric vertical take-off and landing (eVTOL) touristic flights from the Atlantis, The Palm.




Eureka! Science + Discovery - a new STEM attraction coming to Wirral, UK, later this year - has unveiled its first exhibit, a 12-foot tall cat statue.




Site workers will be kept inside a 'closed-loop' system following strict prevention and control measures




It's a busy year for WhiteWater, which has more than 70 waterpark projects across the world opening in 2022. We've rounded these projects up so you can keep track of everything happening this year




The British government is supporting a range of public sector organisations in reducing their dependency on carbon and improving energy efficiency




Orlando's popular Volcano Bay waterpark hit a landmark this week, with Universal celebrating five years since the Florida attraction opened to the public for the first time.




How do you develop a POS system that caters to both digital natives and the generation before them? Convious's Miendu Dang has the answers




A new dark ride concept based on the iconic Fisher Price IP from Mattel has been unveiled, with the new attraction utilising a number of the brand's popular children's toys, which will be blown up into epic proportions for the experience.




The highly-anticipated 'Flying Eyes' dark ride opened at the Sun World Theme Park in late April




The Delaware Museum of Nature and Science is set to reopen on May 23 following an extensive renovation




A new Supreme Committee has been formed to plan and implement the future of the Expo 2020 Dubai district




Former Disney man Michael Jungen has taken up a new position as the president of WhiteWater's Vantage division.




What can the House of Gucci movie teach us about sustainability? WhiteWater's Una de Boer tells all




Visitation and revenue soared for SeaWorld in the first three months of the year, with the most visitors in Q1 since 2013 and record all-time revenue for the period




Leaders in the themed entertainment industry gathered last month for the return of TEA Summit and Thea Awards Gala for the first time in two years. Christine Kerr on behalf of the TEA and Nicole Sangster from Thea Award recipients Simworx both report on the event




Cedar Fair has reported its Q1 earnings for 2022 with announced losses despite net revenues surging after a Covid-hit period in 2021




We've rounded up all the special events you should be attending this month




Cruise operator MSC has announced that starting at the end of May, two of its ships will begin using shore power in an attempt to cut emissions.




Knoebels - the US's largest free admission amusement resort - has partnered with Attractions.io to launch a new guest experience app.




A number of attractions suppliers and manufacturers have been named winners of China's prestigious Golden Crown Awards




The Giant Company, an Ireland-based visitor attractions specialist has launched The Giant, its flagship visitor attraction concept, into the Middle East & North Africa (MENA) region at the Dubai Entertainment, Amusement & Leisure (DEAL) trade show in Dubai.




Marwell Zoo and Attractions.io have teamed up for the development of a brand new app designed to enhance the visitor's digital experience




The companies have entered into a three-year partnership that will see Accesso supply its point of sale solutions across four of Pyek Group's waterparks




Seventeen security guards turned curator to create an exhibit inspired by music, black artists, humour, and social justice, or simply time spent guarding a particular piece




San Diego Zoo has launched one of its most ambitious ever additions, with the brand-new US$69m Wildlife Explorers Basecamp showcasing a number of different ecosystems through a series of immersive experiences




Attractions.io has announced a new partnership with Chester Zoo, with the animal attraction in the UK launching a fully-branded mobile app to enhance the visitor experience.




Lonnie Bunch, 14th Secretary of the Smithsonian Institution, has released a statement on behalf of the organisation, pledging its support to the people of Ukraine and their cultural heritage. In the statement, Bunch revealed that the Smithsonian Cultural Rescue Initiative (SCRI) is in contact with people in the country in order to facilitate the preservation of Ukraine's history.




Disney's Imagination Campus has released a new look at the iconic Space Mountain from a STEM perspective, exploring the science and technology behind the attraction while also looking at the role that energy and acceleration play in the design of rollercoasters.




Disney has shared a sneak peek at Disney's upcoming Guardians of the Galaxy: Cosmic Rewind ride at Epcot, with Liz Diaz, senior ride development engineer for Disney Imagineering unveiling the load station and Starjumpers for the hotly-anticipated attraction.




The Ivankiv Historical and Local History Museum was burned to the ground as Russia continues its aggressive invasion of the country




Gail Evans has been named executive vice president, chief digital and technology officer for Disney Parks, Experiences and Products.




The RAAPA Expo will go ahead as scheduled despite the difficulties being caused for people and businesses in Russia following Vladimir Putin's invasion of Ukraine




The Qiddiya Investment Company is developing Saudi Arabia's first-ever waterpark, with the mammoth investment set to cost a whopping US$750m




One Twitter user has taken lessons learned from Imagineering in a Box - Disney Imagineering's free, online educational curriculum from the Kahn Academy - to recreate the Yeti at Animal Kingdom using just Lego, wool and modelling clay.




A combined US$400m investment, Resorts World Sentosa is launching the first phase of its RWS 2.0 expansion plan, with an all-new Minions land at Universal Studios Singapore and the redevelopment of the rebranded and reimagined Singapore Oceanarium




Creative software and technology company 7thSense has announced the acquisition of design, consulting and production company Bluebox Attractions.




Dutch architecture studio MVRDV has blamed London's Westminster City Council for the disastrous Marble Arch Mound project, revealing that its advice was ignored and design watered down, with the firm adding that "we stand by our initial design".




Forming the first phase of a US$70m 20-year project, a new otter habitat at the Santa Ana Zoo will come complete with underwater viewing area and a state-of-the-art life support system to maintain water quality




Merlin's popular Legoland Discovery Centres have undergone a rebranding and reimagination, with the first Lego Discovery Centre coming to Belgium this summer




With so many big things coming in the year ahead, we've rounded up all the key events taking place this year. Welcome to your attractions calendar for 2022.




WaterSlider VR is the latest offering from BoldMove, with the new product offering an underwater VR experience inside a life raft




Work being carried out by the Louvre and Sotheby's could 'lead to restitutions' as the Parisian institution researches the history of items in its collection acquired between 1933 and 1945




UK-based experiential design company Holovis has signed a joint venture agreement with Shanghai Luoman Lighting Technologies Inc, with the new agreement covering the entirety of China as the two companies work closely to realise the market's fast-growing outdoor experiential projects.




Using breakthrough aquatic life support technology, Monterey Bay Aquarium will soon debut a collection of sea creatures you would normally only be able to see at the very bottom of the ocean




Parks! America Inc has announced a partnership with ticketing and technology solutions provider accesso to provide a more convenient and easy-to-navigate admission, reservation and shopping system to guests at its Wild Animal Safari attractions.




A pair of highly anticipated John Wick and Now You See Me attractions are making their way to MOTIONGATE at Dubai Parks and Resorts. Planet Attractions spoke to FORREC's Eric O'Rourke about the record-breaking new additions




Lagotronics Projects will develop several media-based attractions, including a VR coaster and a dark ride for the upcoming Pradera Islands theme park




Convious has named Andy Povey as its new managing director for the UK and Ireland, with Povey set to lead the company's ambitious growth plan for the region




What does the future look like for immersive experiences when it comes to location-based entertainment? Michael Mascioni has the answers




We're not far off Mark Zuckerberg's big reveal of the metaverse and what that means for the future, but when it comes to attractions, there are some companies already well ahead of the curve. Andrew Jacobs, accesso's chief commercial officer, explains what it means for operators to be in a mobile-first world.




NASA has selected a group of projects from across the US to receive a share of US$520,000 in funding as Education Community Anchors




The water ride manufacturer will offer new sustainable services and products as part of its commitment to decarbonise the attractions industry




Tis the season to be jolly AND to give gifts, so why not give a special gift to a special someone from your favourite attraction? We took a look at some of our favourite stocking fillers from the world's biggest attractions




Ticketing specialist Gateway has announced the promotion of Chase Mory to its new director of operations.




A new virtual reality platform from VRsenal can double efficiency, throughput and ROI in footprint and price compared to the company's previous single-player model




When it comes to global trends this is THE next big thing and there's a good chance you don't quite know what it means yet. Welcome to the metaverse and here's exactly why you need to get in on the ground floor.




Arizona's Phoenix Zoo has gone live with Galaxy Connect from Gateway Ticketing Systems, streamlining the attraction's ability to sell admission tickets on third-party distributor websites.




The Disneyland Resort in California has announced some adjustments to its theme park ticket pricing, with the attraction moving from a five-tier demand pricing structure for one-day tickets to a six-tier system.




It's back! Rounding up all the biggest news from fans and influencers, here is your latest edition of From the Community from Planet Attractions




High-performance media specialist 7thSense has appointed Erik Iversen as senior product manager for pixel processing products.




Oslo's Munch Museum is opening to the public for the first time this week, offering a twist to the usual museum experience.




Disney has debuted it's brand new Disney Genie app at Walt Disney World, with the service coming soon to Disneyland as well.




Foul play is thought to be the reason that hundreds of drones crashed to the ground during a special performance earlier this month.




The first ship from Virgin Voyages fleet of cruise ships has completed its journey from PortMiami to Nassau and Bimini in the Bahamas




A panel of industry legends will share their stories about the creation of Universal's ever-popular Amazing Adventures of Spider-Man dark ride at this year's IAAPA Expo in Orlando




Once open, the museum aims to champion children's creativity and encourage visitors to develop their skills through performance, play and design




The Pandora Papers have revealed The Met as one of several major institutions to have displayed looted items linked to indicted art dealer Douglas Latchford




IAAPA's international trade show is back with IAAPA Expo Europe emanating from Barcelona, Spain. Here's everything you need to know about the event




7thSense will be exhibiting at IAAPA Expo Europe as part of the Experience UK Pavilion




Attractions.io has developed a direct-to-table in-app food ordering system for those who want to maintain social distancing




Smash & Reload is a family-friendly attraction that combines competitive gameplay with a fun and interactive IP




Bob Chapek believes Disney's parks division has emerged stronger than when the company entered the global pandemic




The experience follows a pod of endangered orcas struggling for survival in the Pacific Ocean




The upgraded Galaxy is an integrated solution combining ticketing, admission control, resource management




Covid PCR testing should be abandoned for most holidaymakers, says travel organisation Abta




Battle Arena is a new interactive ride concept from Lagotronics Projects that pits riders against each other as they battle to score points




Cruise operator Carnival recently made headlines around the world with the debut of the first rollercoaster to operate at sea. Maurer Rides' Marco Hartwig explains how this all came about




Park Beyond's 'impossification' system promises to let your imagination run wild with a new theme park simulator unlike any we've ever seen on modern systems




Everything is about to get bigger (and smaller) as Disney continues to take the world by storm with its latest animatronic projects




The ice rink was cancelled last year due to the ongoing pandemic




China has welcomed a flying theatre to its Changbaishan Biosphere Reserve with Brogent Technologies supplying the landmark new attraction




The four-day event will feature educational presentations, success stories, breakout sessions and networking opportunities




The poster features several Star Wars figures, which, according to Disney, are meant to represent the guests and the choose-your-own-adventure-style experience they'll undertake at the hotel




Hailed as one of the world's best dark ride attractions, Universal's Spider-Man dark ride will be celebrated at this year's IAAPA Expo in Orlando with the return of the popular Legends Panel event




The World Heritage Committee has inscribed 13 new sites in Europe, Asia and the Middle East to Unesco's World Heritage List




Disney has released a new docuseries exploring how it managed to bring some of its most popular attractions to life




Unesco has deleted Liverpool from its World Heritage List after a committee determined new developments were damaging the city's global heritage




The Smithsonian has received the largest donation in its history with Amazon founder Jeff Bezos donating US$200m for the development of two key projects for the institution




We spoke to Triotech's Ernest Yale and Nol van Genuchten about Knott's Berry Farm's iconic Bear-y Tales dark ride, which has been reimagined for a brand new audience more than three decades later




The Colosseum's hypogeum has undergone a major restoration allowing visitors to explore the historic passageways for the first time




The long-awaited Shanghai Astronomy Museum is set to open its doors to the public on July 18




The Mobile Food Ordering system saves guests time and reduces the risk of COVID transmission




The Museum of the Home has been refused permission to remove a statue of Robert Geffrye despite public calls to ditch the controversial work




Three British art galleries will present a series of exhibitions and collaborations looking back at the past year to explore the effects of the Covid-19 pandemic




He's fast, he's blue and he might just be coming to an attraction near you. Here are Sega's attractions plans for Sonic the Hedgehog in 2022 and beyond




Targeting students in Chicago's underserved neighbourhoods, photojournalist Tonika Johnson and architect Taylor State have discussed creativity and collaboration as part of MSI's Black Creativity programme


































© Kazoo 5 Limited 2023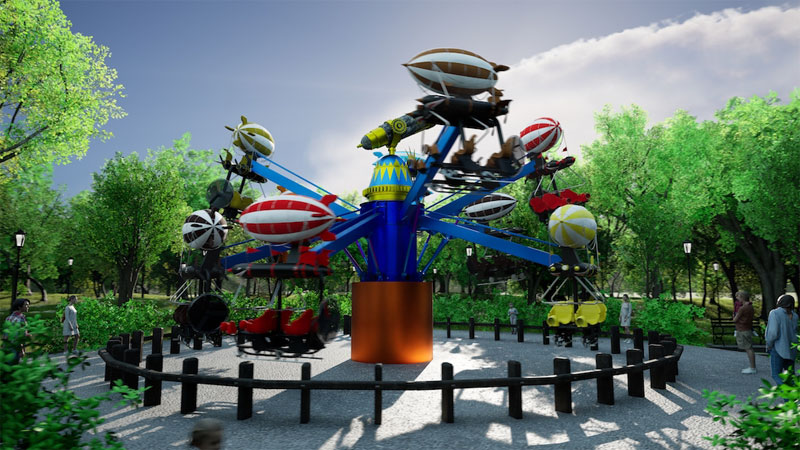 Italian rollercoaster manufacturer Zamperla has debuted two new attractions at this year's IAAPA Expo Europe, which is currently underway at the Messe Wien Exhibition & Congress Center in Vienna, Austria.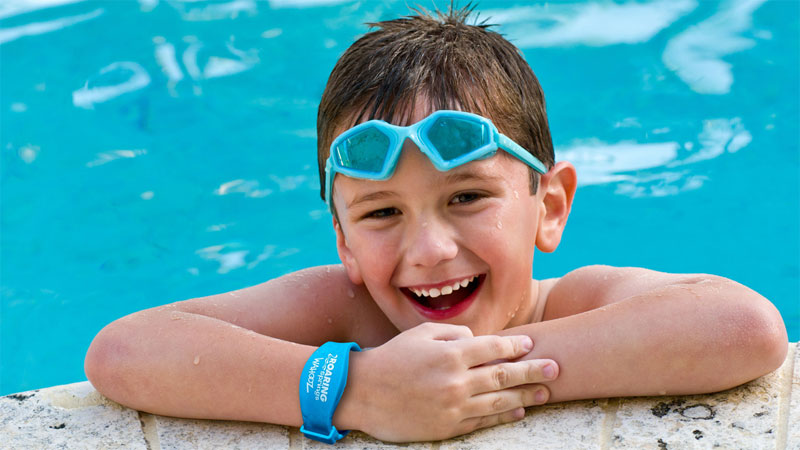 There's a transformative shift happening when it comes to use of technology in attractions management. Anthony Palermo, co-founder of Connect&GO, spoke to Tom Anstey...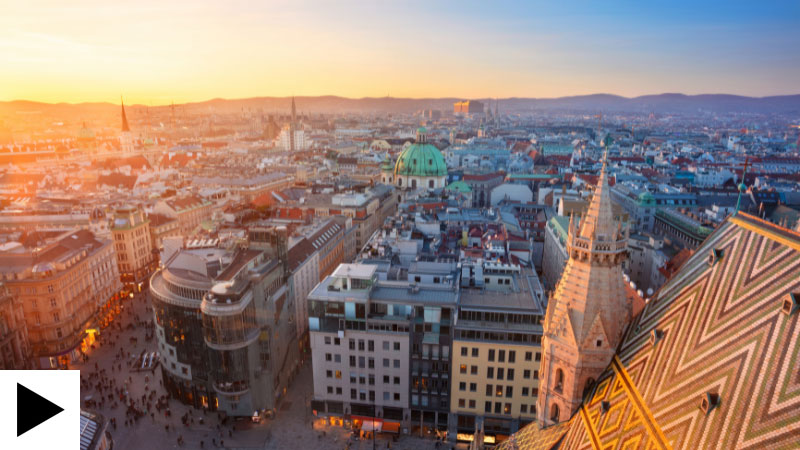 IAAPA is gearing up for its largest EMEA event ever, with the 2023 edition of IAAPA Expo Europe taking place in Vienna between September 25 - 28. Here's everything you need to know about the event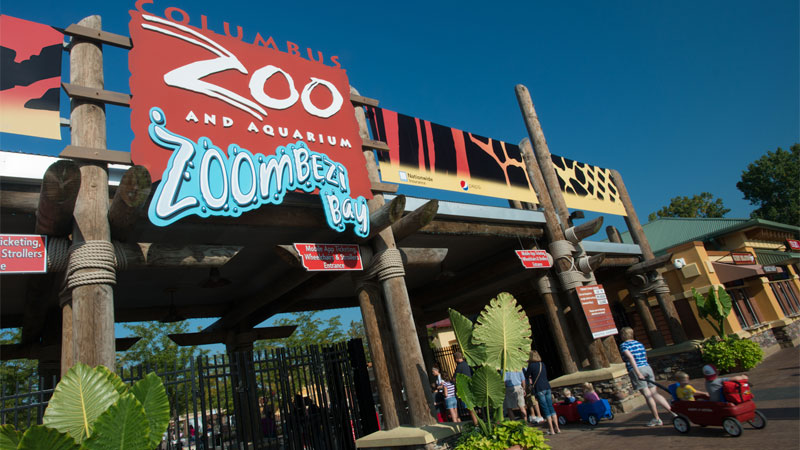 Three former Columbus Zoo and Aquarium executives engaged in a pattern of corrupt activity that cost the facility more than $2.2 million, according to an indictment.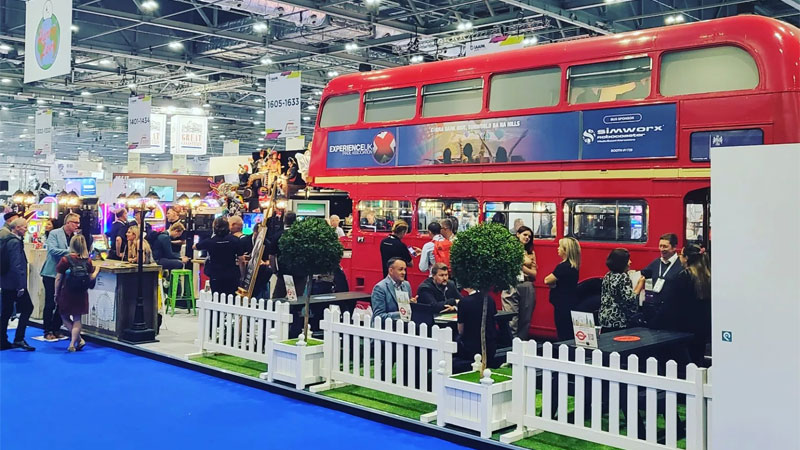 Experience UK's UK Pavilion will return at this year's IAAPA Expo Europe, with the booth offering an 'experiential showcase of British ingenuity' to all attendees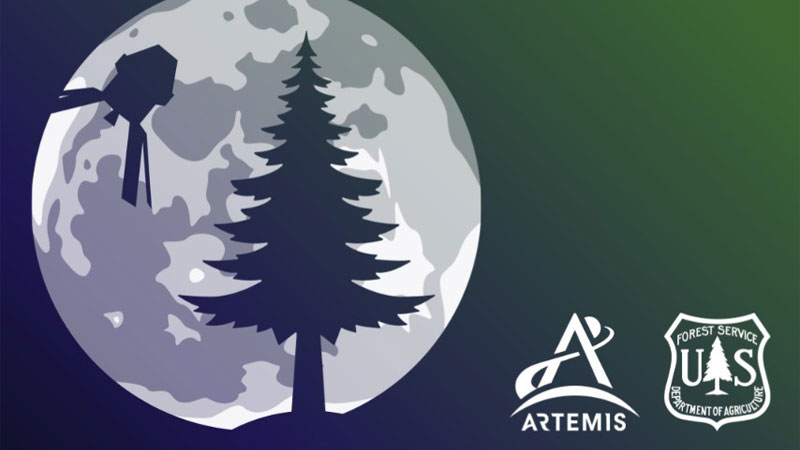 NASA and the USDA Forest Service are offering public facing STEM operations in the US the chance to plan a 'living piece of spaceflight history' with seedlings literally flown to the moon and back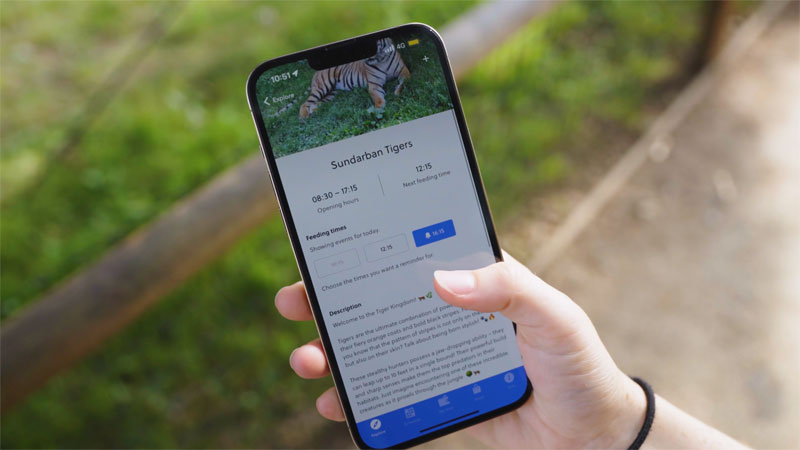 Attractions.io will showcase its guest experience platform at this year's IAAPA Expo Europe, with representatives on hand to guide visitors through the platform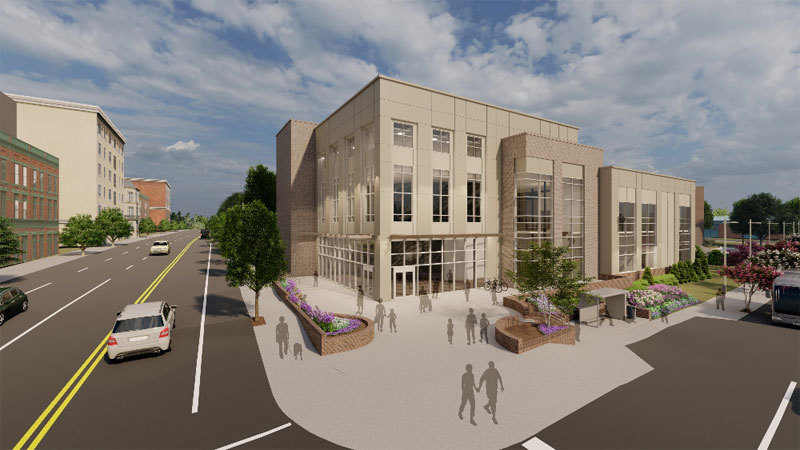 A US$14.5m project, including a new planetarium, has been approved for the town of Spartanburg in South Carolina, US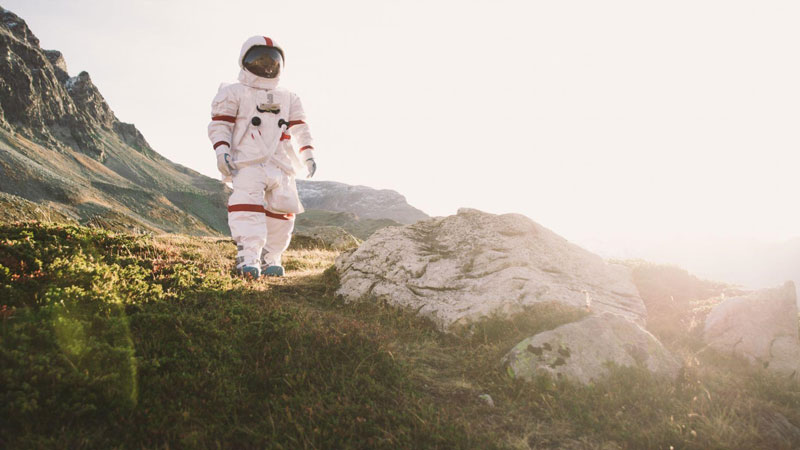 Ticketing specialist Convious will host several education sessions on revenue, visitor experience and operations at this year's IAAPA Expo Europe in Vienna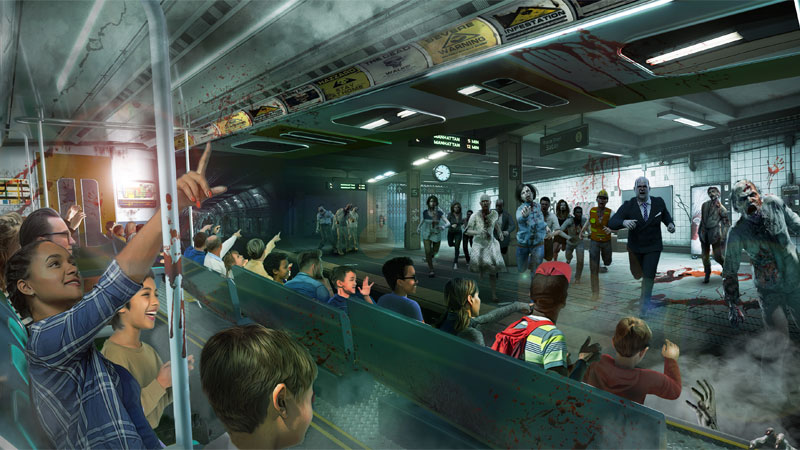 At this year's IAAPA Expo Europe, Simworx will showcase a new turnkey ride concept, alongside its expansive portfolio of dynamic media-based attractions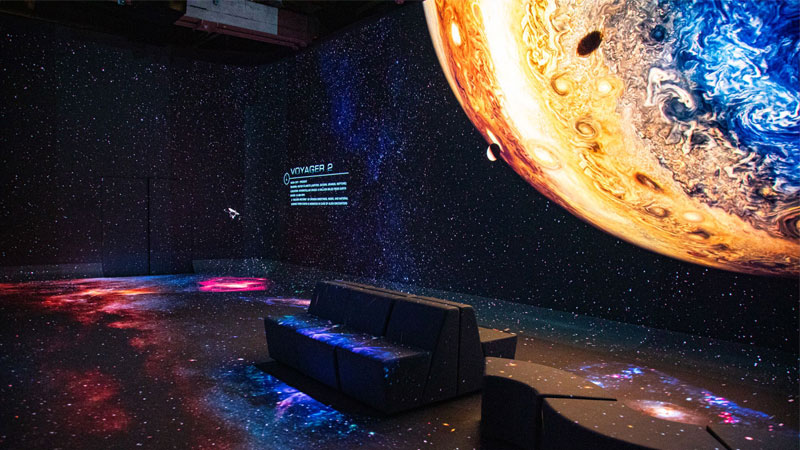 AV specialist Christie has partnered with Illuminarium Experiences and Secret Location to supply projectors and maintenance support to a new immersive attraction in Toronto, Canada.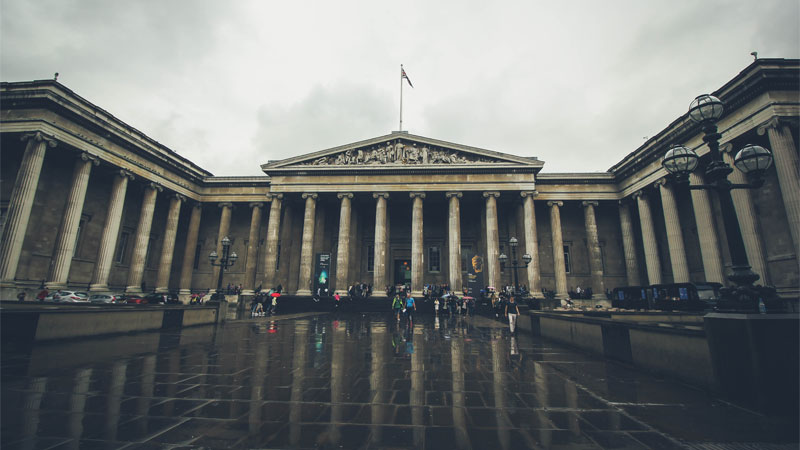 The Museums Association has said 'categorically' that theft from collections is 'incredibly rare, after more than 1,500 priceless artefacts were found to have been stolen from the British Museum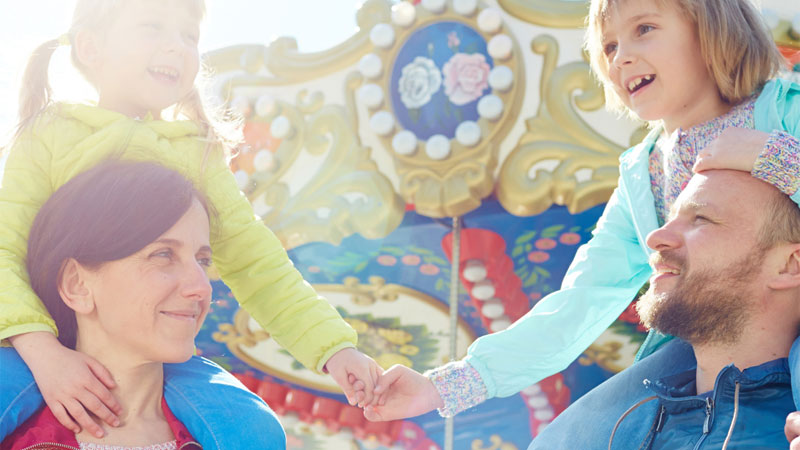 Convious's eCommerce ticketing platform has reached new standards in data security and privacy after achieving Service Organisation Control 2 (SOC 2) Type 1 IT security compliance.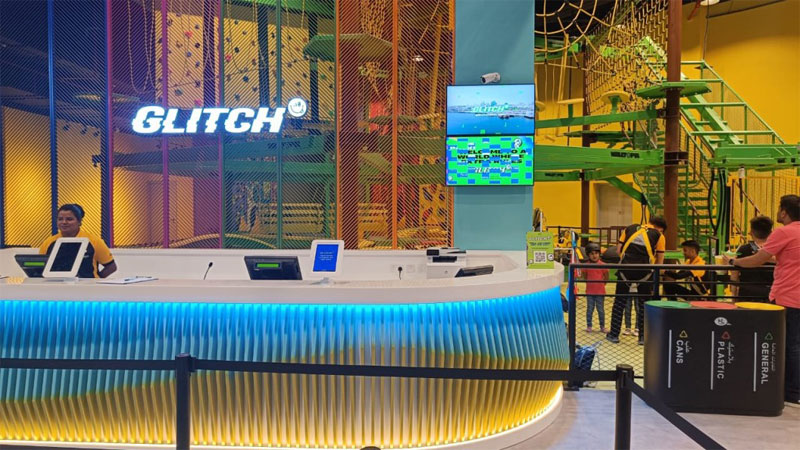 Integrated digital solutions provider, Semnox Solutions has announced a new partnership with Glitch, a family entertainment centre (FEC) in Dubai.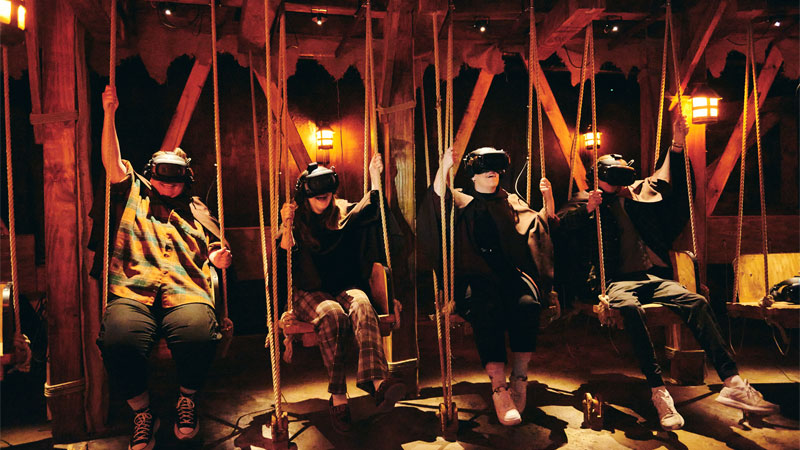 The Gunpowder Plot is a multilayered immersive experience set at the Tower of London. Planet Attractions spoke to the team behind the development to see exactly how it came to life...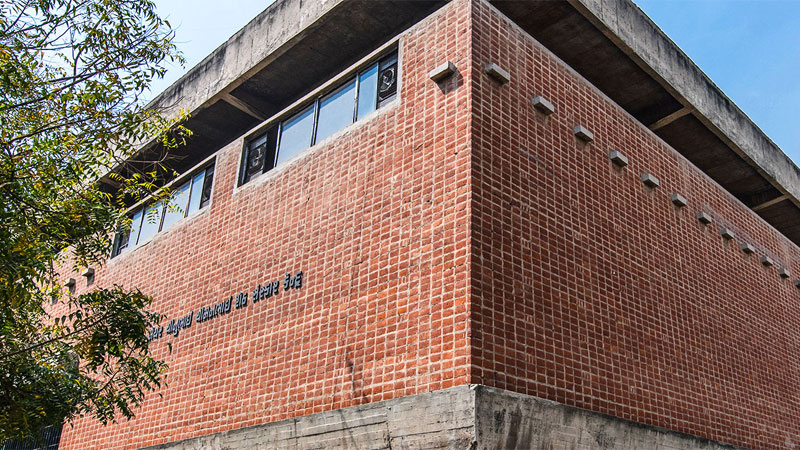 The Ahmedabad Municipal Corporation (AMC) has announced plans to transform the Sanskar Kendra museum in India's Gujarat region into a World Heritage City museum.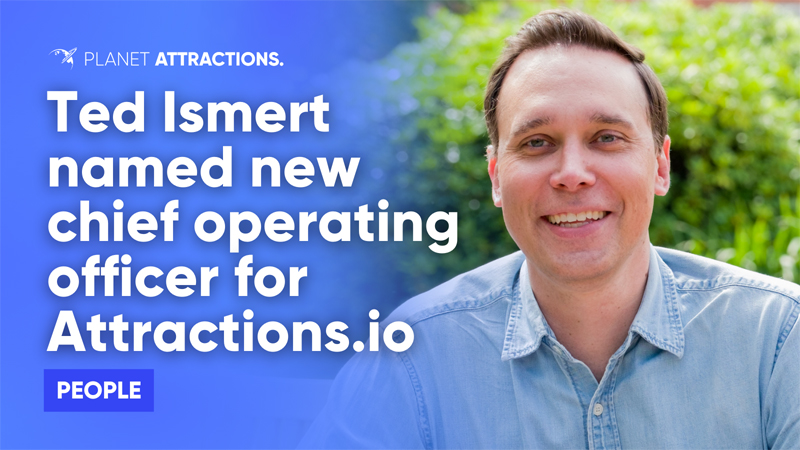 As the company continues its rapid expansion in 2023, guest experience platform Attractions.io has named Ted Ismert as its new chief operating officer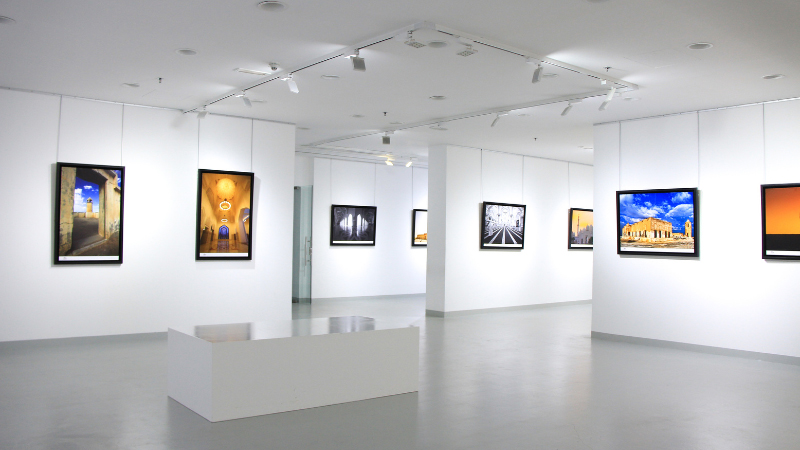 Art dealers across the European Union EU) are lobbying their governments to take advantage of a new EU law to reduce value-added tax (VAT) rates on art sales.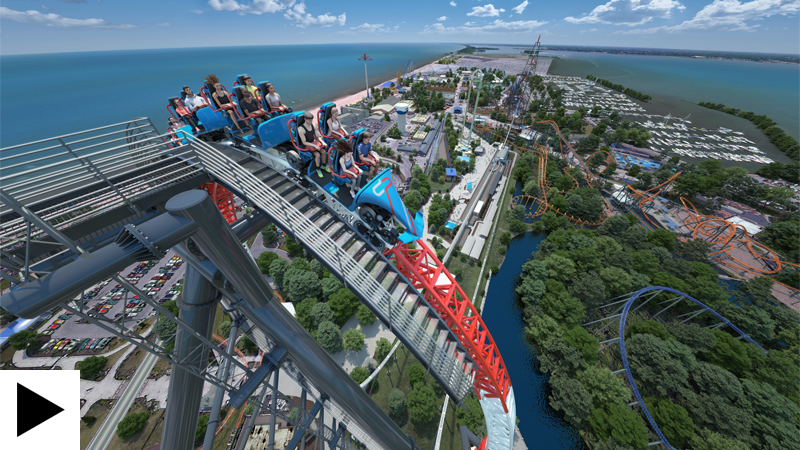 Cedar Point has announced a sequel to Top Thrill Dragster, with Zamperla behind the reimagined Top Thrill 2, which will break the record for the world's tallest and fastest triple-launch strata coaster when it opens in 2024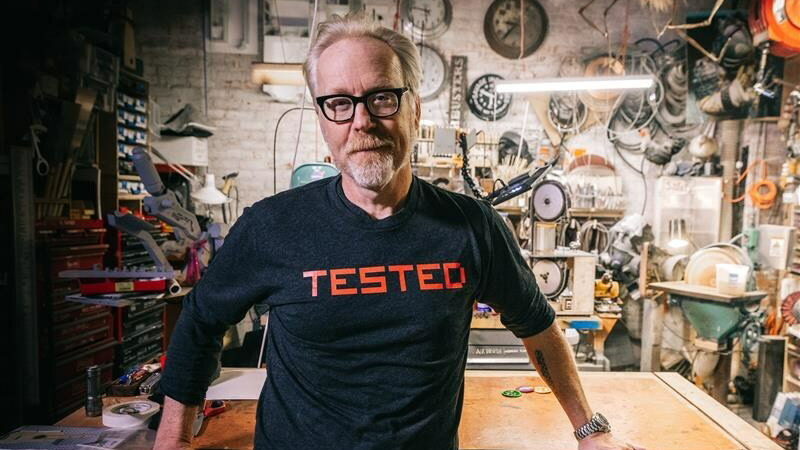 Adam Savage, the original co-host of Discovery Channel's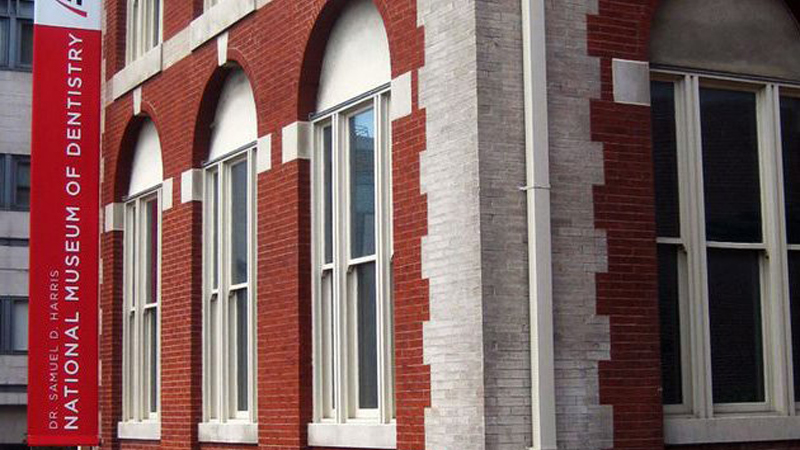 The Dr Samuel D. Harris National Museum of Dentistry (NMD) in Baltimore, US, has been awarded a US$1.28m (€1.2m, £1m) grant from the Science Education Partnership Award to transform how young people are taught about oral health.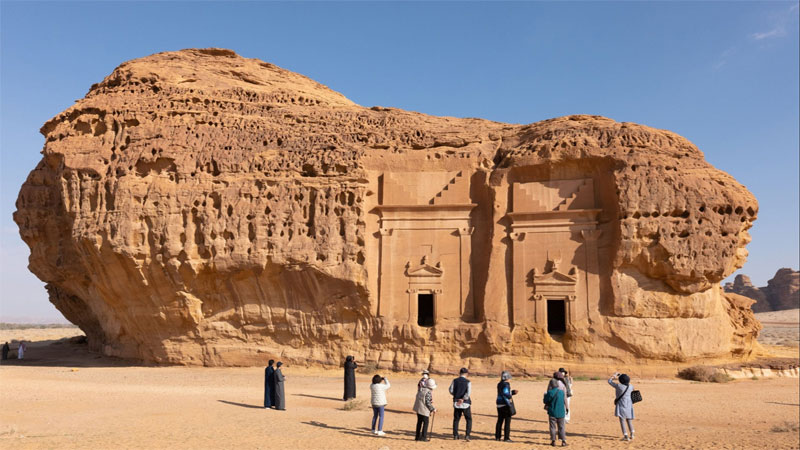 The Public Investment Fund of Saudi Arabia has announced the launch of Asfar - a new company designed to support the growth of the kingdom's tourism sector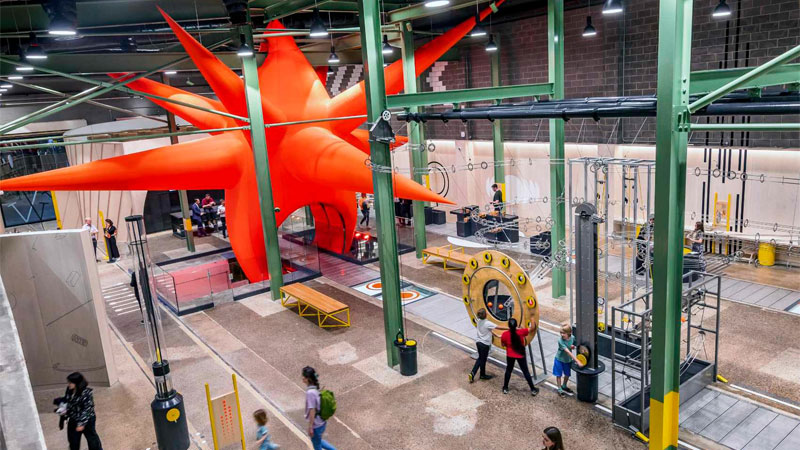 The National Railway Museum in Yorkshire, UK, has opened its largest new gallery in more than a decade, with the launch of the £6m 'Wonderlab: The Bramall Gallery'.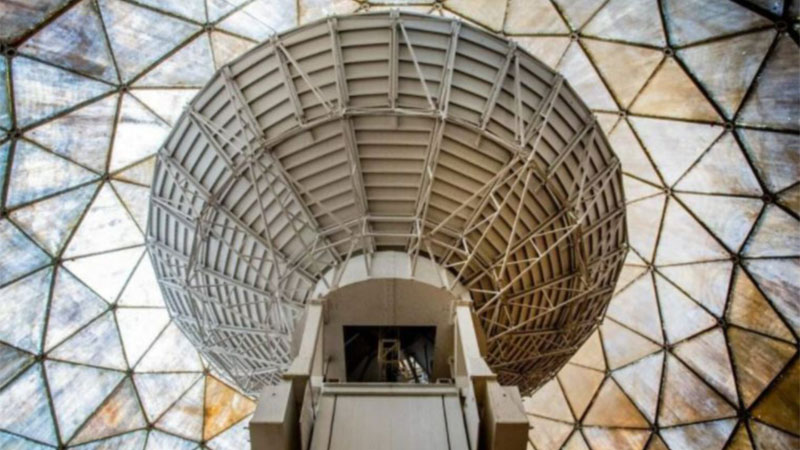 Plans to create a new space and aviation museum in Kinross, Scotland, have taken a major step forward after the UK government approved £1.6m (US$2m, €1.9m) in funding for the project.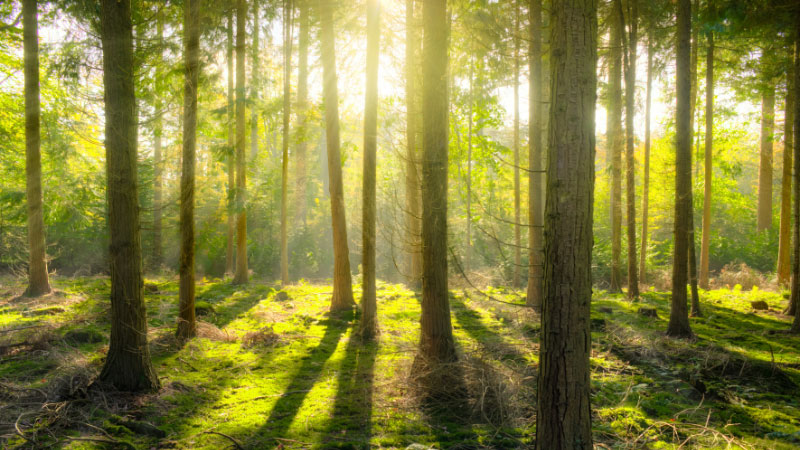 The Smithsonian Tropical Research Institute (STRI) has received a US$12m (€11m, £10m) grant from the Bezos Earth Fund to support a major forest carbon project.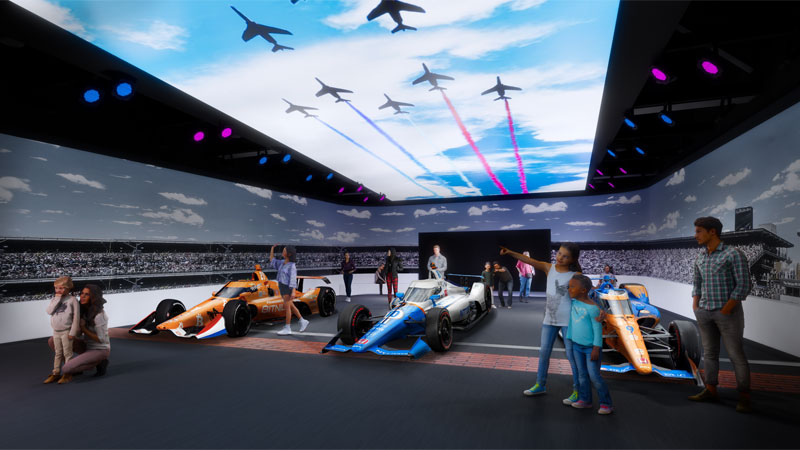 The Indianapolis Motor Speedway Museum has announced the public phase of a US$89m capital campaign to fund a complete transformation of the museum, its first significant renovation in nearly 40 years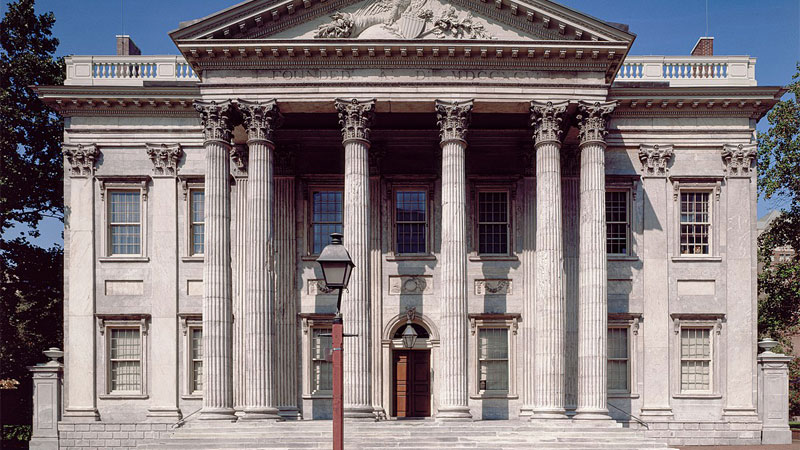 The First Bank of the United States in Philadelphia has been granted US$22m in federal funding to turn the historic building into an interactive museum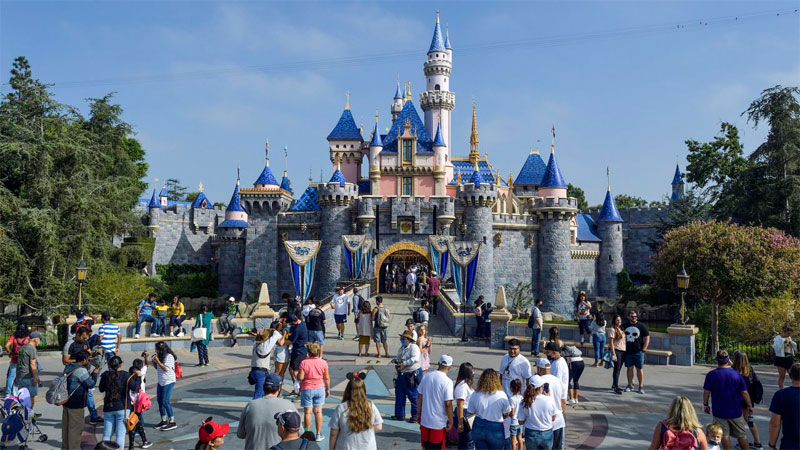 A former Disney Imagineer has said the operator's theme parks are more stressful and less fun for families.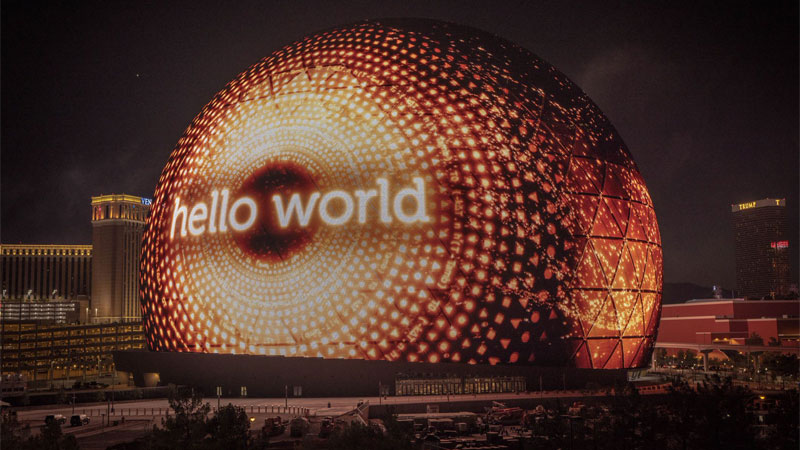 The Sphere, MSG's new entertainment arena in Las Vegas, US, was lit up for the first time this month as part of a pre-launch ahead of its official debut in September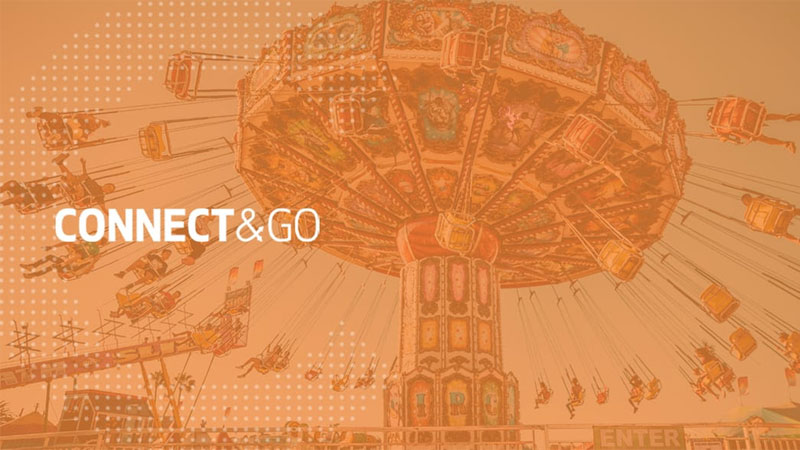 Connect&GO has announced two new partnerships in France that will see the attractions technology specialists integrate its Konnect all-in-one platform with leading French ticket providers Ticketmaster France and France Billet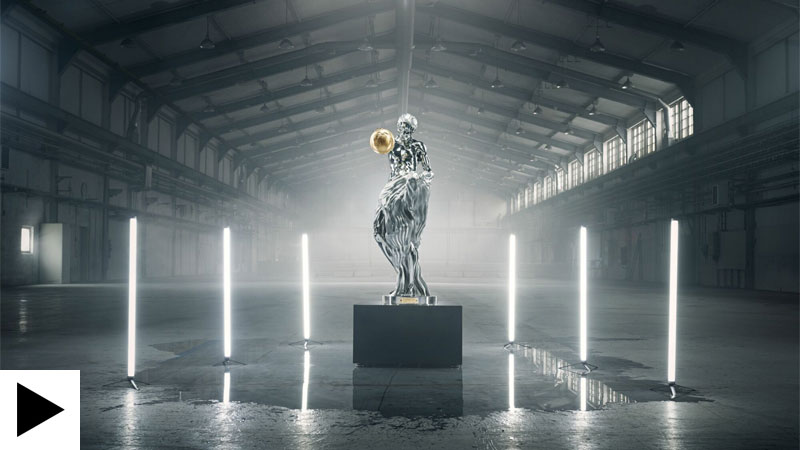 Engineering company Sanvik has used artificial intelligence to design a statue that draws on the styles of famous artists spanning three continents and 500 years, with the resulting work on display in Sweden's Tekniska Museet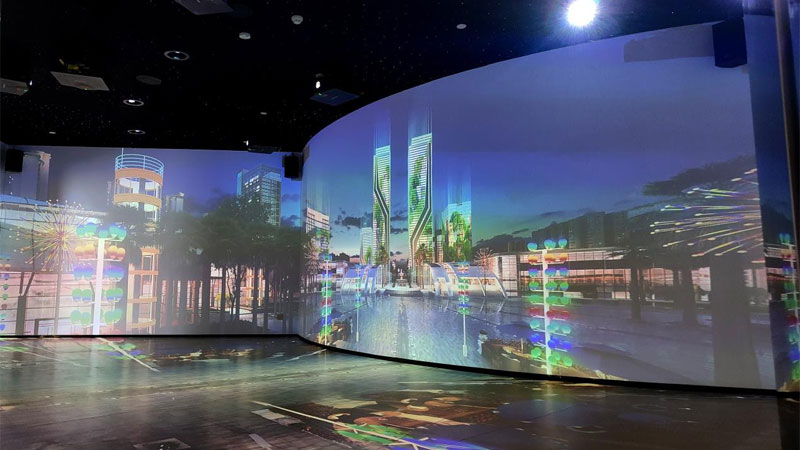 More than 80 projectors from Christie's Inspire Series have been selected by visitor attractions in China's southern Guangdong province as their preferred projection system.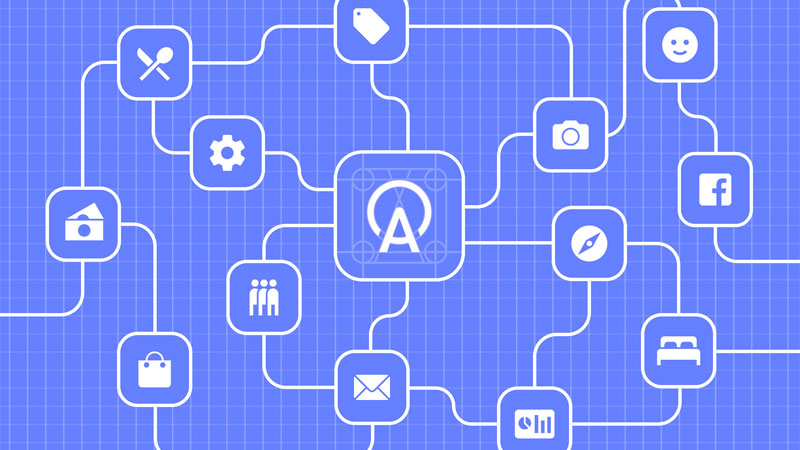 Attractions.io is seeking to partner with new vendors on its guest experience platform, introducing new technologies to further enhance its overall offering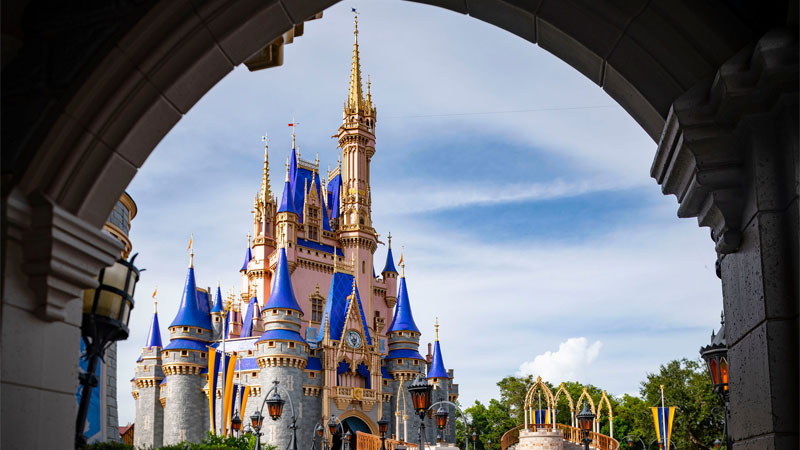 The Disney World resort in Orlando, Florida, US, has updated its Genie + ride reservation system so that guests can choose to use it on a single-park basis.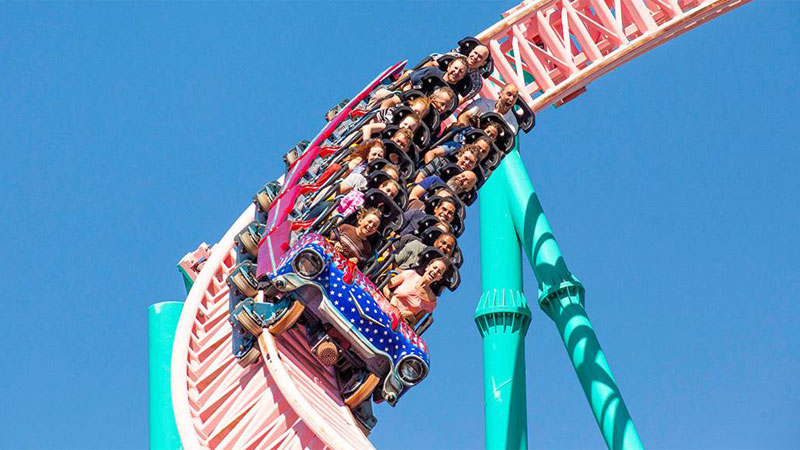 Park officials at California's Knott's Berry Farm hope to reopen its Xcelerator rollercoaster this summer.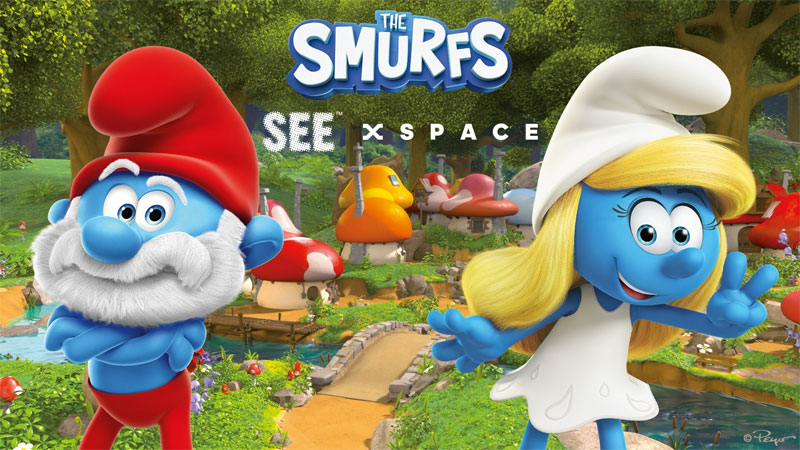 The Smurfs are making their way to the US in the form of an immersive touring location-based experience set to make its debut in 2024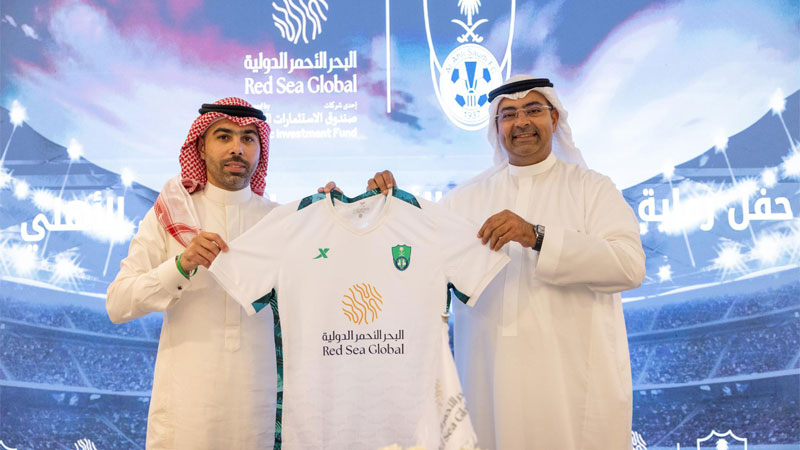 The PIF-owned Red Sea Global has been announced as the sponsor of the Al-Ahli Football Club, also owned by PIF, in Saudi Arabia's Saudi Pro League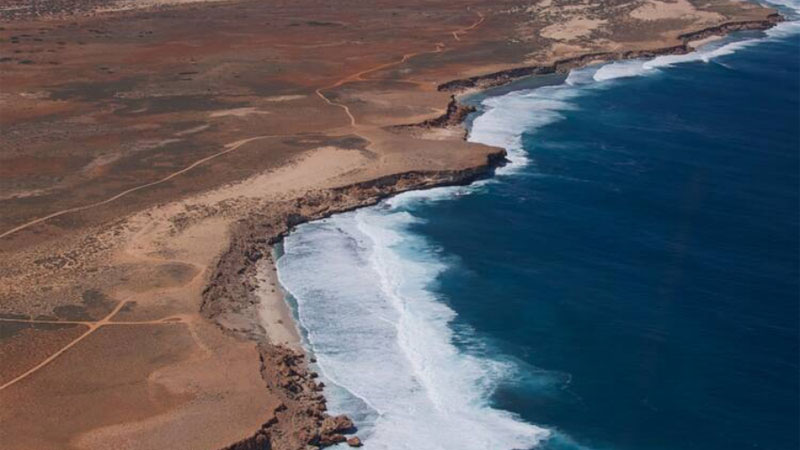 On 18 May 2023, experts in resilience-based management and local teams from Unesco marine World Heritage sites met online to share best practices and first-hand insights on designing and implementing resilience strategies that take a holistic approach in addressing the impacts of climate change and help communities to adapt to the inevitable change.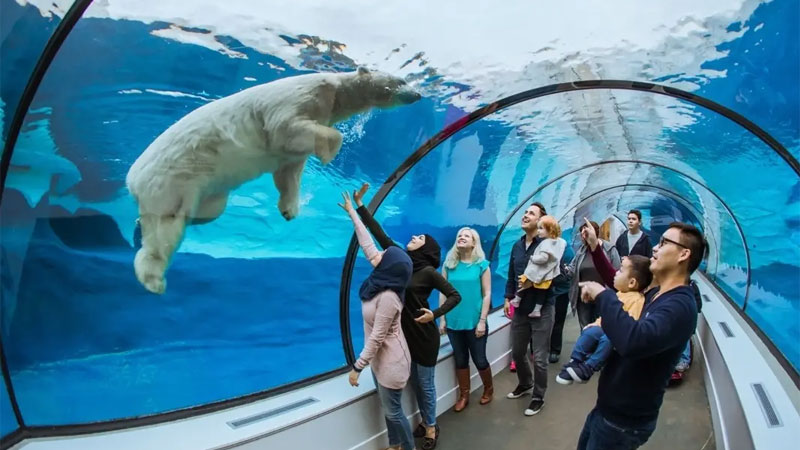 Detroit Zoo has a "unique opportunity" to act as a leader in STEM education for diverse audiences, says the zoo's CEO, Hayley Murphy.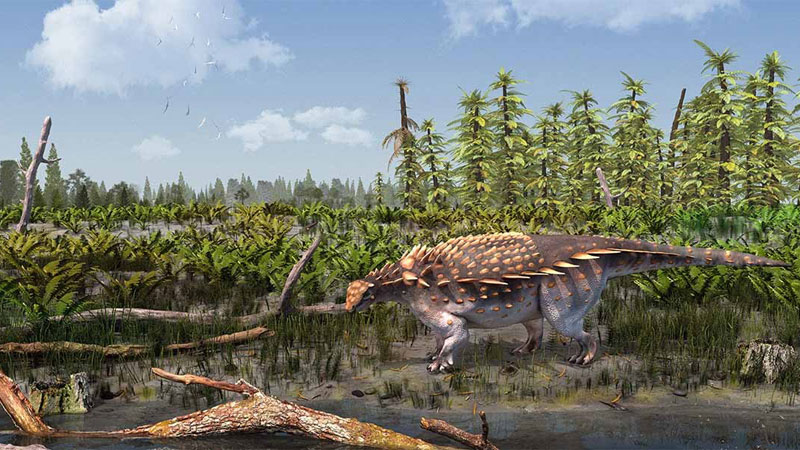 A new species of ankylosaur discovered on the Isle of Wight in the UK has been named after the London Natural History Museum's Paul Barrett.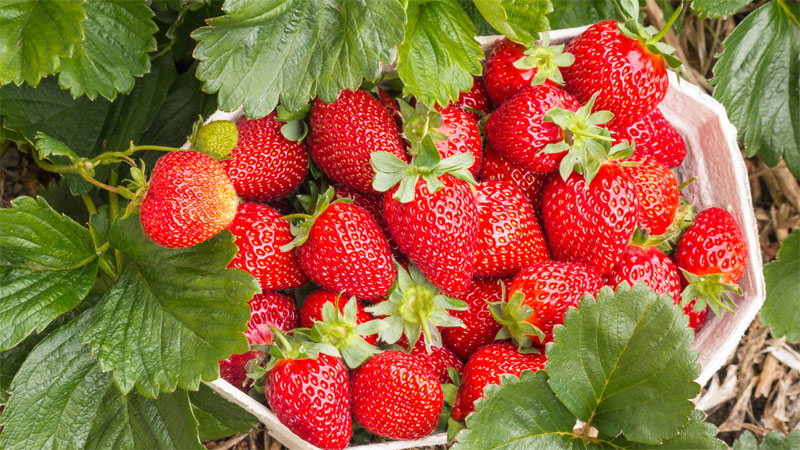 Concerns have been raised after local government passed a bill allowing intensive irrigated strawberry farming on a World Heritage-protected wetland in Spain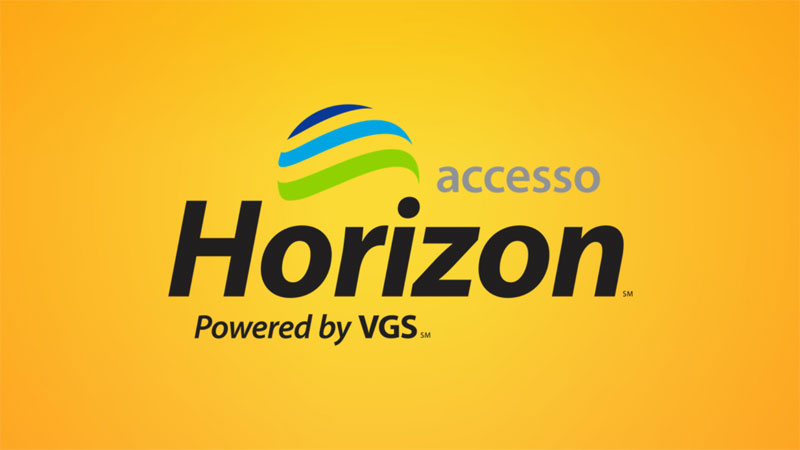 accesso has announced the acquisition of leading ticketing and visitor management system provider VGS, with the award-winning SnApp platform to be rebranded accesso Horizon


The US and Canadian Coastguards are helming a major rescue mission to recover a missing tourist submarine that disappeared in the Atlantic Ocean less than two hours into an expedition to see the wreckage of the Titanic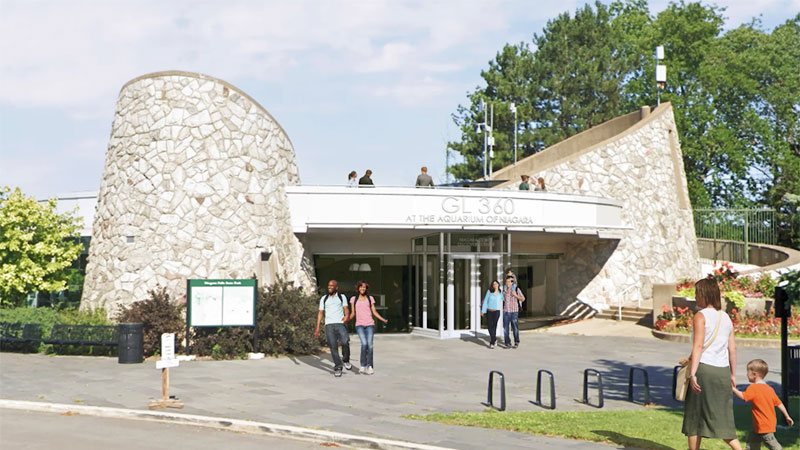 The Aquarium of Niagara in New York, US, has appointed the Turner Construction Company to lead the development of its upcoming Great Lakes 360 experience.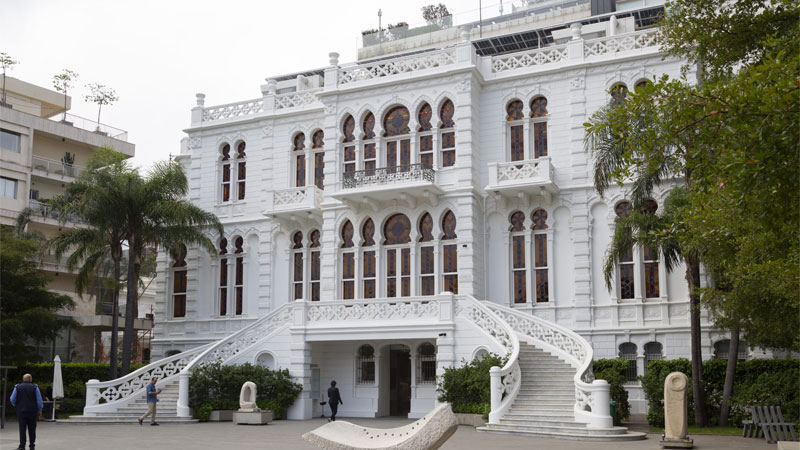 The Sursock Museum in Beirut, Lebanon, has reopened to the public, almost three years after it was destroyed in a deadly explosion that claimed the lives of more than 200 people.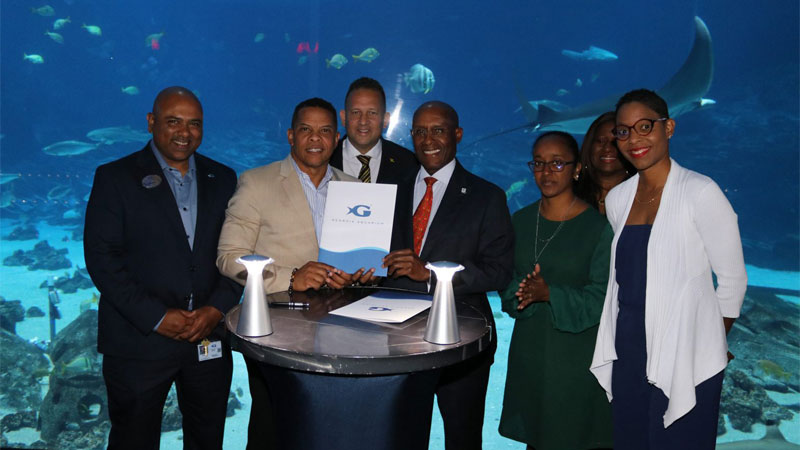 The Jamaican government has signed a Memorandum of Understanding (MoU) with Georgia Aquarium in the US, that will see the two parties work together on a number of projects, including the establishment of several marine life sanctuaries in the country.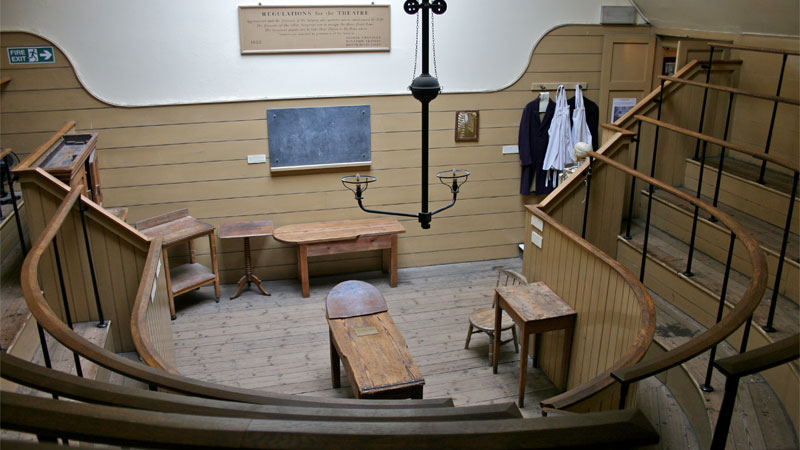 Vennersys has announced a partnership with the Old Operating Theatre Museum and Herb Garret, which will see the online ticketing and integrated POS provider install its VenposCloud attraction management software at the heritage attraction.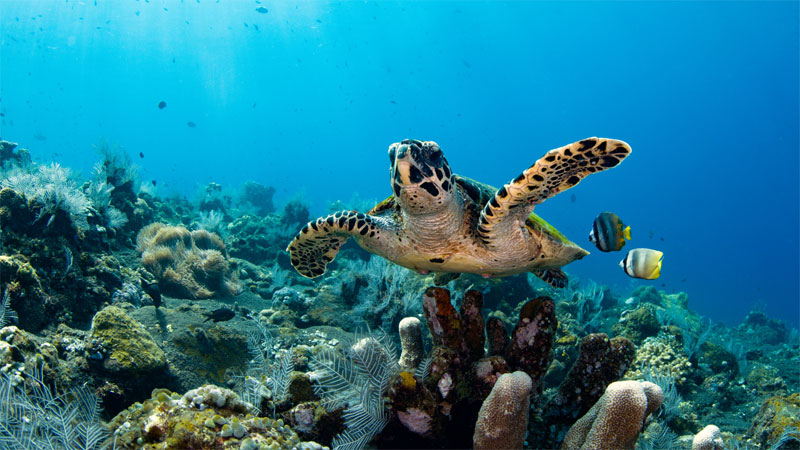 Australia's government is providing greater protection to the Great Barrier Reef, announcing a AU$160m package to phase out commercial gill net fishing by 2027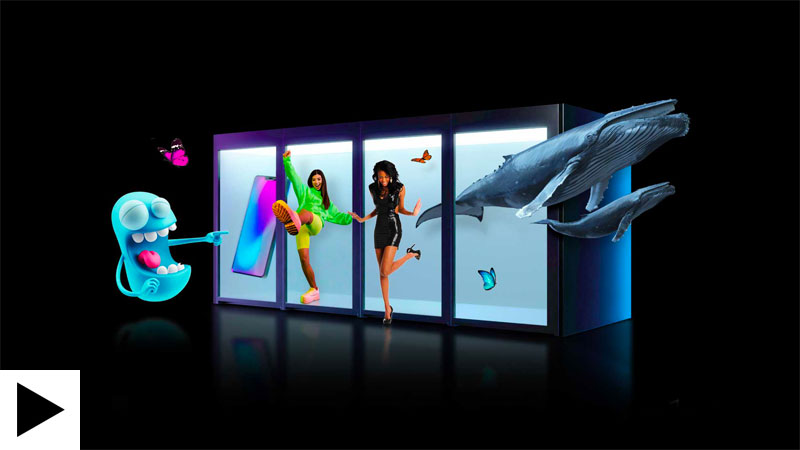 Miirage is a new modular holographic system bringing the virtual world to life without any additional need for mobile devices, screens or wearables. The creators behind the technology speak to Planet Attractions about the new product and exactly what it can do...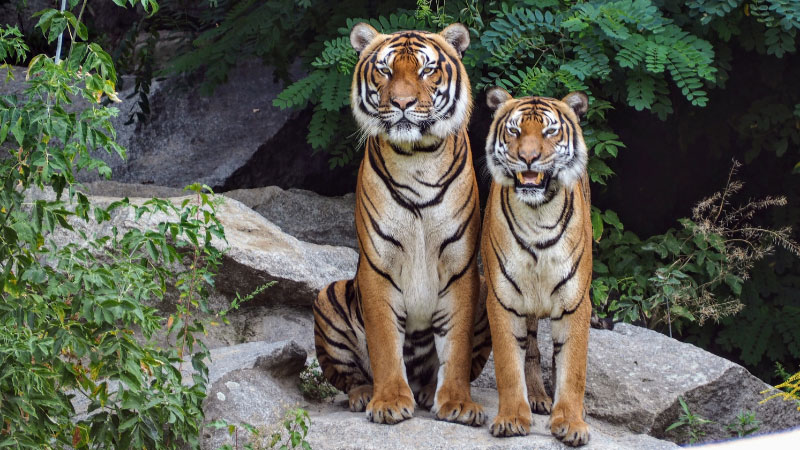 A brand new big cat habitat has opened at Blackpool Zoo in Lancashire, UK.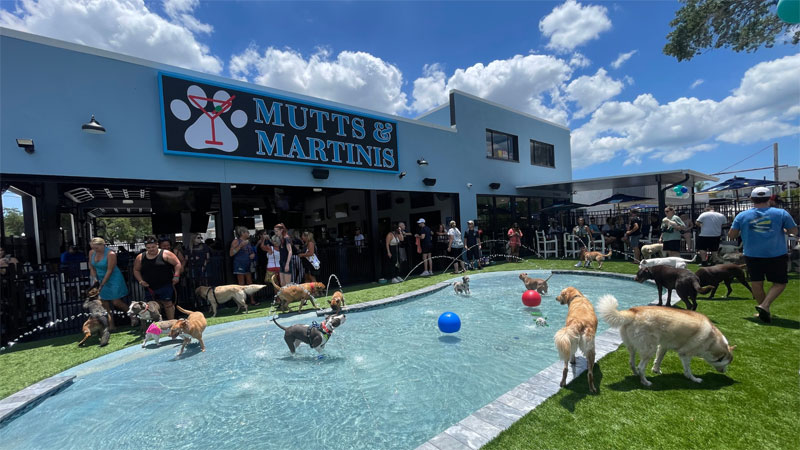 A waterpark with dogs complete with a bar for its human owners has opened in St Petersburg, Florida, US.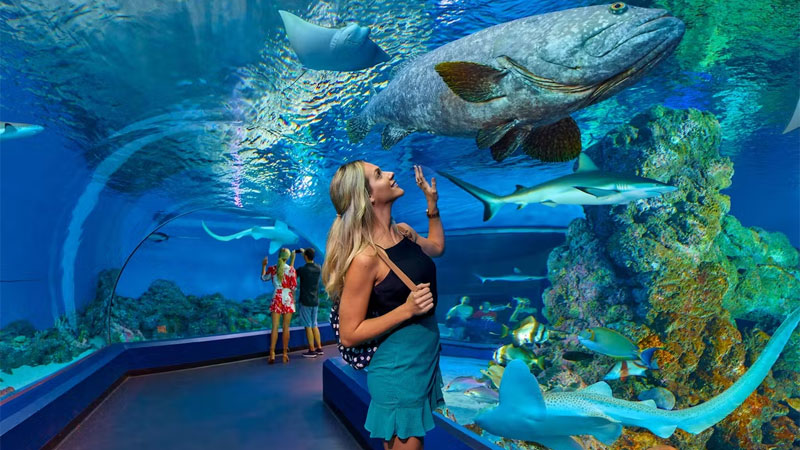 Cairns Aquarium is on the hunt for a new investor, with Colliers appointed to seek expressions of interest for the popular Queensland attraction


The Royal Commission for the ancient Saudi Arabian city of AlUla has approved plans for a new eco-luxury destination with its own museum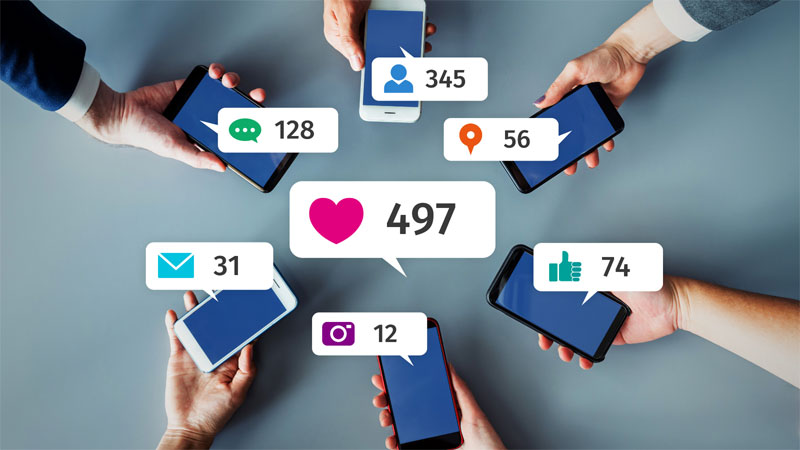 How can you leverage user-generated content and photo purchases to drive revenue and simultaneously promote your attraction? Attractions.io's Peter O'Dare has the answers...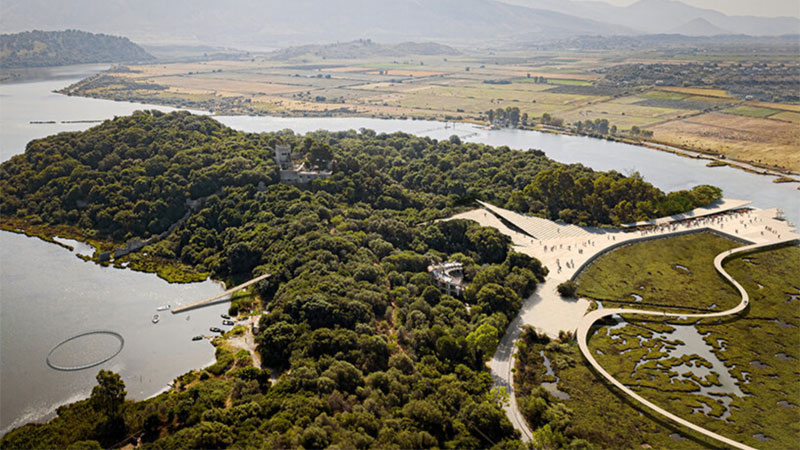 Japanese architecture firm Kengo Kuma & Associates has won an international design competition to design a new visitor centre at Butrint National Park in Albania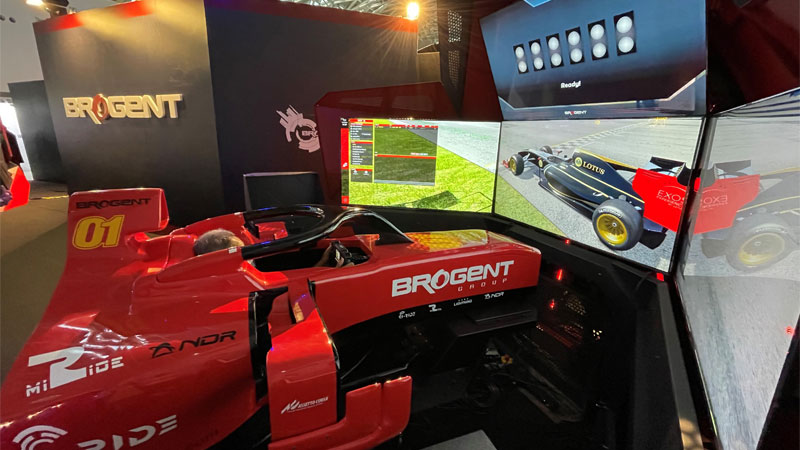 Brogent Technologies will soon introduce a new virtual racing experience in Qatar, with the attraction part of the country's largest indoor theme park - Doha Quest.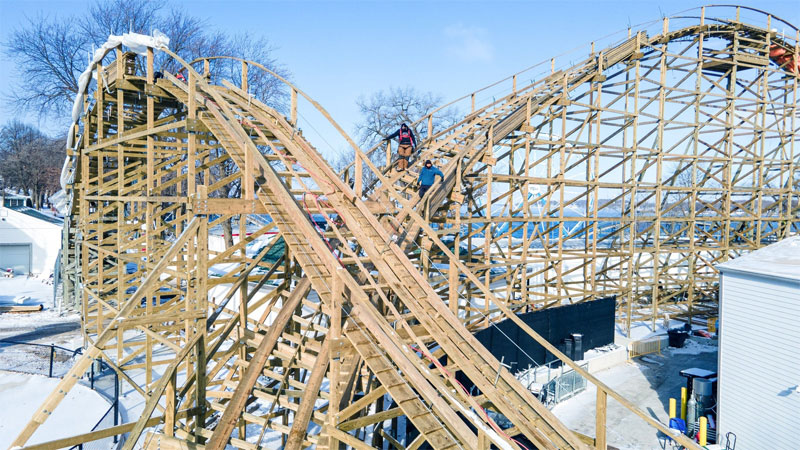 The Legend, one of the US' oldest wooden rollercoasters, is set to reopen at Arnolds Park in Iowa, US, this summer after a 10-year renovation process.


Universal Studios Japan has announced the closure of The Amazing Adventures of Spider-Man: The Ride, with the attraction to cease operations permanently in early 2024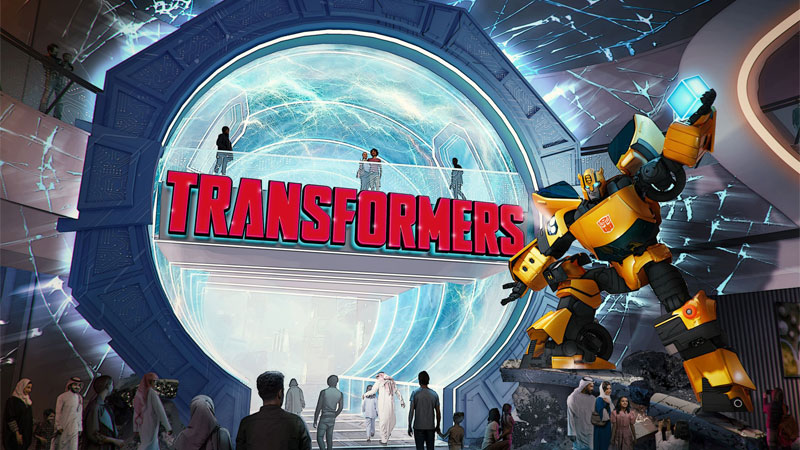 A major Transformers attraction is planned for Seven's upcoming entertainment destination in Riyadh, with plans for two further attractions in the kingdom as Saudi Arabia's PIF continues to expand its entertainment offerings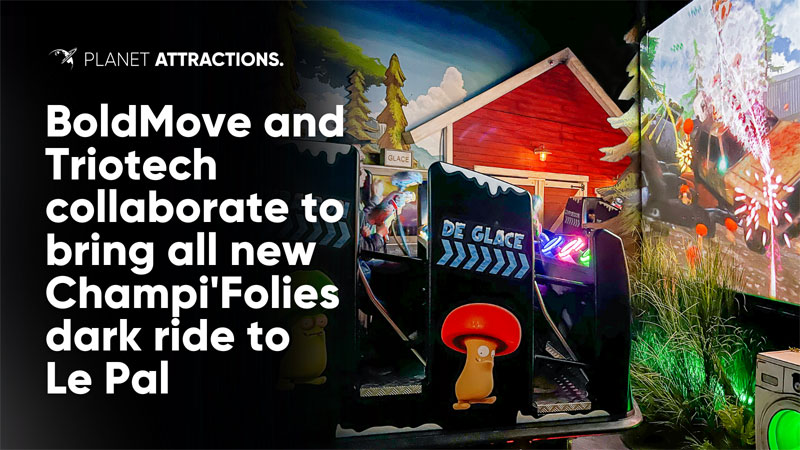 Le Pal has welcomed a brand new dark ride experience, with BoldMove Nation and Triotech joining forces to bring Champi'Folies to life at the French theme park and animal attraction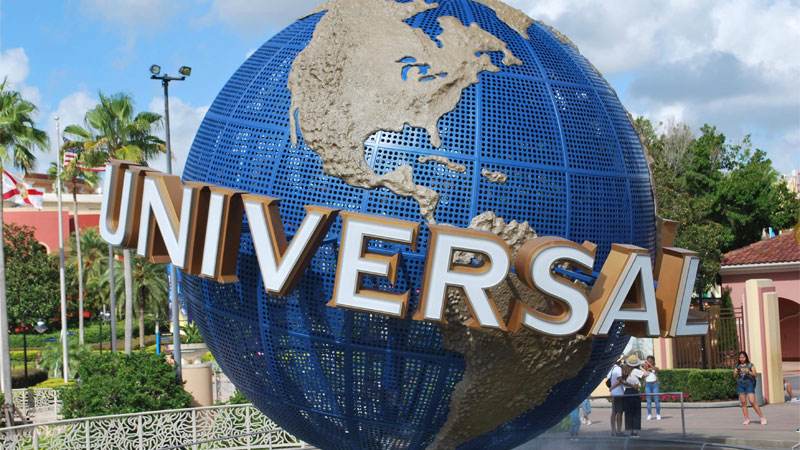 Universal Destinations and Experiences has filed a patent for a new kind of wearable technology.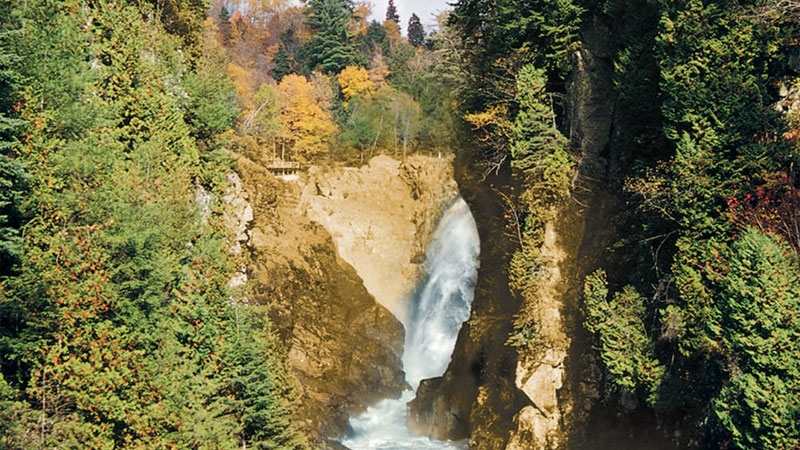 Connect&Go has announced a three-year partnership with Canada's Canyon Sainte-Anne nature attraction in Quebec.


A new brand home dedicated to Pilsner Urquell has opened its doors in Prague. BRC's Christian Lachel tells Planet Attractions how the attraction celebrates the brand's place in Czech history and culture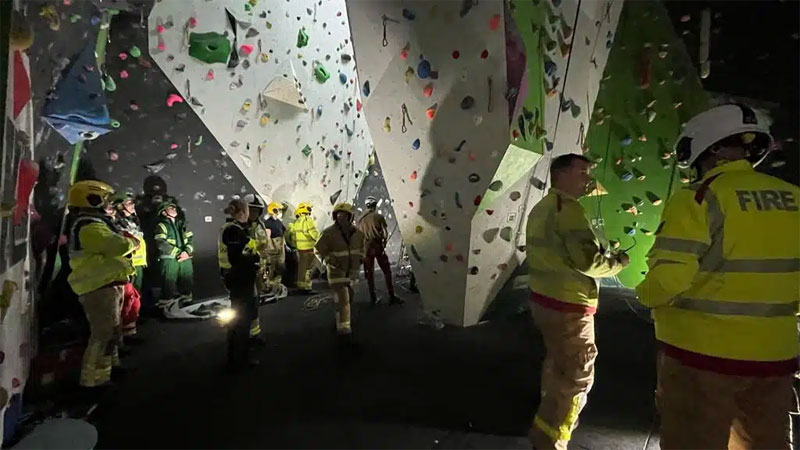 A man in the UK has died after getting stuck inside an indoor caving experience at a climbing centre.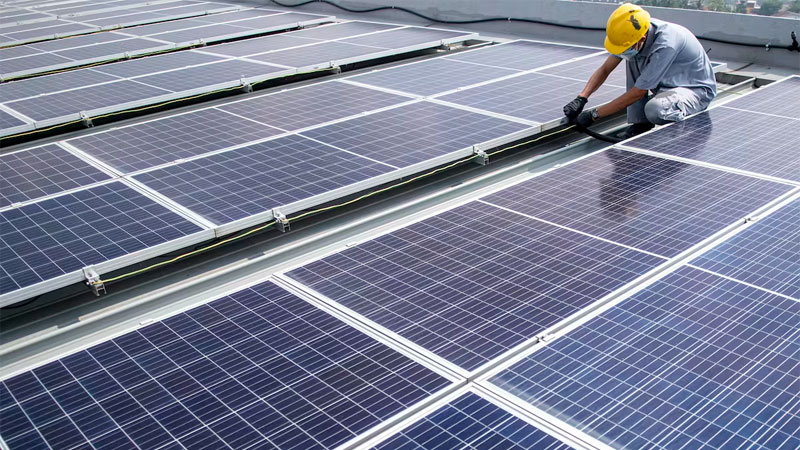 Six Flags Magic Mountain is about to become home to the largest solar project in the US installed by a for-profit organisation, with the massive solar carport set to offset 100% of the theme park's energy usage with clean energy.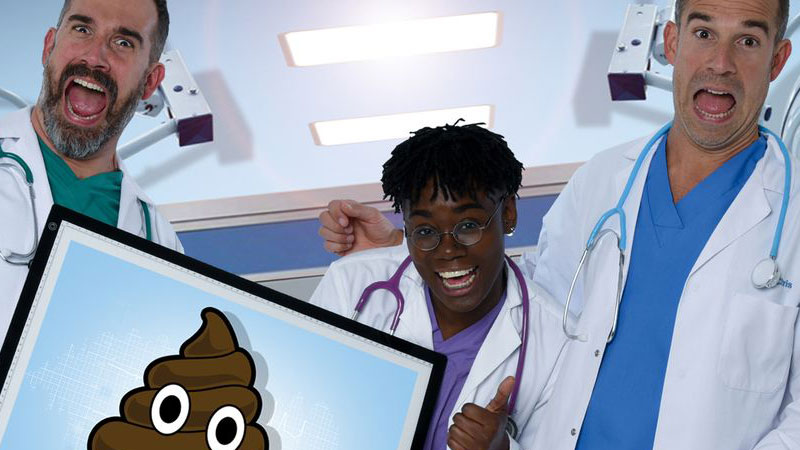 A new blockbuster exhibition based on hit CBBC show Operation Ouch! will open at the Science and Industry Museum (SIM) in Manchester, UK, in July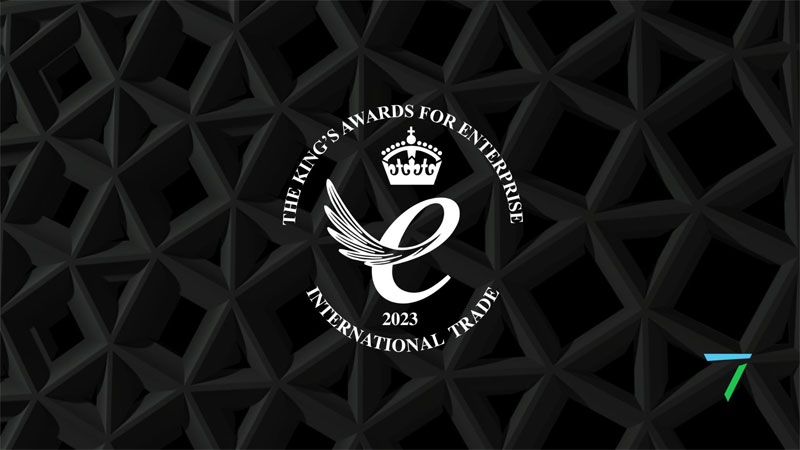 The first ever recipients of The King's Awards for Enterprise have been announced, with 7thSense recognised for demonstrating outstanding short-term growth and commercial success in international trade over the last three years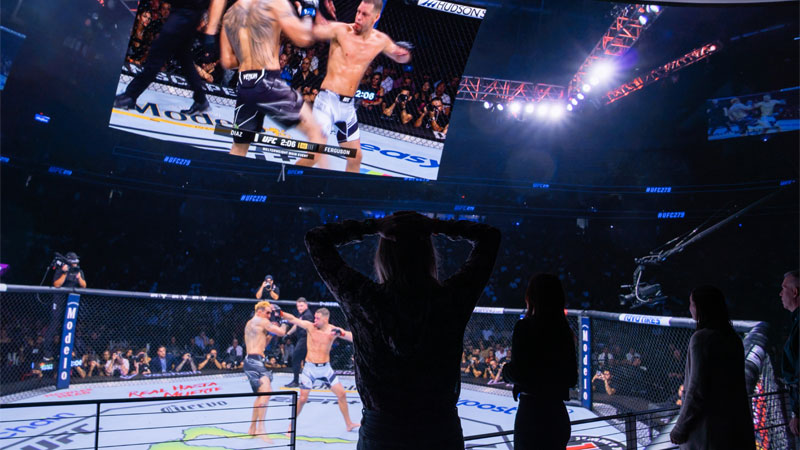 A first-of-its kind offering will make guests feel like they're at the heart of the action during live UFC events, with Cosm's 'shared reality' spectacles set to transform the way we watch live sporting events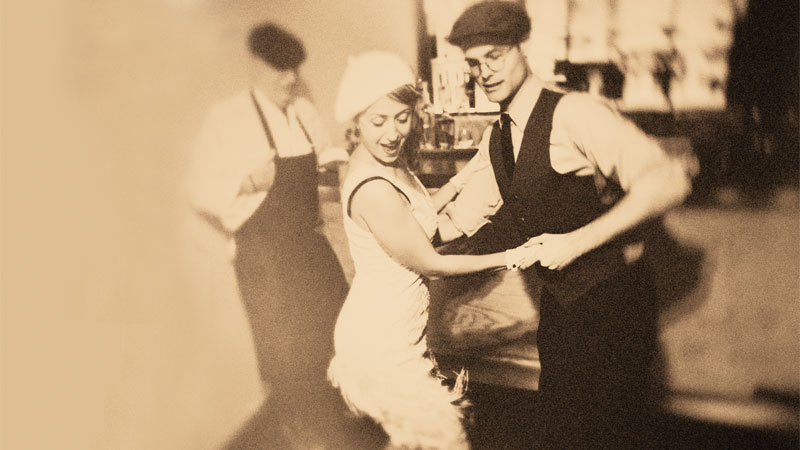 You can experience Carnegie Science Center with a roaring twenties twist on April 14, with the popular attraction set to host a special adults-only speakeasy night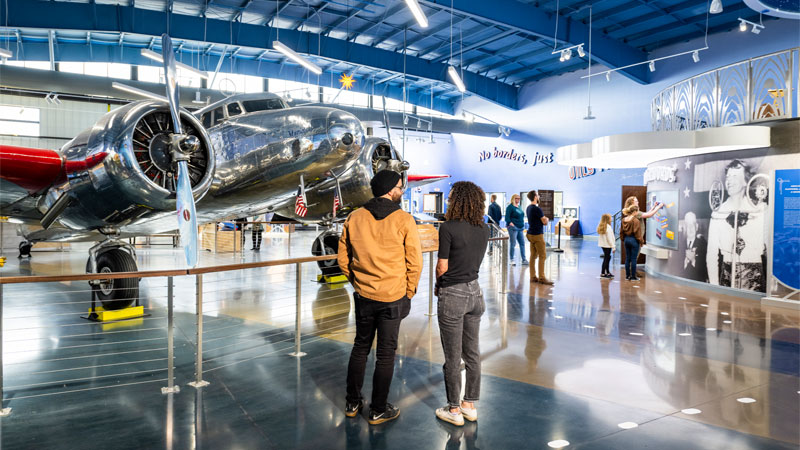 A new museum celebrating the legacy of Amelia Earhart is set to open its doors in the aviation legend's hometown of Atchison, Kansas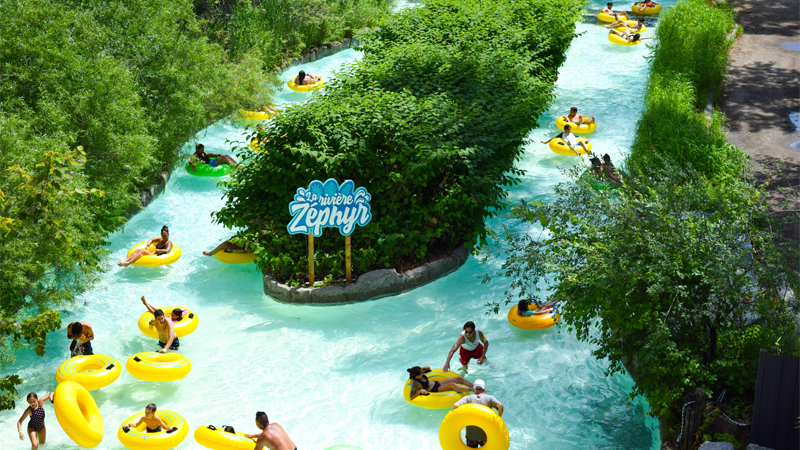 Attractions management technology specialist Connect&GO has announced a three-year contract renewal with Canada's Super Aqua Club waterpark in Quebec.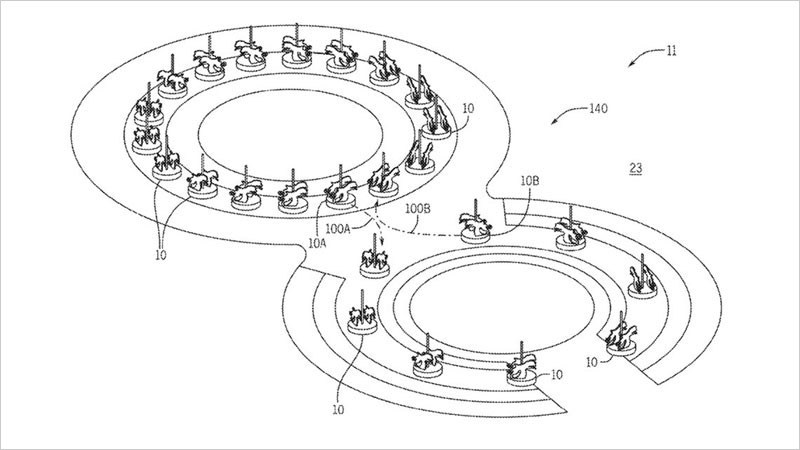 Universal Destinations & Experiences is seeking a patent that may offer a tease at one of the rumored attractions at its Epic Universe theme park under construction in Orlando.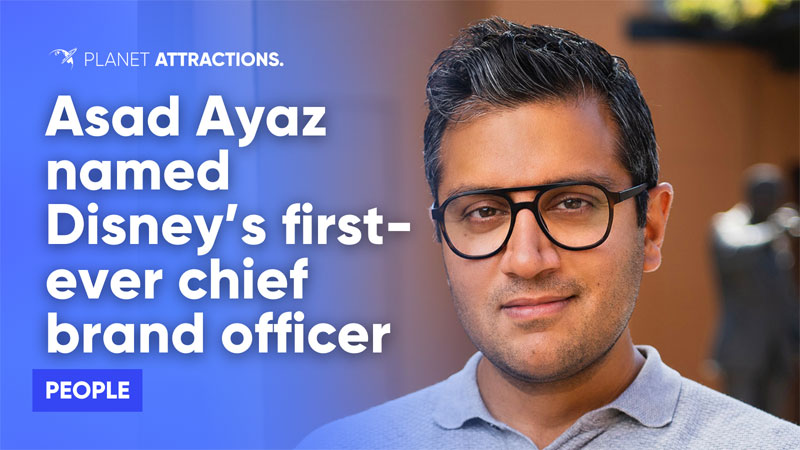 Disney's leadership structure continues to change, with Bob Iger naming company veteran Asad Ayaz as the company's first-ever chief brand officer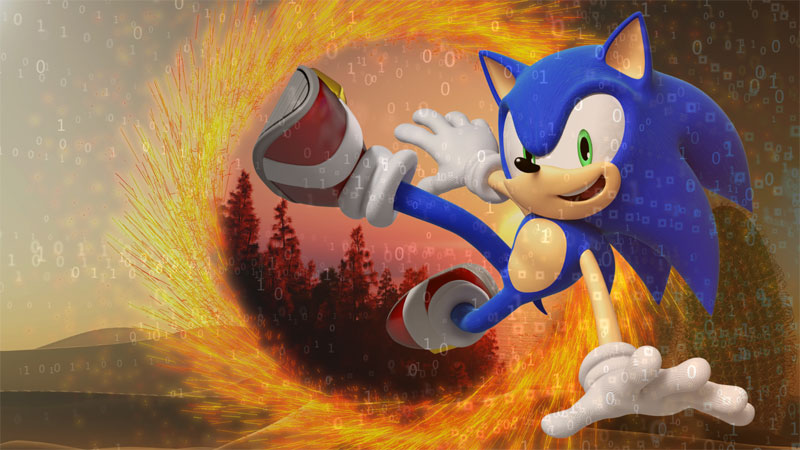 Will AI take over the planet or could it just maybe develop your next new dark ride attraction? Tom Anstey asked an AI a few simple questions to see how it would do in developing such a ride concept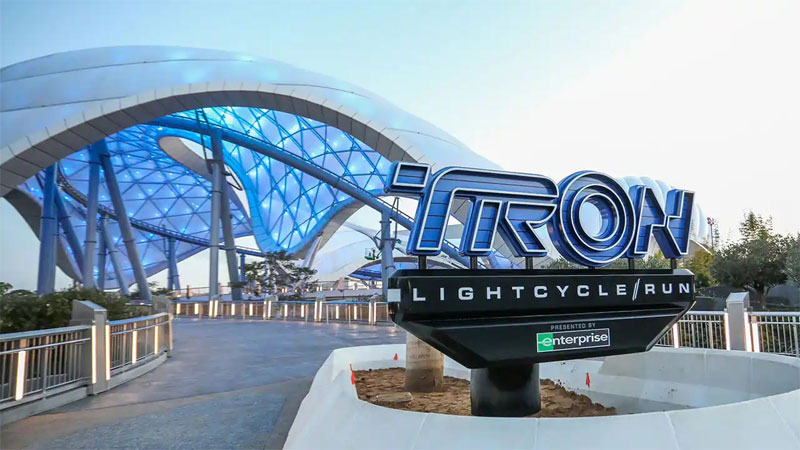 The highly-anticipated Tron/Lightcycle Run rollercoaster will open today (April 4) at Disney's Magic Kingdom. The ride was originally scheduled to open in 2021 but experienced several setbacks due to the Covid-19 pandemic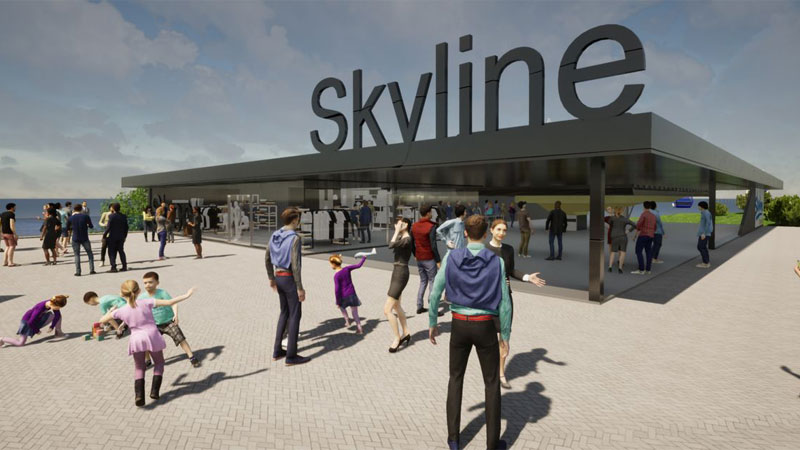 The Welsh Government has committed to investing £4m (US$4.93m, €4.55m in a bid to bring a new tourism attraction to Swansea.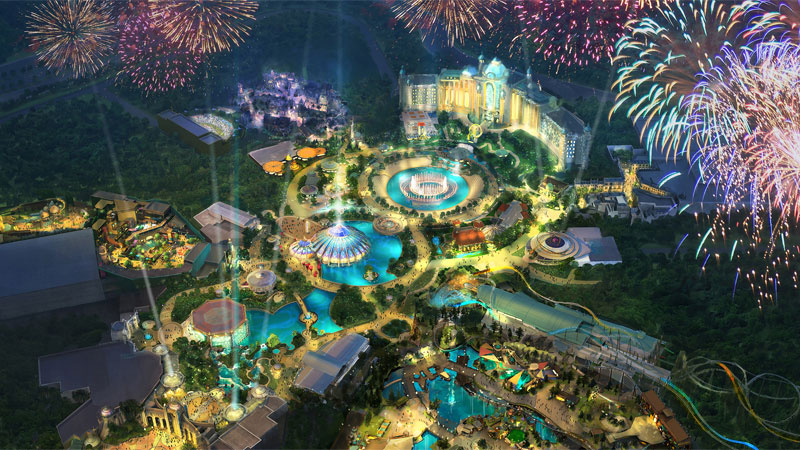 Universal Parks & Resorts has filed a new ride patent that could hint at a future attraction at its upcoming Epic Universe resort in Orlando, Florida.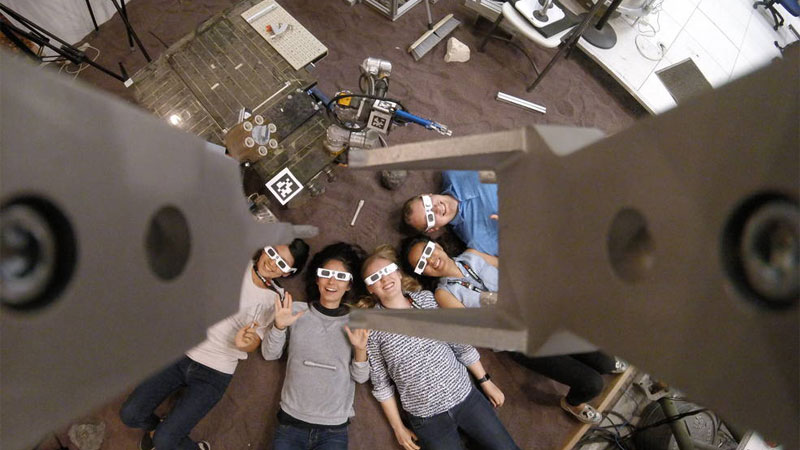 NASA is to award millions of dollars of funding to museum projects across the US that encourage student participation in STEM subjects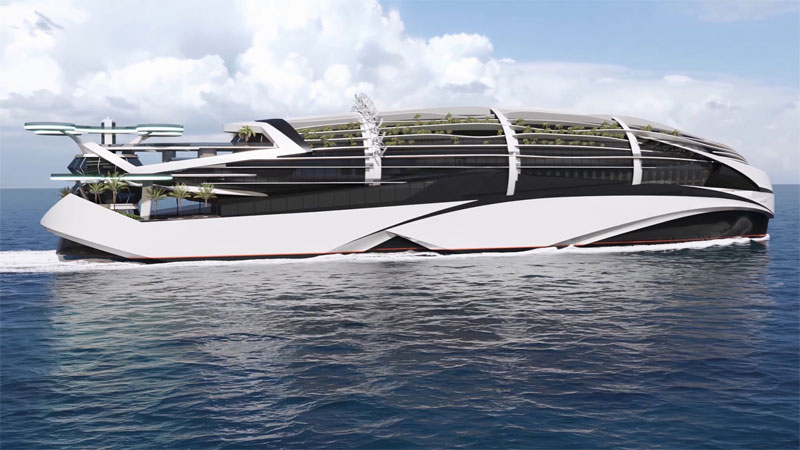 Meyer Group has unveiled the cruise ship of the future with its Reverse concept showing what such a vessel could look like in the year 2100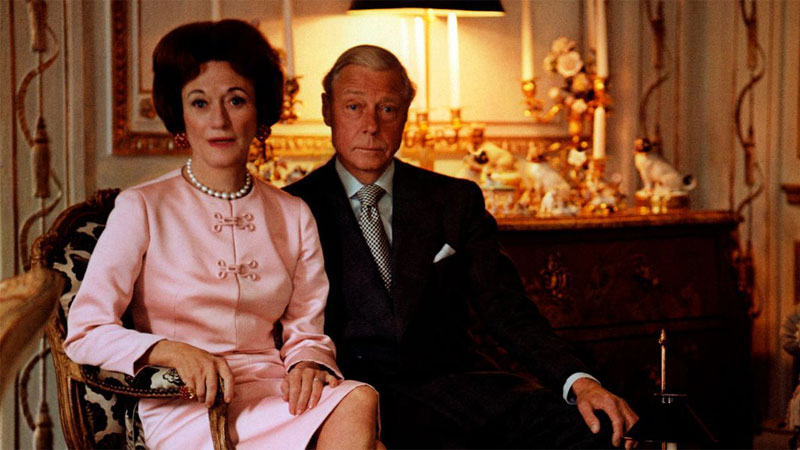 The former home of British King, Edward VIII, will be opened to the public for the first time when it opens next year as a museum.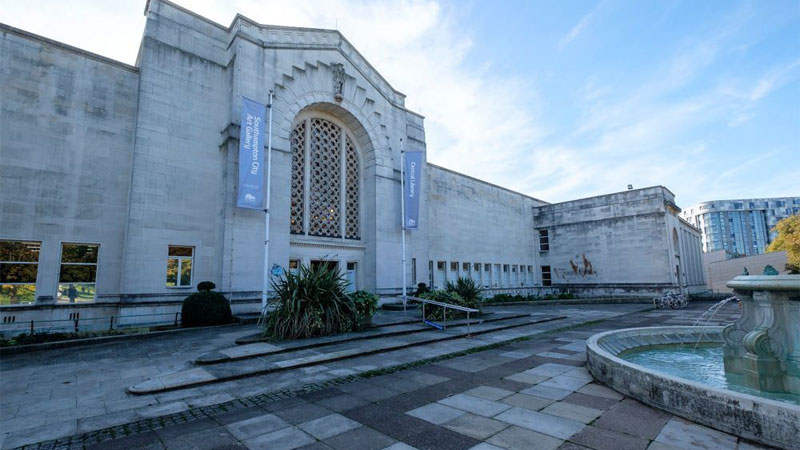 The City Art Gallery in Southampton, UK, is set to undergo urgent roof repairs after receiving a £2.23m (US$2.74m, €2.52m) grant from the UK's Department of Culture, Media and Sport (DCMS).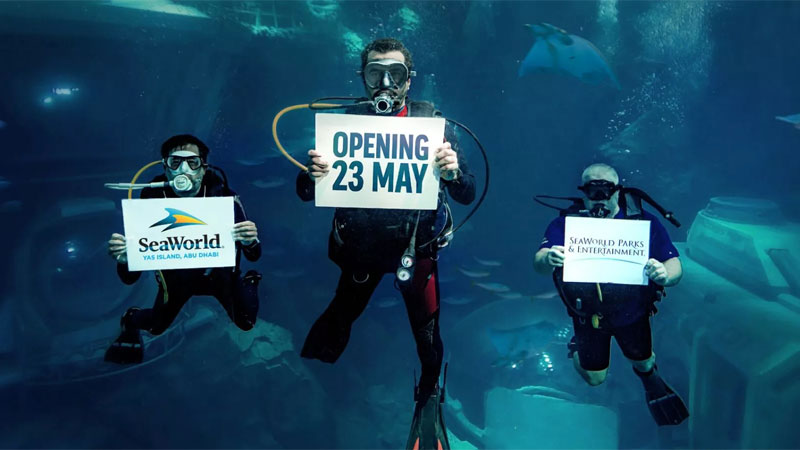 Immersive attractions developer Miral has confirmed that SeaWorld Abu Dhabi will open in May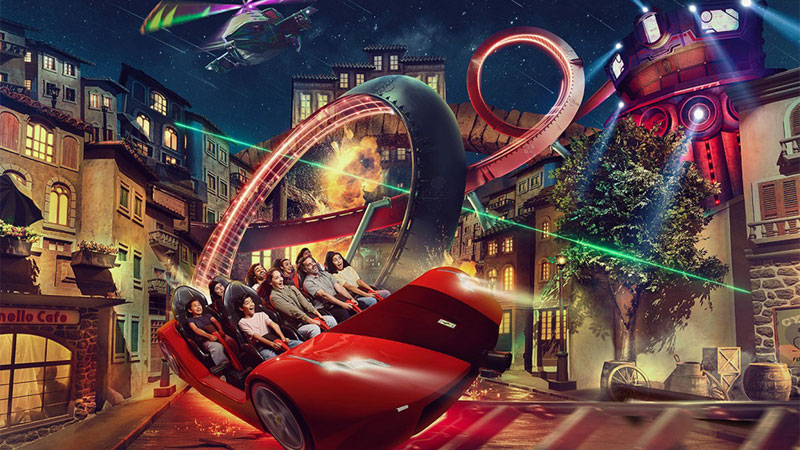 Ferrari World Abu Dhabi's Mission Ferrari opened to the public to much fanfare in January. Holovis's James Lodder shares a decade-long journey to realise this incredible immersive rollercoaster experience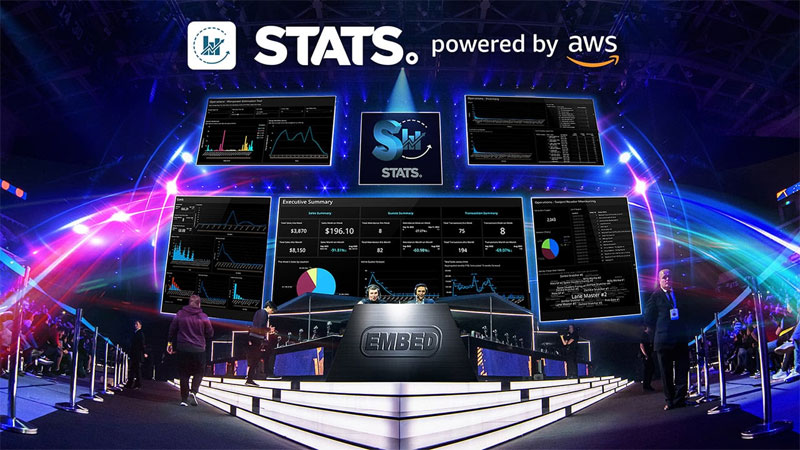 Cashless solutions provider Embed will showcase a new tech innovation at this year's DEAL event in Dubai, with a new line of solutions developed alongside Amazon Web Services (AWS).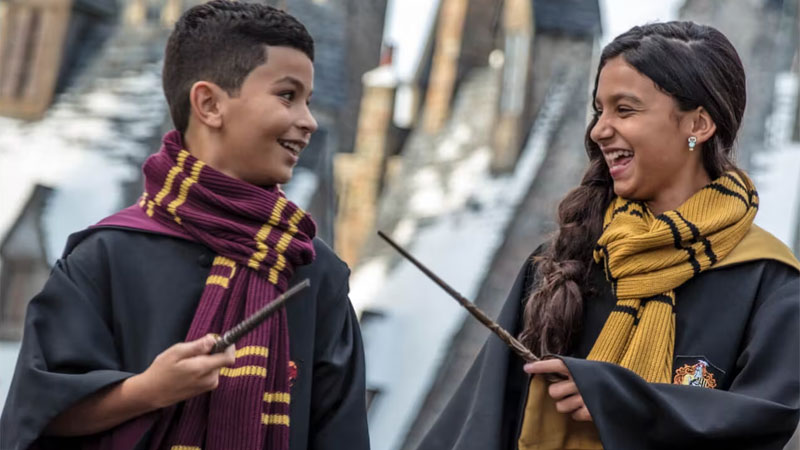 Universal wants to enhance its interactive experiences on offer, with the operator filing two new patents for character and wand technologies at its parks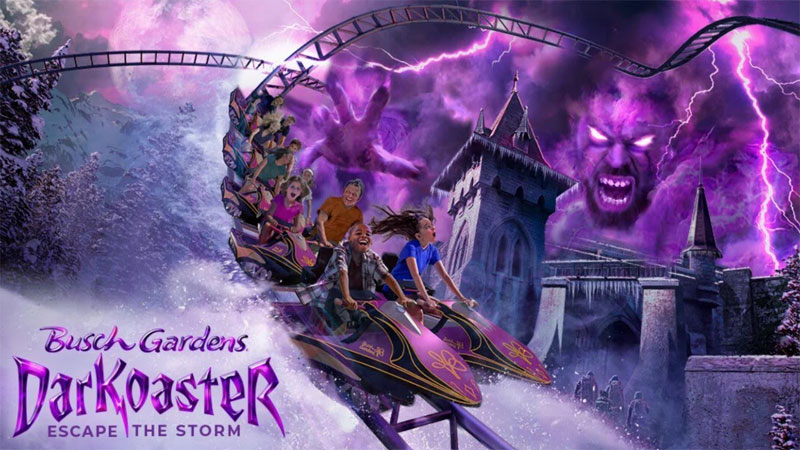 Holovis has revealed an exciting year ahead for the experiential design firm, which has already launched one major theme park project and has another on the way in 2023.


Aquatic play structures are among the fundamentals needed for a waterpark. WhiteWater's Cassidy Newman tells us why...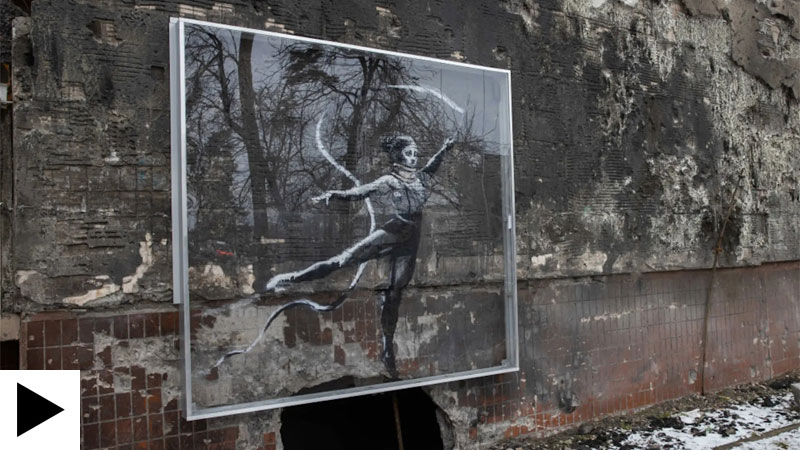 Ukrainian security company Ajax Systems has installed US$13,000 worth of security equipment to protect several Banksy artworks in Kyiv created by the artist during the Russian invasion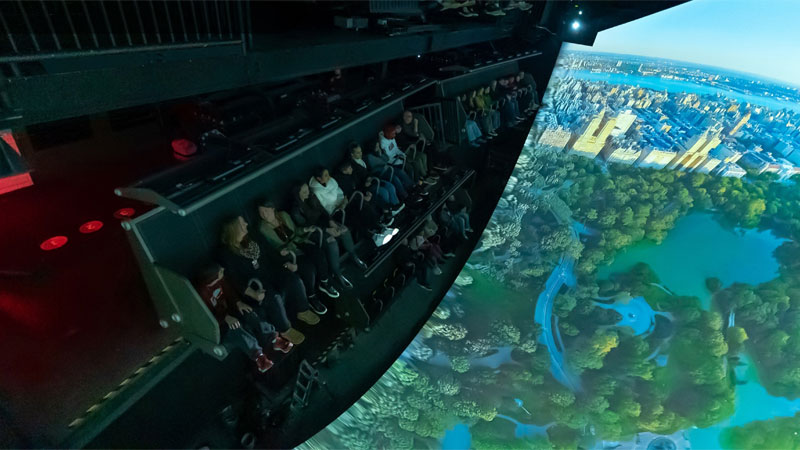 Media-based attractions manufacturer Brogent Technologies has a big year ahead as the company aims to push the boundaries of flying theatre technologies and other media-based attractions.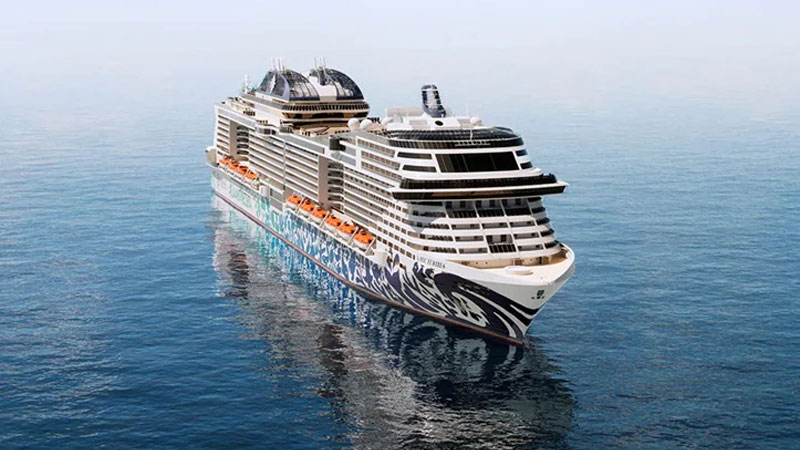 Cruise line MSC Group is set to expand its fleet with two new ships in 2023.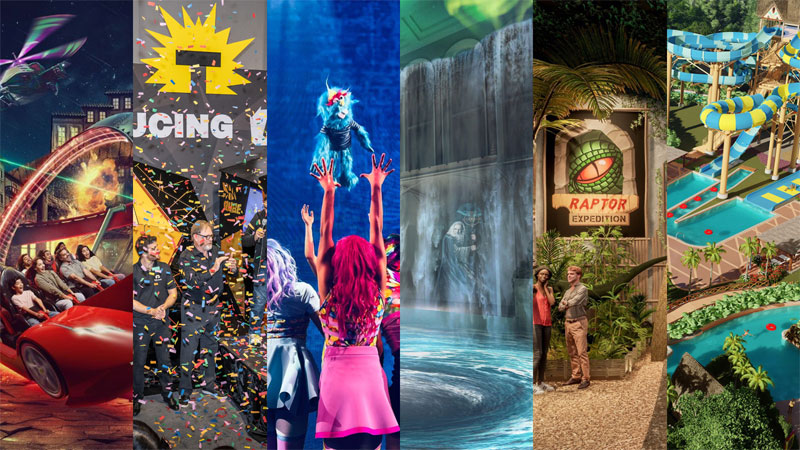 From waterpark suppliers and media specialists to creative designers and dark ride producers, Planet Attractions has gone to every corner of the globe to find out what's hot in 2023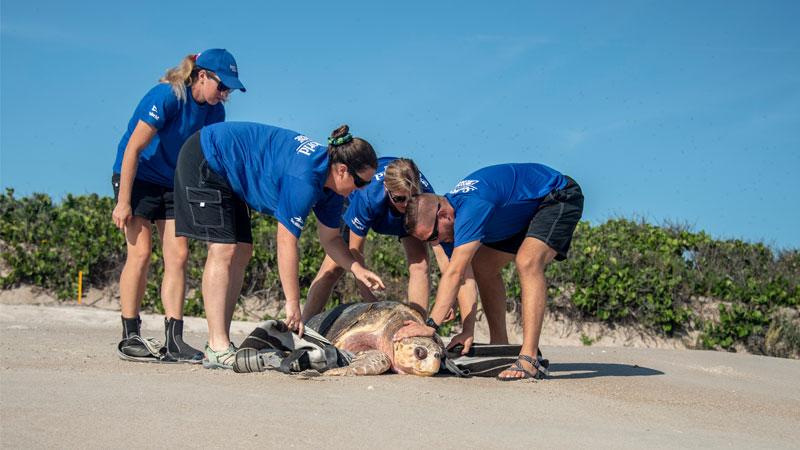 SeaWorld is expanding its network of rescue centres with the launch of Yas SeaWorld Research and Rescue - the first such SeaWorld site to open outside of the US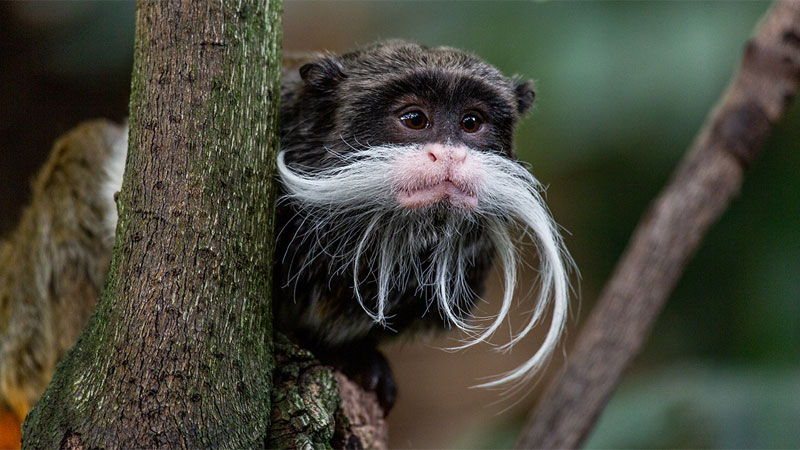 A 24-year-old man now linked to an unusual string of crimes that kept the Dallas Zoo on the lookout for missing animals told police that after he swiped two monkeys from their enclosure, he took them onto the city's light rail system to make his getaway, court records show.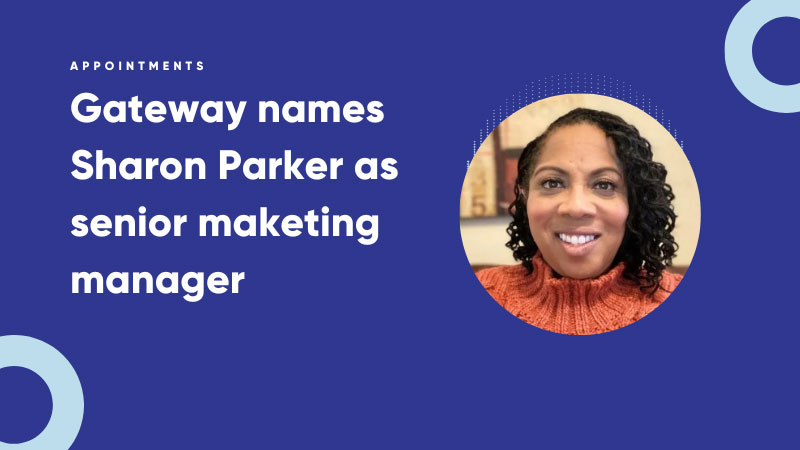 Ticketing technology specialist Gateway Ticketing Systems has appointed Sharon Parker to the role of senior manager of marketing.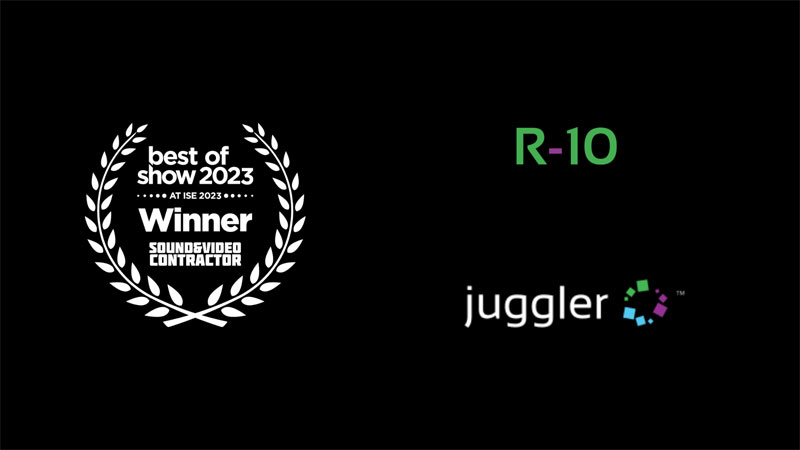 Media tech specialist 7thSense has been recognised for two products in its brand new Performer range at this year's ISE, which is currently underway in Barcelona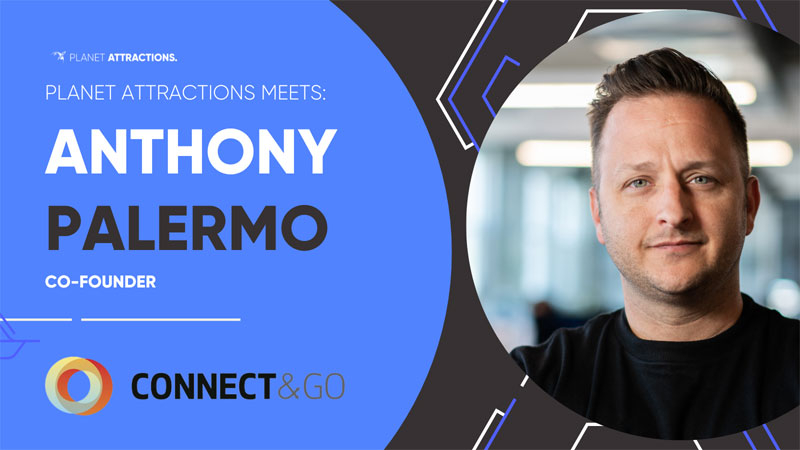 Connect&Go - a global leader in guest and attractions management technology - has grown significantly over the last decade. Its co-founder Anthony Palermo spoke to Planet Attractions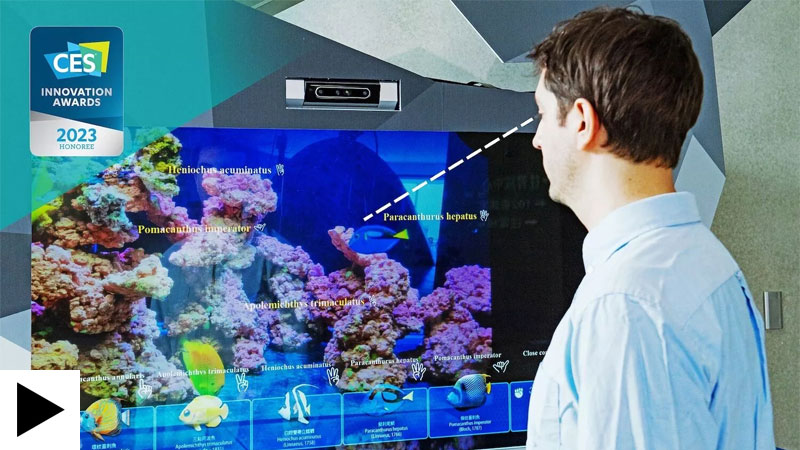 A new technology from the Industrial Technology Research Institute can display information about different animals inside aquariums by tracking the eye movements of the user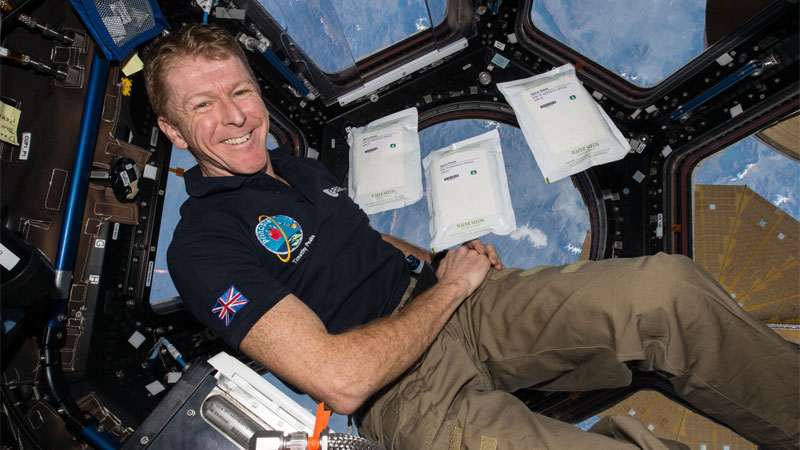 British astronaut Tim Peake has announced he will permanently step down from his role as a European astronaut to focus on his work as an ambassador for space and science.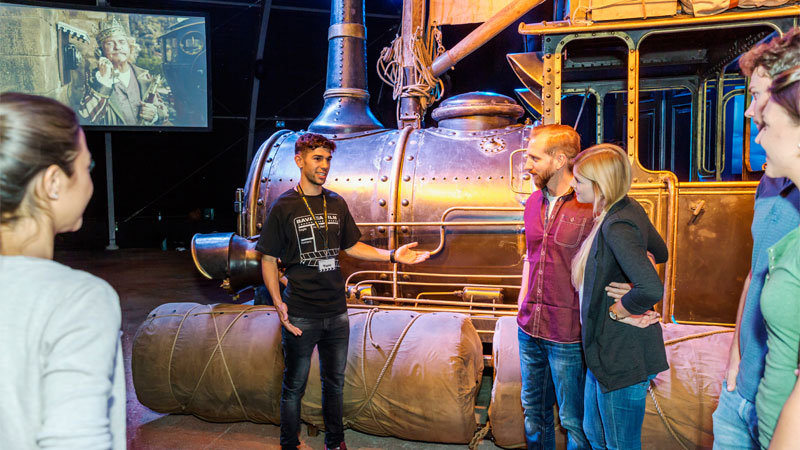 Bavaria Filmstadt has switched its eCommerce and ticketing operations to Convious, following a new partnership with the experience economy specialist.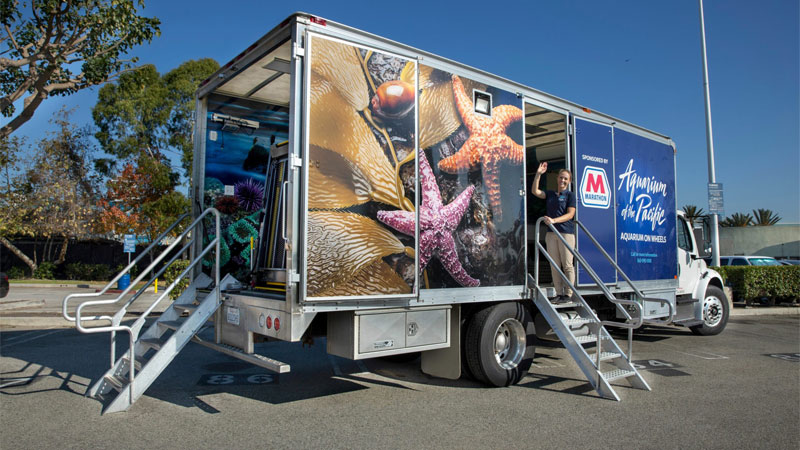 For the first time since the pandemic, California's Aquarium of the Pacific has relaunched its Aquarium on Wheels programme.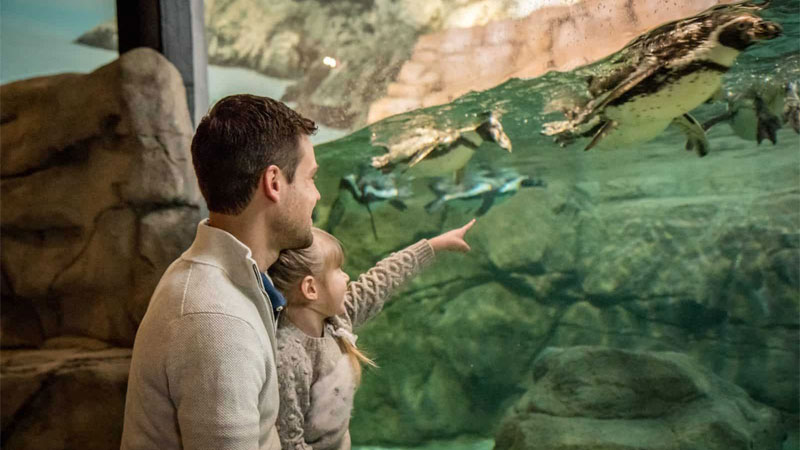 The Aquarium of Niagara is expanding and adding a second building to its campus.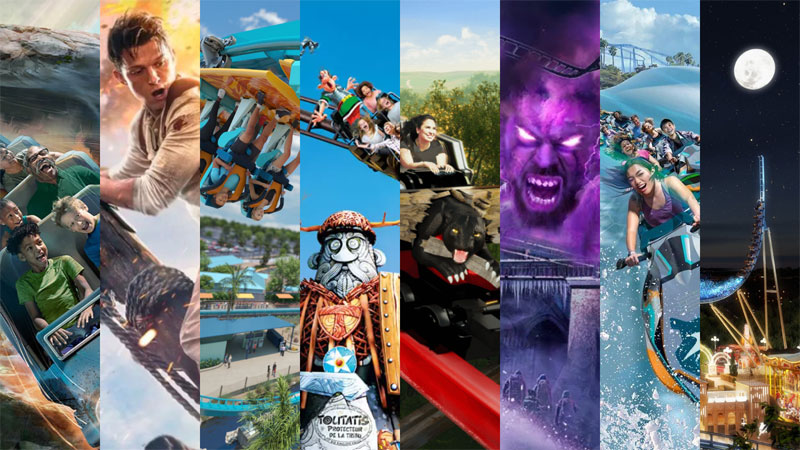 It's a new year with old records just waiting to be broken by some incredible new projects. Here are twelve blockbuster rollercoaster openings for the coming year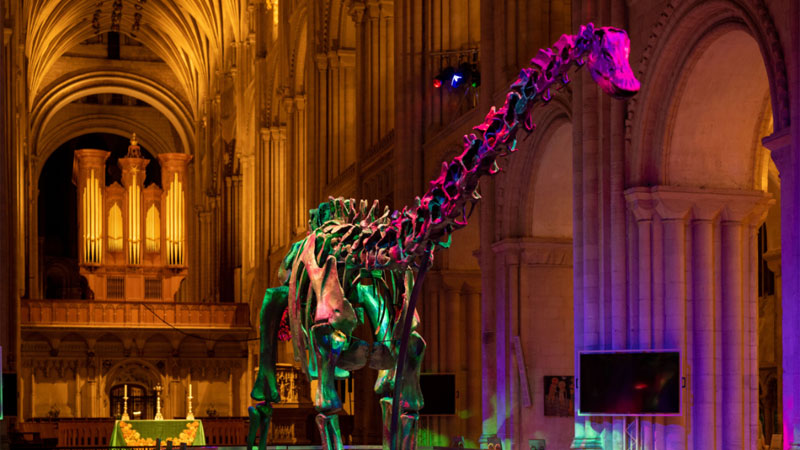 Arguably Britain's most well known dinosaur - the Natural History Museum's iconic 'Dippy' the diplodocus - is set for a three year move to Coventry starting next month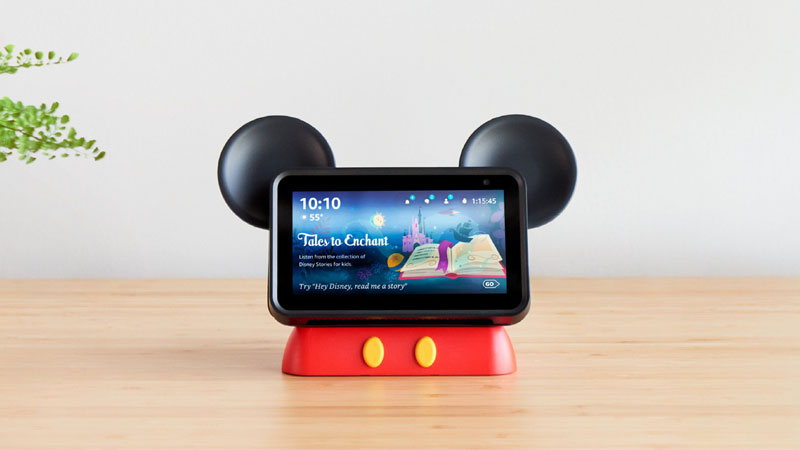 A new version of Amazon's Alexa digital voice assistant will come complete with Disney branding and the ability to work alongside the operator's MagicBand+ technology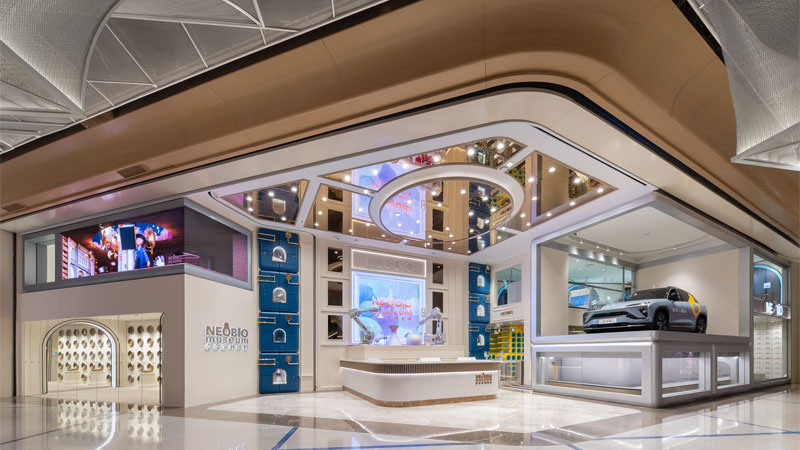 The Neobio Museum is a brand new attraction in Shanghai, China, offering experiential STEM education to young people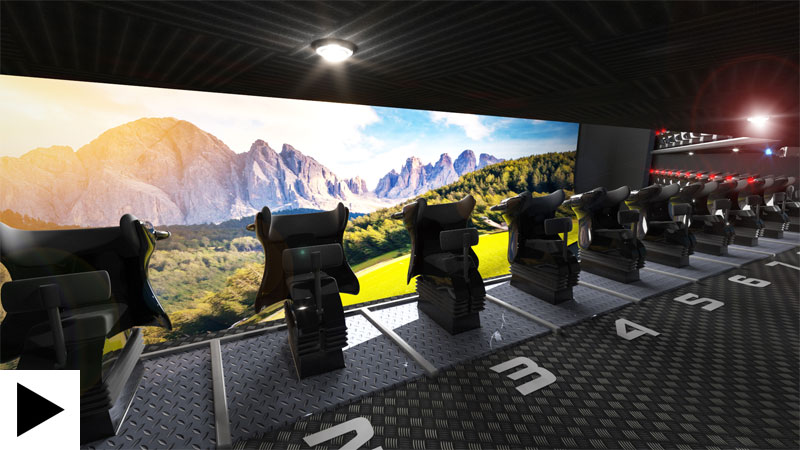 Simworx's new flying theatre concept delivers a thrilling and immersive experience within a limited footprint. Simworx CEO Terry Monkton and lead creative Matt Clarkson told Planet Attractions more about the Brass Ring Award-nominated attraction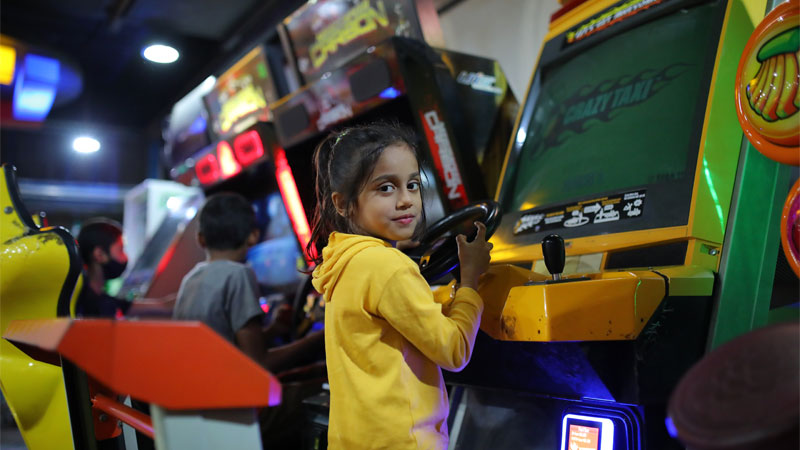 When it comes to all-in-one solutions for visitor attractions, Semnox's Venue Management Software system has transformed operations at popular FEC Kokomo Joe's. Here's how the technology works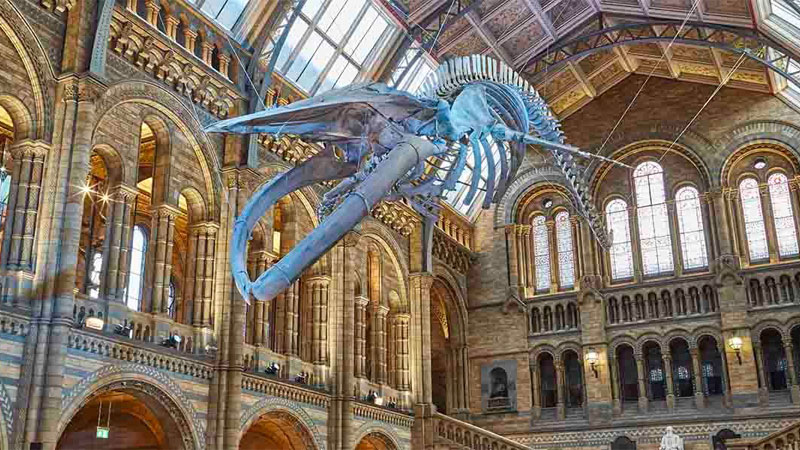 New online courses from the Natural History Museum will share exciting insights into the institution's research


Connecticut's Mystic Aquarium has partnered with the developers of the state's first offshore wind farm to conduct studies of the effects of the turbines on marine mammals and sea turtles.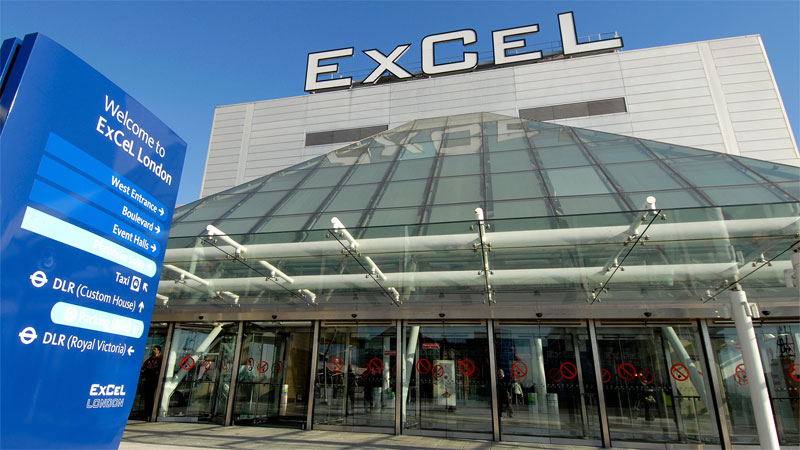 EAG - the Entertainment, Attractions and Gaming International Expo - is on course for one of the largest shows in its history after its organisers revealed registration is up 58% on 2020's pre-pandemic figure.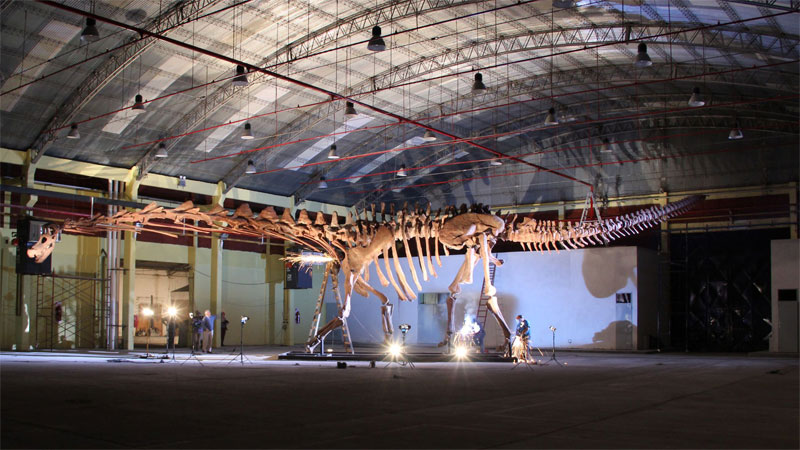 A cast of the world's most complete Titanosaur – one of the largest dinosaurs ever discovered – will make its European debut in an exhibition at London's Natural History Museum (NHM) next spring.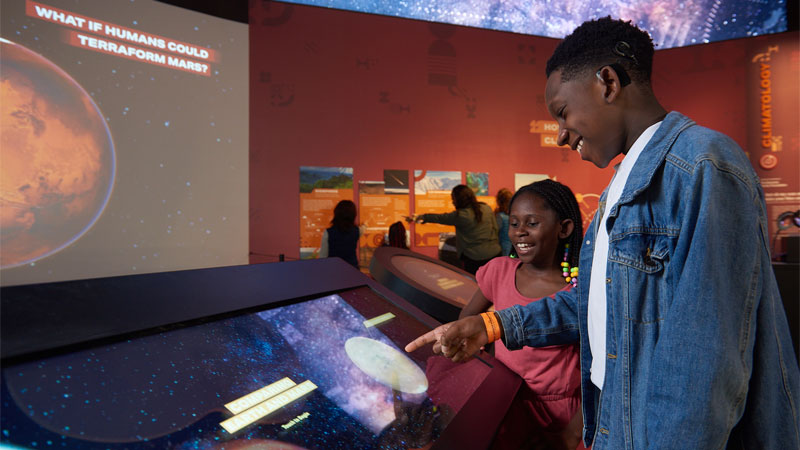 A new permanent exhibition exploring life on Mars has opened at the Carnegie Science Center in Pittsburgh, US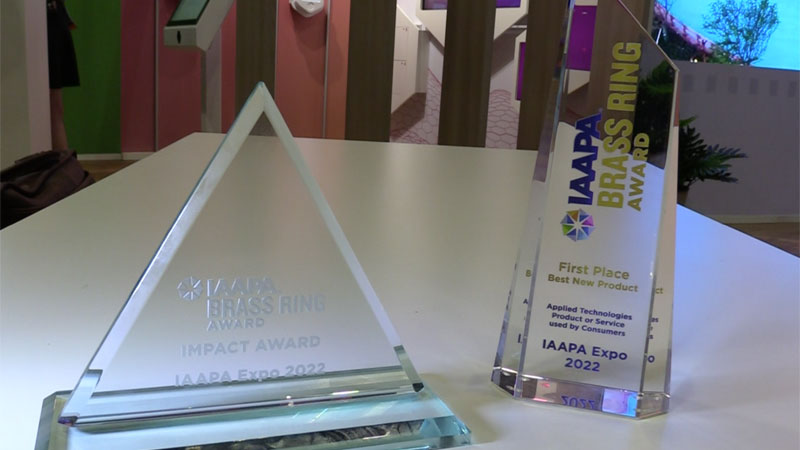 Fresh off last week's IAAPA Expo, leading waterpark supplier Whitewater is celebrating after being honoured with three prestigious awards.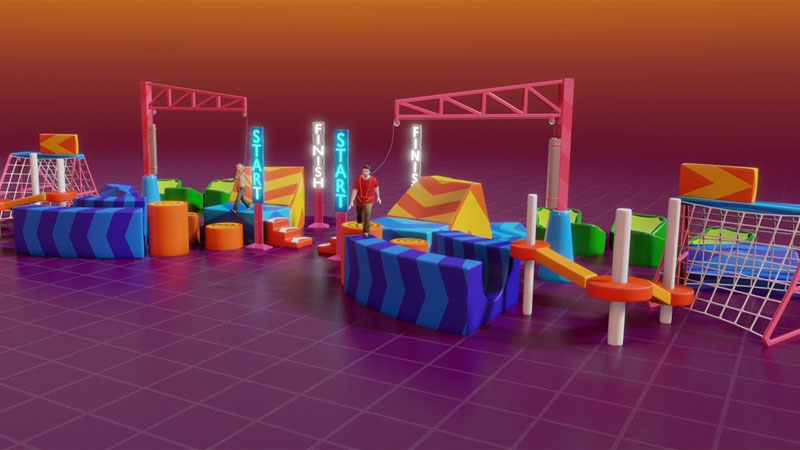 Extreme Engineering will announce four new Cloud Coaster projects as well as debut two new products at this year's IAAPA Expo in Orlando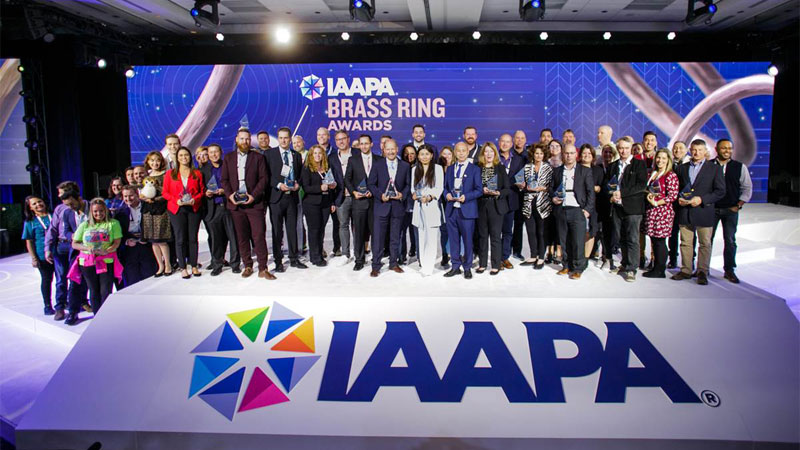 IAAPA has unveiled the list of finalists for its prestigious Brass Ring Awards, with winners to be announced during a special ceremony at this year's IAAPA Expo in Orlando, Florida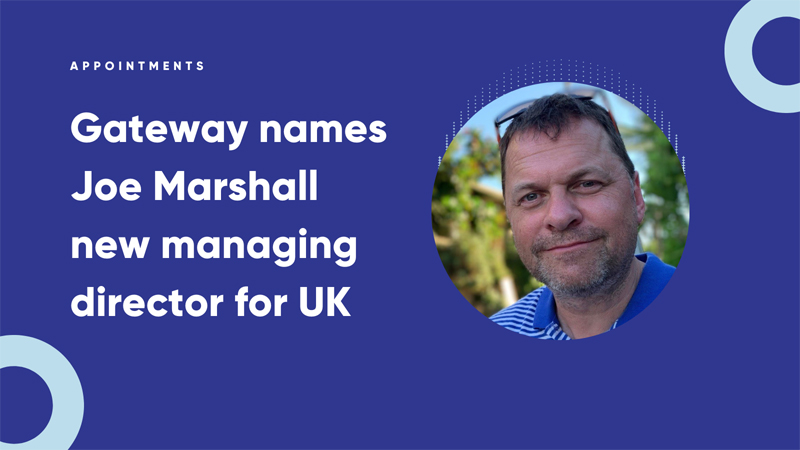 Gateway Ticketing Systems has appointed Joe Marshall to lead the company's UK operations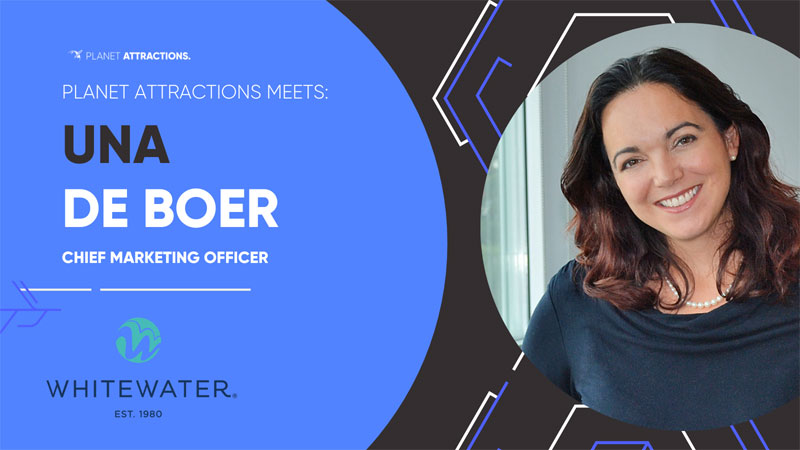 WhiteWater brings a strong presence to each and every IAAPA Expo. The company's chief marketing officer, Una de Boer, tells Planet Attractions about everything the company has to offer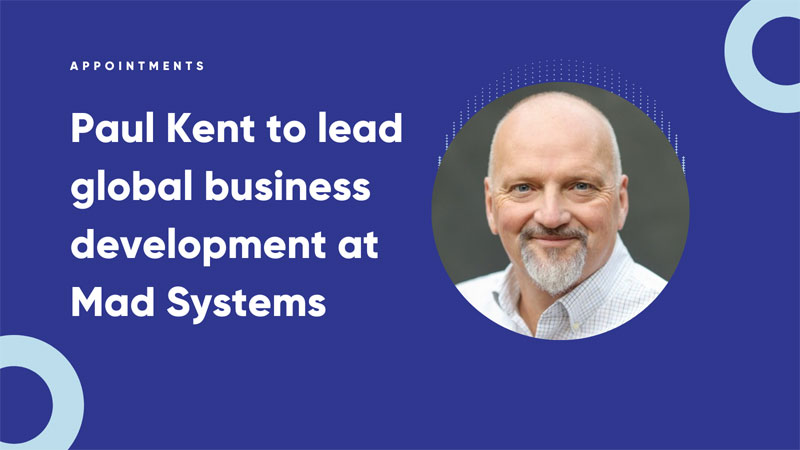 Industry veteran Paul Kent has been named as VP of global business development at Mad Systems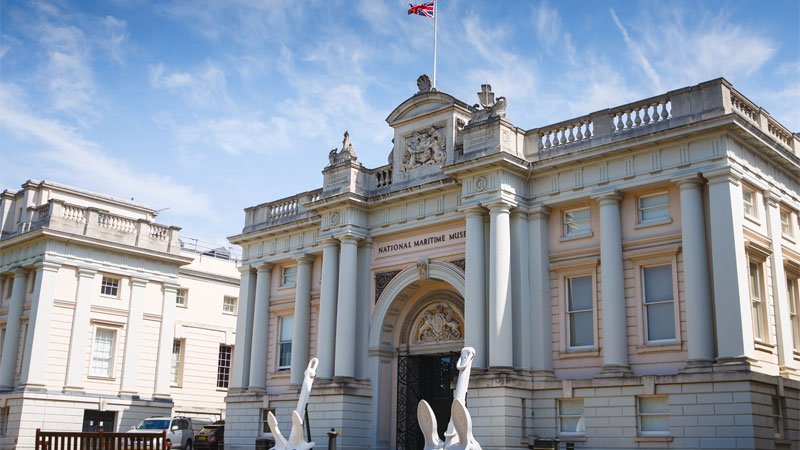 UK museums are struggling to meet skyrocketing energy bills, with the energy crisis posing a higher threat to the sector than the Covid-19 pandemic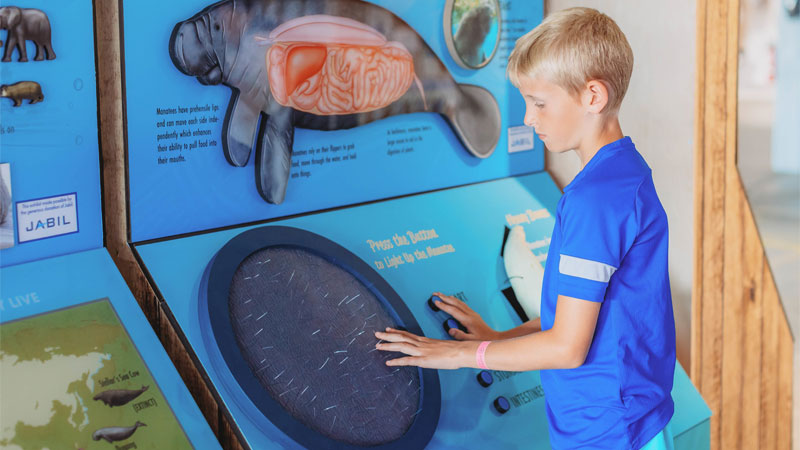 Clearwater Marine Aquarium has debuted a new manatee exhibit to inform guests about the threats the species faces as well as the work being carried out by various groups to protect them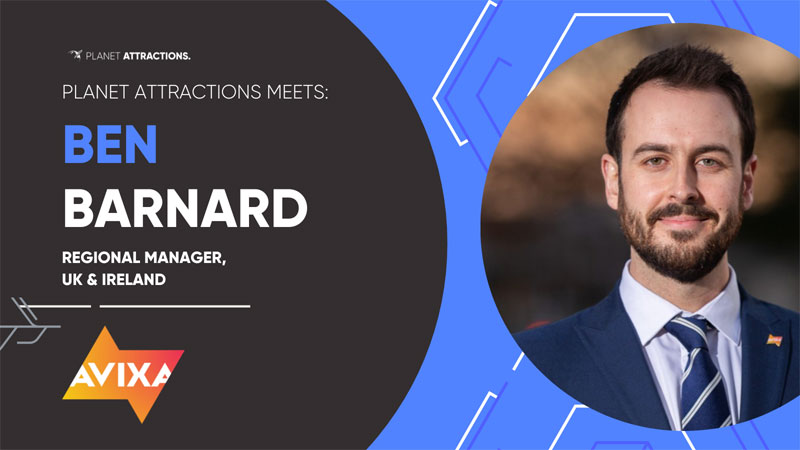 AVIXA produces a number of popular events around the world, including InfoComm and Integrated Systems Europe. The organisation's regional manager for the UK and Ireland, Ben Barnard, spoke to Planet Attractions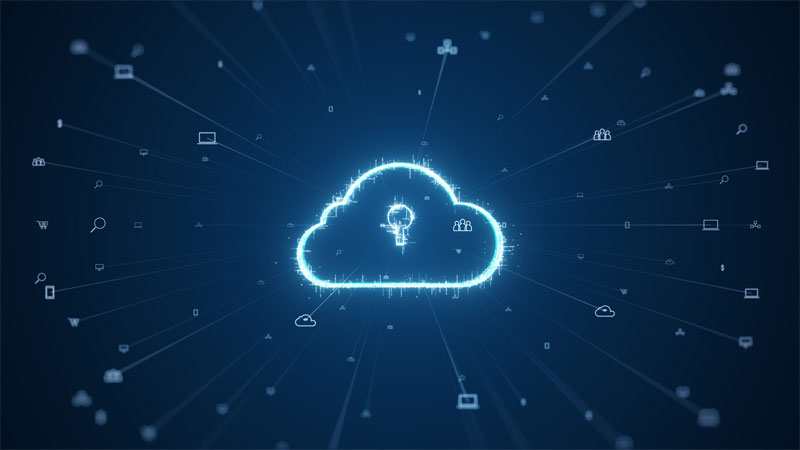 Online ticketing and integrated POS provider Vennersys has said that using a cloud-based ticketing solution could help save the environment.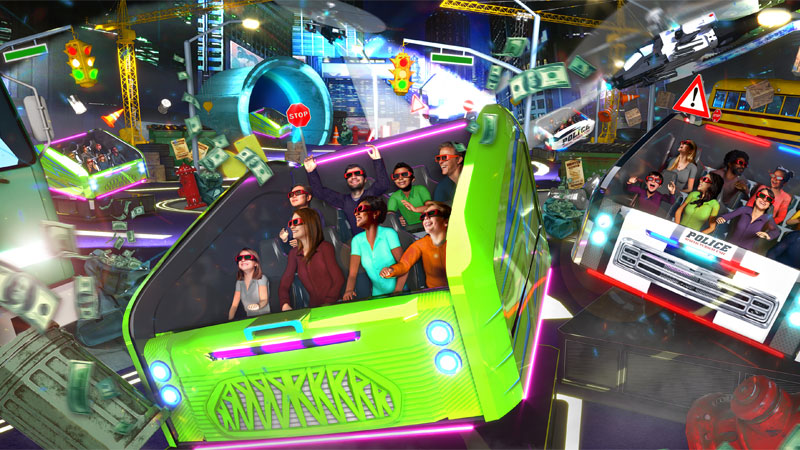 Simworx has partnered with Katapult to develop a new dark ride offering an adrenaline-fuelled car chase. Simworx CEO Terry Monkton and lead creative Matt Clarkson spoke with Planet Attractions about the exciting new project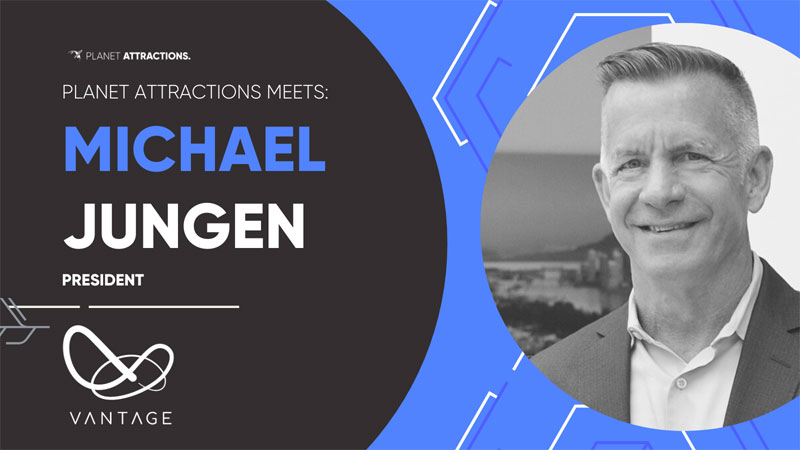 Vantage announced the launch of The Joy Economy at this year's IAAPA Expo Europe. Planet Attractions spoke to the Whitewater division's new president, Michael Jungen, about the campaign and what he hopes to deliver with the technology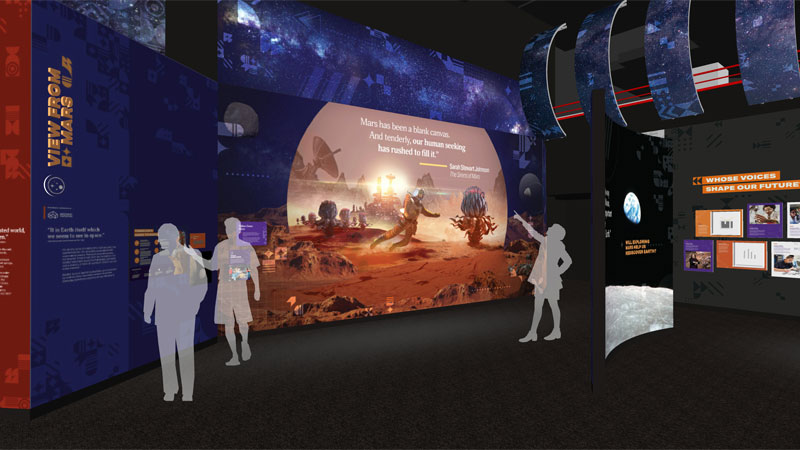 Carnegie Science Center in Pittsburgh, Pennsylvania, US, has unveiled plans for a new permanent exhibition dedicated to "the next giant leap", Mars.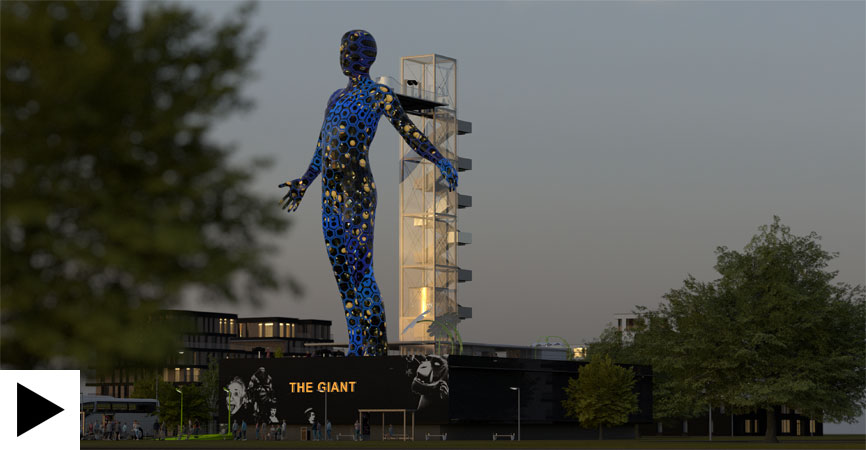 The Giant - a mammoth moving attraction and exhibition - is coming to a city near you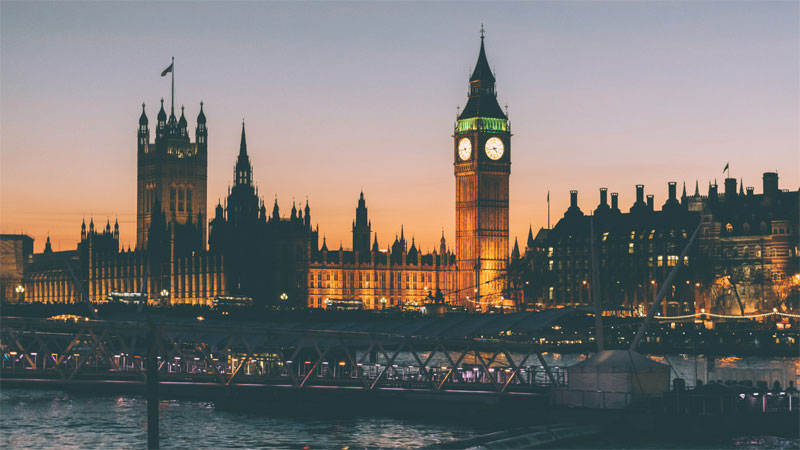 IAAPA Expo Europe is coming to London this September. Here's everything you need to know about the event


OCT Group has debuted a first-of-its-kind attraction at its new Fabland Valley Resort in China. Triotech's Ernest Yale and Nol van Genuchten speak to Planet Attractions about the exciting new multi-path dark ride, how it came to be and what it could mean for future attractions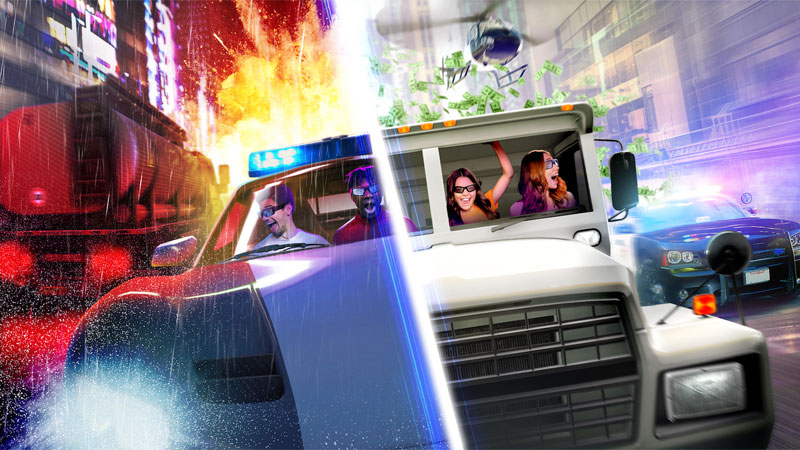 Holovis has created an innovative two-in-one system that supports the delivery of two different media or real-time interactive experiences simultaneously within the same ride or attraction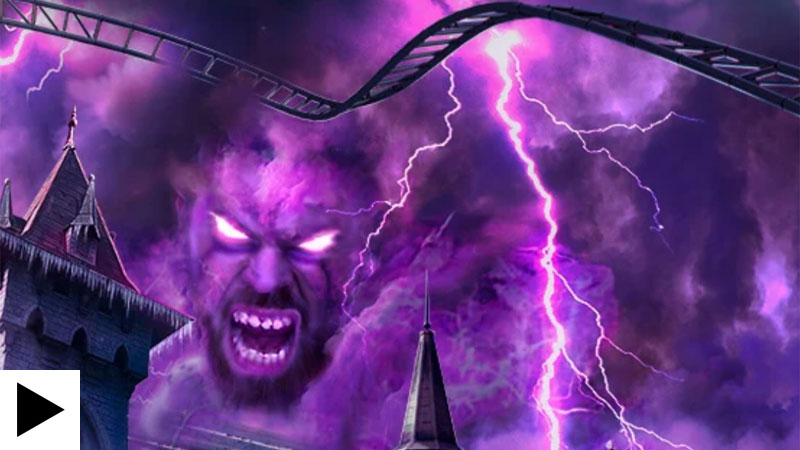 Riders will face stormy weather and supernatural mysteries on this Intamin launch coaster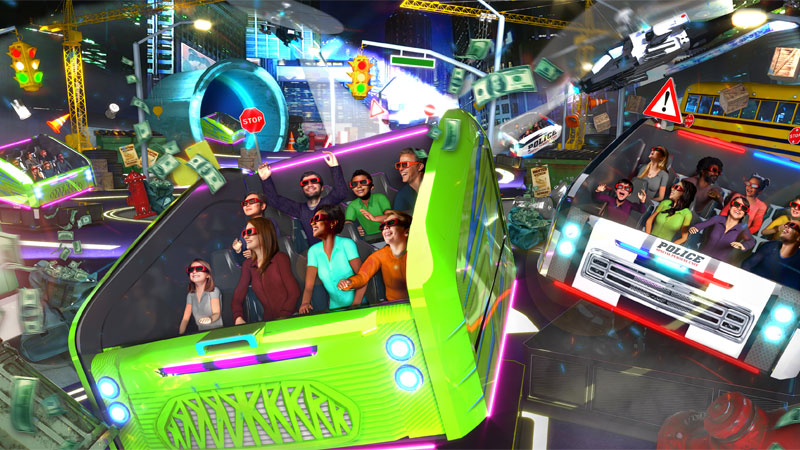 The dynamic media-based attractions specialist will showcase several new ride concepts at IAAPA Expo Europe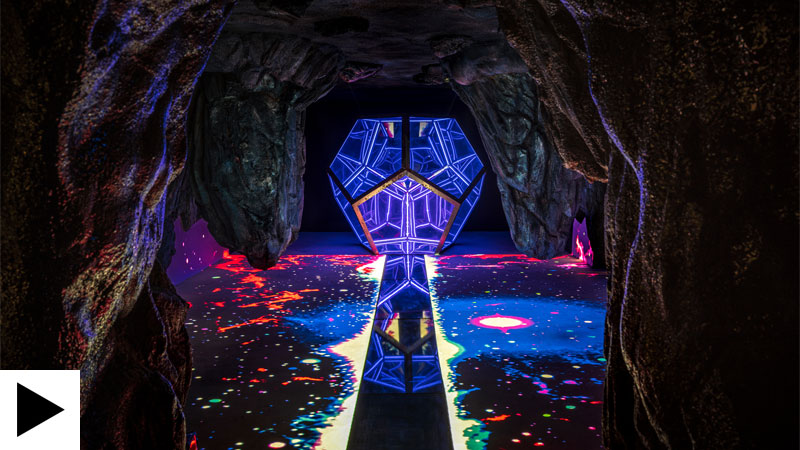 Blurring the lines between an experiential art gallery, interactive theme park and detailed film set, Wake the Tiger is a new attraction that just opened its doors in Bristol, UK. We spoke to co-founder Graham MacVoy about the new attraction, dubbed the world's first 'Amazement Park'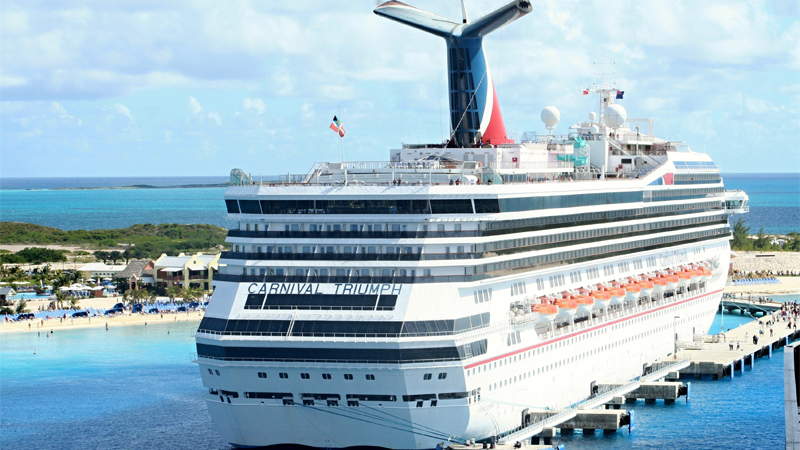 Carnival's new sustainability plan will cut its emissions by 500,000 metric tons per year and save US$150m annually in fuel costs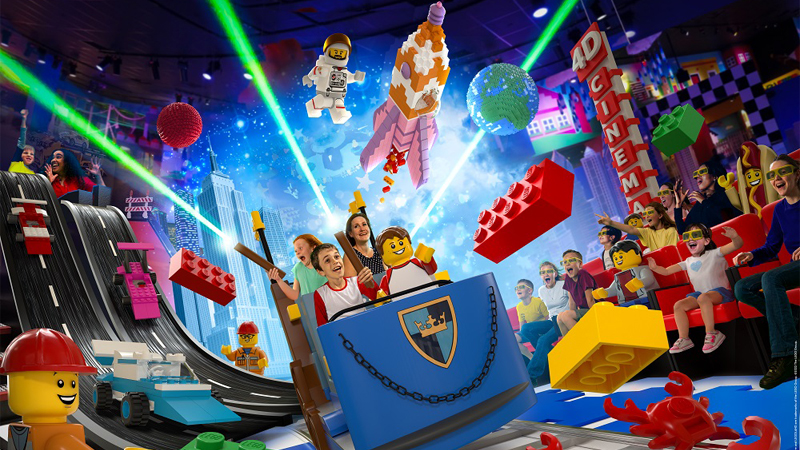 Merlin has announced that three of its 'next generation' Lego Discovery Centres are coming to the US in 2023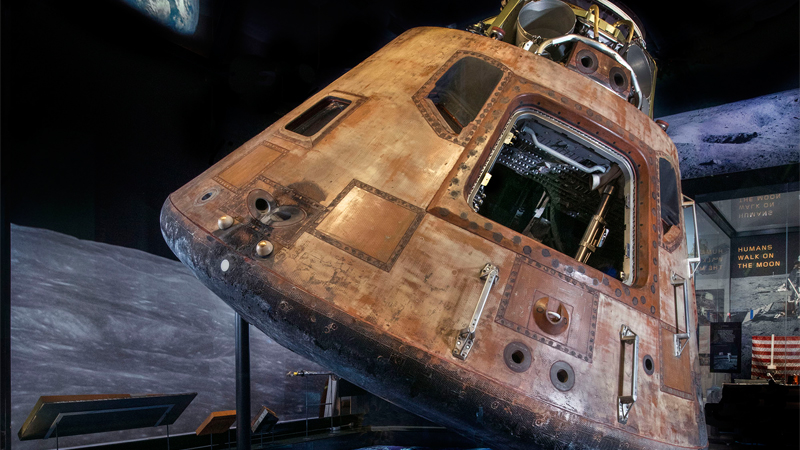 Following extensive renovation, the National Air and Space Museum in Washington DC, US, will reopen the west end of its National Mall building later this year.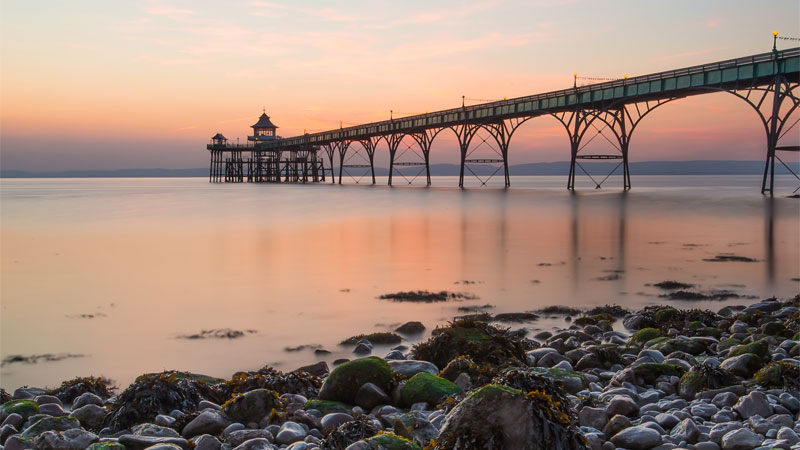 Ticketing specialists Vennersys recently partnered with Clevedon Pier in Somerset, UK, to implement a new ticketing management system to help modernise the attraction's admission processes and deliver an integrated approach to managing revenue streams.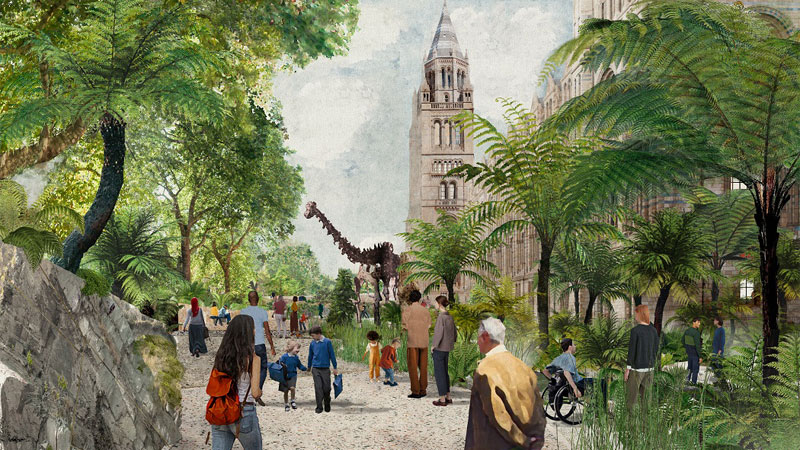 Fundraising has started for the Natural History Museum's Urban Nature Project, a scheme which will allow the museum to turn its five-acre site into a free-to-visit educational outdoor space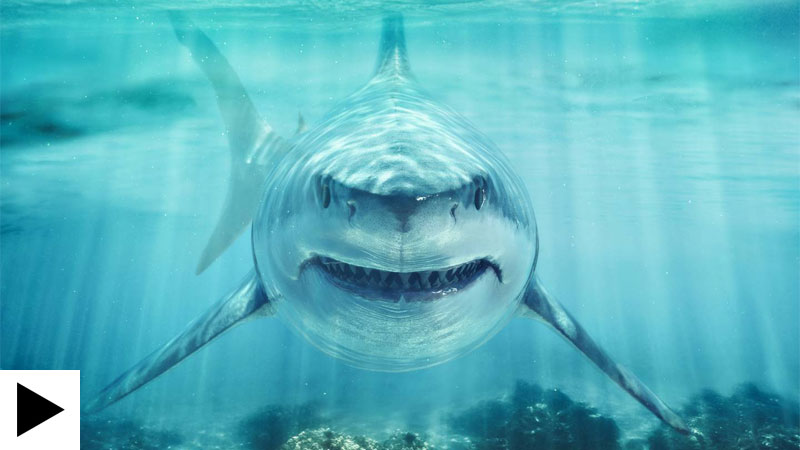 Shark Week is back for 2022 and Planet Attractions has taken a deep dive to find a collection of shark-related content that you can take in during the event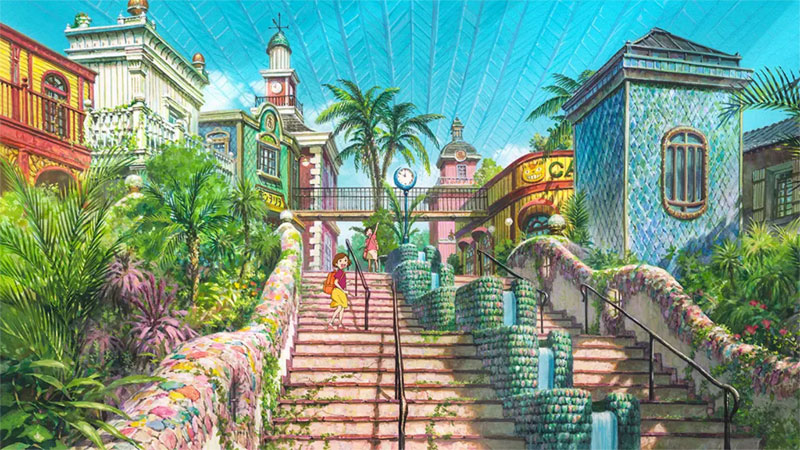 With just a few months to go until the grand opening of the highly-anticipated Ghibli Park in Nagoya, Japan, the attraction has revealed that tickets will be sold via a lottery-based booking system, with attendance to the attraction being limited to create an atmosphere likened to that of the Ghibli adventures themselves.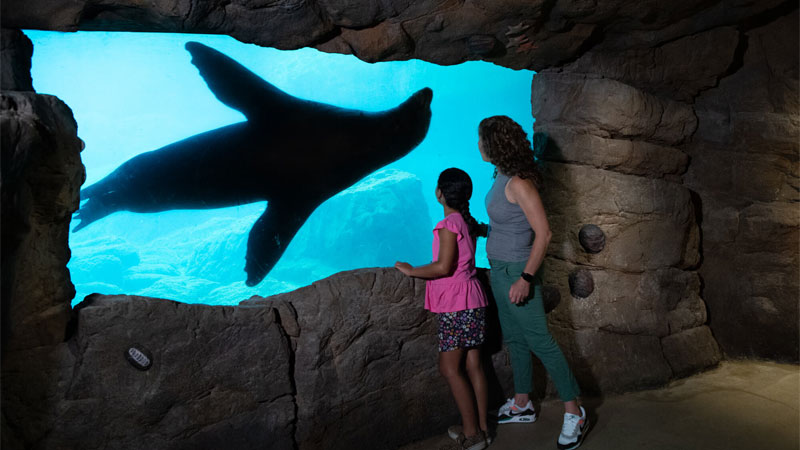 Coney Island's New York Aquarium is, for the first time since it was devastated by Hurricane Sandy, in full operation, with all public exhibits open to the public.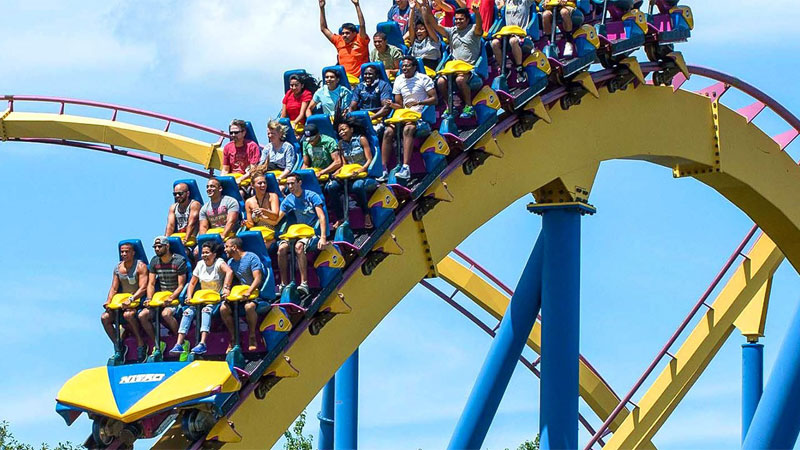 Six Flags is offering improved access for its guests with physical disabilities with a specialised restraint harness that allows them to experience rides they would otherwise be unable to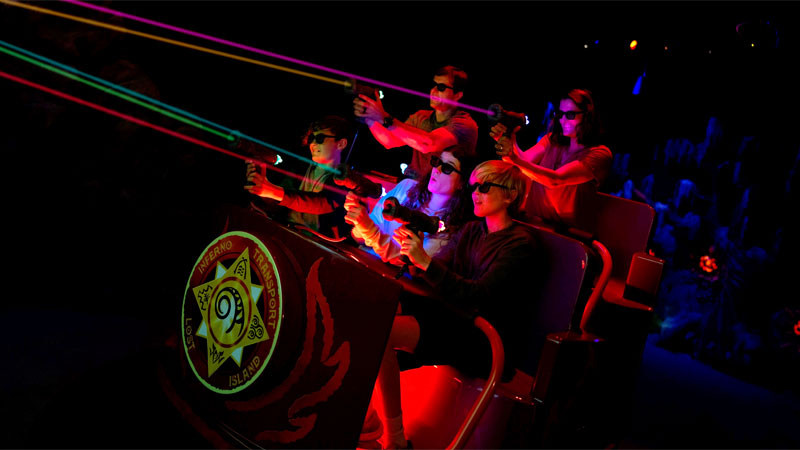 Alterface has shared details of three interactive projects opened last month featuring the supplier's interactive technology.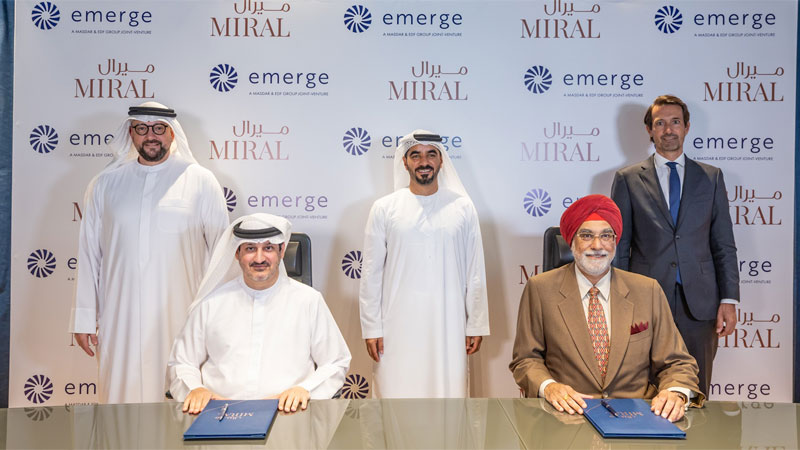 The under-construction SeaWorld Abu Dhabi is currently in the process of installing solar panels on its roof in an attempt to make the new mega attraction as clean as possible for the environment.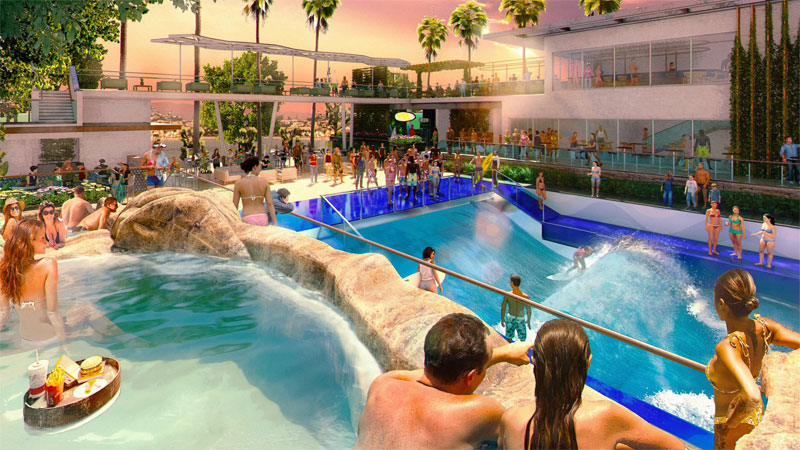 FlowRider's FlowSurf technology was inspired by river waves and creates never-ending waves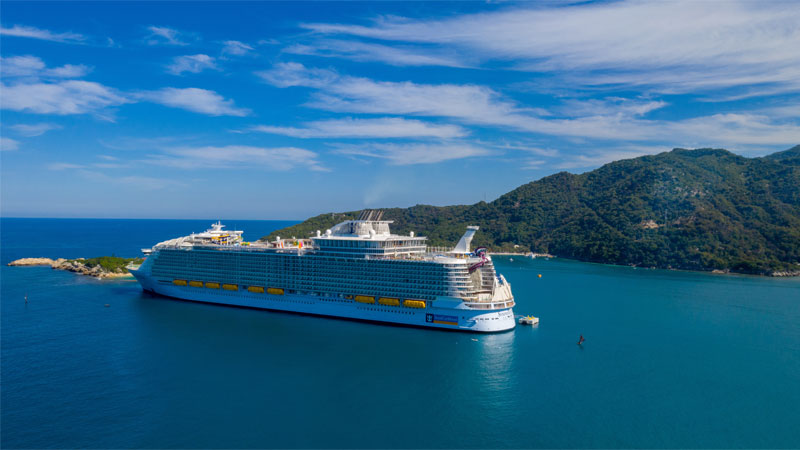 Royal Caribbean Cruises has filed a request that if approved will see SpaceX's Starlink satellite internet service rolled out across the operator's entire fleet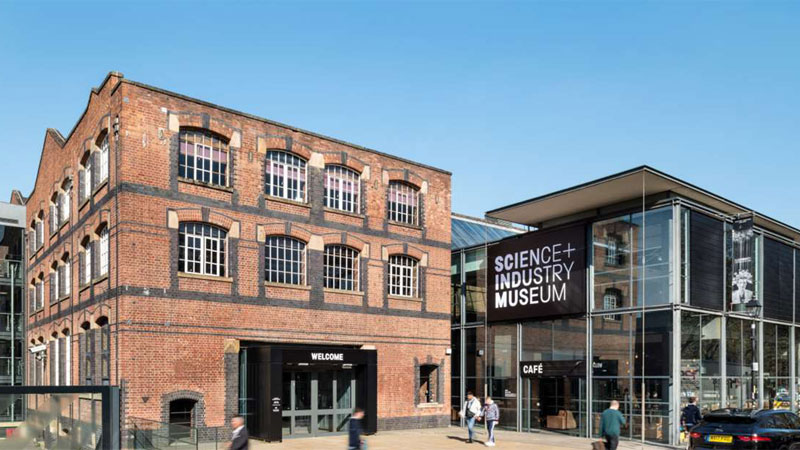 The Science and Industry Museum has received a generous donation from The Law Family Charitable Foundation for the refurbishment of its Power Hall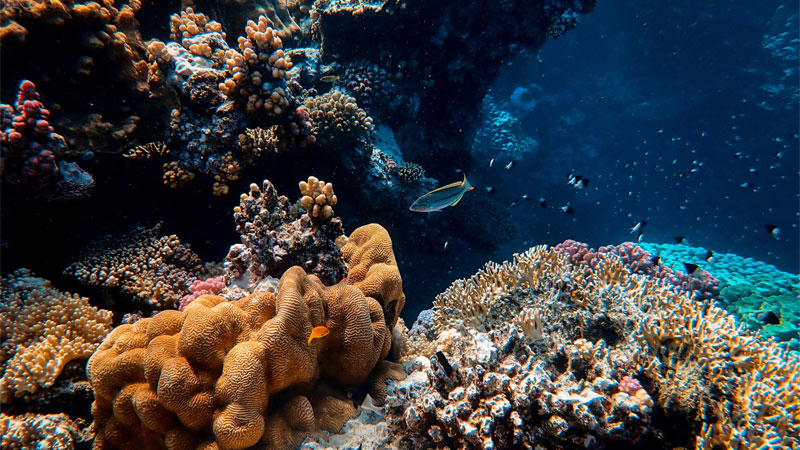 SeaWorld has pledged to ensure the long-term health of the world's oceans in accordance with the UN's Sustainability Development Goal 14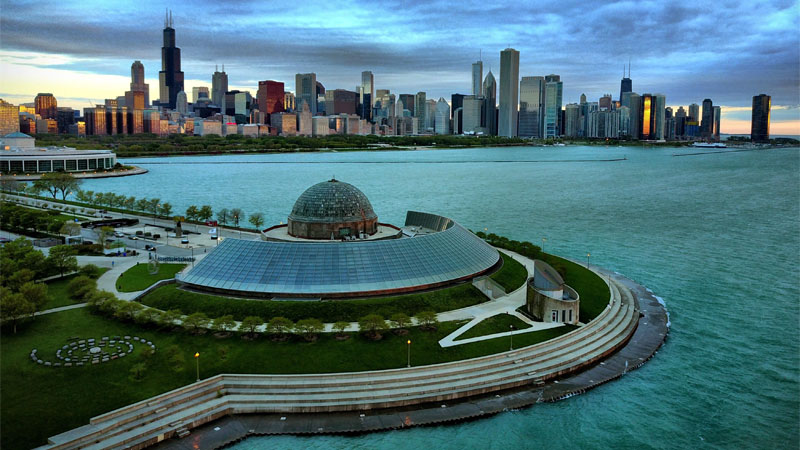 The Adler Planetarium in Chicago is one of a number of informal education institutions to receive NASA funding to serve students from communities underrepresented in STEM fields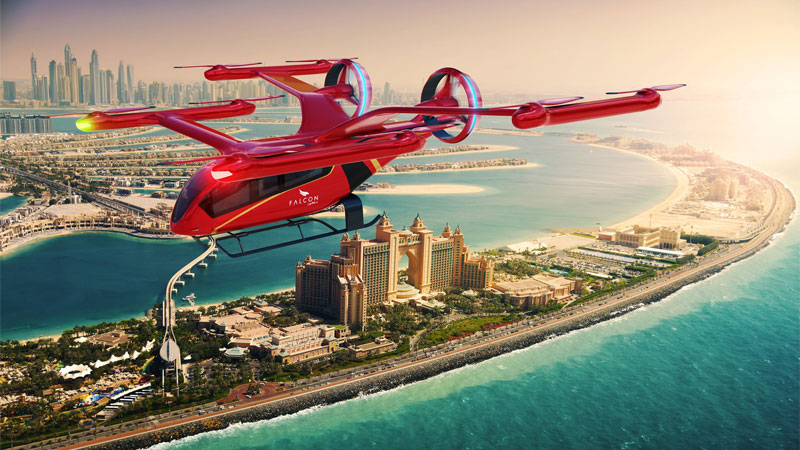 It might seem like something straight out of Sci-Fi but flying taxis in Dubai came a step closer to reality in the last week following an agreement to introduce the first electric vertical take-off and landing (eVTOL) touristic flights from the Atlantis, The Palm.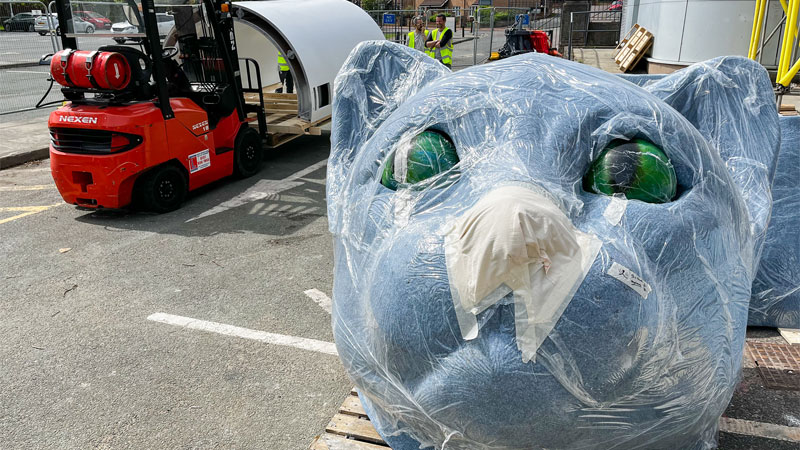 Eureka! Science + Discovery - a new STEM attraction coming to Wirral, UK, later this year - has unveiled its first exhibit, a 12-foot tall cat statue.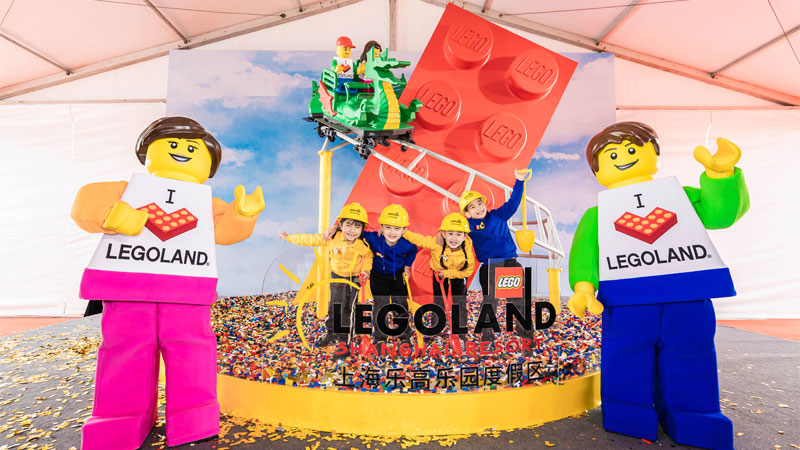 Site workers will be kept inside a 'closed-loop' system following strict prevention and control measures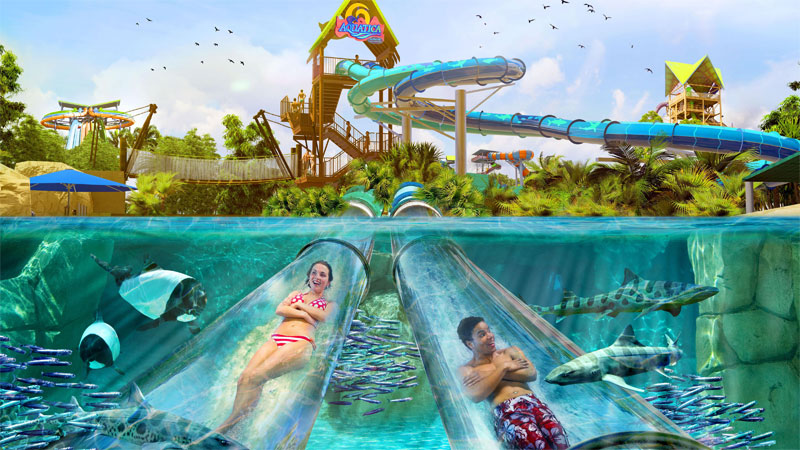 It's a busy year for WhiteWater, which has more than 70 waterpark projects across the world opening in 2022. We've rounded these projects up so you can keep track of everything happening this year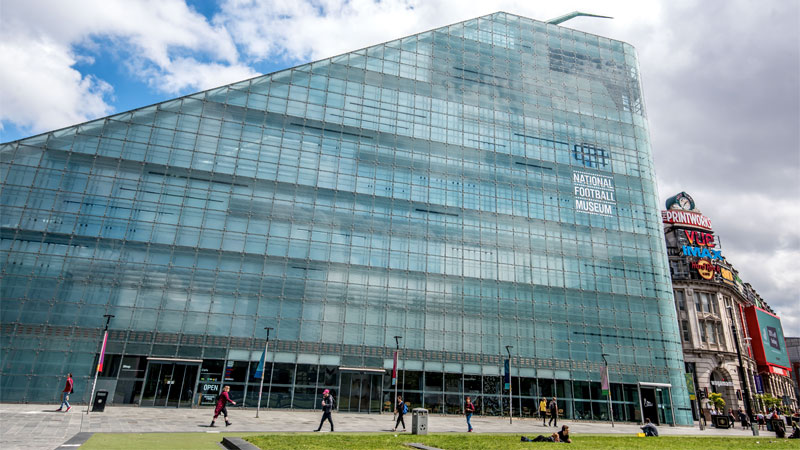 The British government is supporting a range of public sector organisations in reducing their dependency on carbon and improving energy efficiency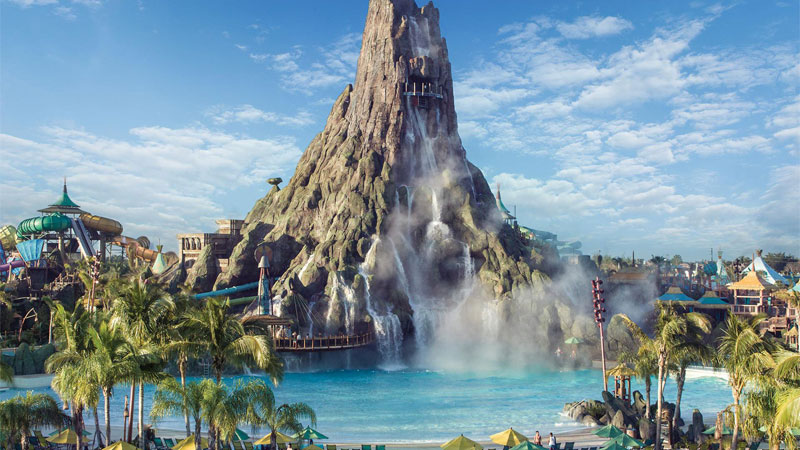 Orlando's popular Volcano Bay waterpark hit a landmark this week, with Universal celebrating five years since the Florida attraction opened to the public for the first time.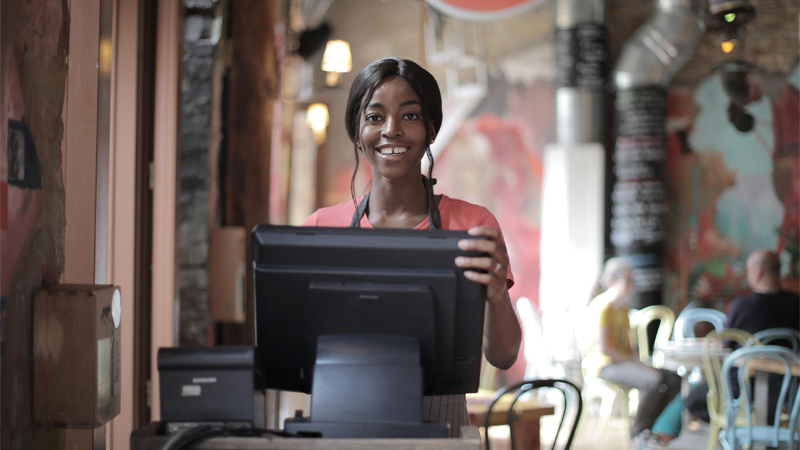 How do you develop a POS system that caters to both digital natives and the generation before them? Convious's Miendu Dang has the answers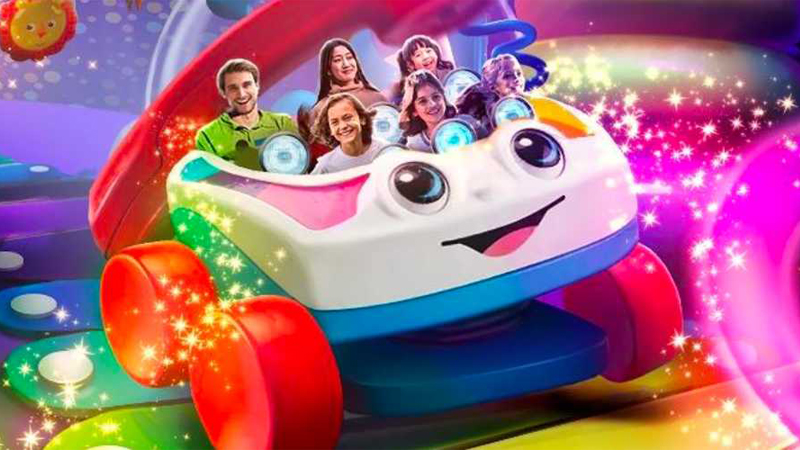 A new dark ride concept based on the iconic Fisher Price IP from Mattel has been unveiled, with the new attraction utilising a number of the brand's popular children's toys, which will be blown up into epic proportions for the experience.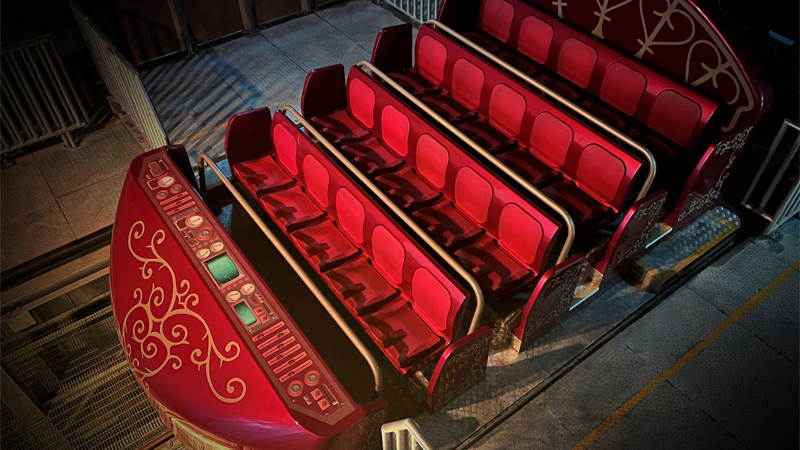 The highly-anticipated 'Flying Eyes' dark ride opened at the Sun World Theme Park in late April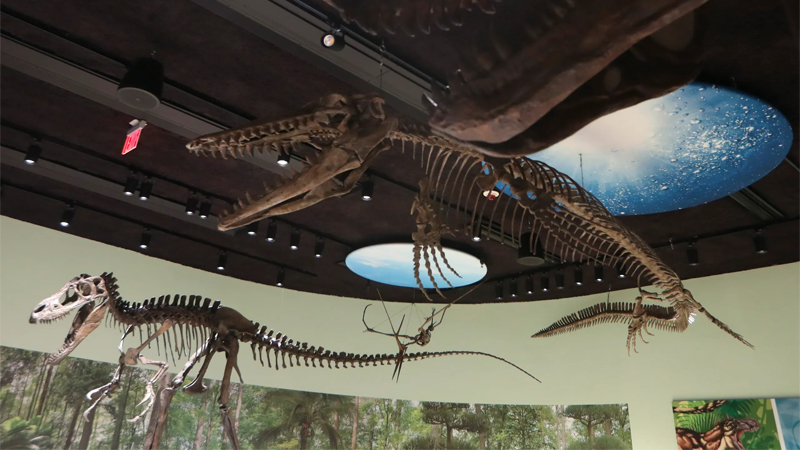 The Delaware Museum of Nature and Science is set to reopen on May 23 following an extensive renovation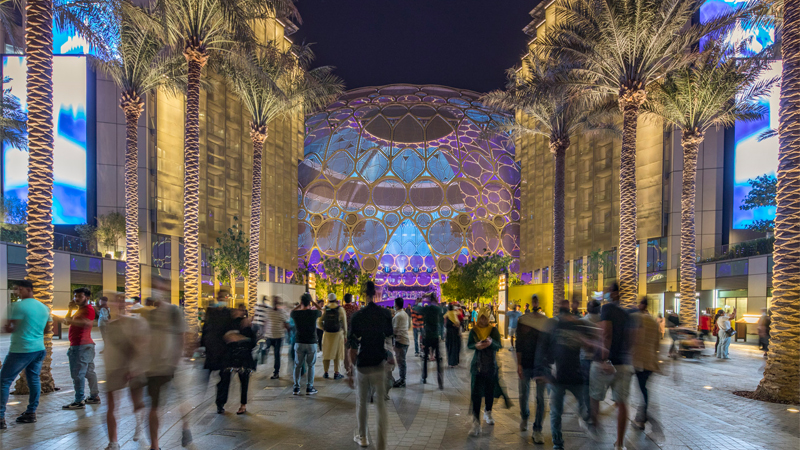 A new Supreme Committee has been formed to plan and implement the future of the Expo 2020 Dubai district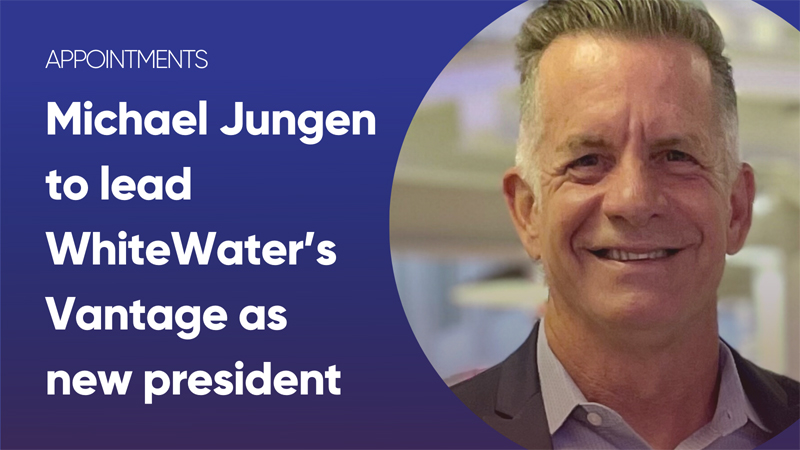 Former Disney man Michael Jungen has taken up a new position as the president of WhiteWater's Vantage division.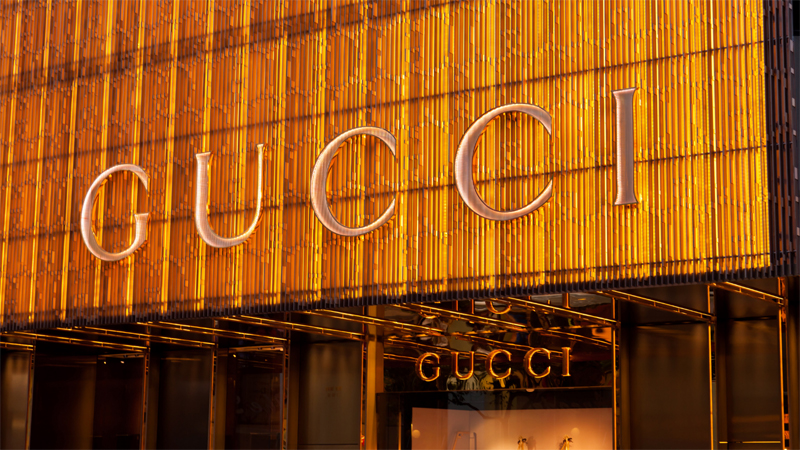 What can the House of Gucci movie teach us about sustainability? WhiteWater's Una de Boer tells all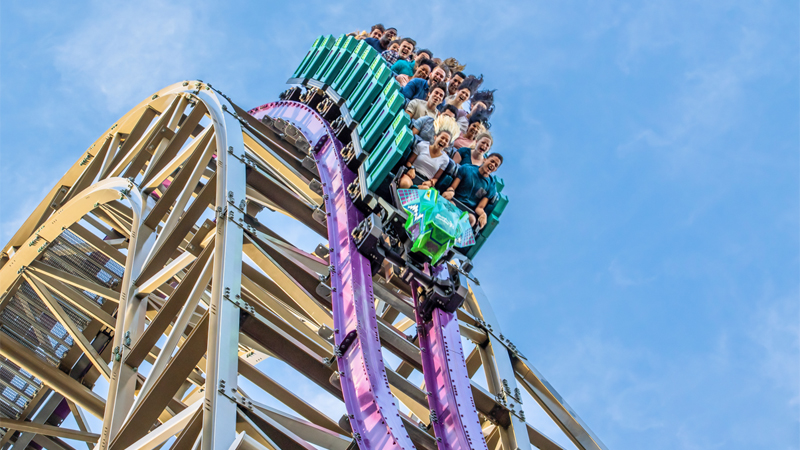 Visitation and revenue soared for SeaWorld in the first three months of the year, with the most visitors in Q1 since 2013 and record all-time revenue for the period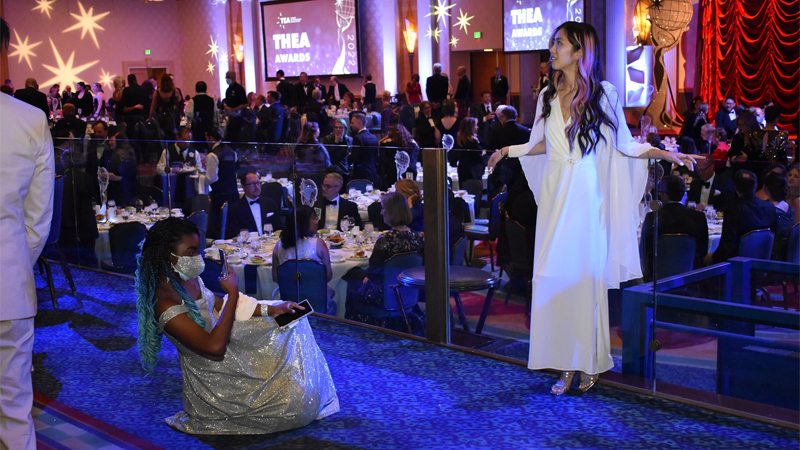 Leaders in the themed entertainment industry gathered last month for the return of TEA Summit and Thea Awards Gala for the first time in two years. Christine Kerr on behalf of the TEA and Nicole Sangster from Thea Award recipients Simworx both report on the event


Cedar Fair has reported its Q1 earnings for 2022 with announced losses despite net revenues surging after a Covid-hit period in 2021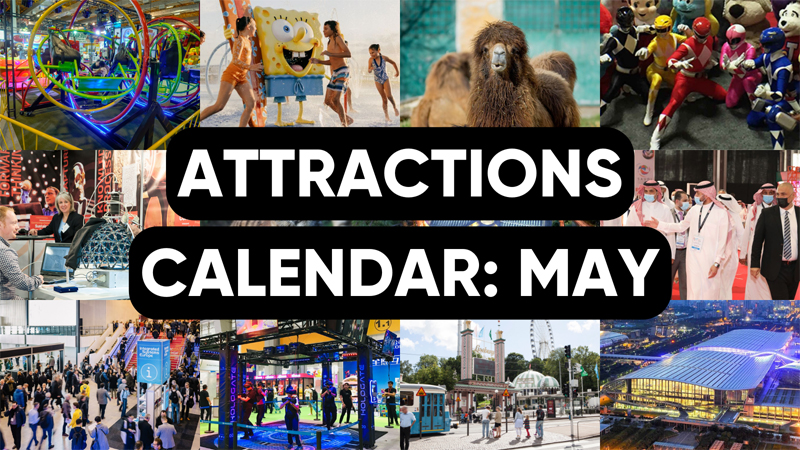 We've rounded up all the special events you should be attending this month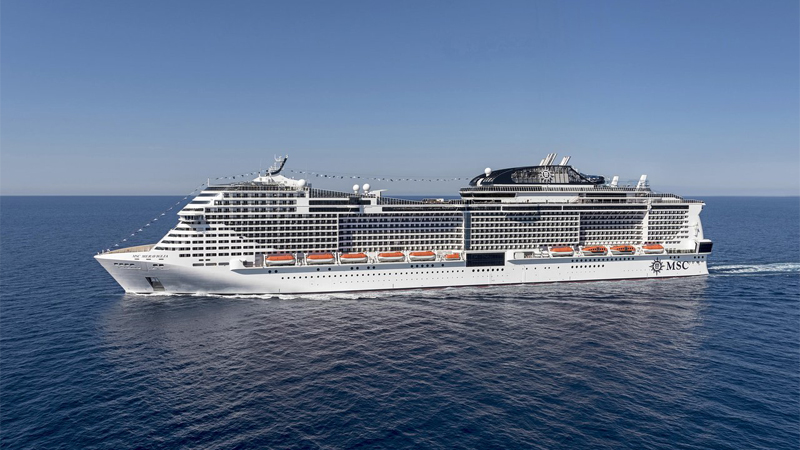 Cruise operator MSC has announced that starting at the end of May, two of its ships will begin using shore power in an attempt to cut emissions.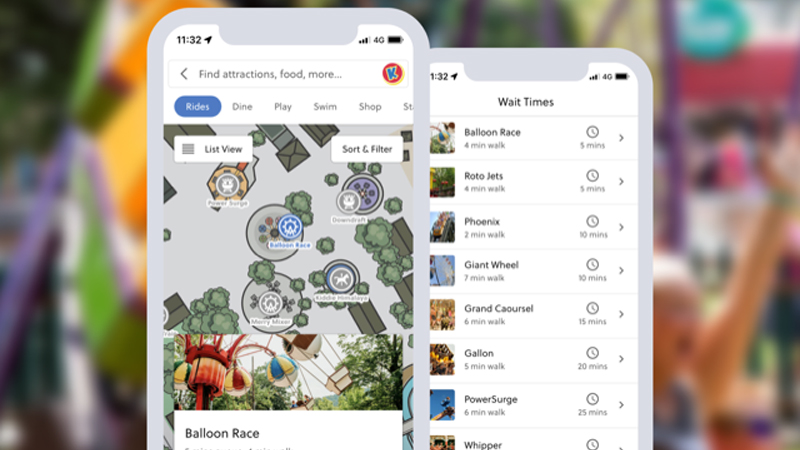 Knoebels - the US's largest free admission amusement resort - has partnered with Attractions.io to launch a new guest experience app.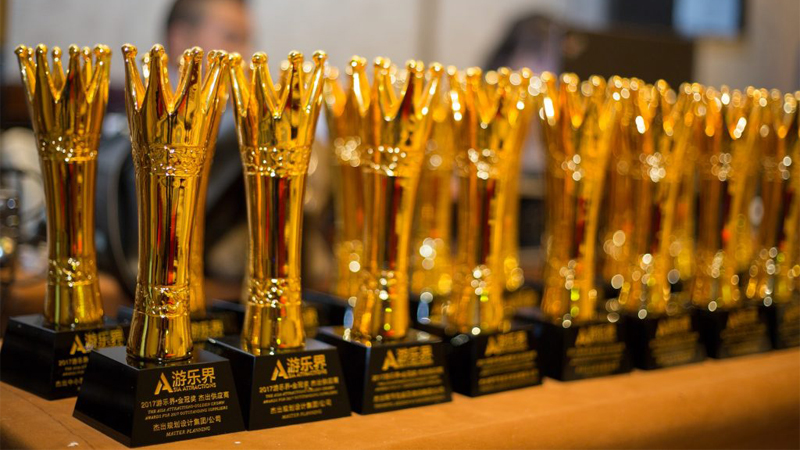 A number of attractions suppliers and manufacturers have been named winners of China's prestigious Golden Crown Awards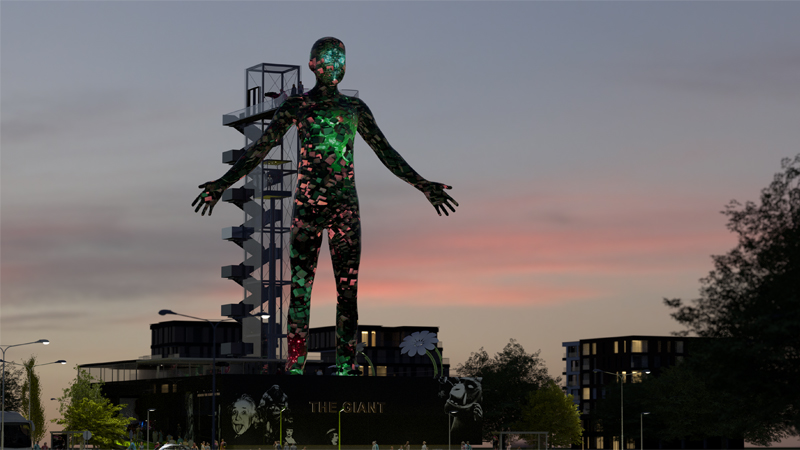 The Giant Company, an Ireland-based visitor attractions specialist has launched The Giant, its flagship visitor attraction concept, into the Middle East & North Africa (MENA) region at the Dubai Entertainment, Amusement & Leisure (DEAL) trade show in Dubai.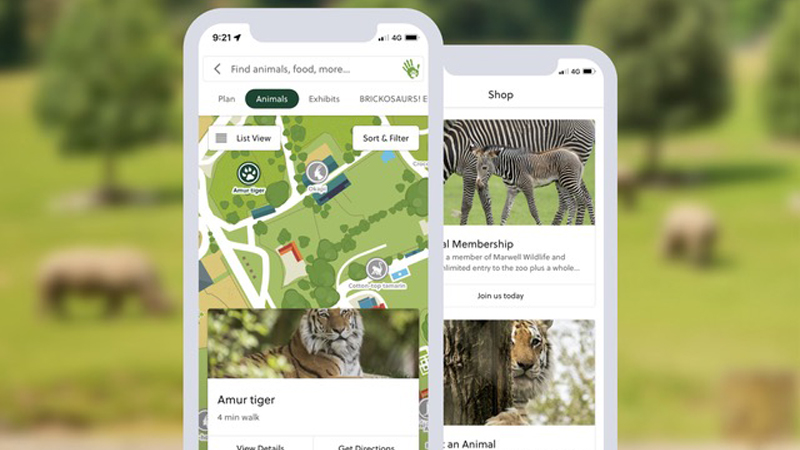 Marwell Zoo and Attractions.io have teamed up for the development of a brand new app designed to enhance the visitor's digital experience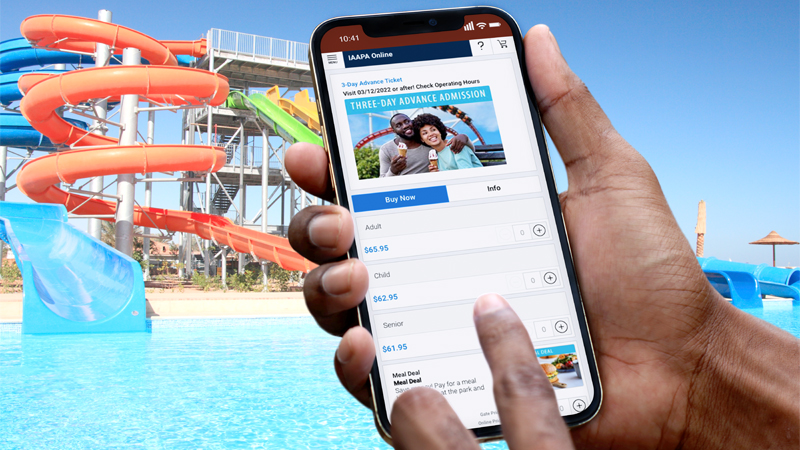 The companies have entered into a three-year partnership that will see Accesso supply its point of sale solutions across four of Pyek Group's waterparks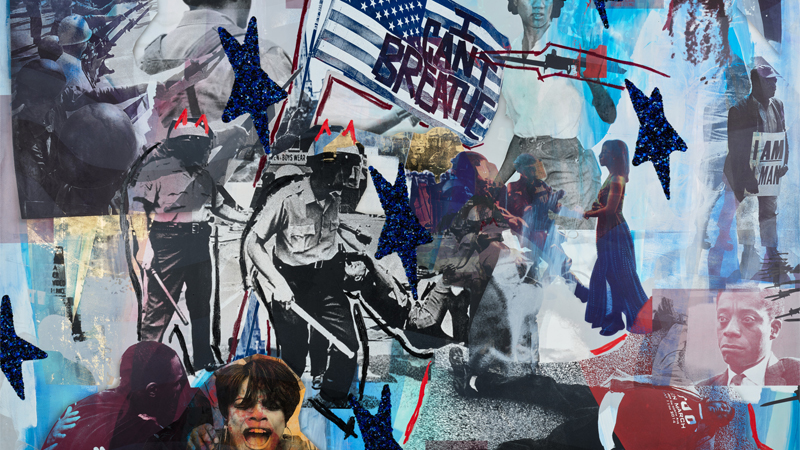 Seventeen security guards turned curator to create an exhibit inspired by music, black artists, humour, and social justice, or simply time spent guarding a particular piece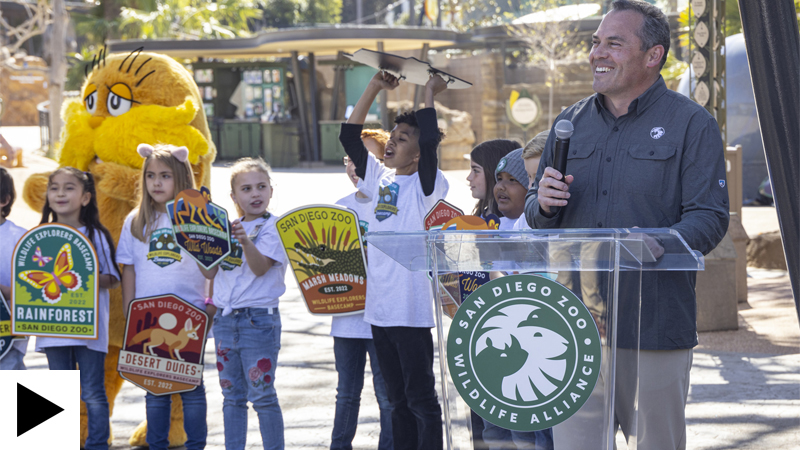 San Diego Zoo has launched one of its most ambitious ever additions, with the brand-new US$69m Wildlife Explorers Basecamp showcasing a number of different ecosystems through a series of immersive experiences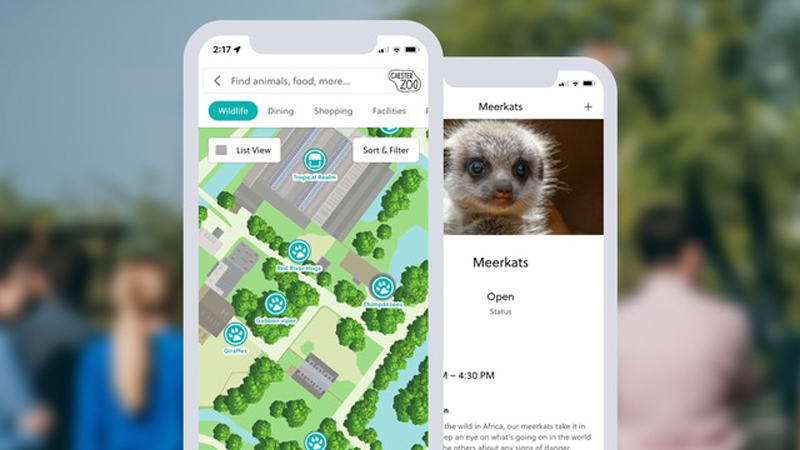 Attractions.io has announced a new partnership with Chester Zoo, with the animal attraction in the UK launching a fully-branded mobile app to enhance the visitor experience.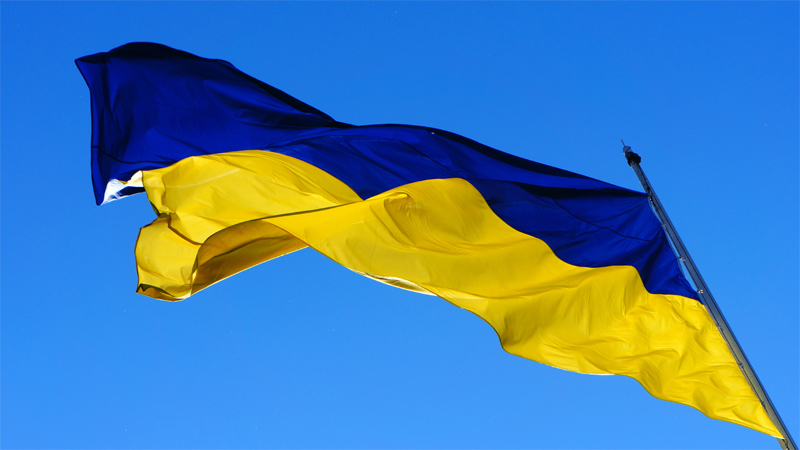 Lonnie Bunch, 14th Secretary of the Smithsonian Institution, has released a statement on behalf of the organisation, pledging its support to the people of Ukraine and their cultural heritage. In the statement, Bunch revealed that the Smithsonian Cultural Rescue Initiative (SCRI) is in contact with people in the country in order to facilitate the preservation of Ukraine's history.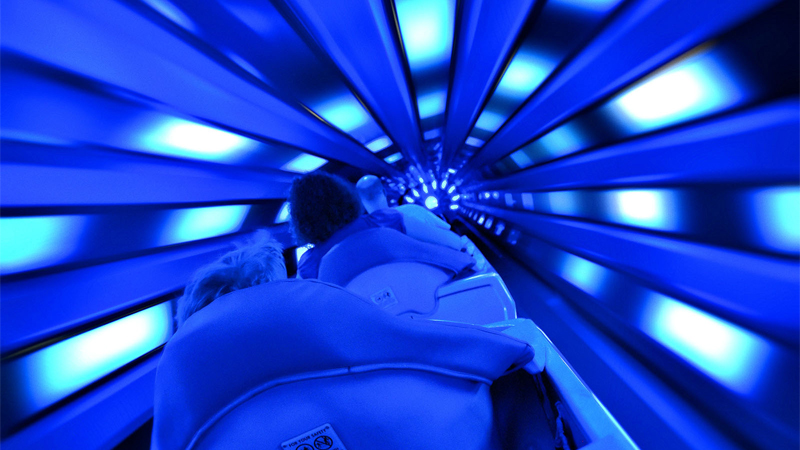 Disney's Imagination Campus has released a new look at the iconic Space Mountain from a STEM perspective, exploring the science and technology behind the attraction while also looking at the role that energy and acceleration play in the design of rollercoasters.


Disney has shared a sneak peek at Disney's upcoming Guardians of the Galaxy: Cosmic Rewind ride at Epcot, with Liz Diaz, senior ride development engineer for Disney Imagineering unveiling the load station and Starjumpers for the hotly-anticipated attraction.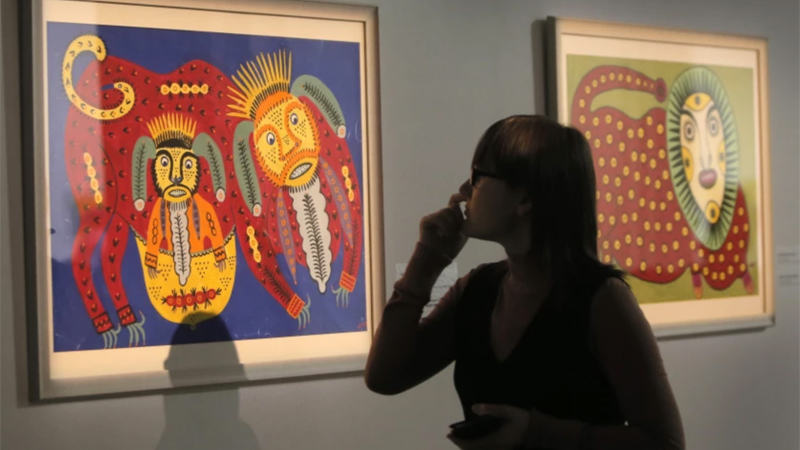 The Ivankiv Historical and Local History Museum was burned to the ground as Russia continues its aggressive invasion of the country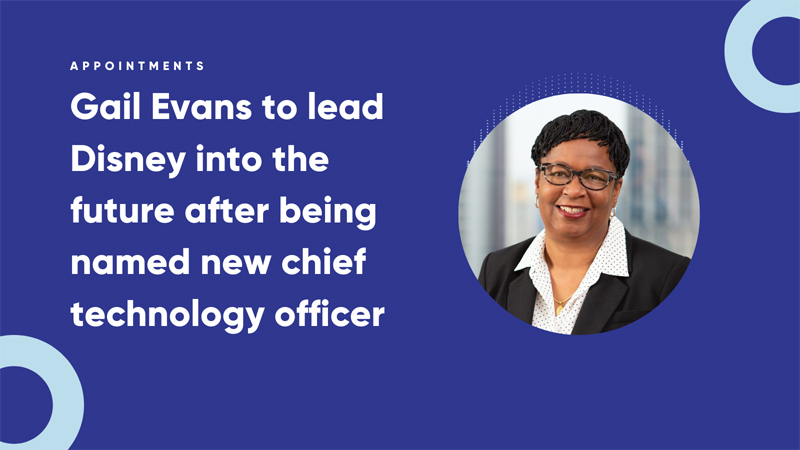 Gail Evans has been named executive vice president, chief digital and technology officer for Disney Parks, Experiences and Products.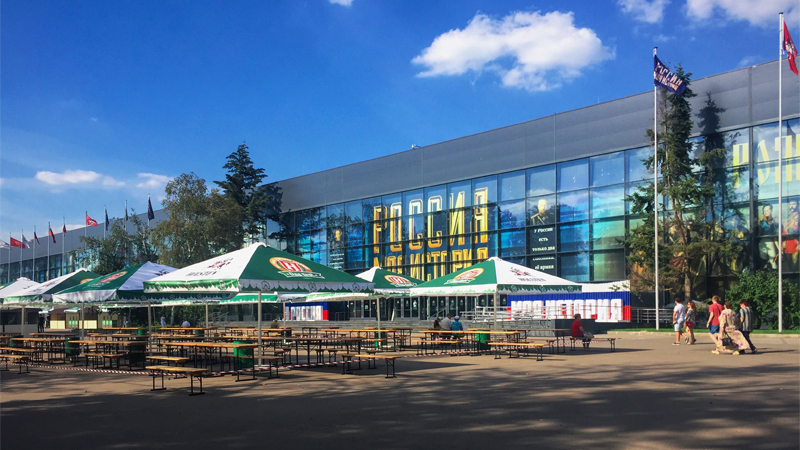 The RAAPA Expo will go ahead as scheduled despite the difficulties being caused for people and businesses in Russia following Vladimir Putin's invasion of Ukraine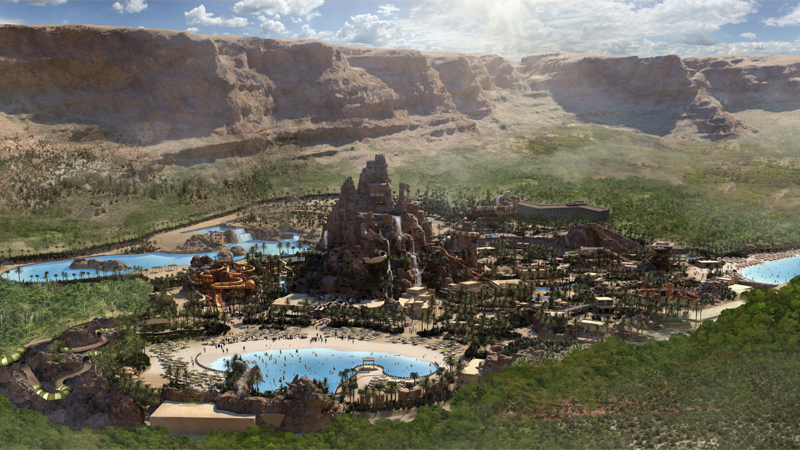 The Qiddiya Investment Company is developing Saudi Arabia's first-ever waterpark, with the mammoth investment set to cost a whopping US$750m


One Twitter user has taken lessons learned from Imagineering in a Box - Disney Imagineering's free, online educational curriculum from the Kahn Academy - to recreate the Yeti at Animal Kingdom using just Lego, wool and modelling clay.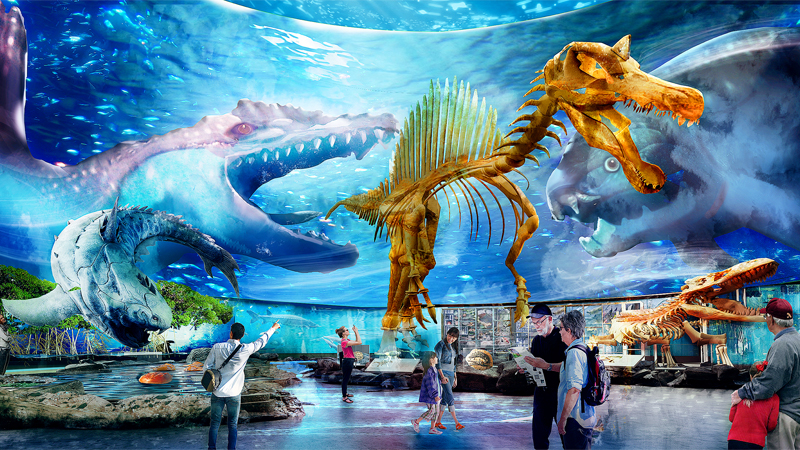 A combined US$400m investment, Resorts World Sentosa is launching the first phase of its RWS 2.0 expansion plan, with an all-new Minions land at Universal Studios Singapore and the redevelopment of the rebranded and reimagined Singapore Oceanarium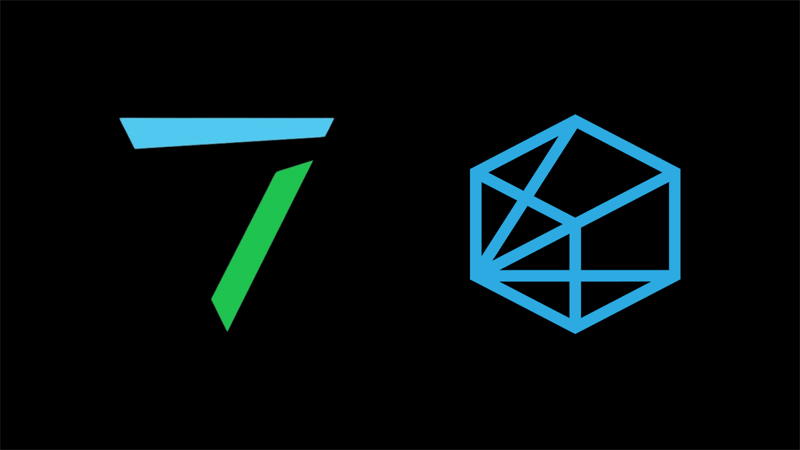 Creative software and technology company 7thSense has announced the acquisition of design, consulting and production company Bluebox Attractions.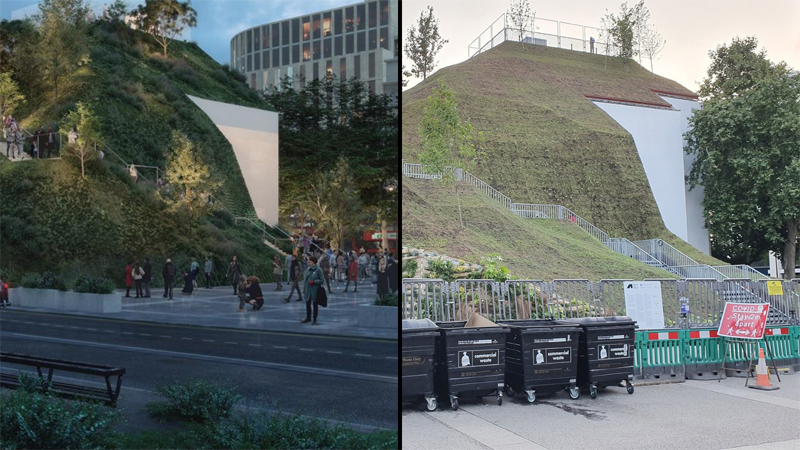 Dutch architecture studio MVRDV has blamed London's Westminster City Council for the disastrous Marble Arch Mound project, revealing that its advice was ignored and design watered down, with the firm adding that "we stand by our initial design".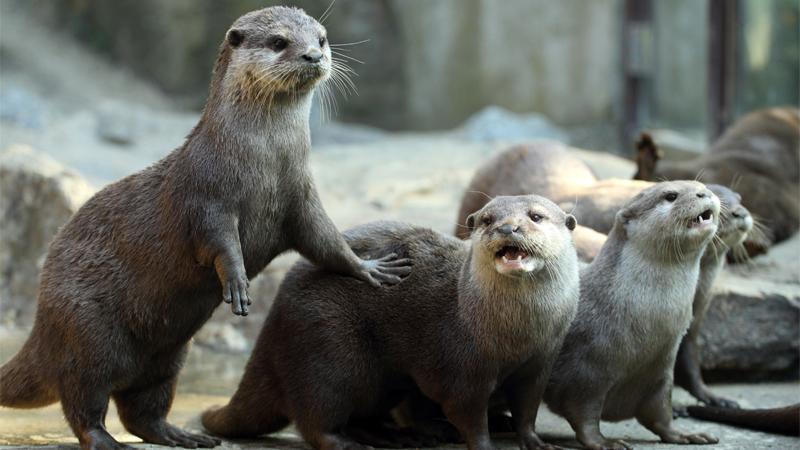 Forming the first phase of a US$70m 20-year project, a new otter habitat at the Santa Ana Zoo will come complete with underwater viewing area and a state-of-the-art life support system to maintain water quality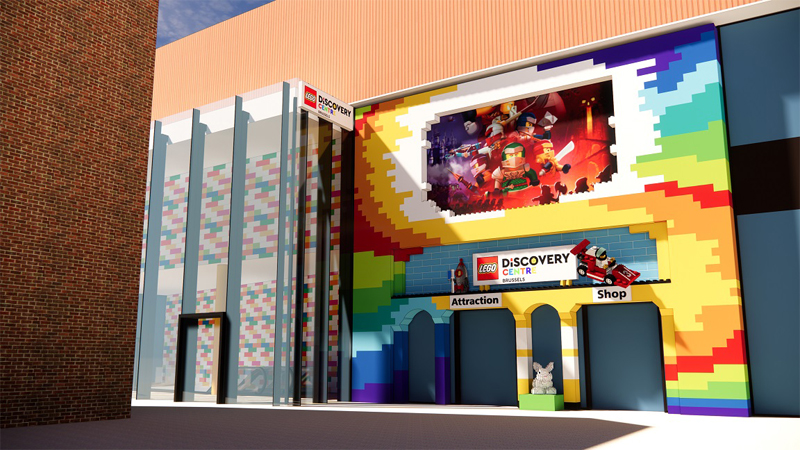 Merlin's popular Legoland Discovery Centres have undergone a rebranding and reimagination, with the first Lego Discovery Centre coming to Belgium this summer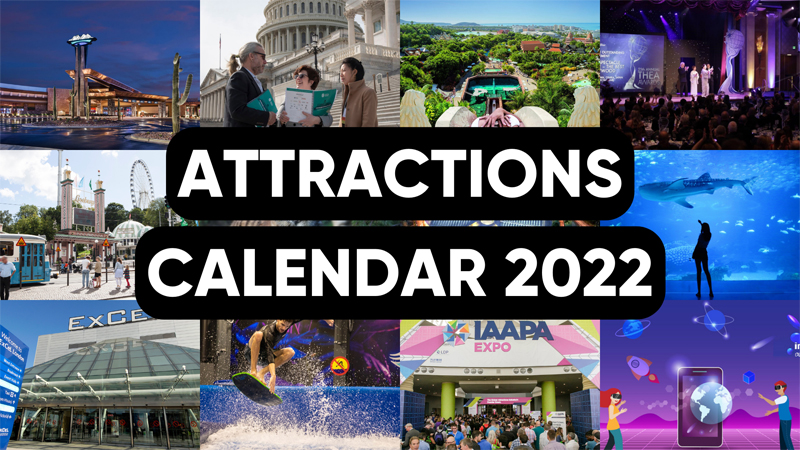 With so many big things coming in the year ahead, we've rounded up all the key events taking place this year. Welcome to your attractions calendar for 2022.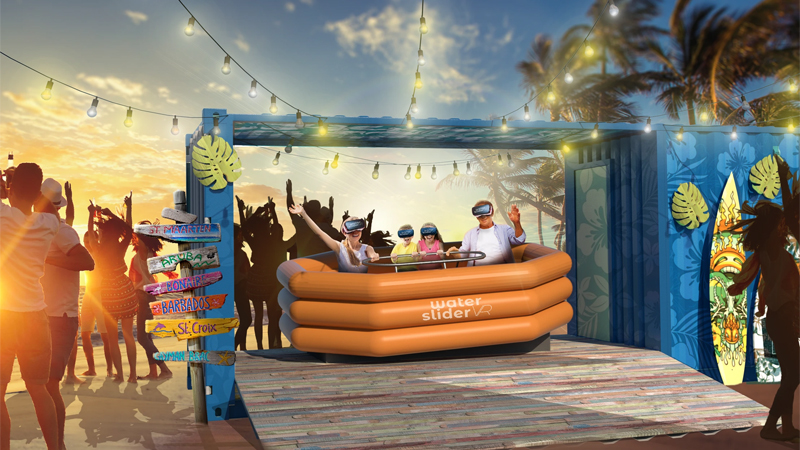 WaterSlider VR is the latest offering from BoldMove, with the new product offering an underwater VR experience inside a life raft


Work being carried out by the Louvre and Sotheby's could 'lead to restitutions' as the Parisian institution researches the history of items in its collection acquired between 1933 and 1945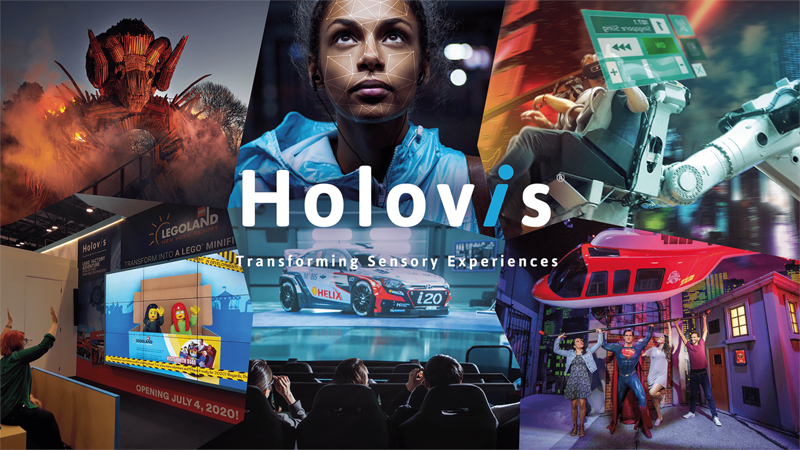 UK-based experiential design company Holovis has signed a joint venture agreement with Shanghai Luoman Lighting Technologies Inc, with the new agreement covering the entirety of China as the two companies work closely to realise the market's fast-growing outdoor experiential projects.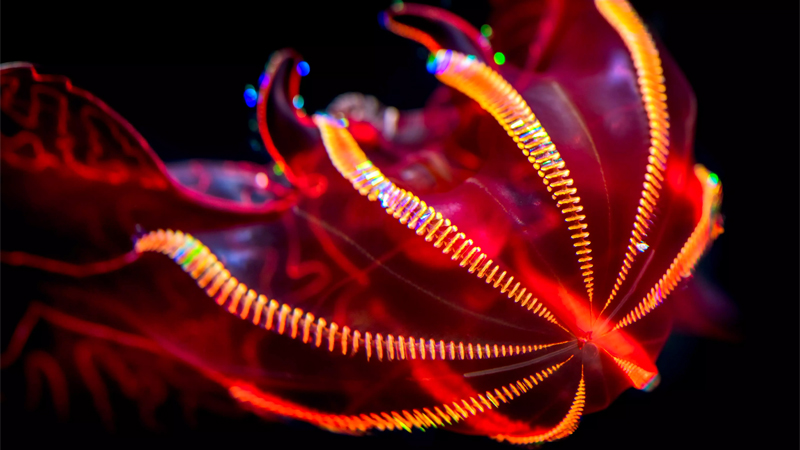 Using breakthrough aquatic life support technology, Monterey Bay Aquarium will soon debut a collection of sea creatures you would normally only be able to see at the very bottom of the ocean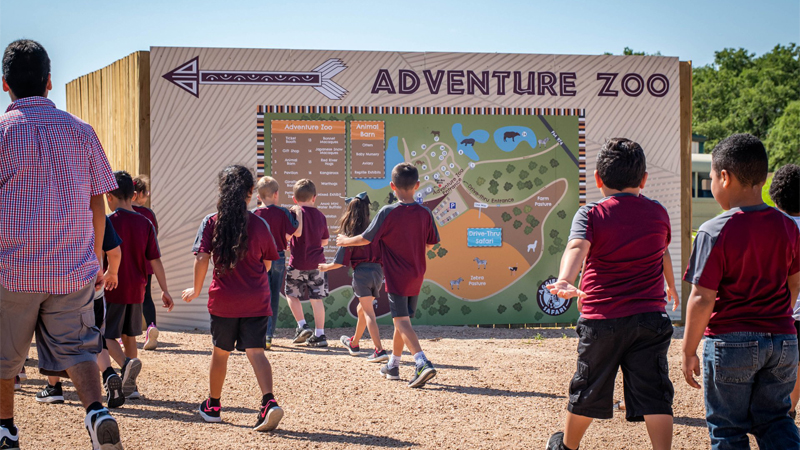 Parks! America Inc has announced a partnership with ticketing and technology solutions provider accesso to provide a more convenient and easy-to-navigate admission, reservation and shopping system to guests at its Wild Animal Safari attractions.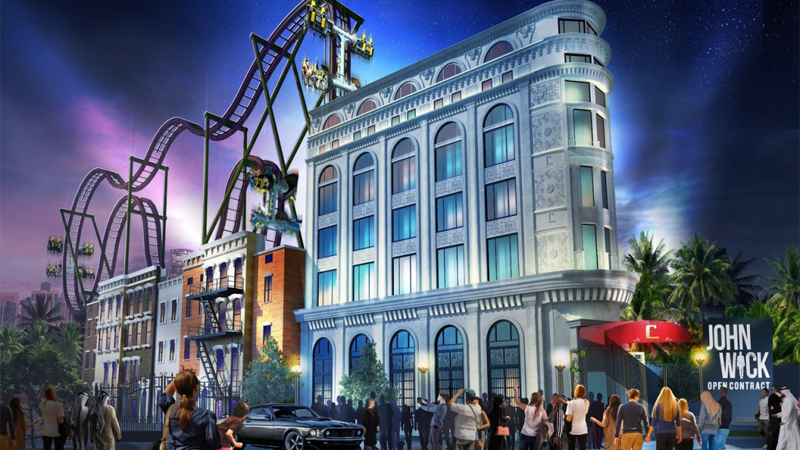 A pair of highly anticipated John Wick and Now You See Me attractions are making their way to MOTIONGATE at Dubai Parks and Resorts. Planet Attractions spoke to FORREC's Eric O'Rourke about the record-breaking new additions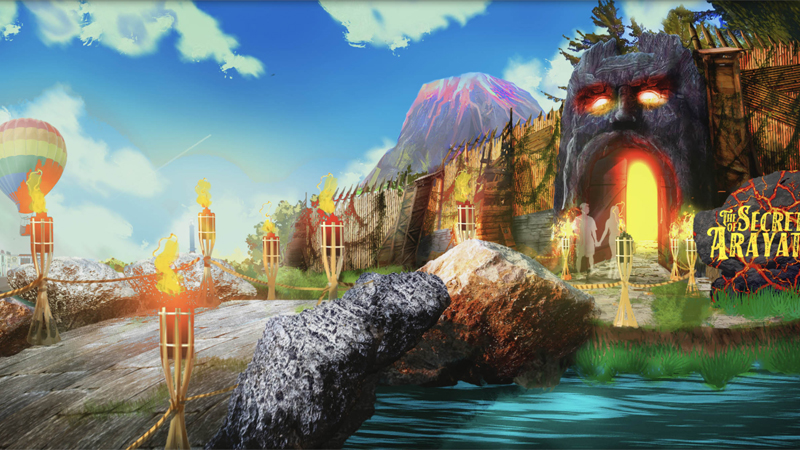 Lagotronics Projects will develop several media-based attractions, including a VR coaster and a dark ride for the upcoming Pradera Islands theme park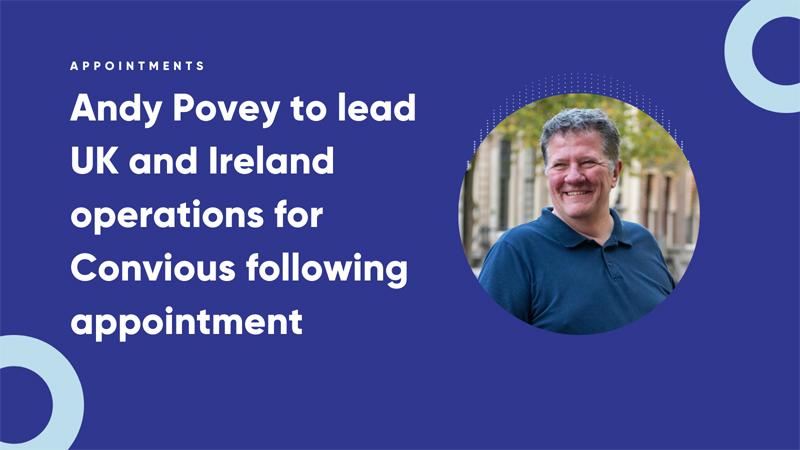 Convious has named Andy Povey as its new managing director for the UK and Ireland, with Povey set to lead the company's ambitious growth plan for the region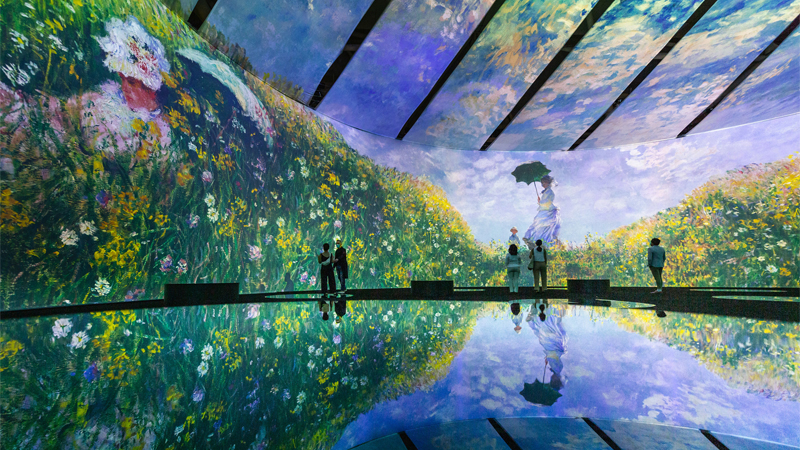 What does the future look like for immersive experiences when it comes to location-based entertainment? Michael Mascioni has the answers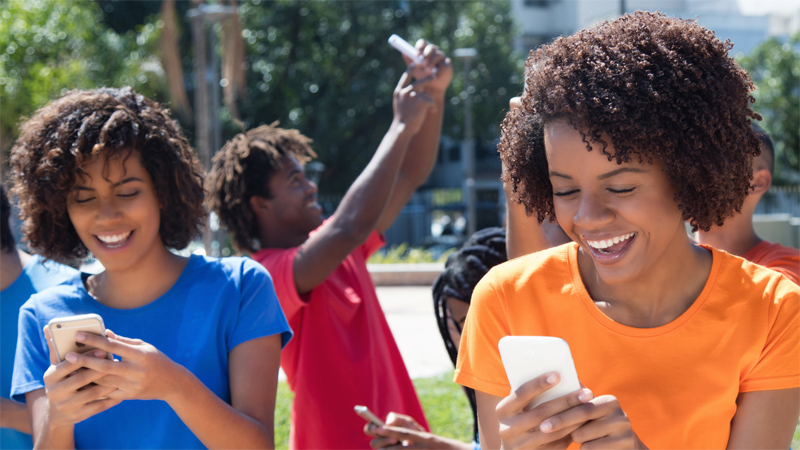 We're not far off Mark Zuckerberg's big reveal of the metaverse and what that means for the future, but when it comes to attractions, there are some companies already well ahead of the curve. Andrew Jacobs, accesso's chief commercial officer, explains what it means for operators to be in a mobile-first world.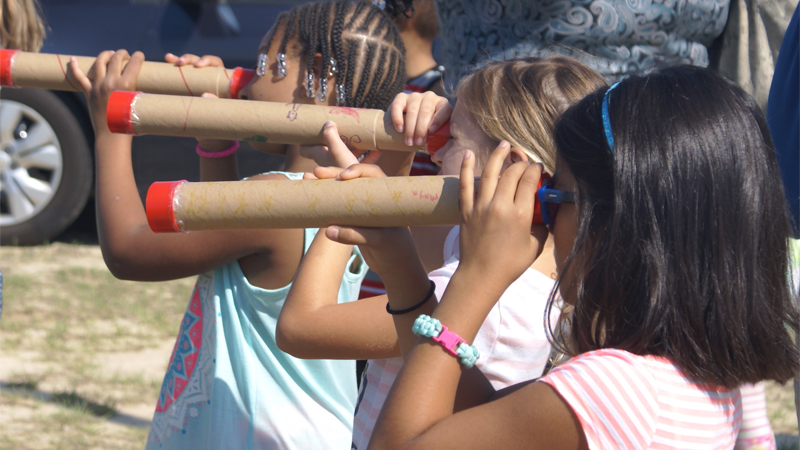 NASA has selected a group of projects from across the US to receive a share of US$520,000 in funding as Education Community Anchors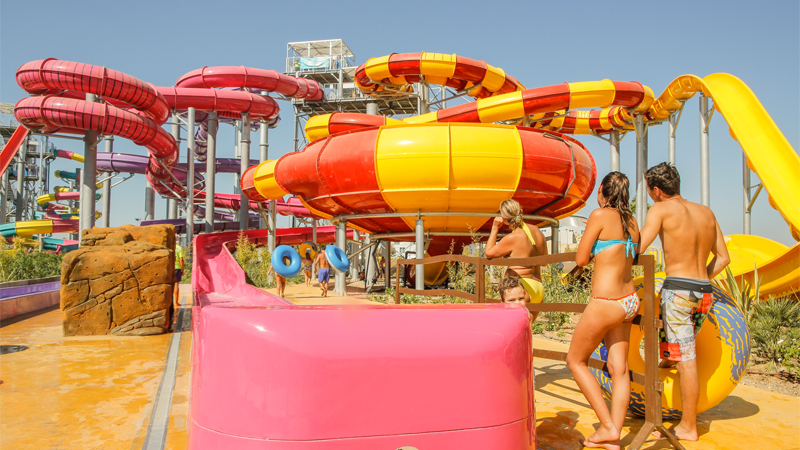 The water ride manufacturer will offer new sustainable services and products as part of its commitment to decarbonise the attractions industry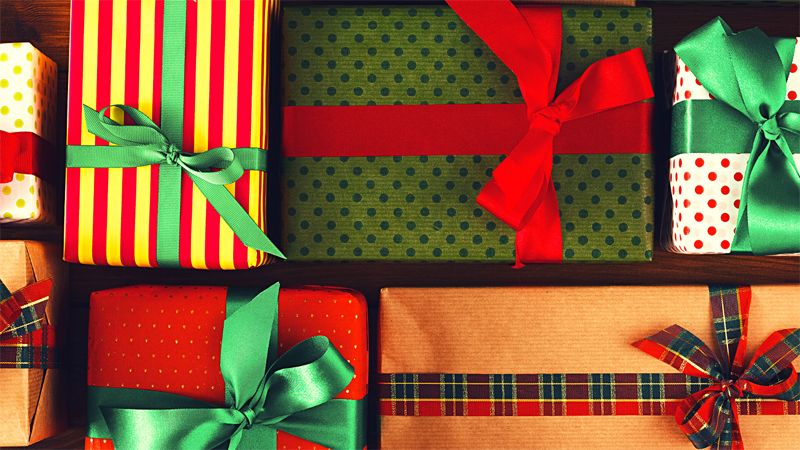 Tis the season to be jolly AND to give gifts, so why not give a special gift to a special someone from your favourite attraction? We took a look at some of our favourite stocking fillers from the world's biggest attractions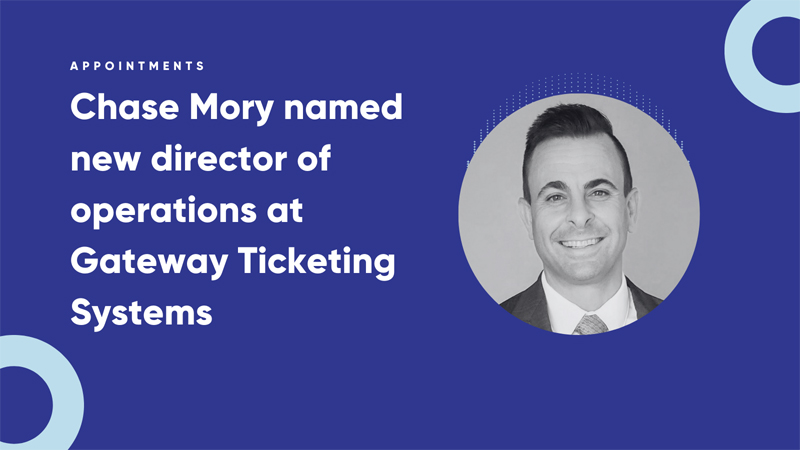 Ticketing specialist Gateway has announced the promotion of Chase Mory to its new director of operations.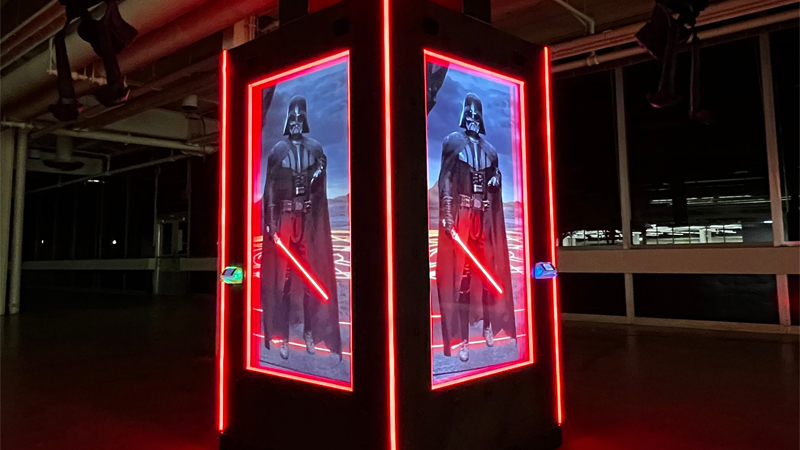 A new virtual reality platform from VRsenal can double efficiency, throughput and ROI in footprint and price compared to the company's previous single-player model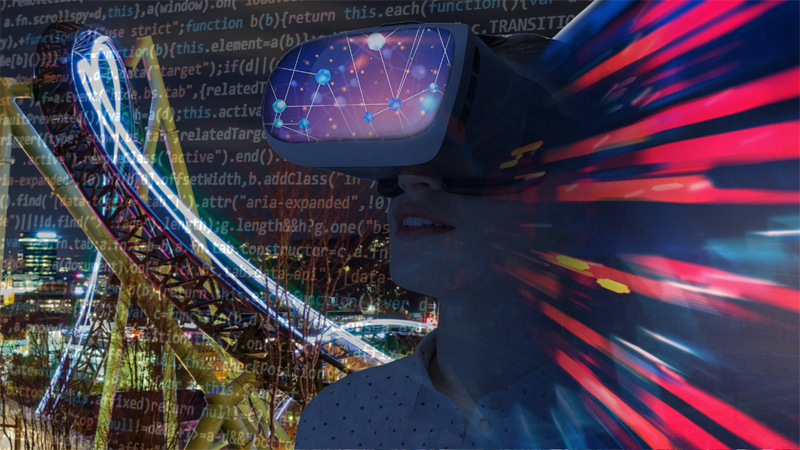 When it comes to global trends this is THE next big thing and there's a good chance you don't quite know what it means yet. Welcome to the metaverse and here's exactly why you need to get in on the ground floor.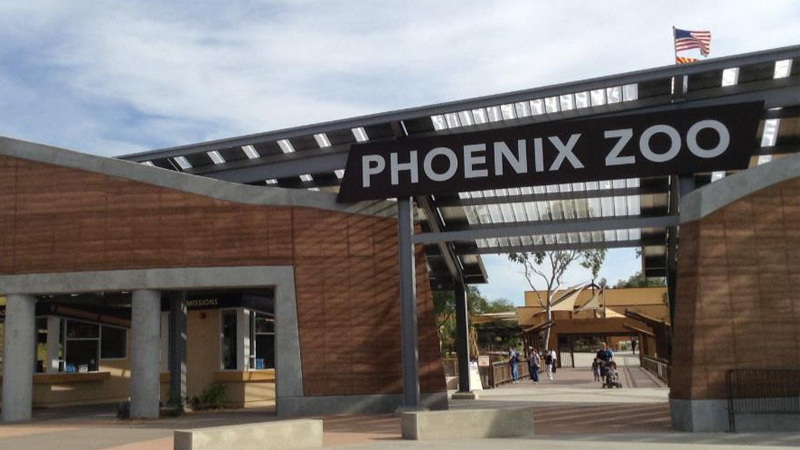 Arizona's Phoenix Zoo has gone live with Galaxy Connect from Gateway Ticketing Systems, streamlining the attraction's ability to sell admission tickets on third-party distributor websites.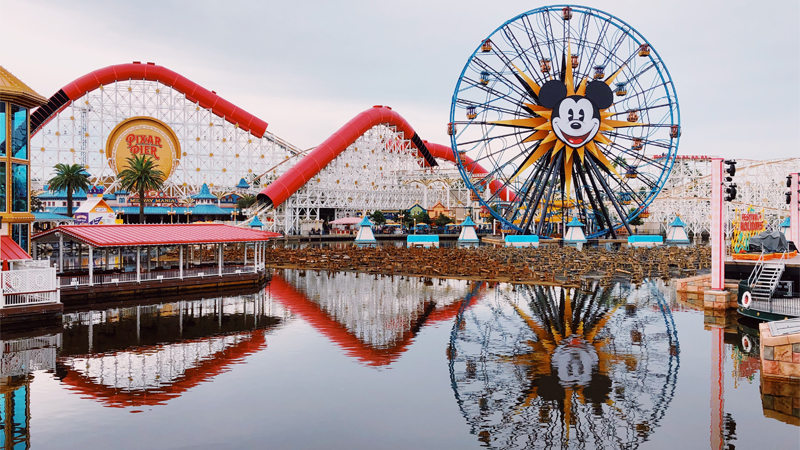 The Disneyland Resort in California has announced some adjustments to its theme park ticket pricing, with the attraction moving from a five-tier demand pricing structure for one-day tickets to a six-tier system.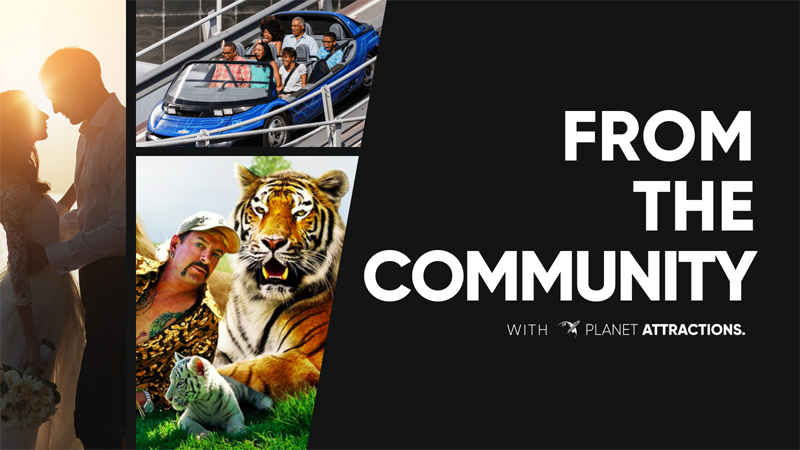 It's back! Rounding up all the biggest news from fans and influencers, here is your latest edition of From the Community from Planet Attractions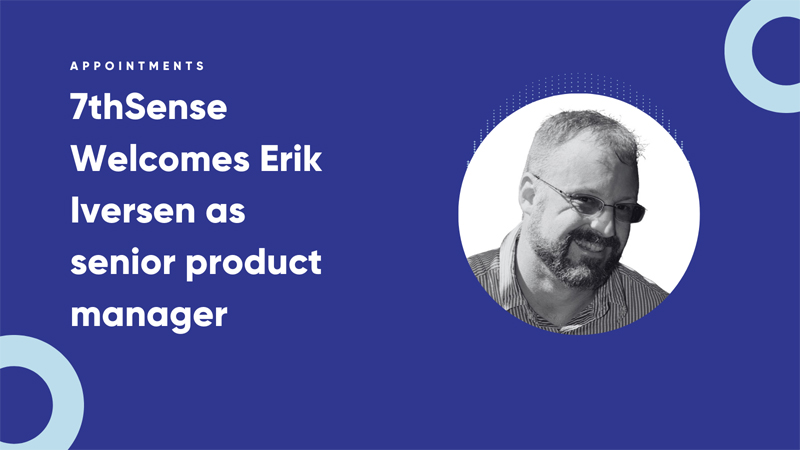 High-performance media specialist 7thSense has appointed Erik Iversen as senior product manager for pixel processing products.


Oslo's Munch Museum is opening to the public for the first time this week, offering a twist to the usual museum experience.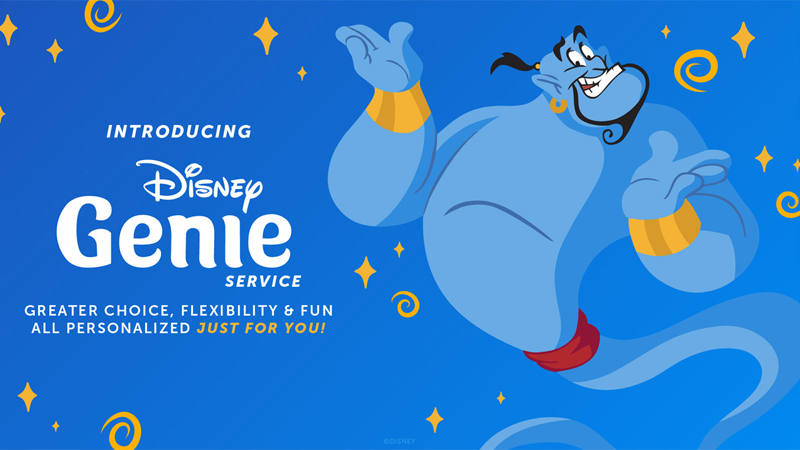 Disney has debuted it's brand new Disney Genie app at Walt Disney World, with the service coming soon to Disneyland as well.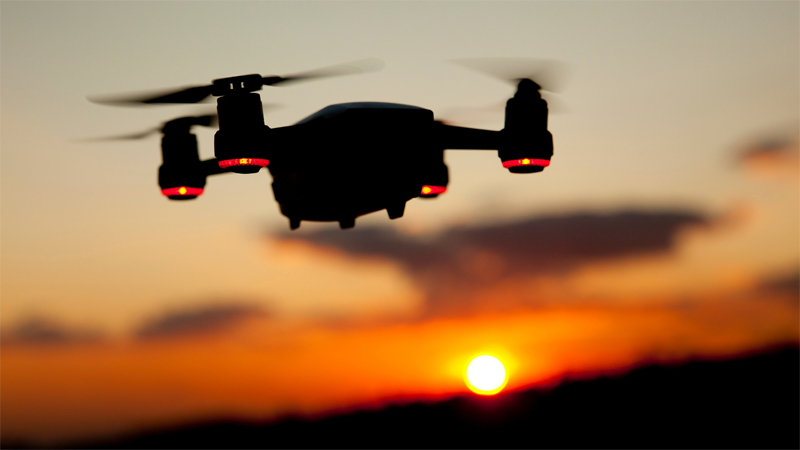 Foul play is thought to be the reason that hundreds of drones crashed to the ground during a special performance earlier this month.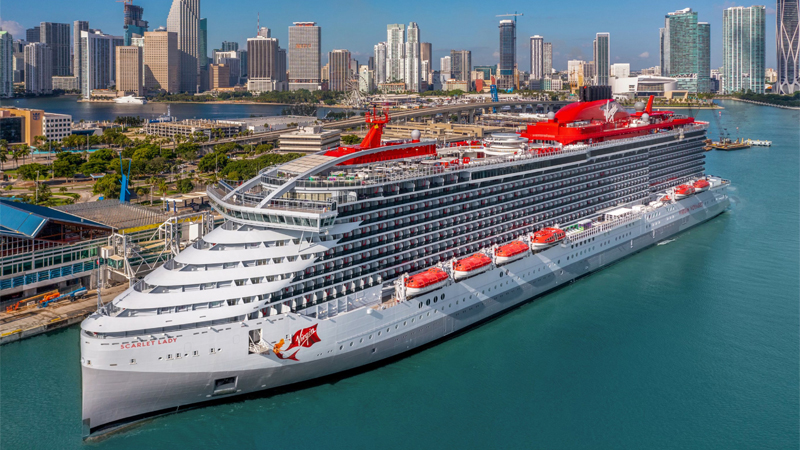 The first ship from Virgin Voyages fleet of cruise ships has completed its journey from PortMiami to Nassau and Bimini in the Bahamas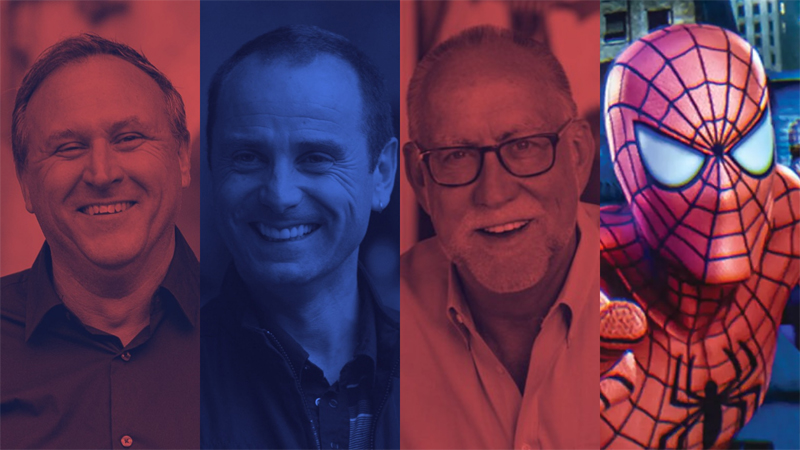 A panel of industry legends will share their stories about the creation of Universal's ever-popular Amazing Adventures of Spider-Man dark ride at this year's IAAPA Expo in Orlando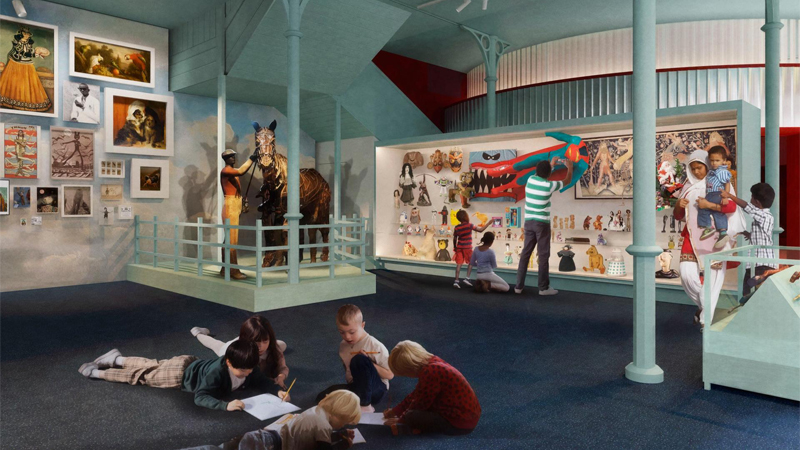 Once open, the museum aims to champion children's creativity and encourage visitors to develop their skills through performance, play and design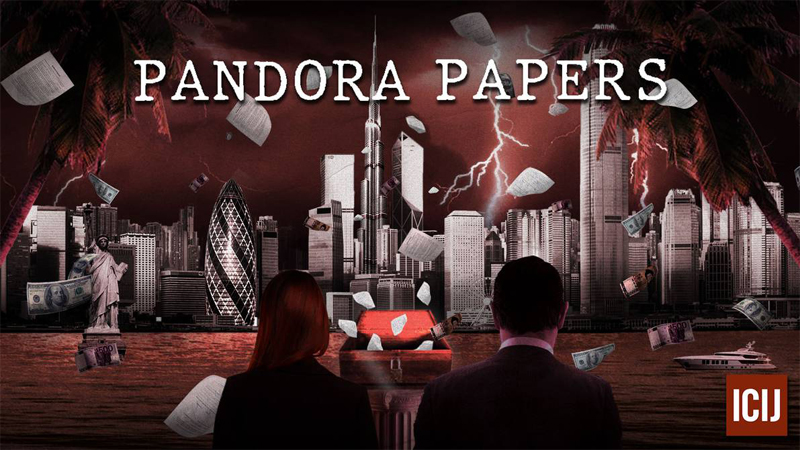 The Pandora Papers have revealed The Met as one of several major institutions to have displayed looted items linked to indicted art dealer Douglas Latchford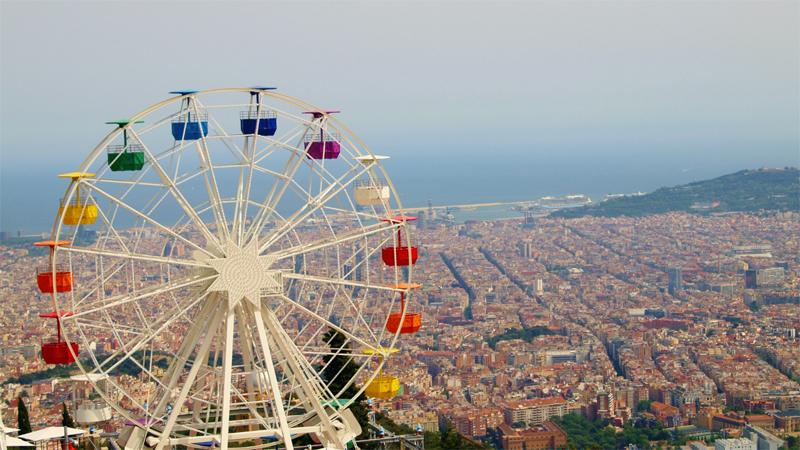 IAAPA's international trade show is back with IAAPA Expo Europe emanating from Barcelona, Spain. Here's everything you need to know about the event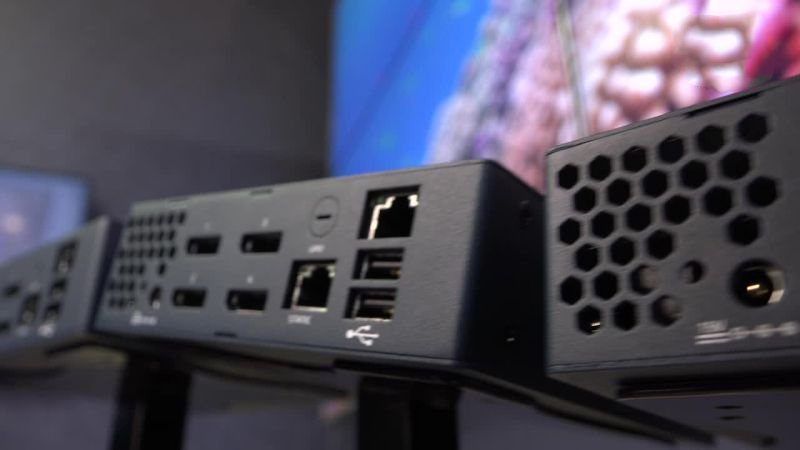 7thSense will be exhibiting at IAAPA Expo Europe as part of the Experience UK Pavilion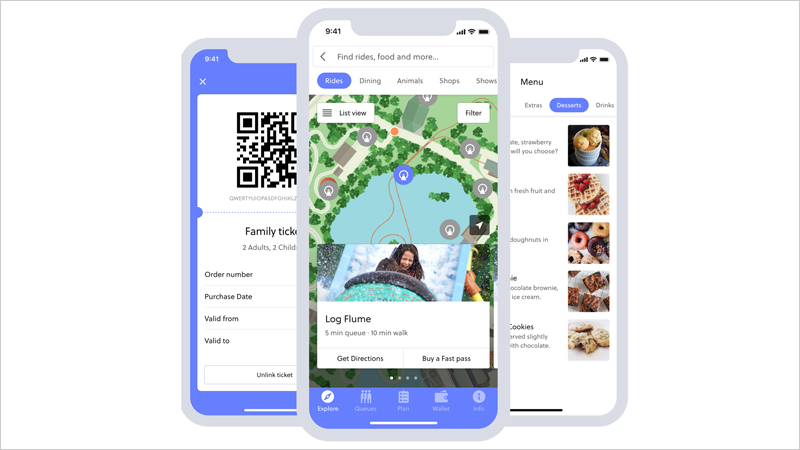 Attractions.io has developed a direct-to-table in-app food ordering system for those who want to maintain social distancing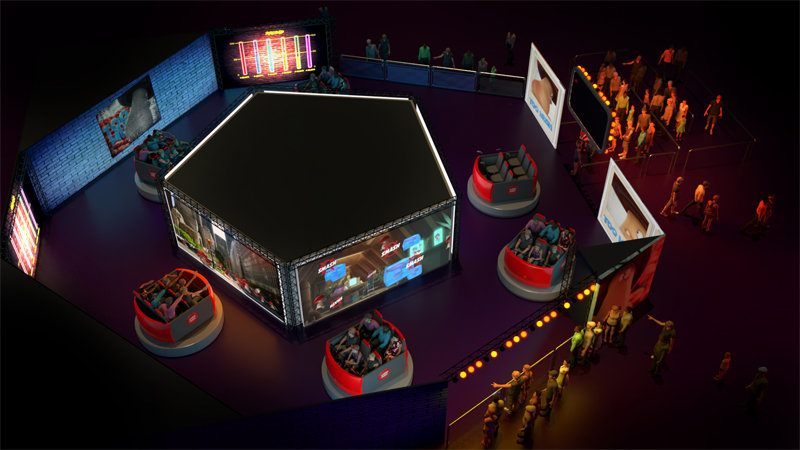 Smash & Reload is a family-friendly attraction that combines competitive gameplay with a fun and interactive IP


Bob Chapek believes Disney's parks division has emerged stronger than when the company entered the global pandemic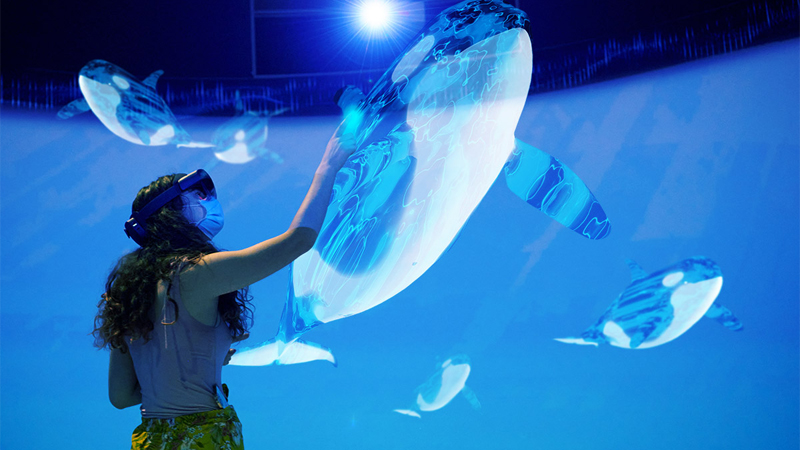 The experience follows a pod of endangered orcas struggling for survival in the Pacific Ocean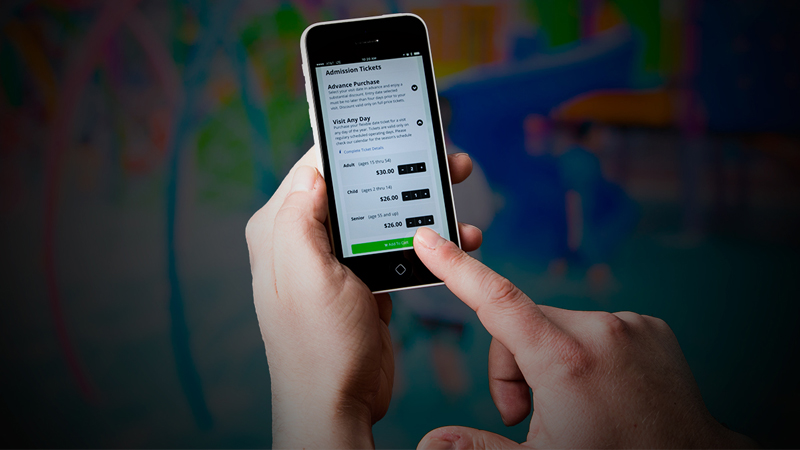 The upgraded Galaxy is an integrated solution combining ticketing, admission control, resource management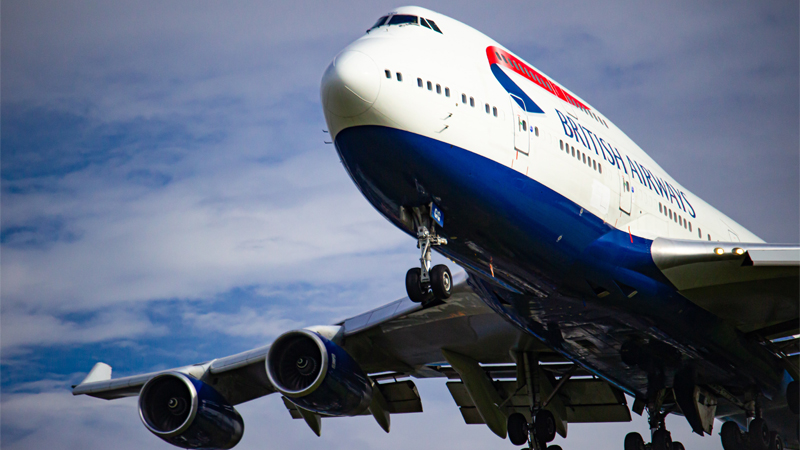 Covid PCR testing should be abandoned for most holidaymakers, says travel organisation Abta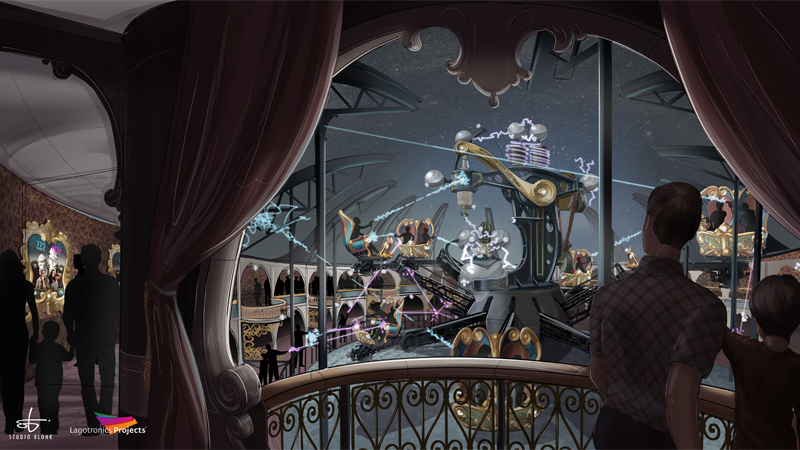 Battle Arena is a new interactive ride concept from Lagotronics Projects that pits riders against each other as they battle to score points


Cruise operator Carnival recently made headlines around the world with the debut of the first rollercoaster to operate at sea. Maurer Rides' Marco Hartwig explains how this all came about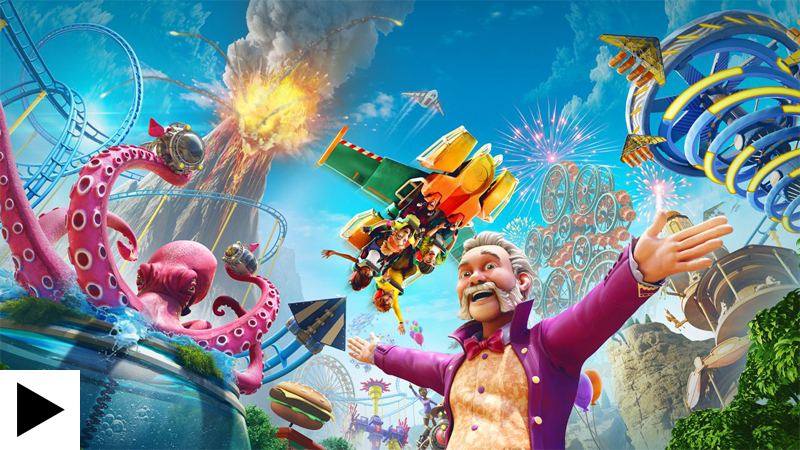 Park Beyond's 'impossification' system promises to let your imagination run wild with a new theme park simulator unlike any we've ever seen on modern systems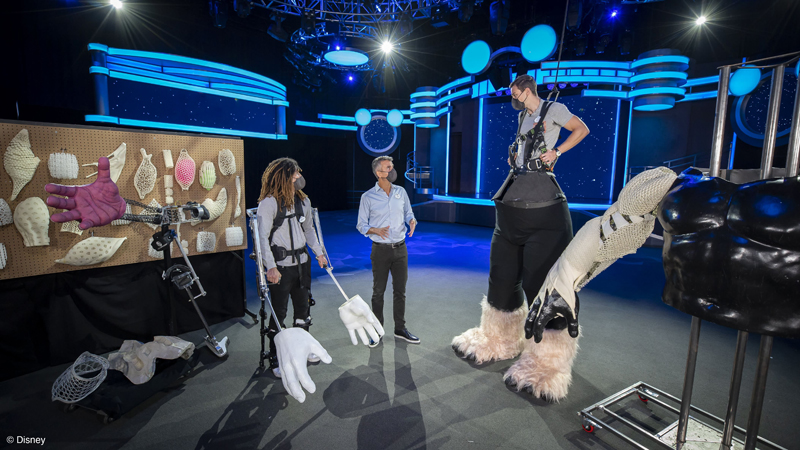 Everything is about to get bigger (and smaller) as Disney continues to take the world by storm with its latest animatronic projects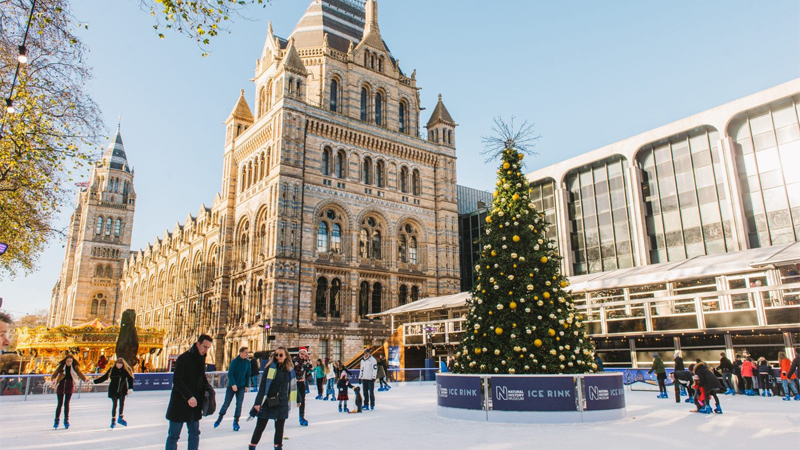 The ice rink was cancelled last year due to the ongoing pandemic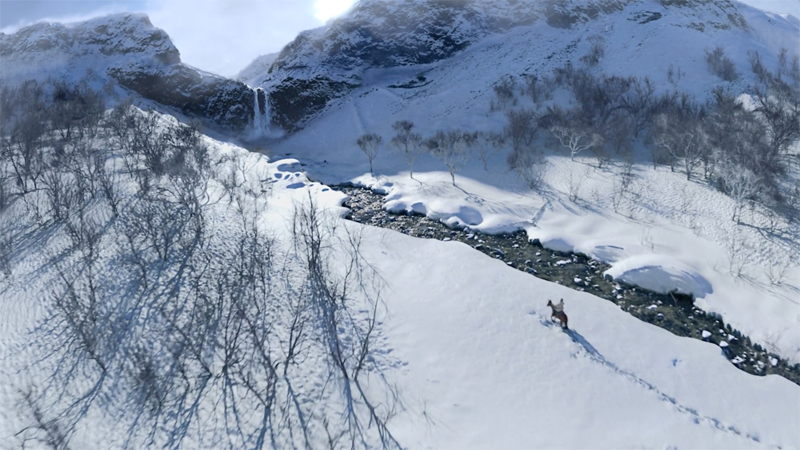 China has welcomed a flying theatre to its Changbaishan Biosphere Reserve with Brogent Technologies supplying the landmark new attraction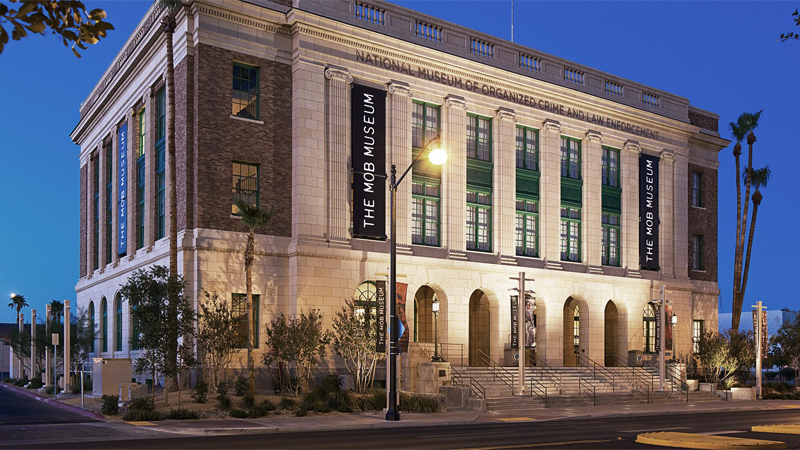 The four-day event will feature educational presentations, success stories, breakout sessions and networking opportunities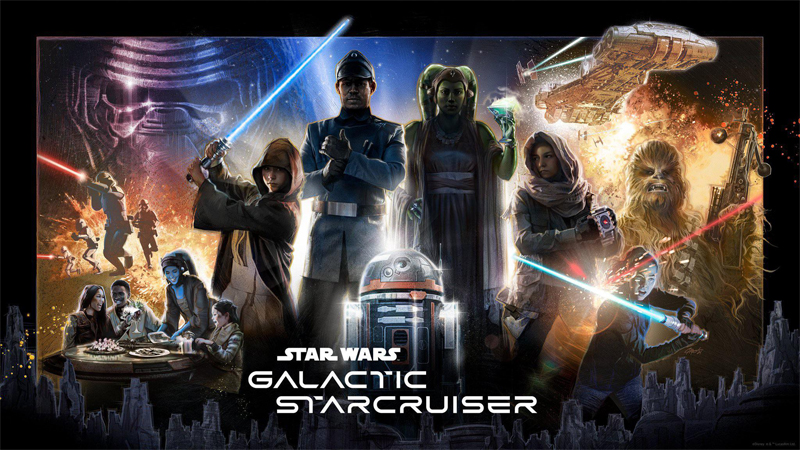 The poster features several Star Wars figures, which, according to Disney, are meant to represent the guests and the choose-your-own-adventure-style experience they'll undertake at the hotel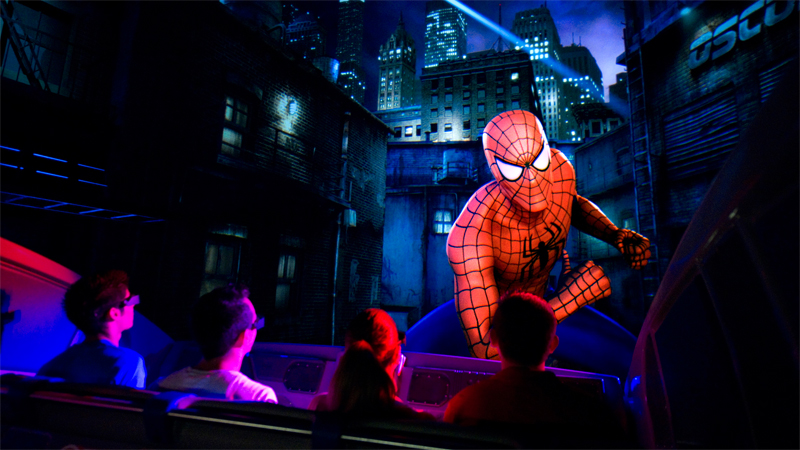 Hailed as one of the world's best dark ride attractions, Universal's Spider-Man dark ride will be celebrated at this year's IAAPA Expo in Orlando with the return of the popular Legends Panel event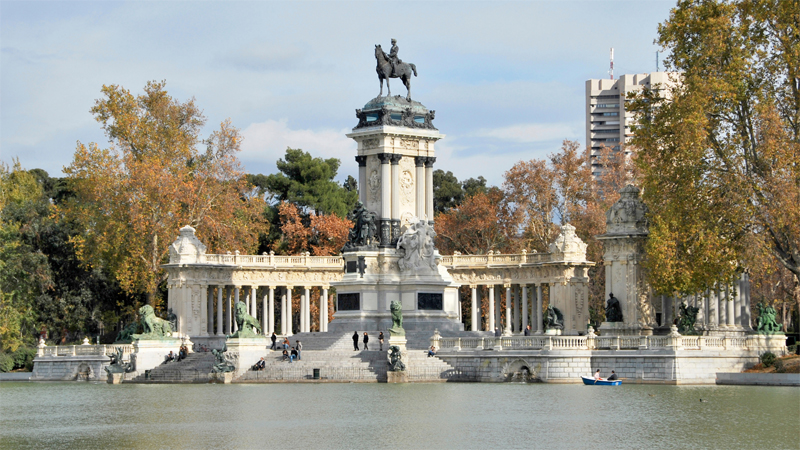 The World Heritage Committee has inscribed 13 new sites in Europe, Asia and the Middle East to Unesco's World Heritage List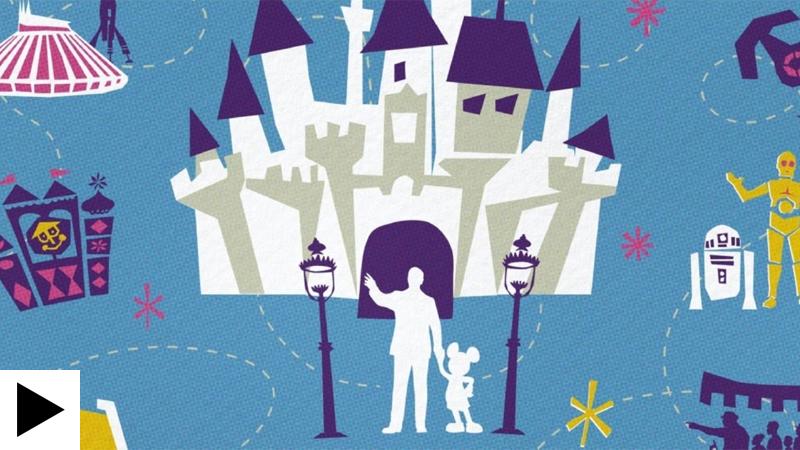 Disney has released a new docuseries exploring how it managed to bring some of its most popular attractions to life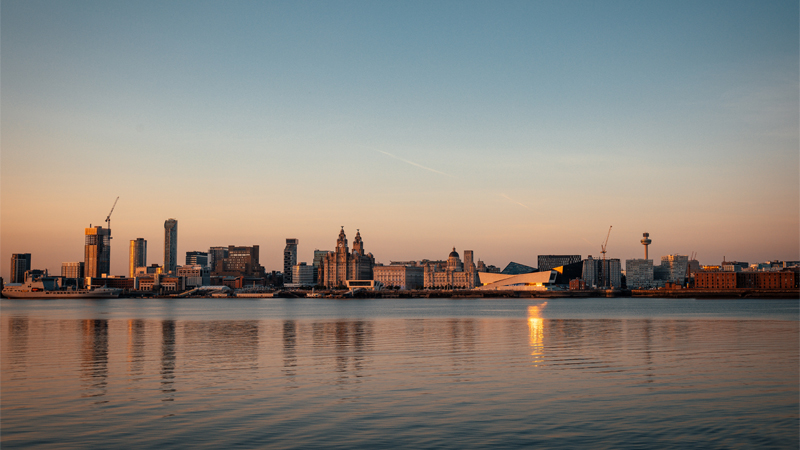 Unesco has deleted Liverpool from its World Heritage List after a committee determined new developments were damaging the city's global heritage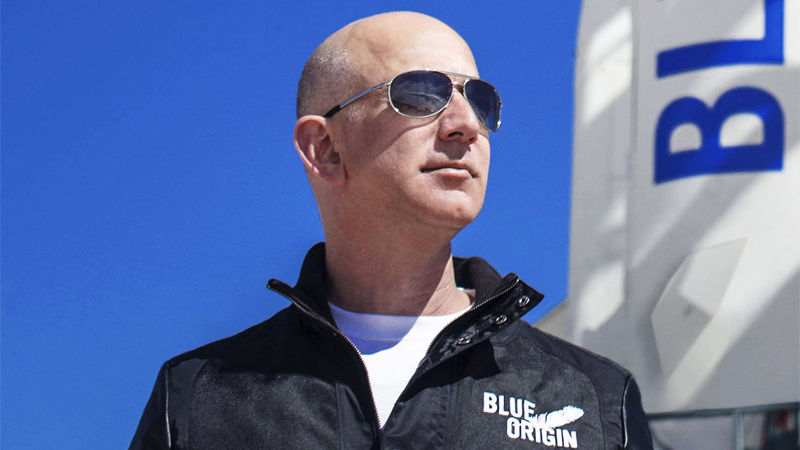 The Smithsonian has received the largest donation in its history with Amazon founder Jeff Bezos donating US$200m for the development of two key projects for the institution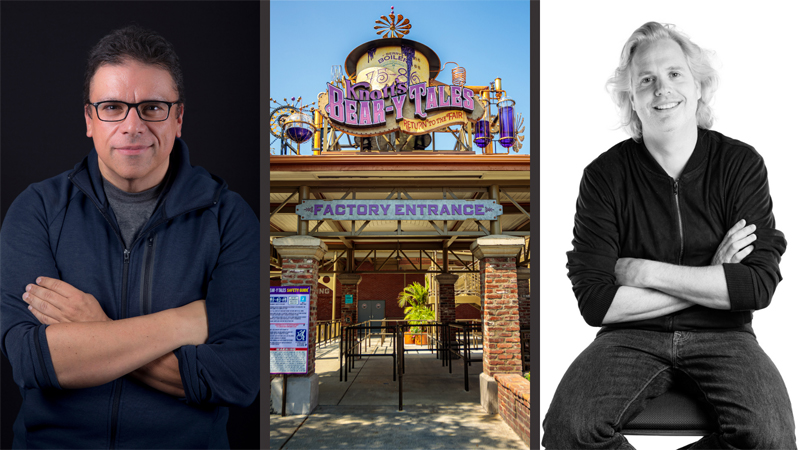 We spoke to Triotech's Ernest Yale and Nol van Genuchten about Knott's Berry Farm's iconic Bear-y Tales dark ride, which has been reimagined for a brand new audience more than three decades later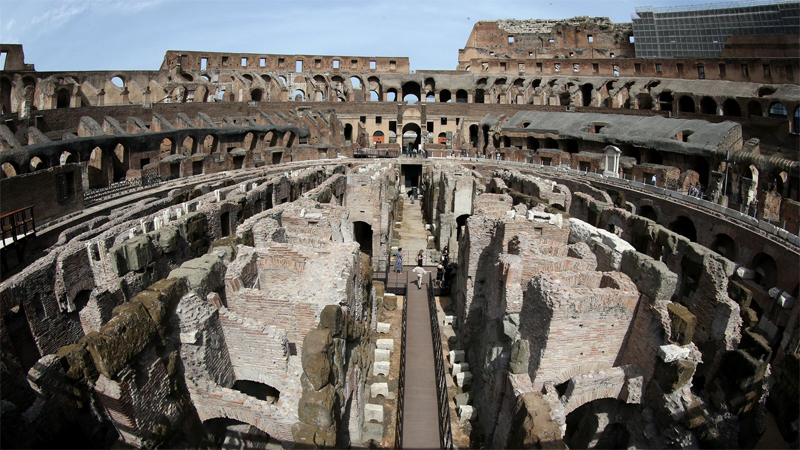 The Colosseum's hypogeum has undergone a major restoration allowing visitors to explore the historic passageways for the first time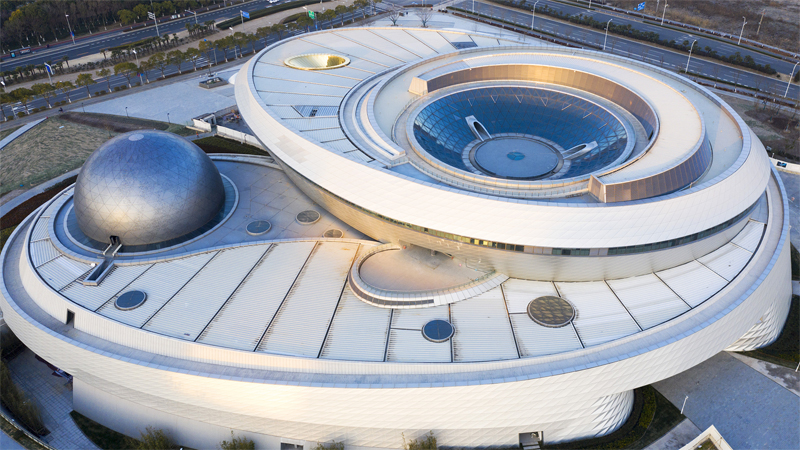 The long-awaited Shanghai Astronomy Museum is set to open its doors to the public on July 18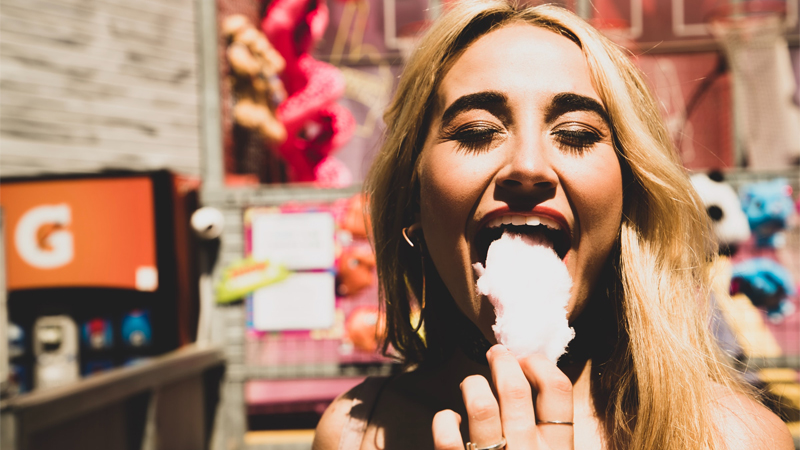 The Mobile Food Ordering system saves guests time and reduces the risk of COVID transmission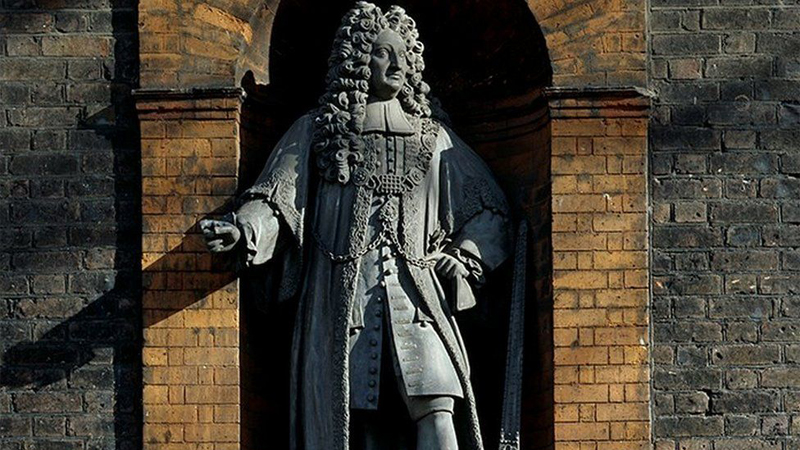 The Museum of the Home has been refused permission to remove a statue of Robert Geffrye despite public calls to ditch the controversial work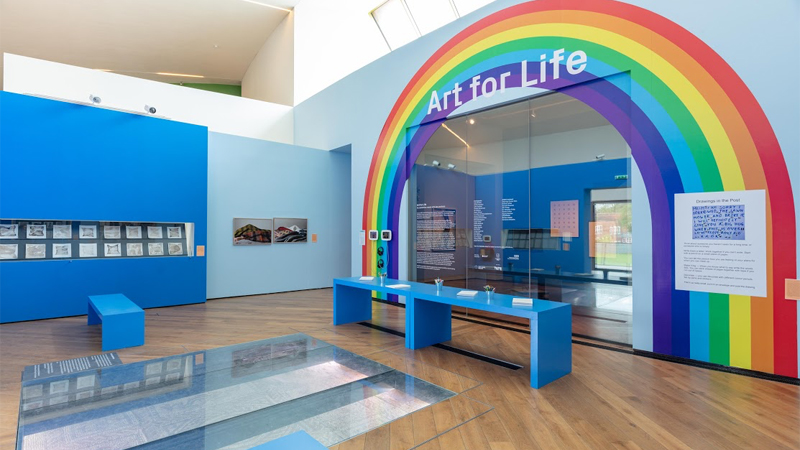 Three British art galleries will present a series of exhibitions and collaborations looking back at the past year to explore the effects of the Covid-19 pandemic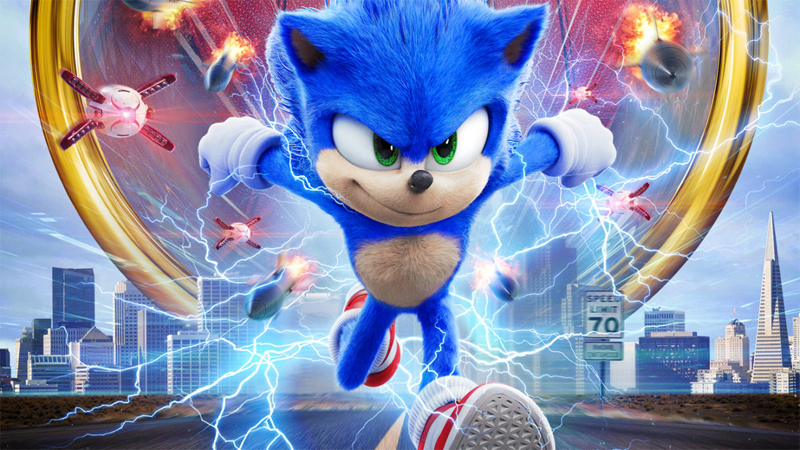 He's fast, he's blue and he might just be coming to an attraction near you. Here are Sega's attractions plans for Sonic the Hedgehog in 2022 and beyond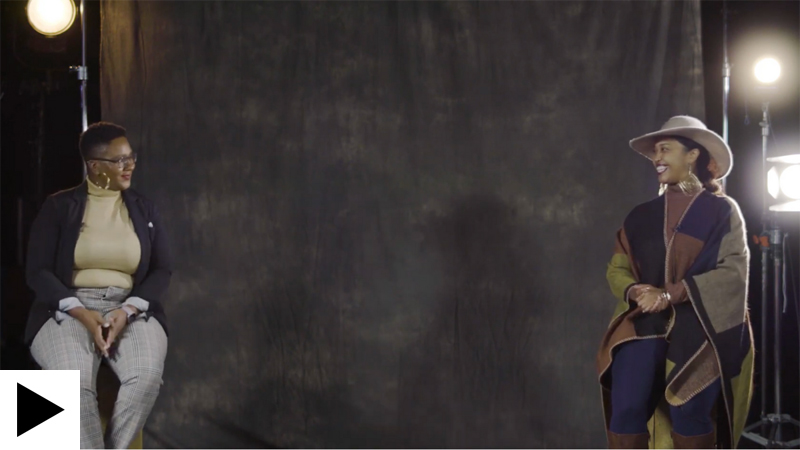 Targeting students in Chicago's underserved neighbourhoods, photojournalist Tonika Johnson and architect Taylor State have discussed creativity and collaboration as part of MSI's Black Creativity programme





© Kazoo 5 Limited 2023