Triotech has announced the launch of its latest project - a 'next generation interactive dark coaster at Salt Lake City's Lagoon Park




Chessington World of Adventures is your 2023 UK Theme Park of the Year, with Alton Towers, Drayton Manor and Blackpool Pleasure Beach also picking up big wins in this year's UK Theme Park Awards




Rollercoaster manufacturer Vekoma is set to exhibit its new Family Launch and Super Boomerang Coasters at IAAPA Expo Europe




RWS Global will in attendance at this year's IAAPA Expo Europe to discuss major projects including the opening of the Hasbro City FEC, as well as several cruise line and resort partnerships




There's a transformative shift happening when it comes to use of technology in attractions management. Anthony Palermo, co-founder of Connect&GO, spoke to Tom Anstey...




IAAPA is gearing up for its largest EMEA event ever, with the 2023 edition of IAAPA Expo Europe taking place in Vienna between September 25 - 28. Here's everything you need to know about the event




Experiential design firm FORREC will showcase several of its latest projects, including the upcoming American Heartland Theme Park resort in Oklahoma, US




AV specialist Christie is to showcase new additions to its M 4K RGB projector series as well as new projects, including an immersive visitor attraction in Toronto, Canada




Experience UK's UK Pavilion will return at this year's IAAPA Expo Europe, with the booth offering an 'experiential showcase of British ingenuity' to all attendees




Triotech will showcase several new projects and rides at this year's IAAPA Expo Europe, including its Stand Up Theater and Qube attractions




The Pokémon Company has announced an unusual collaboration that will see the popular Pokémon IP arrive at the Vincent Van Gogh Museum for a special event




NASA and the USDA Forest Service are offering public facing STEM operations in the US the chance to plan a 'living piece of spaceflight history' with seedlings literally flown to the moon and back




Attractions technology provider accesso will showcase the capabilities of it's new PoS platform; accessoFreedom




Visitors to this year's IAAPA Expo Europe will be able to walk away with a number of unique items and VIP experiences thanks to a charity auction to be held at the event in Vienna




Media-based attractions developer Brogent will showcase a new flying theatre attraction and film at this year's IAAPA Expo Europe




A stolen Van Gogh painting has been recovered by a private detective after its holder declared the work "a massive headache" to keep in their possession




The famous Italian city of Venice is set to tackle over-tourism with the introduction of a €5 a day entry fee for visitors to the Unesco World Heritage Site




Attractions.io will showcase its guest experience platform at this year's IAAPA Expo Europe, with representatives on hand to guide visitors through the platform




WhiteWater is set to announce several new projects at this year's IAAPA Expo Europe. The waterpark manufacturer will also showcase its line of Blaster water rides at the event




A US$14.5m project, including a new planetarium, has been approved for the town of Spartanburg in South Carolina, US




The Disney Treasure cruise ship will set sail at the end of next year, with Disney unveiling its latest offering in a rapid expansion of its popular cruise operation




Ticketing specialist Convious will host several education sessions on revenue, visitor experience and operations at this year's IAAPA Expo Europe in Vienna




At this year's IAAPA Expo Europe, Simworx will showcase a new turnkey ride concept, alongside its expansive portfolio of dynamic media-based attractions




A new Nerf-themed attraction is coming to Pigeon Forge, Tennessee, with the major new addition to the area set to open in 2024




Scotland's V&A Dundee museum has removed the Sackler name from its displays as a result of the family's alleged links to the US opioid crisis




The Great Wall of China has suffered 'irreversible damage' after two people dug a hole through the wall with an excavator to create a shortcut




A world-first SpongeBob interactive dark ride is coming to Las Vegas's Circus Circus, with Sally Dark Rides behind the US$6m development




Up to seven people could soon be charged with the theft of a solid gold toilet stolen from Blenheim Palace in 2019 following a major breakthrough in the case




A Banksy exhibition has broken box office records at Glasgow's Gallery of Modern Art, attracting more than 180,000 visitors during its 10 week run




Path Entertainment Group and Hasbro recently worked together to produce a world-first immersive Monopoly experience. Path CEO David Hutchinson shares all with Planet Attractions




Six Flags has teamed up with Google Cloud to transform its digital offering and enhance the guest experience




The Disney World resort has hosted its largest-ever wish-granting event with more than 50 children invited to the resort for its Once Upon A Wish Party




Attractions across Florida have made preparations and many have closed following the arrival of Hurricane Idalia and predicted storm surges




Visit Carlsberg in Copenhagen, Denmark, is to reopen as Home of Carlsberg this December after undergoing extensive improvement works




The Gorman Museum of Native American Art will reopen next month with a celebratory weekend marking the institution's 50th anniversary




An extreme heat policy introduced to all SeaWorld operations in the US could see other operators follow suit following a tough weather-related summer for theme parks




The Museums Association has said 'categorically' that theft from collections is 'incredibly rare, after more than 1,500 priceless artefacts were found to have been stolen from the British Museum




The US's oldest zoo has named Dr. Jo-Elle Mogerman as its new president and CEO, with Mogerman set to become the first female in the role in the attraction's 164-year history




Norway's cruise industry is booming, with 5.5 million passengers expected to make a port call during 2023 as individual visits shoot up by 29%




Christie has worked with Maxin10sity to create a projection-mapped spectacle that has seen Germany's Karlsruhe Palace transformed into a digital masterpiece




Peter van der Schans has now been at the helm of IAAPA's EMEA operations for more than a year. He shares with Planet Attractions how that year has gone and the progress being made in the global attractions markets of Europe, the Middle East and Africa




The Orlando Museum of Art is suing its former director Aaron De Groft for allegedly seeking to profit from the sale of several fake Jean-Michel Basquiat artworks




A new Intamin-designed rollercoaster, combining water elements with a thrill ride experience, will open at Six Flags Over Georgia in 2024




An exhibition inspired by hit-series Derry Girls has drawn a record number of visitors to Londonderry's Tower Museum




Peter Higgs, a veteran curator at London's British Museum, has been named by two UK broadsheets as the employee dismissed by the institution for allegedly stealing and selling priceless artefacts




Republican governor Ron DeSantis has called for Disney CEO Bob Iger to drop the company's federal lawsuit against the state of Florida




London's British Museum has sacked an employee after several items from its collection were reported 'missing, stolen or damaged'




Astronaut and space diplomat Namira Salim has revealed plans to develop a new space tourism concept offering a space hotel, themed restaurants, a stargazing deck and a possible theme park




IAAPA has offered a first glimpse at this year's IAAPA Expo Europe, taking place in Vienna, Austria, in September




Manufactured by Rocky Mountain Construction, Silver Dollar City's new Fire in the Hole indoor coaster is set to be the largest such attraction in the region when it opens in spring 2024




Work on Great Wolf Lodge UK continues with construction on the £200m waterpark resort scheduled to complete in 2024




A new immersive land, dedicated to Illumination's Minions and Despicable Me franchises, has opened at the Universal Orlando Resort in Florida, US




CGI studio Red Raion announces the launch of new CGI title 'Van Helsing - Rise from the Dark' in 5D, VR and Dome formats




Disney's parks and experiences division has reported US$8.3bn in revenue for Q3 2023, despite rising operational costs and lower guest attendance at the Disney World resort in Florida




The Gunpowder Plot is a multilayered immersive experience set at the Tower of London. Planet Attractions spoke to the team behind the development to see exactly how it came to life...




SeaWorld Entertainment has seen a decline in both visitor attendance and revenue in the first half of 2023




The Cincinnati Black Music Walk of Fame has opened following a two-year planning and design process led by JRA, part of RWS Global




Chessington World of Adventures has been announced as the host for this year's UK Theme Park Awards, with George Akid set to return to his role as presenter during the awards ceremony at the popular attraction




An open letter sent to the British Museum calls on outbound director Hartwig Fischer to remove BP's name from the institution's lecture theatre




A new Peppa Pig-themed visitor experience has opened at the Natural History Museum in London, UK




The upcoming Mattel Adventure Park is set to open in 2024 with several attractions dedicated to several IPs including Barbie and Hot Wheels




Scruffy Dog Creative Group has been contracted to lead development design and handle design delivery at the upcoming Six Flags theme park in Riyadh, Saudi Arabia




French theme park and animal attraction Le Pal is celebrating its 50th year in 2023. Its CEO, Arnaud Bennet speaks to Planet Attractions on half-a-century of one of the country's most popular offerings




Dive in as FlowRider's Joshua Atkinson explores the shift in consumer mindsets and its impact on the attractions industry




The US's Institute of Museum and Library Services has launched a pilot National Museum Survey as part of its ongoing mission to invest in the future of the country's museums




Work is set to start on Bali's highly-anticipated Paramount theme park, with the major development representing the largest of its kind for the Indonesian tourist destination




Archaeologists have unearthed what they believe to be the remains of the Roman Emperor Nero's private theatre in the Italian capital




Connect&GO and Amilia have announced a strategic technology partnerships that will see the two companies work together in the development of cutting-edge solutions in eCommerce and attractions management




As the company continues its rapid expansion in 2023, guest experience platform Attractions.io has named Ted Ismert as its new chief operating officer




A new immersive experience showcasing the work of French impressionist painter Claude Monet is coming to London, UK




Cedar Point has announced a sequel to Top Thrill Dragster, with Zamperla behind the reimagined Top Thrill 2, which will break the record for the world's tallest and fastest triple-launch strata coaster when it opens in 2024




London's Horniman Museum has been awarded £5.7m by the National Lottery Heritage Fund for its Nature + Love project




Seven has announced the latest entertainment mega destination to come to Saudi Arabia following the breaking ground of its SAR1.3bn development in the city of Al-Madinah




A number of wildlife organisations have called on the UK's Levelling Up secretary Michael Gove to revoke the controversial London Resort's status as a Nationally Significant Infrastructure Project




Hartwig Fischer will step down as director of the British Museum in 2024 after eight years in the role




The Public Investment Fund of Saudi Arabia has announced the launch of Asfar - a new company designed to support the growth of the kingdom's tourism sector




Universal's theme parks have set revenue and profitability records with the division continuing to perform for the operator's parent company Comcast




New research from environmental group Greenpeace has found that extreme weather conditions, caused by climate change, are already a significant threat to ancient heritage sites in China




You can now vote on the Britain's best theme parks for 2023 following the opening of the public vote for this year's UK Theme Park Awards




A new bill passed by the US's House Appropriations Committee could jeopardise the Smithsonian's National Museum of the American Latino by effectively banning the institution from spending tax payer money on the project




Japan's Ghibli Park has confirmed the opening dates for Mononoke Village and Valley of Witches with the areas set to open in late 2023 and early 2024




Unesco says it's deeply dismayed over an attack carried out by the Russian forces, which hit several cultural sites in the city centre of Odesa, while President, Volodymyr Zelenskyy has pledged retaliation for the act




The UK government has approved a controversial plan to build a £1.7bn tunnel beneath Stonehenge that Unesco worries could place the prehistoric monument at risk




The Indianapolis Motor Speedway Museum has announced the public phase of a US$89m capital campaign to fund a complete transformation of the museum, its first significant renovation in nearly 40 years




A touring exhibition celebrating 100 years of Disney is to open in London in October




A major US$2bn theme park and resort development comparable to the likes of Disney and Universal is set to open in 2026 in the state of Oklahoma




Extreme flooding in northern India has seen water make it all the way to the walls of the Taj Mahal - the first time such an occurrence has happened in 45 years




A senior politician for the island nation of Tobago has said that a US$300m waterpark development must not come 'at the expense of ordinary citizens' as the country faces a water deficit




Toronto Zoo is asking visitors to refrain from sharing phone content with gorillas with concerns the practice can lead to anti-social behaviour




Universal has revealed a first look at its upcoming Stranger Things experience ahead of its Halloween Horror Nights event




The First Bank of the United States in Philadelphia has been granted US$22m in federal funding to turn the historic building into an interactive museum




Dronisos has broken the record for the largest drone show ever performed in Europe, with the company behind Disneyland Paris's Bastille Day nighttime spectacle




The proposed Eden Project Dundee attraction has begun the formal planning process after submitting a proposal of application notice to Dundee City Council




Kuwait is eyeing major investment in its domestic market, with plans to launch a sovereign investment fund, to accelerate the growth of its own economy




New York's Strong National Museum of Play has reopened following a US$75m transformation, described as a "once-in-a-lifetime opportunity" to create a unique destination centred around play




Meow Wolf's The Real Unreal is a psychedelic playground for adults and kids alike and its about to open in Grapevine, Texas




Bob Iger has had his Disney contract extended by two years as the company continues to search for a successor following his surprise return as CEO last year




In the midst of its global and domestic investment spree, Saudi Arabia's Public Investment Fund has declared a loss on investments of US$11bn for last year




Disney is seeking 100 applicants from black and underrepresented communities across the US for the 2024 edition of its Dreamers Academy scheme




Merlin Entertainments has partnered with RAW Charging to install electric vehicle charging points at five UK attractions this summer




Tokyo's Hanayashiki theme park is set to introduce an array of new additions, with the 170-year-old theme park about to launch a number of new attractions and a new themed zone later this month




Molly Murphy has been named the new president of Universal Creative, with the former Gensler principal set to lead the design and creation of Universal theme park experiences across the world




Marvel's 'Rogers: The Musical' has been brought to life with a limited time run of the musical seen in Hawkeye now on show at Disney California Adventure Park




The Sphere, MSG's new entertainment arena in Las Vegas, US, was lit up for the first time this month as part of a pre-launch ahead of its official debut in September




Connect&GO has announced two new partnerships in France that will see the attractions technology specialists integrate its Konnect all-in-one platform with leading French ticket providers Ticketmaster France and France Billet




Engineering company Sanvik has used artificial intelligence to design a statue that draws on the styles of famous artists spanning three continents and 500 years, with the resulting work on display in Sweden's Tekniska Museet




Atlantic City is celebrating the launch of its latest attraction - a US$100m world-class indoor waterpark on the City Boardwalk




A virtual Disney theme park in the Metaverse remains a long-term possibility following a partnership between Disney and Apple's upcoming Vision Pro headset




Virgin Experience Days has announced the appointment of Christoph Homann as its new CEO, as the company moves into its next growth phase




Football could be coming home to Sheffield in the UK, following an application to develop an immersive football experience in a disused timber depot in the city




Registration is now open for this year's IAAPA Expo Europe event, which is set to make its return to Vienna, Austria, in September




London Mayor Sadiq Khan has said that the UK and Greece should come to an agreement to share the controversial Parthenon Marbles currently on display at the British Museum




The finalists in this year's UK Theme Park Awards have been announced, with Alton Towers, Chessington World of Adventures and Blackpool Pleasure Beach among the major contenders in the running for this year's top prize




Paradise Wildlife Park has welcomed KSI and The Sidemen to the animal attraction for a viral game of hide and seek




Abu Dhabi's culture and tourism board has revealed ambitious plans to grow its tourism economy to 24 million visitors a year




Virgin Voyages has partnered with Jennifer Lopez to launch Jen A.I. a new tool that enables guests to receive personalised invitations from the pop superstar




Attractions.io is seeking to partner with new vendors on its guest experience platform, introducing new technologies to further enhance its overall offering




Disney has revealed a first look at San Fransokyo Square, a new Big Hero 6-themed land opening at the Disneyland Resort in California in August




Warner Bros and Neon are working in collaboration to develop a new contemporary art experience based on the world of Harry Potter




The leaders of London's National Portrait Gallery say the historic institution is now more accessible to all, with a complete reimagining of the attraction focused on increasing representation and inspiring people




The Smurfs are making their way to the US in the form of an immersive touring location-based experience set to make its debut in 2024




Lionel Messi is about to get his own touring attraction, with 'The Messi Experience, A Dream Come True' set to debut in the US in 2024




A replica of Barbie's Malibu Dreamhouse has been listed on vacation rental site Airbnb ahead of the release of the highly-anticipated Barbie movie




All of Us Are Dead will be the first Korean horror series to make its way to a Universal park, after being announced for this year's Halloween Horror Nights at Universal Studios Singapore




The PIF-owned Red Sea Global has been announced as the sponsor of the Al-Ahli Football Club, also owned by PIF, in Saudi Arabia's Saudi Pro League




The Met and the Smithsonian have worked with the US Army to help train soldiers in preserving and protecting cultural heritage in conflict zones




One person has died and nine have been left seriously injured after a rollercoaster car derailed at Sweden's Gröna Land amusement park




Oman's Ministry of Housing and Urban Planning has revealed plans to open three significant leisure and entertainment destinations over the next five years




The UK's Peace Museum has been awarded a £250,000 grant from the National Lottery Heritage Fund that will see the museum relocate to Saltaire, a World Heritage village in West Yorkshire




A world-class surfing attraction, a velodrome and a sprawling urban park are among the features included in a major new development for Abu Dhabi




Five people have been killed after the Titan tourist submarine imploded less than two hours into a dive exploring the wreckage of the Titanic




Morph has arrived in London for a wheelchair accessible public art trail, with the event to run until August in an effort to raise money for the children's charity Whizz Kidz




Florida's Clearwater Marine Aquarium has been cleared by an independent panel of any wrongdoing following the unexpected deaths of four dolphins in its care over the course of the last two years




Location-based experiences are taking centre stage at this year's Brand Licensing Europe event, which is now open for registration ahead of its return to London's ExCeL in October




Concerns have been raised after local government passed a bill allowing intensive irrigated strawberry farming on a World Heritage-protected wetland in Spain




accesso has announced the acquisition of leading ticketing and visitor management system provider VGS, with the award-winning SnApp platform to be rebranded accesso Horizon




Europa-Park has reopened following a major fire at the park earlier this week




The US and Canadian Coastguards are helming a major rescue mission to recover a missing tourist submarine that disappeared in the Atlantic Ocean less than two hours into an expedition to see the wreckage of the Titanic




The US is set to rejoin Unesco, nearly six years after the Trump administration withdrew the country from the organisation. The move comes amid rising concerns that China has been influencing Unesco's policy making processes




WhiteWater's Grant Poje showcases five indoor waterpark projects that are helping to advance the sector and boost the sector's mainstream popularity




Planet Attractions will partner with this year's UK Theme Park Awards, joining the expert judging panel and acting as media partner for the awards




After Disney announced that its CFO Christine McCarthy is taking a family medical leave of absence from the company, it has been suggested that Bob Iger could stay on as CEO beyond his planned departure from the company in 2024




Amazon has launched a new immersive shopping feature that could be utilised in theme parks and attractions




The Last of Us is the first major new IP to be announced for this year's Halloween Horror Nights at Universal Studios




Carnival is debuting what it calls 'the most engaging family activity zone ever featured on a Princess cruise ship' with Park19 set to make its debut on board the upcoming Sun Princess in February 2024




The conflict in Sudan has left experts fearing for the country's cultural heritage, with museums unable to adequately protect their collections




Open for the summer season, the Kalahari Resort in Round Rock has significantly expanded its outdoor waterpark with the addition of a lazy river, a new kids area, a swim up bar and more




Saudi Arabia is set to invest a further US$800bn on top of the US$1tn investment it has already made in tourism, with even more new projects set to come up in the kingdom over the course of the next decade




IAAPA Expo Asia has made its long-awaited return with the event in Singapore marking its first appearance in-person since 2019




A new visitor experience inspired by beloved British soap opera Coronation Street has opened in Manchester, UK




The RQ Water Experience Park and Spa, a new waterpark offering 21 pools and a spectacular water slide tower, will open in Hungary in June




MrBeast has released a new video which sees the world's biggest YouTuber take over Royal Caribbean's gigantic Harmony of the Seas cruise ship




Catherine Zeta-Jones, Mark Wahlberg, Jaime Camil and Abraham Ancer are the figureheads for a star-studded promotional campaign for the upcoming Vidanta World theme park, which is set to open in its first phase later this year




A new immersive visitor attraction will open its doors at the Dubai Mall later this year




A new themed land has arrived at Kings Island, with Adventure Port taking visitors on a journey in search of an ancient lost city's forbidden temple




A new VR cinema attraction that allows guests to observe a family group of endangered mountain gorillas in Rwanda has opened at Zoo Atlanta




BT has launched an all-new experience in the UK that uses camera and HD projection to bring 360° content to life in a range of realities powered by 5G




Majid Al Futtaim Entertainment is offering sub-zero temperatures to visitors in the UAE with the launch of its newest attraction - Snow Abu Dhabi




The British Museum has refuted claims that it has ended its commercial partnership with BP following reports that the institution had ended its 27-year relationship with the fossil fuel giant




Crypto membership collective TemDAO is using blockchain technology to preserve cultural and world heritage sites, with its innovative new approach potentially a game changer when its comes to heritage funding




Architects Perkins&Will have been chosen to design the Smithsonian National Air and Space Museum's upcoming Bezos Learning Center.




Australia's government is providing greater protection to the Great Barrier Reef, announcing a AU$160m package to phase out commercial gill net fishing by 2027




World of Frozen is currently under construction at Hong Kong Disneyland. Here's how it's looking at the moment




Miirage is a new modular holographic system bringing the virtual world to life without any additional need for mobile devices, screens or wearables. The creators behind the technology speak to Planet Attractions about the new product and exactly what it can do...




A new experience exploring space and featuring images from the James Webb Space Telescope has launched at Illuminarium Las Vegas




Qatar has launched an exhibition showcasing plans for four new museums, with the Art Mill Museum, Lusail Museum, Qatar Auto Museum and Dadu Children's Museum of Qatar all to open in the country by the end of the decade




A museum in the Netherlands has come under fire for cultural appropriation, after using the likeness of American rapper Nas' in a Tutankhamun-inspired bust




Cairns Aquarium is on the hunt for a new investor, with Colliers appointed to seek expressions of interest for the popular Queensland attraction




The Royal Commission for the ancient Saudi Arabian city of AlUla has approved plans for a new eco-luxury destination with its own museum




Six Flags will become the first theme park operator to utilise Amazon's Just Walk Out technology, with the cashless and cashierless shopping experience coming first to Six Flags Great Adventure in June




A major museum dedicated to the history of the Spanish monarchy will open its doors in Madrid next month




BBC Studios is to launch a collection of immersive experiences on metaverse platform; The Sandbox later this year




MSC Eurbia will become the world's first net zero greenhouse gas emissions cruise when it sets sail next week




Build-A-Bear is on the hunt for new partners in locations offering family experiences, with the company announcing a new partnership to bring its Workshops to all four of Kalahari's US waterpark resort destinations




Donald Finley, owner of the Bayville Adventure Park on Long Island, New York, has pleaded guilty to fraudulently obtaining US$3m in Covid relief funding to buy himself a house




How can you leverage user-generated content and photo purchases to drive revenue and simultaneously promote your attraction? Attractions.io's Peter O'Dare has the answers...




Triotech has been selected to supply interactive dark rides for Saudi Arabia's upcoming Transformers attractions




The former home of both George Frideric Handel and Jimi Hendrix has reopened to the public in London following a two-year, £3m renovation




The highly-anticipated Richard Gilder Center for Science, Education and Innovation has opened at the American Museum of Natural History




London's Vagina Museum will be forced to close its doors permanently if fundraising efforts are unsuccessful, the museum has announced




SeaWorld and Miral are celebrating the launch of SeaWorld Abu Dhabi - the first SeaWorld-branded attraction to open in more than thirty years and the first to open outside the US




Japanese architecture firm Kengo Kuma & Associates has won an international design competition to design a new visitor centre at Butrint National Park in Albania




UN experts have expressed alarm after three people evicted from homes to make way for Saudi Arabia's The Line, now face the death penalty




Merlin's Scott O'Neil and Sony's Jeffrey Godsick have hinted at the use of further Sony IPs in Merlin attractions following the launch of World of Jumanji at Chessington World of Adventures in the UK




US civil rights organisation the NAACP has warned minority tourists against visiting Florida due to several 'discriminatory' laws supported by Republican governor Ron DeSantis




Five cultural institutions are in the running for this year's Art Fund Museum of the Year 2023




Disney has announced that its Star Wars Galactic Starcruise experience will cease operations permanently in September 2023 after only 18 months




A new exhibition celebrating and exploring the life and times of iconic English footballer Paul Gascoigne has opened its doors in London




Disney has scrapped plans for a US$1bn corporate campus in Lake Nono, Florida, as the company's public feud with Florida governor Ron DeSantis continues




Universal Orlando has revealed details and renderings of its upcoming Minion Land, with the hotly-anticipated attraction set to open to the public this summer




Global attractions association IAAPA has launched its 2022-2026 Global Theme and Amusement Park Outlook report, with the research forecasting a 7% increase in attendance at North American theme parks




Universal Studios Japan has announced the closure of The Amazing Adventures of Spider-Man: The Ride, with the attraction to cease operations permanently in early 2024




RWS Entertainment Group has rebranded as RWS Global to consolidate its subsidiaries – JRA, ted, and ARC – and strengthen its position as a global leader in the live entertainment sector




Cruise line operator Royal Caribbean could be planning to expand its reach in the Bahamas, after a team was sent to scout Rum Cay as a potential new private island destination




Disney Imagineering has shared a sneak peek at its first-ever Frozen rollercoaster, which is currently under construction at Hong Kong Disneyland




Digital agency Rubber Cheese has teamed up with attractions management platform Convious to launch the 2023 edition of its Visitor Attraction Website Report. The survey was launched during this year's Museums + Heritage Show




WhiteWater has revealed details of more than 60 major projects across its waterpark, water ride and surf divisions opening worldwide throughout 2023




A Fjordarium with a literal window to the ocean is at the heart of a proposed development in Oslo, with the plans forming 'an important part of the regeneration and conservation of the fjords of Norway'




Attractions.io has teamed up with the Kennedy Space Center Visitor Complex to develop a brand new experience platform for guests of the popular destination




The Nerja Caves has launched a new VR experience that allows visitors to access parts of the caves that have previously been closed to the public




A major Transformers attraction is planned for Seven's upcoming entertainment destination in Riyadh, with plans for two further attractions in the kingdom as Saudi Arabia's PIF continues to expand its entertainment offerings




Le Pal has welcomed a brand new dark ride experience, with BoldMove Nation and Triotech joining forces to bring Champi'Folies to life at the French theme park and animal attraction




Ahead of the launch of SeaWorld Abu Dhabi, SeaWorld CEO Marc Swanson has said the company would look at domestic licensing or joint venture projects should the 'right opportunity' present itself




A new exhibition, sharing multiple perspectives on The Troubles in Northern Ireland, will open at London's Imperial War Museum at the end of May




Andreas Andersen speaks to Planet Attractions about what's coming for Liseberg following the launch of Luna Park, the opening of the Grand Curiosa Hotel and the soon-to-open Oceana waterpark




A consortium of art foundations and charitable organisations has launched a new funding initiative that aims to promote diversity and inclusion in art museum leadership roles across the US




Maxim Zhestkov, the artist behind the digital artwork that accompanied the launch of the PS5, has launched an evolving virtual art gallery




The Negro Leagues Baseball Museum has launched a US$25m capital campaign to build a new 30,000sq ft facility celebrating the rich history of African American baseball and its impact on the social advancement of America




The board appointed by Florida governor Ron DeSantis has filed a lawsuit against Disney just days after the entertainment giant sued the board for stripping it of its self-governed status




Europe's answer to the Velocicoaster has its opening date, with the highly-anticipated Batman-themed Gotham City Escape set to launch on May 13




A museum visitor who declared himself 'hungry' has eaten an artwork in South Korea worth an estimated US$120,000




A new brand home dedicated to Pilsner Urquell has opened its doors in Prague. BRC's Christian Lachel tells Planet Attractions how the attraction celebrates the brand's place in Czech history and culture




An official location tour dedicated to hit BBC series 'Call the Midwife' has opened at The Historic Dockyard Chatham in Kent, UK




A UK-based military museum has become not only the first museum in the world to reach 100 million views on Youtube but also the most-watched museum-based YouTube channel in the world




The Museum of London has received a cash injection of £73m from the City of London Corporation, with the funding being used to support the next stage of plans to relocate the attraction to Smithfield in 2026




Pembrokeshire County Council has approved plans to transform a grade II-listed prison in Haverfordwest, Wales, into a visitor attraction




Audubon Aquarium will reopen in June following a major renovation project that creates a combined experience with the newly-relocated Audubon Insectarium




Disney has sued Florida governor and presidential hopeful Ron DeSantis, claiming the state's retaliation for its stance on LGBTQ+ issues violates its constitutional rights




Chester Zoo is set to host "Planet Shark: Predator or Prey," a touring exhibition dedicated to sharks. Taking visitors through 310 million years of shark evolution, the immersive experience debuts in May




Nassau Cruise Port in the Bahamas is scheduled to reopen next month following a US$300m renovation targeting increased visitor numbers and an enhanced visitor experience




A new blockbuster exhibition based on hit CBBC show Operation Ouch! will open at the Science and Industry Museum (SIM) in Manchester, UK, in July




You can hear Avenged Sevenfold's upcoming Life Is But A Dream early thanks to a 360º Immersive Album Experience coming to AREA15 in Las Vegas next month




A new museum, showcasing the UK's rich glass-making history, has opened in the West Midlands, UK, as part of a multi-million-pound, multi-use development project




A new outdoor art gallery, inspired by annual arts and music festival Burning Man, has opened on the Las Vegas strip




With the attractions and cruise industries seemingly closer than ever before, RWS CEO Ryan Stana speaks to Planet Attractions about what that means and the steps we can take to bring these two powerhouses under one metaphorical roof




Jeff Shell has been removed from his position as CEO of NBCUniversal following a misconduct investigation




Work has started on a new agriculture museum dedicated to cannabis in Atlantic City. The museum is one of several marijuana-themed projects greenlit by the city in the hopes of attracting a new wave of 'weed tourists'




The first ever recipients of The King's Awards for Enterprise have been announced, with 7thSense recognised for demonstrating outstanding short-term growth and commercial success in international trade over the last three years




A first-of-its kind offering will make guests feel like they're at the heart of the action during live UFC events, with Cosm's 'shared reality' spectacles set to transform the way we watch live sporting events




A major museum dedicated to William Shakespeare will be built on the foundations of the theatre where the famed playwright hosted some of his first works




Sega Sammy Holdings has agreed a deal to acquire Rovio, with Sega aiming to accelerate its mobile gaming capabilities while also acquiring a powerful IP in the world of entertainment




JRA has announced a new company structure that sees Mark Amos promoted to the role of executive VP, while former president Keith James becomes chairman




An official stage production based on Stranger Things will open at the Phoenix Theatre in London's West End later this year




Hong Kong's M+ Museum is to give away thousands of tickets to its blockbuster Yayoi Kusama exhibition in the hope that it will help raise discussions about mental health




A major new development in Tennessee has broken ground, with The 407: Gateway to Adventure's 'Smoky Gap' entertainment district promising to feature world-class attractions when it opens in 2025




Continuum Attractions has taken up operations of the Loch Ness Centre, which is set to reopen next month following a £1.5m redevelopment




You can experience Carnegie Science Center with a roaring twenties twist on April 14, with the popular attraction set to host a special adults-only speakeasy night




A new museum celebrating the legacy of Amelia Earhart is set to open its doors in the aviation legend's hometown of Atchison, Kansas




Planet Attractions and Park World have announced a new partnership that will see both publications work in partnership on this year's Park World Excellence Awards




Digital attractions platform Love To Visit has raised £2.1m as it aims to corner the UK tourism attractions market and expand its operations overseas




Amnesty International says that Cambodian officials are forcing residents of the Angkor Wat World Heritage site to 'voluntarily' leave in the name of preserving the popular heritage attraction, with the move affecting an estimated 10,000 families




The Caribbean's most popular cruise destination is about to gain a major new port, with work on Calypso Cove to start towards the end of this year




Disney's leadership structure continues to change, with Bob Iger naming company veteran Asad Ayaz as the company's first-ever chief brand officer




The 50th anniversary of Pink Floyd's Dark Side of the Moon is being celebrated with a special show taking place at 100 planetariums worldwide




Koji Naito has been named the chairman and CEO of Christie, with Naito set to assume the role in addition to his current position as president and CEO of parent company Ushio




Will AI take over the planet or could it just maybe develop your next new dark ride attraction? Tom Anstey asked an AI a few simple questions to see how it would do in developing such a ride concept




The highly-anticipated Tron/Lightcycle Run rollercoaster will open today (April 4) at Disney's Magic Kingdom. The ride was originally scheduled to open in 2021 but experienced several setbacks due to the Covid-19 pandemic




The sudden death of an eight-year-old dolphin at Clearwater Marine Aquarium in Florida has prompted the aquarium to bring in external experts to assess the dolphins' habitat, vet care and water quality




Bob Iger has slammed Florida governor Ron DeSantis for for being 'anti-business' and 'anti-Florida' following moves to try and strip Disney of its self-governing power




Arie Force One has been cleared for take off at Fun Spot America Atlanta, with the RMC steel coaster hybrid marking a major addition to the Georgia theme park






















© Kazoo 5 Limited 2023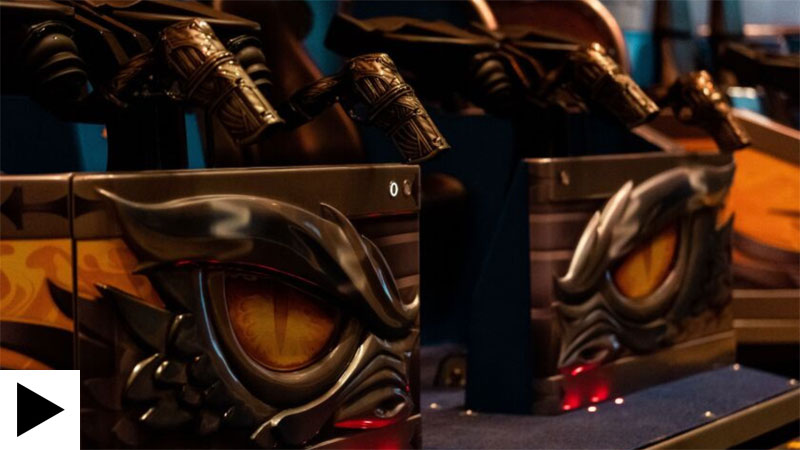 Triotech has announced the launch of its latest project - a 'next generation interactive dark coaster at Salt Lake City's Lagoon Park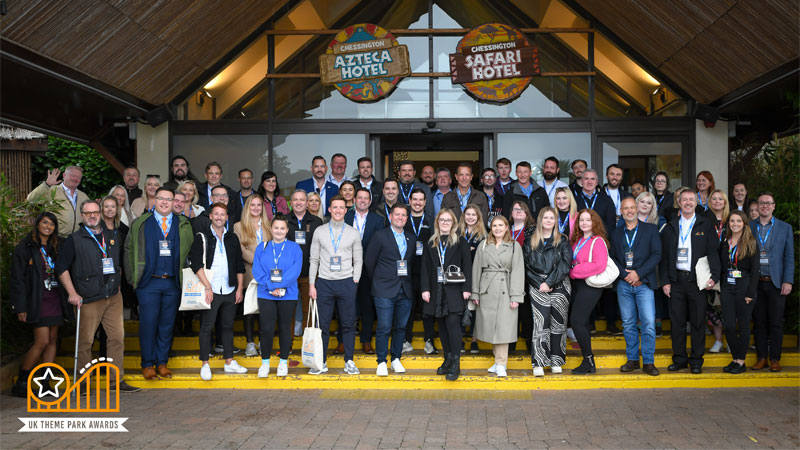 Chessington World of Adventures is your 2023 UK Theme Park of the Year, with Alton Towers, Drayton Manor and Blackpool Pleasure Beach also picking up big wins in this year's UK Theme Park Awards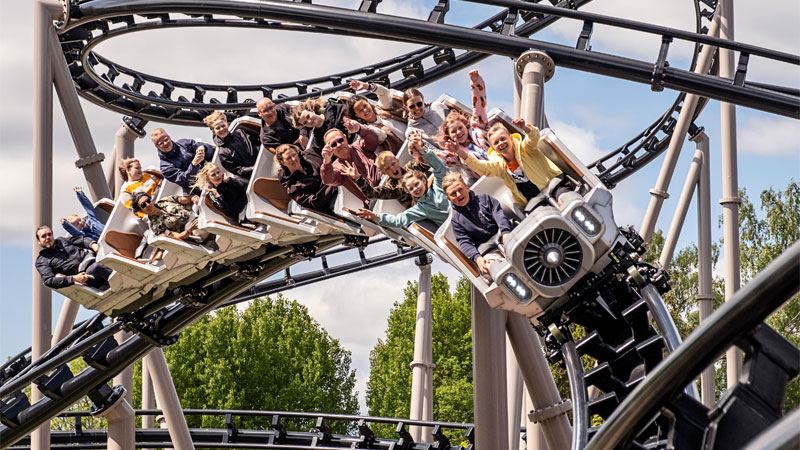 Rollercoaster manufacturer Vekoma is set to exhibit its new Family Launch and Super Boomerang Coasters at IAAPA Expo Europe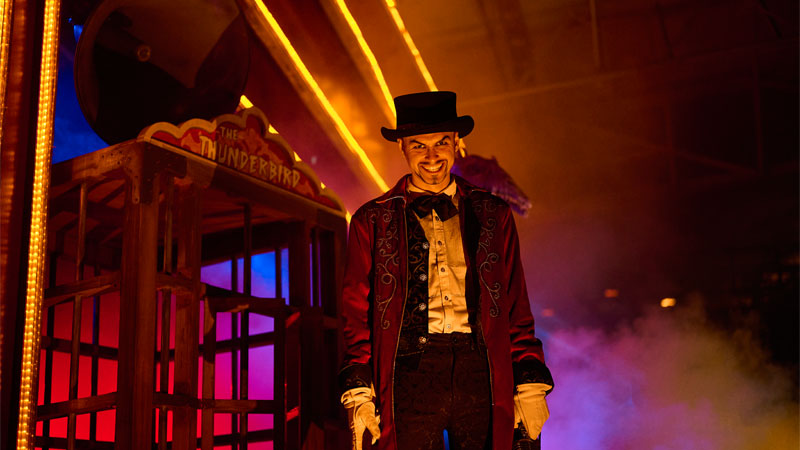 RWS Global will in attendance at this year's IAAPA Expo Europe to discuss major projects including the opening of the Hasbro City FEC, as well as several cruise line and resort partnerships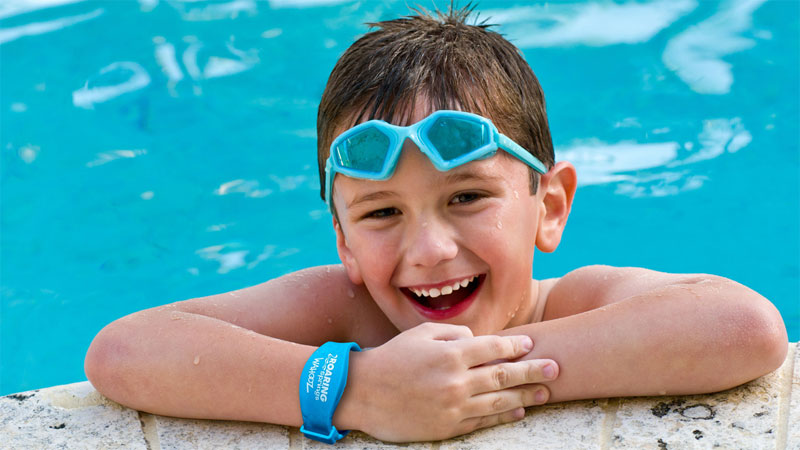 There's a transformative shift happening when it comes to use of technology in attractions management. Anthony Palermo, co-founder of Connect&GO, spoke to Tom Anstey...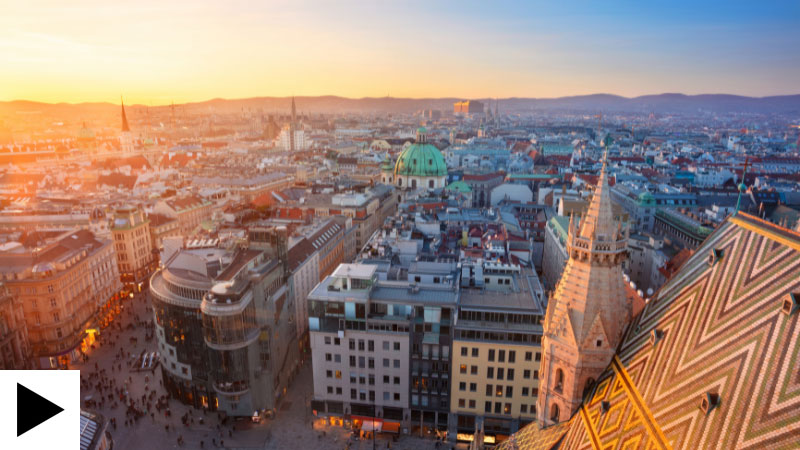 IAAPA is gearing up for its largest EMEA event ever, with the 2023 edition of IAAPA Expo Europe taking place in Vienna between September 25 - 28. Here's everything you need to know about the event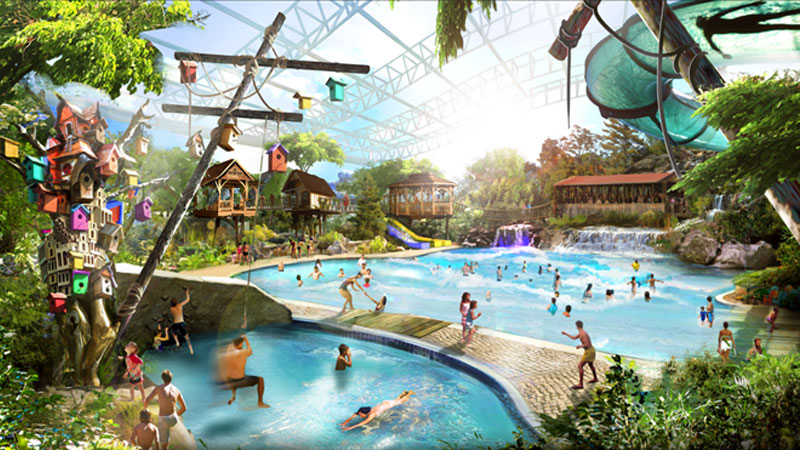 Experiential design firm FORREC will showcase several of its latest projects, including the upcoming American Heartland Theme Park resort in Oklahoma, US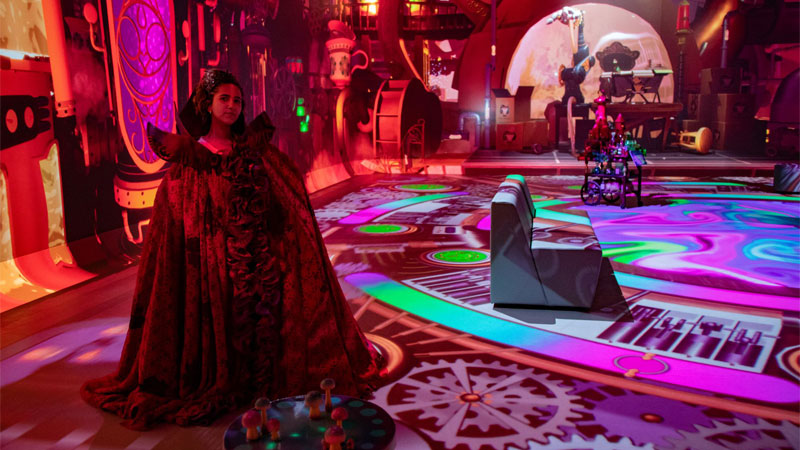 AV specialist Christie is to showcase new additions to its M 4K RGB projector series as well as new projects, including an immersive visitor attraction in Toronto, Canada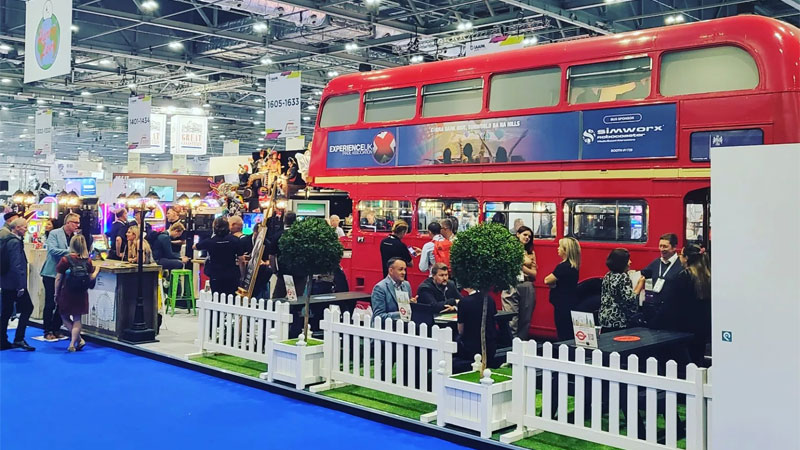 Experience UK's UK Pavilion will return at this year's IAAPA Expo Europe, with the booth offering an 'experiential showcase of British ingenuity' to all attendees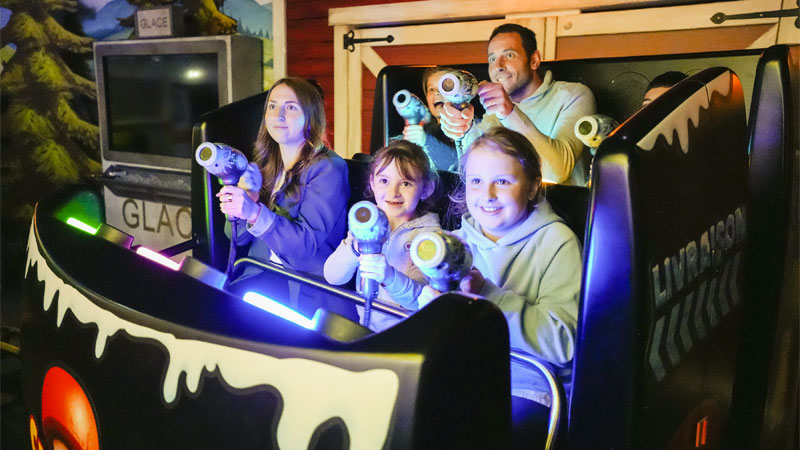 Triotech will showcase several new projects and rides at this year's IAAPA Expo Europe, including its Stand Up Theater and Qube attractions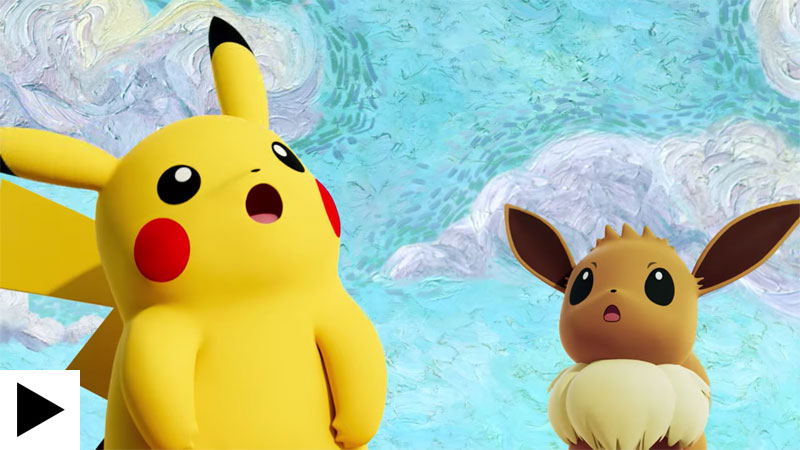 The Pokémon Company has announced an unusual collaboration that will see the popular Pokémon IP arrive at the Vincent Van Gogh Museum for a special event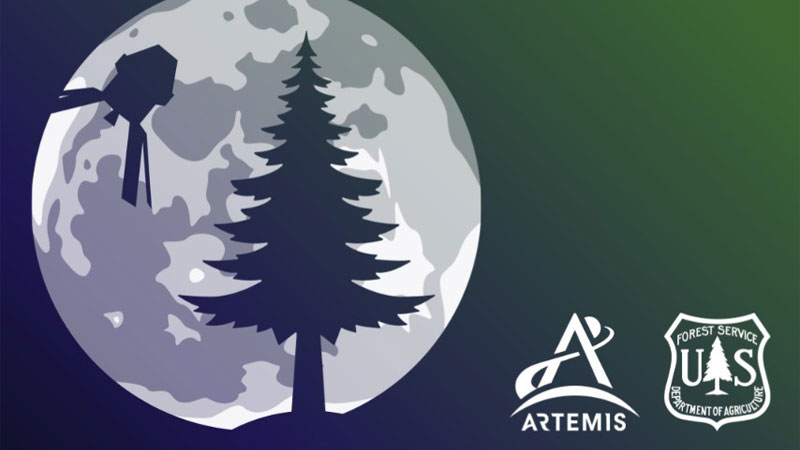 NASA and the USDA Forest Service are offering public facing STEM operations in the US the chance to plan a 'living piece of spaceflight history' with seedlings literally flown to the moon and back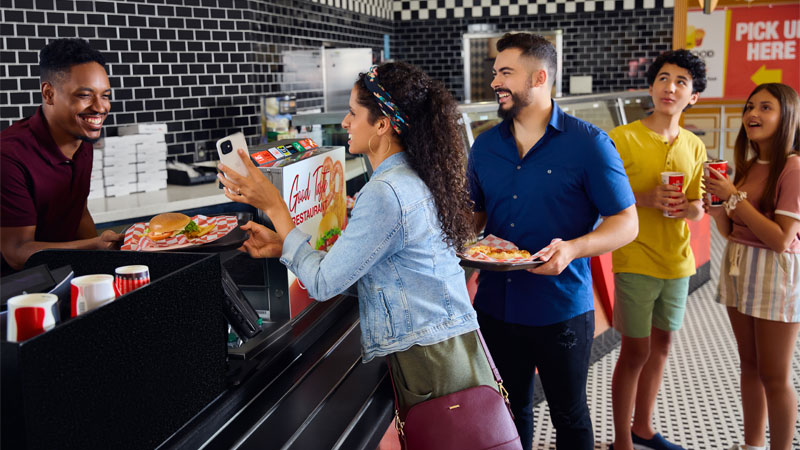 Attractions technology provider accesso will showcase the capabilities of it's new PoS platform; accessoFreedom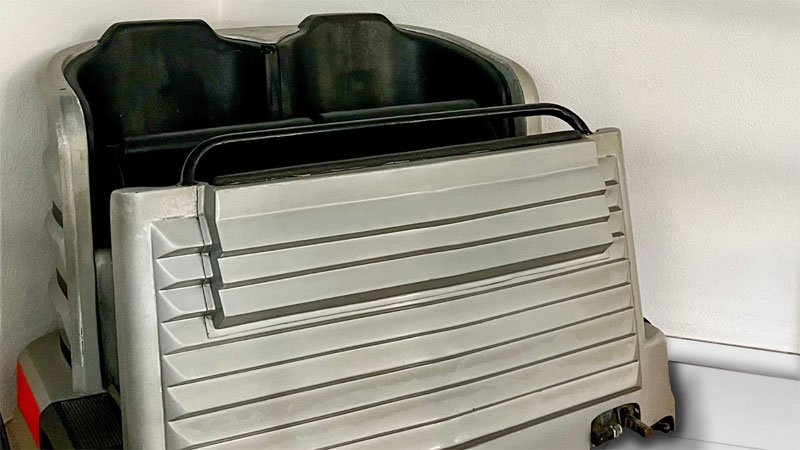 Visitors to this year's IAAPA Expo Europe will be able to walk away with a number of unique items and VIP experiences thanks to a charity auction to be held at the event in Vienna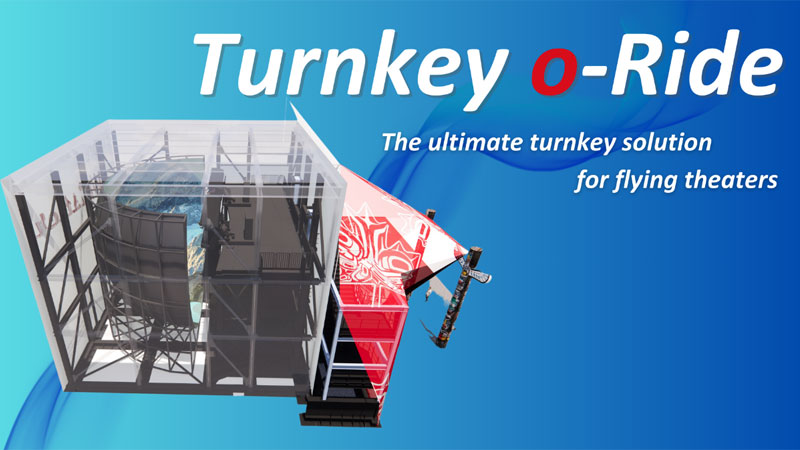 Media-based attractions developer Brogent will showcase a new flying theatre attraction and film at this year's IAAPA Expo Europe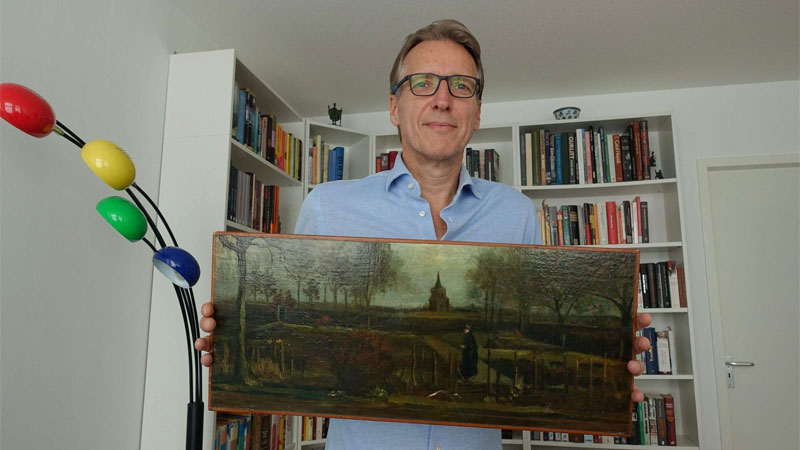 A stolen Van Gogh painting has been recovered by a private detective after its holder declared the work "a massive headache" to keep in their possession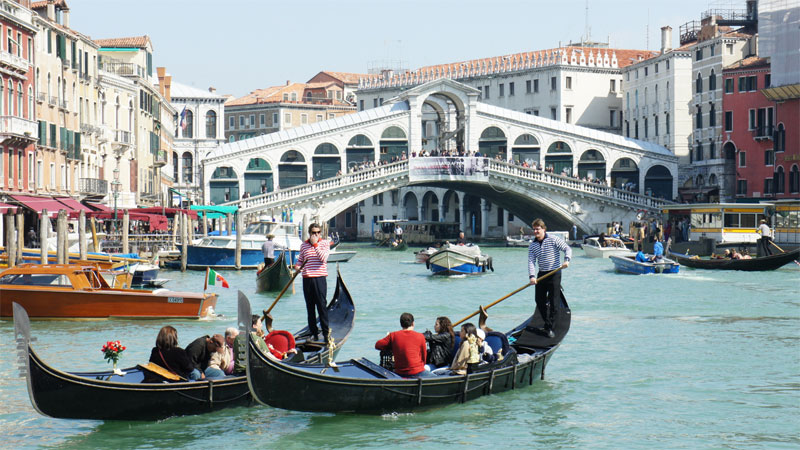 The famous Italian city of Venice is set to tackle over-tourism with the introduction of a €5 a day entry fee for visitors to the Unesco World Heritage Site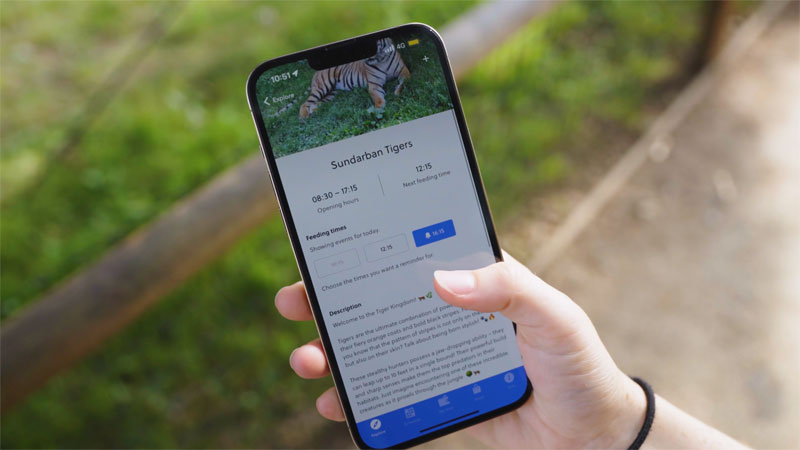 Attractions.io will showcase its guest experience platform at this year's IAAPA Expo Europe, with representatives on hand to guide visitors through the platform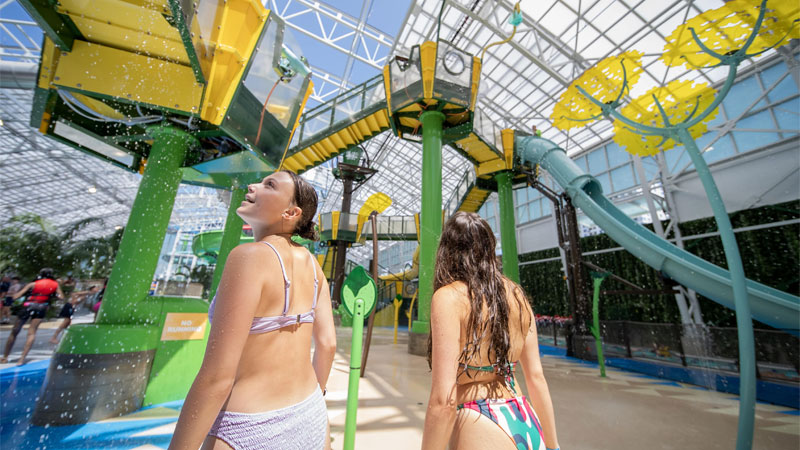 WhiteWater is set to announce several new projects at this year's IAAPA Expo Europe. The waterpark manufacturer will also showcase its line of Blaster water rides at the event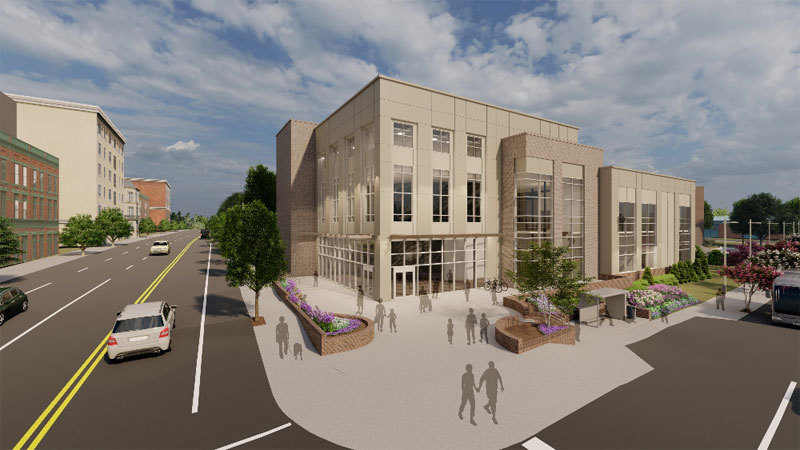 A US$14.5m project, including a new planetarium, has been approved for the town of Spartanburg in South Carolina, US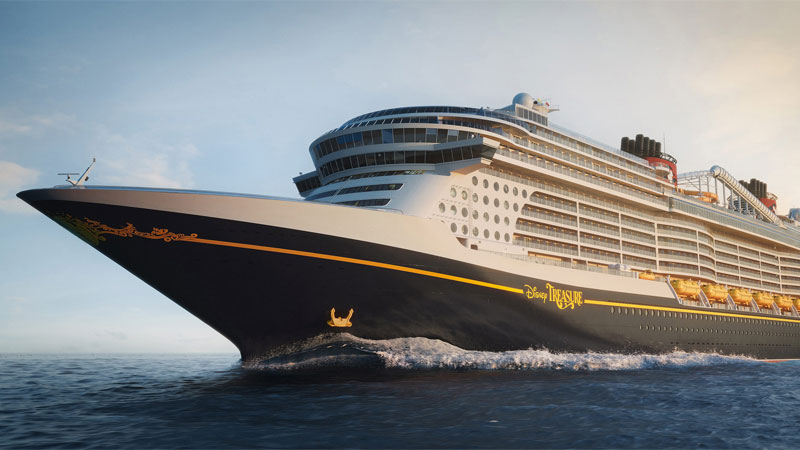 The Disney Treasure cruise ship will set sail at the end of next year, with Disney unveiling its latest offering in a rapid expansion of its popular cruise operation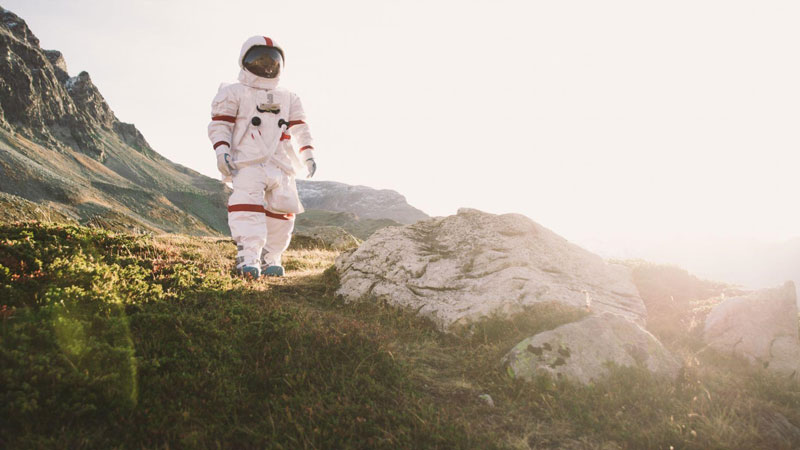 Ticketing specialist Convious will host several education sessions on revenue, visitor experience and operations at this year's IAAPA Expo Europe in Vienna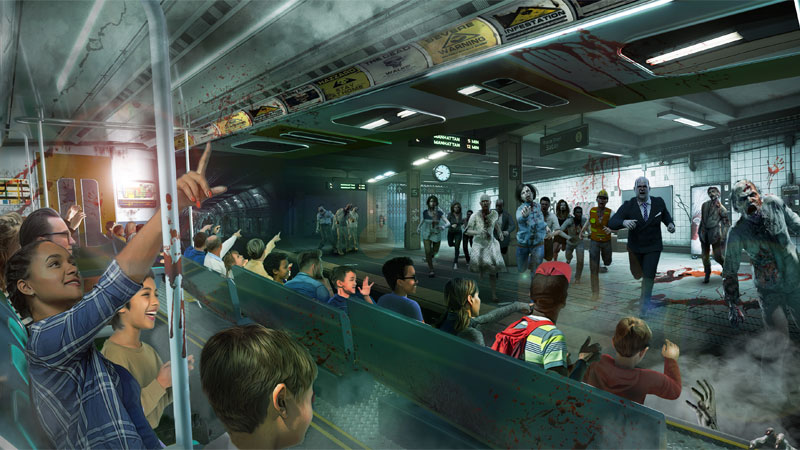 At this year's IAAPA Expo Europe, Simworx will showcase a new turnkey ride concept, alongside its expansive portfolio of dynamic media-based attractions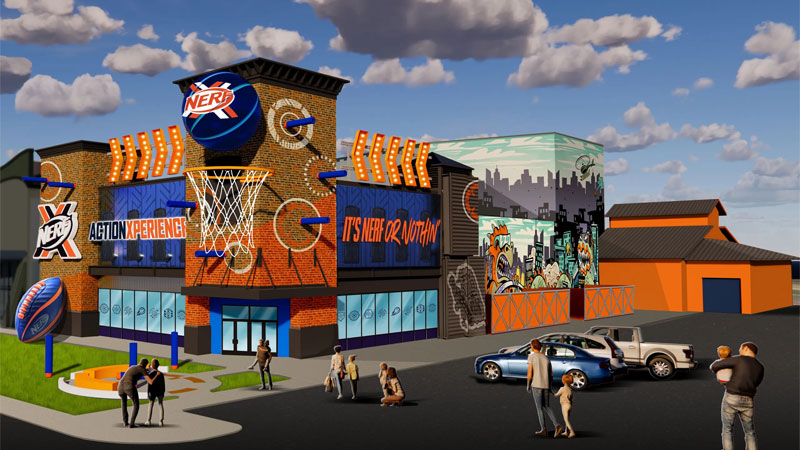 A new Nerf-themed attraction is coming to Pigeon Forge, Tennessee, with the major new addition to the area set to open in 2024


Scotland's V&A Dundee museum has removed the Sackler name from its displays as a result of the family's alleged links to the US opioid crisis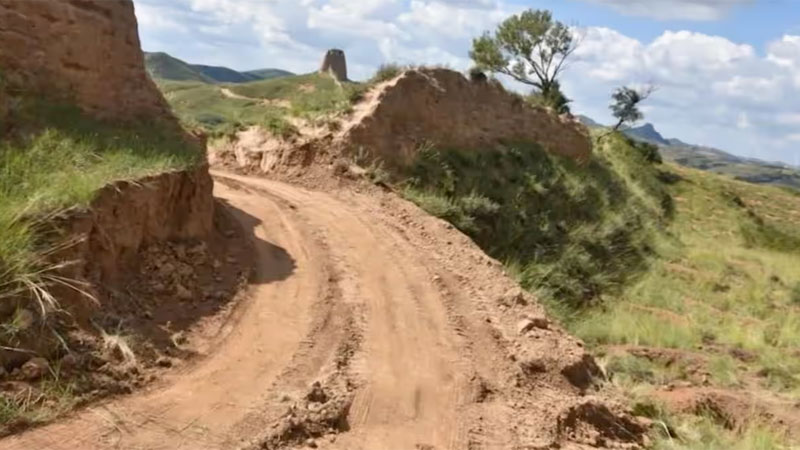 The Great Wall of China has suffered 'irreversible damage' after two people dug a hole through the wall with an excavator to create a shortcut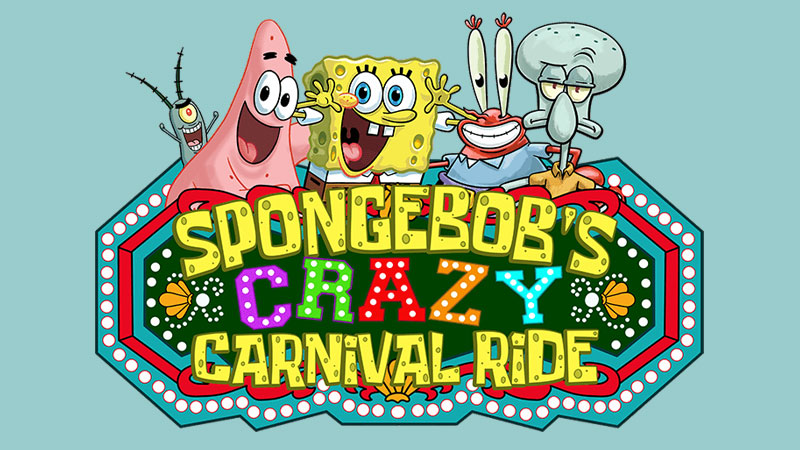 A world-first SpongeBob interactive dark ride is coming to Las Vegas's Circus Circus, with Sally Dark Rides behind the US$6m development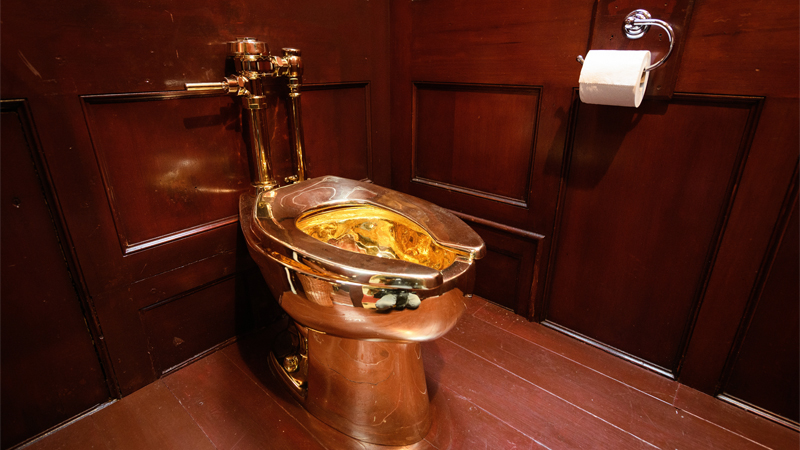 Up to seven people could soon be charged with the theft of a solid gold toilet stolen from Blenheim Palace in 2019 following a major breakthrough in the case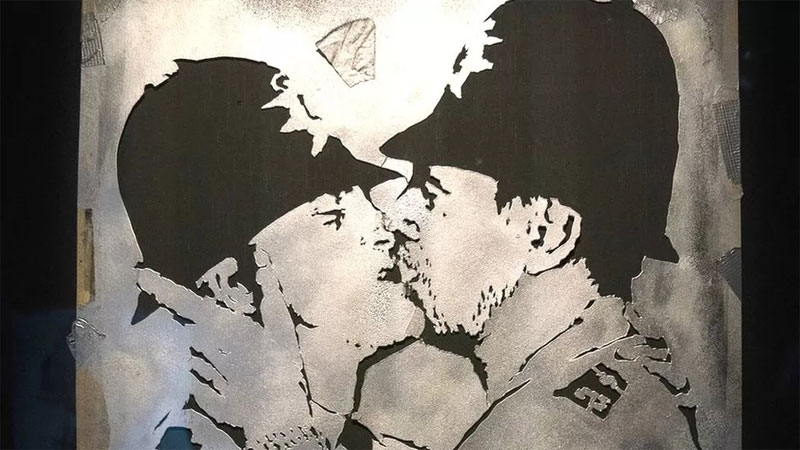 A Banksy exhibition has broken box office records at Glasgow's Gallery of Modern Art, attracting more than 180,000 visitors during its 10 week run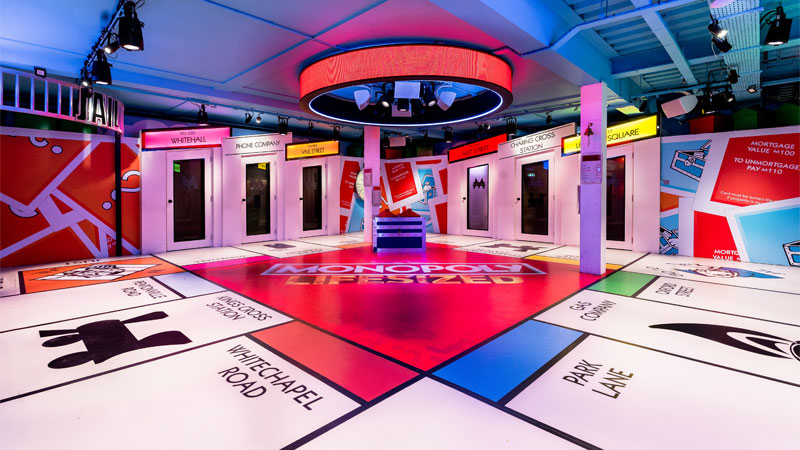 Path Entertainment Group and Hasbro recently worked together to produce a world-first immersive Monopoly experience. Path CEO David Hutchinson shares all with Planet Attractions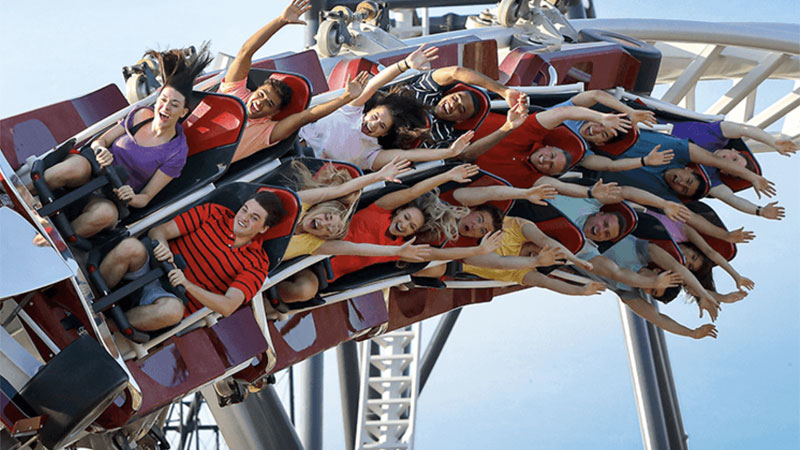 Six Flags has teamed up with Google Cloud to transform its digital offering and enhance the guest experience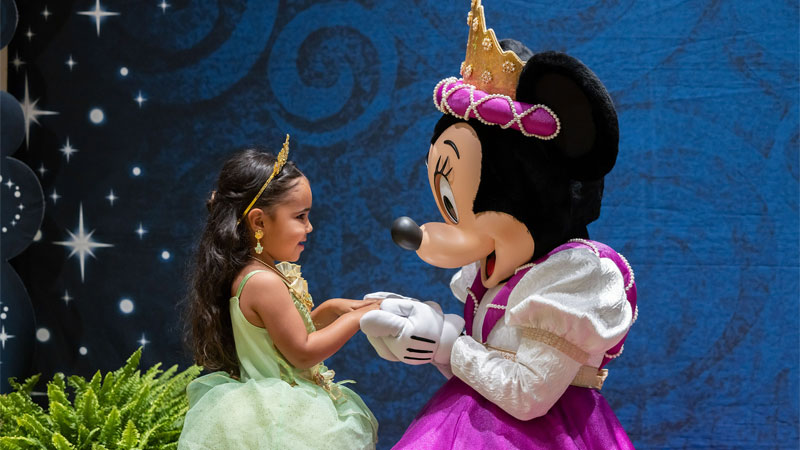 The Disney World resort has hosted its largest-ever wish-granting event with more than 50 children invited to the resort for its Once Upon A Wish Party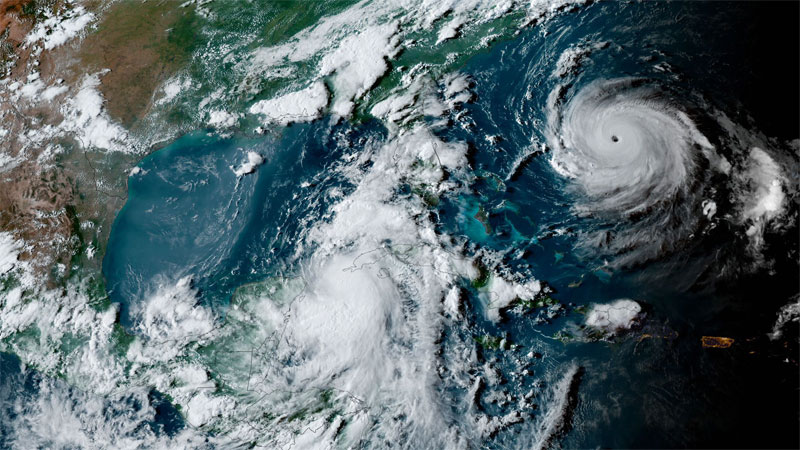 Attractions across Florida have made preparations and many have closed following the arrival of Hurricane Idalia and predicted storm surges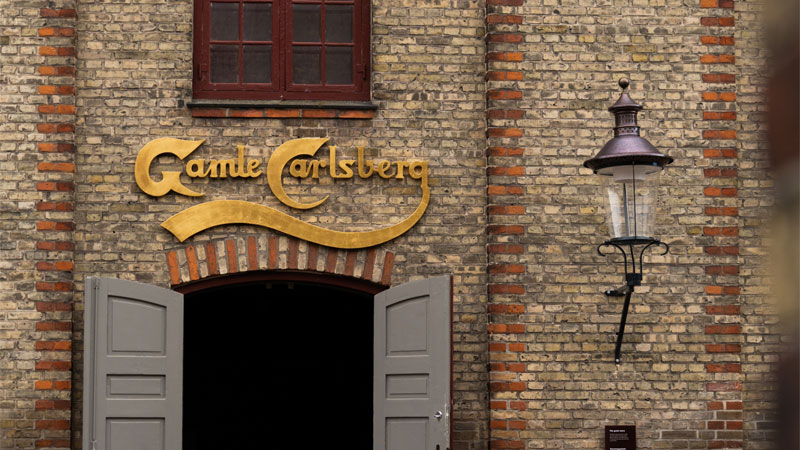 Visit Carlsberg in Copenhagen, Denmark, is to reopen as Home of Carlsberg this December after undergoing extensive improvement works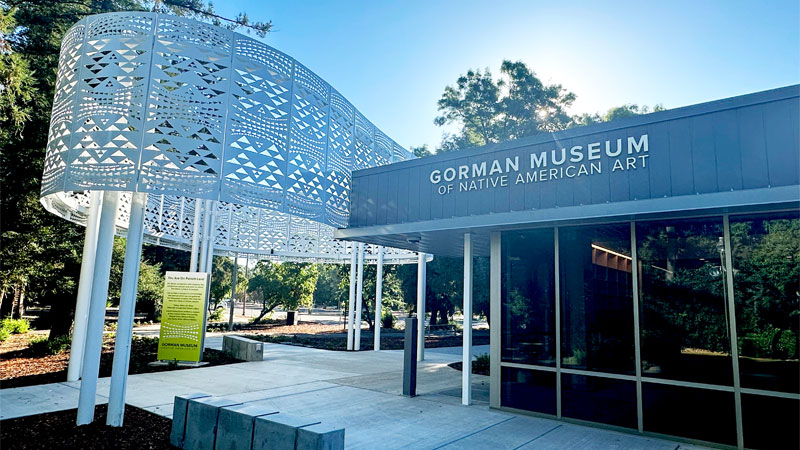 The Gorman Museum of Native American Art will reopen next month with a celebratory weekend marking the institution's 50th anniversary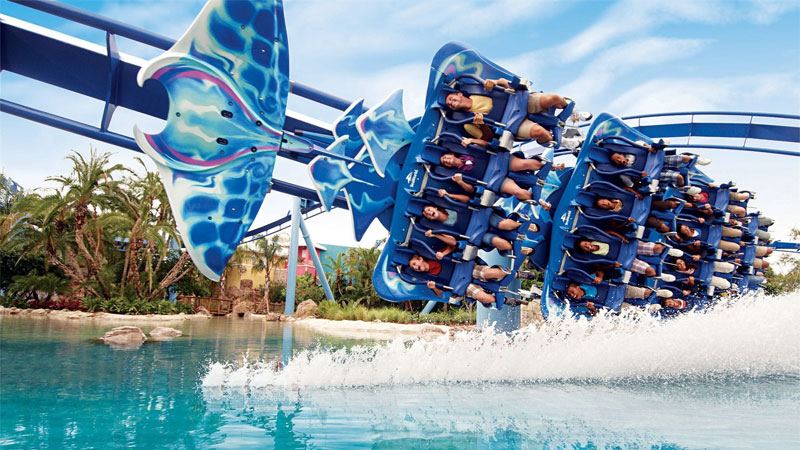 An extreme heat policy introduced to all SeaWorld operations in the US could see other operators follow suit following a tough weather-related summer for theme parks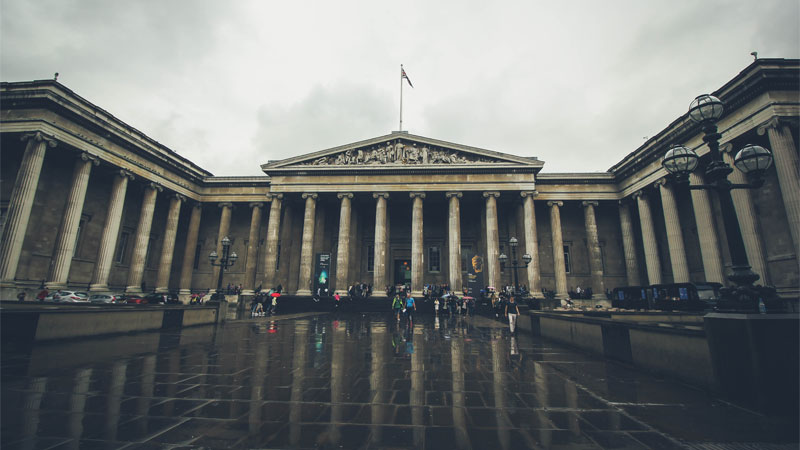 The Museums Association has said 'categorically' that theft from collections is 'incredibly rare, after more than 1,500 priceless artefacts were found to have been stolen from the British Museum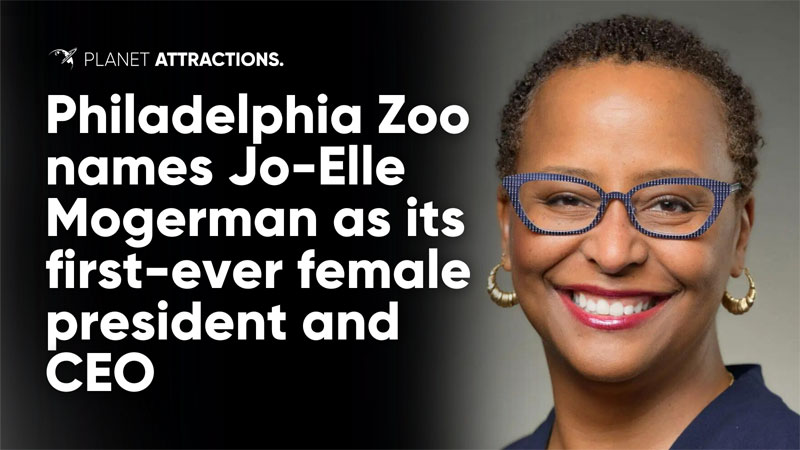 The US's oldest zoo has named Dr. Jo-Elle Mogerman as its new president and CEO, with Mogerman set to become the first female in the role in the attraction's 164-year history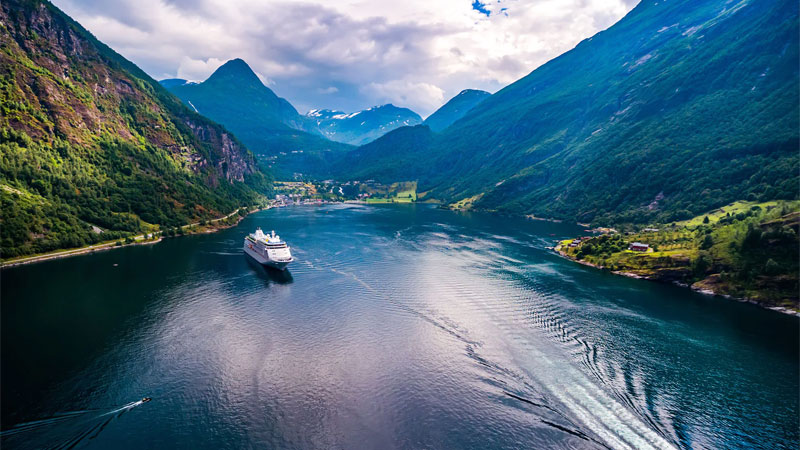 Norway's cruise industry is booming, with 5.5 million passengers expected to make a port call during 2023 as individual visits shoot up by 29%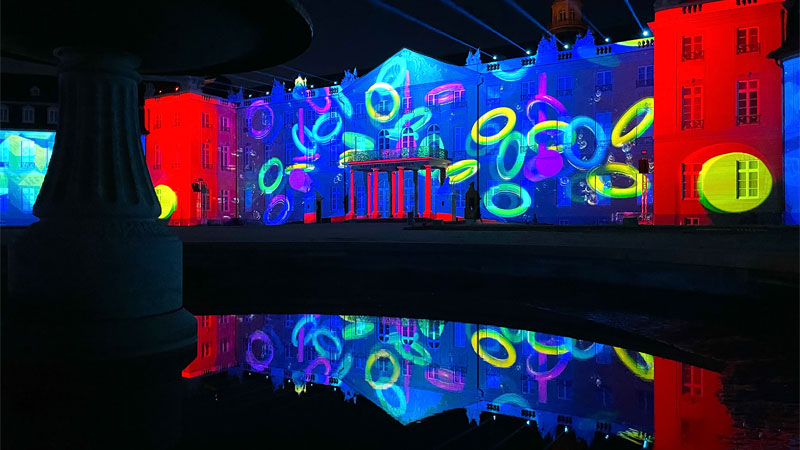 Christie has worked with Maxin10sity to create a projection-mapped spectacle that has seen Germany's Karlsruhe Palace transformed into a digital masterpiece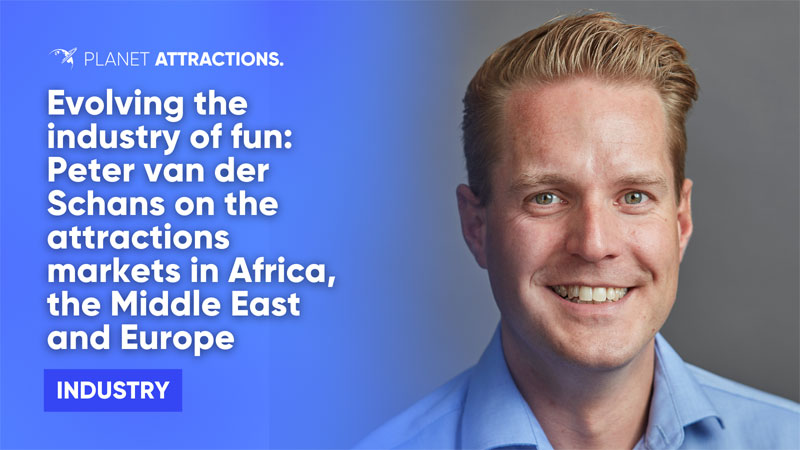 Peter van der Schans has now been at the helm of IAAPA's EMEA operations for more than a year. He shares with Planet Attractions how that year has gone and the progress being made in the global attractions markets of Europe, the Middle East and Africa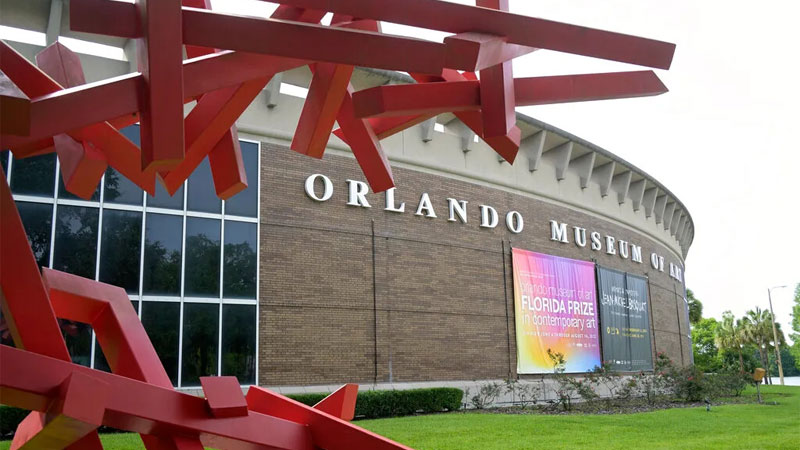 The Orlando Museum of Art is suing its former director Aaron De Groft for allegedly seeking to profit from the sale of several fake Jean-Michel Basquiat artworks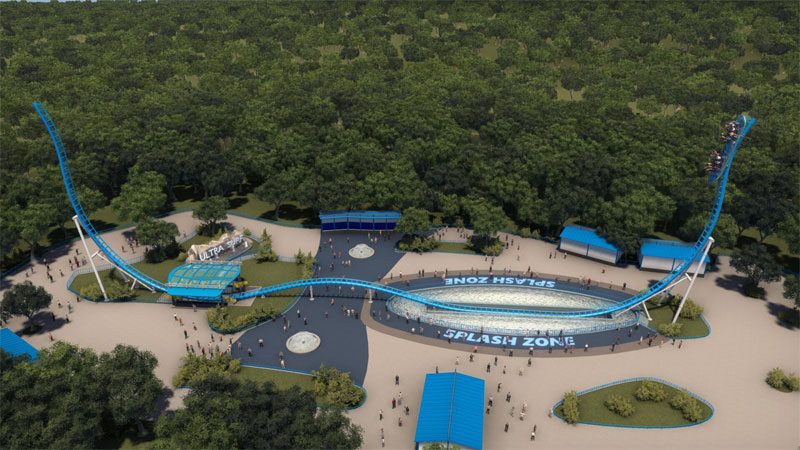 A new Intamin-designed rollercoaster, combining water elements with a thrill ride experience, will open at Six Flags Over Georgia in 2024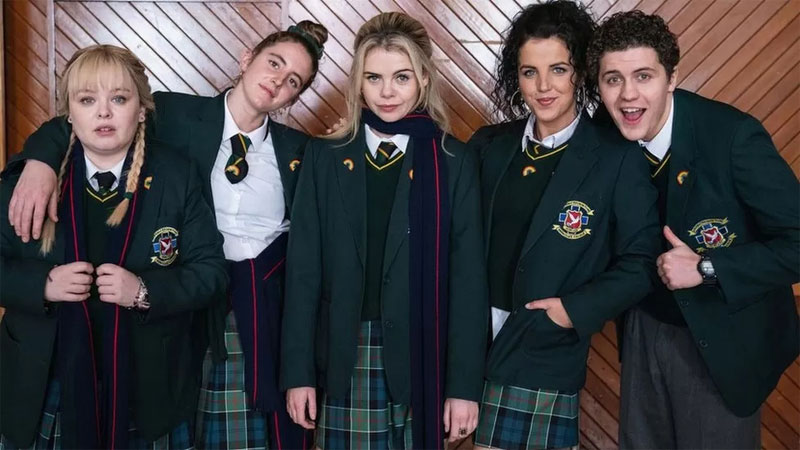 An exhibition inspired by hit-series Derry Girls has drawn a record number of visitors to Londonderry's Tower Museum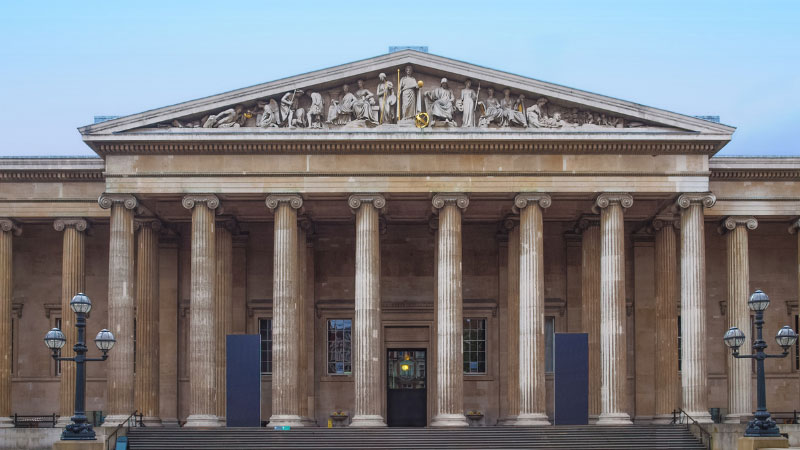 Peter Higgs, a veteran curator at London's British Museum, has been named by two UK broadsheets as the employee dismissed by the institution for allegedly stealing and selling priceless artefacts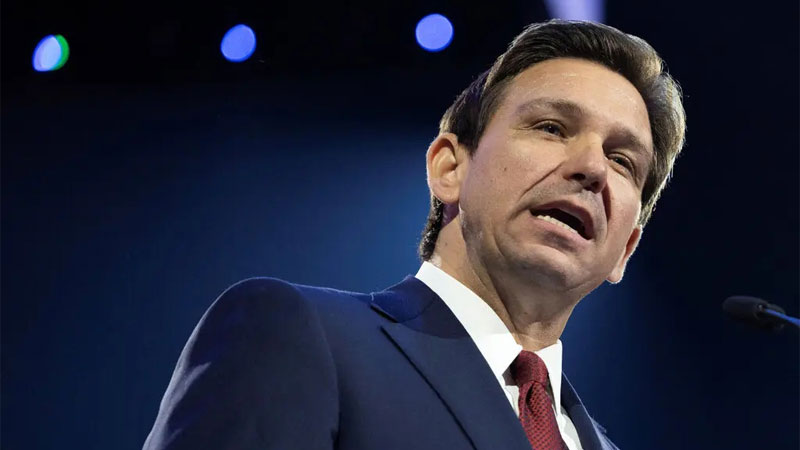 Republican governor Ron DeSantis has called for Disney CEO Bob Iger to drop the company's federal lawsuit against the state of Florida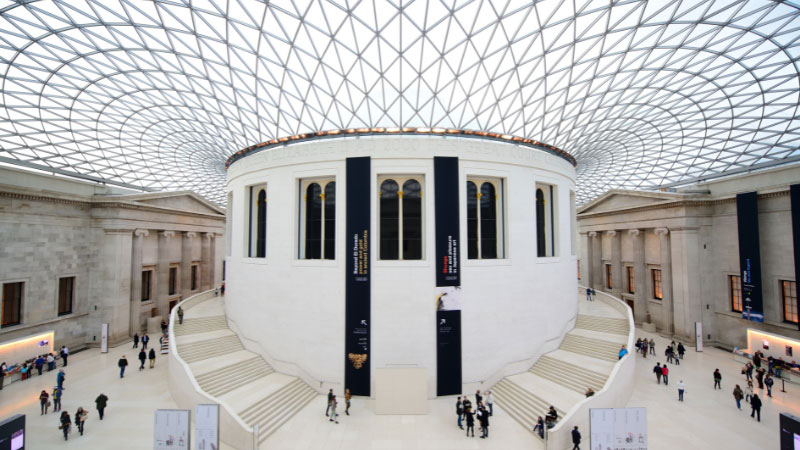 London's British Museum has sacked an employee after several items from its collection were reported 'missing, stolen or damaged'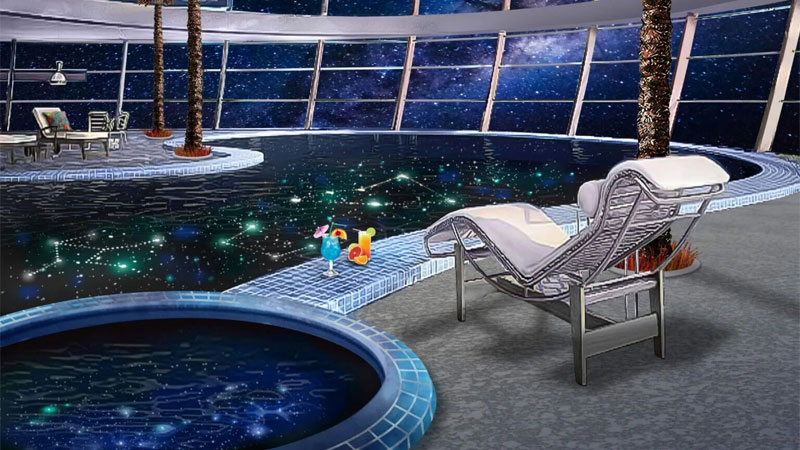 Astronaut and space diplomat Namira Salim has revealed plans to develop a new space tourism concept offering a space hotel, themed restaurants, a stargazing deck and a possible theme park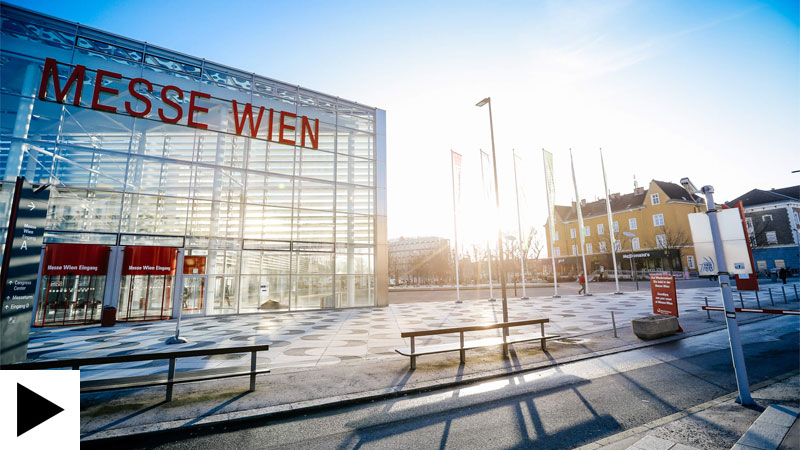 IAAPA has offered a first glimpse at this year's IAAPA Expo Europe, taking place in Vienna, Austria, in September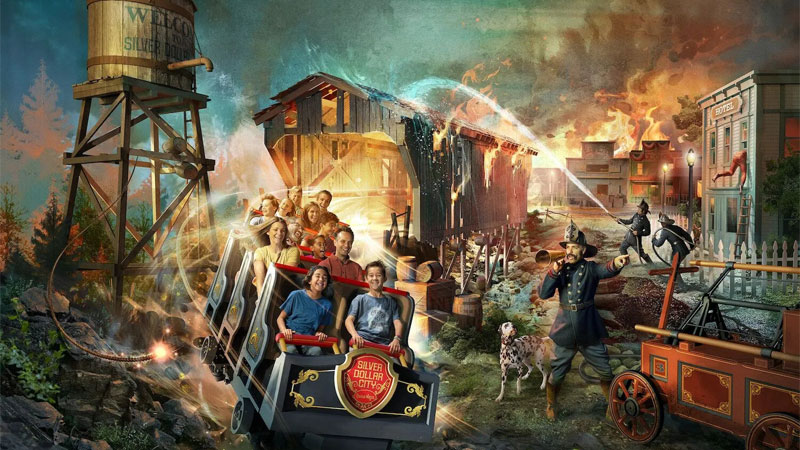 Manufactured by Rocky Mountain Construction, Silver Dollar City's new Fire in the Hole indoor coaster is set to be the largest such attraction in the region when it opens in spring 2024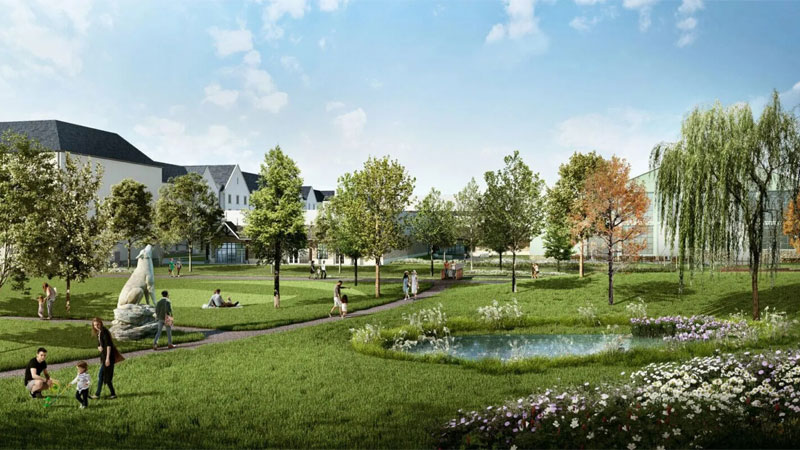 Work on Great Wolf Lodge UK continues with construction on the £200m waterpark resort scheduled to complete in 2024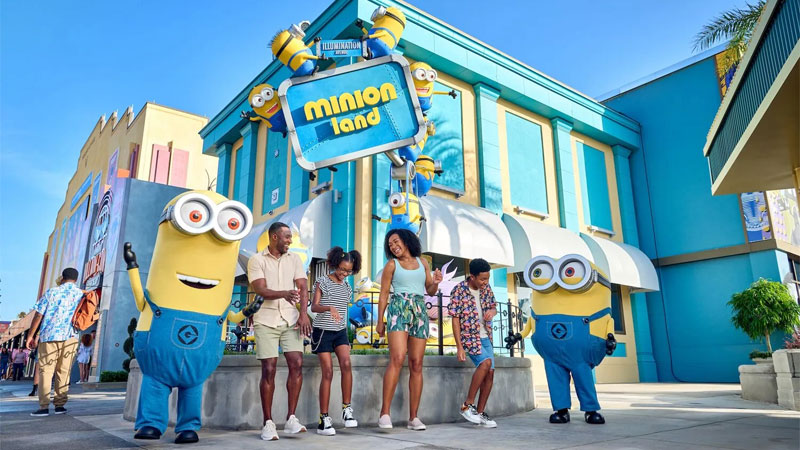 A new immersive land, dedicated to Illumination's Minions and Despicable Me franchises, has opened at the Universal Orlando Resort in Florida, US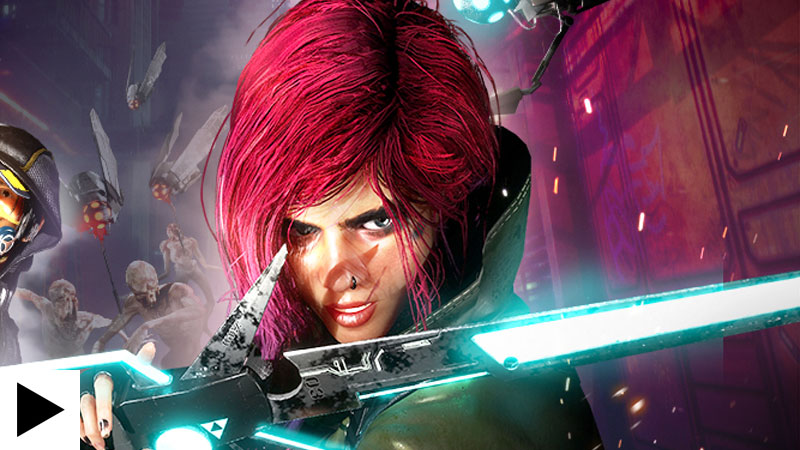 CGI studio Red Raion announces the launch of new CGI title 'Van Helsing - Rise from the Dark' in 5D, VR and Dome formats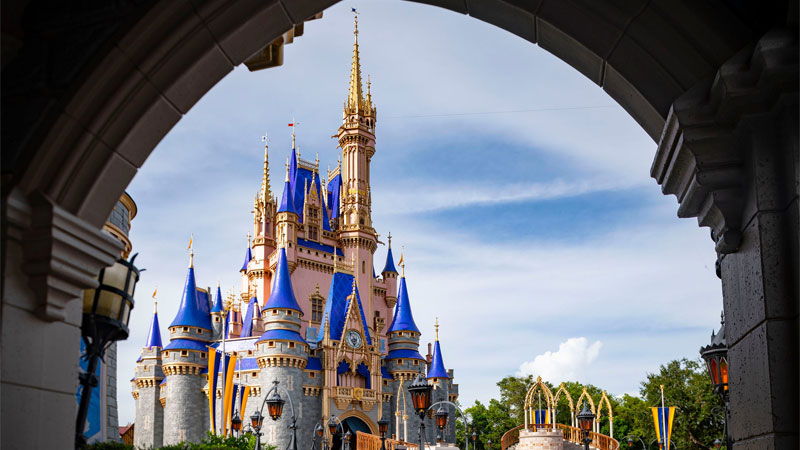 Disney's parks and experiences division has reported US$8.3bn in revenue for Q3 2023, despite rising operational costs and lower guest attendance at the Disney World resort in Florida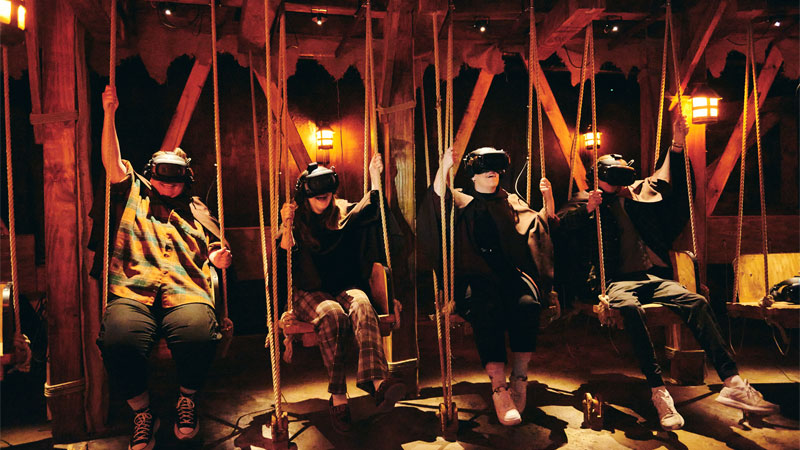 The Gunpowder Plot is a multilayered immersive experience set at the Tower of London. Planet Attractions spoke to the team behind the development to see exactly how it came to life...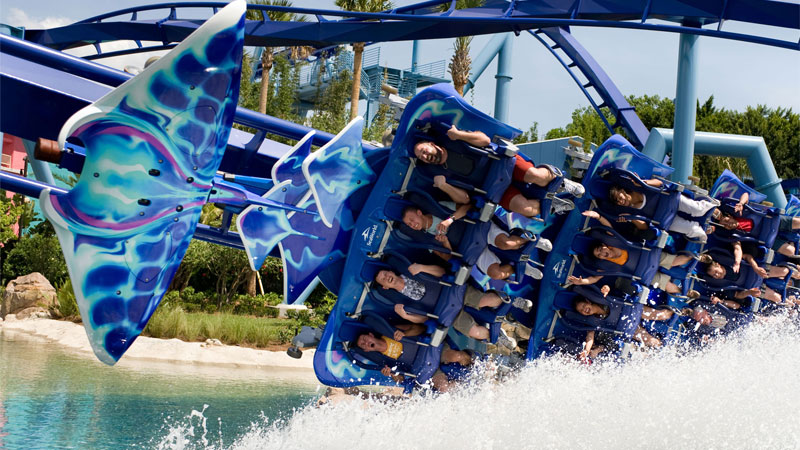 SeaWorld Entertainment has seen a decline in both visitor attendance and revenue in the first half of 2023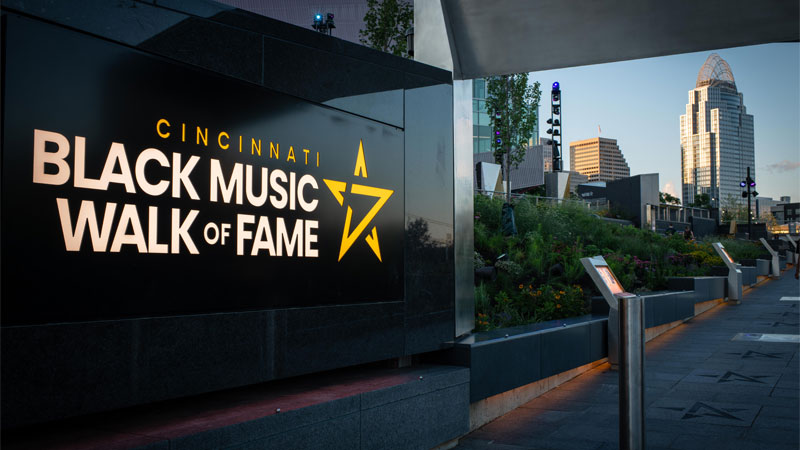 The Cincinnati Black Music Walk of Fame has opened following a two-year planning and design process led by JRA, part of RWS Global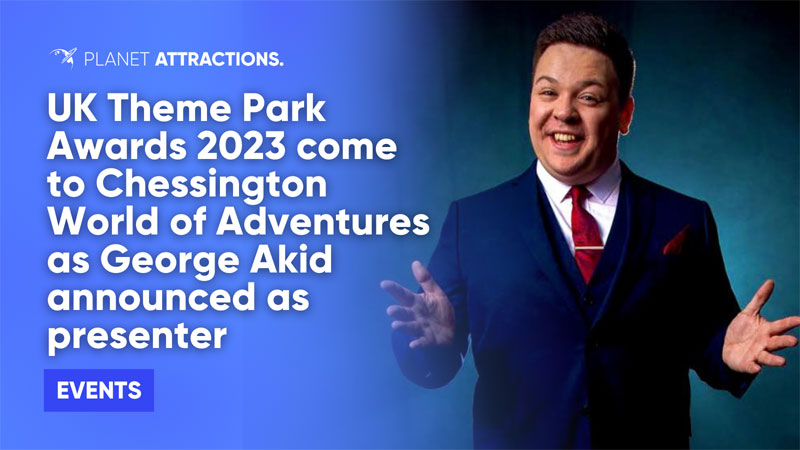 Chessington World of Adventures has been announced as the host for this year's UK Theme Park Awards, with George Akid set to return to his role as presenter during the awards ceremony at the popular attraction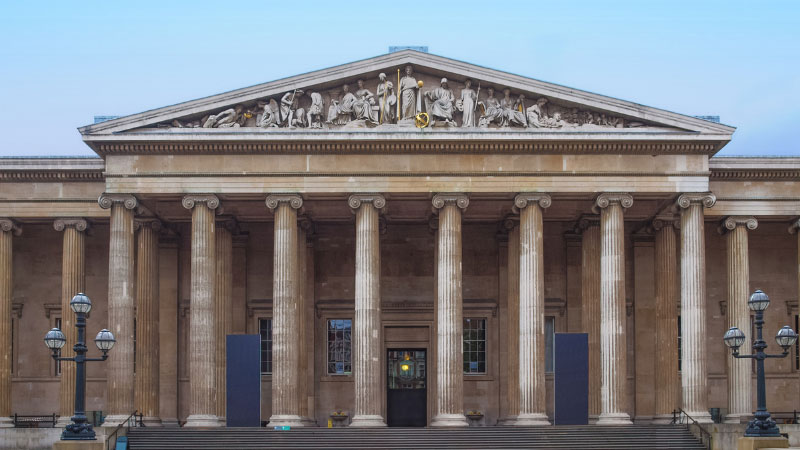 An open letter sent to the British Museum calls on outbound director Hartwig Fischer to remove BP's name from the institution's lecture theatre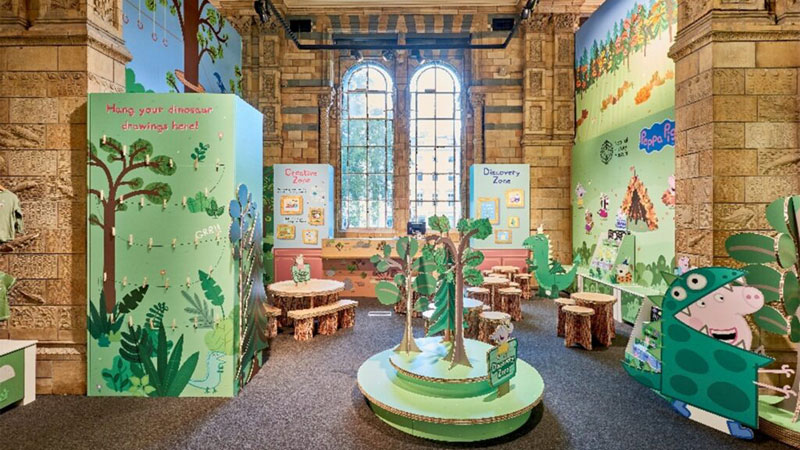 A new Peppa Pig-themed visitor experience has opened at the Natural History Museum in London, UK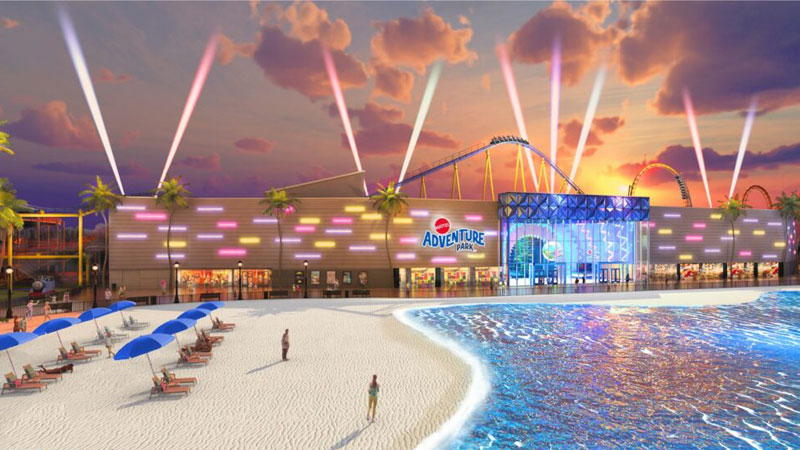 The upcoming Mattel Adventure Park is set to open in 2024 with several attractions dedicated to several IPs including Barbie and Hot Wheels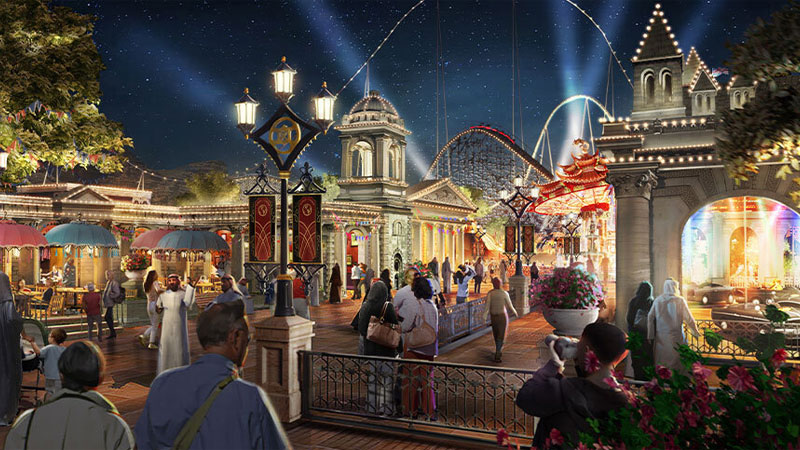 Scruffy Dog Creative Group has been contracted to lead development design and handle design delivery at the upcoming Six Flags theme park in Riyadh, Saudi Arabia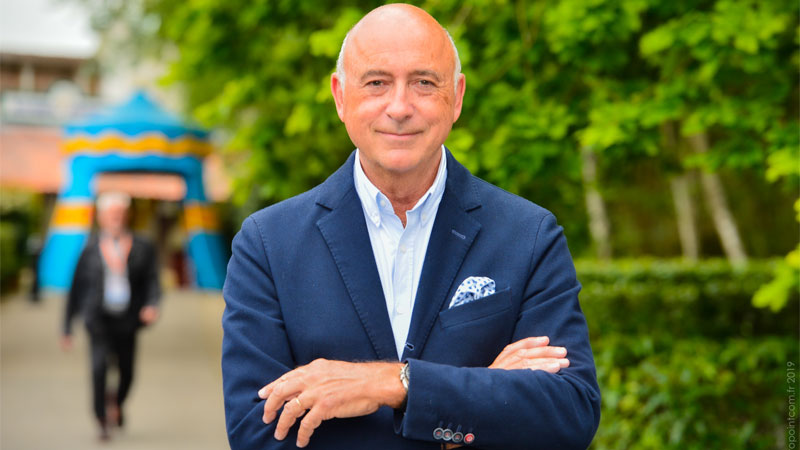 French theme park and animal attraction Le Pal is celebrating its 50th year in 2023. Its CEO, Arnaud Bennet speaks to Planet Attractions on half-a-century of one of the country's most popular offerings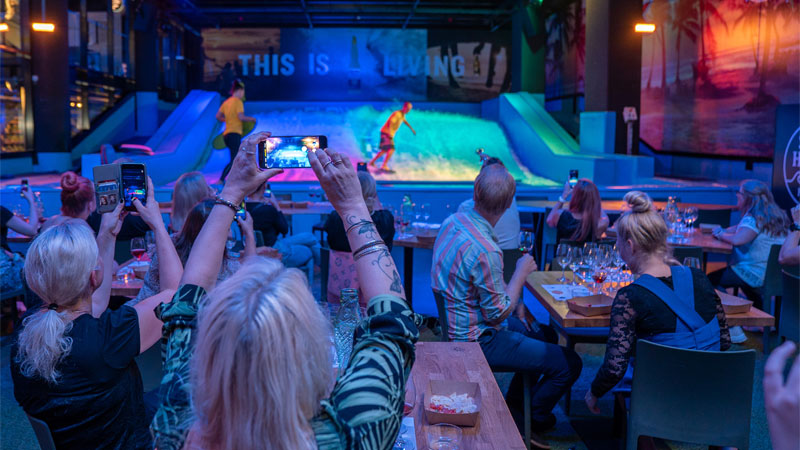 Dive in as FlowRider's Joshua Atkinson explores the shift in consumer mindsets and its impact on the attractions industry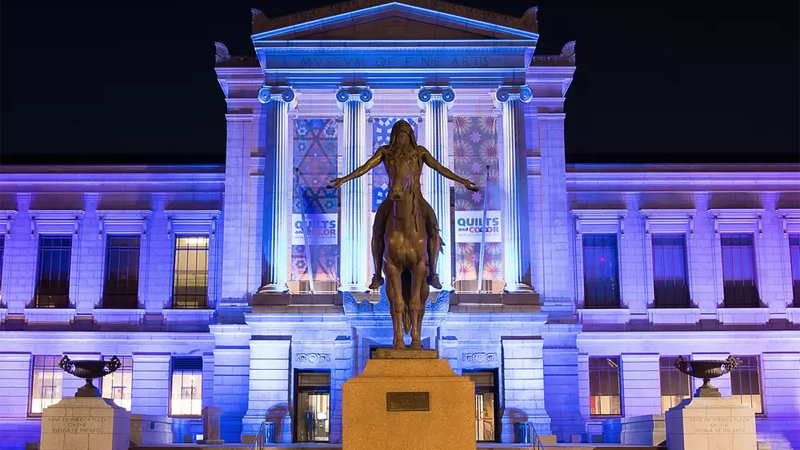 The US's Institute of Museum and Library Services has launched a pilot National Museum Survey as part of its ongoing mission to invest in the future of the country's museums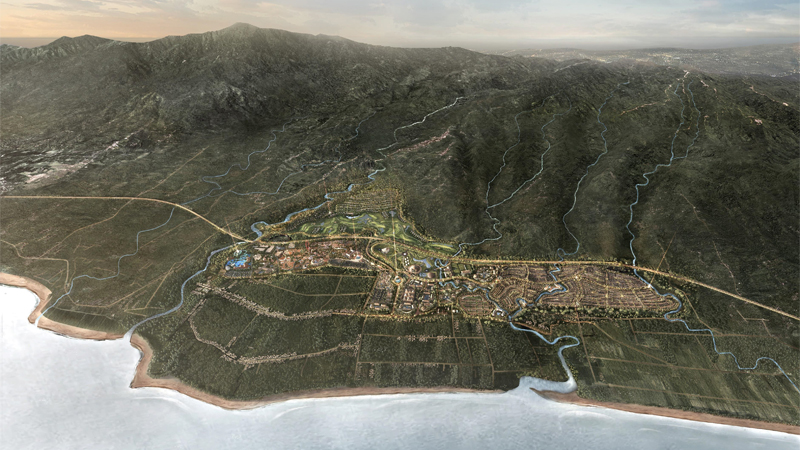 Work is set to start on Bali's highly-anticipated Paramount theme park, with the major development representing the largest of its kind for the Indonesian tourist destination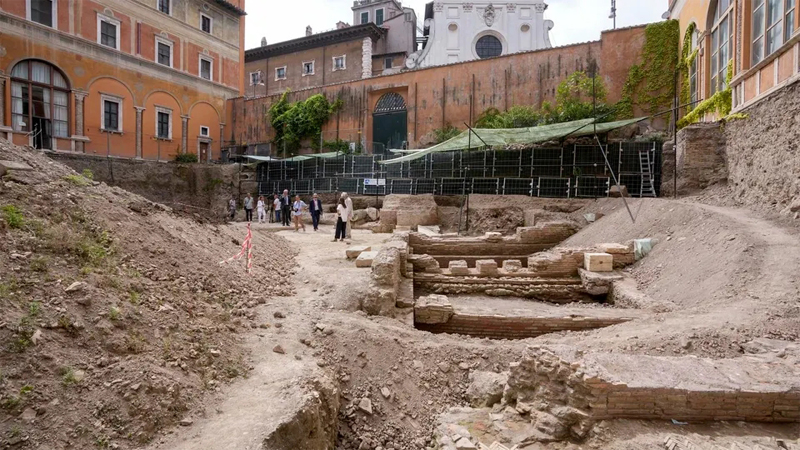 Archaeologists have unearthed what they believe to be the remains of the Roman Emperor Nero's private theatre in the Italian capital


Connect&GO and Amilia have announced a strategic technology partnerships that will see the two companies work together in the development of cutting-edge solutions in eCommerce and attractions management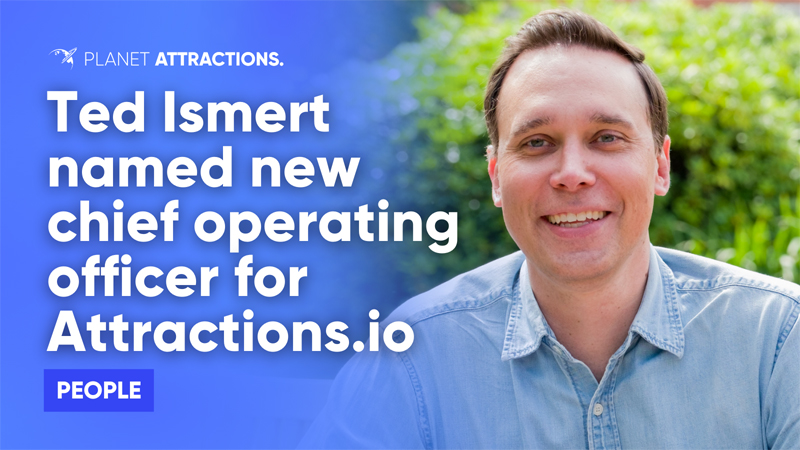 As the company continues its rapid expansion in 2023, guest experience platform Attractions.io has named Ted Ismert as its new chief operating officer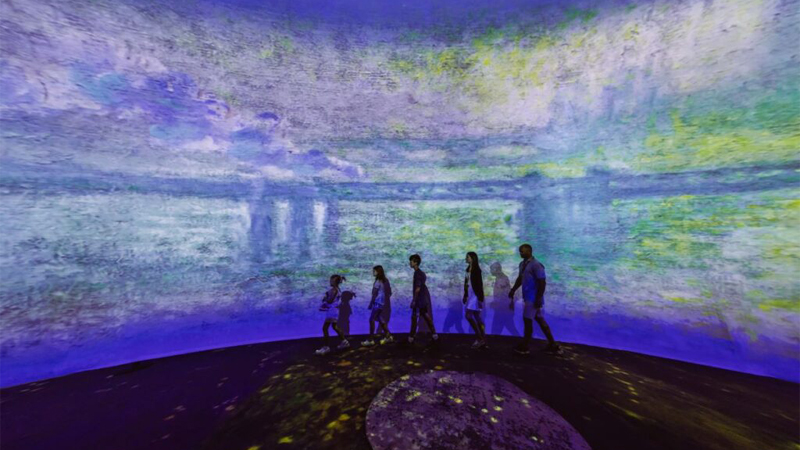 A new immersive experience showcasing the work of French impressionist painter Claude Monet is coming to London, UK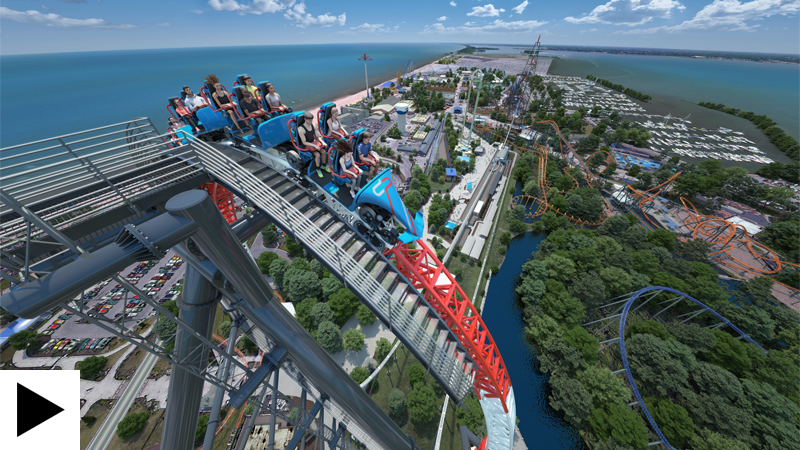 Cedar Point has announced a sequel to Top Thrill Dragster, with Zamperla behind the reimagined Top Thrill 2, which will break the record for the world's tallest and fastest triple-launch strata coaster when it opens in 2024


London's Horniman Museum has been awarded £5.7m by the National Lottery Heritage Fund for its Nature + Love project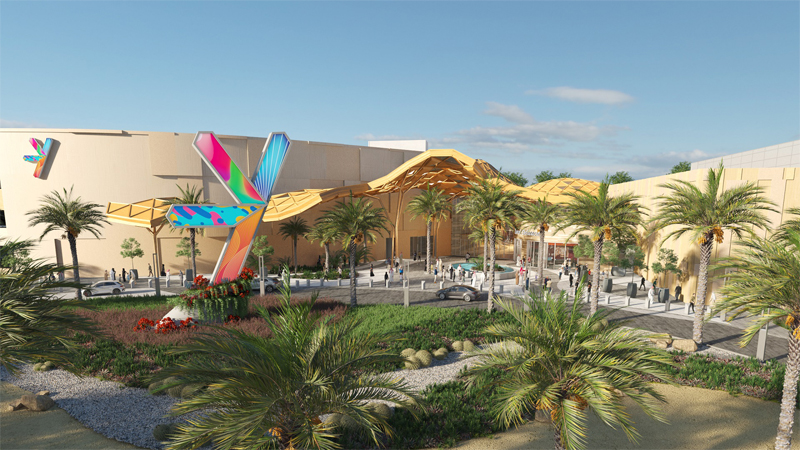 Seven has announced the latest entertainment mega destination to come to Saudi Arabia following the breaking ground of its SAR1.3bn development in the city of Al-Madinah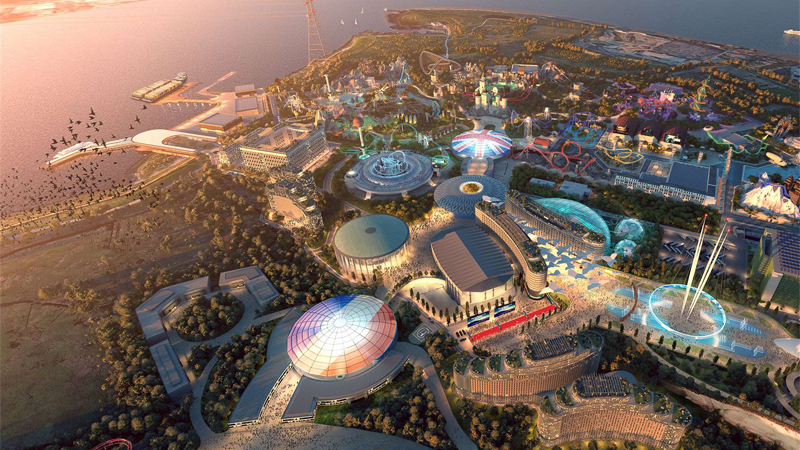 A number of wildlife organisations have called on the UK's Levelling Up secretary Michael Gove to revoke the controversial London Resort's status as a Nationally Significant Infrastructure Project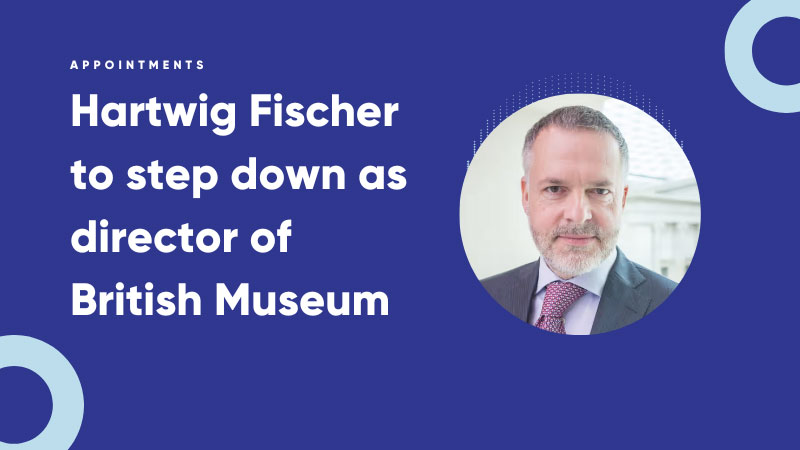 Hartwig Fischer will step down as director of the British Museum in 2024 after eight years in the role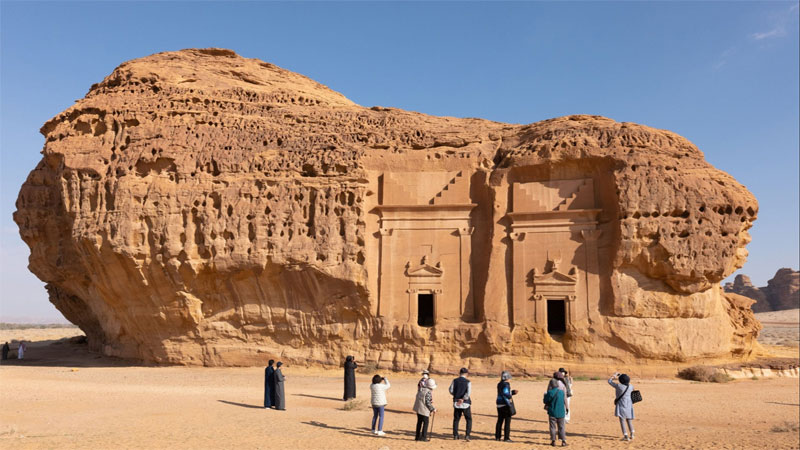 The Public Investment Fund of Saudi Arabia has announced the launch of Asfar - a new company designed to support the growth of the kingdom's tourism sector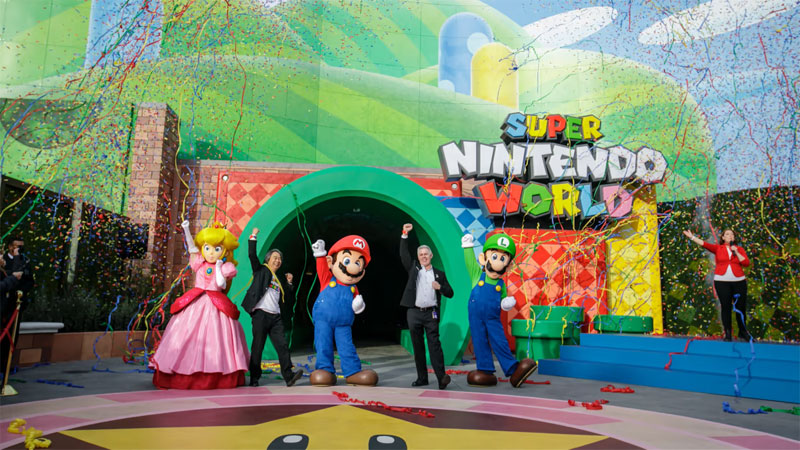 Universal's theme parks have set revenue and profitability records with the division continuing to perform for the operator's parent company Comcast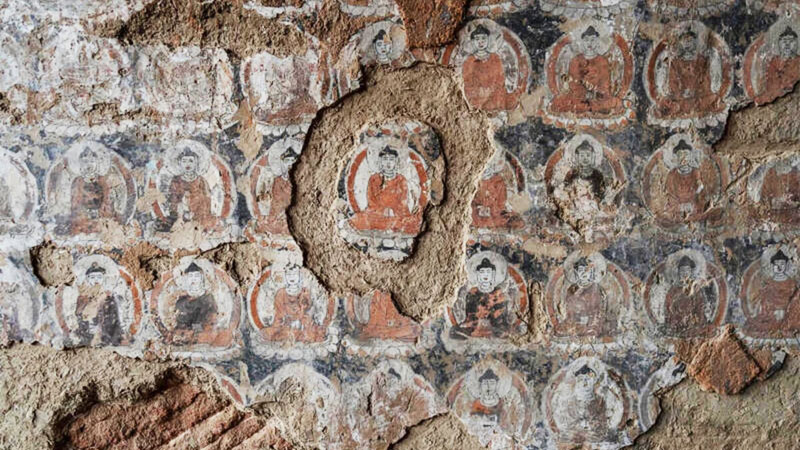 New research from environmental group Greenpeace has found that extreme weather conditions, caused by climate change, are already a significant threat to ancient heritage sites in China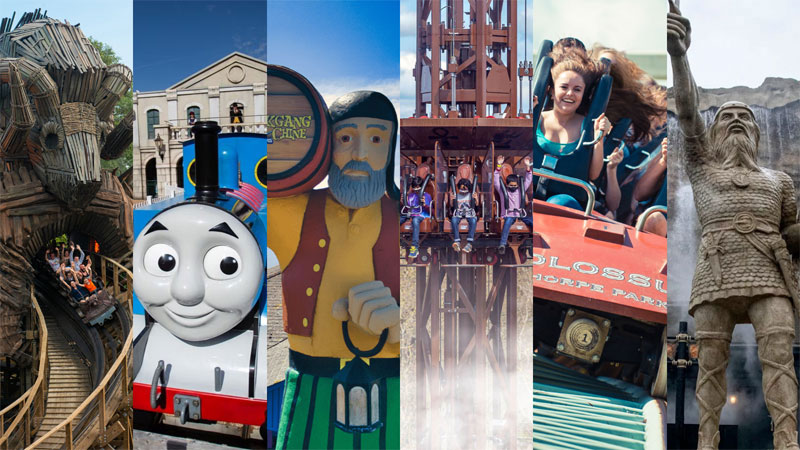 You can now vote on the Britain's best theme parks for 2023 following the opening of the public vote for this year's UK Theme Park Awards


A new bill passed by the US's House Appropriations Committee could jeopardise the Smithsonian's National Museum of the American Latino by effectively banning the institution from spending tax payer money on the project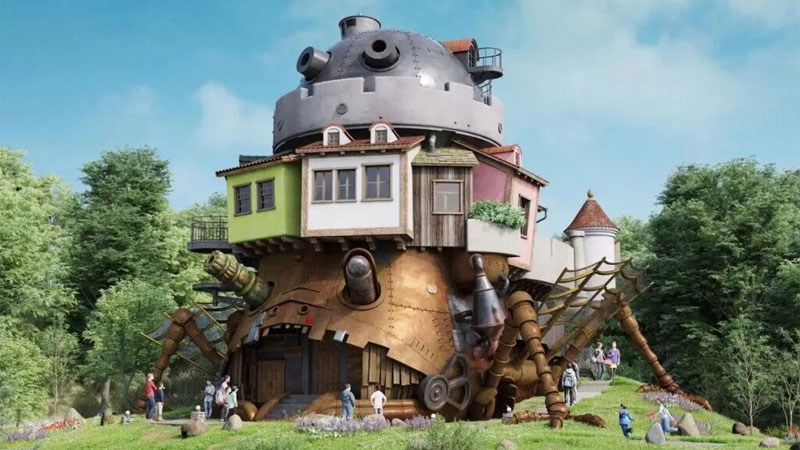 Japan's Ghibli Park has confirmed the opening dates for Mononoke Village and Valley of Witches with the areas set to open in late 2023 and early 2024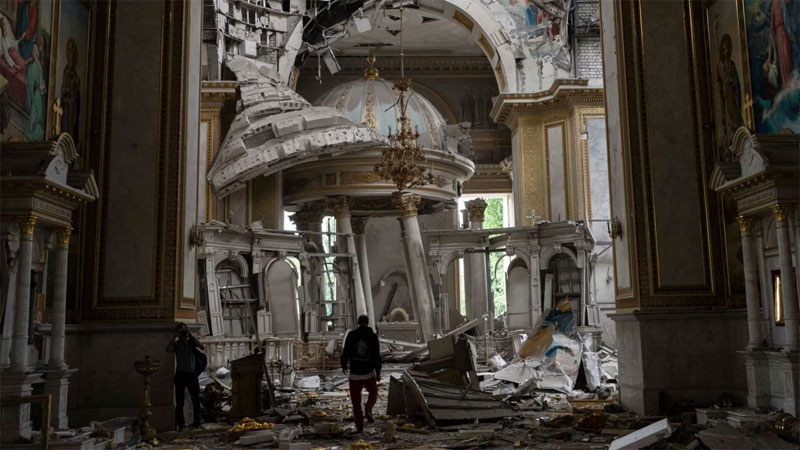 Unesco says it's deeply dismayed over an attack carried out by the Russian forces, which hit several cultural sites in the city centre of Odesa, while President, Volodymyr Zelenskyy has pledged retaliation for the act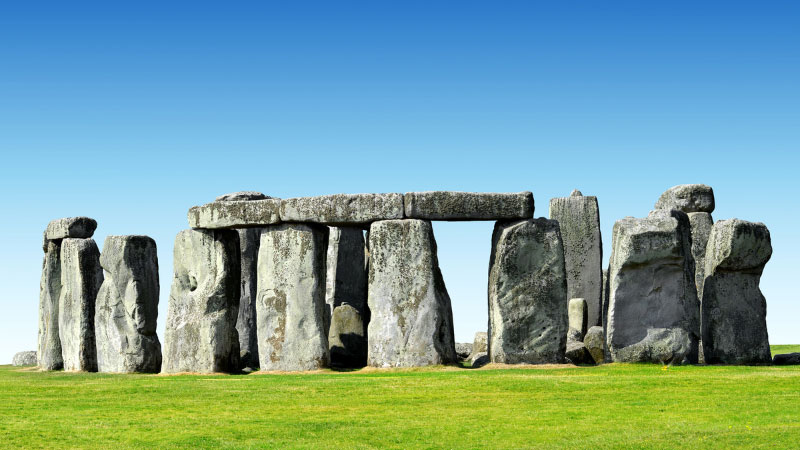 The UK government has approved a controversial plan to build a £1.7bn tunnel beneath Stonehenge that Unesco worries could place the prehistoric monument at risk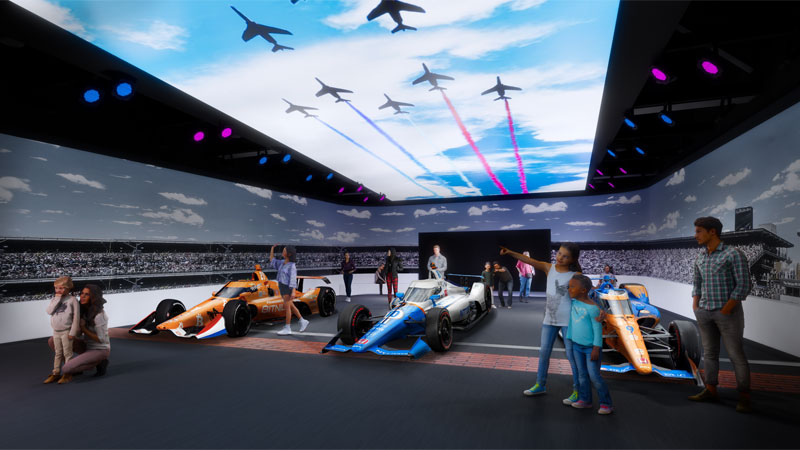 The Indianapolis Motor Speedway Museum has announced the public phase of a US$89m capital campaign to fund a complete transformation of the museum, its first significant renovation in nearly 40 years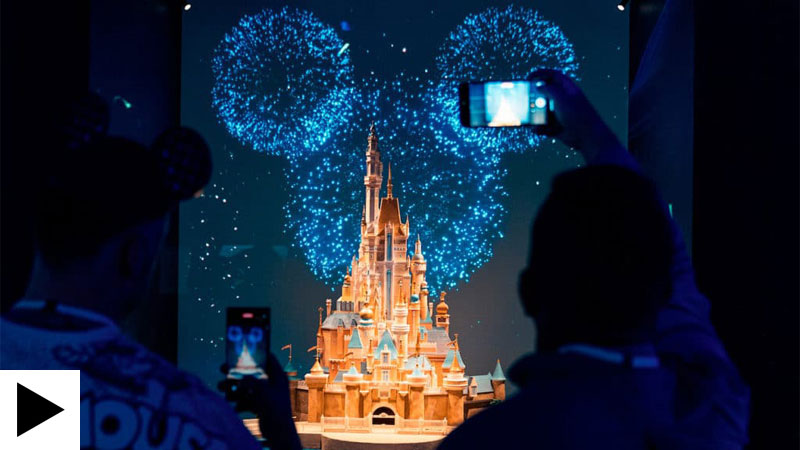 A touring exhibition celebrating 100 years of Disney is to open in London in October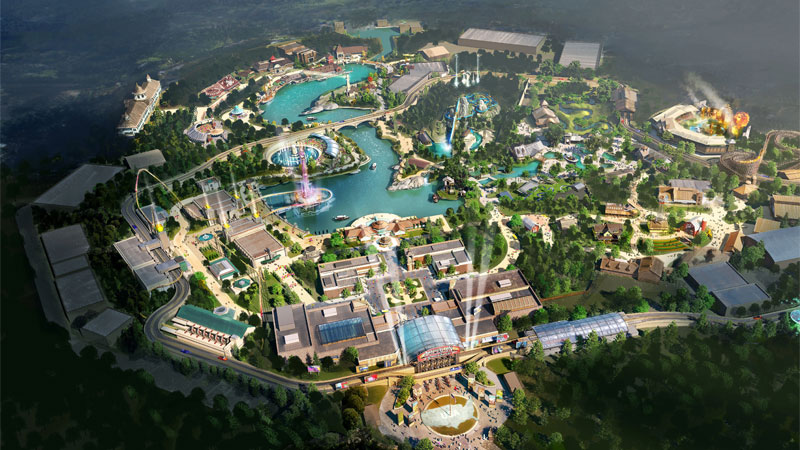 A major US$2bn theme park and resort development comparable to the likes of Disney and Universal is set to open in 2026 in the state of Oklahoma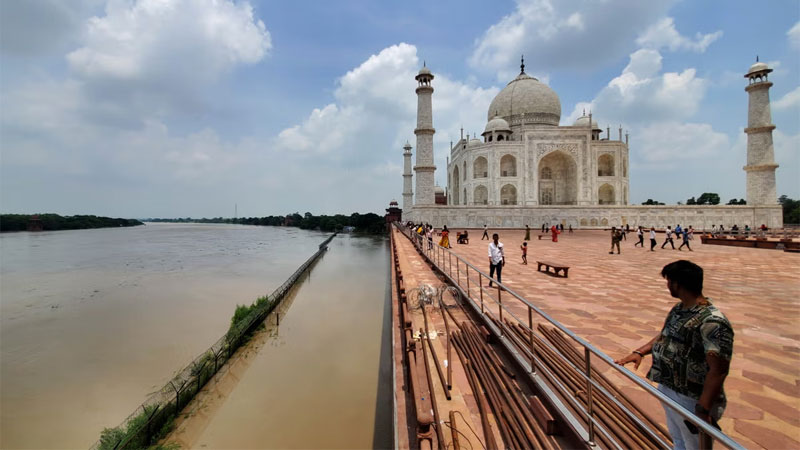 Extreme flooding in northern India has seen water make it all the way to the walls of the Taj Mahal - the first time such an occurrence has happened in 45 years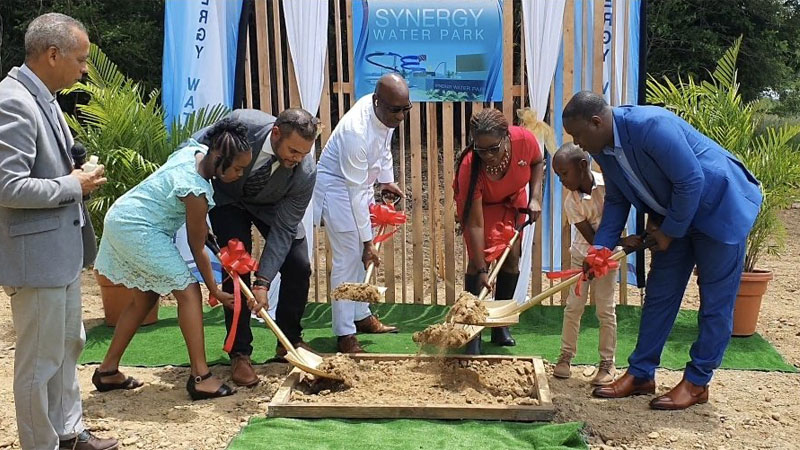 A senior politician for the island nation of Tobago has said that a US$300m waterpark development must not come 'at the expense of ordinary citizens' as the country faces a water deficit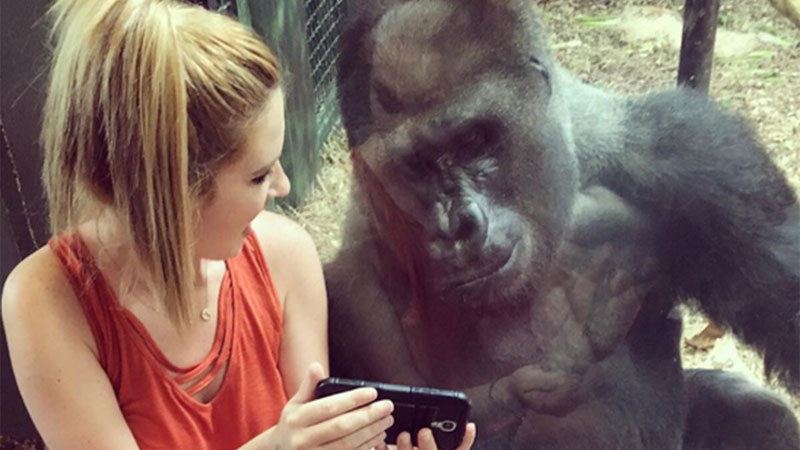 Toronto Zoo is asking visitors to refrain from sharing phone content with gorillas with concerns the practice can lead to anti-social behaviour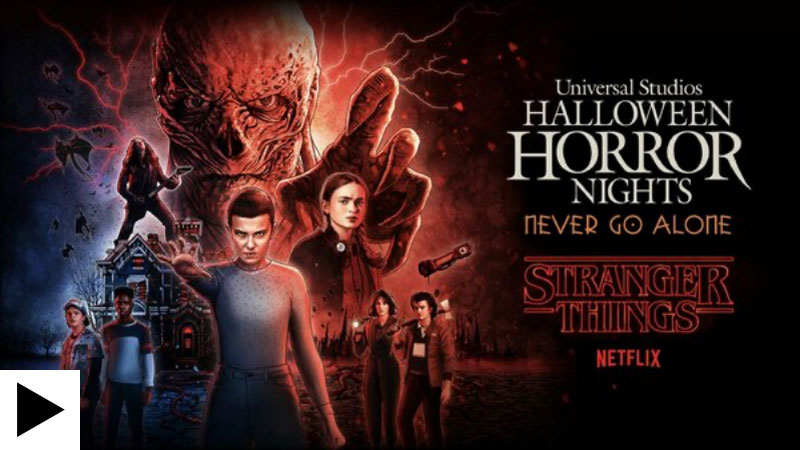 Universal has revealed a first look at its upcoming Stranger Things experience ahead of its Halloween Horror Nights event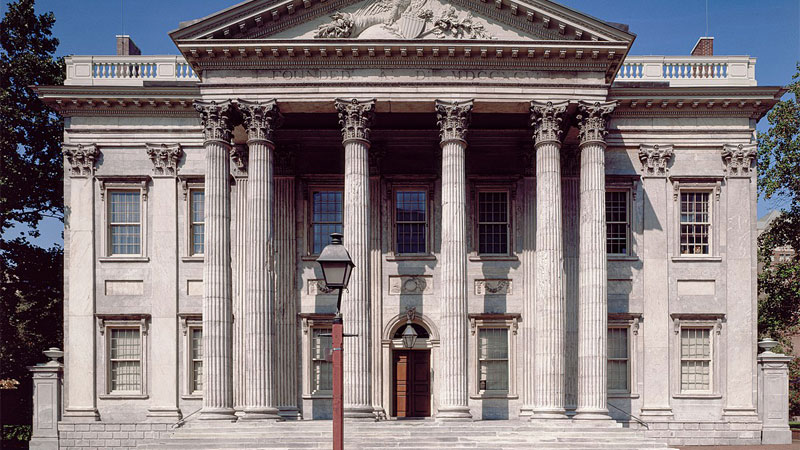 The First Bank of the United States in Philadelphia has been granted US$22m in federal funding to turn the historic building into an interactive museum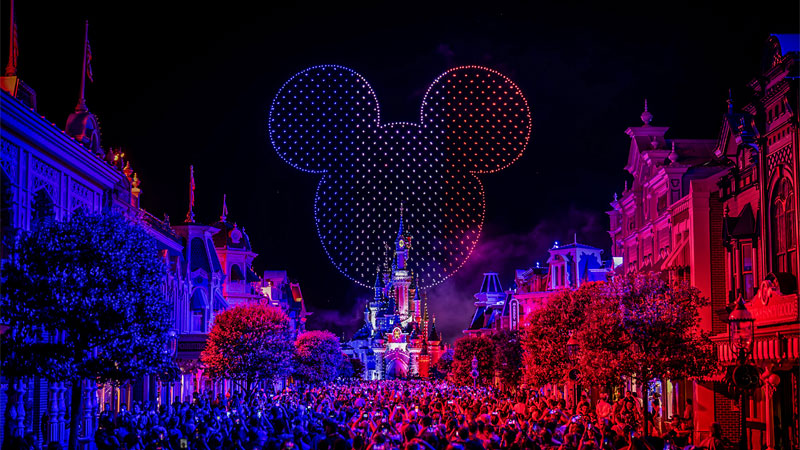 Dronisos has broken the record for the largest drone show ever performed in Europe, with the company behind Disneyland Paris's Bastille Day nighttime spectacle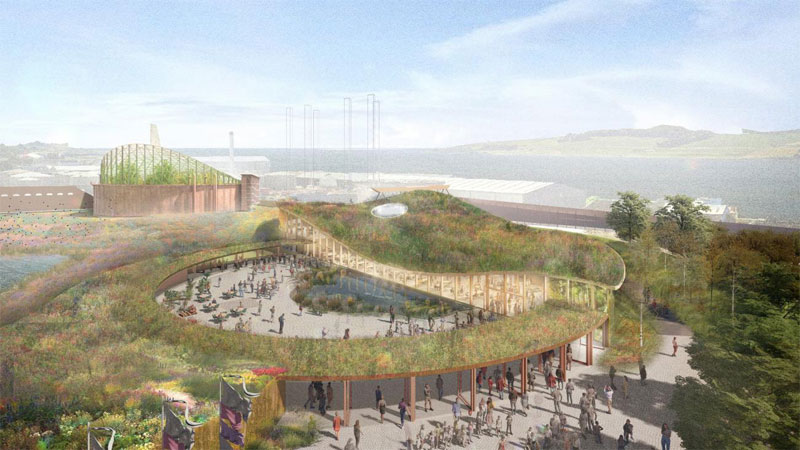 The proposed Eden Project Dundee attraction has begun the formal planning process after submitting a proposal of application notice to Dundee City Council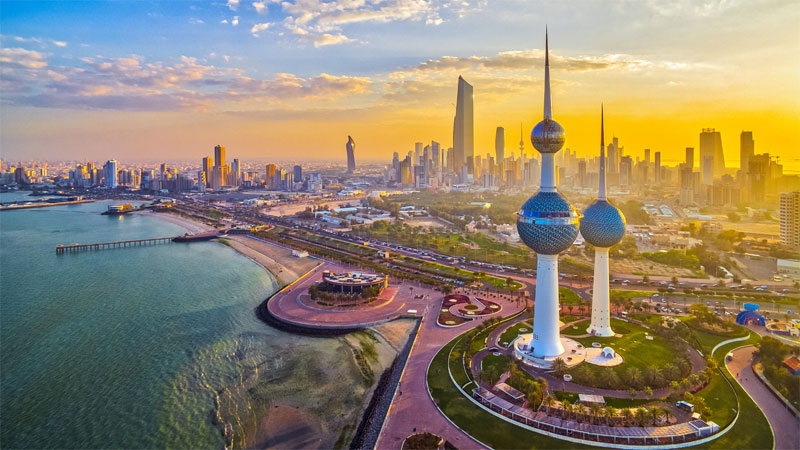 Kuwait is eyeing major investment in its domestic market, with plans to launch a sovereign investment fund, to accelerate the growth of its own economy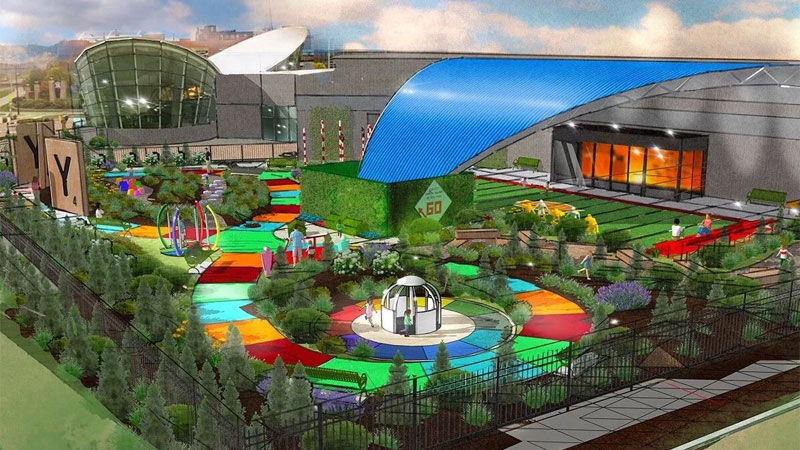 New York's Strong National Museum of Play has reopened following a US$75m transformation, described as a "once-in-a-lifetime opportunity" to create a unique destination centred around play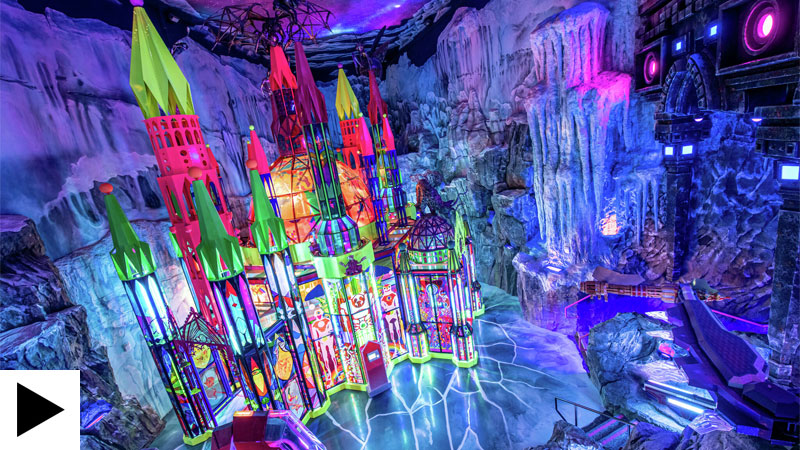 Meow Wolf's The Real Unreal is a psychedelic playground for adults and kids alike and its about to open in Grapevine, Texas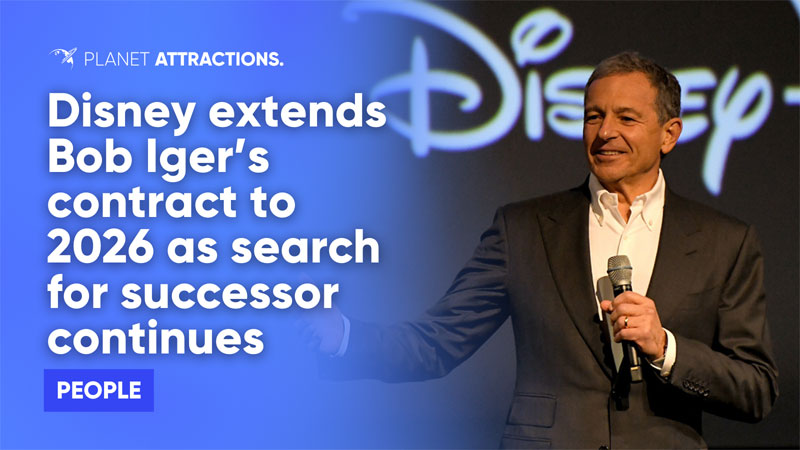 Bob Iger has had his Disney contract extended by two years as the company continues to search for a successor following his surprise return as CEO last year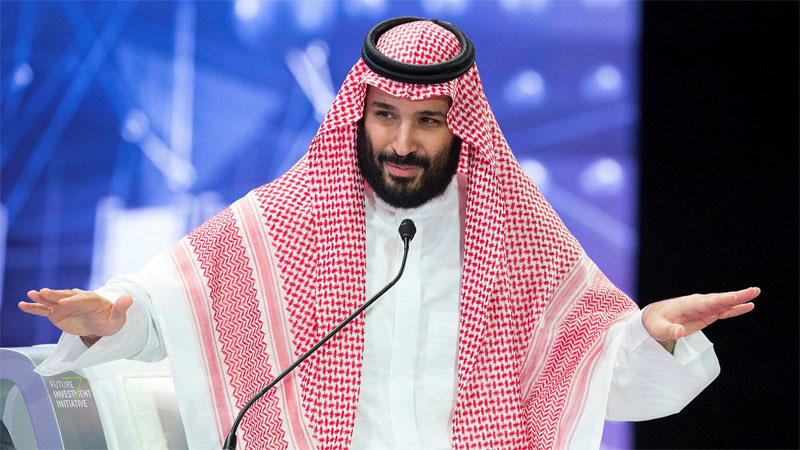 In the midst of its global and domestic investment spree, Saudi Arabia's Public Investment Fund has declared a loss on investments of US$11bn for last year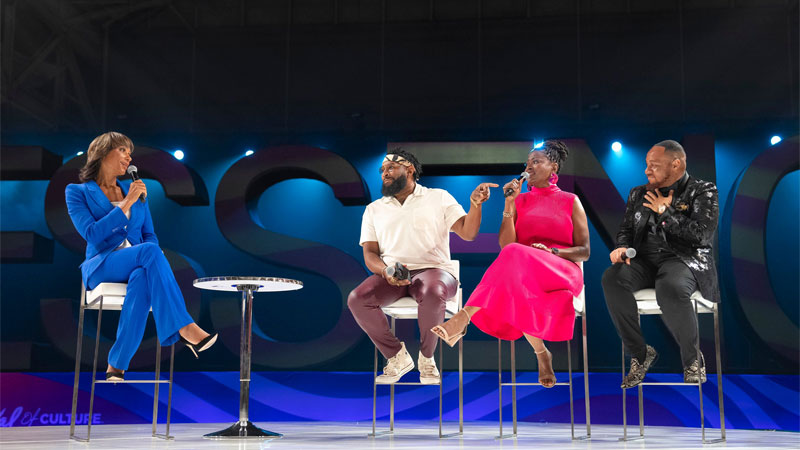 Disney is seeking 100 applicants from black and underrepresented communities across the US for the 2024 edition of its Dreamers Academy scheme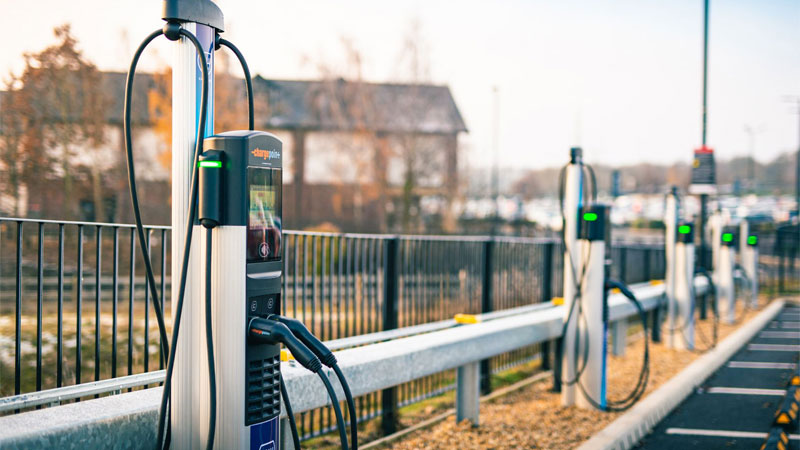 Merlin Entertainments has partnered with RAW Charging to install electric vehicle charging points at five UK attractions this summer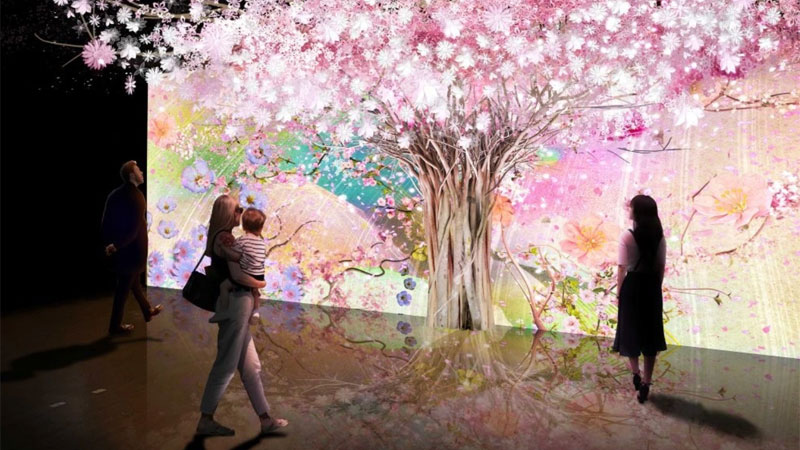 Tokyo's Hanayashiki theme park is set to introduce an array of new additions, with the 170-year-old theme park about to launch a number of new attractions and a new themed zone later this month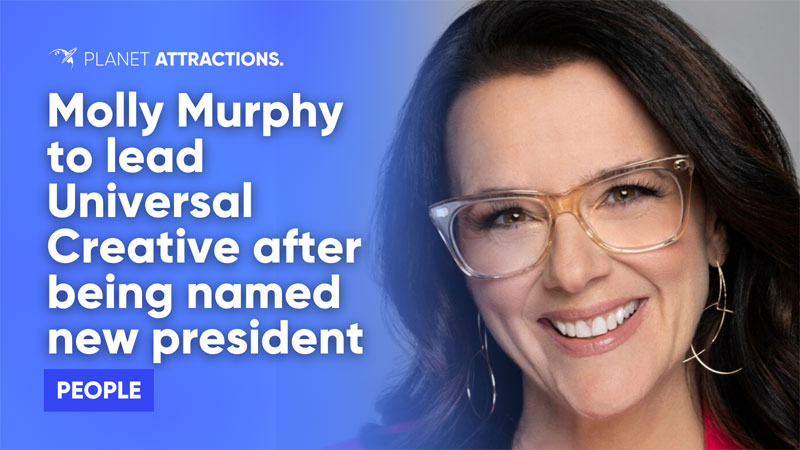 Molly Murphy has been named the new president of Universal Creative, with the former Gensler principal set to lead the design and creation of Universal theme park experiences across the world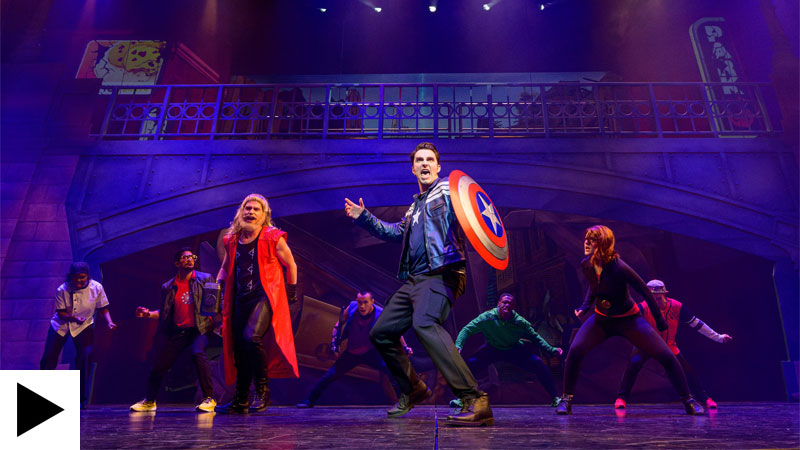 Marvel's 'Rogers: The Musical' has been brought to life with a limited time run of the musical seen in Hawkeye now on show at Disney California Adventure Park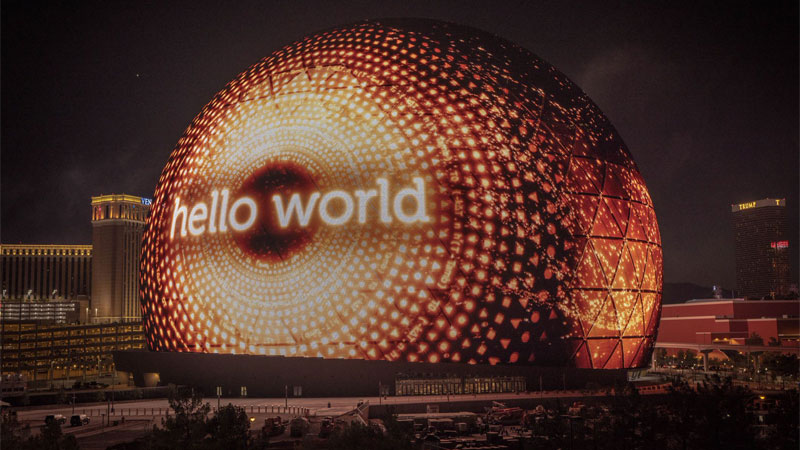 The Sphere, MSG's new entertainment arena in Las Vegas, US, was lit up for the first time this month as part of a pre-launch ahead of its official debut in September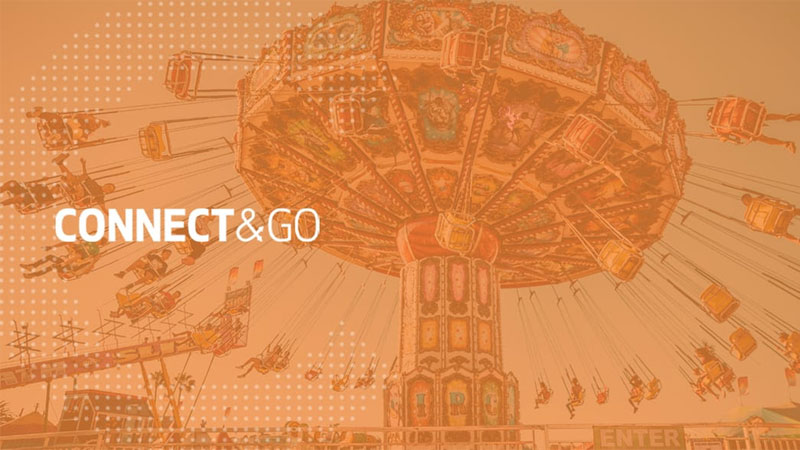 Connect&GO has announced two new partnerships in France that will see the attractions technology specialists integrate its Konnect all-in-one platform with leading French ticket providers Ticketmaster France and France Billet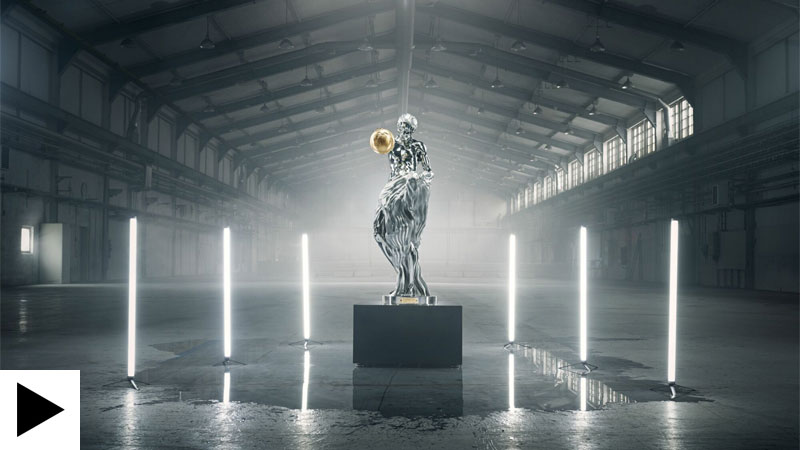 Engineering company Sanvik has used artificial intelligence to design a statue that draws on the styles of famous artists spanning three continents and 500 years, with the resulting work on display in Sweden's Tekniska Museet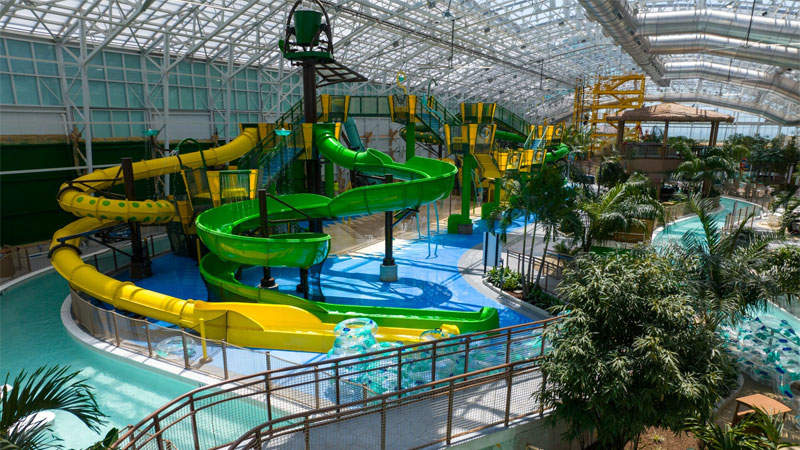 Atlantic City is celebrating the launch of its latest attraction - a US$100m world-class indoor waterpark on the City Boardwalk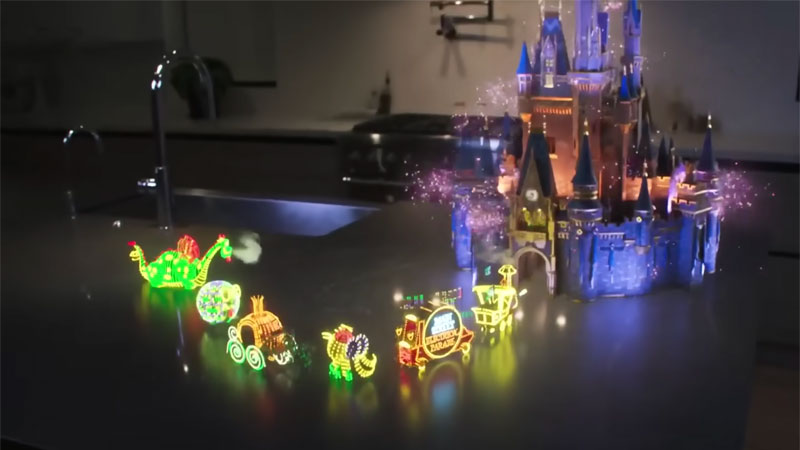 A virtual Disney theme park in the Metaverse remains a long-term possibility following a partnership between Disney and Apple's upcoming Vision Pro headset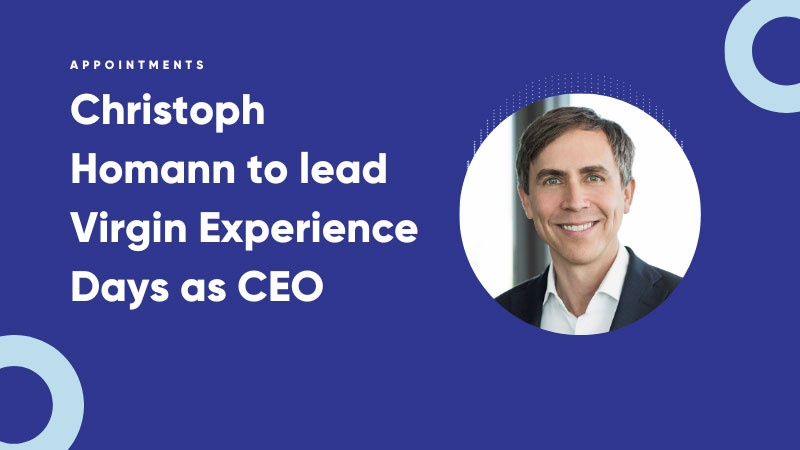 Virgin Experience Days has announced the appointment of Christoph Homann as its new CEO, as the company moves into its next growth phase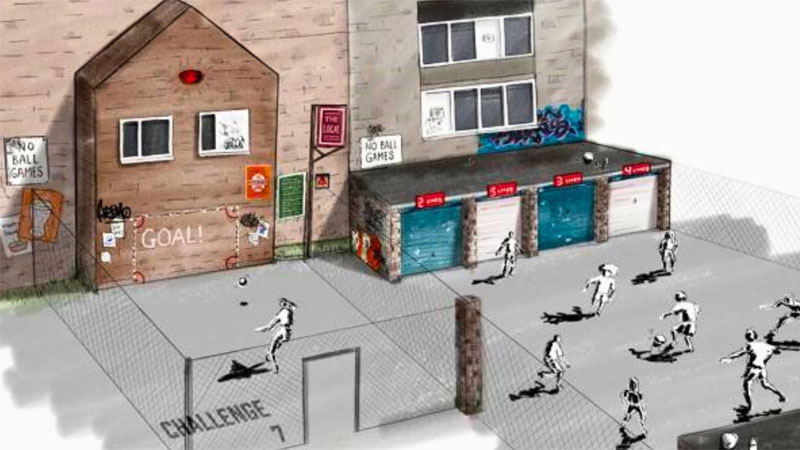 Football could be coming home to Sheffield in the UK, following an application to develop an immersive football experience in a disused timber depot in the city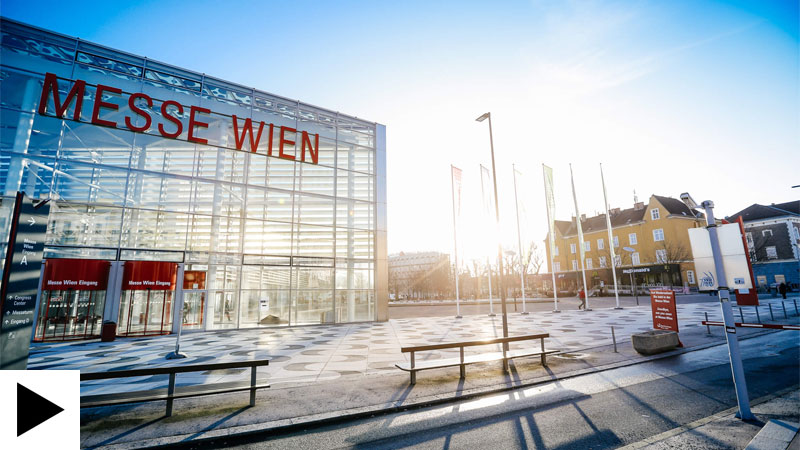 Registration is now open for this year's IAAPA Expo Europe event, which is set to make its return to Vienna, Austria, in September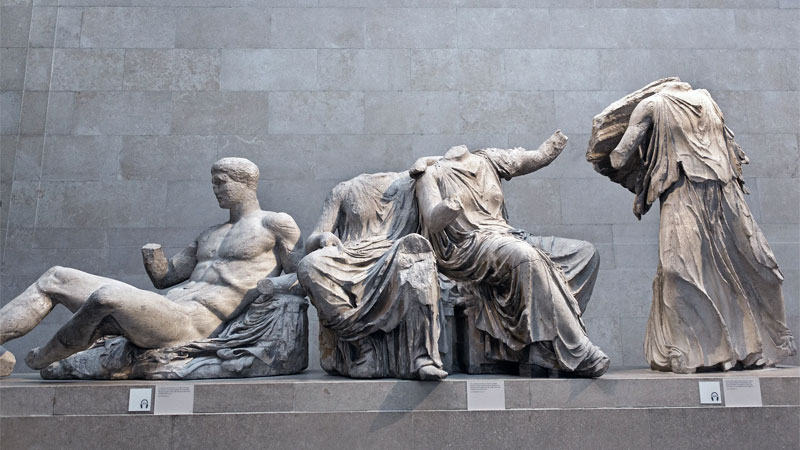 London Mayor Sadiq Khan has said that the UK and Greece should come to an agreement to share the controversial Parthenon Marbles currently on display at the British Museum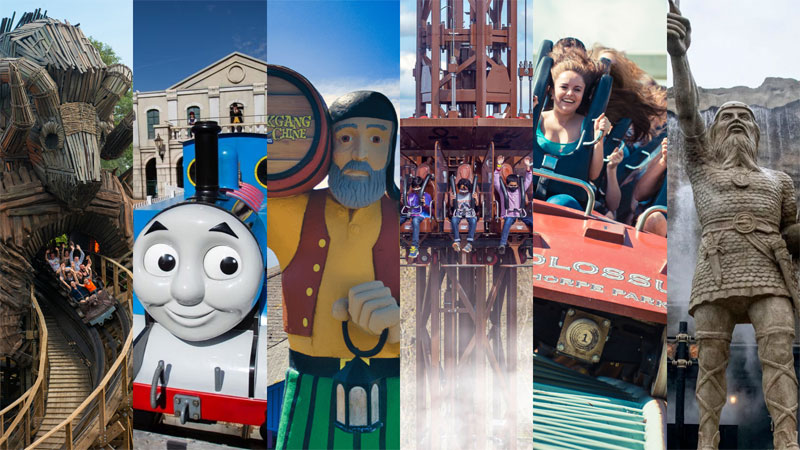 The finalists in this year's UK Theme Park Awards have been announced, with Alton Towers, Chessington World of Adventures and Blackpool Pleasure Beach among the major contenders in the running for this year's top prize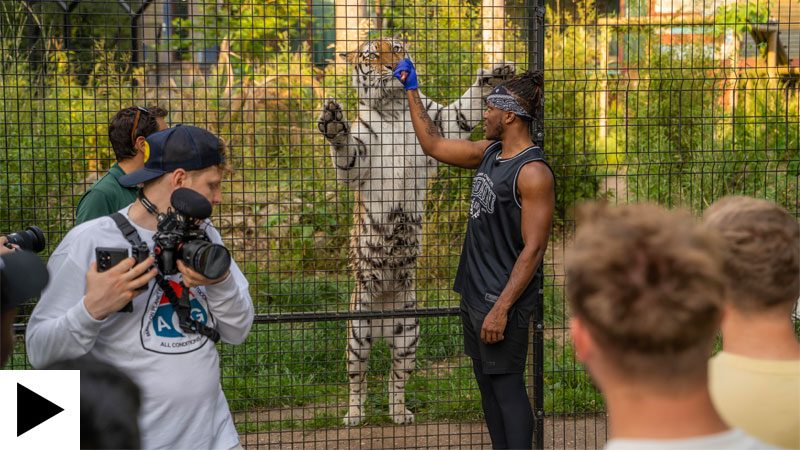 Paradise Wildlife Park has welcomed KSI and The Sidemen to the animal attraction for a viral game of hide and seek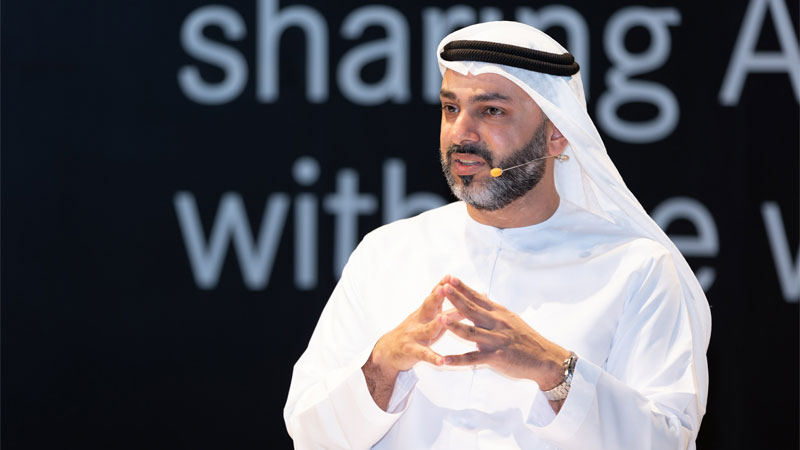 Abu Dhabi's culture and tourism board has revealed ambitious plans to grow its tourism economy to 24 million visitors a year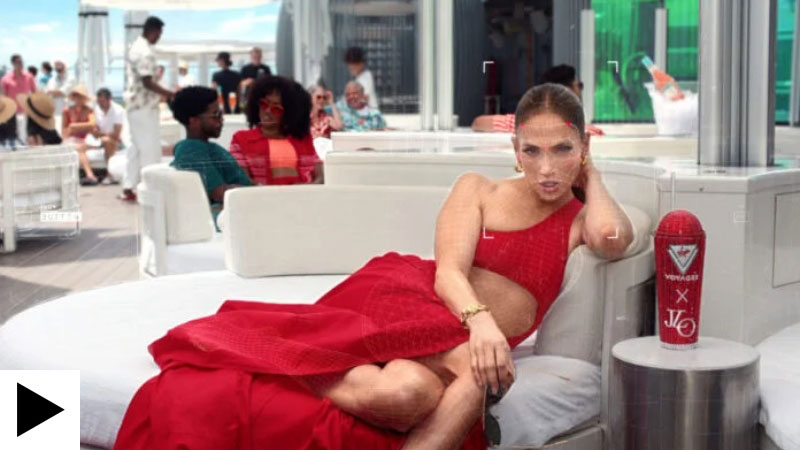 Virgin Voyages has partnered with Jennifer Lopez to launch Jen A.I. a new tool that enables guests to receive personalised invitations from the pop superstar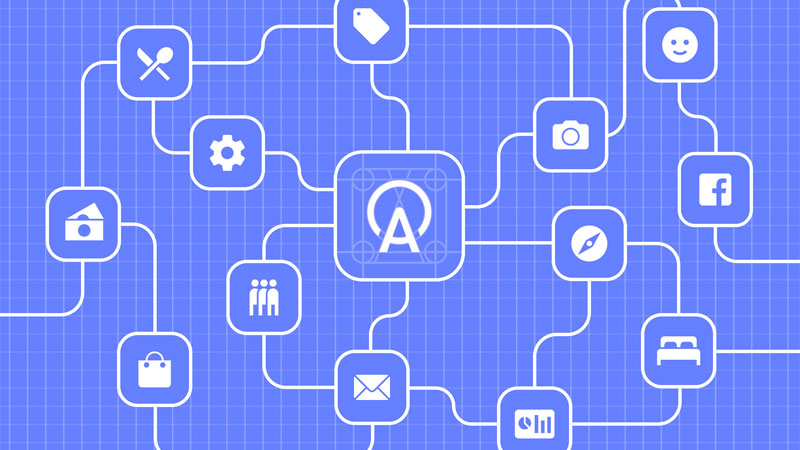 Attractions.io is seeking to partner with new vendors on its guest experience platform, introducing new technologies to further enhance its overall offering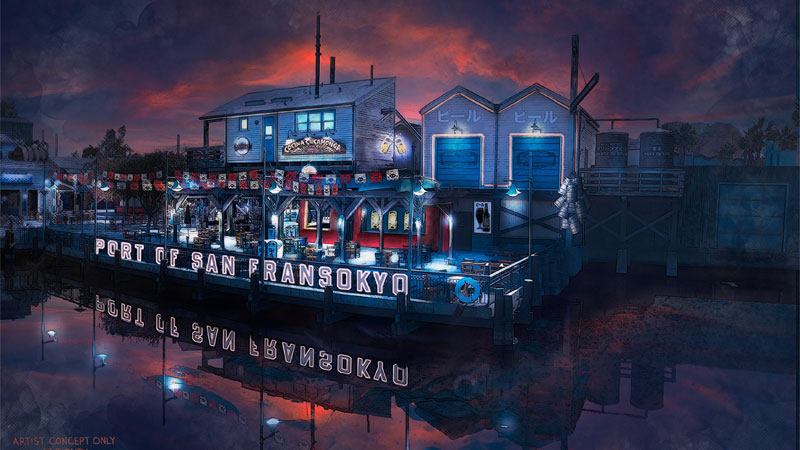 Disney has revealed a first look at San Fransokyo Square, a new Big Hero 6-themed land opening at the Disneyland Resort in California in August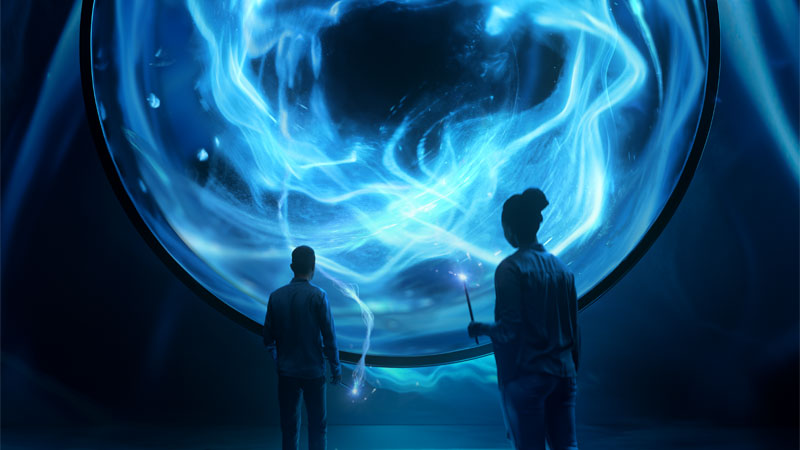 Warner Bros and Neon are working in collaboration to develop a new contemporary art experience based on the world of Harry Potter


The leaders of London's National Portrait Gallery say the historic institution is now more accessible to all, with a complete reimagining of the attraction focused on increasing representation and inspiring people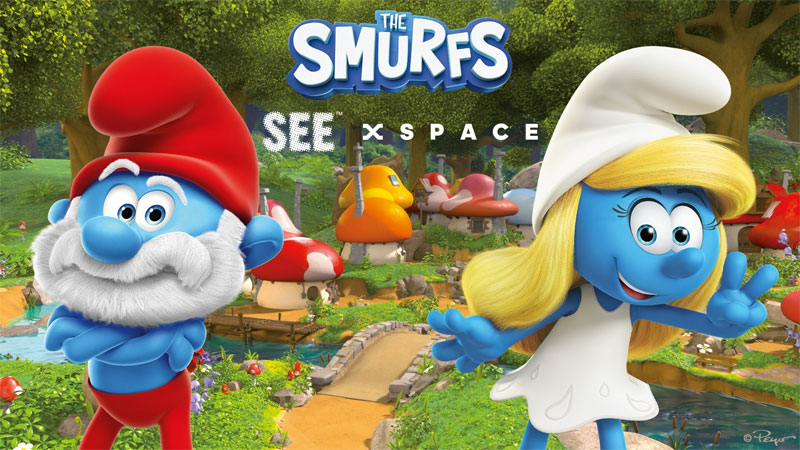 The Smurfs are making their way to the US in the form of an immersive touring location-based experience set to make its debut in 2024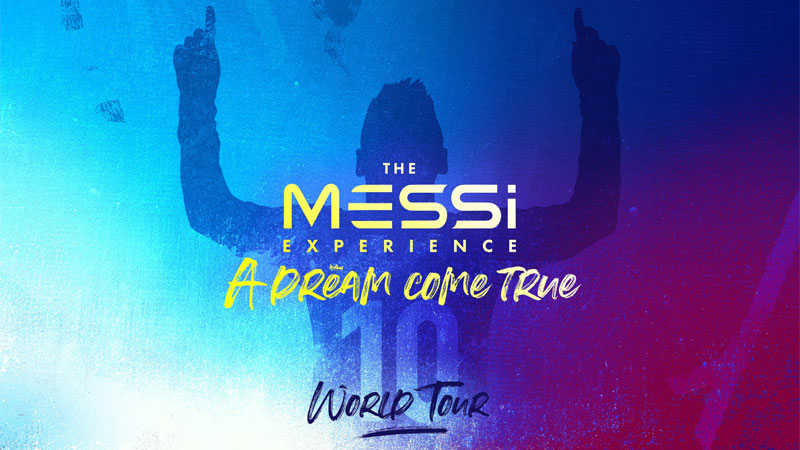 Lionel Messi is about to get his own touring attraction, with 'The Messi Experience, A Dream Come True' set to debut in the US in 2024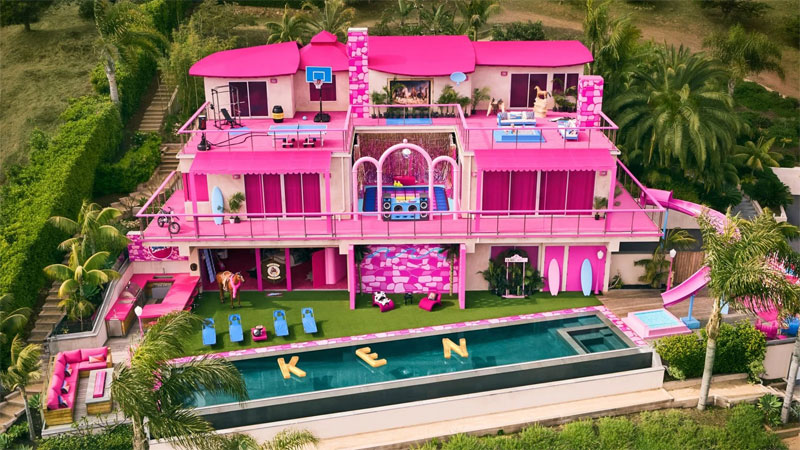 A replica of Barbie's Malibu Dreamhouse has been listed on vacation rental site Airbnb ahead of the release of the highly-anticipated Barbie movie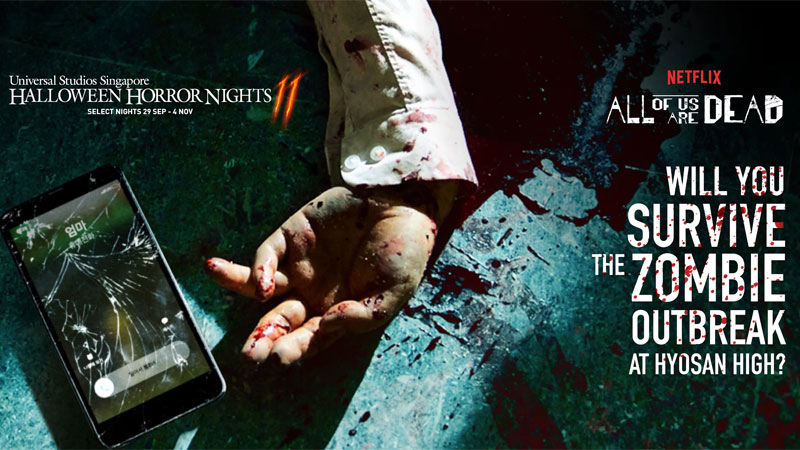 All of Us Are Dead will be the first Korean horror series to make its way to a Universal park, after being announced for this year's Halloween Horror Nights at Universal Studios Singapore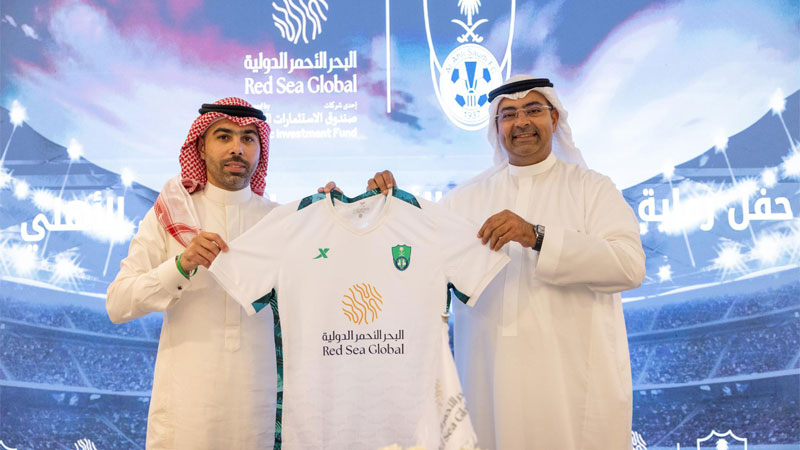 The PIF-owned Red Sea Global has been announced as the sponsor of the Al-Ahli Football Club, also owned by PIF, in Saudi Arabia's Saudi Pro League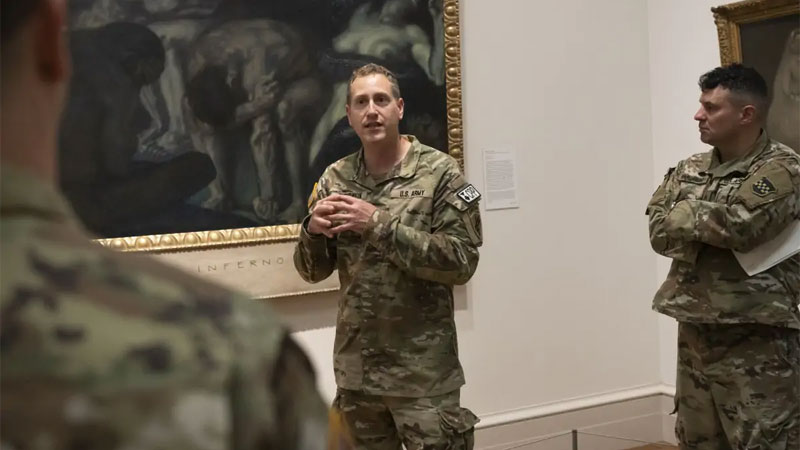 The Met and the Smithsonian have worked with the US Army to help train soldiers in preserving and protecting cultural heritage in conflict zones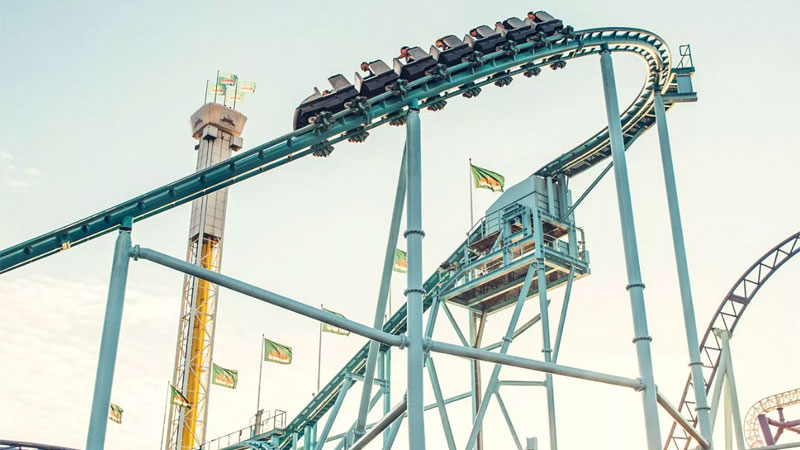 One person has died and nine have been left seriously injured after a rollercoaster car derailed at Sweden's Gröna Land amusement park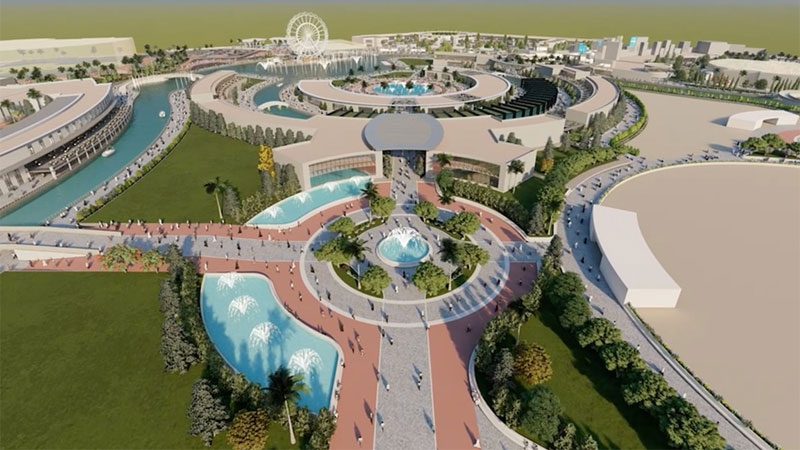 Oman's Ministry of Housing and Urban Planning has revealed plans to open three significant leisure and entertainment destinations over the next five years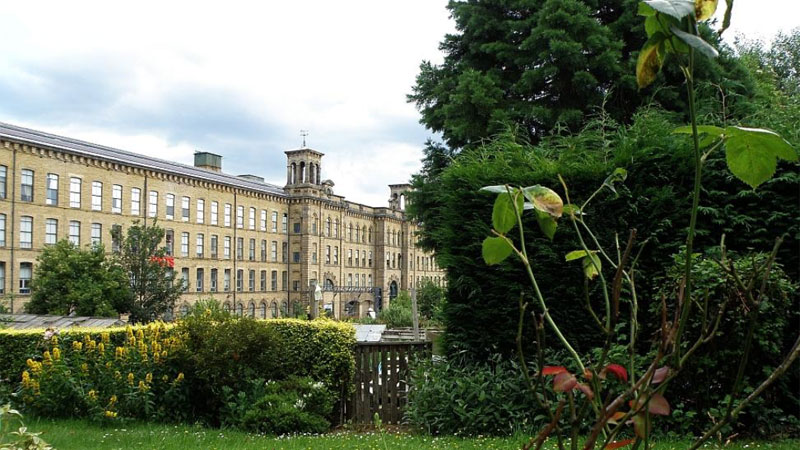 The UK's Peace Museum has been awarded a £250,000 grant from the National Lottery Heritage Fund that will see the museum relocate to Saltaire, a World Heritage village in West Yorkshire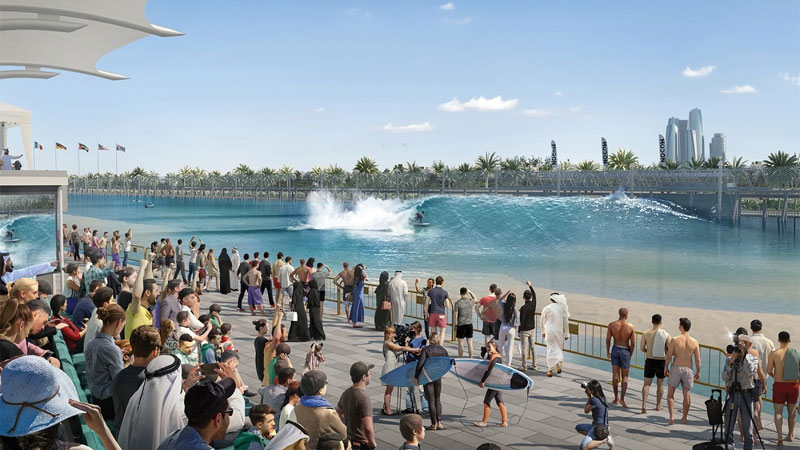 A world-class surfing attraction, a velodrome and a sprawling urban park are among the features included in a major new development for Abu Dhabi


Five people have been killed after the Titan tourist submarine imploded less than two hours into a dive exploring the wreckage of the Titanic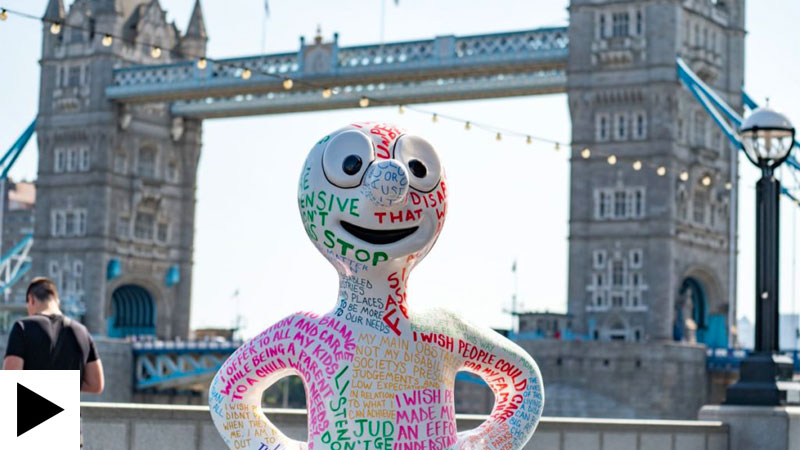 Morph has arrived in London for a wheelchair accessible public art trail, with the event to run until August in an effort to raise money for the children's charity Whizz Kidz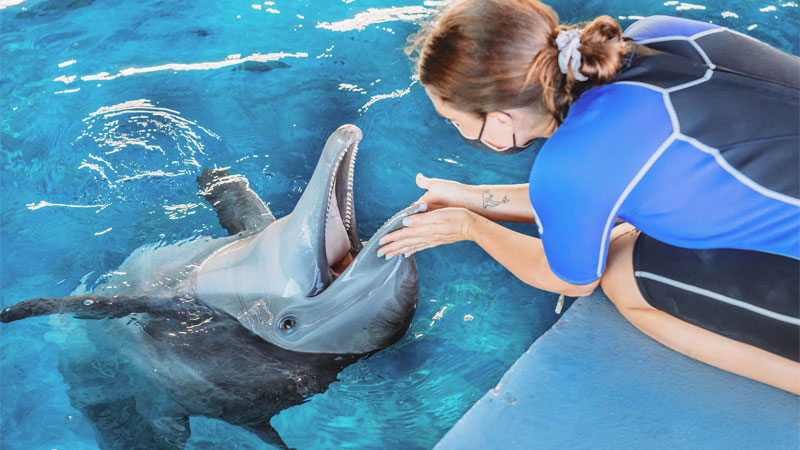 Florida's Clearwater Marine Aquarium has been cleared by an independent panel of any wrongdoing following the unexpected deaths of four dolphins in its care over the course of the last two years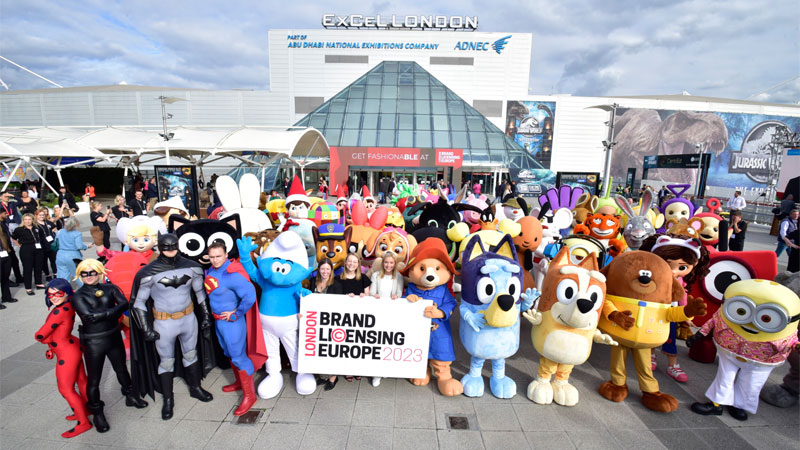 Location-based experiences are taking centre stage at this year's Brand Licensing Europe event, which is now open for registration ahead of its return to London's ExCeL in October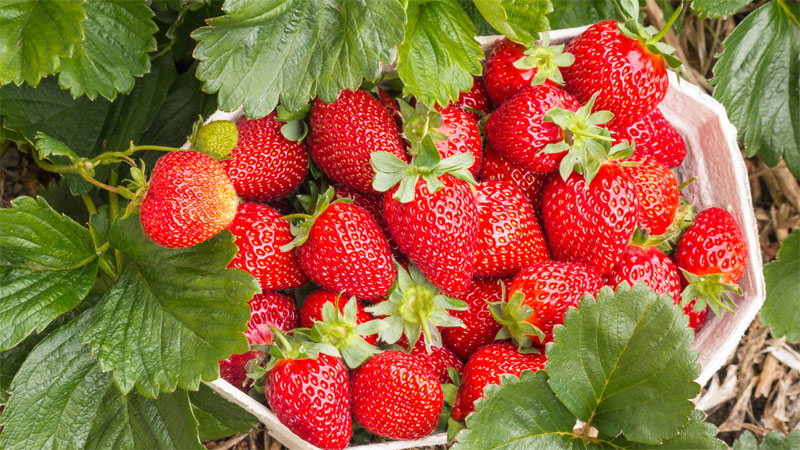 Concerns have been raised after local government passed a bill allowing intensive irrigated strawberry farming on a World Heritage-protected wetland in Spain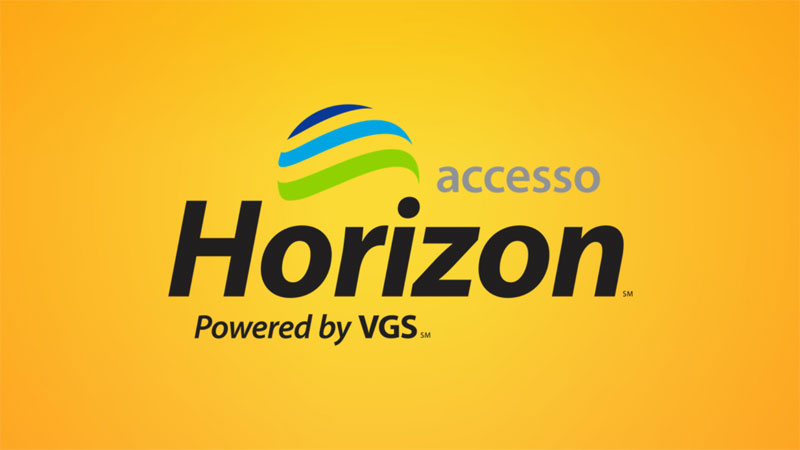 accesso has announced the acquisition of leading ticketing and visitor management system provider VGS, with the award-winning SnApp platform to be rebranded accesso Horizon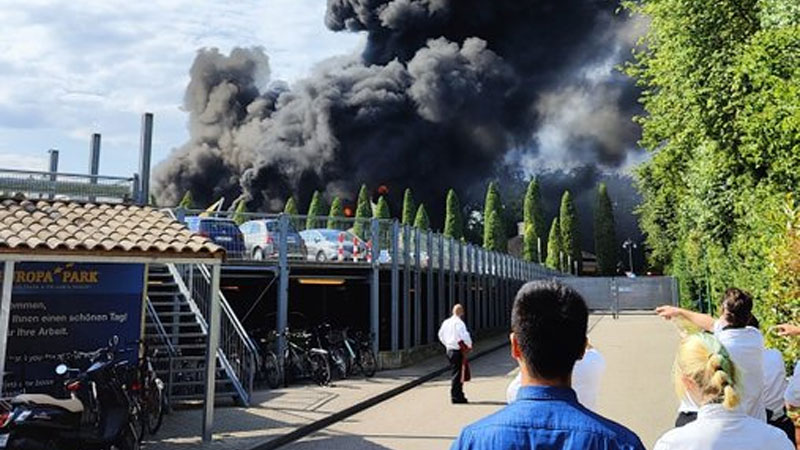 Europa-Park has reopened following a major fire at the park earlier this week


The US and Canadian Coastguards are helming a major rescue mission to recover a missing tourist submarine that disappeared in the Atlantic Ocean less than two hours into an expedition to see the wreckage of the Titanic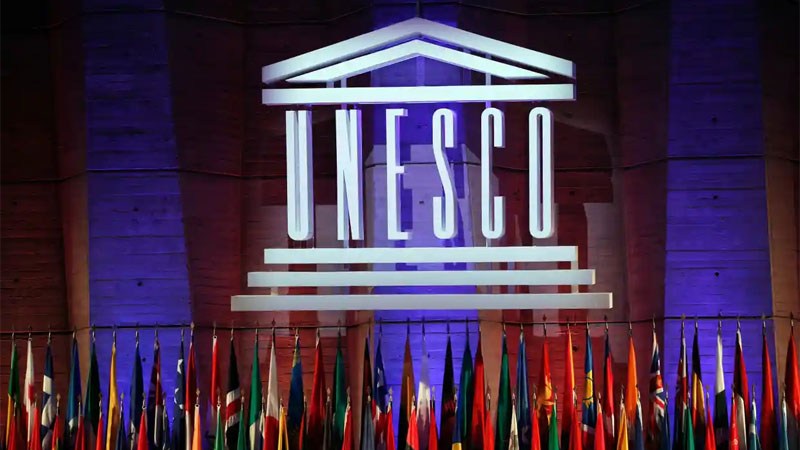 The US is set to rejoin Unesco, nearly six years after the Trump administration withdrew the country from the organisation. The move comes amid rising concerns that China has been influencing Unesco's policy making processes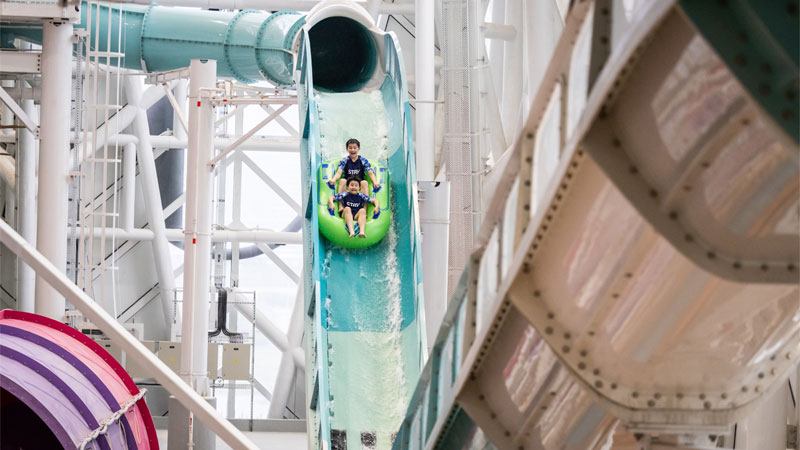 WhiteWater's Grant Poje showcases five indoor waterpark projects that are helping to advance the sector and boost the sector's mainstream popularity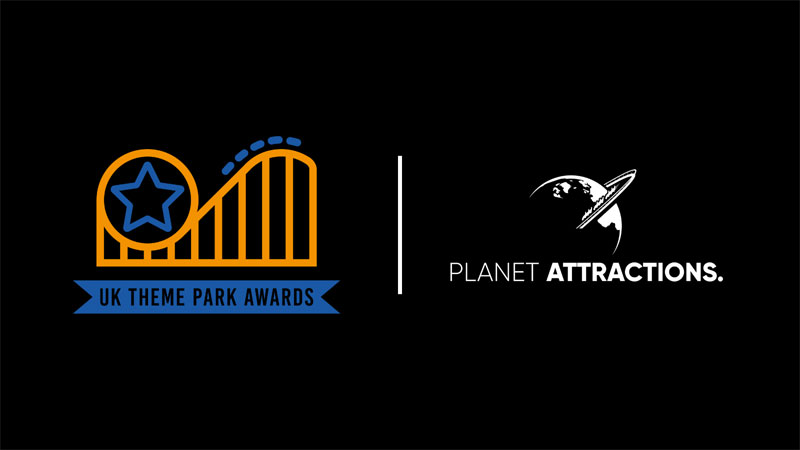 Planet Attractions will partner with this year's UK Theme Park Awards, joining the expert judging panel and acting as media partner for the awards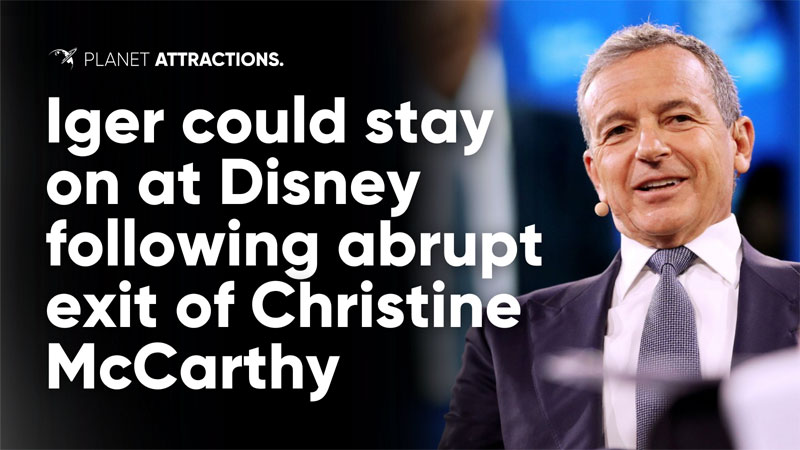 After Disney announced that its CFO Christine McCarthy is taking a family medical leave of absence from the company, it has been suggested that Bob Iger could stay on as CEO beyond his planned departure from the company in 2024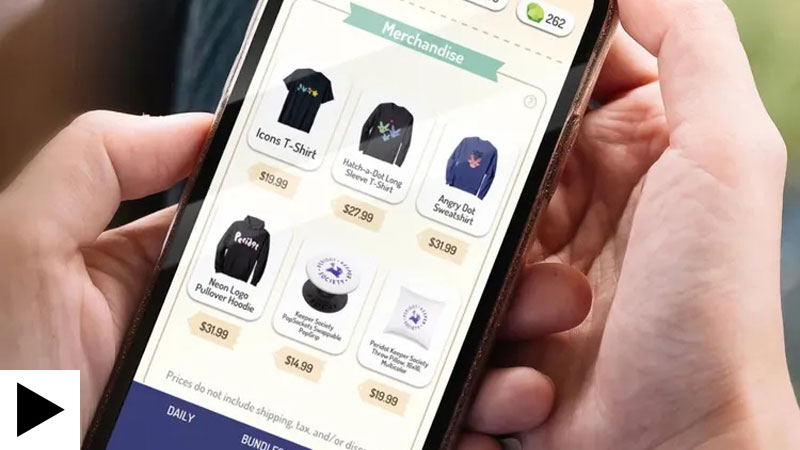 Amazon has launched a new immersive shopping feature that could be utilised in theme parks and attractions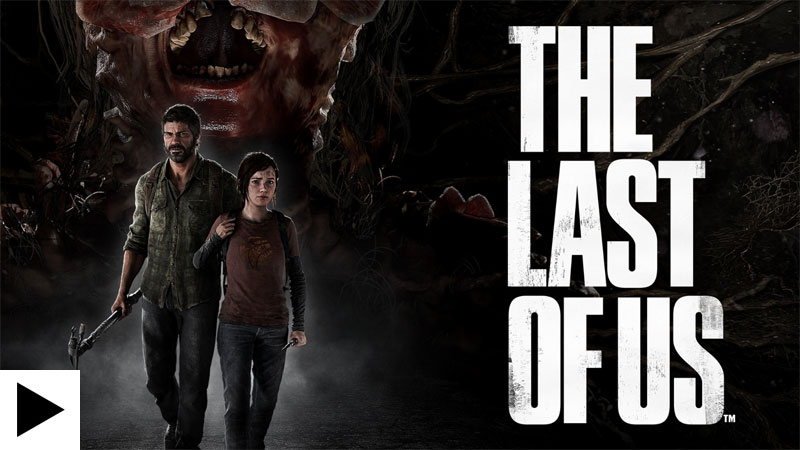 The Last of Us is the first major new IP to be announced for this year's Halloween Horror Nights at Universal Studios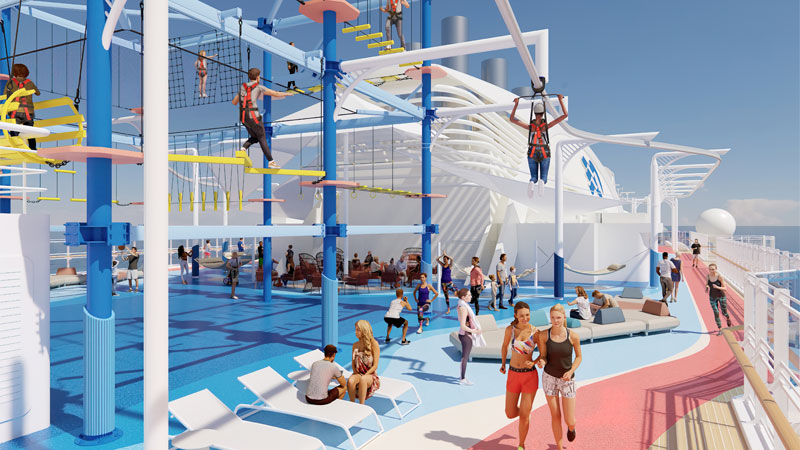 Carnival is debuting what it calls 'the most engaging family activity zone ever featured on a Princess cruise ship' with Park19 set to make its debut on board the upcoming Sun Princess in February 2024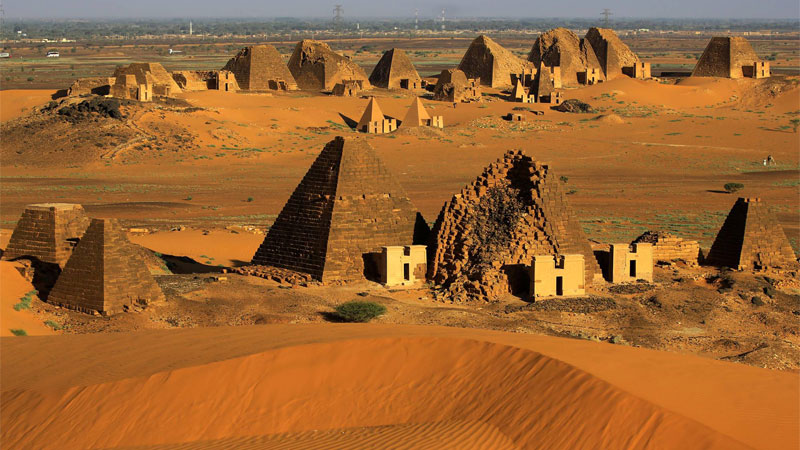 The conflict in Sudan has left experts fearing for the country's cultural heritage, with museums unable to adequately protect their collections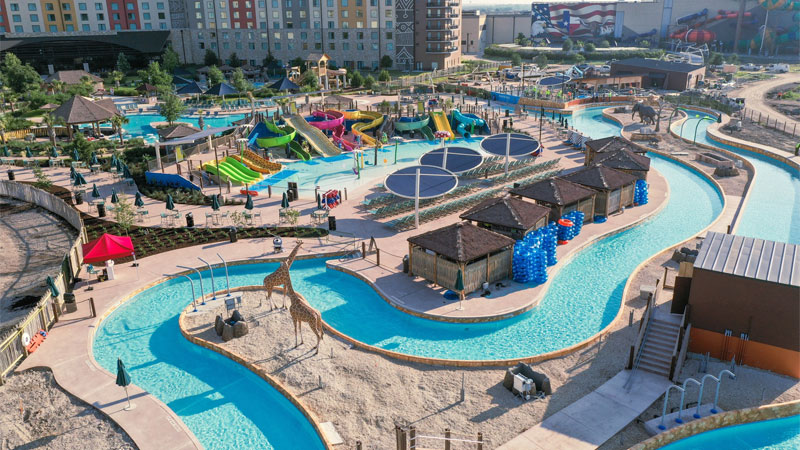 Open for the summer season, the Kalahari Resort in Round Rock has significantly expanded its outdoor waterpark with the addition of a lazy river, a new kids area, a swim up bar and more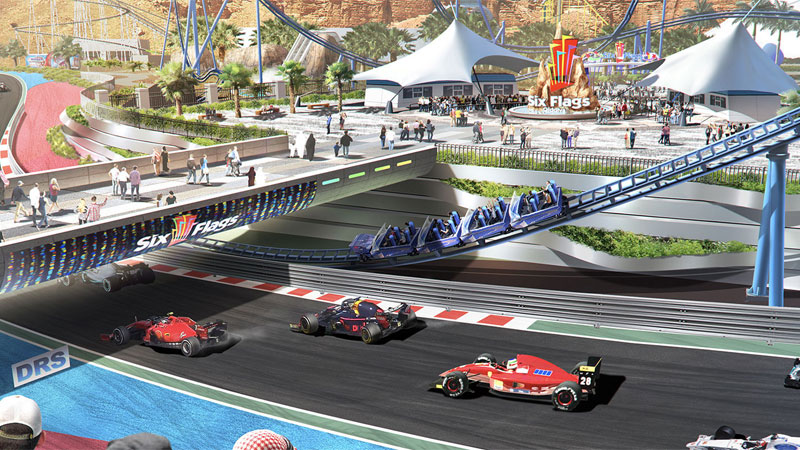 Saudi Arabia is set to invest a further US$800bn on top of the US$1tn investment it has already made in tourism, with even more new projects set to come up in the kingdom over the course of the next decade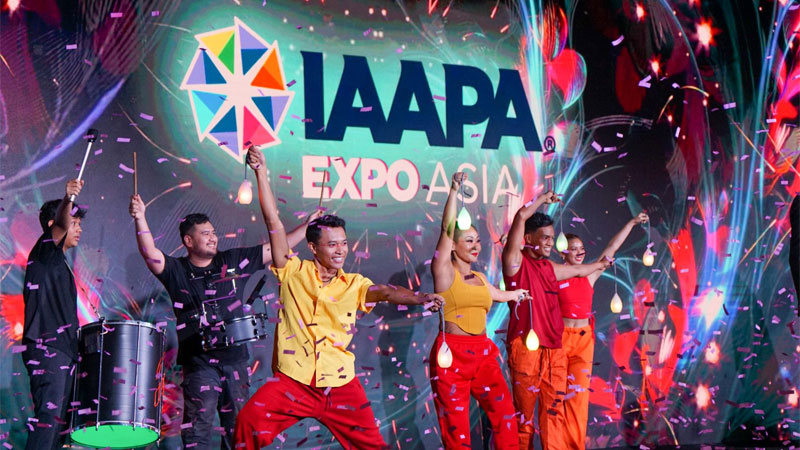 IAAPA Expo Asia has made its long-awaited return with the event in Singapore marking its first appearance in-person since 2019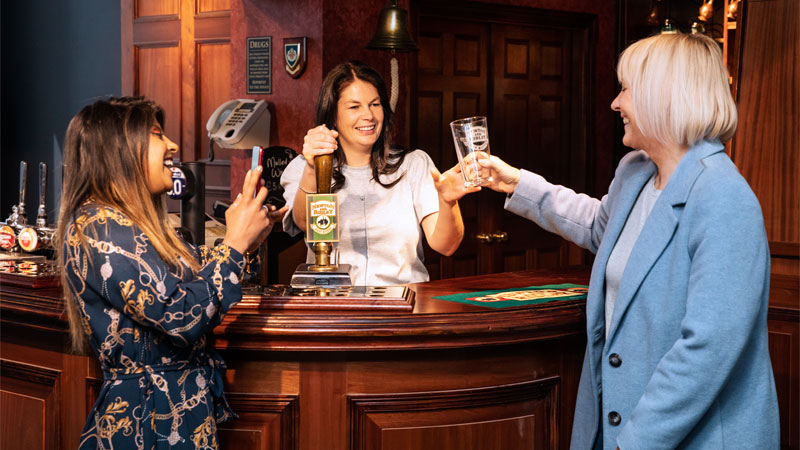 A new visitor experience inspired by beloved British soap opera Coronation Street has opened in Manchester, UK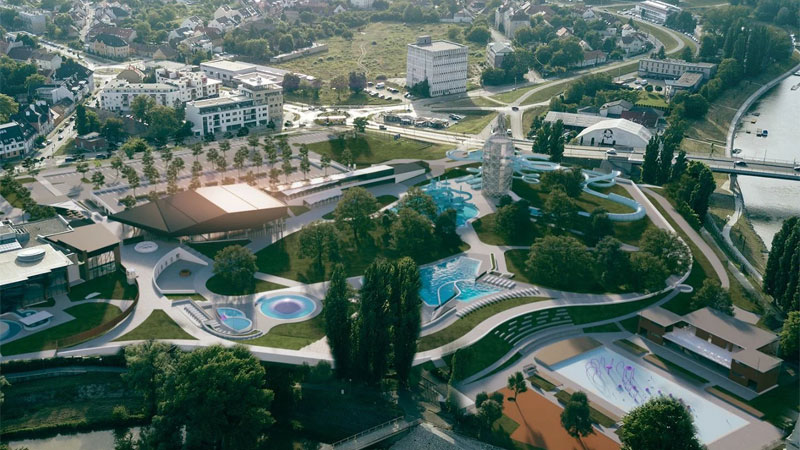 The RQ Water Experience Park and Spa, a new waterpark offering 21 pools and a spectacular water slide tower, will open in Hungary in June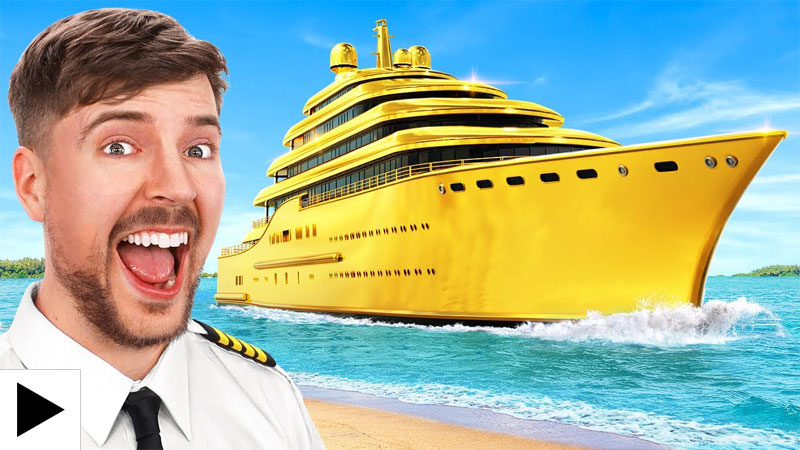 MrBeast has released a new video which sees the world's biggest YouTuber take over Royal Caribbean's gigantic Harmony of the Seas cruise ship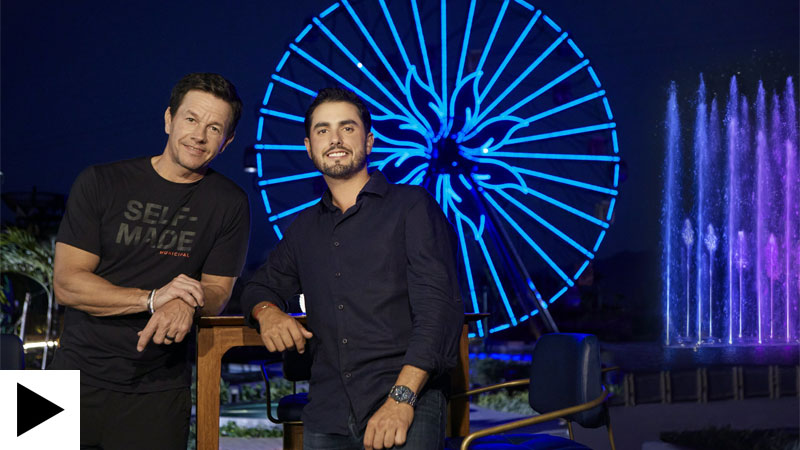 Catherine Zeta-Jones, Mark Wahlberg, Jaime Camil and Abraham Ancer are the figureheads for a star-studded promotional campaign for the upcoming Vidanta World theme park, which is set to open in its first phase later this year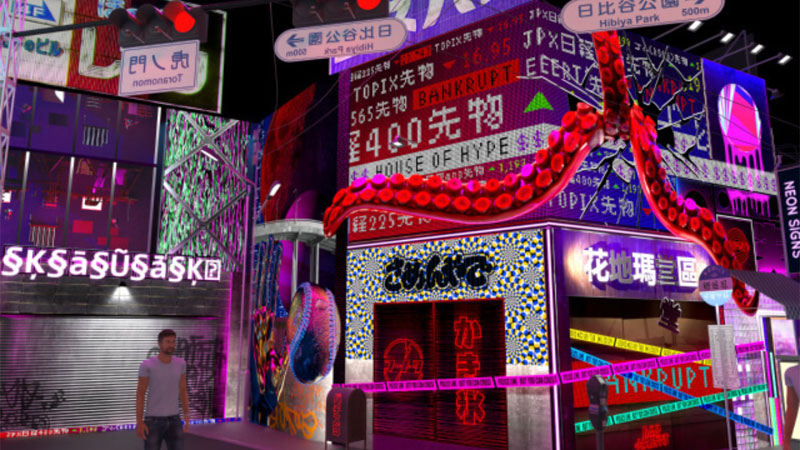 A new immersive visitor attraction will open its doors at the Dubai Mall later this year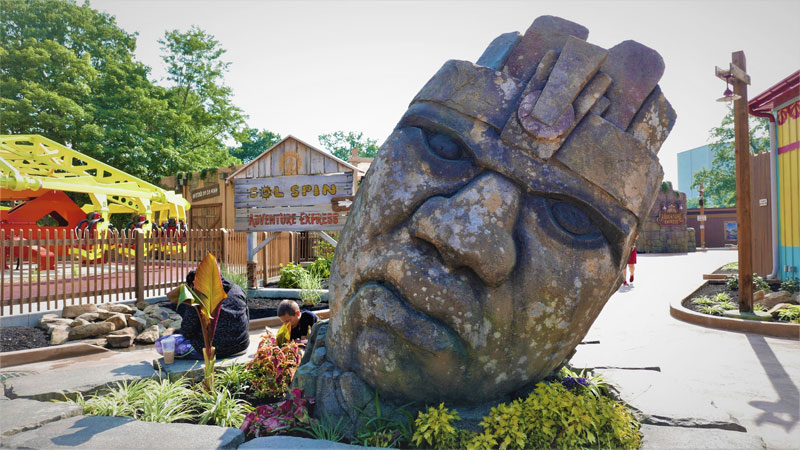 A new themed land has arrived at Kings Island, with Adventure Port taking visitors on a journey in search of an ancient lost city's forbidden temple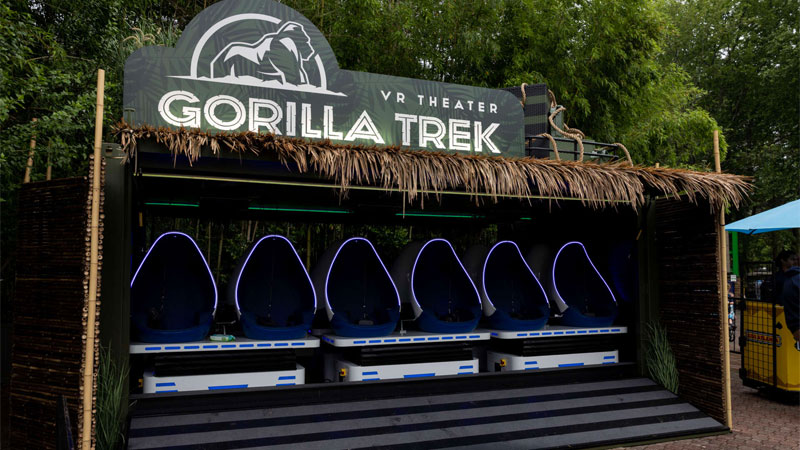 A new VR cinema attraction that allows guests to observe a family group of endangered mountain gorillas in Rwanda has opened at Zoo Atlanta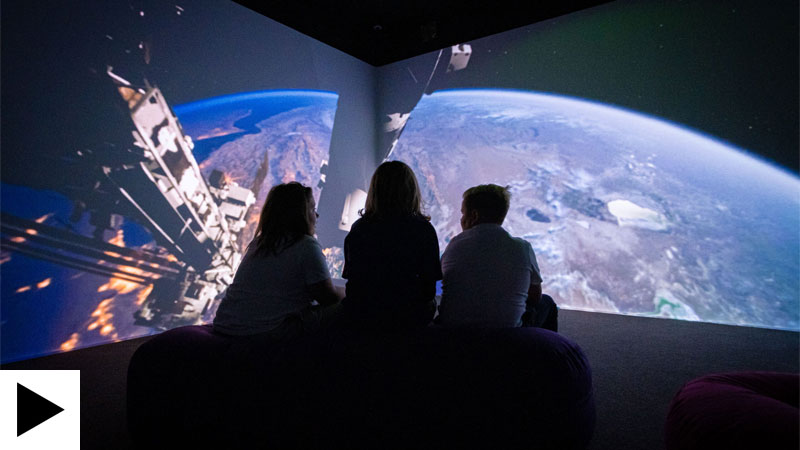 BT has launched an all-new experience in the UK that uses camera and HD projection to bring 360° content to life in a range of realities powered by 5G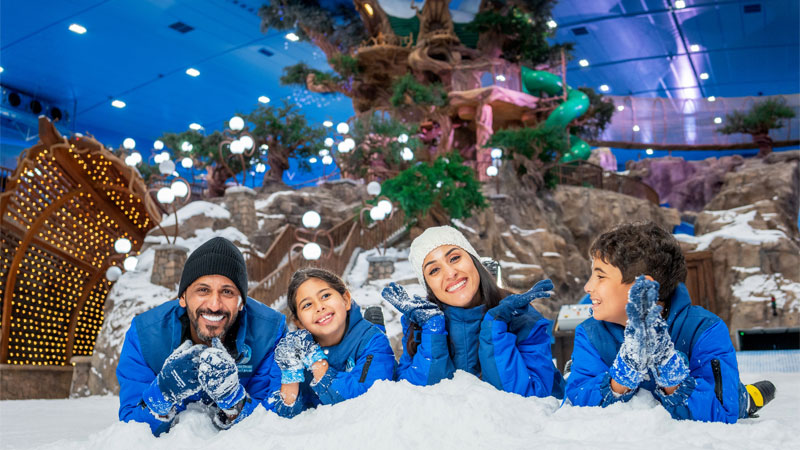 Majid Al Futtaim Entertainment is offering sub-zero temperatures to visitors in the UAE with the launch of its newest attraction - Snow Abu Dhabi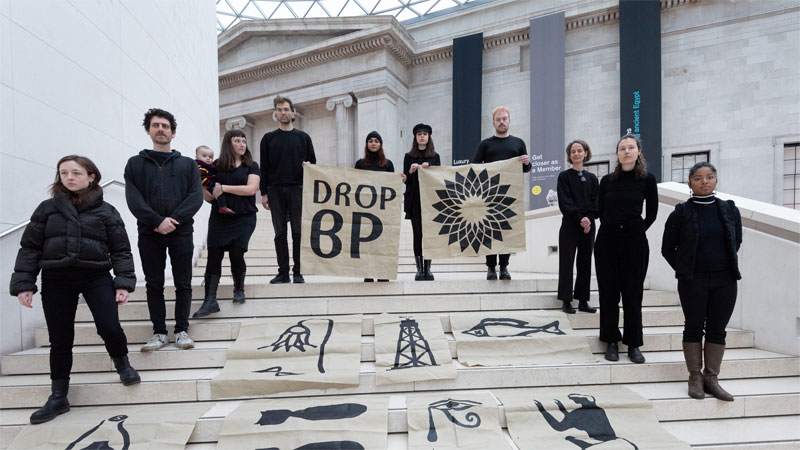 The British Museum has refuted claims that it has ended its commercial partnership with BP following reports that the institution had ended its 27-year relationship with the fossil fuel giant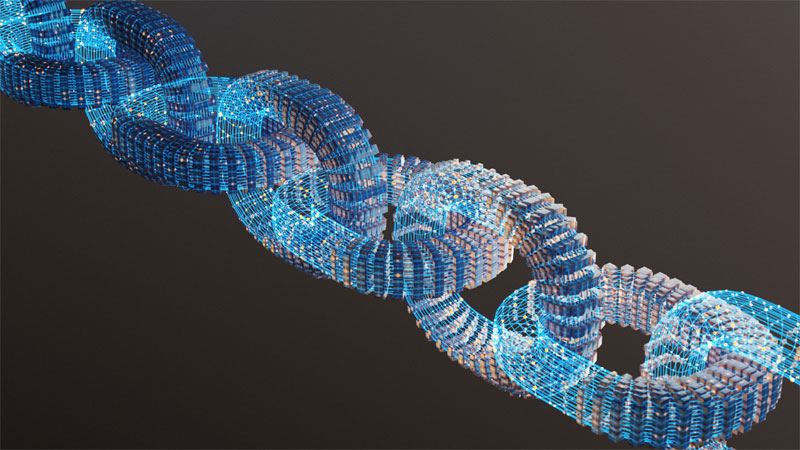 Crypto membership collective TemDAO is using blockchain technology to preserve cultural and world heritage sites, with its innovative new approach potentially a game changer when its comes to heritage funding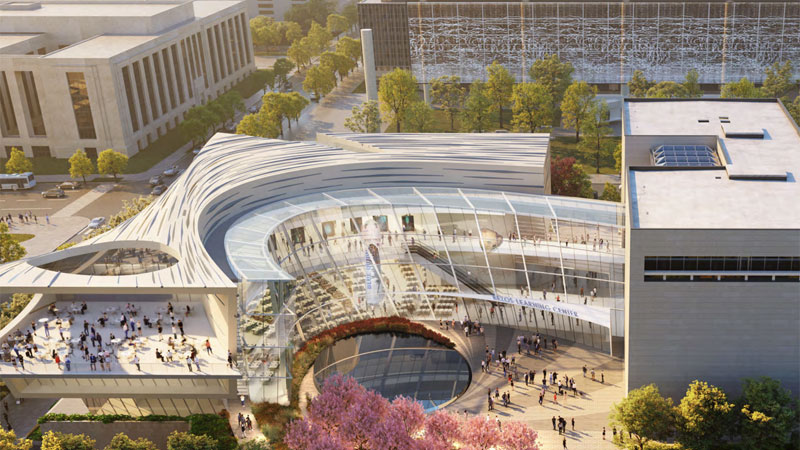 Architects Perkins&Will have been chosen to design the Smithsonian National Air and Space Museum's upcoming Bezos Learning Center.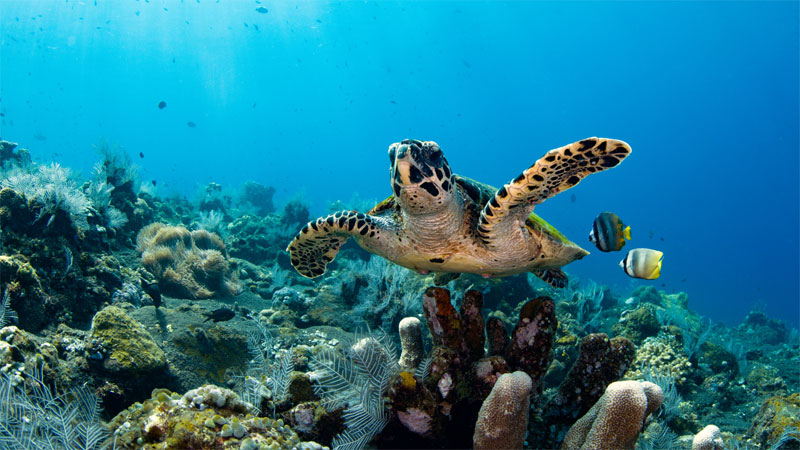 Australia's government is providing greater protection to the Great Barrier Reef, announcing a AU$160m package to phase out commercial gill net fishing by 2027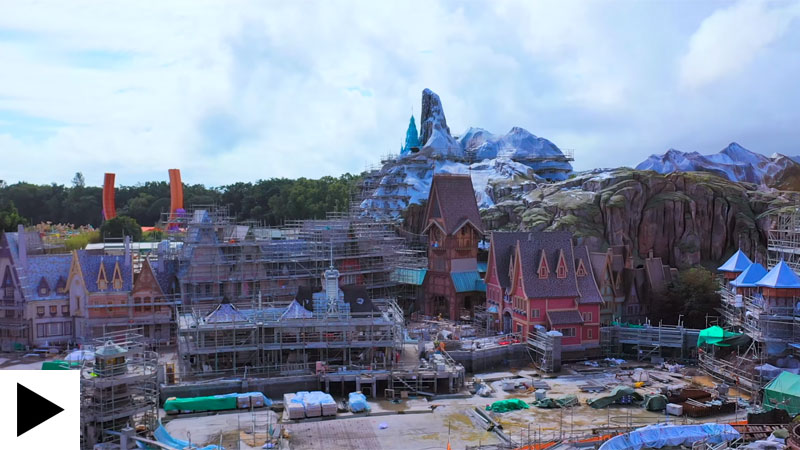 World of Frozen is currently under construction at Hong Kong Disneyland. Here's how it's looking at the moment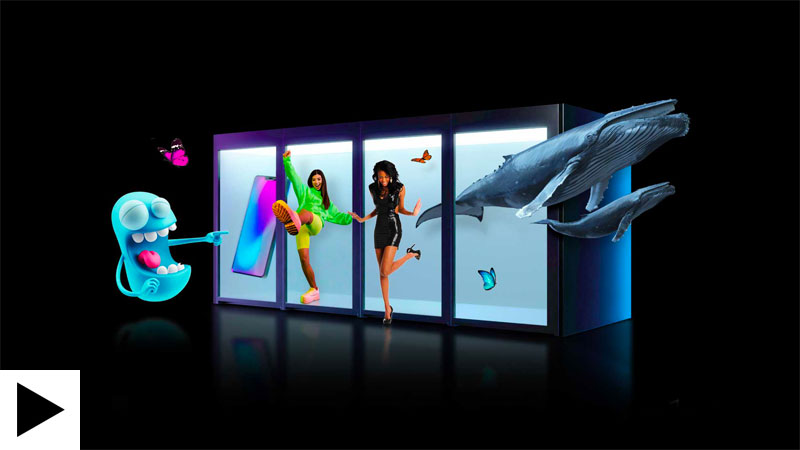 Miirage is a new modular holographic system bringing the virtual world to life without any additional need for mobile devices, screens or wearables. The creators behind the technology speak to Planet Attractions about the new product and exactly what it can do...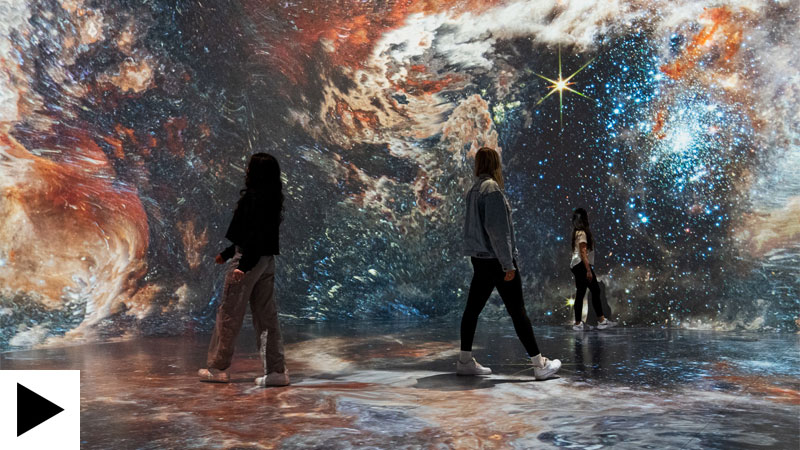 A new experience exploring space and featuring images from the James Webb Space Telescope has launched at Illuminarium Las Vegas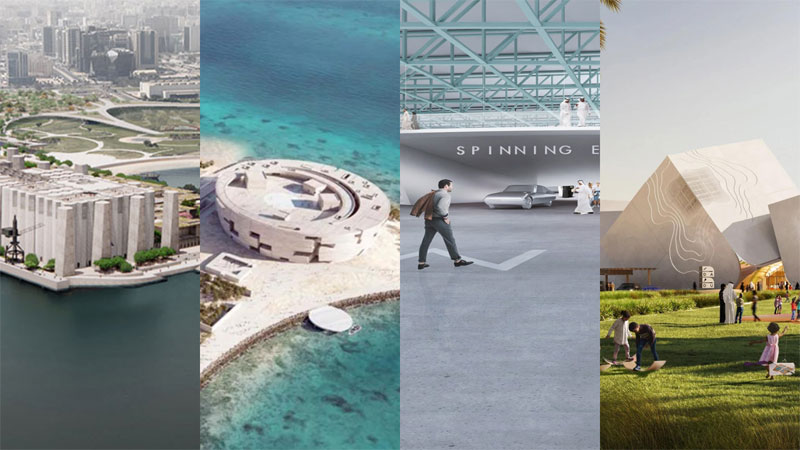 Qatar has launched an exhibition showcasing plans for four new museums, with the Art Mill Museum, Lusail Museum, Qatar Auto Museum and Dadu Children's Museum of Qatar all to open in the country by the end of the decade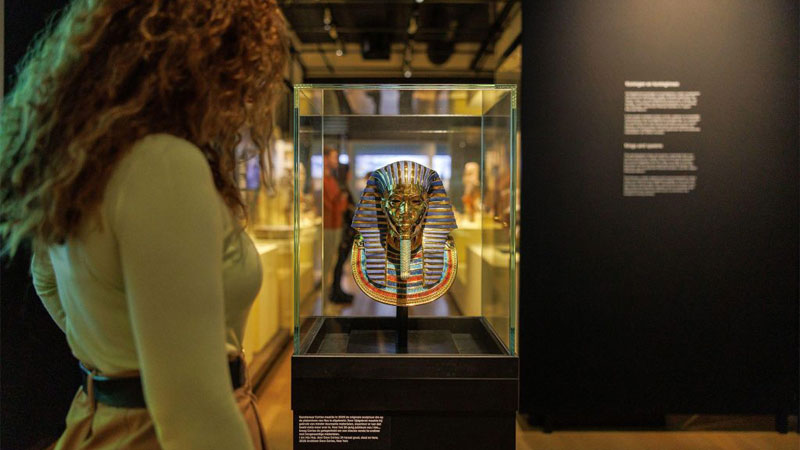 A museum in the Netherlands has come under fire for cultural appropriation, after using the likeness of American rapper Nas' in a Tutankhamun-inspired bust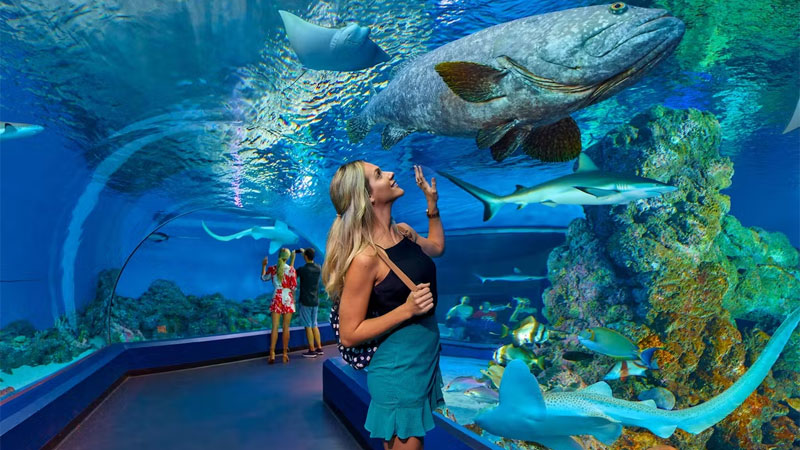 Cairns Aquarium is on the hunt for a new investor, with Colliers appointed to seek expressions of interest for the popular Queensland attraction


The Royal Commission for the ancient Saudi Arabian city of AlUla has approved plans for a new eco-luxury destination with its own museum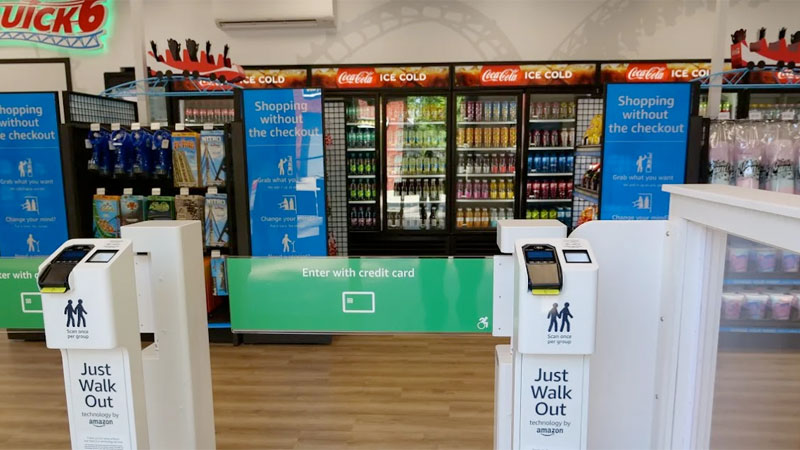 Six Flags will become the first theme park operator to utilise Amazon's Just Walk Out technology, with the cashless and cashierless shopping experience coming first to Six Flags Great Adventure in June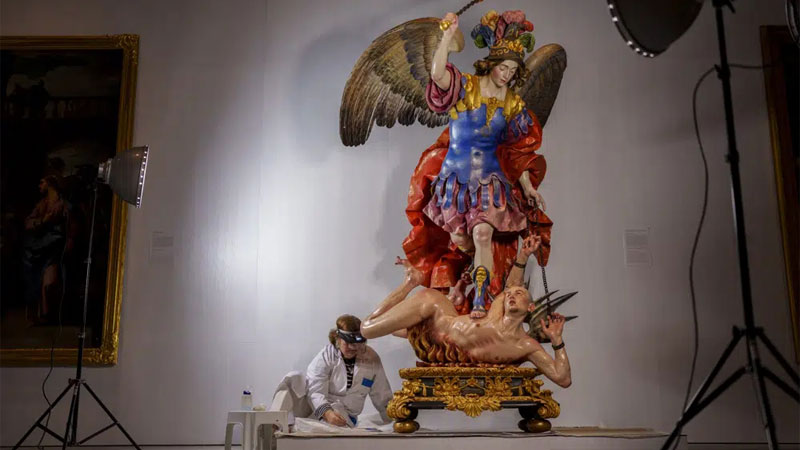 A major museum dedicated to the history of the Spanish monarchy will open its doors in Madrid next month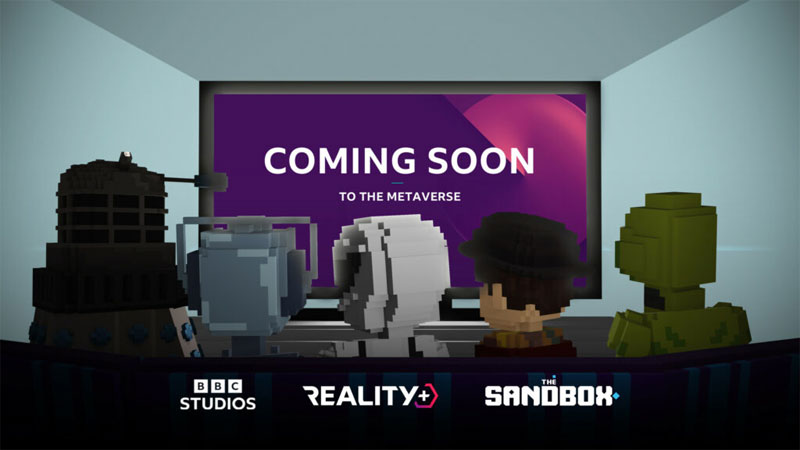 BBC Studios is to launch a collection of immersive experiences on metaverse platform; The Sandbox later this year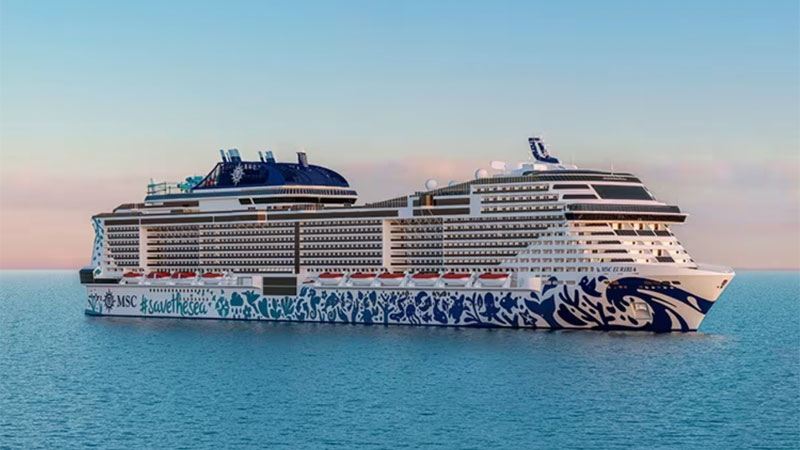 MSC Eurbia will become the world's first net zero greenhouse gas emissions cruise when it sets sail next week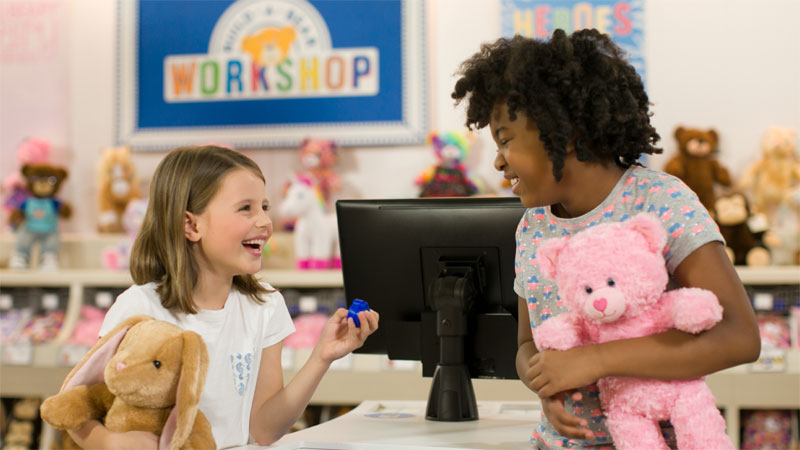 Build-A-Bear is on the hunt for new partners in locations offering family experiences, with the company announcing a new partnership to bring its Workshops to all four of Kalahari's US waterpark resort destinations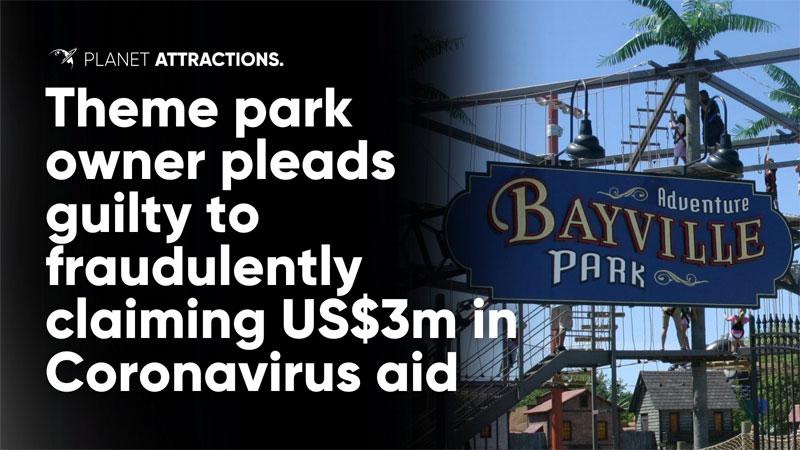 Donald Finley, owner of the Bayville Adventure Park on Long Island, New York, has pleaded guilty to fraudulently obtaining US$3m in Covid relief funding to buy himself a house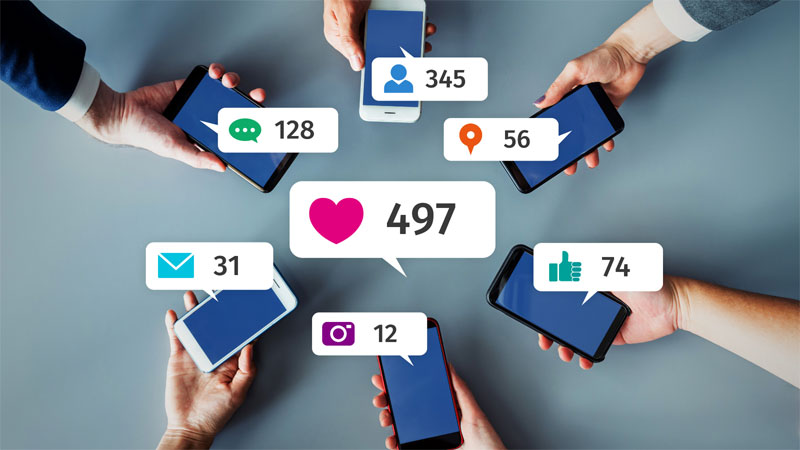 How can you leverage user-generated content and photo purchases to drive revenue and simultaneously promote your attraction? Attractions.io's Peter O'Dare has the answers...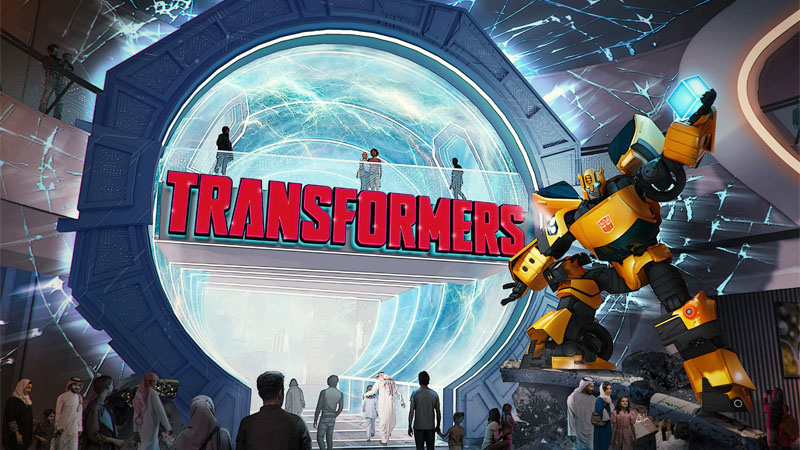 Triotech has been selected to supply interactive dark rides for Saudi Arabia's upcoming Transformers attractions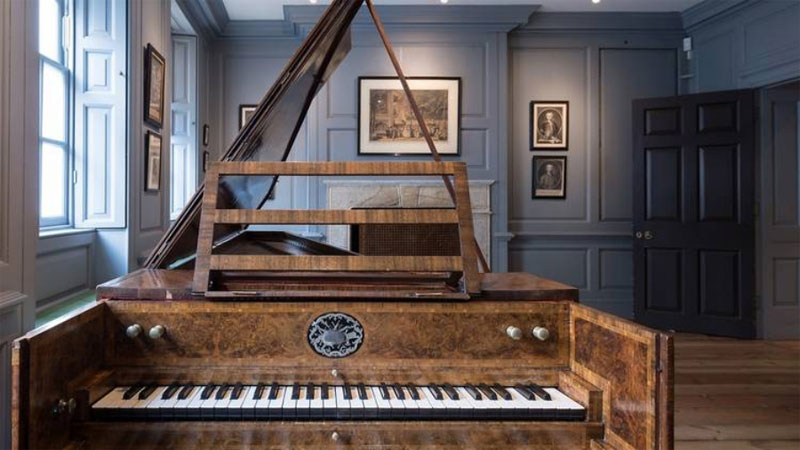 The former home of both George Frideric Handel and Jimi Hendrix has reopened to the public in London following a two-year, £3m renovation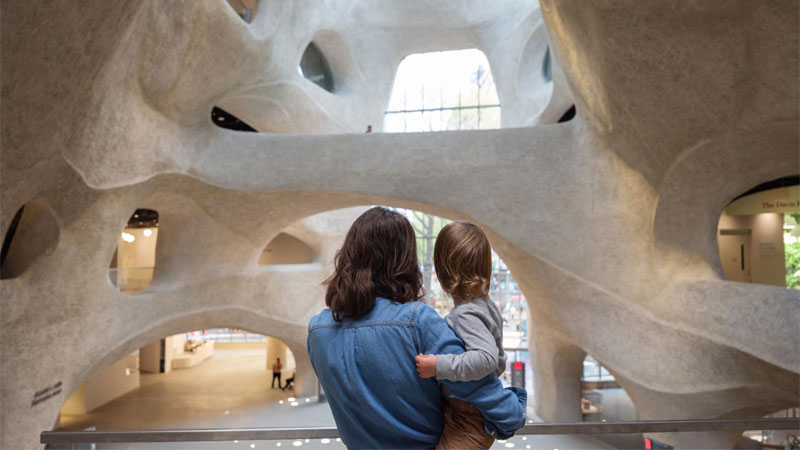 The highly-anticipated Richard Gilder Center for Science, Education and Innovation has opened at the American Museum of Natural History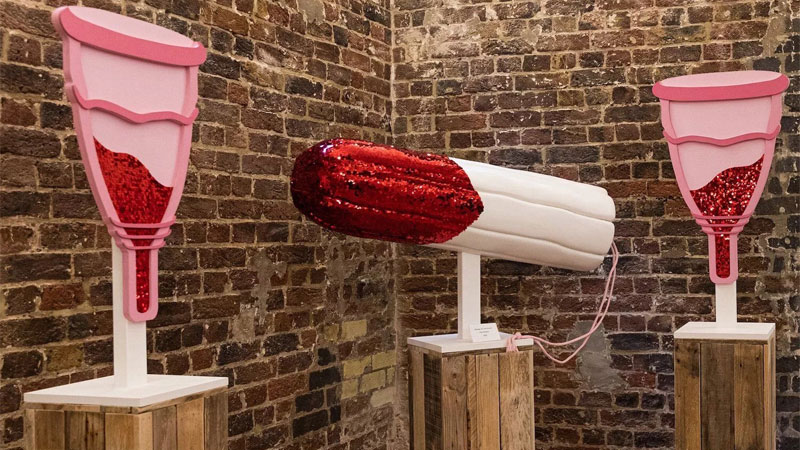 London's Vagina Museum will be forced to close its doors permanently if fundraising efforts are unsuccessful, the museum has announced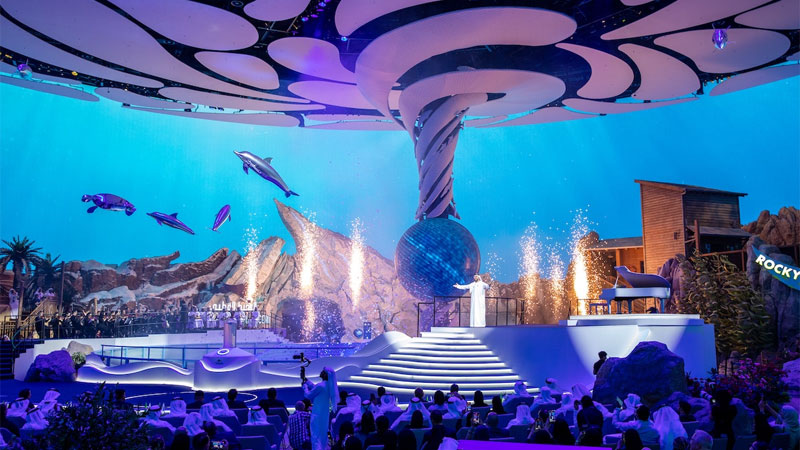 SeaWorld and Miral are celebrating the launch of SeaWorld Abu Dhabi - the first SeaWorld-branded attraction to open in more than thirty years and the first to open outside the US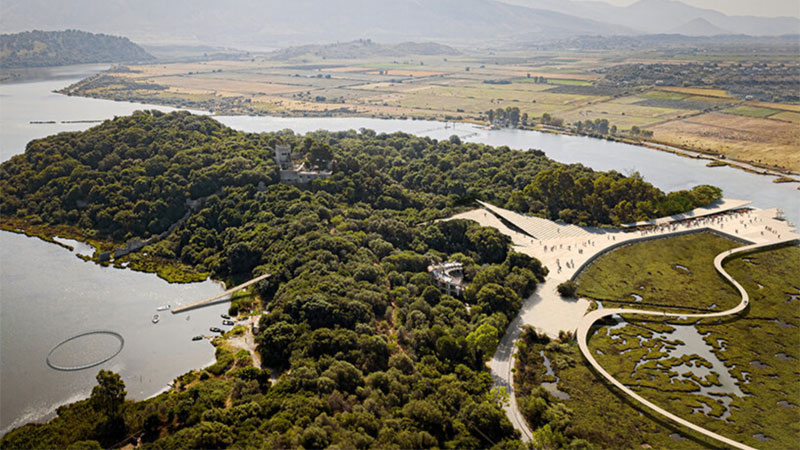 Japanese architecture firm Kengo Kuma & Associates has won an international design competition to design a new visitor centre at Butrint National Park in Albania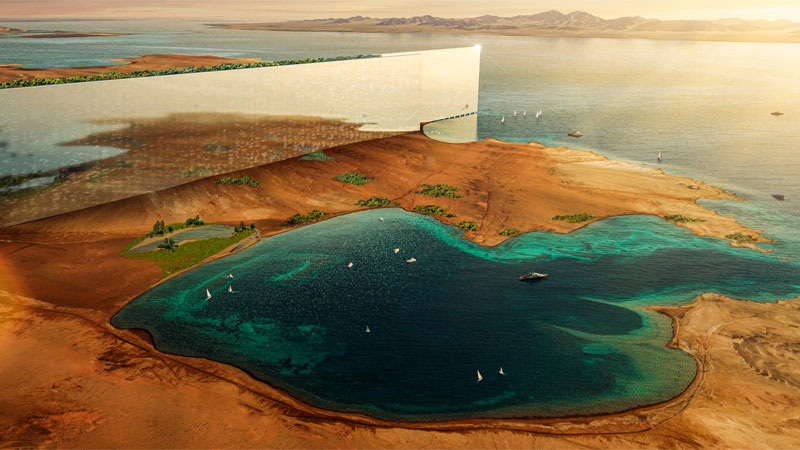 UN experts have expressed alarm after three people evicted from homes to make way for Saudi Arabia's The Line, now face the death penalty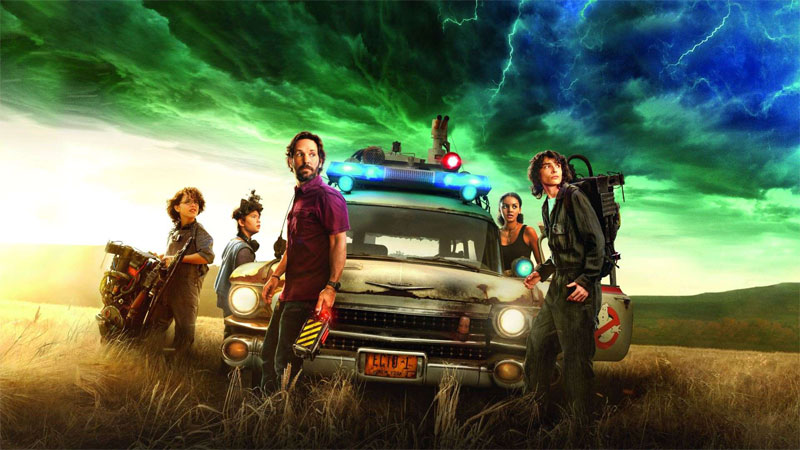 Merlin's Scott O'Neil and Sony's Jeffrey Godsick have hinted at the use of further Sony IPs in Merlin attractions following the launch of World of Jumanji at Chessington World of Adventures in the UK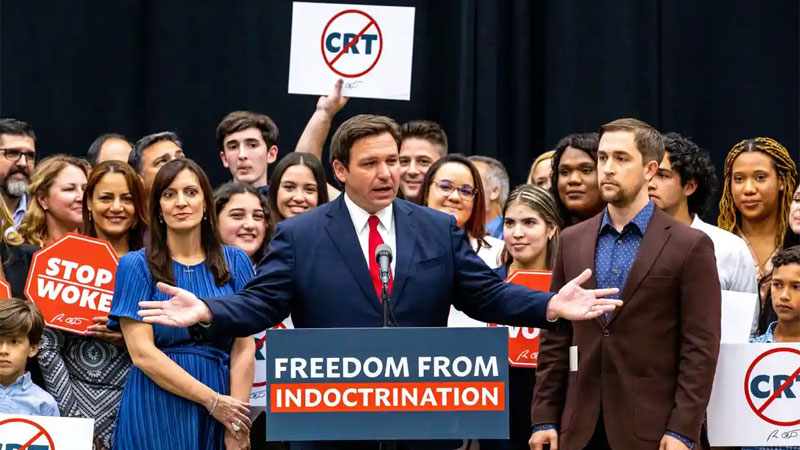 US civil rights organisation the NAACP has warned minority tourists against visiting Florida due to several 'discriminatory' laws supported by Republican governor Ron DeSantis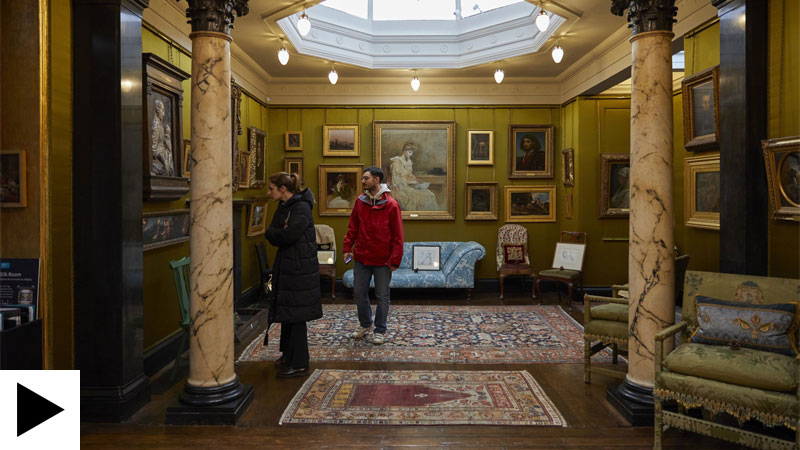 Five cultural institutions are in the running for this year's Art Fund Museum of the Year 2023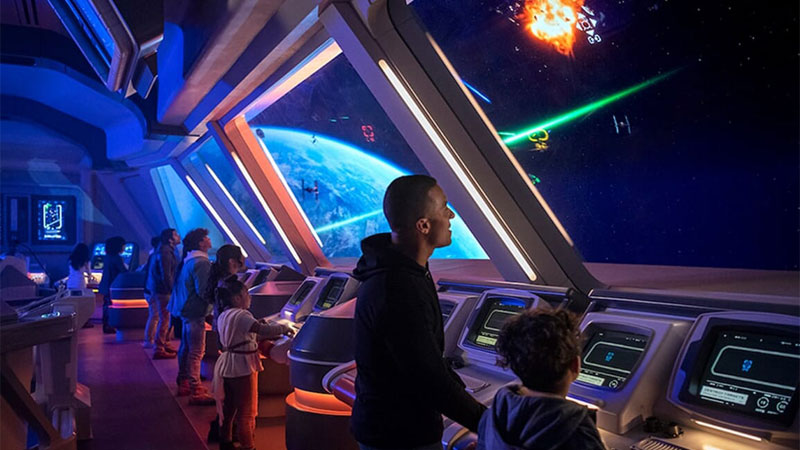 Disney has announced that its Star Wars Galactic Starcruise experience will cease operations permanently in September 2023 after only 18 months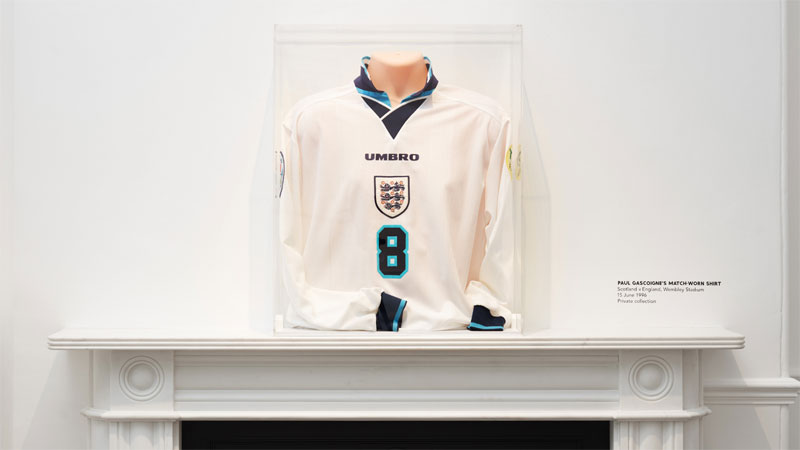 A new exhibition celebrating and exploring the life and times of iconic English footballer Paul Gascoigne has opened its doors in London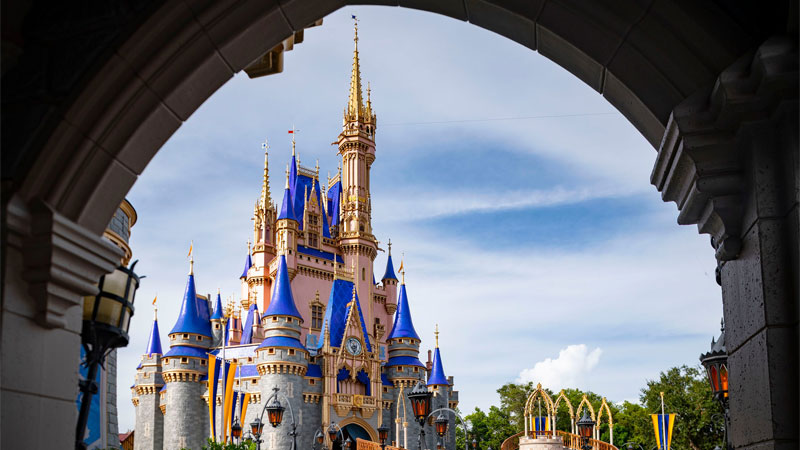 Disney has scrapped plans for a US$1bn corporate campus in Lake Nono, Florida, as the company's public feud with Florida governor Ron DeSantis continues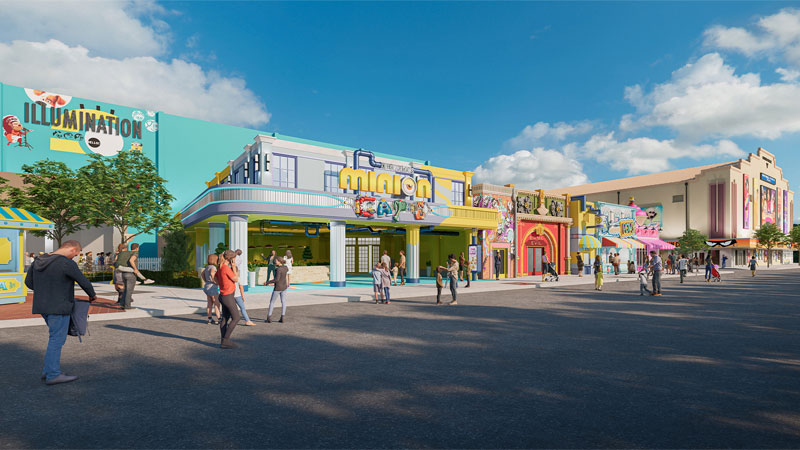 Universal Orlando has revealed details and renderings of its upcoming Minion Land, with the hotly-anticipated attraction set to open to the public this summer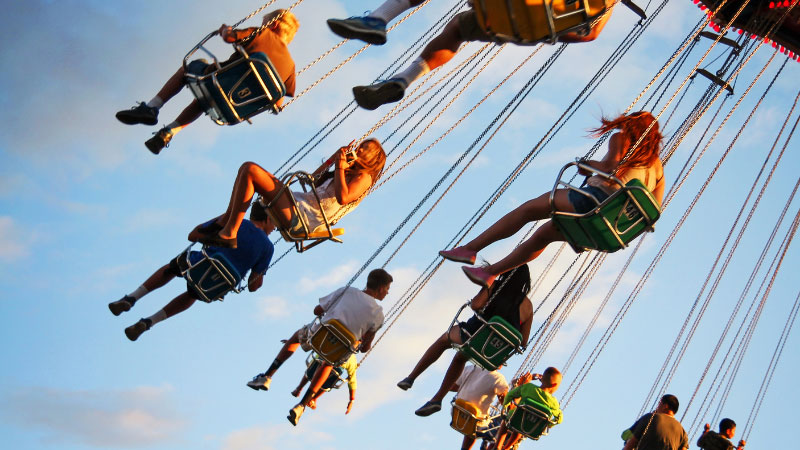 Global attractions association IAAPA has launched its 2022-2026 Global Theme and Amusement Park Outlook report, with the research forecasting a 7% increase in attendance at North American theme parks


Universal Studios Japan has announced the closure of The Amazing Adventures of Spider-Man: The Ride, with the attraction to cease operations permanently in early 2024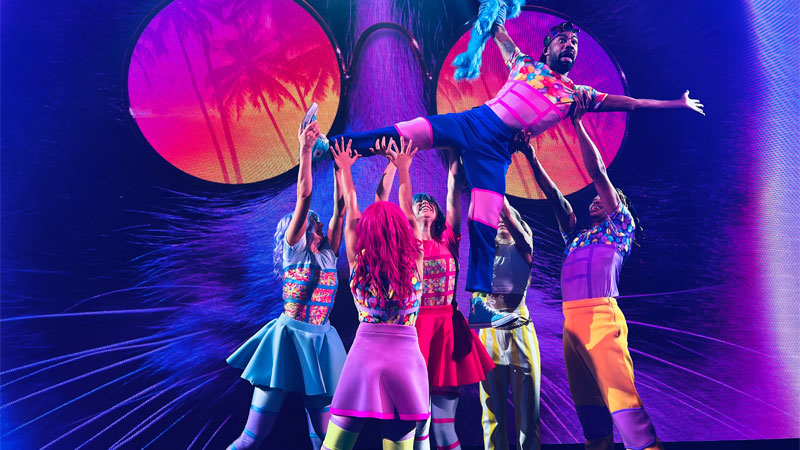 RWS Entertainment Group has rebranded as RWS Global to consolidate its subsidiaries – JRA, ted, and ARC – and strengthen its position as a global leader in the live entertainment sector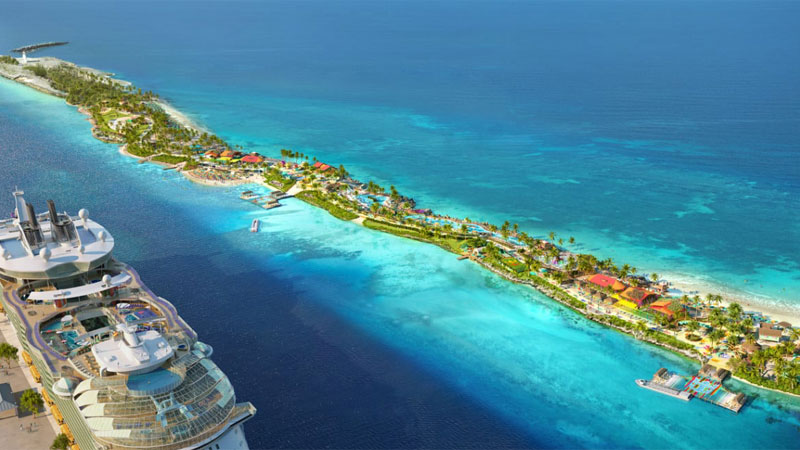 Cruise line operator Royal Caribbean could be planning to expand its reach in the Bahamas, after a team was sent to scout Rum Cay as a potential new private island destination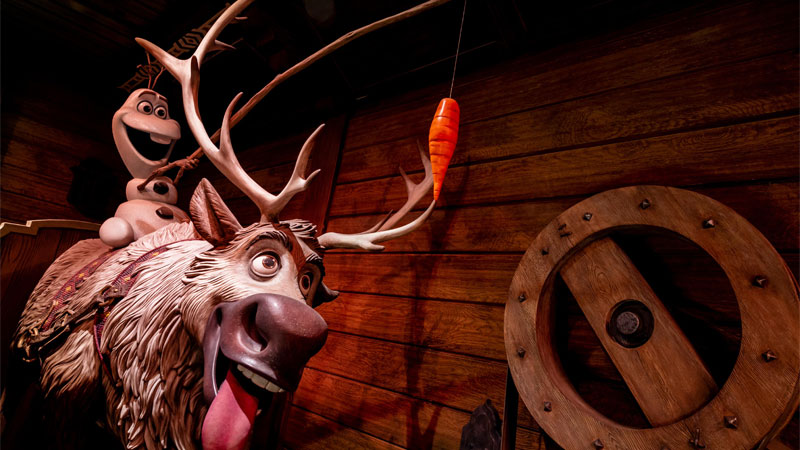 Disney Imagineering has shared a sneak peek at its first-ever Frozen rollercoaster, which is currently under construction at Hong Kong Disneyland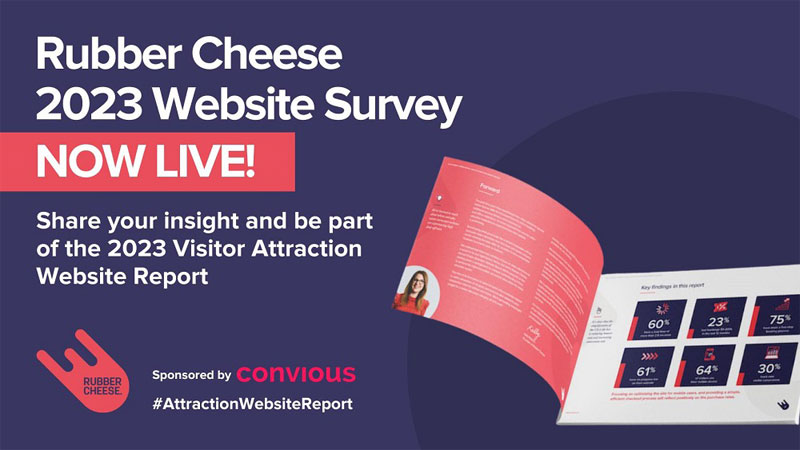 Digital agency Rubber Cheese has teamed up with attractions management platform Convious to launch the 2023 edition of its Visitor Attraction Website Report. The survey was launched during this year's Museums + Heritage Show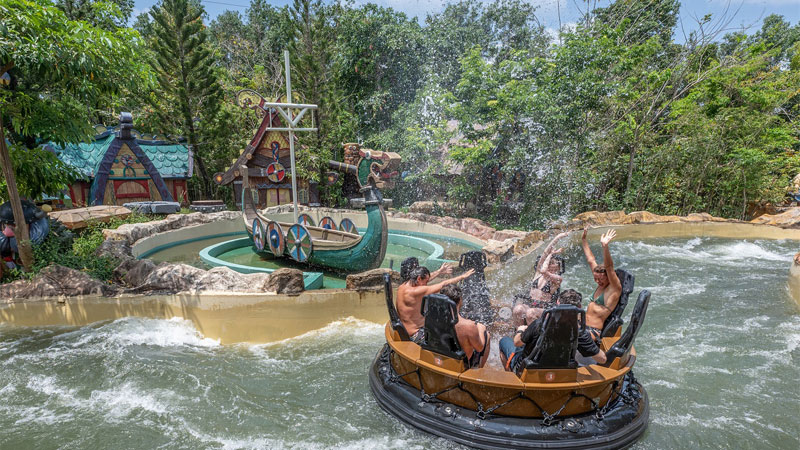 WhiteWater has revealed details of more than 60 major projects across its waterpark, water ride and surf divisions opening worldwide throughout 2023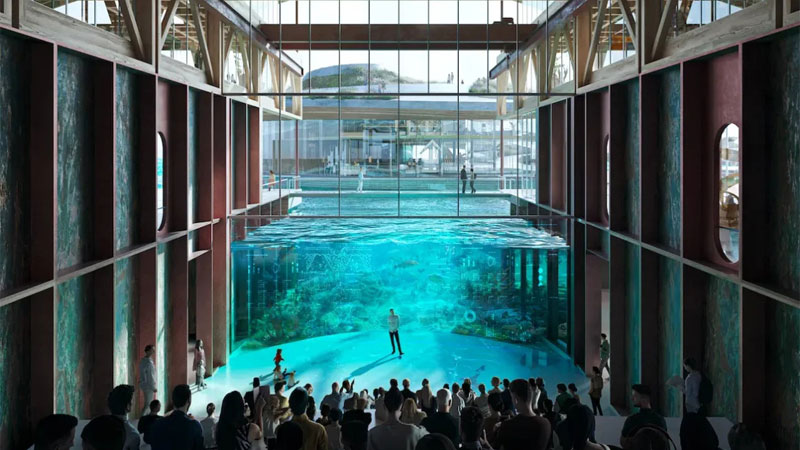 A Fjordarium with a literal window to the ocean is at the heart of a proposed development in Oslo, with the plans forming 'an important part of the regeneration and conservation of the fjords of Norway'


Attractions.io has teamed up with the Kennedy Space Center Visitor Complex to develop a brand new experience platform for guests of the popular destination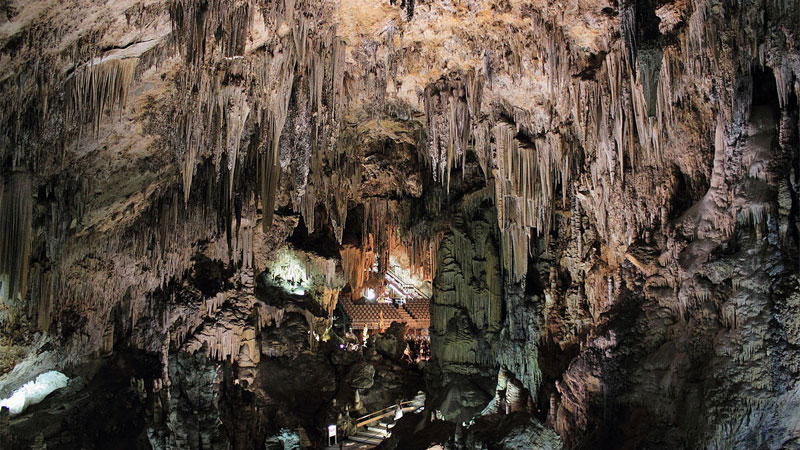 The Nerja Caves has launched a new VR experience that allows visitors to access parts of the caves that have previously been closed to the public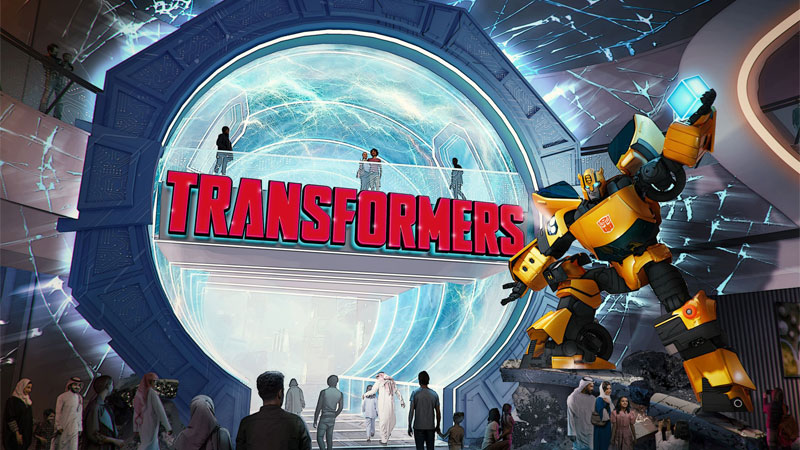 A major Transformers attraction is planned for Seven's upcoming entertainment destination in Riyadh, with plans for two further attractions in the kingdom as Saudi Arabia's PIF continues to expand its entertainment offerings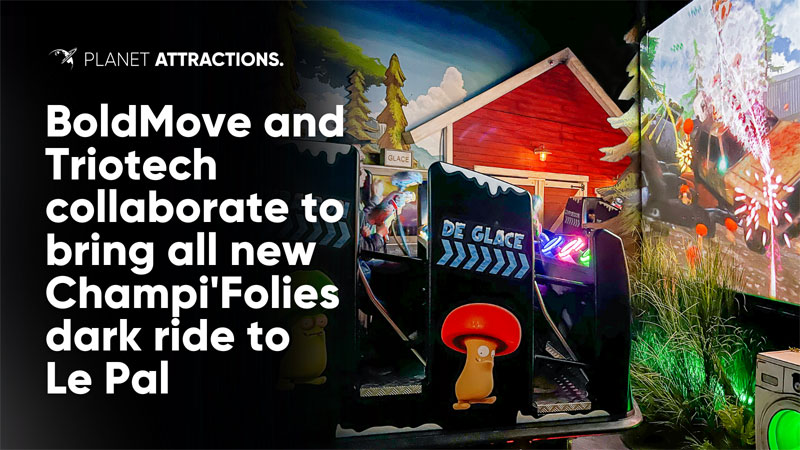 Le Pal has welcomed a brand new dark ride experience, with BoldMove Nation and Triotech joining forces to bring Champi'Folies to life at the French theme park and animal attraction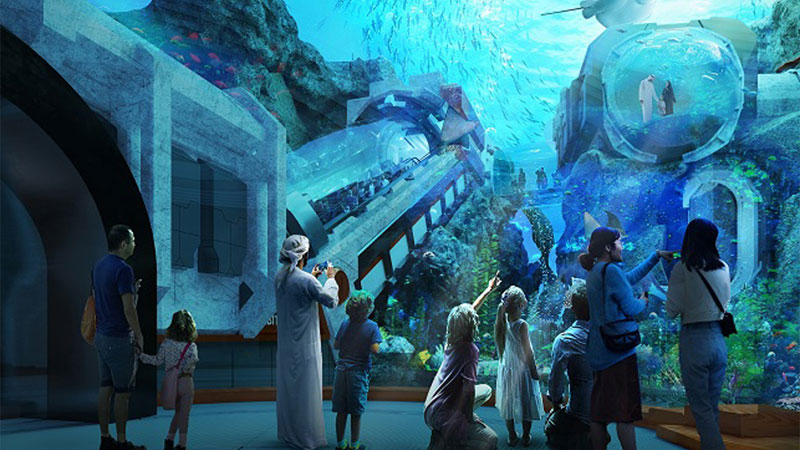 Ahead of the launch of SeaWorld Abu Dhabi, SeaWorld CEO Marc Swanson has said the company would look at domestic licensing or joint venture projects should the 'right opportunity' present itself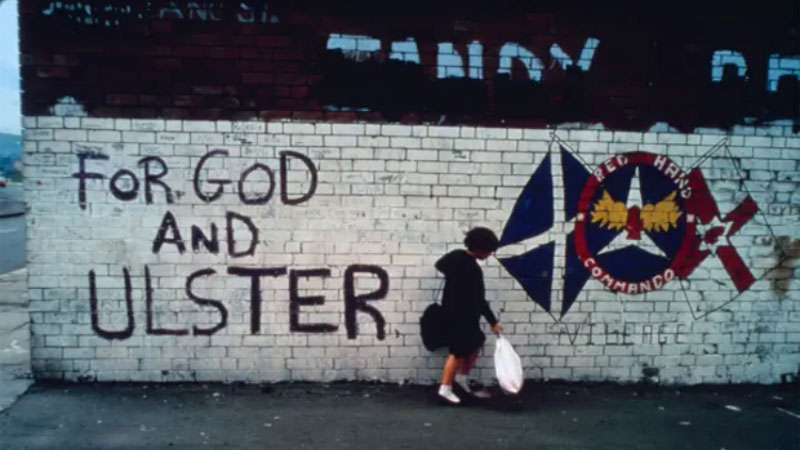 A new exhibition, sharing multiple perspectives on The Troubles in Northern Ireland, will open at London's Imperial War Museum at the end of May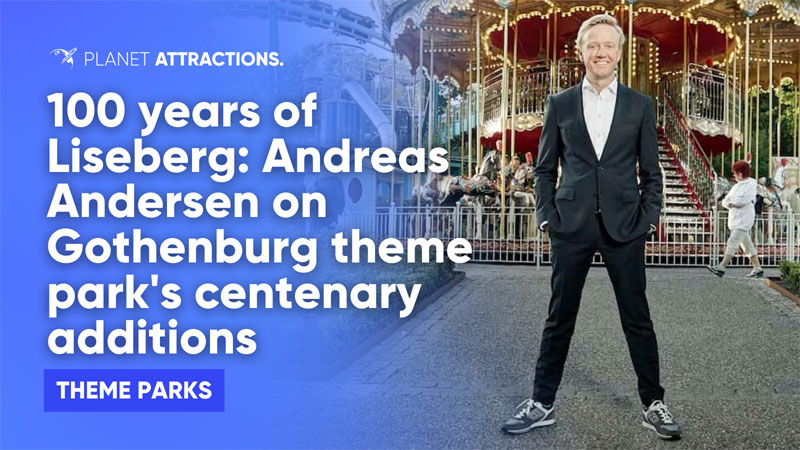 Andreas Andersen speaks to Planet Attractions about what's coming for Liseberg following the launch of Luna Park, the opening of the Grand Curiosa Hotel and the soon-to-open Oceana waterpark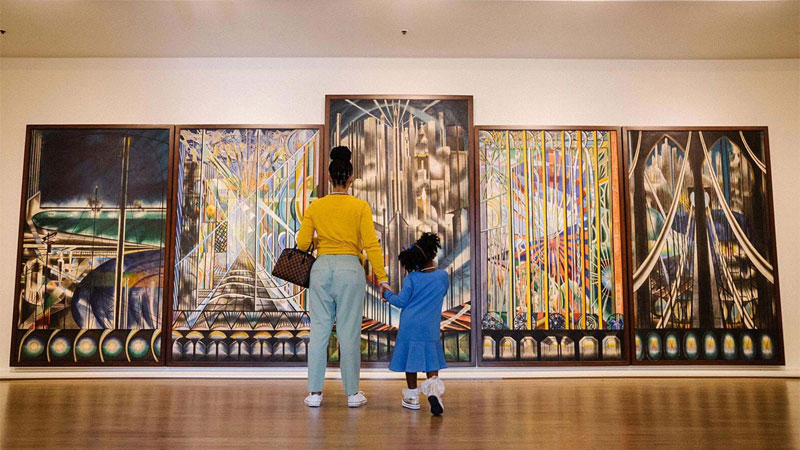 A consortium of art foundations and charitable organisations has launched a new funding initiative that aims to promote diversity and inclusion in art museum leadership roles across the US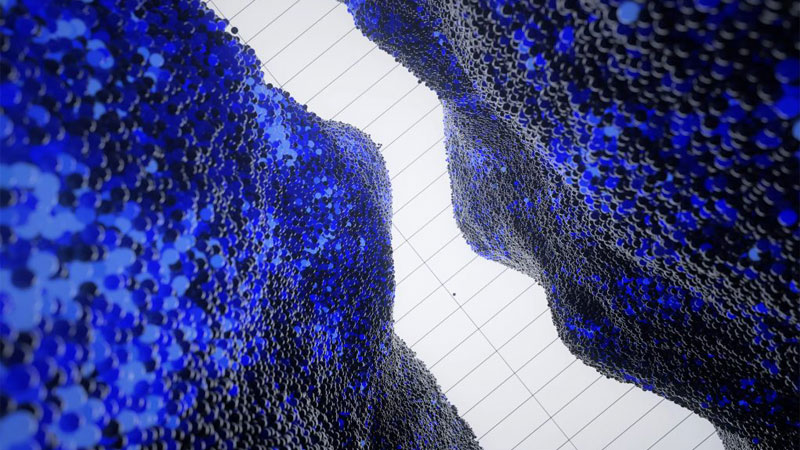 Maxim Zhestkov, the artist behind the digital artwork that accompanied the launch of the PS5, has launched an evolving virtual art gallery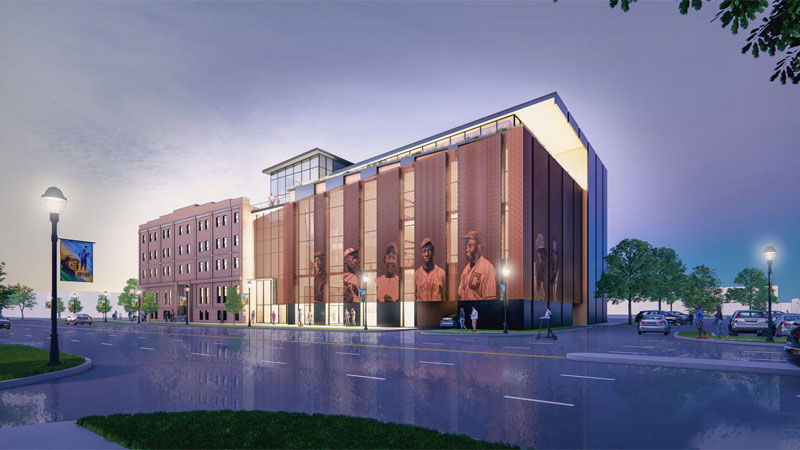 The Negro Leagues Baseball Museum has launched a US$25m capital campaign to build a new 30,000sq ft facility celebrating the rich history of African American baseball and its impact on the social advancement of America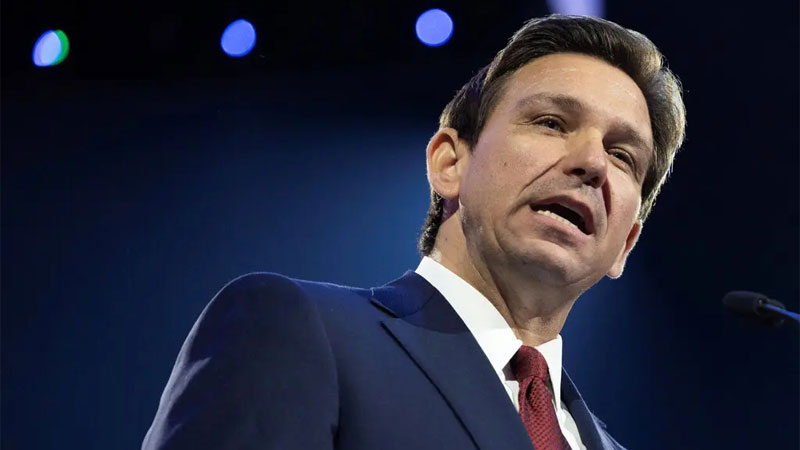 The board appointed by Florida governor Ron DeSantis has filed a lawsuit against Disney just days after the entertainment giant sued the board for stripping it of its self-governed status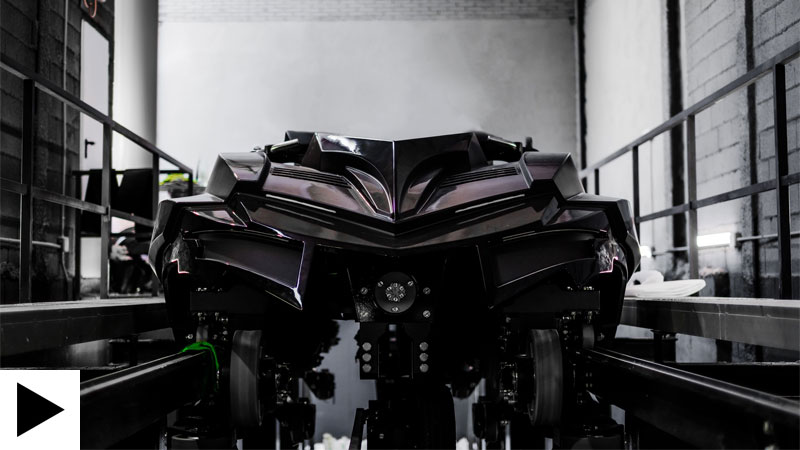 Europe's answer to the Velocicoaster has its opening date, with the highly-anticipated Batman-themed Gotham City Escape set to launch on May 13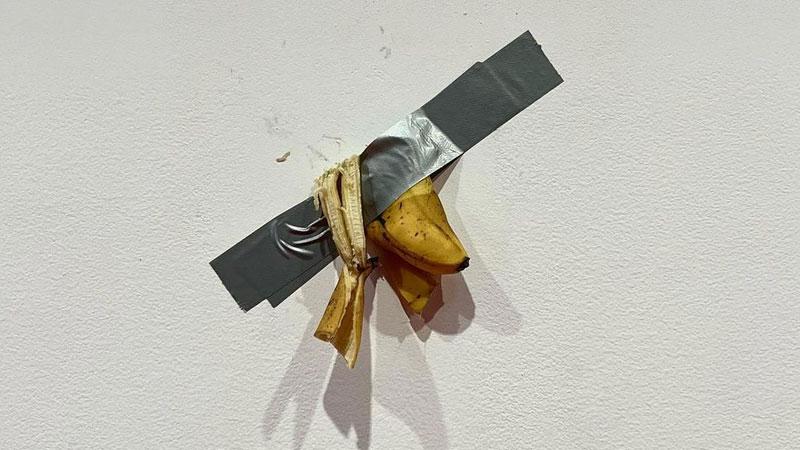 A museum visitor who declared himself 'hungry' has eaten an artwork in South Korea worth an estimated US$120,000


A new brand home dedicated to Pilsner Urquell has opened its doors in Prague. BRC's Christian Lachel tells Planet Attractions how the attraction celebrates the brand's place in Czech history and culture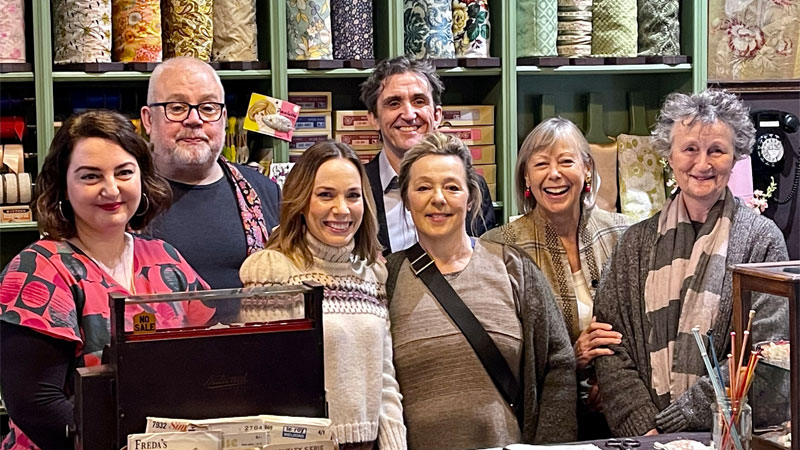 An official location tour dedicated to hit BBC series 'Call the Midwife' has opened at The Historic Dockyard Chatham in Kent, UK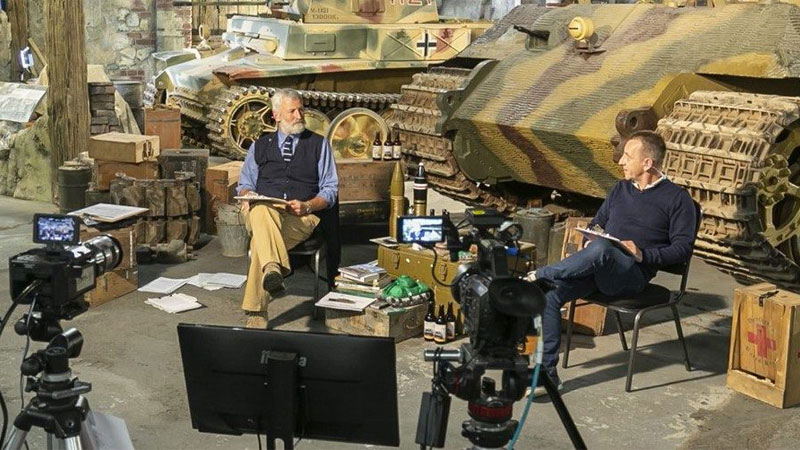 A UK-based military museum has become not only the first museum in the world to reach 100 million views on Youtube but also the most-watched museum-based YouTube channel in the world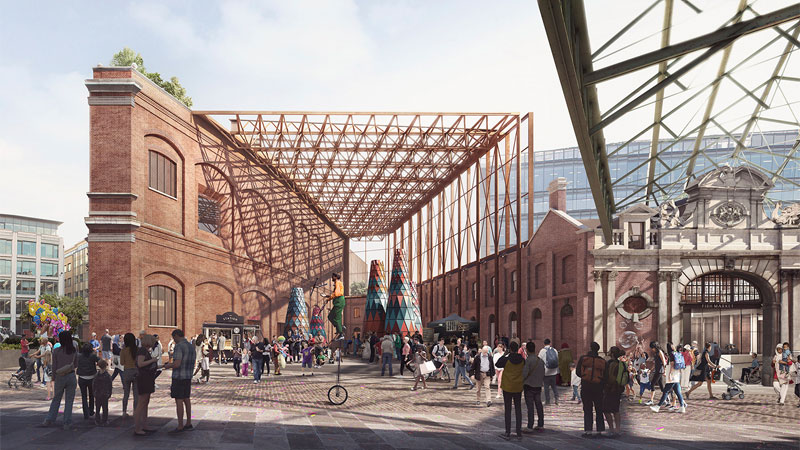 The Museum of London has received a cash injection of £73m from the City of London Corporation, with the funding being used to support the next stage of plans to relocate the attraction to Smithfield in 2026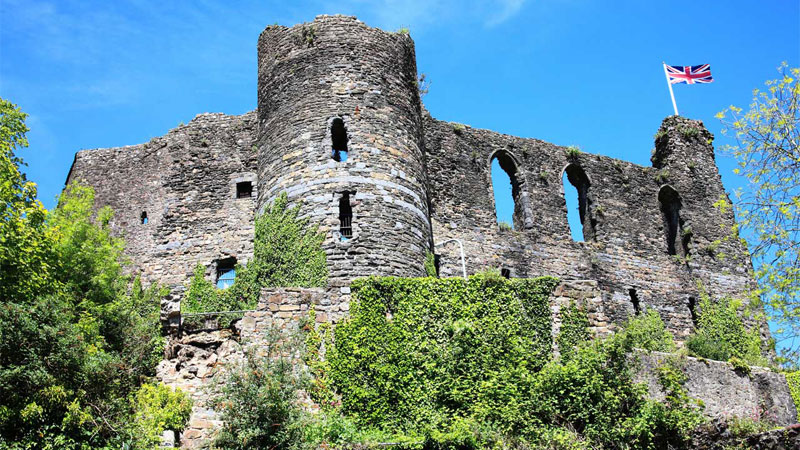 Pembrokeshire County Council has approved plans to transform a grade II-listed prison in Haverfordwest, Wales, into a visitor attraction


Audubon Aquarium will reopen in June following a major renovation project that creates a combined experience with the newly-relocated Audubon Insectarium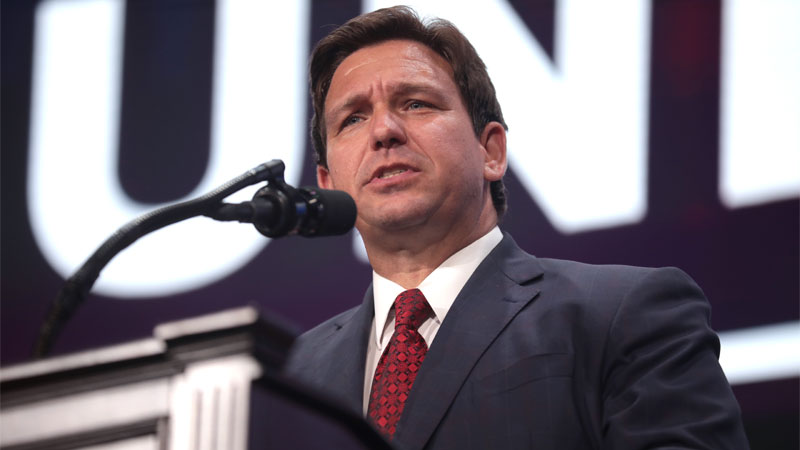 Disney has sued Florida governor and presidential hopeful Ron DeSantis, claiming the state's retaliation for its stance on LGBTQ+ issues violates its constitutional rights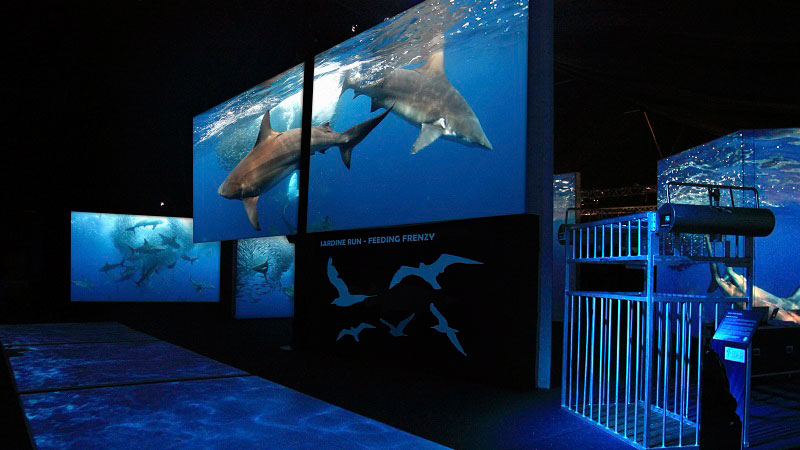 Chester Zoo is set to host "Planet Shark: Predator or Prey," a touring exhibition dedicated to sharks. Taking visitors through 310 million years of shark evolution, the immersive experience debuts in May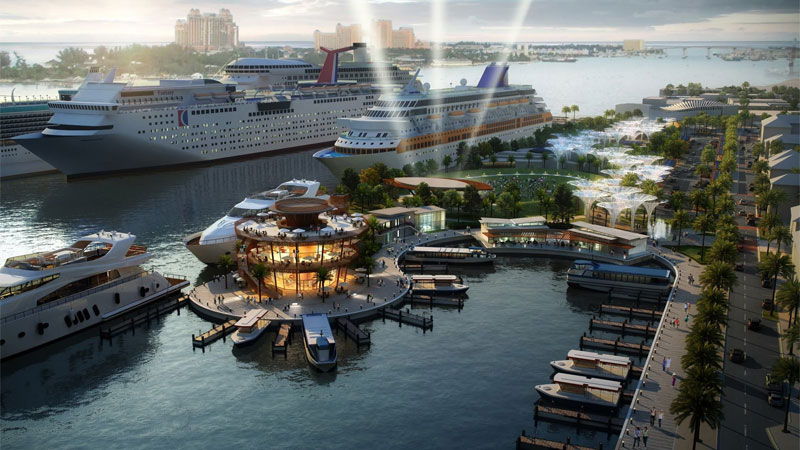 Nassau Cruise Port in the Bahamas is scheduled to reopen next month following a US$300m renovation targeting increased visitor numbers and an enhanced visitor experience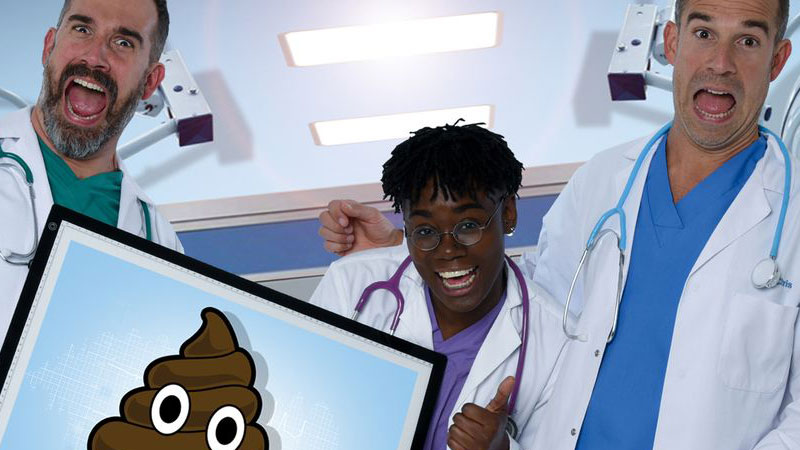 A new blockbuster exhibition based on hit CBBC show Operation Ouch! will open at the Science and Industry Museum (SIM) in Manchester, UK, in July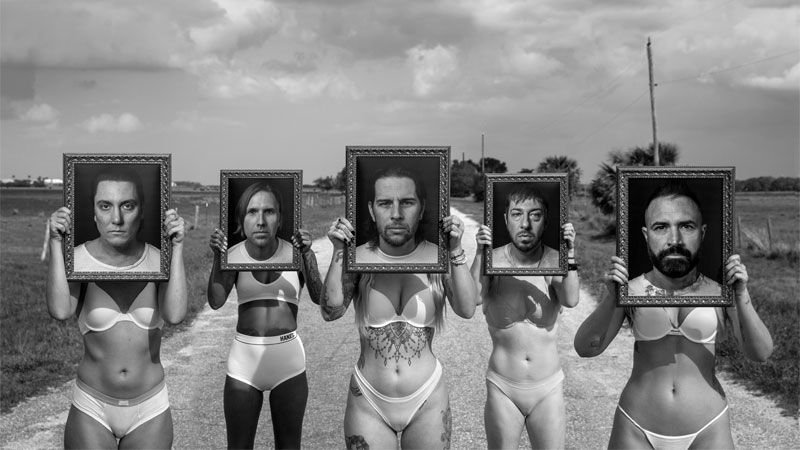 You can hear Avenged Sevenfold's upcoming Life Is But A Dream early thanks to a 360º Immersive Album Experience coming to AREA15 in Las Vegas next month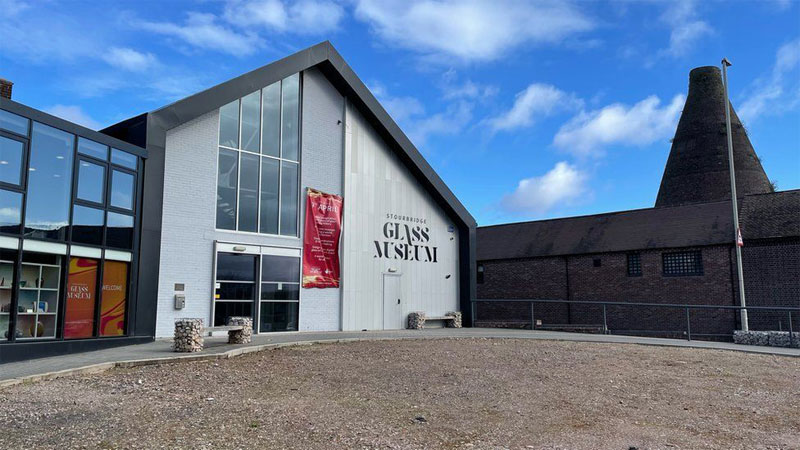 A new museum, showcasing the UK's rich glass-making history, has opened in the West Midlands, UK, as part of a multi-million-pound, multi-use development project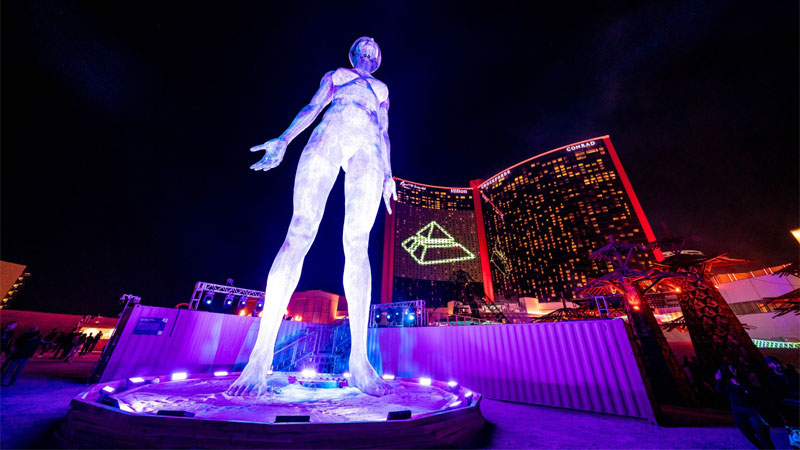 A new outdoor art gallery, inspired by annual arts and music festival Burning Man, has opened on the Las Vegas strip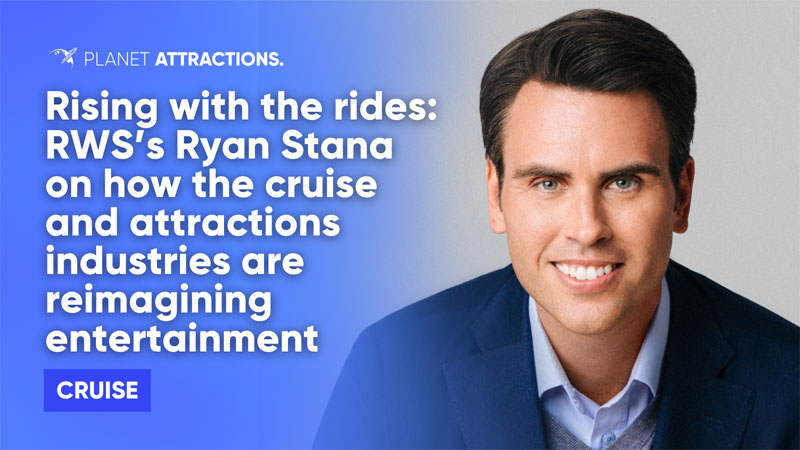 With the attractions and cruise industries seemingly closer than ever before, RWS CEO Ryan Stana speaks to Planet Attractions about what that means and the steps we can take to bring these two powerhouses under one metaphorical roof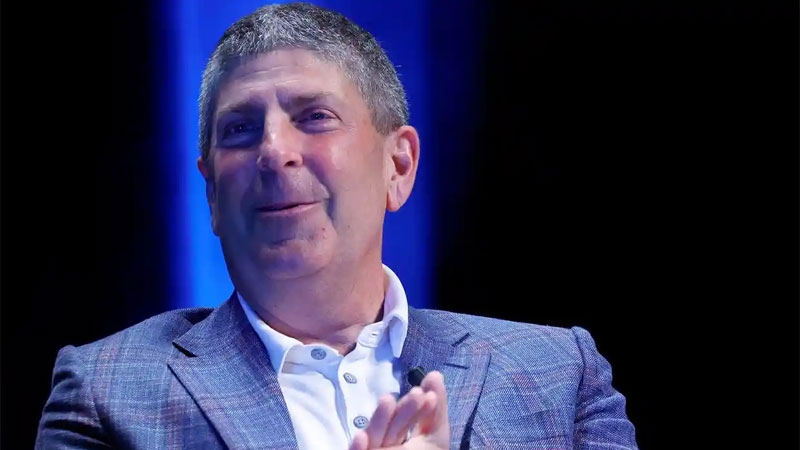 Jeff Shell has been removed from his position as CEO of NBCUniversal following a misconduct investigation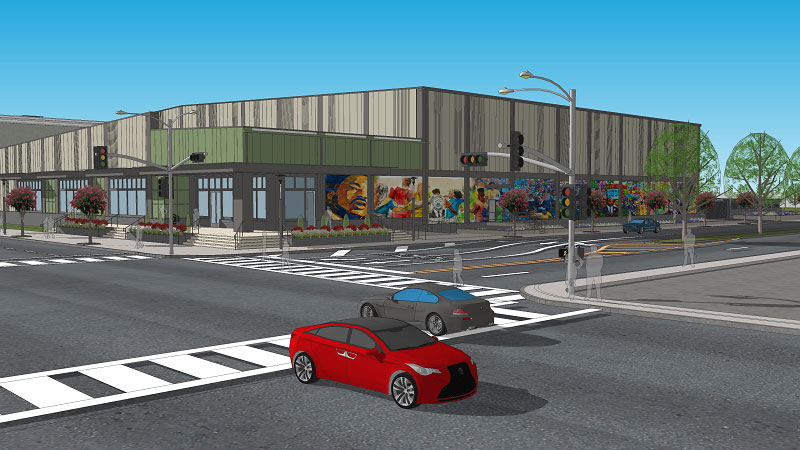 Work has started on a new agriculture museum dedicated to cannabis in Atlantic City. The museum is one of several marijuana-themed projects greenlit by the city in the hopes of attracting a new wave of 'weed tourists'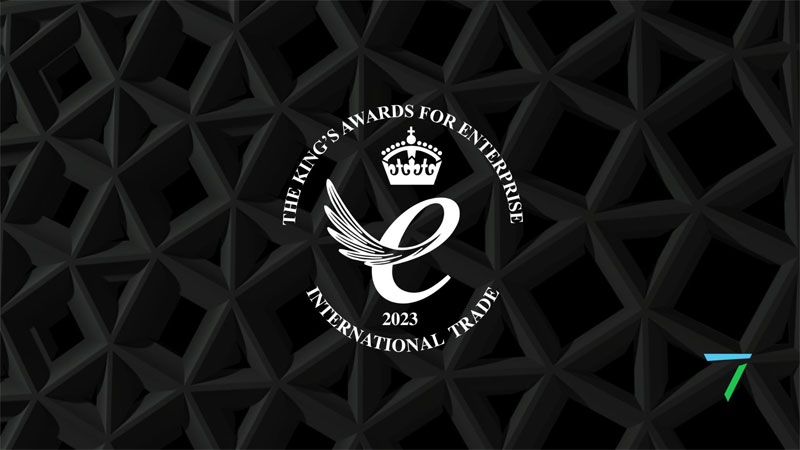 The first ever recipients of The King's Awards for Enterprise have been announced, with 7thSense recognised for demonstrating outstanding short-term growth and commercial success in international trade over the last three years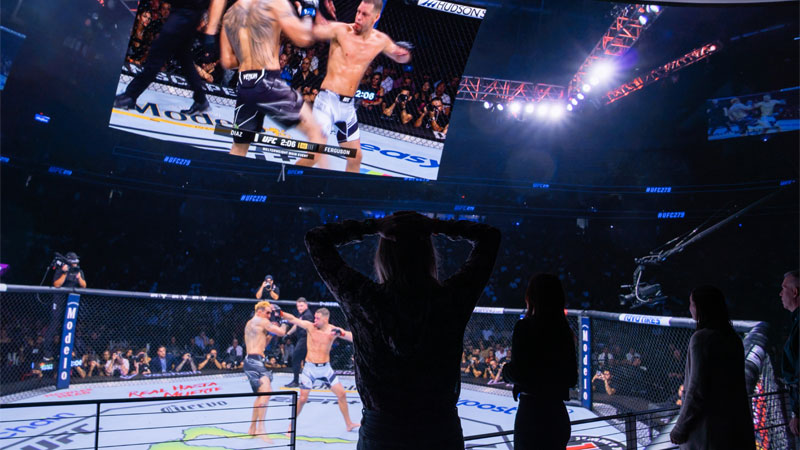 A first-of-its kind offering will make guests feel like they're at the heart of the action during live UFC events, with Cosm's 'shared reality' spectacles set to transform the way we watch live sporting events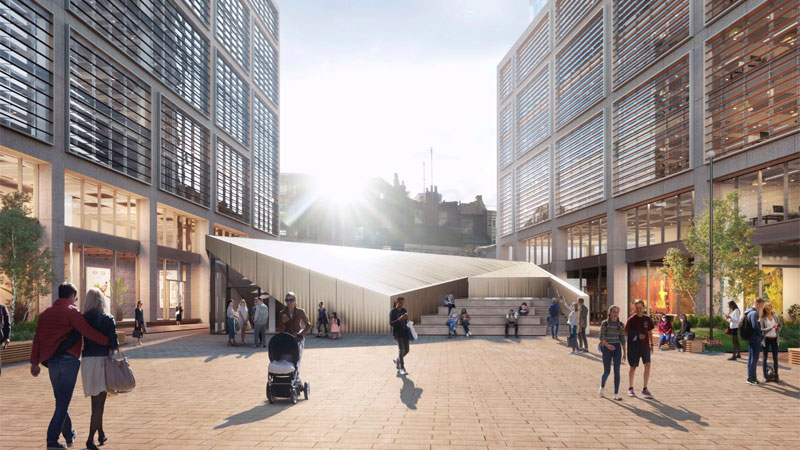 A major museum dedicated to William Shakespeare will be built on the foundations of the theatre where the famed playwright hosted some of his first works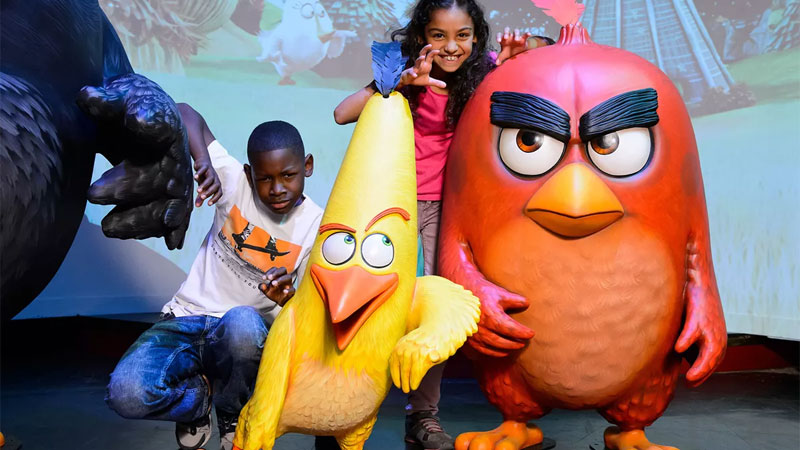 Sega Sammy Holdings has agreed a deal to acquire Rovio, with Sega aiming to accelerate its mobile gaming capabilities while also acquiring a powerful IP in the world of entertainment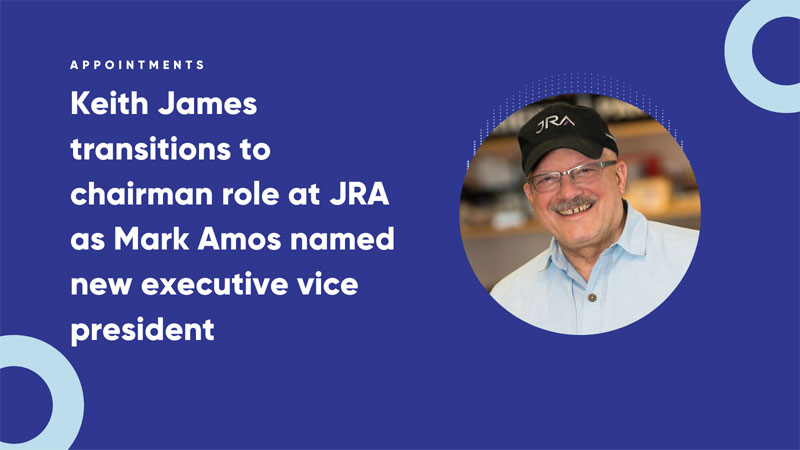 JRA has announced a new company structure that sees Mark Amos promoted to the role of executive VP, while former president Keith James becomes chairman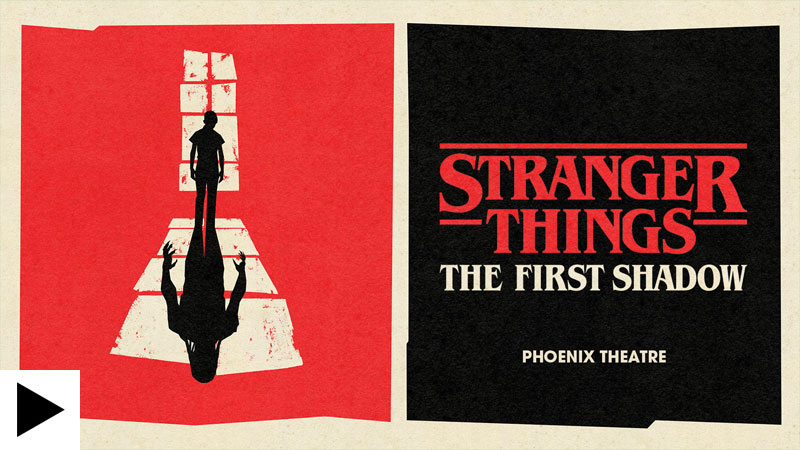 An official stage production based on Stranger Things will open at the Phoenix Theatre in London's West End later this year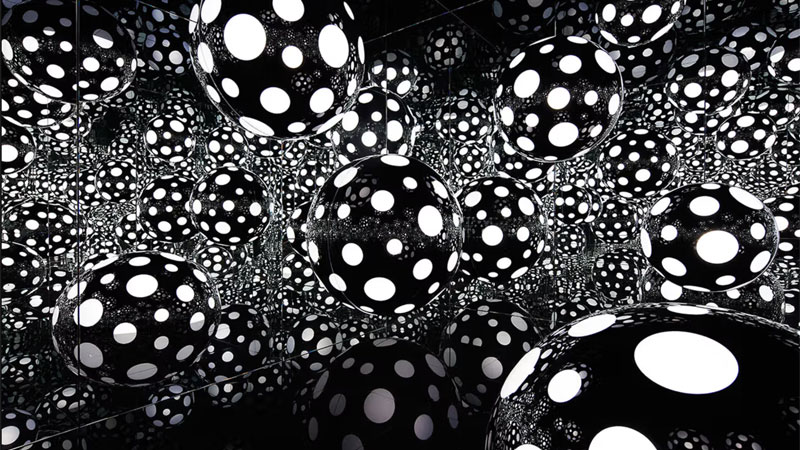 Hong Kong's M+ Museum is to give away thousands of tickets to its blockbuster Yayoi Kusama exhibition in the hope that it will help raise discussions about mental health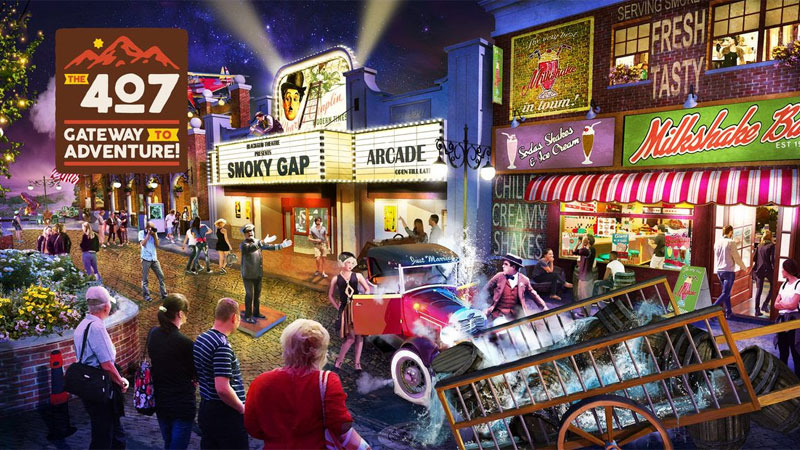 A major new development in Tennessee has broken ground, with The 407: Gateway to Adventure's 'Smoky Gap' entertainment district promising to feature world-class attractions when it opens in 2025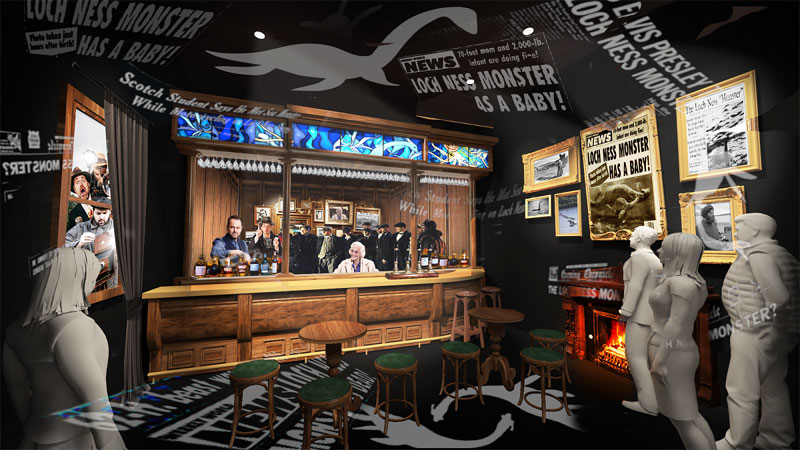 Continuum Attractions has taken up operations of the Loch Ness Centre, which is set to reopen next month following a £1.5m redevelopment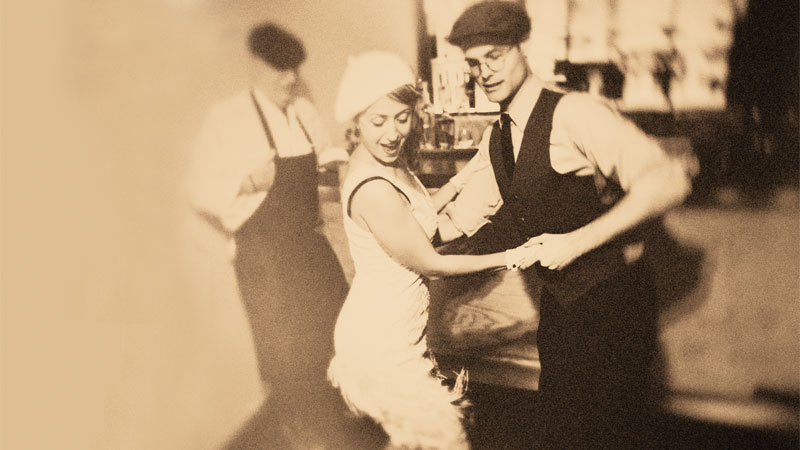 You can experience Carnegie Science Center with a roaring twenties twist on April 14, with the popular attraction set to host a special adults-only speakeasy night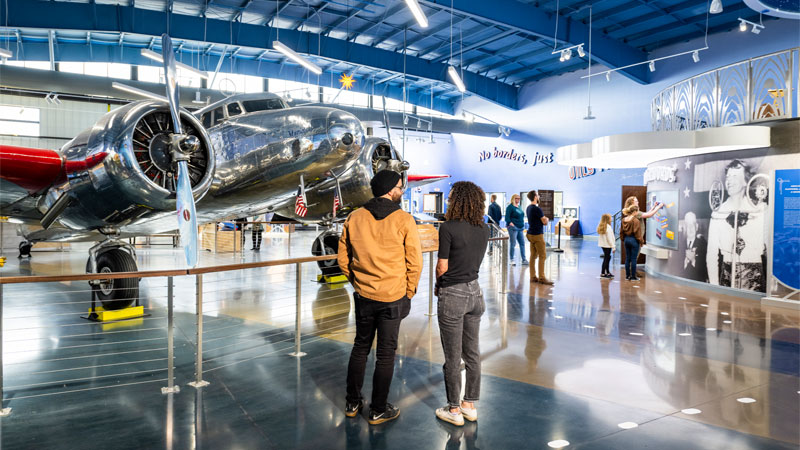 A new museum celebrating the legacy of Amelia Earhart is set to open its doors in the aviation legend's hometown of Atchison, Kansas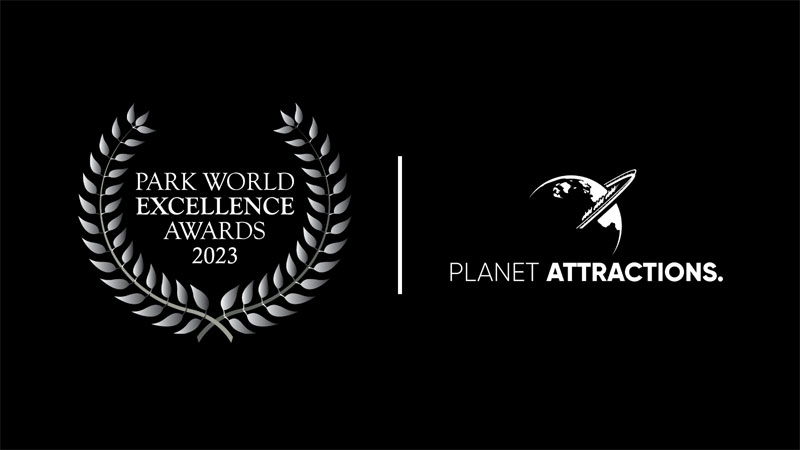 Planet Attractions and Park World have announced a new partnership that will see both publications work in partnership on this year's Park World Excellence Awards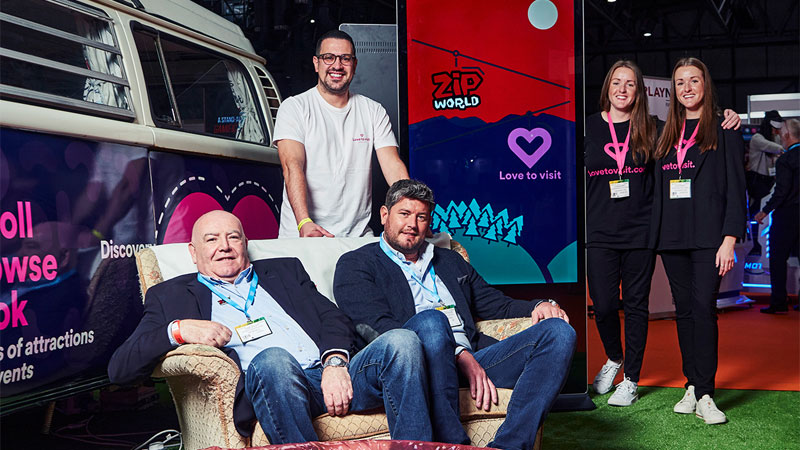 Digital attractions platform Love To Visit has raised £2.1m as it aims to corner the UK tourism attractions market and expand its operations overseas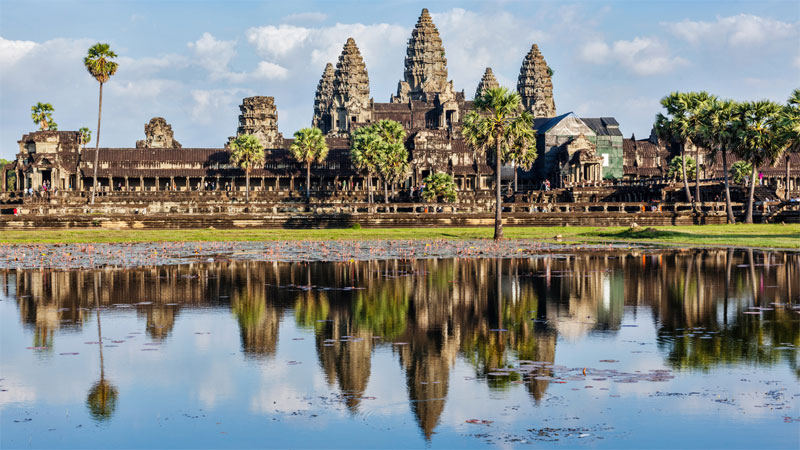 Amnesty International says that Cambodian officials are forcing residents of the Angkor Wat World Heritage site to 'voluntarily' leave in the name of preserving the popular heritage attraction, with the move affecting an estimated 10,000 families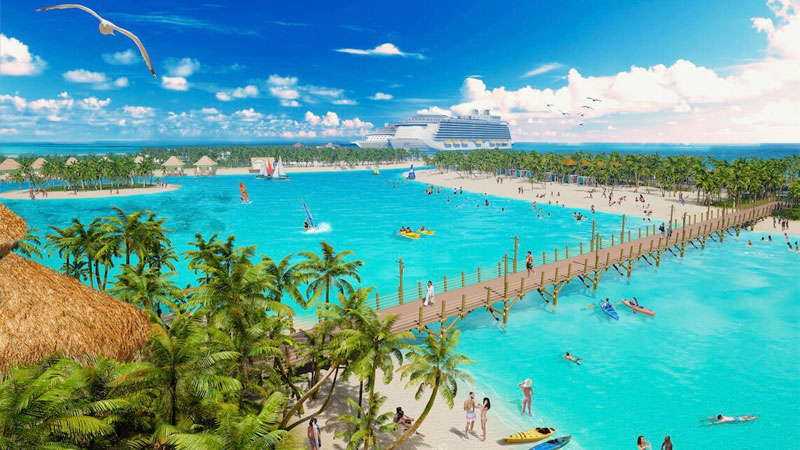 The Caribbean's most popular cruise destination is about to gain a major new port, with work on Calypso Cove to start towards the end of this year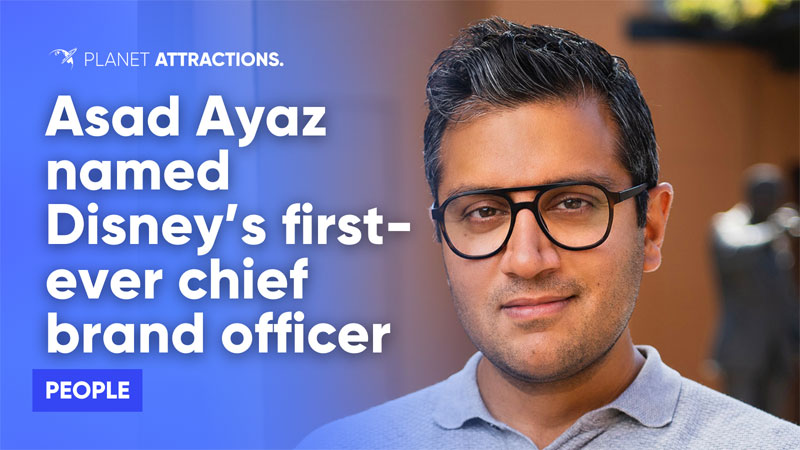 Disney's leadership structure continues to change, with Bob Iger naming company veteran Asad Ayaz as the company's first-ever chief brand officer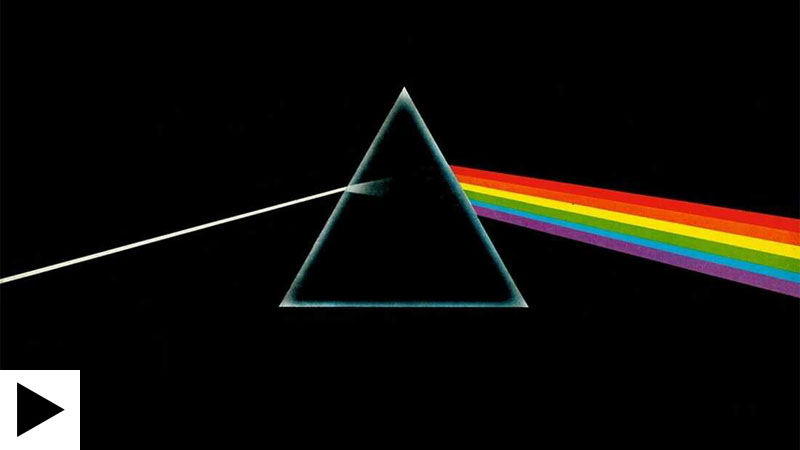 The 50th anniversary of Pink Floyd's Dark Side of the Moon is being celebrated with a special show taking place at 100 planetariums worldwide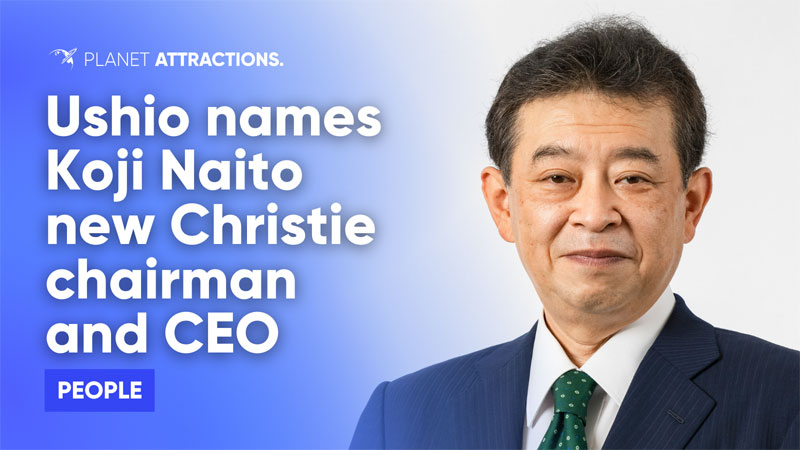 Koji Naito has been named the chairman and CEO of Christie, with Naito set to assume the role in addition to his current position as president and CEO of parent company Ushio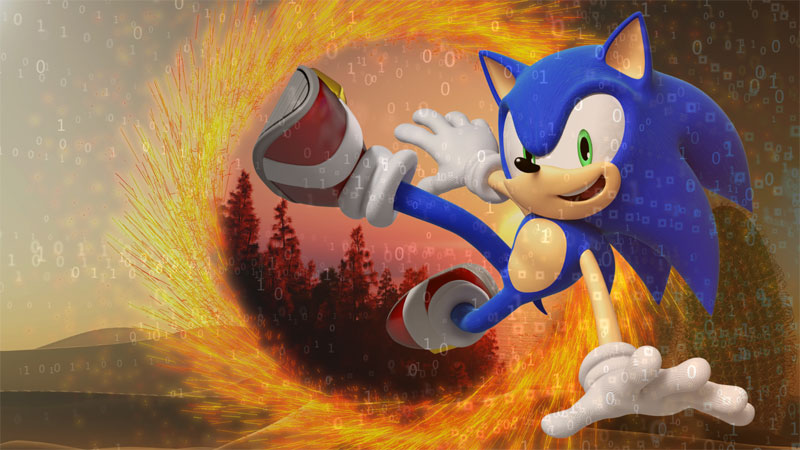 Will AI take over the planet or could it just maybe develop your next new dark ride attraction? Tom Anstey asked an AI a few simple questions to see how it would do in developing such a ride concept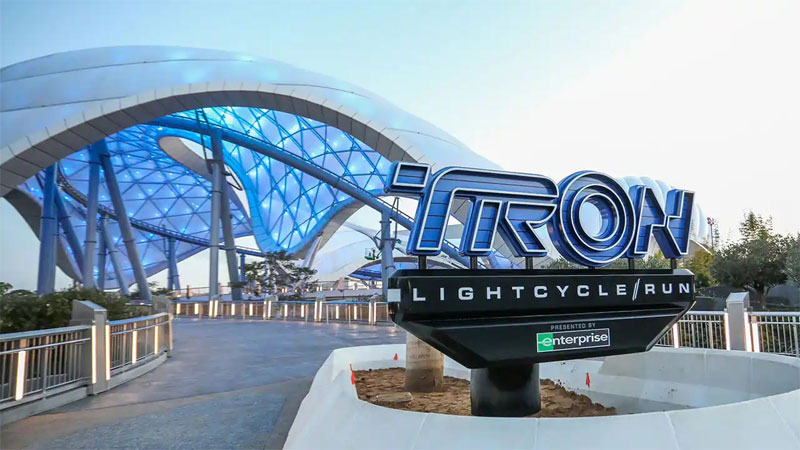 The highly-anticipated Tron/Lightcycle Run rollercoaster will open today (April 4) at Disney's Magic Kingdom. The ride was originally scheduled to open in 2021 but experienced several setbacks due to the Covid-19 pandemic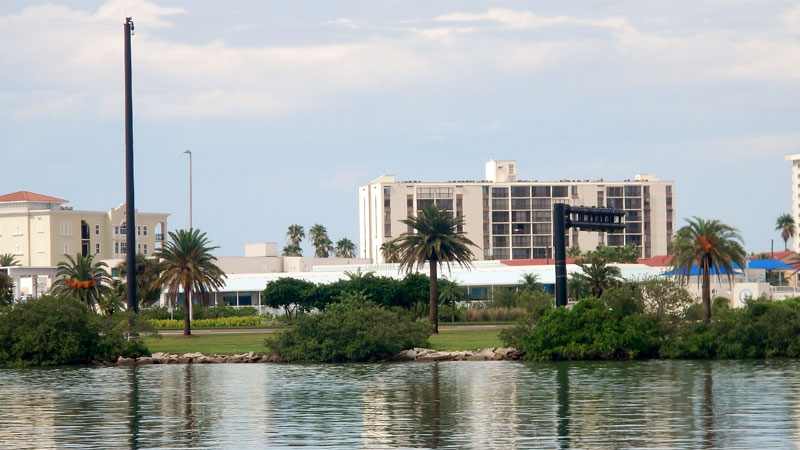 The sudden death of an eight-year-old dolphin at Clearwater Marine Aquarium in Florida has prompted the aquarium to bring in external experts to assess the dolphins' habitat, vet care and water quality


Bob Iger has slammed Florida governor Ron DeSantis for for being 'anti-business' and 'anti-Florida' following moves to try and strip Disney of its self-governing power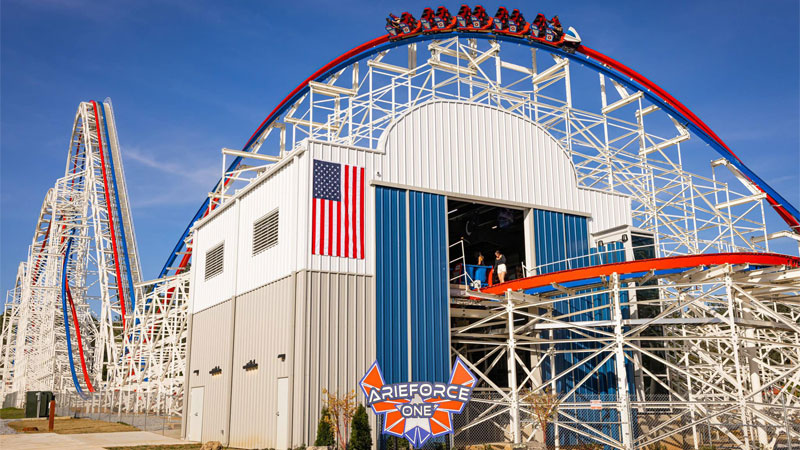 Arie Force One has been cleared for take off at Fun Spot America Atlanta, with the RMC steel coaster hybrid marking a major addition to the Georgia theme park





© Kazoo 5 Limited 2023