An exhibition celebrating 100 years of Disney is making its way to London's ExCel this October, with tickets now on sale to the public.

Celebrating the company's centenary, Disney100: The Exhibition showcases 100 years of Disney movie making beginning with the company's earliest efforts Dumbo and Snow White and the Seven Dwarfs, through to its most recent releases such as Encanto.

The exhibition consists of 10 themed galleries displaying original artwork, artefacts, costumes, reprographics, memorabilia and interactive installations relating to Disney and its subsidiaries: Pixar, Marvel, Star Wars and the Disney parks.

Exhibits include the glass slipper from the 2015 live action version of Cinderella, the prop storybook from the opening of Snow White, the red dress Emma Stone wore in Cruella, Iron Man's helmet, a model of the Castle of Magical Dreams from Hong Kong Disneyland and a ride vehicle from Mr. Toad's Wild Ride.

"We're incredibly excited to bring this fantastic exhibition to London," said Becky Cline, director of the Walt Disney Archives.

"We can't wait for guests in the UK to experience their favourite Disney stories, characters and attractions in new and immersive ways as we celebrate all the wonderful worlds of Disney."

Disney100: The Exhibition opens on October 13. Attendees who visit on October 16 - Disney's actual anniversary - will receive an automatic VIP upgrade and extended opening hours. Tickets are available now.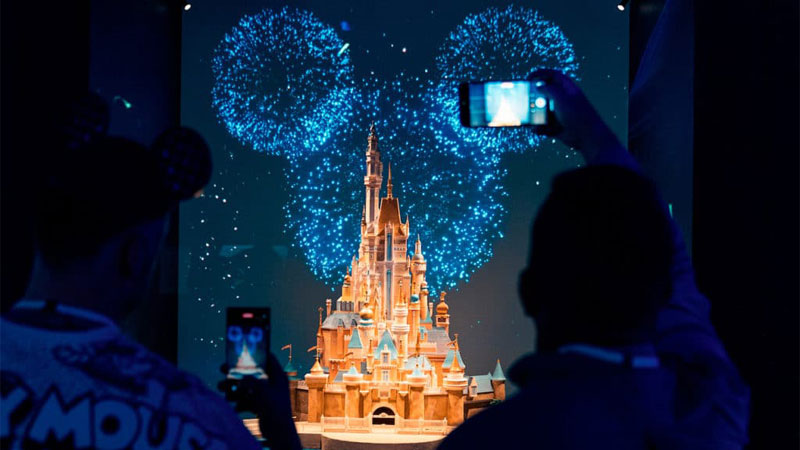 Disney100: The Exhibition opens at London's ExCel Centre on October 13   CREDIT: DISNEY