Qatar has launched an exhibition showcasing plans for four new museums, with the Art Mill Museum, Lusail Museum, Qatar Auto Museum and Dadu Children's Museum of Qatar all to open in the country by the end of the decade




An expansion of the Kiran Nadar Museum of Art (KNMA) in Delhi will make the institution the largest art and culture centre in India when it opens in 2026.




Scotland's Natural & Cultural Heritage Fund (NCHF) has awarded a share of £22m (US$27m, €25m) to more than a dozen tourist attractions in the Scottish Highlands and Islands, as part of a new scheme to promote tourism in the area.




The city of San Francisco is aiming to become the first in the US to achieve World Heritage status, with a task force launched to pursue a nomination from Unesco.




BBC Studios is to launch a collection of immersive experiences on metaverse platform; The Sandbox later this year




The Denver Museum of Nature and Science in Colorado, US, is to close a gallery dedicated to Indigenous people and culture, which it says perpetuates racist stereotypes.




Japanese architecture firm Kengo Kuma & Associates has won an international design competition to design a new visitor centre at Butrint National Park in Albania




A new exhibition celebrating and exploring the life and times of iconic English footballer Paul Gascoigne has opened its doors in London




The Andy Warhol Museum has named Aaron Levi Garvey as its new chief curator with Garvey set to take up the position in the summer.




A new brand home dedicated to Pilsner Urquell has opened its doors in Prague. BRC's Christian Lachel tells Planet Attractions how the attraction celebrates the brand's place in Czech history and culture




Jeff Shell has been removed from his position as CEO of NBCUniversal following a misconduct investigation




Work has started on a new agriculture museum dedicated to cannabis in Atlantic City. The museum is one of several marijuana-themed projects greenlit by the city in the hopes of attracting a new wave of 'weed tourists'




Centre Pompidou, a contemporary art museum in Paris, France, has signed agreements that will see the opening of two new overseas outposts in South Korea and Saudi Arabia.




Hong Kong's tourism board has announced its "return to its position as Asia's cruise hub", following 160 ship calls from 16 cruise lines so far in 2023.




Sega Sammy Holdings has agreed a deal to acquire Rovio, with Sega aiming to accelerate its mobile gaming capabilities while also acquiring a powerful IP in the world of entertainment




You can experience Carnegie Science Center with a roaring twenties twist on April 14, with the popular attraction set to host a special adults-only speakeasy night




Leading trade body Experience UK is gearing up for its first-ever 'Experience on Main Street' conference




Among the exhibitors at this year's Seatrade are a range of tourism bodies representing all the global cruise ports and related attractions from around the world. Over at the Virgin Islands stand, this colourful character was showcasing some of the destinations culture for attendees.




Christie has teamed up with Brazil's Museum of Image and Sound of Ceará on the installation of an immersive multimedia room as part of a revamp of the historic institution




A cargo port controversially seized from a US company last week by the Mexican government has been earmarked for an XCaret style water and theme park, as well as a docking point for cruise ships




The upcoming Milwaukee Public Museum will celebrate its home state of Wisconsin with a permanent gallery dedicated to the region.




The City Art Gallery in Southampton, UK, is set to undergo urgent roof repairs after receiving a £2.23m (US$2.74m, €2.52m) grant from the UK's Department of Culture, Media and Sport (DCMS).




SeaTrade Cruise Global is returning to Florida. Here's everything you need to know...




More than 70 cultural organisations across Britain are to be given a financial boost by the government so they can improve people's access to arts, support local economic growth through culture and safeguard vital local collections for future generations.




Thousands of UK museum and heritage workers have joined industrial action protesting against low pay and other working conditions.




Equity is different from equality, and on International Women's Day Una de Boer reflects how to support this foundational step towards a more just world




The Disney World resort in Orlando, Florida, has introduced a new wheelchair-bound character to the 'It's a Small World' attraction.




The Young V&A, formerly the V&A Museum of Childhood, will reopen in East London, after a multi-year, multi-million-pound redevelopment




Original costumes, set designs, drawings and handwritten lyrics will allow visitors to V&A East to trace David Bowie's creative process across six decades




Dippy the Dinosaur has been unveiled at its new home in Coventry's Herbert Art Gallery & Museum.




Cruise operator Hurtigruten Expeditions has welcomed explorer Alex McNeil to its team, with McNeil set to develop the company's next generation of expedition cruises.




London's Science Museum signed a sponsorship deal with Norwegian oil and gas company Equinor, with the agreement meaning the museum would not say anything that could damage the firm's reputation.




A ceremony celebrating the first German-Jewish sites to receive Unesco World Heritage designation was held in Germany earlier this month.




London is set to emulate New York's Highline with its own version running from Camden to St Pancras. Here's everything you need to know about the £14m project




After expanding its horizons in Málaga, Shanghai and Brussels, with the prospect of a spinoff in the pipeline for Jersey City, US, in 2025, the Pompidou Center will soon be putting its expertise to work in Saudi Arabia.




SeaWorld is expanding its network of rescue centres with the launch of Yas SeaWorld Research and Rescue - the first such SeaWorld site to open outside of the US




Three names involved in the tourism and attractions industries have been named in the Dubai 100 - a list representing the 100 most powerful people in the UAE city.




Another cultural addition to the Manchester scene in 2023 will be the re-opening of the Manchester Museum, which closed in August 2021 to undergo a £15m (US$18.2m, €17m) renovation.




A new contemporary art museum and cultural centre inspired by the 'Madchester' music scene of the 1990s will open in Manchester, UK, in June.




Workers at the British Museum along with a number of other institutions across the UK are set to go on strike in February




A Spanish museum has returned two 15th-century paintings to Poland after discovering that they had been looted by Nazi forces in World War II.




The Peranakan Museum in Singapore will reopen in February following a four-year refurbishment process.




Kids in Museums has launched a new initiative aimed at having young people discuss, learn and advocate for the future of the museum sector




Another mega project has been announced for Saudi Arabia, with the PIF's Seven announcing plans for a SAR1bn entertainment destination in the city of Tabuk




accesso has signed a series of new strategic agreements with 18 attractions, culture, hospitality and ski partners across the UK and the US.




Disney's Lunar New Year Celebrations have made a triumphant return to the Disneyland Resort in Anaheim, California, US.




A new Eden Project in Morecambe is one of the major projects to receive funding as part of the British government's Levelling Up scheme.




A 'radical, once-in-a-generation' development will see Bradford's National Science and Media Museum undergo a year-long transformation starting in June




An application by the Taliban to add a historic garden in Kabul to the World Heritage List lies in limbo.




After a difficult few years the museum sector is showing promising signs of recovery with several exciting projects set to open this year. Here are 14 of 2023's most anticipated museum openings




Following Argentina's historic win at the 2022 World Cup, the student accommodation that global footballing icon Lionel Messi stayed in is set to be turned into its own mini museum




The Museum of London is introducing a new digital platform in 2024, with the institution saying the move will "revolutionise" its online offerings.




Rodin Museum officials have decided to pull out of a €16m project in the Canary Islands, which would have seen an outpost of the famous institution built in Santa Cruz de Tenerife




A collection of more than 140 authentic Viking artefacts, including a full-size replica of a Viking ship, is set to go on display in the US at Pittsburgh's Carnegie Science Center.




Spy x Family - a Japanese manga series written and illustrated by Tatsuya Endo - is coming to Universal Studios Japan (USJ) in 2023.




Professionals working in the creative field can now apply for a UAE Cultural Golden Visa, a permit which grants the holder a 10-year residency in the country.




The highly-anticipated Pipeline surf coaster is coming to SeaWorld Orlando this spring. SeaWorld's vice president of rides and engineering, Jonathan Smith, spoke to Planet Attractions about the project




Hasbro's Monopoly Lifesized has opened in Riyadh following a three-way partnership between the toy manufacturer, the Al Hokair Group and The Path Entertainment Group




Culture, heritage and sport sites are set to receive £4.5m over the next three years to support actions in the Welsh Government's Anti-Racist Wales Action Plan




Merlin executive Fiona Eastwood has been promoted to oversee the operator's global portfolio of theme parks and midway attractions




Directors from The Met, British Museum, Louvre and National Gallery have signed an open letter published by ICOM condemning the 'risky endangerment' of irreplaceable artworks in climate demonstrations




A new permanent exhibition exploring life on Mars has opened at the Carnegie Science Center in Pittsburgh, US




A new exhibition set to open in 2023 will feature the late Chadwick Boseman's iconic costume worn in Marvel's Black Panther.




Princess Cruises has debuted a brand new immersive experience that combines dining, storytelling, music, scent and more for a one-of-a-kind journey through the Mediterranean




A major project in Abu Dhabi's Saadiyat Cultural District is now 25% complete, tourism chiefs have revealed.




Russia's lethal barrage of strikes against Ukrainian cities this week has seen a number of cultural sites in the capital of Kyiv hit




Museums and galleries in England and Wales will be given unprecedented powers to dispose of objects in their collections if there is a compelling moral obligation to do so, under a new law.




Live streaming tour platform Heygo is venturing into the culture sector, with the company announcing a number of partnerships with various museums to "create a space for all to interact, learn and connect with like-minded people".




The Louvre is among a number of French cultural institutions and landmarks turning their lights off in an attempt to cut soaring energy costs




A panel of industry legends will share their stories about the creation and evolution of Disney's Epcot at this year's IAAPA Expo in Orlando, Florida




UK museums have warned that they may be unable to provide planned 'warm banks' this winter, due to rising energy bills.




Britain's new Prime Minister, Liz Truss, has named Michelle Donelan as culture secretary.




The Zoological Society of London (ZSL) has named Matthew Gould its new director general.




LIFT 109 - an experience coming to London's iconic Battersea Power Station - has opened pre-sale ticket registration for the new attraction.




Hongkou attraction to honour city's avant-garde literary movement of the 1920s and its respected authors




A touring Louis Vuitton exhibition has landed in Los Angeles, California, US, with




Planet Attractions travelled to Belgium recently to meet Peter van der Schans, IAAPA's new executive director and vice president for the Europe, Middle East, and Africa region. Here's what he had to say




Saudi Arabia's Museums Commission has announced plans to transform its museum sector, unveiling a new strategy, which will see the number and types of museums across the Kingdom increase in an attempt to boost visitor numbers.




The Museum of London has declared its final event before its demolition ahead of a move to a new site, with the institution working on an "epic leaving party" - one which could potentially last all night.




Florida's Clearwater Marine Aquarium has debuted a new exhibit exploring the science of dolphins, while also using art and interactive activities to highlight the animals' connection to humans.




An official stage production based on Stranger Things is in the works after the series became Netflix's first English-language show to be viewed for more than one billion hours




Glastonbury founder, Michael Eavis has been commemorated with a specially-commissioned portrait at the National Portrait Gallery. He has also been named as a patron of Somerset's Radstock Museum




Colour deficient and colour-blind visitors to Australia's Chau Chak Wing Museum are now being offered special glasses to see works of art in clear, vibrant colour for the first time




Chinese operator Fantawild has opened a brand new attraction today, with the Huai'an-based Glorious Orient theme park building on the country's 'red tourism' drive.




Ottawa's tourism body has granted special museum status to a collection of 76 festivals, restaurants, concert venues, and attractions as a way to shine a light on some of the city's cultural hidden gems.




The Science and Industry Museum has received a generous donation from The Law Family Charitable Foundation for the refurbishment of its Power Hall




SeaWorld has pledged to ensure the long-term health of the world's oceans in accordance with the UN's Sustainability Development Goal 14




The Hong Kong Palace Museum is the newest addition to the West Kowloon Cultural District with the HK$3.5bn attraction set to open its doors to the public for the first time next month




Carnegie Museums of Pittsburgh has named Gina Winstead its new vice president for Inclusion, Diversity, Equity, and Accessibility (IDEA).




The Portland Museum of Art (PMA) in Maine, US, has launched an international competition for a new US$45m (€42.2m, £36m) extension that will see the historic art centre double its exhibition space.




Anika Noni Rose, who voiced Tiana in the 2009 hit, revealed that The Princess and the Frog ride could open in 2024 during an appearance on US morning show Live with Kelly and Ryan




The concert series, the second such partnership between Sofar Sounds and Tiqets, will see artists perform at iconic attractions in London and San Francisco.




A new addition to Universal Studios Singapore slated to open in 2024 has broken ground, with work starting on the park's upcoming Minion Land.




It's a busy year for WhiteWater, which has more than 70 waterpark projects across the world opening in 2022. We've rounded these projects up so you can keep track of everything happening this year




Google Arts & Culture celebrated Internation Museum Day with the launch of three new mind-bending AR art filters




Waterpark supplier WhiteWater has been awarded the prestigious Gold Standard status as one of Canada's best-managed companies.




Construction has started on the King Salman Park's Royal Arts Complex, which once complete will act as a cultural hub for the Saudi capital of Riyadh




'The Pop District' from The Andy Warhol Museum will feature a larger cultural hub for live music, events, public art, expanded programming and a home for creative workplace development




Following his re-election as France's President last month, Emmanuel Macron has announced that Lebanese-born politician Rima Abdul Malak will take up the role of minister of culture.




The Natural History Museum is partnering with the University of Reading on a major new digitisation centre to be built at the Thames Valley Science Park




With the support of Unesco, the worldwide #MuseumWeek event is set to take place next month, with museums being encouraged to share seven posts over seven days on seven topics with seven different hashtags on the theme of culture, society and innovation.




FORREC's Anthony Van Dam is set to leave the company after 34 years following his retirement announcement




NEMO - the Network of European Museum Organisations - was recently represented at a major conference at the invitation of the French Ministry of Culture.




A new arts space highlighting work from LGBTQ+ artists will open its doors in London next month




Leaders in the themed entertainment industry gathered last month for the return of TEA Summit and Thea Awards Gala for the first time in two years. Christine Kerr on behalf of the TEA and Nicole Sangster from Thea Award recipients Simworx both report on the event




Unesco's World Heritage Committee meeting in Kazan has been indefinitely postponed following Russia's invasion of Ukraine




As part of its continued transformation, Disney World's Epcot has officially opened Connections Café - a new addition promising a unique dining experience for its visitors.




Online gardening marketplace Sproutl has formed a strategic partnership with one of Britain's most-visited attractions - Royal Botanic Gardens, Kew.




Starting this August, Katherine E. Fleming will take the reins at the J. Paul Getty Trust, leading the institution's mission to advance and share the world's art and cultural heritage for the benefit of all




Organisations including the Auschwitz Memorial and Europa Nostra, as well as the UK's culture minister Nadine Dorries, have called on Unesco to change the location of its 45th annual World Heritage Committee meeting, which is currently scheduled to take place in Russia




A T-Rex skeleton sold for more than US$31.8m (€28.9m, £25m) in 2020 has found a new home as the centrepiece of the upcoming Natural History Museum Abu Dhabi.




The study explored the impact of 'cultural capital' on exam results of children from different social classes




The immersive experiential design firm won in the category for 'Best Use of VR' for its Machu Picchu and the Spirit of the Condor virtual reality (VR) experience




San Diego Zoo has launched one of its most ambitious ever additions, with the brand-new US$69m Wildlife Explorers Basecamp showcasing a number of different ecosystems through a series of immersive experiences




Following a move in 2019 where the German culture ministry decided that a consortium of Berlin's major institutions, including the Hamburger Bahnhof and the Neue Nationalgalerie, would be broken up, the new structure of these institutions would see Hamburger Bahnhof gained not one new head, but two.




Lonnie Bunch, 14th Secretary of the Smithsonian Institution, has released a statement on behalf of the organisation, pledging its support to the people of Ukraine and their cultural heritage. In the statement, Bunch revealed that the Smithsonian Cultural Rescue Initiative (SCRI) is in contact with people in the country in order to facilitate the preservation of Ukraine's history.




In order for theme parks to run operations in a smooth and efficient manner, internal communications are key. Ross McCaw, CEO and founder of OurPeople, tells us more




The UN cultural organisation is aiming to mark as many key heritage sites with the Hague Convention emblem, which protects cultural heritage in the event of armed conflict




Miami Seaquarium's new owners will no longer stage orca shows following a new agreement with federal regulators




The major exhibition at the National Railway Museum is the latest in a series of events to be axed as UK cultural institutions move to show their support to Ukraine




The Ivankiv Historical and Local History Museum was burned to the ground as Russia continues its aggressive invasion of the country




The National Portrait Gallery and BP have decided to mutually end their decades-long commercial partnership




Here are all the events you should be attending this month




The Qiddiya Investment Company is developing Saudi Arabia's first-ever waterpark, with the mammoth investment set to cost a whopping US$750m




Escalating tensions between Ukraine and Russia have seen Ukrainian institutions prepare security and evacuation plans should the worst happen




Officials at the British Museum reportedly recently met with BP officials to discuss options for support 'post Spring 2023', hinting at a likely renewal of the controversial partnership




The Motown Museum has been given a million dollar boost towards its US$55m expansion campaign




Crossing four continents and stopping off at more than 100 landing sites, Hurtigruten Expeditions has announced a series of cruises set to travel all the way from the Arctic to Antarctica




With so many big things coming in the year ahead, we've rounded up all the key events taking place this year. Welcome to your attractions calendar for 2022.




The Jean Nouvel-designed Museum of Art Pudong has been in operation for six months. Alice Davis paid a visit to the cultural newcomer in Shanghai




Art and entertainment collective Meow Wolf has partnered with audio simulation platform Spatial to create a 'never before seen' pop up experience at this year's SXSW festival in Austin, Texas.




The Museum of East Anglian Life is set to undergo a name change in the hopes that a new emphasis on food will broaden its audience appeal




Honouring East Asian traditions, Disney's Lunar New Year celebration has returned to the Disneyland Resort in California




Political unrest in Kazakhstan has seen a group of protestors invade the state museum in search of priceless ancient armour




The Smithsonian's Washington DC area museum and the National Zoo have introduced a new schedule in response to staff shortages caused by the Omicron wave of the Covid-19 pandemic.




Martin Luther King Jr's original 'I have a dream' speech is now on display at the National Museum of African American History and Culture, which is open in observance of Martin Luther King Jr day




The National Endowment for the Humanities (NEH) has announced US$24.7m in grants for 208 humanities projects across the US




Design group and immersive experience creators Thinkwell have announced the promotion of Jason McManus to the new role of principal.




McDonald's has lost a high court appeal to build a €1.3 m drive-through restaurant directly next to Rome's historic Baths of Caracalla




While many animal attractions have struggled through 2020 and 2021, the news is more positive in Florida, with ZooTampa reporting an attendance record of 1.2 million visitors last year.




Design firm Mather & Co has revealed that it's working on the redevelopment of Ipswich Museum in Ipswich, UK, following a £4.3m (US$5.8m, €5.15m) grant from The National Lottery Heritage Fund.




An additional £30m in emergency funding has been made available through the UK's Culture Recovery Fund to support museums, cinemas, theatres and heritage organisations with the impact of the Omicron variant this winter




One of the UK's leading scientific figures has weighed in on the row over fossil fuel sponsorship at the London Science Museum.




The Met is taking its first-ever look at Disney's theme parks as part of a special exhibition dedicated to the inspirations behind Walt Disney's most iconic creations




Visitor attractions in Ireland are set to get a slice of a €50m pie to created to support the country's tourism industry in 2022




Several species have received a double dose of the animal-specific vaccine




According to John Cena, the time to visit Ferrari World, the Louvre and the rest of Abu Dhabi is now




Set up by tech entrepreneur Frédéric Jousset, Art Explora will go on a tour of the Mediterranean in 2023 with a €32m catamaran the choice of transport for the floating attraction




The Smithsonian is vaccinating species susceptible to COVID-19 at both its National Zoo in Washington and its Conservation Biology Institute in Virginia




The UK government has rejected Unesco's recommendation that it reconsider the ownership status of the fabled Parthenon Marbles held in the collection of the British Museum.




Pokémon is set to make its mark at Universal Studios Japan following a landmark deal to bring the popular IP to the park starting in 2022




With Evergande at risk of complete collapse thanks to US$305bn worth of debts, the future of its portfolio of 15 theme parks across China is currently uncertain




J. Tomilson Hill is the new chairman of the Guggenheim, while Claudia Rankine becomes only the second ever black female to be named a trustee for the institution




IAAPA's international trade show is back with IAAPA Expo Europe emanating from Barcelona, Spain. Here's everything you need to know about the event




Rounding up all the biggest news from both publications and associations, here is your latest edition of From the Industry from Planet Attractions




The British Council is scaling back its work in more than 20 countries due to a pandemic funding shortfall




The new Ilulissat Icefjord Centre is part of Greenland's plan to attract more tourists to the country




Rounding up all the biggest news from both publications and associations, here is your latest edition of From the Industry from Planet Attractions




The tourism development plan will encourage the predicted 10 million visitors a year to Universal Studios to explore the wider Beijing area




The Taliban has vowed to protect Afghanistan's heritage but concern is still extremely high following destruction seen in previous years




China has welcomed a flying theatre to its Changbaishan Biosphere Reserve with Brogent Technologies supplying the landmark new attraction




The newly opened museum is hoped to boost dive tourism in the country




Details of the gagging clause were shared by campaign group; Culture Unstained, which described the agreement as 'problematic'.




The World Heritage Committee has inscribed 13 new sites in Europe, Asia and the Middle East to Unesco's World Heritage List




Mary Shelley's House of Frankenstein has opened its doors to the public a stone's throw away from where the famous author first dreamt up the legendary monster




The Smithsonian has received the largest donation in its history with Amazon founder Jeff Bezos donating US$200m for the development of two key projects for the institution




Disney's Jungle Cruise has undergone a full reimagining, with the ride experience completely modernised to 'better reflect and value diversity'




South Korea's global contribution to pop culture is set to be explored in a new exhibition from London's V&A museum




The migration of artefacts will be the largest since the 1880s and will see more than a third of the museum's collection relocated to the brand-new Harwell Campus




IAAPA supports the lifting of US travel restrictions, Donkey Kong could be making his way to Universal's theme parks, George Osborne becomes British Museum chairman and Portugal has welcomed Europe's first five-person water coaster. Welcome to the latest edition of The Week from Planet Attractions.




Castles and palaces in Germany are set to receive a huge investment into refurbishing existing tourist attractions.




Just ahead of it coming home, Tottenham Hotspur Football Club has announced the opening of a new arts space inside the club's stadium




Funded in-part by the National Lottery Heritage Fund, the Manchester Jewish museum has reopened its doors following a multi-million pound redevelopment




Rounding up all the biggest news from both publications and associations, here is your latest edition of From the Industry from Planet Attractions




The Museum of the Home has been refused permission to remove a statue of Robert Geffrye despite public calls to ditch the controversial work




Sport and culture, the spirit of Ancient Greece and the thousands of missing spectators for this year's Olympics will be celebrated in a series of installations celebrating the event in Tokyo




Osborne will join the museum's board of trustees on September 1, taking up the position of chairman in October




Three British art galleries will present a series of exhibitions and collaborations looking back at the past year to explore the effects of the Covid-19 pandemic




As the COVID tide begins to turn, the recreation sector looks set to bounce back with a new report suggesting the market could be worth as much as US$1.92tn by 2025




US$4m has been gifted to the Smithsonian's National Museum of American History, with the funding being used to explore American history through the 'all-encompassing lens of food'




Belgium agrees to help the Congo recover its lost heritage, Ireland's €73m tourism investment, Africa remodels its tourism outlook and a snow-topped waterpark comes to China. Welcome to the latest edition of The Week from Planet Attractions




Brand Africa will place an emphasis on people as the continent attempts to lure visitors with new narratives and a new unified tourism approach




In a bid to boost tourism post-Covid in Ireland, Fáilte Ireland has announced plans for major investments into four tourism sites across the country




A new permanent immersive light and spatial audio installation at St. Michael's Cave will boost the Rock's visitor experience in time for Summer 2021




Tower Bridge is set to welcome man's best friend for a very special dog-friendly 'VIPooch' event




Emergency restoration work was carried out on the Megalosaurus after its jaw collapsed last year




Kazakhstan has welcomed the country's first flying theatre ride with Brogent Technologies behind the landmark new attraction




Where exactly is the line when it comes to improving the visitor experience and interfering with historic sites?




The US Justice Department says it will work to ensure that the rescued big cats go to animal preserves where they can be 'safely maintained rather than exploited'




Vietnam's largest theme park, a game-changing aquarium project and 12,000 hotel rooms are just a few of the features of the new Phu Quoc United Center




The Smithsonian has partnered with cruise operator Ponant to offer educational voyages to a number of destinations worldwide




Going behind-the-scenes for the development of Legoland Windsor's newest attraction, an evening with a videogame industry legend, the immersive Doctor Who experience coming to London and the Smithsonian's latest out-of-this-world acquisition. Welcome to the latest edition of The Week from Planet Attractions




Research has revealed that 26% of British festivals have been called off due to a lack of COVID-related cancellation insurance




Ticket-holders had to provide a negative COVID test to gain entry




The Dundee Cultural Recovery Fund will support cultural institutions through financial difficulties and bring tourists back to the area




A new ride from Triotech celebrating 100 years of Knott's Berry Farm, the Jurassic world exhibition coming to North America, Disney's next step in robotics and WWE looking at building a physical Hall of Fame. Welcome to the latest edition of The Week from Planet Attractions




The Smithsonian Institute has announced the launch of a new initiative aiming to provide US citizens with information about COVID-19 vaccines




The US cruise industry is a step closer to resuming operations, the creation of the Lego Sky Lion at Legoland Windsor, the fan who built a gargantuan rollercoaster entirely out of K'nex and the operator's role as a custodian of treasured memories. Welcome to the latest edition of The Week from Planet Attractions




Ningbo and Ganzhou to open second gates in the next stage of the Beautiful China Trilogy resorts




The Mr & Mrs Mohamed Mahmoud Khalil Museum boasts an impressive collection of Impressionist and Classical works




Lithuania's government is backing plans to transform its famous Lukiškės Prison complex into a multifunctional hub featuring museums, restaurants, hotels and other commercial and cultural spaces




In recent years, museums across the US, Europe, Australia and beyond have had to face up to the issue of decolonisation. Cultural institutions possess artefacts historically taken from colonised countries and are now having to face up to that reality. But that's not all...




The eagle-eyed fan who might have spotted Wakanda is Disneyland's expansion plan, vital funding for the Game of Thrones Studio Tour, a long-awaited ban on cruise ships in central Venice and the technology powering Legoland New York's most anticipated attraction. Welcome to the latest edition of The Week from Planet Attractions




Cruise ships are no longer welcome in Venice following a ruling by the Italian government




The fourth shrine of Tutankhamun is heading to the Grand Egyotian Museum, Shakespeare's Globe reopens for business, Paul Chutter on his new role at WhiteWater and Boris Johnson sparking controversy over the Elgin Marbles. Welcome to the latest edition of The Week from Planet Attractions




The partnership will see the launch of an initiative that aims to facilitate greater representation in the arts.




The sweet shop of space is most certainly open for business and some of the world's richest people have their face pressed up against the window, but is there room for the visitor attractions industry?




With Warner Bros ending its live owl performances, Benedict Cumberbatch sending out a message of hope for the struggling culture sector, the first apes to be vaccinated against Covid and the luchadores taking a stand against non mask wearers, welcome to the latest edition of The Week with Planet Attractions




The Disney Cruise Line's Lighthouse Project second port in the Bahamas has taken another step to becoming a reality after passing its environmental impact assessment




Mexico's famous luchadores are taking a stand against COVID-19, touring Latin America's largest wholesale food market to promote mask wearing




With a Eurovision Museum making its way to Iceland, Michael Mack on 'the toughest year in the history of our business', Beetlejuice returning to Horror Nights and a man who owns an army of robot dinosaurs, welcome to the latest edition of The Week with Planet Attractions




In part two of our exclusive interview with the man who advised on Jurassic Park and has his own army of robotic dinosaurs, 'Dino' Don Lessem returns to talk everything from the business of dinosaurs to the world-famous Trump Toilet




Isle of Wight festival organisers say that they hope to bring back as many artists as they can for the later dates




DriveINSIDE Theatre will allow visitors to get a dose of culture right from their cars




Museum spaces should be a source of joy, debate, learning and fun




Coming to New York City in 2023, the Universal Hip Hop Museum (UHHM) is funding for its new home in the Bronx




Coral bleaching caused by climate change is turning the famous wonder white




With a Disney legend joining Virgin Galactic, Edvard Munch making like Banksy, Boris Johnson setting a roadmap and Peppa Pig making her way to Florida, welcome to the latest edition of The Week with Planet Attractions




Marvel: Universe of Super Heroes is designed for diehard and casual fans alike




UK lockdown restrictions have left six in 10 museums, galleries and historic houses concerned for their survival post-pandemic




Louis Ailot - mayor of the French city of Perpignan and deputy leader of far right National Rally political party - has reopened the city's museums, claiming that the French need "access to culture".




Geoff Ellis says the vaccine rollouts are 'encouraging' for the festival sector, which has been hard hit by the Coronavirus pandemic




Rounding up all the biggest news from both publications and associations, here is this week's edition of From the Industry




As the world fights back against Covid, so does the visitor attractions community, which is offering its sites up as mass vaccination centres




Cruise Saudi will develop ports and terminals in several cities and tourist destinations, as well as itineraries that explore Saudi heritage and culture




Featuring Men in Black, Willie Nelson, Chernobyl and of course Yoda, welcome to the latest edition of The Week with Planet Attractions




Rounding up all the biggest news from both publications and associations, here is this week's edition of From the Industry




In the pandemic world, museums engaging with their audience through digital has become an essential process. Klaus Sommer Paulsen explores this evolution to and asks how it will define the museum of the future




There are parts of Chernobyl so dangerous you could die in minutes just standing there but that's not stopping tourists who are visiting the exclusion zone in record numbers




Star Wars Identities: The Exhibition has been touring since 2012




A converted steel factory and Butchart-inspired gardens are at heart of Shanghai's newest and largest parkland and culture zone




Taking a look at all the top stories from the last seven days, The Week will be available right here on planetattractions.com




Rounding up all the biggest news from both publications and associations, here is this week's edition of From the Industry




The world-famous Glastonbury music festival will not go ahead in 2021 'with great regret'




Imagineering veteran and founder of the Designer's Creative Studio, Theron Skees, reveals how to take a brand concept and transform it into a physical environment




Work has begun to redevelop Berlin's former Spreepark into a cultural attraction




'Sparking visitors with hope, light and connectivity', Bruge's WinterGlow returned in December for a series of installations across the historic city




Traditional audiences need to broaden their audiences and generate some much-need income by partnering with big-name IPs




The second round of NLHF's Culture Recovery Fund makes £36m available for sites across Britain




Industry leaders have urged the British government to set out reasonable return timetable for mass gatherings and to introduce insurance policies to provide stability for the country's music festivals




The Gold Coast theme park and animal attraction is bringing back its popular Carnivale festival later this month




Grupo Xcaret says its new landmark attractions will now open at the end of the year - 12 months later than originally planned




The new museum will include unreleased music and other memorabilia from the late EDM artist




Take a look at the Australian Museum's A$57.5m redevelopment




Recognising the world's most astonishing attractions, Planet Attractions names 2021's Wonder Award winners


































© Kazoo 5 Limited 2023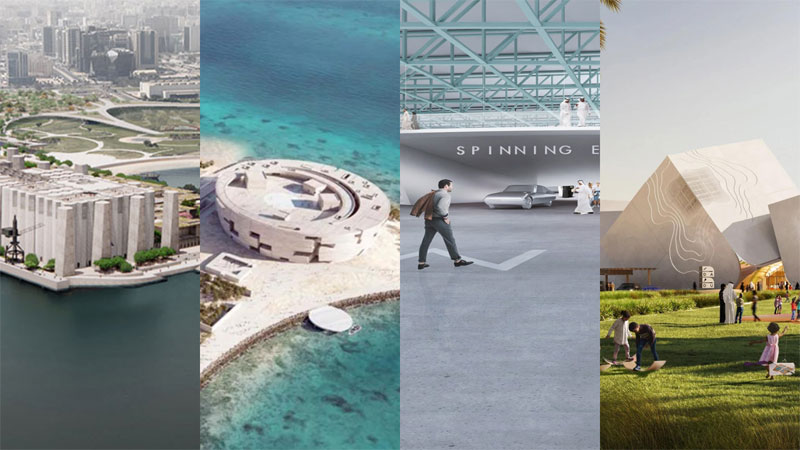 Qatar has launched an exhibition showcasing plans for four new museums, with the Art Mill Museum, Lusail Museum, Qatar Auto Museum and Dadu Children's Museum of Qatar all to open in the country by the end of the decade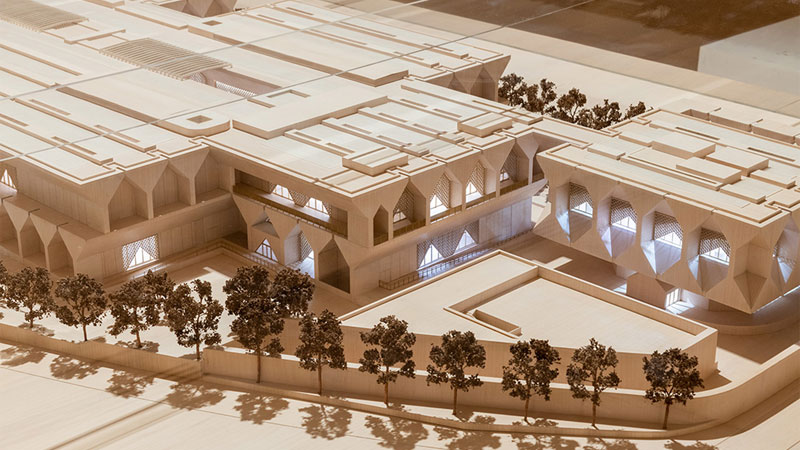 An expansion of the Kiran Nadar Museum of Art (KNMA) in Delhi will make the institution the largest art and culture centre in India when it opens in 2026.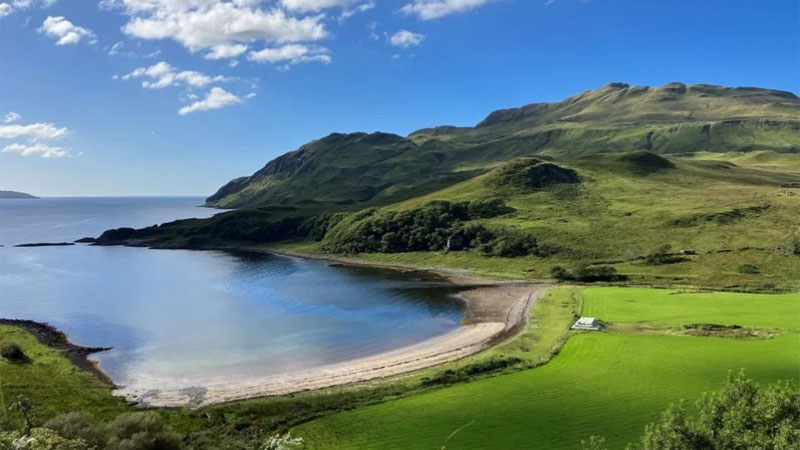 Scotland's Natural & Cultural Heritage Fund (NCHF) has awarded a share of £22m (US$27m, €25m) to more than a dozen tourist attractions in the Scottish Highlands and Islands, as part of a new scheme to promote tourism in the area.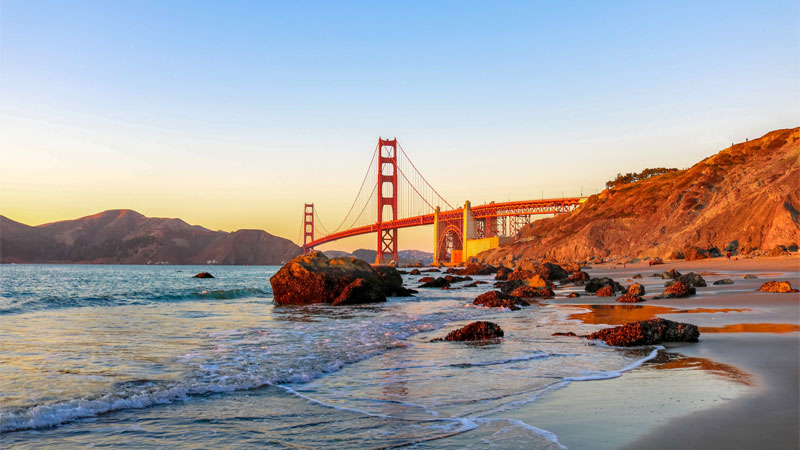 The city of San Francisco is aiming to become the first in the US to achieve World Heritage status, with a task force launched to pursue a nomination from Unesco.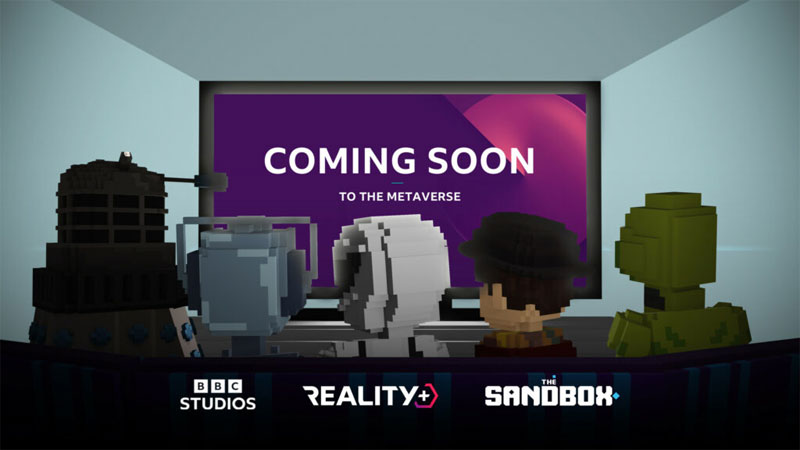 BBC Studios is to launch a collection of immersive experiences on metaverse platform; The Sandbox later this year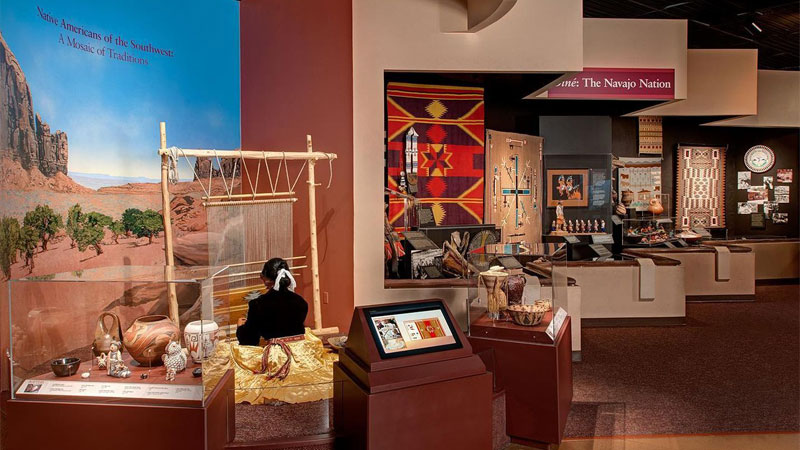 The Denver Museum of Nature and Science in Colorado, US, is to close a gallery dedicated to Indigenous people and culture, which it says perpetuates racist stereotypes.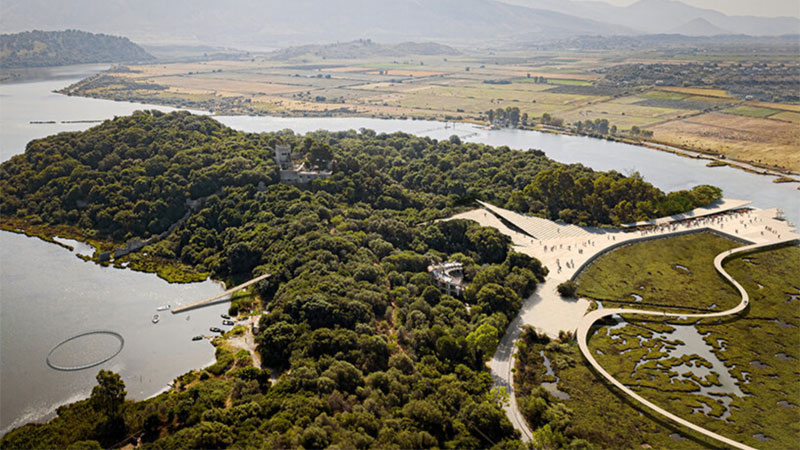 Japanese architecture firm Kengo Kuma & Associates has won an international design competition to design a new visitor centre at Butrint National Park in Albania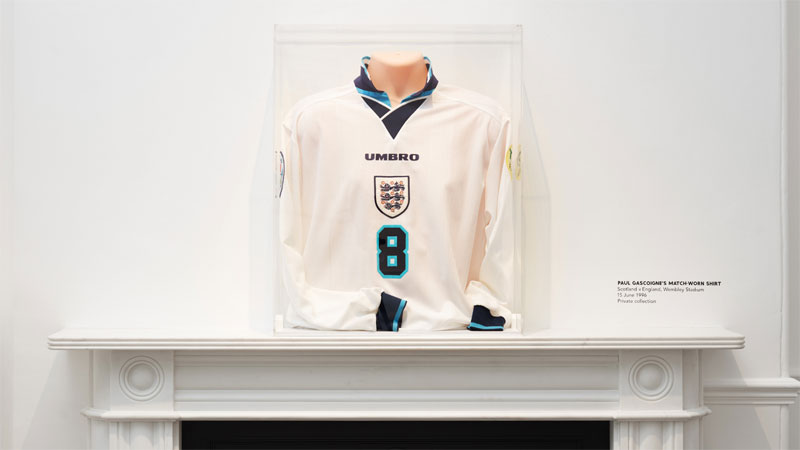 A new exhibition celebrating and exploring the life and times of iconic English footballer Paul Gascoigne has opened its doors in London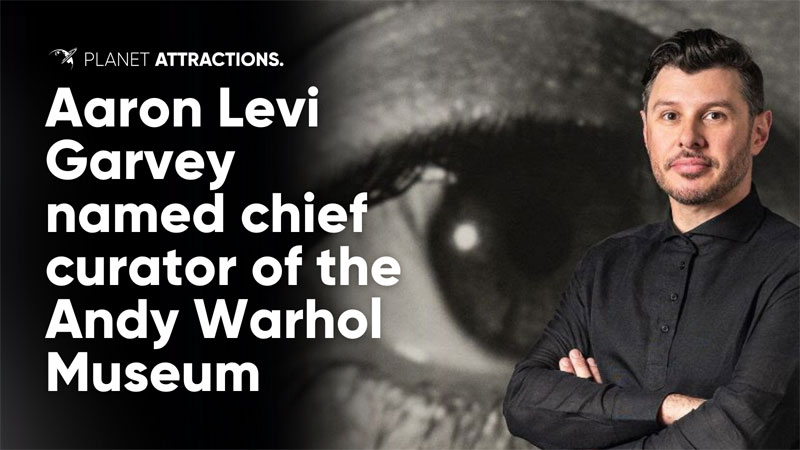 The Andy Warhol Museum has named Aaron Levi Garvey as its new chief curator with Garvey set to take up the position in the summer.


A new brand home dedicated to Pilsner Urquell has opened its doors in Prague. BRC's Christian Lachel tells Planet Attractions how the attraction celebrates the brand's place in Czech history and culture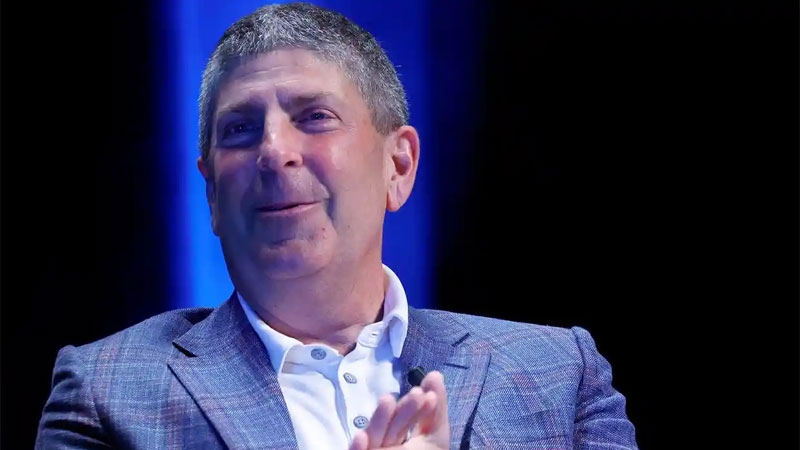 Jeff Shell has been removed from his position as CEO of NBCUniversal following a misconduct investigation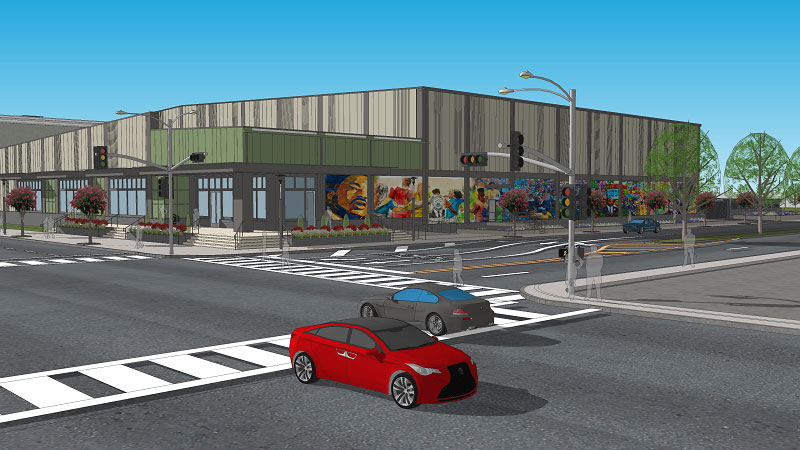 Work has started on a new agriculture museum dedicated to cannabis in Atlantic City. The museum is one of several marijuana-themed projects greenlit by the city in the hopes of attracting a new wave of 'weed tourists'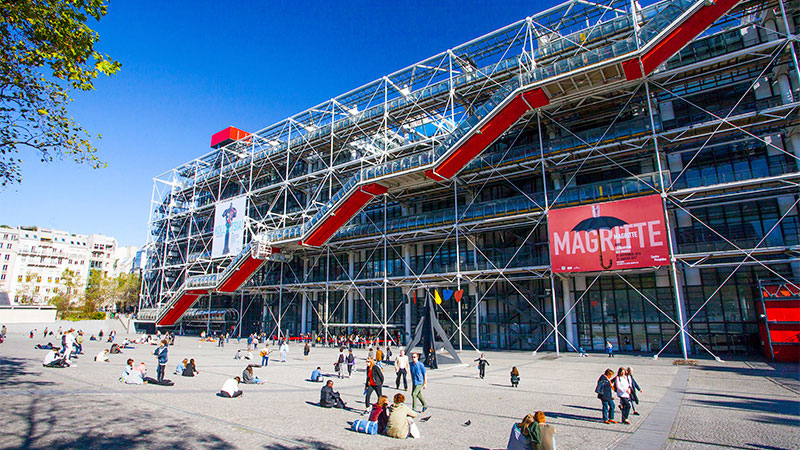 Centre Pompidou, a contemporary art museum in Paris, France, has signed agreements that will see the opening of two new overseas outposts in South Korea and Saudi Arabia.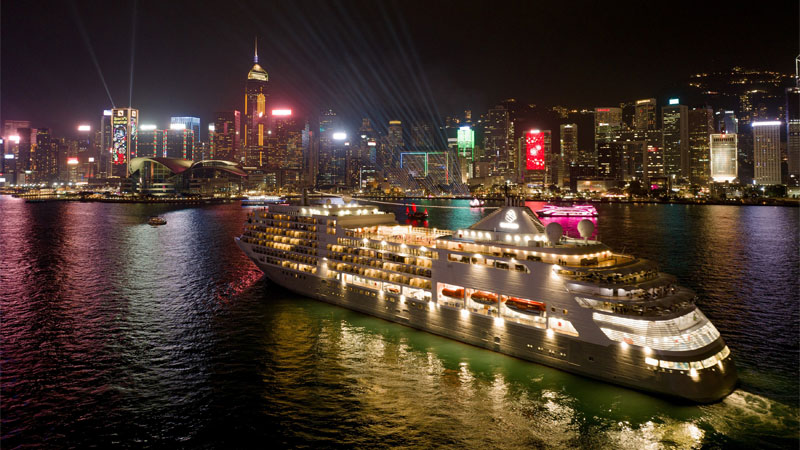 Hong Kong's tourism board has announced its "return to its position as Asia's cruise hub", following 160 ship calls from 16 cruise lines so far in 2023.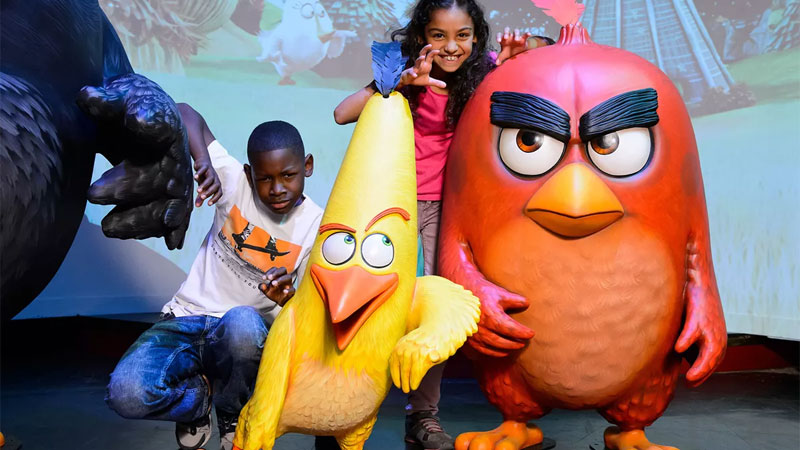 Sega Sammy Holdings has agreed a deal to acquire Rovio, with Sega aiming to accelerate its mobile gaming capabilities while also acquiring a powerful IP in the world of entertainment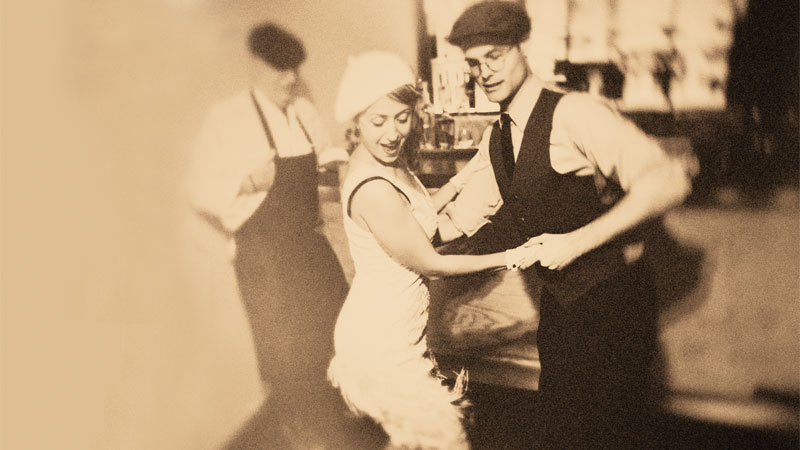 You can experience Carnegie Science Center with a roaring twenties twist on April 14, with the popular attraction set to host a special adults-only speakeasy night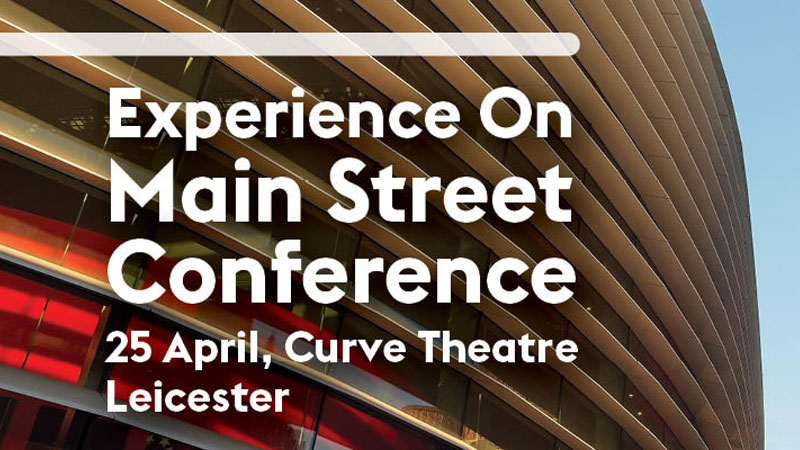 Leading trade body Experience UK is gearing up for its first-ever 'Experience on Main Street' conference


Among the exhibitors at this year's Seatrade are a range of tourism bodies representing all the global cruise ports and related attractions from around the world. Over at the Virgin Islands stand, this colourful character was showcasing some of the destinations culture for attendees.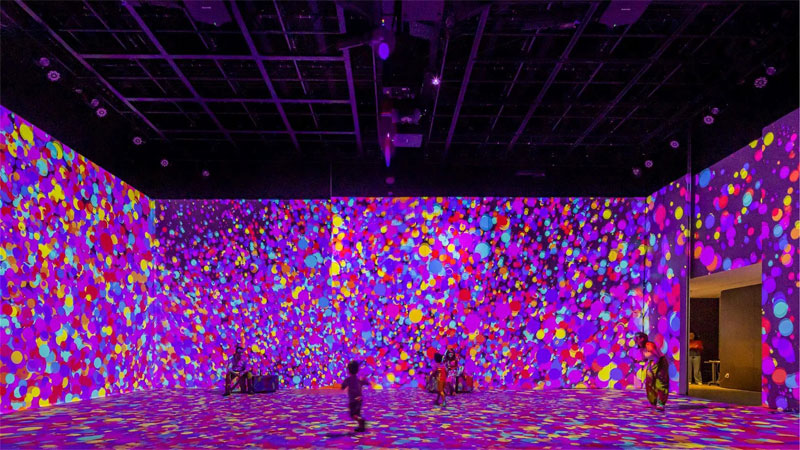 Christie has teamed up with Brazil's Museum of Image and Sound of Ceará on the installation of an immersive multimedia room as part of a revamp of the historic institution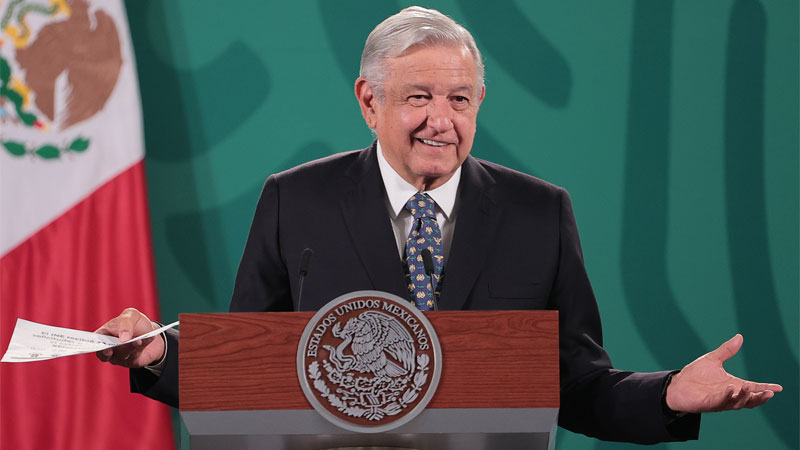 A cargo port controversially seized from a US company last week by the Mexican government has been earmarked for an XCaret style water and theme park, as well as a docking point for cruise ships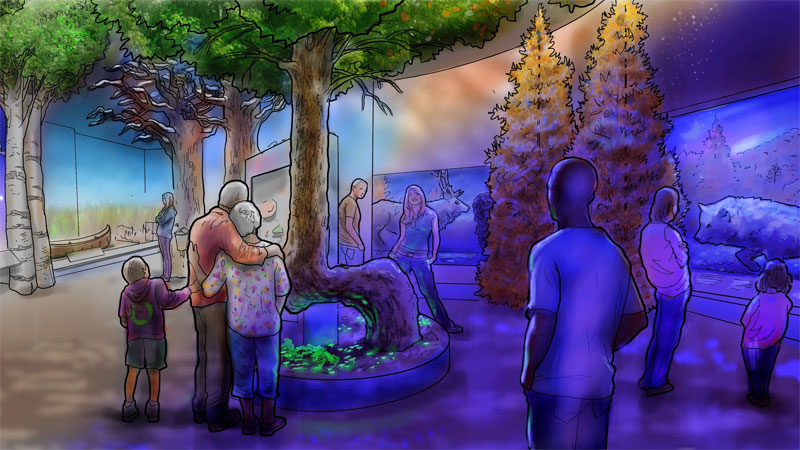 The upcoming Milwaukee Public Museum will celebrate its home state of Wisconsin with a permanent gallery dedicated to the region.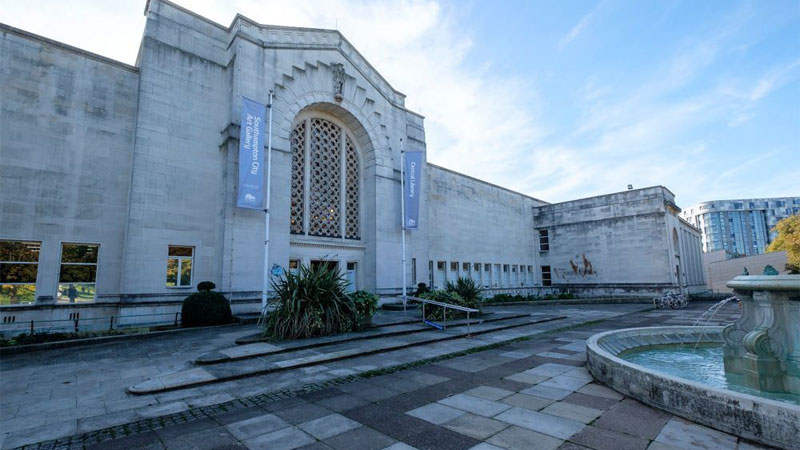 The City Art Gallery in Southampton, UK, is set to undergo urgent roof repairs after receiving a £2.23m (US$2.74m, €2.52m) grant from the UK's Department of Culture, Media and Sport (DCMS).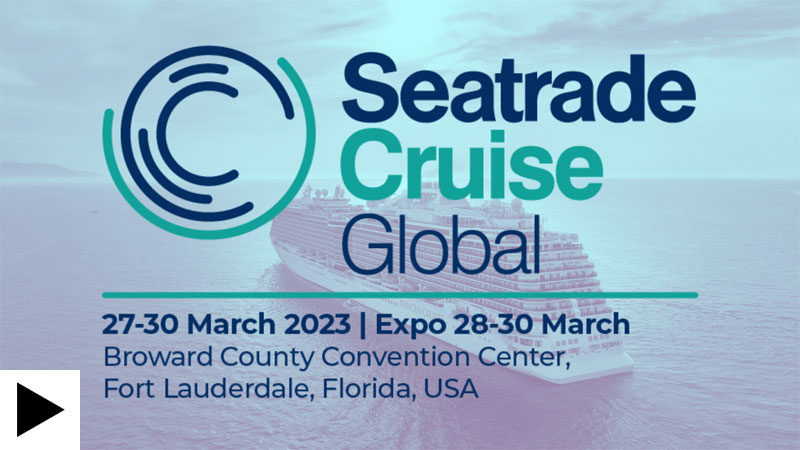 SeaTrade Cruise Global is returning to Florida. Here's everything you need to know...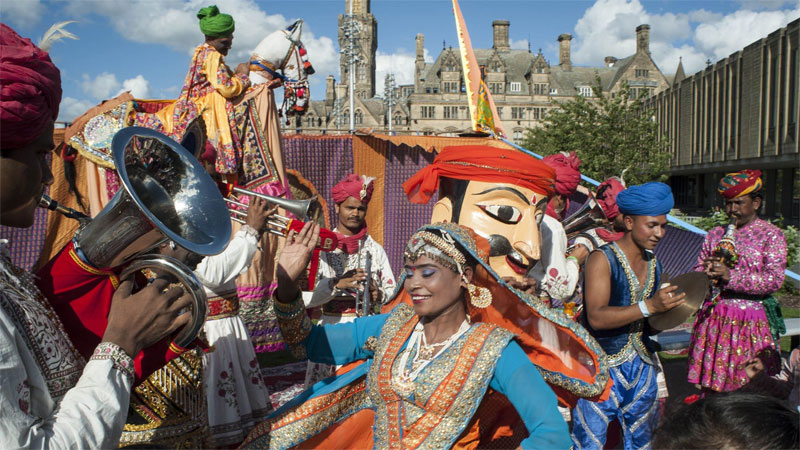 More than 70 cultural organisations across Britain are to be given a financial boost by the government so they can improve people's access to arts, support local economic growth through culture and safeguard vital local collections for future generations.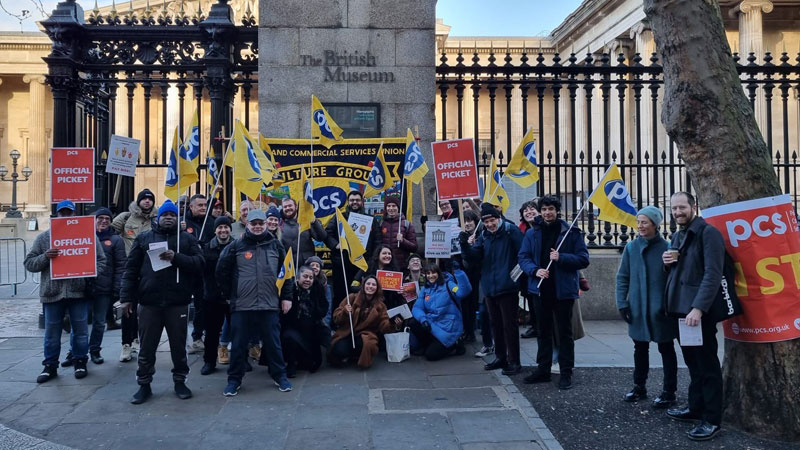 Thousands of UK museum and heritage workers have joined industrial action protesting against low pay and other working conditions.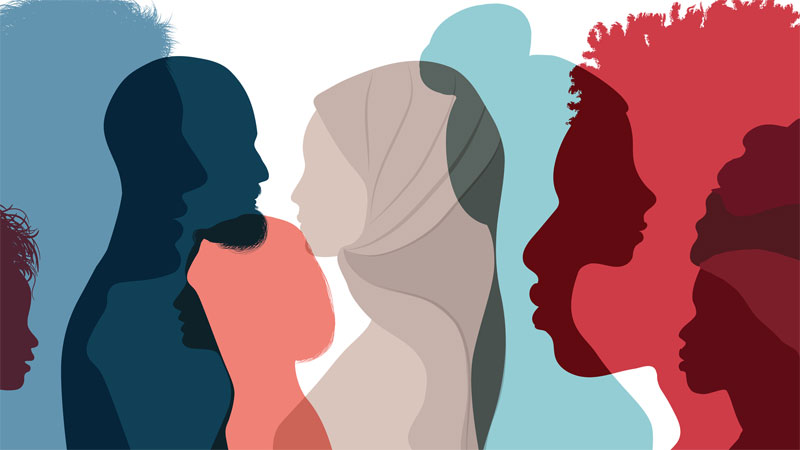 Equity is different from equality, and on International Women's Day Una de Boer reflects how to support this foundational step towards a more just world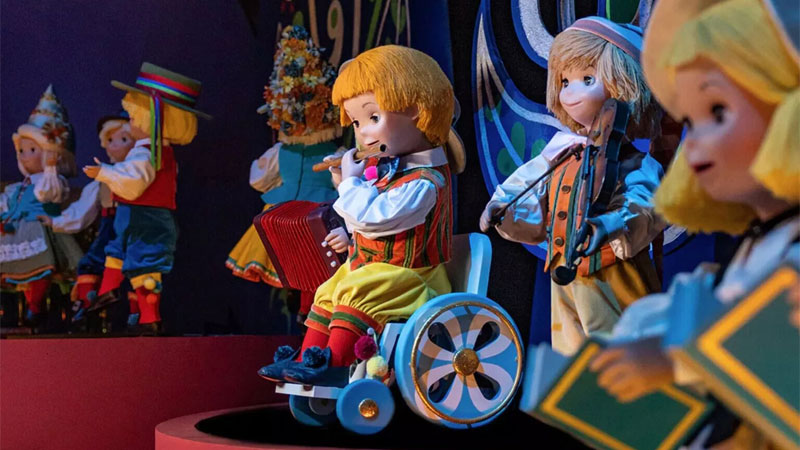 The Disney World resort in Orlando, Florida, has introduced a new wheelchair-bound character to the 'It's a Small World' attraction.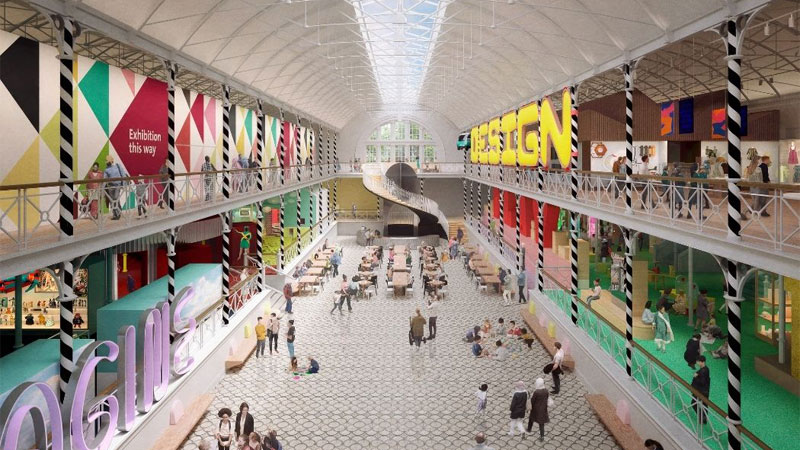 The Young V&A, formerly the V&A Museum of Childhood, will reopen in East London, after a multi-year, multi-million-pound redevelopment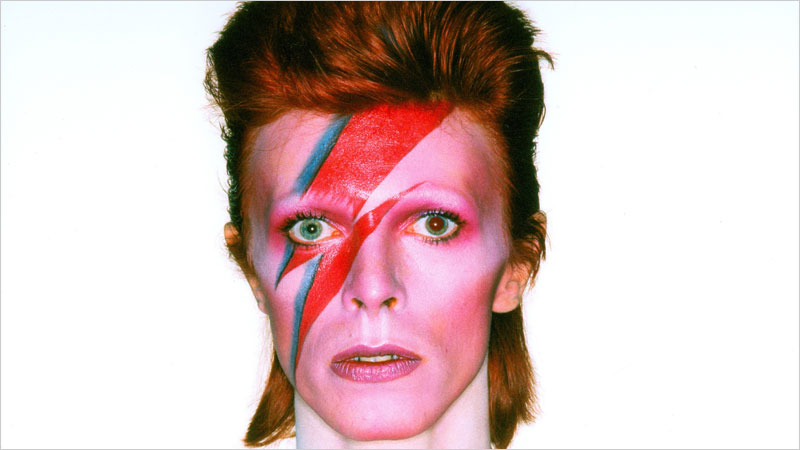 Original costumes, set designs, drawings and handwritten lyrics will allow visitors to V&A East to trace David Bowie's creative process across six decades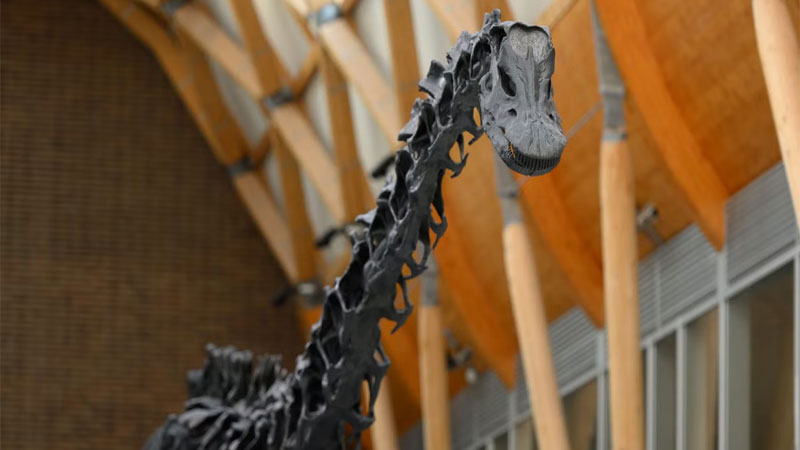 Dippy the Dinosaur has been unveiled at its new home in Coventry's Herbert Art Gallery & Museum.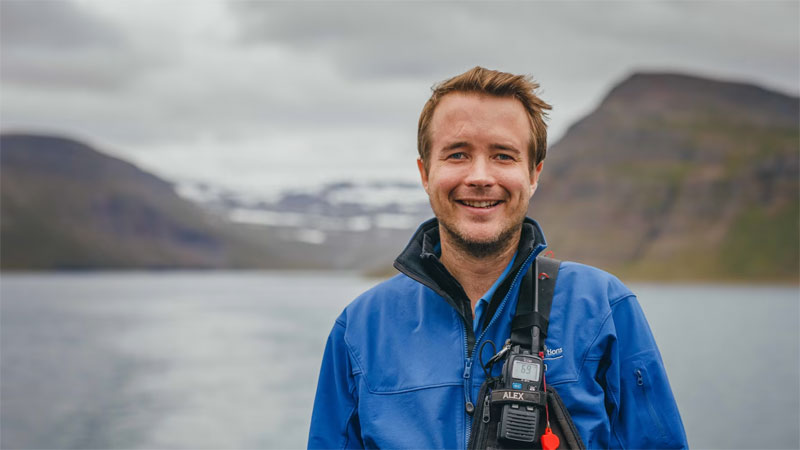 Cruise operator Hurtigruten Expeditions has welcomed explorer Alex McNeil to its team, with McNeil set to develop the company's next generation of expedition cruises.


London's Science Museum signed a sponsorship deal with Norwegian oil and gas company Equinor, with the agreement meaning the museum would not say anything that could damage the firm's reputation.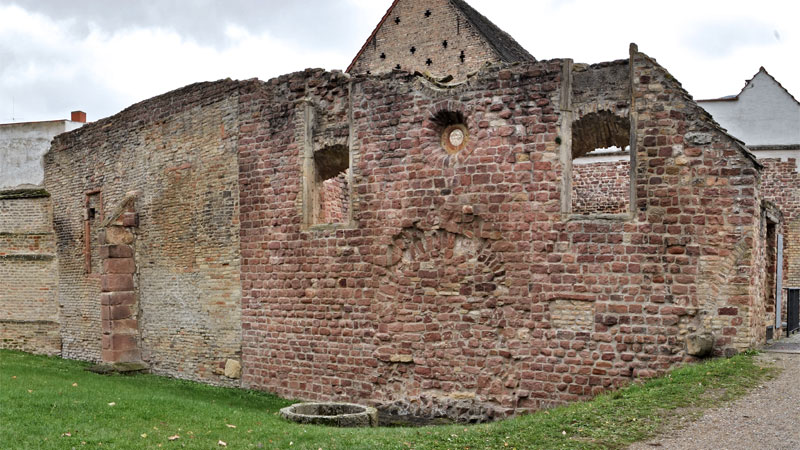 A ceremony celebrating the first German-Jewish sites to receive Unesco World Heritage designation was held in Germany earlier this month.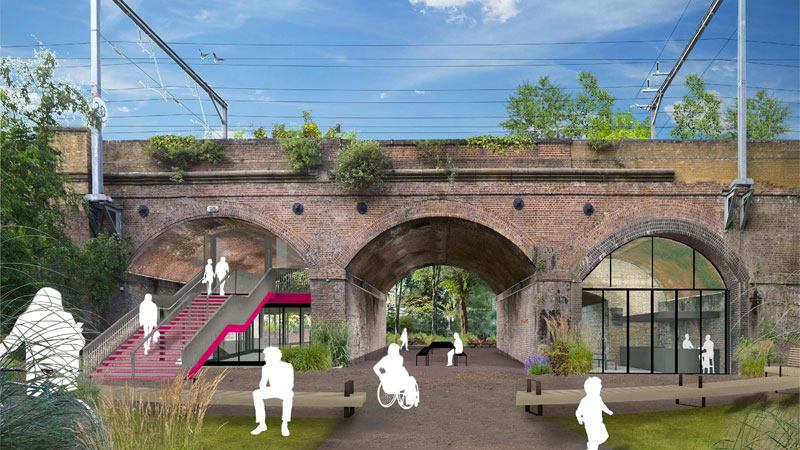 London is set to emulate New York's Highline with its own version running from Camden to St Pancras. Here's everything you need to know about the £14m project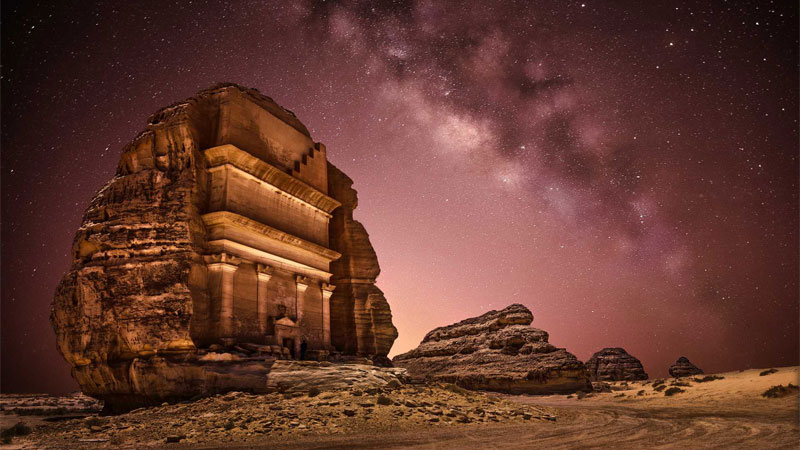 After expanding its horizons in Málaga, Shanghai and Brussels, with the prospect of a spinoff in the pipeline for Jersey City, US, in 2025, the Pompidou Center will soon be putting its expertise to work in Saudi Arabia.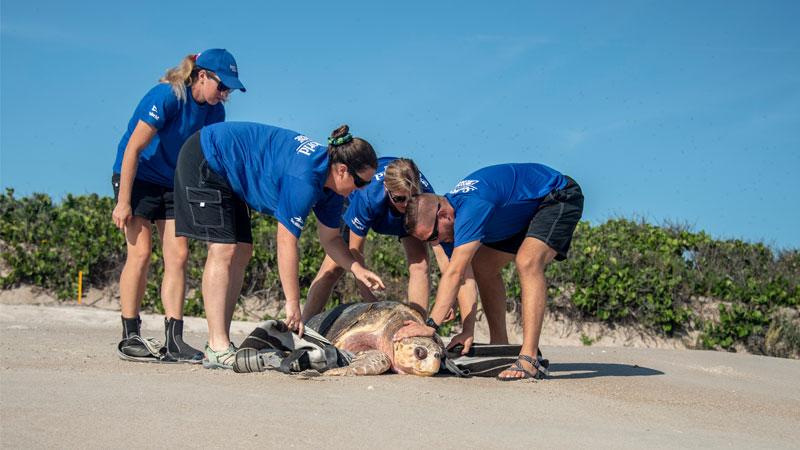 SeaWorld is expanding its network of rescue centres with the launch of Yas SeaWorld Research and Rescue - the first such SeaWorld site to open outside of the US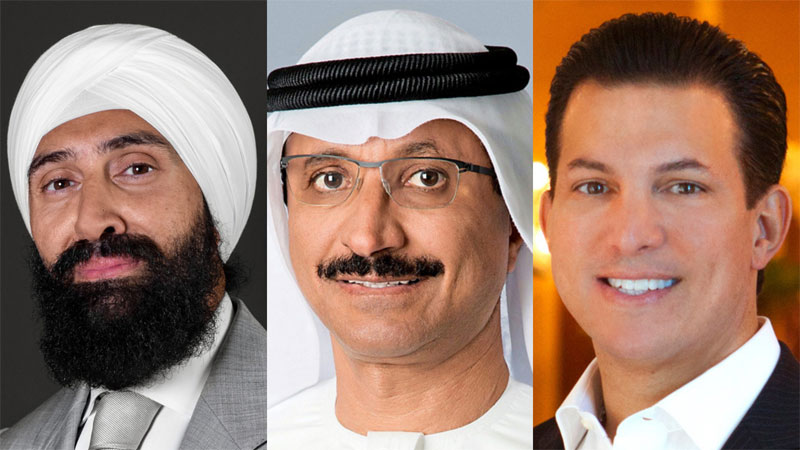 Three names involved in the tourism and attractions industries have been named in the Dubai 100 - a list representing the 100 most powerful people in the UAE city.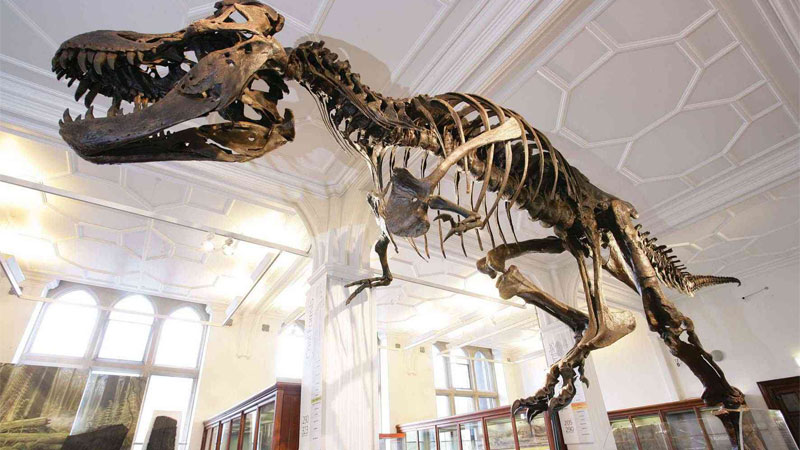 Another cultural addition to the Manchester scene in 2023 will be the re-opening of the Manchester Museum, which closed in August 2021 to undergo a £15m (US$18.2m, €17m) renovation.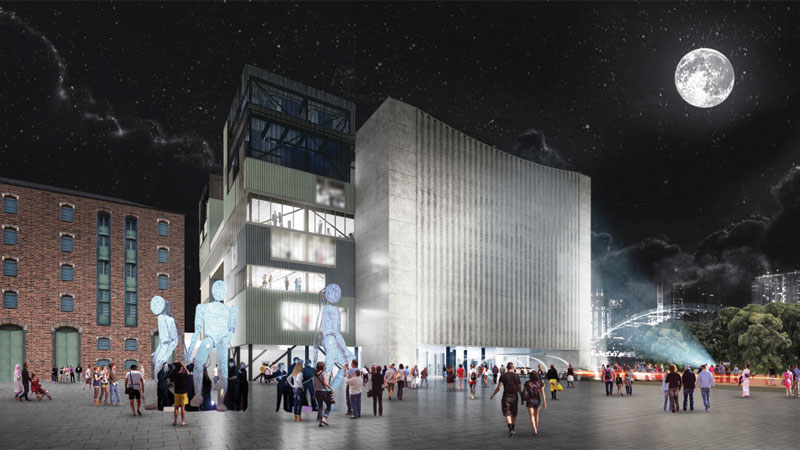 A new contemporary art museum and cultural centre inspired by the 'Madchester' music scene of the 1990s will open in Manchester, UK, in June.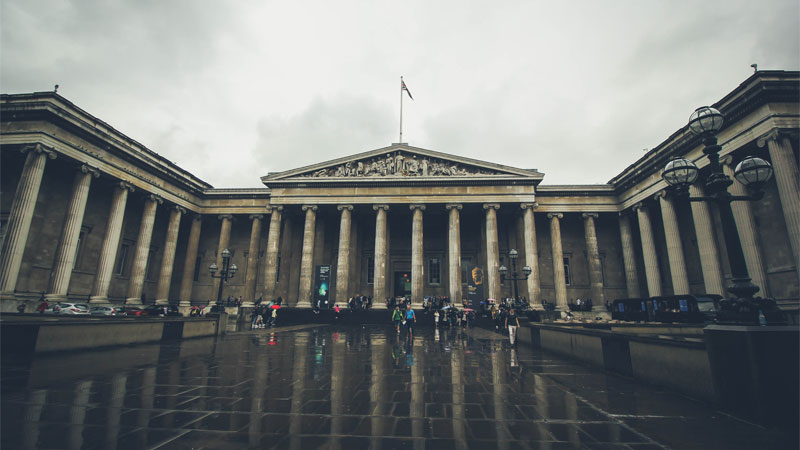 Workers at the British Museum along with a number of other institutions across the UK are set to go on strike in February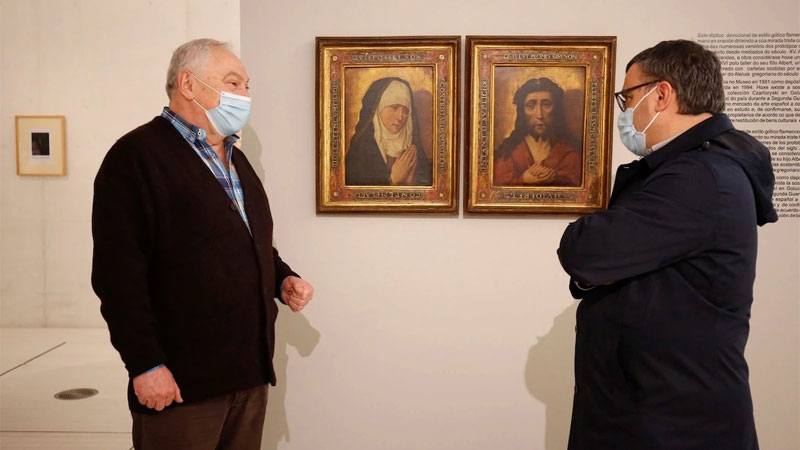 A Spanish museum has returned two 15th-century paintings to Poland after discovering that they had been looted by Nazi forces in World War II.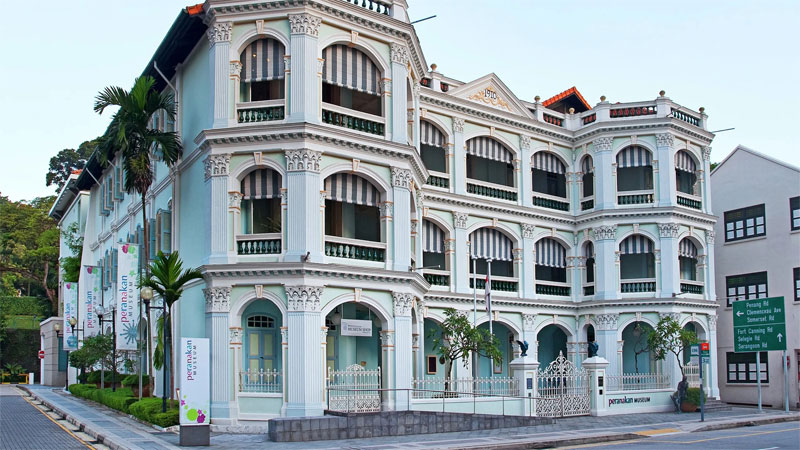 The Peranakan Museum in Singapore will reopen in February following a four-year refurbishment process.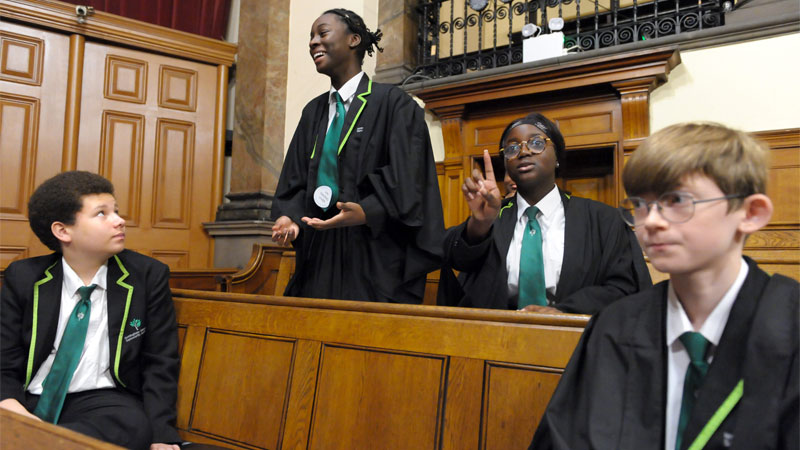 Kids in Museums has launched a new initiative aimed at having young people discuss, learn and advocate for the future of the museum sector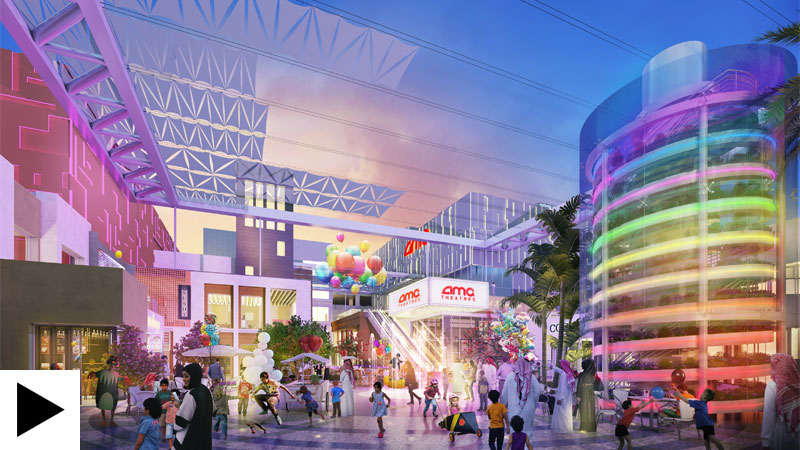 Another mega project has been announced for Saudi Arabia, with the PIF's Seven announcing plans for a SAR1bn entertainment destination in the city of Tabuk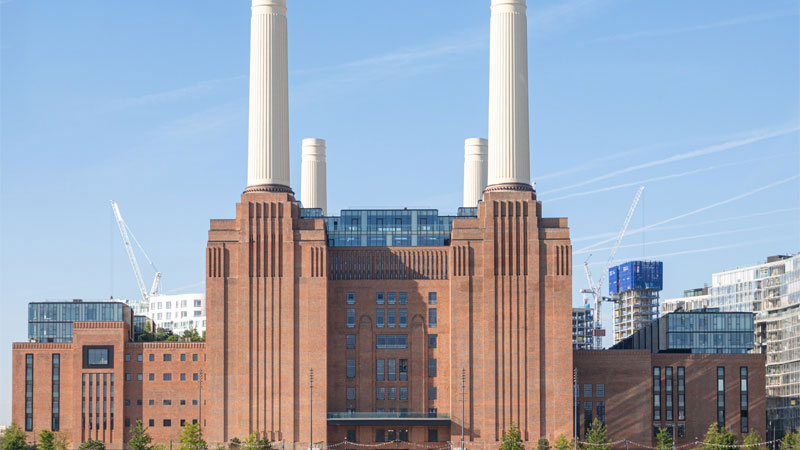 accesso has signed a series of new strategic agreements with 18 attractions, culture, hospitality and ski partners across the UK and the US.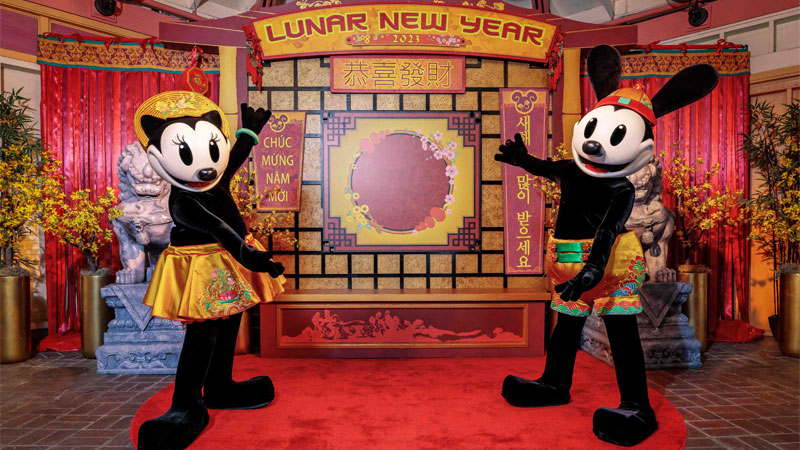 Disney's Lunar New Year Celebrations have made a triumphant return to the Disneyland Resort in Anaheim, California, US.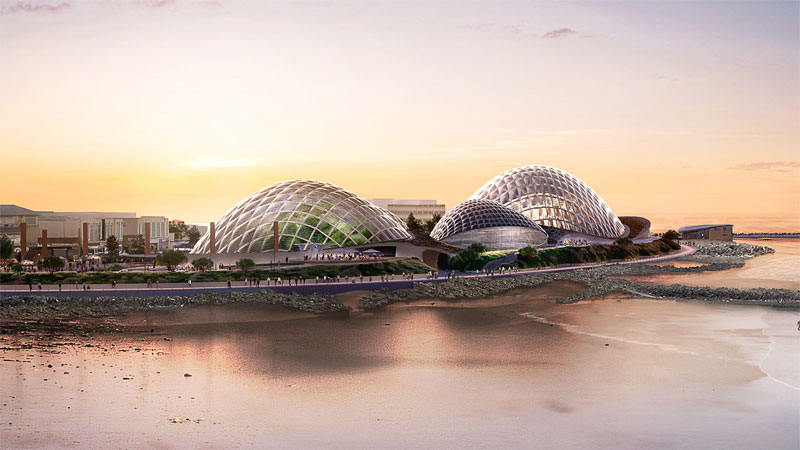 A new Eden Project in Morecambe is one of the major projects to receive funding as part of the British government's Levelling Up scheme.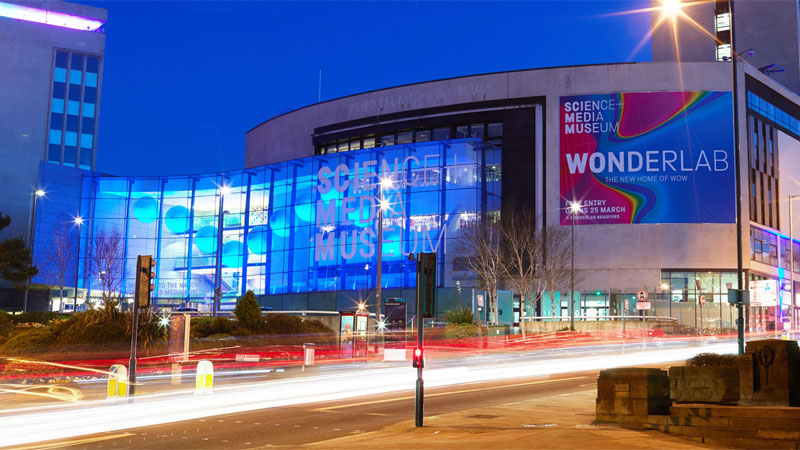 A 'radical, once-in-a-generation' development will see Bradford's National Science and Media Museum undergo a year-long transformation starting in June


An application by the Taliban to add a historic garden in Kabul to the World Heritage List lies in limbo.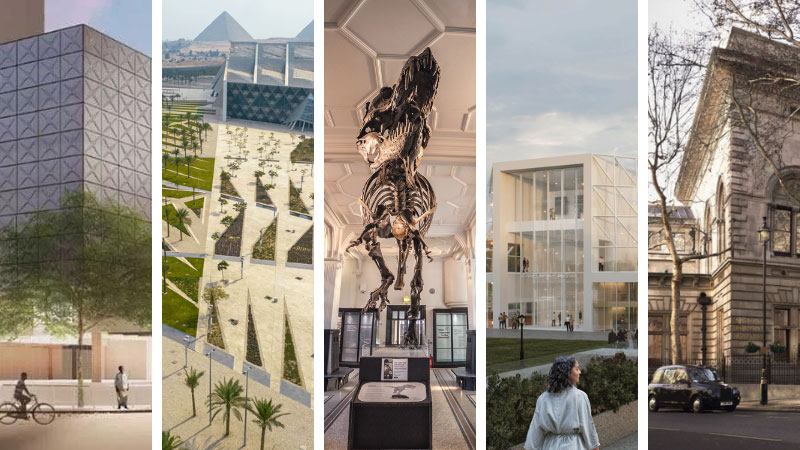 After a difficult few years the museum sector is showing promising signs of recovery with several exciting projects set to open this year. Here are 14 of 2023's most anticipated museum openings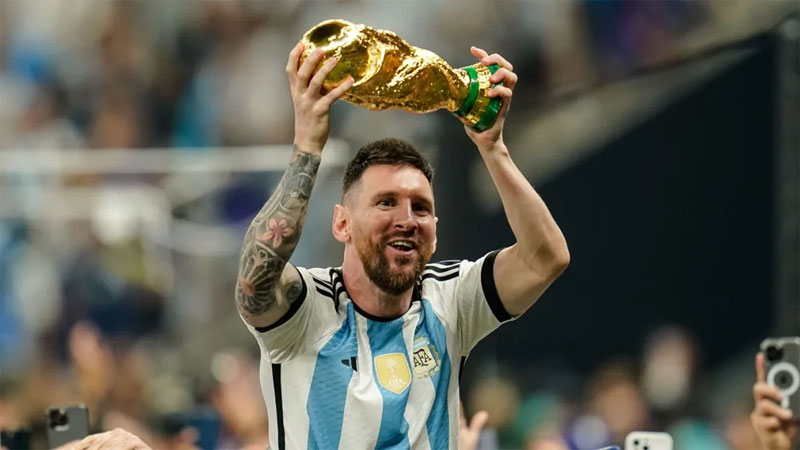 Following Argentina's historic win at the 2022 World Cup, the student accommodation that global footballing icon Lionel Messi stayed in is set to be turned into its own mini museum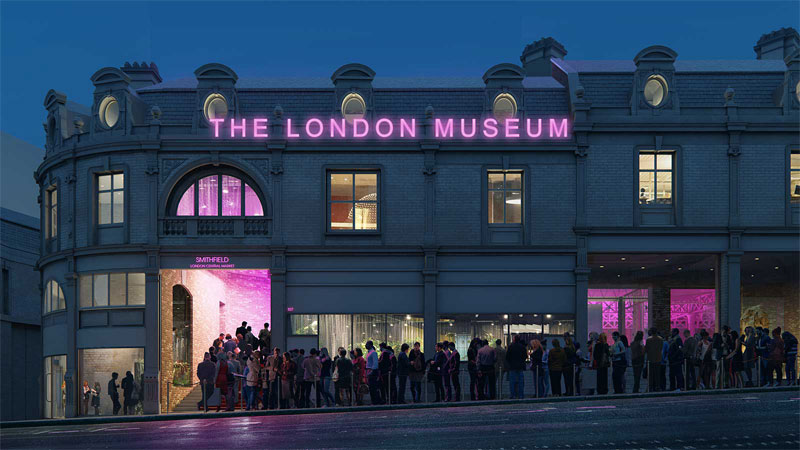 The Museum of London is introducing a new digital platform in 2024, with the institution saying the move will "revolutionise" its online offerings.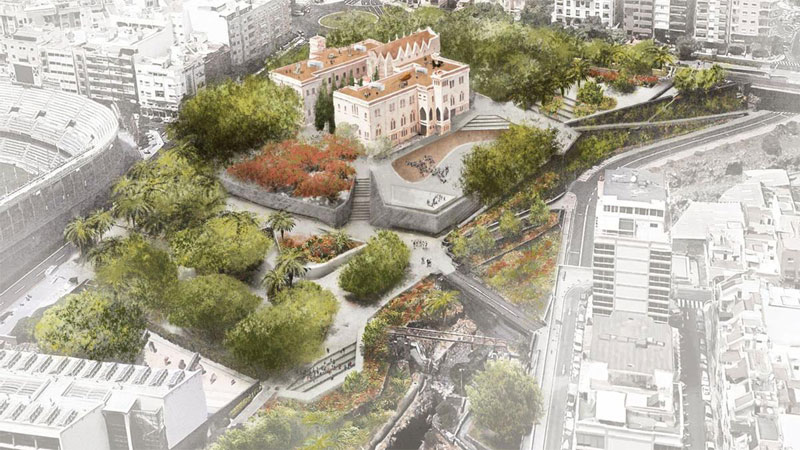 Rodin Museum officials have decided to pull out of a €16m project in the Canary Islands, which would have seen an outpost of the famous institution built in Santa Cruz de Tenerife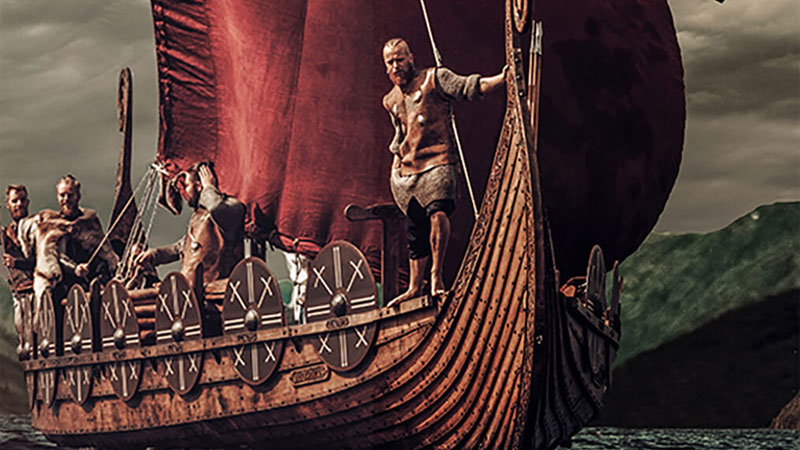 A collection of more than 140 authentic Viking artefacts, including a full-size replica of a Viking ship, is set to go on display in the US at Pittsburgh's Carnegie Science Center.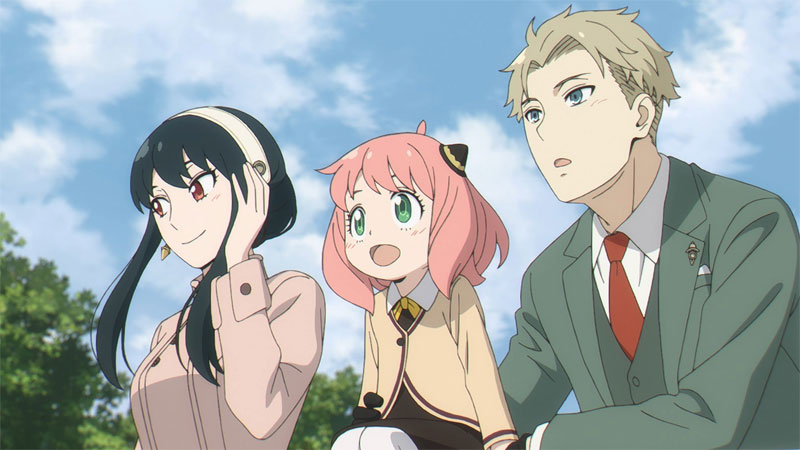 Spy x Family - a Japanese manga series written and illustrated by Tatsuya Endo - is coming to Universal Studios Japan (USJ) in 2023.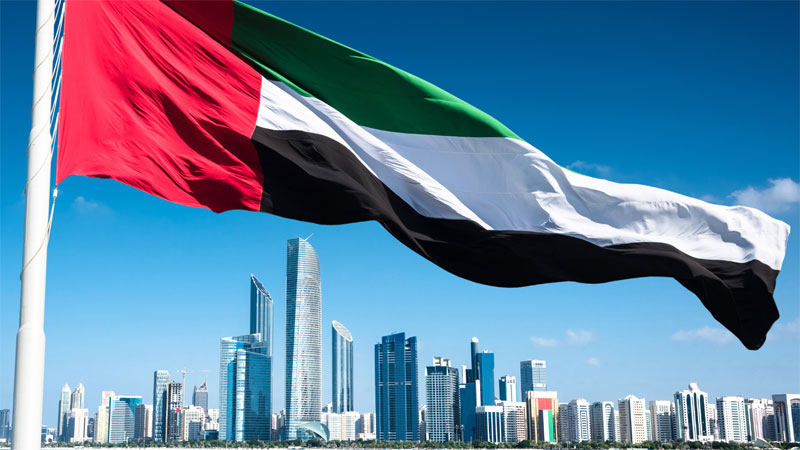 Professionals working in the creative field can now apply for a UAE Cultural Golden Visa, a permit which grants the holder a 10-year residency in the country.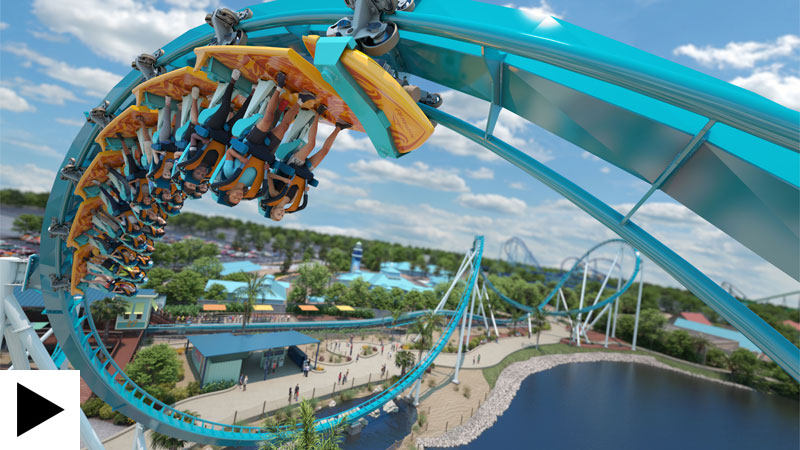 The highly-anticipated Pipeline surf coaster is coming to SeaWorld Orlando this spring. SeaWorld's vice president of rides and engineering, Jonathan Smith, spoke to Planet Attractions about the project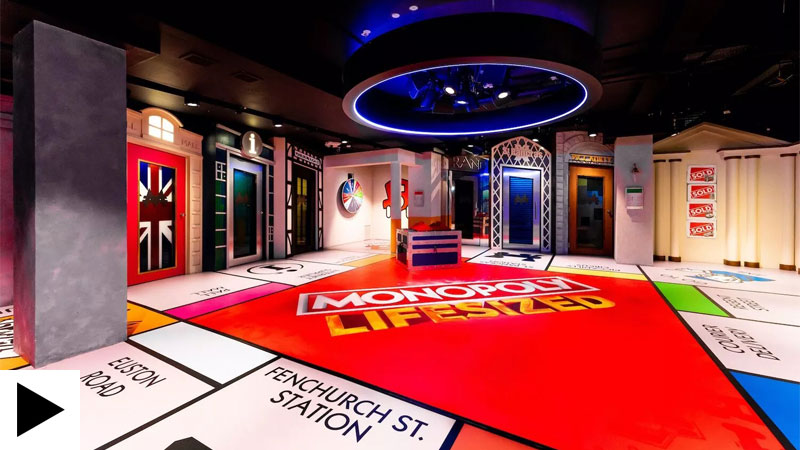 Hasbro's Monopoly Lifesized has opened in Riyadh following a three-way partnership between the toy manufacturer, the Al Hokair Group and The Path Entertainment Group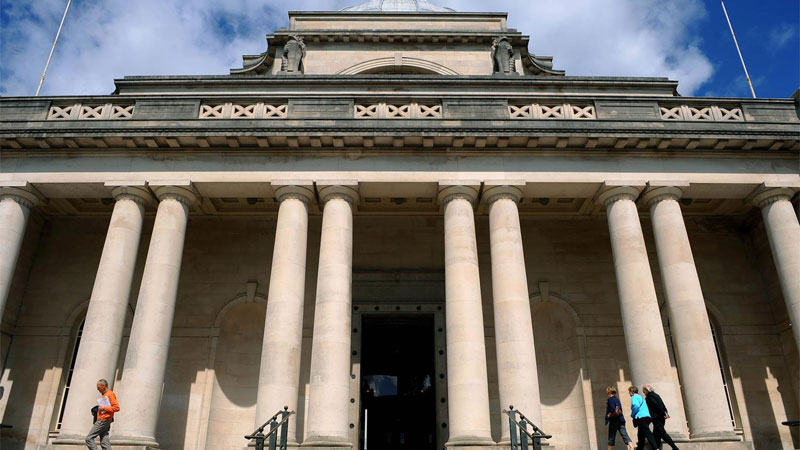 Culture, heritage and sport sites are set to receive £4.5m over the next three years to support actions in the Welsh Government's Anti-Racist Wales Action Plan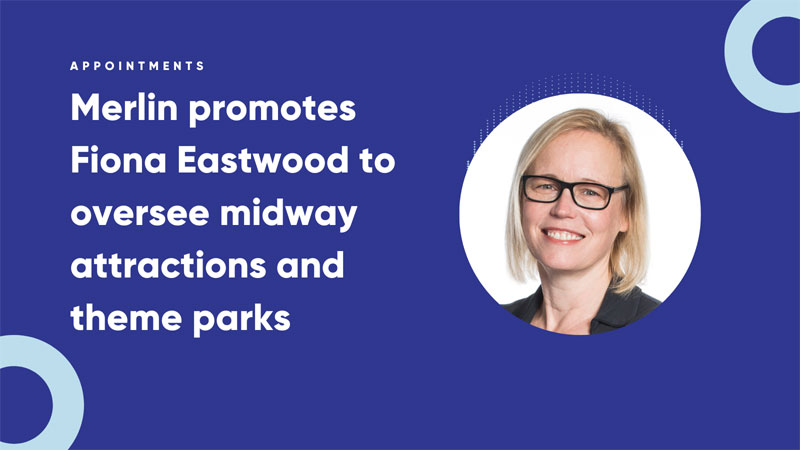 Merlin executive Fiona Eastwood has been promoted to oversee the operator's global portfolio of theme parks and midway attractions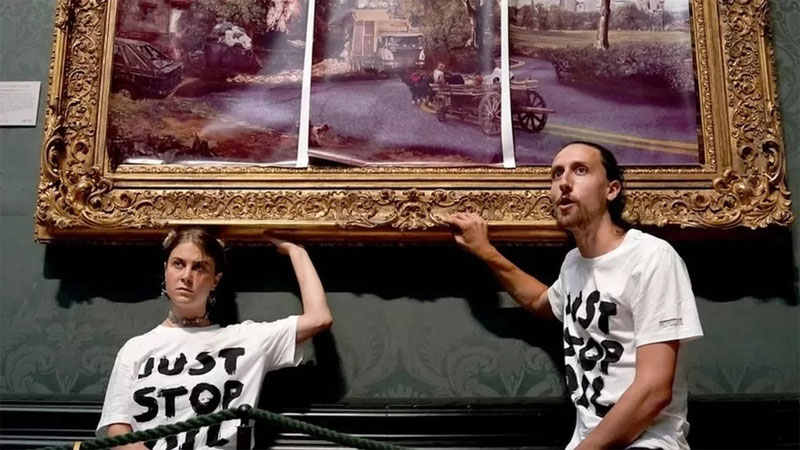 Directors from The Met, British Museum, Louvre and National Gallery have signed an open letter published by ICOM condemning the 'risky endangerment' of irreplaceable artworks in climate demonstrations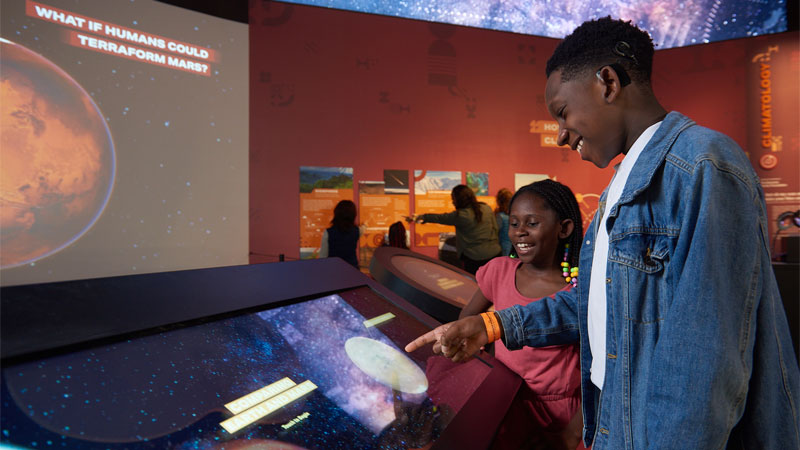 A new permanent exhibition exploring life on Mars has opened at the Carnegie Science Center in Pittsburgh, US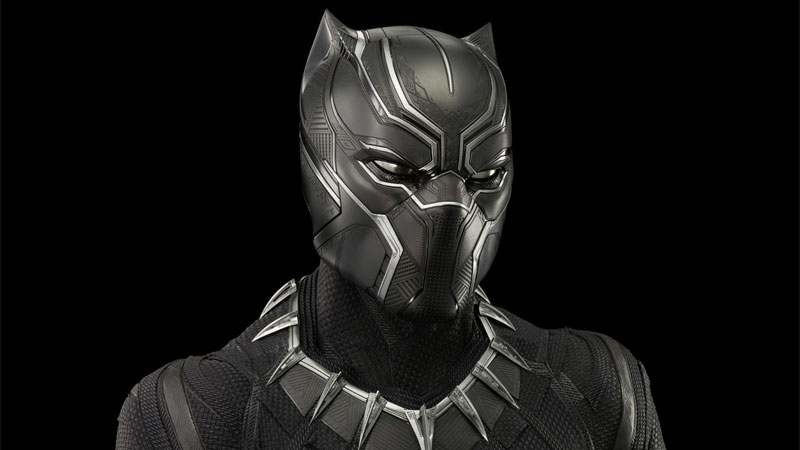 A new exhibition set to open in 2023 will feature the late Chadwick Boseman's iconic costume worn in Marvel's Black Panther.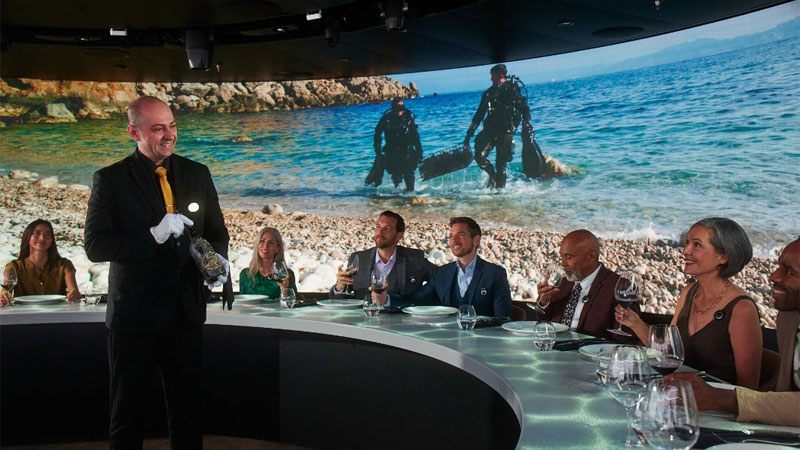 Princess Cruises has debuted a brand new immersive experience that combines dining, storytelling, music, scent and more for a one-of-a-kind journey through the Mediterranean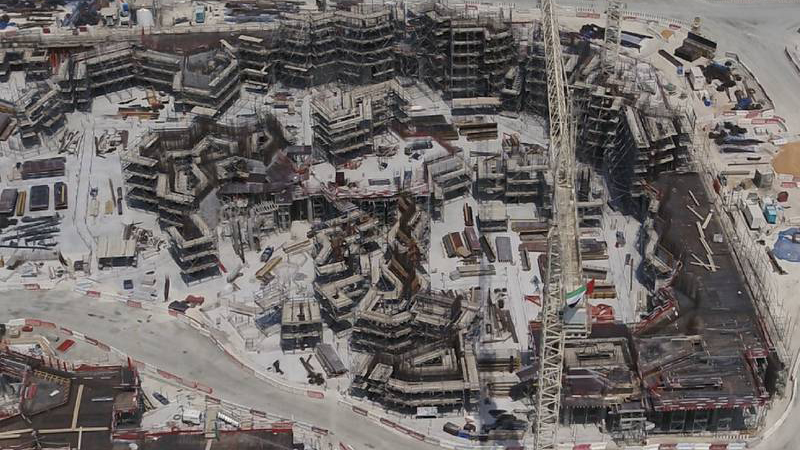 A major project in Abu Dhabi's Saadiyat Cultural District is now 25% complete, tourism chiefs have revealed.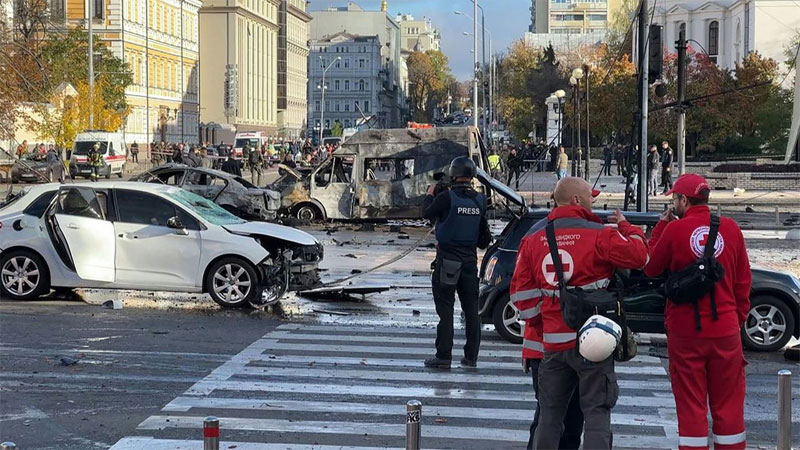 Russia's lethal barrage of strikes against Ukrainian cities this week has seen a number of cultural sites in the capital of Kyiv hit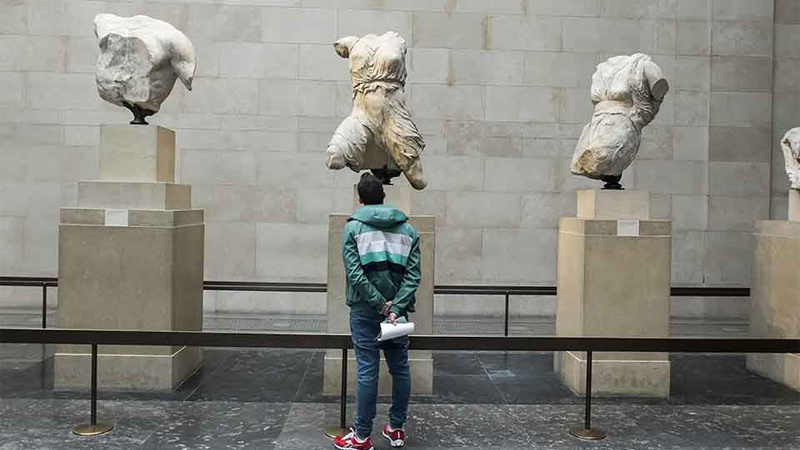 Museums and galleries in England and Wales will be given unprecedented powers to dispose of objects in their collections if there is a compelling moral obligation to do so, under a new law.


Live streaming tour platform Heygo is venturing into the culture sector, with the company announcing a number of partnerships with various museums to "create a space for all to interact, learn and connect with like-minded people".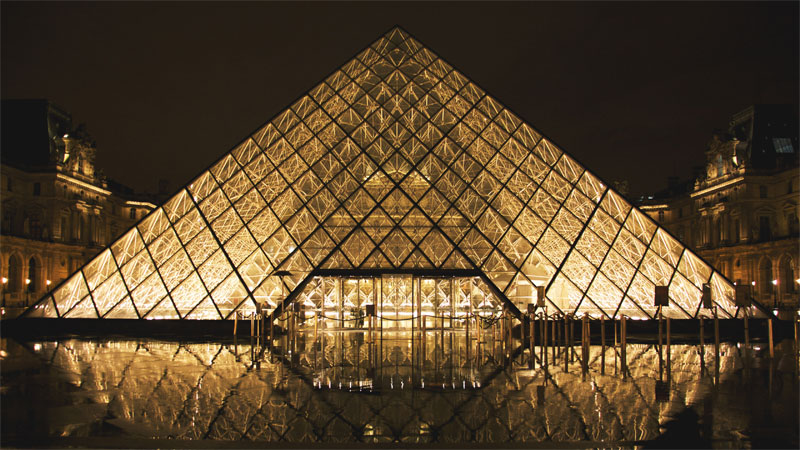 The Louvre is among a number of French cultural institutions and landmarks turning their lights off in an attempt to cut soaring energy costs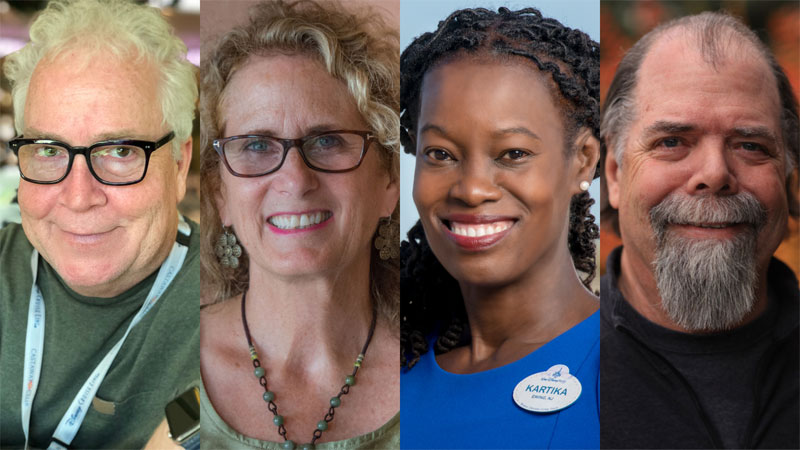 A panel of industry legends will share their stories about the creation and evolution of Disney's Epcot at this year's IAAPA Expo in Orlando, Florida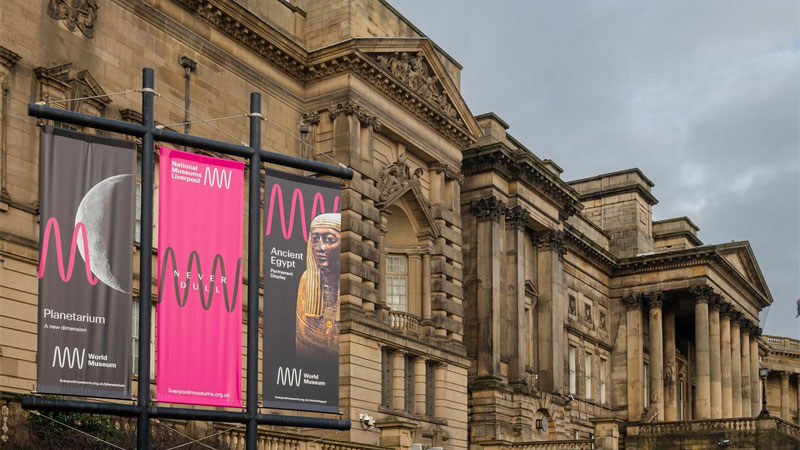 UK museums have warned that they may be unable to provide planned 'warm banks' this winter, due to rising energy bills.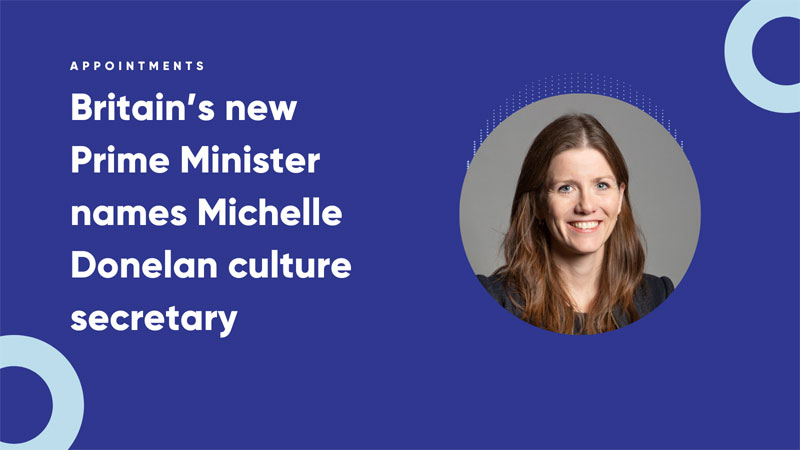 Britain's new Prime Minister, Liz Truss, has named Michelle Donelan as culture secretary.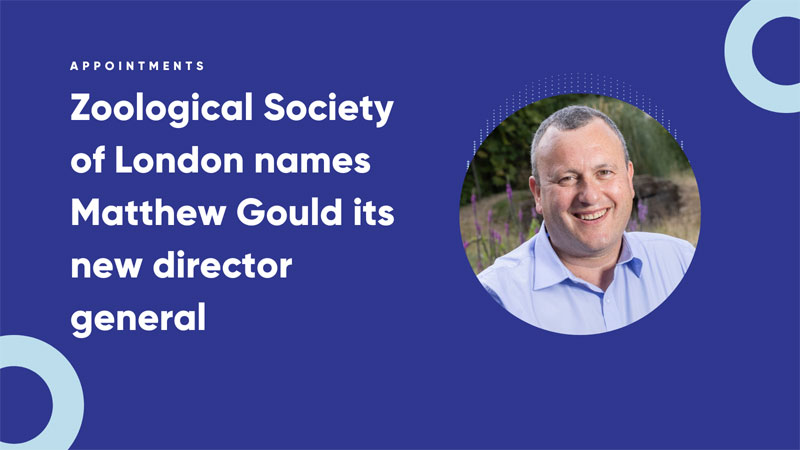 The Zoological Society of London (ZSL) has named Matthew Gould its new director general.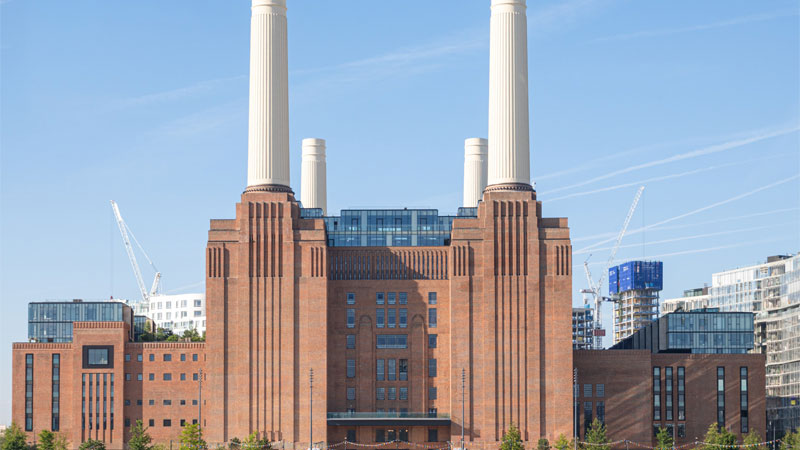 LIFT 109 - an experience coming to London's iconic Battersea Power Station - has opened pre-sale ticket registration for the new attraction.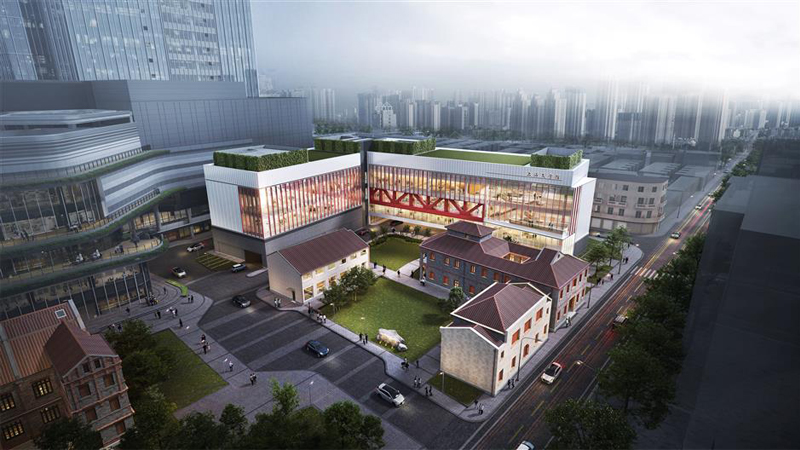 Hongkou attraction to honour city's avant-garde literary movement of the 1920s and its respected authors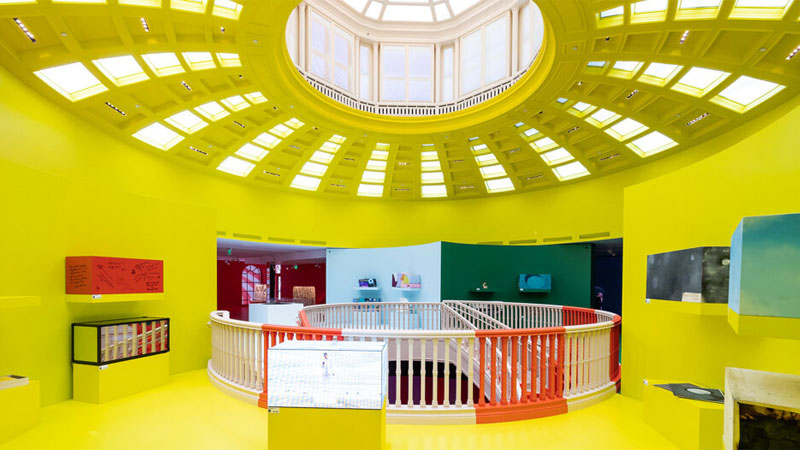 A touring Louis Vuitton exhibition has landed in Los Angeles, California, US, with


Planet Attractions travelled to Belgium recently to meet Peter van der Schans, IAAPA's new executive director and vice president for the Europe, Middle East, and Africa region. Here's what he had to say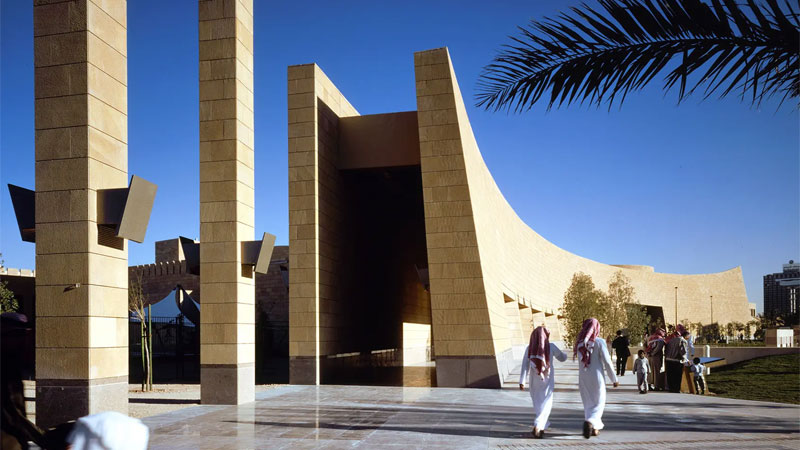 Saudi Arabia's Museums Commission has announced plans to transform its museum sector, unveiling a new strategy, which will see the number and types of museums across the Kingdom increase in an attempt to boost visitor numbers.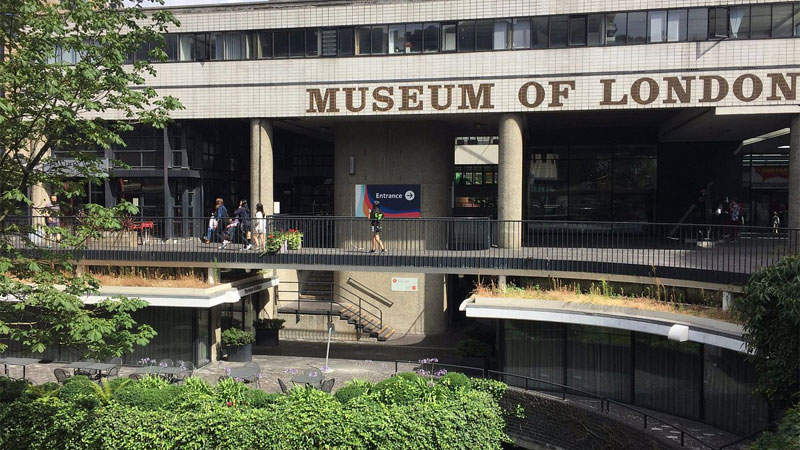 The Museum of London has declared its final event before its demolition ahead of a move to a new site, with the institution working on an "epic leaving party" - one which could potentially last all night.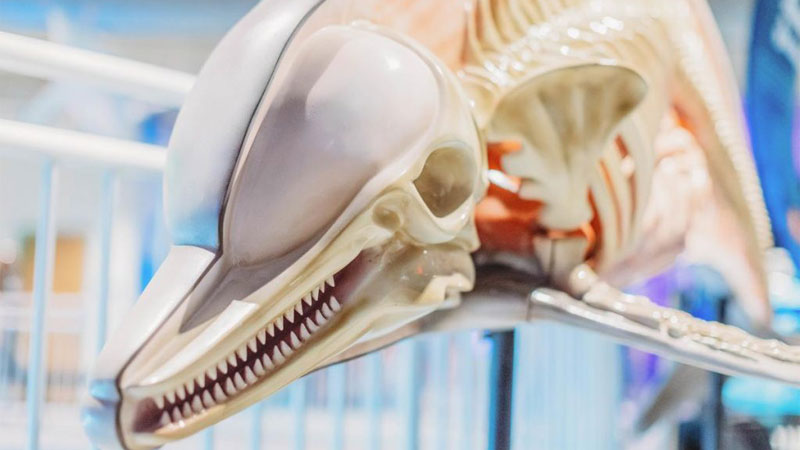 Florida's Clearwater Marine Aquarium has debuted a new exhibit exploring the science of dolphins, while also using art and interactive activities to highlight the animals' connection to humans.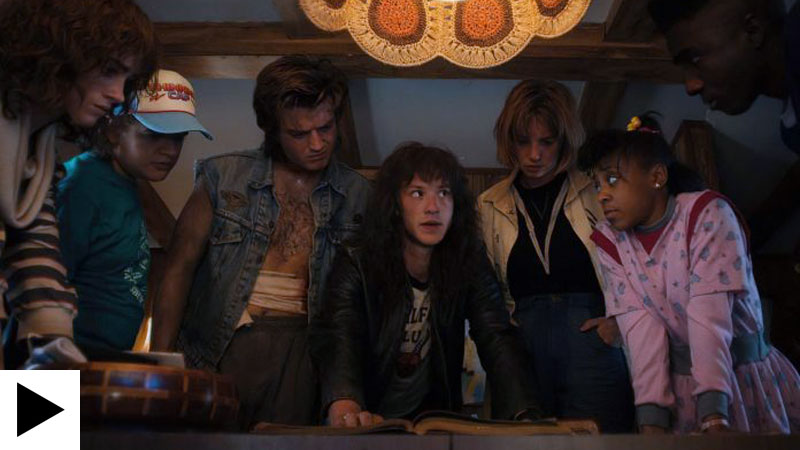 An official stage production based on Stranger Things is in the works after the series became Netflix's first English-language show to be viewed for more than one billion hours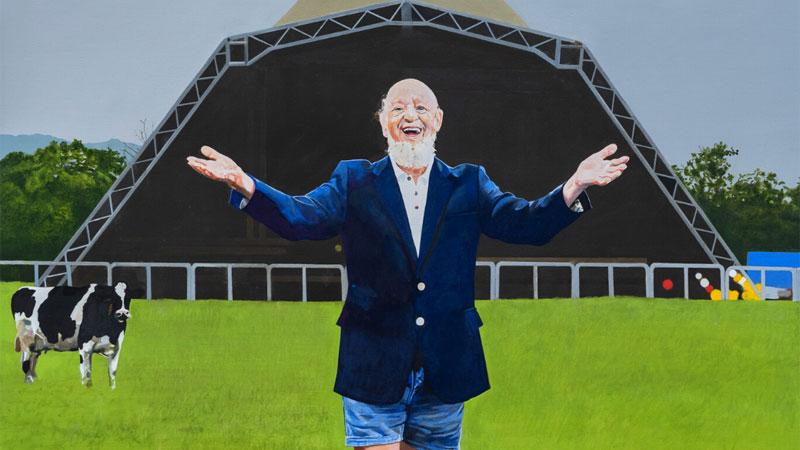 Glastonbury founder, Michael Eavis has been commemorated with a specially-commissioned portrait at the National Portrait Gallery. He has also been named as a patron of Somerset's Radstock Museum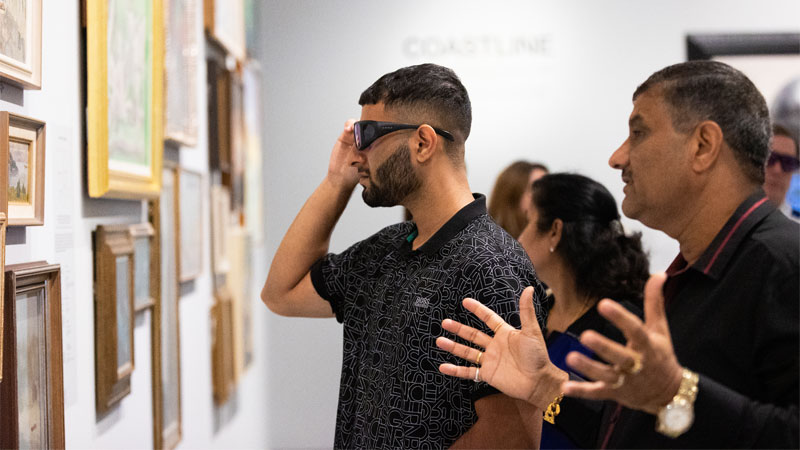 Colour deficient and colour-blind visitors to Australia's Chau Chak Wing Museum are now being offered special glasses to see works of art in clear, vibrant colour for the first time


Chinese operator Fantawild has opened a brand new attraction today, with the Huai'an-based Glorious Orient theme park building on the country's 'red tourism' drive.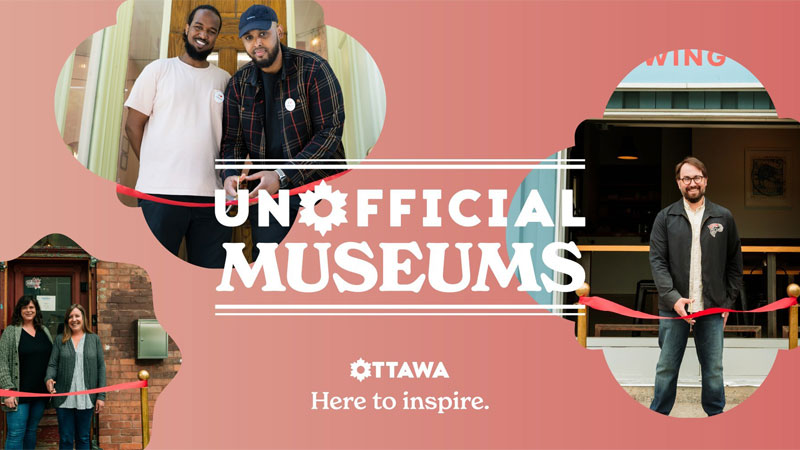 Ottawa's tourism body has granted special museum status to a collection of 76 festivals, restaurants, concert venues, and attractions as a way to shine a light on some of the city's cultural hidden gems.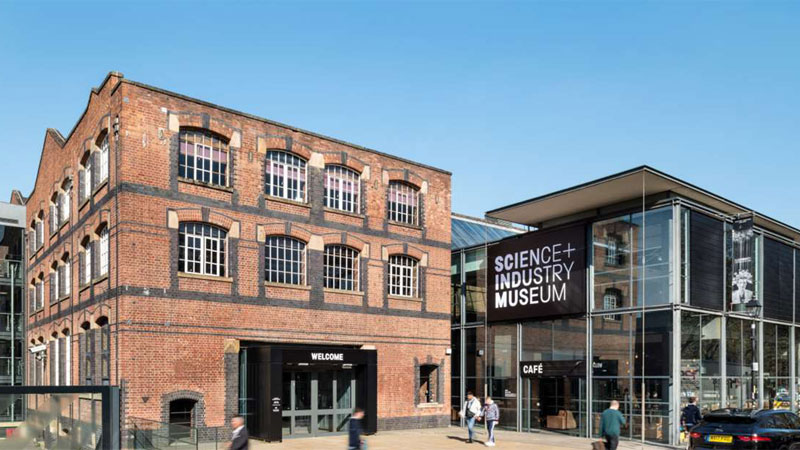 The Science and Industry Museum has received a generous donation from The Law Family Charitable Foundation for the refurbishment of its Power Hall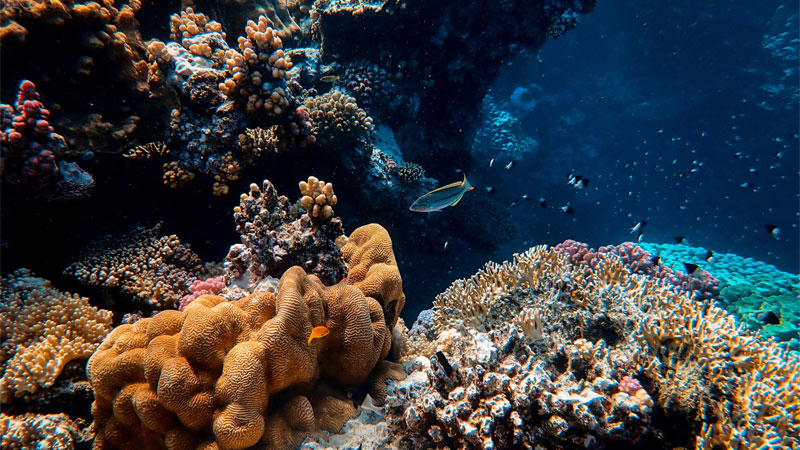 SeaWorld has pledged to ensure the long-term health of the world's oceans in accordance with the UN's Sustainability Development Goal 14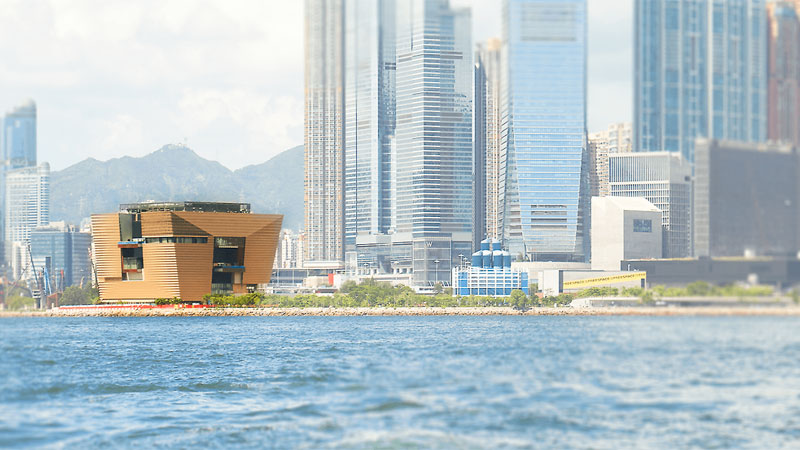 The Hong Kong Palace Museum is the newest addition to the West Kowloon Cultural District with the HK$3.5bn attraction set to open its doors to the public for the first time next month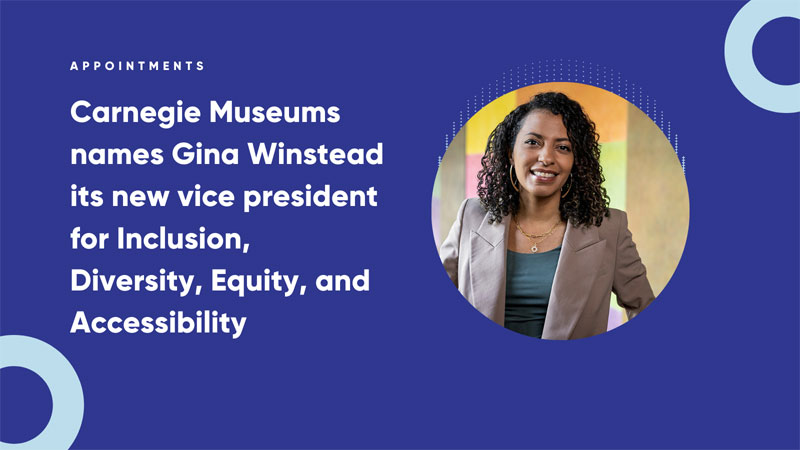 Carnegie Museums of Pittsburgh has named Gina Winstead its new vice president for Inclusion, Diversity, Equity, and Accessibility (IDEA).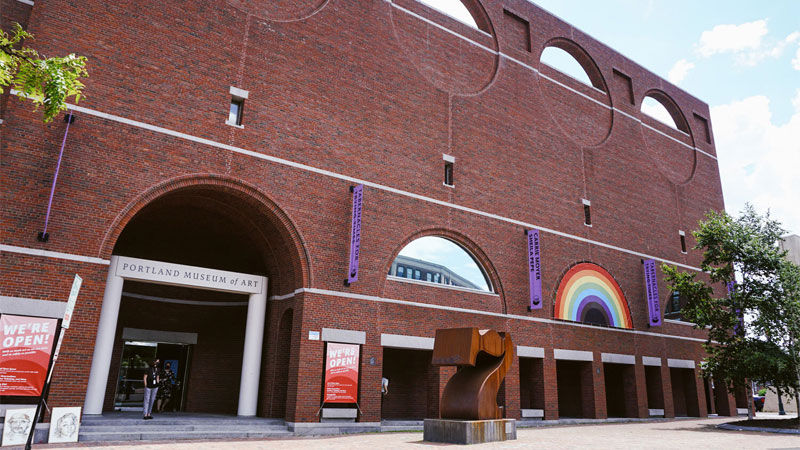 The Portland Museum of Art (PMA) in Maine, US, has launched an international competition for a new US$45m (€42.2m, £36m) extension that will see the historic art centre double its exhibition space.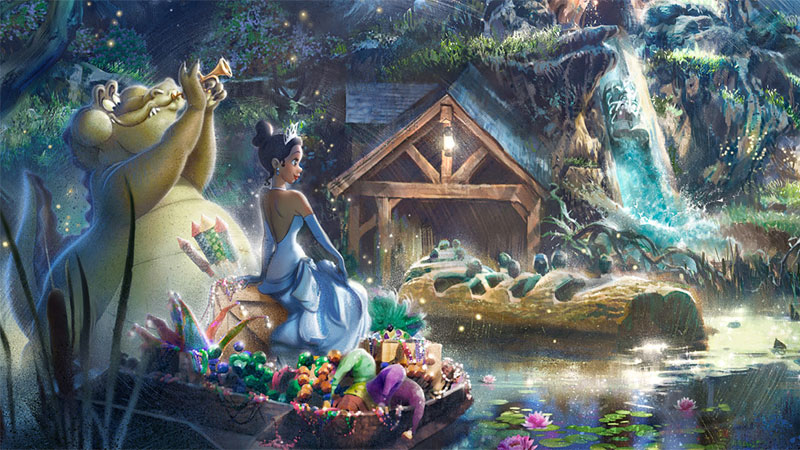 Anika Noni Rose, who voiced Tiana in the 2009 hit, revealed that The Princess and the Frog ride could open in 2024 during an appearance on US morning show Live with Kelly and Ryan


The concert series, the second such partnership between Sofar Sounds and Tiqets, will see artists perform at iconic attractions in London and San Francisco.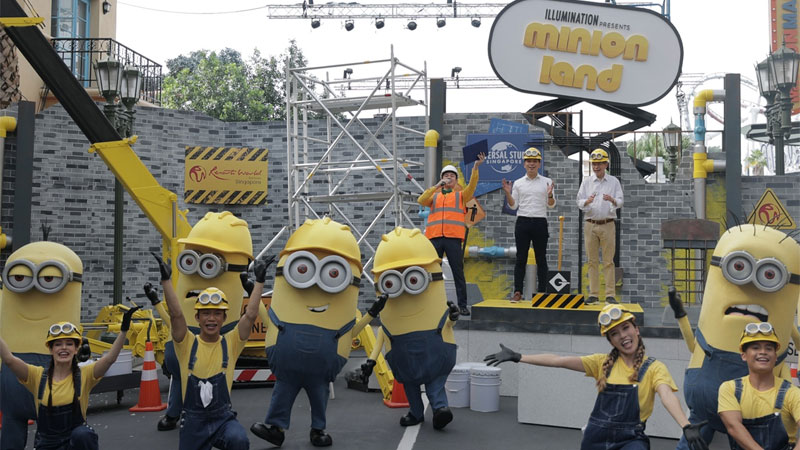 A new addition to Universal Studios Singapore slated to open in 2024 has broken ground, with work starting on the park's upcoming Minion Land.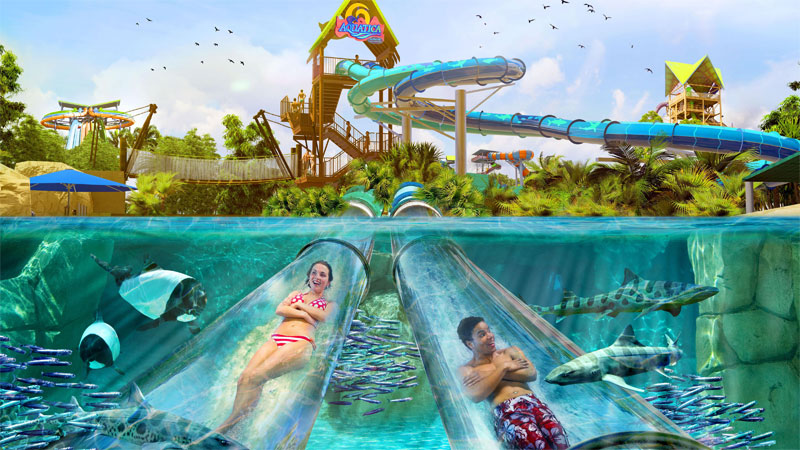 It's a busy year for WhiteWater, which has more than 70 waterpark projects across the world opening in 2022. We've rounded these projects up so you can keep track of everything happening this year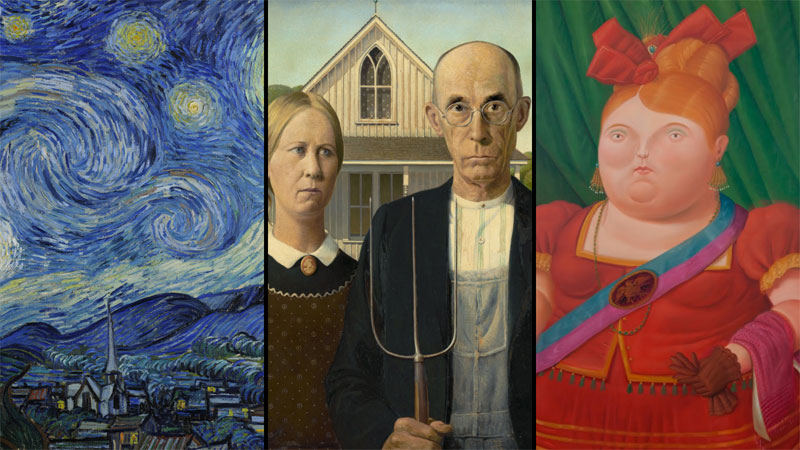 Google Arts & Culture celebrated Internation Museum Day with the launch of three new mind-bending AR art filters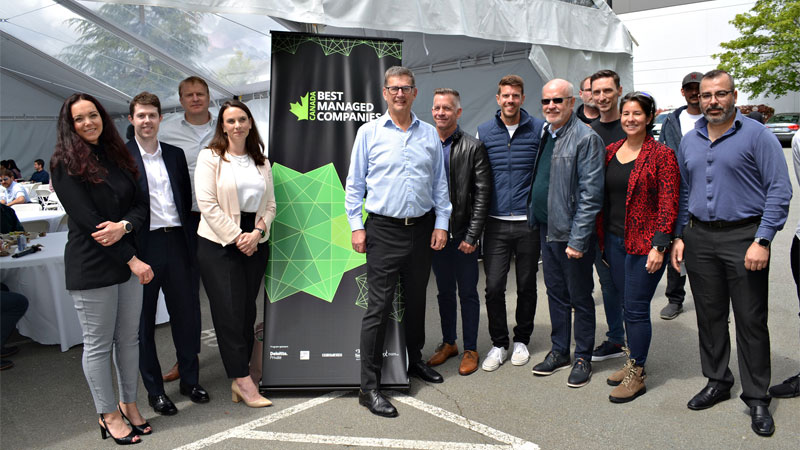 Waterpark supplier WhiteWater has been awarded the prestigious Gold Standard status as one of Canada's best-managed companies.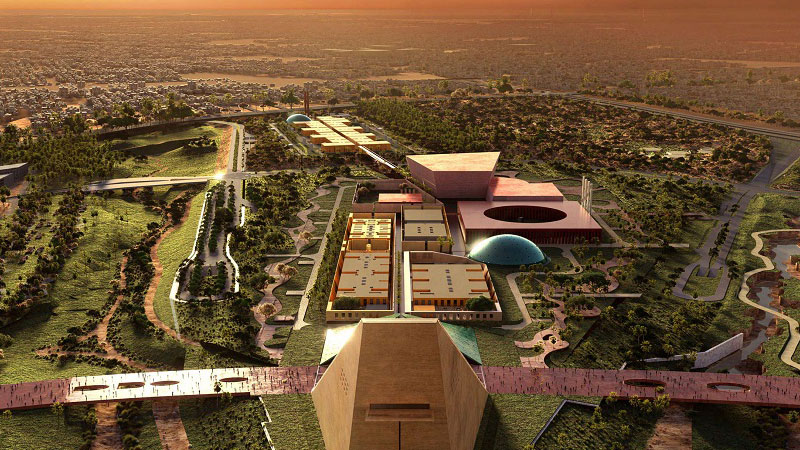 Construction has started on the King Salman Park's Royal Arts Complex, which once complete will act as a cultural hub for the Saudi capital of Riyadh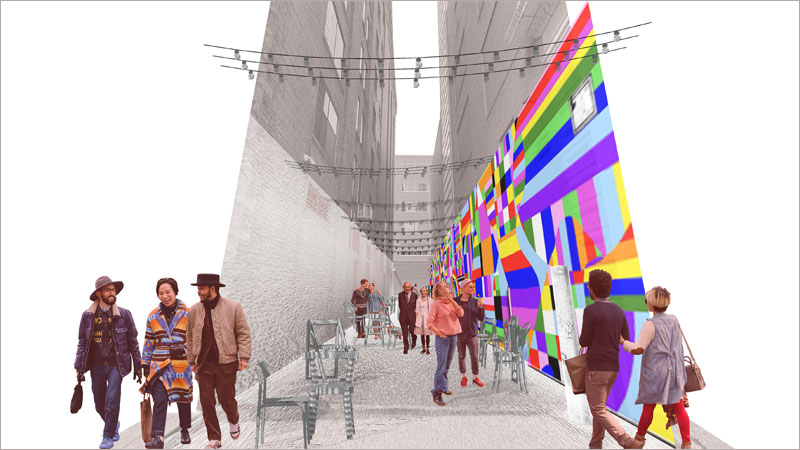 'The Pop District' from The Andy Warhol Museum will feature a larger cultural hub for live music, events, public art, expanded programming and a home for creative workplace development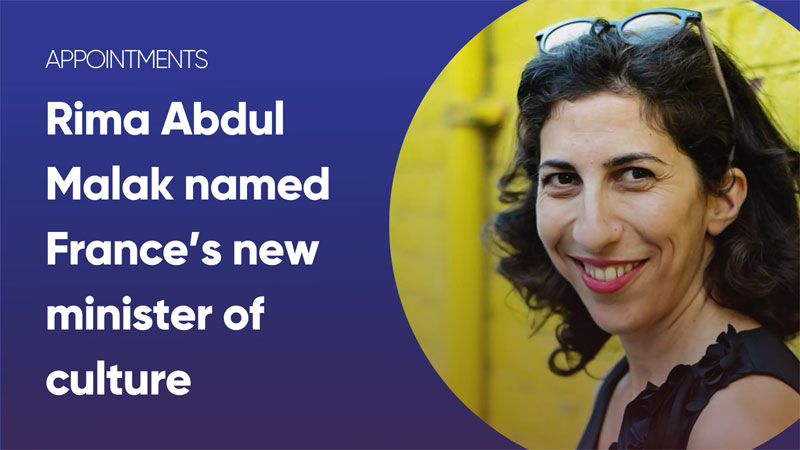 Following his re-election as France's President last month, Emmanuel Macron has announced that Lebanese-born politician Rima Abdul Malak will take up the role of minister of culture.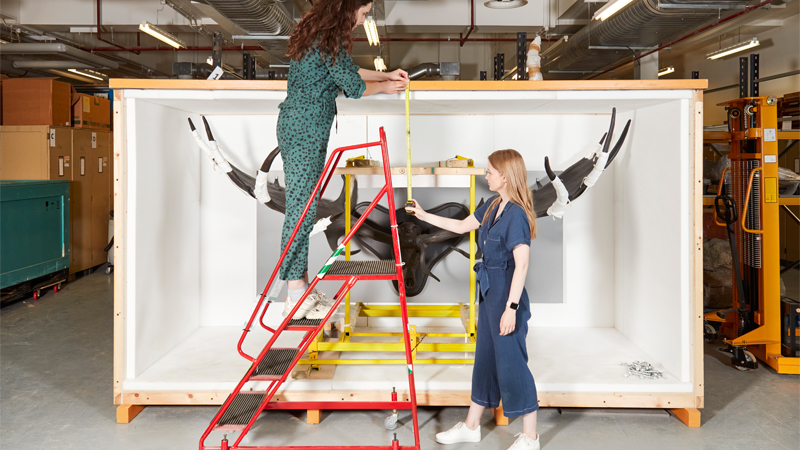 The Natural History Museum is partnering with the University of Reading on a major new digitisation centre to be built at the Thames Valley Science Park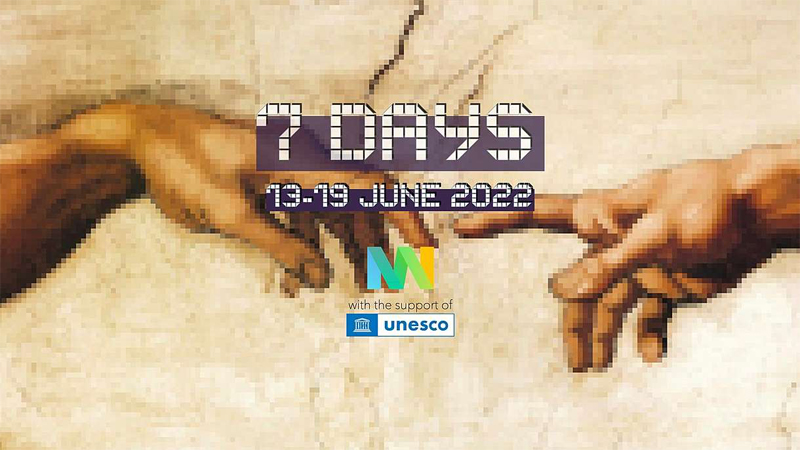 With the support of Unesco, the worldwide #MuseumWeek event is set to take place next month, with museums being encouraged to share seven posts over seven days on seven topics with seven different hashtags on the theme of culture, society and innovation.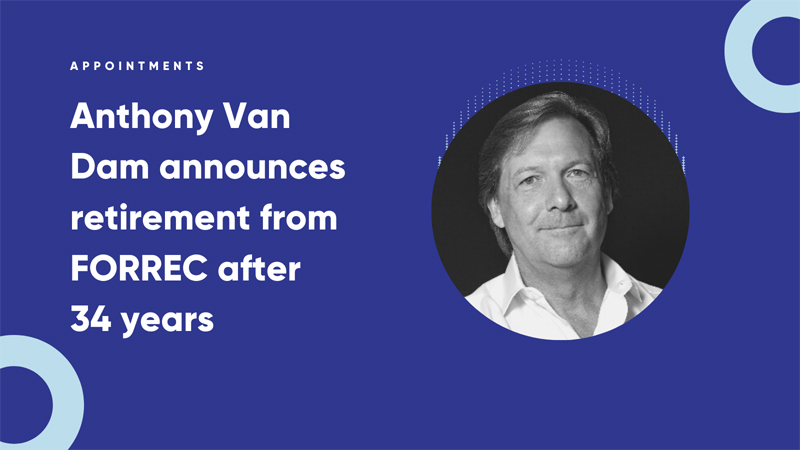 FORREC's Anthony Van Dam is set to leave the company after 34 years following his retirement announcement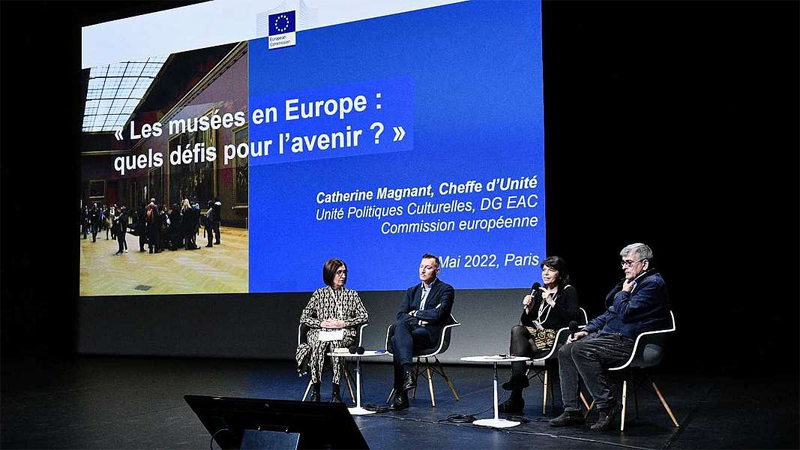 NEMO - the Network of European Museum Organisations - was recently represented at a major conference at the invitation of the French Ministry of Culture.


A new arts space highlighting work from LGBTQ+ artists will open its doors in London next month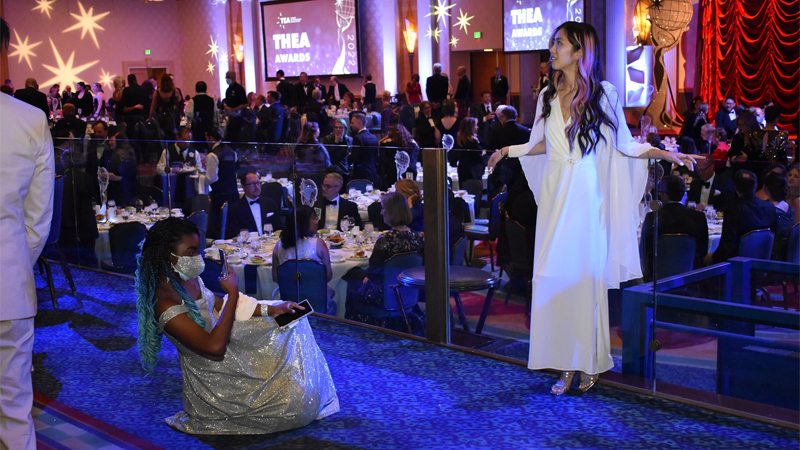 Leaders in the themed entertainment industry gathered last month for the return of TEA Summit and Thea Awards Gala for the first time in two years. Christine Kerr on behalf of the TEA and Nicole Sangster from Thea Award recipients Simworx both report on the event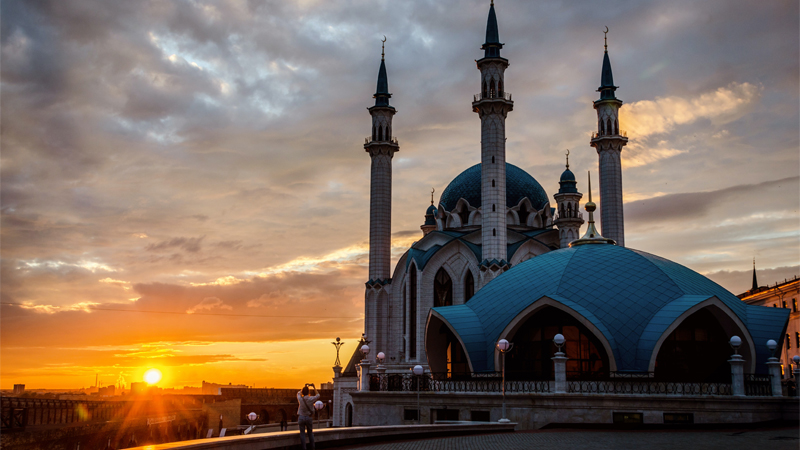 Unesco's World Heritage Committee meeting in Kazan has been indefinitely postponed following Russia's invasion of Ukraine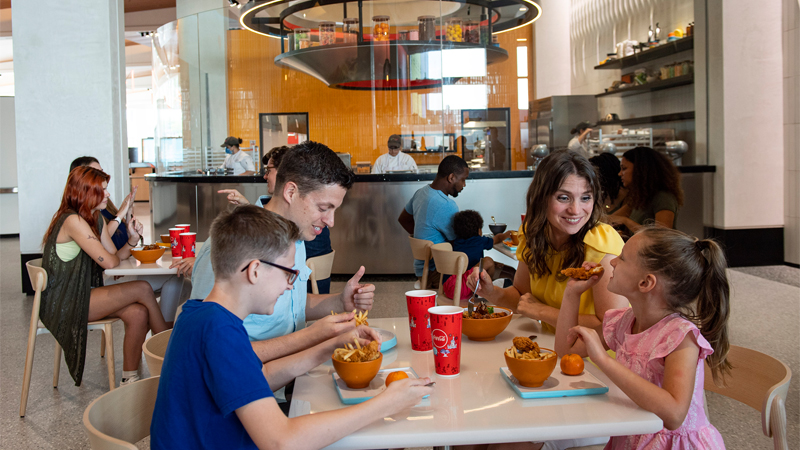 As part of its continued transformation, Disney World's Epcot has officially opened Connections Café - a new addition promising a unique dining experience for its visitors.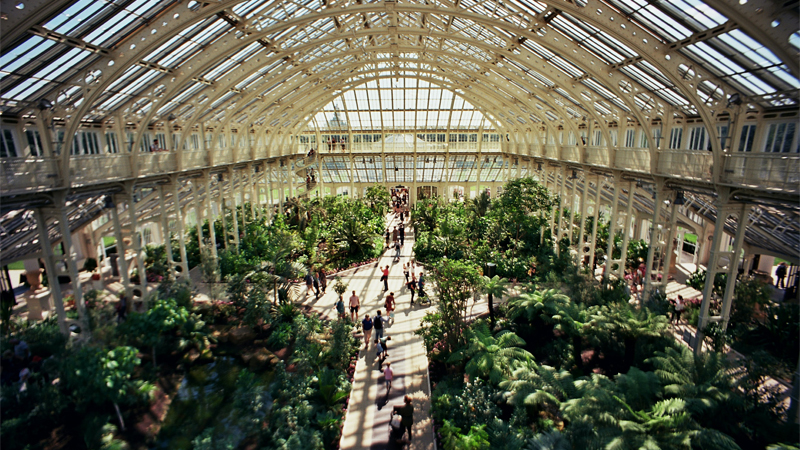 Online gardening marketplace Sproutl has formed a strategic partnership with one of Britain's most-visited attractions - Royal Botanic Gardens, Kew.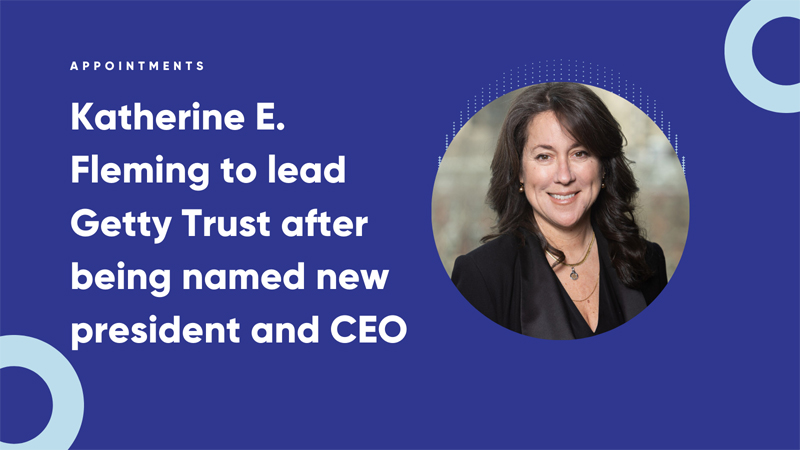 Starting this August, Katherine E. Fleming will take the reins at the J. Paul Getty Trust, leading the institution's mission to advance and share the world's art and cultural heritage for the benefit of all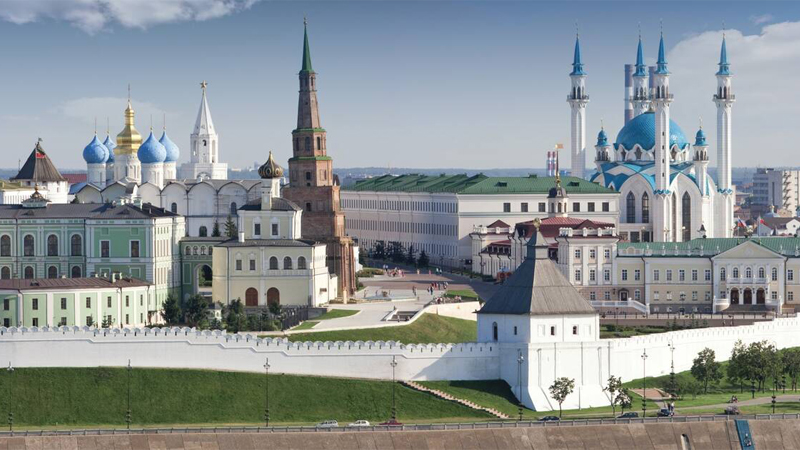 Organisations including the Auschwitz Memorial and Europa Nostra, as well as the UK's culture minister Nadine Dorries, have called on Unesco to change the location of its 45th annual World Heritage Committee meeting, which is currently scheduled to take place in Russia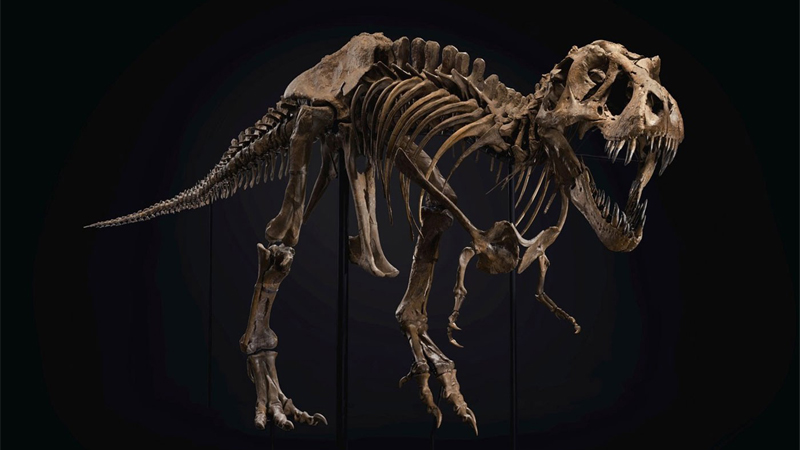 A T-Rex skeleton sold for more than US$31.8m (€28.9m, £25m) in 2020 has found a new home as the centrepiece of the upcoming Natural History Museum Abu Dhabi.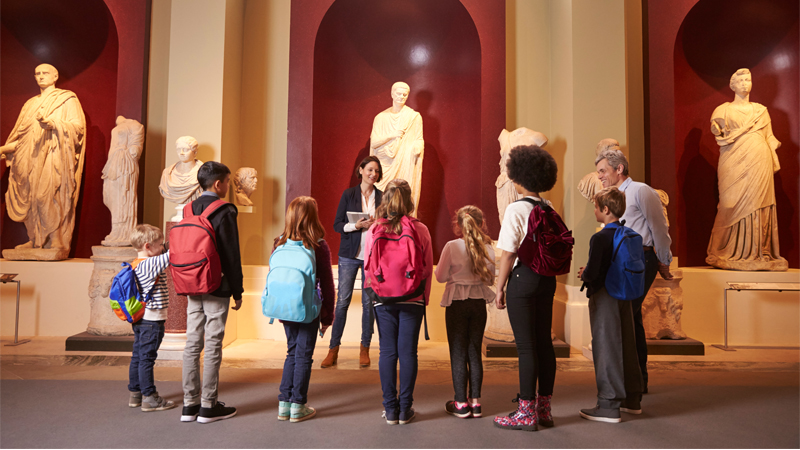 The study explored the impact of 'cultural capital' on exam results of children from different social classes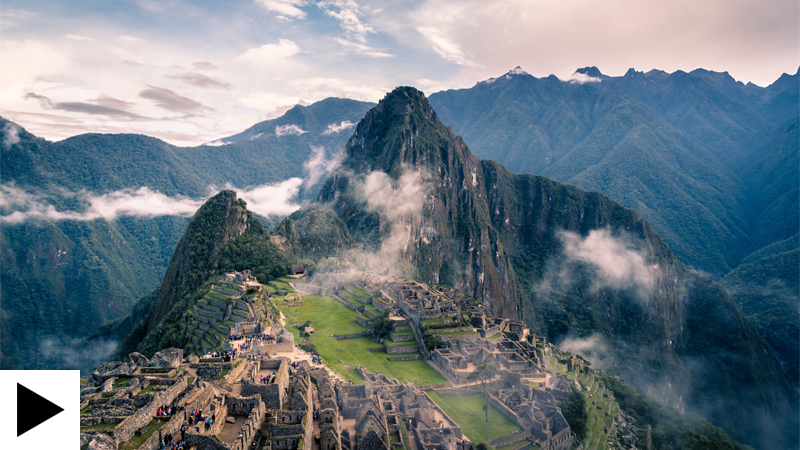 The immersive experiential design firm won in the category for 'Best Use of VR' for its Machu Picchu and the Spirit of the Condor virtual reality (VR) experience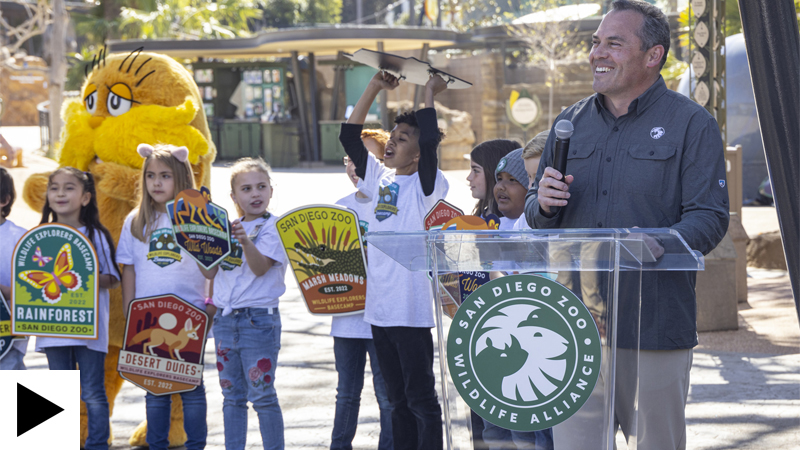 San Diego Zoo has launched one of its most ambitious ever additions, with the brand-new US$69m Wildlife Explorers Basecamp showcasing a number of different ecosystems through a series of immersive experiences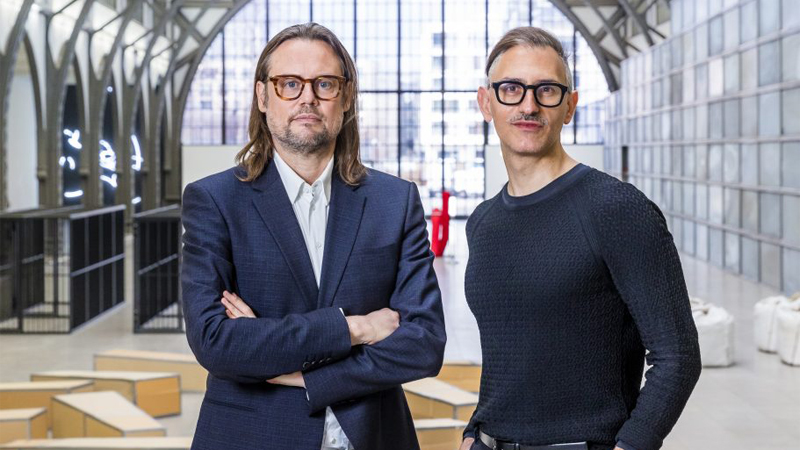 Following a move in 2019 where the German culture ministry decided that a consortium of Berlin's major institutions, including the Hamburger Bahnhof and the Neue Nationalgalerie, would be broken up, the new structure of these institutions would see Hamburger Bahnhof gained not one new head, but two.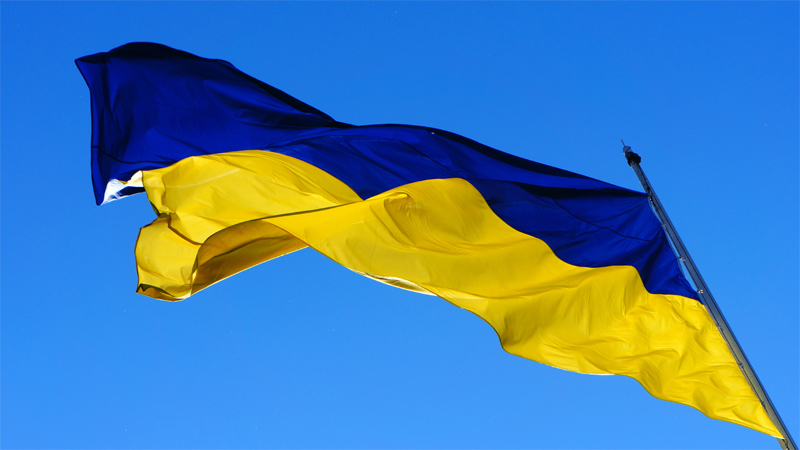 Lonnie Bunch, 14th Secretary of the Smithsonian Institution, has released a statement on behalf of the organisation, pledging its support to the people of Ukraine and their cultural heritage. In the statement, Bunch revealed that the Smithsonian Cultural Rescue Initiative (SCRI) is in contact with people in the country in order to facilitate the preservation of Ukraine's history.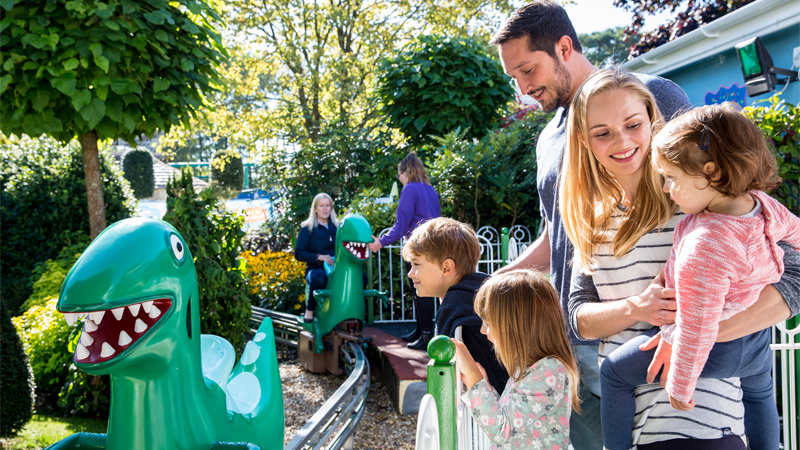 In order for theme parks to run operations in a smooth and efficient manner, internal communications are key. Ross McCaw, CEO and founder of OurPeople, tells us more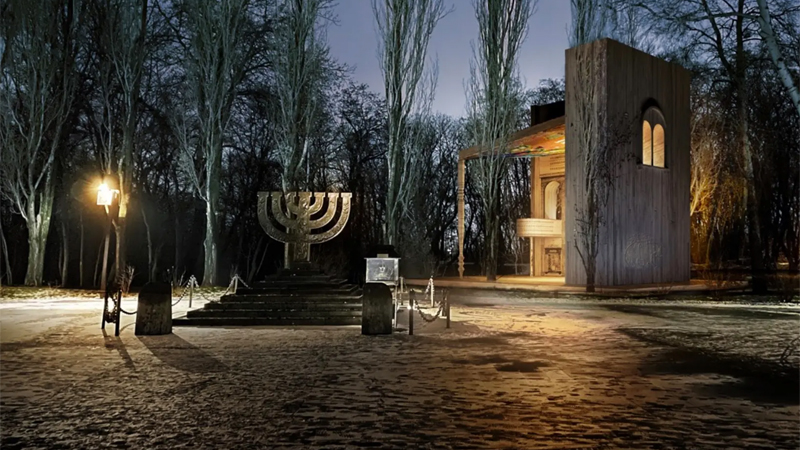 The UN cultural organisation is aiming to mark as many key heritage sites with the Hague Convention emblem, which protects cultural heritage in the event of armed conflict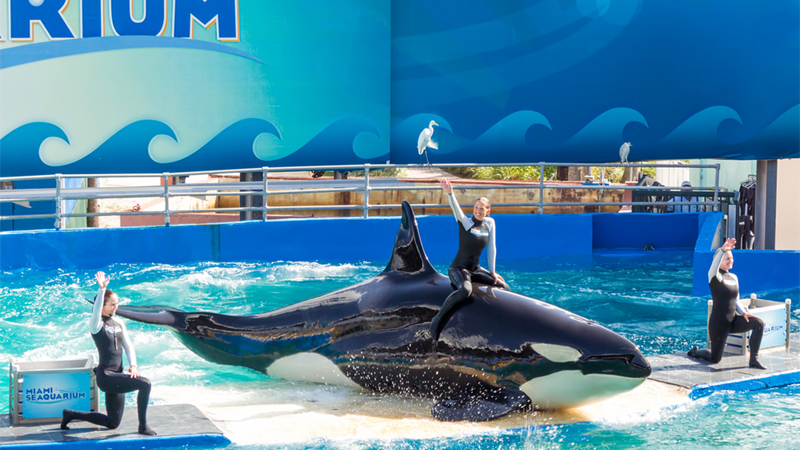 Miami Seaquarium's new owners will no longer stage orca shows following a new agreement with federal regulators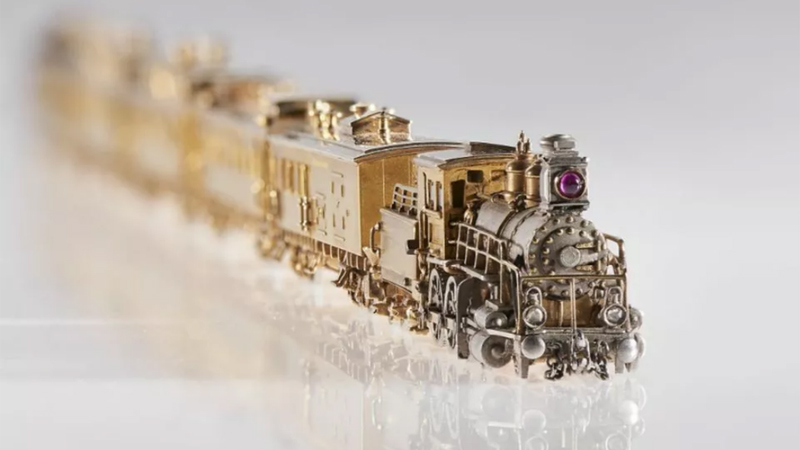 The major exhibition at the National Railway Museum is the latest in a series of events to be axed as UK cultural institutions move to show their support to Ukraine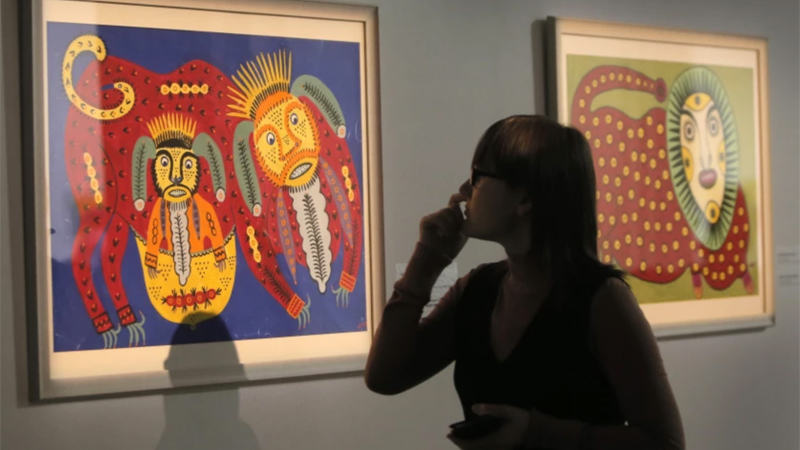 The Ivankiv Historical and Local History Museum was burned to the ground as Russia continues its aggressive invasion of the country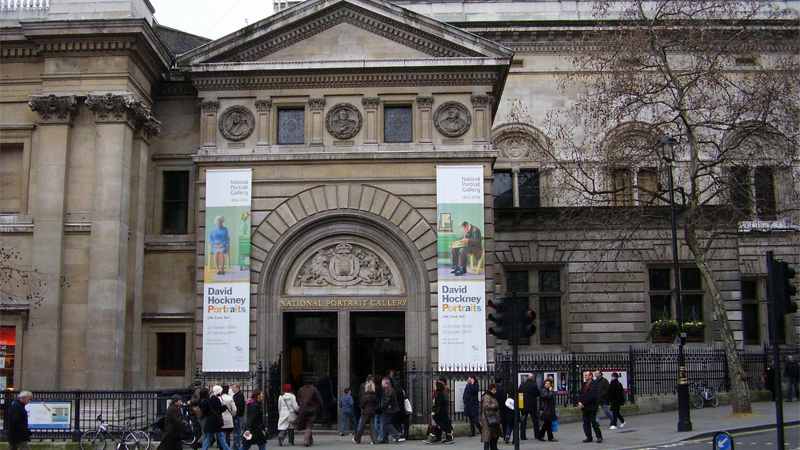 The National Portrait Gallery and BP have decided to mutually end their decades-long commercial partnership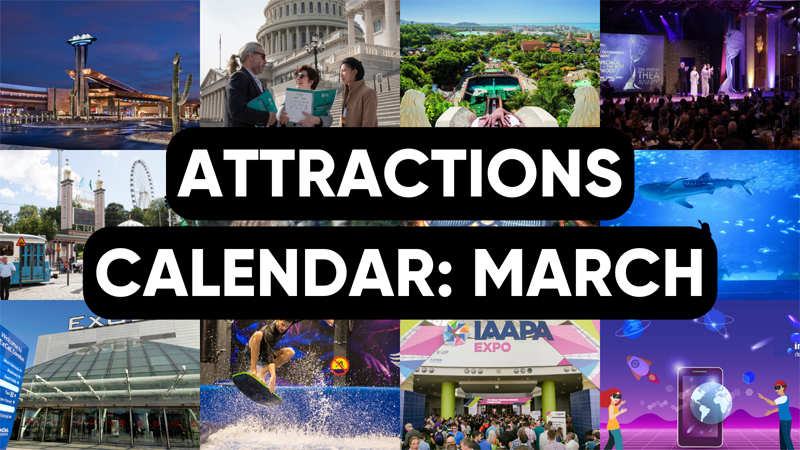 Here are all the events you should be attending this month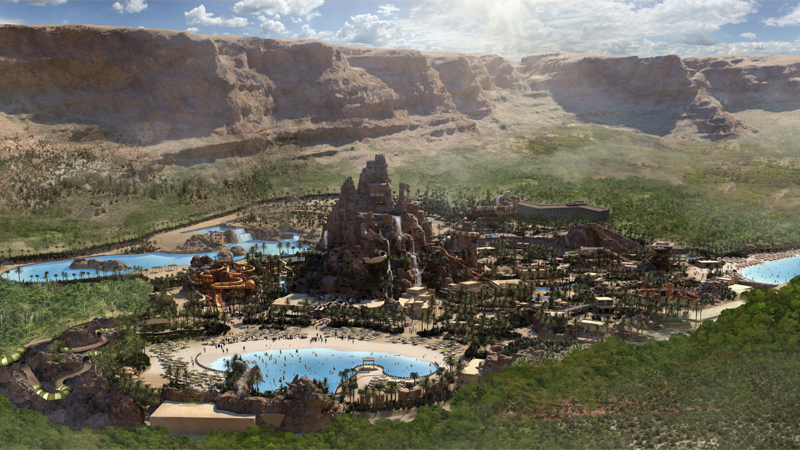 The Qiddiya Investment Company is developing Saudi Arabia's first-ever waterpark, with the mammoth investment set to cost a whopping US$750m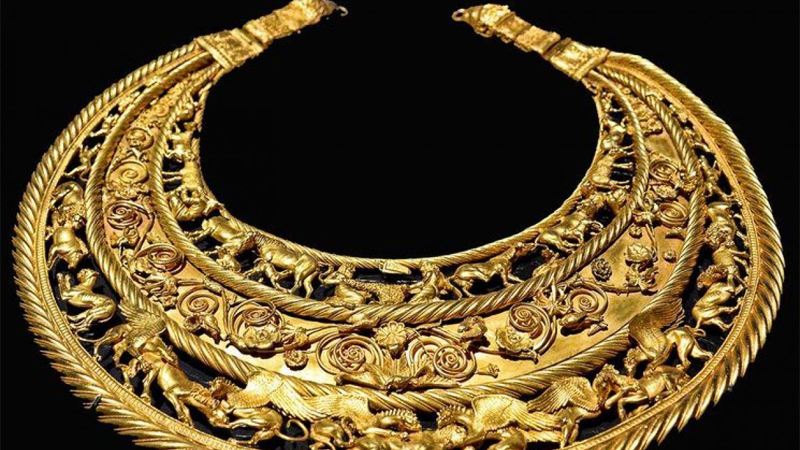 Escalating tensions between Ukraine and Russia have seen Ukrainian institutions prepare security and evacuation plans should the worst happen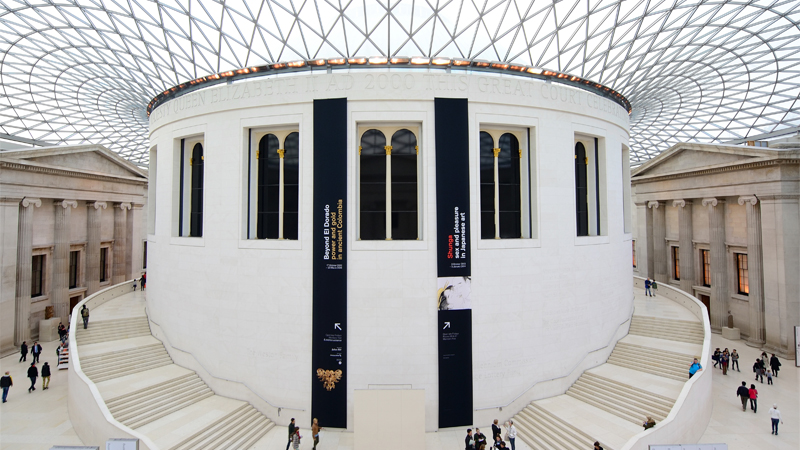 Officials at the British Museum reportedly recently met with BP officials to discuss options for support 'post Spring 2023', hinting at a likely renewal of the controversial partnership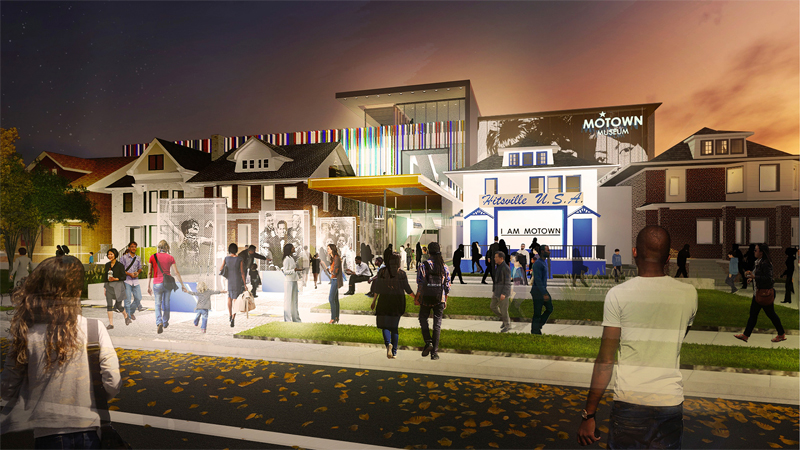 The Motown Museum has been given a million dollar boost towards its US$55m expansion campaign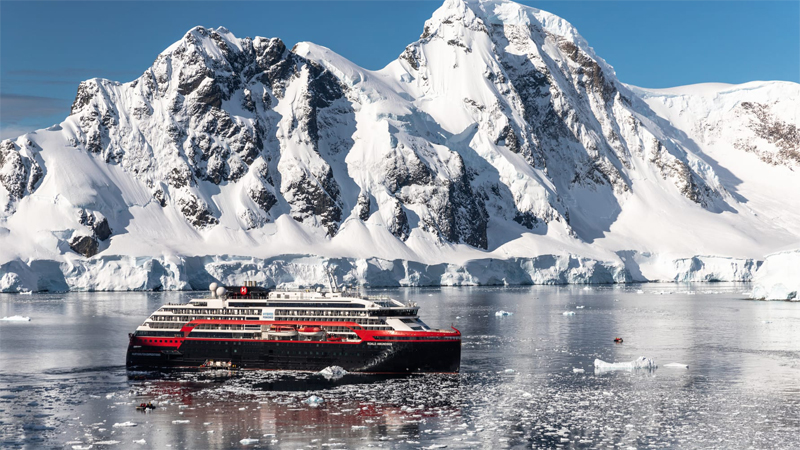 Crossing four continents and stopping off at more than 100 landing sites, Hurtigruten Expeditions has announced a series of cruises set to travel all the way from the Arctic to Antarctica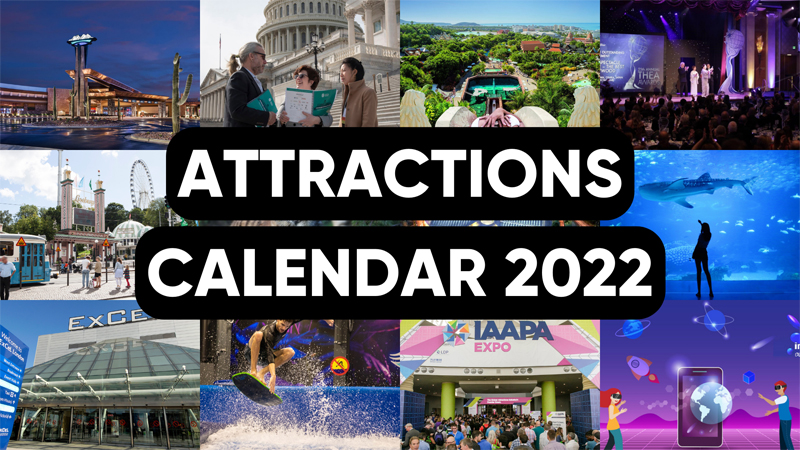 With so many big things coming in the year ahead, we've rounded up all the key events taking place this year. Welcome to your attractions calendar for 2022.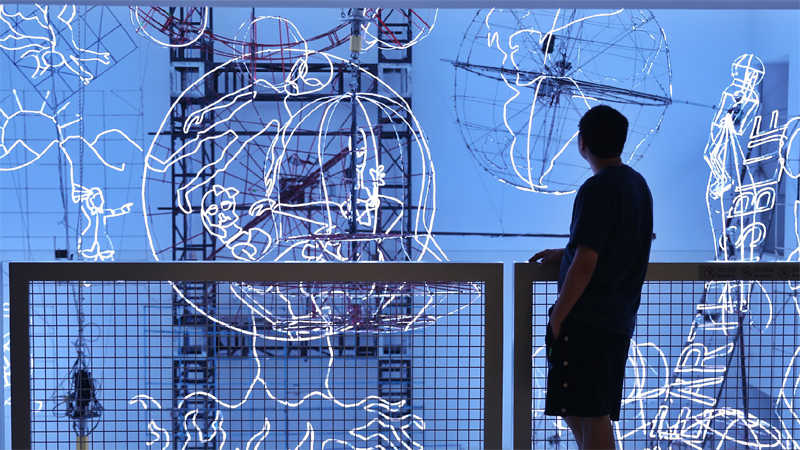 The Jean Nouvel-designed Museum of Art Pudong has been in operation for six months. Alice Davis paid a visit to the cultural newcomer in Shanghai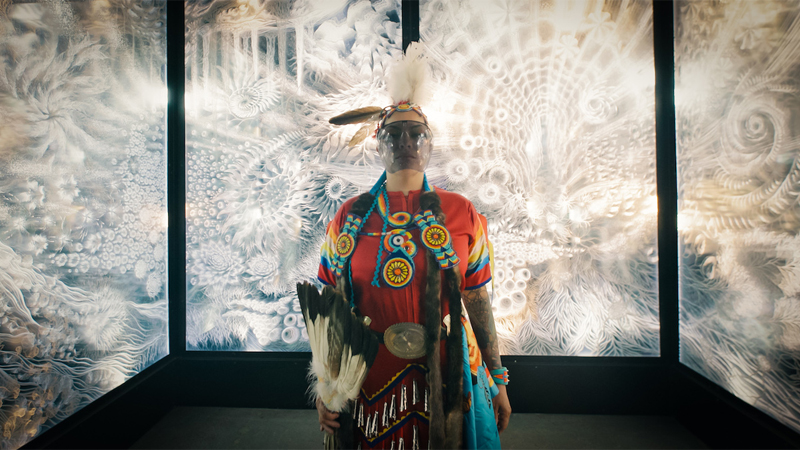 Art and entertainment collective Meow Wolf has partnered with audio simulation platform Spatial to create a 'never before seen' pop up experience at this year's SXSW festival in Austin, Texas.


The Museum of East Anglian Life is set to undergo a name change in the hopes that a new emphasis on food will broaden its audience appeal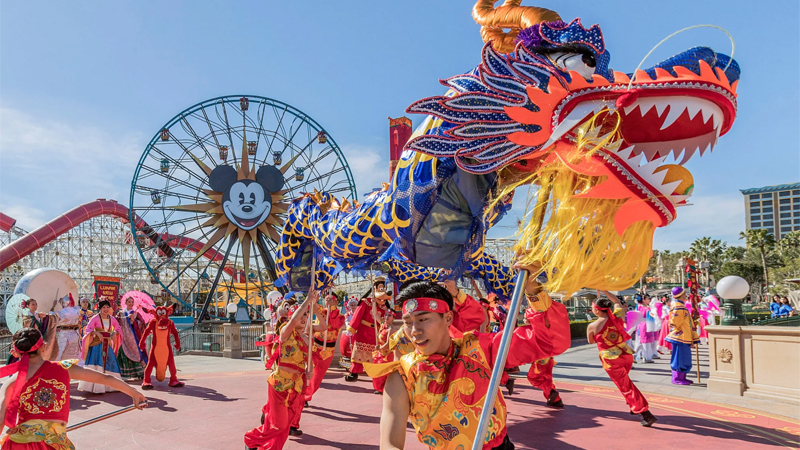 Honouring East Asian traditions, Disney's Lunar New Year celebration has returned to the Disneyland Resort in California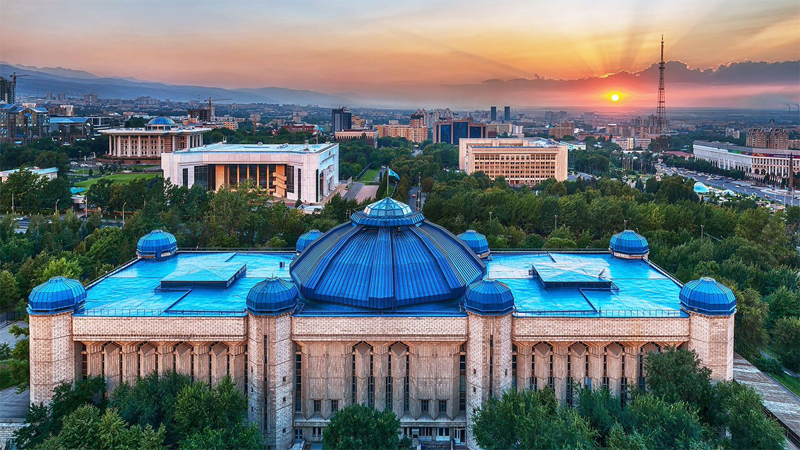 Political unrest in Kazakhstan has seen a group of protestors invade the state museum in search of priceless ancient armour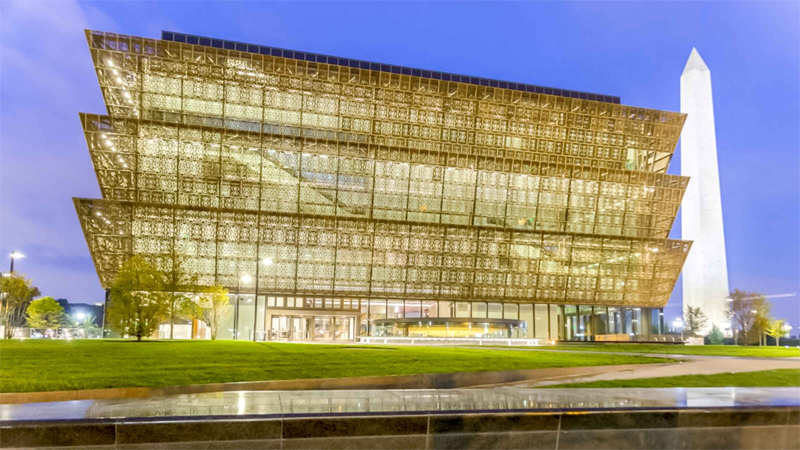 The Smithsonian's Washington DC area museum and the National Zoo have introduced a new schedule in response to staff shortages caused by the Omicron wave of the Covid-19 pandemic.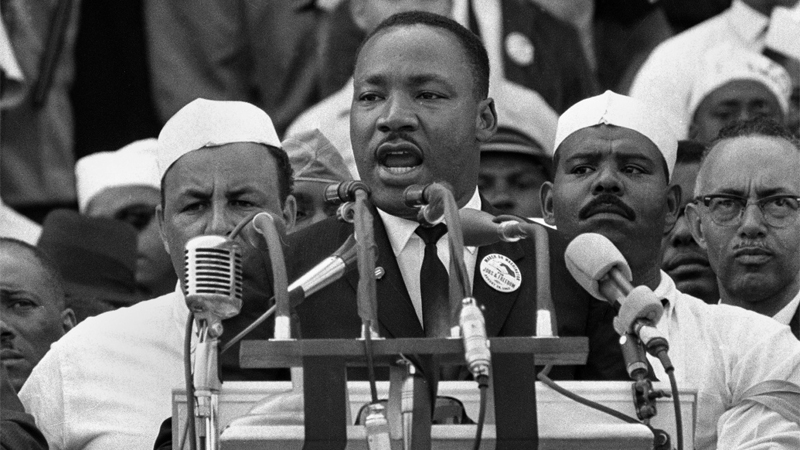 Martin Luther King Jr's original 'I have a dream' speech is now on display at the National Museum of African American History and Culture, which is open in observance of Martin Luther King Jr day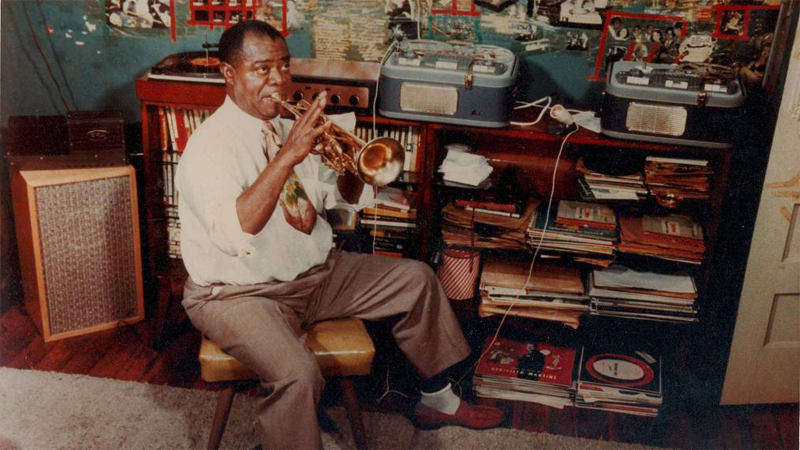 The National Endowment for the Humanities (NEH) has announced US$24.7m in grants for 208 humanities projects across the US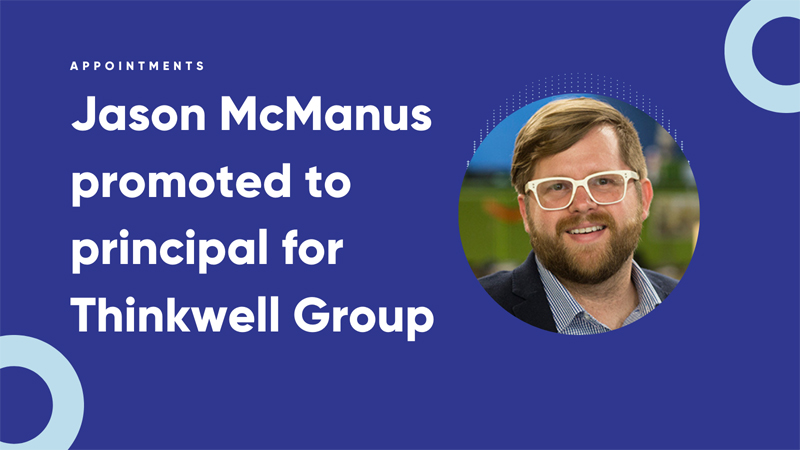 Design group and immersive experience creators Thinkwell have announced the promotion of Jason McManus to the new role of principal.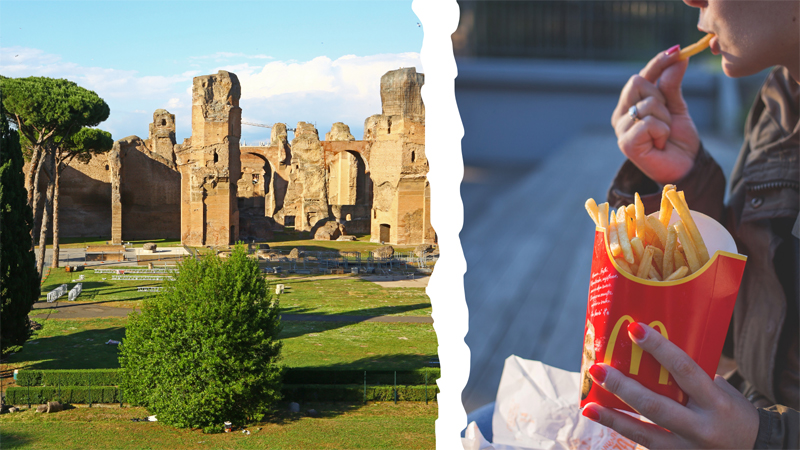 McDonald's has lost a high court appeal to build a €1.3 m drive-through restaurant directly next to Rome's historic Baths of Caracalla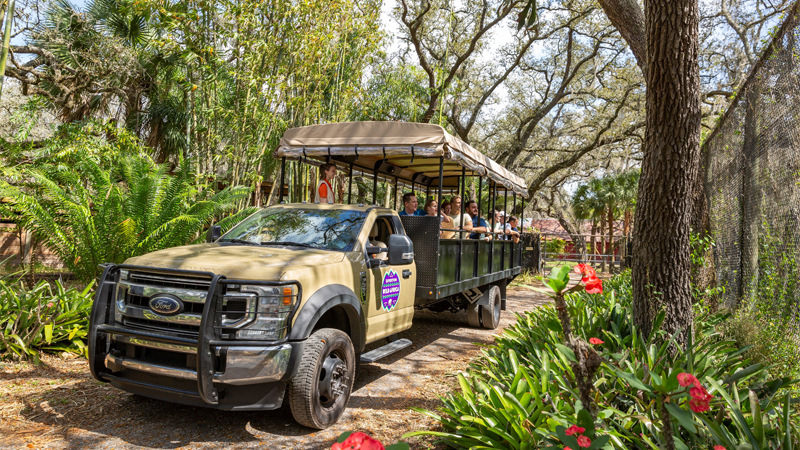 While many animal attractions have struggled through 2020 and 2021, the news is more positive in Florida, with ZooTampa reporting an attendance record of 1.2 million visitors last year.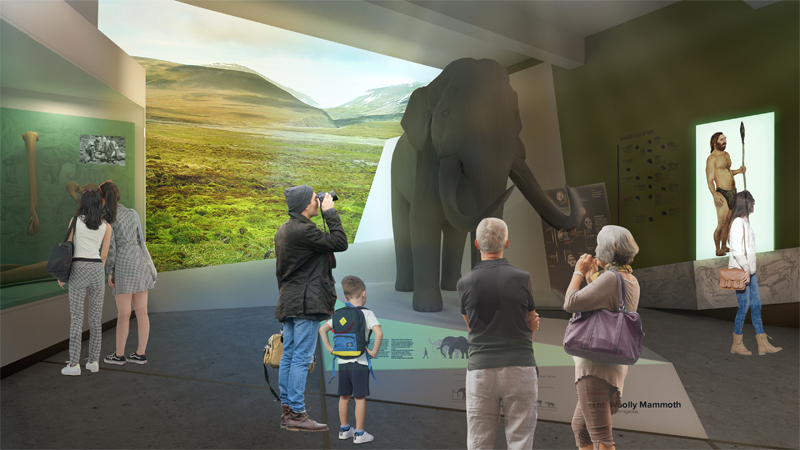 Design firm Mather & Co has revealed that it's working on the redevelopment of Ipswich Museum in Ipswich, UK, following a £4.3m (US$5.8m, €5.15m) grant from The National Lottery Heritage Fund.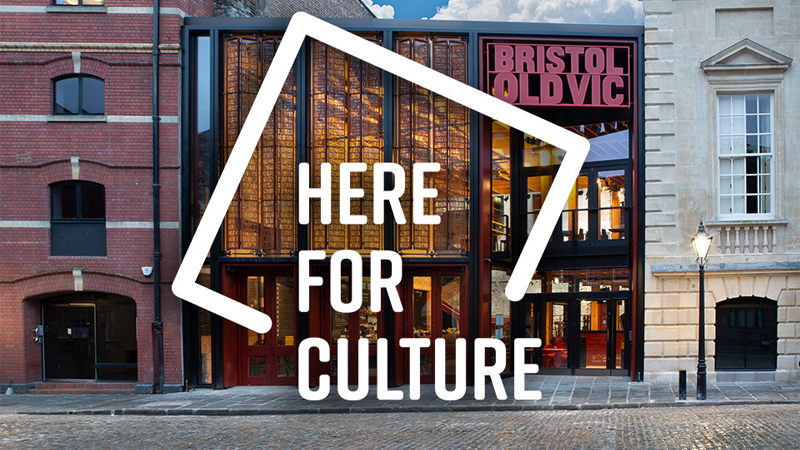 An additional £30m in emergency funding has been made available through the UK's Culture Recovery Fund to support museums, cinemas, theatres and heritage organisations with the impact of the Omicron variant this winter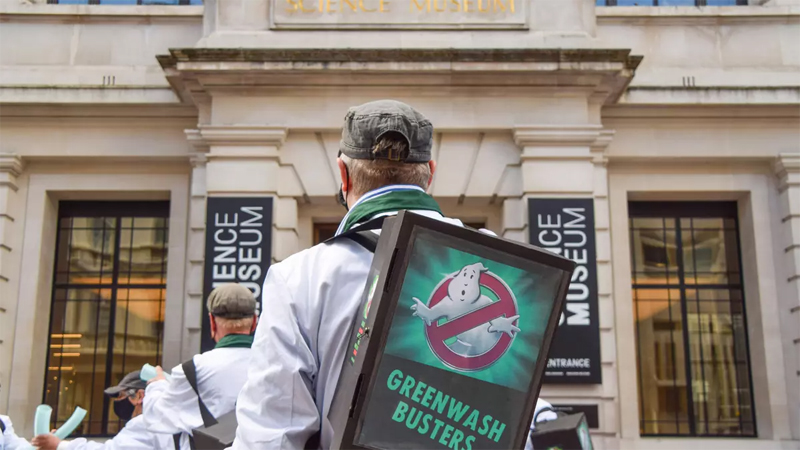 One of the UK's leading scientific figures has weighed in on the row over fossil fuel sponsorship at the London Science Museum.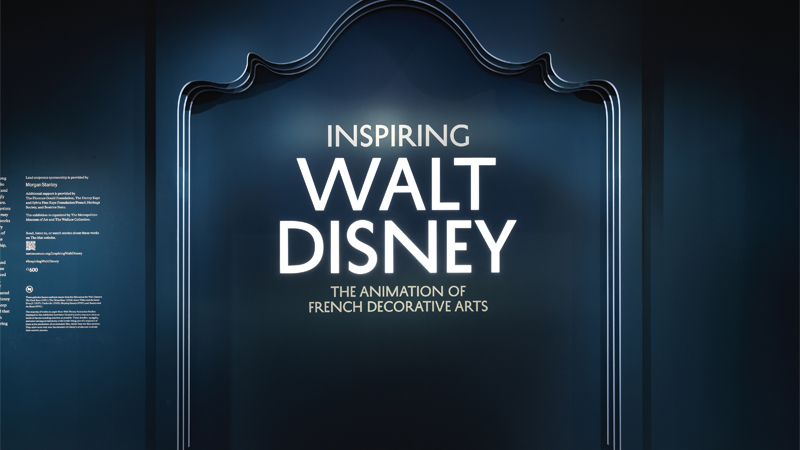 The Met is taking its first-ever look at Disney's theme parks as part of a special exhibition dedicated to the inspirations behind Walt Disney's most iconic creations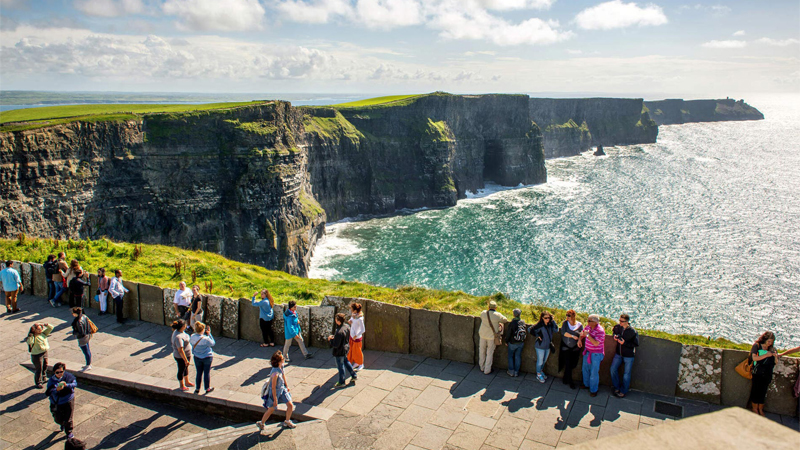 Visitor attractions in Ireland are set to get a slice of a €50m pie to created to support the country's tourism industry in 2022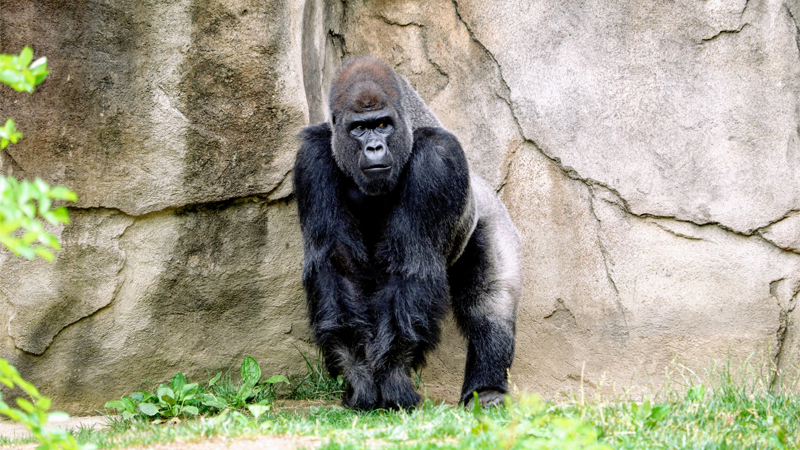 Several species have received a double dose of the animal-specific vaccine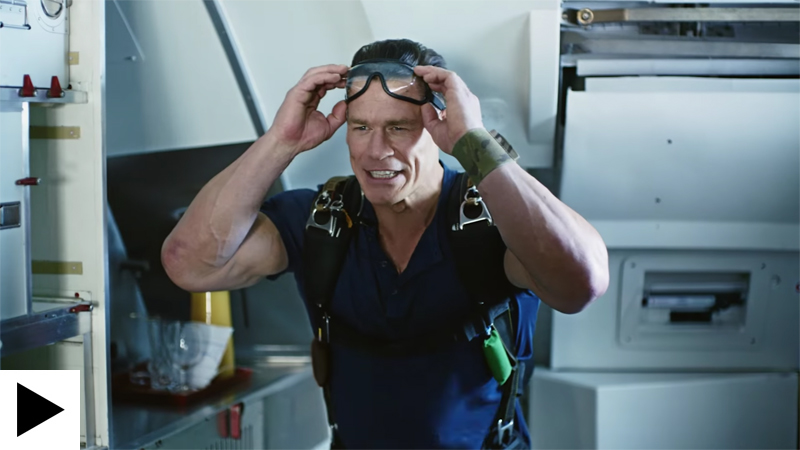 According to John Cena, the time to visit Ferrari World, the Louvre and the rest of Abu Dhabi is now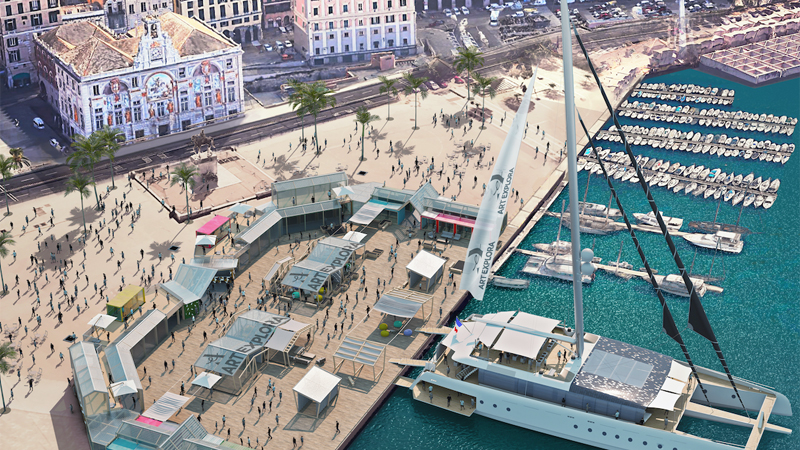 Set up by tech entrepreneur Frédéric Jousset, Art Explora will go on a tour of the Mediterranean in 2023 with a €32m catamaran the choice of transport for the floating attraction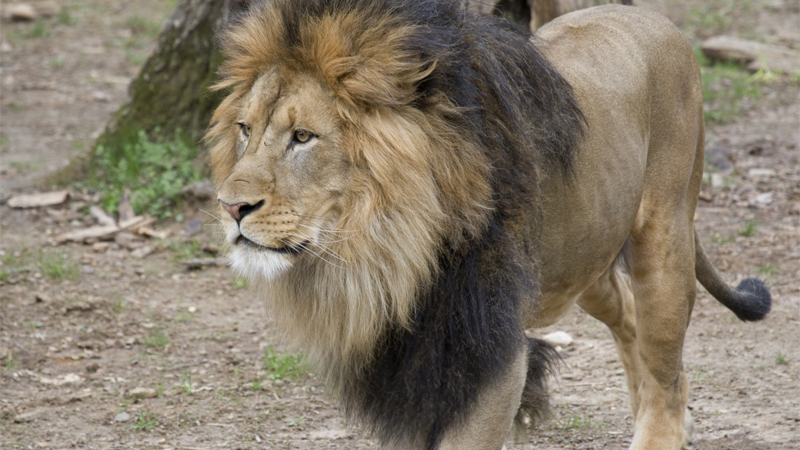 The Smithsonian is vaccinating species susceptible to COVID-19 at both its National Zoo in Washington and its Conservation Biology Institute in Virginia


The UK government has rejected Unesco's recommendation that it reconsider the ownership status of the fabled Parthenon Marbles held in the collection of the British Museum.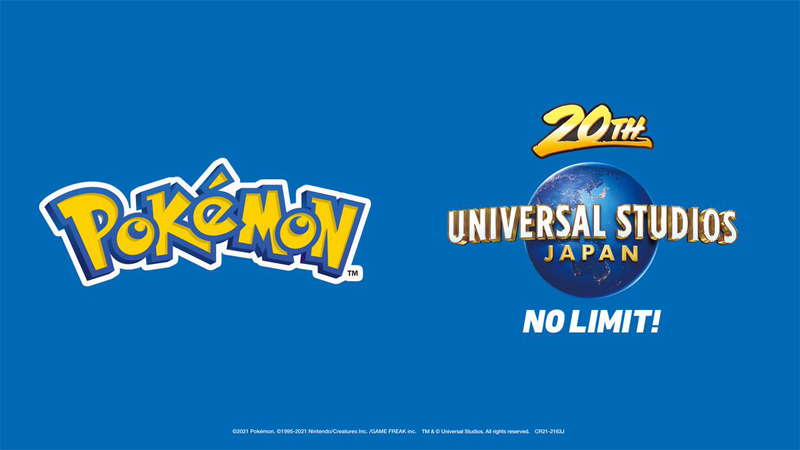 Pokémon is set to make its mark at Universal Studios Japan following a landmark deal to bring the popular IP to the park starting in 2022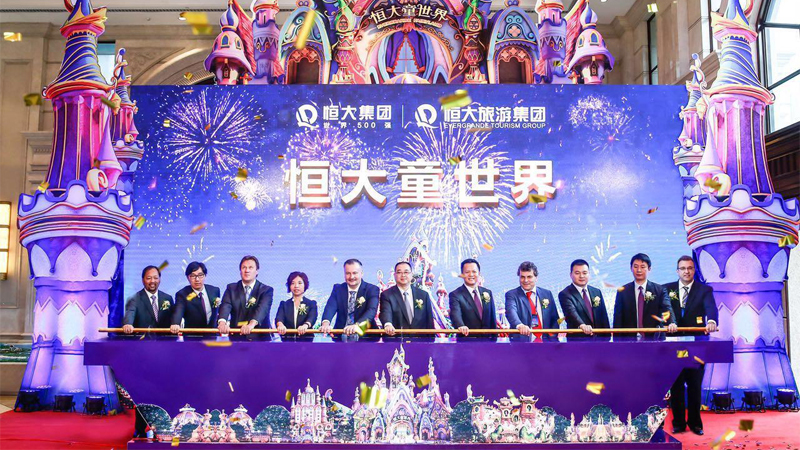 With Evergande at risk of complete collapse thanks to US$305bn worth of debts, the future of its portfolio of 15 theme parks across China is currently uncertain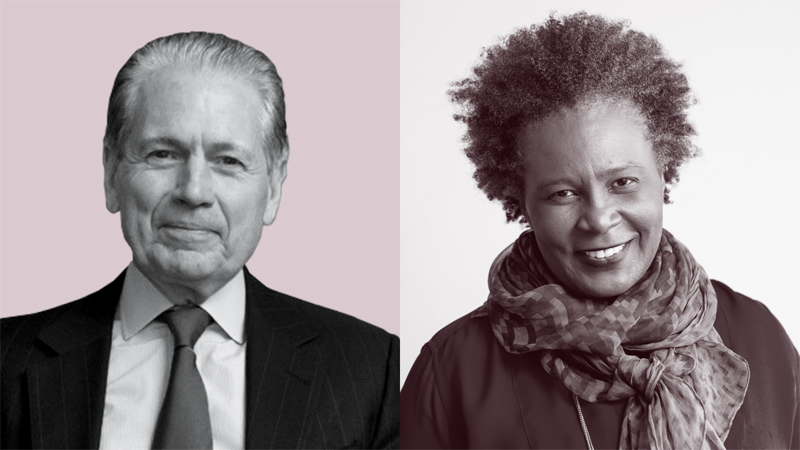 J. Tomilson Hill is the new chairman of the Guggenheim, while Claudia Rankine becomes only the second ever black female to be named a trustee for the institution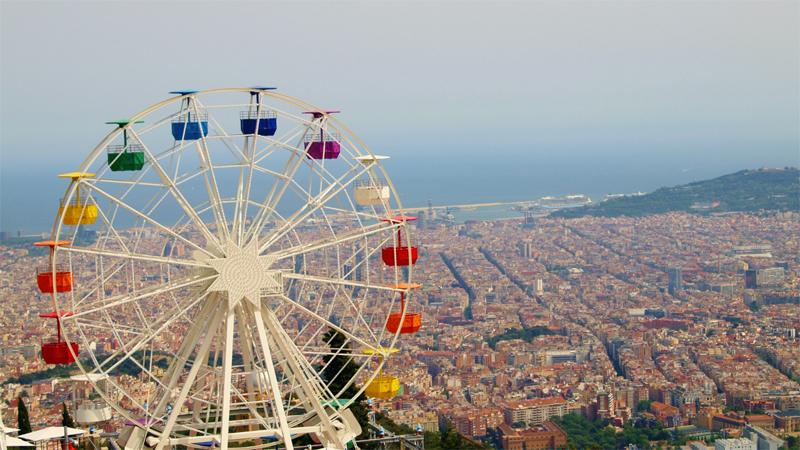 IAAPA's international trade show is back with IAAPA Expo Europe emanating from Barcelona, Spain. Here's everything you need to know about the event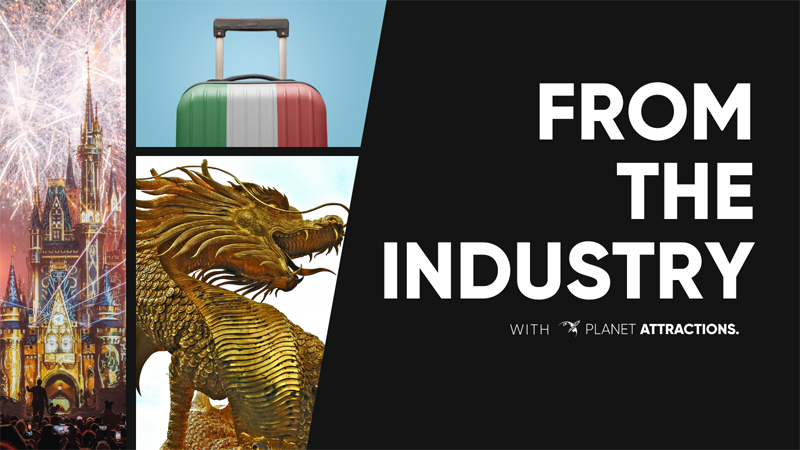 Rounding up all the biggest news from both publications and associations, here is your latest edition of From the Industry from Planet Attractions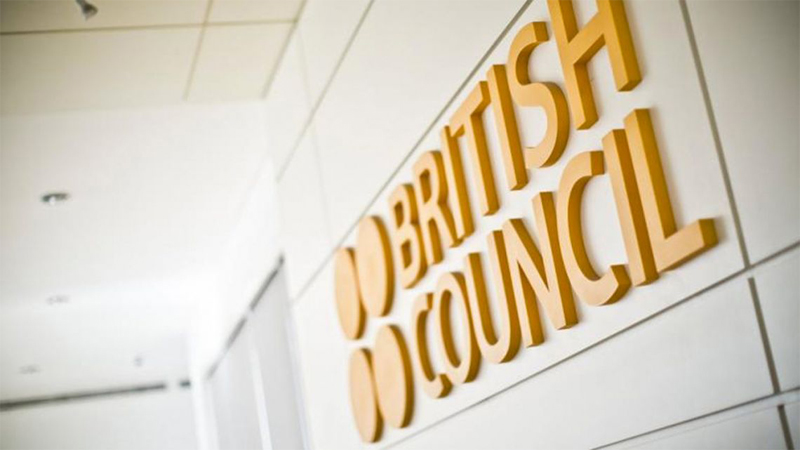 The British Council is scaling back its work in more than 20 countries due to a pandemic funding shortfall


The new Ilulissat Icefjord Centre is part of Greenland's plan to attract more tourists to the country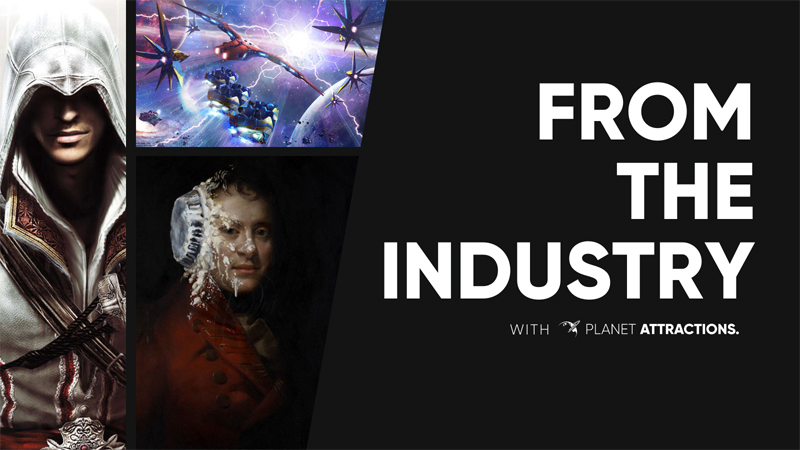 Rounding up all the biggest news from both publications and associations, here is your latest edition of From the Industry from Planet Attractions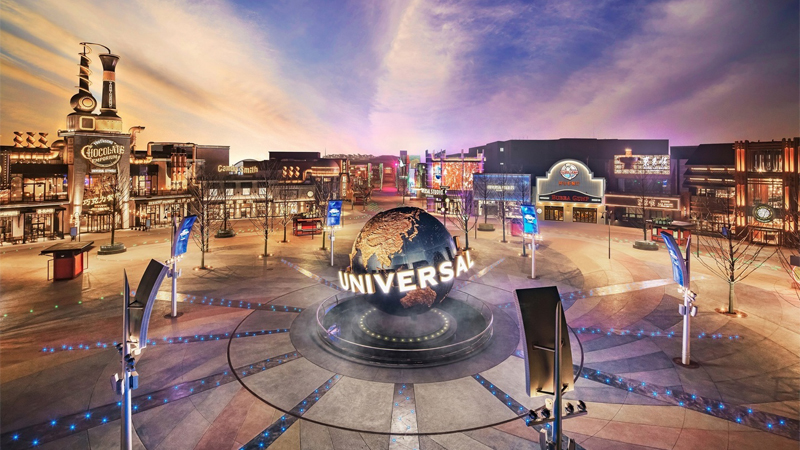 The tourism development plan will encourage the predicted 10 million visitors a year to Universal Studios to explore the wider Beijing area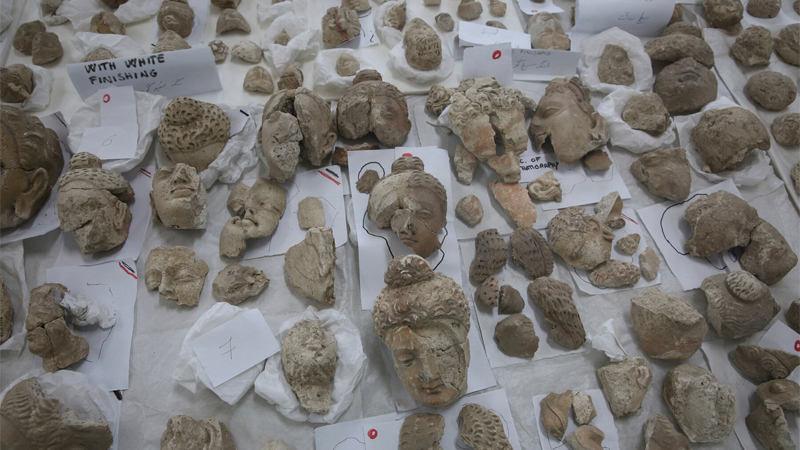 The Taliban has vowed to protect Afghanistan's heritage but concern is still extremely high following destruction seen in previous years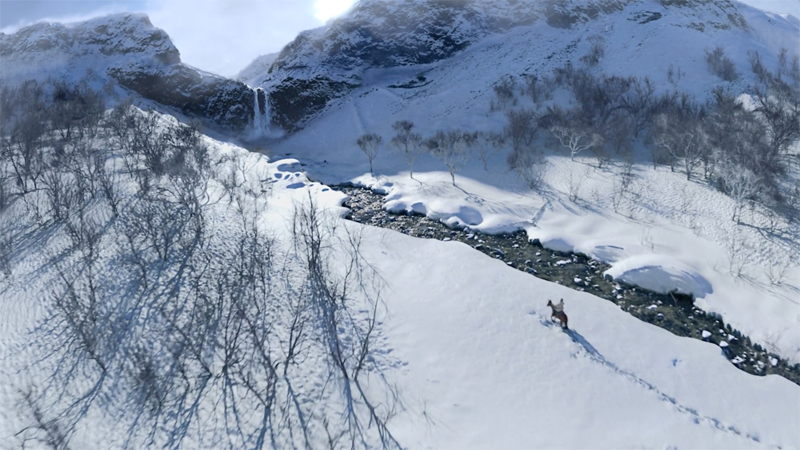 China has welcomed a flying theatre to its Changbaishan Biosphere Reserve with Brogent Technologies supplying the landmark new attraction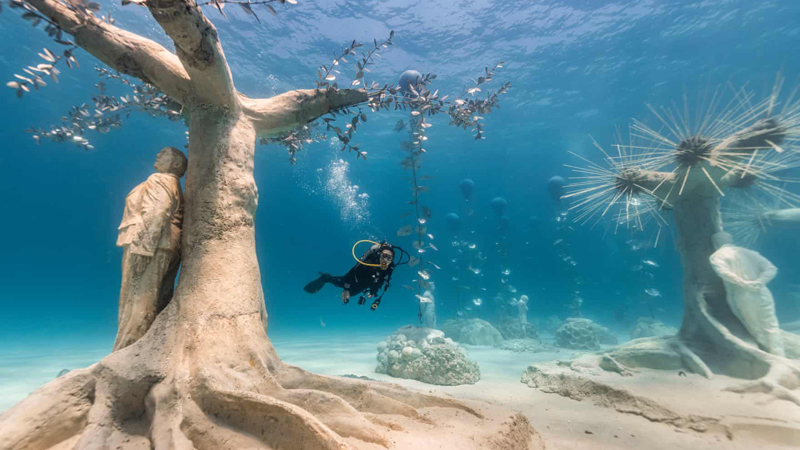 The newly opened museum is hoped to boost dive tourism in the country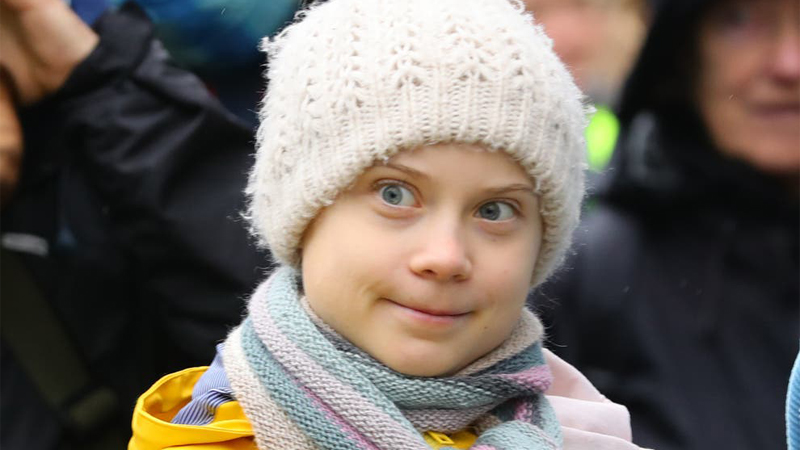 Details of the gagging clause were shared by campaign group; Culture Unstained, which described the agreement as 'problematic'.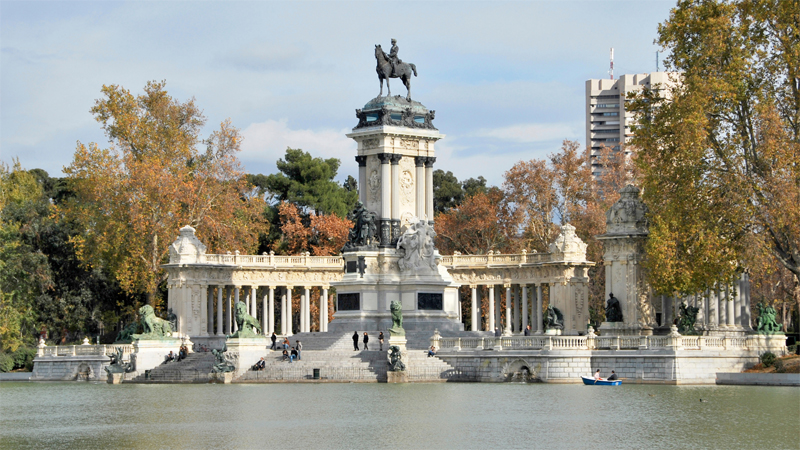 The World Heritage Committee has inscribed 13 new sites in Europe, Asia and the Middle East to Unesco's World Heritage List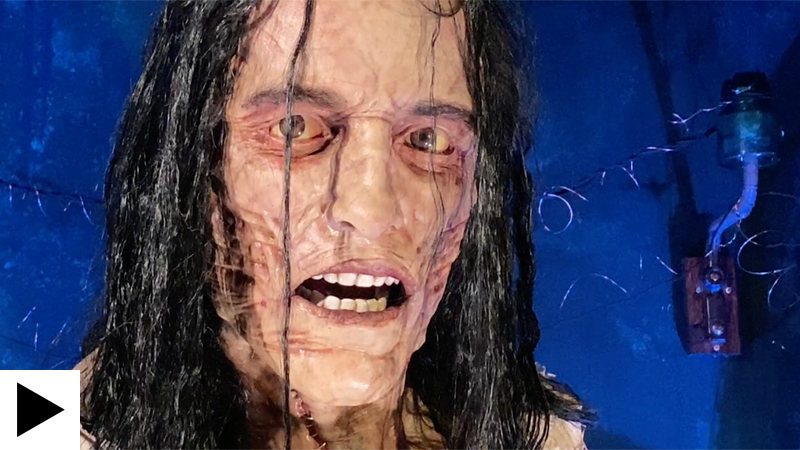 Mary Shelley's House of Frankenstein has opened its doors to the public a stone's throw away from where the famous author first dreamt up the legendary monster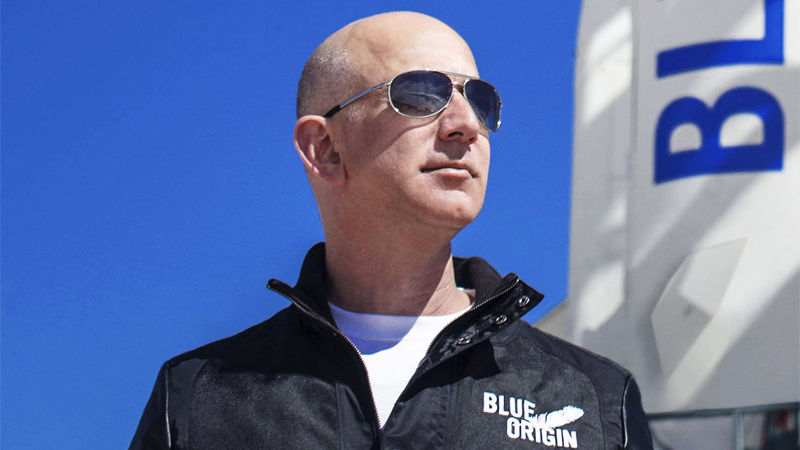 The Smithsonian has received the largest donation in its history with Amazon founder Jeff Bezos donating US$200m for the development of two key projects for the institution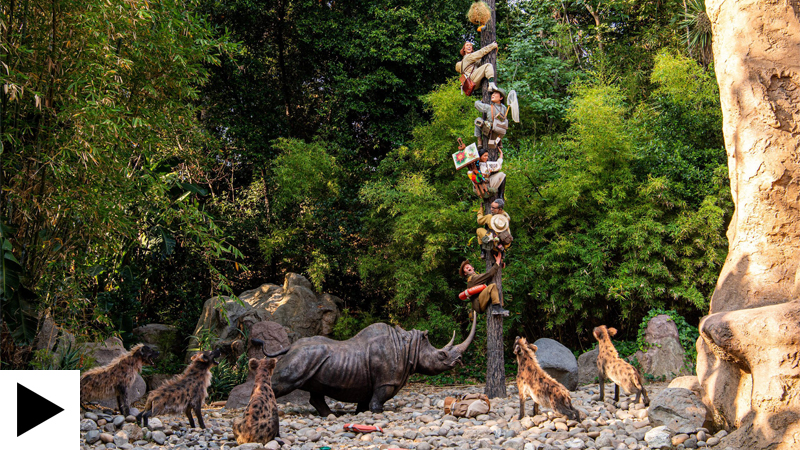 Disney's Jungle Cruise has undergone a full reimagining, with the ride experience completely modernised to 'better reflect and value diversity'


South Korea's global contribution to pop culture is set to be explored in a new exhibition from London's V&A museum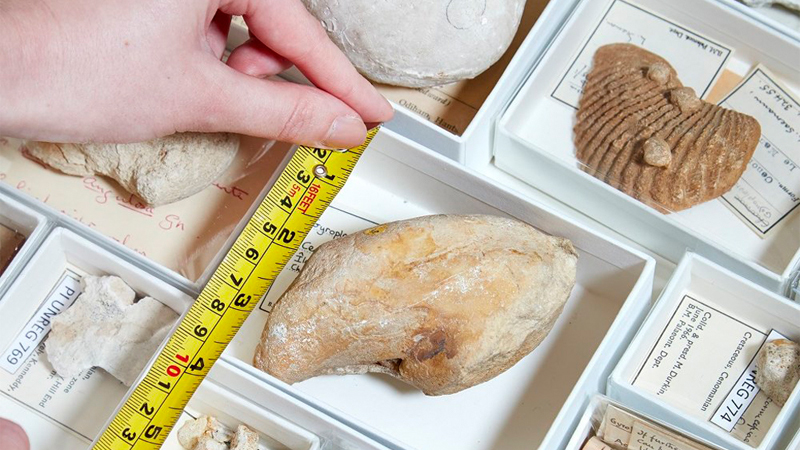 The migration of artefacts will be the largest since the 1880s and will see more than a third of the museum's collection relocated to the brand-new Harwell Campus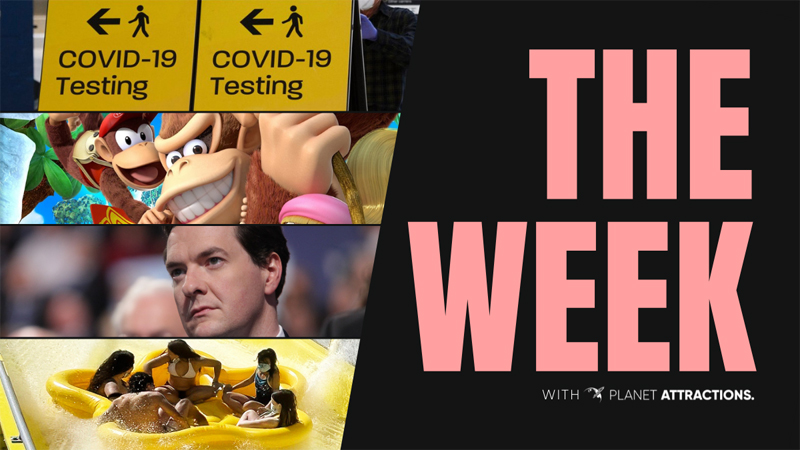 IAAPA supports the lifting of US travel restrictions, Donkey Kong could be making his way to Universal's theme parks, George Osborne becomes British Museum chairman and Portugal has welcomed Europe's first five-person water coaster. Welcome to the latest edition of The Week from Planet Attractions.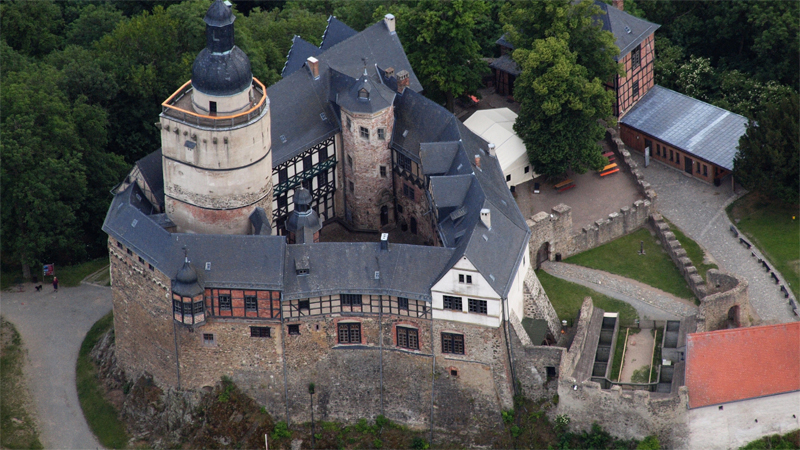 Castles and palaces in Germany are set to receive a huge investment into refurbishing existing tourist attractions.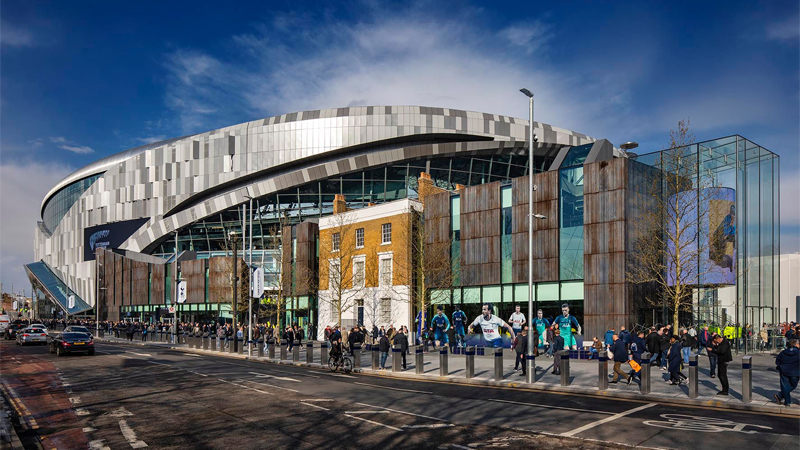 Just ahead of it coming home, Tottenham Hotspur Football Club has announced the opening of a new arts space inside the club's stadium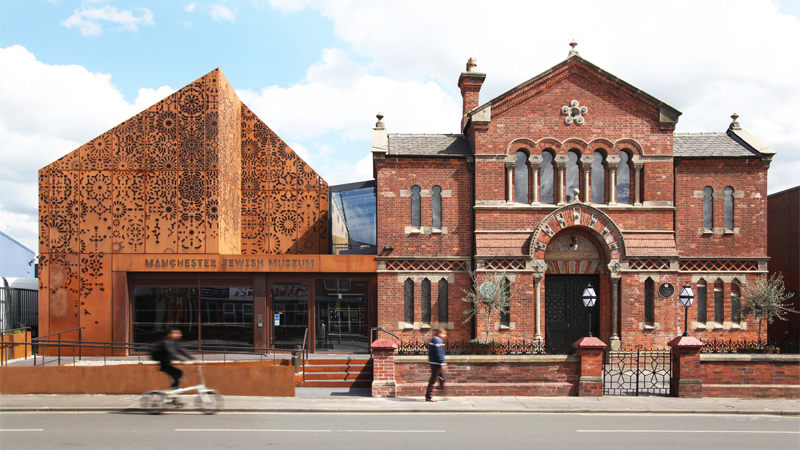 Funded in-part by the National Lottery Heritage Fund, the Manchester Jewish museum has reopened its doors following a multi-million pound redevelopment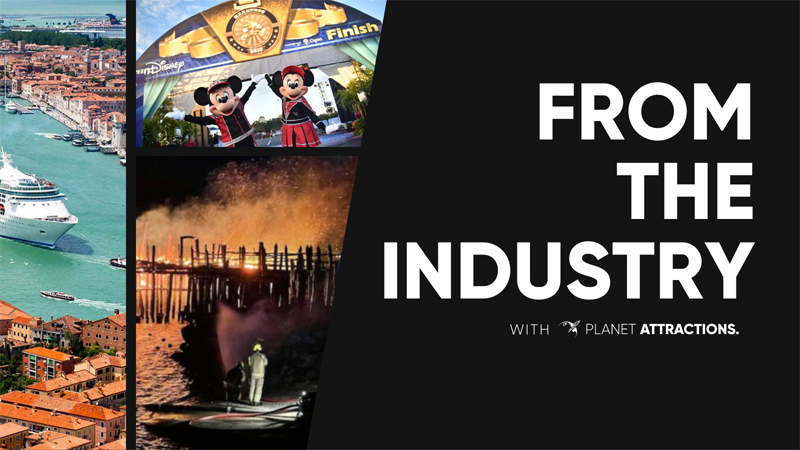 Rounding up all the biggest news from both publications and associations, here is your latest edition of From the Industry from Planet Attractions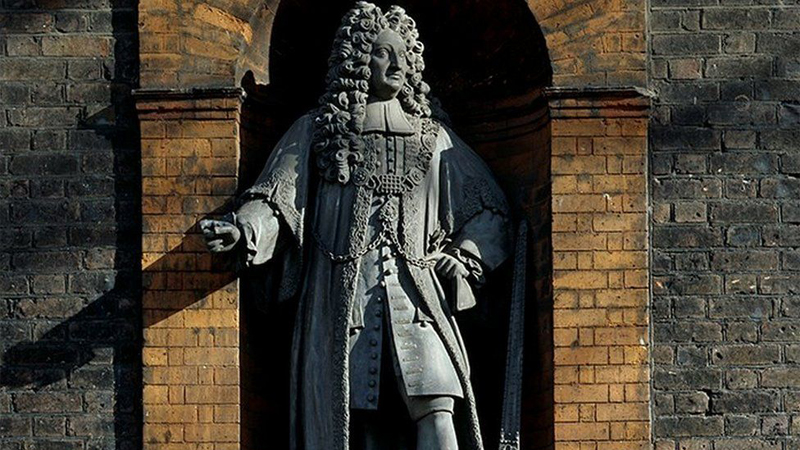 The Museum of the Home has been refused permission to remove a statue of Robert Geffrye despite public calls to ditch the controversial work


Sport and culture, the spirit of Ancient Greece and the thousands of missing spectators for this year's Olympics will be celebrated in a series of installations celebrating the event in Tokyo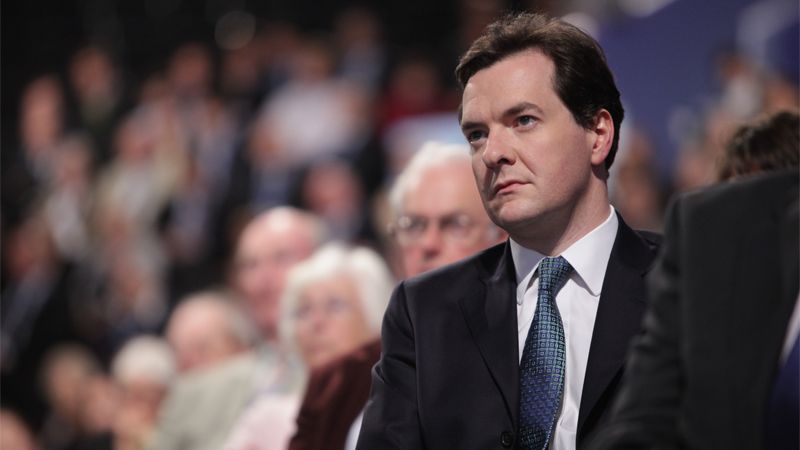 Osborne will join the museum's board of trustees on September 1, taking up the position of chairman in October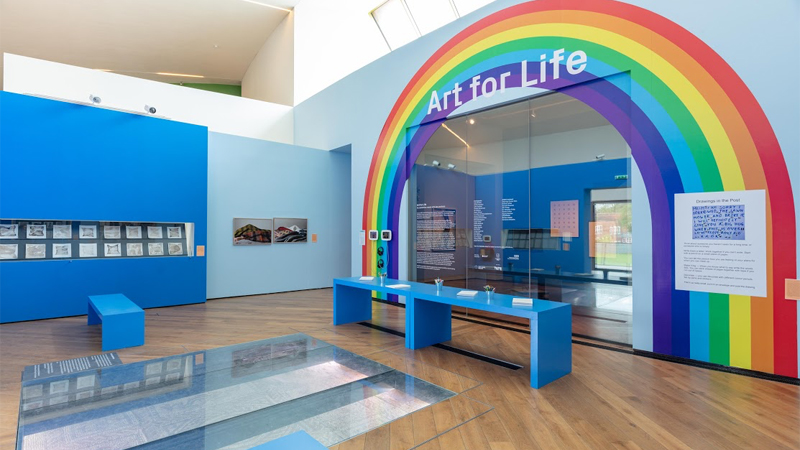 Three British art galleries will present a series of exhibitions and collaborations looking back at the past year to explore the effects of the Covid-19 pandemic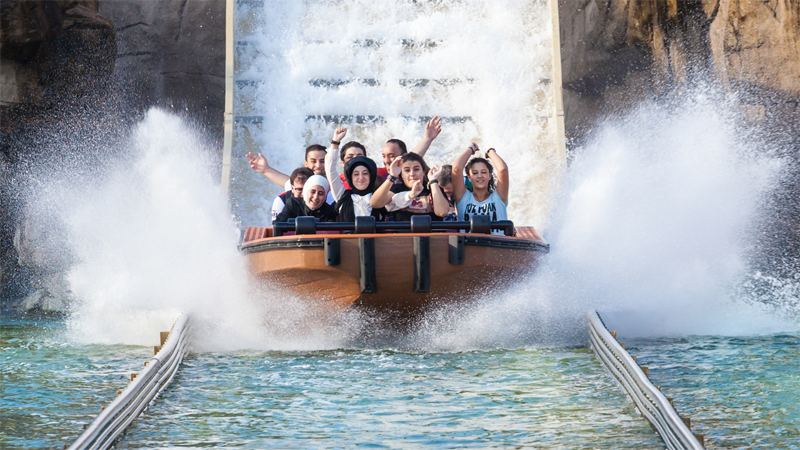 As the COVID tide begins to turn, the recreation sector looks set to bounce back with a new report suggesting the market could be worth as much as US$1.92tn by 2025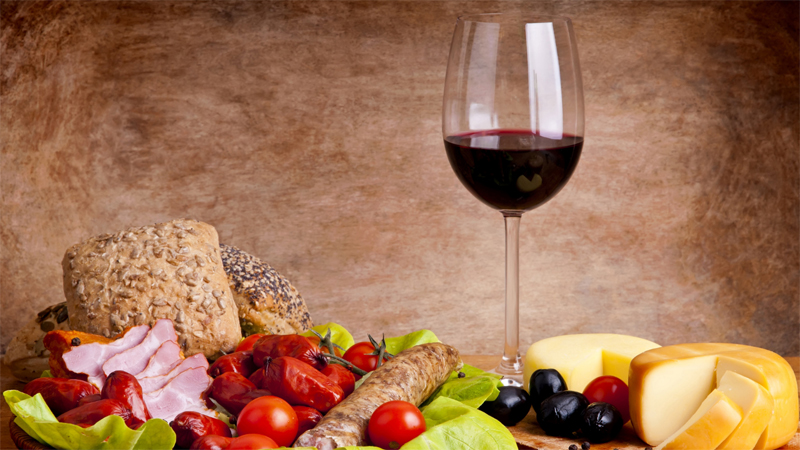 US$4m has been gifted to the Smithsonian's National Museum of American History, with the funding being used to explore American history through the 'all-encompassing lens of food'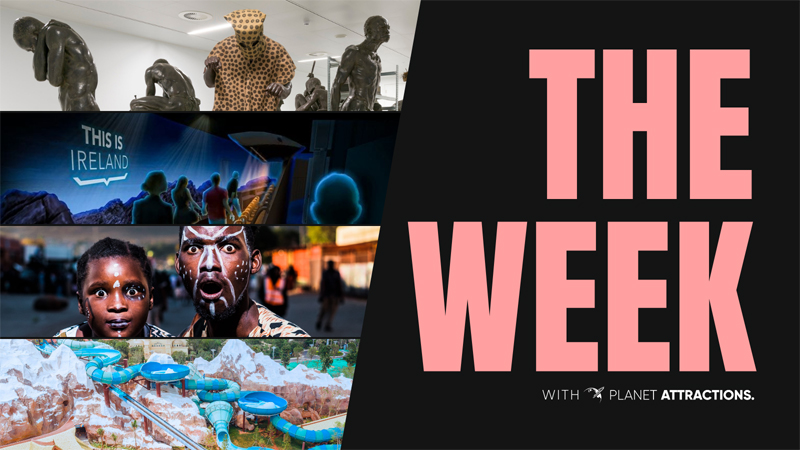 Belgium agrees to help the Congo recover its lost heritage, Ireland's €73m tourism investment, Africa remodels its tourism outlook and a snow-topped waterpark comes to China. Welcome to the latest edition of The Week from Planet Attractions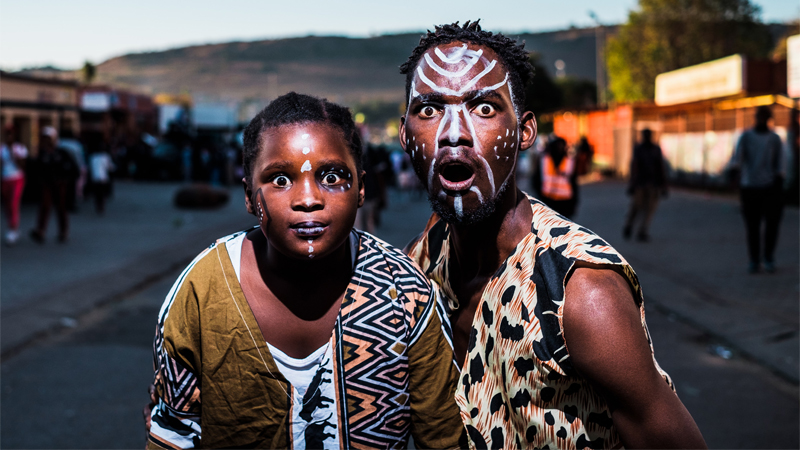 Brand Africa will place an emphasis on people as the continent attempts to lure visitors with new narratives and a new unified tourism approach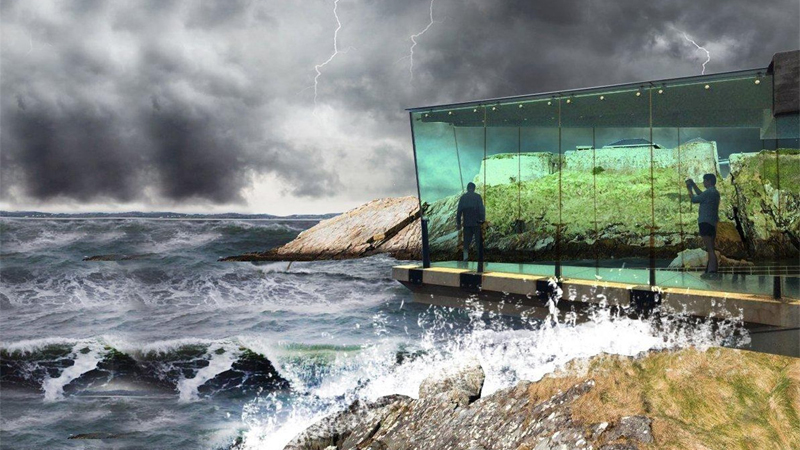 In a bid to boost tourism post-Covid in Ireland, Fáilte Ireland has announced plans for major investments into four tourism sites across the country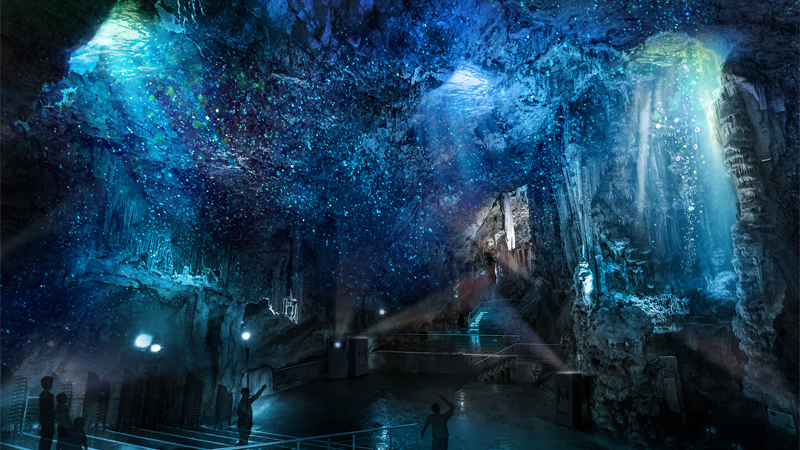 A new permanent immersive light and spatial audio installation at St. Michael's Cave will boost the Rock's visitor experience in time for Summer 2021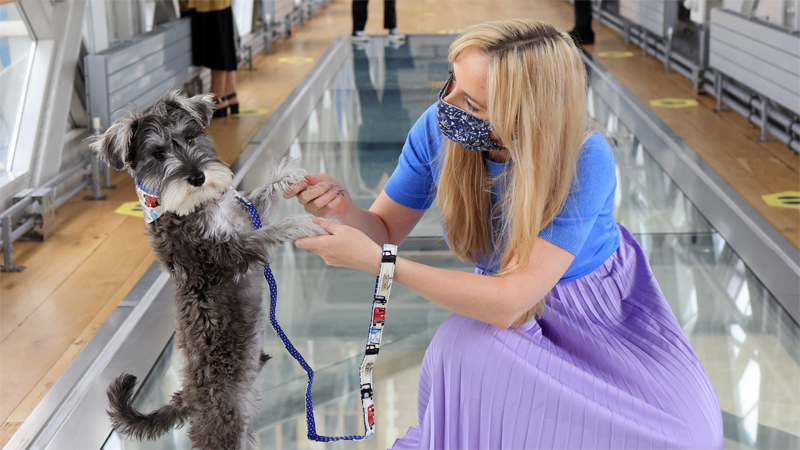 Tower Bridge is set to welcome man's best friend for a very special dog-friendly 'VIPooch' event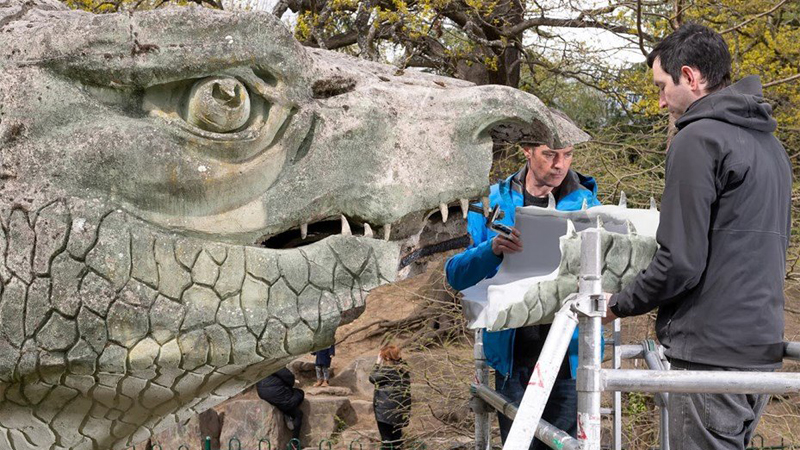 Emergency restoration work was carried out on the Megalosaurus after its jaw collapsed last year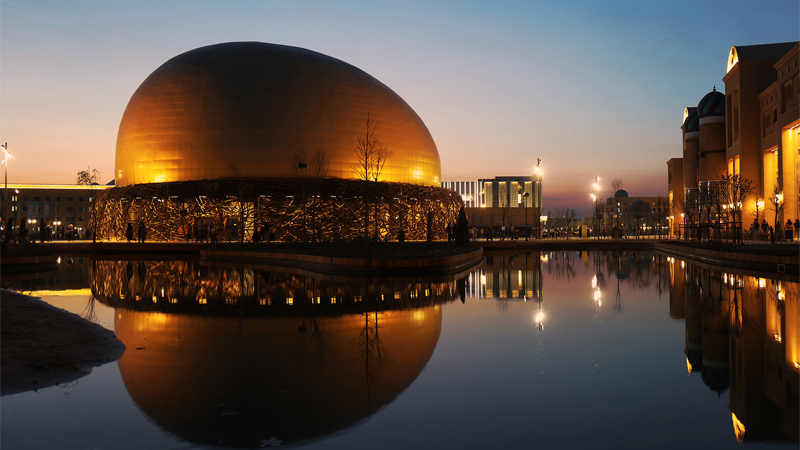 Kazakhstan has welcomed the country's first flying theatre ride with Brogent Technologies behind the landmark new attraction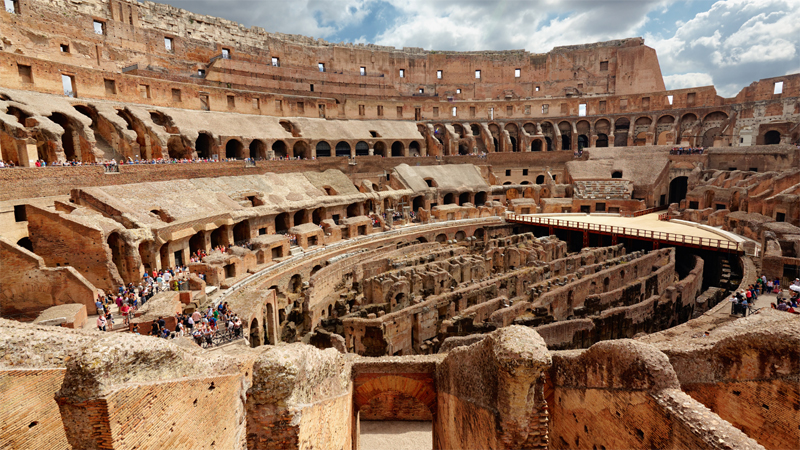 Where exactly is the line when it comes to improving the visitor experience and interfering with historic sites?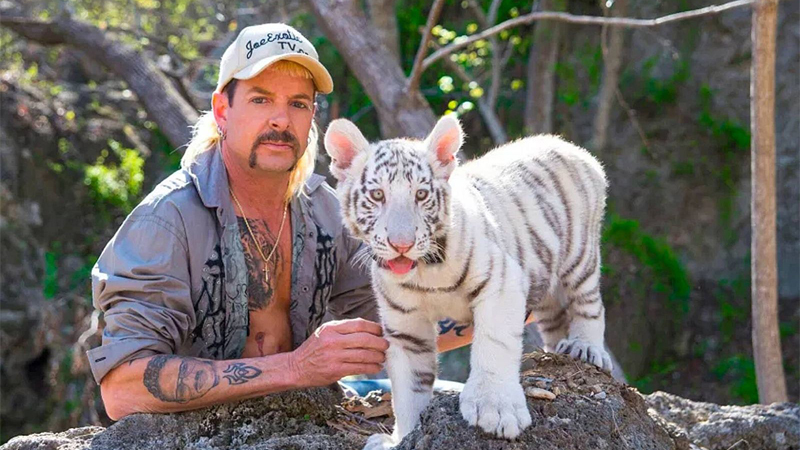 The US Justice Department says it will work to ensure that the rescued big cats go to animal preserves where they can be 'safely maintained rather than exploited'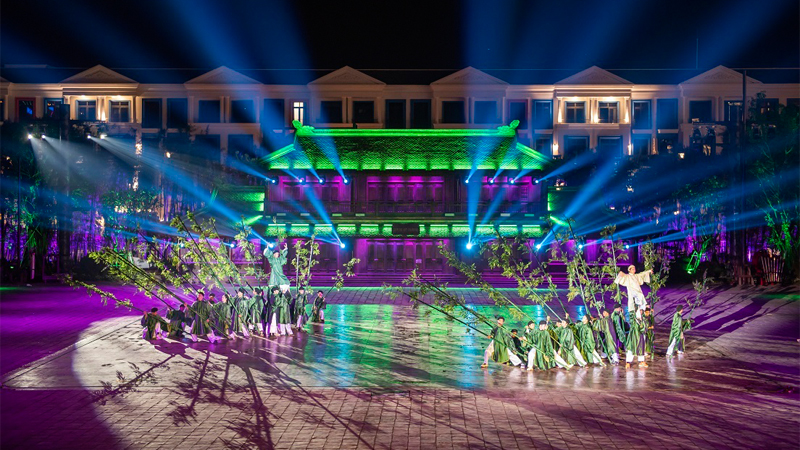 Vietnam's largest theme park, a game-changing aquarium project and 12,000 hotel rooms are just a few of the features of the new Phu Quoc United Center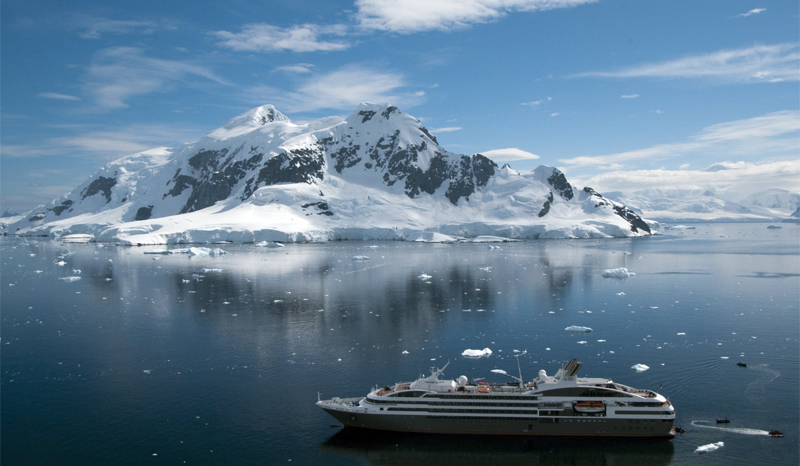 The Smithsonian has partnered with cruise operator Ponant to offer educational voyages to a number of destinations worldwide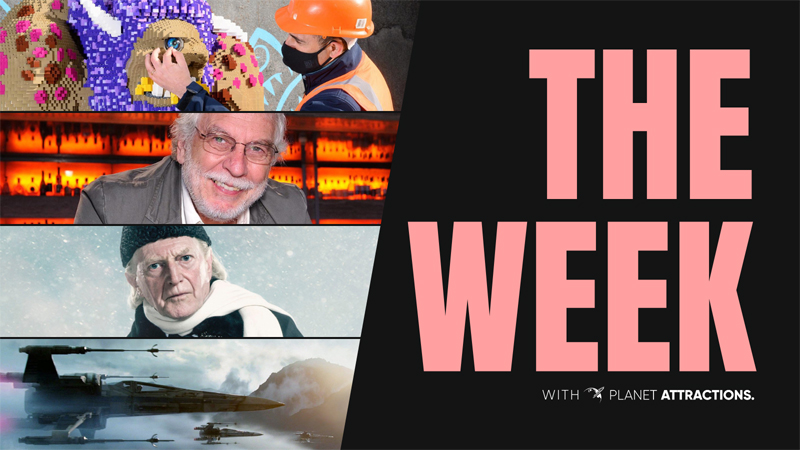 Going behind-the-scenes for the development of Legoland Windsor's newest attraction, an evening with a videogame industry legend, the immersive Doctor Who experience coming to London and the Smithsonian's latest out-of-this-world acquisition. Welcome to the latest edition of The Week from Planet Attractions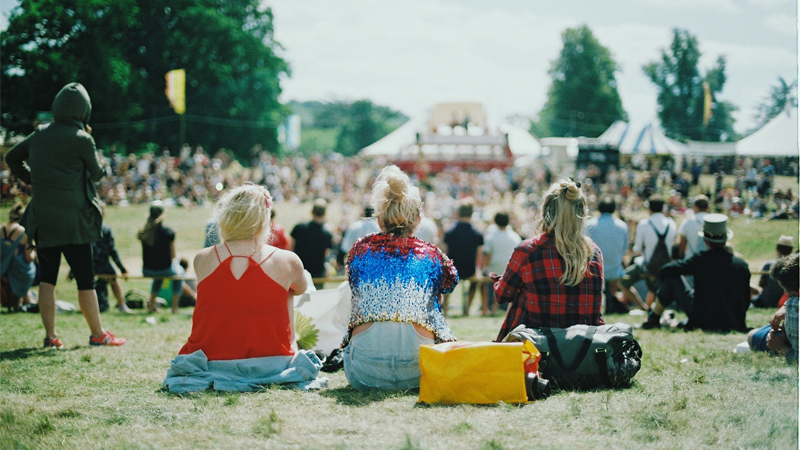 Research has revealed that 26% of British festivals have been called off due to a lack of COVID-related cancellation insurance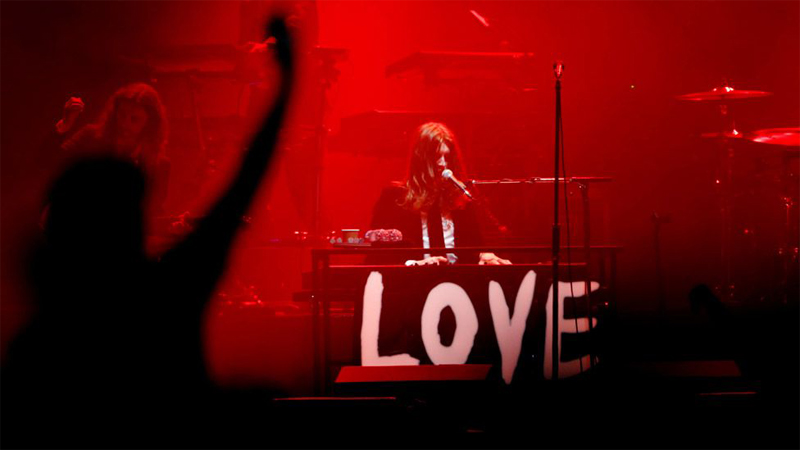 Ticket-holders had to provide a negative COVID test to gain entry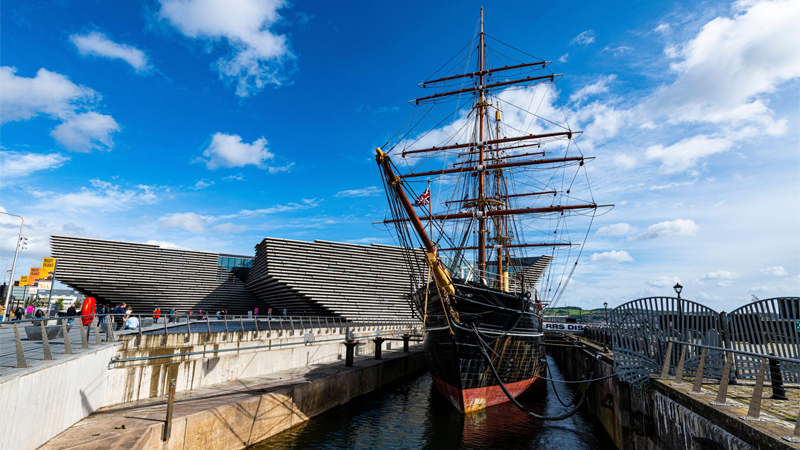 The Dundee Cultural Recovery Fund will support cultural institutions through financial difficulties and bring tourists back to the area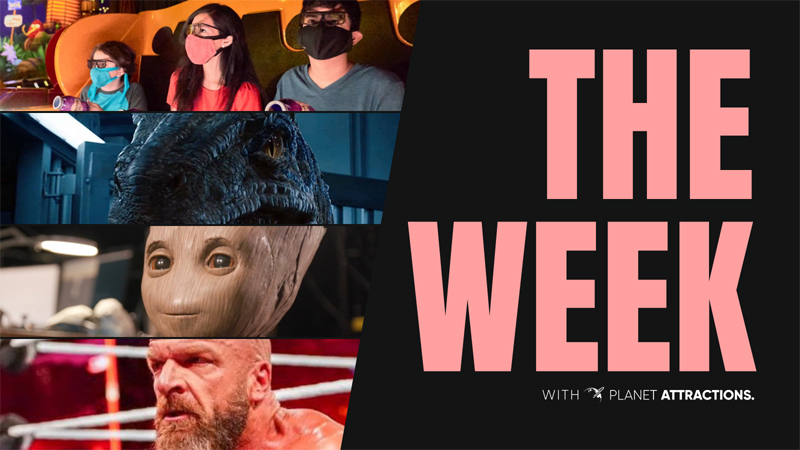 A new ride from Triotech celebrating 100 years of Knott's Berry Farm, the Jurassic world exhibition coming to North America, Disney's next step in robotics and WWE looking at building a physical Hall of Fame. Welcome to the latest edition of The Week from Planet Attractions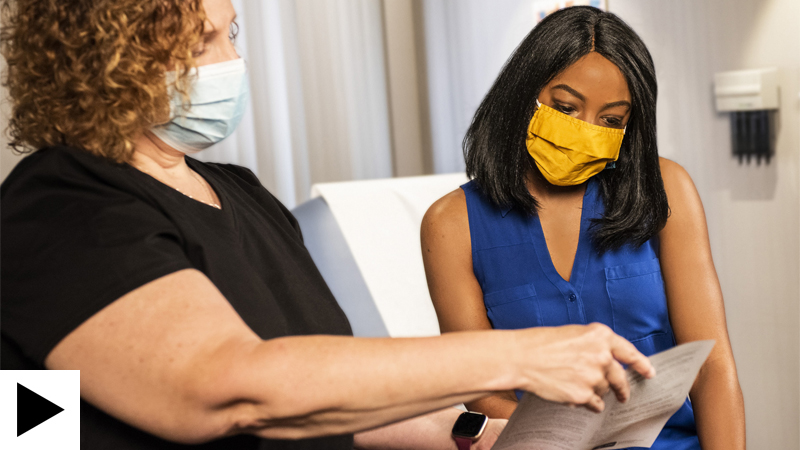 The Smithsonian Institute has announced the launch of a new initiative aiming to provide US citizens with information about COVID-19 vaccines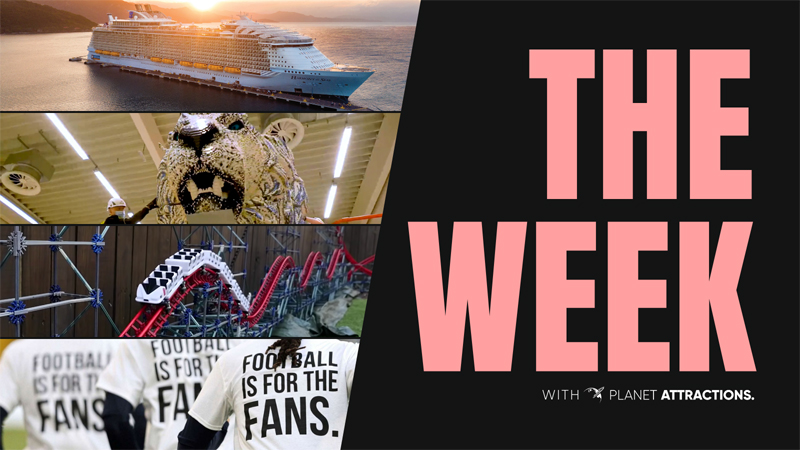 The US cruise industry is a step closer to resuming operations, the creation of the Lego Sky Lion at Legoland Windsor, the fan who built a gargantuan rollercoaster entirely out of K'nex and the operator's role as a custodian of treasured memories. Welcome to the latest edition of The Week from Planet Attractions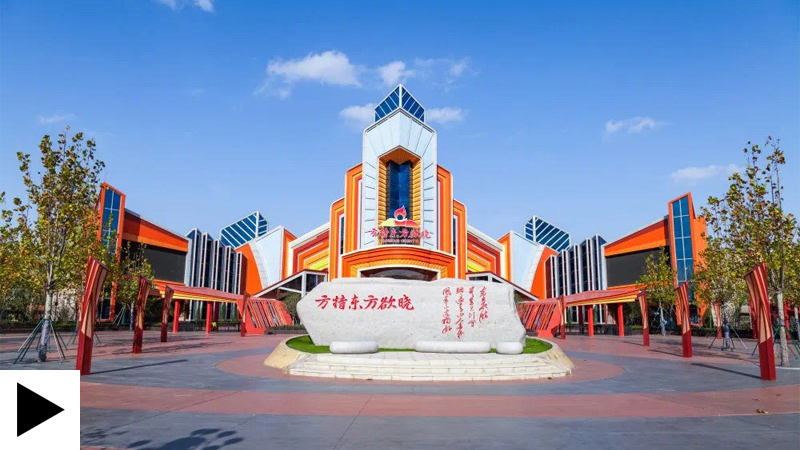 Ningbo and Ganzhou to open second gates in the next stage of the Beautiful China Trilogy resorts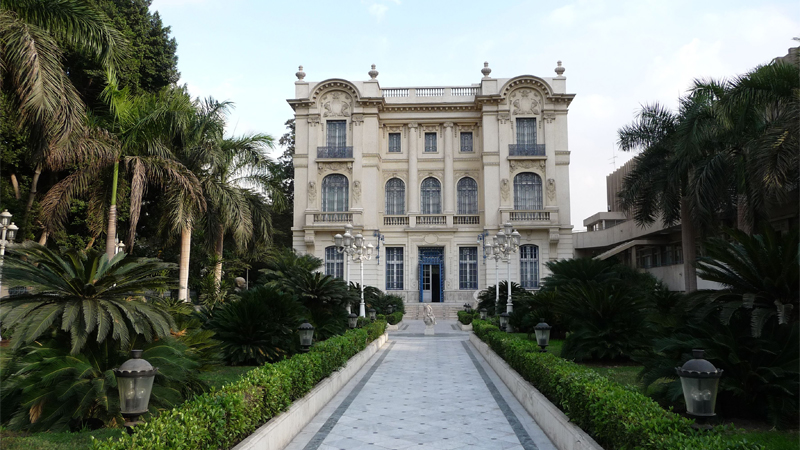 The Mr & Mrs Mohamed Mahmoud Khalil Museum boasts an impressive collection of Impressionist and Classical works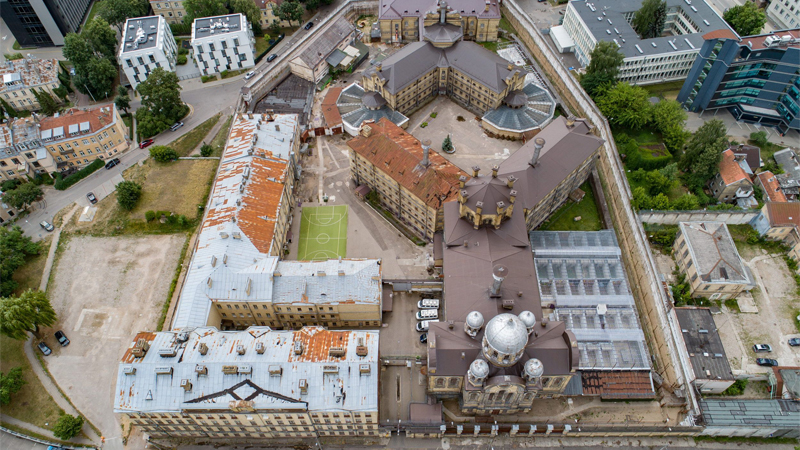 Lithuania's government is backing plans to transform its famous Lukiškės Prison complex into a multifunctional hub featuring museums, restaurants, hotels and other commercial and cultural spaces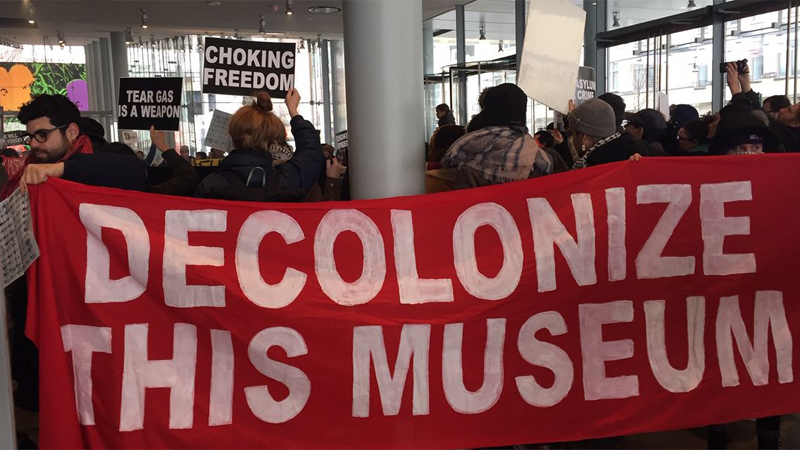 In recent years, museums across the US, Europe, Australia and beyond have had to face up to the issue of decolonisation. Cultural institutions possess artefacts historically taken from colonised countries and are now having to face up to that reality. But that's not all...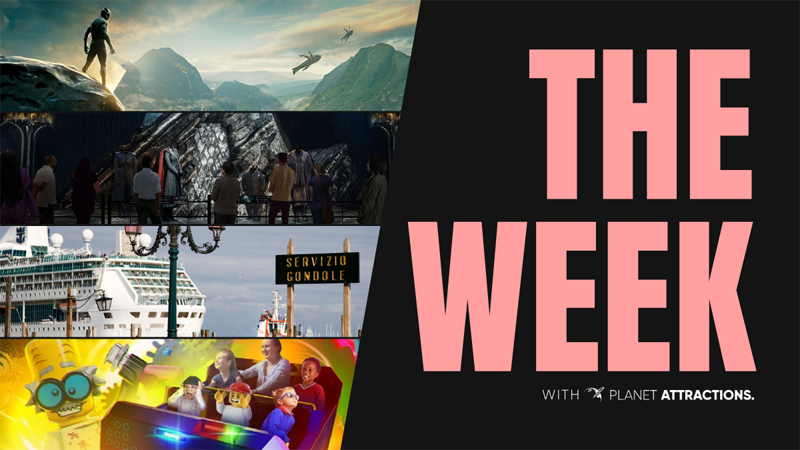 The eagle-eyed fan who might have spotted Wakanda is Disneyland's expansion plan, vital funding for the Game of Thrones Studio Tour, a long-awaited ban on cruise ships in central Venice and the technology powering Legoland New York's most anticipated attraction. Welcome to the latest edition of The Week from Planet Attractions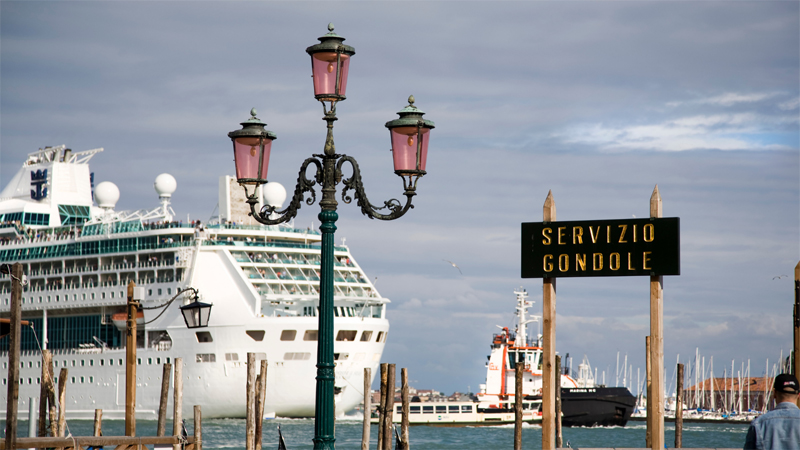 Cruise ships are no longer welcome in Venice following a ruling by the Italian government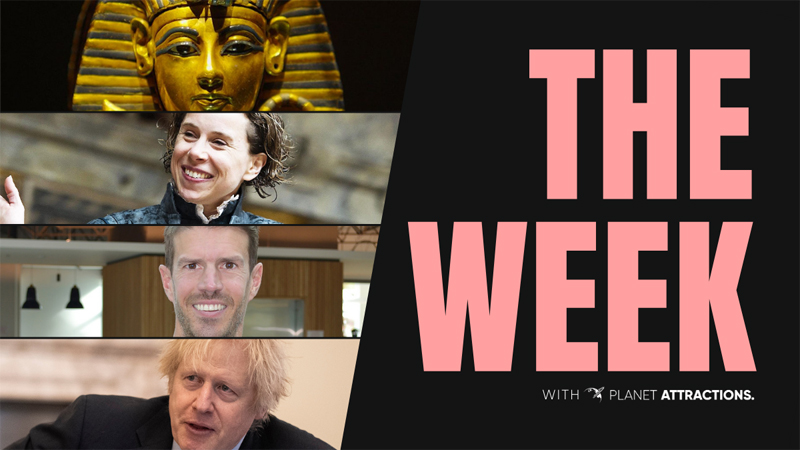 The fourth shrine of Tutankhamun is heading to the Grand Egyotian Museum, Shakespeare's Globe reopens for business, Paul Chutter on his new role at WhiteWater and Boris Johnson sparking controversy over the Elgin Marbles. Welcome to the latest edition of The Week from Planet Attractions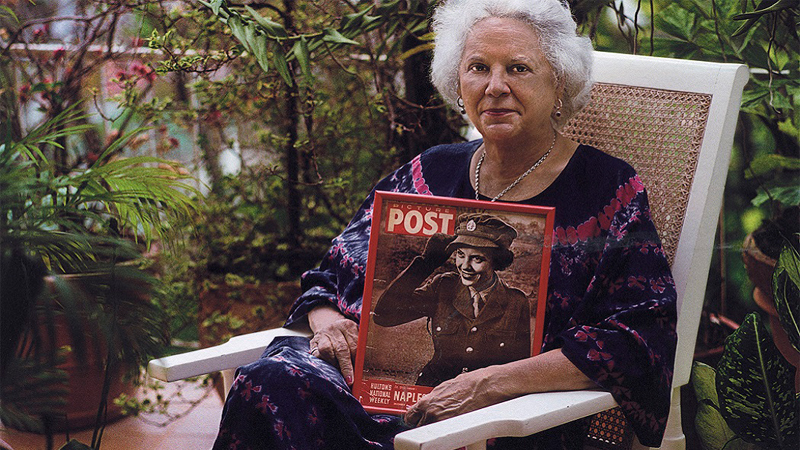 The partnership will see the launch of an initiative that aims to facilitate greater representation in the arts.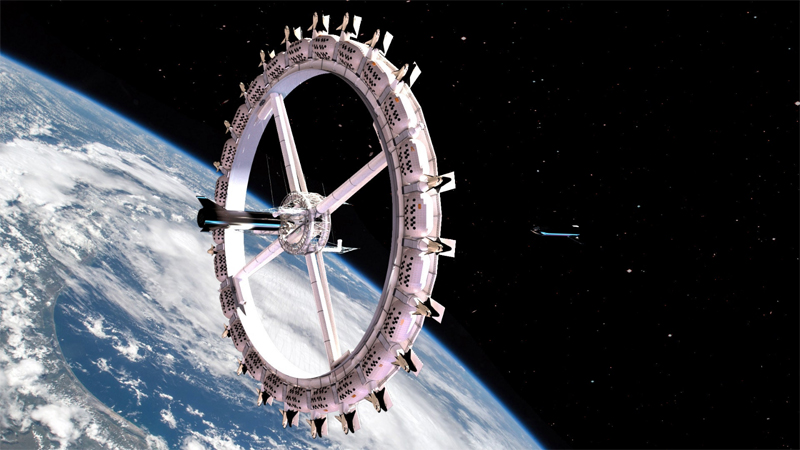 The sweet shop of space is most certainly open for business and some of the world's richest people have their face pressed up against the window, but is there room for the visitor attractions industry?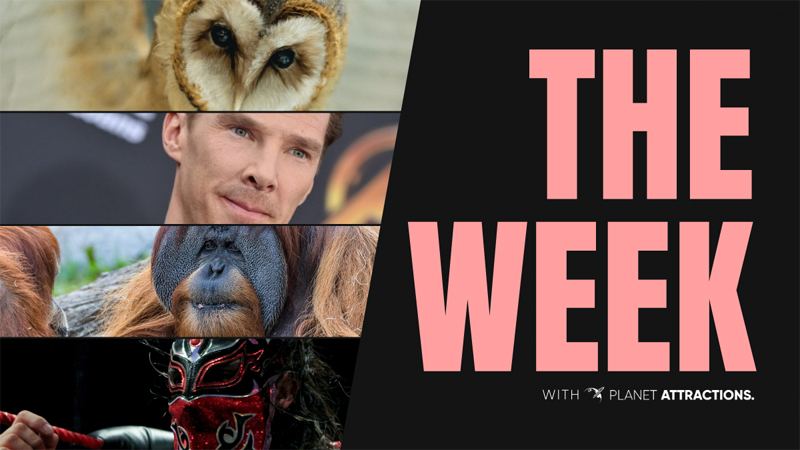 With Warner Bros ending its live owl performances, Benedict Cumberbatch sending out a message of hope for the struggling culture sector, the first apes to be vaccinated against Covid and the luchadores taking a stand against non mask wearers, welcome to the latest edition of The Week with Planet Attractions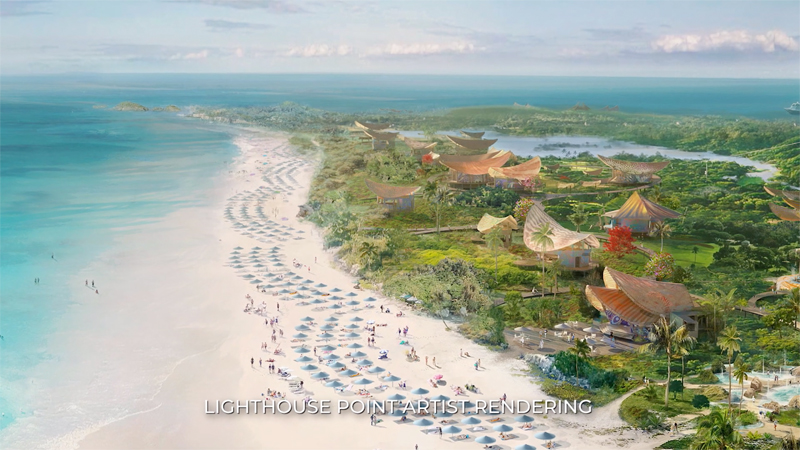 The Disney Cruise Line's Lighthouse Project second port in the Bahamas has taken another step to becoming a reality after passing its environmental impact assessment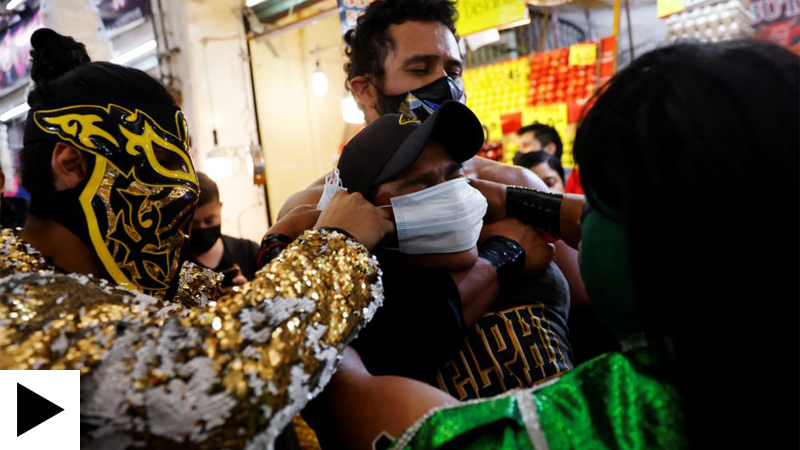 Mexico's famous luchadores are taking a stand against COVID-19, touring Latin America's largest wholesale food market to promote mask wearing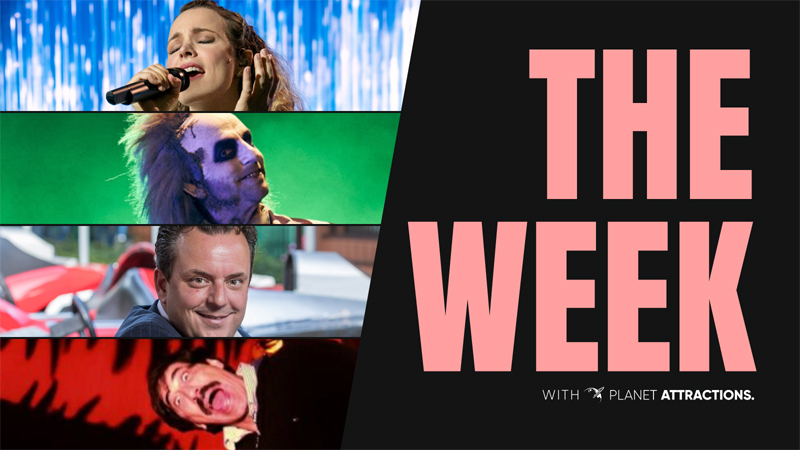 With a Eurovision Museum making its way to Iceland, Michael Mack on 'the toughest year in the history of our business', Beetlejuice returning to Horror Nights and a man who owns an army of robot dinosaurs, welcome to the latest edition of The Week with Planet Attractions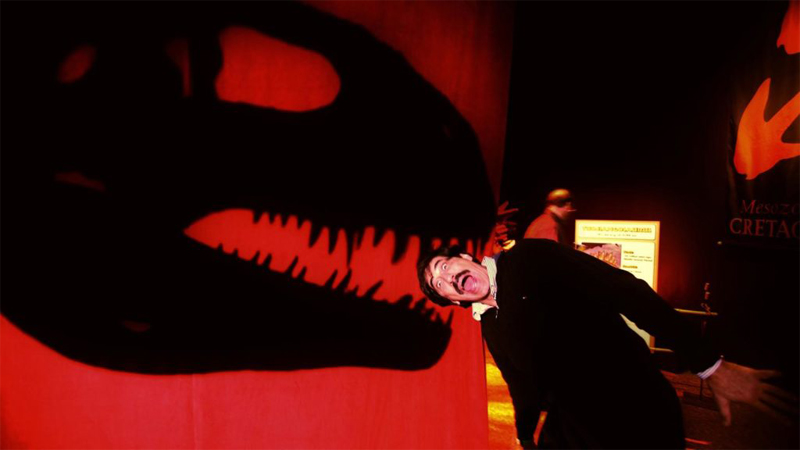 In part two of our exclusive interview with the man who advised on Jurassic Park and has his own army of robotic dinosaurs, 'Dino' Don Lessem returns to talk everything from the business of dinosaurs to the world-famous Trump Toilet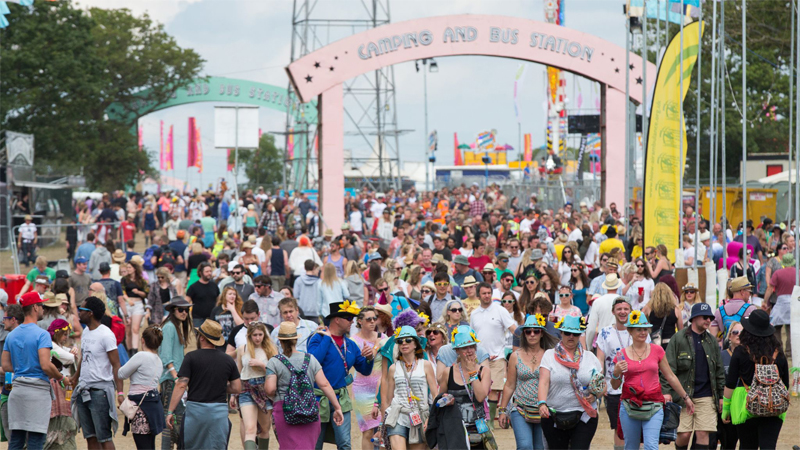 Isle of Wight festival organisers say that they hope to bring back as many artists as they can for the later dates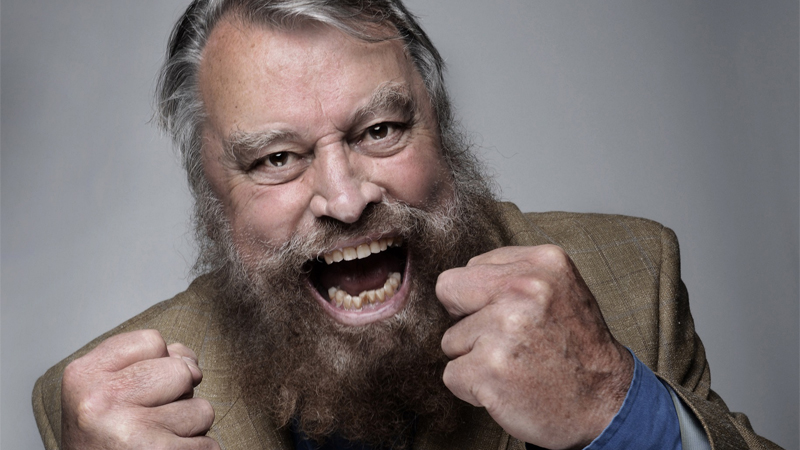 DriveINSIDE Theatre will allow visitors to get a dose of culture right from their cars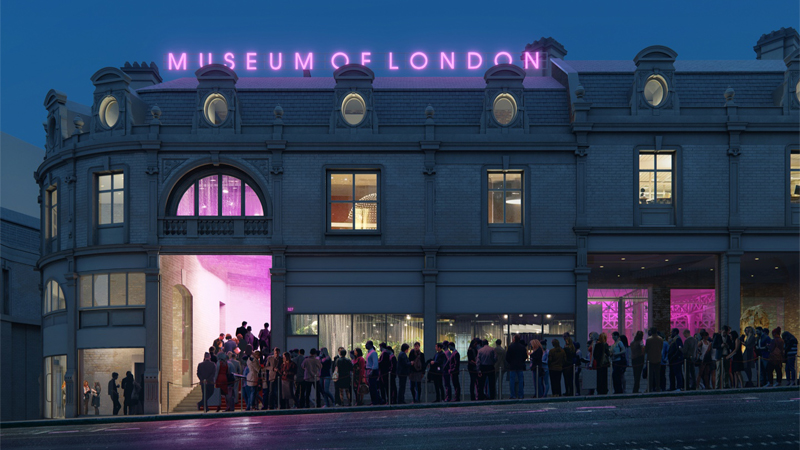 Museum spaces should be a source of joy, debate, learning and fun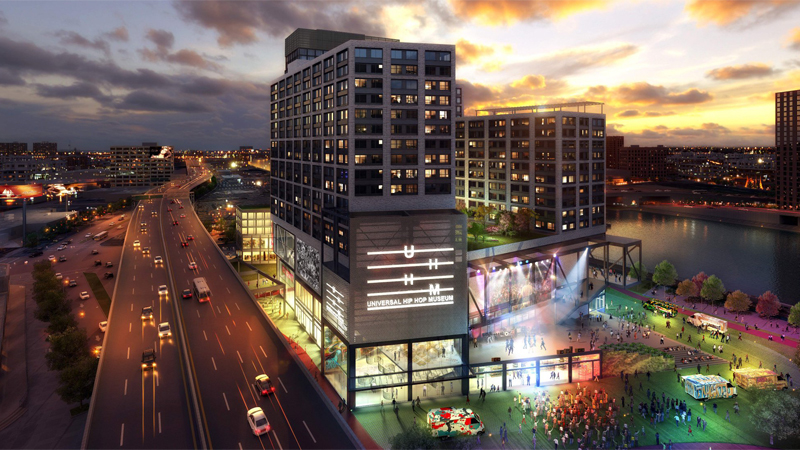 Coming to New York City in 2023, the Universal Hip Hop Museum (UHHM) is funding for its new home in the Bronx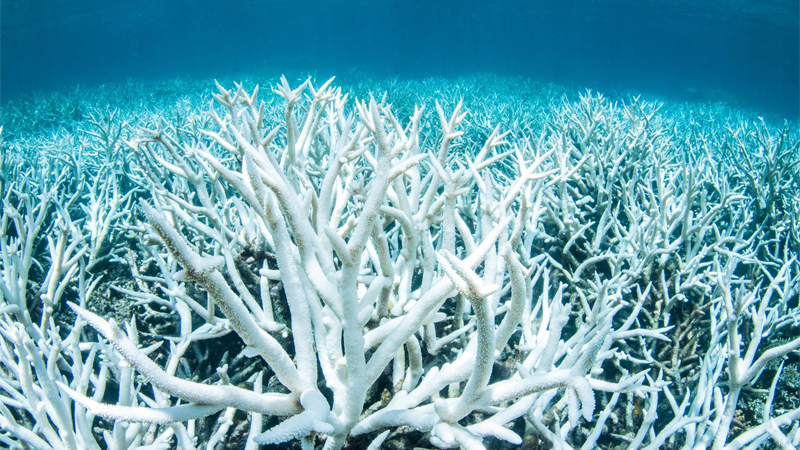 Coral bleaching caused by climate change is turning the famous wonder white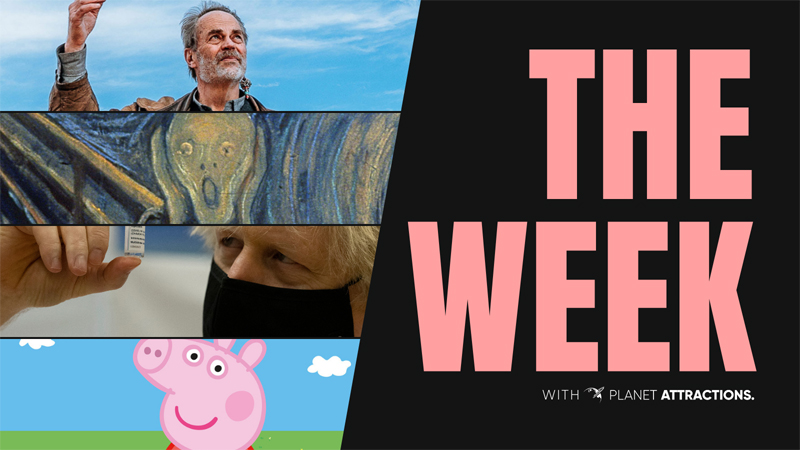 With a Disney legend joining Virgin Galactic, Edvard Munch making like Banksy, Boris Johnson setting a roadmap and Peppa Pig making her way to Florida, welcome to the latest edition of The Week with Planet Attractions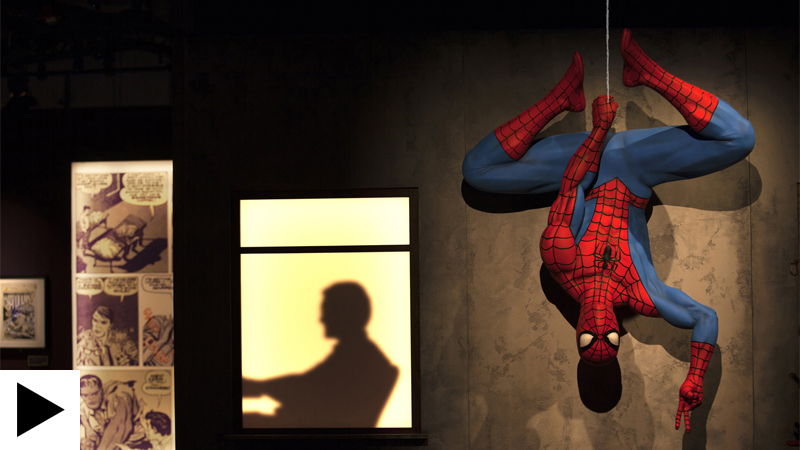 Marvel: Universe of Super Heroes is designed for diehard and casual fans alike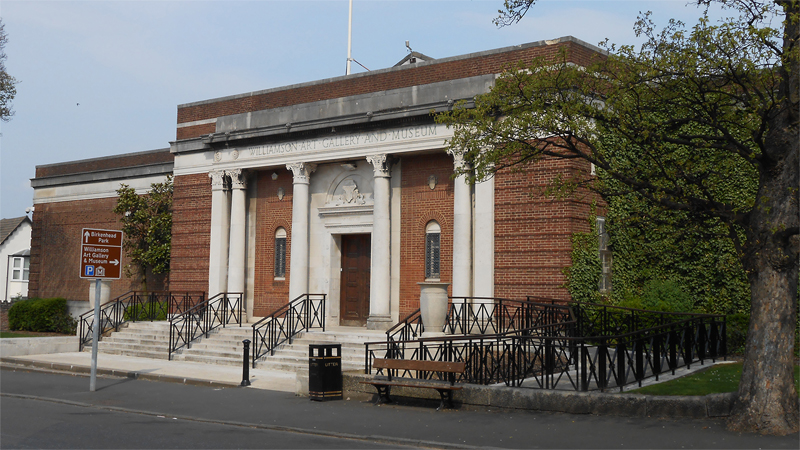 UK lockdown restrictions have left six in 10 museums, galleries and historic houses concerned for their survival post-pandemic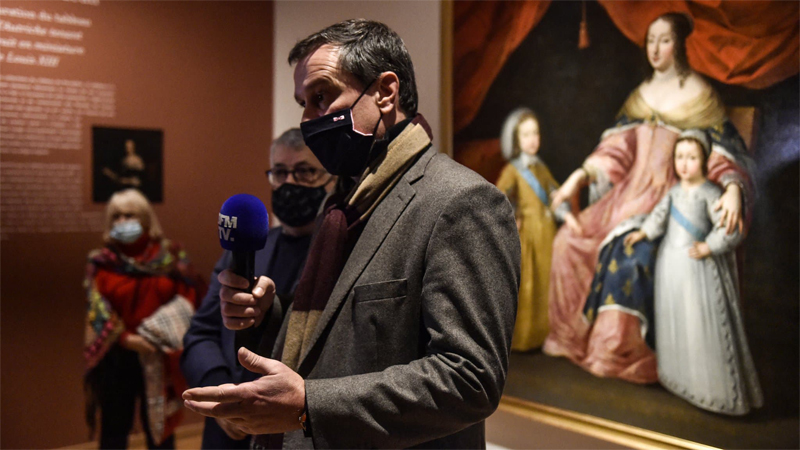 Louis Ailot - mayor of the French city of Perpignan and deputy leader of far right National Rally political party - has reopened the city's museums, claiming that the French need "access to culture".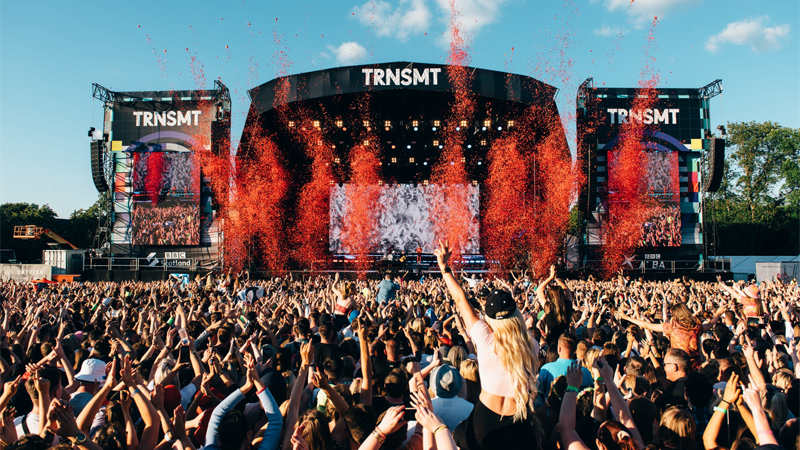 Geoff Ellis says the vaccine rollouts are 'encouraging' for the festival sector, which has been hard hit by the Coronavirus pandemic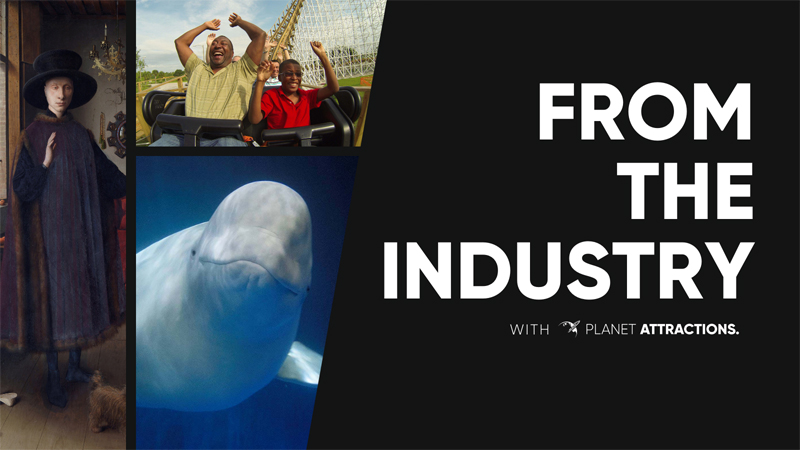 Rounding up all the biggest news from both publications and associations, here is this week's edition of From the Industry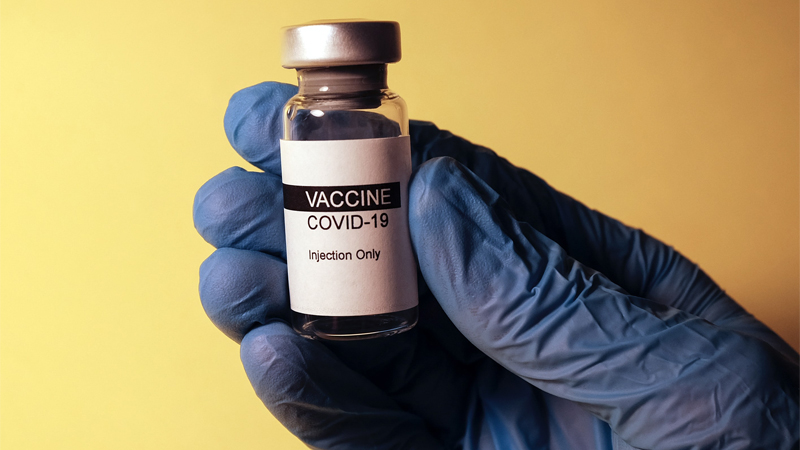 As the world fights back against Covid, so does the visitor attractions community, which is offering its sites up as mass vaccination centres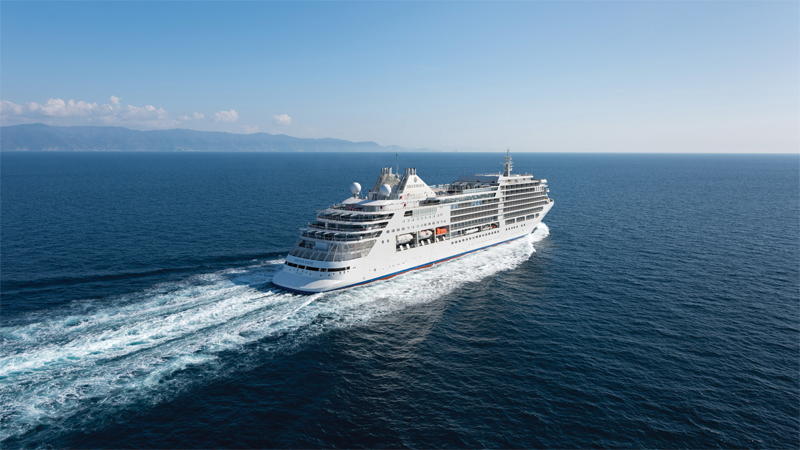 Cruise Saudi will develop ports and terminals in several cities and tourist destinations, as well as itineraries that explore Saudi heritage and culture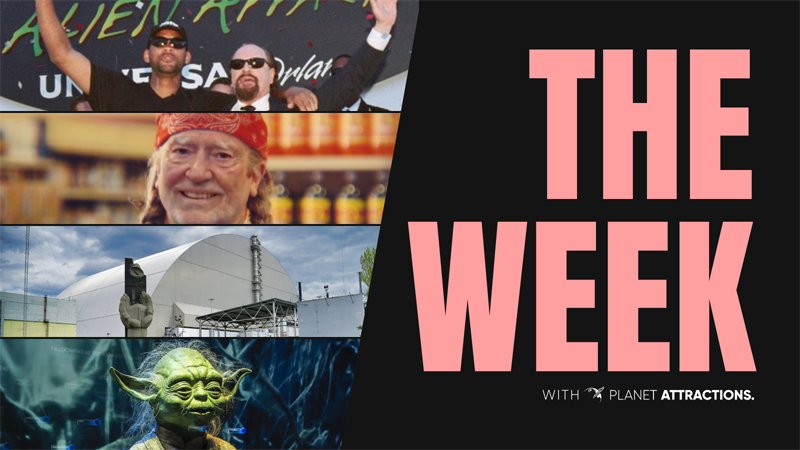 Featuring Men in Black, Willie Nelson, Chernobyl and of course Yoda, welcome to the latest edition of The Week with Planet Attractions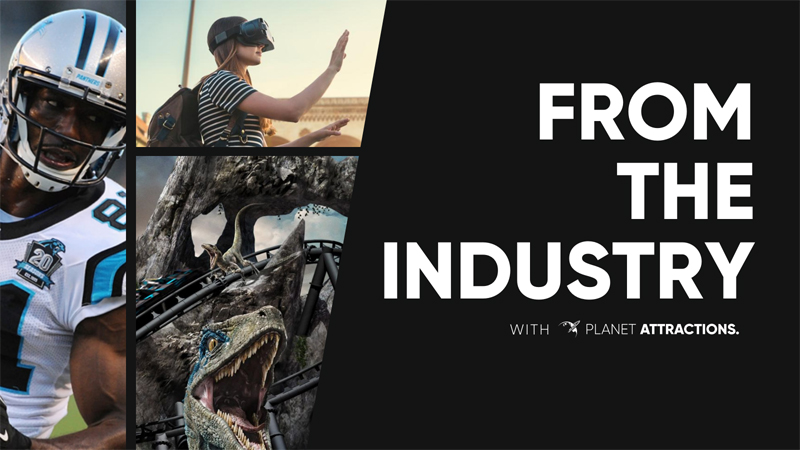 Rounding up all the biggest news from both publications and associations, here is this week's edition of From the Industry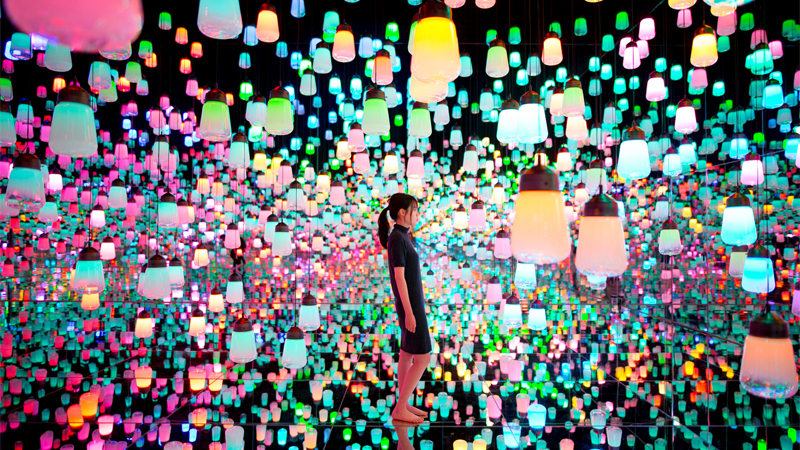 In the pandemic world, museums engaging with their audience through digital has become an essential process. Klaus Sommer Paulsen explores this evolution to and asks how it will define the museum of the future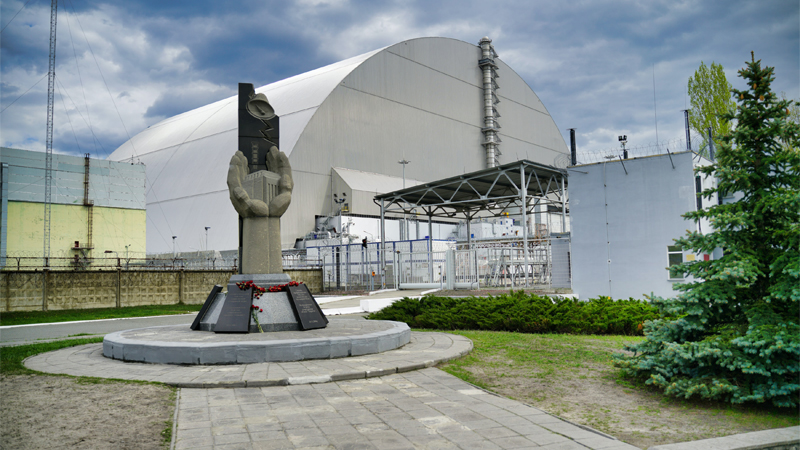 There are parts of Chernobyl so dangerous you could die in minutes just standing there but that's not stopping tourists who are visiting the exclusion zone in record numbers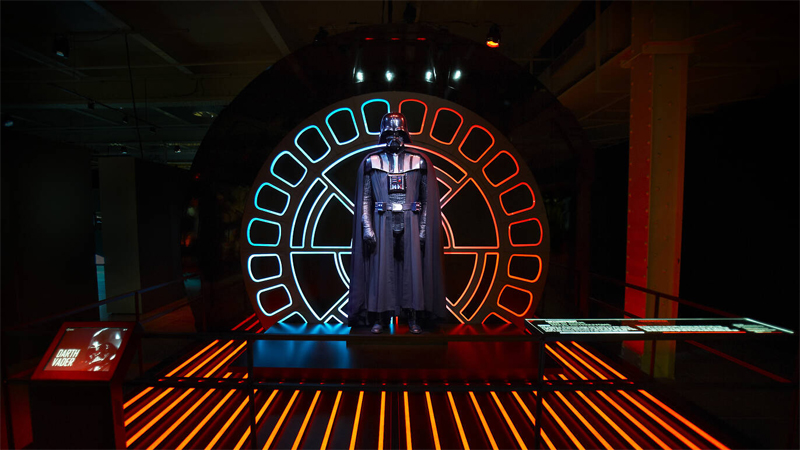 Star Wars Identities: The Exhibition has been touring since 2012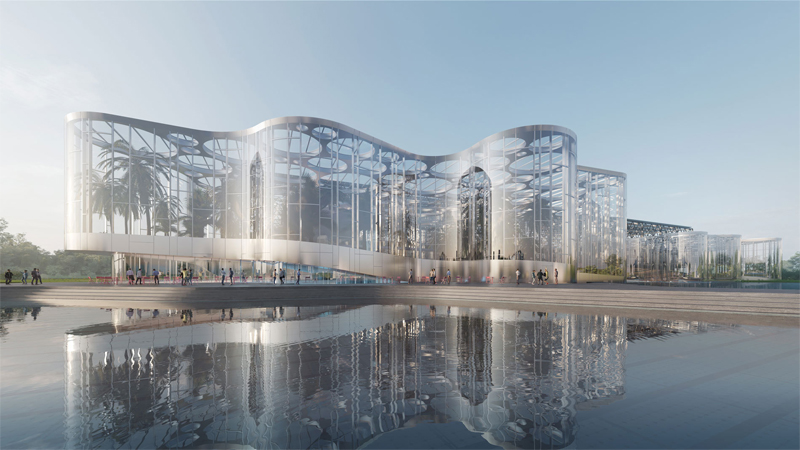 A converted steel factory and Butchart-inspired gardens are at heart of Shanghai's newest and largest parkland and culture zone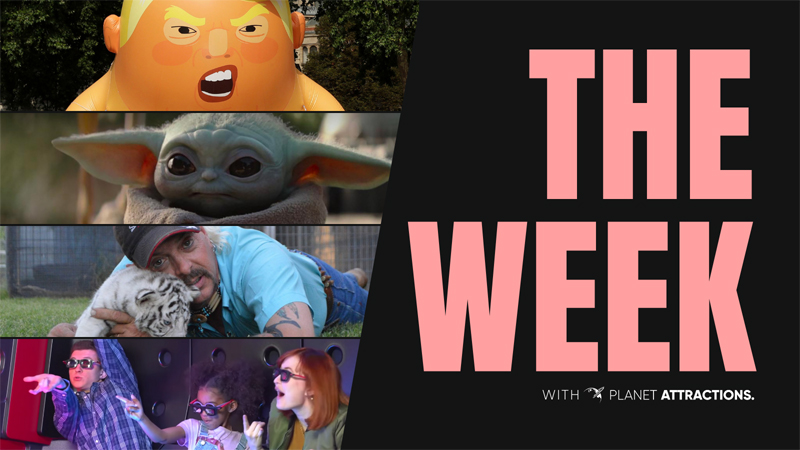 Taking a look at all the top stories from the last seven days, The Week will be available right here on planetattractions.com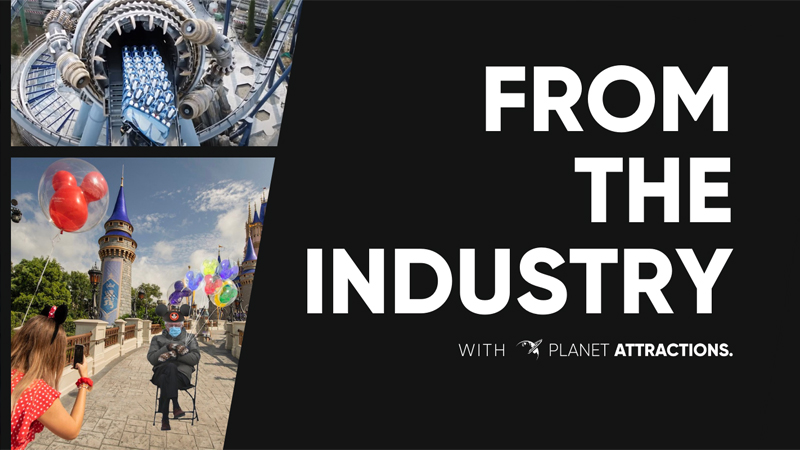 Rounding up all the biggest news from both publications and associations, here is this week's edition of From the Industry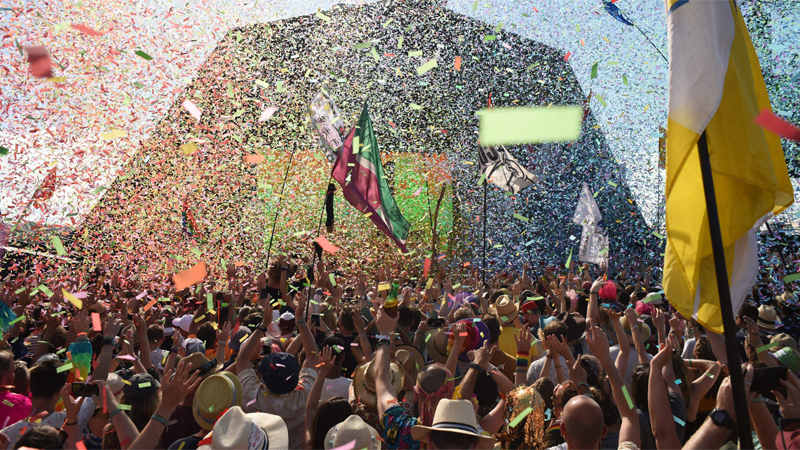 The world-famous Glastonbury music festival will not go ahead in 2021 'with great regret'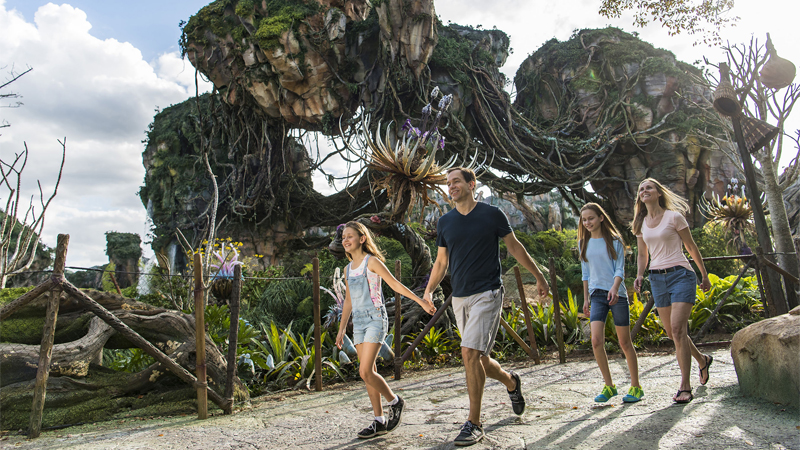 Imagineering veteran and founder of the Designer's Creative Studio, Theron Skees, reveals how to take a brand concept and transform it into a physical environment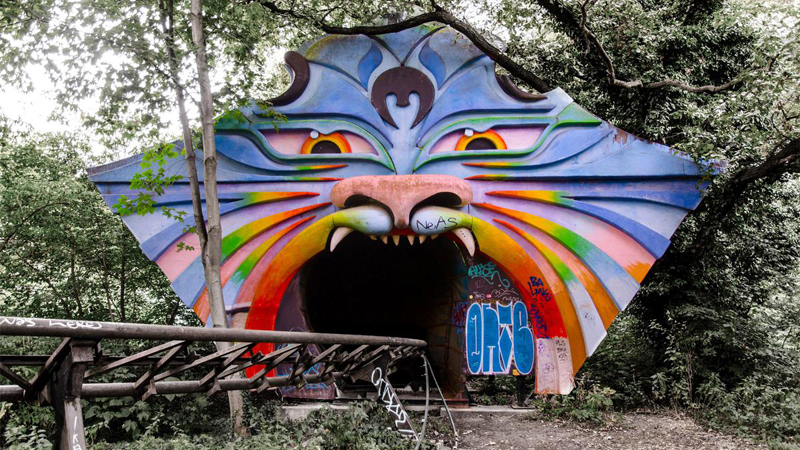 Work has begun to redevelop Berlin's former Spreepark into a cultural attraction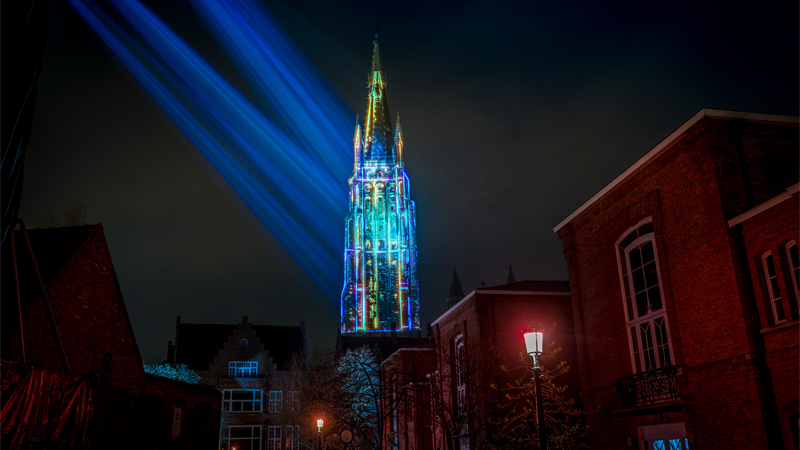 'Sparking visitors with hope, light and connectivity', Bruge's WinterGlow returned in December for a series of installations across the historic city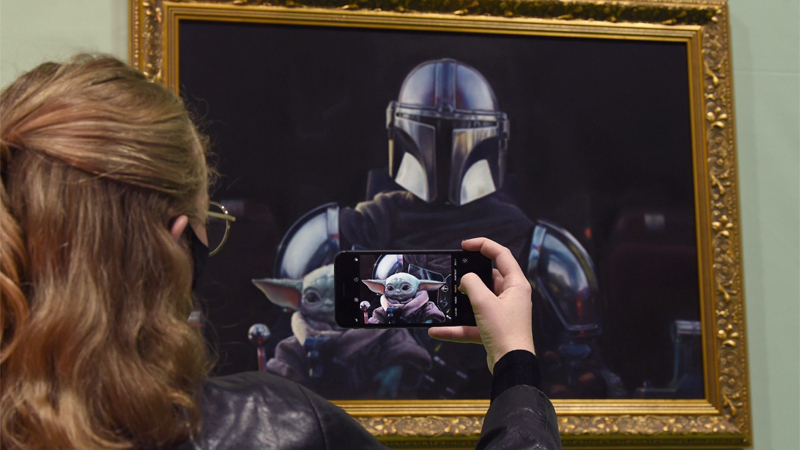 Traditional audiences need to broaden their audiences and generate some much-need income by partnering with big-name IPs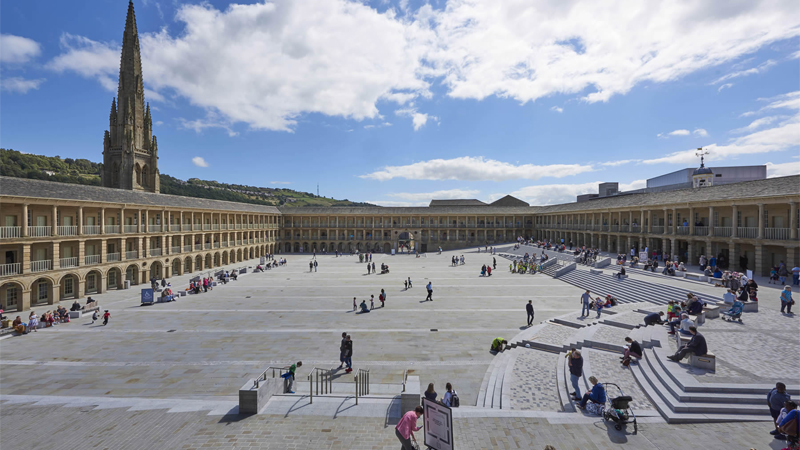 The second round of NLHF's Culture Recovery Fund makes £36m available for sites across Britain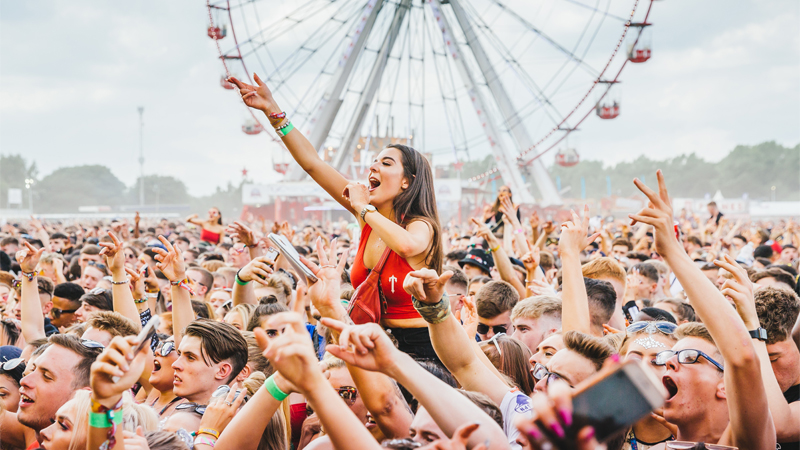 Industry leaders have urged the British government to set out reasonable return timetable for mass gatherings and to introduce insurance policies to provide stability for the country's music festivals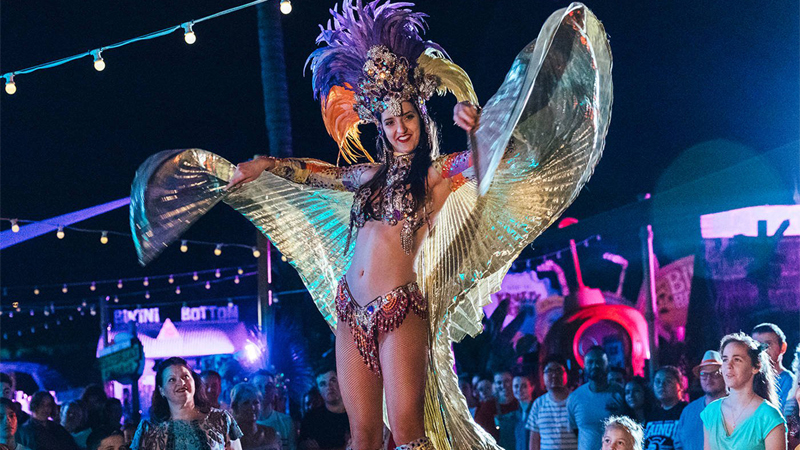 The Gold Coast theme park and animal attraction is bringing back its popular Carnivale festival later this month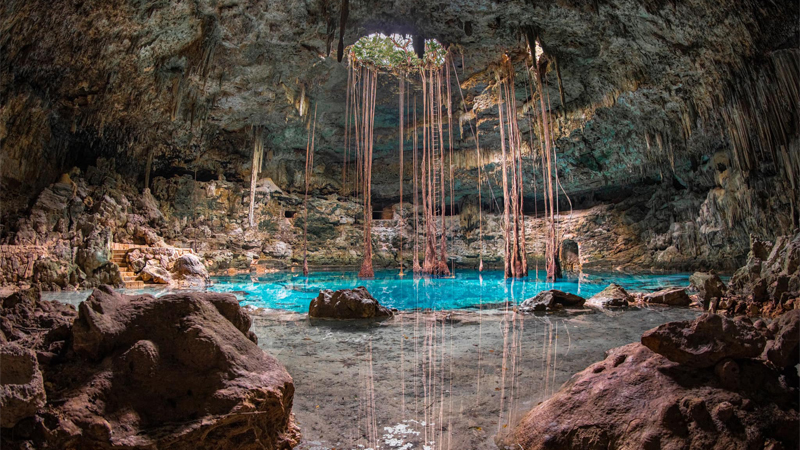 Grupo Xcaret says its new landmark attractions will now open at the end of the year - 12 months later than originally planned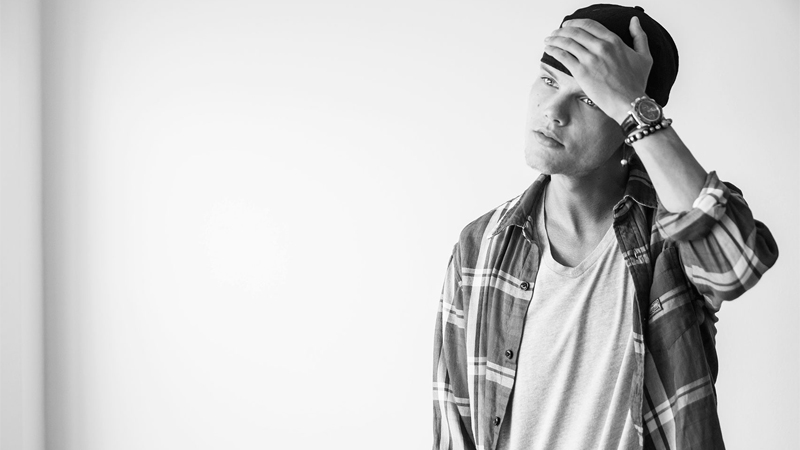 The new museum will include unreleased music and other memorabilia from the late EDM artist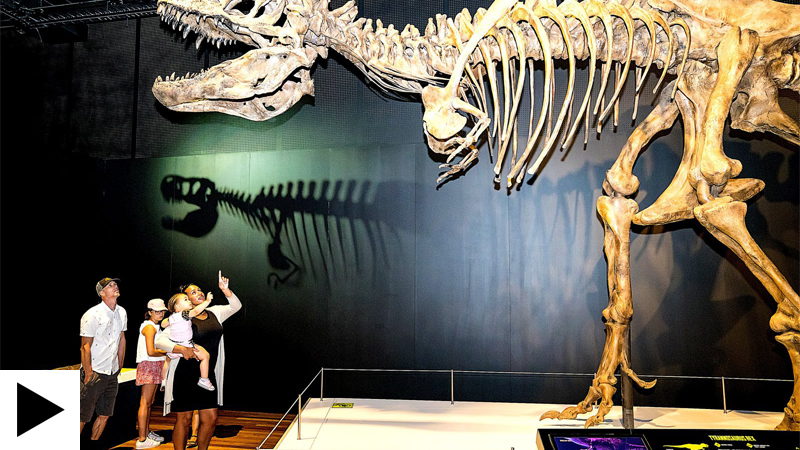 Take a look at the Australian Museum's A$57.5m redevelopment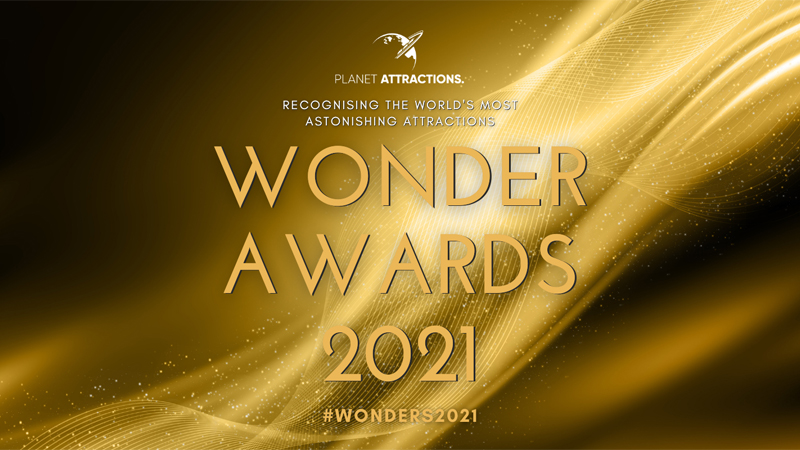 Recognising the world's most astonishing attractions, Planet Attractions names 2021's Wonder Award winners





© Kazoo 5 Limited 2023