The China Science and Technology Museum says it has served more than 500 million people over the past two decades, with mobile projects aimed at popularising science taking place in some of the country's most remote regions.




Miirage is a new modular holographic system bringing the virtual world to life without any additional need for mobile devices, screens or wearables. The creators behind the technology speak to Planet Attractions about the new product and exactly what it can do...




Qatar has launched an exhibition showcasing plans for four new museums, with the Art Mill Museum, Lusail Museum, Qatar Auto Museum and Dadu Children's Museum of Qatar all to open in the country by the end of the decade




An expansion of the Kiran Nadar Museum of Art (KNMA) in Delhi will make the institution the largest art and culture centre in India when it opens in 2026.




London's Horniman Museum is to undergo a £10m (US$13m, €12m) renovation that will 'reinvigorate and re-interpret' the Grade-Ilisted building and its surrounding hilltop gardens.




Scotland's Natural & Cultural Heritage Fund (NCHF) has awarded a share of £22m (US$27m, €25m) to more than a dozen tourist attractions in the Scottish Highlands and Islands, as part of a new scheme to promote tourism in the area.




Cairns Aquarium is on the hunt for a new investor, with Colliers appointed to seek expressions of interest for the popular Queensland attraction




A late ninth- or early 10th-century book thought to be the earliest, most complete copy of the Hebrew Bible has sold at auction for US$38.1m (€35.5m, £30.5m), with the religious artefact set to become part of the permanent collection at the Museum of the Jewish People in Tel Aviv, Israel.




How can you leverage user-generated content and photo purchases to drive revenue and simultaneously promote your attraction? Attractions.io's Peter O'Dare has the answers...




The Denver Museum of Nature and Science in Colorado, US, is to close a gallery dedicated to Indigenous people and culture, which it says perpetuates racist stereotypes.




The Expo 2020 Dubai site continues to undergo its repurposing following the event, with more than 3,000 workers set to be based on-site by September.




London's Vagina Museum will be forced to close its doors permanently if fundraising efforts are unsuccessful, the museum has announced




Seven architects and design firms have been named on a shortlist of seven to design a £100m attraction in the heart of Belfast, Northern Ireland.




A revamped museum at the home of Wolverhampton Wanderers Football Club has doubled attendance over the last 10 months, the Premier League club has said.




UN experts have expressed alarm after three people evicted from homes to make way for Saudi Arabia's The Line, now face the death penalty




US civil rights organisation the NAACP has warned minority tourists against visiting Florida due to several 'discriminatory' laws supported by Republican governor Ron DeSantis




The Royal Commission for AlUla (RCU) has appointed celebrated architects Lina Ghotmeh and Asif Khan to design two major museums in Saudi Arabia.




The Carnival Dream cruise liner helped a number of people in need after their boat capsized in the Belize Channel.




Disney has scrapped plans for a US$1bn corporate campus in Lake Nono, Florida, as the company's public feud with Florida governor Ron DeSantis continues




Showcasing exactly what it means to produce an immersive entertainment experience, RWS Entertainment Group and MSC Cruises have turned their eyes to fitness and wellbeing, with a new programme on MSC's Euribia debuting in May and June for teens and kids.




Attractions.io has teamed up with the Kennedy Space Center Visitor Complex to develop a brand new experience platform for guests of the popular destination




A major Transformers attraction is planned for Seven's upcoming entertainment destination in Riyadh, with plans for two further attractions in the kingdom as Saudi Arabia's PIF continues to expand its entertainment offerings




A new exhibition, sharing multiple perspectives on The Troubles in Northern Ireland, will open at London's Imperial War Museum at the end of May




Andreas Andersen speaks to Planet Attractions about what's coming for Liseberg following the launch of Luna Park, the opening of the Grand Curiosa Hotel and the soon-to-open Oceana waterpark




A consortium of art foundations and charitable organisations has launched a new funding initiative that aims to promote diversity and inclusion in art museum leadership roles across the US




The board appointed by Florida governor Ron DeSantis has filed a lawsuit against Disney just days after the entertainment giant sued the board for stripping it of its self-governed status




Ohio's Columbus Zoo and Aquarium is set to debut a Ferris wheel attraction later this month, with the new Adventure Sky Wheel set to open to the public on May 27.




The British Museum has launched a new audio app to enhance its visitor experience.




A new brand home dedicated to Pilsner Urquell has opened its doors in Prague. BRC's Christian Lachel tells Planet Attractions how the attraction celebrates the brand's place in Czech history and culture




Manchester's Science and Industry Museum has announced a new partnership with the Landmark Trust, which will see one of the UK city's oldest surviving Georgian properties transformed into a heritage holiday home.




A UK-based military museum has become not only the first museum in the world to reach 100 million views on Youtube but also the most-watched museum-based YouTube channel in the world




Chester Zoo is set to host "Planet Shark: Predator or Prey," a touring exhibition dedicated to sharks. Taking visitors through 310 million years of shark evolution, the immersive experience debuts in May




A new blockbuster exhibition based on hit CBBC show Operation Ouch! will open at the Science and Industry Museum (SIM) in Manchester, UK, in July




A new outdoor art gallery, inspired by annual arts and music festival Burning Man, has opened on the Las Vegas strip




With the attractions and cruise industries seemingly closer than ever before, RWS CEO Ryan Stana speaks to Planet Attractions about what that means and the steps we can take to bring these two powerhouses under one metaphorical roof




Jeff Shell has been removed from his position as CEO of NBCUniversal following a misconduct investigation




Architects Populous have revealed new images of plans to expand Premier League football club Manchester City's Etihad Stadium, with the plans including a new 'skybar' and rooftop walk visitor attraction.




Work has started on a new agriculture museum dedicated to cannabis in Atlantic City. The museum is one of several marijuana-themed projects greenlit by the city in the hopes of attracting a new wave of 'weed tourists'




Hong Kong's M+ Museum is to give away thousands of tickets to its blockbuster Yayoi Kusama exhibition in the hope that it will help raise discussions about mental health




A major new development in Tennessee has broken ground, with The 407: Gateway to Adventure's 'Smoky Gap' entertainment district promising to feature world-class attractions when it opens in 2025




Continuum Attractions has taken up operations of the Loch Ness Centre, which is set to reopen next month following a £1.5m redevelopment




Amnesty International says that Cambodian officials are forcing residents of the Angkor Wat World Heritage site to 'voluntarily' leave in the name of preserving the popular heritage attraction, with the move affecting an estimated 10,000 families




The Caribbean's most popular cruise destination is about to gain a major new port, with work on Calypso Cove to start towards the end of this year




Disney's leadership structure continues to change, with Bob Iger naming company veteran Asad Ayaz as the company's first-ever chief brand officer




The Bruce Museum of Arts and Science in Connecticut, US, has reopened following a US$60m (€55m, £48m) expansion.




Will AI take over the planet or could it just maybe develop your next new dark ride attraction? Tom Anstey asked an AI a few simple questions to see how it would do in developing such a ride concept




The Children's Museum in Tucson, Arizona, US, is set to undergo a major expansion to accommodate more visitors to the popular attraction.




SeaTrade Cruise Global has returned to Tampa, Florida, US, with a day of conferencing ahead of the launch of the show floor tomorrow (March 28).




Kate Mavor CBE has announced that she will step down as CEO of English Heritage later this year




SeaTrade Cruise Global is returning to Florida. Here's everything you need to know...




Development company Seven is to launch the world's first Play-Doh-themed attractions in partnership with Hasbro




London's Natural History Museum was the British capital's most visited attraction in 2022, new statistics have revealed.




More than 70 cultural organisations across Britain are to be given a financial boost by the government so they can improve people's access to arts, support local economic growth through culture and safeguard vital local collections for future generations.




Ferrari World Abu Dhabi's Mission Ferrari opened to the public to much fanfare in January. Holovis's James Lodder shares a decade-long journey to realise this incredible immersive rollercoaster experience




Sonia Coleman has been appointed to lead human resources at Disney after being named executive vice president and chief human resources officer.




Teaching the construction sector the necessary skills to retrofit the UK's heritage structures could provide the British economy with a £35bn boost, a new report has suggested




The Whitney Museum of American Art's long-term director Adam Weinberg is set to leave the institution in November, with Scott Rothkopf set to succeed him in the role




The Millennium Forum theatre in Derry has become the first Irish cultural venue to achieve Makaton Friendly Status




Tate Liverpool will close its doors in October ahead of a £25.5m multi-year redevlopment helmed by British architecture firm 6a architects




Equity is different from equality, and on International Women's Day Una de Boer reflects how to support this foundational step towards a more just world




The Smithsonian's National Museum of Asian Art has entered into a partnership with the Republic of Yemen Government, which will see the institution provide safe storage and care for 77 objects that are being repatriated to the country from the US.




BoldMove Nation is developing two new 'phygital' worlds - attractions that use technology to bridge the digital world with the physical world with the purpose of providing a unique interactive experience for the user.




Scandinavian artist Olafur Eliasson has collaborated with author Robert MacFarlance to create a permanent art installation on the West Cumbria coastline




Keith James, president of JRA; Robin Breese-Davies, executive vice president of ted; and Danielle Kramer, executive vice president of RWS, speak to Planet Attractions about what looks to be a bumper year ahead for the company




The UK's National Lottery Heritage Fund has announced several changes to its funding priorities to address concerns for the 'health and future of the nation's heritage'




Nicole Scherzinger has partnered with P&O Cruises in a deal that will see the multi-award-winning performer create "spectacular music and dance extravaganzas" for the operator in an exclusive entertainment partnership.




Adam Hattan explains how content creators can be effectively used to drive new and returning guests to your attraction




Objects belonging to the great Cree leader Poundmaker were returned to his family by the Royal Ontario Museum (ROM) on Wednesday, February 22, more than 136 years after his death.




Attractions management platform Convious is set to grow its advertising module in 2023, with the technology creating a new solution to maximise promotion for its clients.




Merlin Entertainments is adding to its cluster of attractions in Blackpool, with a £2.3m Gruffalo-themed attraction set to open later this year




A riverside retreat featuring Manhattan's first public beach is set to open in New York City this summer




The father of a 14-year-old boy who fell to his death from the Orlando FreeFall attraction last year has expressed his hope that a new law in the works will help ensure such an incident never happens again.




Work has started on repairs to the lodge that will eventually become the first permanent space for the Museum of Homelessness (MoH).




Cedar Fair has broken revenue and earnings records, with the operator bouncing back from the effects of the global pandemic




A recent survey suggesting the public would support the phasing out of large animals in zoos doesn't 'seem to relate to the real world', according to BIAZA




London is set to emulate New York's Highline with its own version running from Camden to St Pancras. Here's everything you need to know about the £14m project




A UK museum has switched from a model of free exhibitions and paid-for temporary ones by introducing a 'pay if and what you can' one.




A local council in the UK has hit back at British TV personality Jeremy Clarkson, saying that his popular Diddly Squat Farm must be treated like any other.




From waterpark suppliers and media specialists to creative designers and dark ride producers, Planet Attractions has gone to every corner of the globe to find out what's hot in 2023




While London's National Portrait Gallery (NPG) undergoes its facelift, the institution is also revamping its branding, with a new logo based on a 19th-century sketch.




Disney continues to celebrate its centenary, with the company unveiling a new video looking back at the last 100 years.




Disney is set to axe 7,000 people as part of a US$5.5bn cost cutting plan following its Q1 results. The operator's parks however continue to thrive with the Parks, Experiences and Products division performing strongly




A museum dedicated to sharing Scotland's history with the occult will open in Edinburgh at the end of February




Unesco has offered its support to the victims of the devastating earthquake that rocked Turkey and Syria this week as concern grows for a number of historically important World Heritage sites in the region




The popular Titanic Belfast attraction will reopen next month with four new galleries and a 7.6m-long replica of the iconic ship following a multi-million pound revamp




Three names involved in the tourism and attractions industries have been named in the Dubai 100 - a list representing the 100 most powerful people in the UAE city.




'More people than ever' are exploring the possibility of booking a cruise, with new research showing a 10% increase in the number of people planning such a journey.




The former Pleasure Island could find new life as a tourist destination after plans were submitted to turn the former theme park into a £65.9m holiday site




Disney has been recognised as the top-ranked media and entertainment company on




Operator Great Wolf has broken ground on a new US$300m resort in Connecticut, with a 91,000sq ft indoor waterpark set to be the development's main attraction




Workers at the British Museum along with a number of other institutions across the UK are set to go on strike in February




Kids in Museums has launched a new initiative aimed at having young people discuss, learn and advocate for the future of the museum sector




Disney is celebrating 100 years with an adult-oriented immersive experience coming to London, Berlin and Paris in 2023




While Donald Trump's hopes for re-election as US president may be faltering, the nappy-wearing depiction of him made famous during a UK protest in 2018 has had new life breathed into it, as the Museum of London has reinflated it.




Another mega project has been announced for Saudi Arabia, with the PIF's Seven announcing plans for a SAR1bn entertainment destination in the city of Tabuk




Three statues thought to be the first sculptures depicting black British people on display in England are set to return to Brixton station later.




Connect&Go - a global leader in guest and attractions management technology - has grown significantly over the last decade. Its co-founder Anthony Palermo spoke to Planet Attractions




One of the world's most anticipated museums will finally open this year after a more than 20-year development process with work now complete on Cairo's Grand Egyptian Museum (GEM).




Ukrainian refugees living on an Ambassador Cruise Line ship in Glasgow are to be rehomed as the Scottish government's contract with the vessel comes to an end.




Visitor numbers at a museum in Winchcombe, UK, have trebled following the small attraction's acquisition of a meteorite that crashed into a driveway of the market town in 2021.




After a difficult few years the museum sector is showing promising signs of recovery with several exciting projects set to open this year. Here are 14 of 2023's most anticipated museum openings




The Florida Aquarium just saw its best attendance since it opened at the edge of downtown Tampa 27 years ago.




The original owners of a 50-year-old theme park in Lubbock, Texas, US, have announced that the park will not reopen following the collapse of a sale.




A plot to steal a 10-tonne ancient statue of Egyptian Pharaoh Ramesses II has been foiled after police arrested three men attempting to make away with the gigantic antiquity




A zoo in Gibraltar has embarked on a new mission to modernise its technology in an attempt to better engage with visitors both digitally and in person.




It's a new year with old records just waiting to be broken by some incredible new projects. Here are twelve blockbuster rollercoaster openings for the coming year




A Ukrainian activist who tried to take a Banksy work from Kyiv faces a 12-year prison sentence for an act he says was intended to support the work of the country's army




A new version of Amazon's Alexa digital voice assistant will come complete with Disney branding and the ability to work alongside the operator's MagicBand+ technology




Paris' iconic Louvre Museum has revealed its visitor numbers for 2022, with 7.8 million people flocking to the iconic institution last year.




London's National Portrait Gallery (NPG) will reopen in June 2023 after a three-year closure.




Around 4,500 people gathered at Stonehenge for the annual winter solstice, with a further 100,000 watching the event online.




A huge new outdoor waterpark centred around a lagoon capable of producing 2m waves has been proposed for the county of Kent in the UK.




The Neobio Museum is a brand new attraction in Shanghai, China, offering experiential STEM education to young people




The Museum of Sex is expanding, with the New York attraction announcing plans to open a new Miami location in the spring




Berlin's AquaDom aquarium exploded in the early hours of the morning on December 15. It contained a million litres of water and more than 100 different fish species




When it comes to all-in-one solutions for visitor attractions, Semnox's Venue Management Software system has transformed operations at popular FEC Kokomo Joe's. Here's how the technology works




Merlin Entertainments has named Paul Moreton as its new chief development officer, effective from January 1, 2023.




A world-first Discovery entertainment centre is coming to Saudi Arabia with more to follow in the coming years




The highly-anticipated Pipeline surf coaster is coming to SeaWorld Orlando this spring. SeaWorld's vice president of rides and engineering, Jonathan Smith, spoke to Planet Attractions about the project




Virtual reality specialist Spree has been named winner of the People's Choice Award at this year's MAPIC event, with the recognition adding to an ever-expanding list of industry awards and nominations picked up in 2022.




Convious has signed a multi-year deal with West Midland Safari Park to supply its fully-integrated eCommerce and guest experience platform




Culture, heritage and sport sites are set to receive £4.5m over the next three years to support actions in the Welsh Government's Anti-Racist Wales Action Plan




The Line at NEOM - an upcoming vertical city that will house nine million people and feature numerous cultural attractions - is being built through AI, its developers say.




Saudi Entertainment Ventures - part of Saudi Arabia's Public Investment Fund - will develop more than 150 new attractions in the kingdom across 21 integrated entertainment destinations




Merlin executive Fiona Eastwood has been promoted to oversee the operator's global portfolio of theme parks and midway attractions




World-leading visitor transportation specialist Severn Lamb has announced a major move in the acquisition of US company Trams International




Directors from The Met, British Museum, Louvre and National Gallery have signed an open letter published by ICOM condemning the 'risky endangerment' of irreplaceable artworks in climate demonstrations




More than 36,000 people travelled to Orlando in November for the annual spectacular known as IAAPA Expo. Planet Attractions was in attendance




The attractions industry and wider attractions community has paid tribute to the legendary Alberto Zamperla following his death last week aged 71




In a shocking move, Disney has reappointed Bob Iger as CEO, effective immediately, as Bob Chapek is ousted after less than three years in the role




Red Raion will offer an exclusive preview of its latest title - 'Around the World in 80 Days - Journey of Wonders' - at this year's IAAPA Expo




Visitors to Shanghai Disney were shut inside the park, with people not allowed to leave the popular theme park until they were able to show a negative Covid test.




Following a special panel session featuring some of the UK's top theme park content creators, Planet Attractions joined Jack Silkstone, Sean and Jo Dyer, and Kieran Adams as they explored this year's IAAPA Expo Europe in London




The Universal Resort theme park in Beijing has been closed due to Covid-19 prevention measures.




The National Emergency Services Museum in Sheffield has been named the UK's most family-friendly museum.




Flight bookings to Qatar and the UAE are currently 10 times higher than pre-pandemic levels ahead of this winter's FIFA World Cup




Convious showcased its digital engagement platform at this year's IAAPA Expo Europe. The company's managing director for the UK & Ireland, Andy Povey, tells Planet Attractions about everything the company has to offer




The new iPhone 14 Pro has a fantastic feature that activates when it thinks a user has been in a crash. This however isn't great for theme parks, with the phone reportedly automatically calling emergency services after riding on a rollercoaster.




IAAPA's president and CEO, Hal McEvoy spoke to Planet Attractions about this year's IAAPA Expo Europe, the industry's post-Covid recovery, his retirement plans and more




TrustRadius - a research and review platform for business leaders - has recognised attractions technology solutions provider accesso as part of its "Tech Cares 2022" award programme.




A resort earmarked for Dubai could find its home in Abu Dhabi, after it was revealed that the Moon Resort has "caught the eye" of a number of investors.




The Royal Zoological Society of Scotland (RZSS) raised nearly a quarter-of-a-million pounds following the auction of 37 giraffe sculptures which had been placed around the city of Edinburgh during the summer.




Russia's lethal barrage of strikes against Ukrainian cities this week has seen a number of cultural sites in the capital of Kyiv hit




IAAPA's director, Global Communications, Caitlin Dineen, spoke to Planet Attractions at this year's IAAPA Expo Europe about her new role and what goes into putting on an event of such magnitude




Researchers from the National Academy of Sciences of Ukraine and London's Natural History Museum have discovered the cause of damage to several medieval murals in a Unesco World Heritage site in Ukraine




Live streaming tour platform Heygo is venturing into the culture sector, with the company announcing a number of partnerships with various museums to "create a space for all to interact, learn and connect with like-minded people".




A number of museums in Florida have reopened their doors after escaping the worst of Hurricane Ian, a devastating storm that tore a path of destruction through the state last week.




Family-friendly active free-roam VR experiences provider Spree Interactive showcased its technology at this year's IAAPA Expo Europe. Co-founder and CEO Jonathan Nowak Delgado spoke to Planet Attractions at the show




More than a foot of rain fell overnight in Orange County last night with winds of up to 80mph, according to reports, with Disney World, Universal and other major theme parks in the area affected by the weather event.




Katapult brought its entire team down to this year's IAAPA Expo Europe in London. The company's creative strategist, Kelly Herrick, spoke to Planet Attractions




Vantage announced the launch of The Joy Economy at this year's IAAPA Expo Europe. Planet Attractions spoke to the Whitewater division's new president, Michael Jungen, about the campaign and what he hopes to deliver with the technology




As Florida prepares for the arrival of Hurricane Ian, here's how the state's theme parks are handling the situation




Experiential design collective Conductr made its first appearance at an IAAPA show this year as part of the Experience UK stand in London. Planet Attractions spoke to co-founder and CEO Peter Cliff about the start-up and its plans for the future




More than 200,000 people have voted in this year's UK Theme Park Awards 2022 with Alton Towers, Flamingo Land, Drayton Manor and more coming out with some of the top accolades




The Giant - a mammoth moving attraction and exhibition - is coming to a city near you




IAAPA Expo Europe saw a 30% increase in attendees to its 2022 show in London, compared to its previous year in Barcelona




BoldMove will offer attendees a close-up look at its AR Hybrid Quest attraction




IAAPA Expo Europe is coming to London this September. Here's everything you need to know about the event




OCT Group has debuted a first-of-its-kind attraction at its new Fabland Valley Resort in China. Triotech's Ernest Yale and Nol van Genuchten speak to Planet Attractions about the exciting new multi-path dark ride, how it came to be and what it could mean for future attractions




WhiteWater is set to offer attendees a first look at its record-breaking Icon Tower at this year's IAAPA Expo Europe




The attractions community has been sharing stories of the profound impact Queen Elizabeth II had on some of Britain's most beloved institutions, paying tribute to the monarch following her death, aged 96




Planet Attractions recently travelled to meet the team behind IAAPA Expo Europe - the EMEA region's largest trade show for the attractions industry. Here's what to expect from this year's show.




Convious will recreate the guest experience to showcase the full capabilities of its cloud-based sales and marketing solution with an interactive, rocket ship-themed booth




The National Marine Aquarium in Plymouth, UK, has shown positive post-Covid recovery, with the attraction announcing profits of more than £1m in 2021.




Holovis has created an innovative two-in-one system that supports the delivery of two different media or real-time interactive experiences simultaneously within the same ride or attraction




Sixteen people have reportedly been hospitalised after a drop tower plummeted around 50ft (15.2m) before crashing into the ground with force at a carnival in Mohali, India.




accesso is set to showcase what it calls 'the future of mobile consumer engagement' at this year's IAAPA Expo Europe, with expanded solutions designed to help operators connect, engage and build loyalty with visitors




Taking place at Excel London in the heart of the British capital, this year's IAAPA Expo Europe will feature an extensive trade show floor with more than 500 exhibitors taking part, including




Alterface has revealed new theming and media packages for its award-winning Action League dark ride




Experience design firm FORREC will be on hand to discuss several of its high-profile projects, including the new Legoland Korea Resort, at this year's IAAPA Expo Europe




The US$69m addition furthers the Queens Museum mission to bring arts and education to a diverse and international community




Attractions.io is adding a new feature to its mobile platform with the company set to showcase its new for 2022 wayfinding solution at this year's IAAPA Expo Europe




The Natural History Museum's Generation Hope: Act for the Planet programme will offer a series of free in-person and online events aimed at young people to help drive positive change for the planet




Media-based attractions specialist Triotech will showcase a new stand-up flying theatre attraction and announce a major European theme park project at this year's IAAPA Expo Europe




With an influx of Ukranian refugees threatening to overwhelm available housing in Scotland, the government has announced plans to accommodate up to 1,750 people onboard Ambassador Cruise Line's Ambition on a temporary basis




There might be quite a lot of national days about but none can surely be as important as August 16 - National Rollercoaster Day.




The dynamic media-based attractions specialist will showcase several new ride concepts at IAAPA Expo Europe




Three people have been injured following gunfire outside Six Flags Great America in Gurnee, Illinois, US.




Blurring the lines between an experiential art gallery, interactive theme park and detailed film set, Wake the Tiger is a new attraction that just opened its doors in Bristol, UK. We spoke to co-founder Graham MacVoy about the new attraction, dubbed the world's first 'Amazement Park'




More than 30 people have been injured after two rollercoaster trains crashed into each other at Legoland Germany




Bob Chapek has been questioned about anger on social media over increasing park prices with the Disney CEO telling




RWS Entertainment Group will showcase its capabilities as a full-service provider of visitor attractions and experiences at this year's IAAPA Expo Europe following two major acquisitions




Carnival's new sustainability plan will cut its emissions by 500,000 metric tons per year and save US$150m annually in fuel costs




SeaWorld, Cedar Fair and Universal have all experienced strong second quarters with the operators also revealing some hints as to what's coming for each in the near future




Unesco has issued new guidance aimed at reducing impacts from development on World Heritage sites.




Planet Attractions is set to be joined by some of the UK's top content creators this September for a special panel session to be held at IAAPA Expo Europe in London




Unesco's World Heritage Centre has launched its Patrimonito Storyboard Competition - an initiative which aims to provide young people with an opportunity to use their creative and problem-solving skills to raise awareness about World Heritage.




The National Marine Aquarium in Plymouth, UK, is offering its visitors the chance to quite literally immerse themselves in the attraction's largest exhibit, with the aquarium now offering snorkelling sessions inside the 2.5 million litre Atlantic Ocean tank.




A change in the law will see private ownership of big cats in the US banned, putting an end to possession of tigers, lions and other big cat species except by qualified entities




Michael Myers, Dracula and now The Weeknd will be offering the scares at this year's Halloween Horror Nights, with the Grammy Award-winning singer-songwriter set to debut an all-new horror experience




Fundraising has started for the Natural History Museum's Urban Nature Project, a scheme which will allow the museum to turn its five-acre site into a free-to-visit educational outdoor space




A 15th-century painting by renowned Italian artist Sandro Botticelli was recently the target of climate activists after they glued themselves to one of his works at the Gallerie degli Uffizi in Florence.




As we enter the busiest time of the year for most waterpark operators, the team at WhiteWater has offered some tips to ensure the season runs smoothly




Shark Week is back for 2022 and Planet Attractions has taken a deep dive to find a collection of shark-related content that you can take in during the event




With just a few months to go until the grand opening of the highly-anticipated Ghibli Park in Nagoya, Japan, the attraction has revealed that tickets will be sold via a lottery-based booking system, with attendance to the attraction being limited to create an atmosphere likened to that of the Ghibli adventures themselves.




Detailed replicas of the controversial Elgin or Parthenon Marbles, created by a robot, will soon go on display in London




Planet Attractions travelled to Belgium recently to meet Peter van der Schans, IAAPA's new executive director and vice president for the Europe, Middle East, and Africa region. Here's what he had to say




A £38m cultural development in the north of England is set to open its doors this weekend, with the debut of the astonishing Shakespeare North Playhouse in Prescot




Saudi Arabia's Museums Commission has announced plans to transform its museum sector, unveiling a new strategy, which will see the number and types of museums across the Kingdom increase in an attempt to boost visitor numbers.




Matt King, co-founder of arts and entertainment collective Meow Wolf has passed away




Celebrated architecture firm Adjaye Associates will lead a major redesign project at two UK museums; The International Slavery Museum and the Maritime Museum




Glastonbury founder, Michael Eavis has been commemorated with a specially-commissioned portrait at the National Portrait Gallery. He has also been named as a patron of Somerset's Radstock Museum




Colour deficient and colour-blind visitors to Australia's Chau Chak Wing Museum are now being offered special glasses to see works of art in clear, vibrant colour for the first time




A collection of 42 eight-foot-tall giraffe statues have popped up around the Scottish capital of Edinburgh, with the installation declared a 'celebration of nature' by the Royal Zoological Society of Scotland (RZSS).




Merlin is introducing a new education scheme that will offer training opportunities to guest-facing staff members to help elevate their careers and encourage diversity in the company's senior ranks




A recently-released study suggests that a museum visit can help an array of mental and physical conditions, including anxiety, chronic pain and even dementia




Tibet Planetarium, which could open in two years' time, hopes to welcome over 100,000 guests annually




The US$70m is being funded from donations, and hopes to attract some 35,000 visitors annually after its 2024 opening




The Science and Industry Museum has received a generous donation from The Law Family Charitable Foundation for the refurbishment of its Power Hall




The redeveloped 'The Open Era' gallery is now open to the public at the Wimbledon Lawn Tennis Museum




New York's top court has rejected an attempt to free Happy the elephant from the Bronx Zoo, declaring that the animal is not a person and can therefore not be released through a habeas corpus proceeding, which is a way for people to challenge illegal confinement.




NBCUniversal CEO Jeff Shell has revealed that Universal theme parks are experiencing 'historic' park attendance and hotel bookings




The Adler Planetarium in Chicago is one of a number of informal education institutions to receive NASA funding to serve students from communities underrepresented in STEM fields




Japan has finally reopened its borders to tourists from 98 countries and regions, though it comes with strict conditions to try and prevent the spread of Covid-19 from overseas.




With Guardians of the Galaxy: Cosmic Rewind now open at Walt Disney World, Disney has released a behind-the-scenes look at how the attraction and its special scenes have been brought to life




The Hong Kong Palace Museum is the newest addition to the West Kowloon Cultural District with the HK$3.5bn attraction set to open its doors to the public for the first time next month




Thank You Walt Disney, Inc has launched a virtual tour of Walt Disney's historic Laugh-O-Gram Studio, with the historic animation site set to open to the public following work in Q4 2023




Carnegie Museums of Pittsburgh has named Gina Winstead its new vice president for Inclusion, Diversity, Equity, and Accessibility (IDEA).




The Portland Museum of Art (PMA) in Maine, US, has launched an international competition for a new US$45m (€42.2m, £36m) extension that will see the historic art centre double its exhibition space.




Pop supergroup ABBA need to earn £140m from ticket sales of their London residency Voyage to cover the cost of the virtual spectacle




The concert series, the second such partnership between Sofar Sounds and Tiqets, will see artists perform at iconic attractions in London and San Francisco.




Efteling reached a significant milestone today (May 31), with the Dutch theme park celebrating 70 years since it first opened in 1952.




A man entered the Louvre on Sunday disguised as an old lady in a wheelchair in an attempt to deface the Mona Lisa with cake




Eureka! Science + Discovery - a new STEM attraction coming to Wirral, UK, later this year - has unveiled its first exhibit, a 12-foot tall cat statue.




Site workers will be kept inside a 'closed-loop' system following strict prevention and control measures




'The Pop District' from The Andy Warhol Museum will feature a larger cultural hub for live music, events, public art, expanded programming and a home for creative workplace development




A group of around 100 people gathered at the Whitney Museum during its annual fundraising gala event, with the members of the Whitney Museum Union (WMU) protesting over a pay dispute.




How do you develop a POS system that caters to both digital natives and the generation before them? Convious's Miendu Dang has the answers




Already underway, attraction professionals have gathered in Riyadh for this year's Saudi Entertainment and Amusement Expo (SEA), which has entered its second day.




Following the RWS acquisition of The Experience Department, Planet Attractions travelled to ted HQ to meet RWS CEO Ryan Stana and ted CEO Robin Breese-Davies to see what's next following the landmark deal




A new Supreme Committee has been formed to plan and implement the future of the Expo 2020 Dubai district




Fast becoming one of the key industry events for the visitor attractions sector, here's everything you need to know about this year's Saudi Entertainment and Amusement Expo




Unesco's World Heritage Centre has released a statement on the accidental explosion that ripped through much of the Saratoga Hotel, in Havana, Cuba on Friday (May 6), killing at least 35 people.




What can the House of Gucci movie teach us about sustainability? WhiteWater's Una de Boer tells all




Minnesota Zoo has started work on the US$39m redevelopment of its monorail track, which is set to be repurposed into the world's longest elevated pedestrian loop




Visitation and revenue soared for SeaWorld in the first three months of the year, with the most visitors in Q1 since 2013 and record all-time revenue for the period




Leaders in the themed entertainment industry gathered last month for the return of TEA Summit and Thea Awards Gala for the first time in two years. Christine Kerr on behalf of the TEA and Nicole Sangster from Thea Award recipients Simworx both report on the event




We've rounded up all the special events you should be attending this month




The city of Liverpool has introduced a new charter encouraging visitor attractions, cultural venues and restaurants in the British destination to be as inclusive as possible.




Nick Varney who has led Merlin since its inception and Mark Fisher, who played a key role in the company's formation, have both announced their intention to leave the attractions giant in 2023




The iconic Nerf brand will gain its first themed land in its 53-year history with the debut of a new attraction coming to Brazil's Beto Carrero World in 2023




Universal Studios Hollywood has converted its world-famous studio tour trams, with the operator debuting the first four of what will eventually be a fleet of 21 electric vehicles.




A number of attractions suppliers and manufacturers have been named winners of China's prestigious Golden Crown Awards




With Hong Kong's worst outbreak of Covid-19 finally starting to subside, authorities have relaxed pandemic restrictions, meaning that Disneyland and Ocean Park can finally reopen their doors.




Attractions.io's Peter O'Dare explains how user segmentation is transforming the visitor experience for the better


































© Kazoo 5 Limited 2023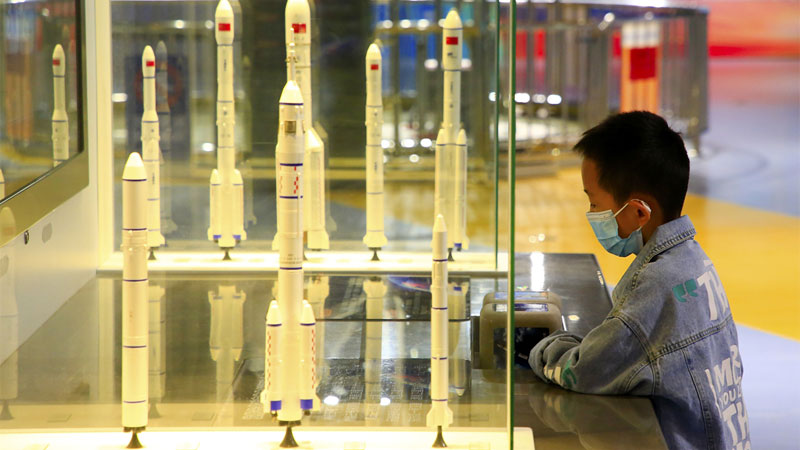 The China Science and Technology Museum says it has served more than 500 million people over the past two decades, with mobile projects aimed at popularising science taking place in some of the country's most remote regions.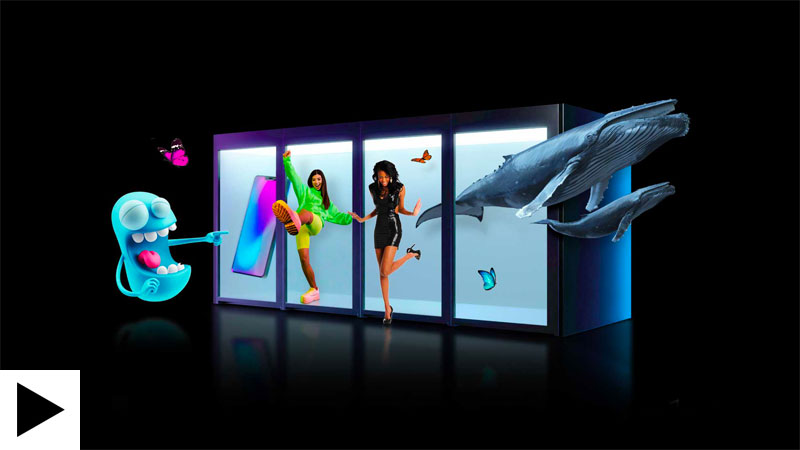 Miirage is a new modular holographic system bringing the virtual world to life without any additional need for mobile devices, screens or wearables. The creators behind the technology speak to Planet Attractions about the new product and exactly what it can do...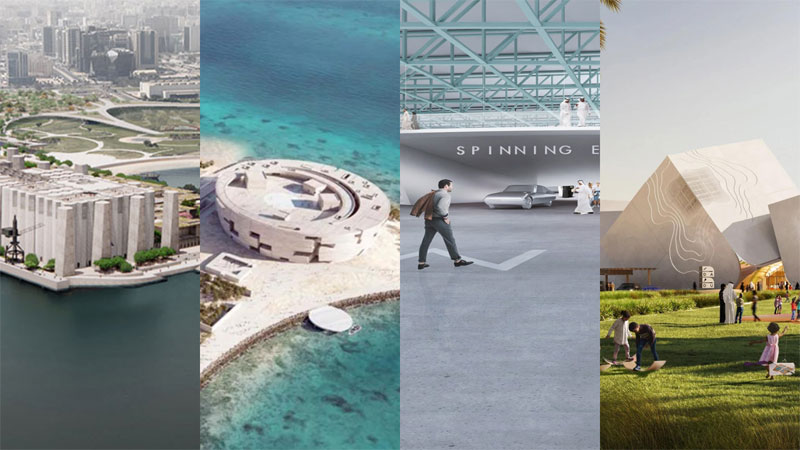 Qatar has launched an exhibition showcasing plans for four new museums, with the Art Mill Museum, Lusail Museum, Qatar Auto Museum and Dadu Children's Museum of Qatar all to open in the country by the end of the decade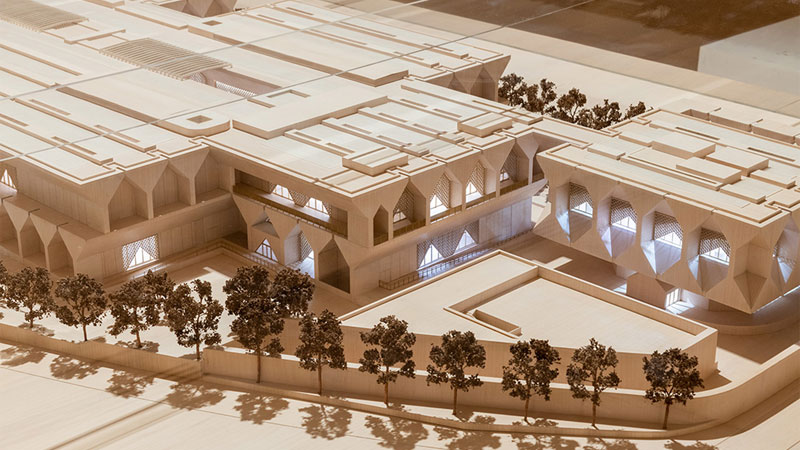 An expansion of the Kiran Nadar Museum of Art (KNMA) in Delhi will make the institution the largest art and culture centre in India when it opens in 2026.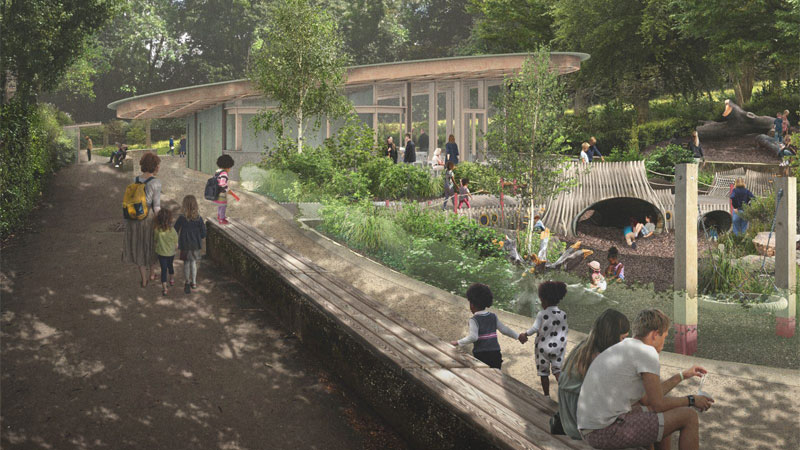 London's Horniman Museum is to undergo a £10m (US$13m, €12m) renovation that will 'reinvigorate and re-interpret' the Grade-Ilisted building and its surrounding hilltop gardens.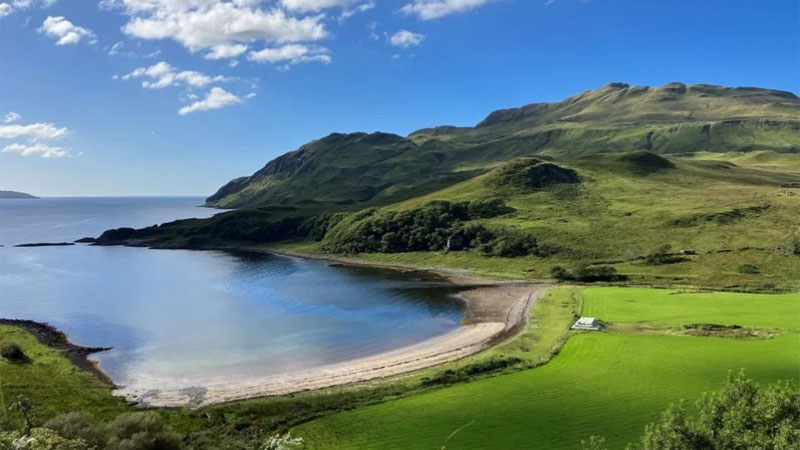 Scotland's Natural & Cultural Heritage Fund (NCHF) has awarded a share of £22m (US$27m, €25m) to more than a dozen tourist attractions in the Scottish Highlands and Islands, as part of a new scheme to promote tourism in the area.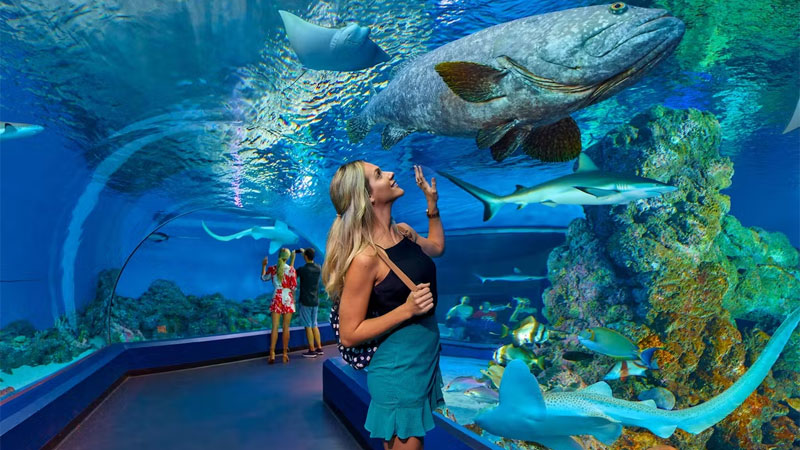 Cairns Aquarium is on the hunt for a new investor, with Colliers appointed to seek expressions of interest for the popular Queensland attraction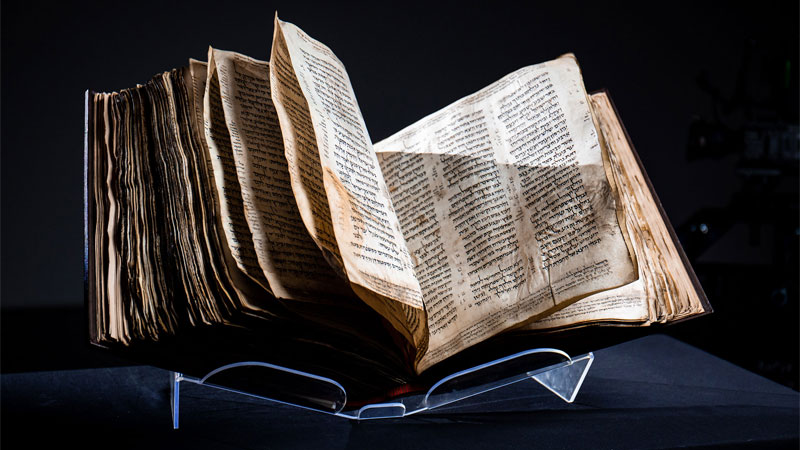 A late ninth- or early 10th-century book thought to be the earliest, most complete copy of the Hebrew Bible has sold at auction for US$38.1m (€35.5m, £30.5m), with the religious artefact set to become part of the permanent collection at the Museum of the Jewish People in Tel Aviv, Israel.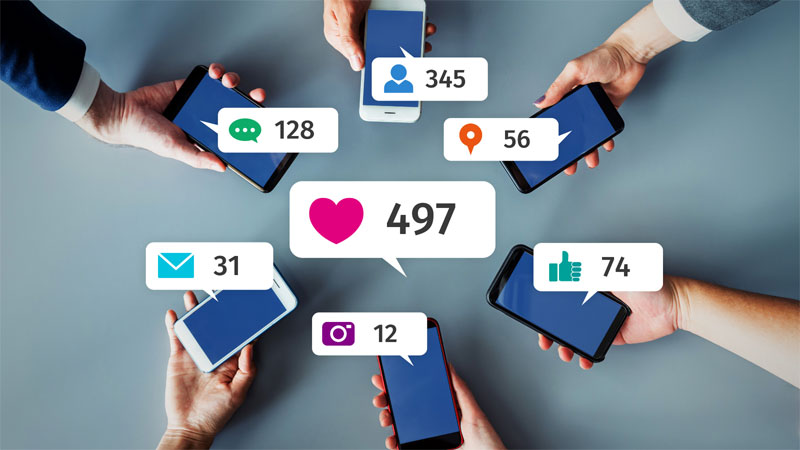 How can you leverage user-generated content and photo purchases to drive revenue and simultaneously promote your attraction? Attractions.io's Peter O'Dare has the answers...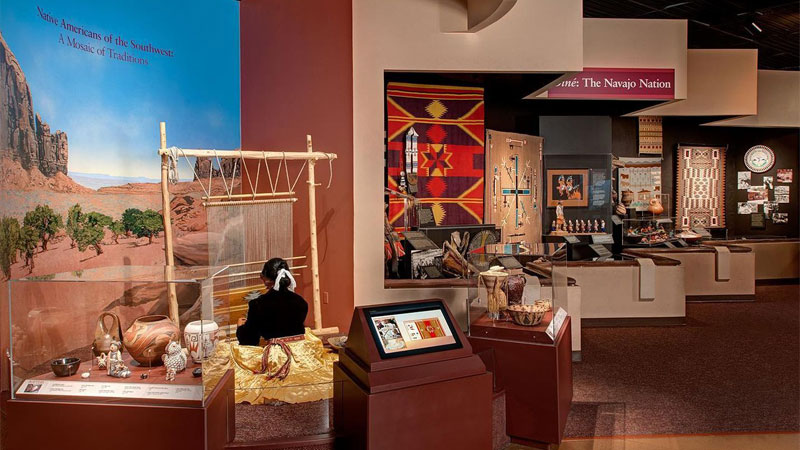 The Denver Museum of Nature and Science in Colorado, US, is to close a gallery dedicated to Indigenous people and culture, which it says perpetuates racist stereotypes.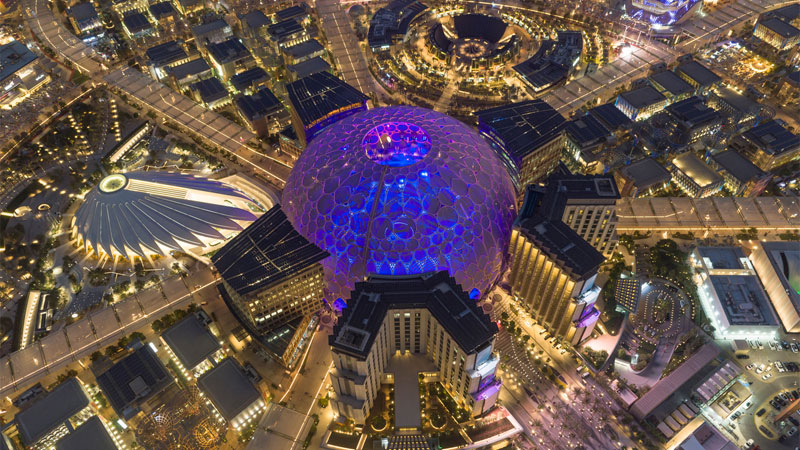 The Expo 2020 Dubai site continues to undergo its repurposing following the event, with more than 3,000 workers set to be based on-site by September.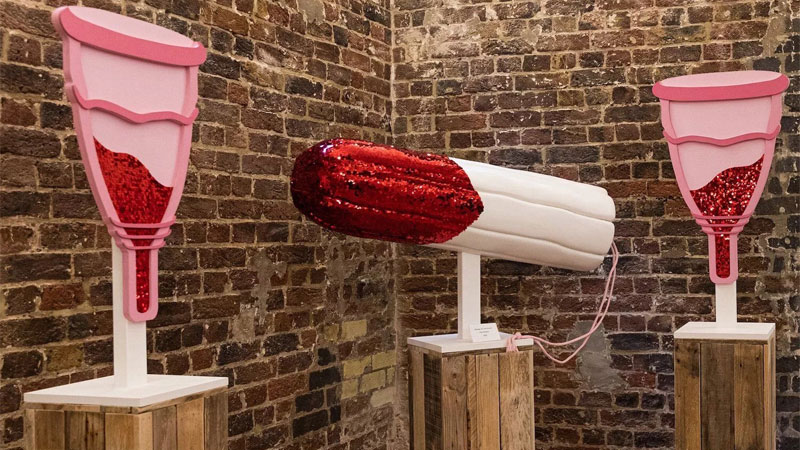 London's Vagina Museum will be forced to close its doors permanently if fundraising efforts are unsuccessful, the museum has announced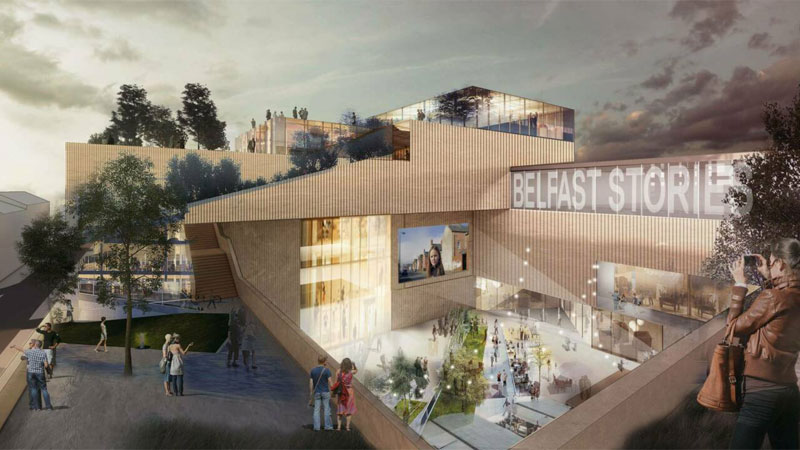 Seven architects and design firms have been named on a shortlist of seven to design a £100m attraction in the heart of Belfast, Northern Ireland.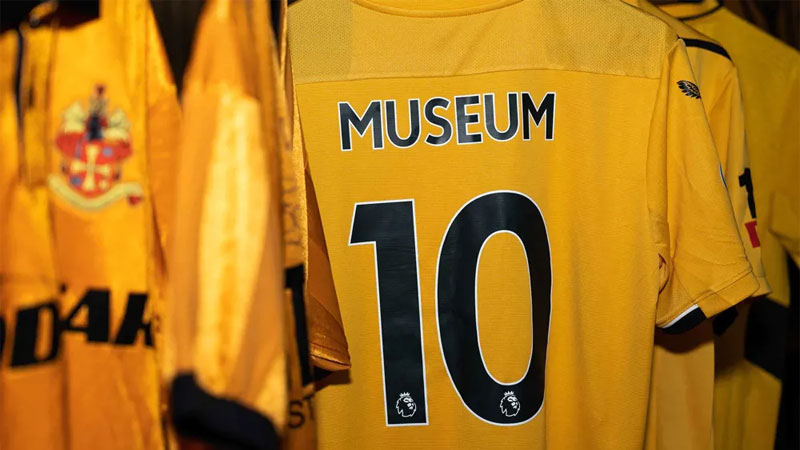 A revamped museum at the home of Wolverhampton Wanderers Football Club has doubled attendance over the last 10 months, the Premier League club has said.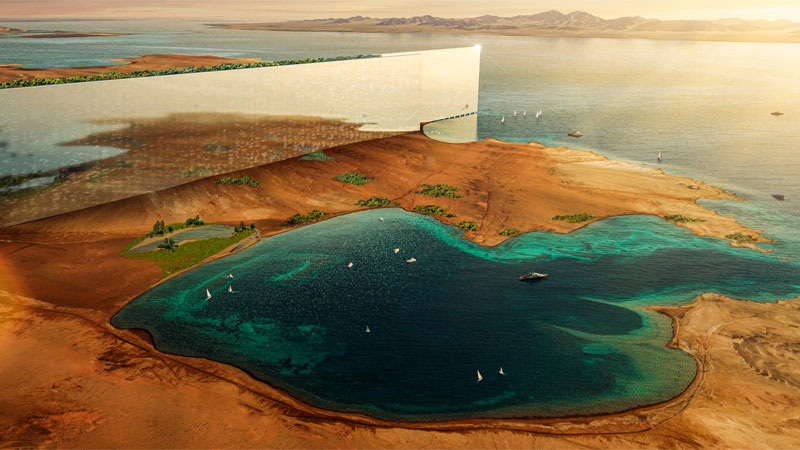 UN experts have expressed alarm after three people evicted from homes to make way for Saudi Arabia's The Line, now face the death penalty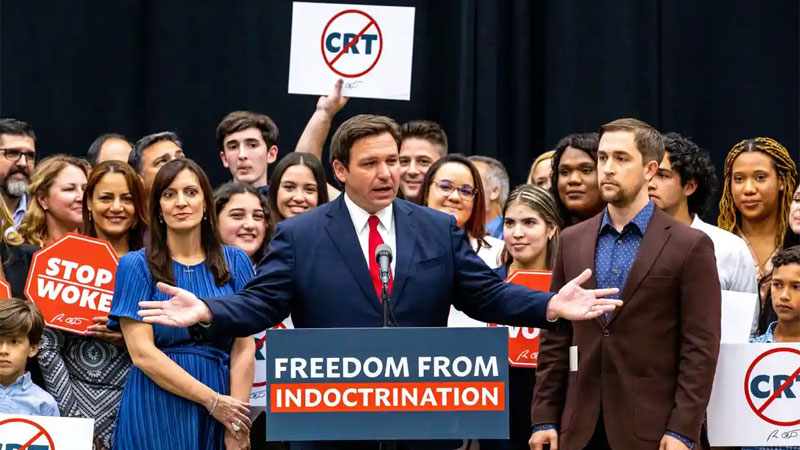 US civil rights organisation the NAACP has warned minority tourists against visiting Florida due to several 'discriminatory' laws supported by Republican governor Ron DeSantis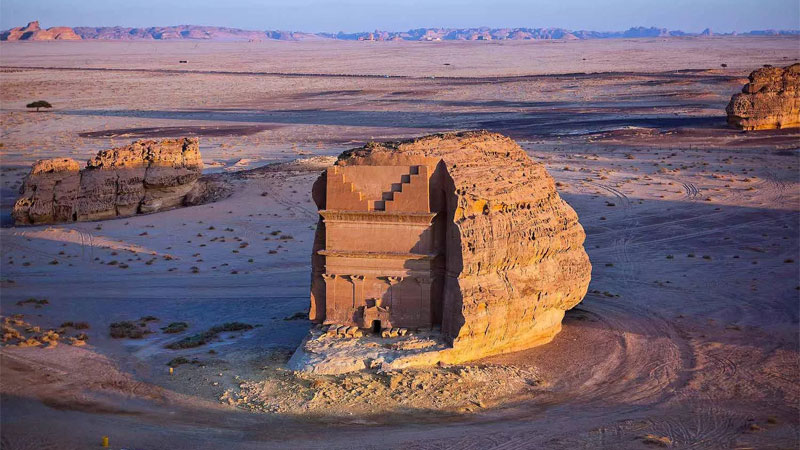 The Royal Commission for AlUla (RCU) has appointed celebrated architects Lina Ghotmeh and Asif Khan to design two major museums in Saudi Arabia.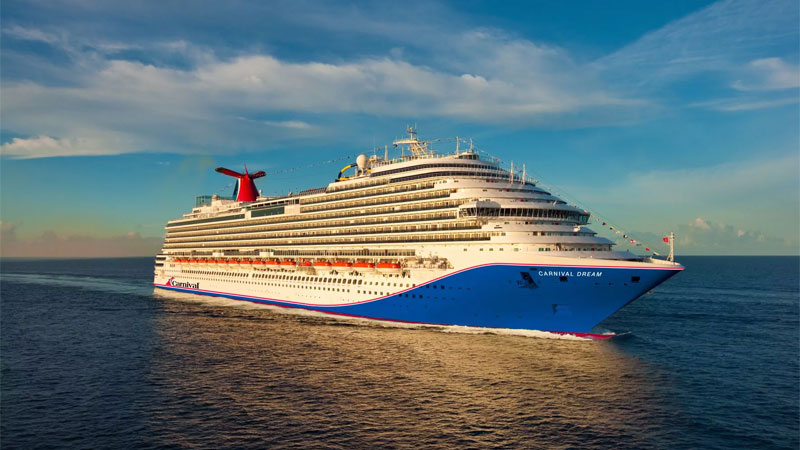 The Carnival Dream cruise liner helped a number of people in need after their boat capsized in the Belize Channel.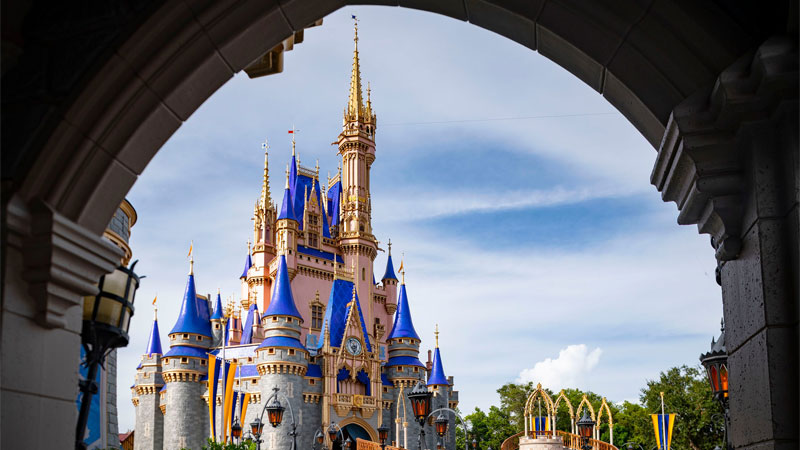 Disney has scrapped plans for a US$1bn corporate campus in Lake Nono, Florida, as the company's public feud with Florida governor Ron DeSantis continues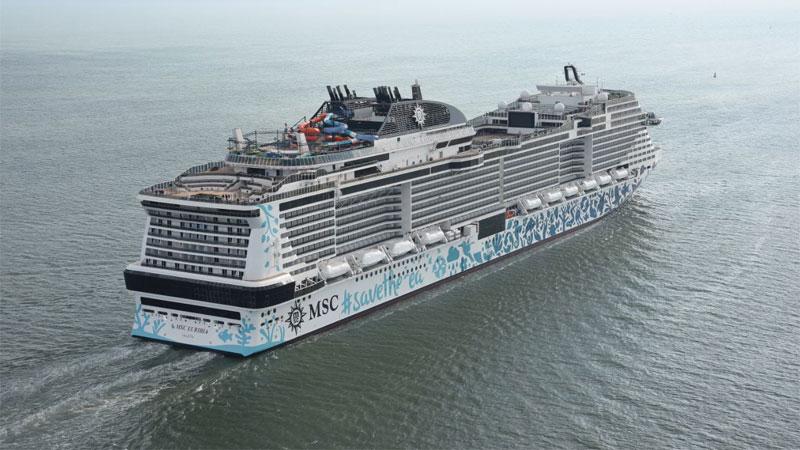 Showcasing exactly what it means to produce an immersive entertainment experience, RWS Entertainment Group and MSC Cruises have turned their eyes to fitness and wellbeing, with a new programme on MSC's Euribia debuting in May and June for teens and kids.


Attractions.io has teamed up with the Kennedy Space Center Visitor Complex to develop a brand new experience platform for guests of the popular destination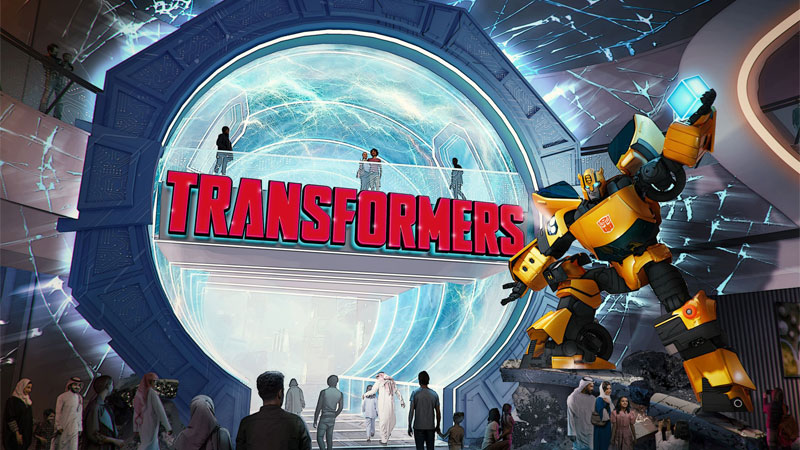 A major Transformers attraction is planned for Seven's upcoming entertainment destination in Riyadh, with plans for two further attractions in the kingdom as Saudi Arabia's PIF continues to expand its entertainment offerings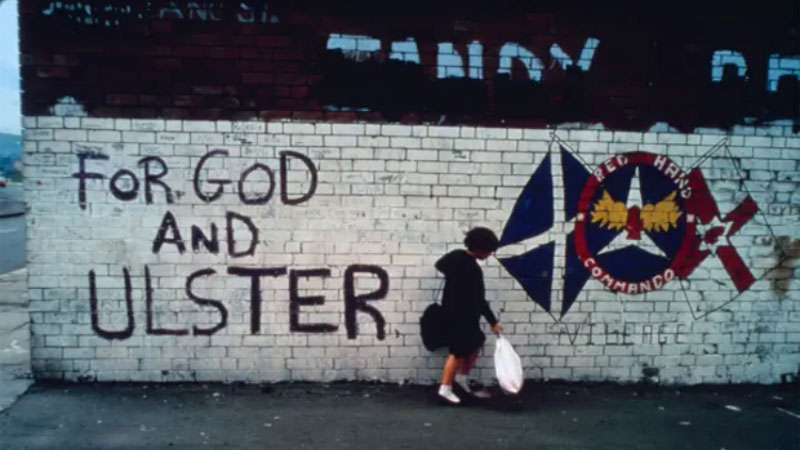 A new exhibition, sharing multiple perspectives on The Troubles in Northern Ireland, will open at London's Imperial War Museum at the end of May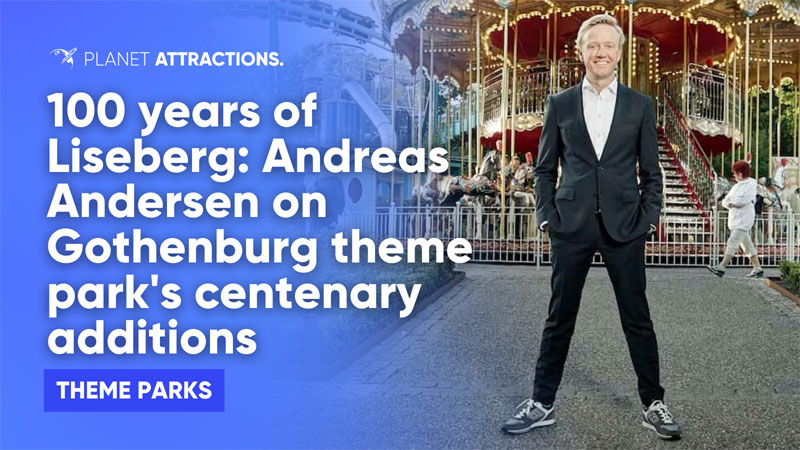 Andreas Andersen speaks to Planet Attractions about what's coming for Liseberg following the launch of Luna Park, the opening of the Grand Curiosa Hotel and the soon-to-open Oceana waterpark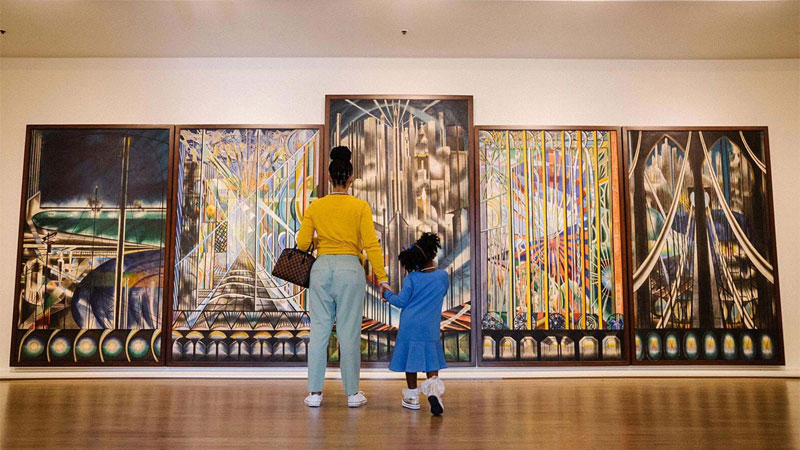 A consortium of art foundations and charitable organisations has launched a new funding initiative that aims to promote diversity and inclusion in art museum leadership roles across the US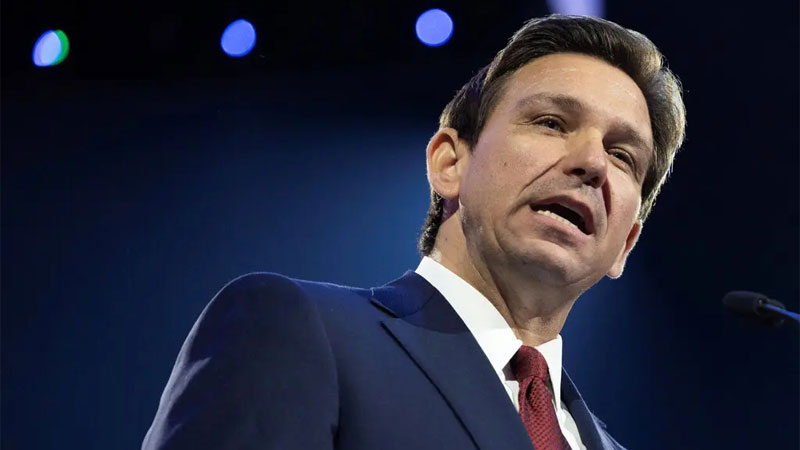 The board appointed by Florida governor Ron DeSantis has filed a lawsuit against Disney just days after the entertainment giant sued the board for stripping it of its self-governed status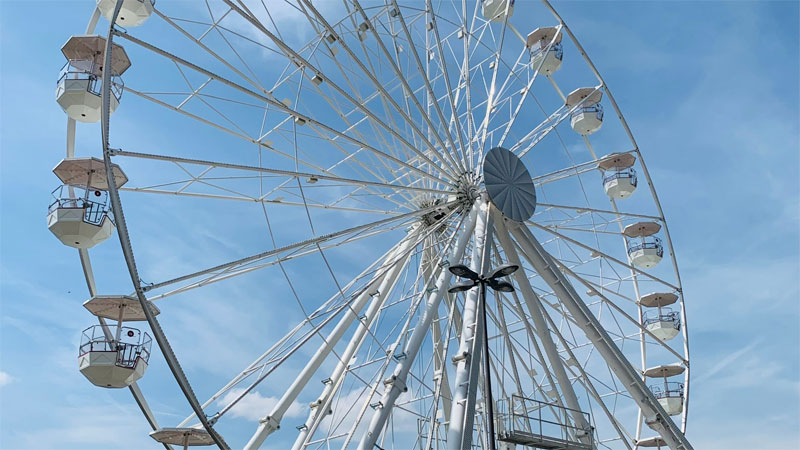 Ohio's Columbus Zoo and Aquarium is set to debut a Ferris wheel attraction later this month, with the new Adventure Sky Wheel set to open to the public on May 27.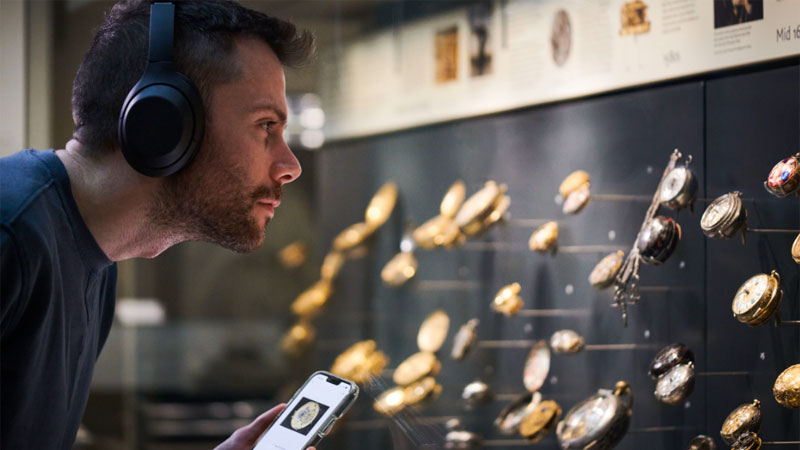 The British Museum has launched a new audio app to enhance its visitor experience.


A new brand home dedicated to Pilsner Urquell has opened its doors in Prague. BRC's Christian Lachel tells Planet Attractions how the attraction celebrates the brand's place in Czech history and culture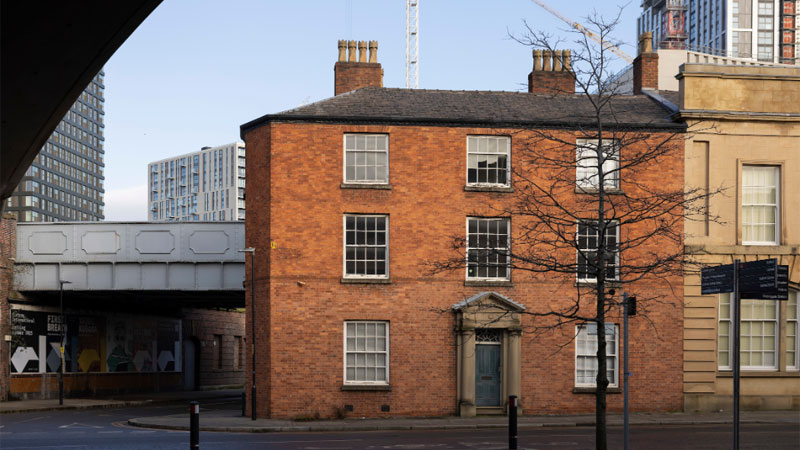 Manchester's Science and Industry Museum has announced a new partnership with the Landmark Trust, which will see one of the UK city's oldest surviving Georgian properties transformed into a heritage holiday home.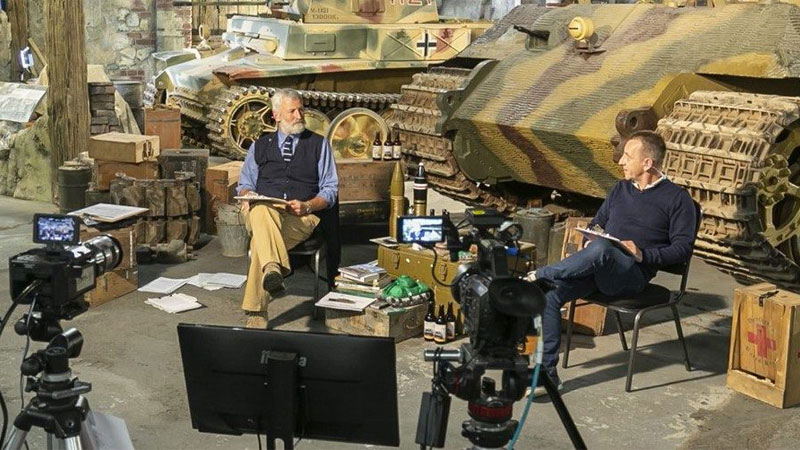 A UK-based military museum has become not only the first museum in the world to reach 100 million views on Youtube but also the most-watched museum-based YouTube channel in the world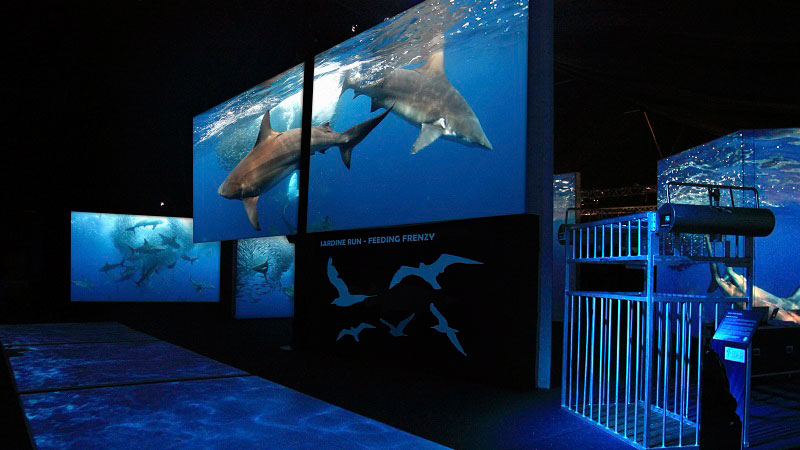 Chester Zoo is set to host "Planet Shark: Predator or Prey," a touring exhibition dedicated to sharks. Taking visitors through 310 million years of shark evolution, the immersive experience debuts in May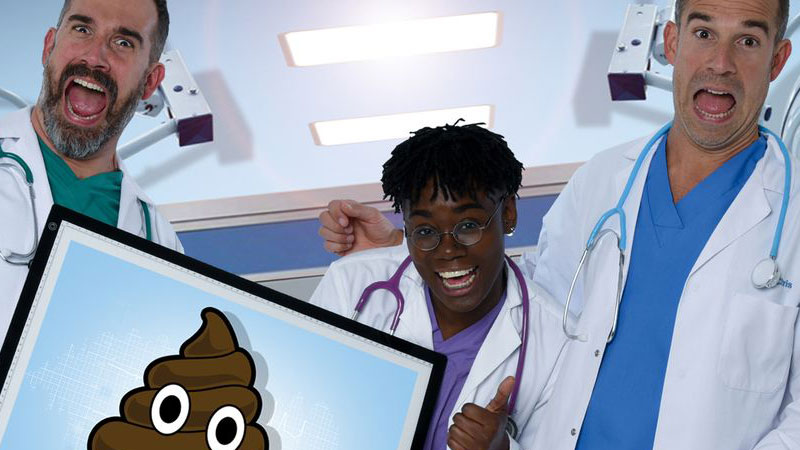 A new blockbuster exhibition based on hit CBBC show Operation Ouch! will open at the Science and Industry Museum (SIM) in Manchester, UK, in July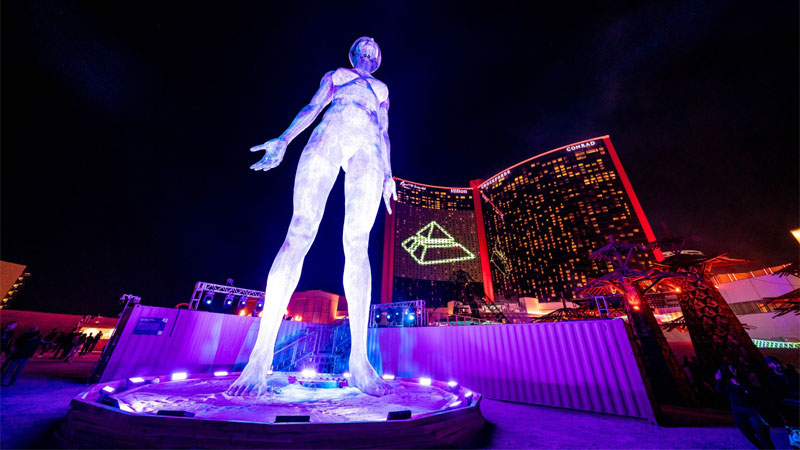 A new outdoor art gallery, inspired by annual arts and music festival Burning Man, has opened on the Las Vegas strip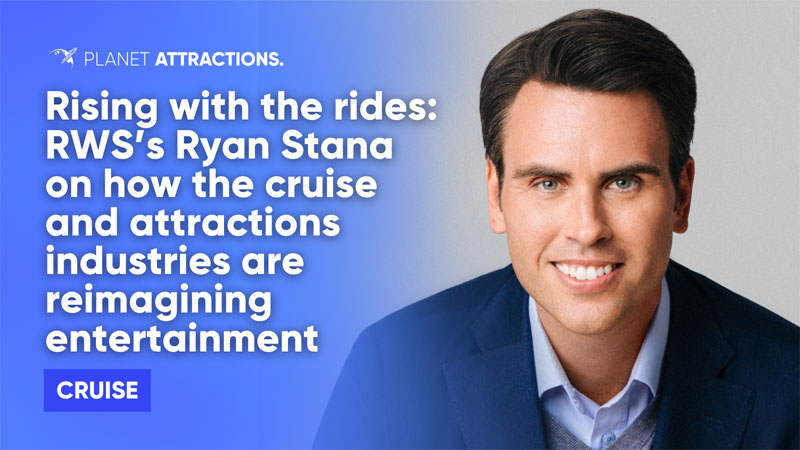 With the attractions and cruise industries seemingly closer than ever before, RWS CEO Ryan Stana speaks to Planet Attractions about what that means and the steps we can take to bring these two powerhouses under one metaphorical roof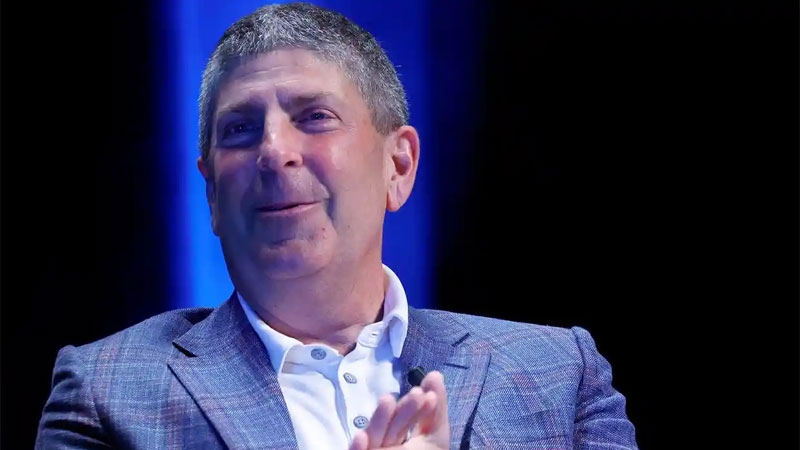 Jeff Shell has been removed from his position as CEO of NBCUniversal following a misconduct investigation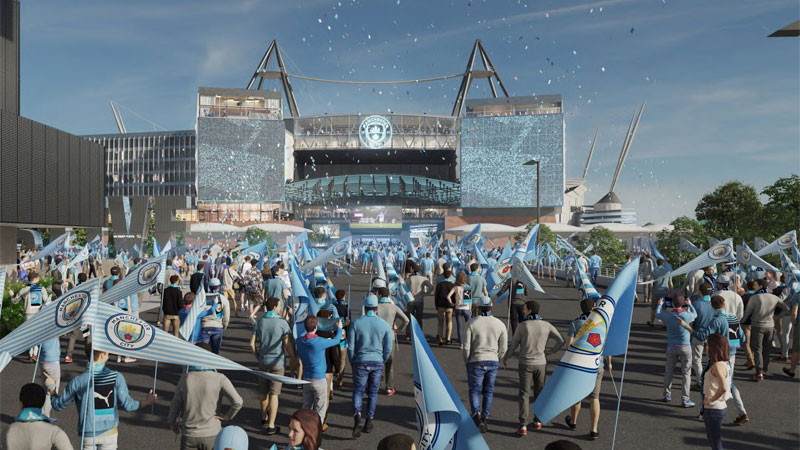 Architects Populous have revealed new images of plans to expand Premier League football club Manchester City's Etihad Stadium, with the plans including a new 'skybar' and rooftop walk visitor attraction.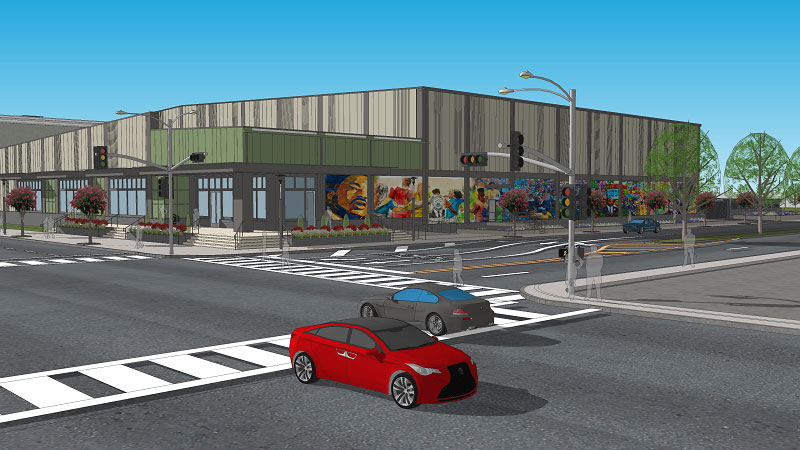 Work has started on a new agriculture museum dedicated to cannabis in Atlantic City. The museum is one of several marijuana-themed projects greenlit by the city in the hopes of attracting a new wave of 'weed tourists'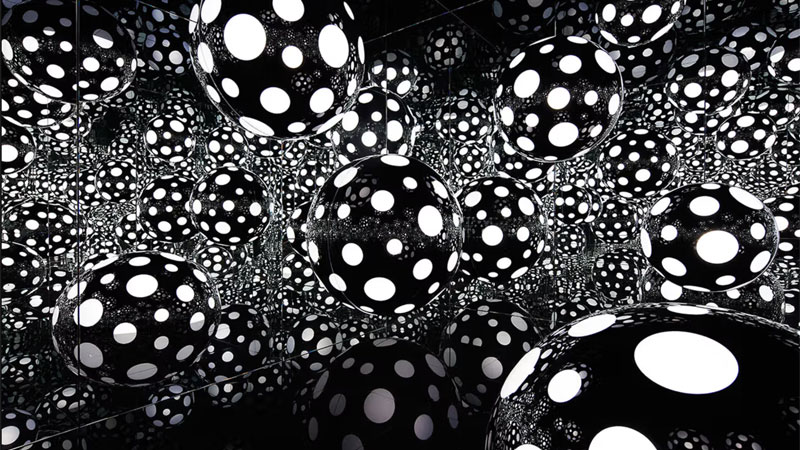 Hong Kong's M+ Museum is to give away thousands of tickets to its blockbuster Yayoi Kusama exhibition in the hope that it will help raise discussions about mental health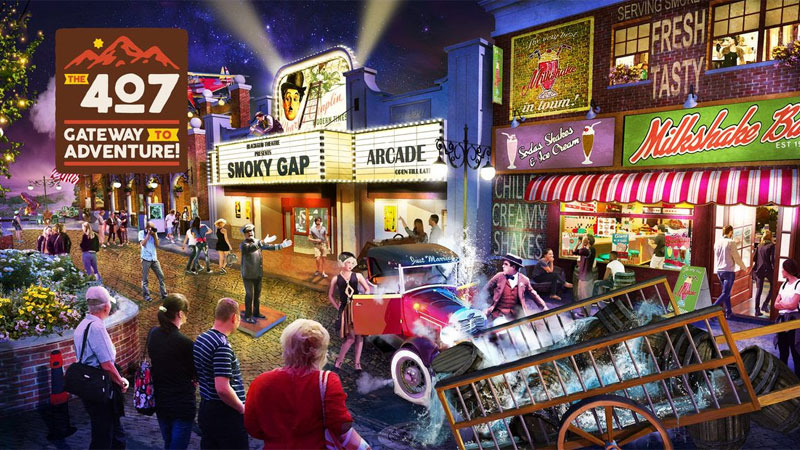 A major new development in Tennessee has broken ground, with The 407: Gateway to Adventure's 'Smoky Gap' entertainment district promising to feature world-class attractions when it opens in 2025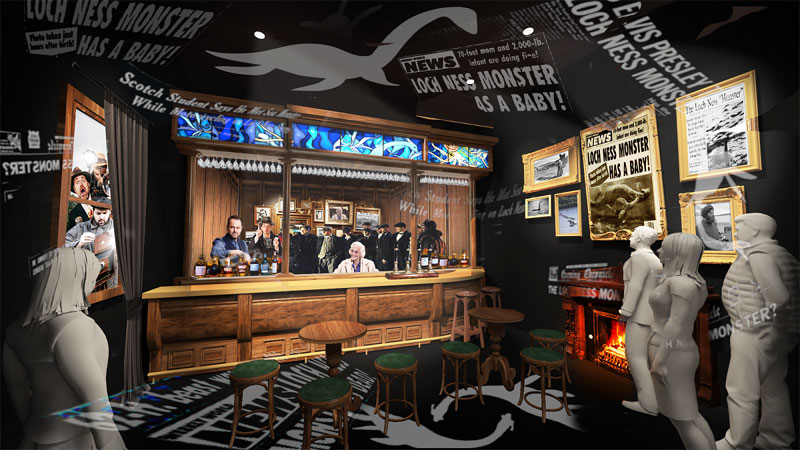 Continuum Attractions has taken up operations of the Loch Ness Centre, which is set to reopen next month following a £1.5m redevelopment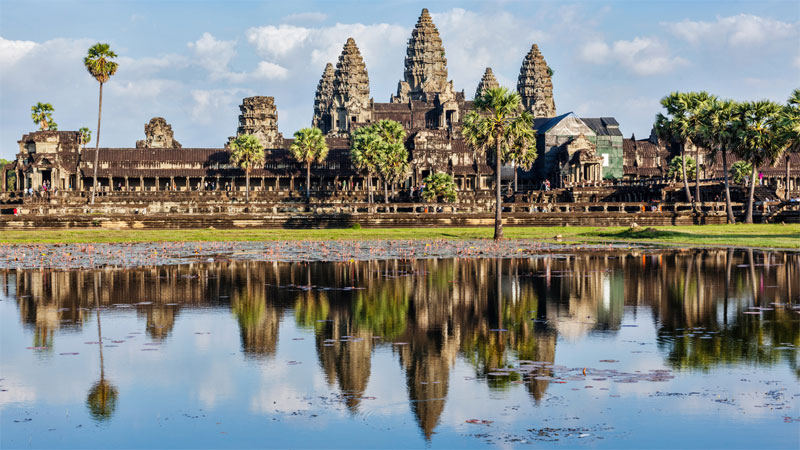 Amnesty International says that Cambodian officials are forcing residents of the Angkor Wat World Heritage site to 'voluntarily' leave in the name of preserving the popular heritage attraction, with the move affecting an estimated 10,000 families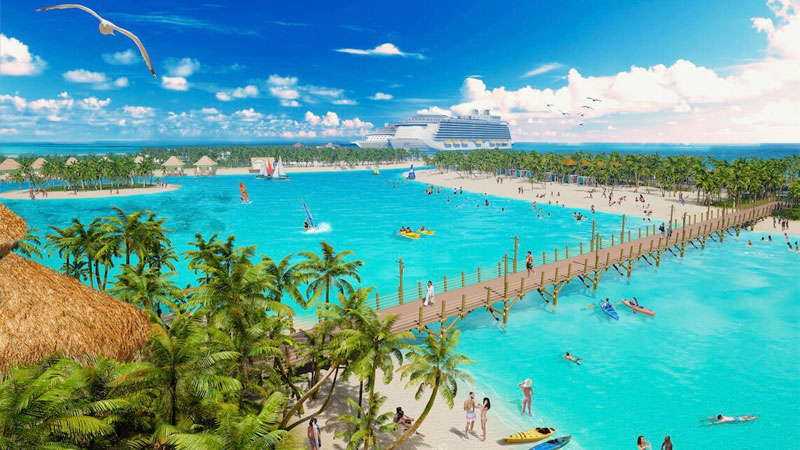 The Caribbean's most popular cruise destination is about to gain a major new port, with work on Calypso Cove to start towards the end of this year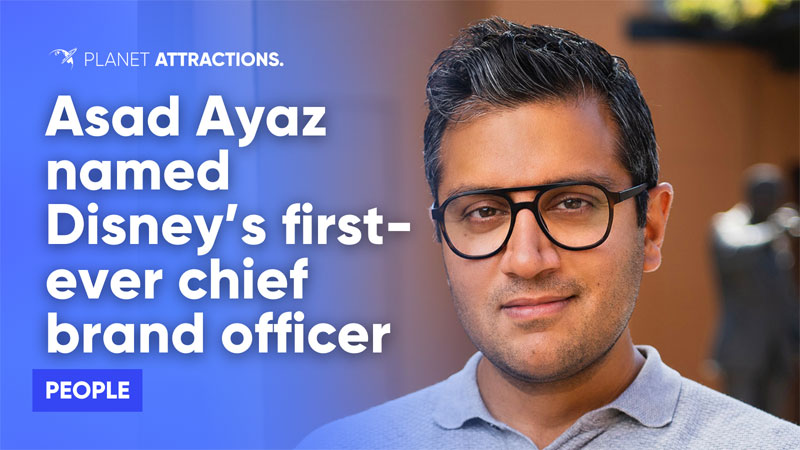 Disney's leadership structure continues to change, with Bob Iger naming company veteran Asad Ayaz as the company's first-ever chief brand officer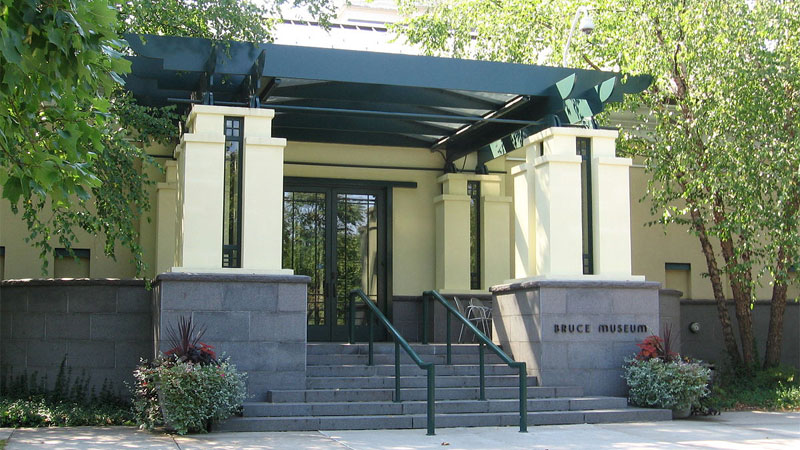 The Bruce Museum of Arts and Science in Connecticut, US, has reopened following a US$60m (€55m, £48m) expansion.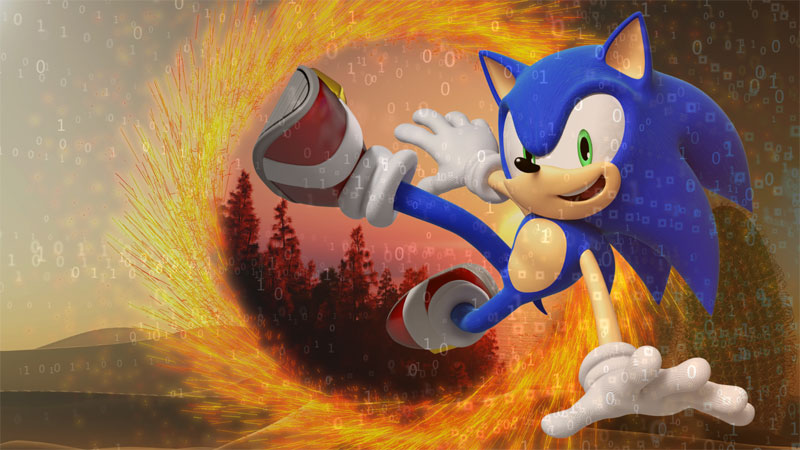 Will AI take over the planet or could it just maybe develop your next new dark ride attraction? Tom Anstey asked an AI a few simple questions to see how it would do in developing such a ride concept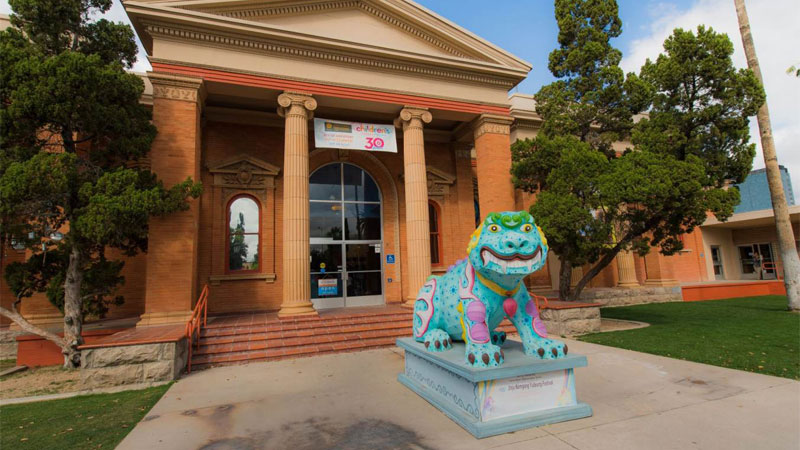 The Children's Museum in Tucson, Arizona, US, is set to undergo a major expansion to accommodate more visitors to the popular attraction.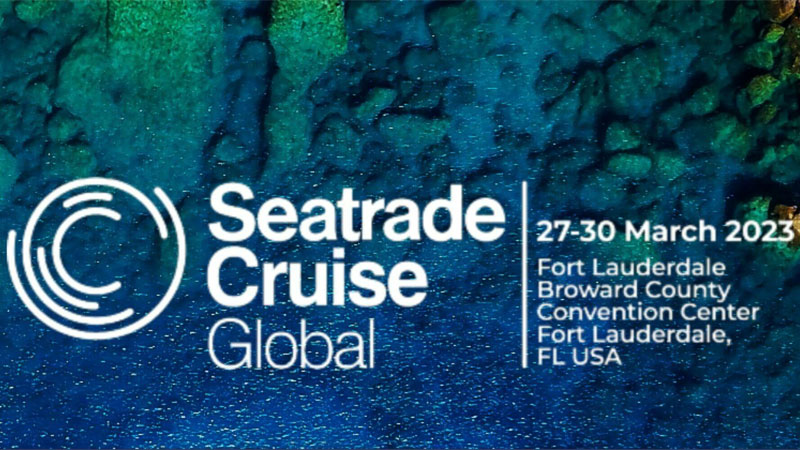 SeaTrade Cruise Global has returned to Tampa, Florida, US, with a day of conferencing ahead of the launch of the show floor tomorrow (March 28).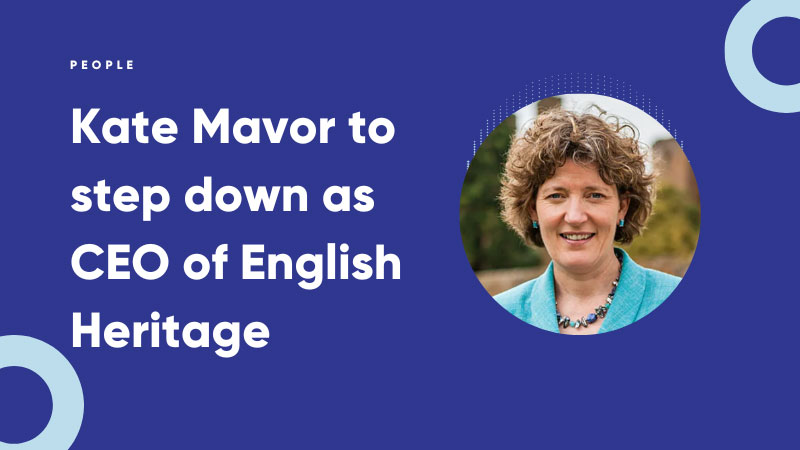 Kate Mavor CBE has announced that she will step down as CEO of English Heritage later this year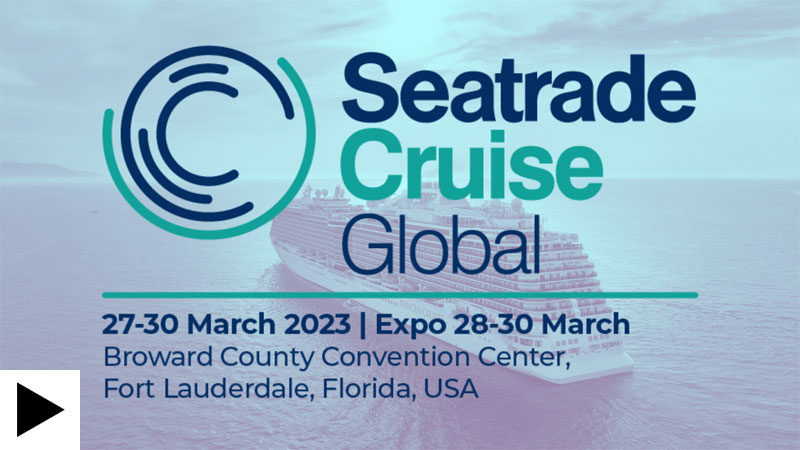 SeaTrade Cruise Global is returning to Florida. Here's everything you need to know...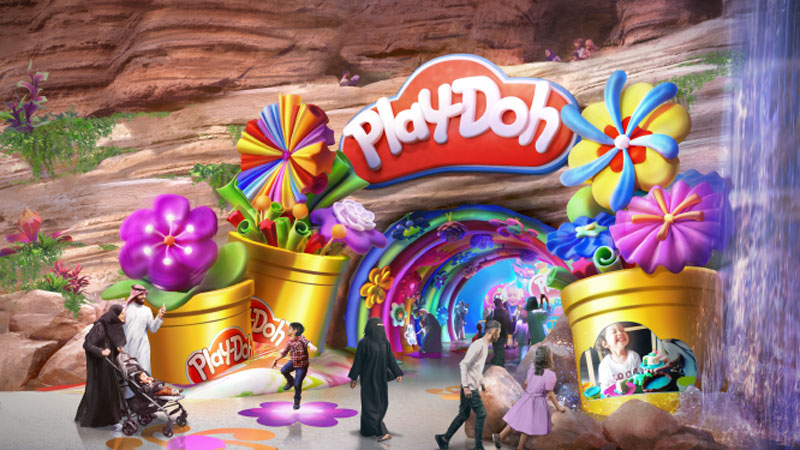 Development company Seven is to launch the world's first Play-Doh-themed attractions in partnership with Hasbro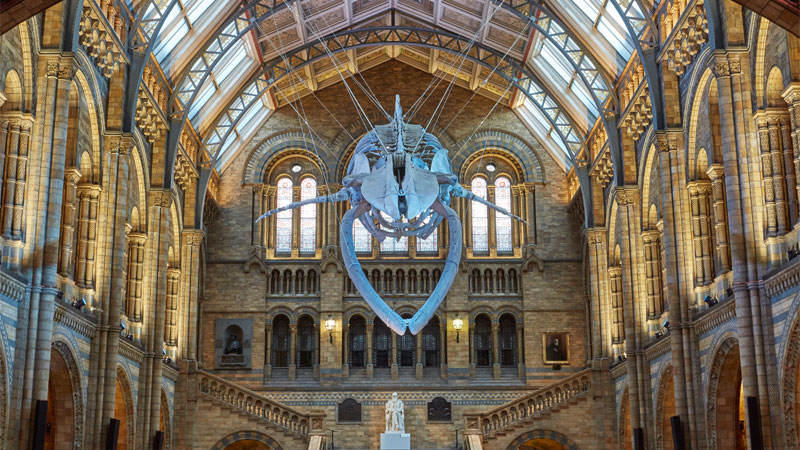 London's Natural History Museum was the British capital's most visited attraction in 2022, new statistics have revealed.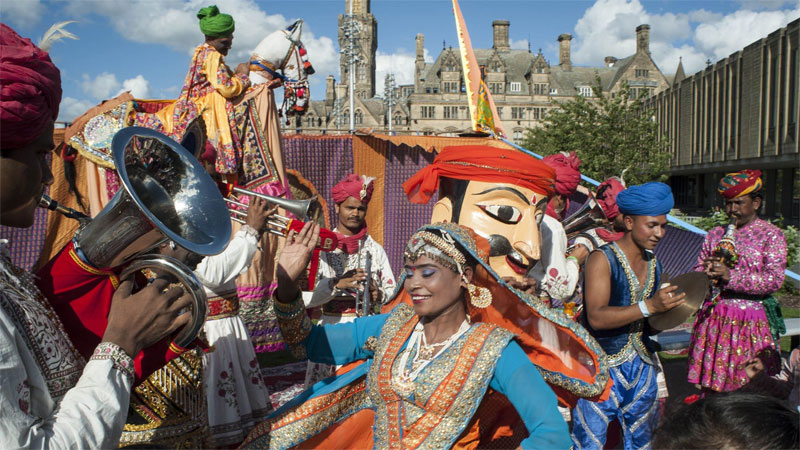 More than 70 cultural organisations across Britain are to be given a financial boost by the government so they can improve people's access to arts, support local economic growth through culture and safeguard vital local collections for future generations.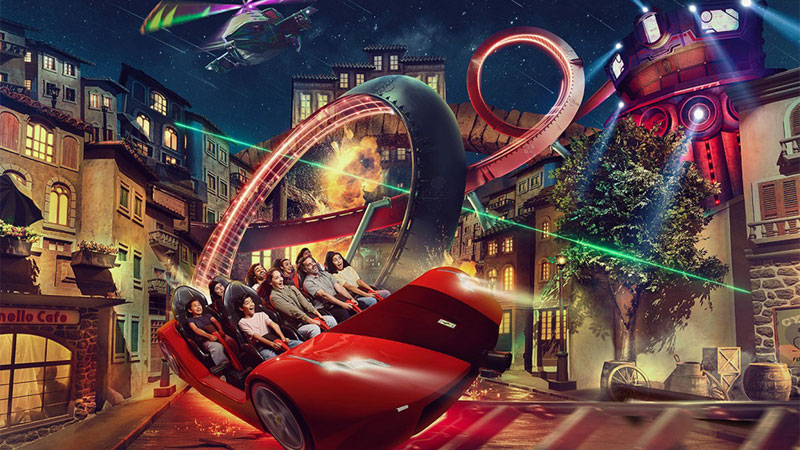 Ferrari World Abu Dhabi's Mission Ferrari opened to the public to much fanfare in January. Holovis's James Lodder shares a decade-long journey to realise this incredible immersive rollercoaster experience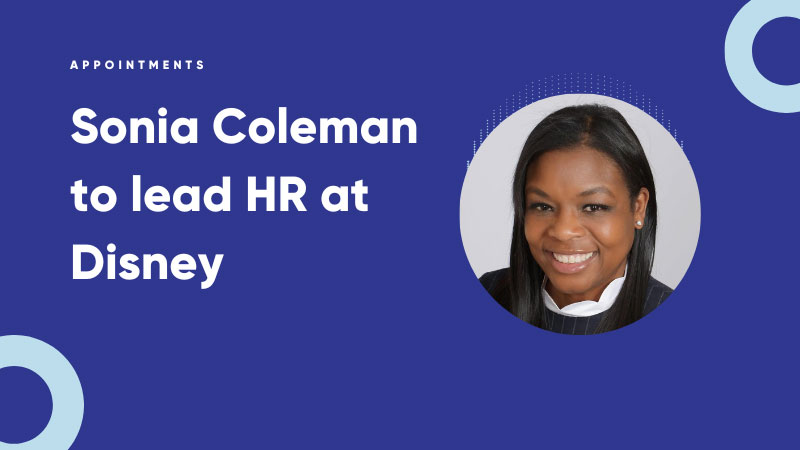 Sonia Coleman has been appointed to lead human resources at Disney after being named executive vice president and chief human resources officer.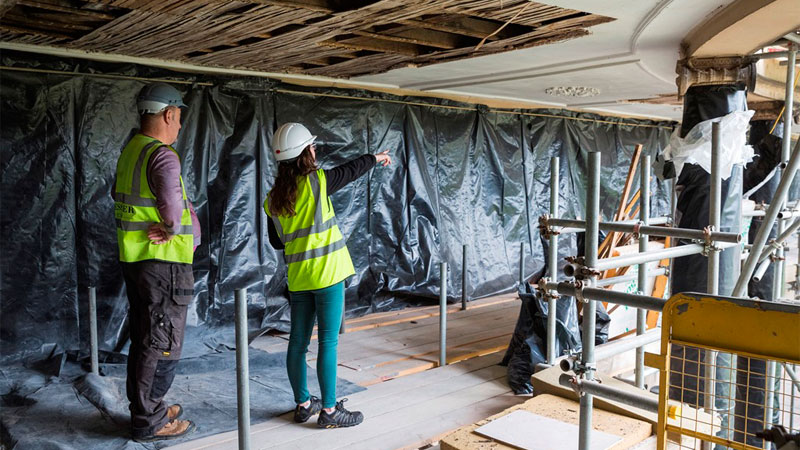 Teaching the construction sector the necessary skills to retrofit the UK's heritage structures could provide the British economy with a £35bn boost, a new report has suggested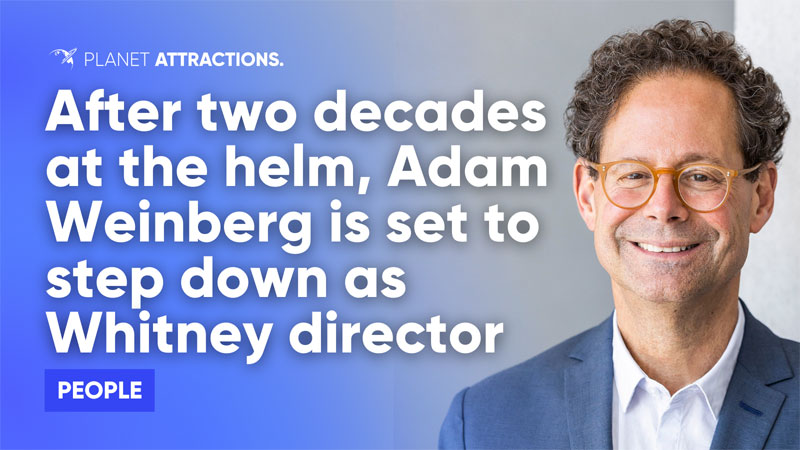 The Whitney Museum of American Art's long-term director Adam Weinberg is set to leave the institution in November, with Scott Rothkopf set to succeed him in the role


The Millennium Forum theatre in Derry has become the first Irish cultural venue to achieve Makaton Friendly Status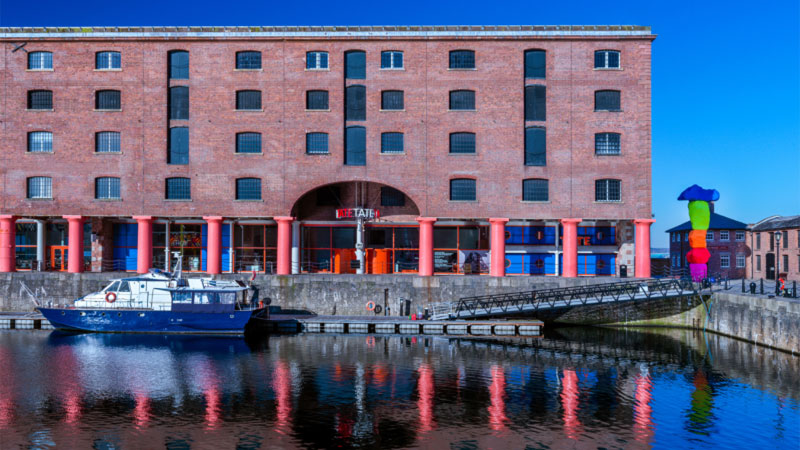 Tate Liverpool will close its doors in October ahead of a £25.5m multi-year redevlopment helmed by British architecture firm 6a architects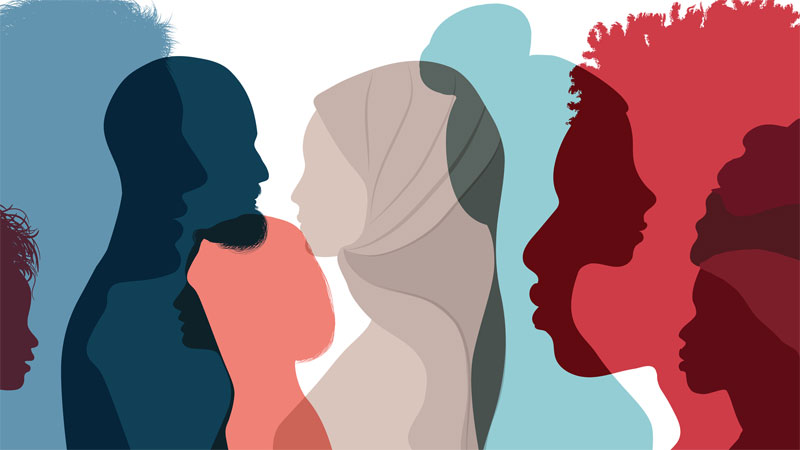 Equity is different from equality, and on International Women's Day Una de Boer reflects how to support this foundational step towards a more just world


The Smithsonian's National Museum of Asian Art has entered into a partnership with the Republic of Yemen Government, which will see the institution provide safe storage and care for 77 objects that are being repatriated to the country from the US.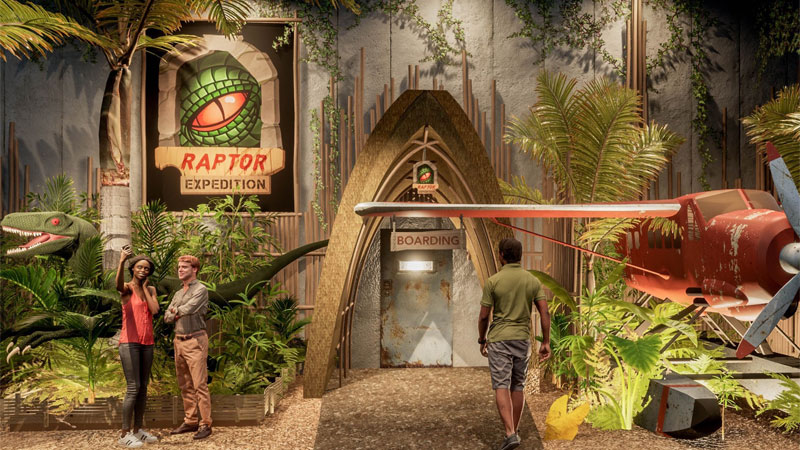 BoldMove Nation is developing two new 'phygital' worlds - attractions that use technology to bridge the digital world with the physical world with the purpose of providing a unique interactive experience for the user.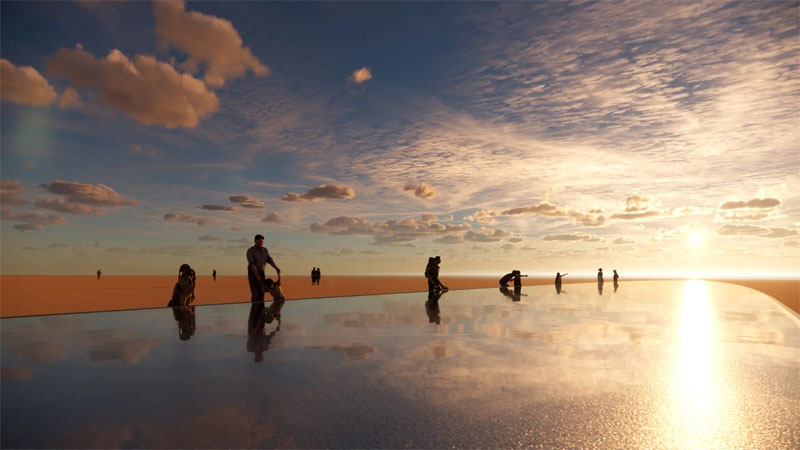 Scandinavian artist Olafur Eliasson has collaborated with author Robert MacFarlance to create a permanent art installation on the West Cumbria coastline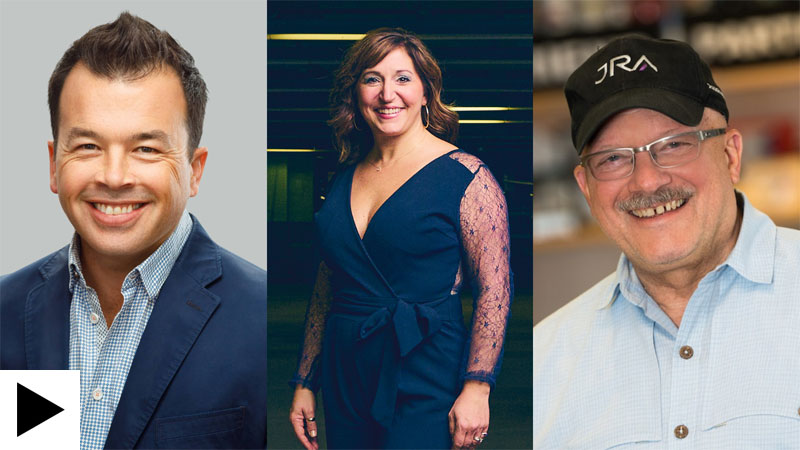 Keith James, president of JRA; Robin Breese-Davies, executive vice president of ted; and Danielle Kramer, executive vice president of RWS, speak to Planet Attractions about what looks to be a bumper year ahead for the company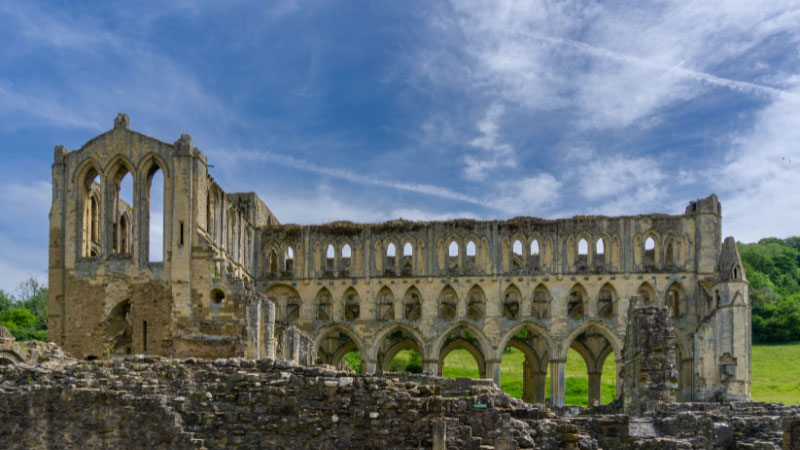 The UK's National Lottery Heritage Fund has announced several changes to its funding priorities to address concerns for the 'health and future of the nation's heritage'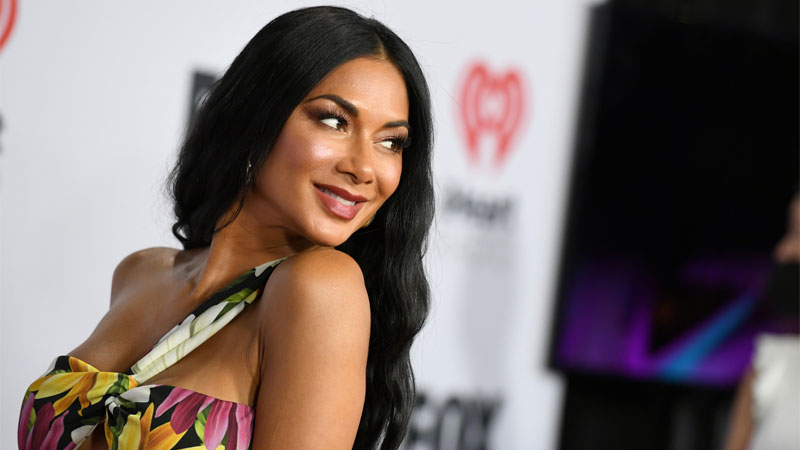 Nicole Scherzinger has partnered with P&O Cruises in a deal that will see the multi-award-winning performer create "spectacular music and dance extravaganzas" for the operator in an exclusive entertainment partnership.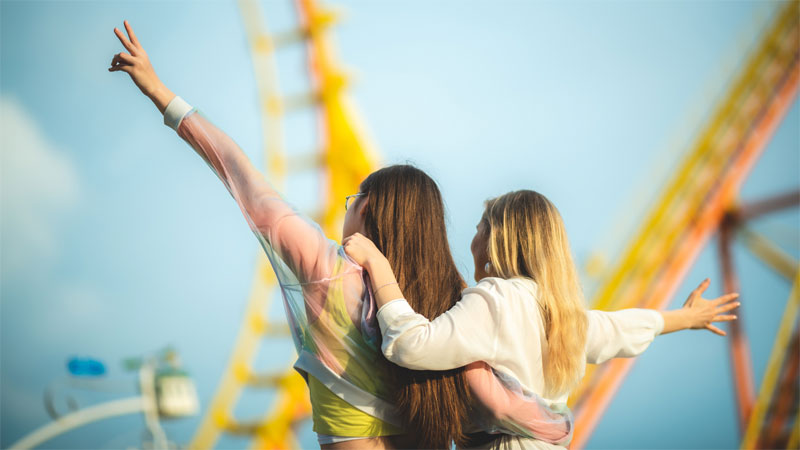 Adam Hattan explains how content creators can be effectively used to drive new and returning guests to your attraction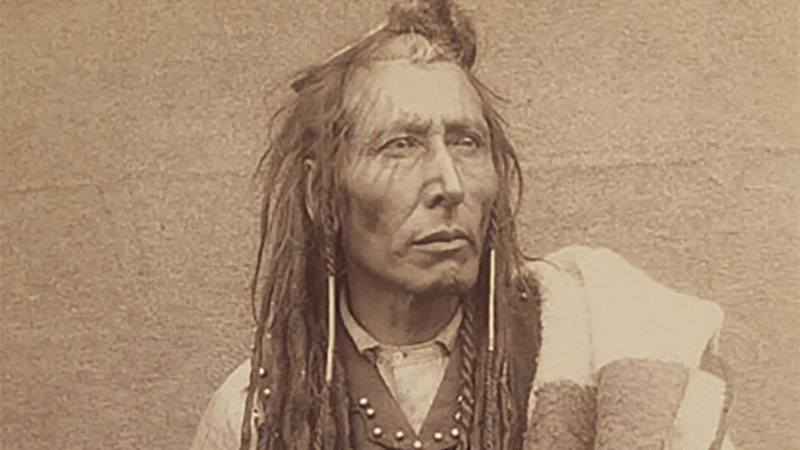 Objects belonging to the great Cree leader Poundmaker were returned to his family by the Royal Ontario Museum (ROM) on Wednesday, February 22, more than 136 years after his death.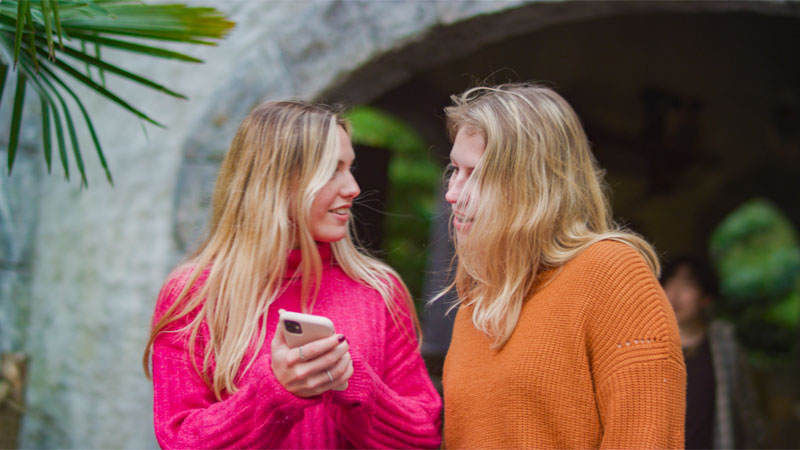 Attractions management platform Convious is set to grow its advertising module in 2023, with the technology creating a new solution to maximise promotion for its clients.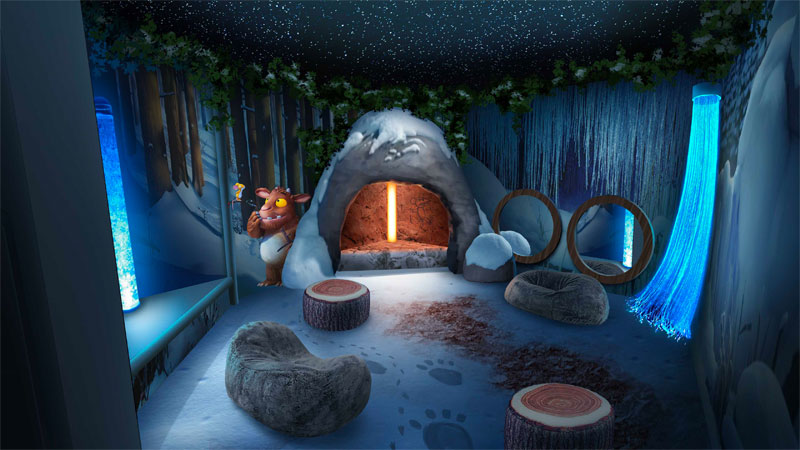 Merlin Entertainments is adding to its cluster of attractions in Blackpool, with a £2.3m Gruffalo-themed attraction set to open later this year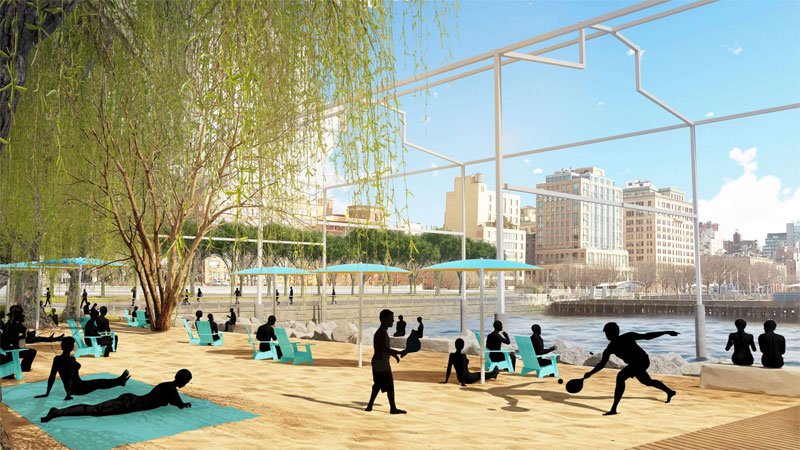 A riverside retreat featuring Manhattan's first public beach is set to open in New York City this summer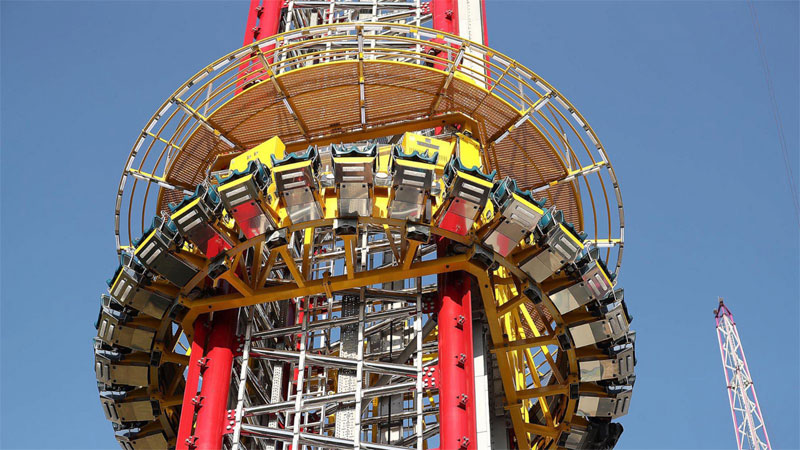 The father of a 14-year-old boy who fell to his death from the Orlando FreeFall attraction last year has expressed his hope that a new law in the works will help ensure such an incident never happens again.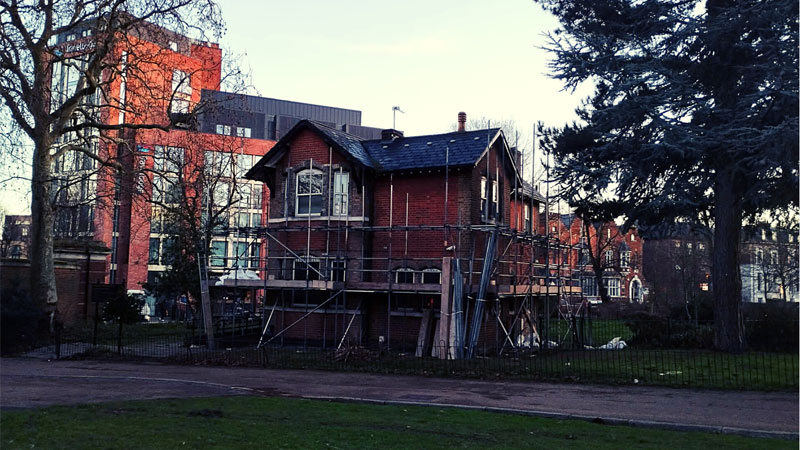 Work has started on repairs to the lodge that will eventually become the first permanent space for the Museum of Homelessness (MoH).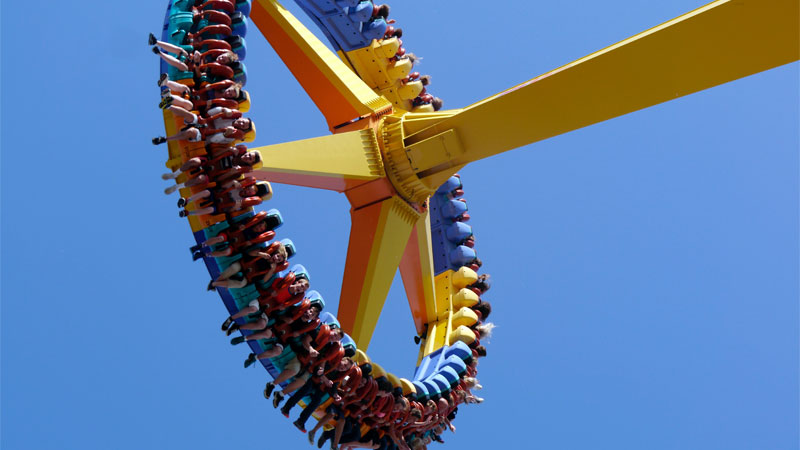 Cedar Fair has broken revenue and earnings records, with the operator bouncing back from the effects of the global pandemic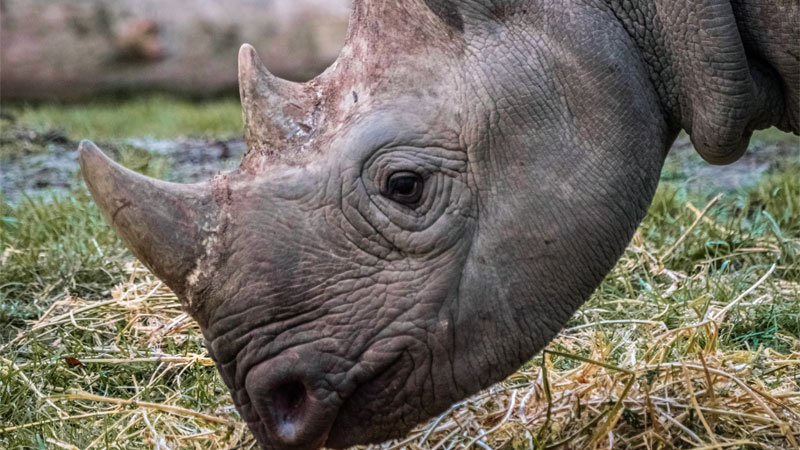 A recent survey suggesting the public would support the phasing out of large animals in zoos doesn't 'seem to relate to the real world', according to BIAZA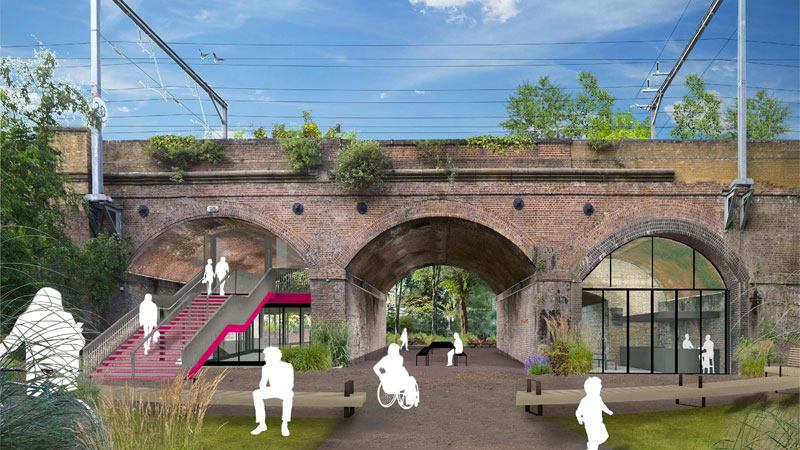 London is set to emulate New York's Highline with its own version running from Camden to St Pancras. Here's everything you need to know about the £14m project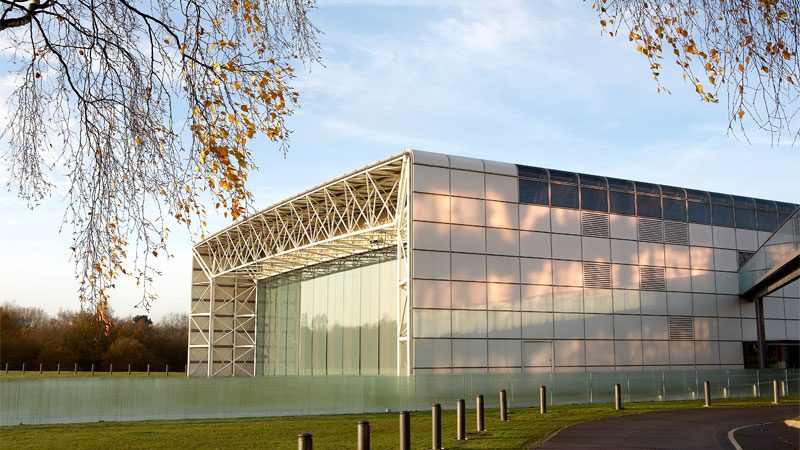 A UK museum has switched from a model of free exhibitions and paid-for temporary ones by introducing a 'pay if and what you can' one.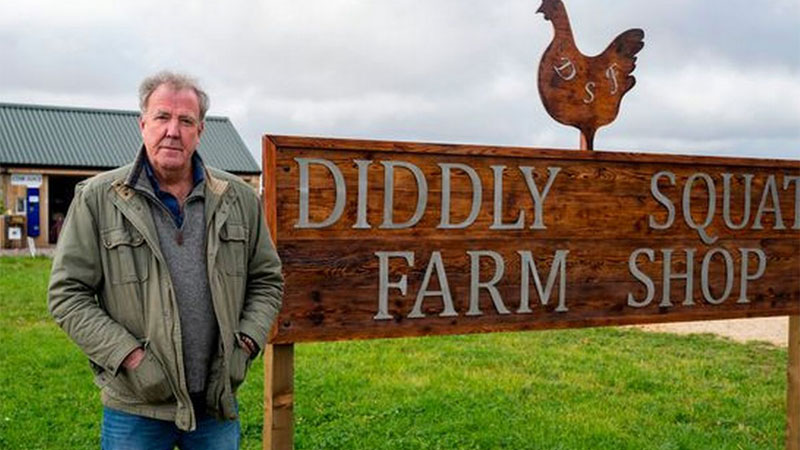 A local council in the UK has hit back at British TV personality Jeremy Clarkson, saying that his popular Diddly Squat Farm must be treated like any other.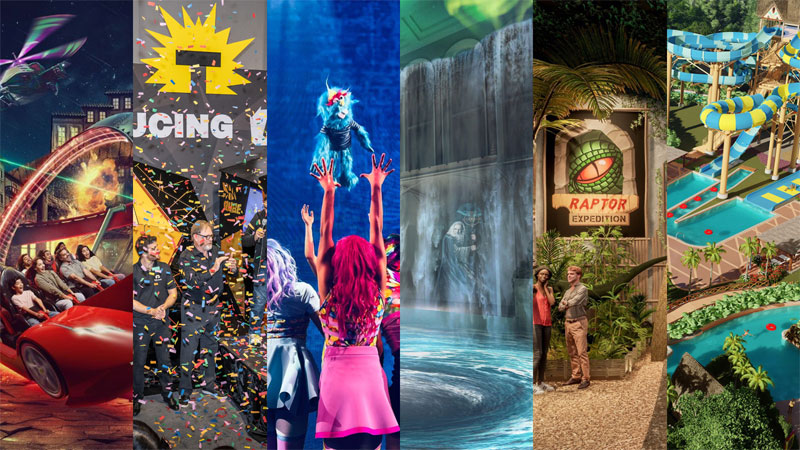 From waterpark suppliers and media specialists to creative designers and dark ride producers, Planet Attractions has gone to every corner of the globe to find out what's hot in 2023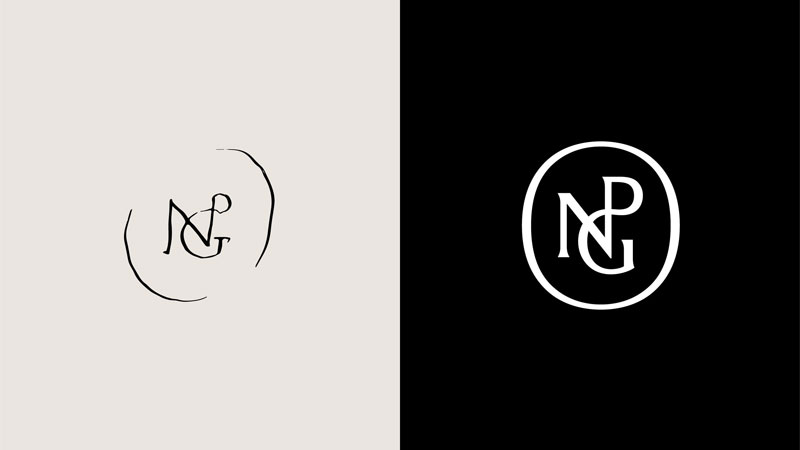 While London's National Portrait Gallery (NPG) undergoes its facelift, the institution is also revamping its branding, with a new logo based on a 19th-century sketch.


Disney continues to celebrate its centenary, with the company unveiling a new video looking back at the last 100 years.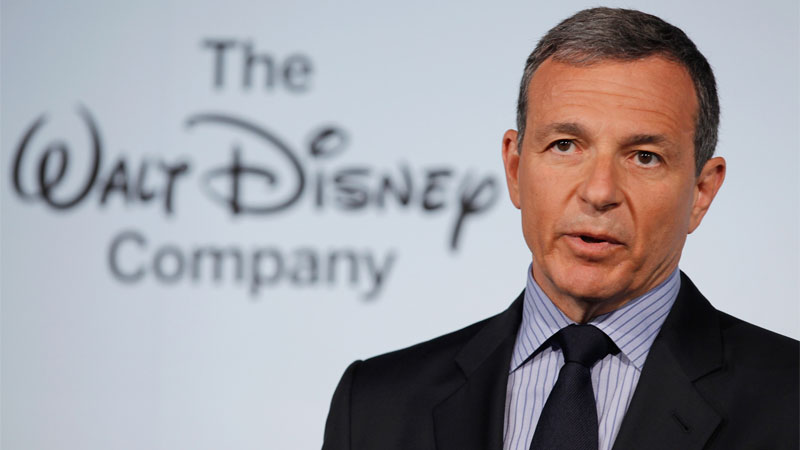 Disney is set to axe 7,000 people as part of a US$5.5bn cost cutting plan following its Q1 results. The operator's parks however continue to thrive with the Parks, Experiences and Products division performing strongly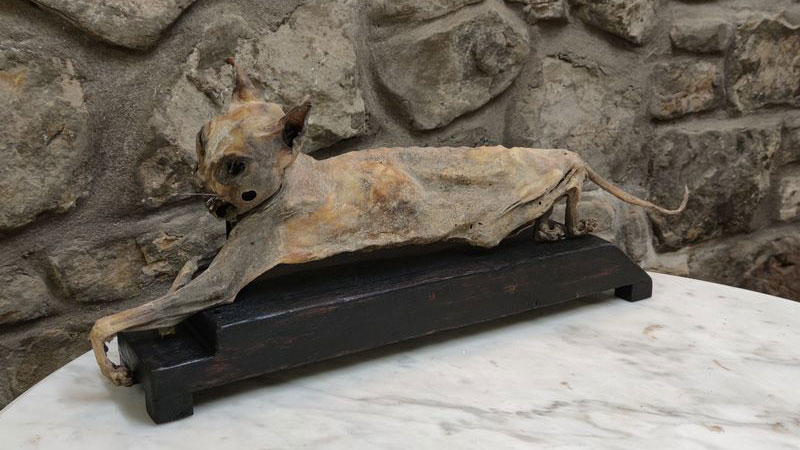 A museum dedicated to sharing Scotland's history with the occult will open in Edinburgh at the end of February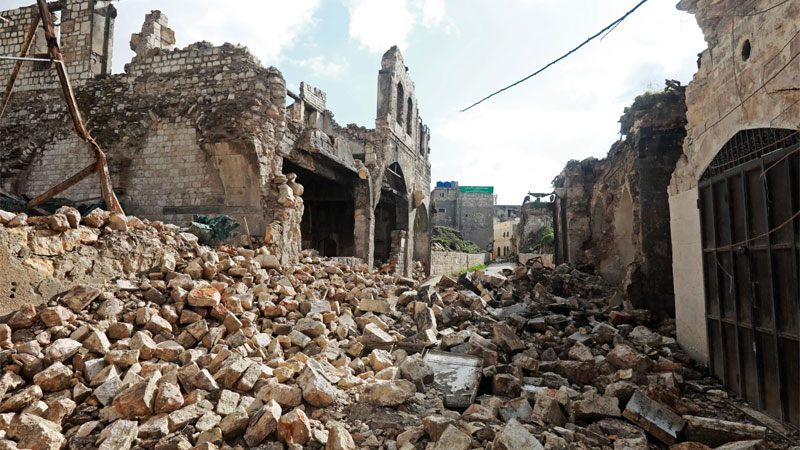 Unesco has offered its support to the victims of the devastating earthquake that rocked Turkey and Syria this week as concern grows for a number of historically important World Heritage sites in the region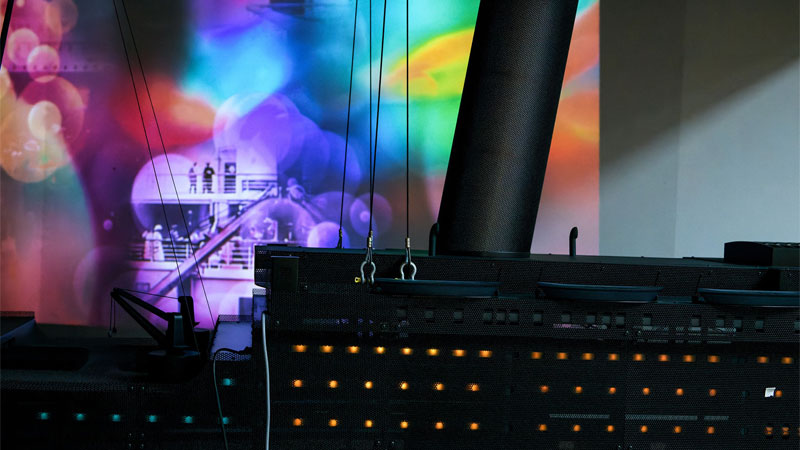 The popular Titanic Belfast attraction will reopen next month with four new galleries and a 7.6m-long replica of the iconic ship following a multi-million pound revamp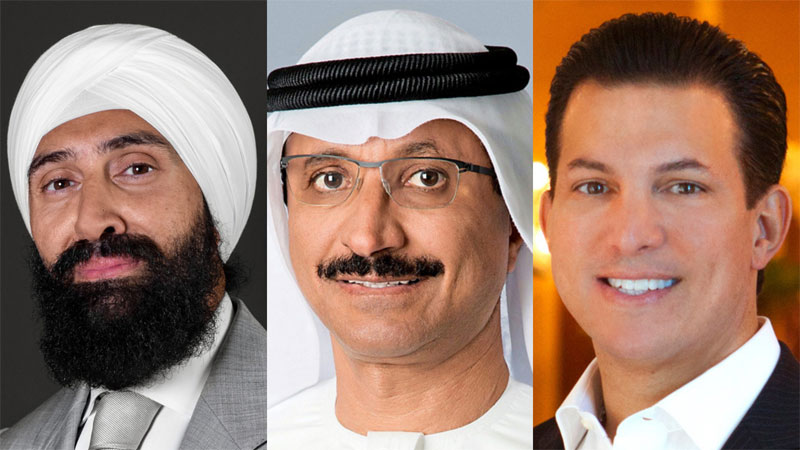 Three names involved in the tourism and attractions industries have been named in the Dubai 100 - a list representing the 100 most powerful people in the UAE city.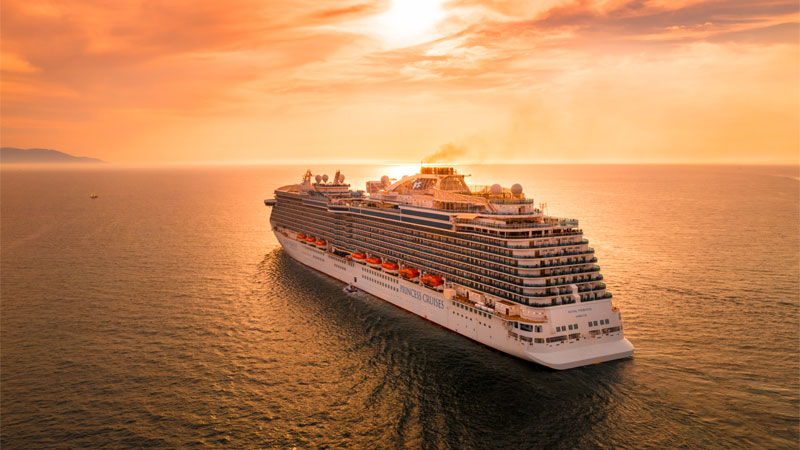 'More people than ever' are exploring the possibility of booking a cruise, with new research showing a 10% increase in the number of people planning such a journey.


The former Pleasure Island could find new life as a tourist destination after plans were submitted to turn the former theme park into a £65.9m holiday site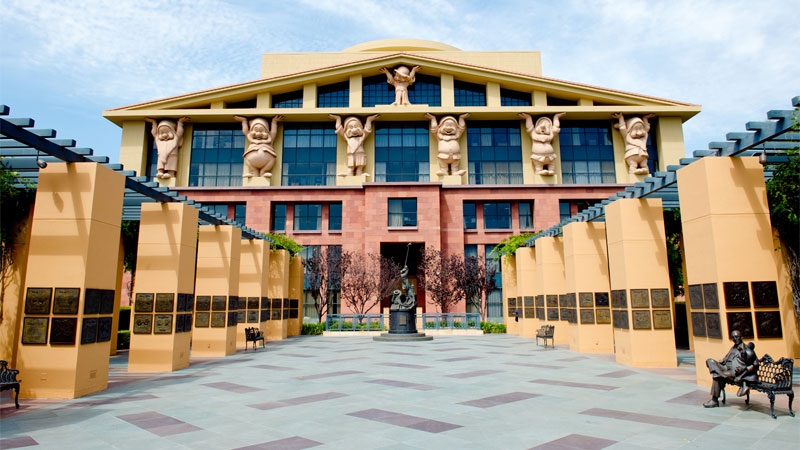 Disney has been recognised as the top-ranked media and entertainment company on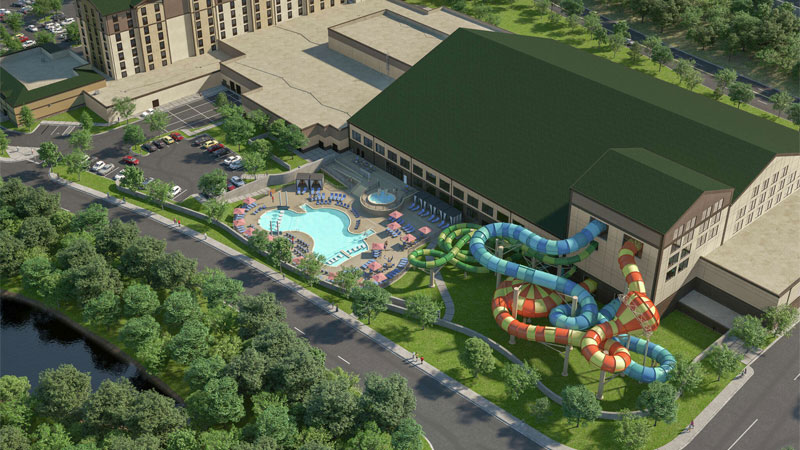 Operator Great Wolf has broken ground on a new US$300m resort in Connecticut, with a 91,000sq ft indoor waterpark set to be the development's main attraction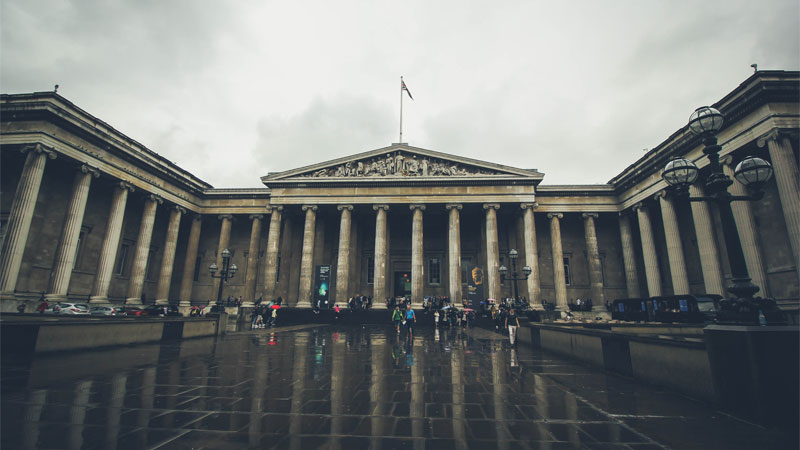 Workers at the British Museum along with a number of other institutions across the UK are set to go on strike in February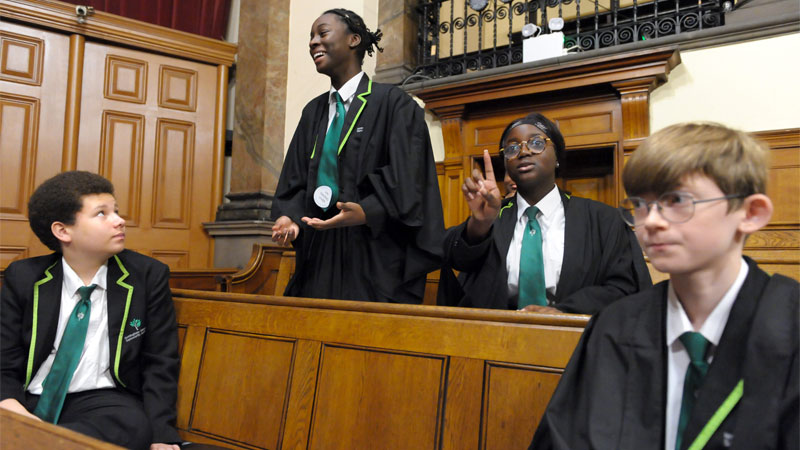 Kids in Museums has launched a new initiative aimed at having young people discuss, learn and advocate for the future of the museum sector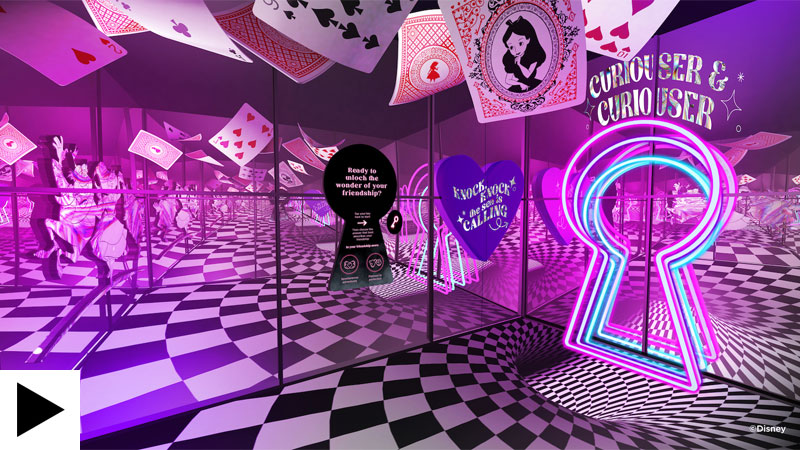 Disney is celebrating 100 years with an adult-oriented immersive experience coming to London, Berlin and Paris in 2023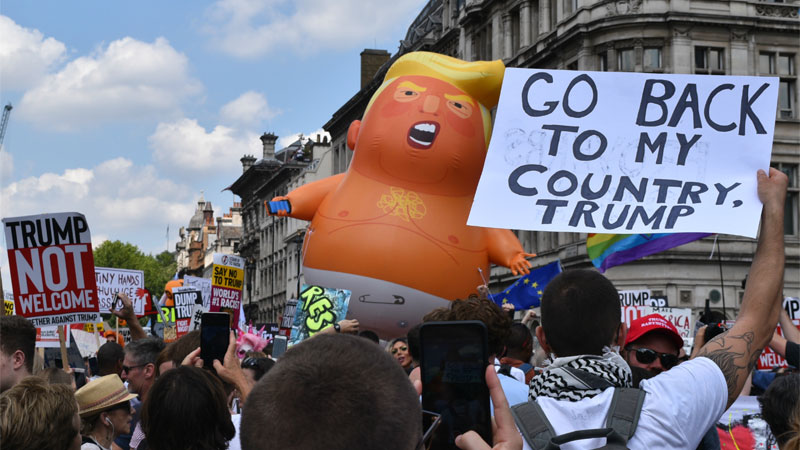 While Donald Trump's hopes for re-election as US president may be faltering, the nappy-wearing depiction of him made famous during a UK protest in 2018 has had new life breathed into it, as the Museum of London has reinflated it.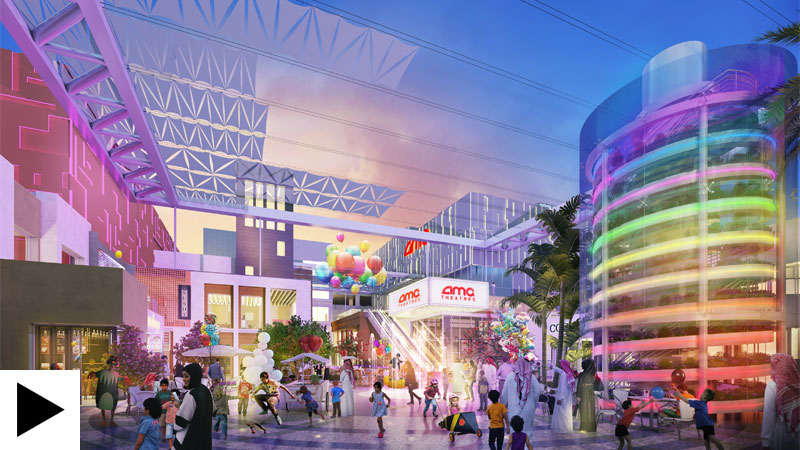 Another mega project has been announced for Saudi Arabia, with the PIF's Seven announcing plans for a SAR1bn entertainment destination in the city of Tabuk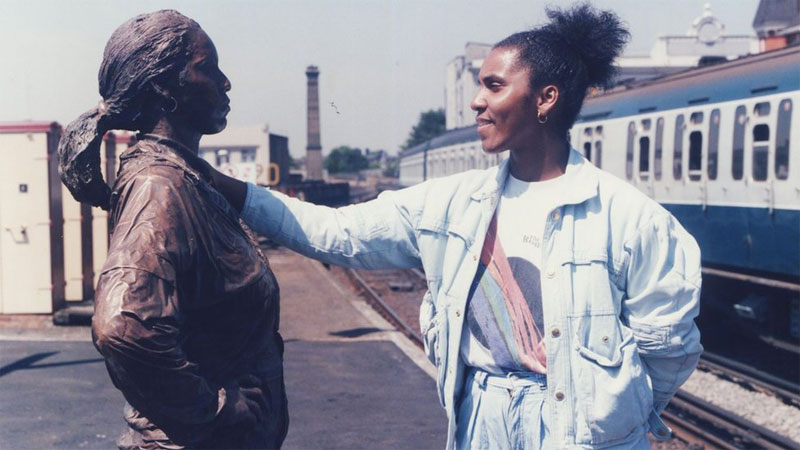 Three statues thought to be the first sculptures depicting black British people on display in England are set to return to Brixton station later.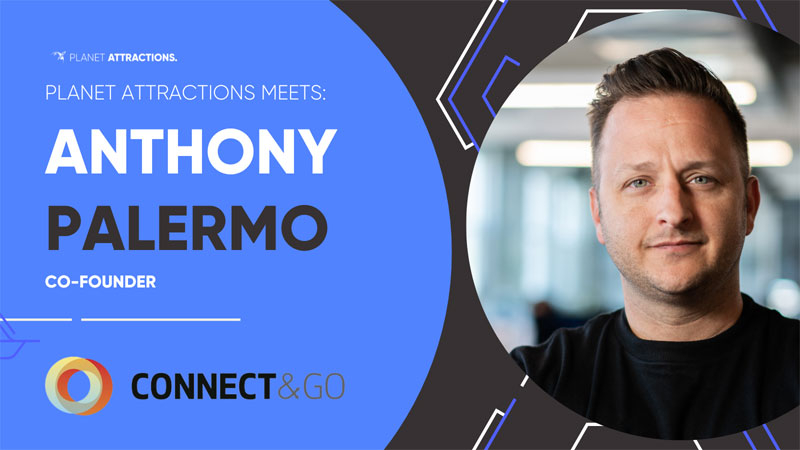 Connect&Go - a global leader in guest and attractions management technology - has grown significantly over the last decade. Its co-founder Anthony Palermo spoke to Planet Attractions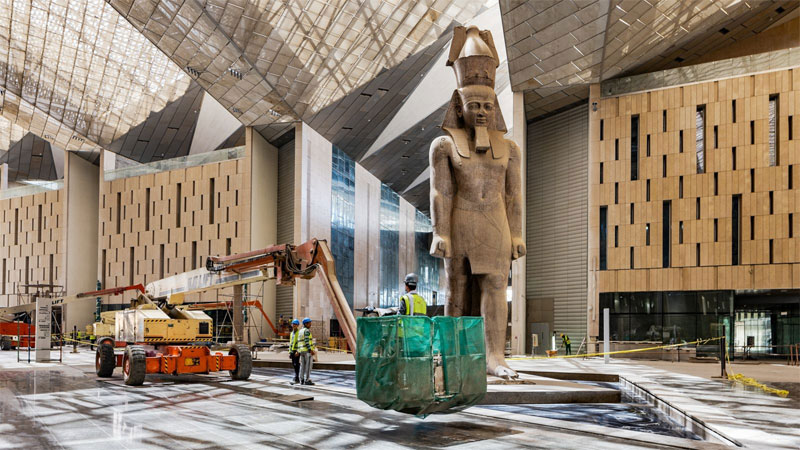 One of the world's most anticipated museums will finally open this year after a more than 20-year development process with work now complete on Cairo's Grand Egyptian Museum (GEM).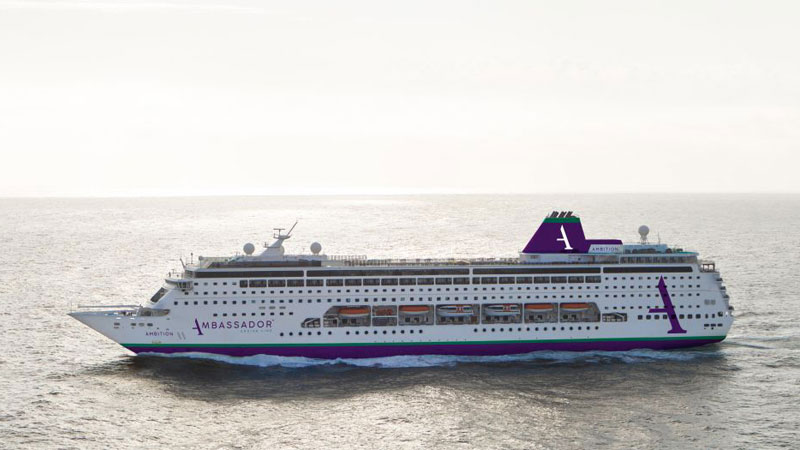 Ukrainian refugees living on an Ambassador Cruise Line ship in Glasgow are to be rehomed as the Scottish government's contract with the vessel comes to an end.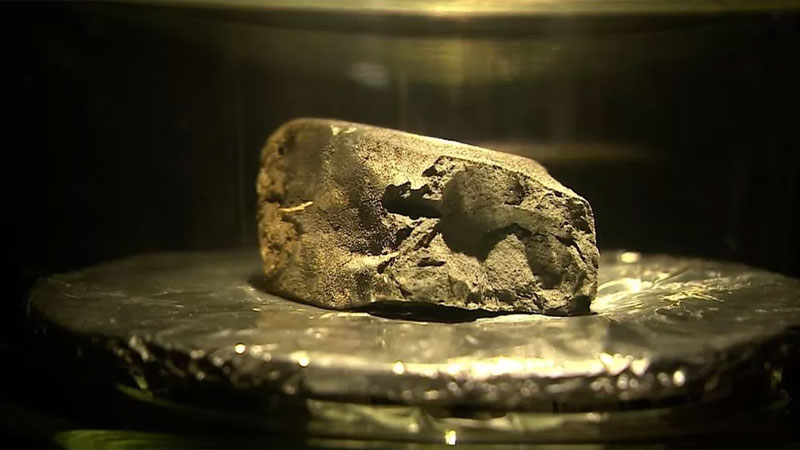 Visitor numbers at a museum in Winchcombe, UK, have trebled following the small attraction's acquisition of a meteorite that crashed into a driveway of the market town in 2021.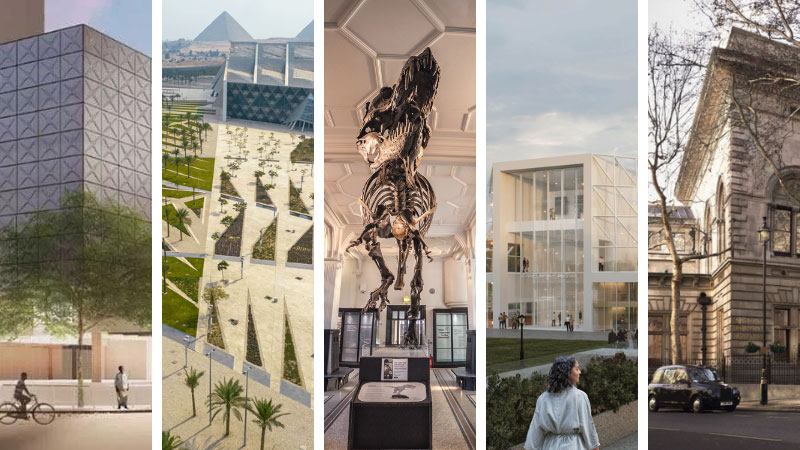 After a difficult few years the museum sector is showing promising signs of recovery with several exciting projects set to open this year. Here are 14 of 2023's most anticipated museum openings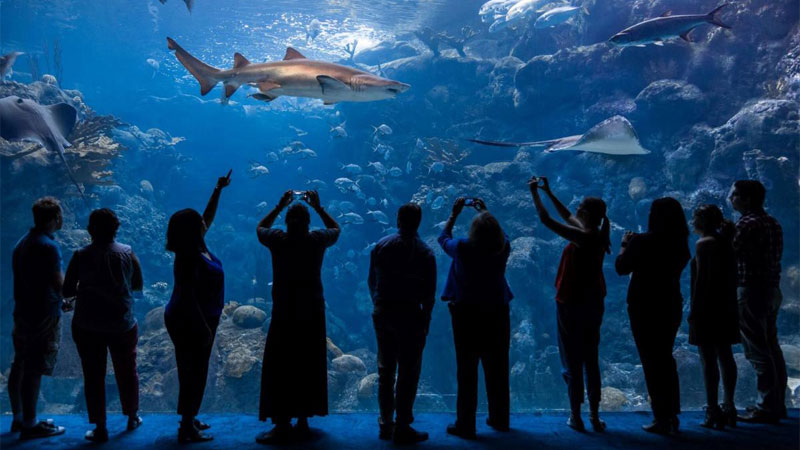 The Florida Aquarium just saw its best attendance since it opened at the edge of downtown Tampa 27 years ago.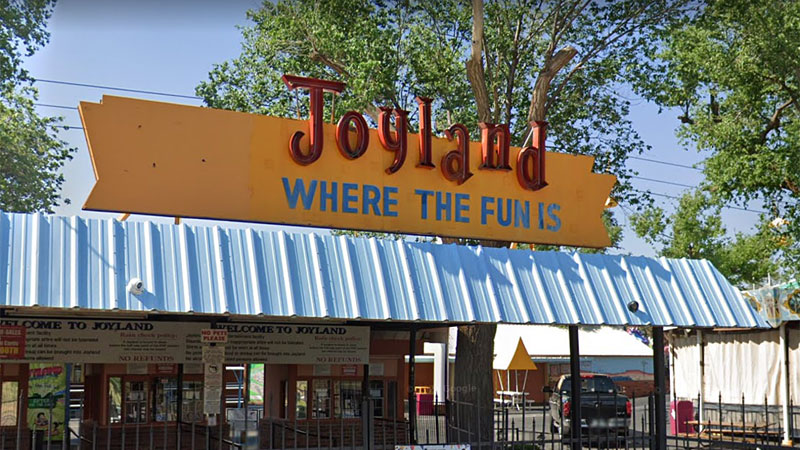 The original owners of a 50-year-old theme park in Lubbock, Texas, US, have announced that the park will not reopen following the collapse of a sale.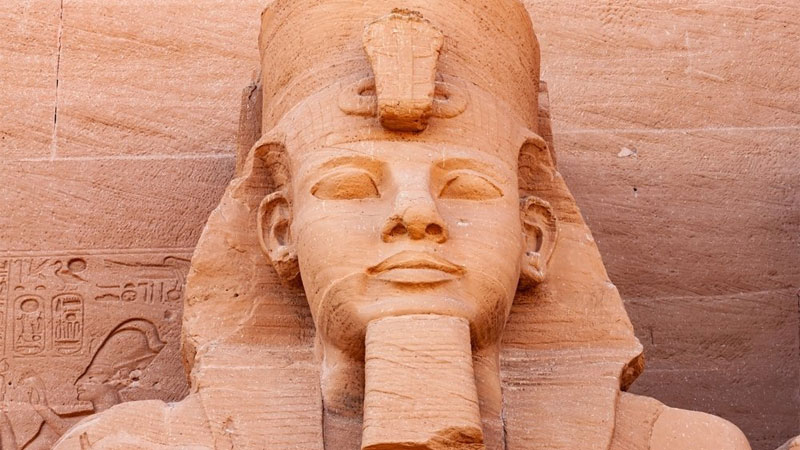 A plot to steal a 10-tonne ancient statue of Egyptian Pharaoh Ramesses II has been foiled after police arrested three men attempting to make away with the gigantic antiquity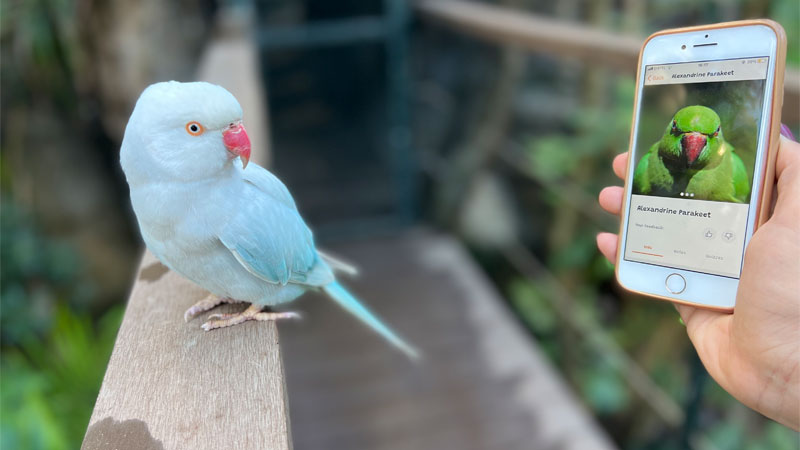 A zoo in Gibraltar has embarked on a new mission to modernise its technology in an attempt to better engage with visitors both digitally and in person.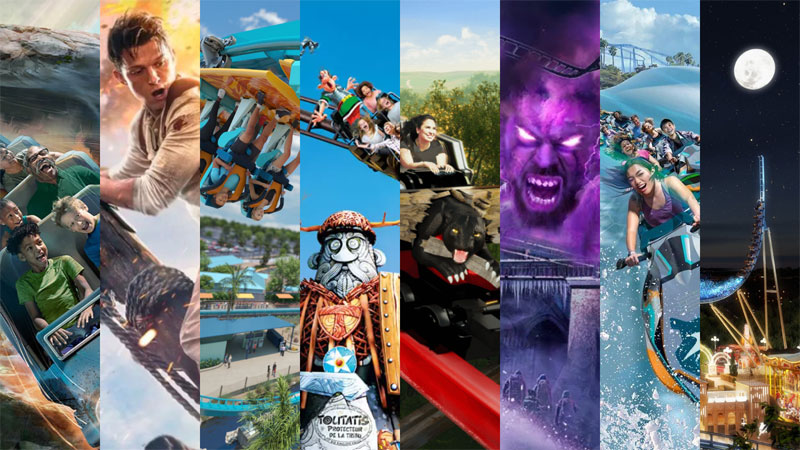 It's a new year with old records just waiting to be broken by some incredible new projects. Here are twelve blockbuster rollercoaster openings for the coming year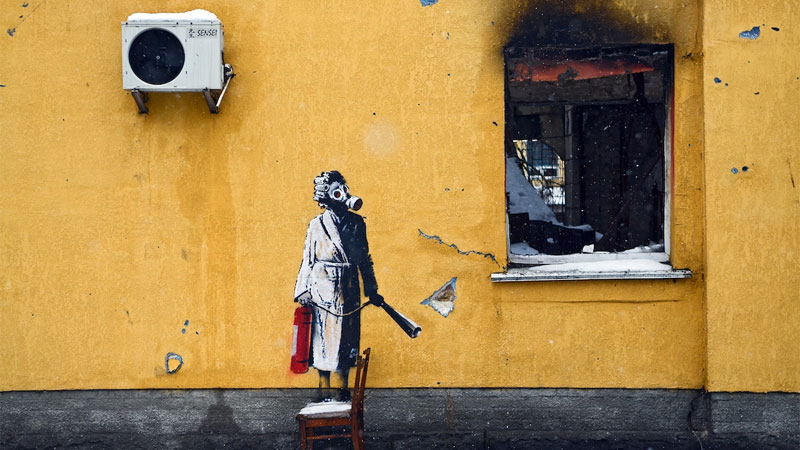 A Ukrainian activist who tried to take a Banksy work from Kyiv faces a 12-year prison sentence for an act he says was intended to support the work of the country's army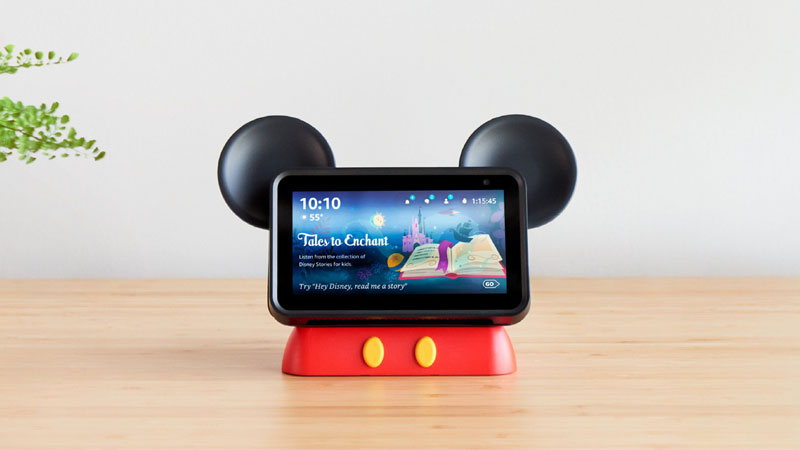 A new version of Amazon's Alexa digital voice assistant will come complete with Disney branding and the ability to work alongside the operator's MagicBand+ technology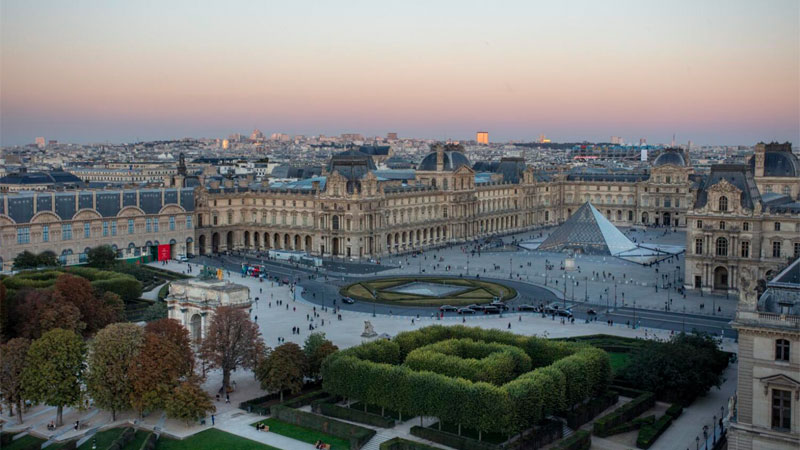 Paris' iconic Louvre Museum has revealed its visitor numbers for 2022, with 7.8 million people flocking to the iconic institution last year.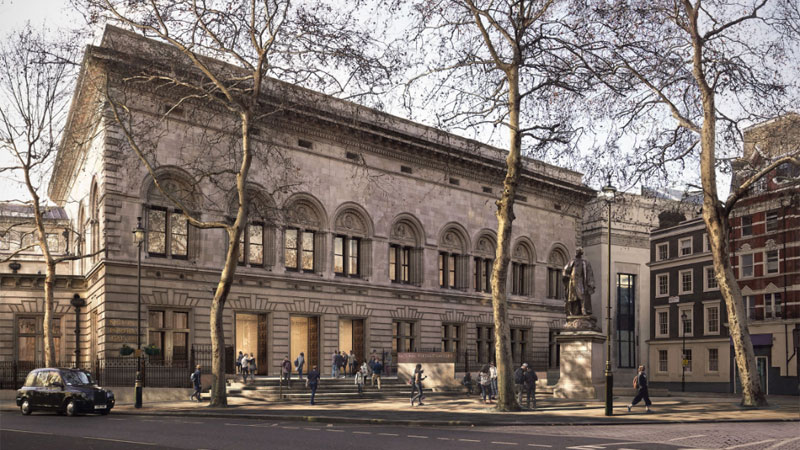 London's National Portrait Gallery (NPG) will reopen in June 2023 after a three-year closure.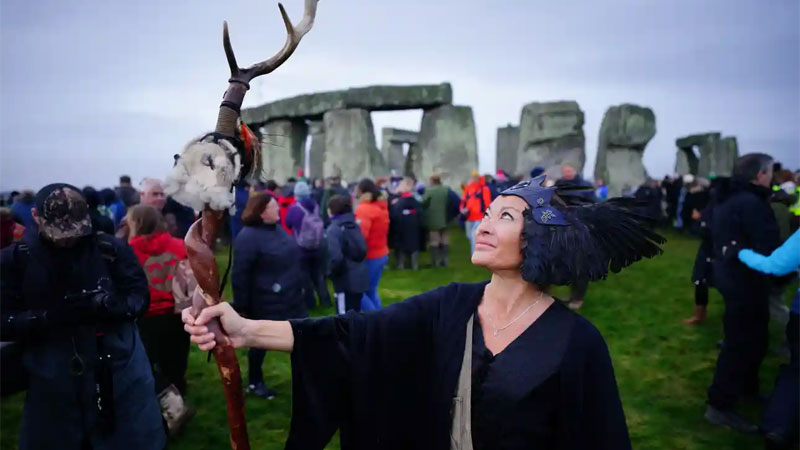 Around 4,500 people gathered at Stonehenge for the annual winter solstice, with a further 100,000 watching the event online.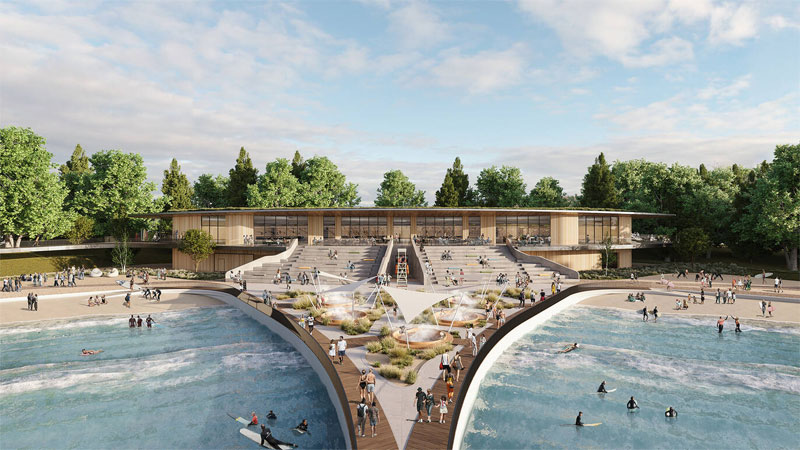 A huge new outdoor waterpark centred around a lagoon capable of producing 2m waves has been proposed for the county of Kent in the UK.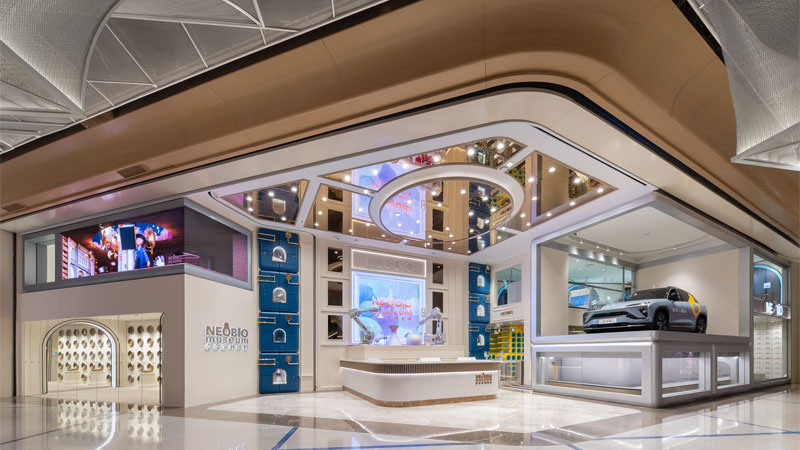 The Neobio Museum is a brand new attraction in Shanghai, China, offering experiential STEM education to young people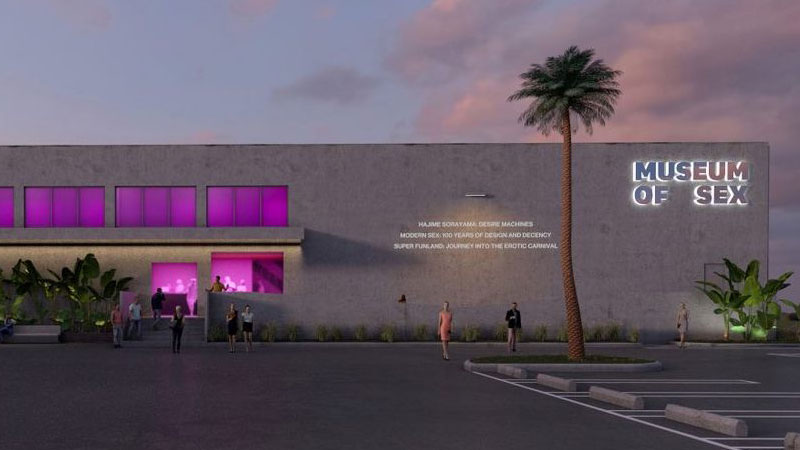 The Museum of Sex is expanding, with the New York attraction announcing plans to open a new Miami location in the spring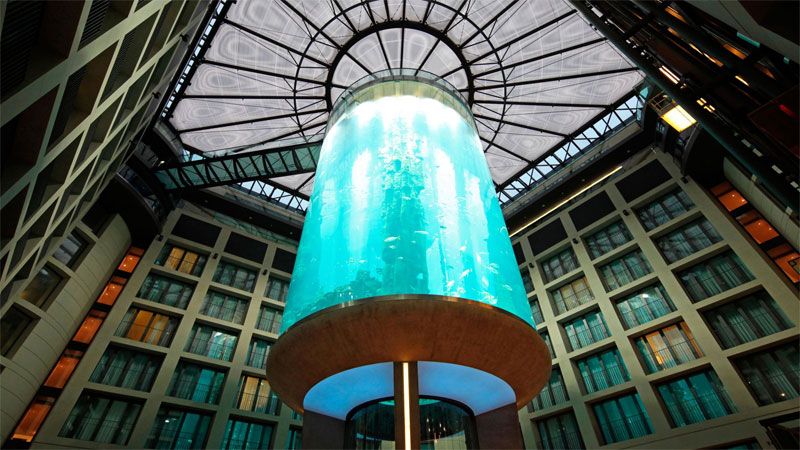 Berlin's AquaDom aquarium exploded in the early hours of the morning on December 15. It contained a million litres of water and more than 100 different fish species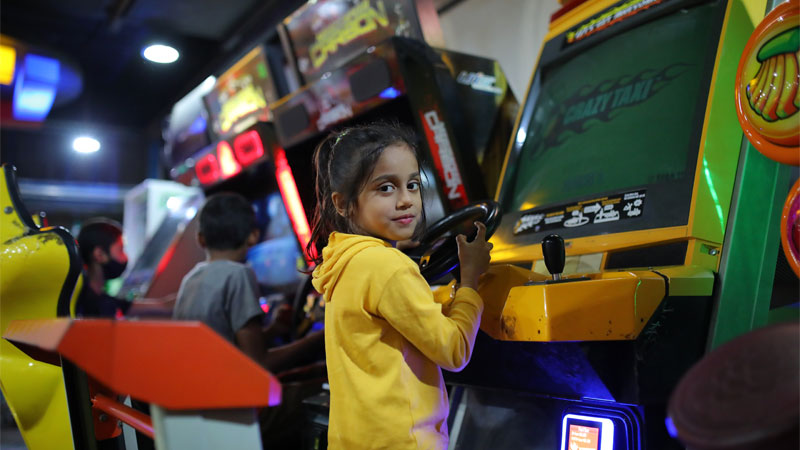 When it comes to all-in-one solutions for visitor attractions, Semnox's Venue Management Software system has transformed operations at popular FEC Kokomo Joe's. Here's how the technology works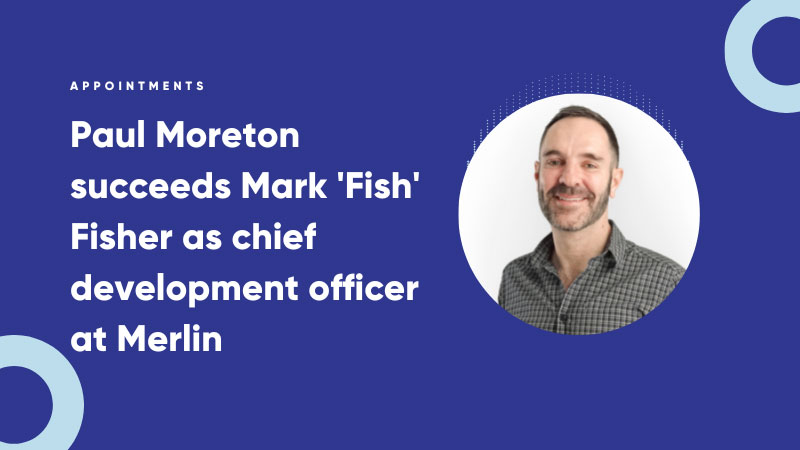 Merlin Entertainments has named Paul Moreton as its new chief development officer, effective from January 1, 2023.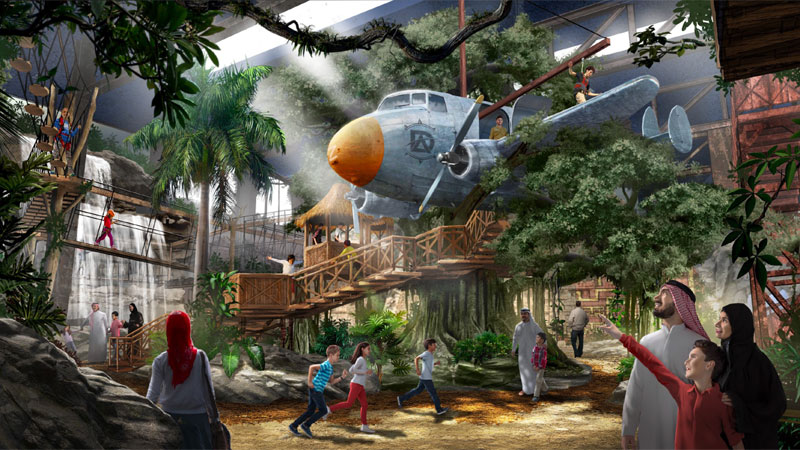 A world-first Discovery entertainment centre is coming to Saudi Arabia with more to follow in the coming years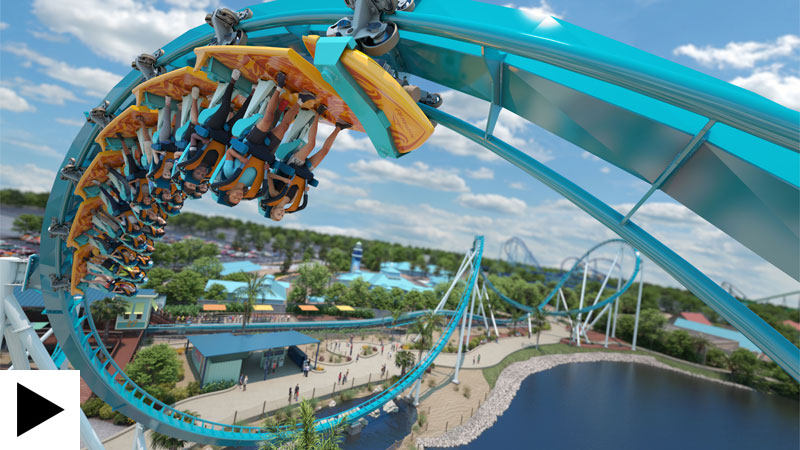 The highly-anticipated Pipeline surf coaster is coming to SeaWorld Orlando this spring. SeaWorld's vice president of rides and engineering, Jonathan Smith, spoke to Planet Attractions about the project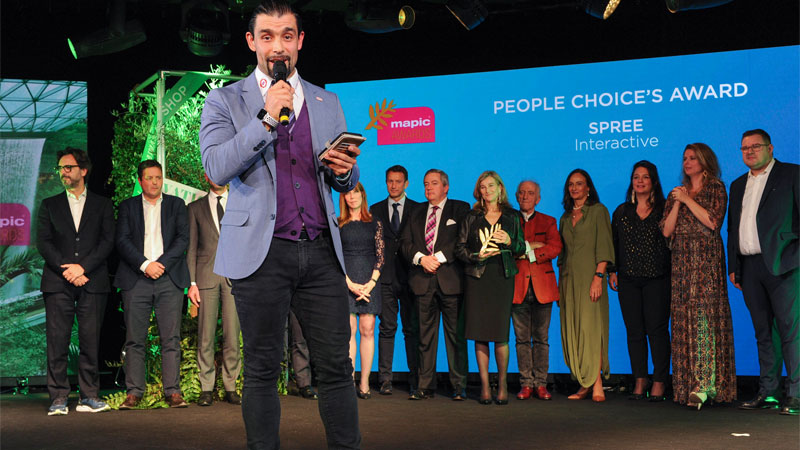 Virtual reality specialist Spree has been named winner of the People's Choice Award at this year's MAPIC event, with the recognition adding to an ever-expanding list of industry awards and nominations picked up in 2022.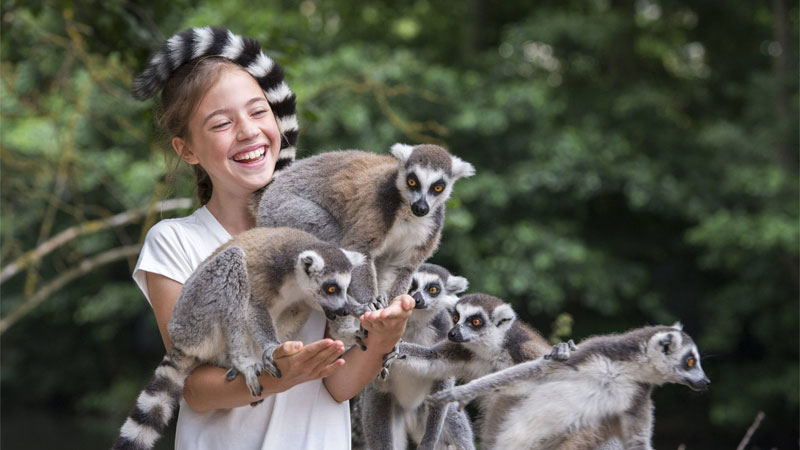 Convious has signed a multi-year deal with West Midland Safari Park to supply its fully-integrated eCommerce and guest experience platform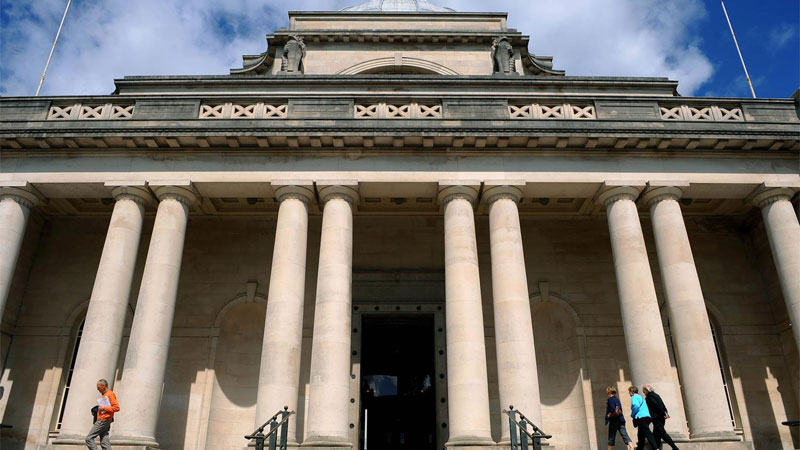 Culture, heritage and sport sites are set to receive £4.5m over the next three years to support actions in the Welsh Government's Anti-Racist Wales Action Plan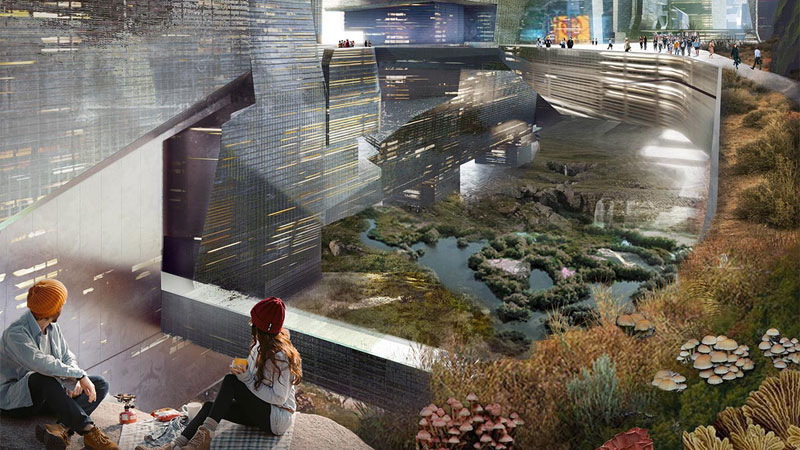 The Line at NEOM - an upcoming vertical city that will house nine million people and feature numerous cultural attractions - is being built through AI, its developers say.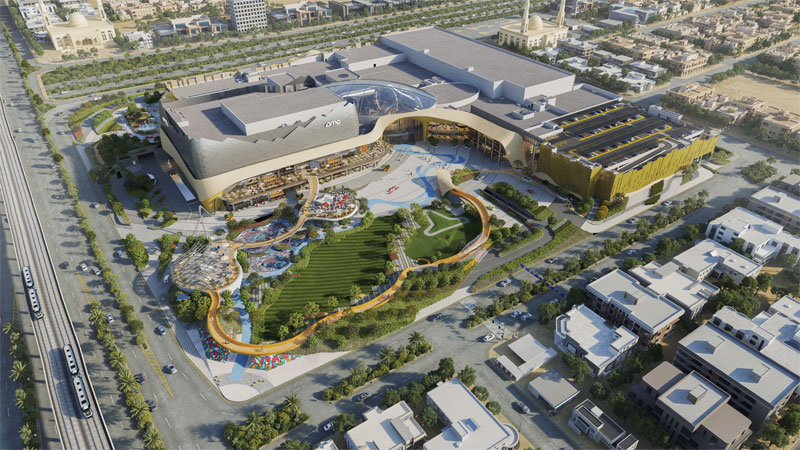 Saudi Entertainment Ventures - part of Saudi Arabia's Public Investment Fund - will develop more than 150 new attractions in the kingdom across 21 integrated entertainment destinations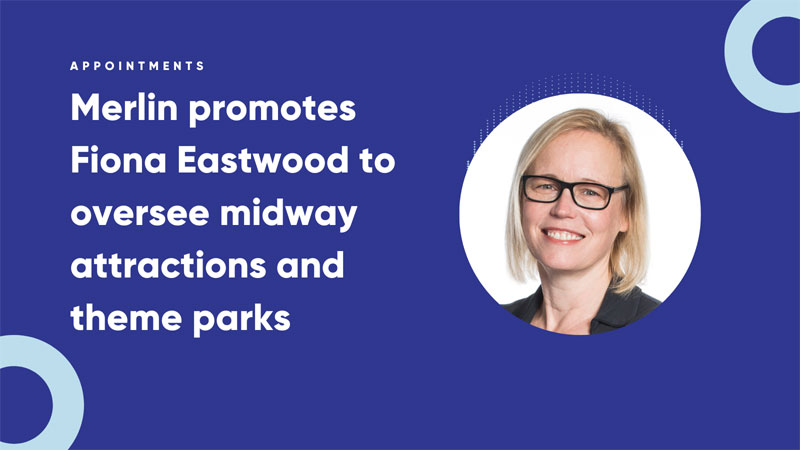 Merlin executive Fiona Eastwood has been promoted to oversee the operator's global portfolio of theme parks and midway attractions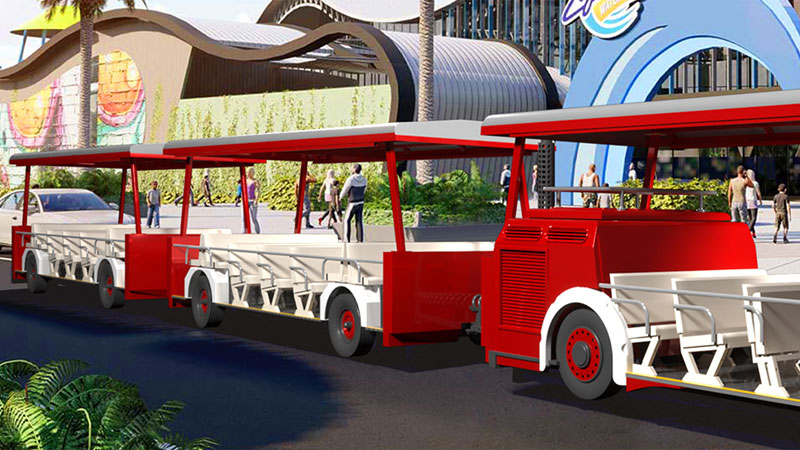 World-leading visitor transportation specialist Severn Lamb has announced a major move in the acquisition of US company Trams International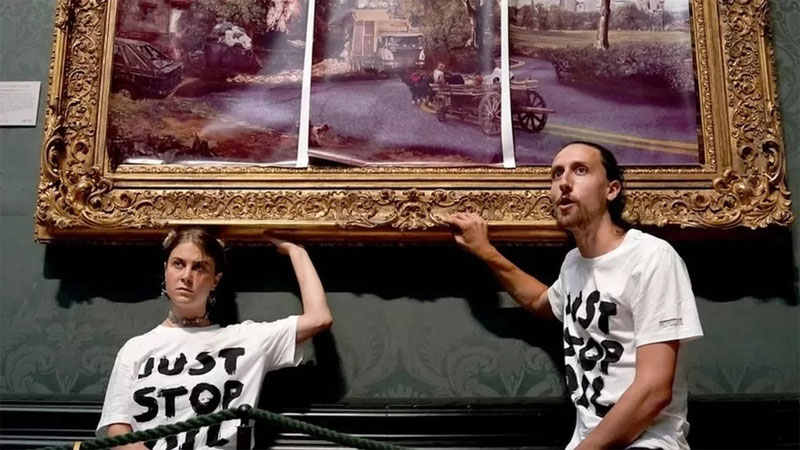 Directors from The Met, British Museum, Louvre and National Gallery have signed an open letter published by ICOM condemning the 'risky endangerment' of irreplaceable artworks in climate demonstrations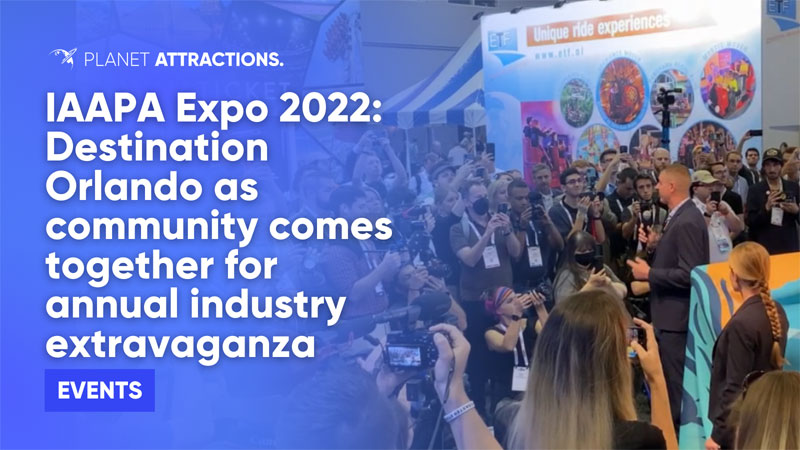 More than 36,000 people travelled to Orlando in November for the annual spectacular known as IAAPA Expo. Planet Attractions was in attendance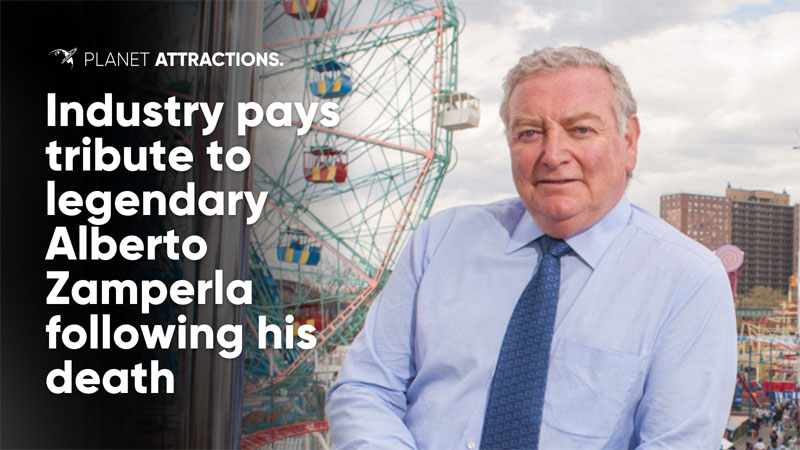 The attractions industry and wider attractions community has paid tribute to the legendary Alberto Zamperla following his death last week aged 71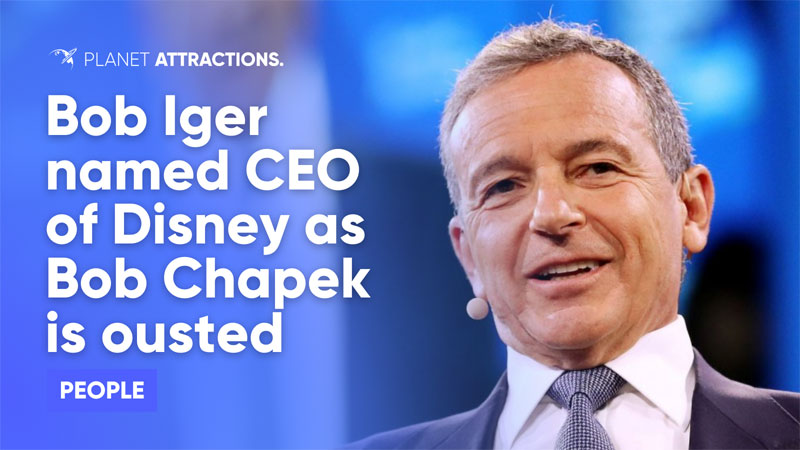 In a shocking move, Disney has reappointed Bob Iger as CEO, effective immediately, as Bob Chapek is ousted after less than three years in the role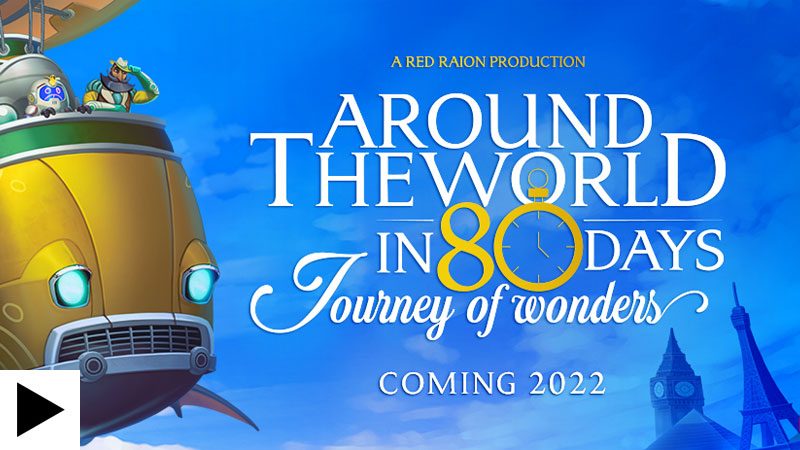 Red Raion will offer an exclusive preview of its latest title - 'Around the World in 80 Days - Journey of Wonders' - at this year's IAAPA Expo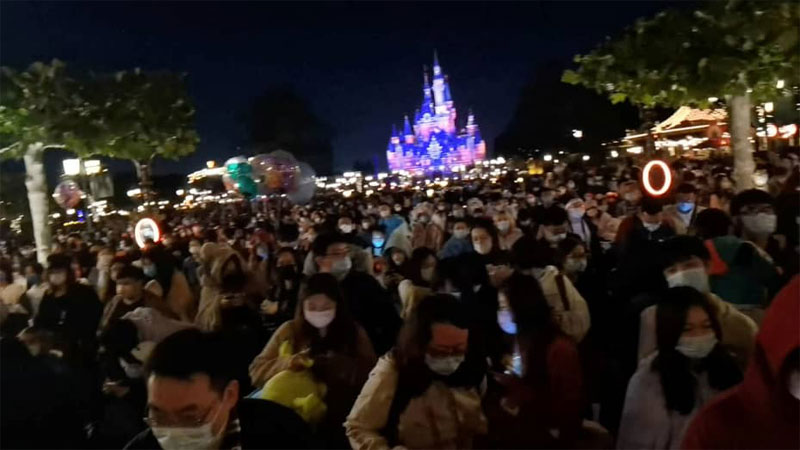 Visitors to Shanghai Disney were shut inside the park, with people not allowed to leave the popular theme park until they were able to show a negative Covid test.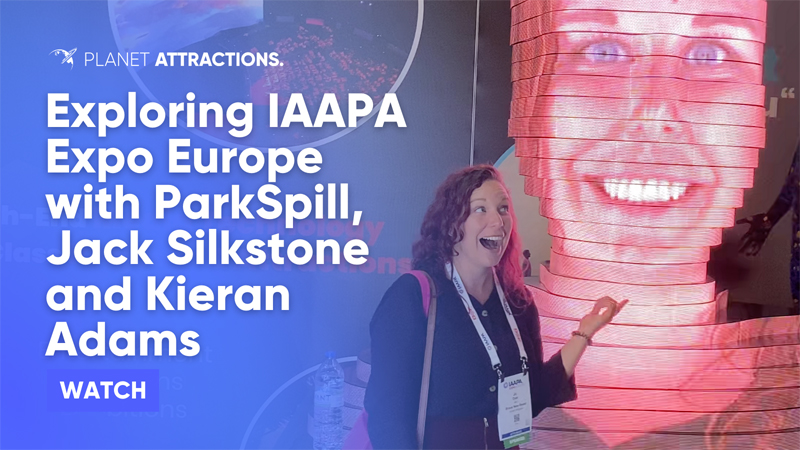 Following a special panel session featuring some of the UK's top theme park content creators, Planet Attractions joined Jack Silkstone, Sean and Jo Dyer, and Kieran Adams as they explored this year's IAAPA Expo Europe in London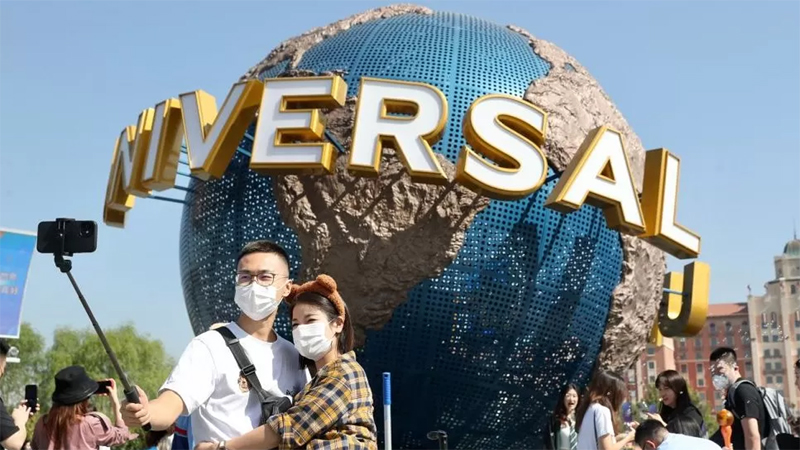 The Universal Resort theme park in Beijing has been closed due to Covid-19 prevention measures.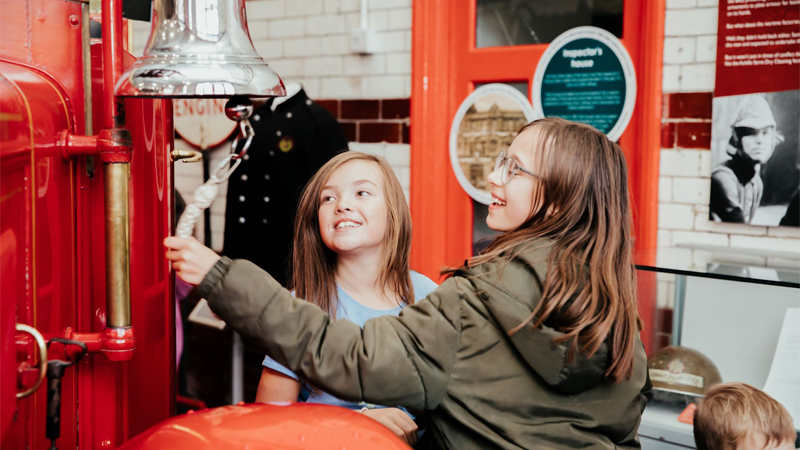 The National Emergency Services Museum in Sheffield has been named the UK's most family-friendly museum.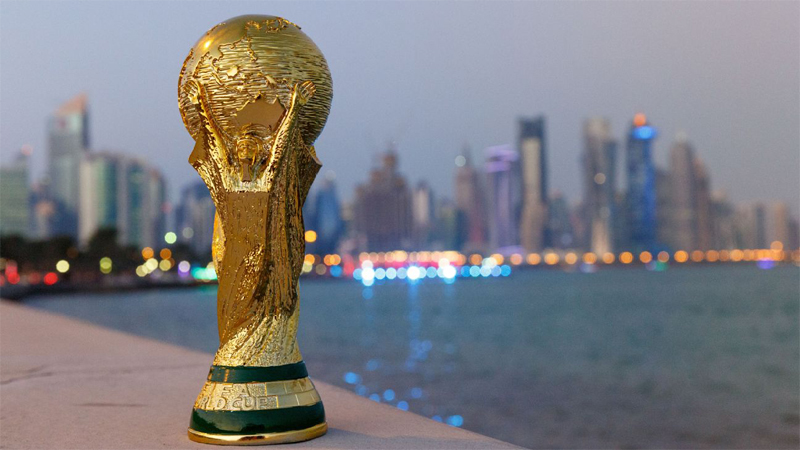 Flight bookings to Qatar and the UAE are currently 10 times higher than pre-pandemic levels ahead of this winter's FIFA World Cup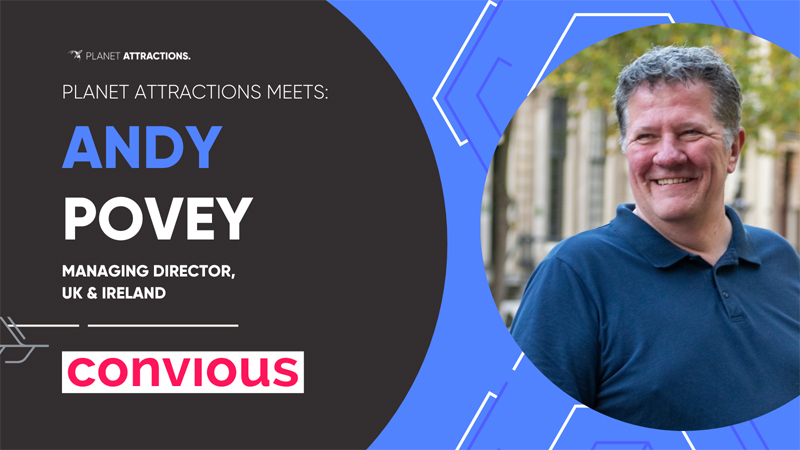 Convious showcased its digital engagement platform at this year's IAAPA Expo Europe. The company's managing director for the UK & Ireland, Andy Povey, tells Planet Attractions about everything the company has to offer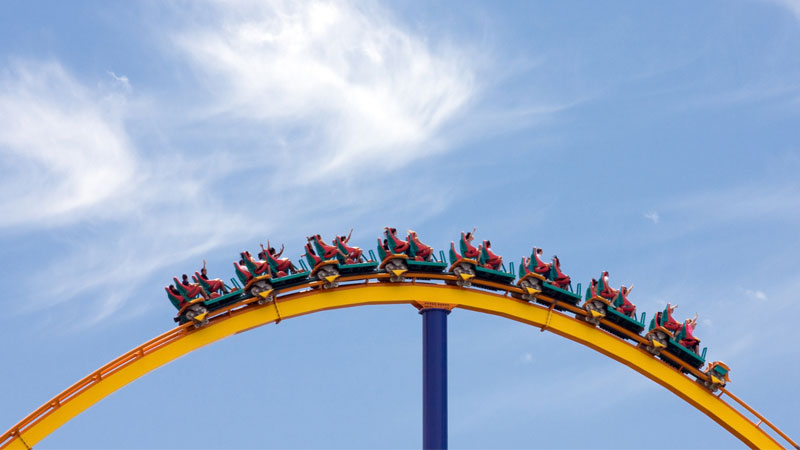 The new iPhone 14 Pro has a fantastic feature that activates when it thinks a user has been in a crash. This however isn't great for theme parks, with the phone reportedly automatically calling emergency services after riding on a rollercoaster.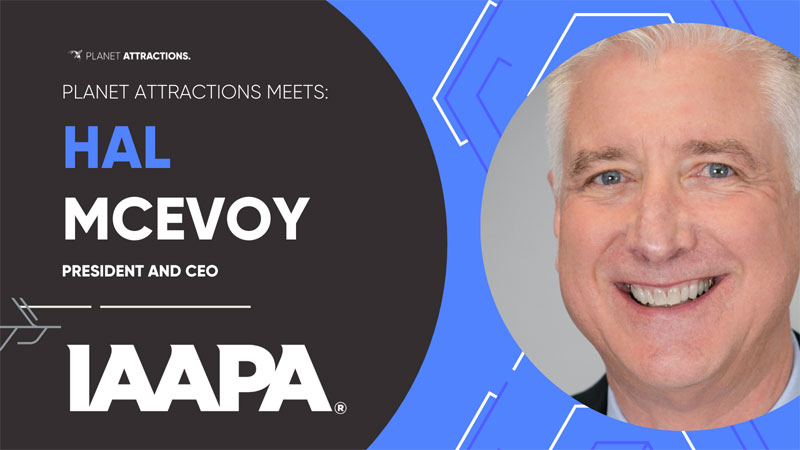 IAAPA's president and CEO, Hal McEvoy spoke to Planet Attractions about this year's IAAPA Expo Europe, the industry's post-Covid recovery, his retirement plans and more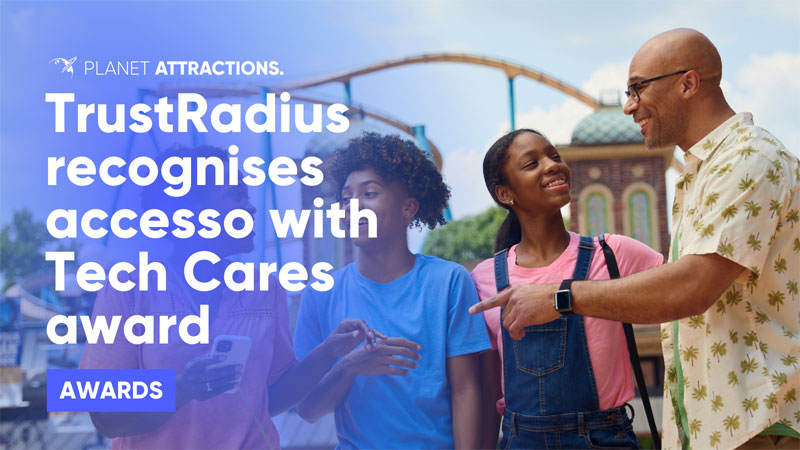 TrustRadius - a research and review platform for business leaders - has recognised attractions technology solutions provider accesso as part of its "Tech Cares 2022" award programme.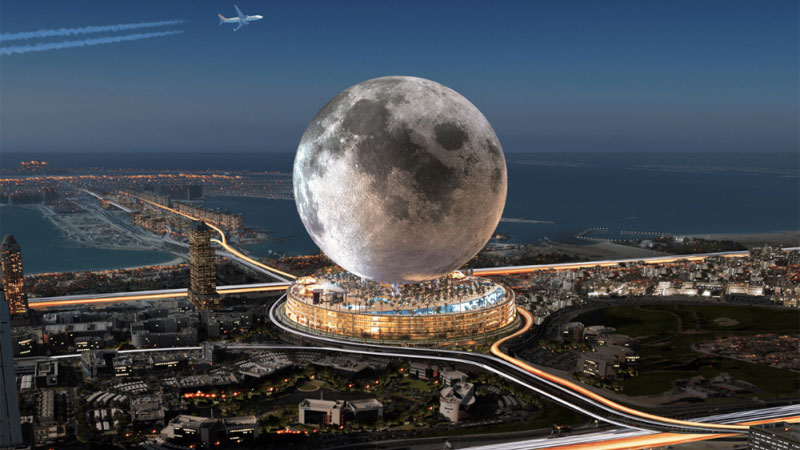 A resort earmarked for Dubai could find its home in Abu Dhabi, after it was revealed that the Moon Resort has "caught the eye" of a number of investors.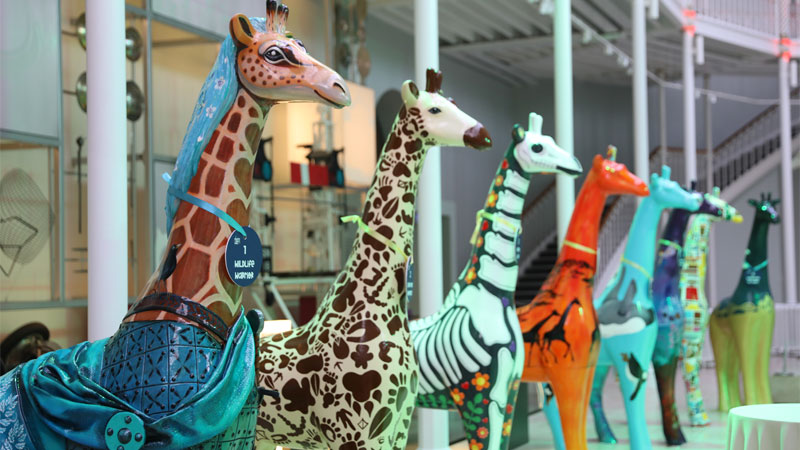 The Royal Zoological Society of Scotland (RZSS) raised nearly a quarter-of-a-million pounds following the auction of 37 giraffe sculptures which had been placed around the city of Edinburgh during the summer.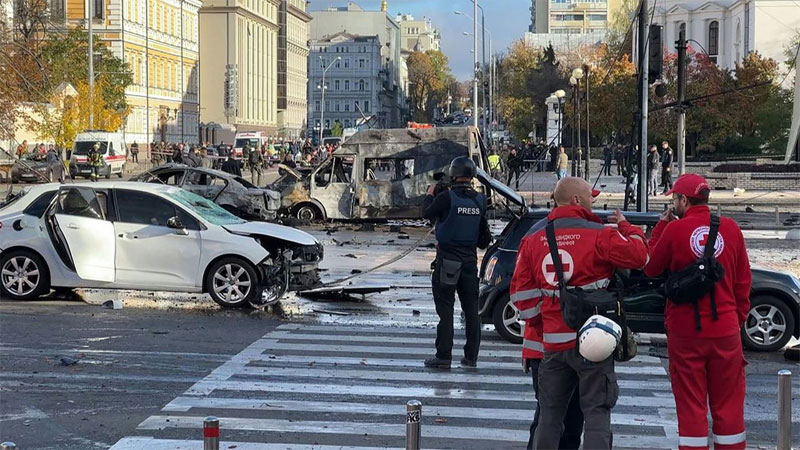 Russia's lethal barrage of strikes against Ukrainian cities this week has seen a number of cultural sites in the capital of Kyiv hit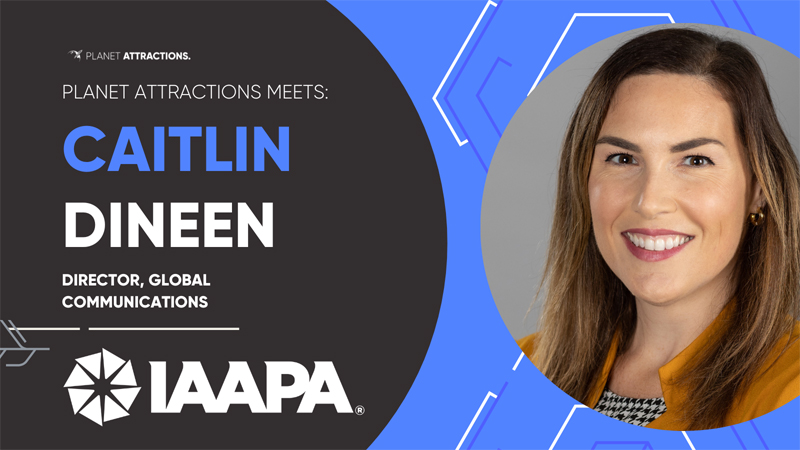 IAAPA's director, Global Communications, Caitlin Dineen, spoke to Planet Attractions at this year's IAAPA Expo Europe about her new role and what goes into putting on an event of such magnitude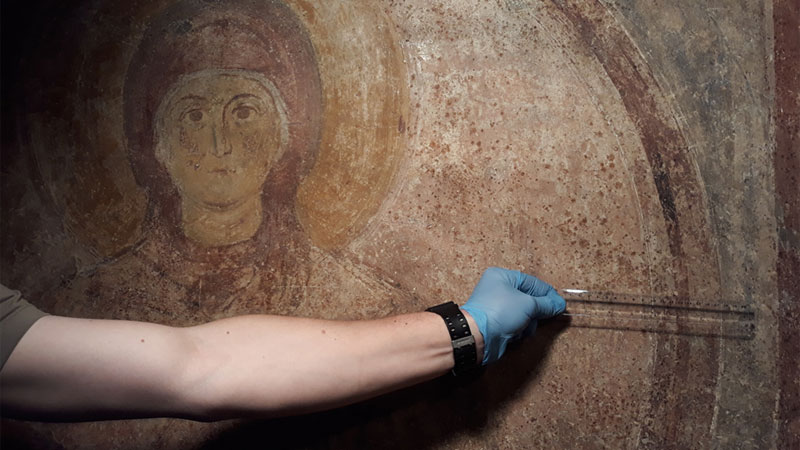 Researchers from the National Academy of Sciences of Ukraine and London's Natural History Museum have discovered the cause of damage to several medieval murals in a Unesco World Heritage site in Ukraine


Live streaming tour platform Heygo is venturing into the culture sector, with the company announcing a number of partnerships with various museums to "create a space for all to interact, learn and connect with like-minded people".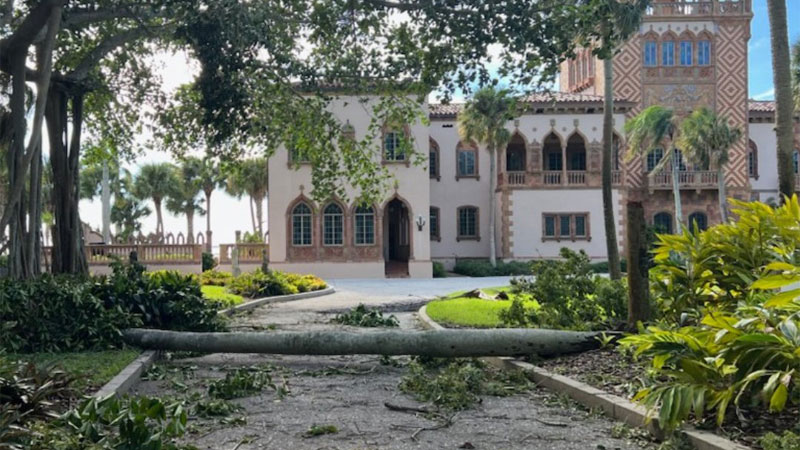 A number of museums in Florida have reopened their doors after escaping the worst of Hurricane Ian, a devastating storm that tore a path of destruction through the state last week.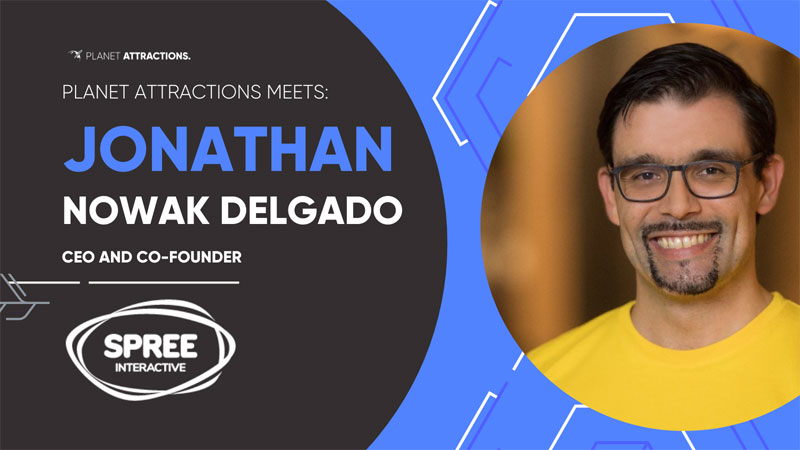 Family-friendly active free-roam VR experiences provider Spree Interactive showcased its technology at this year's IAAPA Expo Europe. Co-founder and CEO Jonathan Nowak Delgado spoke to Planet Attractions at the show


More than a foot of rain fell overnight in Orange County last night with winds of up to 80mph, according to reports, with Disney World, Universal and other major theme parks in the area affected by the weather event.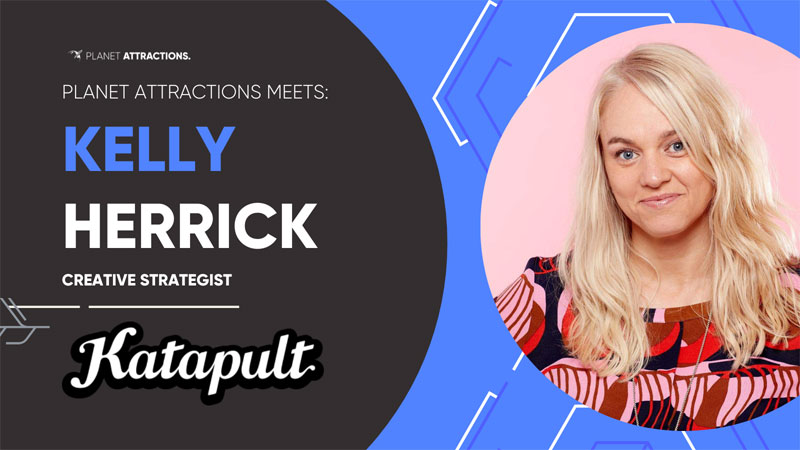 Katapult brought its entire team down to this year's IAAPA Expo Europe in London. The company's creative strategist, Kelly Herrick, spoke to Planet Attractions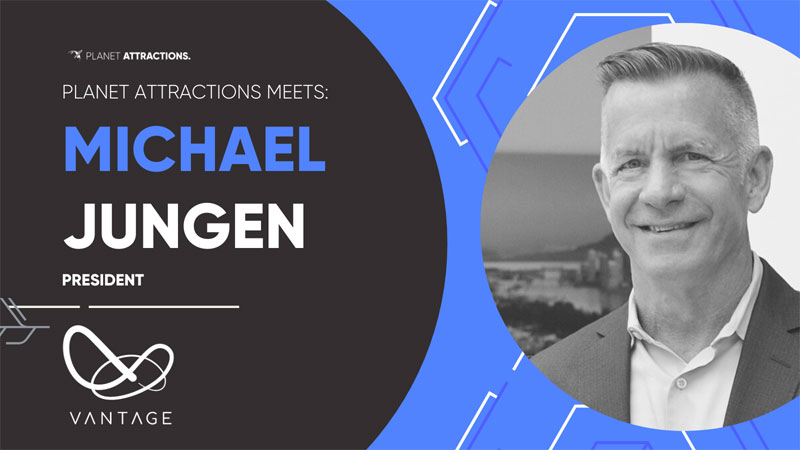 Vantage announced the launch of The Joy Economy at this year's IAAPA Expo Europe. Planet Attractions spoke to the Whitewater division's new president, Michael Jungen, about the campaign and what he hopes to deliver with the technology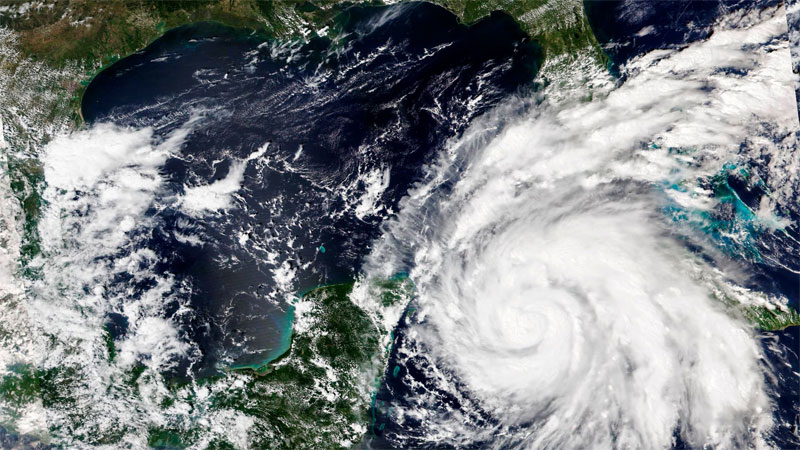 As Florida prepares for the arrival of Hurricane Ian, here's how the state's theme parks are handling the situation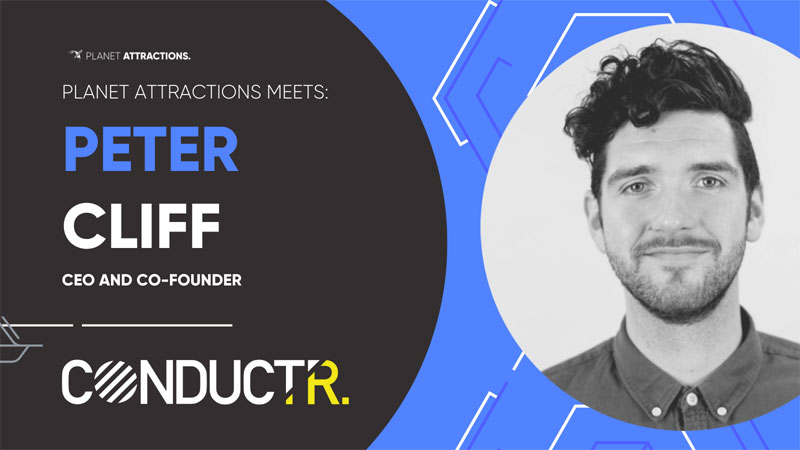 Experiential design collective Conductr made its first appearance at an IAAPA show this year as part of the Experience UK stand in London. Planet Attractions spoke to co-founder and CEO Peter Cliff about the start-up and its plans for the future


More than 200,000 people have voted in this year's UK Theme Park Awards 2022 with Alton Towers, Flamingo Land, Drayton Manor and more coming out with some of the top accolades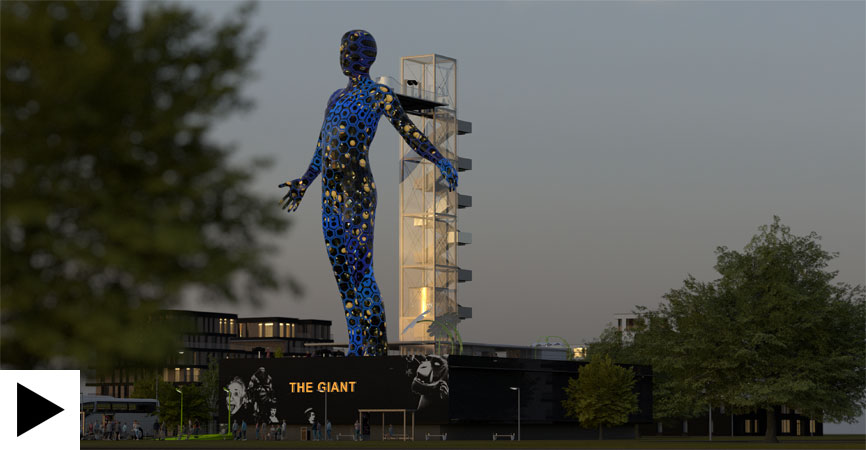 The Giant - a mammoth moving attraction and exhibition - is coming to a city near you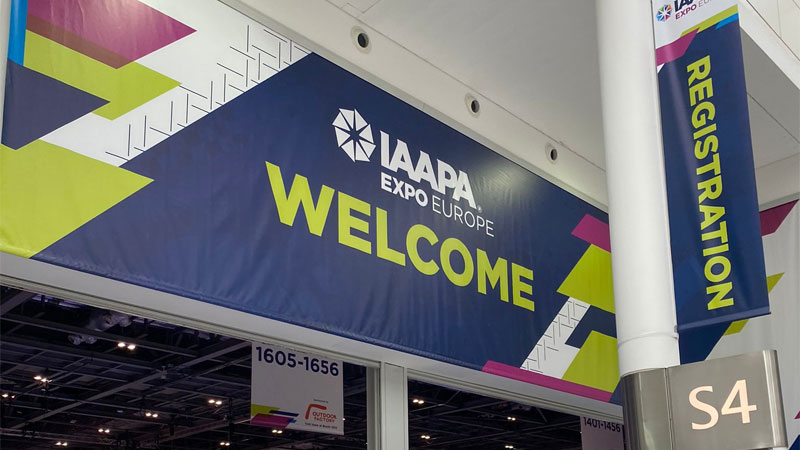 IAAPA Expo Europe saw a 30% increase in attendees to its 2022 show in London, compared to its previous year in Barcelona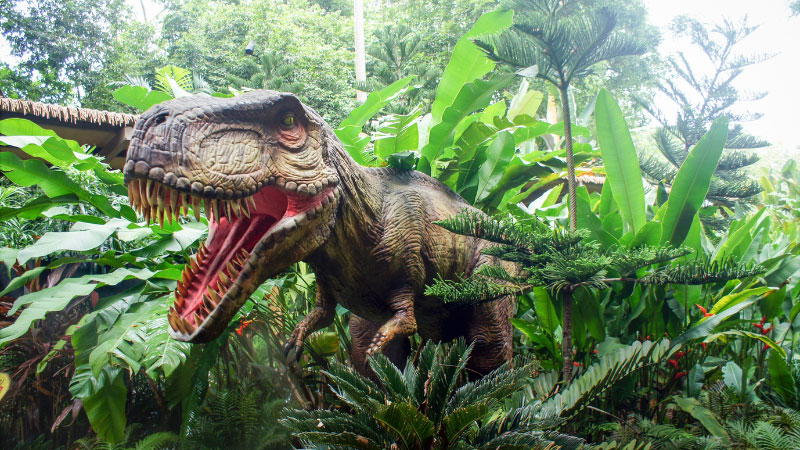 BoldMove will offer attendees a close-up look at its AR Hybrid Quest attraction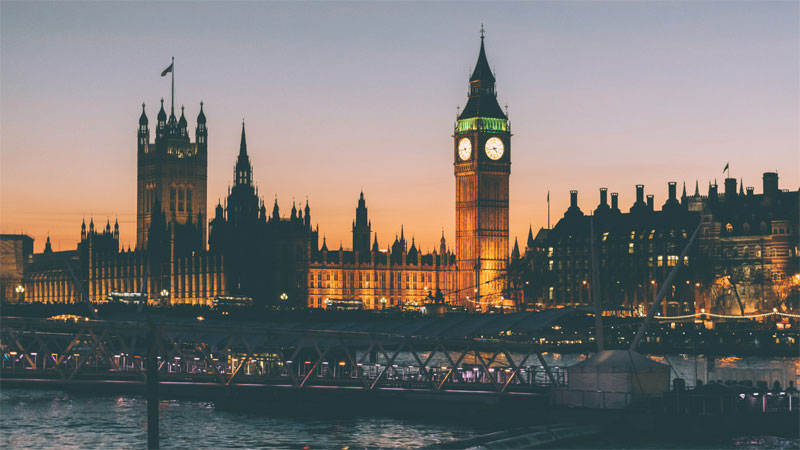 IAAPA Expo Europe is coming to London this September. Here's everything you need to know about the event


OCT Group has debuted a first-of-its-kind attraction at its new Fabland Valley Resort in China. Triotech's Ernest Yale and Nol van Genuchten speak to Planet Attractions about the exciting new multi-path dark ride, how it came to be and what it could mean for future attractions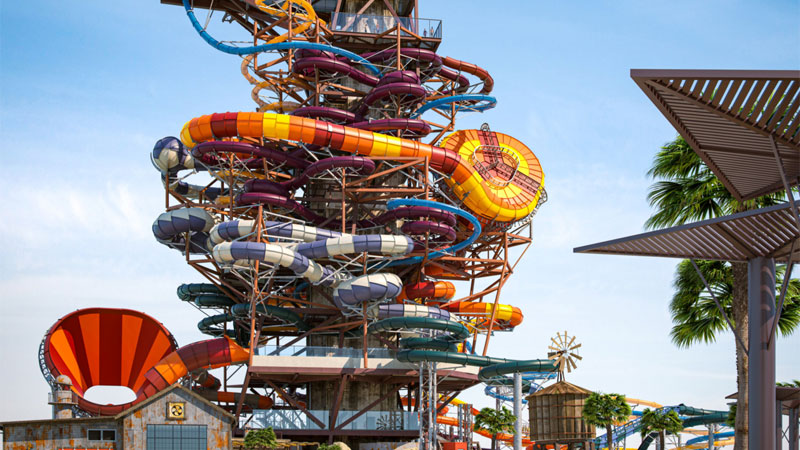 WhiteWater is set to offer attendees a first look at its record-breaking Icon Tower at this year's IAAPA Expo Europe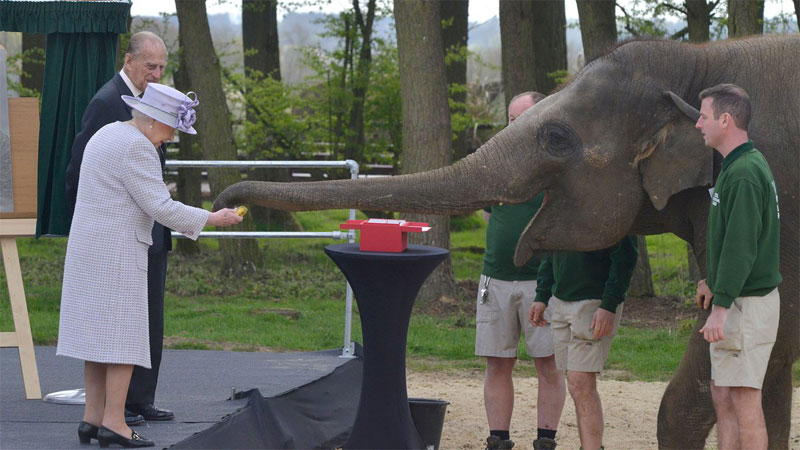 The attractions community has been sharing stories of the profound impact Queen Elizabeth II had on some of Britain's most beloved institutions, paying tribute to the monarch following her death, aged 96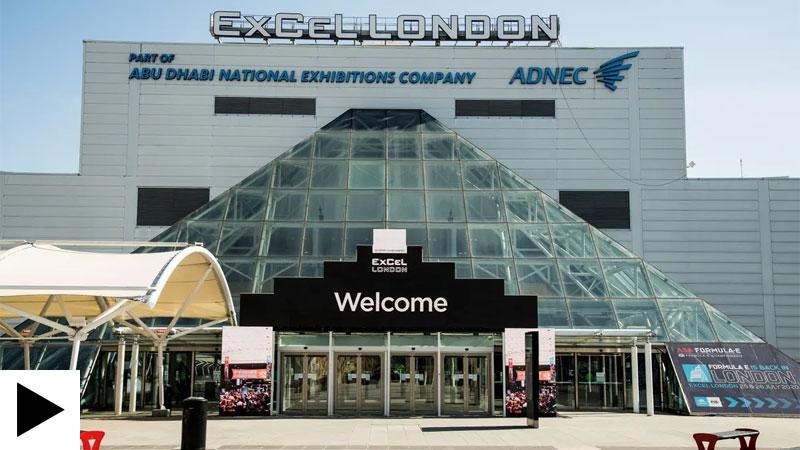 Planet Attractions recently travelled to meet the team behind IAAPA Expo Europe - the EMEA region's largest trade show for the attractions industry. Here's what to expect from this year's show.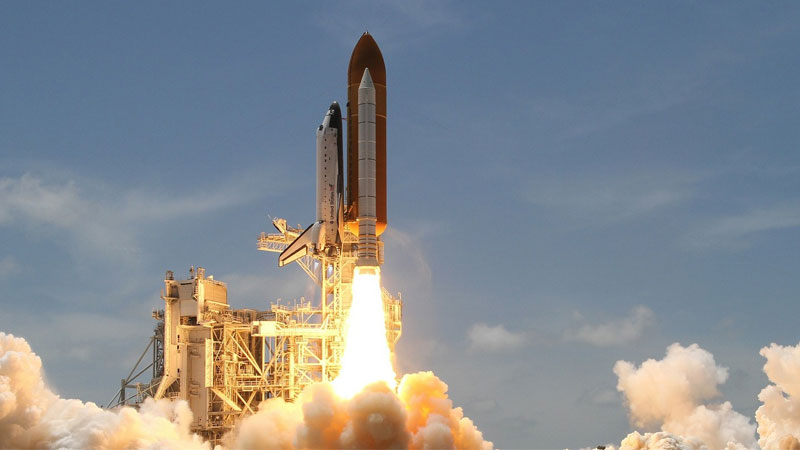 Convious will recreate the guest experience to showcase the full capabilities of its cloud-based sales and marketing solution with an interactive, rocket ship-themed booth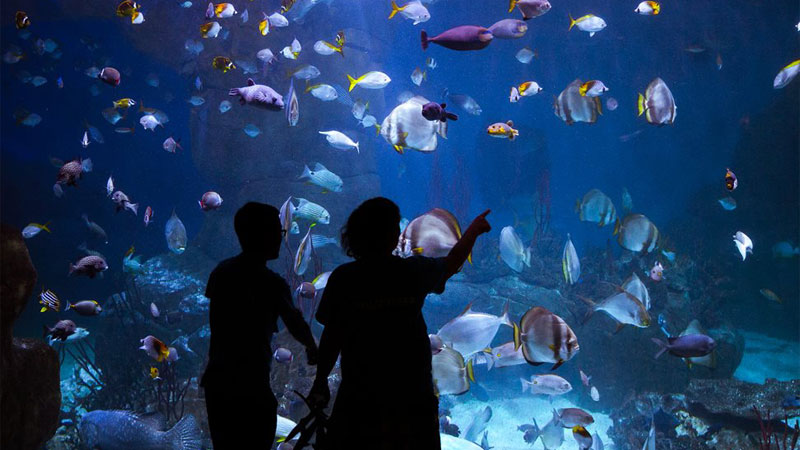 The National Marine Aquarium in Plymouth, UK, has shown positive post-Covid recovery, with the attraction announcing profits of more than £1m in 2021.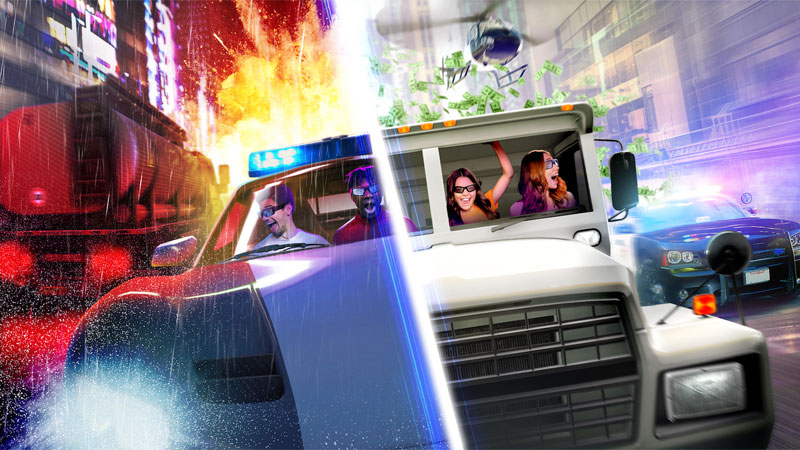 Holovis has created an innovative two-in-one system that supports the delivery of two different media or real-time interactive experiences simultaneously within the same ride or attraction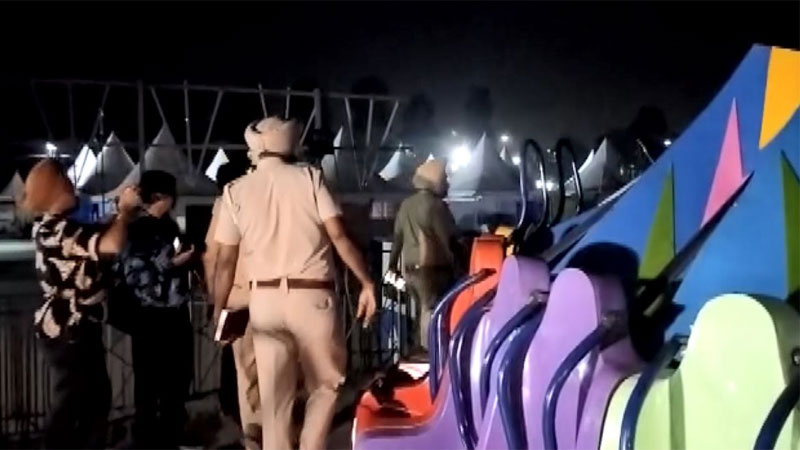 Sixteen people have reportedly been hospitalised after a drop tower plummeted around 50ft (15.2m) before crashing into the ground with force at a carnival in Mohali, India.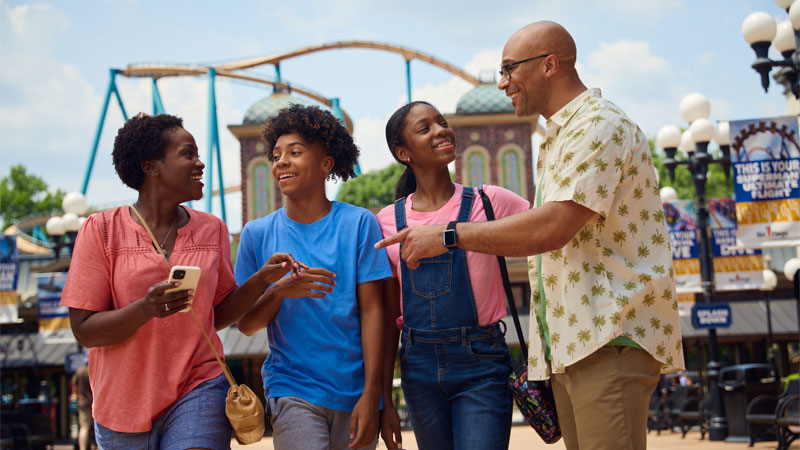 accesso is set to showcase what it calls 'the future of mobile consumer engagement' at this year's IAAPA Expo Europe, with expanded solutions designed to help operators connect, engage and build loyalty with visitors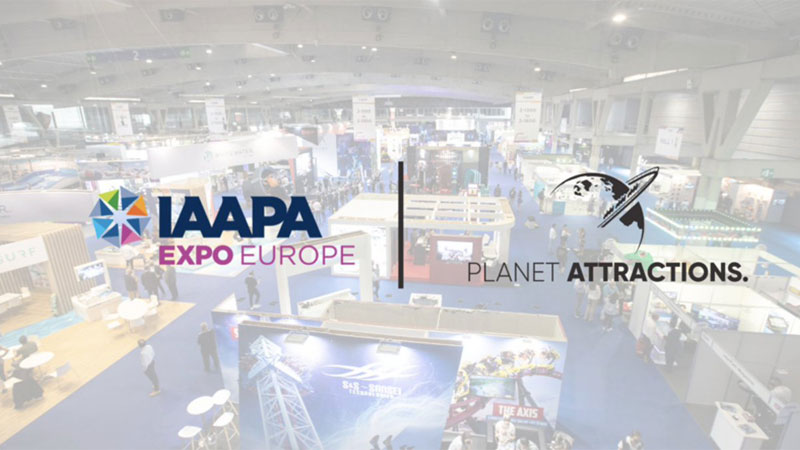 Taking place at Excel London in the heart of the British capital, this year's IAAPA Expo Europe will feature an extensive trade show floor with more than 500 exhibitors taking part, including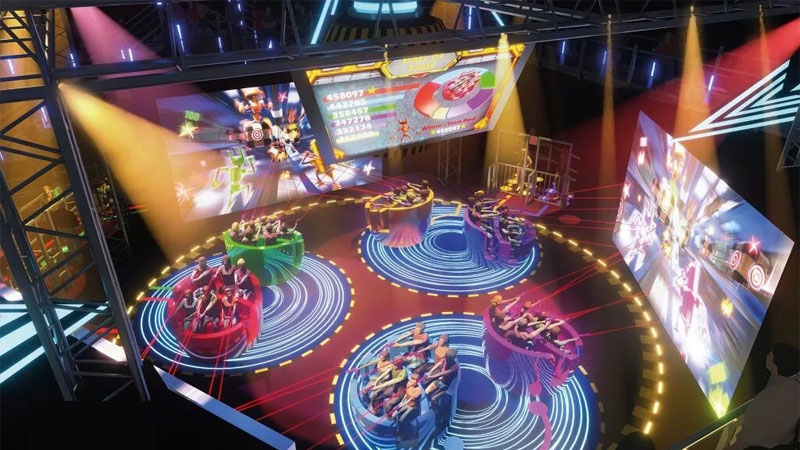 Alterface has revealed new theming and media packages for its award-winning Action League dark ride


Experience design firm FORREC will be on hand to discuss several of its high-profile projects, including the new Legoland Korea Resort, at this year's IAAPA Expo Europe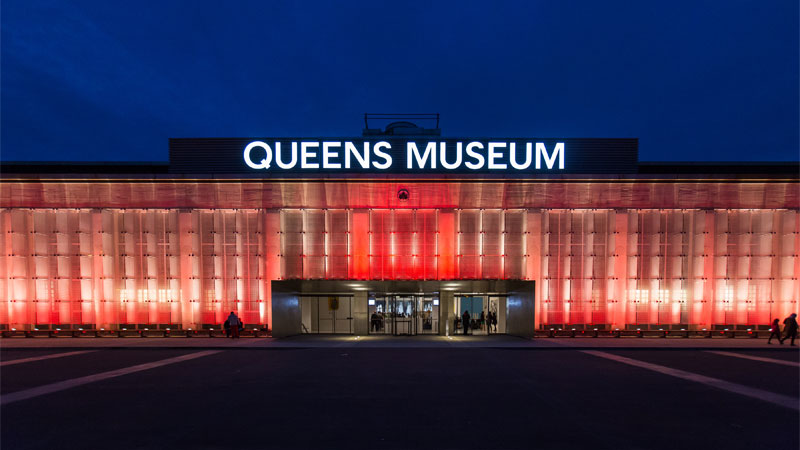 The US$69m addition furthers the Queens Museum mission to bring arts and education to a diverse and international community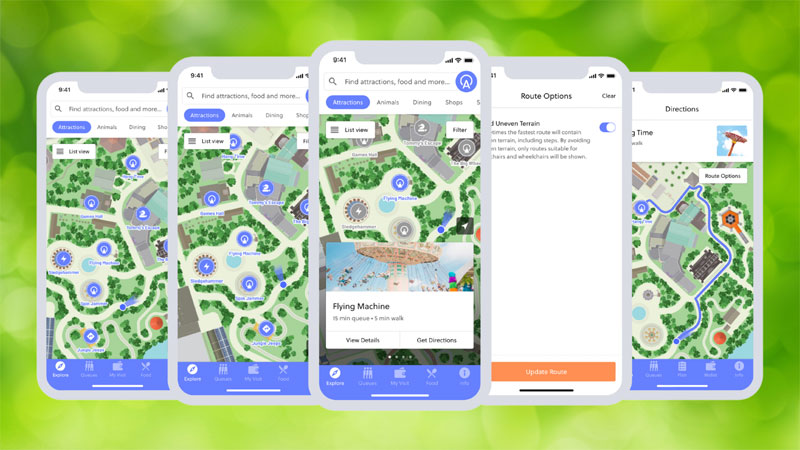 Attractions.io is adding a new feature to its mobile platform with the company set to showcase its new for 2022 wayfinding solution at this year's IAAPA Expo Europe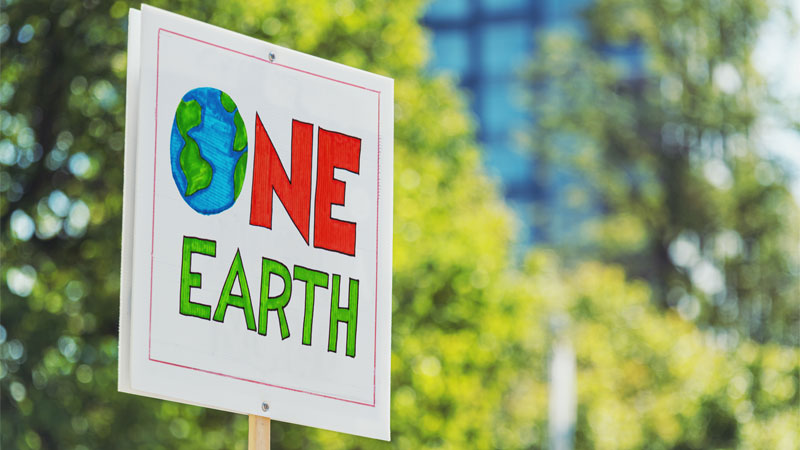 The Natural History Museum's Generation Hope: Act for the Planet programme will offer a series of free in-person and online events aimed at young people to help drive positive change for the planet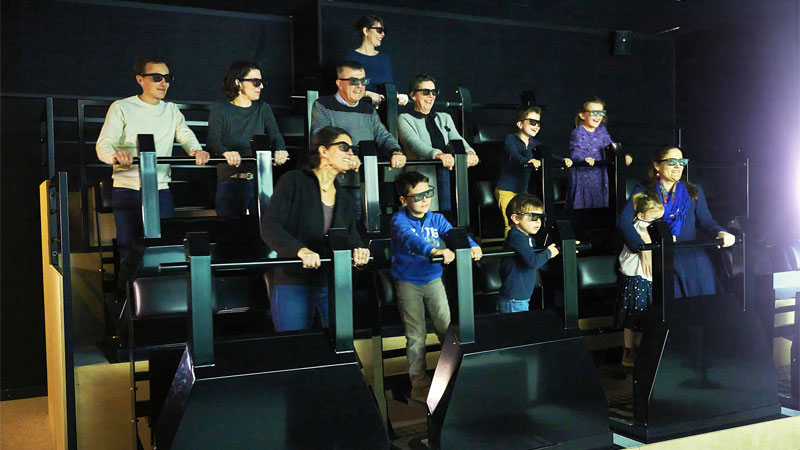 Media-based attractions specialist Triotech will showcase a new stand-up flying theatre attraction and announce a major European theme park project at this year's IAAPA Expo Europe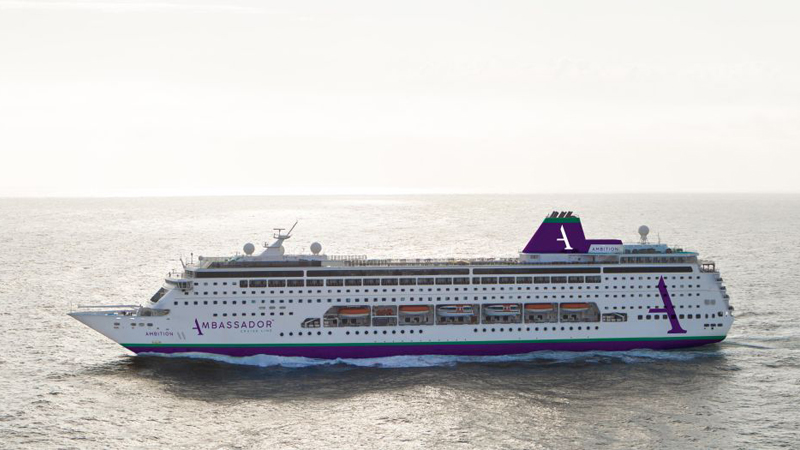 With an influx of Ukranian refugees threatening to overwhelm available housing in Scotland, the government has announced plans to accommodate up to 1,750 people onboard Ambassador Cruise Line's Ambition on a temporary basis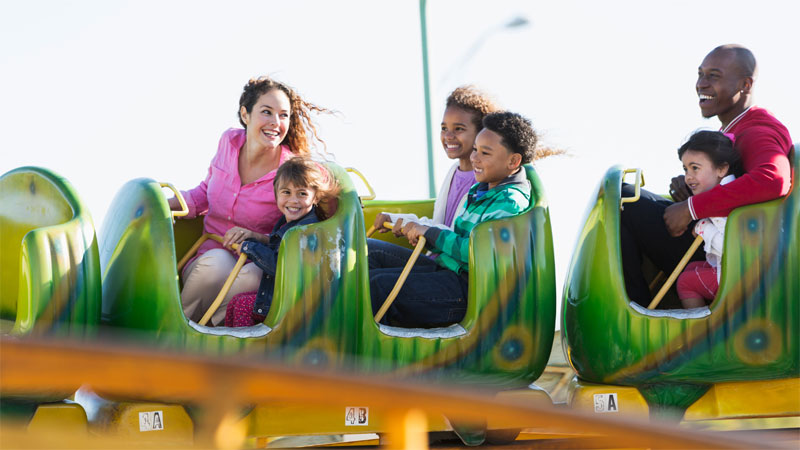 There might be quite a lot of national days about but none can surely be as important as August 16 - National Rollercoaster Day.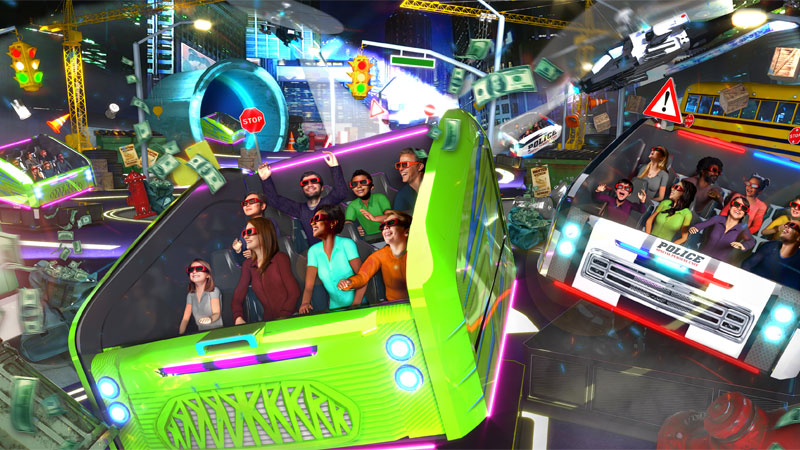 The dynamic media-based attractions specialist will showcase several new ride concepts at IAAPA Expo Europe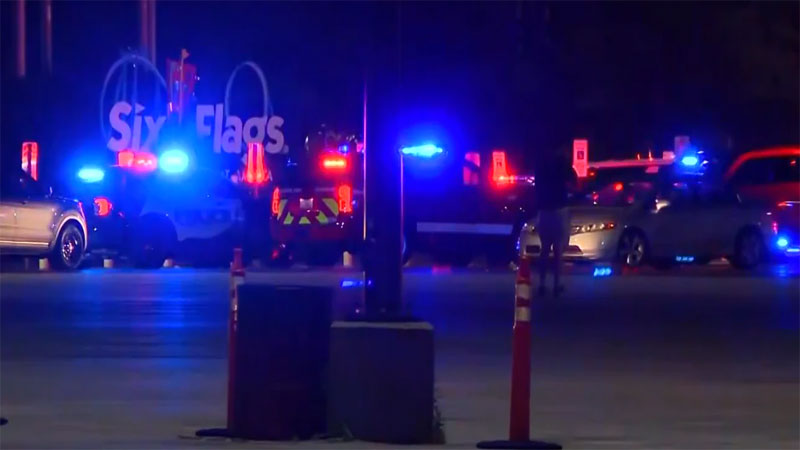 Three people have been injured following gunfire outside Six Flags Great America in Gurnee, Illinois, US.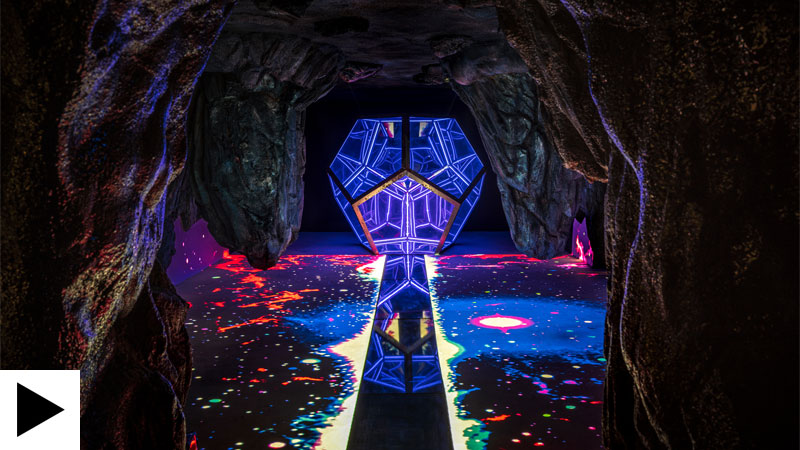 Blurring the lines between an experiential art gallery, interactive theme park and detailed film set, Wake the Tiger is a new attraction that just opened its doors in Bristol, UK. We spoke to co-founder Graham MacVoy about the new attraction, dubbed the world's first 'Amazement Park'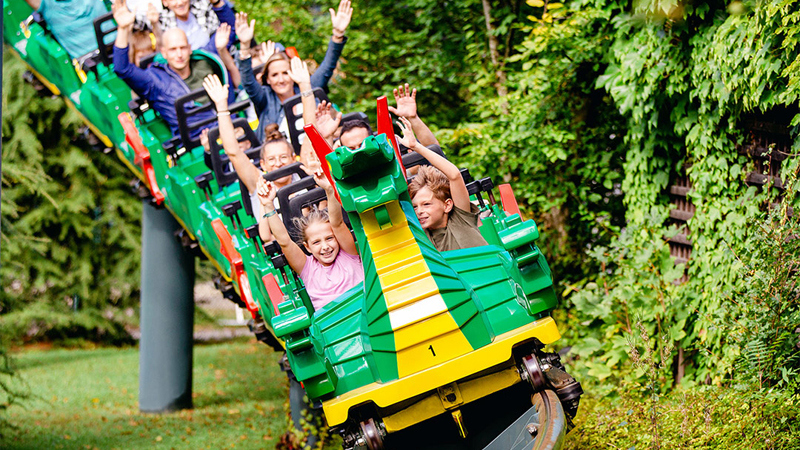 More than 30 people have been injured after two rollercoaster trains crashed into each other at Legoland Germany


Bob Chapek has been questioned about anger on social media over increasing park prices with the Disney CEO telling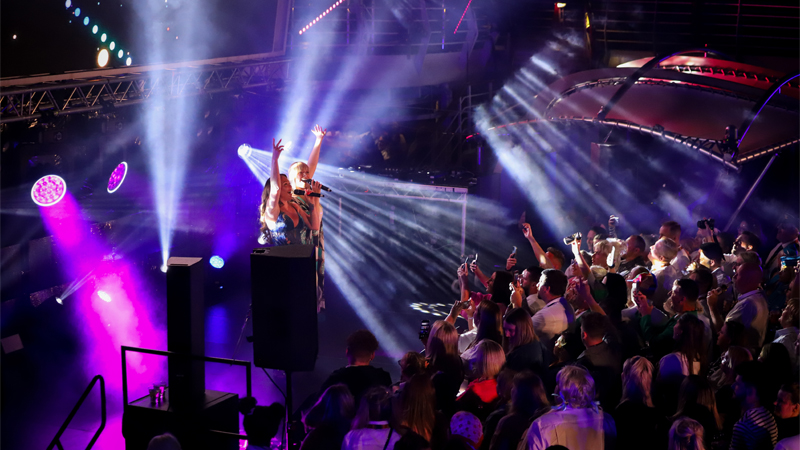 RWS Entertainment Group will showcase its capabilities as a full-service provider of visitor attractions and experiences at this year's IAAPA Expo Europe following two major acquisitions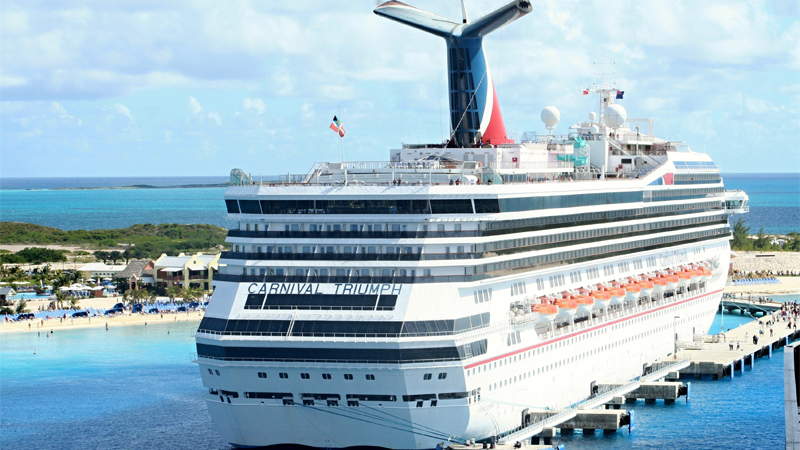 Carnival's new sustainability plan will cut its emissions by 500,000 metric tons per year and save US$150m annually in fuel costs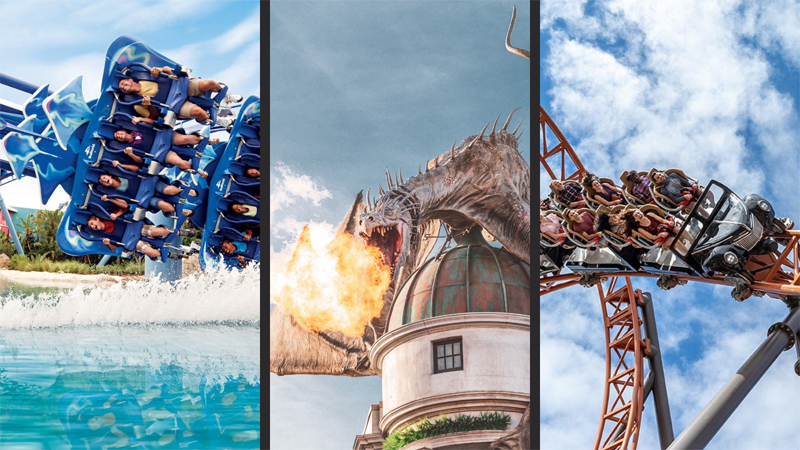 SeaWorld, Cedar Fair and Universal have all experienced strong second quarters with the operators also revealing some hints as to what's coming for each in the near future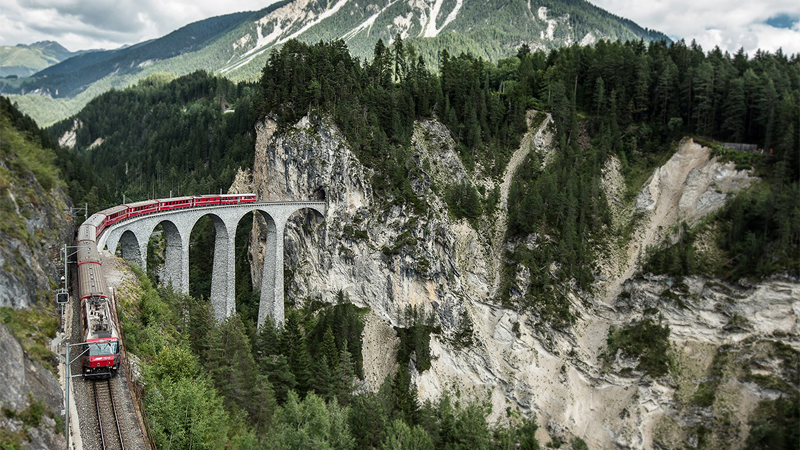 Unesco has issued new guidance aimed at reducing impacts from development on World Heritage sites.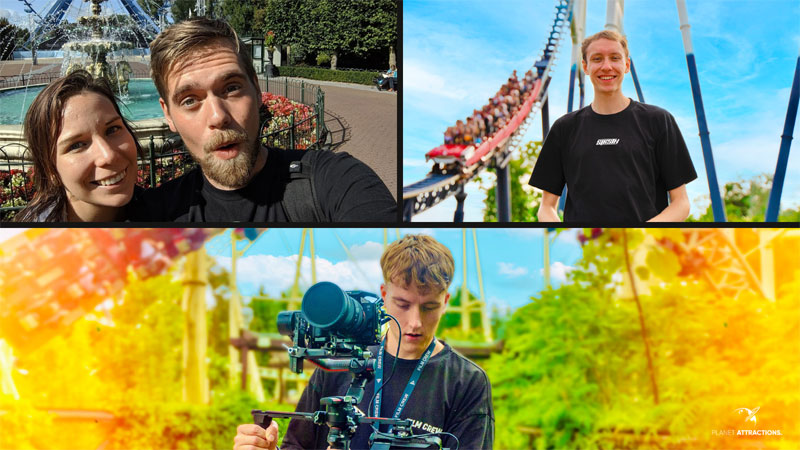 Planet Attractions is set to be joined by some of the UK's top content creators this September for a special panel session to be held at IAAPA Expo Europe in London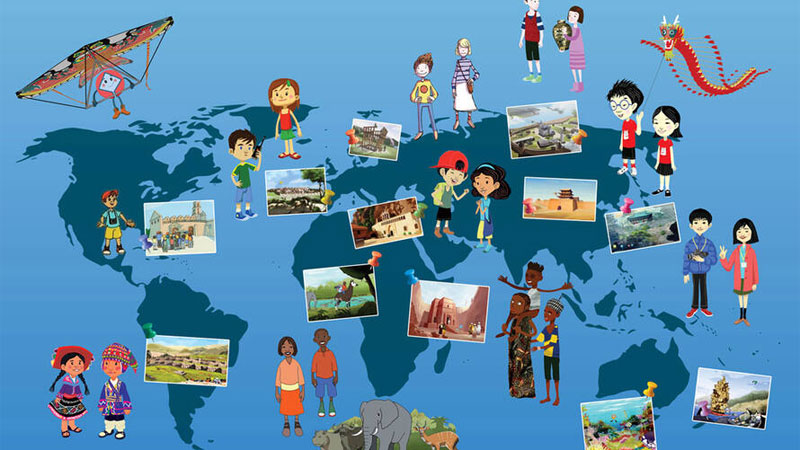 Unesco's World Heritage Centre has launched its Patrimonito Storyboard Competition - an initiative which aims to provide young people with an opportunity to use their creative and problem-solving skills to raise awareness about World Heritage.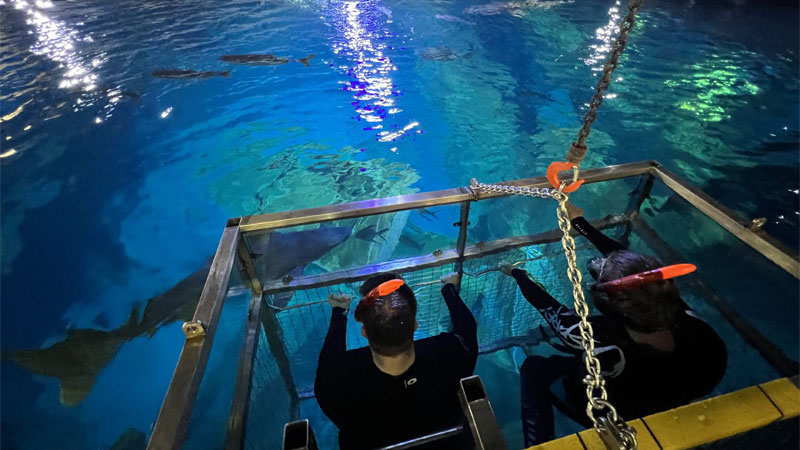 The National Marine Aquarium in Plymouth, UK, is offering its visitors the chance to quite literally immerse themselves in the attraction's largest exhibit, with the aquarium now offering snorkelling sessions inside the 2.5 million litre Atlantic Ocean tank.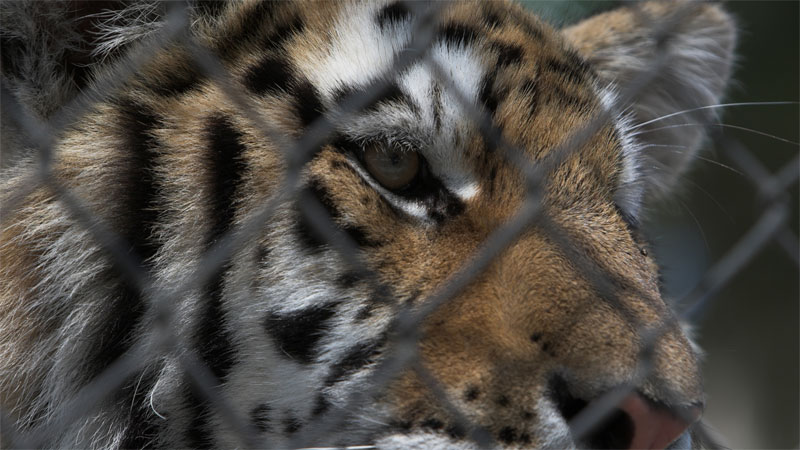 A change in the law will see private ownership of big cats in the US banned, putting an end to possession of tigers, lions and other big cat species except by qualified entities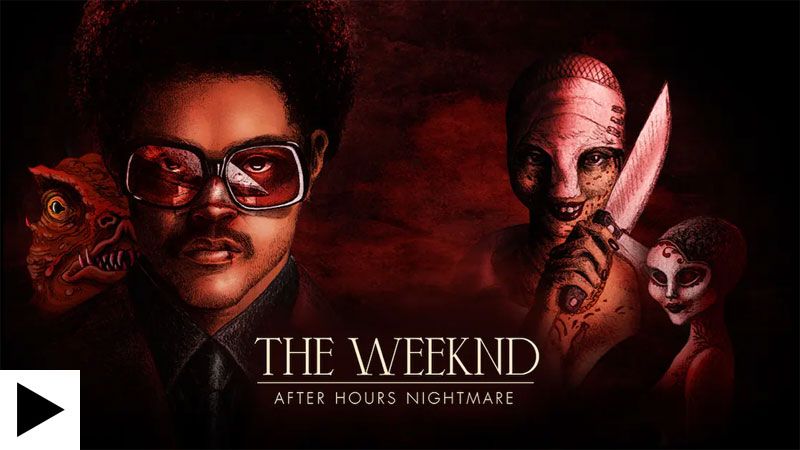 Michael Myers, Dracula and now The Weeknd will be offering the scares at this year's Halloween Horror Nights, with the Grammy Award-winning singer-songwriter set to debut an all-new horror experience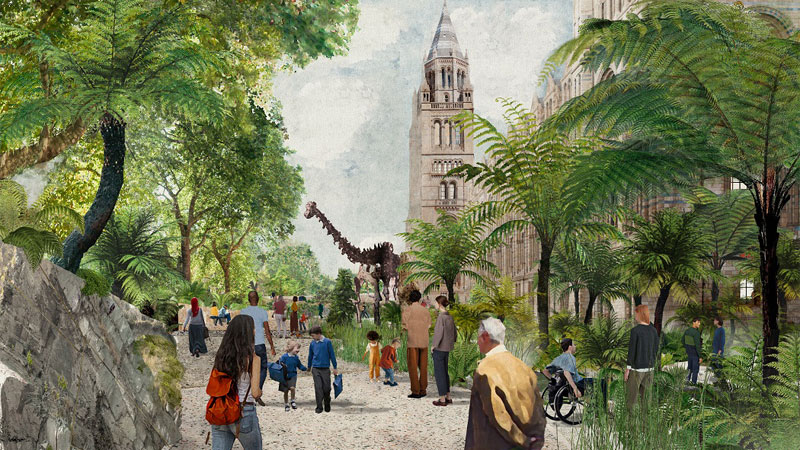 Fundraising has started for the Natural History Museum's Urban Nature Project, a scheme which will allow the museum to turn its five-acre site into a free-to-visit educational outdoor space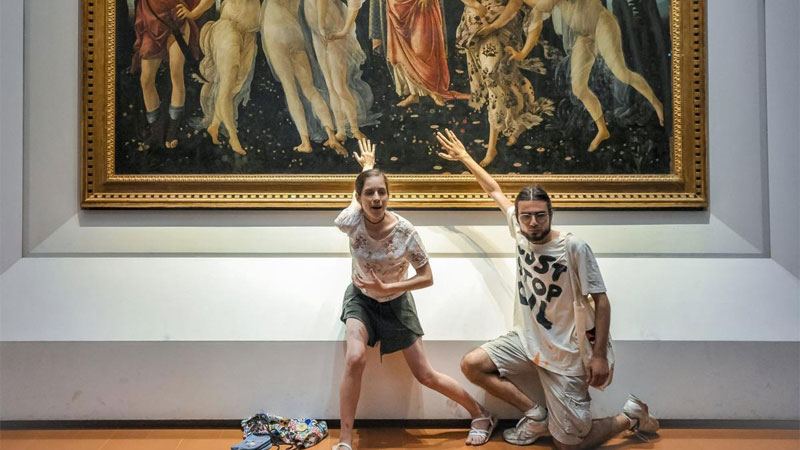 A 15th-century painting by renowned Italian artist Sandro Botticelli was recently the target of climate activists after they glued themselves to one of his works at the Gallerie degli Uffizi in Florence.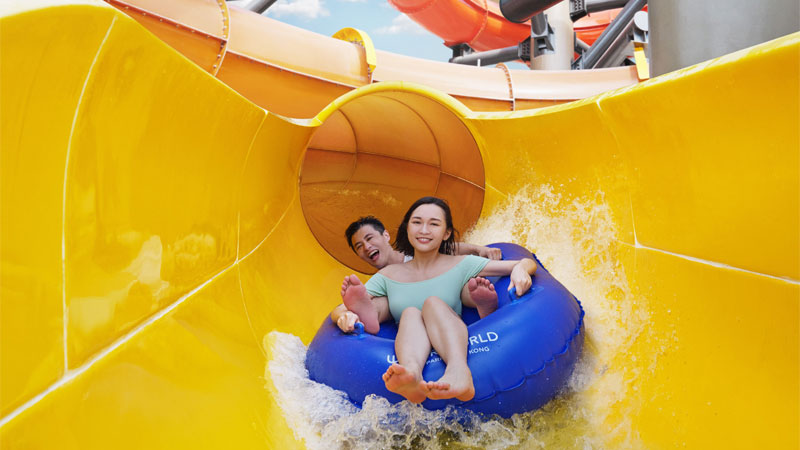 As we enter the busiest time of the year for most waterpark operators, the team at WhiteWater has offered some tips to ensure the season runs smoothly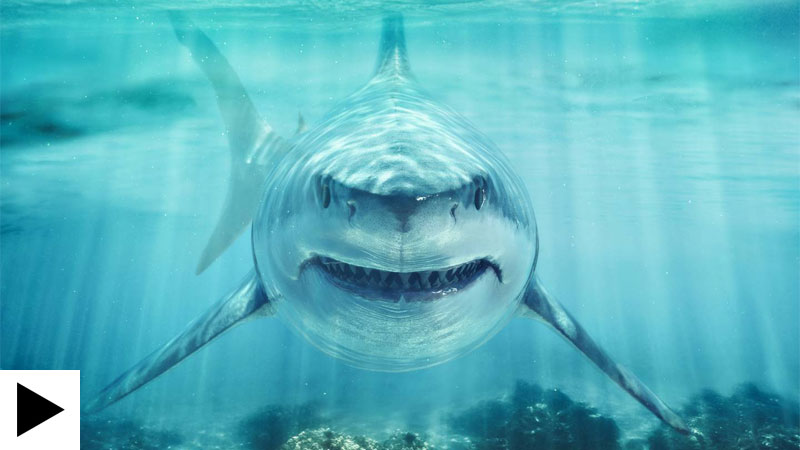 Shark Week is back for 2022 and Planet Attractions has taken a deep dive to find a collection of shark-related content that you can take in during the event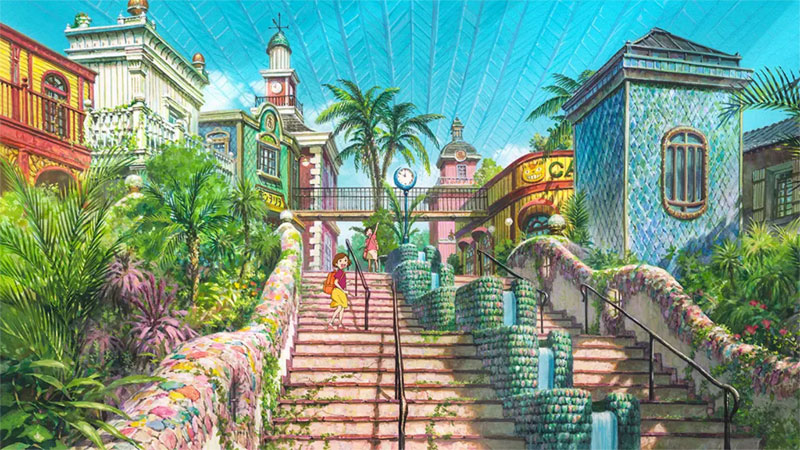 With just a few months to go until the grand opening of the highly-anticipated Ghibli Park in Nagoya, Japan, the attraction has revealed that tickets will be sold via a lottery-based booking system, with attendance to the attraction being limited to create an atmosphere likened to that of the Ghibli adventures themselves.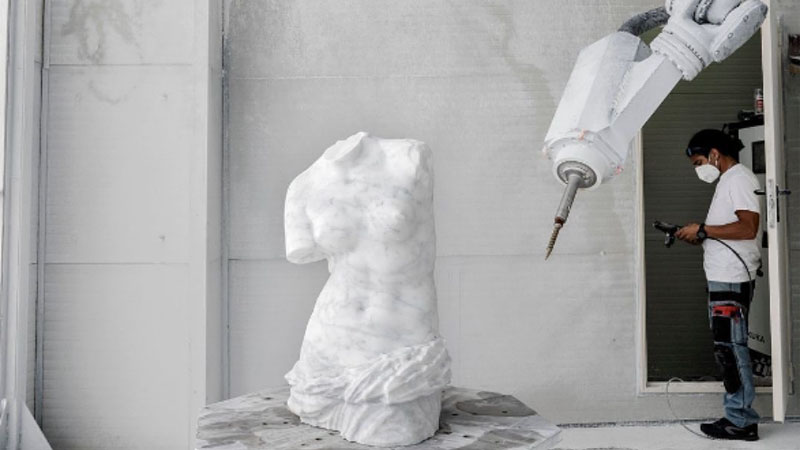 Detailed replicas of the controversial Elgin or Parthenon Marbles, created by a robot, will soon go on display in London


Planet Attractions travelled to Belgium recently to meet Peter van der Schans, IAAPA's new executive director and vice president for the Europe, Middle East, and Africa region. Here's what he had to say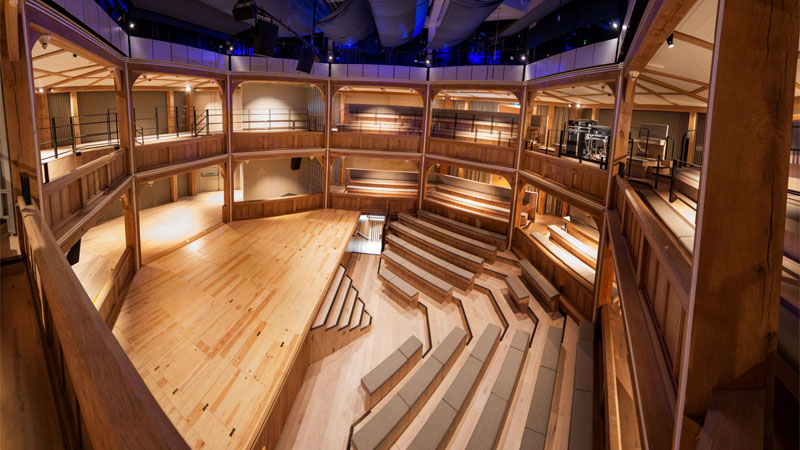 A £38m cultural development in the north of England is set to open its doors this weekend, with the debut of the astonishing Shakespeare North Playhouse in Prescot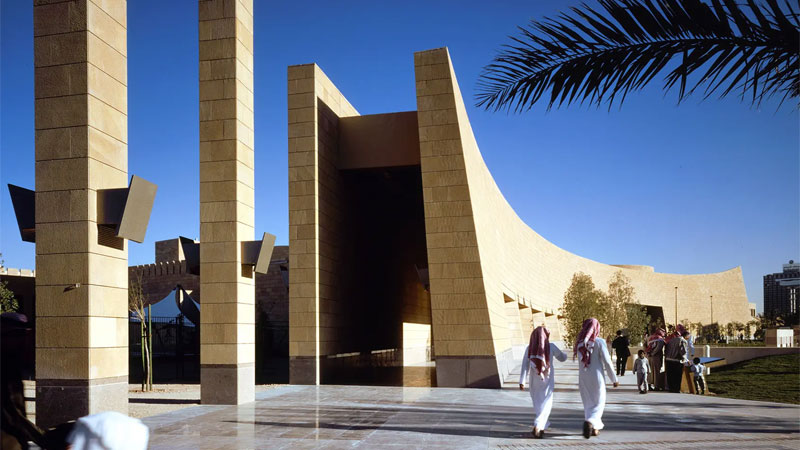 Saudi Arabia's Museums Commission has announced plans to transform its museum sector, unveiling a new strategy, which will see the number and types of museums across the Kingdom increase in an attempt to boost visitor numbers.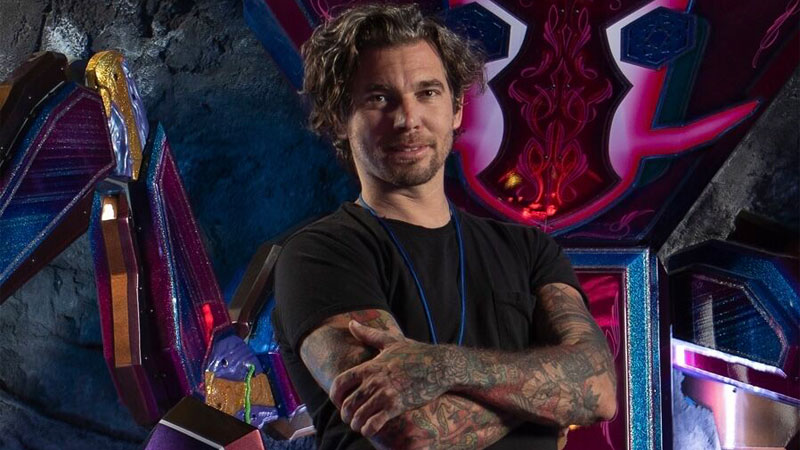 Matt King, co-founder of arts and entertainment collective Meow Wolf has passed away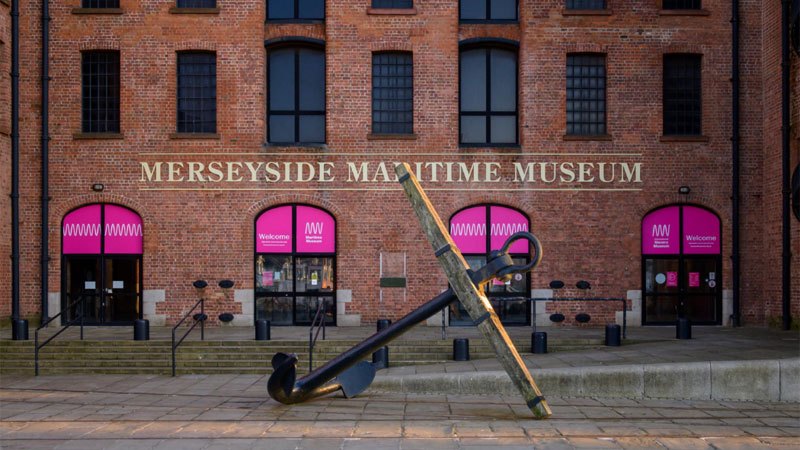 Celebrated architecture firm Adjaye Associates will lead a major redesign project at two UK museums; The International Slavery Museum and the Maritime Museum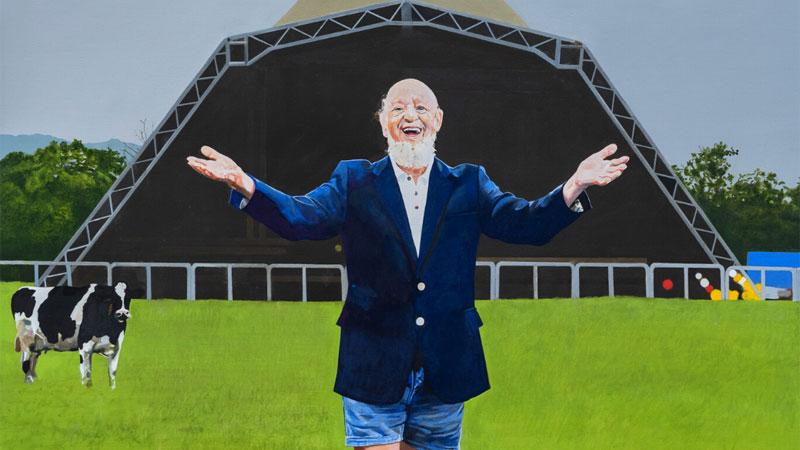 Glastonbury founder, Michael Eavis has been commemorated with a specially-commissioned portrait at the National Portrait Gallery. He has also been named as a patron of Somerset's Radstock Museum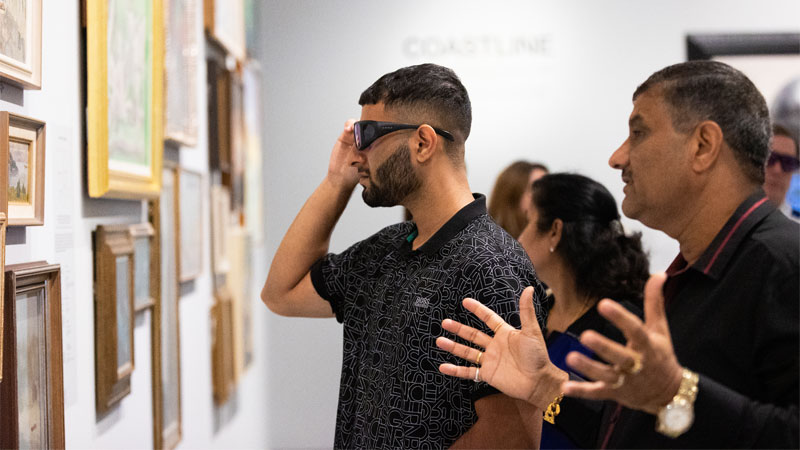 Colour deficient and colour-blind visitors to Australia's Chau Chak Wing Museum are now being offered special glasses to see works of art in clear, vibrant colour for the first time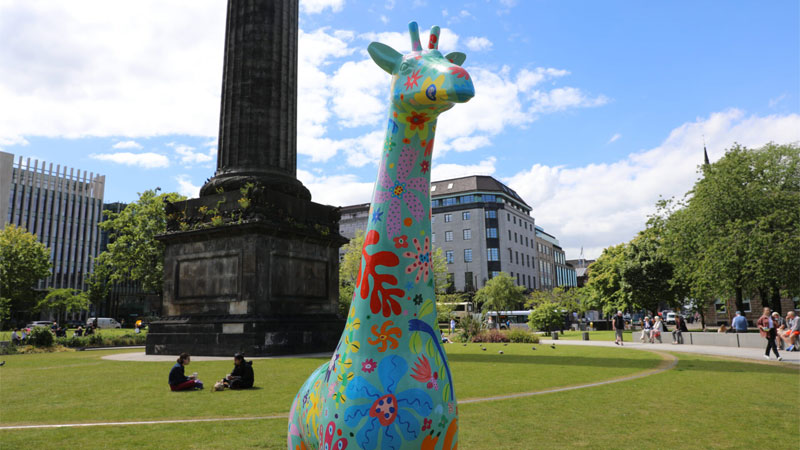 A collection of 42 eight-foot-tall giraffe statues have popped up around the Scottish capital of Edinburgh, with the installation declared a 'celebration of nature' by the Royal Zoological Society of Scotland (RZSS).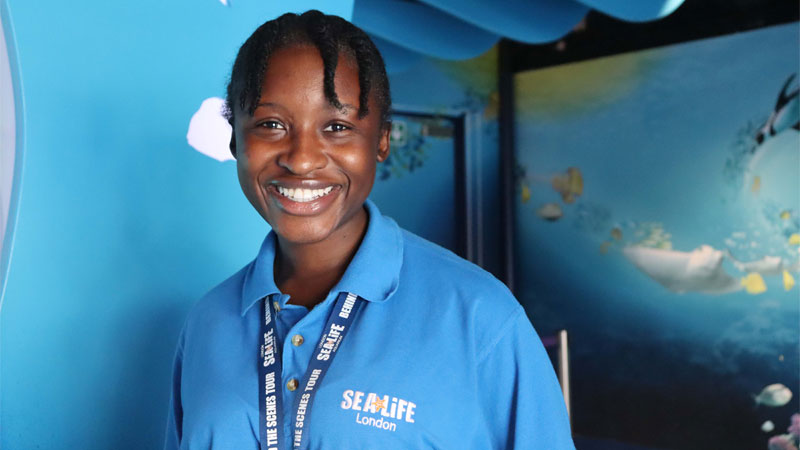 Merlin is introducing a new education scheme that will offer training opportunities to guest-facing staff members to help elevate their careers and encourage diversity in the company's senior ranks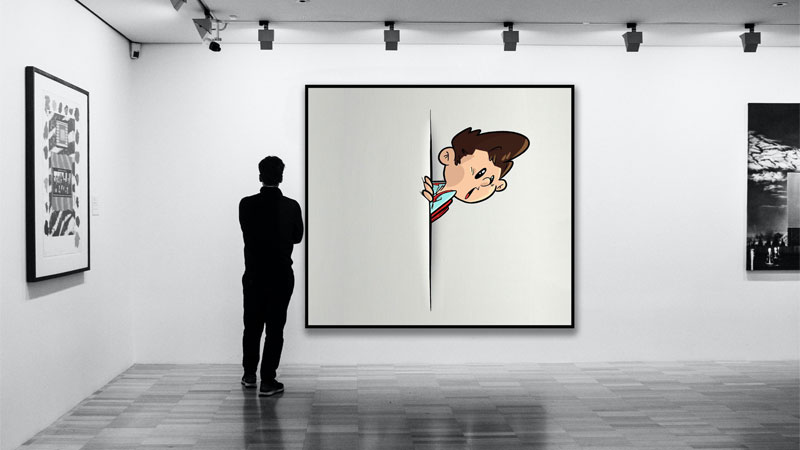 A recently-released study suggests that a museum visit can help an array of mental and physical conditions, including anxiety, chronic pain and even dementia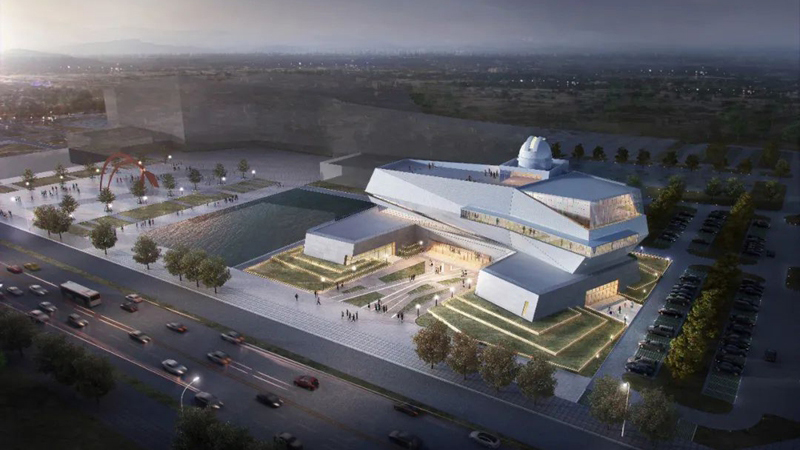 Tibet Planetarium, which could open in two years' time, hopes to welcome over 100,000 guests annually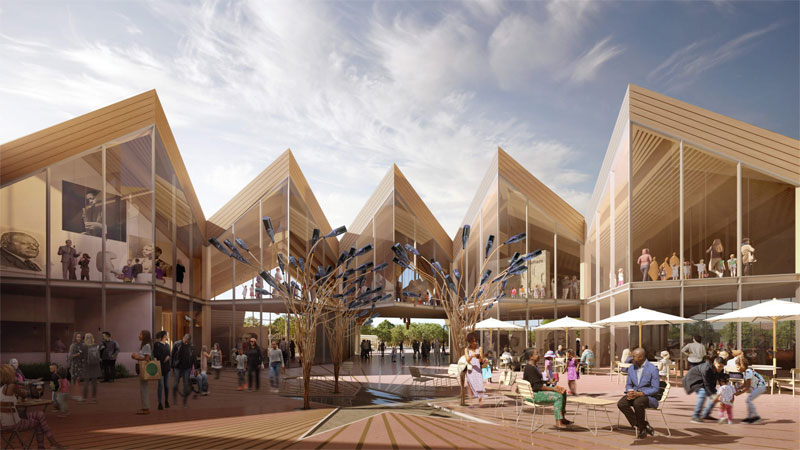 The US$70m is being funded from donations, and hopes to attract some 35,000 visitors annually after its 2024 opening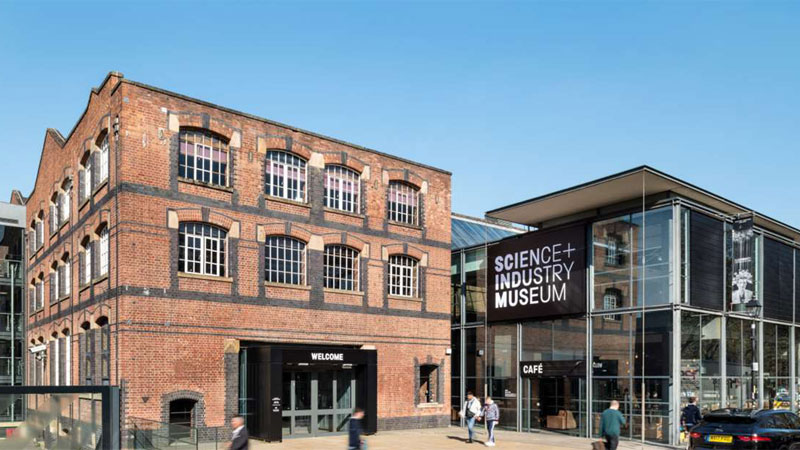 The Science and Industry Museum has received a generous donation from The Law Family Charitable Foundation for the refurbishment of its Power Hall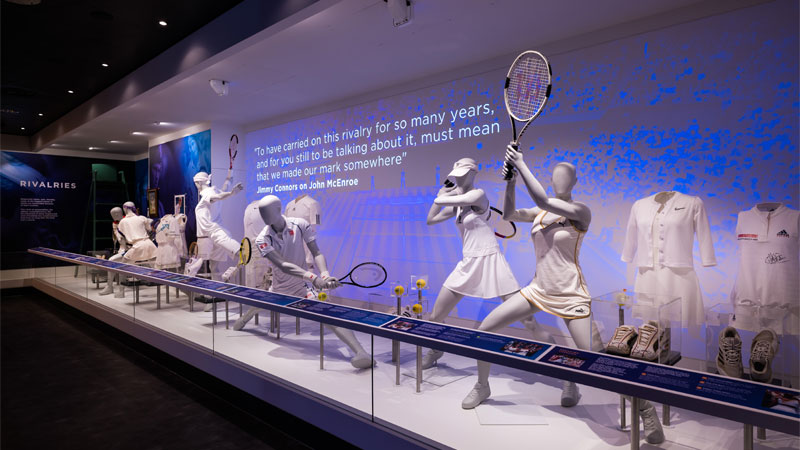 The redeveloped 'The Open Era' gallery is now open to the public at the Wimbledon Lawn Tennis Museum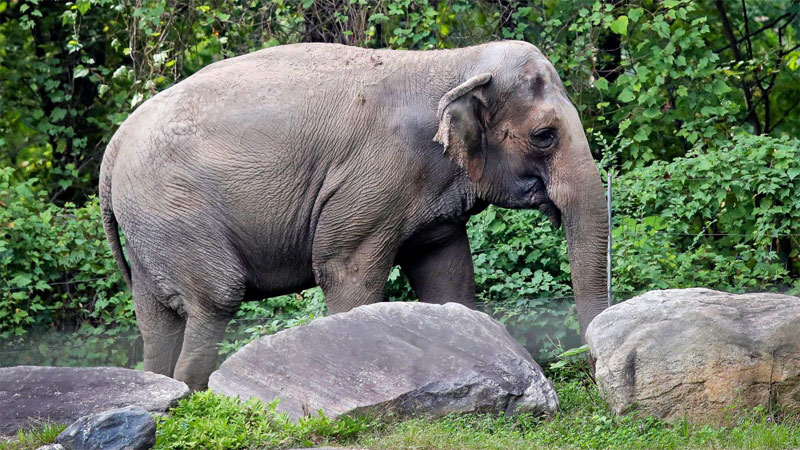 New York's top court has rejected an attempt to free Happy the elephant from the Bronx Zoo, declaring that the animal is not a person and can therefore not be released through a habeas corpus proceeding, which is a way for people to challenge illegal confinement.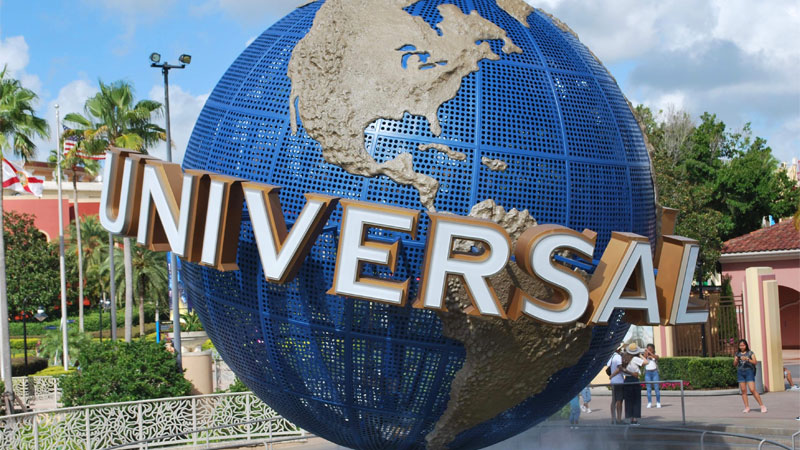 NBCUniversal CEO Jeff Shell has revealed that Universal theme parks are experiencing 'historic' park attendance and hotel bookings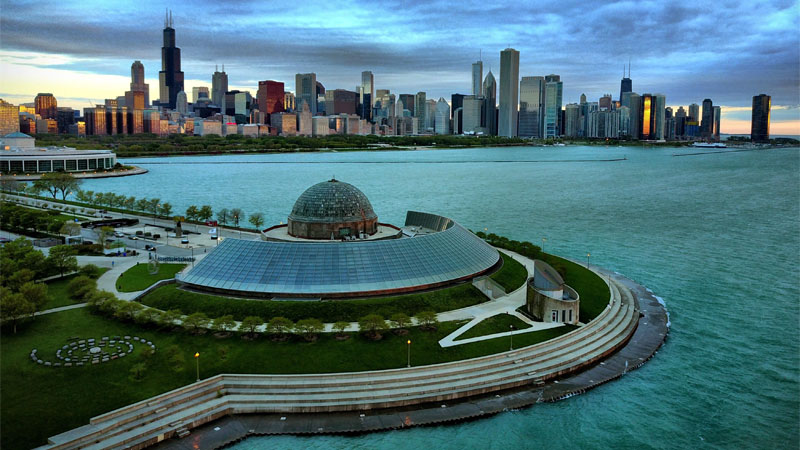 The Adler Planetarium in Chicago is one of a number of informal education institutions to receive NASA funding to serve students from communities underrepresented in STEM fields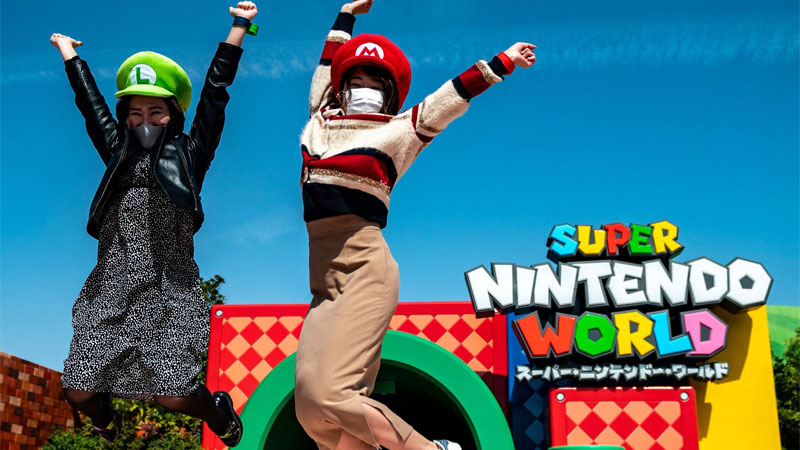 Japan has finally reopened its borders to tourists from 98 countries and regions, though it comes with strict conditions to try and prevent the spread of Covid-19 from overseas.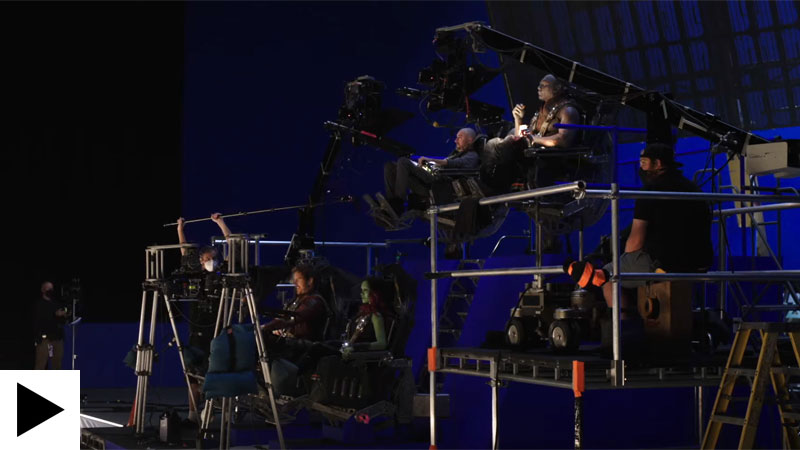 With Guardians of the Galaxy: Cosmic Rewind now open at Walt Disney World, Disney has released a behind-the-scenes look at how the attraction and its special scenes have been brought to life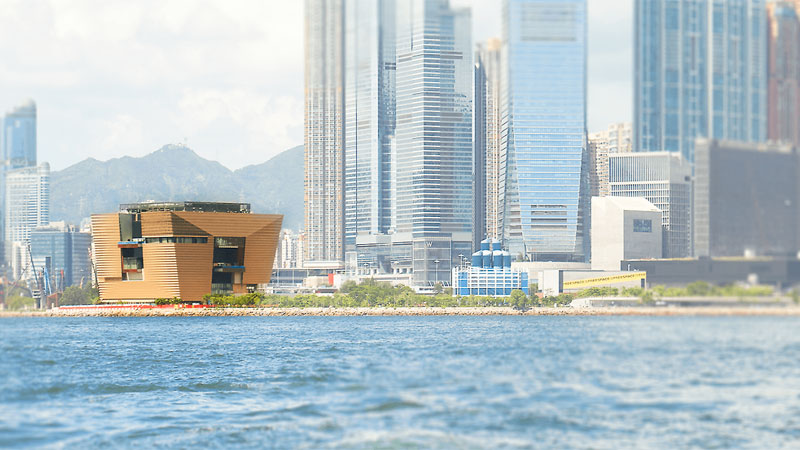 The Hong Kong Palace Museum is the newest addition to the West Kowloon Cultural District with the HK$3.5bn attraction set to open its doors to the public for the first time next month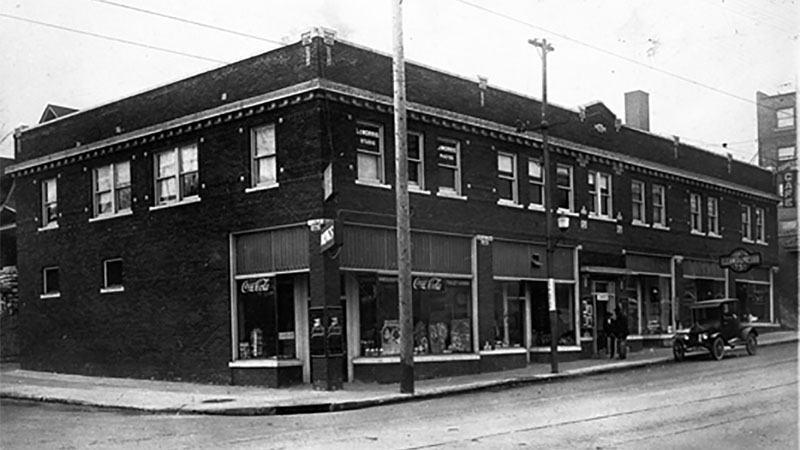 Thank You Walt Disney, Inc has launched a virtual tour of Walt Disney's historic Laugh-O-Gram Studio, with the historic animation site set to open to the public following work in Q4 2023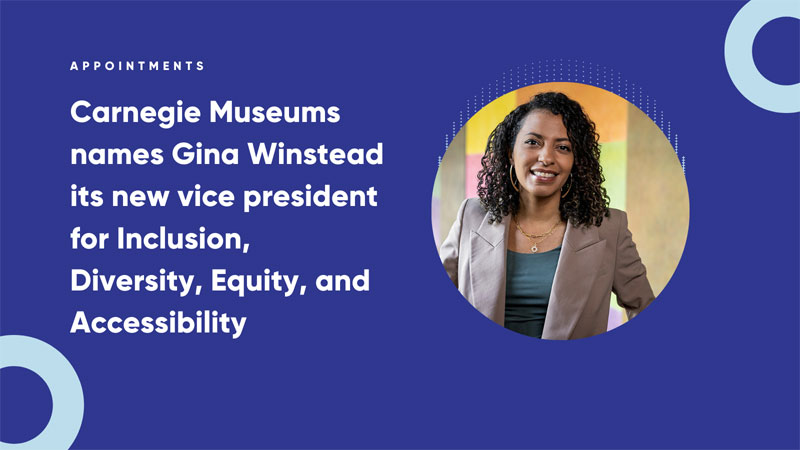 Carnegie Museums of Pittsburgh has named Gina Winstead its new vice president for Inclusion, Diversity, Equity, and Accessibility (IDEA).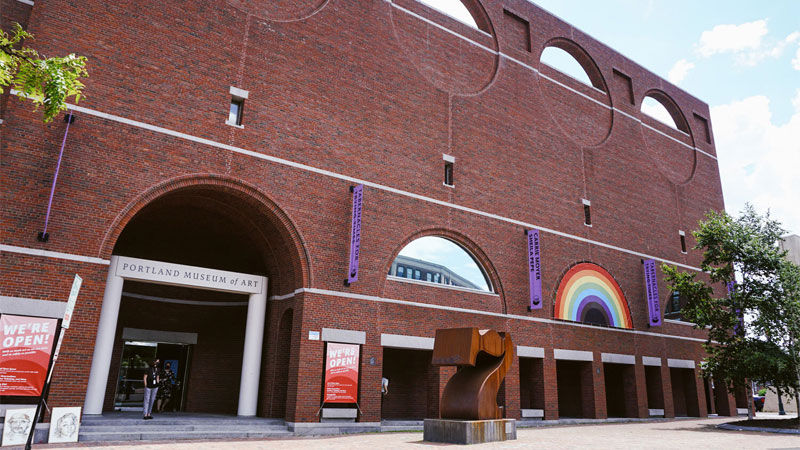 The Portland Museum of Art (PMA) in Maine, US, has launched an international competition for a new US$45m (€42.2m, £36m) extension that will see the historic art centre double its exhibition space.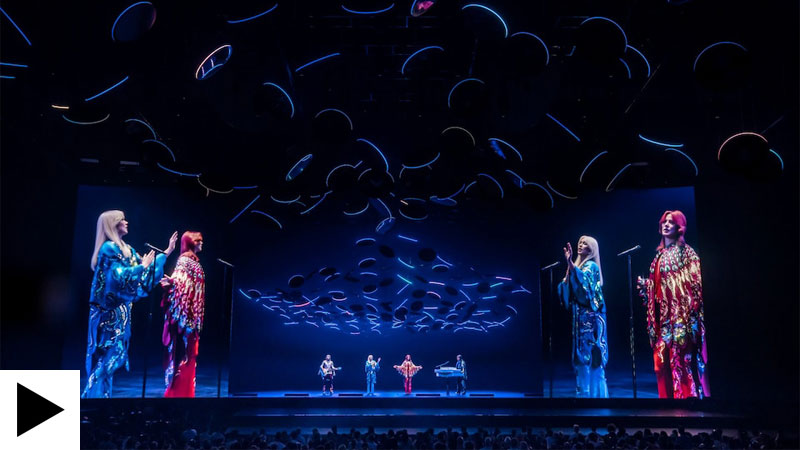 Pop supergroup ABBA need to earn £140m from ticket sales of their London residency Voyage to cover the cost of the virtual spectacle


The concert series, the second such partnership between Sofar Sounds and Tiqets, will see artists perform at iconic attractions in London and San Francisco.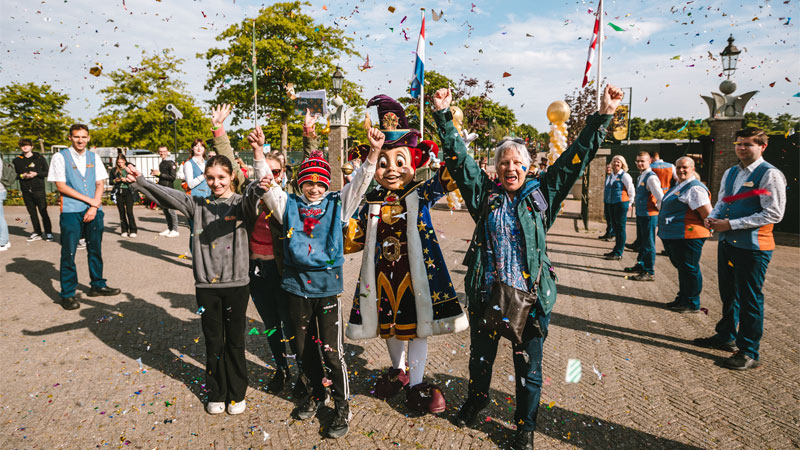 Efteling reached a significant milestone today (May 31), with the Dutch theme park celebrating 70 years since it first opened in 1952.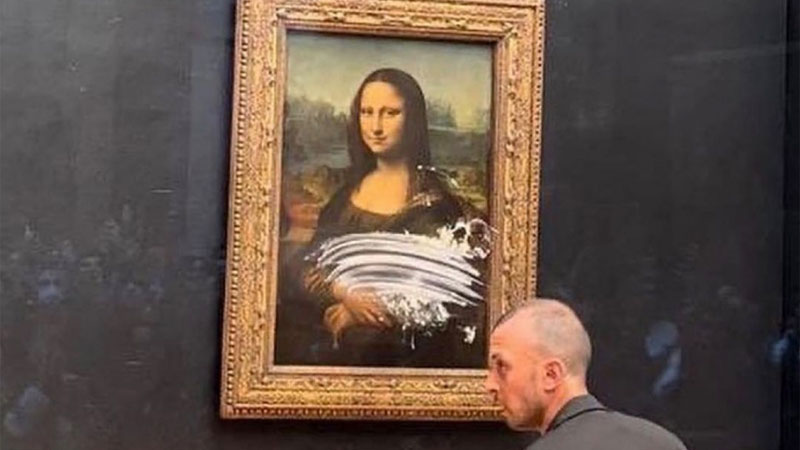 A man entered the Louvre on Sunday disguised as an old lady in a wheelchair in an attempt to deface the Mona Lisa with cake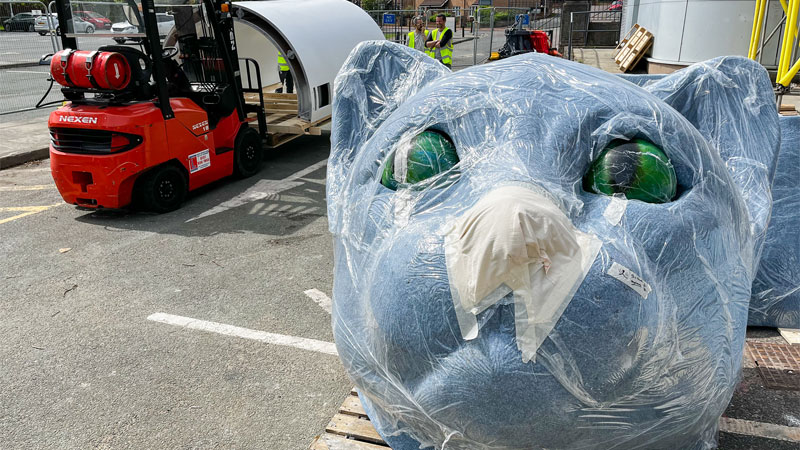 Eureka! Science + Discovery - a new STEM attraction coming to Wirral, UK, later this year - has unveiled its first exhibit, a 12-foot tall cat statue.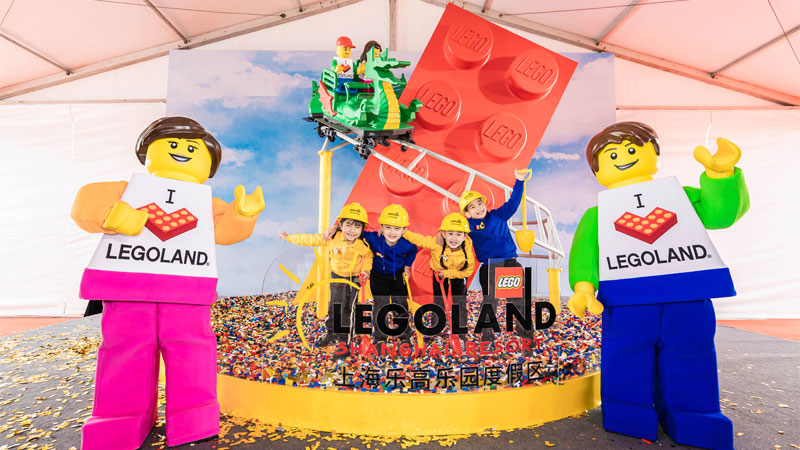 Site workers will be kept inside a 'closed-loop' system following strict prevention and control measures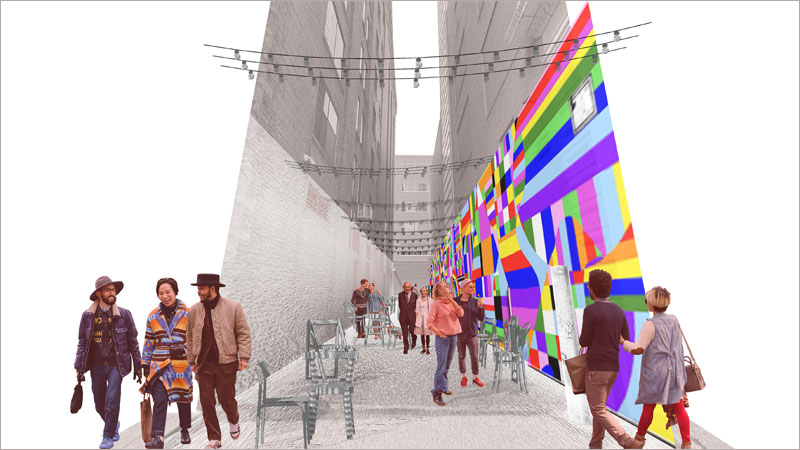 'The Pop District' from The Andy Warhol Museum will feature a larger cultural hub for live music, events, public art, expanded programming and a home for creative workplace development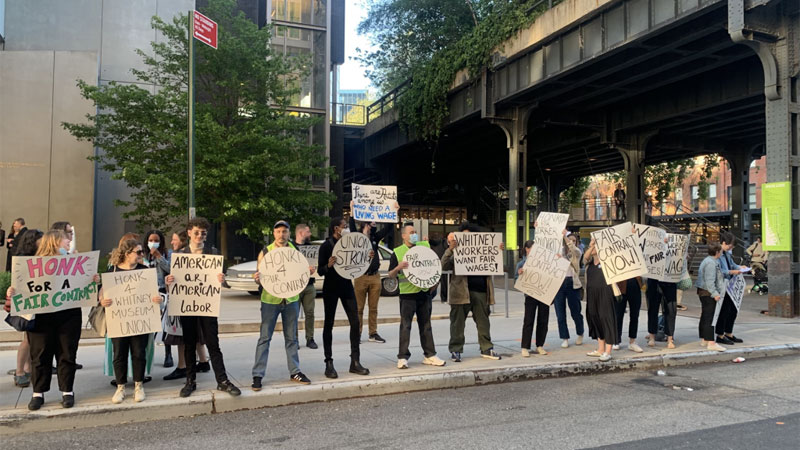 A group of around 100 people gathered at the Whitney Museum during its annual fundraising gala event, with the members of the Whitney Museum Union (WMU) protesting over a pay dispute.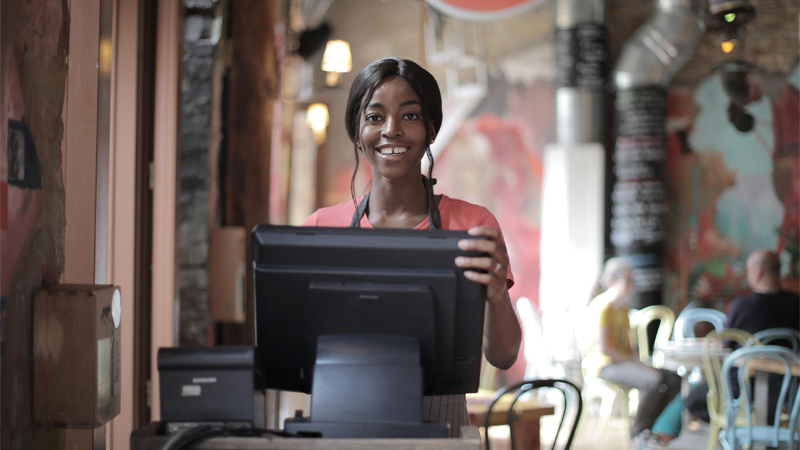 How do you develop a POS system that caters to both digital natives and the generation before them? Convious's Miendu Dang has the answers


Already underway, attraction professionals have gathered in Riyadh for this year's Saudi Entertainment and Amusement Expo (SEA), which has entered its second day.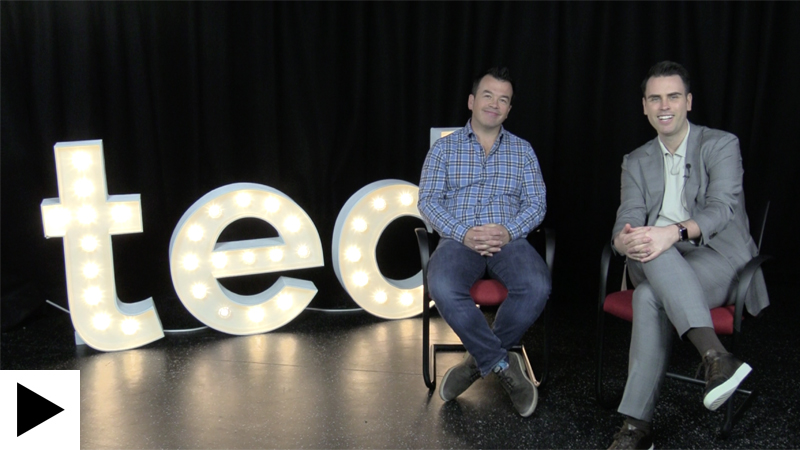 Following the RWS acquisition of The Experience Department, Planet Attractions travelled to ted HQ to meet RWS CEO Ryan Stana and ted CEO Robin Breese-Davies to see what's next following the landmark deal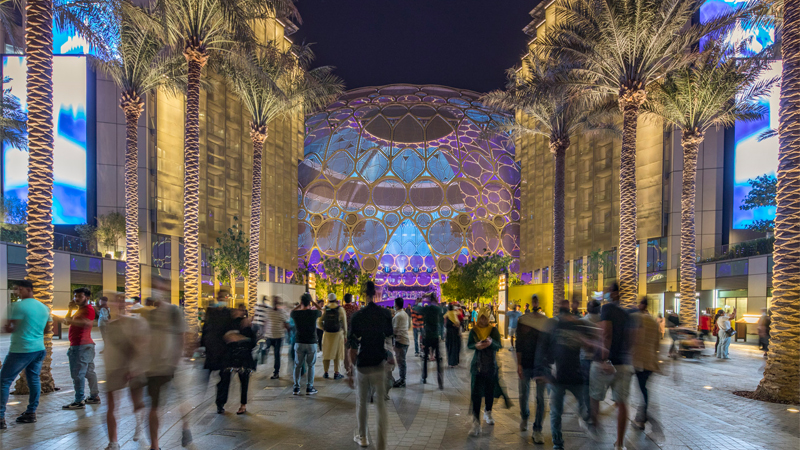 A new Supreme Committee has been formed to plan and implement the future of the Expo 2020 Dubai district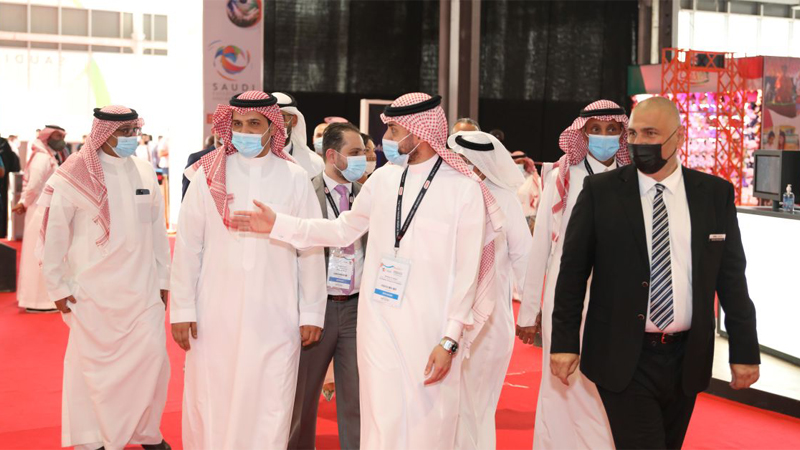 Fast becoming one of the key industry events for the visitor attractions sector, here's everything you need to know about this year's Saudi Entertainment and Amusement Expo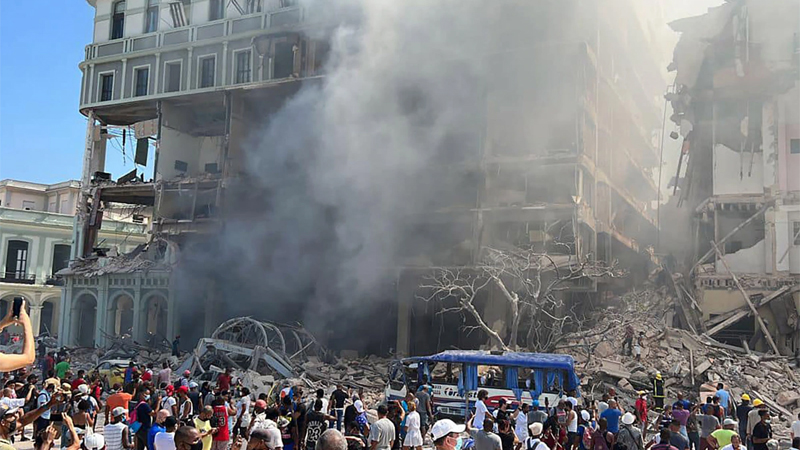 Unesco's World Heritage Centre has released a statement on the accidental explosion that ripped through much of the Saratoga Hotel, in Havana, Cuba on Friday (May 6), killing at least 35 people.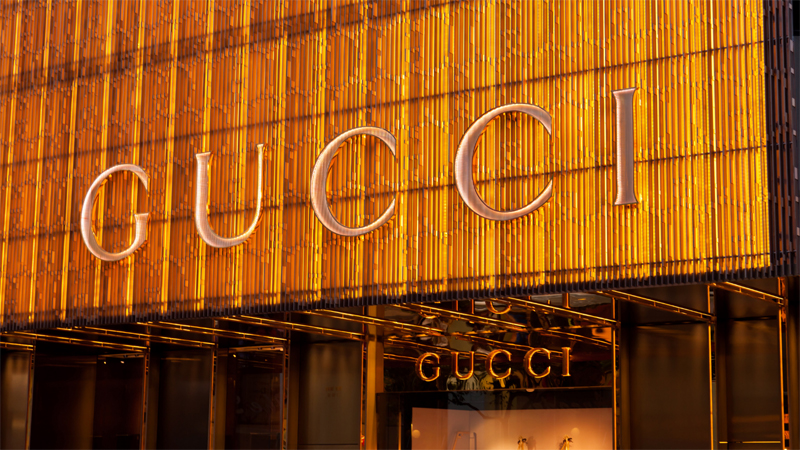 What can the House of Gucci movie teach us about sustainability? WhiteWater's Una de Boer tells all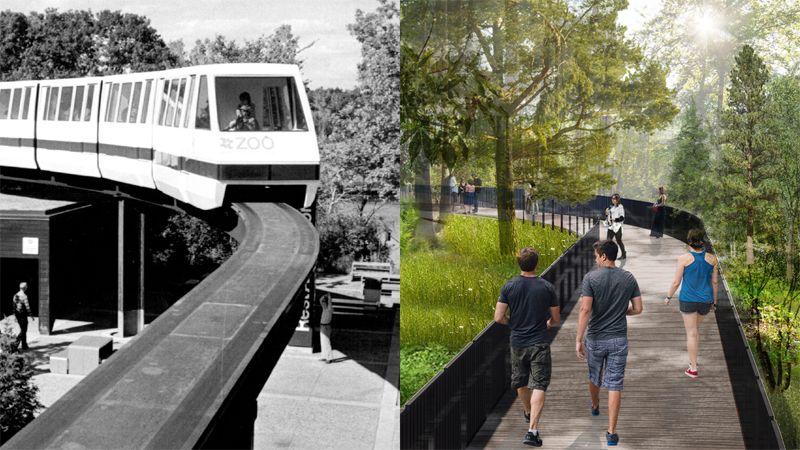 Minnesota Zoo has started work on the US$39m redevelopment of its monorail track, which is set to be repurposed into the world's longest elevated pedestrian loop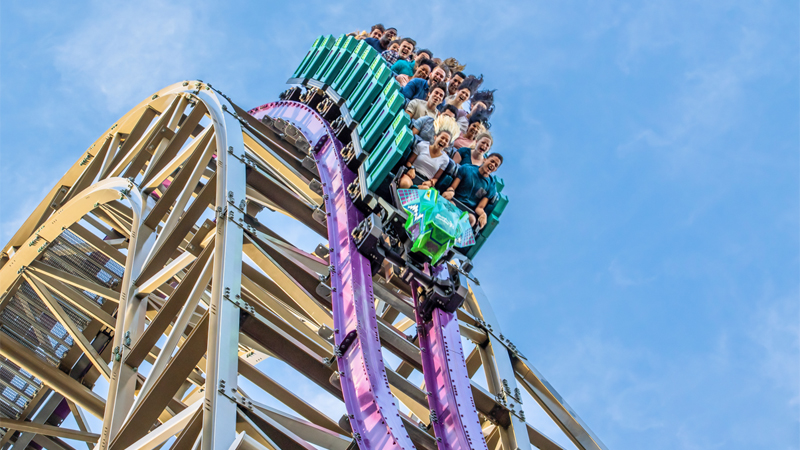 Visitation and revenue soared for SeaWorld in the first three months of the year, with the most visitors in Q1 since 2013 and record all-time revenue for the period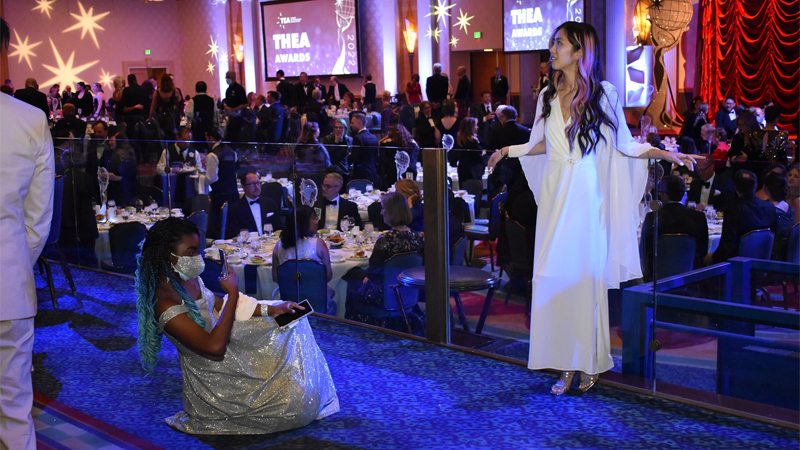 Leaders in the themed entertainment industry gathered last month for the return of TEA Summit and Thea Awards Gala for the first time in two years. Christine Kerr on behalf of the TEA and Nicole Sangster from Thea Award recipients Simworx both report on the event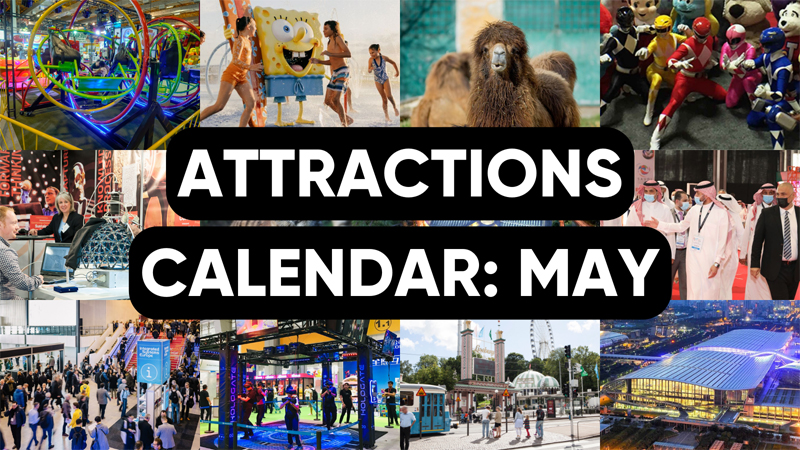 We've rounded up all the special events you should be attending this month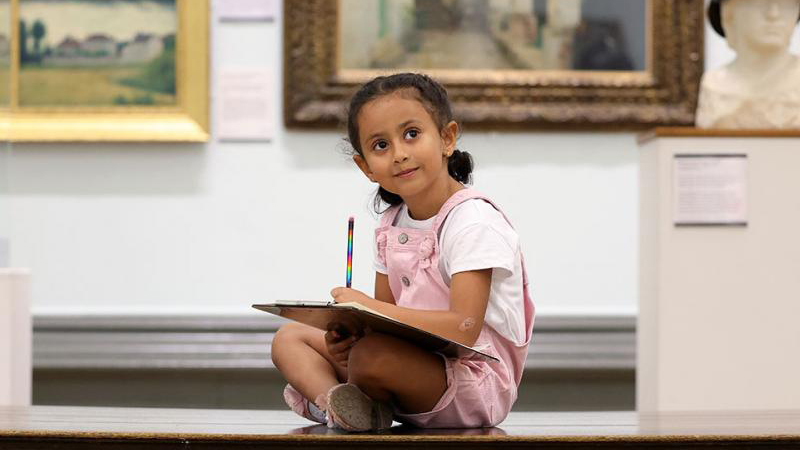 The city of Liverpool has introduced a new charter encouraging visitor attractions, cultural venues and restaurants in the British destination to be as inclusive as possible.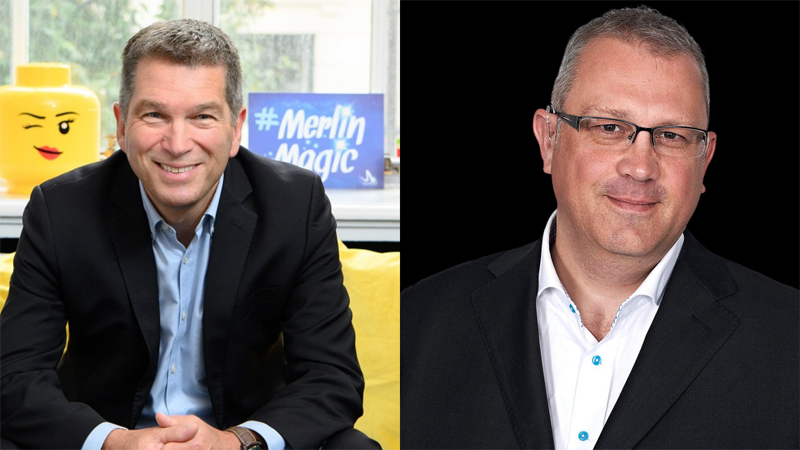 Nick Varney who has led Merlin since its inception and Mark Fisher, who played a key role in the company's formation, have both announced their intention to leave the attractions giant in 2023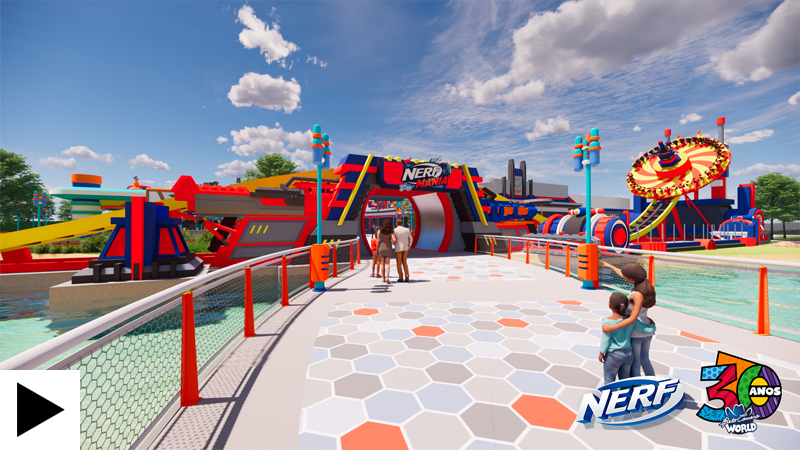 The iconic Nerf brand will gain its first themed land in its 53-year history with the debut of a new attraction coming to Brazil's Beto Carrero World in 2023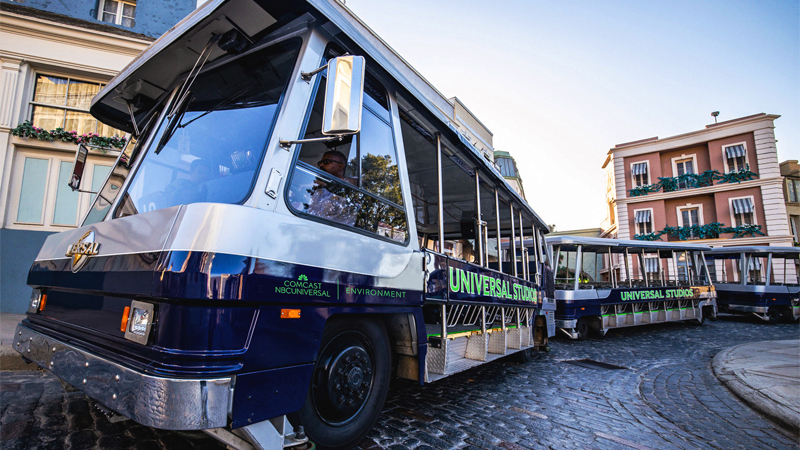 Universal Studios Hollywood has converted its world-famous studio tour trams, with the operator debuting the first four of what will eventually be a fleet of 21 electric vehicles.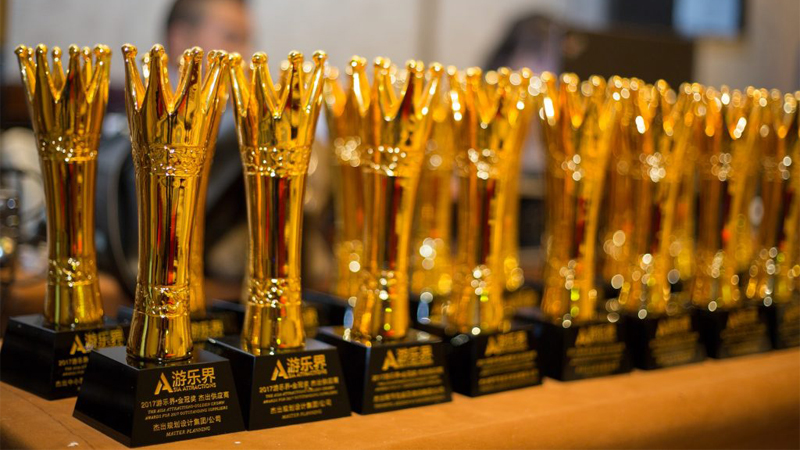 A number of attractions suppliers and manufacturers have been named winners of China's prestigious Golden Crown Awards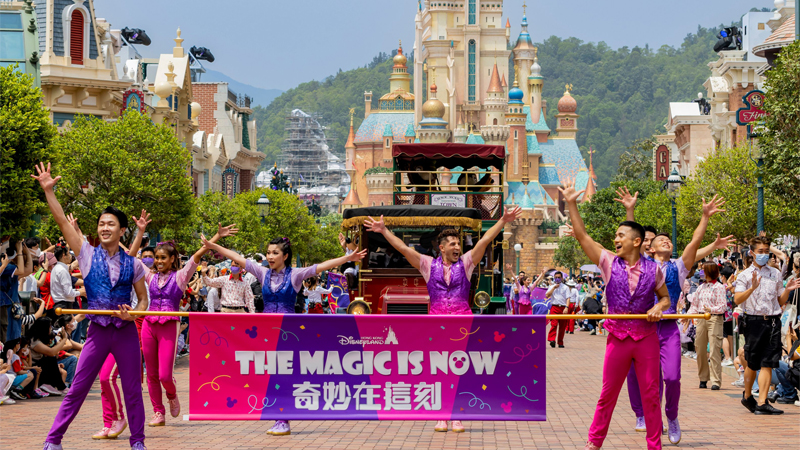 With Hong Kong's worst outbreak of Covid-19 finally starting to subside, authorities have relaxed pandemic restrictions, meaning that Disneyland and Ocean Park can finally reopen their doors.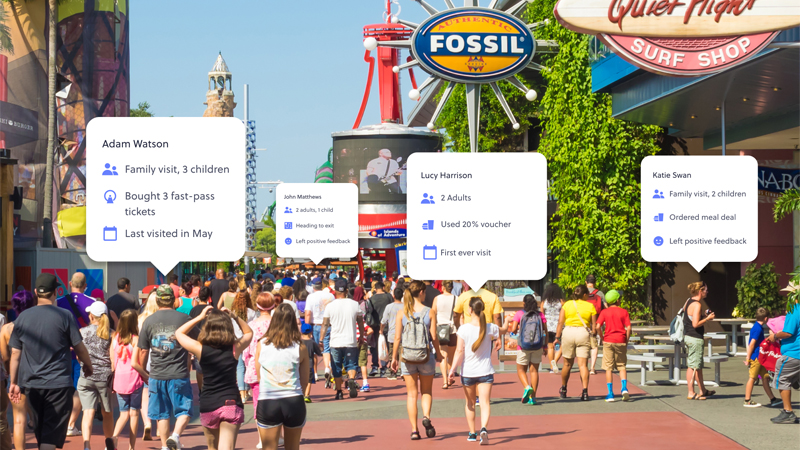 Attractions.io's Peter O'Dare explains how user segmentation is transforming the visitor experience for the better





© Kazoo 5 Limited 2023