A major cultural attraction has opened its doors in Manchester, with the £210m Aviva Studios representing the largest investment in a national cultural project since the opening of Tate Modern in 2000




Alex Book, co-founder and chief strategy officer at Arcade – The Creative Reality Company, explains how attractions and cultural institutions can make use of immersive technologies to reach new audiences




Marvel's 'Rogers: The Musical' has been brought to life with a limited time run of the musical seen in Hawkeye now on show at Disney California Adventure Park




Abu Dhabi's culture and tourism board has revealed ambitious plans to grow its tourism economy to 24 million visitors a year




Virgin Voyages has partnered with Jennifer Lopez to launch Jen A.I. a new tool that enables guests to receive personalised invitations from the pop superstar




Morph has arrived in London for a wheelchair accessible public art trail, with the event to run until August in an effort to raise money for the children's charity Whizz Kidz




A museum in the Netherlands has come under fire for cultural appropriation, after using the likeness of American rapper Nas' in a Tutankhamun-inspired bust




The Royal Commission for the ancient Saudi Arabian city of AlUla has approved plans for a new eco-luxury destination with its own museum




UN experts have expressed alarm after three people evicted from homes to make way for Saudi Arabia's The Line, now face the death penalty




A new outdoor art gallery, inspired by annual arts and music festival Burning Man, has opened on the Las Vegas strip




A first-of-its kind offering will make guests feel like they're at the heart of the action during live UFC events, with Cosm's 'shared reality' spectacles set to transform the way we watch live sporting events




A major museum dedicated to William Shakespeare will be built on the foundations of the theatre where the famed playwright hosted some of his first works




An official stage production based on Stranger Things will open at the Phoenix Theatre in London's West End later this year




The Millennium Forum theatre in Derry has become the first Irish cultural venue to achieve Makaton Friendly Status




Attractions.io has teamed up with SSA Group to provide a fully digital experience for visitors to cultural attractions in 2023




After a difficult few years the museum sector is showing promising signs of recovery with several exciting projects set to open this year. Here are 14 of 2023's most anticipated museum openings




The virtual band worked with Google to host two first-of-their-kind AR experiences in New York and London to promote their new single




A Ukrainian activist who tried to take a Banksy work from Kyiv faces a 12-year prison sentence for an act he says was intended to support the work of the country's army




The Museum of Sex is expanding, with the New York attraction announcing plans to open a new Miami location in the spring




Culture, heritage and sport sites are set to receive £4.5m over the next three years to support actions in the Welsh Government's Anti-Racist Wales Action Plan




Country music icon Dolly Parton has revealed plans to open a self-dedicated museum in Tennessee that could form part of a wider cultural complex




Audiences around the world will soon get to see record-breaking stunt performers pushing the boundaries of what is possible with Guinness World Records and Mirage Entertainment Design announcing the launch of an exciting new show




Russia's lethal barrage of strikes against Ukrainian cities this week has seen a number of cultural sites in the capital of Kyiv hit




The Louvre is among a number of French cultural institutions and landmarks turning their lights off in an attempt to cut soaring energy costs




Progress slow and hampered by financial woes, but museum soldiers on with hopes of a full reopening in 2027




The US$69m addition furthers the Queens Museum mission to bring arts and education to a diverse and international community




As well as multi-sensory, playful and colourful installations, the attraction has a café, bar and retail store




Changes to the 2007 definition of a museum reflect industry's more inclusive and sustainable aims and roles




Blurring the lines between an experiential art gallery, interactive theme park and detailed film set, Wake the Tiger is a new attraction that just opened its doors in Bristol, UK. We spoke to co-founder Graham MacVoy about the new attraction, dubbed the world's first 'Amazement Park'




A £38m cultural development in the north of England is set to open its doors this weekend, with the debut of the astonishing Shakespeare North Playhouse in Prescot




An official stage production based on Stranger Things is in the works after the series became Netflix's first English-language show to be viewed for more than one billion hours




Glastonbury founder, Michael Eavis has been commemorated with a specially-commissioned portrait at the National Portrait Gallery. He has also been named as a patron of Somerset's Radstock Museum




The inaugural Wide Skies and Butterflies festival has been axed due to rising production costs and low ticket sales, the event's organisers have said




Unesco has verified more than 150 cultural sites in Ukraine have been either partially or completely destroyed since the Vladimir Putin-led invasion by Russia




Pop supergroup ABBA need to earn £140m from ticket sales of their London residency Voyage to cover the cost of the virtual spectacle




The concert series, the second such partnership between Sofar Sounds and Tiqets, will see artists perform at iconic attractions in London and San Francisco.




Construction has started on the King Salman Park's Royal Arts Complex, which once complete will act as a cultural hub for the Saudi capital of Riyadh




'The Pop District' from The Andy Warhol Museum will feature a larger cultural hub for live music, events, public art, expanded programming and a home for creative workplace development




With so many big things coming in the year ahead, we've rounded up all the key events taking place this year. Welcome to your attractions calendar for 2022.




A football-themed opera is set to be staged in Surrey, with the cultural spectacular to be broadcast on Sky Arts and NowTV




The National Endowment for the Humanities (NEH) has announced US$24.7m in grants for 208 humanities projects across the US




Reanimated and ready to take a bite out of its visitors, the former Camelot Theme Park is being resurrected as an immersive cinematic zombie experience




An additional £30m in emergency funding has been made available through the UK's Culture Recovery Fund to support museums, cinemas, theatres and heritage organisations with the impact of the Omicron variant this winter




Stéphane Lefebvre is taking the step up from COO to take the reins as president and CEO of the Cirque du Soleil entertainment brand




The charity launches Energise Young Minds to help alleviate "perfect storm" of disruptions affecting young people and the cultural sector




The Moscow contemporary art museum unveils SANAA's designs for the new Hexagon building, a "thoughtful and sensitive" interpretation of the historic site




The K-pop music arena plans to host some 190 concerts per year




Netflix will create a "unique universe" themed around Dahl's beloved children's stories




Starting in October De Grote Efteling Koekoekshow will tour both the Netherlands and Belgium




The British Council is scaling back its work in more than 20 countries due to a pandemic funding shortfall




Architects Stufish have been tasked with creating a pop-up arena for iconic Swedish band ABBA's virtual comeback in London




Covid concerns have sent Burning Man into the VR realm, though an unofficial festival has appeared in its place, with 10,000 people gathering in the desert for 'Renegade Burn'




The Reading and Leeds festivals recently hosted pop-up clinics for visitors to get their COVID-19 vaccination between acts




Glastonbury founder Michael Eavis says he's optimistic that the iconic festival will be able to return in 2022




Health experts are expecting to see a surge in COVID-19 infections in Chicago after 100,000 attendees gathered in Grant Park for the festival




Glastonbury's Equinox mini-festival will no longer go ahead, with co-founder Emily Eavis blaming the cancellation on 'a number of reasons'




Major British theatre chain ATG has backed the move to minimise the spread of COVID-19




Sport and culture, the spirit of Ancient Greece and the thousands of missing spectators for this year's Olympics will be celebrated in a series of installations celebrating the event in Tokyo




Forced to close for over a year, Cirque du Soleil is finally back, making its first stop in Las Vegas ahead of a return to destinations worldwide




Download boss described the event as 'the return of the full festival experience we've all been waiting for.'




The COVID-safe version of the event will go ahead at quarter capacity with no camping allowed




The Smithsonian has partnered with cruise operator Ponant to offer educational voyages to a number of destinations worldwide




The iconic marmalade loving-bear was inspired by a lone teddy bear in a toy shop close to Paddington station




Travel to the year 3000 and back with a brand-new Doctor Who-themed immersive theatre experience coming to London in May




Research has revealed that 26% of British festivals have been called off due to a lack of COVID-related cancellation insurance




Ticket-holders had to provide a negative COVID test to gain entry




The Dundee Cultural Recovery Fund will support cultural institutions through financial difficulties and bring tourists back to the area




Lithuania's government is backing plans to transform its famous Lukiškės Prison complex into a multifunctional hub featuring museums, restaurants, hotels and other commercial and cultural spaces




Life in Stages is a brand-new conversation series from the National Theatre profiling some of the biggest names in British theatre




The Royal Albert Hall has released a short film, narrated by Mick Jagger, to celebrate the anniversary




Egypt has celebrated the long-awaited opening of its National Museum of Egyptian Civilization with a procession of 22 ancient Egyptian royal mummies through Cairo




The London venue says the move will widen access to its performances while also enticing an audience fresh out of a national lockdown




The historic theatre in London will reopen with a series of Shakespeare classics starting in May




Jean Nouvel have won a competition to design the new opera house in Shenzhen, while SANAA submitted the winning entry for the city's maritime museum




Mexico's famous luchadores are taking a stand against COVID-19, touring Latin America's largest wholesale food market to promote mask wearing




The actor shared his story to raise awareness for the fund, which supports theatre workers in financial crisis




The gallery was originally founded with the hope of bringing art to the working classes




Isle of Wight festival organisers say that they hope to bring back as many artists as they can for the later dates




Coming to Canada in 2025, the multi-purpose venue will incorporate state-of-the-art features necessary to facilitate large-scale eSports events




DriveINSIDE Theatre will allow visitors to get a dose of culture right from their cars




What does it take to make it to the elite level of circus performer? Cirque du Soleil veteran Elena Lev reveals all...




Geoff Ellis says the vaccine rollouts are 'encouraging' for the festival sector, which has been hard hit by the Coronavirus pandemic




Coachella and Stagecoach will not be able to go ahead due to the 'dire COVID-19 situation' in California




Are plastic bubbles the future of live music?




The platform will help to recoup revenue lost as a result of the ongoing pandemic




Star Wars Identities: The Exhibition has been touring since 2012




A converted steel factory and Butchart-inspired gardens are at heart of Shanghai's newest and largest parkland and culture zone




The world-famous Glastonbury music festival will not go ahead in 2021 'with great regret'




The spinning coaster by Mack Rides represents a €17.5m investment and is the first ride to be themed after a music festival




Work has begun to redevelop Berlin's former Spreepark into a cultural attraction




The experience will feature memorabilia and memories curated by Def Leppard




The second round of NLHF's Culture Recovery Fund makes £36m available for sites across Britain




The 'cinematic' performance follows the tragic story of poet André Chénier who was executed during the French Revolution




Industry leaders have urged the British government to set out reasonable return timetable for mass gatherings and to introduce insurance policies to provide stability for the country's music festivals




Grupo Xcaret says its new landmark attractions will now open at the end of the year - 12 months later than originally planned




Recognising the world's most astonishing attractions, Planet Attractions names 2021's Wonder Award winners




See the Dickens Museum take its performance of 'A Christmas Carol' online with actor Dominic Gerrard




Combining cutting-edge technology with traditional stagecraft, a new virtual reality experience from the Royal Opera House will make its grand debut in 2021




Tier three is a major blow for London's theatre venues, which had only just been given permission to reopen a few weeks ago




Our World Heritage is calling on the general public to save world heritage sites




The theatres might be closed but the British Library is inviting families to make their own at home




Actors call on a 'fellowship' of fans to help raise £4.5m to fund the house's purchase and start a programme of events.




While most of the world is in shutdown, China has managed to keep the ongoing pandemic in check. With the country successfully adapting to its new normal, Alice Davis takes a look at five major projects coming to one of its largest cities - Shanghai.




The Prince of Wales and Duchess of Cornwall visited a number of entertainment venues to show their support for the sector




The Federation of Music Festivals of Wallonia-Brussels has written a letter to the Belgian health authorities, offering its services to assist with the country's coronavirus vaccination campaign




The Channing Tatum-produced show returns after a long COVID hiatus






















© Kazoo 5 Limited 2023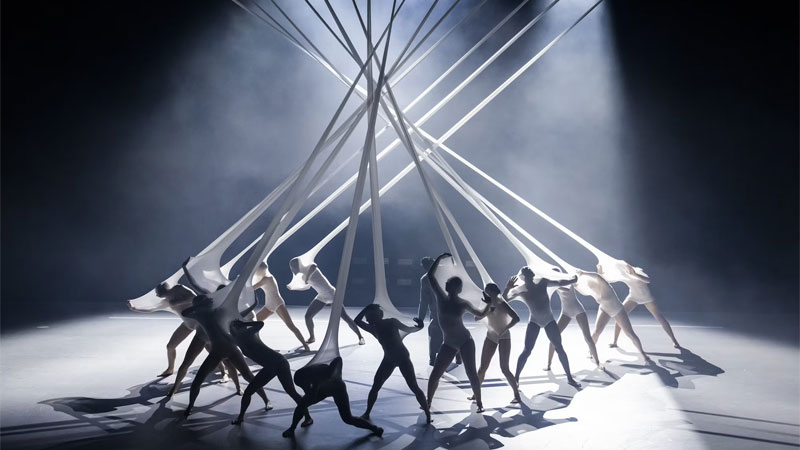 A major cultural attraction has opened its doors in Manchester, with the £210m Aviva Studios representing the largest investment in a national cultural project since the opening of Tate Modern in 2000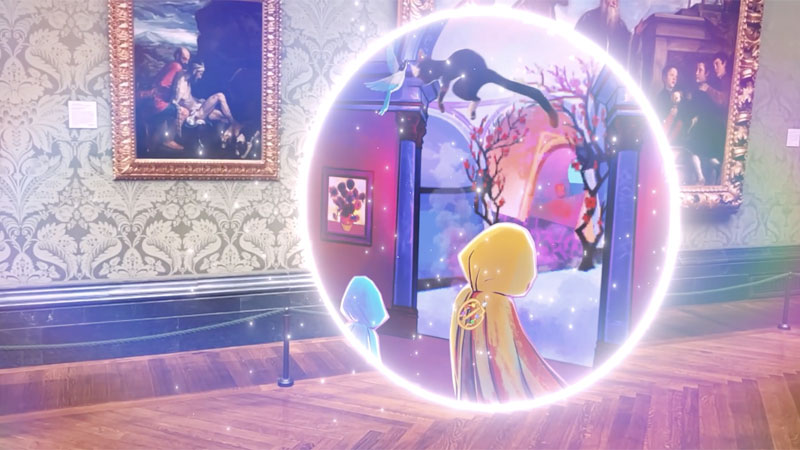 Alex Book, co-founder and chief strategy officer at Arcade – The Creative Reality Company, explains how attractions and cultural institutions can make use of immersive technologies to reach new audiences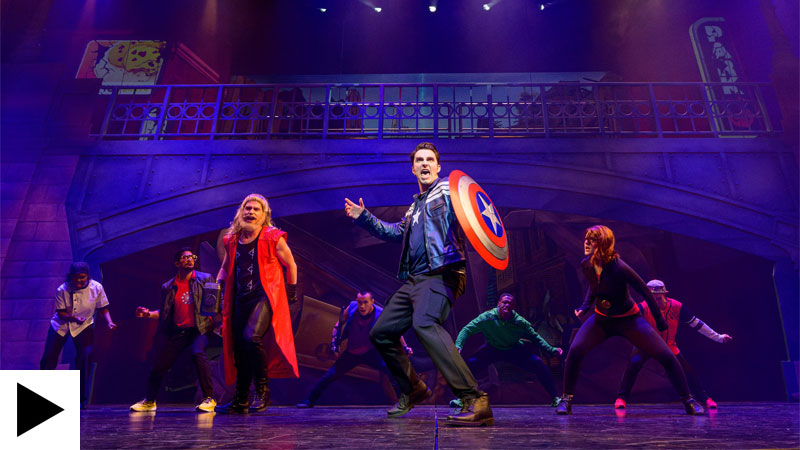 Marvel's 'Rogers: The Musical' has been brought to life with a limited time run of the musical seen in Hawkeye now on show at Disney California Adventure Park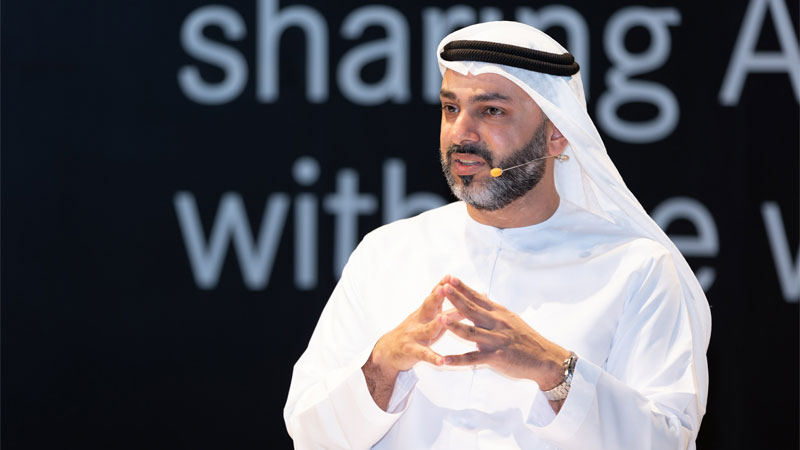 Abu Dhabi's culture and tourism board has revealed ambitious plans to grow its tourism economy to 24 million visitors a year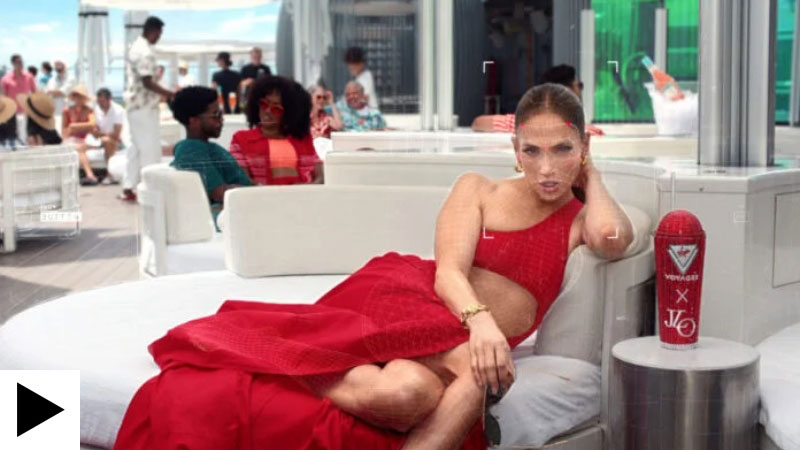 Virgin Voyages has partnered with Jennifer Lopez to launch Jen A.I. a new tool that enables guests to receive personalised invitations from the pop superstar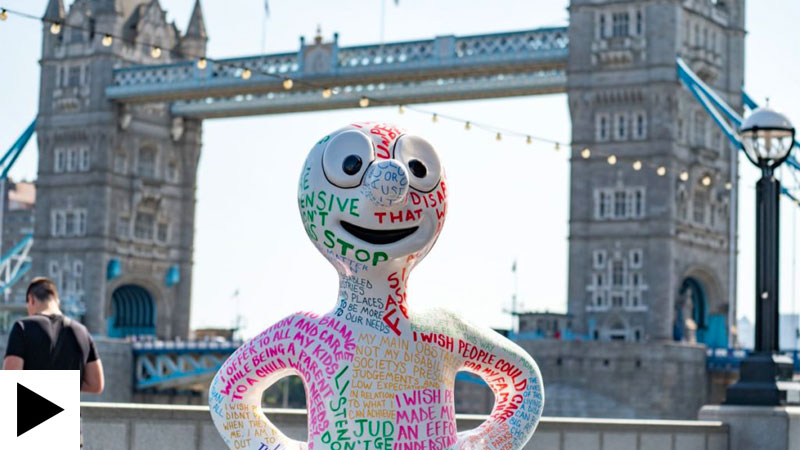 Morph has arrived in London for a wheelchair accessible public art trail, with the event to run until August in an effort to raise money for the children's charity Whizz Kidz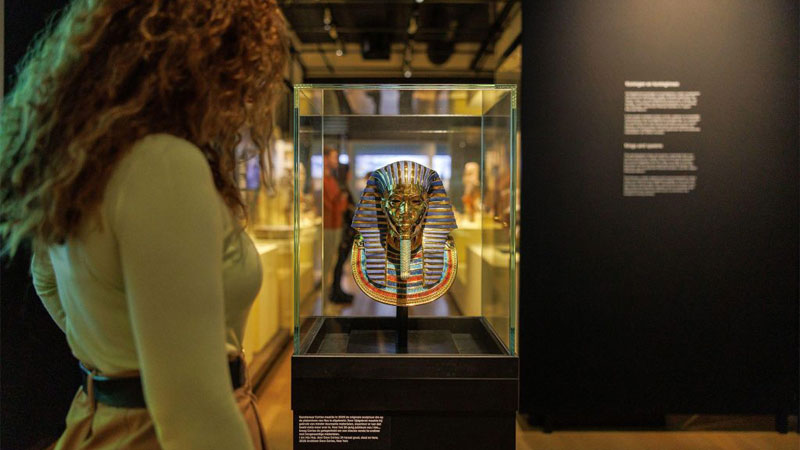 A museum in the Netherlands has come under fire for cultural appropriation, after using the likeness of American rapper Nas' in a Tutankhamun-inspired bust


The Royal Commission for the ancient Saudi Arabian city of AlUla has approved plans for a new eco-luxury destination with its own museum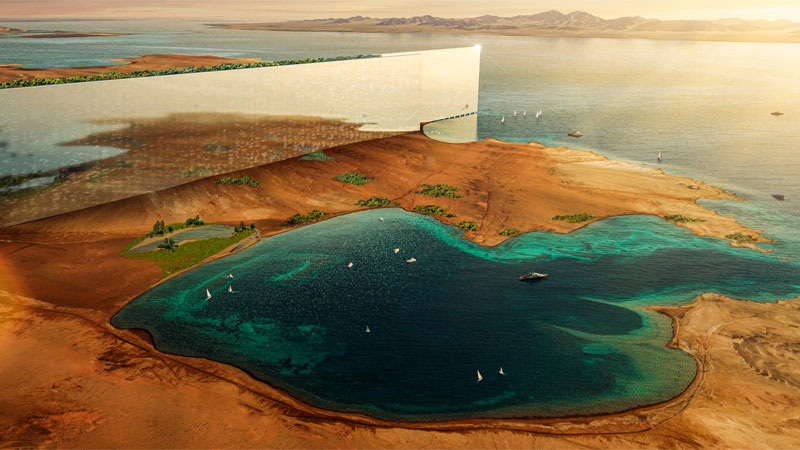 UN experts have expressed alarm after three people evicted from homes to make way for Saudi Arabia's The Line, now face the death penalty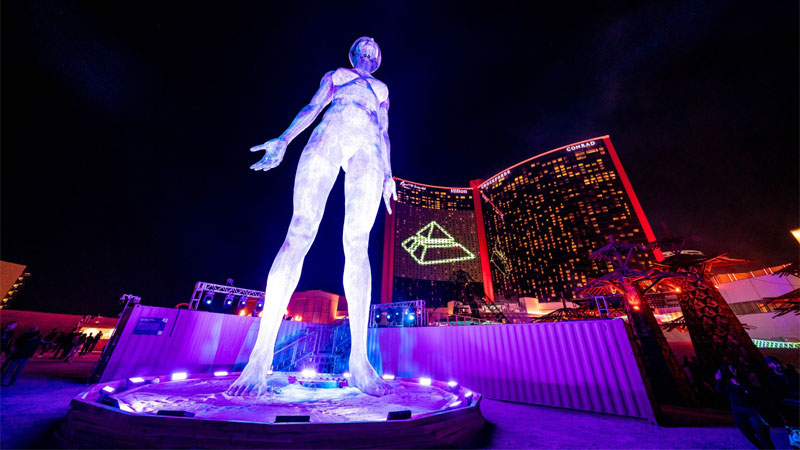 A new outdoor art gallery, inspired by annual arts and music festival Burning Man, has opened on the Las Vegas strip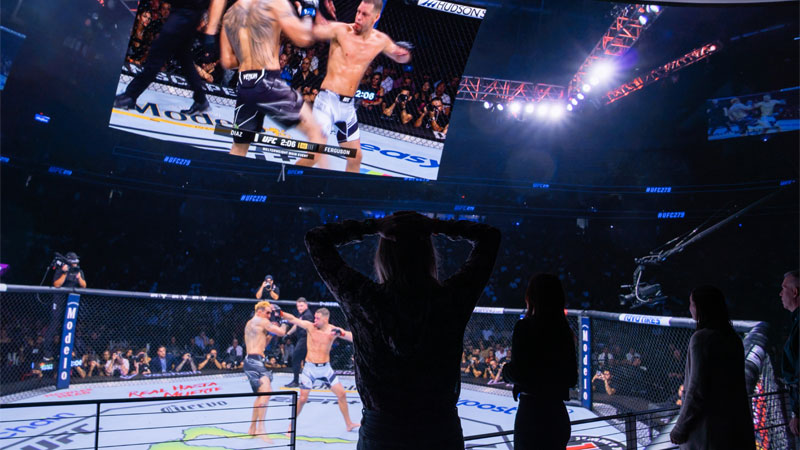 A first-of-its kind offering will make guests feel like they're at the heart of the action during live UFC events, with Cosm's 'shared reality' spectacles set to transform the way we watch live sporting events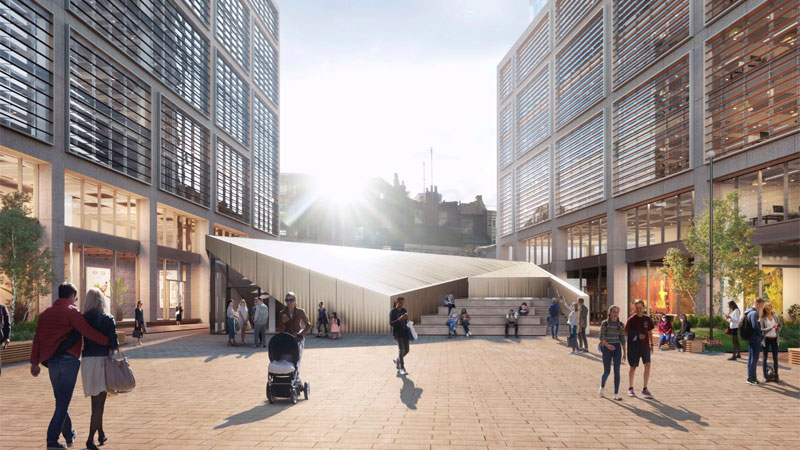 A major museum dedicated to William Shakespeare will be built on the foundations of the theatre where the famed playwright hosted some of his first works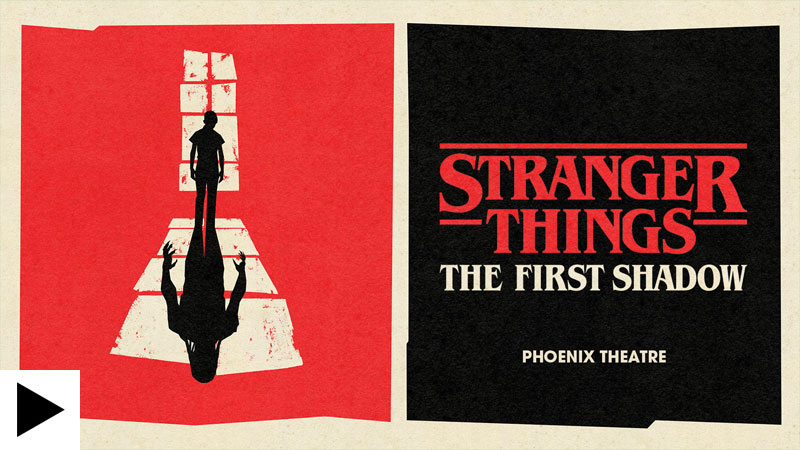 An official stage production based on Stranger Things will open at the Phoenix Theatre in London's West End later this year


The Millennium Forum theatre in Derry has become the first Irish cultural venue to achieve Makaton Friendly Status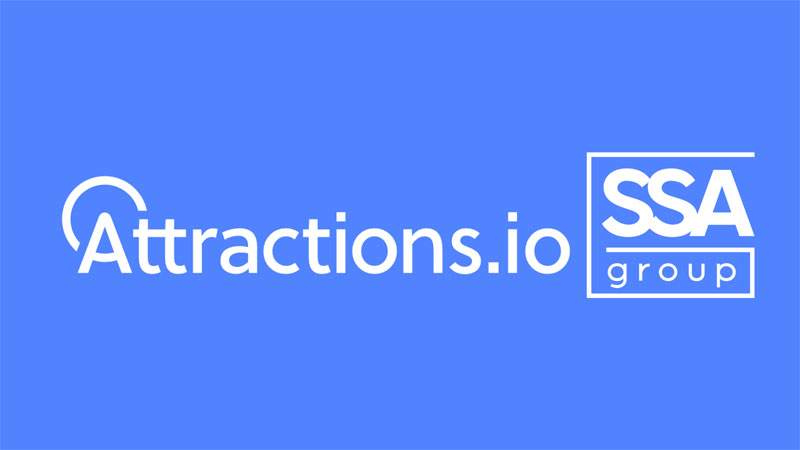 Attractions.io has teamed up with SSA Group to provide a fully digital experience for visitors to cultural attractions in 2023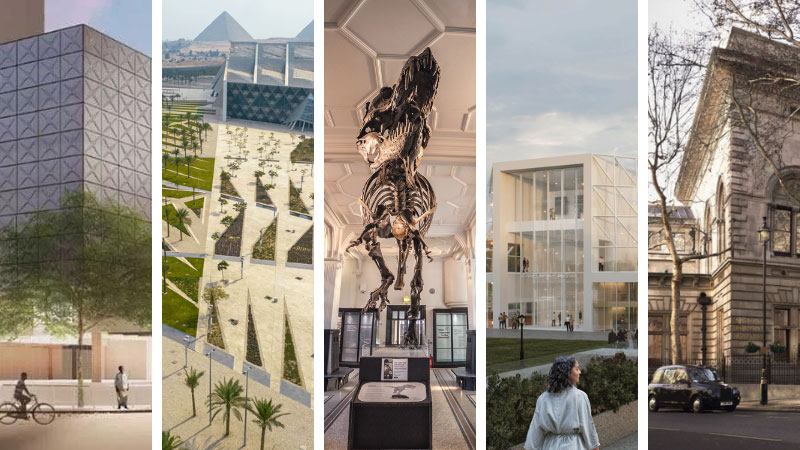 After a difficult few years the museum sector is showing promising signs of recovery with several exciting projects set to open this year. Here are 14 of 2023's most anticipated museum openings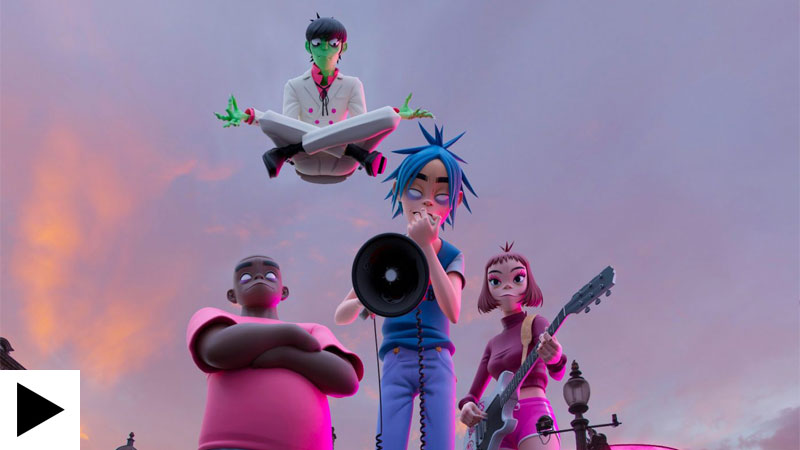 The virtual band worked with Google to host two first-of-their-kind AR experiences in New York and London to promote their new single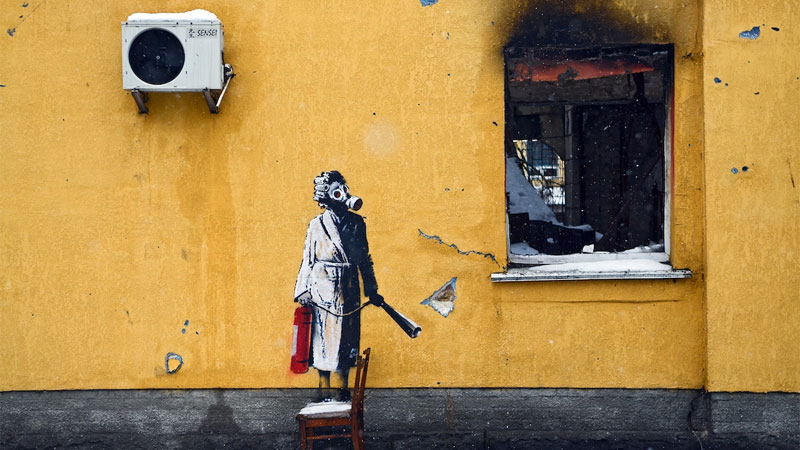 A Ukrainian activist who tried to take a Banksy work from Kyiv faces a 12-year prison sentence for an act he says was intended to support the work of the country's army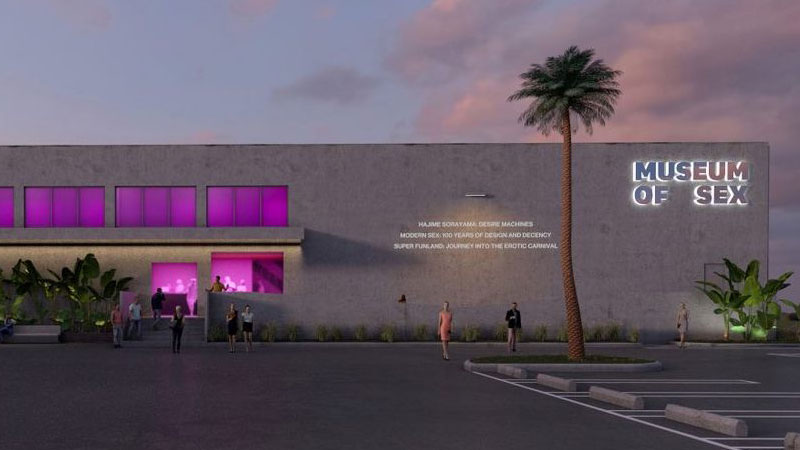 The Museum of Sex is expanding, with the New York attraction announcing plans to open a new Miami location in the spring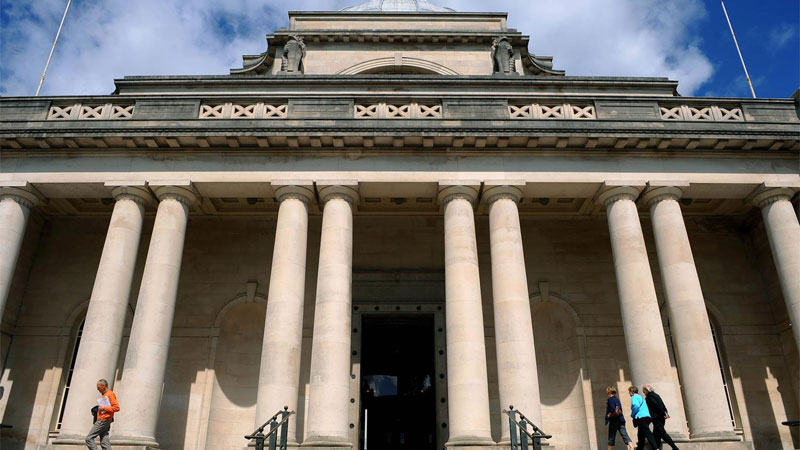 Culture, heritage and sport sites are set to receive £4.5m over the next three years to support actions in the Welsh Government's Anti-Racist Wales Action Plan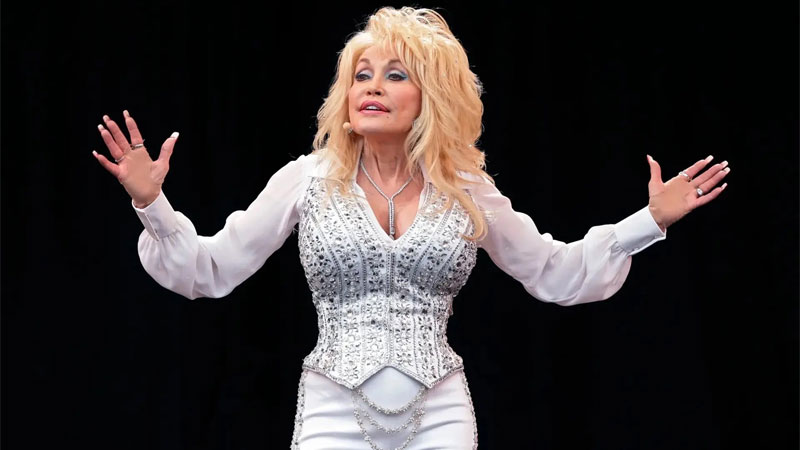 Country music icon Dolly Parton has revealed plans to open a self-dedicated museum in Tennessee that could form part of a wider cultural complex


Audiences around the world will soon get to see record-breaking stunt performers pushing the boundaries of what is possible with Guinness World Records and Mirage Entertainment Design announcing the launch of an exciting new show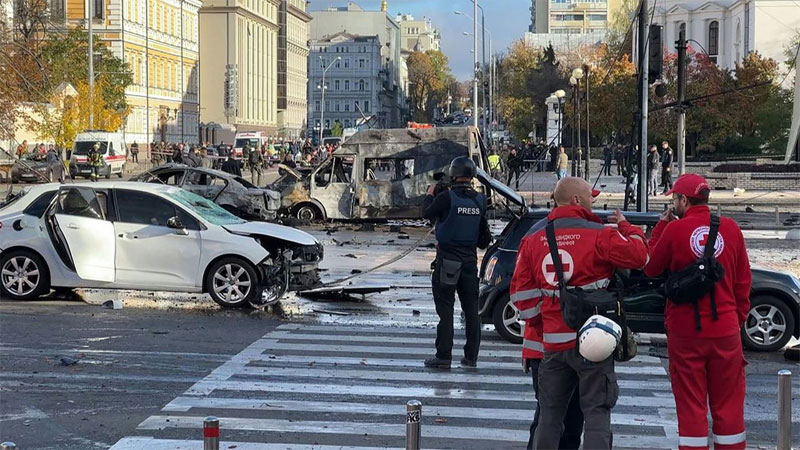 Russia's lethal barrage of strikes against Ukrainian cities this week has seen a number of cultural sites in the capital of Kyiv hit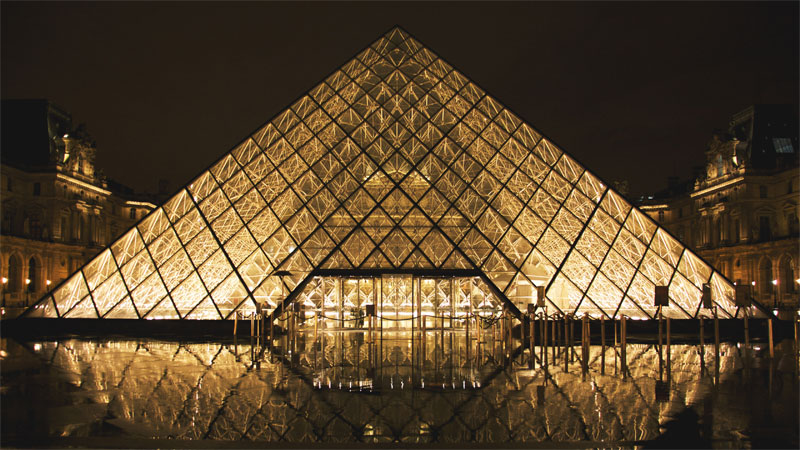 The Louvre is among a number of French cultural institutions and landmarks turning their lights off in an attempt to cut soaring energy costs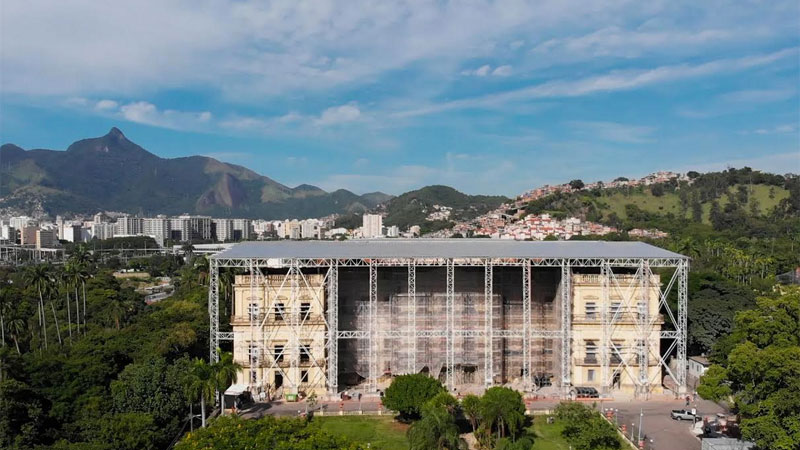 Progress slow and hampered by financial woes, but museum soldiers on with hopes of a full reopening in 2027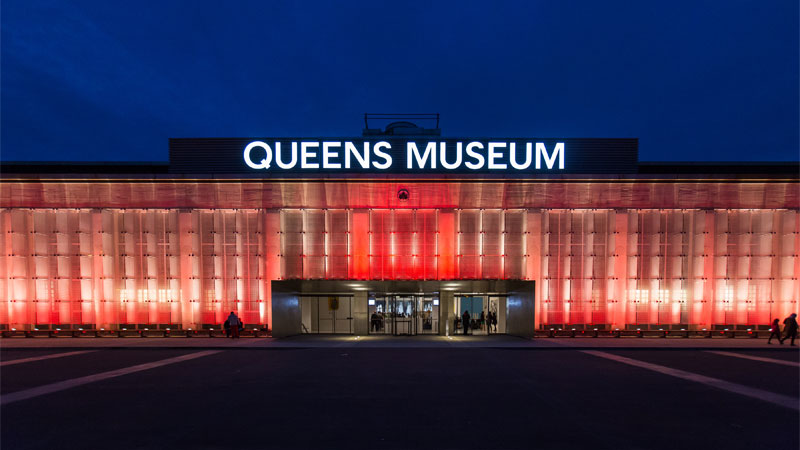 The US$69m addition furthers the Queens Museum mission to bring arts and education to a diverse and international community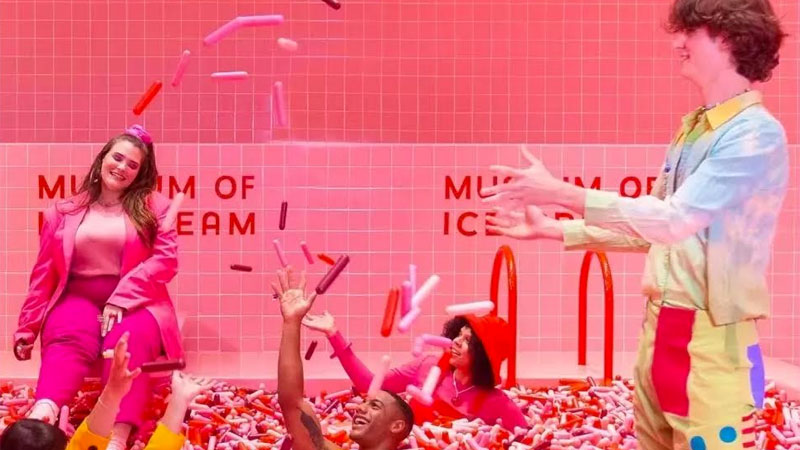 As well as multi-sensory, playful and colourful installations, the attraction has a café, bar and retail store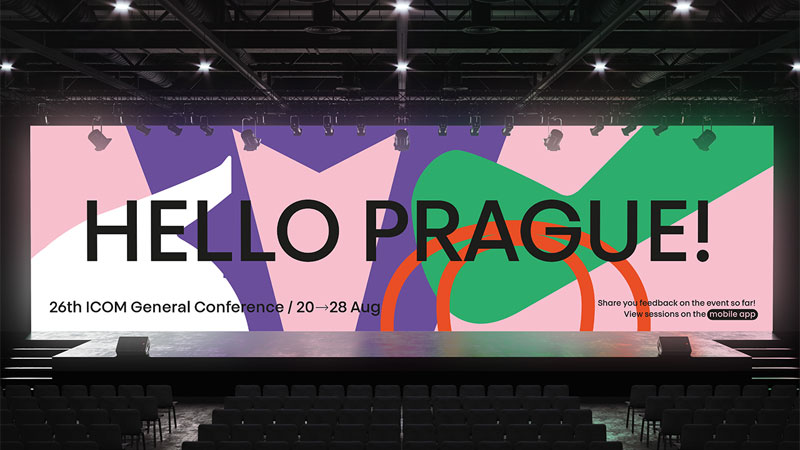 Changes to the 2007 definition of a museum reflect industry's more inclusive and sustainable aims and roles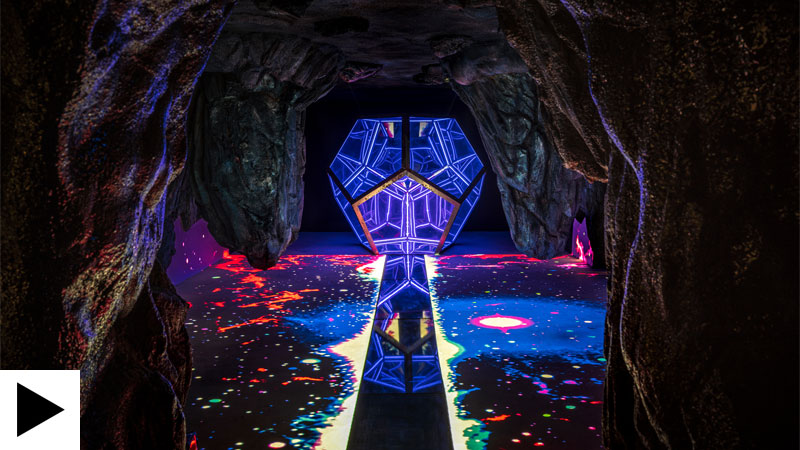 Blurring the lines between an experiential art gallery, interactive theme park and detailed film set, Wake the Tiger is a new attraction that just opened its doors in Bristol, UK. We spoke to co-founder Graham MacVoy about the new attraction, dubbed the world's first 'Amazement Park'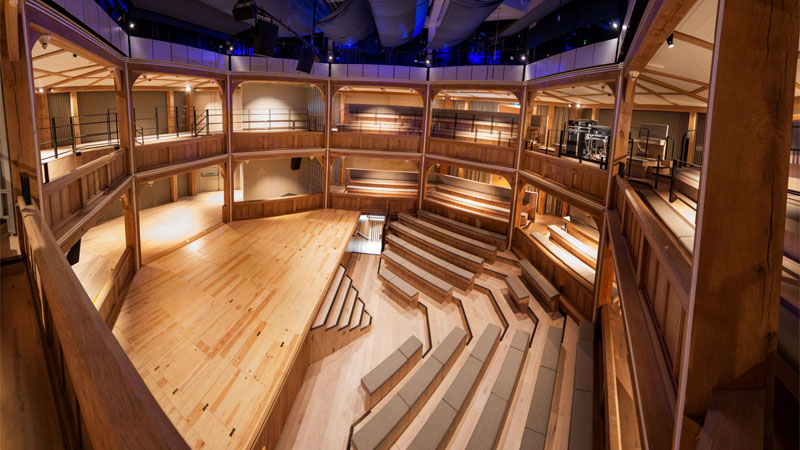 A £38m cultural development in the north of England is set to open its doors this weekend, with the debut of the astonishing Shakespeare North Playhouse in Prescot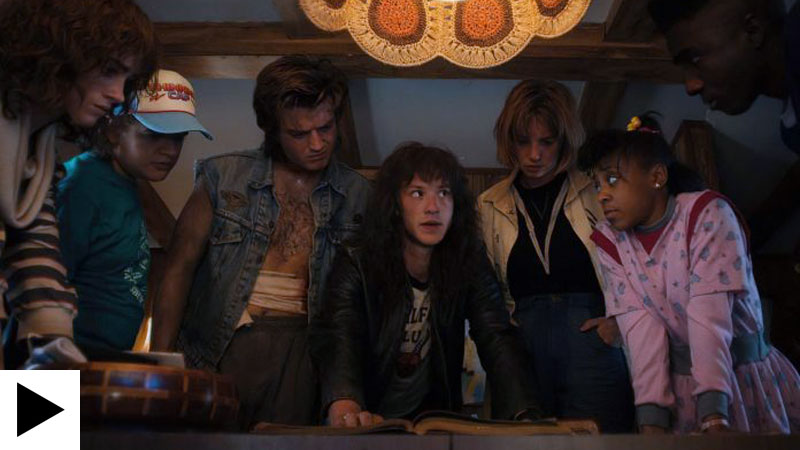 An official stage production based on Stranger Things is in the works after the series became Netflix's first English-language show to be viewed for more than one billion hours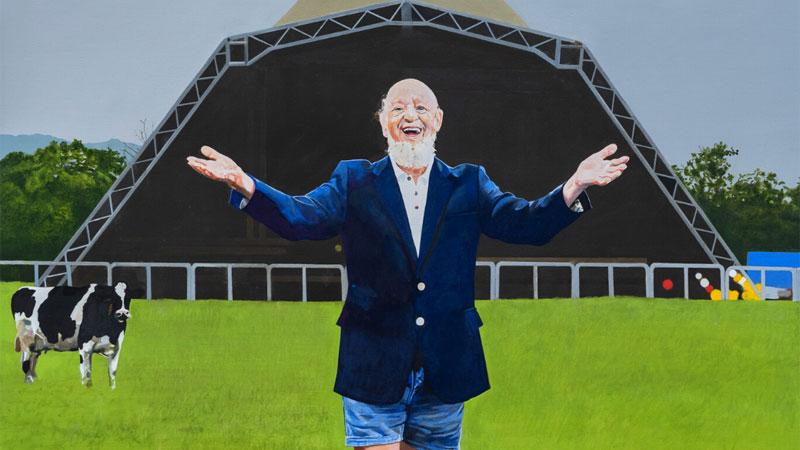 Glastonbury founder, Michael Eavis has been commemorated with a specially-commissioned portrait at the National Portrait Gallery. He has also been named as a patron of Somerset's Radstock Museum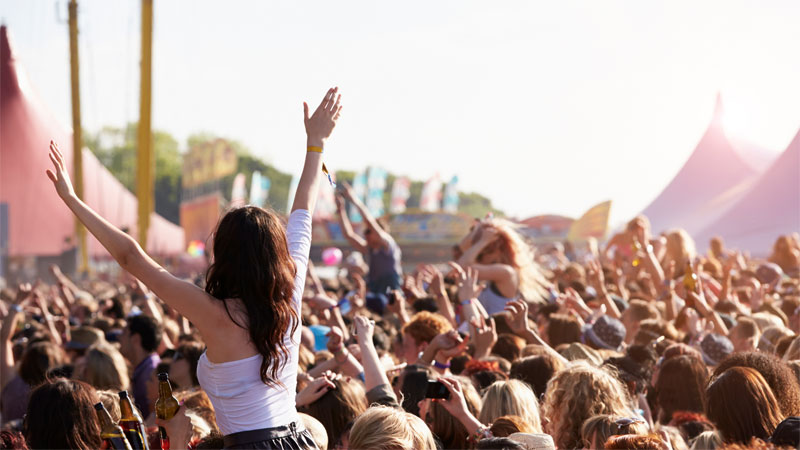 The inaugural Wide Skies and Butterflies festival has been axed due to rising production costs and low ticket sales, the event's organisers have said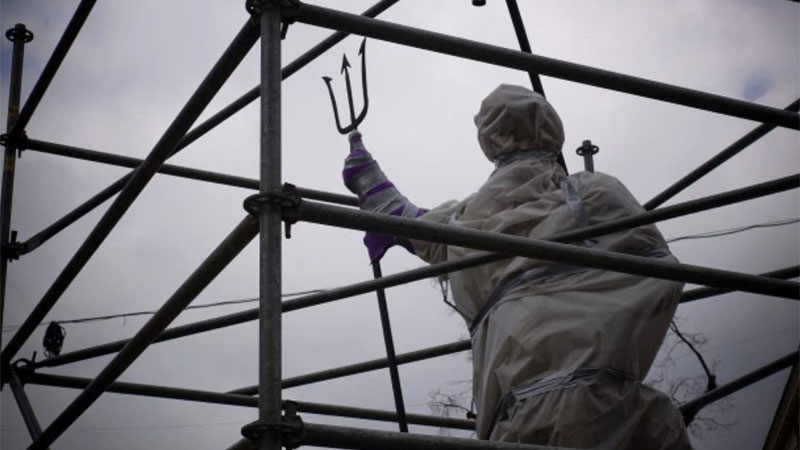 Unesco has verified more than 150 cultural sites in Ukraine have been either partially or completely destroyed since the Vladimir Putin-led invasion by Russia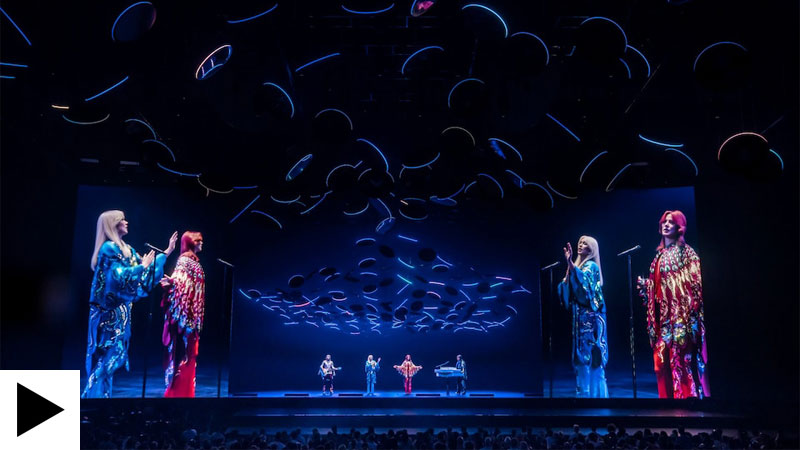 Pop supergroup ABBA need to earn £140m from ticket sales of their London residency Voyage to cover the cost of the virtual spectacle


The concert series, the second such partnership between Sofar Sounds and Tiqets, will see artists perform at iconic attractions in London and San Francisco.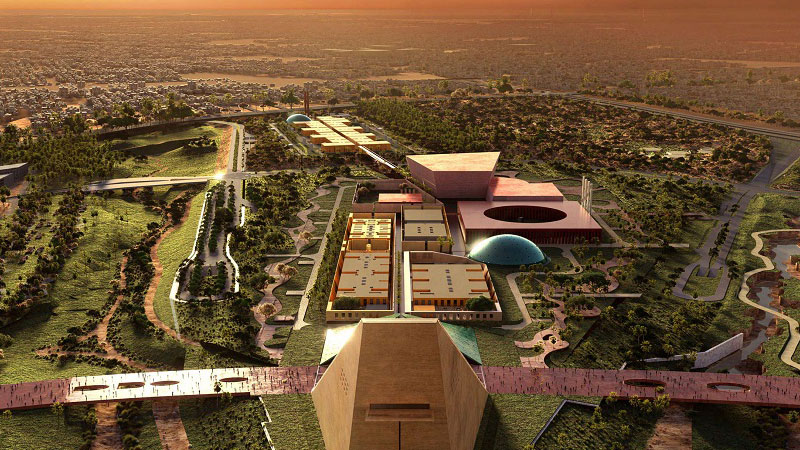 Construction has started on the King Salman Park's Royal Arts Complex, which once complete will act as a cultural hub for the Saudi capital of Riyadh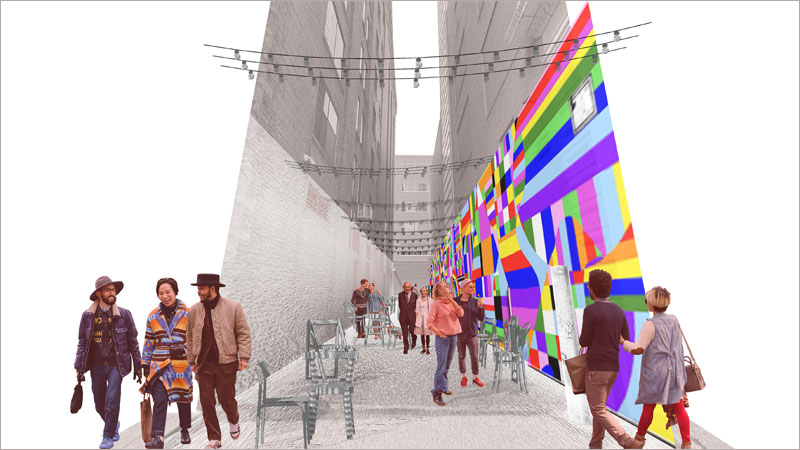 'The Pop District' from The Andy Warhol Museum will feature a larger cultural hub for live music, events, public art, expanded programming and a home for creative workplace development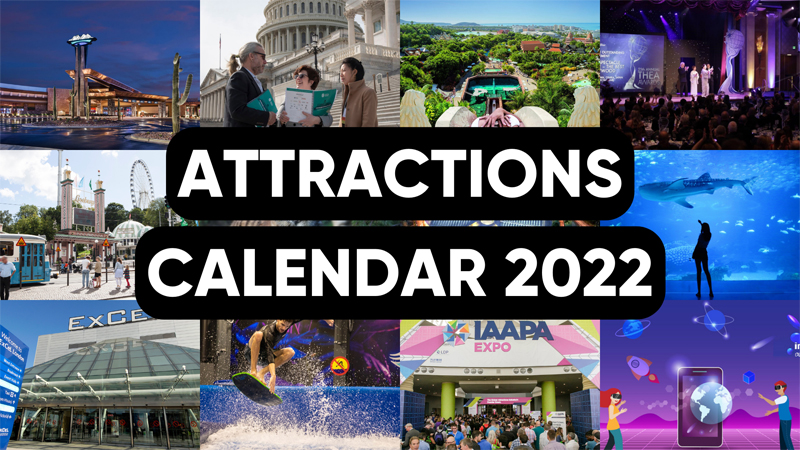 With so many big things coming in the year ahead, we've rounded up all the key events taking place this year. Welcome to your attractions calendar for 2022.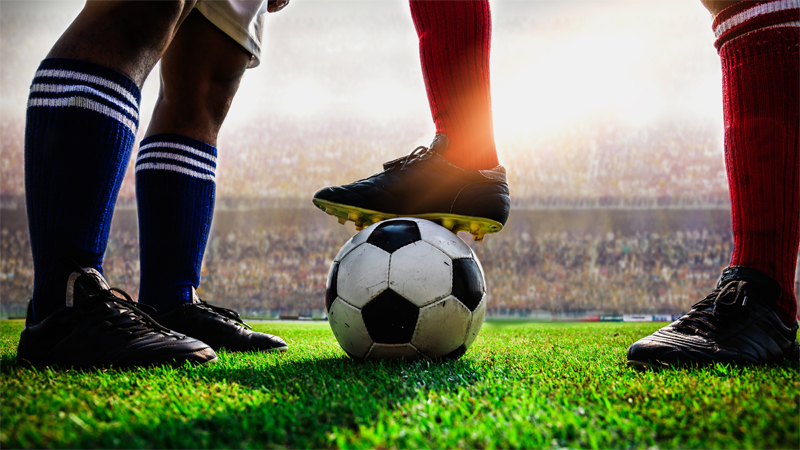 A football-themed opera is set to be staged in Surrey, with the cultural spectacular to be broadcast on Sky Arts and NowTV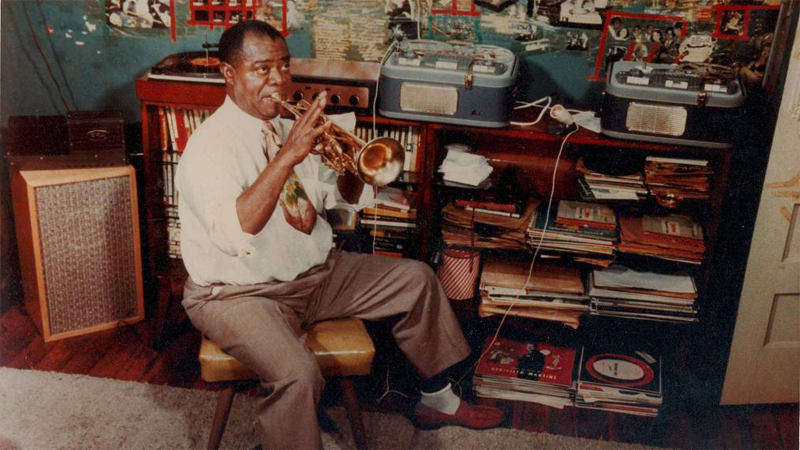 The National Endowment for the Humanities (NEH) has announced US$24.7m in grants for 208 humanities projects across the US


Reanimated and ready to take a bite out of its visitors, the former Camelot Theme Park is being resurrected as an immersive cinematic zombie experience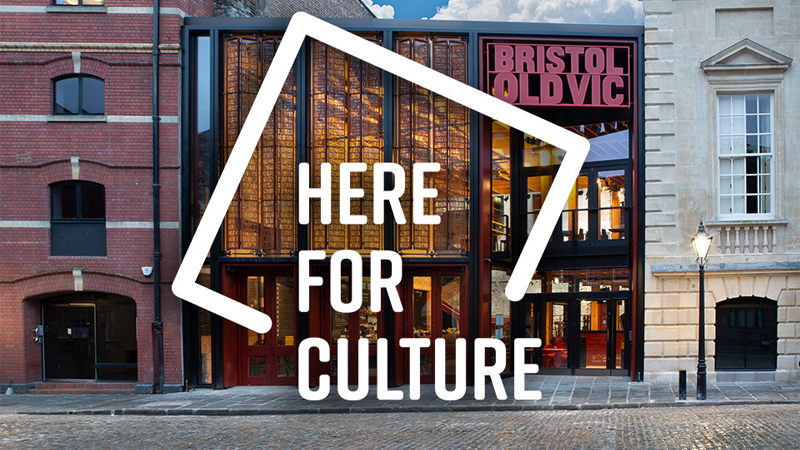 An additional £30m in emergency funding has been made available through the UK's Culture Recovery Fund to support museums, cinemas, theatres and heritage organisations with the impact of the Omicron variant this winter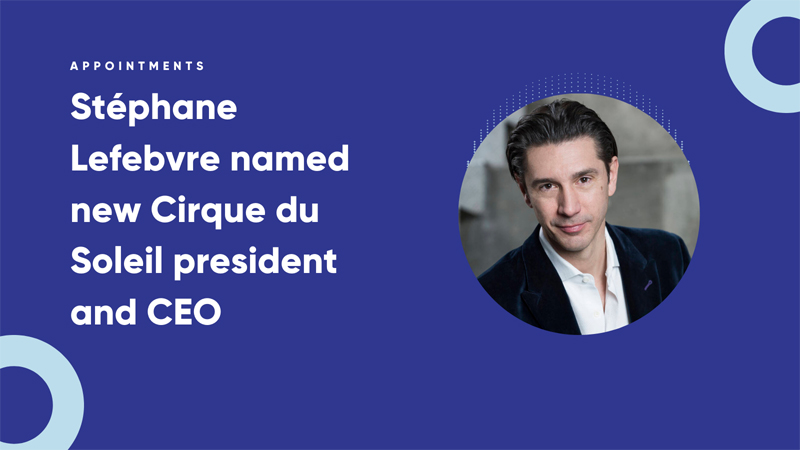 Stéphane Lefebvre is taking the step up from COO to take the reins as president and CEO of the Cirque du Soleil entertainment brand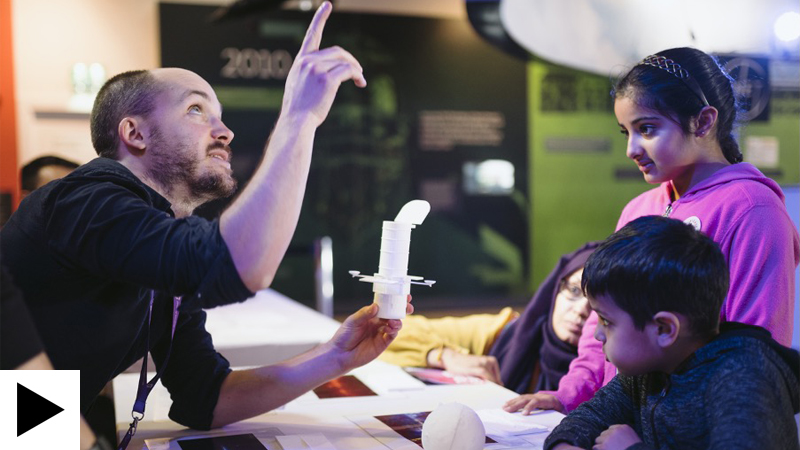 The charity launches Energise Young Minds to help alleviate "perfect storm" of disruptions affecting young people and the cultural sector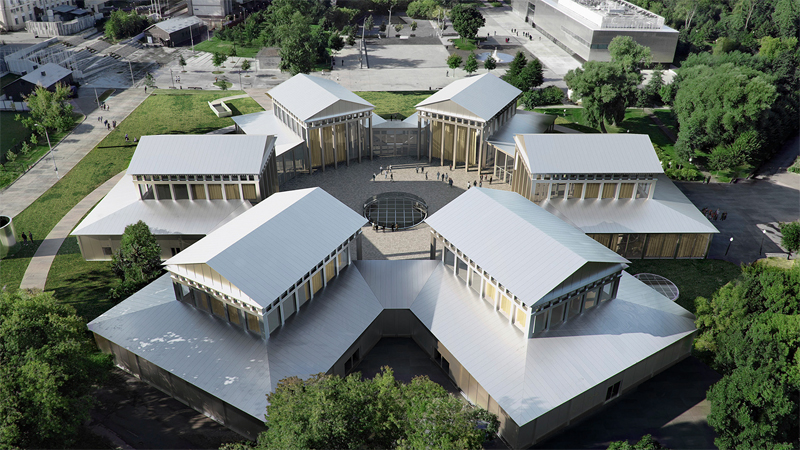 The Moscow contemporary art museum unveils SANAA's designs for the new Hexagon building, a "thoughtful and sensitive" interpretation of the historic site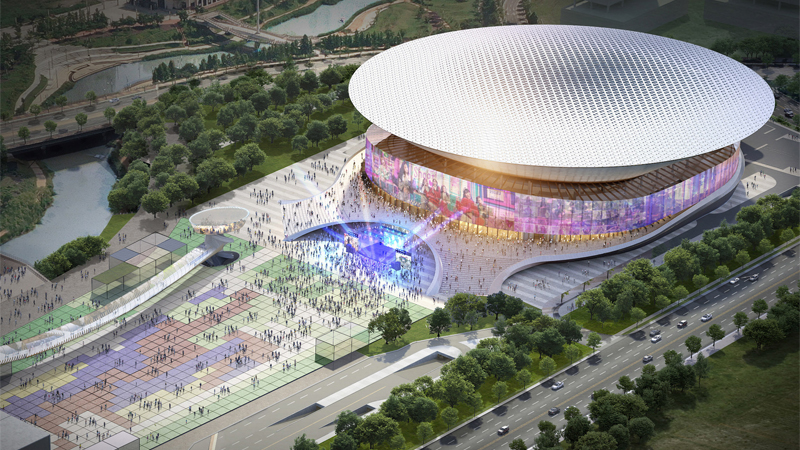 The K-pop music arena plans to host some 190 concerts per year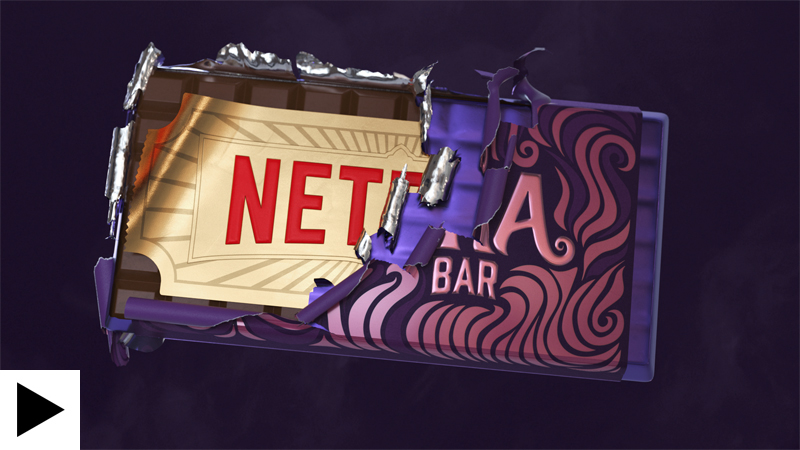 Netflix will create a "unique universe" themed around Dahl's beloved children's stories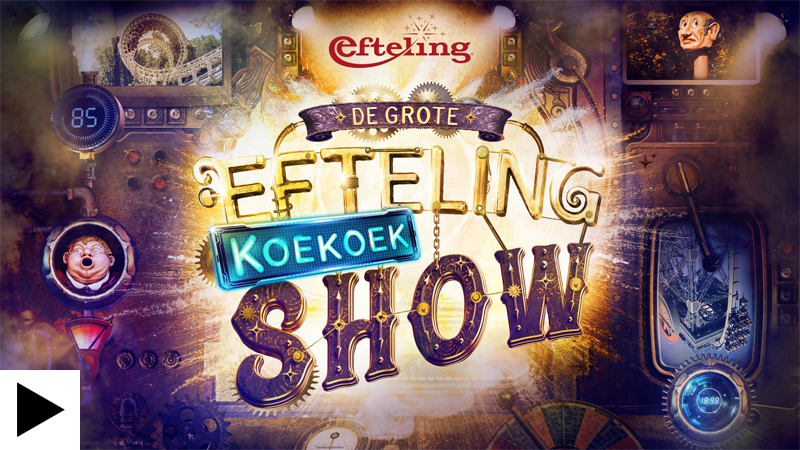 Starting in October De Grote Efteling Koekoekshow will tour both the Netherlands and Belgium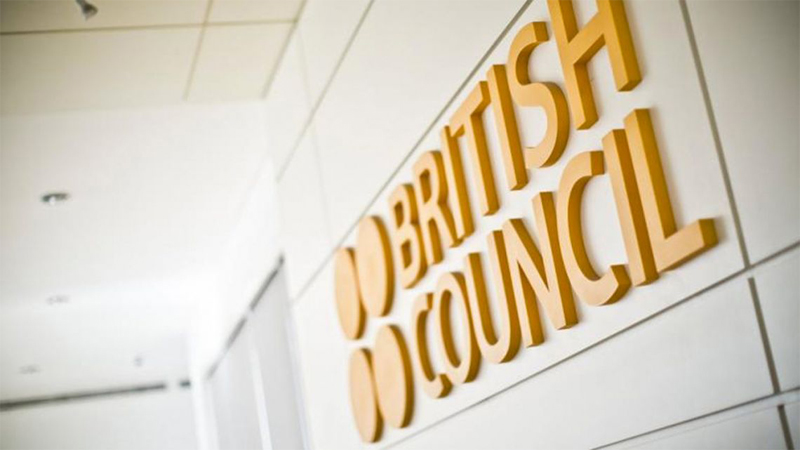 The British Council is scaling back its work in more than 20 countries due to a pandemic funding shortfall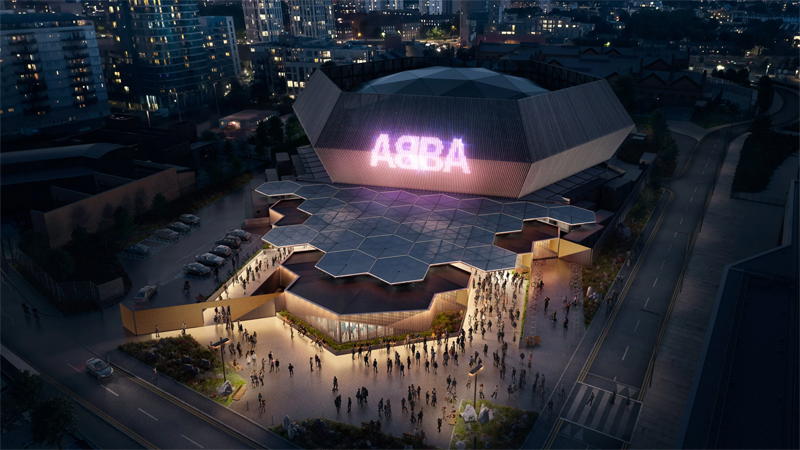 Architects Stufish have been tasked with creating a pop-up arena for iconic Swedish band ABBA's virtual comeback in London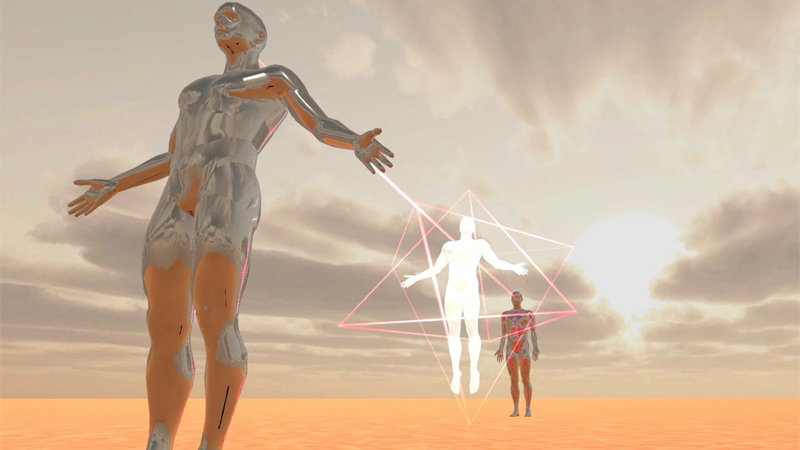 Covid concerns have sent Burning Man into the VR realm, though an unofficial festival has appeared in its place, with 10,000 people gathering in the desert for 'Renegade Burn'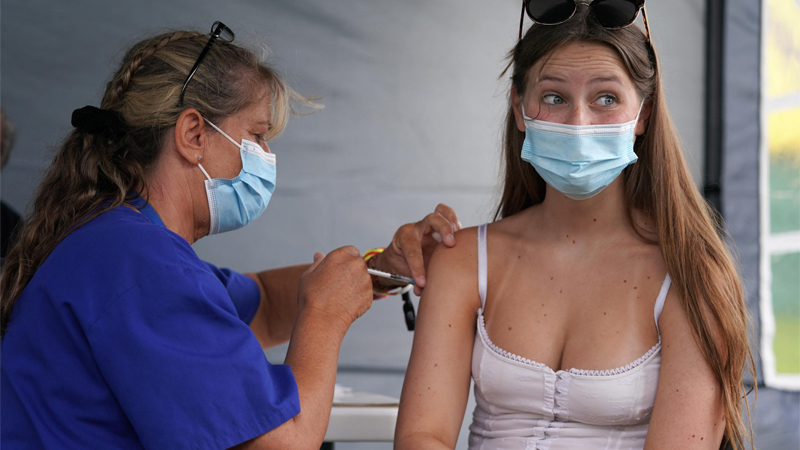 The Reading and Leeds festivals recently hosted pop-up clinics for visitors to get their COVID-19 vaccination between acts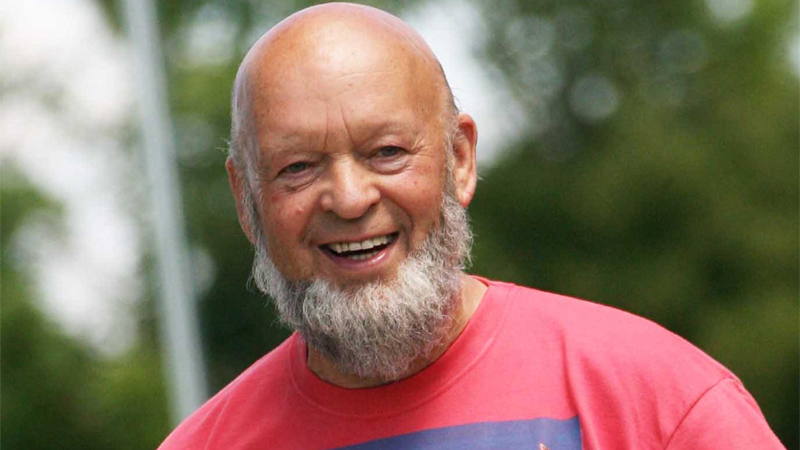 Glastonbury founder Michael Eavis says he's optimistic that the iconic festival will be able to return in 2022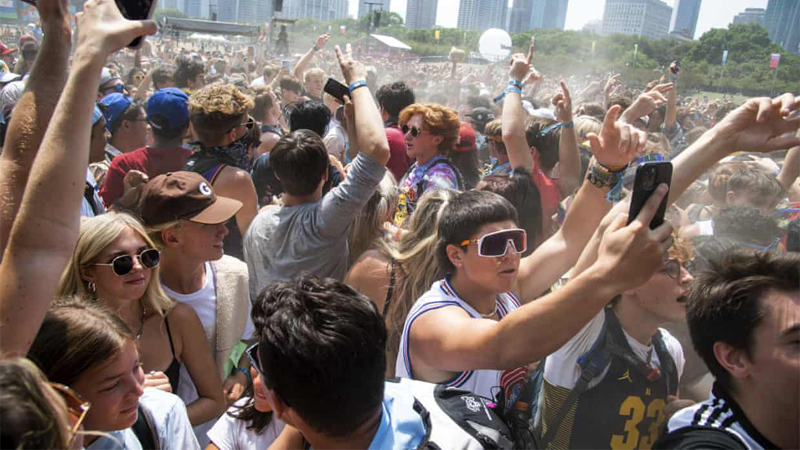 Health experts are expecting to see a surge in COVID-19 infections in Chicago after 100,000 attendees gathered in Grant Park for the festival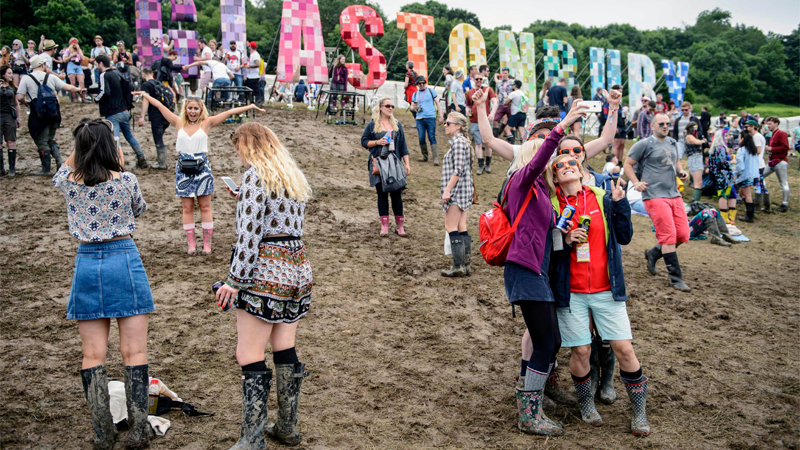 Glastonbury's Equinox mini-festival will no longer go ahead, with co-founder Emily Eavis blaming the cancellation on 'a number of reasons'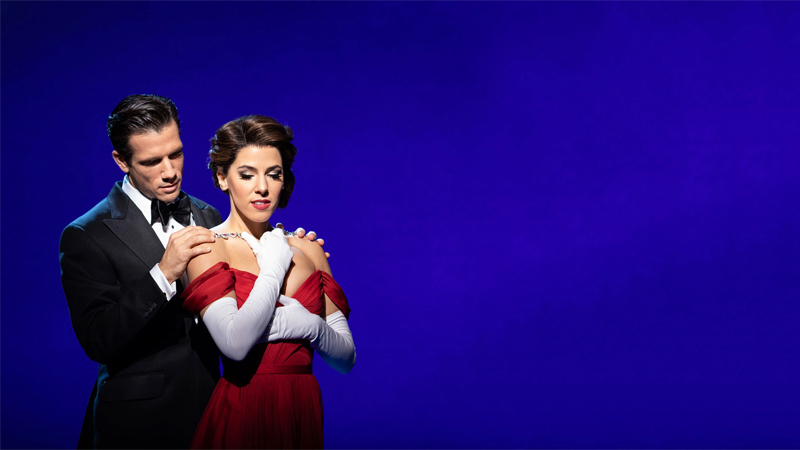 Major British theatre chain ATG has backed the move to minimise the spread of COVID-19


Sport and culture, the spirit of Ancient Greece and the thousands of missing spectators for this year's Olympics will be celebrated in a series of installations celebrating the event in Tokyo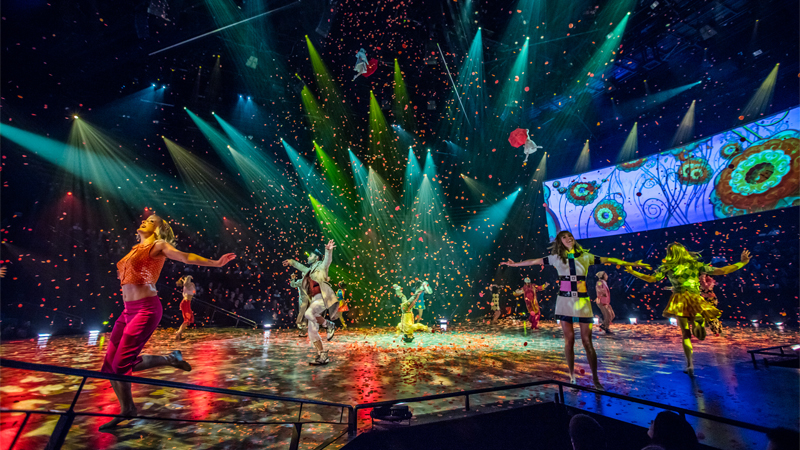 Forced to close for over a year, Cirque du Soleil is finally back, making its first stop in Las Vegas ahead of a return to destinations worldwide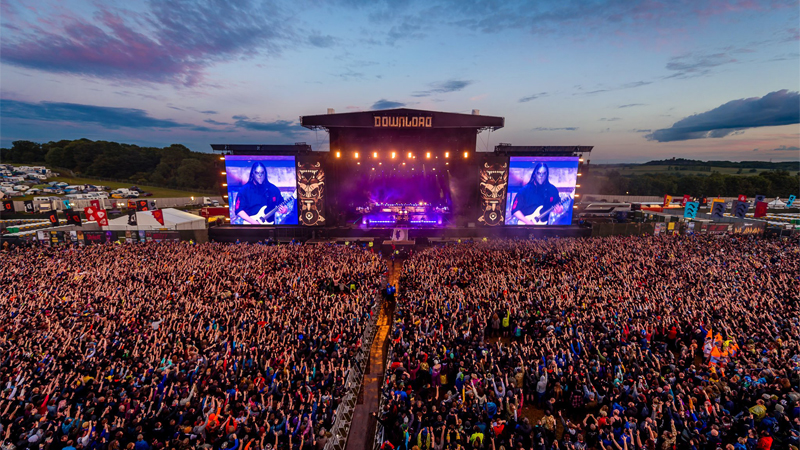 Download boss described the event as 'the return of the full festival experience we've all been waiting for.'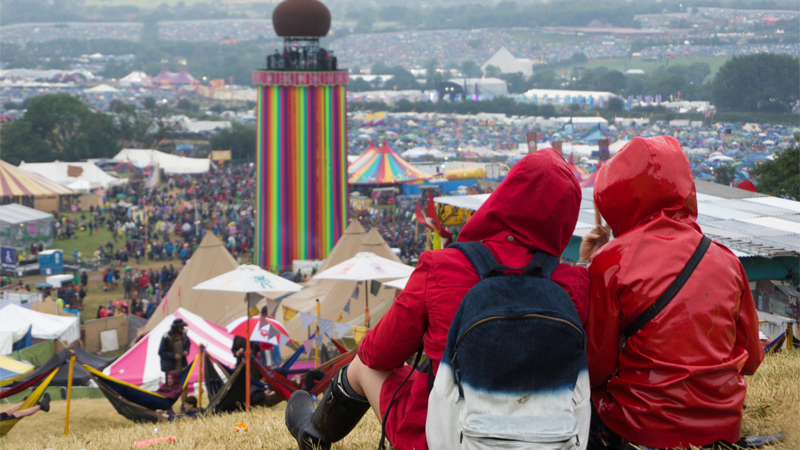 The COVID-safe version of the event will go ahead at quarter capacity with no camping allowed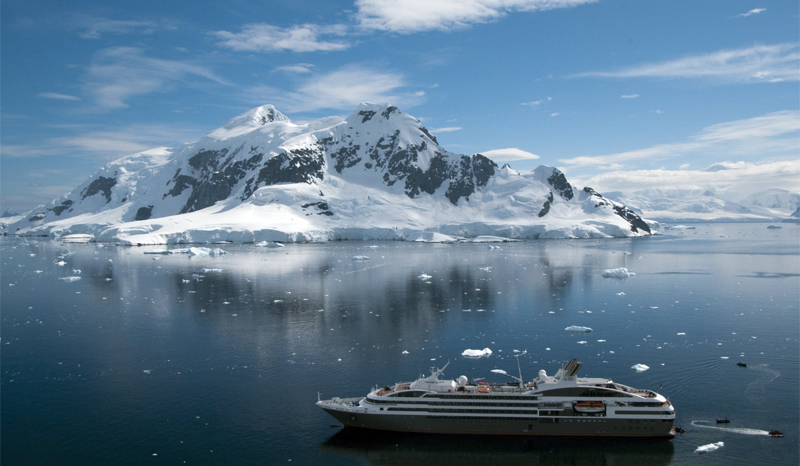 The Smithsonian has partnered with cruise operator Ponant to offer educational voyages to a number of destinations worldwide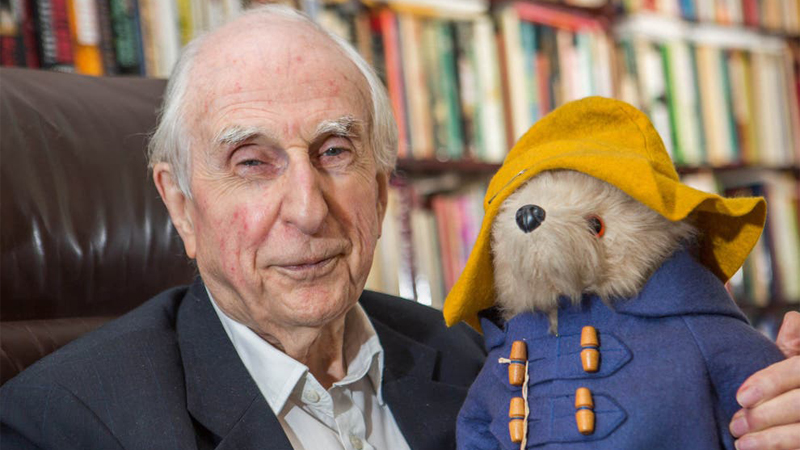 The iconic marmalade loving-bear was inspired by a lone teddy bear in a toy shop close to Paddington station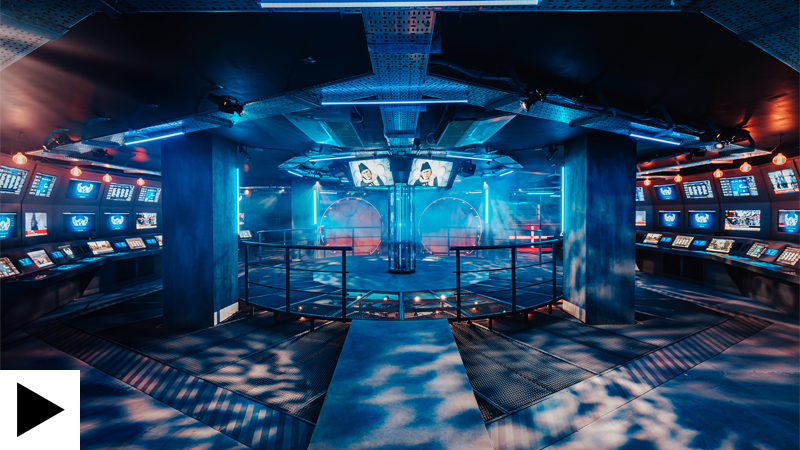 Travel to the year 3000 and back with a brand-new Doctor Who-themed immersive theatre experience coming to London in May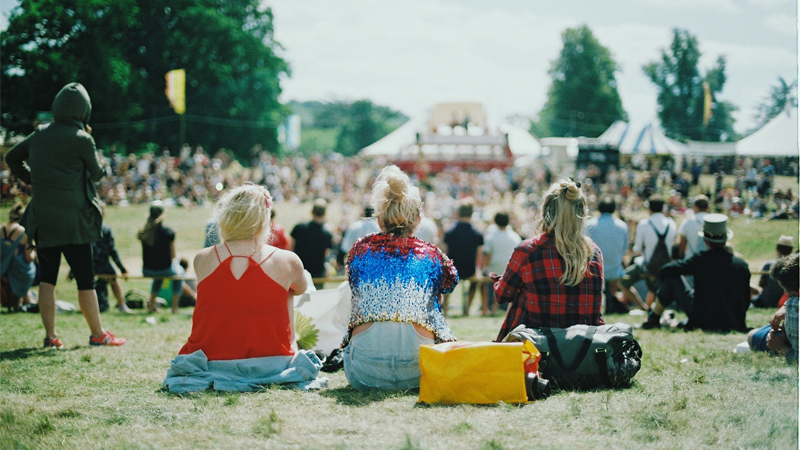 Research has revealed that 26% of British festivals have been called off due to a lack of COVID-related cancellation insurance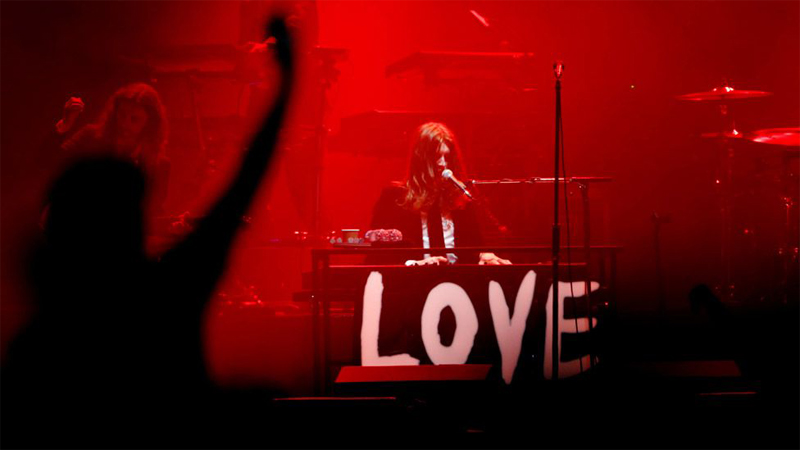 Ticket-holders had to provide a negative COVID test to gain entry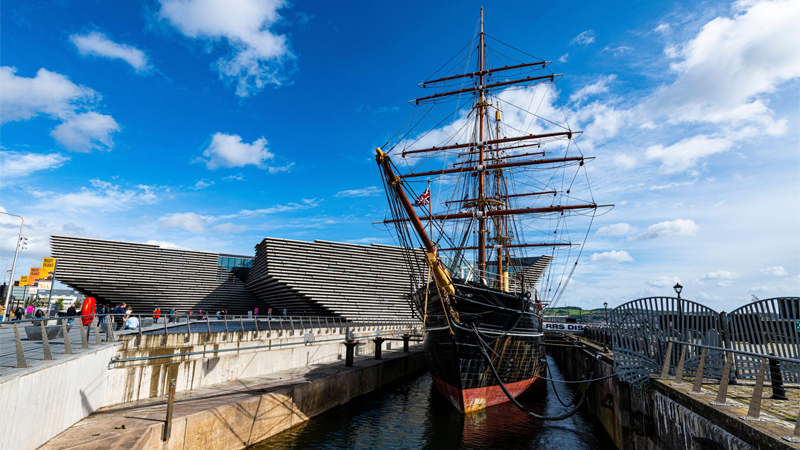 The Dundee Cultural Recovery Fund will support cultural institutions through financial difficulties and bring tourists back to the area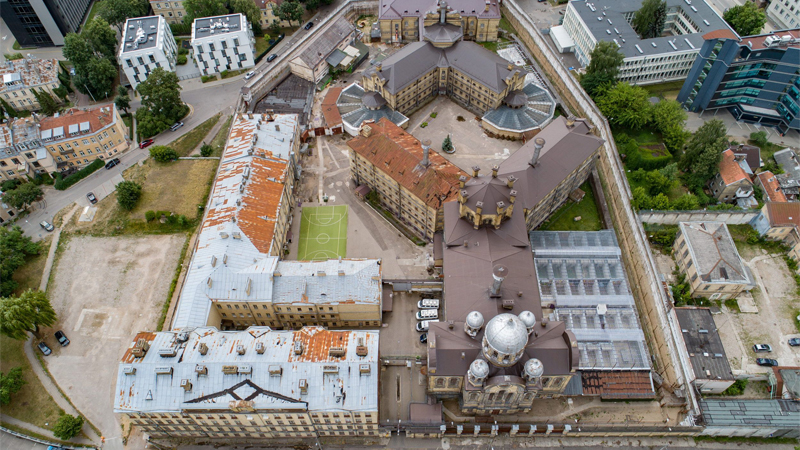 Lithuania's government is backing plans to transform its famous Lukiškės Prison complex into a multifunctional hub featuring museums, restaurants, hotels and other commercial and cultural spaces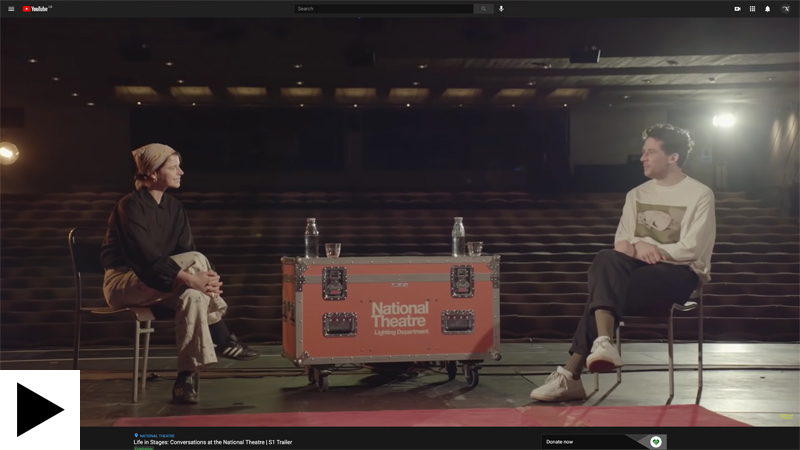 Life in Stages is a brand-new conversation series from the National Theatre profiling some of the biggest names in British theatre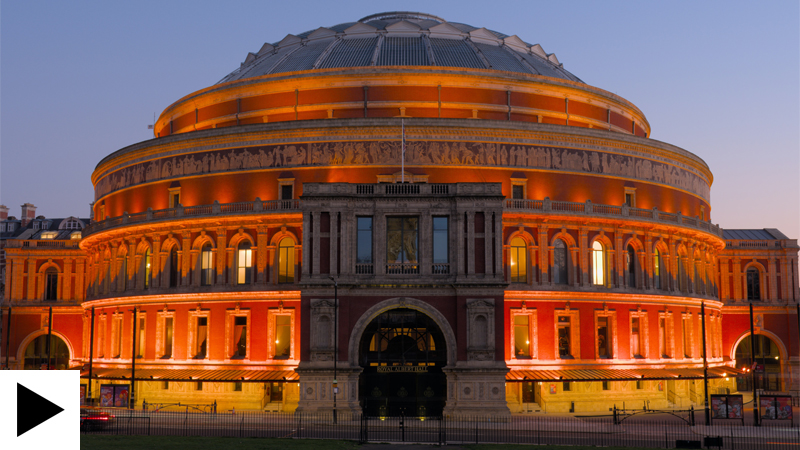 The Royal Albert Hall has released a short film, narrated by Mick Jagger, to celebrate the anniversary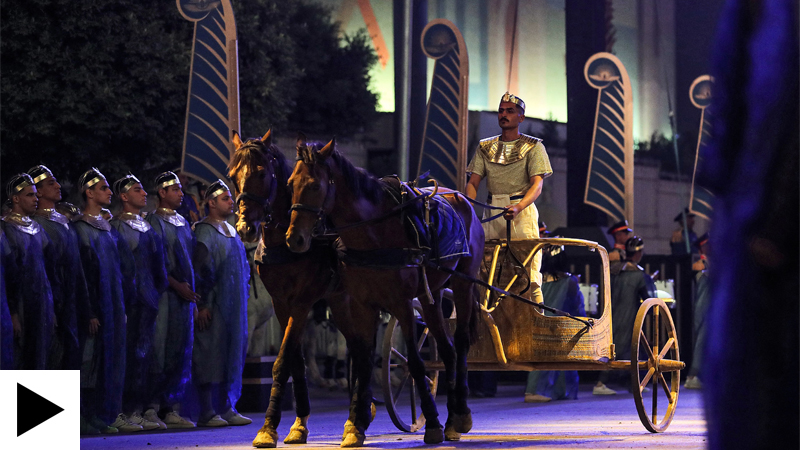 Egypt has celebrated the long-awaited opening of its National Museum of Egyptian Civilization with a procession of 22 ancient Egyptian royal mummies through Cairo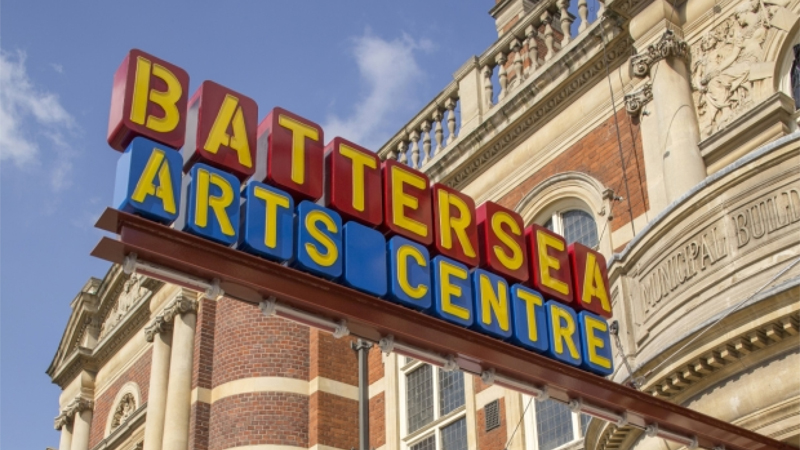 The London venue says the move will widen access to its performances while also enticing an audience fresh out of a national lockdown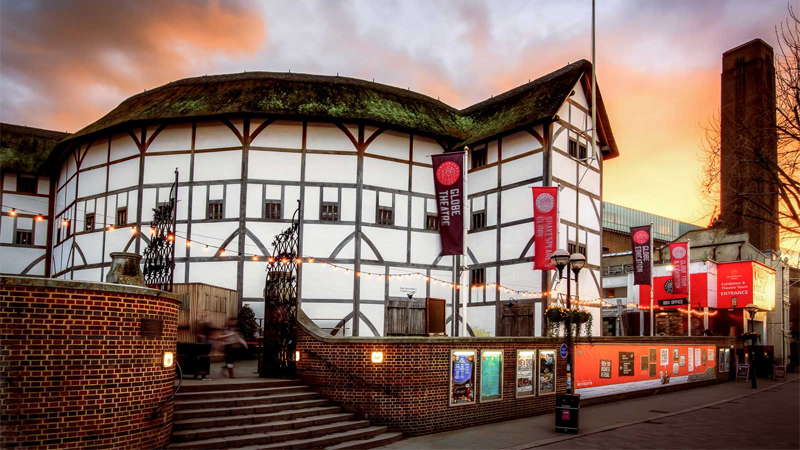 The historic theatre in London will reopen with a series of Shakespeare classics starting in May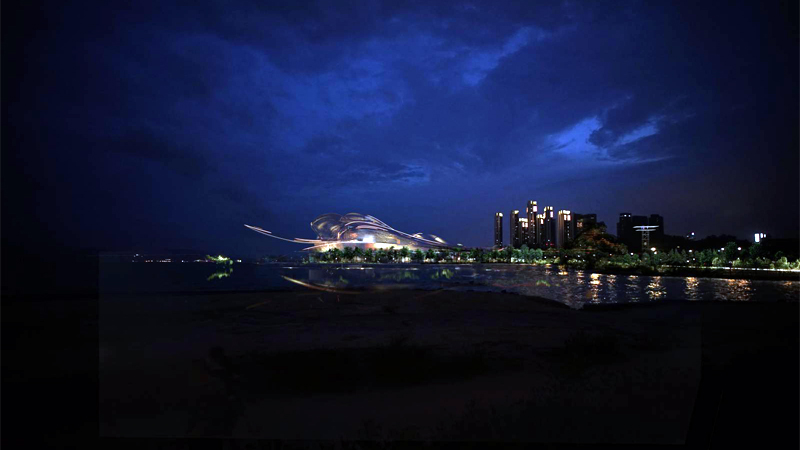 Jean Nouvel have won a competition to design the new opera house in Shenzhen, while SANAA submitted the winning entry for the city's maritime museum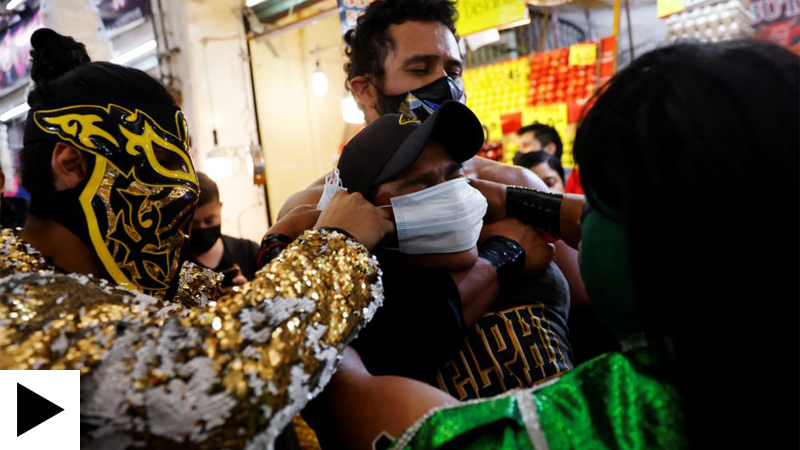 Mexico's famous luchadores are taking a stand against COVID-19, touring Latin America's largest wholesale food market to promote mask wearing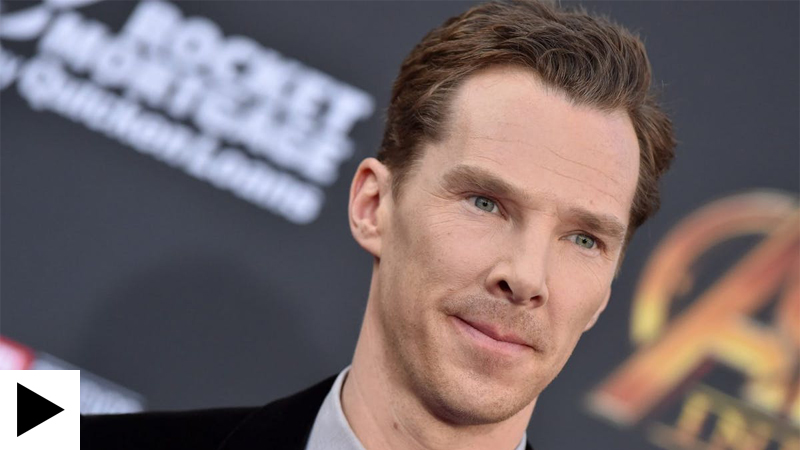 The actor shared his story to raise awareness for the fund, which supports theatre workers in financial crisis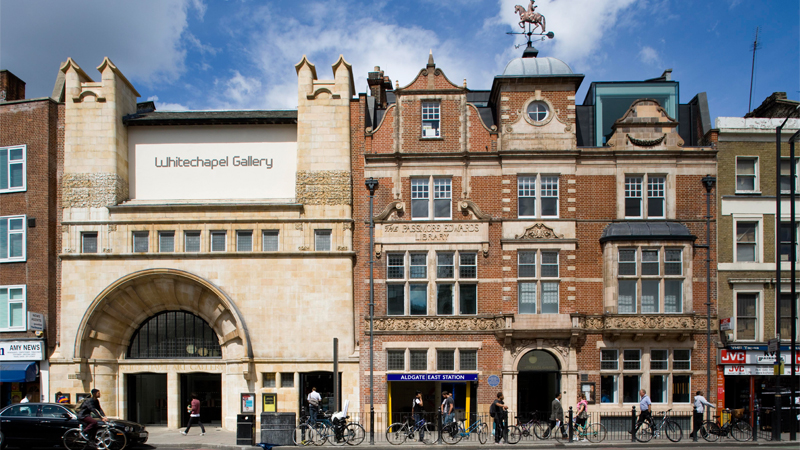 The gallery was originally founded with the hope of bringing art to the working classes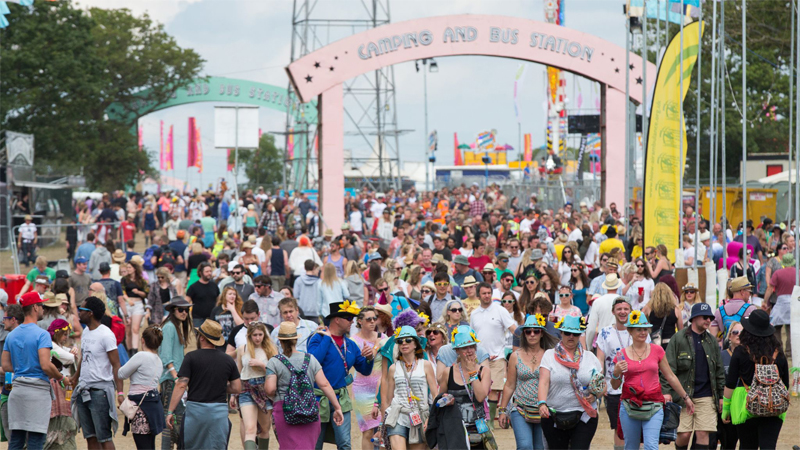 Isle of Wight festival organisers say that they hope to bring back as many artists as they can for the later dates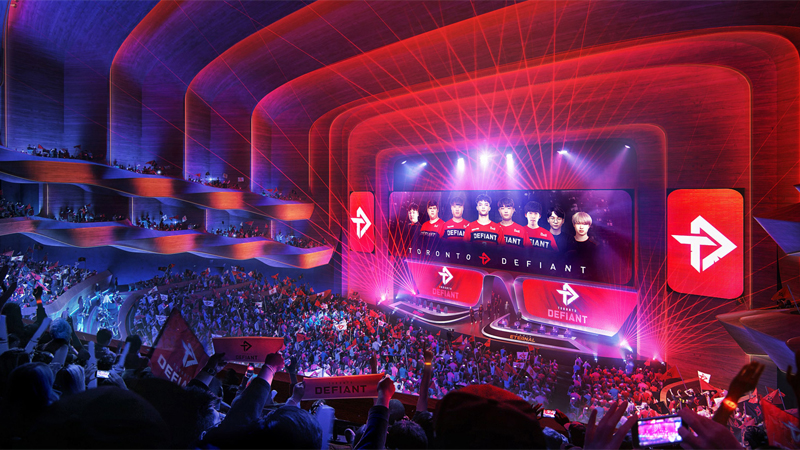 Coming to Canada in 2025, the multi-purpose venue will incorporate state-of-the-art features necessary to facilitate large-scale eSports events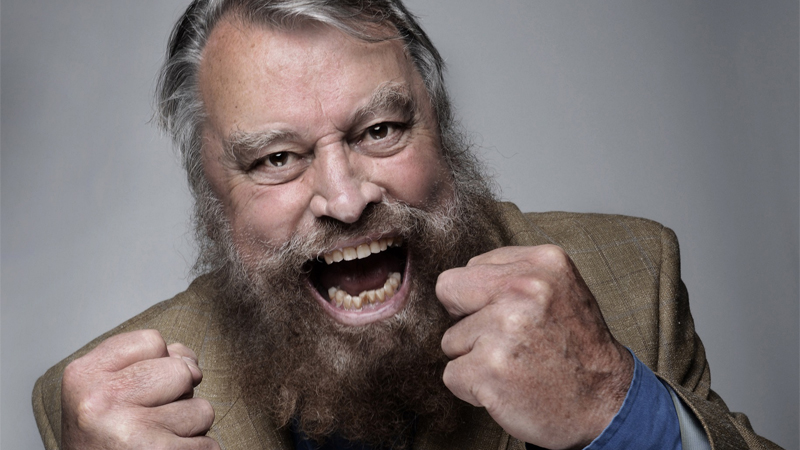 DriveINSIDE Theatre will allow visitors to get a dose of culture right from their cars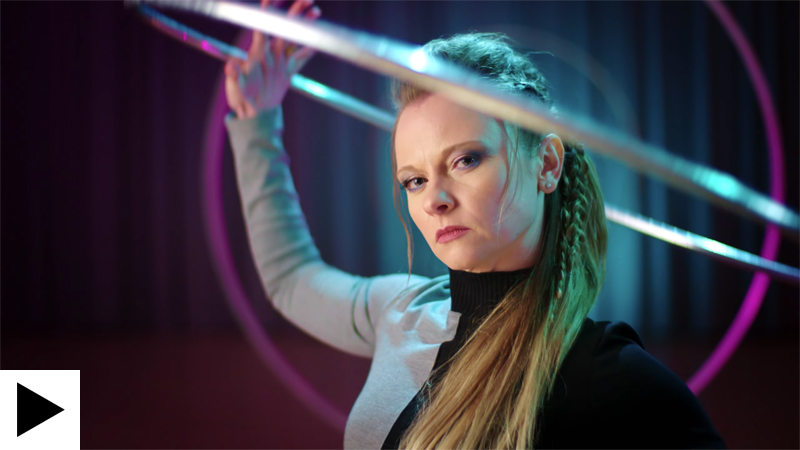 What does it take to make it to the elite level of circus performer? Cirque du Soleil veteran Elena Lev reveals all...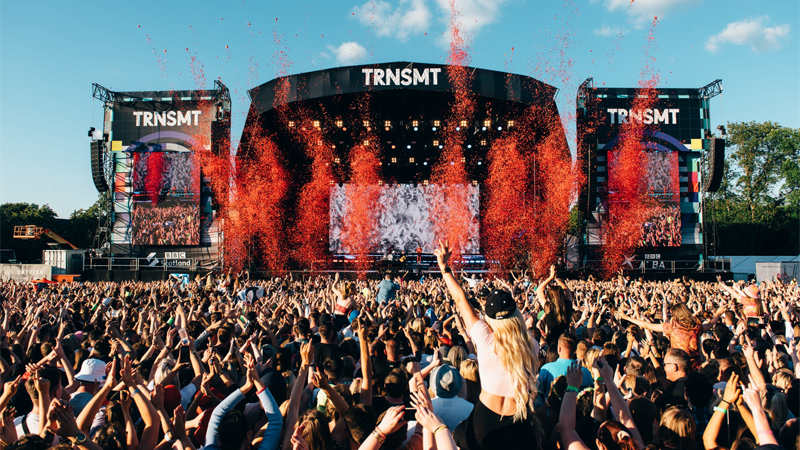 Geoff Ellis says the vaccine rollouts are 'encouraging' for the festival sector, which has been hard hit by the Coronavirus pandemic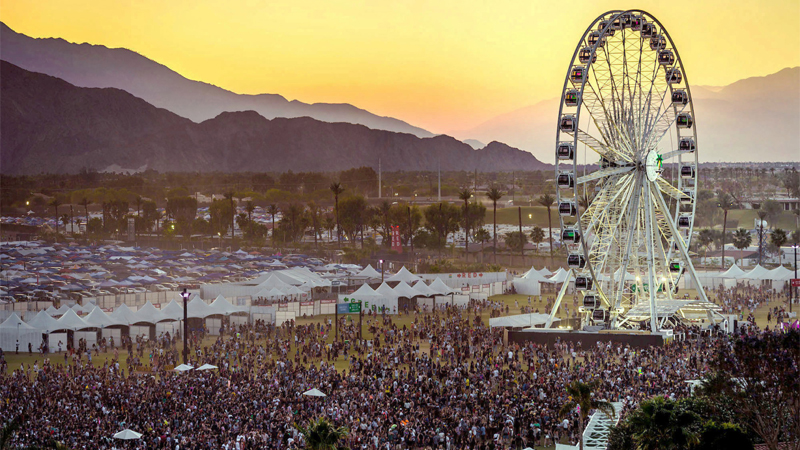 Coachella and Stagecoach will not be able to go ahead due to the 'dire COVID-19 situation' in California


Are plastic bubbles the future of live music?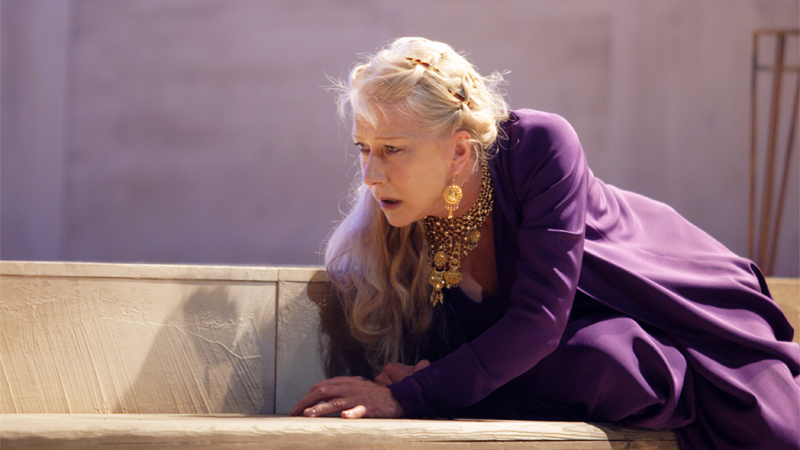 The platform will help to recoup revenue lost as a result of the ongoing pandemic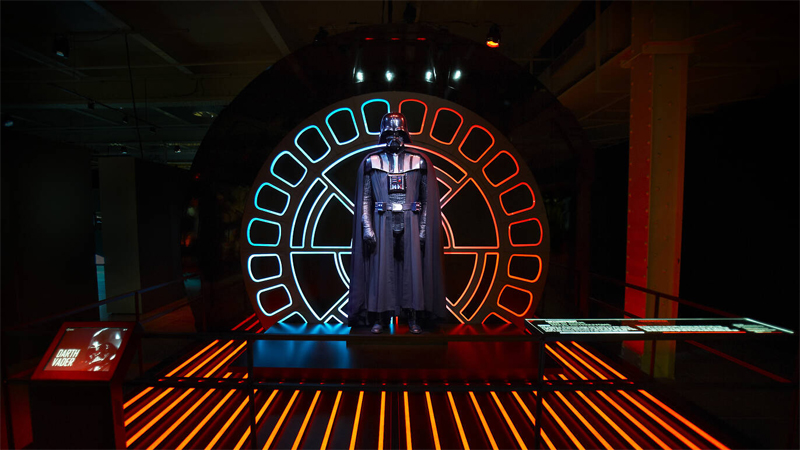 Star Wars Identities: The Exhibition has been touring since 2012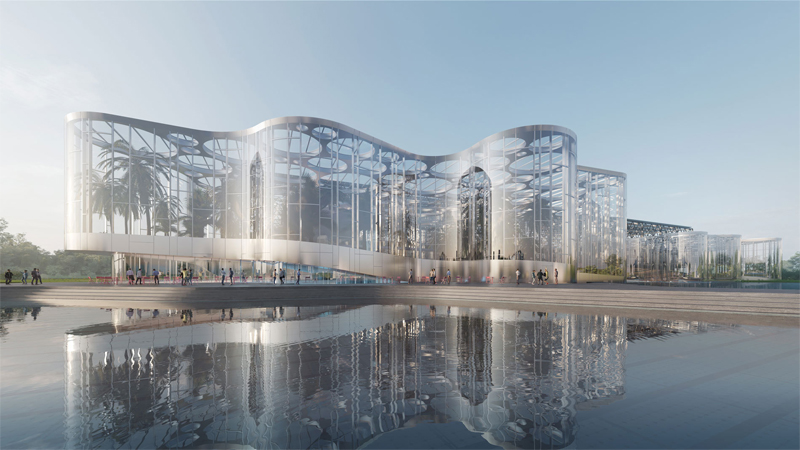 A converted steel factory and Butchart-inspired gardens are at heart of Shanghai's newest and largest parkland and culture zone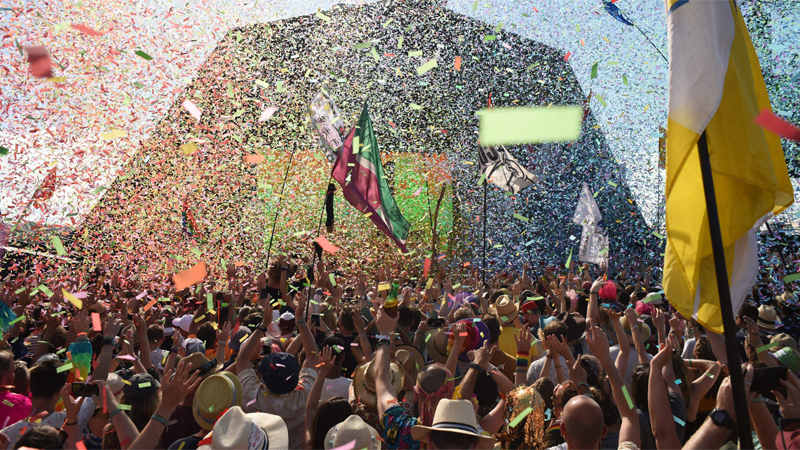 The world-famous Glastonbury music festival will not go ahead in 2021 'with great regret'


The spinning coaster by Mack Rides represents a €17.5m investment and is the first ride to be themed after a music festival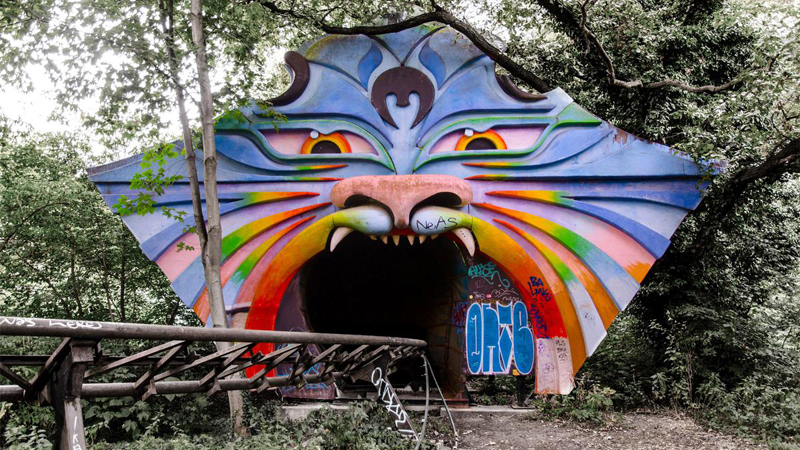 Work has begun to redevelop Berlin's former Spreepark into a cultural attraction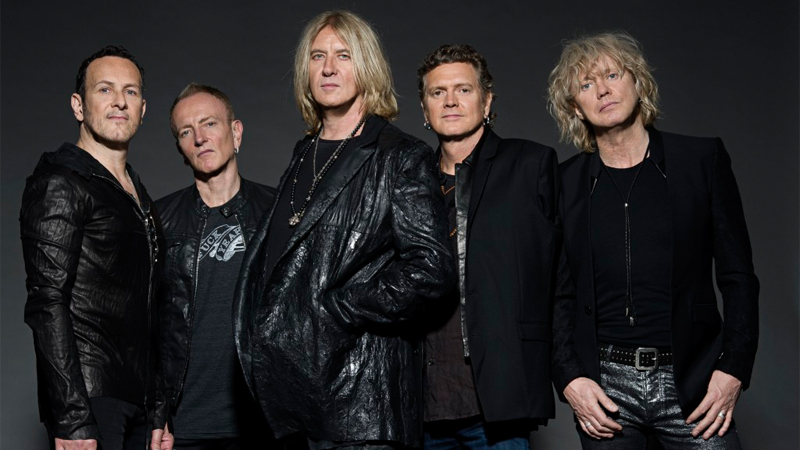 The experience will feature memorabilia and memories curated by Def Leppard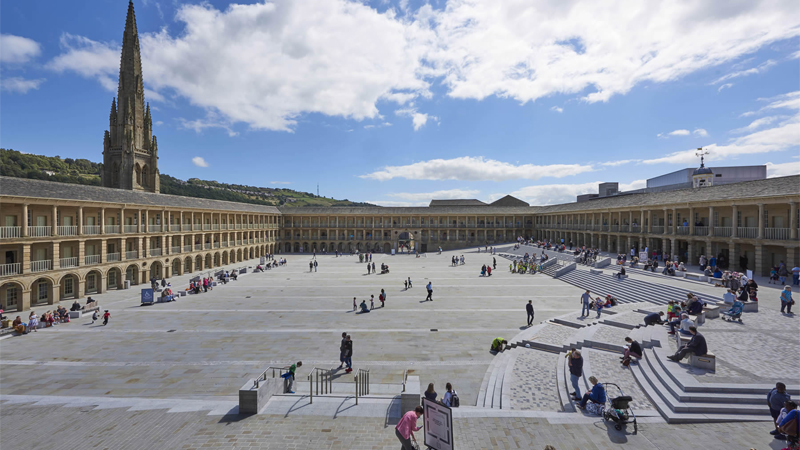 The second round of NLHF's Culture Recovery Fund makes £36m available for sites across Britain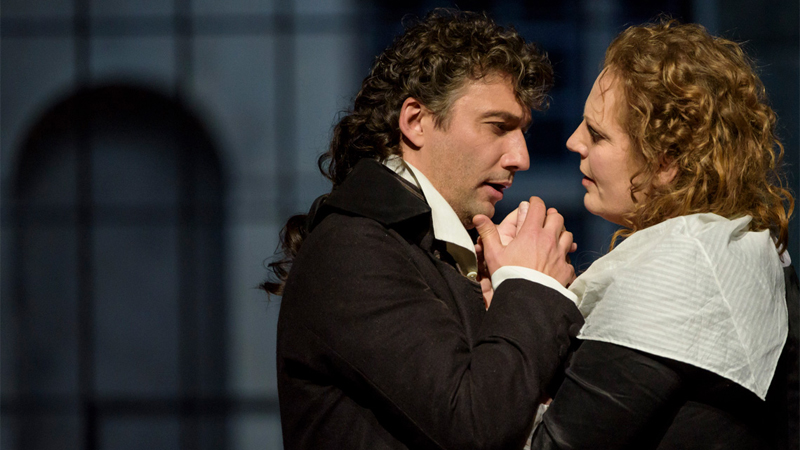 The 'cinematic' performance follows the tragic story of poet André Chénier who was executed during the French Revolution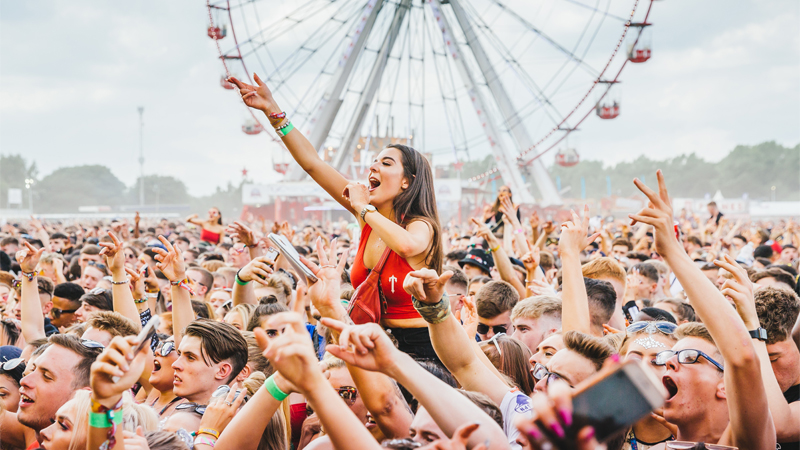 Industry leaders have urged the British government to set out reasonable return timetable for mass gatherings and to introduce insurance policies to provide stability for the country's music festivals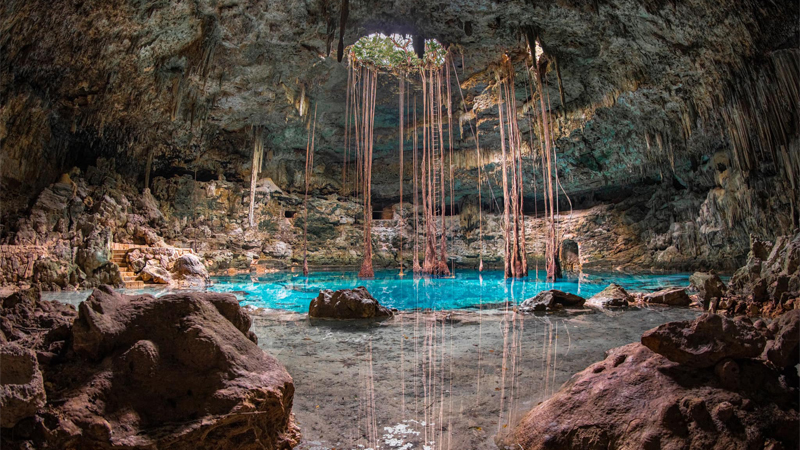 Grupo Xcaret says its new landmark attractions will now open at the end of the year - 12 months later than originally planned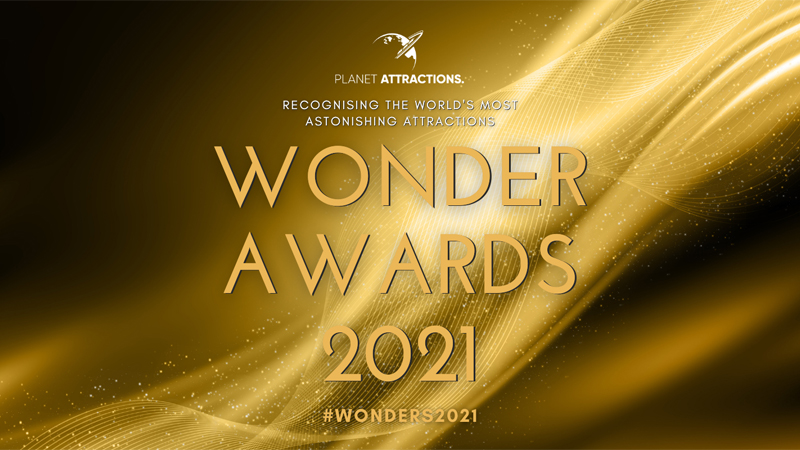 Recognising the world's most astonishing attractions, Planet Attractions names 2021's Wonder Award winners


See the Dickens Museum take its performance of 'A Christmas Carol' online with actor Dominic Gerrard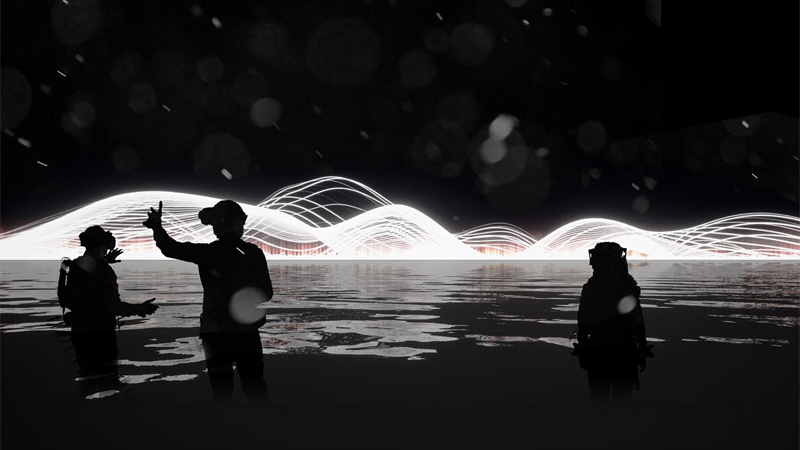 Combining cutting-edge technology with traditional stagecraft, a new virtual reality experience from the Royal Opera House will make its grand debut in 2021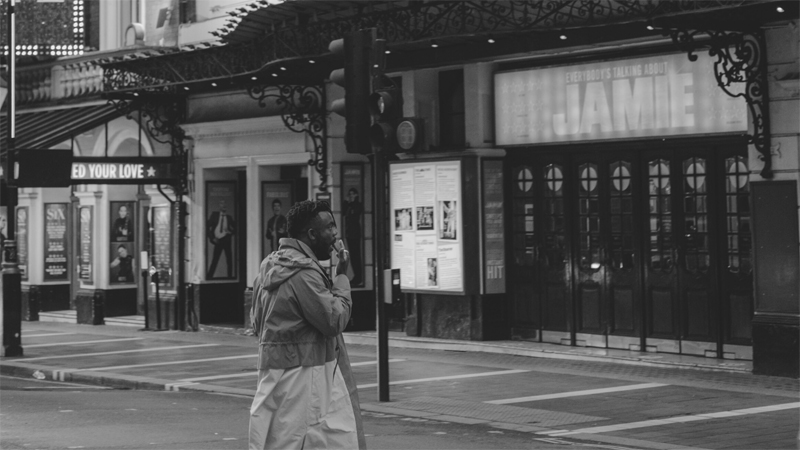 Tier three is a major blow for London's theatre venues, which had only just been given permission to reopen a few weeks ago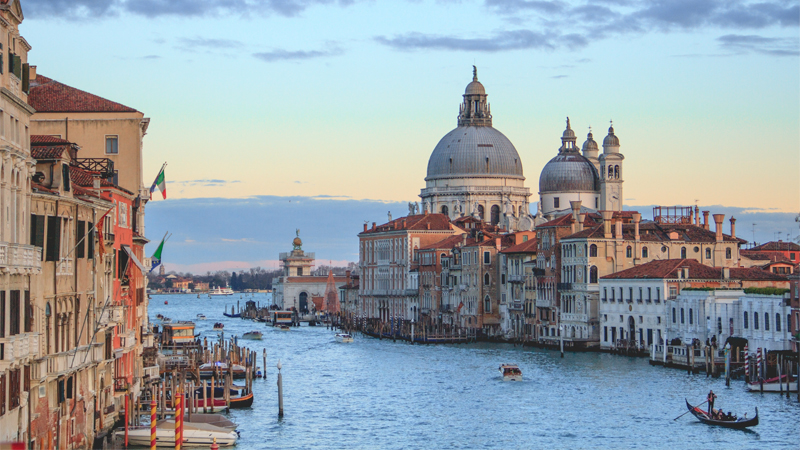 Our World Heritage is calling on the general public to save world heritage sites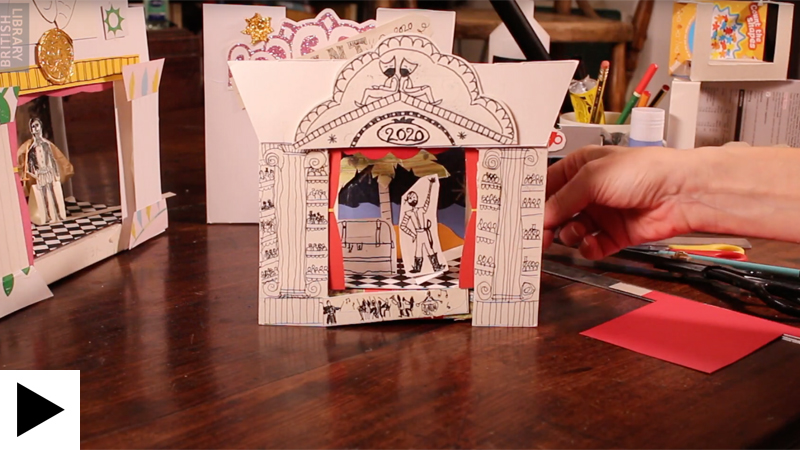 The theatres might be closed but the British Library is inviting families to make their own at home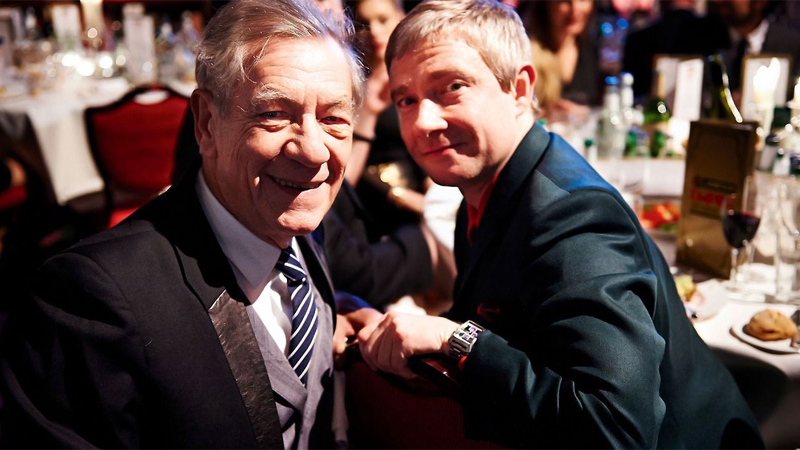 Actors call on a 'fellowship' of fans to help raise £4.5m to fund the house's purchase and start a programme of events.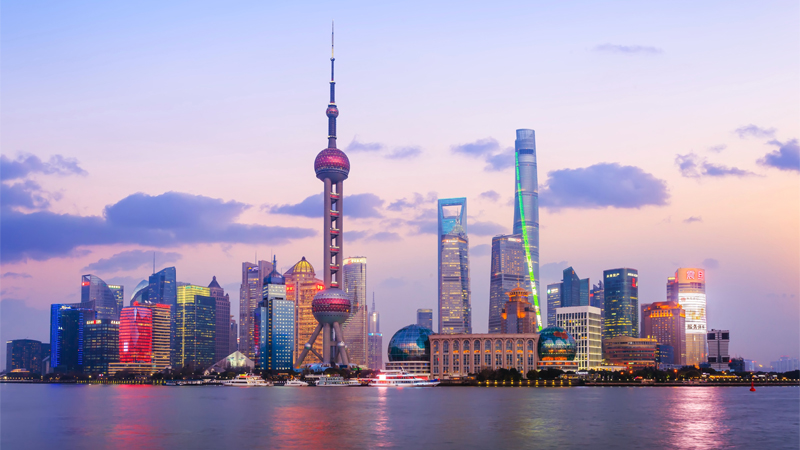 While most of the world is in shutdown, China has managed to keep the ongoing pandemic in check. With the country successfully adapting to its new normal, Alice Davis takes a look at five major projects coming to one of its largest cities - Shanghai.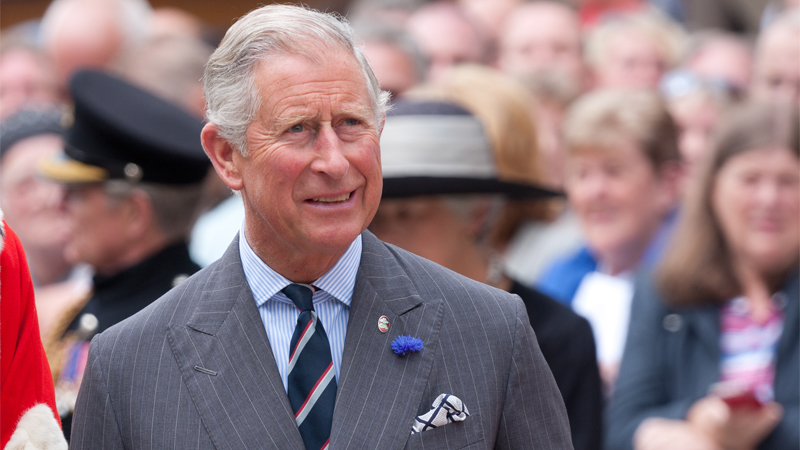 The Prince of Wales and Duchess of Cornwall visited a number of entertainment venues to show their support for the sector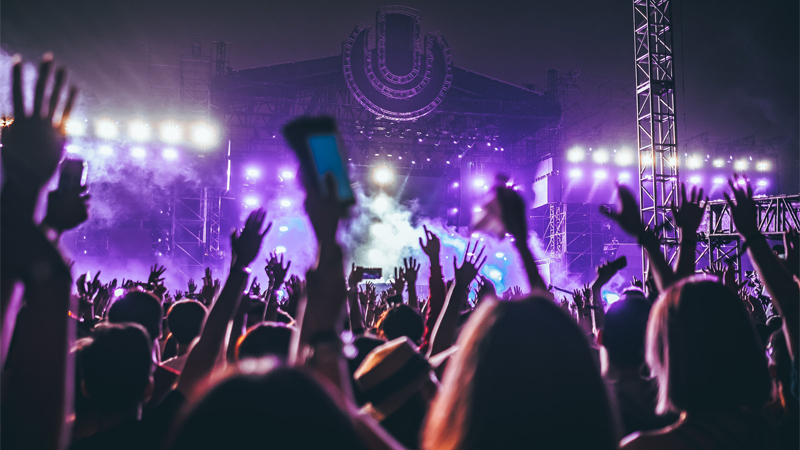 The Federation of Music Festivals of Wallonia-Brussels has written a letter to the Belgian health authorities, offering its services to assist with the country's coronavirus vaccination campaign


The Channing Tatum-produced show returns after a long COVID hiatus





© Kazoo 5 Limited 2023