In depth

Recognising excellence as inaugural Wonder Award winners are revealed

Recognising the world's most astonishing attractions, Planet Attractions names 2021's Wonder Award winners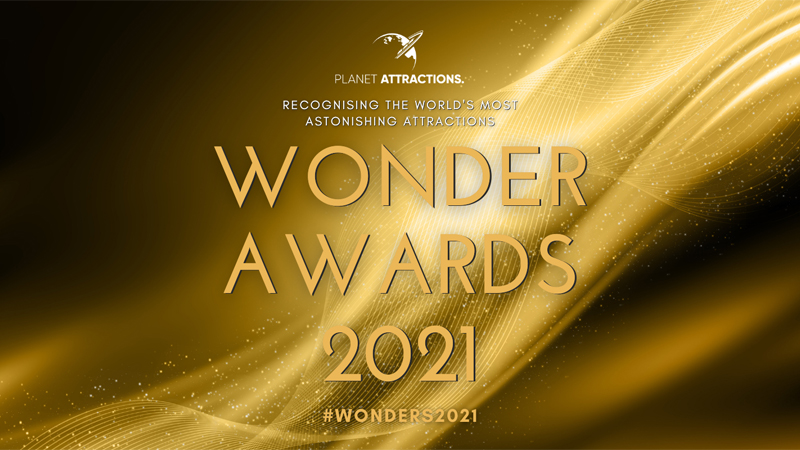 The Wonder Awards recognise the planet's seven most astonishing attractions
With attractions going to greater lengths than ever before to develop truly unforgettable experiences, Planet Attractions has created a new tradition - The Wonder Awards.

Recognising visitor experiences that inspire wonder and astonishment, The Wonder Awards are a list of attractions that set new bars of excellence in their presentation.

Inspired by the Seven Wonders of the Ancient World, seven attractions Wonders will be named each year, with six experiences from the previous 12 months and one historical selection that still inspires today.

Any kind of attraction can fall under the category of Wonder. This could be a dynamic art experience, a new themed land, immersion using new and exciting technologies, or even a ride that tells an incredible story from start to finish. The possibilities for inspiration are endless.

With 2020 disrupting the entire world over the past year, the inaugural awards will expand the selection pool to take into account new attractions from both 2019 and 2020.

Congratulations to this year's winners, all of which we will give an in-depth look at in the coming year.

This year's winners are: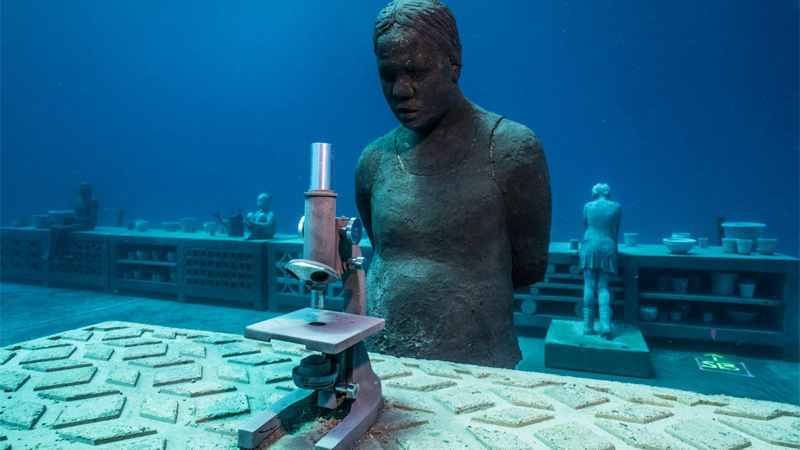 Credit: Jason deCaires Taylor

The Museum of Underwater Art - Queensland, Australia

Combining one of nature's most incredible masterpieces in Australia's Great Barrier Reef with some incredible man-made creations, the Museum of Underwater Art (MOUA) is an astonishing living tableau that rightfully earns the title of Wonder Award winner.

Located in Townsville, North Queensland, MOUA looks like a dreamscape come to life but is actually an innovative combination of art, culture and marine science.

The attraction features a series of underwater sculptures and installations, with the works also doubling as habitats for marine life and coral. MOUA's signature attraction is its Coral Greenhouse - a nine-metre stainless steel structure featuring 20 statues designed to dissipate the ocean's undercurrents, boosting the growth of young coral.

The Greenhouse is one of a number of installations, all of which are from the mind of Jason deCaires Taylor - a world-famous underwater sculptor with existing installations in Mexico, Spain, The Bahamas and The Maldives. Two further Queensland installations are scheduled to be completed at the end of 2021 - one at Palm Island and the other at Magnetic Island. The attraction is also a first for the Southern Hemisphere.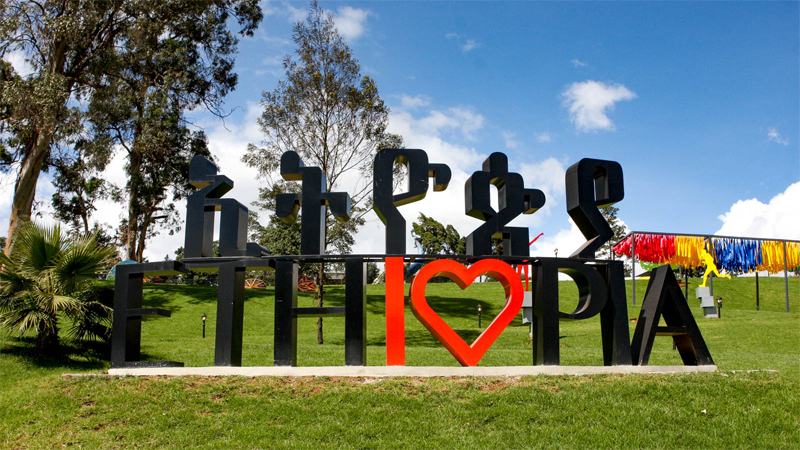 Credit: Unity Park

Unity Park - Addis Abba, Ethiopia

Unity Park symbolises change for Ethiopia both spiritually and culturally.

The country has a dark political past, highlighted by the 1977 Red Terror - a three-year campaign which saw the communist Derg regime overthrow the Ethiopian monarchy, with the new ruling government killing, imprisoning and torturing and estimated 750,000 people during the period.

This campaign of political repression was orchestrated from Addis Abba's Imperial Palace.

The palace has stood in the Ethiopian capital for more than a century, but was previously closed off to the public. Only the country's leaders and the troops that stood guard had ever seen inside.

That all changed in October 2019 with the launch of Unity Park - a sprawling outdoor complex.

Ethiopia's Prime Minister - the 2019 Nobel Peace Prize winner Abiy Ahmed - ordered the US$170m (€139.2m, £124.4m) renovation project, which was privately funded and has been created as a symbol for a new progressive Ethiopia.

The park combines landscaped open areas, renovated historic buildings and animal enclosures, with murals, native plants and sculpture gardens all showcasing the nine regions of Ethiopia.

Among the extensive renovations, Indian experts from the states of Gujarat and Punja were called upon to help restore the historic banqueting hall. They were selected as these were the states that worked on the original design of the structure during its construction in the early 20th century.

The park's zoo and aquarium pay tribute to Ethiopia's animal life, showcasing creatures indigenous to the country. Its main attraction is an Abyssinian Lion, with a 175m (574ft) visitor tunnel running through a cave complex designed to replicate the animal's natural habitat. The black-maned big cat is only found in Ethiopia.

The park also acknowledges its dark past, with an exhibition titled Faces in the Shade. Included in the exhibit are real-life accounts from political prisoners who were imprisoned and tortured at the palace during the Red Terror.

Unity Park is not only an astounding work of sprawling art, but it also represents new leadership leaving behind its authoritarian past. For these reasons, the attraction is a truly worthy recipient in the inaugural Wonder Awards.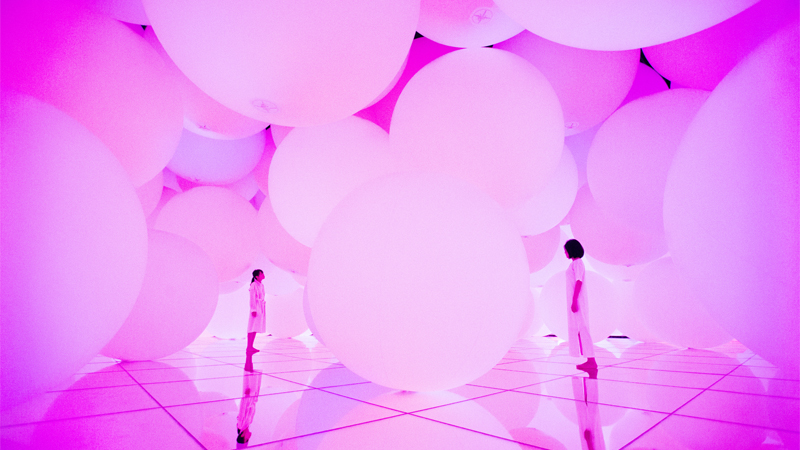 Credit: teamLab

teamLab SuperNature - Macao, China

The most impressive example of digital projection anywhere in the world, teamLab is based on the concept of borderless, experiential exhibits that can interact physically with their visitors.

Formed in 2001, the team of "ultra technologists" create fusions of art and technology, with phenomenal results.

In June 2018, teamLab launched its first permanent attraction - teamLab Borderless - with a second digital museum opening in Shanghai in November 2019.

Its latest major project emulates its Tokyo attraction, with teamLab SuperNature - an extremely complex, three-dimensional interactive space - debuting at the Venetian Macao Resort in China on June 25, 2020.

Covering 5,000sq m (53,800sq ft) the multilevel attraction is centred around exploring new perceptions of the world and the continuity between humans and nature. Exhibits in the immersive space include an infinite crystal universe and a collection of self-organising clouds, while bright lights, flower blossoms, trampoline floors, graffiti forests, interactive slides and more occupy the one-of-a-kind space.

If there's a must-see attraction on this planet, this is it. Truly a Wonder in every sense, teamLab SuperNature boldly makes its way on to this year's list of Wonder Award winners.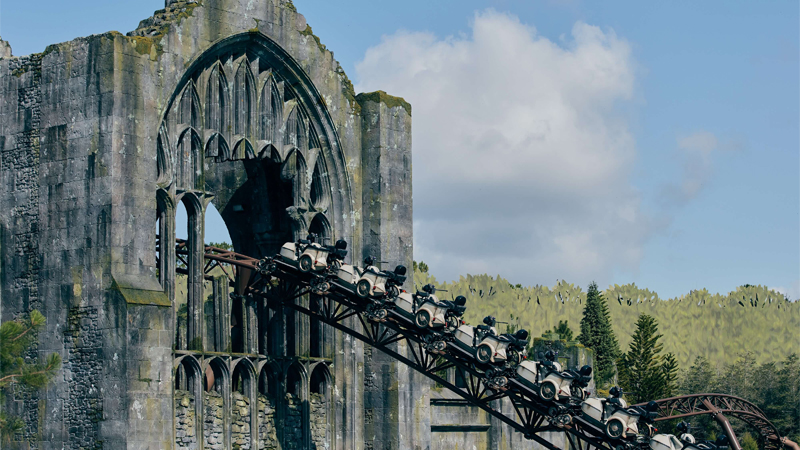 Credit: Islands of Adventure

Hagrid's Magical Creatures Motorbike Adventure, Island of Adventure, Orlando, Florida, US

Simply put this is one of the best combinations of a rollercoaster ride and a storytelling experience ever created, with Universal Creative and Intamin teaming up for a truly spectacular addition to the 2021 Wonder Awards list.

Launched in June 2019, Hagrid's Magical Creatures Motorbike Adventure is a multiple-launch steel coaster located inside the Hogsmeade section of Universal Orlando's Islands of Adventure theme park.

The highly-themed immersive attraction is the most expensive rollercoaster ever built at US$300m (€245.6m, £335.7m) with Universal taking a new approach to its creation.

Described by Universal as a "story coaster", riders are taken on a journey through the Forbidden Forest, where they come face to face with a number of magical creatures from the Wizarding World.

The ride car is themed after Hagrid's flying motorcycle from the Harry Potter stories. Each bike has a built-in speaker that provides audio commentary from Hagrid and music through the experience similar to Universal's Incredible Hulk and Rip Ride Rockit coasters.

There are seven separate launches on the ride - more than any other rollercoaster in the world - with the fastest going from 0 to 50mph in four seconds. It's also the second coaster in the US to feature a vertical drop track at nearly 17ft (5.2m), and the longest in Florida, measuring nearly a mile in length (5,053 ft). The ride culminates with a spike point that sends riders 65ft (19.8m) into the air before dropping them down backwards in a single movement.

The attraction will only become more impressive over time, as newly planted trees and other elements continue to grow and truly immerse visitors in the surrounding Forbidden Forest.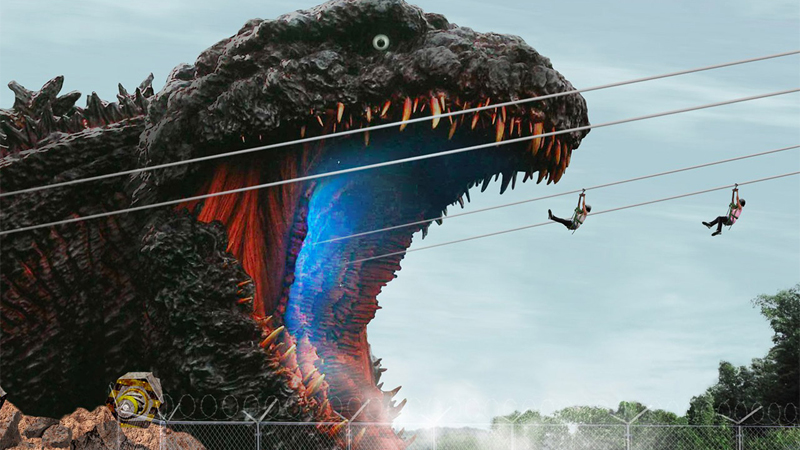 Credit: Nijigen no Mori

Nijigen no Mori - Awaji Island, Japan

An attraction based on Japanese anime and pop culture, Nijigen no Mori has created some truly stunning attractions since opening in late 2018, such as a life-sized Godzilla for the grandeur and others using mapping technology and nature to wow visitors.

Utilising Awaji Island's surroundings, along with the latest visual technologies, Nijigen no Mori - which translates to 'Anime Forest' - has been described as "the first immersive entertainment anime park".

The park features four main attractions, with the first dedicated to the Naruto franchise. One of the key features is a giant replica of Hokage Rock, which stands in the middle of the park and is the entrance to a multi-level immersive maze.

The second element focuses on the Manga series Crayon Shin-chan, which follows the adventures of the five-year-old Shinnosuke "Shin" Nohara and his parents, baby sister, dog, neighbours, and friends. This area caters to children and features two main attractions - a zipline crossing a lake and a high ropes course.

The Godzilla attraction is named Operation Godzilla Intercept and is incredible based on its sheer size and ferocity alone. Measuring 20m (65.6ft) high, 25m (82ft) wide and 55m (180m) long - the giant Godzilla model is the largest in the world, with visitors able to zipline straight into the beast's open mouth.

The final attraction is a nighttime multimedia experience that takes advantage of Awaji Island's natural beauty. Called Firebird, the 1.2km-long (0.74mi) walking trail can be explored from sunset to 10 PM each night. During the walk, visitors experience a visual show created by Tezuka Productions, with special sounds and sights beamed into the forest via projection mapping as they explore the wilderness.

The park recently announced plans to add a fifth area, which will be based on popular videogame franchise Dragon Quest. In the immersive experience, guests will be able to live their own questline, collecting weapons and armour as they would in the RPG version of the game.

This is a new theme park which combines nature and big-name IPs like no other. Not only can you be swept away with the natural beauty of the attraction, but you can also find yourself immersed in a number of stories, characters and worlds. We are proud to announce Nijigen no Mori as a recipient in this year's Wonder Awards.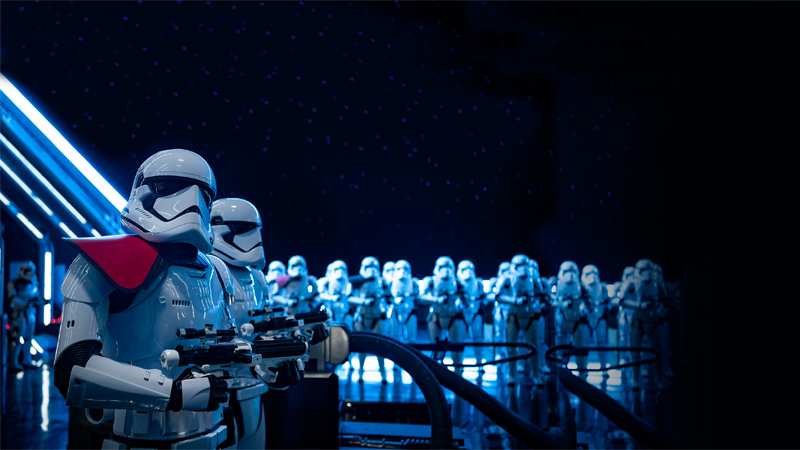 Credit: Disney

Star Wars: Rise of the Resistance - Disney's Hollywood Studios, FL and Disneyland Park, CA, US

Star Wars: Galaxy's Edge as an entire entity could have easily been a candidate in this year's Wonder Awards. The immersive land is a gamechanger for immersive attractions, but it's Rise of the Resistance which truly shines as - in our opinion - the greatest dark ride ever built.

Much like the similarly excellent Millennium Falcon attraction, this is the closest to living Star Wars that anyone will ever experience.

Using a trackless system, the ride combines a number of technologies, acting as a motion simulator, dark ride and drop ride all in one.

The experience starts in the queue line and builds to riders finding themselves in the middle of a cinematic altercation between the Resistance and the First Order, with a number of Star Wars actors featuring in the attraction, including Daisy Ridley, Oscar Isaac, John Boyega, Adam Driver, Domhnall Gleeson, and Kipsang Rotich.

The size and attention to detail are incredible. The technical masterpiece features 65 animatronic figures and has more than five million lines of programmed code to control various aspects of the ride. The result is, simply put, perfection. If there is ever going to be an attraction to top this, we can't wait to see it. A true Wonder of the attractions world.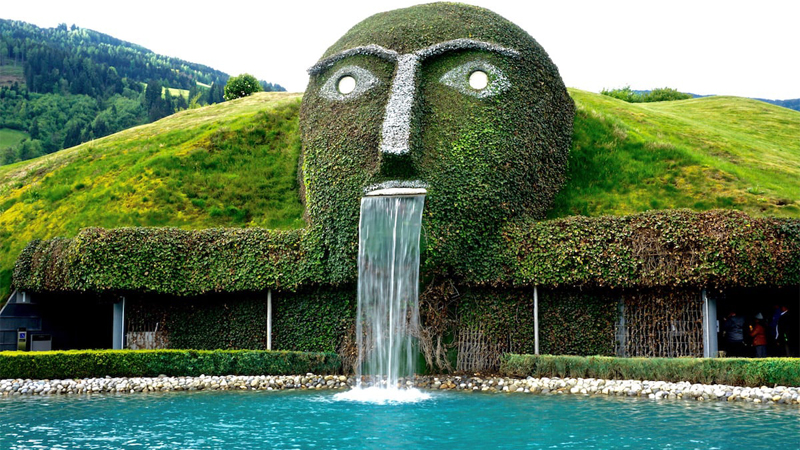 Credit: SWAROVSKI

Historic Wonder: Swarovski Crystal Worlds - Wattens, Austria

The historic addition to the inaugural list, Swarovski Crystal Worlds (Swarovski Kristallwelten) is an experience by crystal glass manufacturer Swarovski.

Created by André Heller, the attraction, which also doubles as Swarovski's headquarters, was first opened in 1995 to mark its centenary.

The experience comprises a park, art museum, retail area, and restaurant and is a true wonder in every sense of the word.

The attraction has undergone a number of expansions since its 1995 opening, the most recent coming in October 2014 at a cost of €34m (US$41.5m, £30.4m), more than doubling its footprint from 35,000sq m (376,000sq ft) to 75,000sq m (807,000sq ft). One of the most stunning additions during this expansion was the "Crystal Cloud" - an artwork made up of 800,000 crystals.

Another eye-catching element is The Giant - the entrance to the indoor part of Crystal Worlds, which features a giant face built into the hill, with water pouring out of its mouth into a pool below.

Inside, exhibition spaces are based on the concept of the historic chambers of art and curiosities favoured by aristocratic families in the 16th century. These spaces feature work by internationally and nationally recognised artists, designers, and architects, such as Brian Eno, Tord Boontje, Niki de Saint Phalle, Jim Whiting, Keith Haring, Andy Warhol, Salvador Dalí, and Yayoi Kusama, who have all interpreted crystal in their own unique ways.

The Crystal Dome is one of the most awe-inspiring pieces. A room made up of 595 mirrors, colours are constantly shifting as you explore an ever-changing artwork that feels like you are on the inside of a giant crystal.

Congratulations to all of this year's Wonder Award winners. Each is an astonishing attraction in its own right and we can't wait to see what 2021 brings us. Follow Planet Attractions through the year as we look at all of these stunning creations in more detail.
Visitor attractions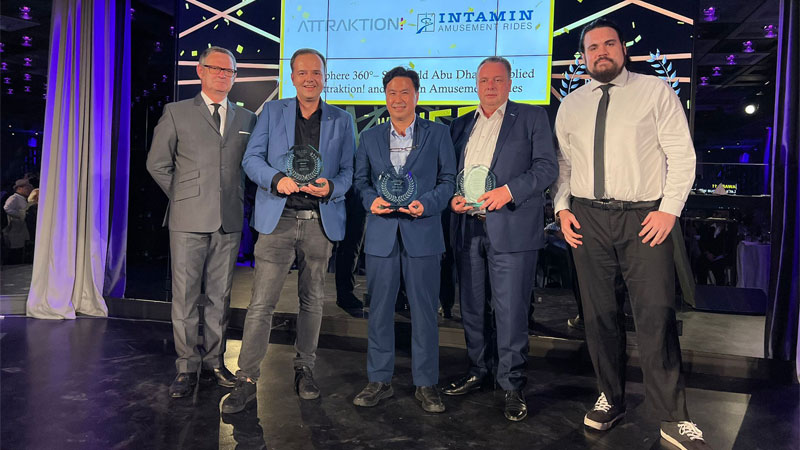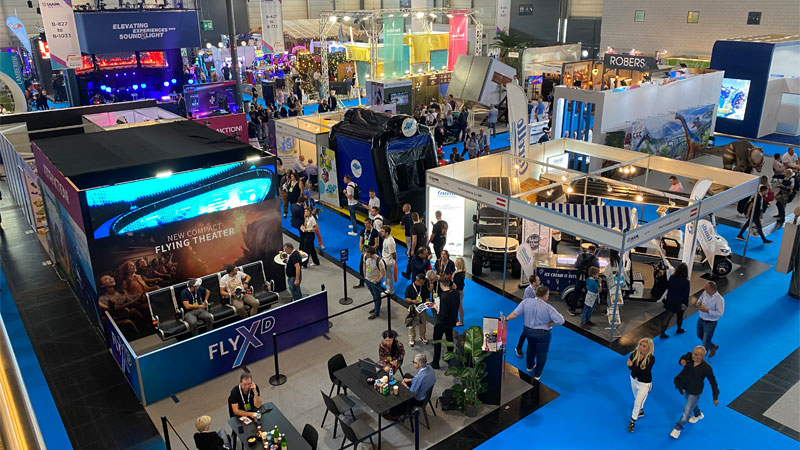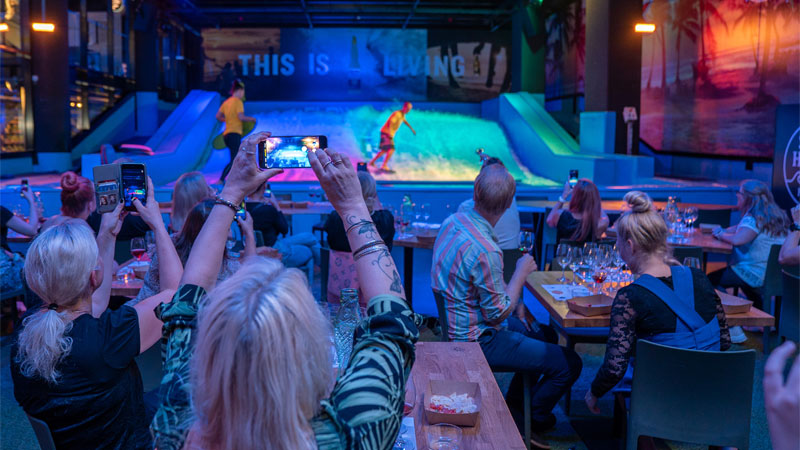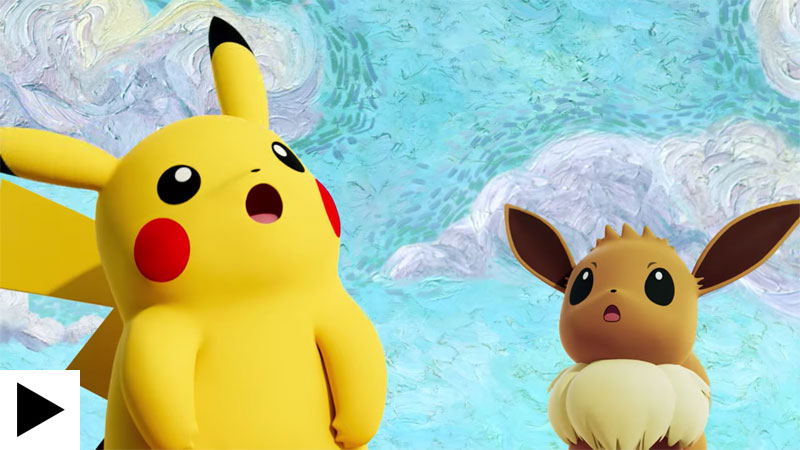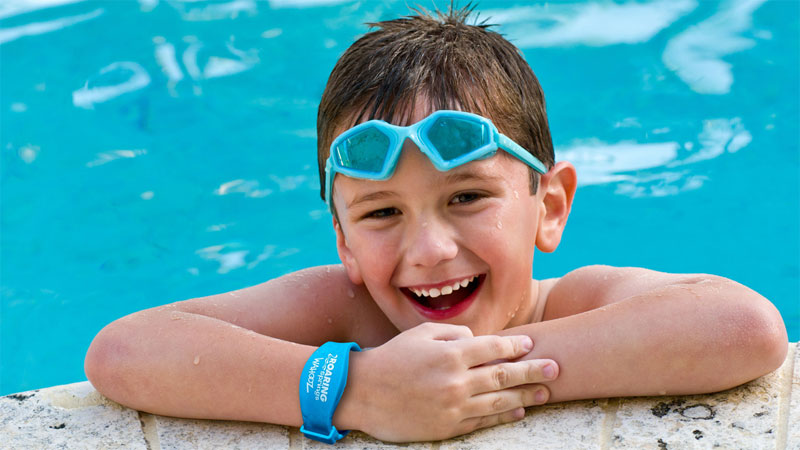 Solving the puzzle: Connect&GO's Anthony Palermo on how technology is rapidly changing attractions management