news

Glastonbury given go ahead for Equinox mini festival in 2021

The COVID-safe version of the event will go ahead at quarter capacity with no camping allowed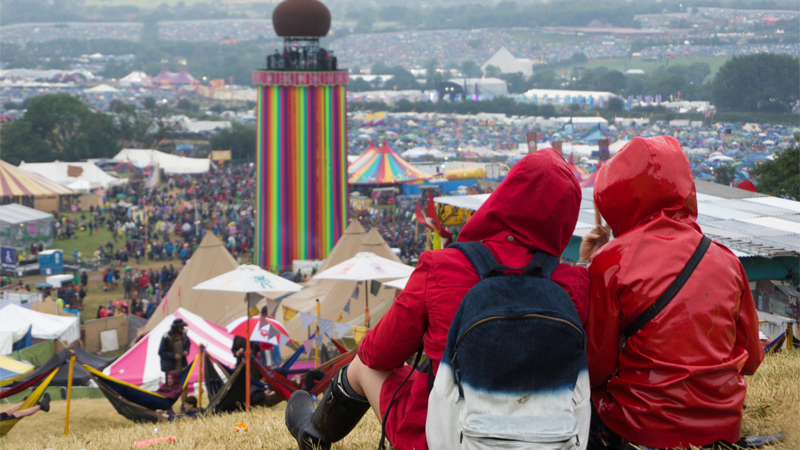 Equinox will be similar in size to the Pilton Party, an annual private fundraising event Glastonbury throws to thank the local community
Credit: Flickr.com/Rachel D
The organisers of Glastonbury Festival have been granted a license that will enable them to hold a limited capacity live music event at Worthy Farm, in Somerset, UK, later this year.

The application for the event was submitted to Mendip District Council (MDC) shortly after the world-famous festival was axed for a second time due to COVID-concerns, a decision organisers Michael and Emily Eavis said came with "great regret".

MDC's licensing sub-committee approved the application after consulting with residents and other local authorities but set out 50 conditions that would have to be met for the limited festival to go ahead in September.

"We believe they're sensible measures, and match the perceived risk of the event," said Councillor Sam Phripp, chair of licensing at MDC.

As part of the agreement, all live music must be performed on the Pyramid Stage, while a maximum of 49,999 people - less than a quarter of Worthy Farm's capacity - including staff, crew members and performers will be permitted on site. No camping will be permitted.

"Any event would have to be COVID-safe, and Mendip will work with other organisations and the organisers to make sure that's the case," Phripp added.

"We hope that COVID-depending, this event will be a success, and we look forward to welcoming music lovers back to our corner of Somerset this autumn."

Equinox

Details of the lineup have yet to be released, however, Emily Eavis told NME that the new event would be called Equinox and will be a scaled-up version of the Pilton Party, a private fundraising event thrown by Glastonbury each year to thank the local community.

"We do that every September, but it will just be bigger and the public can come down," she said.

On May 22, Glastonbury will host 'Live at Worthy Farm', a five-hour global live streaming event. The event will feature live performances filmed on the Pyramid Stage from acts such as Haim, George Ezra, Damon Albarn, Idles, Wolf Alice, Michael Kiwanuka, Jorja Smith, Roisin Murphy, Kano and Coldplay, with spoken word performances from PJ Harvey and Jarvis Cocker.

Organisers will also transform Worthy Farm into a "tranquil and family-friendly" campsite during the summer months, to recoup some of its losses.

Positive step

The approval of Glastonbury's mini-festival is a positive step forward for the live events sector, which has been, and continues to be, devastated by the pandemic.

According to research by the Association of Independent Festivals (AIF), 26% of British festivals were forced to cancel their 2021 events, due to a lack of government-backed COVID-19 cancellation insurance, while 72% of AIF members said they would need financial backing for their events to return in 2022.

The UK government has previously been warned by industry experts, including the AIF, that the lack of insurance and funding available to festival organisers could be a death-knell to the industry.

Jamie Njoku-Goodwin, CEO of UK Music, said: "In the UK, we have a vibrant and proudly global live music scene. People travel from across the world to our country because of that vibrant and dynamic scene."

"I cannot think of another sector that imports the supply and the demand but generates millions of pounds for our economy in the midst of doing so. It is a real asset to our country."

© Kazoo 5 Limited 2021