news

More than 200 projects to receive share of US$24.7m in US culture funding

The National Endowment for the Humanities (NEH) has announced US$24.7m in grants for 208 humanities projects across the US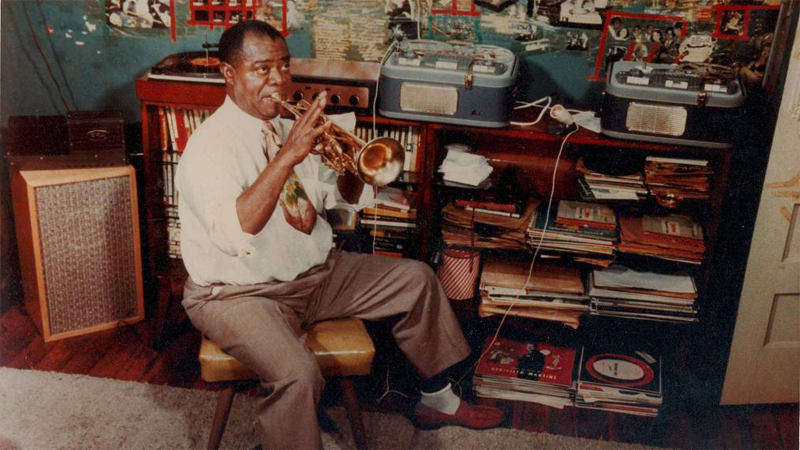 The Louis Armstrong House Museum has received US$30,000 for a digital project on the history of jazz and hip-hop in Queens, New York
Credit: Louis Armstrong House Museum
The Los Angeles County Museum of Art (LACMA), the Metropolitan Museum of Art and the Louis Armstrong House Museum are among a number of institutions across the US to receive a share of a US$24.7m (€21.6m, £18m) government-allocated culture fund.

The National Endowment for the Humanities (NEH) has awarded 208 grants for projects in almost every state, as well as Guam and Canada.

LACMA will receive US$500,000(€437,000, £365,000) from the grant, with the funding going towards equipment and fixtures for the museum's new US$650m (€568.5m, £474.4m) extension, while Oakwood University will receive US$129,366 (€113,000, £94,000) for the creation of a living history museum, based on the life of Dred Scott, a slave who attempted to sue his and his wife's freedom in 1857.

Thirteen new NEH Infrastructure and Capacity Building Challenge Grants, which leverage federal funds to spur non-federal support for cultural institutions, such as the Esperanza Peace and Justice Center in San Antonio, Texas, which has received US$500,000 (€437,000, £365,000) for a humanities programming and resources centre focusing on the history and cultures of immigrant communities in the city.

In the field of conservation science, the Metropolitan Museum of Art (MMOA) received US$349,999 (€306,000, £255,000) to develop a biomolecule identification method in art, with a focus on chia oil in Mexican objects from the New Spain period (1521-1821).

Other notable projects include US$30,000 (€26,000, £22,000) for a digital project on the history of jazz and hip-hop in Queens, New York at the Louis Armstrong House Museum and US$50,000 (€44,000, £36,500) for a University of Michigan (partnered with the University of Westminster in the UK) workshop created to train museum workers to understand and implement digital accessibility for blind and partially-sighted audiences.

"These NEH grants will support educators and scholars in enriching our understanding of the past and enable cultural institutions from across the country to expand their offerings, resources, and public programming, both in-person and online," said NEH acting chair Adam Wolfson. "We look forward to the many new insights and discoveries that these 208 exemplary projects will make possible."

For a full list of grants, click here.




© Kazoo 5 Limited 2022