feature

Five major projects to look forward to in Shanghai

While most of the world is in shutdown, China has managed to keep the ongoing pandemic in check. With the country successfully adapting to its new normal, Alice Davis takes a look at five major projects coming to one of its largest cities - Shanghai.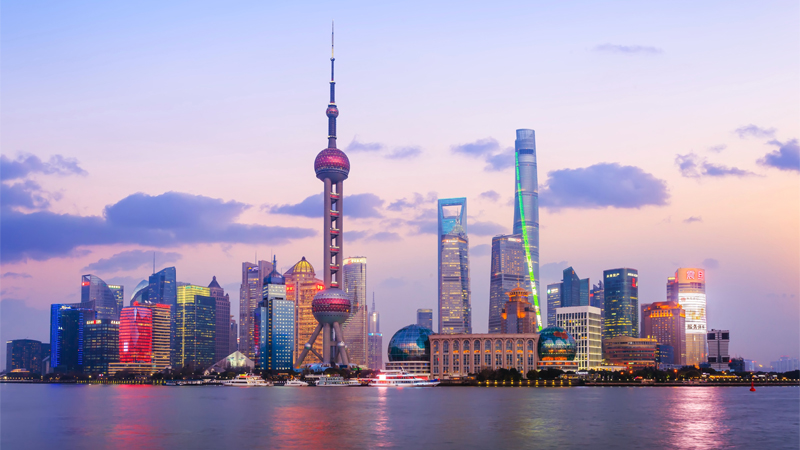 A number of major attractions are currently under development in Shanghai
Credit: Unsplash
While much of the world lurches between one lockdown and the next, not only closing attractions but also halting construction projects, over in China the pandemic has been kept under control.

The economy seems to have recovered from the stringent lockdown at the start of the year, which saw GDP contract a record 6.8%, and had even managed to grow 0.7% by the end of Q3.

Though there are still travel restrictions, strict quarantines for new arrivals, and regulations around things like health codes and wearing a mask on public transport, since May, people have been going about their lives as normal. That means attractions are open, and construction has been progressing rapidly on some of the most exciting upcoming projects.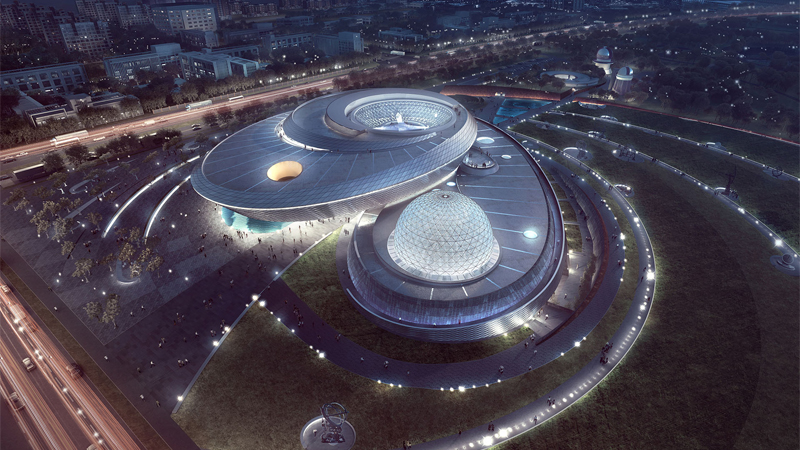 Shanghai Astronomy Museum and Planetarium

Opening: 2021

After a brief hiatus during China's lockdown, COVID-secure construction restarted in March on Shanghai's US$80m (€66.9m, £60.1m) planetarium and building work was completed in June.

At almost 40,000sq m (430,500sq ft), the astronomical attraction – overseen by Shanghai Science and Technology Museum – is the largest planetarium in the world.

Design development and exhibition design is now underway, including an outer space panorama and multi-sensory experiences, using AI, AR and VR technology. The planetarium hall will feature the world's most advanced projections of the night sky, matched with acoustic effects. A "sun tower" will enable solar observation including HD images of sunspots, solar prominence and solar flares, and a one-metre observatory-class telescope will enable night views of the moon, planets, and deep space. Ennead's design for the Shanghai Astronomy Museum consists of an oculus, inverted dome, and sphere and "acts as an astronomical instrument, tracking the sun, moon and stars".




LEGOLAND Shanghai Resort

Opening: 2024

Construction is set to begin in 2021 on Merlin Entertainments' latest Legoland, in the Jinshan District of Shanghai. The US$550m (€459.7m, £413.3m) project will include a 250-room hotel and theme park inspired by local Shanghai elements.

The resort, which will measure up to be one of the world's largest Legoland attractions, is central to a regeneration and development plan in the Jinshan area. Merlin's partners are the Shanghai Jinshan District Government, Chinese entertainment conglomerate CMC Inc, and Merlin shareholder and LEGO owner KIRKBI.

"The Shanghai Legoland Resort will be a must-visit destination for playful learning experiences for the millions of people who live in the vicinity and beyond," said Merlin's CEO, Nick Varney.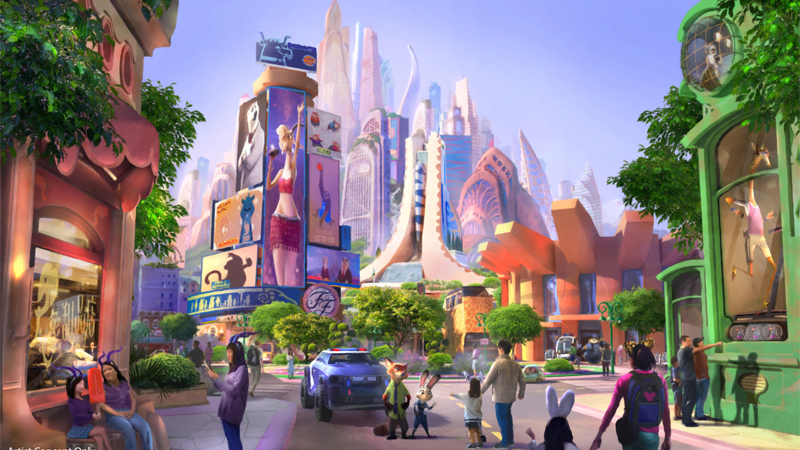 Zootopia, Shanghai Disneyland

Opening: 2022

Construction is underway at Shanghai Disneyland on Disney's first ever Zootopia-themed land, which will bring the characters and stories of the popular animated film to life for park guests.

The area will be home to a major new attraction that "seamlessly blends Disney's storytelling and state-of-the-art technologies in order to bring this fan favorite movie and its characters to life" as well as entertainment, merchandising and F&B offers.

Shanghai may be the perfect location to introduce this Zootopia first, as the animal caper is one of China's all-time highest-grossing films and Zootopia has continued to perform well as an IP throughout the Chinese market.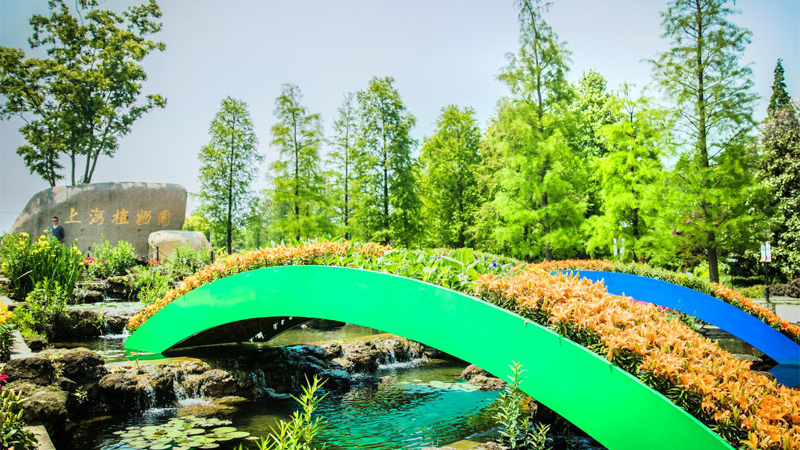 Shanghai Botanical Garden expansion

Opening: 2022

Shanghai Botanical Garden first opened in 1974 in the city's Xuhai District. Now work on a major expansion has broken ground, which will add a further 22 hectares to the current 81 hectare attraction.

According to the garden's deputy director Tong Libing, "there will be two greenhouses - a butterfly greenhouse and a frigid zone plant greenhouse. Visitors will be accompanied by butterflies while exploring the greenhouse's magic plant world, and see different plants in different seasons at another greenhouse."

New outdoor areas will be themed around brook and valley, green hill, forest and a lake, with various flower corridors and flower bridges. Other new features will include rock gardens and a Mediterranean garden.

Overall the expansion will increase the Shanghai Botanical Garden's plant varieties from 7,000 to more than 10,000. Furthermore, scientific research facilities, a children's area, visitor centre and parking provision are also being incorporated into the works.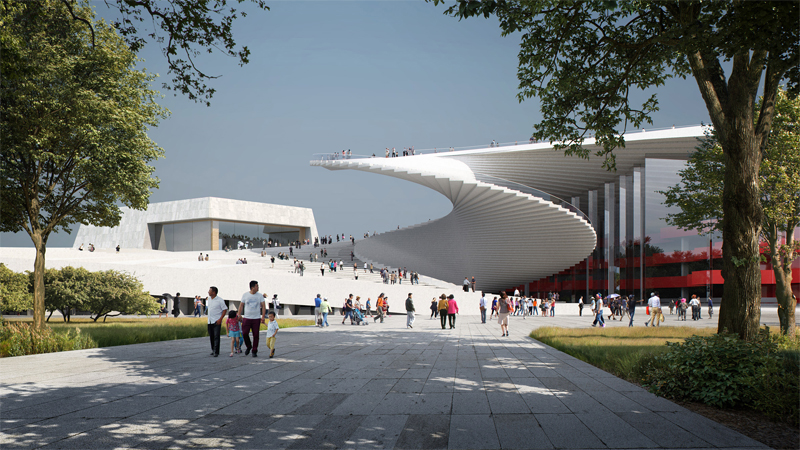 Shanghai Grand Opera House

Opening: 2024

Norwegian architects Snohetta took an unfolding Chinese fan as the inspiration for Shanghai's upcoming state-of-the-art opera house, which is being built on the banks of the city's Huangpu River as part of the cultural park – a legacy project from the 2010 World Expo.

With not one but three separate auditoriums, each with between 1,000 and 2,000 seats, the landmark attraction expects to put on some 750 performances a year and hopes to attract more than 600,000 theatre-goers in its first year.

The exterior of the opera house will be just as important as the inside, featuring a spiral staircase and landscaped roof that will form a public green space. Chinese opera and opera from overseas will both be performed within the 146,000sq m (1.6 million sq ft) complex.




© Kazoo 5 Limited 2022