One of the Edwardian era's last remaining passenger steamships has docked in Kingston, Ontario, with the vessel set to become a permanent heritage attraction.




Unesco representatives have travelled to Ukraine to asses damage on cultural sites in the city of Chernihiv.




The International Council of Museums (ICOM) has shared its "deep concern" over the Israel-Palestine war, with the organisation deploring the "significant humanitarian consequences" that the conflict has had in recent weeks.




The 2024 edition of the Museums + Heritage Awards will be open for nominations starting November 1.




Yorkshire's Craven Museum has beaten off competition from some of the UK's top museums, galleries, historic homes and heritage sites to be named the winner of this year's Family Friendly Museum Award




Dr Nick Merriman is set to replace Kate Mavor CBE as chief executive of English Heritage, the charity has announced.




A £5.6m (US$6.8m, €6.4m) project to develop a virtual reality museum platform has been unveiled.




Alex Book, co-founder and chief strategy officer at Arcade – The Creative Reality Company, explains how attractions and cultural institutions can make use of immersive technologies to reach new audiences




The recent escalation of the Israeli-Palestinian conflict has put cultural heritage there at risk. While there have been no reports of cultural heritage being damaged by the conflict thus far, the region is home to three major world religions and possesses numerous globally significant cultural heritage sites.




Unesco has announced plans to open a virtual museum of stolen cultural artefacts, with the offering aiming to raise public awareness of trafficking and the unique importance of cultural heritage.




Passengers were evacuated from the Dollywood Express train on Sunday after the 110-ton coal-fired steam engine derailed on its five-mile trip around the park.




UN cultural body Unesco has urged the government to make amendments to a controversial plan for a road tunnel near Stonehenge.




The site of the Tombs of the Buganda Kings in Kasubi, Uganda is being removed from Unesco's World Heritage in Danger List, the organisation announced on Tuesday.




The famous Italian city of Venice is set to tackle over-tourism with the introduction of a €5 a day entry fee for visitors to the Unesco World Heritage Site




The Great Wall of China has suffered 'irreversible damage' after two people dug a hole through the wall with an excavator to create a shortcut




Up to seven people could soon be charged with the theft of a solid gold toilet stolen from Blenheim Palace in 2019 following a major breakthrough in the case




Heritage sites in the UK may be permanently altered by climate change, with heritage bosses considering whether to treat erosion as part of their "ongoing story".




The long-awaited Showtown Museum in Blackpool, UK, finally has an opening date.




Unesco recently organised an intensive training course for representatives of cultural heritage sites across Ukraine threatened by increasingly frequent attacks.




New research has found that the majority of the UK public is concerned that funding cuts will lead to the closure of heritage sites and cultural attractions.




Campaigners have launched a new legal challenge over the construction of a road tunnel near Stonehenge, an ancient Unesco World Heritage Site in Wiltshire, UK.




France is taking action at a national level to counter over-tourism in major tourism locations such as the Unesco World Heritage site of Mont Saint Michel.




Heritage operation Severn Valley Railway (SVR) has confirmed the sale of one of its most popular locomotives in an effort to secure its financial future.




The Association of Leading Visitor Attractions (ALVA) has partnered with British catering and hospitality firms, Searcys and Benugo, to seek industry insights from the two companies that will support its members.




The Science Museum Group (SMG) has projected its combined visitor numbers will return to pre-pandemic levels by 2025-26.




The Herbert Art Gallery and Museum in Coventry, UK, has installed a vending machine offering works by local artists, as well as art kits, materials and games.




Historic England has announced the appointment of Conservative peer Lord Neil Mendoza as its new chair.




The Gunpowder Plot is a multilayered immersive experience set at the Tower of London. Planet Attractions spoke to the team behind the development to see exactly how it came to life...




Gwrych Castle, a Grade I-listed castle in Wales, UK, has been awarded £2.2m (US$2.8m, €2.6m) in funding to save the building's main hall from collapse.




The Isle of Man government has launched a public consultation into the four heritage railways on the British island.




An open letter sent to the British Museum calls on outbound director Hartwig Fischer to remove BP's name from the institution's lecture theatre




The Ahmedabad Municipal Corporation (AMC) has announced plans to transform the Sanskar Kendra museum in India's Gujarat region into a World Heritage City museum.




Archaeologists have unearthed what they believe to be the remains of the Roman Emperor Nero's private theatre in the Italian capital




London's Horniman Museum has been awarded £5.7m by the National Lottery Heritage Fund for its Nature + Love project




A consultation has been launched as part of a £5m (US$6.4m, €6m) project to turn the Albion Dockyard in Bristol, UK, into a visitor attraction.




Hartwig Fischer will step down as director of the British Museum in 2024 after eight years in the role




Abu Dhabi's Department of Culture and Tourism has announced the protection of 64 cultural sites in line with the new Cultural Heritage law.




New research from environmental group Greenpeace has found that extreme weather conditions, caused by climate change, are already a significant threat to ancient heritage sites in China




A new bill passed by the US's House Appropriations Committee could jeopardise the Smithsonian's National Museum of the American Latino by effectively banning the institution from spending tax payer money on the project




The National Galleries of Scotland (NGS) has announced that its much-delayed Scottish galleries will open to the public in Edinburgh on September 30, 2023.




Unesco says it's deeply dismayed over an attack carried out by the Russian forces, which hit several cultural sites in the city centre of Odesa, while President, Volodymyr Zelenskyy has pledged retaliation for the act




The UK government has approved a controversial plan to build a £1.7bn tunnel beneath Stonehenge that Unesco worries could place the prehistoric monument at risk




Services on the steam train famously known as the 'Hogwarts Express' have been canceled over safety issues.




Extreme flooding in northern India has seen water make it all the way to the walls of the Taj Mahal - the first time such an occurrence has happened in 45 years




With temperatures across parts of Europe exceeding 45C in recent days, staff at a number of Greek heritage sites, including the Acropolis, will stop work for four hours a day starting Thursday (July 20).




Following a near six-year absence, the US has been officially readmitted to Unesco as the organisation's 194th member state.




Ireland is to participate in an international research call on Cultural Heritage and Climate.




France's National Assembly has voted unanimously to adopt a new law that makes it significantly easier for public institutions to return Nazi-looted objects in their collections.




A Danish giant is laying siege to the stonewalls of Warwick Castle in the UK, with the Merlin-operated heritage attraction introducing an eight-foot giant for its upcoming Dragon Slay summer event.




Ireland's government is introducing an expert committee to create national guidelines for any cultural institutions' handling of items of unknown provenance, as well as advising the government on how to handle restitution and repatriation of culturally sensitive items.




A tourist who was filmed carving names onto an inner wall of Rome's historic Colosseum has said that he did not realise how old the monument was when he committed the act of vandalism.




An old landfill in the UK thought to contain toxic waste could be leaking into a Unesco World Heritage Site, according to local campaigners.




Abu Dhabi's culture and tourism board has revealed ambitious plans to grow its tourism economy to 24 million visitors a year




A new Smithsonian-led study has found that marine protected areas (MPAs) can help to not only protect World Heritage sites and natural areas, but also improve the health and wealth of nearby communities.




The Singapore Botanic Gardens Heritage Museum has reopened following a three-month closure that saw a refresh of its exhibits and installations.




The leaders of London's National Portrait Gallery say the historic institution is now more accessible to all, with a complete reimagining of the attraction focused on increasing representation and inspiring people




Heritage sites in Ghana are planning to revitalise the African country's museum experience with the introduction of the new Museum Theatre Project.




The UK's Chester Zoo has been awarded £318,323 (US$405,000, €370,000) by the National Lottery Heritage Fund (NLHF) that will be used to help create and restore vital habitats to support local wildlife.




The PIF-owned Red Sea Global has been announced as the sponsor of the Al-Ahli Football Club, also owned by PIF, in Saudi Arabia's Saudi Pro League




The Met and the Smithsonian have worked with the US Army to help train soldiers in preserving and protecting cultural heritage in conflict zones




Jordan's Department of Antiquities (DOA), part of the Ministry of Tourism and Antiquities, has been leading efforts to preserve the country's heritage sites.




The UK's Peace Museum has been awarded a £250,000 grant from the National Lottery Heritage Fund that will see the museum relocate to Saltaire, a World Heritage village in West Yorkshire




On 18 May 2023, experts in resilience-based management and local teams from Unesco marine World Heritage sites met online to share best practices and first-hand insights on designing and implementing resilience strategies that take a holistic approach in addressing the impacts of climate change and help communities to adapt to the inevitable change.




Concerns have been raised after local government passed a bill allowing intensive irrigated strawberry farming on a World Heritage-protected wetland in Spain




Leading engineering and construction group SNC-Lavalin has been awarded a two-year project management consultancy services contract by the Saudi Ministry of Culture to support the development of Historic Jeddah, a Unesco World Heritage site.




A theme park that first opened to the public 103 years ago will close following the sale of Coney Beach Amusement Park to the Welsh government.




Around 10,000 people gathered at Stonehenge for the annual summer solstice, with 154,000 more watching the event online.




The US is set to rejoin Unesco, nearly six years after the Trump administration withdrew the country from the organisation. The move comes amid rising concerns that China has been influencing Unesco's policy making processes




In early 2020, extensive rot was discovered in the colossal timber beams that hold up the Bourn Mill heritage site in Cambridgeshire, UK.




A 21-year-old American tourist has died and a 30-year-old man arrested after a woman was pushed down a slope by Neuschwanstein Castle - one of Germany's most popular heritage attractions.




The conflict in Sudan has left experts fearing for the country's cultural heritage, with museums unable to adequately protect their collections




The Biden administration has banned all new gas and oil drilling at Chaco Culture National Historical Park, a Unesco World Heritage Site in New Mexico, US, for the next 20 years.




Vennersys has announced a partnership with the Old Operating Theatre Museum and Herb Garret, which will see the online ticketing and integrated POS provider install its VenposCloud attraction management software at the heritage attraction.




Crypto membership collective TemDAO is using blockchain technology to preserve cultural and world heritage sites, with its innovative new approach potentially a game changer when its comes to heritage funding




Australia's government is providing greater protection to the Great Barrier Reef, announcing a AU$160m package to phase out commercial gill net fishing by 2027




Changdeokgung Palace, a Unesco World Cultural Heritage Site in Seoul, South Korea, has reopened for night tours.




Qatar has launched an exhibition showcasing plans for four new museums, with the Art Mill Museum, Lusail Museum, Qatar Auto Museum and Dadu Children's Museum of Qatar all to open in the country by the end of the decade




A museum in the Netherlands has come under fire for cultural appropriation, after using the likeness of American rapper Nas' in a Tutankhamun-inspired bust




Scotland's Natural & Cultural Heritage Fund (NCHF) has awarded a share of £22m (US$27m, €25m) to more than a dozen tourist attractions in the Scottish Highlands and Islands, as part of a new scheme to promote tourism in the area.




A castle in Shetland is on the market for just £30,000 - but any potential buyer will also need a spare £12m.




The city of San Francisco is aiming to become the first in the US to achieve World Heritage status, with a task force launched to pursue a nomination from Unesco.




The Royal Commission for the ancient Saudi Arabian city of AlUla has approved plans for a new eco-luxury destination with its own museum




The Denver Museum of Nature and Science in Colorado, US, is to close a gallery dedicated to Indigenous people and culture, which it says perpetuates racist stereotypes.




Japanese architecture firm Kengo Kuma & Associates has won an international design competition to design a new visitor centre at Butrint National Park in Albania




The Royal Commission for AlUla (RCU) has appointed celebrated architects Lina Ghotmeh and Asif Khan to design two major museums in Saudi Arabia.




A total of 20 museums in Scotland have been awarded a share of £573,985 (US$717,678, €660,000) by the national development body Museums Galleries Scotland (MGS), via support from the Scottish Government.




Digital agency Rubber Cheese has teamed up with attractions management platform Convious to launch the 2023 edition of its Visitor Attraction Website Report. The survey was launched during this year's Museums + Heritage Show




The principal gatehouse at Caernarfon Castle in Wales has undergone a major renovation that saw the addition of a new rooftop deck that gives visitors access to parts of the castle that have not been seen close up in centuries.




The Museums + Heritage show is set for its annual extravaganza next week, with the event returning to Olympia London on May 10-11.




A new brand home dedicated to Pilsner Urquell has opened its doors in Prague. BRC's Christian Lachel tells Planet Attractions how the attraction celebrates the brand's place in Czech history and culture




An official location tour dedicated to hit BBC series 'Call the Midwife' has opened at The Historic Dockyard Chatham in Kent, UK




Manchester's Science and Industry Museum has announced a new partnership with the Landmark Trust, which will see one of the UK city's oldest surviving Georgian properties transformed into a heritage holiday home.




Nassau Cruise Port in the Bahamas is scheduled to reopen next month following a US$300m renovation targeting increased visitor numbers and an enhanced visitor experience




A new museum, showcasing the UK's rich glass-making history, has opened in the West Midlands, UK, as part of a multi-million-pound, multi-use development project




The Isle of Wight's Blackgang Chine has debuted Extinction - a new cliffside attraction celebrating the oldest park in the UK's 180th anniversary.




Plans to insert a 5G mast near Edinburgh Castle have been called "damaging" to the iconic Scottish heritage site.




Amnesty International says that Cambodian officials are forcing residents of the Angkor Wat World Heritage site to 'voluntarily' leave in the name of preserving the popular heritage attraction, with the move affecting an estimated 10,000 families




Christie has teamed up with Brazil's Museum of Image and Sound of Ceará on the installation of an immersive multimedia room as part of a revamp of the historic institution




Kate Mavor CBE has announced that she will step down as CEO of English Heritage later this year




The former home of British King, Edward VIII, will be opened to the public for the first time when it opens next year as a museum.




The City Art Gallery in Southampton, UK, is set to undergo urgent roof repairs after receiving a £2.23m (US$2.74m, €2.52m) grant from the UK's Department of Culture, Media and Sport (DCMS).




Thousands of UK museum and heritage workers have joined industrial action protesting against low pay and other working conditions.




Teaching the construction sector the necessary skills to retrofit the UK's heritage structures could provide the British economy with a £35bn boost, a new report has suggested




The Mary Rose Museum in Portsmouth, UK, is about to launch a brand new attraction, with an immersive 4D experience coming to the heritage attraction on March 31.




The Smithsonian's National Museum of Asian Art has entered into a partnership with the Republic of Yemen Government, which will see the institution provide safe storage and care for 77 objects that are being repatriated to the country from the US.




The UK's National Lottery Heritage Fund has announced several changes to its funding priorities to address concerns for the 'health and future of the nation's heritage'




Following eight major openings in 2022, experience designer Mather & Co is set to replicate that success in 2023 with a number of project completions in the pipeline.




The UK's oldest theme park, Blackgang Chine on the Isle of Wight, will introduce a new Zamperla-designed attraction when it reopens at the end of March.




Tate is to take some of the masterpieces in its collection out of storage and on the road in a 'Mobile Museum' which will visit communities across the Liverpool City Region.




Saudi Arabia's Crown Prince has announced plans for New Murabba - a US$48bn commercial downtown development in Riyadh, anchored by a cube-shaped skyscraper large enough to accommodate 20 Empire State buildings




The UK Government has proposed several amendments to the Treasure Act 1996 that will expand the definition of 'treasure' to include objects that provide significant insight into a particular person, event or regional histories.




The city of Venice, famous for its World Heritage-protected canals, bridges and water taxis, is running dry after weeks of dry weather.




3D printing has been used to create a full-size replica of a World Heritage site in China, offering visitors an up close and personal experience while also securing crucial data for future world heritage protection




A ceremony celebrating the first German-Jewish sites to receive Unesco World Heritage designation was held in Germany earlier this month.




The World Heritage Committee has decided to inscribe the Historic Centre of Odesa on the World Heritage List, with the decision recognising the outstanding universal value of the site and the "duty of all humanity" to protect it.




From waterpark suppliers and media specialists to creative designers and dark ride producers, Planet Attractions has gone to every corner of the globe to find out what's hot in 2023




While London's National Portrait Gallery (NPG) undergoes its facelift, the institution is also revamping its branding, with a new logo based on a 19th-century sketch.




A museum dedicated to sharing Scotland's history with the occult will open in Edinburgh at the end of February




Unesco has offered its support to the victims of the devastating earthquake that rocked Turkey and Syria this week as concern grows for a number of historically important World Heritage sites in the region




Two monuments dubbed the 'Stonehenge of the North' have been gifted into the legal ownership of Historic England as part of the National Heritage Collection.




Another cultural addition to the Manchester scene in 2023 will be the re-opening of the Manchester Museum, which closed in August 2021 to undergo a £15m (US$18.2m, €17m) renovation.




A new project dubbed the "Garden of Civilization" is bringing replicas of iconic Iraqi heritage to the courtyard of the Basrah Museum.




Kids in Museums has launched a new initiative aimed at having young people discuss, learn and advocate for the future of the museum sector




Another mega project has been announced for Saudi Arabia, with the PIF's Seven announcing plans for a SAR1bn entertainment destination in the city of Tabuk




The Heritage Fund has awarded £1.6m (US$1.9m, €1.8m) to a project in Britain so it can support research excavation and explore the impact of climate change on an important historic cultural site.




Tate St Ives is seeking an architect-led multi-discipline team to lead a major renovation of Palais de Danse, the former studio of renowned sculptor Barbara Hepworth




A new Eden Project in Morecambe is one of the major projects to receive funding as part of the British government's Levelling Up scheme.




The UK government has announced the launch of a new Energy Bill Discount Scheme offering significant discounts for vulnerable businesses including museums and heritage sites




A 'radical, once-in-a-generation' development will see Bradford's National Science and Media Museum undergo a year-long transformation starting in June




An application by the Taliban to add a historic garden in Kabul to the World Heritage List lies in limbo.




After a difficult few years the museum sector is showing promising signs of recovery with several exciting projects set to open this year. Here are 14 of 2023's most anticipated museum openings




Heritage organisations in the UK are in serious jeopardy of closure as a result of the cost of living crisis, with nine in 10 concerned about their future




Rodin Museum officials have decided to pull out of a €16m project in the Canary Islands, which would have seen an outpost of the famous institution built in Santa Cruz de Tenerife




Trade body Experience UK has named David Willrich as its new chair




The British Museum has confirmed that it is in "constructive discussions" with Greece that could see some of the Parthenon marbles returned to the country.




London's National Portrait Gallery (NPG) will reopen in June 2023 after a three-year closure.




Around 4,500 people gathered at Stonehenge for the annual winter solstice, with a further 100,000 watching the event online.




Culture, heritage and sport sites are set to receive £4.5m over the next three years to support actions in the Welsh Government's Anti-Racist Wales Action Plan




Directors from The Met, British Museum, Louvre and National Gallery have signed an open letter published by ICOM condemning the 'risky endangerment' of irreplaceable artworks in climate demonstrations




The International Council of Museums (ICOM) has said that museums should be seen as allies in the climate movement following a number of attacks on historic works of art by climate change activists.




Cunard has announced its 2023 Insights enrichment programme, with adventurer Bear Grylls taking centre stage for the operator's maiden 2023 voyage to Alaska




The National Emergency Services Museum in Sheffield has been named the UK's most family-friendly museum.




Leading experience designers Mather & Co have named Kim Kherlopian as the company's new managing director. Planet Attractions caught up with him at this year's IAAPA Expo Europe to find out more




Airbnb has donated £1.25m (US$1.4m, €1.4m) to English Heritage in order to support heritage tourism and the charity's conservation and repair of historic houses, castles and abbeys.




A wildfire on Easter Island which could have been started deliberately has caused 'irreparable' damage to the Unesco World Heritage Site's iconic moai head statues




AVIXA produces a number of popular events around the world, including InfoComm and Integrated Systems Europe. The organisation's regional manager for the UK and Ireland, Ben Barnard, spoke to Planet Attractions




The Royal Zoological Society of Scotland (RZSS) raised nearly a quarter-of-a-million pounds following the auction of 37 giraffe sculptures which had been placed around the city of Edinburgh during the summer.




Researchers from the National Academy of Sciences of Ukraine and London's Natural History Museum have discovered the cause of damage to several medieval murals in a Unesco World Heritage site in Ukraine




LIFT 109 - an experience coming to London's iconic Battersea Power Station - has opened pre-sale ticket registration for the new attraction.




Changes to the 2007 definition of a museum reflect industry's more inclusive and sustainable aims and roles




Tourism authorities are seeking new ideas to boost the area around Hadrian's Wall.




Unesco has issued new guidance aimed at reducing impacts from development on World Heritage sites.




Coral has recovered from storms and bleaching events to record levels across much of Australia's Great Barrier Reef, a survey has found.




Unesco's World Heritage Centre has launched its Patrimonito Storyboard Competition - an initiative which aims to provide young people with an opportunity to use their creative and problem-solving skills to raise awareness about World Heritage.




To mark the 1900 years of Hadrian's Wall, English Heritage has introduced a new installation on the site of the now lost Roman gatehouse at Housesteads Roman Fort.




Detailed replicas of the controversial Elgin or Parthenon Marbles, created by a robot, will soon go on display in London




The Unesco World Heritage Centre (WHC) has held an online meeting and several virtual workshops to support Iraq in its efforts to conserve its World Heritage sites.




Celebrated architecture firm Adjaye Associates will lead a major redesign project at two UK museums; The International Slavery Museum and the Maritime Museum




Gerard Lemos has been named the next chair of English Heritage, with the former British Council Chair pledging to "help everyone feel part of England's story."




Design firm Mather & Co has been appointed to produce an interpretation plan for the 'Discovery Point Transformed' - a project which will re-launch Dundee's Discovery Point Museum 30 years after its opening.




Dame Diane Lees, the Director-General of Imperial War Museums (IWM) has announced that she will step down from her role on March 31 2023.




Unesco has verified more than 150 cultural sites in Ukraine have been either partially or completely destroyed since the Vladimir Putin-led invasion by Russia




Norwich Castle Museum and Art Gallery is planning a major exhibition on a recently discovered 17th Century shipwreck which sank in the English Channel while carrying the future King James II and VII.




Thousands have signed a petition opposing plans to turn a disused quarry in the UK's Lake District into a theme park.




Dreamland Margate - the heritage theme park based on a traditional English seaside funfair - is celebrating more than 100 years of its history with a brand new virtual exhibition.




Jean-Luc Martinez stands accused of conspiring to hide the origin of archaeological treasures that investigators say were smuggled out of Egypt during the Arab Spring uprisings




Construction has started on the King Salman Park's Royal Arts Complex, which once complete will act as a cultural hub for the Saudi capital of Riyadh




NEMO - the Network of European Museum Organisations - was recently represented at a major conference at the invitation of the French Ministry of Culture.




Unesco's World Heritage Centre has released a statement on the accidental explosion that ripped through much of the Saratoga Hotel, in Havana, Cuba on Friday (May 6), killing at least 35 people.




New York's Holocaust museum has said that "no one was banned or cancelled," in response to reports that Florida's governor, Ron DeSantis, was barred from attending the museum for a corporate event.




Taking place at Olympia London from May 11 until May 12, the 2022 edition of the Museums + Heritage Show will feature an extensive education programme with more than 70 educational sessions covering topics such as digital skills, sustainability and community outreach.




We've rounded up all the special events you should be attending this month




Unesco's World Heritage Committee meeting in Kazan has been indefinitely postponed following Russia's invasion of Ukraine




A number of attractions suppliers and manufacturers have been named winners of China's prestigious Golden Crown Awards




Online gardening marketplace Sproutl has formed a strategic partnership with one of Britain's most-visited attractions - Royal Botanic Gardens, Kew.




Starting this August, Katherine E. Fleming will take the reins at the J. Paul Getty Trust, leading the institution's mission to advance and share the world's art and cultural heritage for the benefit of all




Lincoln Castle, home to one of the copies of the historic Magna Carta, has welcomed a new guest to the English heritage attraction in the shape of Lucy - a giant dragon that appears to have lodged herself in the castle's wall.




Organisations including the Auschwitz Memorial and Europa Nostra, as well as the UK's culture minister Nadine Dorries, have called on Unesco to change the location of its 45th annual World Heritage Committee meeting, which is currently scheduled to take place in Russia




With an aim to become carbon neutral by 2027, Blenheim Palace in Oxfordshire, UK, has announced that it's launching a series of major new money-saving incentives for visitors arriving using sustainable transport.




A proposed expansion of the Black Country Living Museum in Dudley, UK, is back on track after the local authority pledged its support to help the attraction grow in size.




The new attraction will feature a planetarium dome and exhibition spaces and will open in June




The immersive experiential design firm won in the category for 'Best Use of VR' for its Machu Picchu and the Spirit of the Condor virtual reality (VR) experience




One of the most famous and historic temples in Kyoto, Japan, became home to a new temporary addition last week, with a 12.5-metre-tall inflatable kokeshi doll welcoming visitors to the Kiyomizu-Dera.




Lonnie Bunch, 14th Secretary of the Smithsonian Institution, has released a statement on behalf of the organisation, pledging its support to the people of Ukraine and their cultural heritage. In the statement, Bunch revealed that the Smithsonian Cultural Rescue Initiative (SCRI) is in contact with people in the country in order to facilitate the preservation of Ukraine's history.




The UN cultural organisation is aiming to mark as many key heritage sites with the Hague Convention emblem, which protects cultural heritage in the event of armed conflict




Several zoos in Ukraine are in extreme jeopardy following Vladimir Putin's invasion of the country, with EAZA calling for support and issuing a statement calling on Russian forces to 'respect the peaceful nature' of zoos




As Russia's invasion of Ukraine continues, museums and cultural institutions across the country are scrambling to protect their treasures from possible attack.




Los Angeles' iconic La Brea Tar Pits will soon undergo a major transformation should a masterplan by Weiss/Manfredi pass its environmental review




The major exhibition at the National Railway Museum is the latest in a series of events to be axed as UK cultural institutions move to show their support to Ukraine




The Ivankiv Historical and Local History Museum was burned to the ground as Russia continues its aggressive invasion of the country




Escalating tensions between Ukraine and Russia have seen Ukrainian institutions prepare security and evacuation plans should the worst happen




Warwick Castle will soon be home to a Zog-themed playland, with the popular IP set to arrive at the heritage attraction in April




Unesco's World Heritage Centre has extended the deadline for its World Heritage Volunteers campaign.




Officials at the British Museum reportedly recently met with BP officials to discuss options for support 'post Spring 2023', hinting at a likely renewal of the controversial partnership




LGBTQ+ charity Queer Britain will open the UK's first LGBTQ+ museum in London with support from Art Fund




With so many big things coming in the year ahead, we've rounded up all the key events taking place this year. Welcome to your attractions calendar for 2022.




Just in time to celebrate its 30th anniversary this year, the Sleeping Beauty Castle has reopened to guests at Disneyland Paris following a 12 months renovation period




A new initiative from France's Grand Palais will see the development of digital experiences for some of the world's most iconic artworks, starting with a debut exhibition on the Louvre's Mona Lisa




Anglian Water is seeking funding for a Rutland-based display of the 'Rutland sea dragon', the UK's largest ichthyosaur fossil discovered at the Rutland Water reservoir in 2021




Two crocodile-faced dinosaurs, a fan-throated lizard and a giant rice rat were among more than 550 new species discovered by researchers at the Natural History Museum in London over the last year.




Rounding up all the biggest news from both publications and associations, here is your latest edition of From the Industry from Planet Attractions




McDonald's has lost a high court appeal to build a €1.3 m drive-through restaurant directly next to Rome's historic Baths of Caracalla




Design firm Mather & Co has revealed that it's working on the redevelopment of Ipswich Museum in Ipswich, UK, following a £4.3m (US$5.8m, €5.15m) grant from The National Lottery Heritage Fund.




An additional £30m in emergency funding has been made available through the UK's Culture Recovery Fund to support museums, cinemas, theatres and heritage organisations with the impact of the Omicron variant this winter




Prince Charles has become patron of Museum of London following a visit to the institution's under development new home earlier this year




A controversial redesign of the interior of Notre-Dame cathedral has been approved by heritage authorities, including possible street art installations and softer mood lighting for the Parisian landmark.




As 2021 draws to a close, Historic England has celebrated the 284 sites across England that have gained heritage protection in the past year.




Tis the season to be jolly AND to give gifts, so why not give a special gift to a special someone from your favourite attraction? We took a look at some of our favourite stocking fillers from the world's biggest attractions




Oman is developing an 11 million square metre tourist development aiming to transform and extend the capital of Muscat into a tourism hub for the sultanate




Winners were announced in a special ceremony during the IAAPA Attractions Expo in Orlando, Florida




A Dutch court has ruled that Crimean artefacts on loan in the Netherlands at the time of the disputed region's annexing must be returned to Ukraine




Did you know that people actually live inside the historic Tower of London? One of them being Megan Clawson, who moved into a family apartment in the eastern wall of the Tower last summer.




The Bailiffgate Museum and Gallery has been named the winner of this year's Family Friendly Museum Award




Once open, the museum aims to champion children's creativity and encourage visitors to develop their skills through performance, play and design




Maxwell Apaladaga Ayamna, founder of the Sheffield Environmental Movement, has been named the winner in this year's Heritage category of the National Lottery Awards.




Guru-Murthy will serve his second term as a trustee of Kew Gardens




Inka Park will be the first leisure destination of its kind in Latin America




Rounding up all the biggest news from both publications and associations, here is your latest edition of From the Industry from Planet Attractions




The new Ilulissat Icefjord Centre is part of Greenland's plan to attract more tourists to the country




Rounding up all the biggest news from both publications and associations, here is your latest edition of From the Industry from Planet Attractions




The tourism development plan will encourage the predicted 10 million visitors a year to Universal Studios to explore the wider Beijing area




The Taliban has vowed to protect Afghanistan's heritage but concern is still extremely high following destruction seen in previous years




The upcoming Oman Botanic Garden has been designed to celebrate the country's botanic diversity and to be enjoyed by the people of Oman for generations to come




The World Heritage Committee has inscribed 13 new sites in Europe, Asia and the Middle East to Unesco's World Heritage List




The animated short encourages museums and other heritage sites to safeguard their collections from pests




Unesco has deleted Liverpool from its World Heritage List after a committee determined new developments were damaging the city's global heritage




Unesco has said that plans by the British government to build a tunnel beneath Stonehenge will have a 'highly adverse and irreversible impact' on the World Heritage site




IAAPA supports the lifting of US travel restrictions, Donkey Kong could be making his way to Universal's theme parks, George Osborne becomes British Museum chairman and Portugal has welcomed Europe's first five-person water coaster. Welcome to the latest edition of The Week from Planet Attractions.




Funded in-part by the National Lottery Heritage Fund, the Manchester Jewish museum has reopened its doors following a multi-million pound redevelopment




Rounding up all the biggest news from both publications and associations, here is your latest edition of From the Industry from Planet Attractions




The Museum of the Home has been refused permission to remove a statue of Robert Geffrye despite public calls to ditch the controversial work




Unesco says that COVID-19 will have a significant impact on World Heritage long after the pandemic has been brought under control




Belgium agrees to help the Congo recover its lost heritage, Ireland's €73m tourism investment, Africa remodels its tourism outlook and a snow-topped waterpark comes to China. Welcome to the latest edition of The Week from Planet Attractions




Rounding up all the biggest news from fans and influencers, here is your latest edition of From the Community from Planet Attractions




In a bid to boost tourism post-Covid in Ireland, Fáilte Ireland has announced plans for major investments into four tourism sites across the country




A redesign of the former British Golf Museum has been spearheaded by Mather & Co, who worked alongside the museum's curators to develop a series of interactive digital experiences




Rounding up all the biggest news from both publications and associations, here is your latest edition of From the Industry from Planet Attractions




A new permanent immersive light and spatial audio installation at St. Michael's Cave will boost the Rock's visitor experience in time for Summer 2021




Historic England's virtual dive trail tells the story of Stirling Castle, a 70-gun warship that was destroyed in the Great Storm of 1703




Emergency restoration work was carried out on the Megalosaurus after its jaw collapsed last year




Kazakhstan has welcomed the country's first flying theatre ride with Brogent Technologies behind the landmark new attraction


































© Kazoo 5 Limited 2023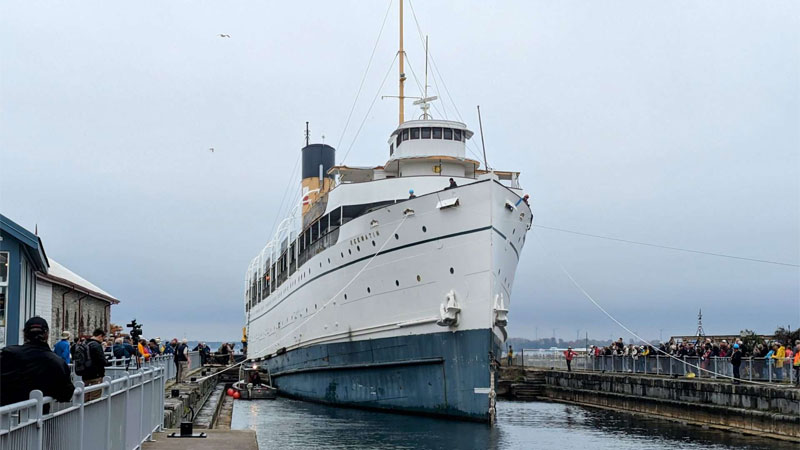 One of the Edwardian era's last remaining passenger steamships has docked in Kingston, Ontario, with the vessel set to become a permanent heritage attraction.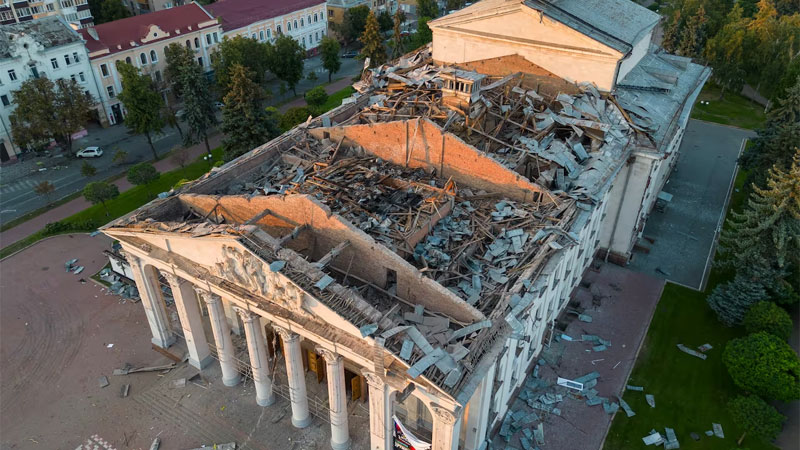 Unesco representatives have travelled to Ukraine to asses damage on cultural sites in the city of Chernihiv.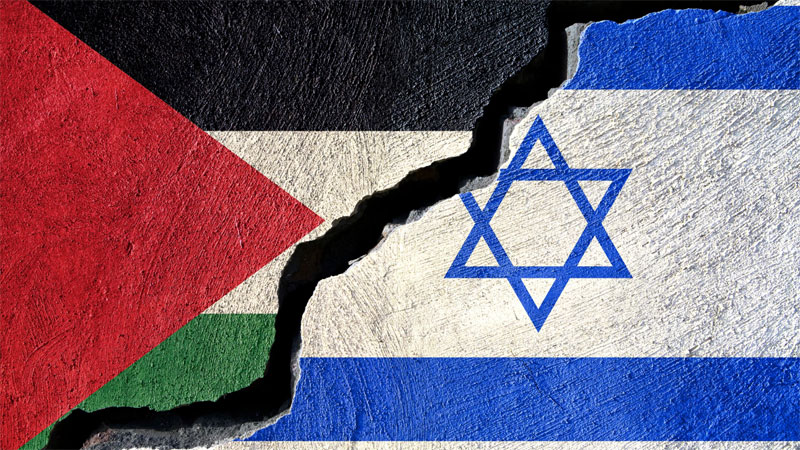 The International Council of Museums (ICOM) has shared its "deep concern" over the Israel-Palestine war, with the organisation deploring the "significant humanitarian consequences" that the conflict has had in recent weeks.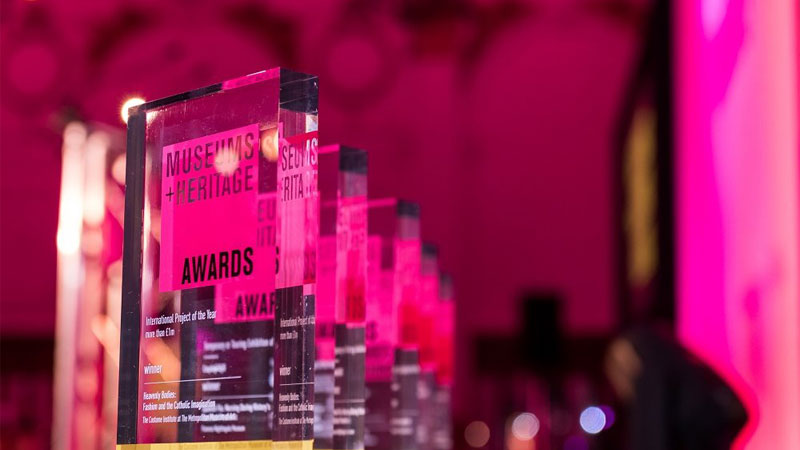 The 2024 edition of the Museums + Heritage Awards will be open for nominations starting November 1.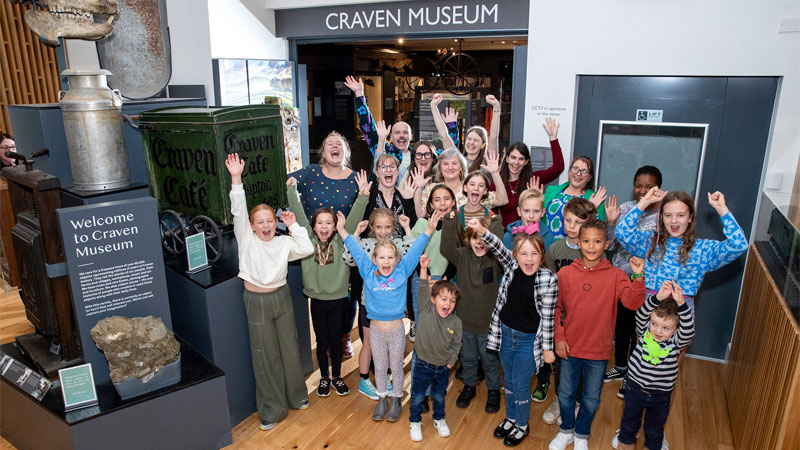 Yorkshire's Craven Museum has beaten off competition from some of the UK's top museums, galleries, historic homes and heritage sites to be named the winner of this year's Family Friendly Museum Award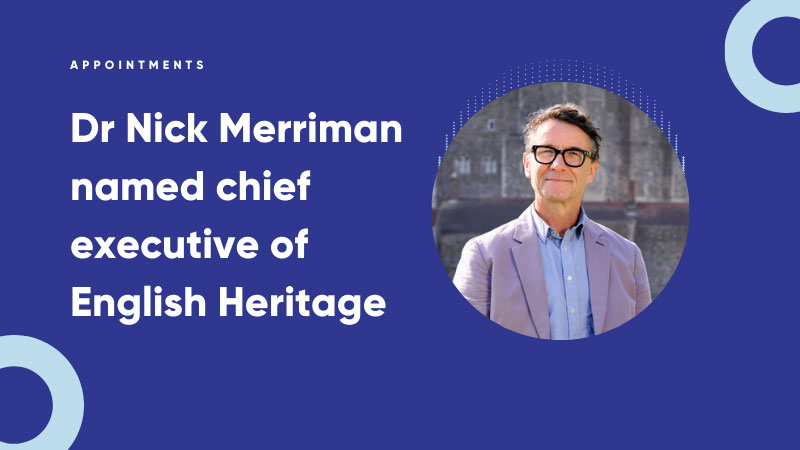 Dr Nick Merriman is set to replace Kate Mavor CBE as chief executive of English Heritage, the charity has announced.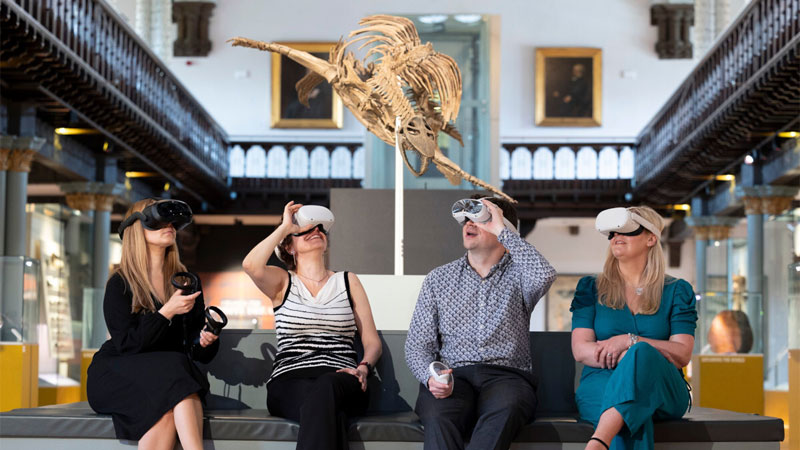 A £5.6m (US$6.8m, €6.4m) project to develop a virtual reality museum platform has been unveiled.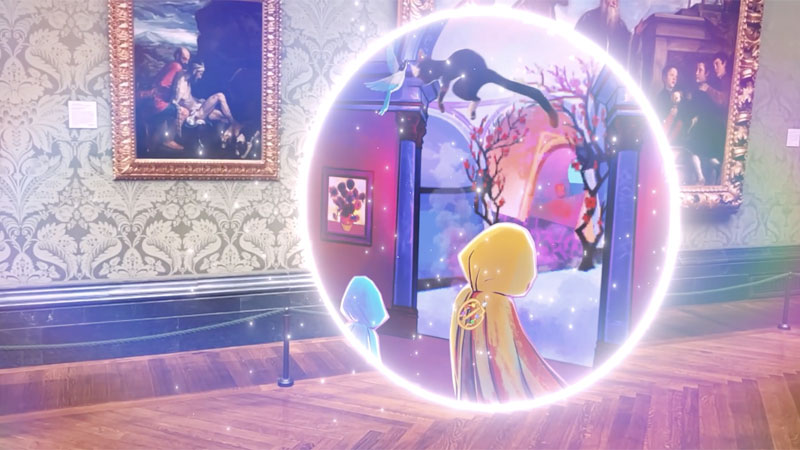 Alex Book, co-founder and chief strategy officer at Arcade – The Creative Reality Company, explains how attractions and cultural institutions can make use of immersive technologies to reach new audiences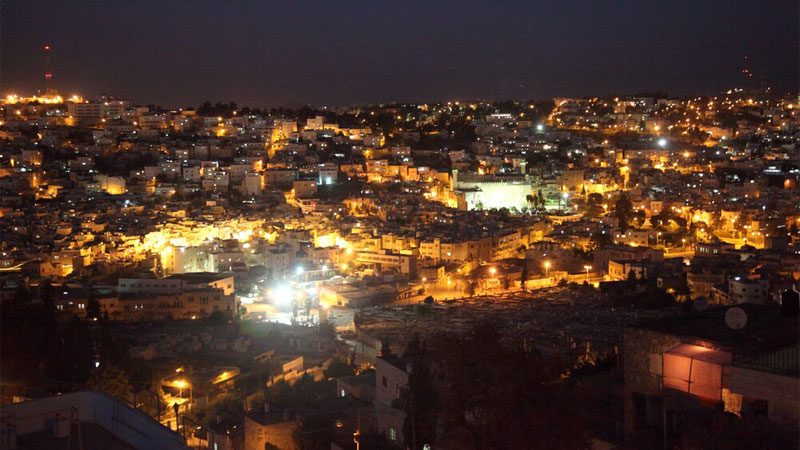 The recent escalation of the Israeli-Palestinian conflict has put cultural heritage there at risk. While there have been no reports of cultural heritage being damaged by the conflict thus far, the region is home to three major world religions and possesses numerous globally significant cultural heritage sites.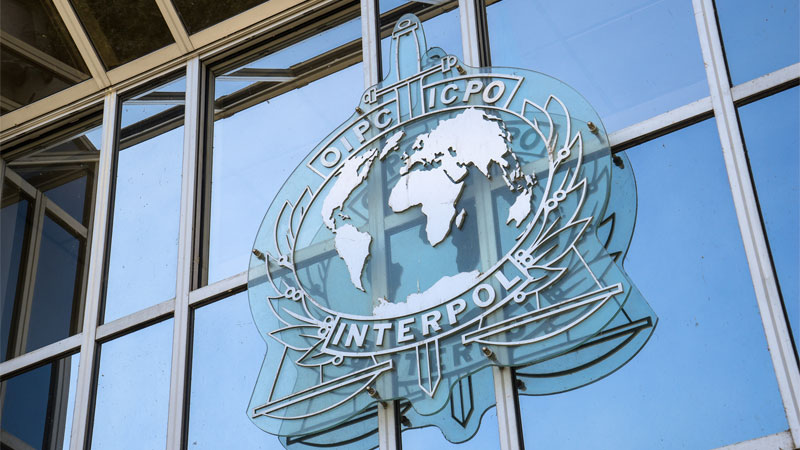 Unesco has announced plans to open a virtual museum of stolen cultural artefacts, with the offering aiming to raise public awareness of trafficking and the unique importance of cultural heritage.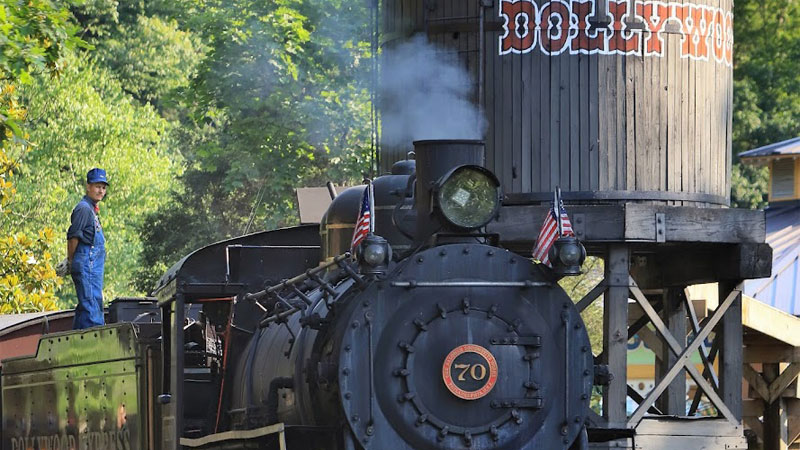 Passengers were evacuated from the Dollywood Express train on Sunday after the 110-ton coal-fired steam engine derailed on its five-mile trip around the park.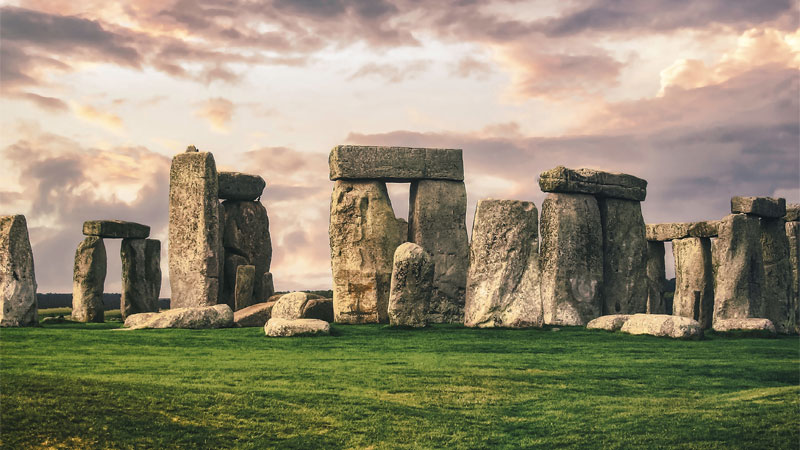 UN cultural body Unesco has urged the government to make amendments to a controversial plan for a road tunnel near Stonehenge.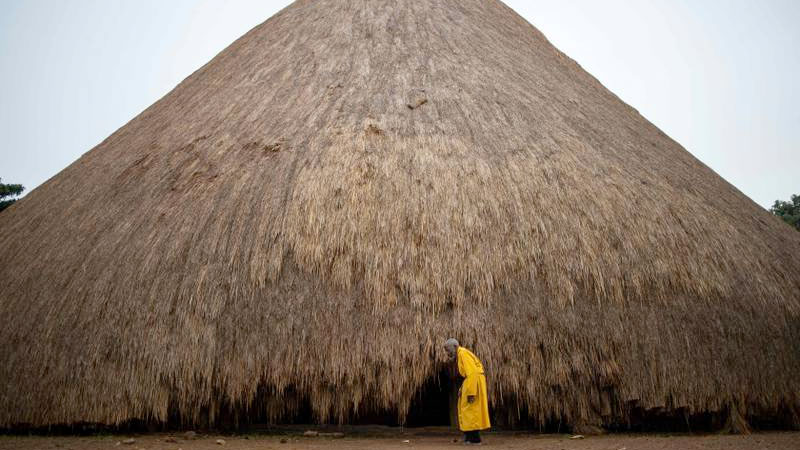 The site of the Tombs of the Buganda Kings in Kasubi, Uganda is being removed from Unesco's World Heritage in Danger List, the organisation announced on Tuesday.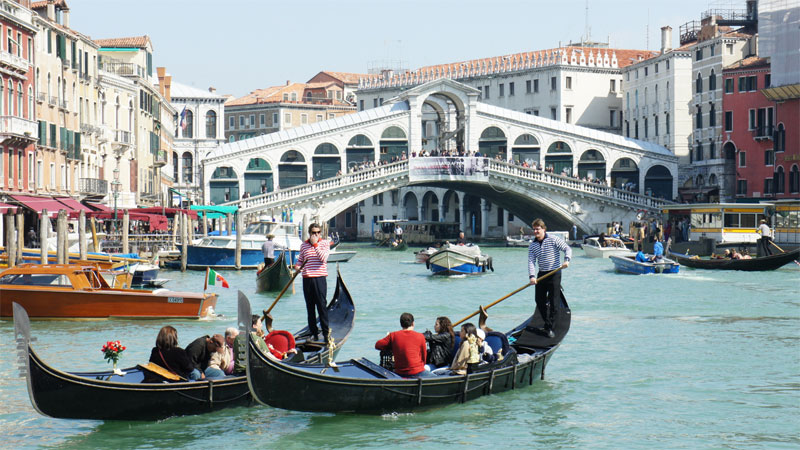 The famous Italian city of Venice is set to tackle over-tourism with the introduction of a €5 a day entry fee for visitors to the Unesco World Heritage Site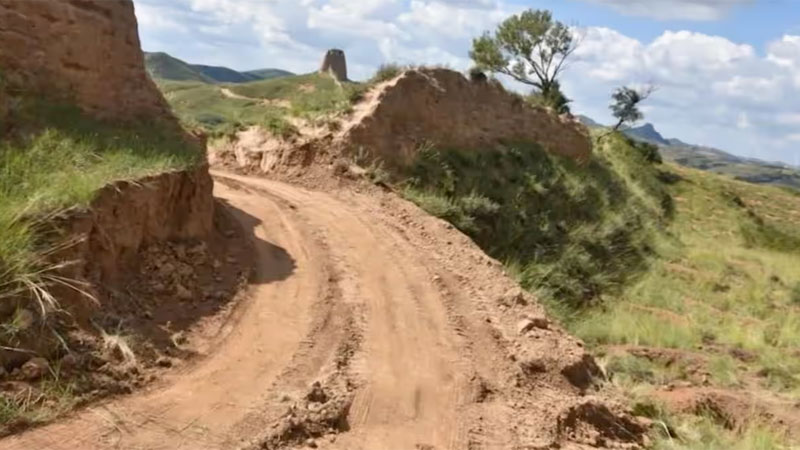 The Great Wall of China has suffered 'irreversible damage' after two people dug a hole through the wall with an excavator to create a shortcut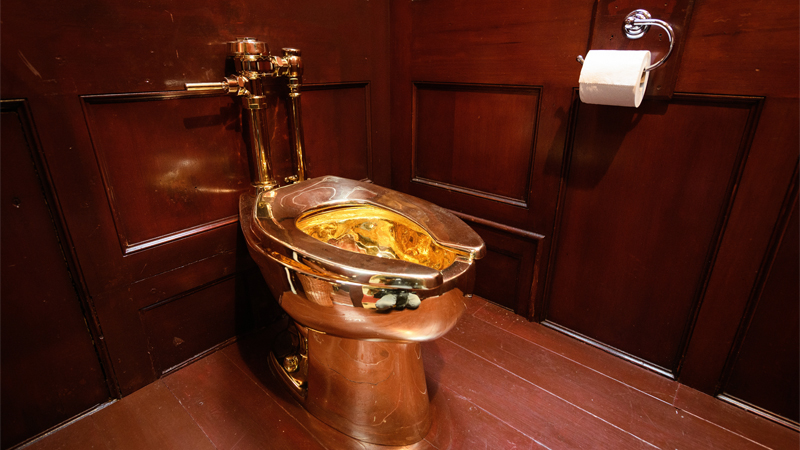 Up to seven people could soon be charged with the theft of a solid gold toilet stolen from Blenheim Palace in 2019 following a major breakthrough in the case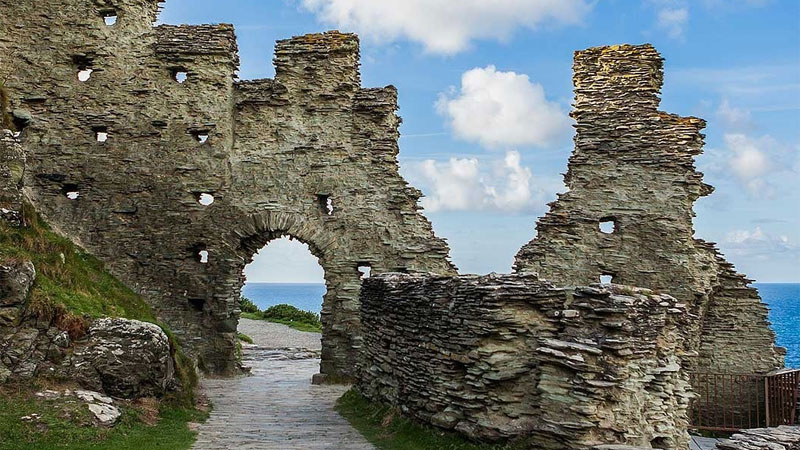 Heritage sites in the UK may be permanently altered by climate change, with heritage bosses considering whether to treat erosion as part of their "ongoing story".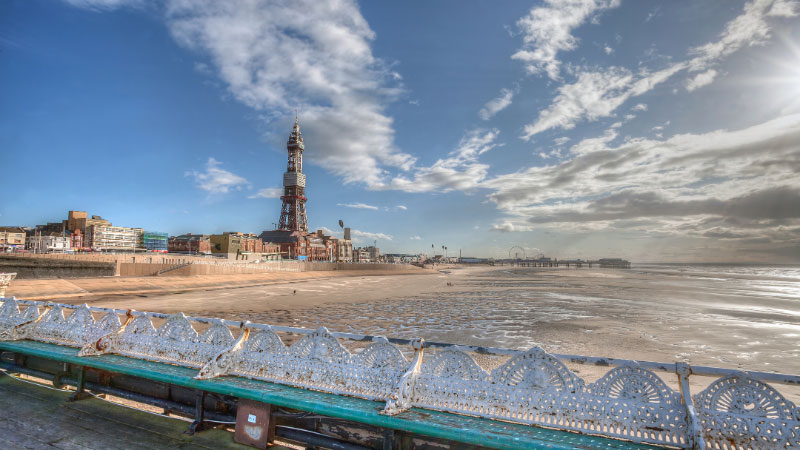 The long-awaited Showtown Museum in Blackpool, UK, finally has an opening date.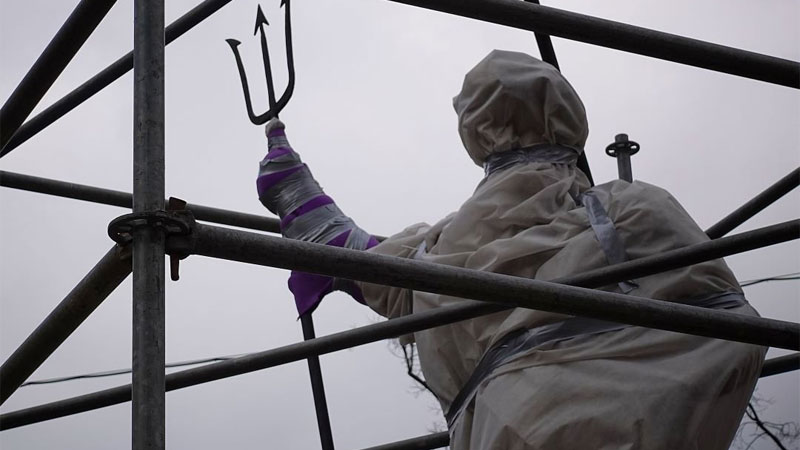 Unesco recently organised an intensive training course for representatives of cultural heritage sites across Ukraine threatened by increasingly frequent attacks.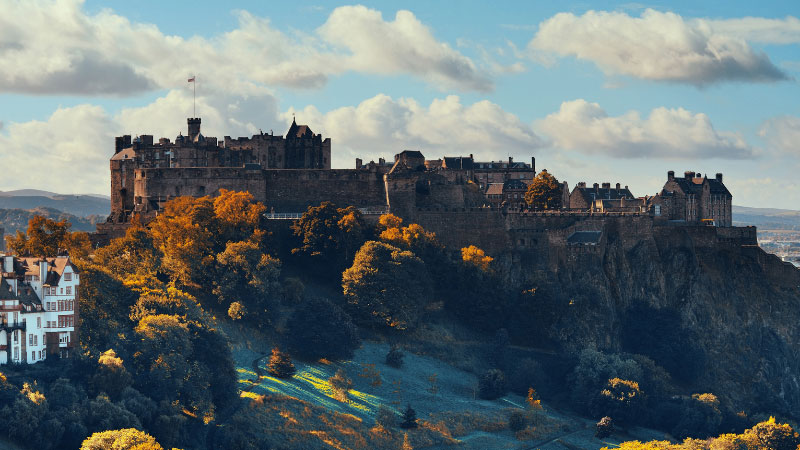 New research has found that the majority of the UK public is concerned that funding cuts will lead to the closure of heritage sites and cultural attractions.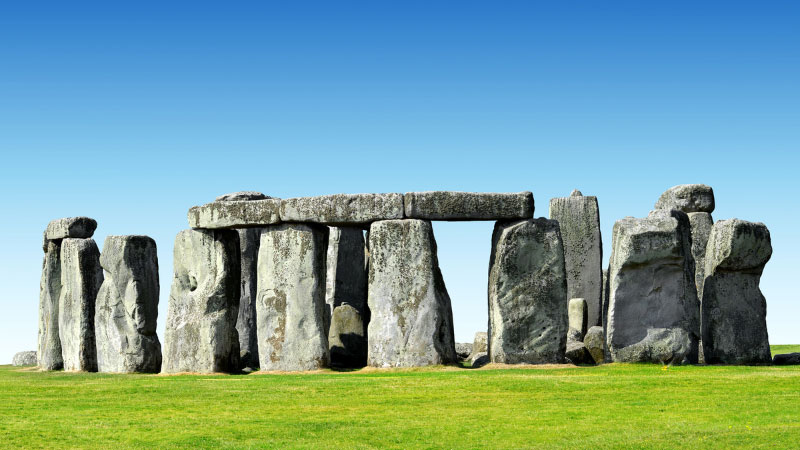 Campaigners have launched a new legal challenge over the construction of a road tunnel near Stonehenge, an ancient Unesco World Heritage Site in Wiltshire, UK.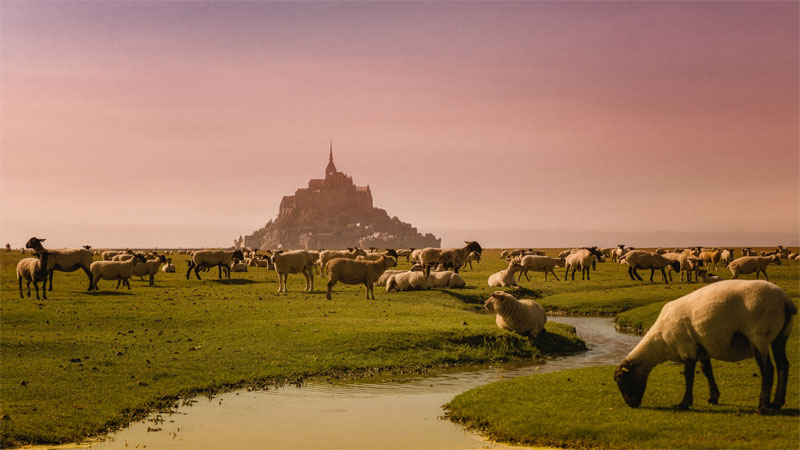 France is taking action at a national level to counter over-tourism in major tourism locations such as the Unesco World Heritage site of Mont Saint Michel.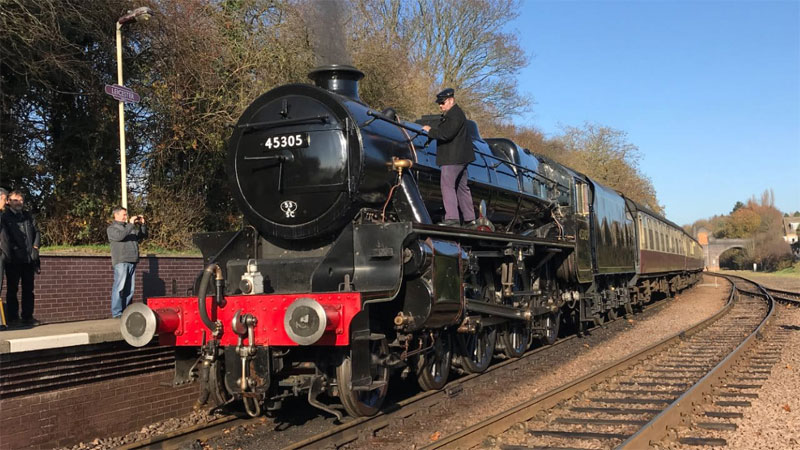 Heritage operation Severn Valley Railway (SVR) has confirmed the sale of one of its most popular locomotives in an effort to secure its financial future.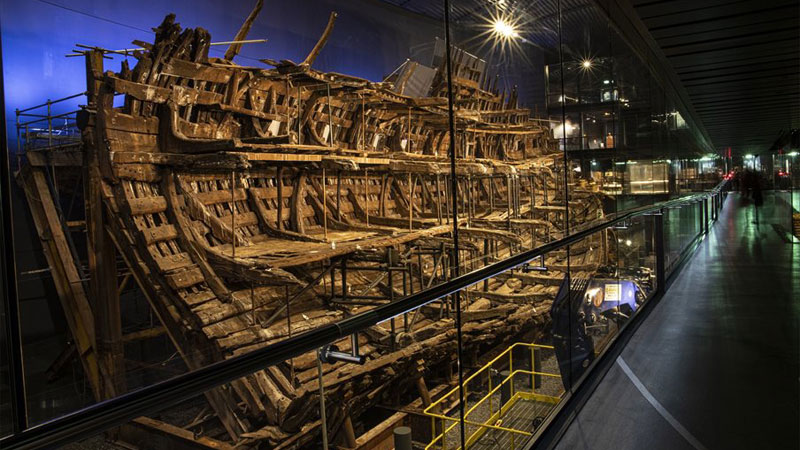 The Association of Leading Visitor Attractions (ALVA) has partnered with British catering and hospitality firms, Searcys and Benugo, to seek industry insights from the two companies that will support its members.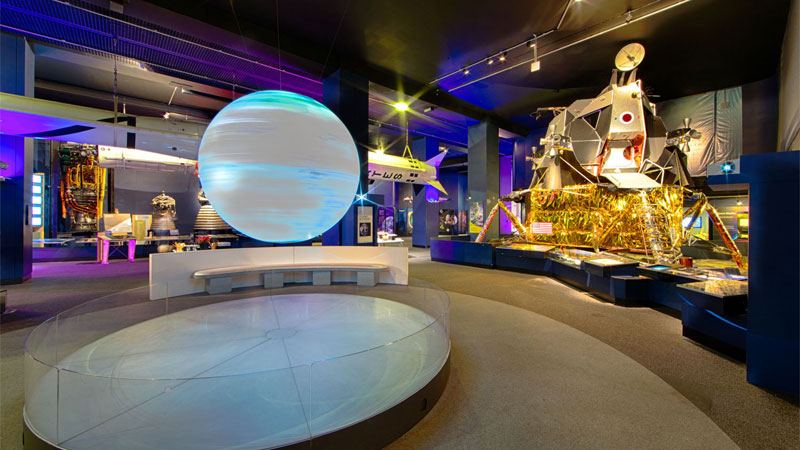 The Science Museum Group (SMG) has projected its combined visitor numbers will return to pre-pandemic levels by 2025-26.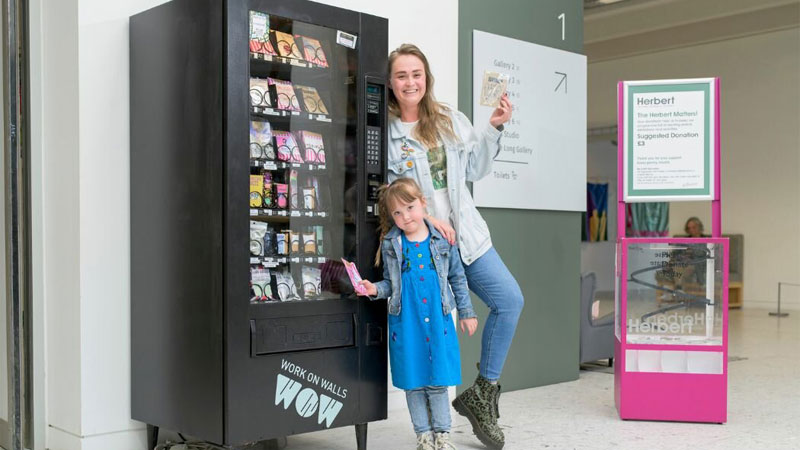 The Herbert Art Gallery and Museum in Coventry, UK, has installed a vending machine offering works by local artists, as well as art kits, materials and games.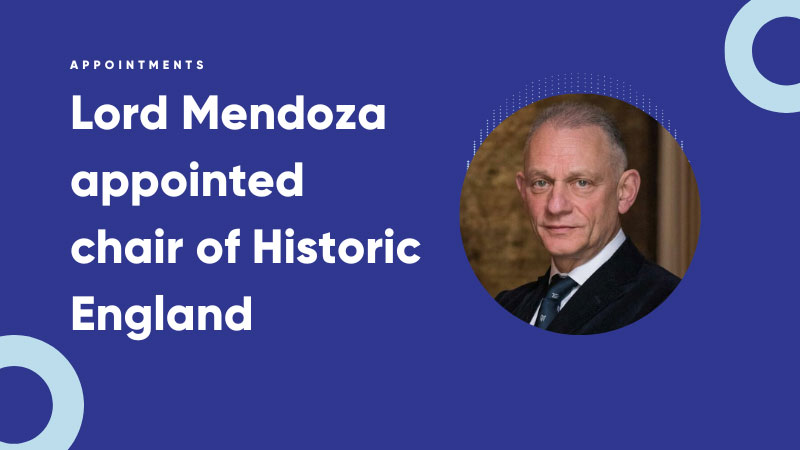 Historic England has announced the appointment of Conservative peer Lord Neil Mendoza as its new chair.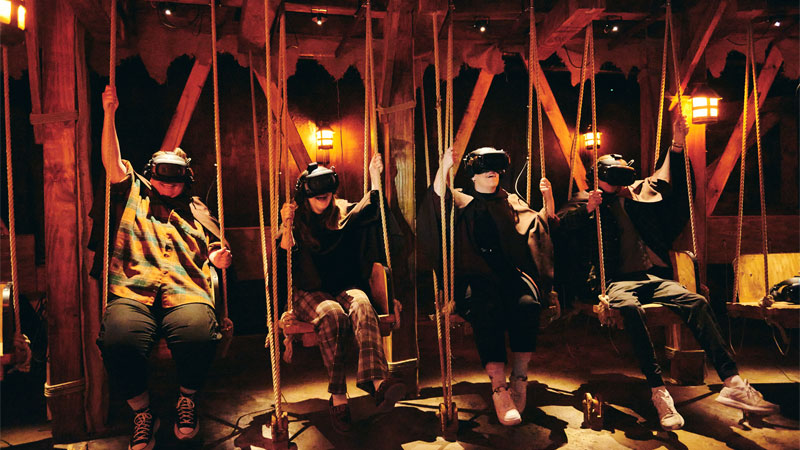 The Gunpowder Plot is a multilayered immersive experience set at the Tower of London. Planet Attractions spoke to the team behind the development to see exactly how it came to life...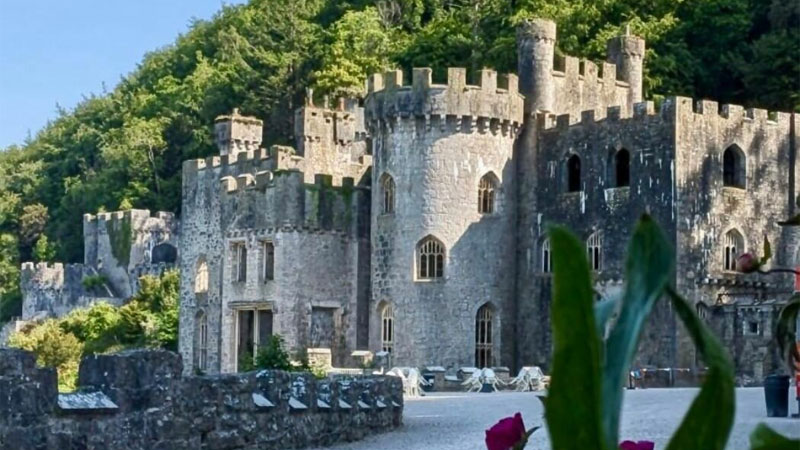 Gwrych Castle, a Grade I-listed castle in Wales, UK, has been awarded £2.2m (US$2.8m, €2.6m) in funding to save the building's main hall from collapse.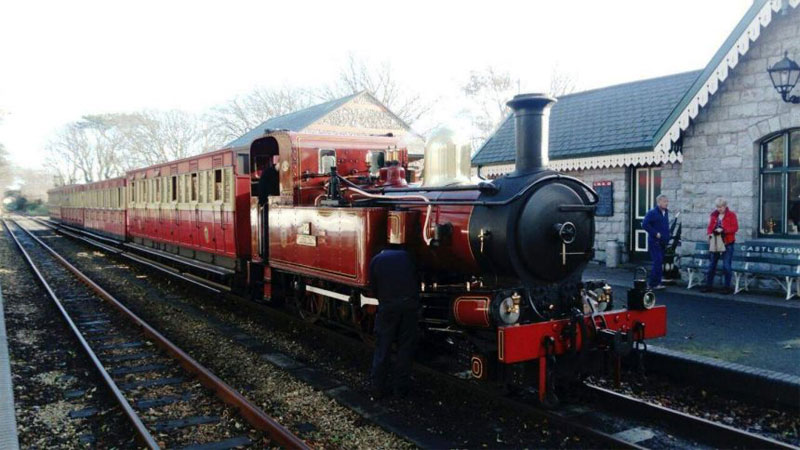 The Isle of Man government has launched a public consultation into the four heritage railways on the British island.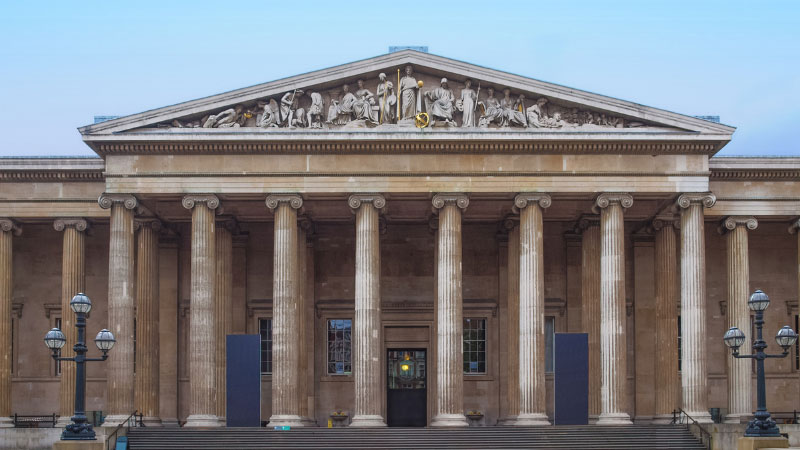 An open letter sent to the British Museum calls on outbound director Hartwig Fischer to remove BP's name from the institution's lecture theatre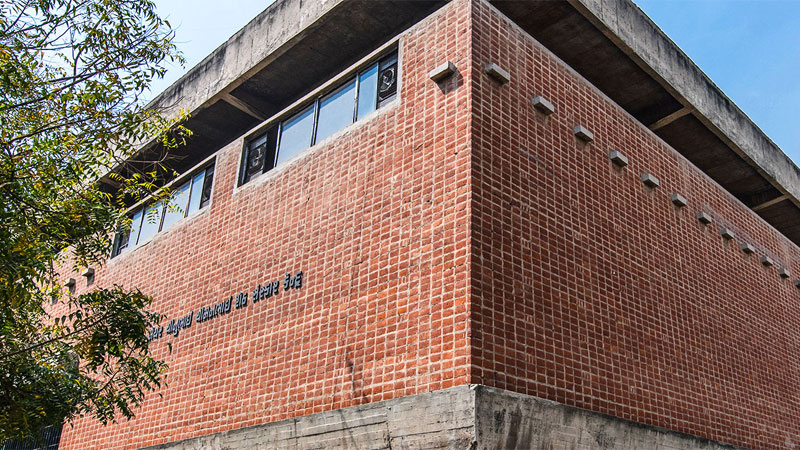 The Ahmedabad Municipal Corporation (AMC) has announced plans to transform the Sanskar Kendra museum in India's Gujarat region into a World Heritage City museum.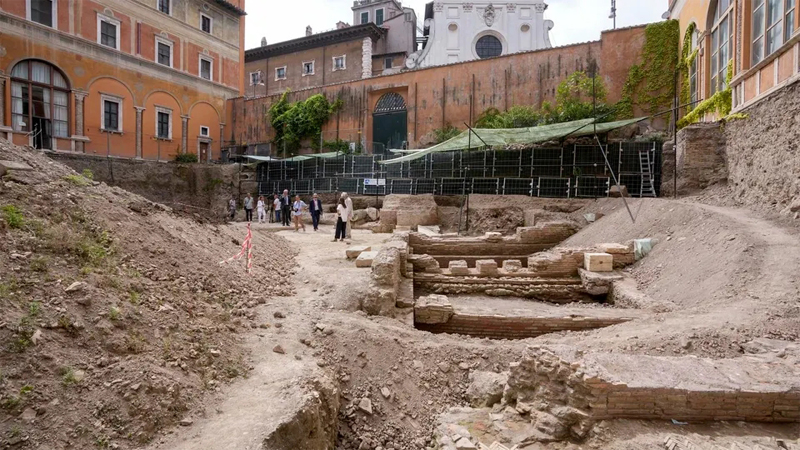 Archaeologists have unearthed what they believe to be the remains of the Roman Emperor Nero's private theatre in the Italian capital


London's Horniman Museum has been awarded £5.7m by the National Lottery Heritage Fund for its Nature + Love project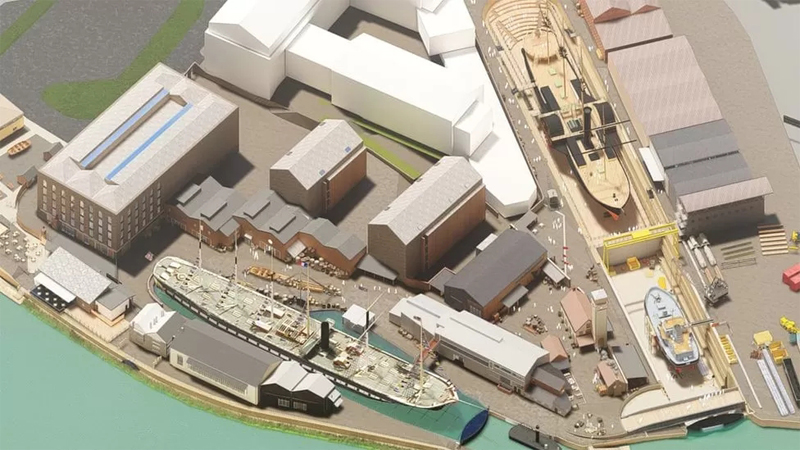 A consultation has been launched as part of a £5m (US$6.4m, €6m) project to turn the Albion Dockyard in Bristol, UK, into a visitor attraction.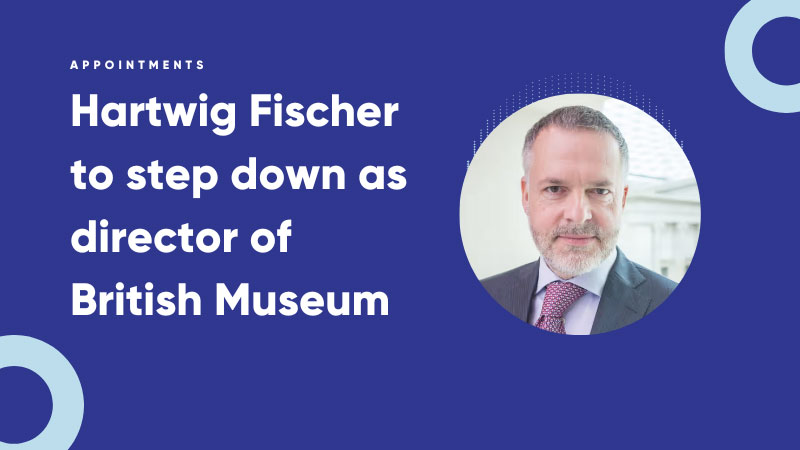 Hartwig Fischer will step down as director of the British Museum in 2024 after eight years in the role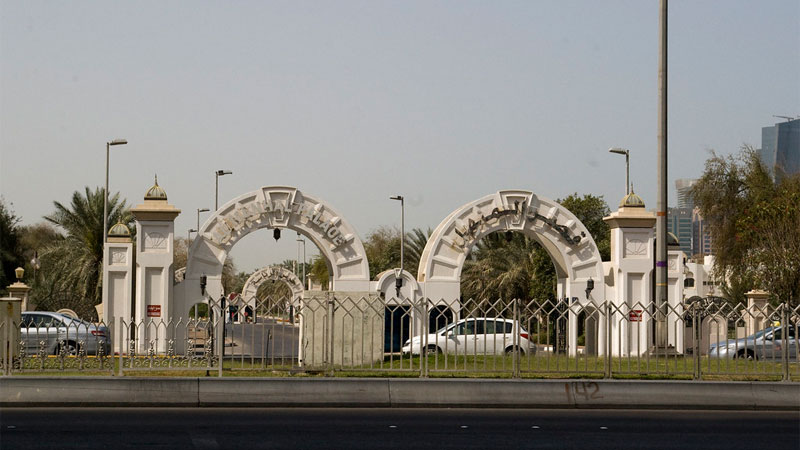 Abu Dhabi's Department of Culture and Tourism has announced the protection of 64 cultural sites in line with the new Cultural Heritage law.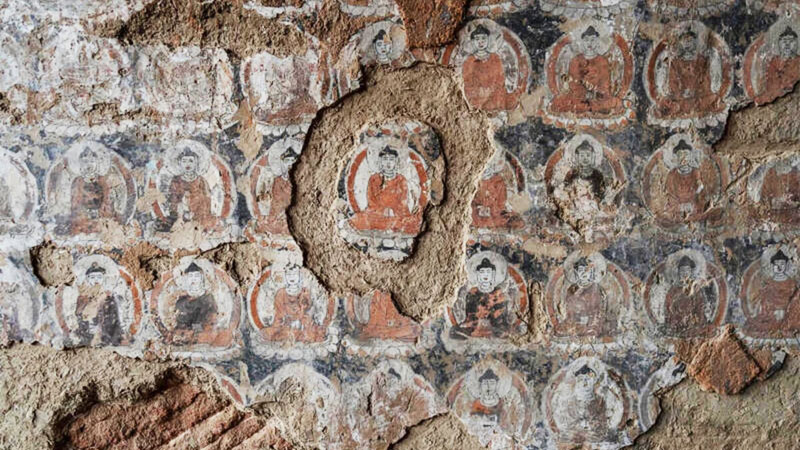 New research from environmental group Greenpeace has found that extreme weather conditions, caused by climate change, are already a significant threat to ancient heritage sites in China


A new bill passed by the US's House Appropriations Committee could jeopardise the Smithsonian's National Museum of the American Latino by effectively banning the institution from spending tax payer money on the project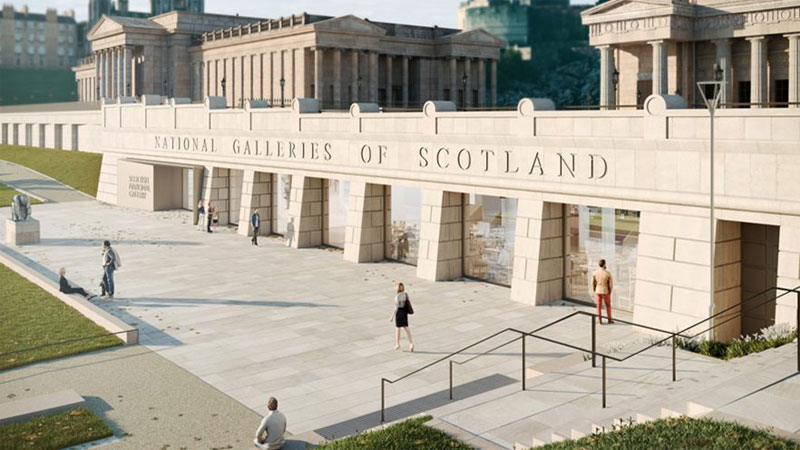 The National Galleries of Scotland (NGS) has announced that its much-delayed Scottish galleries will open to the public in Edinburgh on September 30, 2023.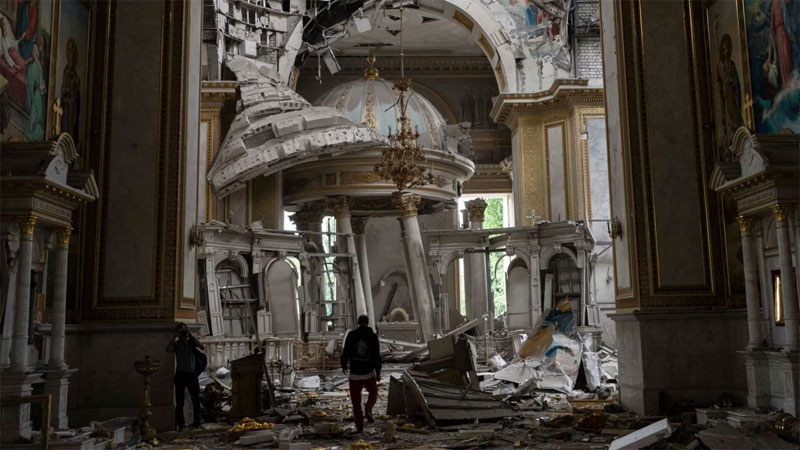 Unesco says it's deeply dismayed over an attack carried out by the Russian forces, which hit several cultural sites in the city centre of Odesa, while President, Volodymyr Zelenskyy has pledged retaliation for the act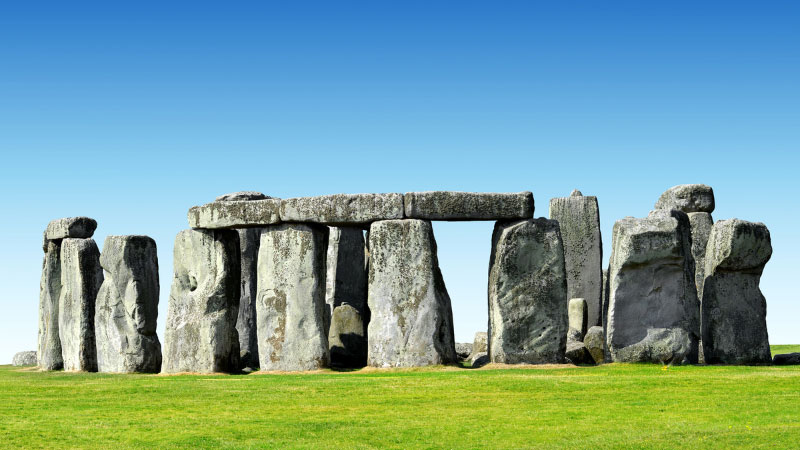 The UK government has approved a controversial plan to build a £1.7bn tunnel beneath Stonehenge that Unesco worries could place the prehistoric monument at risk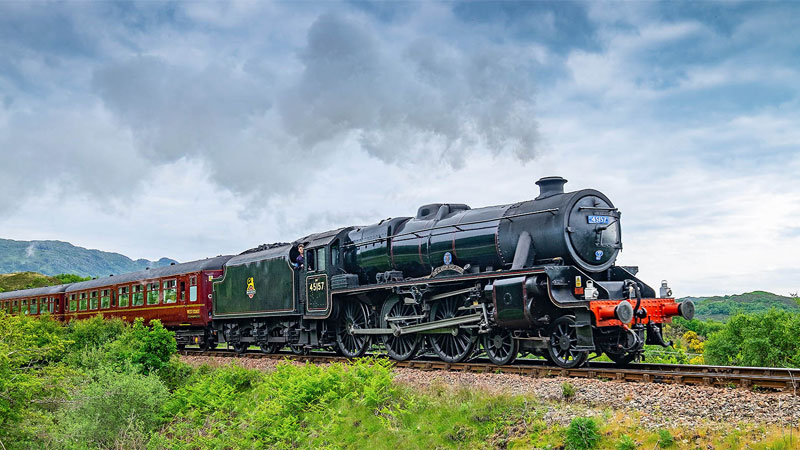 Services on the steam train famously known as the 'Hogwarts Express' have been canceled over safety issues.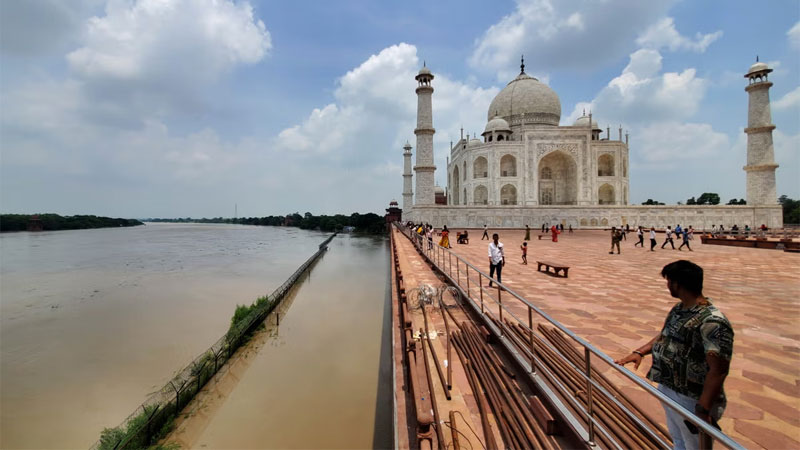 Extreme flooding in northern India has seen water make it all the way to the walls of the Taj Mahal - the first time such an occurrence has happened in 45 years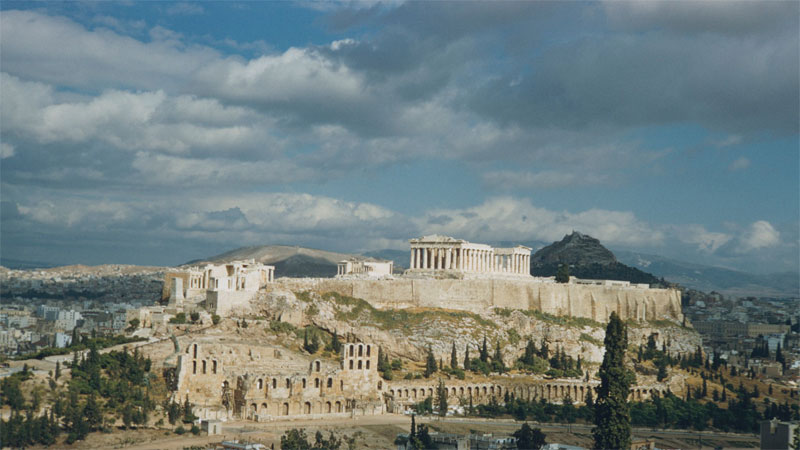 With temperatures across parts of Europe exceeding 45C in recent days, staff at a number of Greek heritage sites, including the Acropolis, will stop work for four hours a day starting Thursday (July 20).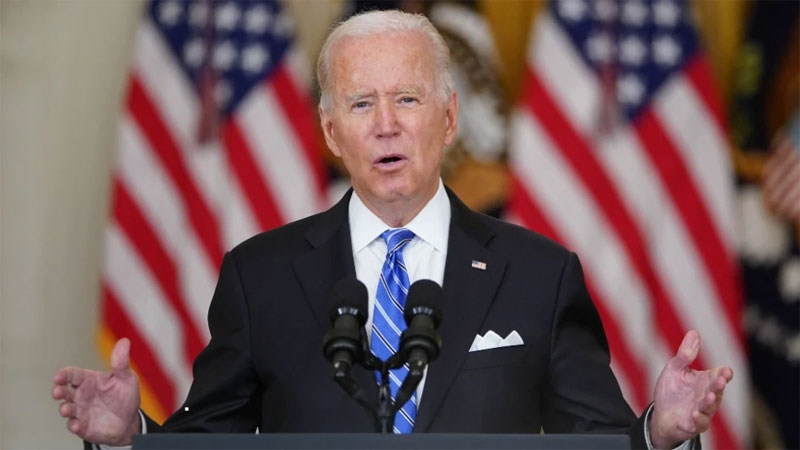 Following a near six-year absence, the US has been officially readmitted to Unesco as the organisation's 194th member state.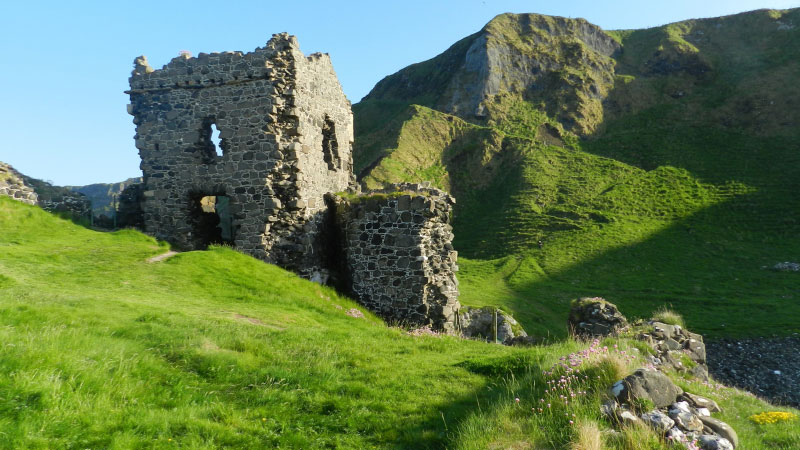 Ireland is to participate in an international research call on Cultural Heritage and Climate.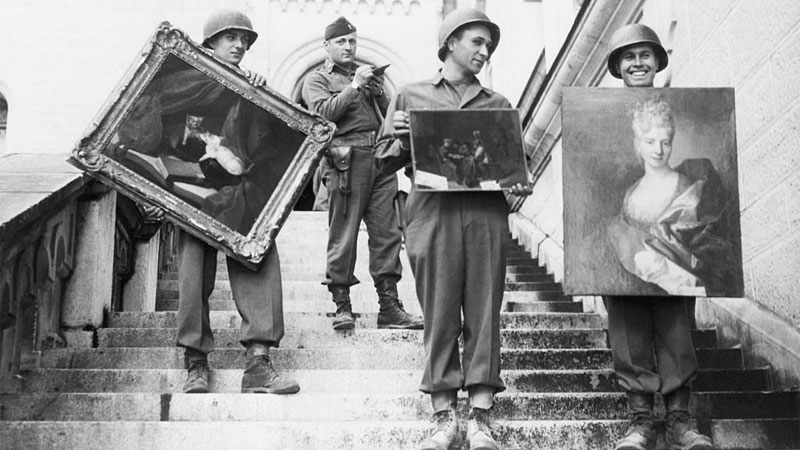 France's National Assembly has voted unanimously to adopt a new law that makes it significantly easier for public institutions to return Nazi-looted objects in their collections.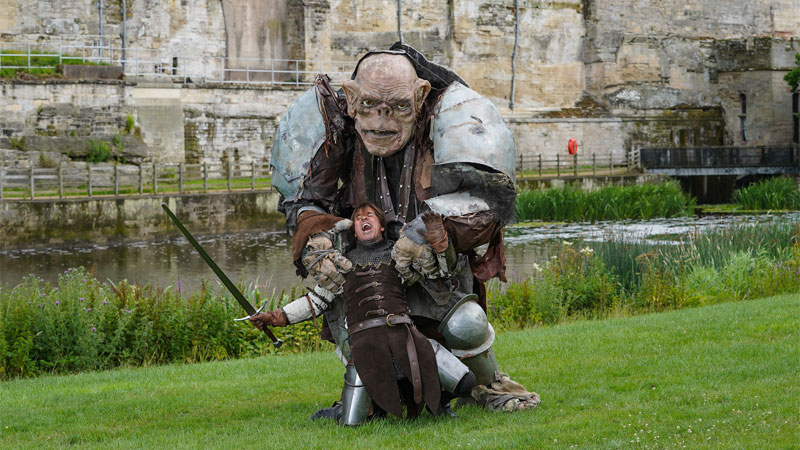 A Danish giant is laying siege to the stonewalls of Warwick Castle in the UK, with the Merlin-operated heritage attraction introducing an eight-foot giant for its upcoming Dragon Slay summer event.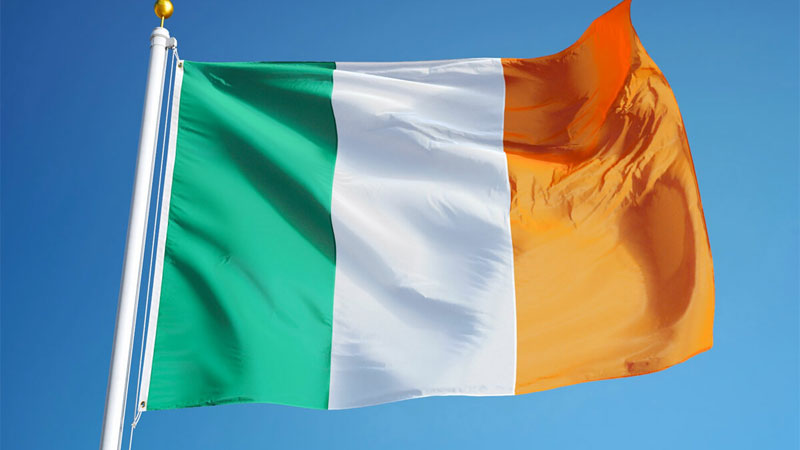 Ireland's government is introducing an expert committee to create national guidelines for any cultural institutions' handling of items of unknown provenance, as well as advising the government on how to handle restitution and repatriation of culturally sensitive items.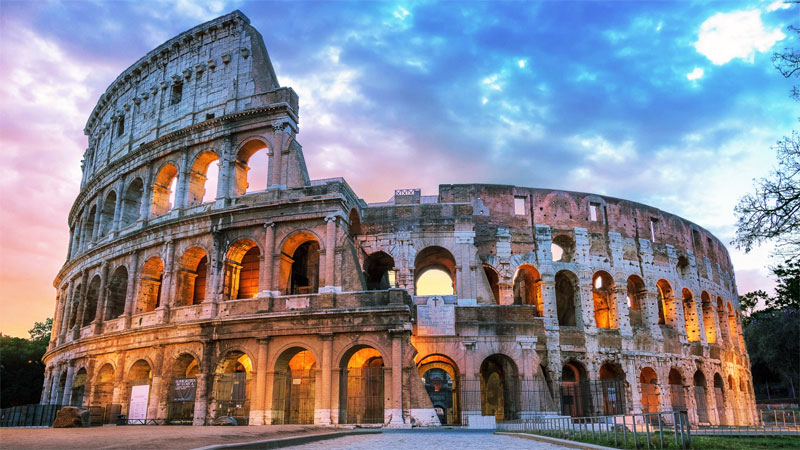 A tourist who was filmed carving names onto an inner wall of Rome's historic Colosseum has said that he did not realise how old the monument was when he committed the act of vandalism.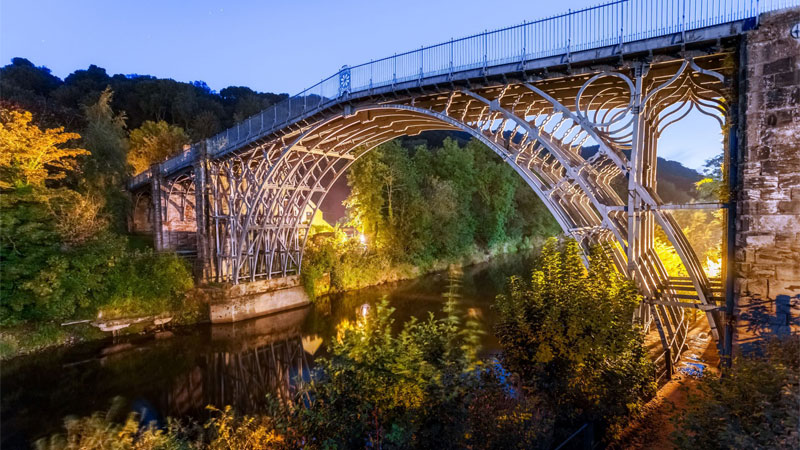 An old landfill in the UK thought to contain toxic waste could be leaking into a Unesco World Heritage Site, according to local campaigners.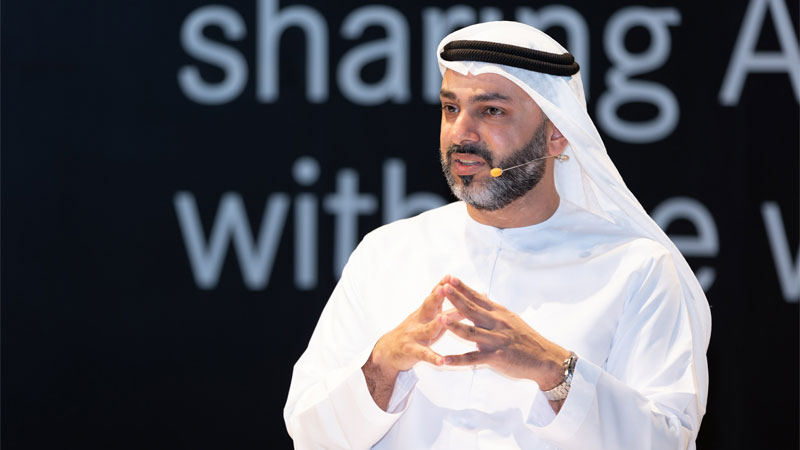 Abu Dhabi's culture and tourism board has revealed ambitious plans to grow its tourism economy to 24 million visitors a year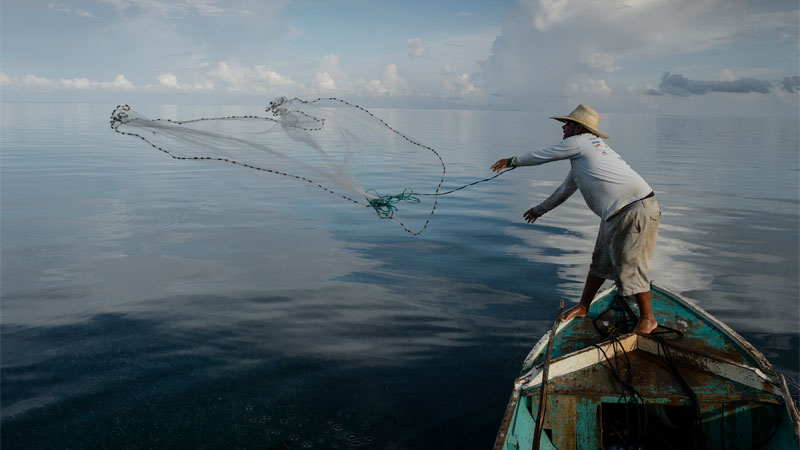 A new Smithsonian-led study has found that marine protected areas (MPAs) can help to not only protect World Heritage sites and natural areas, but also improve the health and wealth of nearby communities.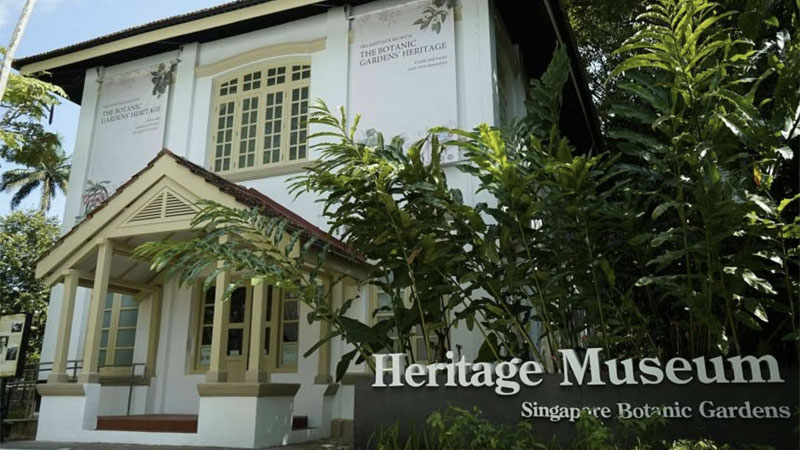 The Singapore Botanic Gardens Heritage Museum has reopened following a three-month closure that saw a refresh of its exhibits and installations.


The leaders of London's National Portrait Gallery say the historic institution is now more accessible to all, with a complete reimagining of the attraction focused on increasing representation and inspiring people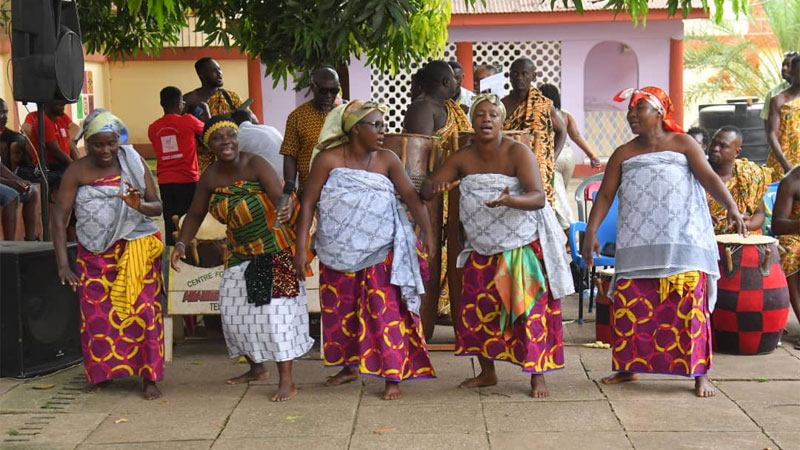 Heritage sites in Ghana are planning to revitalise the African country's museum experience with the introduction of the new Museum Theatre Project.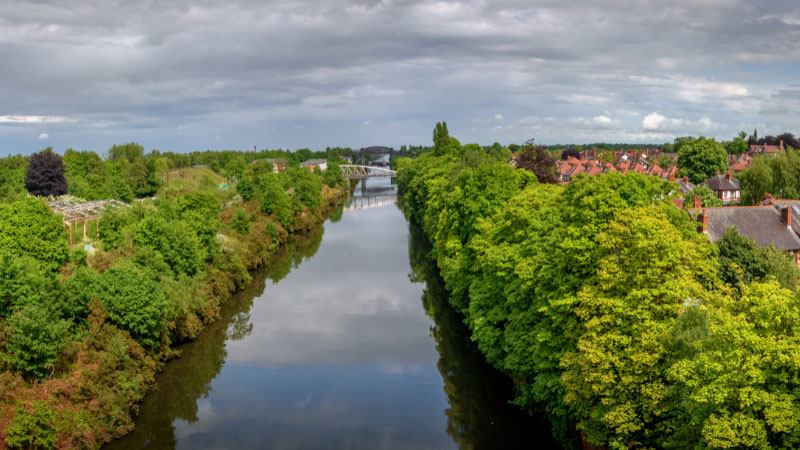 The UK's Chester Zoo has been awarded £318,323 (US$405,000, €370,000) by the National Lottery Heritage Fund (NLHF) that will be used to help create and restore vital habitats to support local wildlife.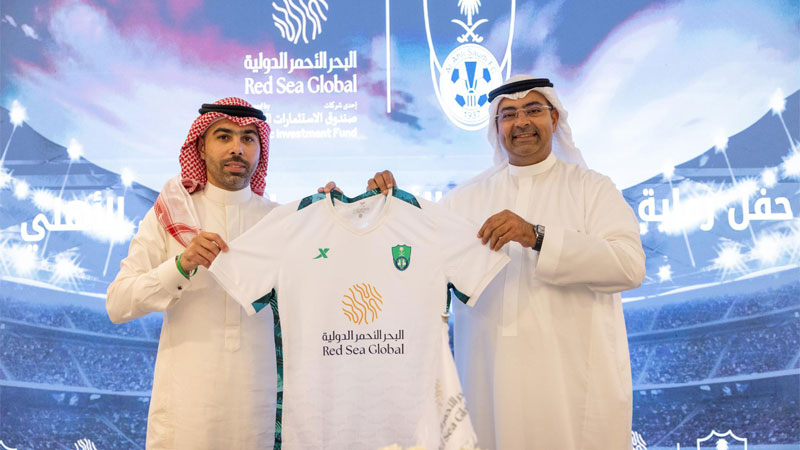 The PIF-owned Red Sea Global has been announced as the sponsor of the Al-Ahli Football Club, also owned by PIF, in Saudi Arabia's Saudi Pro League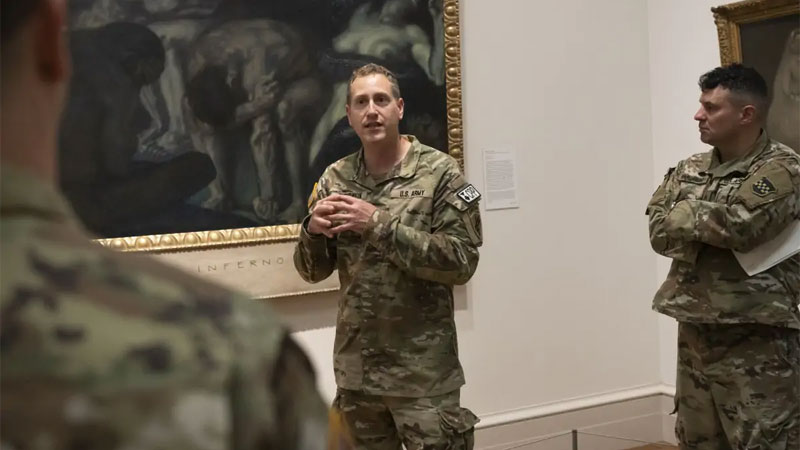 The Met and the Smithsonian have worked with the US Army to help train soldiers in preserving and protecting cultural heritage in conflict zones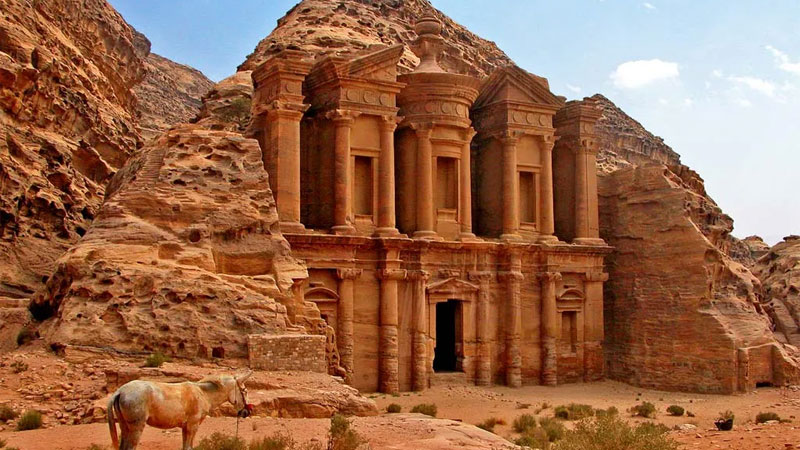 Jordan's Department of Antiquities (DOA), part of the Ministry of Tourism and Antiquities, has been leading efforts to preserve the country's heritage sites.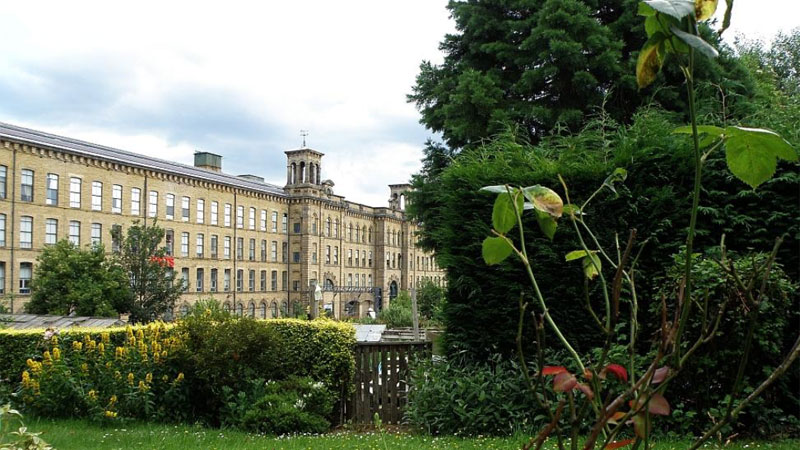 The UK's Peace Museum has been awarded a £250,000 grant from the National Lottery Heritage Fund that will see the museum relocate to Saltaire, a World Heritage village in West Yorkshire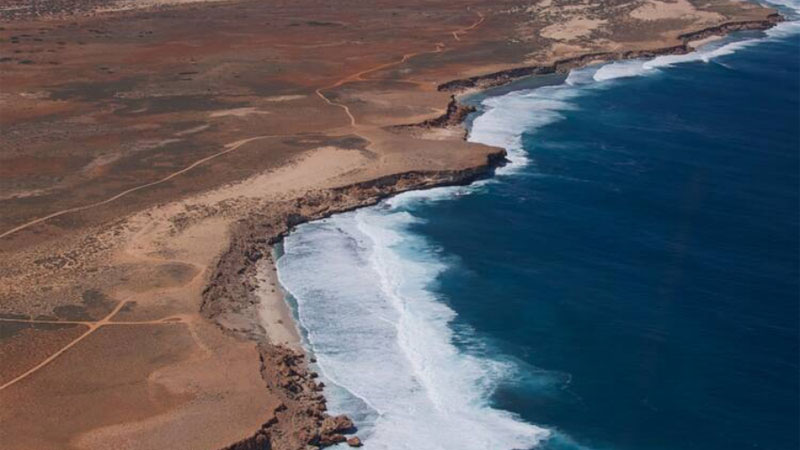 On 18 May 2023, experts in resilience-based management and local teams from Unesco marine World Heritage sites met online to share best practices and first-hand insights on designing and implementing resilience strategies that take a holistic approach in addressing the impacts of climate change and help communities to adapt to the inevitable change.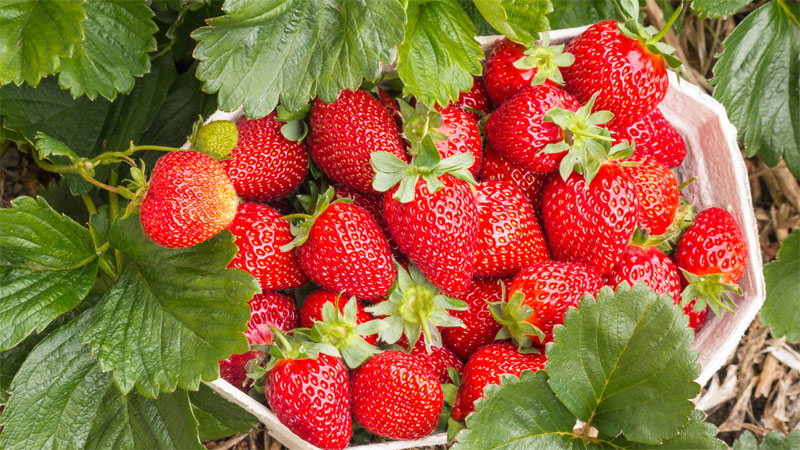 Concerns have been raised after local government passed a bill allowing intensive irrigated strawberry farming on a World Heritage-protected wetland in Spain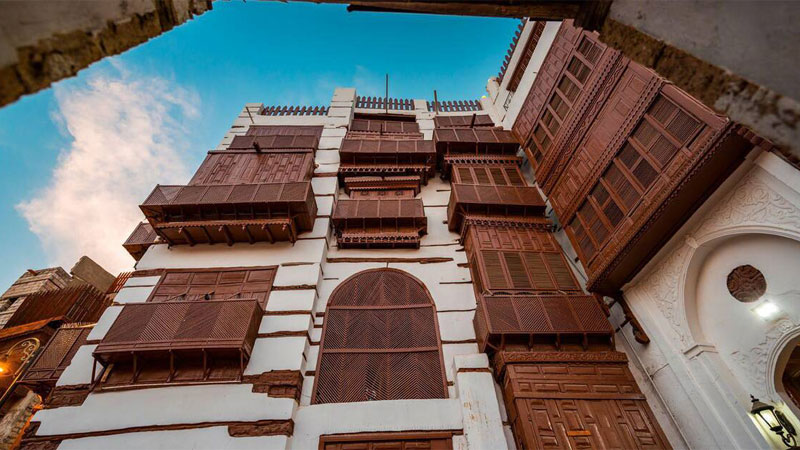 Leading engineering and construction group SNC-Lavalin has been awarded a two-year project management consultancy services contract by the Saudi Ministry of Culture to support the development of Historic Jeddah, a Unesco World Heritage site.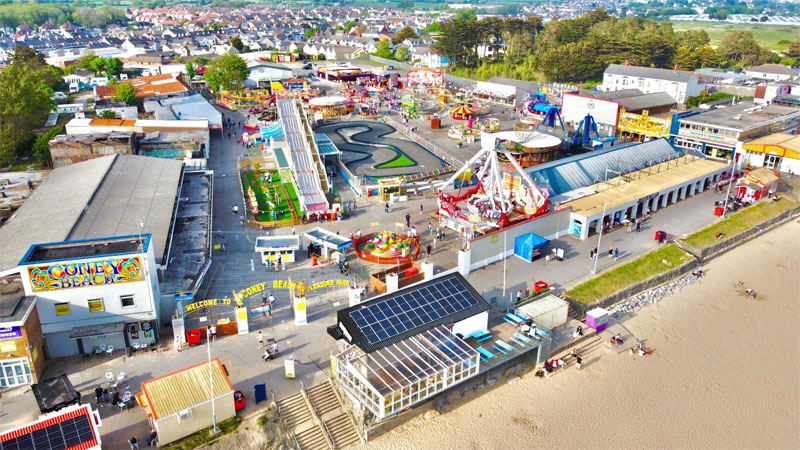 A theme park that first opened to the public 103 years ago will close following the sale of Coney Beach Amusement Park to the Welsh government.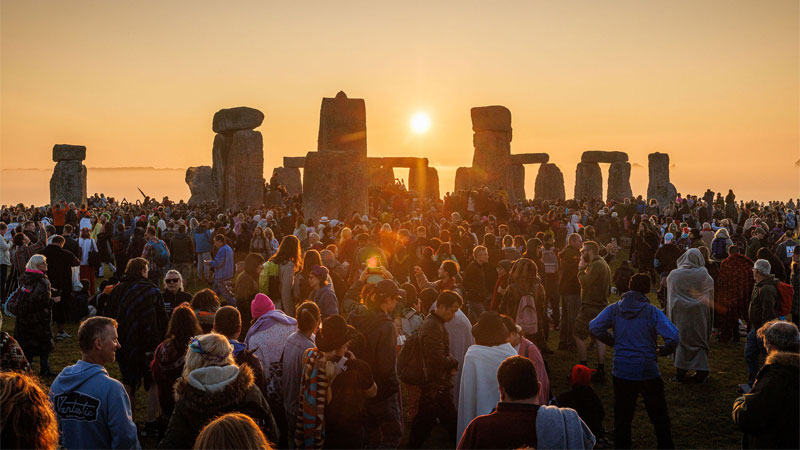 Around 10,000 people gathered at Stonehenge for the annual summer solstice, with 154,000 more watching the event online.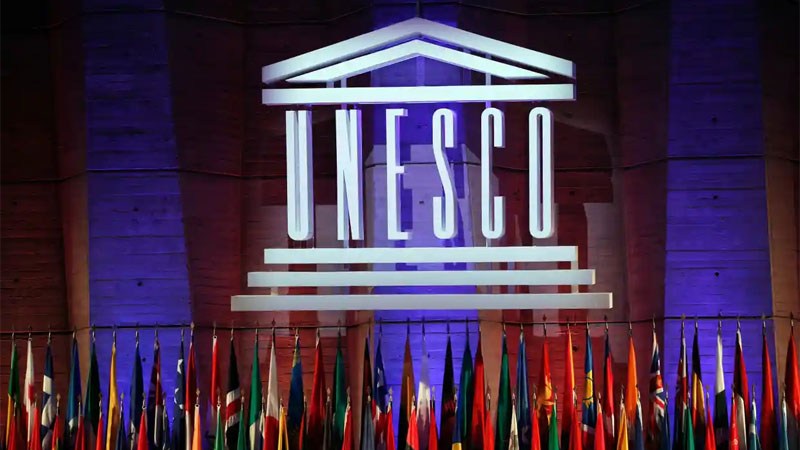 The US is set to rejoin Unesco, nearly six years after the Trump administration withdrew the country from the organisation. The move comes amid rising concerns that China has been influencing Unesco's policy making processes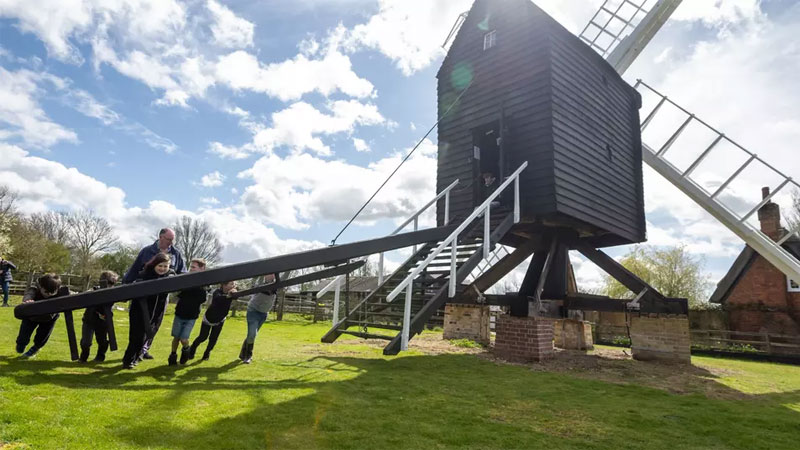 In early 2020, extensive rot was discovered in the colossal timber beams that hold up the Bourn Mill heritage site in Cambridgeshire, UK.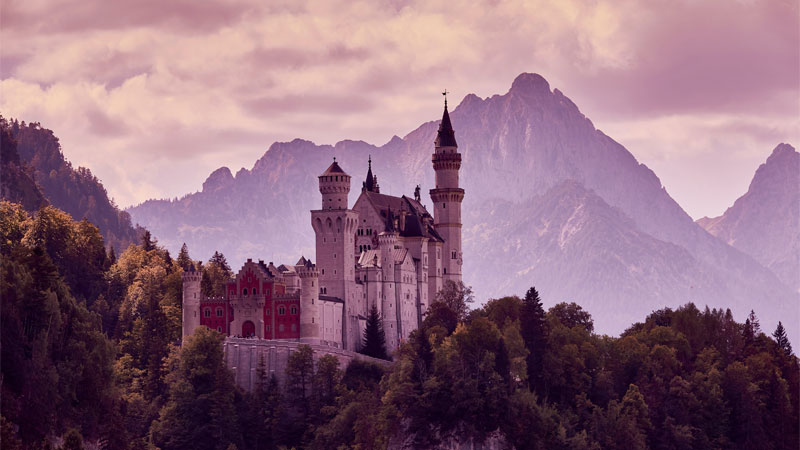 A 21-year-old American tourist has died and a 30-year-old man arrested after a woman was pushed down a slope by Neuschwanstein Castle - one of Germany's most popular heritage attractions.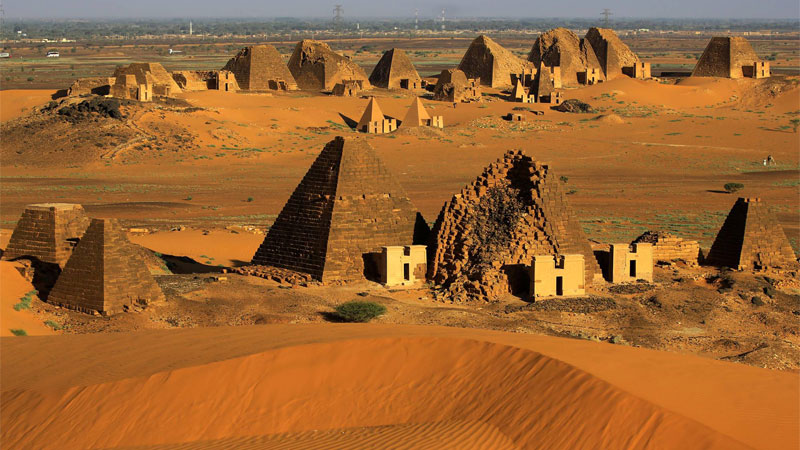 The conflict in Sudan has left experts fearing for the country's cultural heritage, with museums unable to adequately protect their collections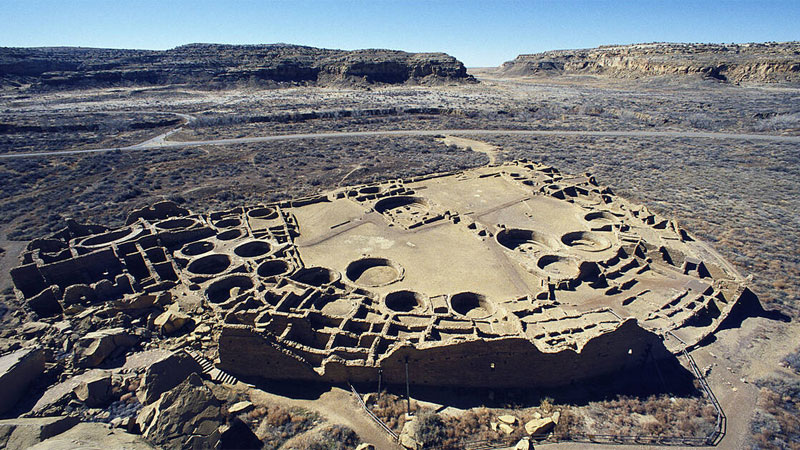 The Biden administration has banned all new gas and oil drilling at Chaco Culture National Historical Park, a Unesco World Heritage Site in New Mexico, US, for the next 20 years.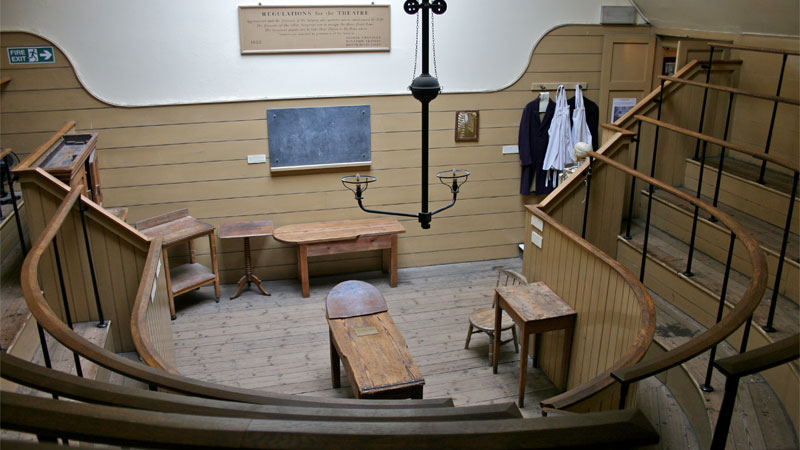 Vennersys has announced a partnership with the Old Operating Theatre Museum and Herb Garret, which will see the online ticketing and integrated POS provider install its VenposCloud attraction management software at the heritage attraction.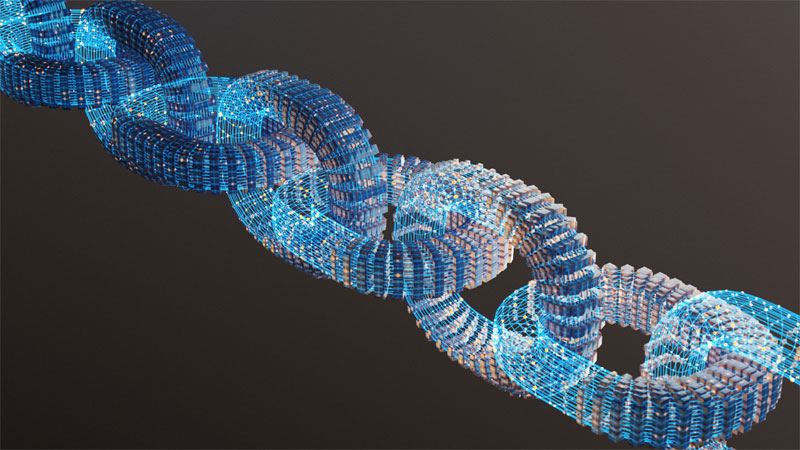 Crypto membership collective TemDAO is using blockchain technology to preserve cultural and world heritage sites, with its innovative new approach potentially a game changer when its comes to heritage funding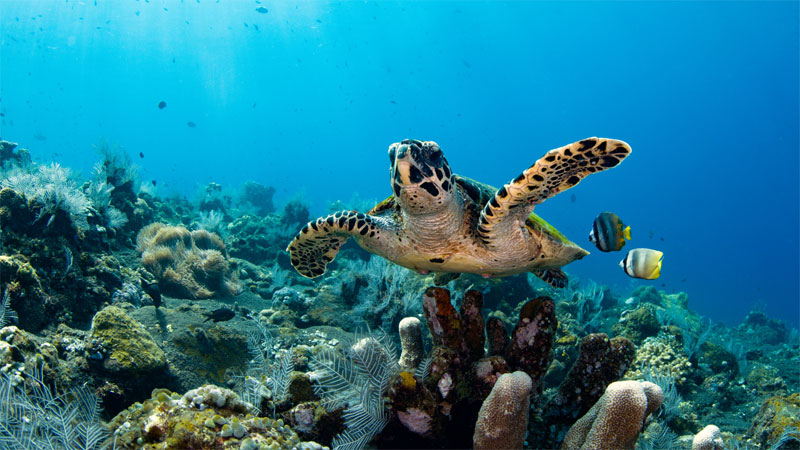 Australia's government is providing greater protection to the Great Barrier Reef, announcing a AU$160m package to phase out commercial gill net fishing by 2027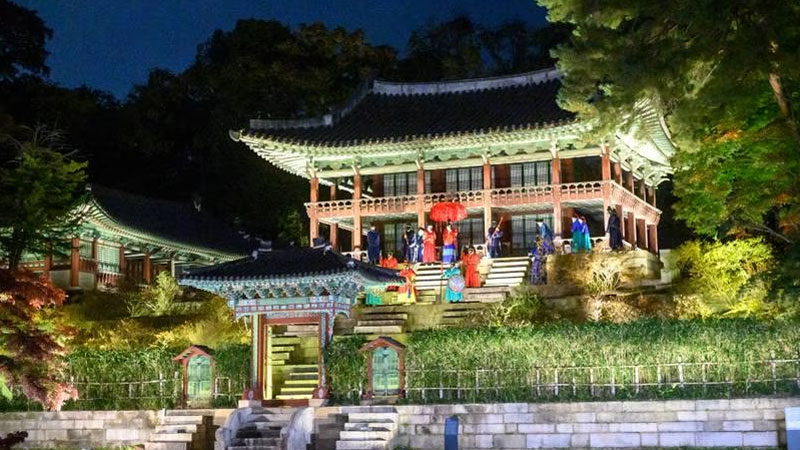 Changdeokgung Palace, a Unesco World Cultural Heritage Site in Seoul, South Korea, has reopened for night tours.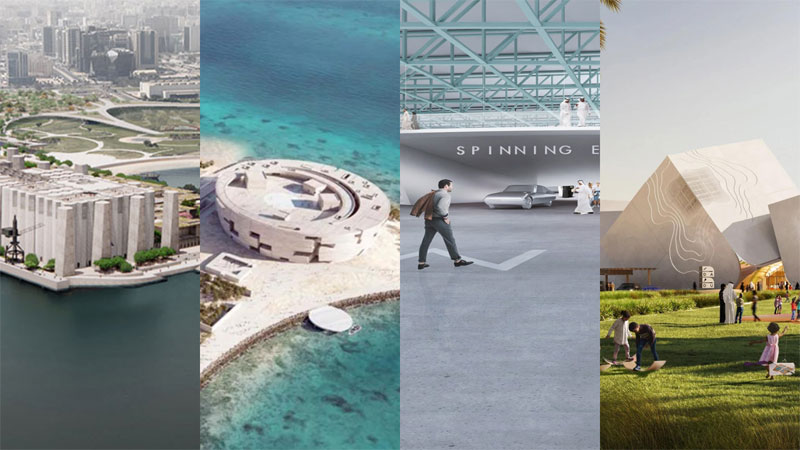 Qatar has launched an exhibition showcasing plans for four new museums, with the Art Mill Museum, Lusail Museum, Qatar Auto Museum and Dadu Children's Museum of Qatar all to open in the country by the end of the decade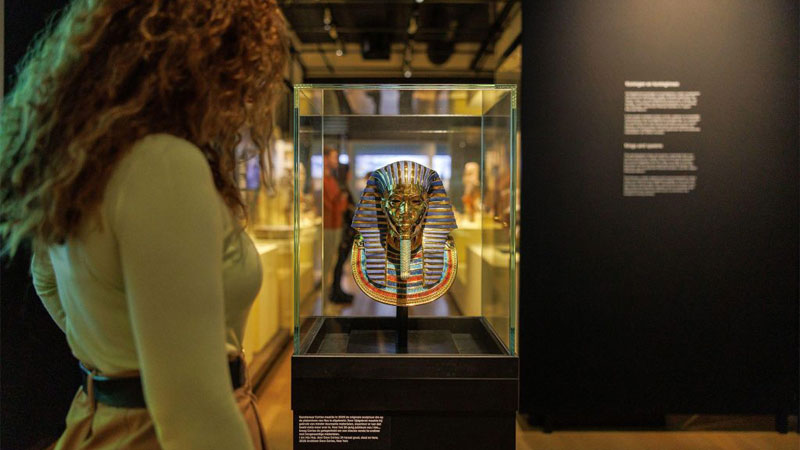 A museum in the Netherlands has come under fire for cultural appropriation, after using the likeness of American rapper Nas' in a Tutankhamun-inspired bust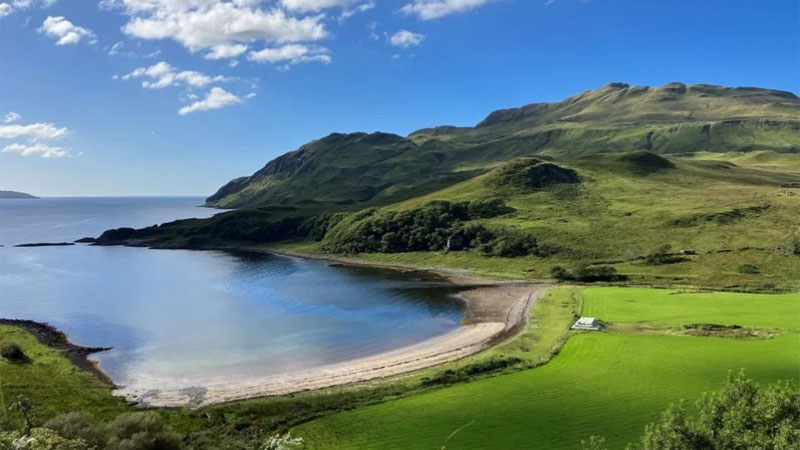 Scotland's Natural & Cultural Heritage Fund (NCHF) has awarded a share of £22m (US$27m, €25m) to more than a dozen tourist attractions in the Scottish Highlands and Islands, as part of a new scheme to promote tourism in the area.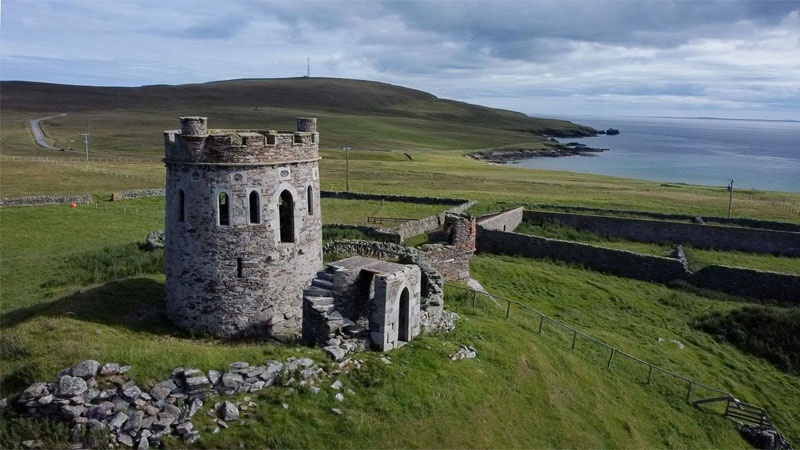 A castle in Shetland is on the market for just £30,000 - but any potential buyer will also need a spare £12m.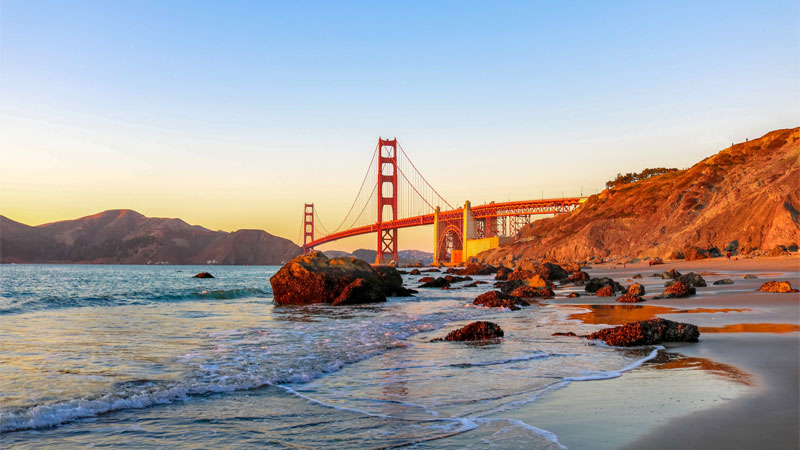 The city of San Francisco is aiming to become the first in the US to achieve World Heritage status, with a task force launched to pursue a nomination from Unesco.


The Royal Commission for the ancient Saudi Arabian city of AlUla has approved plans for a new eco-luxury destination with its own museum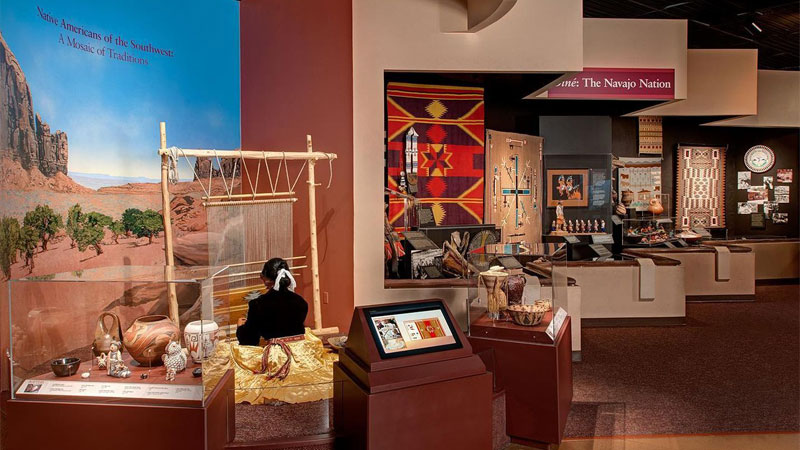 The Denver Museum of Nature and Science in Colorado, US, is to close a gallery dedicated to Indigenous people and culture, which it says perpetuates racist stereotypes.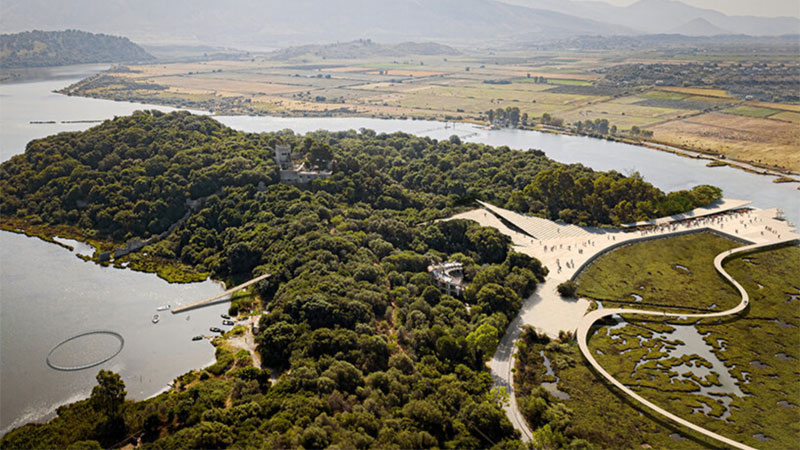 Japanese architecture firm Kengo Kuma & Associates has won an international design competition to design a new visitor centre at Butrint National Park in Albania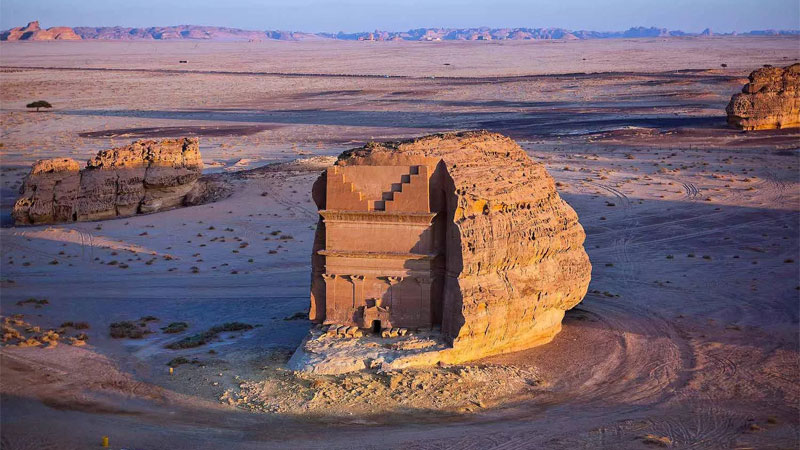 The Royal Commission for AlUla (RCU) has appointed celebrated architects Lina Ghotmeh and Asif Khan to design two major museums in Saudi Arabia.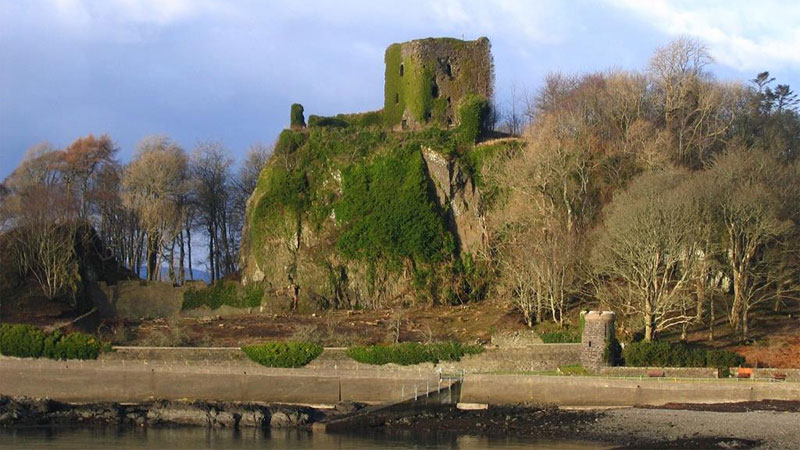 A total of 20 museums in Scotland have been awarded a share of £573,985 (US$717,678, €660,000) by the national development body Museums Galleries Scotland (MGS), via support from the Scottish Government.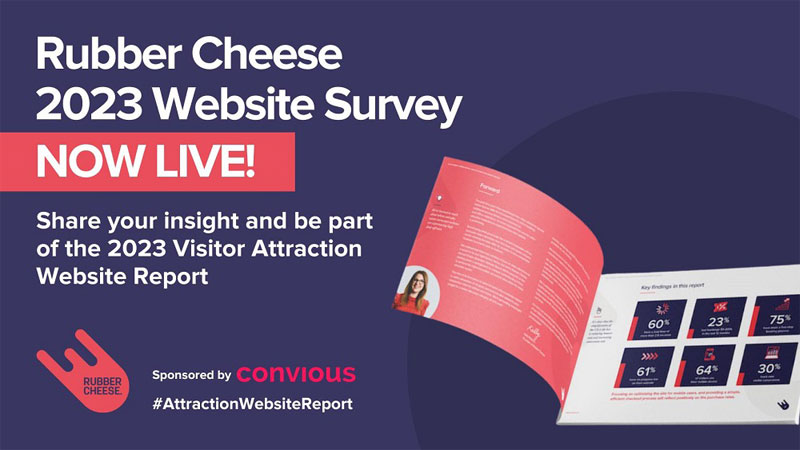 Digital agency Rubber Cheese has teamed up with attractions management platform Convious to launch the 2023 edition of its Visitor Attraction Website Report. The survey was launched during this year's Museums + Heritage Show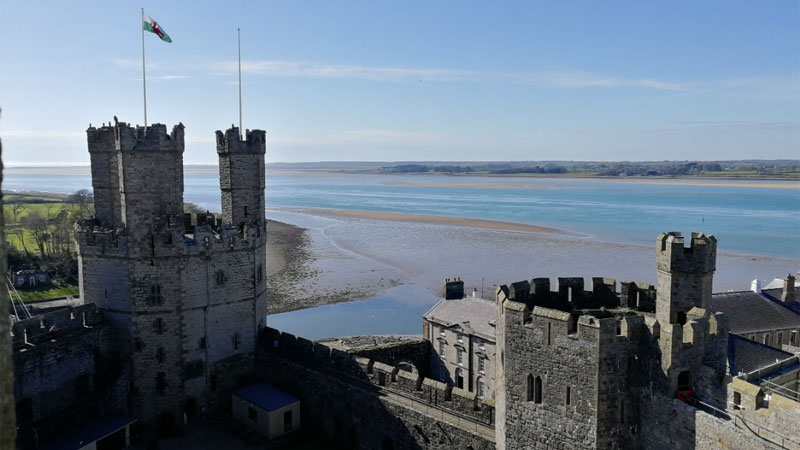 The principal gatehouse at Caernarfon Castle in Wales has undergone a major renovation that saw the addition of a new rooftop deck that gives visitors access to parts of the castle that have not been seen close up in centuries.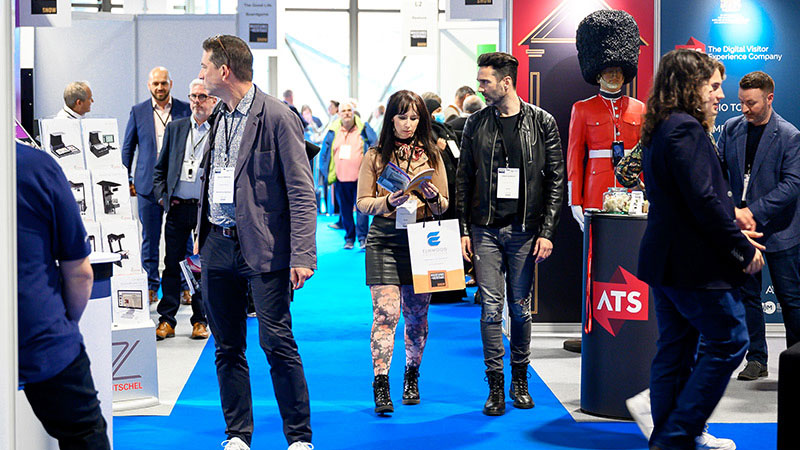 The Museums + Heritage show is set for its annual extravaganza next week, with the event returning to Olympia London on May 10-11.


A new brand home dedicated to Pilsner Urquell has opened its doors in Prague. BRC's Christian Lachel tells Planet Attractions how the attraction celebrates the brand's place in Czech history and culture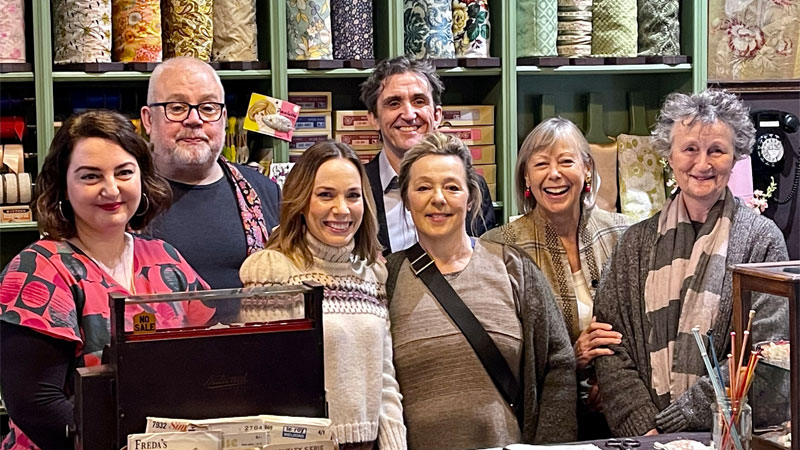 An official location tour dedicated to hit BBC series 'Call the Midwife' has opened at The Historic Dockyard Chatham in Kent, UK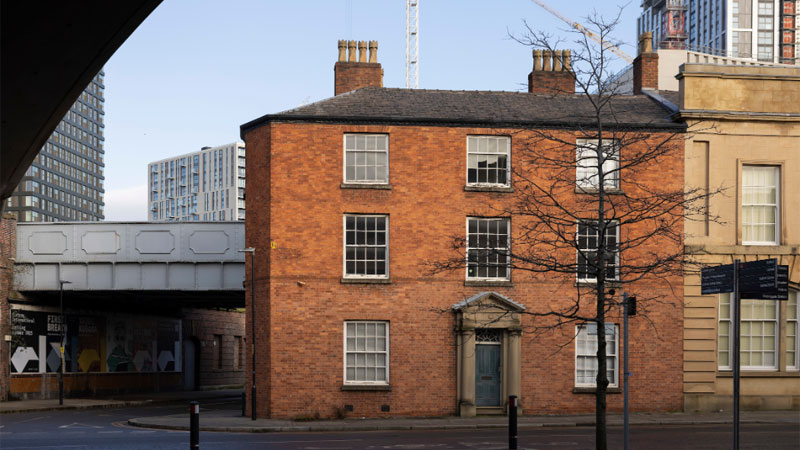 Manchester's Science and Industry Museum has announced a new partnership with the Landmark Trust, which will see one of the UK city's oldest surviving Georgian properties transformed into a heritage holiday home.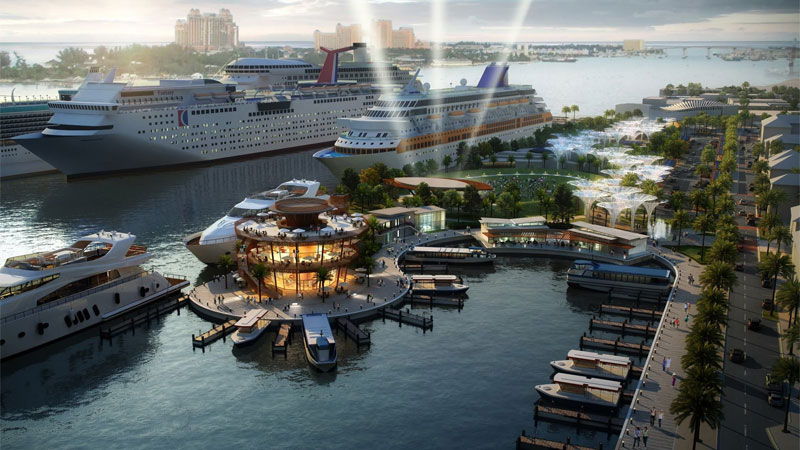 Nassau Cruise Port in the Bahamas is scheduled to reopen next month following a US$300m renovation targeting increased visitor numbers and an enhanced visitor experience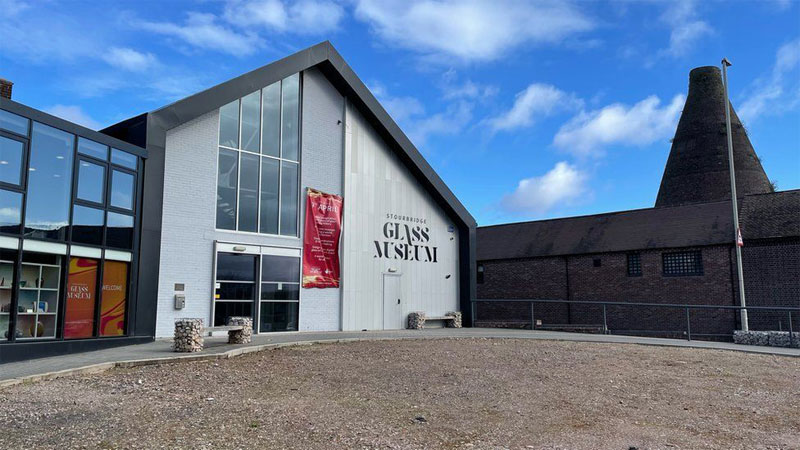 A new museum, showcasing the UK's rich glass-making history, has opened in the West Midlands, UK, as part of a multi-million-pound, multi-use development project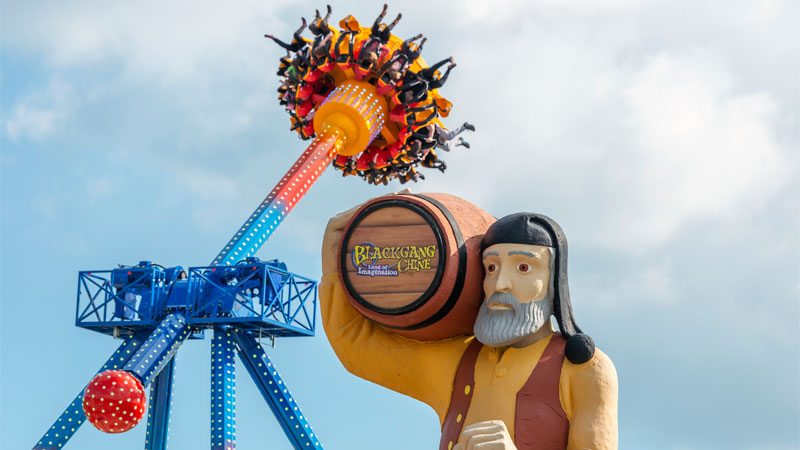 The Isle of Wight's Blackgang Chine has debuted Extinction - a new cliffside attraction celebrating the oldest park in the UK's 180th anniversary.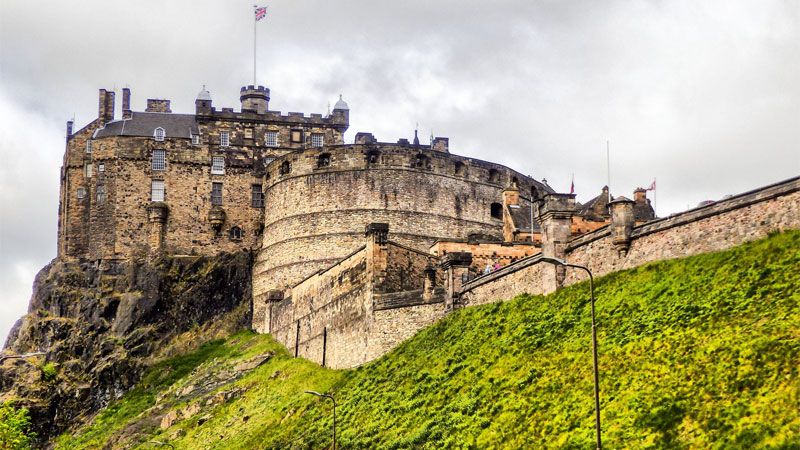 Plans to insert a 5G mast near Edinburgh Castle have been called "damaging" to the iconic Scottish heritage site.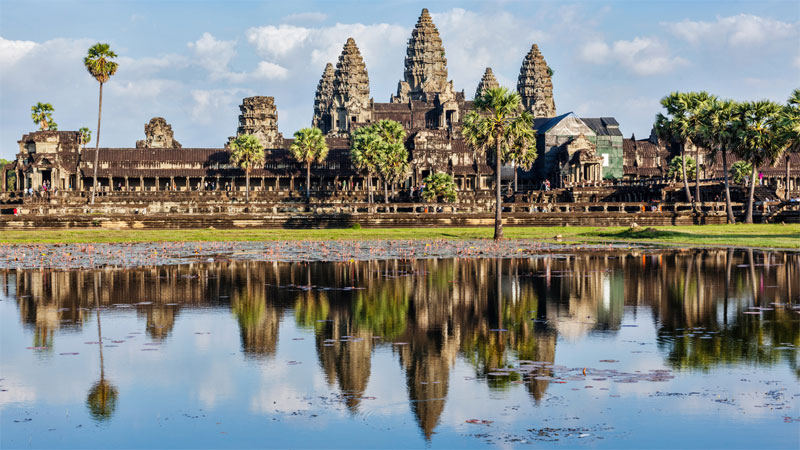 Amnesty International says that Cambodian officials are forcing residents of the Angkor Wat World Heritage site to 'voluntarily' leave in the name of preserving the popular heritage attraction, with the move affecting an estimated 10,000 families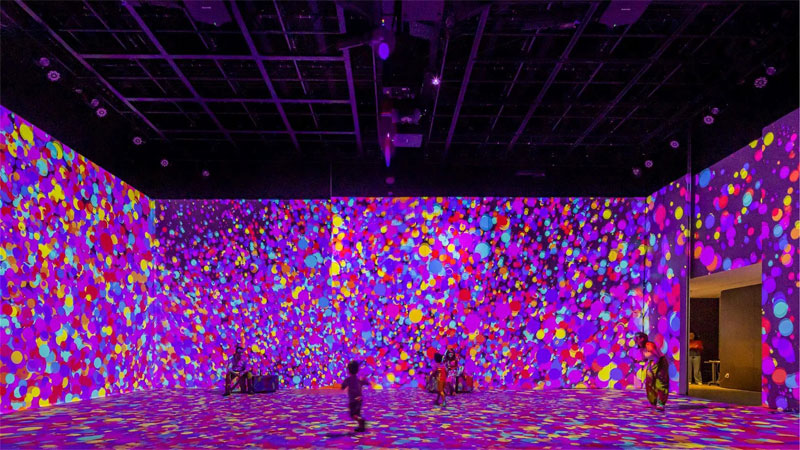 Christie has teamed up with Brazil's Museum of Image and Sound of Ceará on the installation of an immersive multimedia room as part of a revamp of the historic institution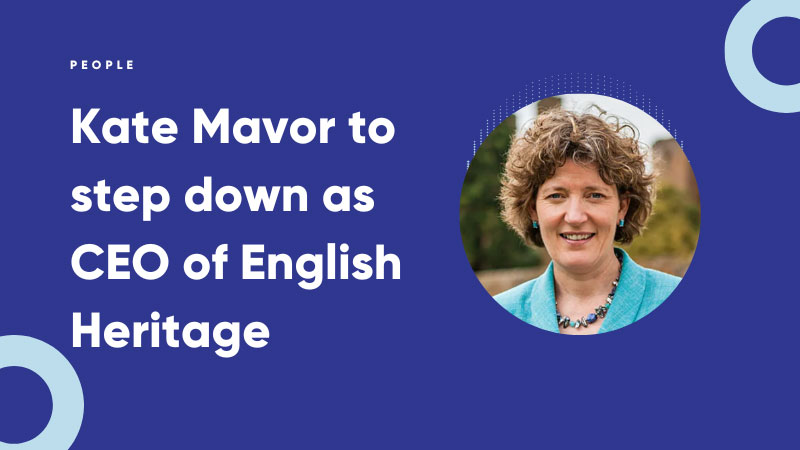 Kate Mavor CBE has announced that she will step down as CEO of English Heritage later this year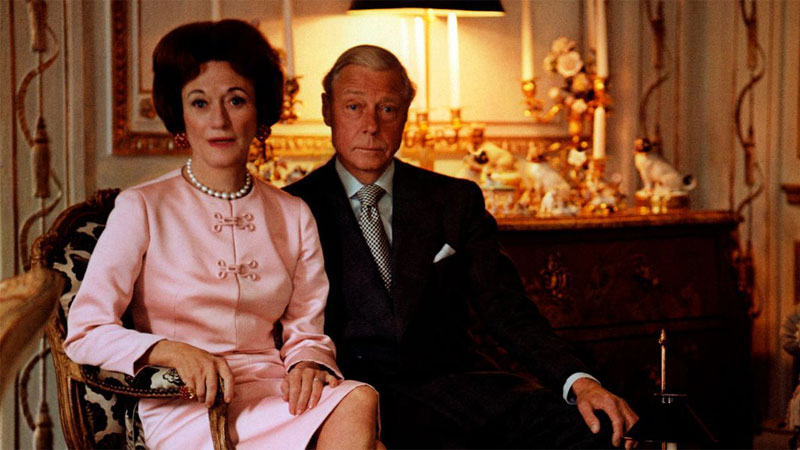 The former home of British King, Edward VIII, will be opened to the public for the first time when it opens next year as a museum.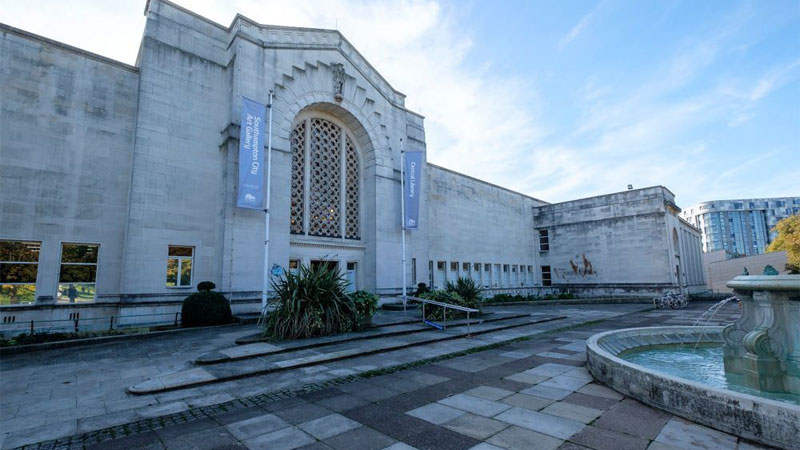 The City Art Gallery in Southampton, UK, is set to undergo urgent roof repairs after receiving a £2.23m (US$2.74m, €2.52m) grant from the UK's Department of Culture, Media and Sport (DCMS).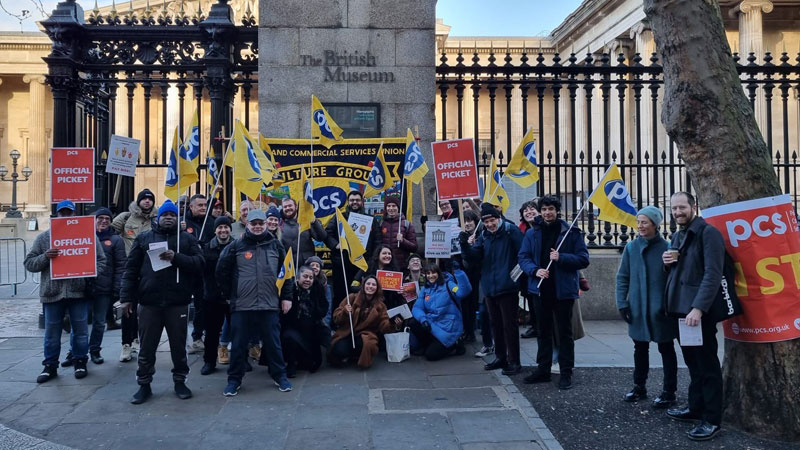 Thousands of UK museum and heritage workers have joined industrial action protesting against low pay and other working conditions.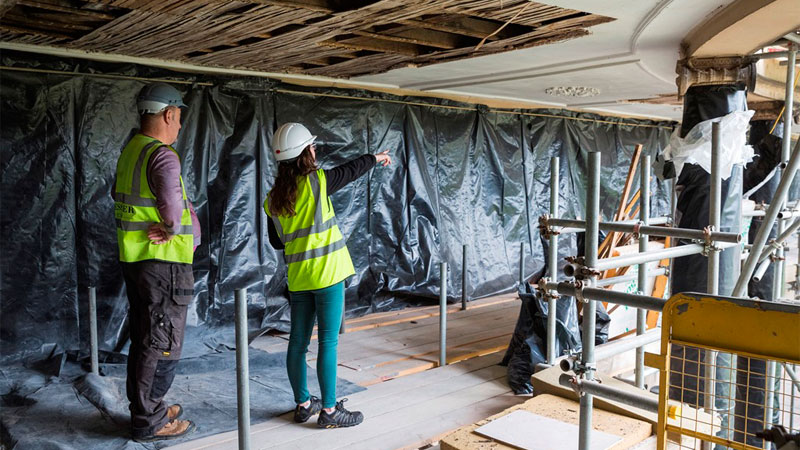 Teaching the construction sector the necessary skills to retrofit the UK's heritage structures could provide the British economy with a £35bn boost, a new report has suggested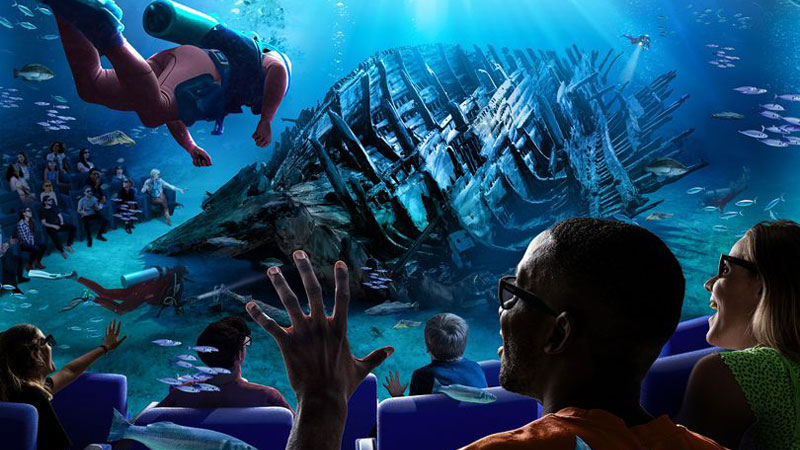 The Mary Rose Museum in Portsmouth, UK, is about to launch a brand new attraction, with an immersive 4D experience coming to the heritage attraction on March 31.


The Smithsonian's National Museum of Asian Art has entered into a partnership with the Republic of Yemen Government, which will see the institution provide safe storage and care for 77 objects that are being repatriated to the country from the US.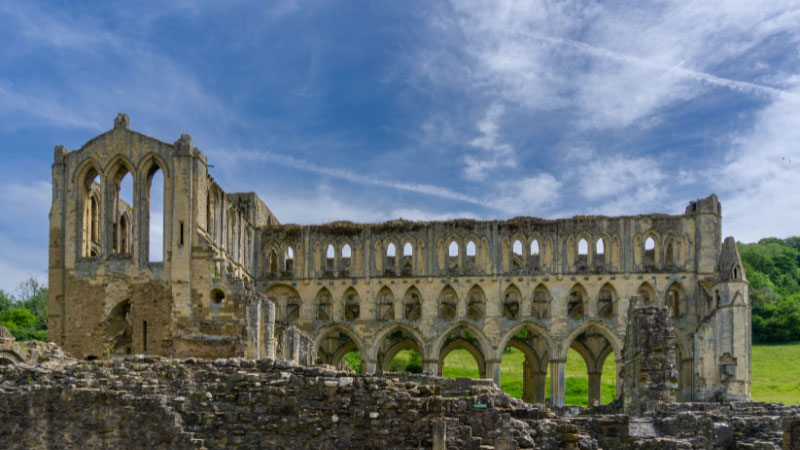 The UK's National Lottery Heritage Fund has announced several changes to its funding priorities to address concerns for the 'health and future of the nation's heritage'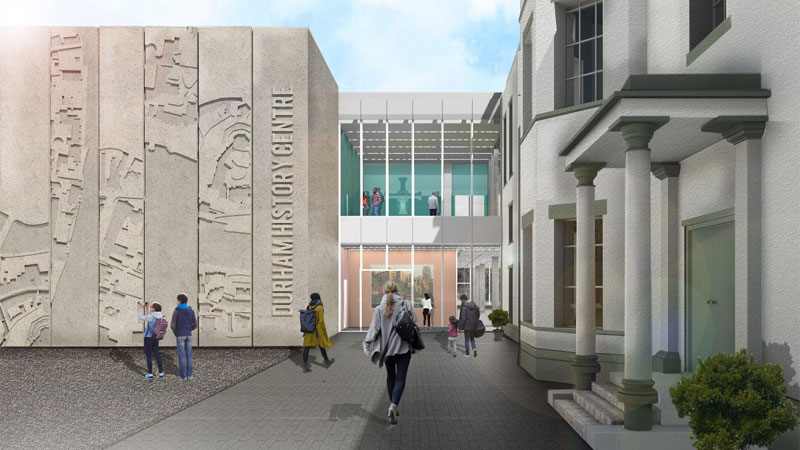 Following eight major openings in 2022, experience designer Mather & Co is set to replicate that success in 2023 with a number of project completions in the pipeline.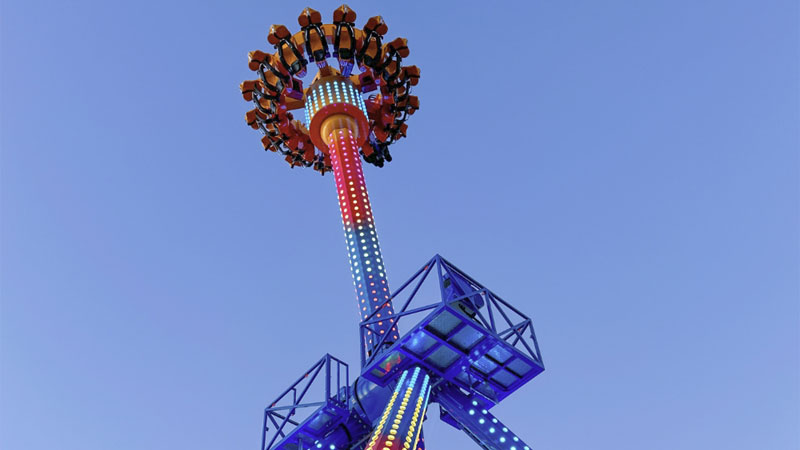 The UK's oldest theme park, Blackgang Chine on the Isle of Wight, will introduce a new Zamperla-designed attraction when it reopens at the end of March.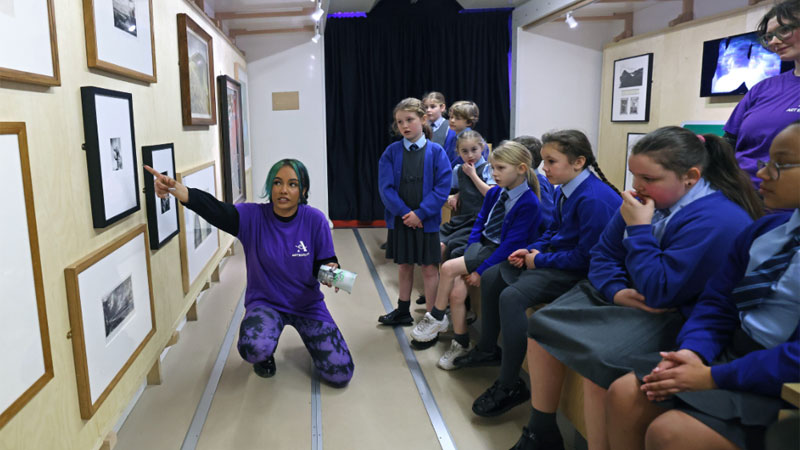 Tate is to take some of the masterpieces in its collection out of storage and on the road in a 'Mobile Museum' which will visit communities across the Liverpool City Region.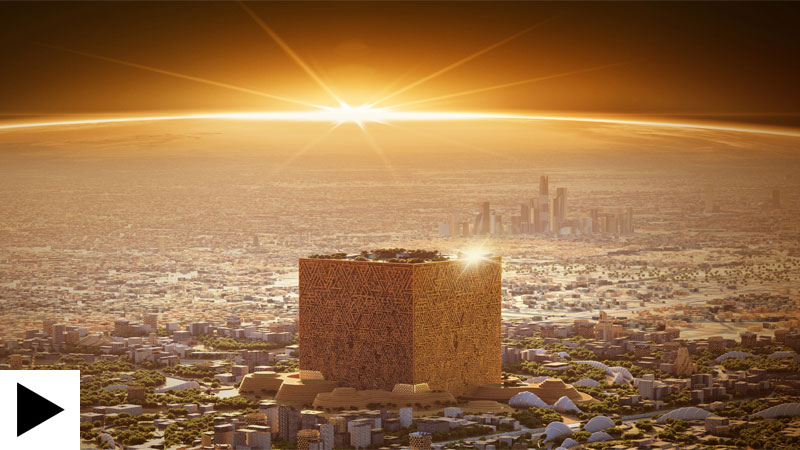 Saudi Arabia's Crown Prince has announced plans for New Murabba - a US$48bn commercial downtown development in Riyadh, anchored by a cube-shaped skyscraper large enough to accommodate 20 Empire State buildings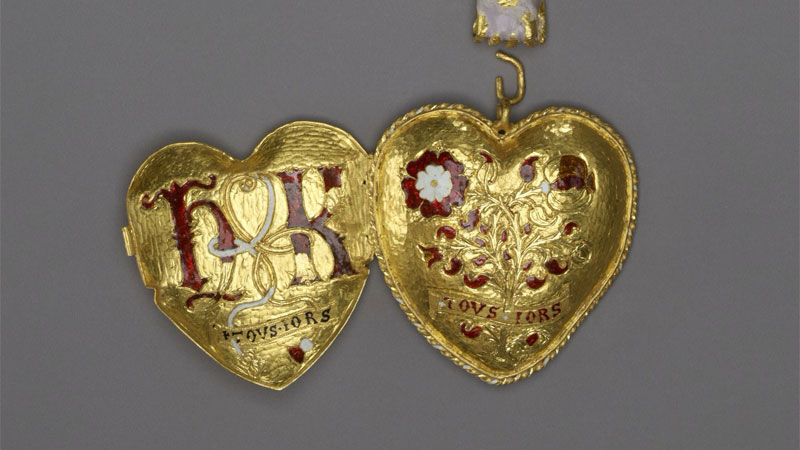 The UK Government has proposed several amendments to the Treasure Act 1996 that will expand the definition of 'treasure' to include objects that provide significant insight into a particular person, event or regional histories.


The city of Venice, famous for its World Heritage-protected canals, bridges and water taxis, is running dry after weeks of dry weather.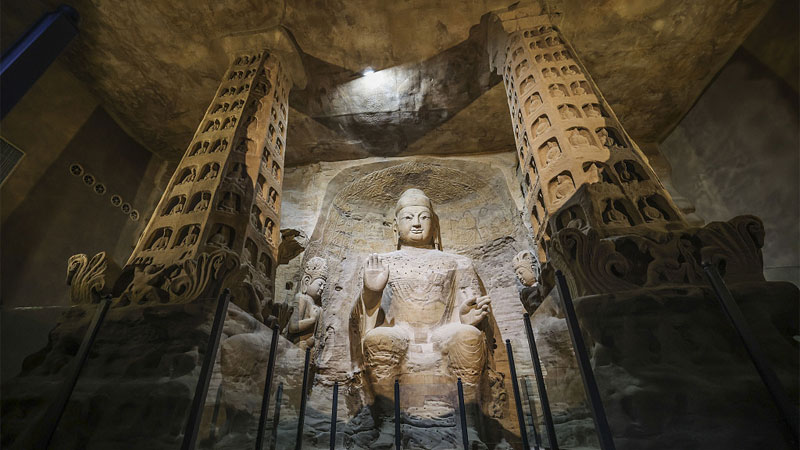 3D printing has been used to create a full-size replica of a World Heritage site in China, offering visitors an up close and personal experience while also securing crucial data for future world heritage protection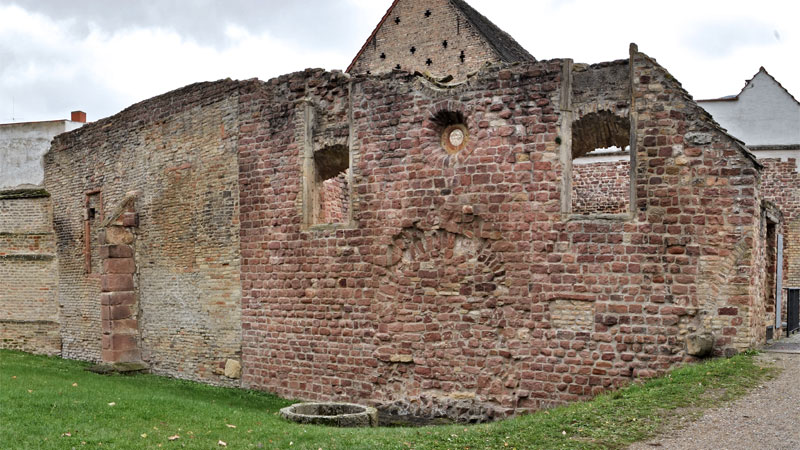 A ceremony celebrating the first German-Jewish sites to receive Unesco World Heritage designation was held in Germany earlier this month.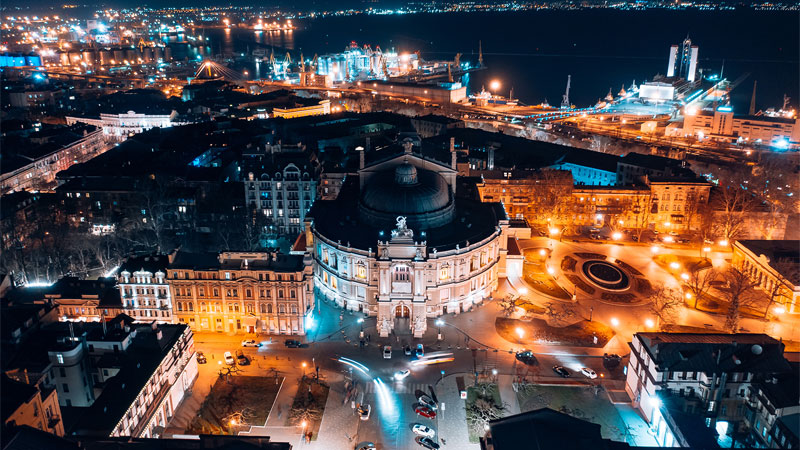 The World Heritage Committee has decided to inscribe the Historic Centre of Odesa on the World Heritage List, with the decision recognising the outstanding universal value of the site and the "duty of all humanity" to protect it.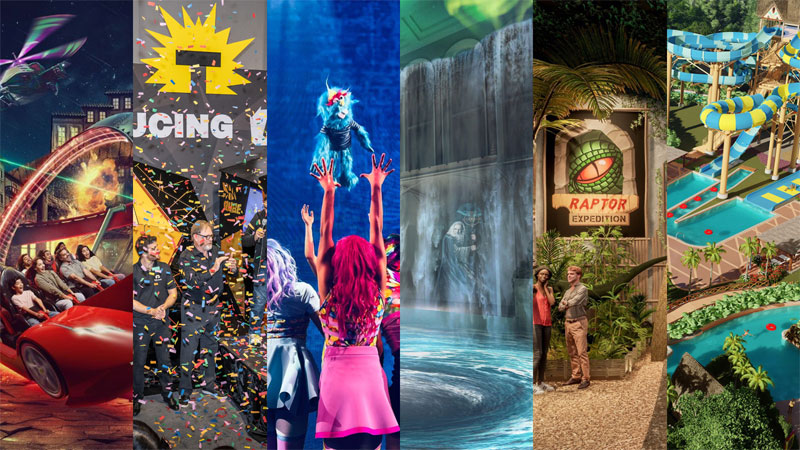 From waterpark suppliers and media specialists to creative designers and dark ride producers, Planet Attractions has gone to every corner of the globe to find out what's hot in 2023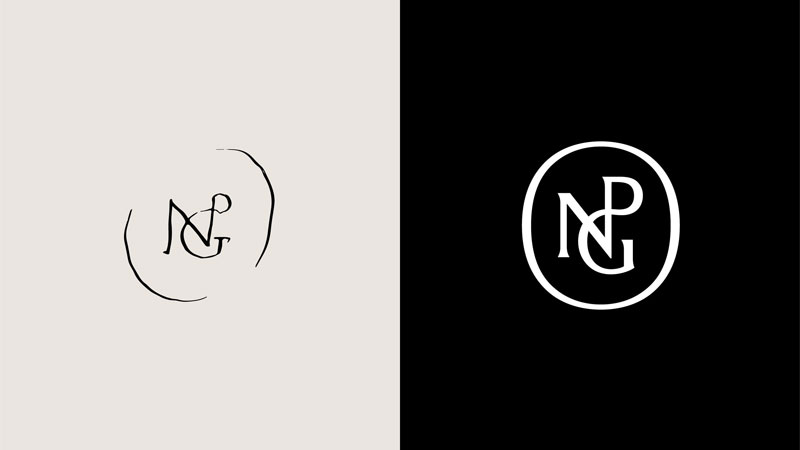 While London's National Portrait Gallery (NPG) undergoes its facelift, the institution is also revamping its branding, with a new logo based on a 19th-century sketch.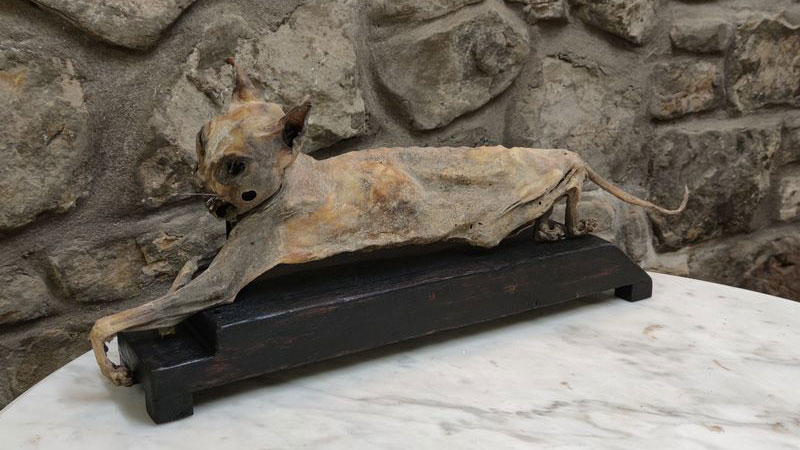 A museum dedicated to sharing Scotland's history with the occult will open in Edinburgh at the end of February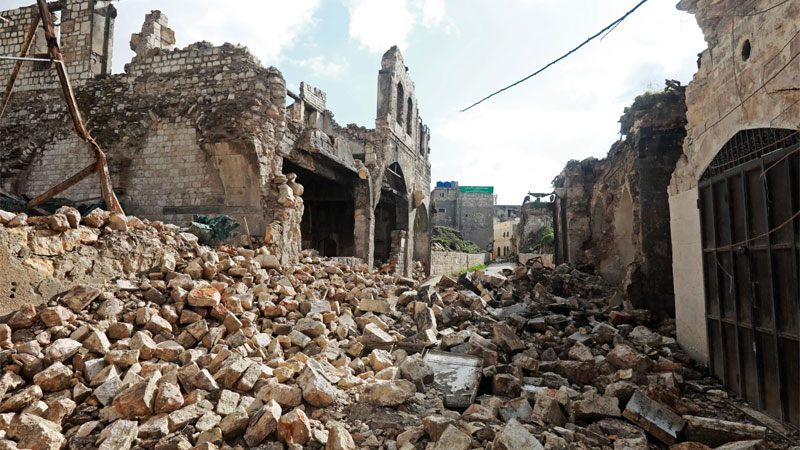 Unesco has offered its support to the victims of the devastating earthquake that rocked Turkey and Syria this week as concern grows for a number of historically important World Heritage sites in the region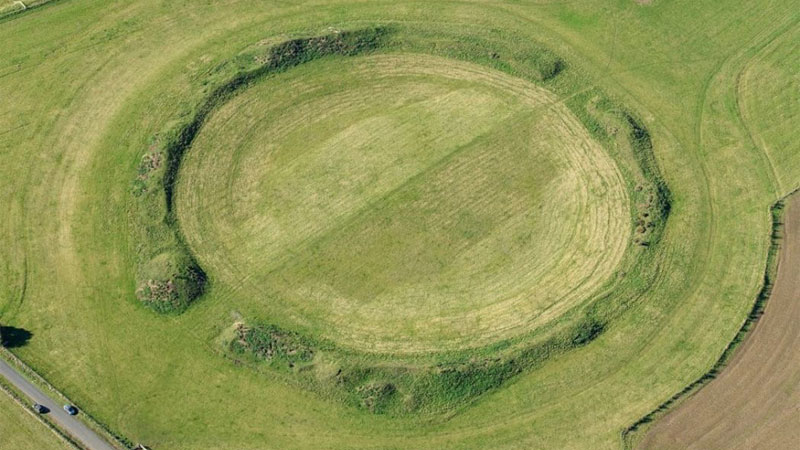 Two monuments dubbed the 'Stonehenge of the North' have been gifted into the legal ownership of Historic England as part of the National Heritage Collection.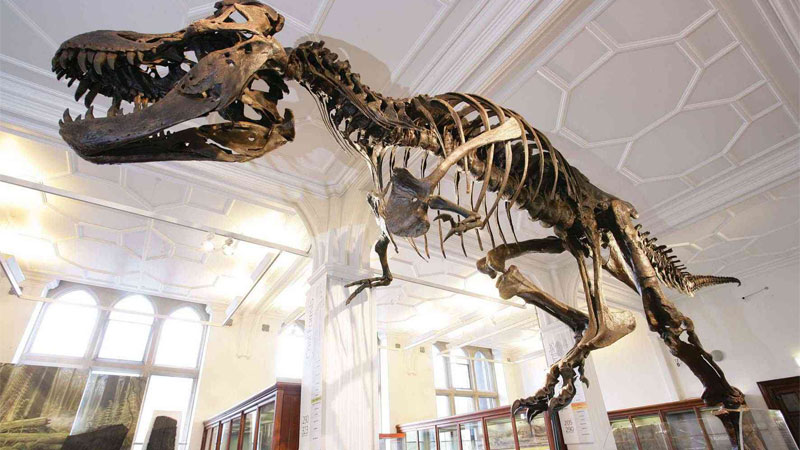 Another cultural addition to the Manchester scene in 2023 will be the re-opening of the Manchester Museum, which closed in August 2021 to undergo a £15m (US$18.2m, €17m) renovation.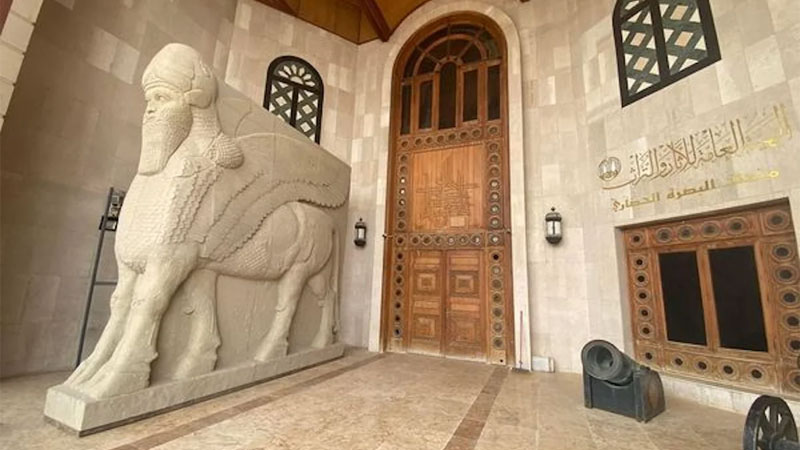 A new project dubbed the "Garden of Civilization" is bringing replicas of iconic Iraqi heritage to the courtyard of the Basrah Museum.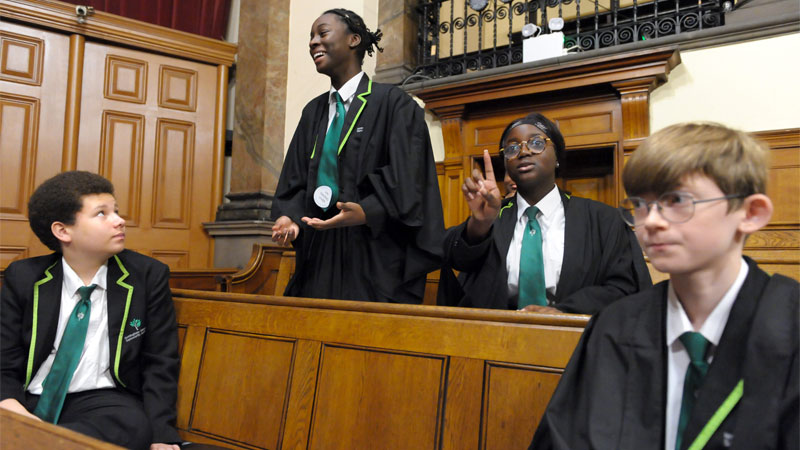 Kids in Museums has launched a new initiative aimed at having young people discuss, learn and advocate for the future of the museum sector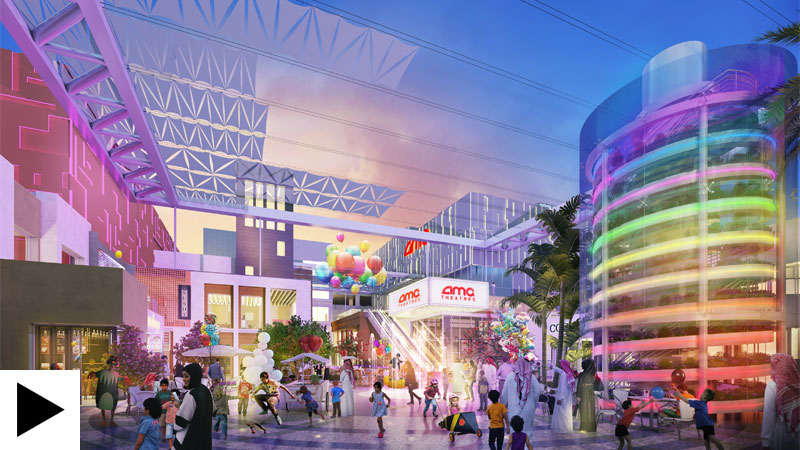 Another mega project has been announced for Saudi Arabia, with the PIF's Seven announcing plans for a SAR1bn entertainment destination in the city of Tabuk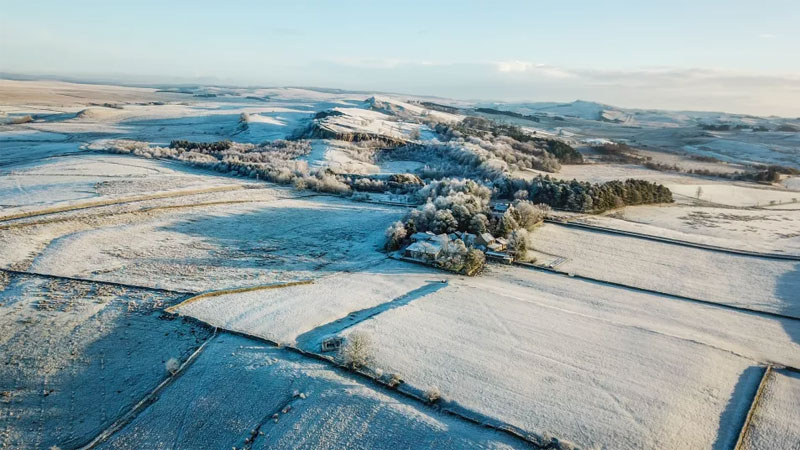 The Heritage Fund has awarded £1.6m (US$1.9m, €1.8m) to a project in Britain so it can support research excavation and explore the impact of climate change on an important historic cultural site.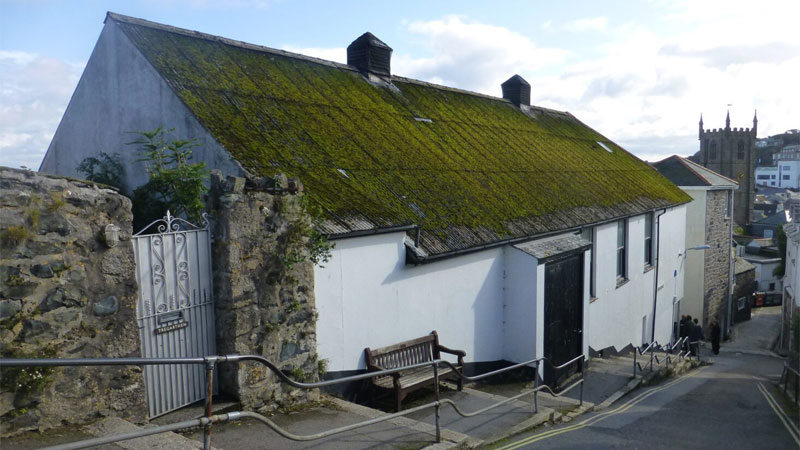 Tate St Ives is seeking an architect-led multi-discipline team to lead a major renovation of Palais de Danse, the former studio of renowned sculptor Barbara Hepworth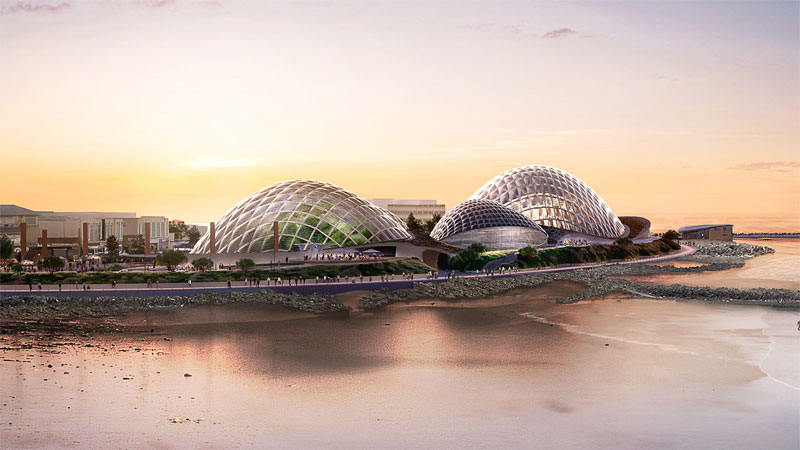 A new Eden Project in Morecambe is one of the major projects to receive funding as part of the British government's Levelling Up scheme.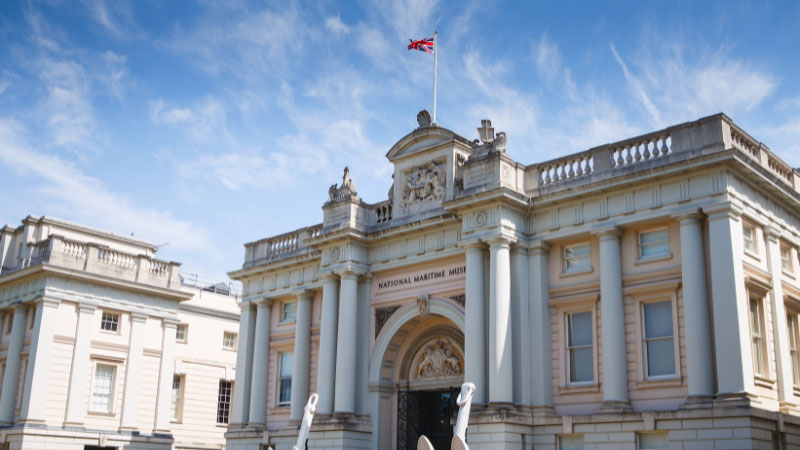 The UK government has announced the launch of a new Energy Bill Discount Scheme offering significant discounts for vulnerable businesses including museums and heritage sites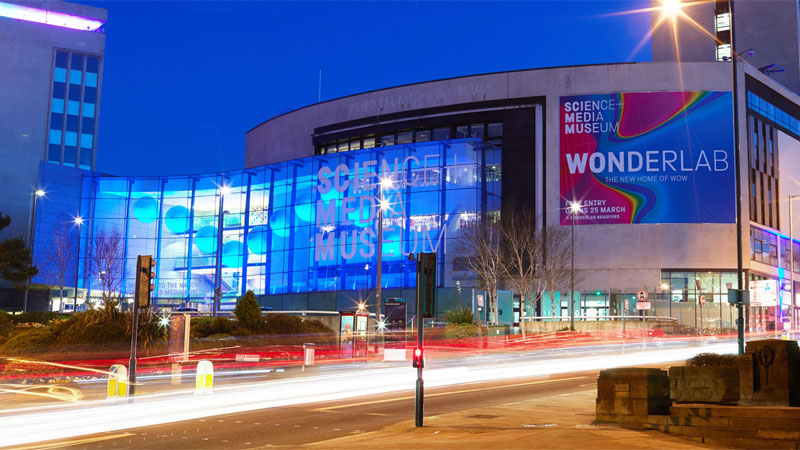 A 'radical, once-in-a-generation' development will see Bradford's National Science and Media Museum undergo a year-long transformation starting in June


An application by the Taliban to add a historic garden in Kabul to the World Heritage List lies in limbo.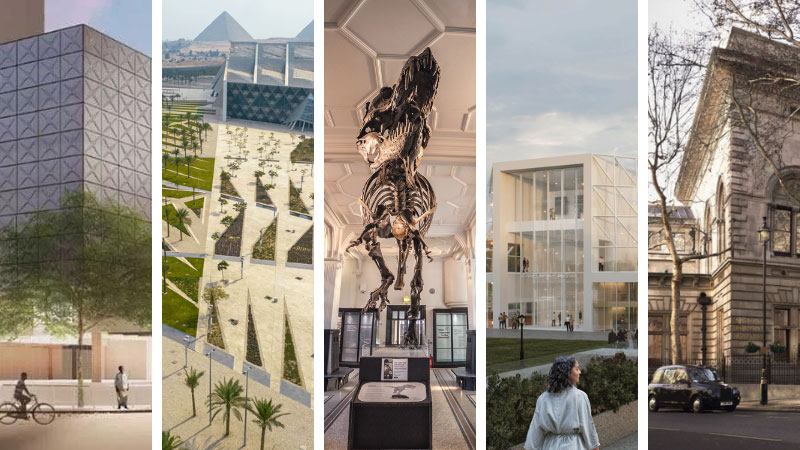 After a difficult few years the museum sector is showing promising signs of recovery with several exciting projects set to open this year. Here are 14 of 2023's most anticipated museum openings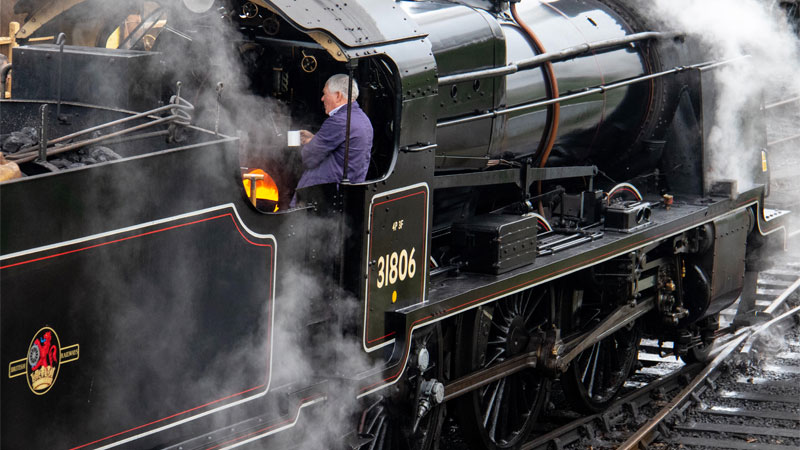 Heritage organisations in the UK are in serious jeopardy of closure as a result of the cost of living crisis, with nine in 10 concerned about their future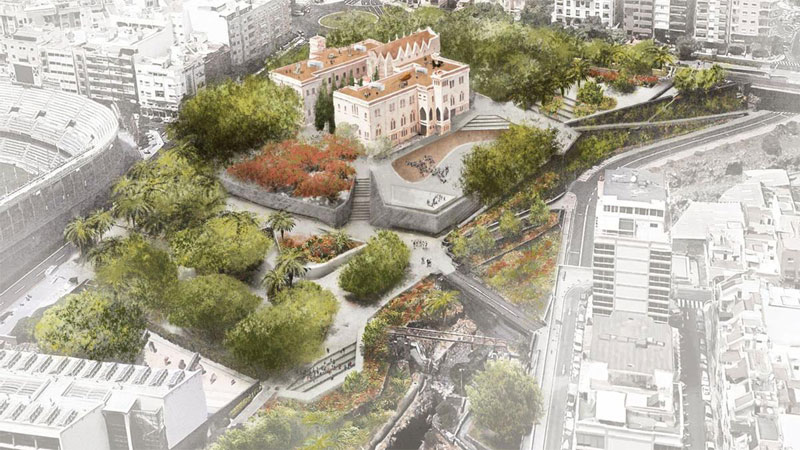 Rodin Museum officials have decided to pull out of a €16m project in the Canary Islands, which would have seen an outpost of the famous institution built in Santa Cruz de Tenerife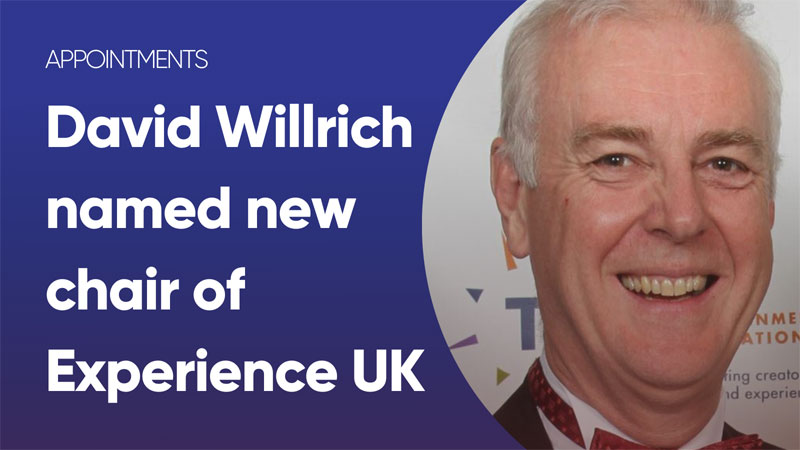 Trade body Experience UK has named David Willrich as its new chair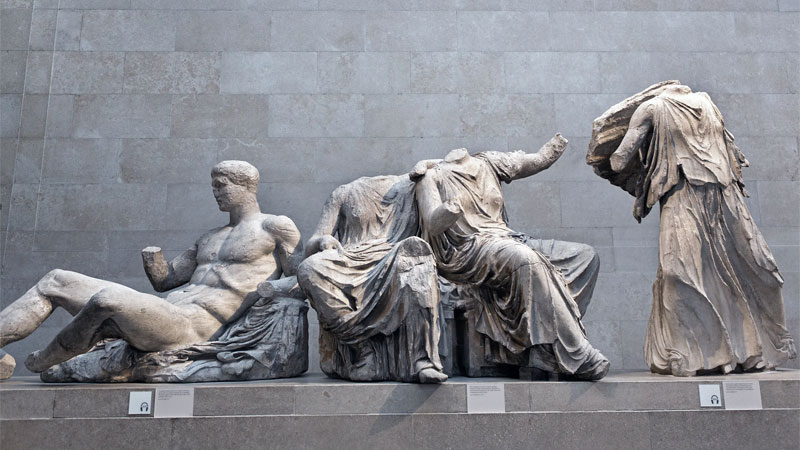 The British Museum has confirmed that it is in "constructive discussions" with Greece that could see some of the Parthenon marbles returned to the country.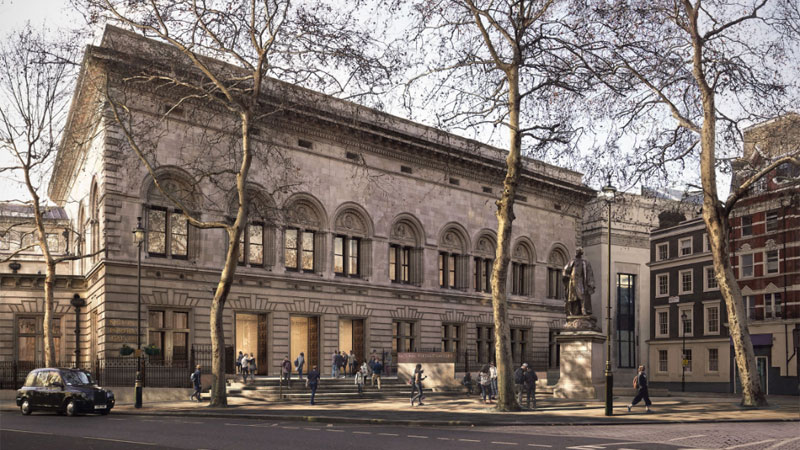 London's National Portrait Gallery (NPG) will reopen in June 2023 after a three-year closure.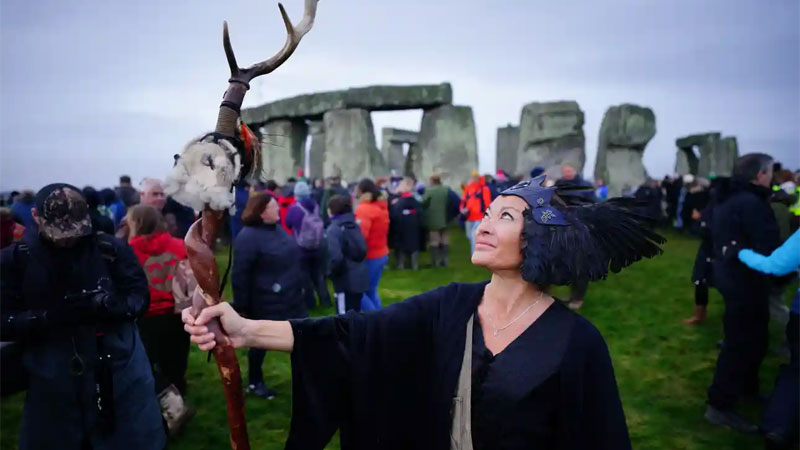 Around 4,500 people gathered at Stonehenge for the annual winter solstice, with a further 100,000 watching the event online.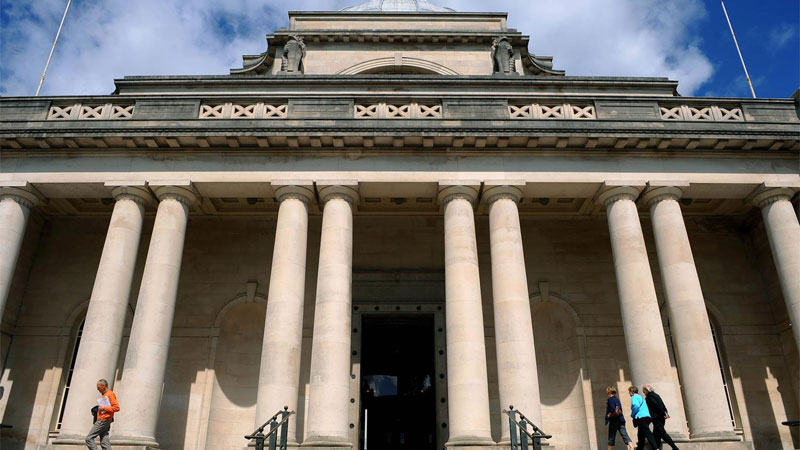 Culture, heritage and sport sites are set to receive £4.5m over the next three years to support actions in the Welsh Government's Anti-Racist Wales Action Plan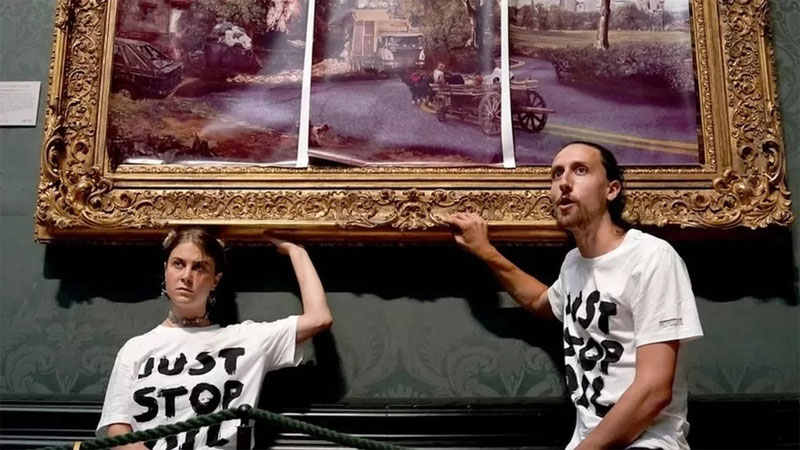 Directors from The Met, British Museum, Louvre and National Gallery have signed an open letter published by ICOM condemning the 'risky endangerment' of irreplaceable artworks in climate demonstrations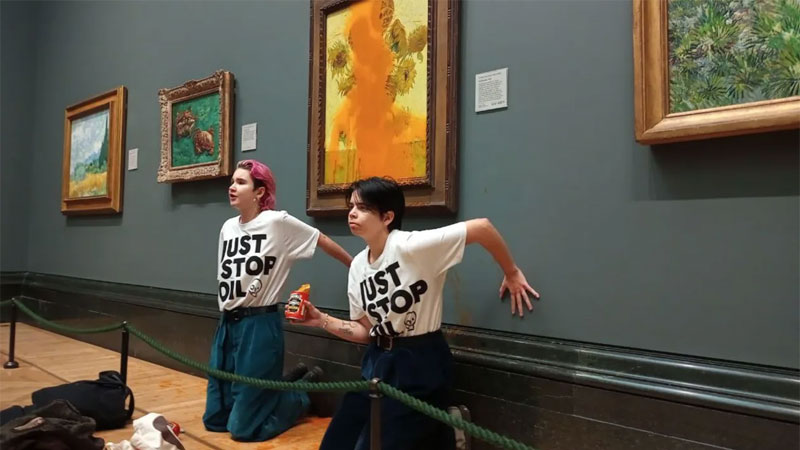 The International Council of Museums (ICOM) has said that museums should be seen as allies in the climate movement following a number of attacks on historic works of art by climate change activists.


Cunard has announced its 2023 Insights enrichment programme, with adventurer Bear Grylls taking centre stage for the operator's maiden 2023 voyage to Alaska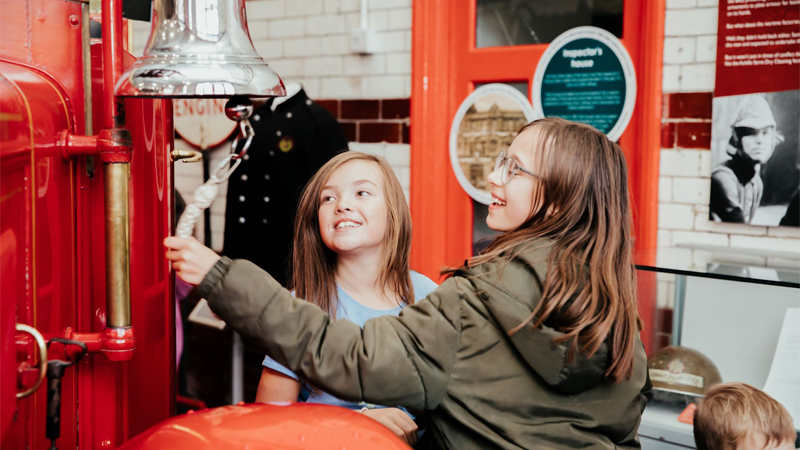 The National Emergency Services Museum in Sheffield has been named the UK's most family-friendly museum.


Leading experience designers Mather & Co have named Kim Kherlopian as the company's new managing director. Planet Attractions caught up with him at this year's IAAPA Expo Europe to find out more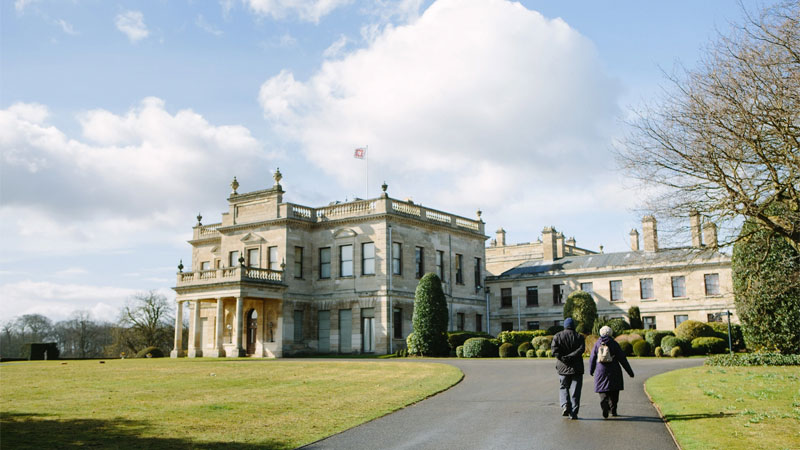 Airbnb has donated £1.25m (US$1.4m, €1.4m) to English Heritage in order to support heritage tourism and the charity's conservation and repair of historic houses, castles and abbeys.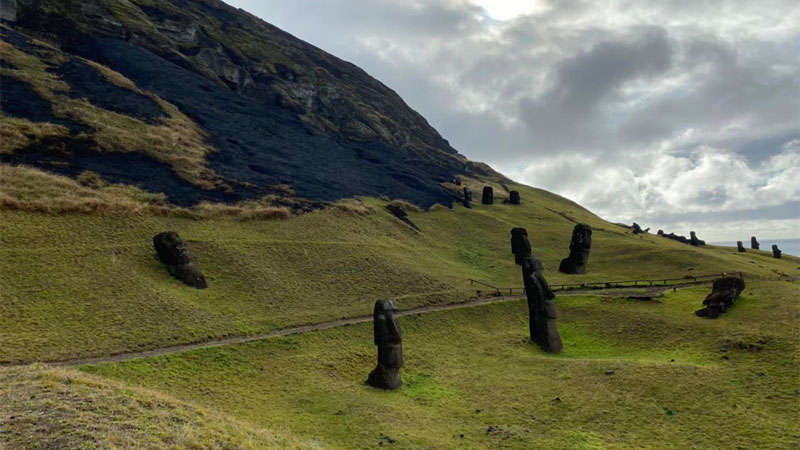 A wildfire on Easter Island which could have been started deliberately has caused 'irreparable' damage to the Unesco World Heritage Site's iconic moai head statues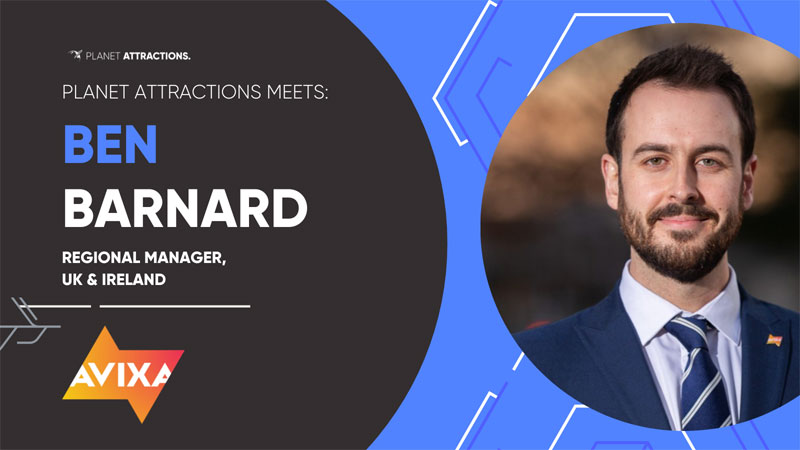 AVIXA produces a number of popular events around the world, including InfoComm and Integrated Systems Europe. The organisation's regional manager for the UK and Ireland, Ben Barnard, spoke to Planet Attractions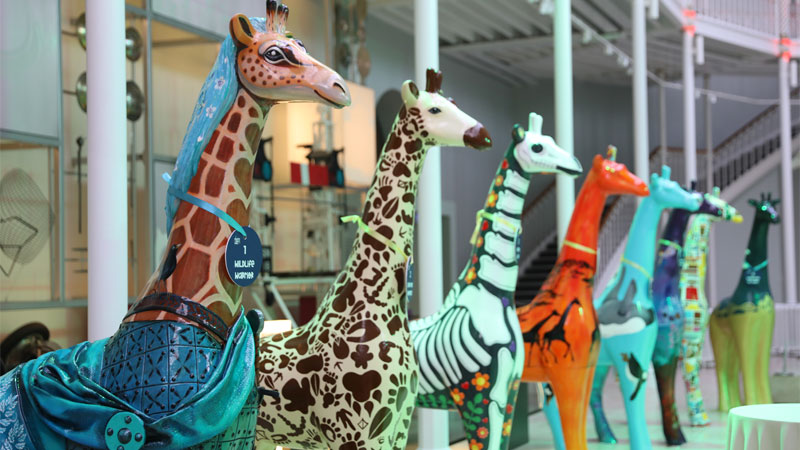 The Royal Zoological Society of Scotland (RZSS) raised nearly a quarter-of-a-million pounds following the auction of 37 giraffe sculptures which had been placed around the city of Edinburgh during the summer.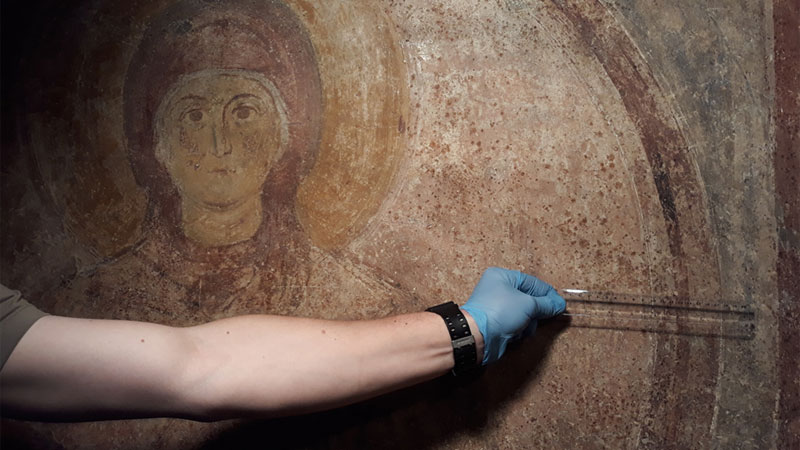 Researchers from the National Academy of Sciences of Ukraine and London's Natural History Museum have discovered the cause of damage to several medieval murals in a Unesco World Heritage site in Ukraine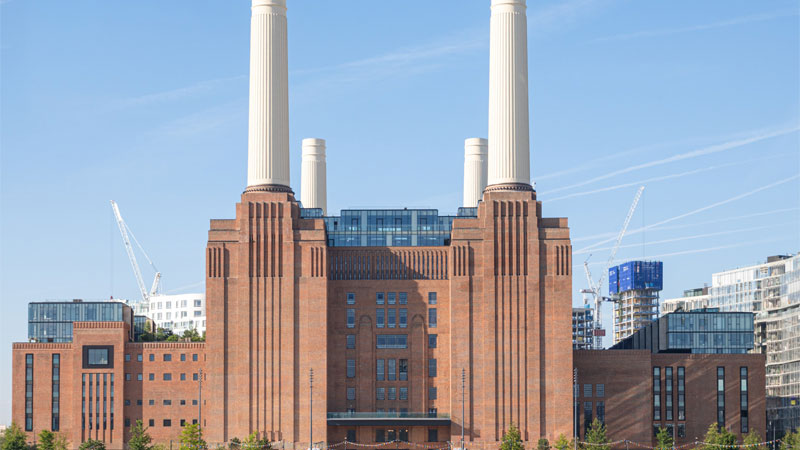 LIFT 109 - an experience coming to London's iconic Battersea Power Station - has opened pre-sale ticket registration for the new attraction.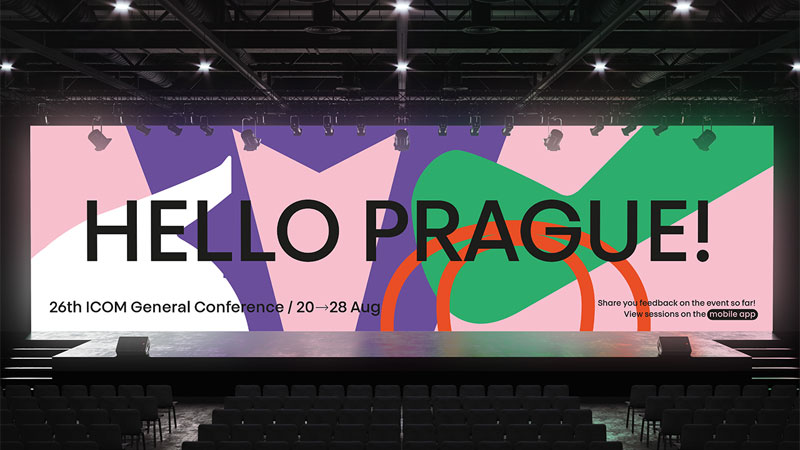 Changes to the 2007 definition of a museum reflect industry's more inclusive and sustainable aims and roles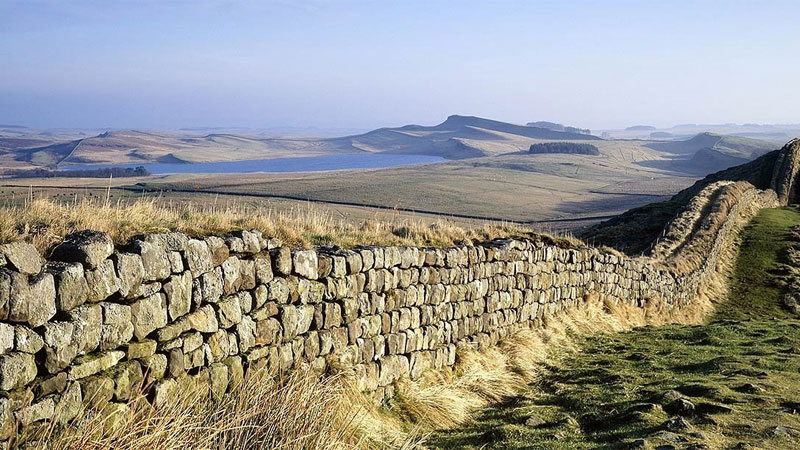 Tourism authorities are seeking new ideas to boost the area around Hadrian's Wall.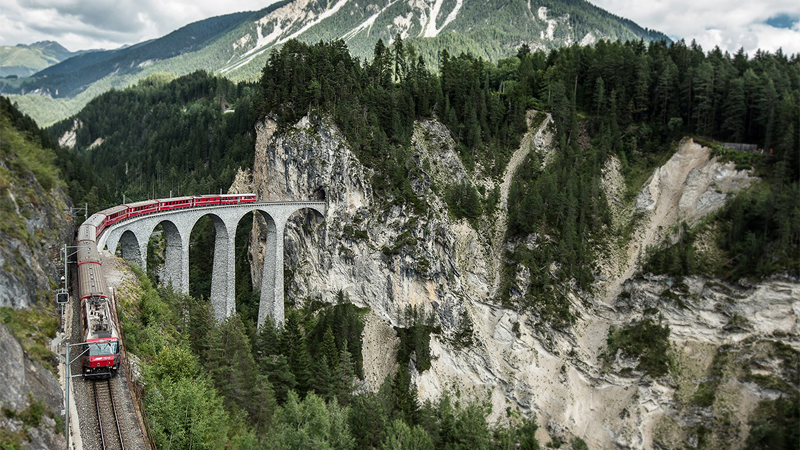 Unesco has issued new guidance aimed at reducing impacts from development on World Heritage sites.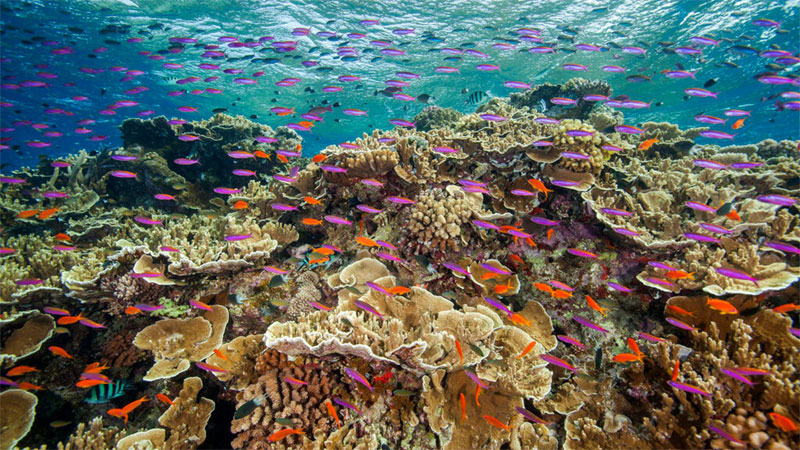 Coral has recovered from storms and bleaching events to record levels across much of Australia's Great Barrier Reef, a survey has found.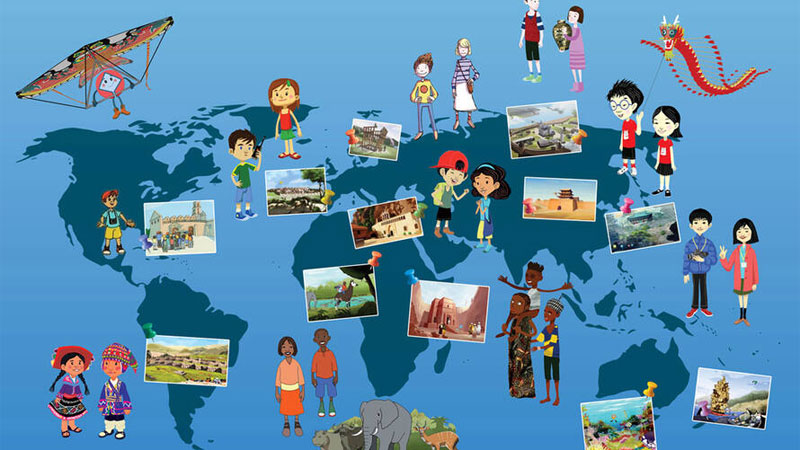 Unesco's World Heritage Centre has launched its Patrimonito Storyboard Competition - an initiative which aims to provide young people with an opportunity to use their creative and problem-solving skills to raise awareness about World Heritage.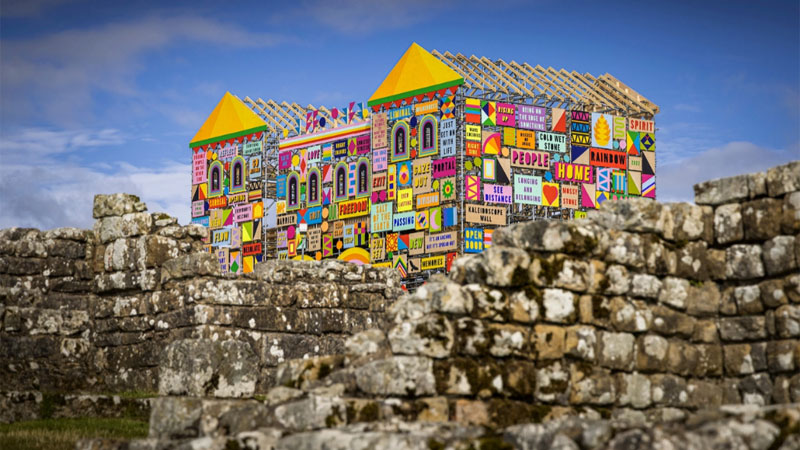 To mark the 1900 years of Hadrian's Wall, English Heritage has introduced a new installation on the site of the now lost Roman gatehouse at Housesteads Roman Fort.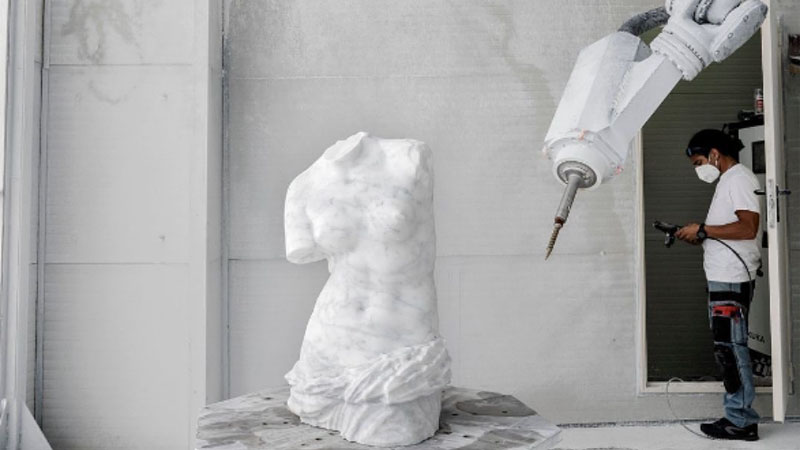 Detailed replicas of the controversial Elgin or Parthenon Marbles, created by a robot, will soon go on display in London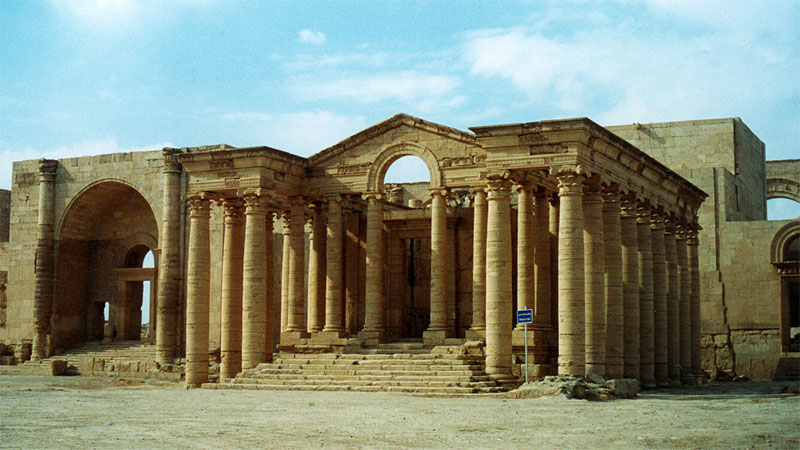 The Unesco World Heritage Centre (WHC) has held an online meeting and several virtual workshops to support Iraq in its efforts to conserve its World Heritage sites.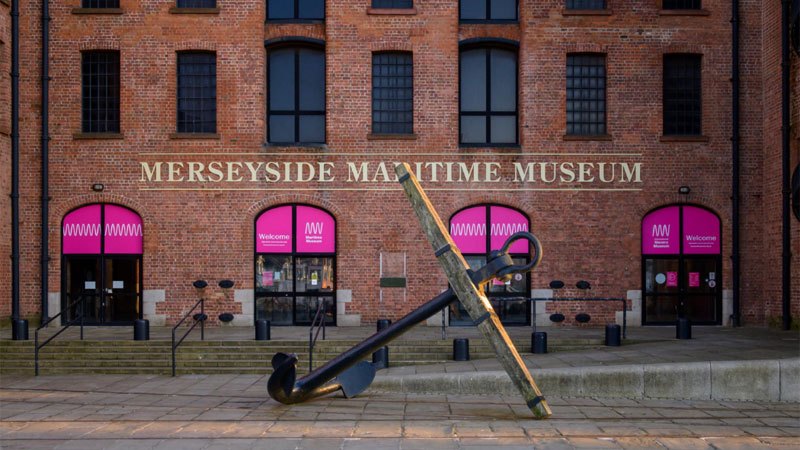 Celebrated architecture firm Adjaye Associates will lead a major redesign project at two UK museums; The International Slavery Museum and the Maritime Museum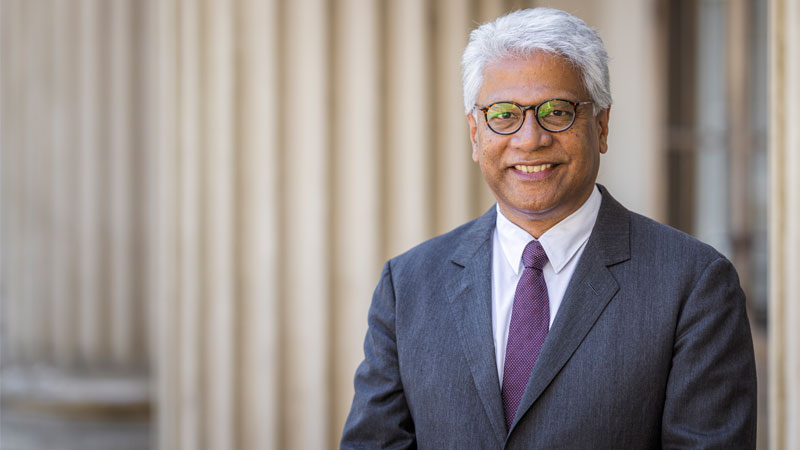 Gerard Lemos has been named the next chair of English Heritage, with the former British Council Chair pledging to "help everyone feel part of England's story."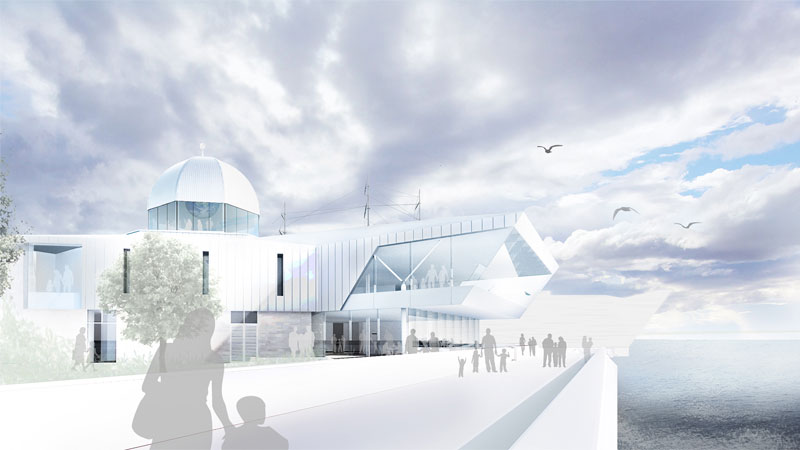 Design firm Mather & Co has been appointed to produce an interpretation plan for the 'Discovery Point Transformed' - a project which will re-launch Dundee's Discovery Point Museum 30 years after its opening.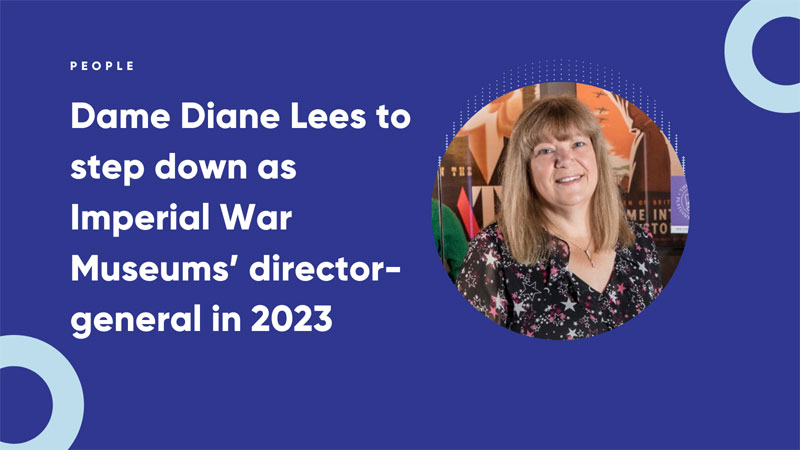 Dame Diane Lees, the Director-General of Imperial War Museums (IWM) has announced that she will step down from her role on March 31 2023.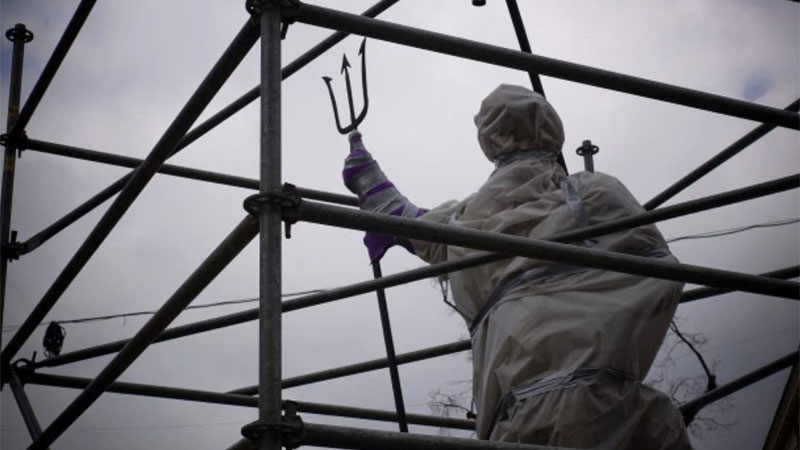 Unesco has verified more than 150 cultural sites in Ukraine have been either partially or completely destroyed since the Vladimir Putin-led invasion by Russia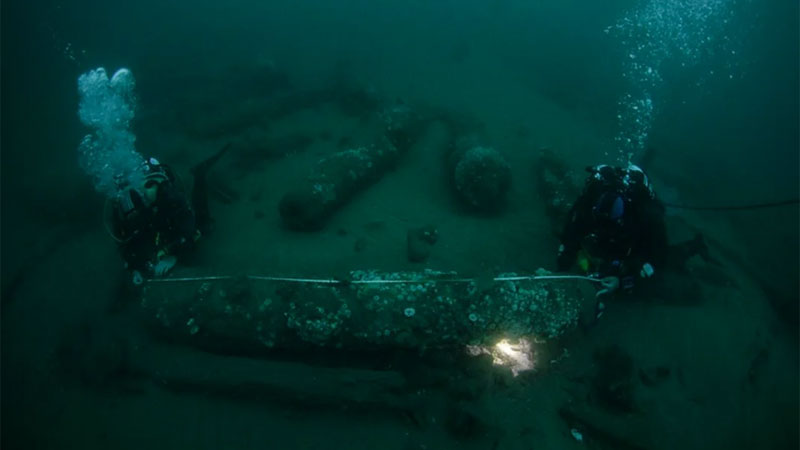 Norwich Castle Museum and Art Gallery is planning a major exhibition on a recently discovered 17th Century shipwreck which sank in the English Channel while carrying the future King James II and VII.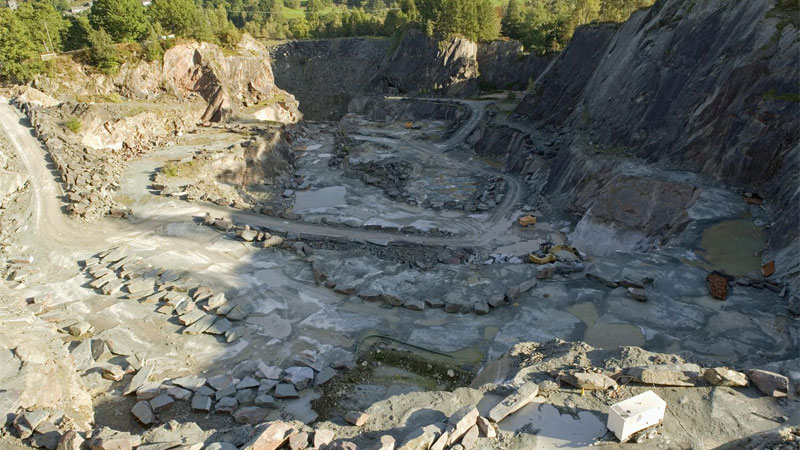 Thousands have signed a petition opposing plans to turn a disused quarry in the UK's Lake District into a theme park.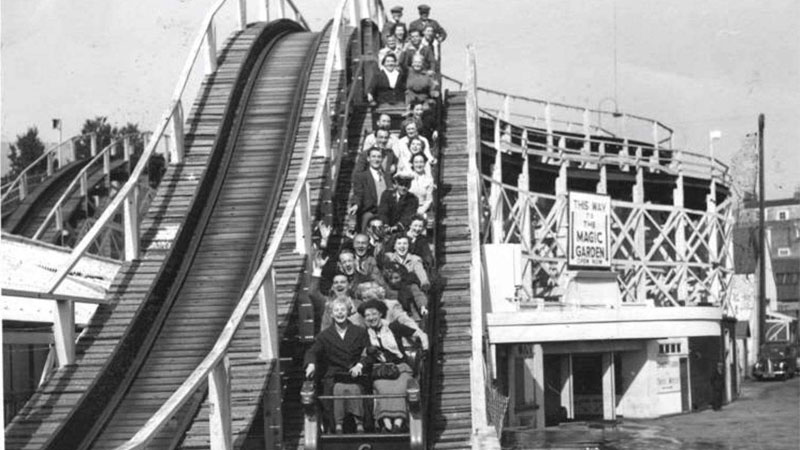 Dreamland Margate - the heritage theme park based on a traditional English seaside funfair - is celebrating more than 100 years of its history with a brand new virtual exhibition.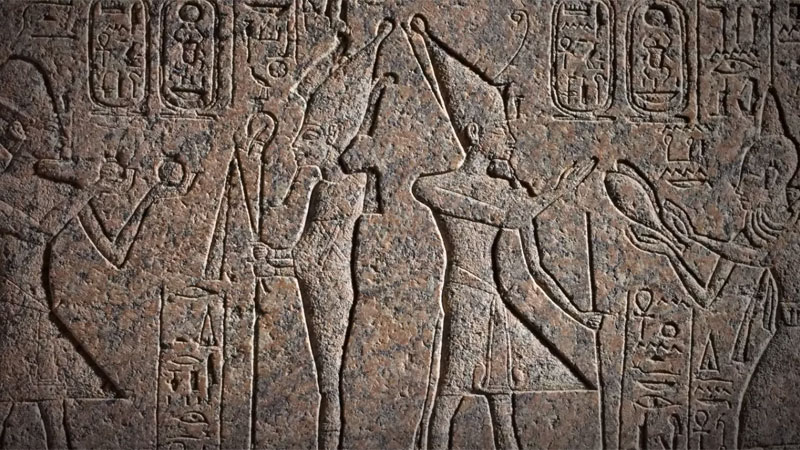 Jean-Luc Martinez stands accused of conspiring to hide the origin of archaeological treasures that investigators say were smuggled out of Egypt during the Arab Spring uprisings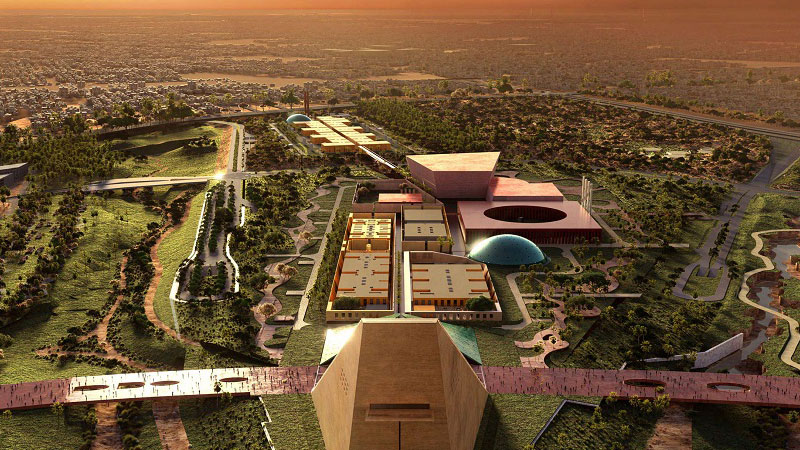 Construction has started on the King Salman Park's Royal Arts Complex, which once complete will act as a cultural hub for the Saudi capital of Riyadh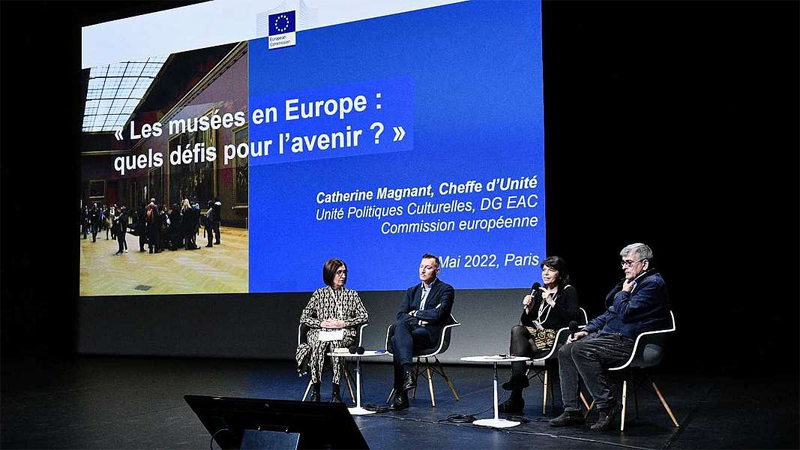 NEMO - the Network of European Museum Organisations - was recently represented at a major conference at the invitation of the French Ministry of Culture.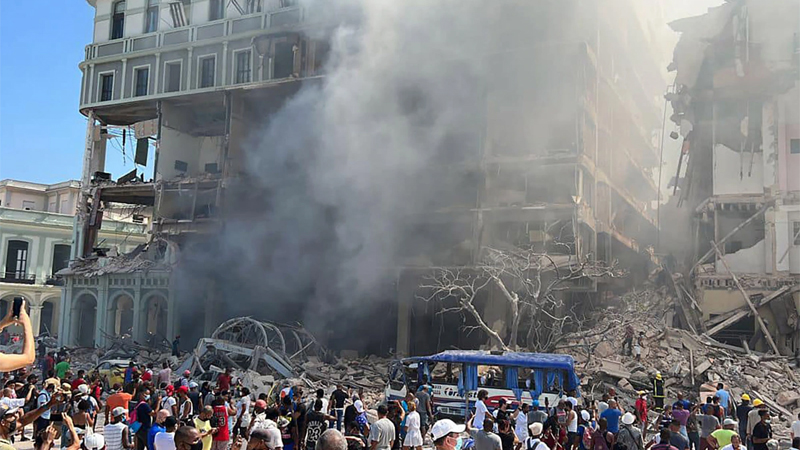 Unesco's World Heritage Centre has released a statement on the accidental explosion that ripped through much of the Saratoga Hotel, in Havana, Cuba on Friday (May 6), killing at least 35 people.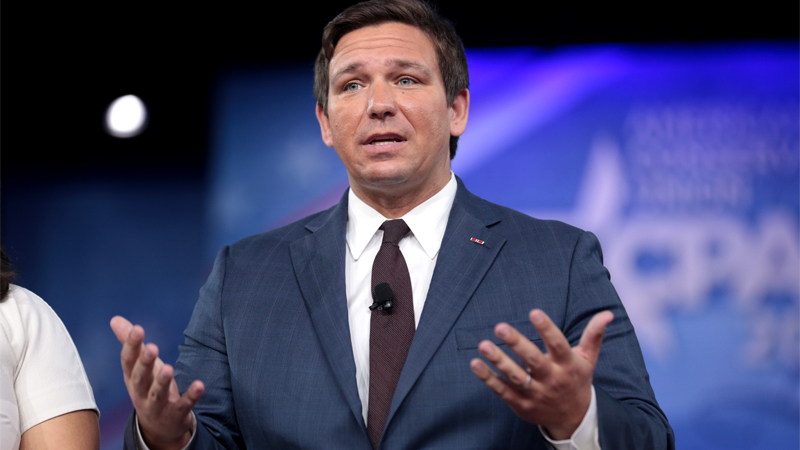 New York's Holocaust museum has said that "no one was banned or cancelled," in response to reports that Florida's governor, Ron DeSantis, was barred from attending the museum for a corporate event.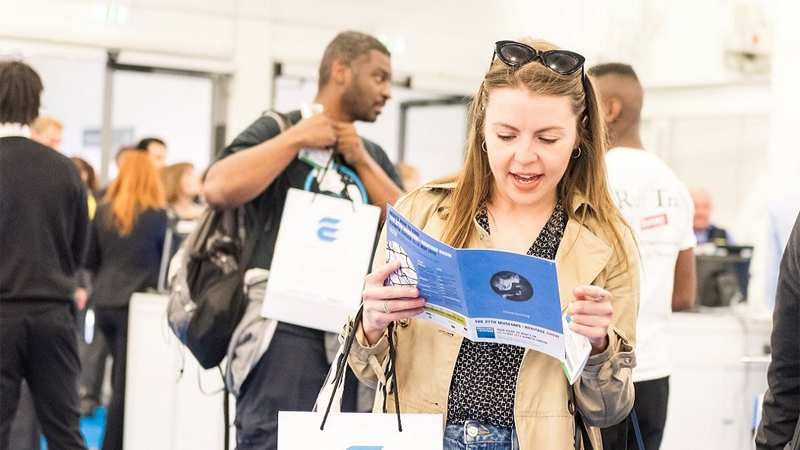 Taking place at Olympia London from May 11 until May 12, the 2022 edition of the Museums + Heritage Show will feature an extensive education programme with more than 70 educational sessions covering topics such as digital skills, sustainability and community outreach.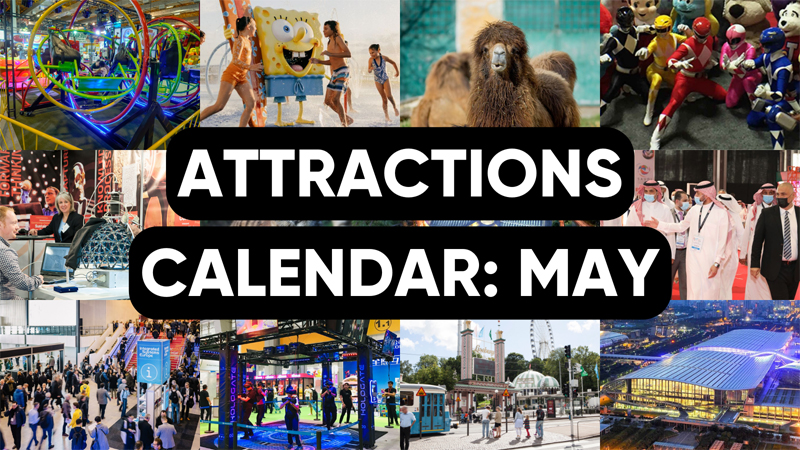 We've rounded up all the special events you should be attending this month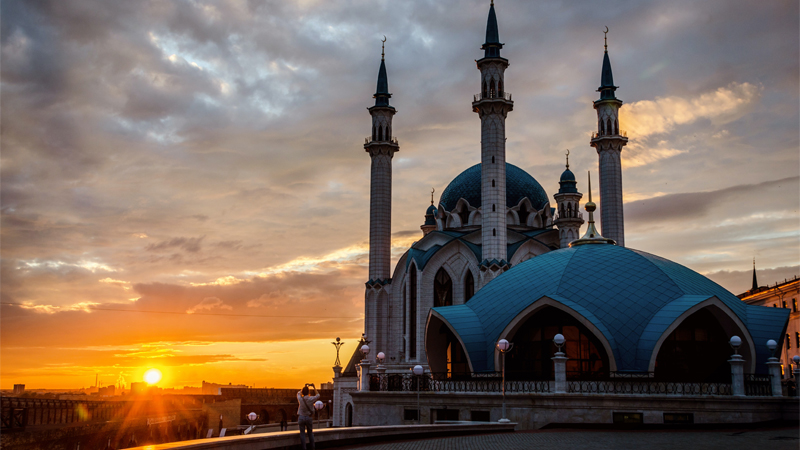 Unesco's World Heritage Committee meeting in Kazan has been indefinitely postponed following Russia's invasion of Ukraine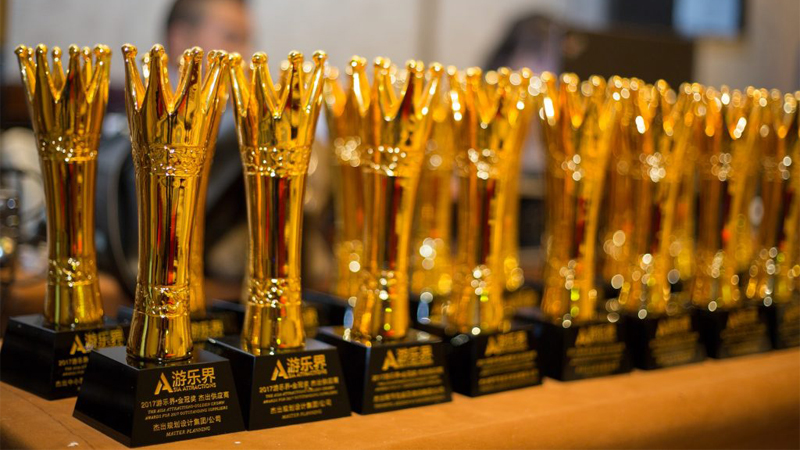 A number of attractions suppliers and manufacturers have been named winners of China's prestigious Golden Crown Awards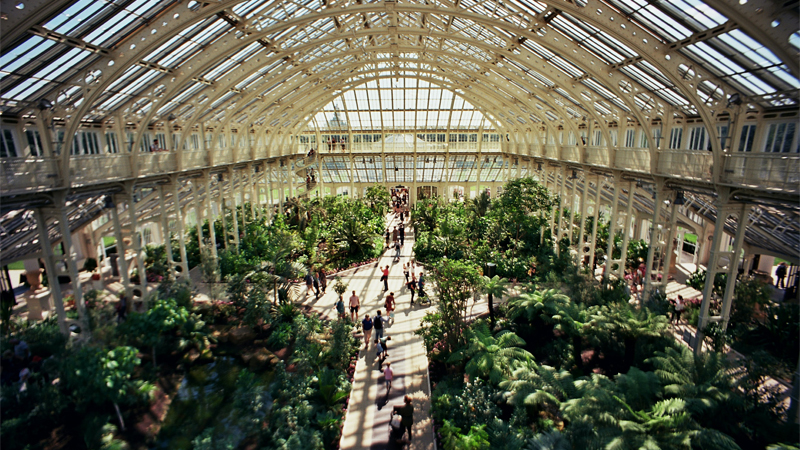 Online gardening marketplace Sproutl has formed a strategic partnership with one of Britain's most-visited attractions - Royal Botanic Gardens, Kew.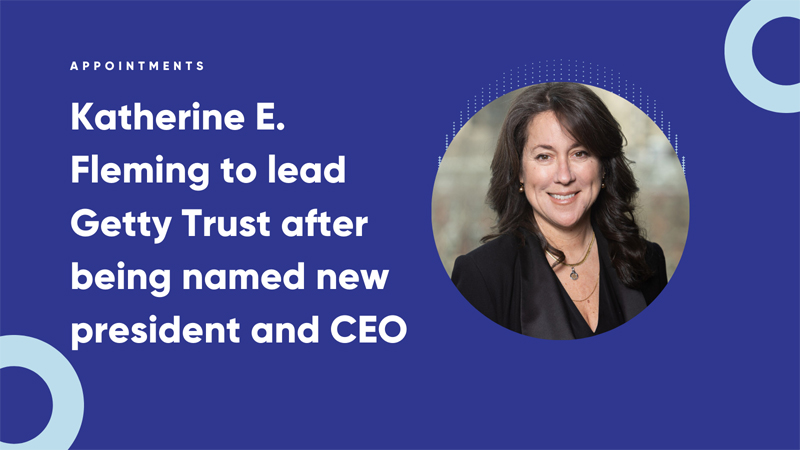 Starting this August, Katherine E. Fleming will take the reins at the J. Paul Getty Trust, leading the institution's mission to advance and share the world's art and cultural heritage for the benefit of all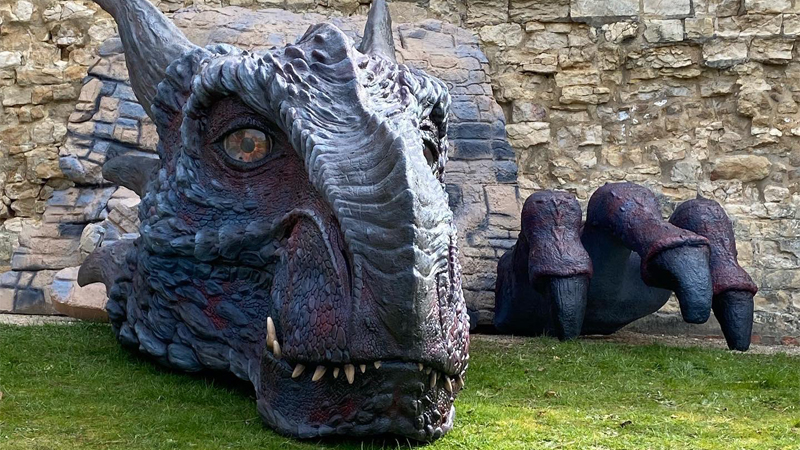 Lincoln Castle, home to one of the copies of the historic Magna Carta, has welcomed a new guest to the English heritage attraction in the shape of Lucy - a giant dragon that appears to have lodged herself in the castle's wall.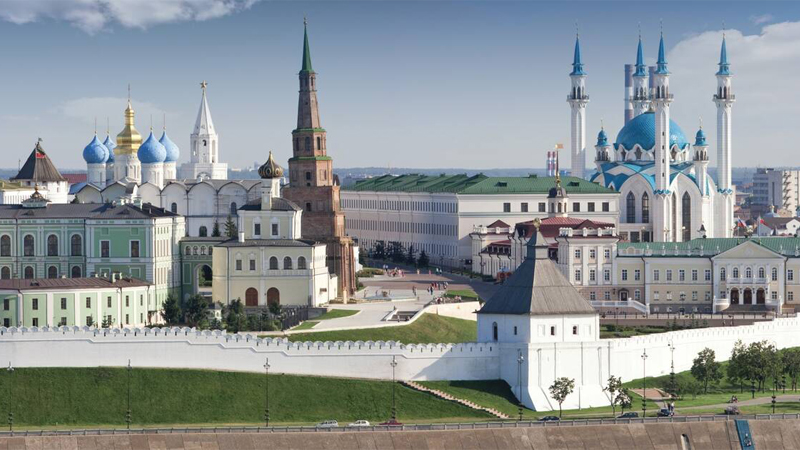 Organisations including the Auschwitz Memorial and Europa Nostra, as well as the UK's culture minister Nadine Dorries, have called on Unesco to change the location of its 45th annual World Heritage Committee meeting, which is currently scheduled to take place in Russia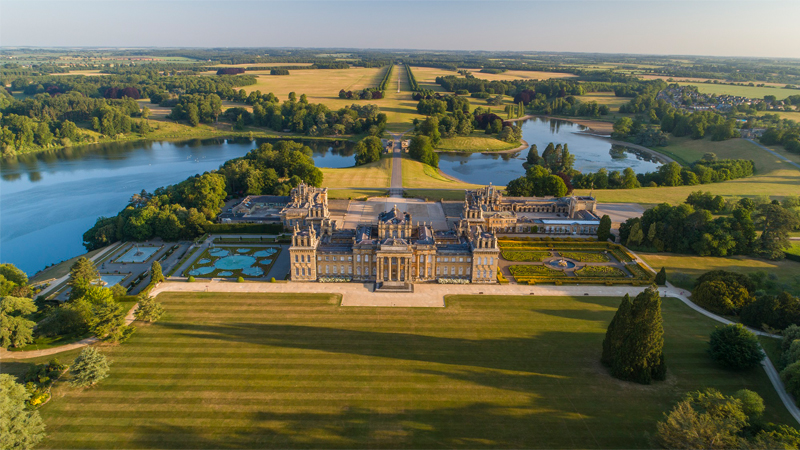 With an aim to become carbon neutral by 2027, Blenheim Palace in Oxfordshire, UK, has announced that it's launching a series of major new money-saving incentives for visitors arriving using sustainable transport.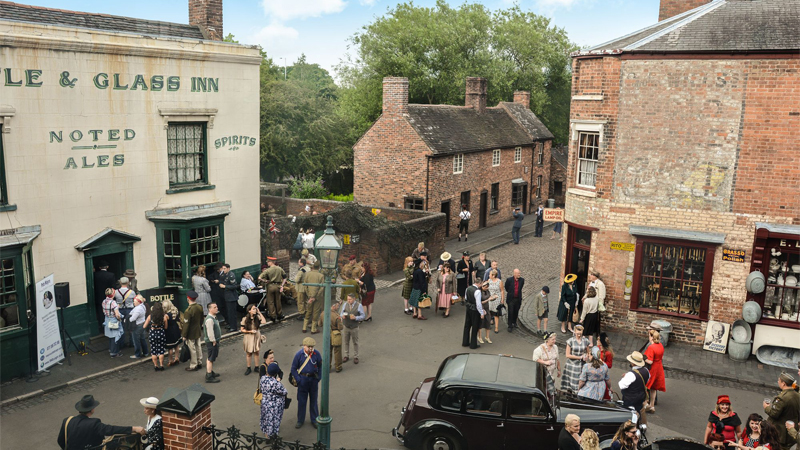 A proposed expansion of the Black Country Living Museum in Dudley, UK, is back on track after the local authority pledged its support to help the attraction grow in size.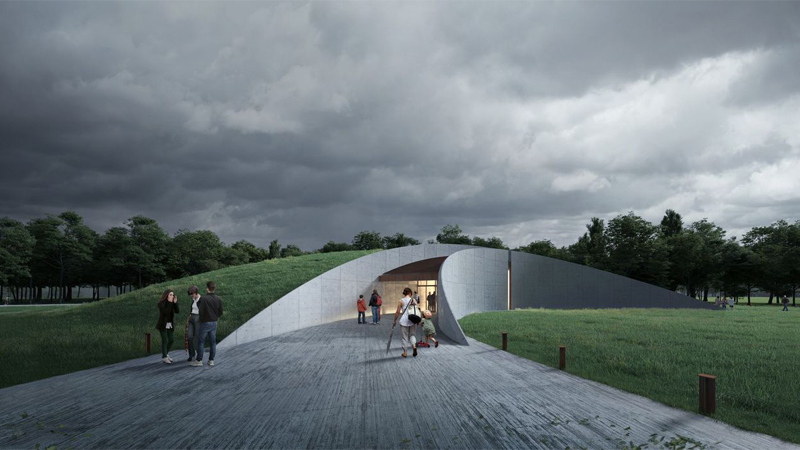 The new attraction will feature a planetarium dome and exhibition spaces and will open in June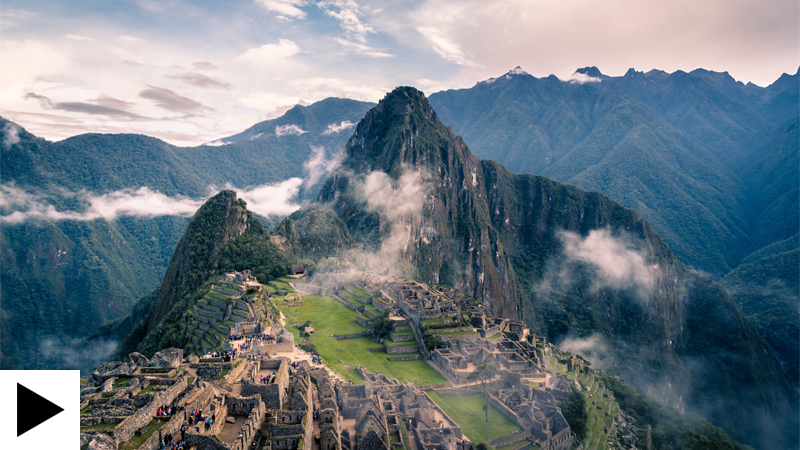 The immersive experiential design firm won in the category for 'Best Use of VR' for its Machu Picchu and the Spirit of the Condor virtual reality (VR) experience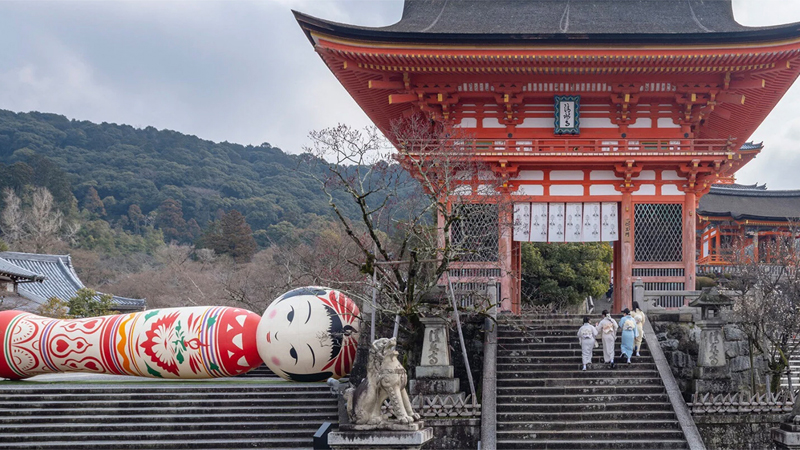 One of the most famous and historic temples in Kyoto, Japan, became home to a new temporary addition last week, with a 12.5-metre-tall inflatable kokeshi doll welcoming visitors to the Kiyomizu-Dera.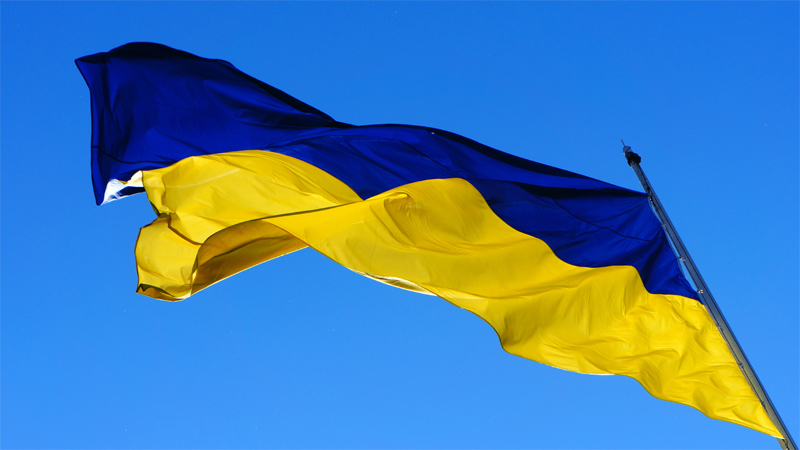 Lonnie Bunch, 14th Secretary of the Smithsonian Institution, has released a statement on behalf of the organisation, pledging its support to the people of Ukraine and their cultural heritage. In the statement, Bunch revealed that the Smithsonian Cultural Rescue Initiative (SCRI) is in contact with people in the country in order to facilitate the preservation of Ukraine's history.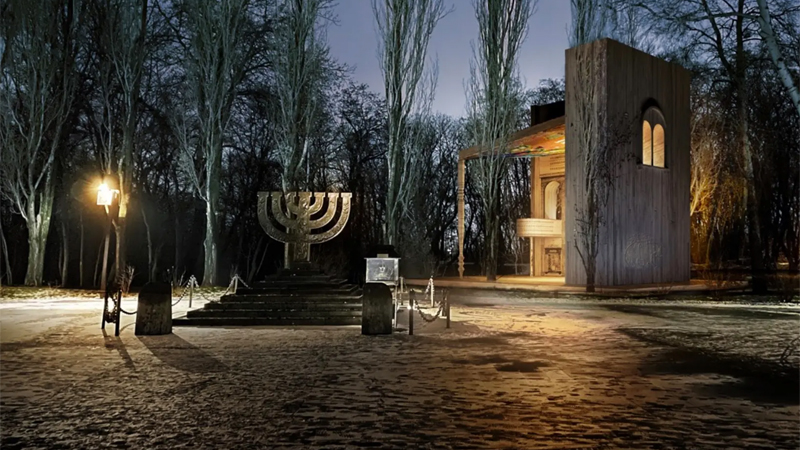 The UN cultural organisation is aiming to mark as many key heritage sites with the Hague Convention emblem, which protects cultural heritage in the event of armed conflict


Several zoos in Ukraine are in extreme jeopardy following Vladimir Putin's invasion of the country, with EAZA calling for support and issuing a statement calling on Russian forces to 'respect the peaceful nature' of zoos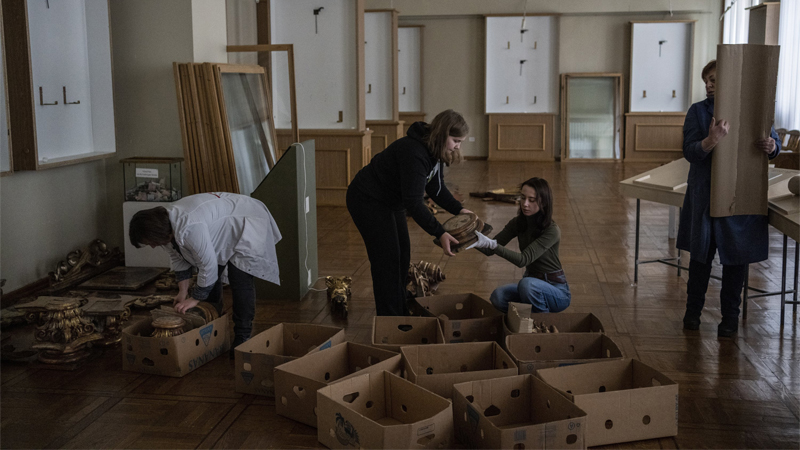 As Russia's invasion of Ukraine continues, museums and cultural institutions across the country are scrambling to protect their treasures from possible attack.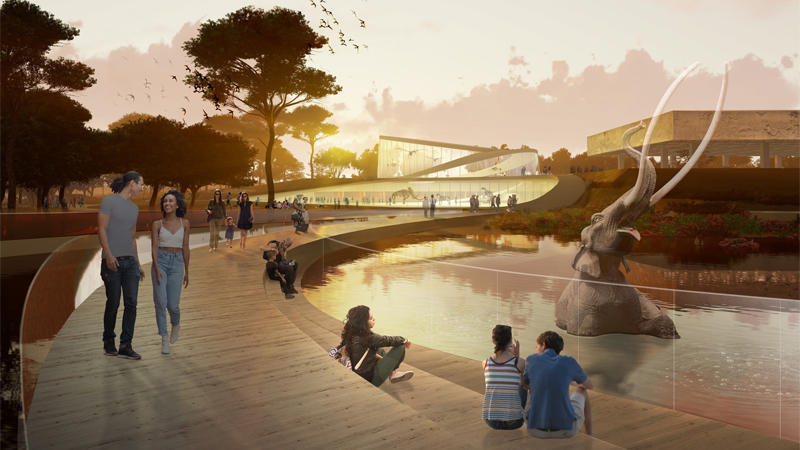 Los Angeles' iconic La Brea Tar Pits will soon undergo a major transformation should a masterplan by Weiss/Manfredi pass its environmental review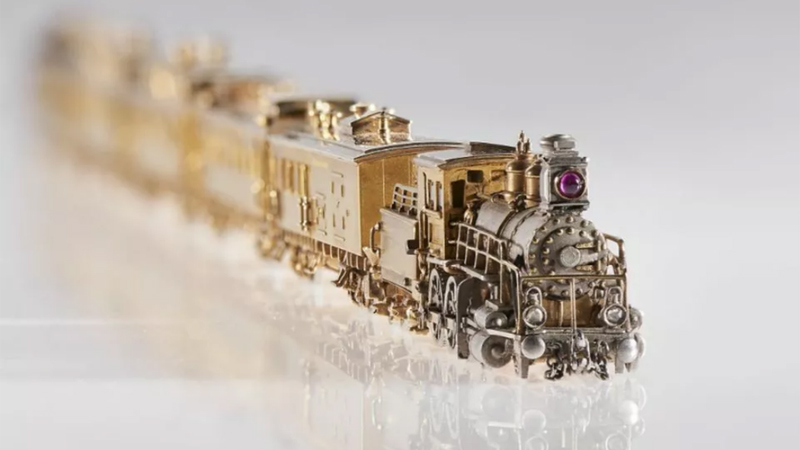 The major exhibition at the National Railway Museum is the latest in a series of events to be axed as UK cultural institutions move to show their support to Ukraine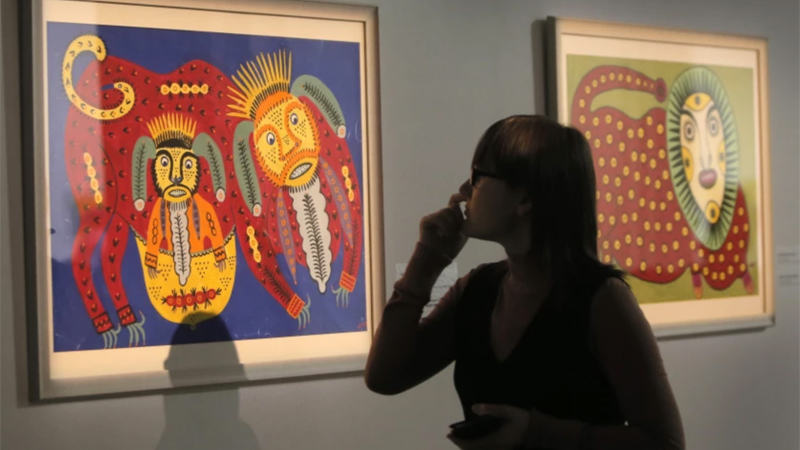 The Ivankiv Historical and Local History Museum was burned to the ground as Russia continues its aggressive invasion of the country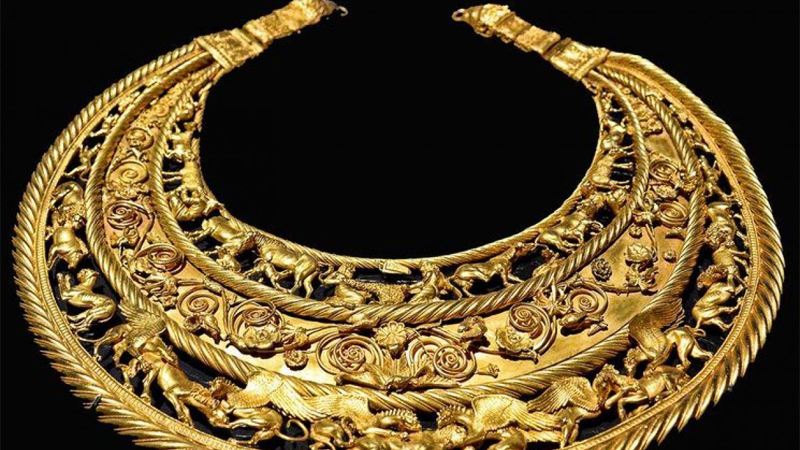 Escalating tensions between Ukraine and Russia have seen Ukrainian institutions prepare security and evacuation plans should the worst happen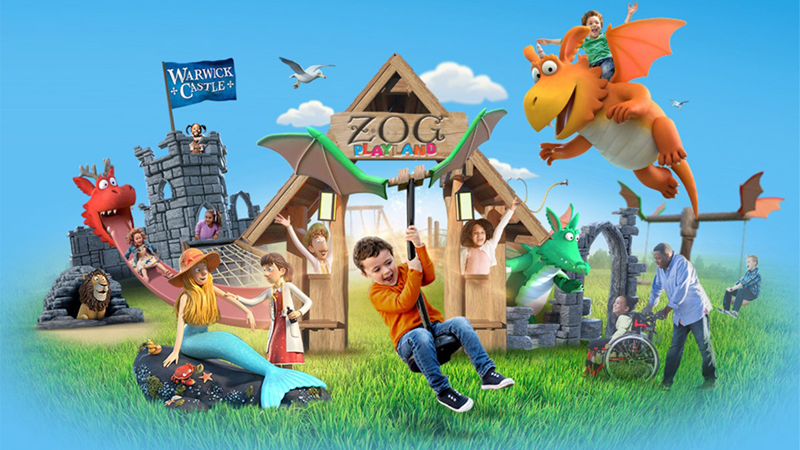 Warwick Castle will soon be home to a Zog-themed playland, with the popular IP set to arrive at the heritage attraction in April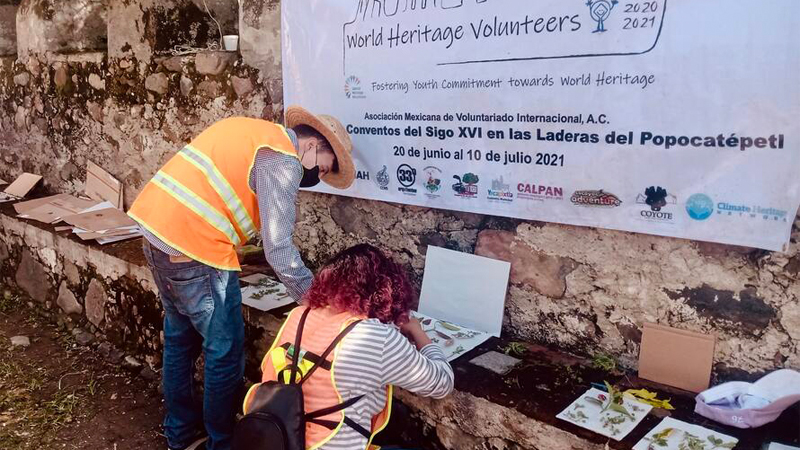 Unesco's World Heritage Centre has extended the deadline for its World Heritage Volunteers campaign.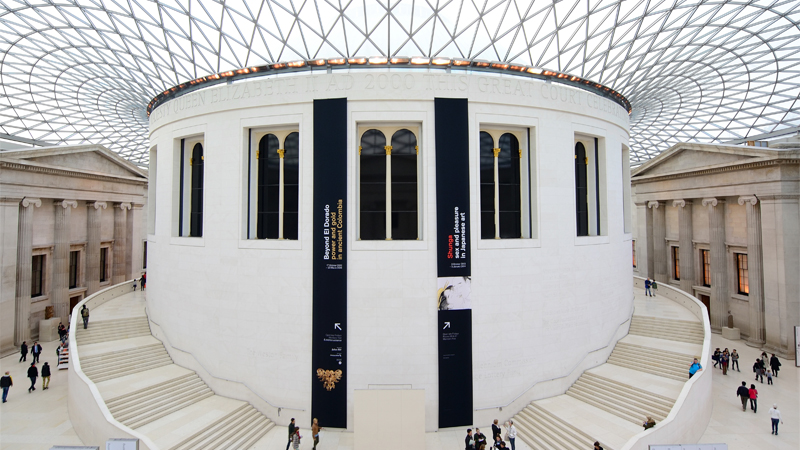 Officials at the British Museum reportedly recently met with BP officials to discuss options for support 'post Spring 2023', hinting at a likely renewal of the controversial partnership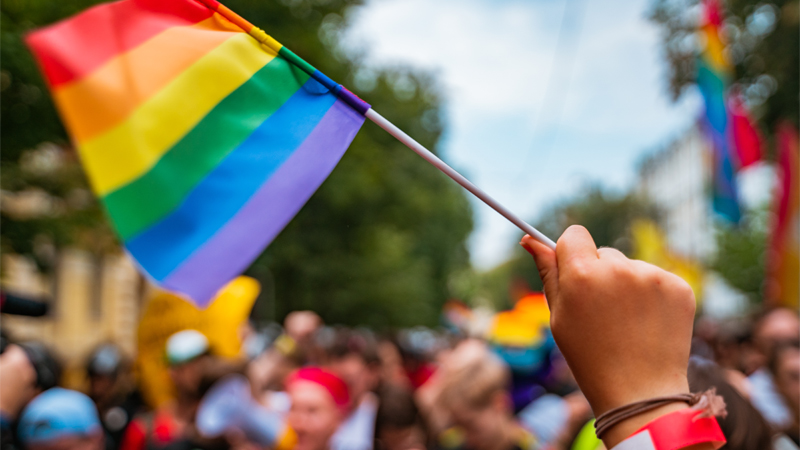 LGBTQ+ charity Queer Britain will open the UK's first LGBTQ+ museum in London with support from Art Fund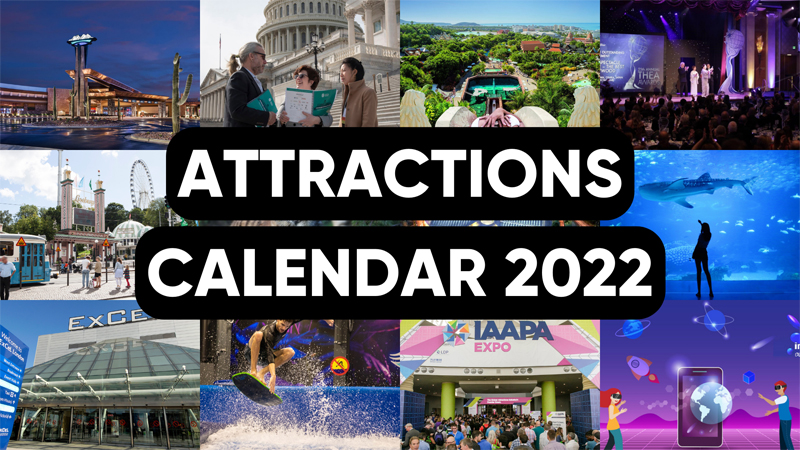 With so many big things coming in the year ahead, we've rounded up all the key events taking place this year. Welcome to your attractions calendar for 2022.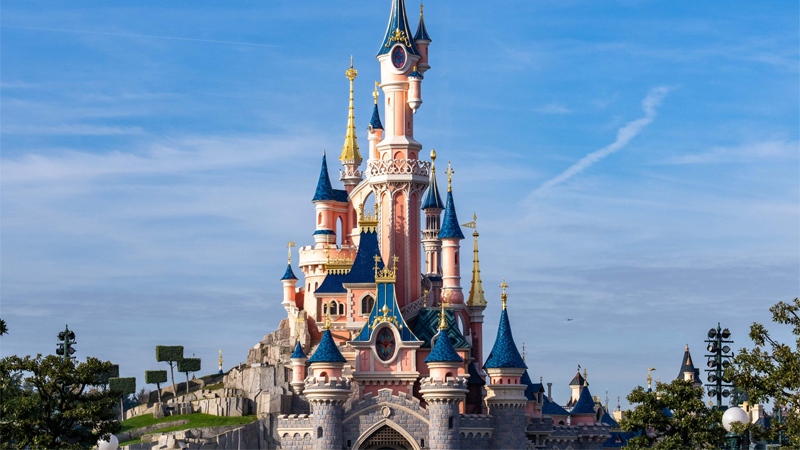 Just in time to celebrate its 30th anniversary this year, the Sleeping Beauty Castle has reopened to guests at Disneyland Paris following a 12 months renovation period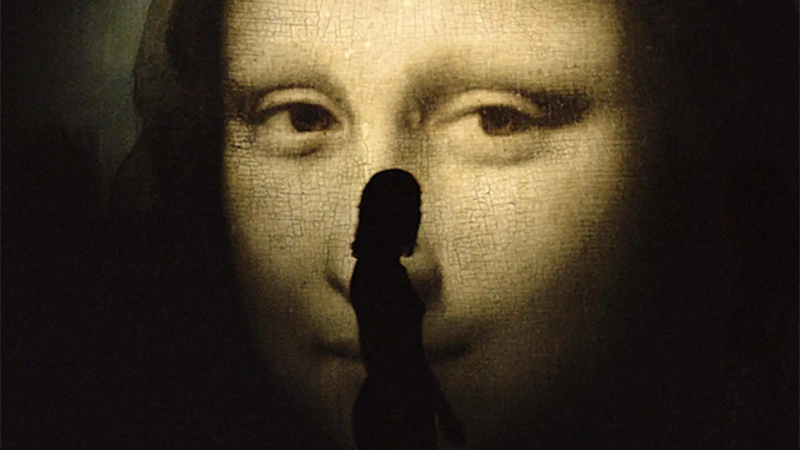 A new initiative from France's Grand Palais will see the development of digital experiences for some of the world's most iconic artworks, starting with a debut exhibition on the Louvre's Mona Lisa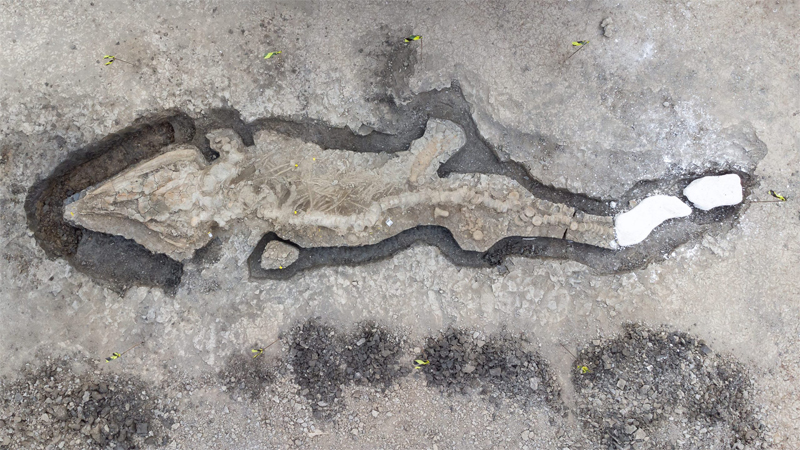 Anglian Water is seeking funding for a Rutland-based display of the 'Rutland sea dragon', the UK's largest ichthyosaur fossil discovered at the Rutland Water reservoir in 2021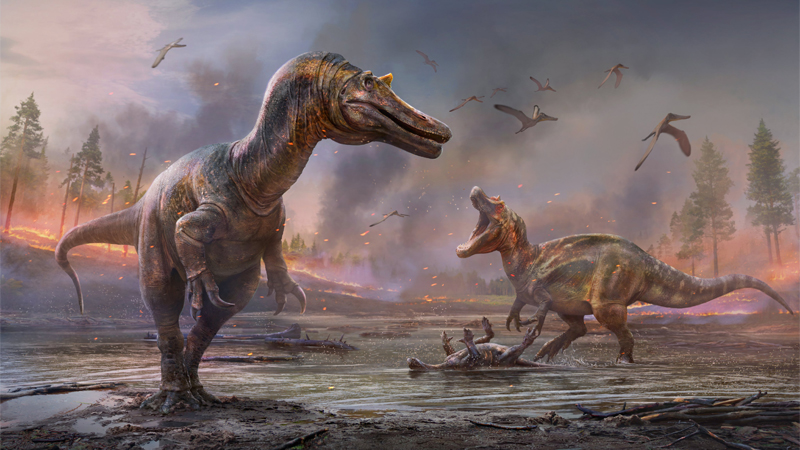 Two crocodile-faced dinosaurs, a fan-throated lizard and a giant rice rat were among more than 550 new species discovered by researchers at the Natural History Museum in London over the last year.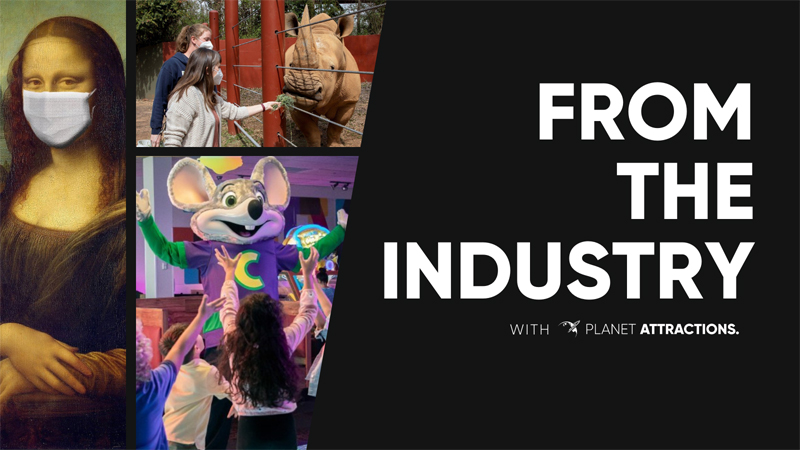 Rounding up all the biggest news from both publications and associations, here is your latest edition of From the Industry from Planet Attractions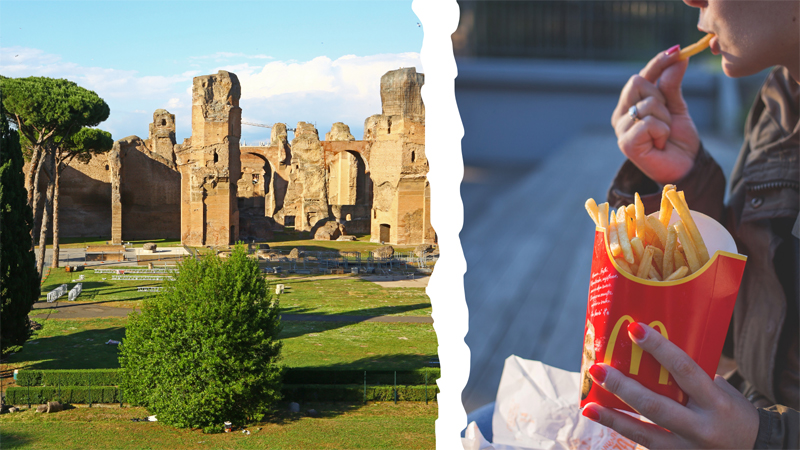 McDonald's has lost a high court appeal to build a €1.3 m drive-through restaurant directly next to Rome's historic Baths of Caracalla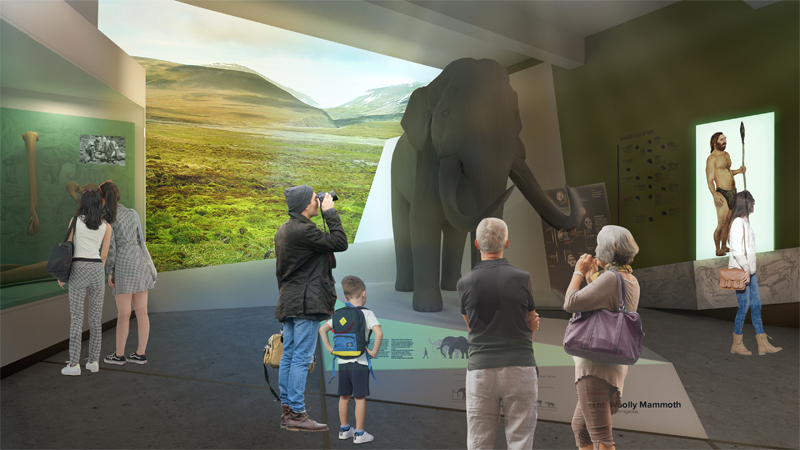 Design firm Mather & Co has revealed that it's working on the redevelopment of Ipswich Museum in Ipswich, UK, following a £4.3m (US$5.8m, €5.15m) grant from The National Lottery Heritage Fund.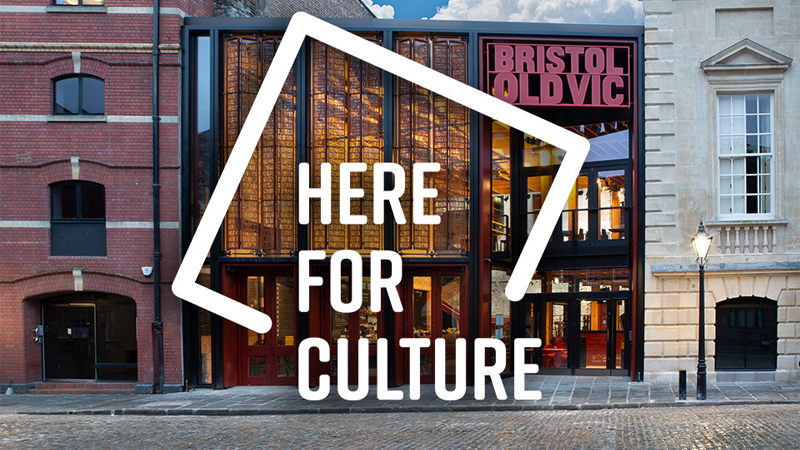 An additional £30m in emergency funding has been made available through the UK's Culture Recovery Fund to support museums, cinemas, theatres and heritage organisations with the impact of the Omicron variant this winter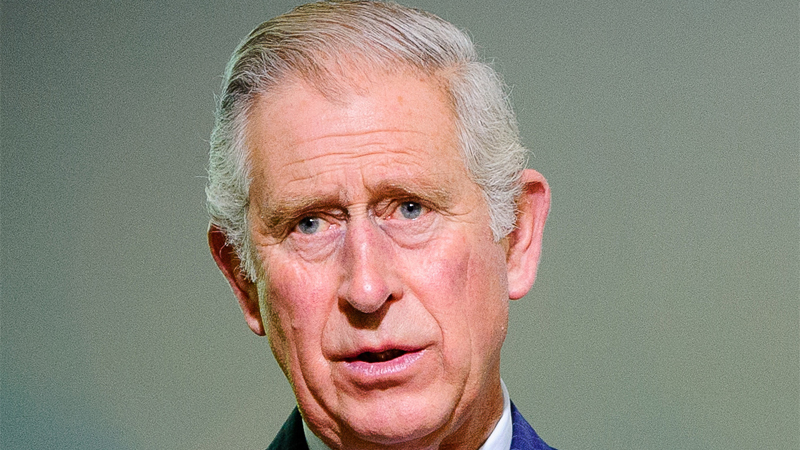 Prince Charles has become patron of Museum of London following a visit to the institution's under development new home earlier this year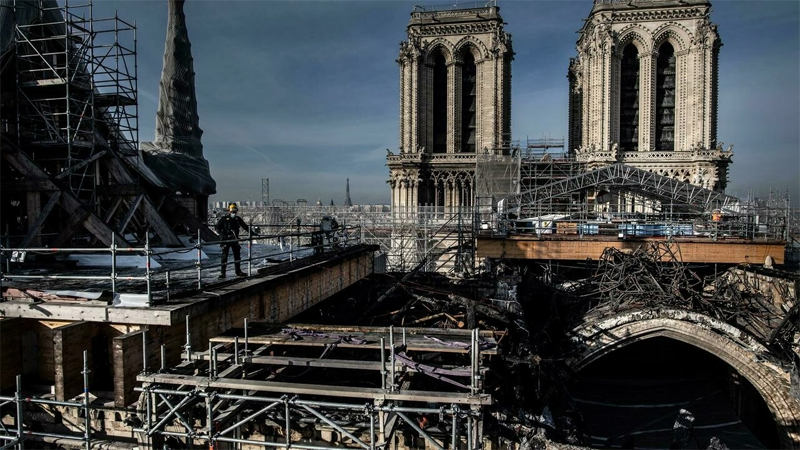 A controversial redesign of the interior of Notre-Dame cathedral has been approved by heritage authorities, including possible street art installations and softer mood lighting for the Parisian landmark.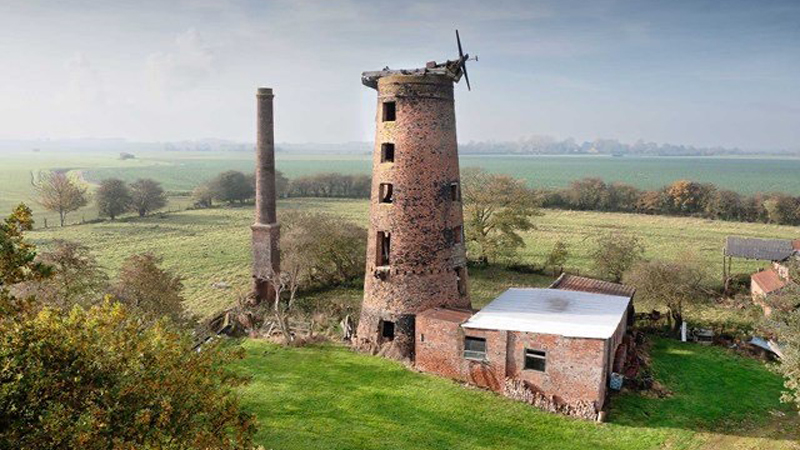 As 2021 draws to a close, Historic England has celebrated the 284 sites across England that have gained heritage protection in the past year.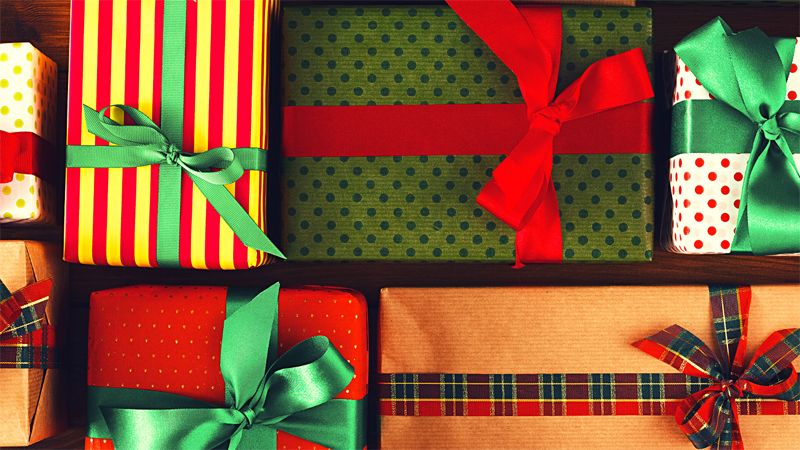 Tis the season to be jolly AND to give gifts, so why not give a special gift to a special someone from your favourite attraction? We took a look at some of our favourite stocking fillers from the world's biggest attractions


Oman is developing an 11 million square metre tourist development aiming to transform and extend the capital of Muscat into a tourism hub for the sultanate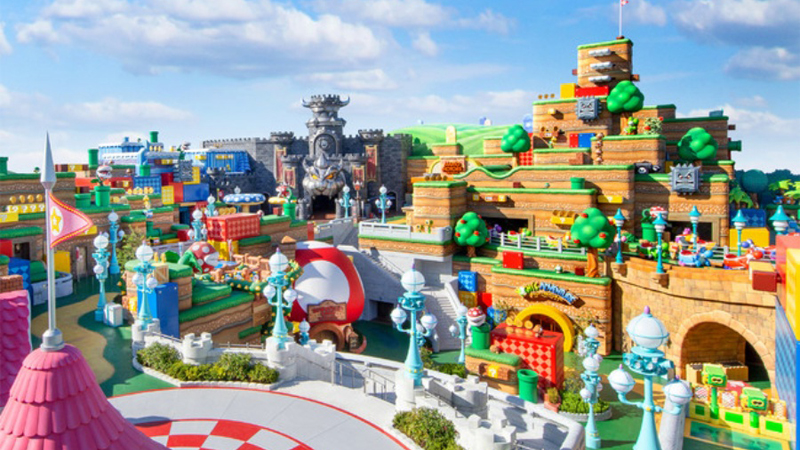 Winners were announced in a special ceremony during the IAAPA Attractions Expo in Orlando, Florida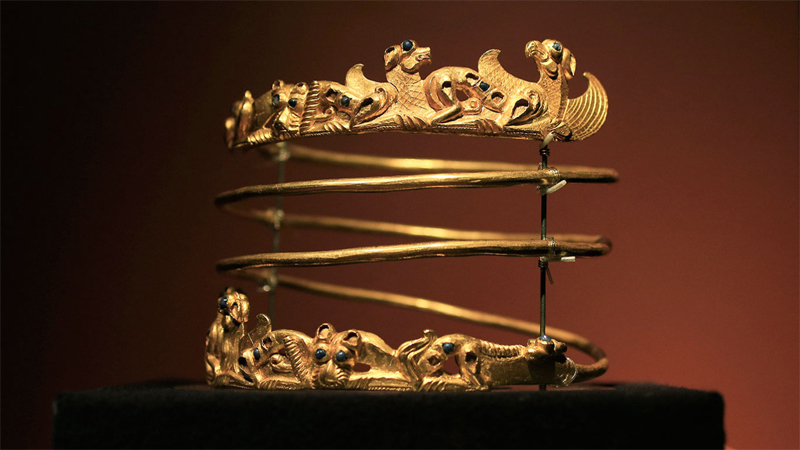 A Dutch court has ruled that Crimean artefacts on loan in the Netherlands at the time of the disputed region's annexing must be returned to Ukraine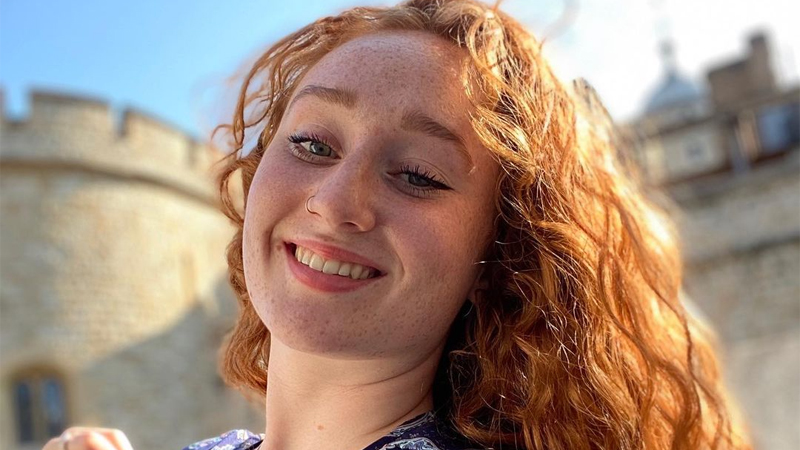 Did you know that people actually live inside the historic Tower of London? One of them being Megan Clawson, who moved into a family apartment in the eastern wall of the Tower last summer.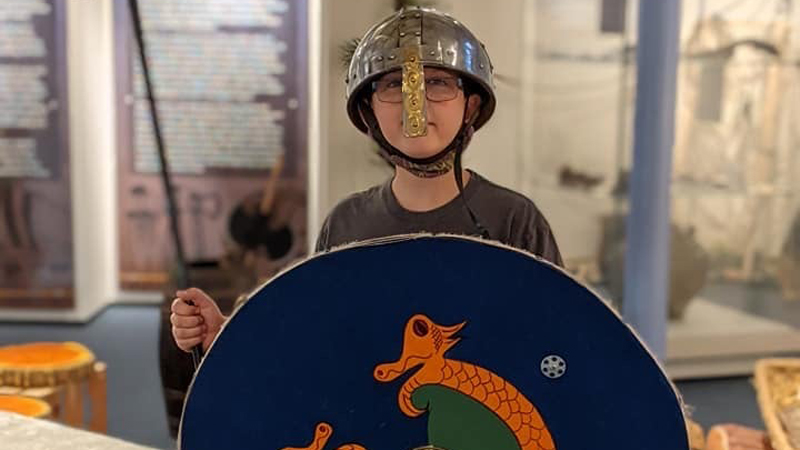 The Bailiffgate Museum and Gallery has been named the winner of this year's Family Friendly Museum Award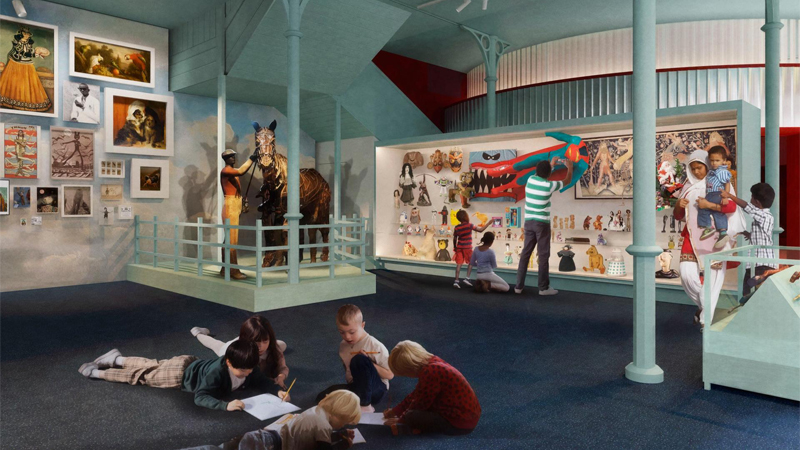 Once open, the museum aims to champion children's creativity and encourage visitors to develop their skills through performance, play and design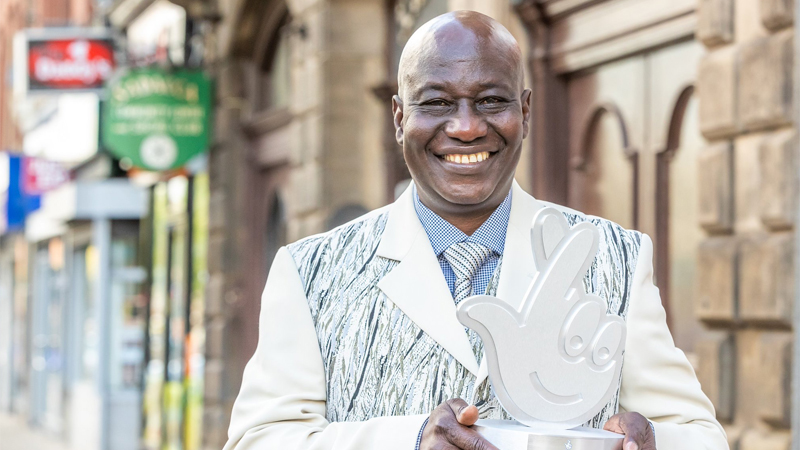 Maxwell Apaladaga Ayamna, founder of the Sheffield Environmental Movement, has been named the winner in this year's Heritage category of the National Lottery Awards.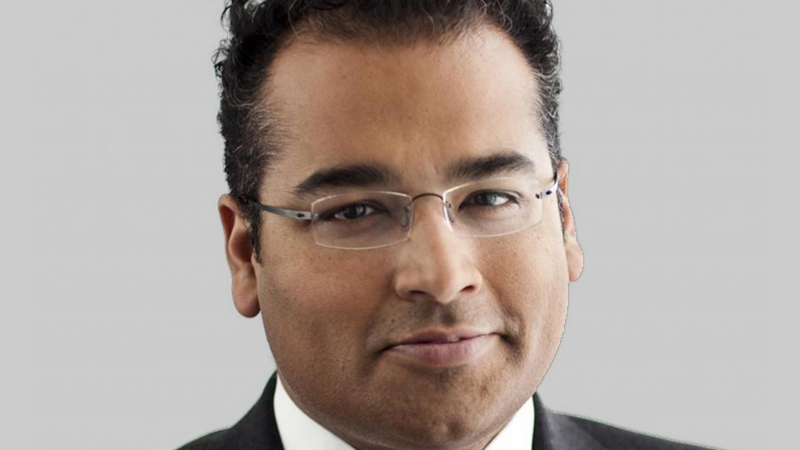 Guru-Murthy will serve his second term as a trustee of Kew Gardens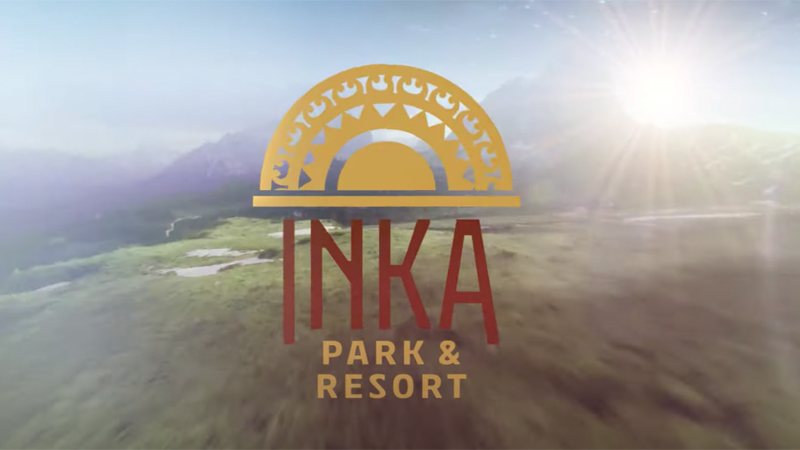 Inka Park will be the first leisure destination of its kind in Latin America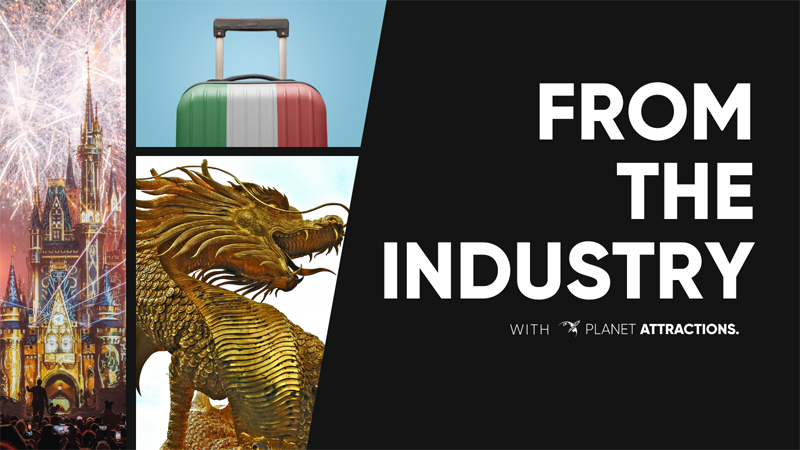 Rounding up all the biggest news from both publications and associations, here is your latest edition of From the Industry from Planet Attractions


The new Ilulissat Icefjord Centre is part of Greenland's plan to attract more tourists to the country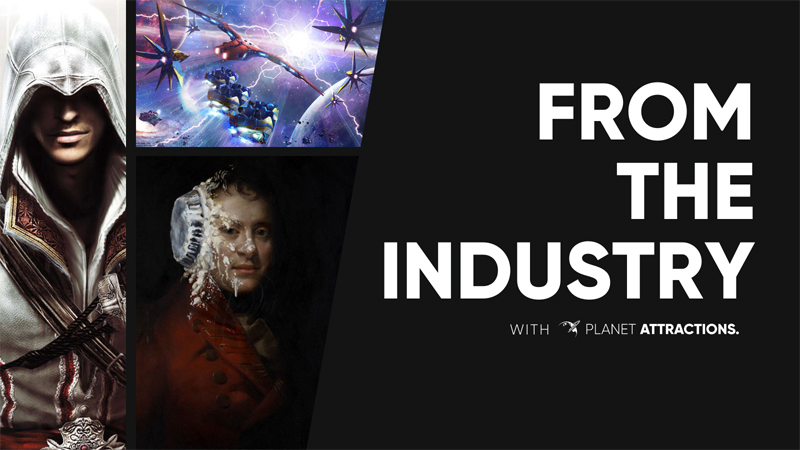 Rounding up all the biggest news from both publications and associations, here is your latest edition of From the Industry from Planet Attractions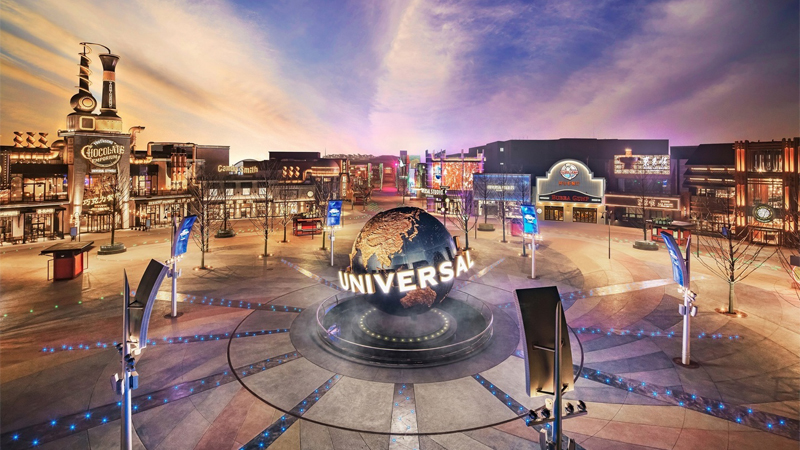 The tourism development plan will encourage the predicted 10 million visitors a year to Universal Studios to explore the wider Beijing area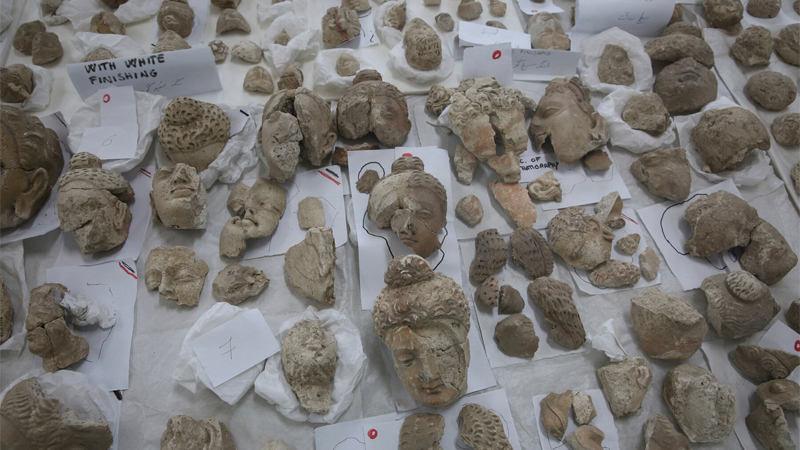 The Taliban has vowed to protect Afghanistan's heritage but concern is still extremely high following destruction seen in previous years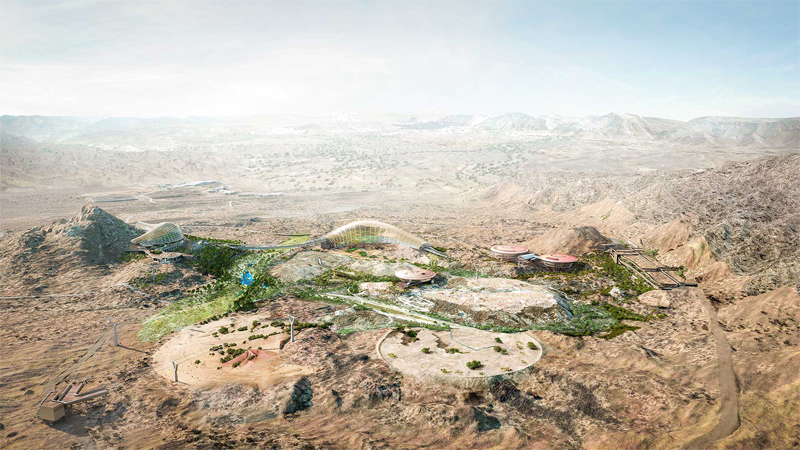 The upcoming Oman Botanic Garden has been designed to celebrate the country's botanic diversity and to be enjoyed by the people of Oman for generations to come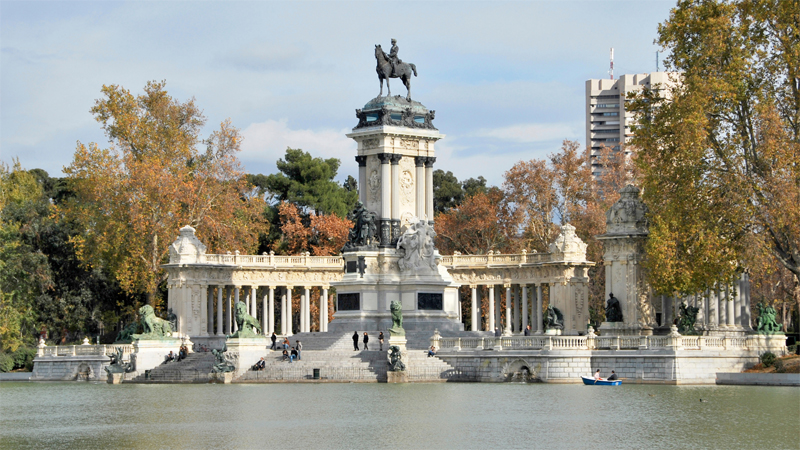 The World Heritage Committee has inscribed 13 new sites in Europe, Asia and the Middle East to Unesco's World Heritage List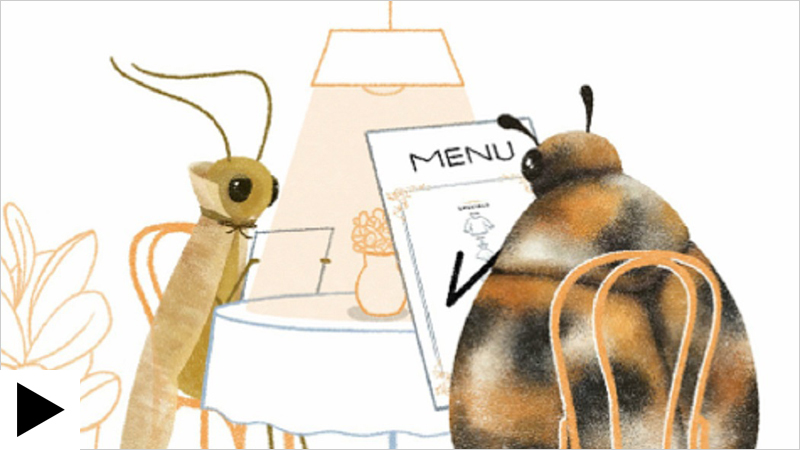 The animated short encourages museums and other heritage sites to safeguard their collections from pests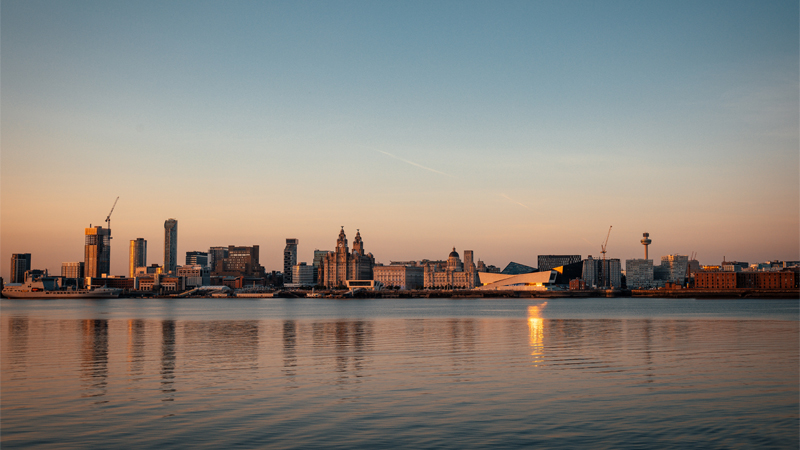 Unesco has deleted Liverpool from its World Heritage List after a committee determined new developments were damaging the city's global heritage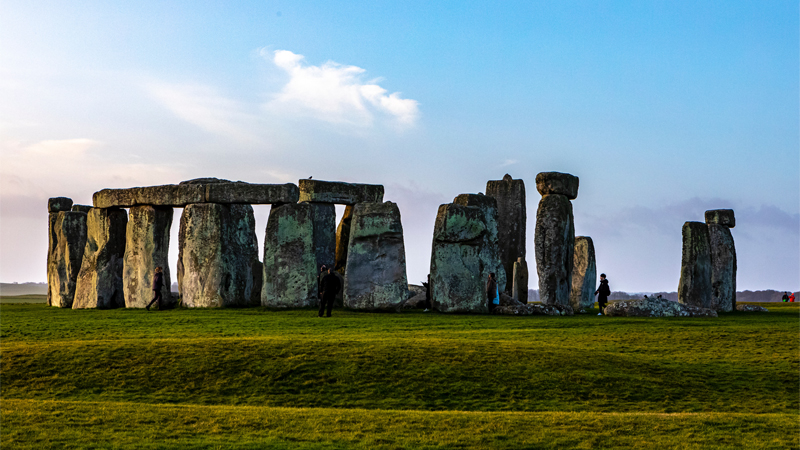 Unesco has said that plans by the British government to build a tunnel beneath Stonehenge will have a 'highly adverse and irreversible impact' on the World Heritage site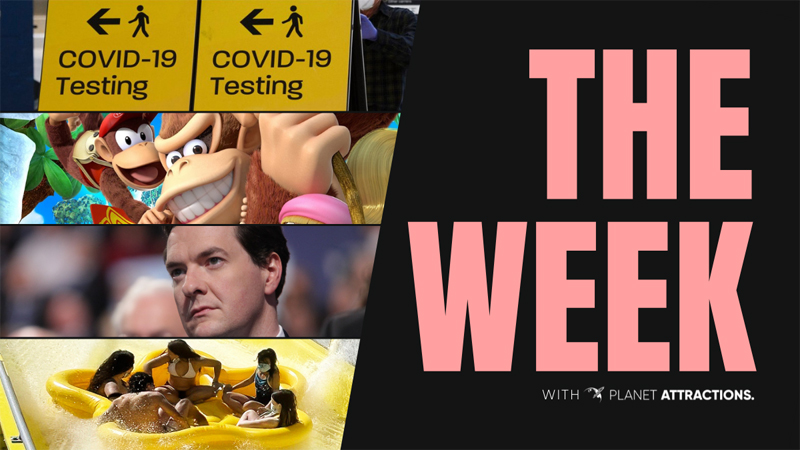 IAAPA supports the lifting of US travel restrictions, Donkey Kong could be making his way to Universal's theme parks, George Osborne becomes British Museum chairman and Portugal has welcomed Europe's first five-person water coaster. Welcome to the latest edition of The Week from Planet Attractions.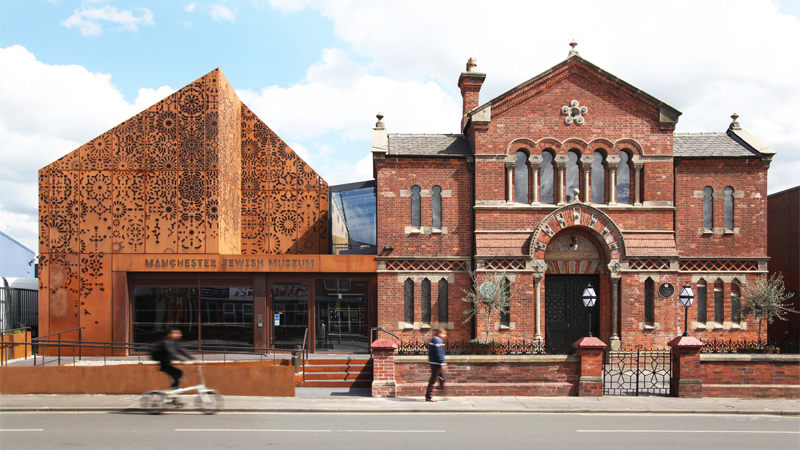 Funded in-part by the National Lottery Heritage Fund, the Manchester Jewish museum has reopened its doors following a multi-million pound redevelopment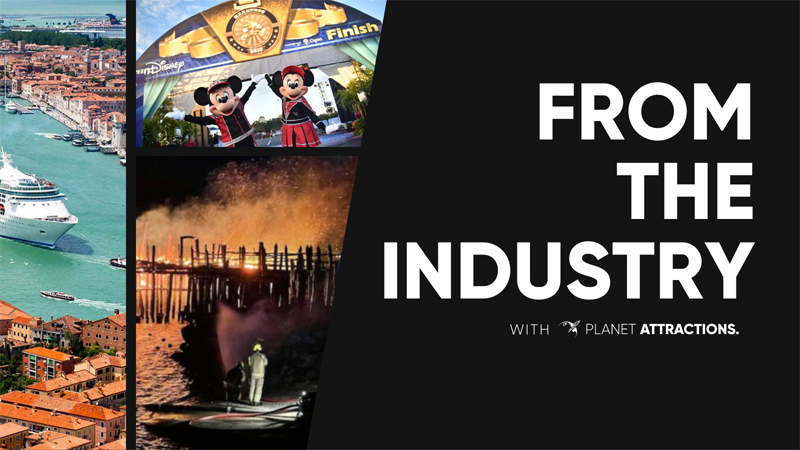 Rounding up all the biggest news from both publications and associations, here is your latest edition of From the Industry from Planet Attractions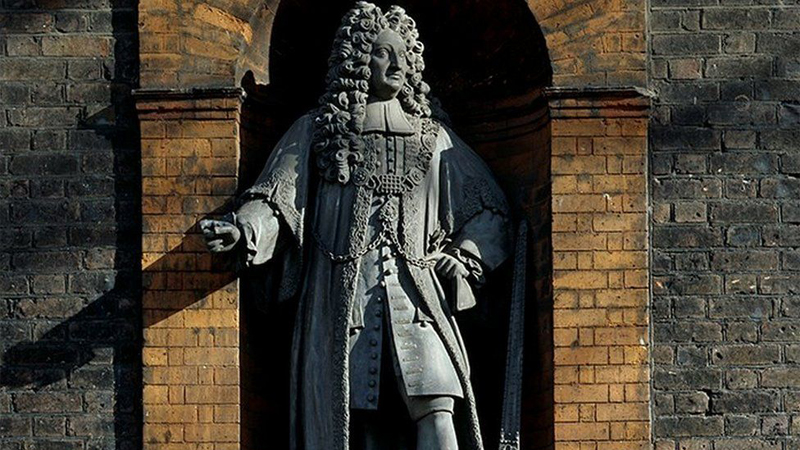 The Museum of the Home has been refused permission to remove a statue of Robert Geffrye despite public calls to ditch the controversial work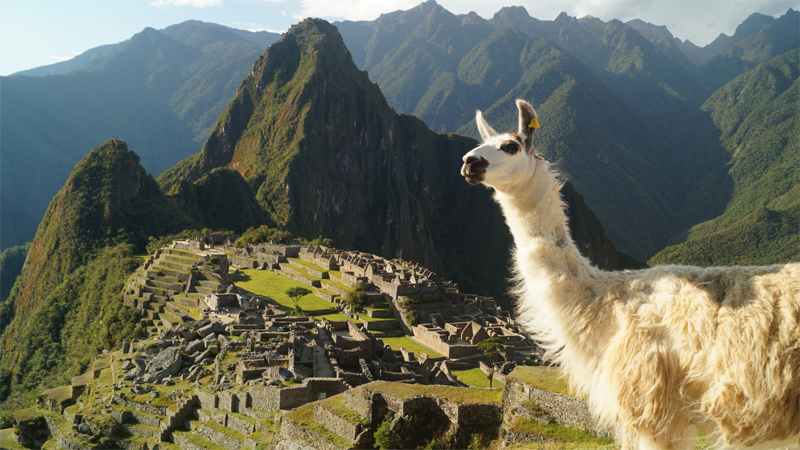 Unesco says that COVID-19 will have a significant impact on World Heritage long after the pandemic has been brought under control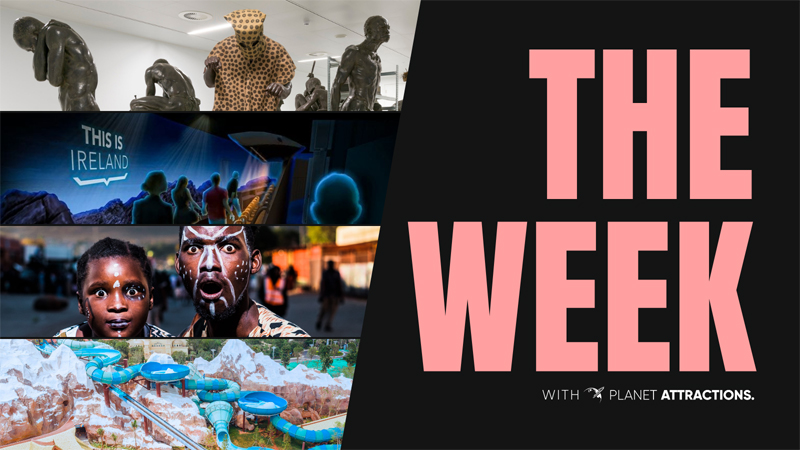 Belgium agrees to help the Congo recover its lost heritage, Ireland's €73m tourism investment, Africa remodels its tourism outlook and a snow-topped waterpark comes to China. Welcome to the latest edition of The Week from Planet Attractions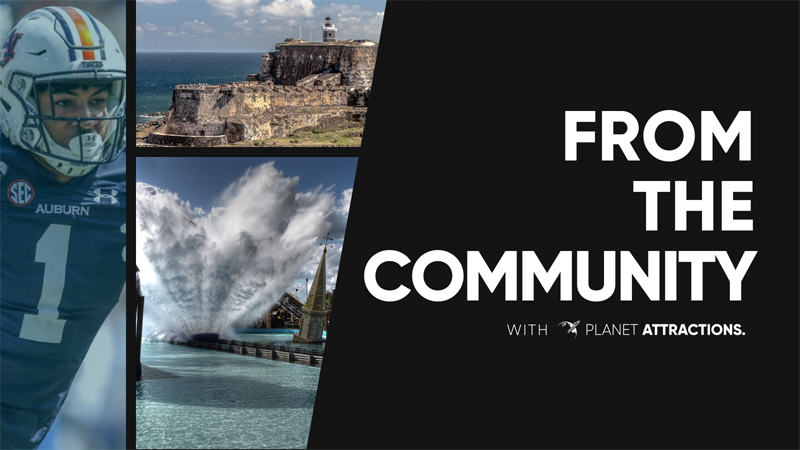 Rounding up all the biggest news from fans and influencers, here is your latest edition of From the Community from Planet Attractions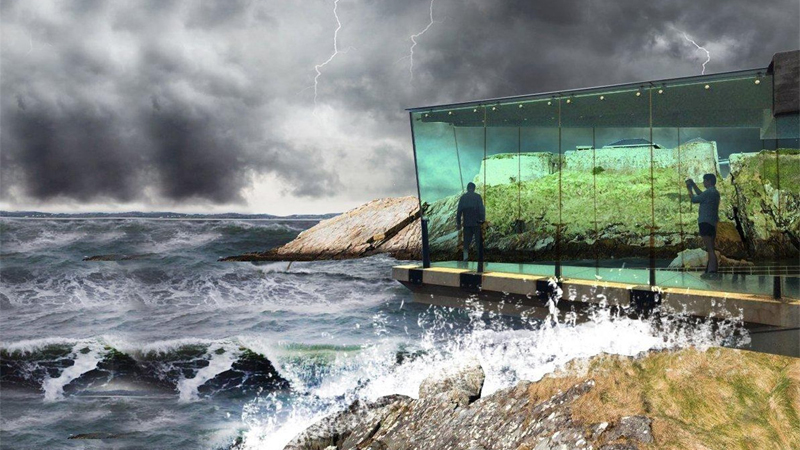 In a bid to boost tourism post-Covid in Ireland, Fáilte Ireland has announced plans for major investments into four tourism sites across the country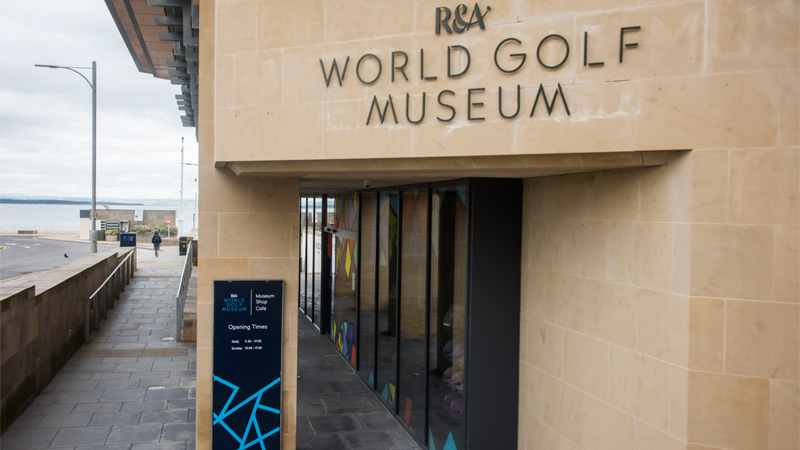 A redesign of the former British Golf Museum has been spearheaded by Mather & Co, who worked alongside the museum's curators to develop a series of interactive digital experiences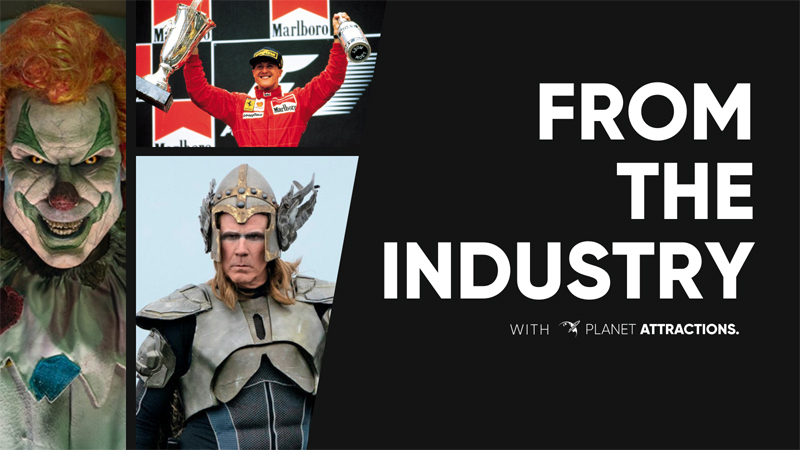 Rounding up all the biggest news from both publications and associations, here is your latest edition of From the Industry from Planet Attractions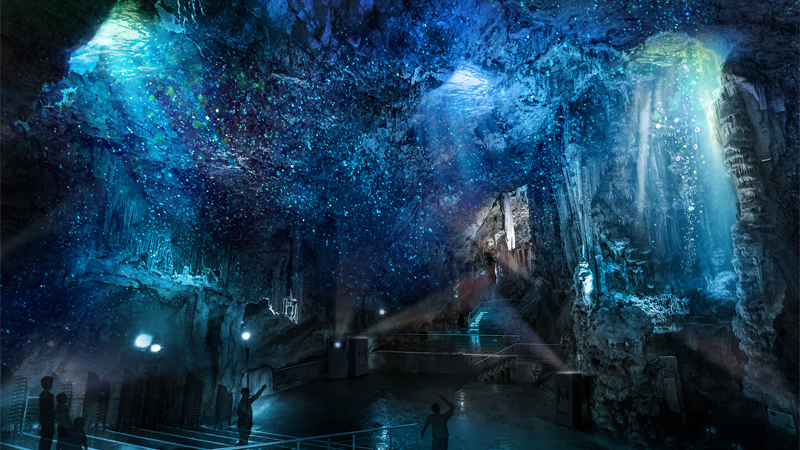 A new permanent immersive light and spatial audio installation at St. Michael's Cave will boost the Rock's visitor experience in time for Summer 2021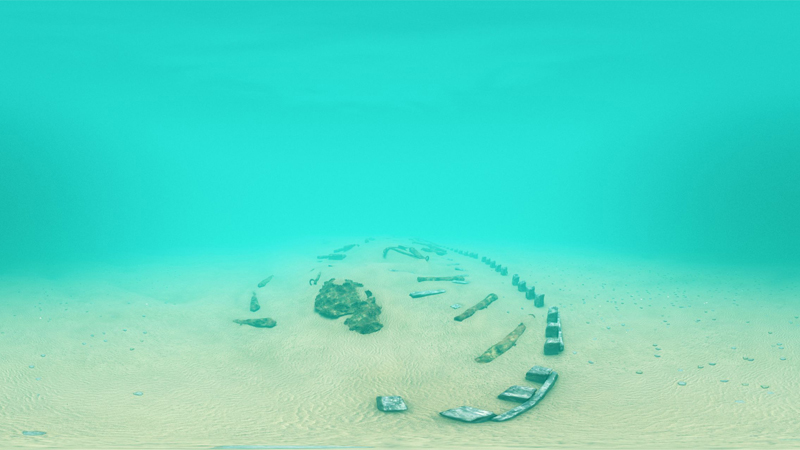 Historic England's virtual dive trail tells the story of Stirling Castle, a 70-gun warship that was destroyed in the Great Storm of 1703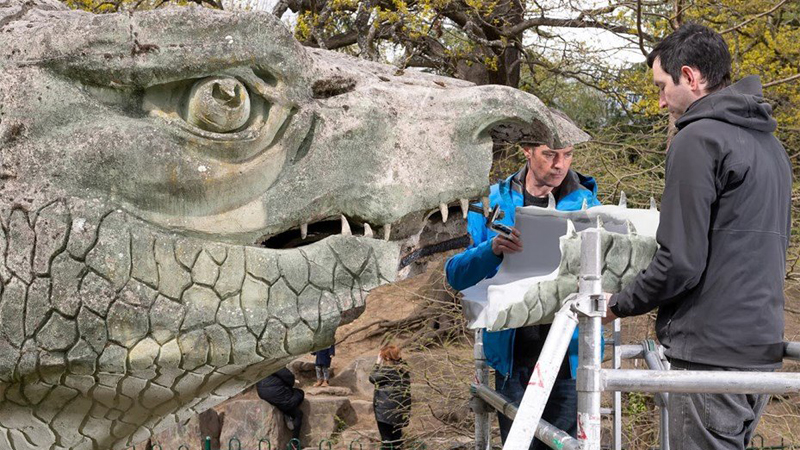 Emergency restoration work was carried out on the Megalosaurus after its jaw collapsed last year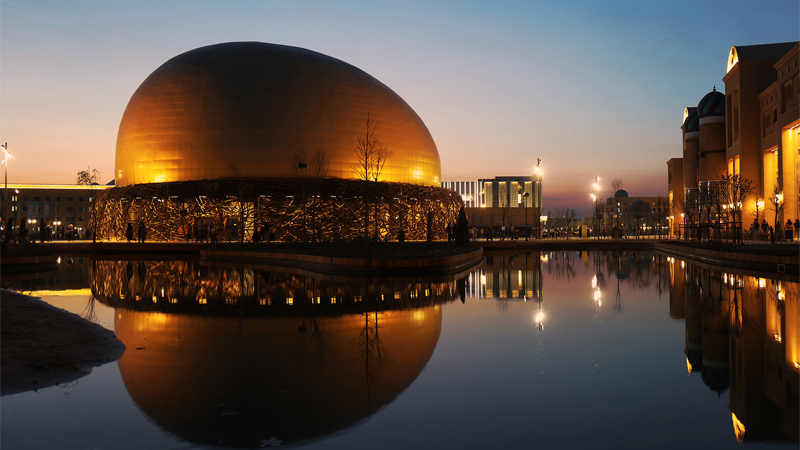 Kazakhstan has welcomed the country's first flying theatre ride with Brogent Technologies behind the landmark new attraction





© Kazoo 5 Limited 2023