Officials from Israeli museums have called on the International Council of Museums to recognise Hamas as a terror organisation "akin to the Taliban"




A stolen Van Gogh painting has been recovered by a private detective after its holder declared the work "a massive headache" to keep in their possession




The famous Italian city of Venice is set to tackle over-tourism with the introduction of a €5 a day entry fee for visitors to the Unesco World Heritage Site




The Great Wall of China has suffered 'irreversible damage' after two people dug a hole through the wall with an excavator to create a shortcut




Up to seven people could soon be charged with the theft of a solid gold toilet stolen from Blenheim Palace in 2019 following a major breakthrough in the case




Christie has worked with Maxin10sity to create a projection-mapped spectacle that has seen Germany's Karlsruhe Palace transformed into a digital masterpiece




London's British Museum has sacked an employee after several items from its collection were reported 'missing, stolen or damaged'




Archaeologists have unearthed what they believe to be the remains of the Roman Emperor Nero's private theatre in the Italian capital




London's Horniman Museum has been awarded £5.7m by the National Lottery Heritage Fund for its Nature + Love project




New research from environmental group Greenpeace has found that extreme weather conditions, caused by climate change, are already a significant threat to ancient heritage sites in China




Unesco says it's deeply dismayed over an attack carried out by the Russian forces, which hit several cultural sites in the city centre of Odesa, while President, Volodymyr Zelenskyy has pledged retaliation for the act




The UK government has approved a controversial plan to build a £1.7bn tunnel beneath Stonehenge that Unesco worries could place the prehistoric monument at risk




Extreme flooding in northern India has seen water make it all the way to the walls of the Taj Mahal - the first time such an occurrence has happened in 45 years




The First Bank of the United States in Philadelphia has been granted US$22m in federal funding to turn the historic building into an interactive museum




London Mayor Sadiq Khan has said that the UK and Greece should come to an agreement to share the controversial Parthenon Marbles currently on display at the British Museum




Abu Dhabi's culture and tourism board has revealed ambitious plans to grow its tourism economy to 24 million visitors a year




The Met and the Smithsonian have worked with the US Army to help train soldiers in preserving and protecting cultural heritage in conflict zones




Concerns have been raised after local government passed a bill allowing intensive irrigated strawberry farming on a World Heritage-protected wetland in Spain




The US is set to rejoin Unesco, nearly six years after the Trump administration withdrew the country from the organisation. The move comes amid rising concerns that China has been influencing Unesco's policy making processes




The conflict in Sudan has left experts fearing for the country's cultural heritage, with museums unable to adequately protect their collections




Crypto membership collective TemDAO is using blockchain technology to preserve cultural and world heritage sites, with its innovative new approach potentially a game changer when its comes to heritage funding




Australia's government is providing greater protection to the Great Barrier Reef, announcing a AU$160m package to phase out commercial gill net fishing by 2027




Japanese architecture firm Kengo Kuma & Associates has won an international design competition to design a new visitor centre at Butrint National Park in Albania




Five cultural institutions are in the running for this year's Art Fund Museum of the Year 2023




The Nerja Caves has launched a new VR experience that allows visitors to access parts of the caves that have previously been closed to the public




An official location tour dedicated to hit BBC series 'Call the Midwife' has opened at The Historic Dockyard Chatham in Kent, UK




Pembrokeshire County Council has approved plans to transform a grade II-listed prison in Haverfordwest, Wales, into a visitor attraction




A major museum dedicated to William Shakespeare will be built on the foundations of the theatre where the famed playwright hosted some of his first works




Continuum Attractions has taken up operations of the Loch Ness Centre, which is set to reopen next month following a £1.5m redevelopment




A new museum celebrating the legacy of Amelia Earhart is set to open its doors in the aviation legend's hometown of Atchison, Kansas




Amnesty International says that Cambodian officials are forcing residents of the Angkor Wat World Heritage site to 'voluntarily' leave in the name of preserving the popular heritage attraction, with the move affecting an estimated 10,000 families




Kate Mavor CBE has announced that she will step down as CEO of English Heritage later this year




Thousands of UK museum and heritage workers have joined industrial action protesting against low pay and other working conditions.




Teaching the construction sector the necessary skills to retrofit the UK's heritage structures could provide the British economy with a £35bn boost, a new report has suggested




The UK's National Lottery Heritage Fund has announced several changes to its funding priorities to address concerns for the 'health and future of the nation's heritage'




Ukrainian security company Ajax Systems has installed US$13,000 worth of security equipment to protect several Banksy artworks in Kyiv created by the artist during the Russian invasion




3D printing has been used to create a full-size replica of a World Heritage site in China, offering visitors an up close and personal experience while also securing crucial data for future world heritage protection




The Hegra Welcome Centre in AlUla, Saudi Arabia, has unveiled a new exhibit; the reconstructed face of Hinat, a woman who lived more than 2,000 years ago




Unesco has offered its support to the victims of the devastating earthquake that rocked Turkey and Syria this week as concern grows for a number of historically important World Heritage sites in the region




The popular Titanic Belfast attraction will reopen next month with four new galleries and a 7.6m-long replica of the iconic ship following a multi-million pound revamp




Tate St Ives is seeking an architect-led multi-discipline team to lead a major renovation of Palais de Danse, the former studio of renowned sculptor Barbara Hepworth




The UK government has announced the launch of a new Energy Bill Discount Scheme offering significant discounts for vulnerable businesses including museums and heritage sites




After a difficult few years the museum sector is showing promising signs of recovery with several exciting projects set to open this year. Here are 14 of 2023's most anticipated museum openings




Heritage organisations in the UK are in serious jeopardy of closure as a result of the cost of living crisis, with nine in 10 concerned about their future




A plot to steal a 10-tonne ancient statue of Egyptian Pharaoh Ramesses II has been foiled after police arrested three men attempting to make away with the gigantic antiquity




Arguably Britain's most well known dinosaur - the Natural History Museum's iconic 'Dippy' the diplodocus - is set for a three year move to Coventry starting next month




Culture, heritage and sport sites are set to receive £4.5m over the next three years to support actions in the Welsh Government's Anti-Racist Wales Action Plan




Longtime member and actor Helena Bonham Carter CBE has become the first female president of The London Library




Cruise operator Holland America Line is celebrating 150 years with the announcement of a partnership with the Statue of Liberty-Ellis Island Foundation




A wildfire on Easter Island which could have been started deliberately has caused 'irreparable' damage to the Unesco World Heritage Site's iconic moai head statues




Researchers from the National Academy of Sciences of Ukraine and London's Natural History Museum have discovered the cause of damage to several medieval murals in a Unesco World Heritage site in Ukraine




The British Museum has proposed a 'Parthenon partnership' that could see the Parthenon Marbles - also known as the Elgin Marbles - returned to Greece for the first time in more than 200 years




Detailed replicas of the controversial Elgin or Parthenon Marbles, created by a robot, will soon go on display in London




Unesco has verified more than 150 cultural sites in Ukraine have been either partially or completely destroyed since the Vladimir Putin-led invasion by Russia




The Ford Island Control Tower at Pearl Harbor is now open to the public for the first time in decades following a US$7m restoration




Jean-Luc Martinez stands accused of conspiring to hide the origin of archaeological treasures that investigators say were smuggled out of Egypt during the Arab Spring uprisings




A man entered the Louvre on Sunday disguised as an old lady in a wheelchair in an attempt to deface the Mona Lisa with cake




The Natural History Museum is partnering with the University of Reading on a major new digitisation centre to be built at the Thames Valley Science Park




Unesco's World Heritage Committee meeting in Kazan has been indefinitely postponed following Russia's invasion of Ukraine




Organisations including the Auschwitz Memorial and Europa Nostra, as well as the UK's culture minister Nadine Dorries, have called on Unesco to change the location of its 45th annual World Heritage Committee meeting, which is currently scheduled to take place in Russia




Art and antiquities dealer Roben Dib has been arrested on charges of gang fraud and money laundering




The museum closed due to security concerns in 2019, and was then hit by the coronavirus pandemic




The UN cultural organisation is aiming to mark as many key heritage sites with the Hague Convention emblem, which protects cultural heritage in the event of armed conflict




Los Angeles' iconic La Brea Tar Pits will soon undergo a major transformation should a masterplan by Weiss/Manfredi pass its environmental review




Escalating tensions between Ukraine and Russia have seen Ukrainian institutions prepare security and evacuation plans should the worst happen




Warwick Castle will soon be home to a Zog-themed playland, with the popular IP set to arrive at the heritage attraction in April




One of the world's most important works of prehistoric art has found a new home at the British Museum




With so many big things coming in the year ahead, we've rounded up all the key events taking place this year. Welcome to your attractions calendar for 2022.




A new initiative from France's Grand Palais will see the development of digital experiences for some of the world's most iconic artworks, starting with a debut exhibition on the Louvre's Mona Lisa




The Gateway to Hell could soon burn no more with Turkmenistan's President ordering the famous blaze to be extinguished for good




McDonald's has lost a high court appeal to build a €1.3 m drive-through restaurant directly next to Rome's historic Baths of Caracalla




The new Ilulissat Icefjord Centre is part of Greenland's plan to attract more tourists to the country




Pixel Artworks has worked with Merlin Entertainments to develop Sundown Spectacular - an all-new lightshow at Warwick Castle celebrating the end of the British summer




The Taliban has vowed to protect Afghanistan's heritage but concern is still extremely high following destruction seen in previous years




The exhibition explores the history of the Mary Rose, Henry VIII's warship, which sank in the Battle of the Solent in 1545




The World Heritage Committee has inscribed 13 new sites in Europe, Asia and the Middle East to Unesco's World Heritage List




The Highland Council has appointed Mather & Co to help transform the castle into a world-class attraction




Unesco has deleted Liverpool from its World Heritage List after a committee determined new developments were damaging the city's global heritage




Unesco has said that plans by the British government to build a tunnel beneath Stonehenge will have a 'highly adverse and irreversible impact' on the World Heritage site




Castles and palaces in Germany are set to receive a huge investment into refurbishing existing tourist attractions.




The Colosseum's hypogeum has undergone a major restoration allowing visitors to explore the historic passageways for the first time




The Museum of the Home has been refused permission to remove a statue of Robert Geffrye despite public calls to ditch the controversial work




Unesco says that COVID-19 will have a significant impact on World Heritage long after the pandemic has been brought under control




Belgium will work with the Democratic Republic of Congo to return items looted during the colonial era in the first half of the last century




Historic England's virtual dive trail tells the story of Stirling Castle, a 70-gun warship that was destroyed in the Great Storm of 1703




A statue famously felled during the Black Lives Matter protests, is now on display in a Bristol museum




Tower Bridge is set to welcome man's best friend for a very special dog-friendly 'VIPooch' event




Emergency restoration work was carried out on the Megalosaurus after its jaw collapsed last year




Kazakhstan has welcomed the country's first flying theatre ride with Brogent Technologies behind the landmark new attraction




The gold rosary beads were snatched alongside several coronation cups that Mary gifted to the Earl Marshal




Where exactly is the line when it comes to improving the visitor experience and interfering with historic sites?




The Dundee Cultural Recovery Fund will support cultural institutions through financial difficulties and bring tourists back to the area




The 18-pounder Losoya House exhibit features a full-size replica of a cannon used during the Battle of the Alamo in 1836




Lithuania's government is backing plans to transform its famous Lukiškės Prison complex into a multifunctional hub featuring museums, restaurants, hotels and other commercial and cultural spaces




Take a tour of Queen Elizabeth II's back garden, with visitors allowed to explore the exteriors of Buckingham Palace unguided for the first time ever




Egypt has celebrated the long-awaited opening of its National Museum of Egyptian Civilization with a procession of 22 ancient Egyptian royal mummies through Cairo




Cruise ships are no longer welcome in Venice following a ruling by the Italian government




The historic Chichén Itzá Maya has been closed to the public while Mexican authorities battle an influx of non mask-wearing tourists




Unesco has revealed the extent of the effects of Covid 19, with only half of the world's heritage sites fully open to the public




The bid was backed by actors Sir Ian McKellen and Martin Freeman




The historic theatre in London will reopen with a series of Shakespeare classics starting in May




'Songs of England' explores traditional folk music associated with different heritage sites throughout England




Coral bleaching caused by climate change is turning the famous wonder white




The 100-year-old key was posted to English Heritage customer services with a note apologising for the 48-year delay




One of India's highest security prisons has opened to the public, with educational tours taking visitors inside the place where Mahatma Gandhi was held prisoner for several years




There are parts of Chernobyl so dangerous you could die in minutes just standing there but that's not stopping tourists who are visiting the exclusion zone in record numbers




The renovation is the most significant in the gallery's 89-year history




'Sparking visitors with hope, light and connectivity', Bruge's WinterGlow returned in December for a series of installations across the historic city




The second round of NLHF's Culture Recovery Fund makes £36m available for sites across Britain




Grupo Xcaret says its new landmark attractions will now open at the end of the year - 12 months later than originally planned




Recognising the world's most astonishing attractions, Planet Attractions names 2021's Wonder Award winners




ELLO, ELLO, ELLO! The former police station will welcome visitors as soon as COVID restrictions allow




Europa Nostra has announced which of Europe's heritage sites are most at risk




German forces likely threw the device into the water to avoid it falling into Allied hands




Our World Heritage is calling on the general public to save world heritage sites




A new set of Accords aim to protect Infinity and Beyond for future generations




The trailer showcases the latest spectacles coming to Puy du Fou for its next season of shows




Actors call on a 'fellowship' of fans to help raise £4.5m to fund the house's purchase and start a programme of events.




See Walt Disney's office exactly as it was, "down to the last paperclip" and learn a little bit about the man behind The Walt Disney Company's media and theme park empire.




Lego has turned Rome's historic colosseum into a 9,036-piece construction, which is now available to buy




Viewers from all around the world will be able to marvel at the annual Stonehenge winter solstice




The Australian Museum was closed for 15 months while works took place




The museum is on track for its mid-2022 opening






















© Kazoo 5 Limited 2023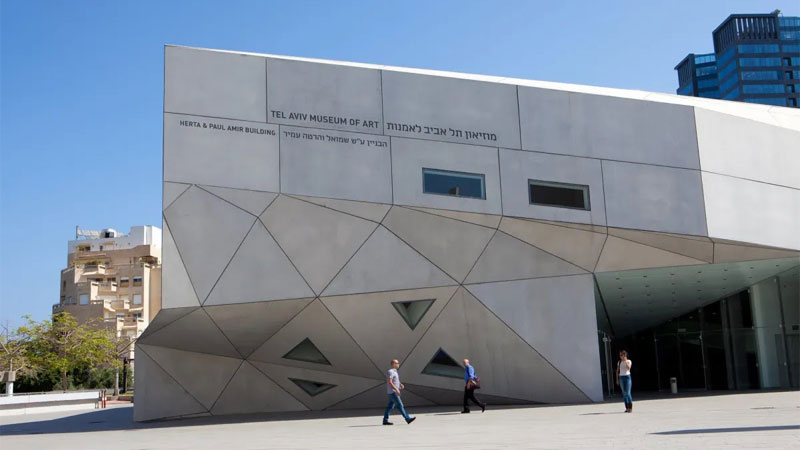 Officials from Israeli museums have called on the International Council of Museums to recognise Hamas as a terror organisation "akin to the Taliban"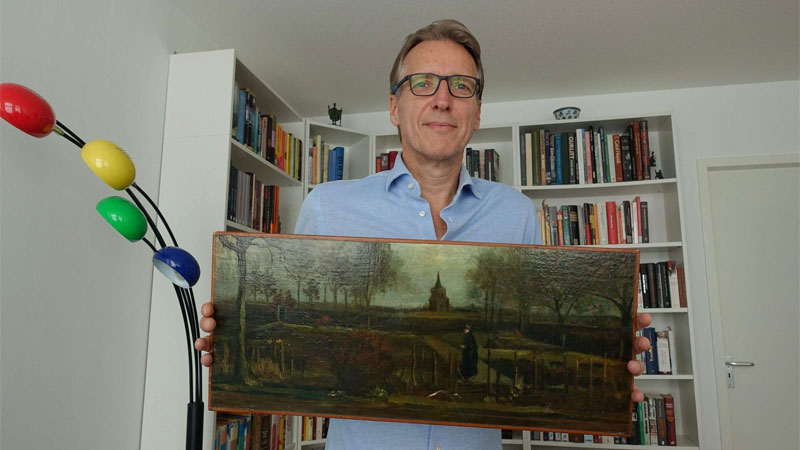 A stolen Van Gogh painting has been recovered by a private detective after its holder declared the work "a massive headache" to keep in their possession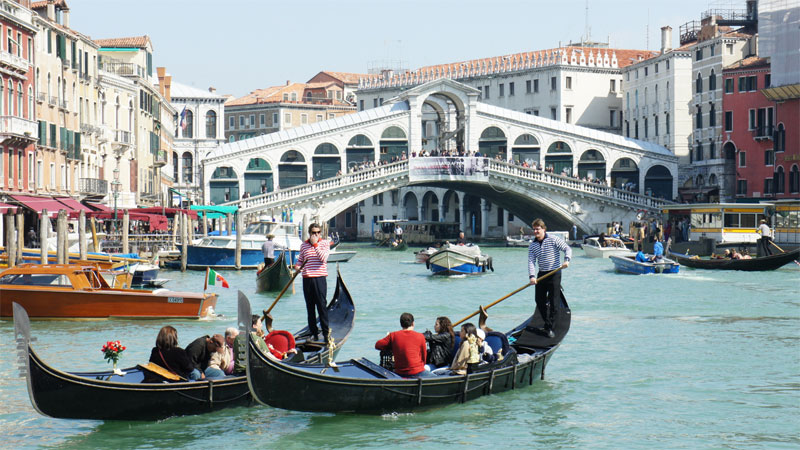 The famous Italian city of Venice is set to tackle over-tourism with the introduction of a €5 a day entry fee for visitors to the Unesco World Heritage Site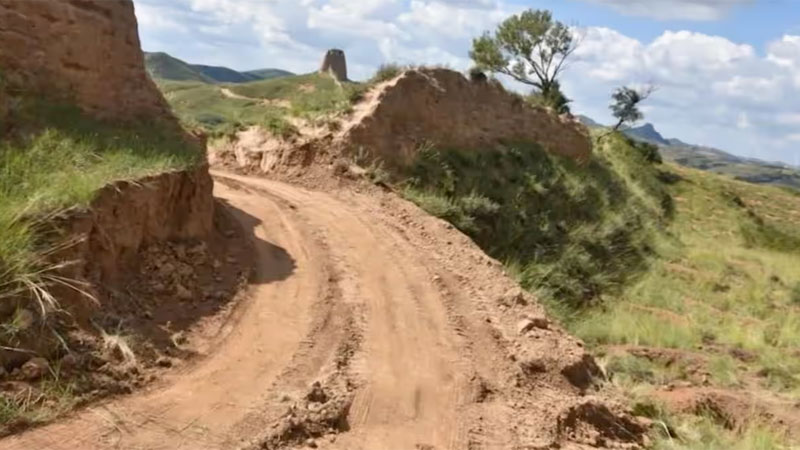 The Great Wall of China has suffered 'irreversible damage' after two people dug a hole through the wall with an excavator to create a shortcut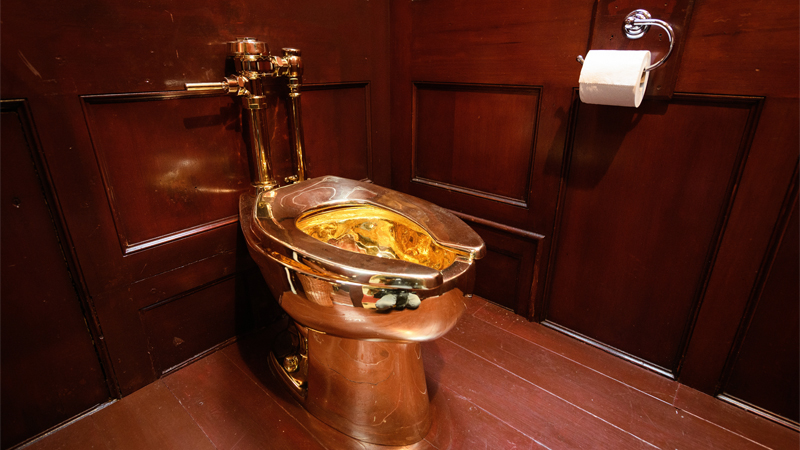 Up to seven people could soon be charged with the theft of a solid gold toilet stolen from Blenheim Palace in 2019 following a major breakthrough in the case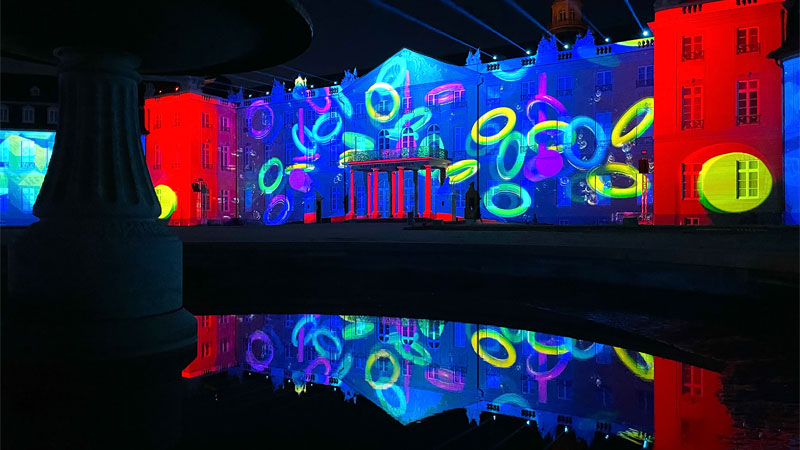 Christie has worked with Maxin10sity to create a projection-mapped spectacle that has seen Germany's Karlsruhe Palace transformed into a digital masterpiece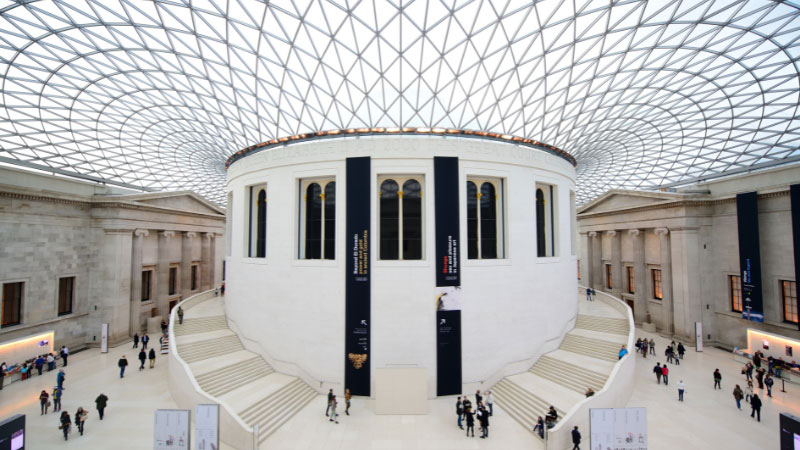 London's British Museum has sacked an employee after several items from its collection were reported 'missing, stolen or damaged'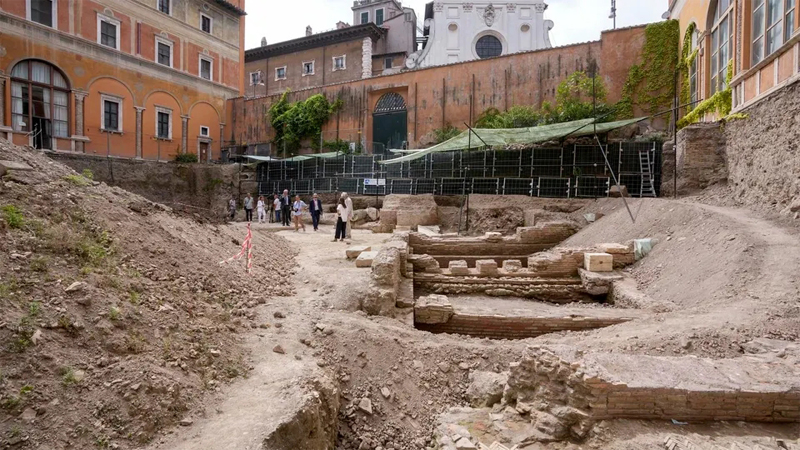 Archaeologists have unearthed what they believe to be the remains of the Roman Emperor Nero's private theatre in the Italian capital


London's Horniman Museum has been awarded £5.7m by the National Lottery Heritage Fund for its Nature + Love project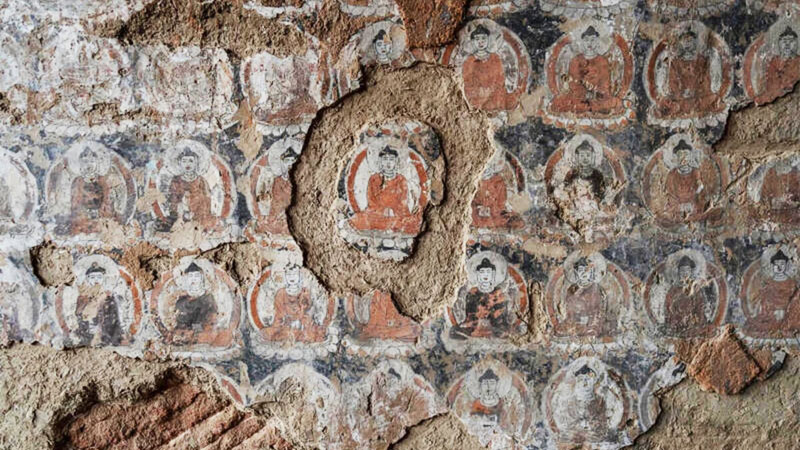 New research from environmental group Greenpeace has found that extreme weather conditions, caused by climate change, are already a significant threat to ancient heritage sites in China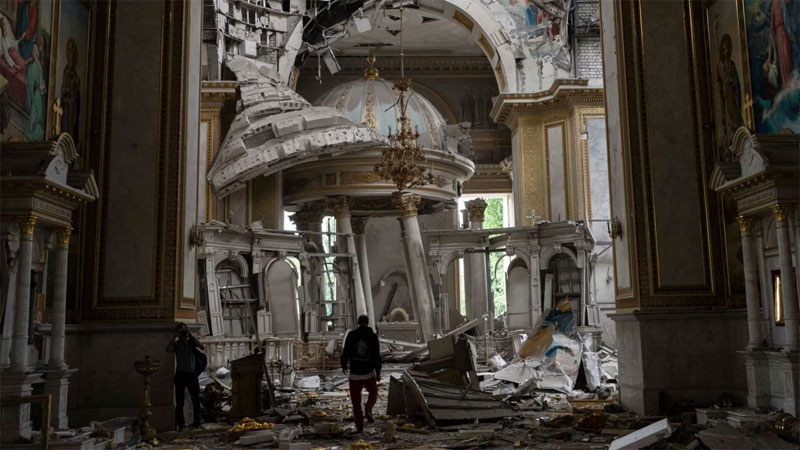 Unesco says it's deeply dismayed over an attack carried out by the Russian forces, which hit several cultural sites in the city centre of Odesa, while President, Volodymyr Zelenskyy has pledged retaliation for the act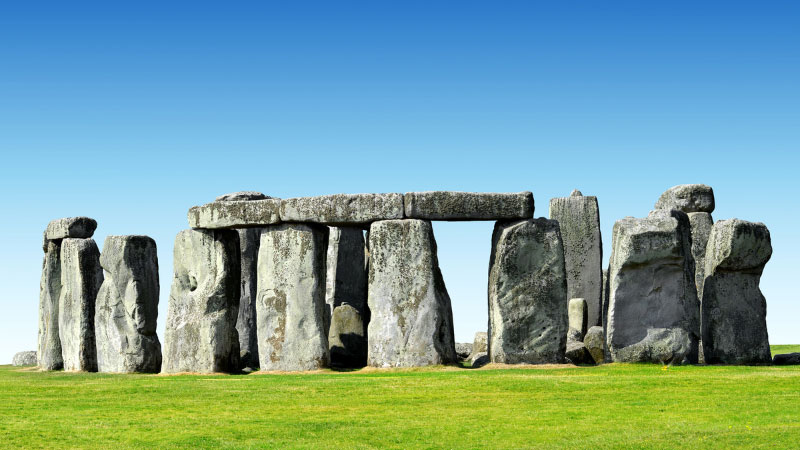 The UK government has approved a controversial plan to build a £1.7bn tunnel beneath Stonehenge that Unesco worries could place the prehistoric monument at risk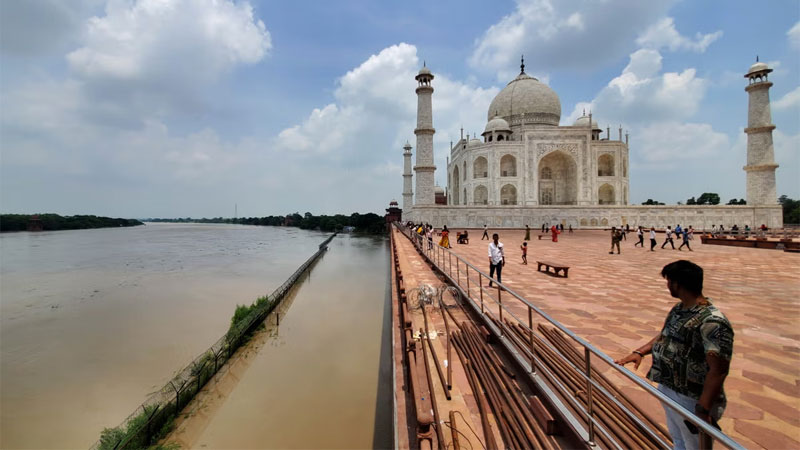 Extreme flooding in northern India has seen water make it all the way to the walls of the Taj Mahal - the first time such an occurrence has happened in 45 years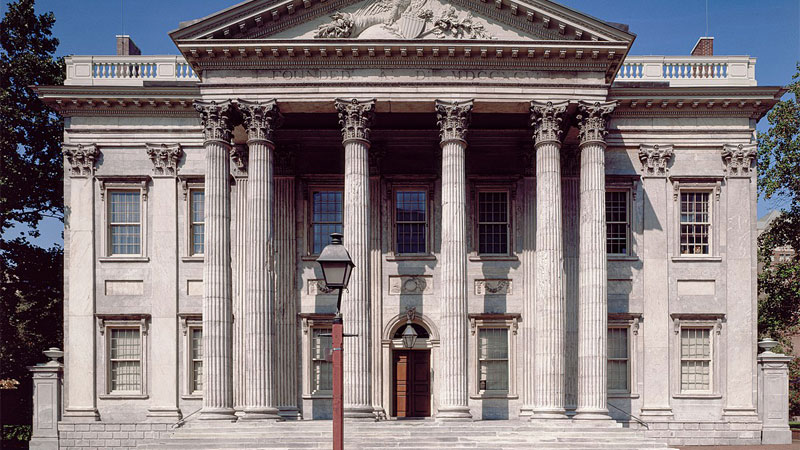 The First Bank of the United States in Philadelphia has been granted US$22m in federal funding to turn the historic building into an interactive museum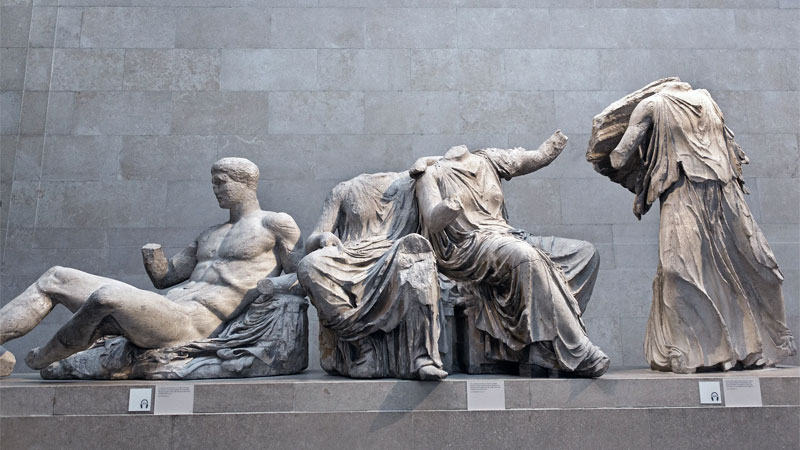 London Mayor Sadiq Khan has said that the UK and Greece should come to an agreement to share the controversial Parthenon Marbles currently on display at the British Museum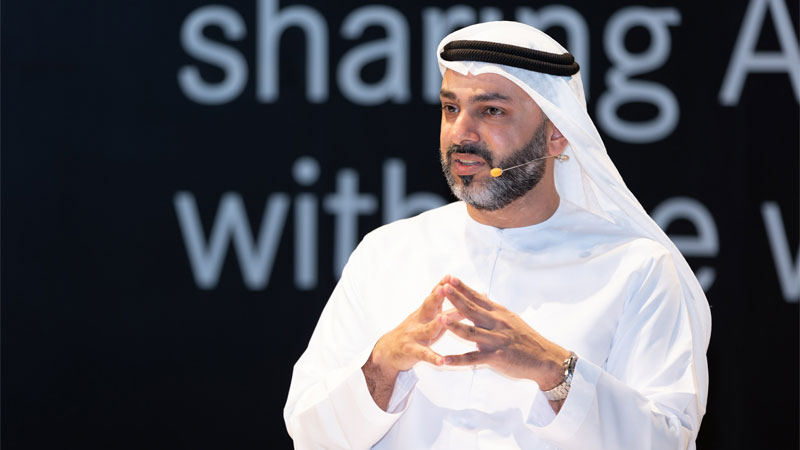 Abu Dhabi's culture and tourism board has revealed ambitious plans to grow its tourism economy to 24 million visitors a year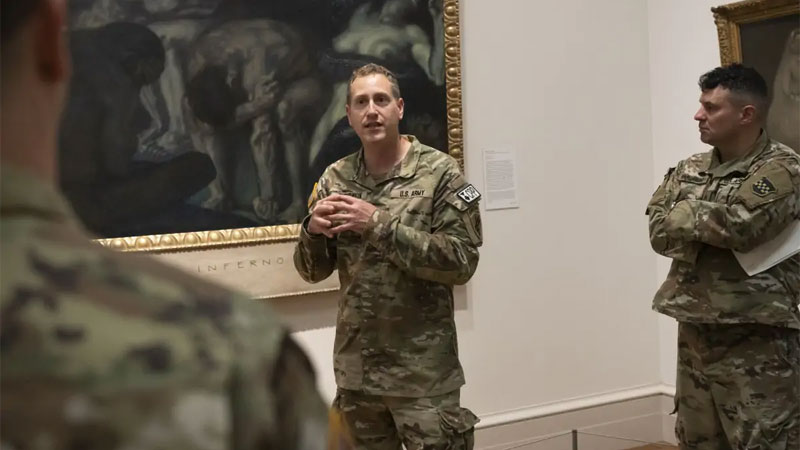 The Met and the Smithsonian have worked with the US Army to help train soldiers in preserving and protecting cultural heritage in conflict zones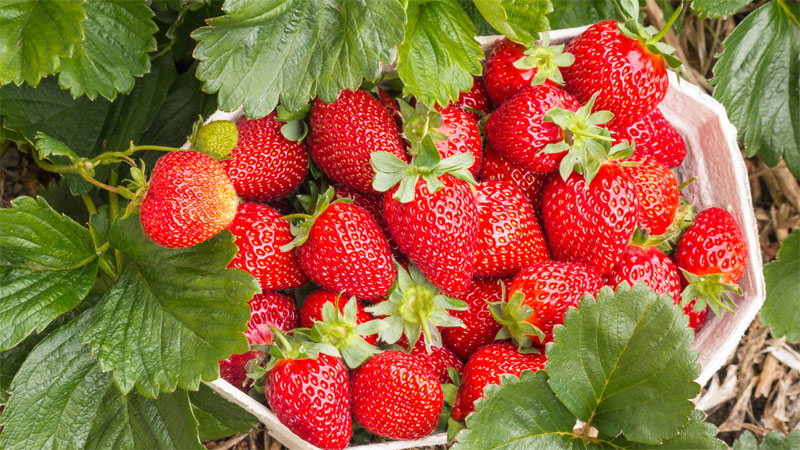 Concerns have been raised after local government passed a bill allowing intensive irrigated strawberry farming on a World Heritage-protected wetland in Spain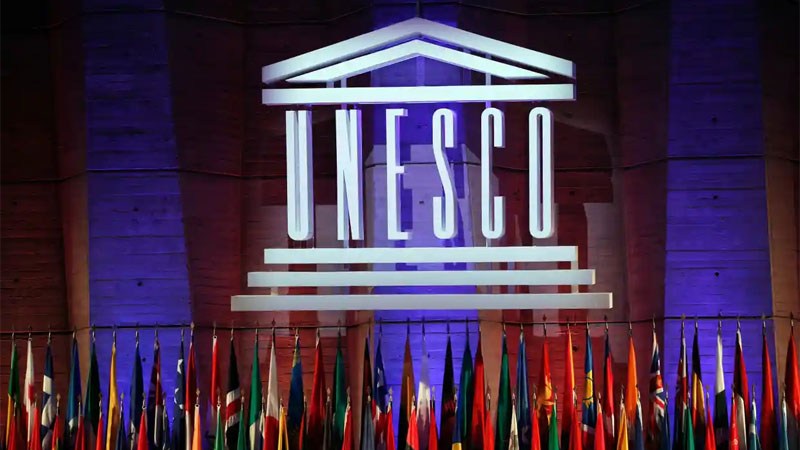 The US is set to rejoin Unesco, nearly six years after the Trump administration withdrew the country from the organisation. The move comes amid rising concerns that China has been influencing Unesco's policy making processes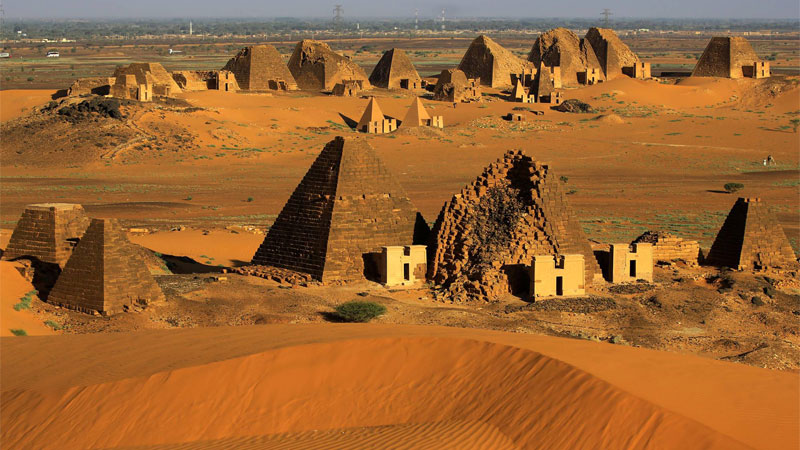 The conflict in Sudan has left experts fearing for the country's cultural heritage, with museums unable to adequately protect their collections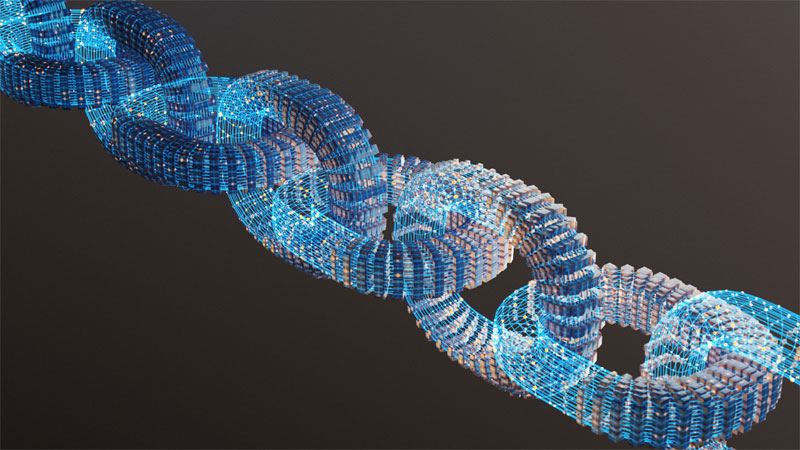 Crypto membership collective TemDAO is using blockchain technology to preserve cultural and world heritage sites, with its innovative new approach potentially a game changer when its comes to heritage funding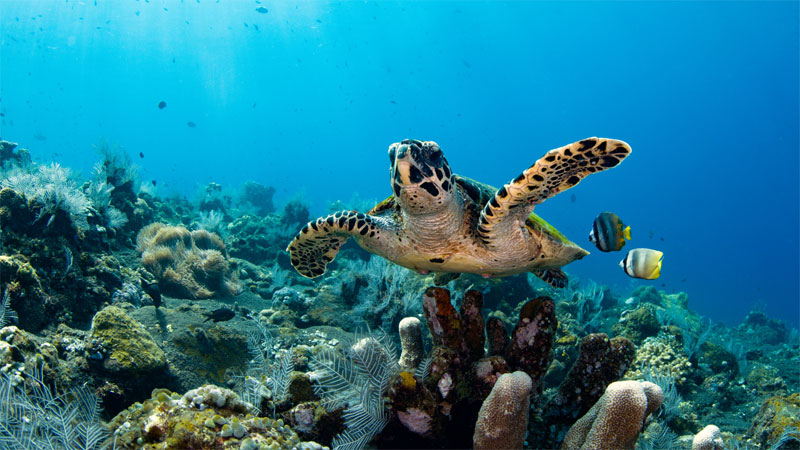 Australia's government is providing greater protection to the Great Barrier Reef, announcing a AU$160m package to phase out commercial gill net fishing by 2027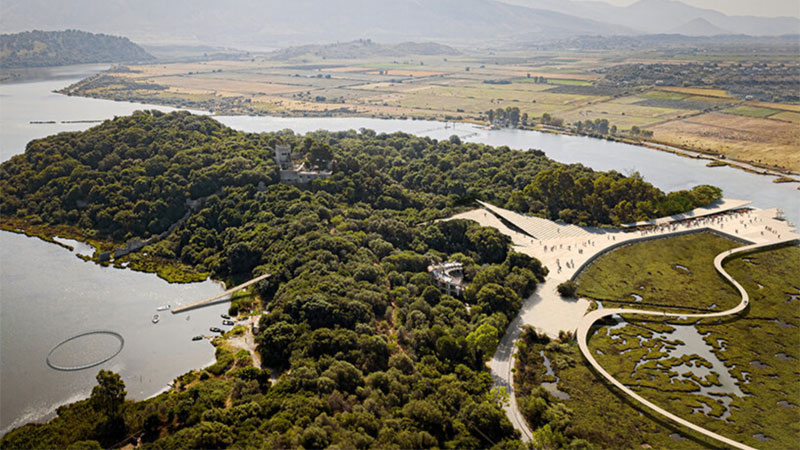 Japanese architecture firm Kengo Kuma & Associates has won an international design competition to design a new visitor centre at Butrint National Park in Albania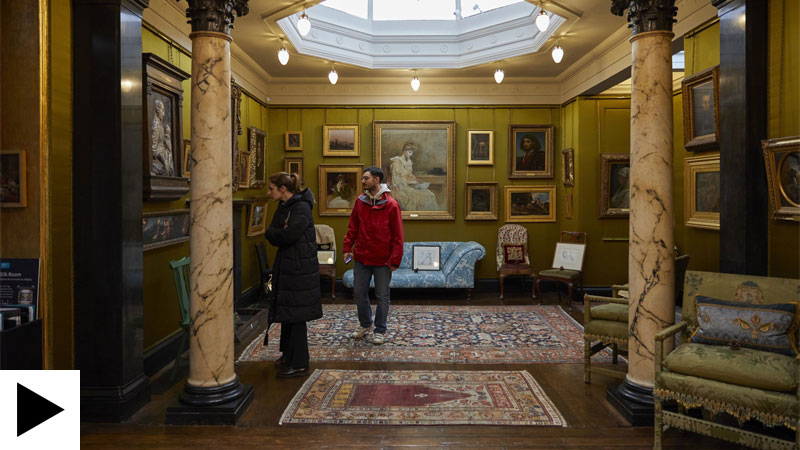 Five cultural institutions are in the running for this year's Art Fund Museum of the Year 2023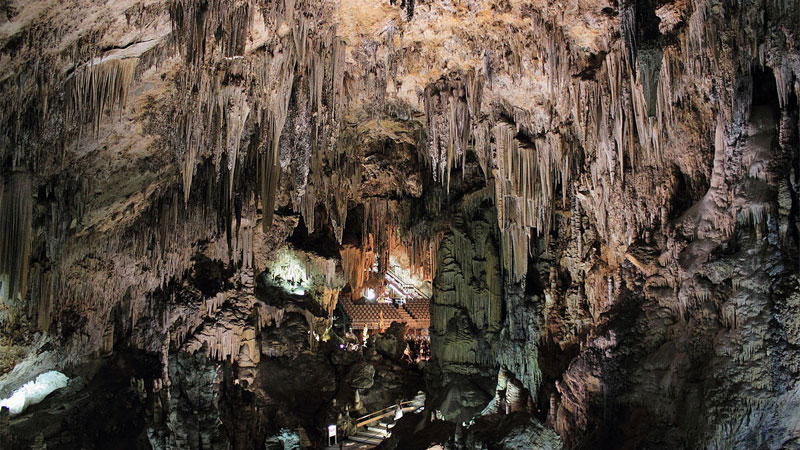 The Nerja Caves has launched a new VR experience that allows visitors to access parts of the caves that have previously been closed to the public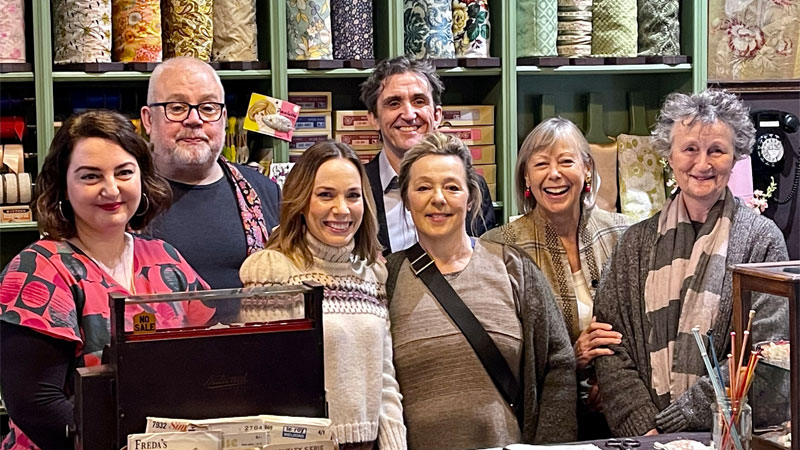 An official location tour dedicated to hit BBC series 'Call the Midwife' has opened at The Historic Dockyard Chatham in Kent, UK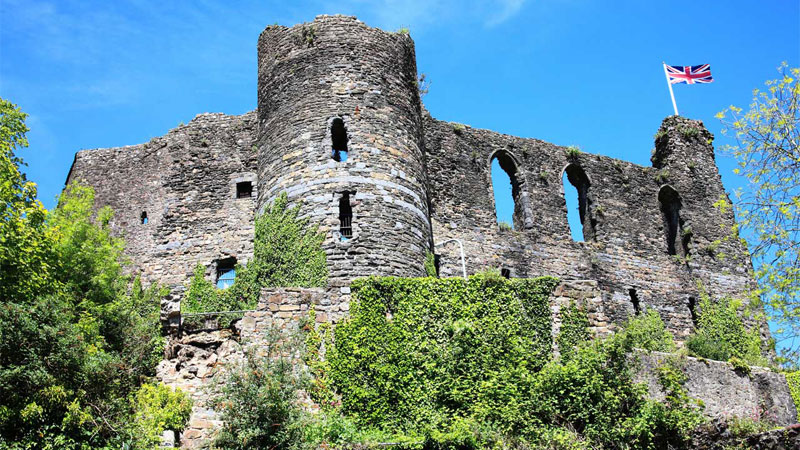 Pembrokeshire County Council has approved plans to transform a grade II-listed prison in Haverfordwest, Wales, into a visitor attraction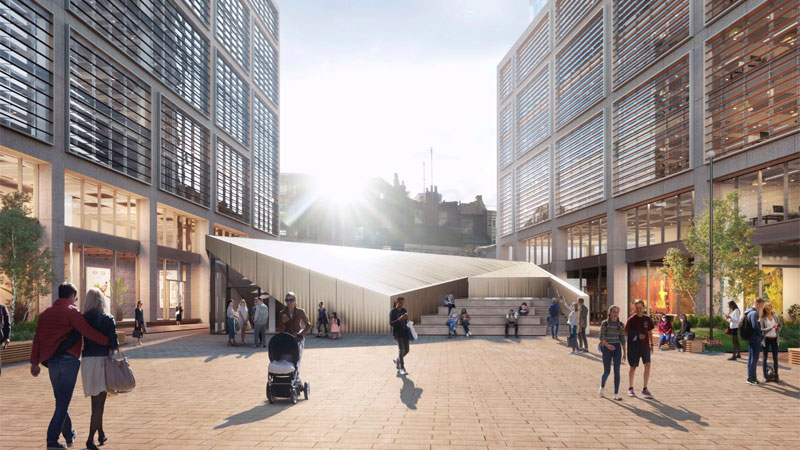 A major museum dedicated to William Shakespeare will be built on the foundations of the theatre where the famed playwright hosted some of his first works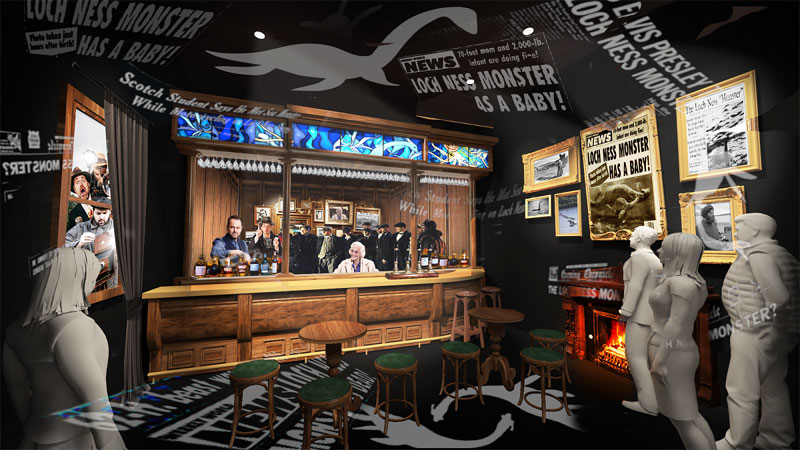 Continuum Attractions has taken up operations of the Loch Ness Centre, which is set to reopen next month following a £1.5m redevelopment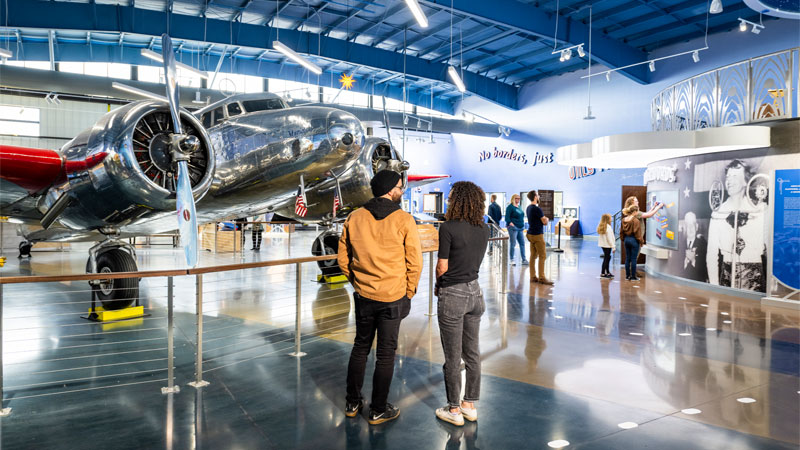 A new museum celebrating the legacy of Amelia Earhart is set to open its doors in the aviation legend's hometown of Atchison, Kansas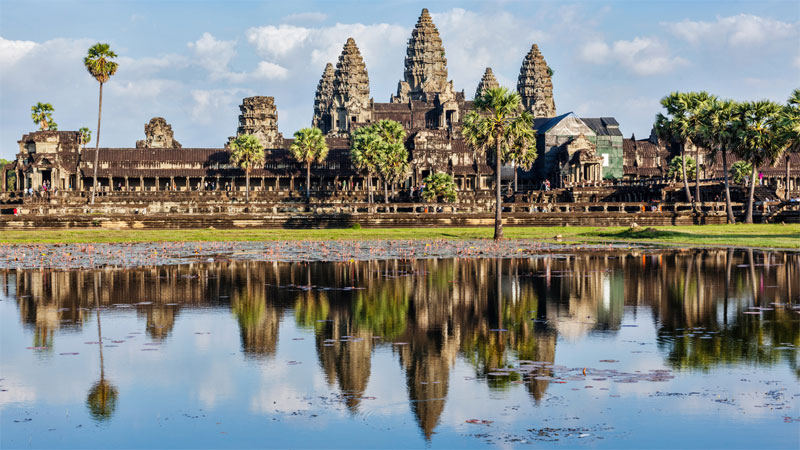 Amnesty International says that Cambodian officials are forcing residents of the Angkor Wat World Heritage site to 'voluntarily' leave in the name of preserving the popular heritage attraction, with the move affecting an estimated 10,000 families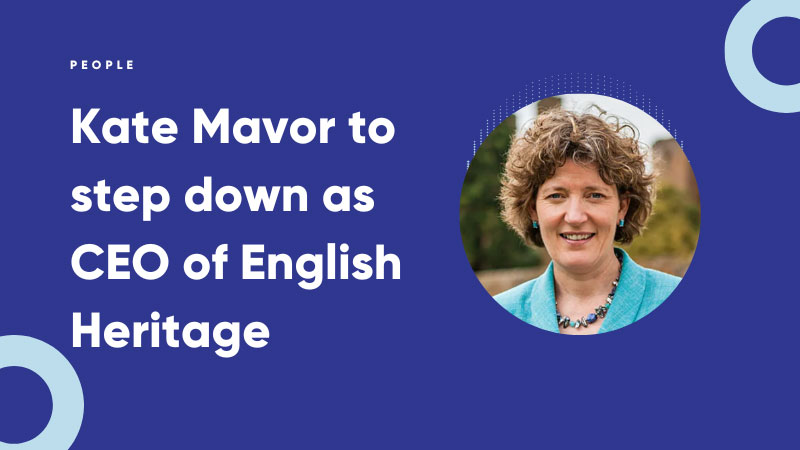 Kate Mavor CBE has announced that she will step down as CEO of English Heritage later this year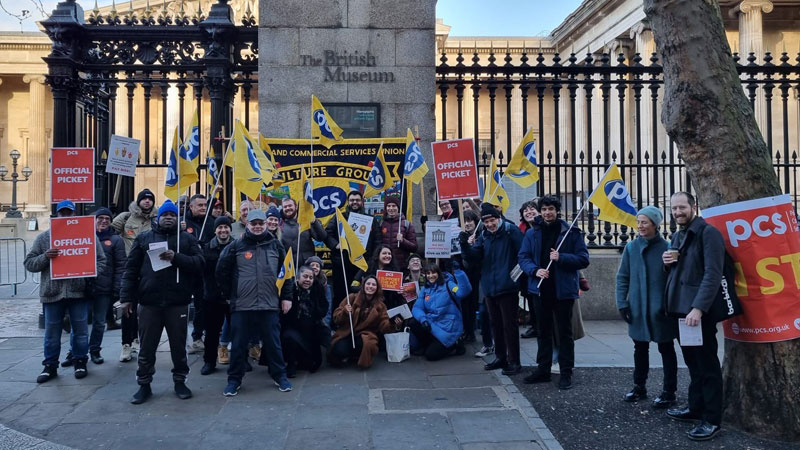 Thousands of UK museum and heritage workers have joined industrial action protesting against low pay and other working conditions.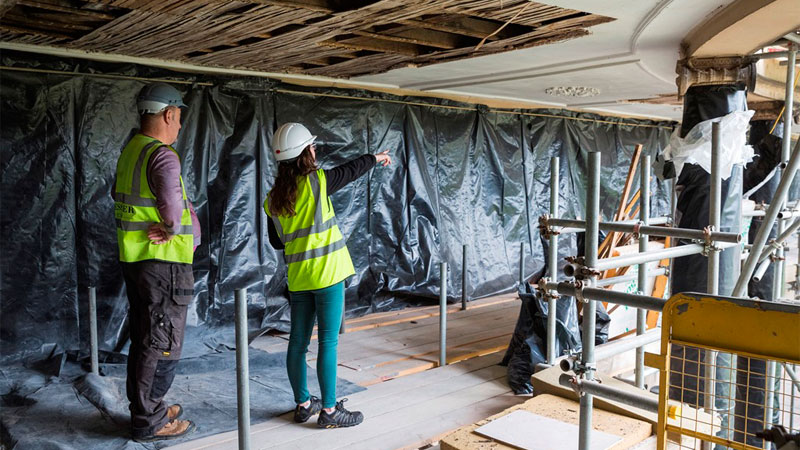 Teaching the construction sector the necessary skills to retrofit the UK's heritage structures could provide the British economy with a £35bn boost, a new report has suggested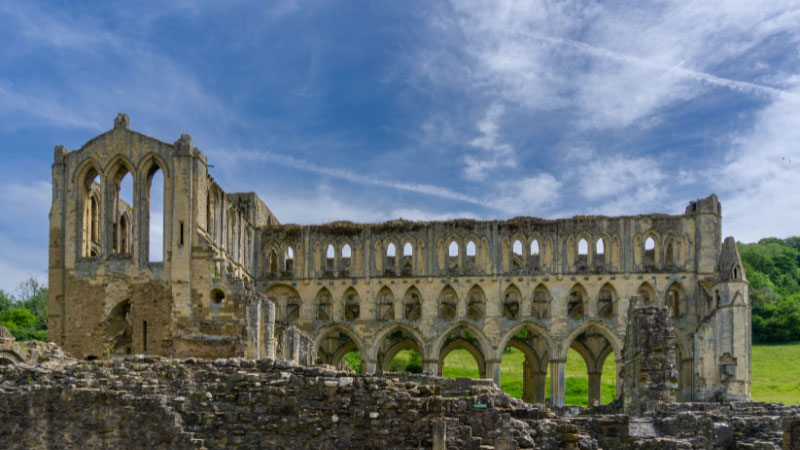 The UK's National Lottery Heritage Fund has announced several changes to its funding priorities to address concerns for the 'health and future of the nation's heritage'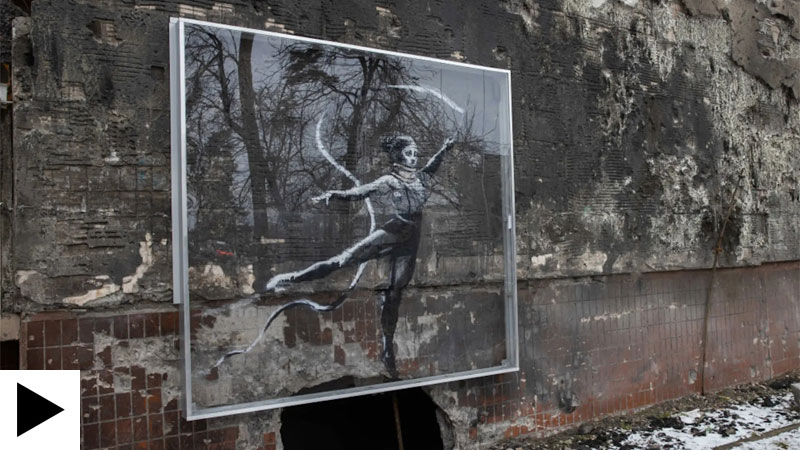 Ukrainian security company Ajax Systems has installed US$13,000 worth of security equipment to protect several Banksy artworks in Kyiv created by the artist during the Russian invasion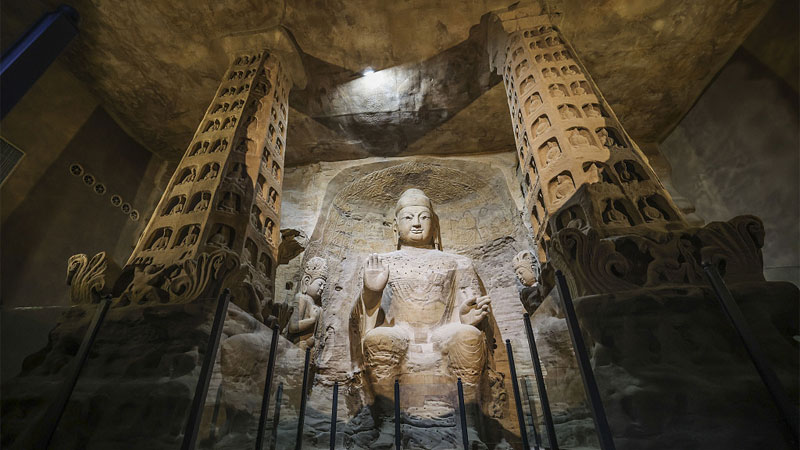 3D printing has been used to create a full-size replica of a World Heritage site in China, offering visitors an up close and personal experience while also securing crucial data for future world heritage protection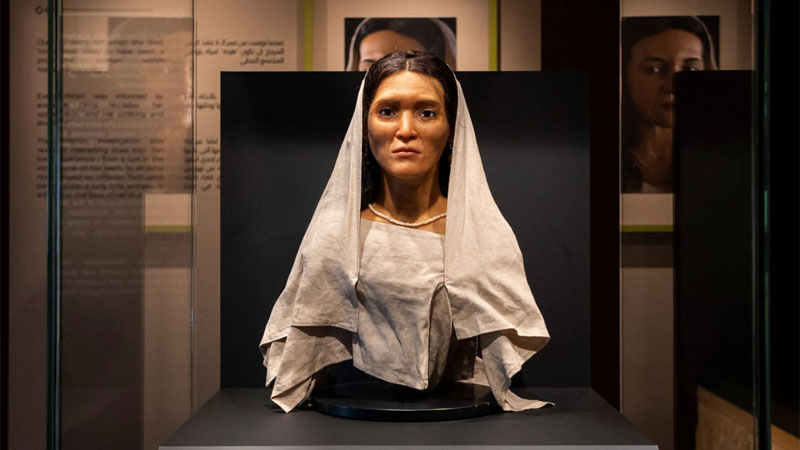 The Hegra Welcome Centre in AlUla, Saudi Arabia, has unveiled a new exhibit; the reconstructed face of Hinat, a woman who lived more than 2,000 years ago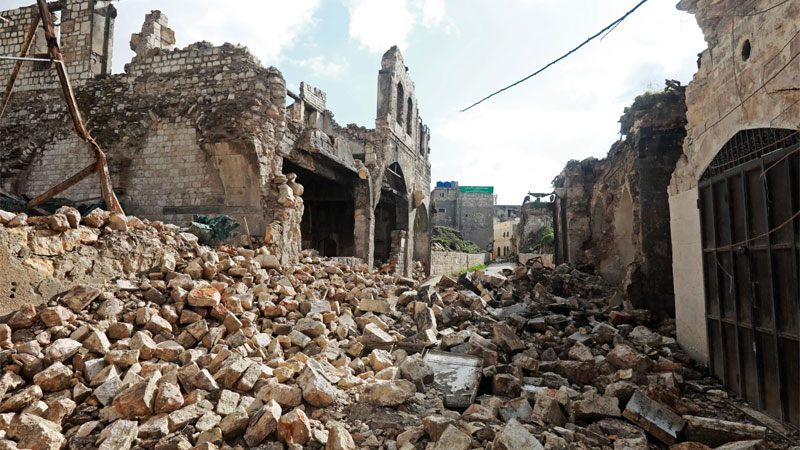 Unesco has offered its support to the victims of the devastating earthquake that rocked Turkey and Syria this week as concern grows for a number of historically important World Heritage sites in the region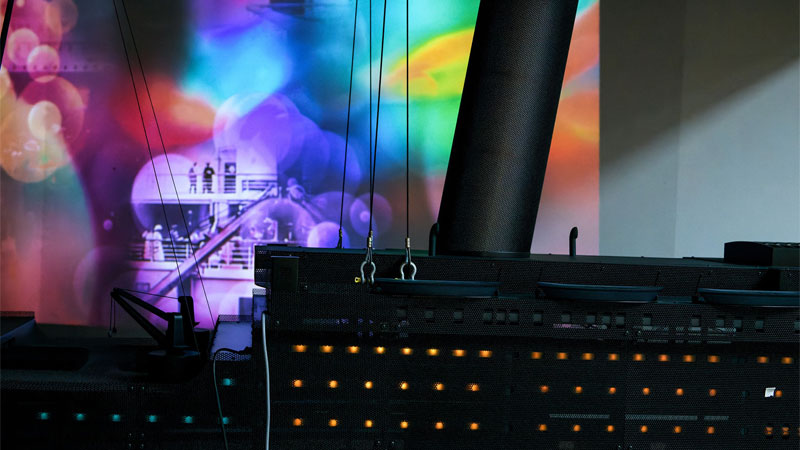 The popular Titanic Belfast attraction will reopen next month with four new galleries and a 7.6m-long replica of the iconic ship following a multi-million pound revamp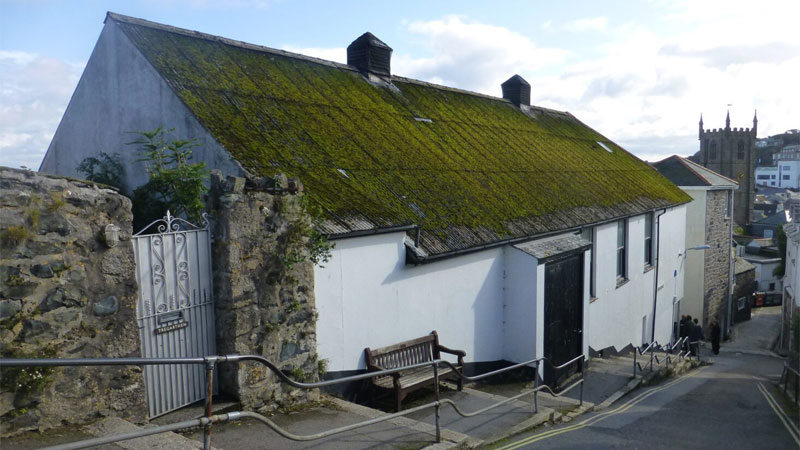 Tate St Ives is seeking an architect-led multi-discipline team to lead a major renovation of Palais de Danse, the former studio of renowned sculptor Barbara Hepworth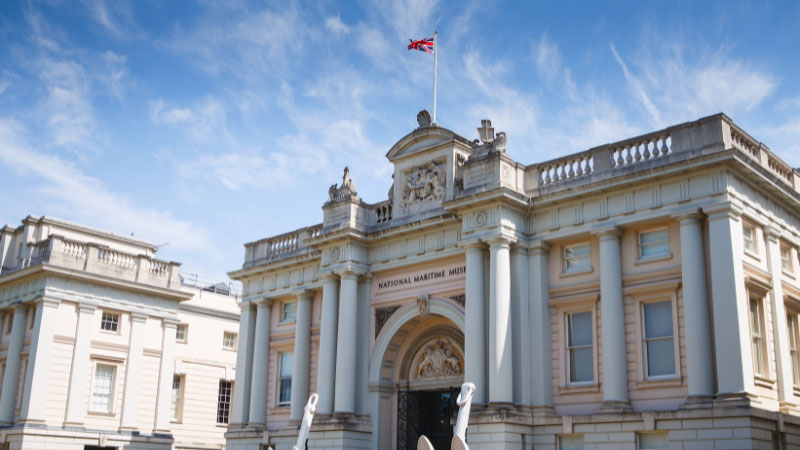 The UK government has announced the launch of a new Energy Bill Discount Scheme offering significant discounts for vulnerable businesses including museums and heritage sites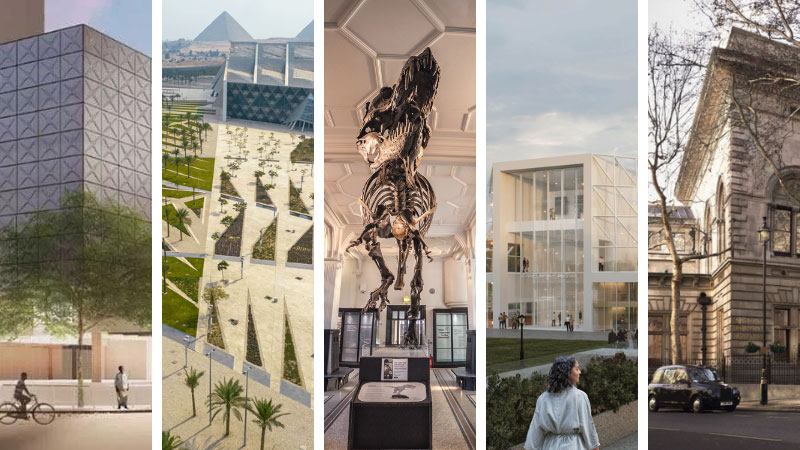 After a difficult few years the museum sector is showing promising signs of recovery with several exciting projects set to open this year. Here are 14 of 2023's most anticipated museum openings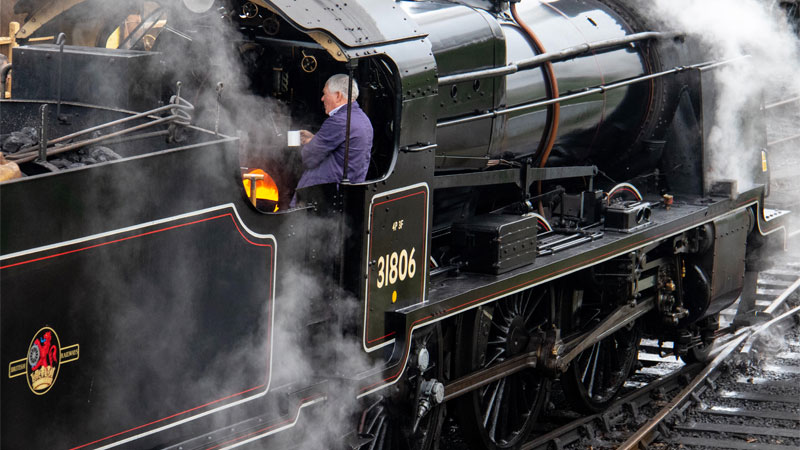 Heritage organisations in the UK are in serious jeopardy of closure as a result of the cost of living crisis, with nine in 10 concerned about their future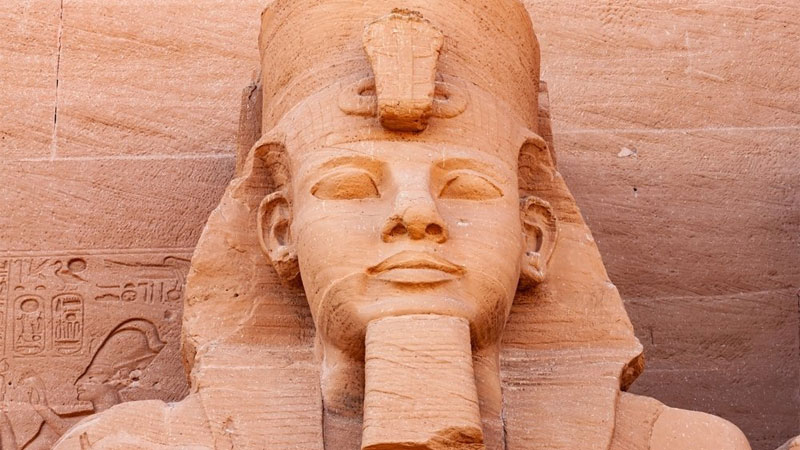 A plot to steal a 10-tonne ancient statue of Egyptian Pharaoh Ramesses II has been foiled after police arrested three men attempting to make away with the gigantic antiquity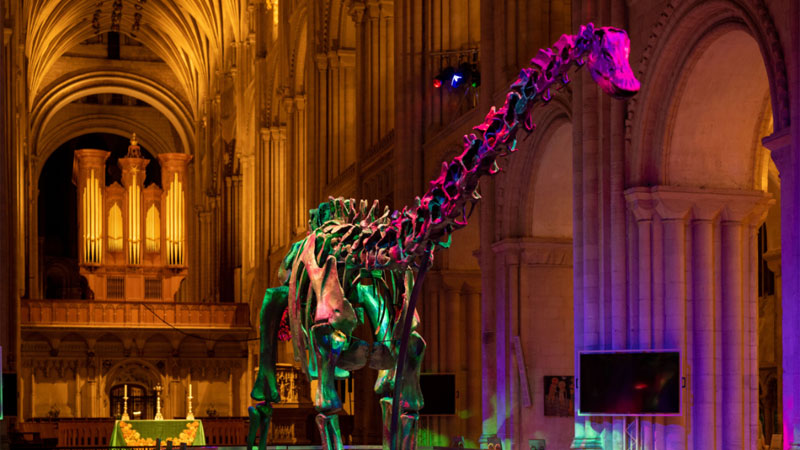 Arguably Britain's most well known dinosaur - the Natural History Museum's iconic 'Dippy' the diplodocus - is set for a three year move to Coventry starting next month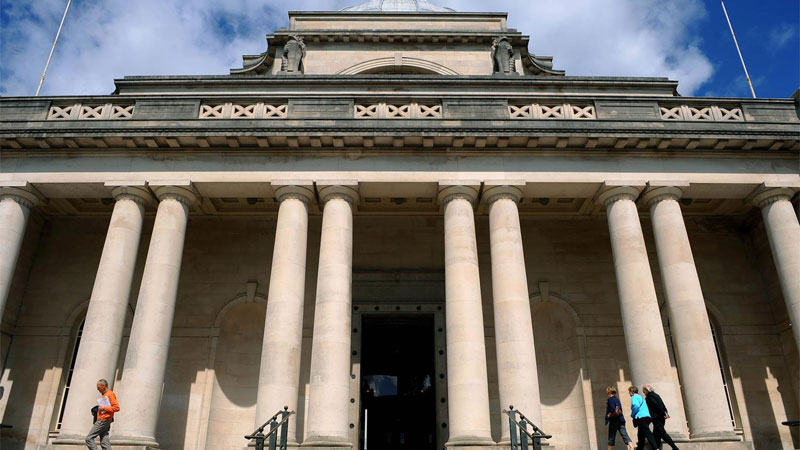 Culture, heritage and sport sites are set to receive £4.5m over the next three years to support actions in the Welsh Government's Anti-Racist Wales Action Plan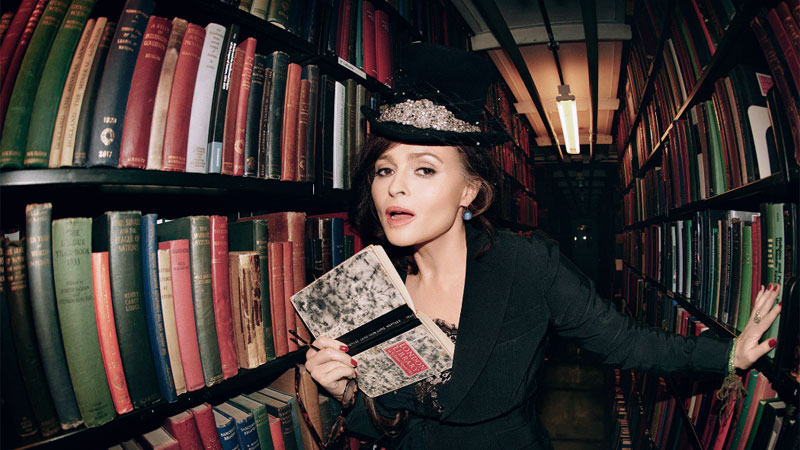 Longtime member and actor Helena Bonham Carter CBE has become the first female president of The London Library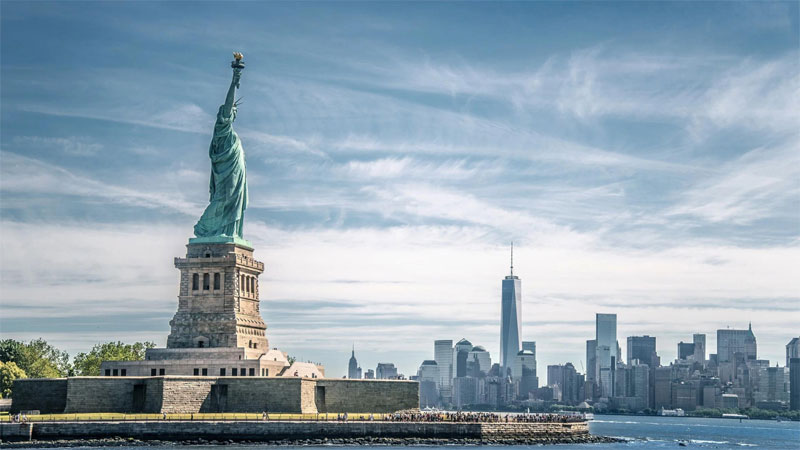 Cruise operator Holland America Line is celebrating 150 years with the announcement of a partnership with the Statue of Liberty-Ellis Island Foundation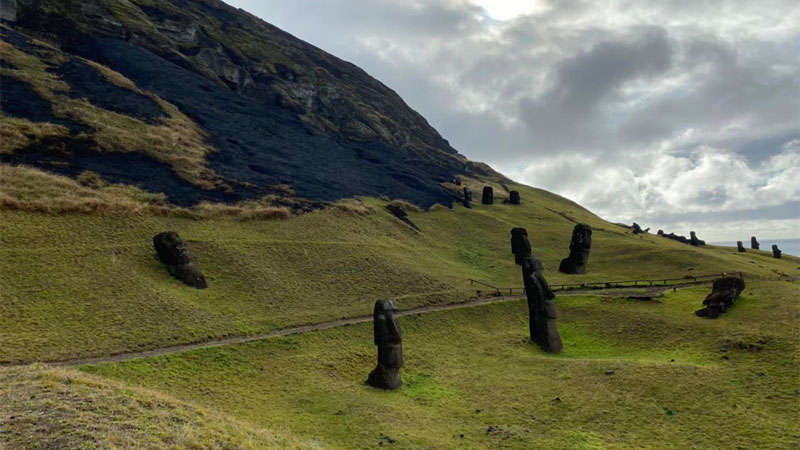 A wildfire on Easter Island which could have been started deliberately has caused 'irreparable' damage to the Unesco World Heritage Site's iconic moai head statues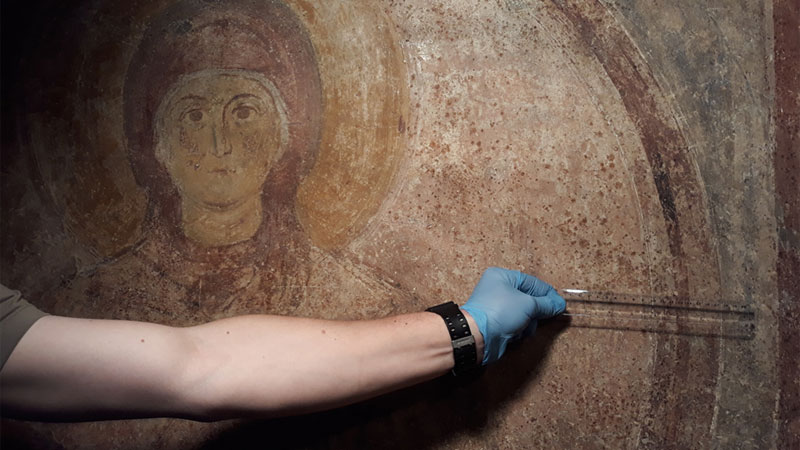 Researchers from the National Academy of Sciences of Ukraine and London's Natural History Museum have discovered the cause of damage to several medieval murals in a Unesco World Heritage site in Ukraine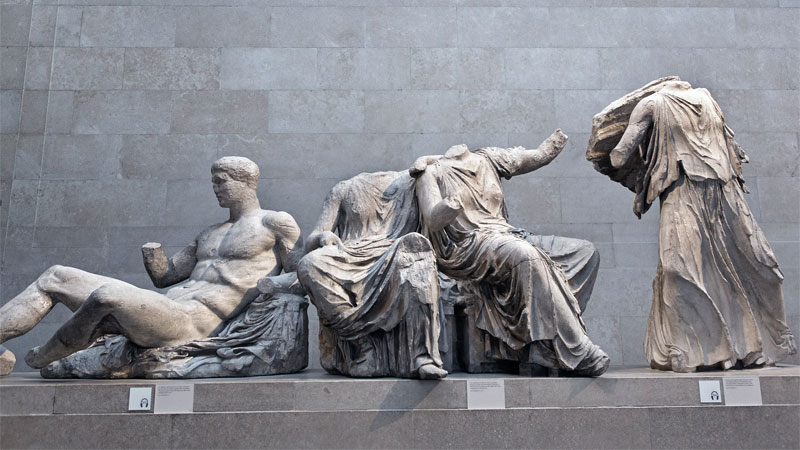 The British Museum has proposed a 'Parthenon partnership' that could see the Parthenon Marbles - also known as the Elgin Marbles - returned to Greece for the first time in more than 200 years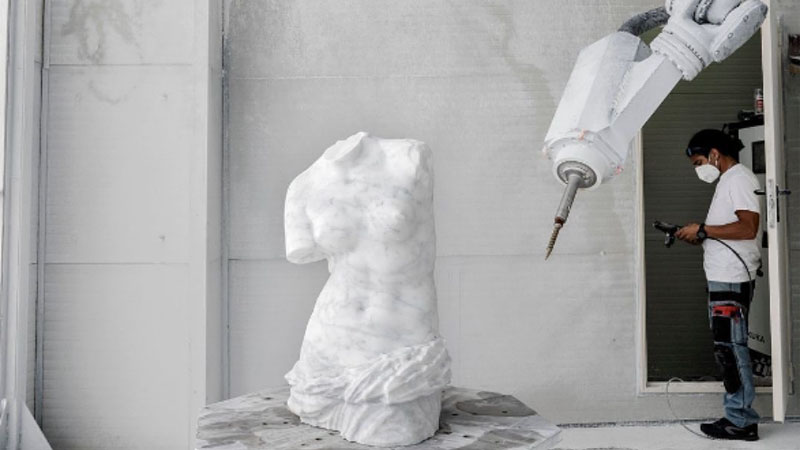 Detailed replicas of the controversial Elgin or Parthenon Marbles, created by a robot, will soon go on display in London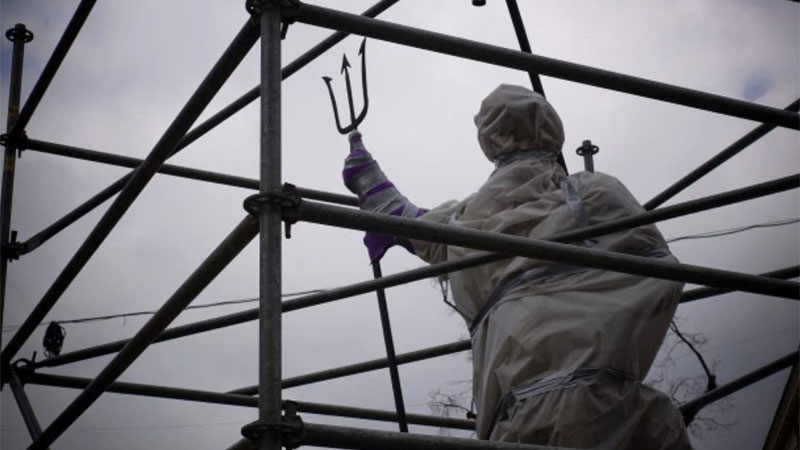 Unesco has verified more than 150 cultural sites in Ukraine have been either partially or completely destroyed since the Vladimir Putin-led invasion by Russia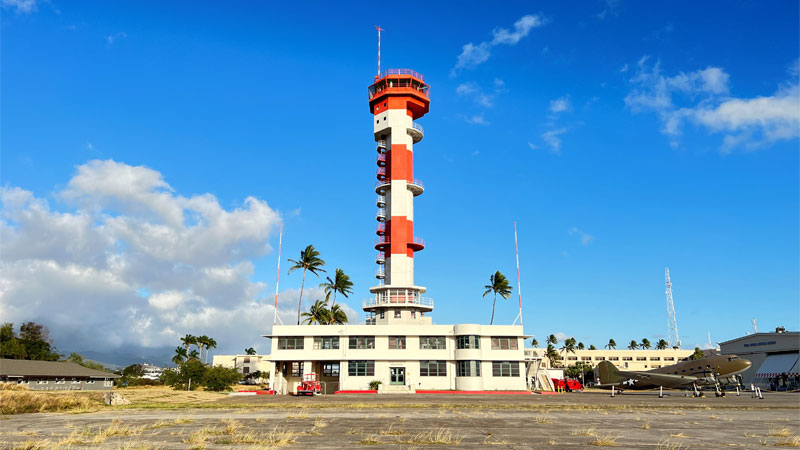 The Ford Island Control Tower at Pearl Harbor is now open to the public for the first time in decades following a US$7m restoration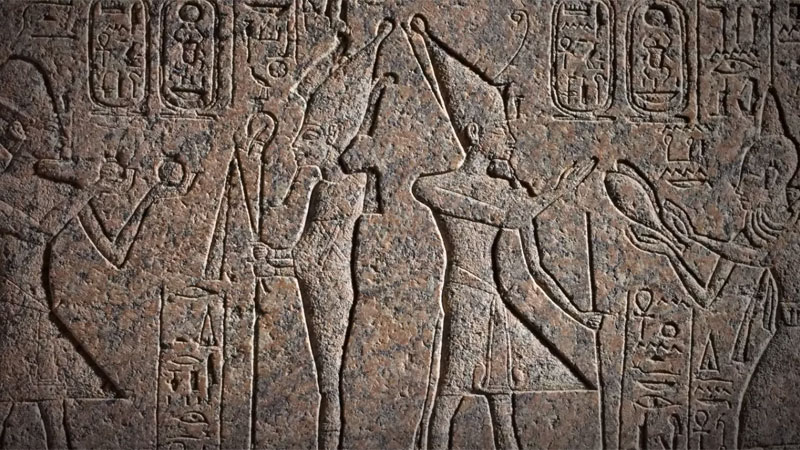 Jean-Luc Martinez stands accused of conspiring to hide the origin of archaeological treasures that investigators say were smuggled out of Egypt during the Arab Spring uprisings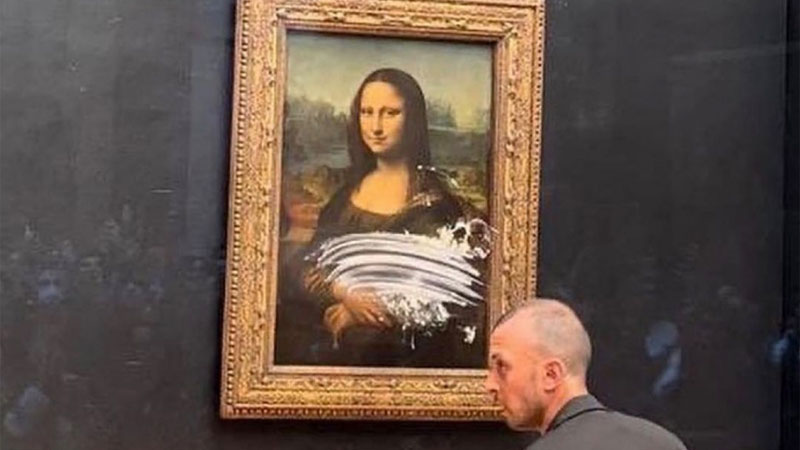 A man entered the Louvre on Sunday disguised as an old lady in a wheelchair in an attempt to deface the Mona Lisa with cake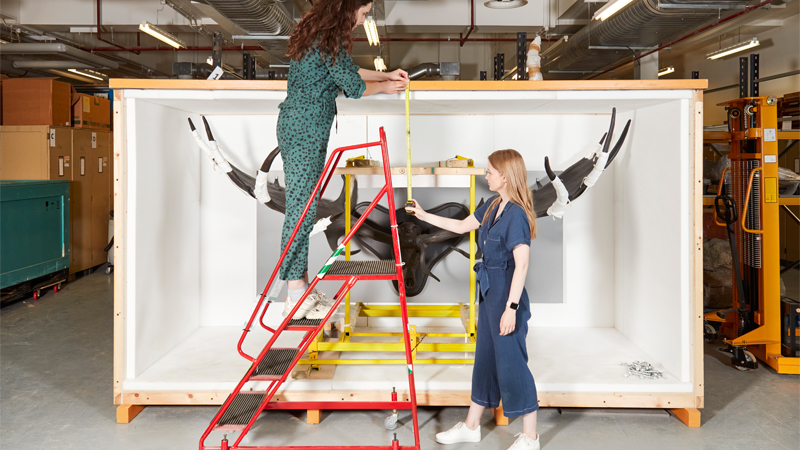 The Natural History Museum is partnering with the University of Reading on a major new digitisation centre to be built at the Thames Valley Science Park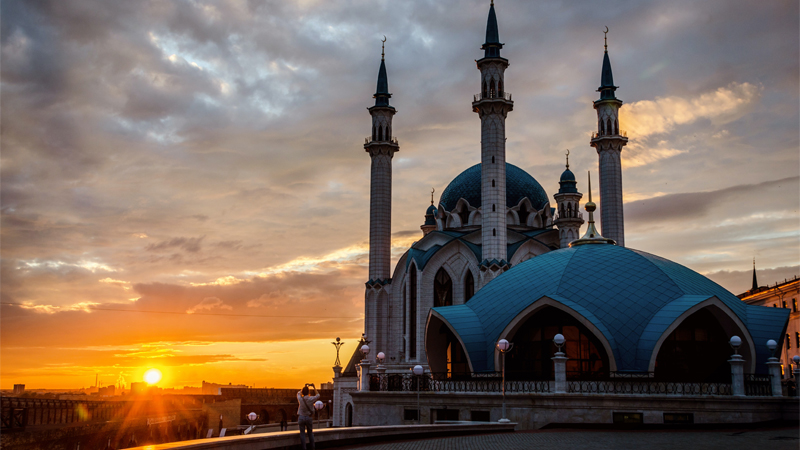 Unesco's World Heritage Committee meeting in Kazan has been indefinitely postponed following Russia's invasion of Ukraine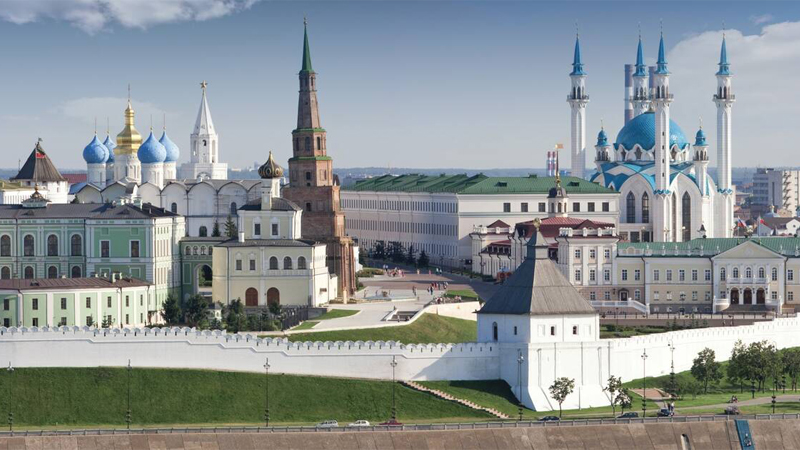 Organisations including the Auschwitz Memorial and Europa Nostra, as well as the UK's culture minister Nadine Dorries, have called on Unesco to change the location of its 45th annual World Heritage Committee meeting, which is currently scheduled to take place in Russia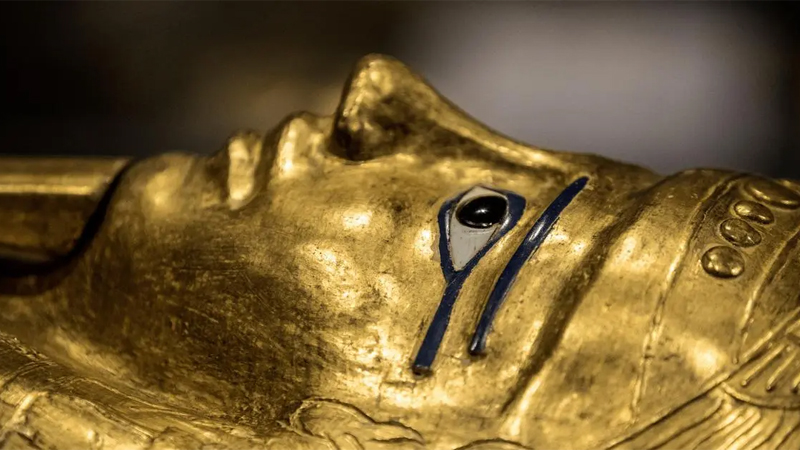 Art and antiquities dealer Roben Dib has been arrested on charges of gang fraud and money laundering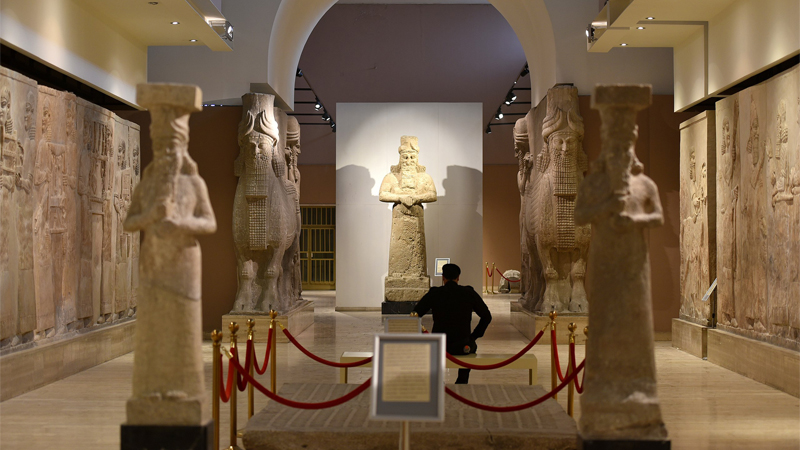 The museum closed due to security concerns in 2019, and was then hit by the coronavirus pandemic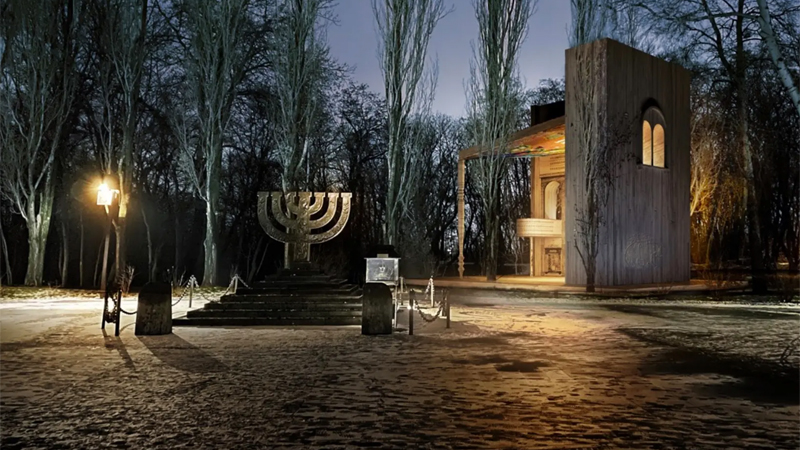 The UN cultural organisation is aiming to mark as many key heritage sites with the Hague Convention emblem, which protects cultural heritage in the event of armed conflict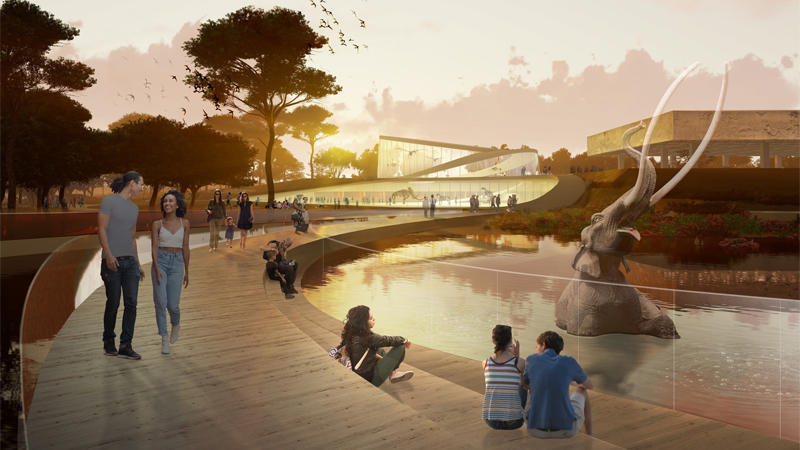 Los Angeles' iconic La Brea Tar Pits will soon undergo a major transformation should a masterplan by Weiss/Manfredi pass its environmental review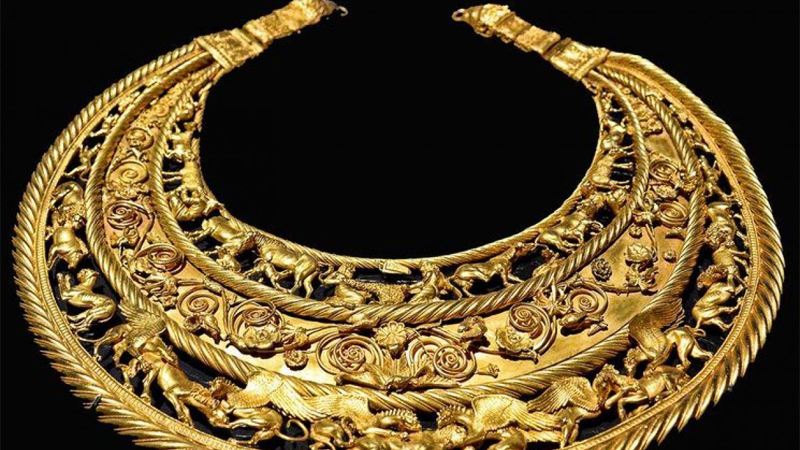 Escalating tensions between Ukraine and Russia have seen Ukrainian institutions prepare security and evacuation plans should the worst happen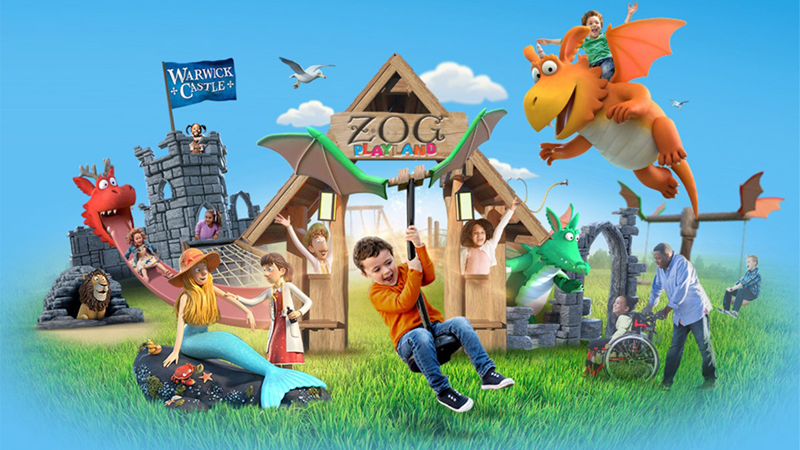 Warwick Castle will soon be home to a Zog-themed playland, with the popular IP set to arrive at the heritage attraction in April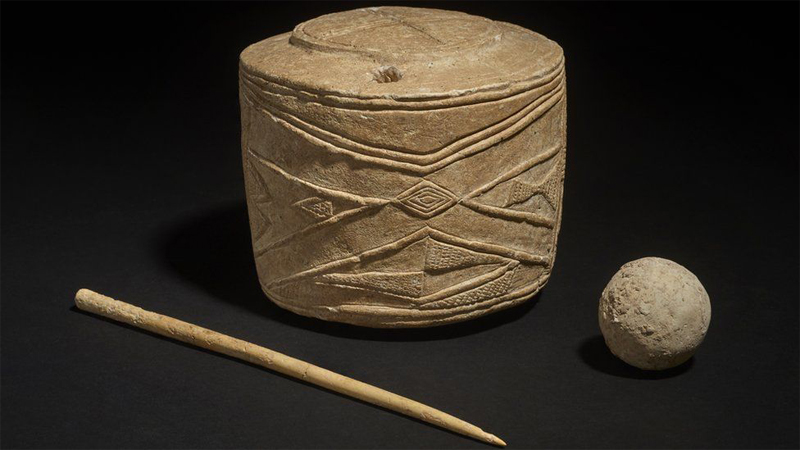 One of the world's most important works of prehistoric art has found a new home at the British Museum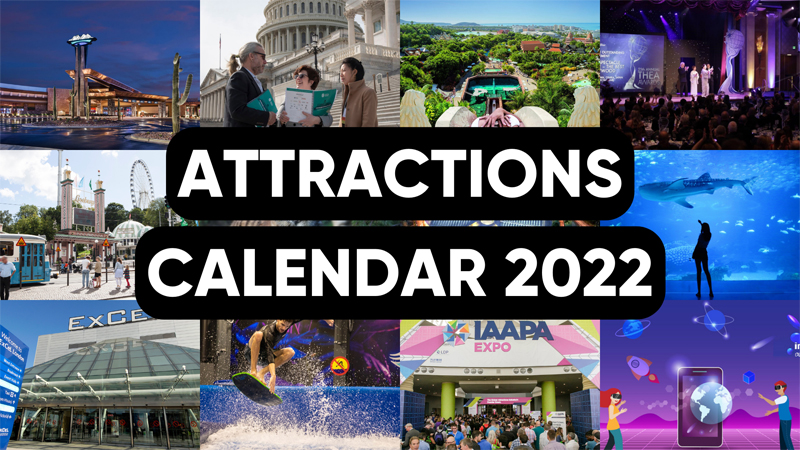 With so many big things coming in the year ahead, we've rounded up all the key events taking place this year. Welcome to your attractions calendar for 2022.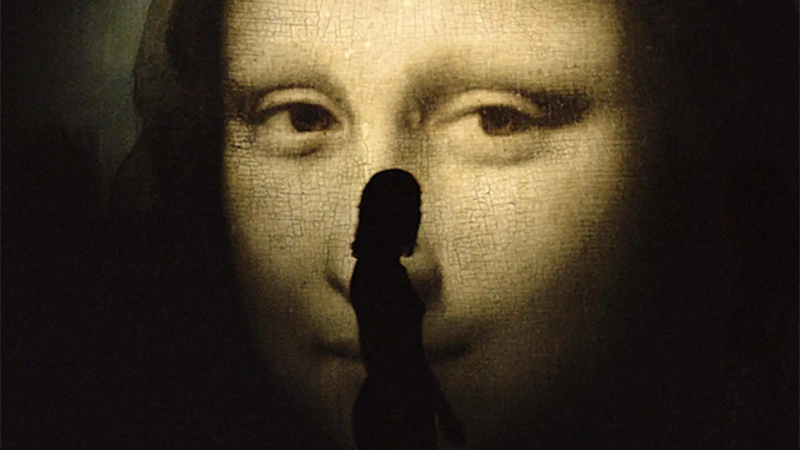 A new initiative from France's Grand Palais will see the development of digital experiences for some of the world's most iconic artworks, starting with a debut exhibition on the Louvre's Mona Lisa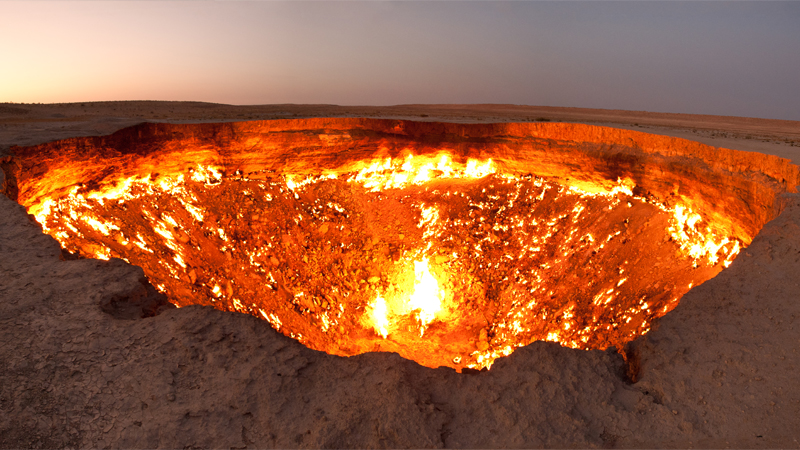 The Gateway to Hell could soon burn no more with Turkmenistan's President ordering the famous blaze to be extinguished for good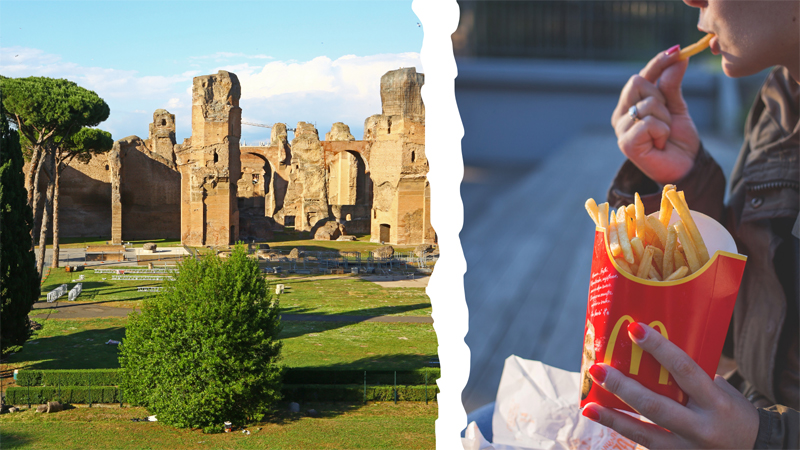 McDonald's has lost a high court appeal to build a €1.3 m drive-through restaurant directly next to Rome's historic Baths of Caracalla


The new Ilulissat Icefjord Centre is part of Greenland's plan to attract more tourists to the country


Pixel Artworks has worked with Merlin Entertainments to develop Sundown Spectacular - an all-new lightshow at Warwick Castle celebrating the end of the British summer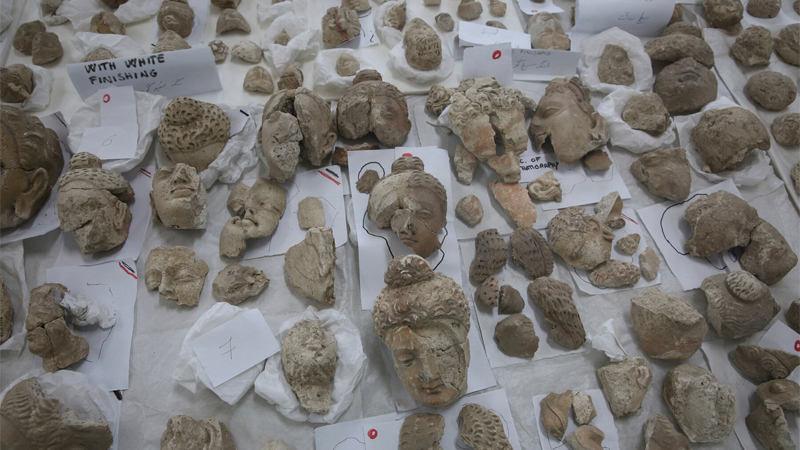 The Taliban has vowed to protect Afghanistan's heritage but concern is still extremely high following destruction seen in previous years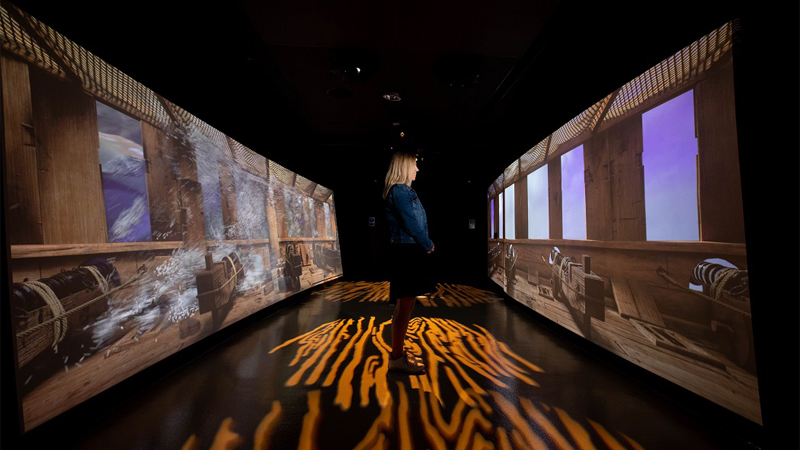 The exhibition explores the history of the Mary Rose, Henry VIII's warship, which sank in the Battle of the Solent in 1545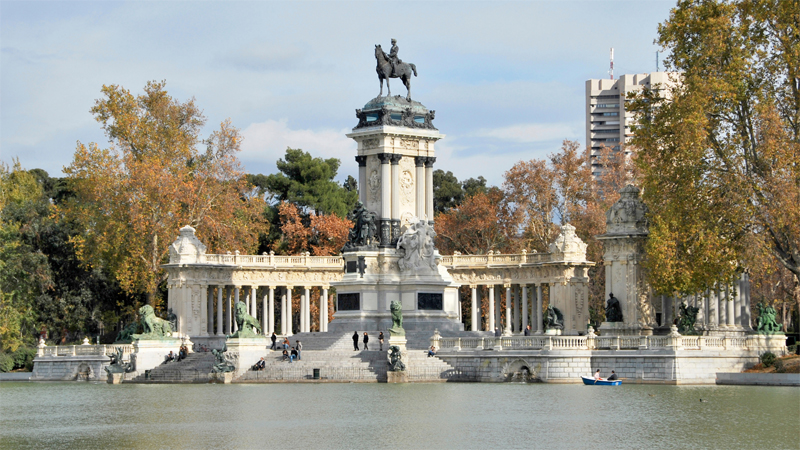 The World Heritage Committee has inscribed 13 new sites in Europe, Asia and the Middle East to Unesco's World Heritage List


The Highland Council has appointed Mather & Co to help transform the castle into a world-class attraction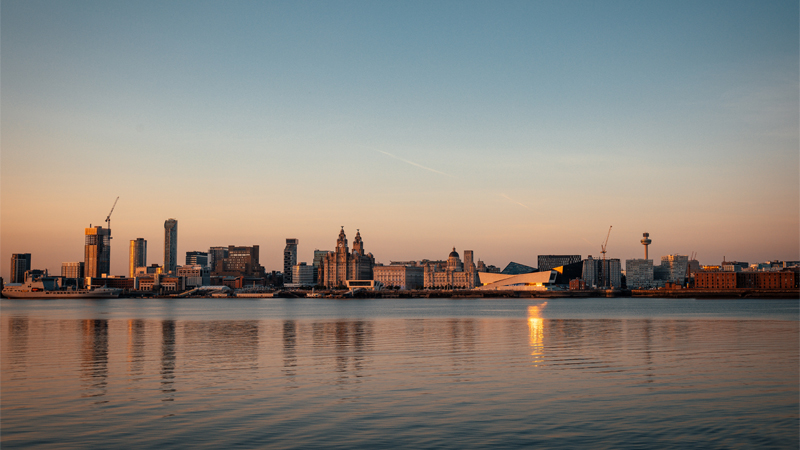 Unesco has deleted Liverpool from its World Heritage List after a committee determined new developments were damaging the city's global heritage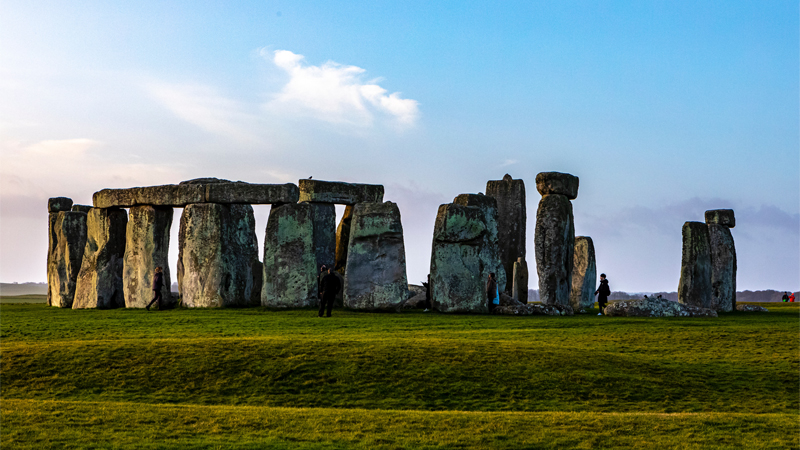 Unesco has said that plans by the British government to build a tunnel beneath Stonehenge will have a 'highly adverse and irreversible impact' on the World Heritage site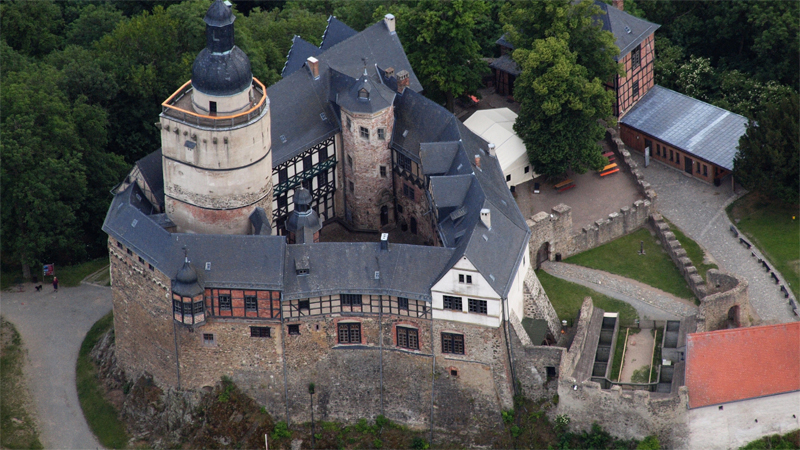 Castles and palaces in Germany are set to receive a huge investment into refurbishing existing tourist attractions.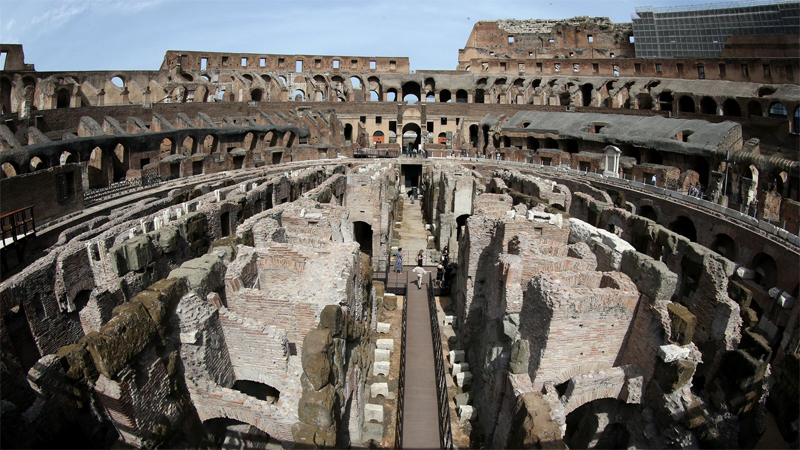 The Colosseum's hypogeum has undergone a major restoration allowing visitors to explore the historic passageways for the first time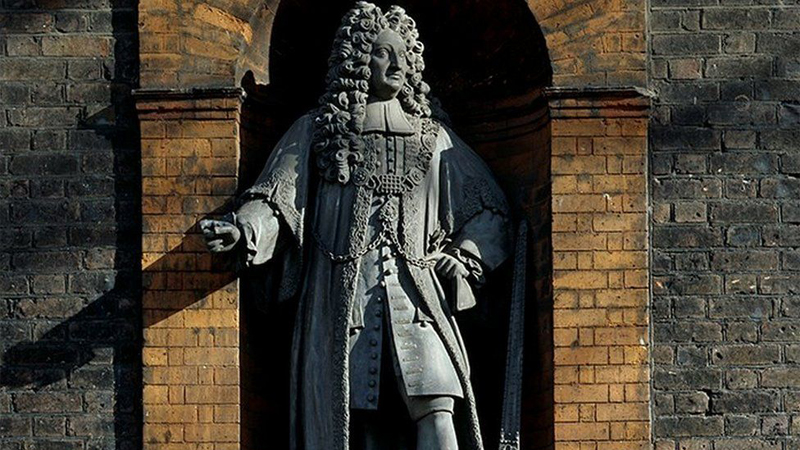 The Museum of the Home has been refused permission to remove a statue of Robert Geffrye despite public calls to ditch the controversial work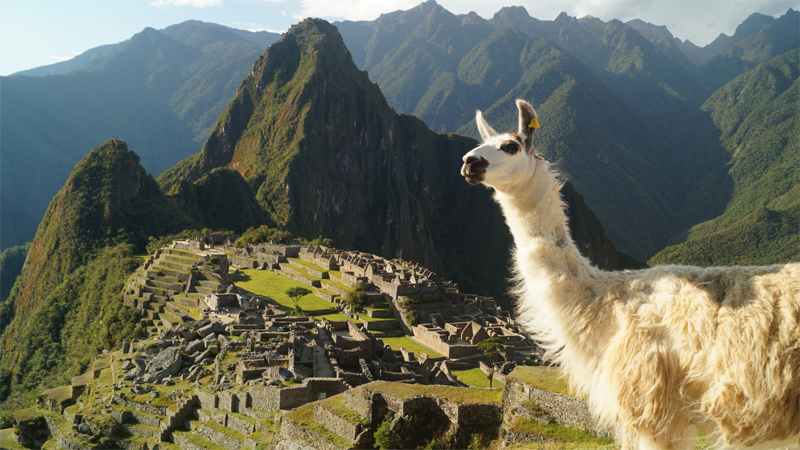 Unesco says that COVID-19 will have a significant impact on World Heritage long after the pandemic has been brought under control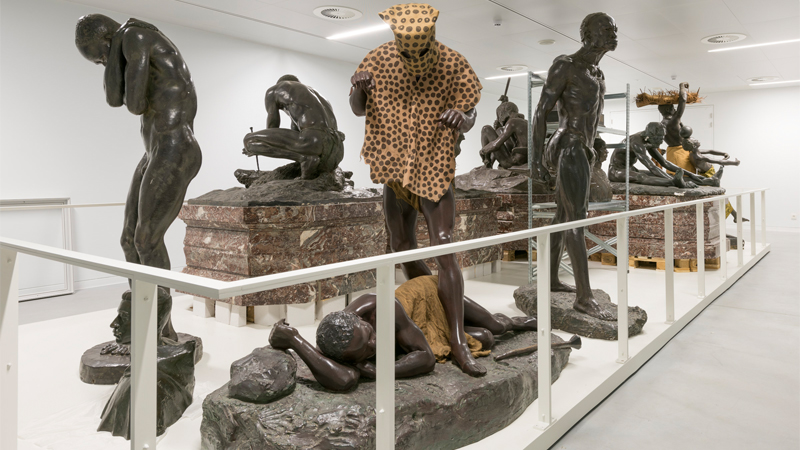 Belgium will work with the Democratic Republic of Congo to return items looted during the colonial era in the first half of the last century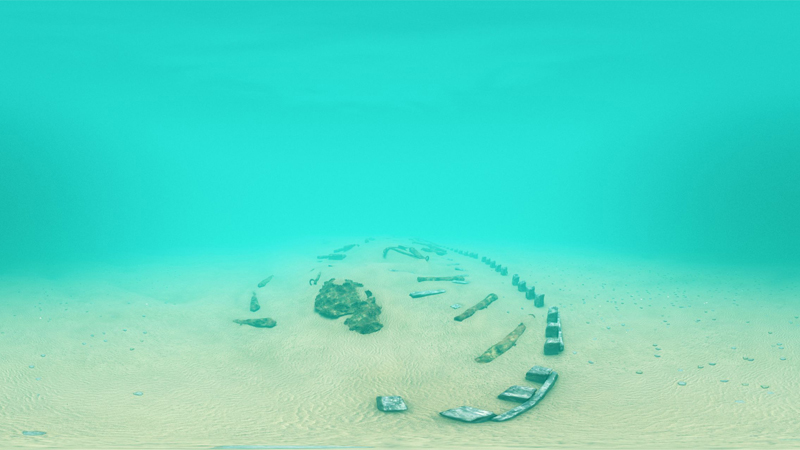 Historic England's virtual dive trail tells the story of Stirling Castle, a 70-gun warship that was destroyed in the Great Storm of 1703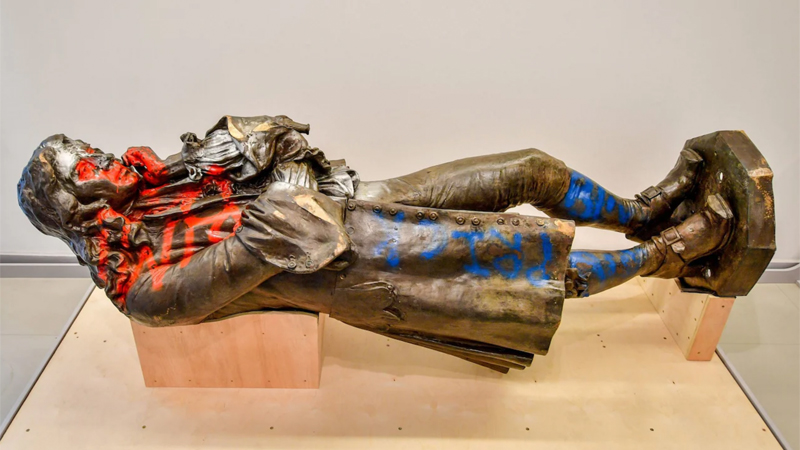 A statue famously felled during the Black Lives Matter protests, is now on display in a Bristol museum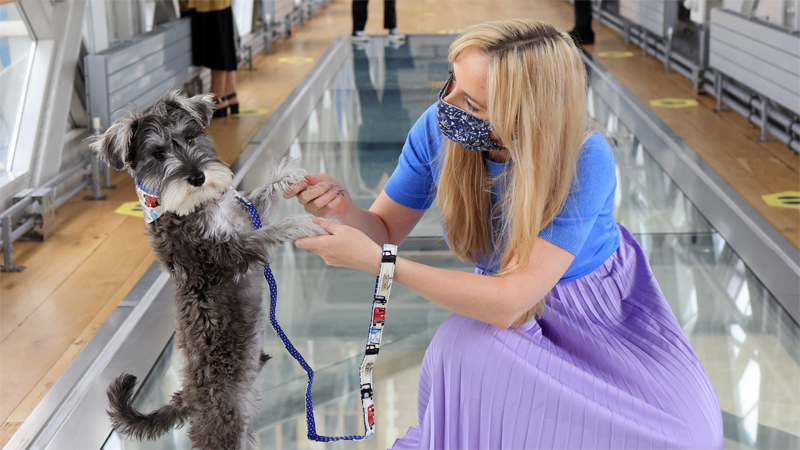 Tower Bridge is set to welcome man's best friend for a very special dog-friendly 'VIPooch' event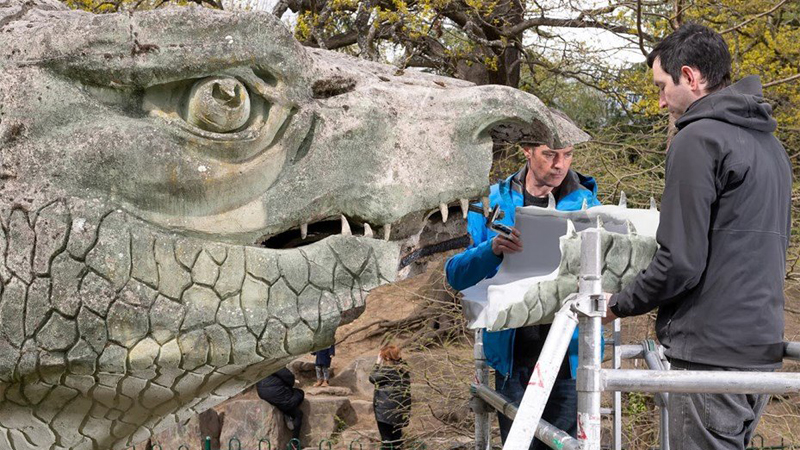 Emergency restoration work was carried out on the Megalosaurus after its jaw collapsed last year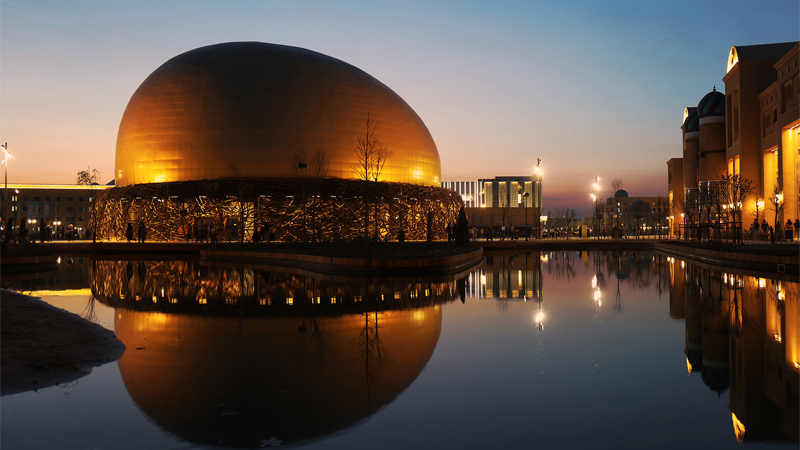 Kazakhstan has welcomed the country's first flying theatre ride with Brogent Technologies behind the landmark new attraction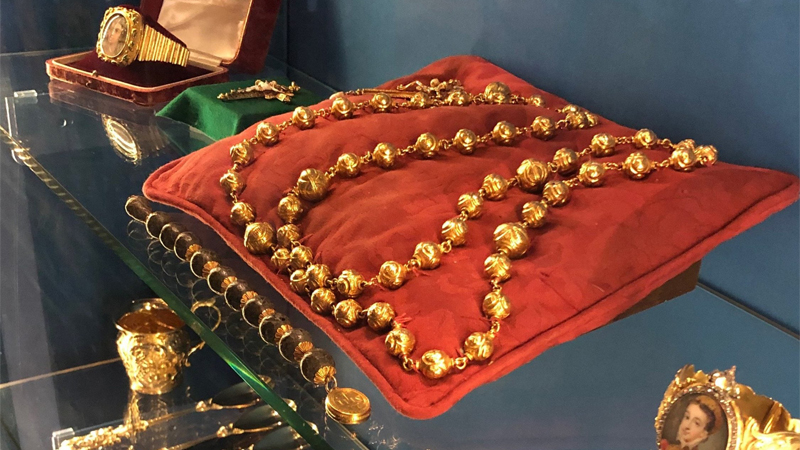 The gold rosary beads were snatched alongside several coronation cups that Mary gifted to the Earl Marshal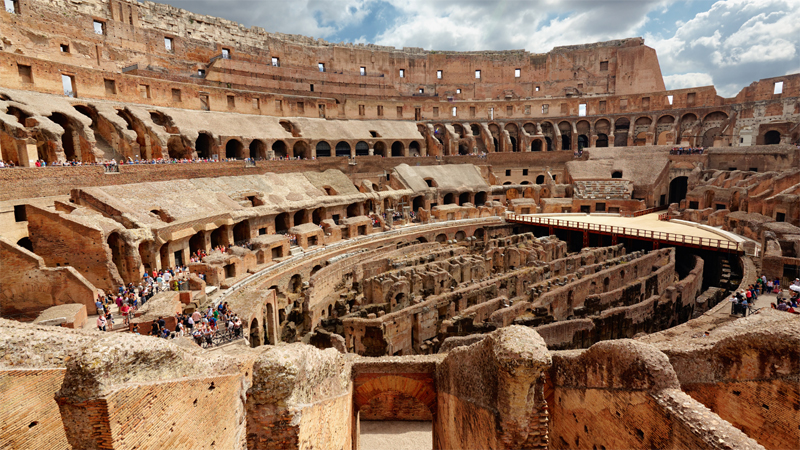 Where exactly is the line when it comes to improving the visitor experience and interfering with historic sites?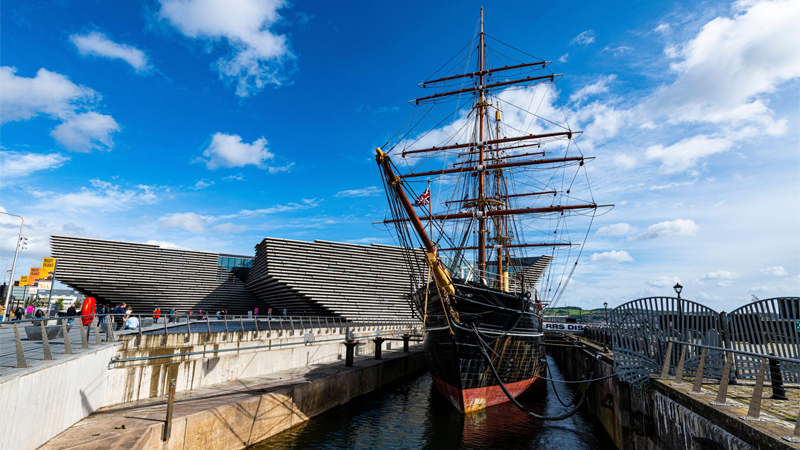 The Dundee Cultural Recovery Fund will support cultural institutions through financial difficulties and bring tourists back to the area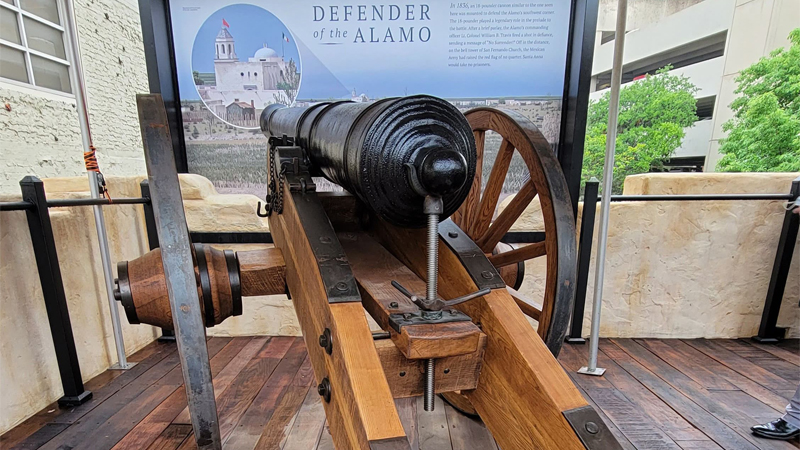 The 18-pounder Losoya House exhibit features a full-size replica of a cannon used during the Battle of the Alamo in 1836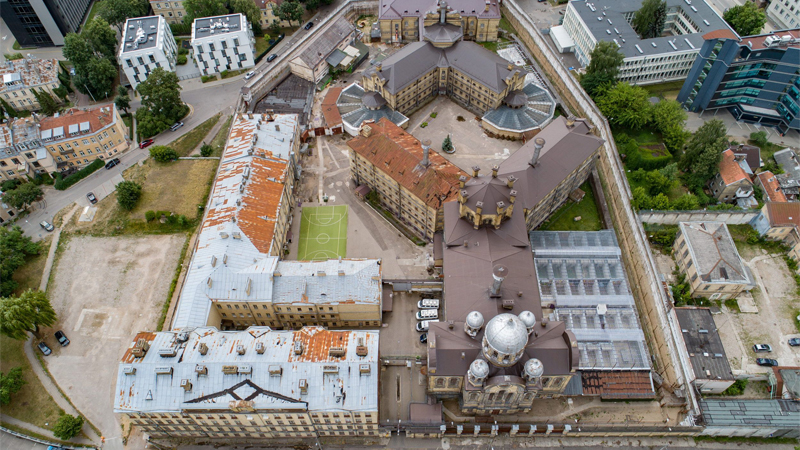 Lithuania's government is backing plans to transform its famous Lukiškės Prison complex into a multifunctional hub featuring museums, restaurants, hotels and other commercial and cultural spaces


Take a tour of Queen Elizabeth II's back garden, with visitors allowed to explore the exteriors of Buckingham Palace unguided for the first time ever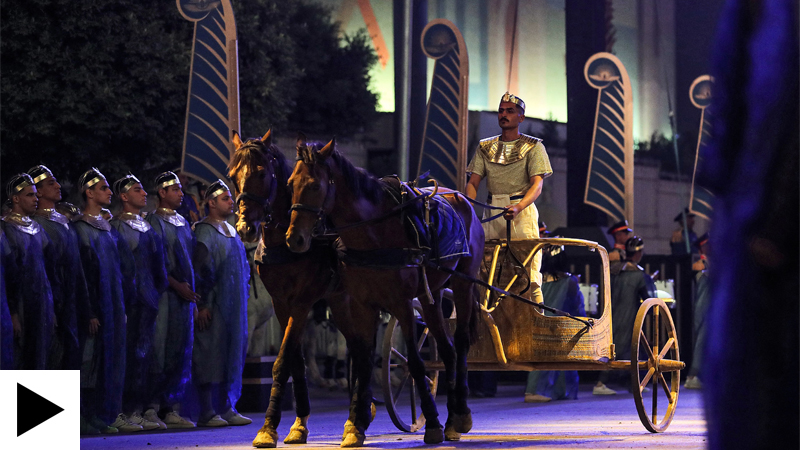 Egypt has celebrated the long-awaited opening of its National Museum of Egyptian Civilization with a procession of 22 ancient Egyptian royal mummies through Cairo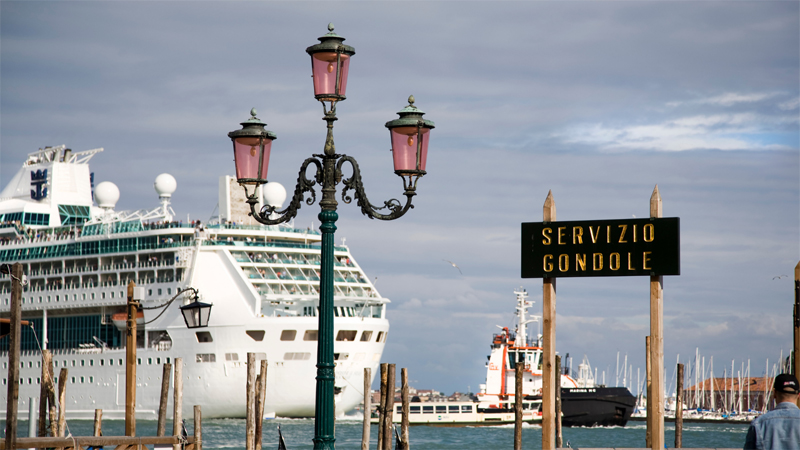 Cruise ships are no longer welcome in Venice following a ruling by the Italian government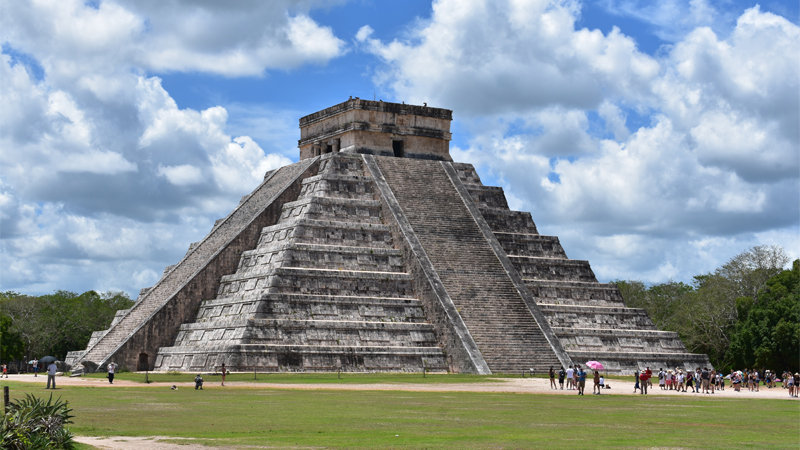 The historic Chichén Itzá Maya has been closed to the public while Mexican authorities battle an influx of non mask-wearing tourists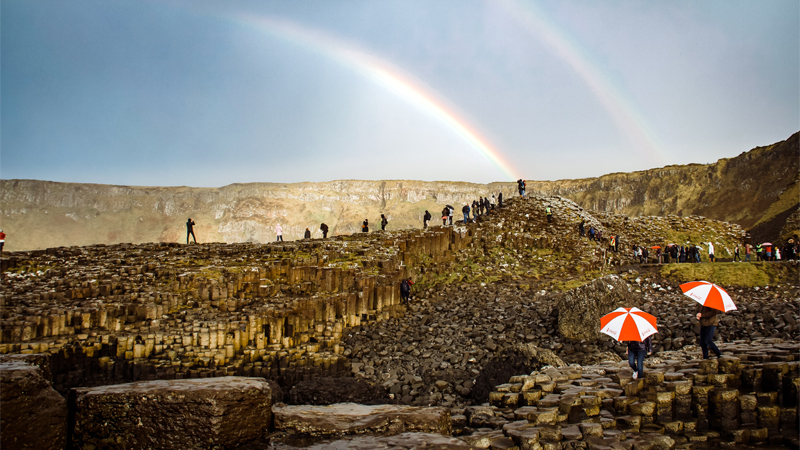 Unesco has revealed the extent of the effects of Covid 19, with only half of the world's heritage sites fully open to the public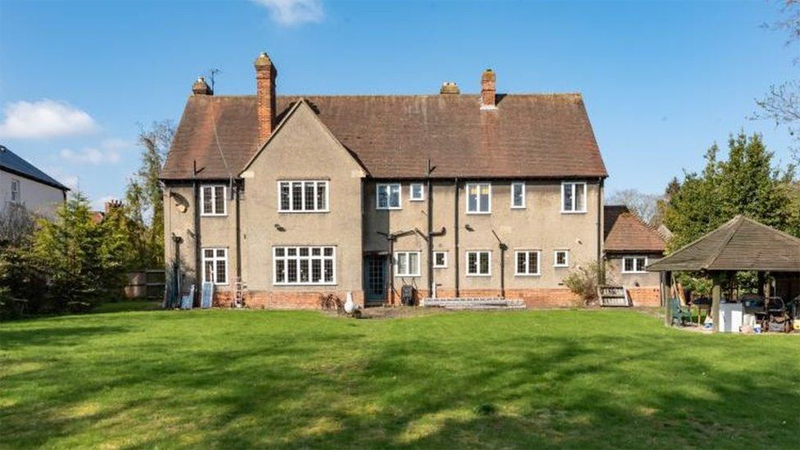 The bid was backed by actors Sir Ian McKellen and Martin Freeman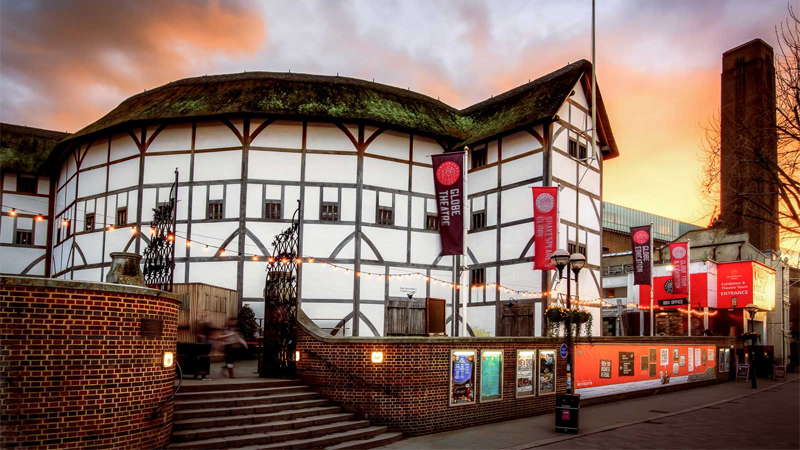 The historic theatre in London will reopen with a series of Shakespeare classics starting in May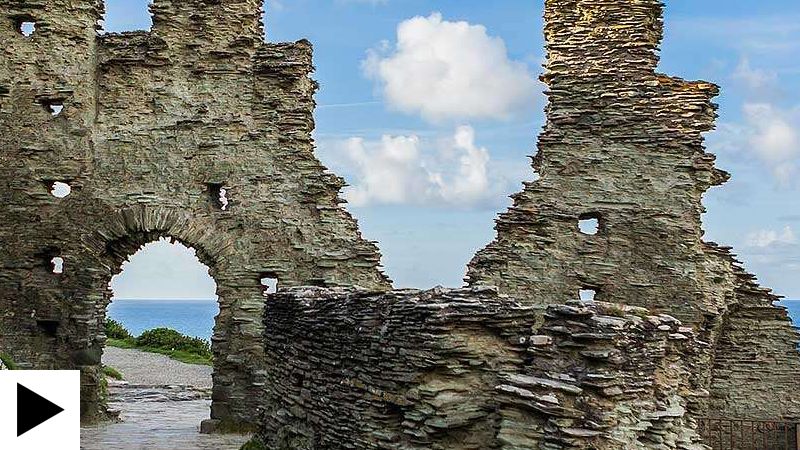 'Songs of England' explores traditional folk music associated with different heritage sites throughout England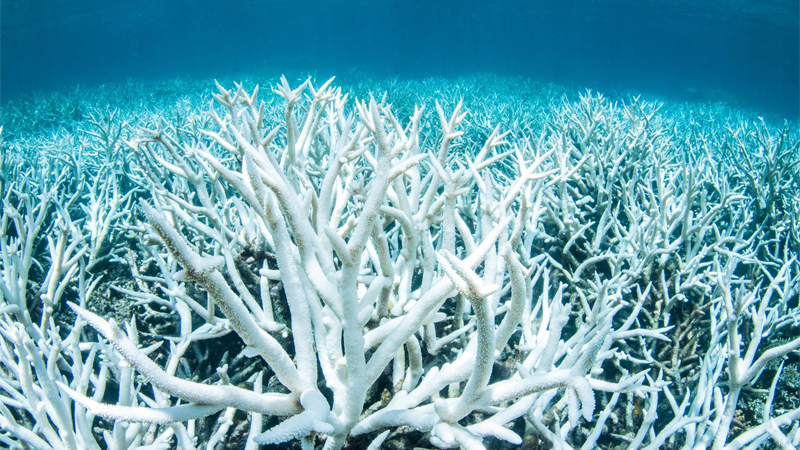 Coral bleaching caused by climate change is turning the famous wonder white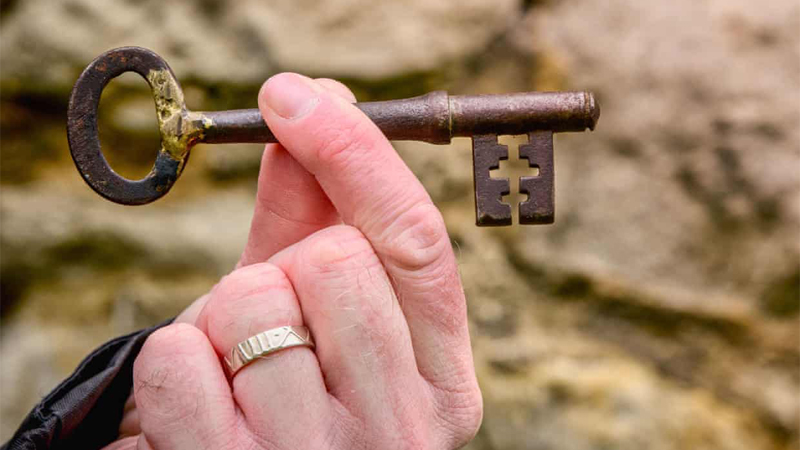 The 100-year-old key was posted to English Heritage customer services with a note apologising for the 48-year delay


One of India's highest security prisons has opened to the public, with educational tours taking visitors inside the place where Mahatma Gandhi was held prisoner for several years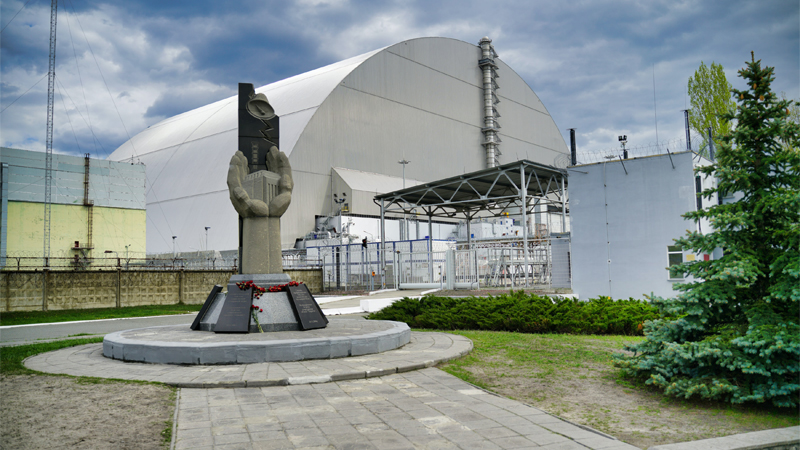 There are parts of Chernobyl so dangerous you could die in minutes just standing there but that's not stopping tourists who are visiting the exclusion zone in record numbers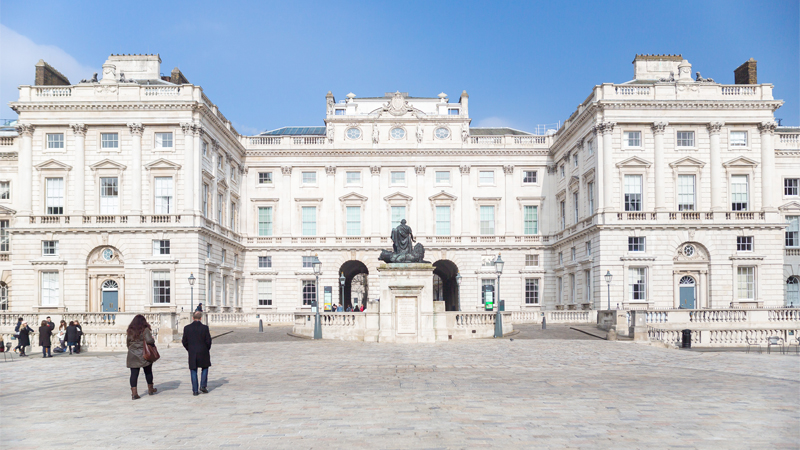 The renovation is the most significant in the gallery's 89-year history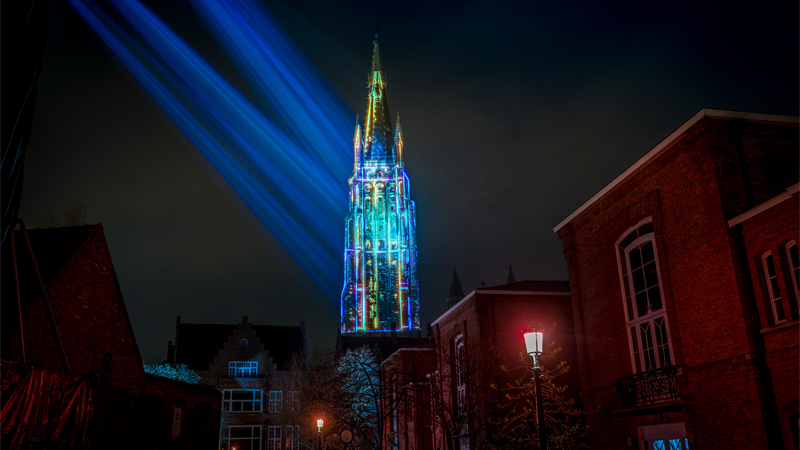 'Sparking visitors with hope, light and connectivity', Bruge's WinterGlow returned in December for a series of installations across the historic city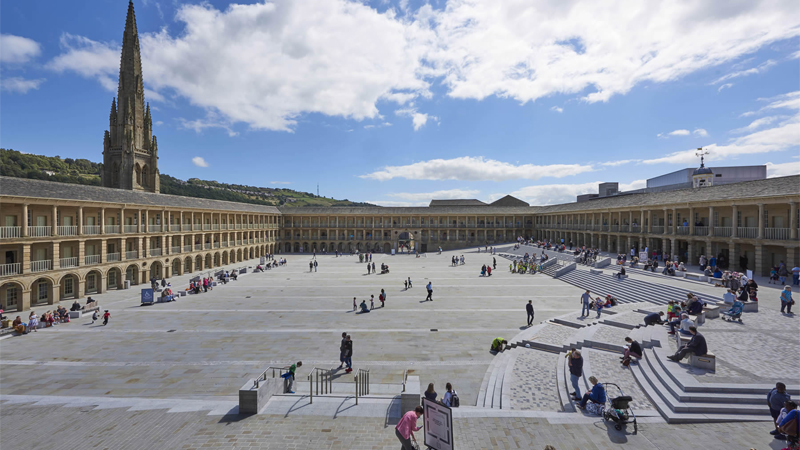 The second round of NLHF's Culture Recovery Fund makes £36m available for sites across Britain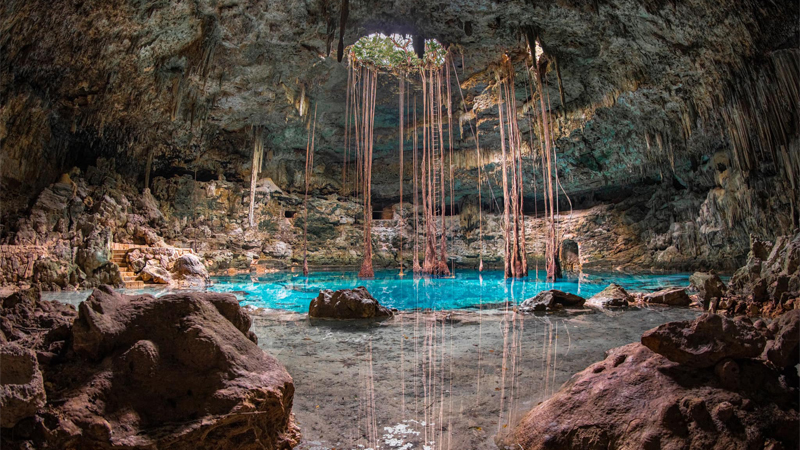 Grupo Xcaret says its new landmark attractions will now open at the end of the year - 12 months later than originally planned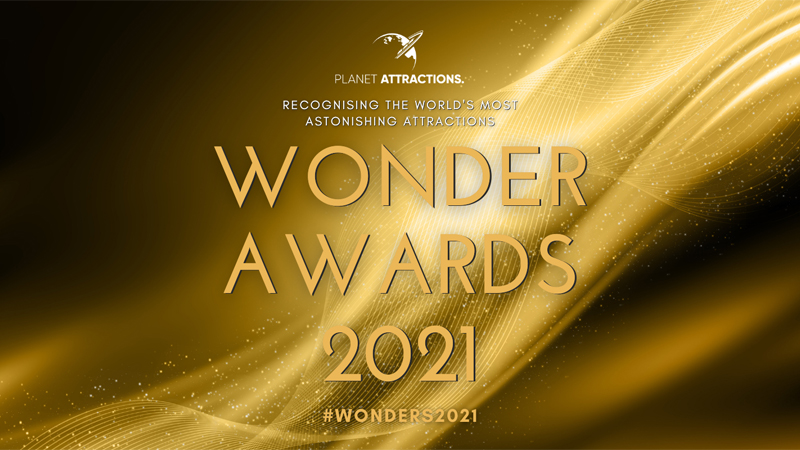 Recognising the world's most astonishing attractions, Planet Attractions names 2021's Wonder Award winners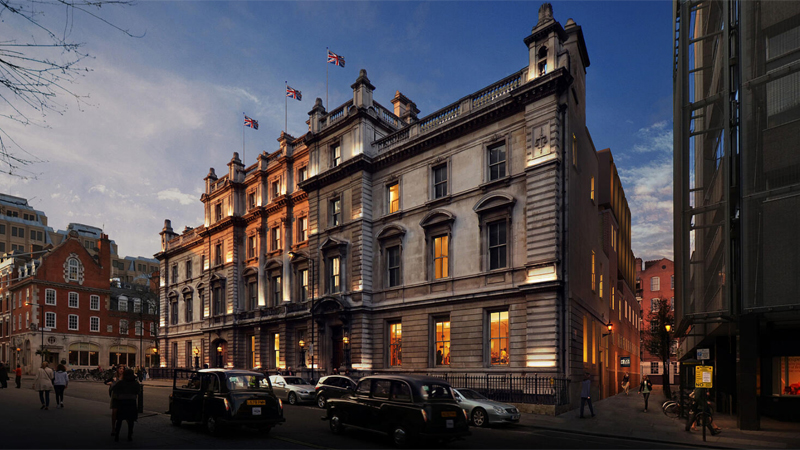 ELLO, ELLO, ELLO! The former police station will welcome visitors as soon as COVID restrictions allow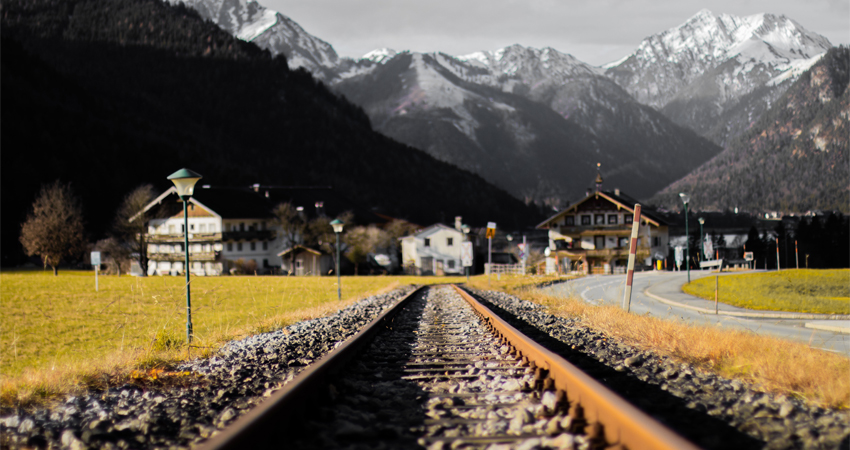 Europa Nostra has announced which of Europe's heritage sites are most at risk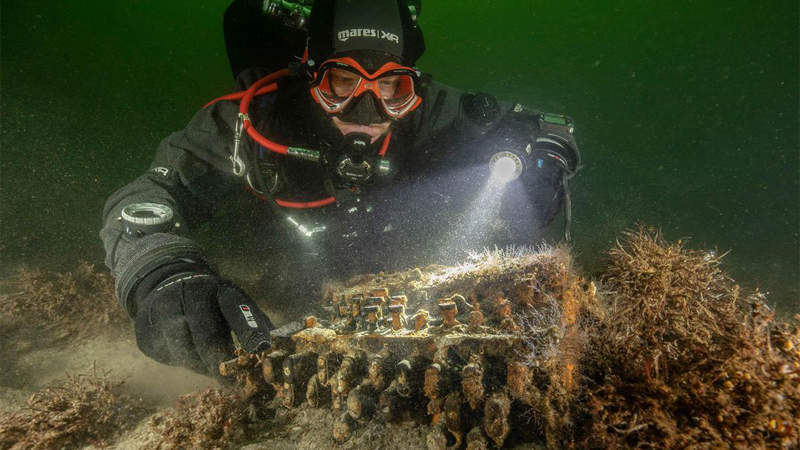 German forces likely threw the device into the water to avoid it falling into Allied hands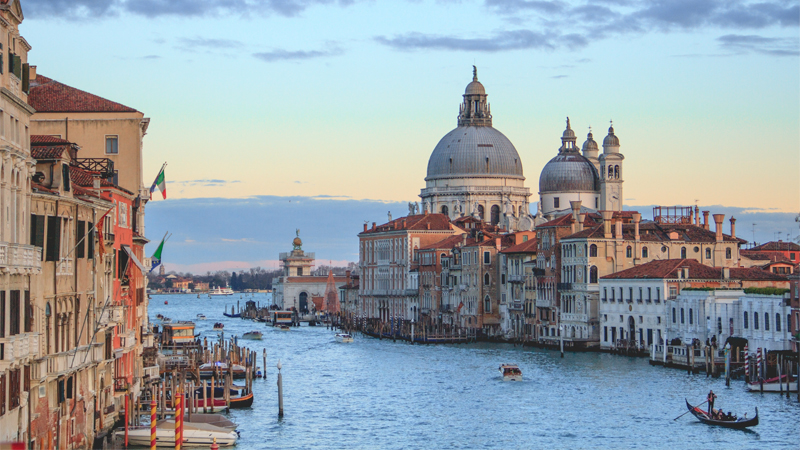 Our World Heritage is calling on the general public to save world heritage sites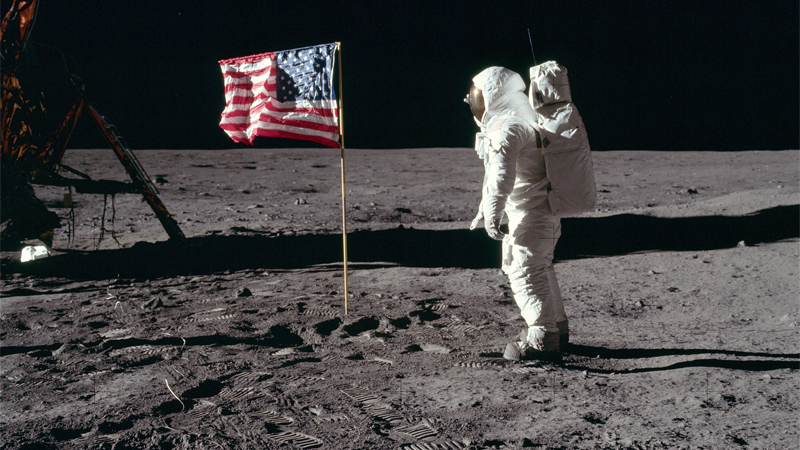 A new set of Accords aim to protect Infinity and Beyond for future generations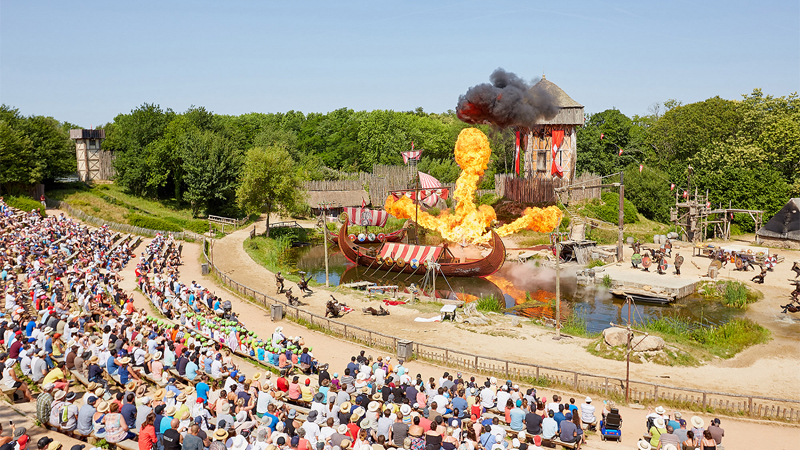 The trailer showcases the latest spectacles coming to Puy du Fou for its next season of shows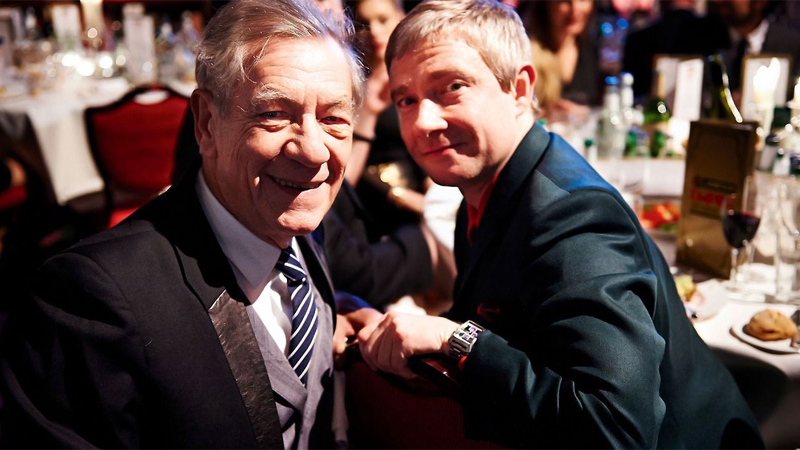 Actors call on a 'fellowship' of fans to help raise £4.5m to fund the house's purchase and start a programme of events.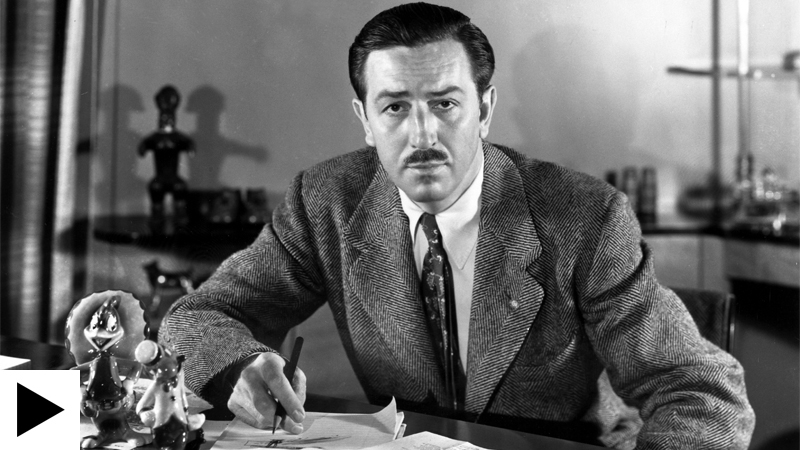 See Walt Disney's office exactly as it was, "down to the last paperclip" and learn a little bit about the man behind The Walt Disney Company's media and theme park empire.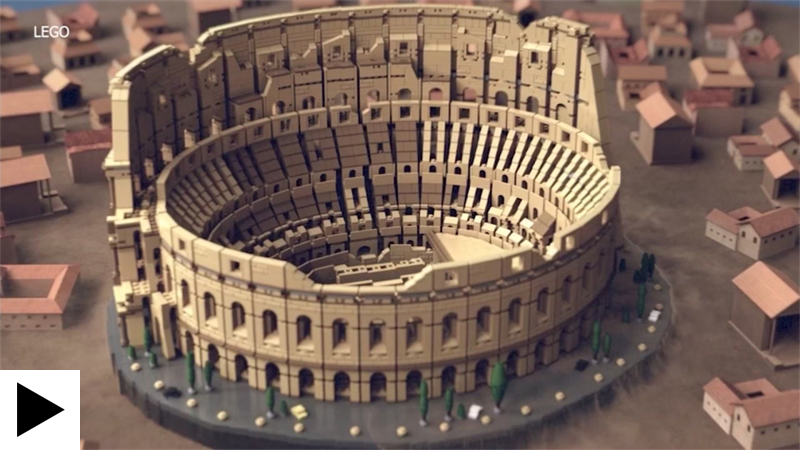 Lego has turned Rome's historic colosseum into a 9,036-piece construction, which is now available to buy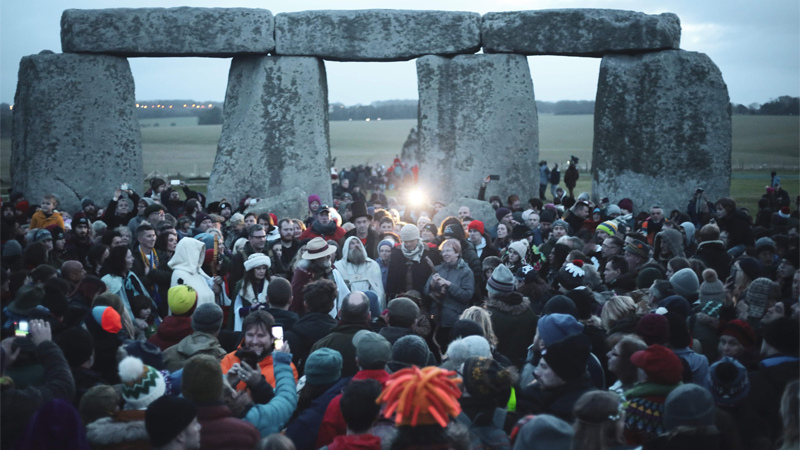 Viewers from all around the world will be able to marvel at the annual Stonehenge winter solstice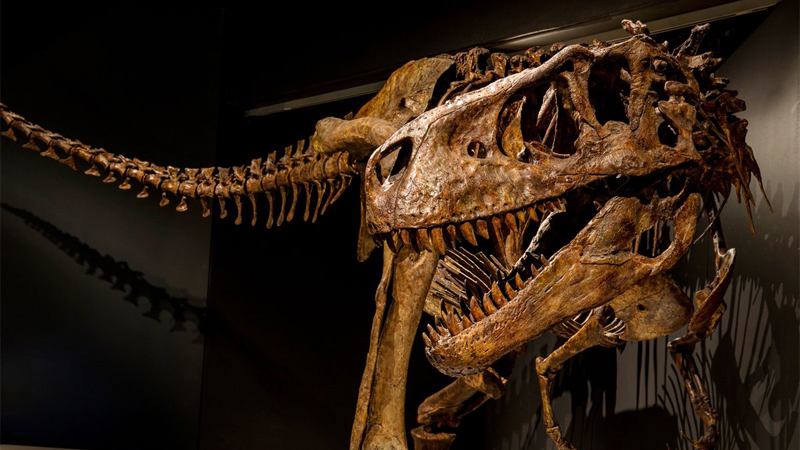 The Australian Museum was closed for 15 months while works took place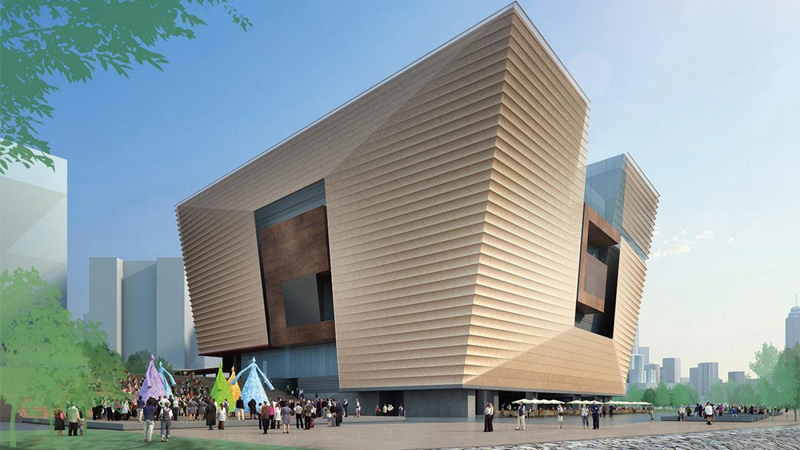 The museum is on track for its mid-2022 opening





© Kazoo 5 Limited 2023