The Museums + Heritage show is set for its annual extravaganza next week, with the event returning to Olympia London on May 10-11.




Johan Björkman, general manager for the upcoming Oceana waterpark, has revealed the operator is already speaking to the world's top waterpark suppliers for future expansions.




Planet Attractions and Park World have announced a new partnership that will see both publications work in partnership on this year's Park World Excellence Awards




With the show floor open, we've taken a time-lapsed walk around Seatrade Cruise Global. Split between suppliers, ports and operators there's a lot to see at this year's show and plenty for attractions operators and suppliers to sink their teeth into. Check out the video below!




Kicking off the conference portion of the event yesterday, Seatrade Cruise Global today opened its show floor, with exhibitors from across the globe showcasing their products and destinations.




SeaTrade Cruise Global has returned to Tampa, Florida, US, with a day of conferencing ahead of the launch of the show floor tomorrow (March 28).




SeaTrade Cruise Global is returning to Florida. Here's everything you need to know...




From waterpark suppliers and media specialists to creative designers and dark ride producers, Planet Attractions has gone to every corner of the globe to find out what's hot in 2023




A new report exploring the market dynamics of the global amusement and theme park industries estimates the sector to grow to $85bn in the next five years




The fifth annual MENALAC Awards ceremony will take place in Dubai, with the event bringing together senior leaders to celebrate attractions across the Middle East and North Africa




Heritage organisations in the UK are in serious jeopardy of closure as a result of the cost of living crisis, with nine in 10 concerned about their future




When it comes to all-in-one solutions for visitor attractions, Semnox's Venue Management Software system has transformed operations at popular FEC Kokomo Joe's. Here's how the technology works




The dynamic media-based attractions specialist will showcase the attraction alongside its new Overdrive concept at the IAAPA Expo in Orlando, Florida




Industry legends Joan Ganz Cooney, Xavier Lopez Ancona, Darrell Metzger and Dennis Speigel are all set to be inducted into IAAPA's prestigious Hall of Fame at this month's IAAPA Expo




Convious showcased its digital engagement platform at this year's IAAPA Expo Europe. The company's managing director for the UK & Ireland, Andy Povey, tells Planet Attractions about everything the company has to offer




Leading experience designers Mather & Co have named Kim Kherlopian as the company's new managing director. Planet Attractions caught up with him at this year's IAAPA Expo Europe to find out more




IAAPA's president and CEO, Hal McEvoy spoke to Planet Attractions about this year's IAAPA Expo Europe, the industry's post-Covid recovery, his retirement plans and more




Industry veteran Paul Kent has been named as VP of global business development at Mad Systems




OCT Group has debuted a first-of-its-kind attraction at its new Fabland Valley Resort in China. Triotech's Ernest Yale and Nol van Genuchten speak to Planet Attractions about the exciting new multi-path dark ride, how it came to be and what it could mean for future attractions




The dynamic media-based attractions specialist will showcase several new ride concepts at IAAPA Expo Europe




The Avengers have assembled, this time in Paris for the launch of Avengers Campus at Disneyland Paris with stars Brie Larson, Pom Klementieff and Iman Vellani (and even Bob Chapek) all on-hand for the spectacular opening event




Registration is now open for this year's IAAPA Expo in Orlando, Florida




It's a busy year for WhiteWater, which has more than 70 waterpark projects across the world opening in 2022. We've rounded these projects up so you can keep track of everything happening this year




Fast becoming one of the key industry events for the visitor attractions sector, here's everything you need to know about this year's Saudi Entertainment and Amusement Expo




We've rounded up all the special events you should be attending this month




A number of attractions suppliers and manufacturers have been named winners of China's prestigious Golden Crown Awards




The Dubai Entertainment, Amusement & Leisure Exhibition returned in 2022, bringing with it much success for attendees and exhibitors alike




The Saudi Entertainment and Amusement Expo, set to take place next month in Riyadh, Saudi Arabia, has announced that Damien Latham, chief attractions officer for Saudi Entertainment Ventures, will be speaking at the event.




Part of the Qetaifan Island North entertainment destination, new imagery has shown the latest update for Qatar's upcoming US$270m (€245.7m, £206.2m) Aquatar Waterpark.




With so many big things coming in the year ahead, we've rounded up all the key events taking place this year. Welcome to your attractions calendar for 2022.




Just in time to celebrate its 30th anniversary this year, the Sleeping Beauty Castle has reopened to guests at Disneyland Paris following a 12 months renovation period




Convious has named Andy Povey as its new managing director for the UK and Ireland, with Povey set to lead the company's ambitious growth plan for the region




The water ride manufacturer will offer new sustainable services and products as part of its commitment to decarbonise the attractions industry




Arizona's Phoenix Zoo has gone live with Galaxy Connect from Gateway Ticketing Systems, streamlining the attraction's ability to sell admission tickets on third-party distributor websites.




Ocean Flower waterpark is the latest step in the development of the US$24bn Ocean Flower Island




Vietnam's largest theme park, a game-changing aquarium project and 12,000 hotel rooms are just a few of the features of the new Phu Quoc United Center




Research has revealed that 26% of British festivals have been called off due to a lack of COVID-related cancellation insurance




Ticket-holders had to provide a negative COVID test to gain entry




Take a look at what Avengers Campus cast members will be wearing ahead of its public launch on June 4




The eagle-eyed fan who might have spotted Wakanda is Disneyland's expansion plan, vital funding for the Game of Thrones Studio Tour, a long-awaited ban on cruise ships in central Venice and the technology powering Legoland New York's most anticipated attraction. Welcome to the latest edition of The Week from Planet Attractions




The IAAPA Virtual Conference wants to help the industry 'rebound, rebuild, and return to the fun'




Rounding up all the biggest news from across the industry's publications and associations




Rounding up all the biggest news from across the industry's publications and associations


































© Kazoo 5 Limited 2023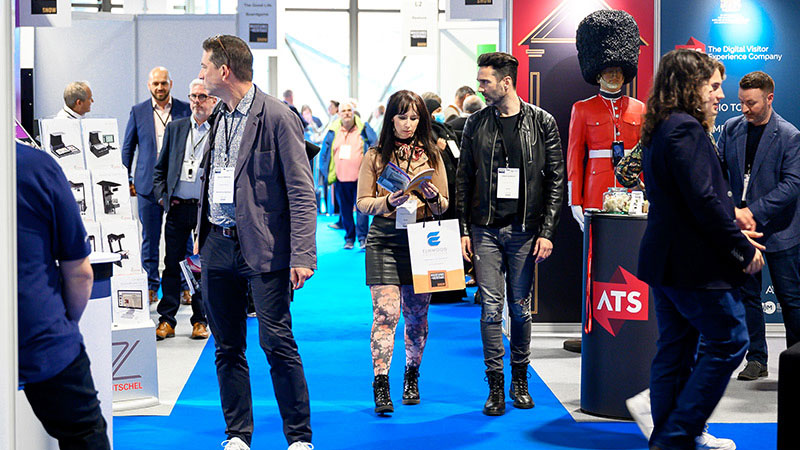 The Museums + Heritage show is set for its annual extravaganza next week, with the event returning to Olympia London on May 10-11.


Johan Björkman, general manager for the upcoming Oceana waterpark, has revealed the operator is already speaking to the world's top waterpark suppliers for future expansions.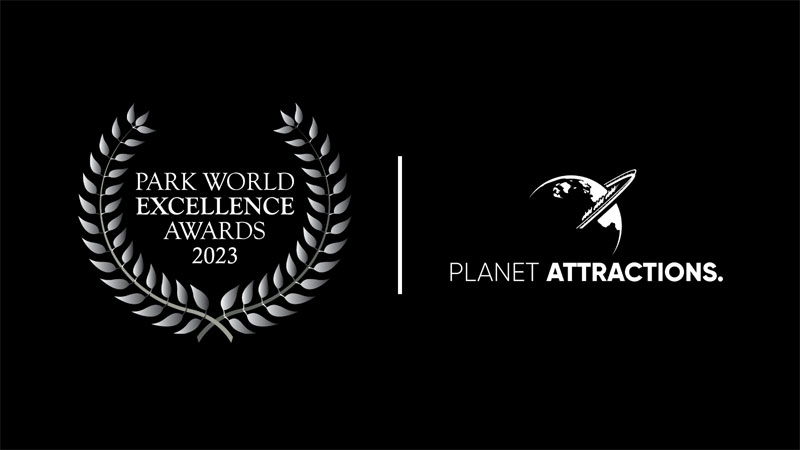 Planet Attractions and Park World have announced a new partnership that will see both publications work in partnership on this year's Park World Excellence Awards


With the show floor open, we've taken a time-lapsed walk around Seatrade Cruise Global. Split between suppliers, ports and operators there's a lot to see at this year's show and plenty for attractions operators and suppliers to sink their teeth into. Check out the video below!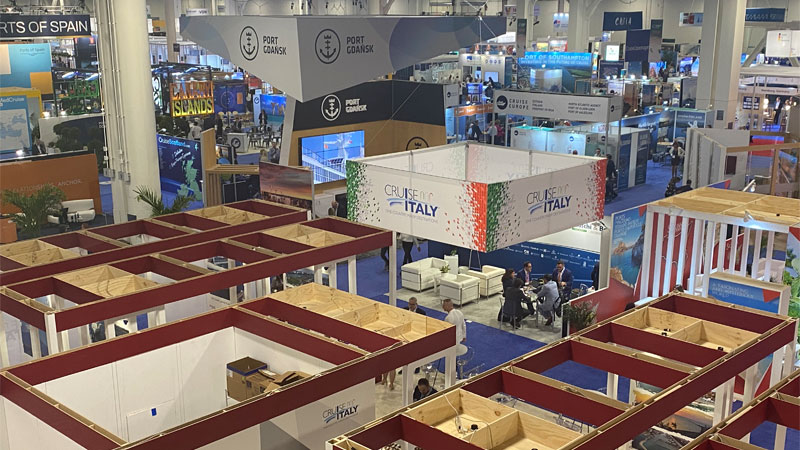 Kicking off the conference portion of the event yesterday, Seatrade Cruise Global today opened its show floor, with exhibitors from across the globe showcasing their products and destinations.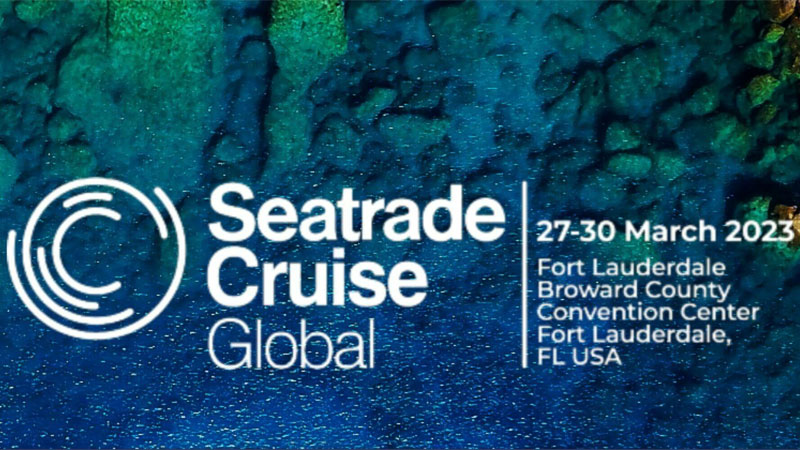 SeaTrade Cruise Global has returned to Tampa, Florida, US, with a day of conferencing ahead of the launch of the show floor tomorrow (March 28).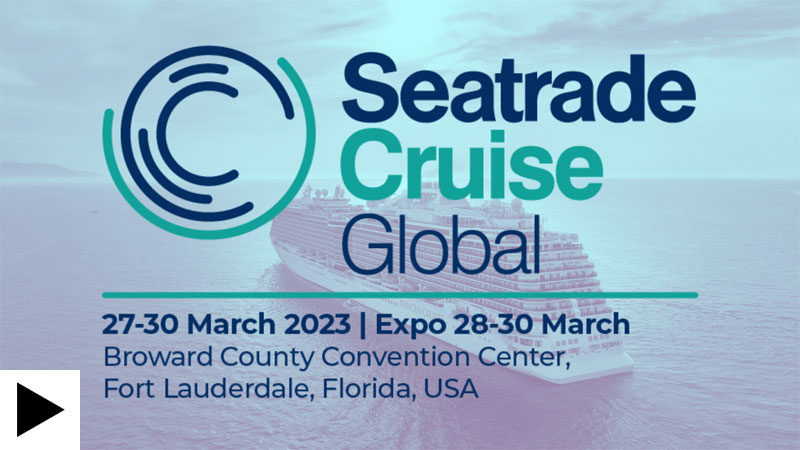 SeaTrade Cruise Global is returning to Florida. Here's everything you need to know...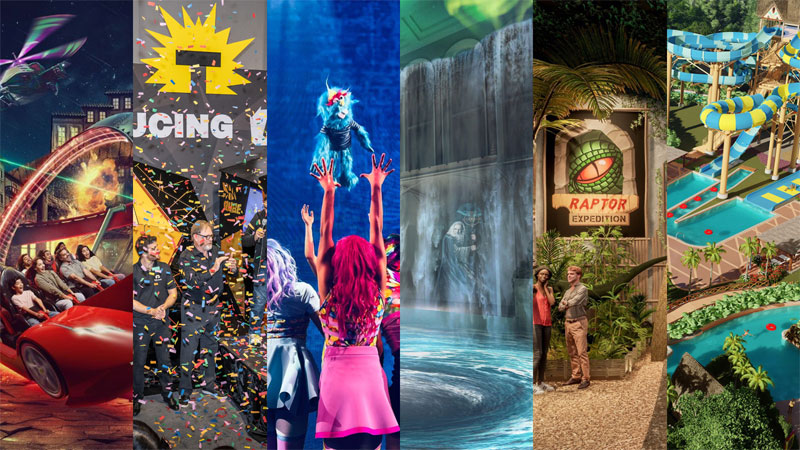 From waterpark suppliers and media specialists to creative designers and dark ride producers, Planet Attractions has gone to every corner of the globe to find out what's hot in 2023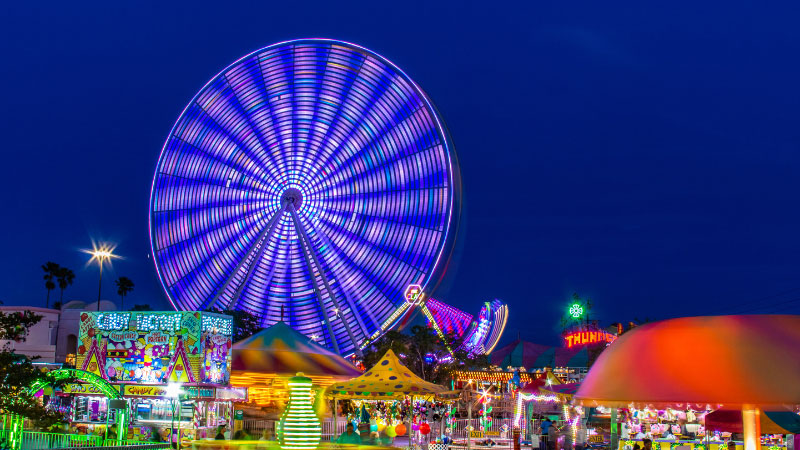 A new report exploring the market dynamics of the global amusement and theme park industries estimates the sector to grow to $85bn in the next five years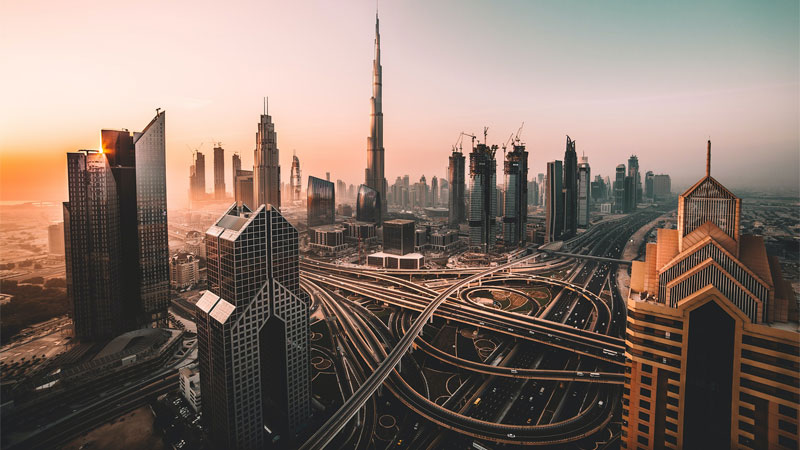 The fifth annual MENALAC Awards ceremony will take place in Dubai, with the event bringing together senior leaders to celebrate attractions across the Middle East and North Africa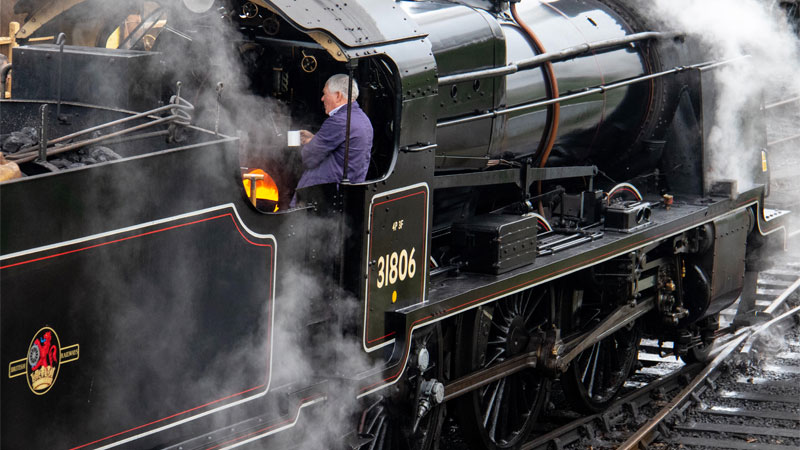 Heritage organisations in the UK are in serious jeopardy of closure as a result of the cost of living crisis, with nine in 10 concerned about their future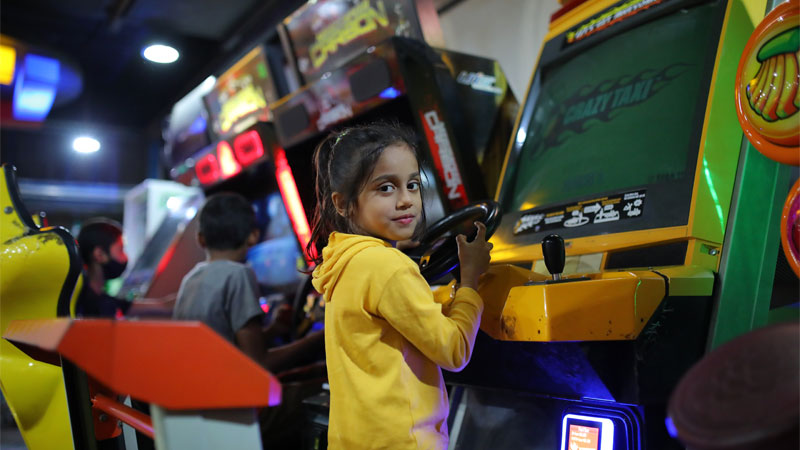 When it comes to all-in-one solutions for visitor attractions, Semnox's Venue Management Software system has transformed operations at popular FEC Kokomo Joe's. Here's how the technology works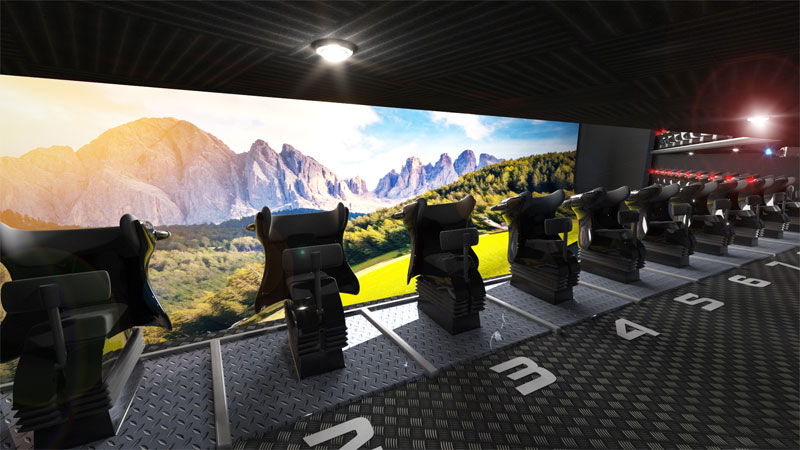 The dynamic media-based attractions specialist will showcase the attraction alongside its new Overdrive concept at the IAAPA Expo in Orlando, Florida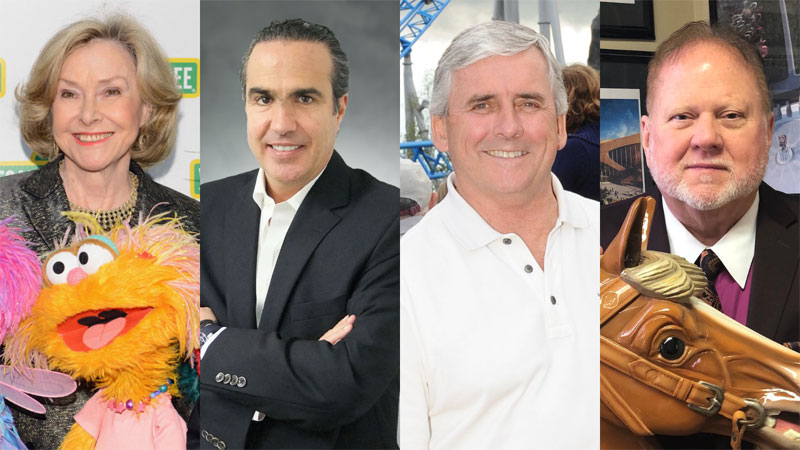 Industry legends Joan Ganz Cooney, Xavier Lopez Ancona, Darrell Metzger and Dennis Speigel are all set to be inducted into IAAPA's prestigious Hall of Fame at this month's IAAPA Expo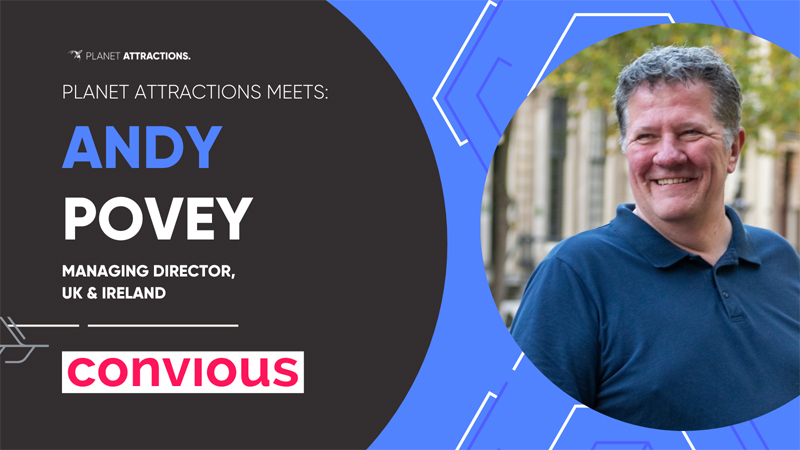 Convious showcased its digital engagement platform at this year's IAAPA Expo Europe. The company's managing director for the UK & Ireland, Andy Povey, tells Planet Attractions about everything the company has to offer


Leading experience designers Mather & Co have named Kim Kherlopian as the company's new managing director. Planet Attractions caught up with him at this year's IAAPA Expo Europe to find out more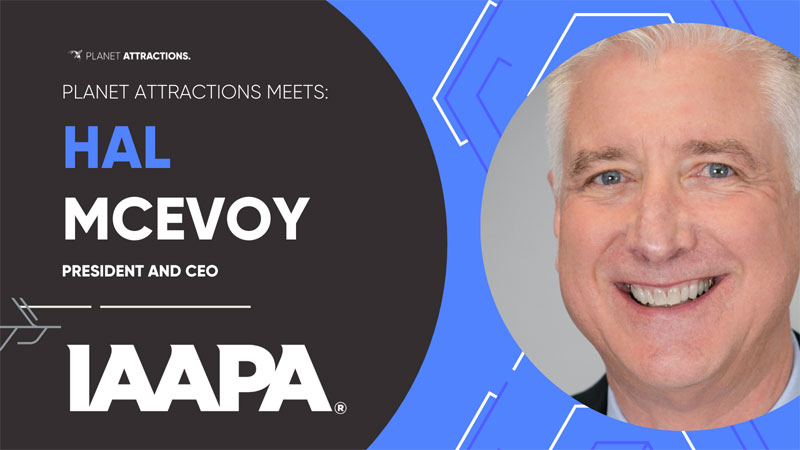 IAAPA's president and CEO, Hal McEvoy spoke to Planet Attractions about this year's IAAPA Expo Europe, the industry's post-Covid recovery, his retirement plans and more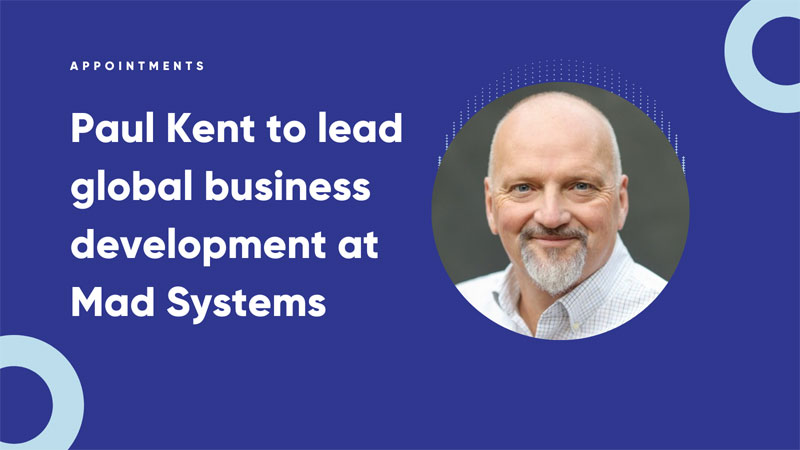 Industry veteran Paul Kent has been named as VP of global business development at Mad Systems


OCT Group has debuted a first-of-its-kind attraction at its new Fabland Valley Resort in China. Triotech's Ernest Yale and Nol van Genuchten speak to Planet Attractions about the exciting new multi-path dark ride, how it came to be and what it could mean for future attractions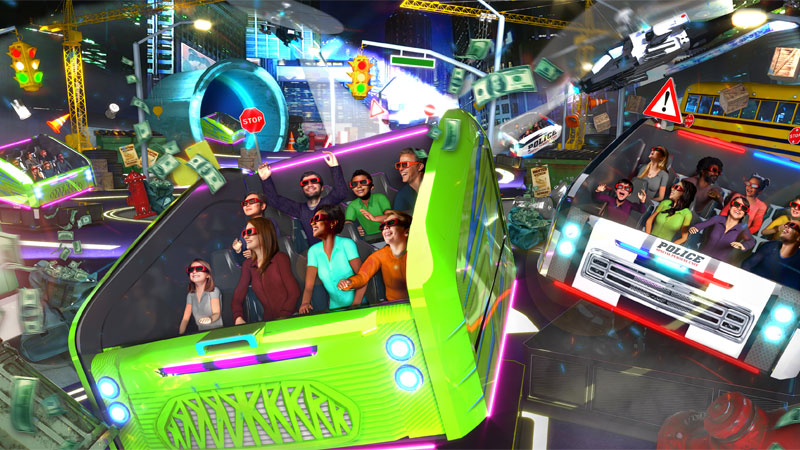 The dynamic media-based attractions specialist will showcase several new ride concepts at IAAPA Expo Europe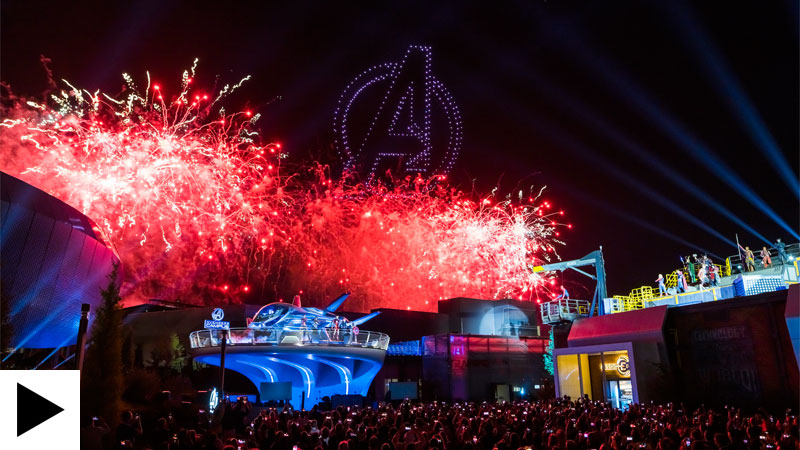 The Avengers have assembled, this time in Paris for the launch of Avengers Campus at Disneyland Paris with stars Brie Larson, Pom Klementieff and Iman Vellani (and even Bob Chapek) all on-hand for the spectacular opening event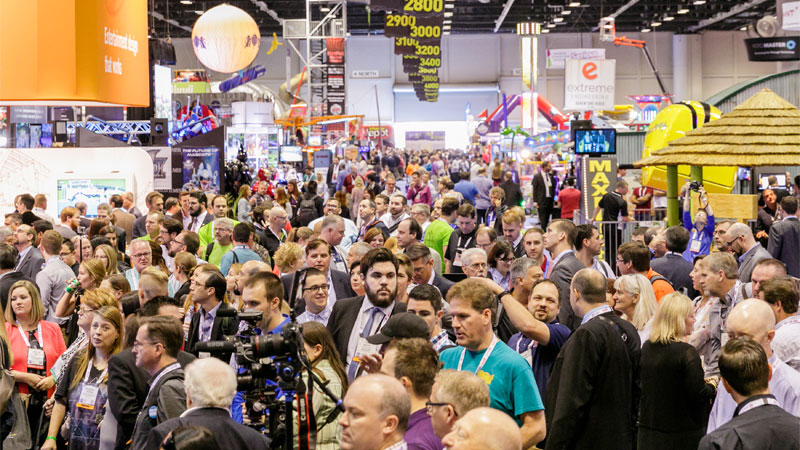 Registration is now open for this year's IAAPA Expo in Orlando, Florida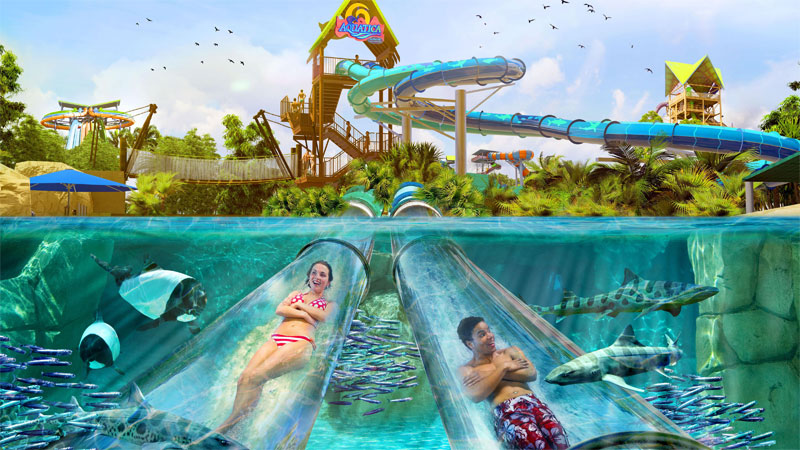 It's a busy year for WhiteWater, which has more than 70 waterpark projects across the world opening in 2022. We've rounded these projects up so you can keep track of everything happening this year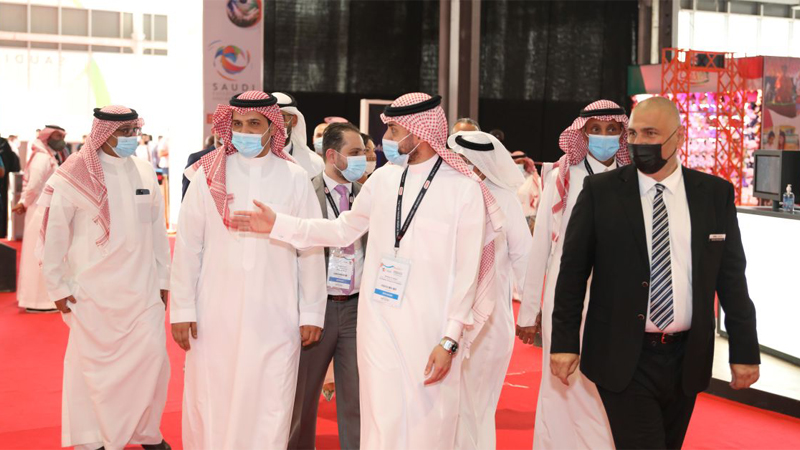 Fast becoming one of the key industry events for the visitor attractions sector, here's everything you need to know about this year's Saudi Entertainment and Amusement Expo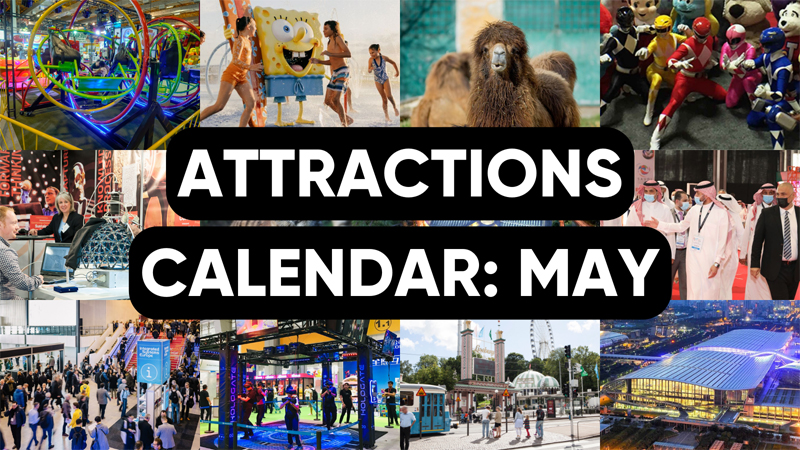 We've rounded up all the special events you should be attending this month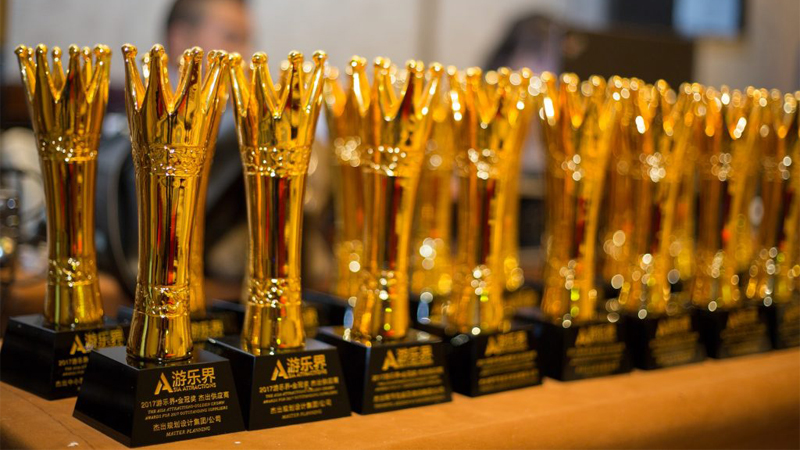 A number of attractions suppliers and manufacturers have been named winners of China's prestigious Golden Crown Awards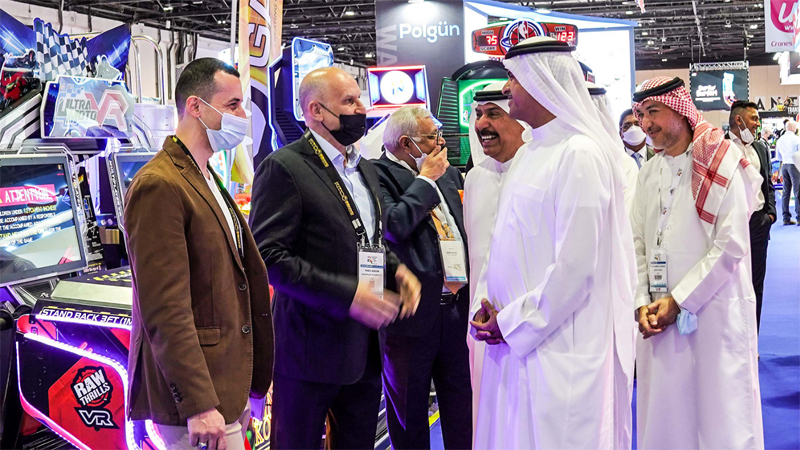 The Dubai Entertainment, Amusement & Leisure Exhibition returned in 2022, bringing with it much success for attendees and exhibitors alike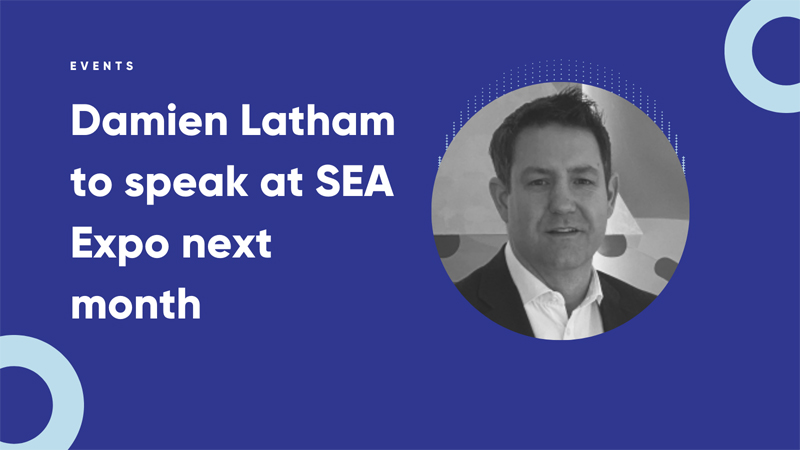 The Saudi Entertainment and Amusement Expo, set to take place next month in Riyadh, Saudi Arabia, has announced that Damien Latham, chief attractions officer for Saudi Entertainment Ventures, will be speaking at the event.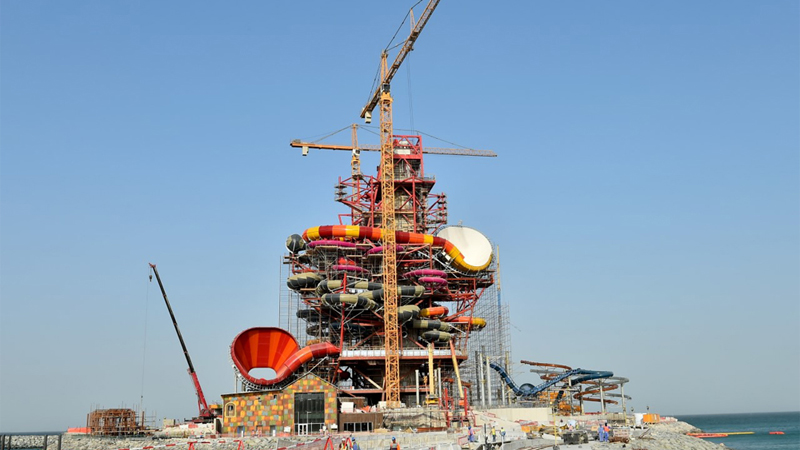 Part of the Qetaifan Island North entertainment destination, new imagery has shown the latest update for Qatar's upcoming US$270m (€245.7m, £206.2m) Aquatar Waterpark.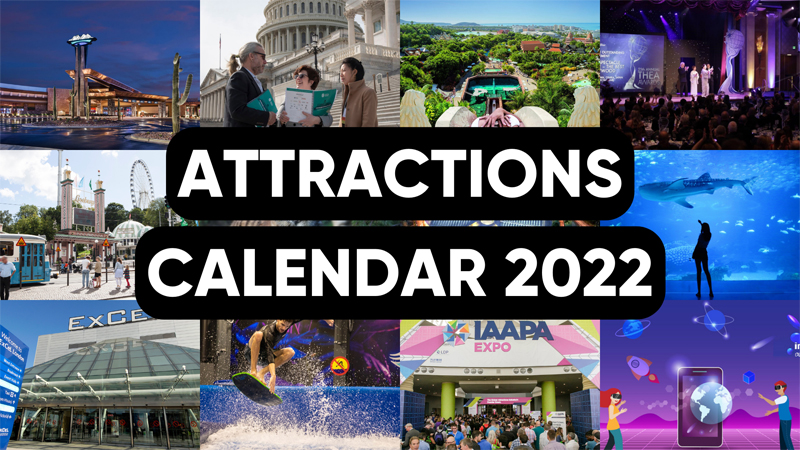 With so many big things coming in the year ahead, we've rounded up all the key events taking place this year. Welcome to your attractions calendar for 2022.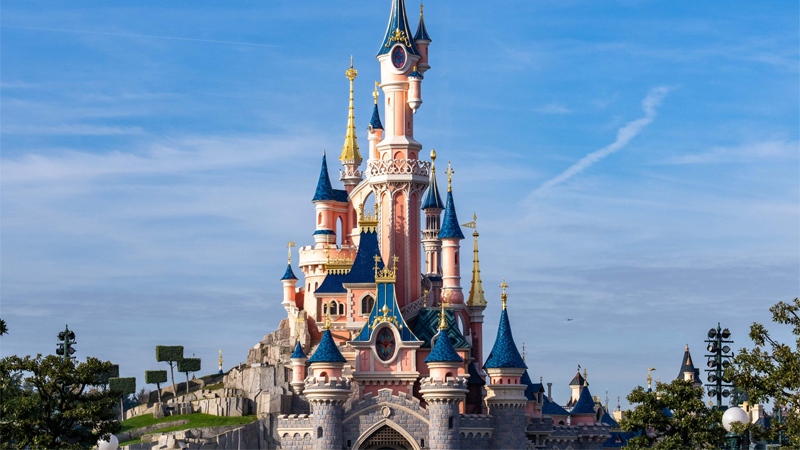 Just in time to celebrate its 30th anniversary this year, the Sleeping Beauty Castle has reopened to guests at Disneyland Paris following a 12 months renovation period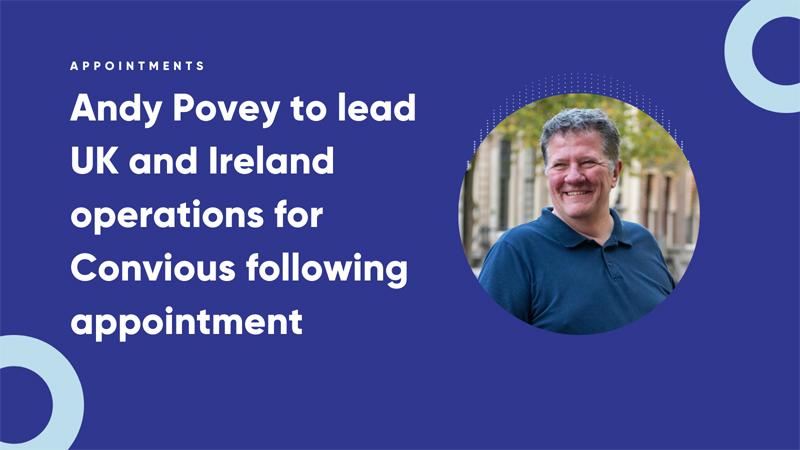 Convious has named Andy Povey as its new managing director for the UK and Ireland, with Povey set to lead the company's ambitious growth plan for the region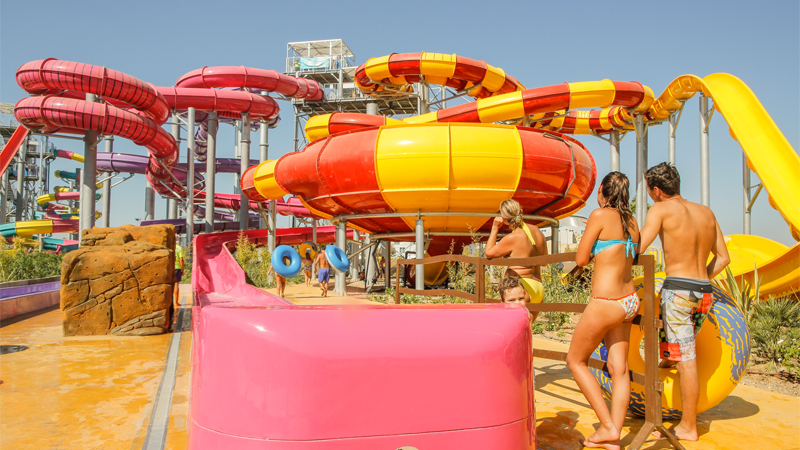 The water ride manufacturer will offer new sustainable services and products as part of its commitment to decarbonise the attractions industry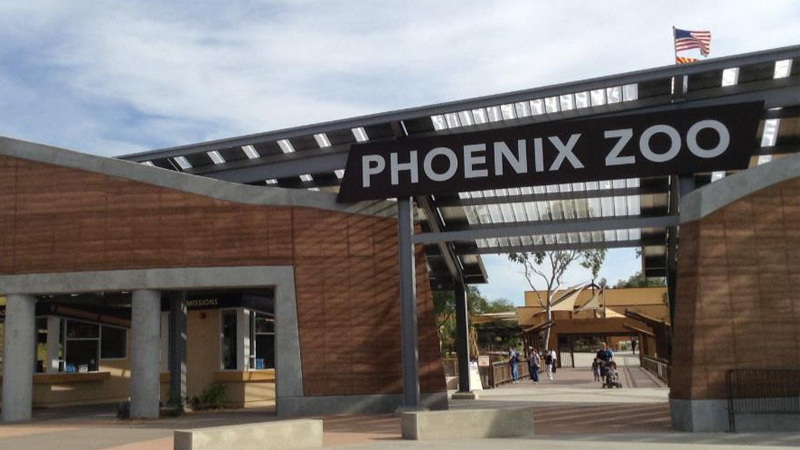 Arizona's Phoenix Zoo has gone live with Galaxy Connect from Gateway Ticketing Systems, streamlining the attraction's ability to sell admission tickets on third-party distributor websites.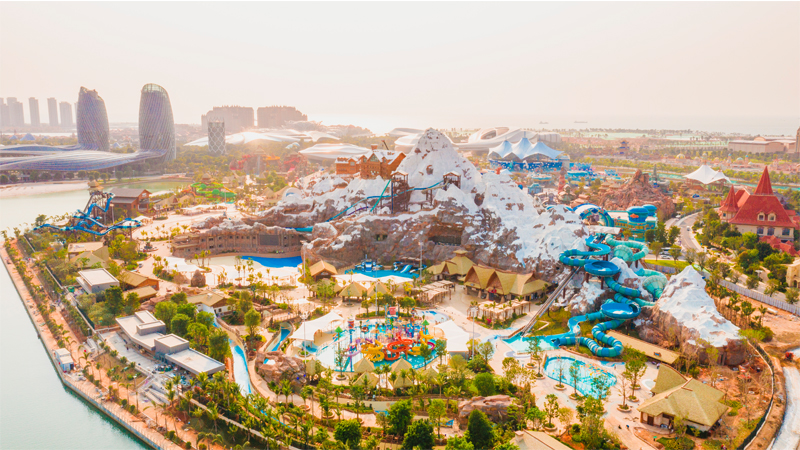 Ocean Flower waterpark is the latest step in the development of the US$24bn Ocean Flower Island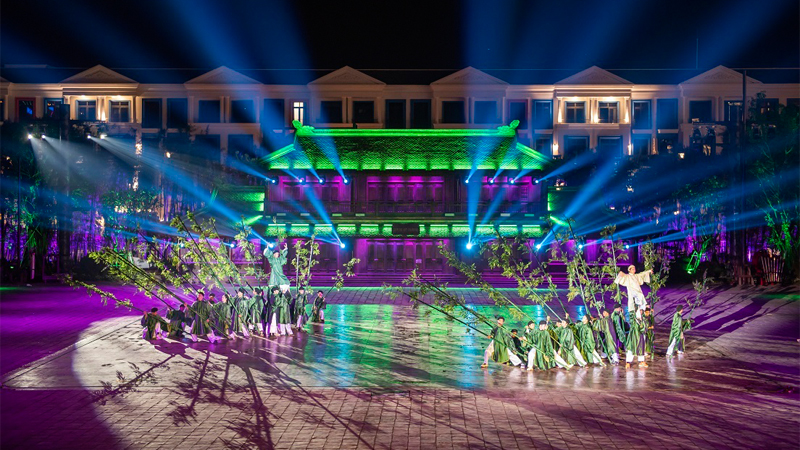 Vietnam's largest theme park, a game-changing aquarium project and 12,000 hotel rooms are just a few of the features of the new Phu Quoc United Center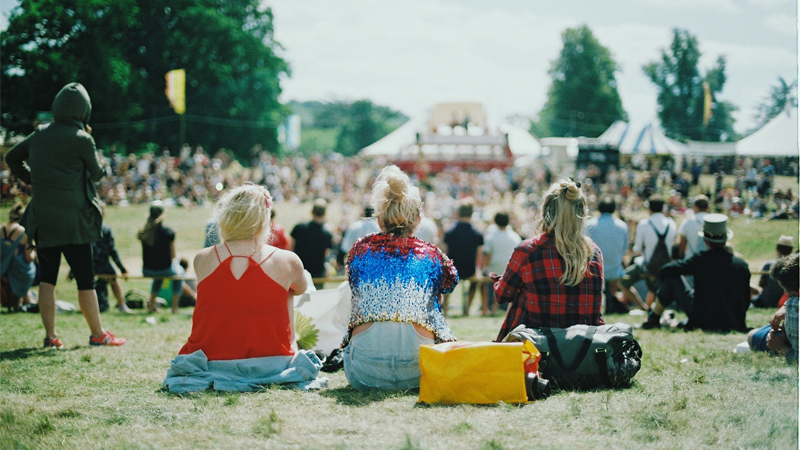 Research has revealed that 26% of British festivals have been called off due to a lack of COVID-related cancellation insurance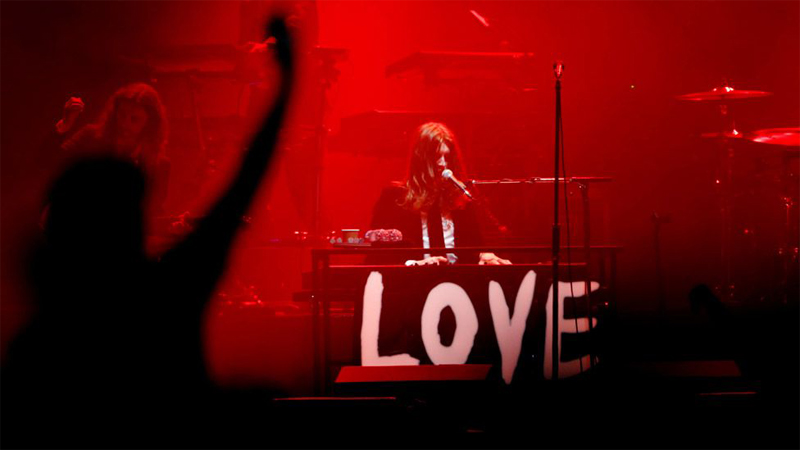 Ticket-holders had to provide a negative COVID test to gain entry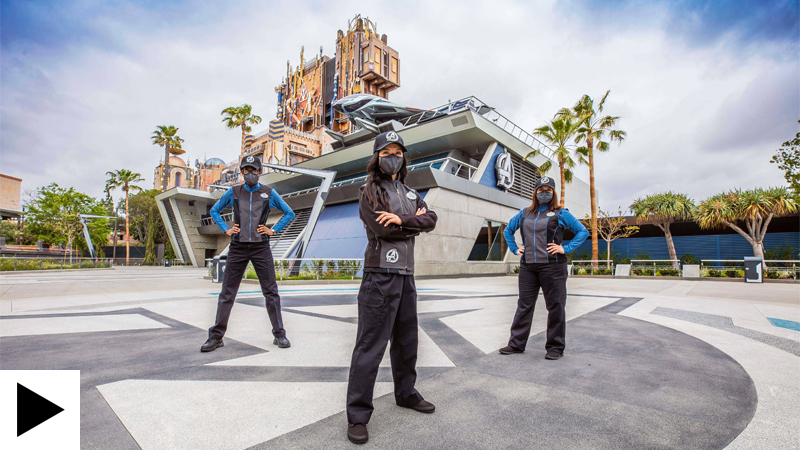 Take a look at what Avengers Campus cast members will be wearing ahead of its public launch on June 4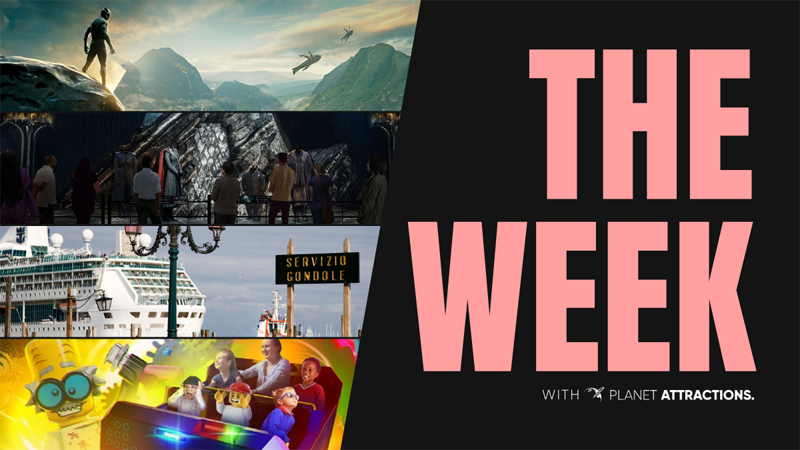 The eagle-eyed fan who might have spotted Wakanda is Disneyland's expansion plan, vital funding for the Game of Thrones Studio Tour, a long-awaited ban on cruise ships in central Venice and the technology powering Legoland New York's most anticipated attraction. Welcome to the latest edition of The Week from Planet Attractions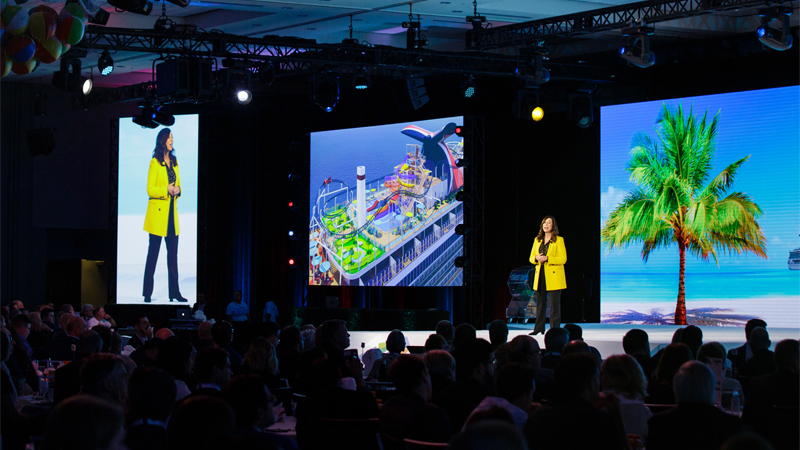 The IAAPA Virtual Conference wants to help the industry 'rebound, rebuild, and return to the fun'


Rounding up all the biggest news from across the industry's publications and associations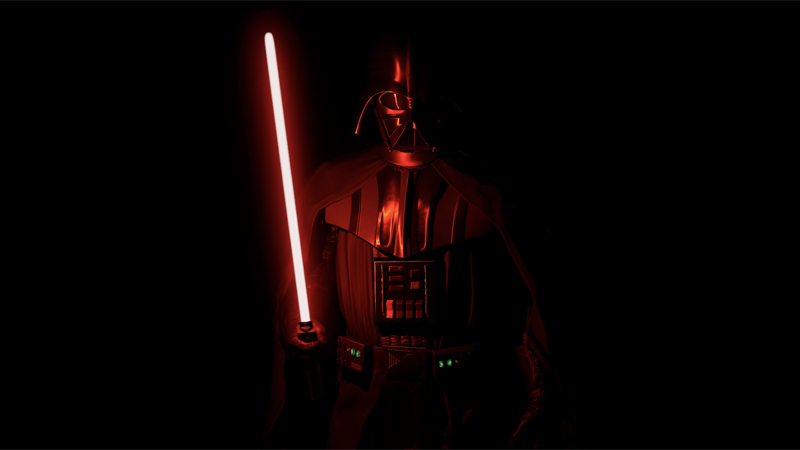 Rounding up all the biggest news from across the industry's publications and associations





© Kazoo 5 Limited 2023