MSC Eurbia will become the world's first net zero greenhouse gas emissions cruise when it sets sail next week




UN experts have expressed alarm after three people evicted from homes to make way for Saudi Arabia's The Line, now face the death penalty




Cruise line operator Royal Caribbean could be planning to expand its reach in the Bahamas, after a team was sent to scout Rum Cay as a potential new private island destination




Nassau Cruise Port in the Bahamas is scheduled to reopen next month following a US$300m renovation targeting increased visitor numbers and an enhanced visitor experience




With the attractions and cruise industries seemingly closer than ever before, RWS CEO Ryan Stana speaks to Planet Attractions about what that means and the steps we can take to bring these two powerhouses under one metaphorical roof




The Caribbean's most popular cruise destination is about to gain a major new port, with work on Calypso Cove to start towards the end of this year




Meyer Group has unveiled the cruise ship of the future with its Reverse concept showing what such a vessel could look like in the year 2100




Icon of the Seas will feature the largest waterpark at sea when it sets sail for the first time in 2024, here's what went into developing the record-breaking attraction




SeaTrade Cruise Global is returning to Florida. Here's everything you need to know...




David Herrera has been named the new president of Norwegian Cruise Line, with Harry Sommer transitioning to be the next president and chief executive officer of parent company Norwegian Cruise Line Holdings




A new report exploring the market dynamics of the global cruise industry estimates the sector to grow to $16.7bn over the next several years




MSC and the New York Knicks have announced a multi-year marketing partnership that sees MSC become the official cruise line of the NBA side




Princess Cruises has debuted a brand new immersive experience that combines dining, storytelling, music, scent and more for a one-of-a-kind journey through the Mediterranean




Cunard has announced its 2023 Insights enrichment programme, with adventurer Bear Grylls taking centre stage for the operator's maiden 2023 voyage to Alaska




Cruise operator Holland America Line is celebrating 150 years with the announcement of a partnership with the Statue of Liberty-Ellis Island Foundation




The kind of robotic technology seen at theme park rides worldwide will soon be available to cruise passengers out at sea




Hongkou attraction to honour city's avant-garde literary movement of the 1920s and its respected authors




With an influx of Ukranian refugees threatening to overwhelm available housing in Scotland, the government has announced plans to accommodate up to 1,750 people onboard Ambassador Cruise Line's Ambition on a temporary basis




Carnival's new sustainability plan will cut its emissions by 500,000 metric tons per year and save US$150m annually in fuel costs




A gargantuan 9,000-passenger cruise ship will go on its maiden voyage to the scrap heap after the ship maker building the vessel went bust earlier this year




The Disney Wish will soon set sail with visitors on board following a special christening event in Port Canaveral, Florida




Royal Caribbean Cruises has filed a request that if approved will see SpaceX's Starlink satellite internet service rolled out across the operator's entire fleet




Returning this Autumn, Disney Cruise Line's Halloween on the High Seas will include new one-of-a-kind Halloween experiences




Carnival's current CEO Arnold Donald will step down from his position in August with company veteran Josh Weinstein waiting in the wings to take up the role going forward




ted is the latest company to come under the RWS umbrella, with the entertainment group now able to add a number of new strings to its ever-expanding bow




The cruise industry could soon face taxes in excess of US$2bn a year should a new tax levy on carbon emissions gain approval




Crossing four continents and stopping off at more than 100 landing sites, Hurtigruten Expeditions has announced a series of cruises set to travel all the way from the Arctic to Antarctica




With so many big things coming in the year ahead, we've rounded up all the key events taking place this year. Welcome to your attractions calendar for 2022.




Set to premiere in 2023, Pixar Day at Sea is a brand new voyage from the Disney Cruise Line, with the exclusive event coming to the operator's Disney Fantasy ship next January




Norwegian Cruise Line has been forced to cancel cruises throughout January




A number of Covid outbreaks over the New Year period are causing chaos for the already disrupted cruise industry




Funderstruck. Adjective. Shocked and amazed by the power of fun on Carnival. Well, that's what the cruise operator is saying in its new ad campaign at least!




The show has been exclusively developed for the Disney Wish and will feature a reimagined script and score




Past meets future in this Rockwell-designed exhibition, which features 150 installations and artworks, including a guest appearance from Marvel Studios




Paul Rudd, Evangeline Lily, Anthony Mackie, Brie Larson and more have lent their talents to the Disney Cruise Line's upcoming Marvel Experience




The first ship from Virgin Voyages fleet of cruise ships has completed its journey from PortMiami to Nassau and Bimini in the Bahamas




2022 is looking good for the Disney Cruise Line, with Disney boss Bob Chapek revealing an upward booking trajectory in terms of demand through the next year




Cruise operator Carnival recently made headlines around the world with the debut of the first rollercoaster to operate at sea. Maurer Rides' Marco Hartwig explains how this all came about




This is the first cruise the company has done in almost a year and a half




A carbon-neutral cruise ship could be realised in the not-too-distant future, with MSC Group announcing a feasibility study for a hydrogen-powered vessel




Disney is promising a first-ever Marvel-cinematic dining adventure with the debut of Avengers: Quantum Encounter on board the Disney Wish




A UK-only cruise has been barred from docking in Greenock by the Scottish government




It's got a capacity shy of 4,000 but more than a quarter-of-a-million people are eager to be the first on-board the Freedom of the Seas, as Royal Carribean tests the waters for a return to cruising in the US




Fit for a Disney prince or princess, the penthouse suite aboard the upcoming Disney Wish cruise liner is promising to be one of the operator's most spectacular accommodation offerings ever




Royal Caribbean's Richard Fain is eyeing a careful and considered approach for the return of the US cruise industry following a year long absence




Disney Wish will set sail for the first time in June 2022




Royal Caribbean's Richard Fain has hailed positive discussions with the CDC, bringing the US cruise industry a step closer to a return to operations




Cruise ships are no longer welcome in Venice following a ruling by the Italian government




The Disney Cruise Line's Lighthouse Project second port in the Bahamas has taken another step to becoming a reality after passing its environmental impact assessment




Cruise Saudi will develop ports and terminals in several cities and tourist destinations, as well as itineraries that explore Saudi heritage and culture




Saga will now resume operations in May in order to allow its customers enough time to get vaccinated




Oceania Cruises will set sail for a new cruise in their "Around The World In 180 Days" sailings.




Bolt will become the world's first rollercoaster to operate at sea when Carnival's Mardis Gras sets sail in April




Wish fulfilled! Disney has offered a first look at the newest ship in its fleet - 'Disney Wish'




Multiple names take up positions on the corporate side of Carnival's business






















© Kazoo 5 Limited 2023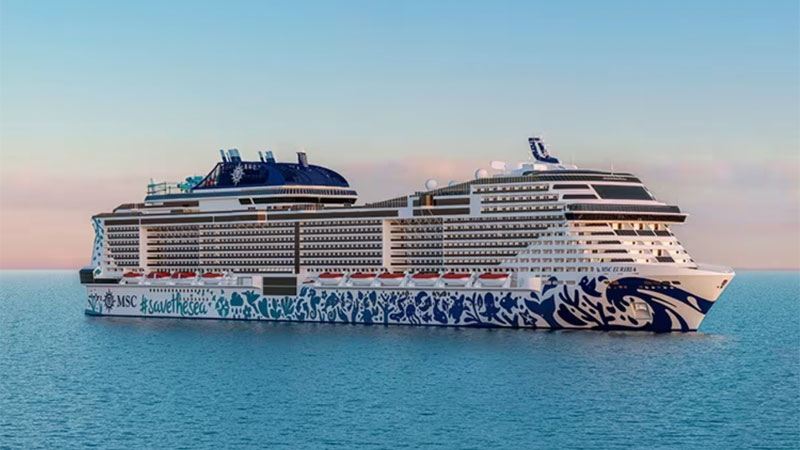 MSC Eurbia will become the world's first net zero greenhouse gas emissions cruise when it sets sail next week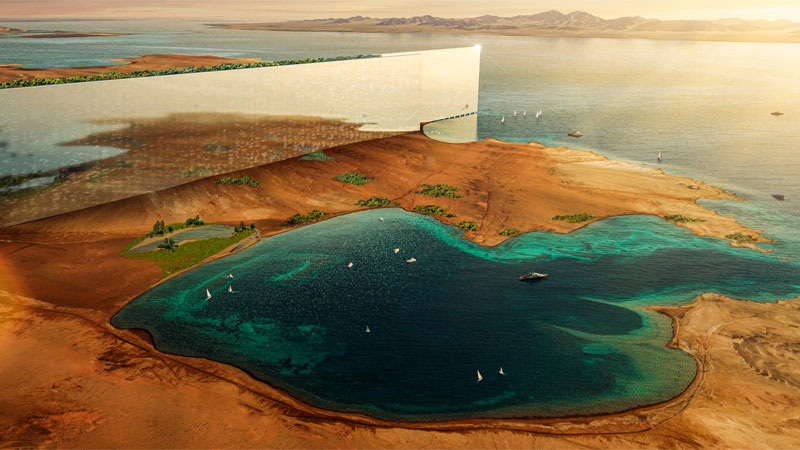 UN experts have expressed alarm after three people evicted from homes to make way for Saudi Arabia's The Line, now face the death penalty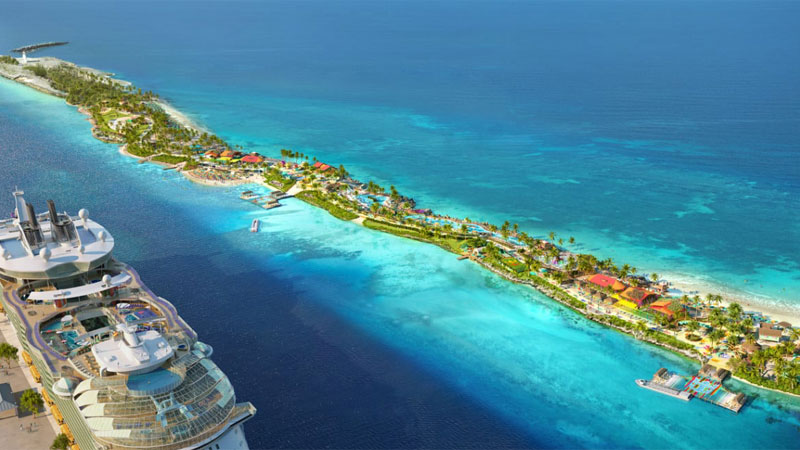 Cruise line operator Royal Caribbean could be planning to expand its reach in the Bahamas, after a team was sent to scout Rum Cay as a potential new private island destination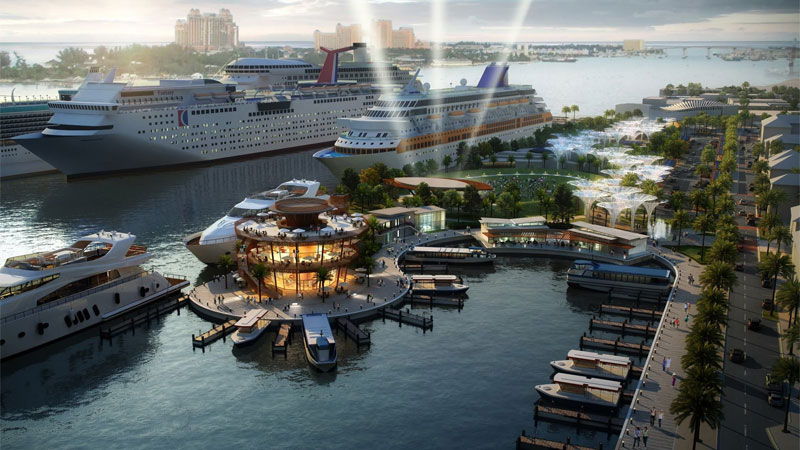 Nassau Cruise Port in the Bahamas is scheduled to reopen next month following a US$300m renovation targeting increased visitor numbers and an enhanced visitor experience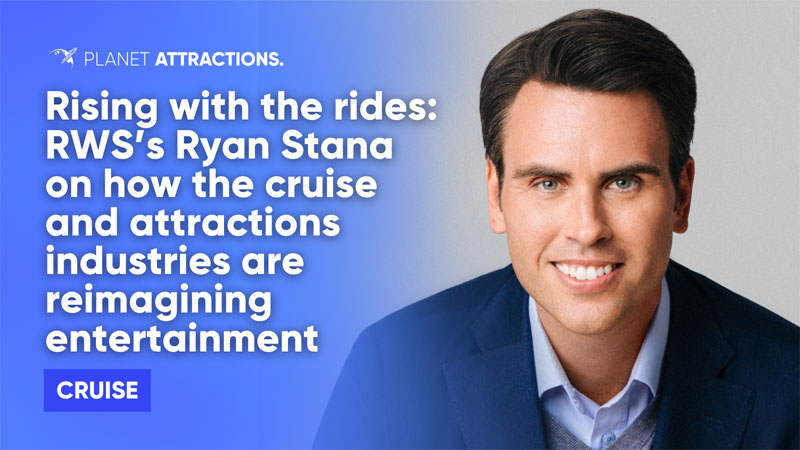 With the attractions and cruise industries seemingly closer than ever before, RWS CEO Ryan Stana speaks to Planet Attractions about what that means and the steps we can take to bring these two powerhouses under one metaphorical roof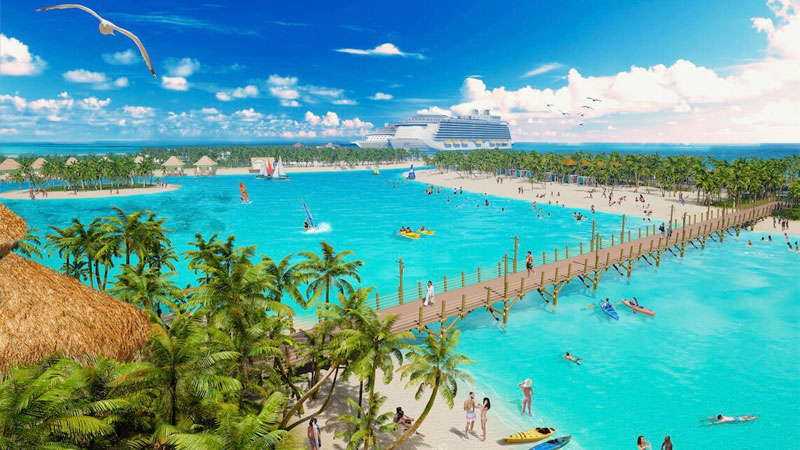 The Caribbean's most popular cruise destination is about to gain a major new port, with work on Calypso Cove to start towards the end of this year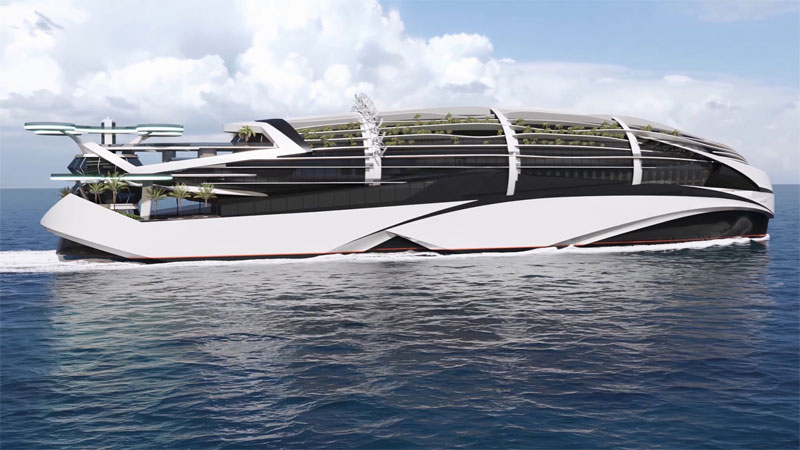 Meyer Group has unveiled the cruise ship of the future with its Reverse concept showing what such a vessel could look like in the year 2100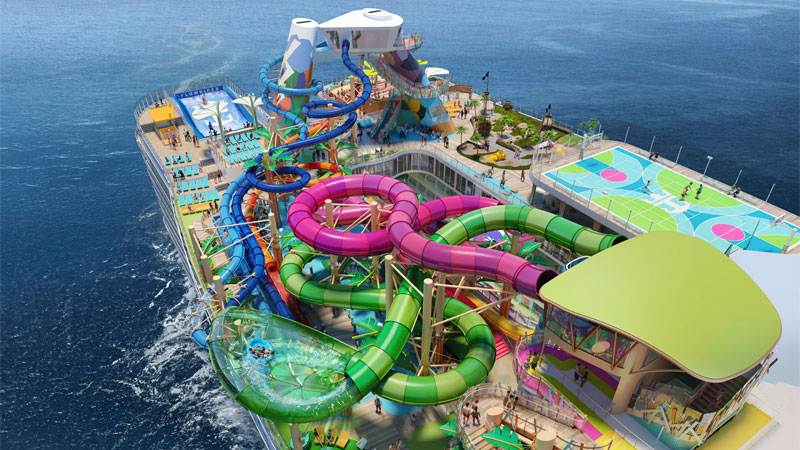 Icon of the Seas will feature the largest waterpark at sea when it sets sail for the first time in 2024, here's what went into developing the record-breaking attraction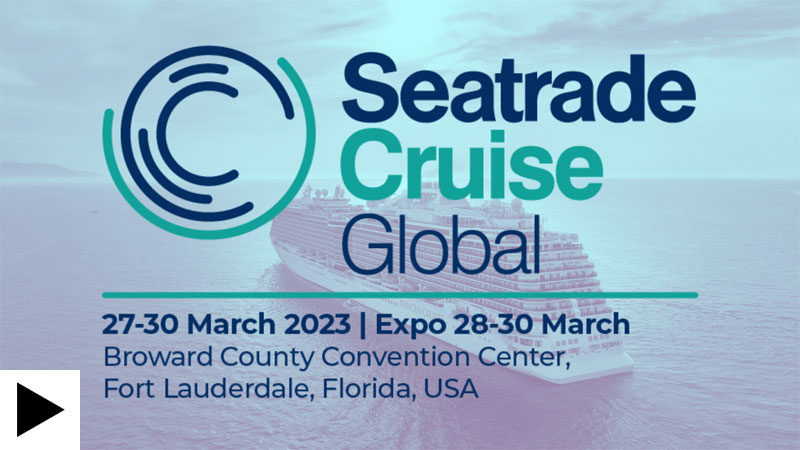 SeaTrade Cruise Global is returning to Florida. Here's everything you need to know...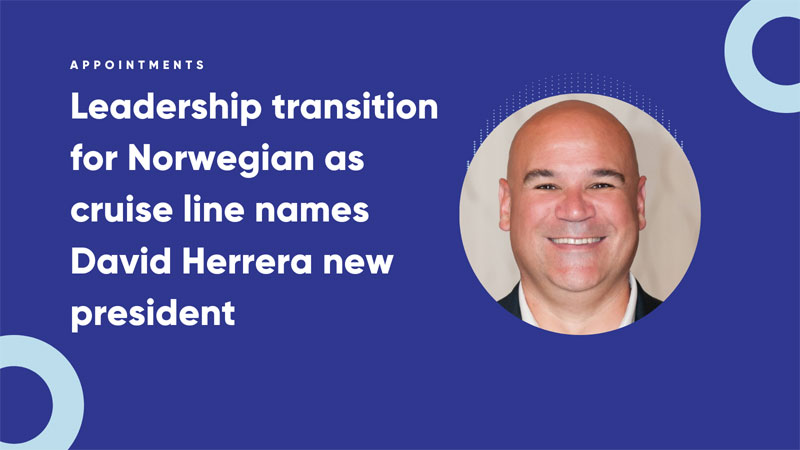 David Herrera has been named the new president of Norwegian Cruise Line, with Harry Sommer transitioning to be the next president and chief executive officer of parent company Norwegian Cruise Line Holdings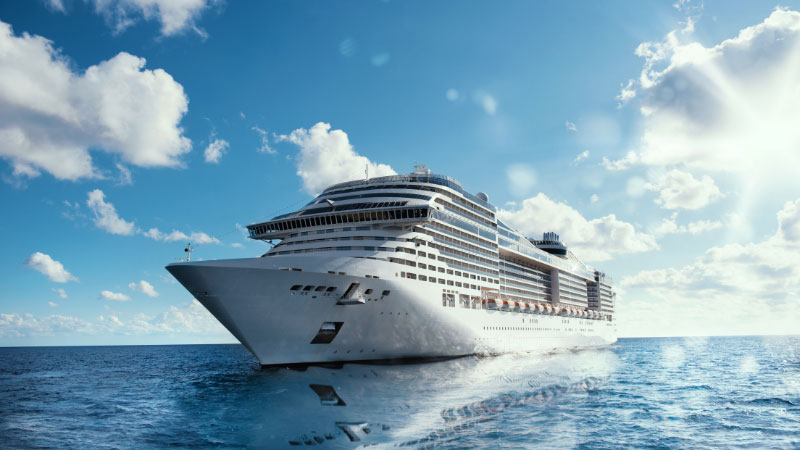 A new report exploring the market dynamics of the global cruise industry estimates the sector to grow to $16.7bn over the next several years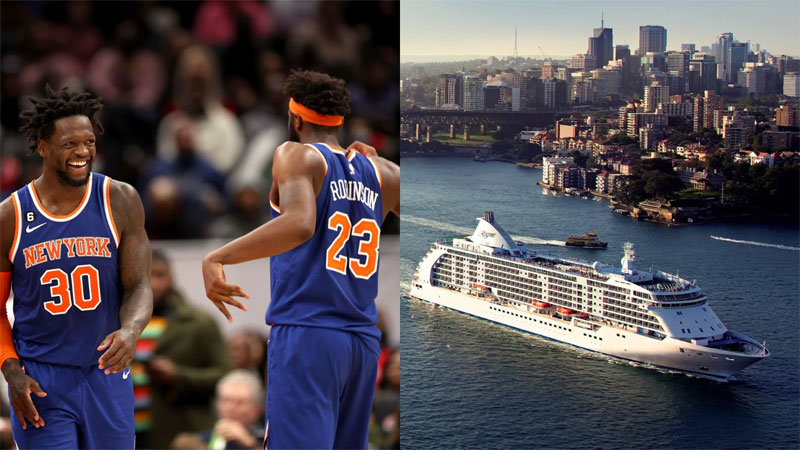 MSC and the New York Knicks have announced a multi-year marketing partnership that sees MSC become the official cruise line of the NBA side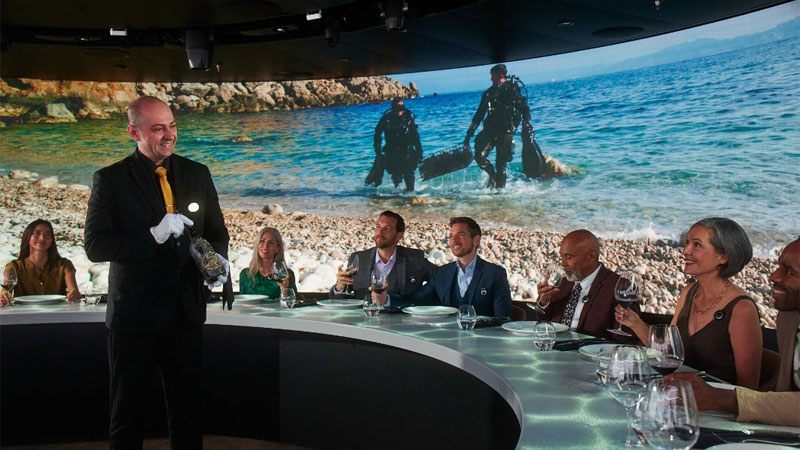 Princess Cruises has debuted a brand new immersive experience that combines dining, storytelling, music, scent and more for a one-of-a-kind journey through the Mediterranean


Cunard has announced its 2023 Insights enrichment programme, with adventurer Bear Grylls taking centre stage for the operator's maiden 2023 voyage to Alaska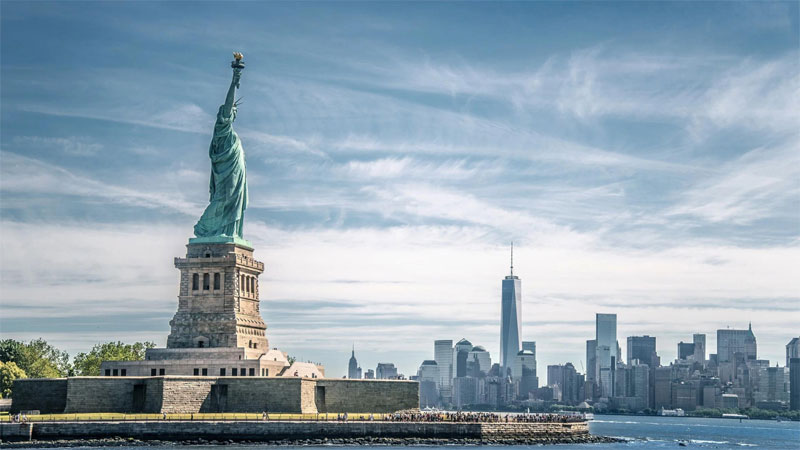 Cruise operator Holland America Line is celebrating 150 years with the announcement of a partnership with the Statue of Liberty-Ellis Island Foundation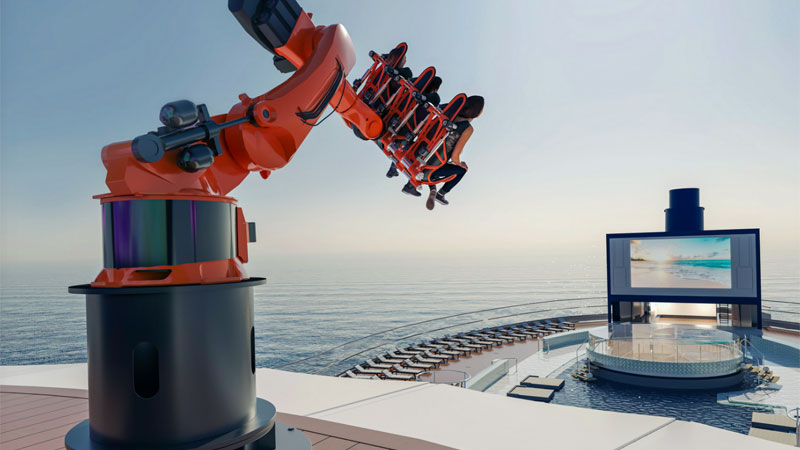 The kind of robotic technology seen at theme park rides worldwide will soon be available to cruise passengers out at sea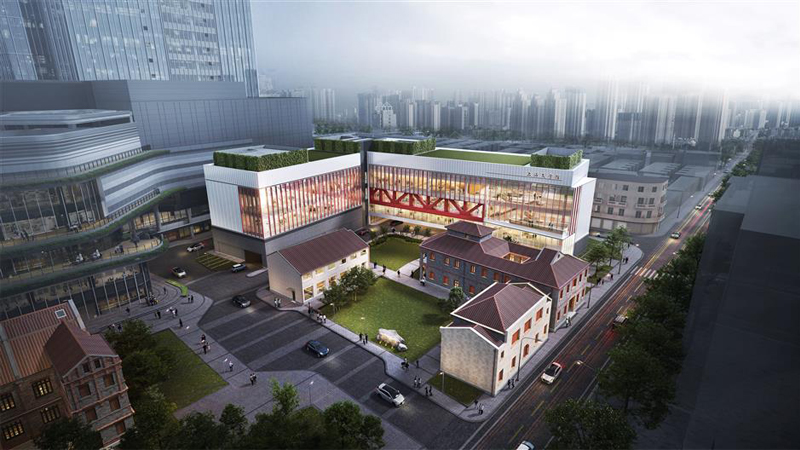 Hongkou attraction to honour city's avant-garde literary movement of the 1920s and its respected authors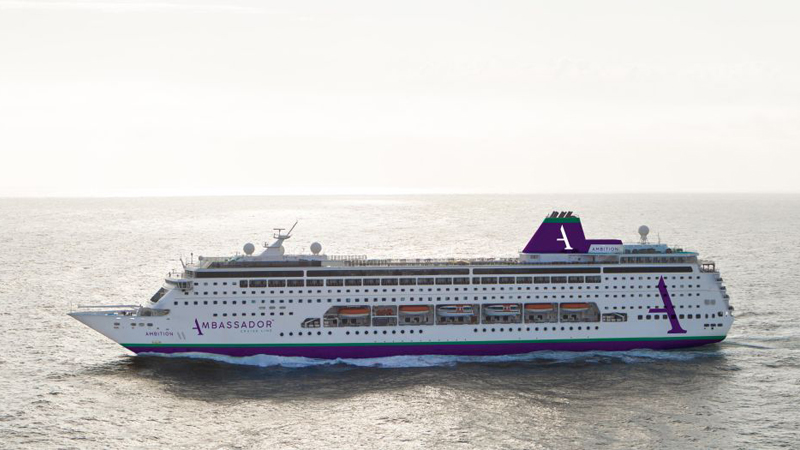 With an influx of Ukranian refugees threatening to overwhelm available housing in Scotland, the government has announced plans to accommodate up to 1,750 people onboard Ambassador Cruise Line's Ambition on a temporary basis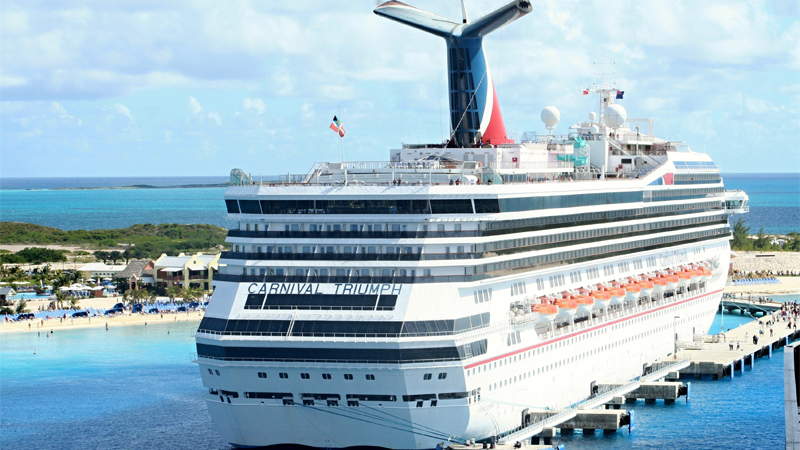 Carnival's new sustainability plan will cut its emissions by 500,000 metric tons per year and save US$150m annually in fuel costs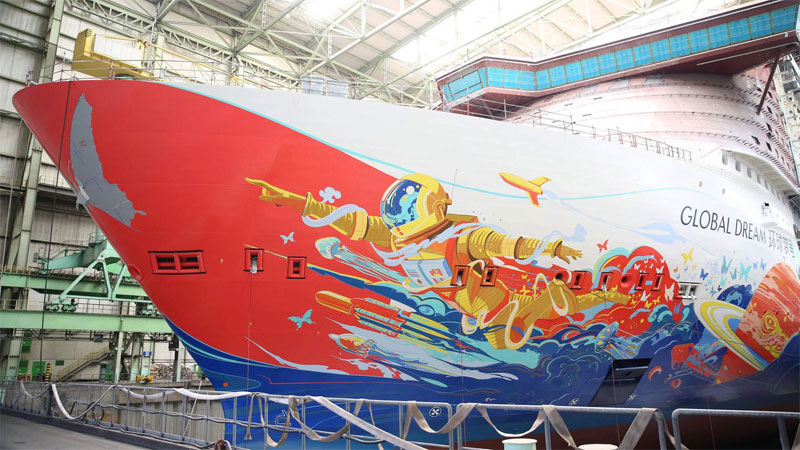 A gargantuan 9,000-passenger cruise ship will go on its maiden voyage to the scrap heap after the ship maker building the vessel went bust earlier this year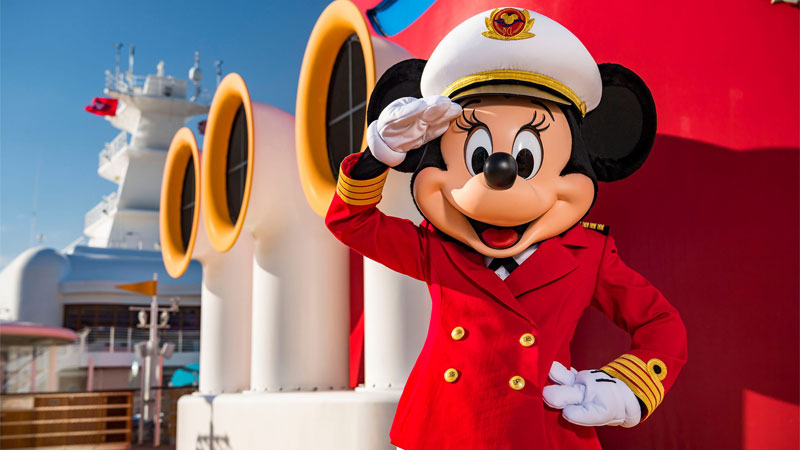 The Disney Wish will soon set sail with visitors on board following a special christening event in Port Canaveral, Florida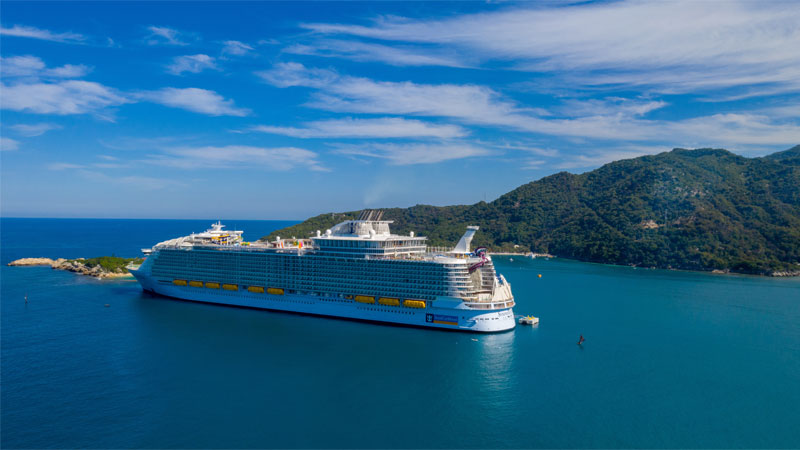 Royal Caribbean Cruises has filed a request that if approved will see SpaceX's Starlink satellite internet service rolled out across the operator's entire fleet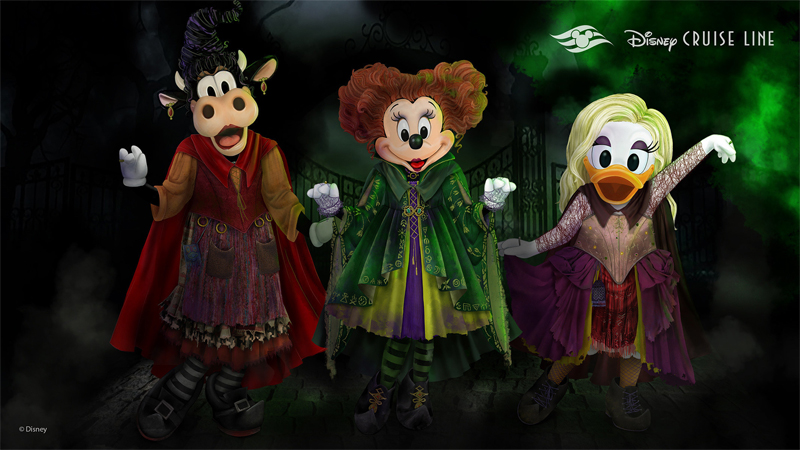 Returning this Autumn, Disney Cruise Line's Halloween on the High Seas will include new one-of-a-kind Halloween experiences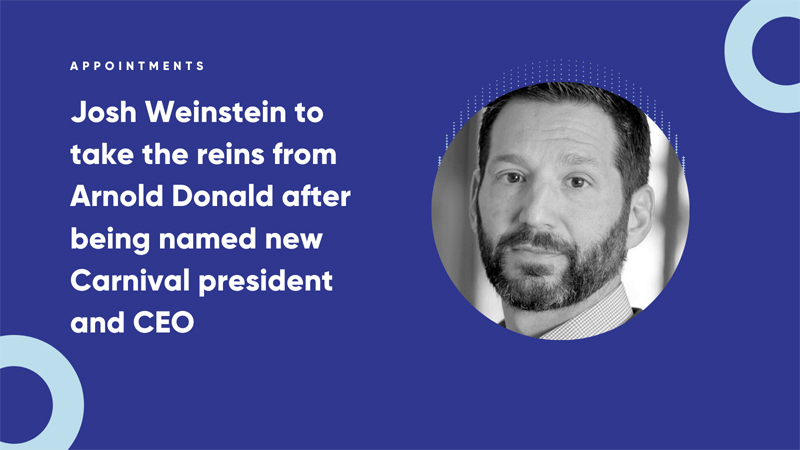 Carnival's current CEO Arnold Donald will step down from his position in August with company veteran Josh Weinstein waiting in the wings to take up the role going forward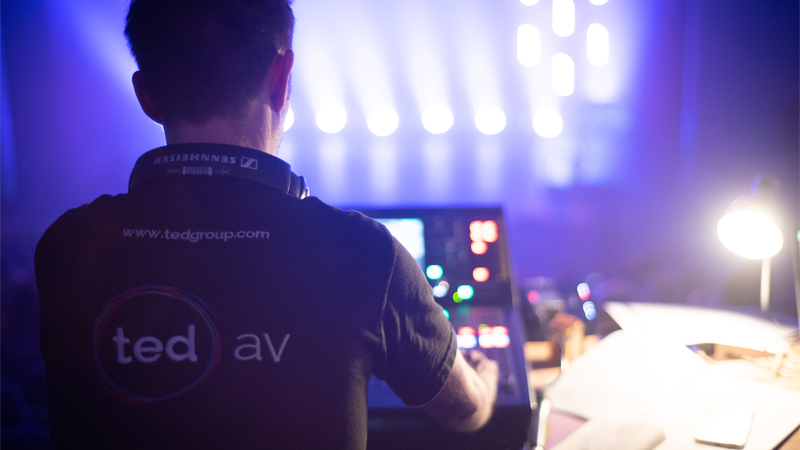 ted is the latest company to come under the RWS umbrella, with the entertainment group now able to add a number of new strings to its ever-expanding bow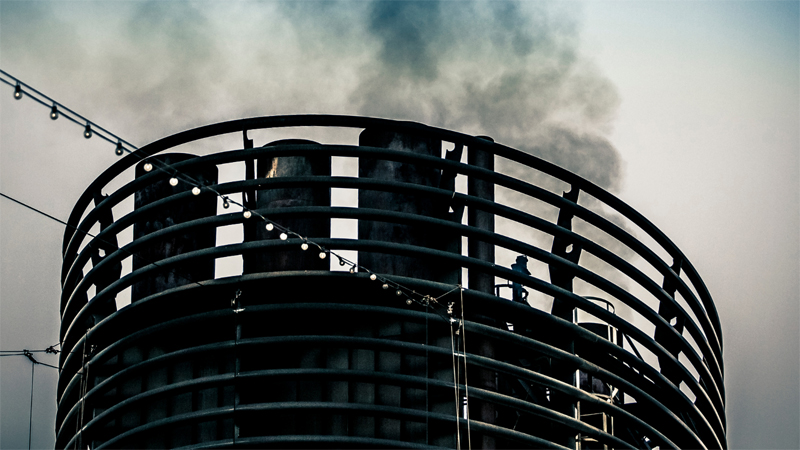 The cruise industry could soon face taxes in excess of US$2bn a year should a new tax levy on carbon emissions gain approval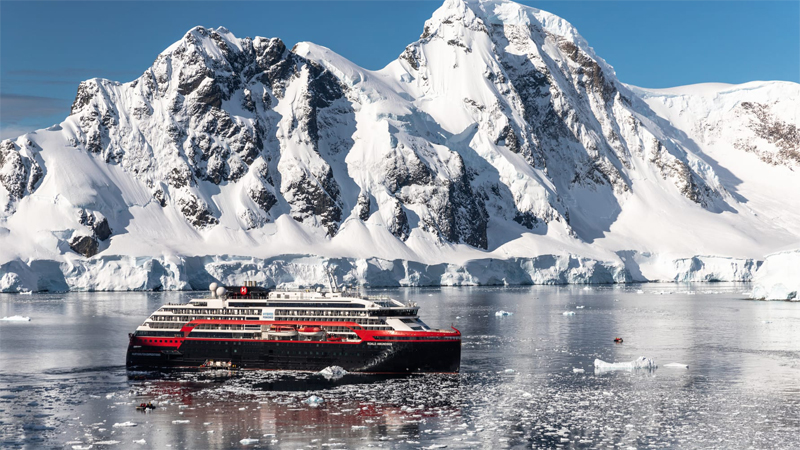 Crossing four continents and stopping off at more than 100 landing sites, Hurtigruten Expeditions has announced a series of cruises set to travel all the way from the Arctic to Antarctica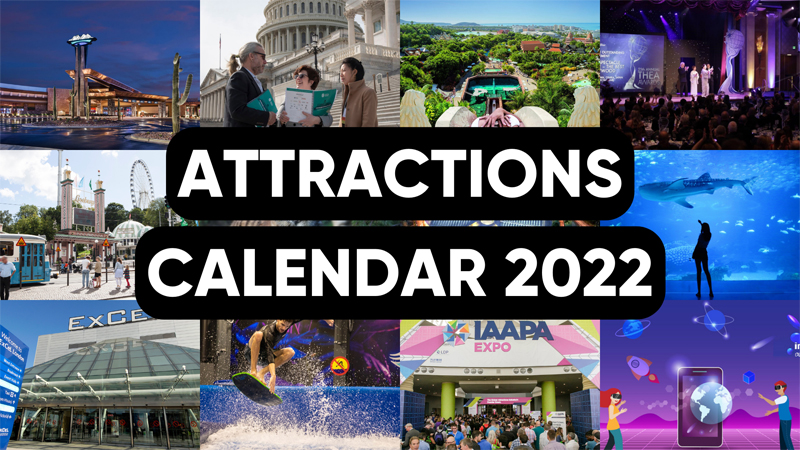 With so many big things coming in the year ahead, we've rounded up all the key events taking place this year. Welcome to your attractions calendar for 2022.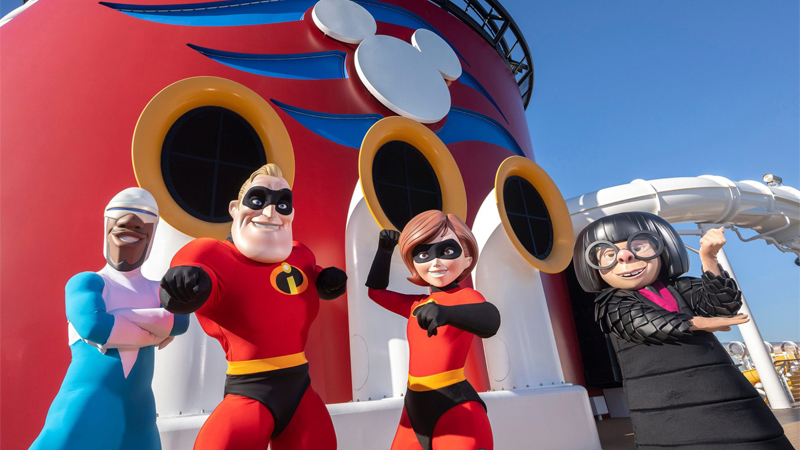 Set to premiere in 2023, Pixar Day at Sea is a brand new voyage from the Disney Cruise Line, with the exclusive event coming to the operator's Disney Fantasy ship next January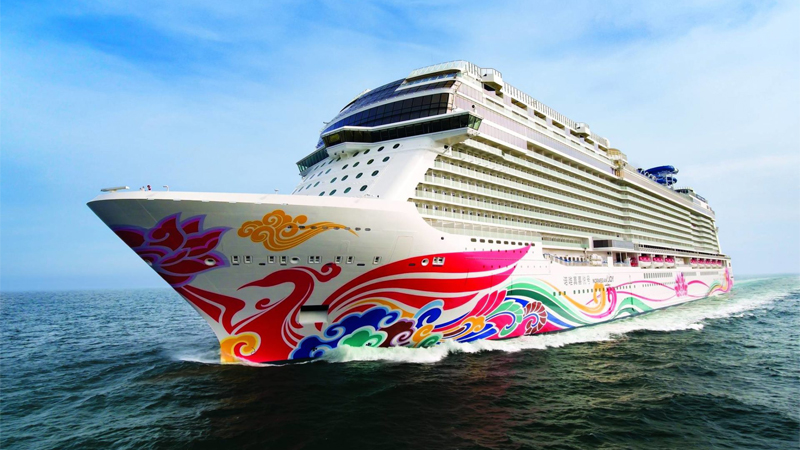 Norwegian Cruise Line has been forced to cancel cruises throughout January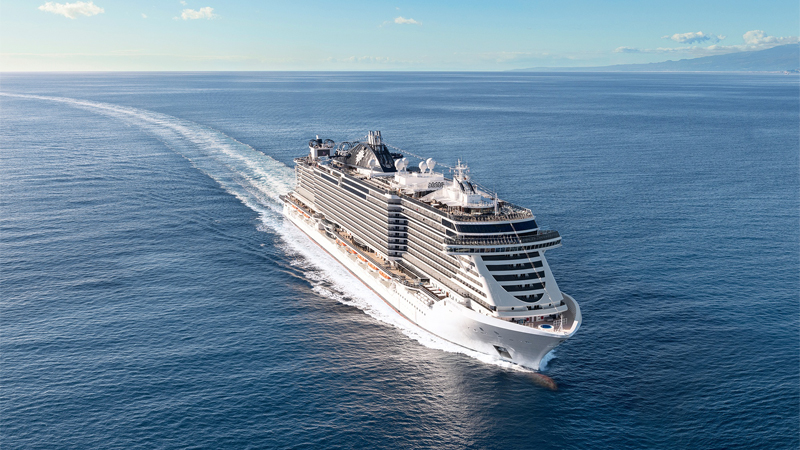 A number of Covid outbreaks over the New Year period are causing chaos for the already disrupted cruise industry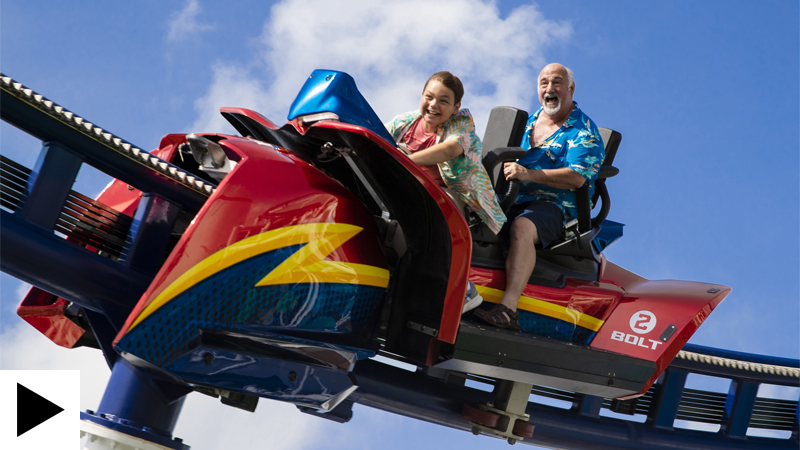 Funderstruck. Adjective. Shocked and amazed by the power of fun on Carnival. Well, that's what the cruise operator is saying in its new ad campaign at least!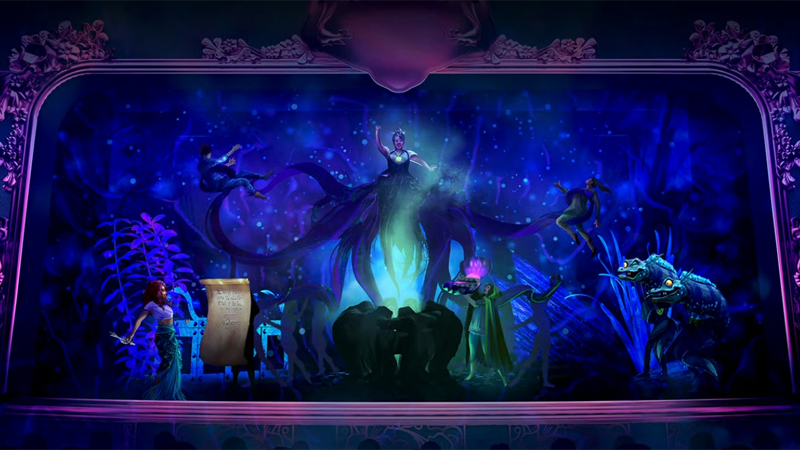 The show has been exclusively developed for the Disney Wish and will feature a reimagined script and score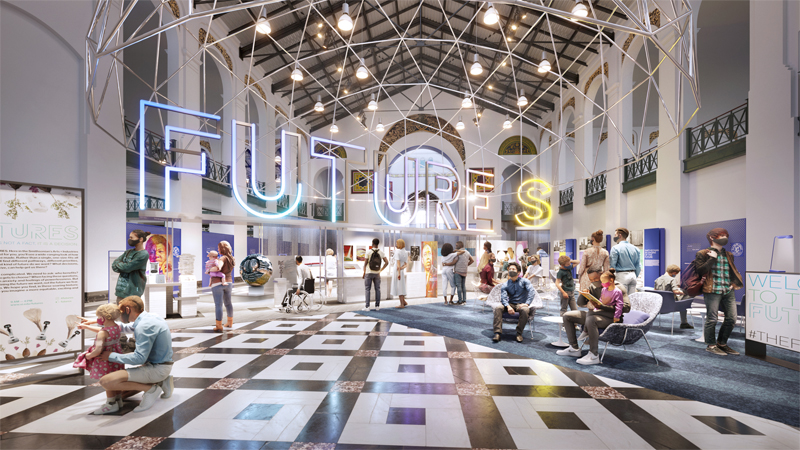 Past meets future in this Rockwell-designed exhibition, which features 150 installations and artworks, including a guest appearance from Marvel Studios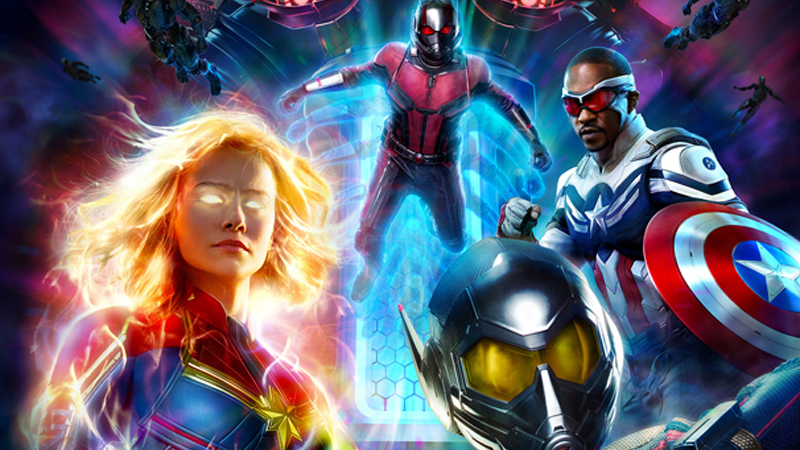 Paul Rudd, Evangeline Lily, Anthony Mackie, Brie Larson and more have lent their talents to the Disney Cruise Line's upcoming Marvel Experience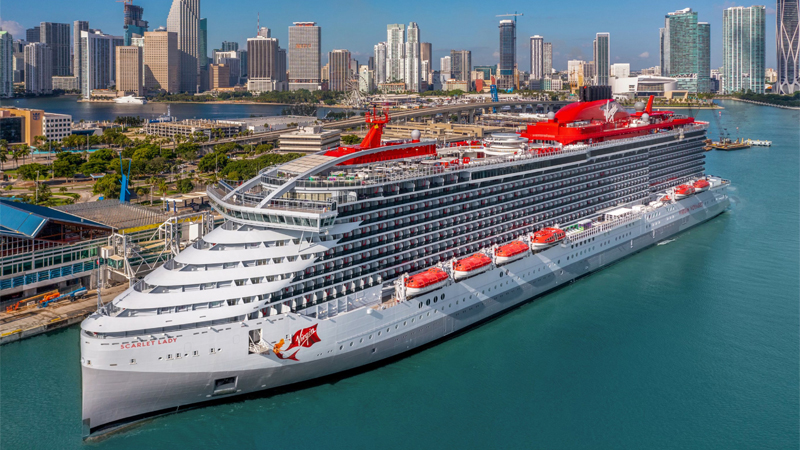 The first ship from Virgin Voyages fleet of cruise ships has completed its journey from PortMiami to Nassau and Bimini in the Bahamas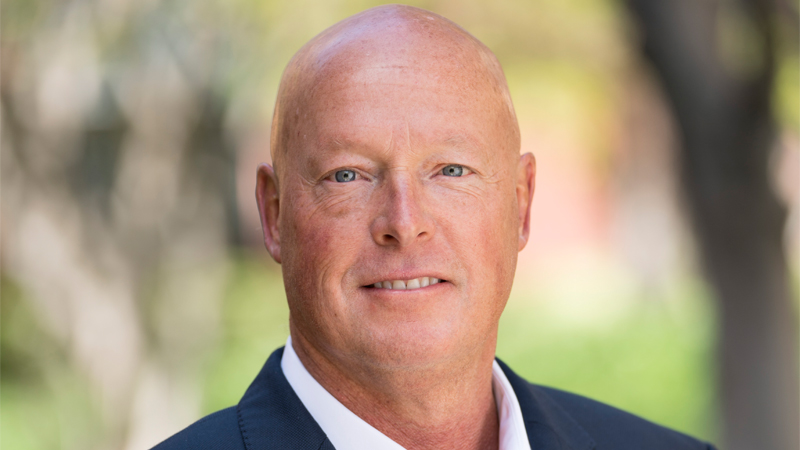 2022 is looking good for the Disney Cruise Line, with Disney boss Bob Chapek revealing an upward booking trajectory in terms of demand through the next year


Cruise operator Carnival recently made headlines around the world with the debut of the first rollercoaster to operate at sea. Maurer Rides' Marco Hartwig explains how this all came about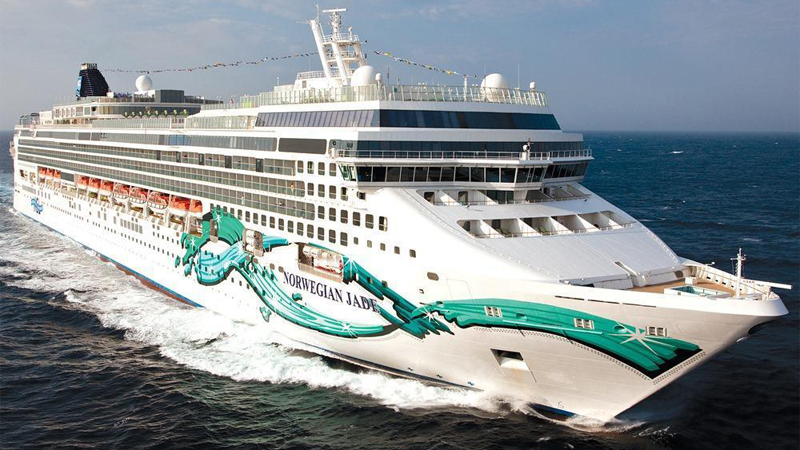 This is the first cruise the company has done in almost a year and a half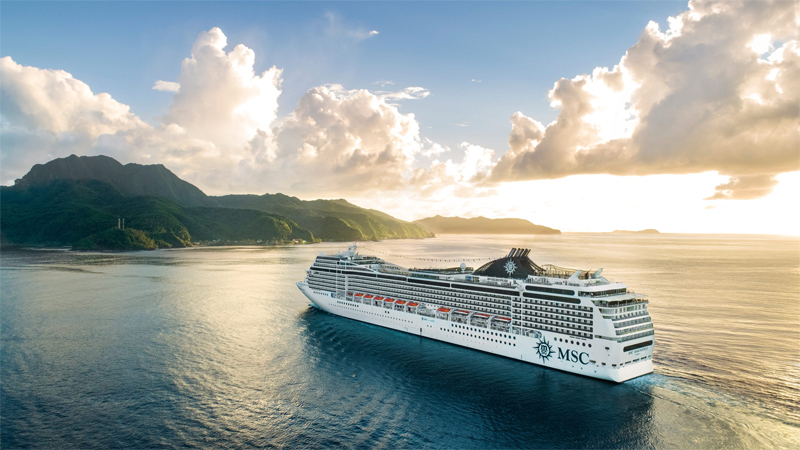 A carbon-neutral cruise ship could be realised in the not-too-distant future, with MSC Group announcing a feasibility study for a hydrogen-powered vessel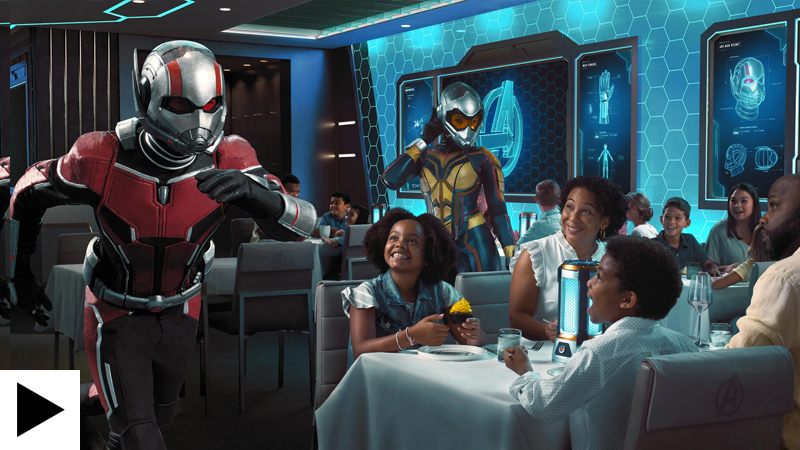 Disney is promising a first-ever Marvel-cinematic dining adventure with the debut of Avengers: Quantum Encounter on board the Disney Wish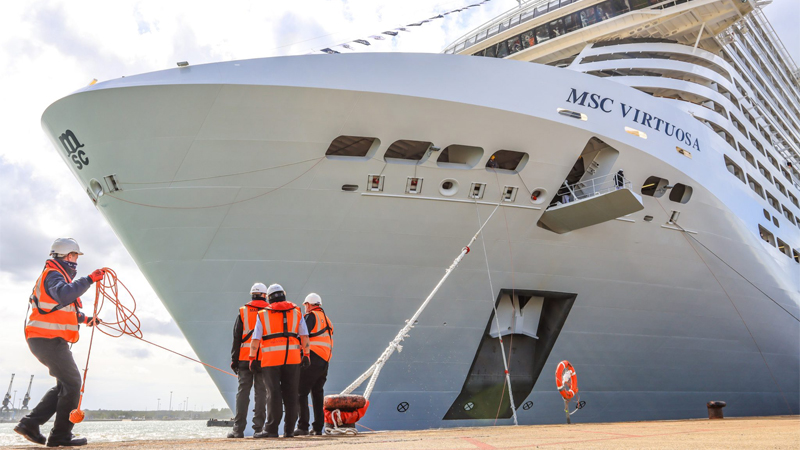 A UK-only cruise has been barred from docking in Greenock by the Scottish government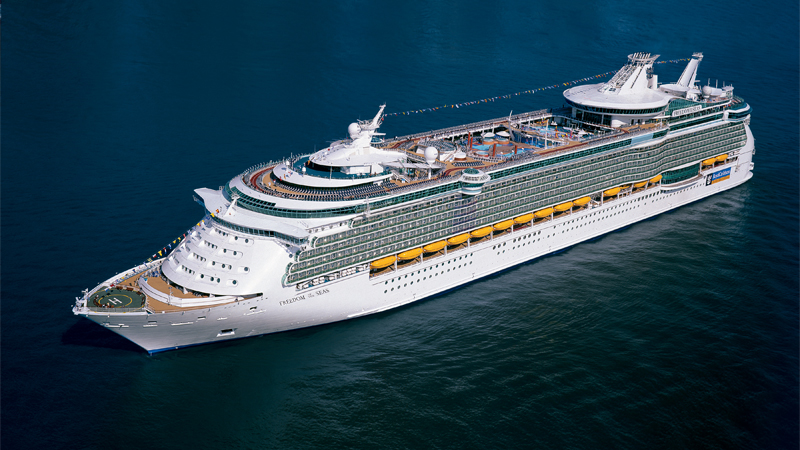 It's got a capacity shy of 4,000 but more than a quarter-of-a-million people are eager to be the first on-board the Freedom of the Seas, as Royal Carribean tests the waters for a return to cruising in the US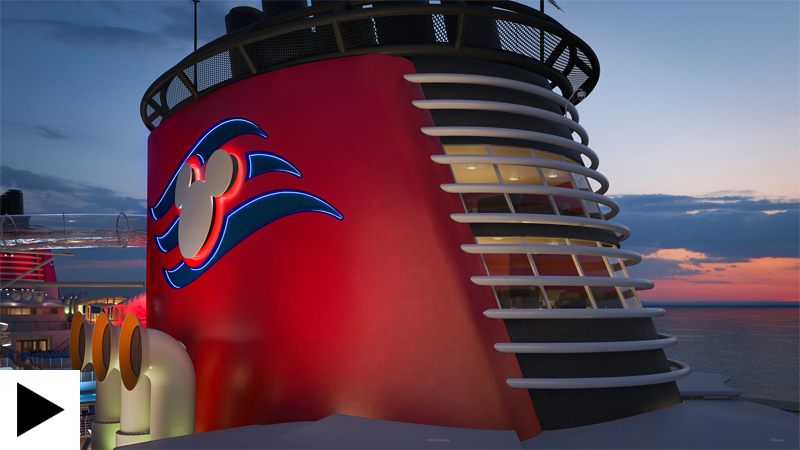 Fit for a Disney prince or princess, the penthouse suite aboard the upcoming Disney Wish cruise liner is promising to be one of the operator's most spectacular accommodation offerings ever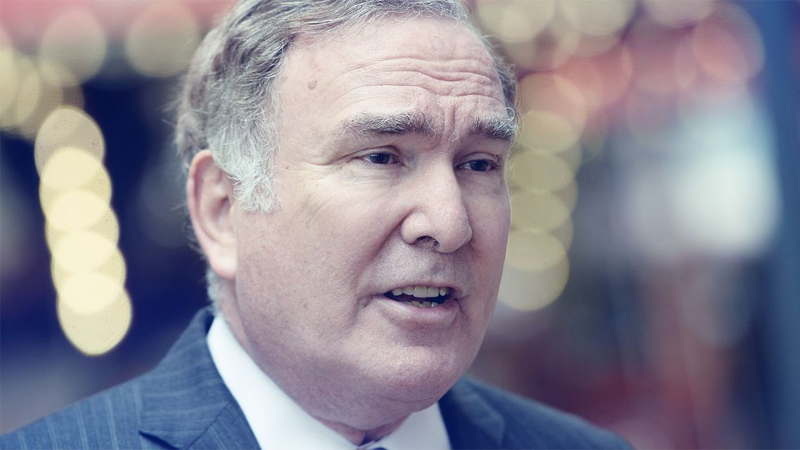 Royal Caribbean's Richard Fain is eyeing a careful and considered approach for the return of the US cruise industry following a year long absence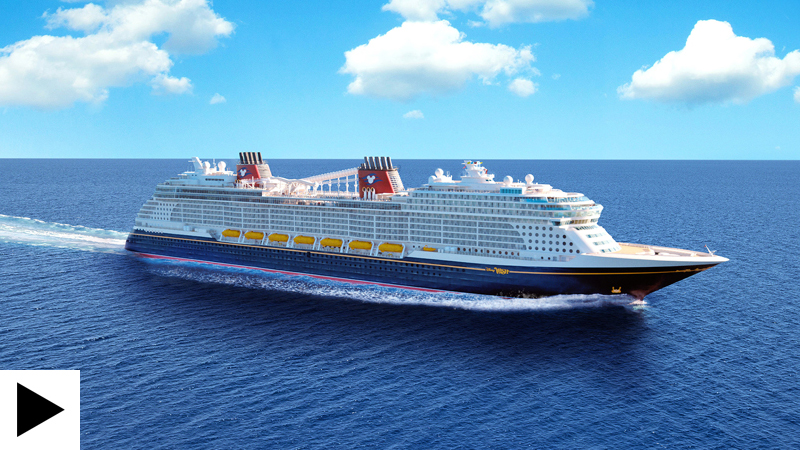 Disney Wish will set sail for the first time in June 2022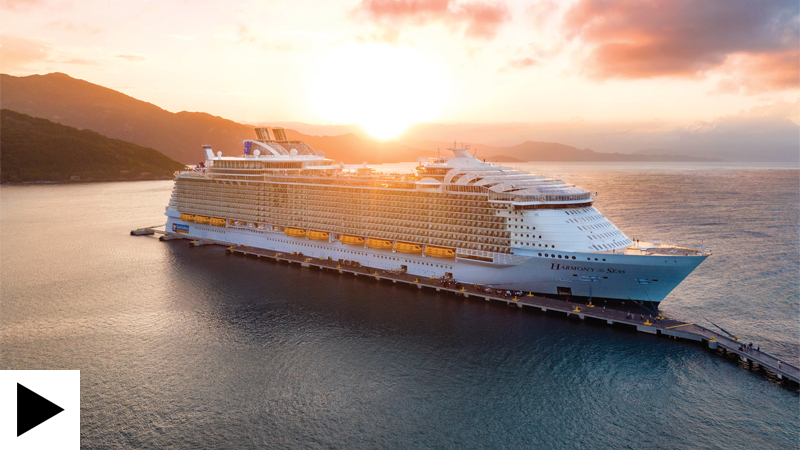 Royal Caribbean's Richard Fain has hailed positive discussions with the CDC, bringing the US cruise industry a step closer to a return to operations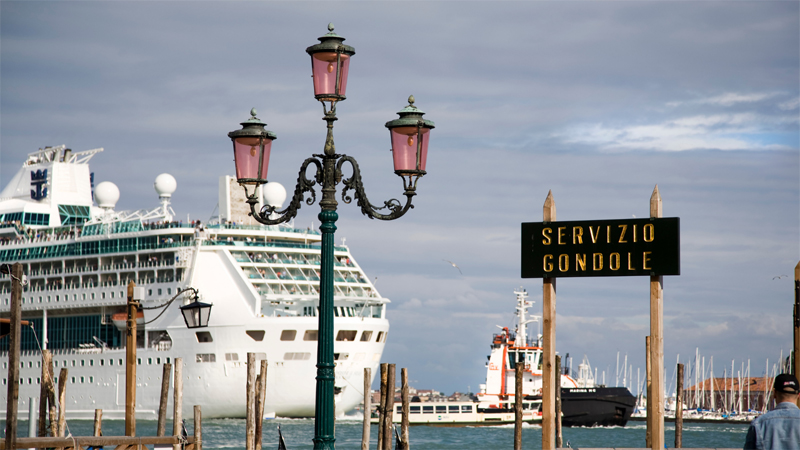 Cruise ships are no longer welcome in Venice following a ruling by the Italian government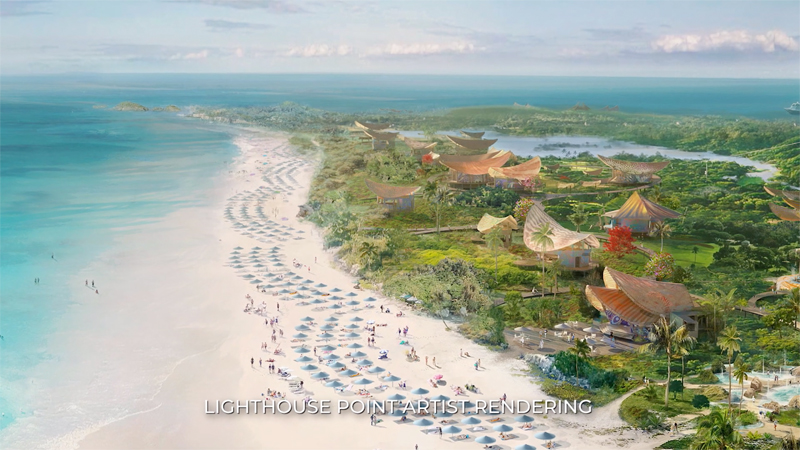 The Disney Cruise Line's Lighthouse Project second port in the Bahamas has taken another step to becoming a reality after passing its environmental impact assessment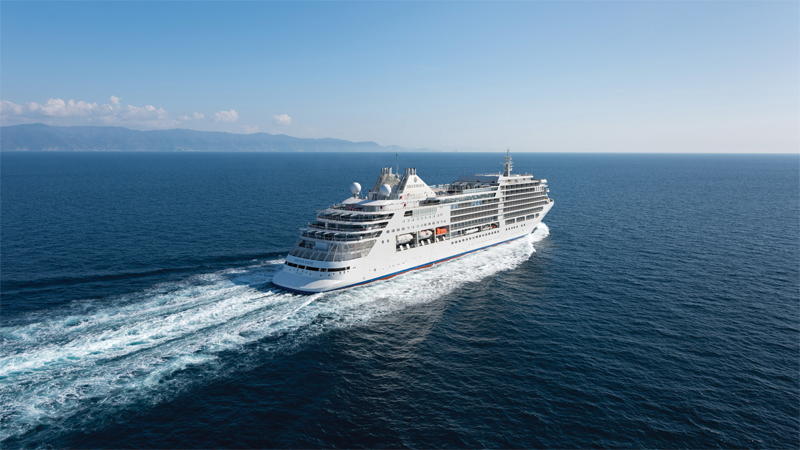 Cruise Saudi will develop ports and terminals in several cities and tourist destinations, as well as itineraries that explore Saudi heritage and culture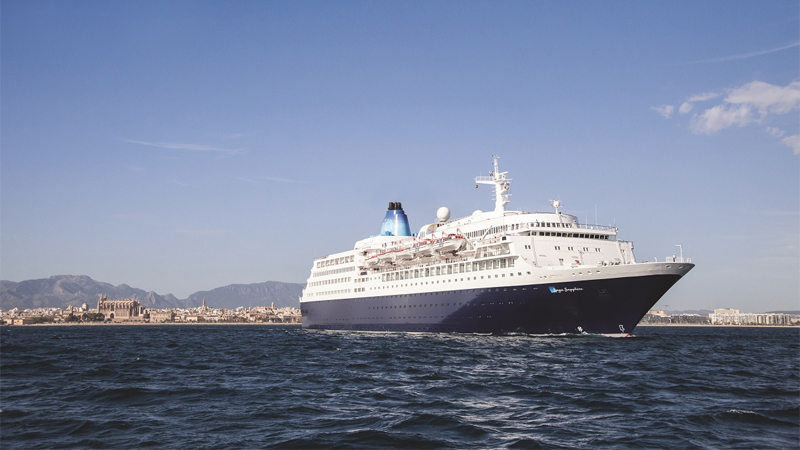 Saga will now resume operations in May in order to allow its customers enough time to get vaccinated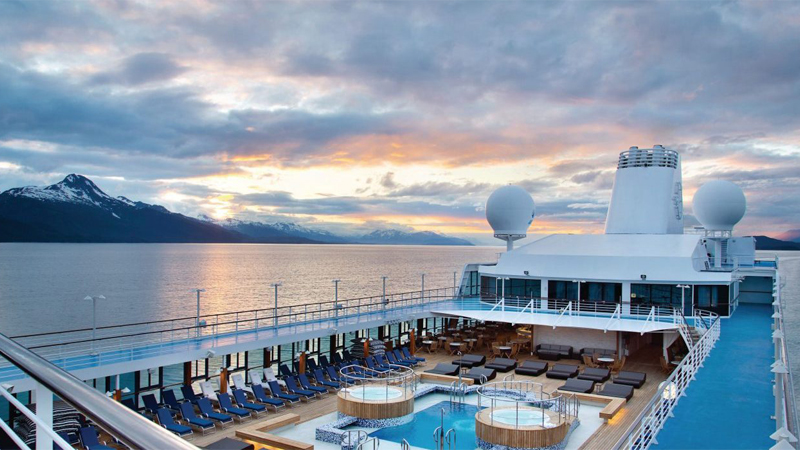 Oceania Cruises will set sail for a new cruise in their "Around The World In 180 Days" sailings.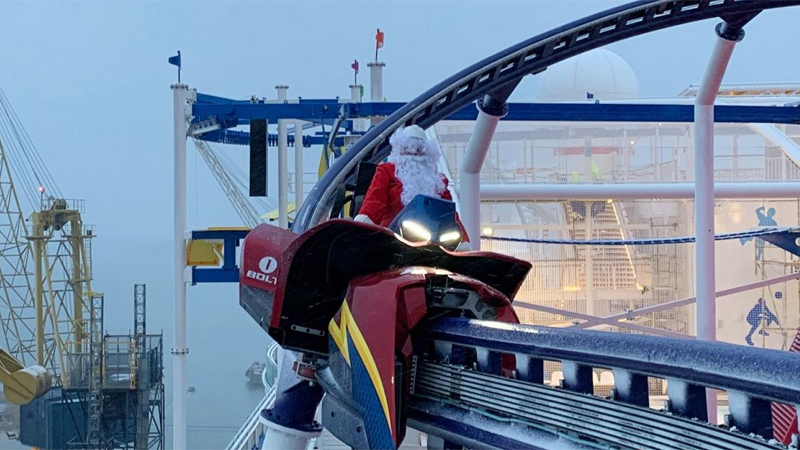 Bolt will become the world's first rollercoaster to operate at sea when Carnival's Mardis Gras sets sail in April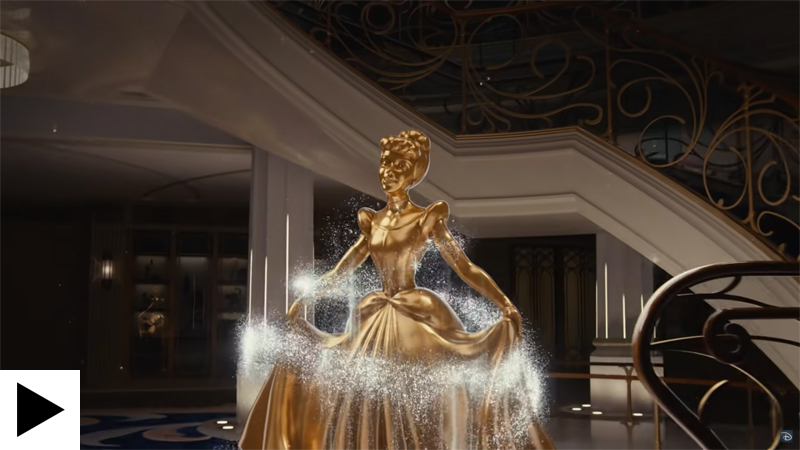 Wish fulfilled! Disney has offered a first look at the newest ship in its fleet - 'Disney Wish'


Multiple names take up positions on the corporate side of Carnival's business





© Kazoo 5 Limited 2023